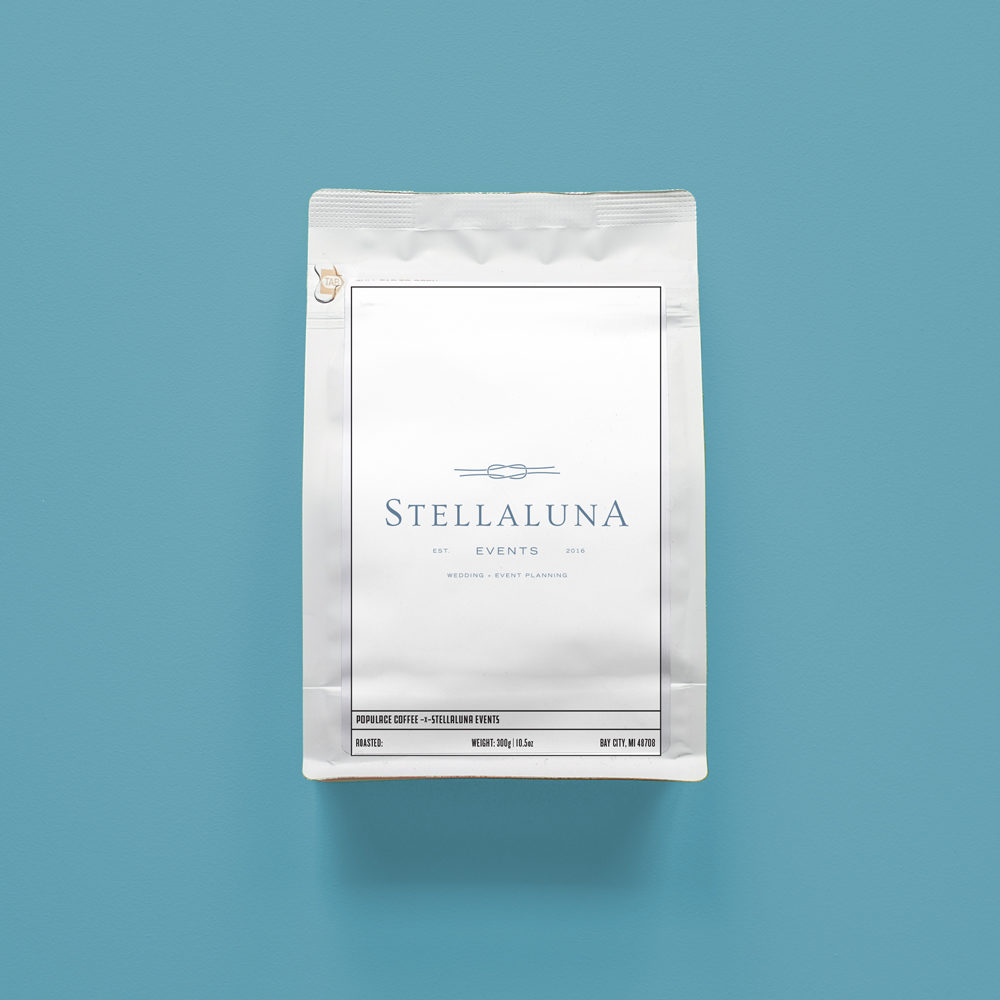 We have teamed up with Populace Coffee to give you our very own Stellaluna Events coffee bag!
The coffee inside of the Support Bag is the House Blend. This blend has been with Populace since the beginning and has been a staple in most of their partners cafe's. It is a blend of coffees from Guatemala and Colombia. It is considered a medium roast and is a nice chocolate/caramel/cherry cup. This coffee is versatile. You can pull a shot, make an ol' fashioned pot, or slowly pour water over a bed of grounds. Enjoy!
Each bag is 300 mg/10.5oz and comes whole bean. Email the Populace team after placing your order and request it to be grounded if you prefer ground coffee over whole bean.