Stellaluna Events was born out of a passion for creating fulfilling experiences. We don't believe weddings are about choosing certain decor just because its trendy or overspending just to impress your guests. Your wedding or event should be about gathering a group of your favorite people together to celebrate.  It's about creating a meaningful memory.
The Stellaluna couple chooses soft seating for their wedding not because it will make great photos, but because it will make their guests comfortable and encourage meaningful conversation. They can't wait for the band to play the perfect 'get up and dance song' and doesn't worry over whether the candlesticks are gold versus bronze.
We love couples who throw out tradition.  Let us encourage you to do it differently.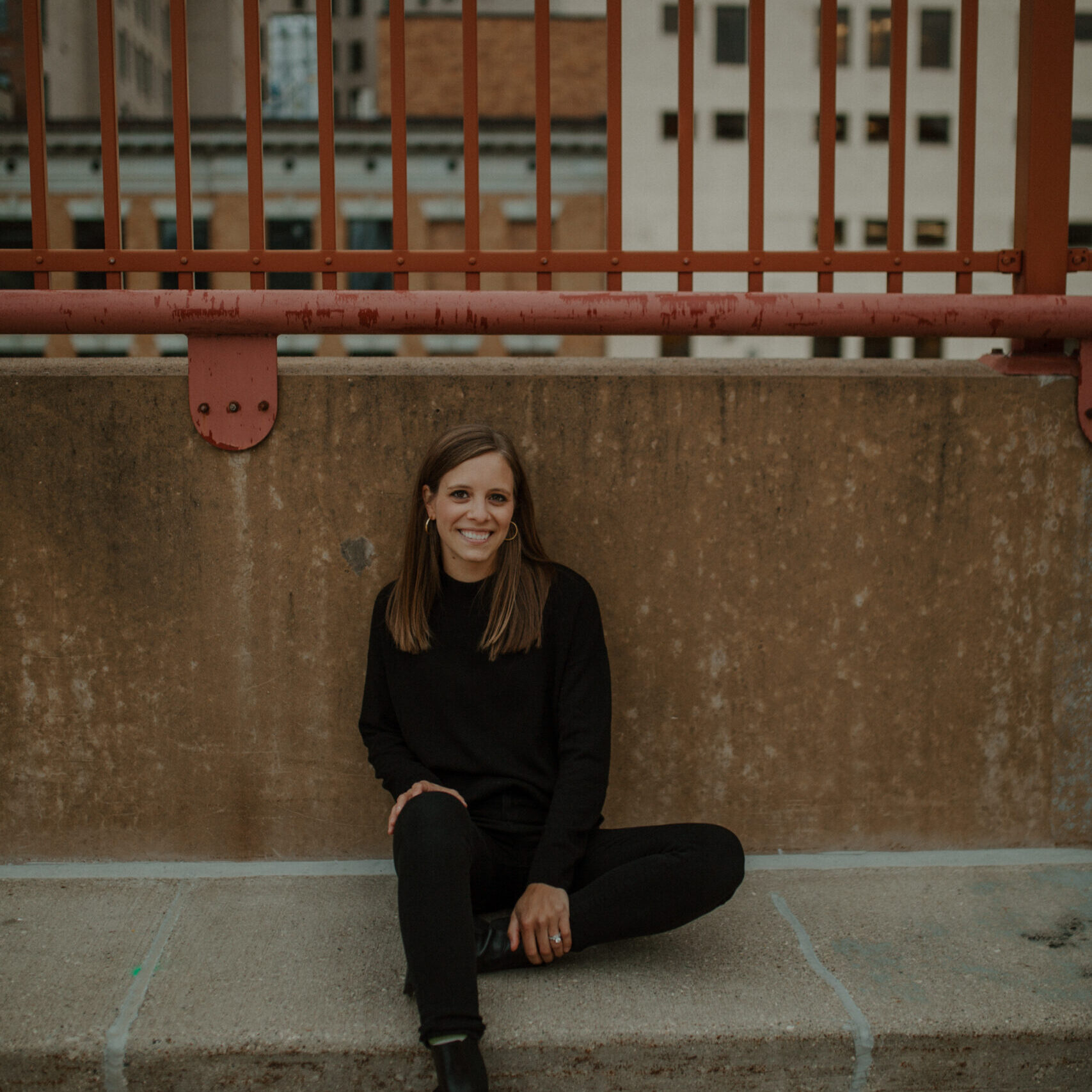 Meet Hannah
Hannah has a love for planning and organizing that has carried on throughout her life. In college she dipped her toe into the wedding industry and knew it was the path for her. She has a passion for bringing all the details of a wedding together and creating the perfect day. She gets joy out of being able to provide support to her couples so they can enjoy their day as well as help elevate the guest experience.
When she's not building timelines and executing weddings, you will find her chasing her toddler around, biking, running, or basically doing anything outdoors and active. She resides in Grand Rapids, MI with her husband and toddler, Lewis, whom she loves spending time with.
Favorite Things
Favorite wedding song: Shout - The Isley Brothers (Always brings the people out)!
Best moment at a wedding: When the couple see each other for the first time. It is such a sweet and special moment that is never forgotten
Beverage of choice: Rosé
Bucket list: Bungee Jumping in Australia
Emily Kramer
Lead Planner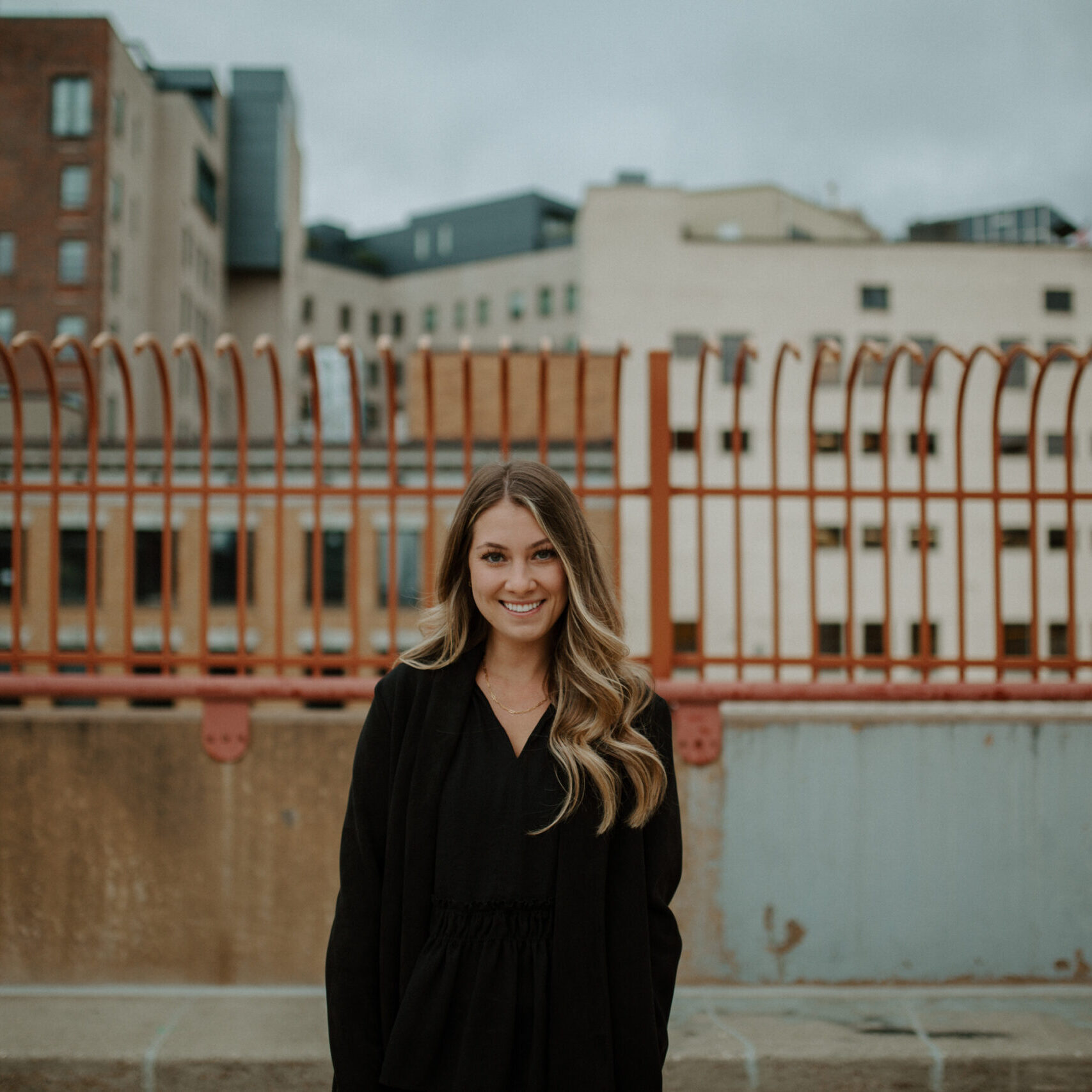 Meet Emily
Emily has been in the wedding and events industry since 2016, and is still just as obsessed!
With
a background in catering, venue management and being a bridal stylist, you could say she's seen it all when it comes to the event world.
As a professional extrovert, Emily loves getting to know her couples through wedding planning. No two events are ever the same, which gives every reason to personalize the experience through her services. Seeing her clients soak up every minute on their wedding day is what keeps Emily going!
When Emily isn't setting up for an event, she enjoys going out to eat, getting outside, or good ole retail therapy.
Favorite Things
Favorite wedding song: Mr. Brightside 
Best moment at a wedding: When the bride walks down the aisle - the anticipation!
Beverage of choice: Gin Gimlet, always 
Bucket list: Visit Santorini, Greece 
Annie Van Dyke
Event Designer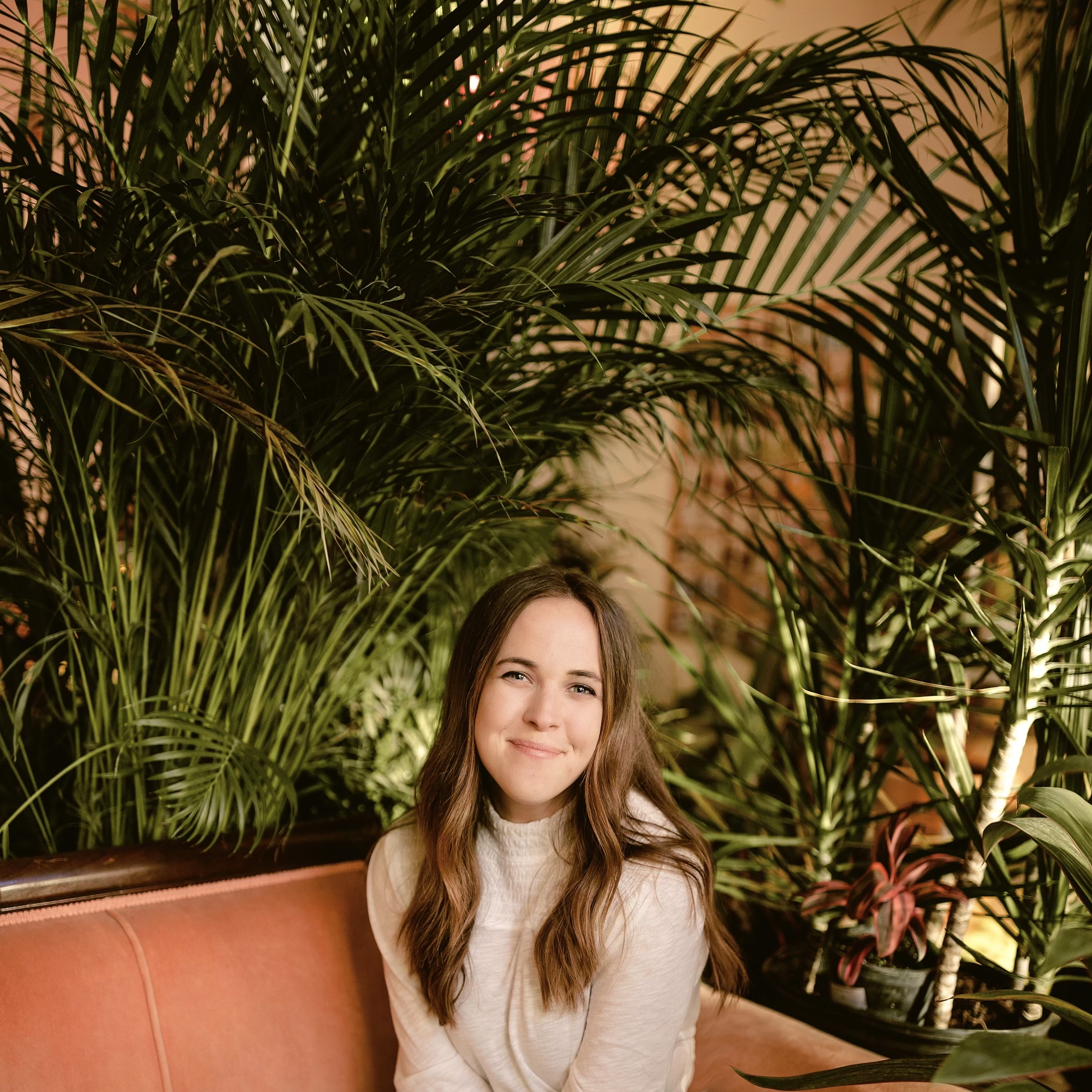 Meet Annie
Born and raised in Atlanta, Georgia, Annie is a southern gal (without a southern accent). For as long as she can remember, she's loved creating, designing, and celebrating. What better job than designing massive celebrations for people in love?!
Annie has always been the person at the wedding gushing over the shade of the linens or the cleverness of the guest book. She finds so much joy in making sure all of the little details come together in order to achieve a couple's vision. Is a couple's wedding theme "We just really love hiking?" or "I'm a thrifter and want lots of vintage feel in my decor?" or "I want a flower explosion?" Bring it on! Annie wants each couple to feel confident in their own tastes and to see their dream wedding come to life! 
Outside of work, Annie enjoys cooking, traveling, painting, making various food boards, and spending time with her husband, Luke, and their tiny Cavapoo, Lottie. 
Favorite Things
Favorite wedding song: Yeah by Usher ft Lil John and Ludacris (peace up, A-town!!!)
Best moment at a wedding: Turning to see the groom's face when the bride is coming down the aisle
Beverage of choice: Moscow Mule or a Mezcal Marg
Bucket list: Enjoy a glass of red wine on a patio in Tuscany, or enjoy a cafe au lait and croissant in a Parisian cafe
Allie Nyhuis
Wedding Coordinator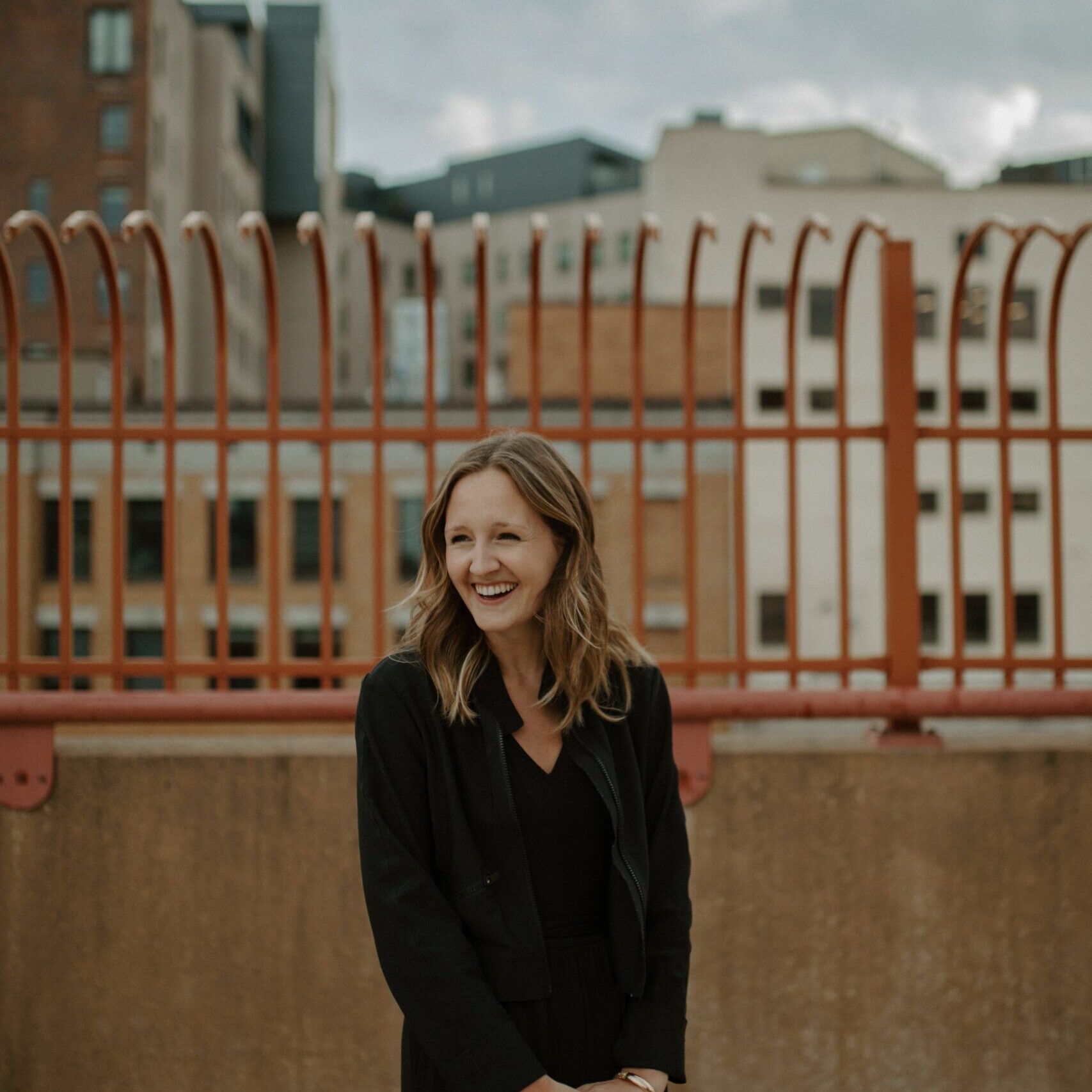 Meet Allie
As long as Allie can remember, she's loved celebrating anything that can be! Her mom is to thank for this - growing up, holidays were always commemorated with decorations, homemade treats, and creative games that brought people together. In time, these memories turned into a passion for planning events for others. 
When it comes to weddings, Allie's favorite part of the process is getting to know each couple and curating ways to honor their story. It's her hope that her affinity for the fine details will make each couple's planning experience a piece of (wedding!) cake.
Outside of work, Allie enjoys baking new recipes, yoga and cycling classes, and traveling to new places with friends and family. 
Favorite Things
Favorite wedding song: Gimme! Gimme! Gimme! (A Man After Midnight)
Best moment at a wedding: The couple's grand reception entrance
Beverage of choice: Any type of spritz
Bucket list: Explore Australia
McKenzie Wohlfeil
Wedding Coordinator
Meet McKenzie
Born and raised in Northern Michigan, McKenzie now calls West Michigan her home. She fell into event planning at a time where the world was so uncertain, but she knew what she wanted. She wanted to provide a professional, yet fun, planning environment for people in the Midwest. Whether it's a celebration of love, life, friendship, or fun, she is ready to make your dream a reality! McKenzie has always had a passion for helping people, so it just made sense that she has made a career out of it. As a business owner herself, she has found the value in providing a one of a kind experience for every couple, since no two people are the same, how can any event be the same? She loves the challenge that comes with planning and executing an event, and thrives on helping relieve the stress that inevitably comes with any event.
Outside of event planning, she likes to hang with her husband and two fur babes, Winston and Oswald, going to concerts, and pretending she is a coffee connoisseur.
Favorite Things
Favorite wedding song: September by Earth, Wind and Fire
Best moment at a wedding: When the couple can breathe relief after the ceremony, the hard part is over, it's time to PARTY!
Beverage of choice: Black Iced Coffee is my JAM, but I will never turn down a Margarita
Bucket list: Visit every Disney Park in the World!
Pajas Erickson
Wedding Coordinator
Meet Pajas
Pajas is a Traverse City native who loves exploring her home state. A passion for entrepreneurship and events led to coordinating, officiating, and building floral for weddings. Creating her dream career. Believing in "no such thing as normal" she takes pride in advocating for the vision of the bride and groom on their wedding day, and is always happy to help.
In the off season she loves to travel, rock hunt, hike, camp, make wedding accessories, and catch up on all the reality TV she missed over the summer.
Favorite Things
Favorite wedding song: Dance with Somebody by Whitney Houston
Best moment at a wedding: The way a couple looks at each other during their first dance.
Beverage of choice: Green Tea with Lemon and Honey
Bucket list: Be a contestant on a TV game show
Madison Palmatier
Wedding Coordinator
Meet Madison
Madison has always loved playing the support role: be it in games or real life. After growing up in theater tech, her love for helping others shine brought her to the wedding industry. Nothing makes her happier than handling all the little details so her couples can soak in the love and celebration without a worry.
When she is not working, you'll find her hiding inside her home in Grand Haven, MI, kept company by friends, board games, and a baked good or two.
Favorite Things
Favorite wedding song: Man! I feel like a Women by Shania Twain
Best moment at a wedding: Watching everyone rush to the dance floor for the first song.
Beverage of choice: Wine Slushies (even in the winter)
Bucket list: Pet some sheep in Scotland 
Amanda Cadeau
Event Coordinator
Meet Amanda
Amanda started her journey and love for events when she helped plan her parent's surprise 50th birthday party, 10 years ago. As an East side native and Grand Valley State University Alum, her love for event planning extends across Michigan in many ways. Whether your event is at a historical landmark, Up North, or on the lakeshore, Amanda is willing to travel anywhere to make sure your big day is picture perfect! Her passion for uniqueness, logistics, and building connections never fails to put each client at ease.
Amanda enjoys traveling, going to amusement parks, thrift shopping, and planning her own big day (est. Fall 2024)! She lives a simple life residing in Grand Rapids, MI with her fiance and two fur babies, Za & Luna, who are curious little rascals.
Favorite Things
Favorite wedding song: Forever and Ever and Always by Ryan Mack
Best moment at a wedding: The couple's grand entrance moment into reception - the energy from the group in the room is unmatched! 
Beverage of choice: Ice Cold Pepsi or Watermelon Pucker w/ Sprite 
Bucket list: Visiting all 50 States (24 more to go!) & Skydiving"
Emily Rath
Wedding Coordinator
Meet Emily
Emily's love for hospitality began in a time where she wasn't fully sure what her path in life was. Once entering the world of weddings and events, she knew she would never go back. Creating a day full of ease, peacefulness, and calm is among her top priorities in planning and executing events. From setting centerpieces and lighting candles to packing each votive carefully back in its case, your day from start to finish will be covered in expertise and the joy of serving others.
Her favorite part of the planning process is when all of the pieces start to come together. She loves chatting all things details and the process of learning all about her couple's special day!
Outside of work, Emily loves spending time with her loved ones, baking, going on bike rides, trying new coffee shops, thrifting, doing crafty things, and attending concerts.
Favorite Things
Favorite wedding song: Lover by Taylor Swift 
Best moment at a wedding: Speeches! Listening to the love of all of the people closest to the couple is such a sweet perspective. 
Beverage of choice: A Dirty Shirley (with a maraschino cherry, of course)
Bucket list: Visit New Zealand 
Haley Mast
Event Assistant
Meet Haley
Haley is a Grand Rapids native and loves everything about Michigan. She attended Michigan State and has a graphic design degree. She loves anything that involves both sides of the brain; anything that entails creativity and aesthetics but is also heavy on organization and things running smoothly because of good planning! She's been putting together friend and family events since the beginning of time and hope that type of planning is always a big part of her life!
When she is not working she is spending time with family and friends, exploring Michigan while hopefully swimming, planning the next themed party or vacation, and watching a comfort movie while eating comfort food.
Favorite Things
Favorite wedding song: You Make Me Feel Like Dancing
Best moment at a wedding: The couple's very first moment as husband and wife walking back down the aisle
Beverage of choice: Iced Coffee or Gin & Tonic
Bucket list: Staying in an igloo hotel looking up at the Northern lights
Sydney Morris
Event Assistant
Meet Sydney
As a lover of lists, details, and spreadsheets, Sydney fell into event assisting after planning her own wedding. She is looking forward to continuing to learn about the event industry and to make sure everyone's big day is stress free, regardless of the event type.
In her free time she enjoys bowling, trying new restaurants, and spending time with family and friends.
Favorite Things
Favorite wedding song:  I Wanna Dance with Somebody
Best moment at a wedding: The moment the couple sees one another at either ends of the aisle. At that moment the energy is electric in the room as it is the start of what everyone, especially the couple, has been waiting for.
Beverage of choice: Chai latte!
Bucket list: I'd love to explore the site of Volubilis, Morocco.
Madison Walston
Event Assistant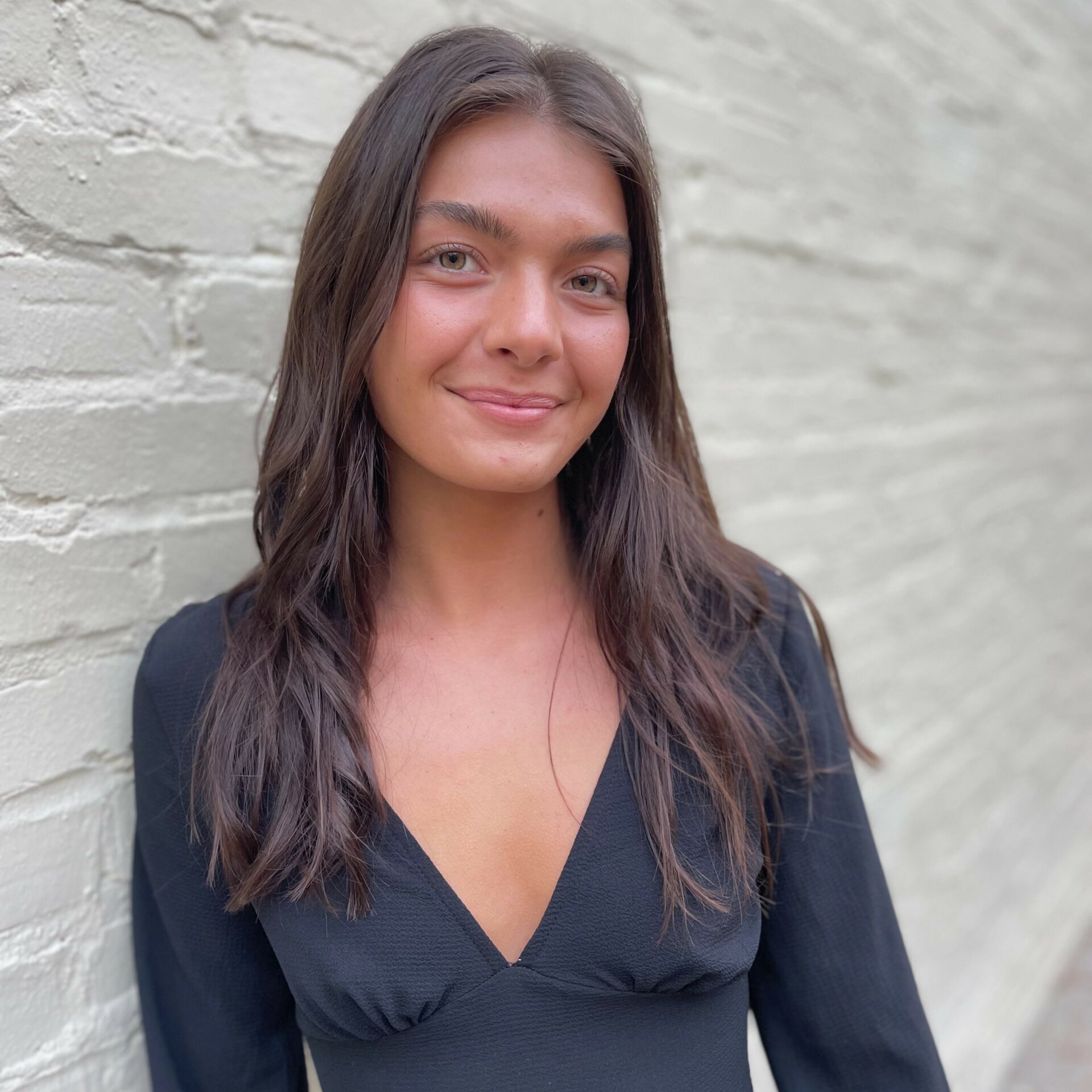 Meet Madison
Madison was born and raised in Traverse City, Michigan, and has always worked in a creative space. She attended Kendall College of Art and Design, and recently went on a solo trip to Nevada to fulfill a passion of sustainable earth-building. Now back home, her deep interest in decorating and furnishing has led Madison to the Stellaluna team, in hopes of creating dreamy one-of-a-kind days for couples on their special day. In her free time, Madison loves thrifting and refurbishing, reading a good book, playing the guitar, or going on a long hike in the winter. She is a podcast, tea, and animal lover, but most of all is excited to cultivate unique spaces for memories to be made!
Favorite Things
Favorite wedding song: Stuck on You by Sugarland
Best moment at a wedding: Mingling and dancing at the reception- there's lots of new family to talk to and so much love in the room!
Beverage of choice: Iced tea with grenadine, always
Bucket list: Own a drive in movie theater
Nancy Sygnavong
Event Assistant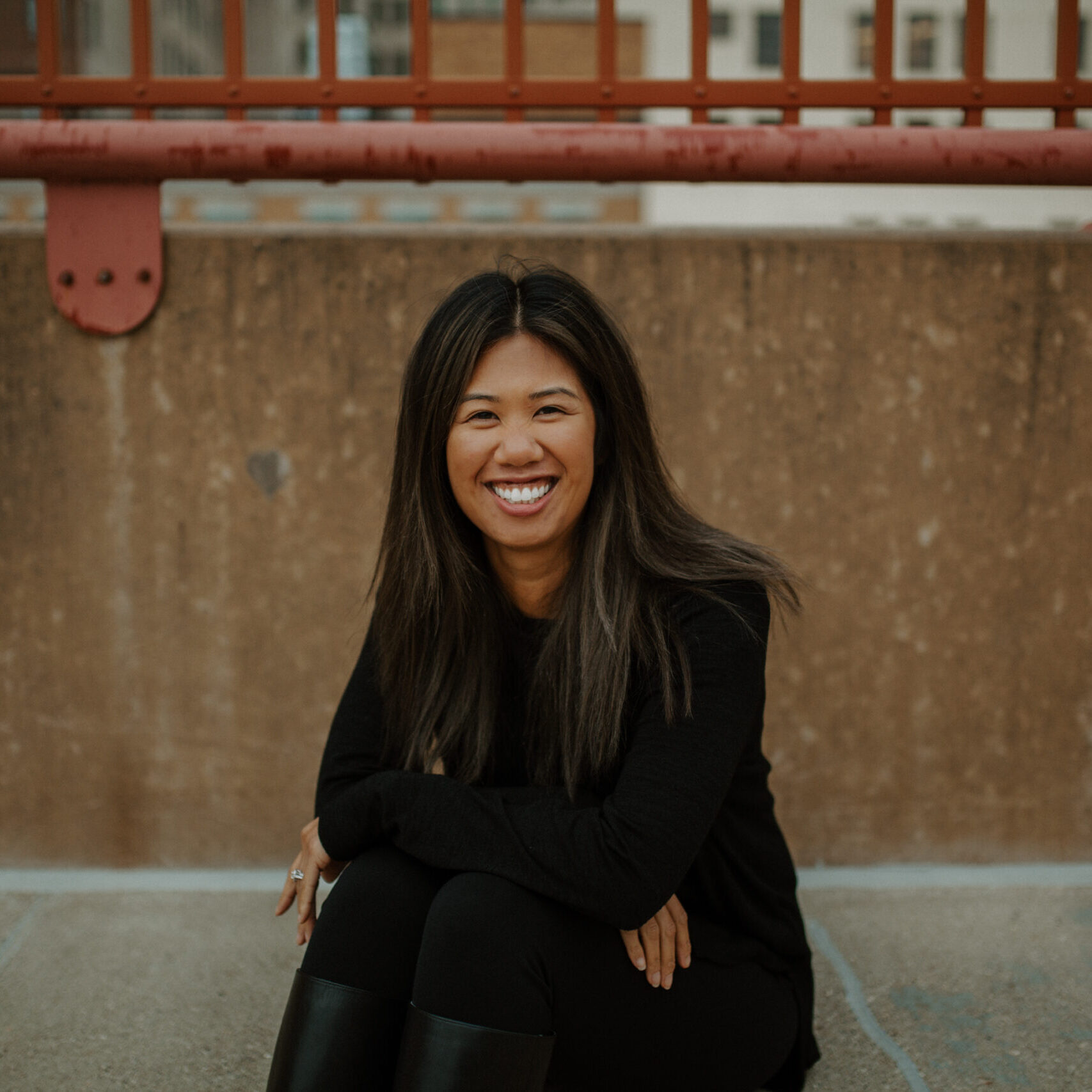 Meet Nancy
Nancy loves love! She thrives in event planning and embodies the whole journey. Since she loves all things in the wedding industry, she also enjoys being a bridal stylist. She is committed to providing a special experience for couples.
When she's not planning or styling, she loves to travel with her husband and stepdaughter to destinations with blue waters and white sand. As part or traveling and in everyday life, trying new foods is another passion of hers. She is always looking for those places known as hidden gems.
Favorite Things
Favorite wedding song: You Are The Reason
Best moment at a wedding: Vows
Beverage of choice: Pina Colada
Bucket list: Skydiving and Traveling to the Maldives
"Working with Stellaluna Events was an absolute DREAM. Their whole staff from booking a consultation to the execution of the day was everything I could have hoped for and more. The Stellaluna team was so proactive and communicative that the day went out without a hitch. I felt informed of what was needed from me, by when, what decisions I needed to make, and what the suggestions were. They took my vision and brought it to life. I am forever grateful and HIGHLY recommend them. Happiest day of my life and so grateful Stellaluna helped create that for us."
– Lauren, Stellaluna Bride 2022
"Working with Stellaluna Events was one of the best decisions I made during wedding planning! Not only are they on top of every detail and professional - but they were truly so easy to work with and made me feel some comfortable throughout the entire planning process. Always pro-active and ready to help out in anyway that they could. The wedding day could not have gone smoother - I didn't have to think about a single detail because they were always 10 steps ahead and guiding us along! Truly so grateful to have them part of our special day. Would highly recommend!!"

– Molli, Stellaluna Bride 2022