A 12 Corners Vineyard Wedding
Whenever I'm writing about my weddings I mention how it is "one of my favorite weddings" and it is always true. But this beautiful 12 Corners Vineyard wedding was one of my all time favorites. It wasn't because of the pretty details, stunning Lake Michigan beach ceremony or the cookie cake (oh yes, you just wait!). It was one of my favorites because of the beautiful couple inside and out. I often talk about the importance of understanding the true importance of the wedding day and focusing on what really matters. Deb & George did just that! These two were so in love with each other and it was so clear to see. Whenever you were around them you could sense their love for each other. So much that my team (who had only met them a couple of times) noticed it right away. They also really cared about gathering their loved ones to celebrate this new chapter. I was so grateful that we had the best weather for Deb & George's wedding day. Lake Michigan beach ceremonies can bring a whirlwind of struggles, challenges and unexpected surprises. But mother nature (and God) decided to bless us with a perfect sunny and 76 degree day!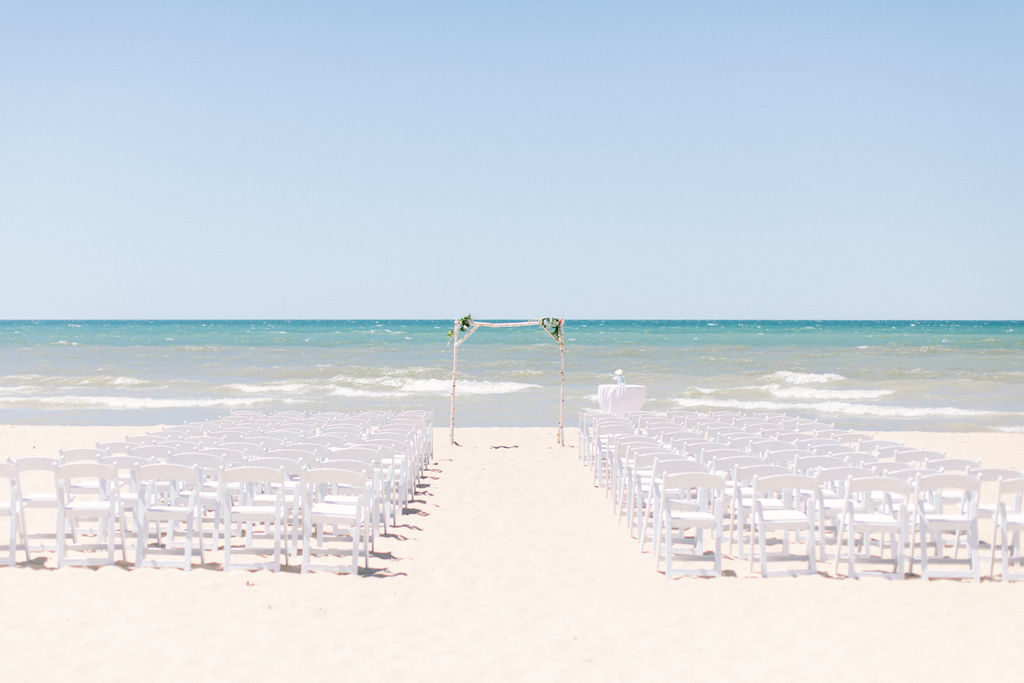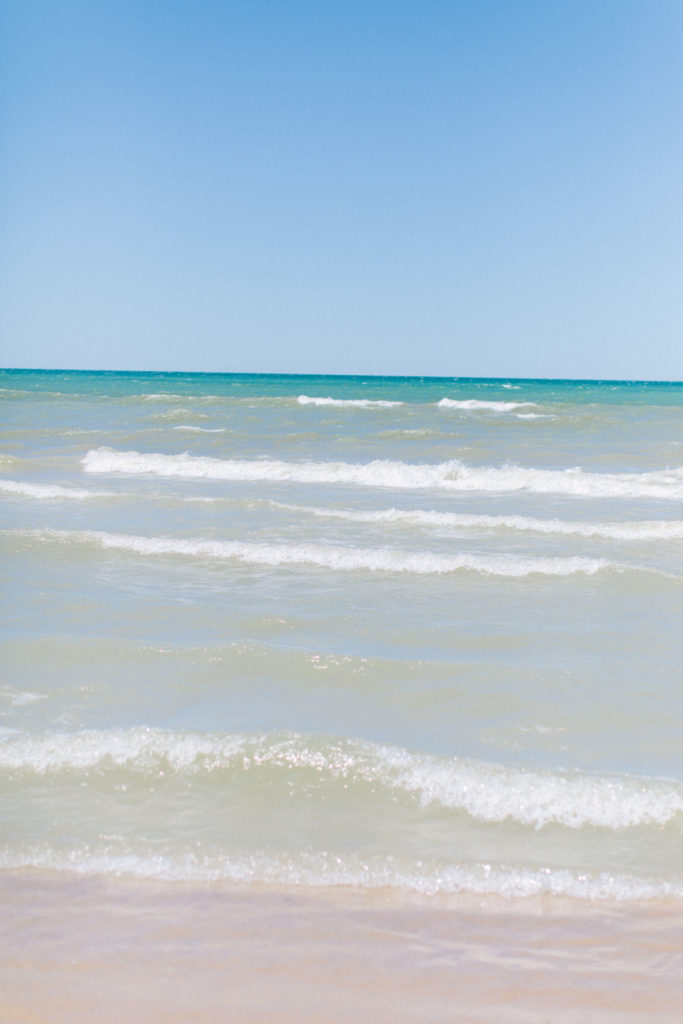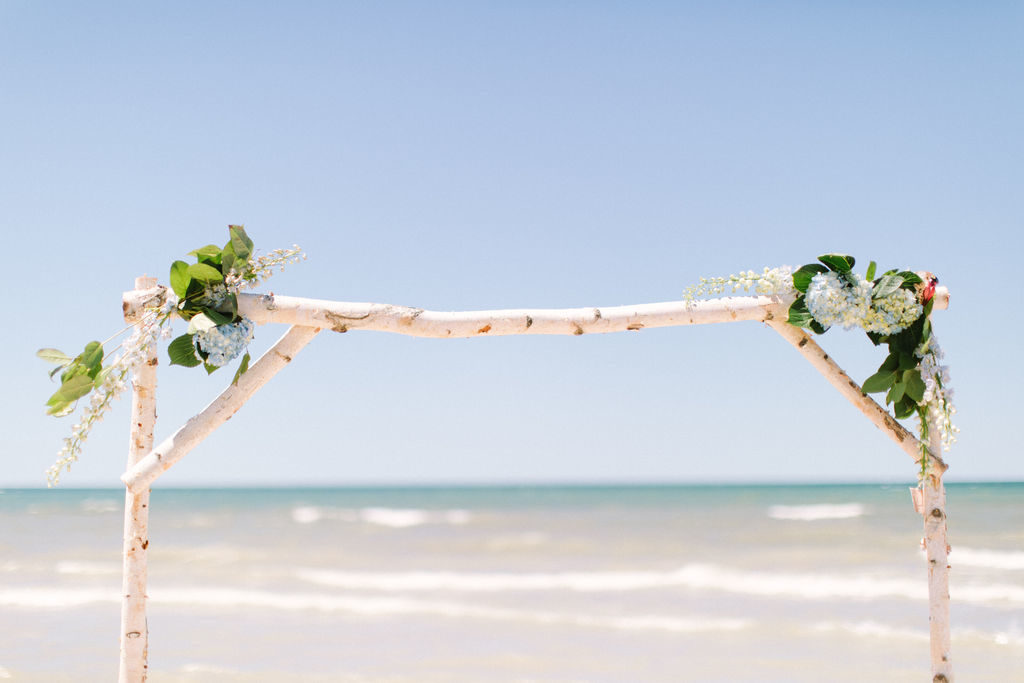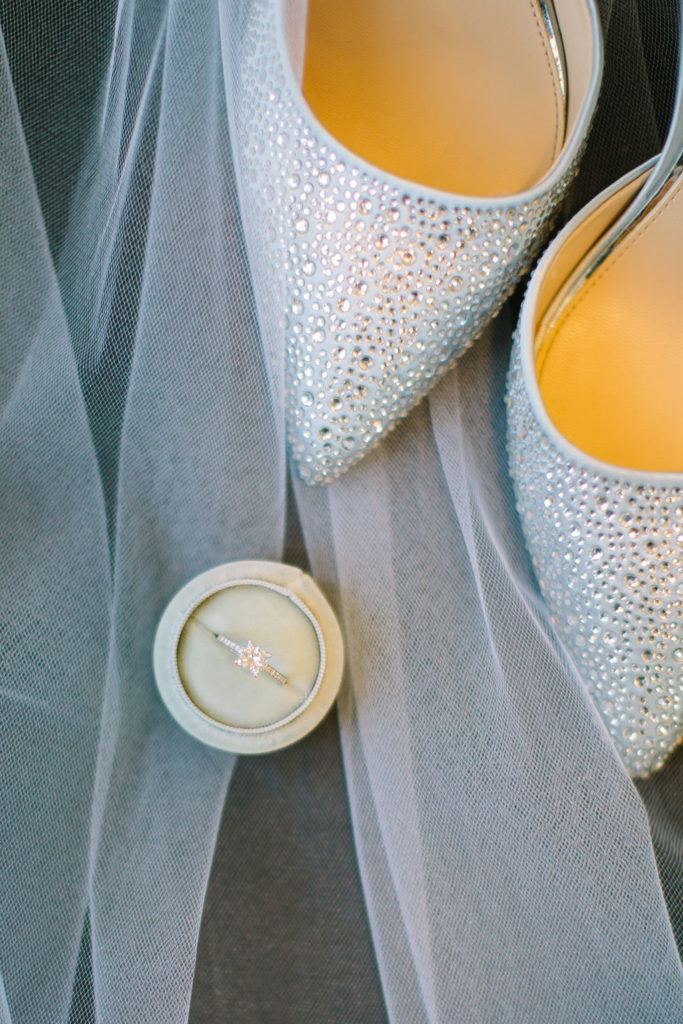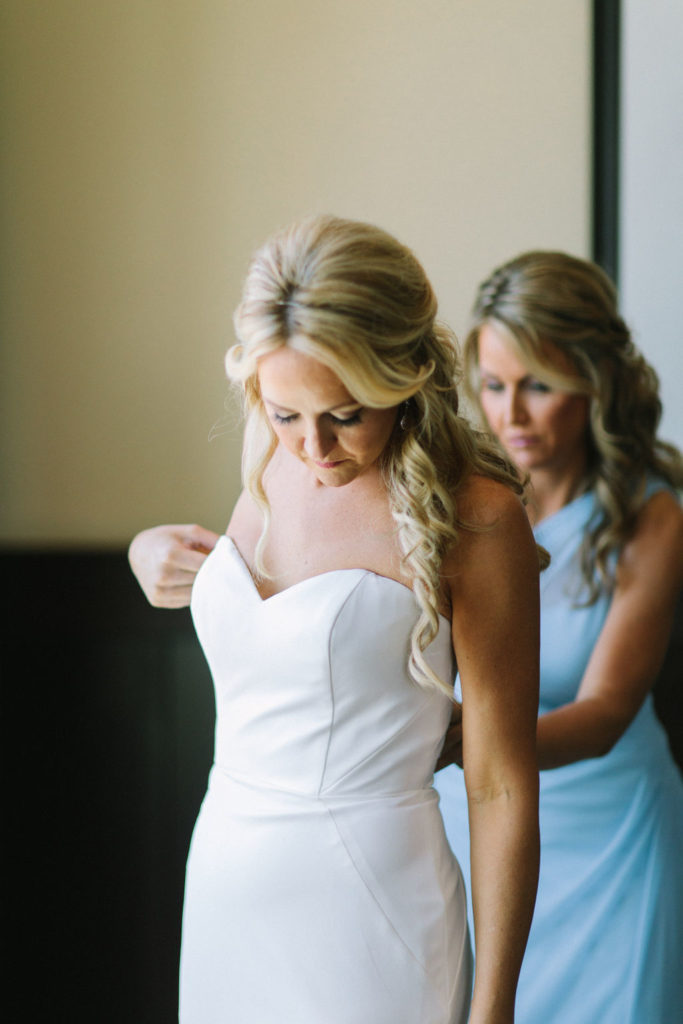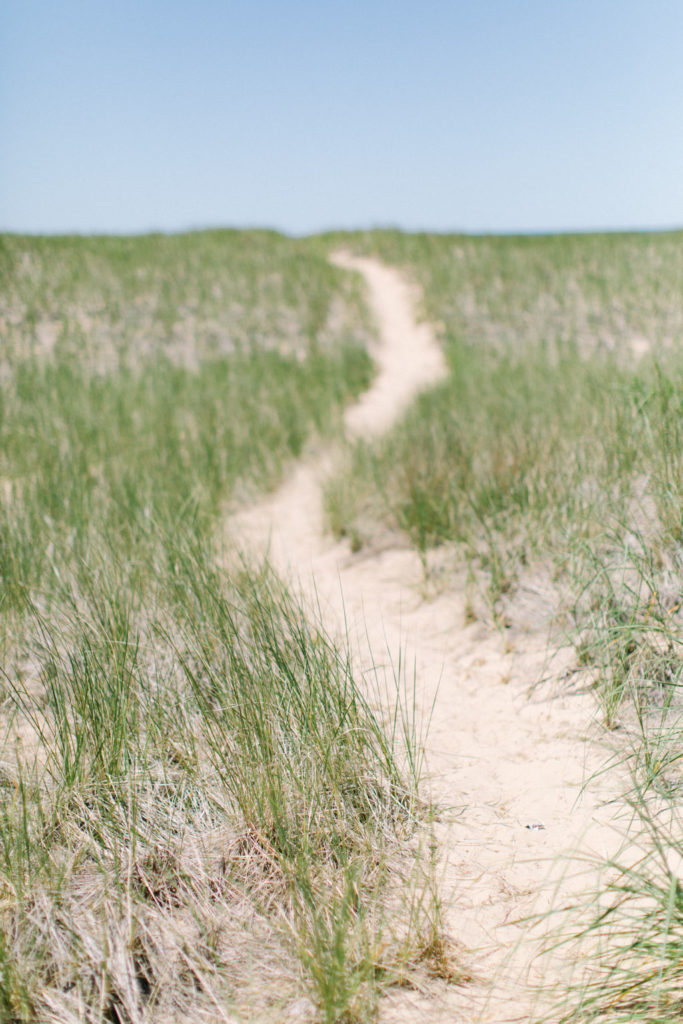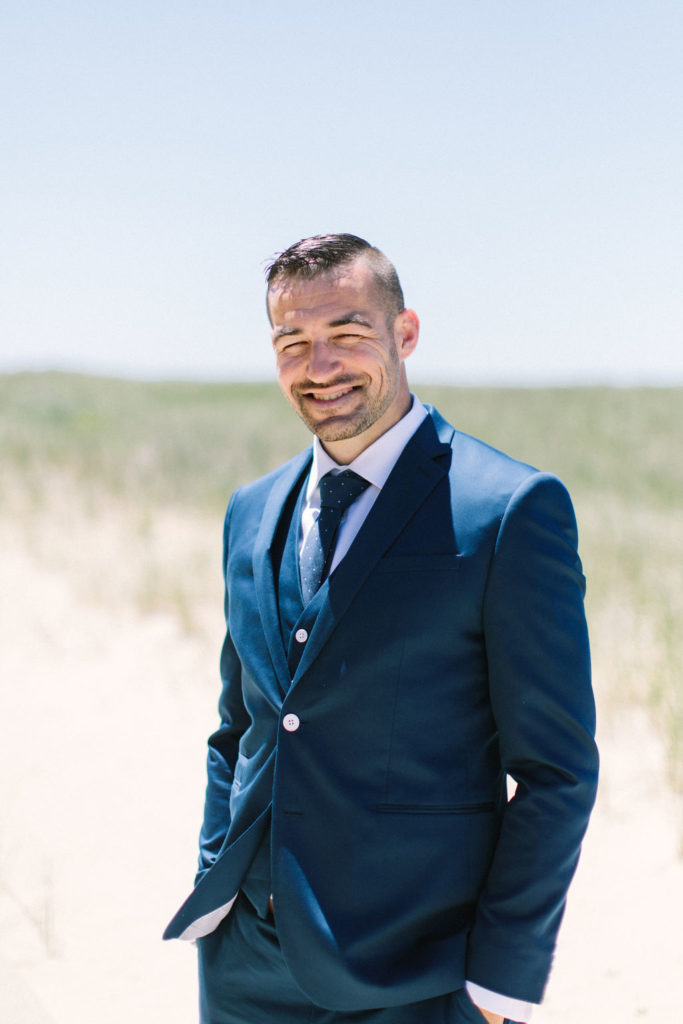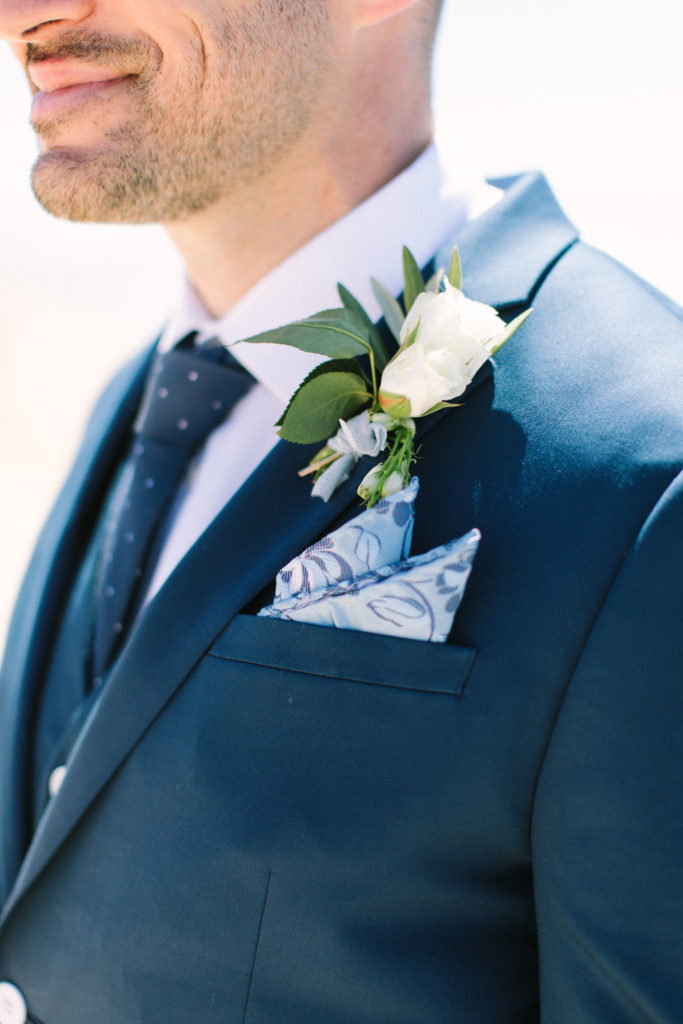 The below image was one of my favorite moments from the whole day. Just as Deb and her father started their walk down the aisle – Deb yelled out "I'm so happy!" in the most joyful way. Unfortunately it was too windy for the rest of the guests and her future husband, George, to hear her. But her father and I heard her and both have them sweet memory to cherish forever.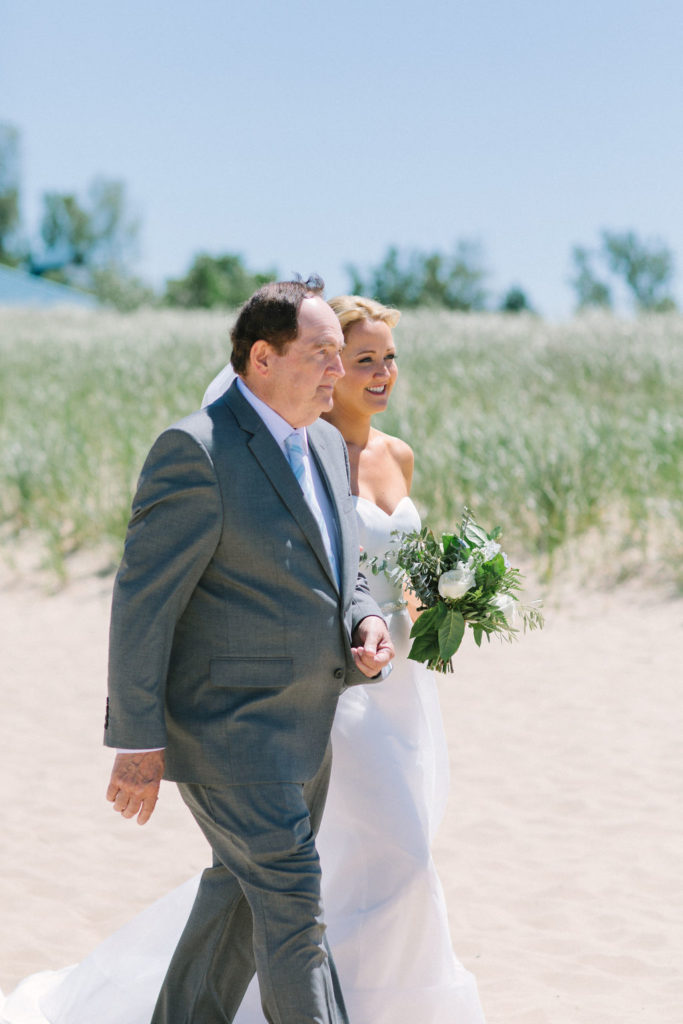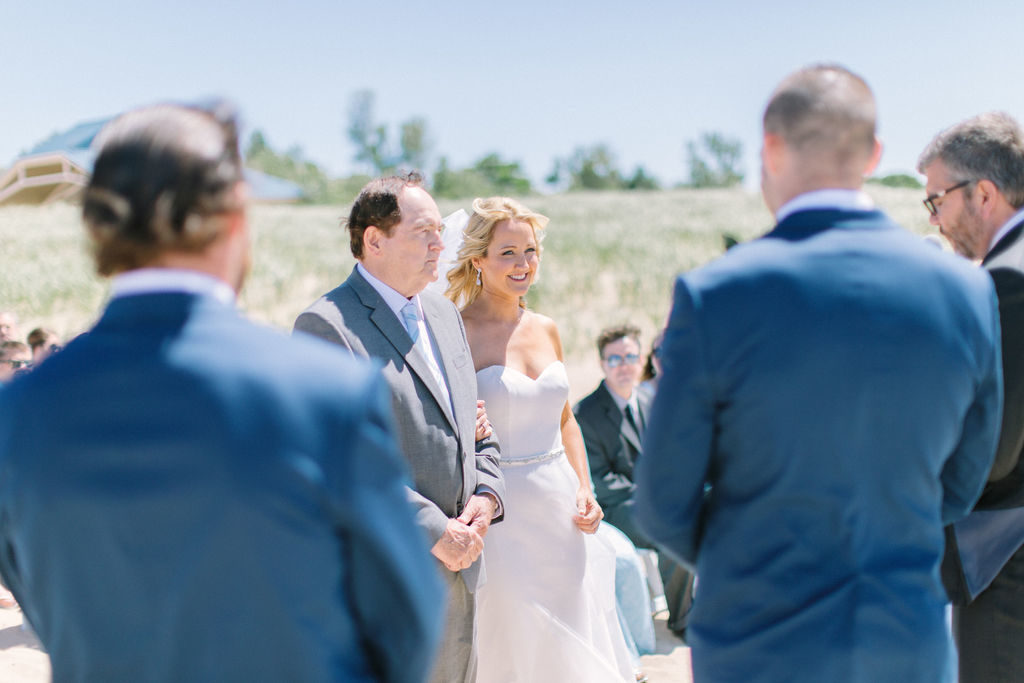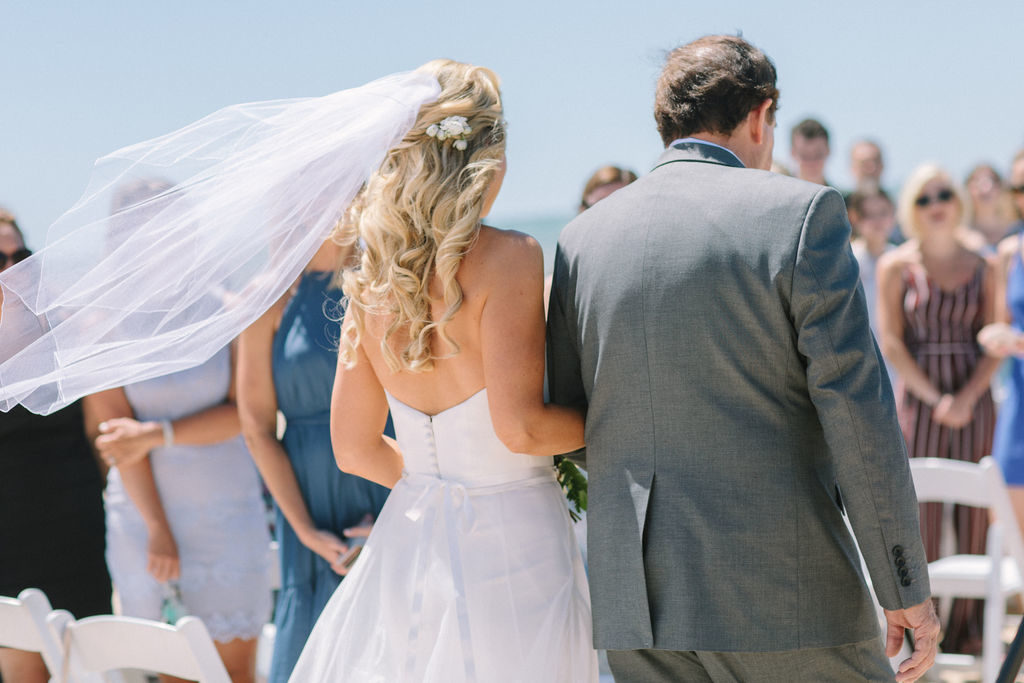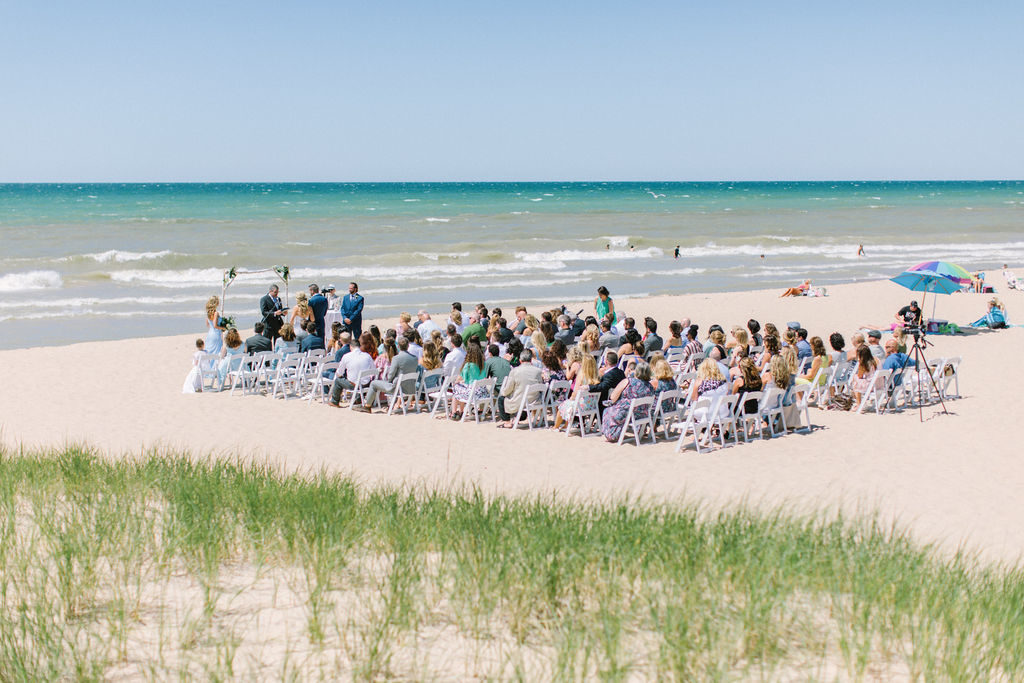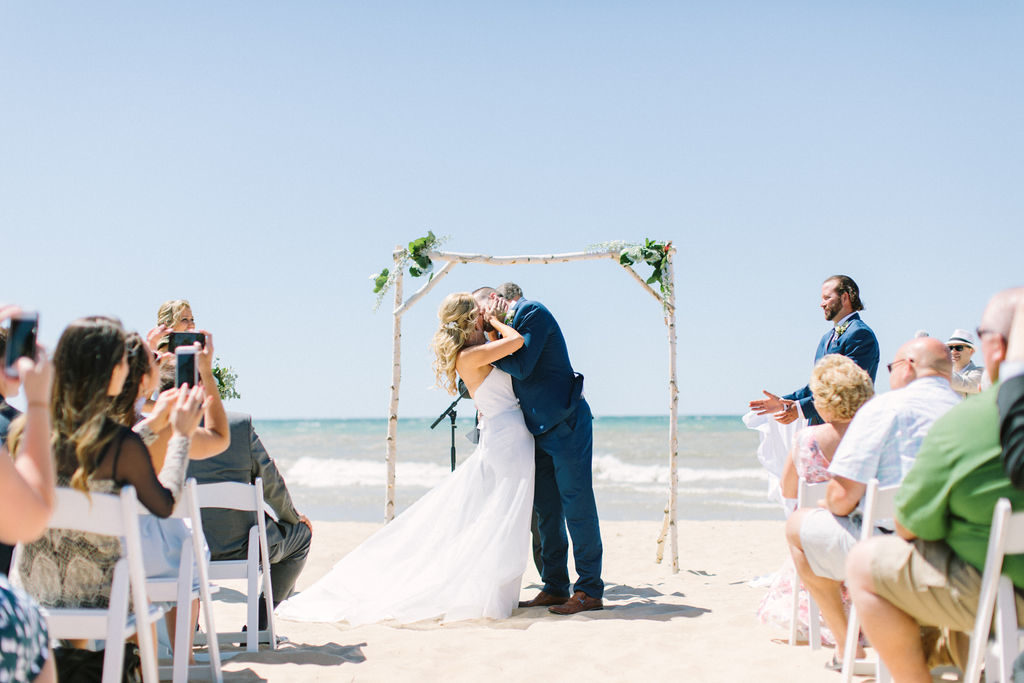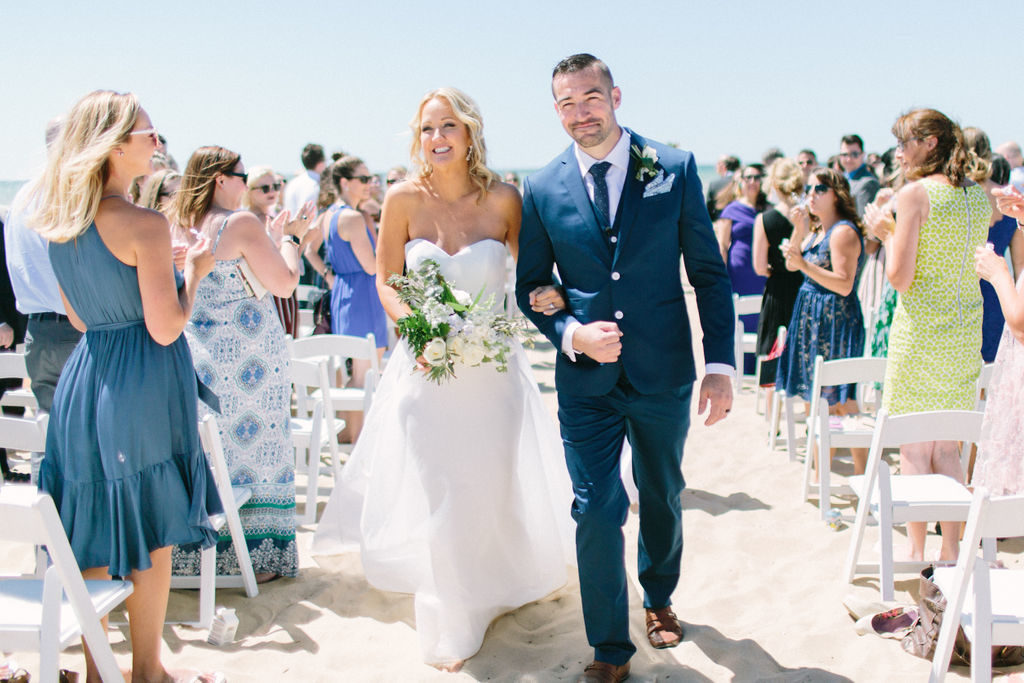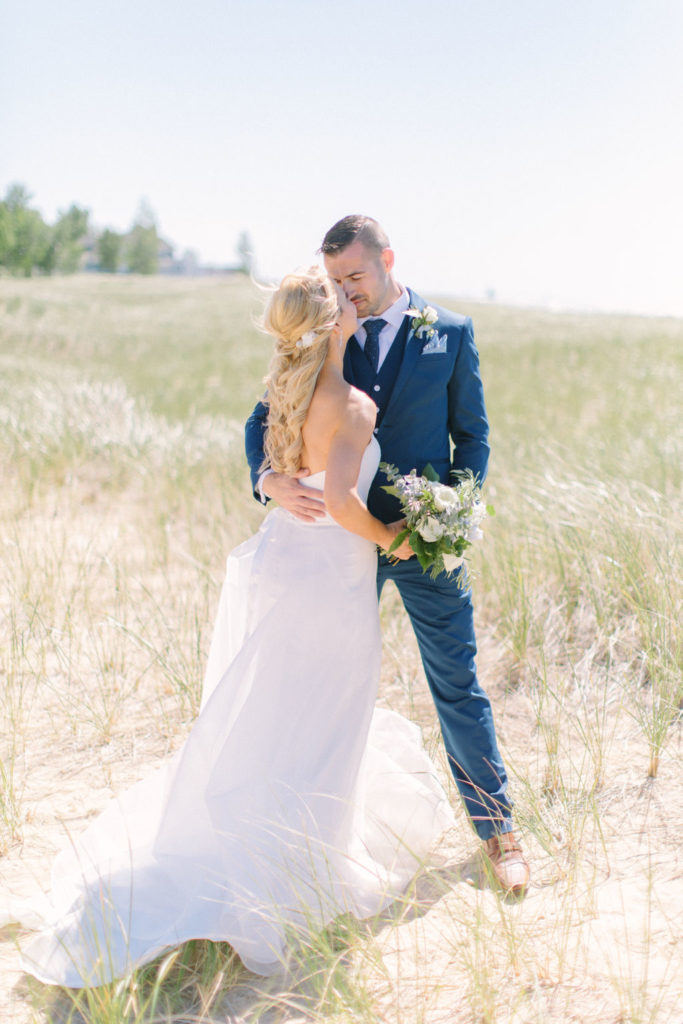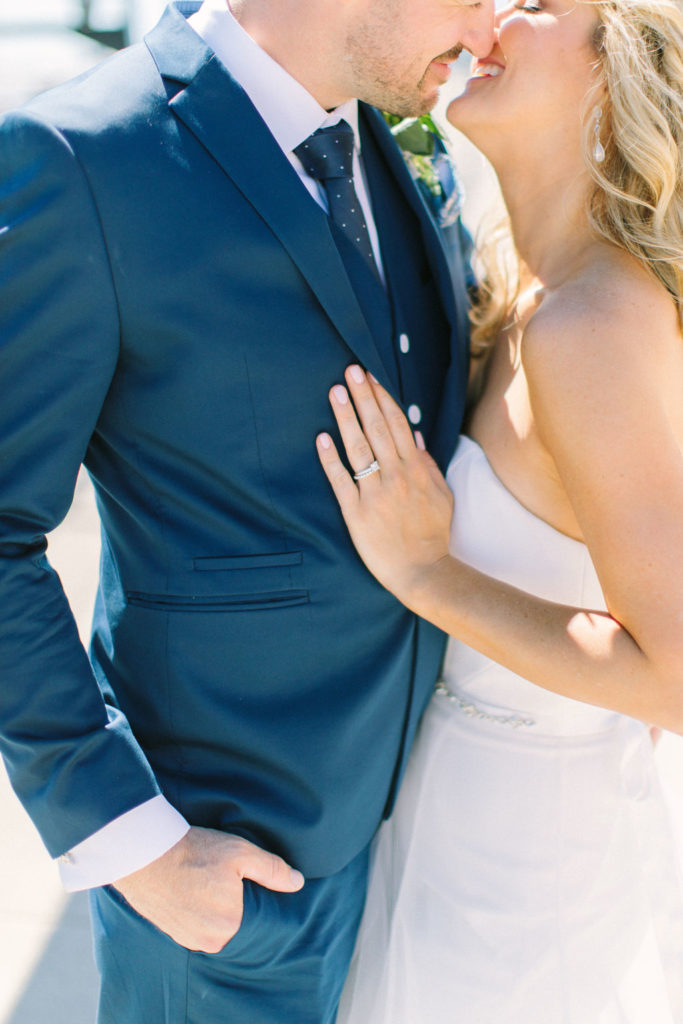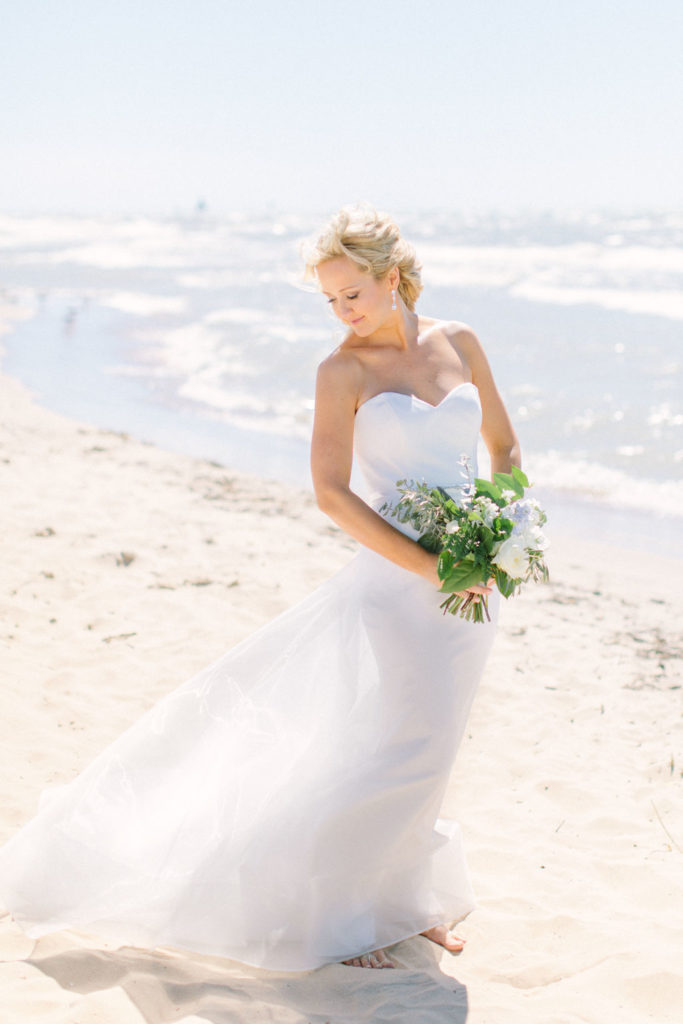 As Deb and George took some time to enjoy being newlyweds, the rest of their guests made their way to the 12 Corners Vineyard wedding reception. The guests enjoyed walking through the rows of grape vines on the beautifully sunny day. The trail of vines lead them to this charming tent nestled at the top of the hill.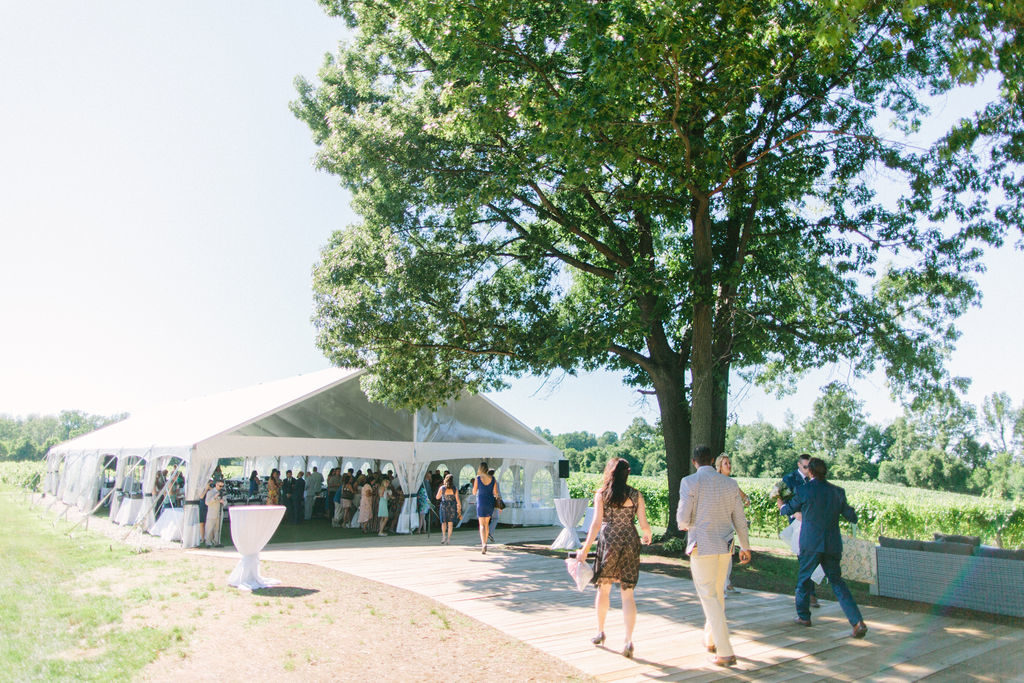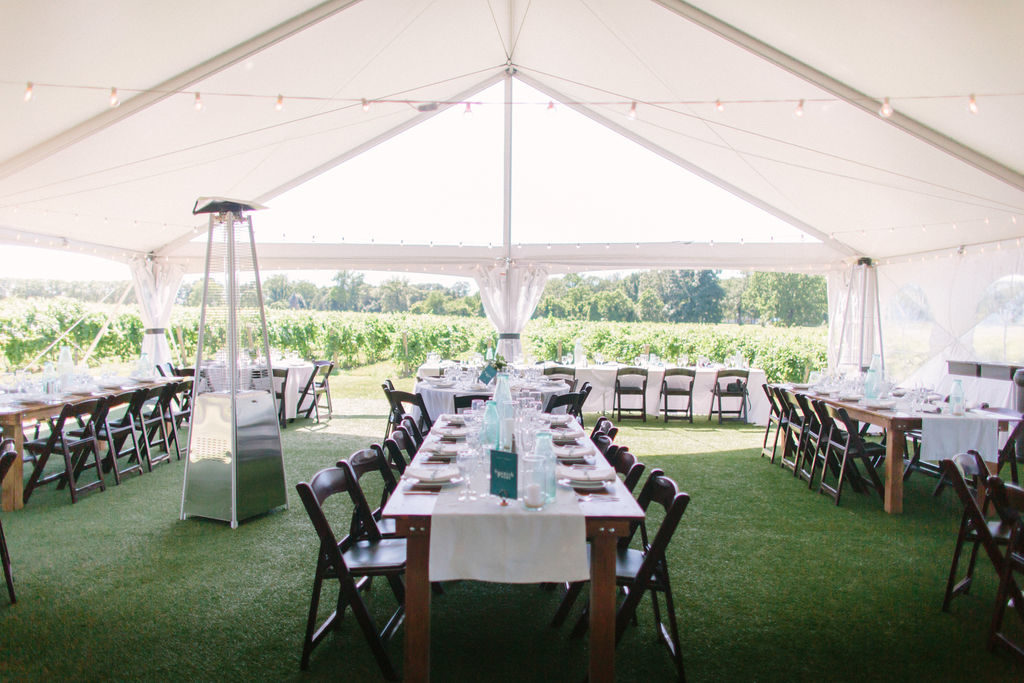 Designing this wedding day was my favorite part of the planning process with Deb & George. We decided to keep the decor for their 12 Corners vineyard wedding reception simplistic and true to them. The color palette was inspired by their love of being on the water. We incorporated lots of blues, whites, natural wood and sand tones. For the table decor we stuck to blue sea glass jars with the addition of vases with sand and candles to accommodate space for their family style meal.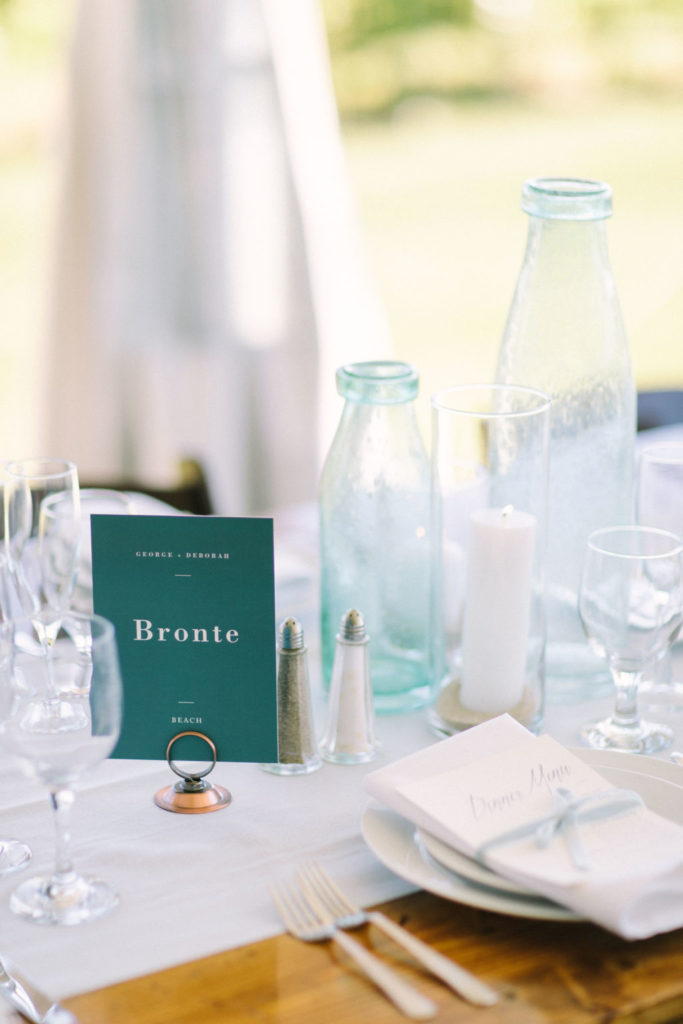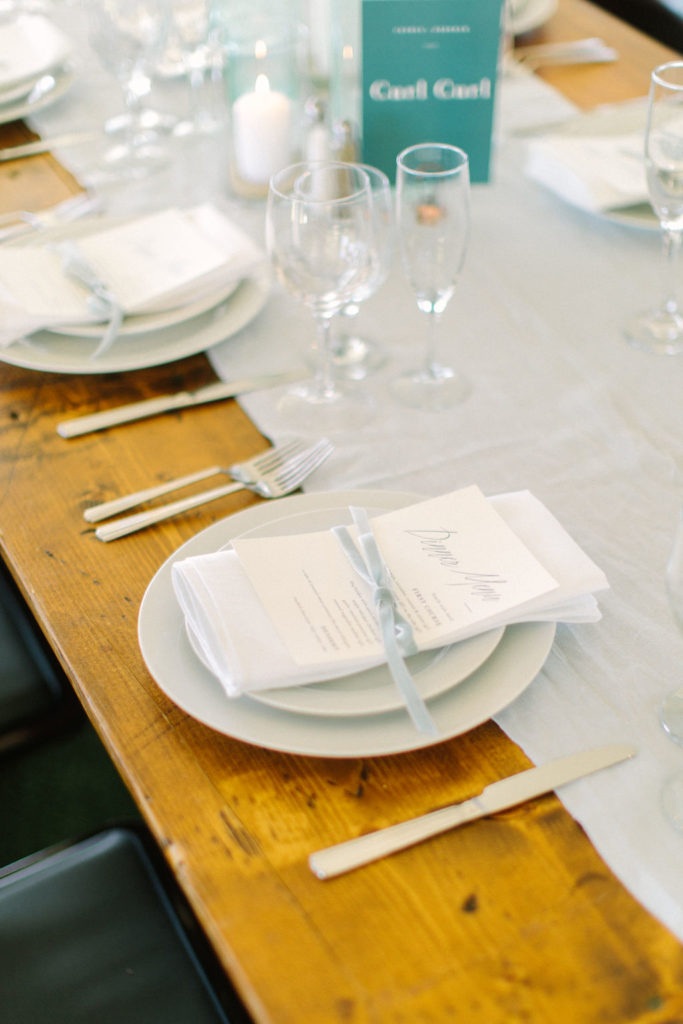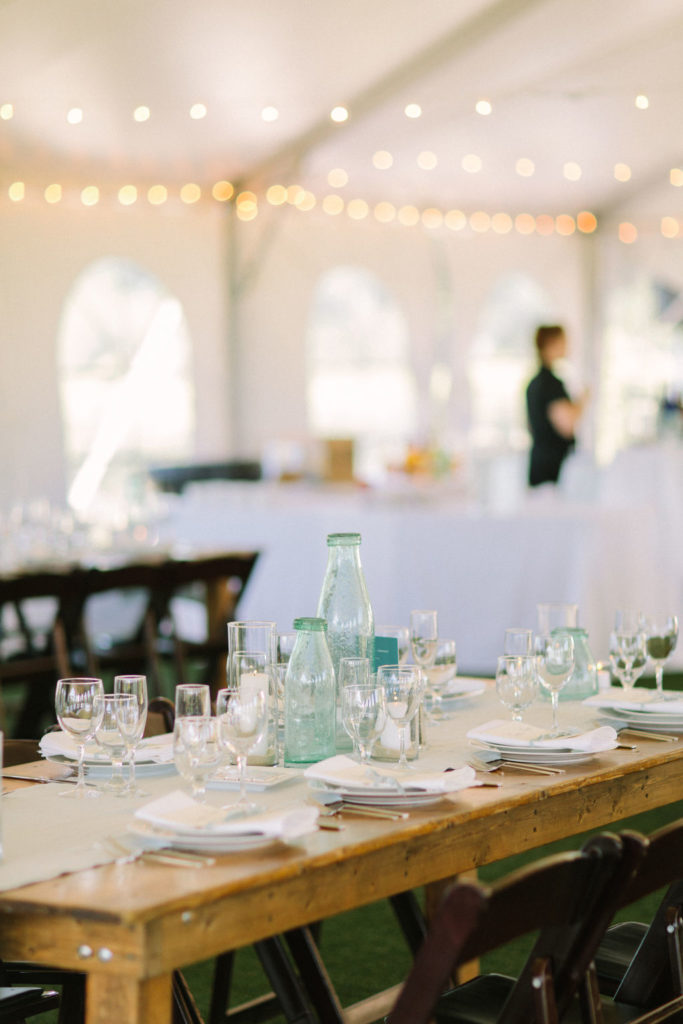 One unique detail of Deb & George's relationship is both share a passion for surfing. To tie in their love for surfing we decided to add a surf board to their escort card display. We also decided name their tables after some of their favorite beaches to surf at around the world.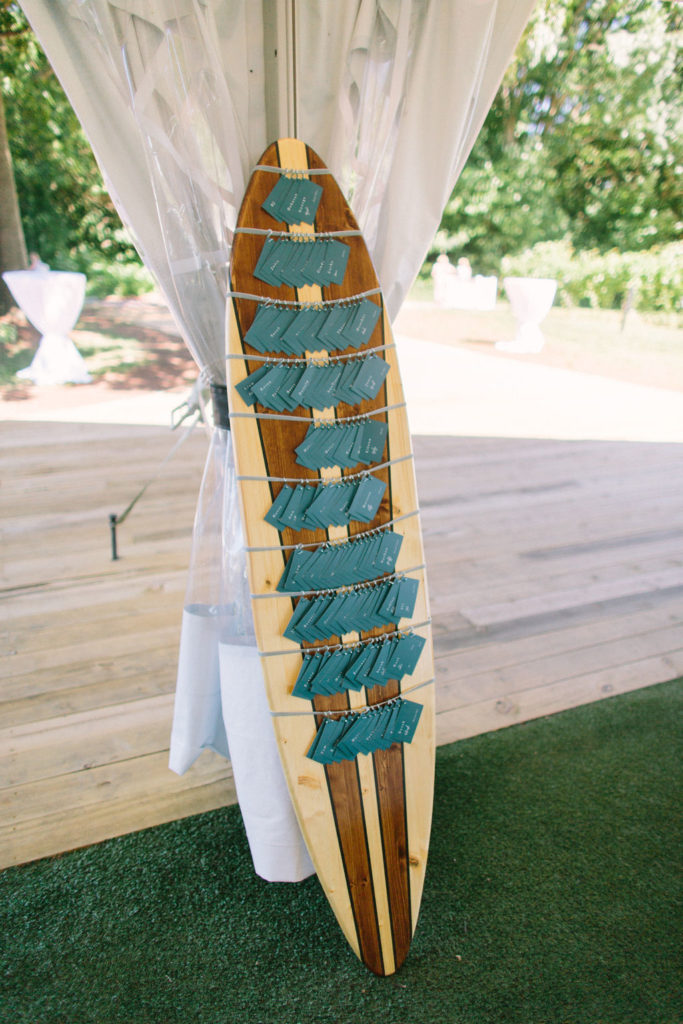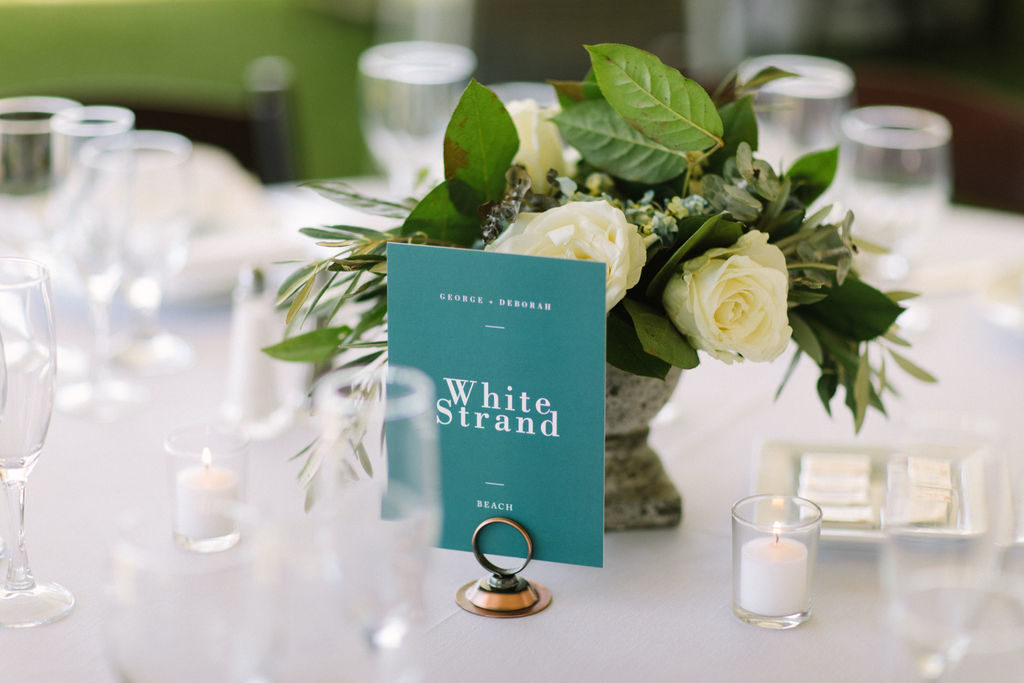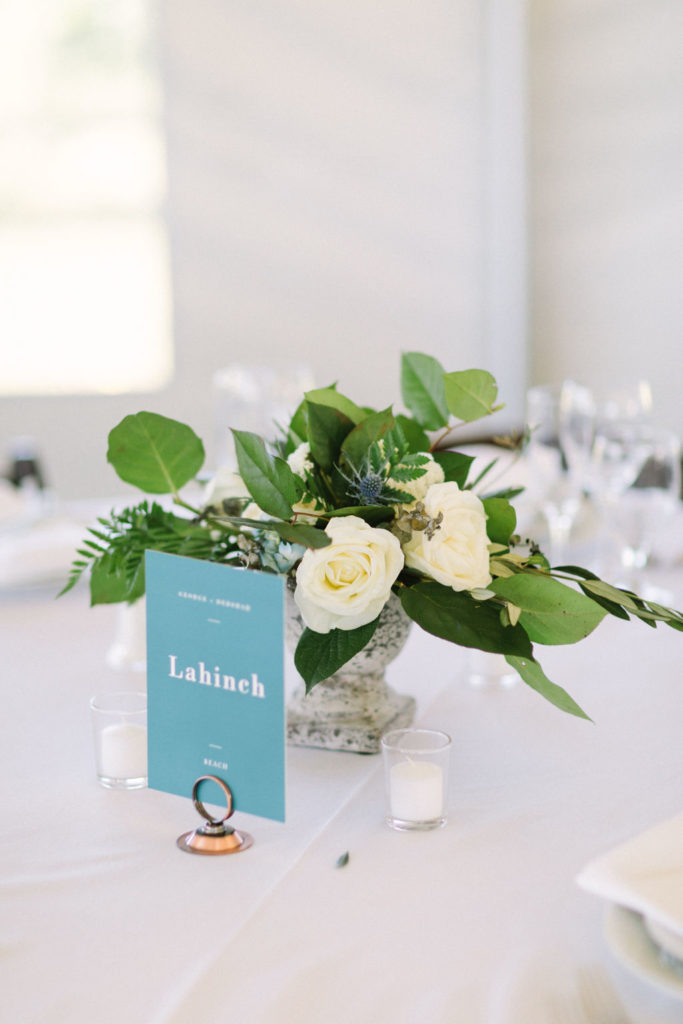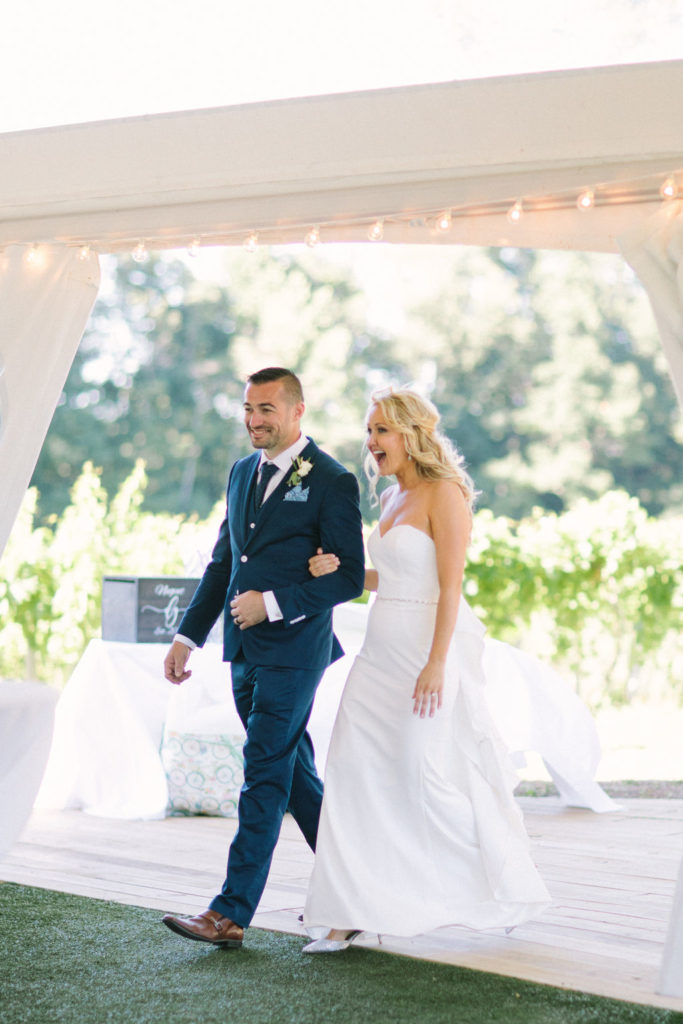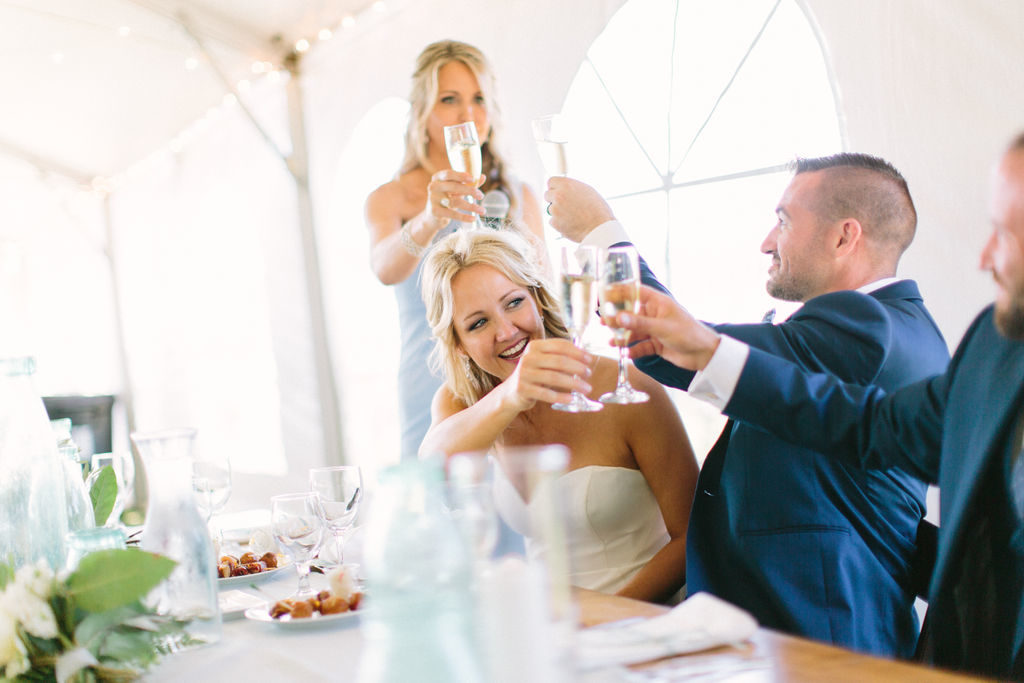 As I mentioned early, we also tied in their love for cookies by getting a custom cookie cake. This was such a big hit with the guests and a fun way to tie in more of Deb & George's story.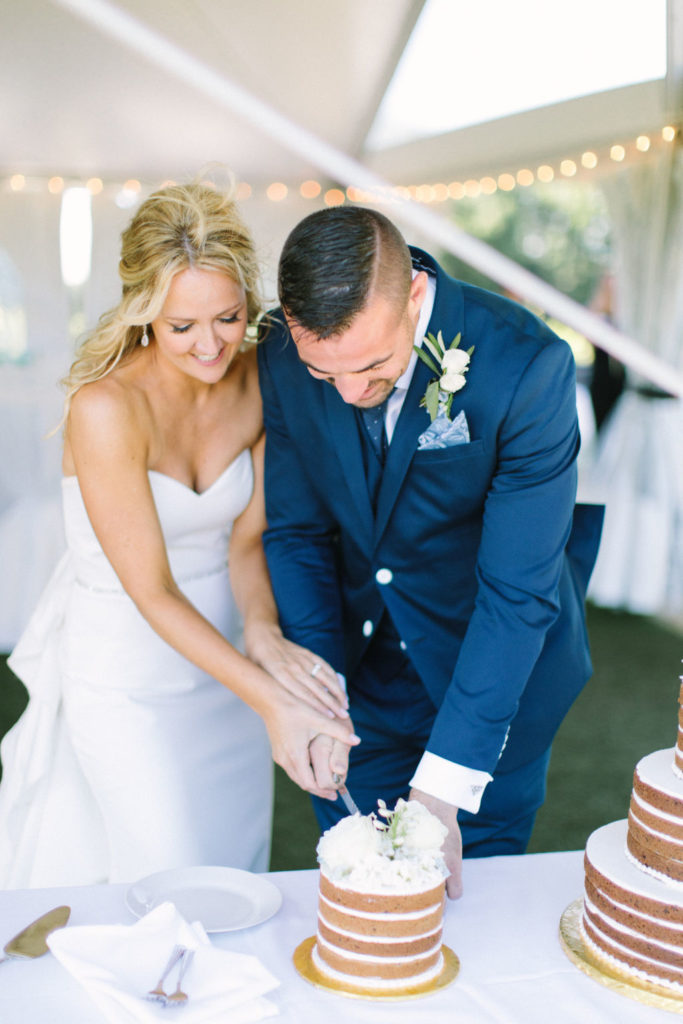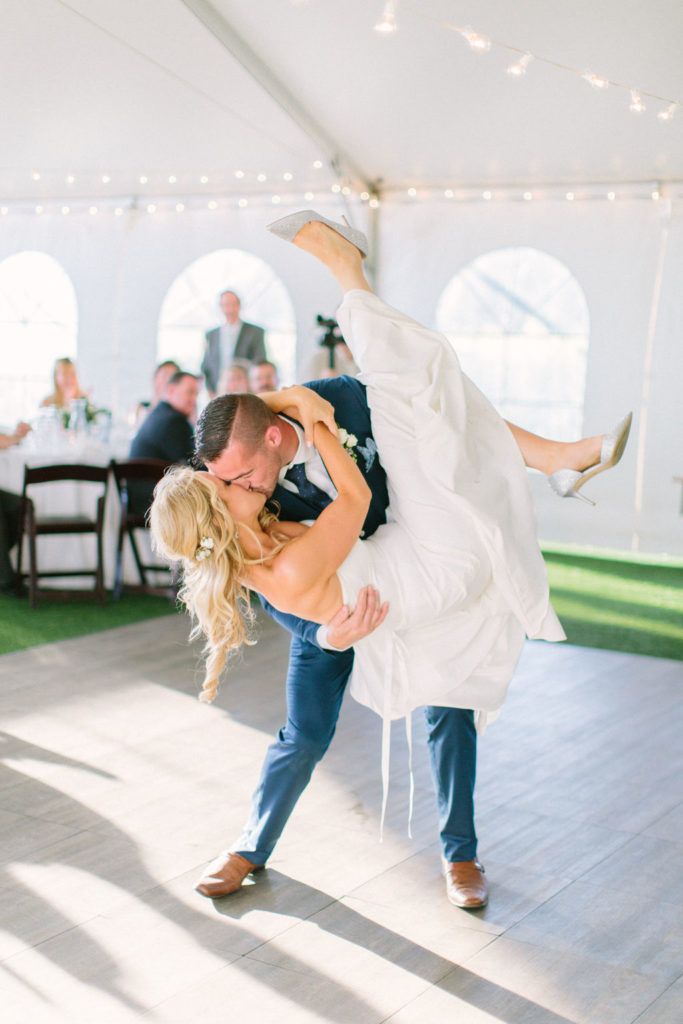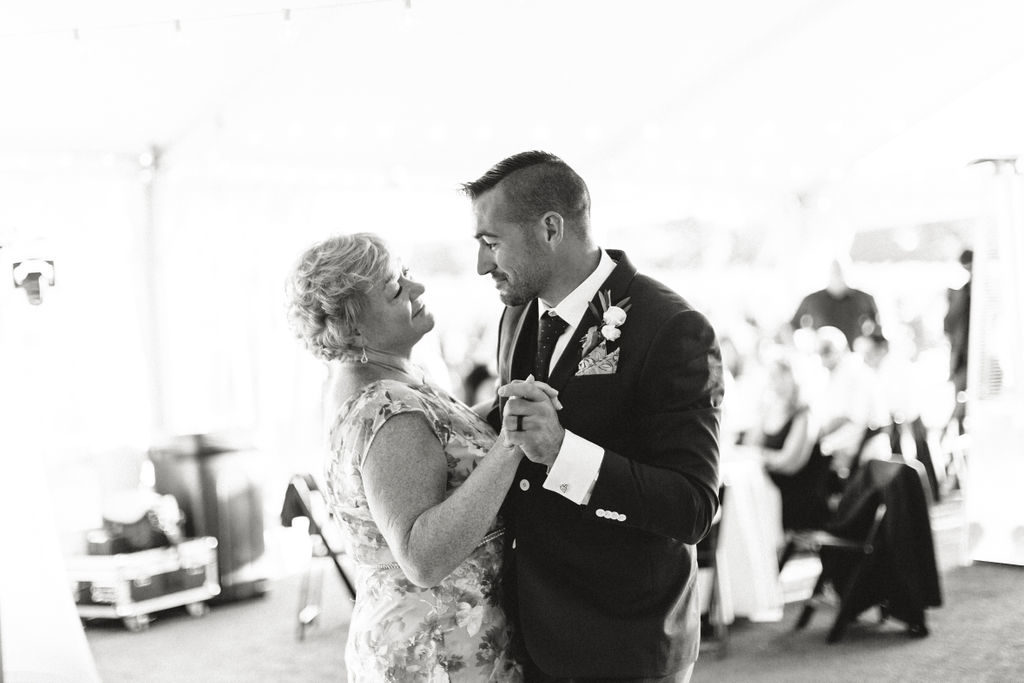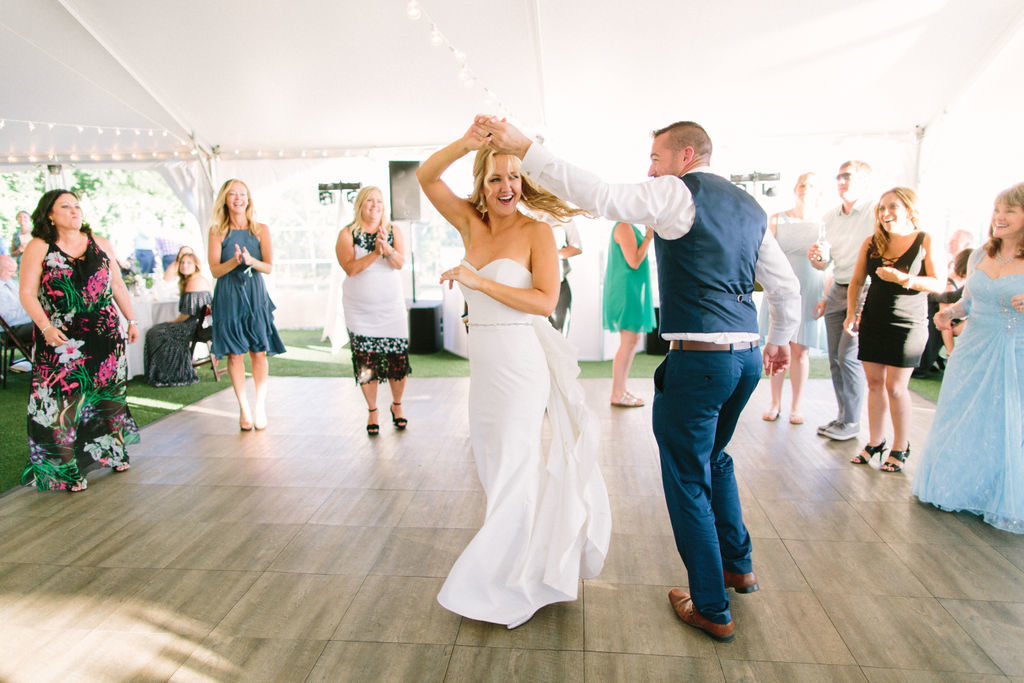 Deb & George opted out of doing a large bridal party to keep things a little more simple. They each selected only one person stand up with them during the ceremony. Deb decided to ask her closest ladies to be her "women of honor" and wear a blue dress to the wedding to symbolize her tribe of women in her life. They were able to capture this sweet photo together at the 12 Corners Vineyard wedding reception.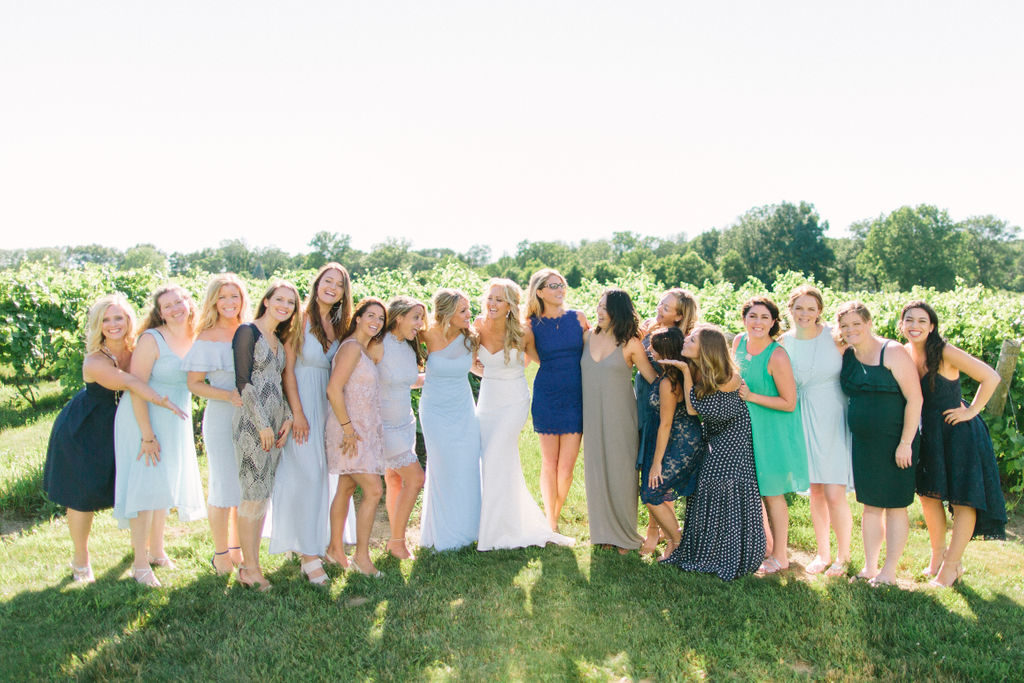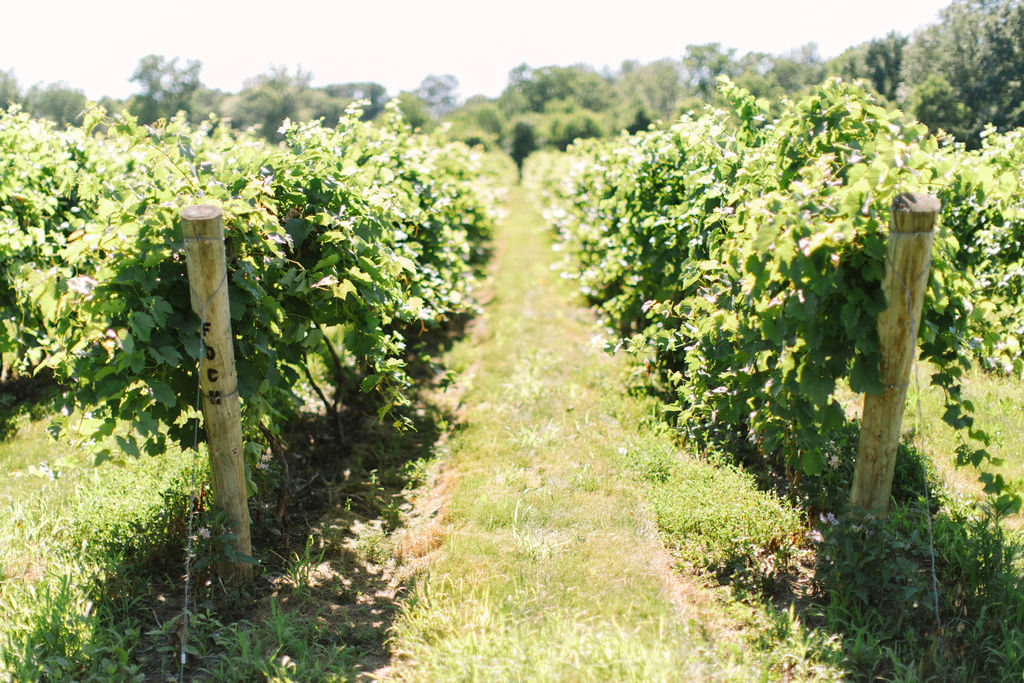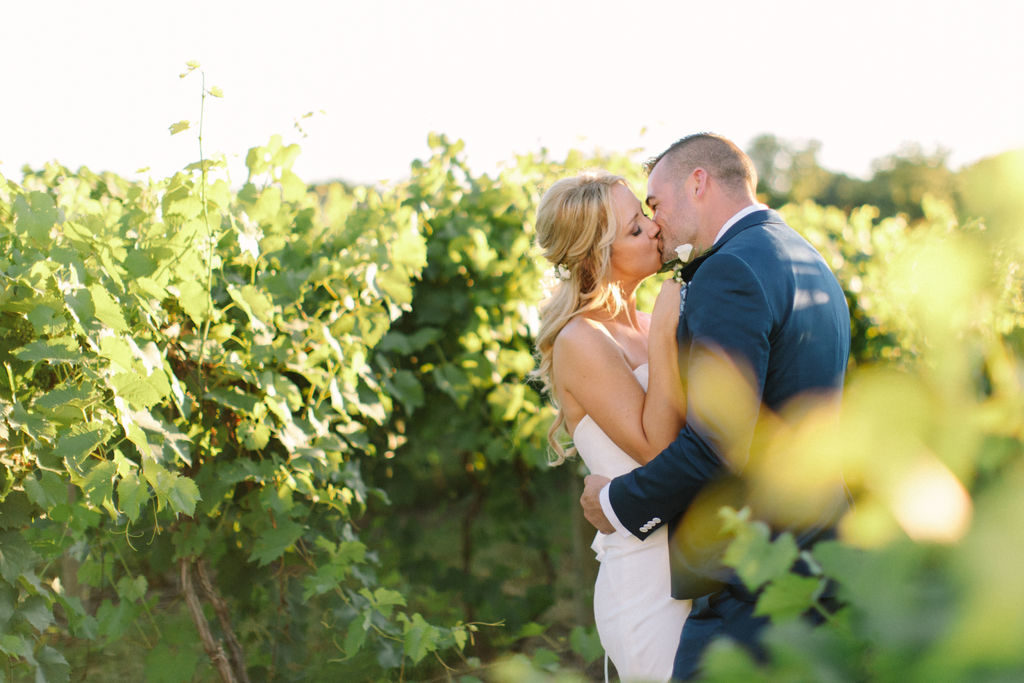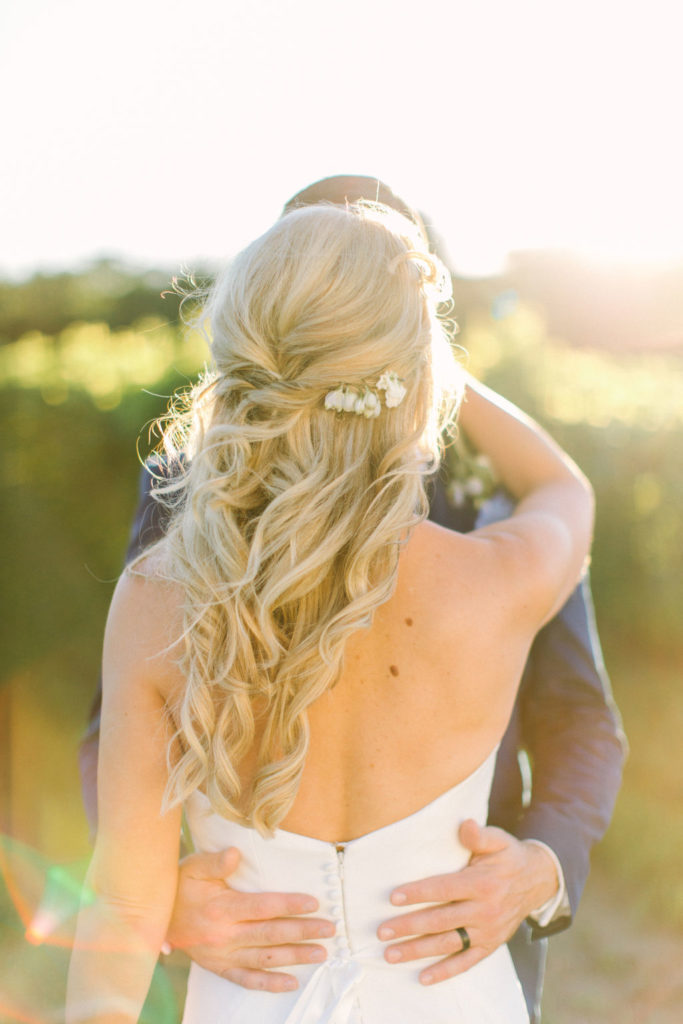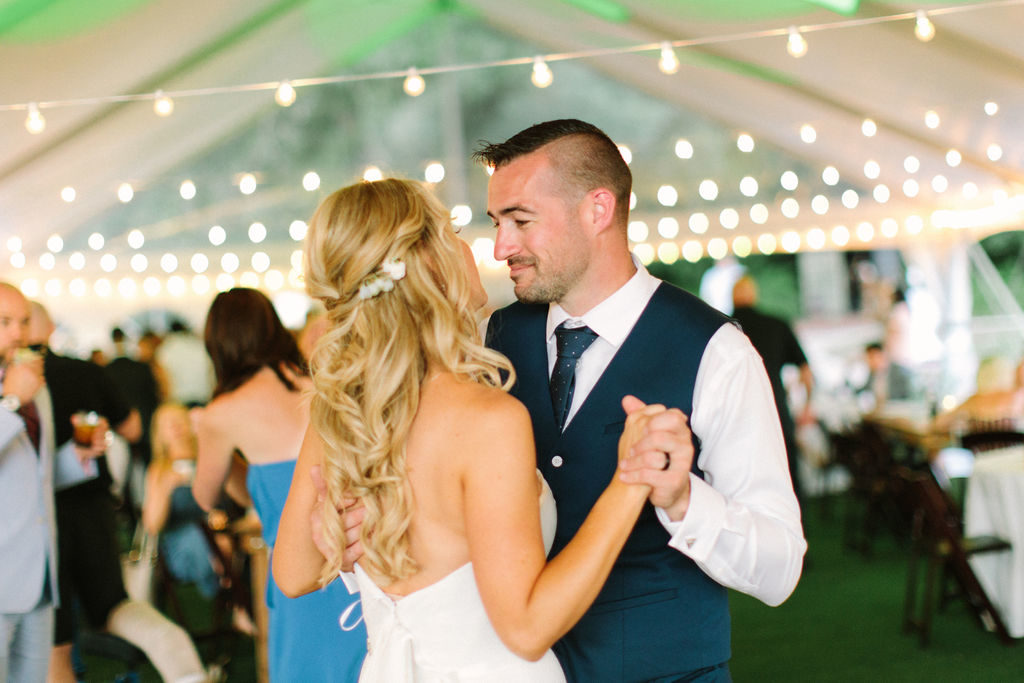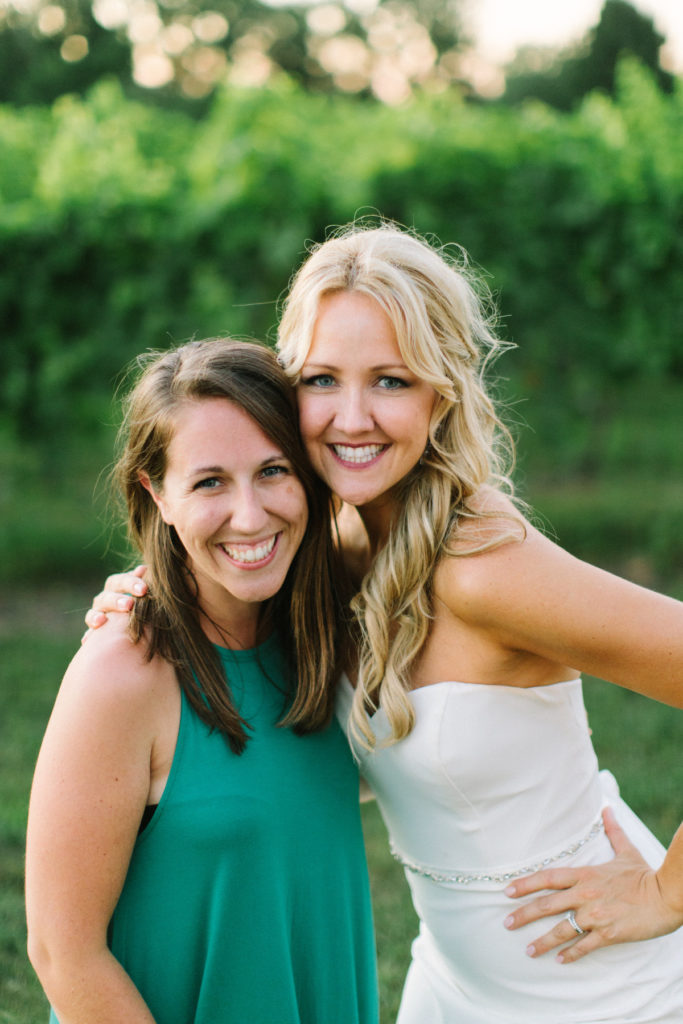 Want to see more celebrations like this 12 Corners Vineyard Wedding? Check out
Mike & Theresa's Fernwood Botanical Garden Wedding
and
Zach & Maggies Gull Lake Wedding
. Full Service Planning & Floral Design:
Stellaluna Events
| Photography:
Tim Tab Studios
| Reception Venue:
12 Corners Vineyard
| Ceremony Location:
Jean Klock Park
| Hair & Makeup:
Hanna Wagner Design
| Entertainment:
Deram House Productions
&
Bell and Bow
|Catering:
CK Catering
| Bar Service:
Beverage Specialist
| Dessert:
Dee's Speciality Cakes
| Videography: Kane Films | Transportation:
Sunset Coast Trolley
| Rentals:
1928 Planning Co.
&
Shades of Light
|