Journeyman Distillery Wedding | Hannah and Mark
You know it's a party when the coordinator is belting out lyrics alongside the bride in the middle of the dance floor. It's easy for us wedding coordinators to hide in the shadows, but Hannah and Mark would never have allowed that when there's a moment to be shared and a party to be had! Journeyman Distillery felt like a family reunion as the two high school sweethearts gathered their family and long-time friend group together to celebrate their big day. The dreamy, moody, drizzly day painted a perfect setting outside for the warm, rustic, cozy feel inside. Soft yellow dresses and tan suits brightened up the space (along with Hannah's dazzling smile, which shone extra bright that day), and the warm floral colors accented the space and the outfits perfectly.
Lush blooms hung overhead as Hannah and Mark said "I do" in front of their family and friends. The room radiated joy, love, and celebration, culminating in an iconic "dip kiss" moment. Cocktail hour was filled small touches like signature cocktails featuring the couple's pets, golf-themed photos and details, a gorgeous and whimsical hand-made seating chart, and a classic big bridal party hype-up huddle.
The couple and their MASSIVE wedding party danced (literally) into their reception, and from then on, the dancing never stopped. Whether that was happy-dancing over the delicious food and cake, or boldly busting moves on the dance floor. These two had the ultimate hype squad. Speaking of the dance floor, Hannah went above and beyond by gifting each of her bridesmaids with a pair of vans to wear for the reception. (Can I be Hannah's friend?)
The wedding must be over now, right? Think again! Cue the massive donut wall finale to finish out Hannah and Mark's best day ever!
We got lucky with Hannah and Mark's bridal party, seeing as they were incredible, but for a lot of weddings, a large bridal party can create some logistical challenges. But never fear! Your Stellaluna coordinator is prepared to handle those logistics, even to eliminate the challenge! We want to take over assembling the troops and leading them through the timeline, so that all you have to think about on your wedding day is how in love you are!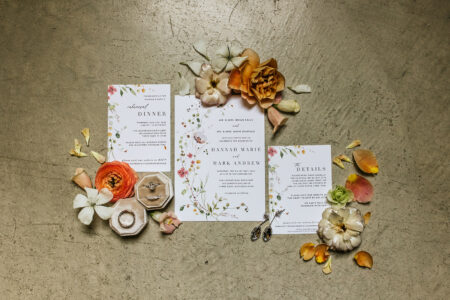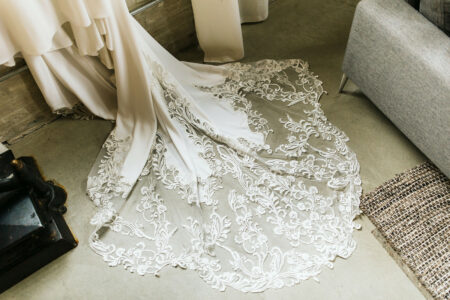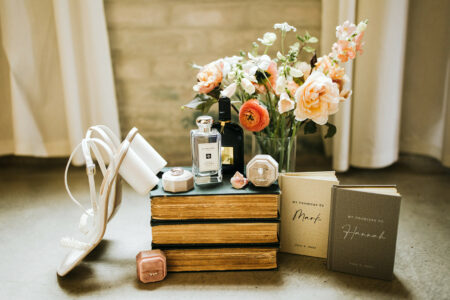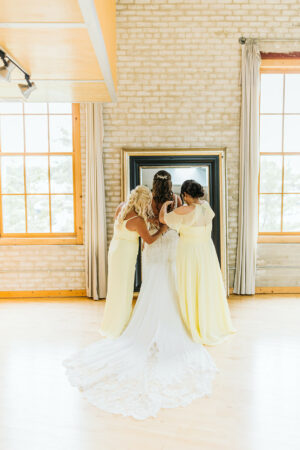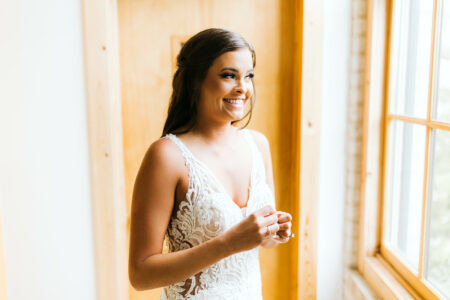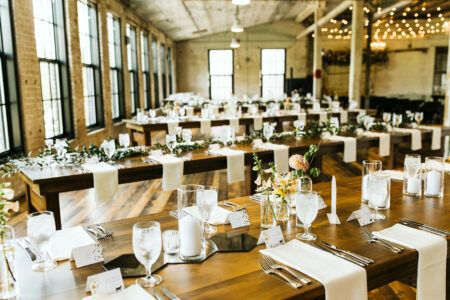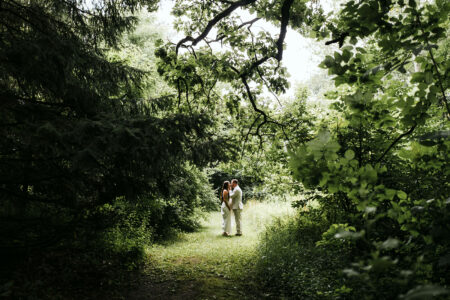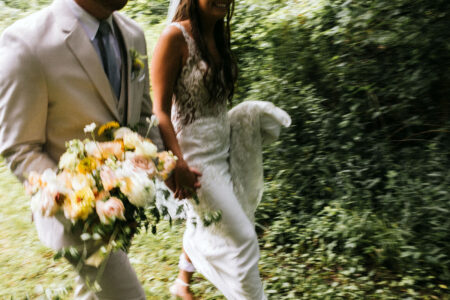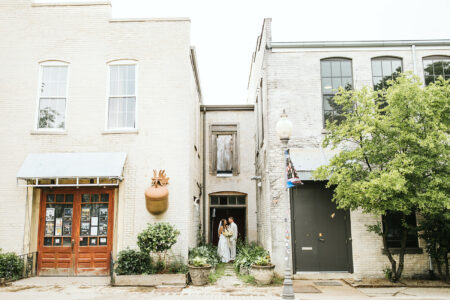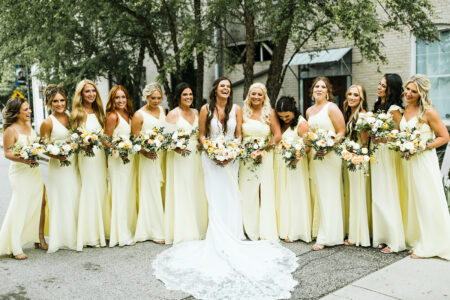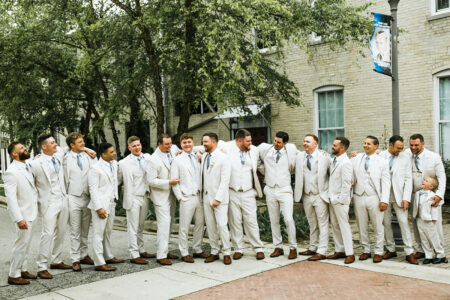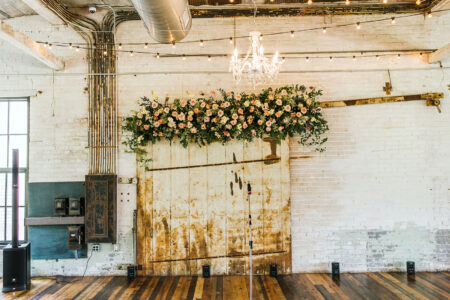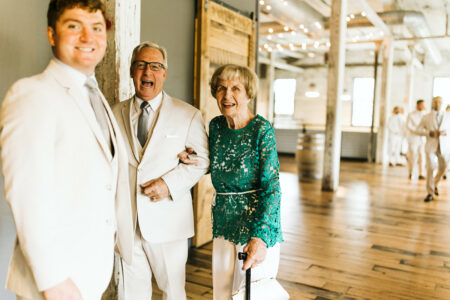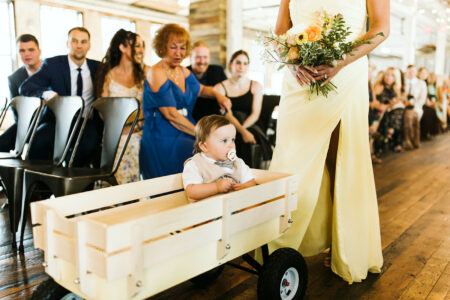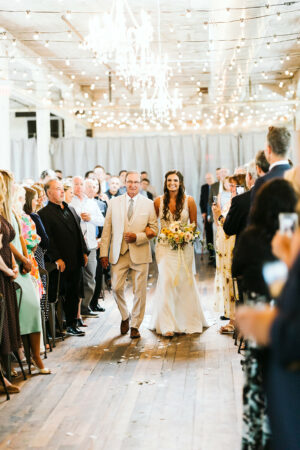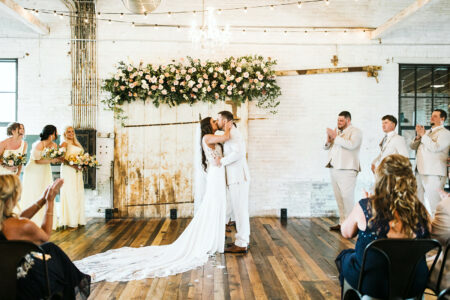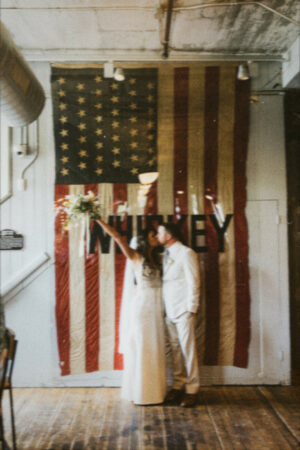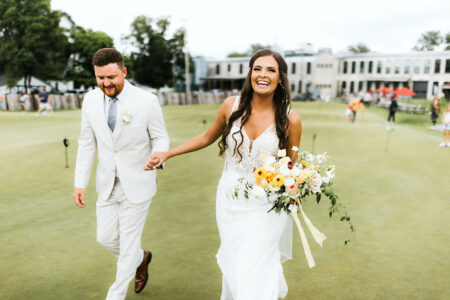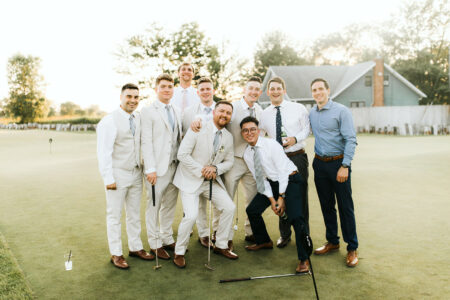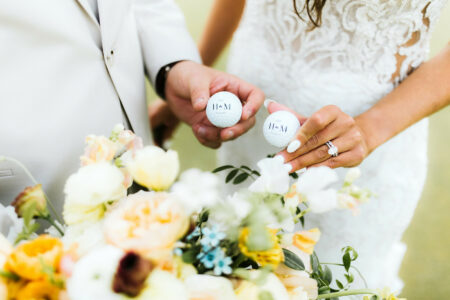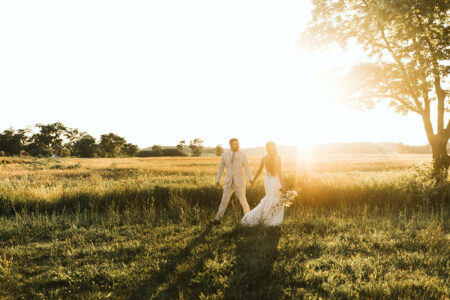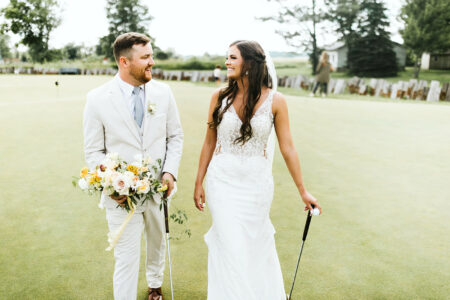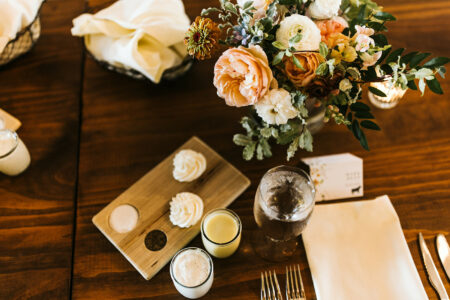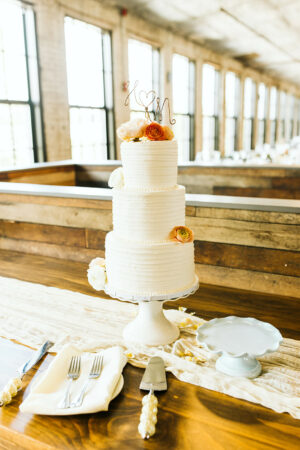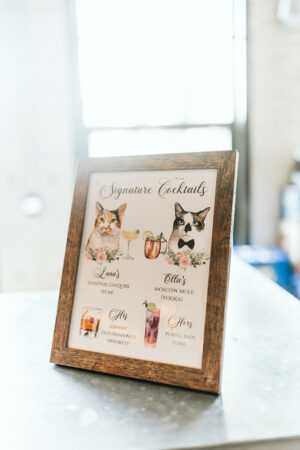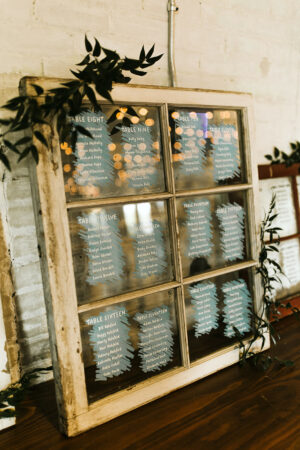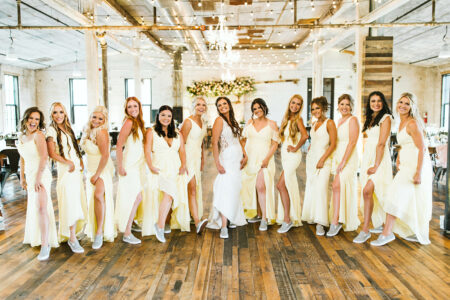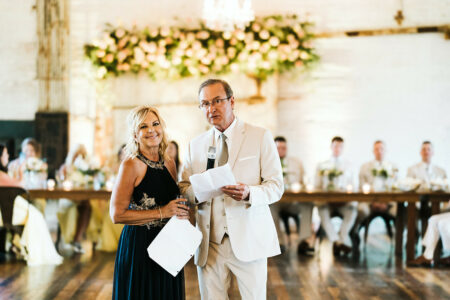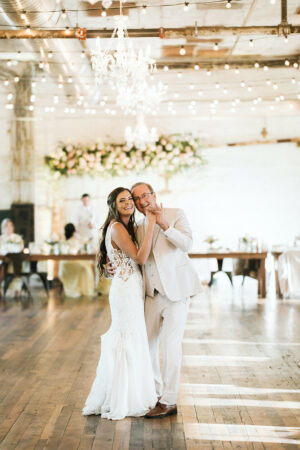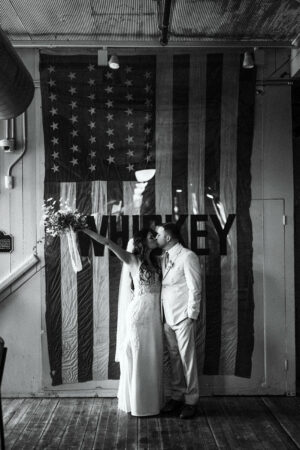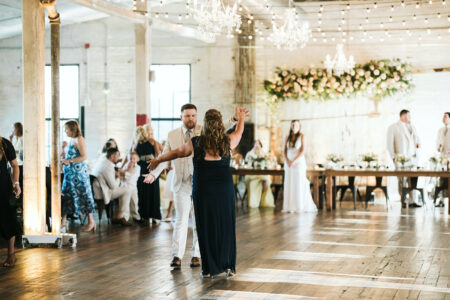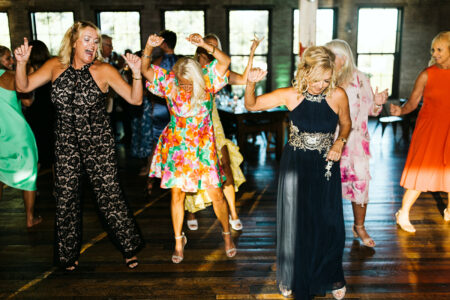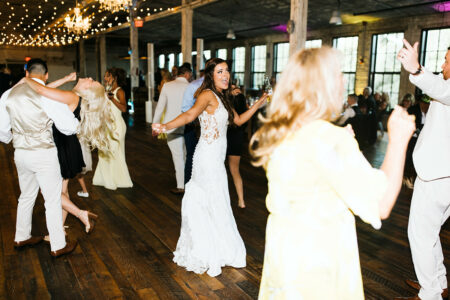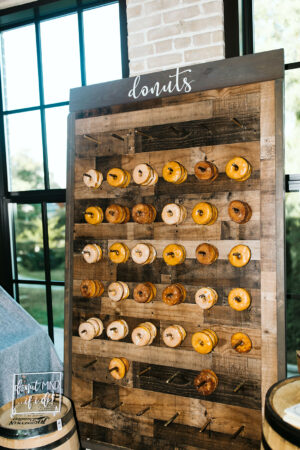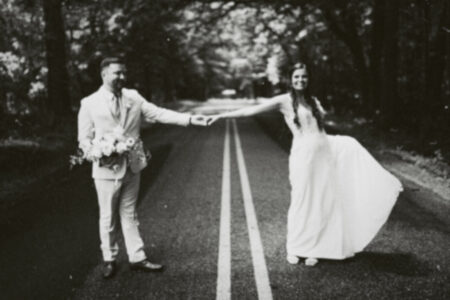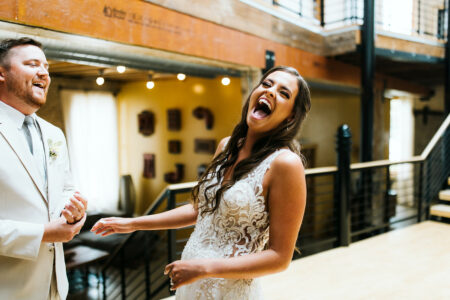 Bar: Beverage Specialists | Beauty: Stella Rose Salon | Cake: Froehlich's Bakery | Entertainment: DPM Events | Floral: Terrain Floral | Photography: Giving Tree Photography | Venue: Journeyman Distillery | Coordination: Stellaluna Events