Hidden Vineyard Wedding Barn | Kylie & Alex
I'm so excited to share Kylie and Alex's Hidden Vineyard Wedding Barn wedding in Berrien Springs, Michigan with you all today! We are blessed at Stellaluna Events to work with the most kind, caring and loving couples and Kylie and Alex were an absolute joy to work with. From the first email interaction, to phone calls to finally meeting this Florida couple in person – we absolutely loved planning this special day with them.
I loved that Kylie and Alex had such a unique vision for their wedding day. They wanted to host their wedding in a barn, but wanted it to feel really elegant and upscale, which we loved. Sometimes couples get too caught up in making their "theme" match their venue perfectly, but its fun to mix rustic with elegant or upscale with laid back.
The girls spent the morning getting ready in the bridal suite in the lower level of the barn, while the guys came a bit later and enjoyed the groom's suite (also in the lower level). Scroll below to see all the gorgeous images by Meghan Melia from this Hidden Vineyard Wedding Barn day.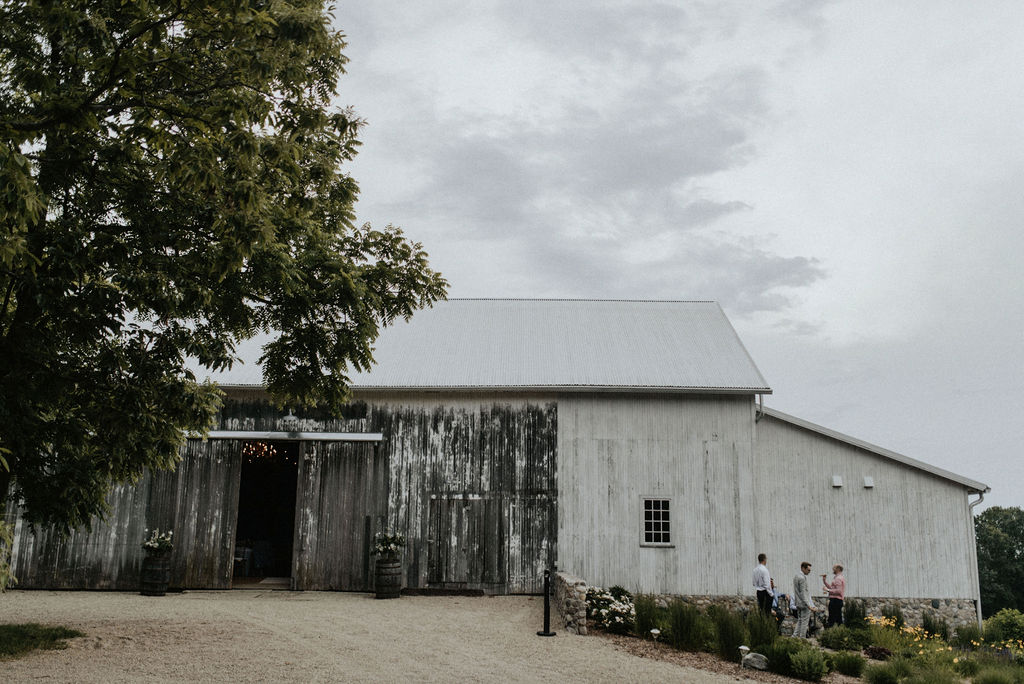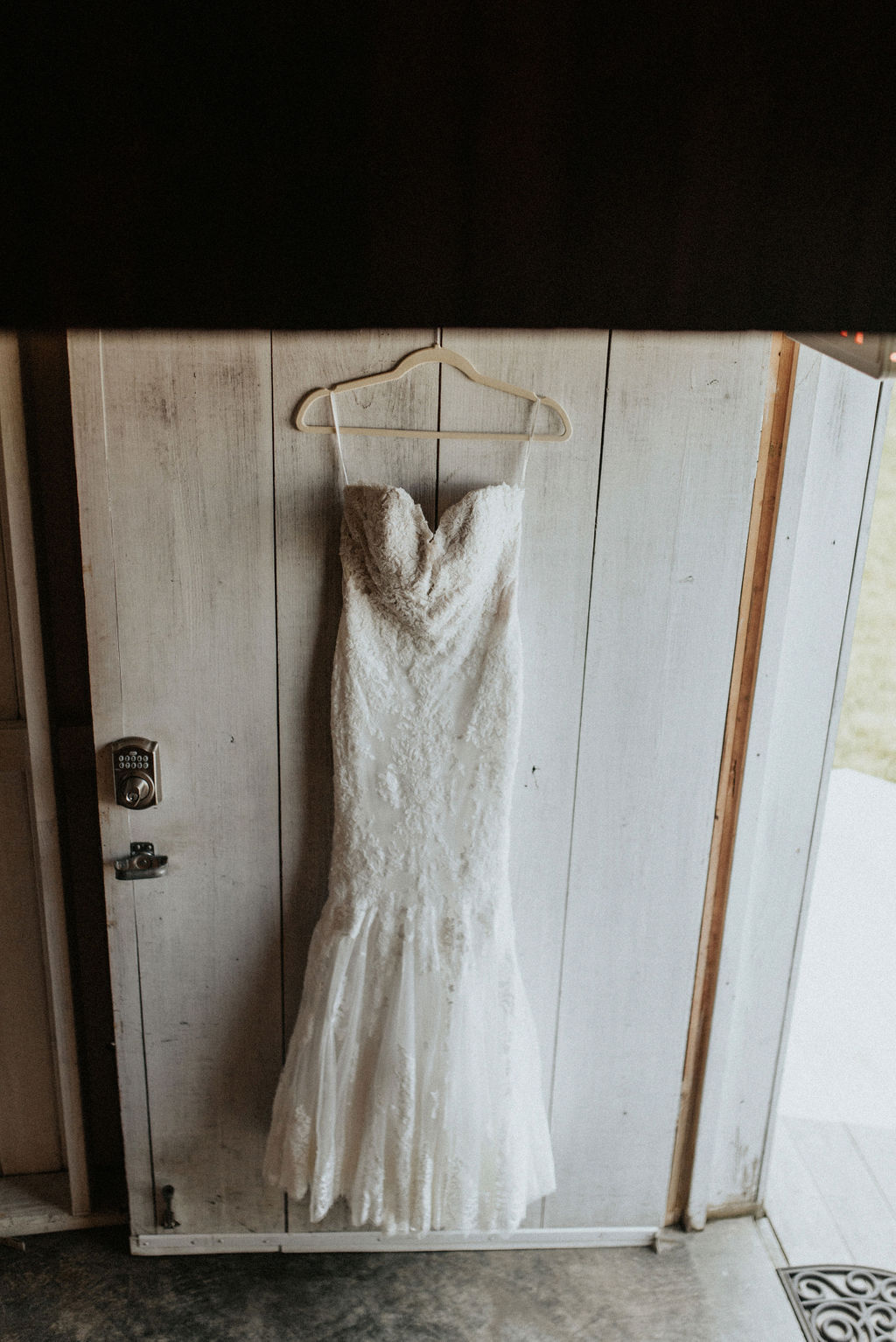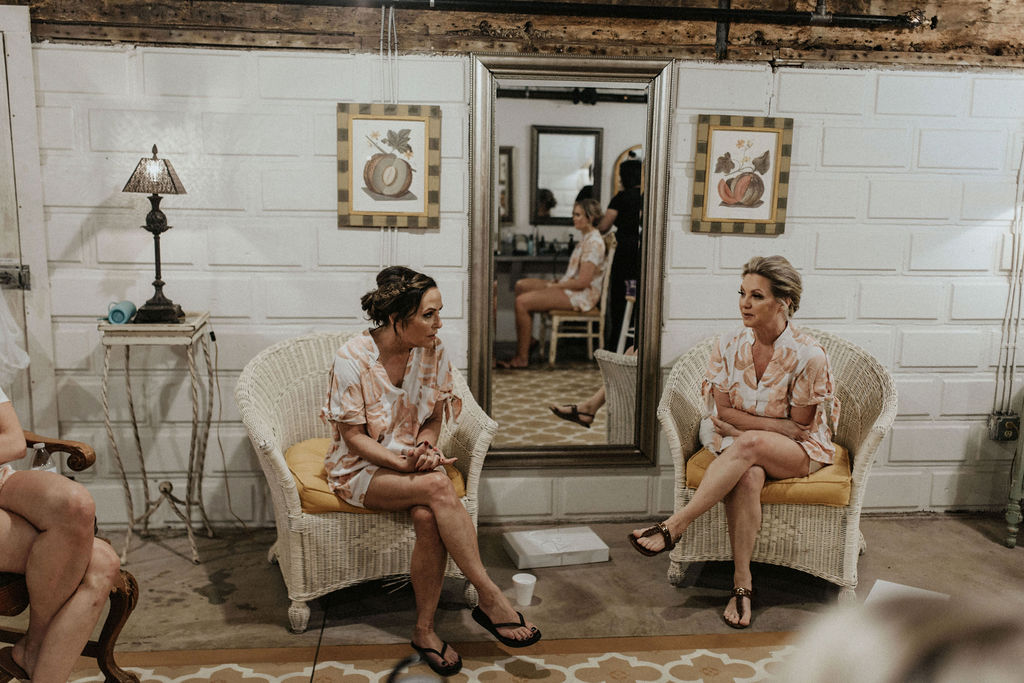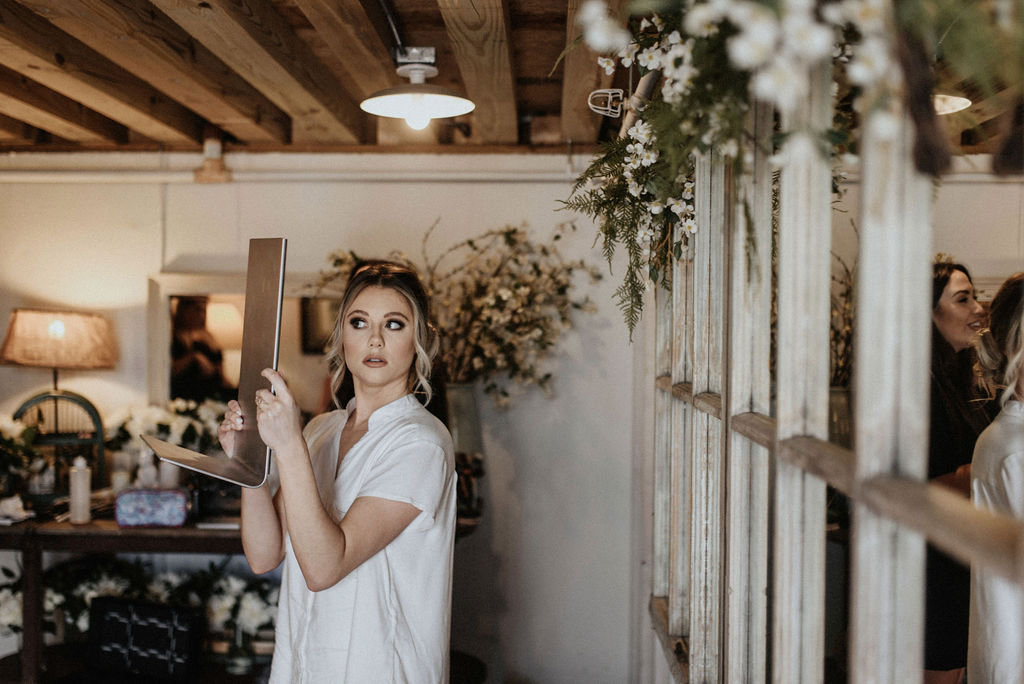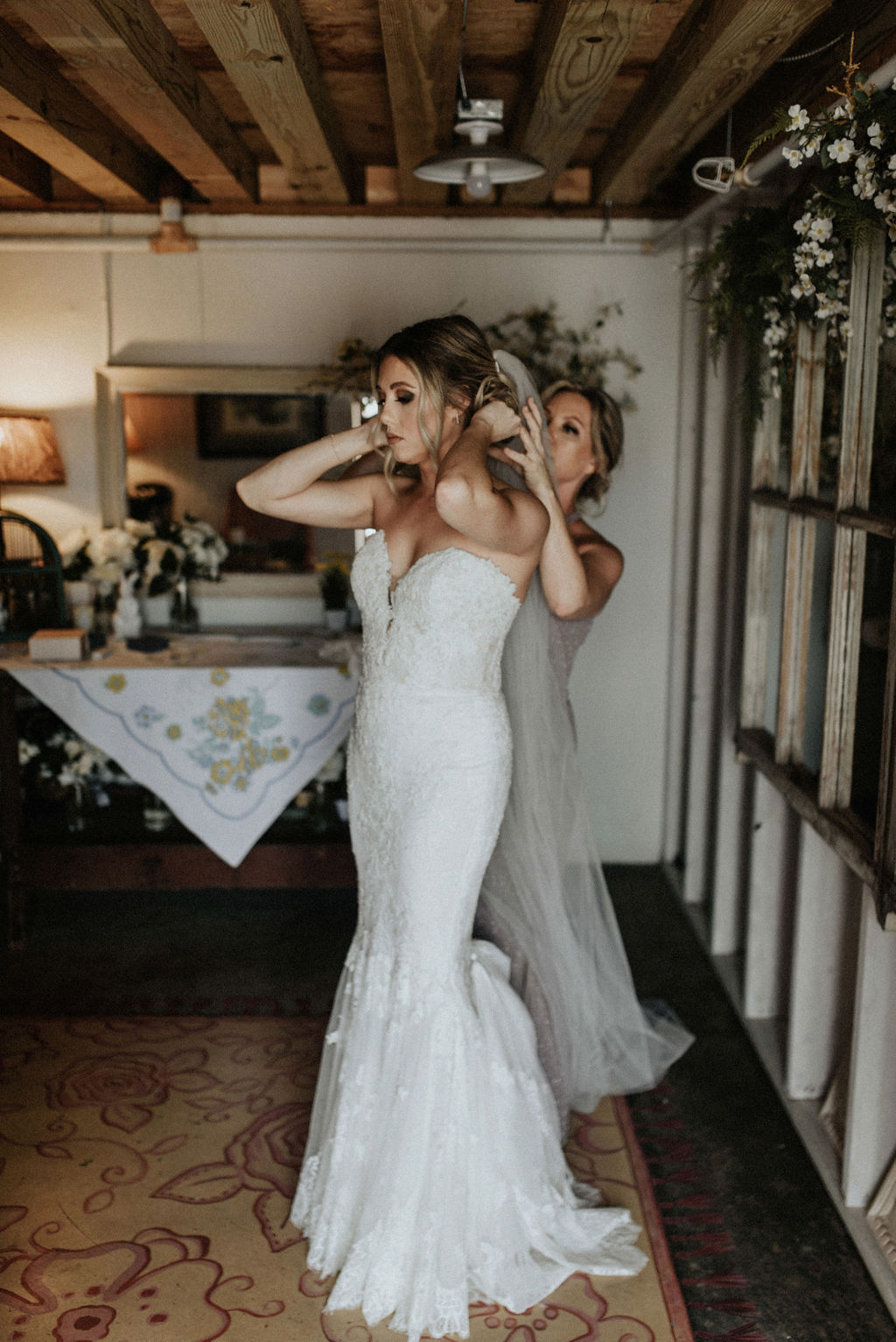 Kylie and Alex decided to have their ceremony in front of the 150 year old Northern Catalpa tree to the side of the barn. Their ceremony was beyond stunning and it turns out the Catalpa tree is in bloom mid June so there were lots of gorgeous white flowers all over the tree and on the ground. It was stunning!
For the ceremony decor, Kylie had Team Stellaluna do a floral installation of wild greens and white textured blooms on both ends of the aisle. We created the installation in clear vases so after the ceremony, we could move the vases to various spots around the reception space. We also hung a garland and cheese cloth fabric from the tree, which was so simple and beautiful.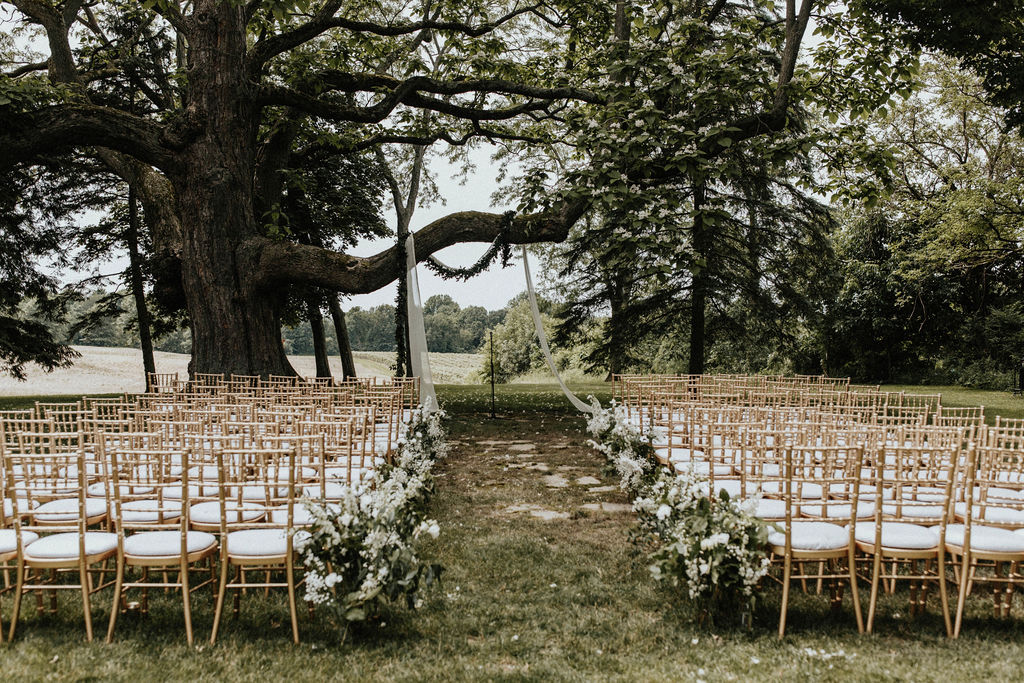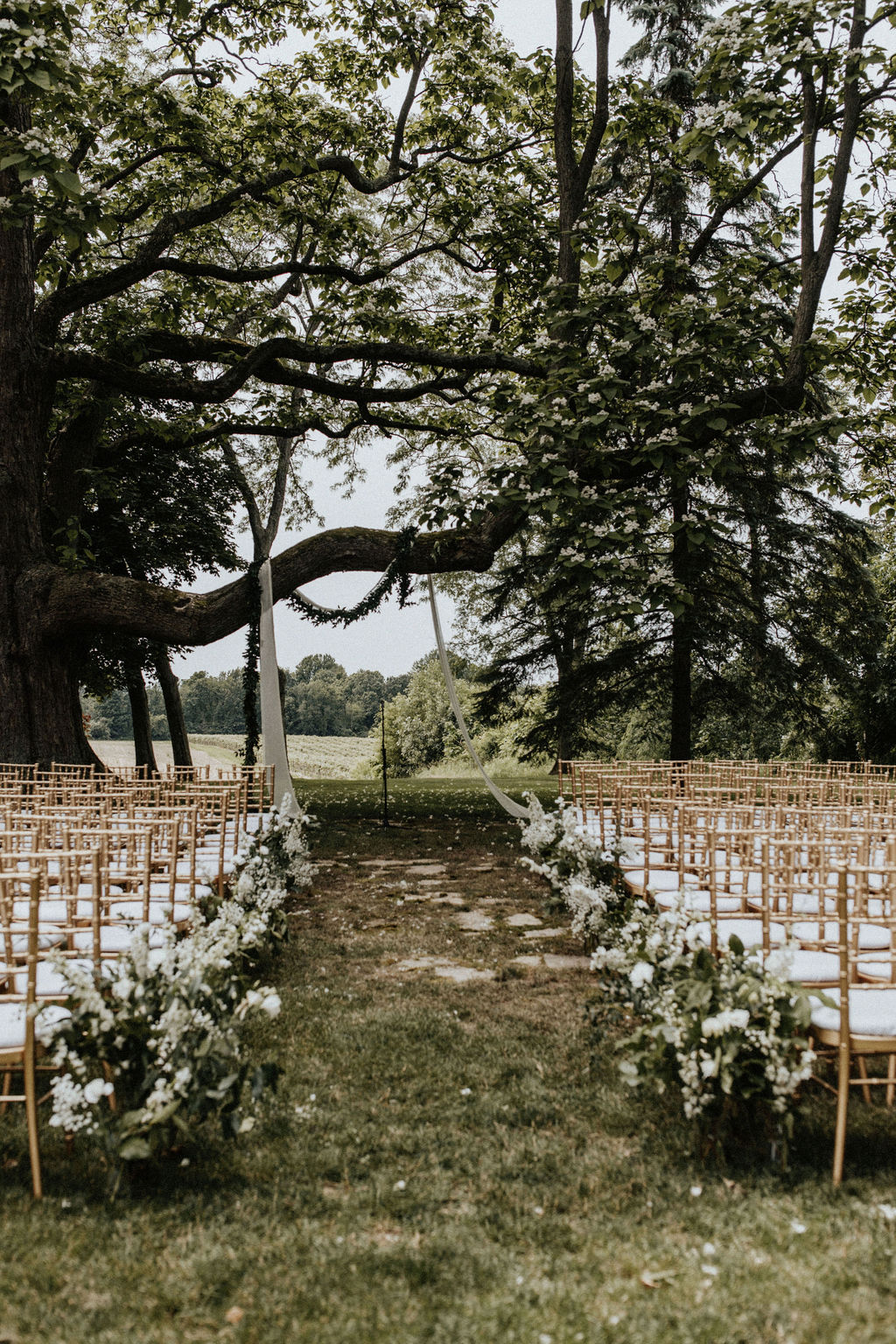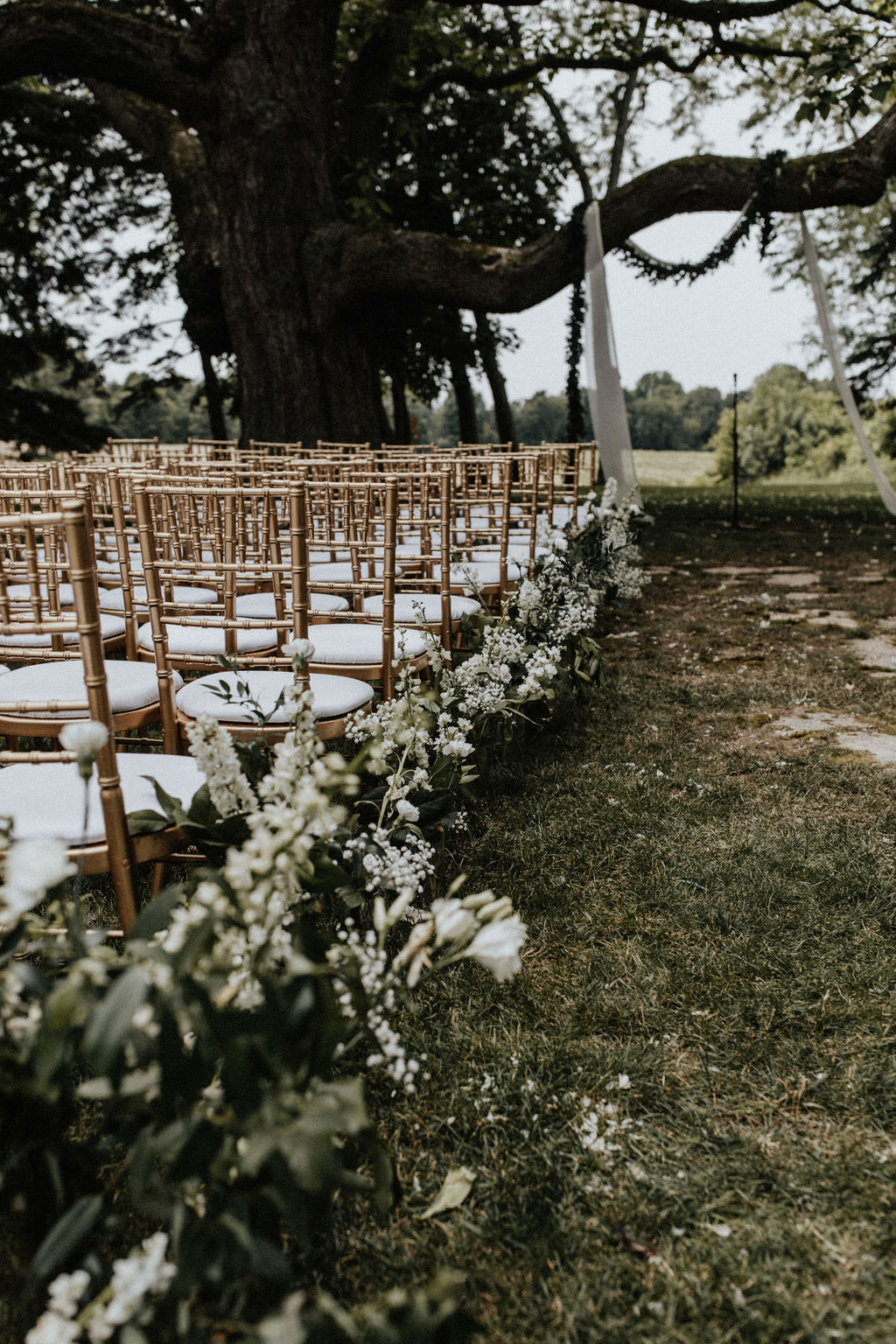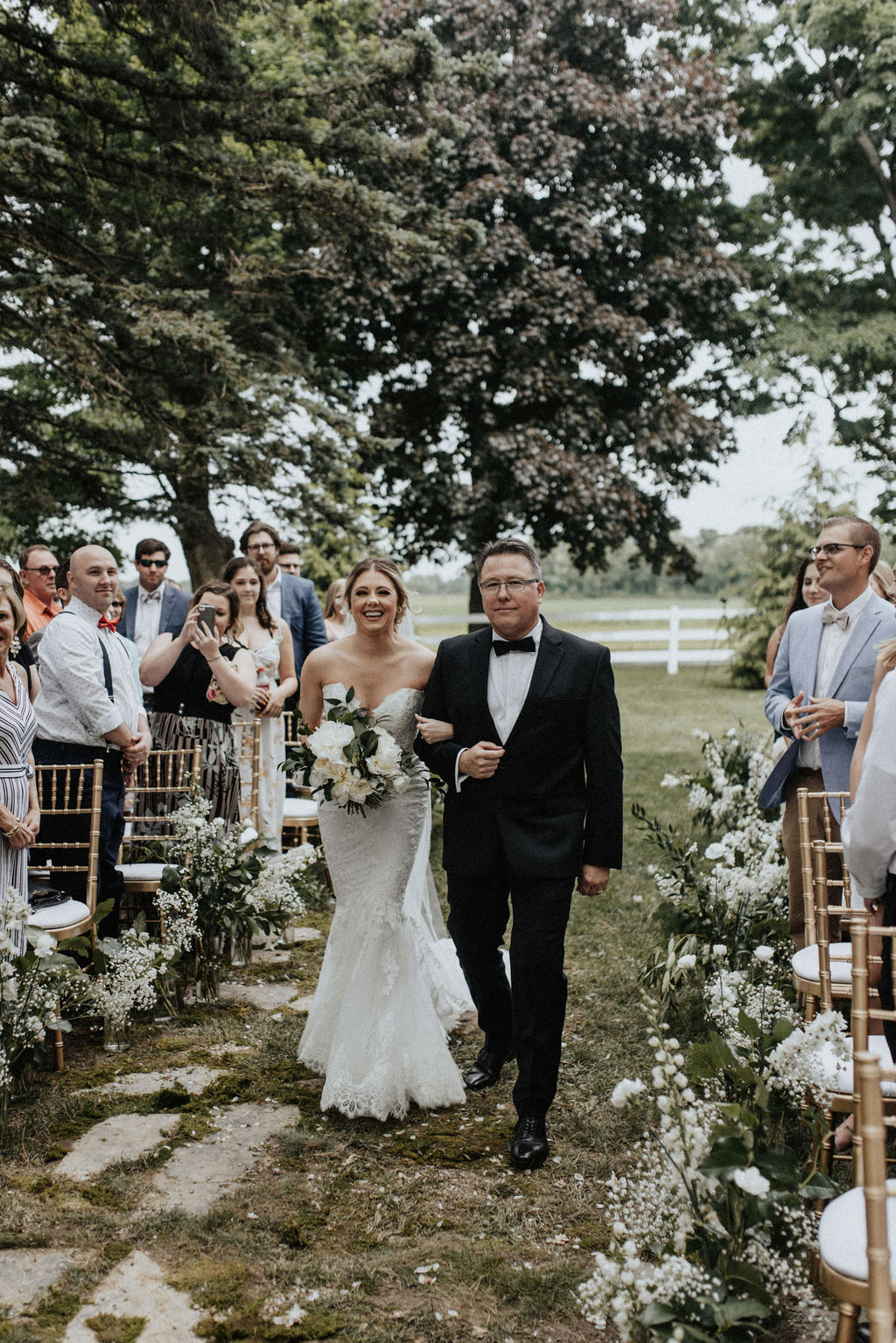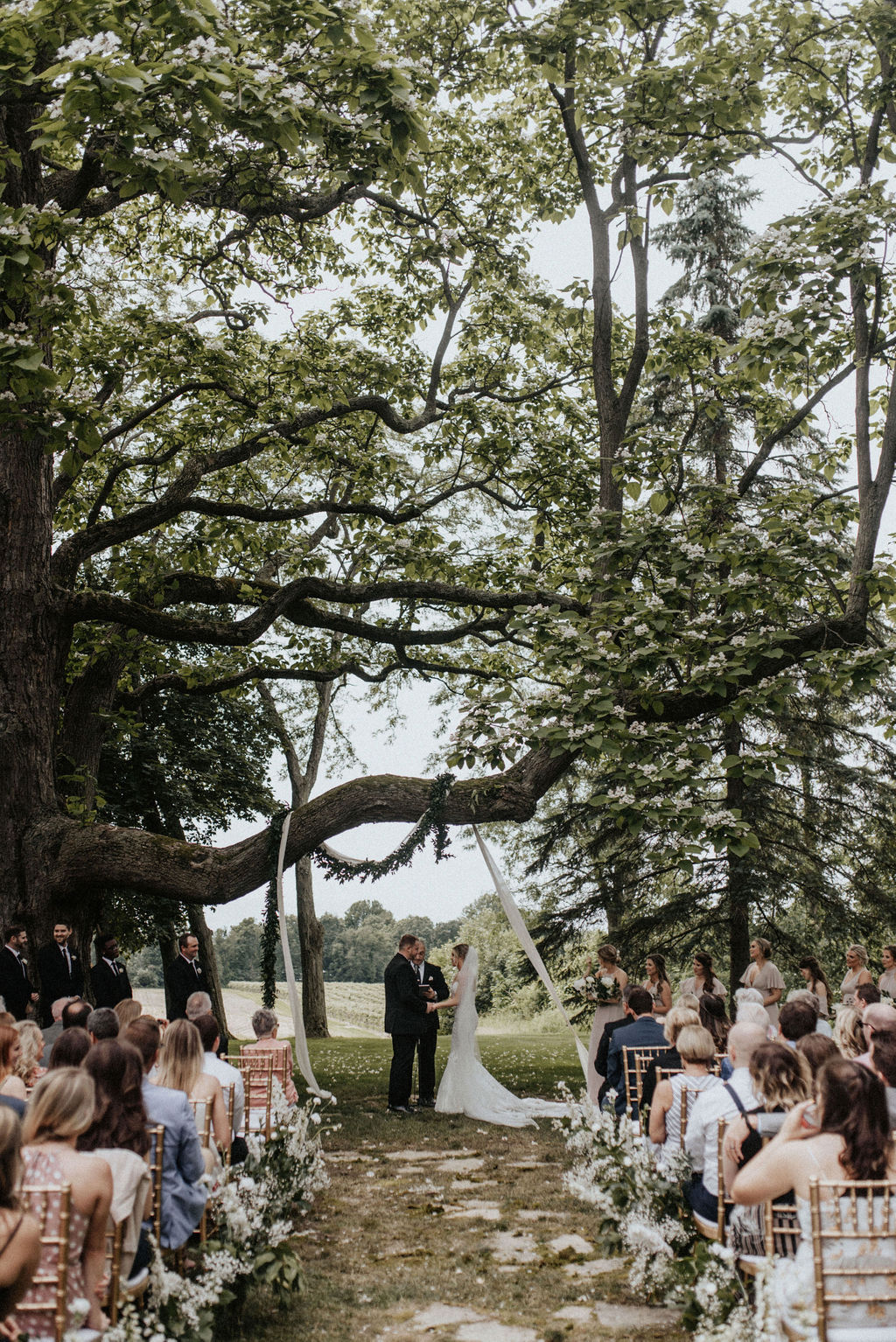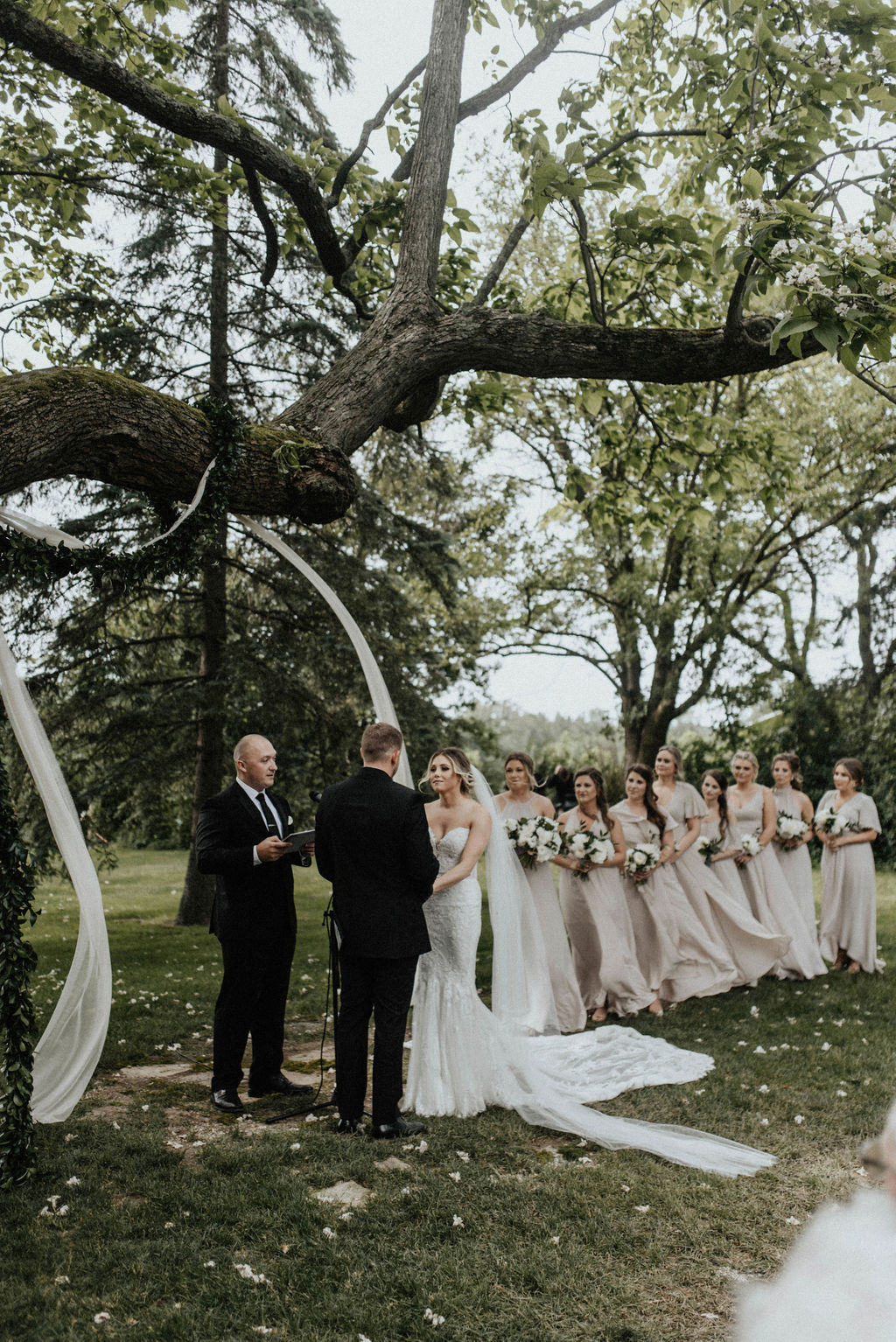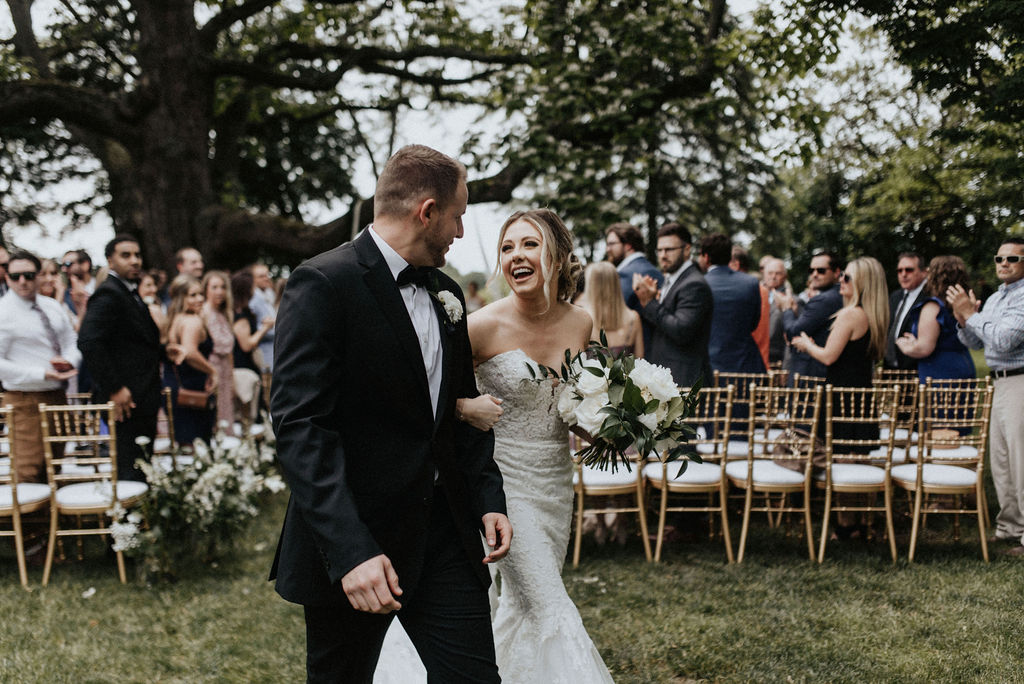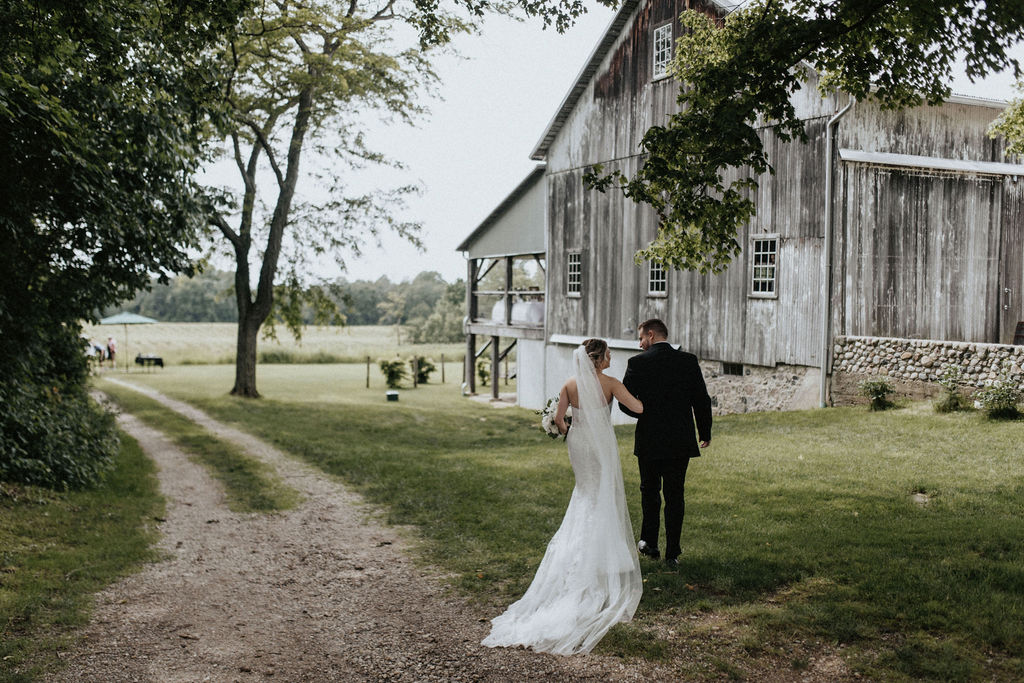 After the ceremony all the guests headed to the back of the barn to enjoy cocktail hour on the deck. It was such a beautiful June day so most guests took advantage of the lawn and the amazing breeze that comes through the vineyard.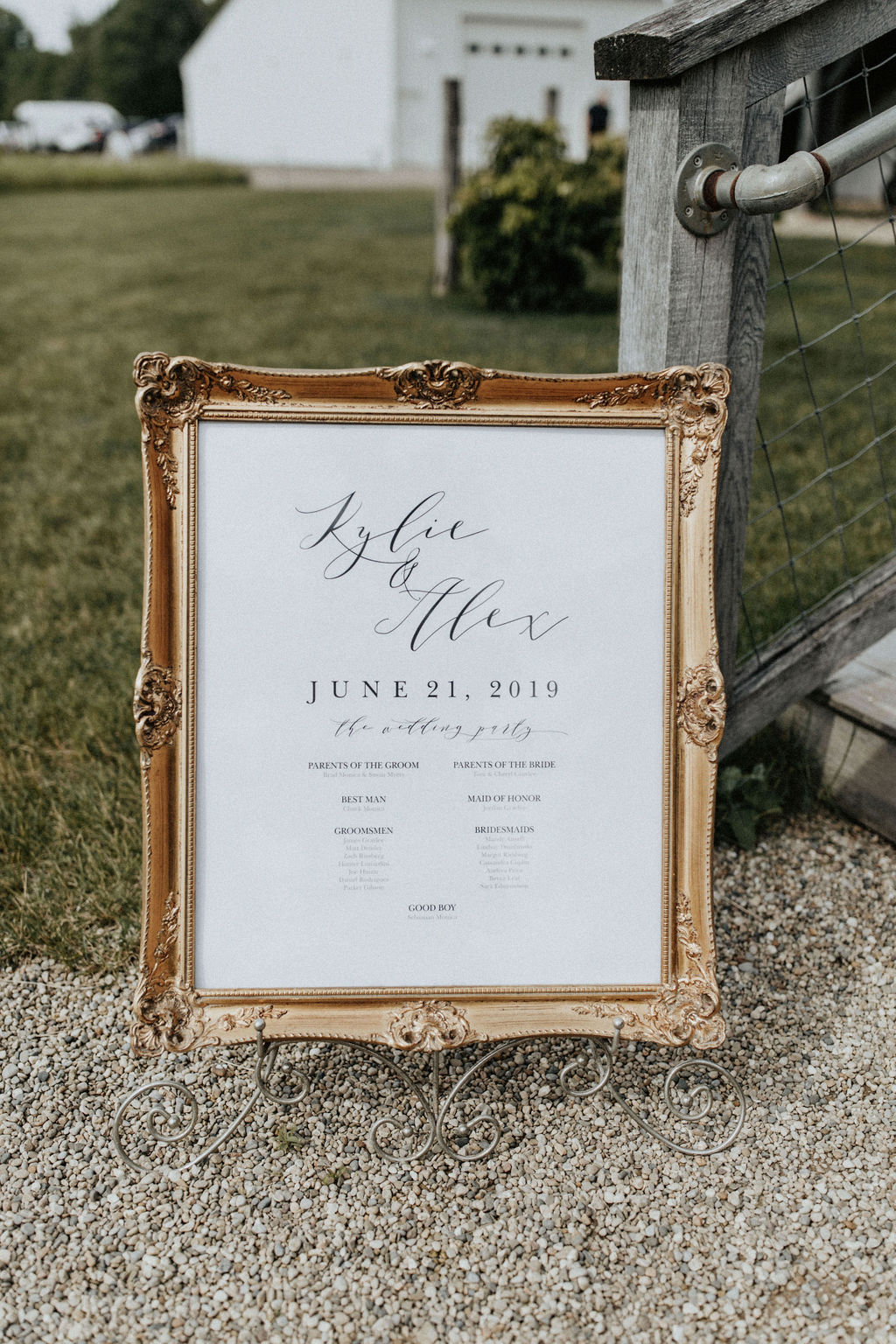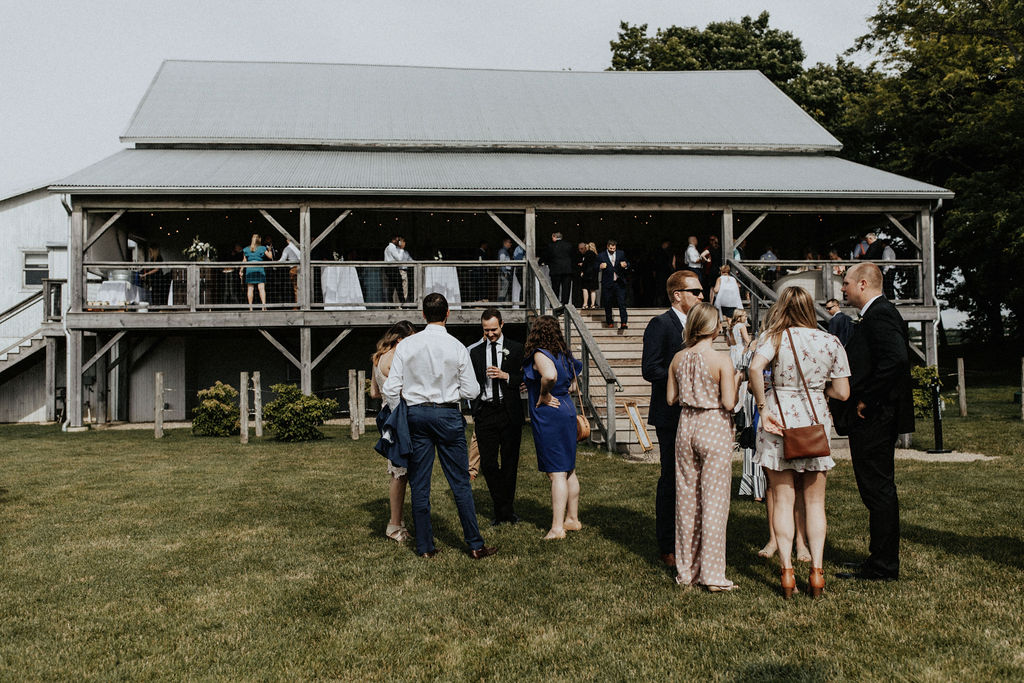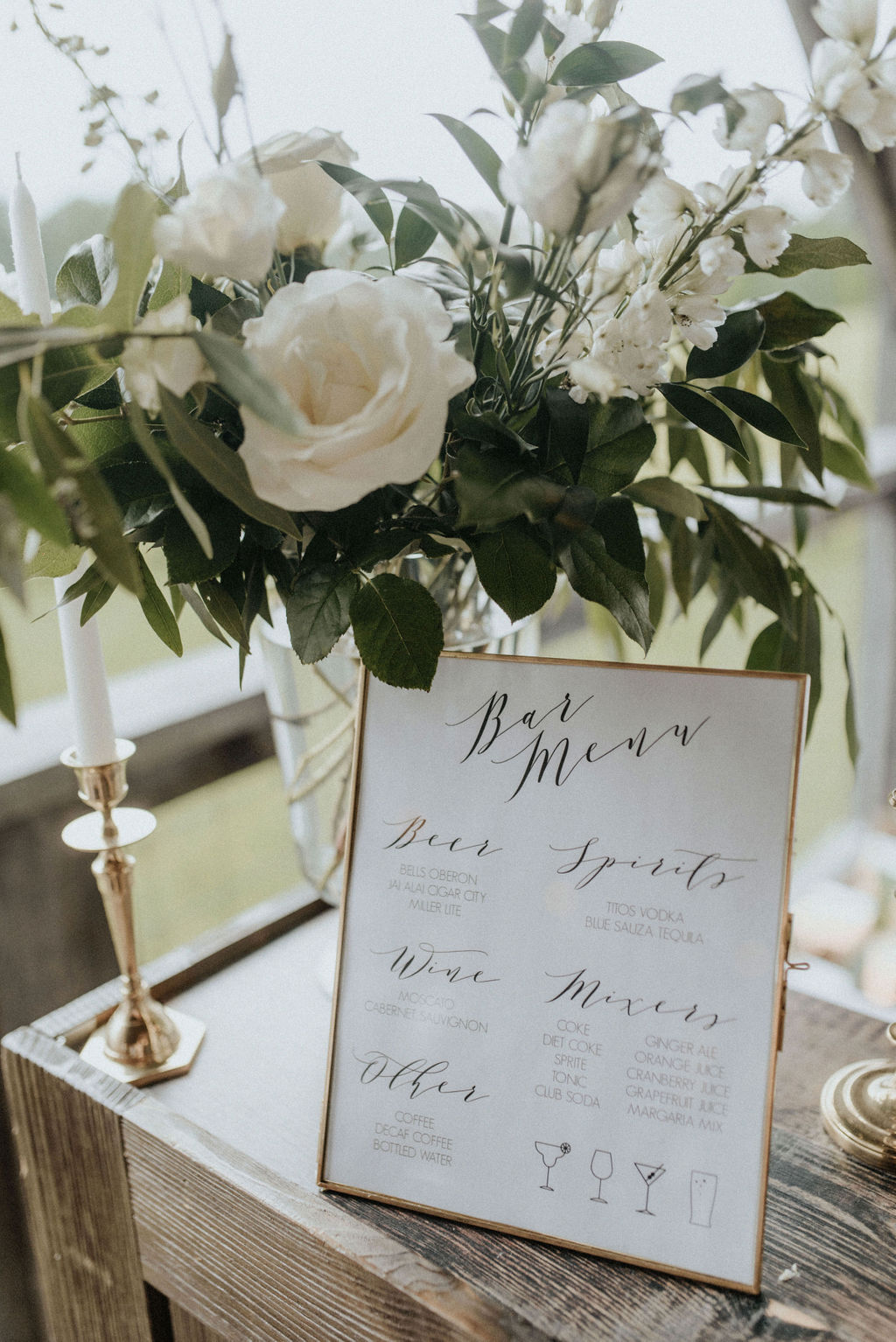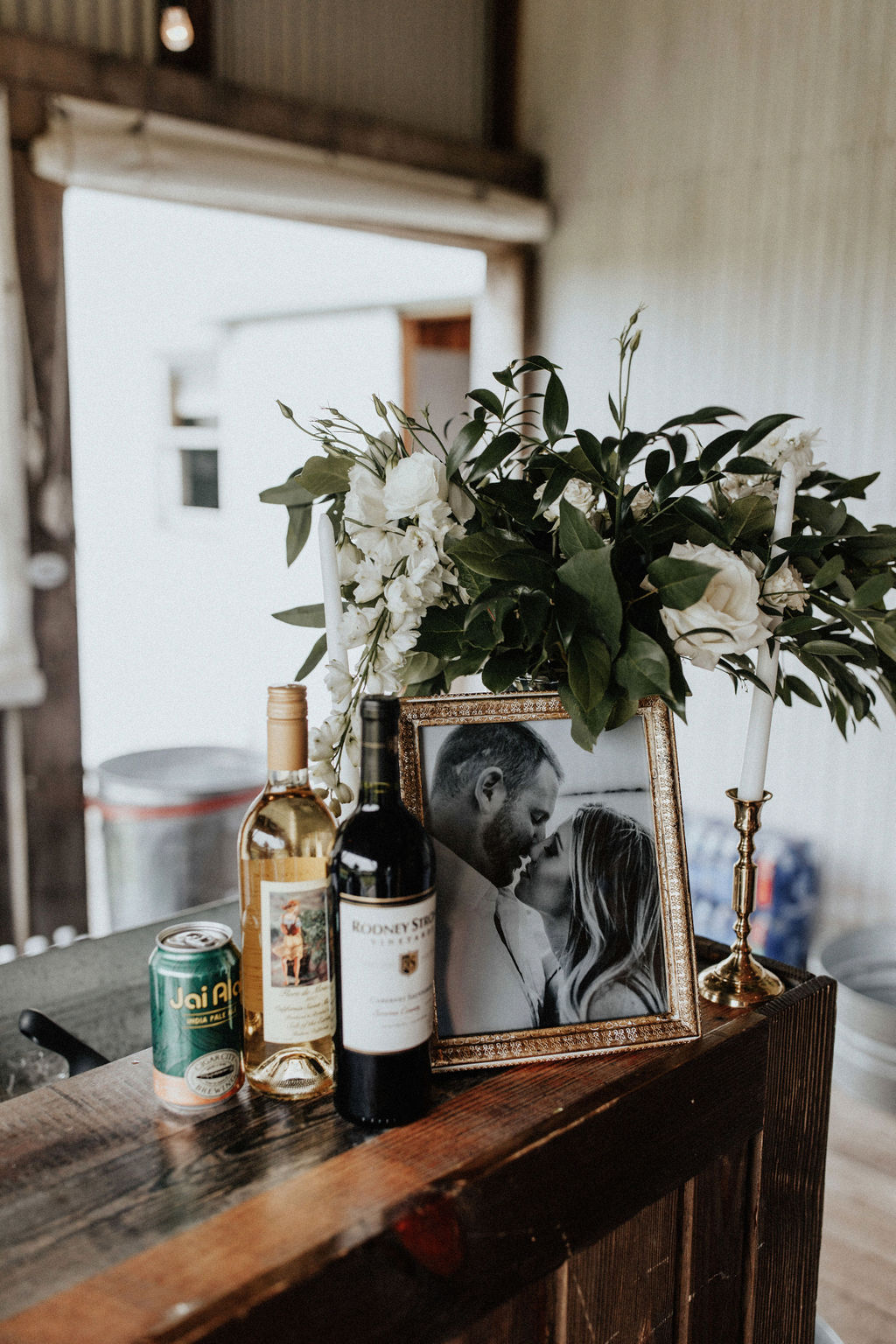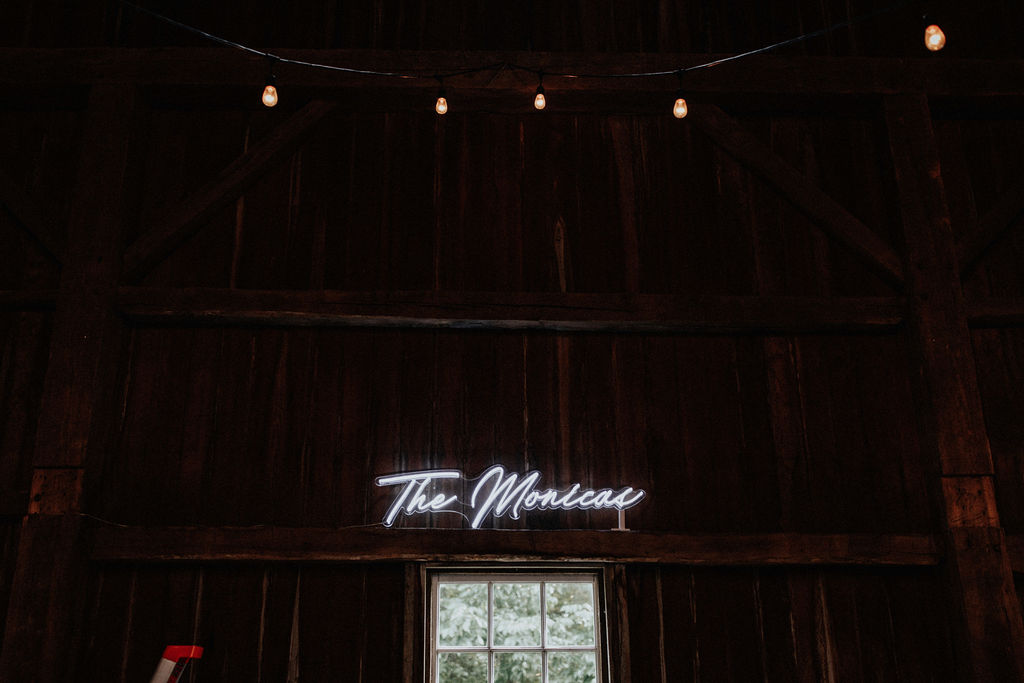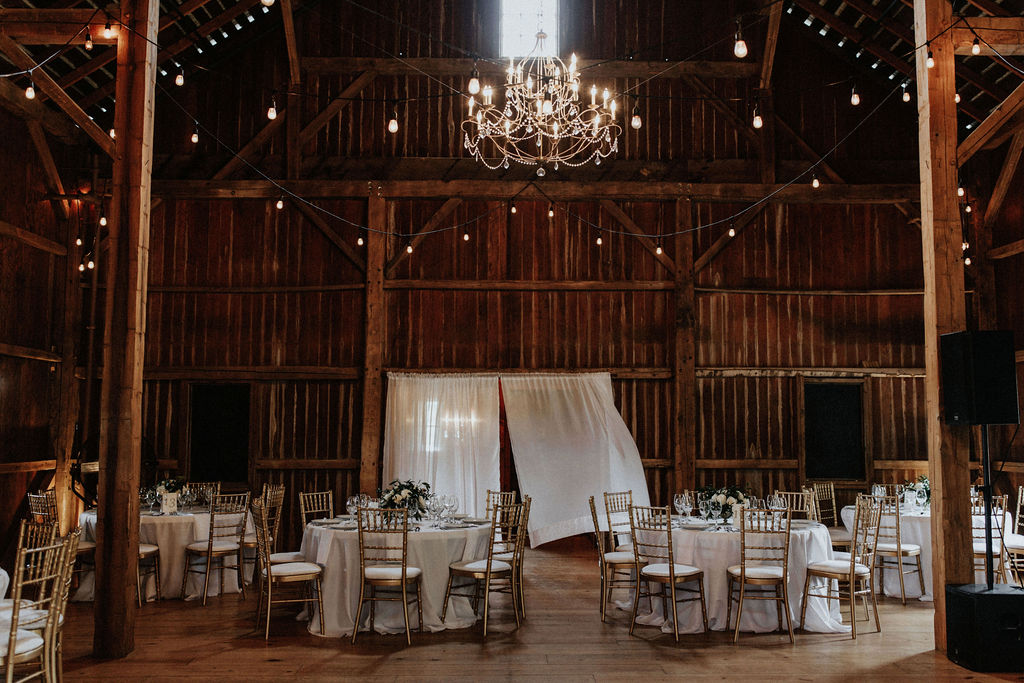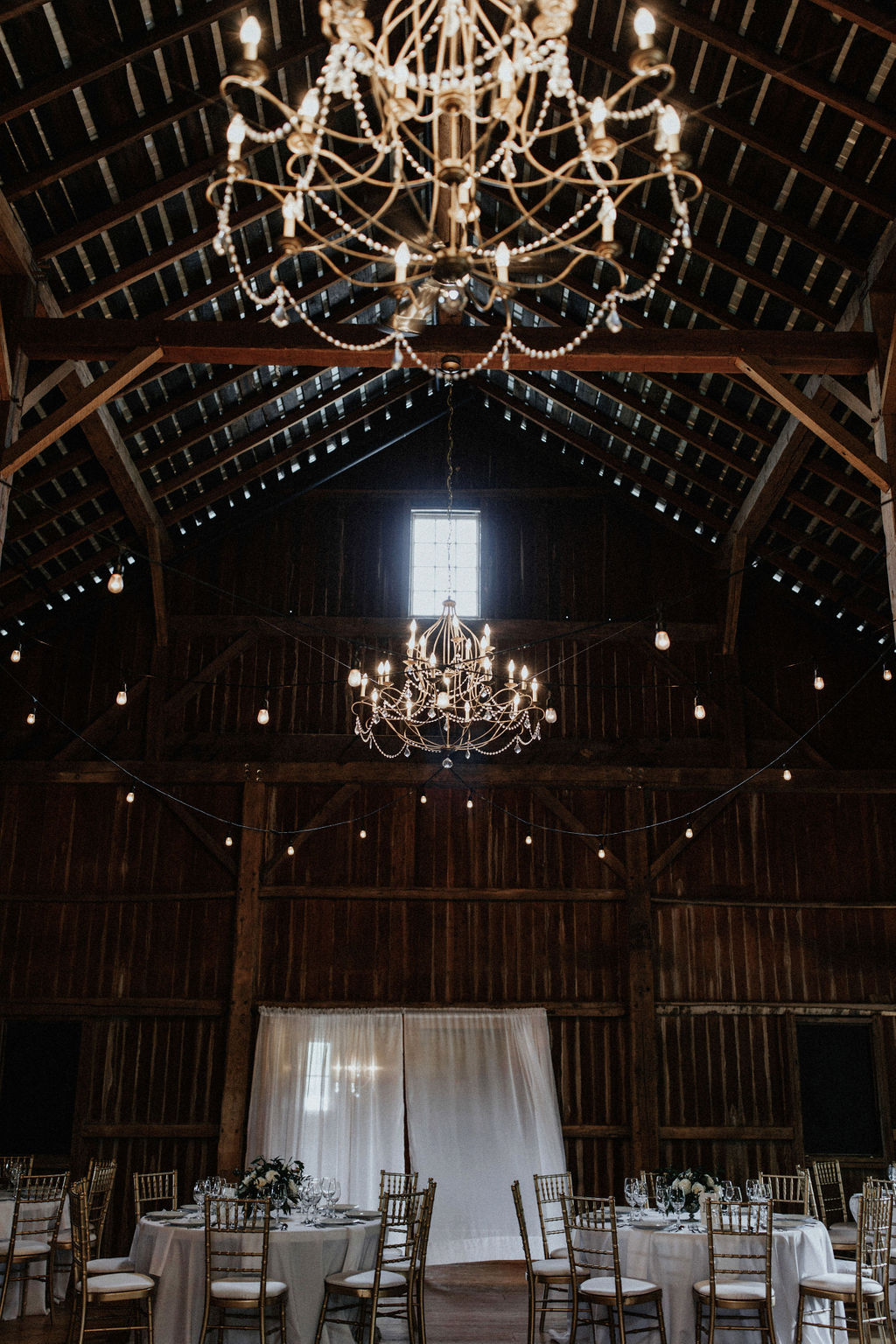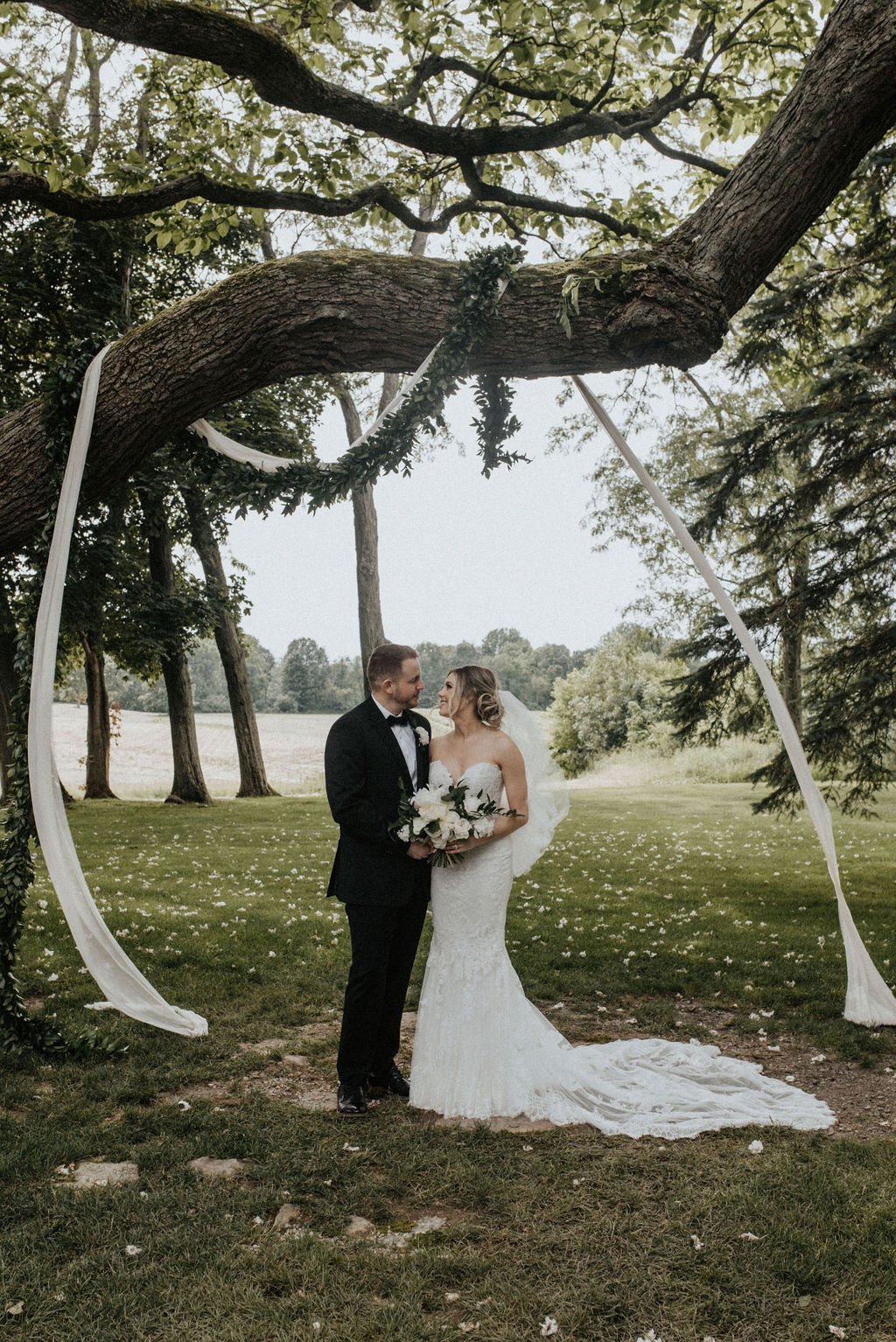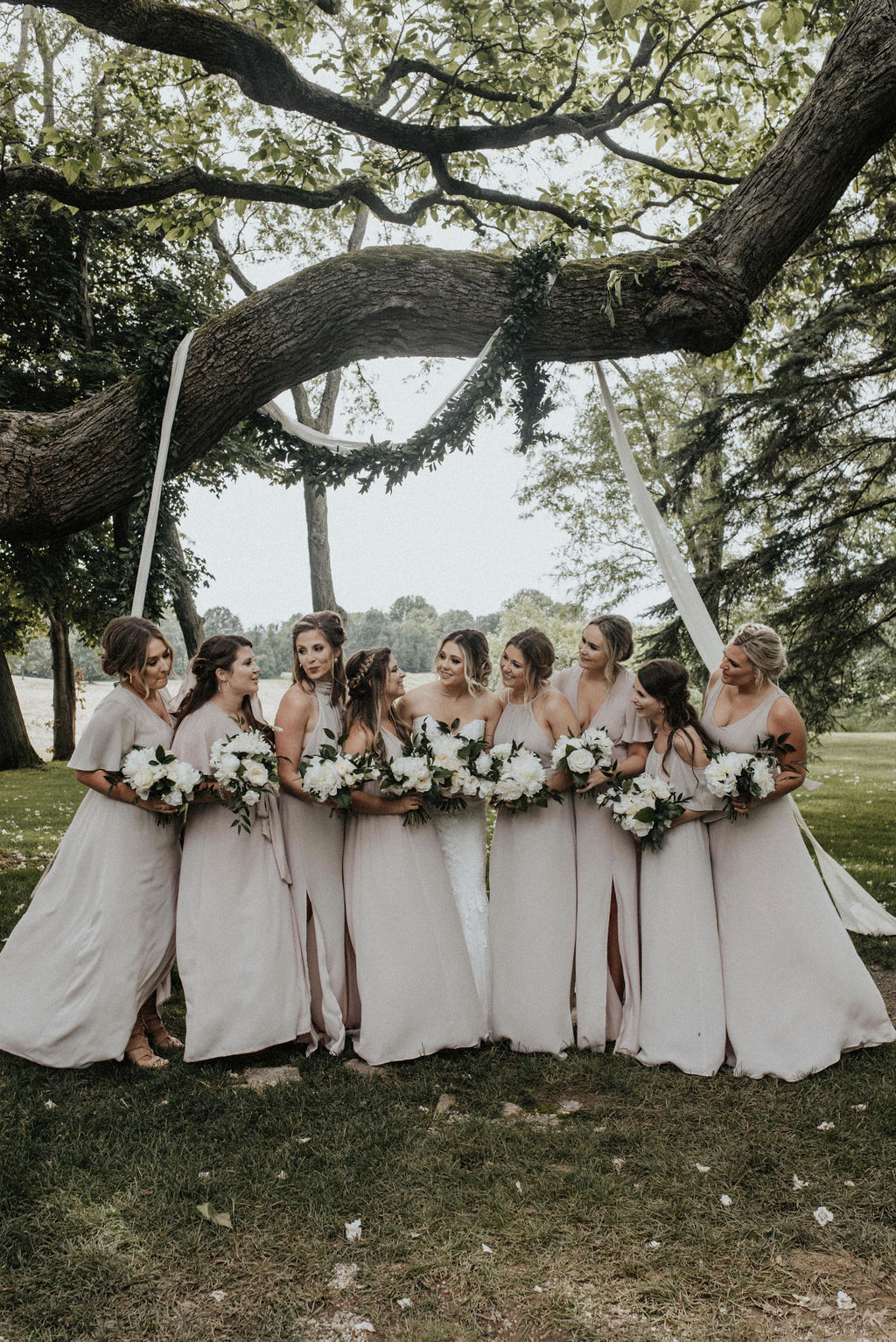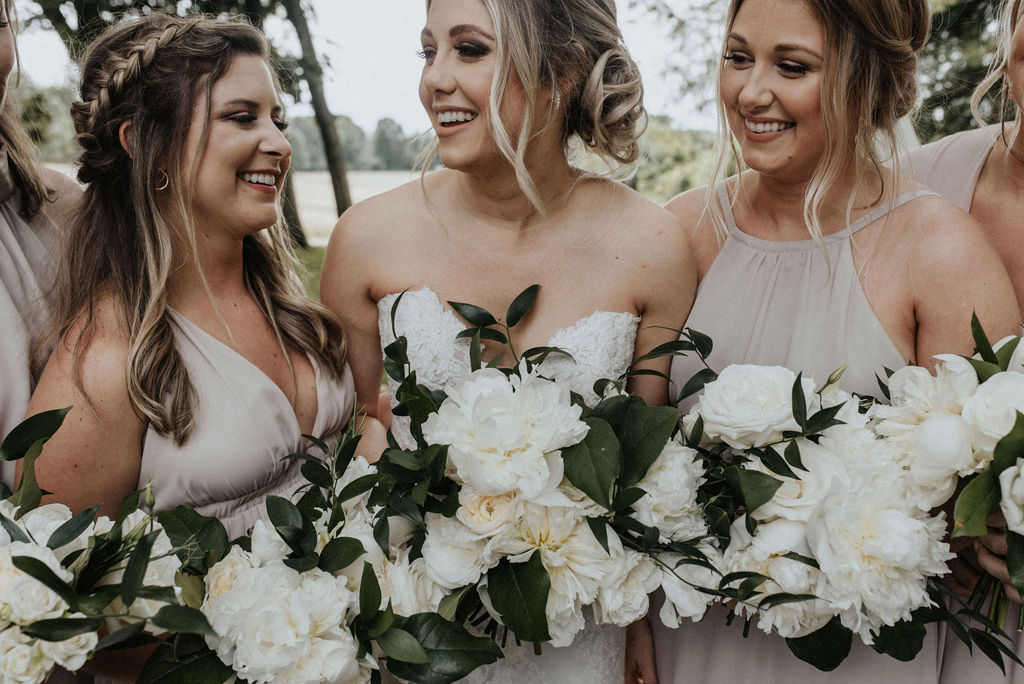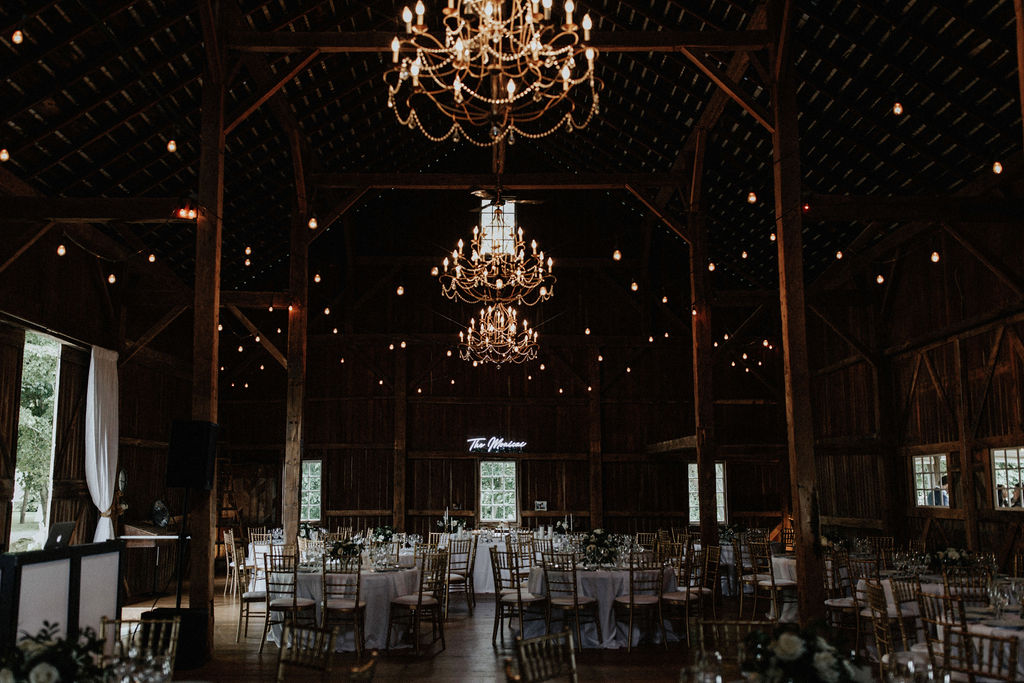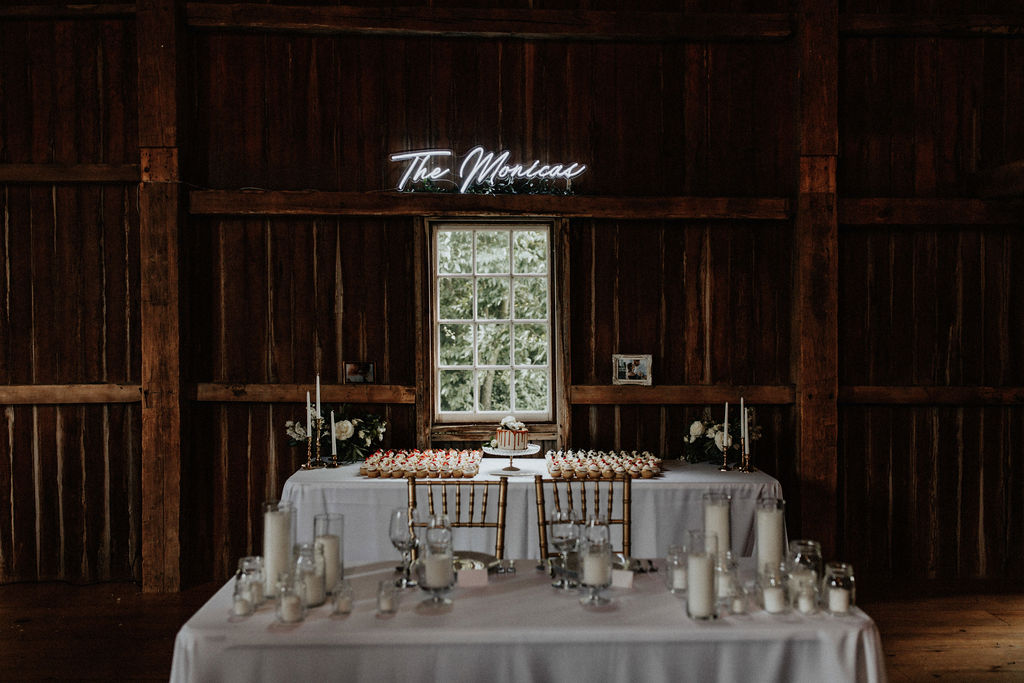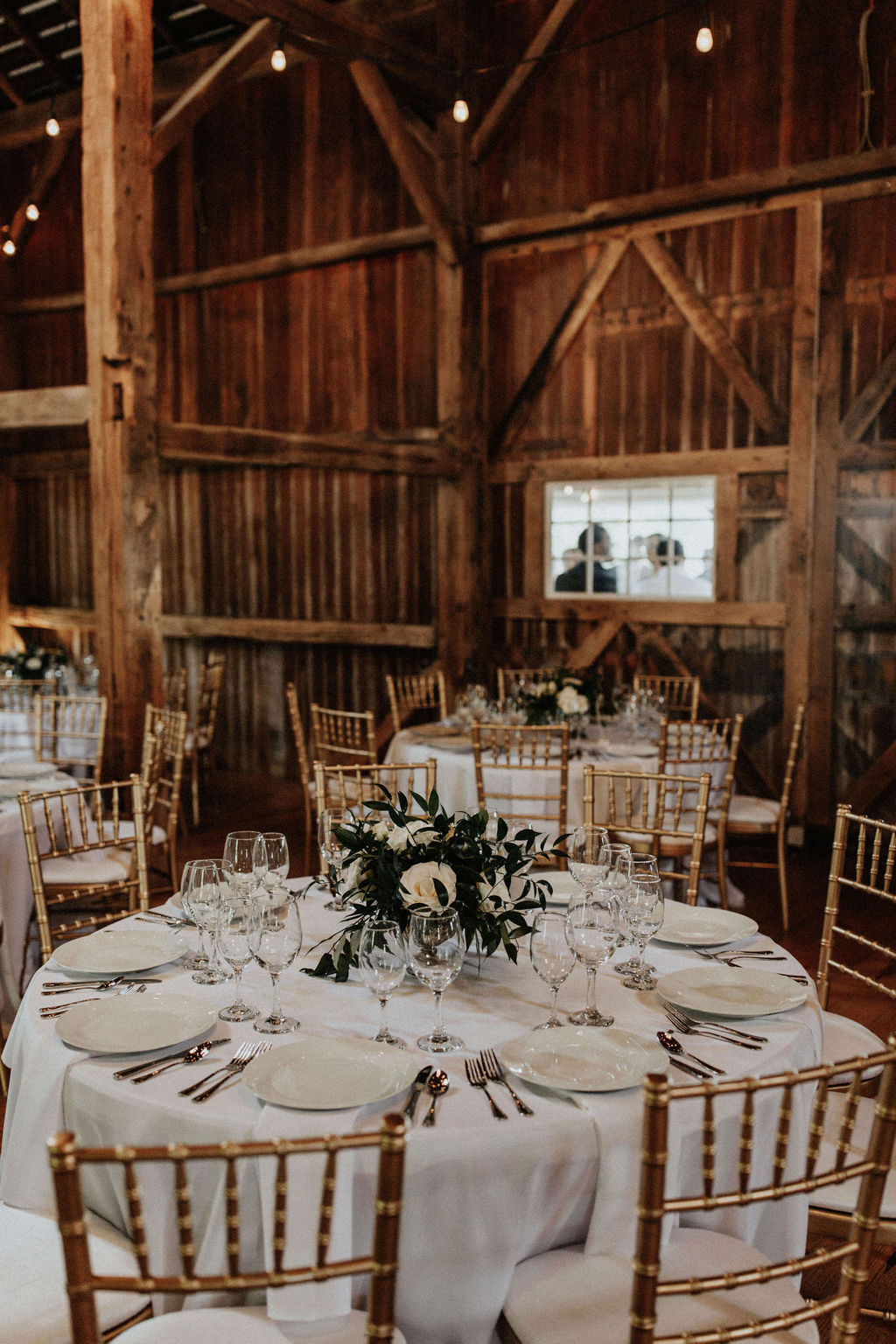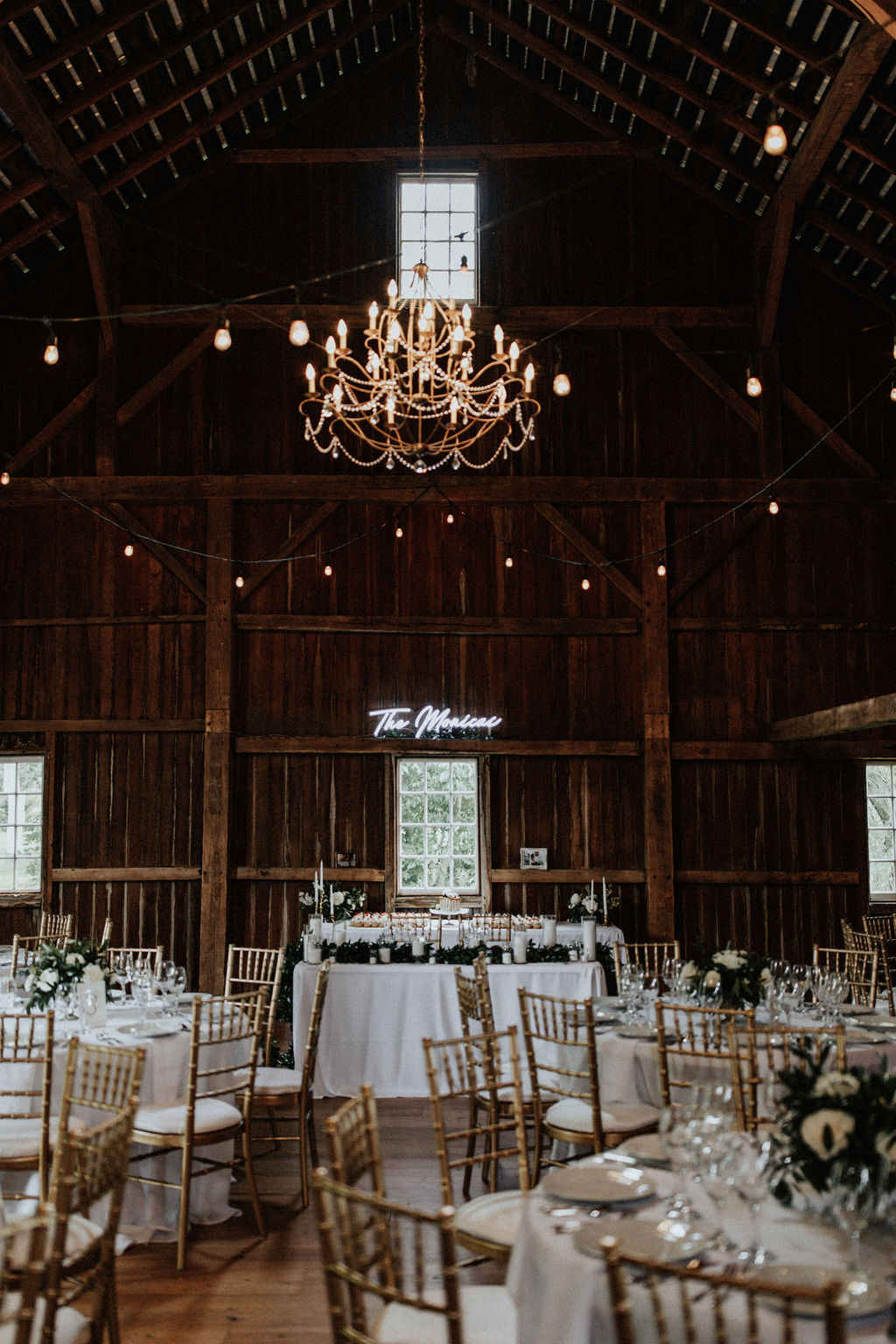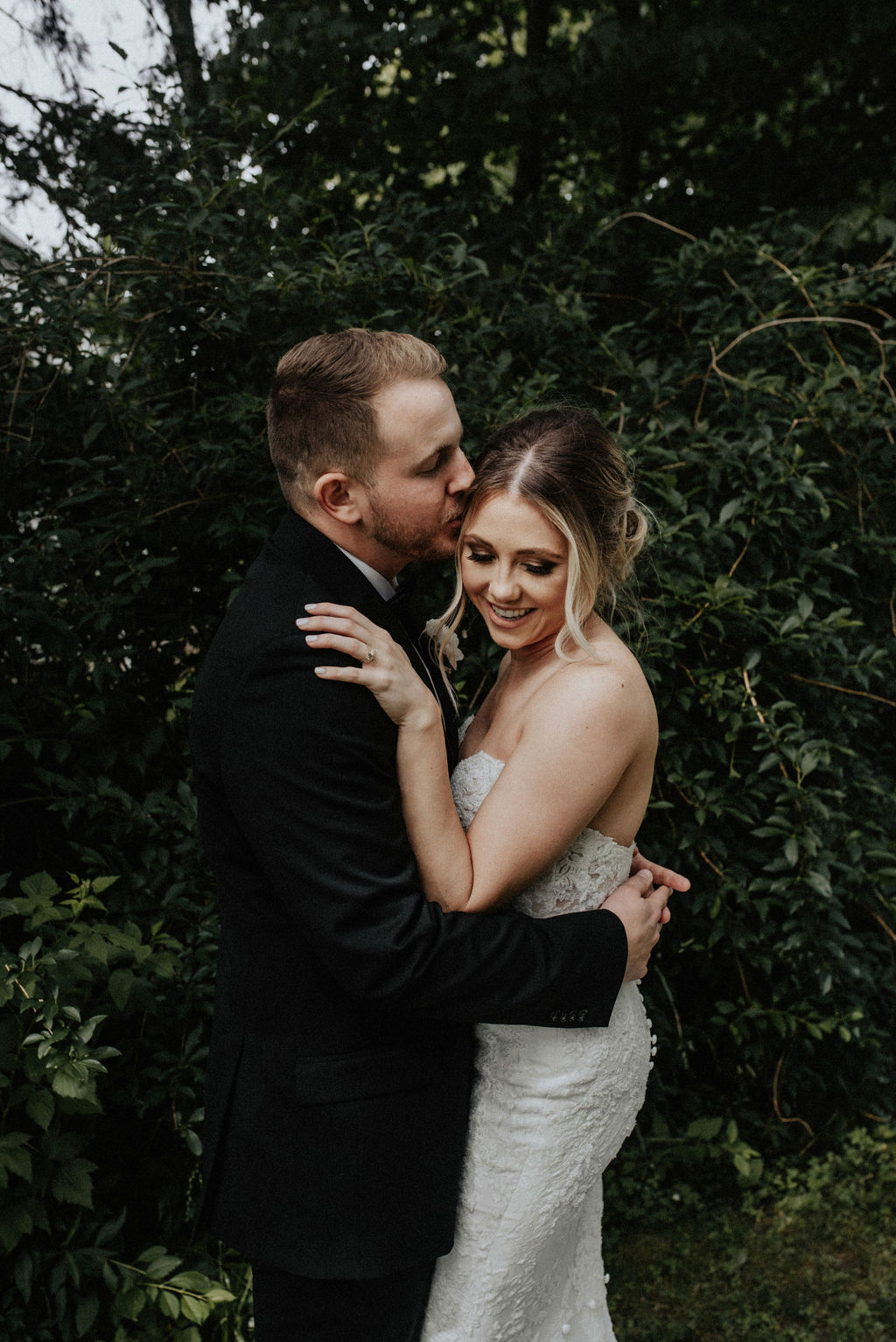 One of our favorite things is when couples have their pets as a part of their wedding day and Sebastian was definitely the start of the show. Kylie and Alex had our team create him his own flower collar, which looked so handsome on him!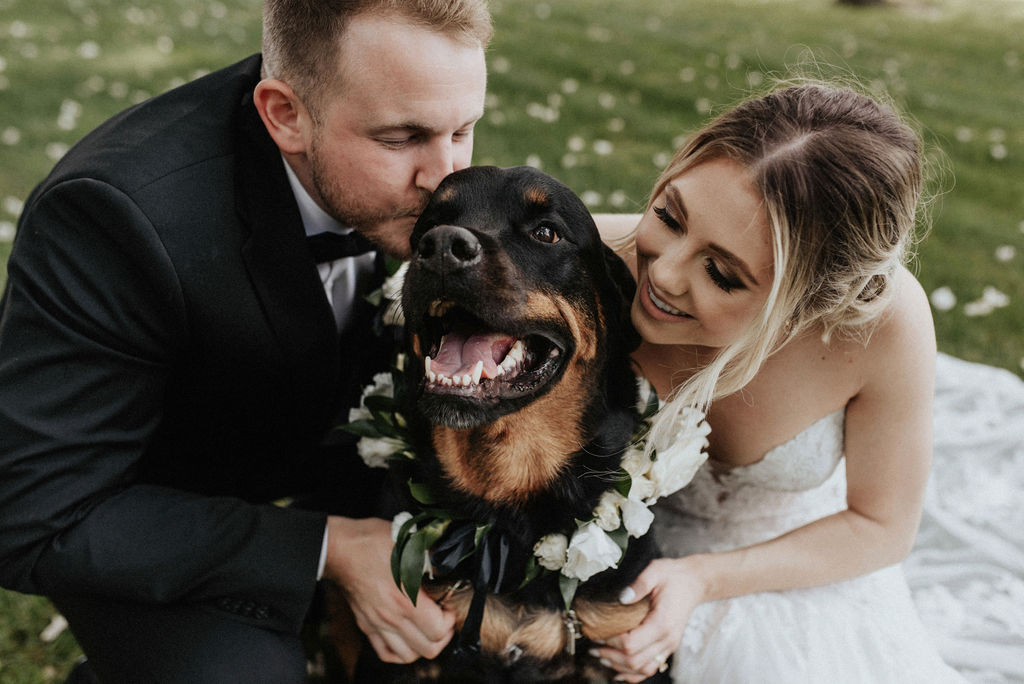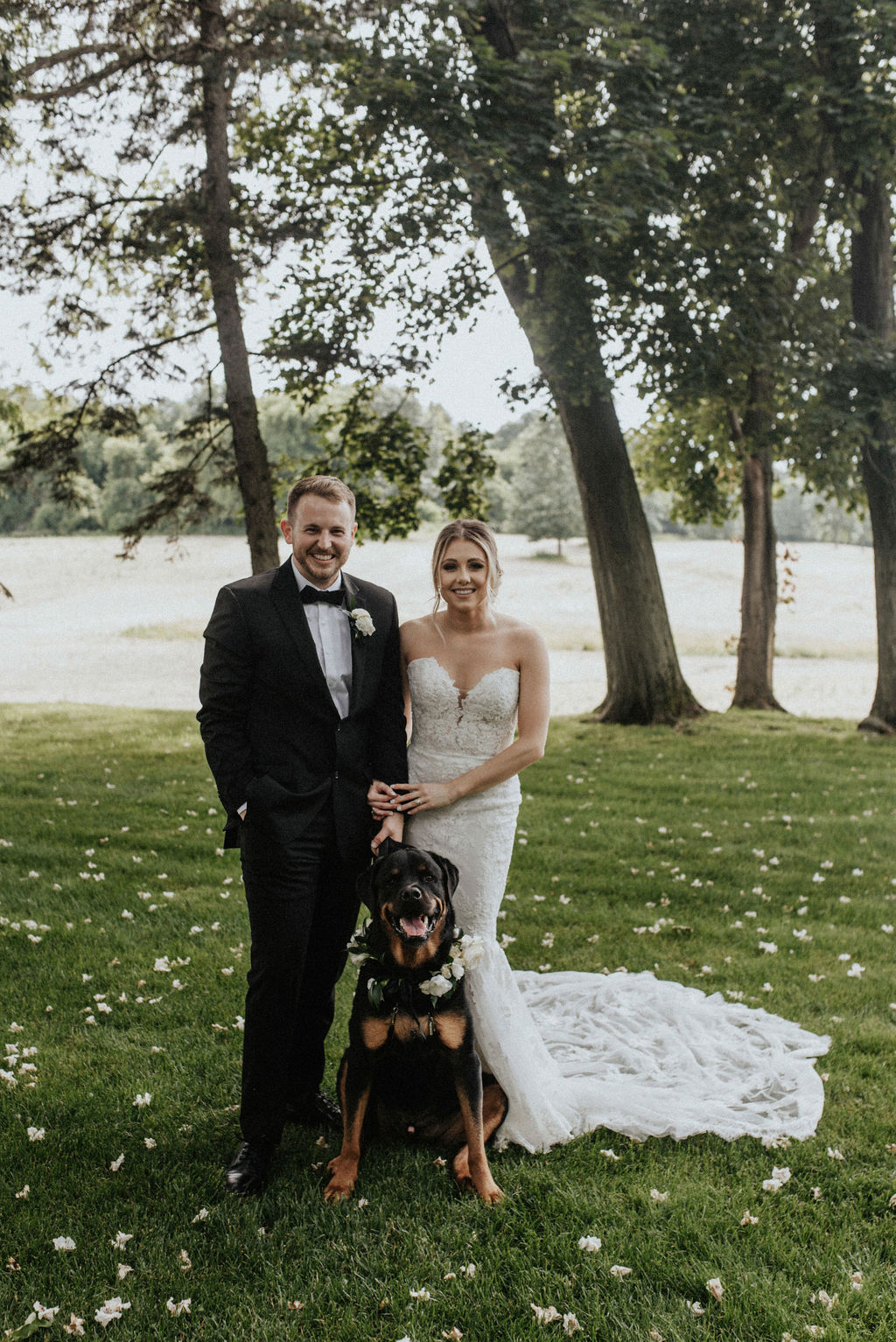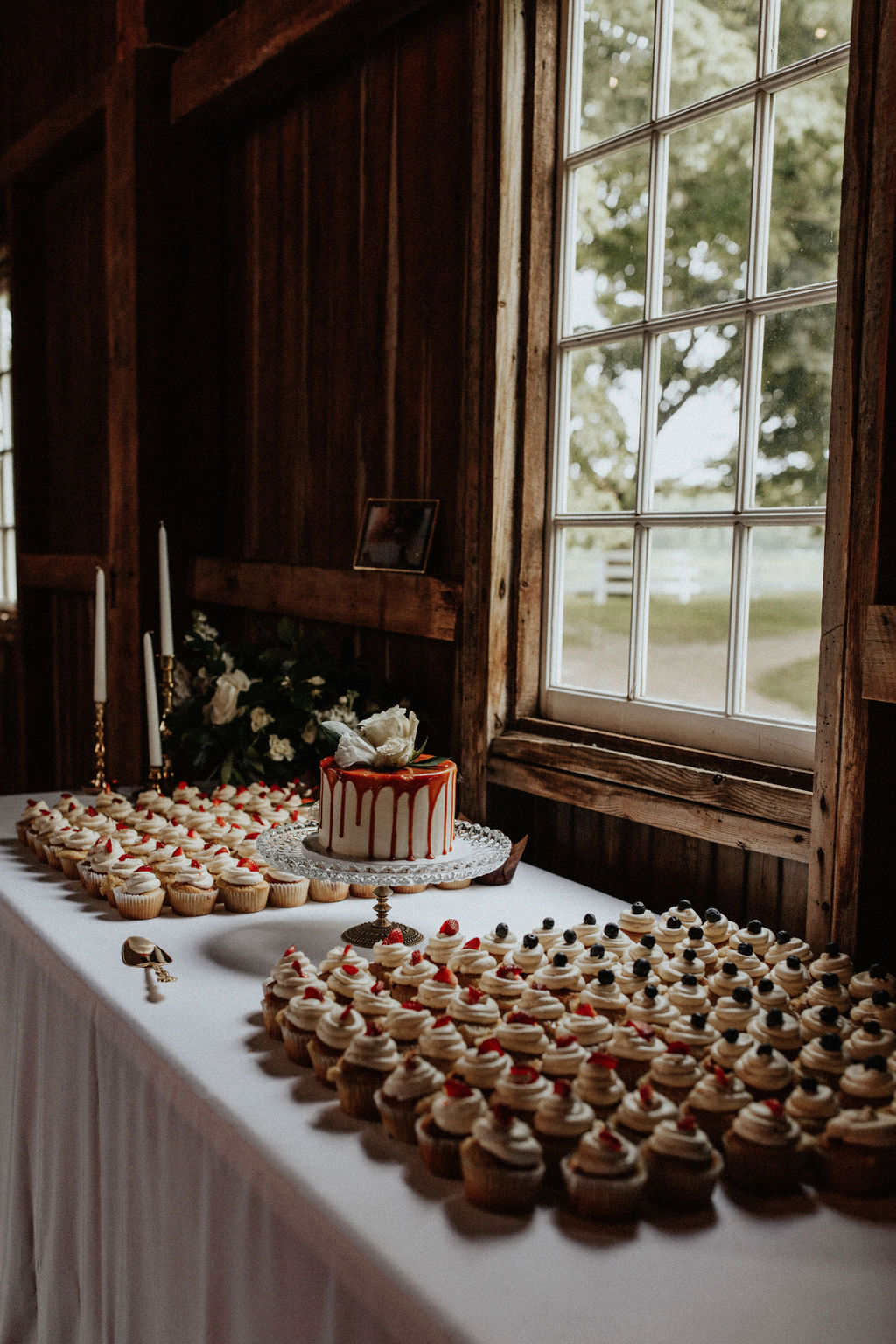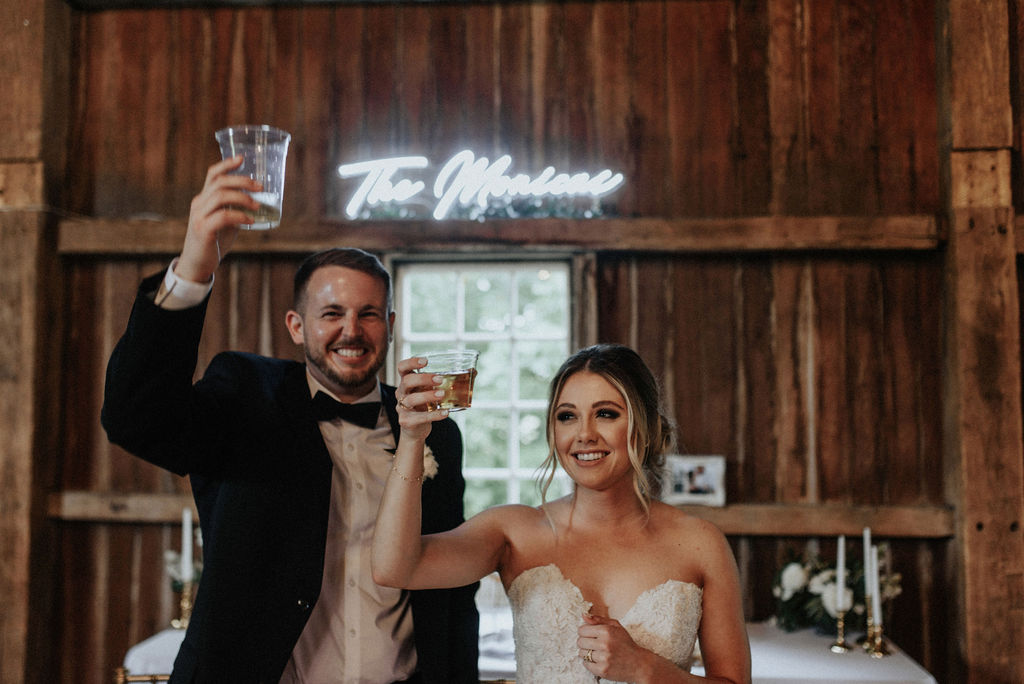 For dinner Kylie and Alex decided to mix things up and serve stone fired pizza and it was amazing! I encourage all couples to serve something they actually like for dinner vs. what they feel like they need to serve. You can do a classy and elegant wedding and still serve laid back food, and this wedding proved that!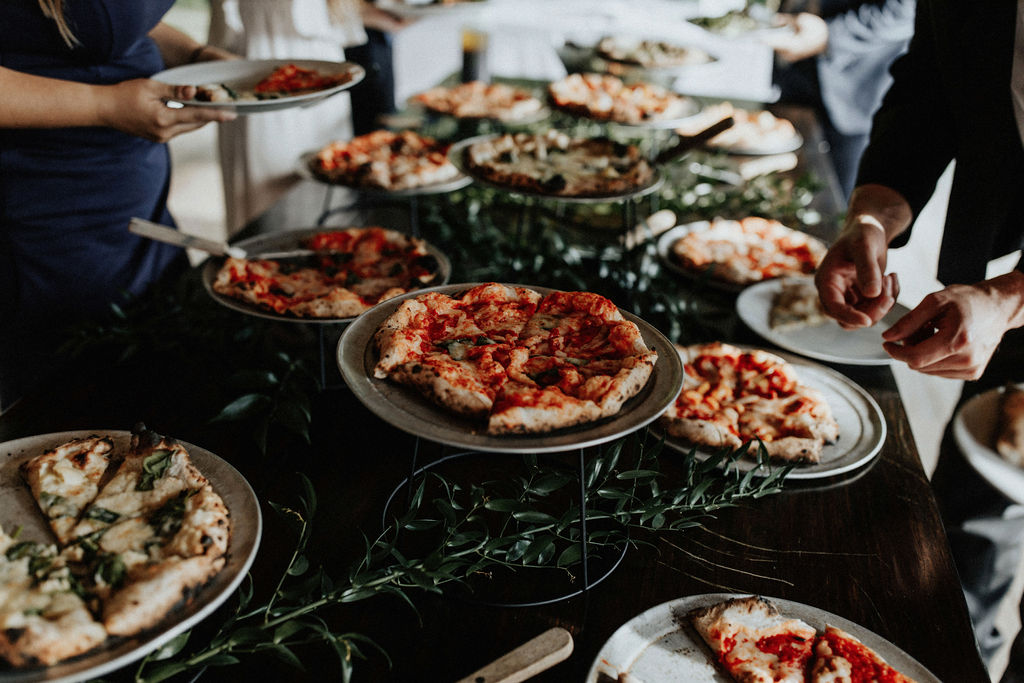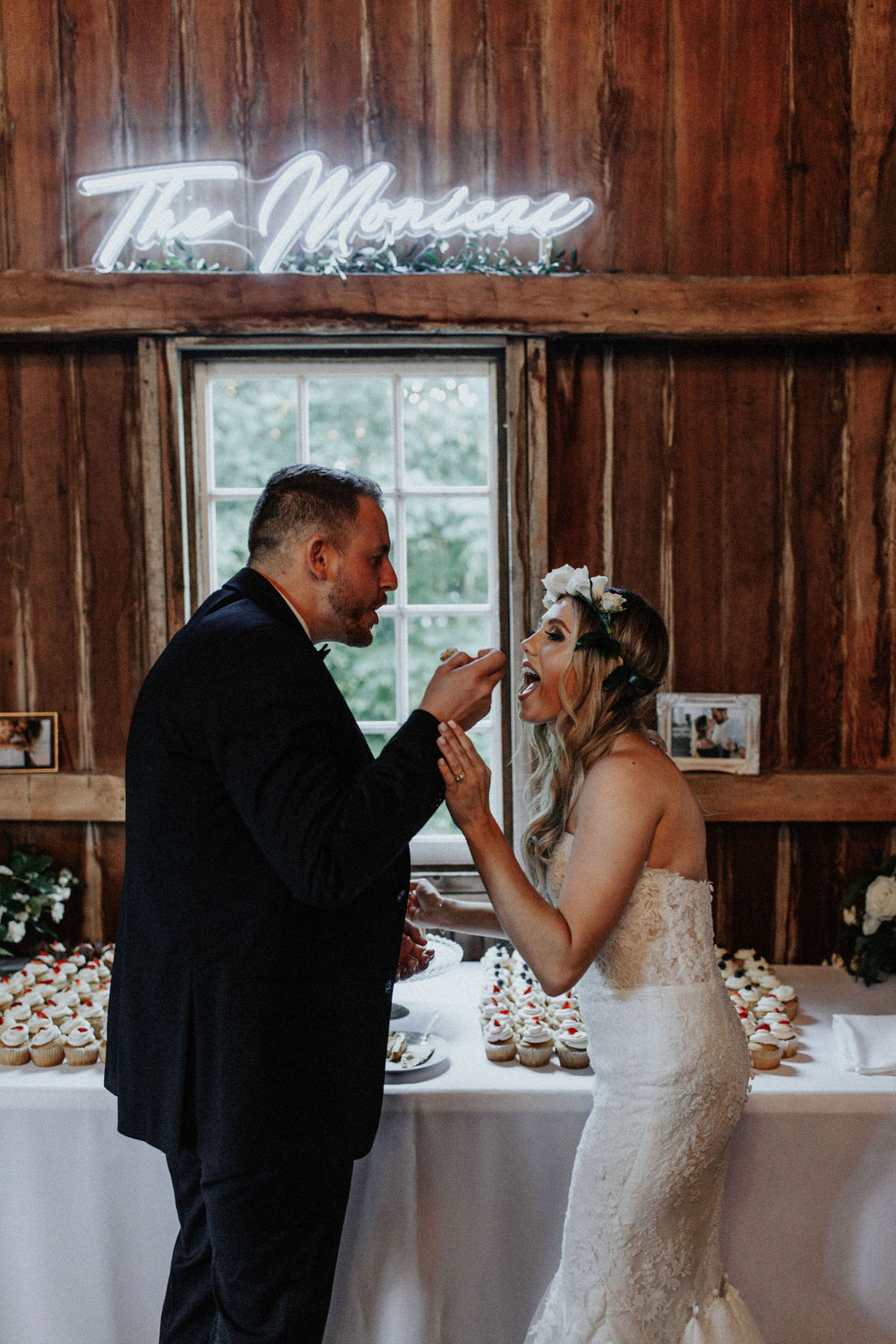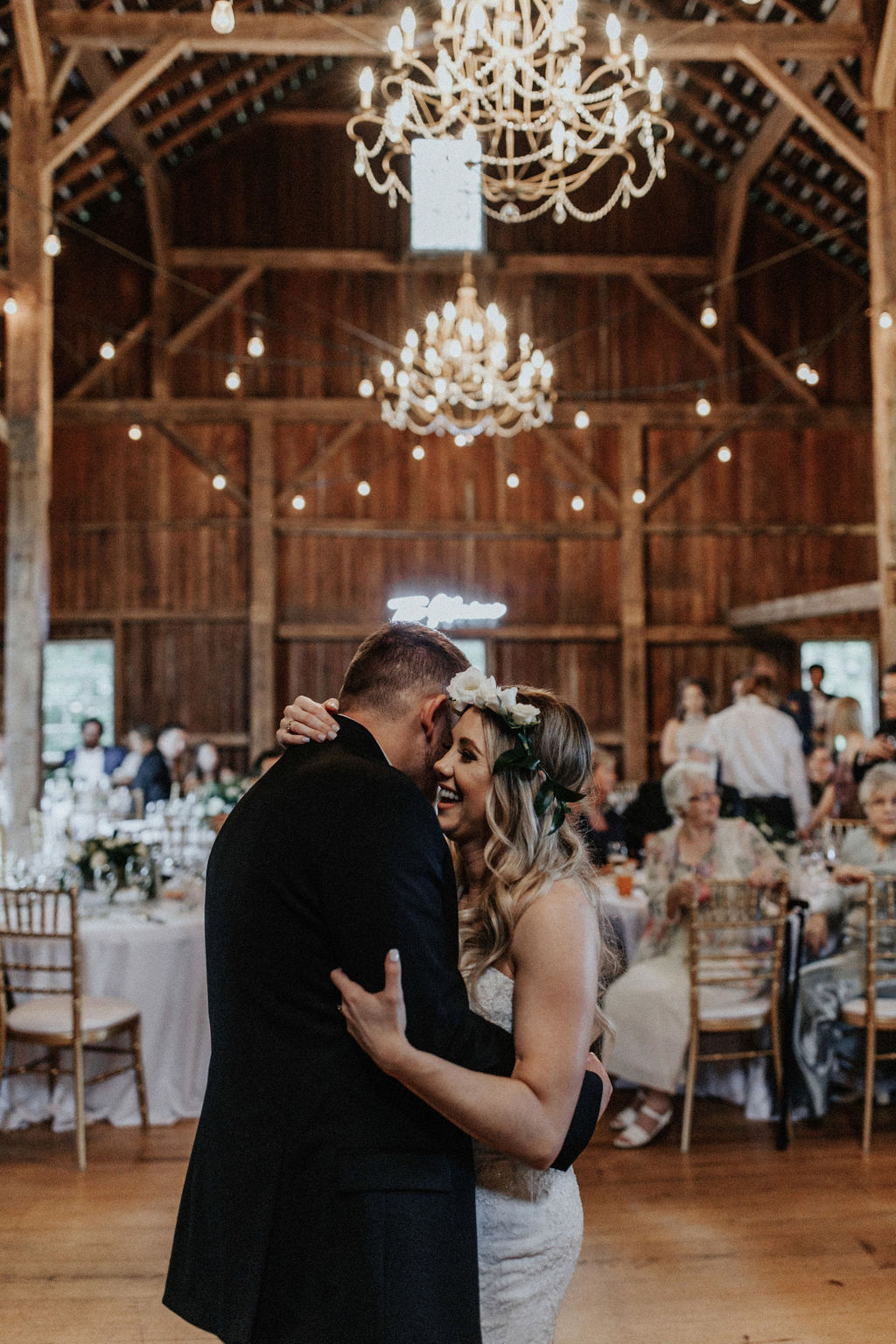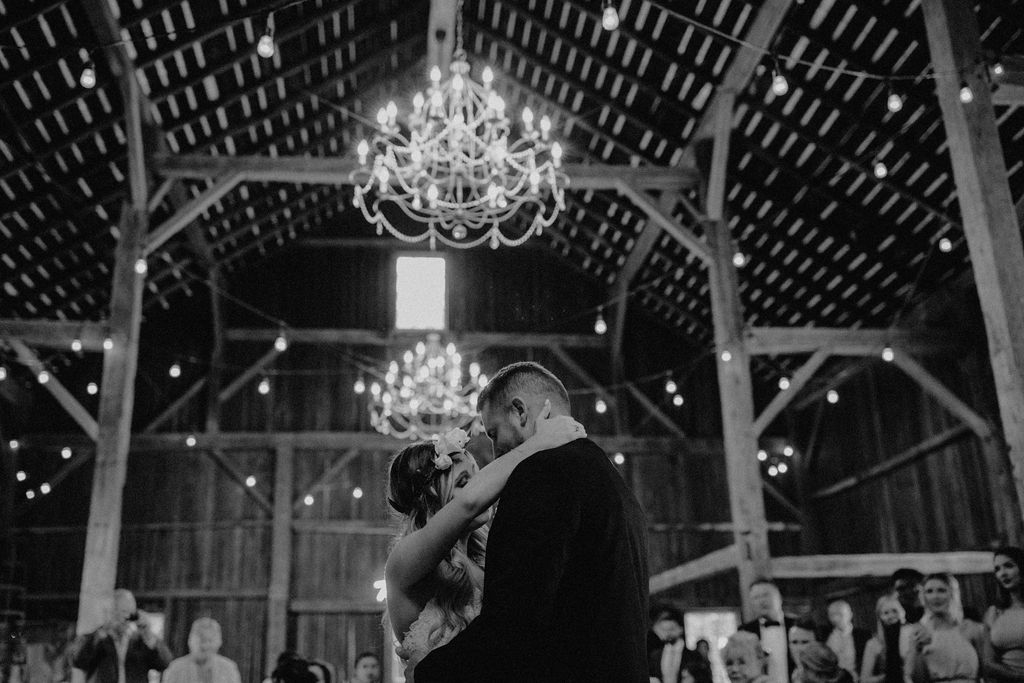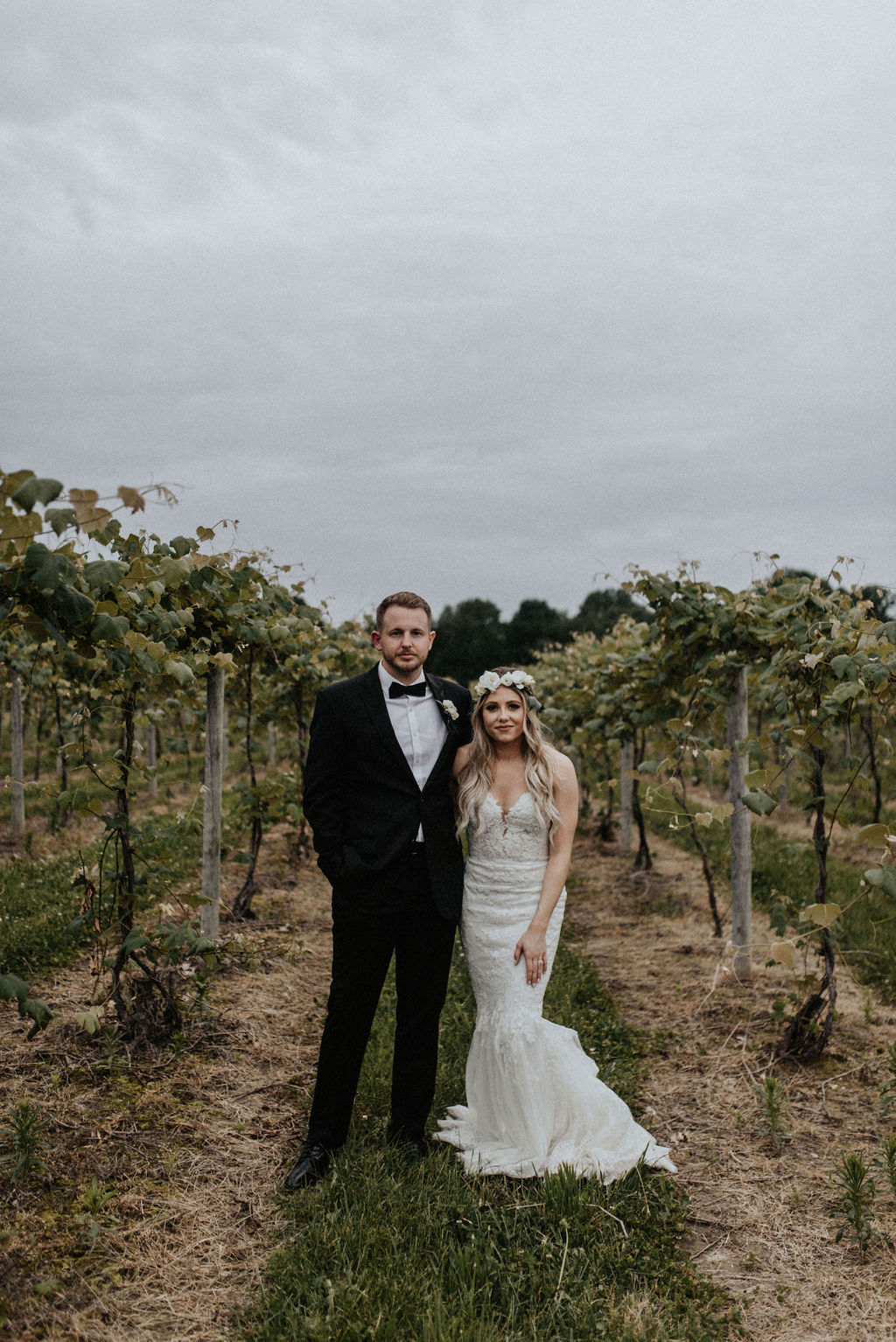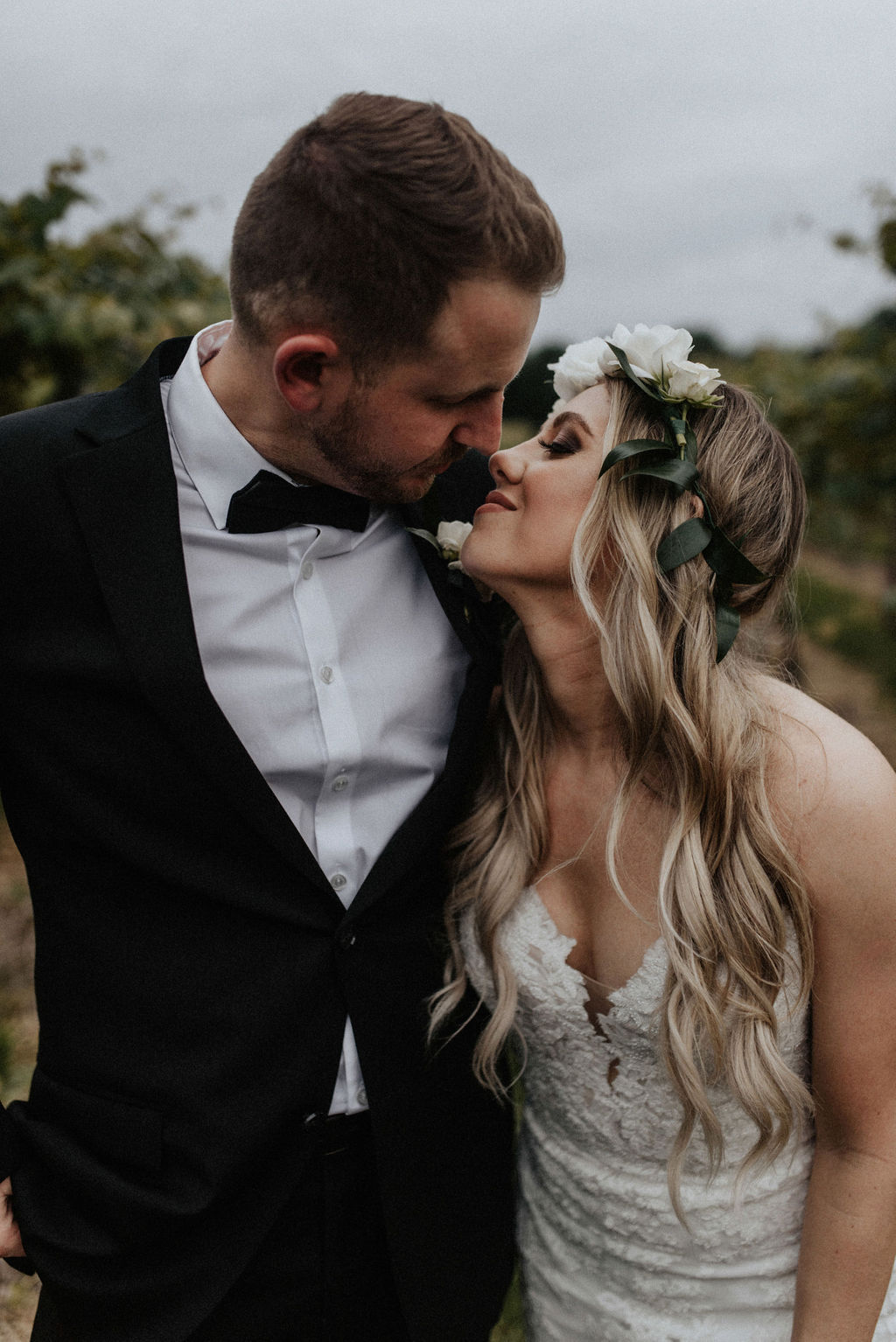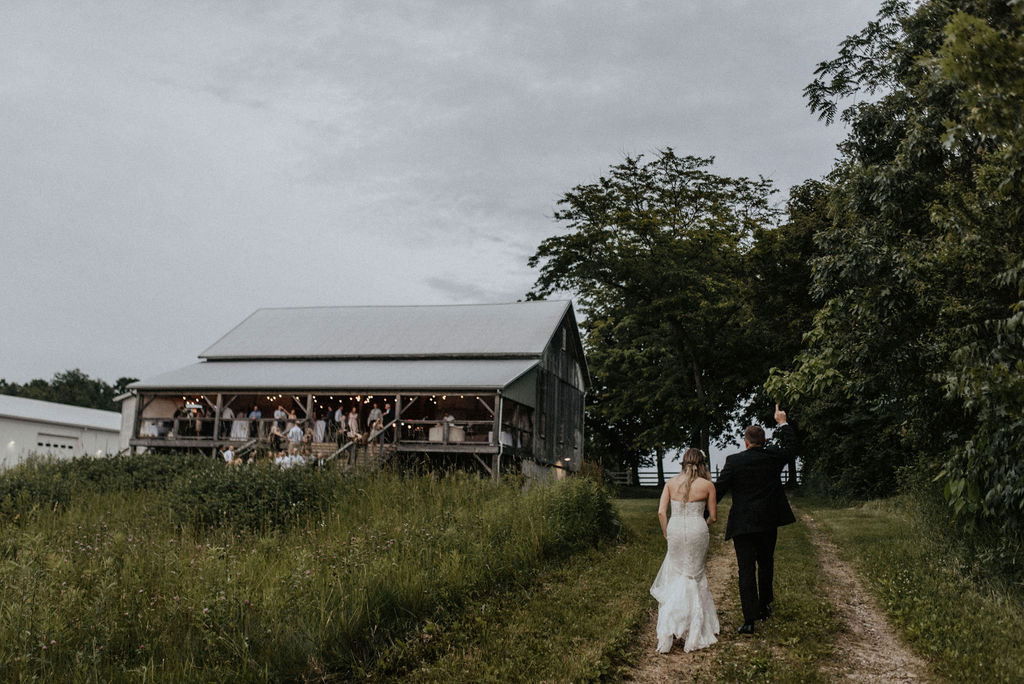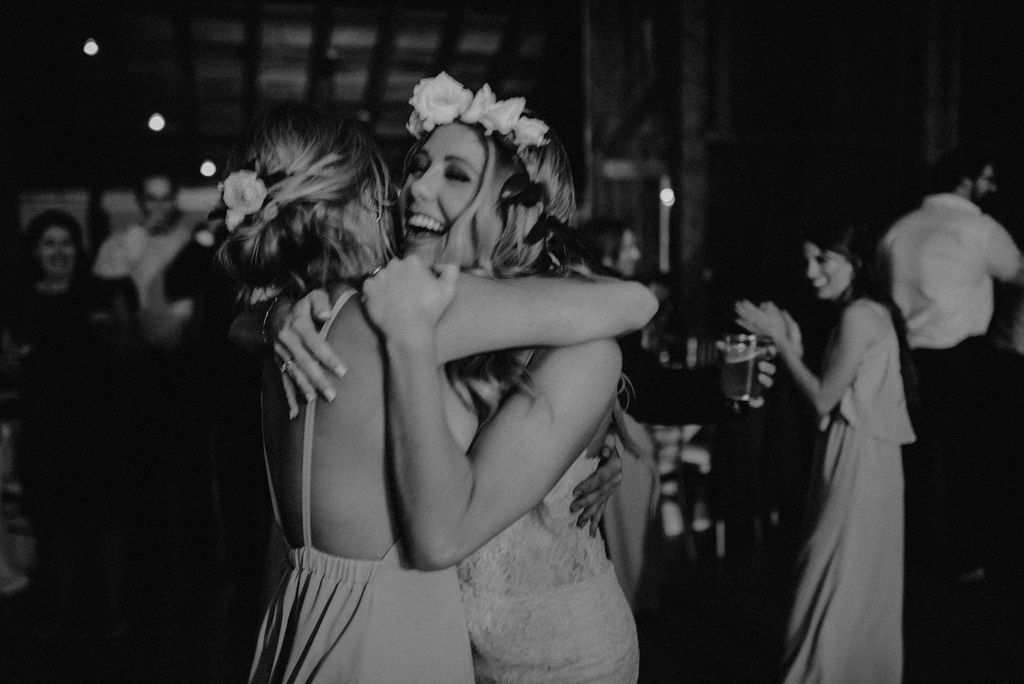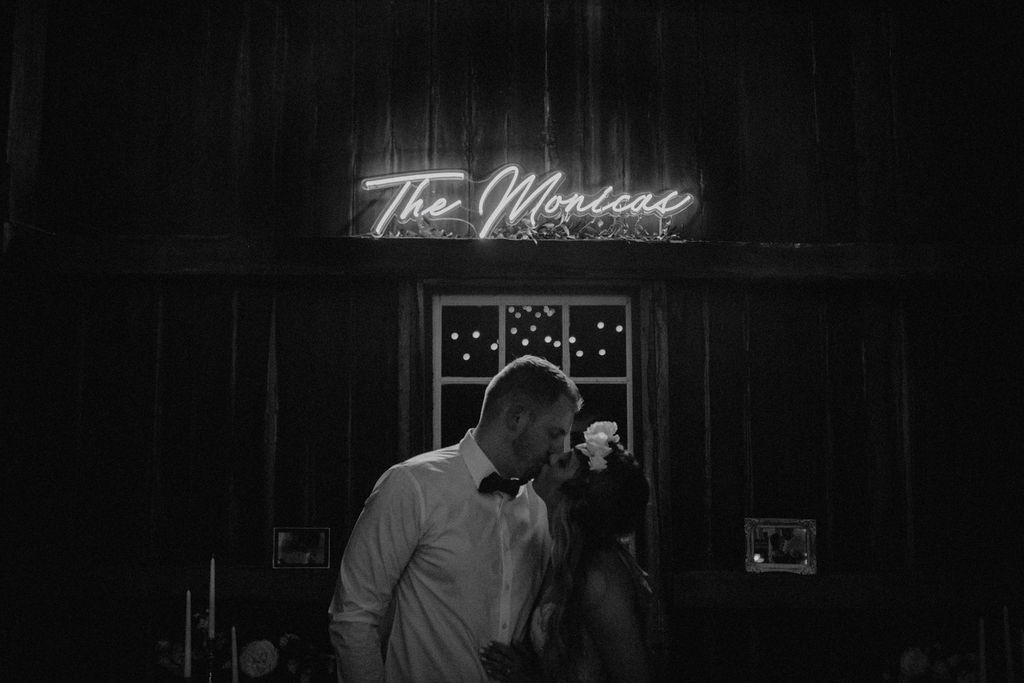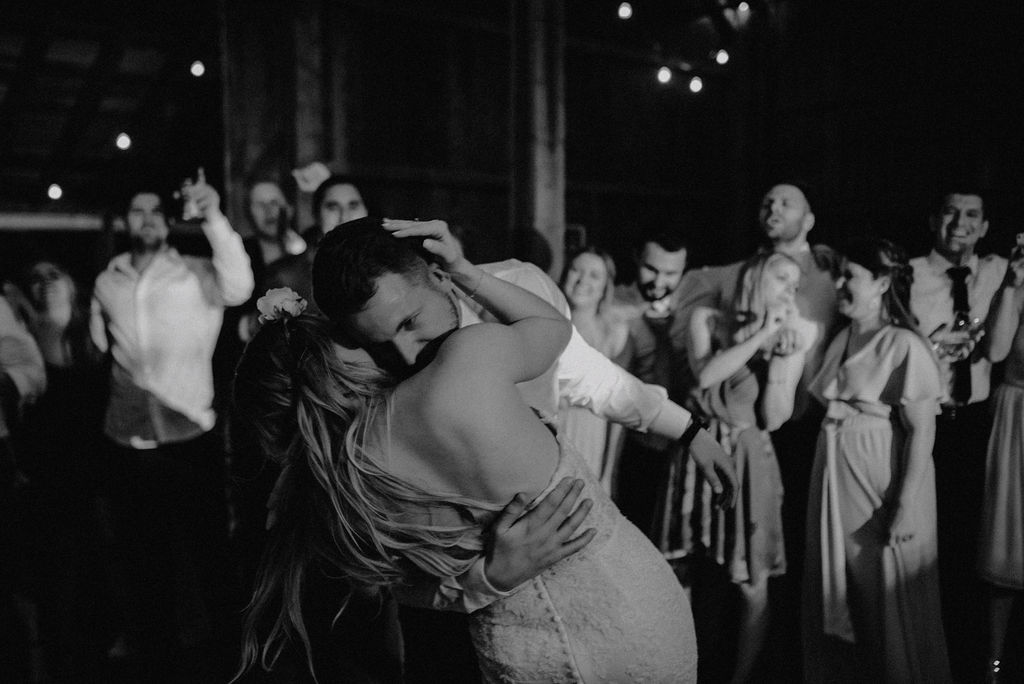 Kylie and Alex, we cannot thank you enough for allowing us to be a part of this magical day! Your wedding day was so full of love and we were so honored to be a part of it. Sending you all the love and a long and happy life together!
If you loved this gorgeous Hidden Vineyard Wedding Barn wedding then you will love our post about the 5 Best Vineyard Wedding Venues in Michigan.
Wedding Coordination & Floral Design: Stellaluna Events | Photography: Meghan Melia | Venue: Hidden Vineyard Wedding Barn | Hair: Kenneth Brandt Salon | Makeup: Franceska Garza | Bar Service: Beverage Specialist | Dessert: Cakabakery | Catering: Standard Pizza Co. | Cinema: Refracted Film | Entertainment: Something Beautiful Studios | Rentals: Tablescapes Event Rentals