Journeyman Distillery Wedding | Michelle & Steve
If you have followed us for a while know you probably have seen our love for a Journeyman Distillery wedding and Michelle and Steve's wedding was so exception! They hosted their ceremony in front of the silo next to Welter's Folly putting green and reception in the Still Room and outside patio on a July day.
Michelle & Steve's vibe was very intimate and upbeat. They had a small gathering of their closest friends and family, and you could tell how much love was in the room. The weather was iffy all morning but as soon as their ceremony began the clouds parted and it turned out to be the most beautiful afternoon/evening. Everyone loved playing putt putt, during cocktail hour and the reception. There was even a point in the night almost everyone was outside celebrating because it was just that beautiful out!
Our favorite part of working with Michele and Steve, was how fun they were to be around. Every time we communicated before the wedding, they were always upbeat and positive. Then on the day of, they couldn't have been any more happy and excited for the day – it was so fun to be a part of. Scroll below to see some of the beautiful images from the day captured by Kelly Sweet Photography.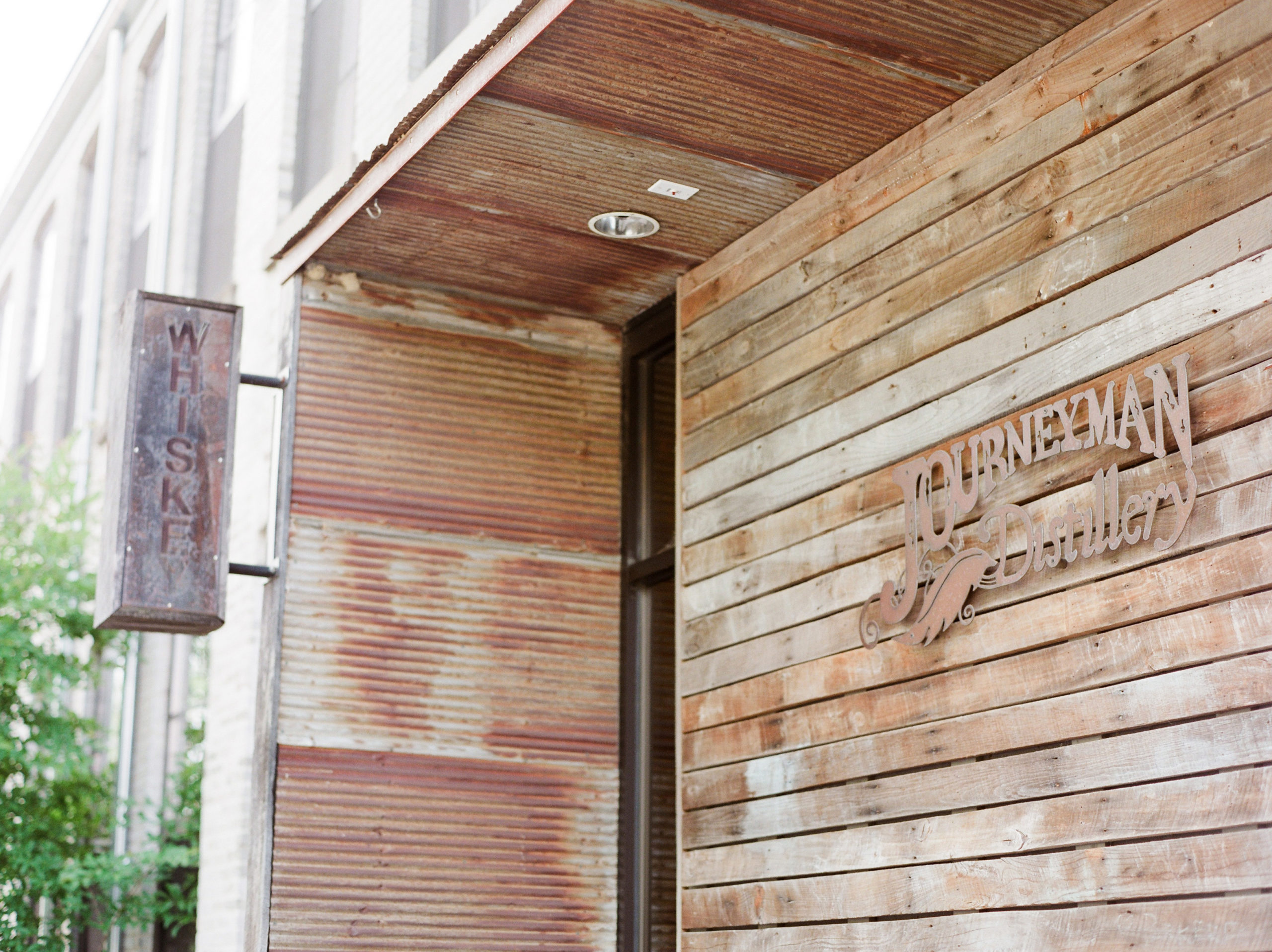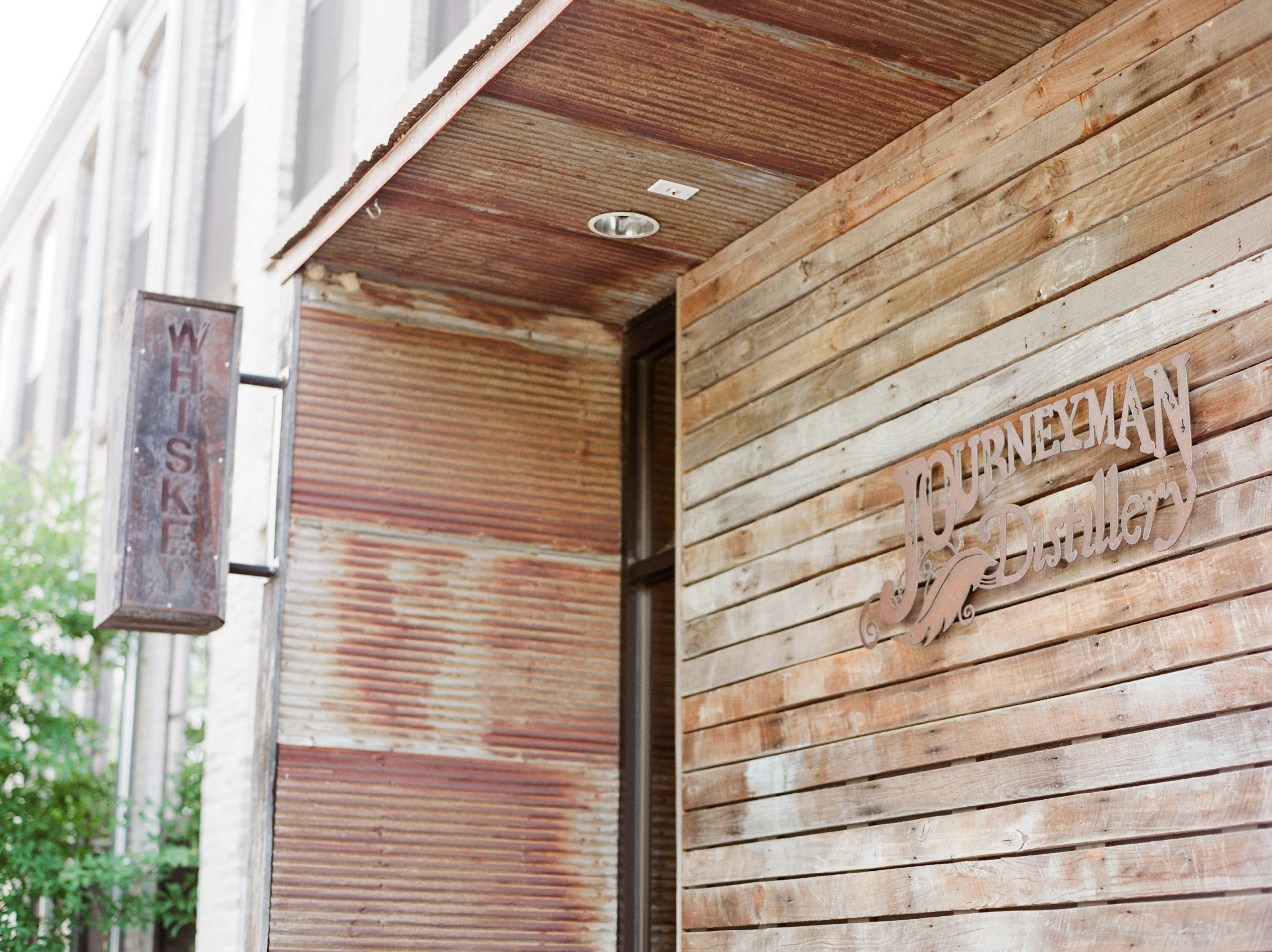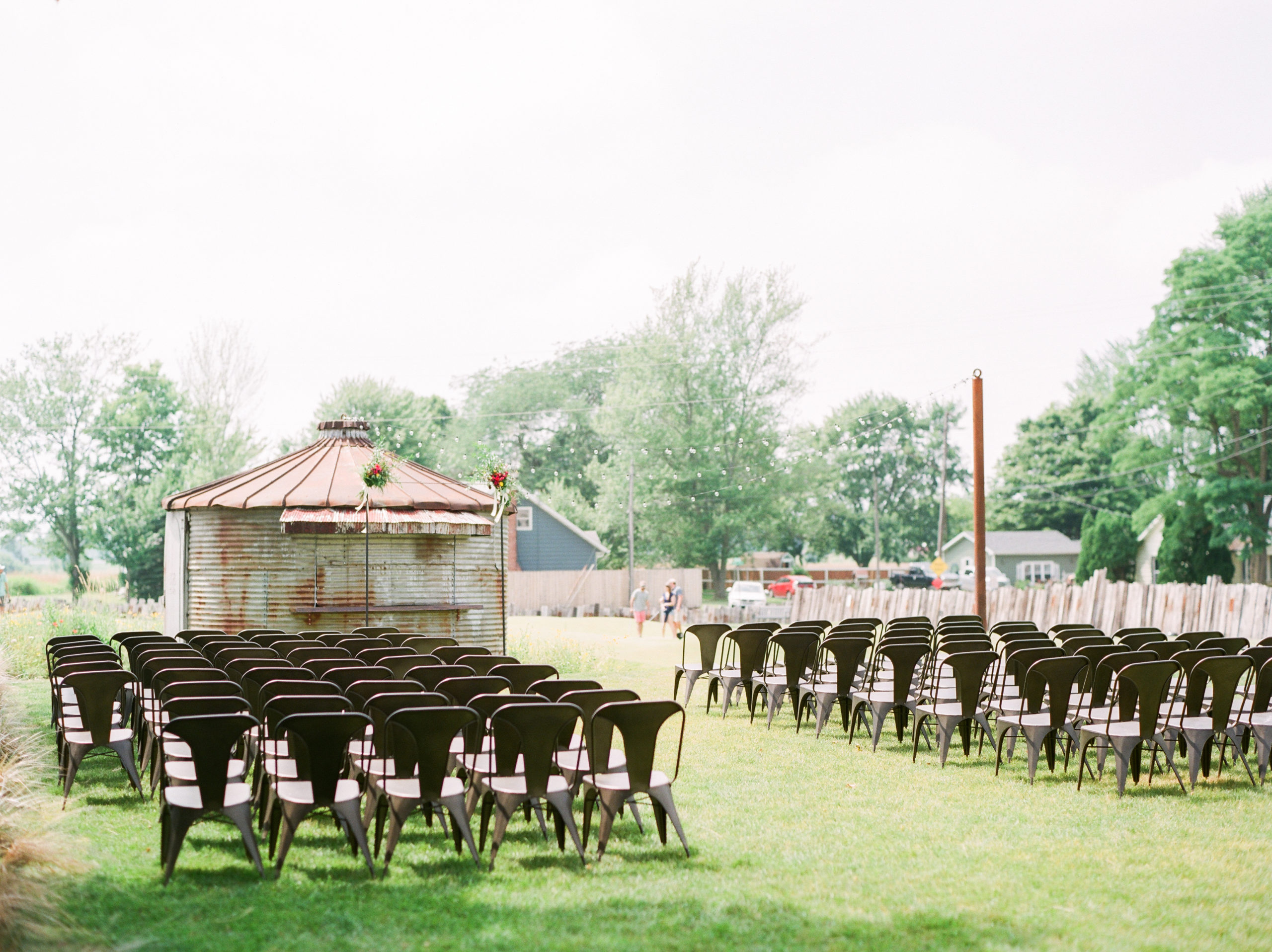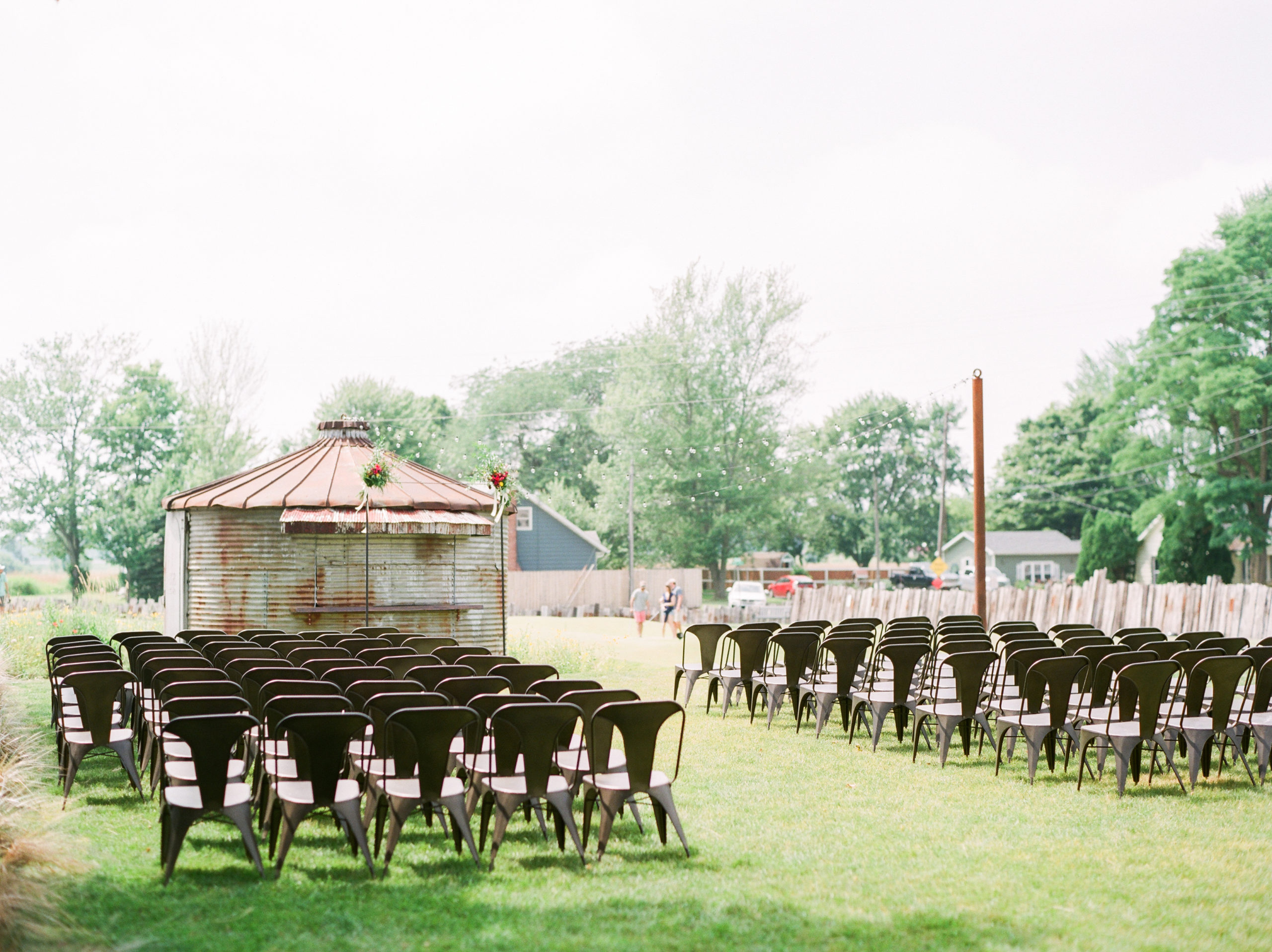 One part of this Journeyman Distillery wedding that stood out to us was Michelle and Steve's dog being a part of the ceremony. He wore the cutest flower collar and was escorted down the aisle. It was so fun, and the guests loved it. He was able to hang around outside on the patio afterwards so everyone could love on and pet him.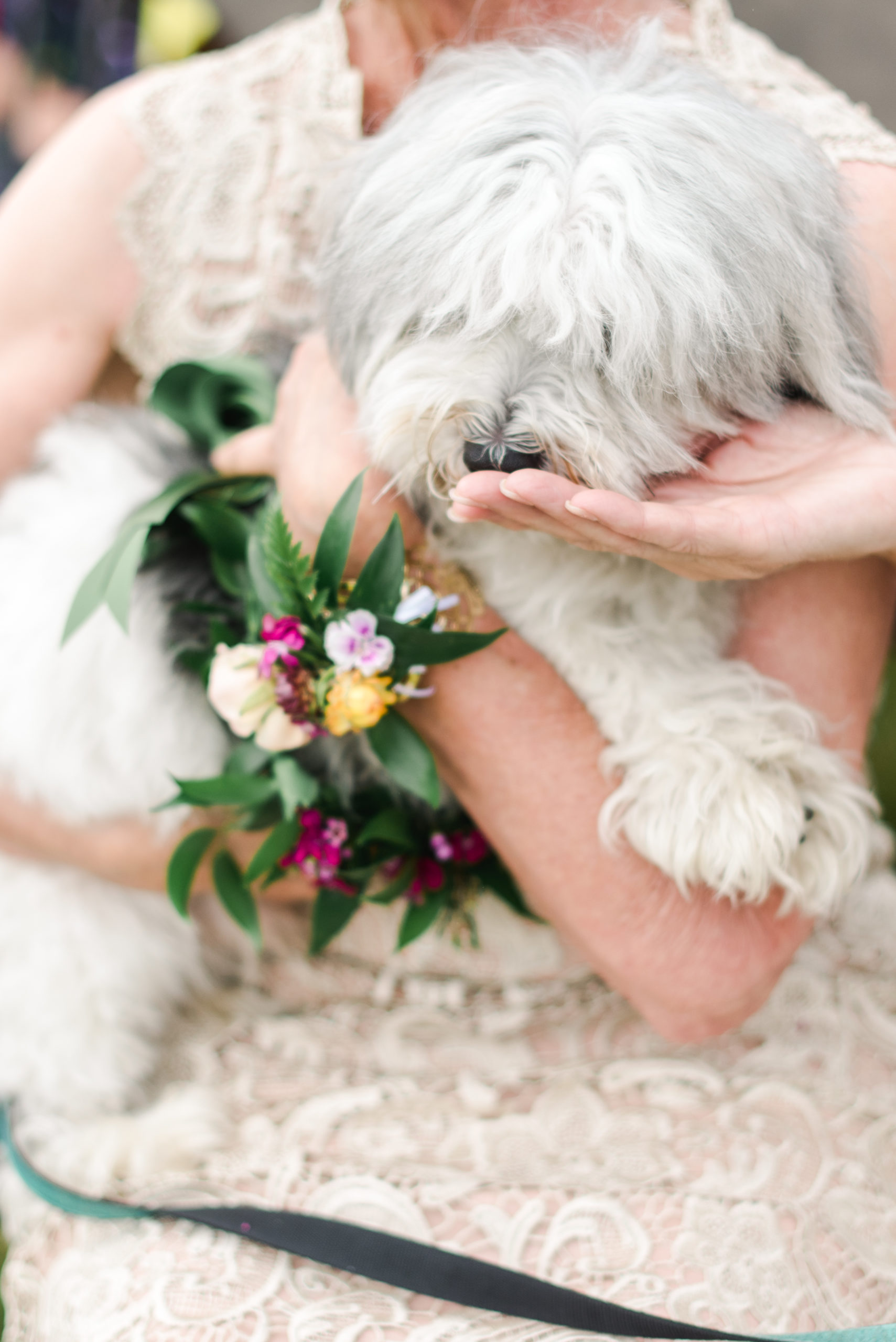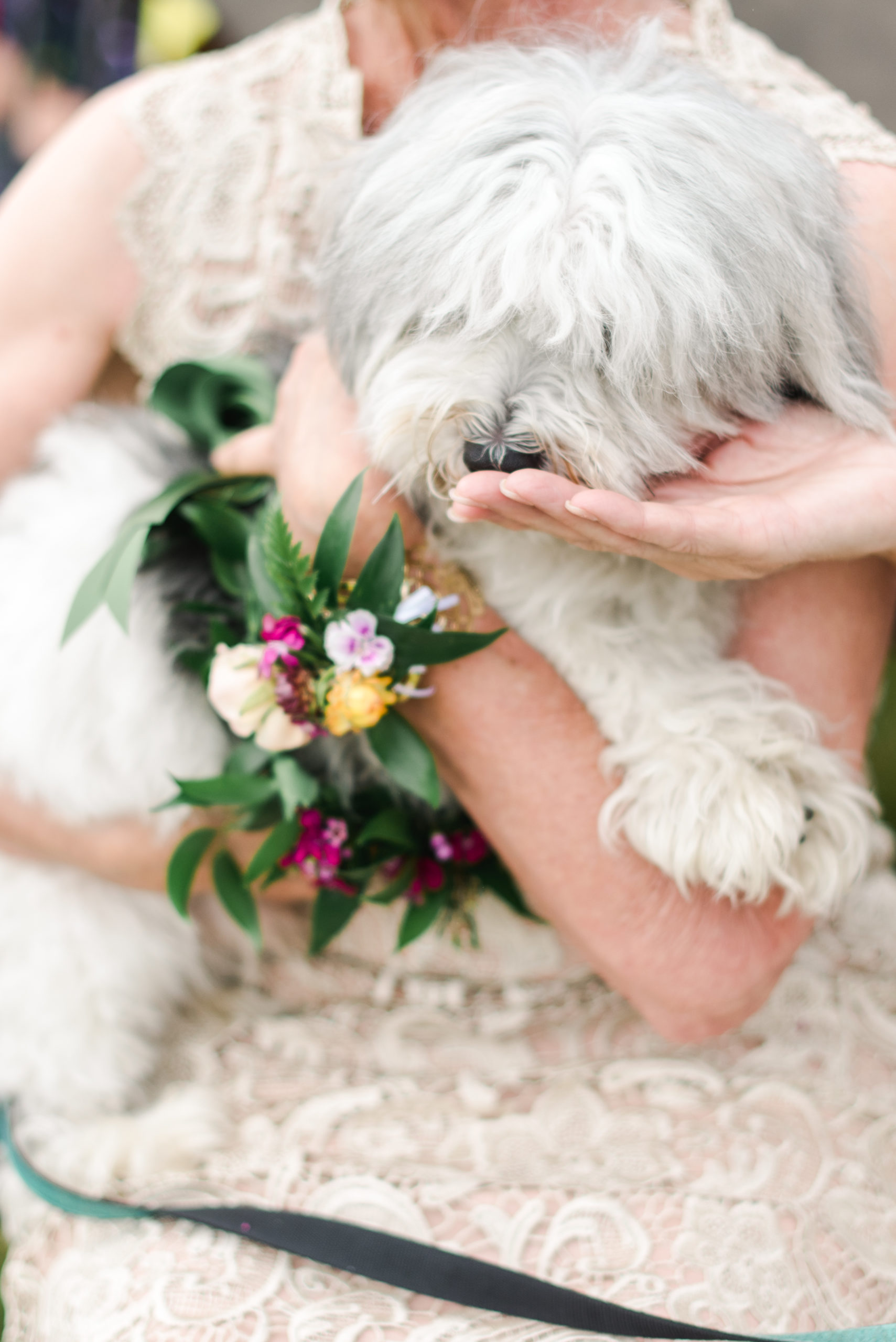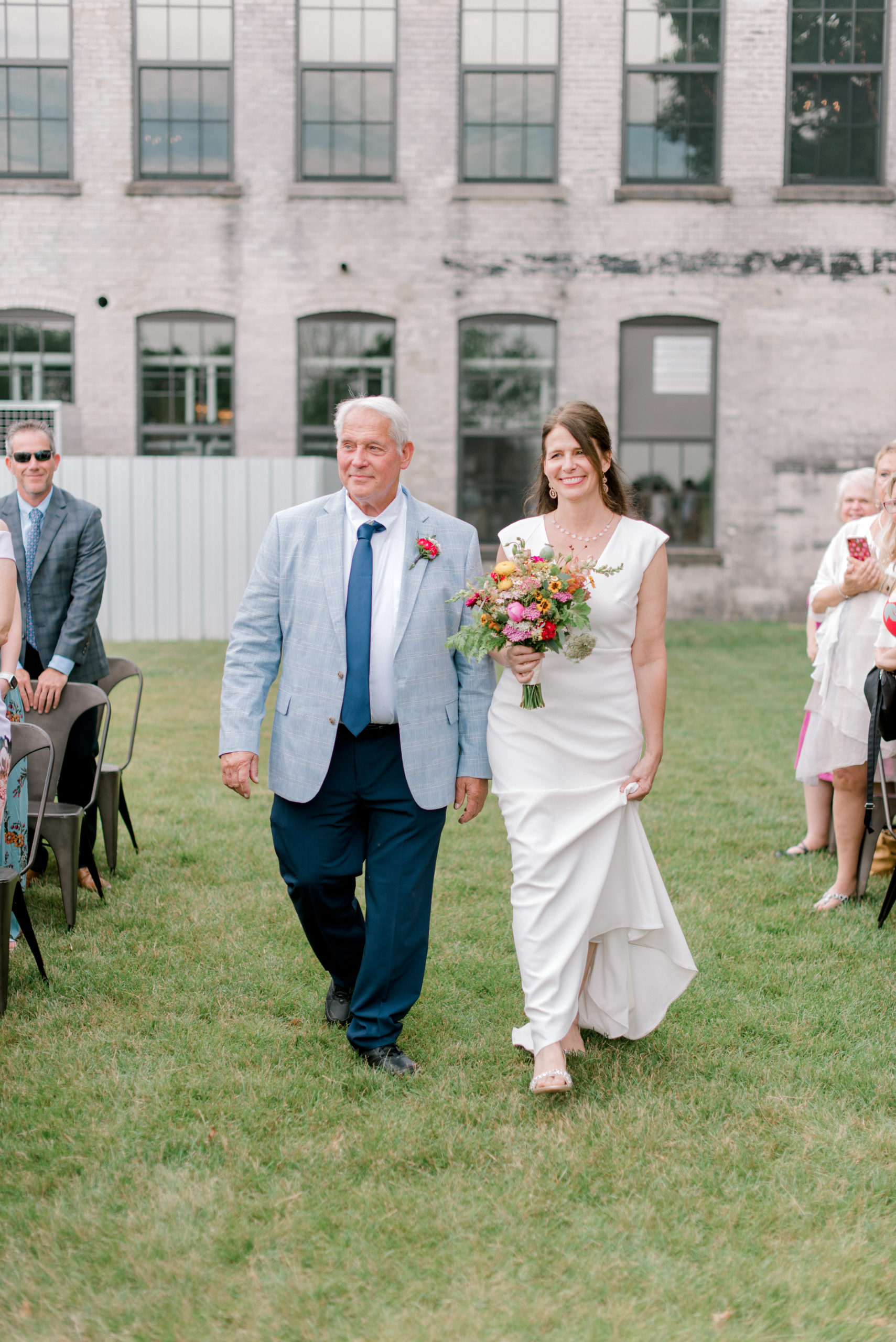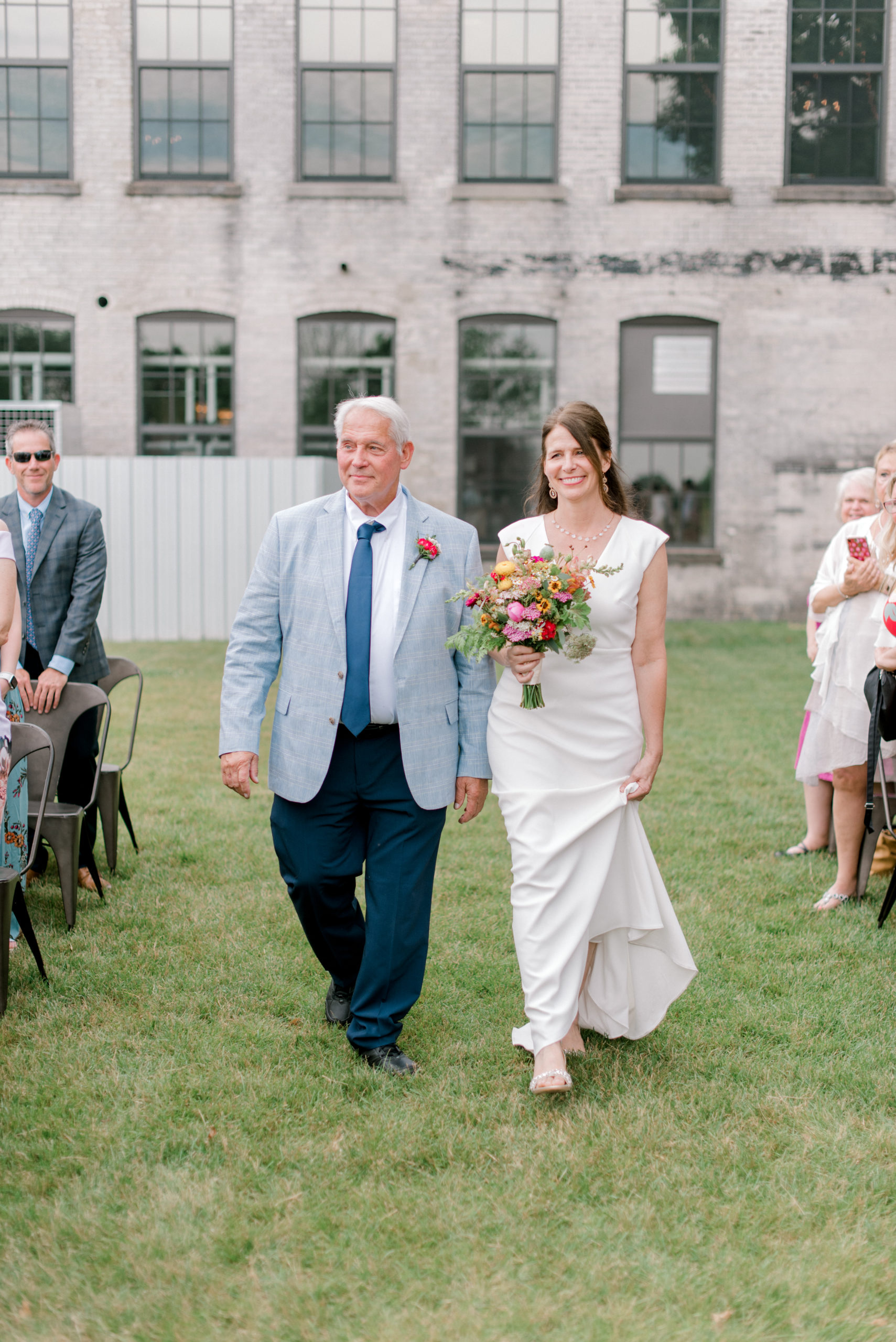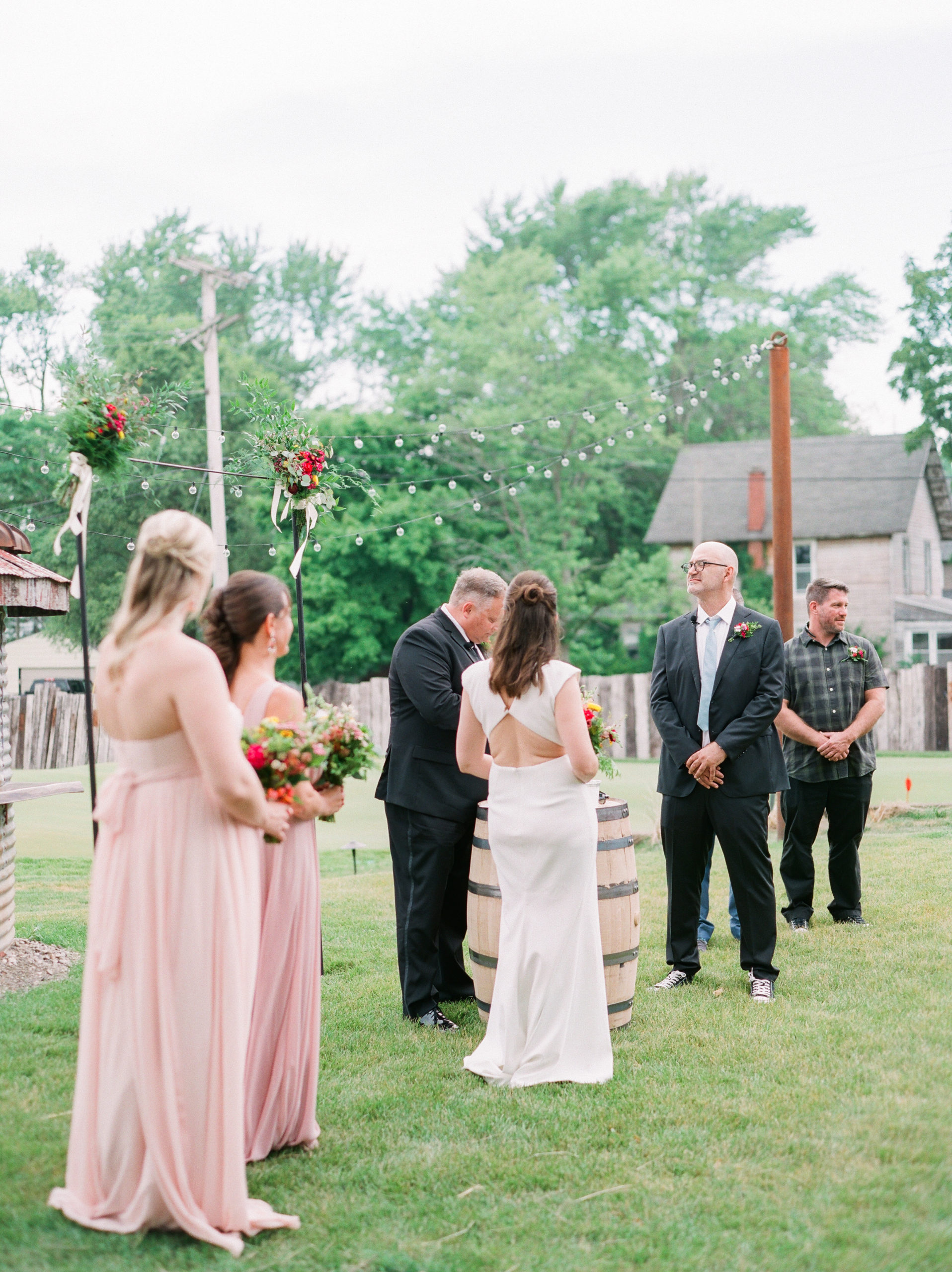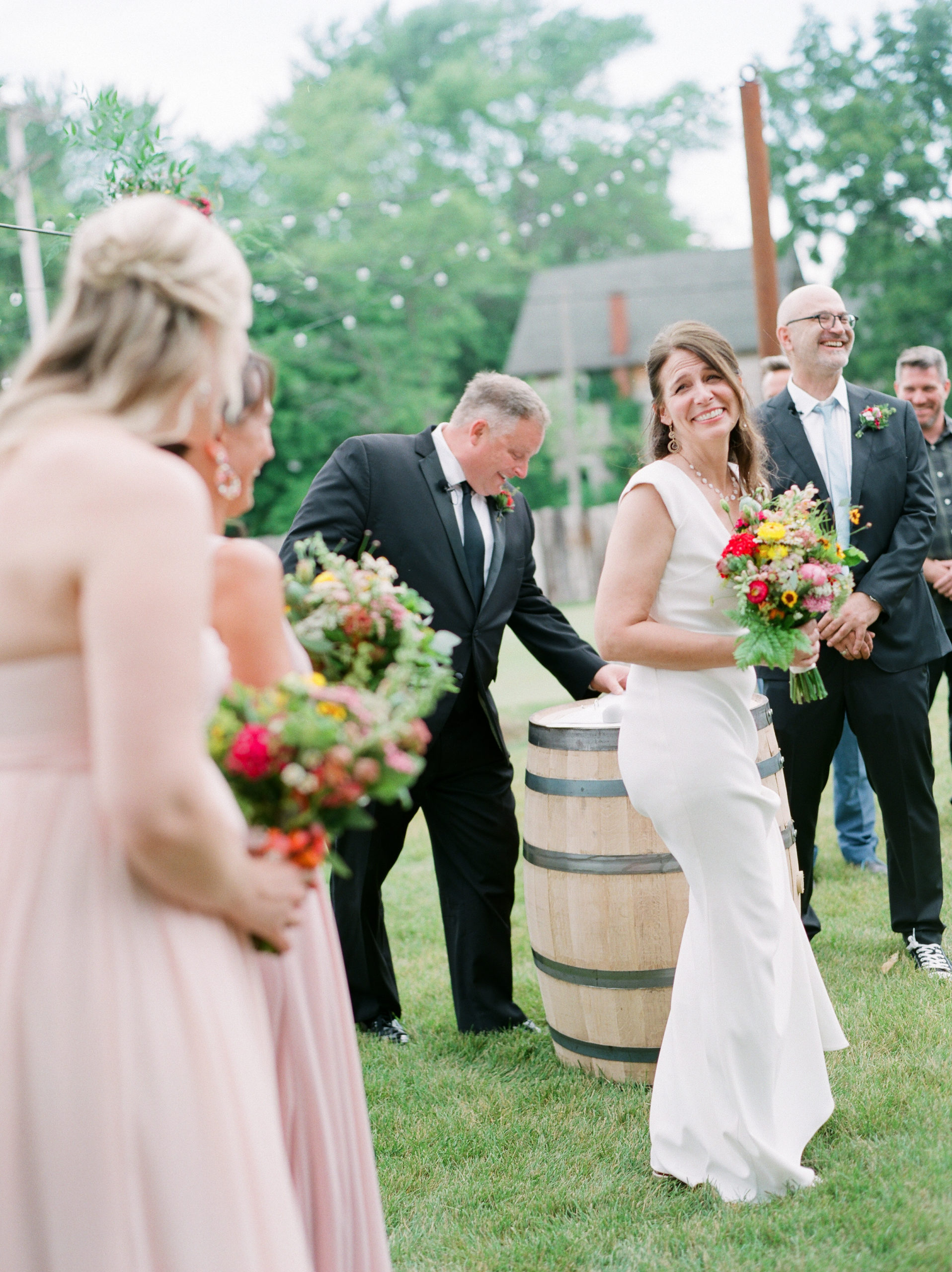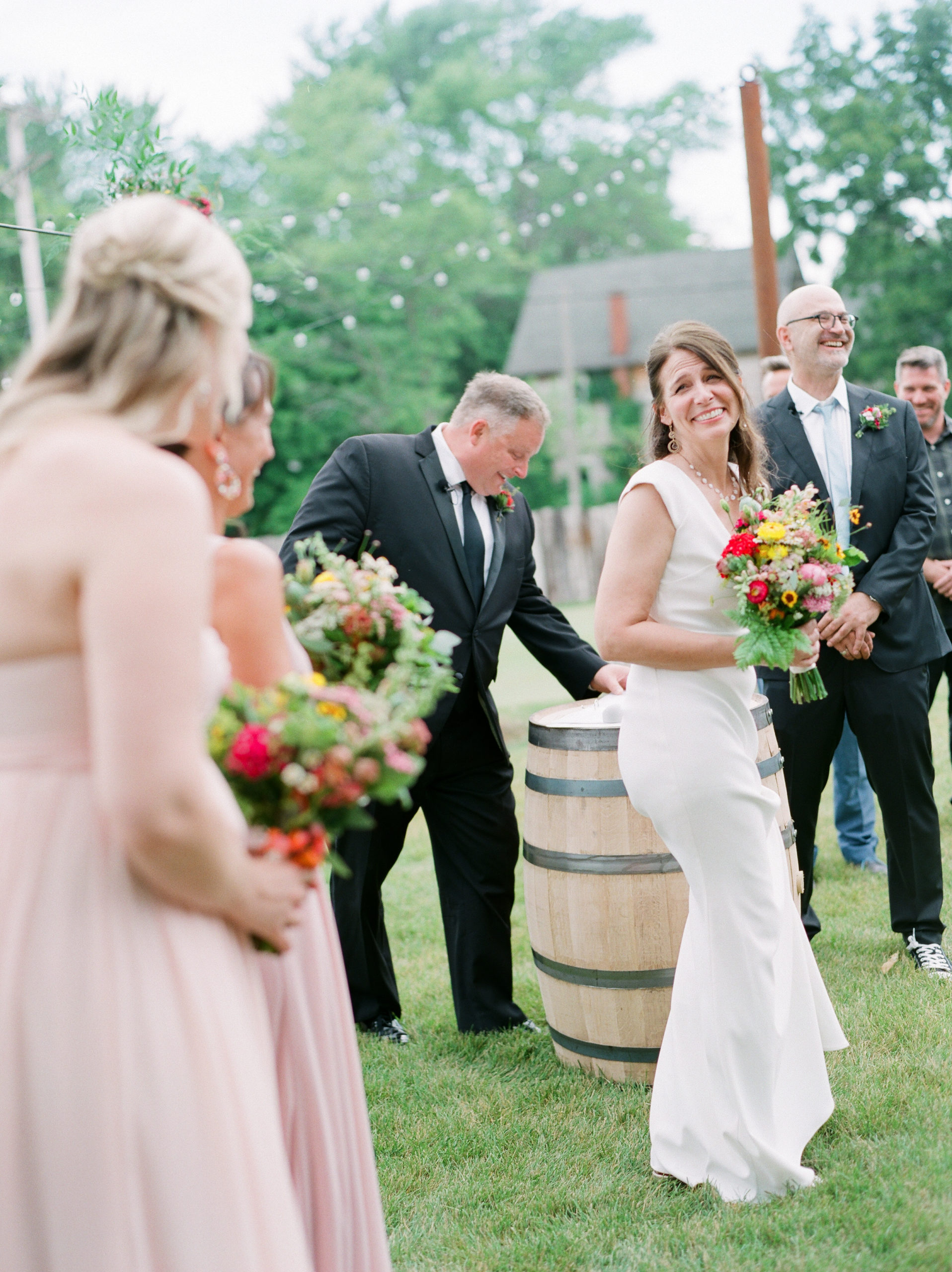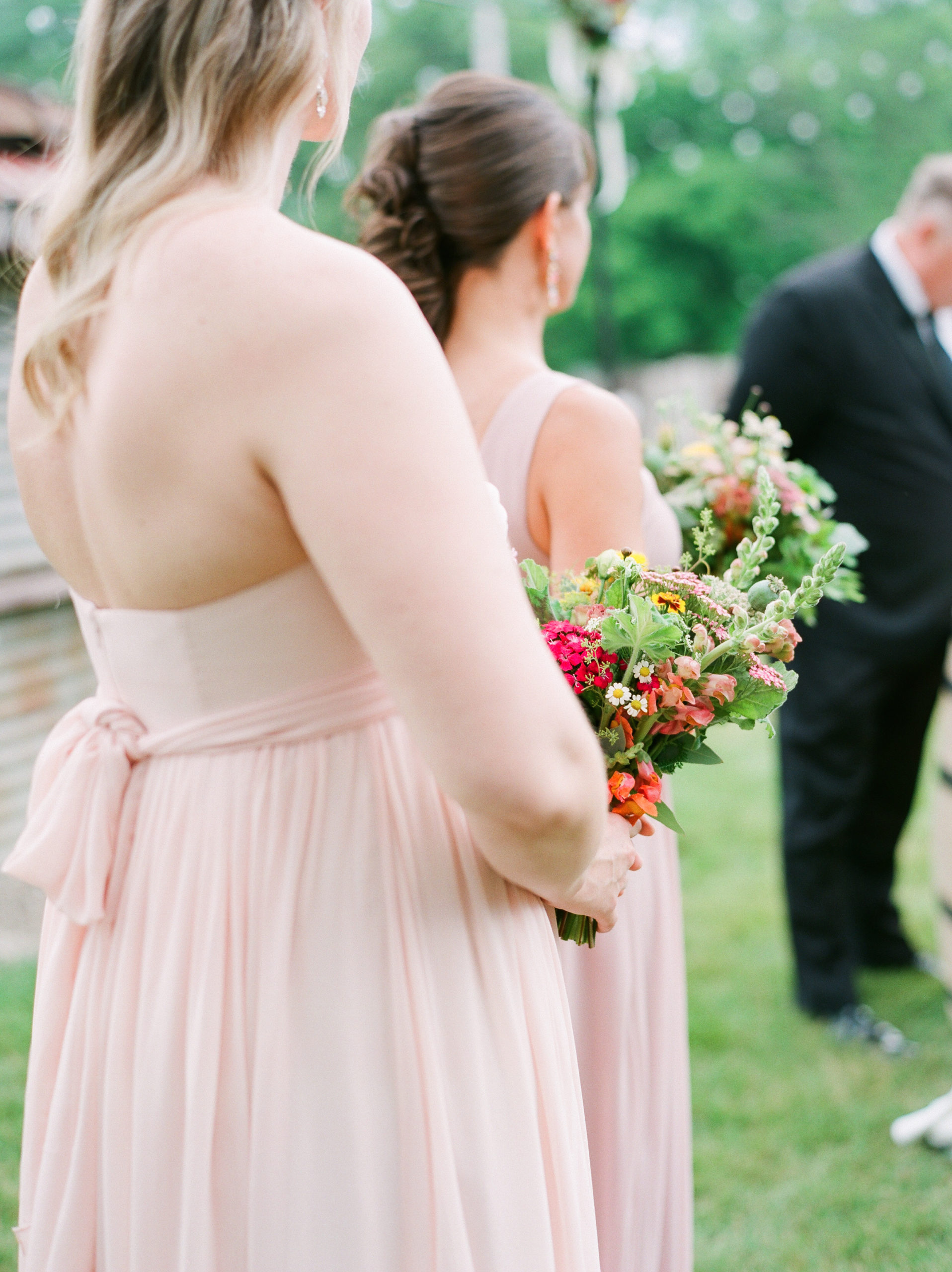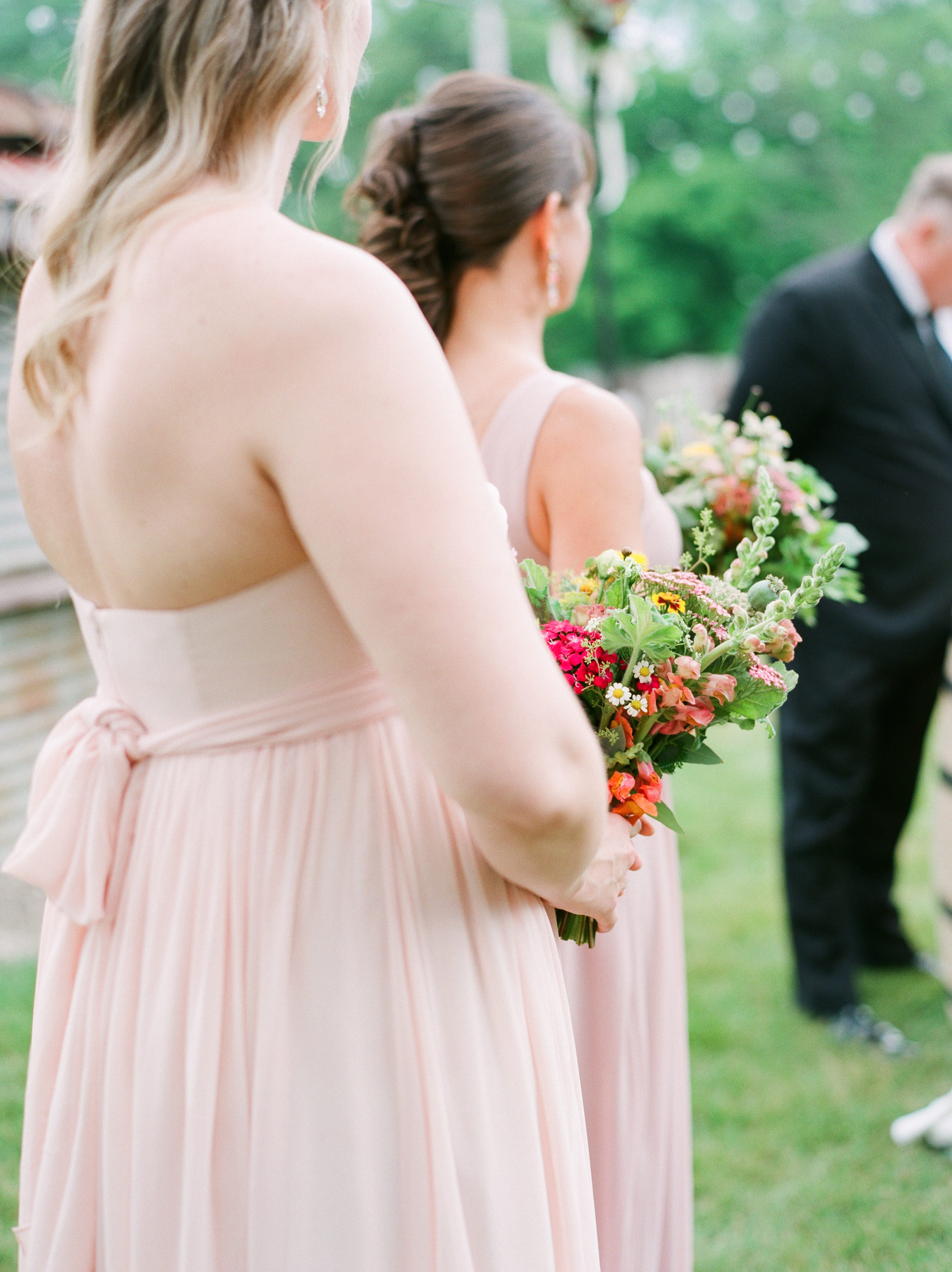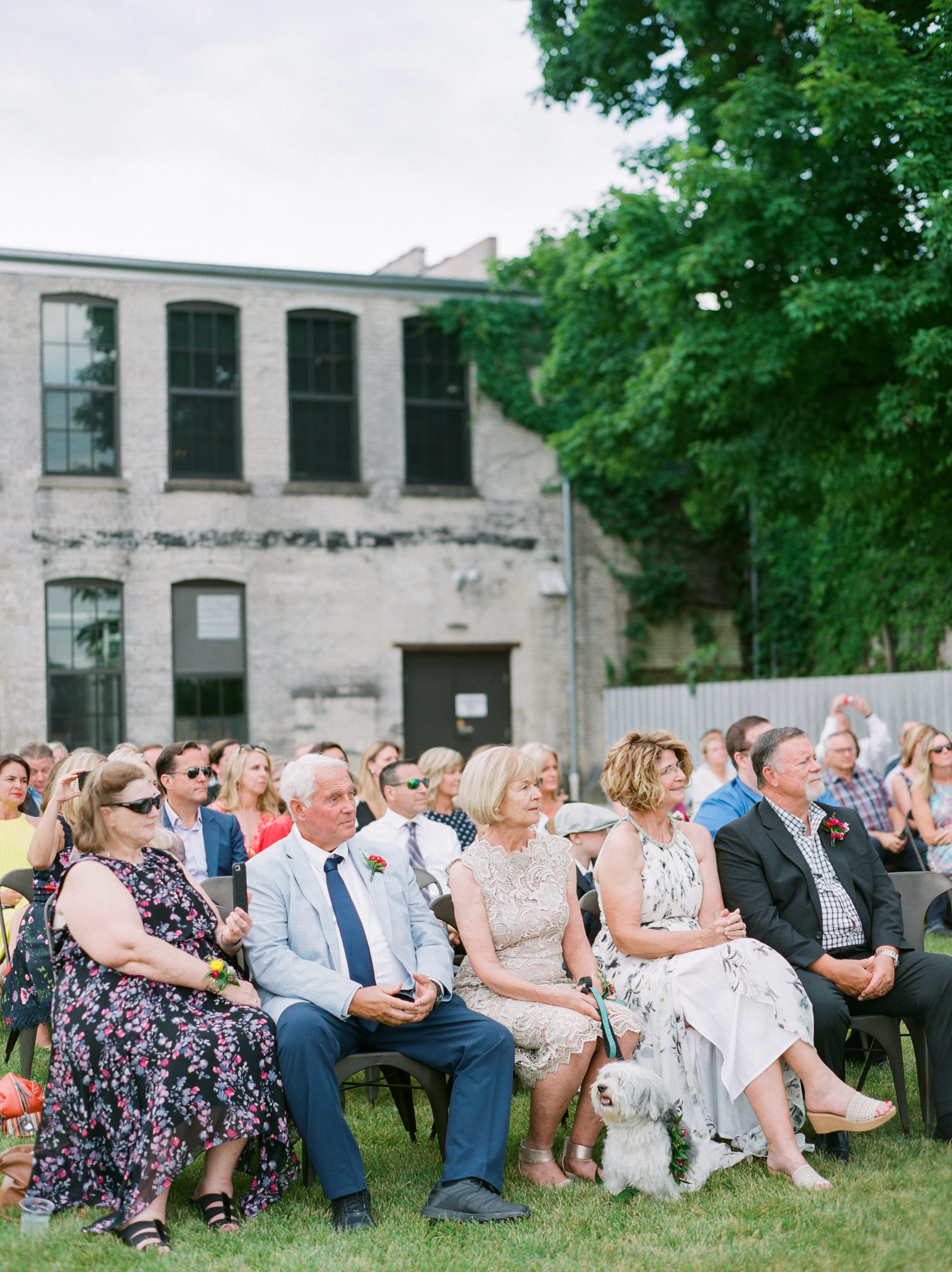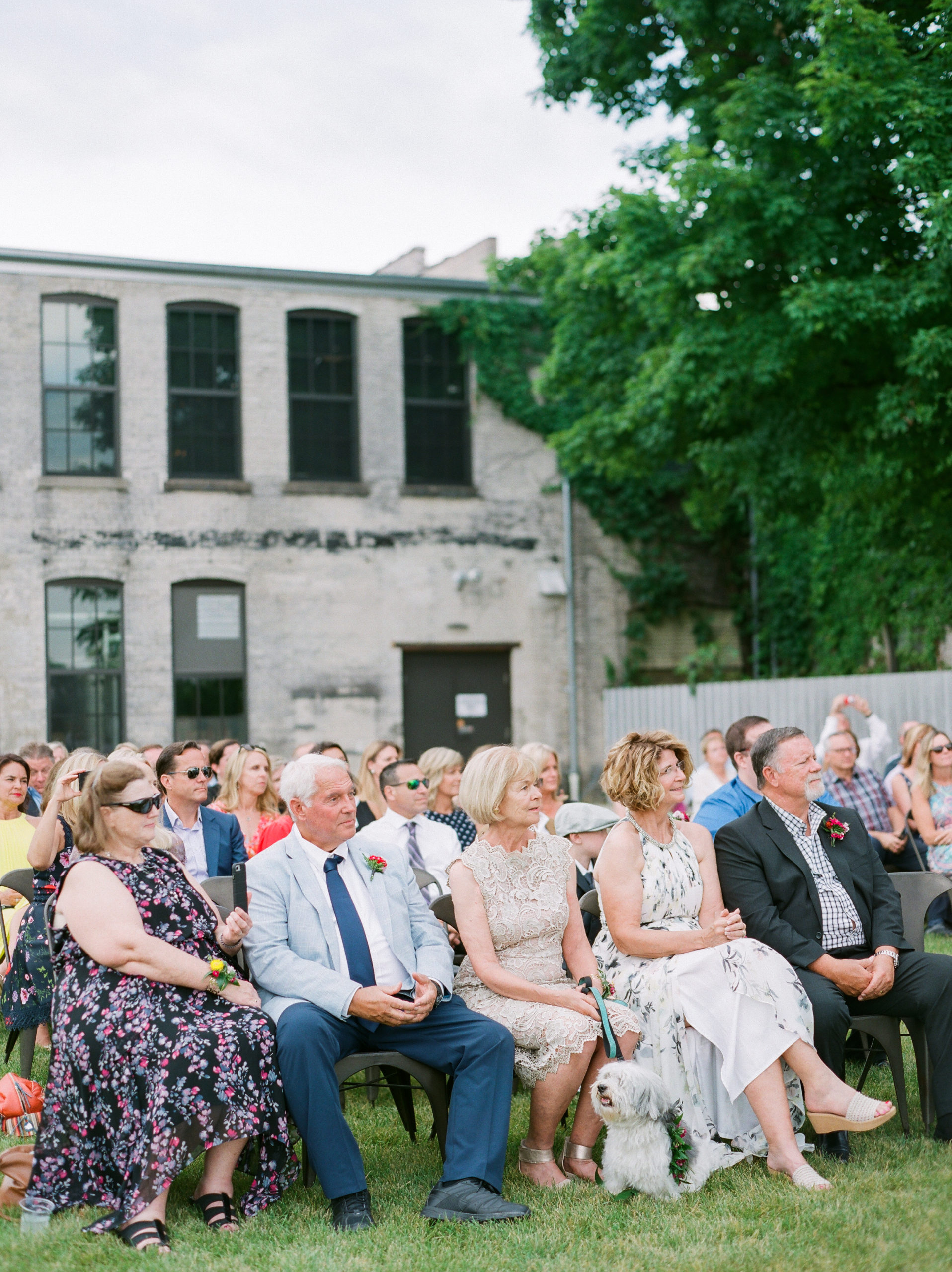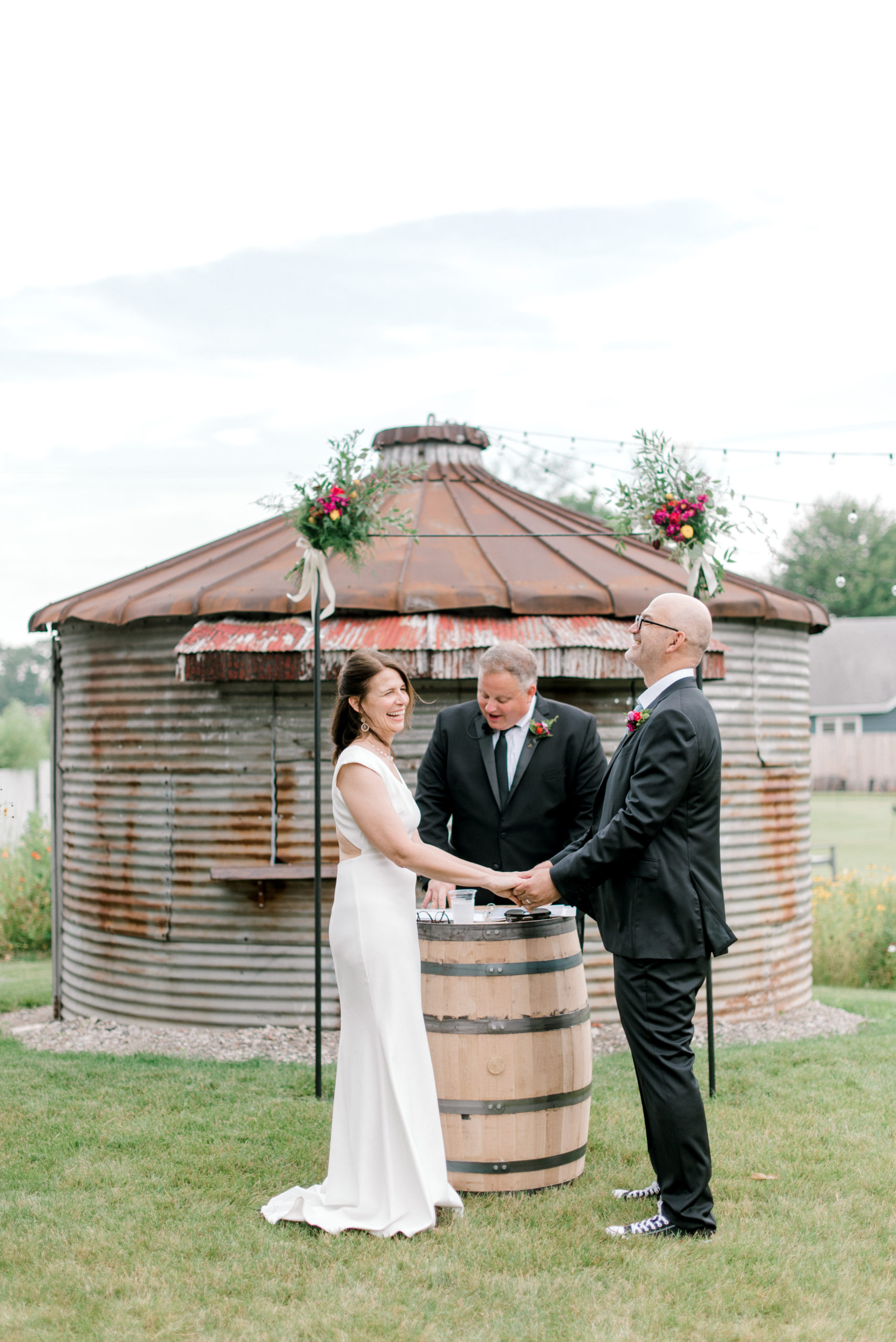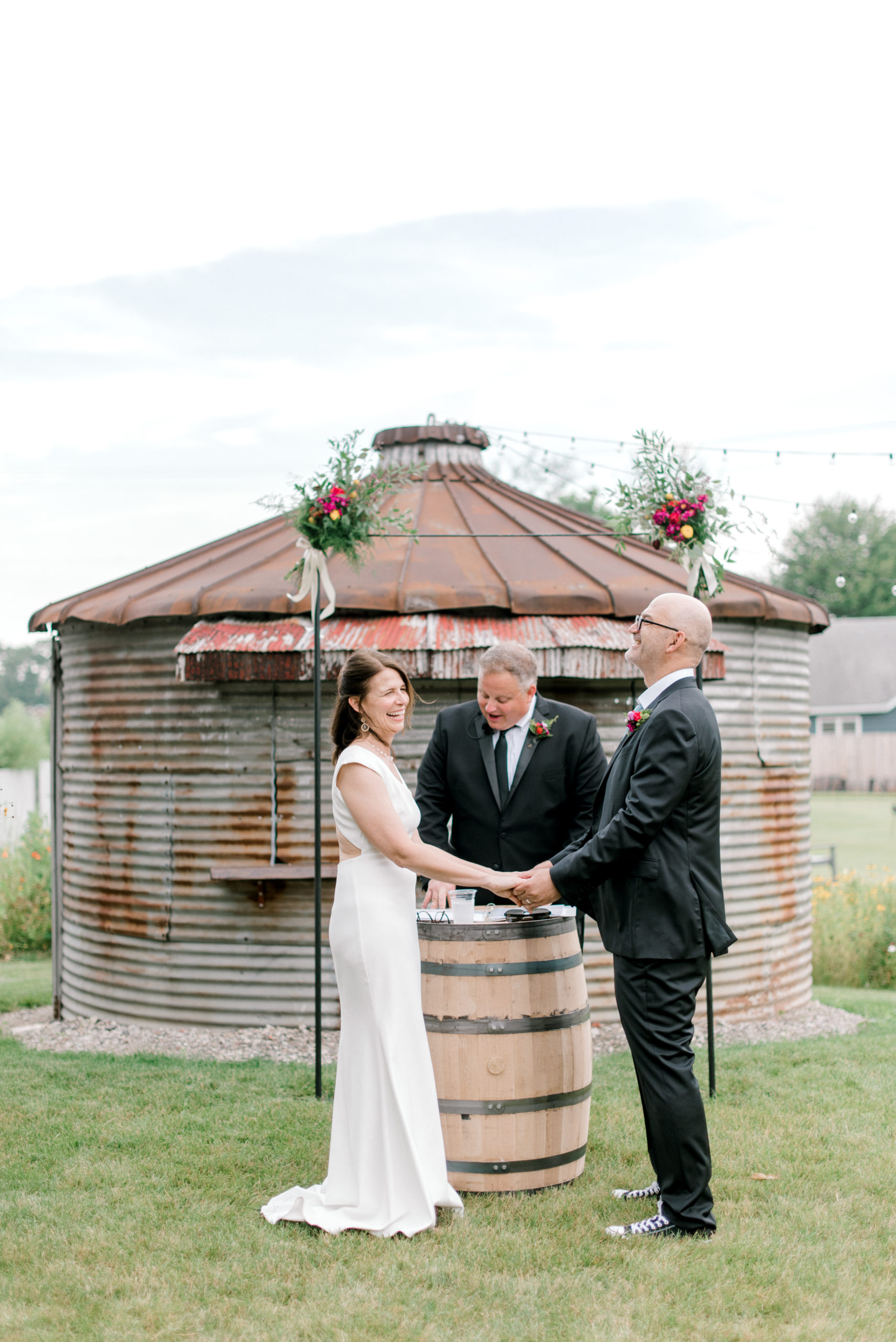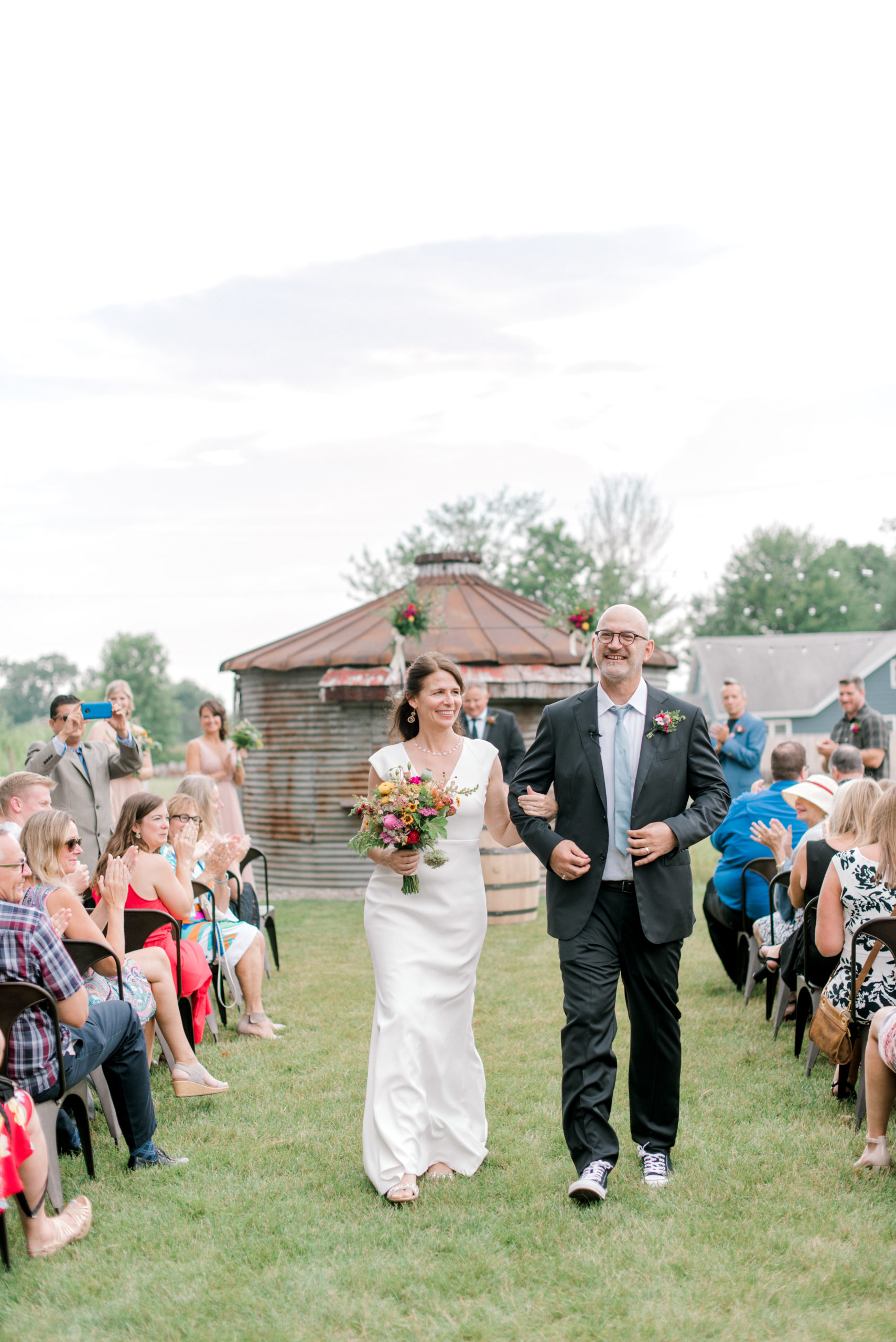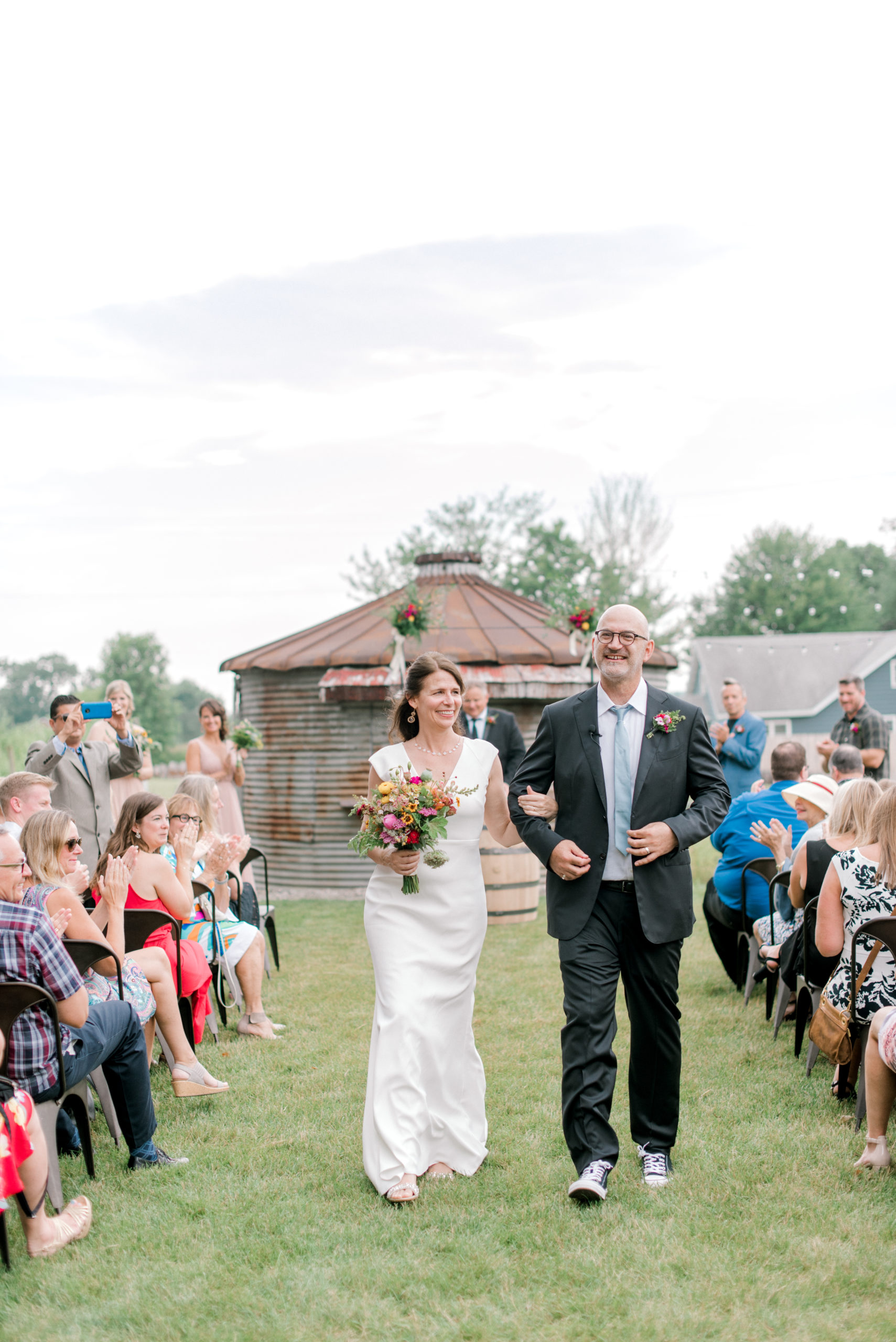 Another detail we loved was how simplistic yet beautiful the decor was, especially the flowers. All the flowers were wildflowers, which fit the rustic yet, upscale aesthetic perfectly.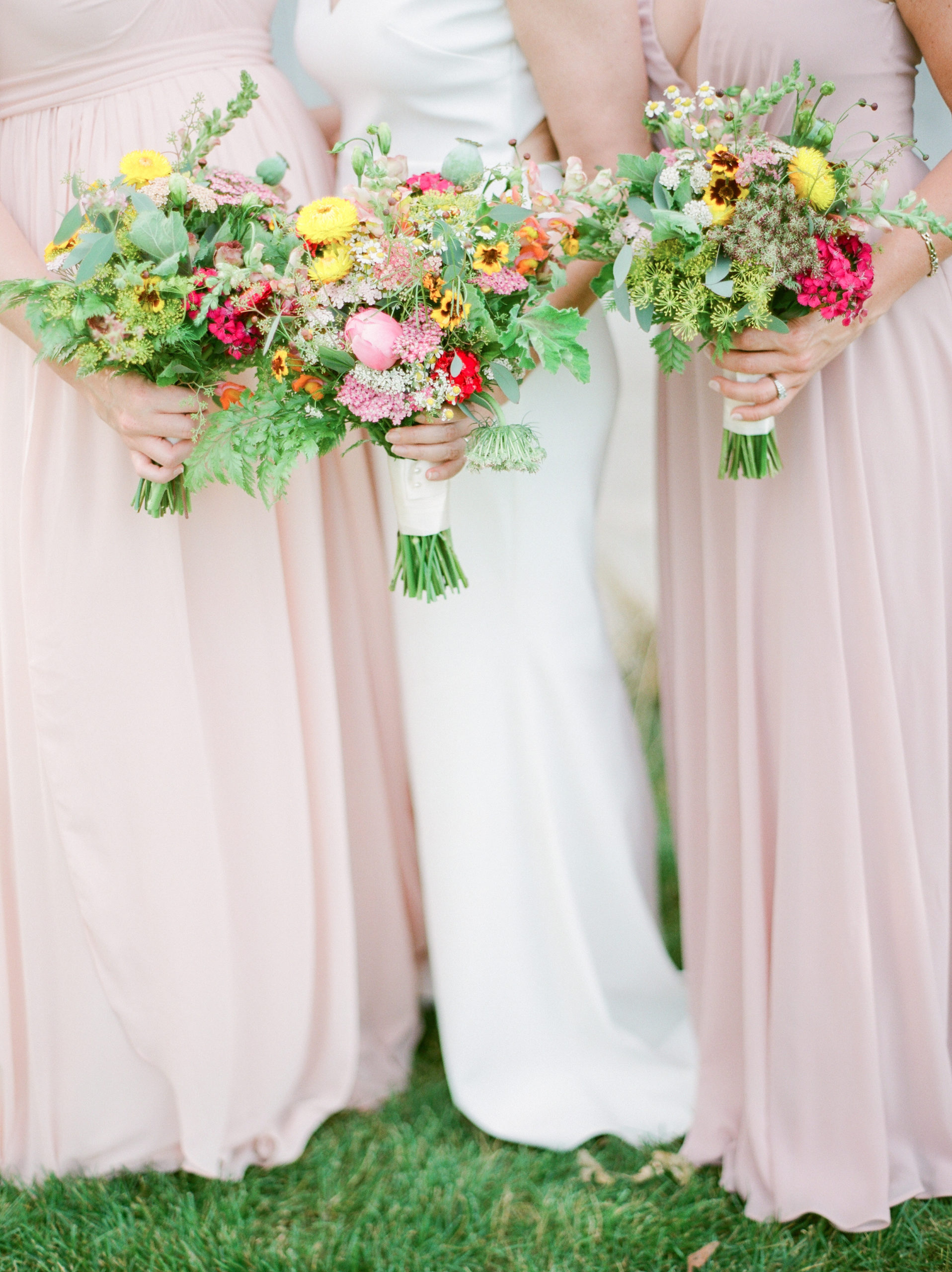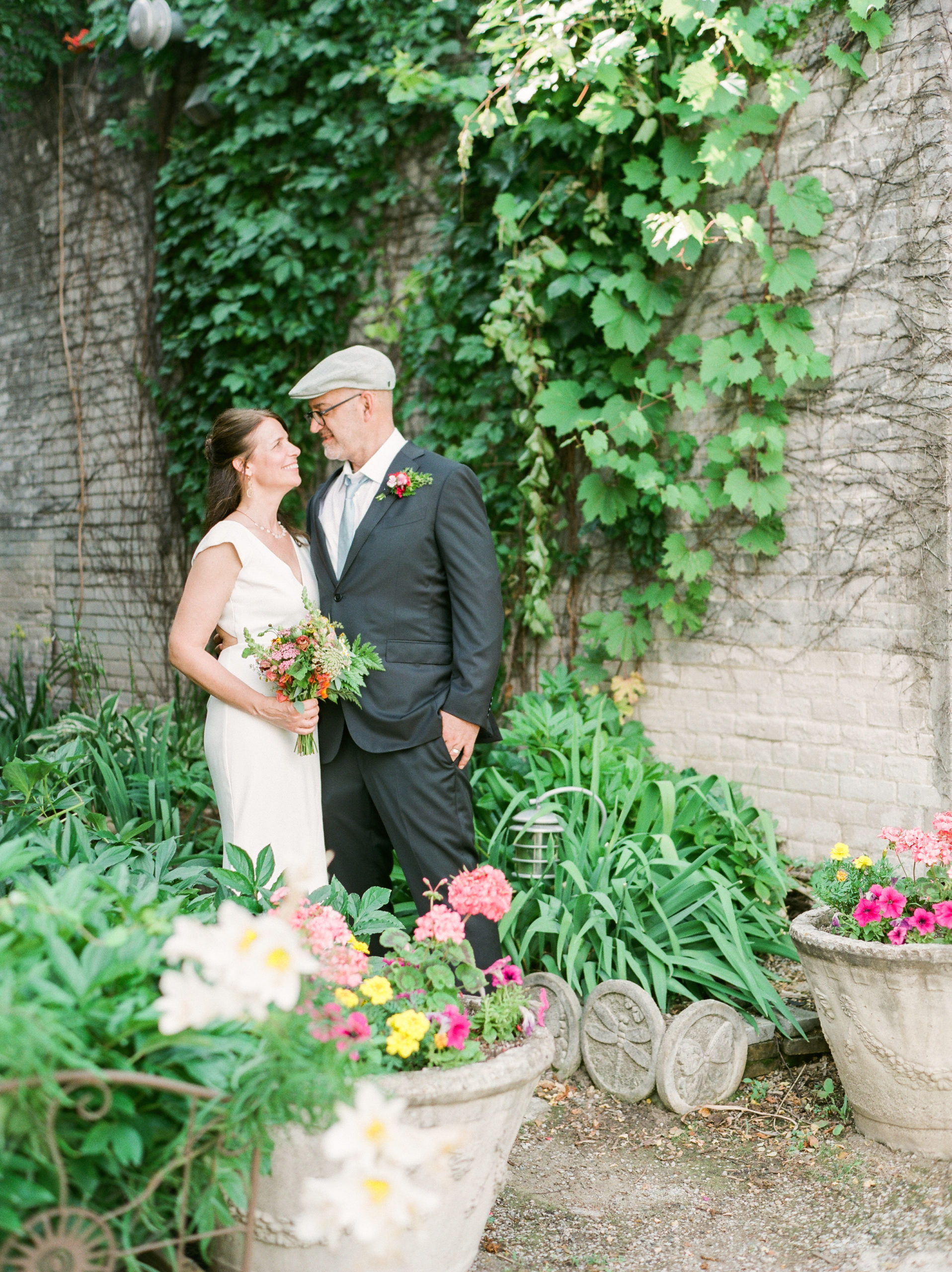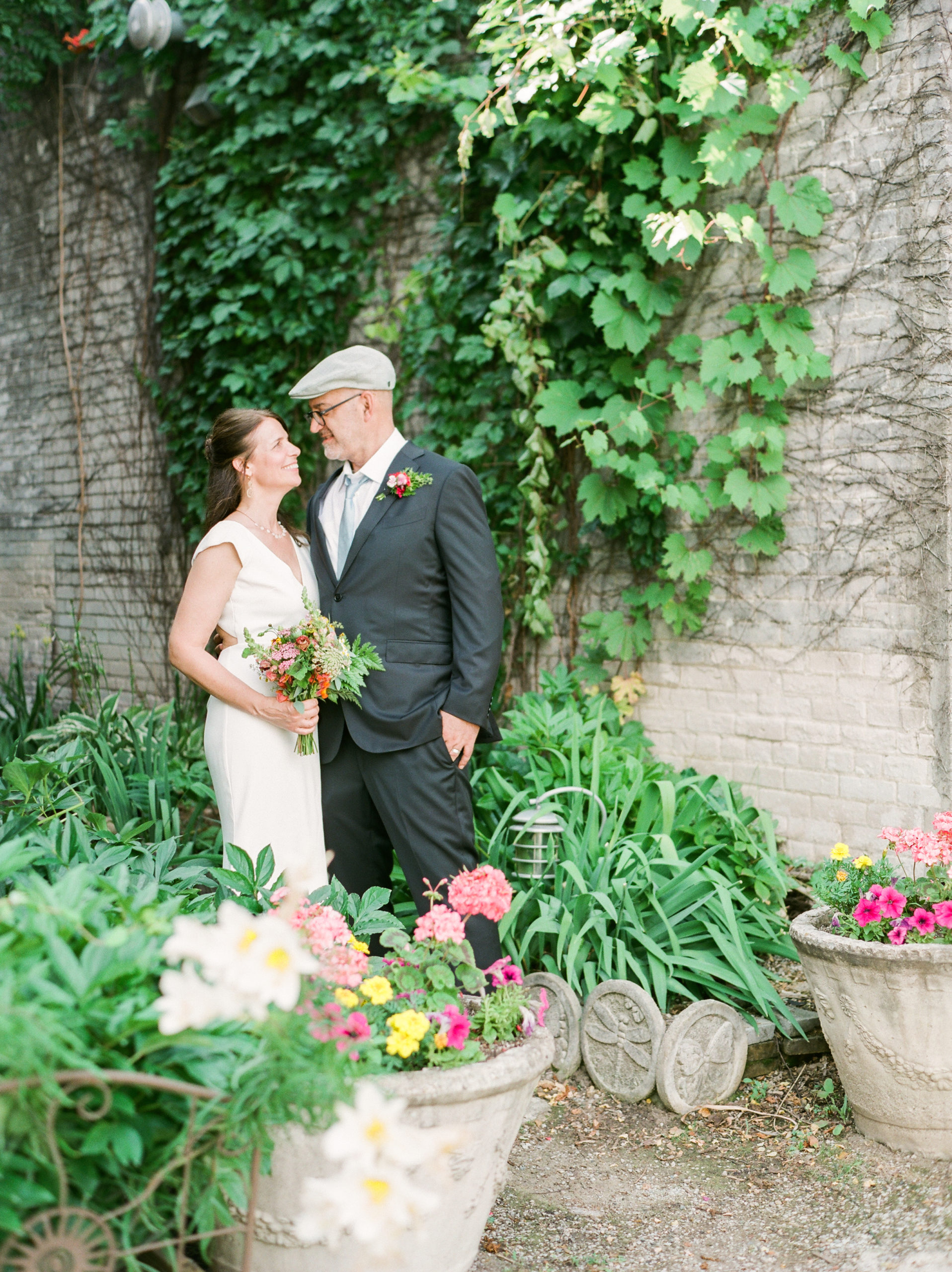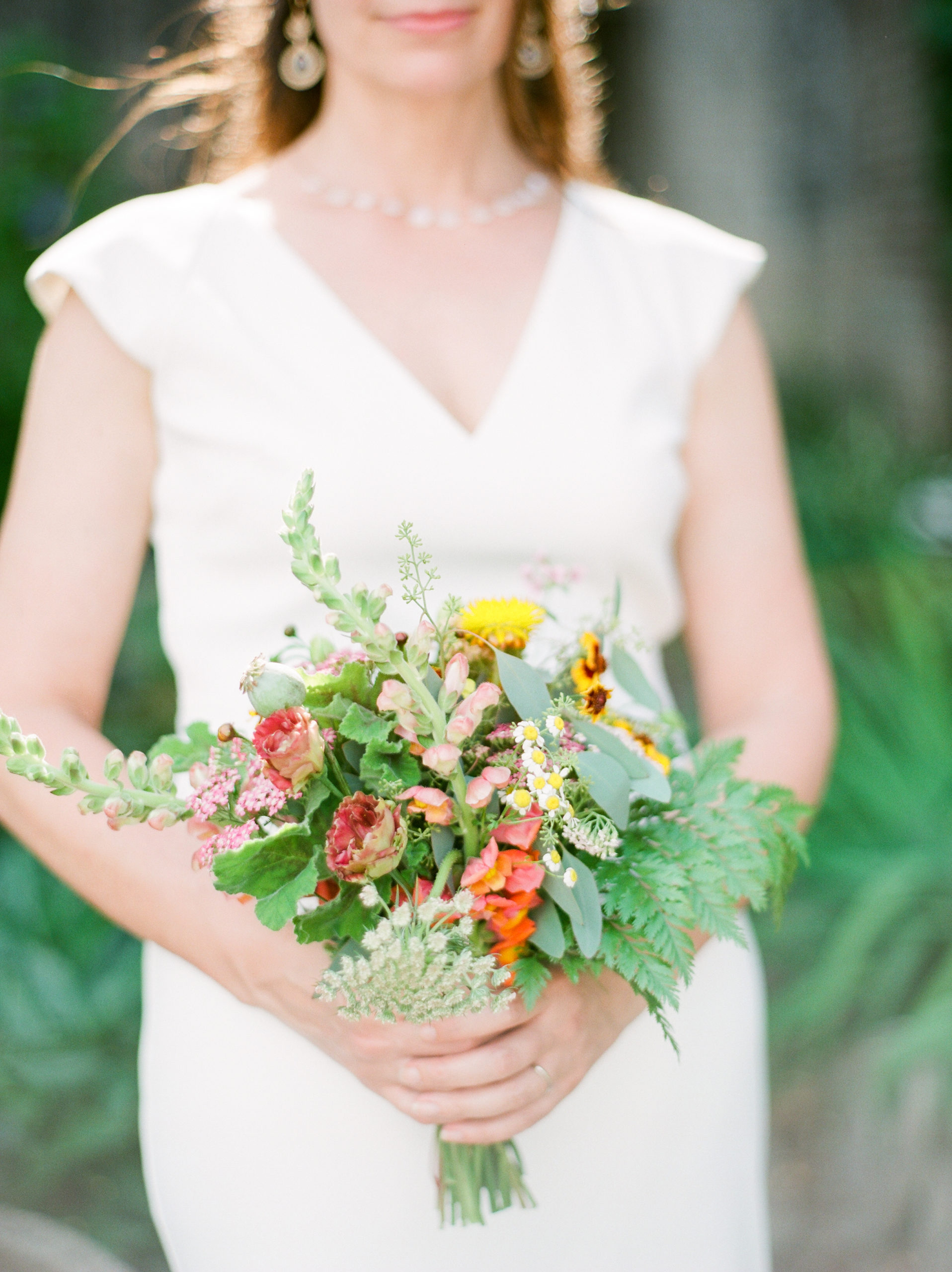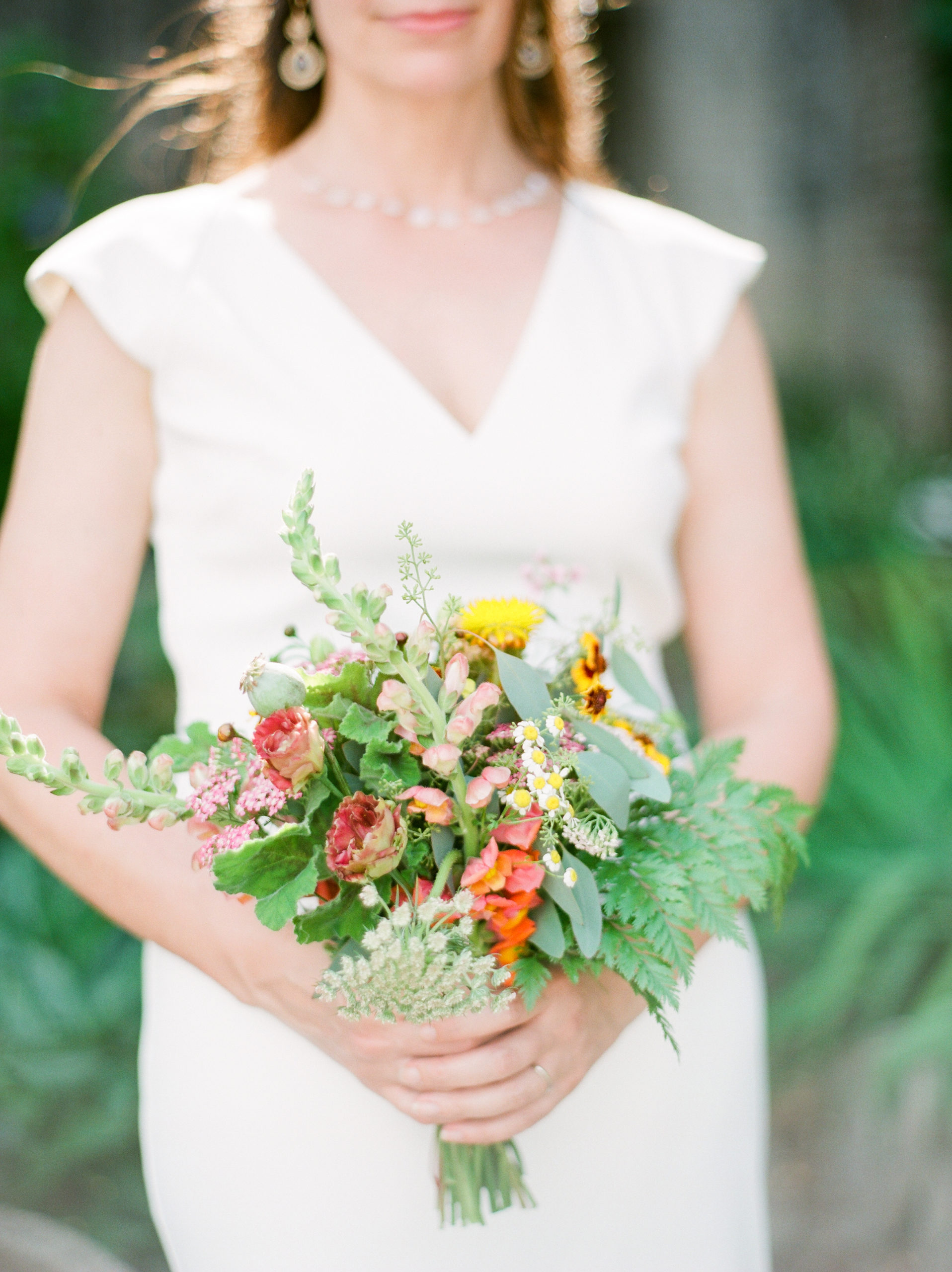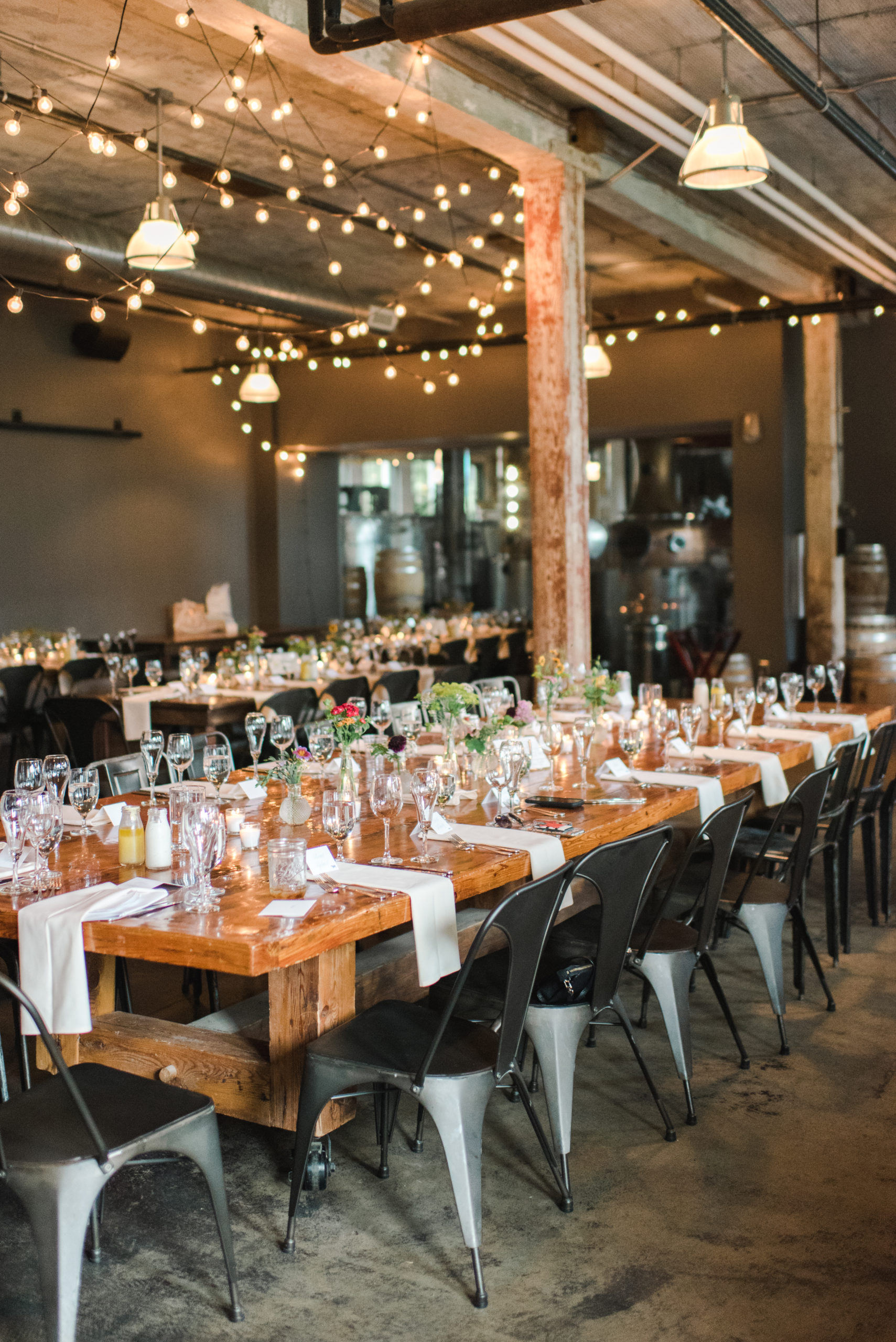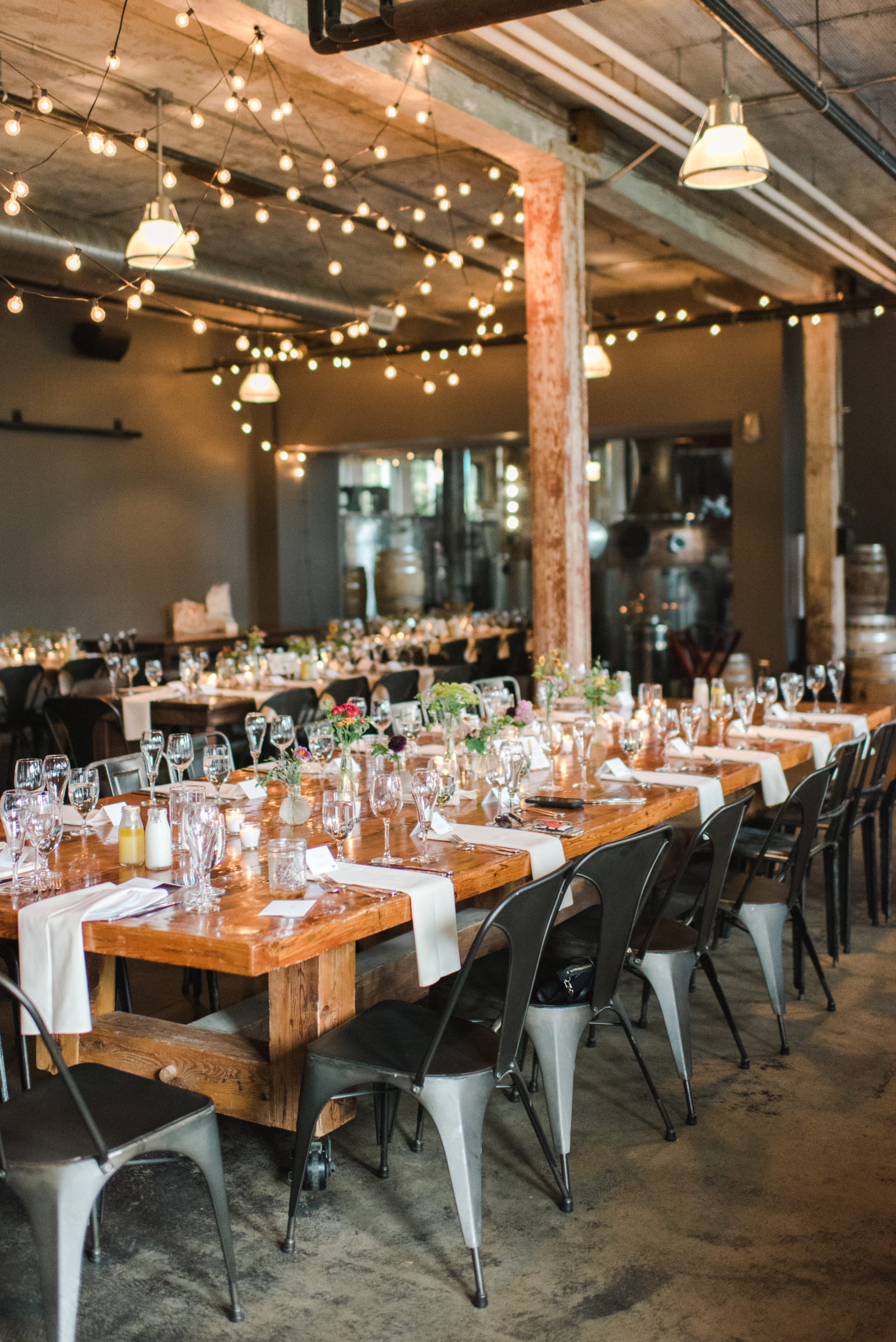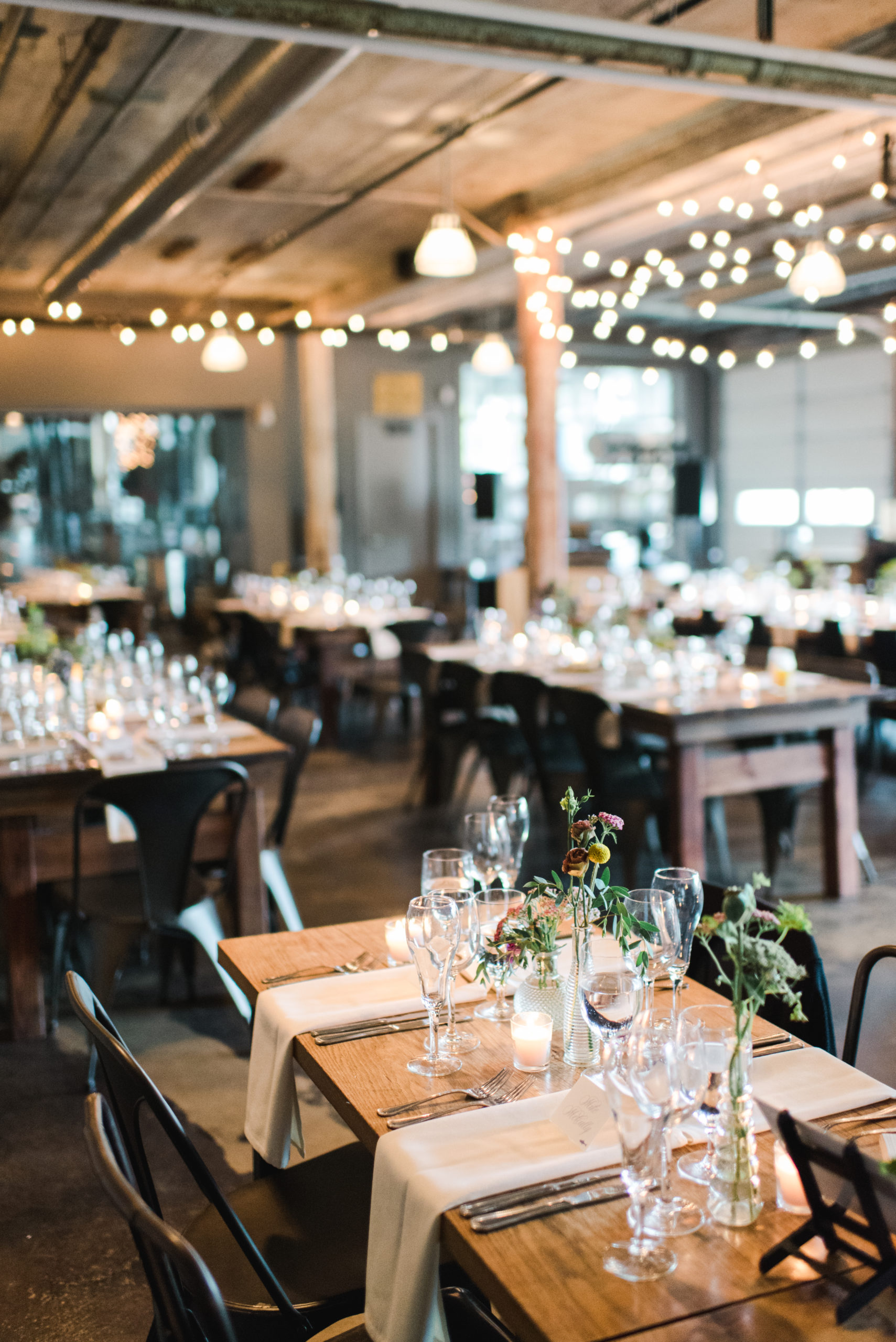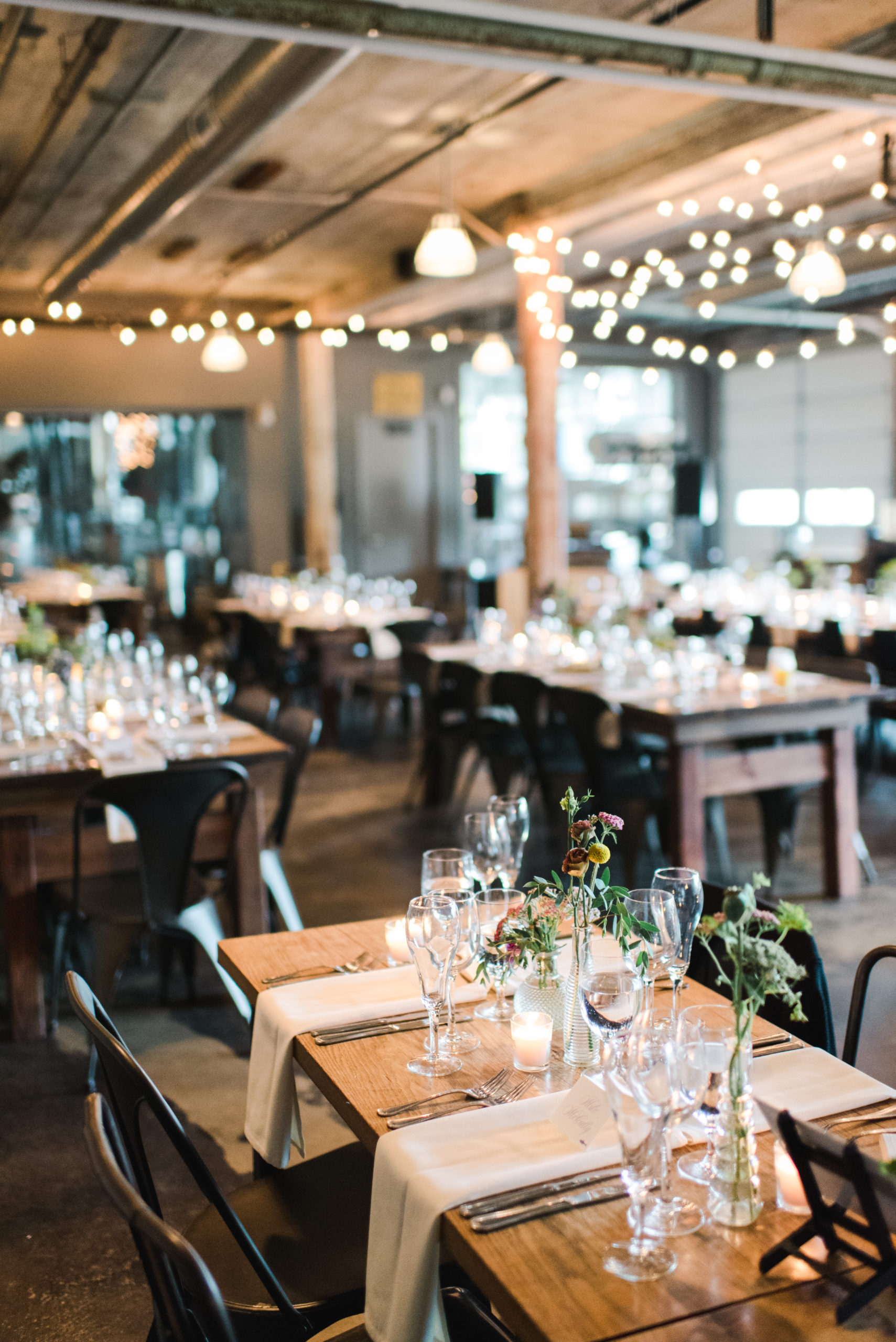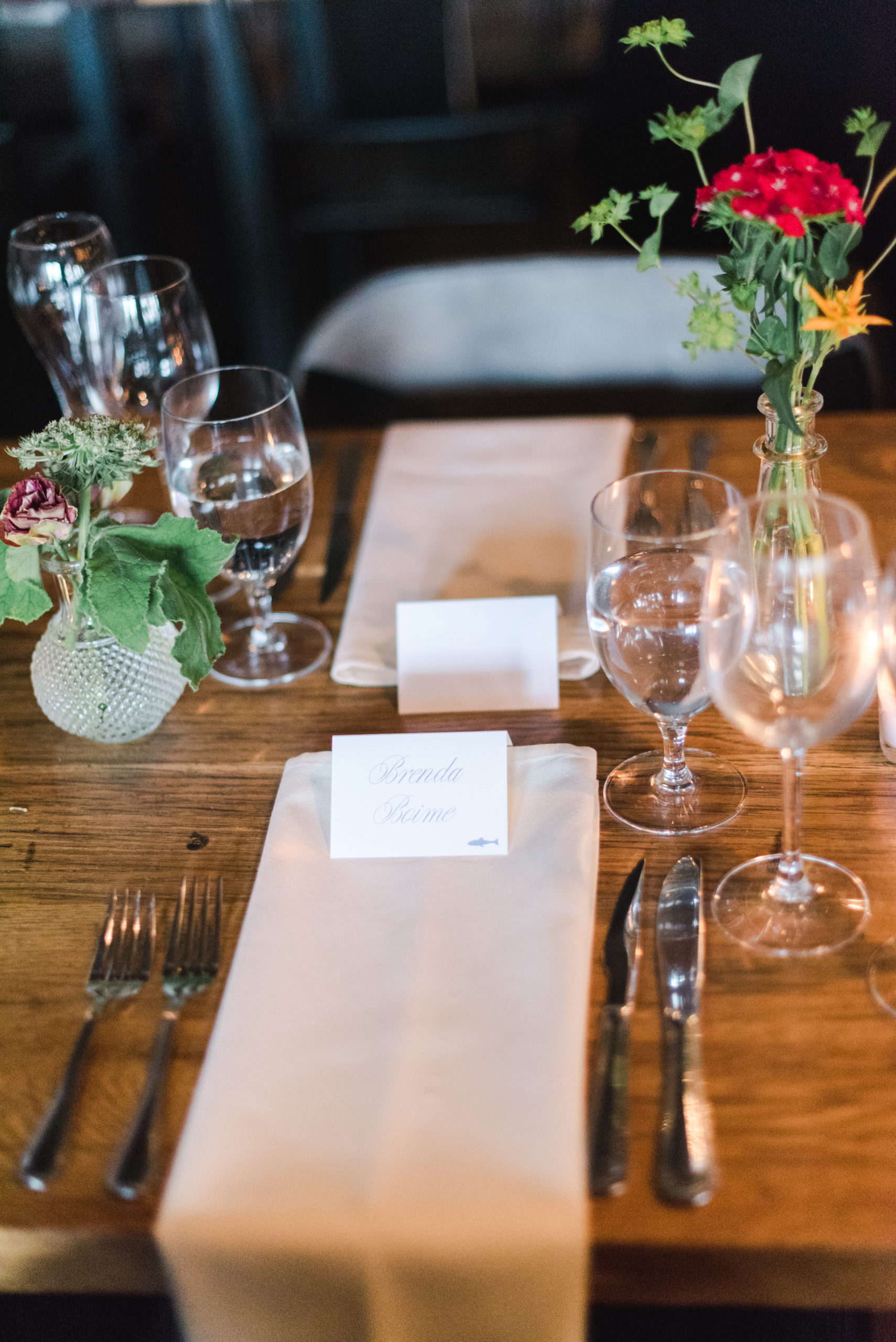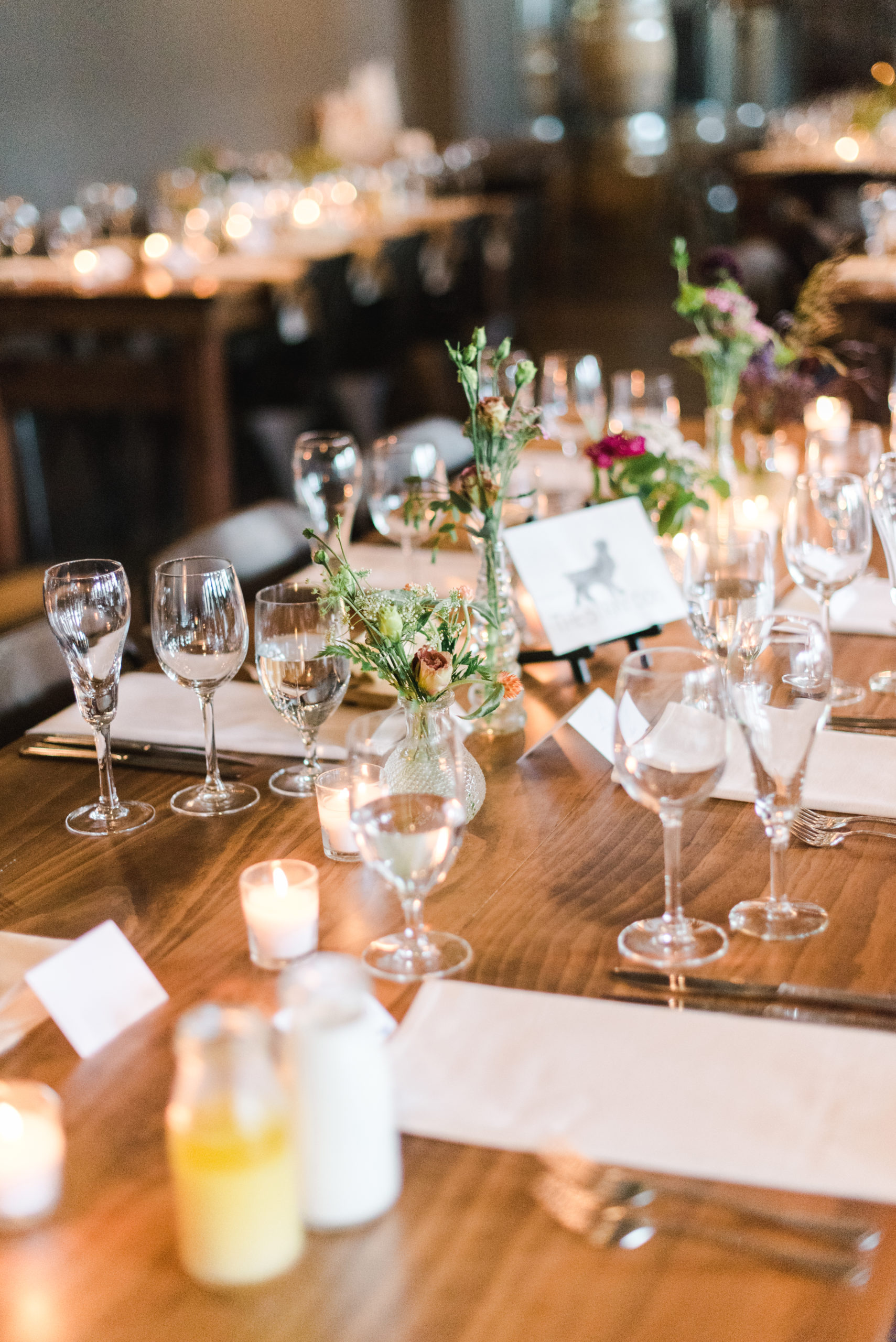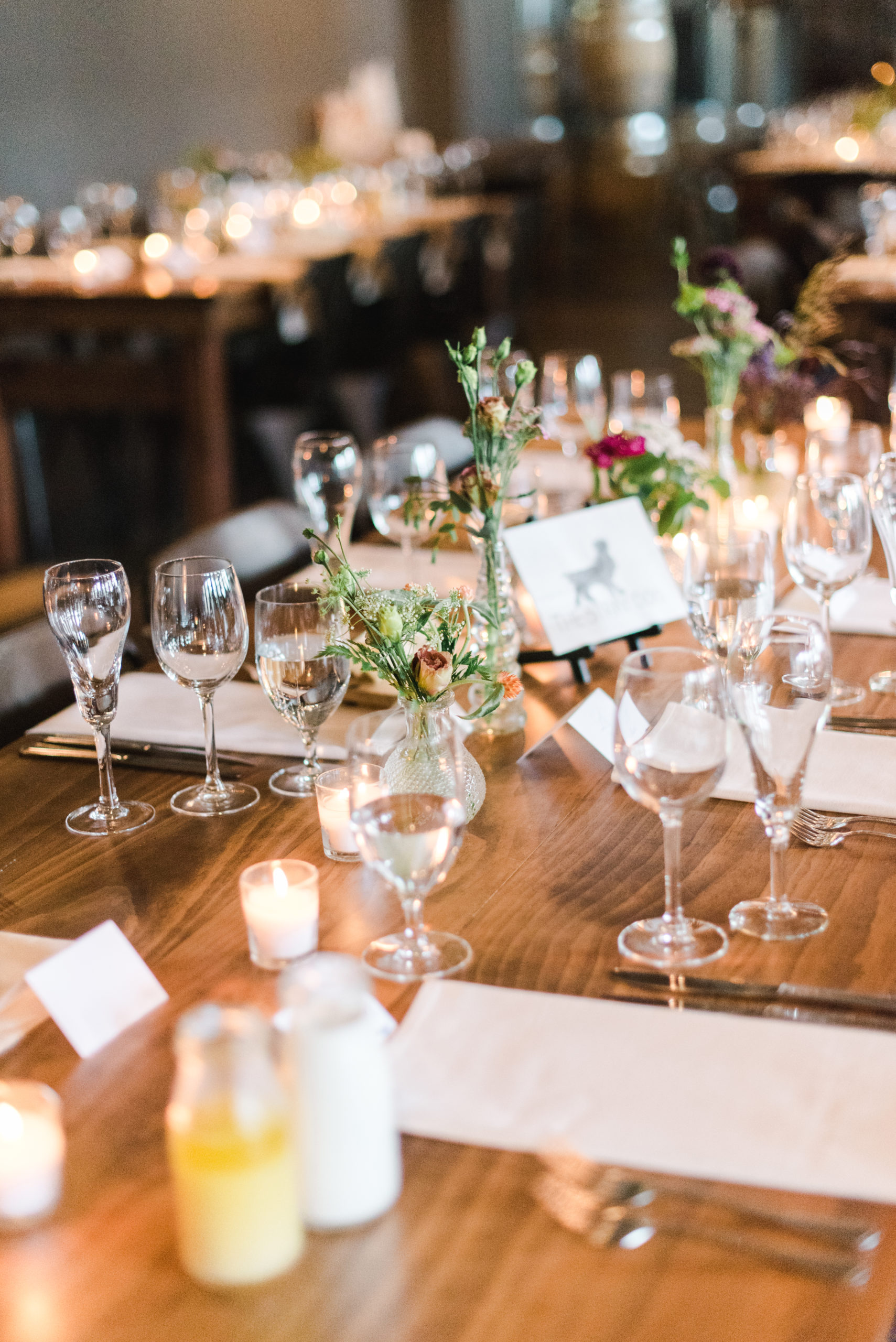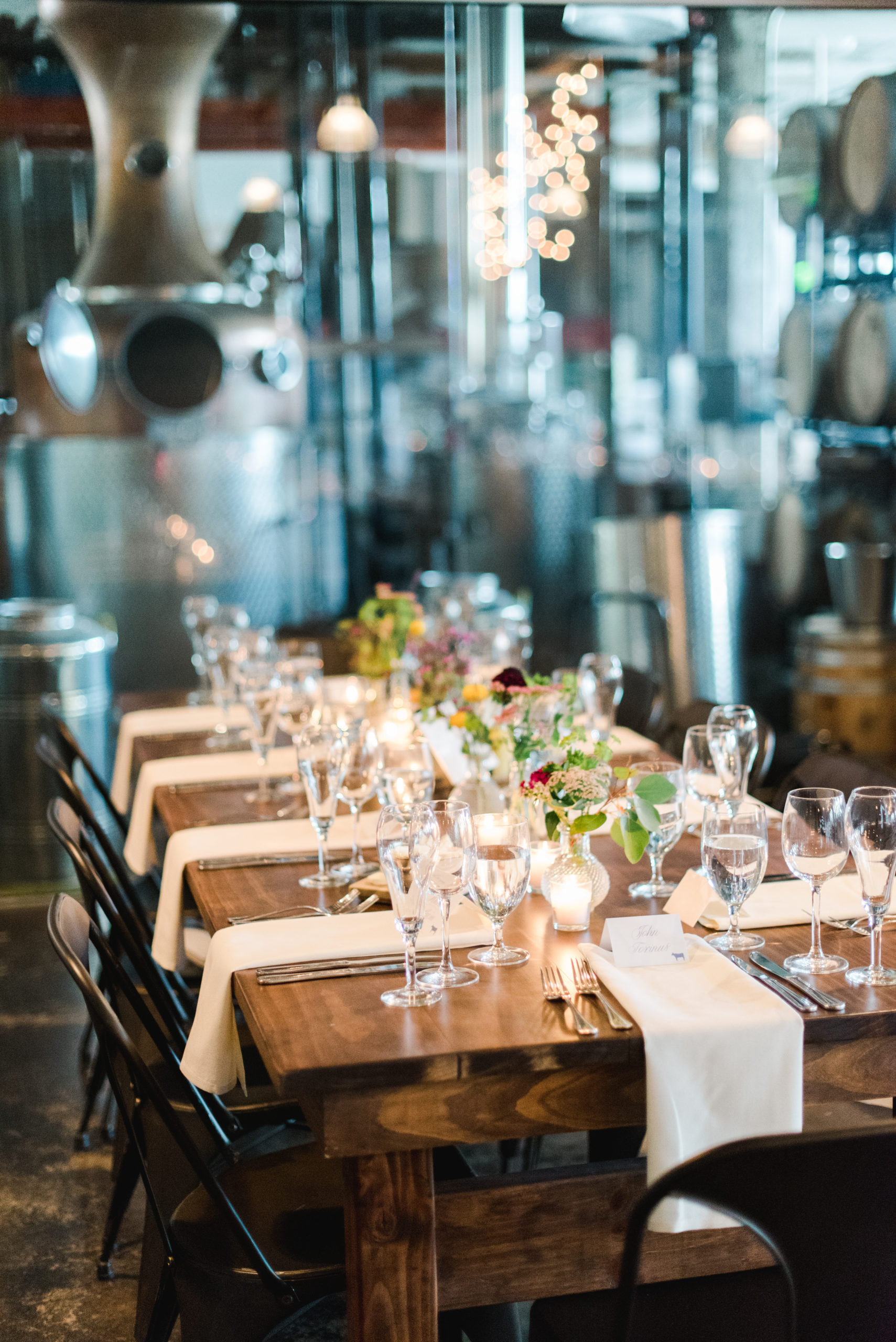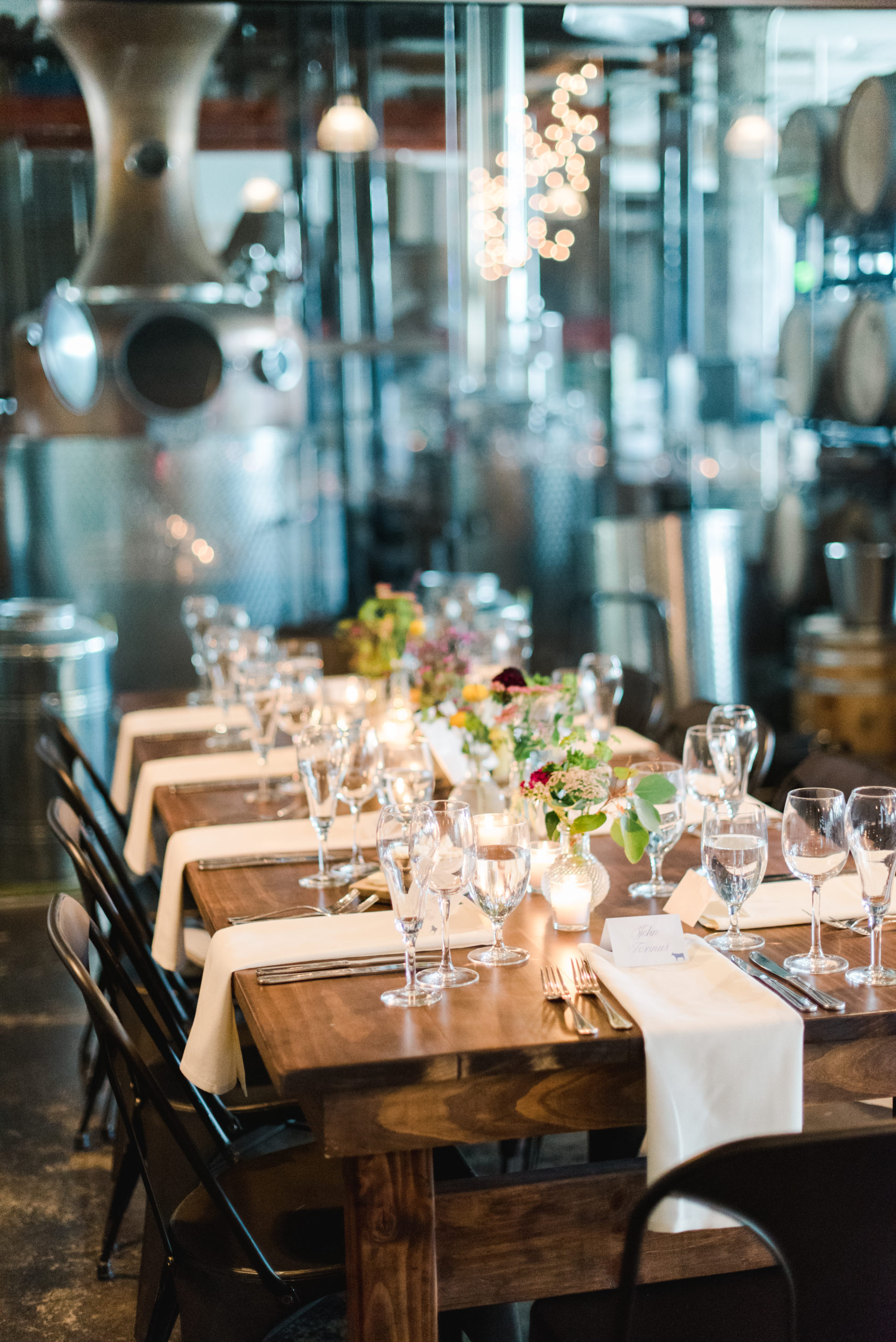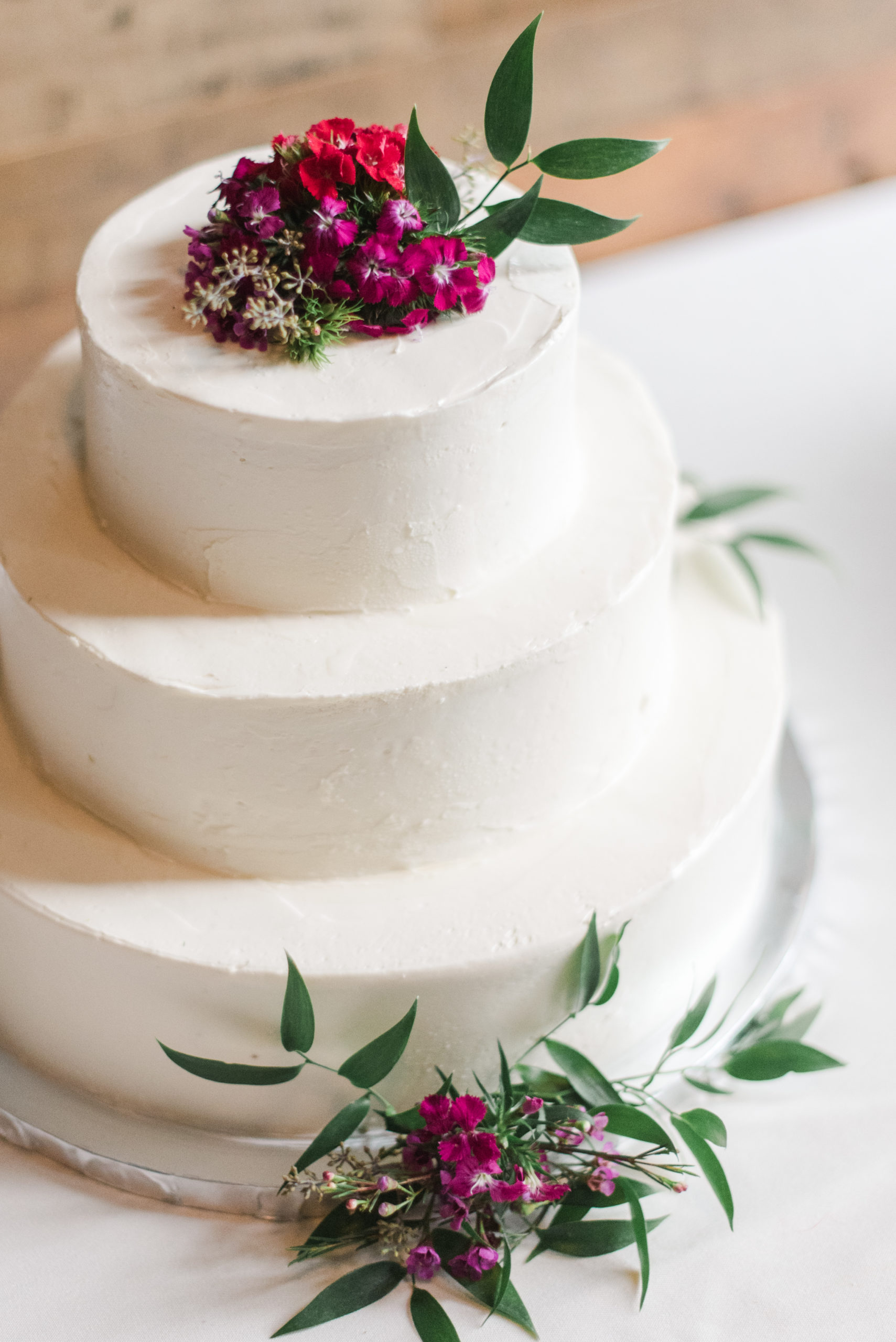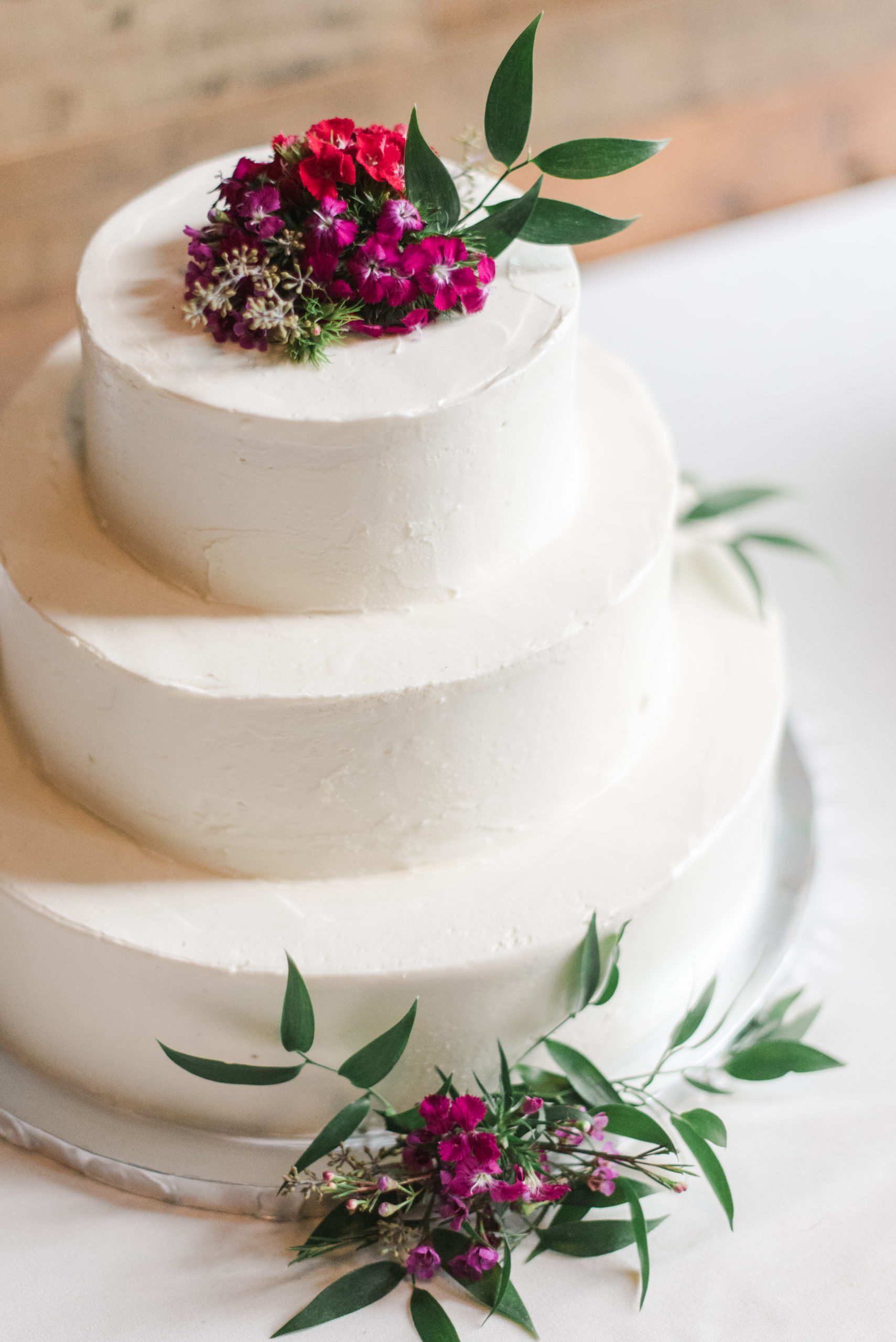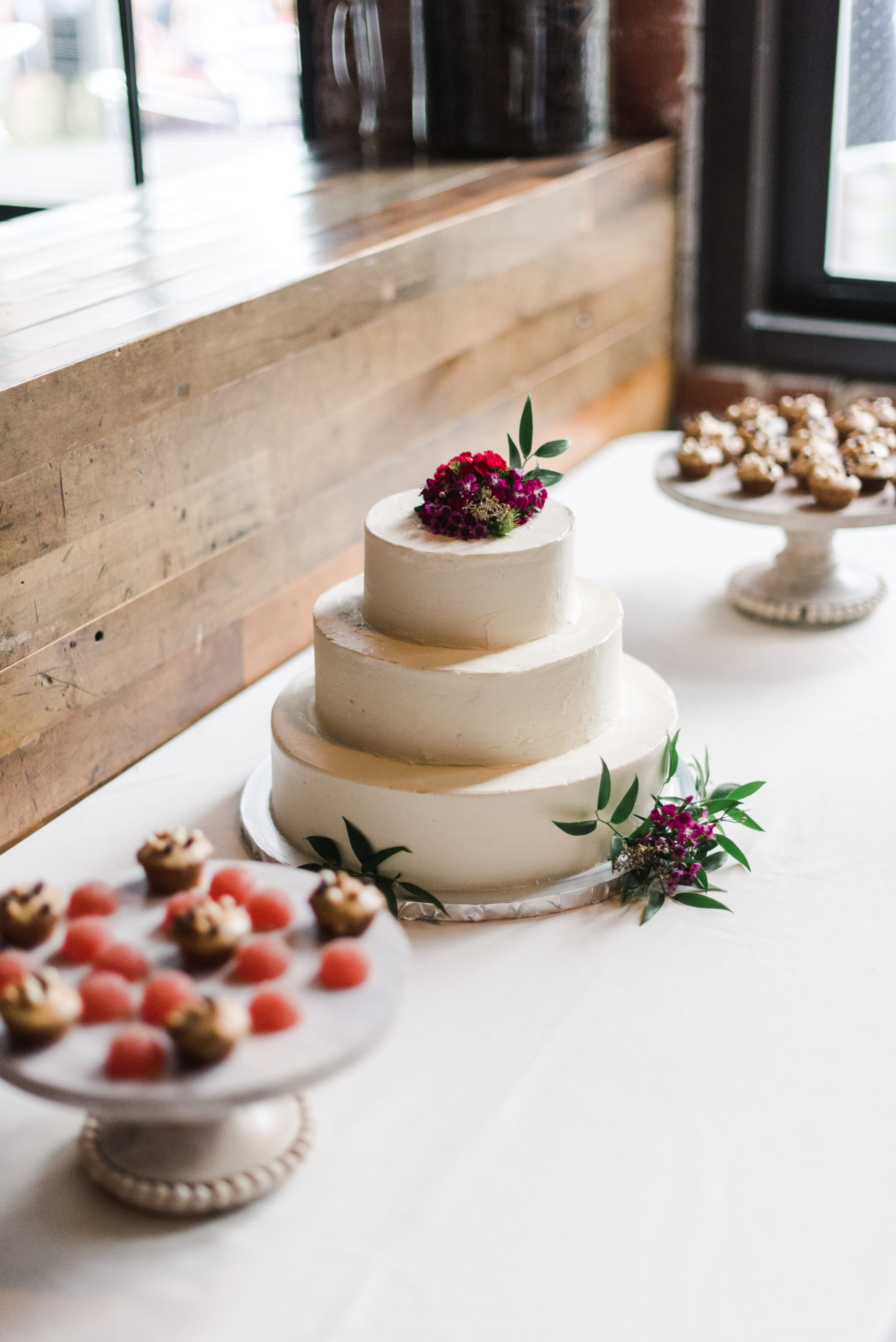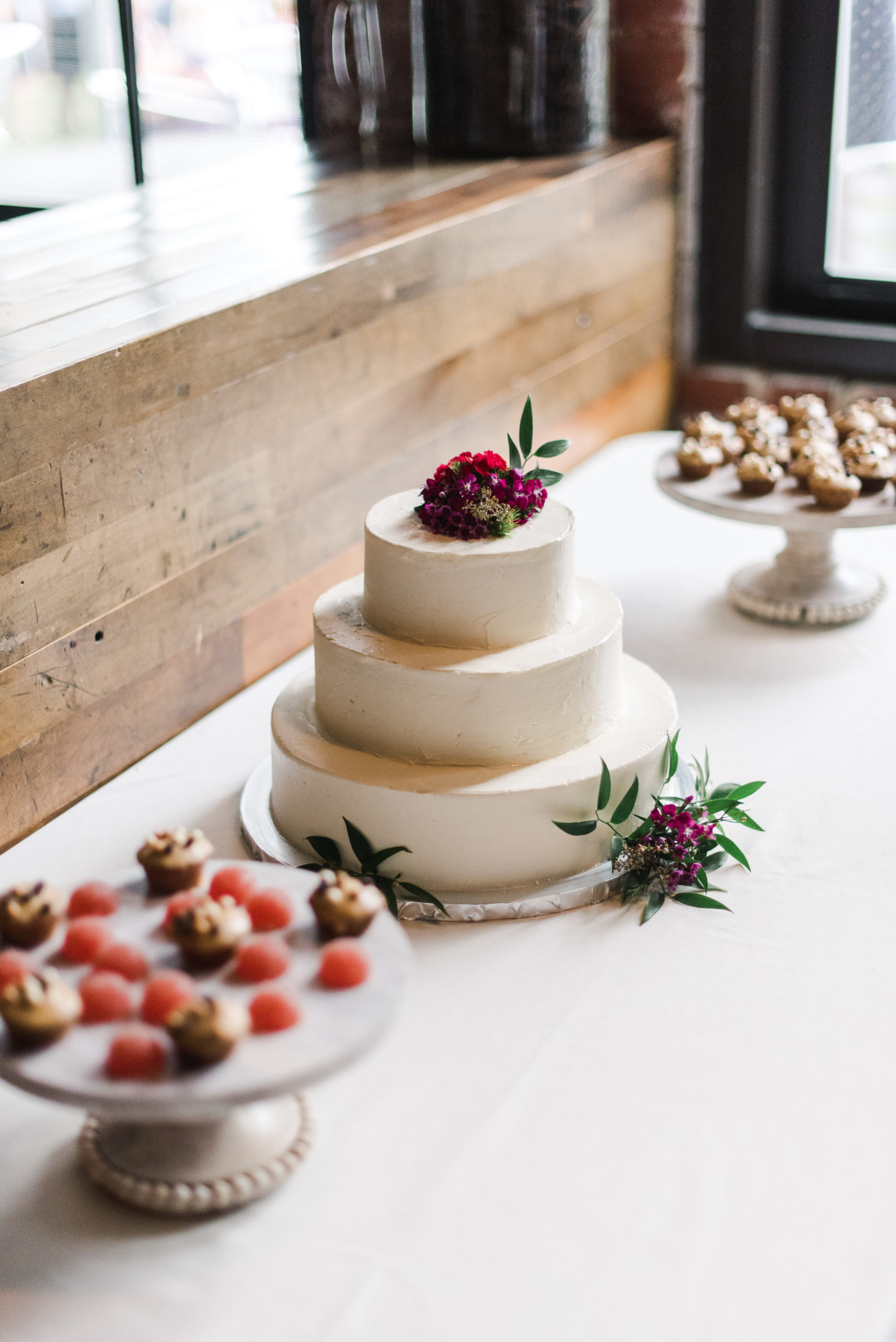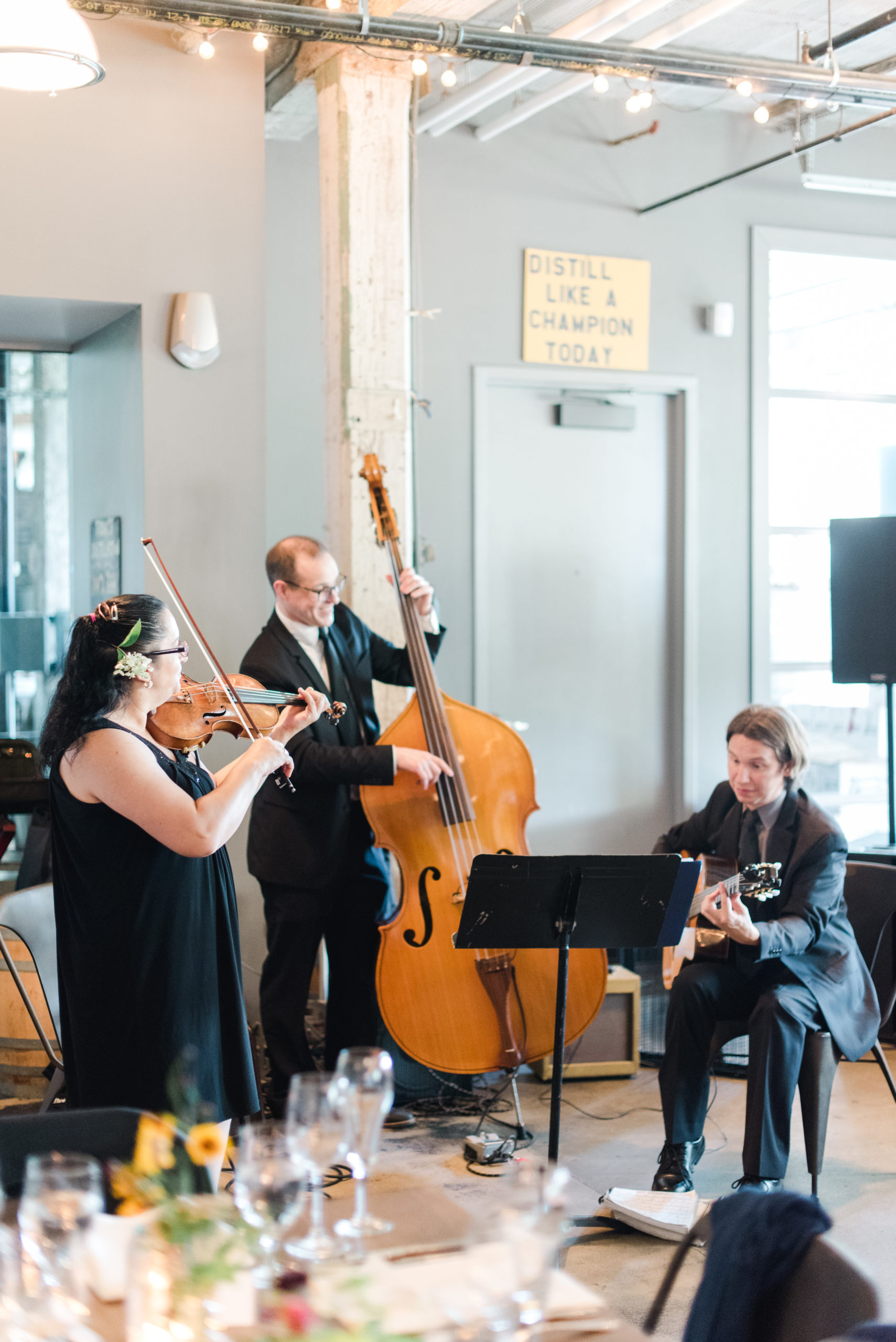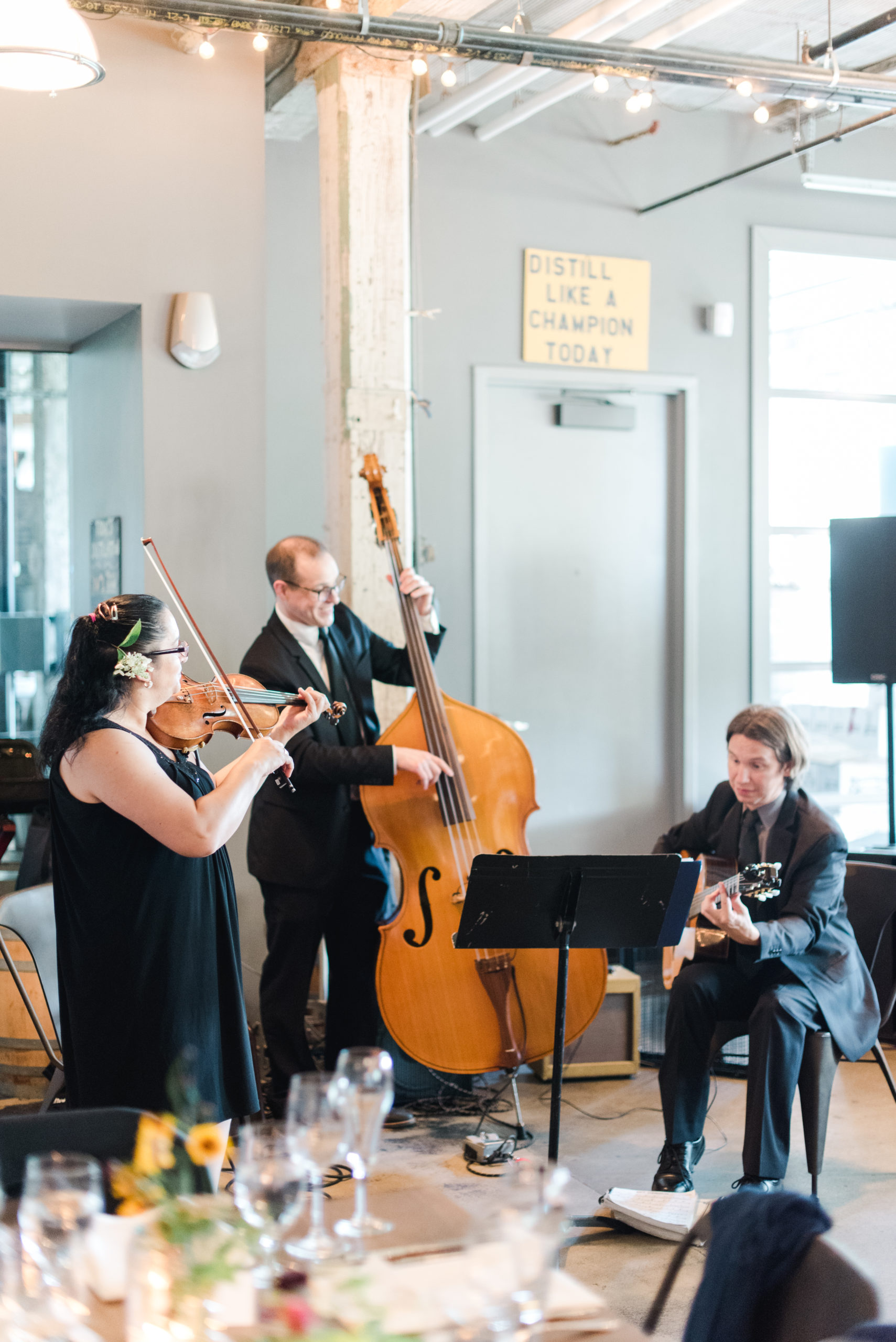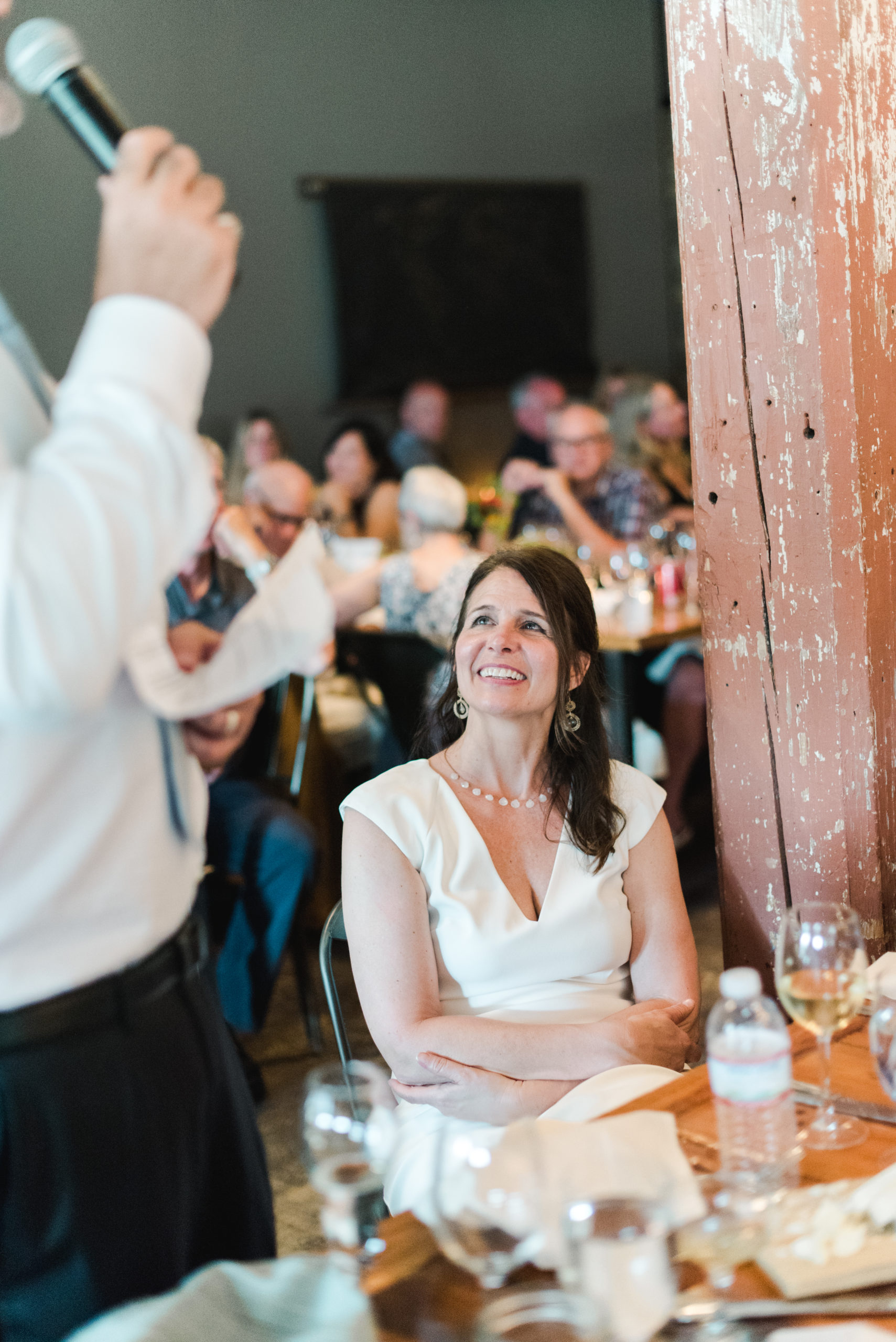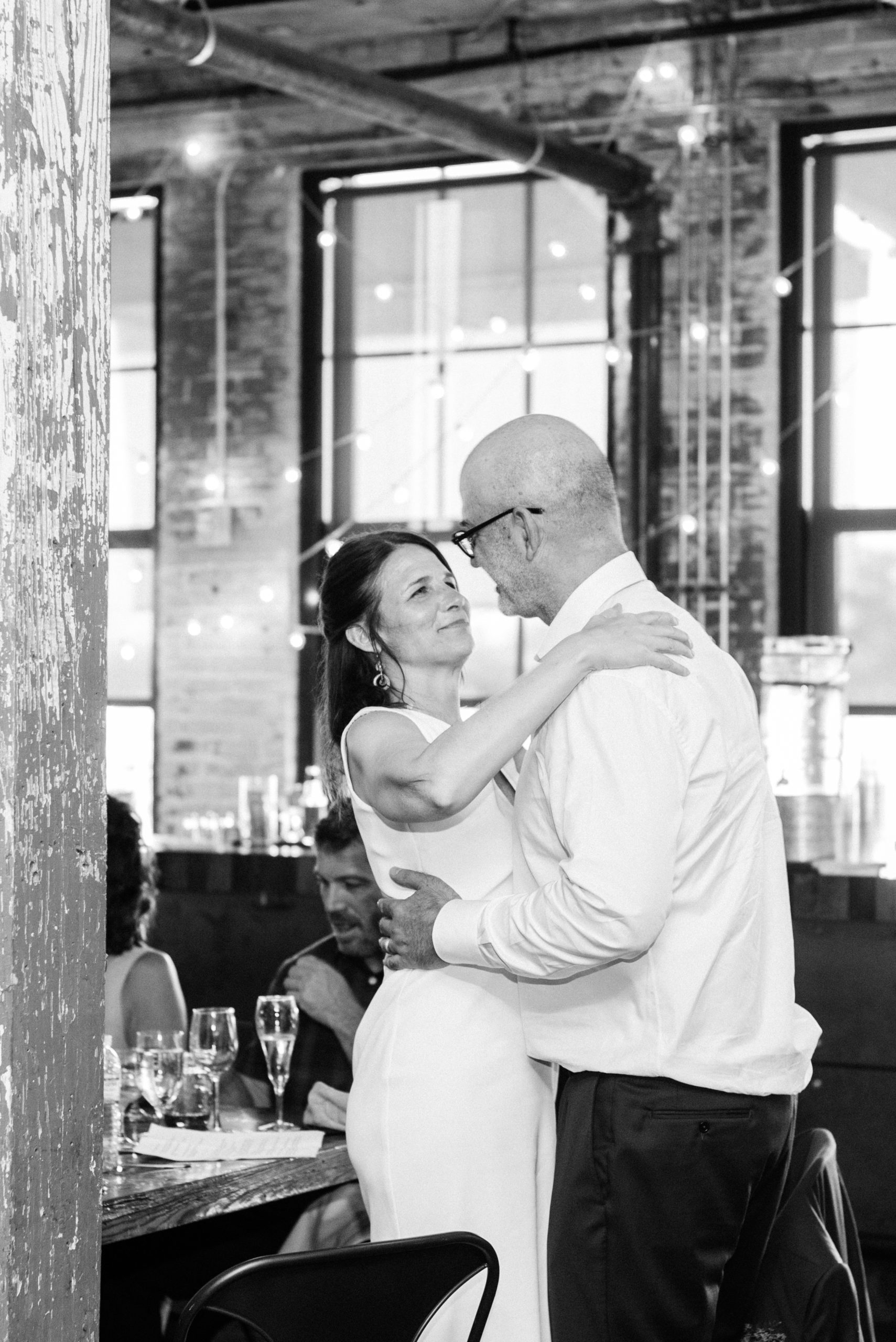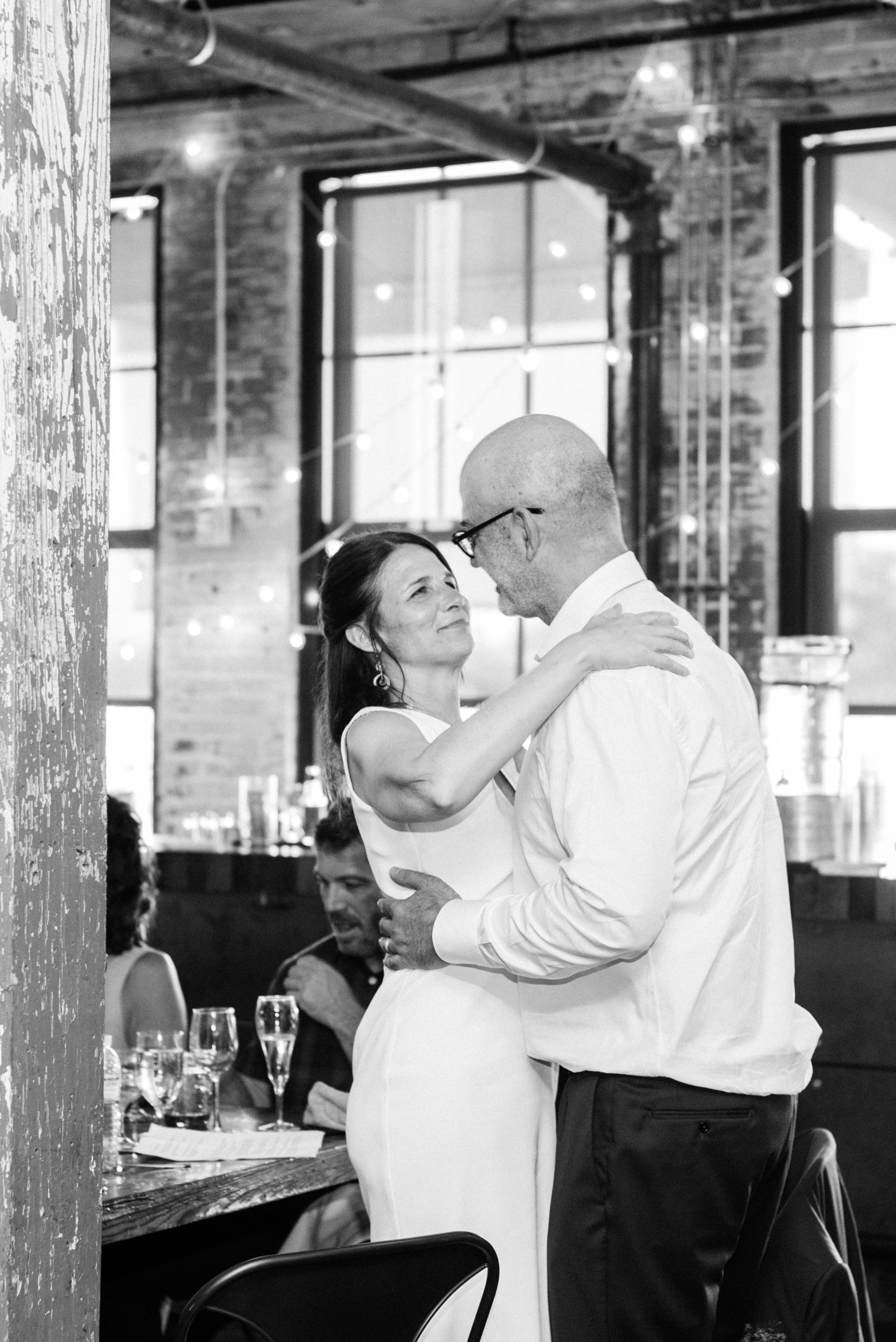 Michelle and Steve, we cannot thank you enough for letting be a part of your day. It was so filled with love and we were honored to be a part of it. Wishing you a lifetime of happiness together!
If you loved Michelle & Steve's wedding day then let us show you how we can help make your Journeyman Distillery Wedding a smashing success!
Wedding Coordination: Stellaluna Events | Photography: Kelly Sweet Photography | Venue: Journeyman Distillery| Flowers: Larkspur Flowers | Attire: BHLDN & Oak Hall | Dessert: Floriole | Entertainment: International Strings & 27 Entertainment | Stationary: Menage Stationery