Michigan Blueberry Farm Wedding Styled Shoot
[et_pb_section admin_label="section"]
[et_pb_row admin_label="row"]
[et_pb_column type="4_4″]
[et_pb_text admin_label="Text"]
Early last summer, Hanna of Hanna Adams Photography reached out about collaborating on a styled shoot. We first met to talk about overall concept and design of the shoot and both agreed we wanted something with natural elements and with some Michigan flare.
The backdrop for the shoot was at DeGrandchamp Farms, a gorgeous blueberry farm nestled on the lakeshore of Southwest Michigan. We used the rich blueberry color, wild greens and that wholesome farm feel as the inspiration for the rest of our design.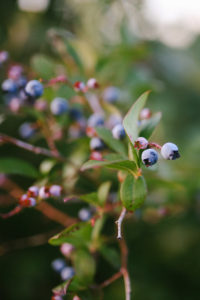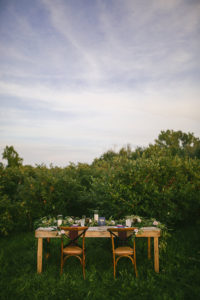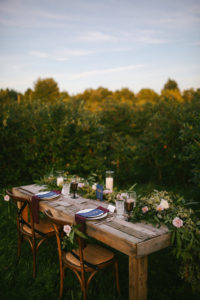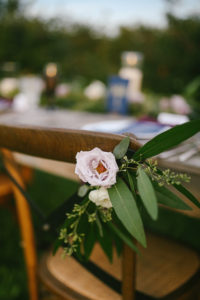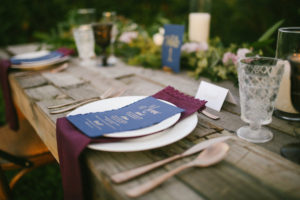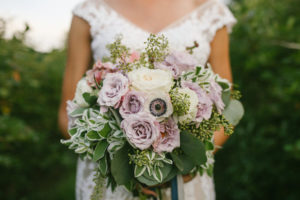 To find the perfect bride for our shoot we put out a post on social media asking if anyone wanted to slip on their wedding dress again. We had so many gorgeous ladies offer to help out, including Rachel of Rachel Evelyn Photography. Rachel joined us for the day along with our makeup artist, Alissa, and hair stylist, Haley.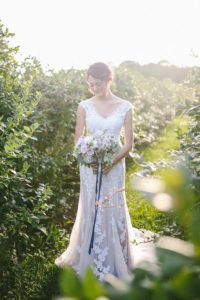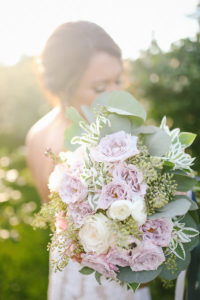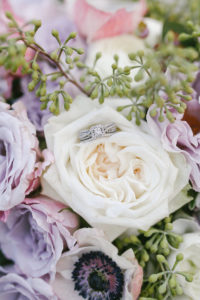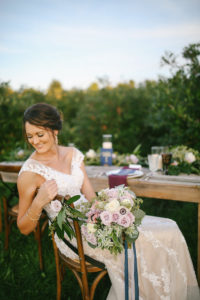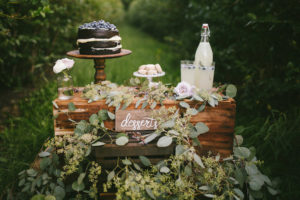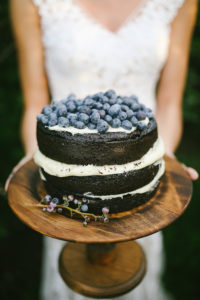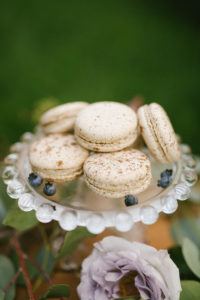 Bridgett of Bridgett Lynette Designs created gorgeous hand lettered table menus, escort cards and table numbers to accent of table design. Smitten On Paper provided a simple and charming invitation suite.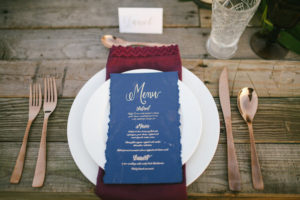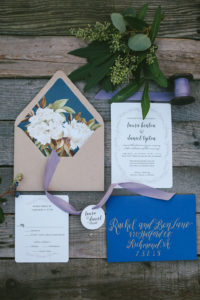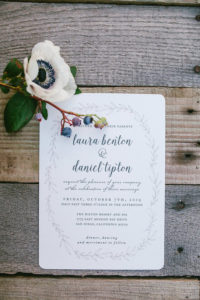 It was an amazing day with a lot of talented individuals. Check out the full vendor list below!
Photography: Hanna Adams Photography | Makeup: Alissa Walker Makeup Artist | Hair: Haley Reed | Venue: DeGrandchamp Farms | Calligraphy: Bridgett Lynette Designs | Farm Table & Wood Signage: 95 Designs & Co. | Model: Rachel Evelyn Photography | Invitation Suite: Smitten on Paper | Silk Ribbon: Silk and Willow | Coordination and Floral Design: Stellaluna Events

[/et_pb_text]
[/et_pb_column]
[/et_pb_row]
[/et_pb_section]