Kyle & Chloe's Misty Camp Blodgett Wedding
With the unbeatable views and intimate space a Camp Blodgett wedding is always a special one. So when Chloe first reached out to me in the summer of 2017 needing some assistance planning her and her fiance, Kyle's dream Lake Michigan wedding, I knew Camp Blodgett in West Olive, Michigan would be the perfect place for them.
When Chloe and I first chatted they were looking for a small and intimate wedding for their close family and friends that was nestled on the shores of Lake Michigan. When they first brought me on to assist with their day I was tasked with finding them the perfect venue and throwing some design inspiration their way, since they both have busy careers and not much extra free time for wedding planning. But as we spent more time together, our team was brought on to coordinate and execute the day as well.
October weather in Michigan can be completely unpredictable. It could be sunny and 75 one day and cloudy and spitting snow the next. On this particular October day mother nature threw everything she had at us from high winds, sideways rain, low temps and even a little hail.
Our original plan was to have the ceremony on the beach of the Camp Blodgett wedding venue, but due to 25 mph winds the waves were crashing so high that there was little to no beach to have the ceremony on. So we resorted to plan B, which was on the deck of Loeks Retreat Center with a tent over-top protecting guests from the rain.
Unfortunately due to the high winds and sideways rain Chloe and Kyle felt it would be best and guests would feel most comfortable inside the Loeks Retreat Center with the fire lit, cozy fleece blankets and warm string lighting above. And let me tell you, this ended up being one of the most cozy and comfortable weddings to date.
On top of switching up our ceremony location a few times, due to the high winds and hail we lost power for a little while. Luckily the camp has a generator that kicked on right away to keep the party going.
I don't share all the hiccups of the day to complain or paint a bad picture. I share these things so engaged couples and future brides and grooms reading understand that things don't always go as planned and its super important to keep a positive attitude and have backup plans. Though Chloe and Kyle didn't get to have their ceremony directly on the beach they still had a beautiful ceremony and special day. Not to mention they were complete champs about going outside in the chilly weather for photos and spending as much time with their loved ones as possible.
Speaking of photos – hats off to Kelly Sweet Photography for capturing the most beautiful photos on this chilly and misty October day. Scroll down to see more of Kelly's stunning work.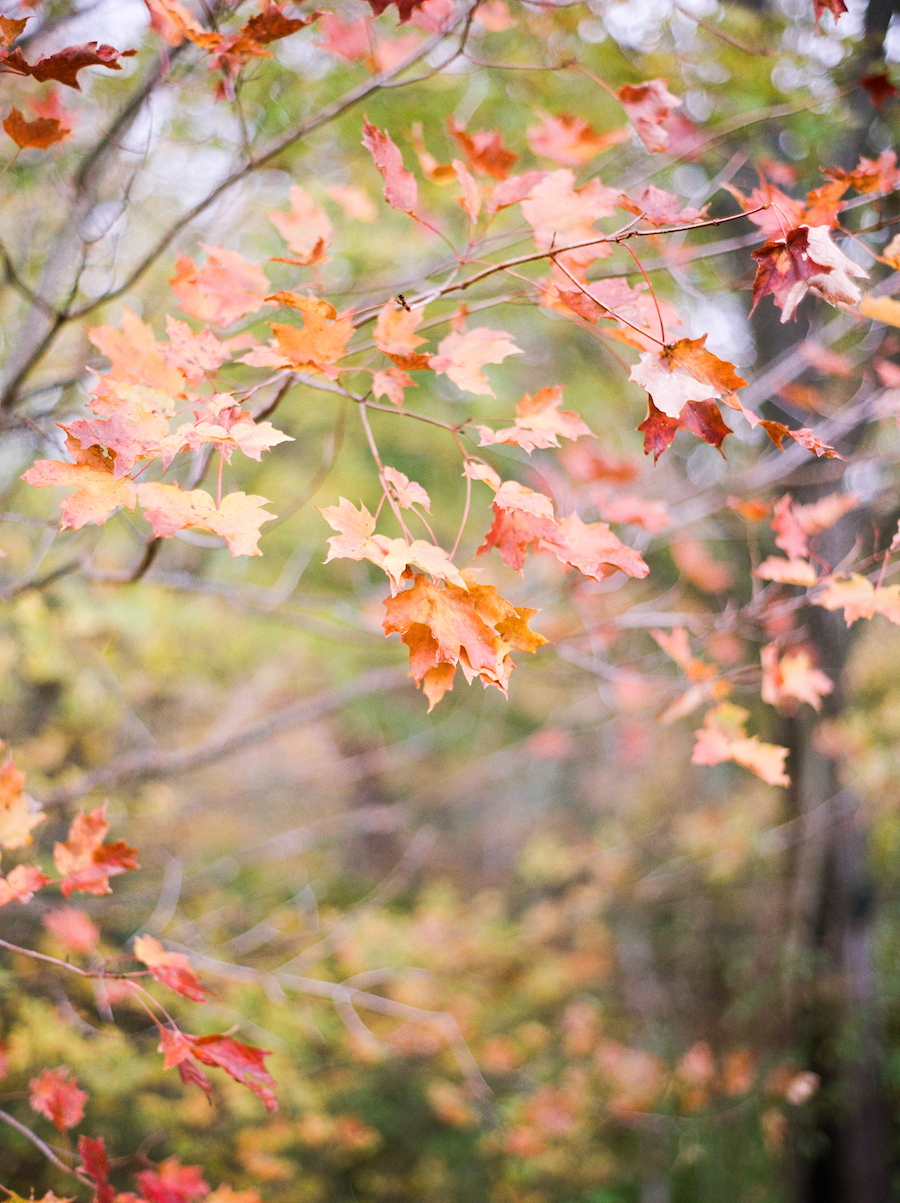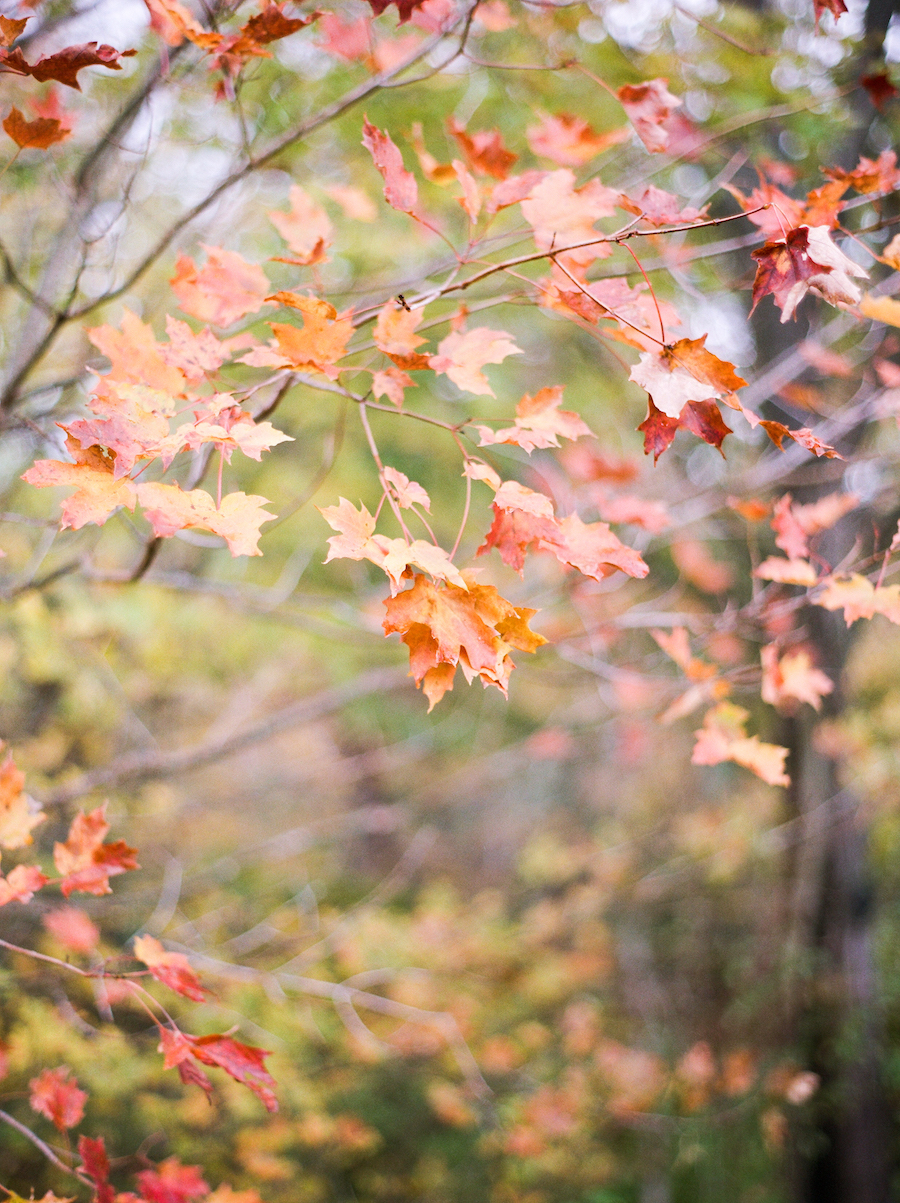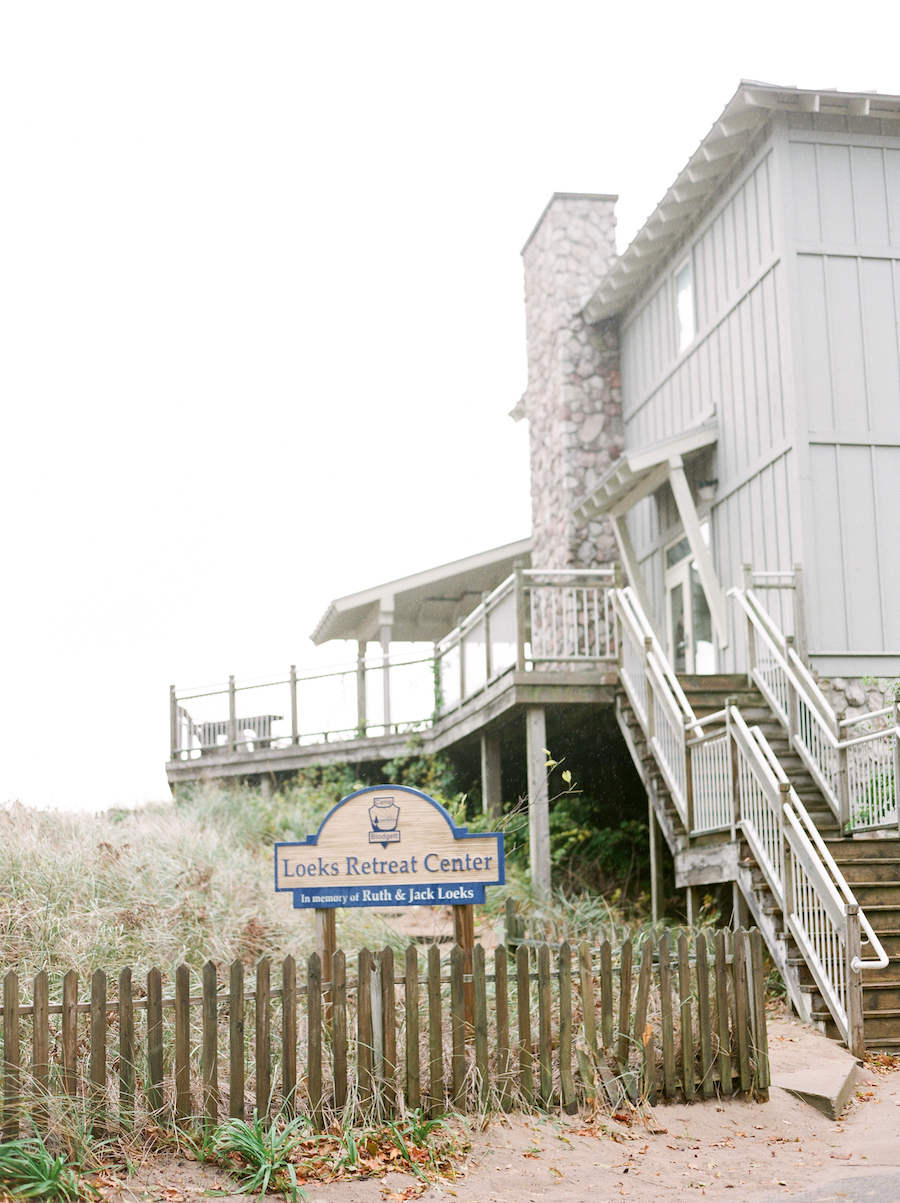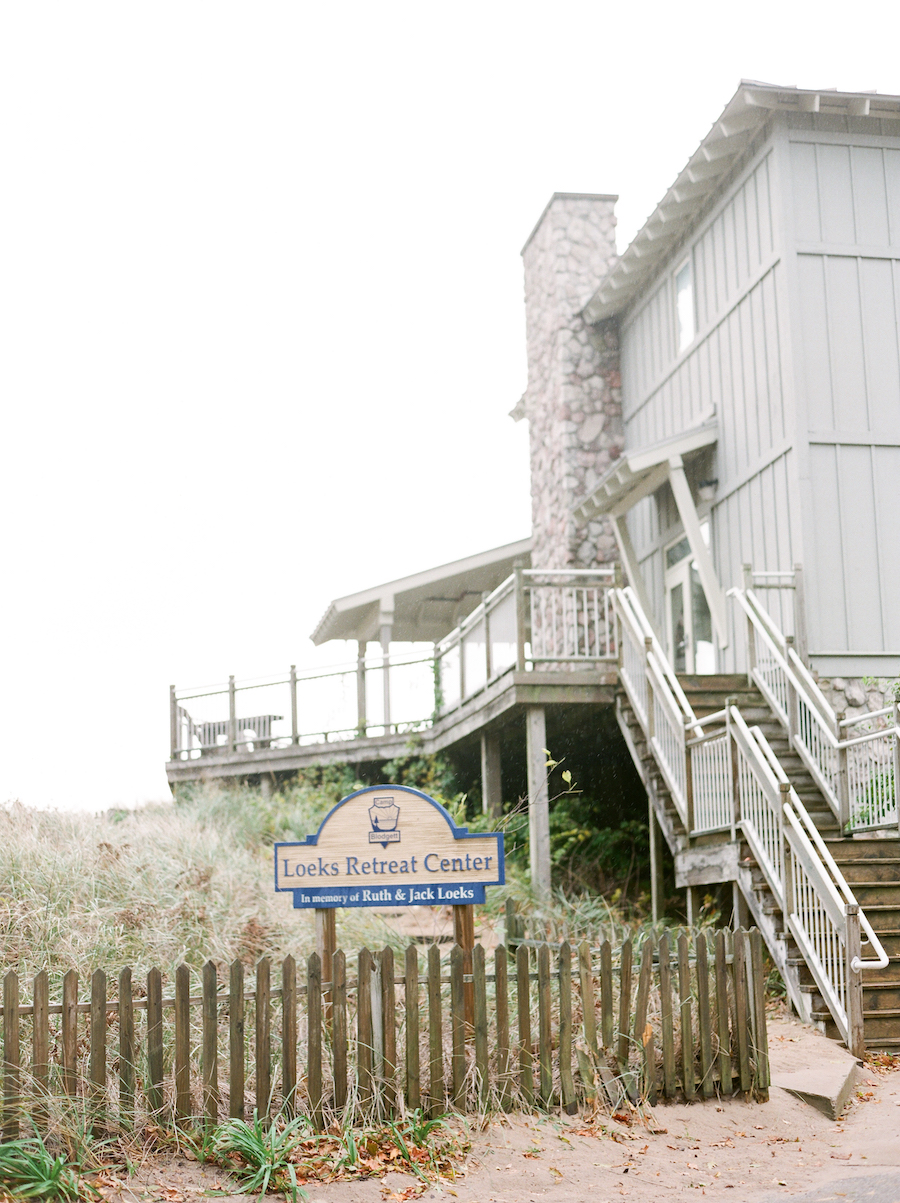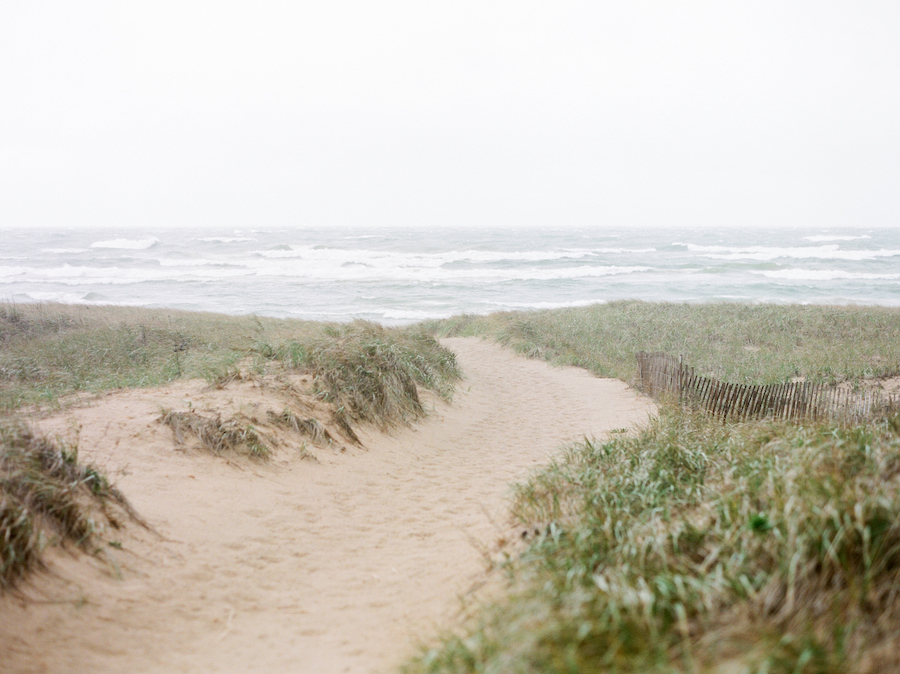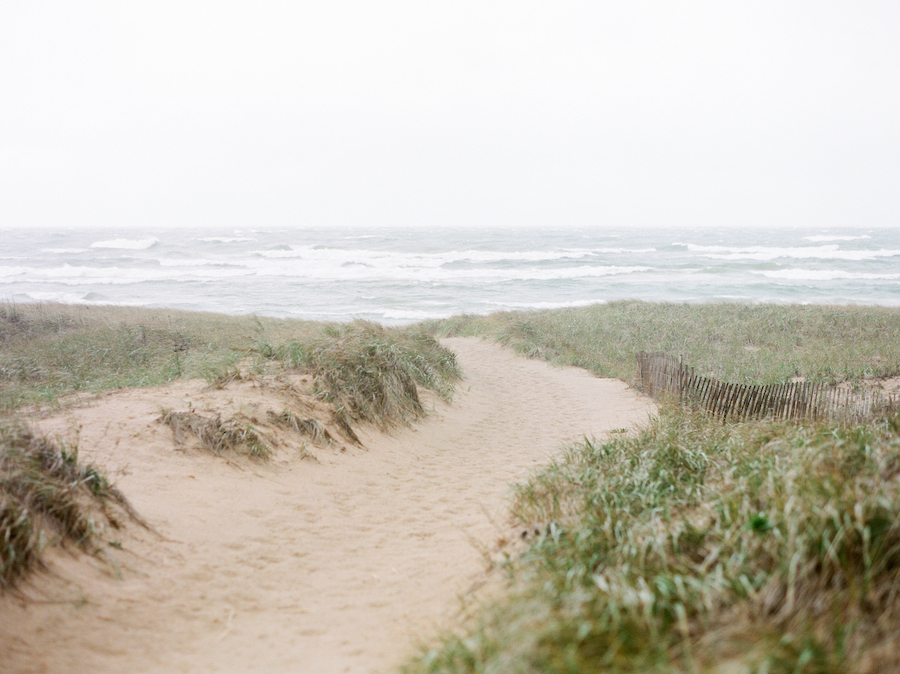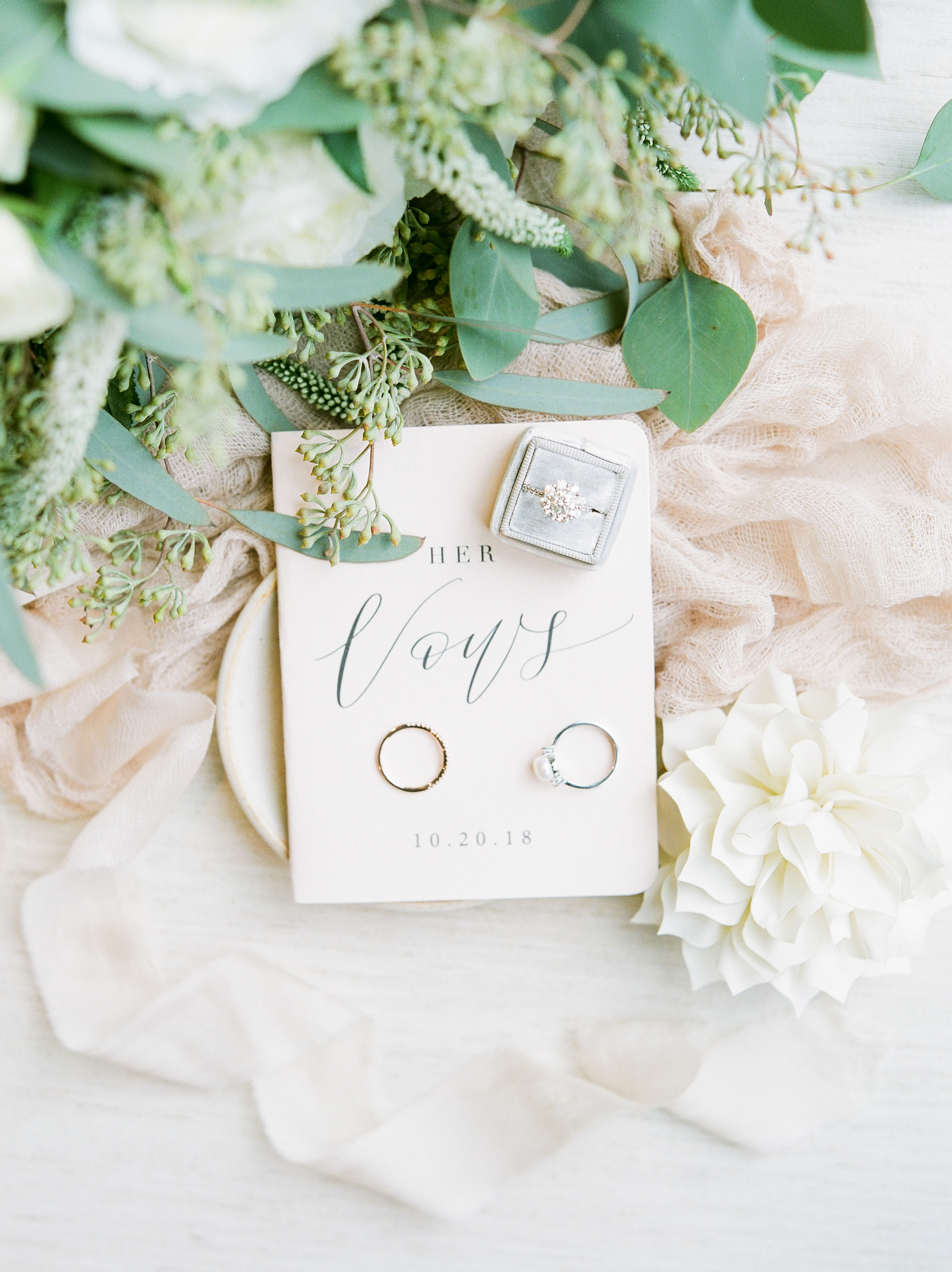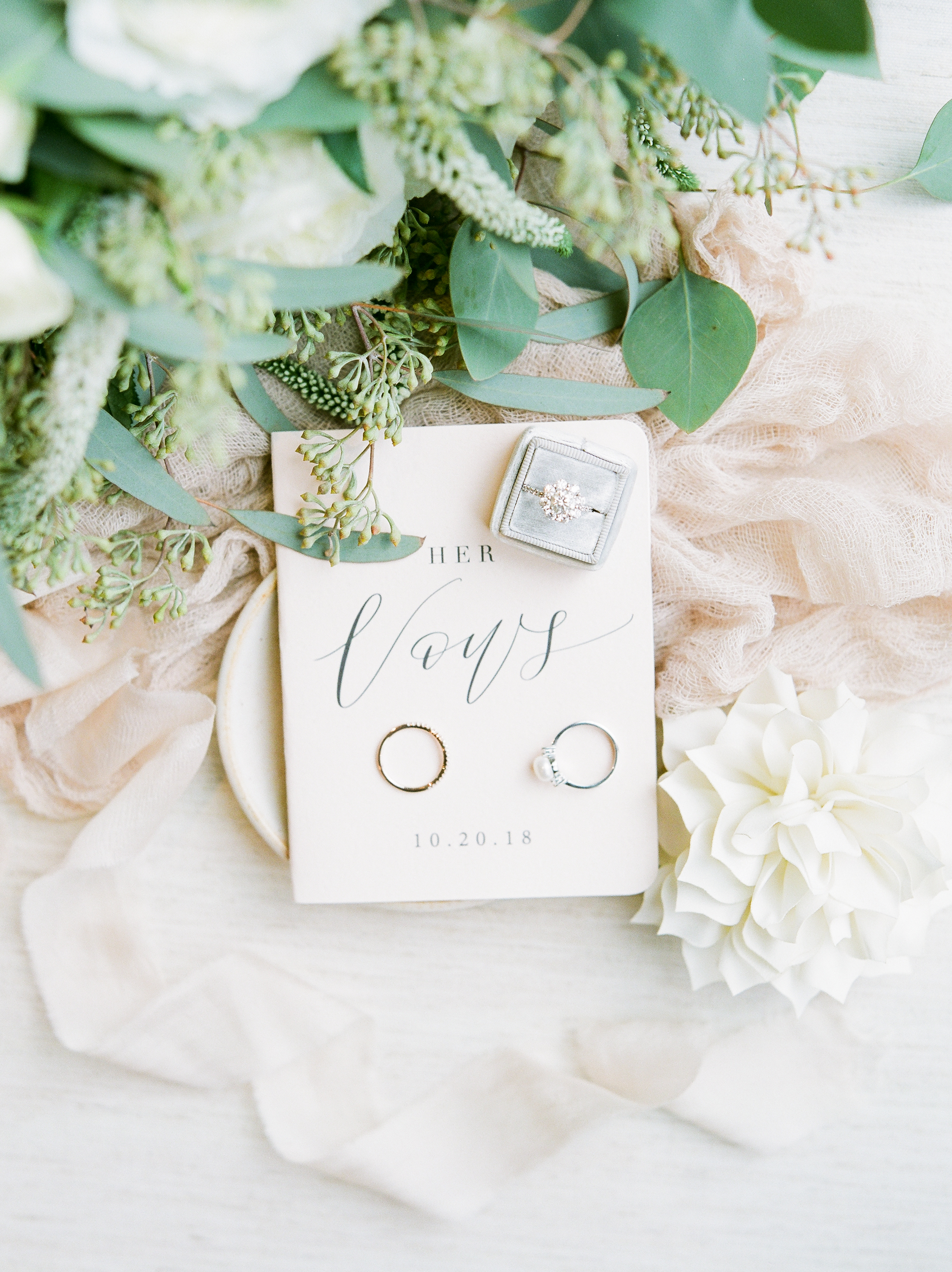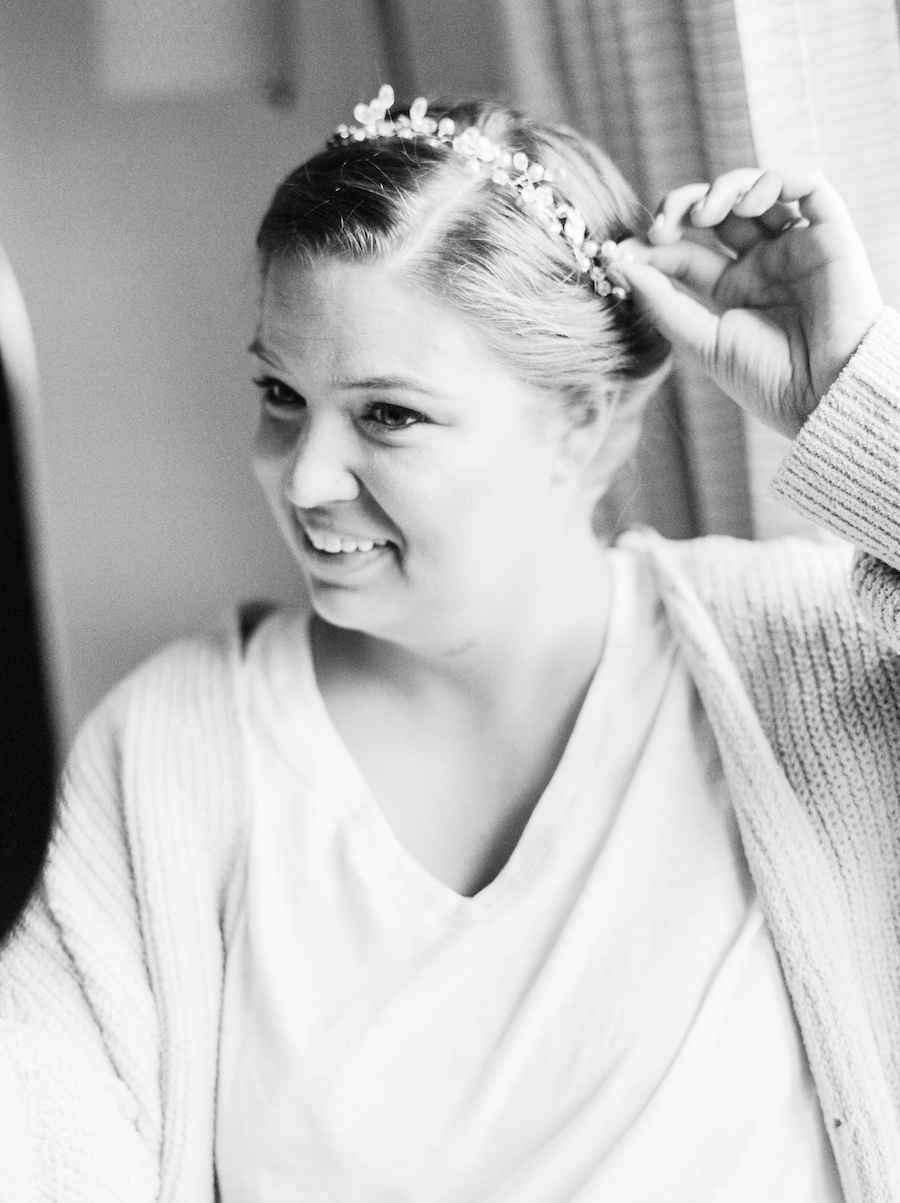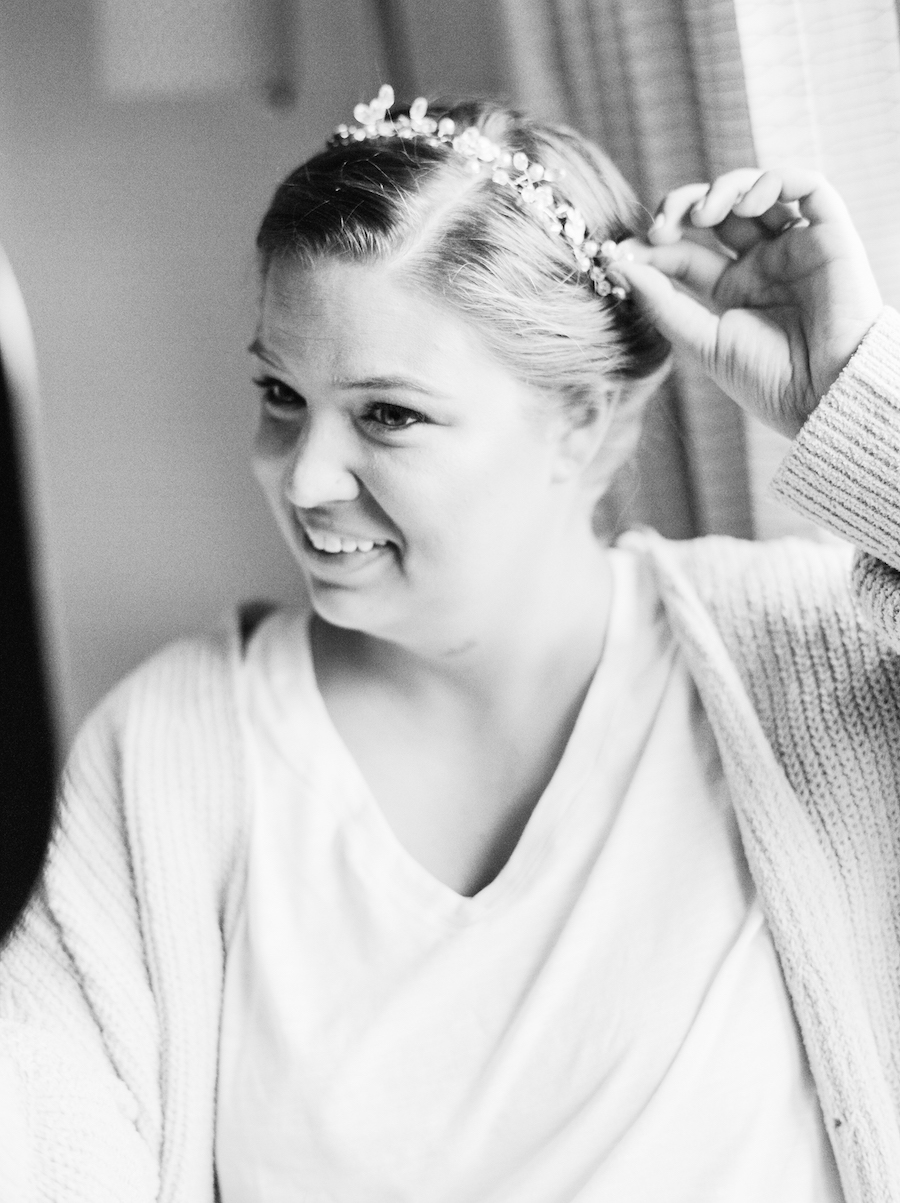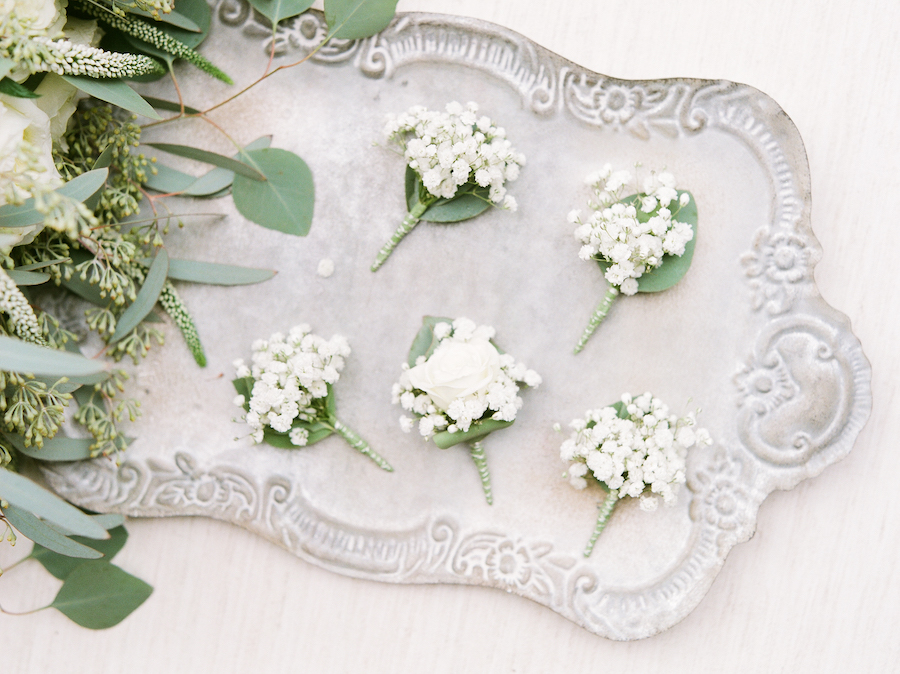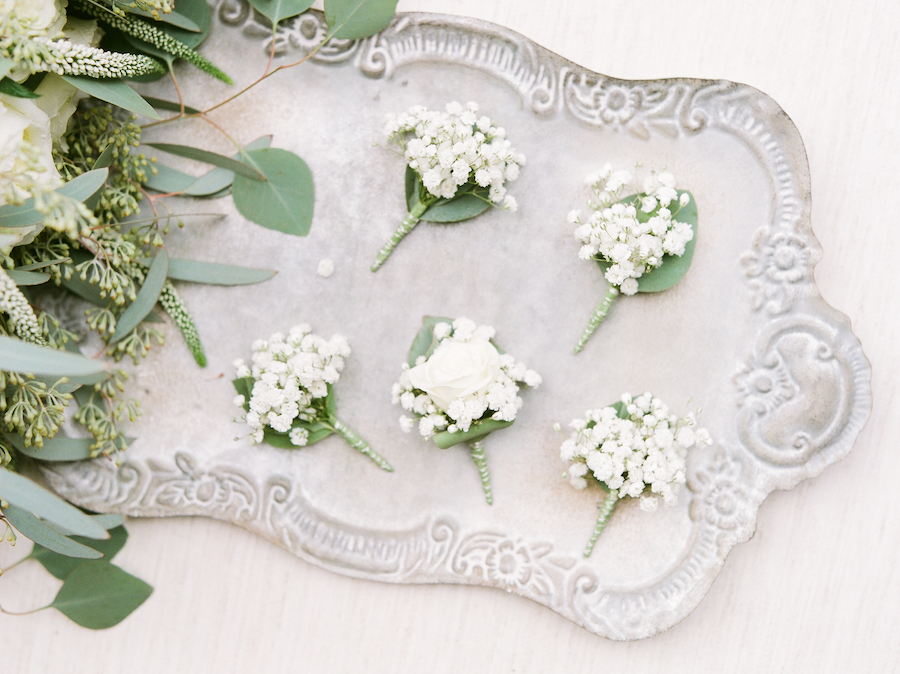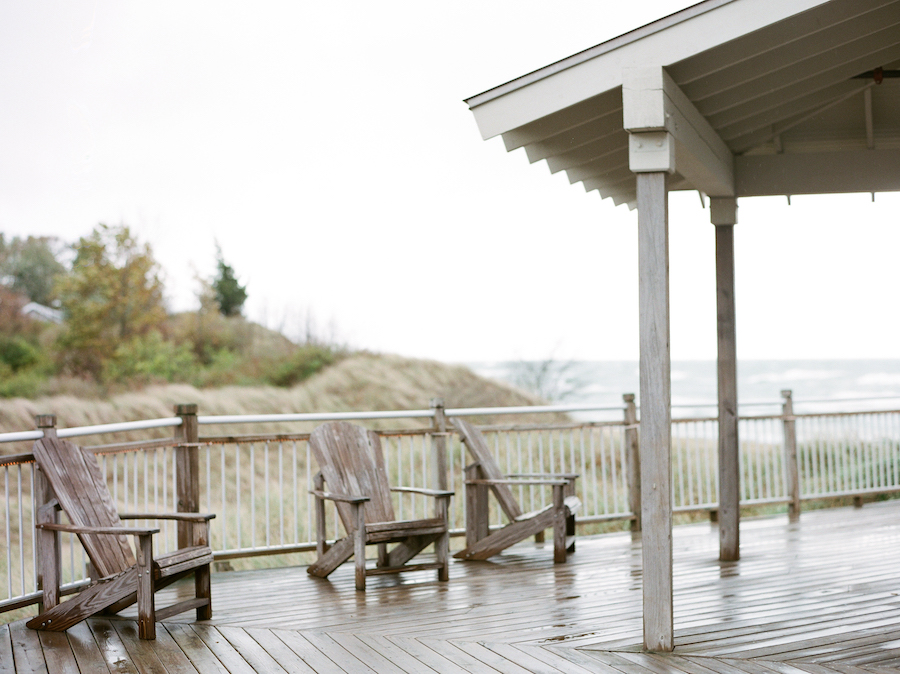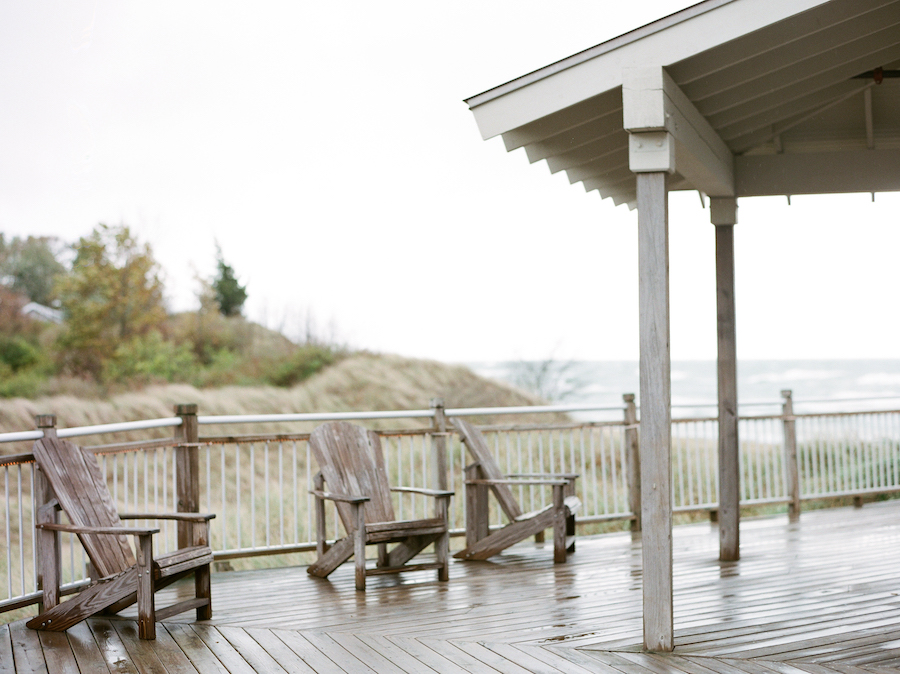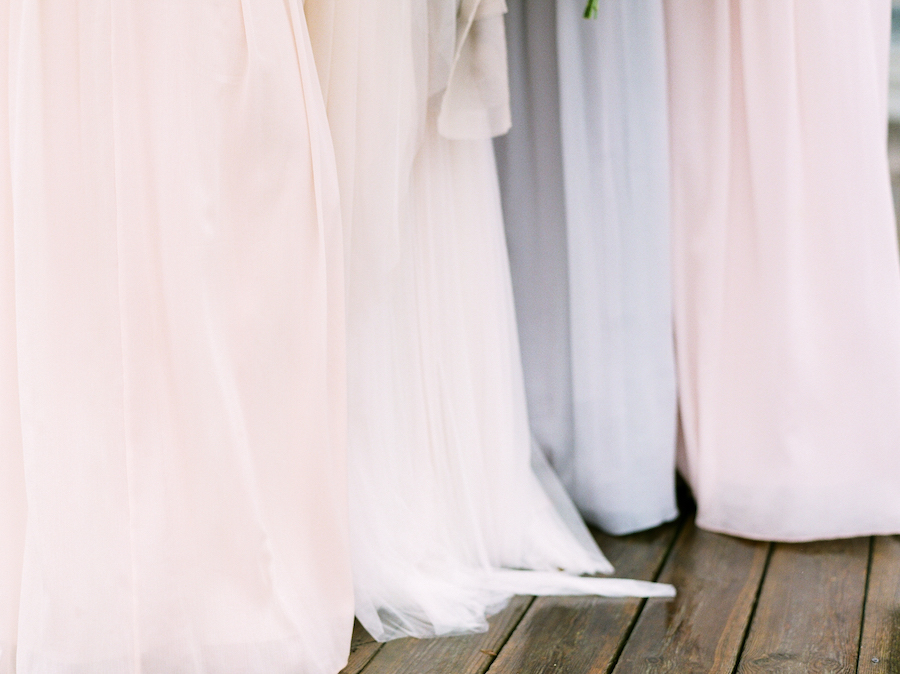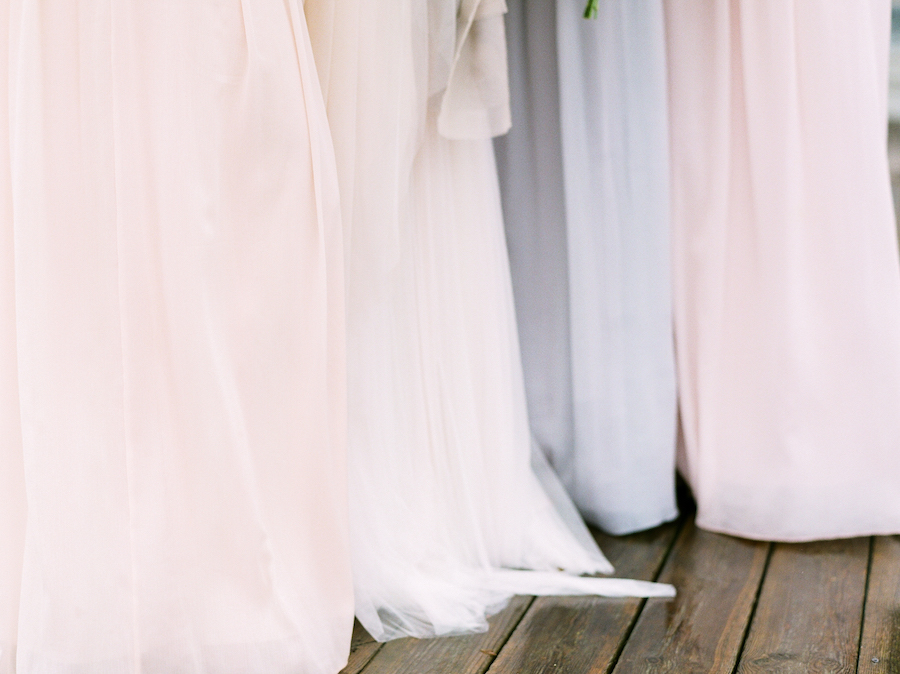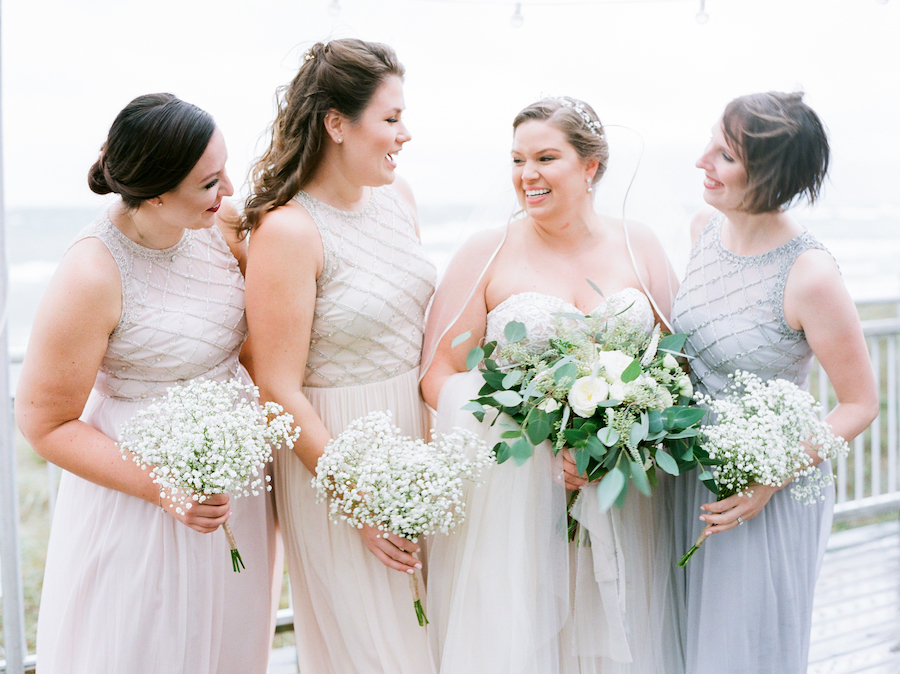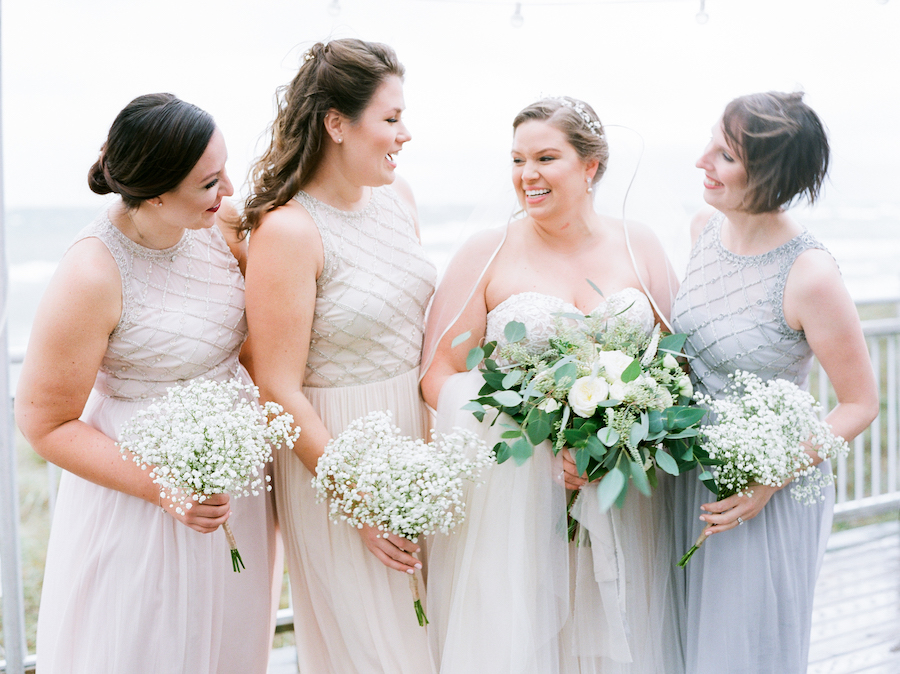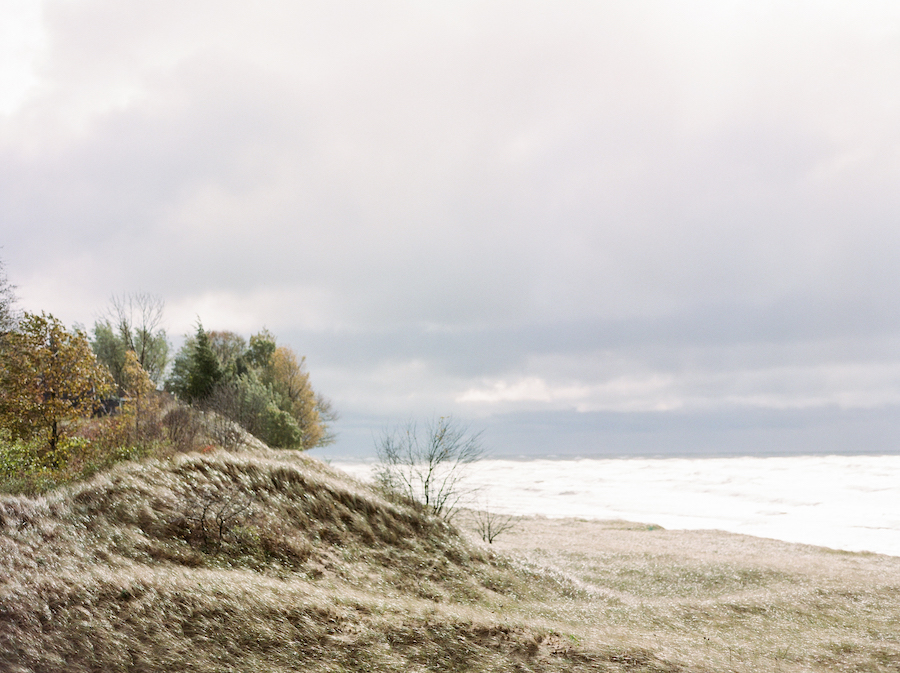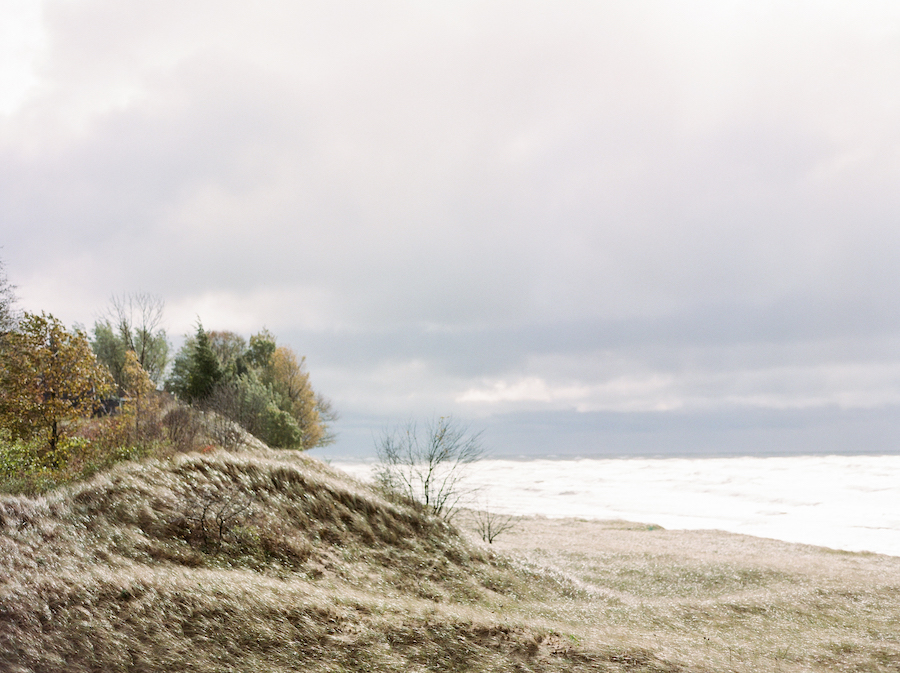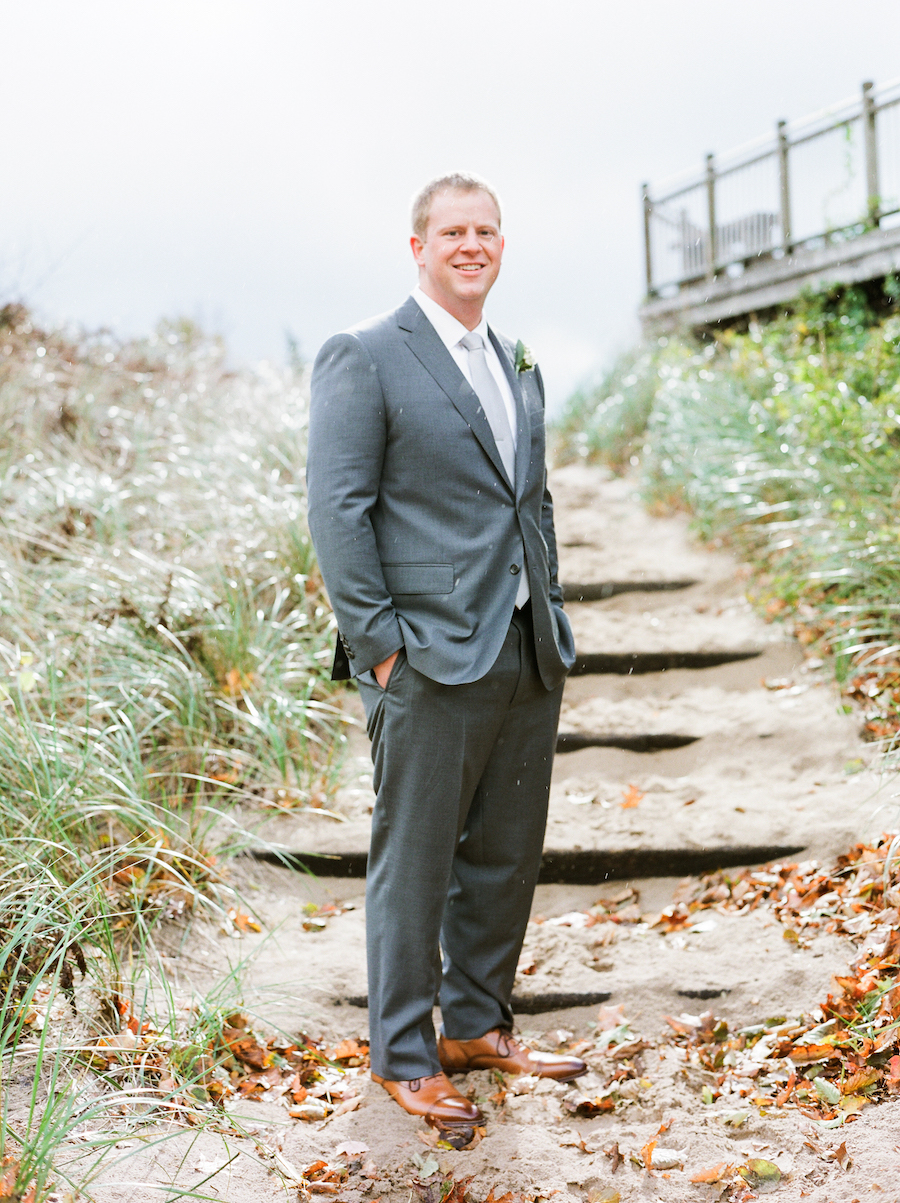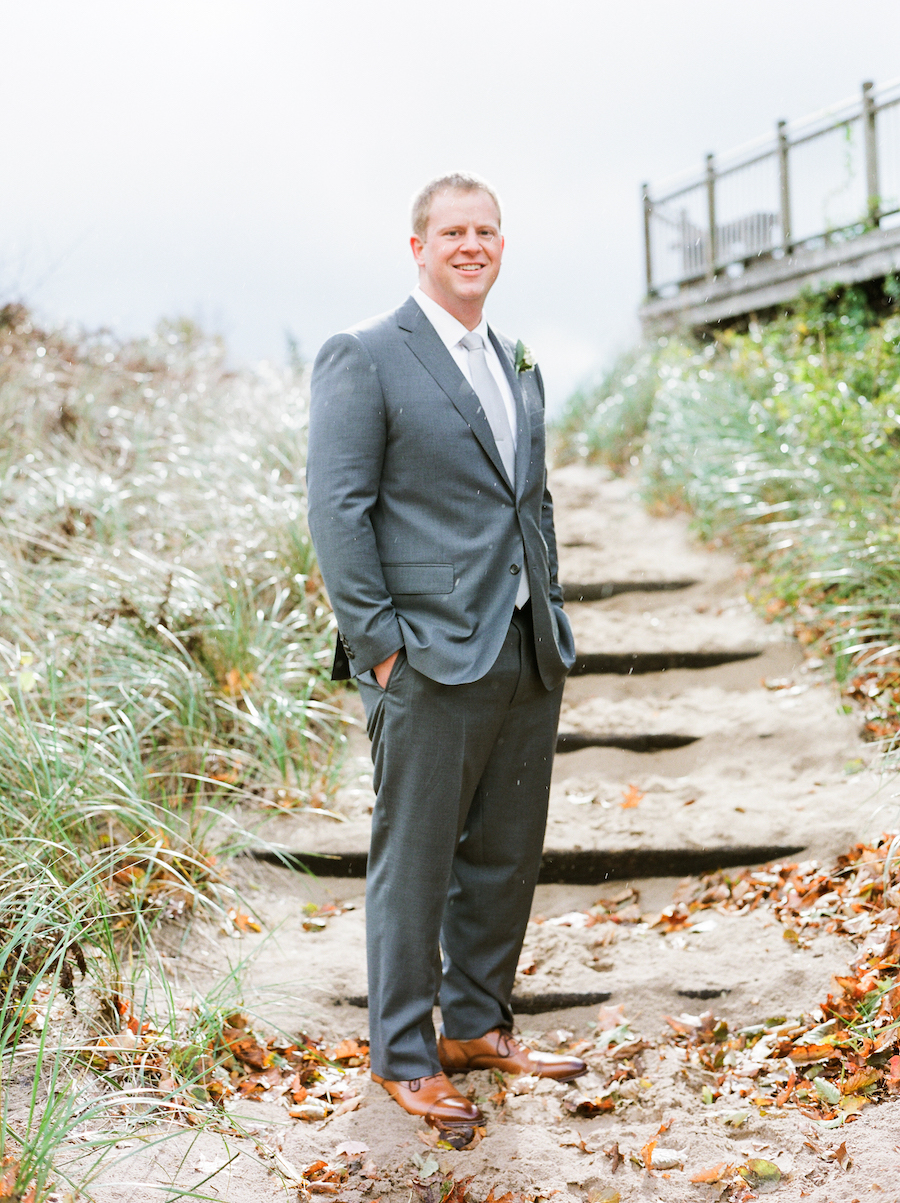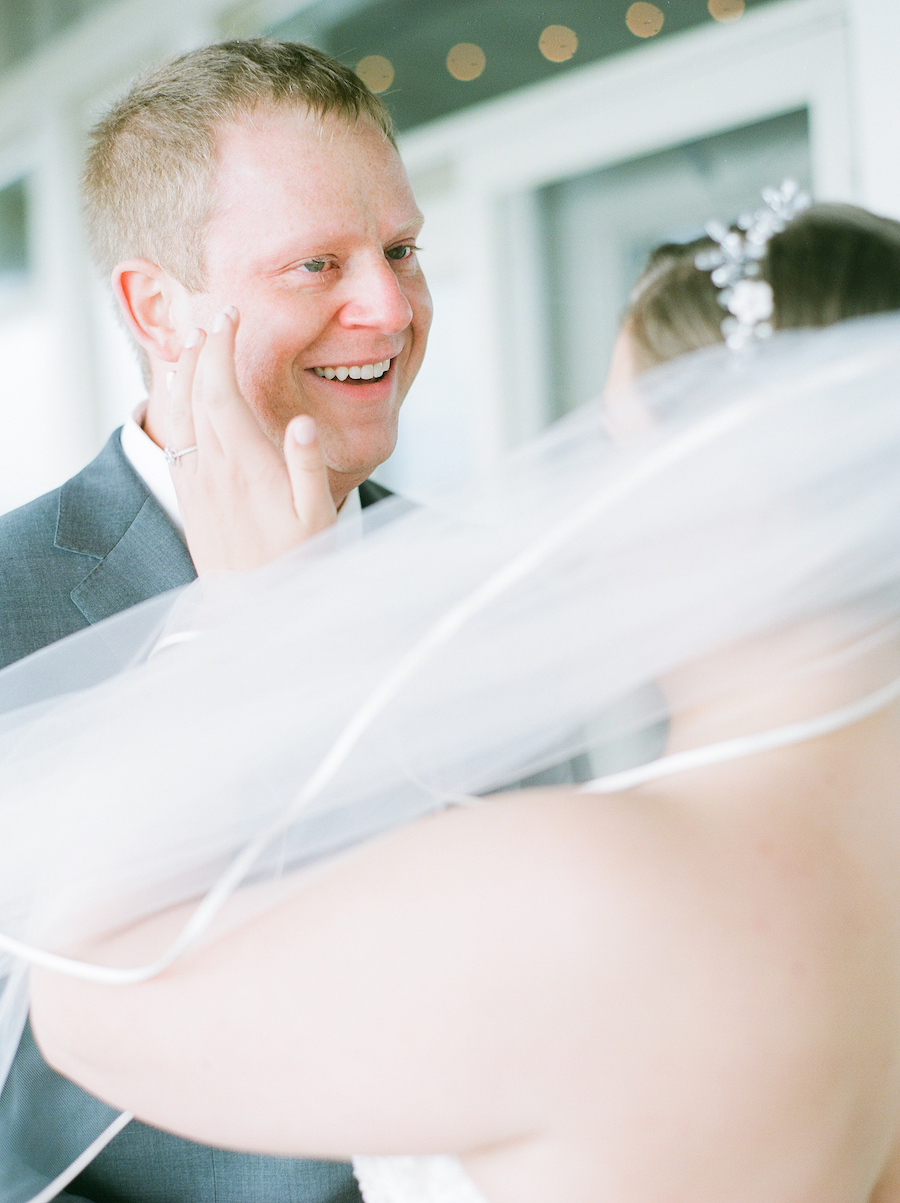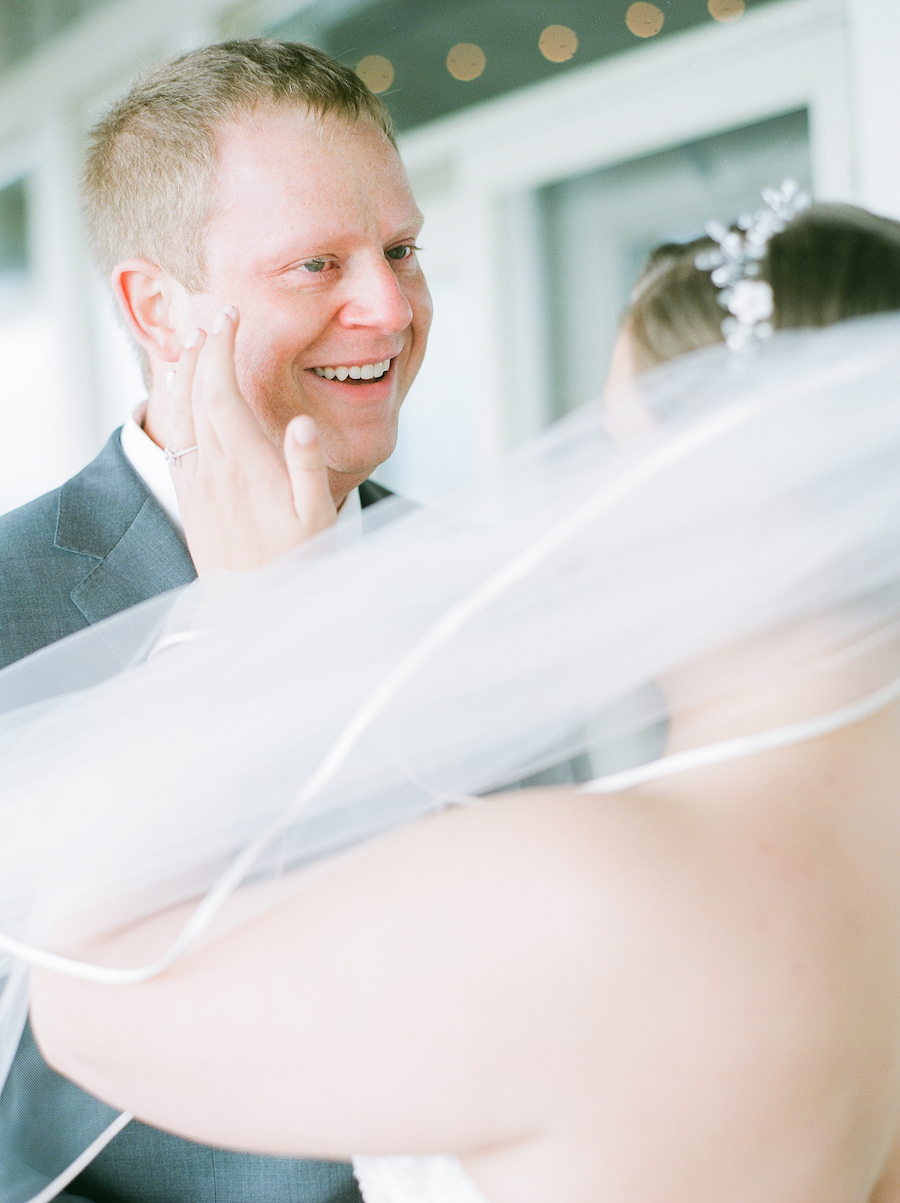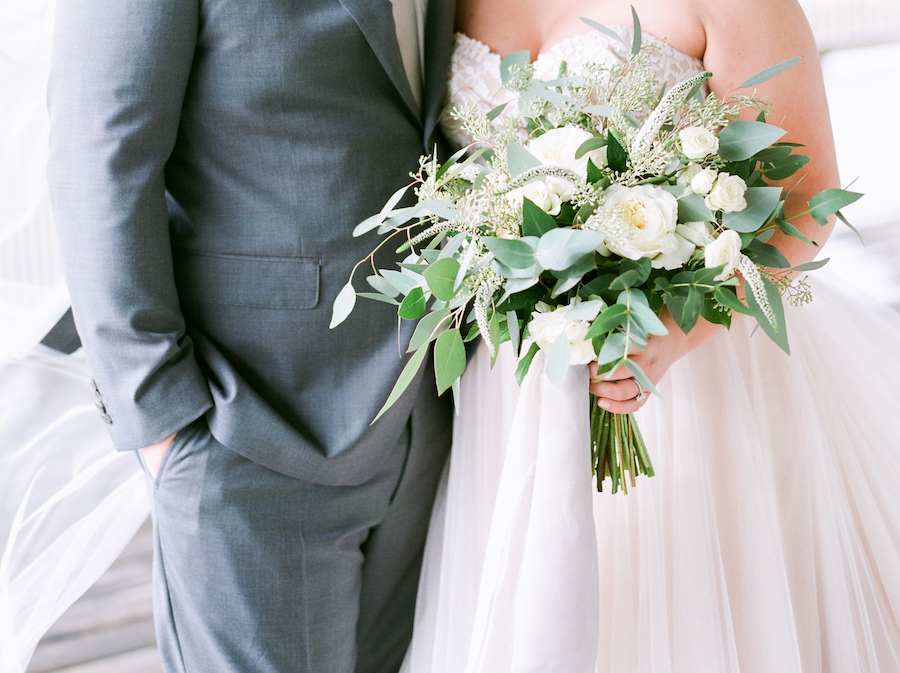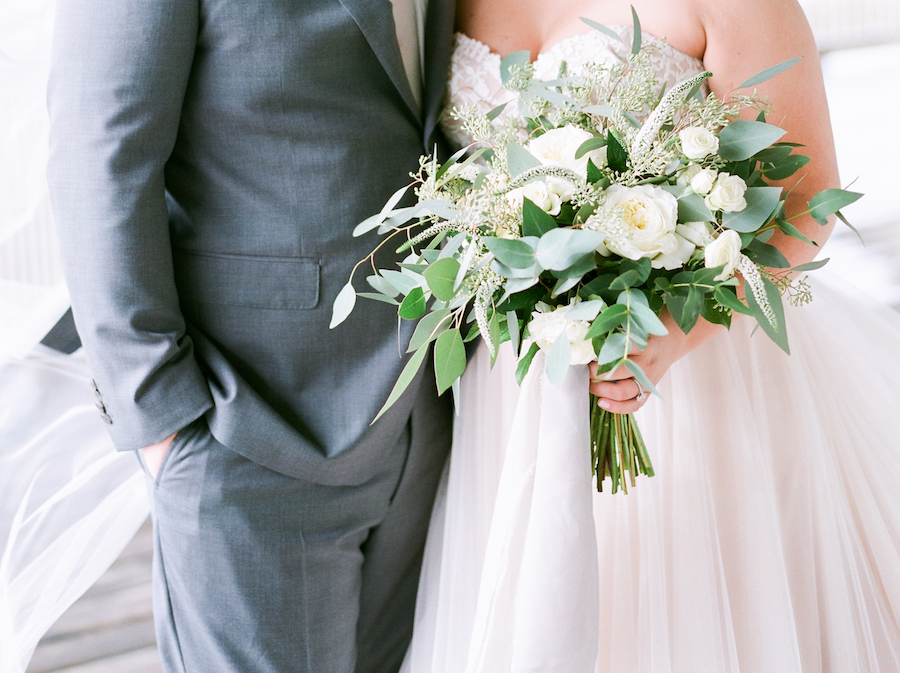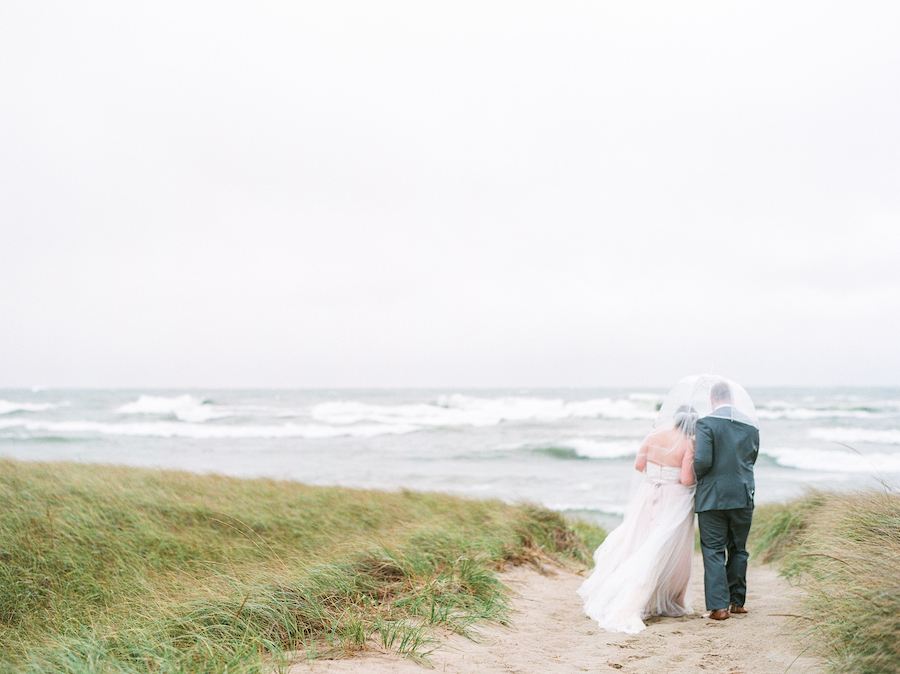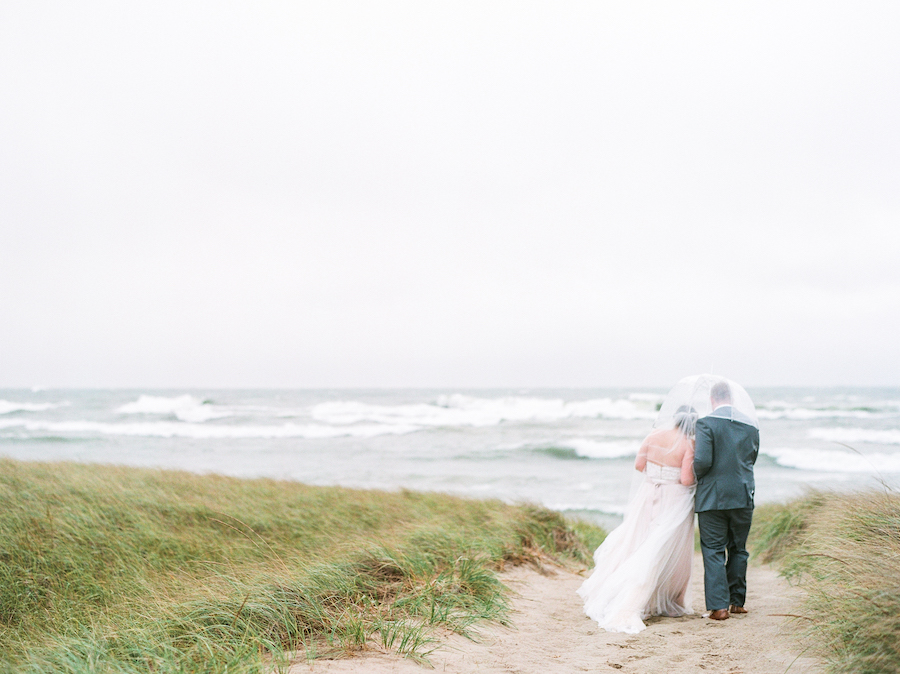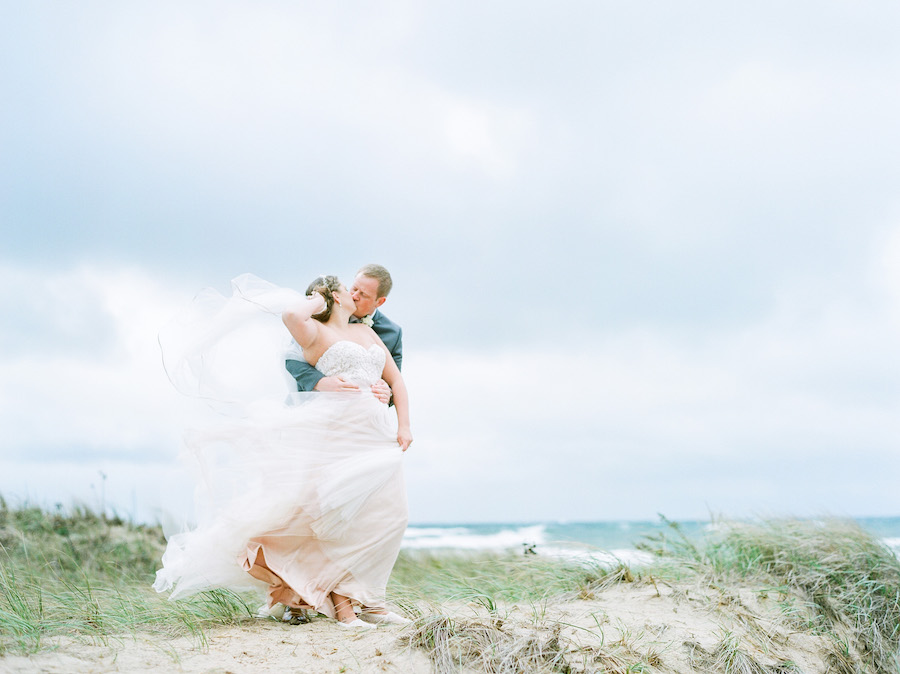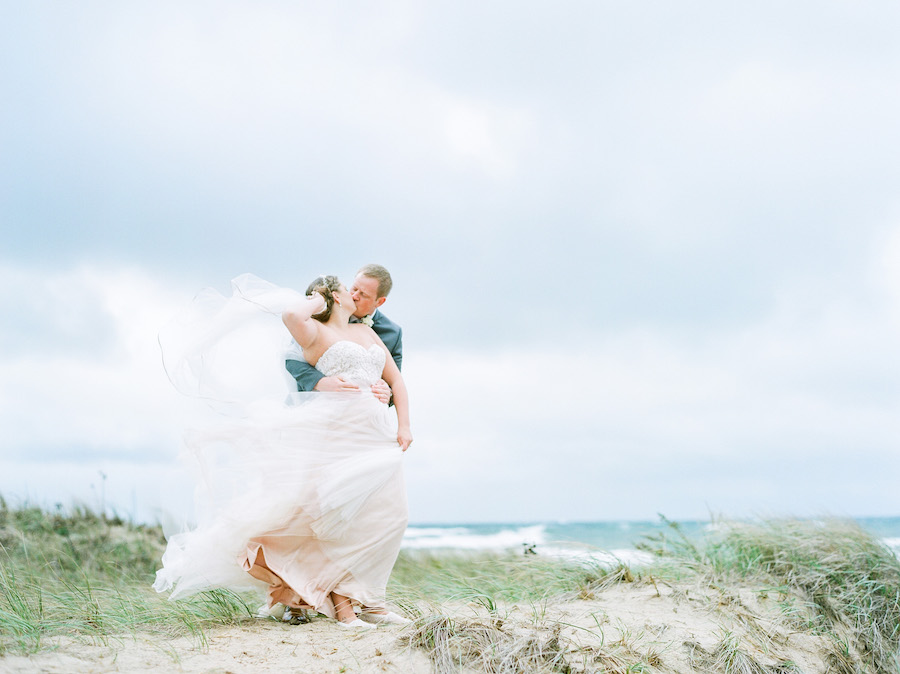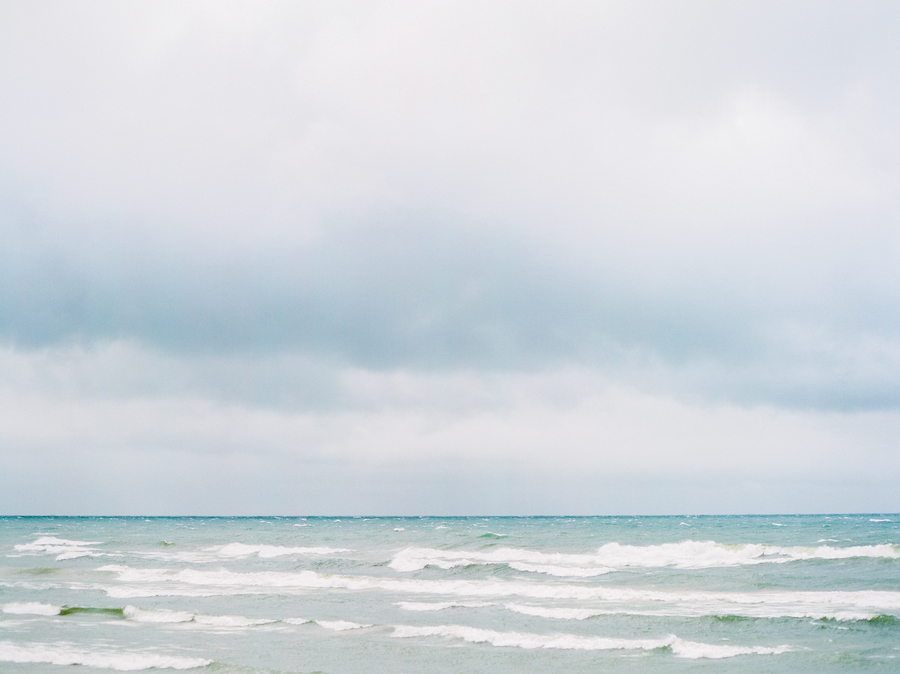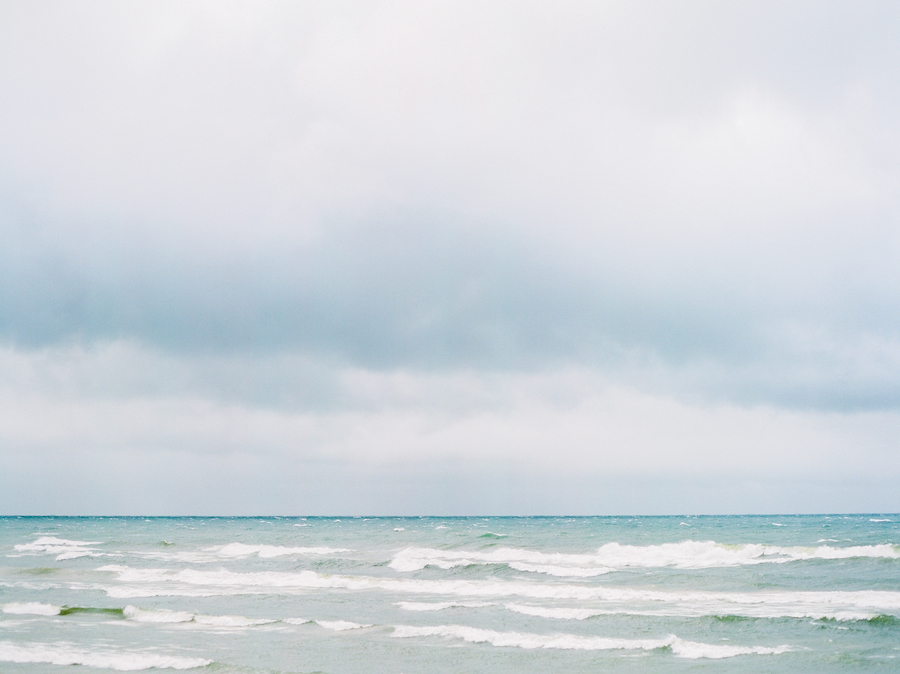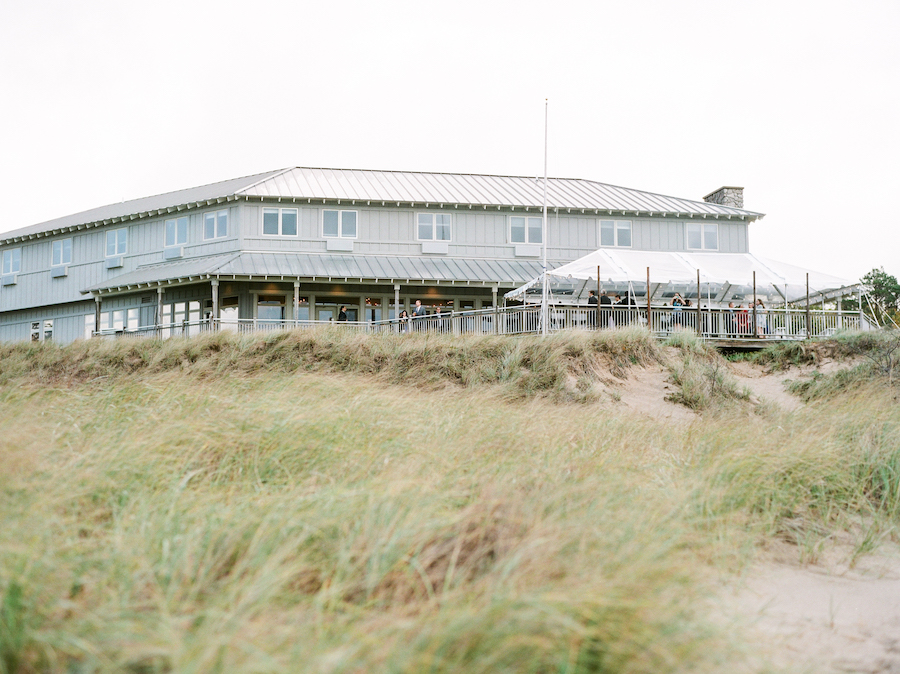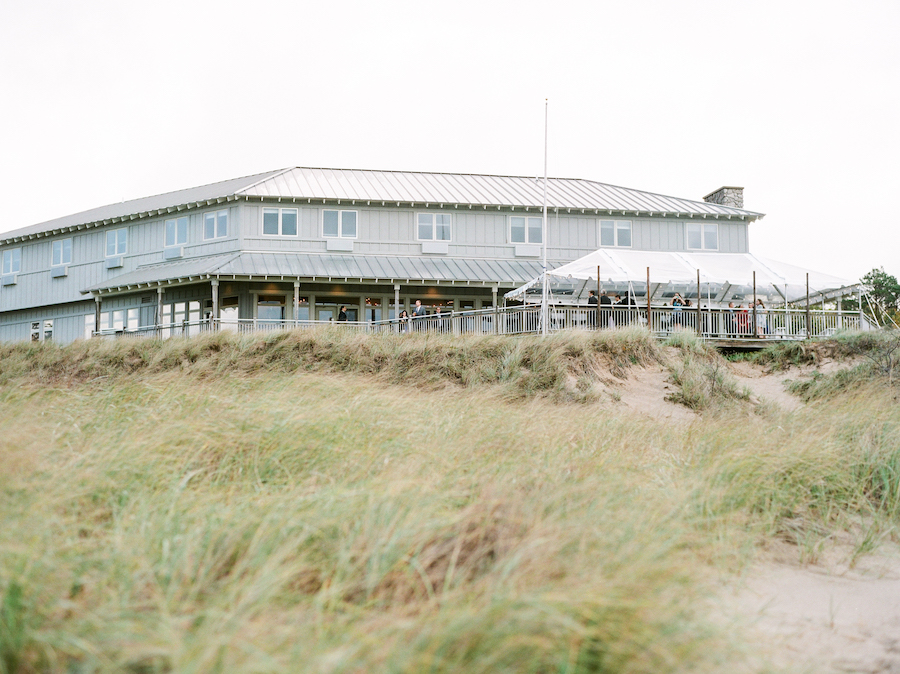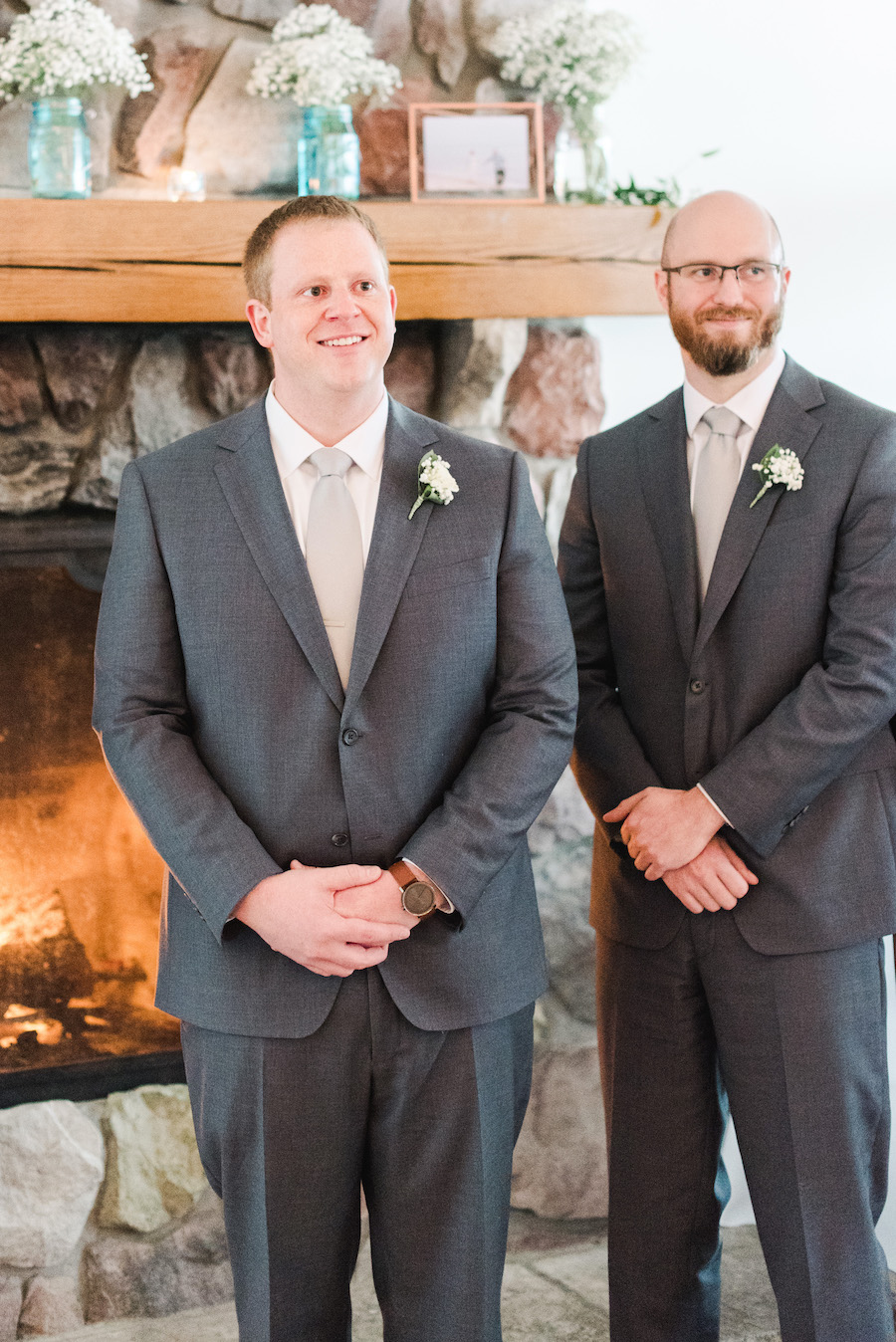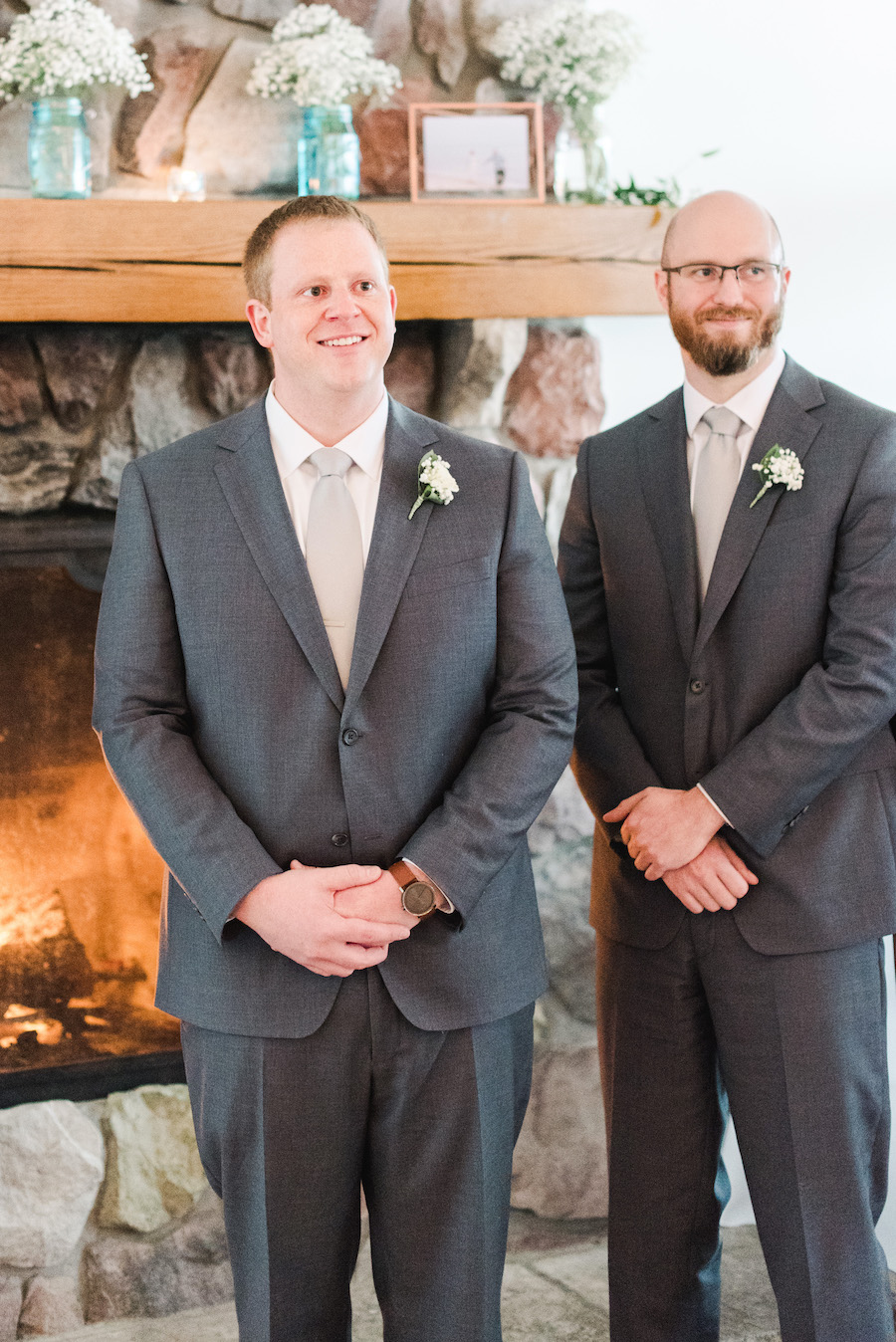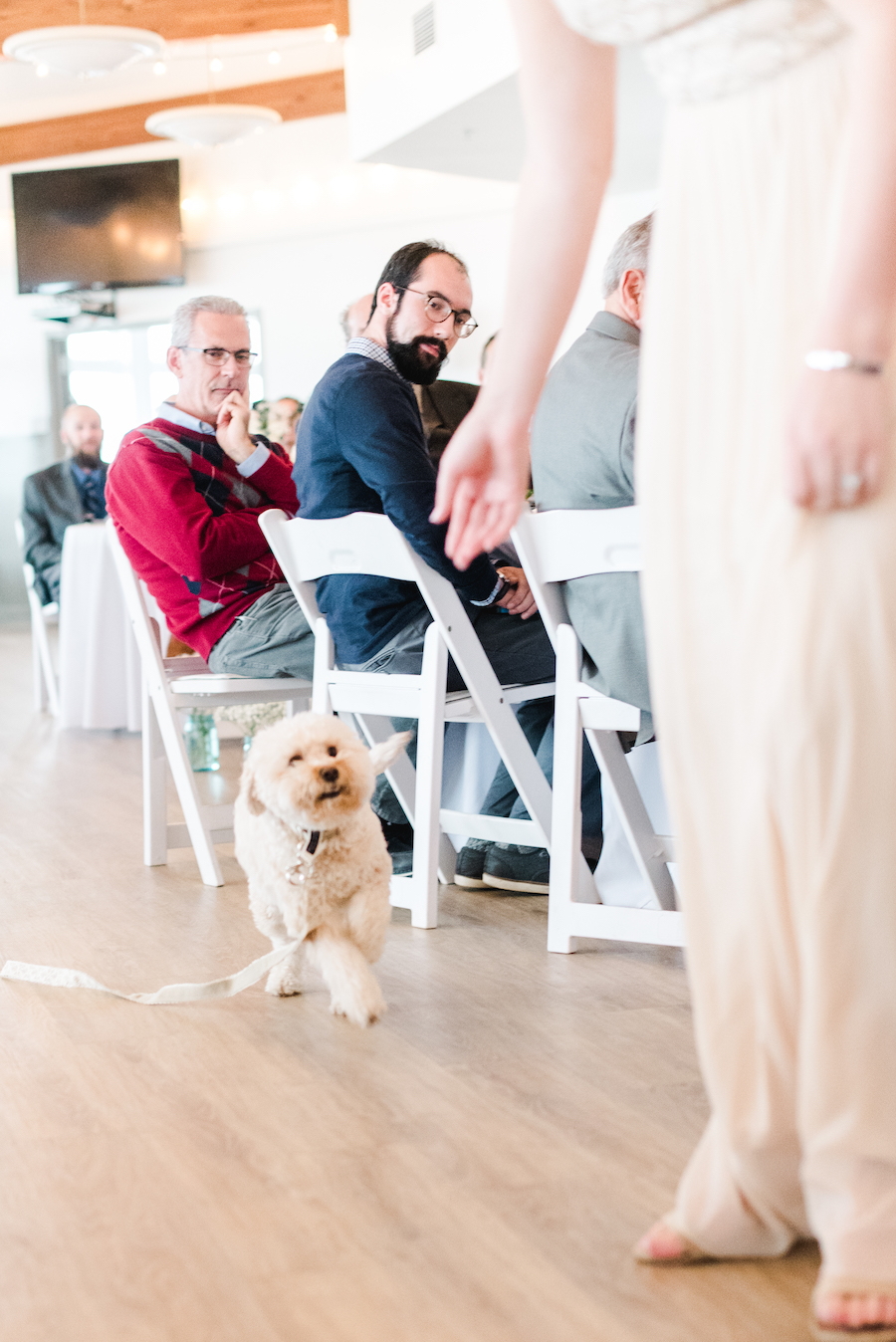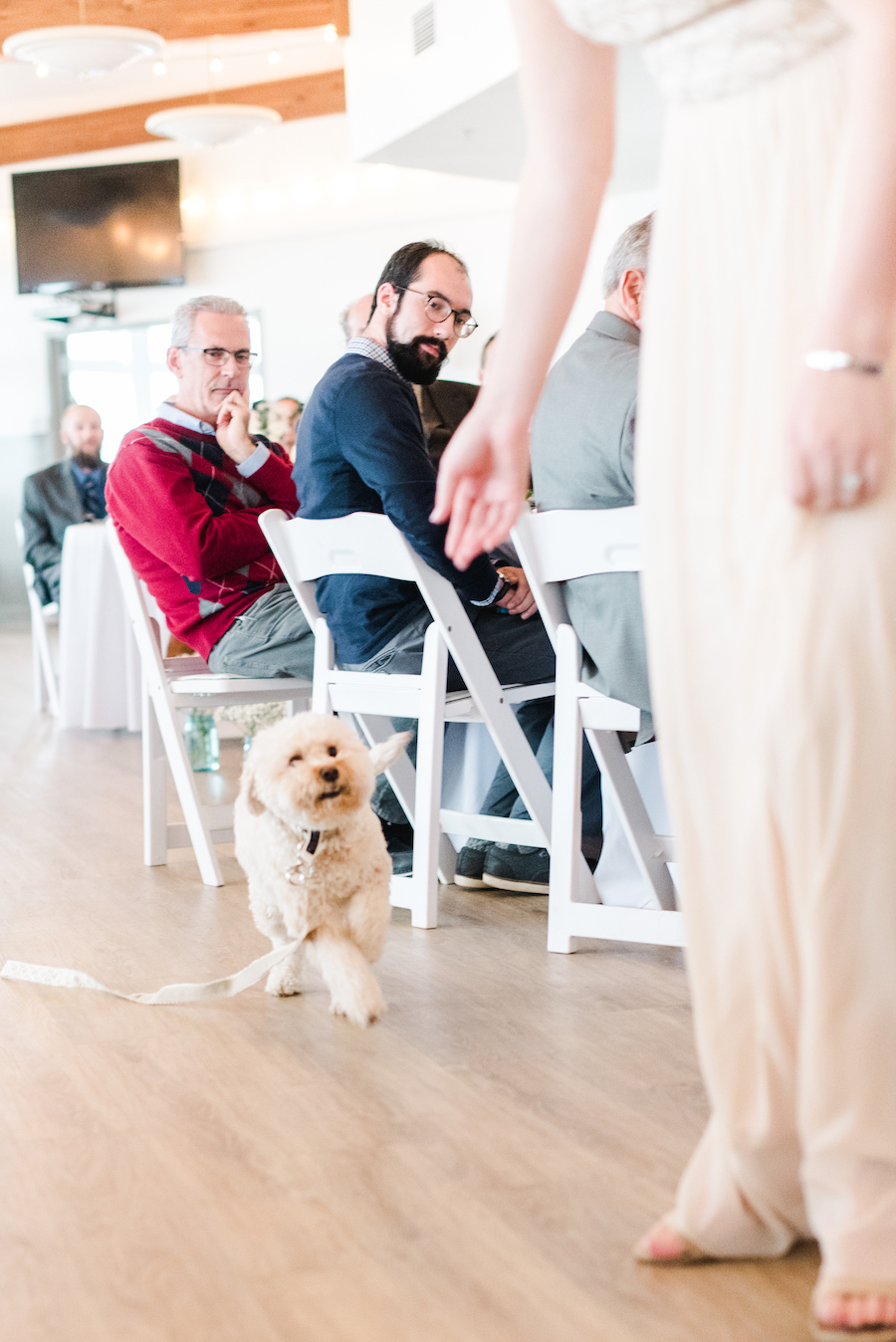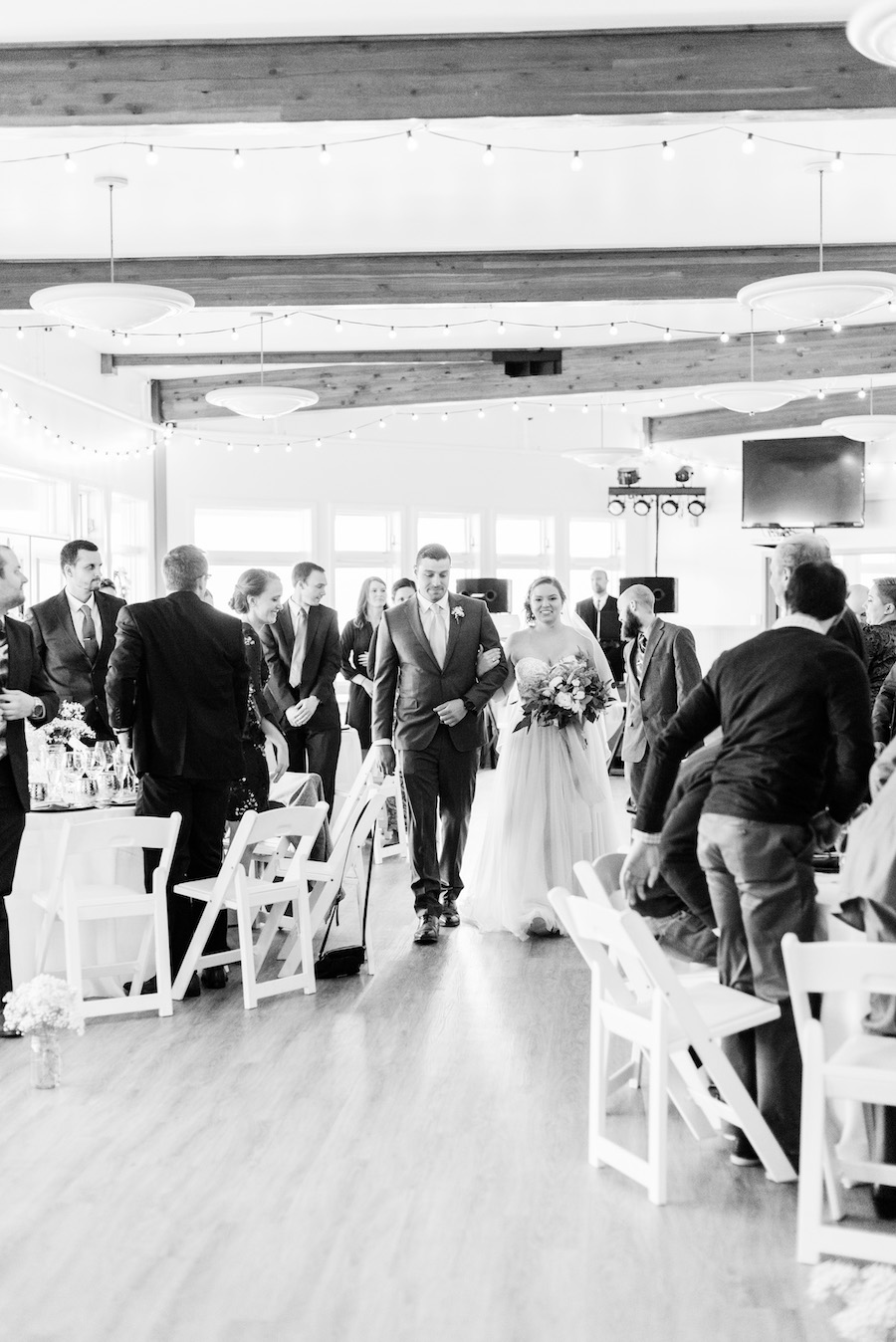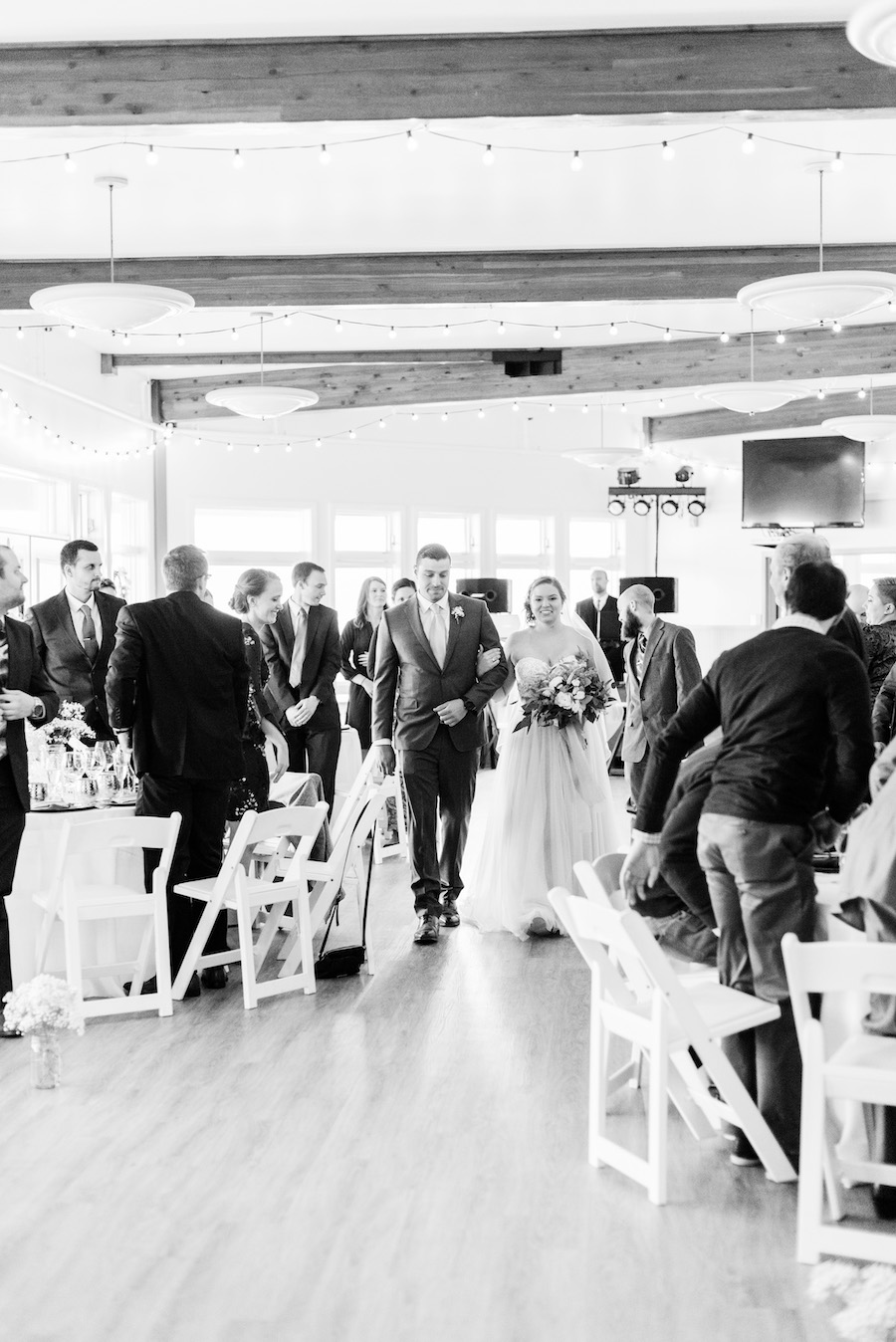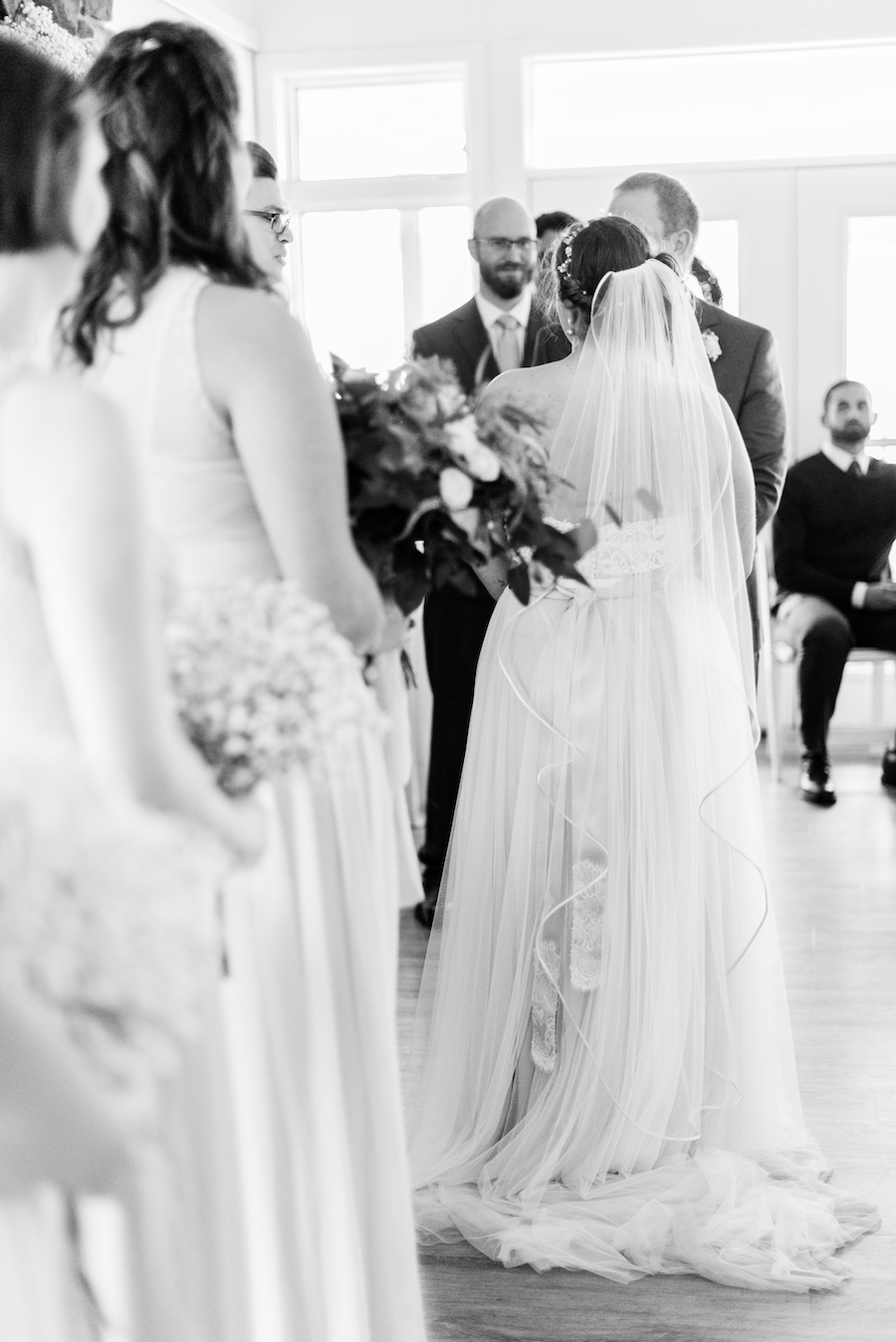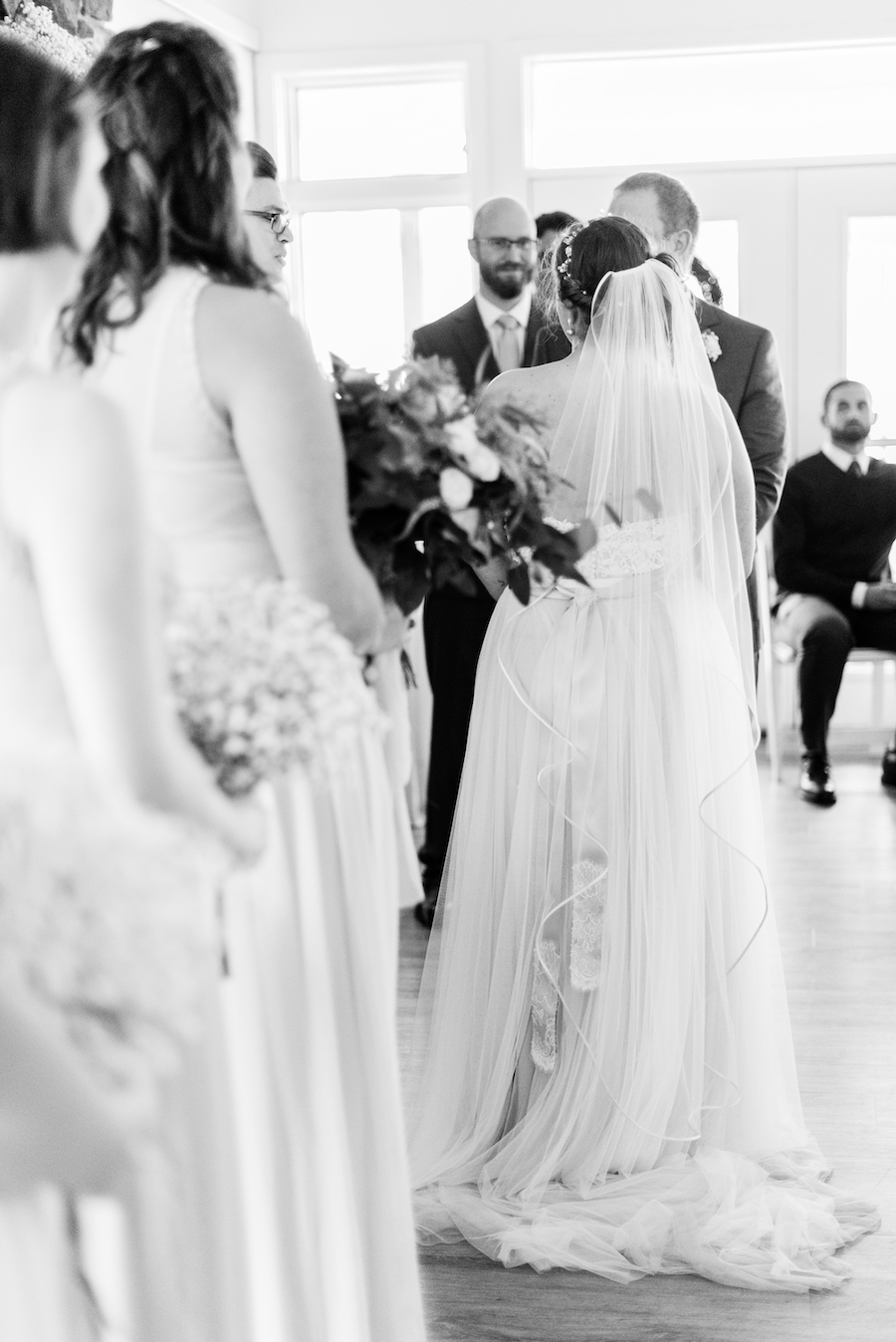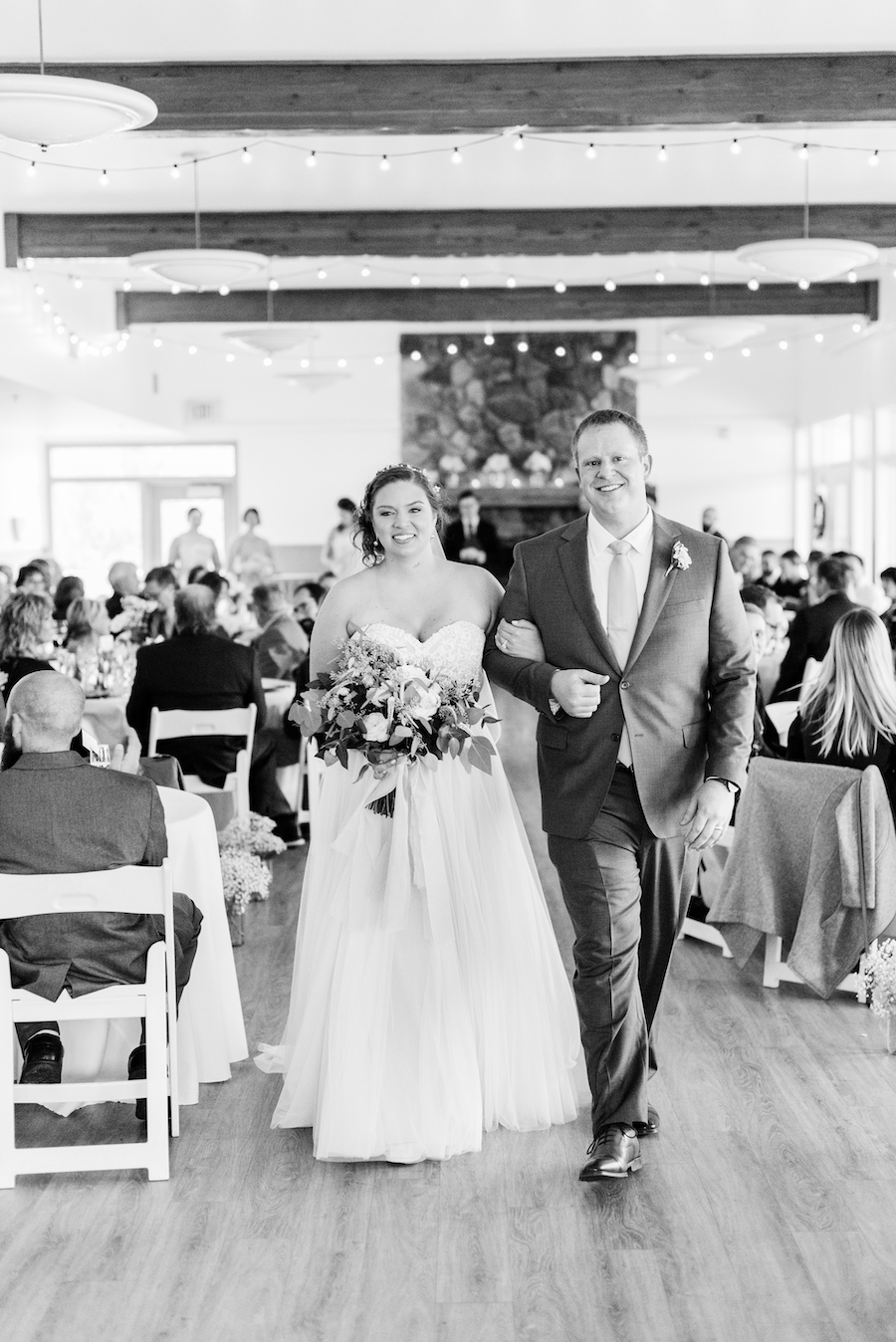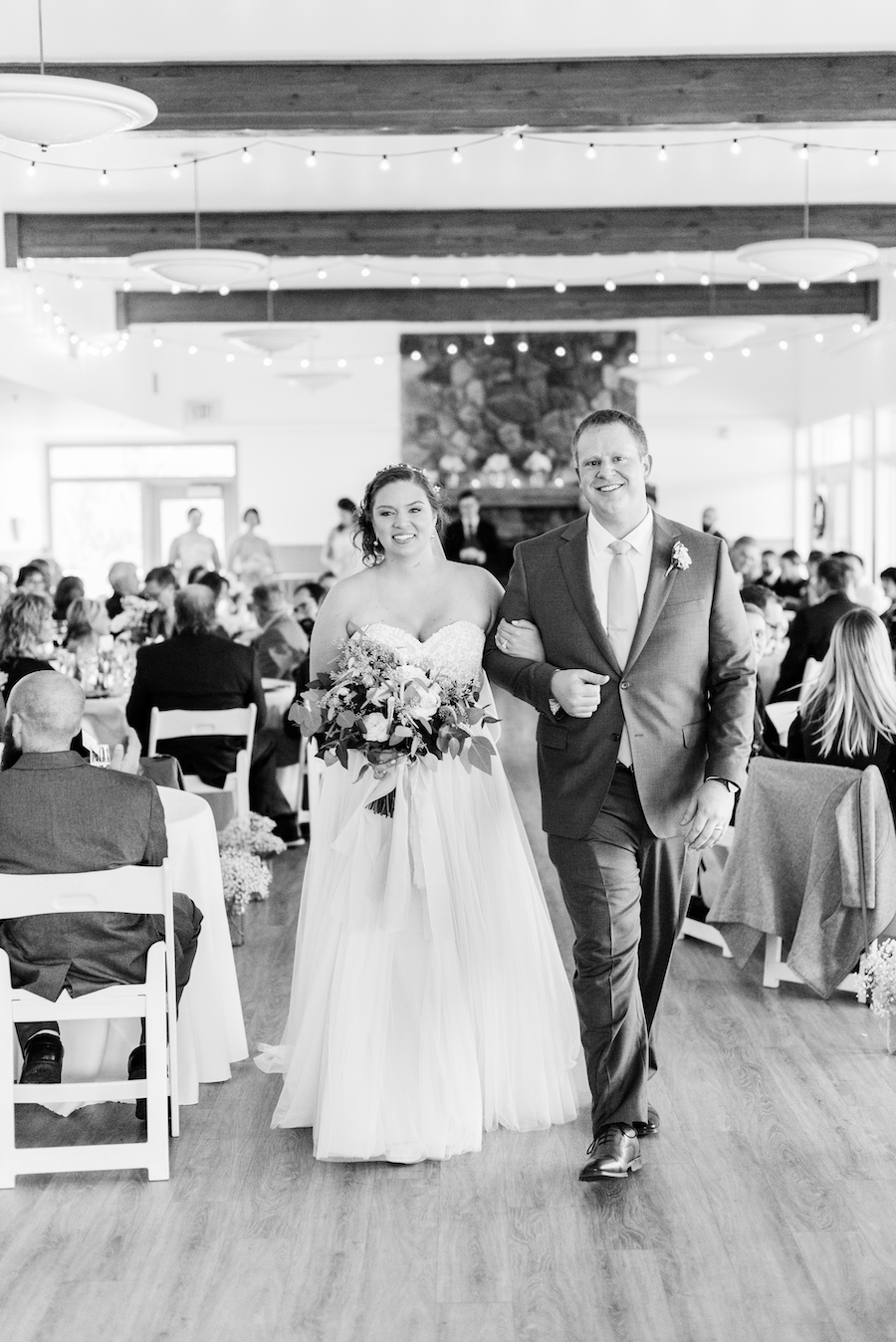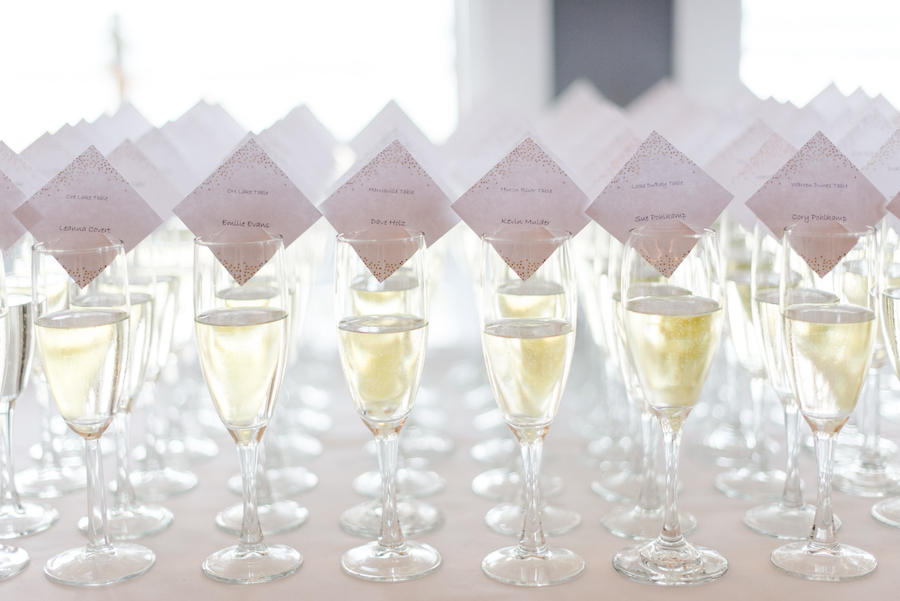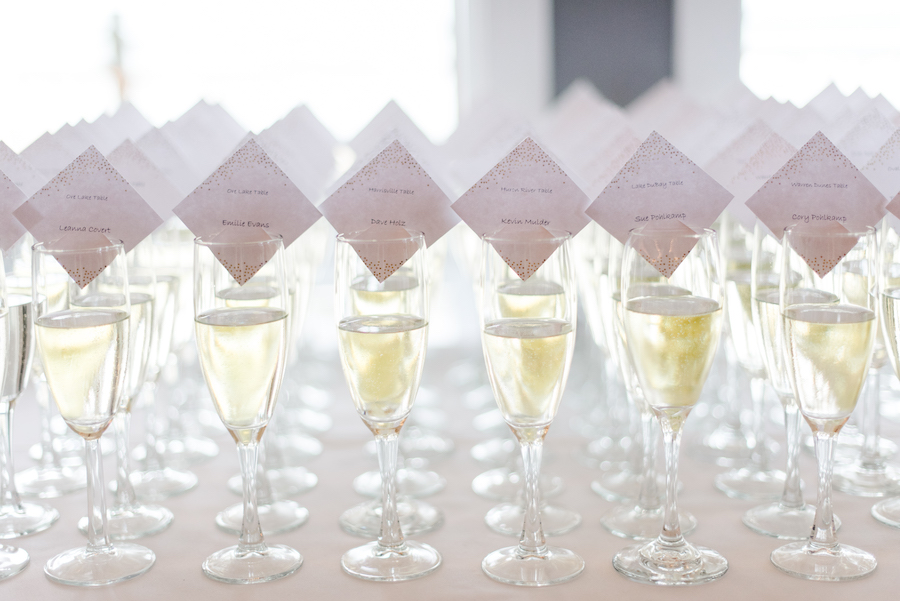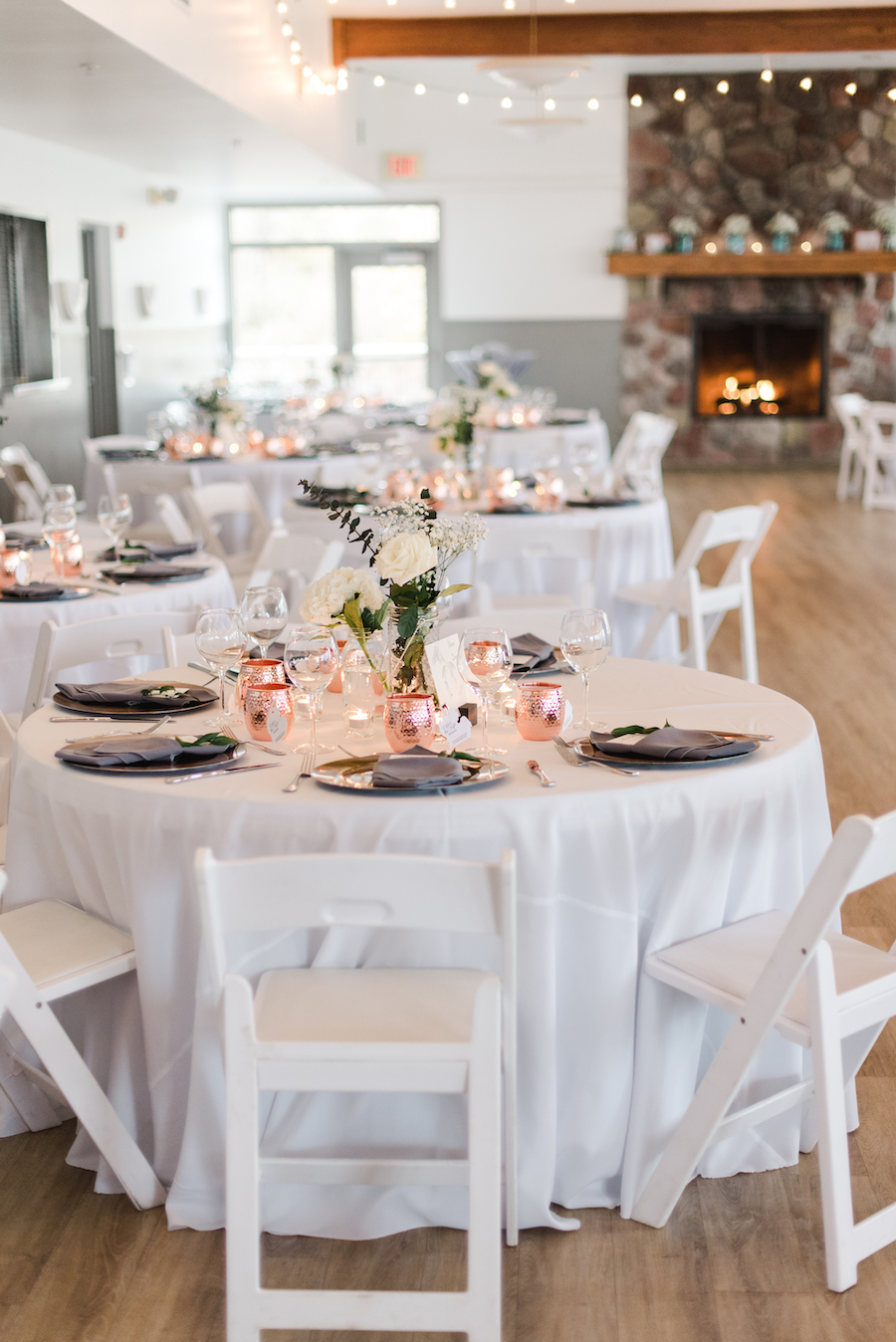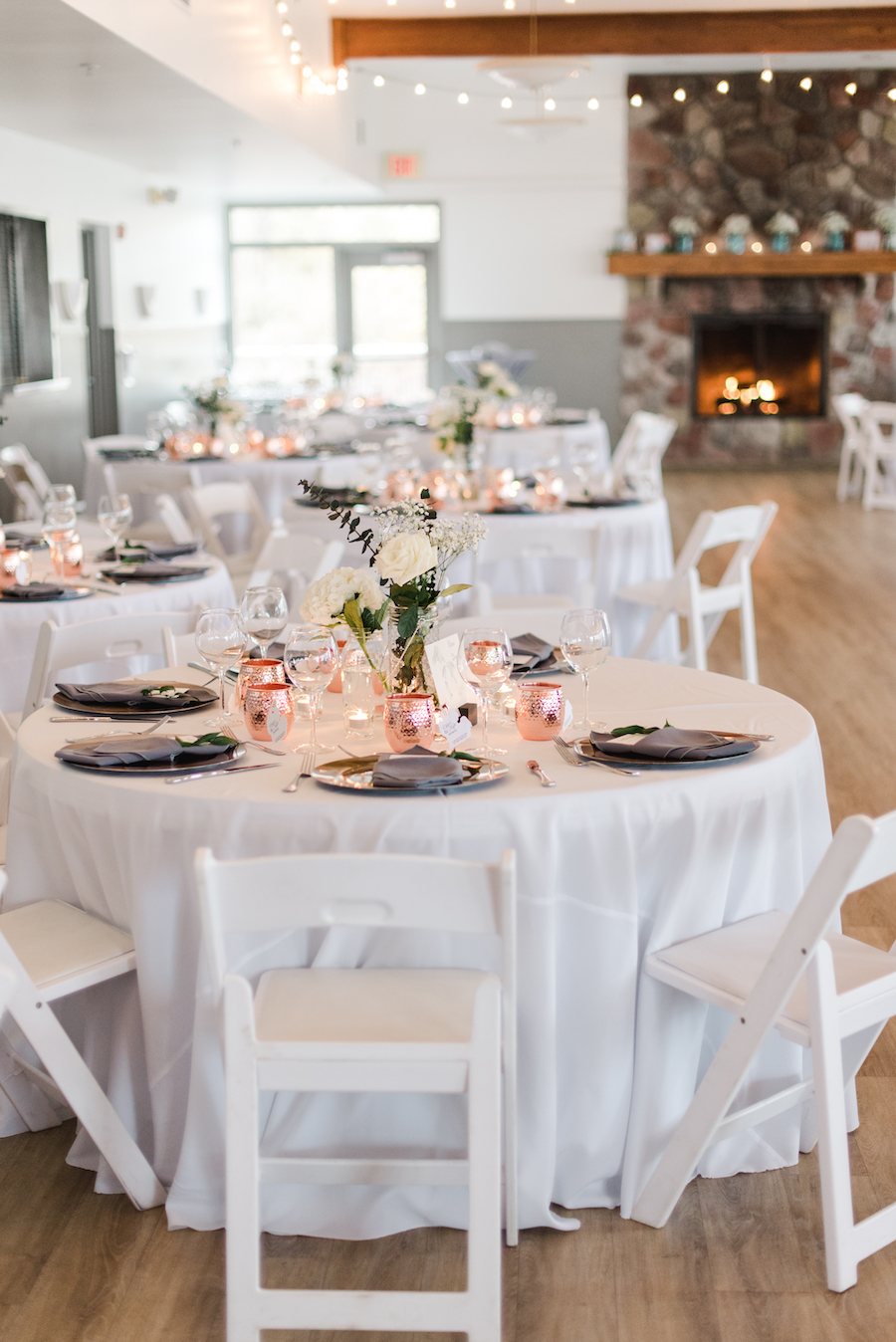 One of the things that Chloe and Kyle did to personalize their day was name their tables after some of their favorite spots around the great lakes. Guests had fun walking around and viewing the different table names. They also had baskets of fleece blankets for guests to cozy up in and take home as a little favor.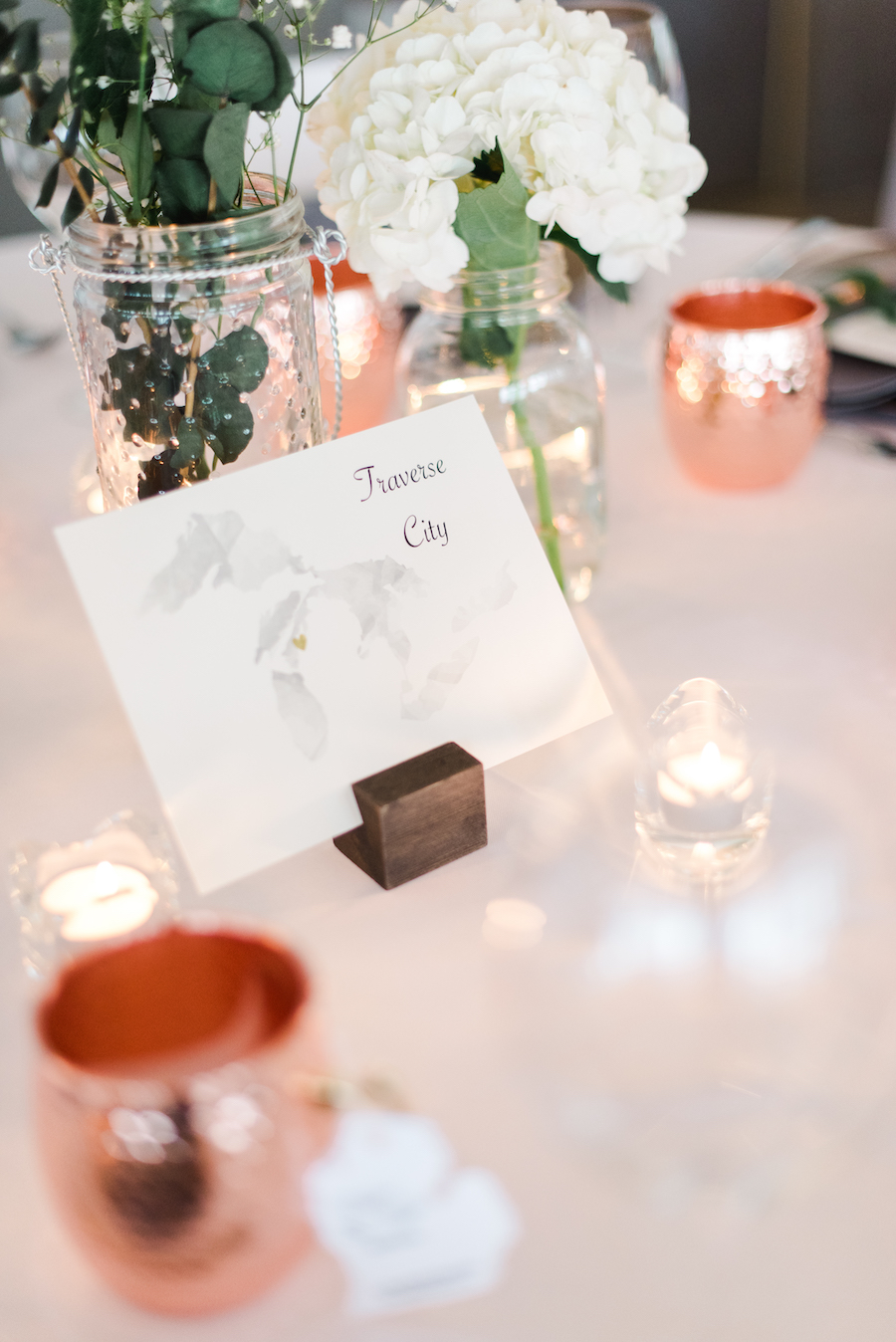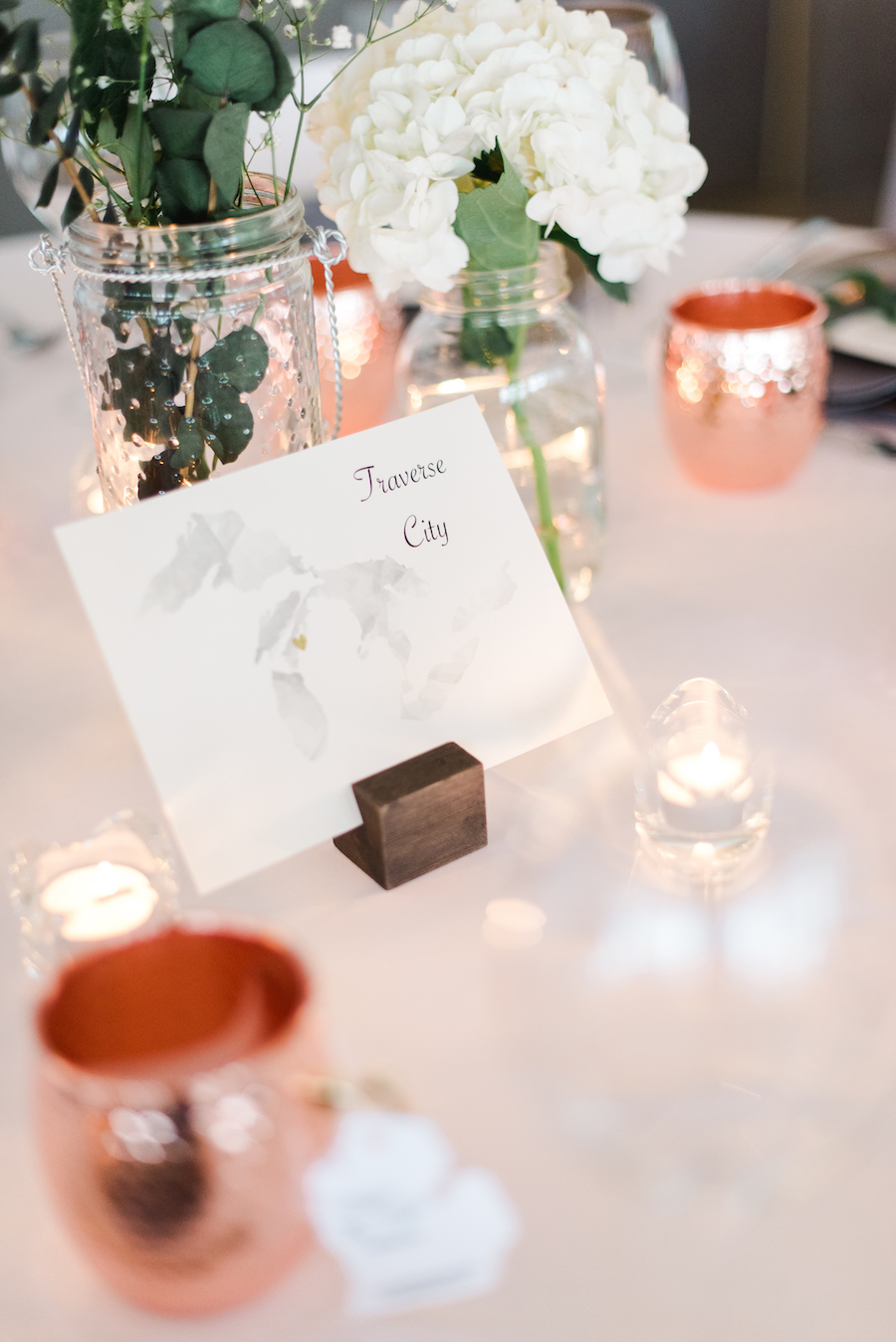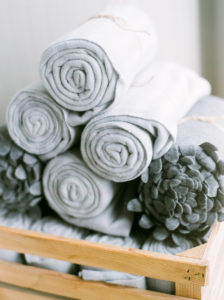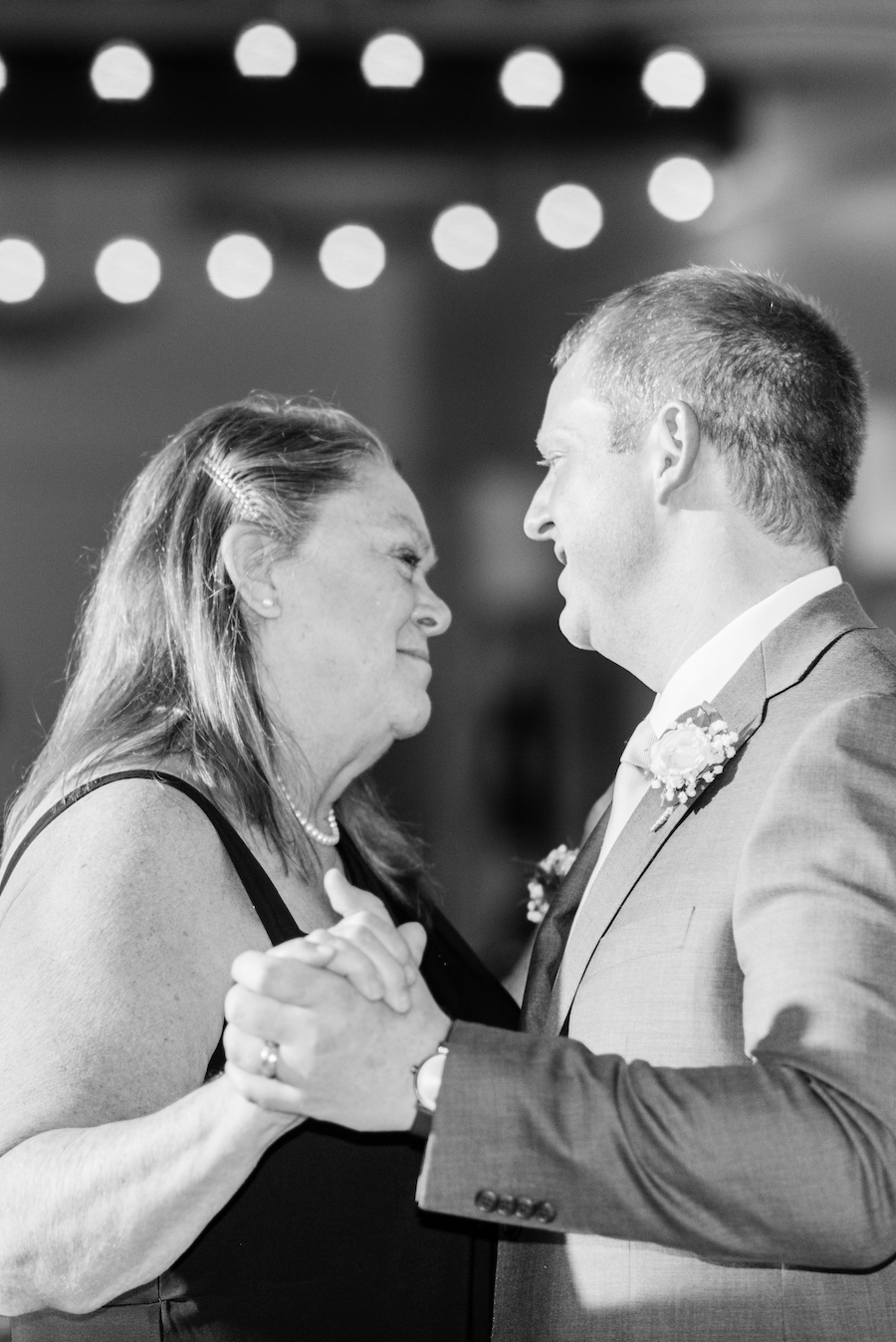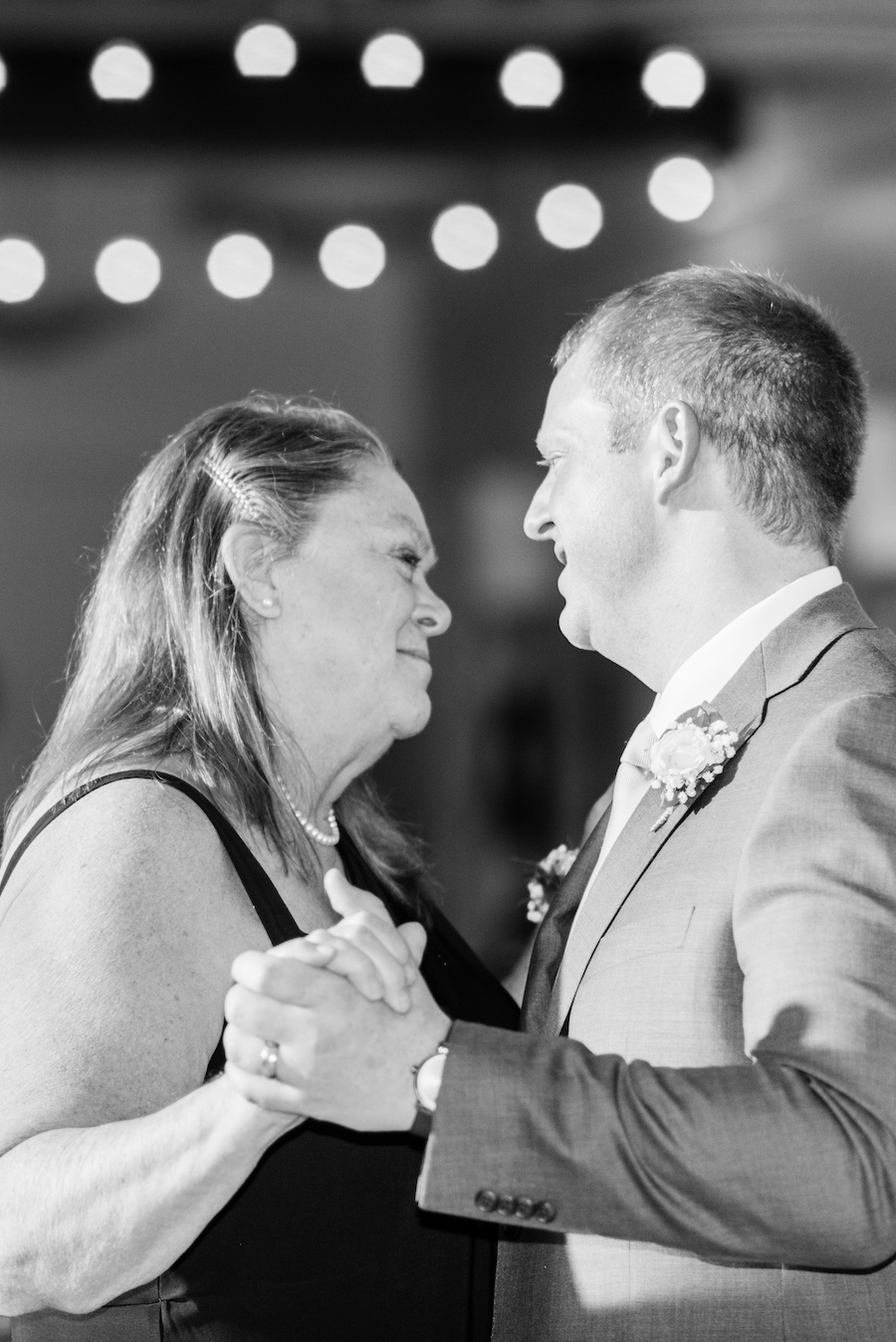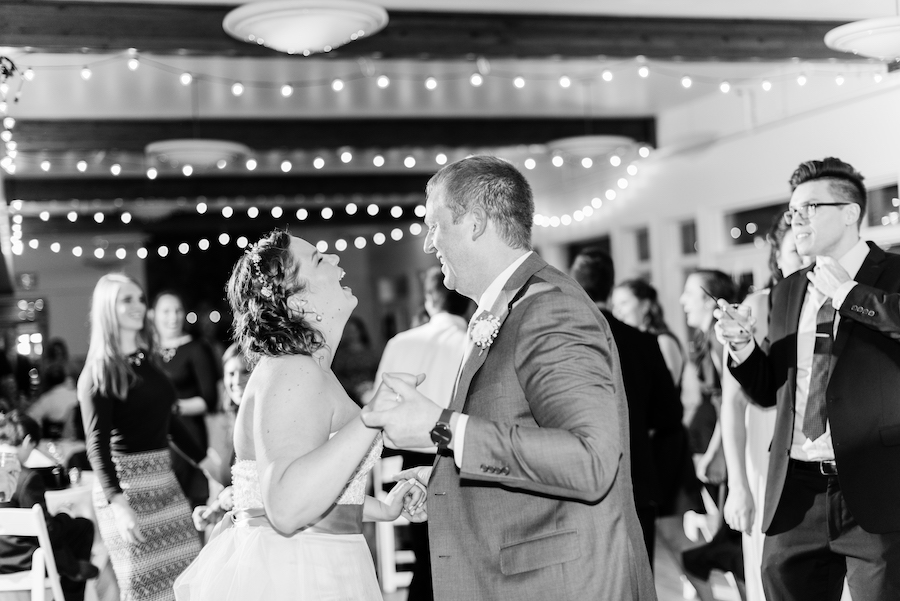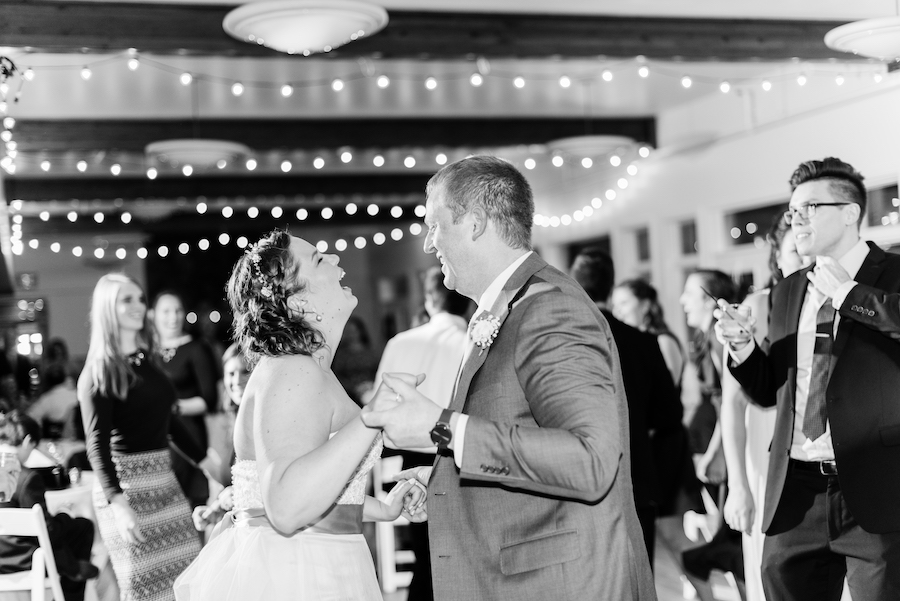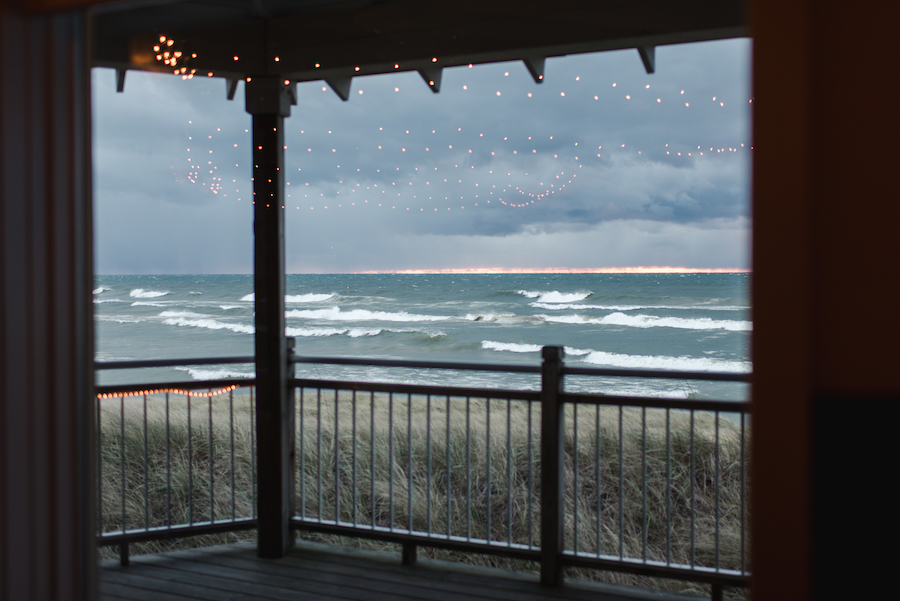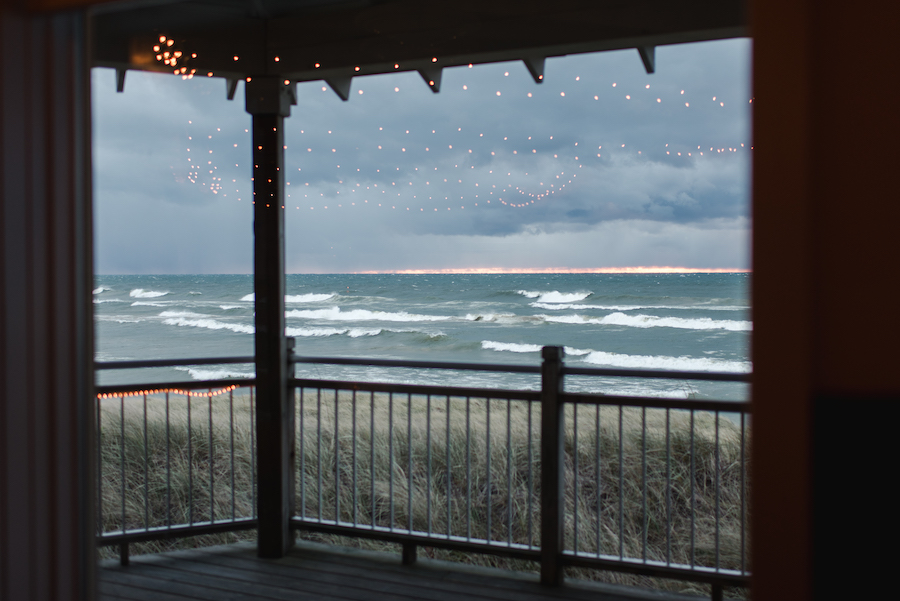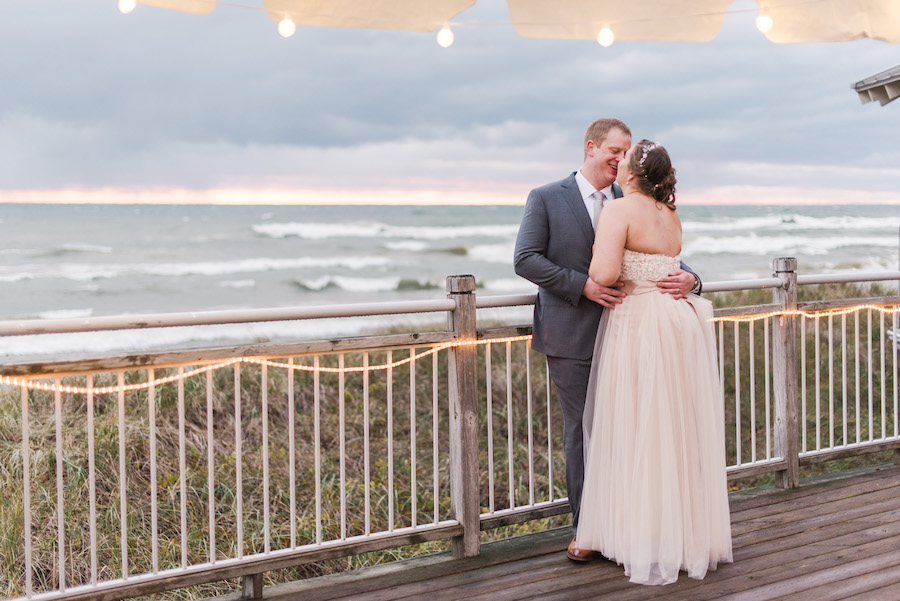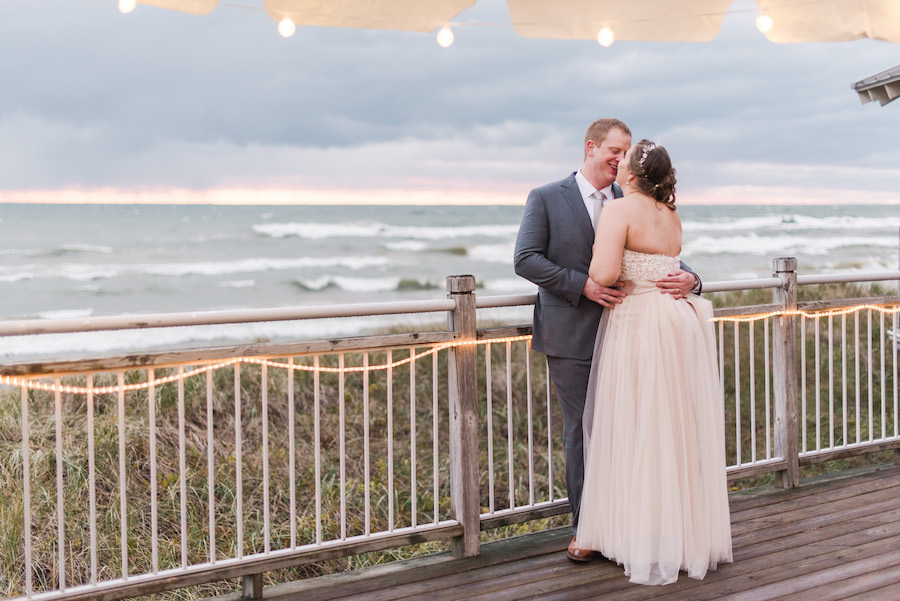 Chloe and Kyle, thank you for being positive and focusing on what matters. Your day was beautiful and thank you for letting Team Stellaluna be a part of it!
xo,
Brooke
Want to see more Lake Michigan weddings? Check out this beach ceremony and 12 Corners Vineyard reception.
Holland-area and Northern Michigan Wedding Coordinator and Event Design: Stellaluna Events | Photography: Kelly Sweet Photography | Venue: Camp Blodgett | Rentals: The Rental Company | Catering: Anything Goes Catering | Bar Service: Mugs Party Store | Transportation: Holiday Coach | Beauty: Rebecca Gohl & Andrea Fontana | Dessert: Christine's Confections | Entertainment: Music Host Entertainment