Shepherds Hollow | Andrea and Michael
After visiting two other places, Andrea and Michael couldn't match the feeling they felt as they pulled in through the woods to the beautiful Shepherd's Hollow. The entire venue located in Clarkston, MI is made completely of glass windows so you can take in the gorgeous pine forest on all sides. The surrounding trees give a natural, cozy vibe while inside the ballroom has checkered floors and romantic lighting to create an elegant ambiance.
The couple got married on an overcast but pleasant December day. As the bride and groom exchanged notes while they were getting ready, Andrea also had something else up her sleeve. Upon getting engaged, Andrea's maid of honor had sent her a to-do list of things to start doing and Michael quickly joined in to help but noticed one thing on the list remained "unchecked". It read: Order Groom's Cake. Michael continued to joke with Andrea about his "Groom's Cake" although Andrea remained nonchalant about the proposed request. To Michaels surprise, when he received his note from Andrea, he also received the "cake" she made him with his favorite beer. It was a total hit!
The ceremony was at the beautiful St. Thomas More Catholic Church in Troy, MI. The bridesmaids were classy in their satin and velvet navy dresses while the groomsmen stayed classic in a black tux. In honor of  Michael's dad who had passed away, his mom walked down the aisle holding his American Flag (he was a veteran) and Andrea was a stunning bride in a fitted crepe gown with button detailing and long floral lace veil.
The scene as guests walked up to Shepherd's Hollow for the reception was breathtaking. The venue alone is so beautiful but with all the Holiday lights and Christmas trees–it just took it to another level. The reception space was minimalistic yet timeliness with black, white and navy accents. The couple had so many sweet details too including: A photo of Michaels dad at the bar with a sign that read "Drinks on Ted" and cocktail napkins that had their beloved dog Brady on them. To kick off the dancing, Andrea and her dad's first dance started heartfelt and sweet but then began to break it down–leading the whole dance floor filling up immediately. So fun!
As the night came to an end, the snow began lightly falling which made for some dreamy exit photos. We were so honored to be a part of this special day and also reminded how a whimsical winter wedding can make us SWOON!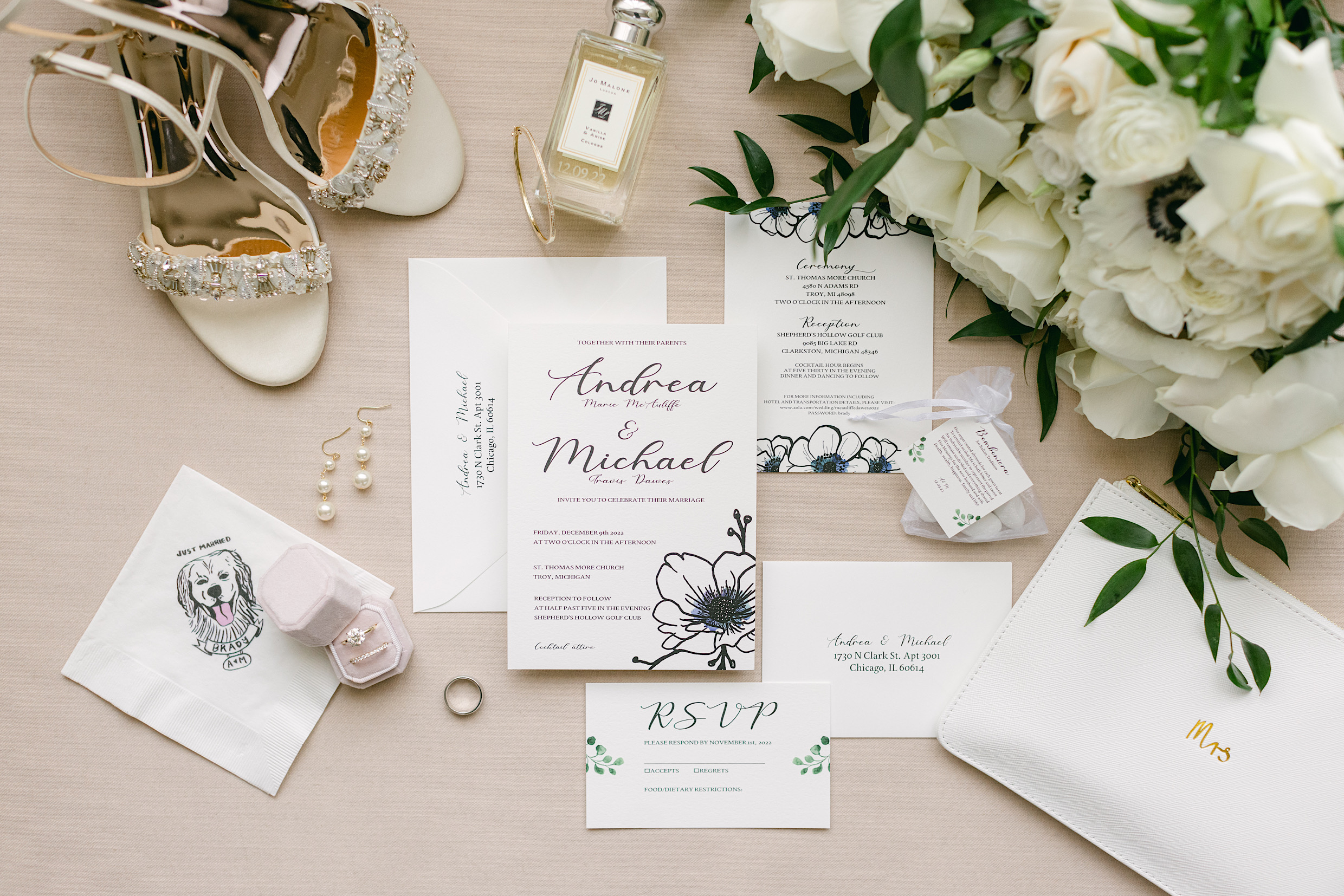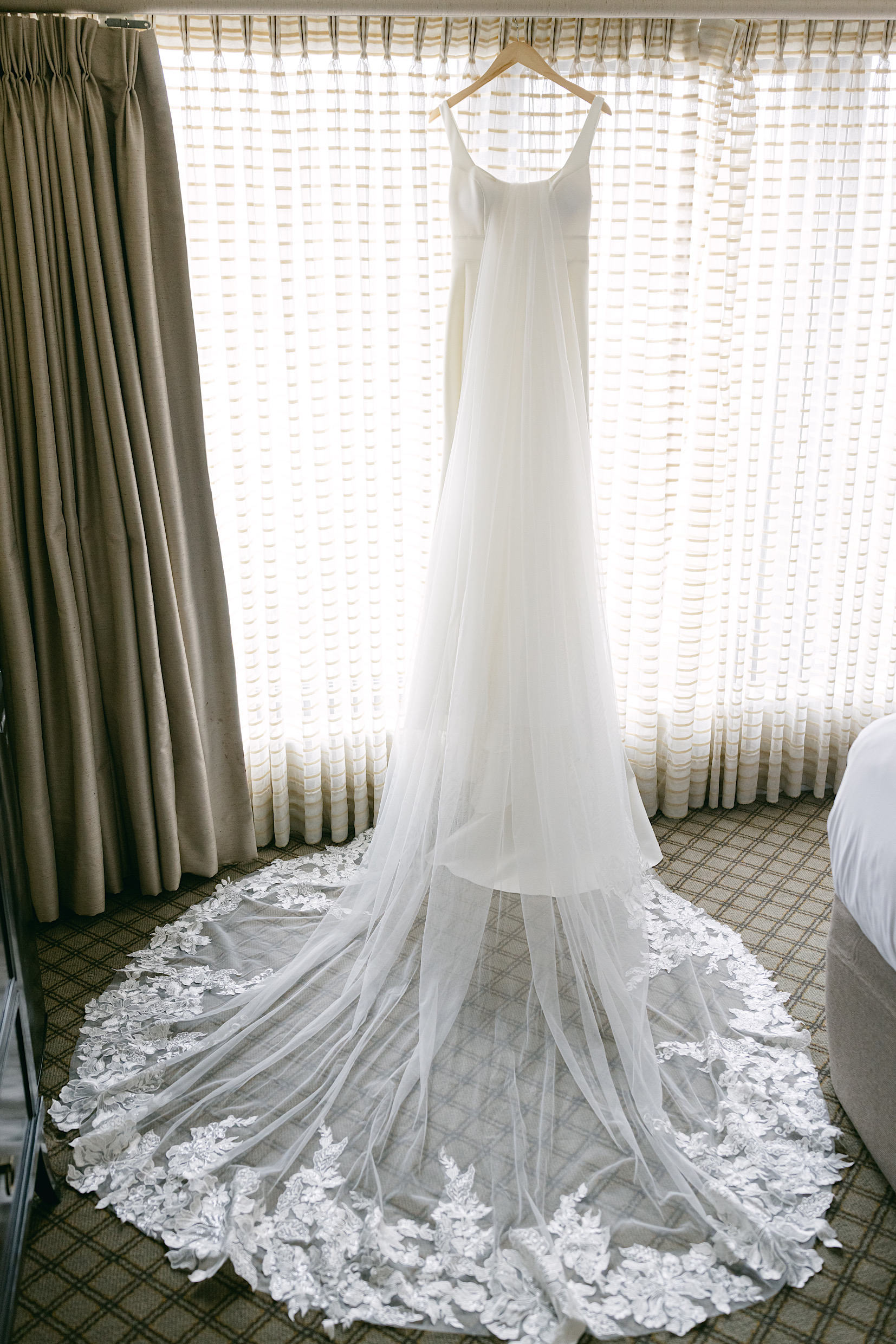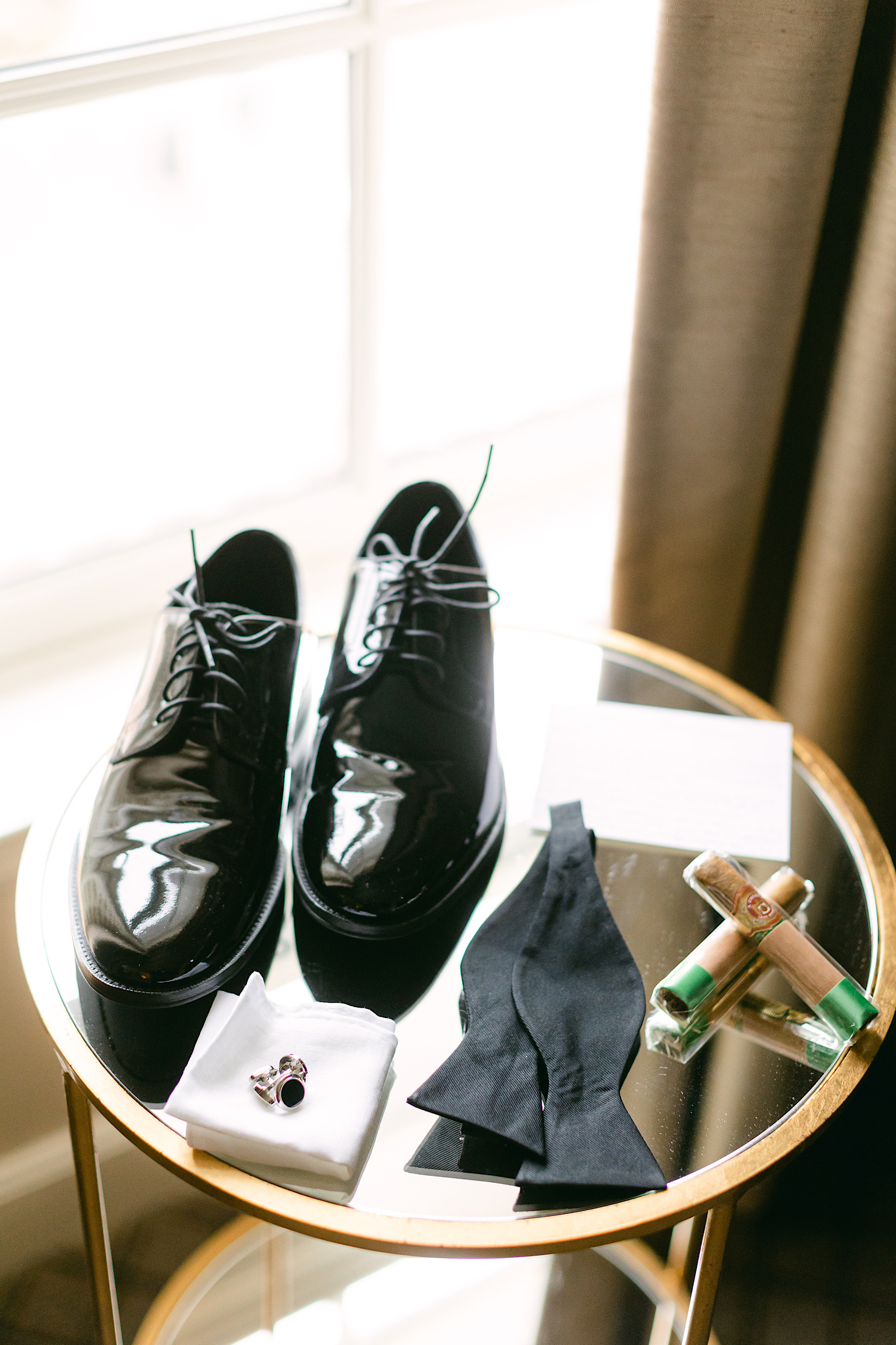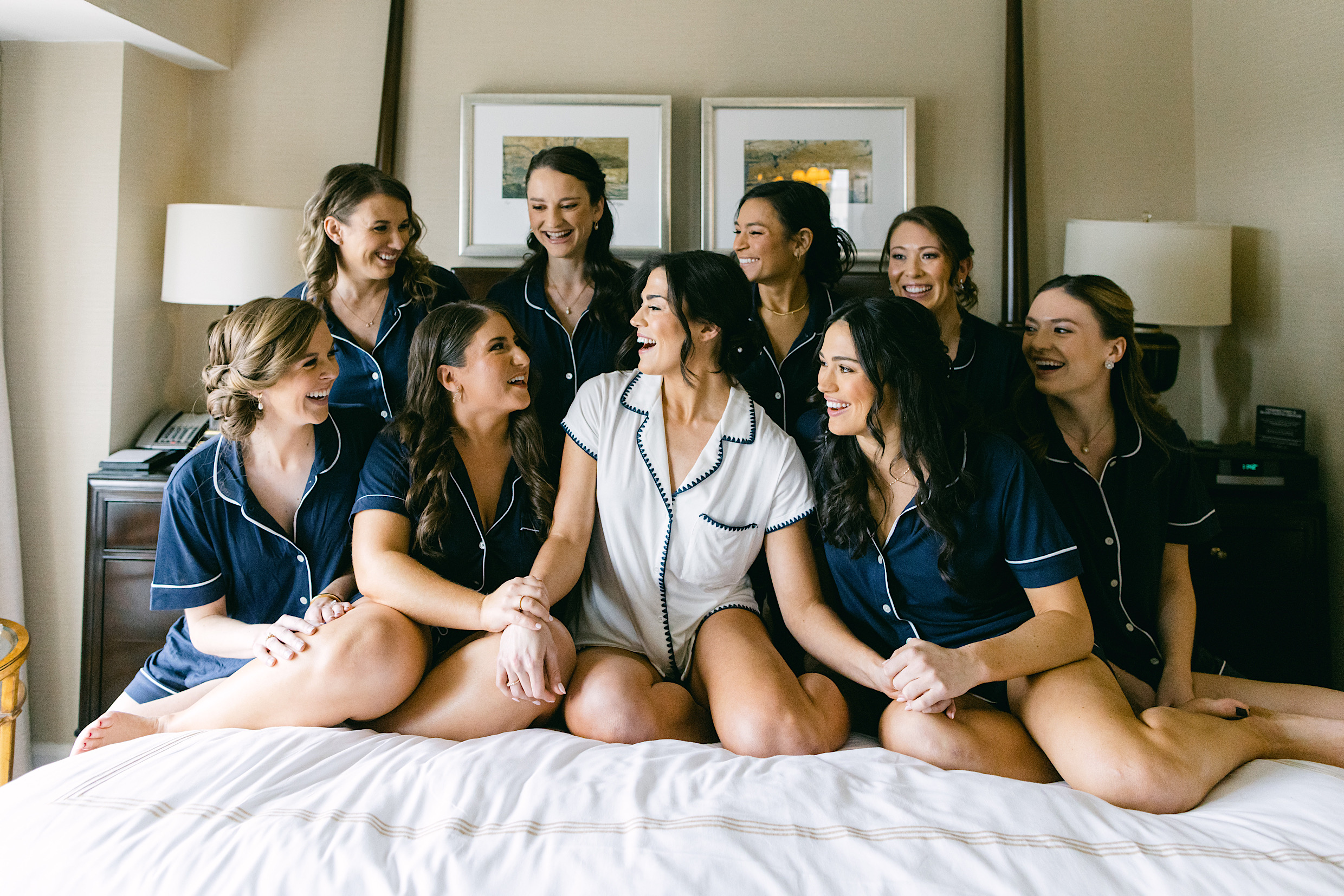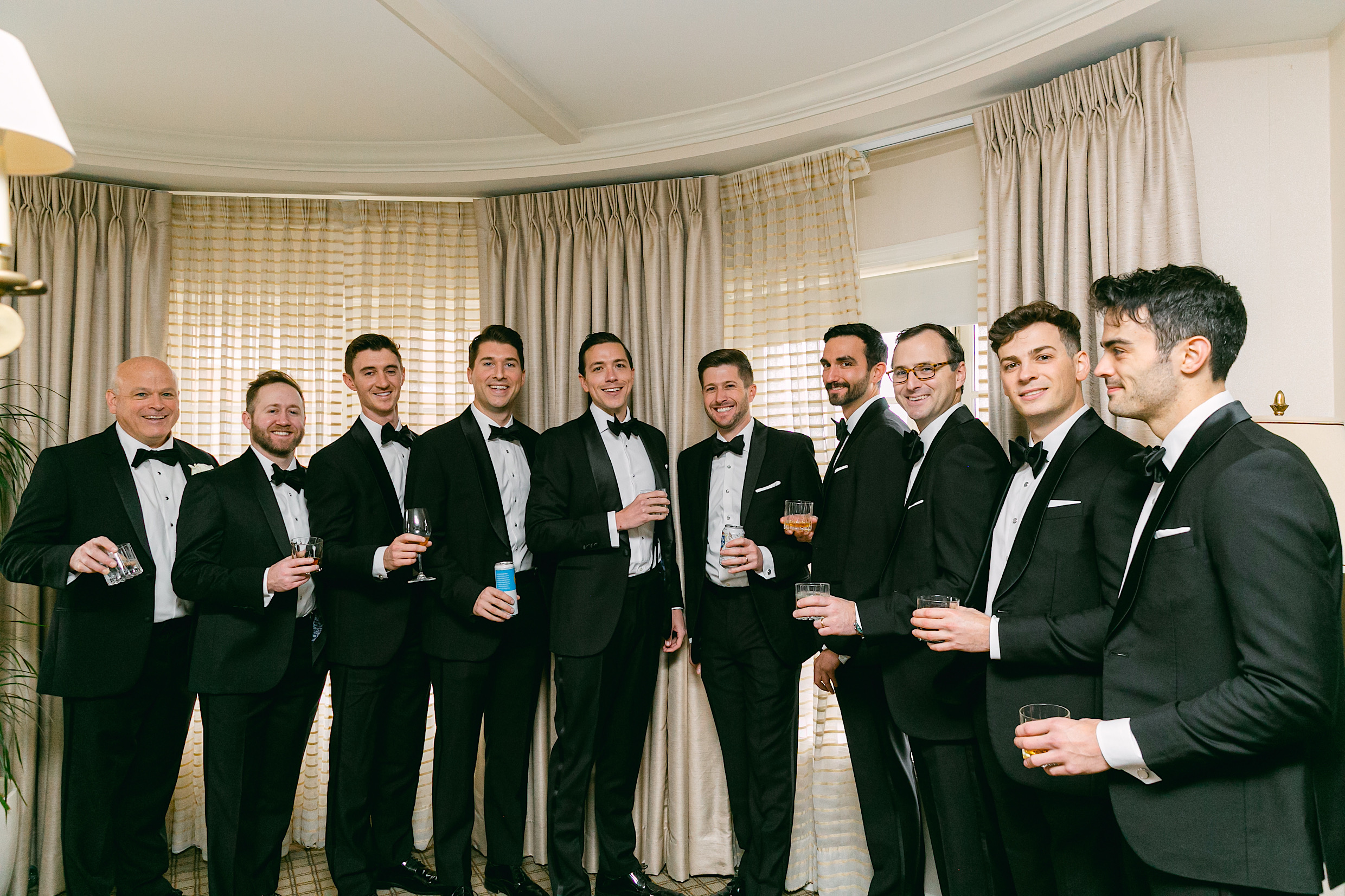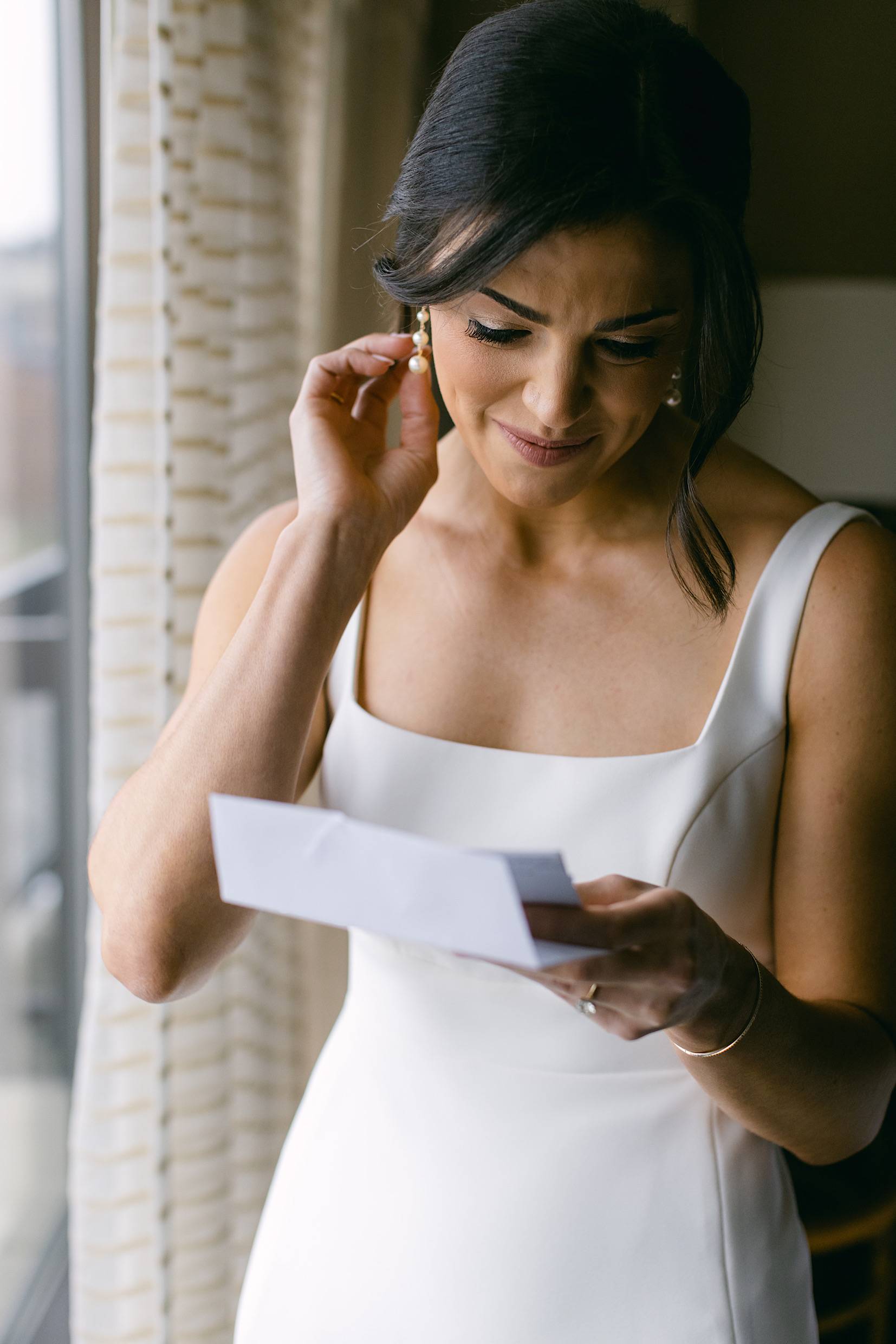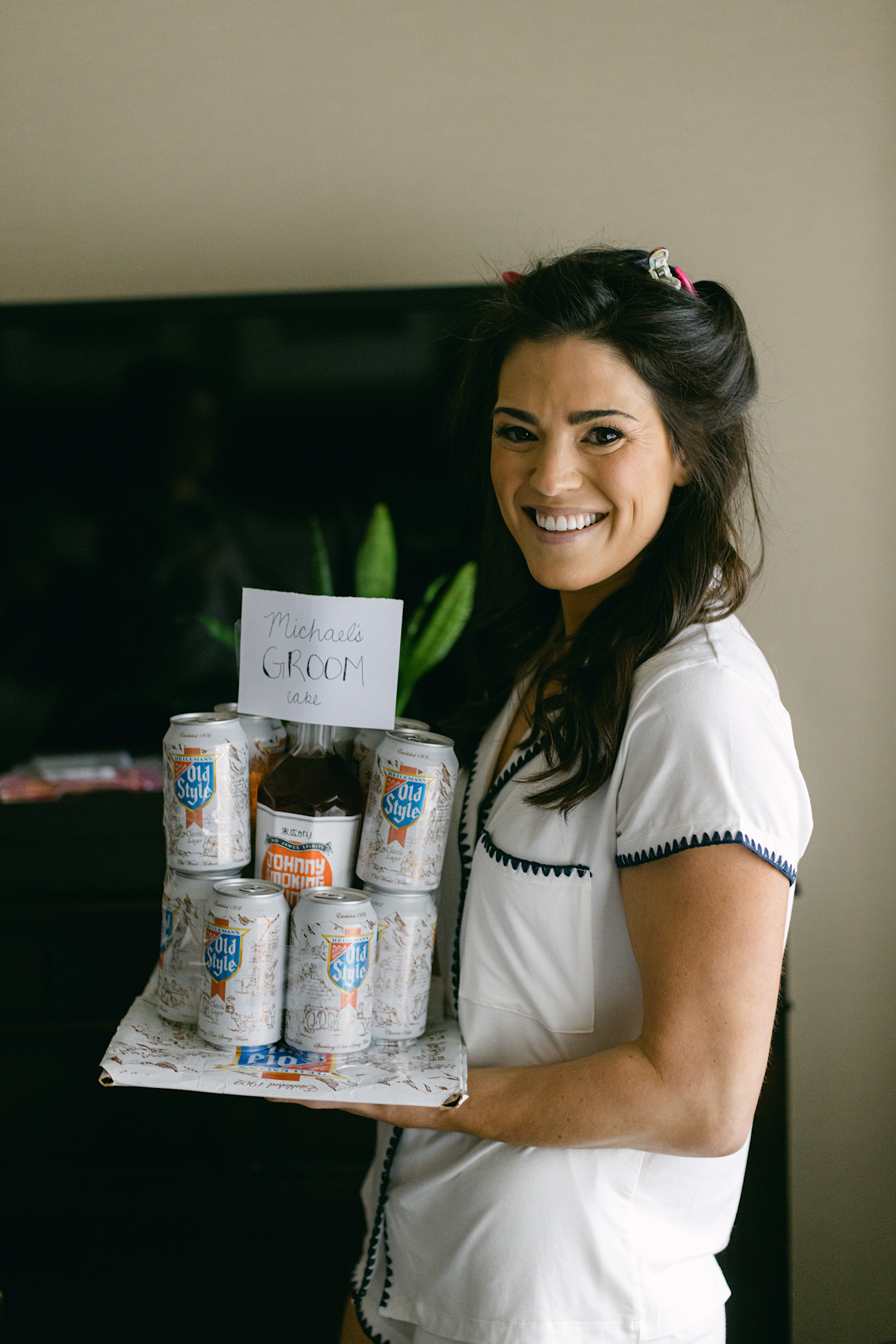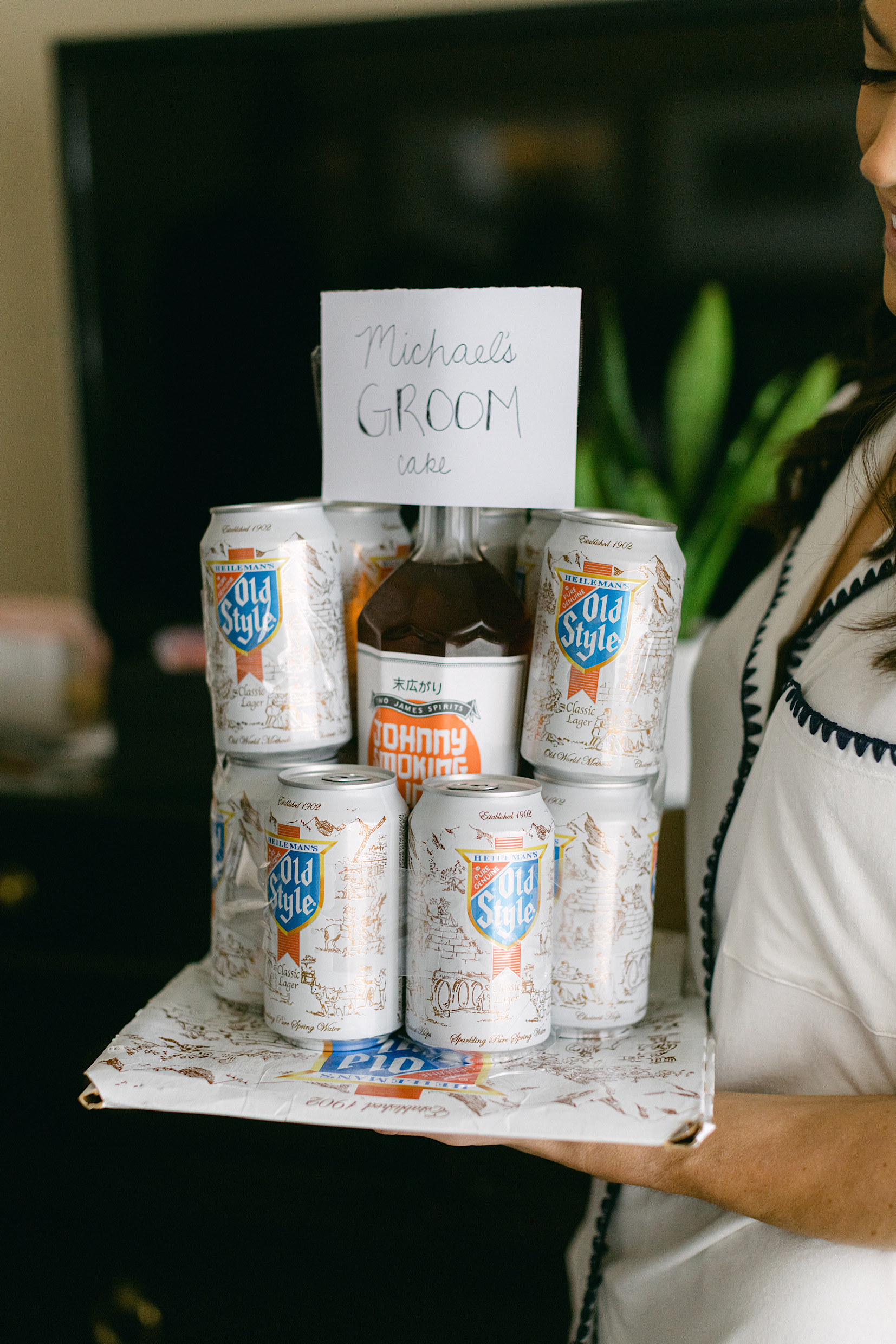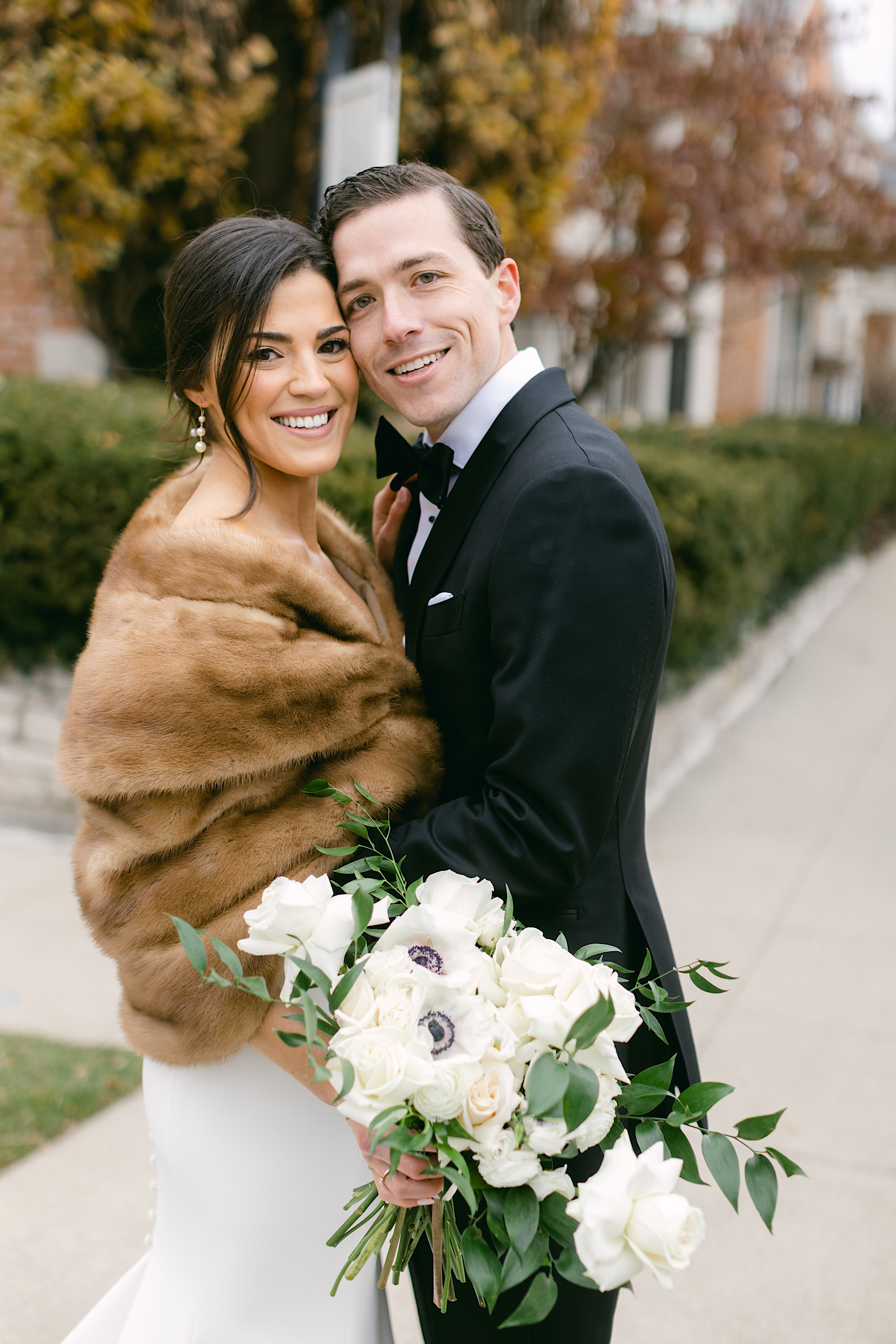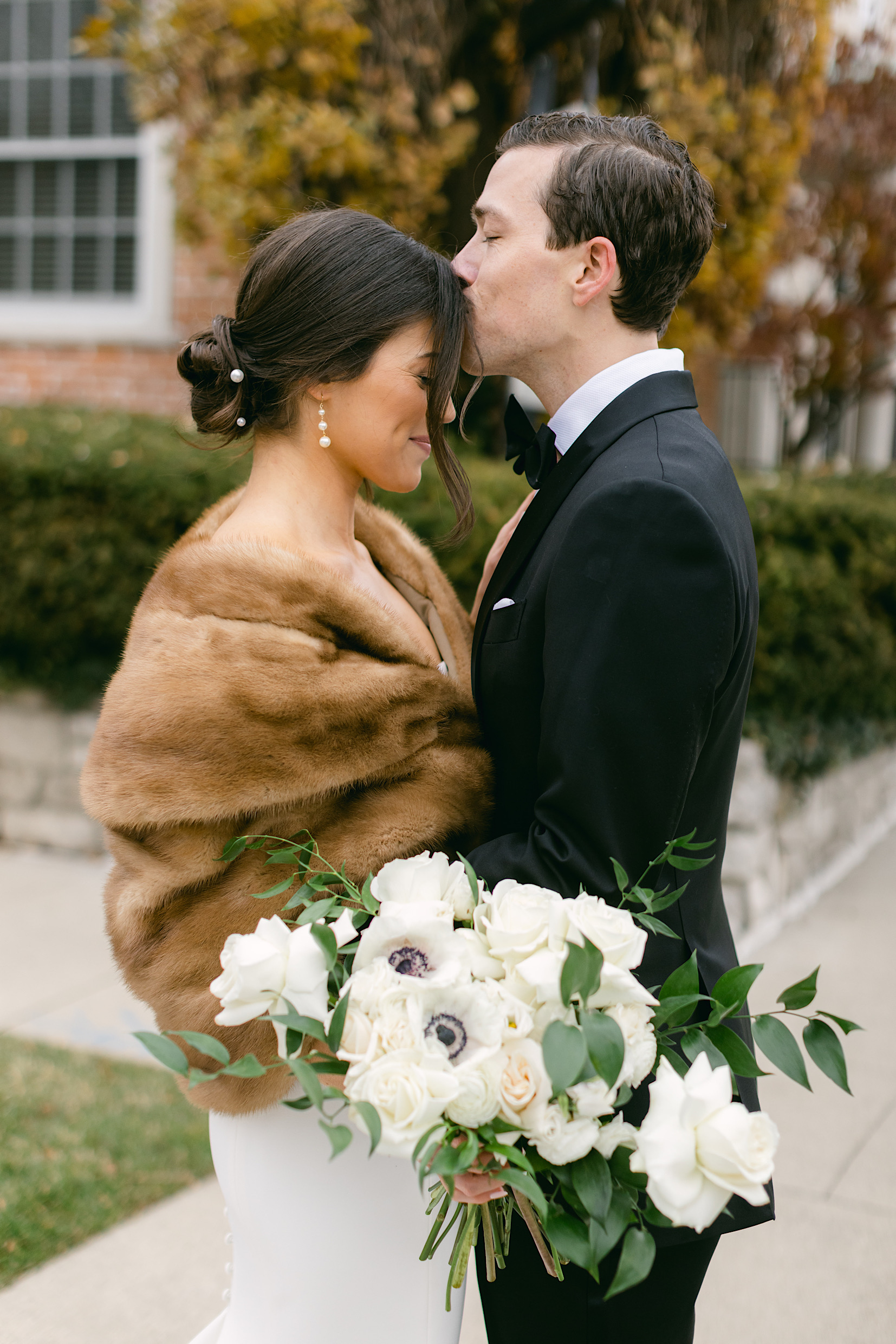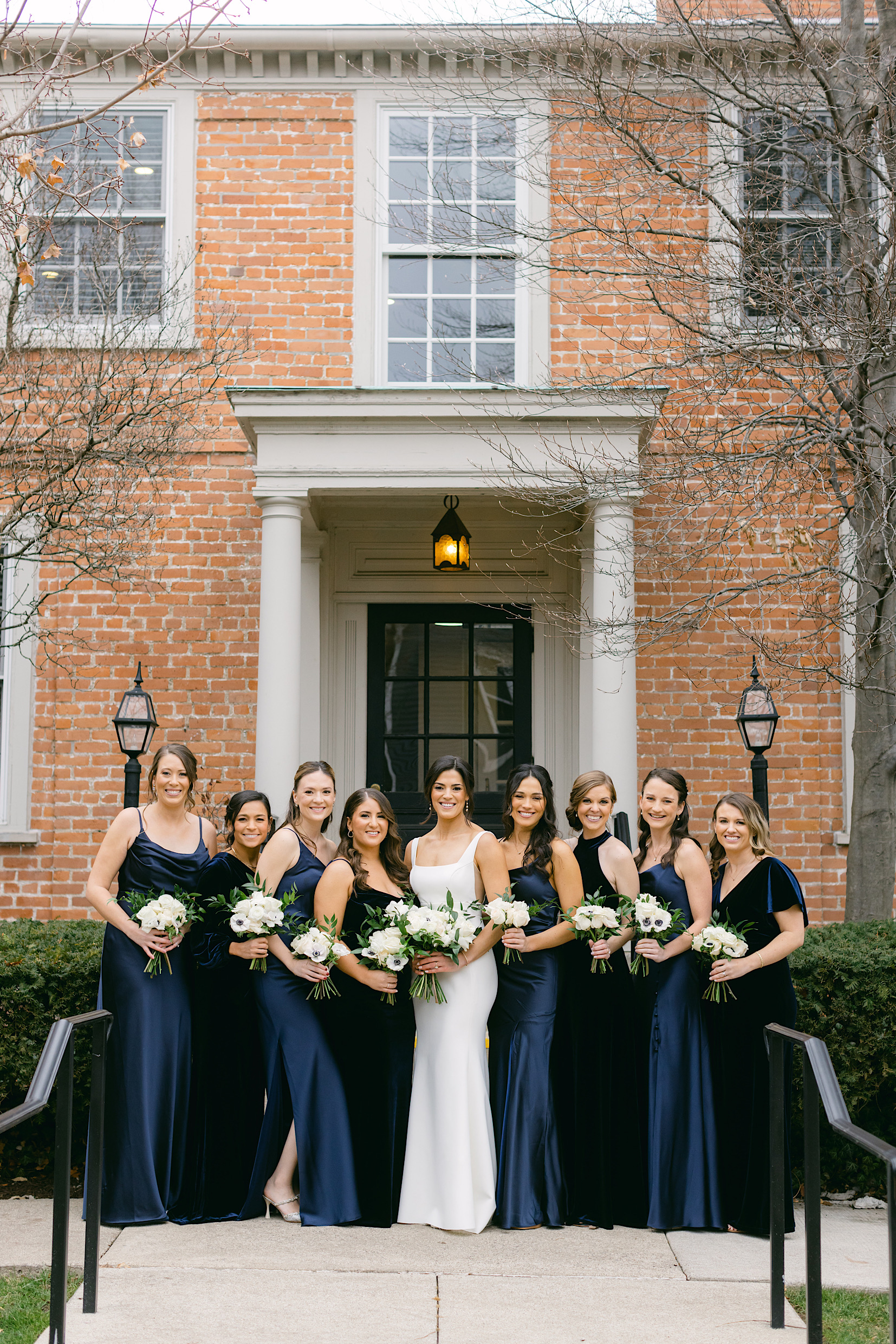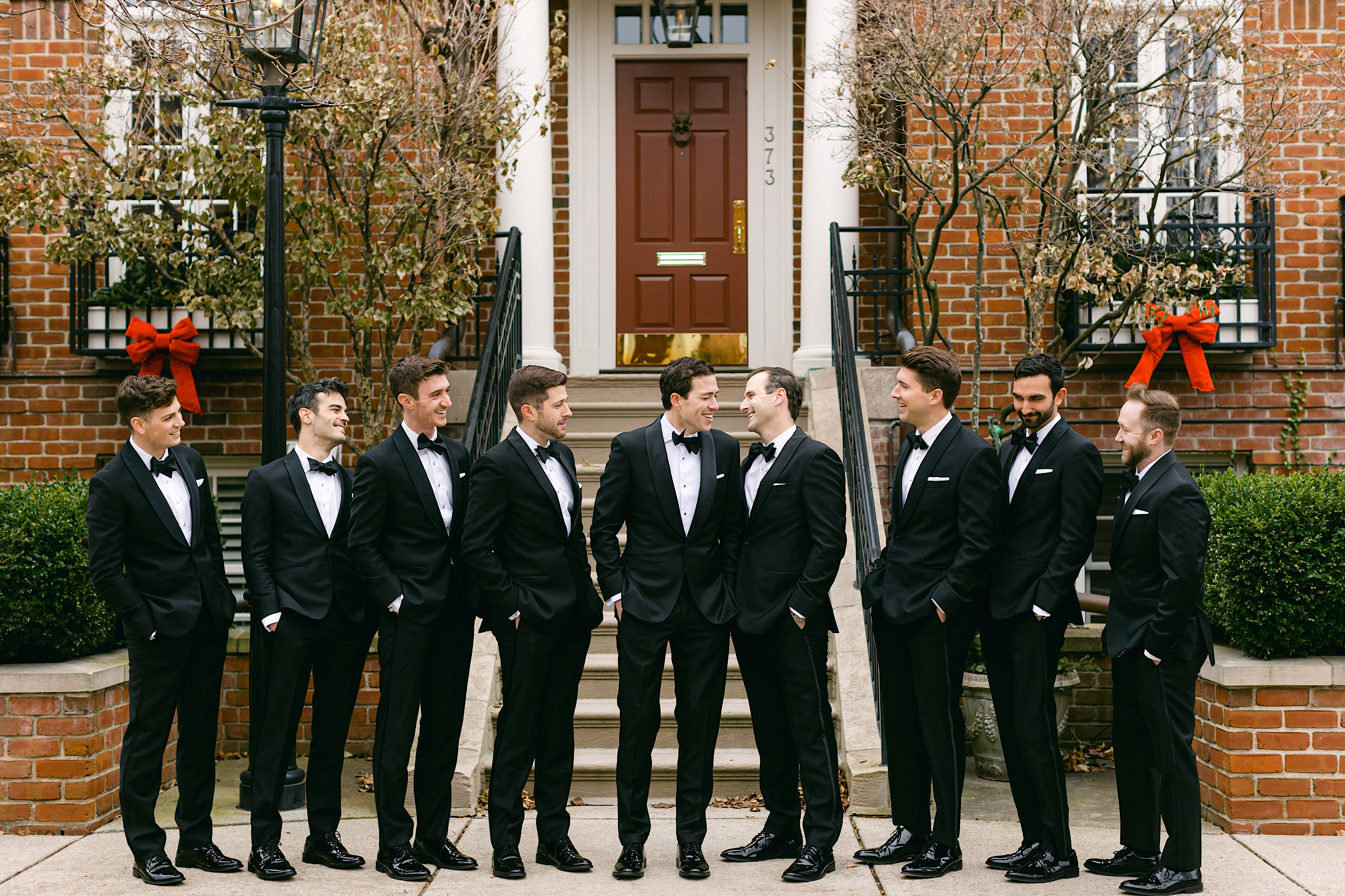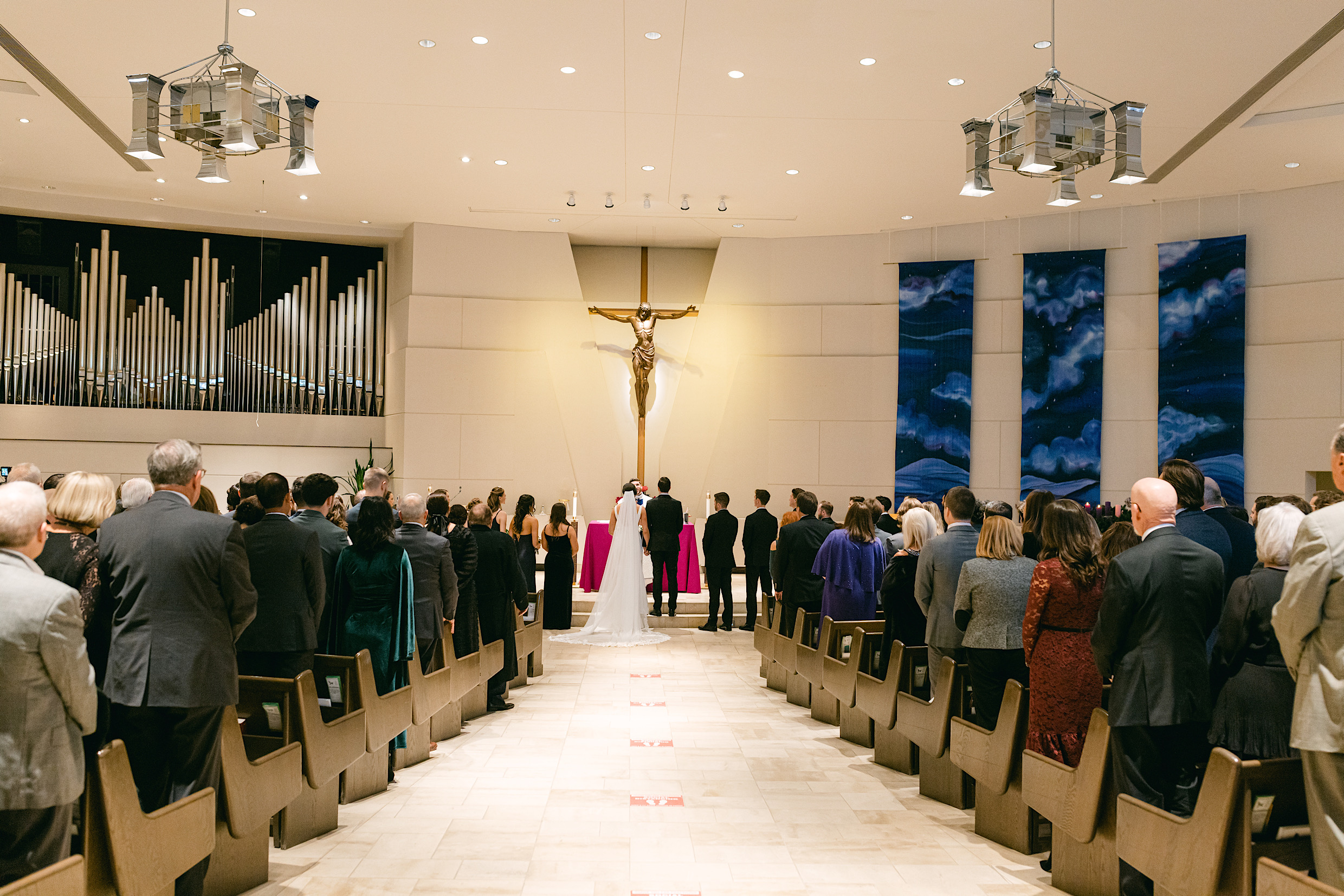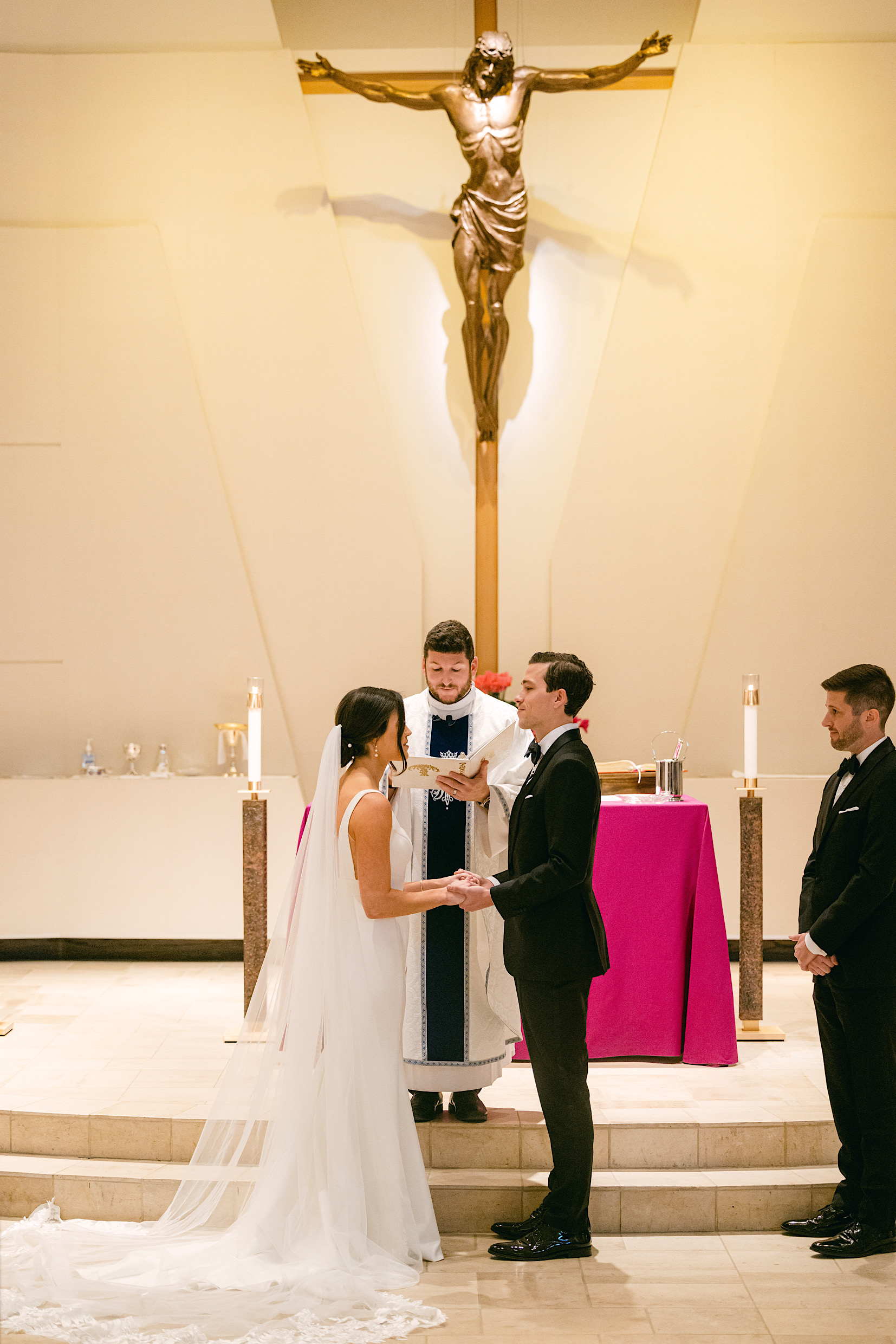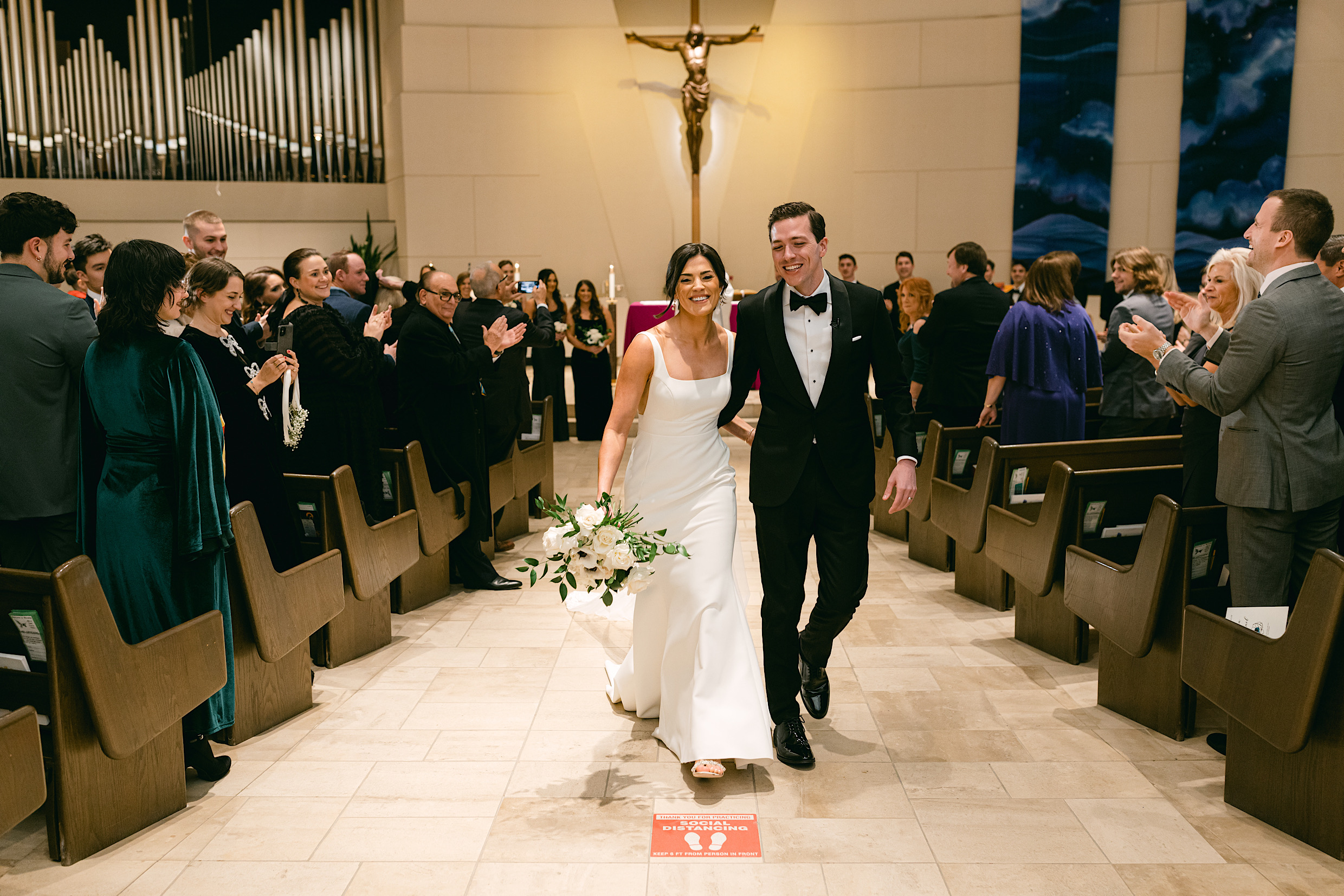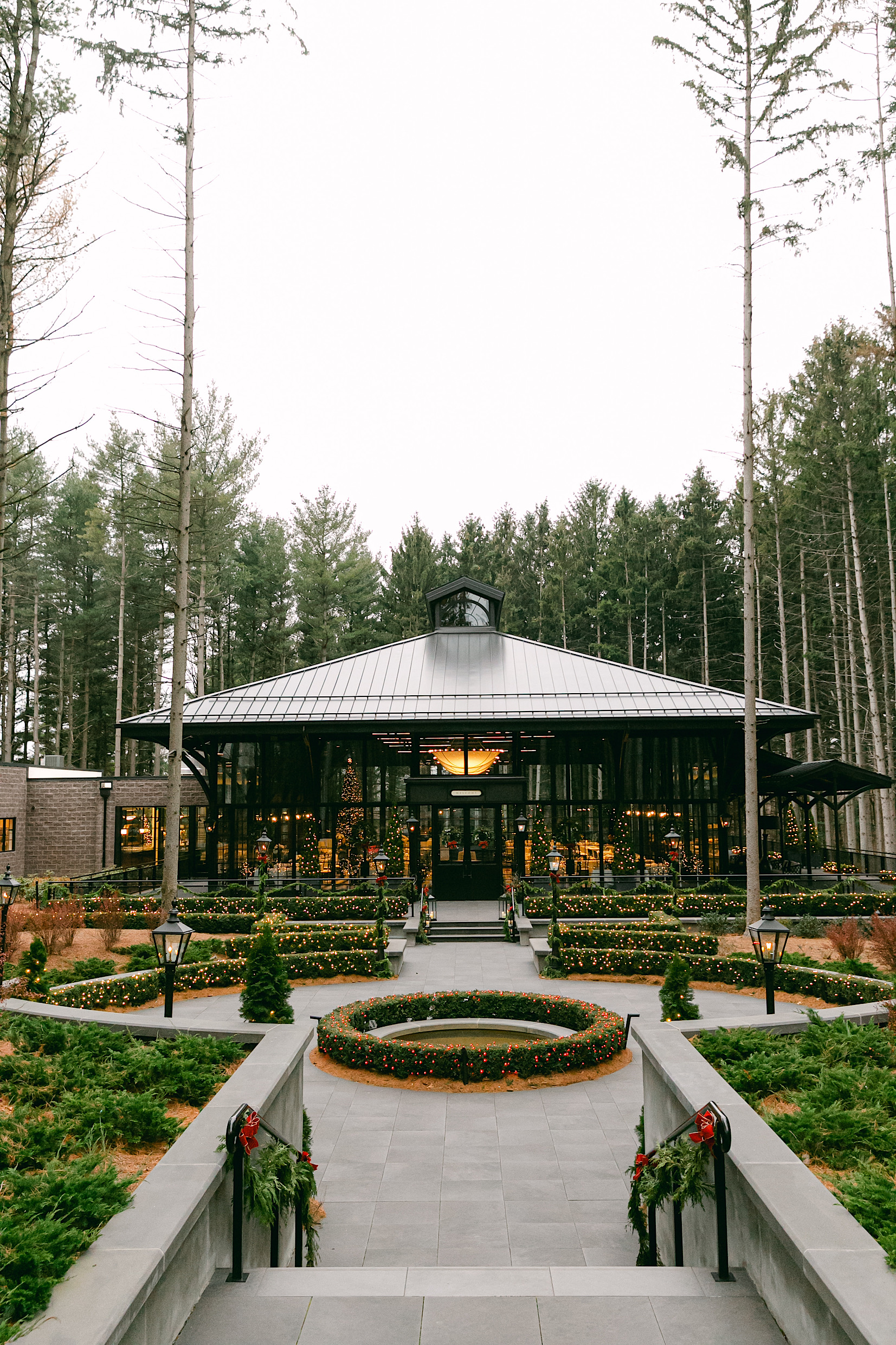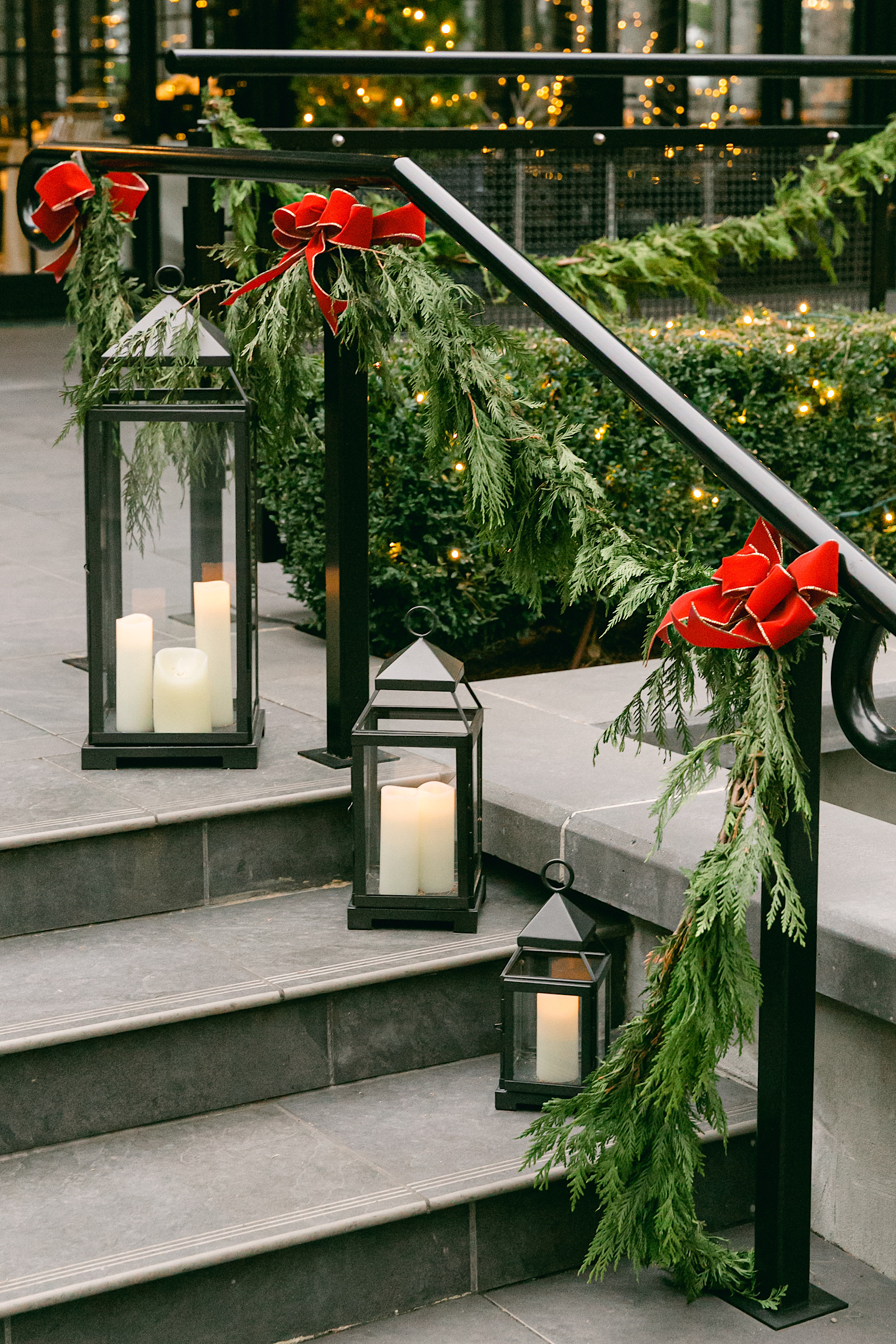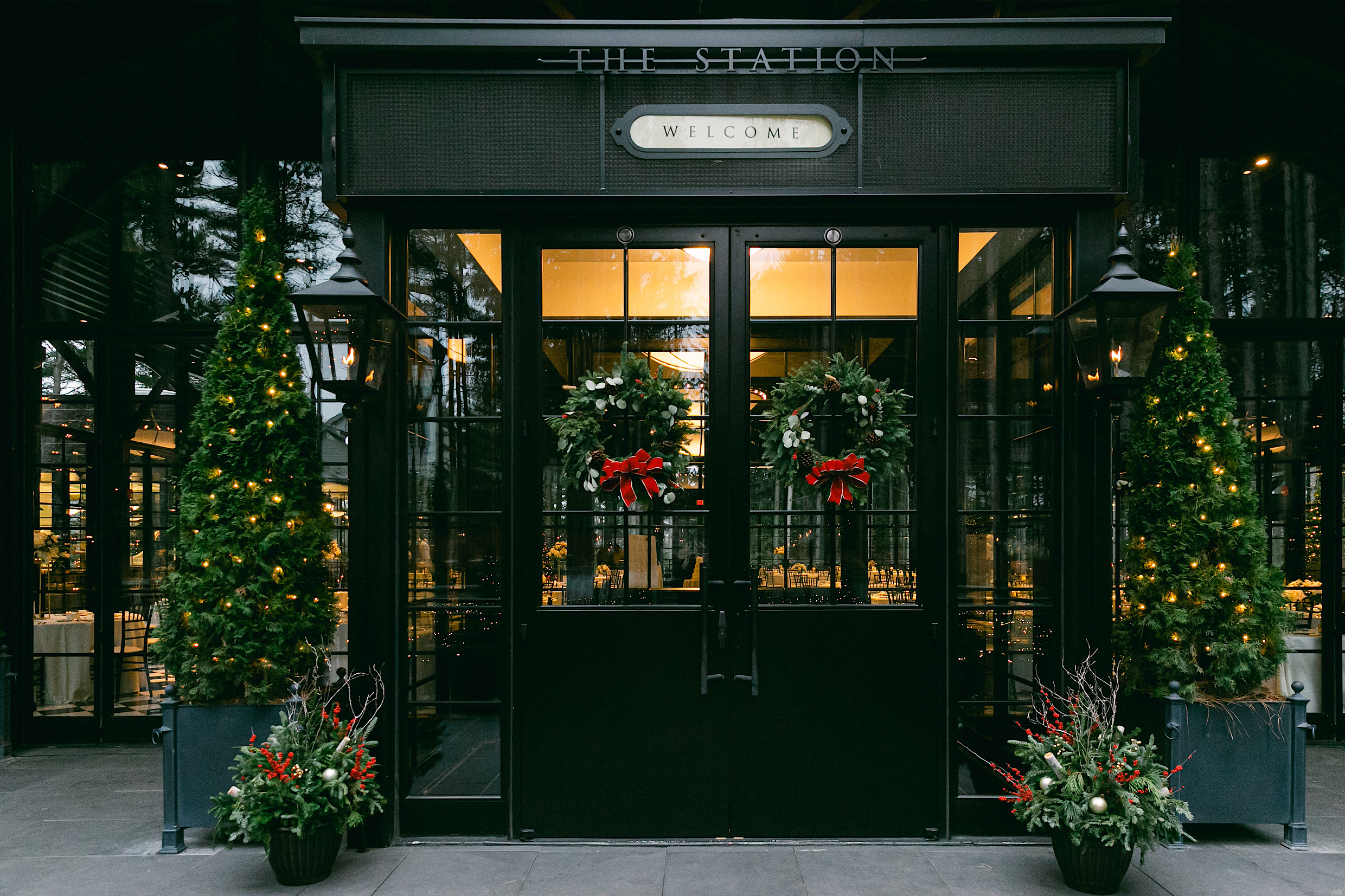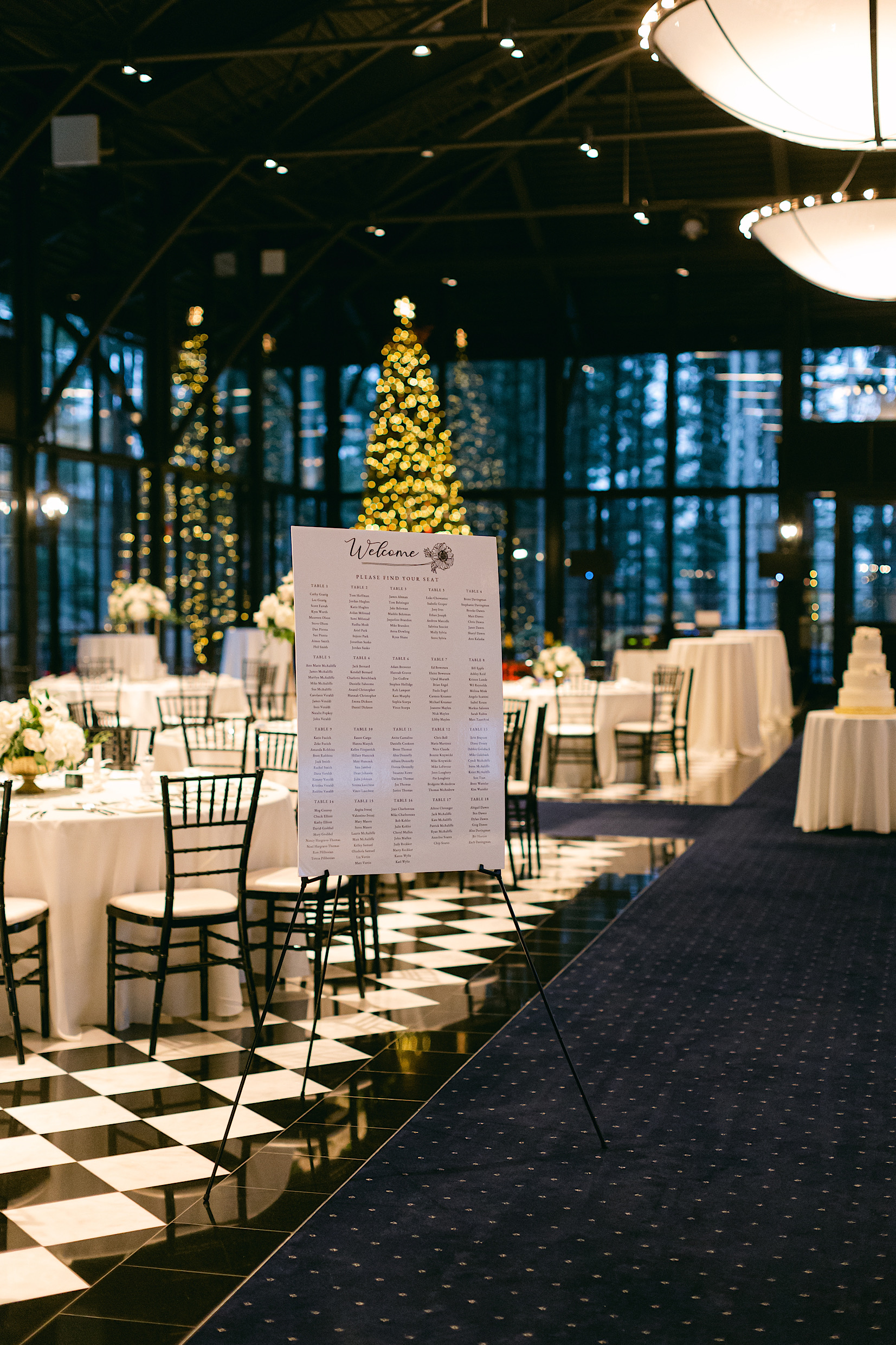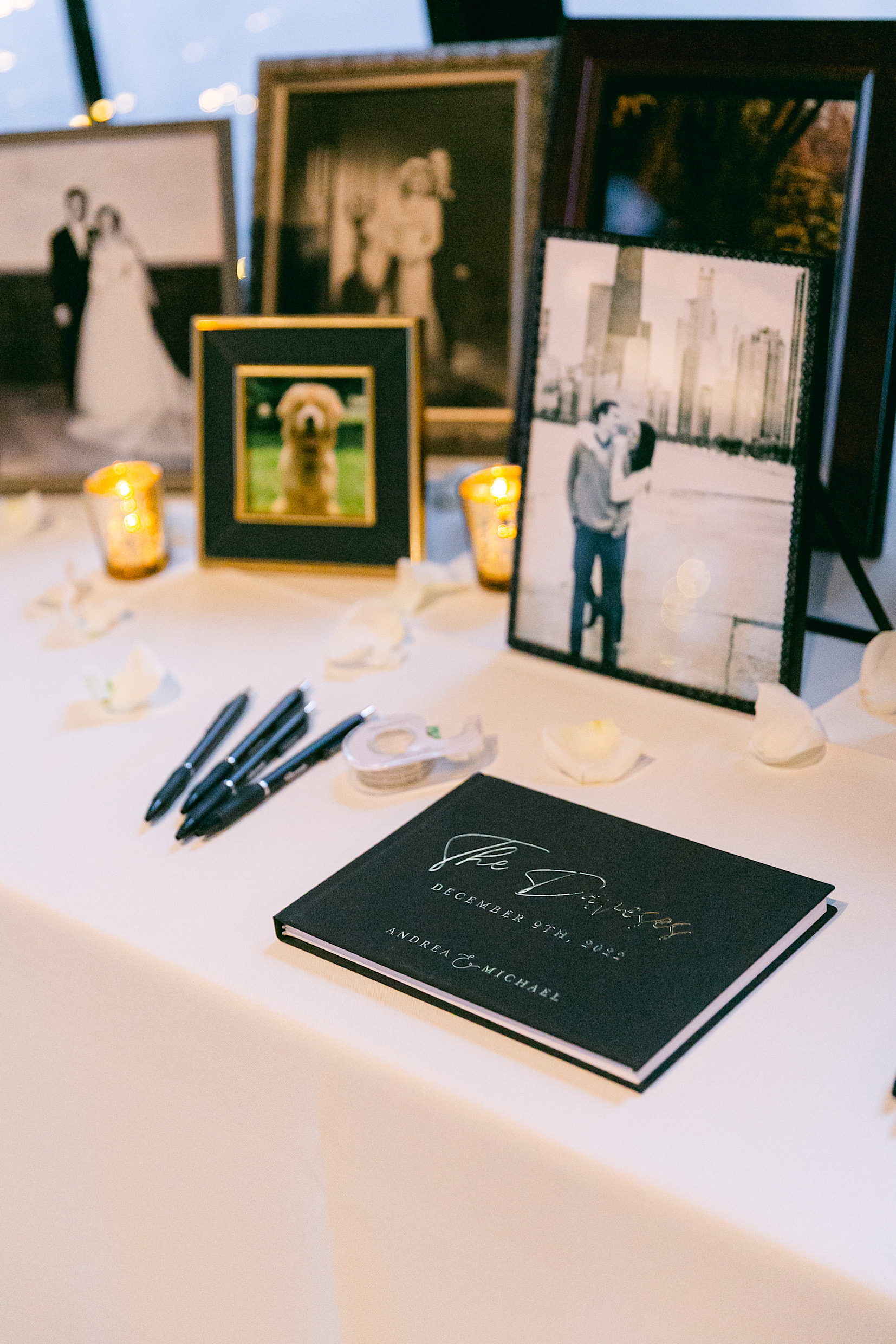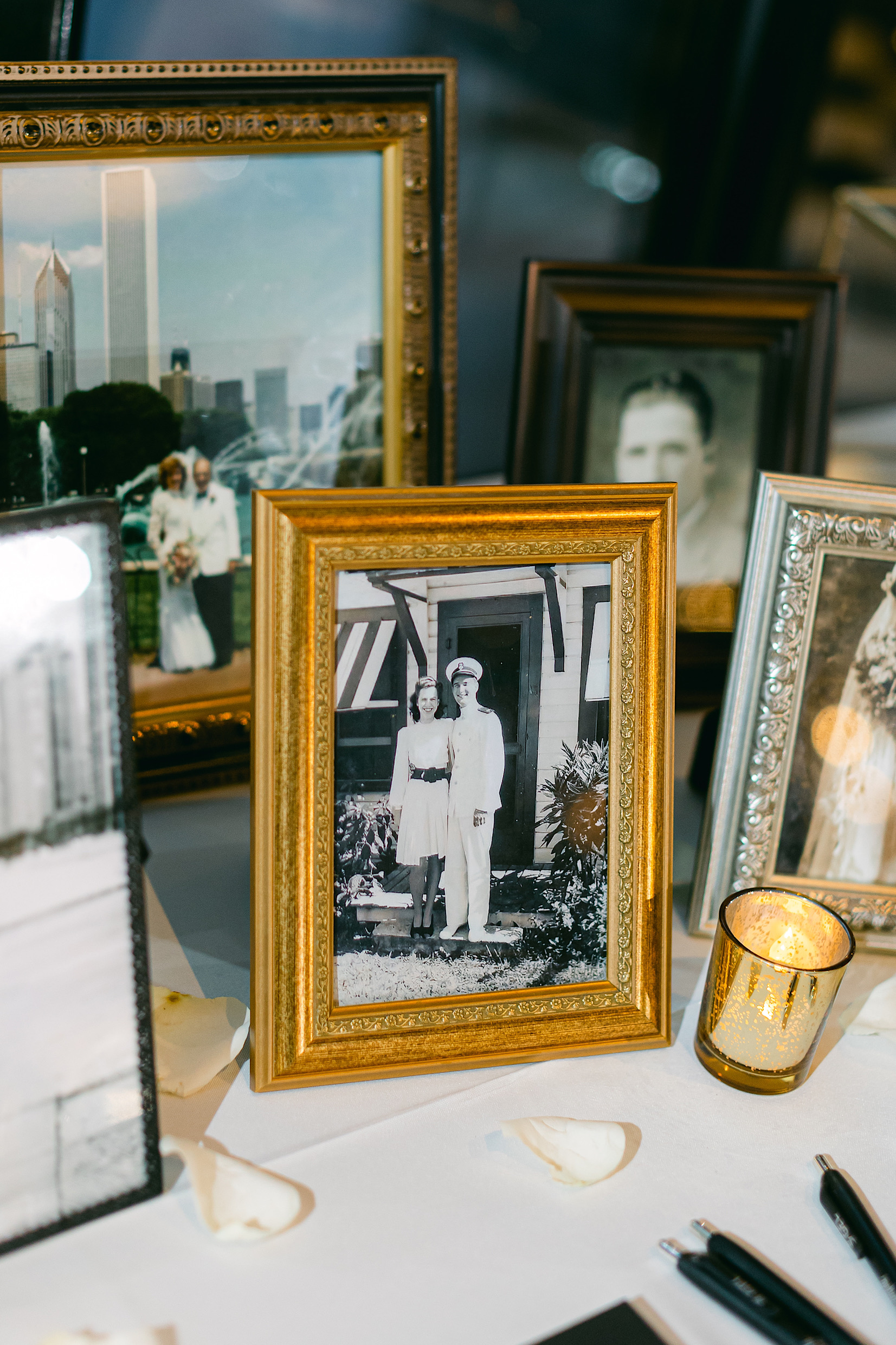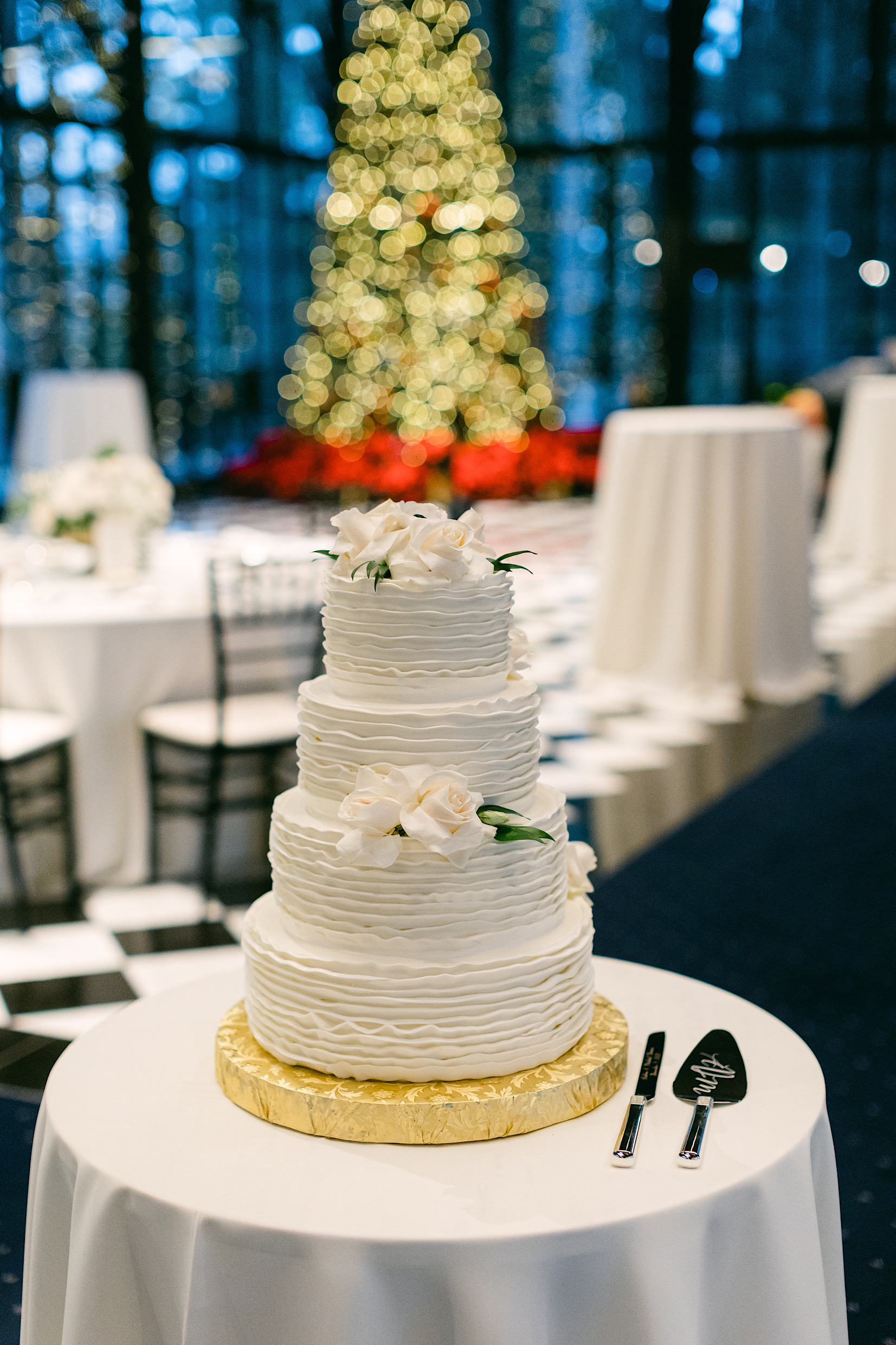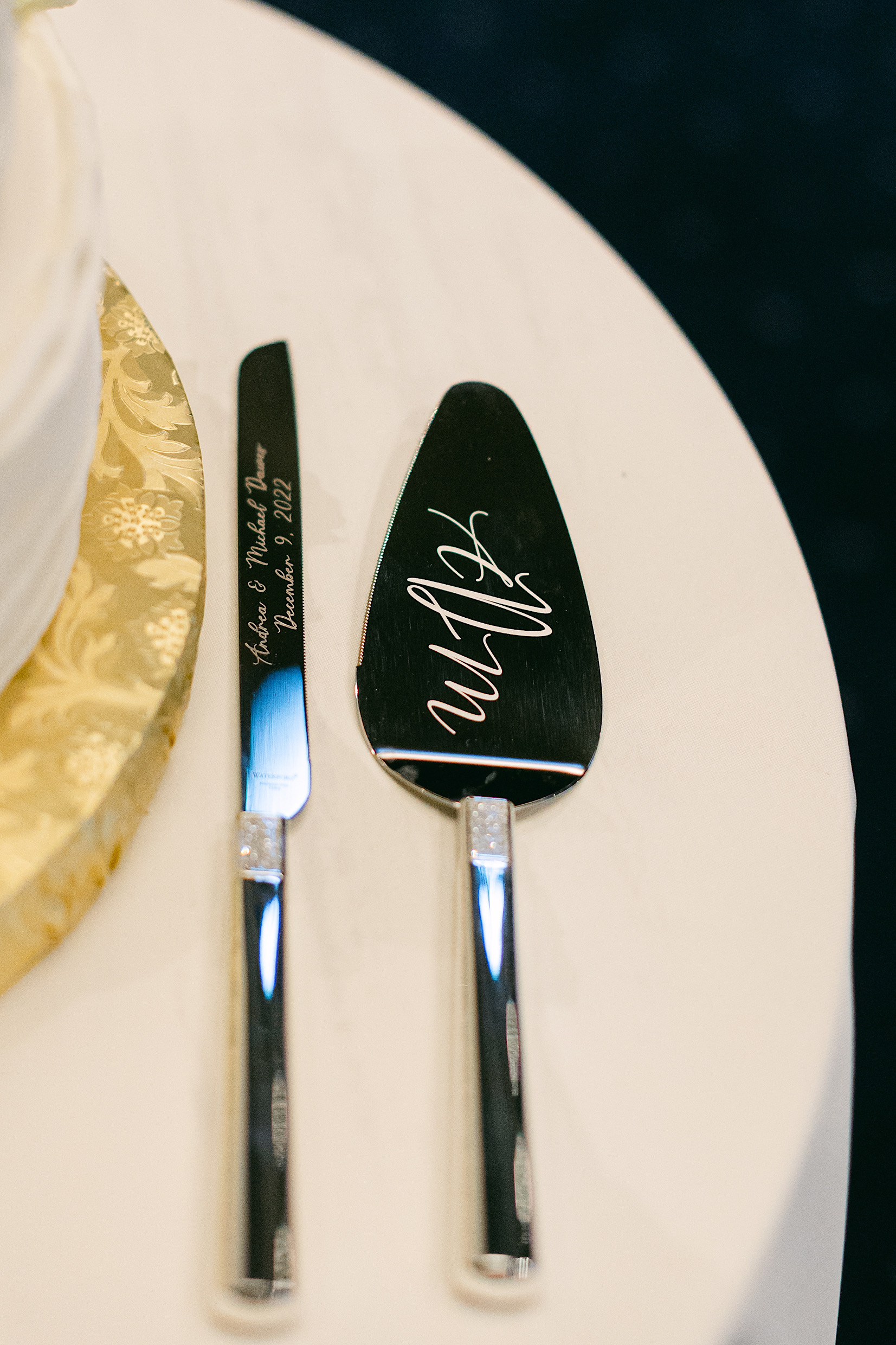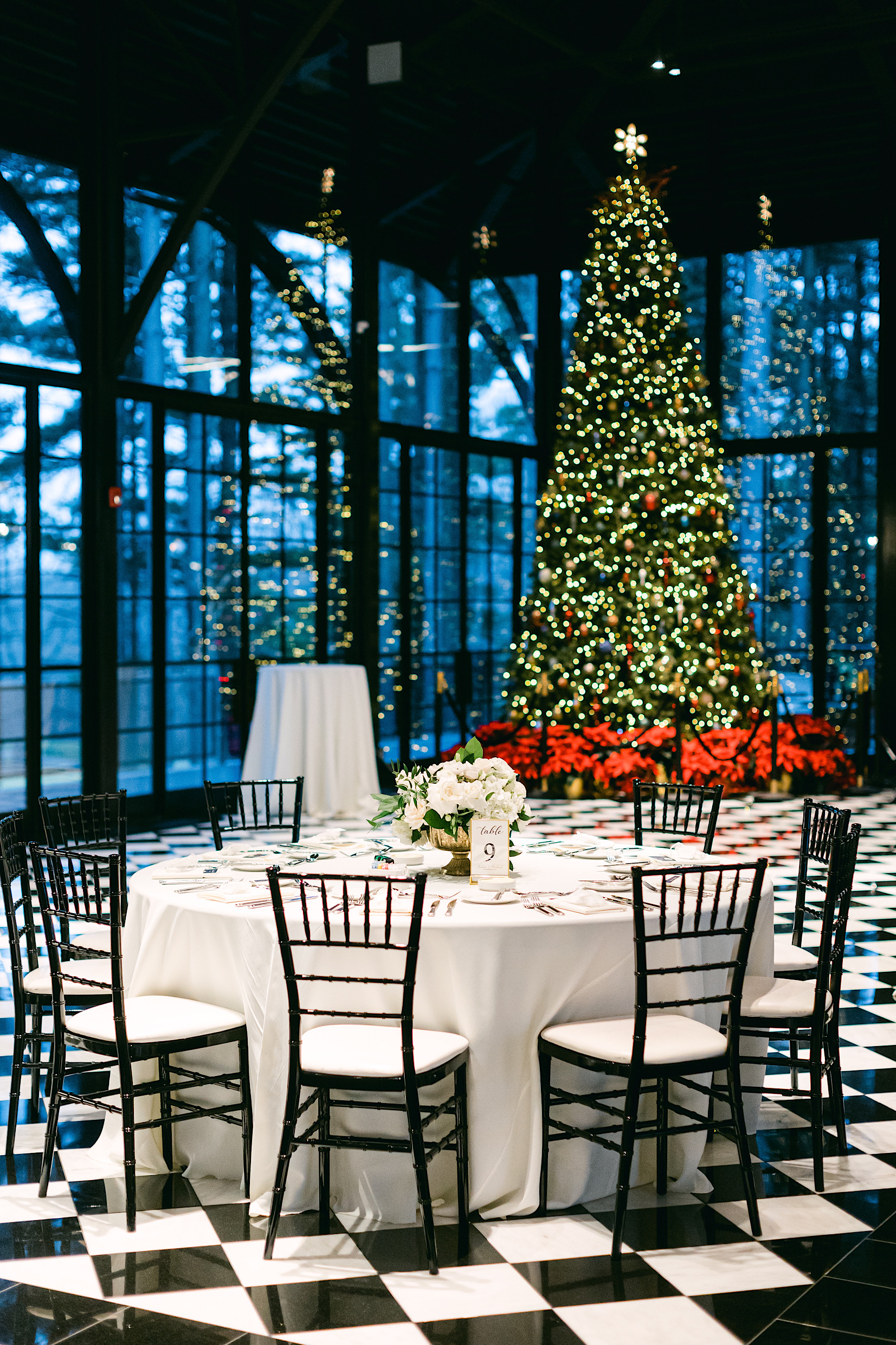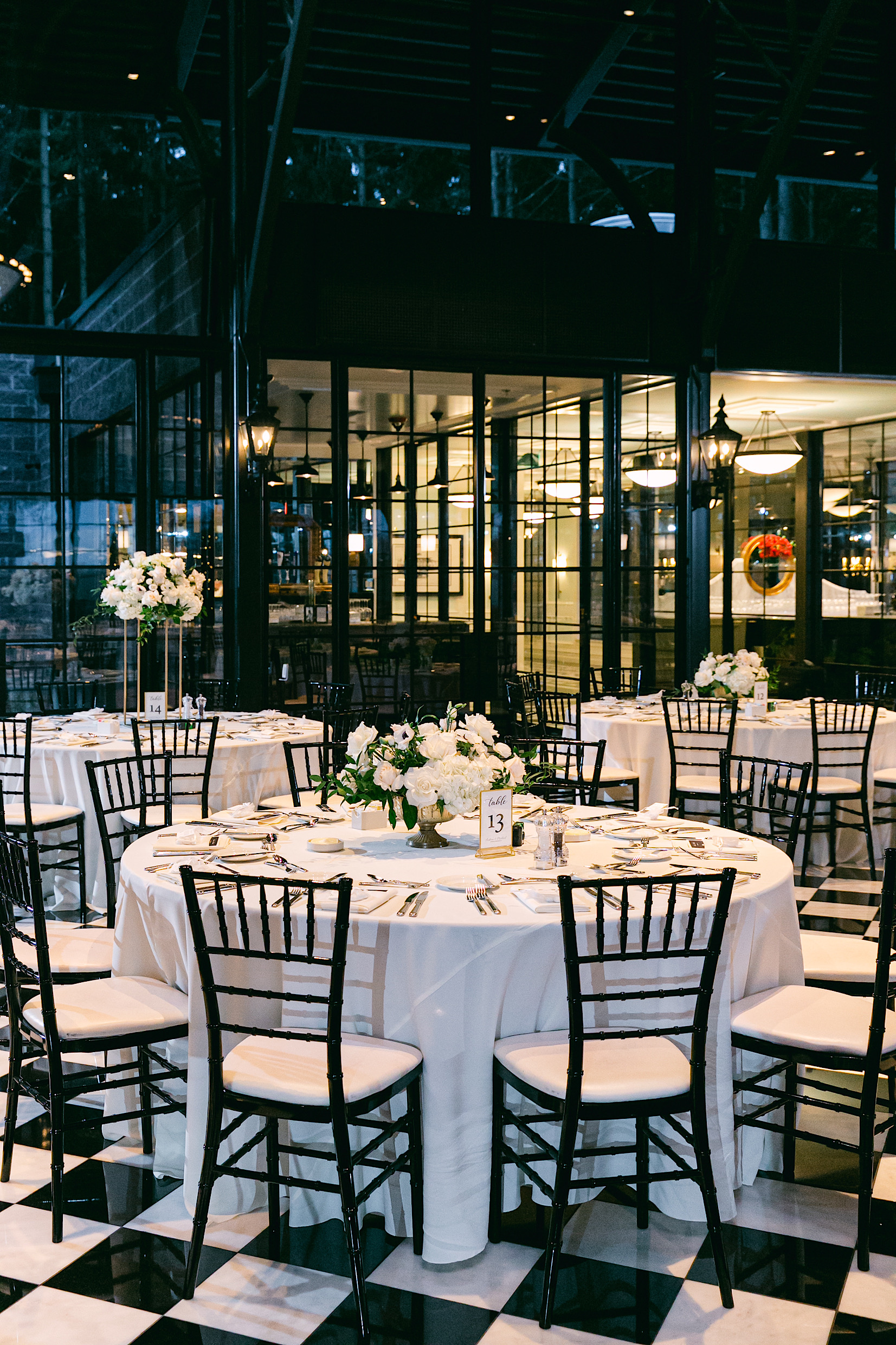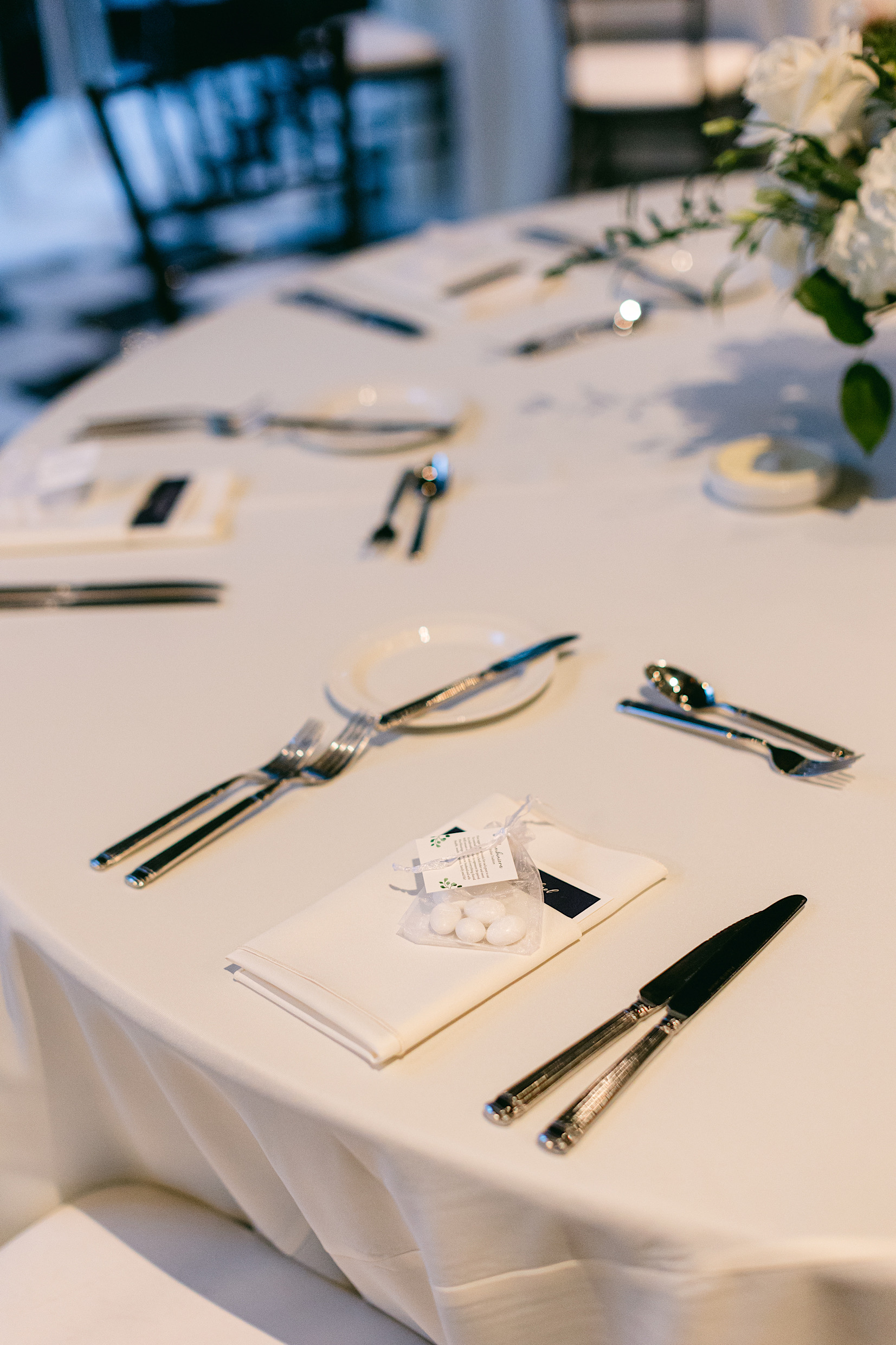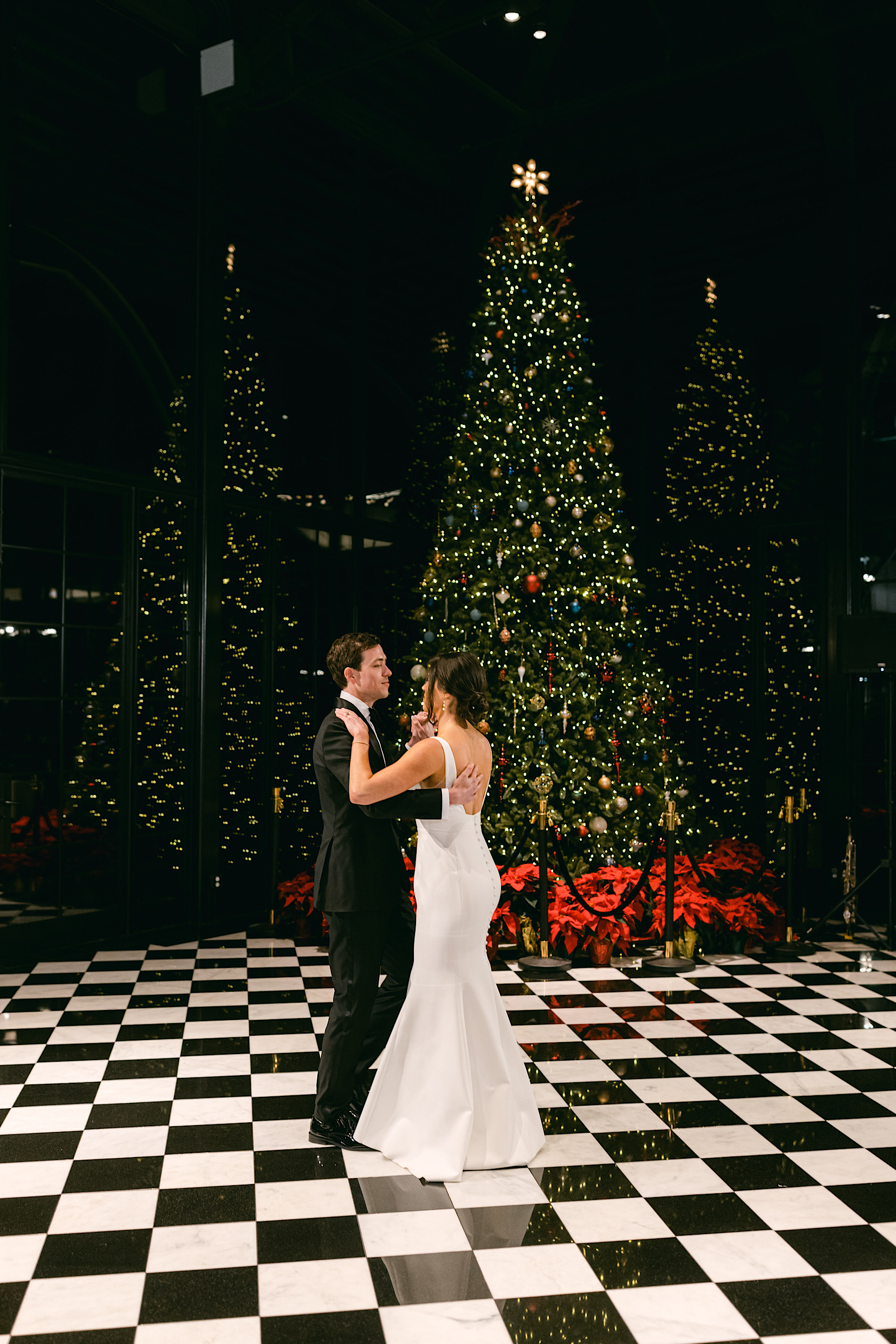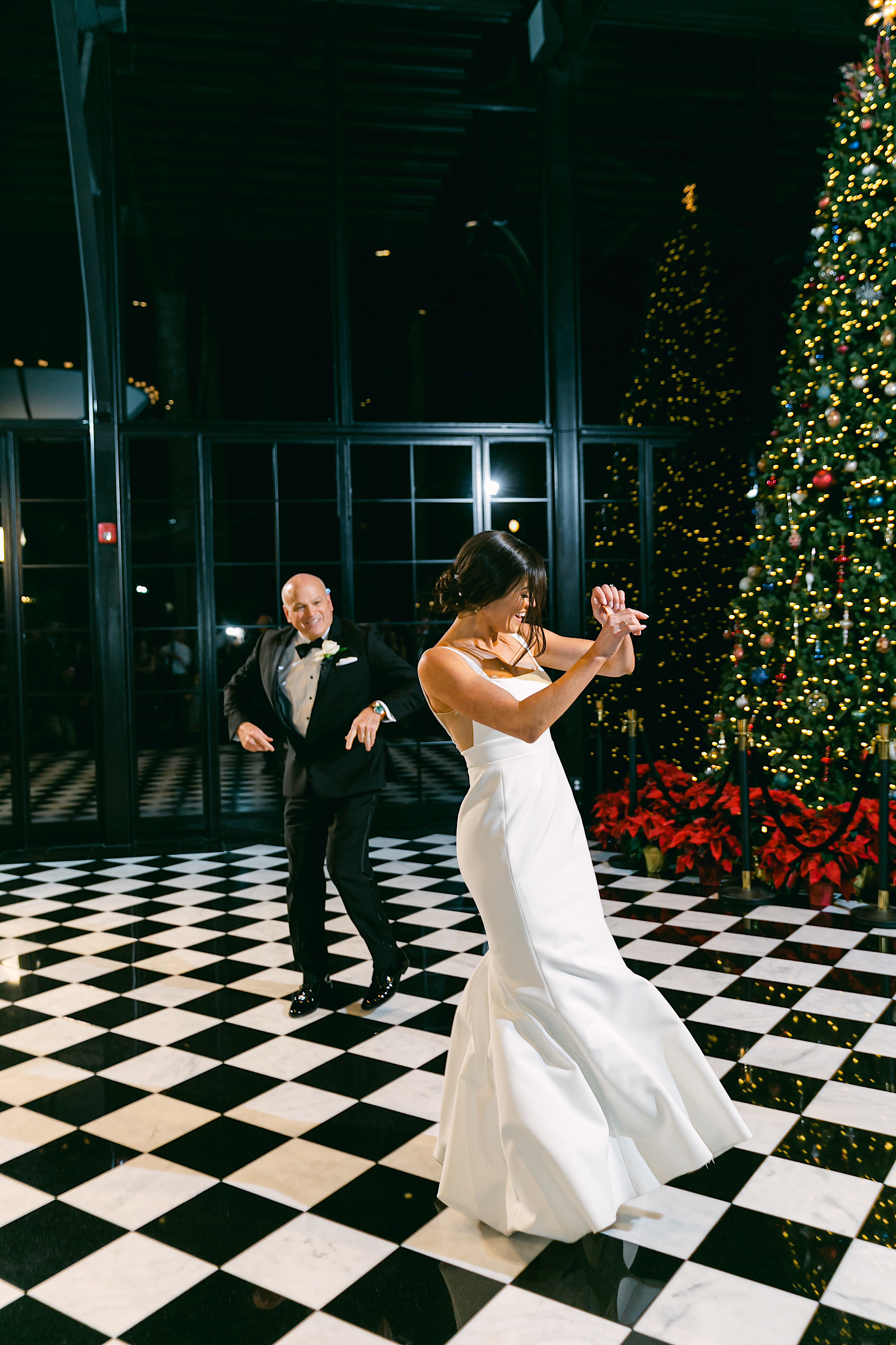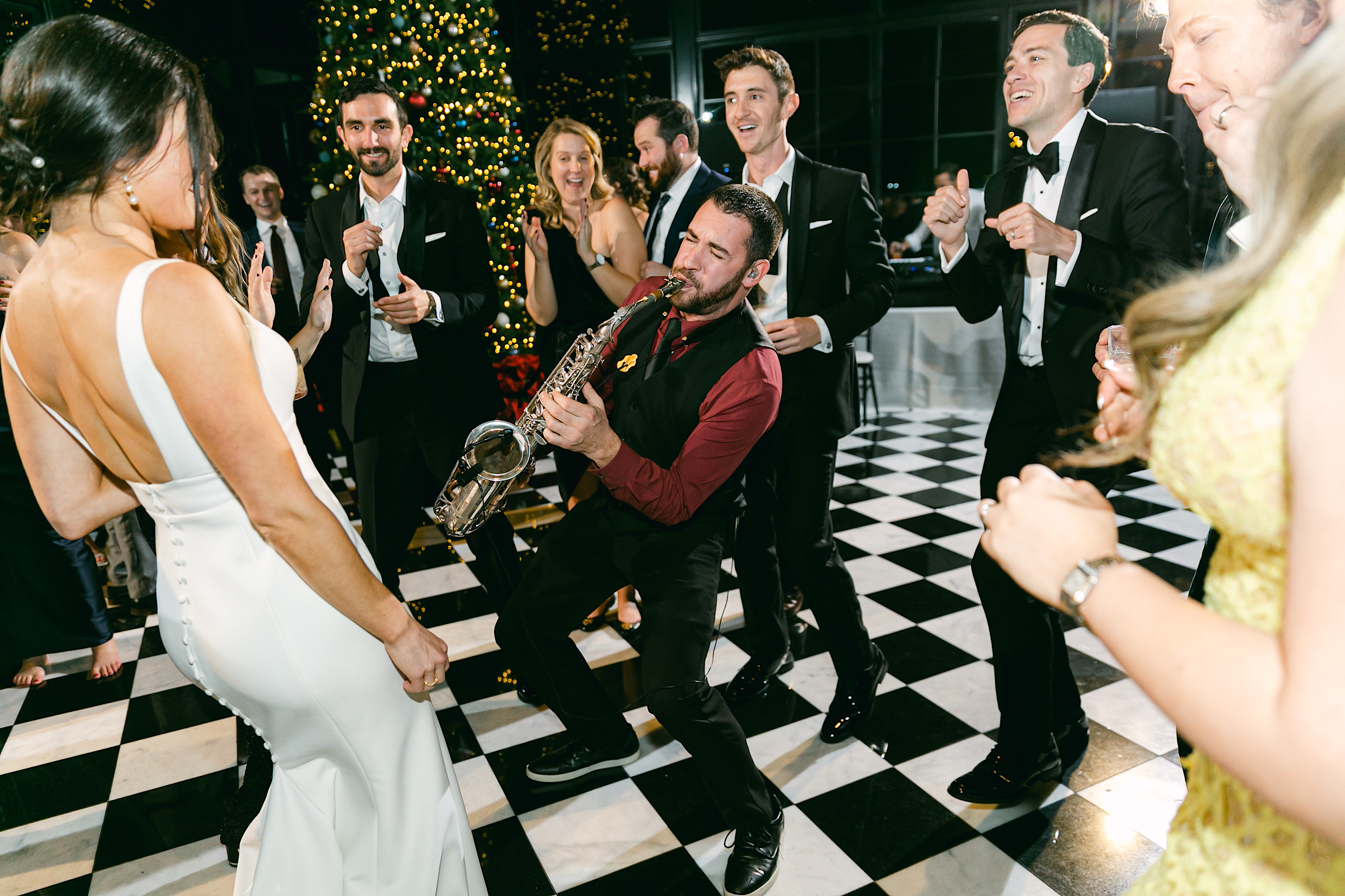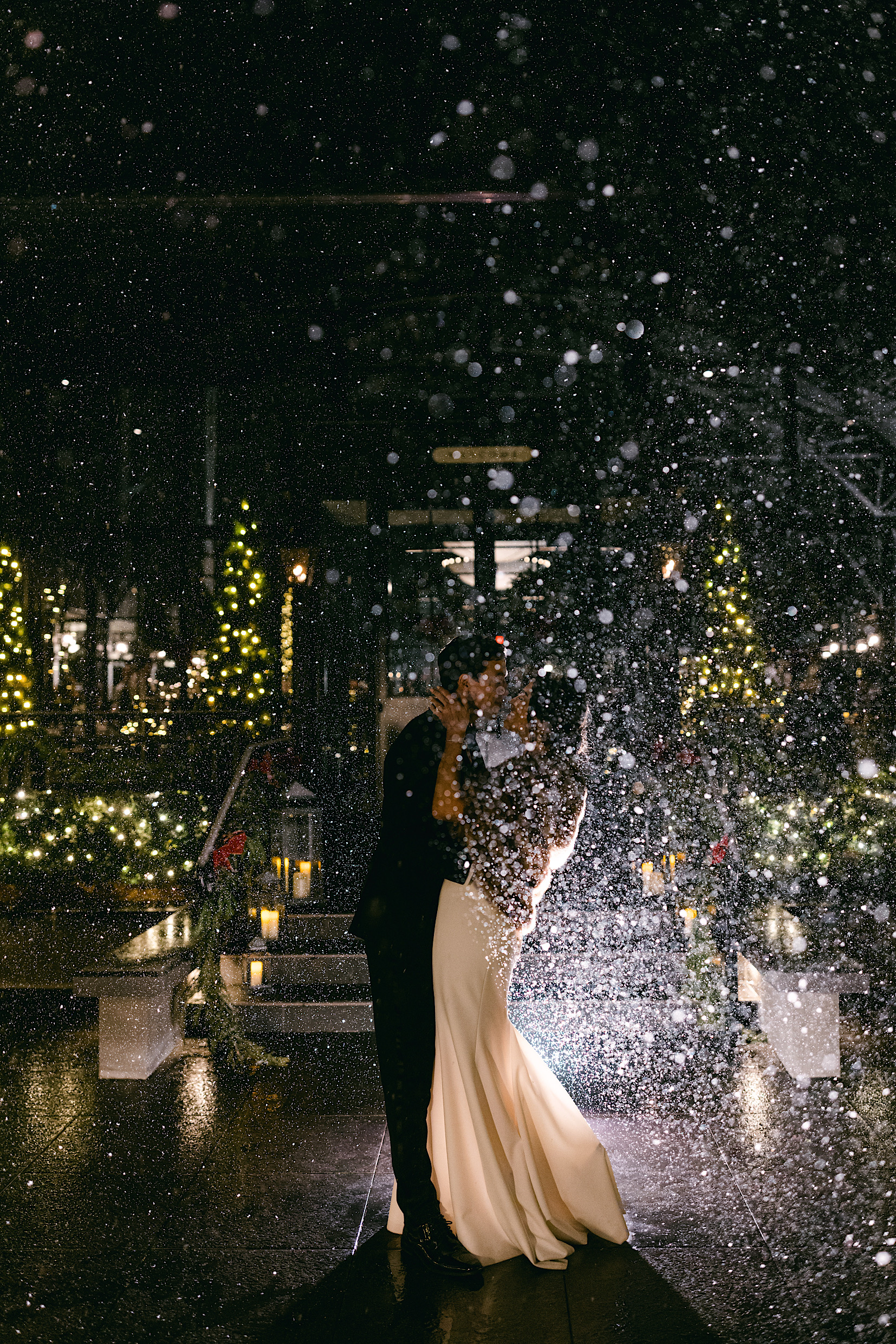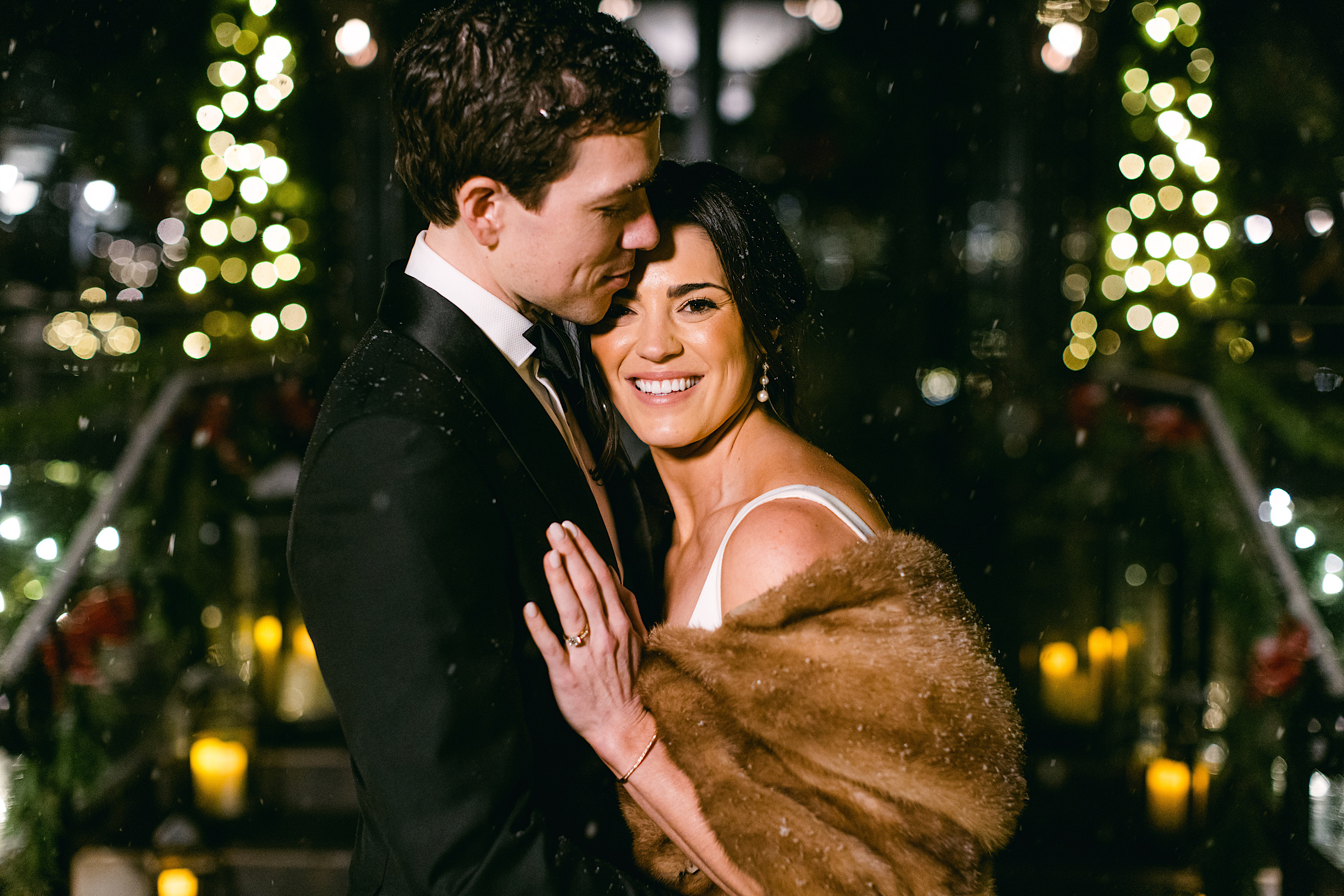 Ceremony: St. Thomas More | Reception Venue and Catering: Shepherds Hollow| Wedding Coordinator: Stellaluna Events | Dessert: Christine's Cakes and Pastries | Florals: Fleur and Bloom | DJ: Jared Sykes| Photography: Inly Co Weddings | Video: Red Byrd Creative | Beauty: Katrina Malota