It is so hard to believe that we are days away from a new year and about to say adieu to 2017. As eager as I am to dig into the new year – I am a little sad to see 2017 leaving (what felt like) so quickly. Today I wanted to give 2017 a proper farewell and share some of my favorite moments from Stellaluna Events and my personal life from this year.
With a full season of weddings on the calendar I started the year with our Ethereal French Meets New World styled shoot featuring Weddings by Raisa and many other wonderful vendors. This was also my very first publication and our shoot was featured in Wedding Day Magazine, which you can find here!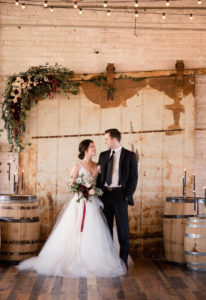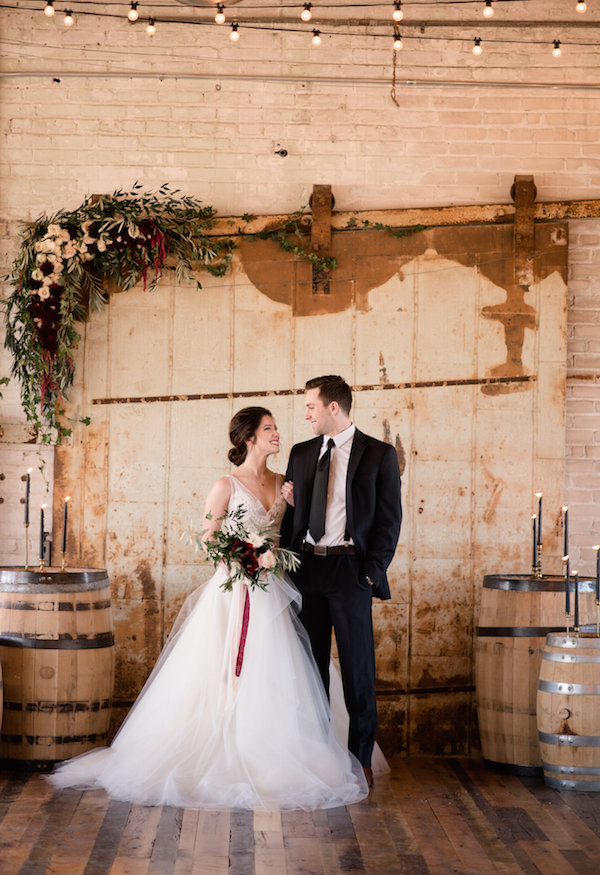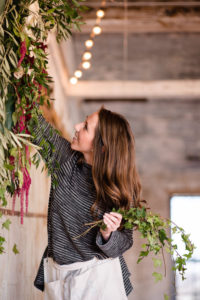 A few weeks after our styled shoot and publication I put in my 2 weeks at my full-time corporate career to chase Stellaluna Events full-time. This was by far the scariest thing I have ever done, but it has been BEYOND rewarding and I get teary eyed to think how far we've come. After my final days at my 9-5 I quickly wanted to dive into the work, but Eric recommended I take a short (and much needed) vacation from the biz so we spent a couple days in beautiful Northern Michigan visiting family.
March 1, 2017 I celebrated my first biz birthday and Stellaluna Events became 1 year old! According to Forbes approximately 8 out of 10 businesses fail within the fist 18 months – so celebrating 1 year of success seemed appropriate and as we (now) are approaching the 20 month mark I could not be more proud of my little biz!
Mid March I attended my first ever creative entrepreneur retreat, The Hygge Retreat, hosted by my friend Kalin of Stems and Sprigs. I learned more than I imagined and it was well worth every penny. You can read my full recap here! Photos by The Compass Points Here.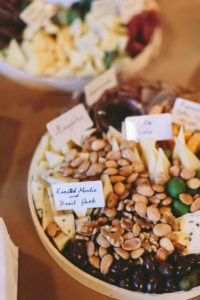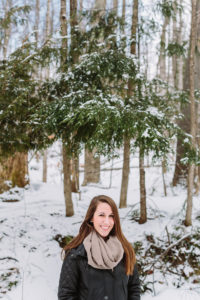 April came and my friend, Leslie, flew Oklahoma from Michigan to visit me before wedding season was in full swing. I spent some time showing her around Kalamazoo and then we took a trip to the Leelanau Peninsula to hike and explore.
Then May came and wedding season was in full force starting with FOUR weddings in May. Our fist wedding of the year was Kim & Adam's rustic yet feminine wedding in Goshen, Indiana with Cory + Jackie Photography. You can see all the pretty details and this couples sweet story here.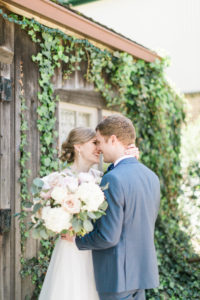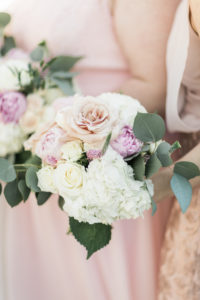 After our trip to Indiana we celebrated Lance & Kate at the Kalamazoo Institute of Arts, flowered for Austin & Jessi in Southeast Michigan and headed to Lansing to celebrate Dom & Shannon.Then June came and I had a few personal events like bridal showers, bachelorette parties and Eric and I stood up in our friend's, Liberty and Remy, wedding. I also attended my first ever Bloom Workshop with Adventure Photo Stories and showed Rachel around one of my favorite towns in Michigan, Leland. You can find a recap of our trip here.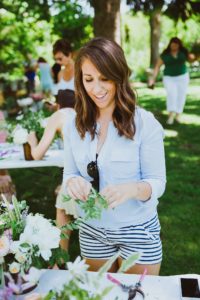 July snuck up and were started the month with Jon & Hannah's geology inspired barn wedding in Marshall, Michigan (blog coming soon) and celebrated 4th of July at the lake. The following weekend we traveled to the lake shore and executed a Whimsical Coastal Elopement shoot with Hanna Adams Photography and a bunch of other amazing vendors that I cannot wait to share with you soon!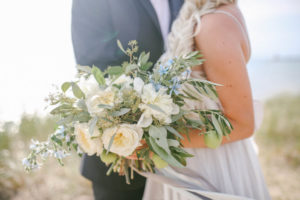 July 15th we celebrated Zach & Maggie with a charming white church ceremony and a reception on the lake. Their wedding was so fun and captured so beautifully by Ashley Slater Photography – you can catch my recap here.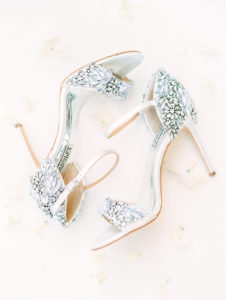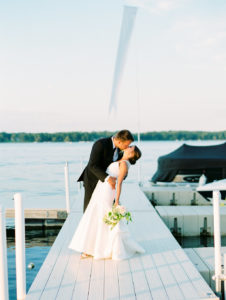 Then the end of July approached and we rested. July is by far my favorite month of the year! Fourth of July is my favorite holiday, it is my birthday month, its actually warm in Michigan – there are so many reasons why I love July. The weekend after Zach & Maggie's wedding I took some time off and Eric and I traveled 5 hours north to Hubbard Lake for his families' annual cousins weekend, which we always look forward to.
When we returned I received word that Stellaluna Events was featured in Wedding Day Magazine for our Michigan Blueberry Farm Soiree styled shoot with Hanna Adams Photography from last August.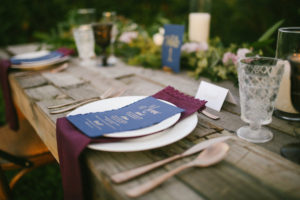 The last weekend of July we celebrated my birthday with a cocktail cruise on the boat with a little champagne and 4 days later we celebrated Eric's birthday with a small dinner with family and friends. The following weekend was August and we traveled back to Lansing to celebrate Kyle & Lexi's wedding with 300 of their closest friends and family.
The end of August approached and it was time to celebrate some important ladies in my life. We headed to Traverse City, Michigan for my sister's bachelorette party with a little wine tasting, dinner out and bar hoping (there was a cocktail cruise scheduled but due to weather was cancelled). We headed home and celebrated her 'Something Blue' bridal shower the next day.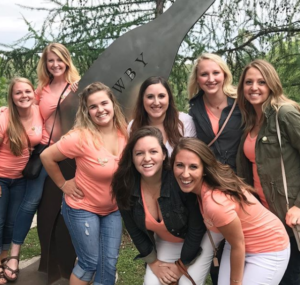 The following weekend I loaded the car back up to my best friend's bachelorette in Traverse City. We did the Paddle for Pints tour (you can see my recap of that trip here on the Sailors Delight Co. blog) with flower crowns made I handmade, followed by a night at a lake house with games, midnight swims and lots of laughing. The next day we headed home for her 'Tea Party' bridal shower.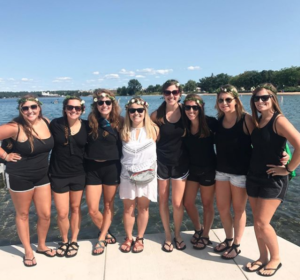 The next weekend was September and we kicked the new month off with Jordan & Eliza's wedding at the Kalamazoo Institute of Arts with Adventure Photo Stories (blog coming soon!). The following weekend was Mike & Theresa's botanical garden wedding with Allie & John Photography, which you can find the full recap here.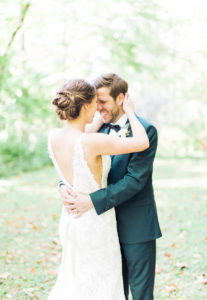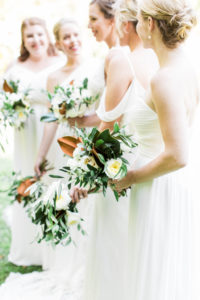 I attended my second Bloom Workshop, this time assisting to make the day happen with Ashley and Michaela. Thanks to Adventure Photo Stories for snapping these pictures of me. The next weekend was Tim & Amy's wedding at Kalamazoo Country Club and I cannot wait to share their day soon!
Then I headed over to Green Garden Farms to assist Tracy at Park Place Design with executing her floral design workshop. The following weekend we packed our bags and headed to Suttons Bay, Michigan for Adam & Laura's vineyard wedding with Two Twisted Trees Photography (blog coming soon).
To say October was a BIG month is an understatement. We kicked off the month with my best friend's wedding in our home town. The next weekend we headed to Ludington, Michigan to camp with our friends and Eric proposed (you can find our engagement story here)! Then the following weekend we headed to Gaylord, Michigan for my sister's wedding.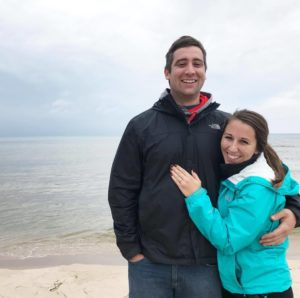 After October I needed some rest so the rest of the year I relaxed with a few trips to the east side of the state, a trip to Tennessee to visit my sister and celebrating the holidays with family and friends. To end the year on a high note we were awarded Best of Weddings by The Knot.
2017 was pretty amazing and to be honest it will be a tough year to top, but I am so excited to commence the new year and make 2018 one for the books!
Adieu 2017 & Cheers to the New Year!
kalamazoo wedding planner, adieu, traverse city wedding planner, Michigan wedding planner, lake michigan wedding, lake michigan wedding planner, nantucket wedding planner, nantucket wedding, michigan wedding, wedding planning tips, lake michigan engagement, the knot best of weddings, journeyman distillery
Posted in
Behind the Scenes
Adventure Photo Stories
,
Ashley Slater Photography
,
blush flowers
,
creative business owner retreat
,
florist
,
hanna adams photography
,
kalamazoo florist
,
kalamazoo wedding planner
,
kalamazoo wedding planning
,
Michigan styled shoot
,
michigan wedding
,
small business owner retreat
,
wedding planning