Apple Blossom Resort Wedding | Sam & Christian
Sam and Christian got married at the beautiful Apple Blossom Resort in Union Pier, Michigan. The wedding was on labor day weekend near the shores of Lake Michigan. The weather for the their wedding was a perfect sunny day that then cooled off at night. Something that is really neat about this venue is that it is actually a rental home that can sleep up to 48 guests. The bride and groom chose this venue specifically for that reason, so that they could make a wedding weekend out of it versus just a wedding day. They had a big rehearsal dinner the night before with a food truck, then brunch and a pool party the morning of the wedding.
Sam and Christian used a lot of blushes, dusty rose, white, grays and hints of navy for their wedding. A very classic color pallet and some of Stellaluna's favorites to work with. These colors in the floral design and under the tent made for a stunning wedding day. The best way to describe this Apple Blossom Resort wedding is intimate, warm and fun!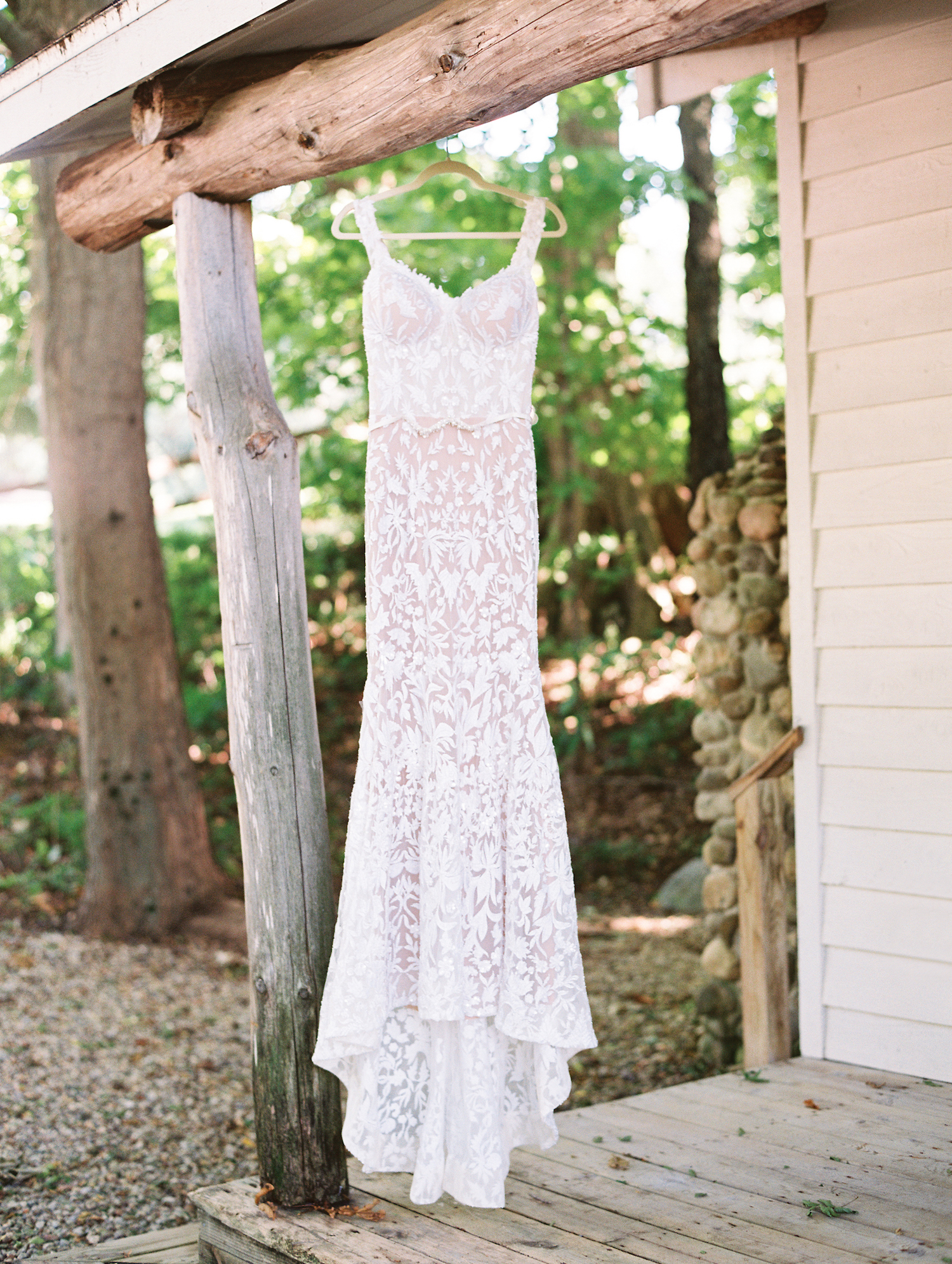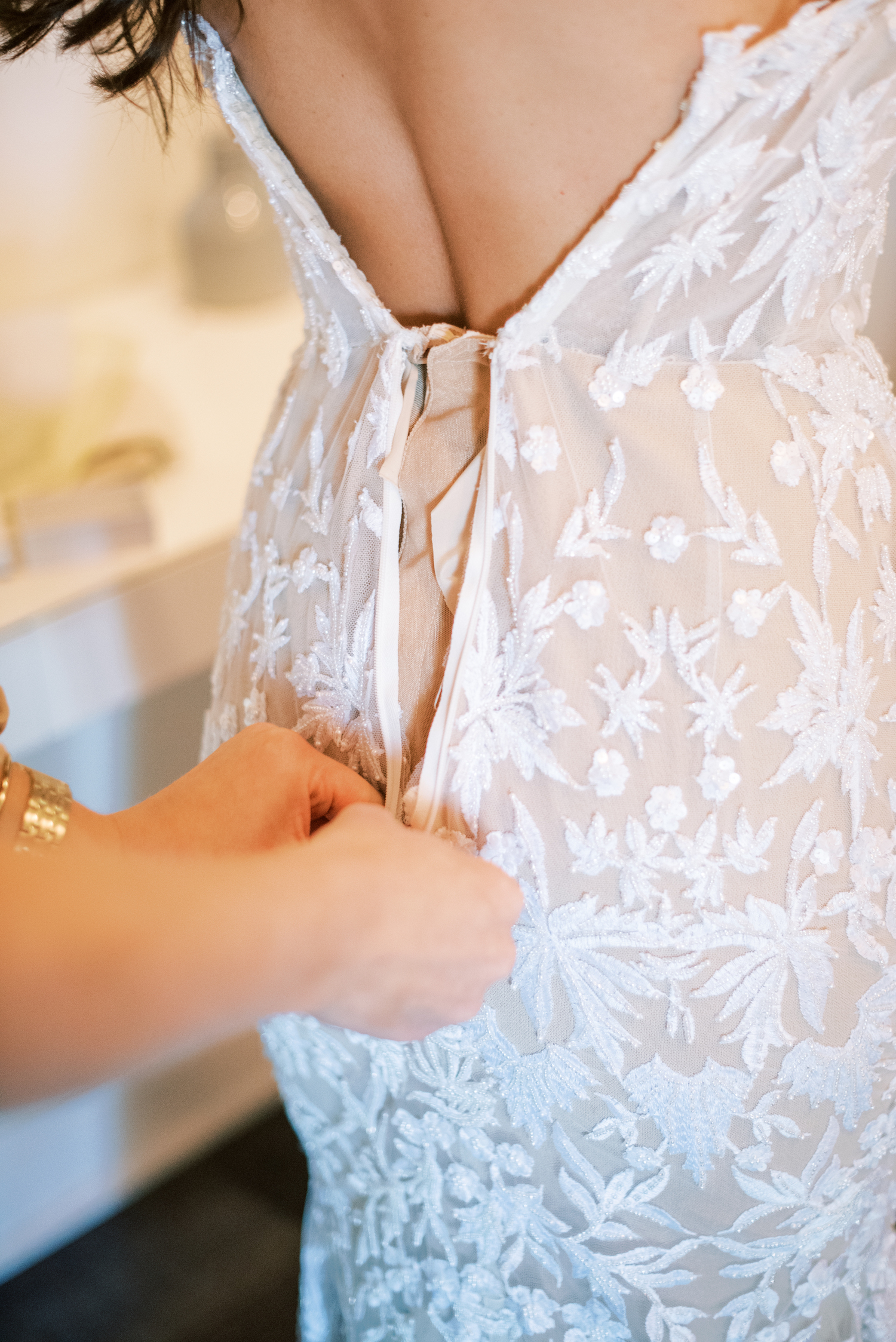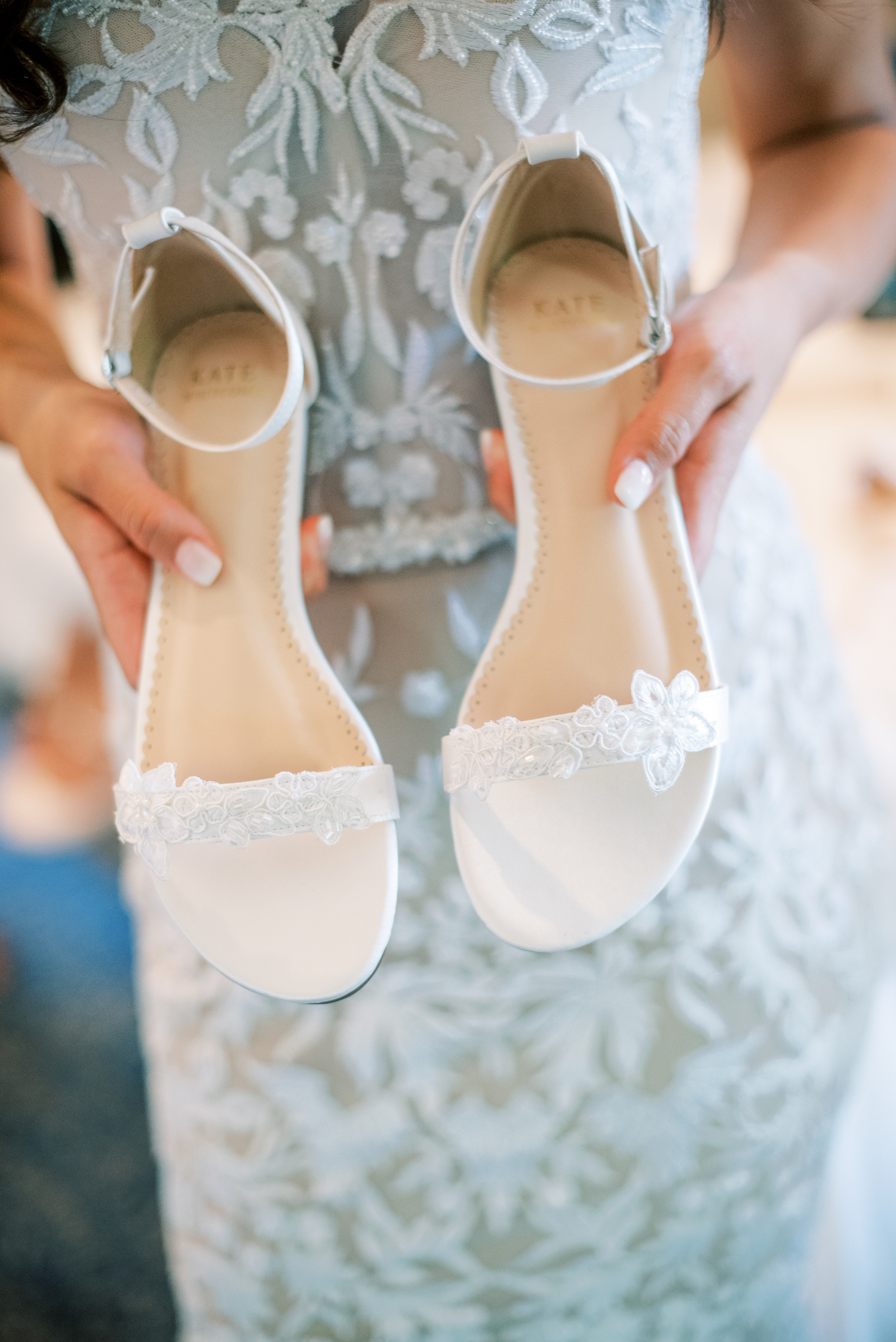 Sam and Christian decided to not have a wedding party, this made their Apple Blossom Resort wedding so much more intimate. The bride wore a beautiful lace dress and the groom wore a navy suit. They looked absolutely gorgeous together!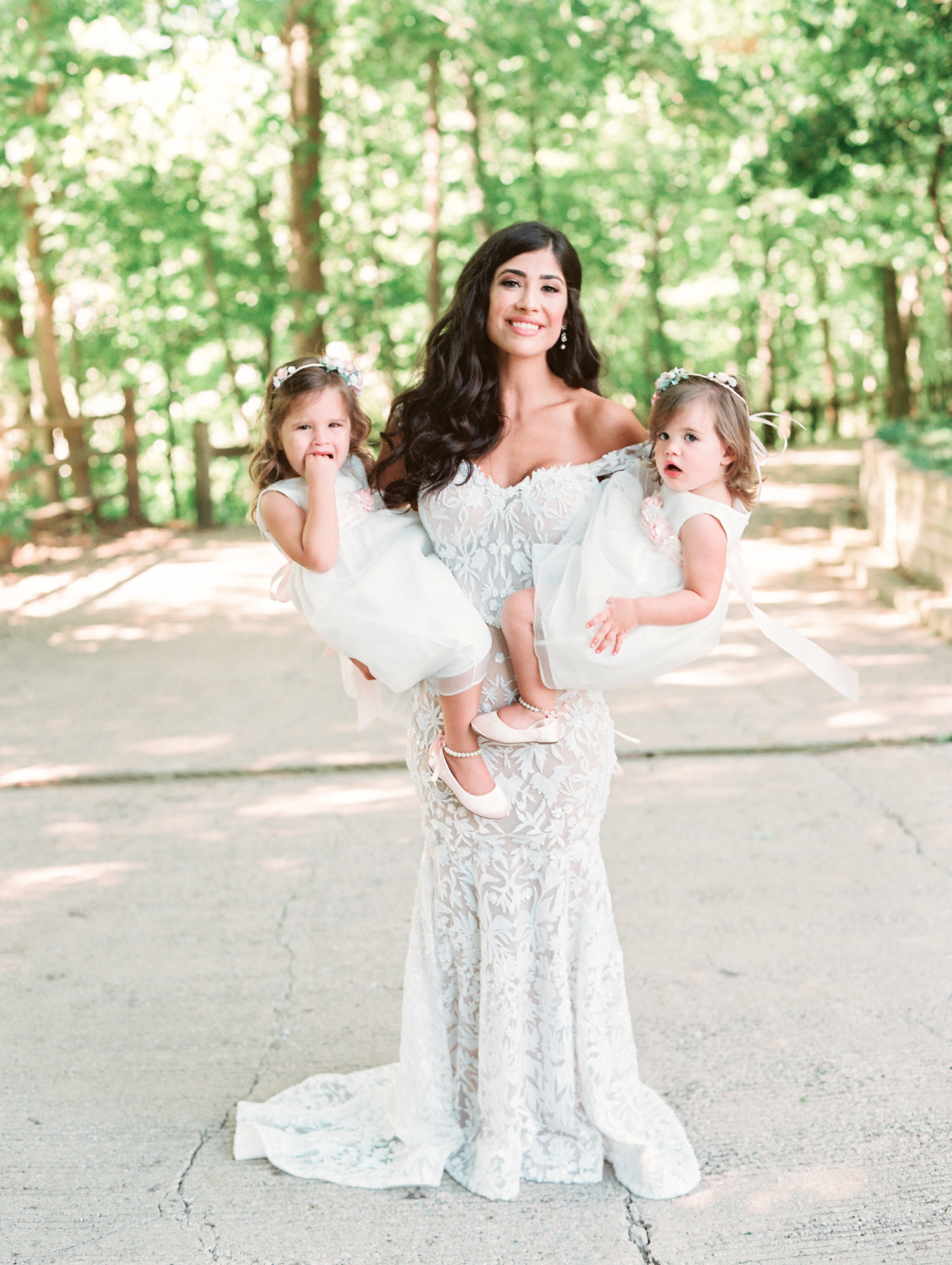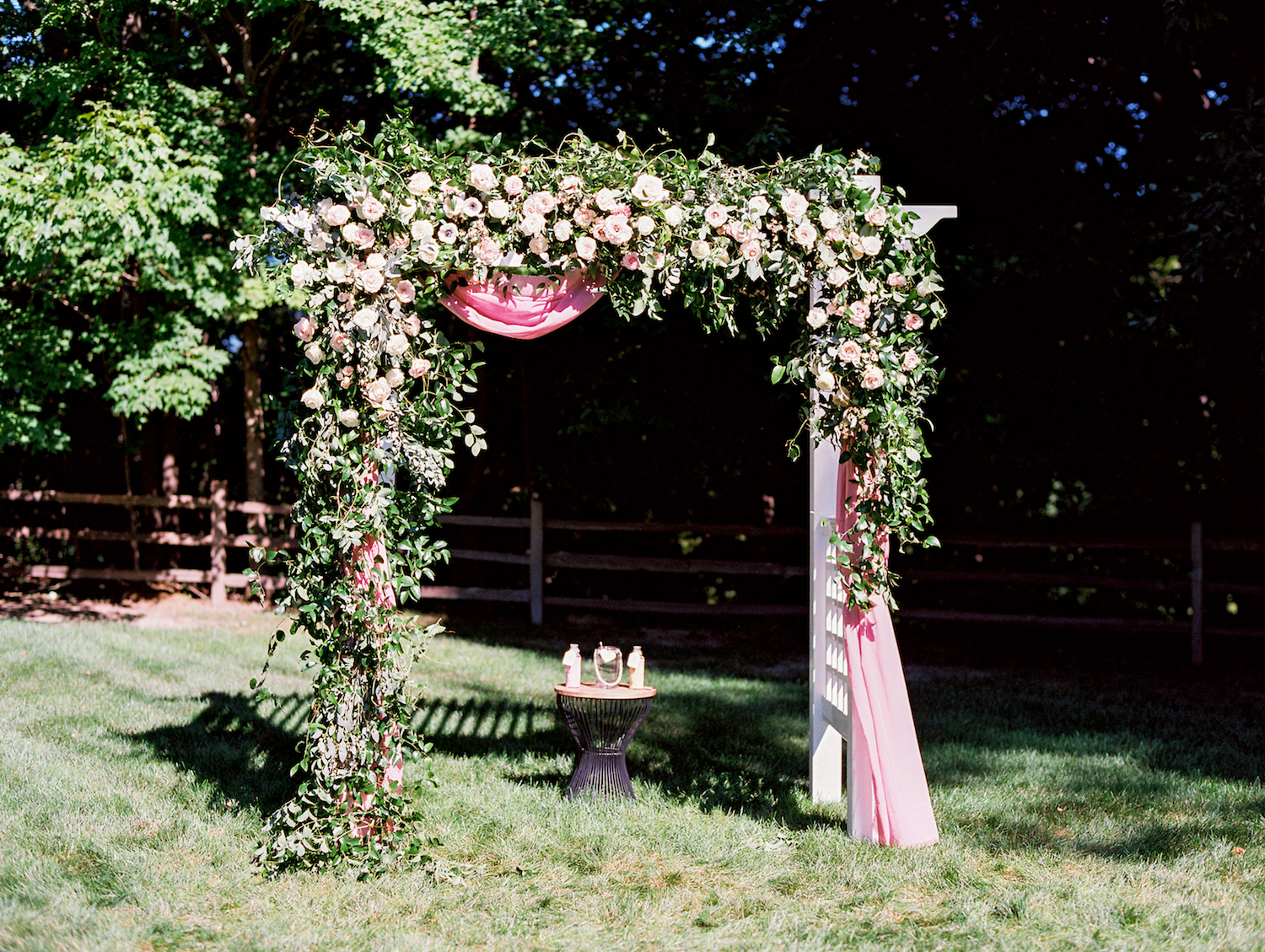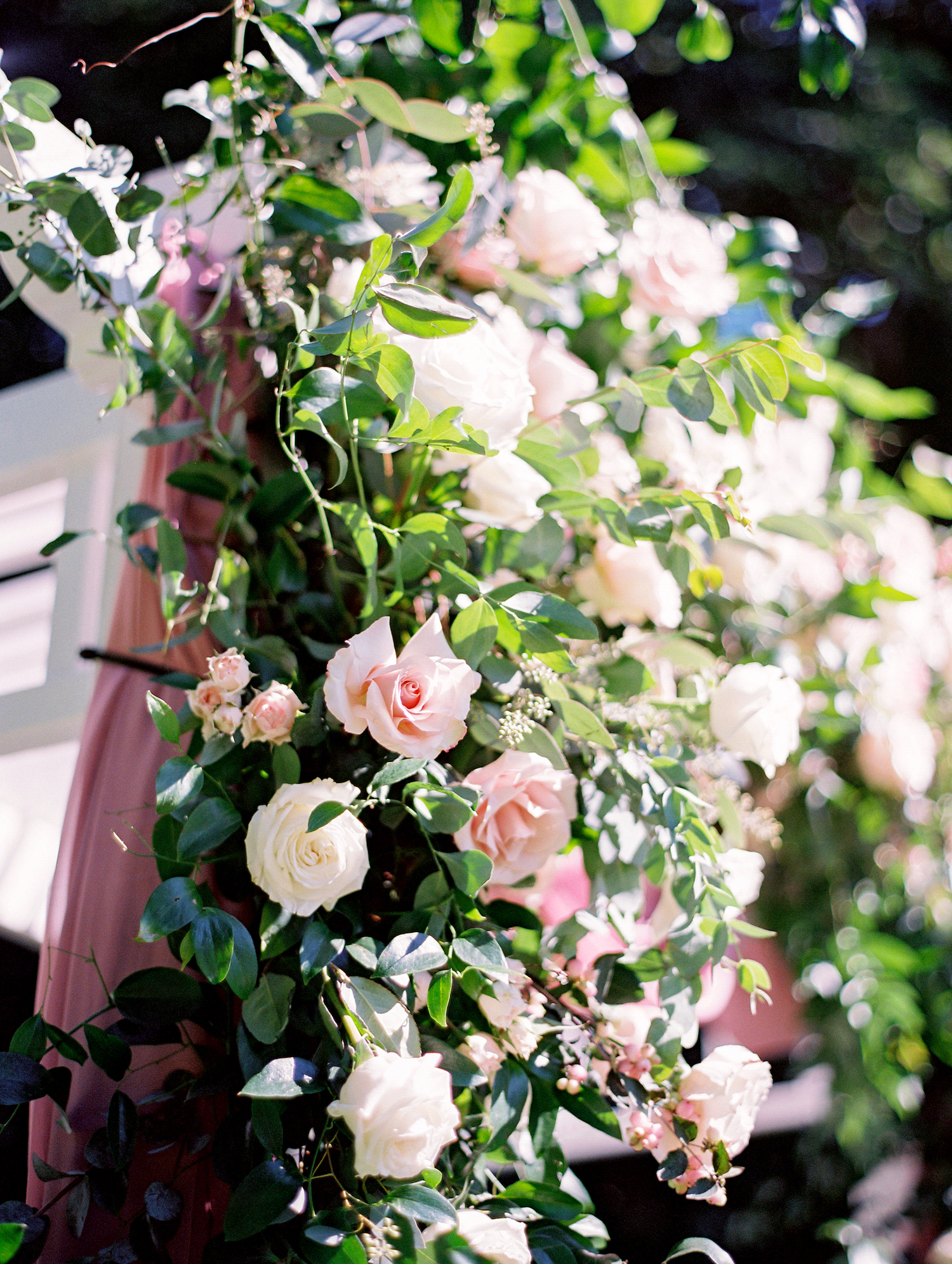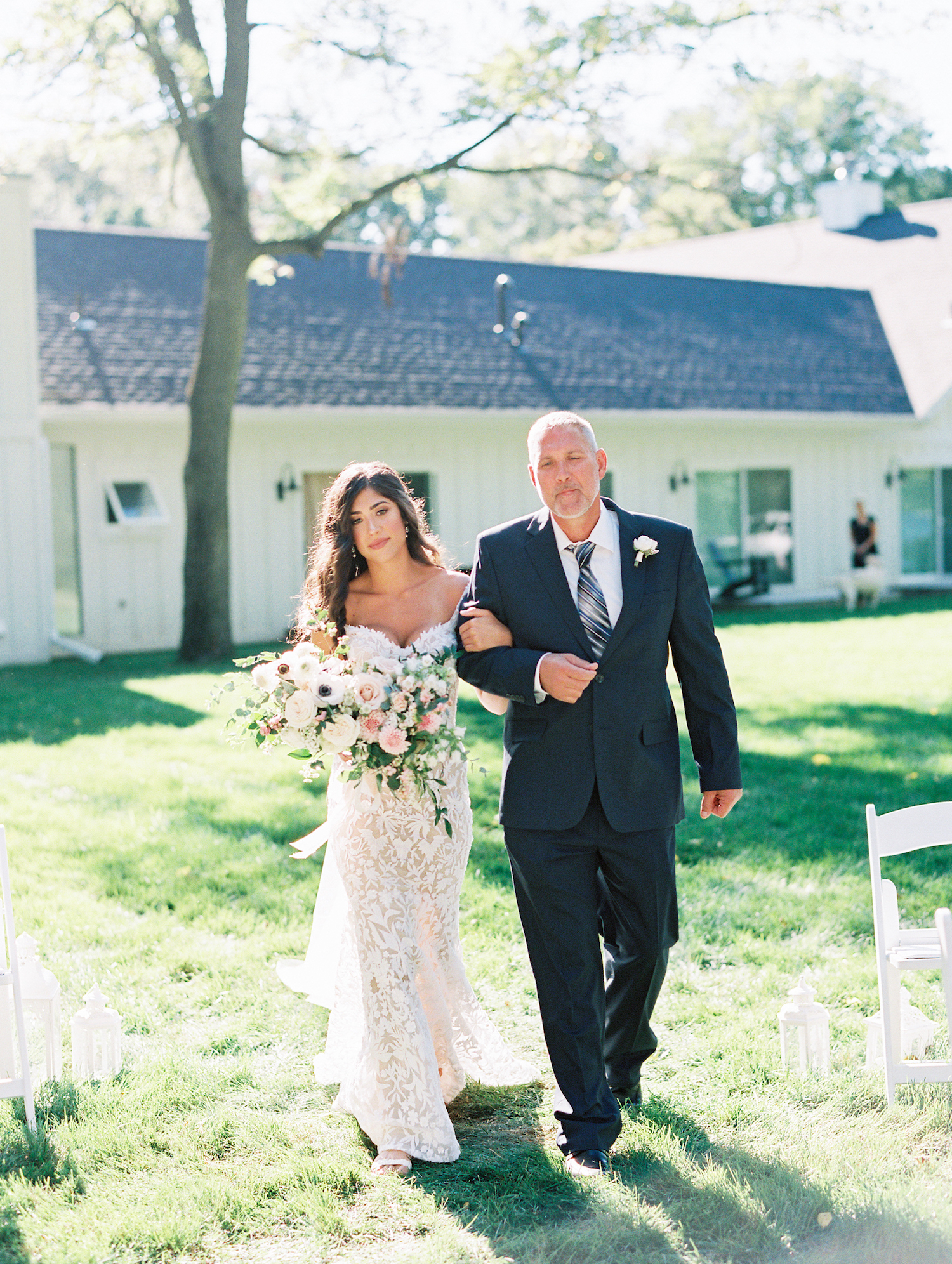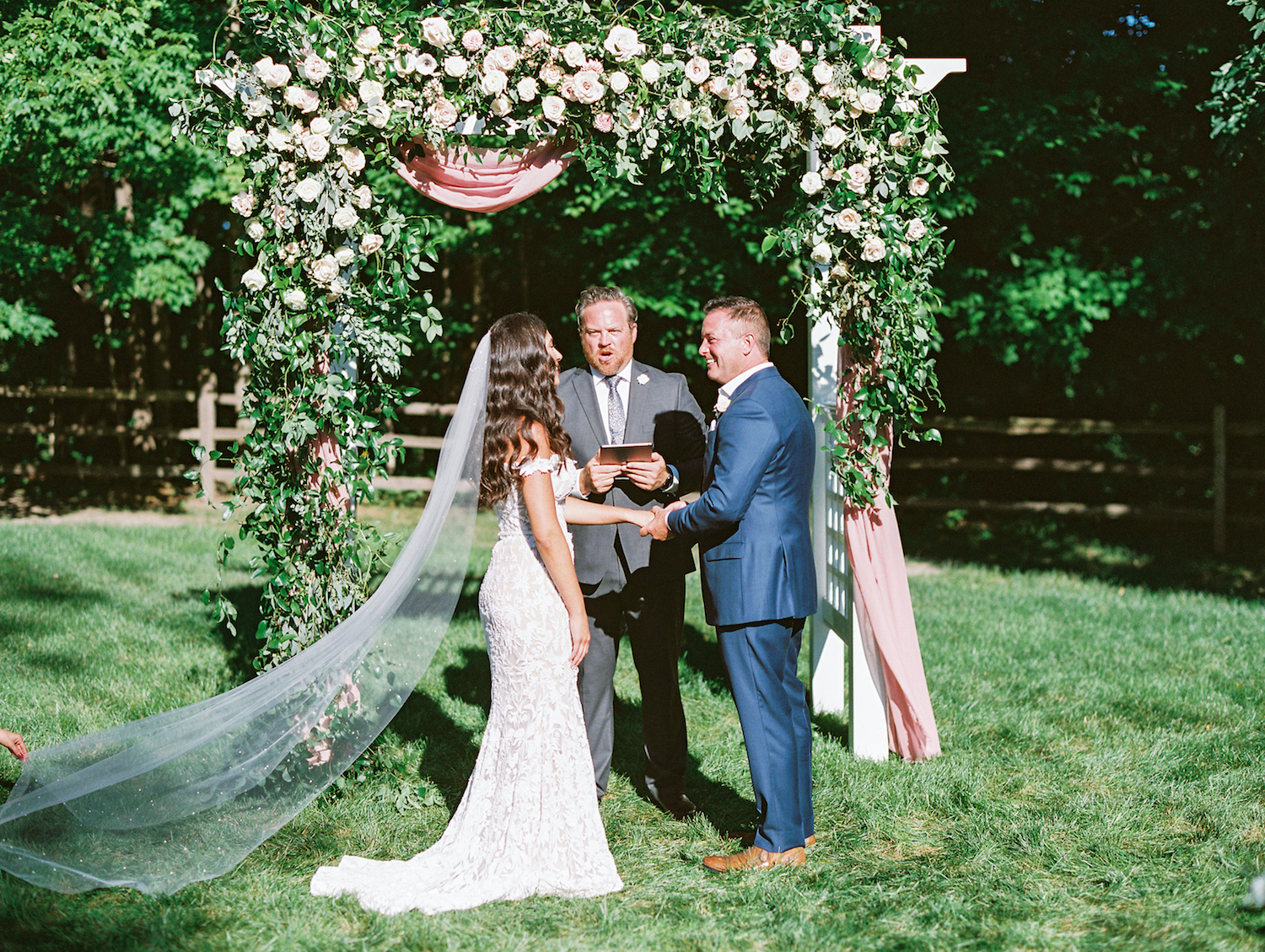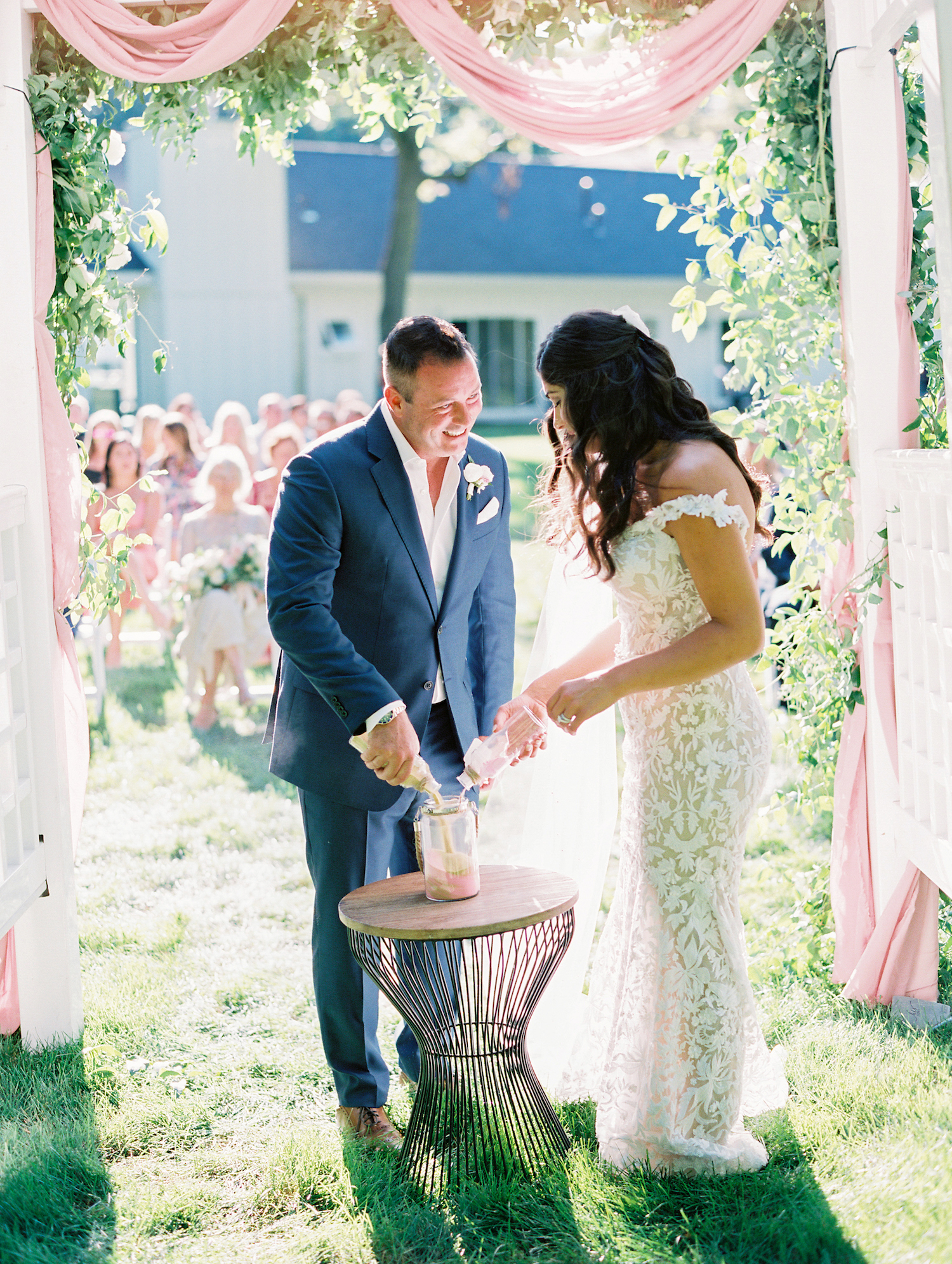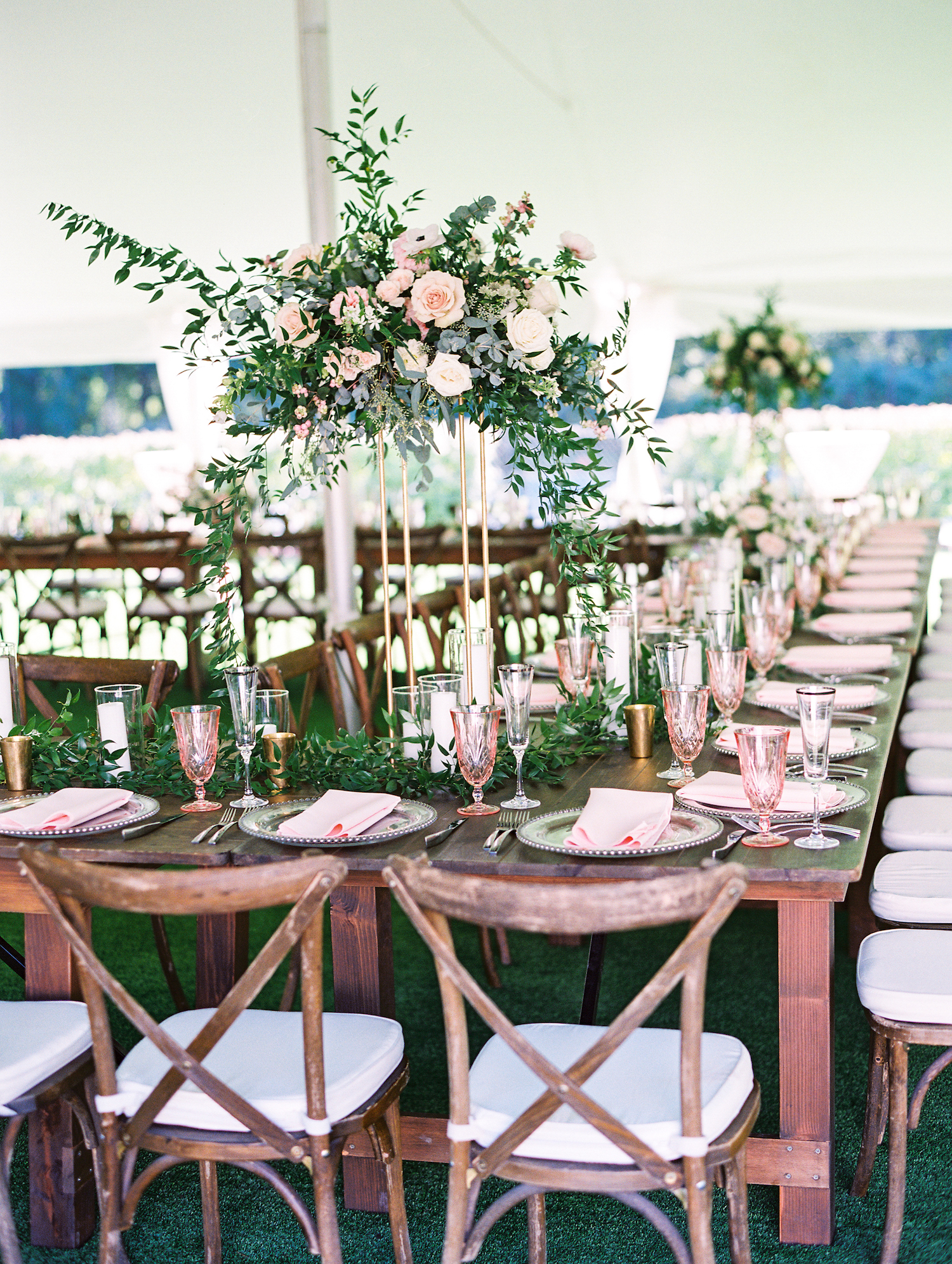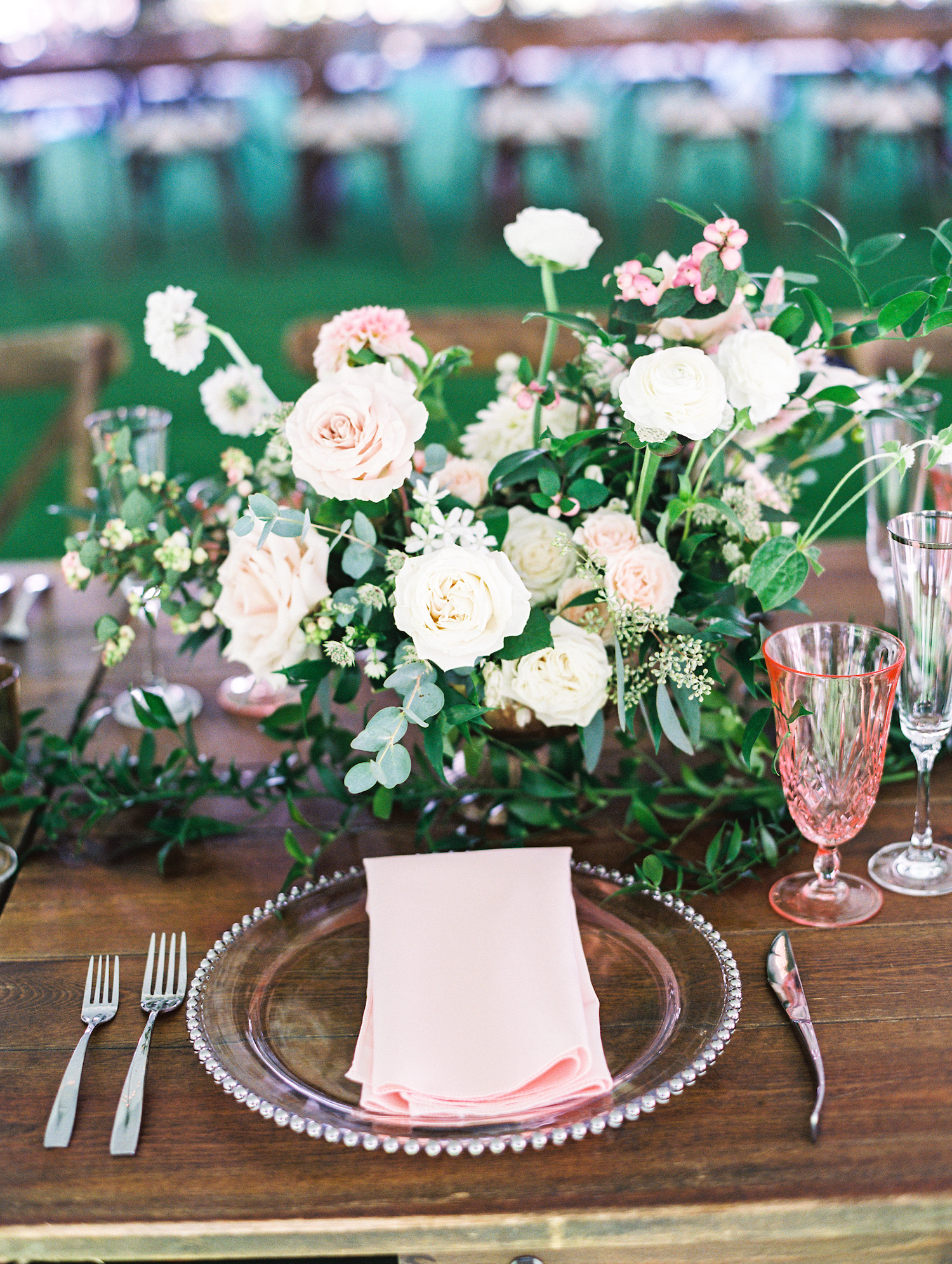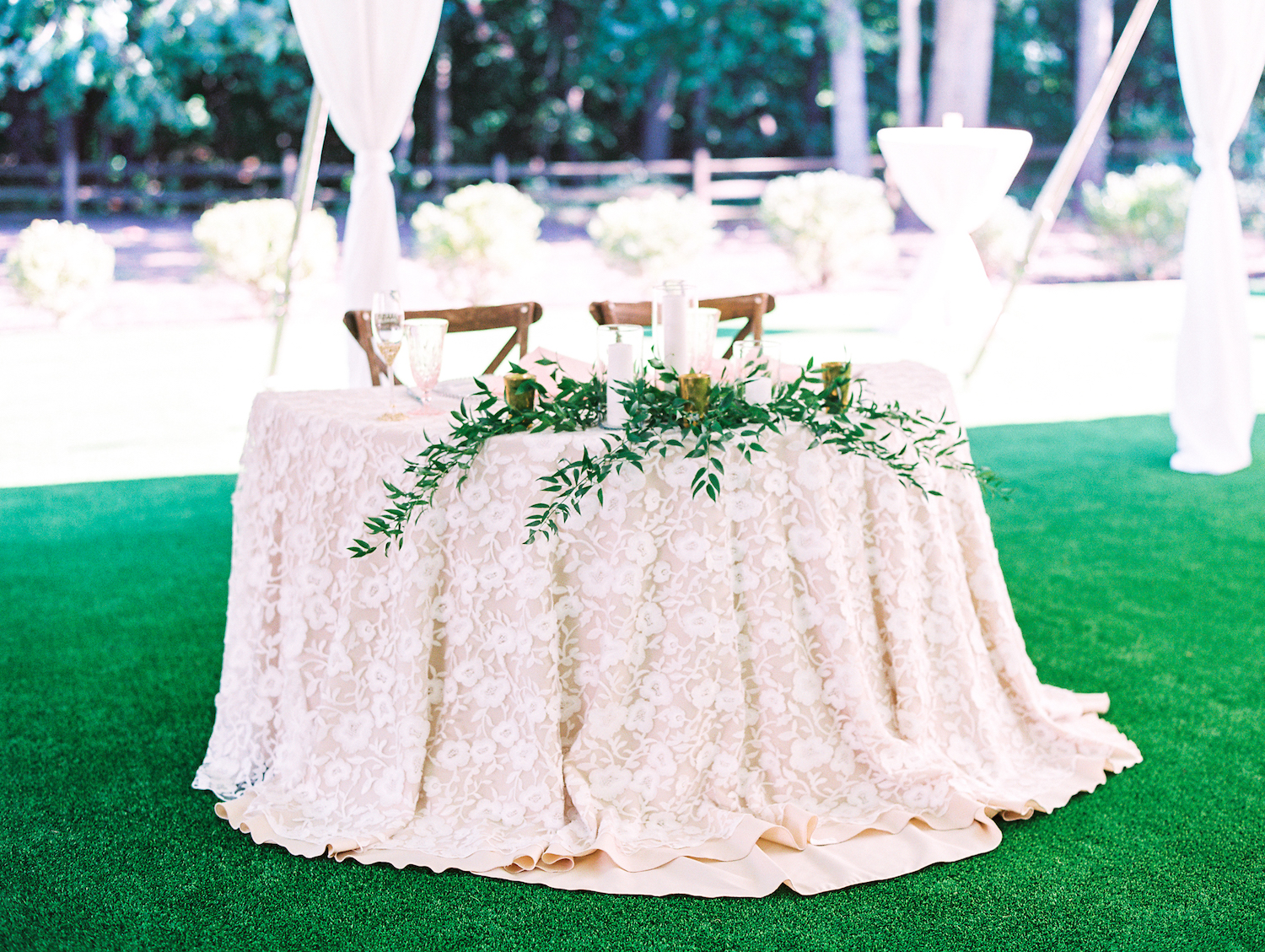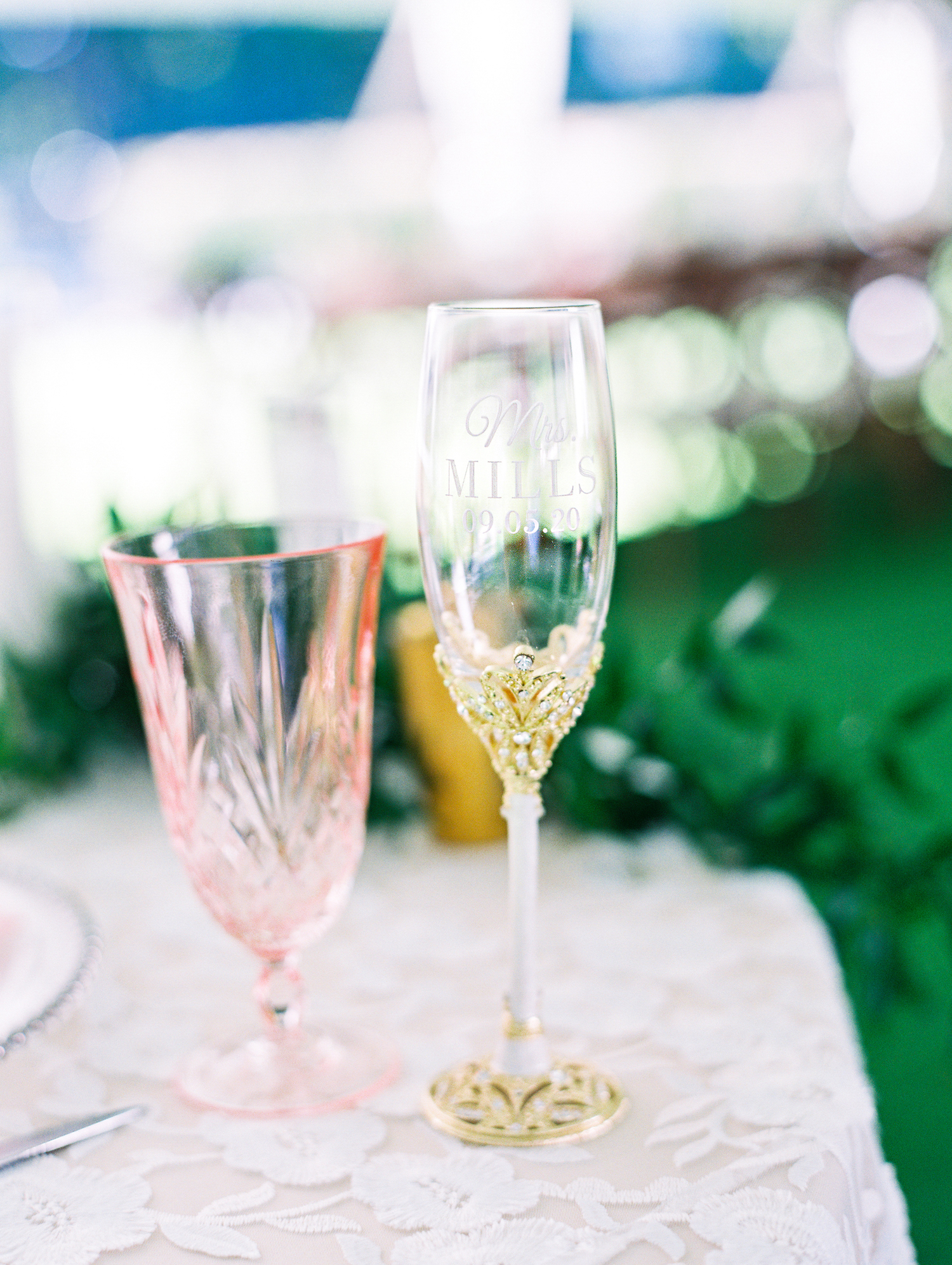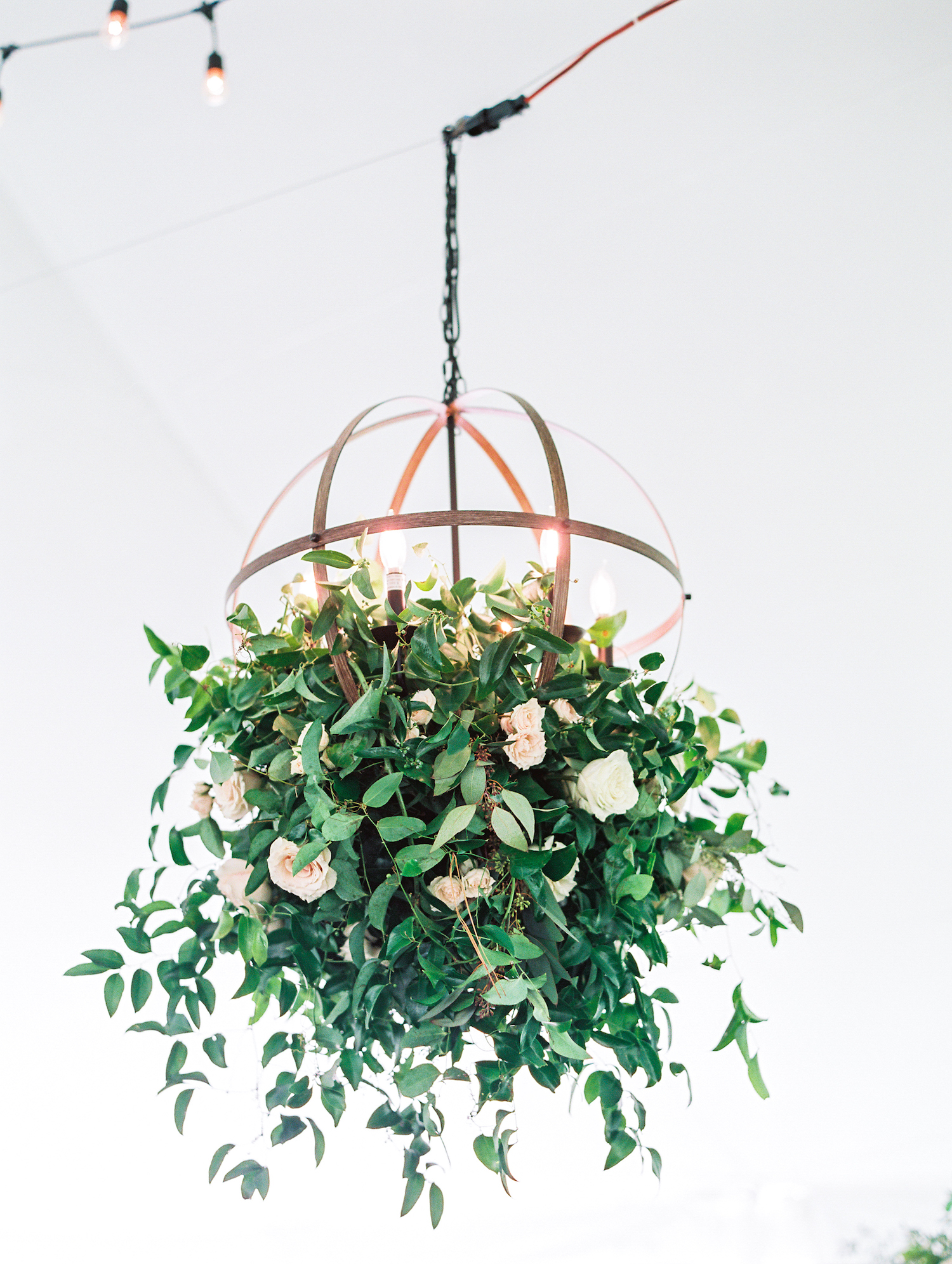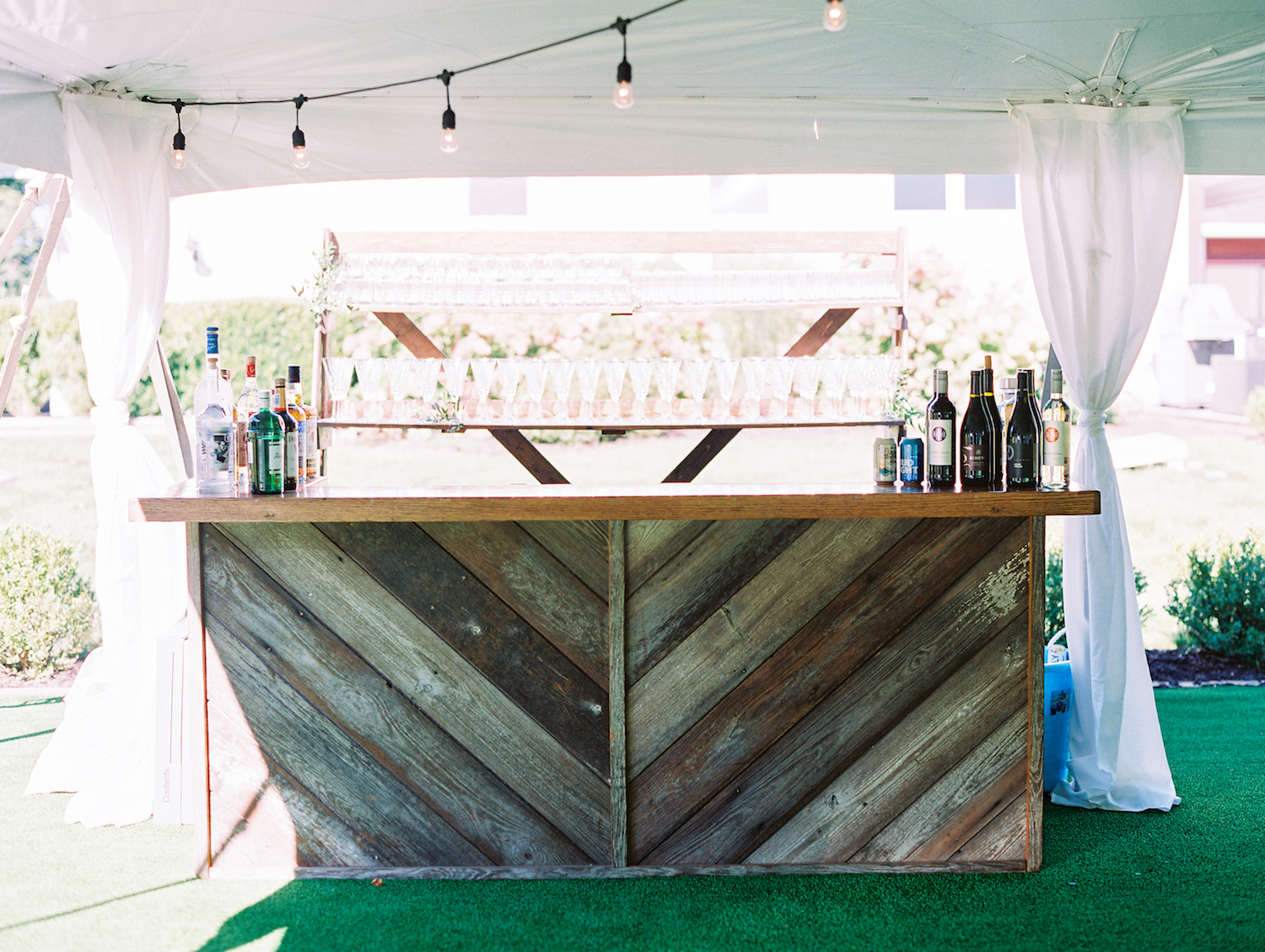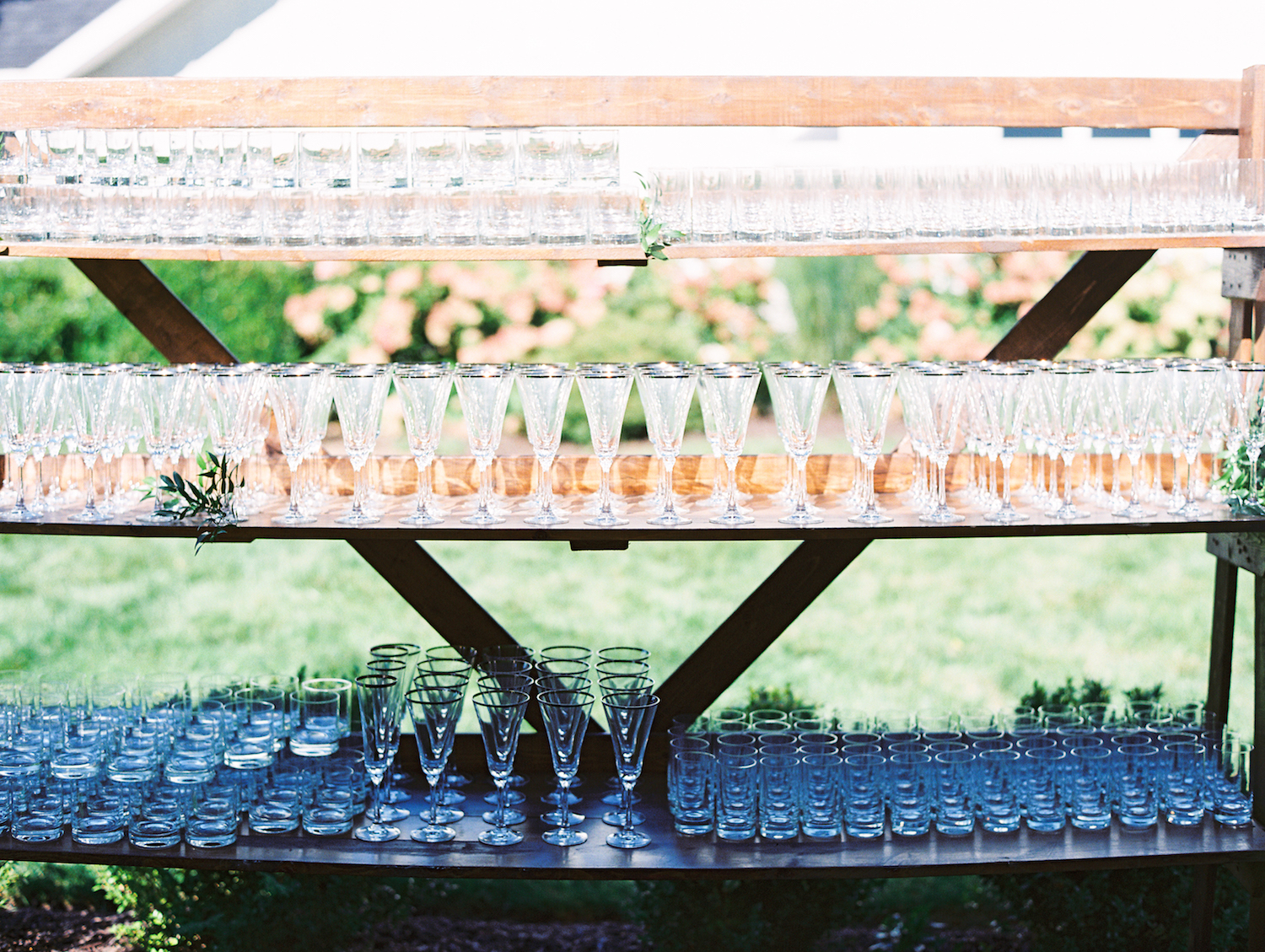 For their reception, the couple decided to do a horse shoe style table layout instead of individual tables. This definitely gave it more of a community feel for their guest. Such a great way to switch things up and make the wedding day more intimate. This Apple Blossom Resort wedding is perfect example that your table layout design can be different.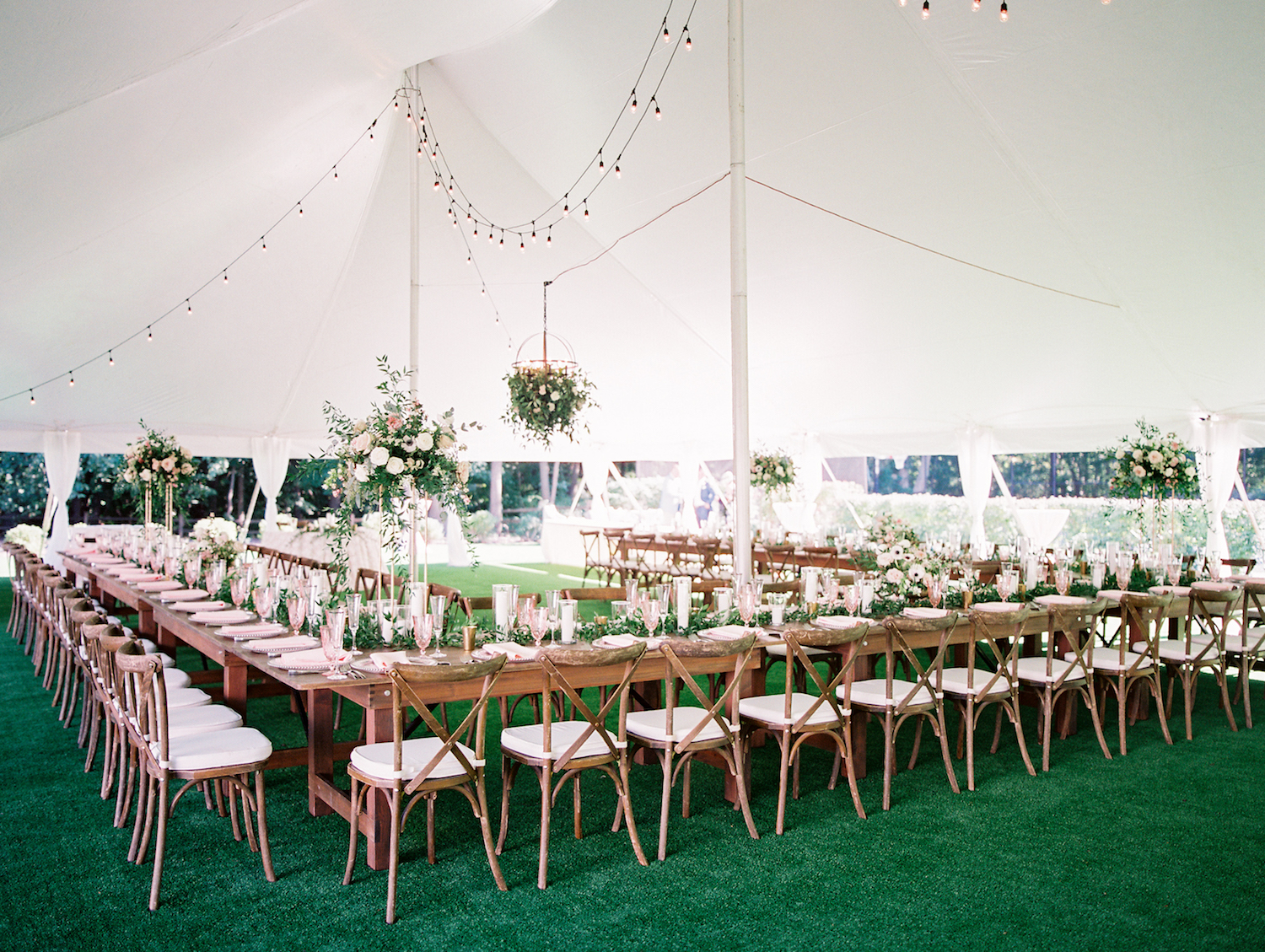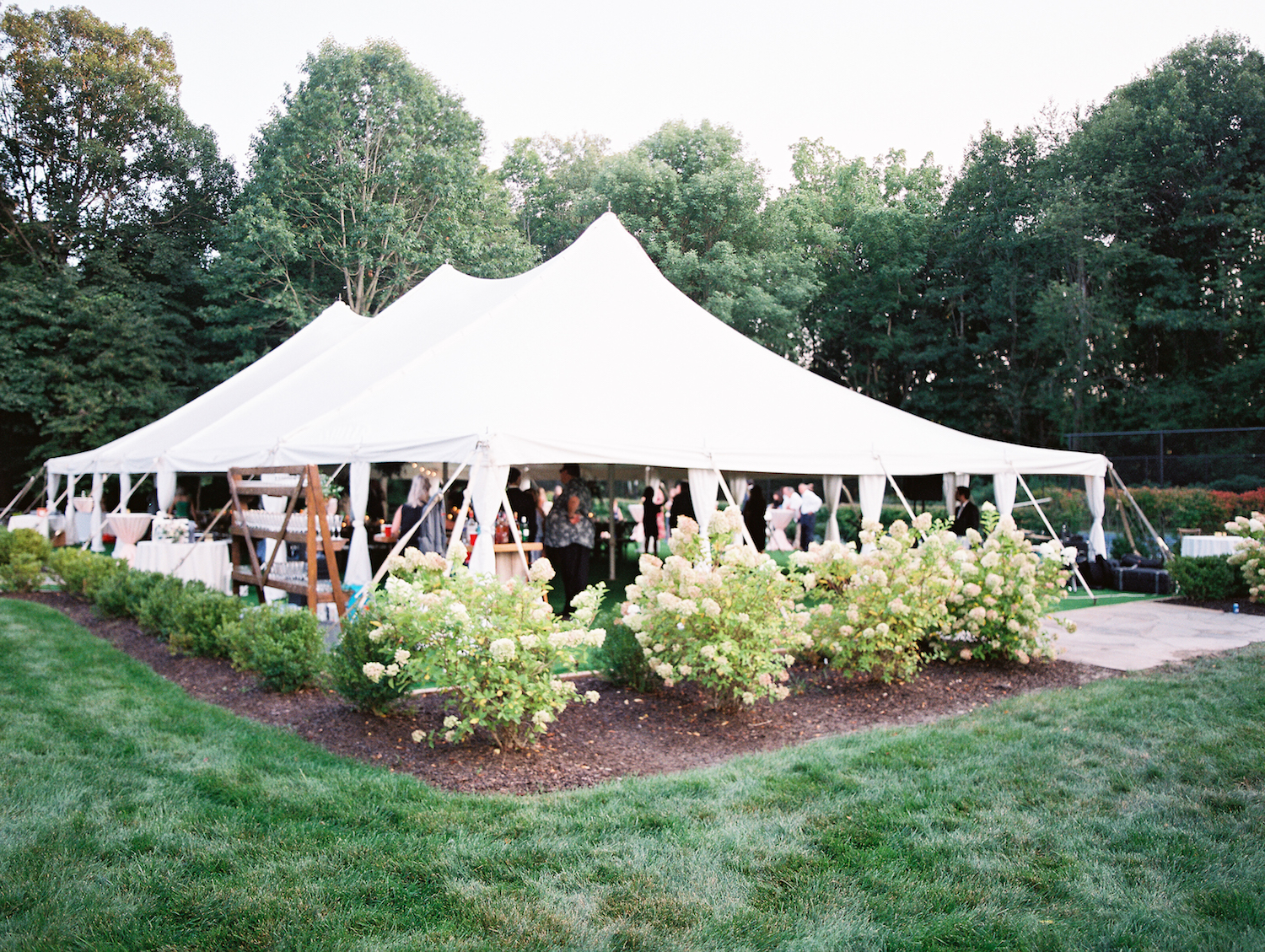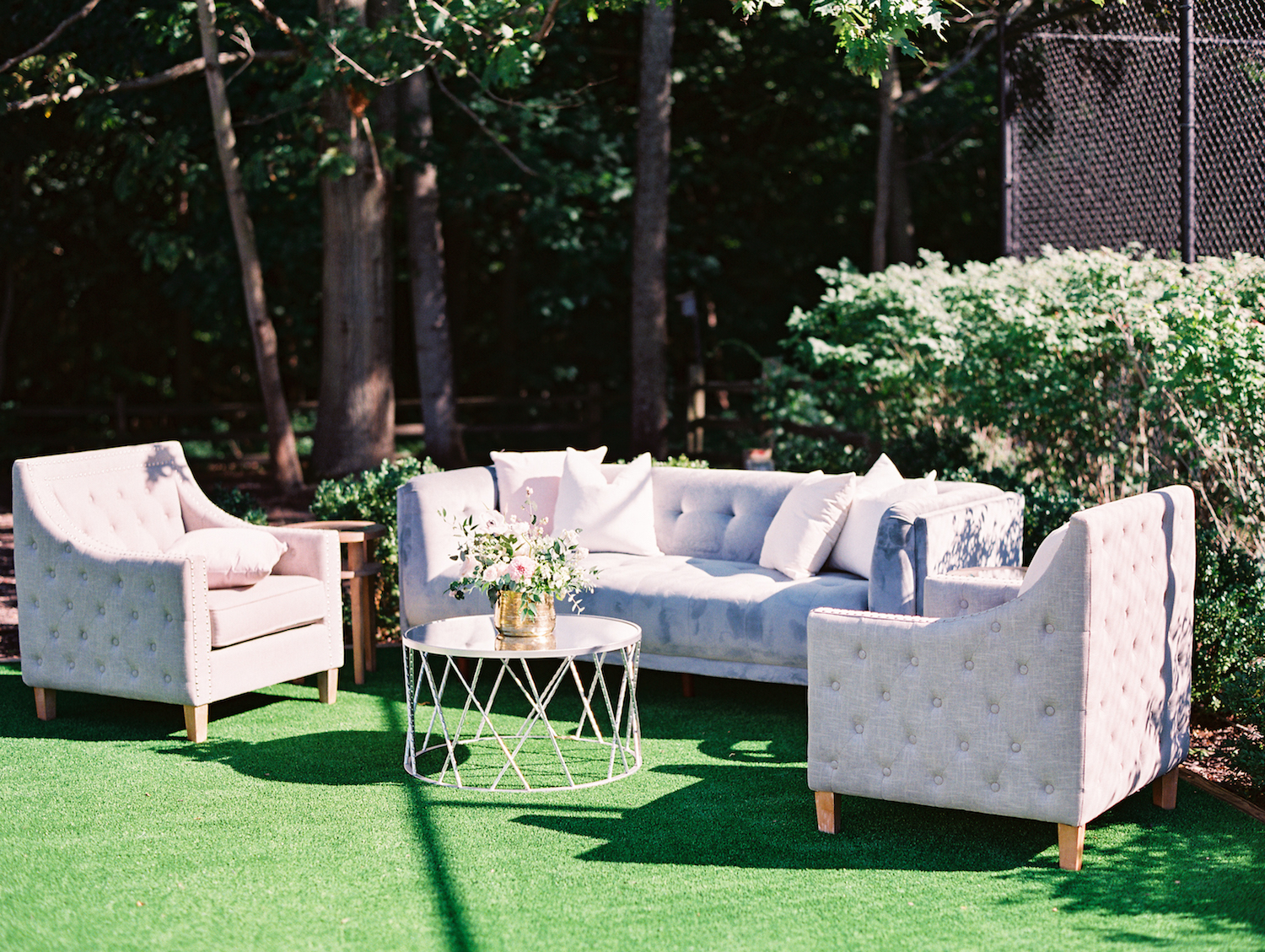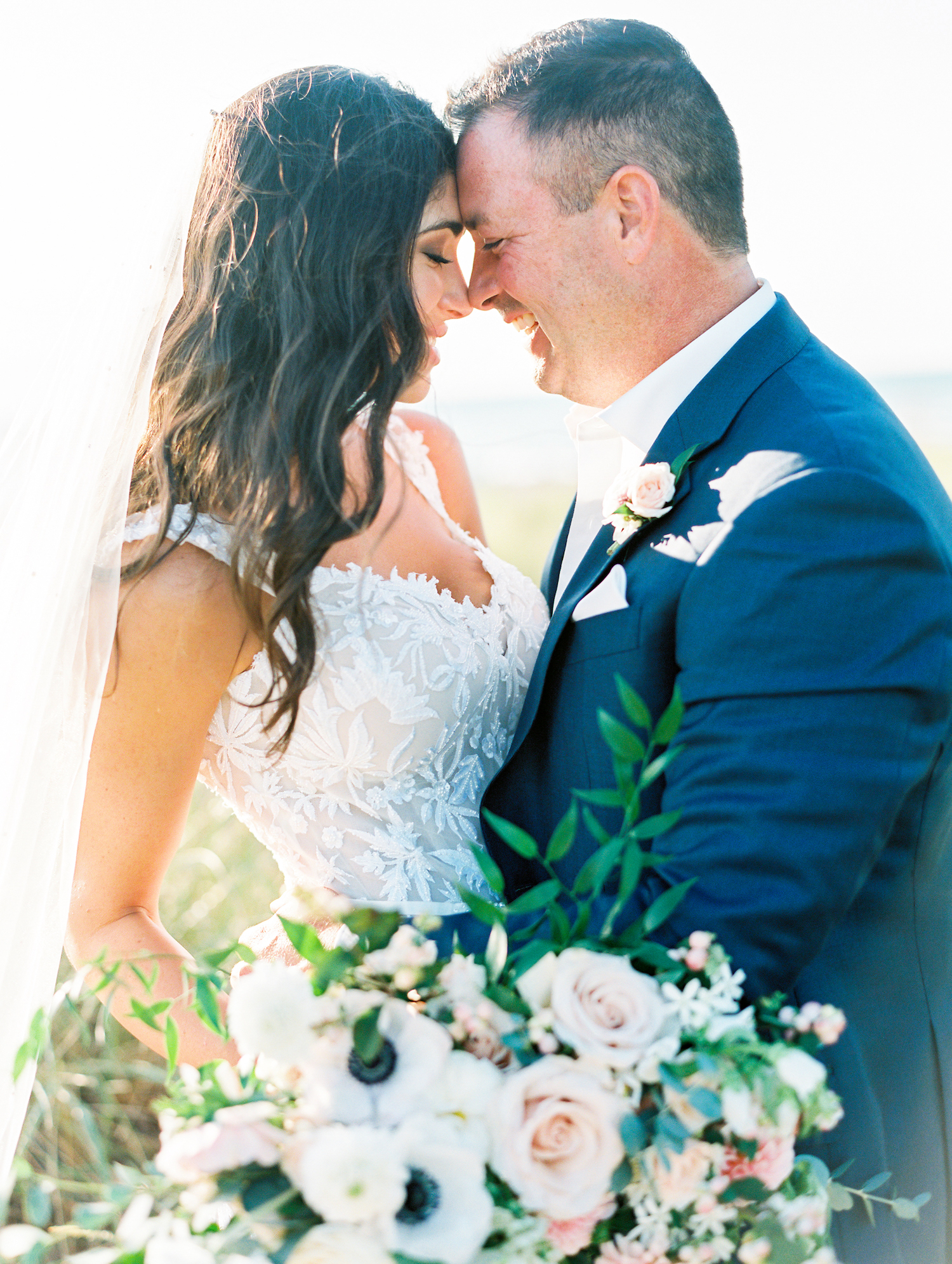 For those of you who have followed us for a while you know how much we love being lakeside. Although their Apple Blossom Resort wedding was not on the lake they were able to get a few beautiful shots by the waters of Lake Michigan. These are some of our favorite photos. Look how absolutely stunning she is!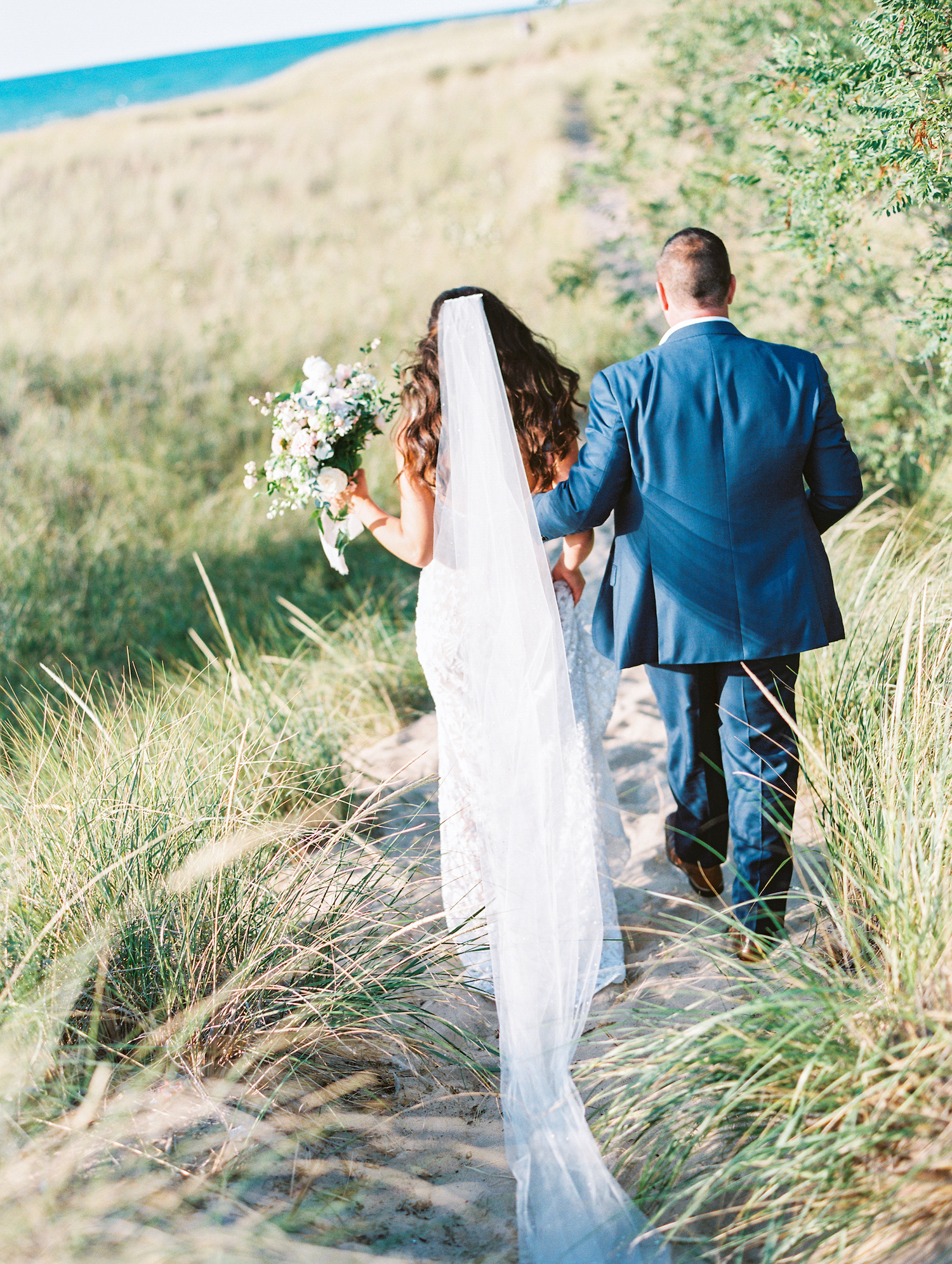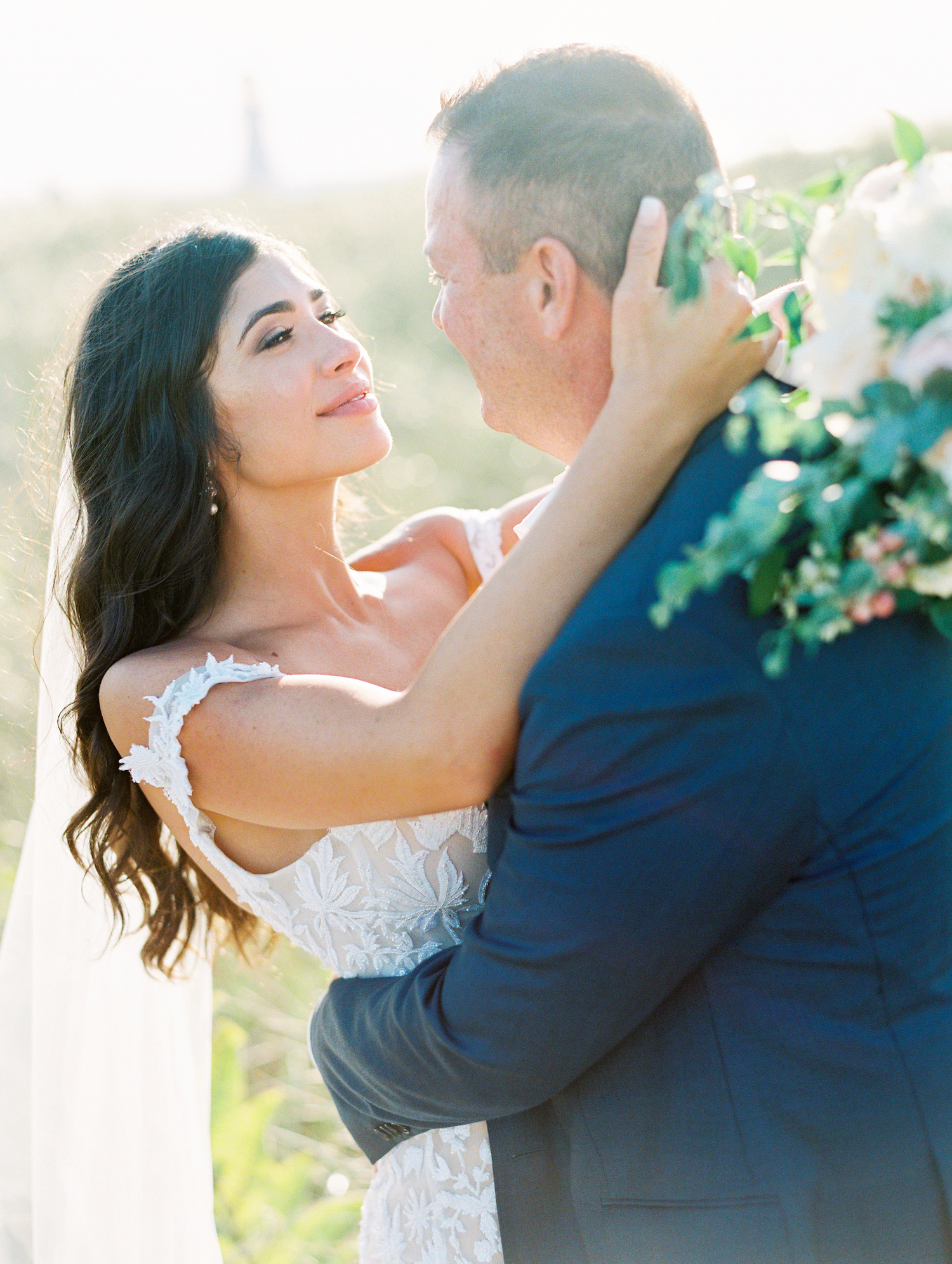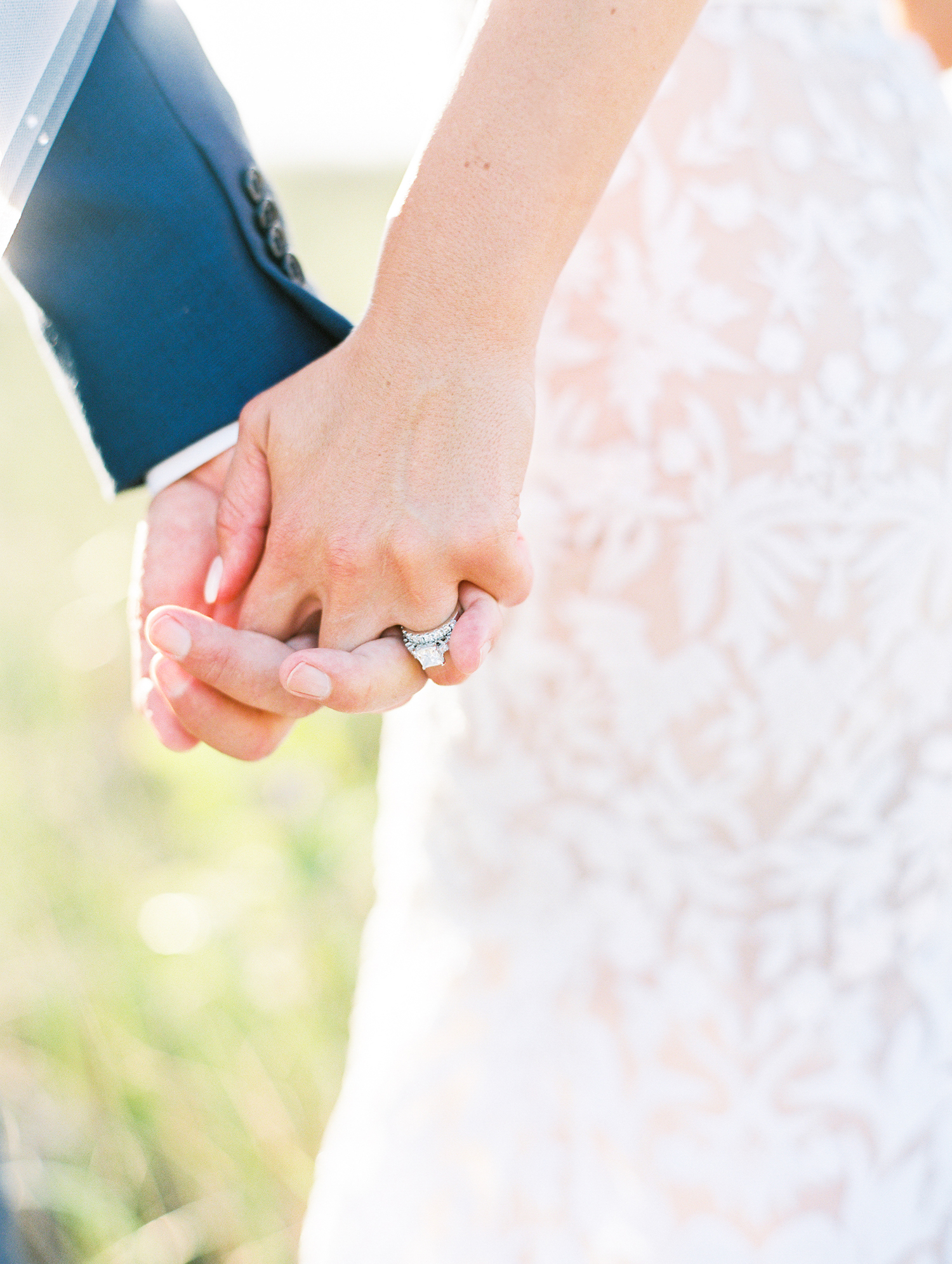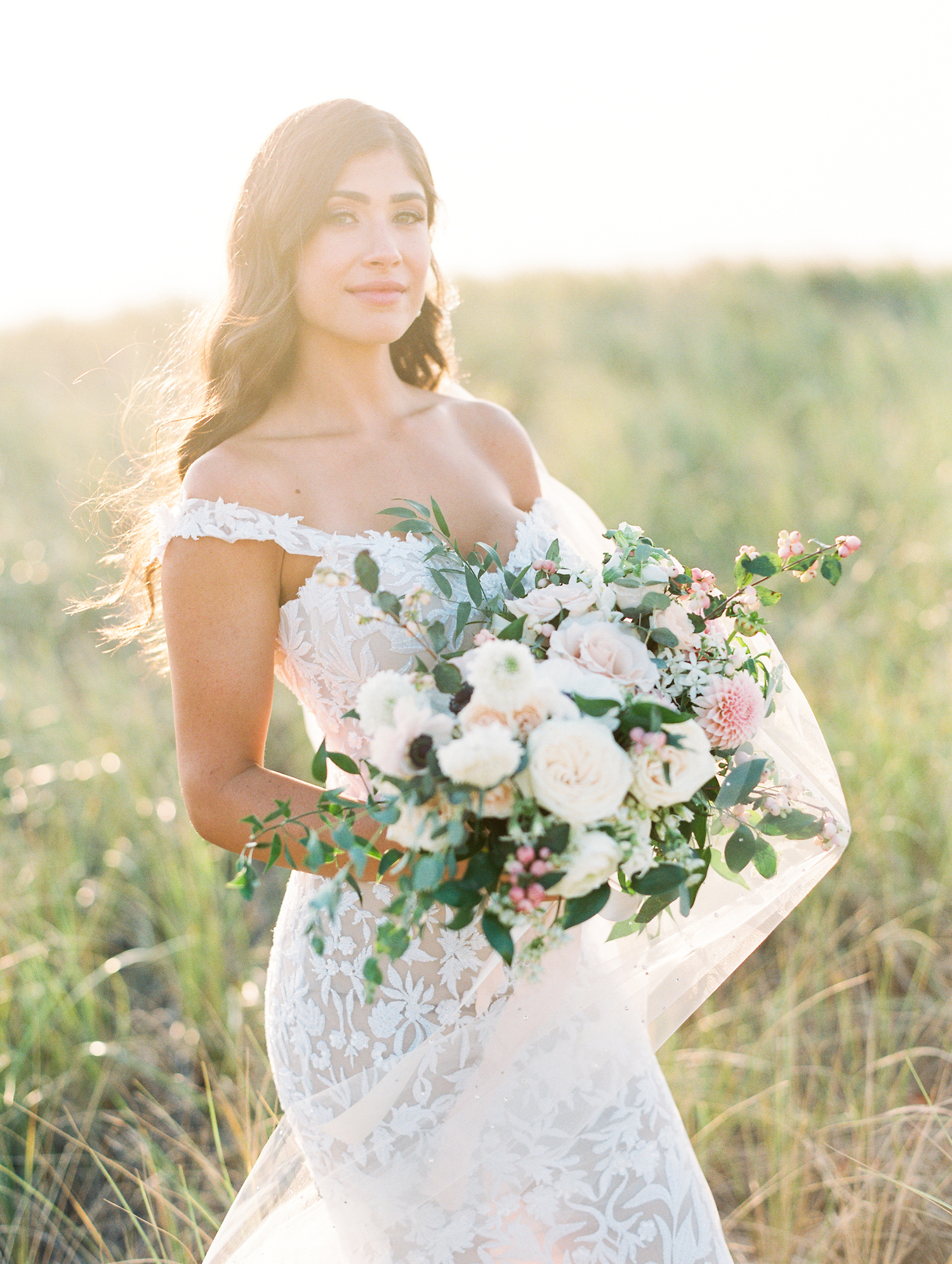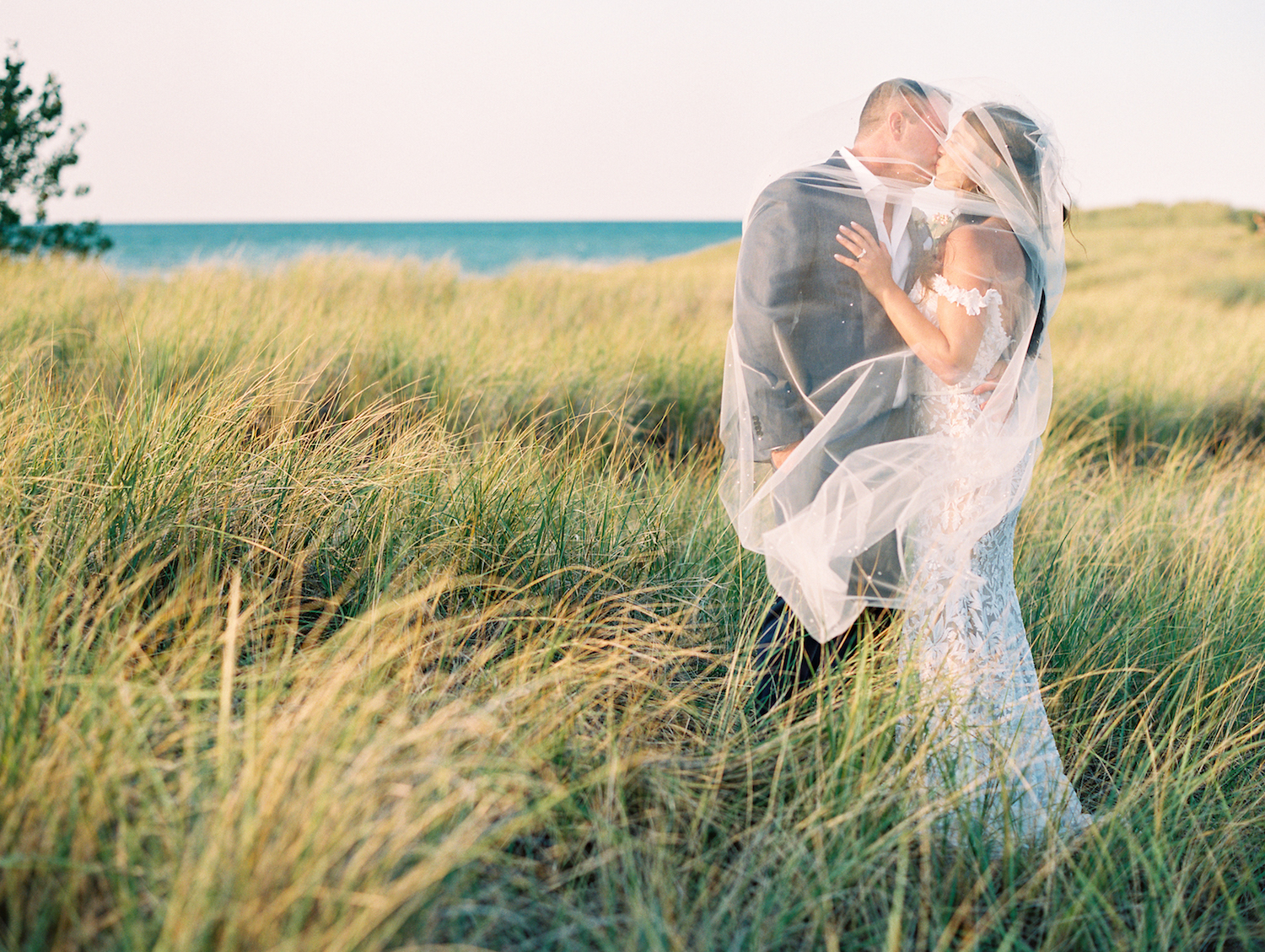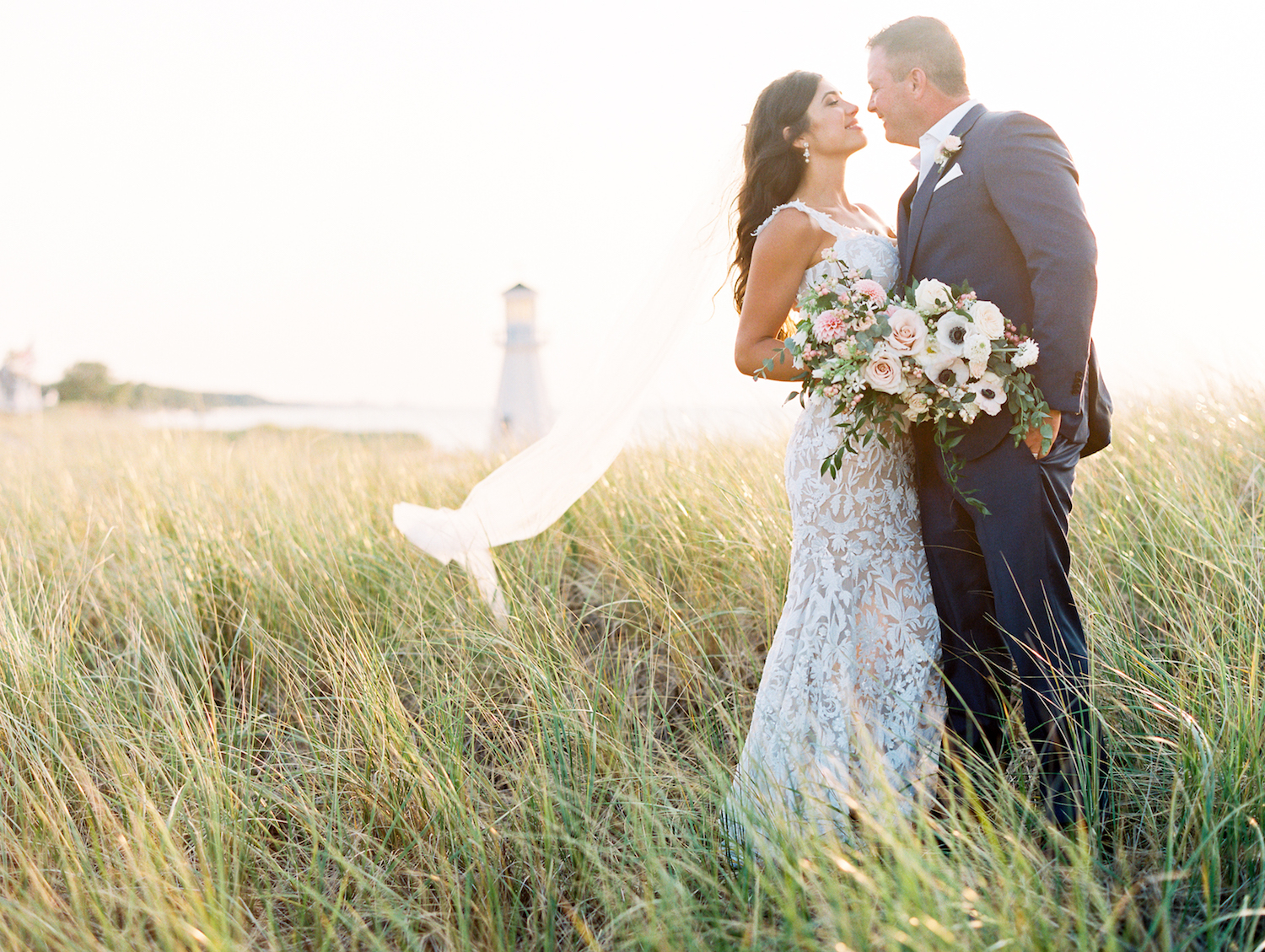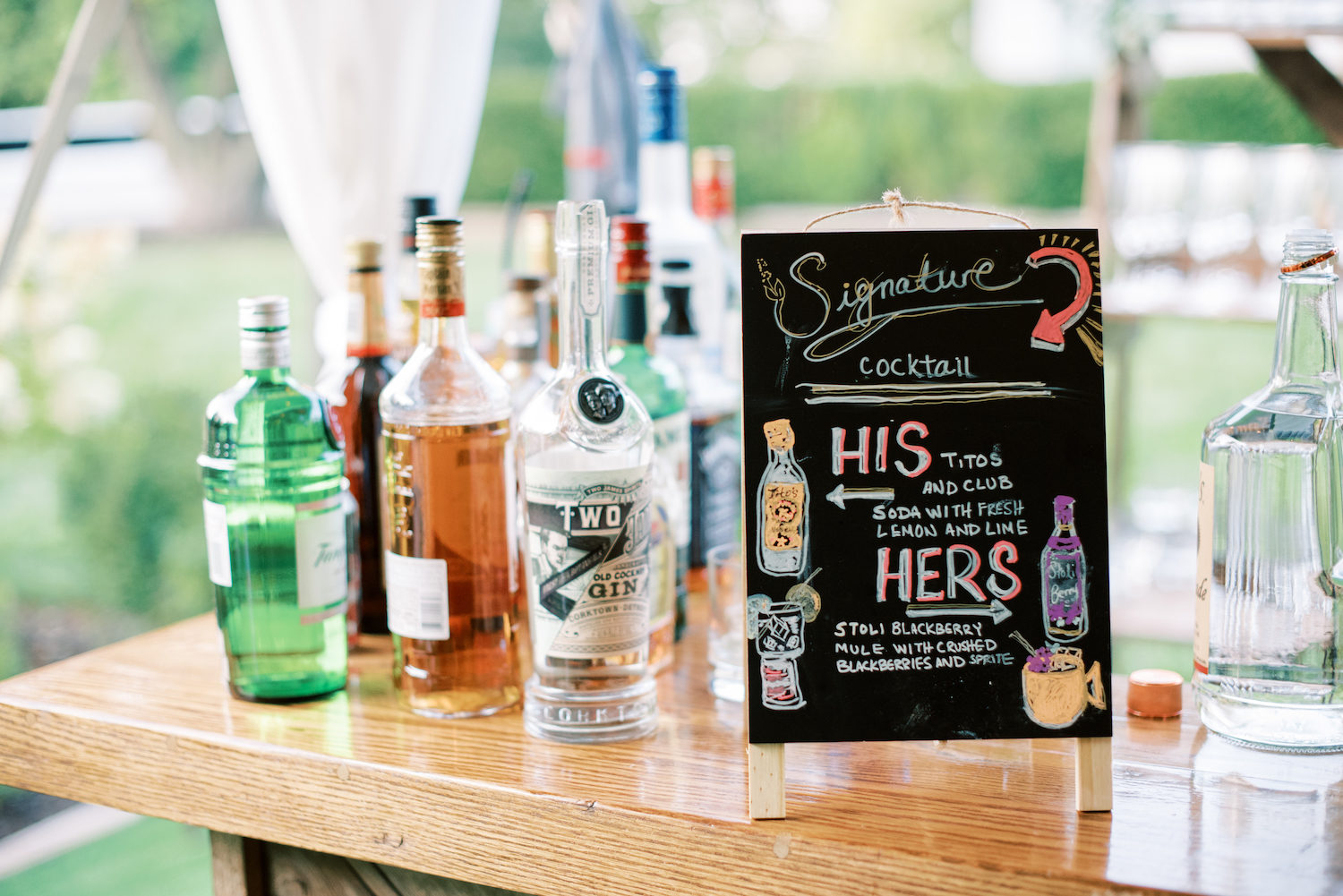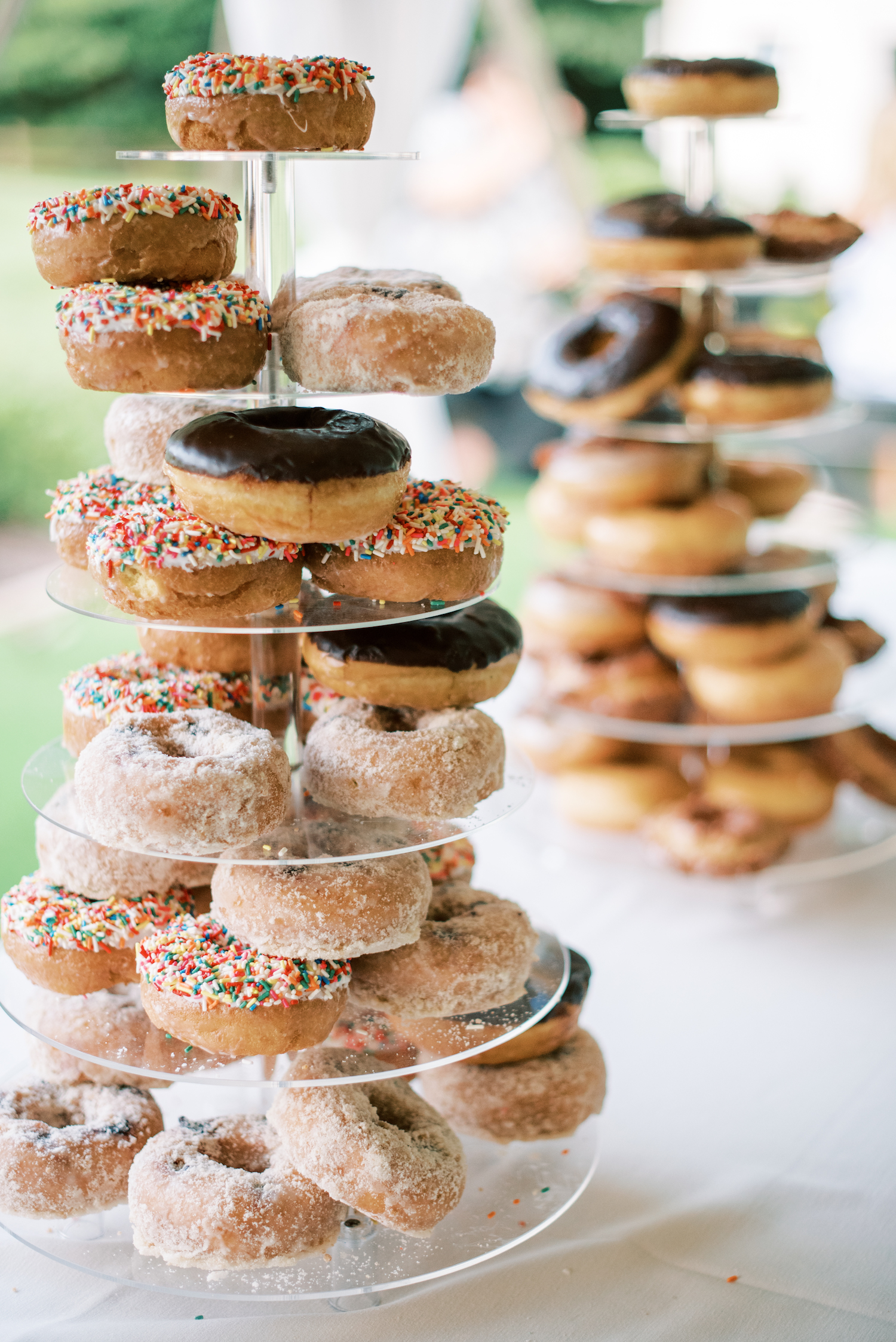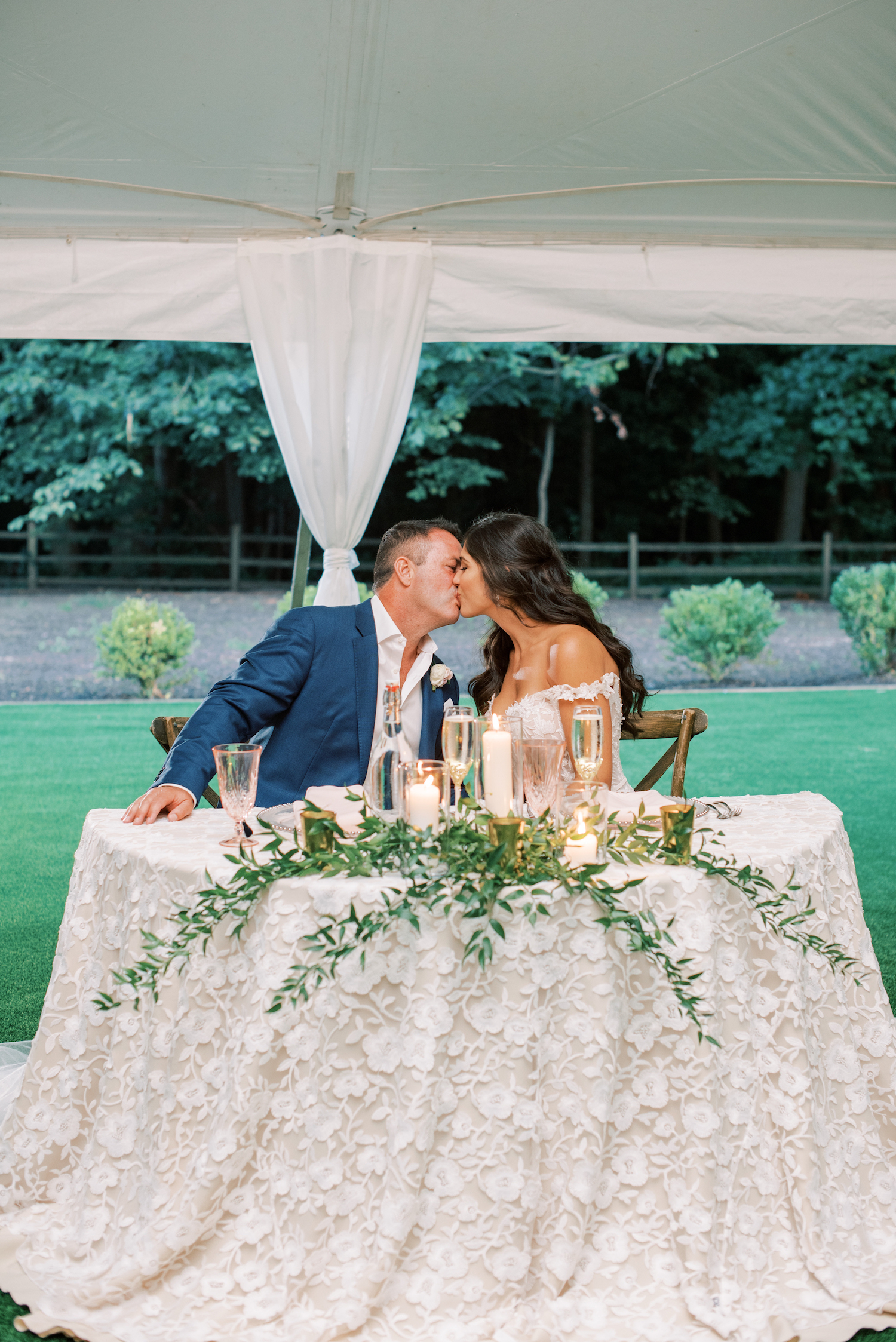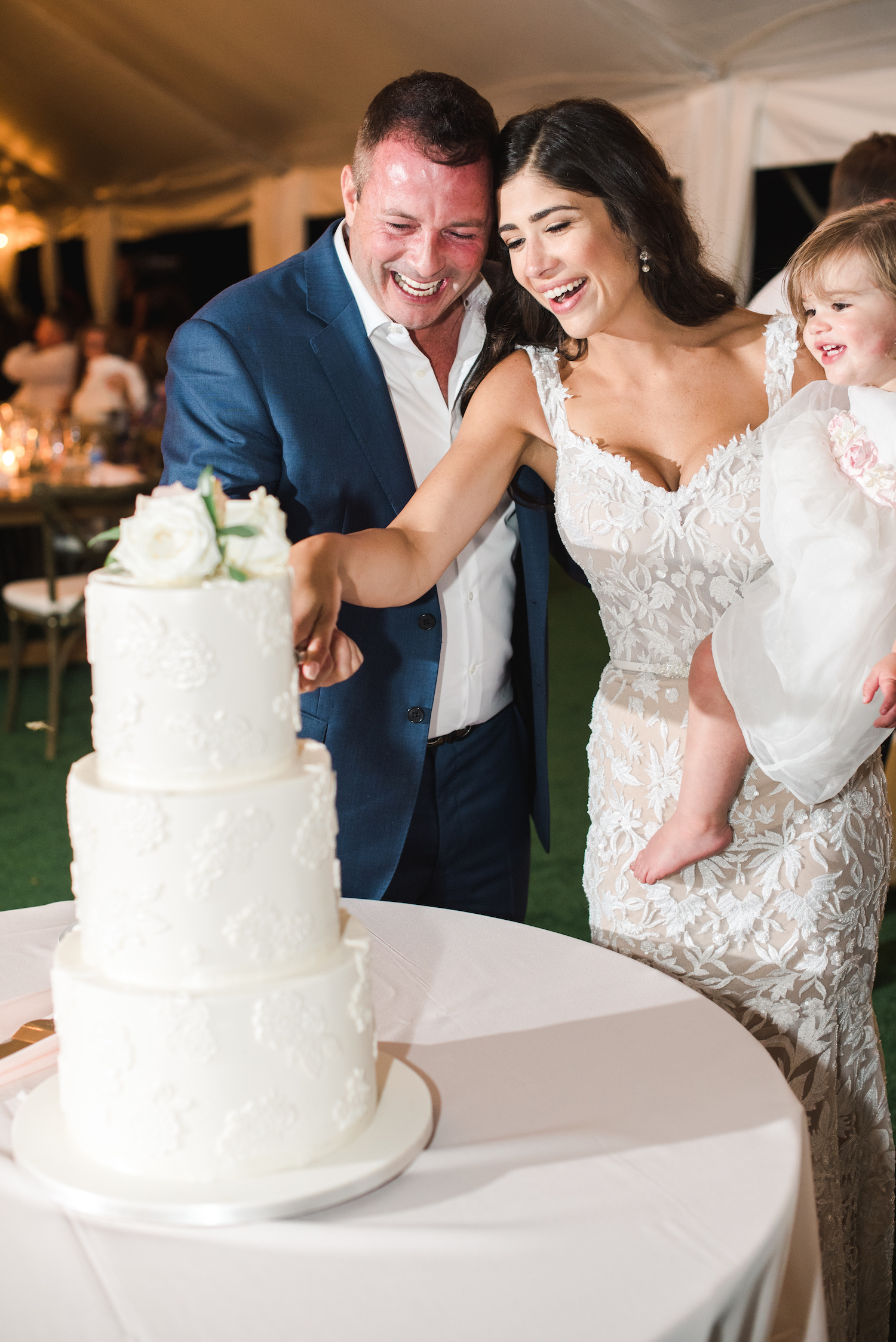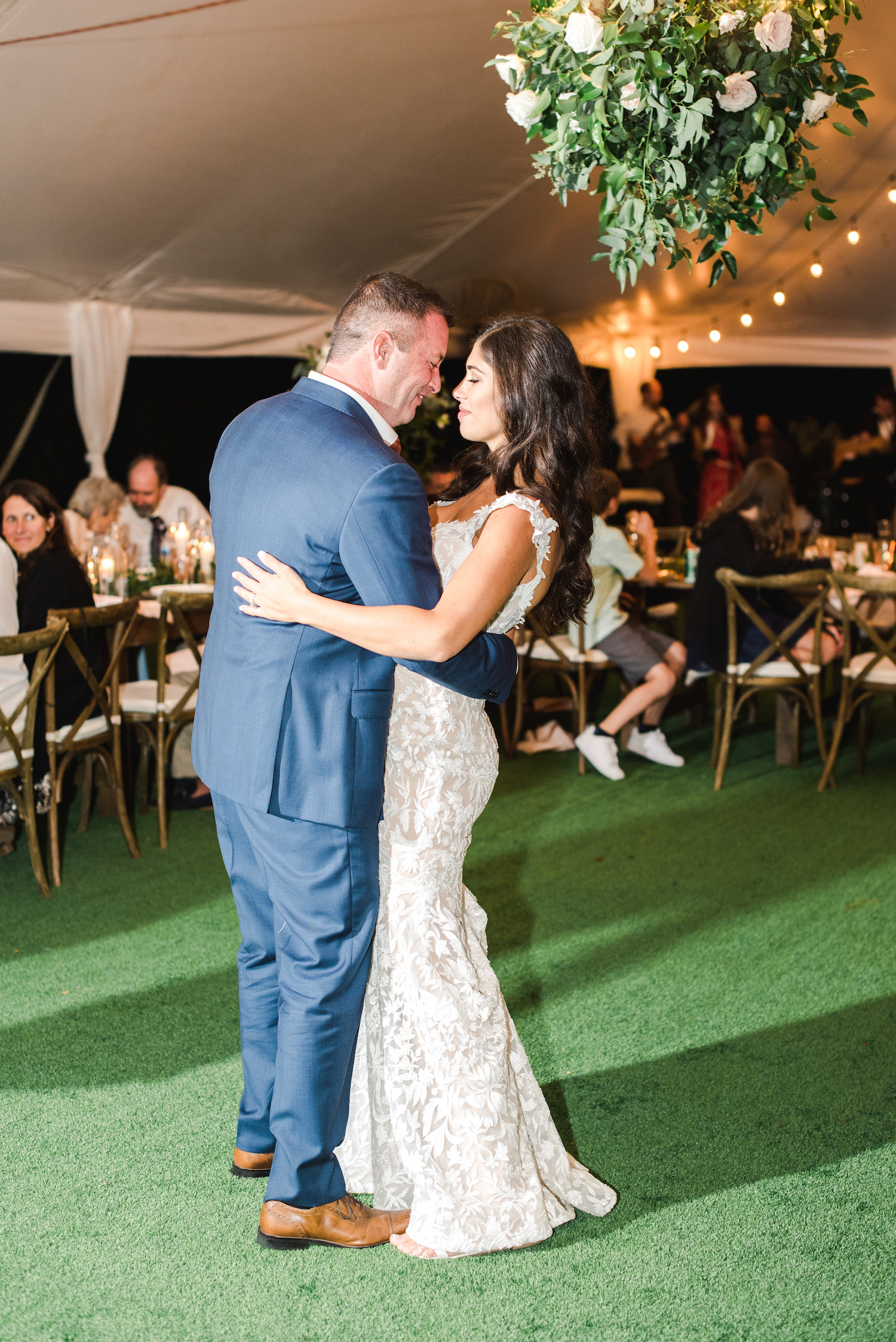 Sam and Christian, we loved being a part of this lovely day. Thank you for having the Stellaluna Team there to make this day happen smoothly. It was simply blissful. We hope for the best to you both, here's to many years of love and happiness! Cheers!
If you admired this beautiful tented wedding in northern Michigan take a look at our Aurora Cellars wedding in Lake Leelanau, Michigan.
Wedding Coordinator: Stellaluna Events | Photography: Kelly Sweet Photography | Venue: Apple Blossom Resort | Florals: LB Floristry | Rentals & Decor: AAYS Rentals | Transportation: Second Nature Limos | Entertainment: Blue Water Kings | Cake: Do-Rite Donuts | Catering: Classic Catering | Bar & Beverage: Beverage Specialists