The Lakehouse Wedding | Jena & Jon
Jena and Jon married in St. Joseph, Michigan, at the Lakehouse Restaurant and Bar. This venue offered an amazingly beautiful tent on the property that made for the perfect Lakehouse wedding. About three weeks out from their wedding the venue they had originally booked canceled on Jena and Jon due to the new COVID restrictions. This meant they had to find a new venue, new rentals, accommodations, and they also had to cut their guest list down. The best part is that through this chaotic time we were able to piece together a wedding day that turned out even better than they had hoped for.
This lakehouse wedding was incredibly beautiful, from the lakeshore to the tent, it was something to be in awe of. They had a clear top tent that the florist covered in greenery underneath because Jena wanted a garden feel. The tables were also covered in beautiful greenery and blush florals. In the evening, they had string lighting which made everything feel so whimsical under the tent. Jena and Jon kept the decor very minimal for their Lakehouse wedding, but the cutest part was their custom made signature drink sign that featured water drawings of their two dogs.
The three best words to describe this Lakehouse wedding and couple would be: loving, dedicated, and romantic!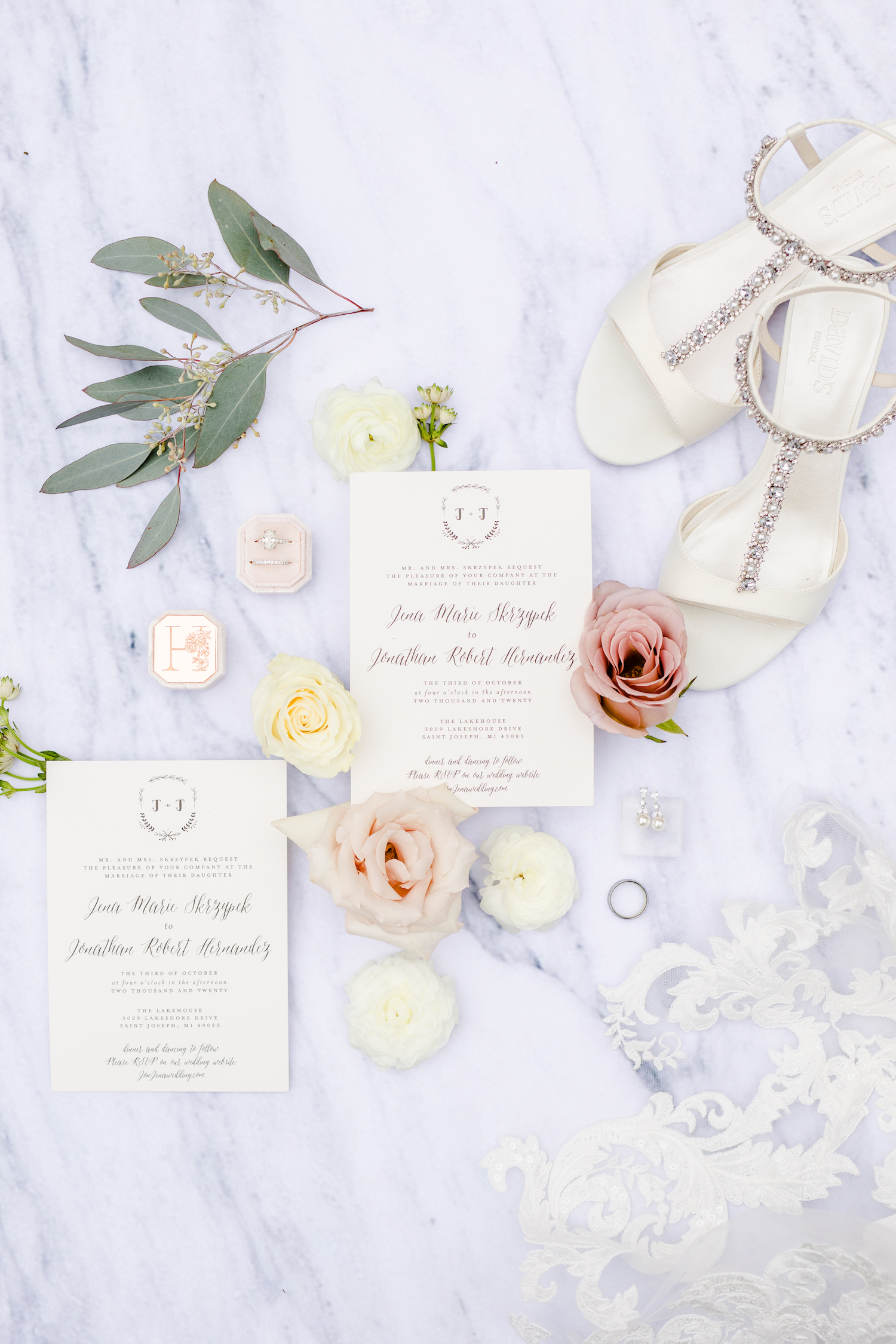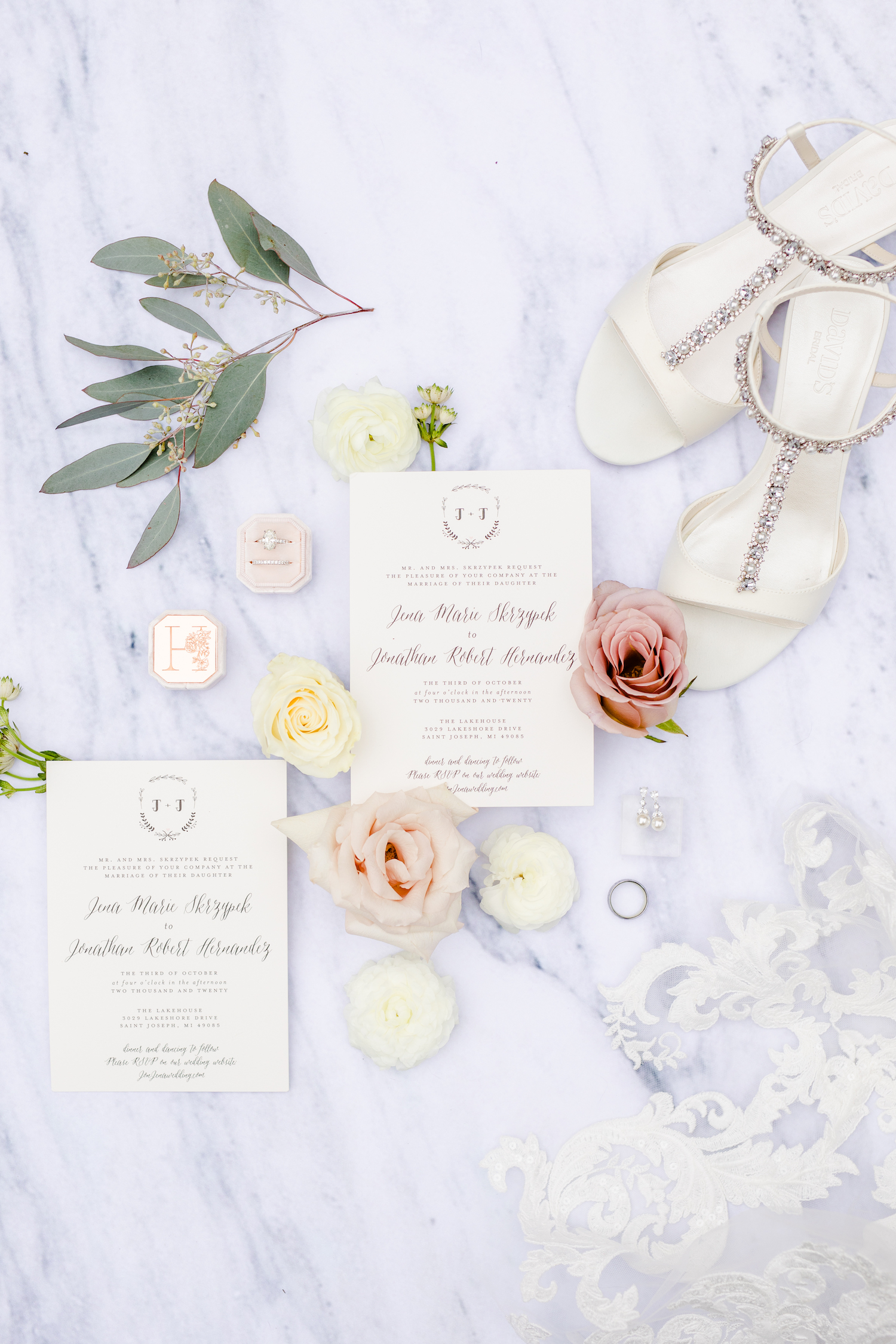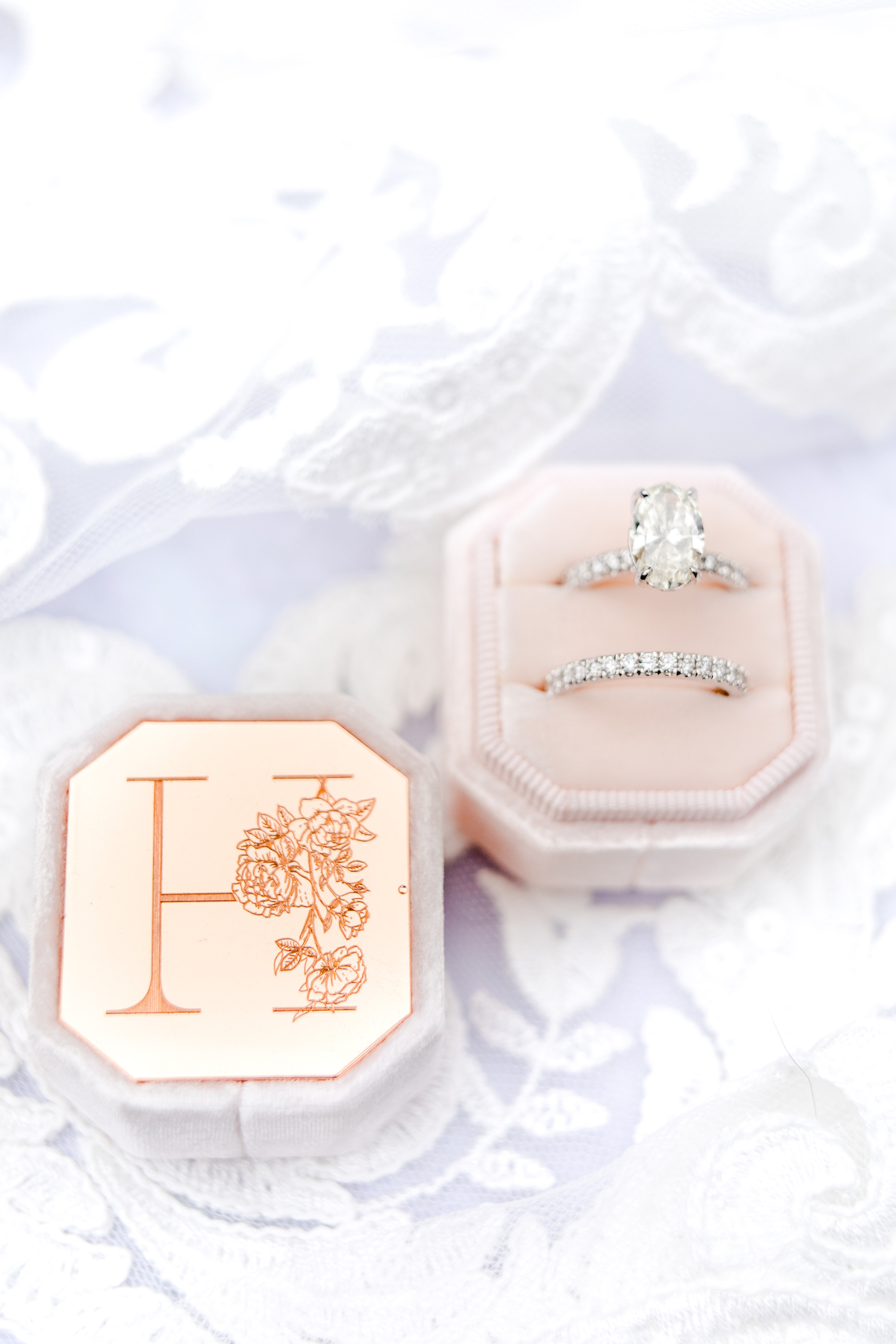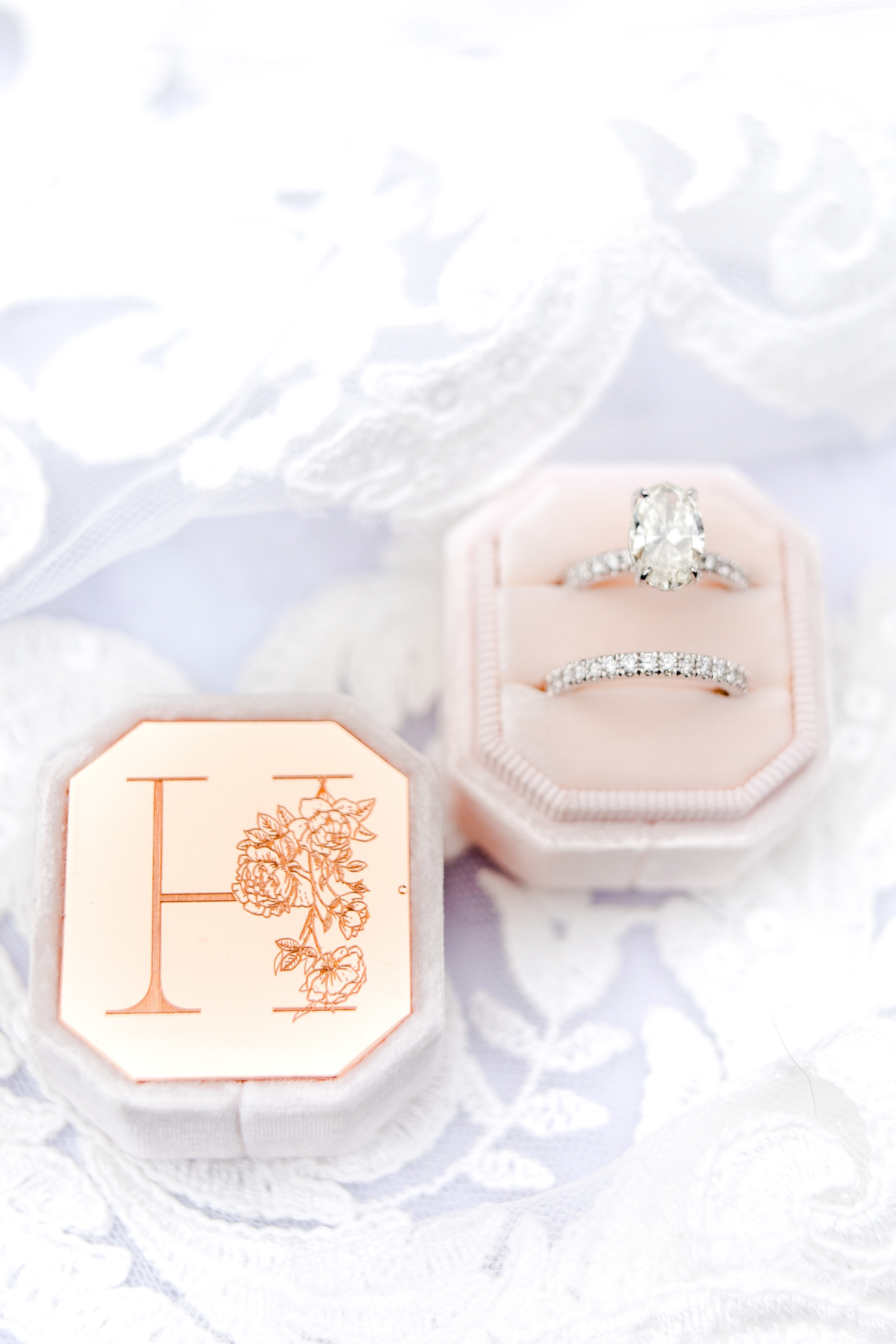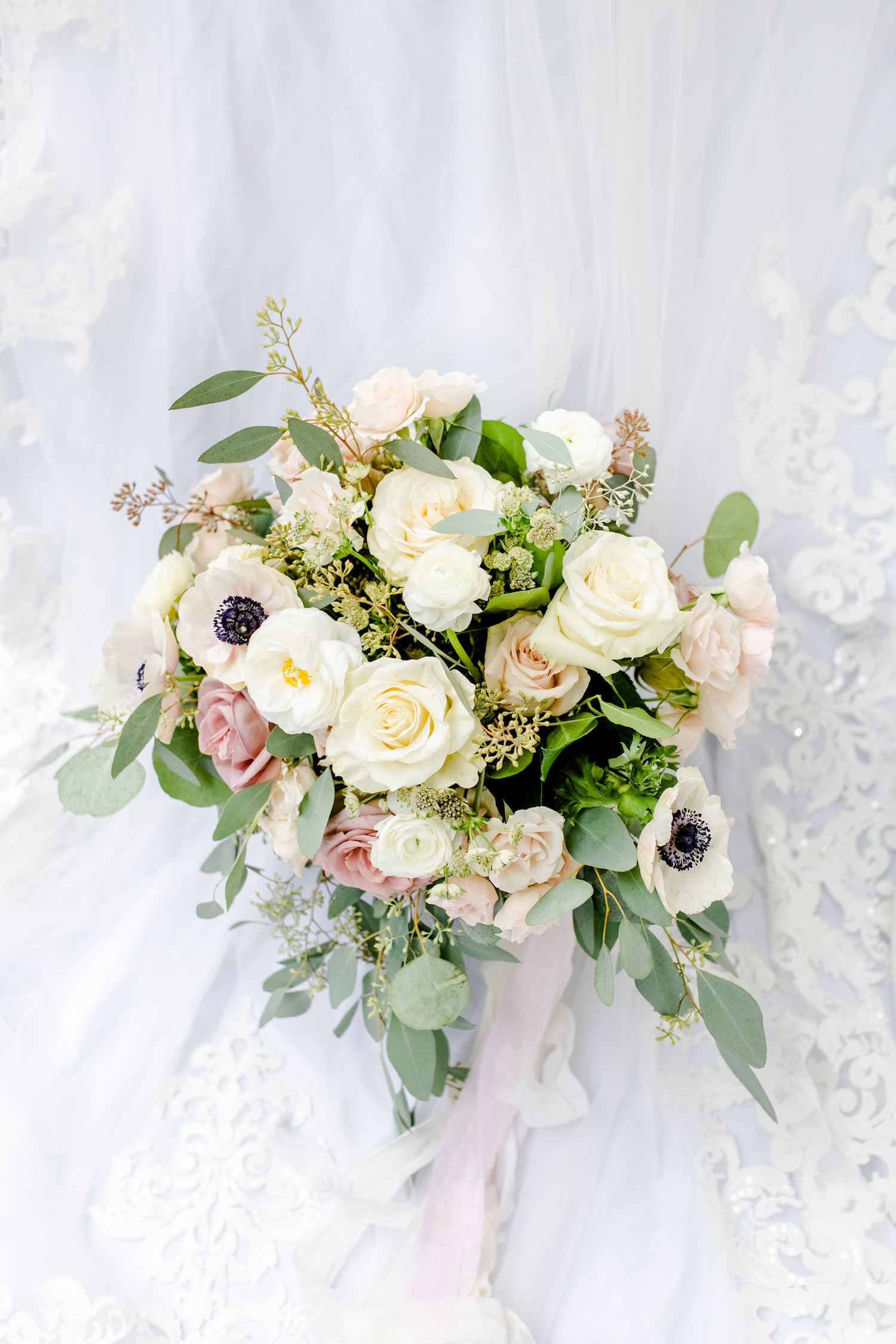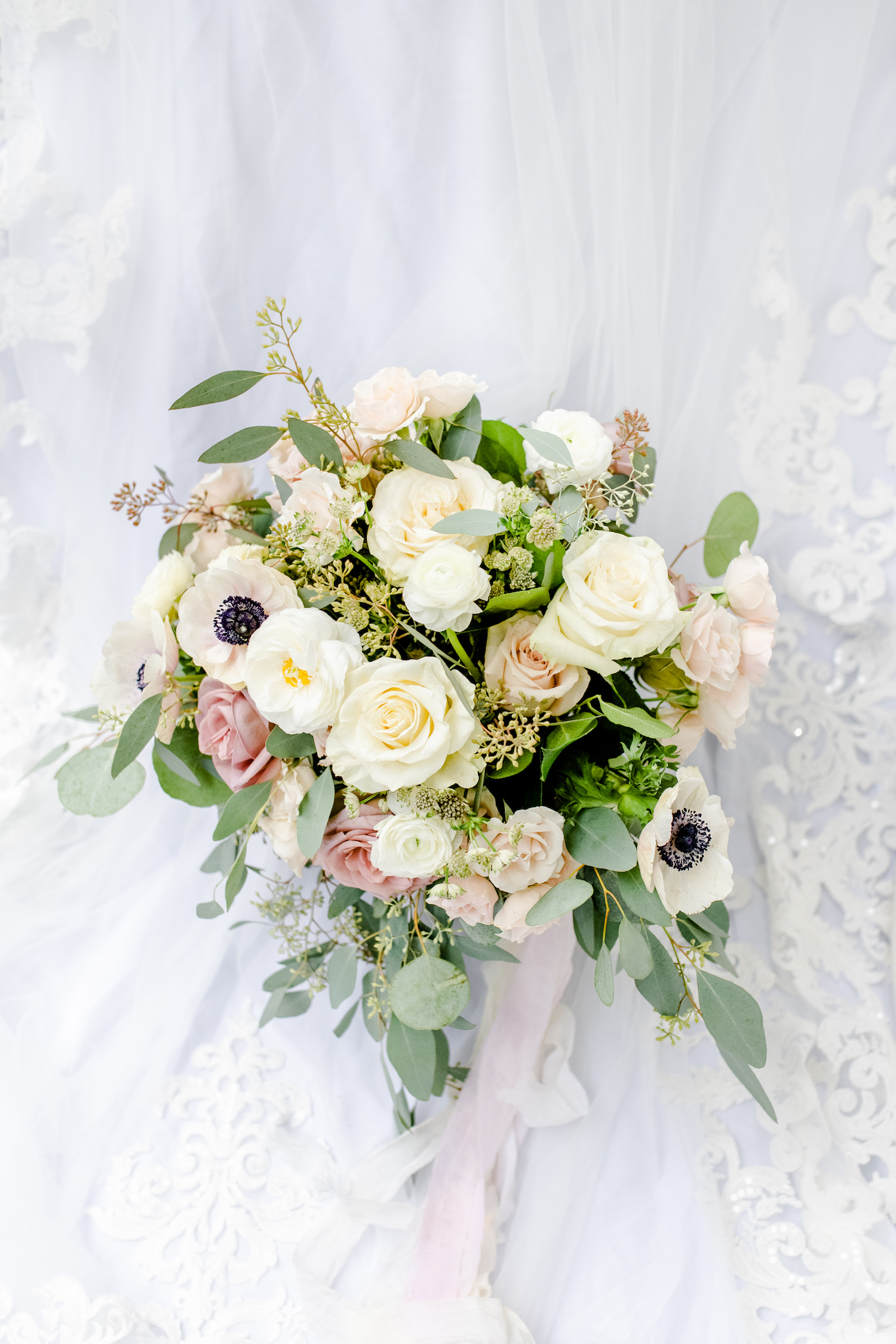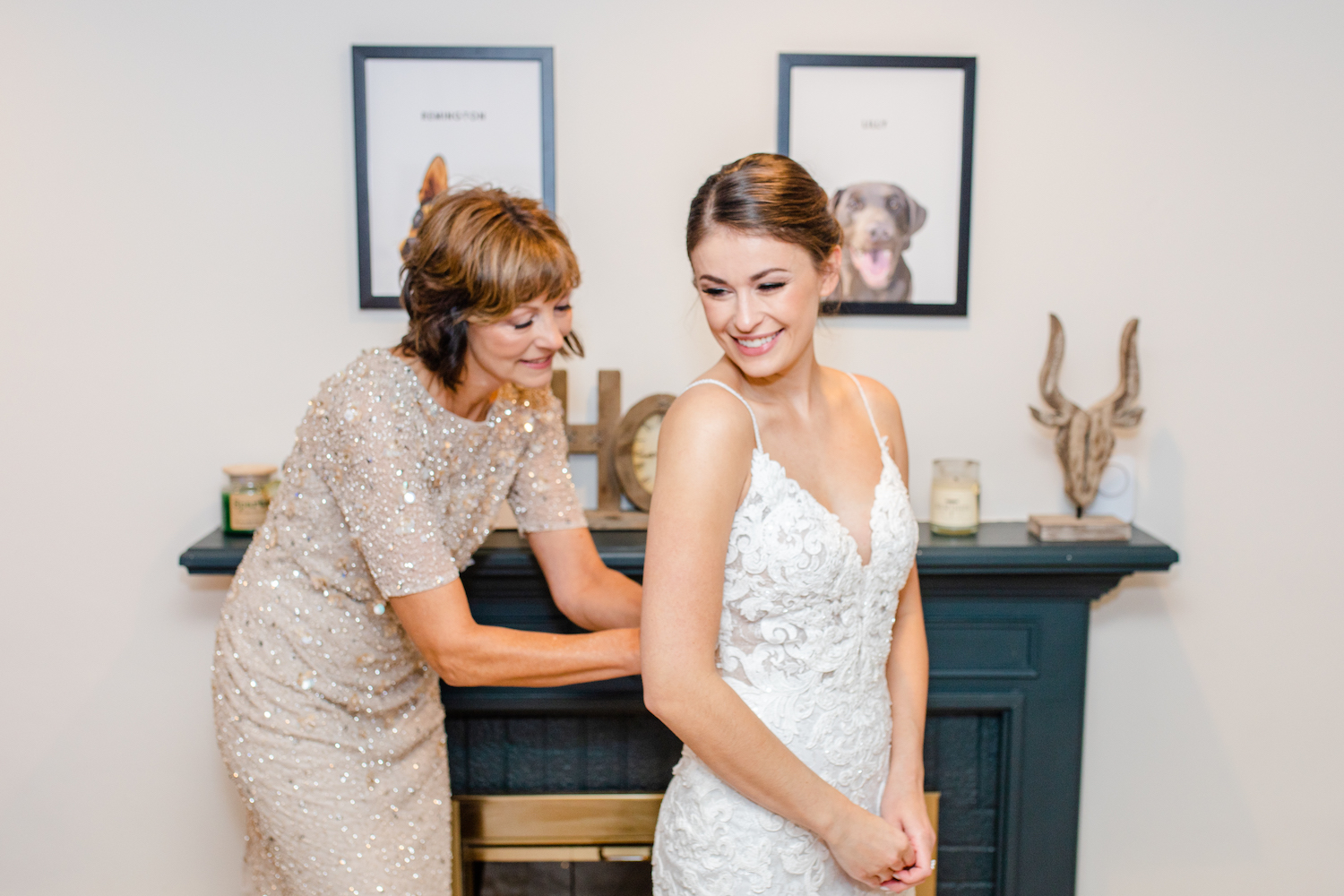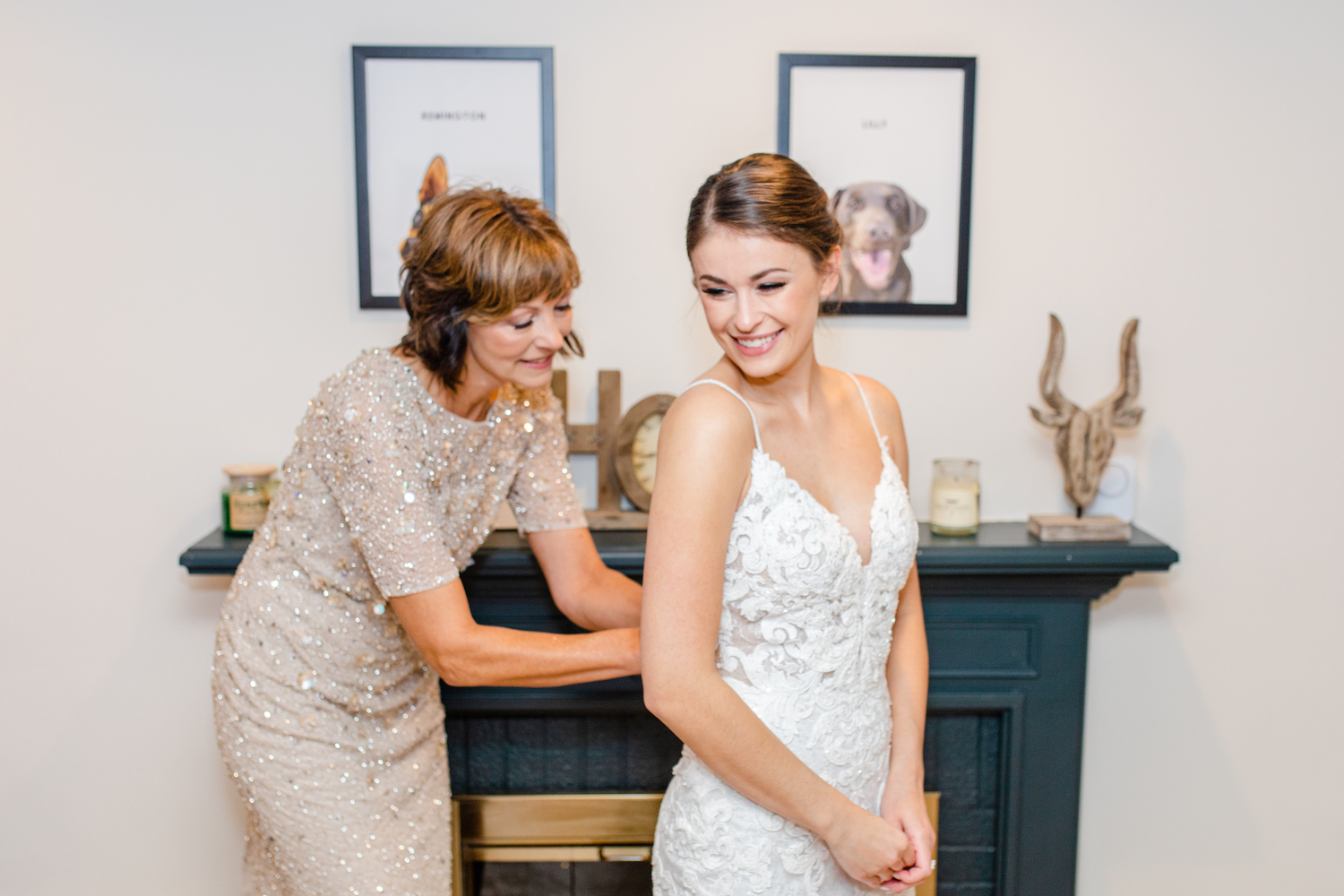 Something interesting about Jena and Jon is that they both work in the hospital. This made for an unique planning process during these stressful times due to COVID. However, we made it work and they had the best day at their Lakehouse wedding.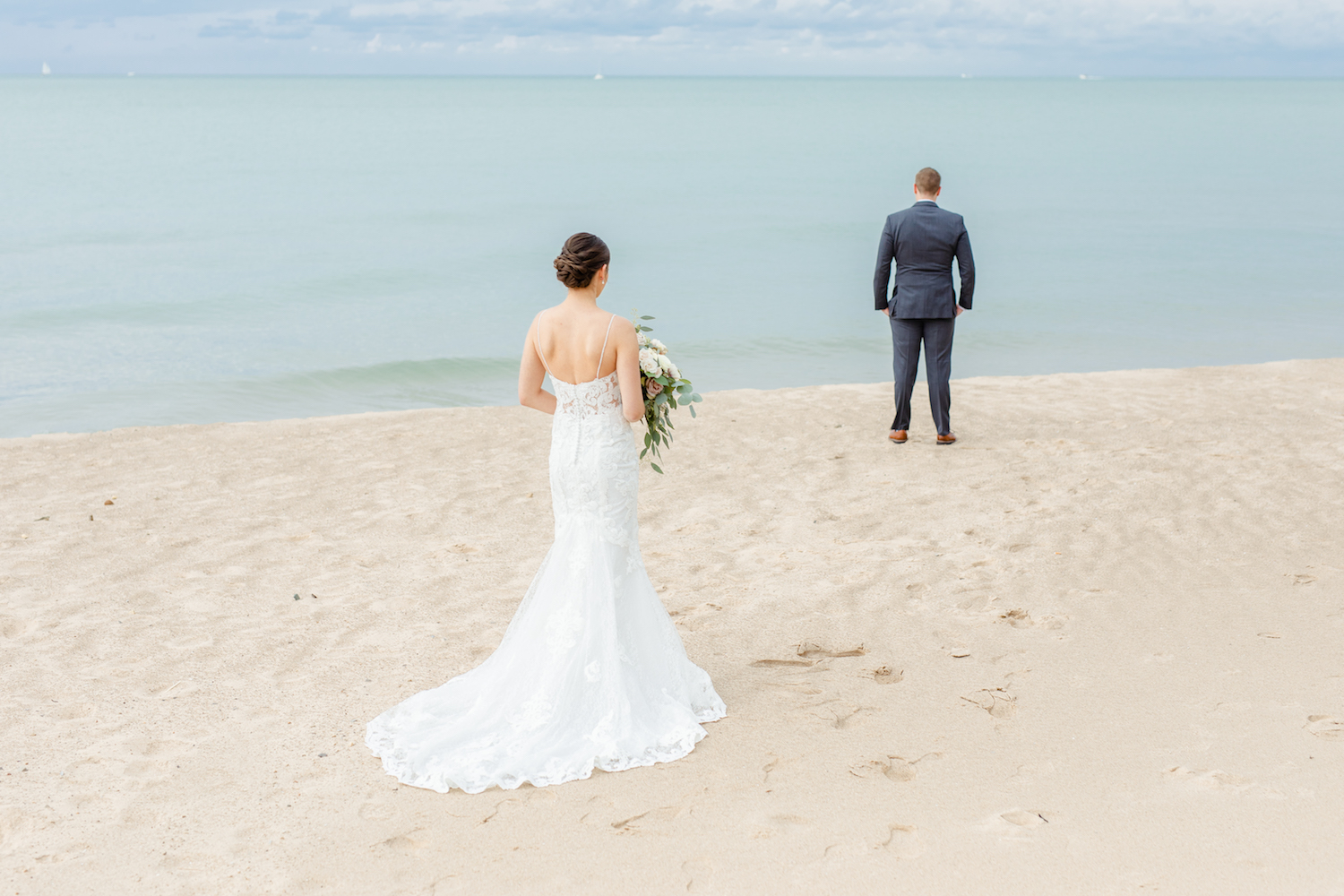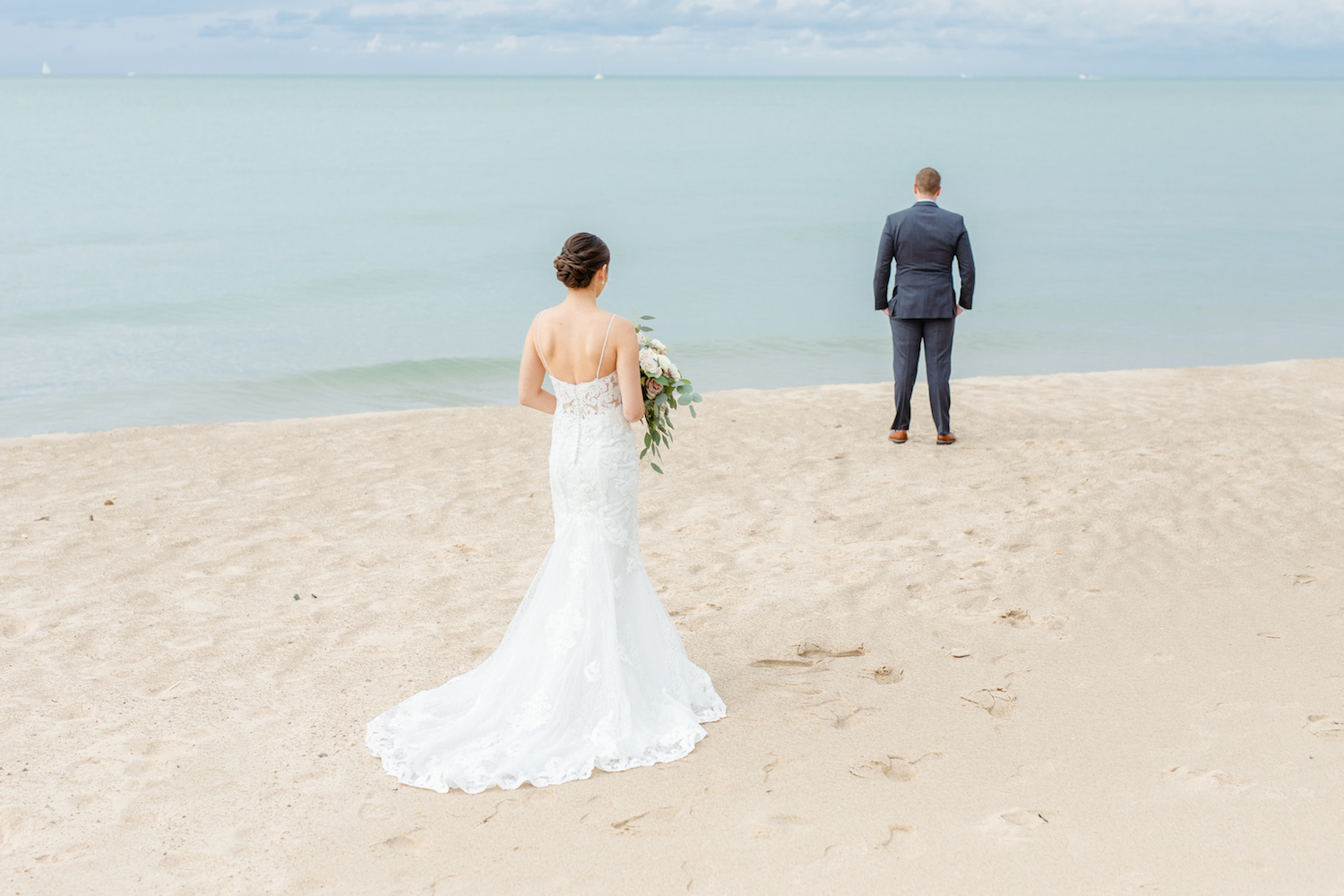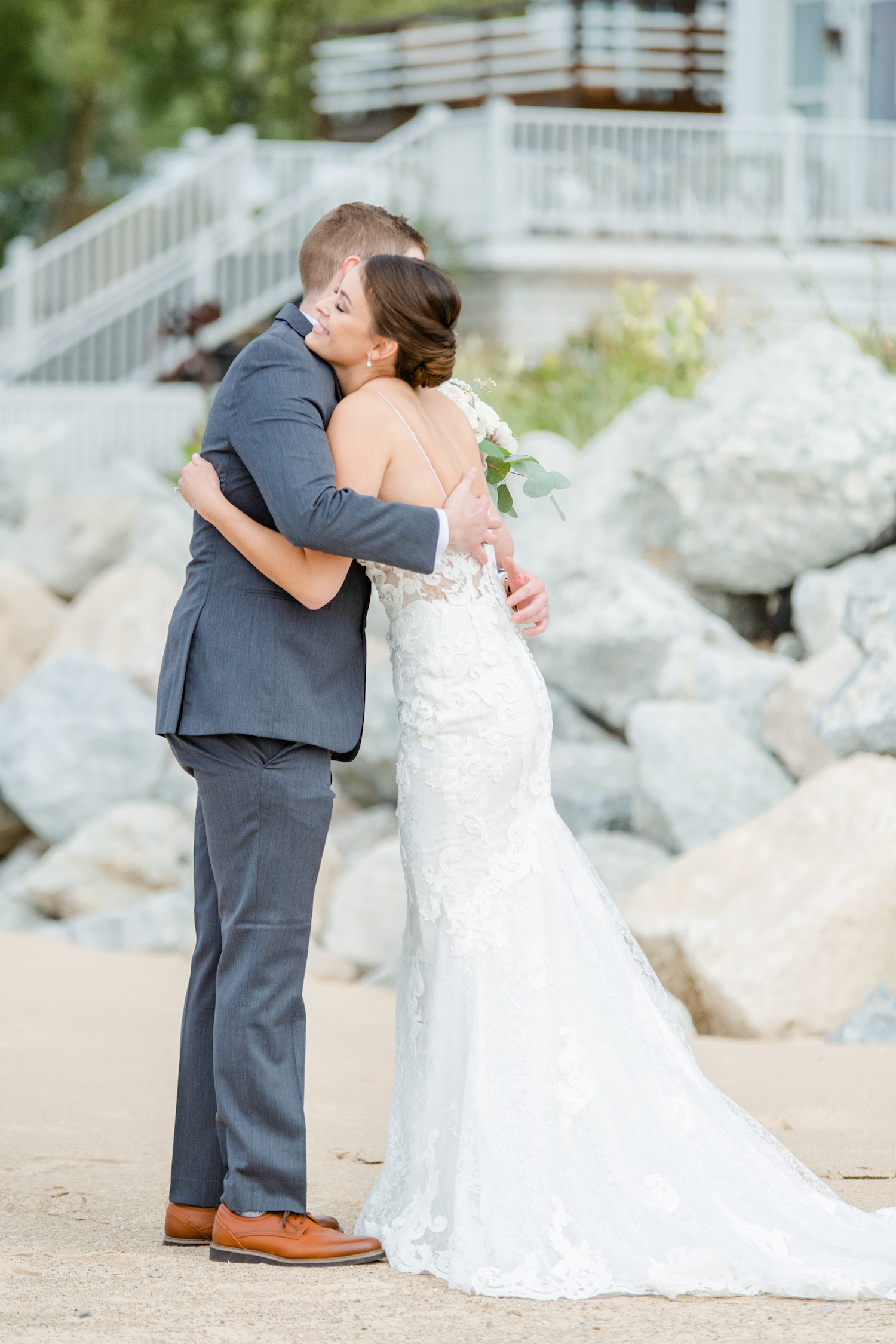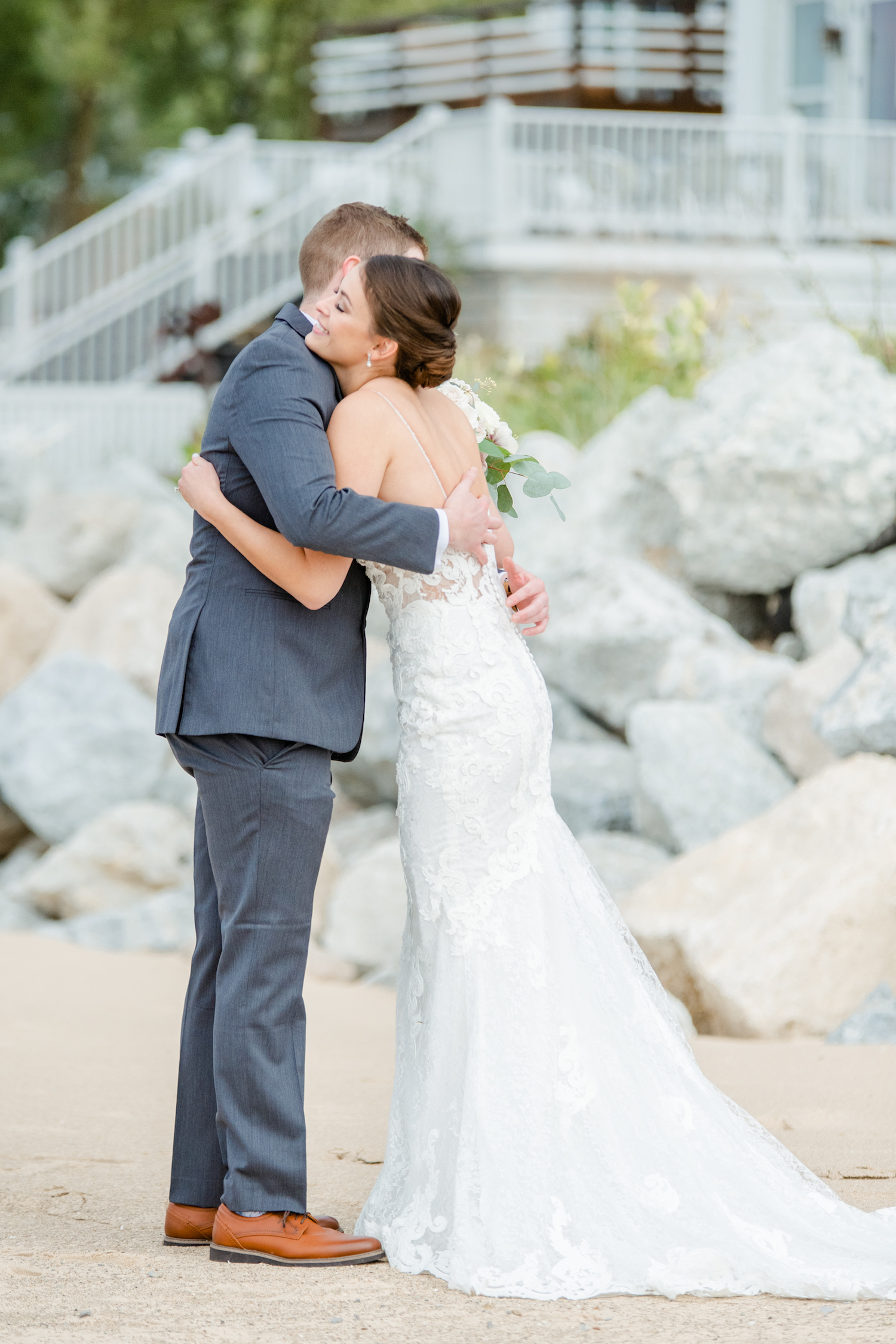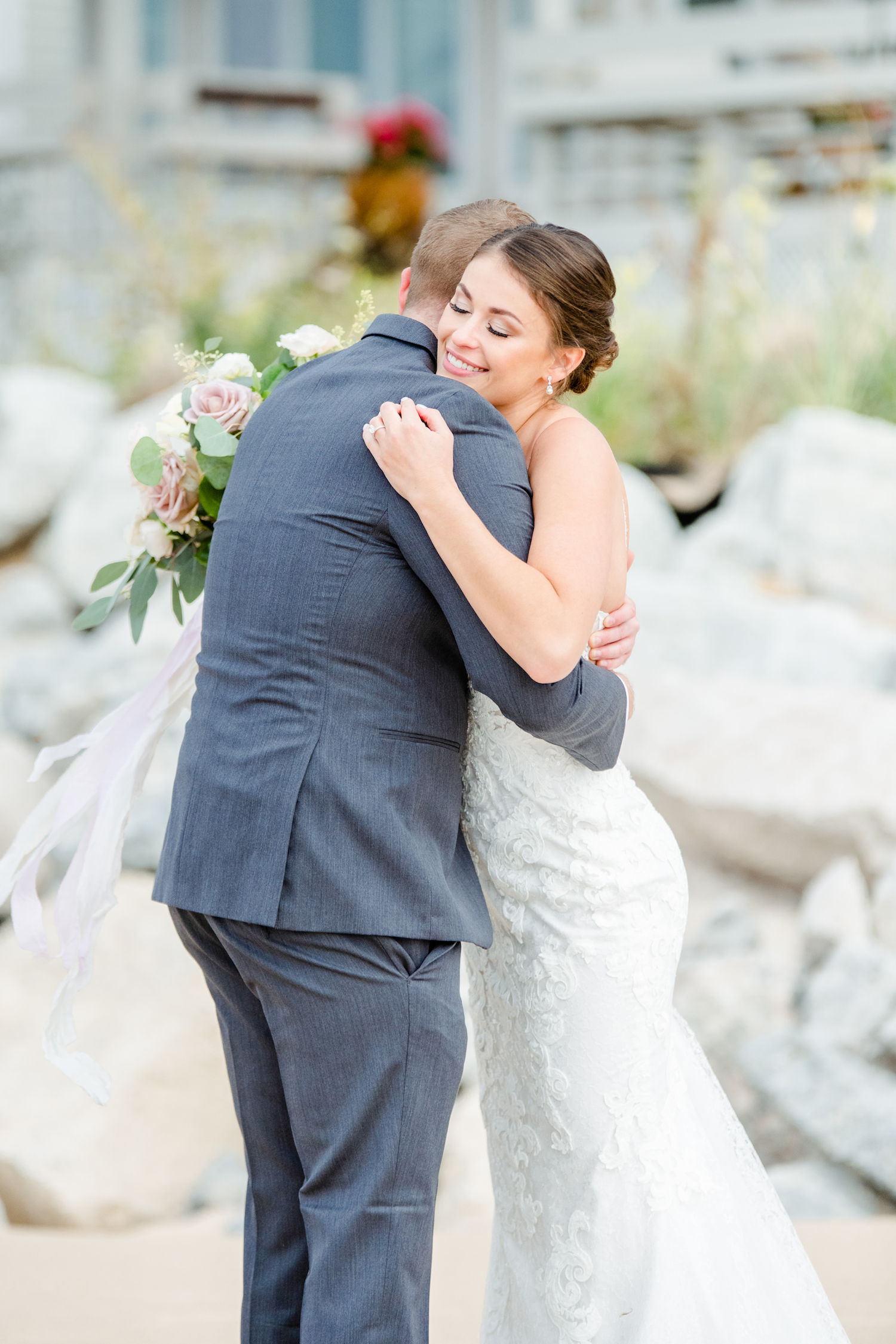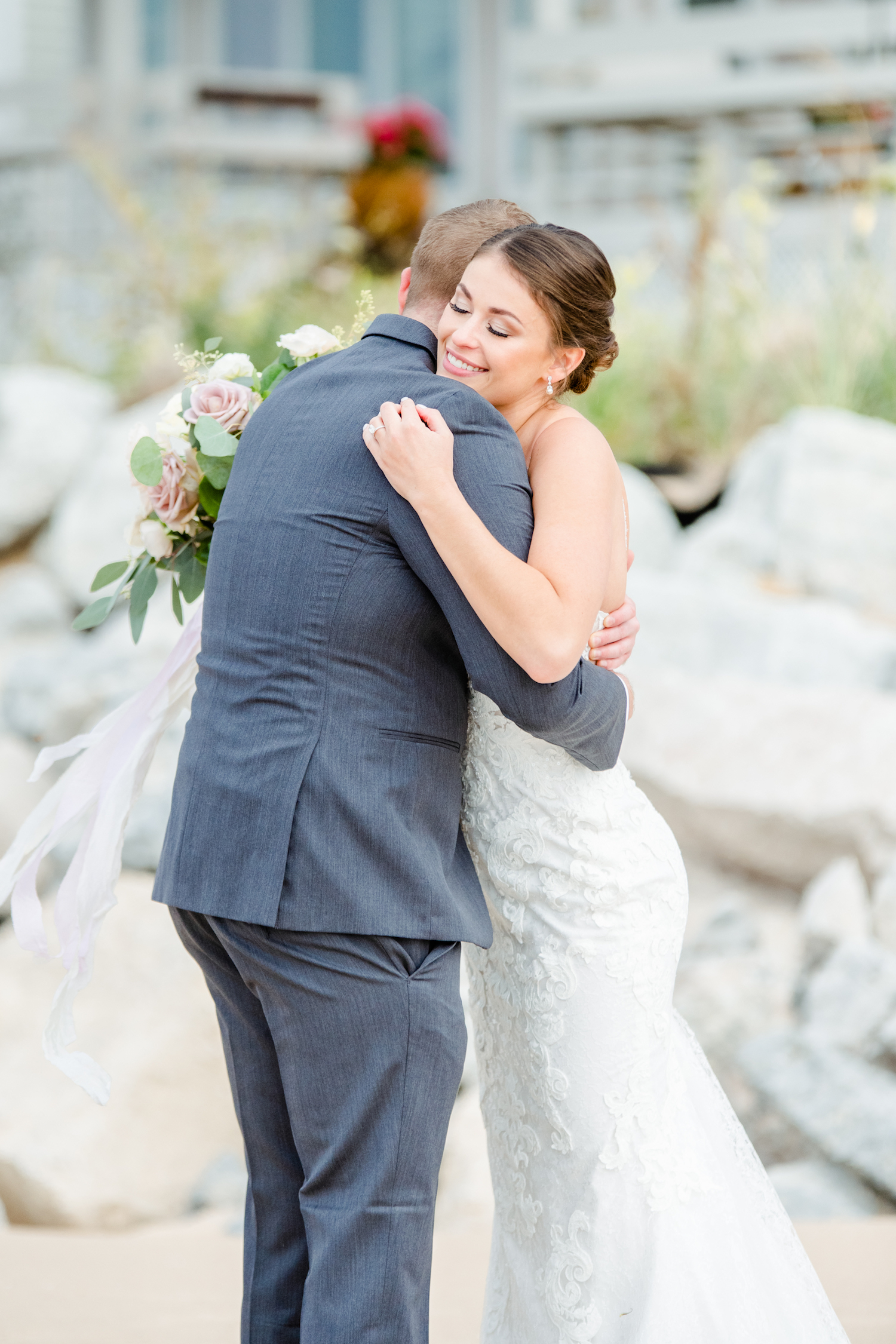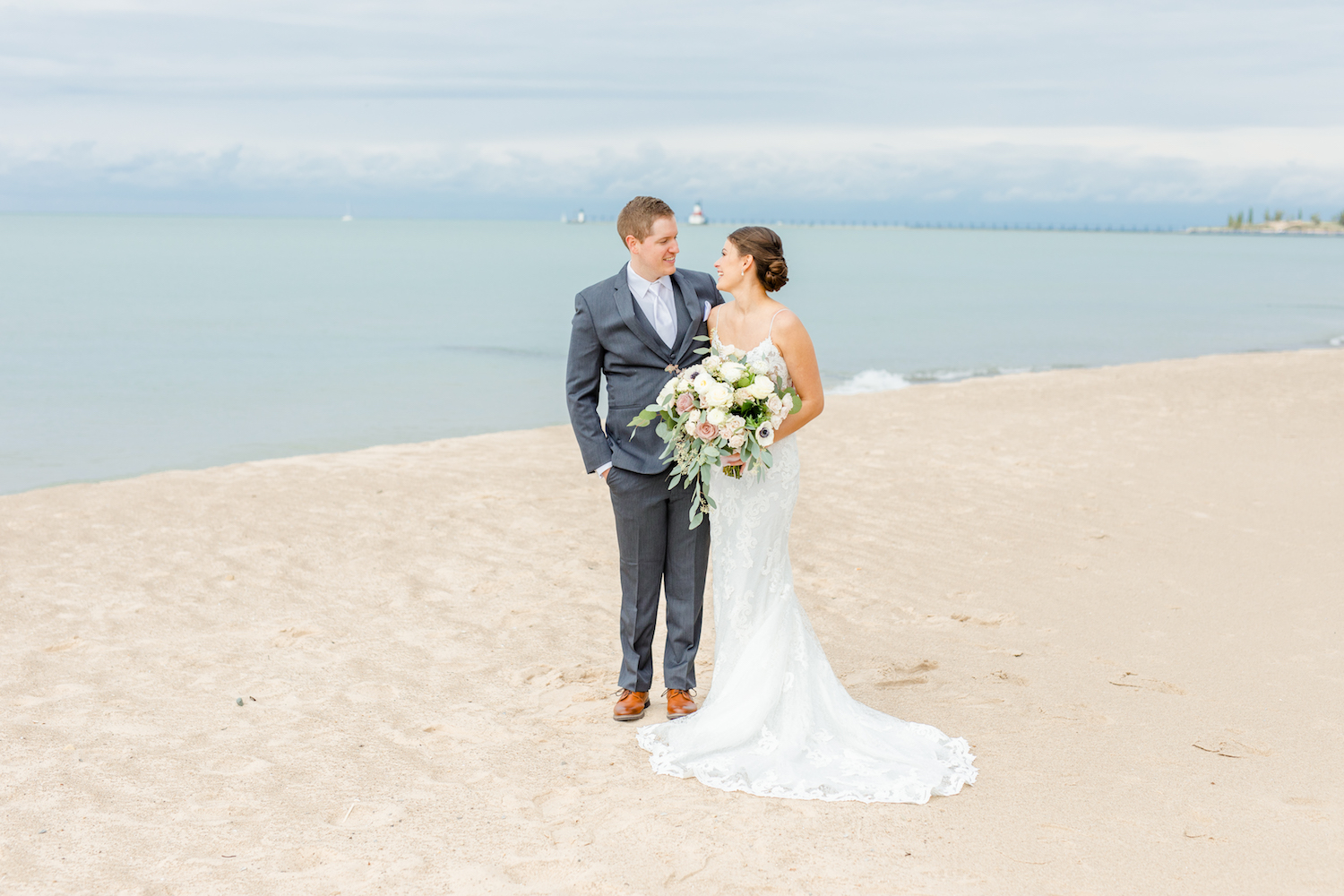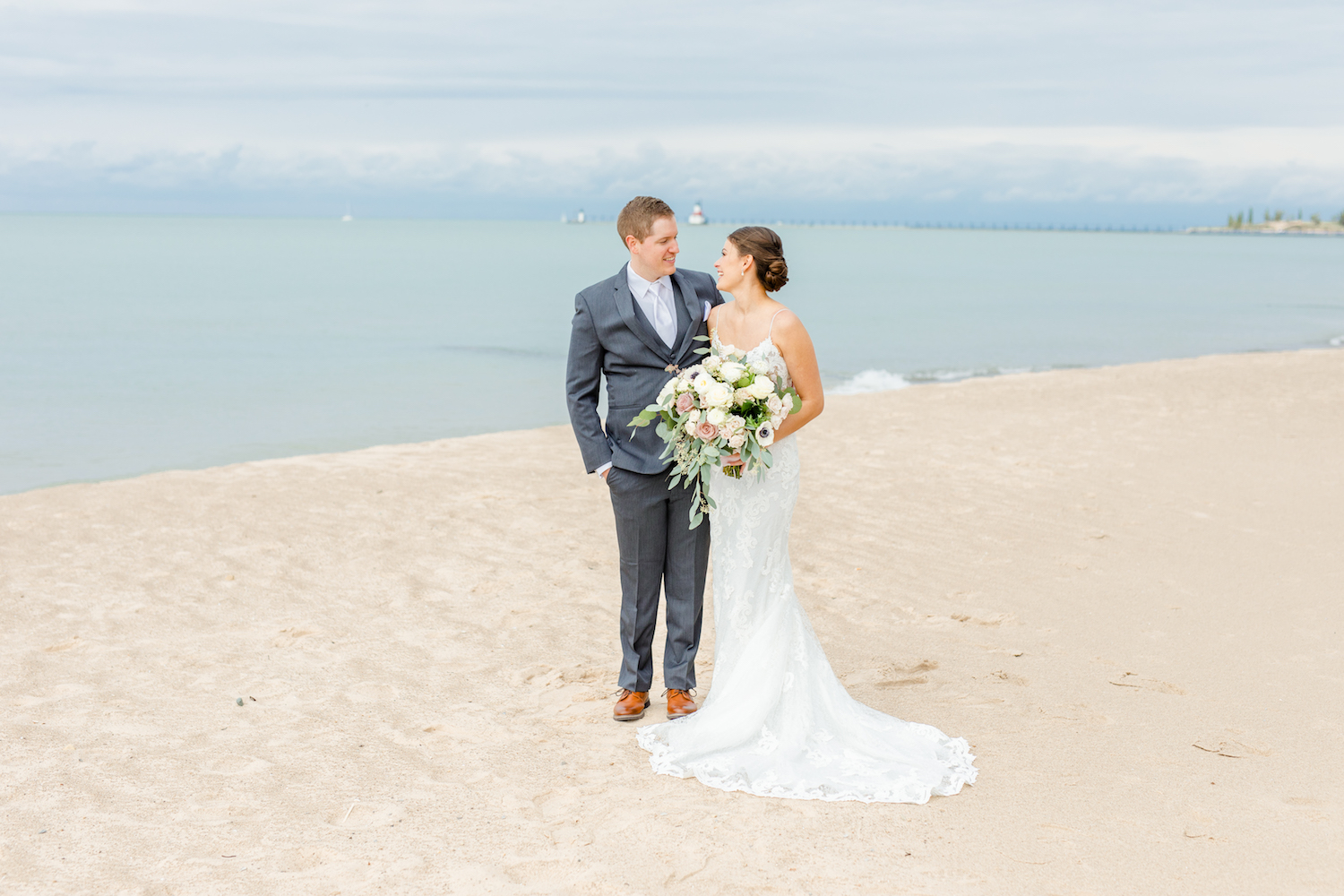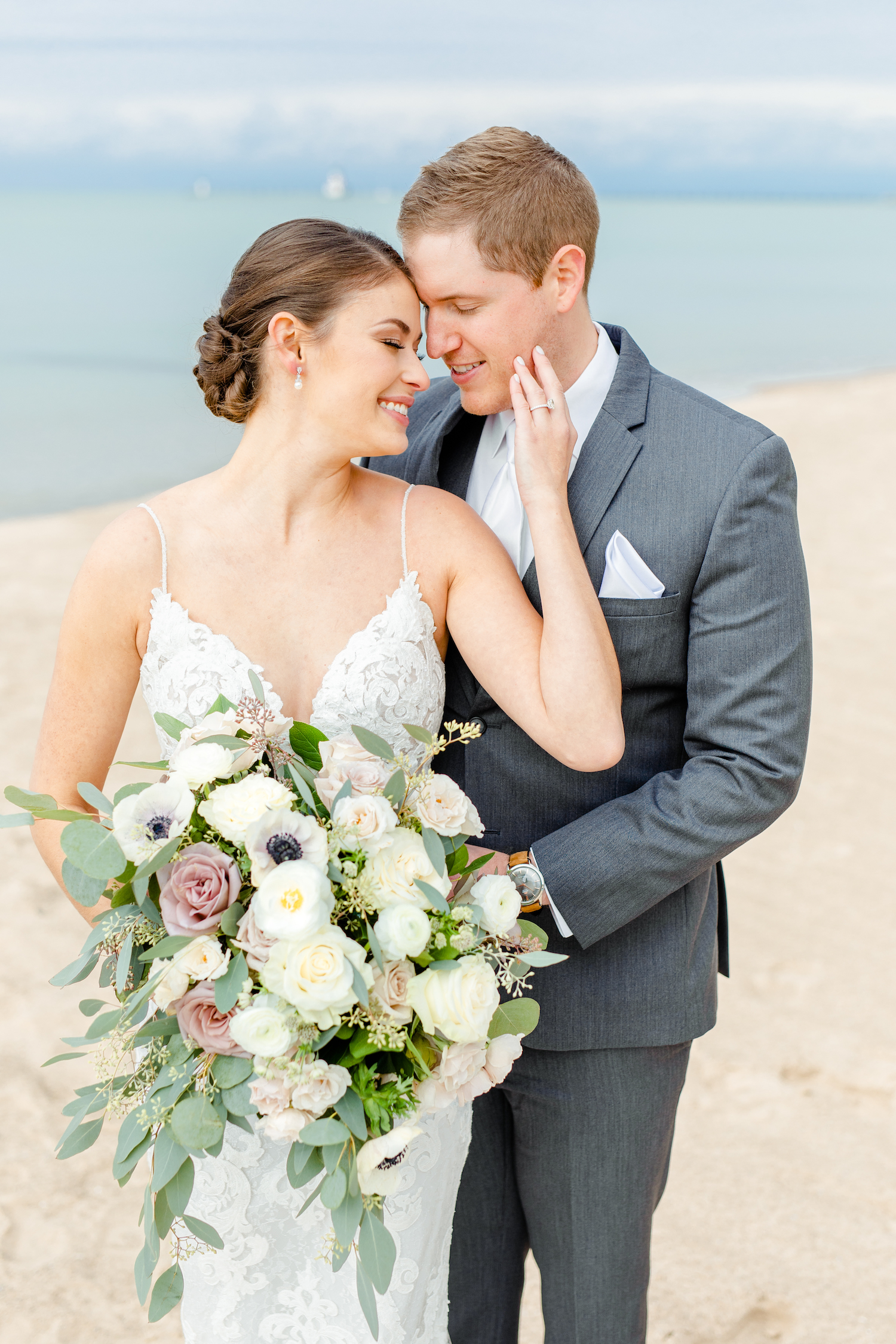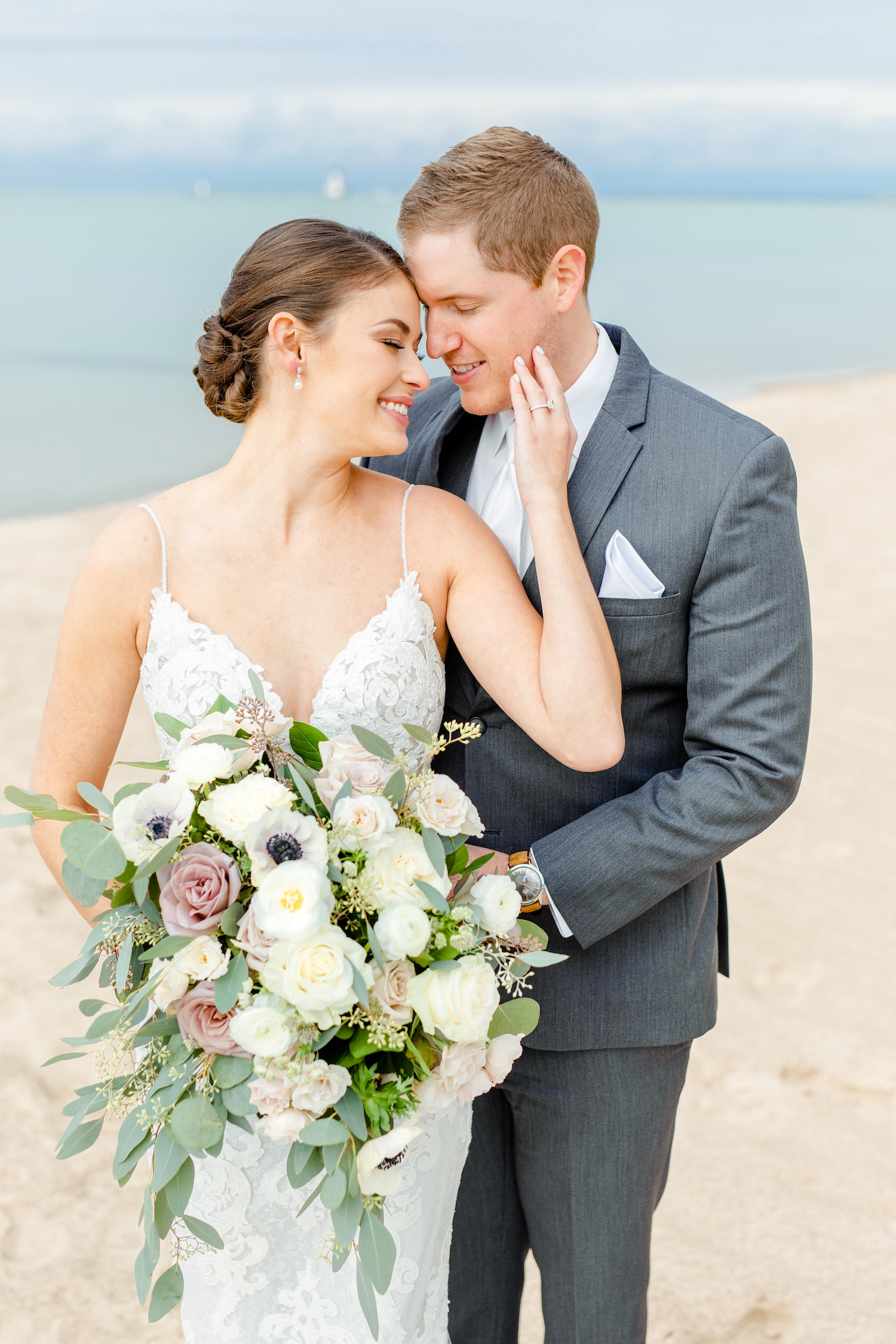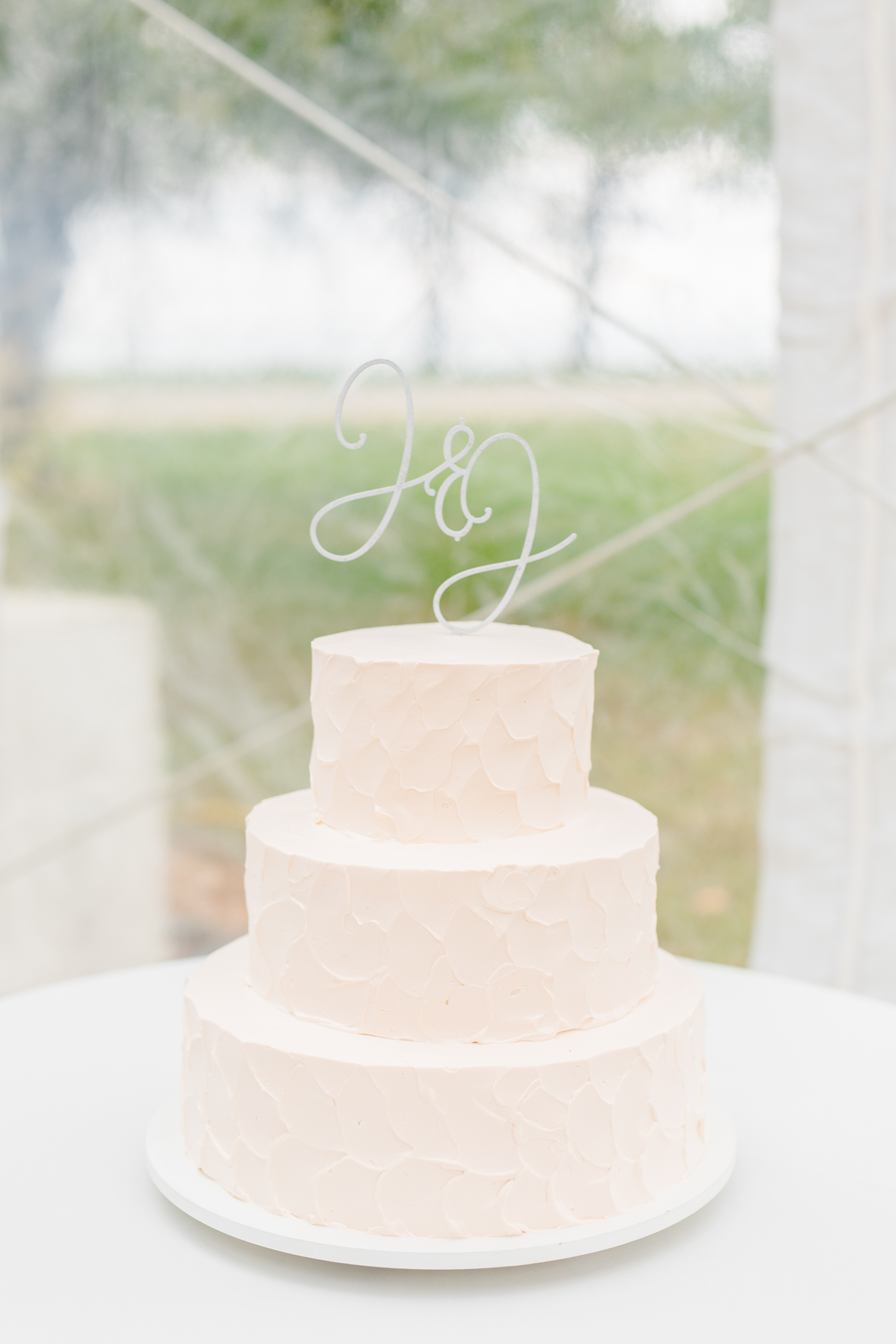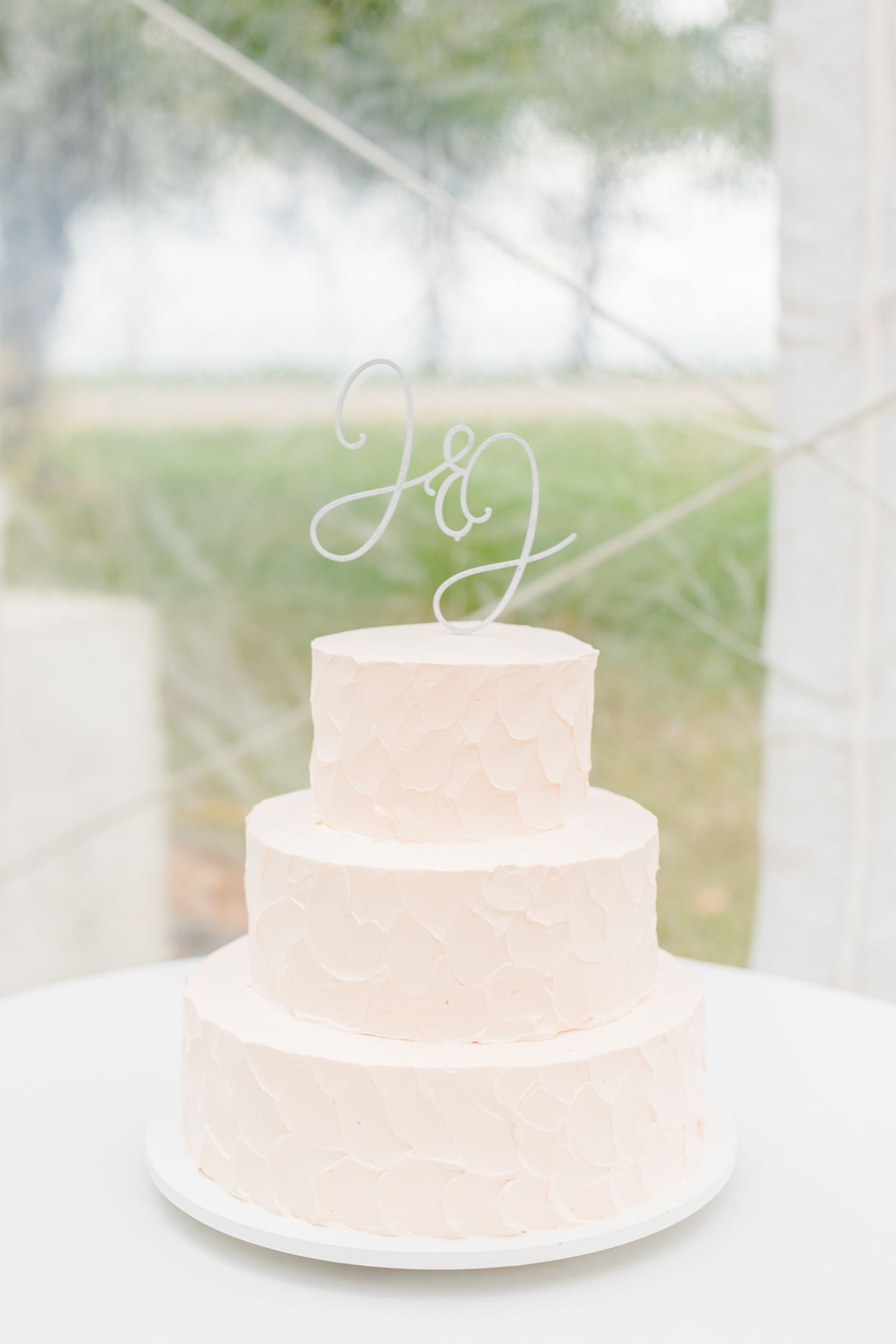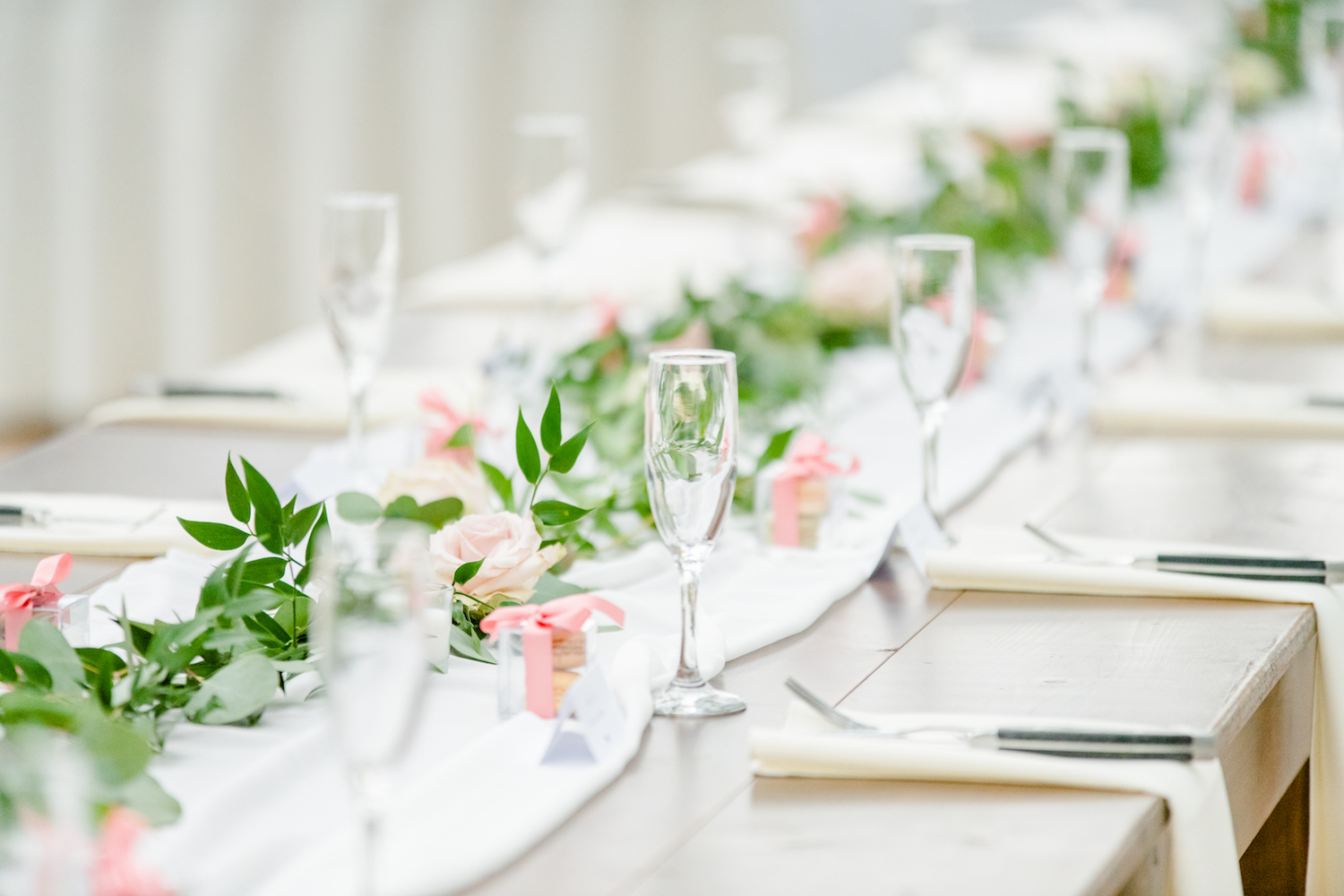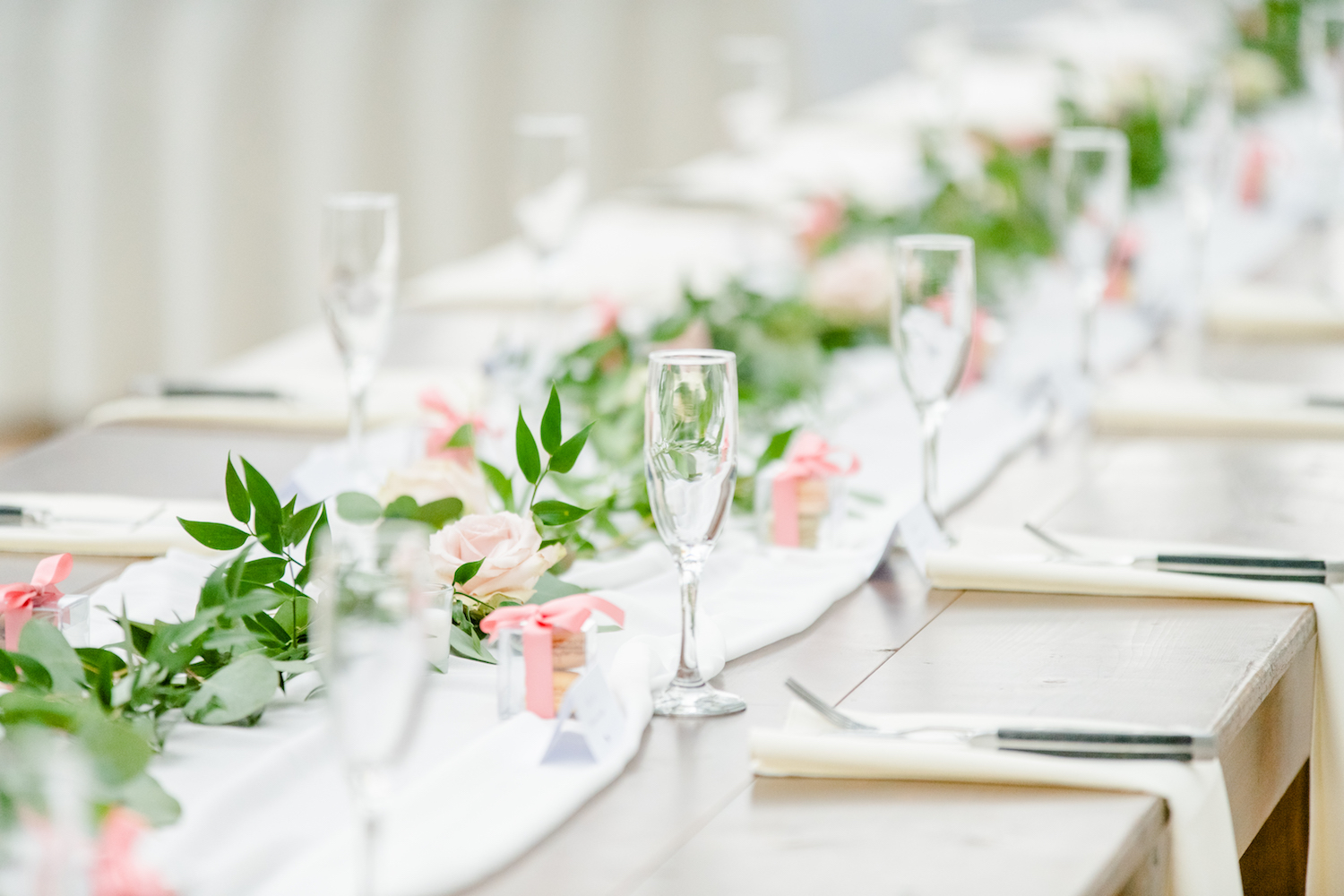 One cute thing we've seen couples do given current times was to include hand sanitizer as gifts for their guest. It is something simple but very thoughtful. We love the labeling used for this wedding and how it incorporated the greenery!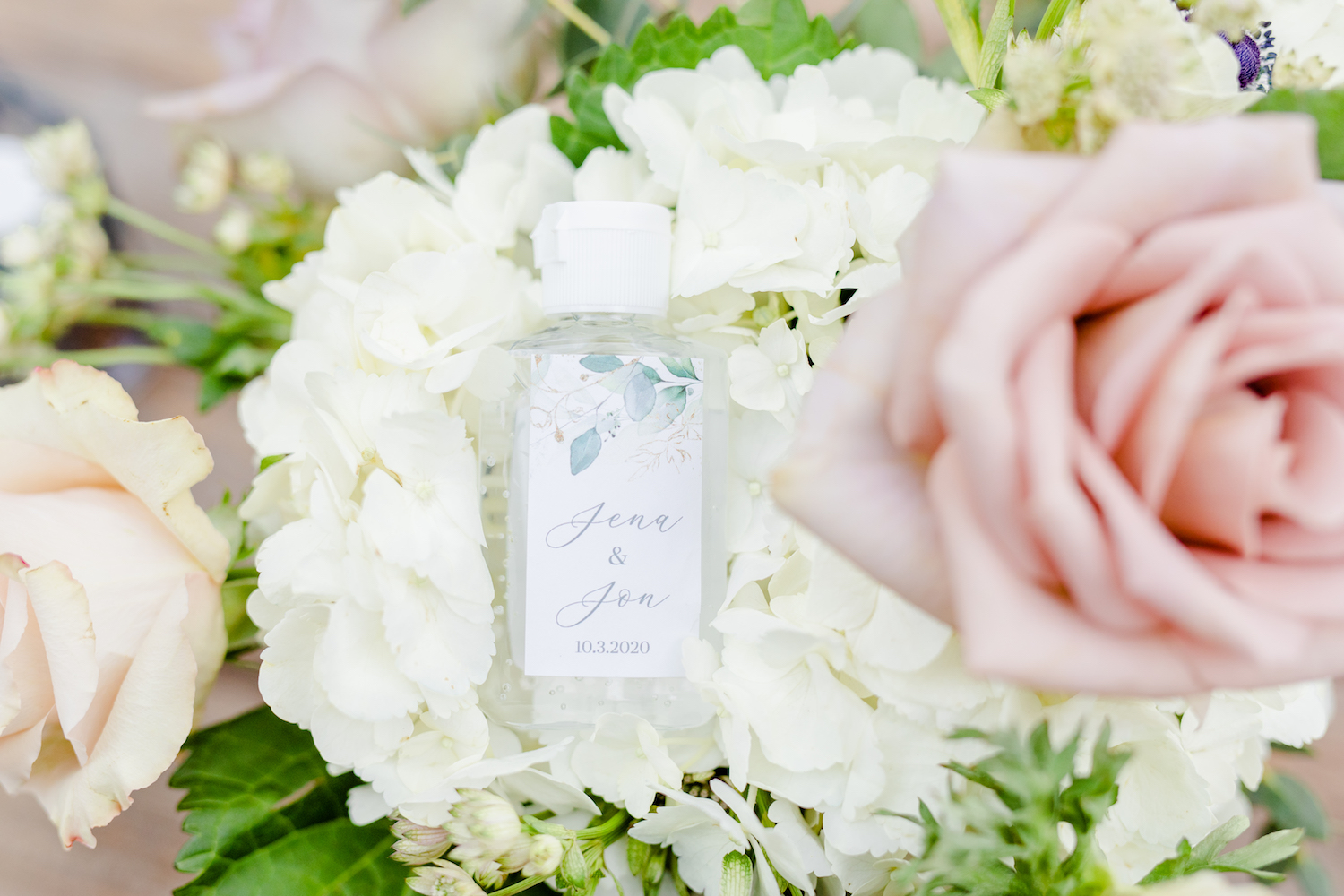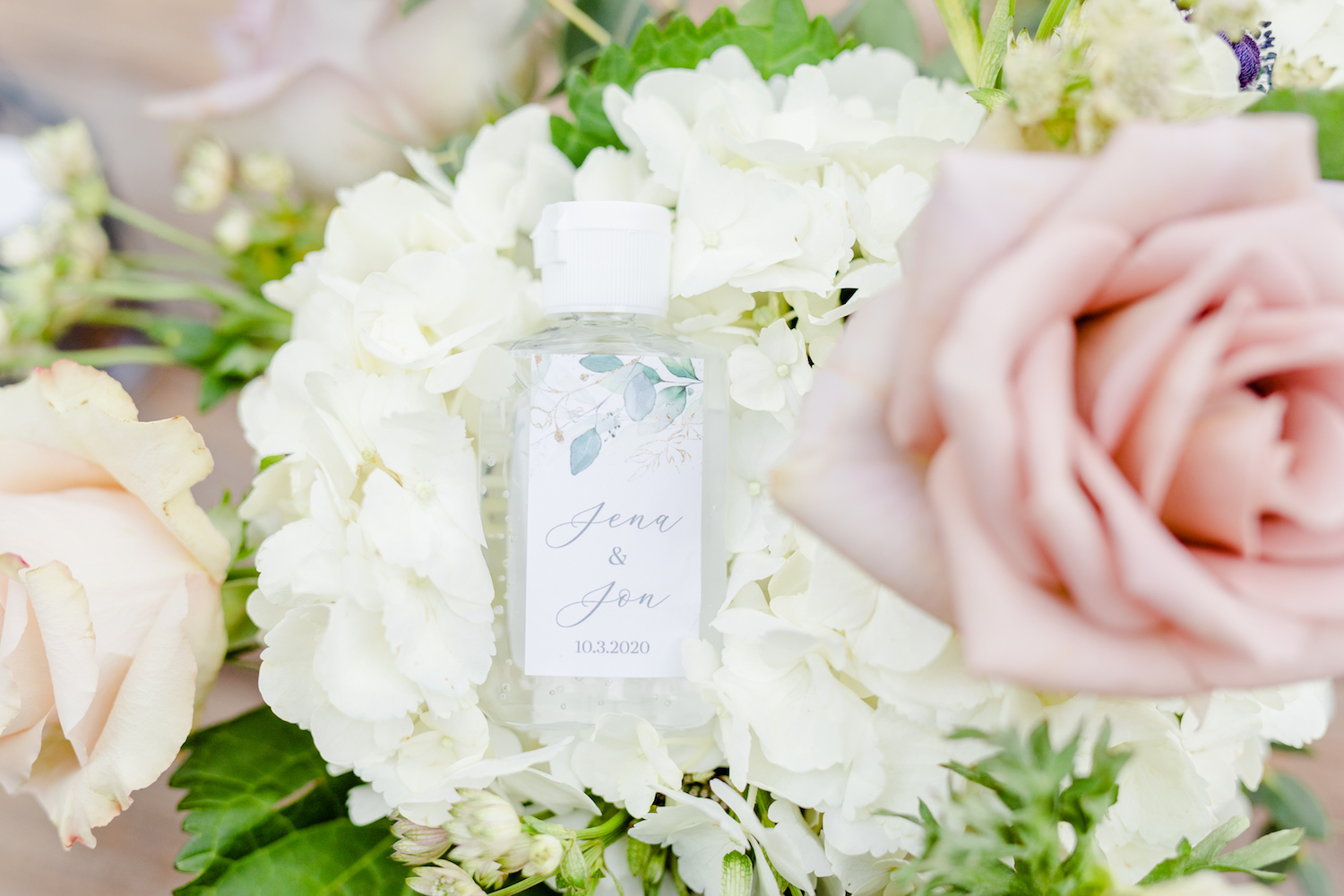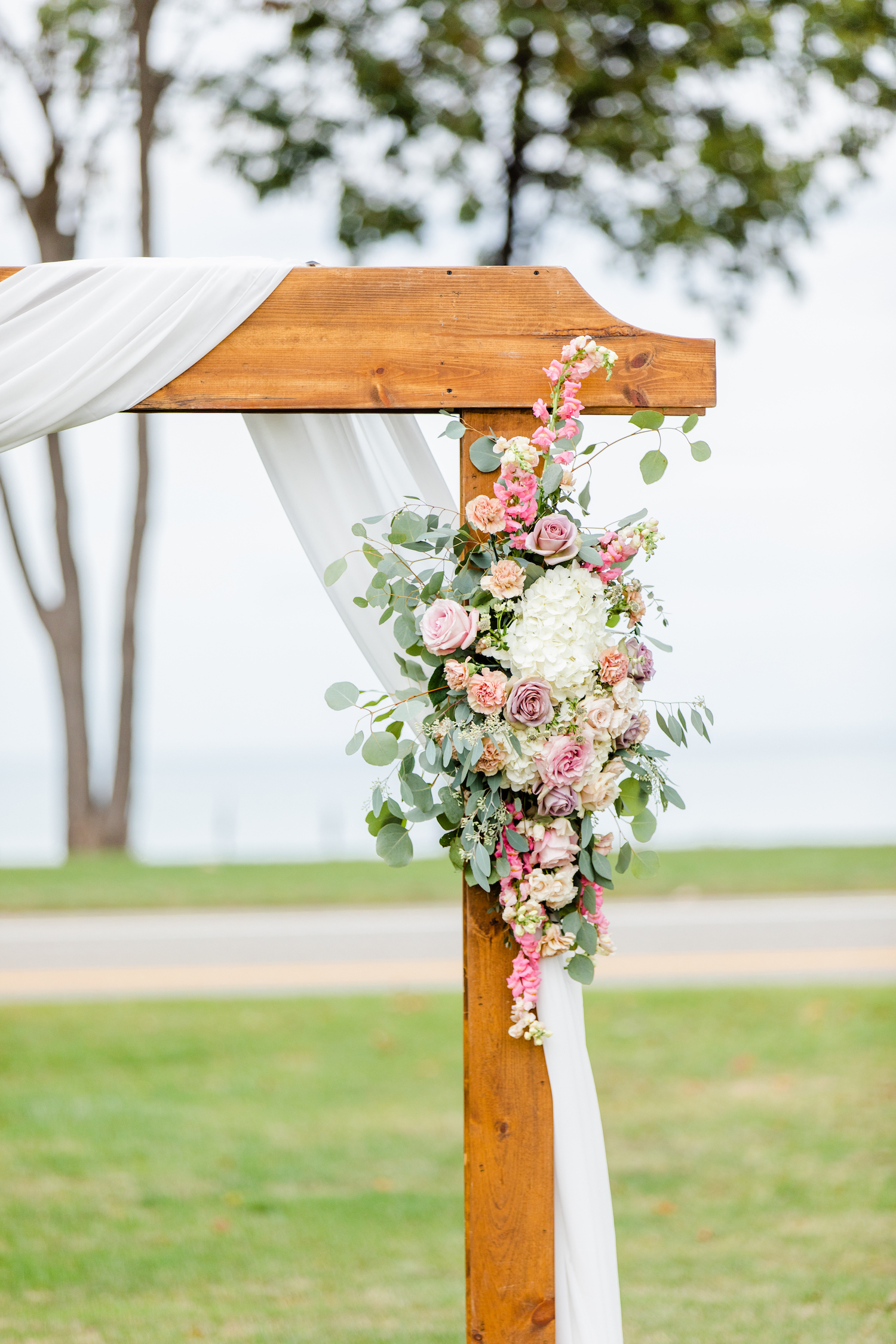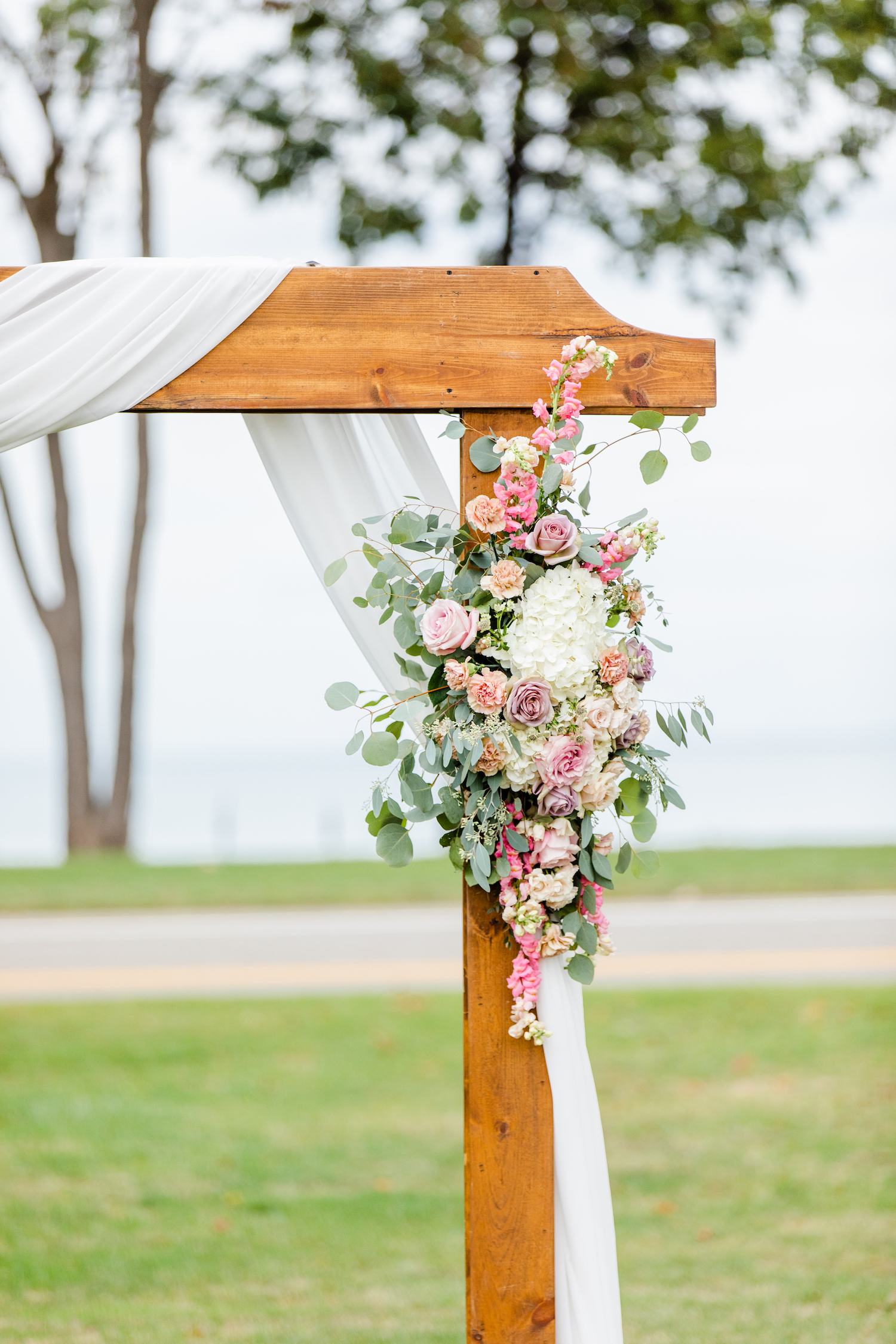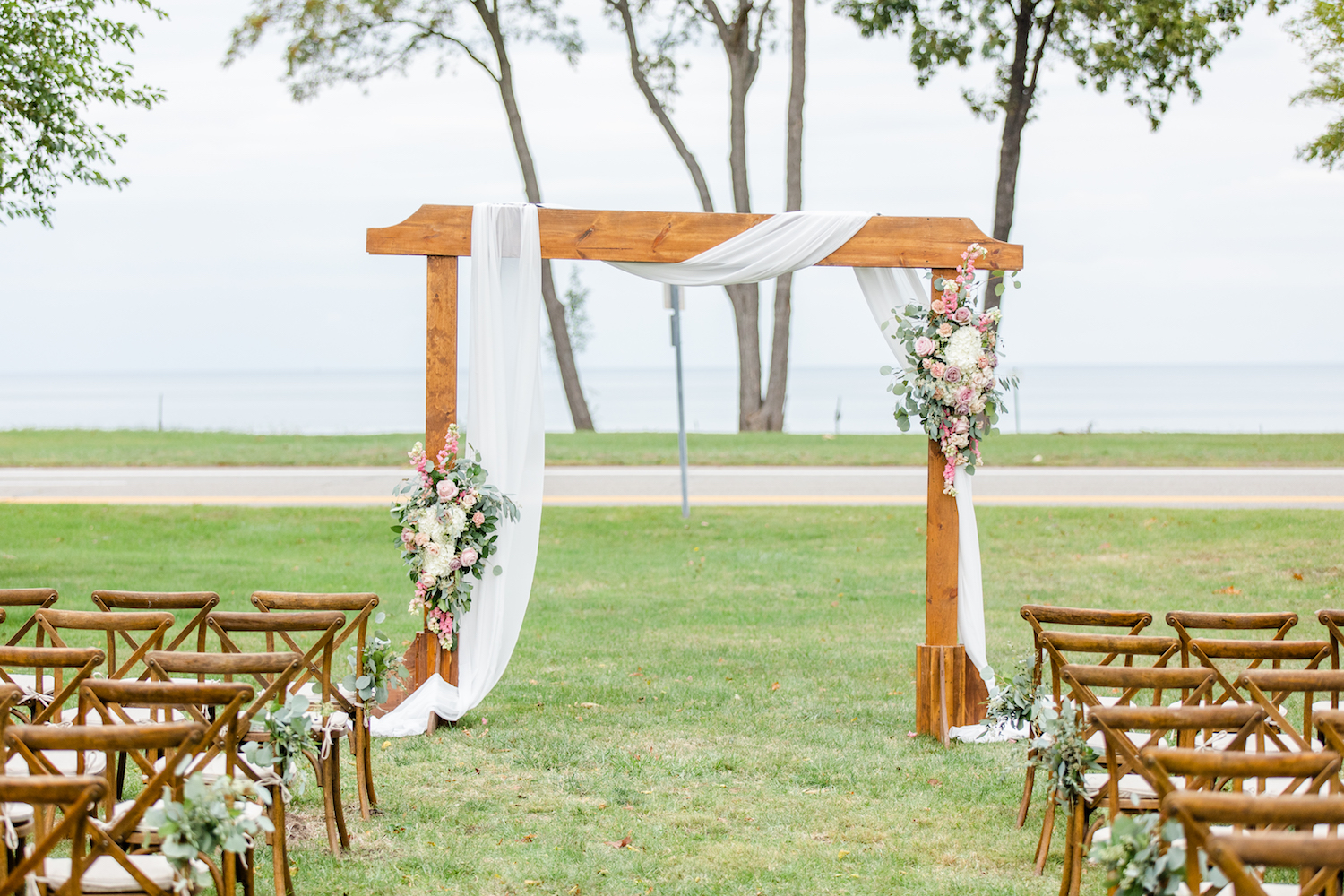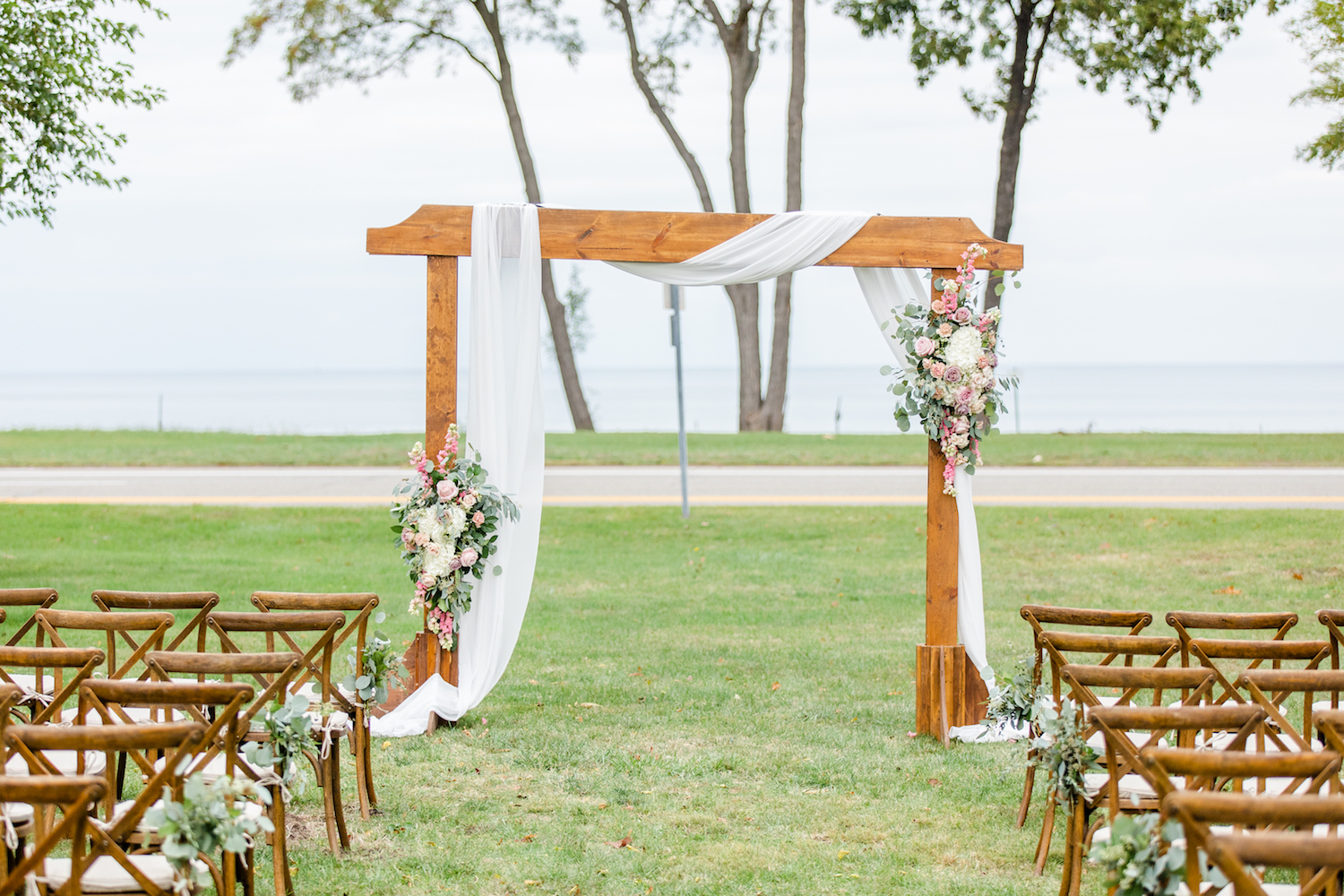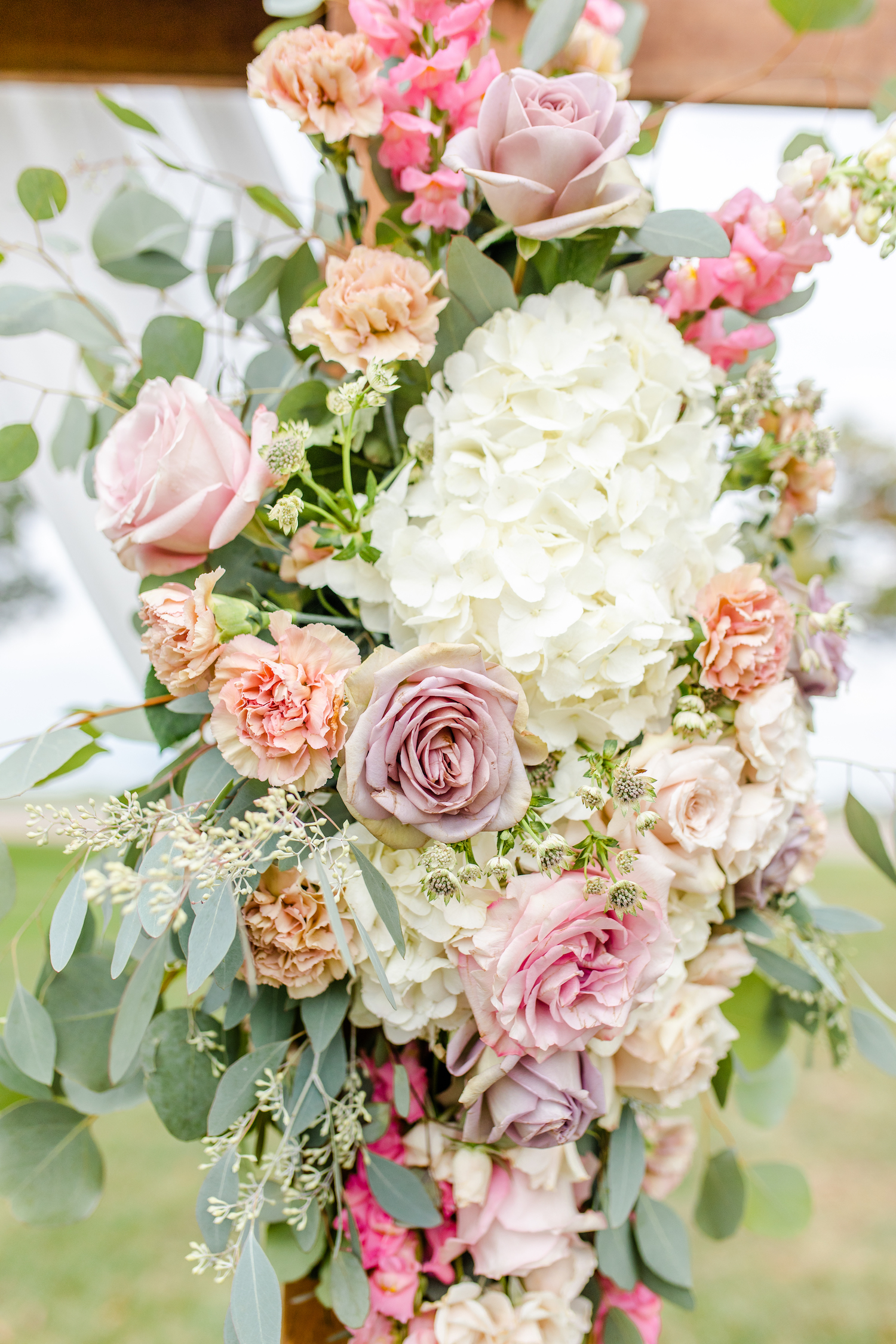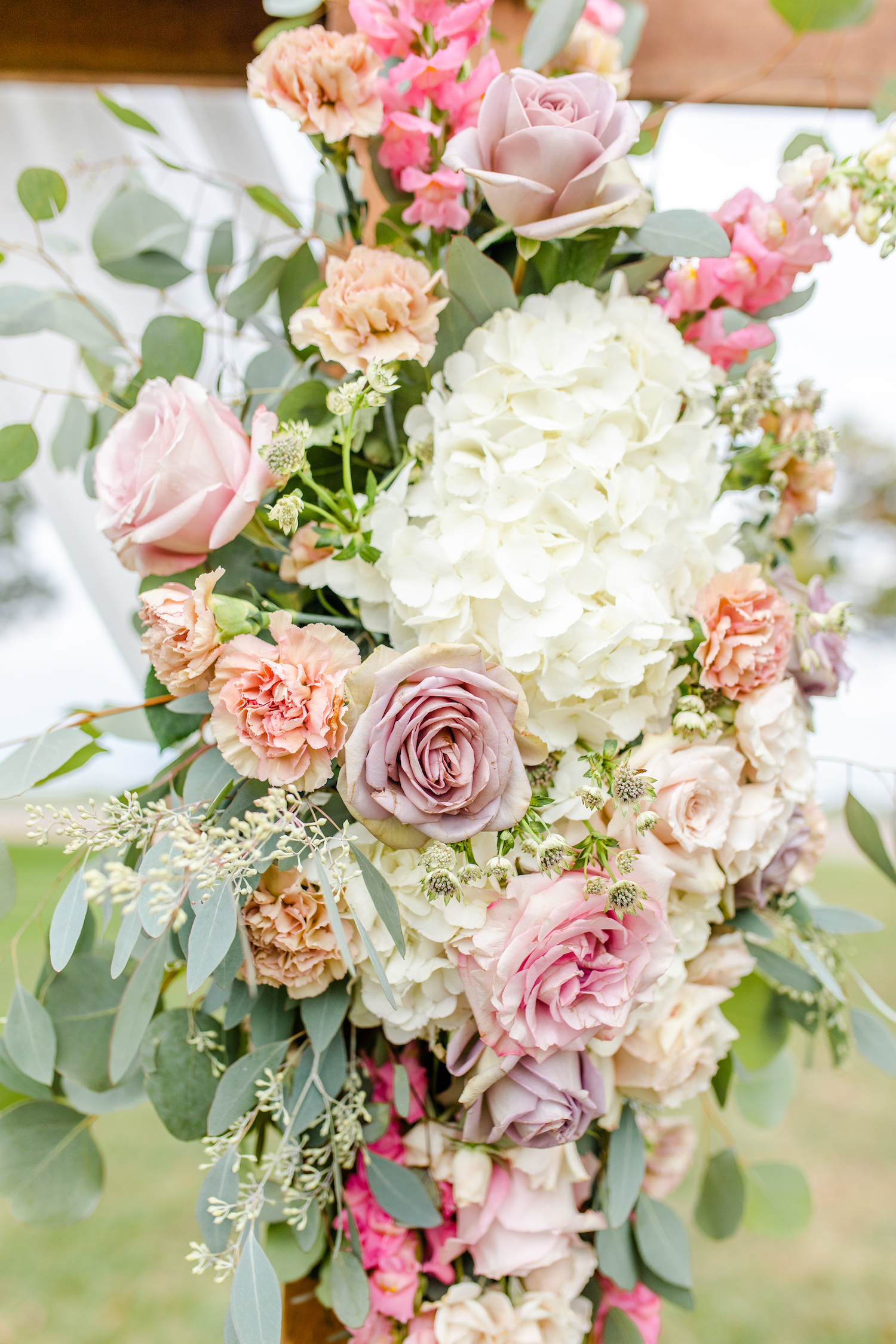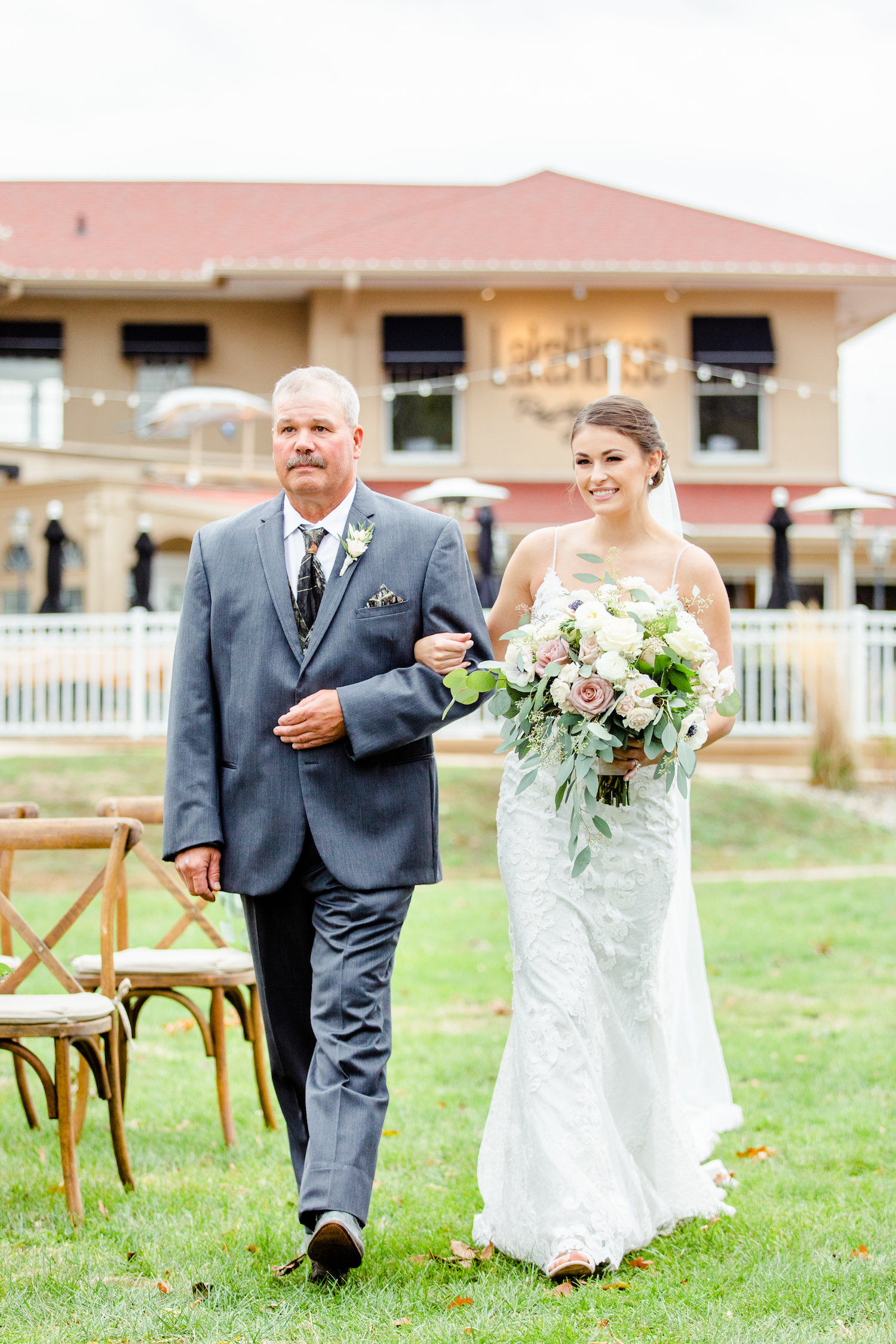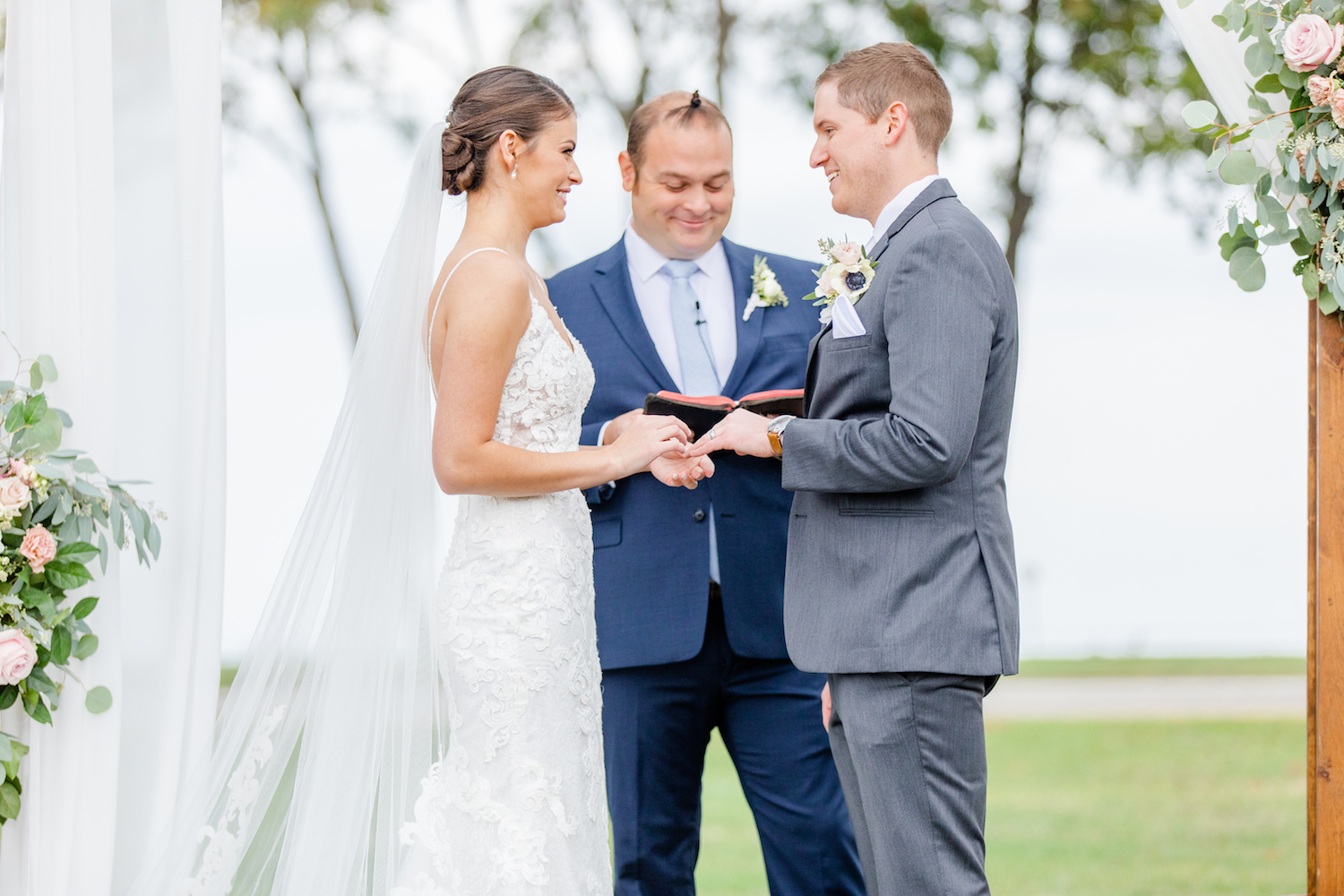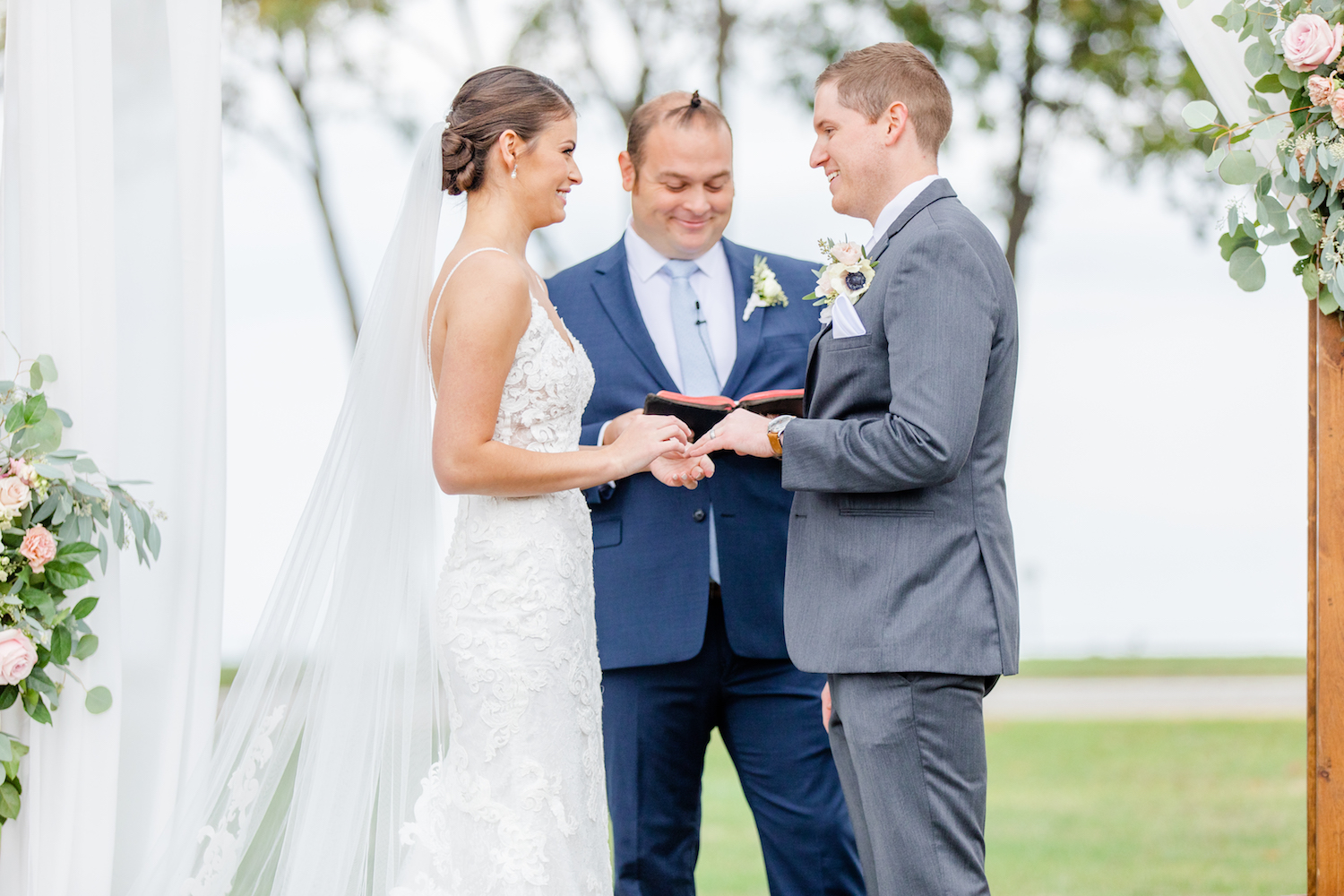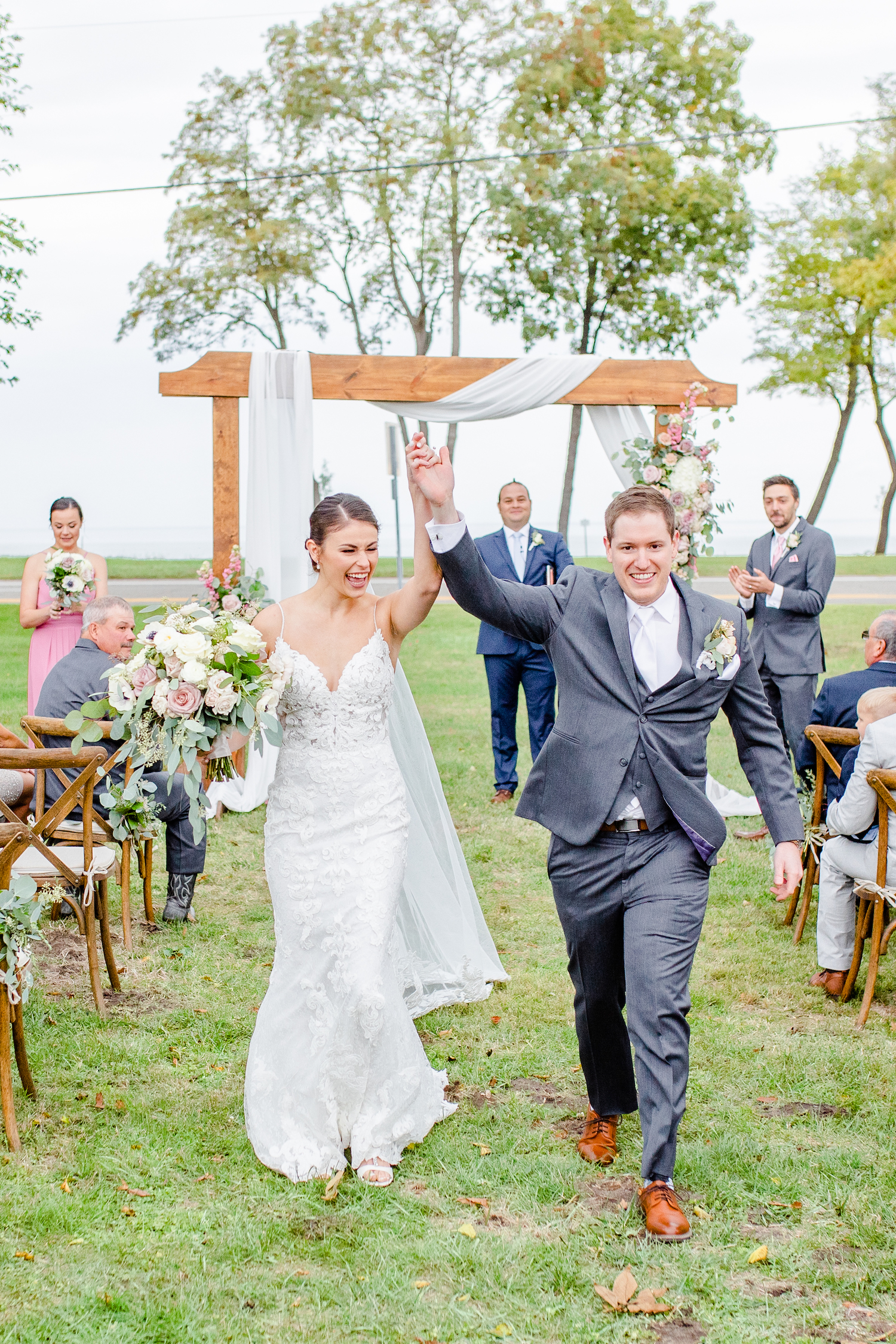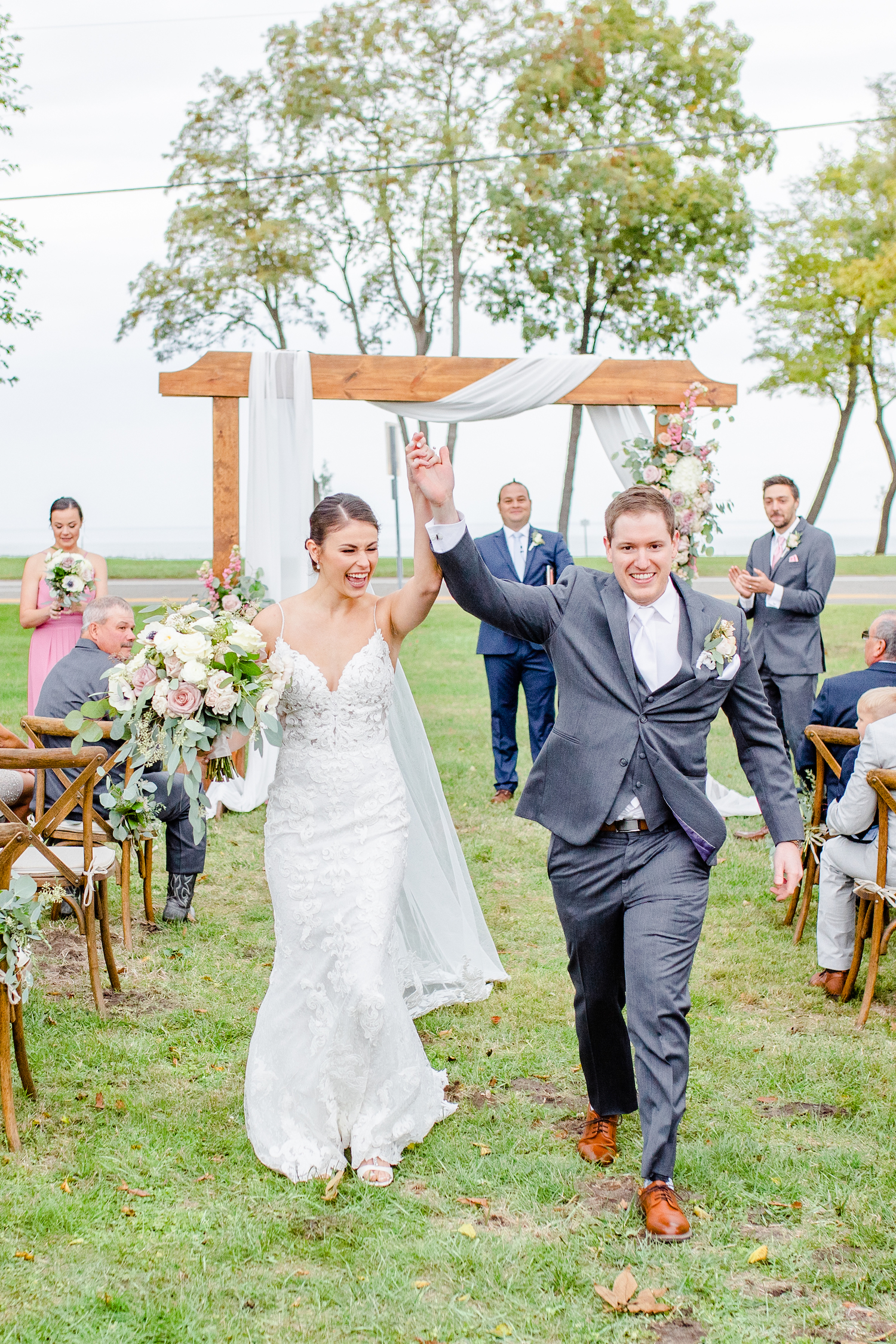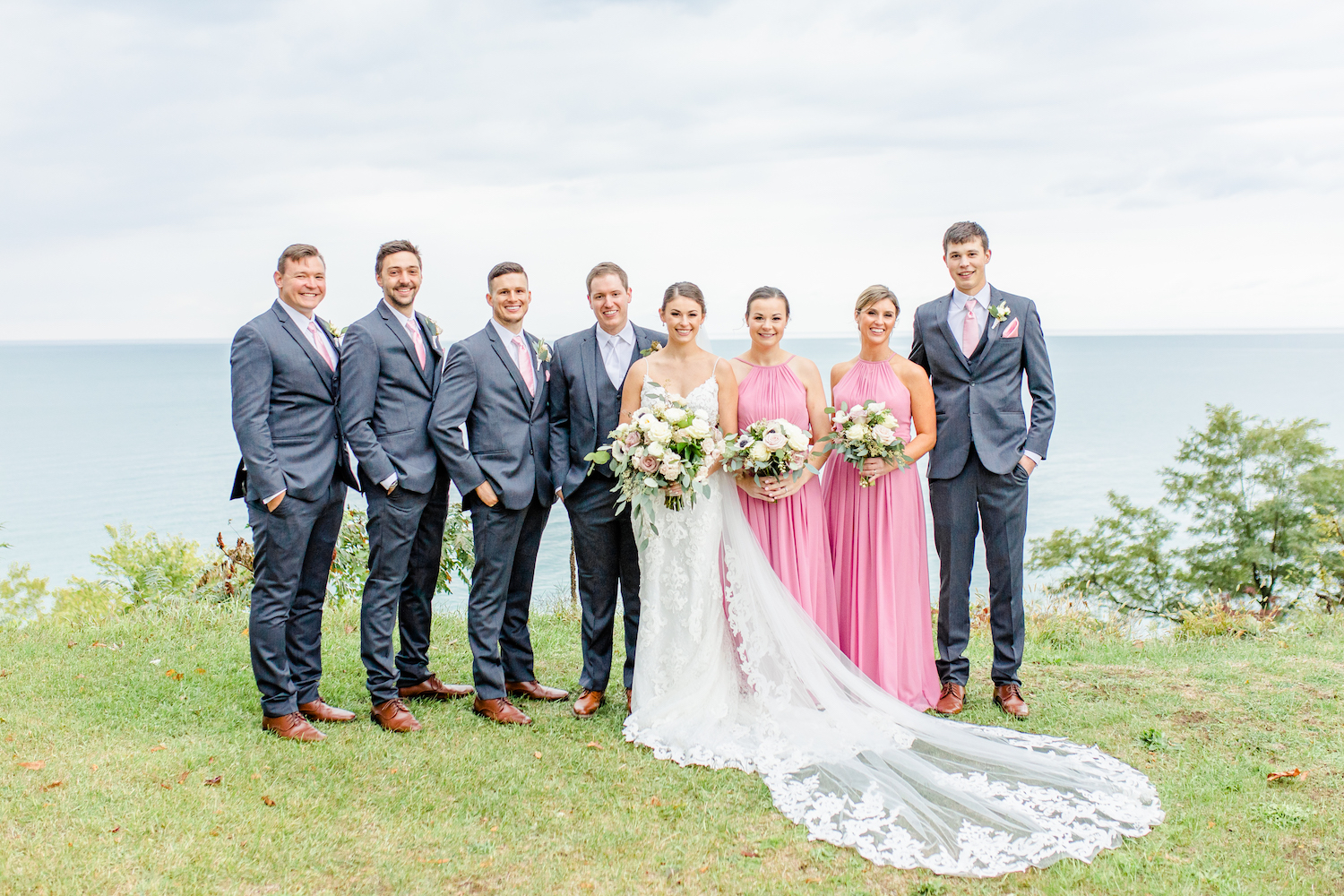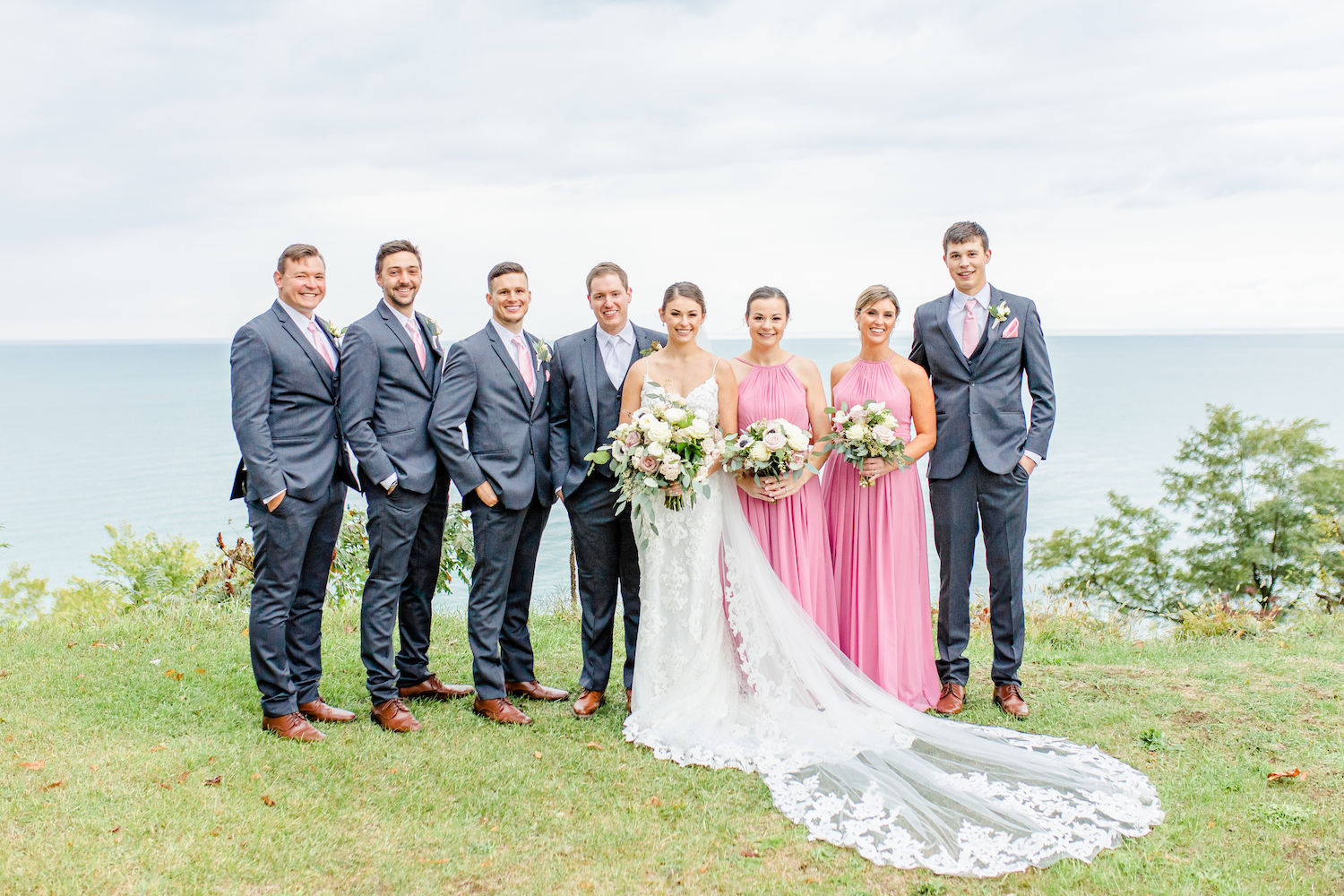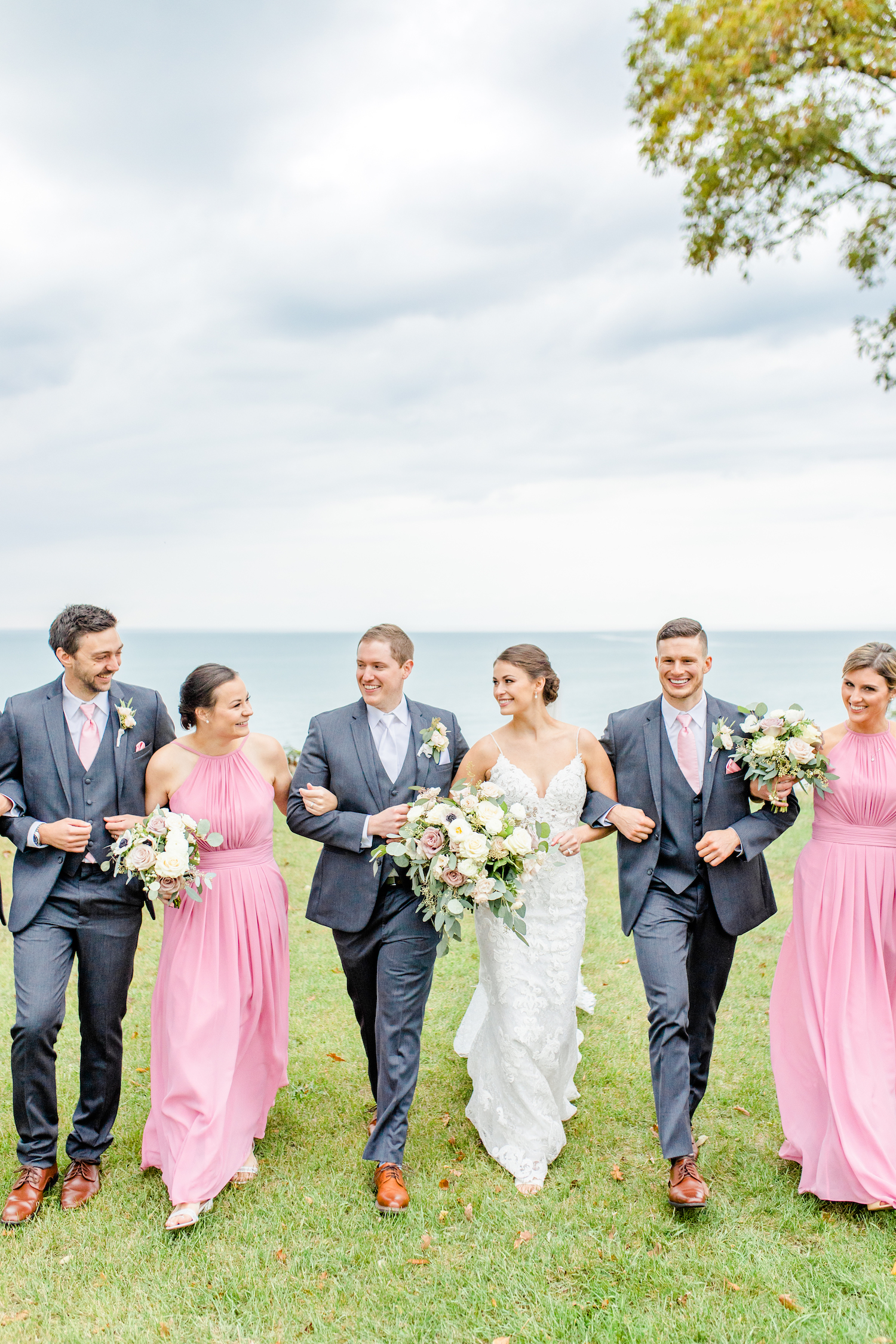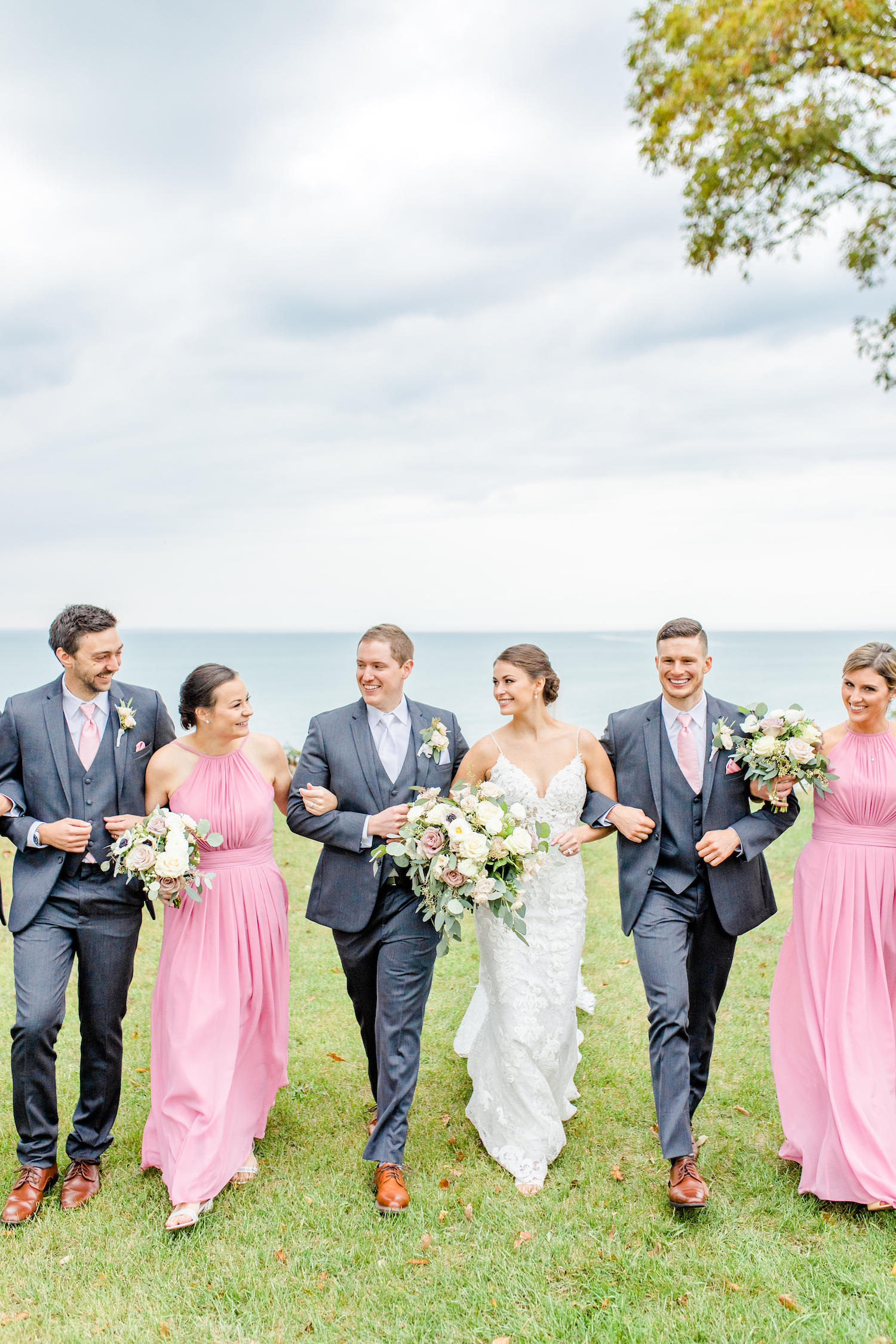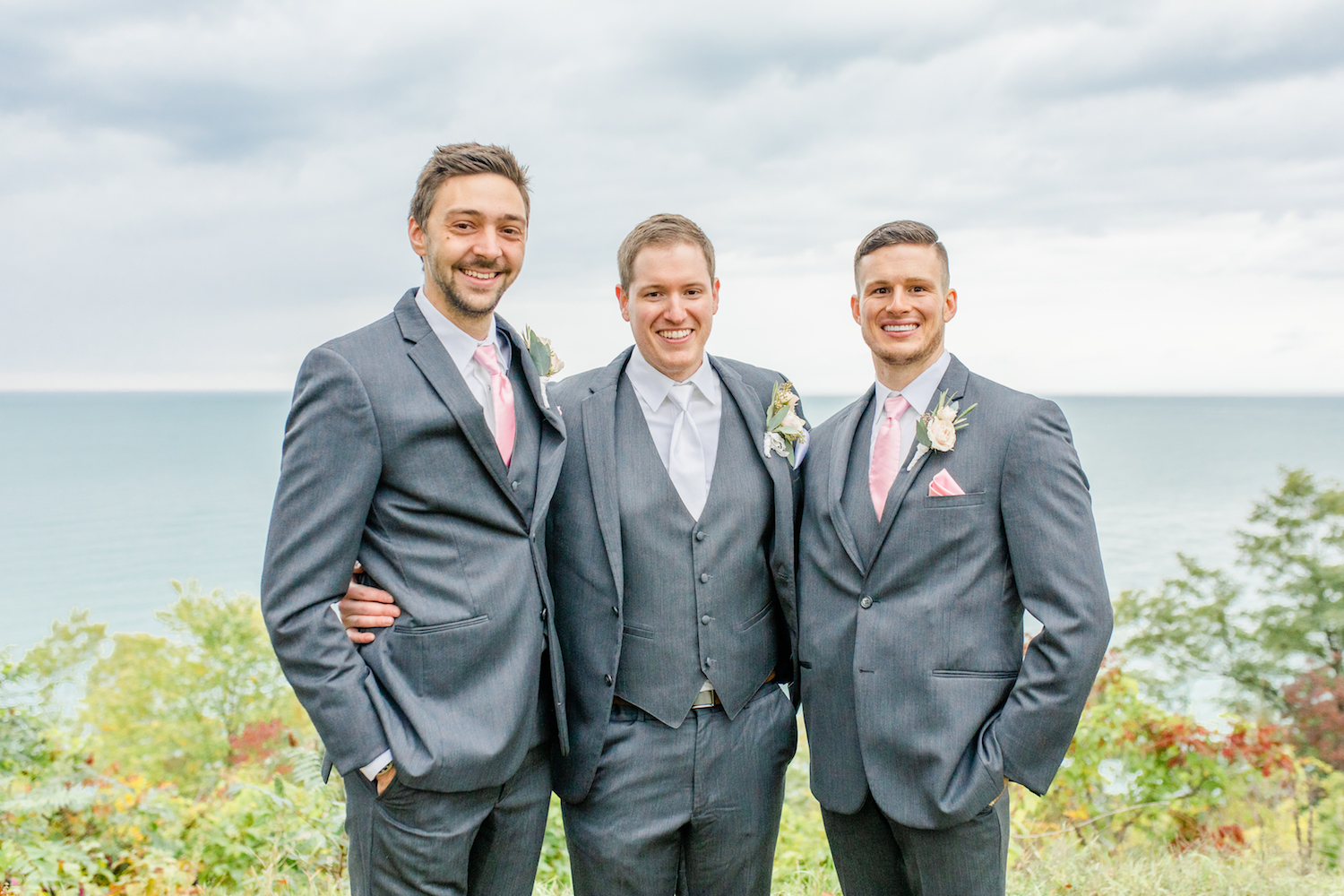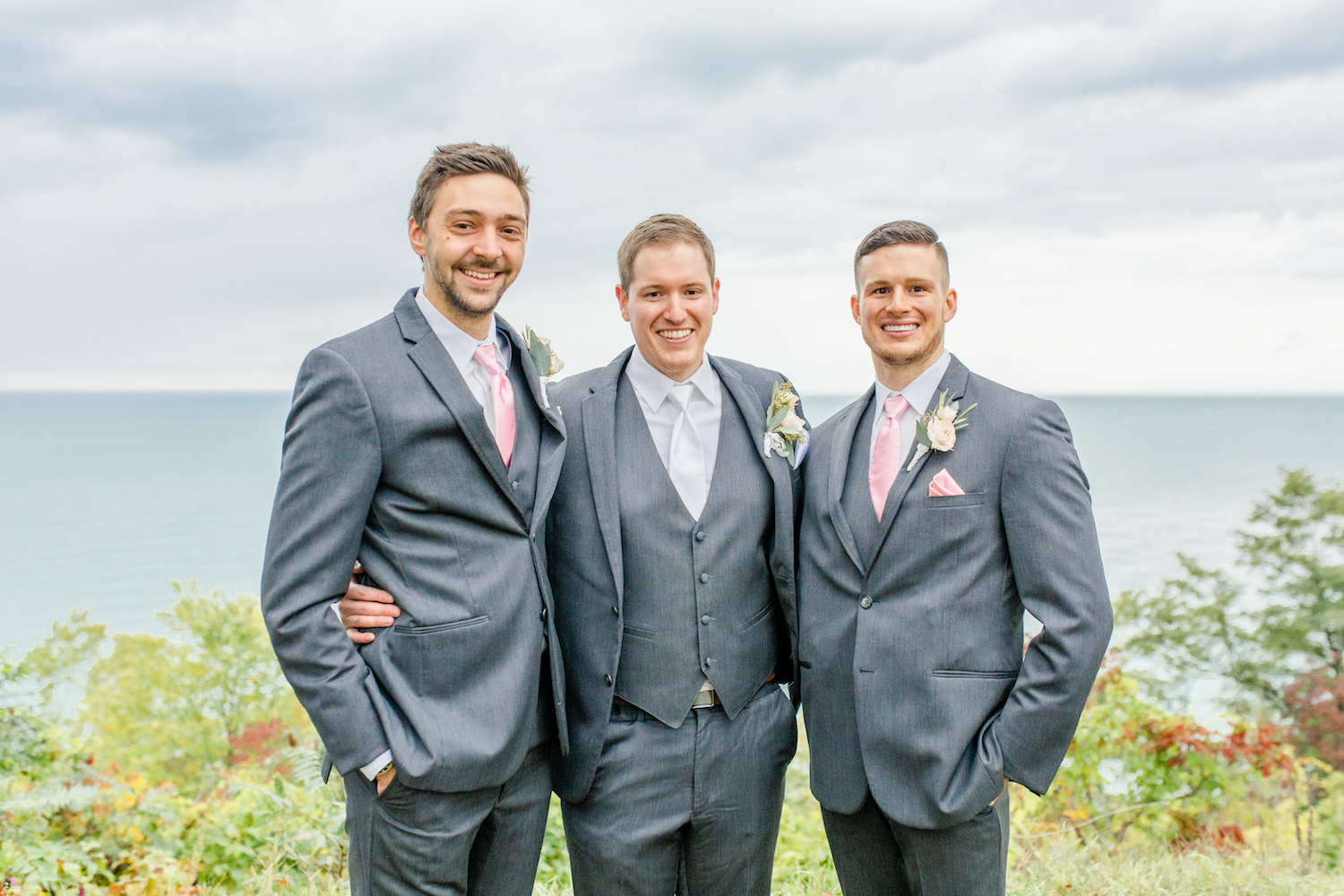 The bridesmaids wore light pink and it tied in perfectly with all the blush floral and greenery they had under the tent, as well as the florals they had in their bouquets. These ladies look absolutely stunning with the lake back drop!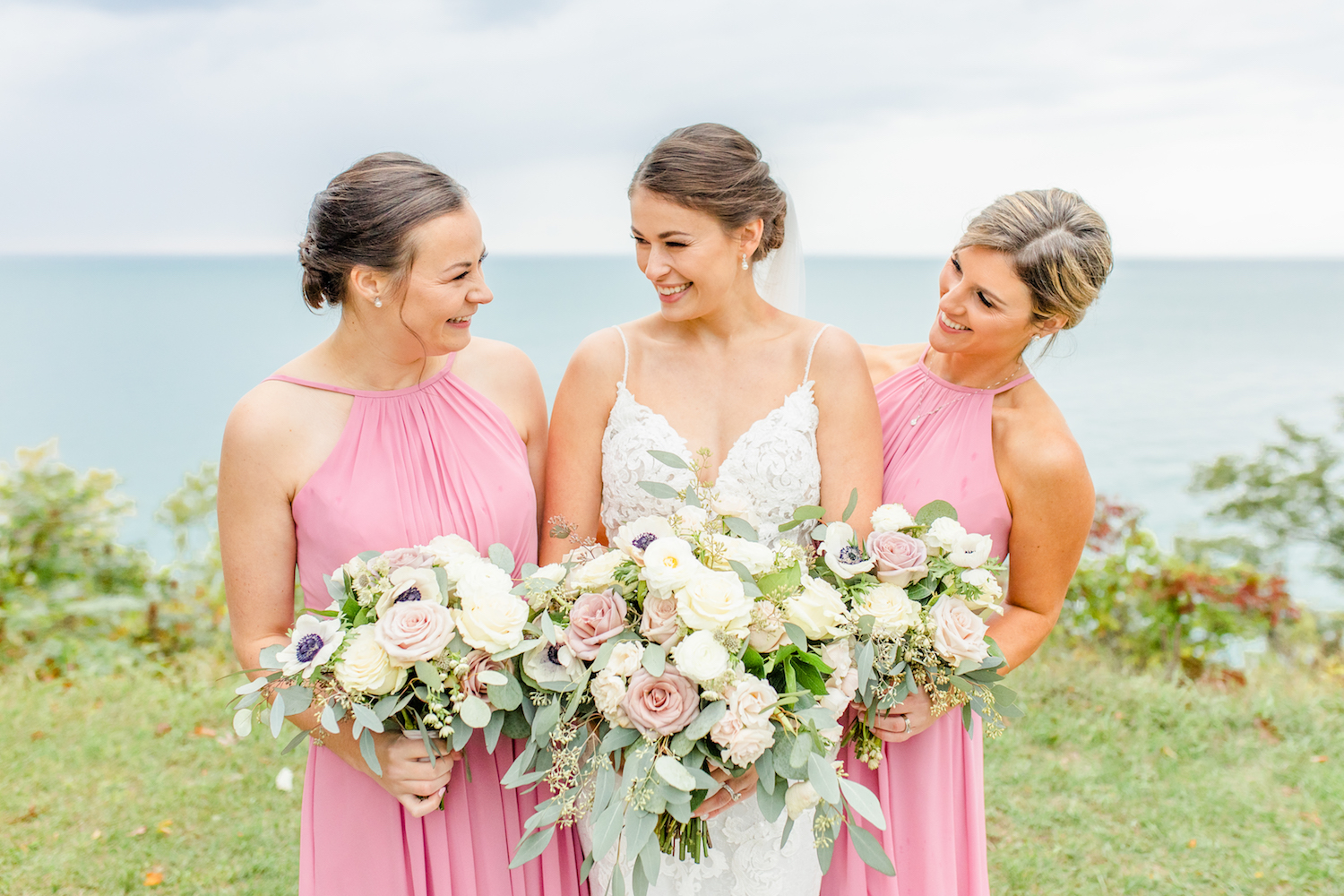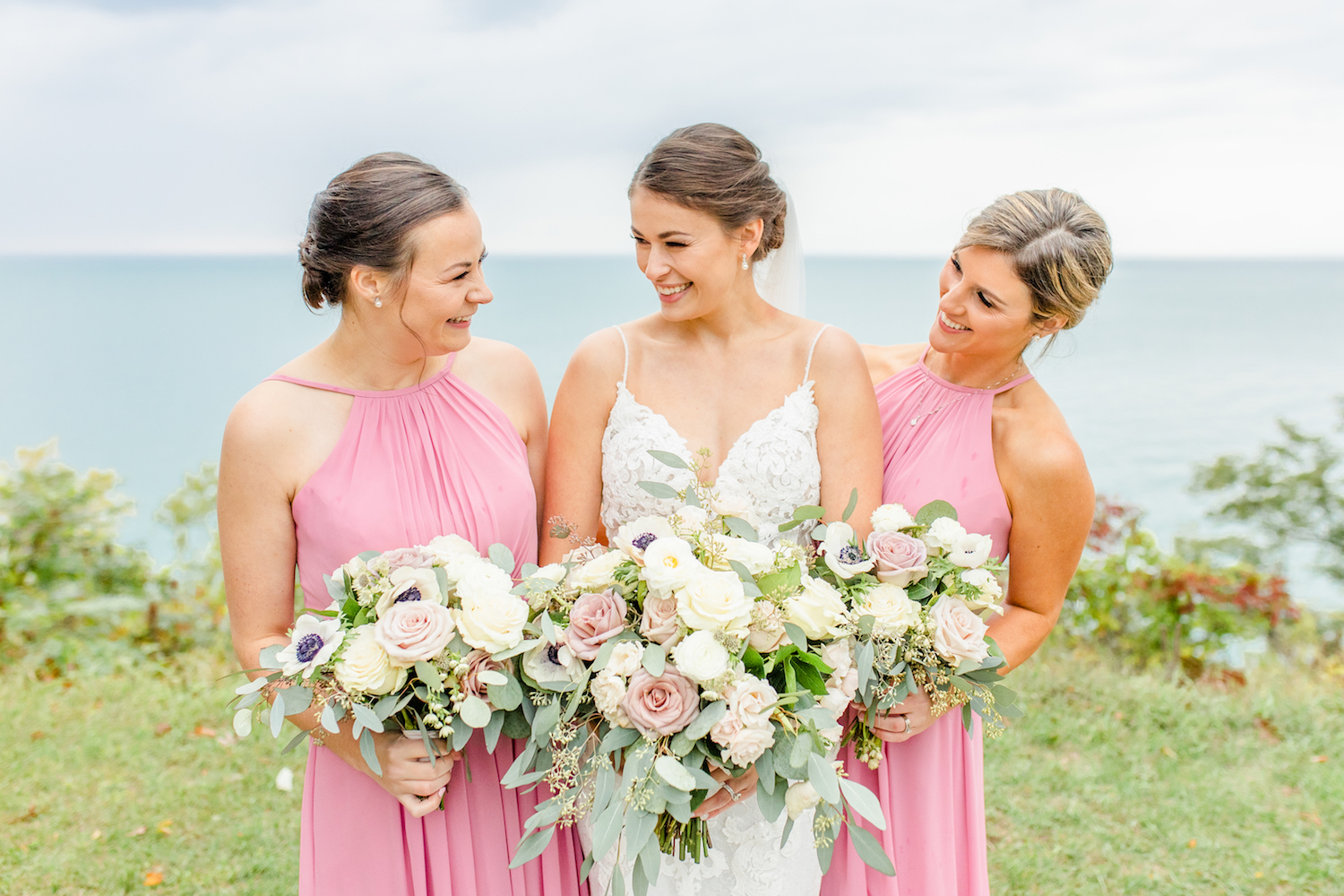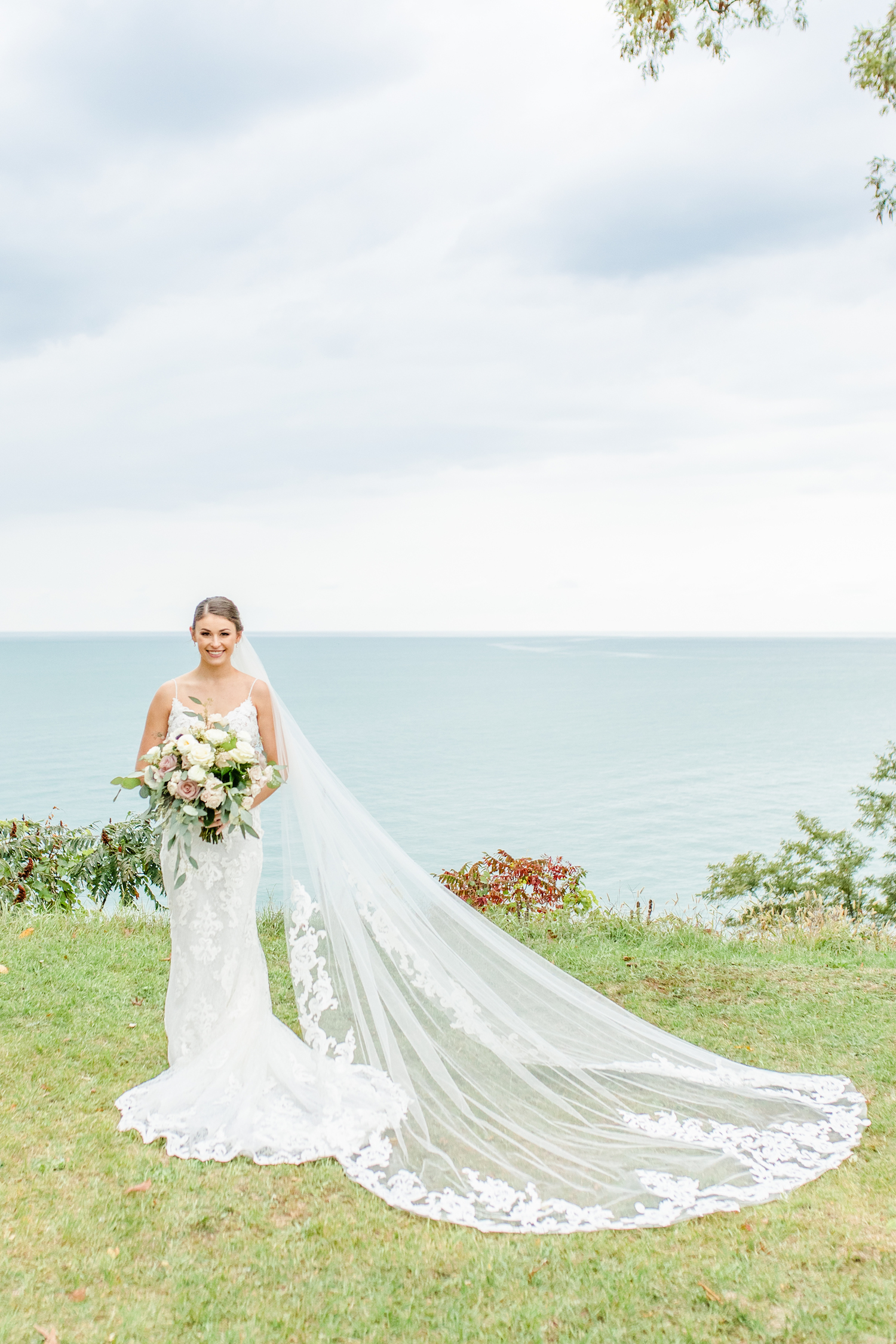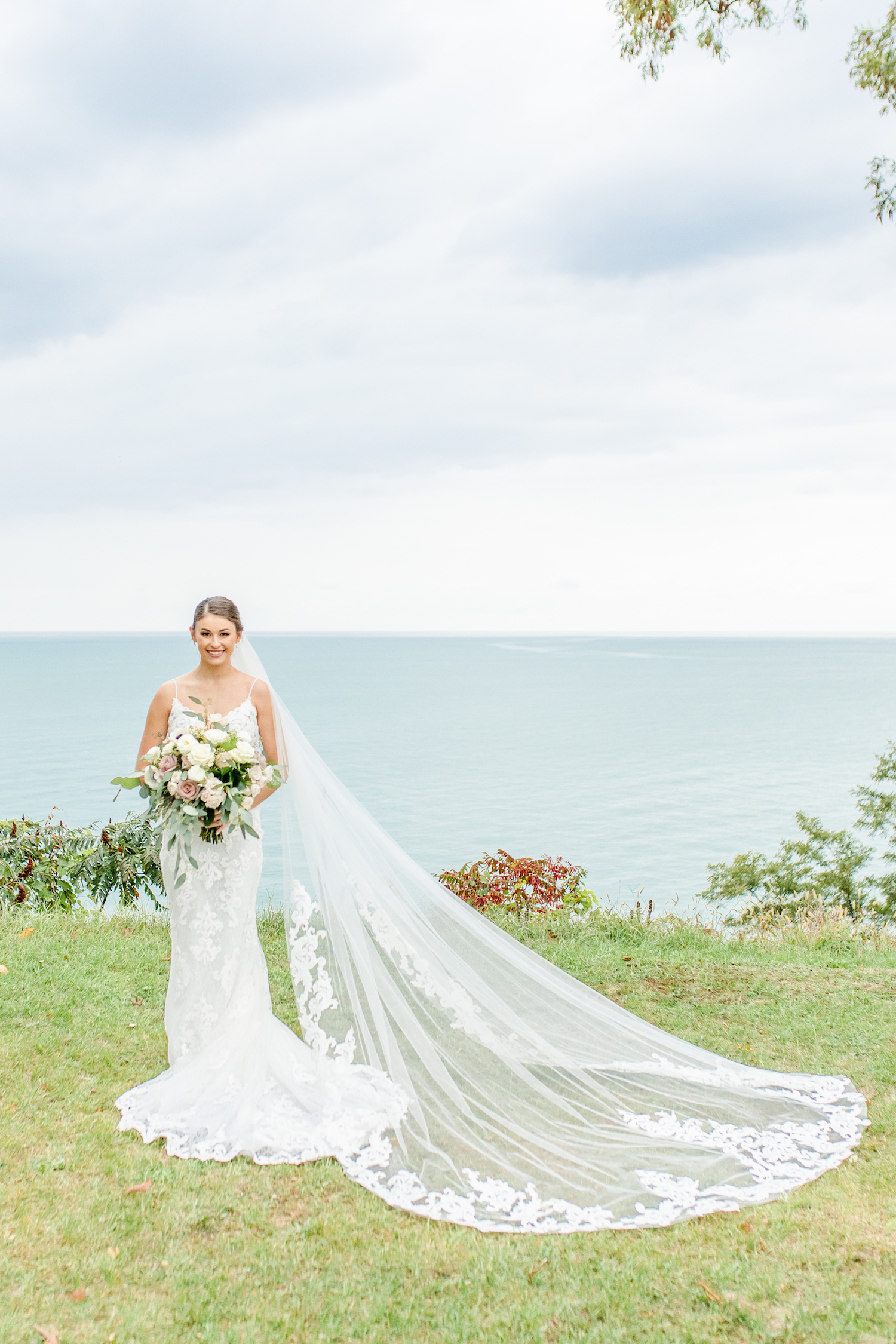 Jena looks so beautiful with her lace wedding gown and the blue lakeshore behind her, it is one beautiful setting for photos. Truly incredible to be so close to one of the great lakes by choosing this venue for their lakehouse wedding.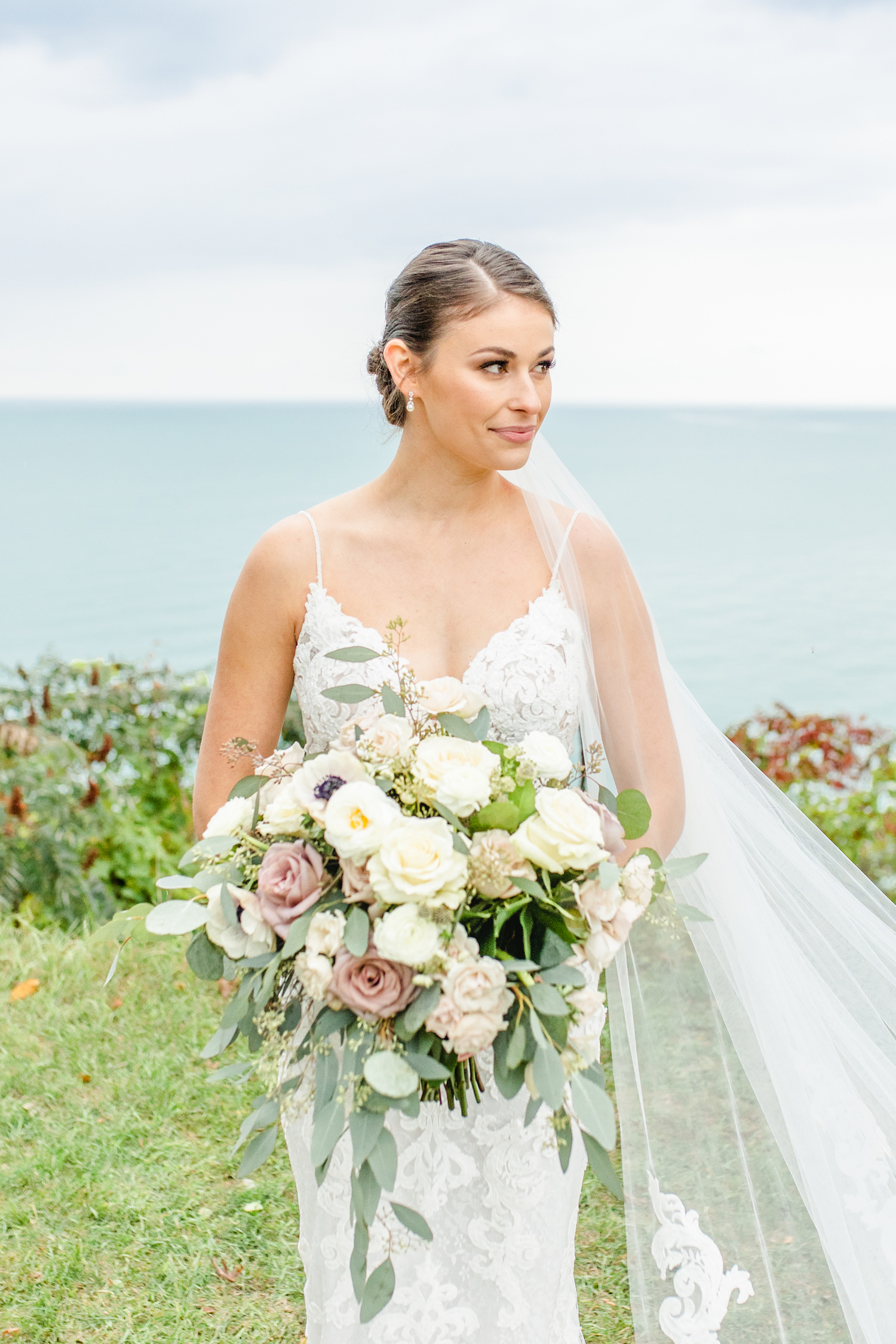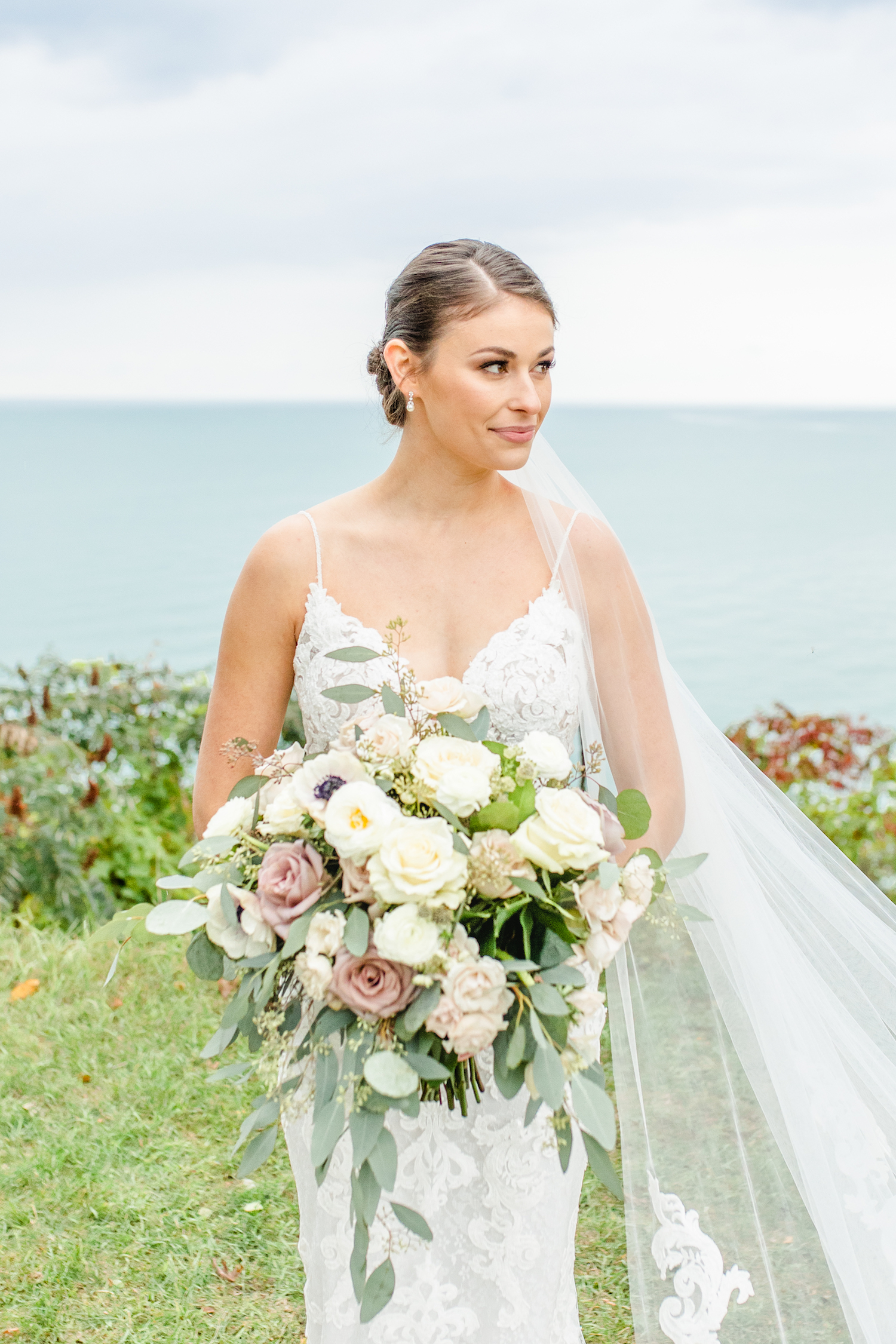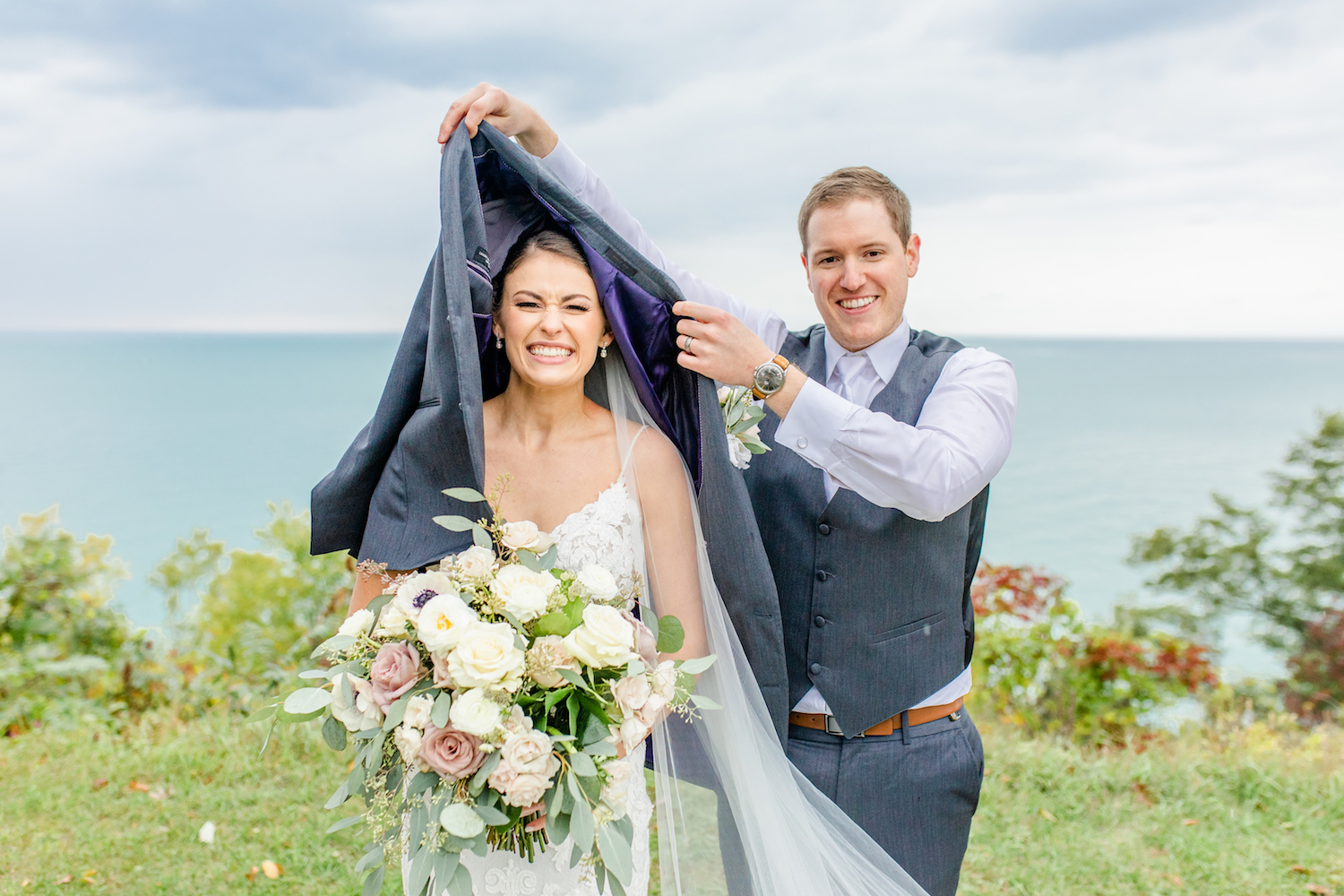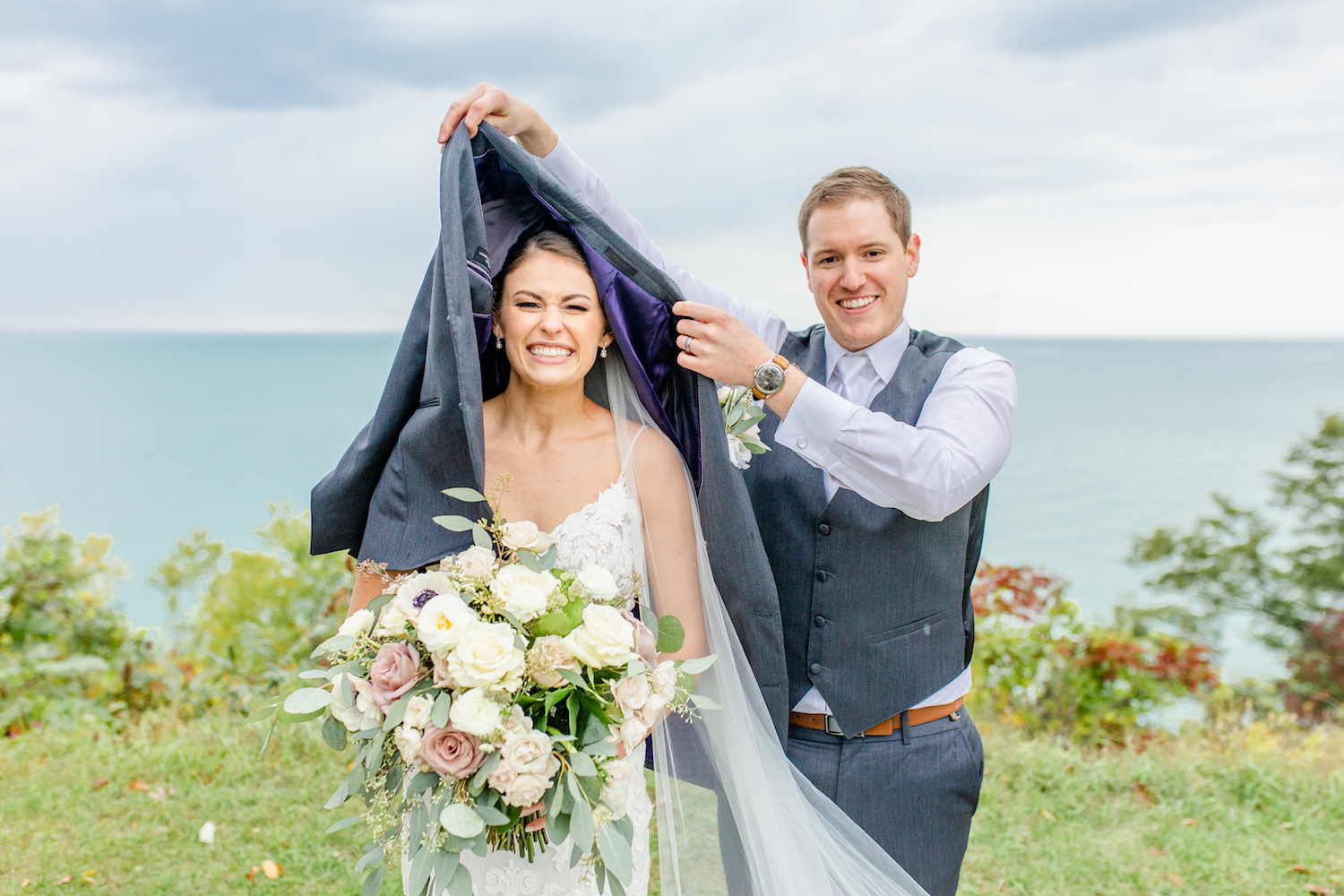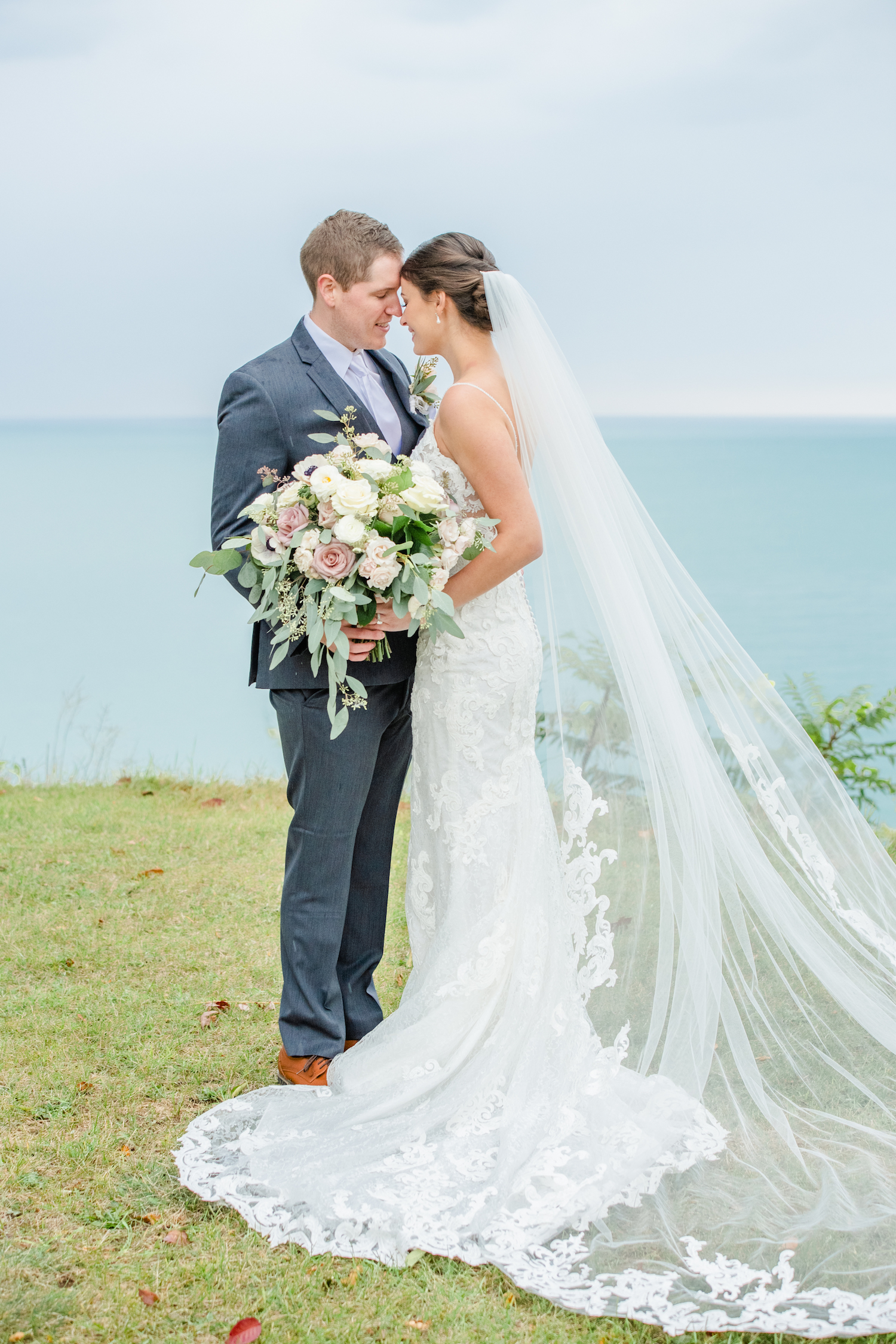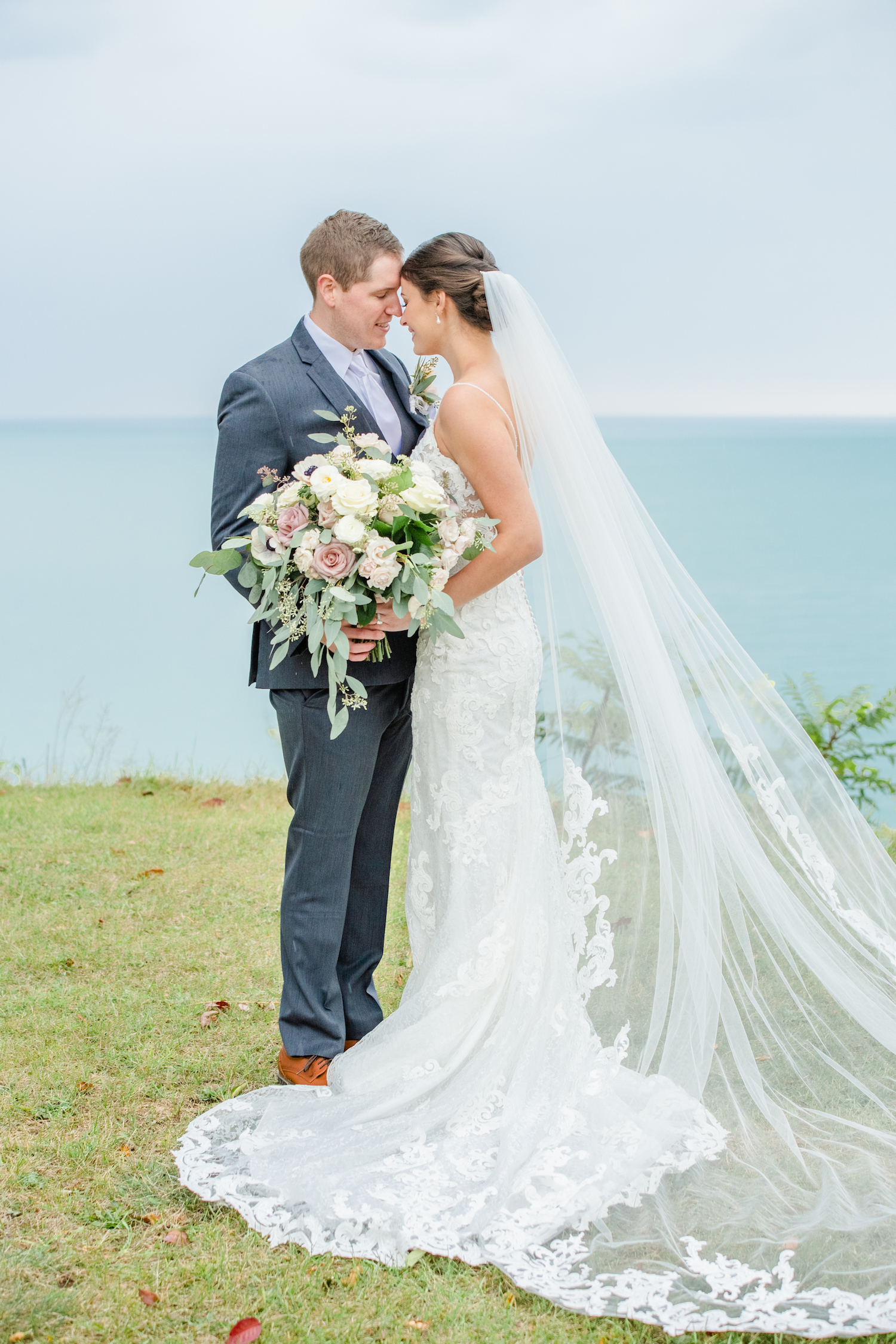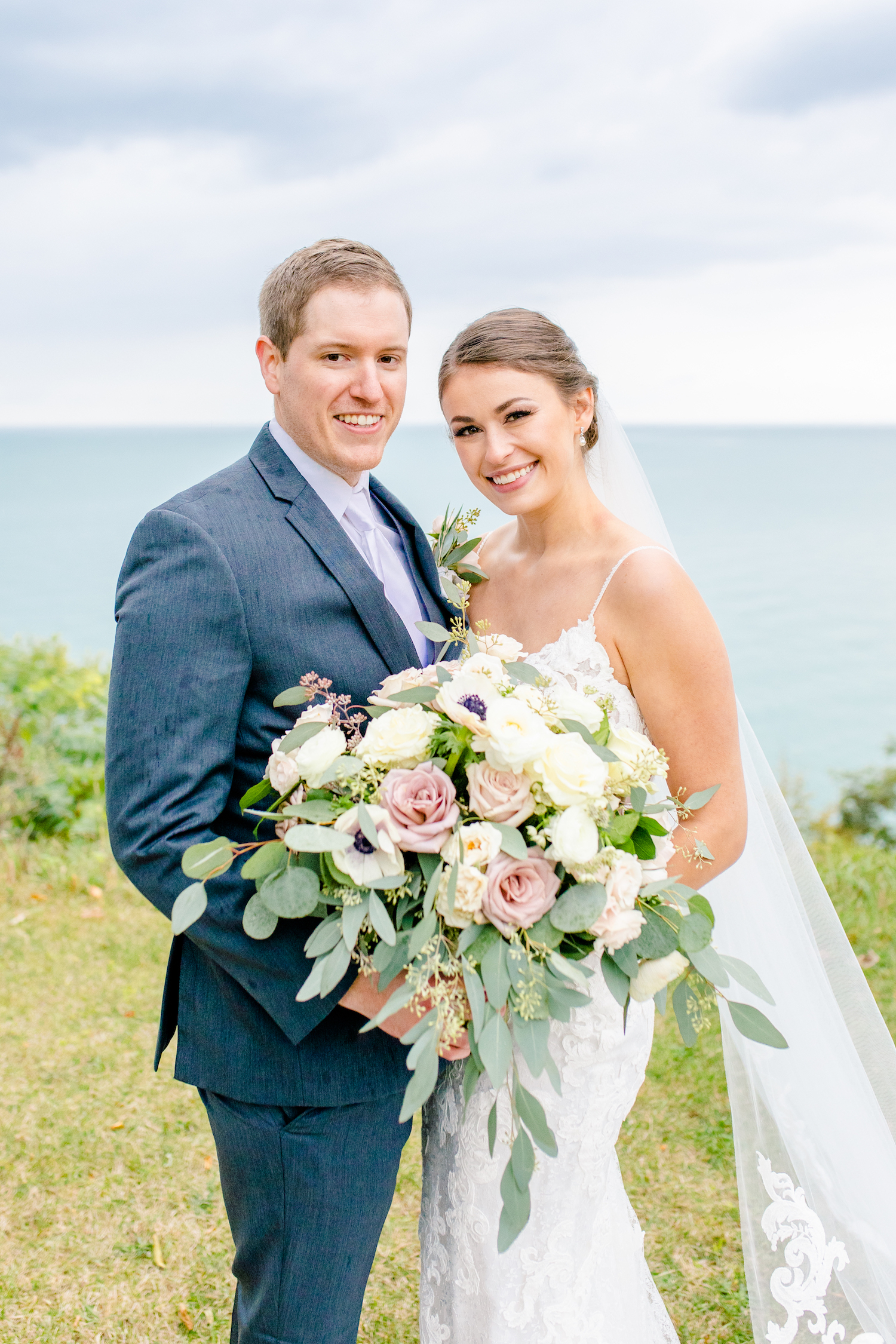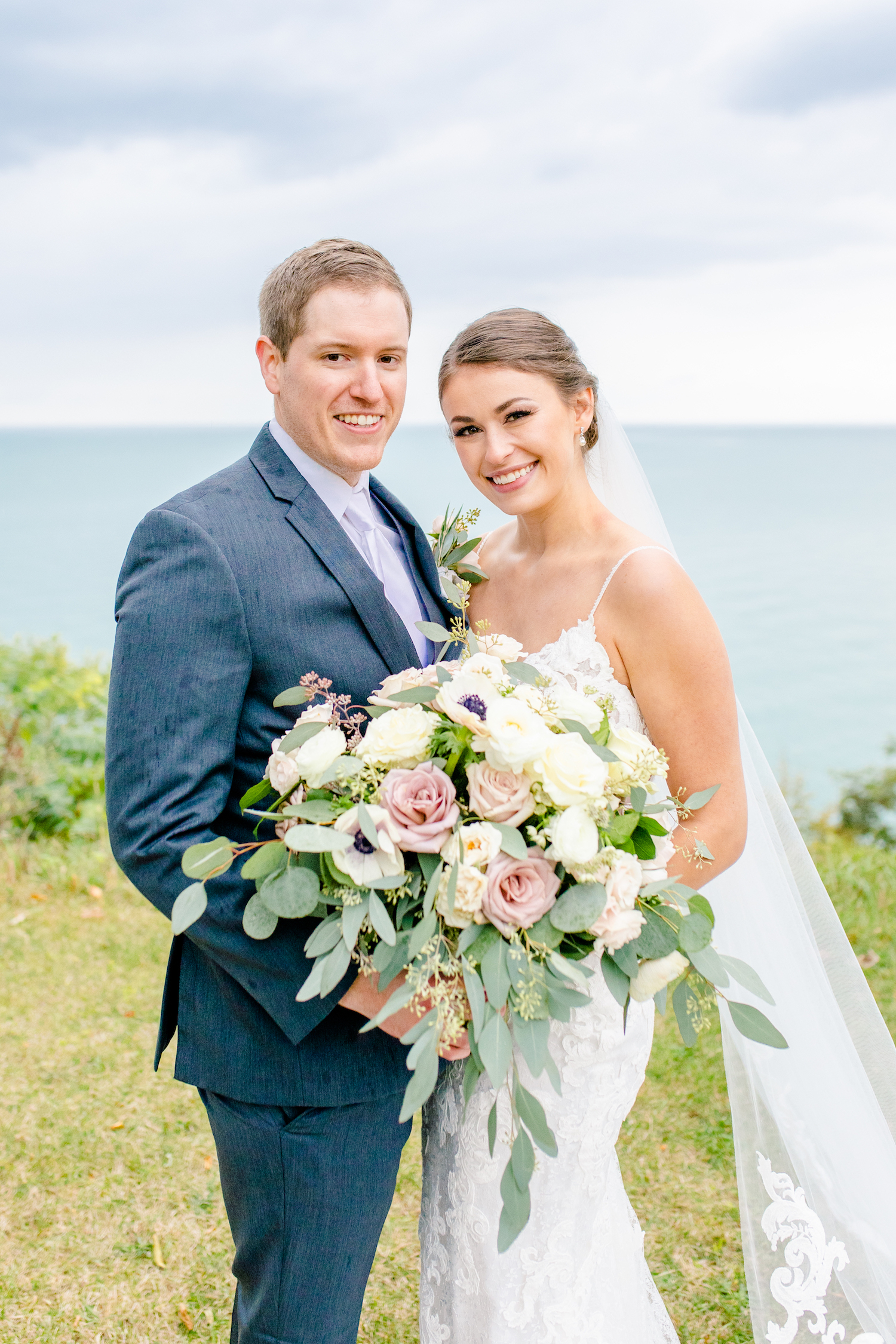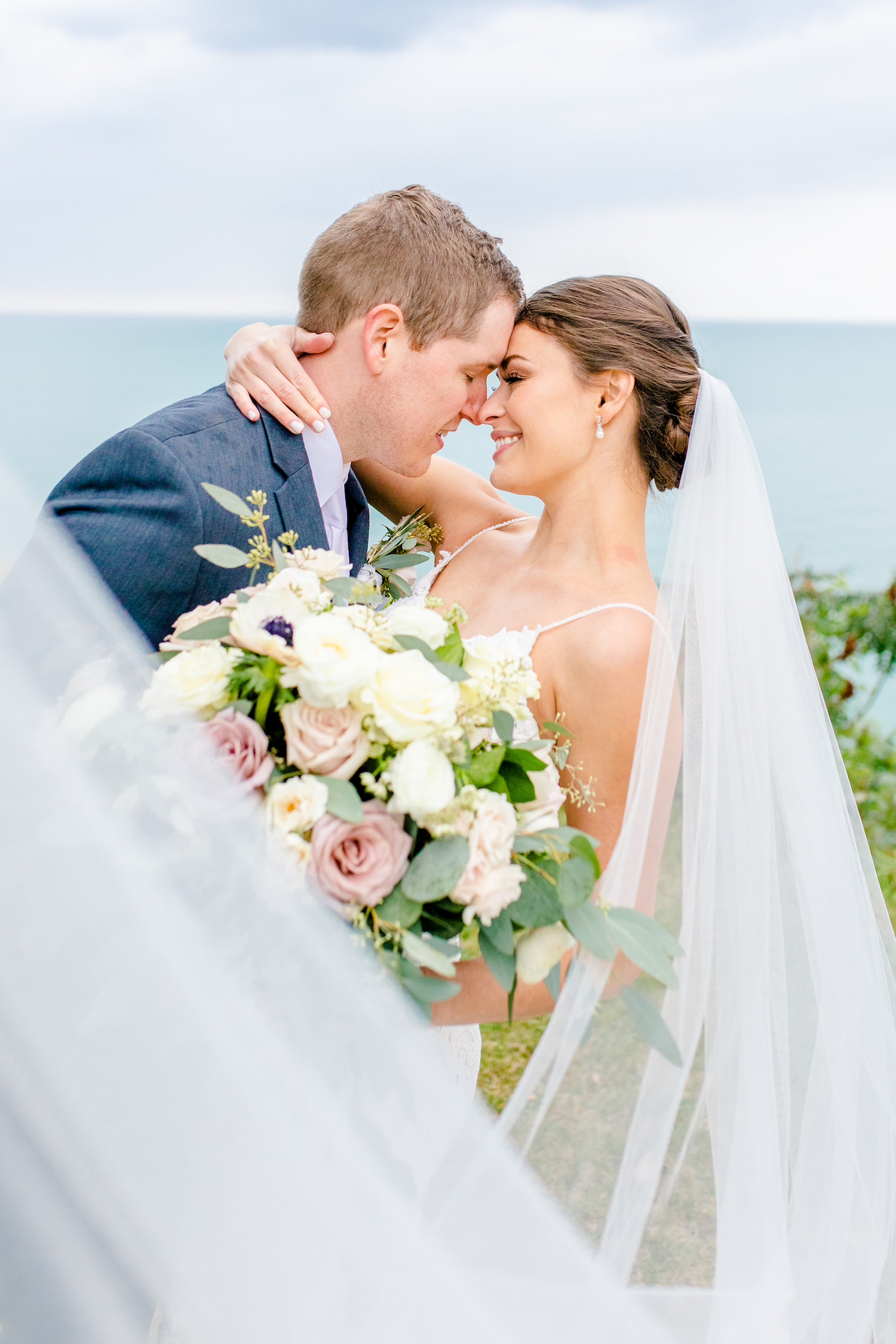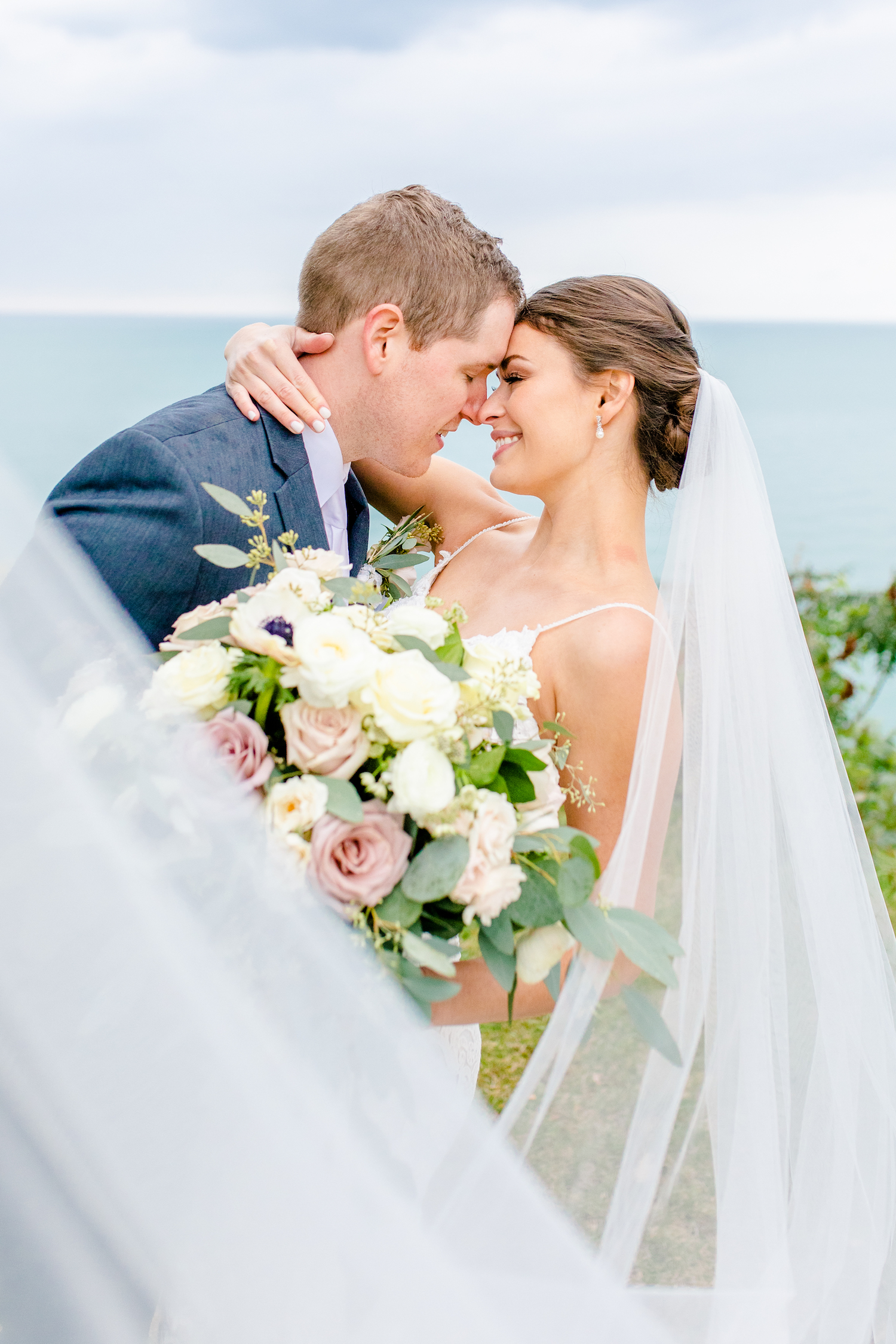 Isn't this tent incredible! On the venues site you can have open top tent which makes for an amazing view throughout the day into the night. This space allows for anything one can imagine, but look how gorgeous it looks with the simple greenery! It was simply stunning for Jena & Jon at the Lakehouse wedding.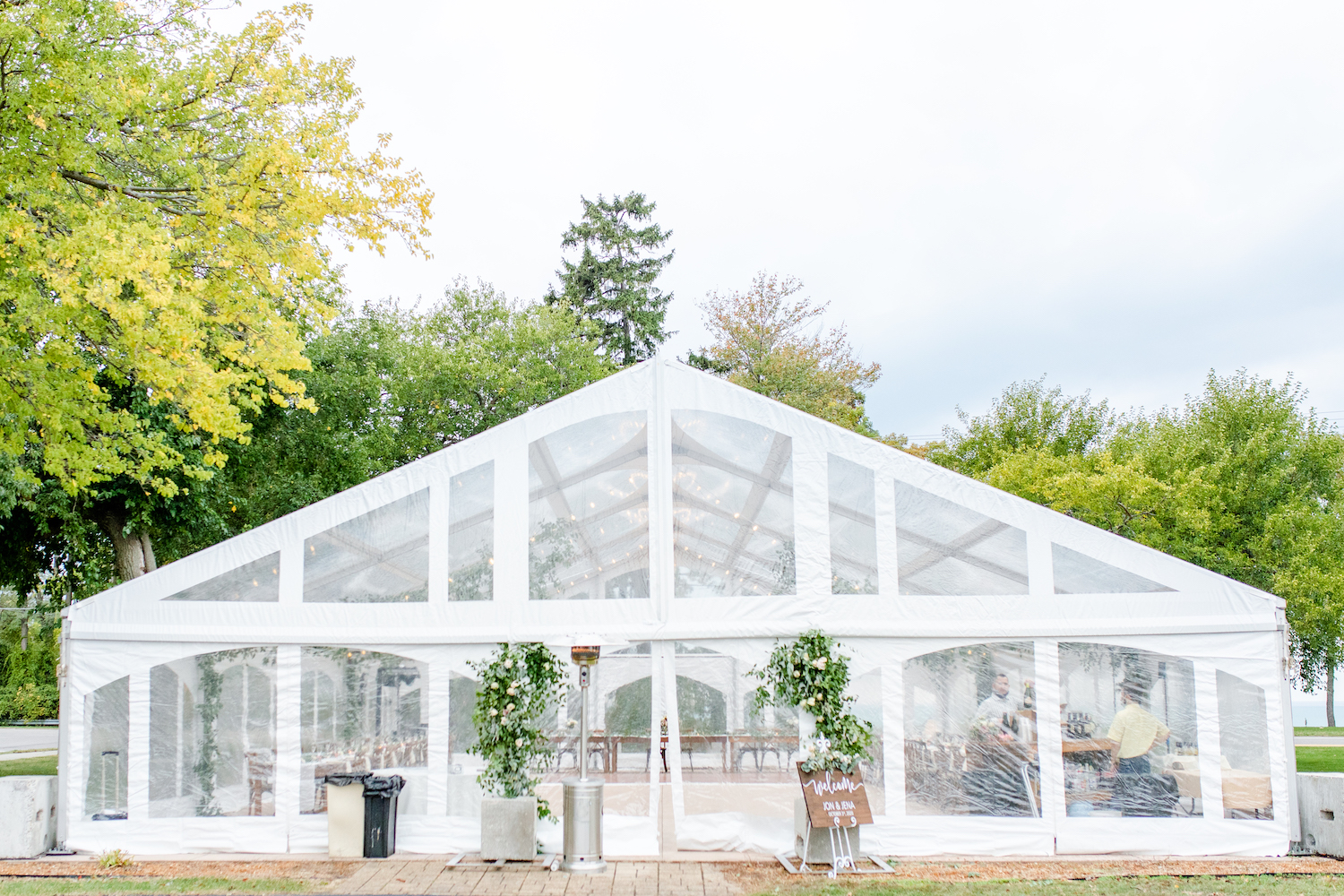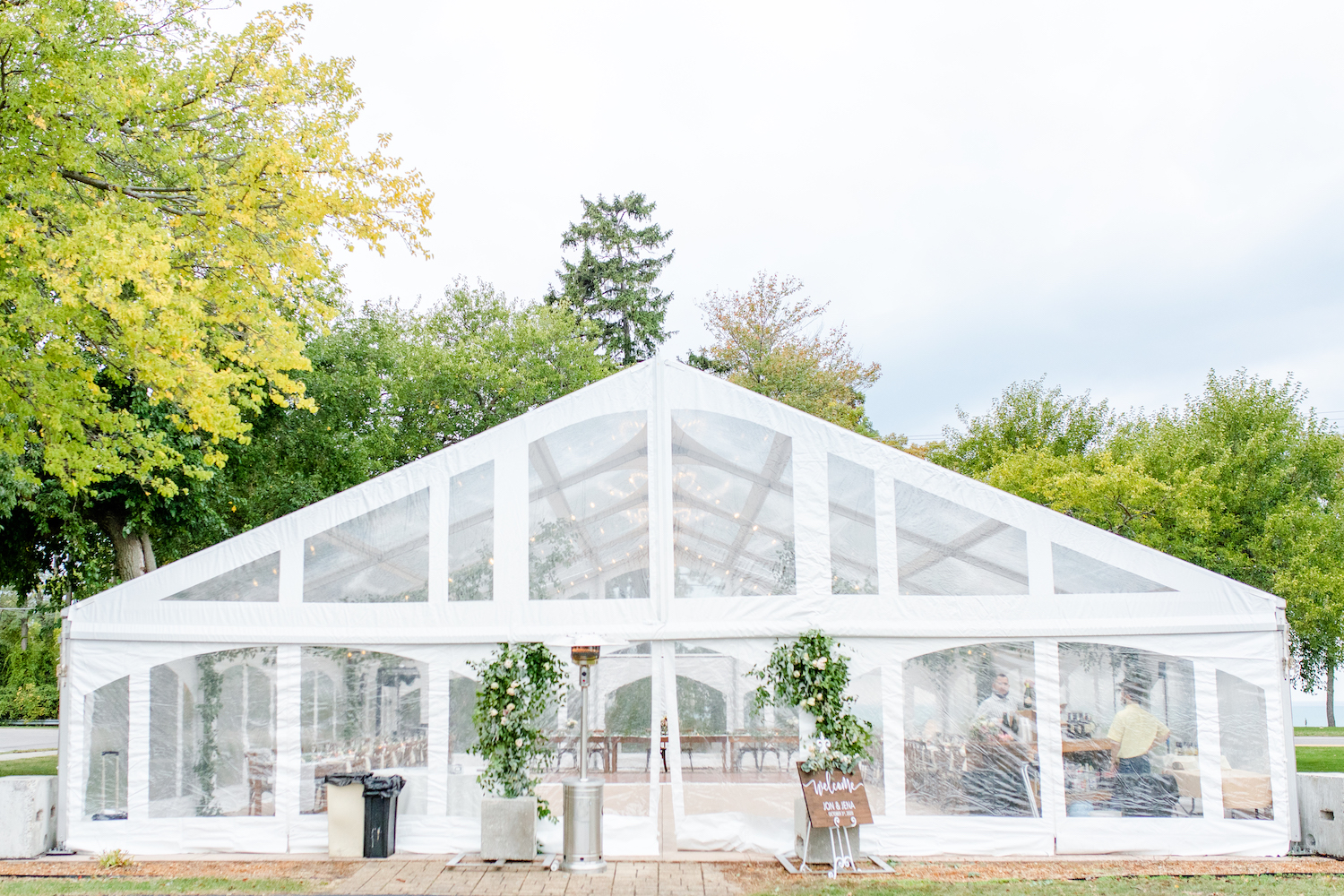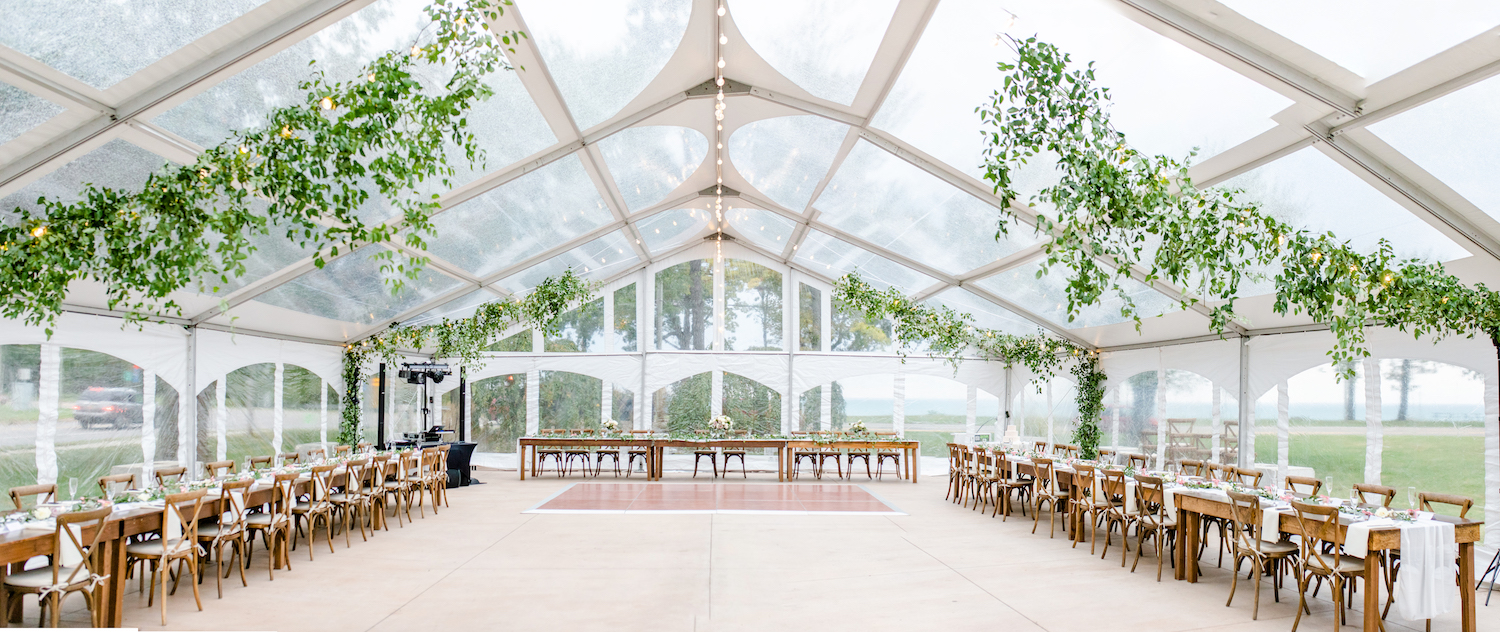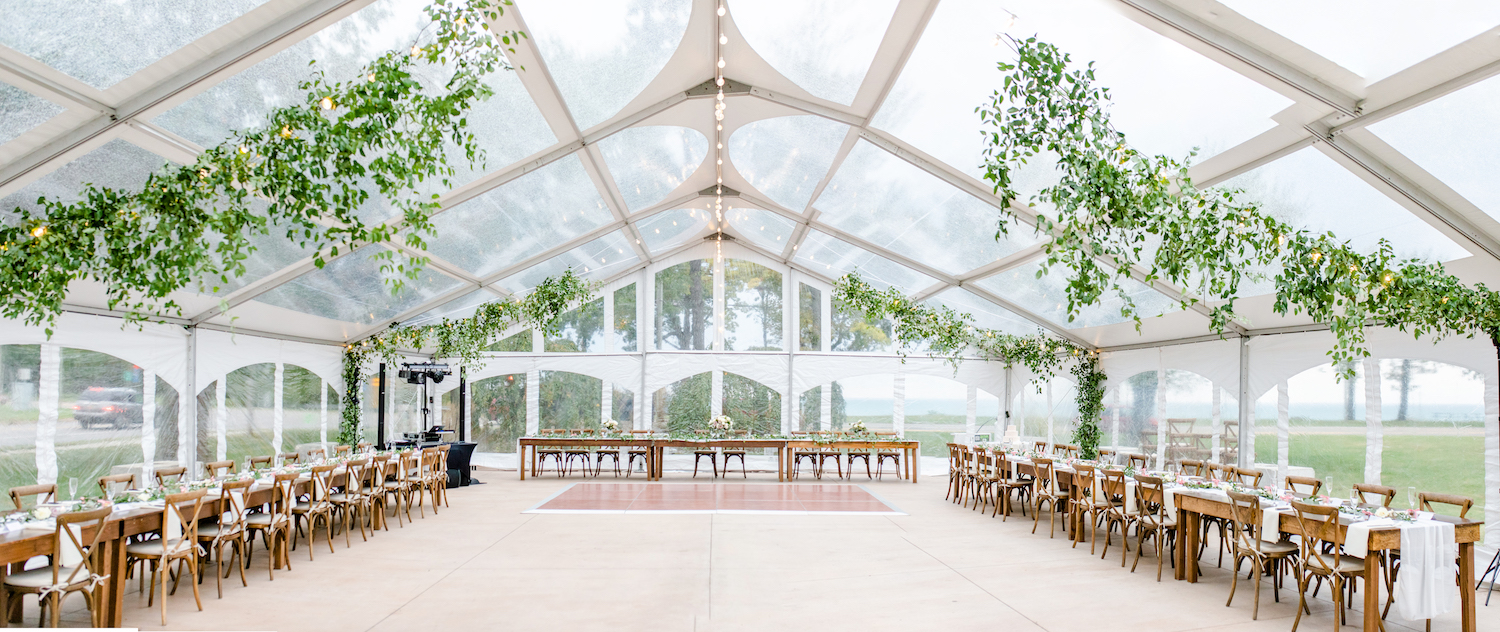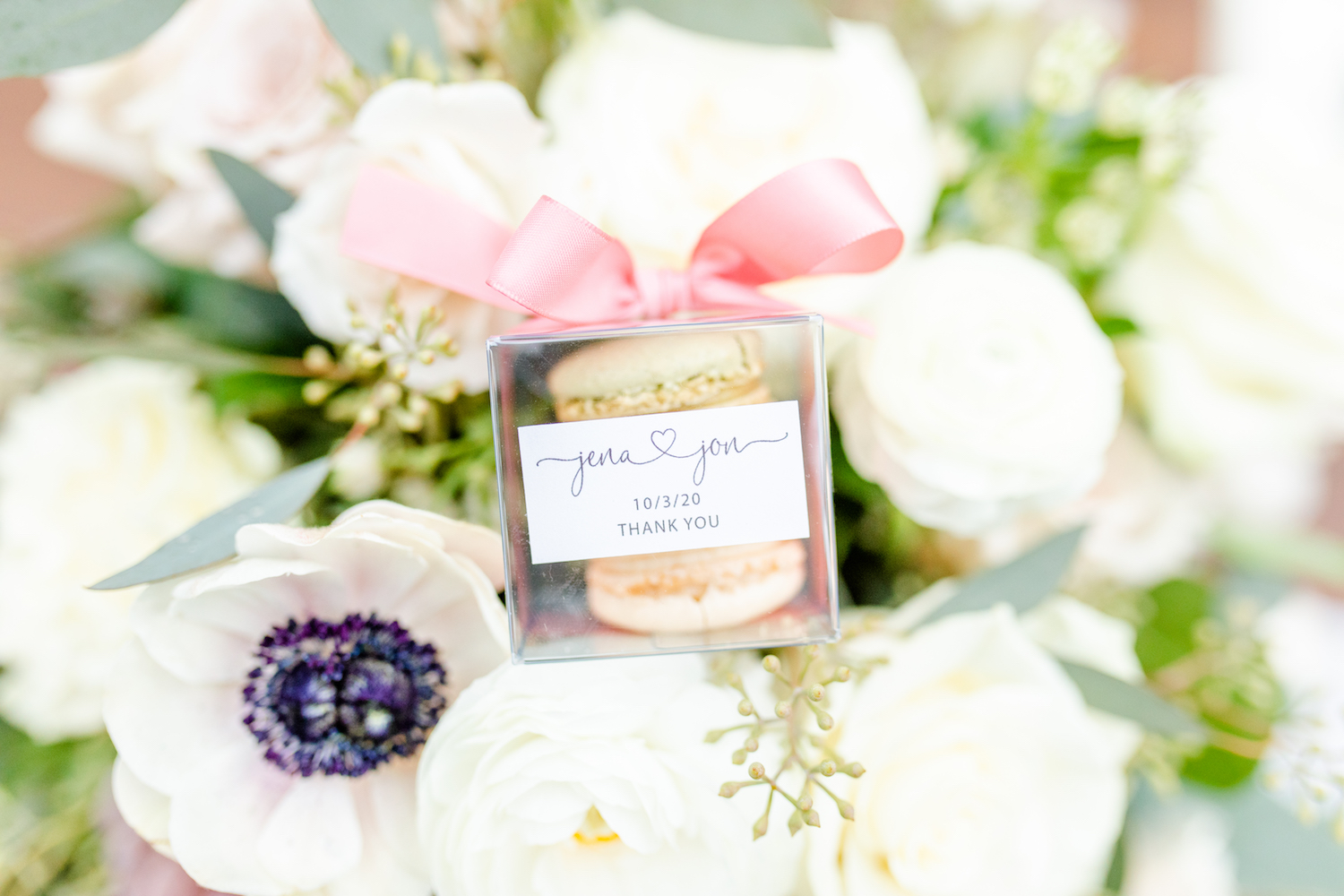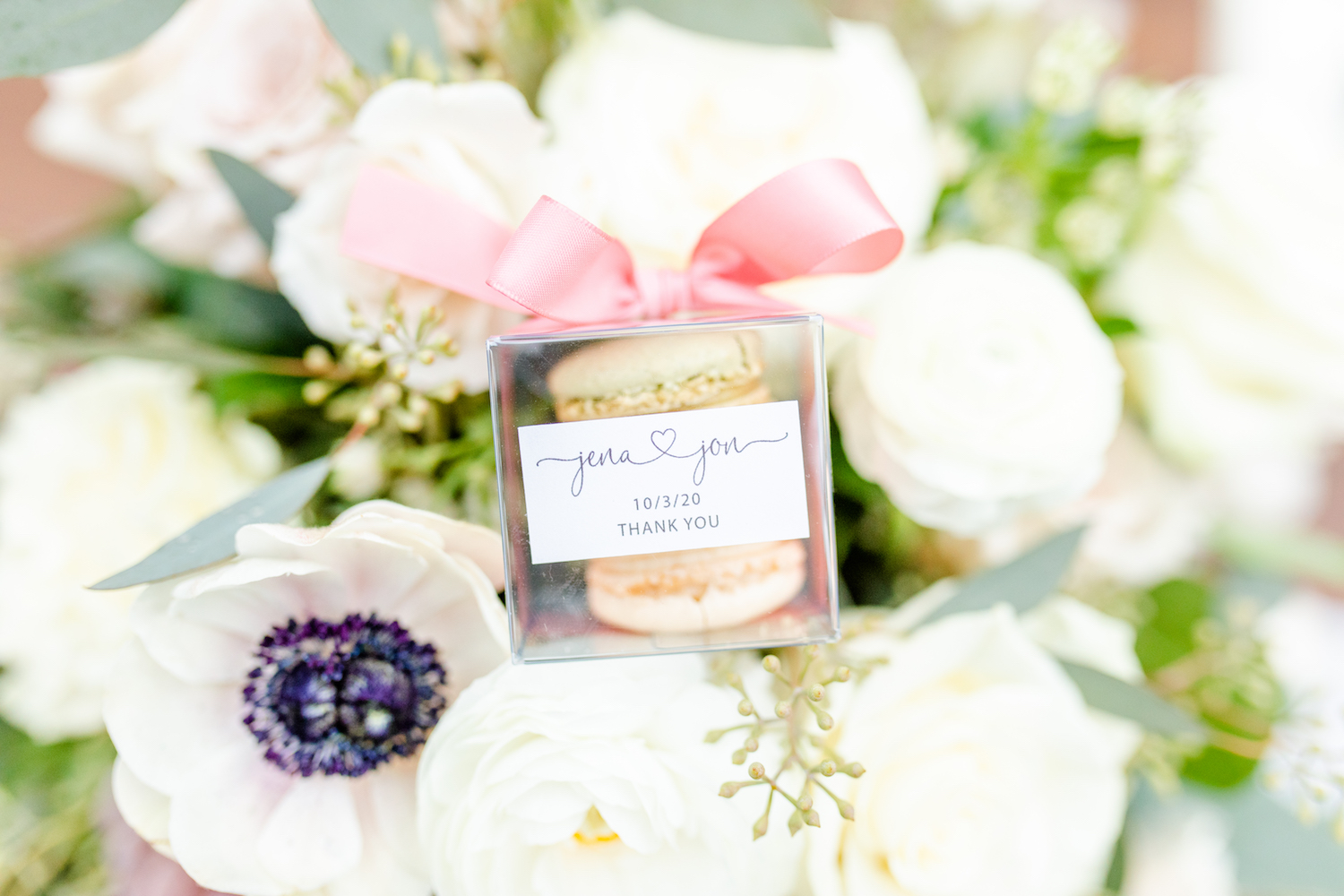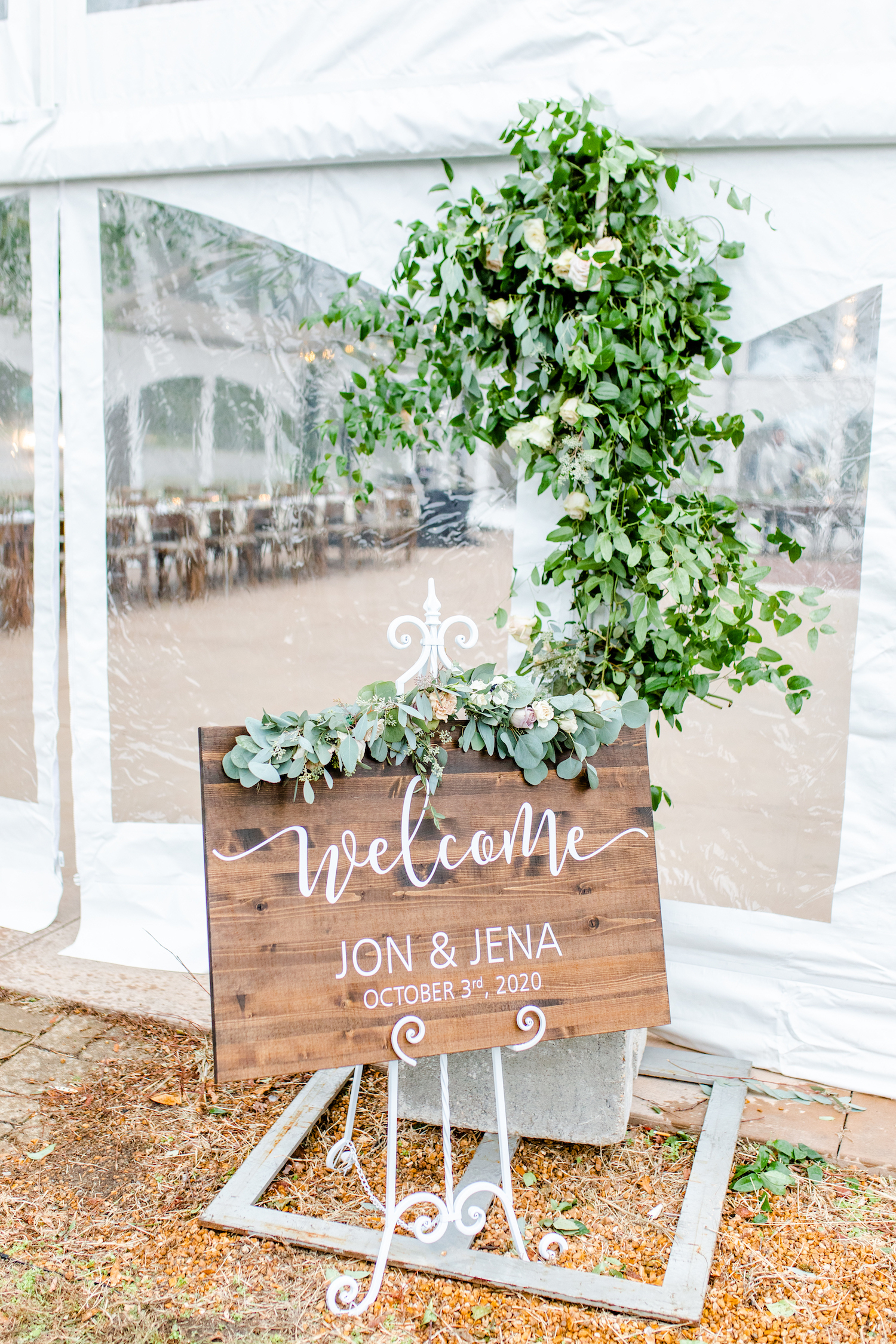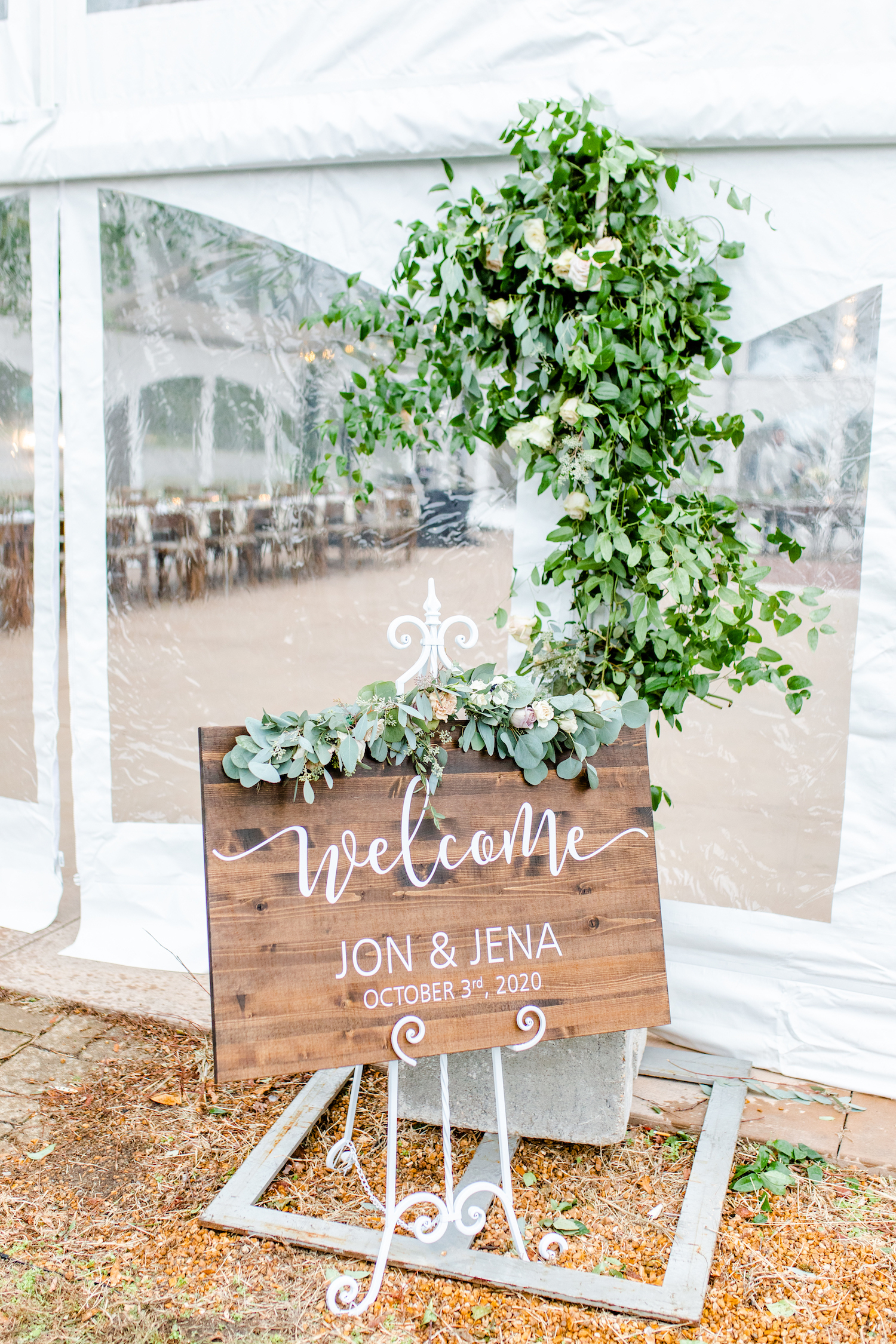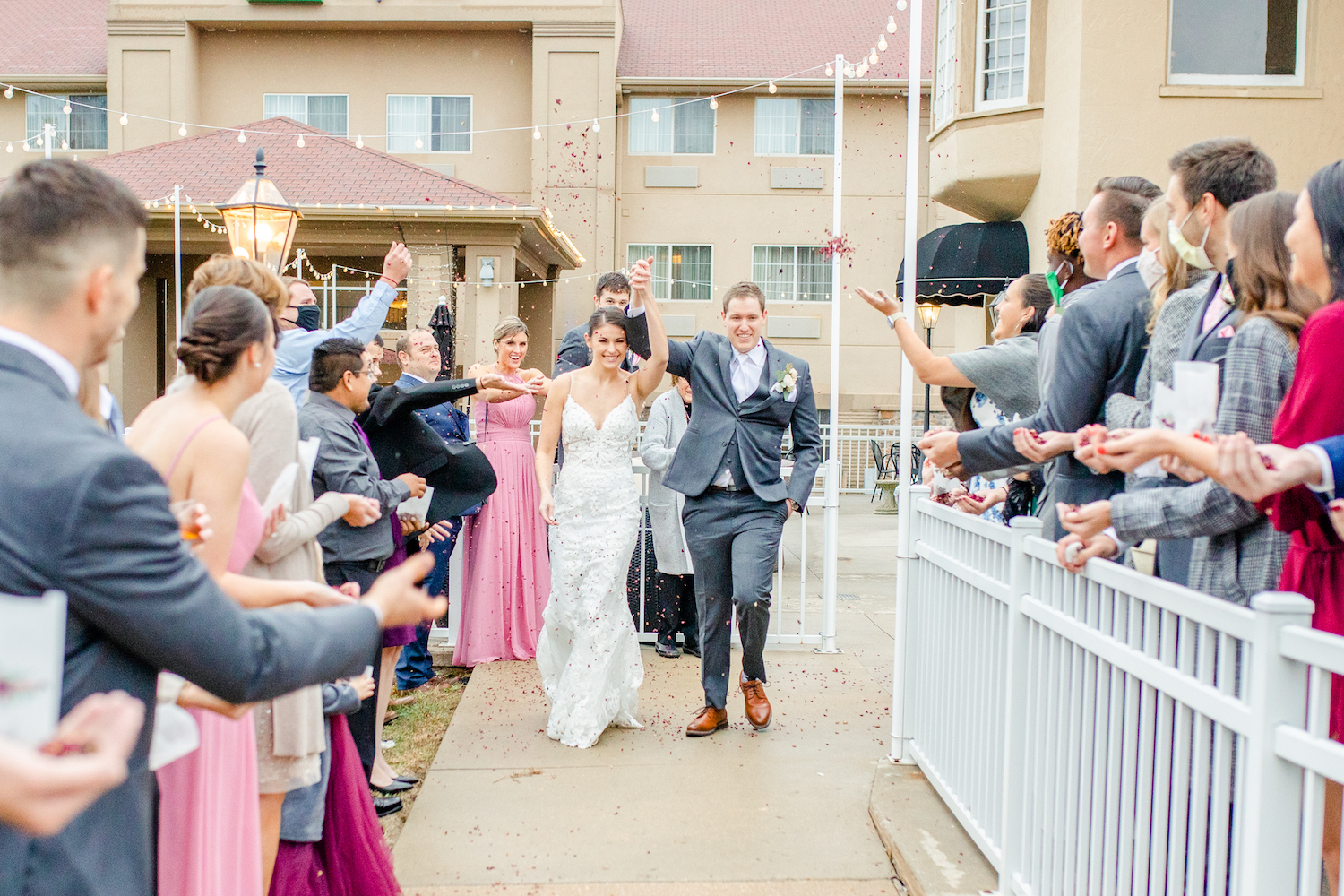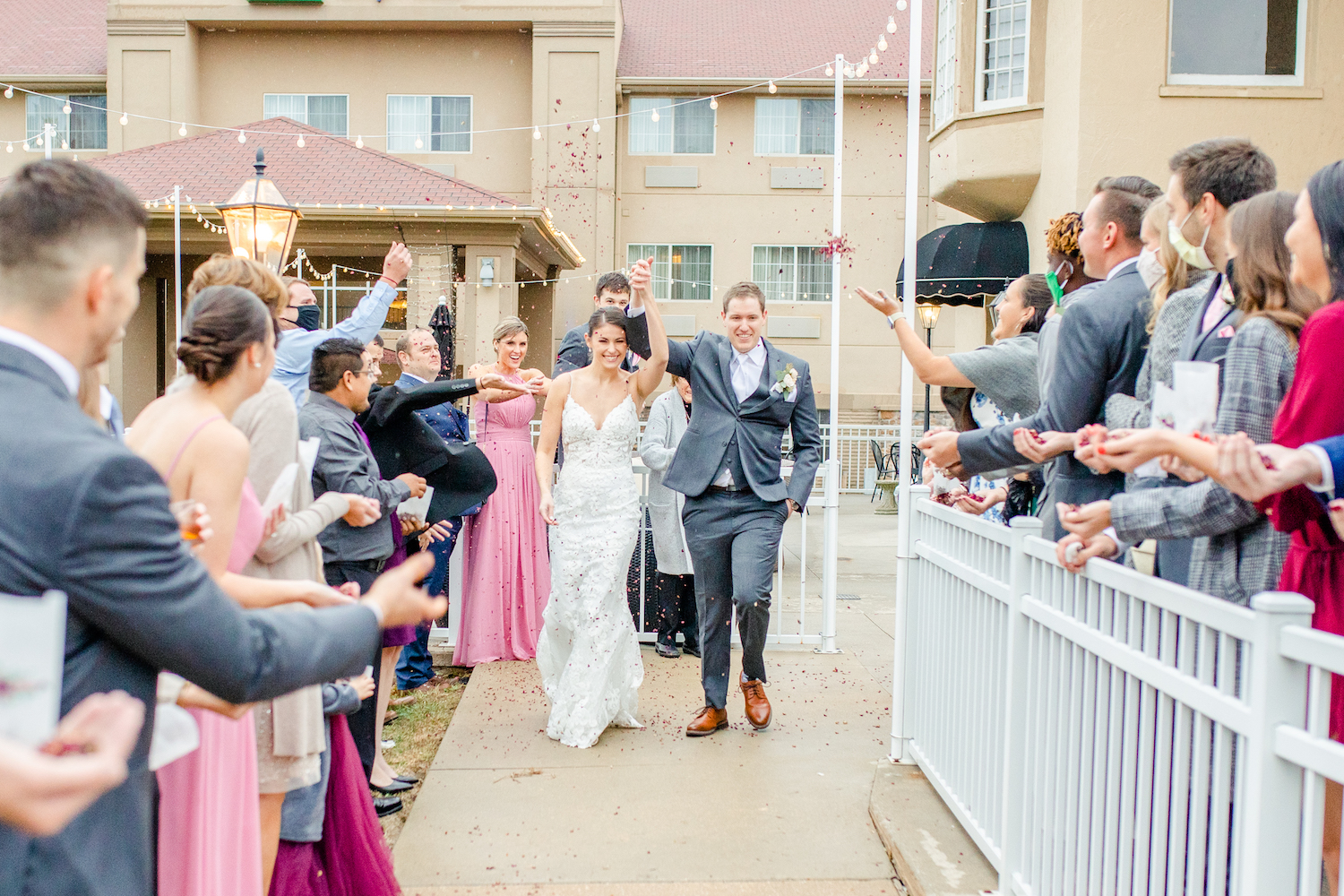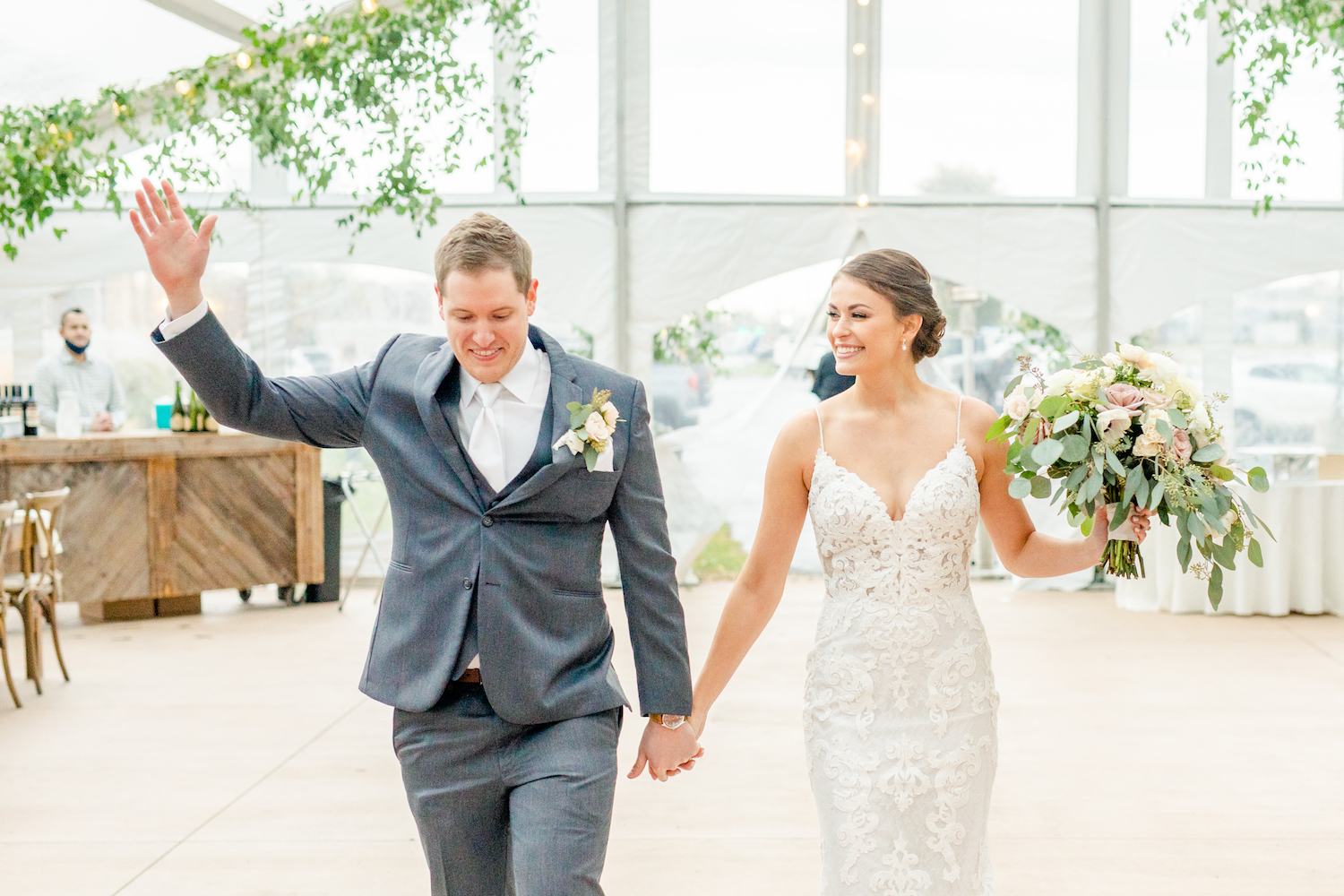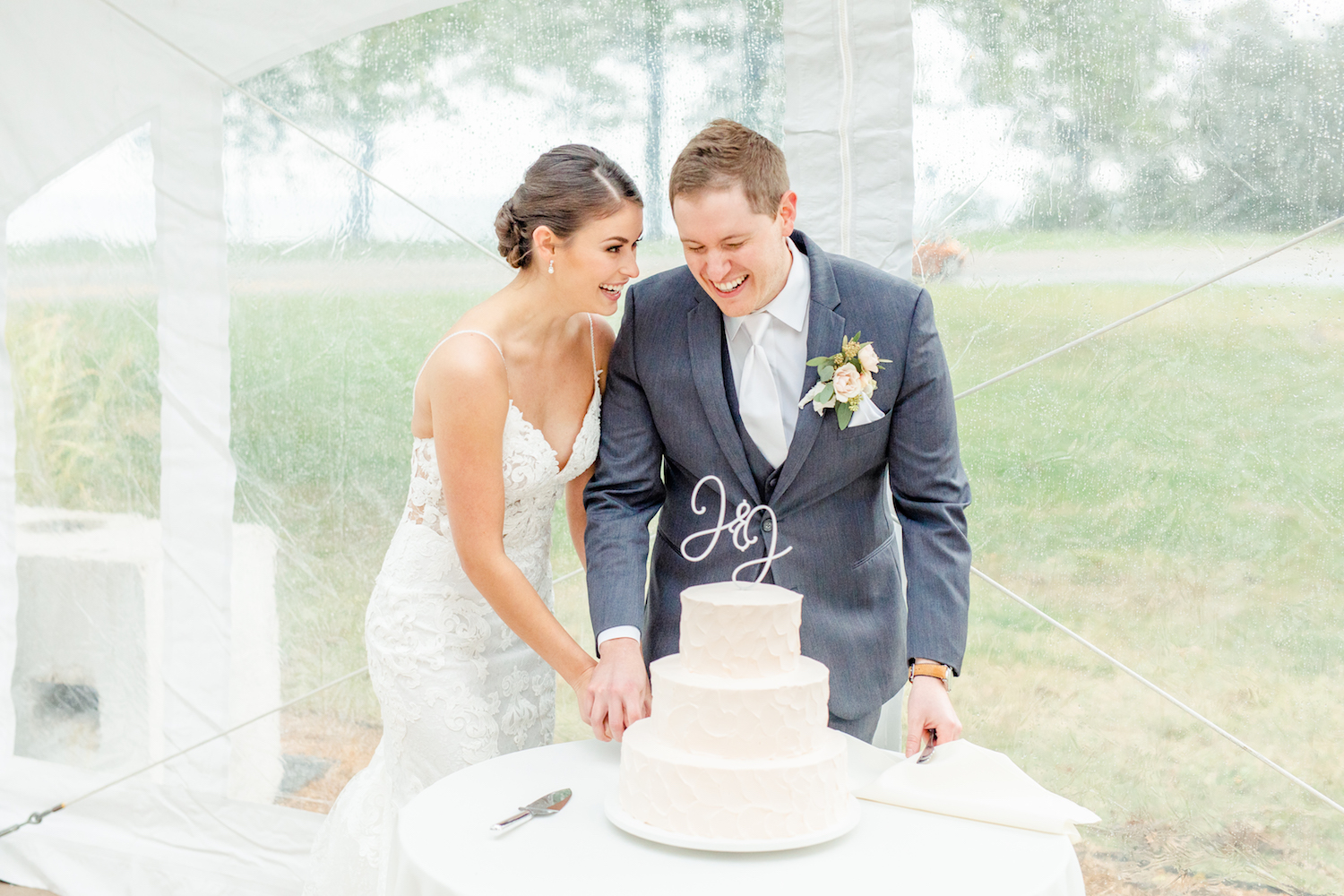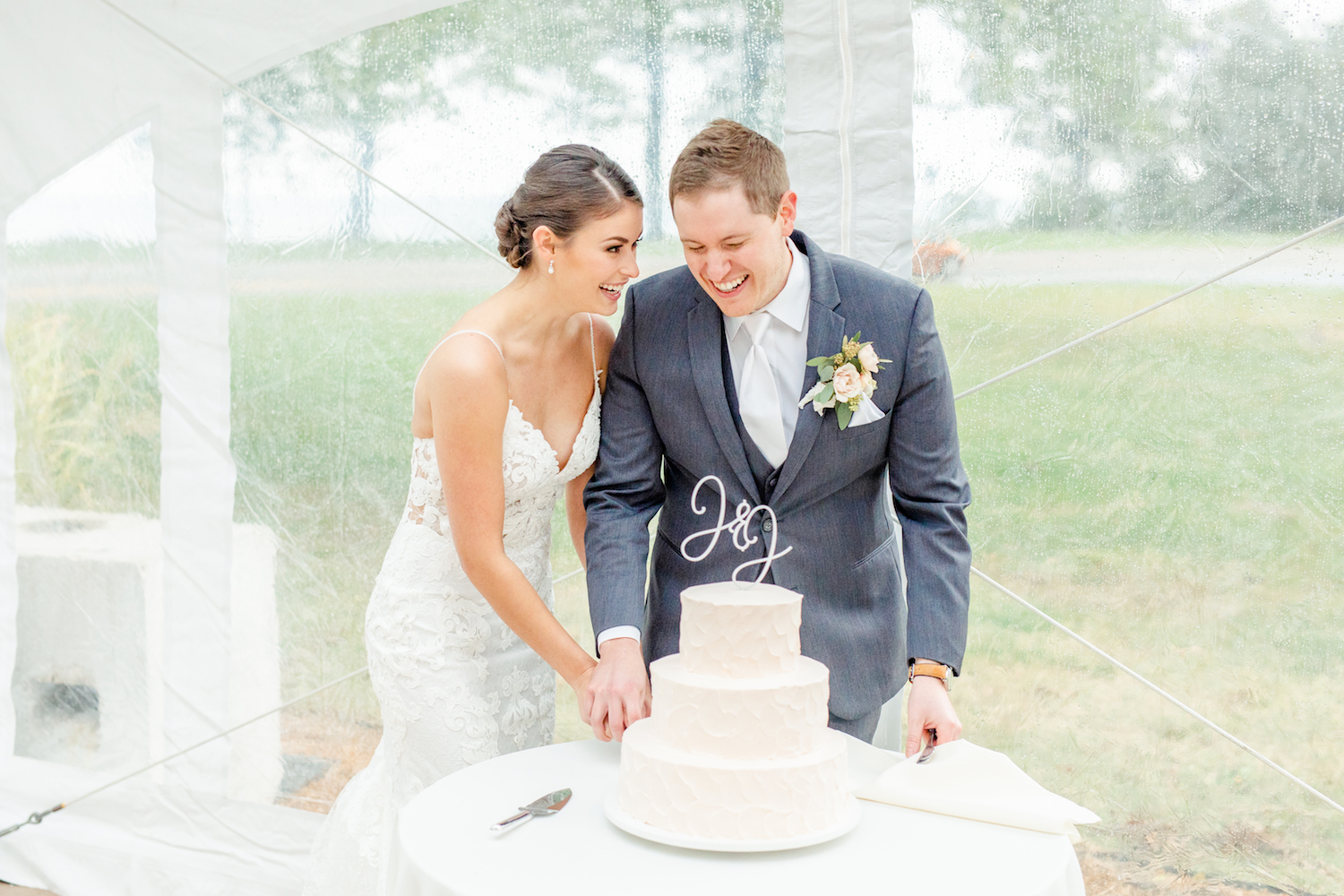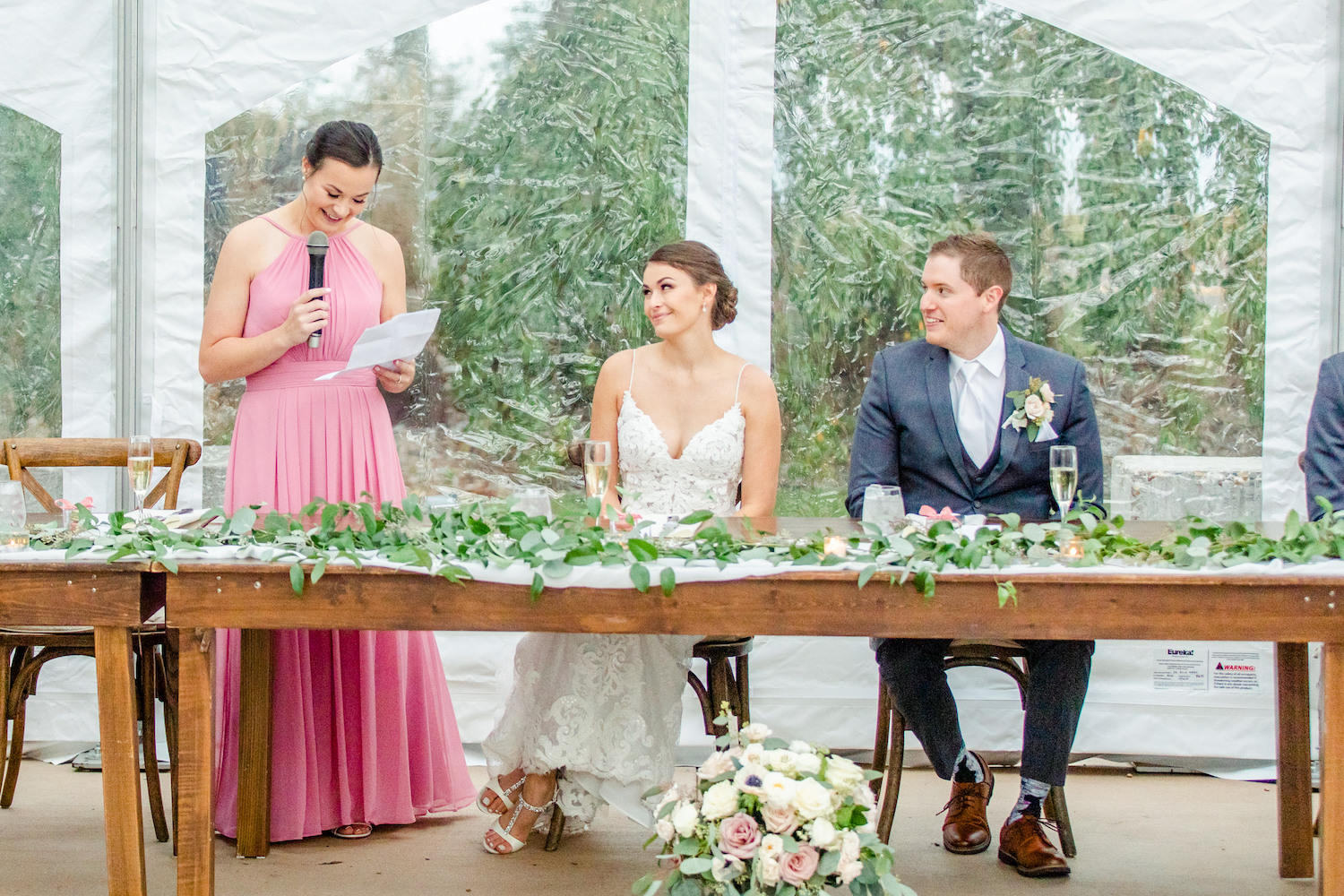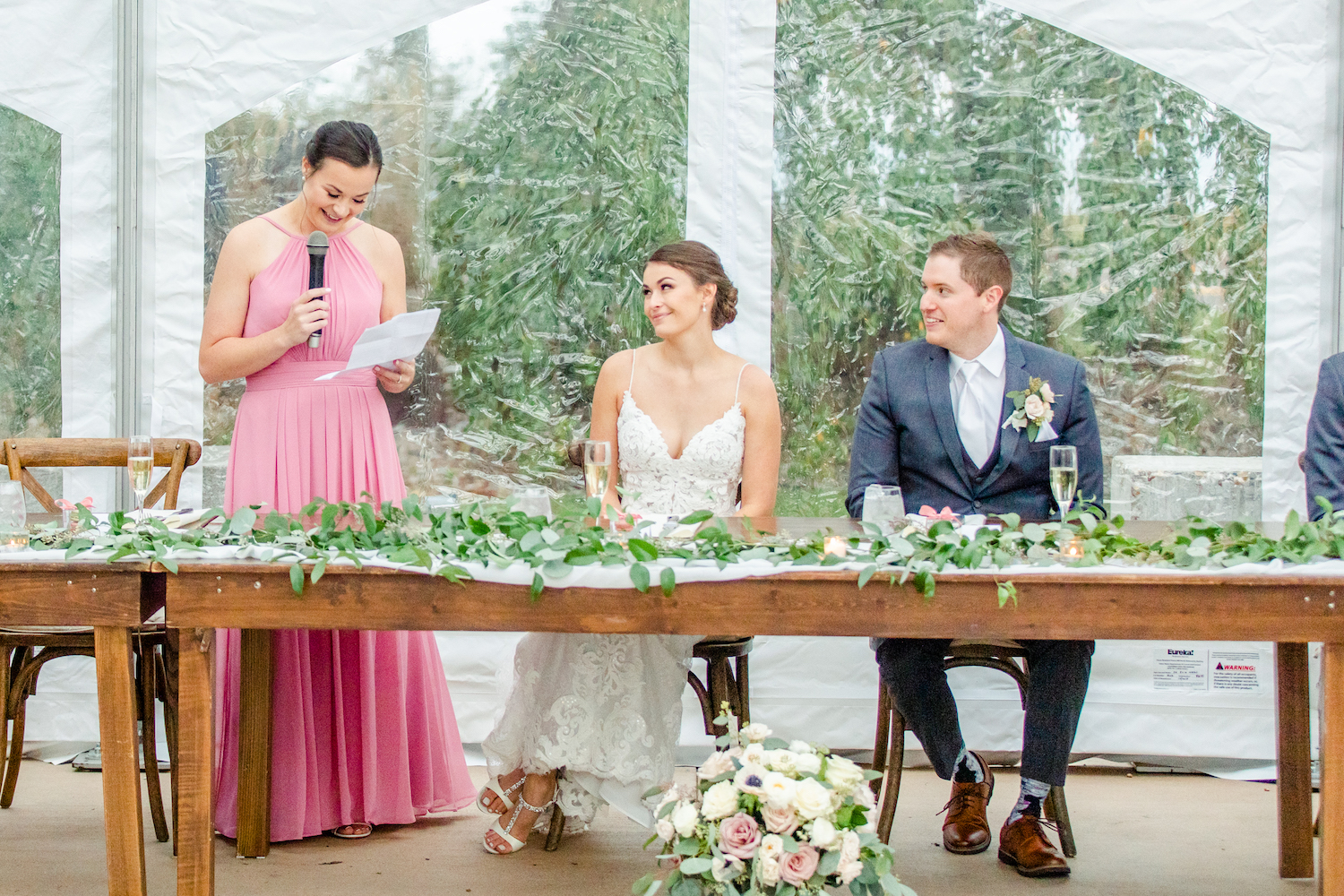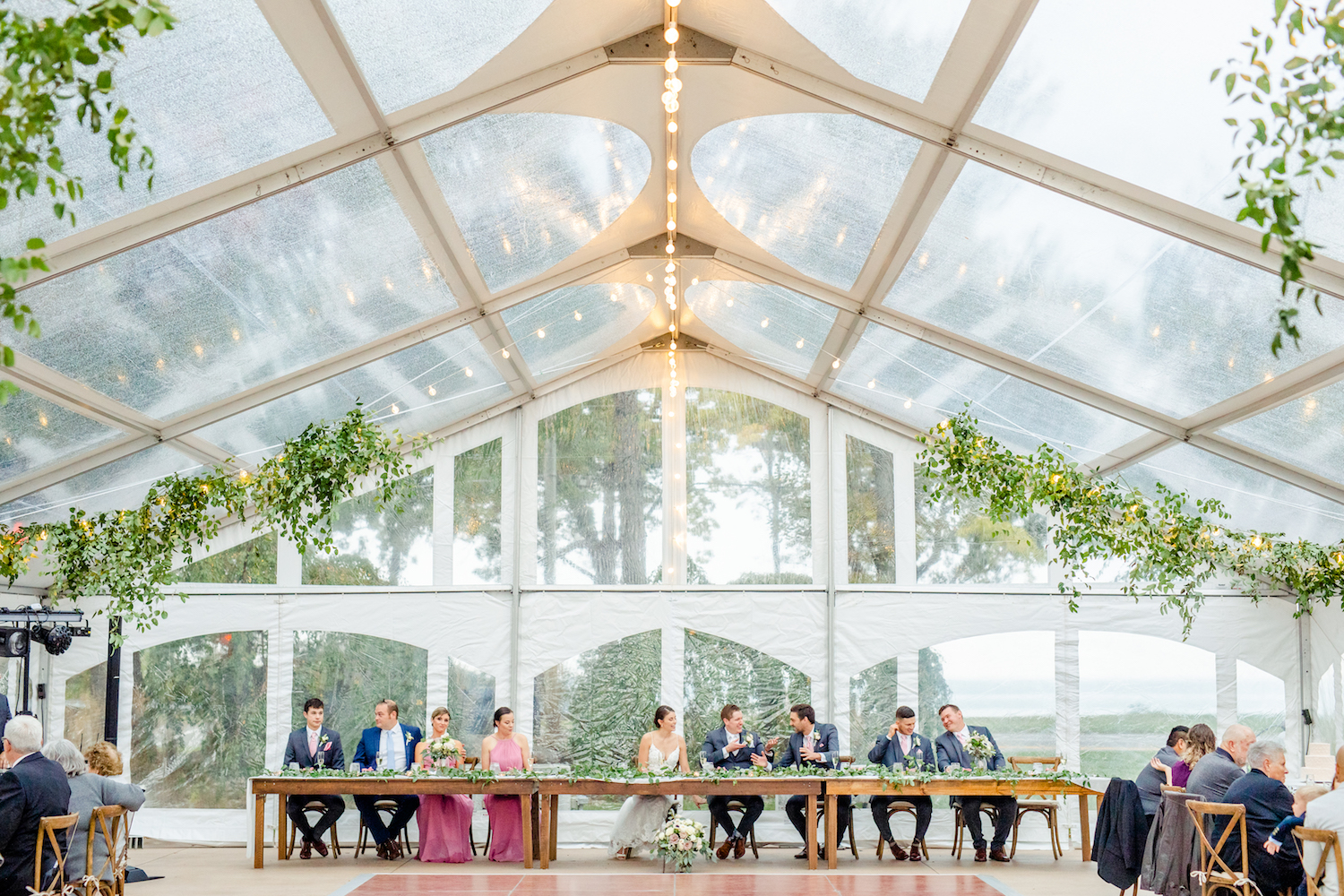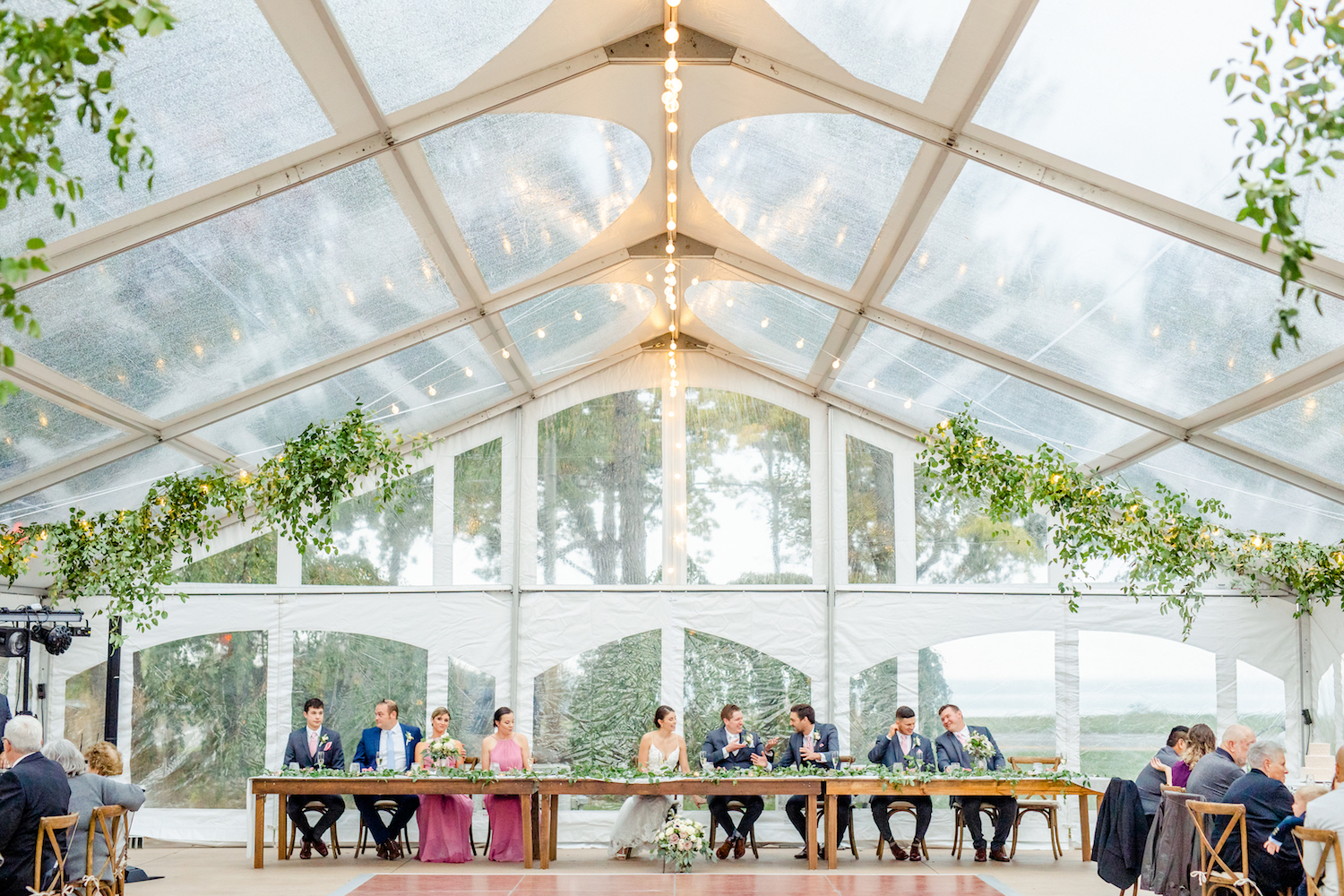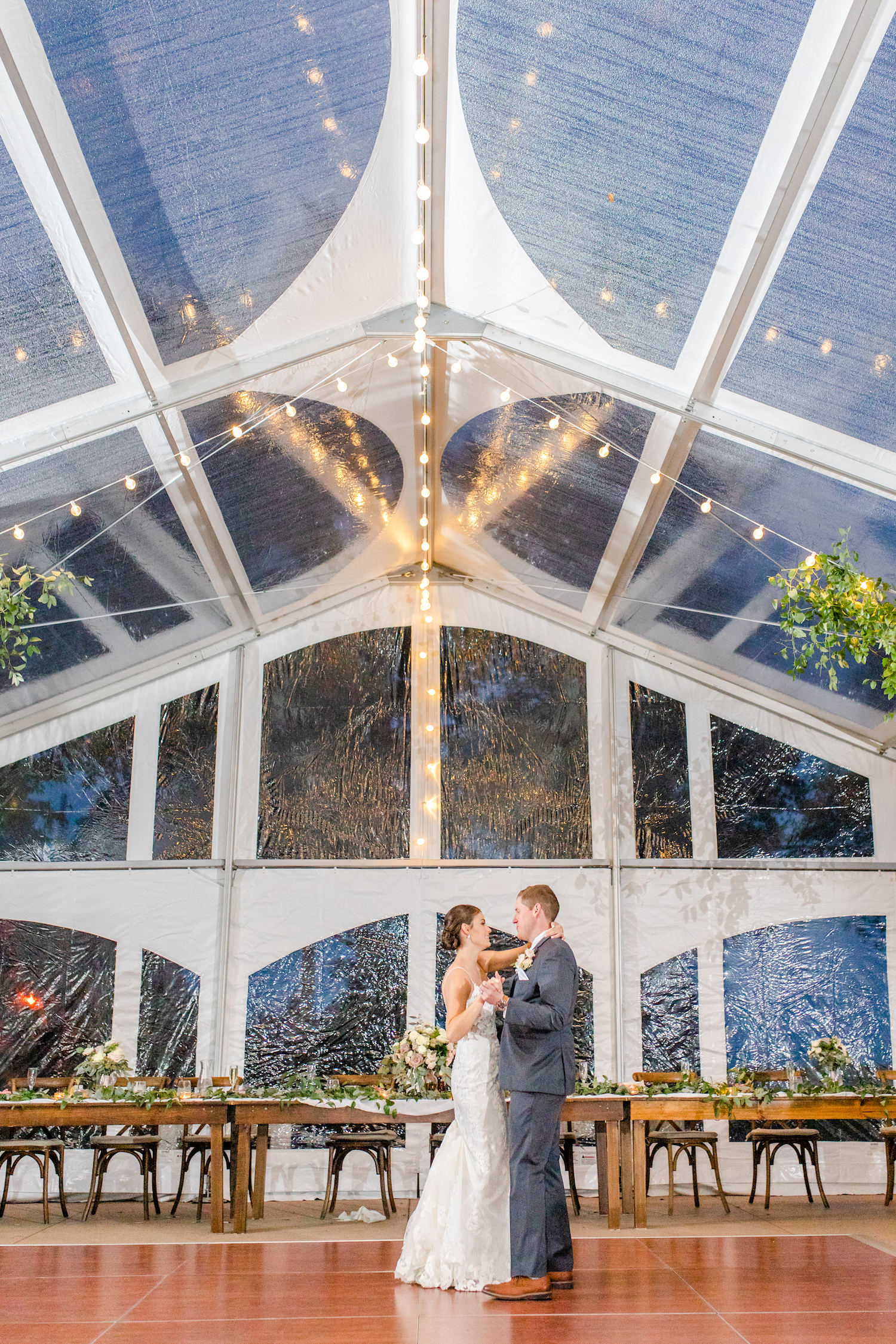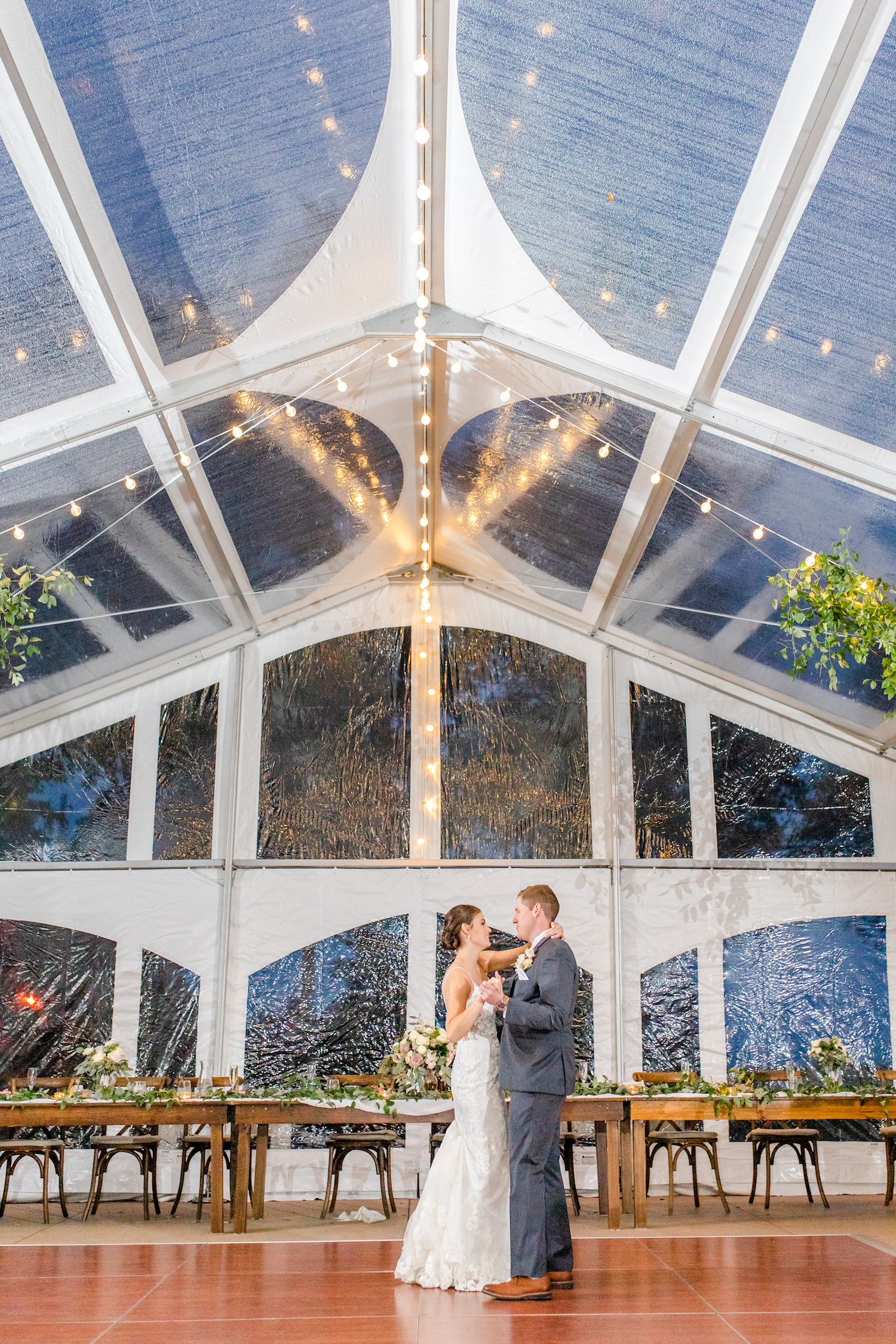 Jena and Jon, we are so glad that given current circumstances you were able to still have one of the most beautiful days and that we got to be a part of it. We wish you all the best and many years of happiness!
Cheers!
If you admired this tented lakehouse wedding you will love Sam & Christians tented wedding at Apple Blossom Resort.
Wedding Coordinator: Stellaluna Events | Photography: Stephanie Parshall Photography | Venue: Lakehouse Restaurant  | Florals: Park Place Designs | Entertainment: Guy Voss