La Petite Bloom Workshop: Leland, MI
Furthering education and meeting other creatives is an important part of my business so I was more than excited to attend The Bloom Workshop in Leland, Michigan.
Our morning began with a three and a half hour car ride to the Leelanua Peninsula in beautiful Northern Michigan. Any trip to Northern Michigan is typically a happy one for me especially when there is good company and my creative colleague, Rachel of Adventure Photo Stories, was a perfect travel companion. Her heart for curating relationships and love for adventure made the trip that much more enjoyable and she snapped all the gorgeous images I am sharing with you today.
We arrived to the Old Art Building in Leland, which was so charming and a perfect place to host an intimate workshop (or wedding!). The Bloom Workshop started with a floral designing session with the talented BLOOM Floral Design followed by some creative conversation and a watercolor calligraphy session by the oh-so-talented Sable & Gray Paper Co. What I loved the most about the workshop was being surrounded by such talented, yet vastly different creatives and hearing the stories of their journeys and achievements. Especially the Bloom Workshop creators, Ashley Slater Photography and Michaela Noelle Designs.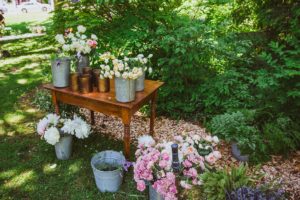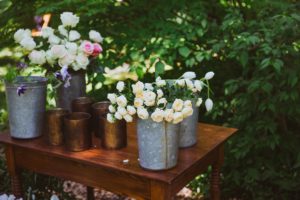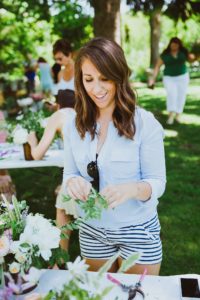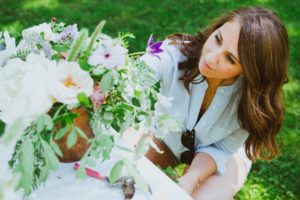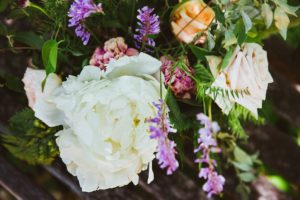 Below is my friend Rachel of Adventure Photo Stories. I insisted on snapping some pictures of her (using her camera of course) because I feel far too often photographers get stuck behind the lens and are never in front of it. With my lack of photography skills I am happy at least one turned out but I this lady deserves to be in a lot more.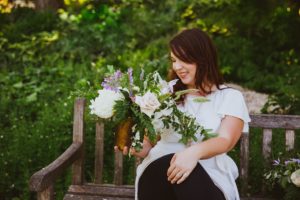 And this is her floral creation! First time floral designer y'all and she crushed it!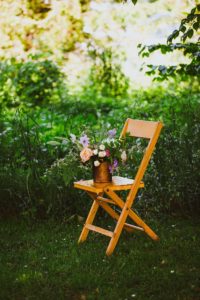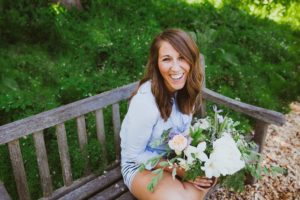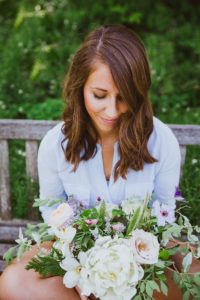 When the workshop concluded we made our way to the historic fish town part of Leland. If you have ever heard me talk about Leland you know it is one of my favorite places on earth. I could go on for paragraphs about my love affair with fish town. I don't know if its the way the cool Lake Michigan breeze brushes your face, walking on the wooden bridge and overlooking the water, or slightly fishy smell in the air but something about this place gets me and feels like home.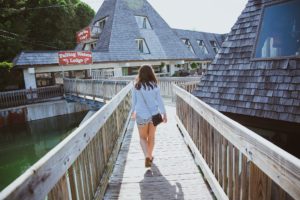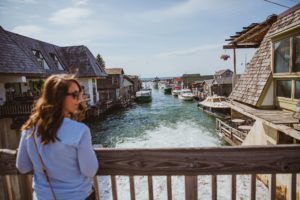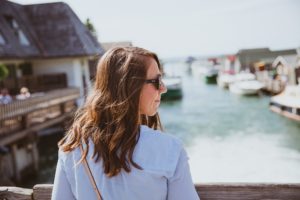 One of my Leland must-haves is a sandwich from The Village Cheese Shanty. Its a staple and I highly encourage you stop in the next time you're in town (Menu Tip: always order the "fish town")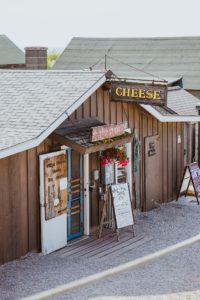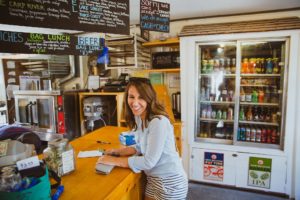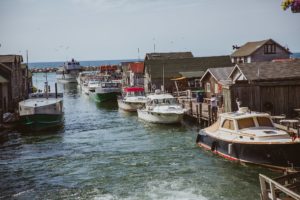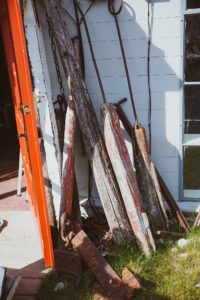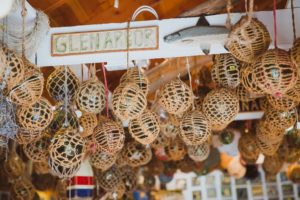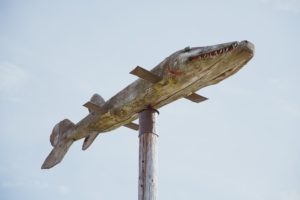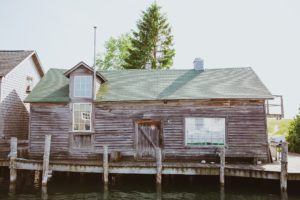 Leland, you're so timeless. Thank you for a memorable trip!
Posted in
Creative Business
,
Florals
Adventure Photo Stories
,
Ashley Slater Photography
,
BLOOM Floral Design
,
creative business owner retreat
,
Fish Town
,
La Petite Bloom Workshop
,
Leland
,
Leland Wedding
,
Michaela Noelle Designs
,
Sabel & Gray Paper Co.
,
The Bloom Workshop
,
The Old Art Building
,
Traverse City Wedding
,
Village Cheese Shanty