Old Bag Factory Wedding – Bread and Chocolate Goshen
One of the best parts of my career is meeting such genuine and kind people, and Adam & Kim were the epitome of those words. Kim and I chatted on the phone for the first time early August about her May 2016 wedding at the Old Bag Factory in Goshen, IN. Both Adam & Kim were in their residency in Rochester, Minnesota and were trying to balance the crazy hours of being a doctor and student on top of planning their Indiana wedding.  They decided they needed a wedding planner and designer to bring the day to life.
They married at a charming church in Elkhart, Indiana followed by a reception and celebration at the Old Bag Factory. Their day unfolded so beautifully and with so much love from their family and friends that traveled near and far to celebrate with them. Kim loved the feel of the Old Bag Factory and wanted to marry the rustic-industrial vibes with soft feminine touches so they selected a soft color palette of blush, dusty pink, champagne, ash wood and hints of gold. We also added small pops of sequins and sparkle to add a swanky vibe and bring the whole design together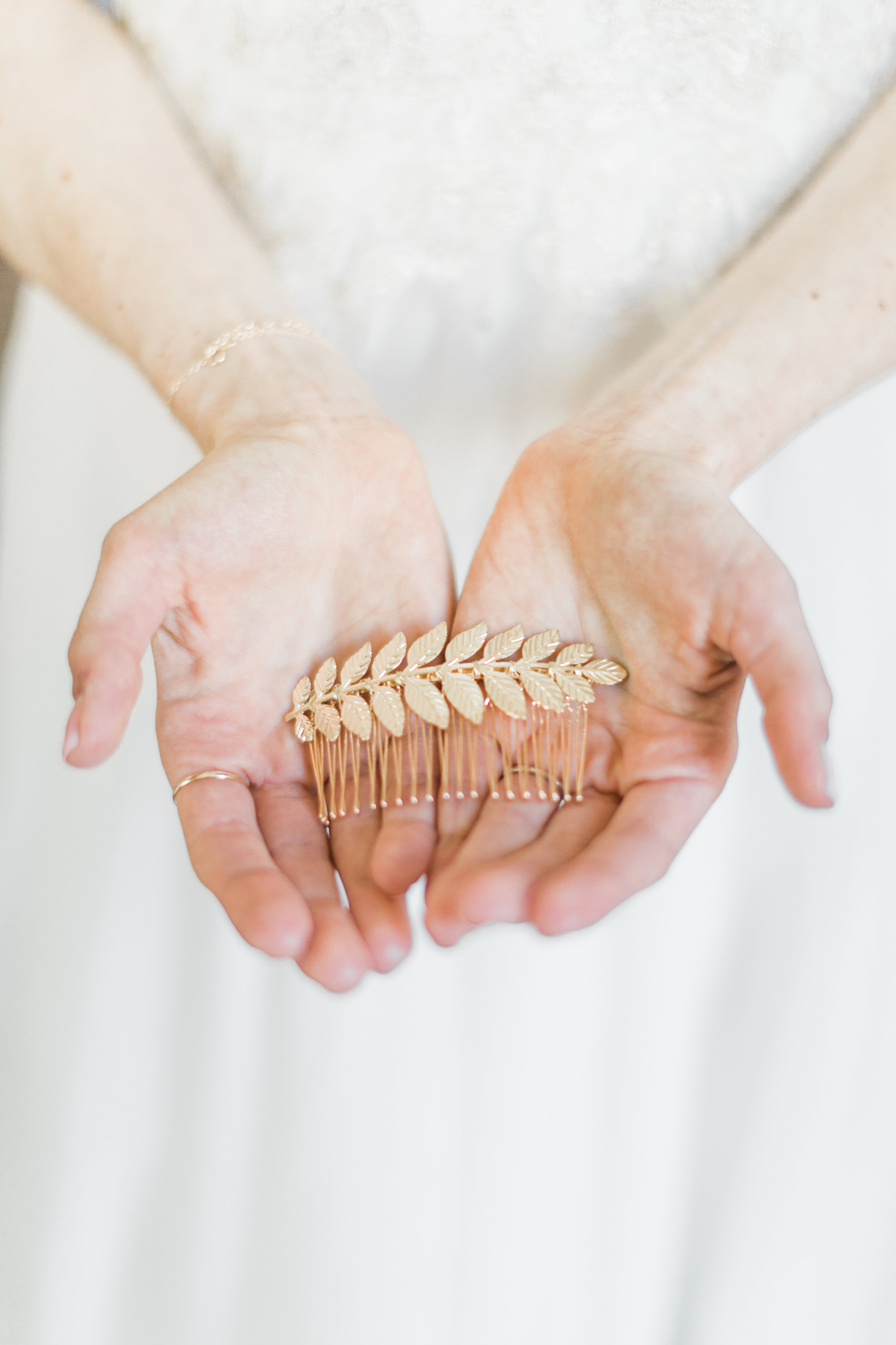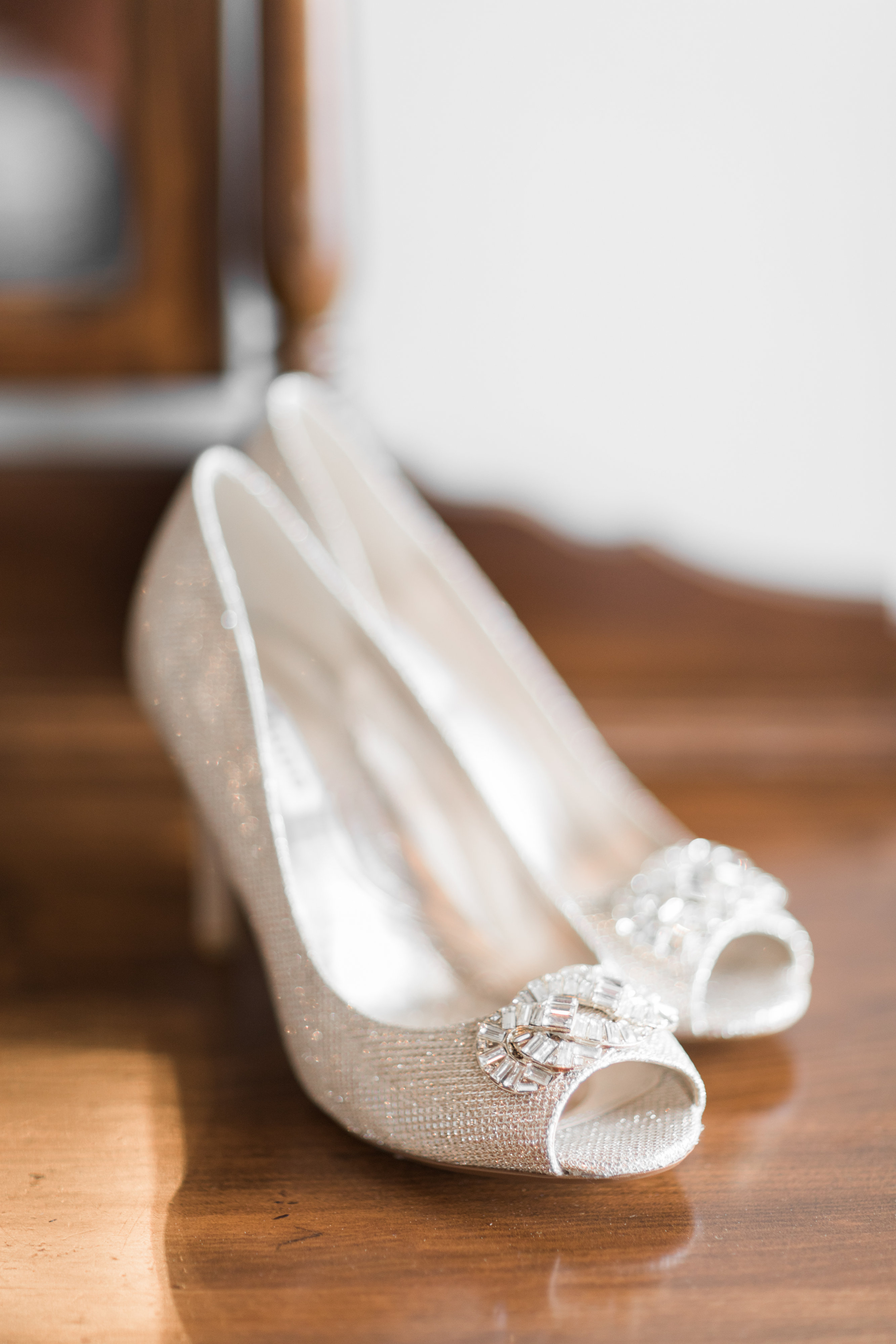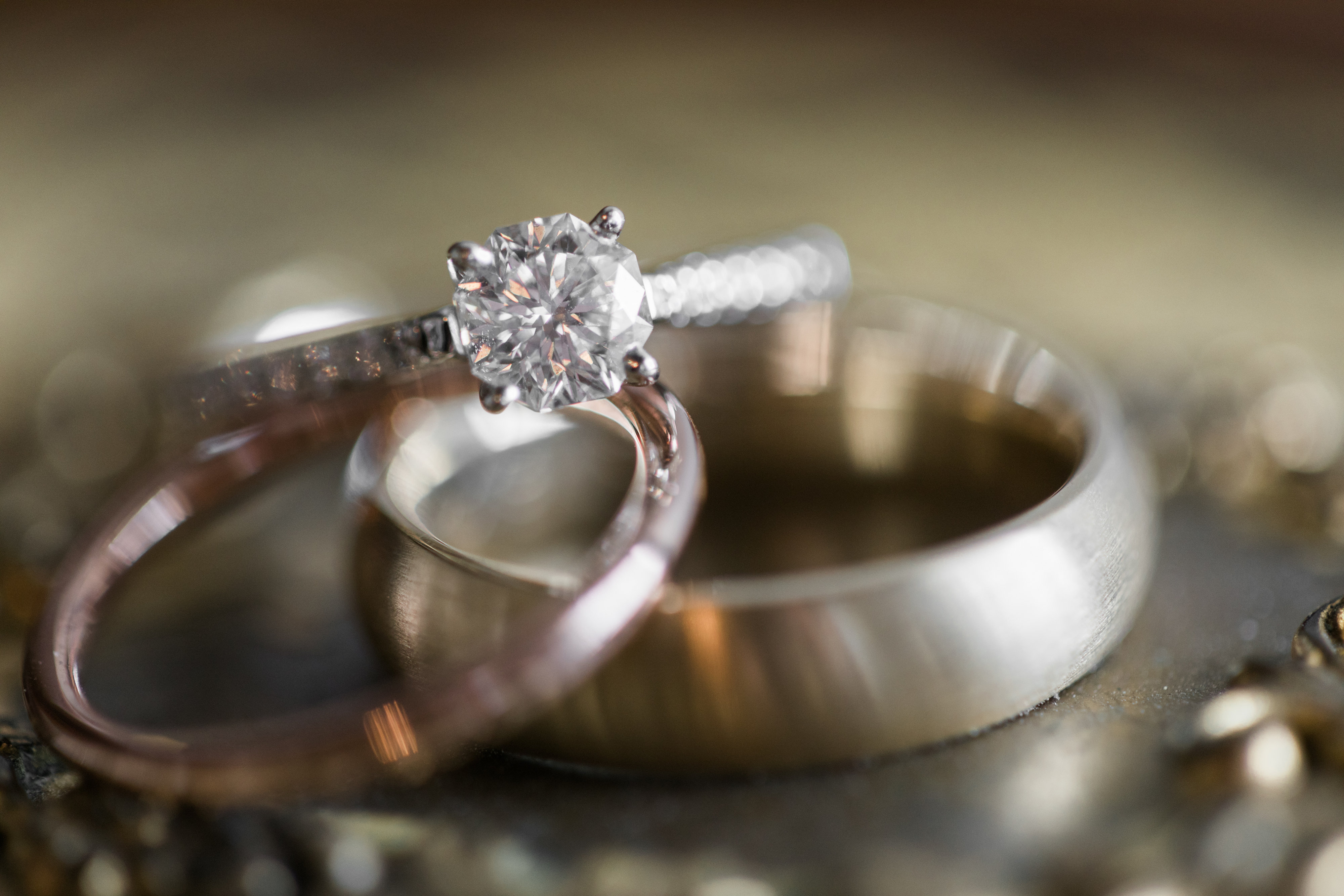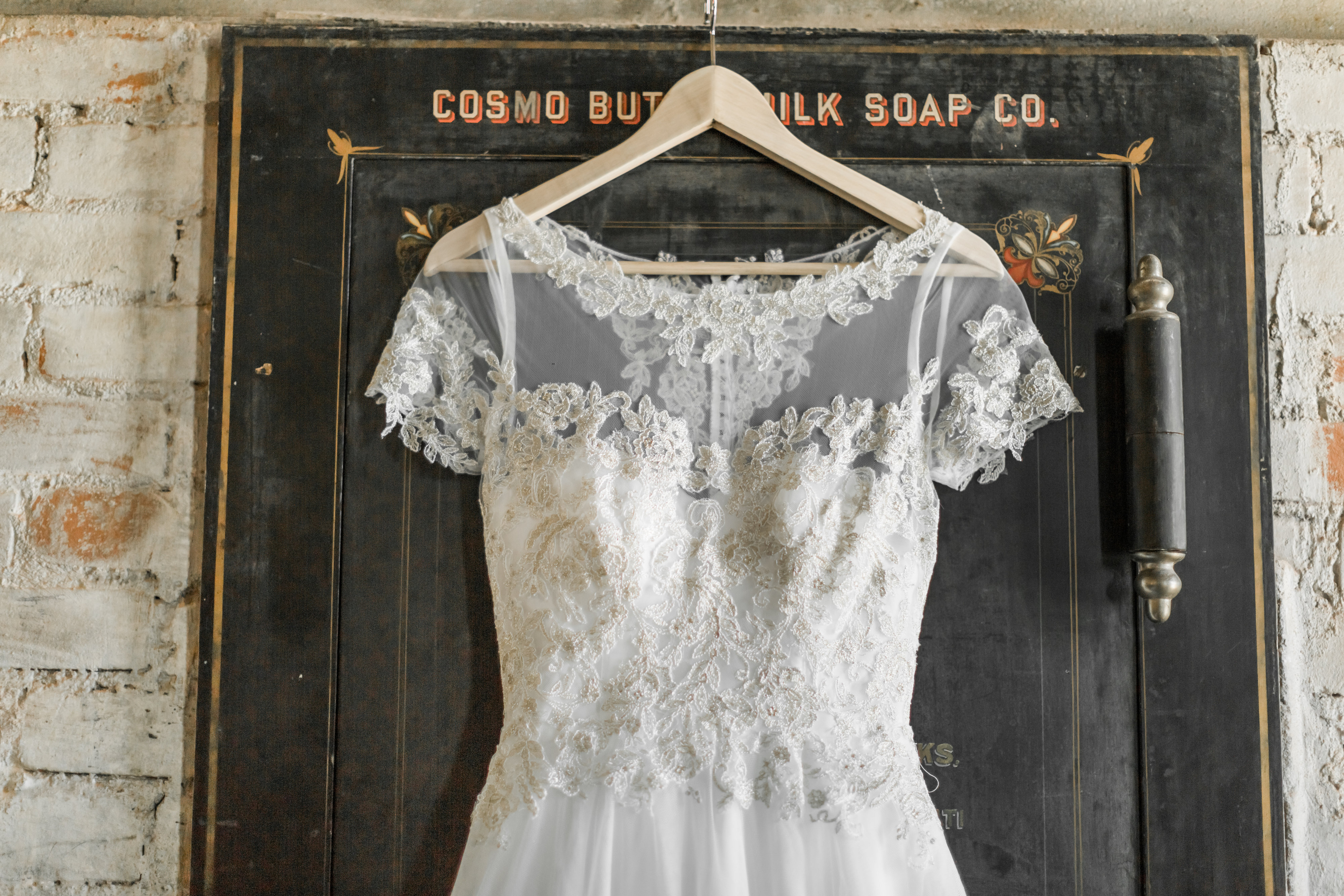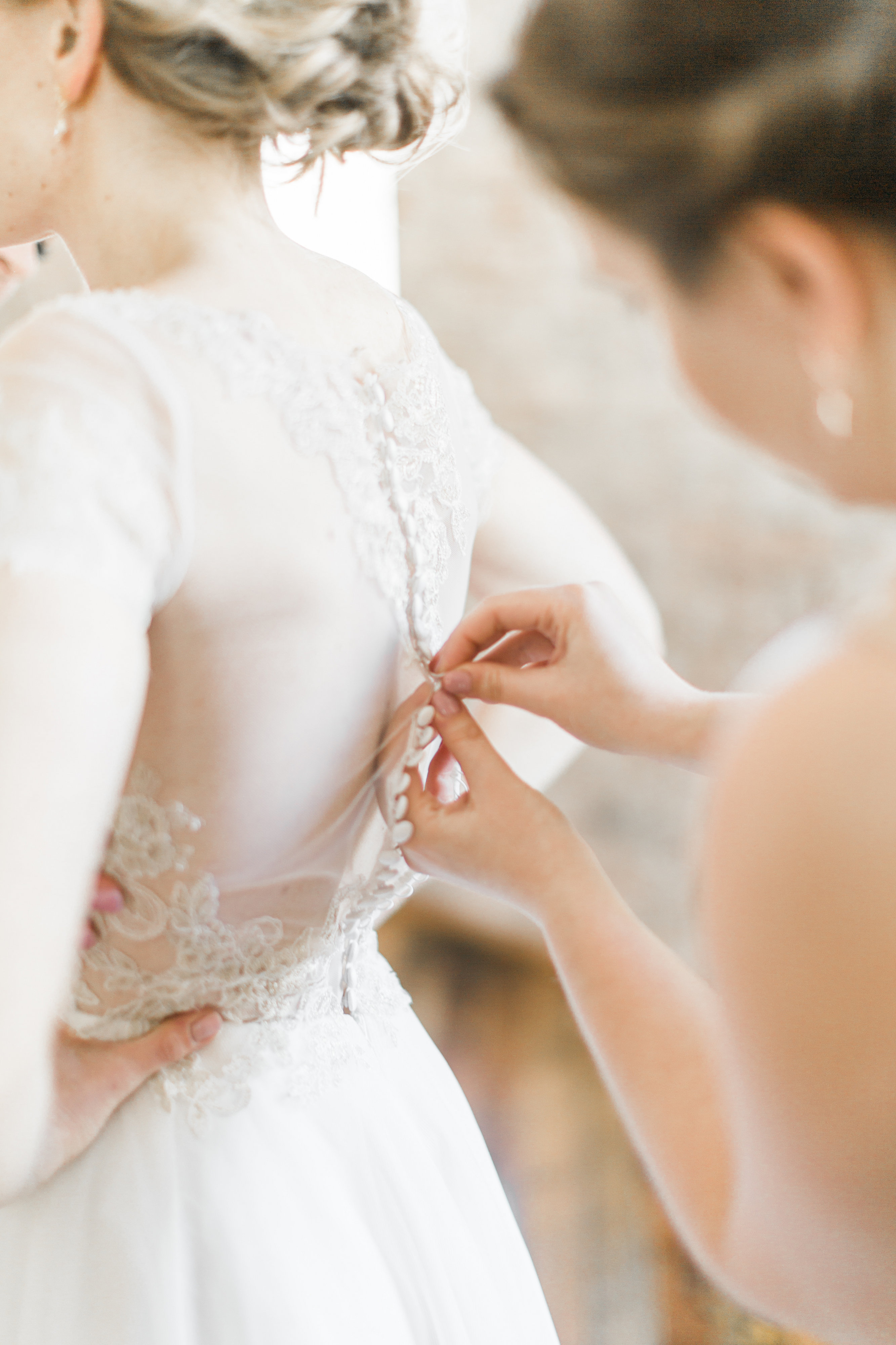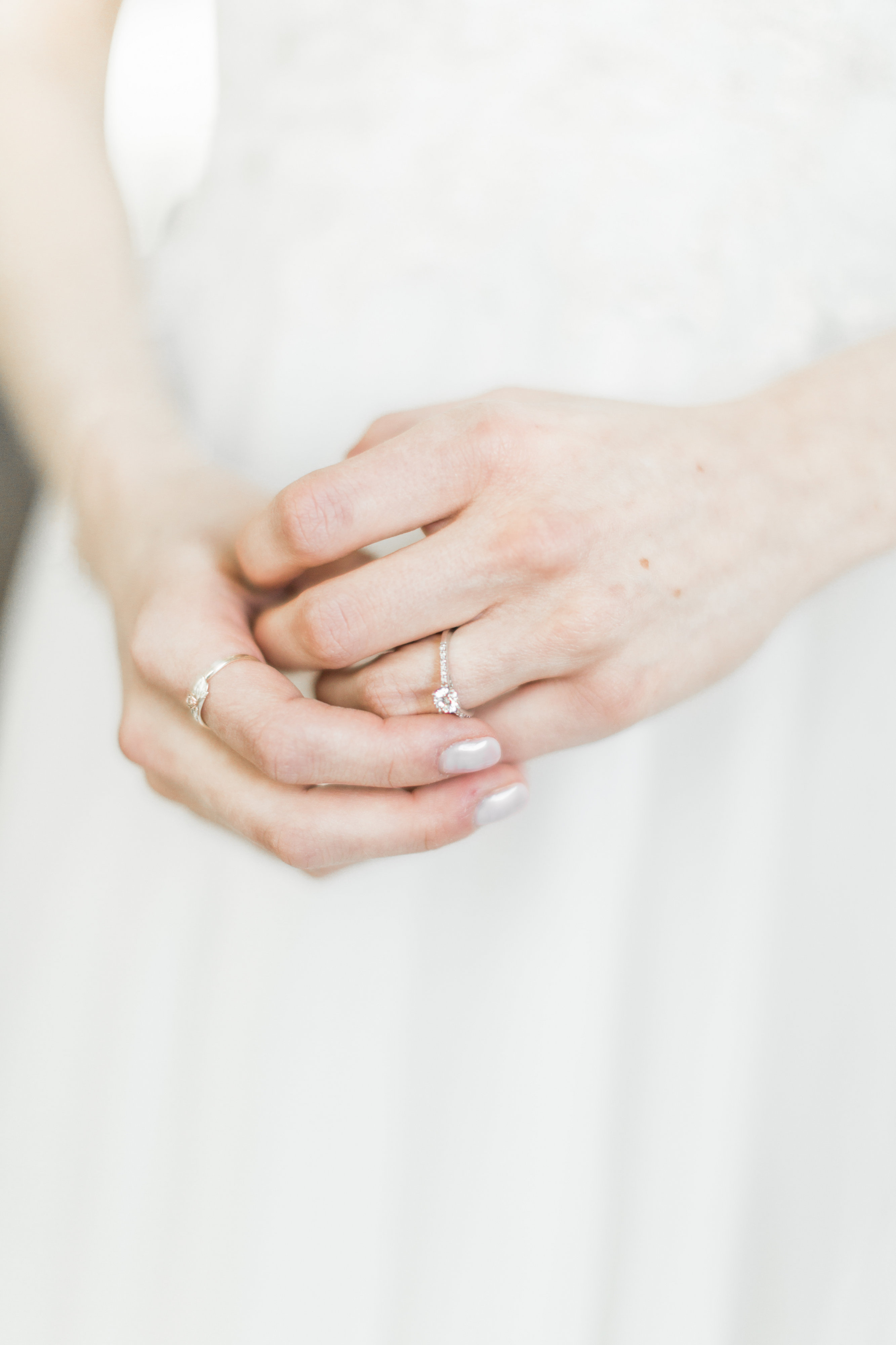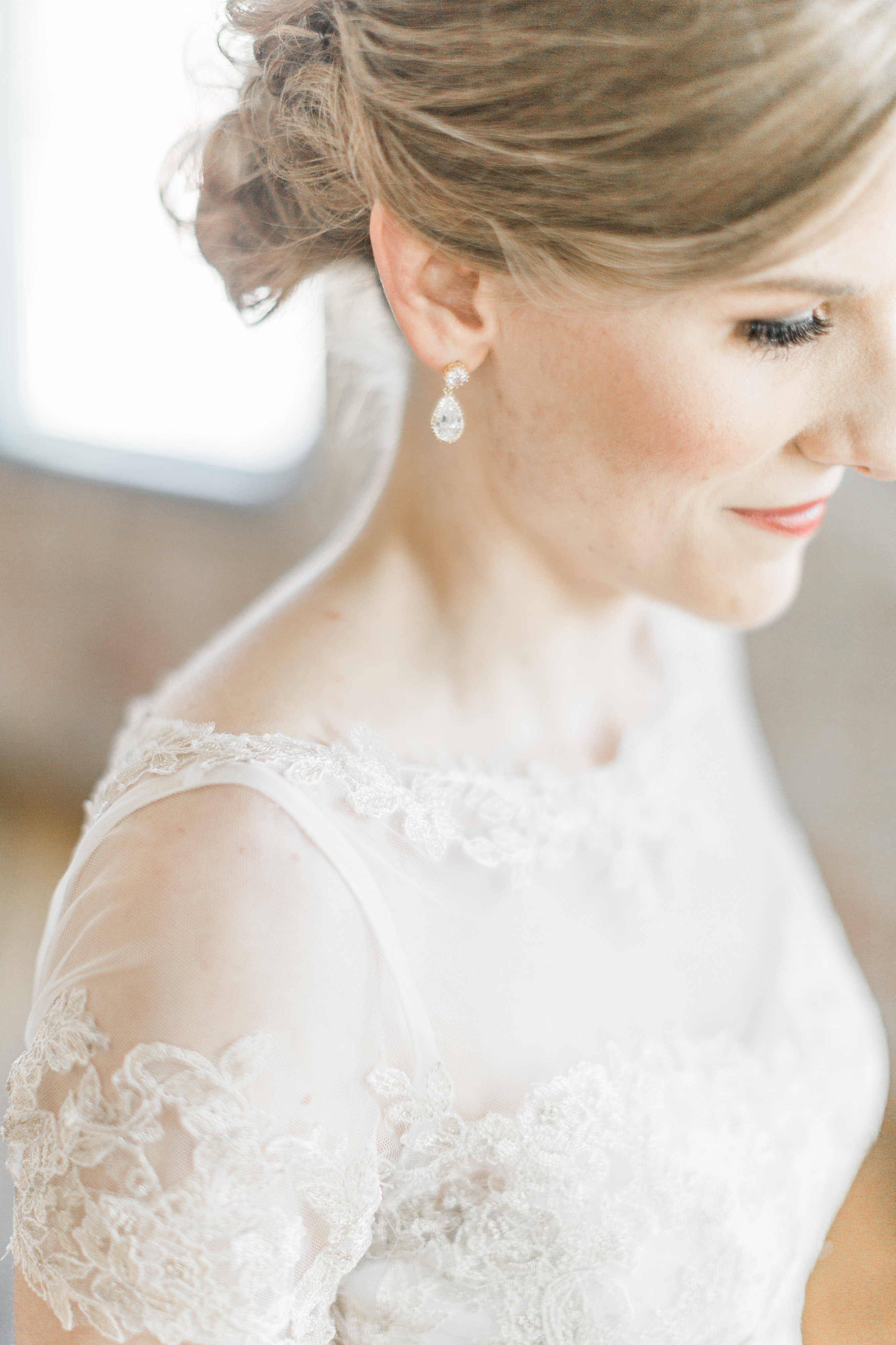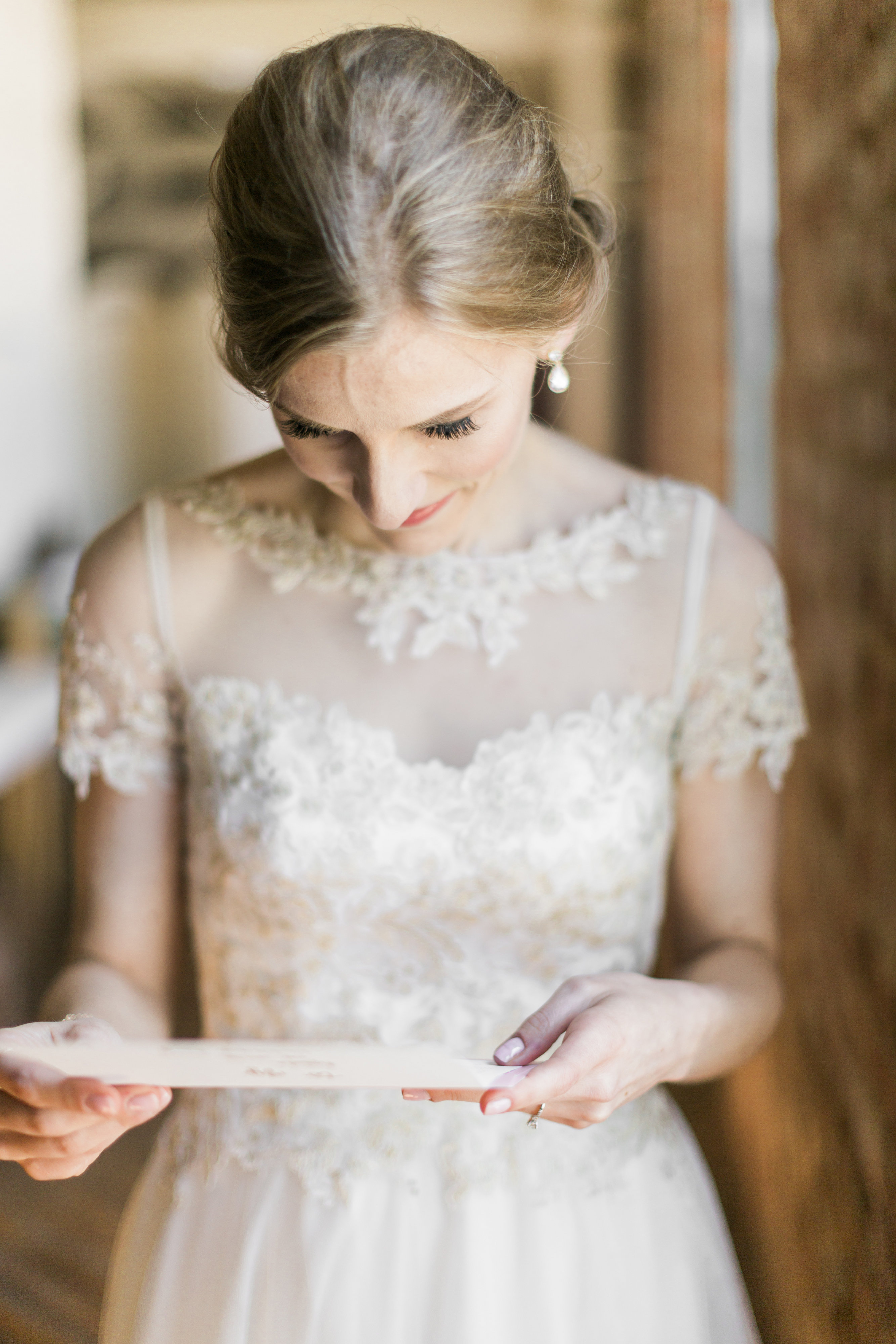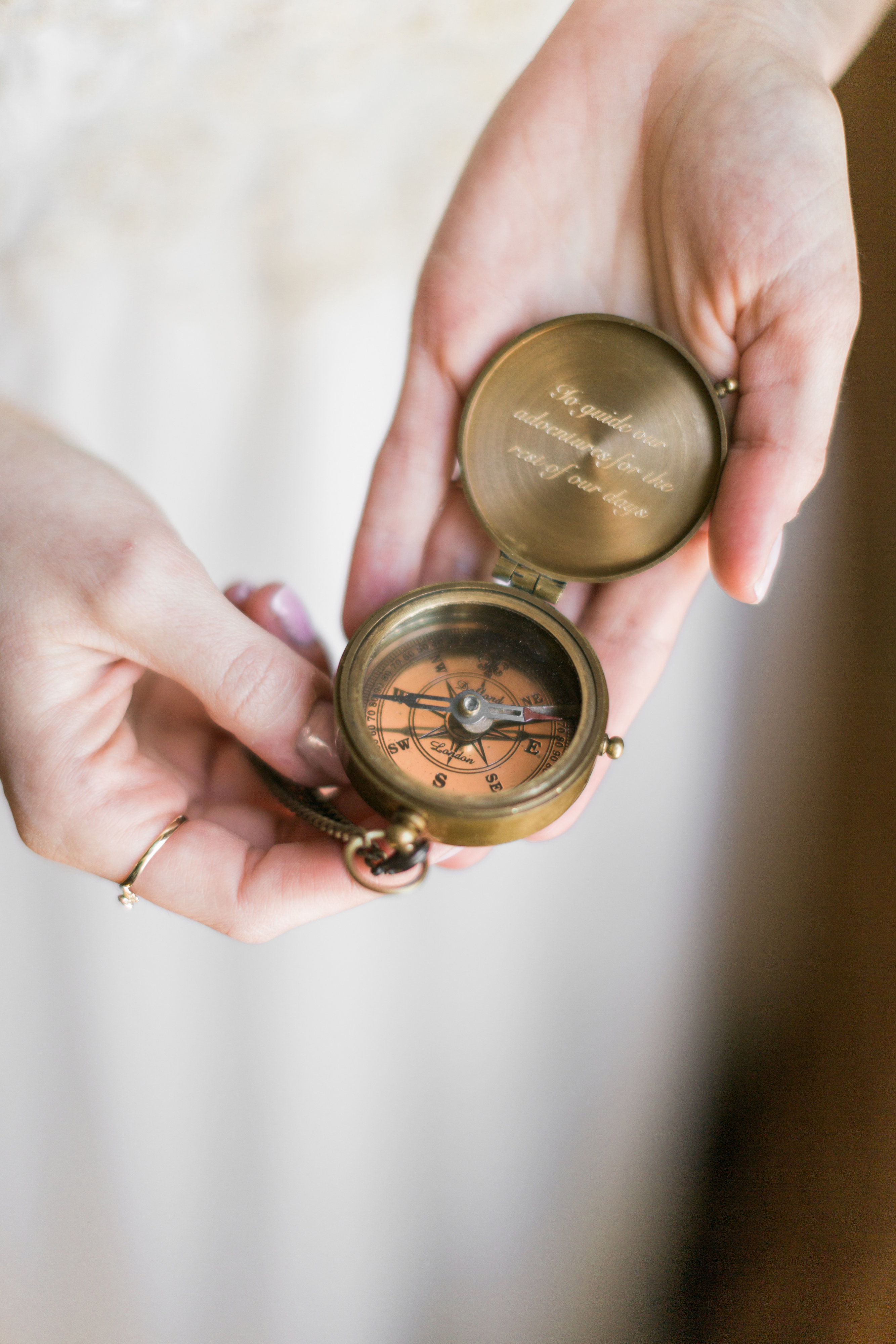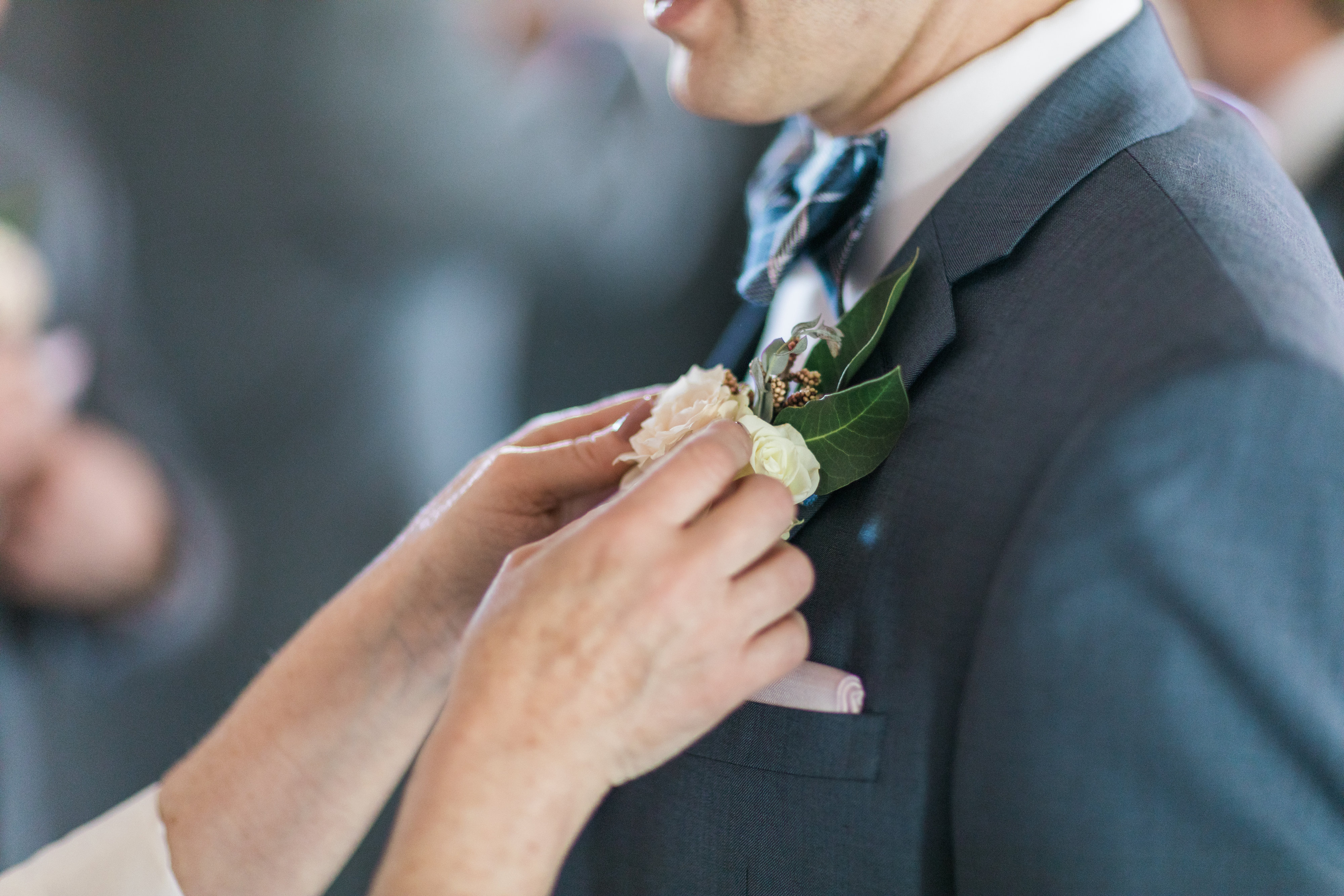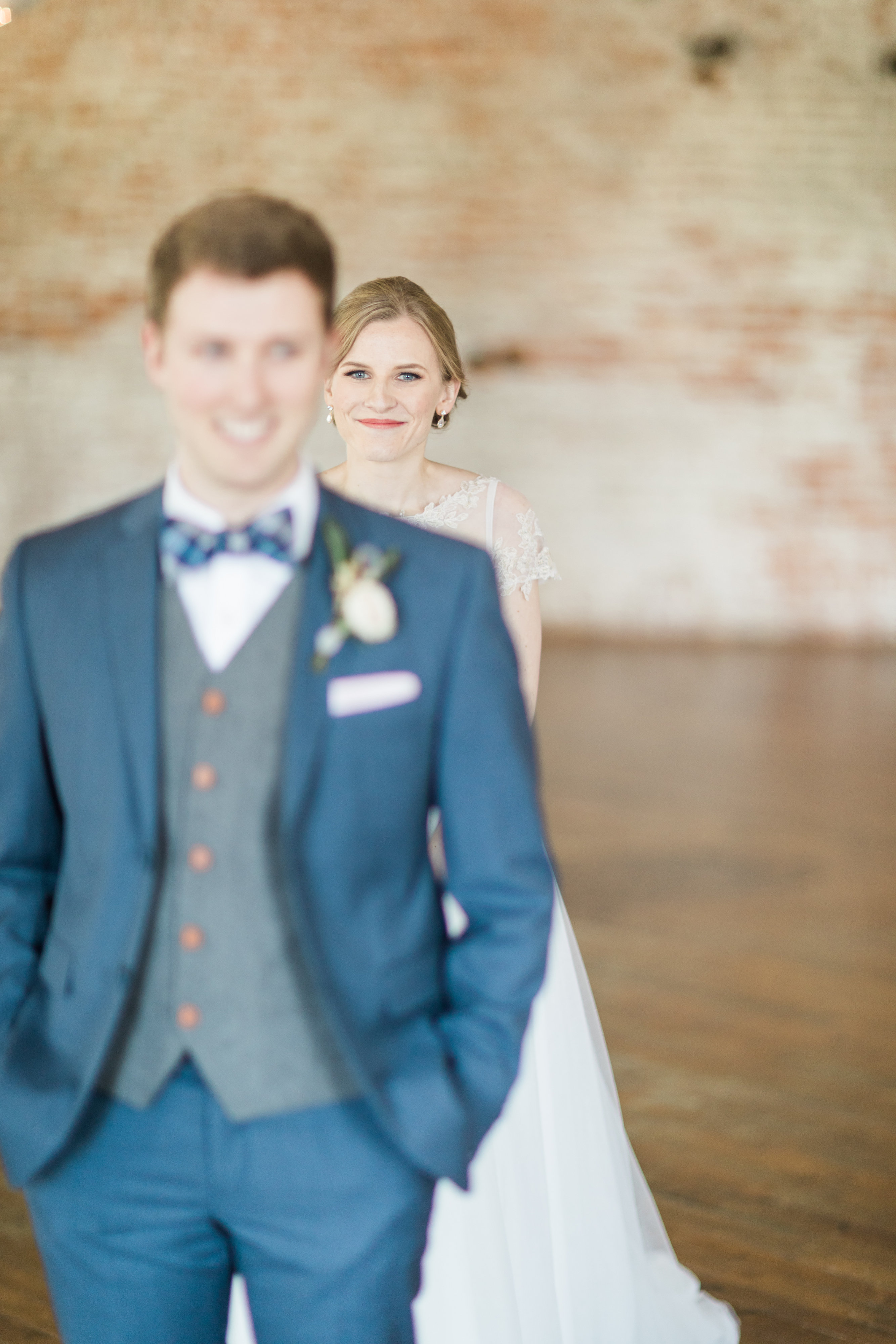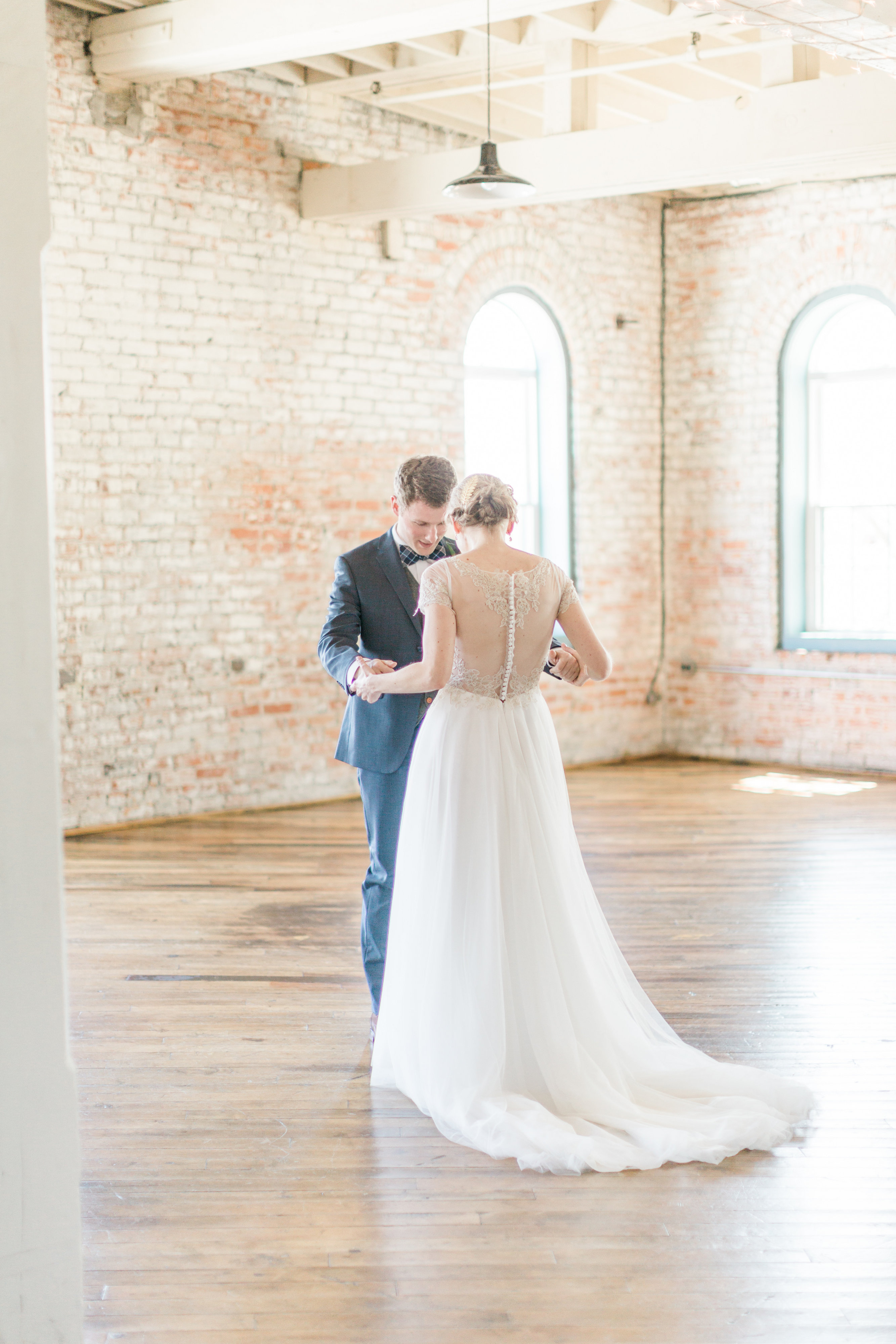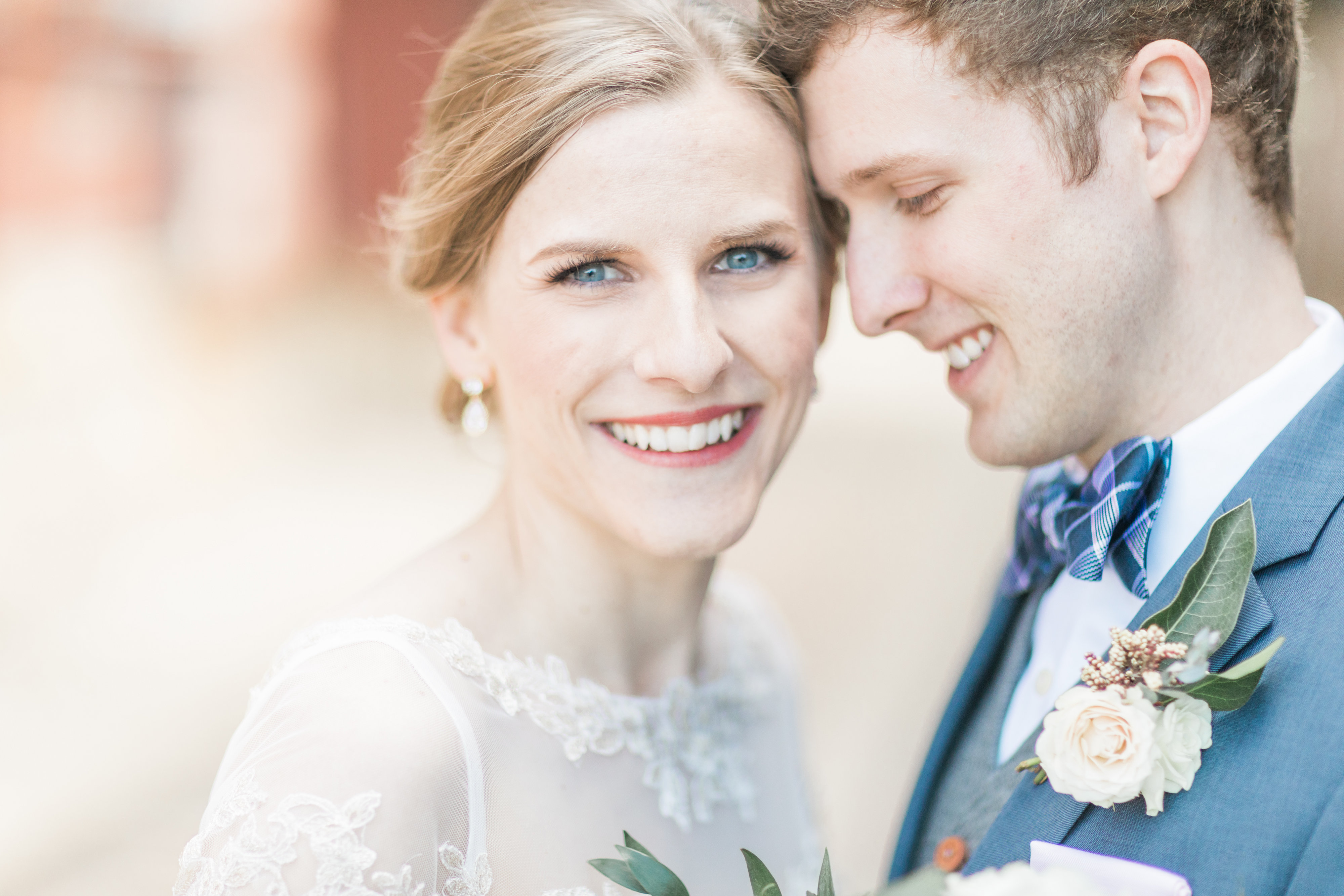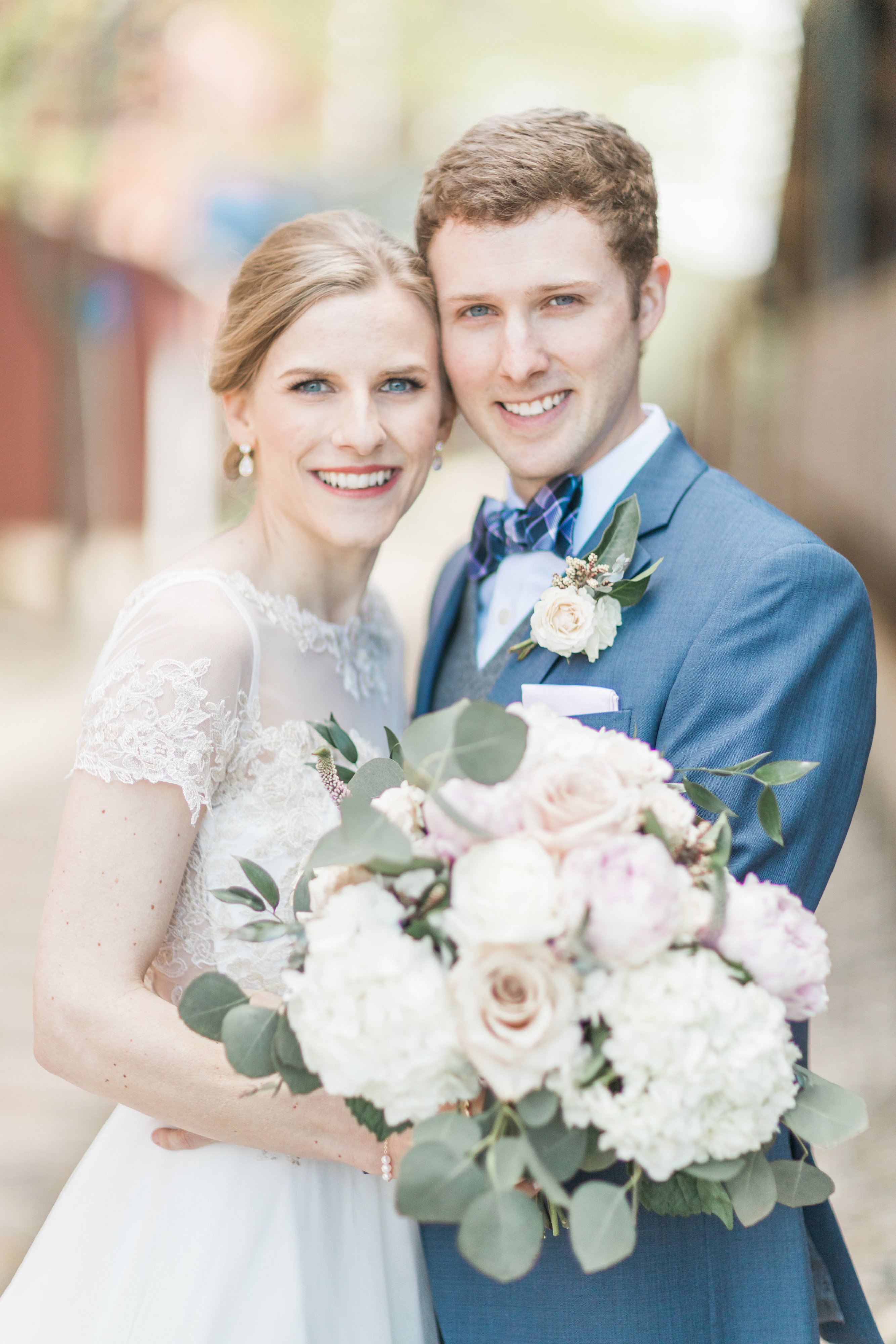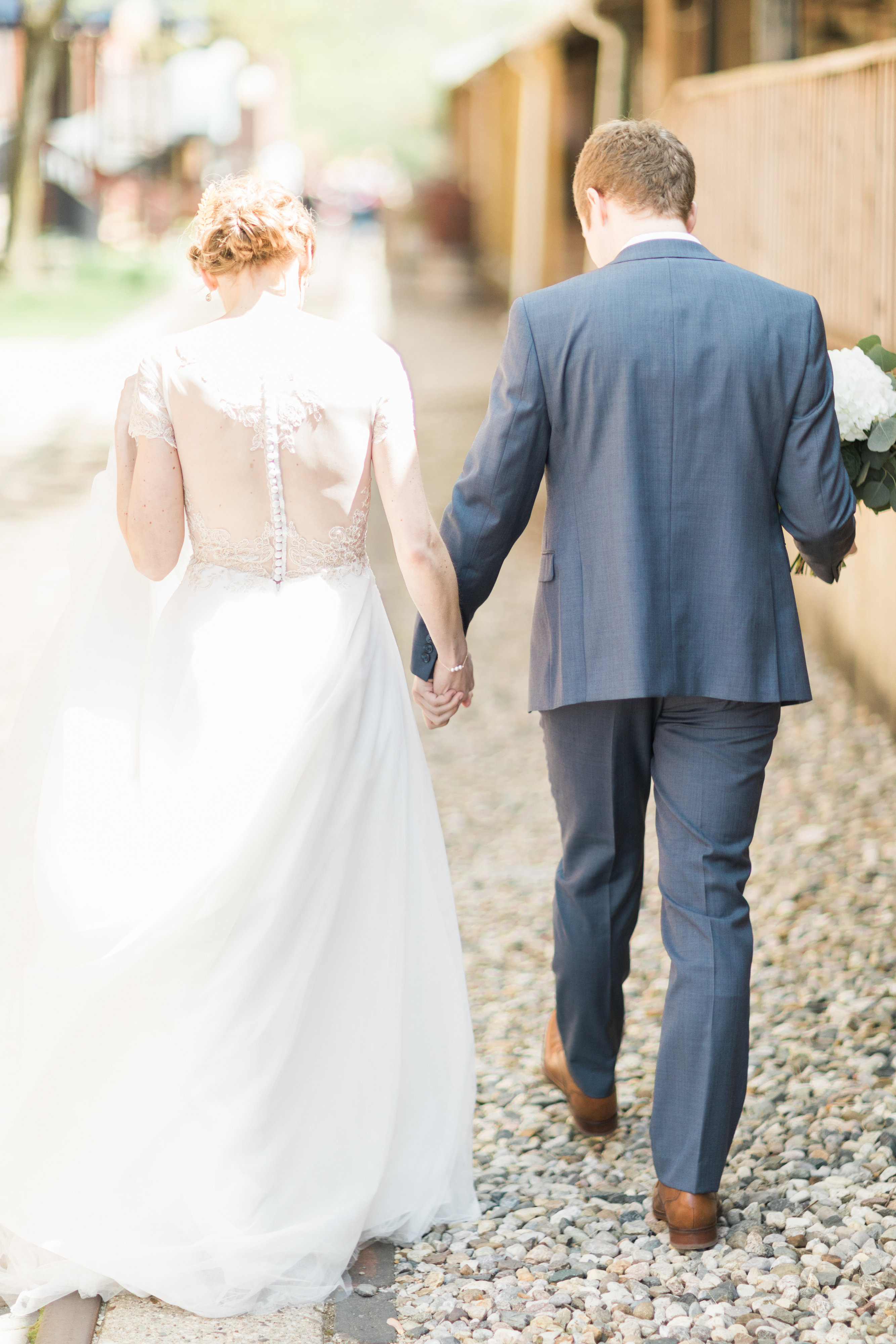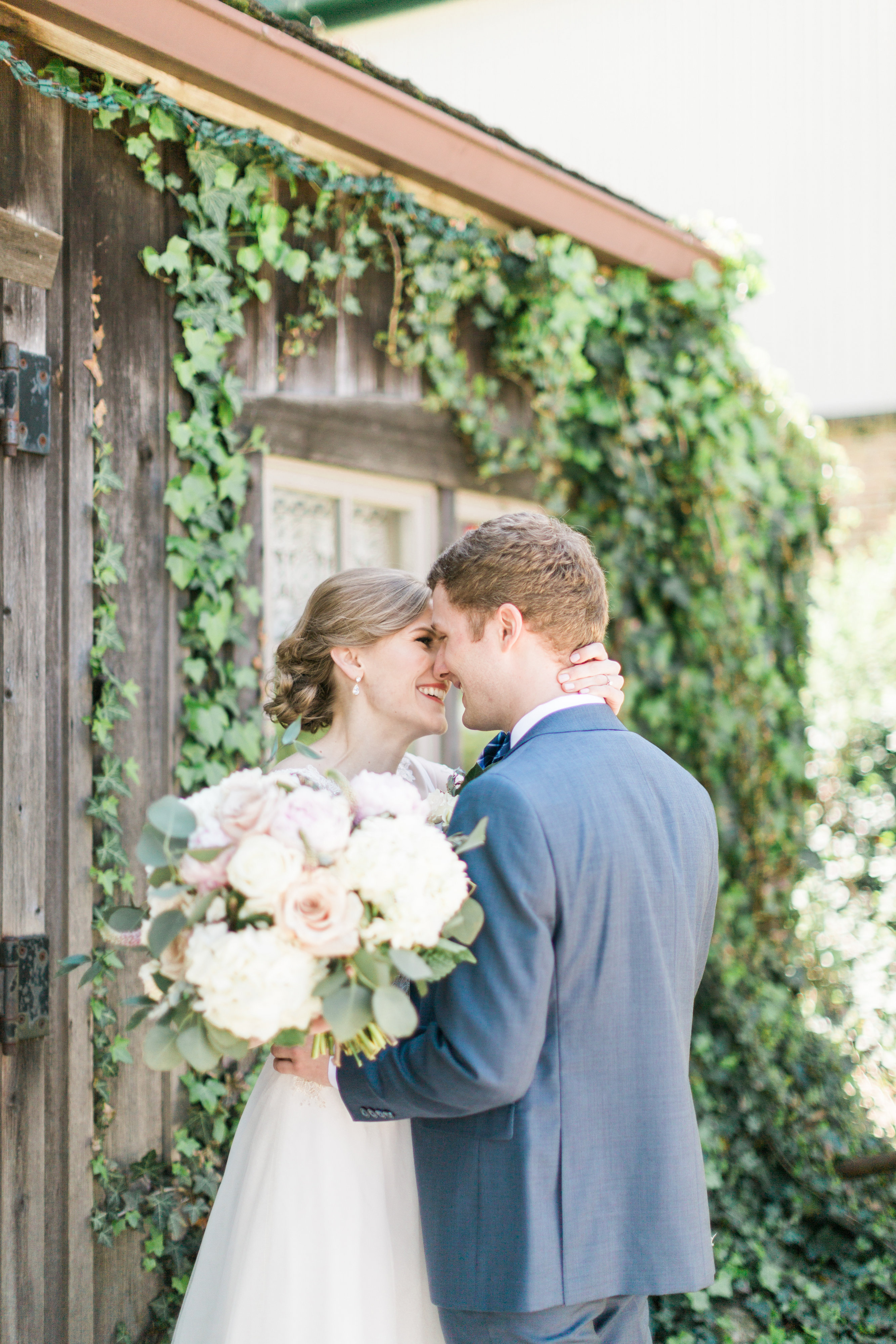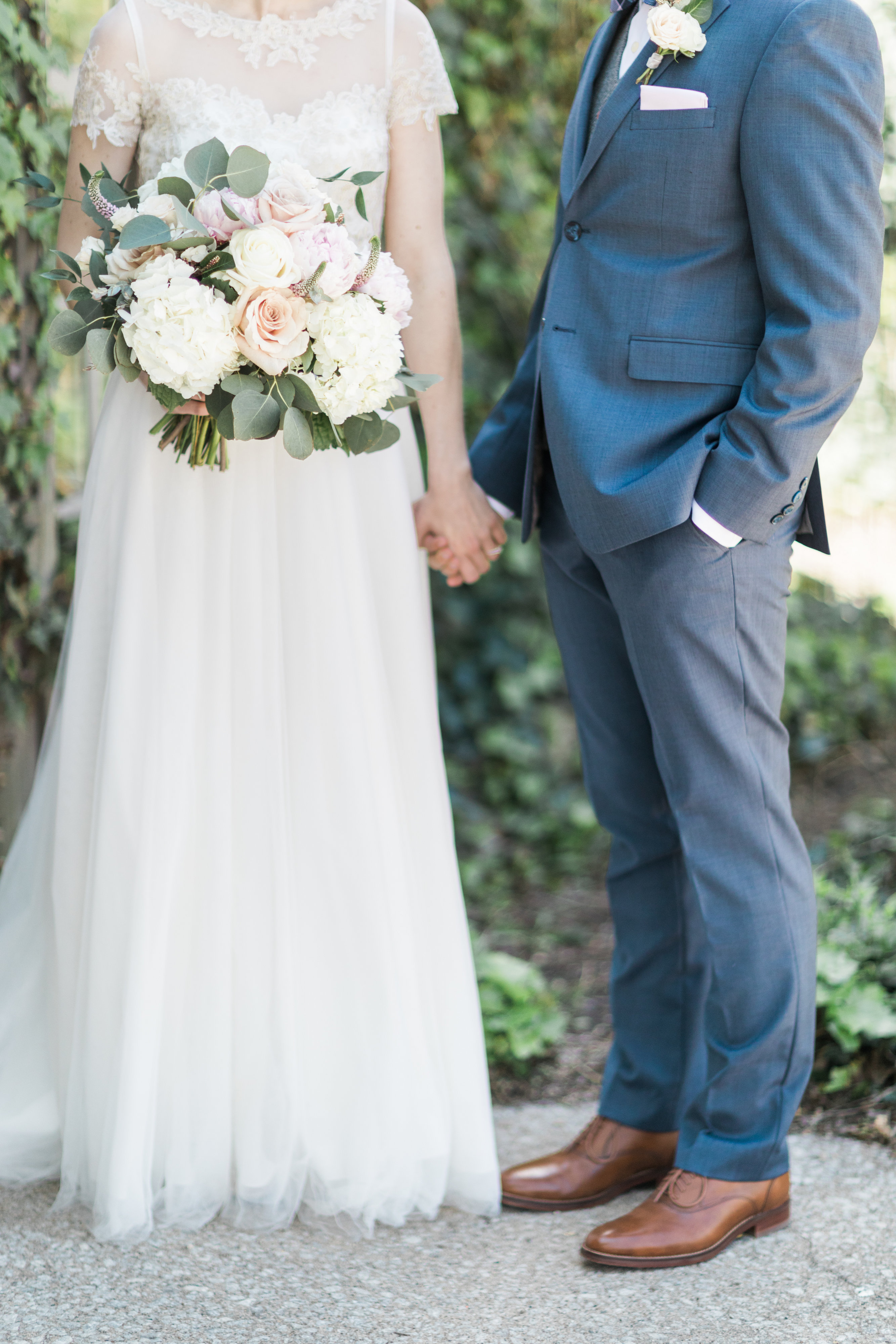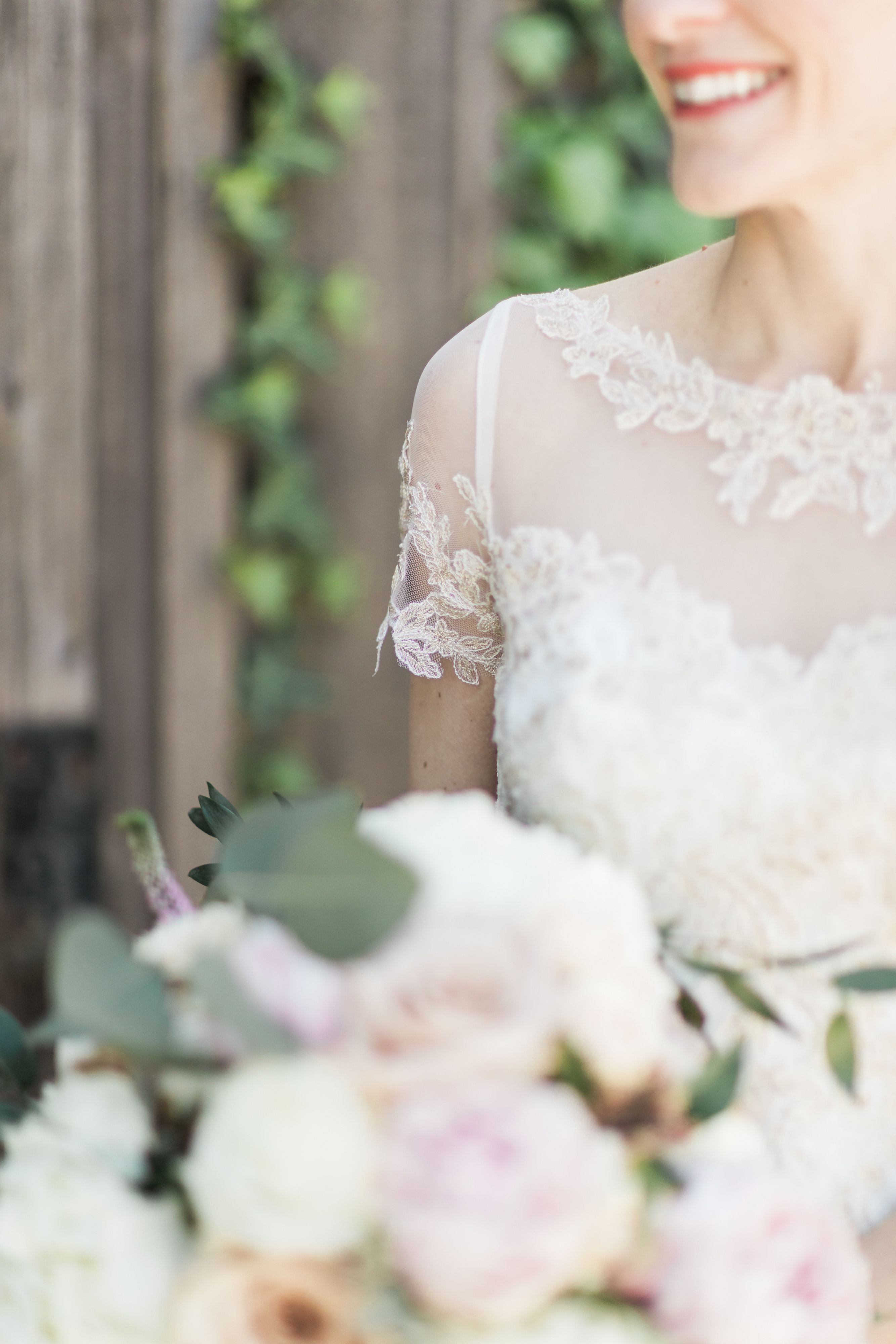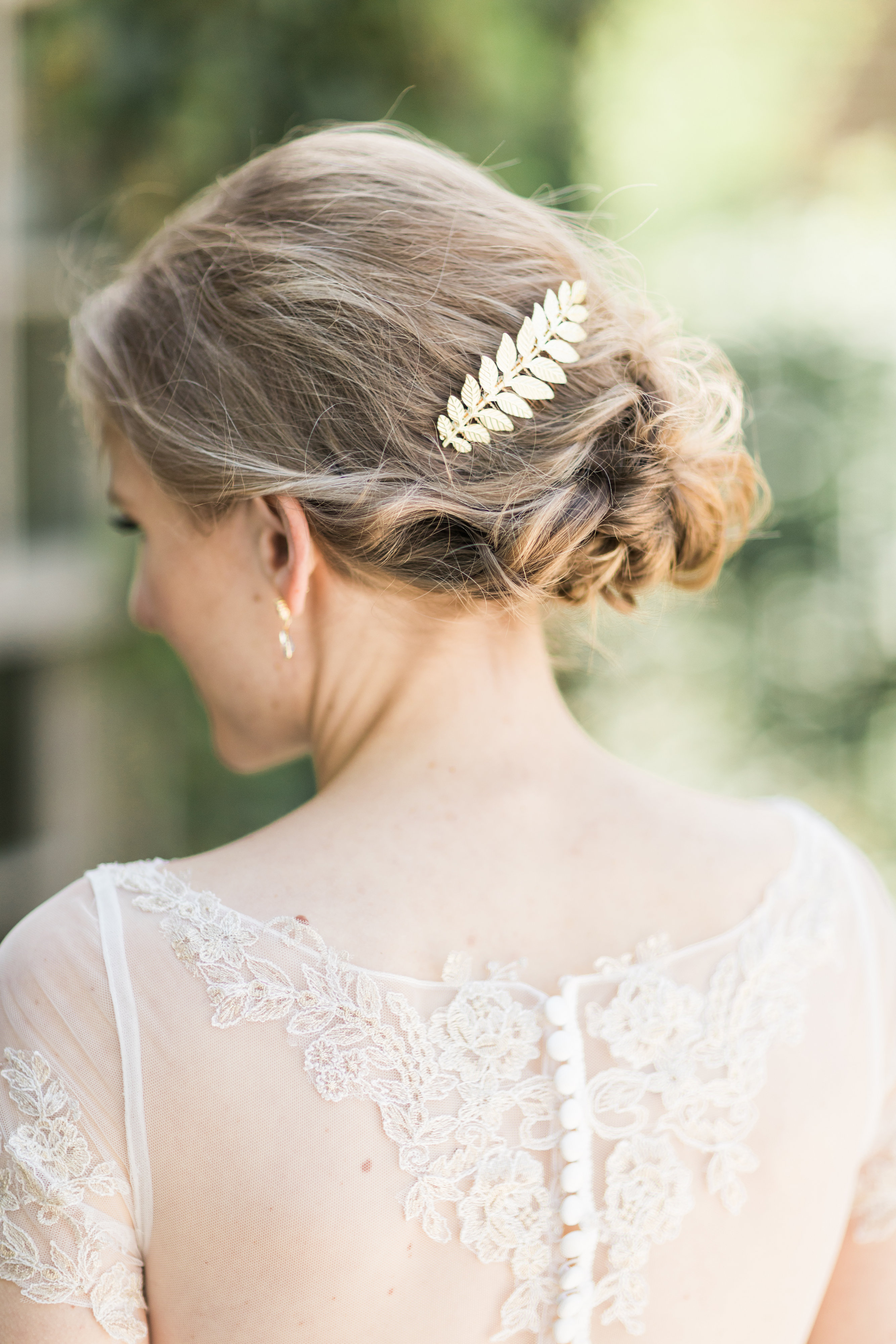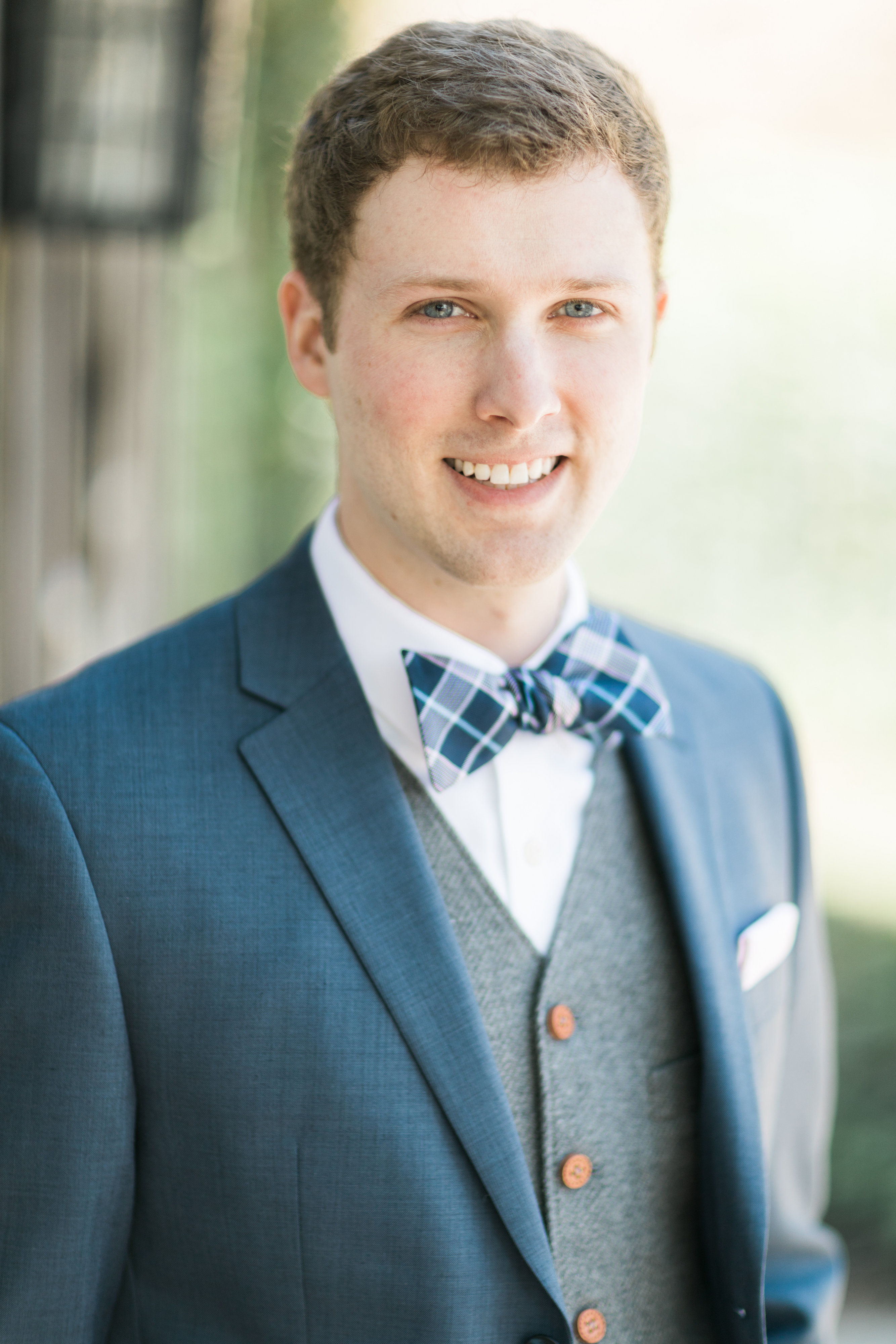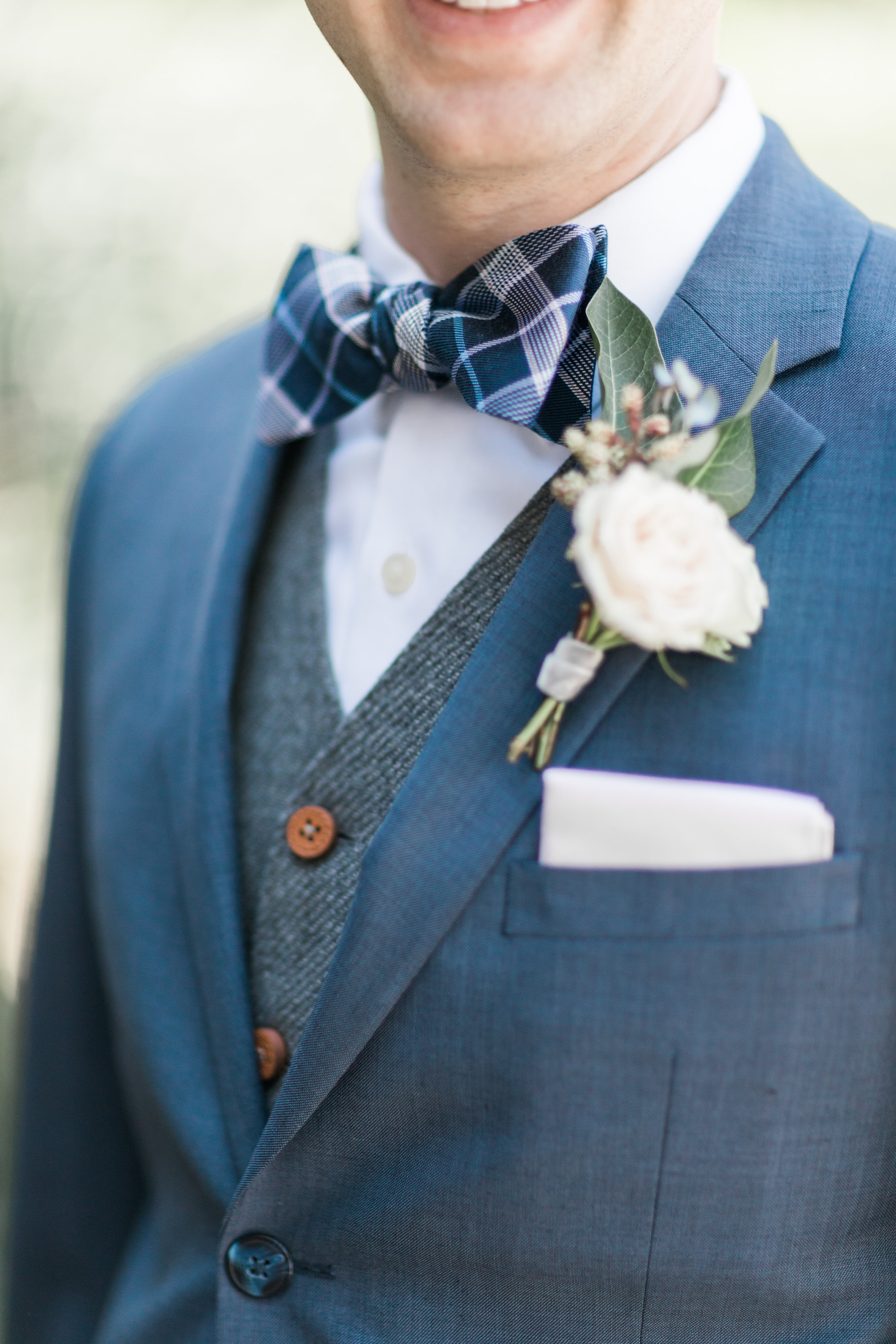 Kim's bridesmaids dressed is mismatched blush dresses while Adam and his groomsmen dressed in soft navy suites and Adam finished his with a patterned bow tie.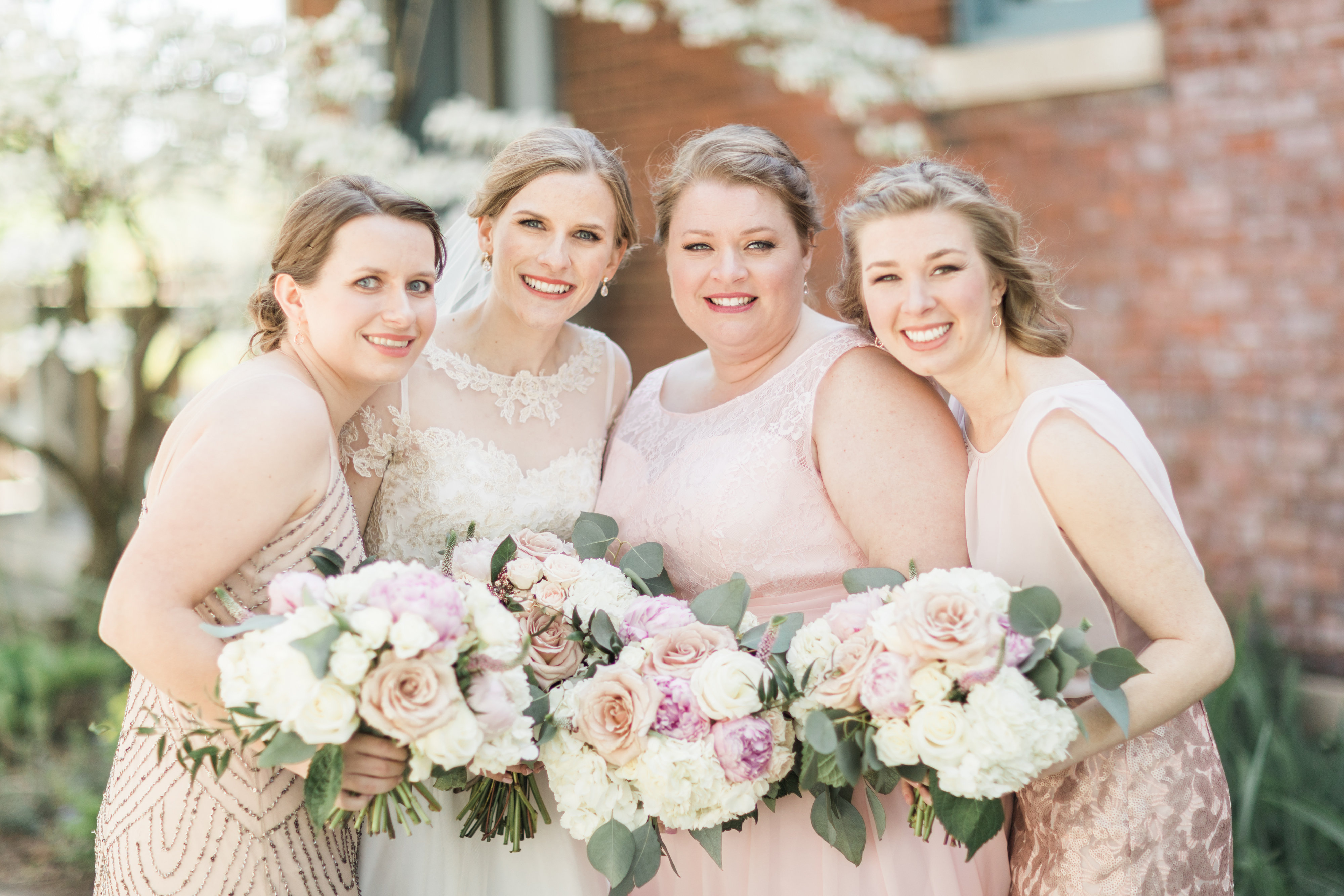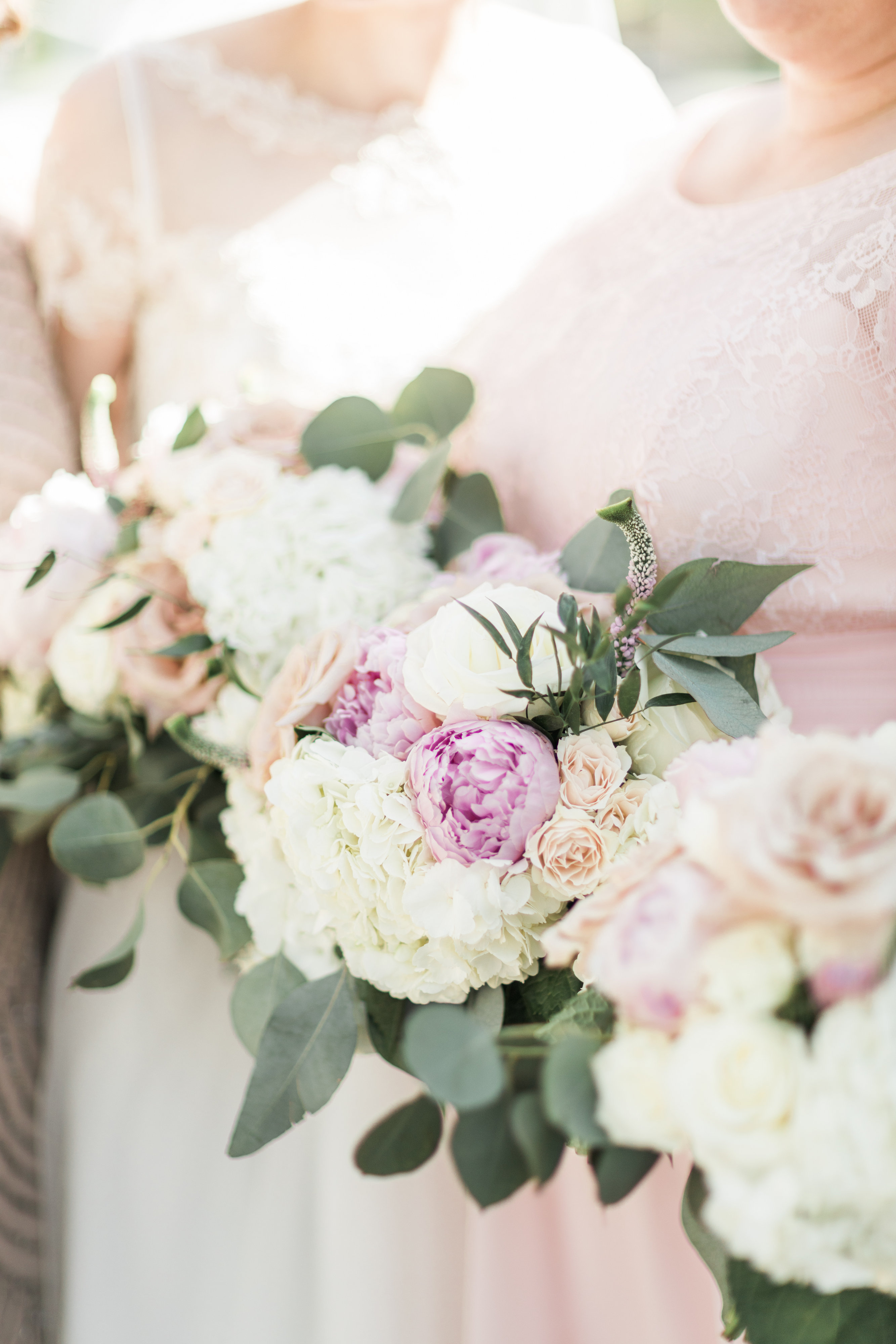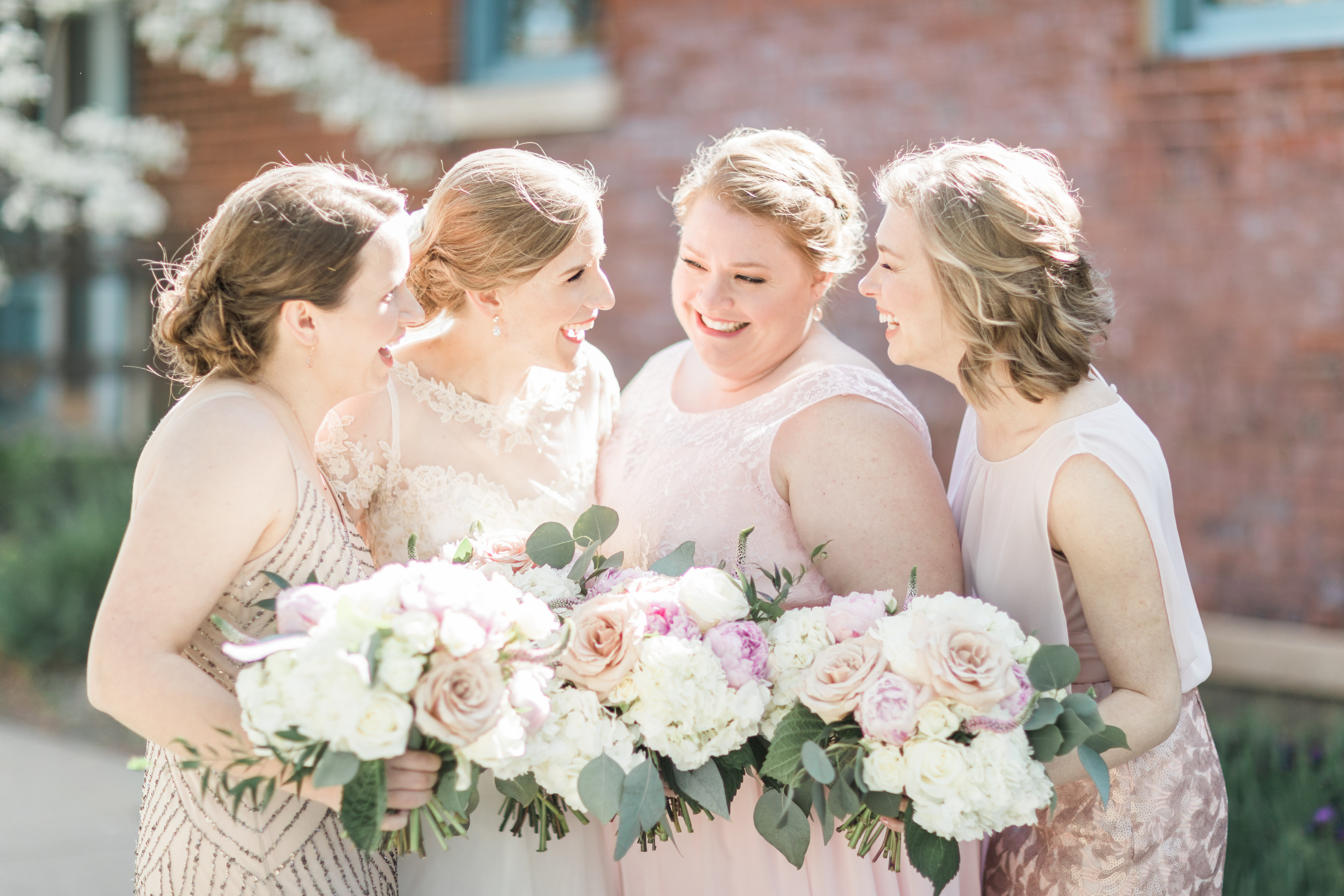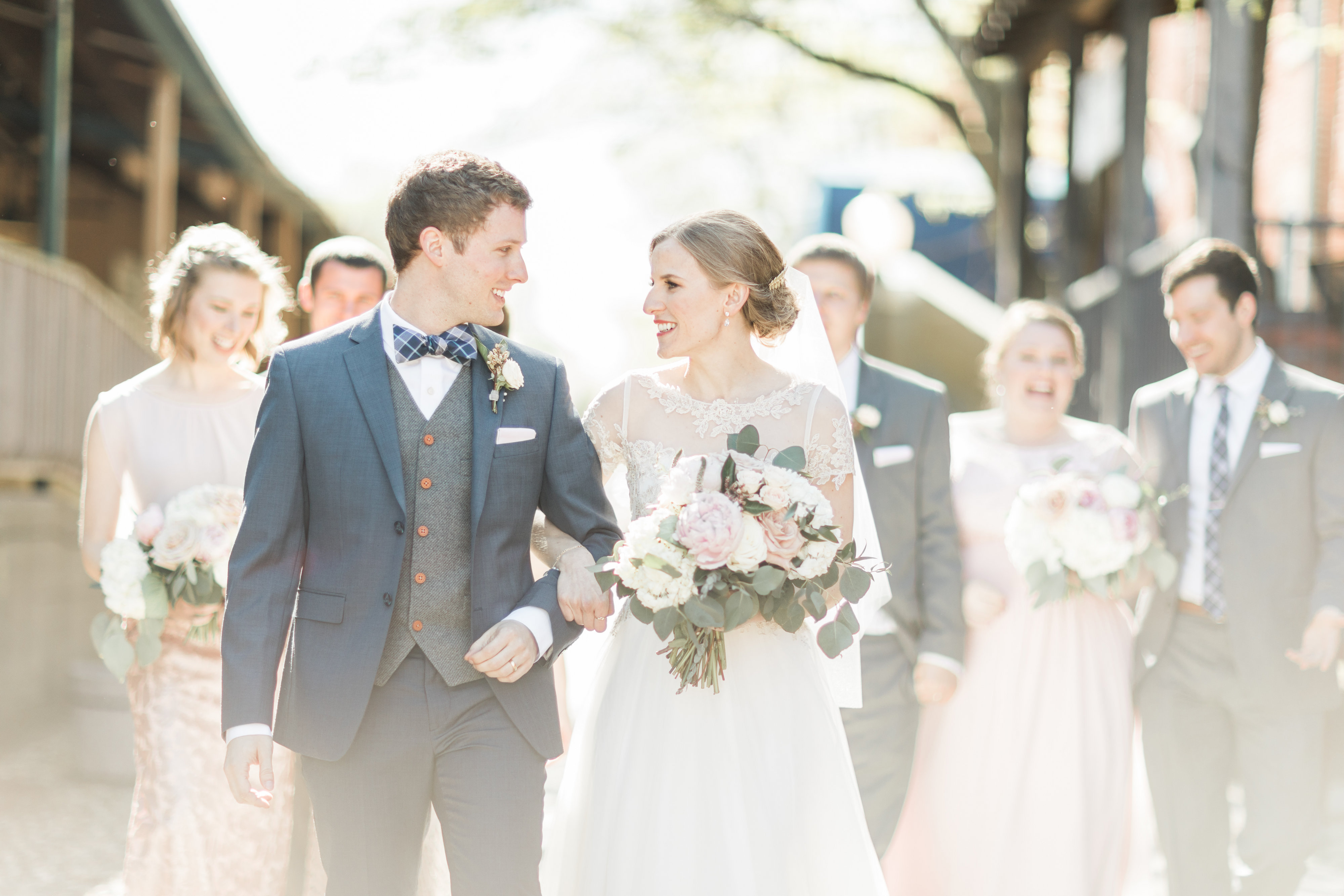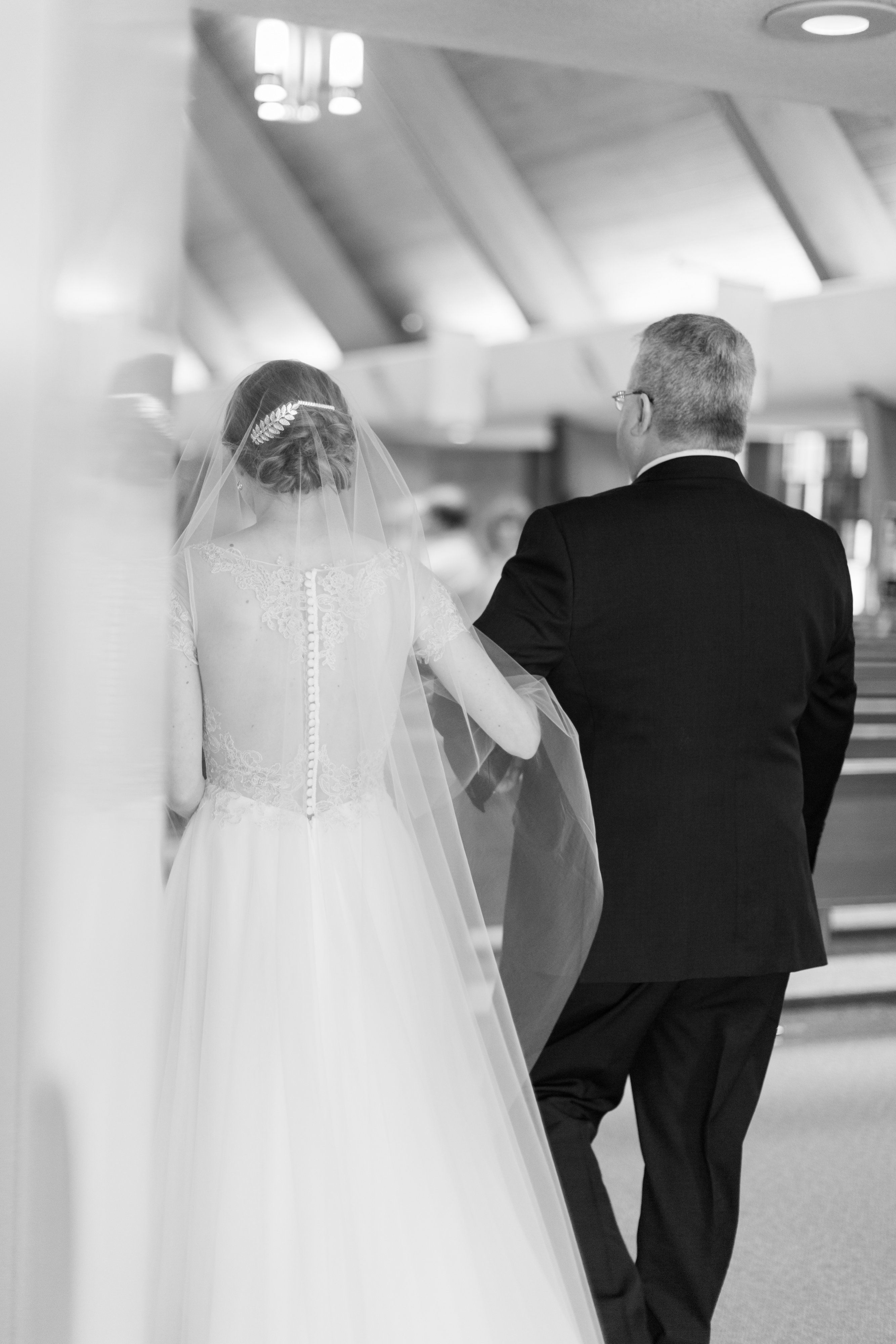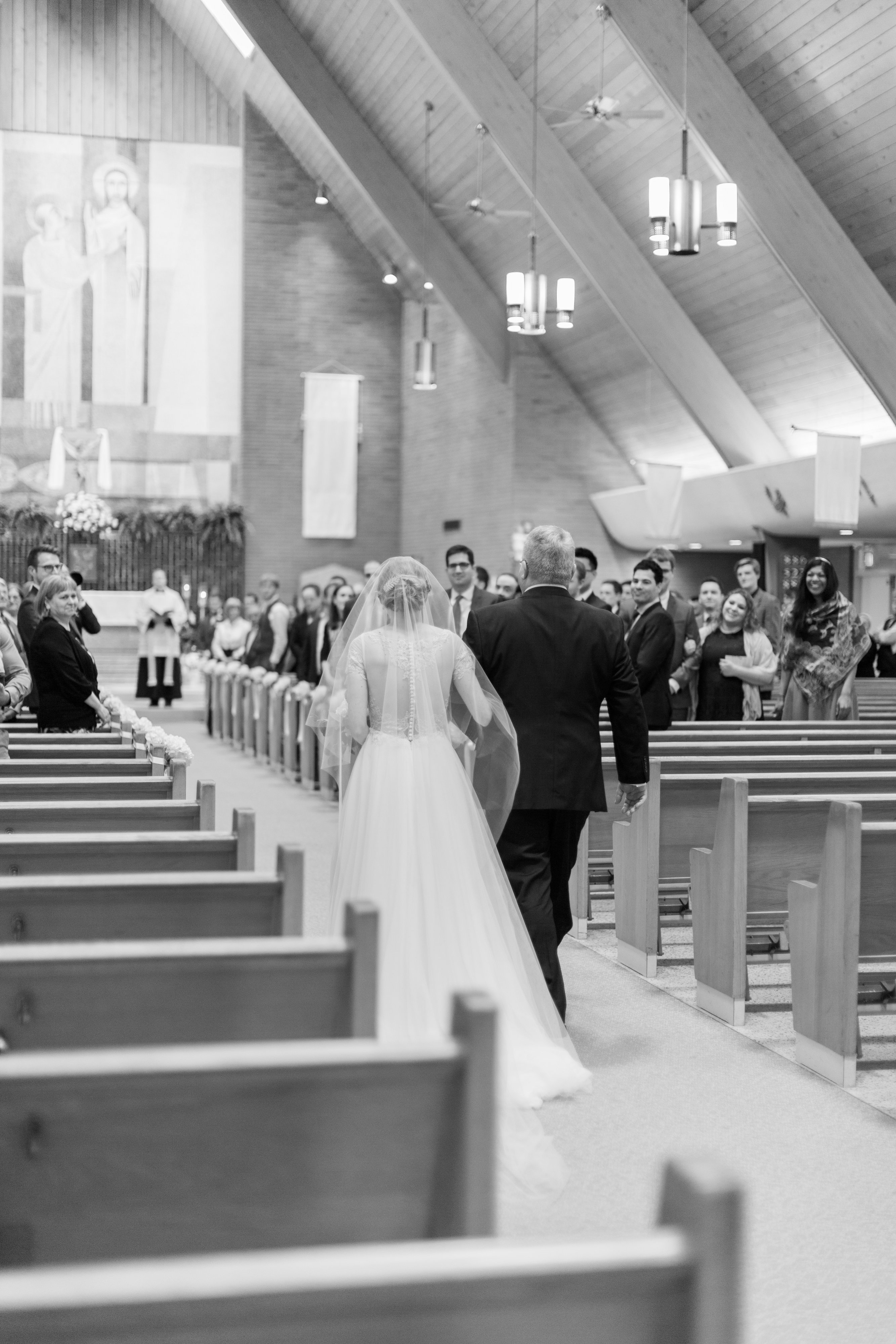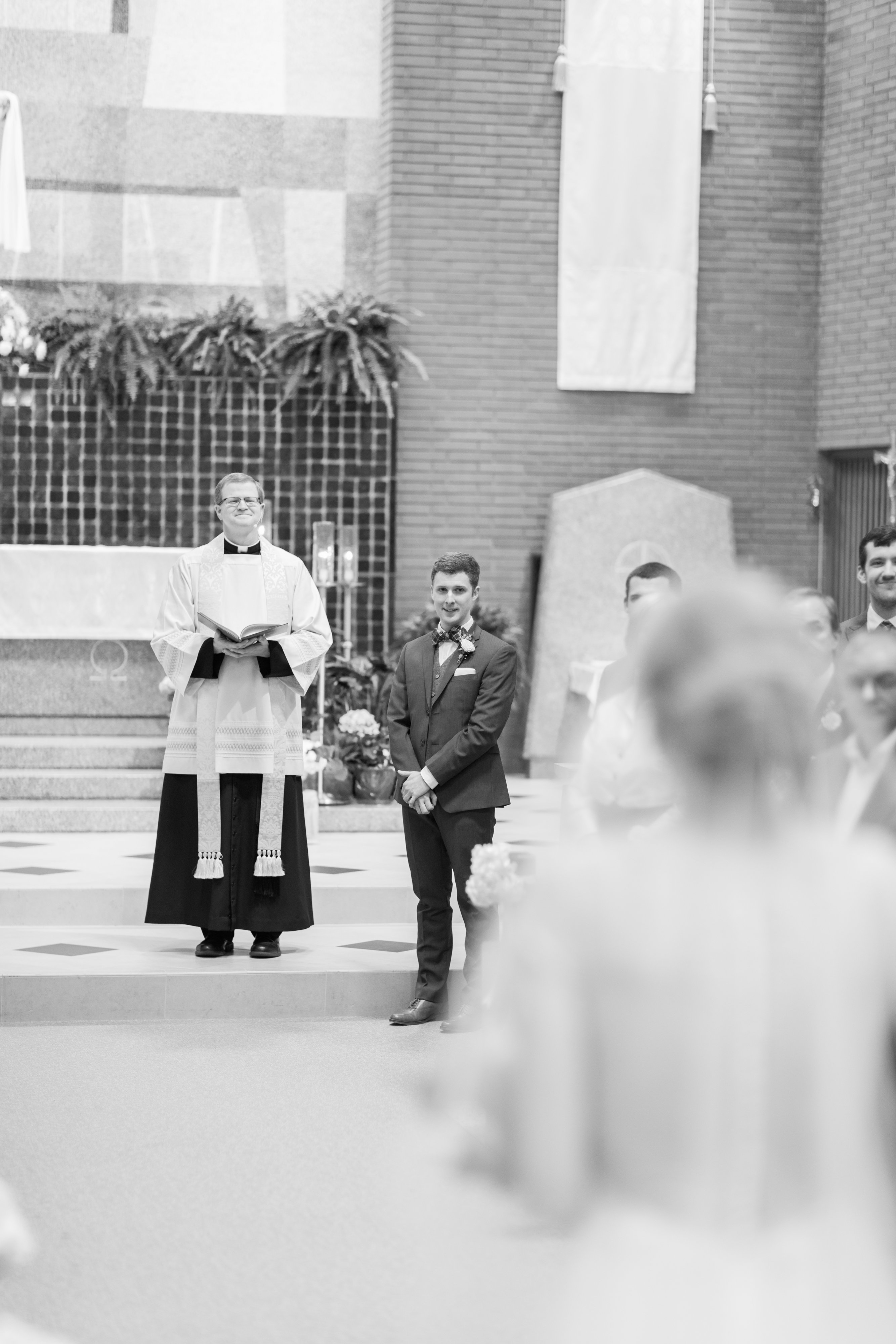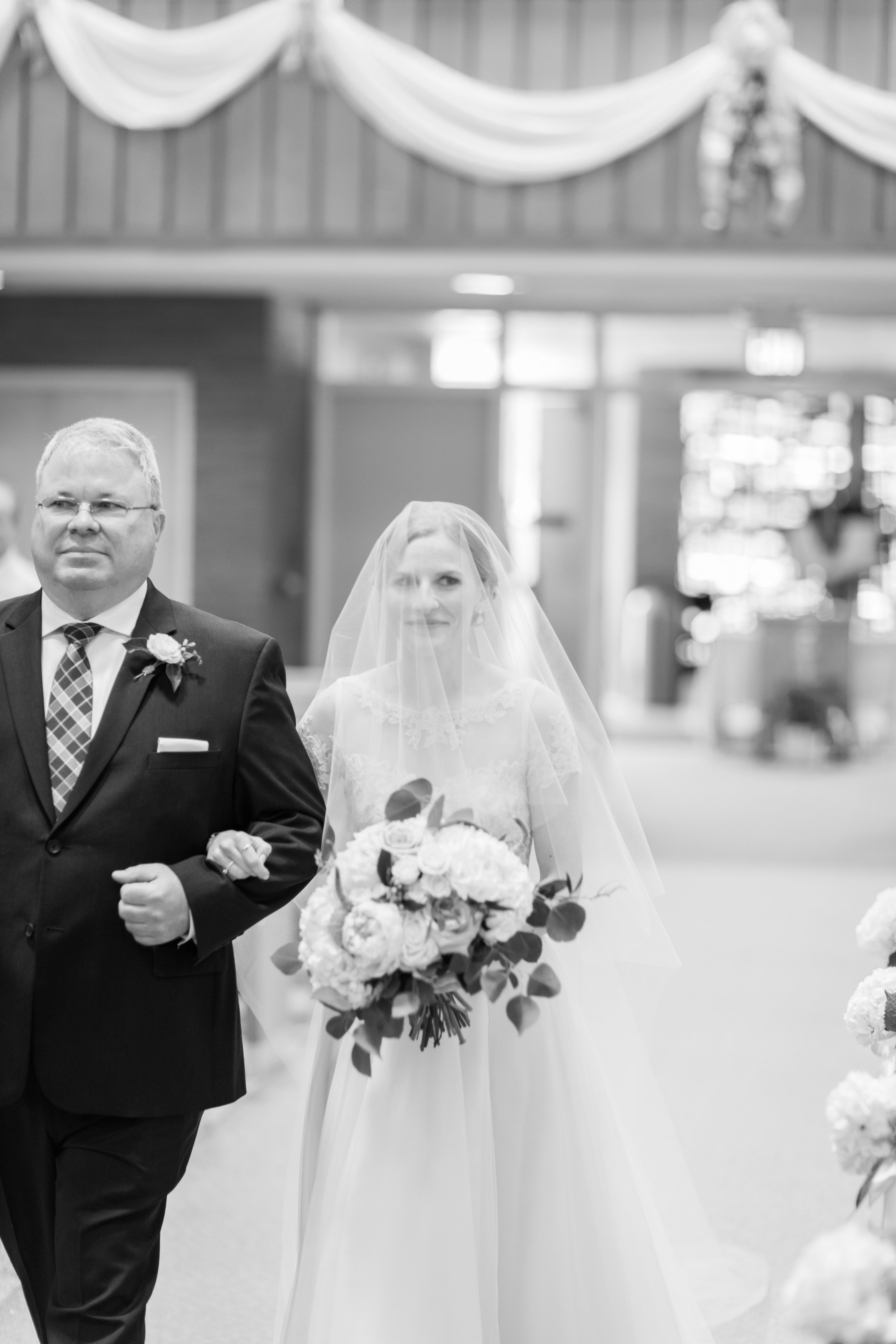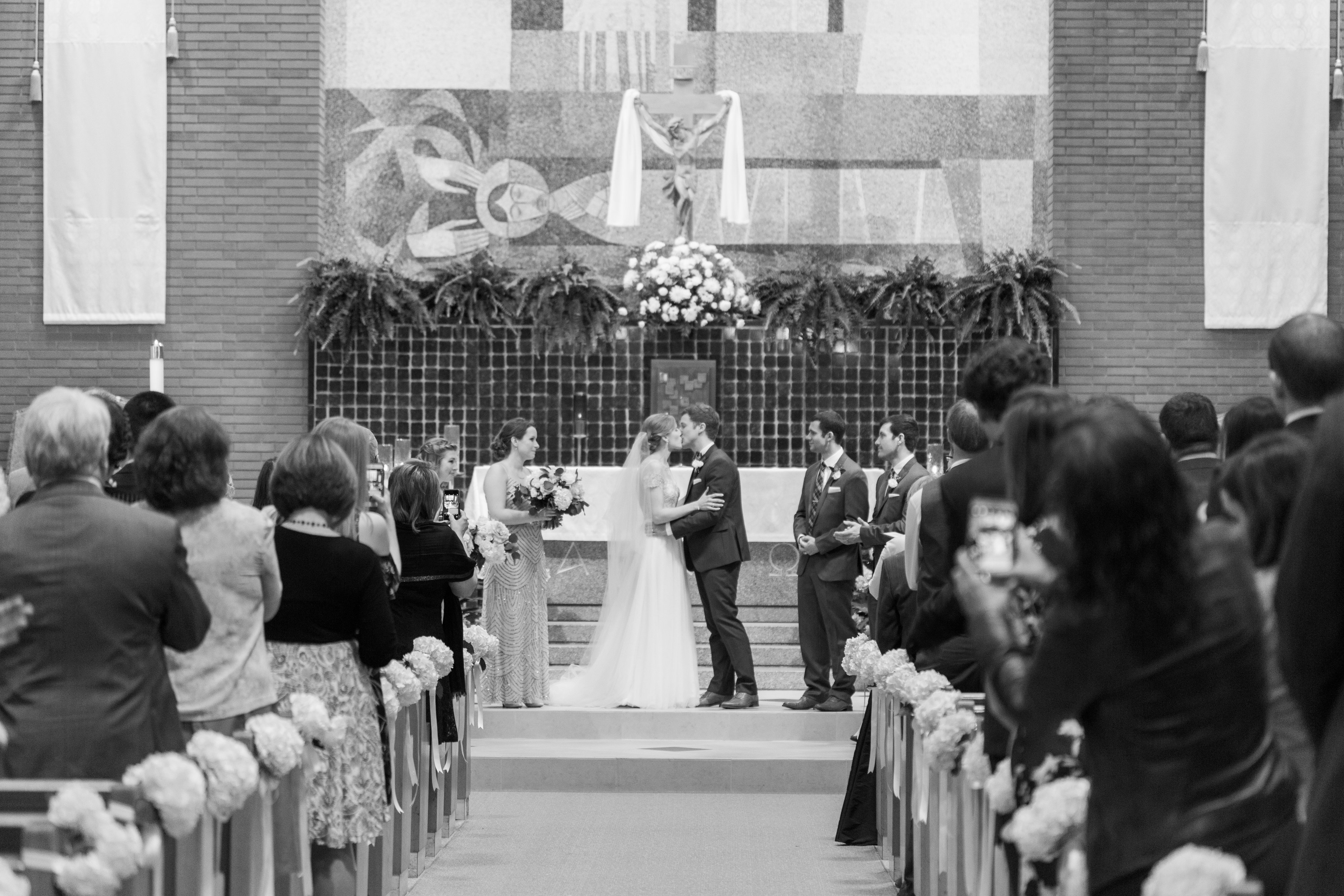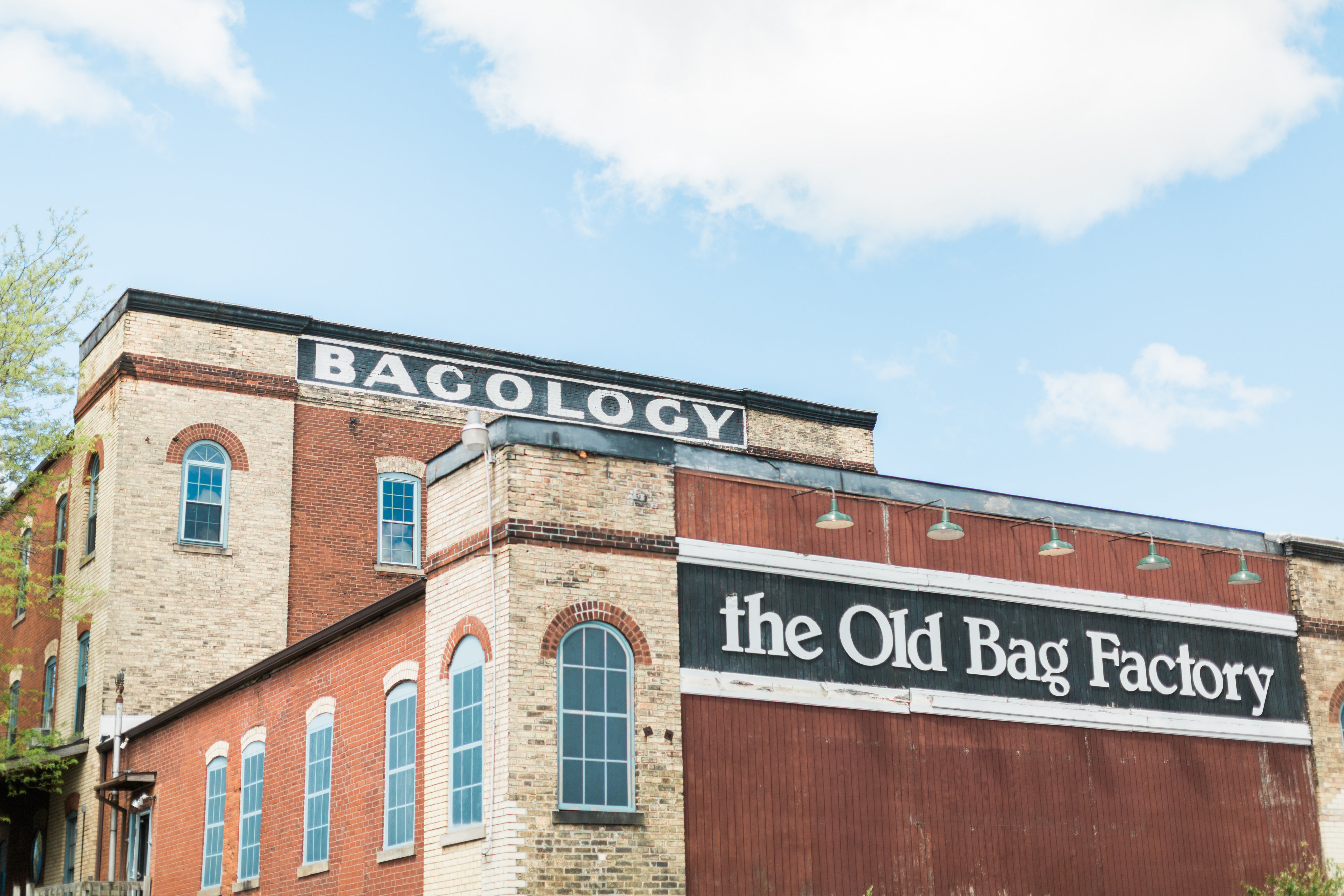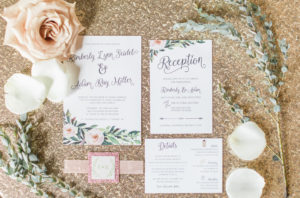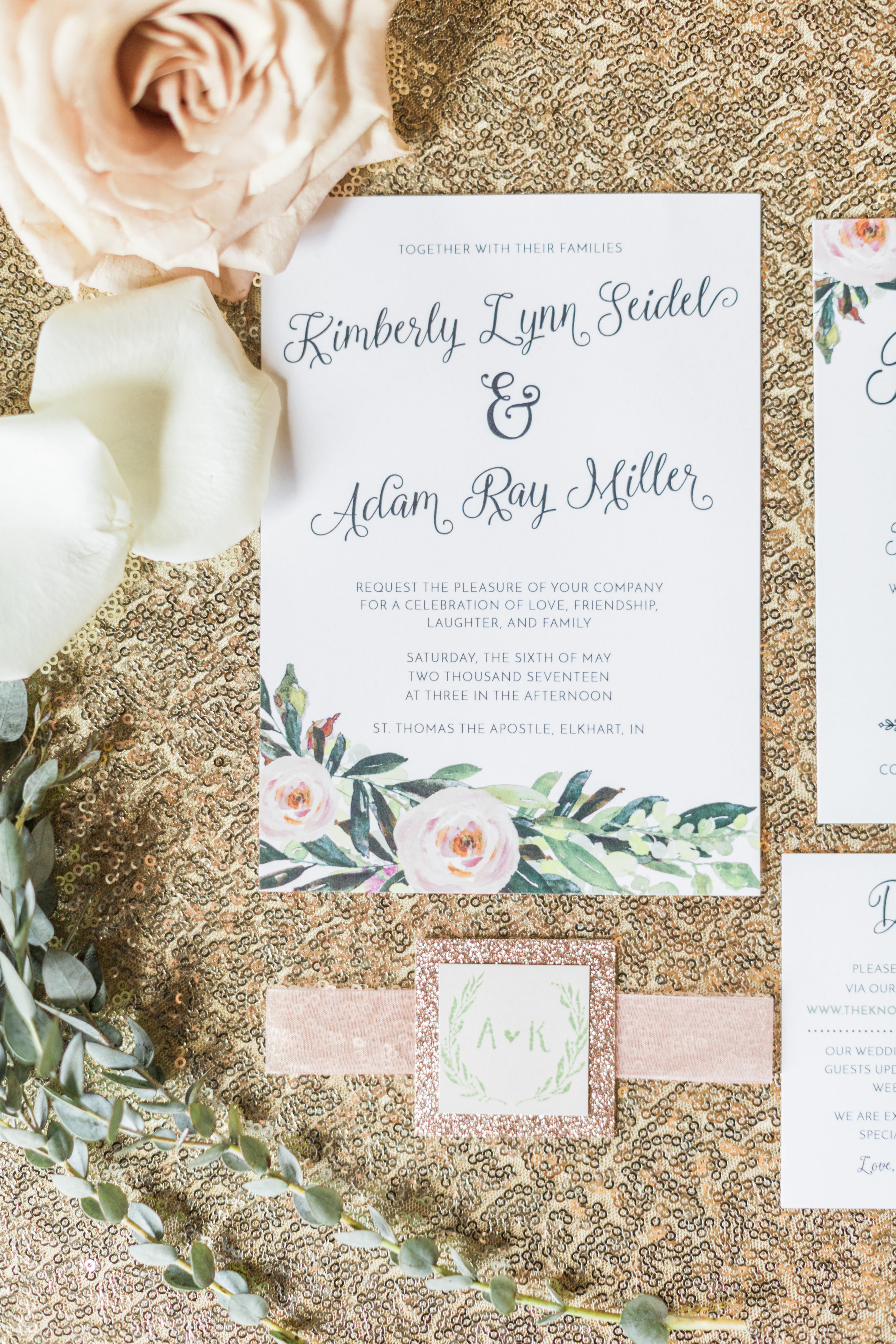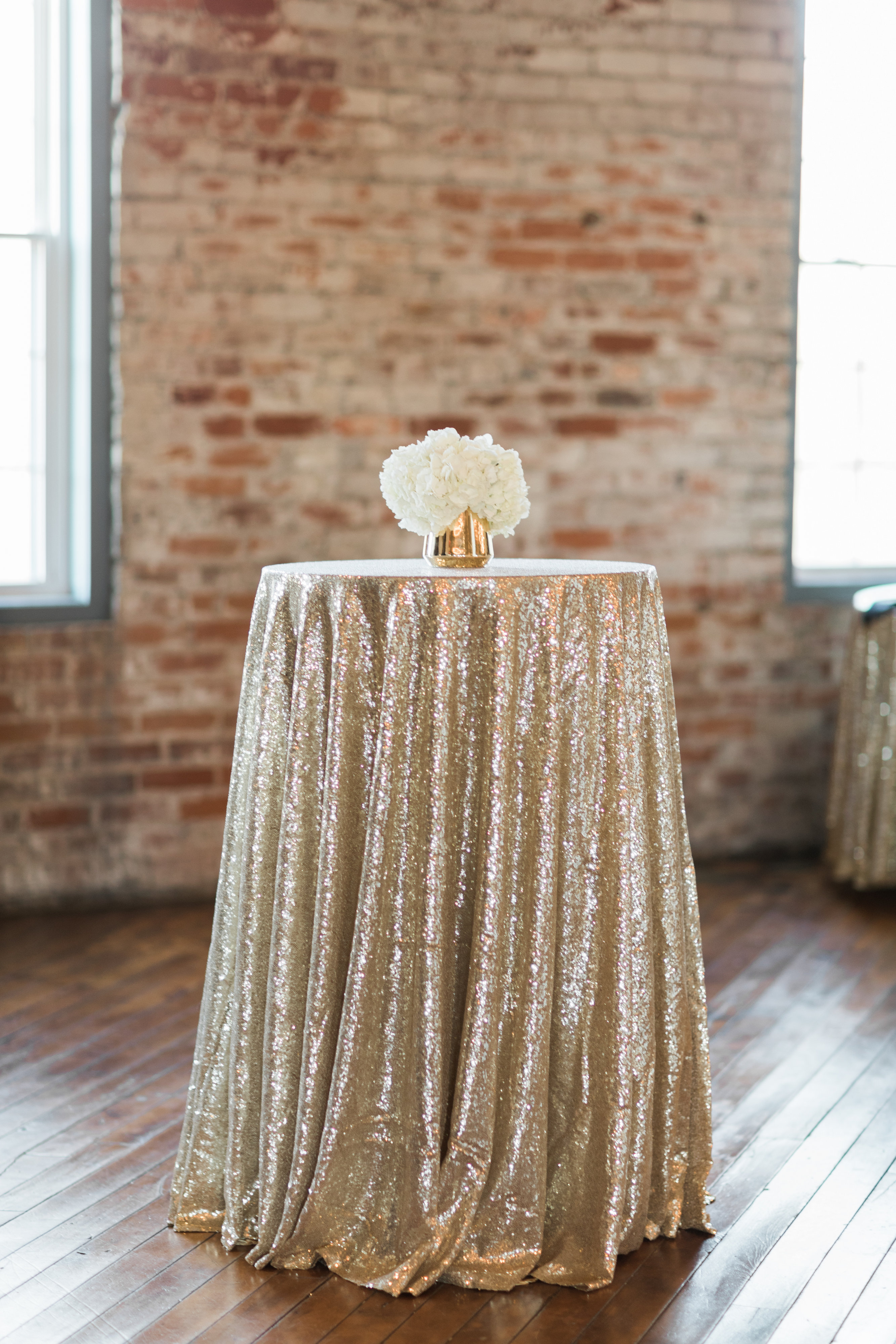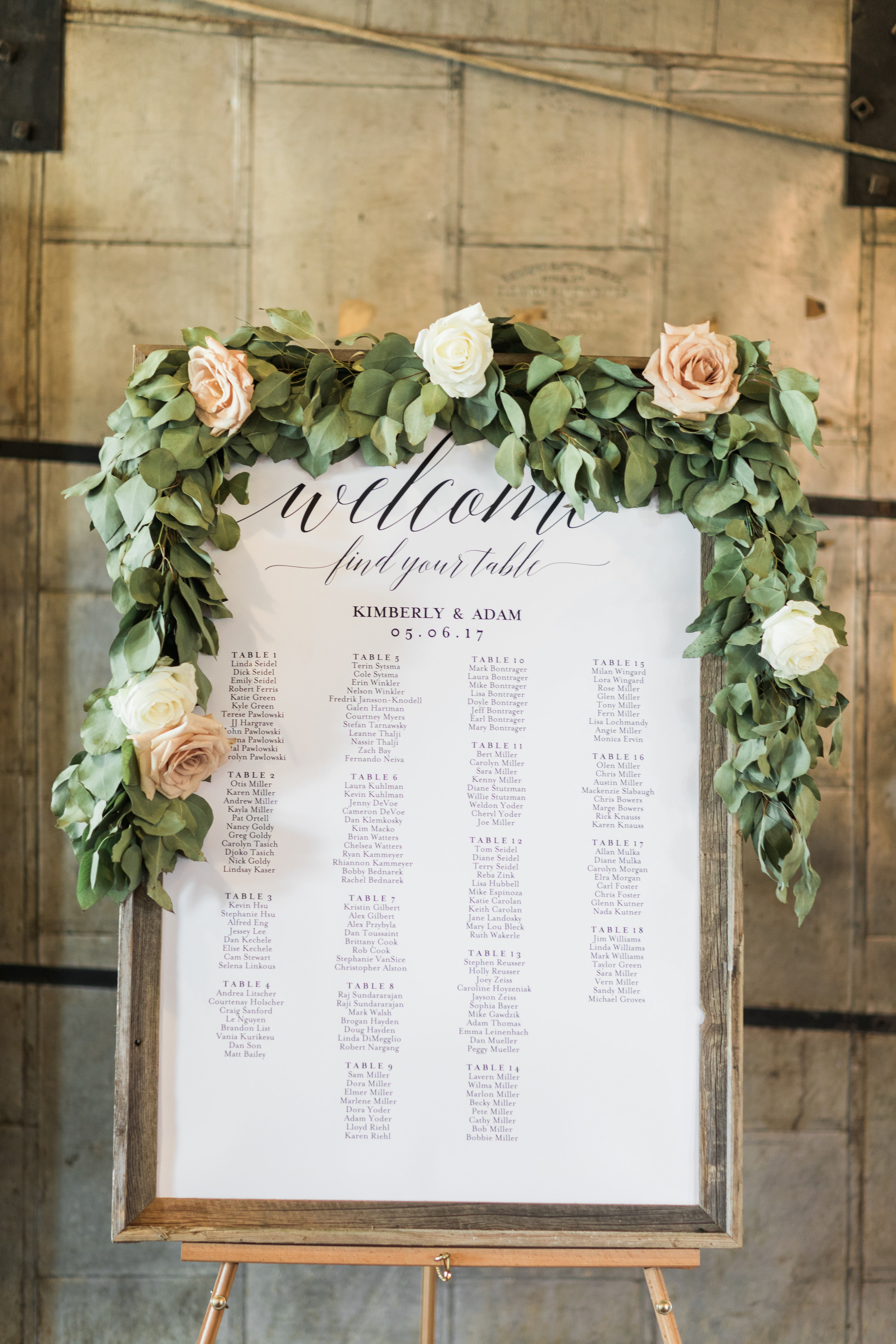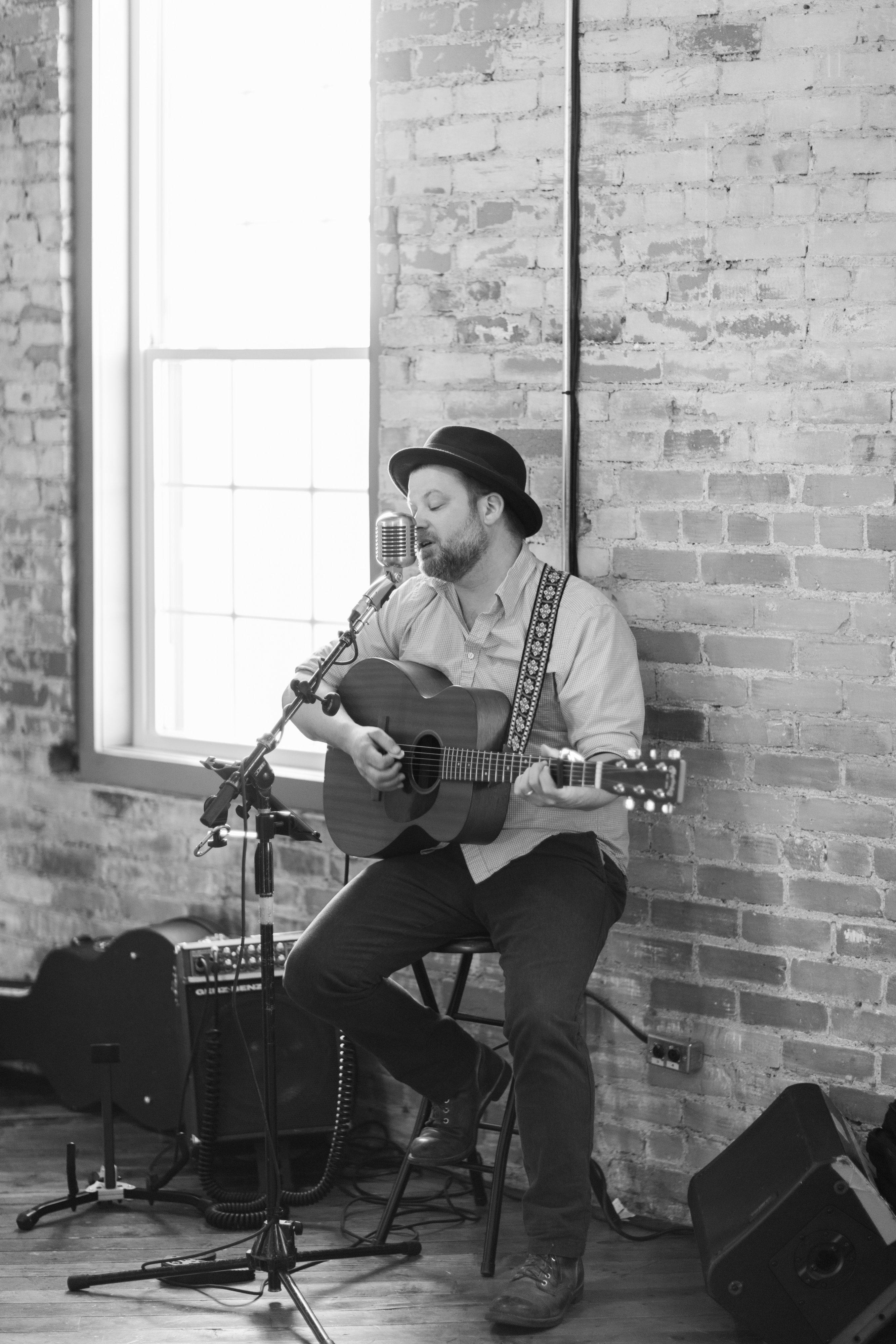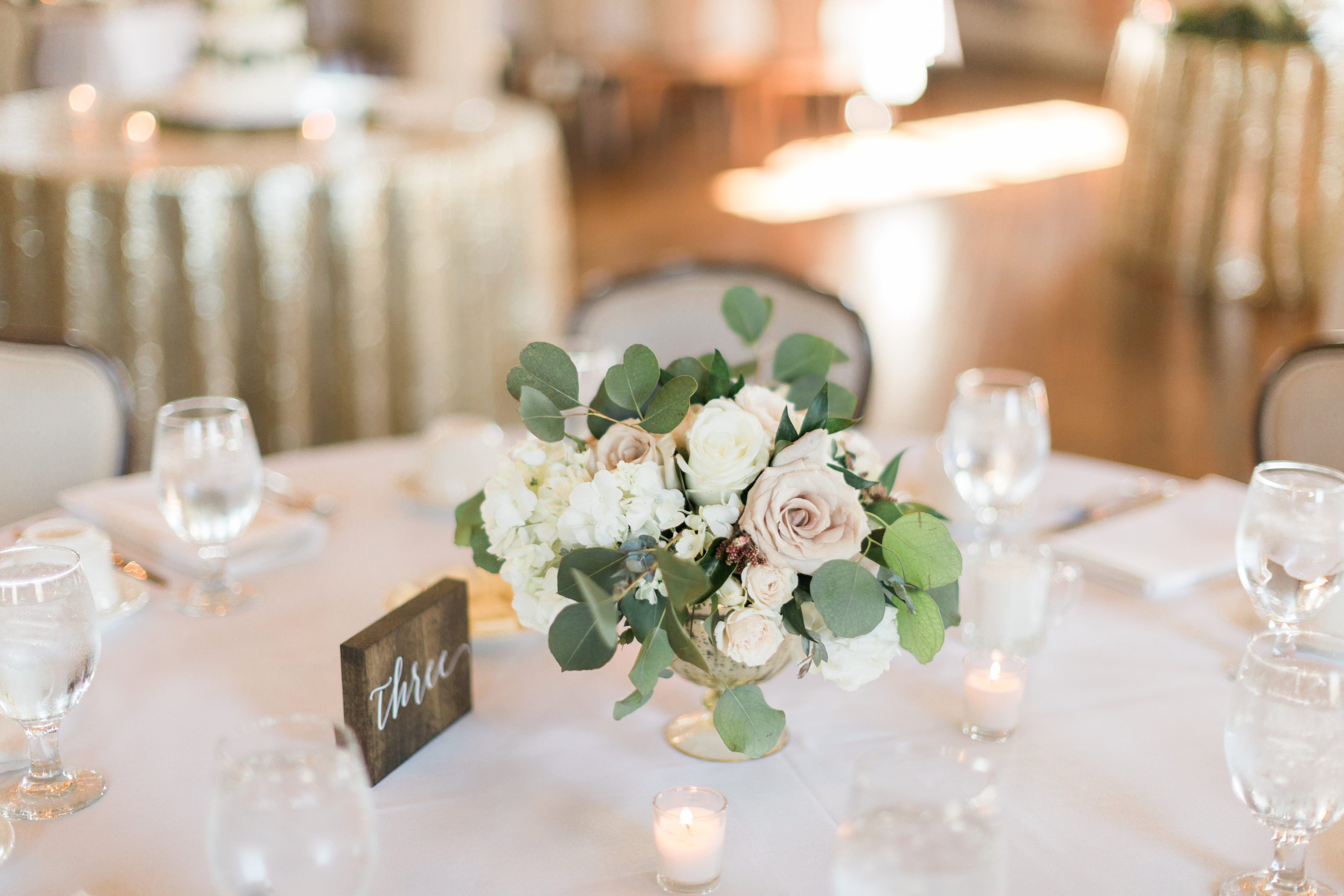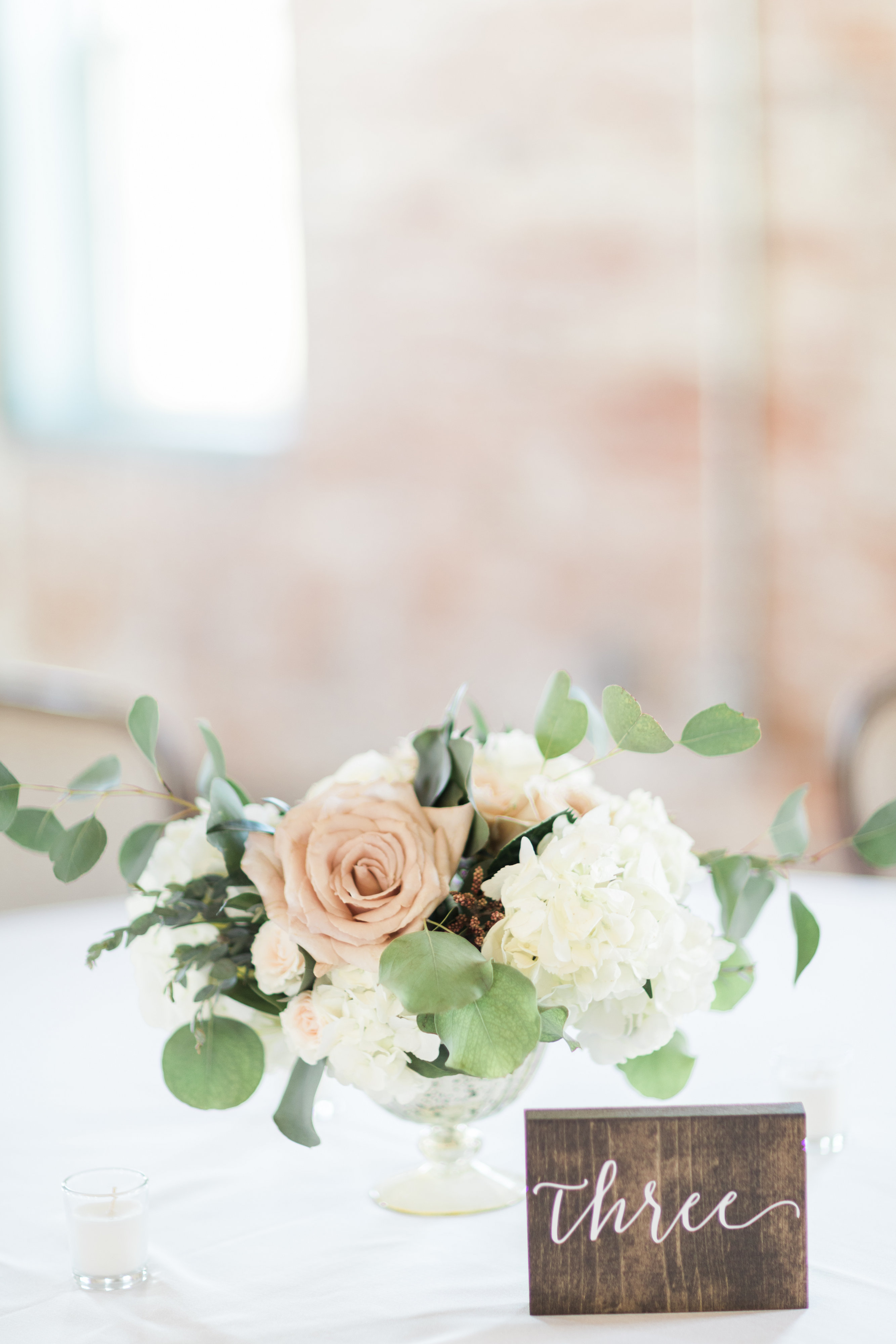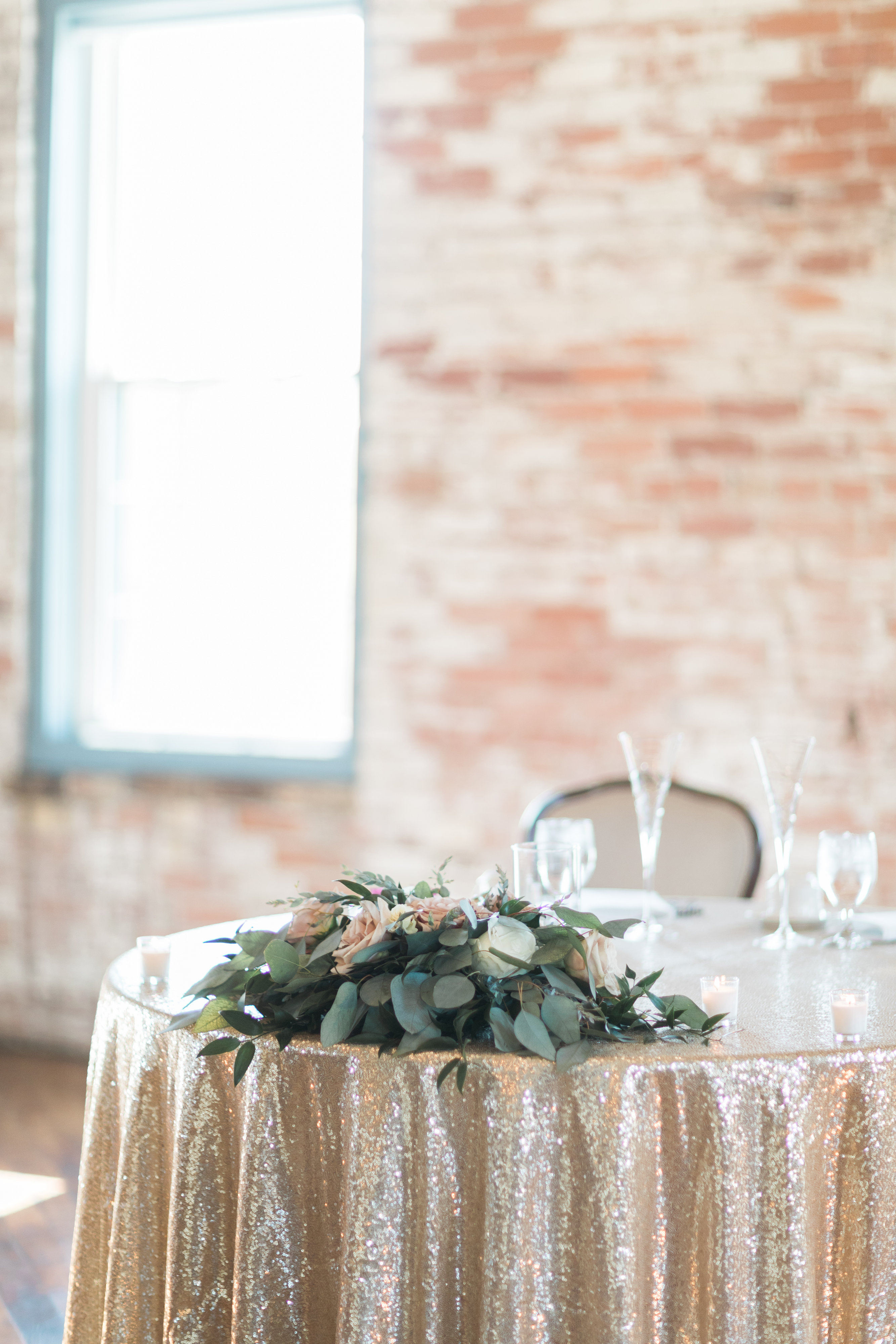 Adam and Kim share a love for the movie UP and decided to sprinkle a few elements of their favorite flick into their day. This cake topper says "You're my greatest adventure" and sums up their relationship perfectly.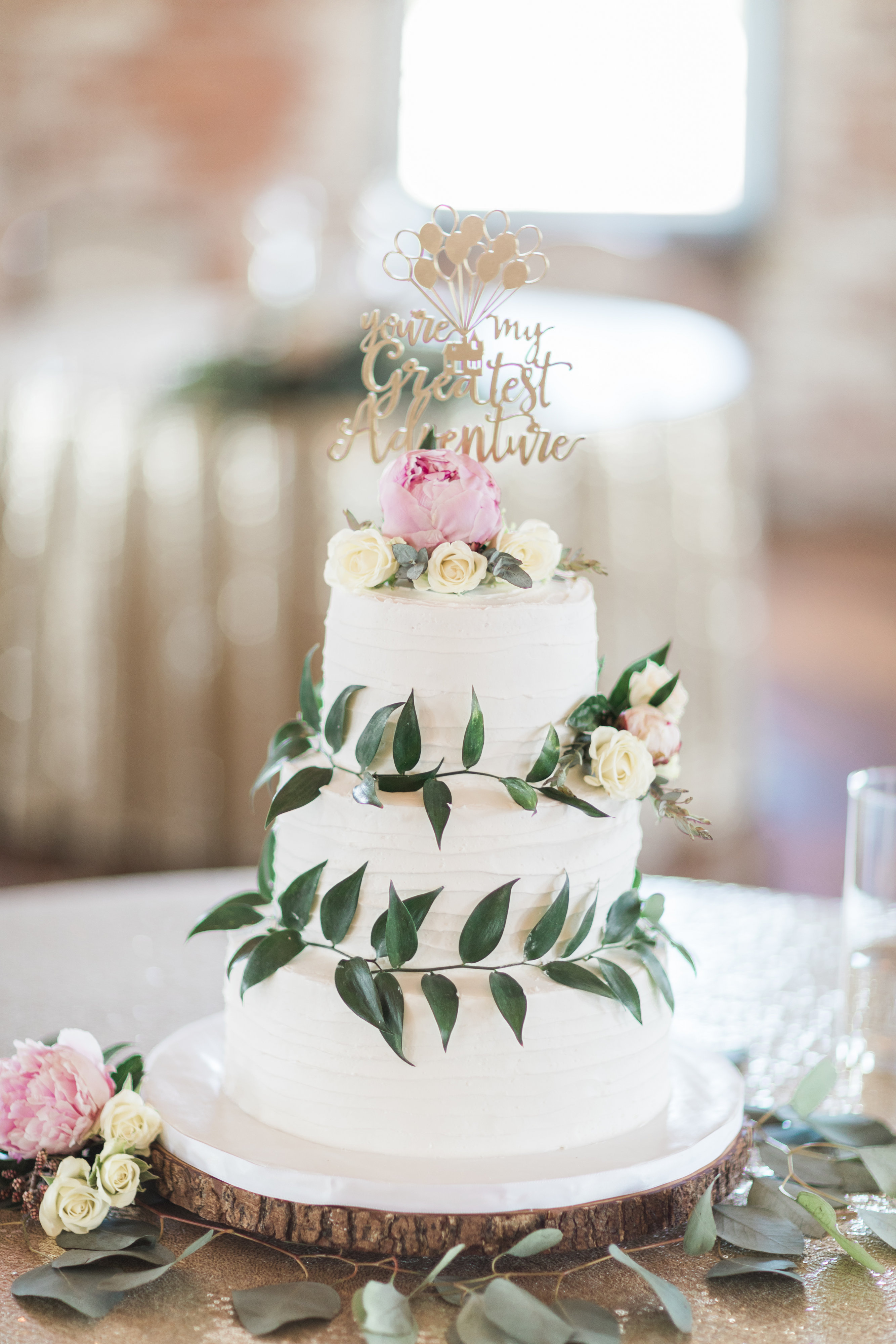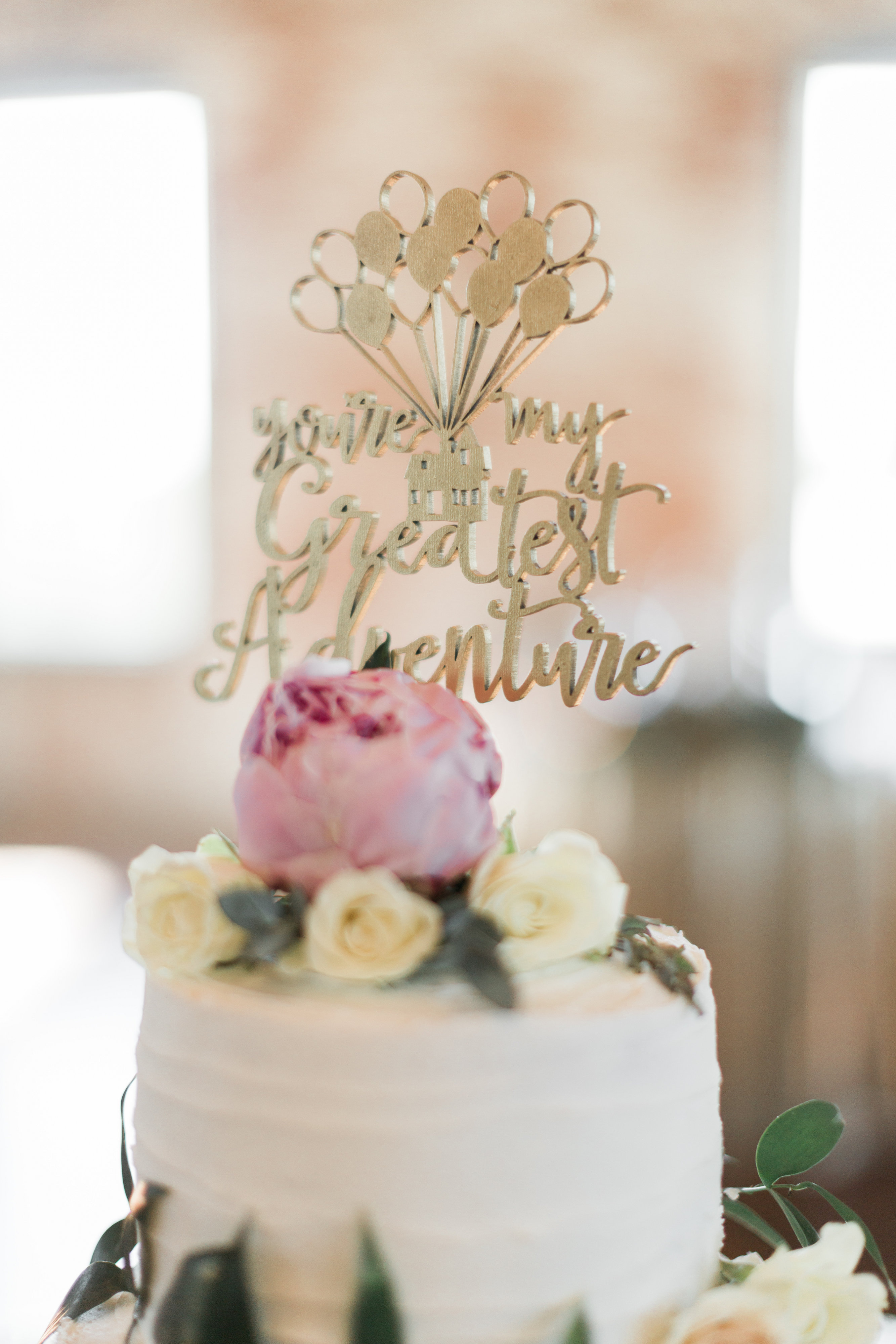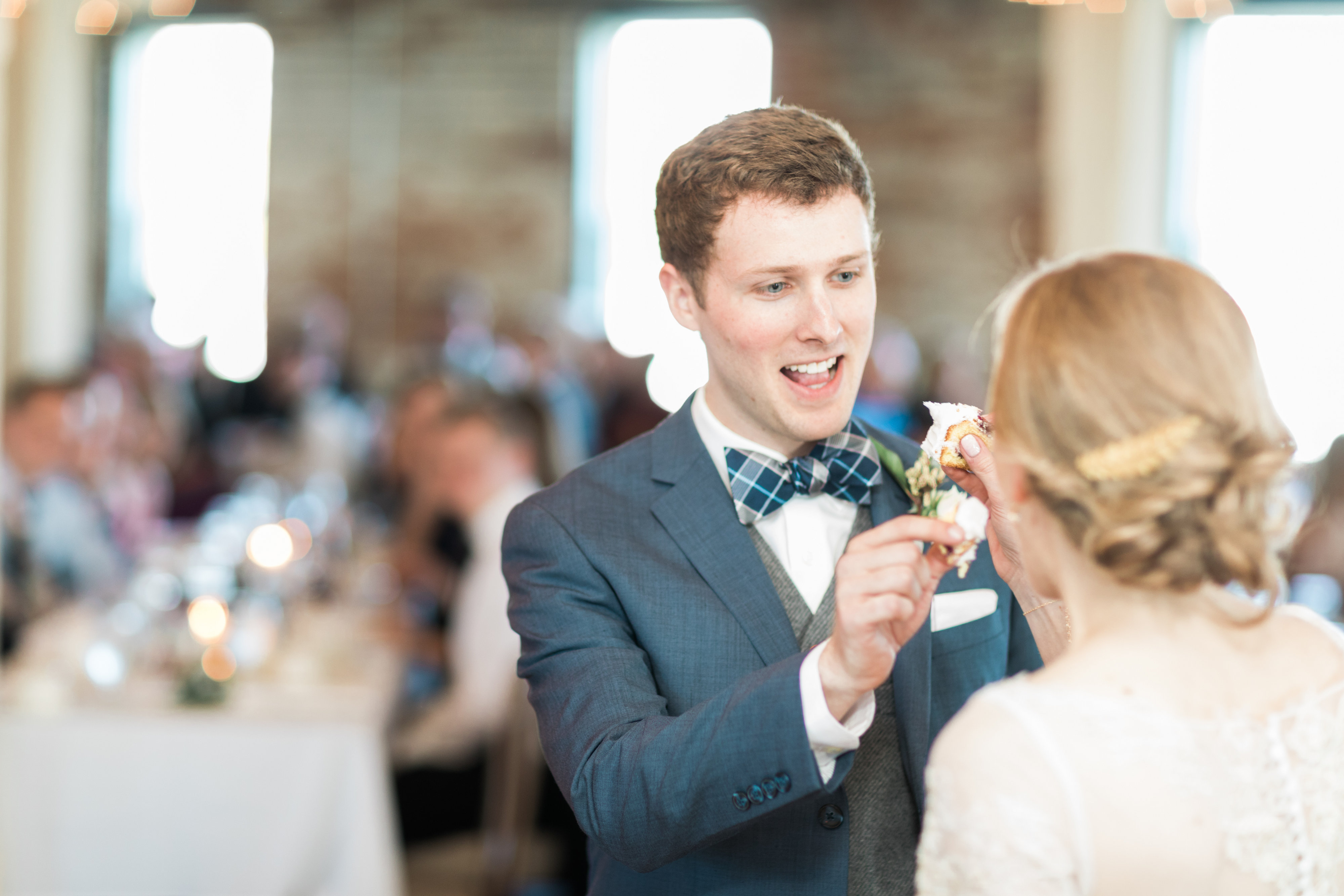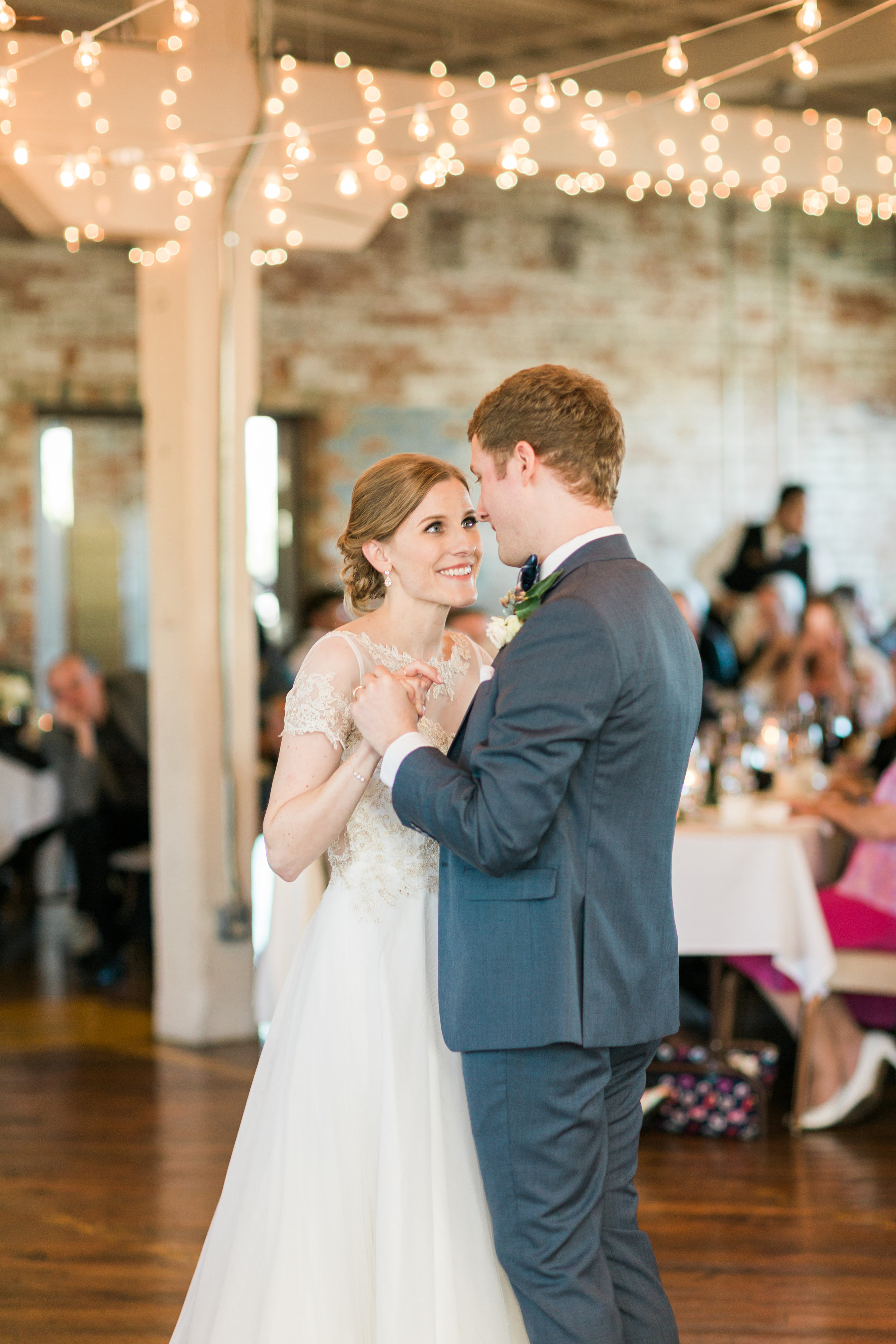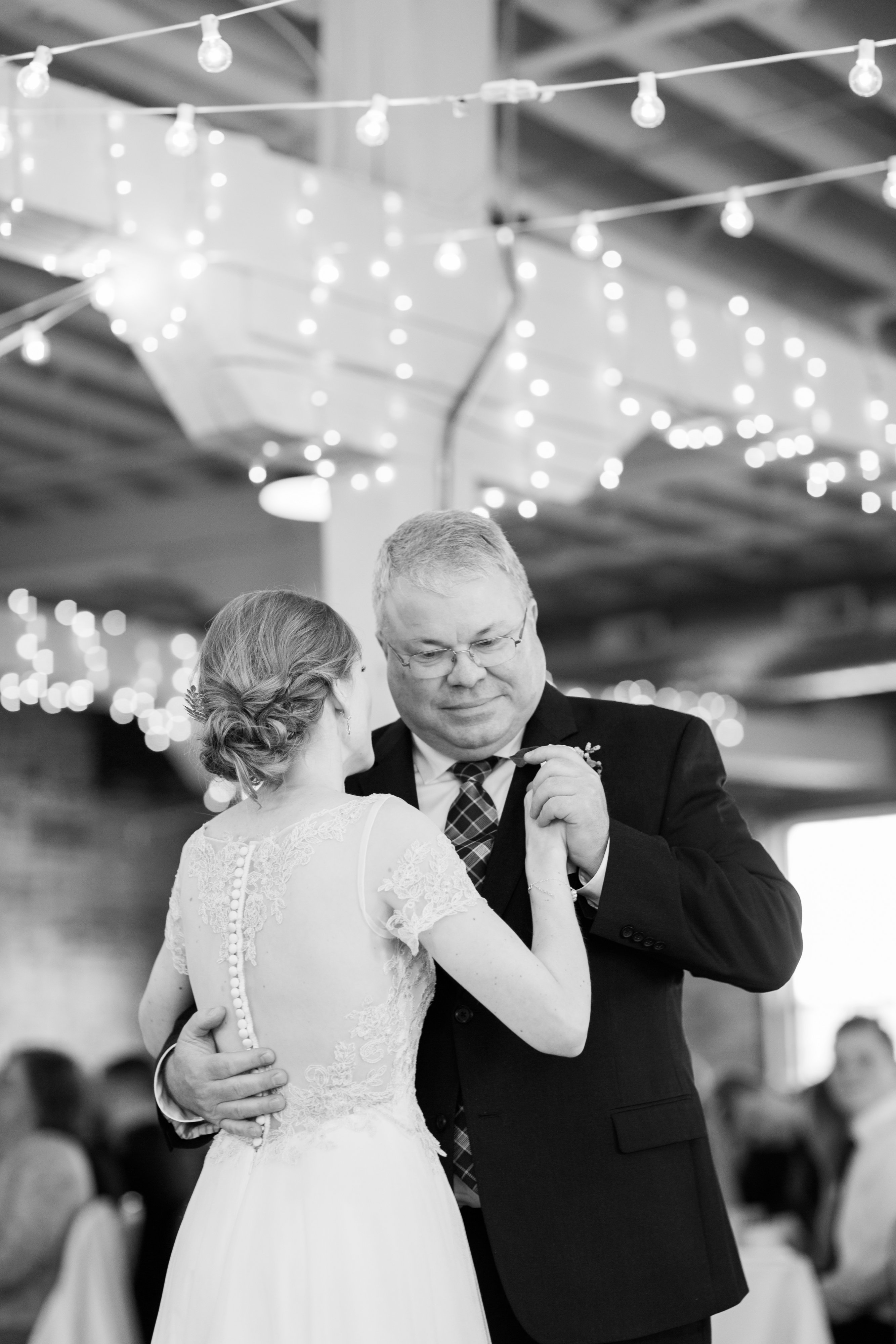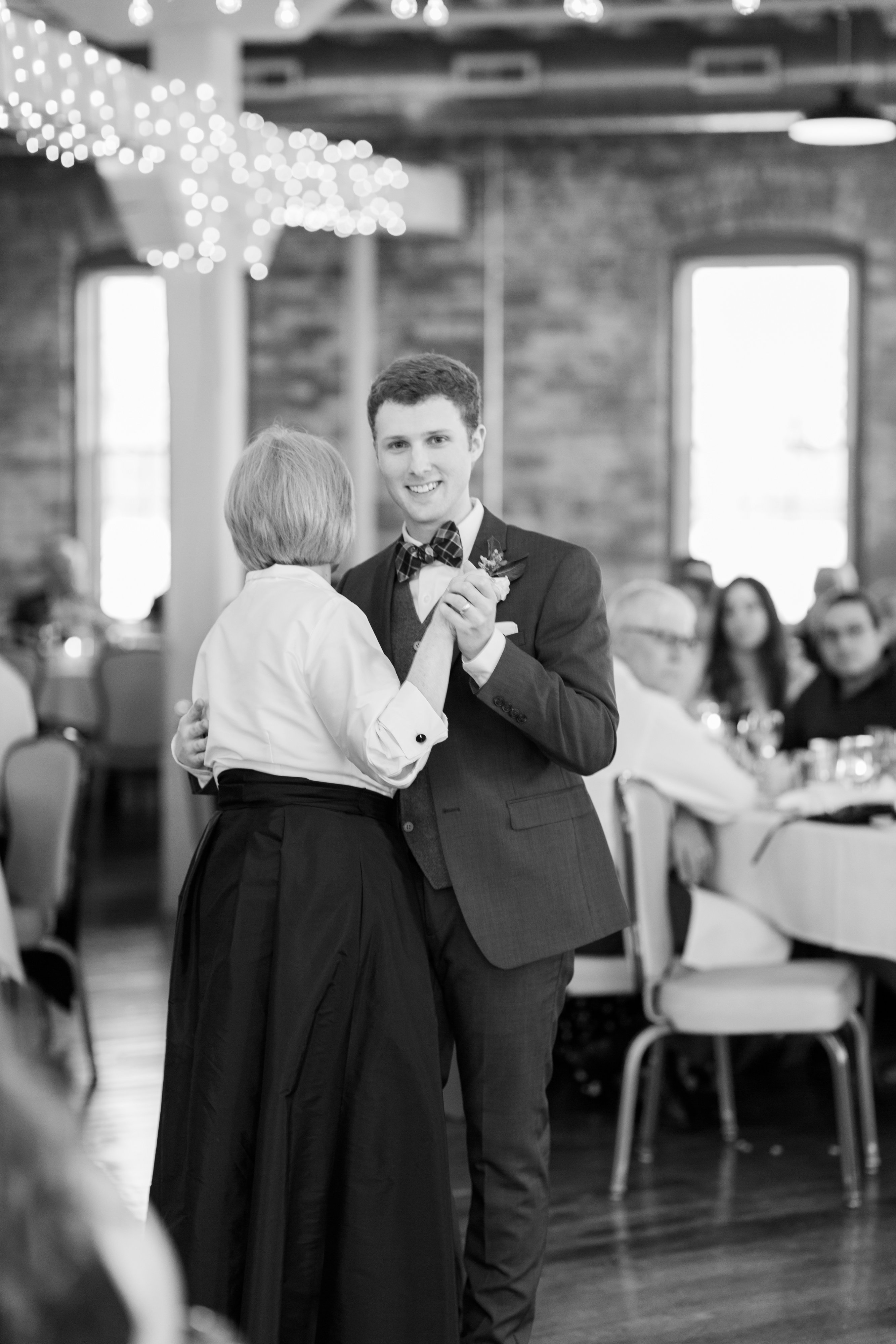 As soon as the band, The Newsmakers, started playing the dance floor exploded with guests ready to dance the night away. Everyone from teenagers to grandparents jumped out of their seats and the night continued from there. It was so fun watching all the guests celebrate the evening with Adam and Kim.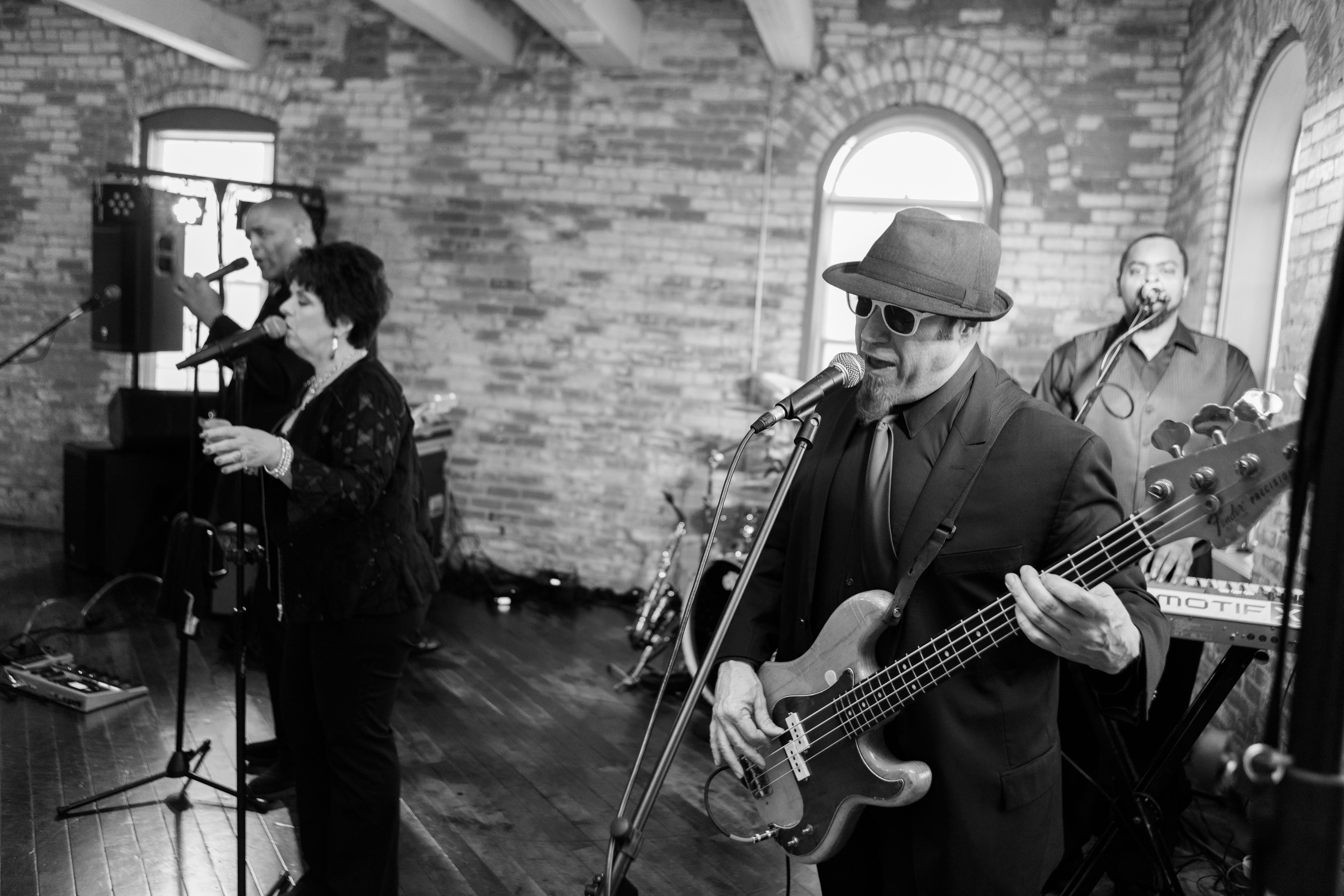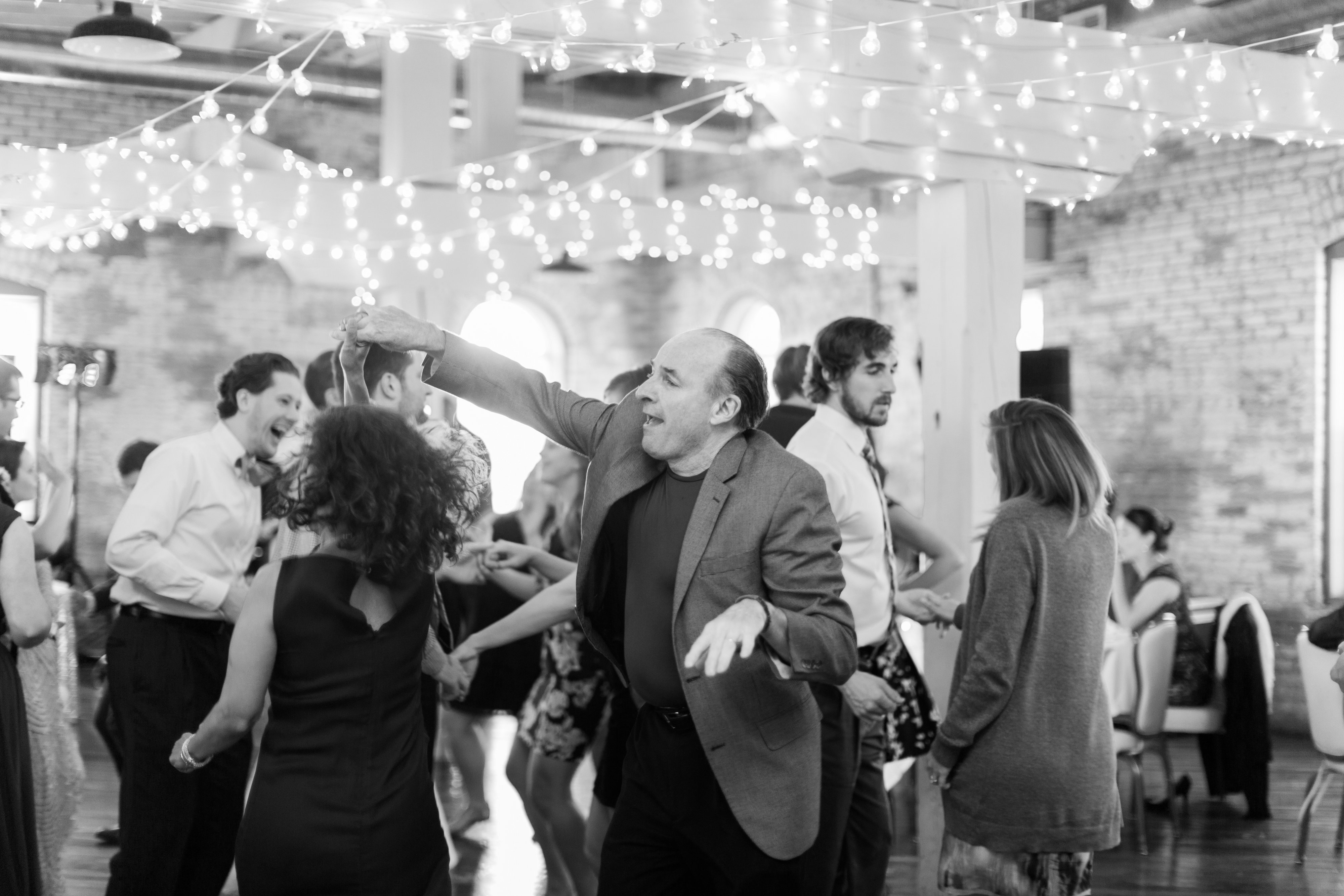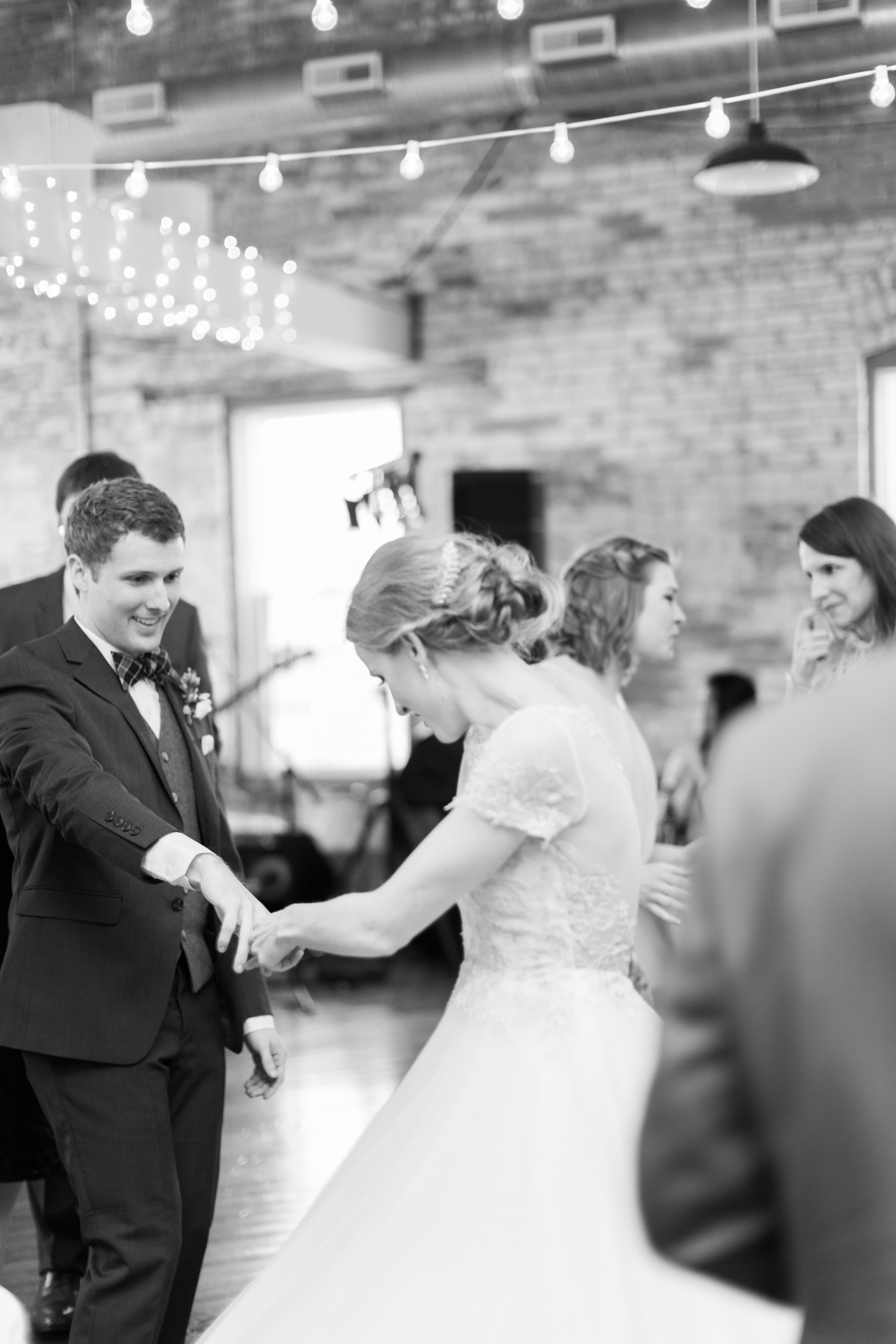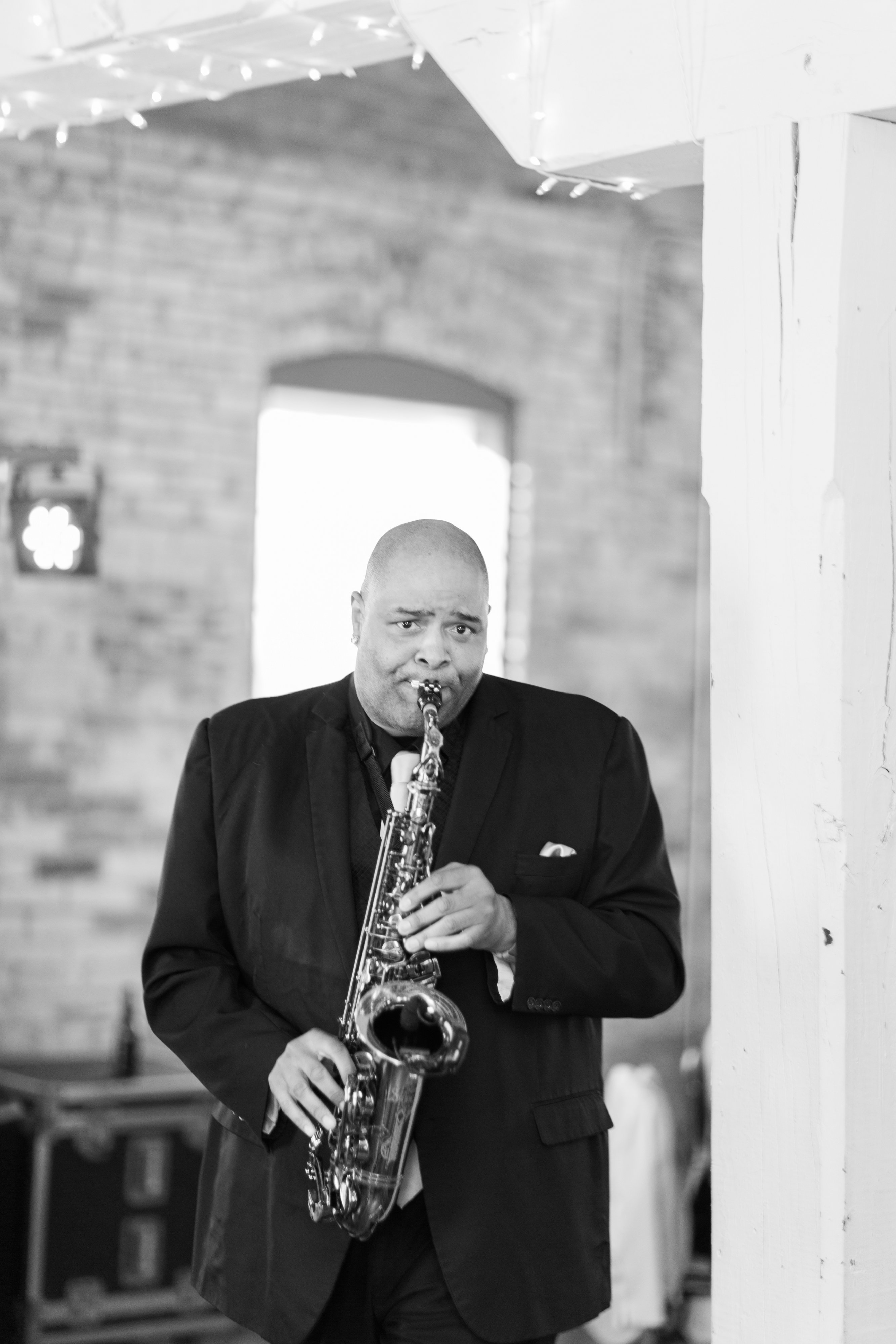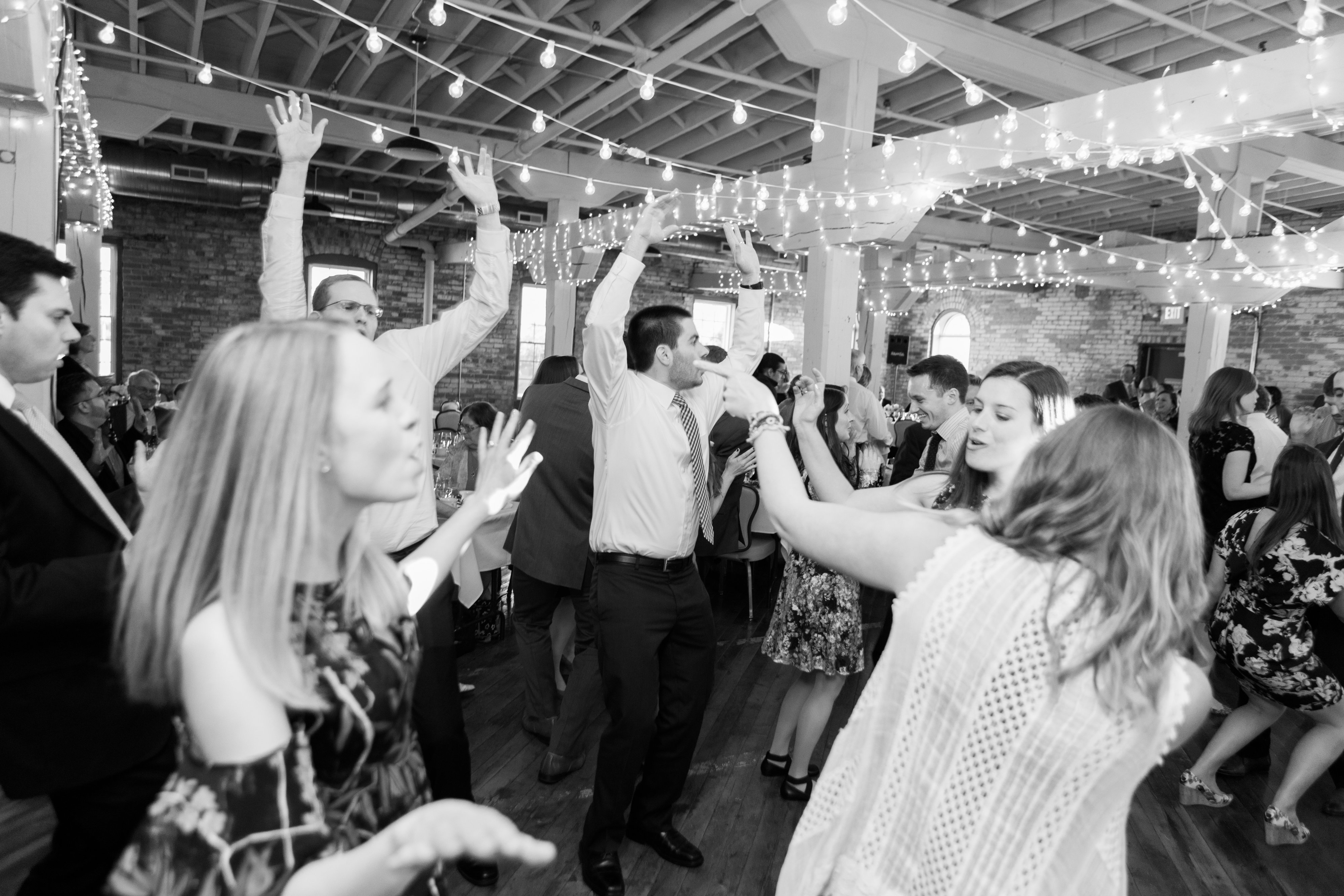 Adam and Kim – I cannot say enough how much I enjoyed our time together. You are one of the most kind-hearted and selfless couples I have ever had the pleasure of knowing and you will make amazing doctors one day. Enjoy the start of this amazing adventure together!
To all of you. Let Adam and Kim's love story remind you that adventure is out there and today is the day to find it. Check out the list of all the amazing vendors that made this day come to life below.
Love,
Brooke
Photography: Cory & Jackie Photography | Coordination, Design & Florals: Stellaluna Events | Hair & Makeup: Salon J | Gown: Flutter Boutique | Reception Venue & Catering: Bread & Chocolate Catering & Events in the Old Bag Factory | Ceremony Venue: St. Thomas the Apostle Church | Stationery: JALPrints | Seating Chart: Bliss Paper Boutique | Cake: Rhonda's Cake Cottage | Cocktail Music: Jeremy Jewell | Band: Newsmakers