Downtown Kalamazoo Wedding | Celeste & Tom
I'm so excited to share Celeste & Tom's beautiful Downtown Kalamazoo wedding that we had the pleasure of designing flowers for and coordinating. Celeste and Tom hosted their ceremony at the beautiful Loft 310 Chapel and reception at one of the loft locations.
What I loved the most about working with Celeste, Tom and their families was how generally happy and excited they were throughout the whole experience. They kept a positive attitude the whole time and always had a smile on their faces – which is so refreshing for us wedding vendors to see.
Since they were married early September they selected a perfect palette between summer and fall of mauve, dusty rose, white, burgundy and accents of gold and rose gold. Scroll down to see all the beautiful images captured so perfectly by Samantha Leigh Studios.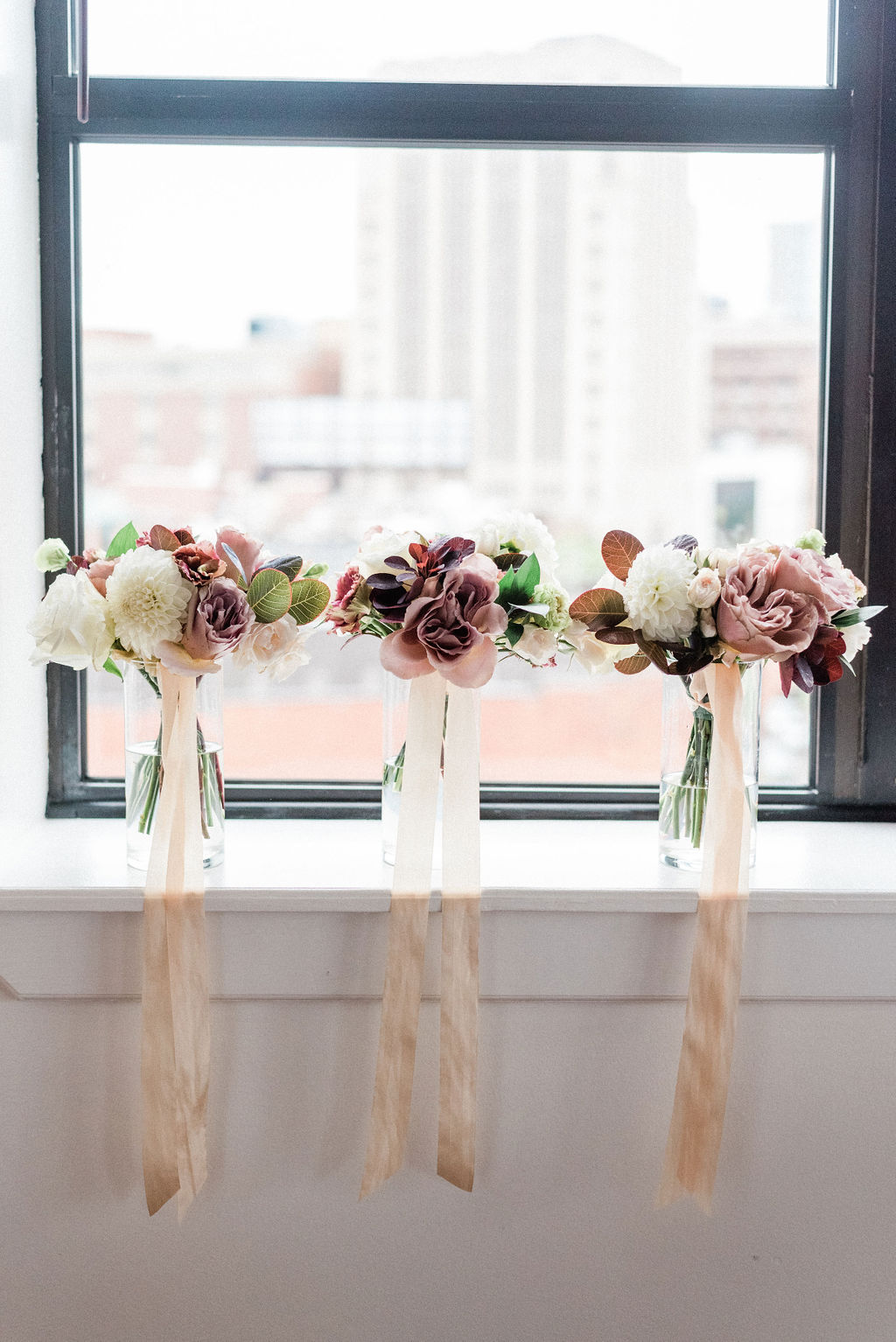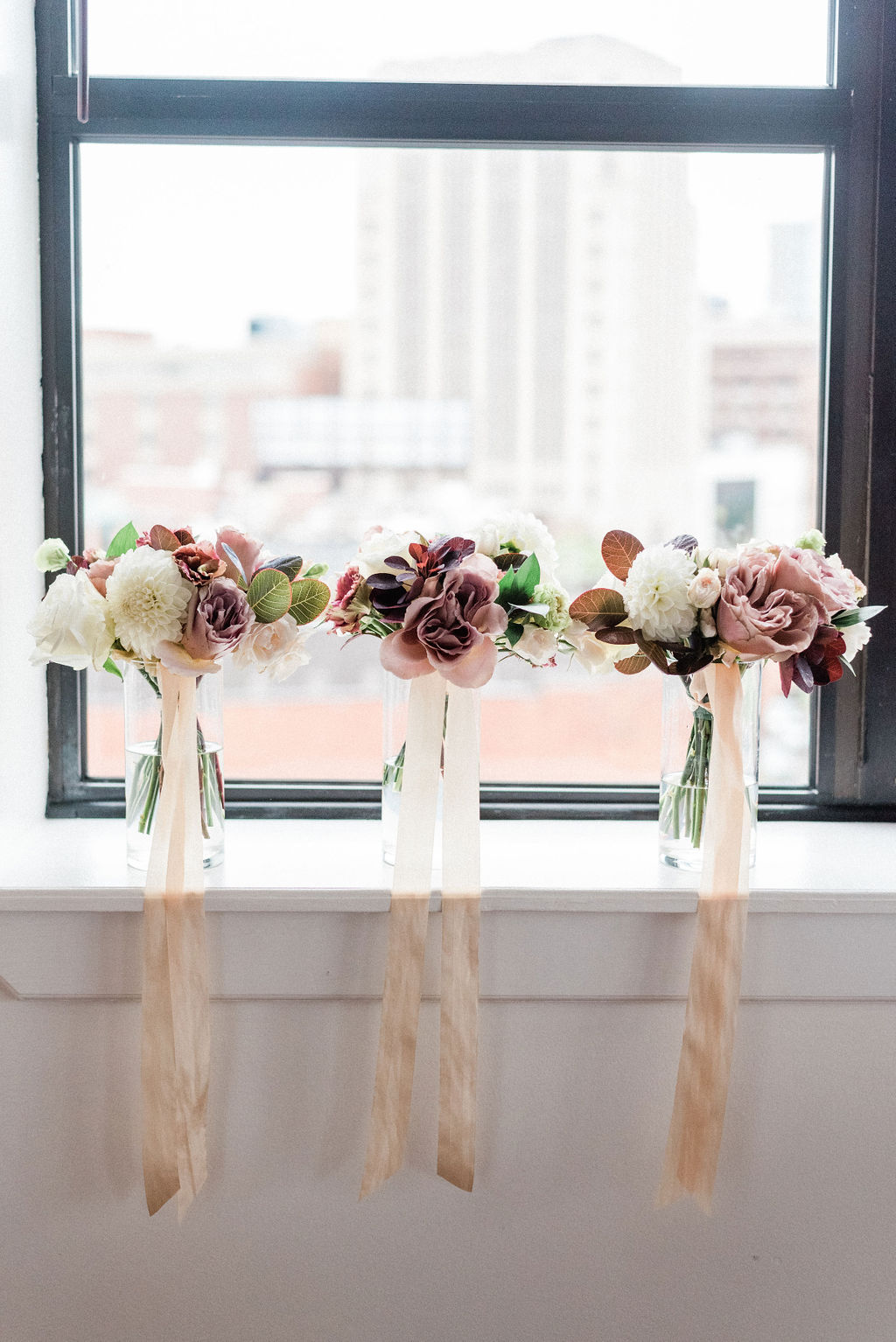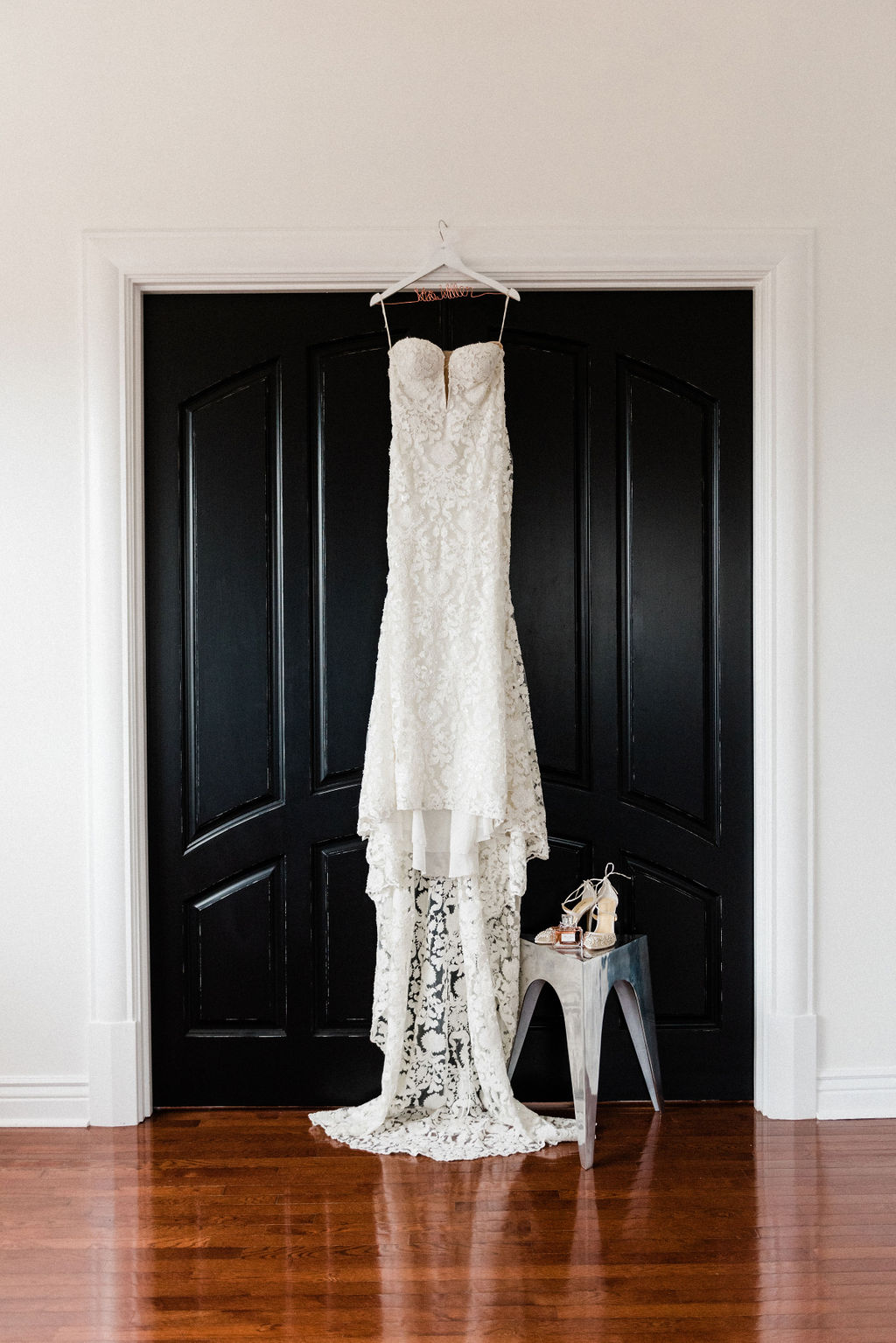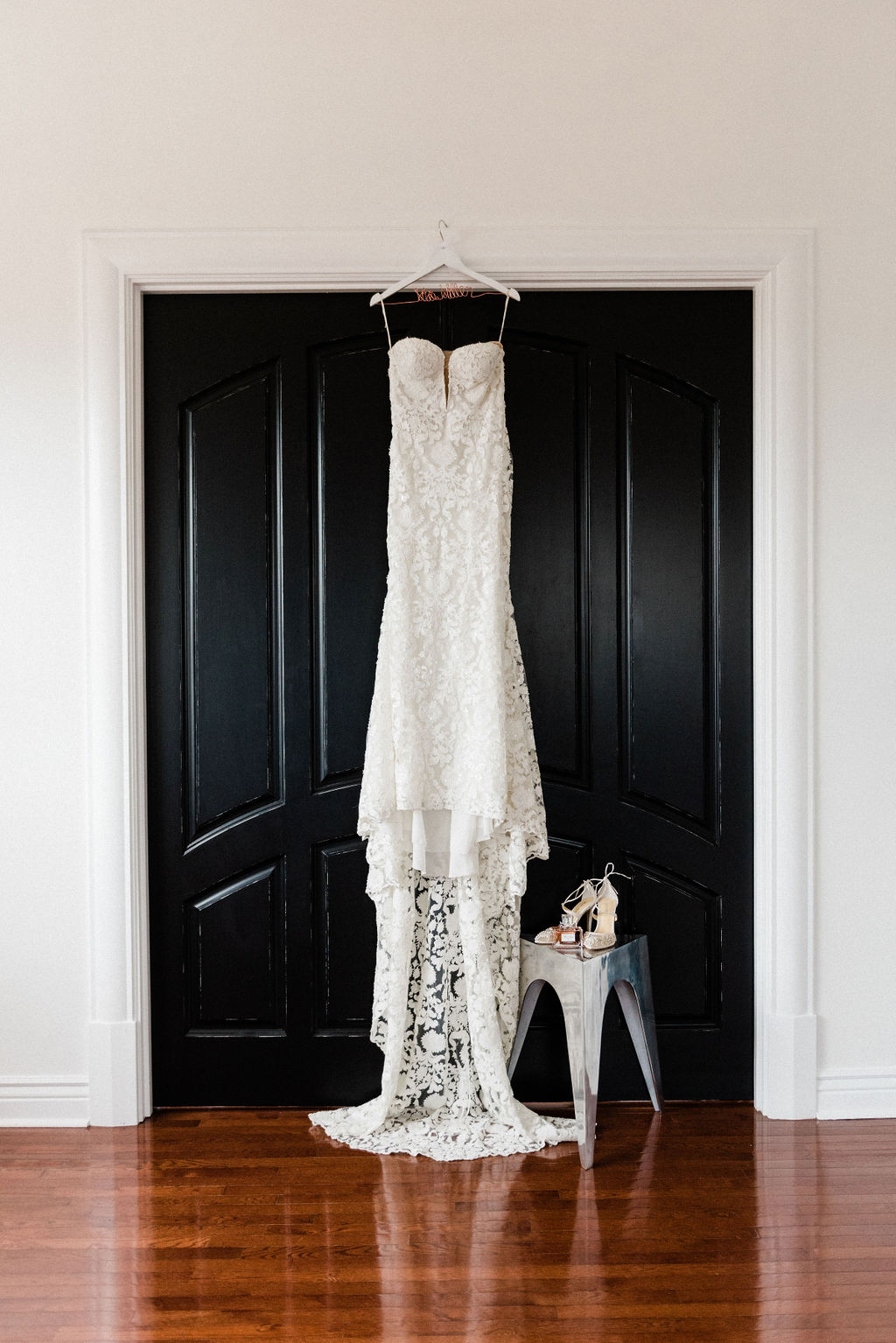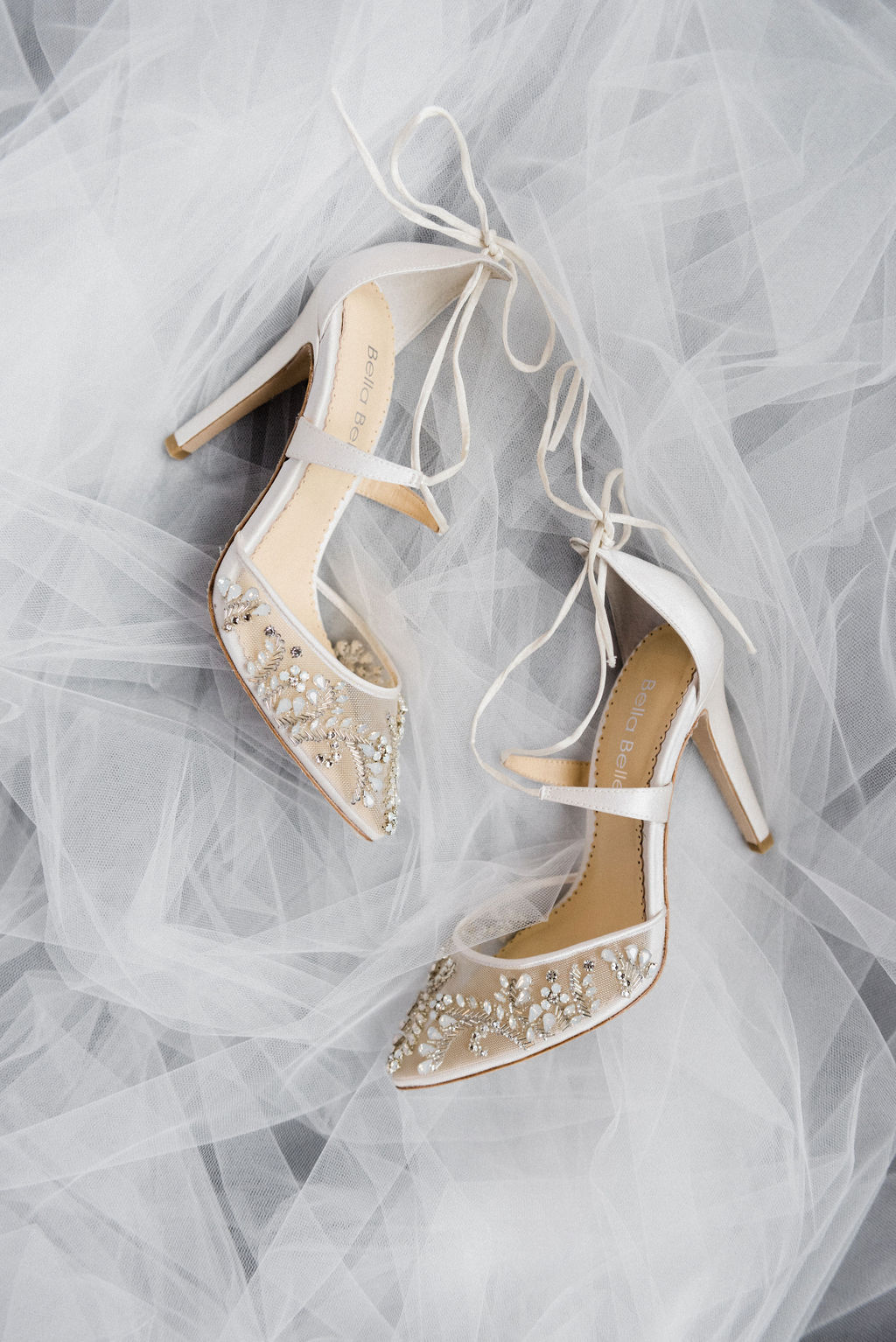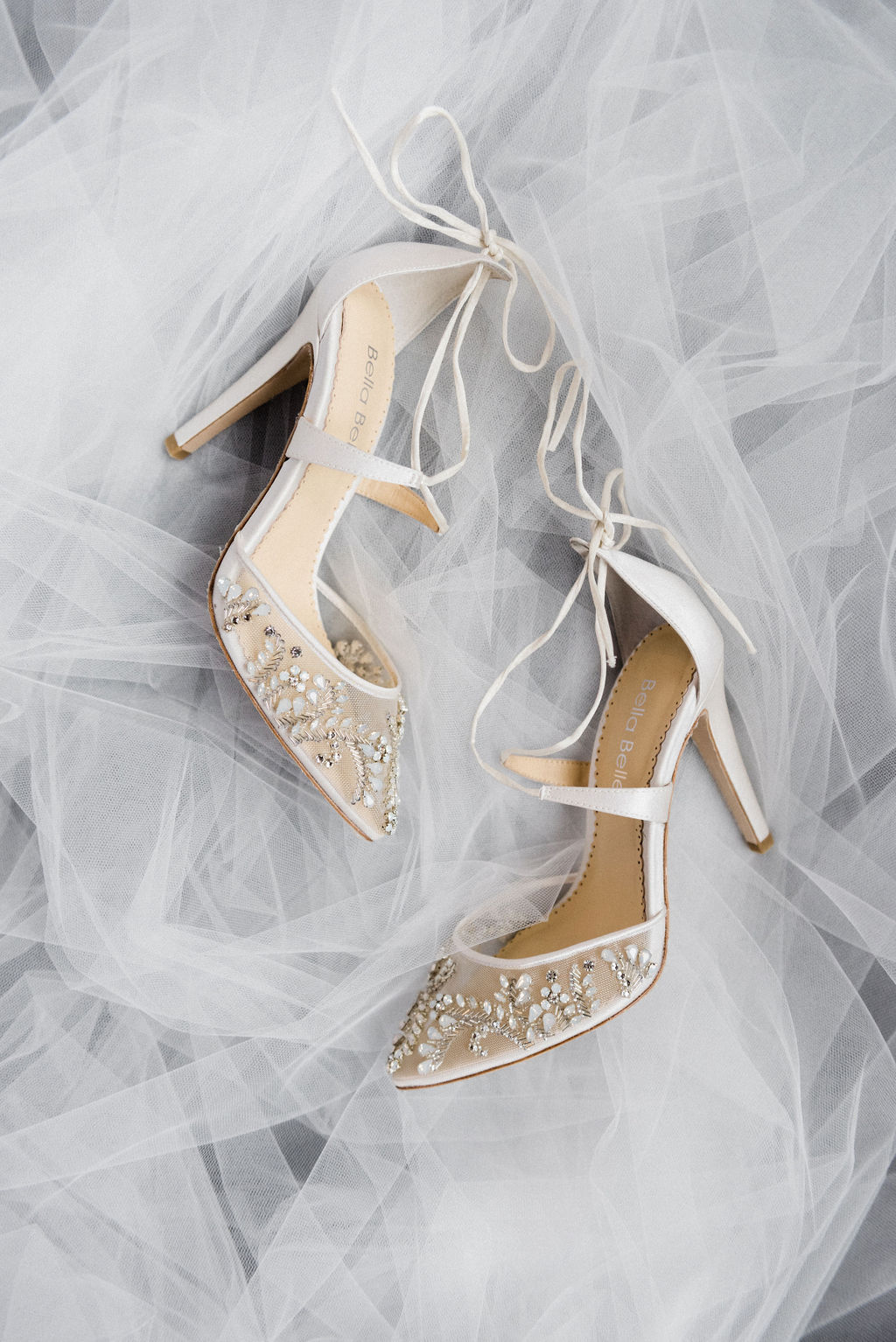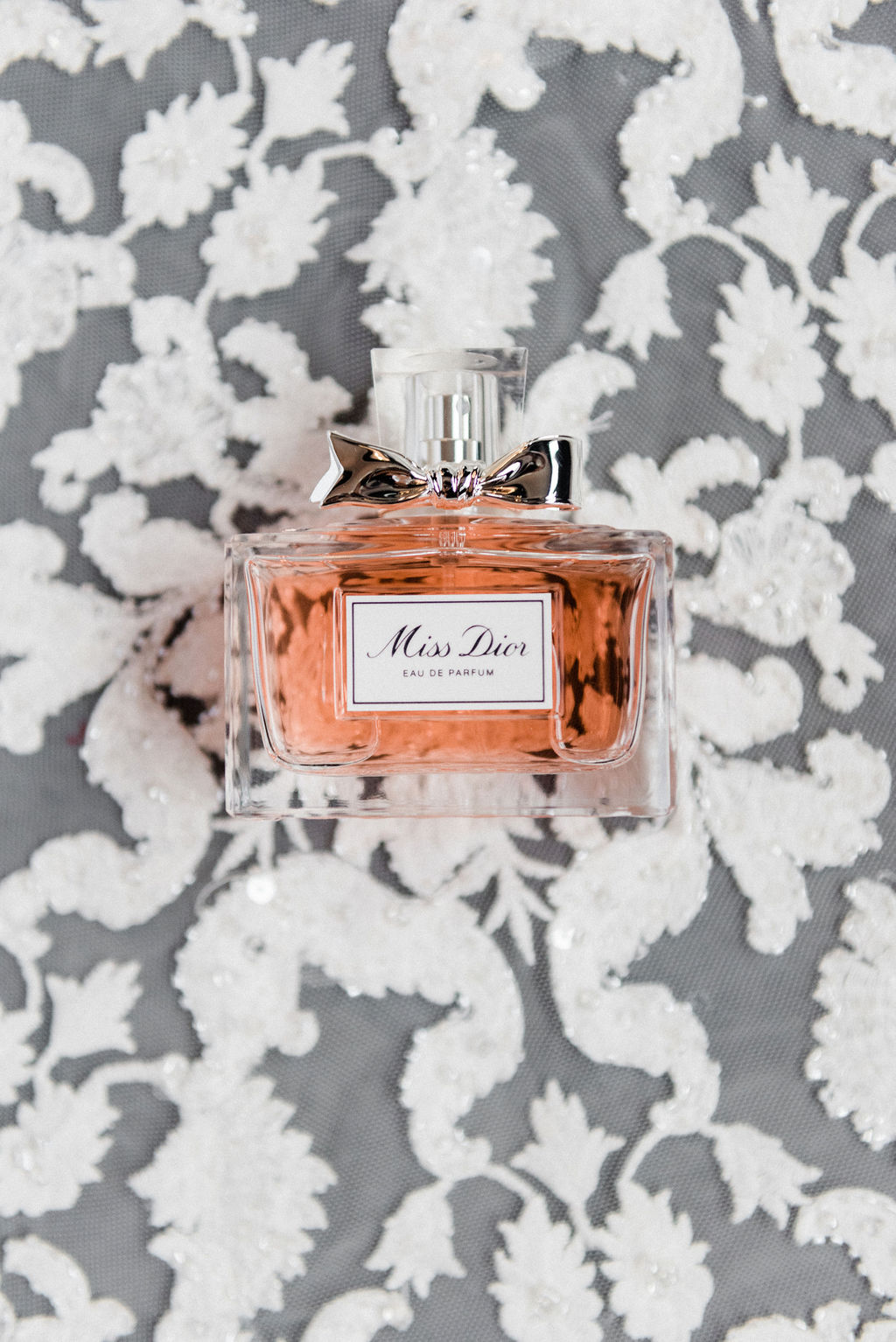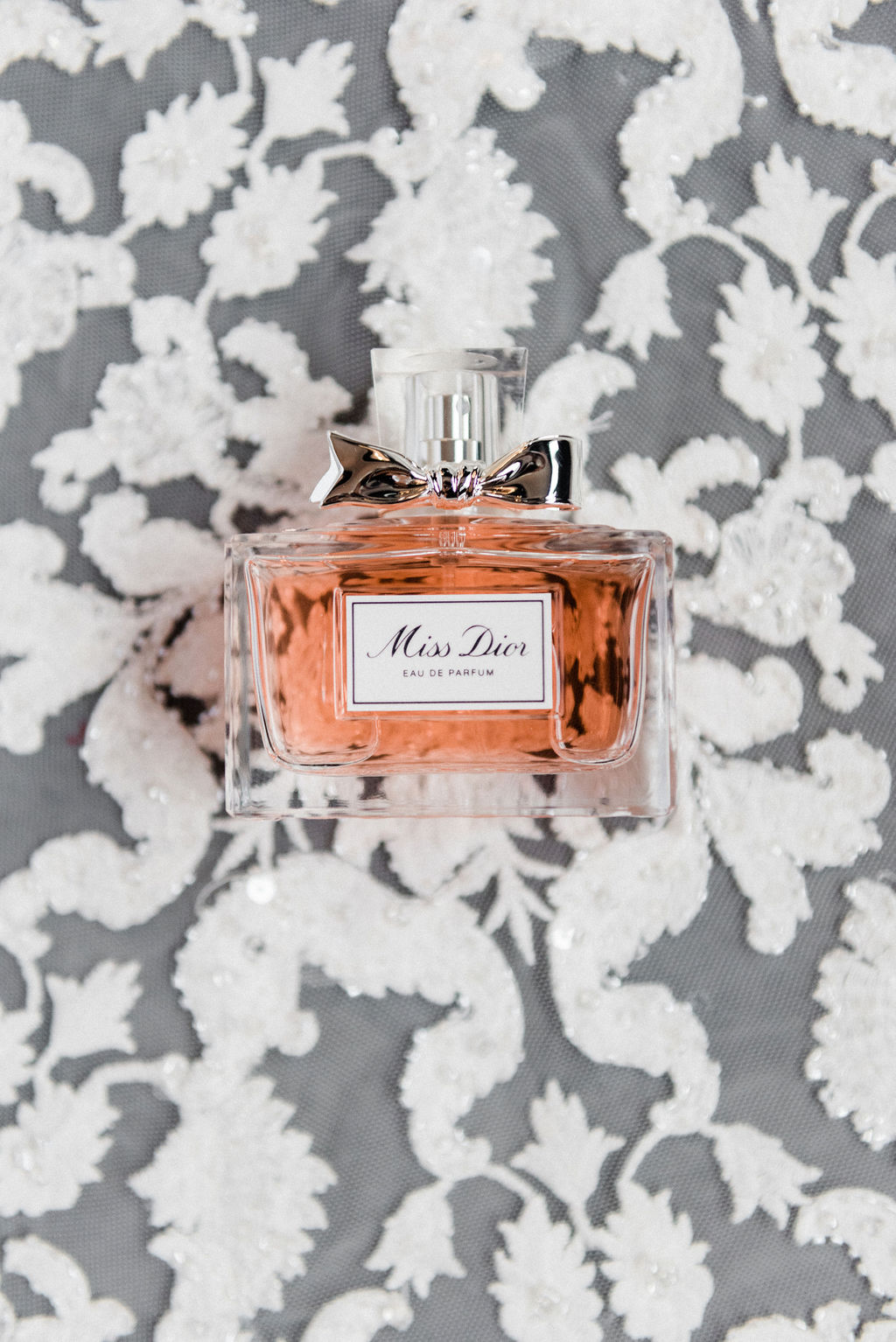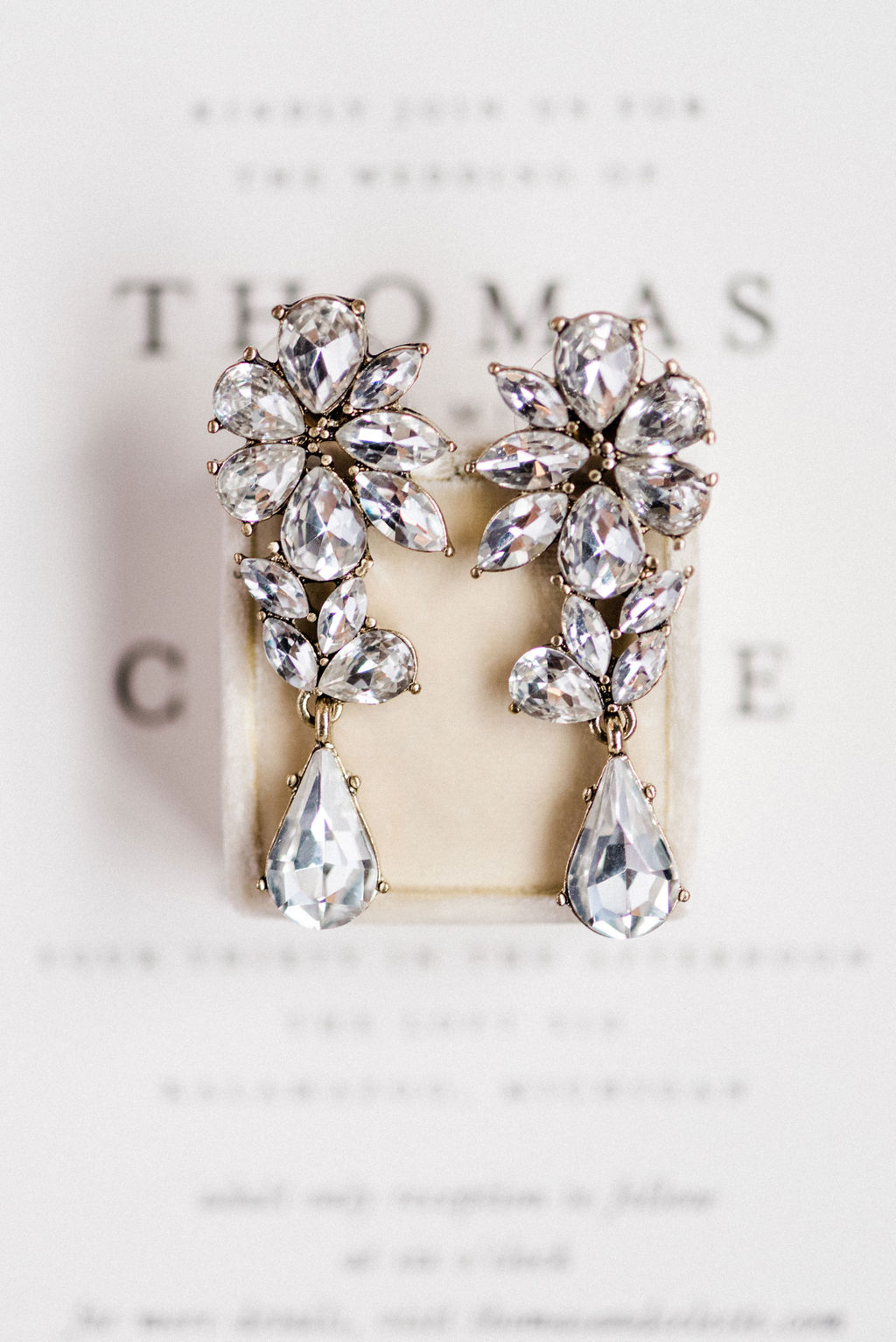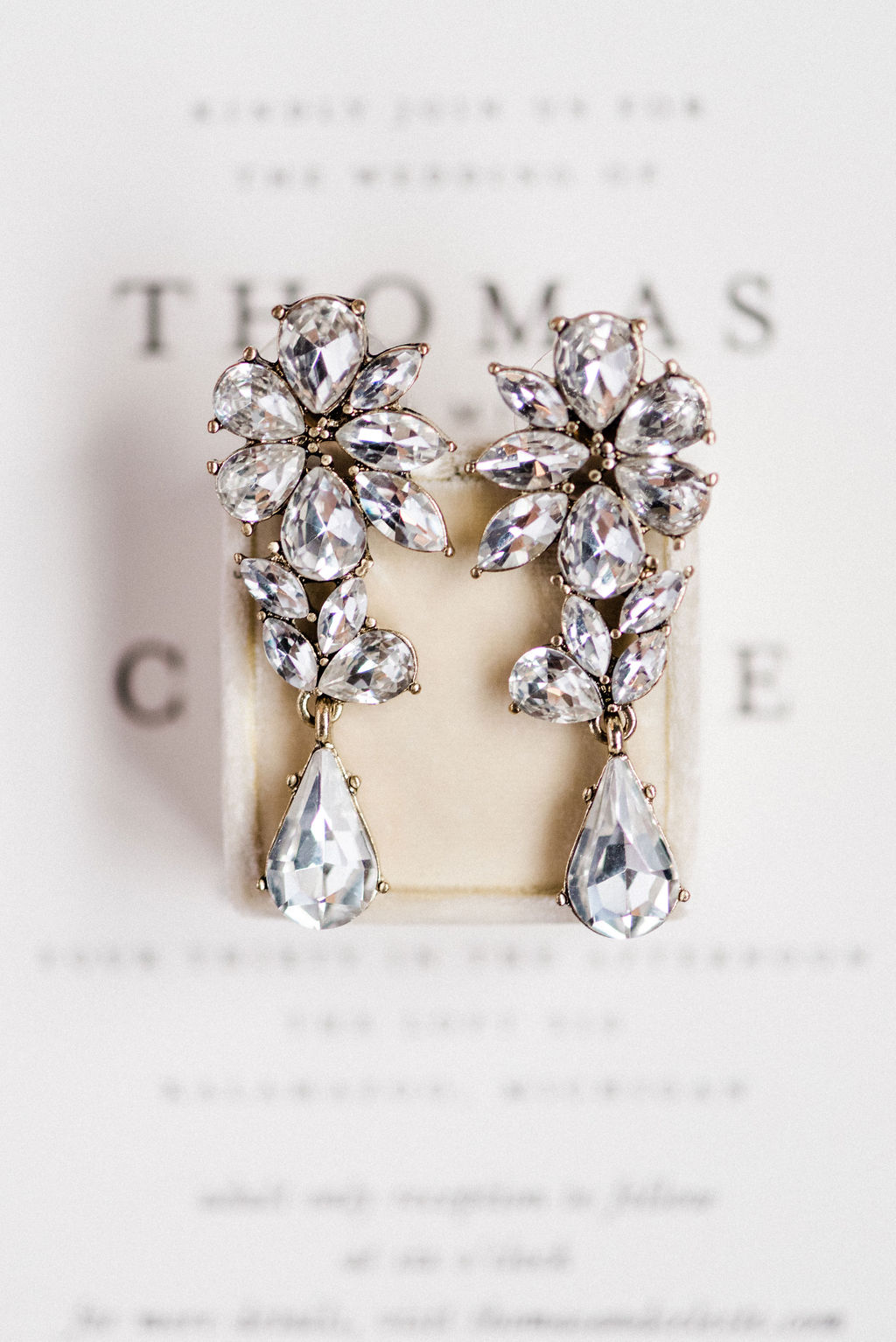 Below is Celeste and Winston – who is their fur baby and the ring bearer of the wedding. Winston was definitely the star of the show. When we received the photos back Sam made a whole album titled "The Best of Winston" – it was too cute!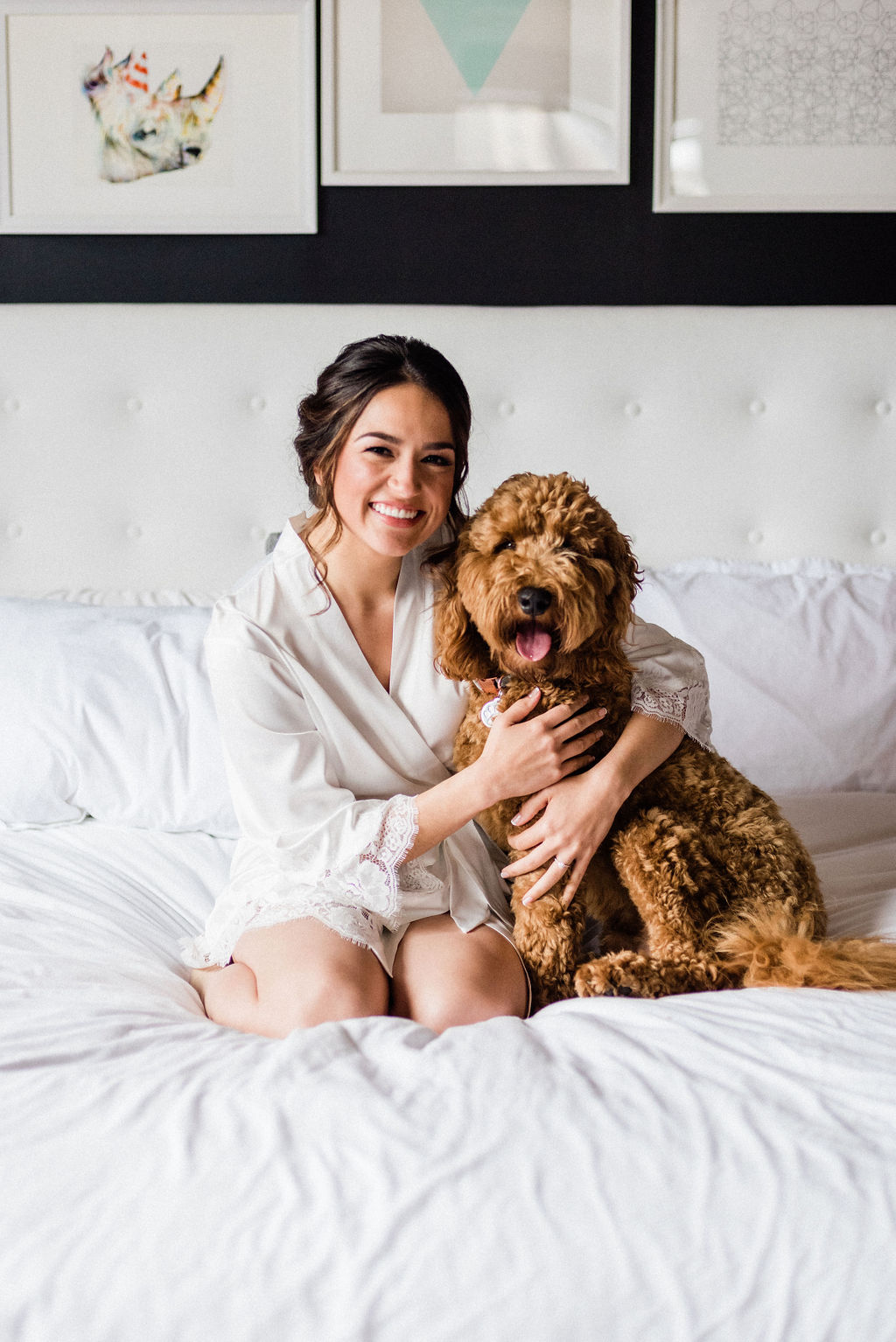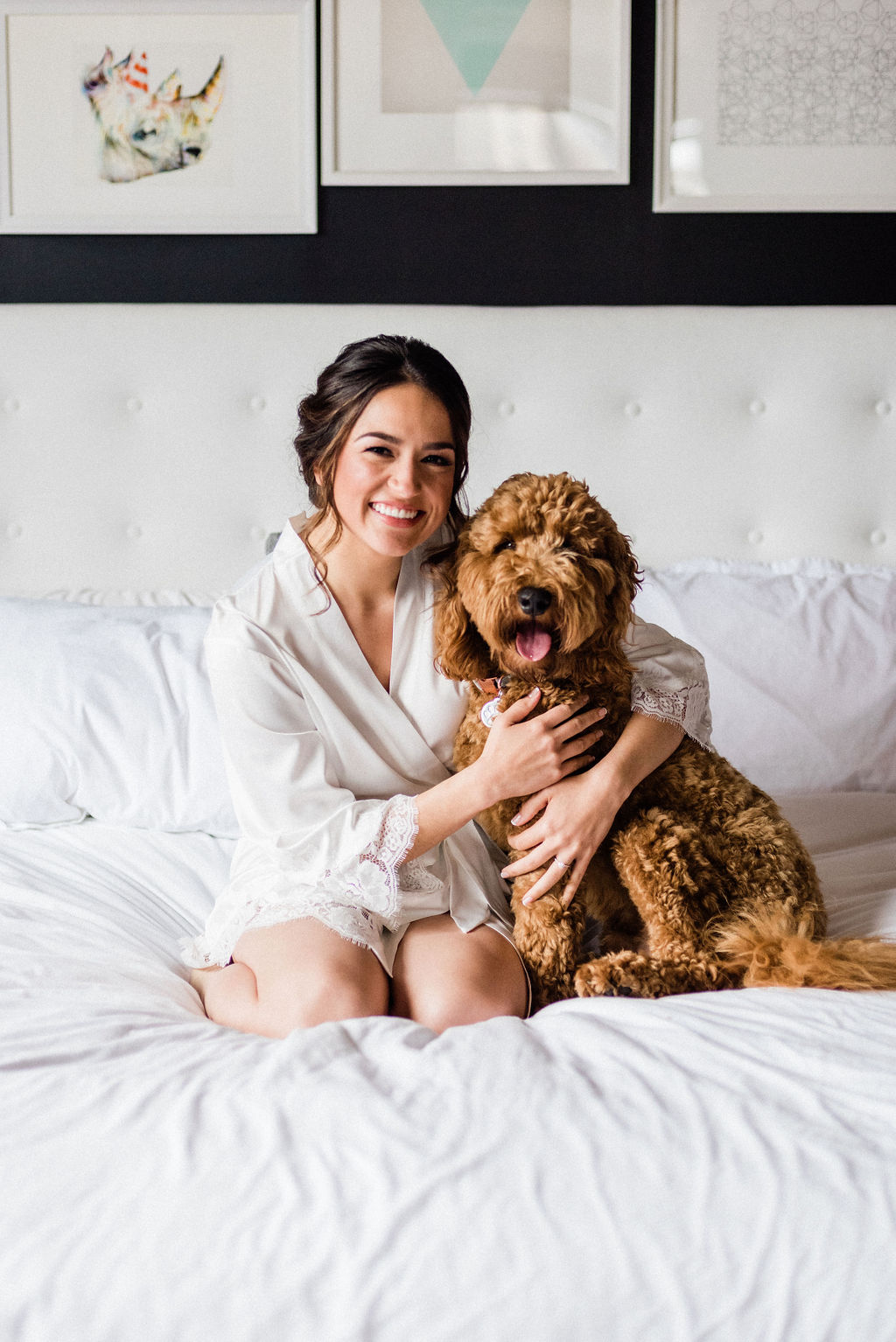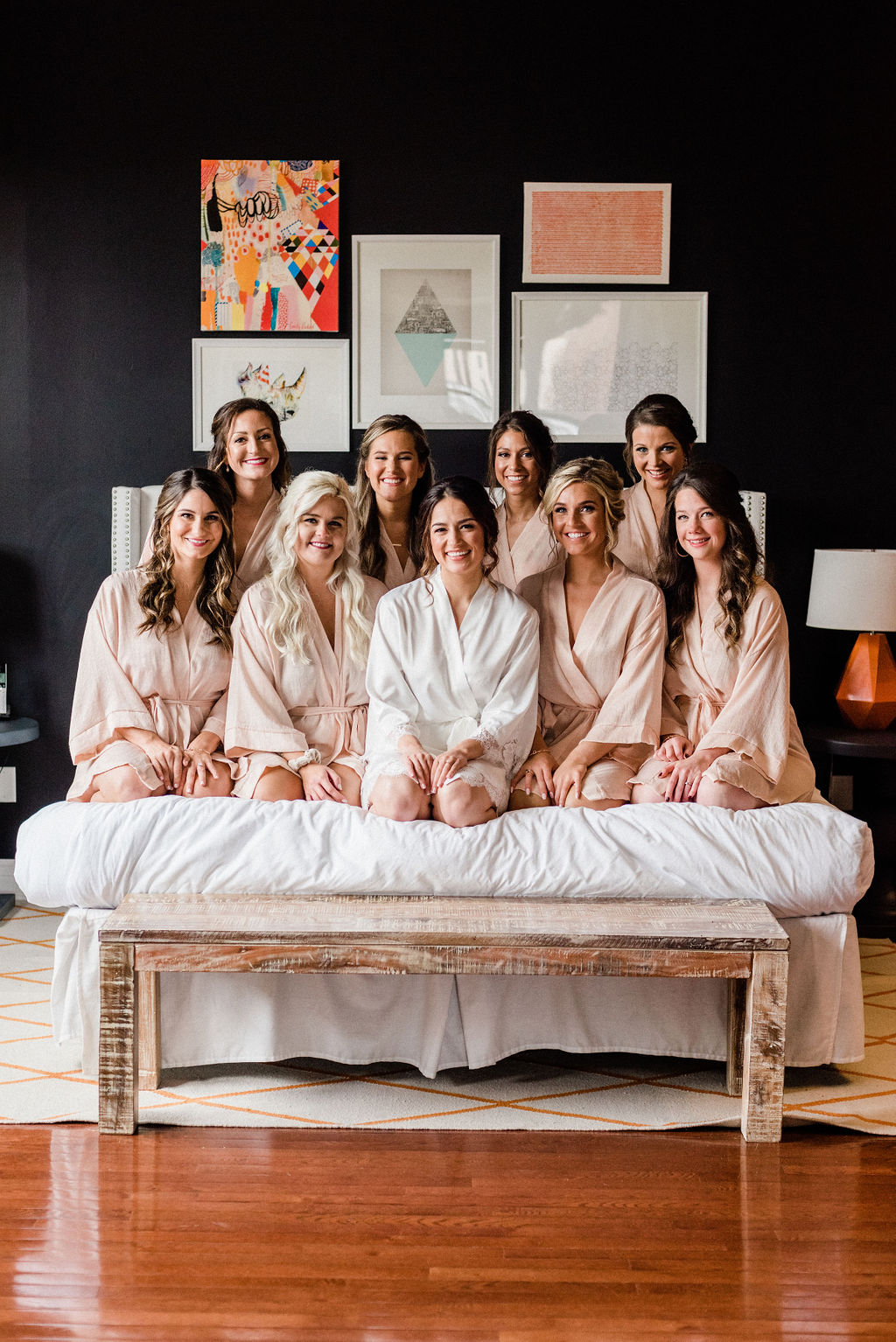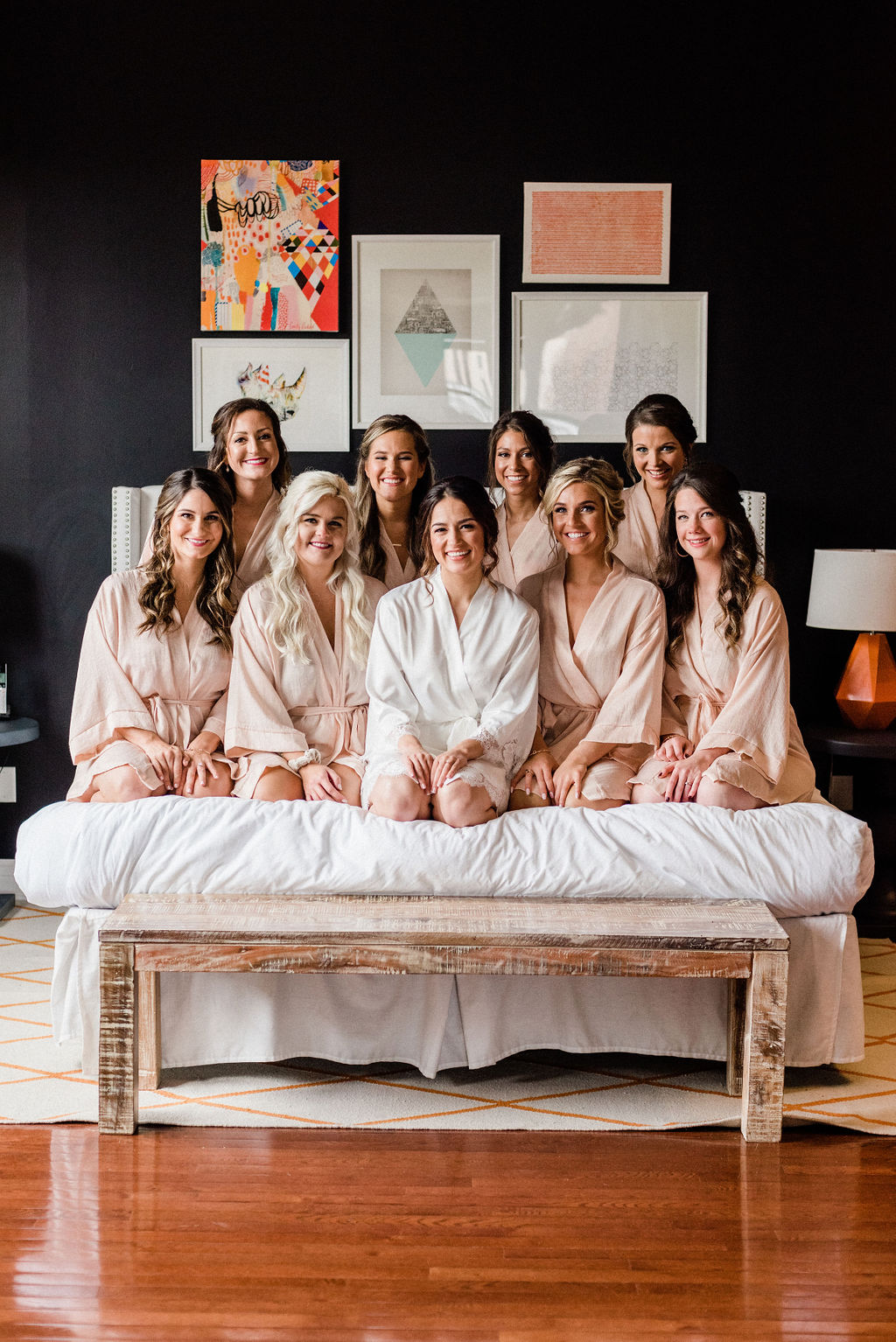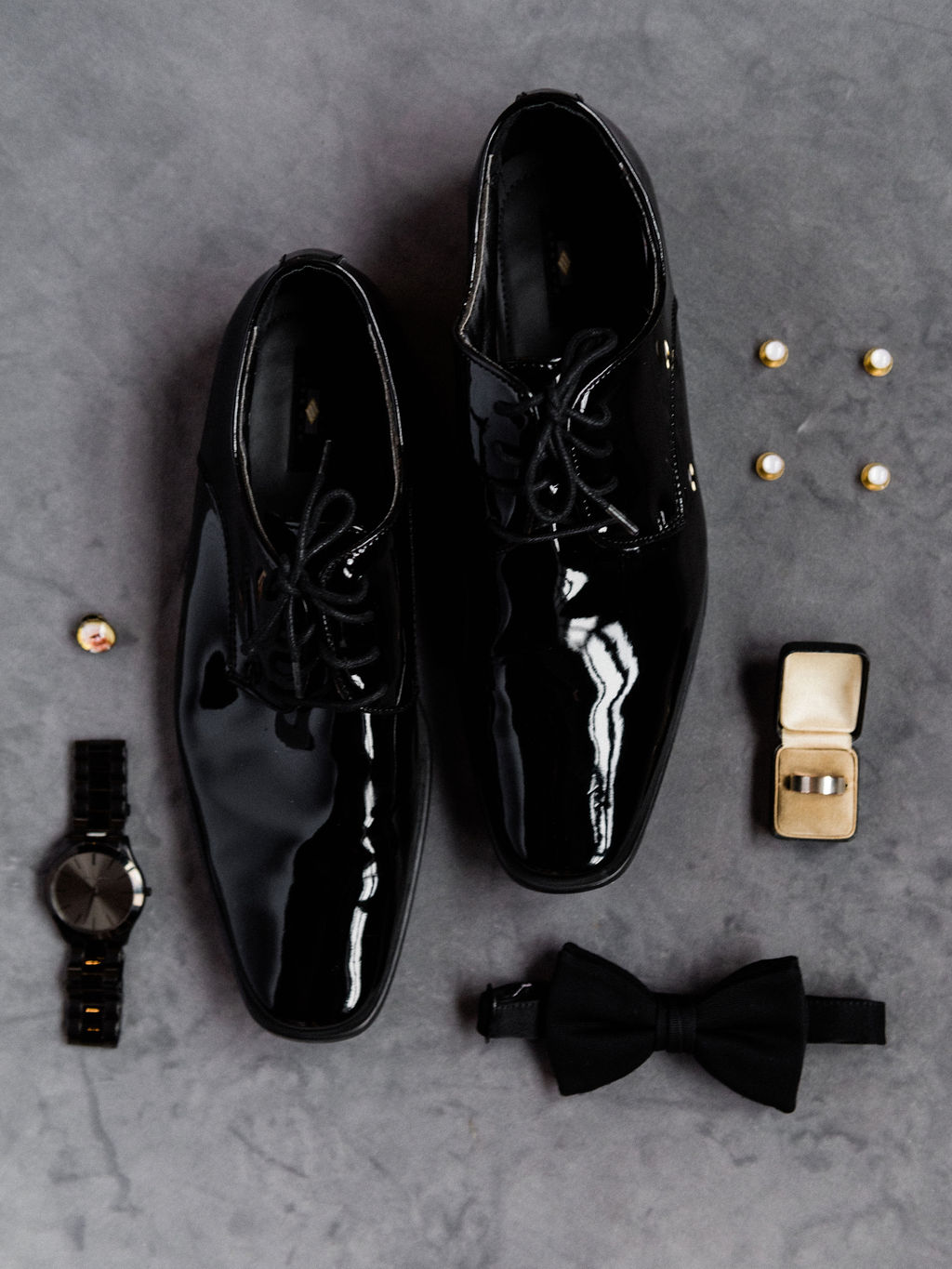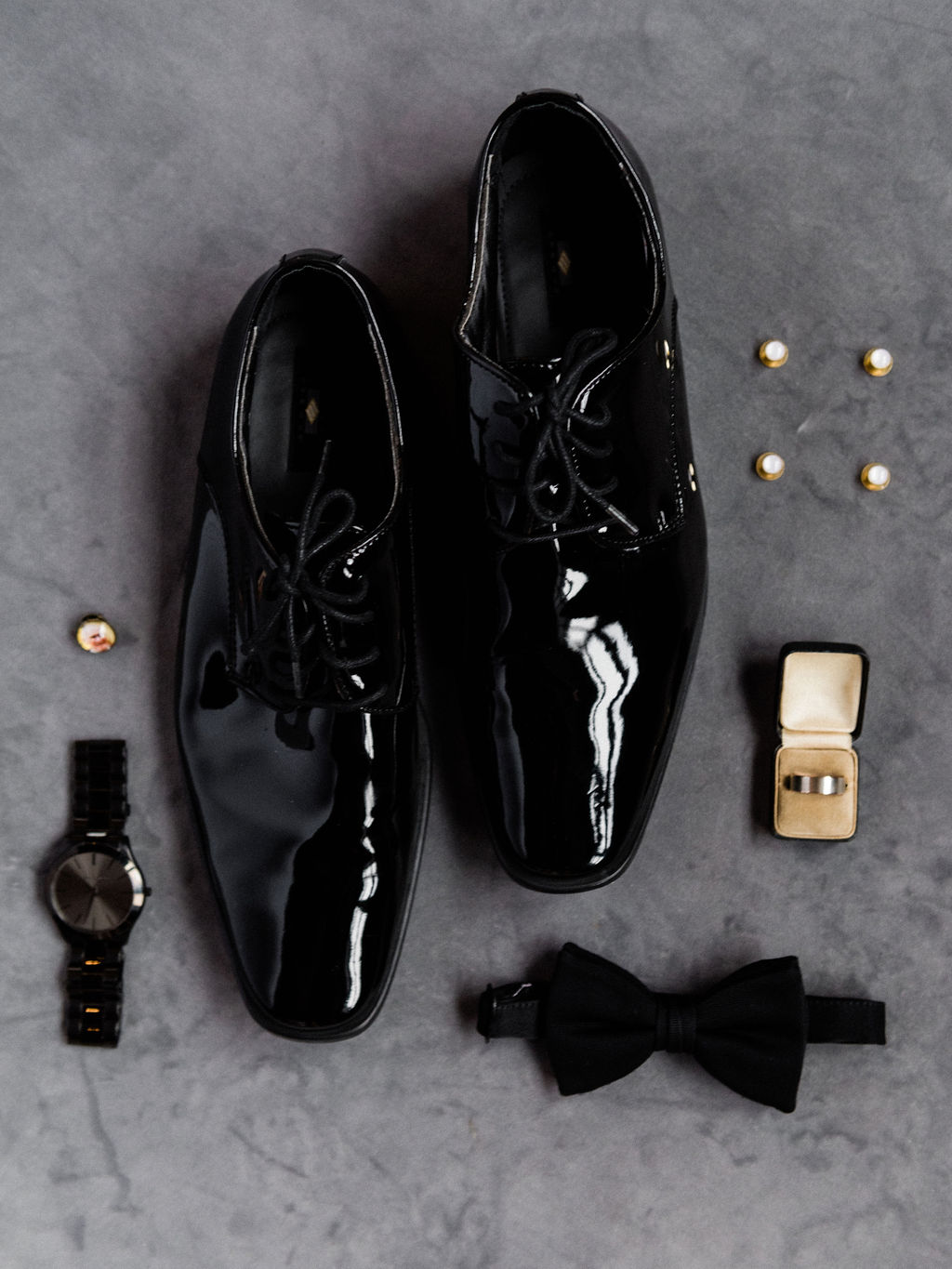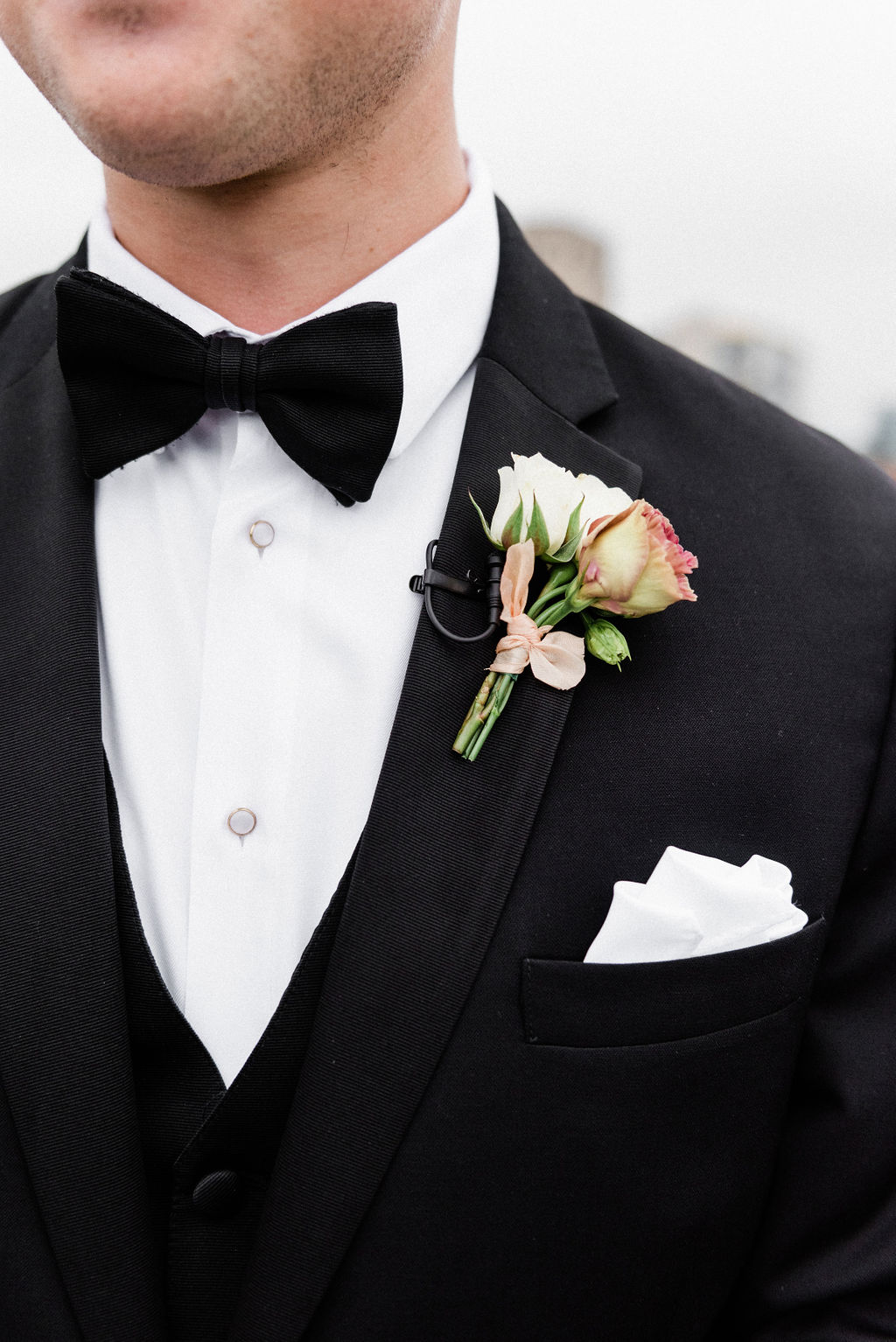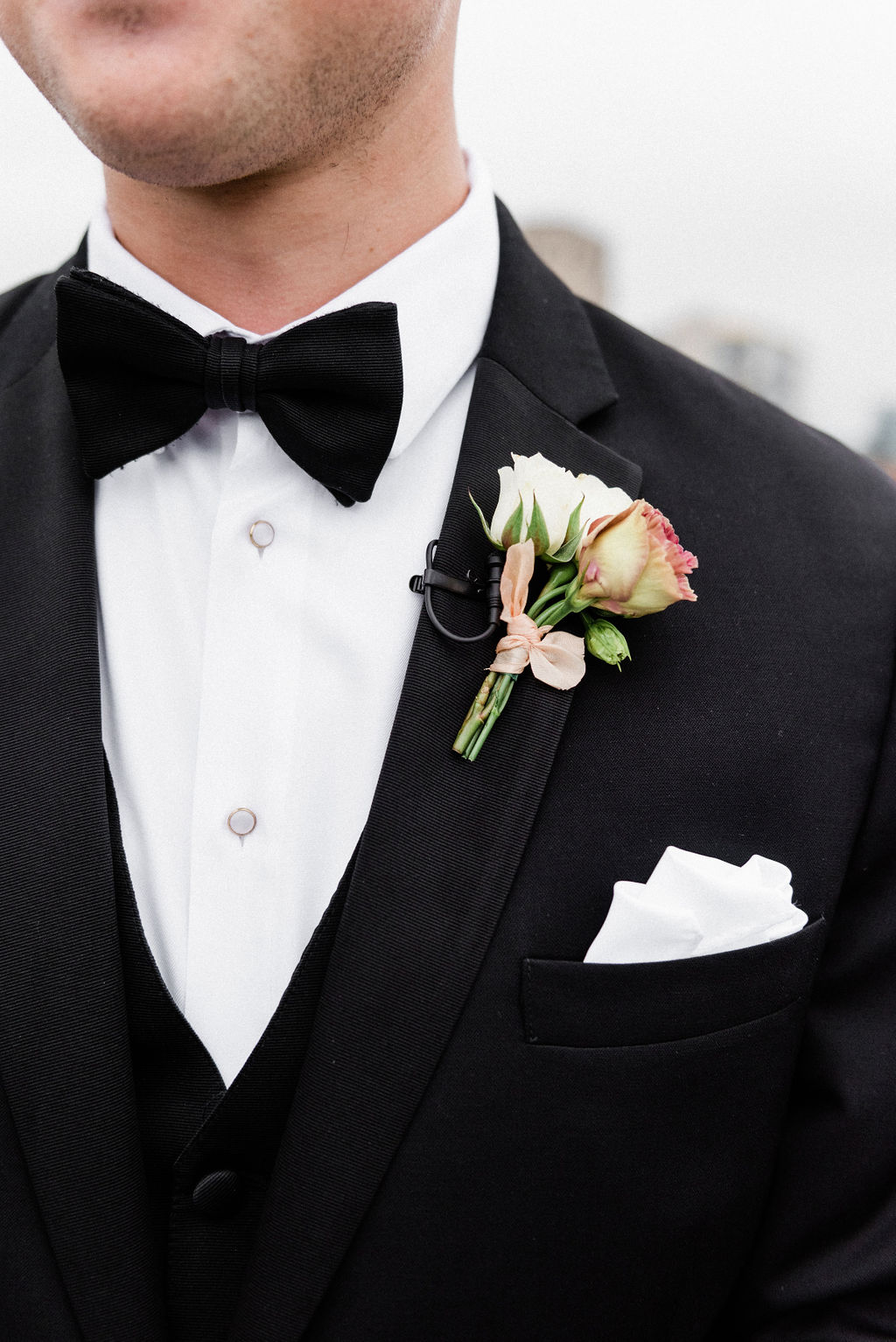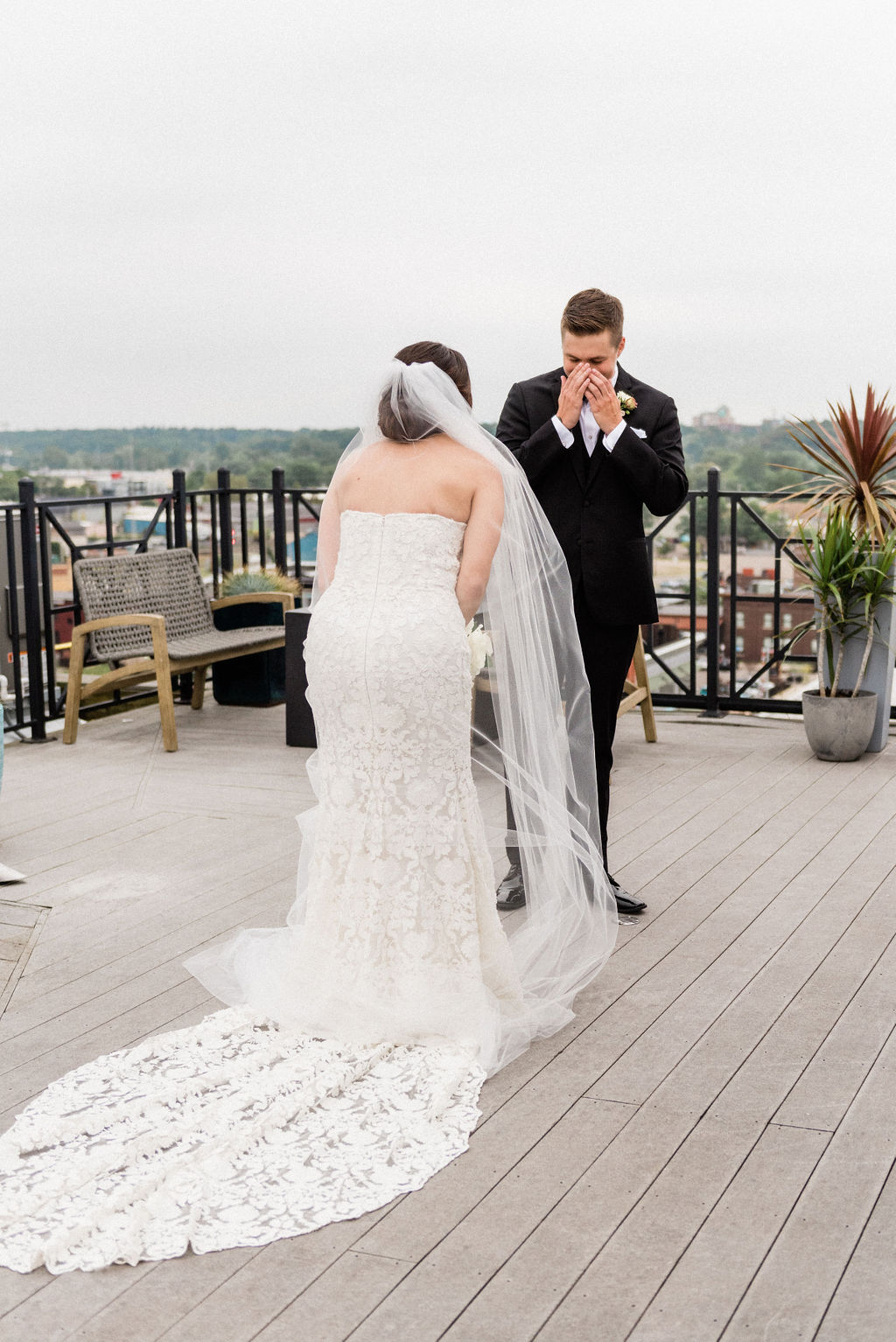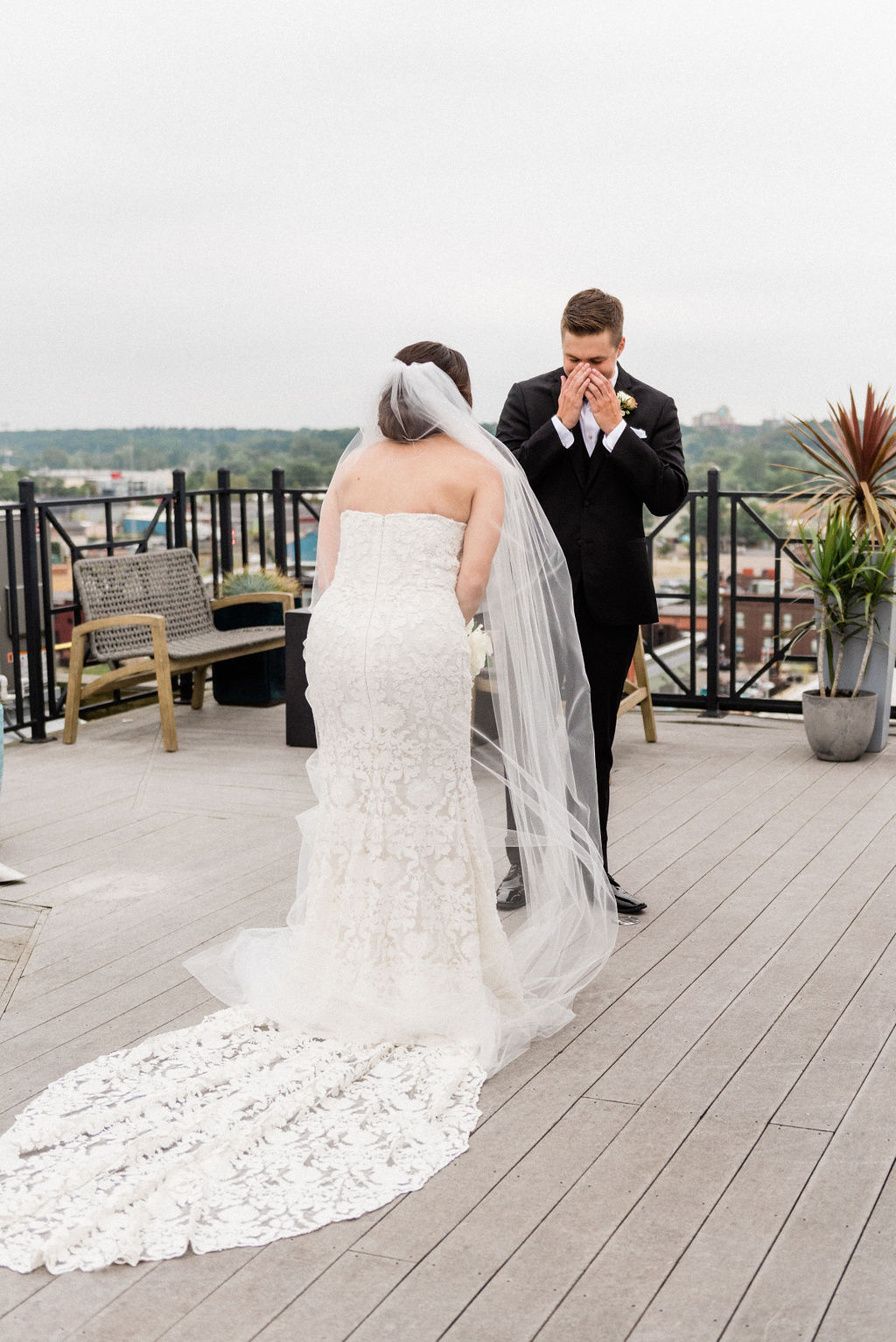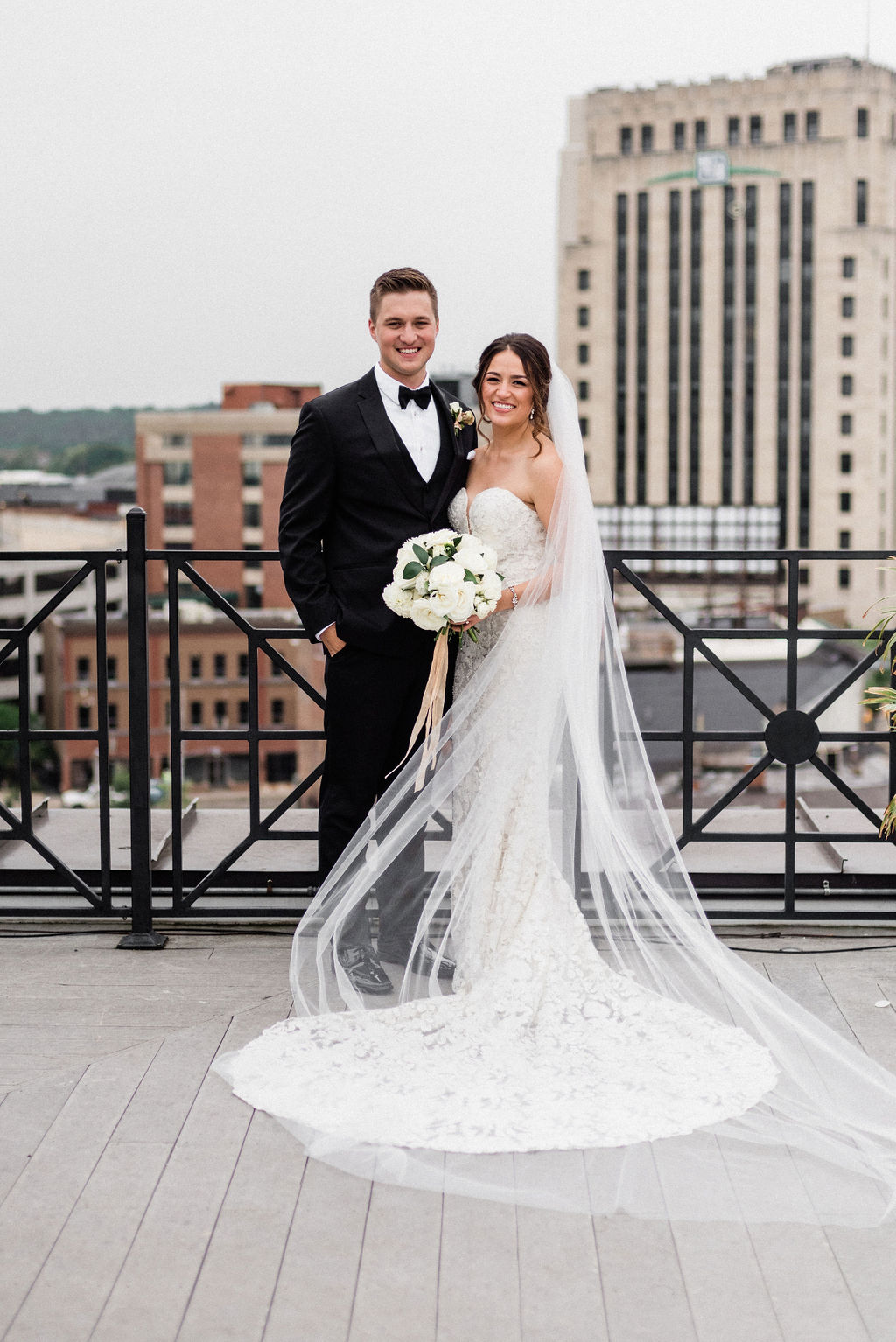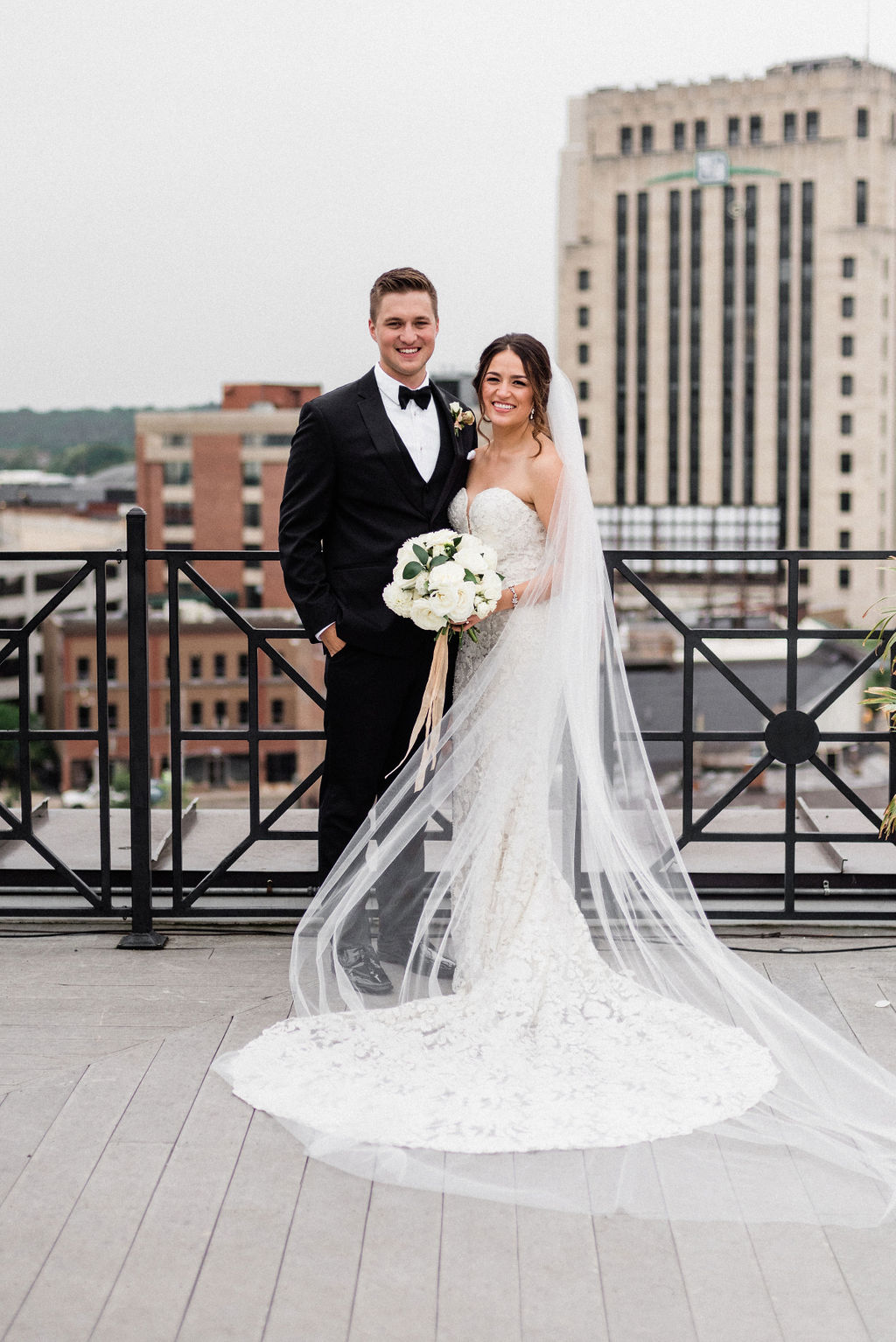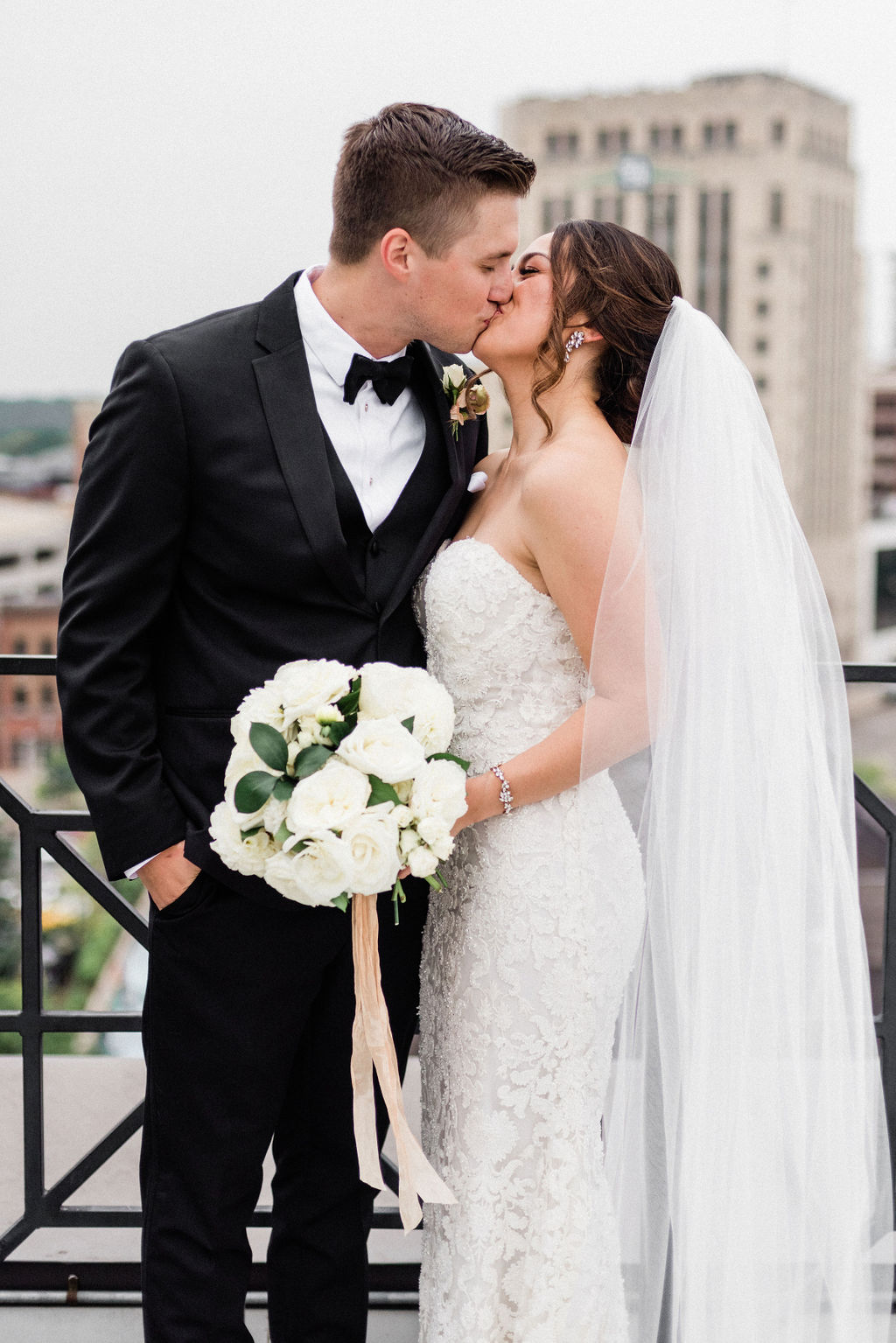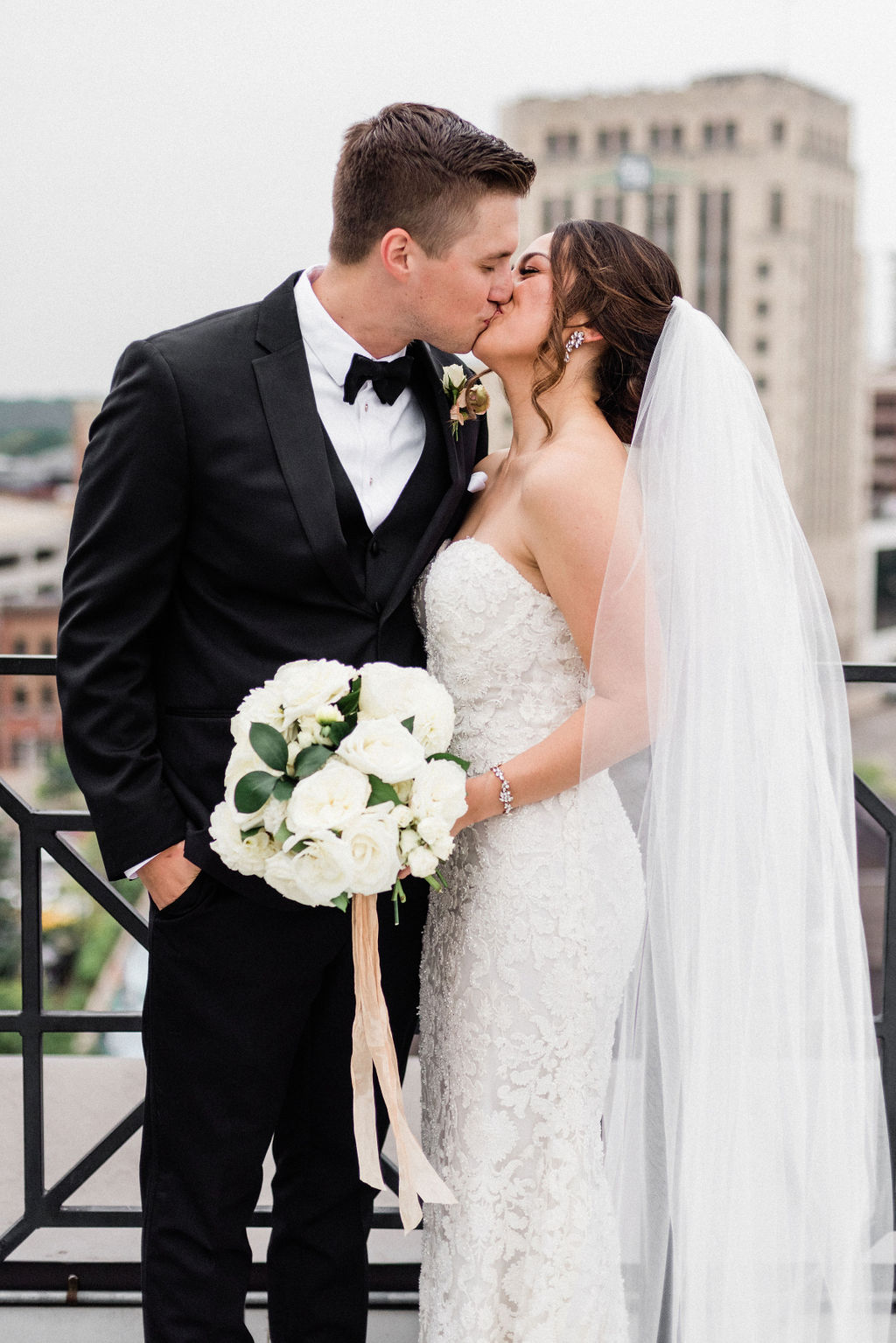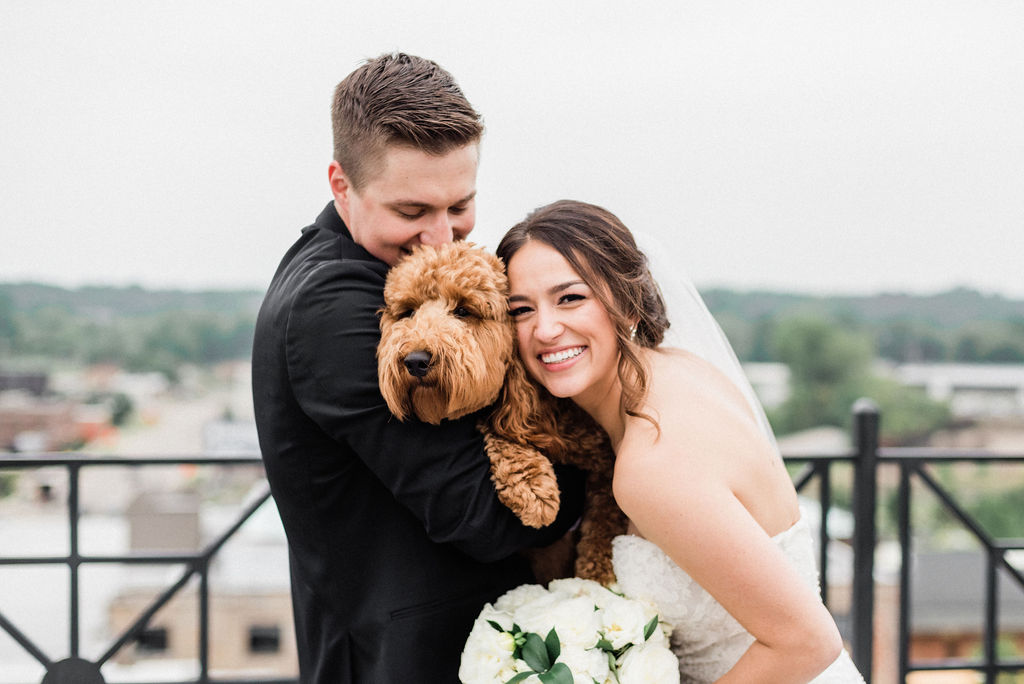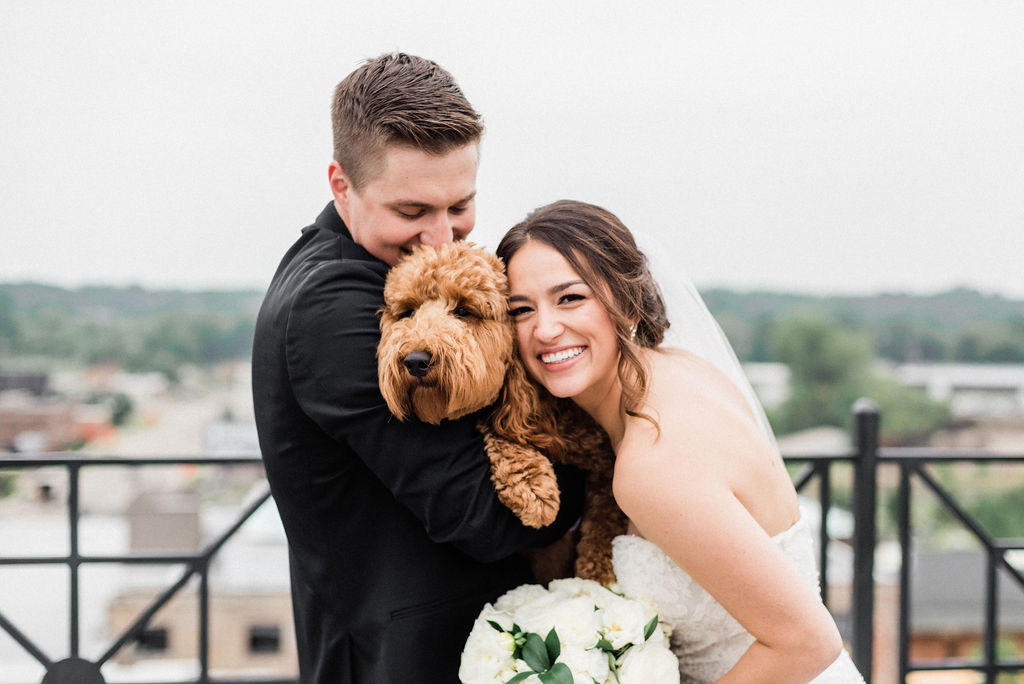 I really loved that Celeste had her bridesmaids have mixed color bouquets while she had an all white bouquet with accents of green. It made it very bridal and a unique twist to what we normally see.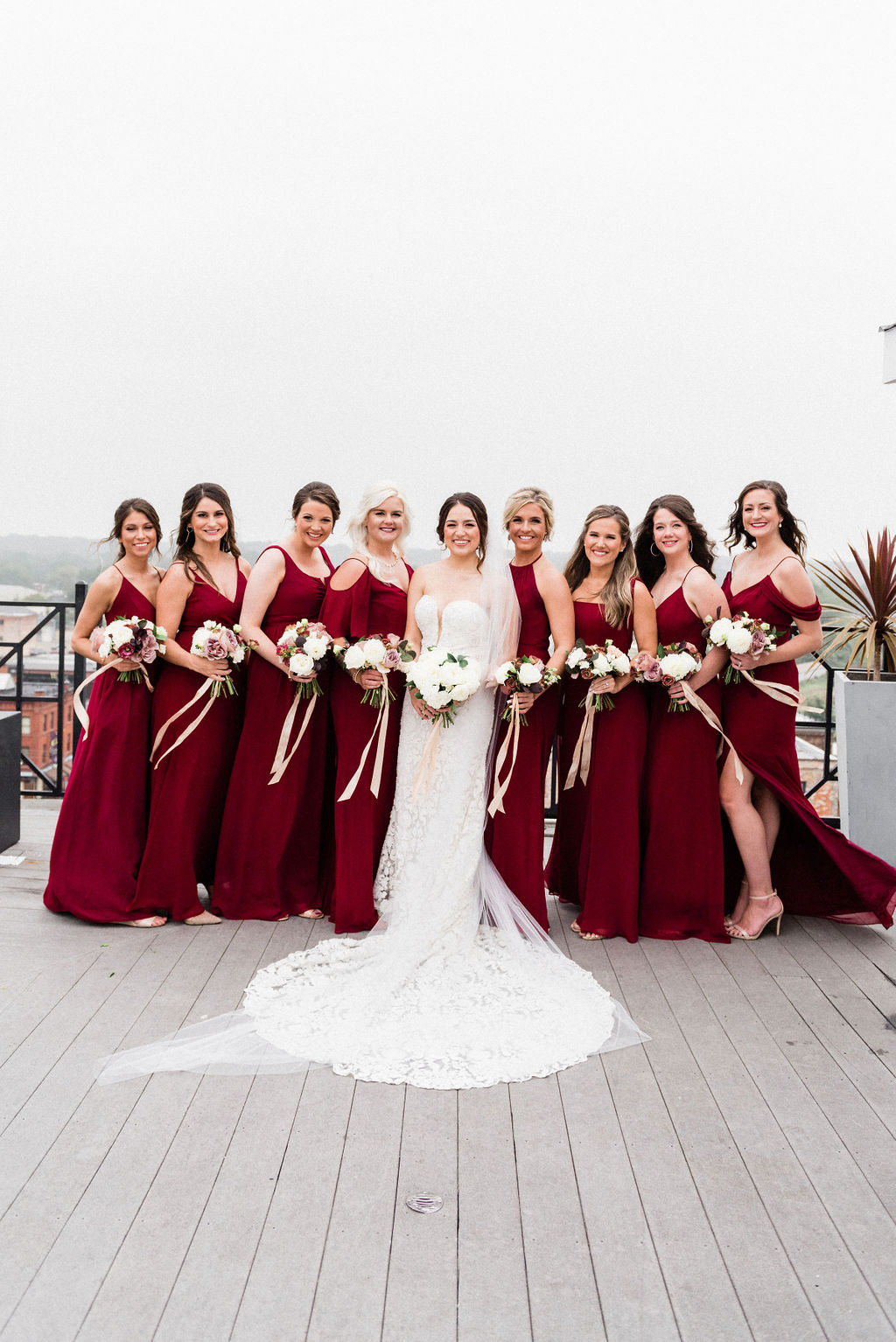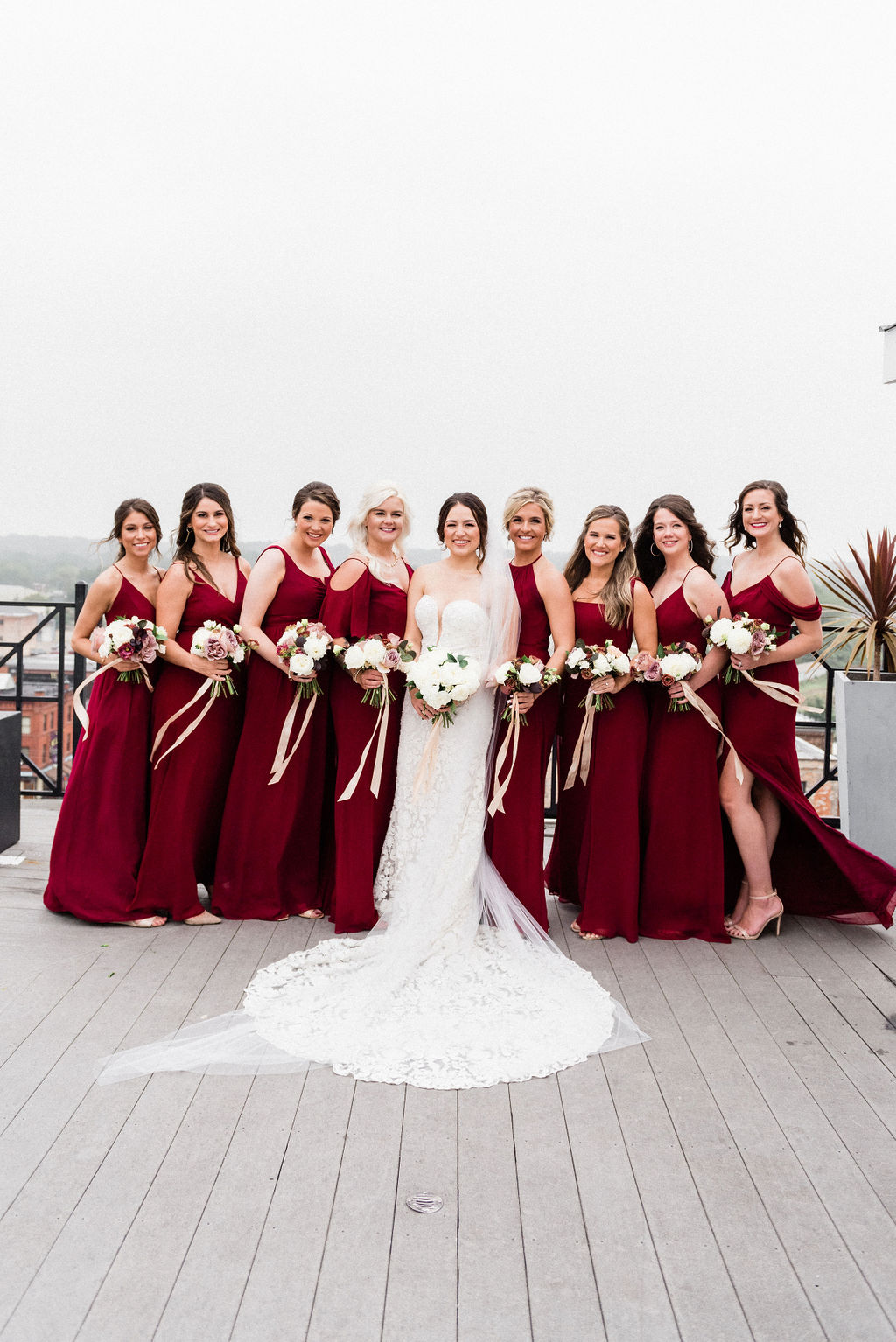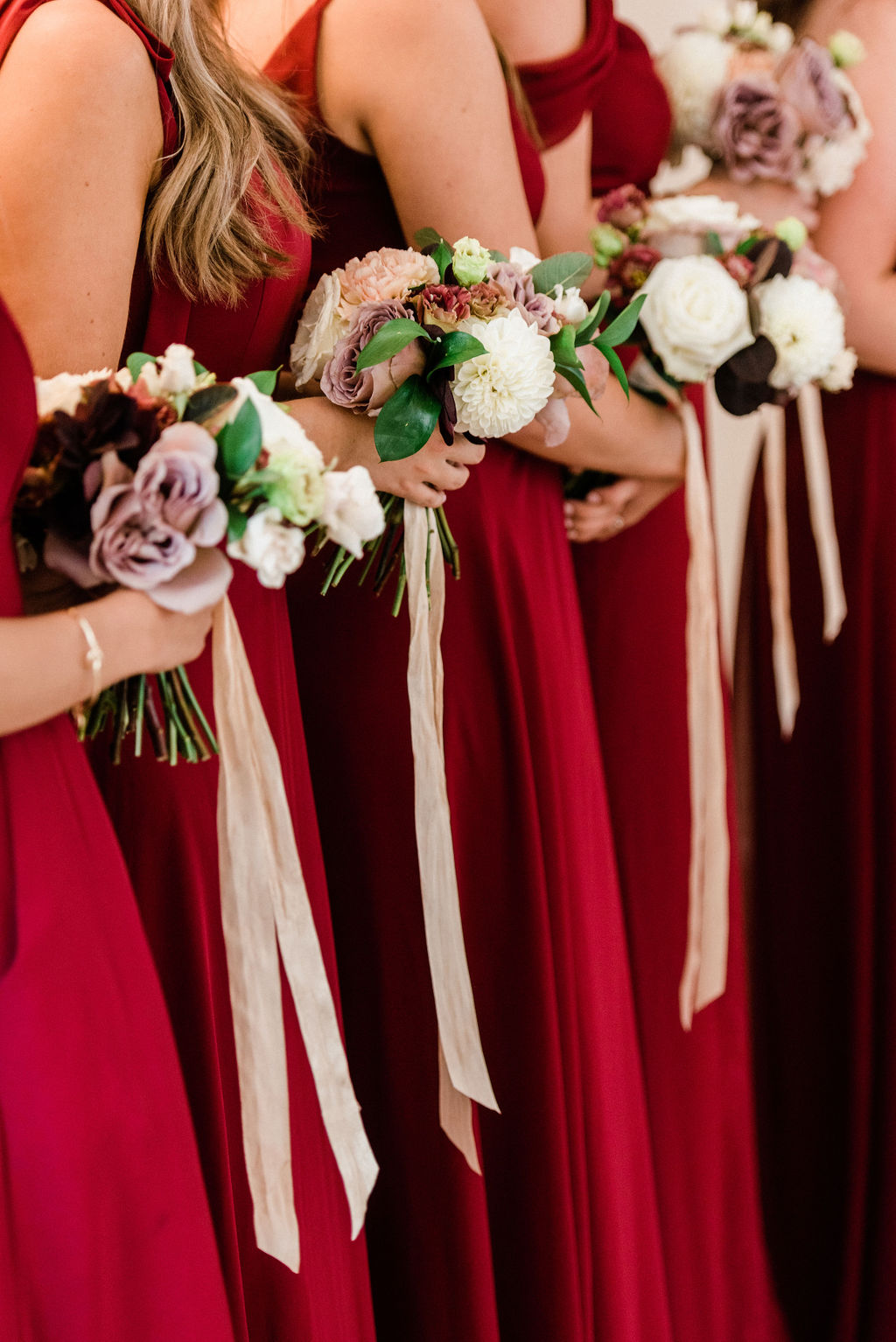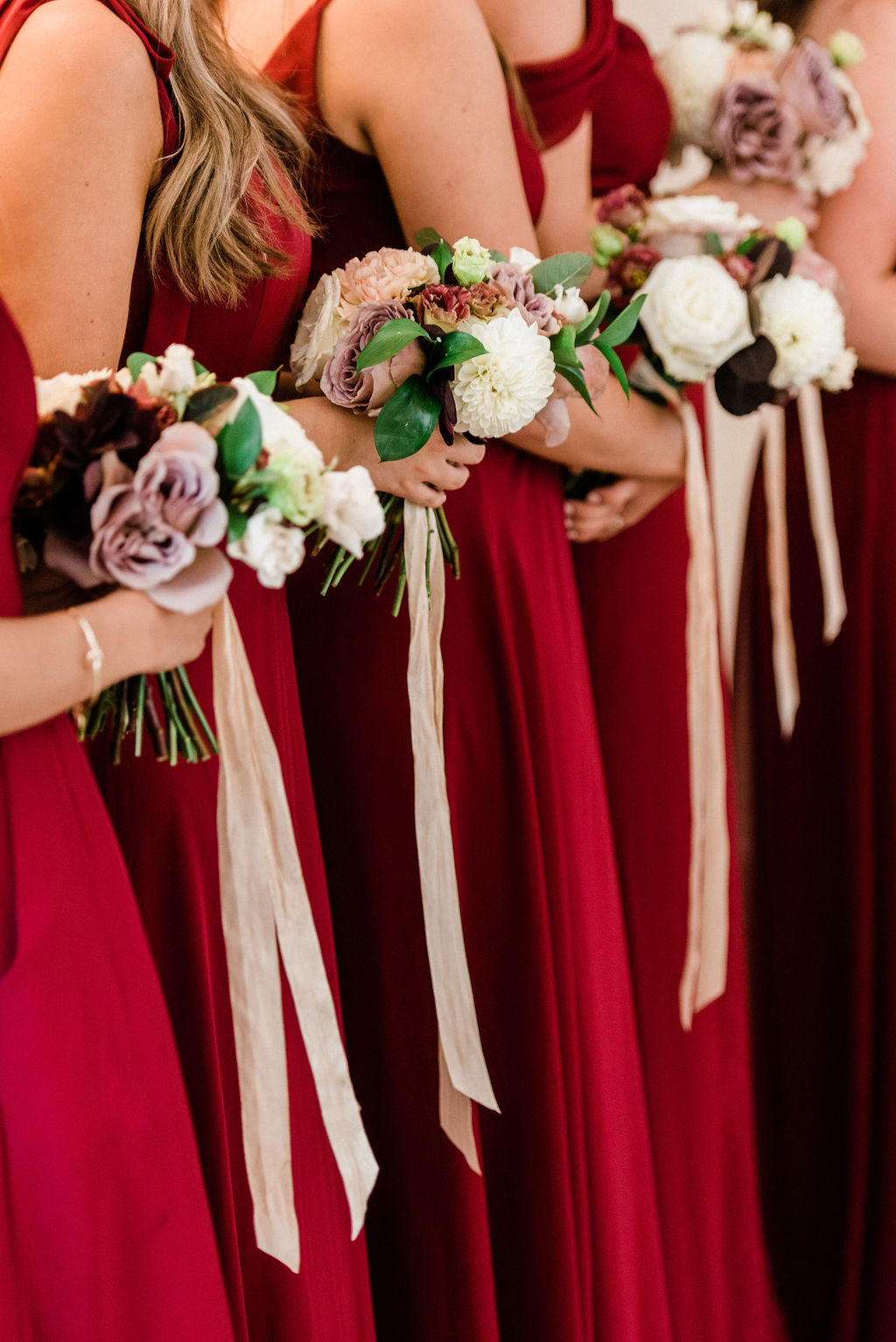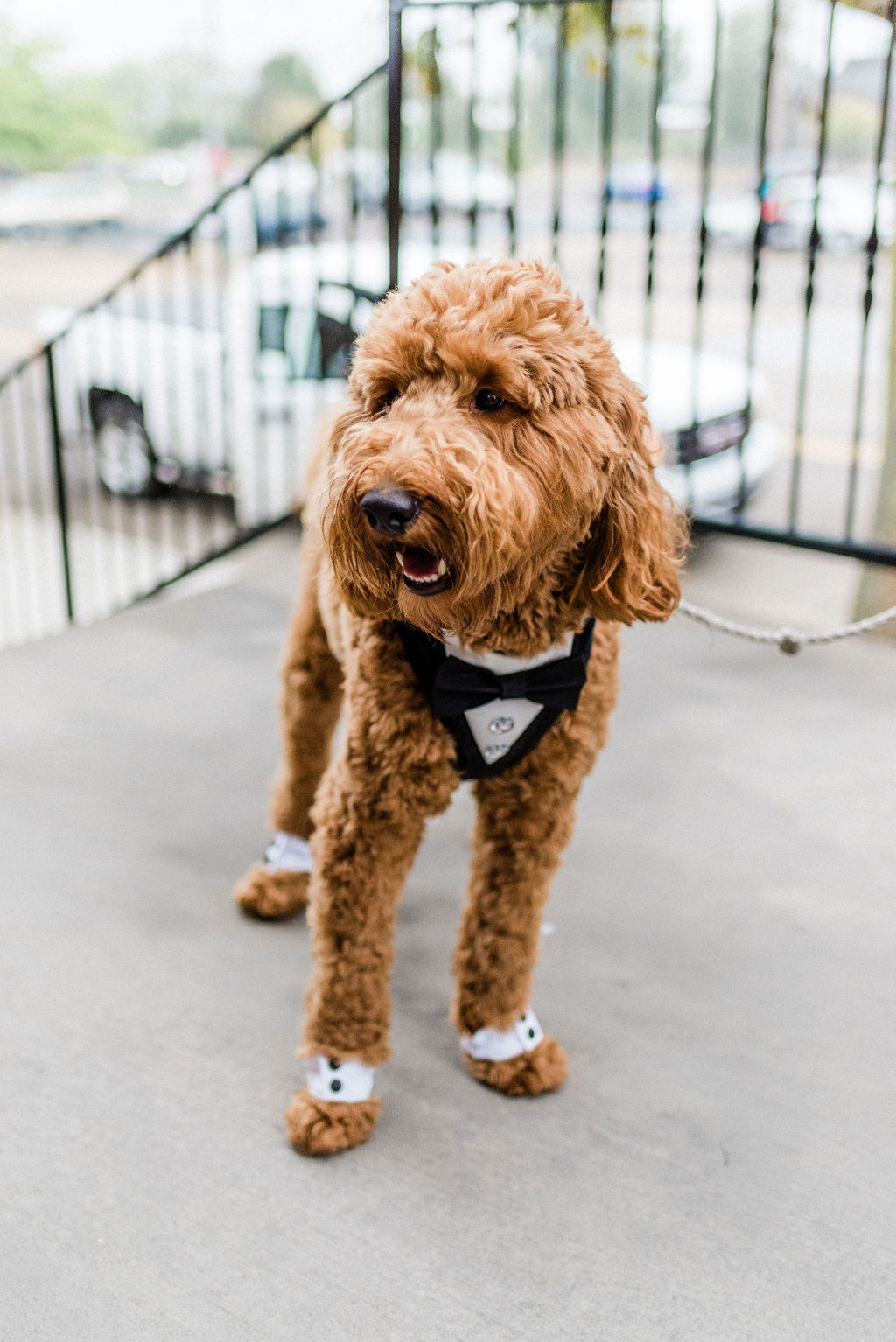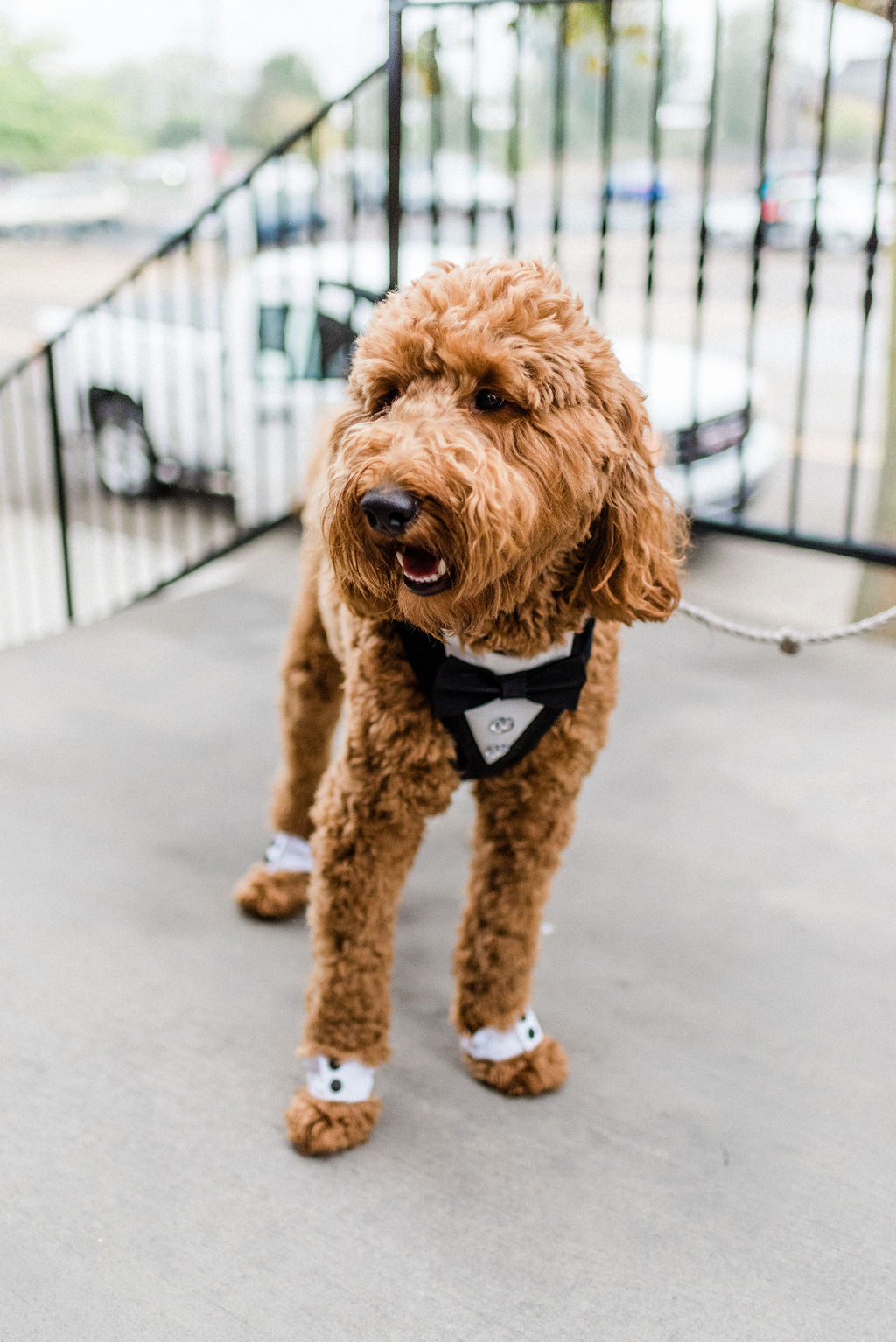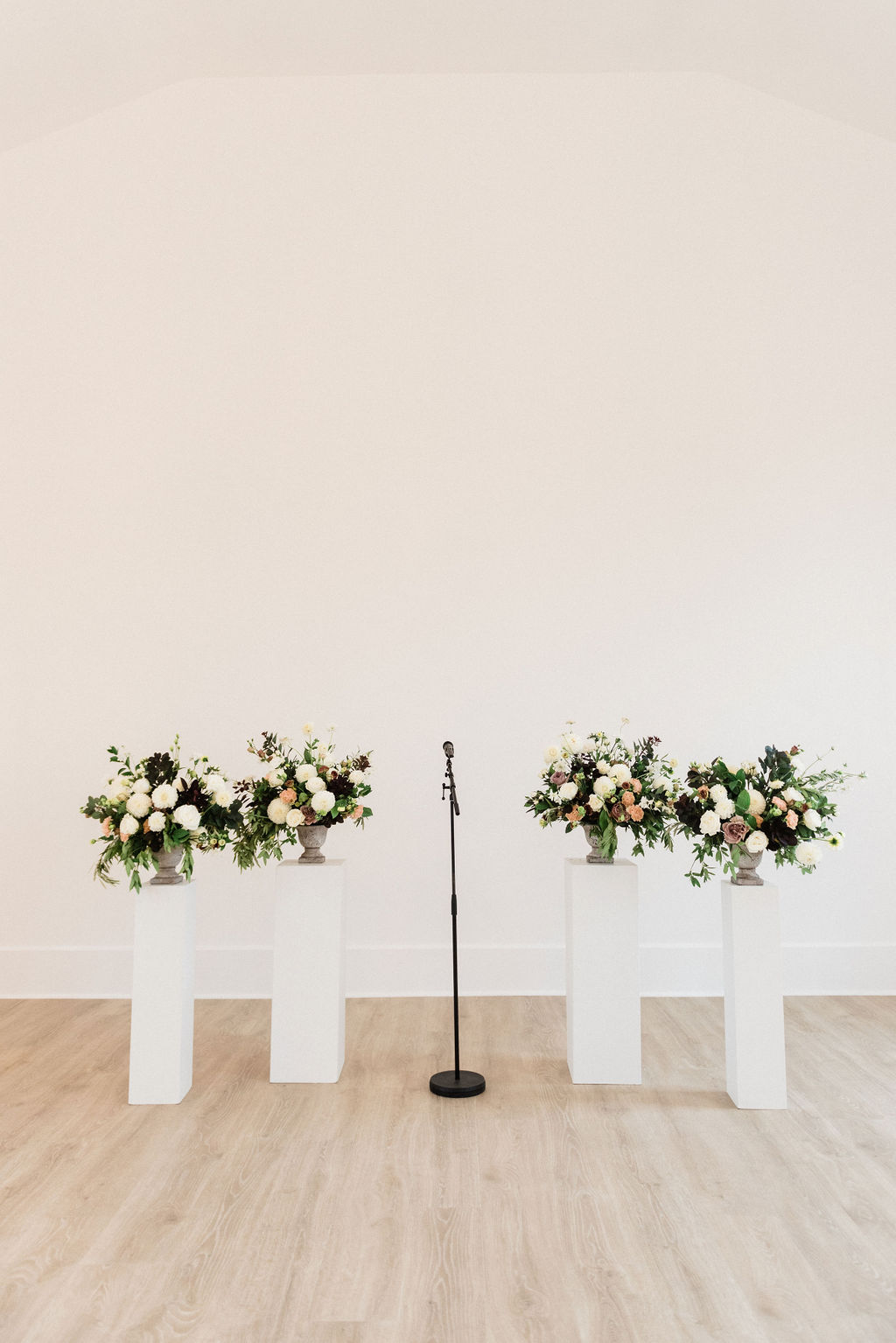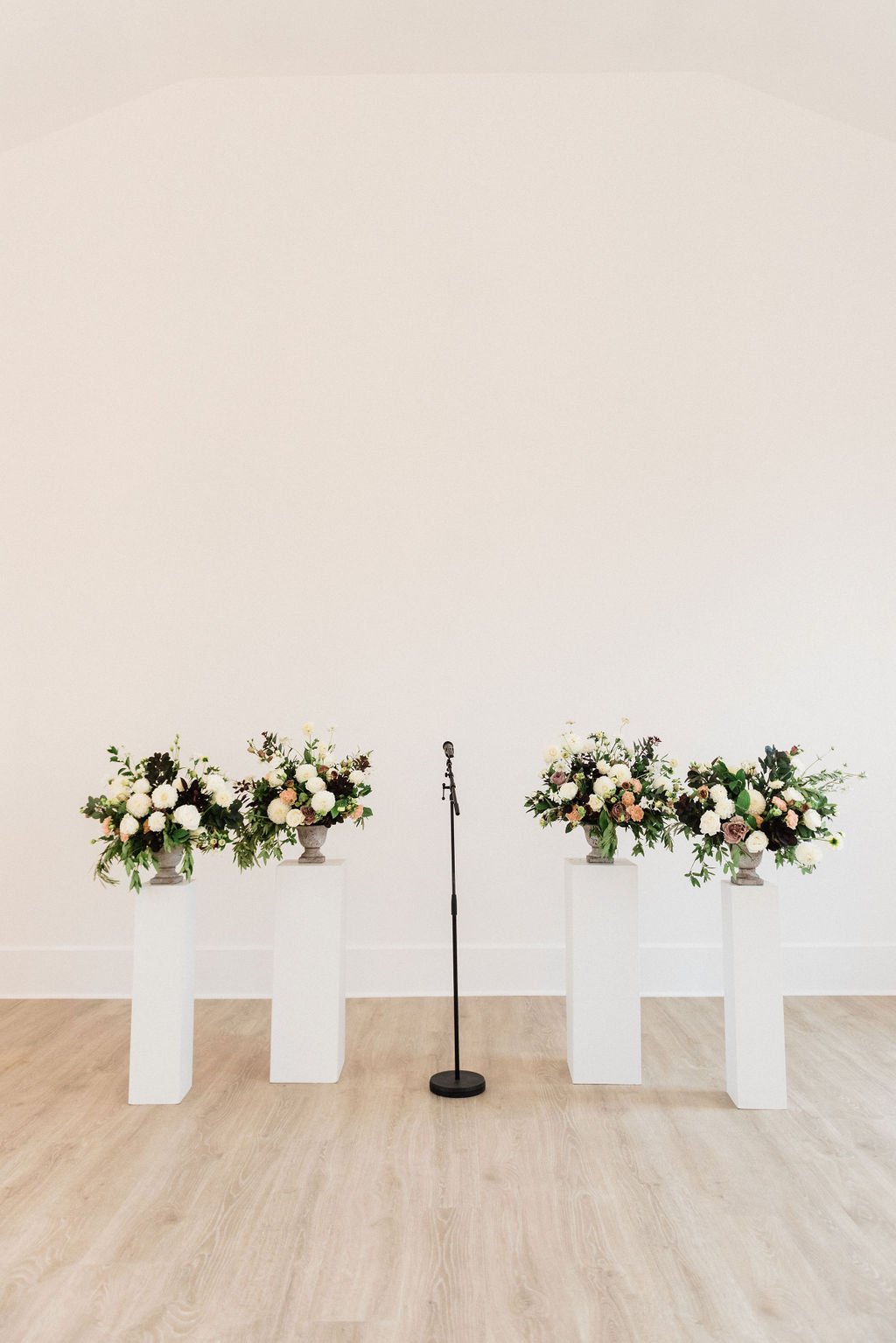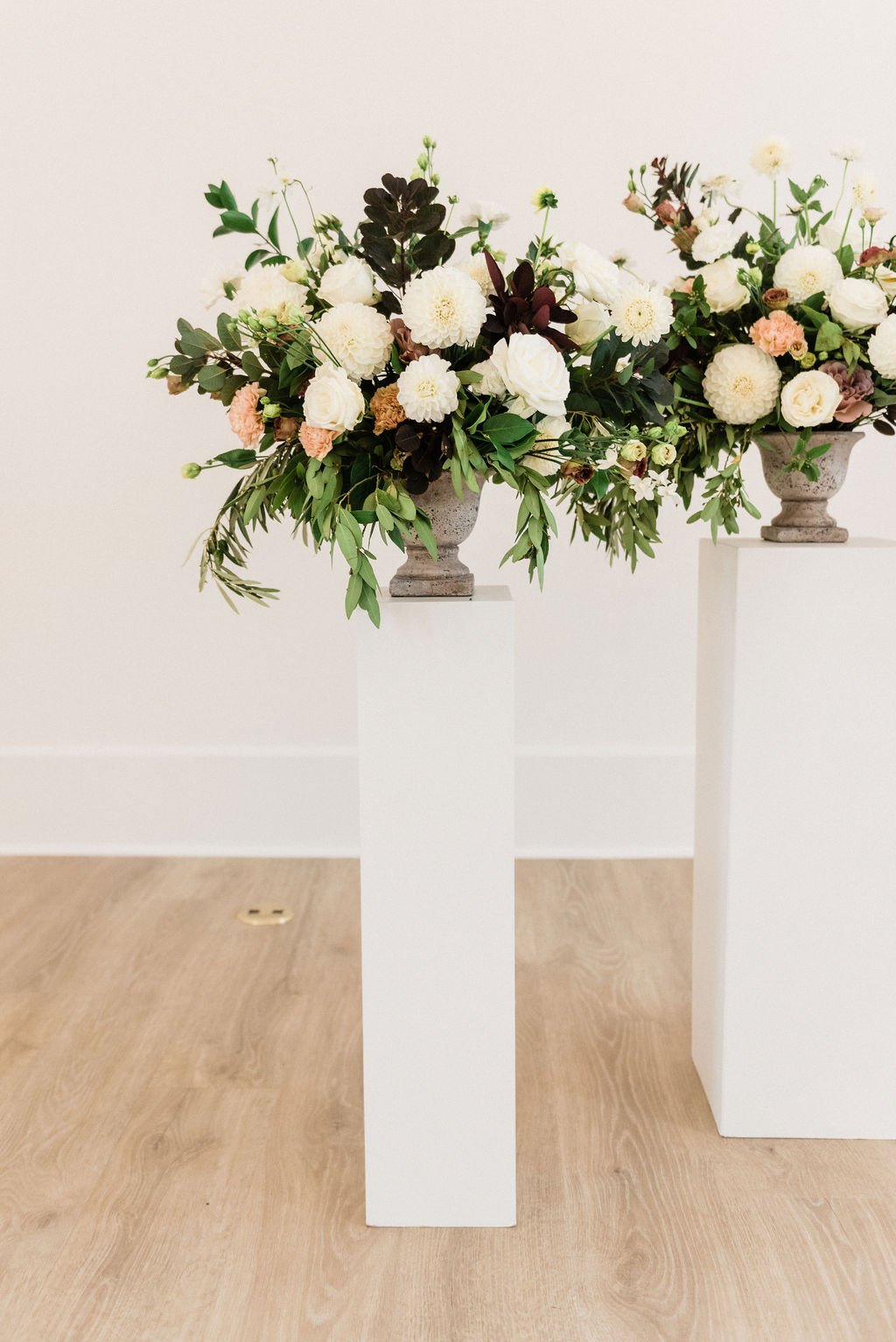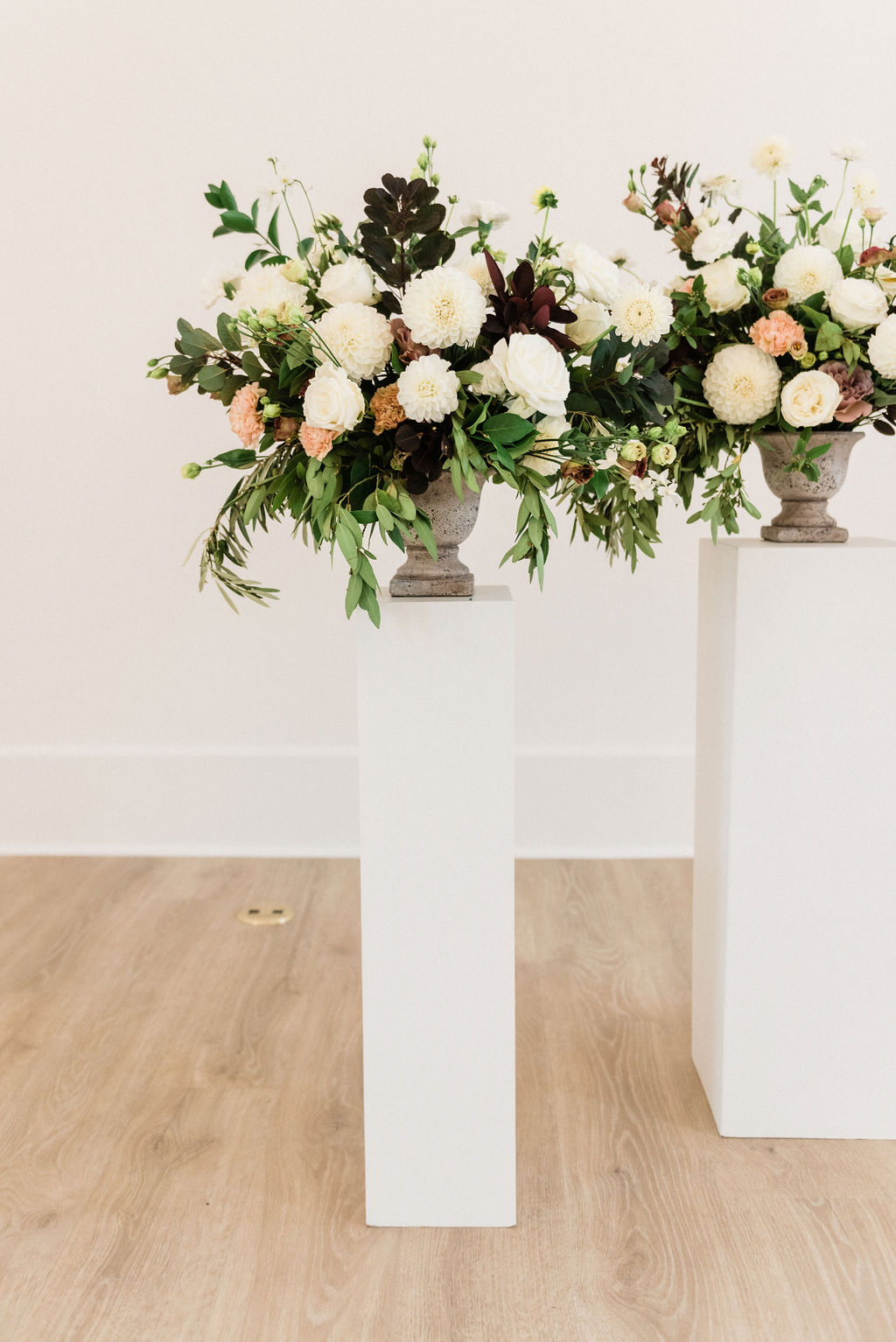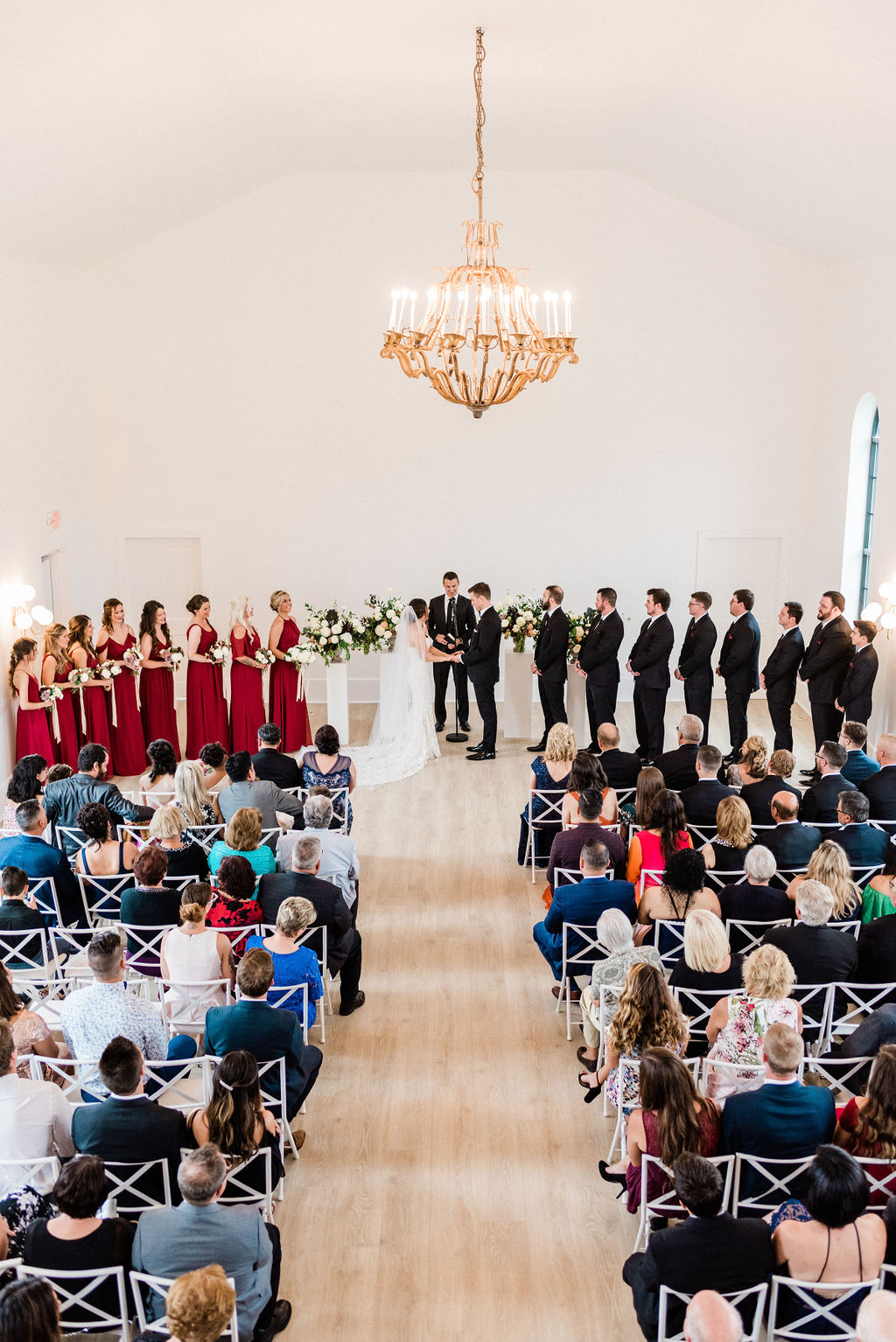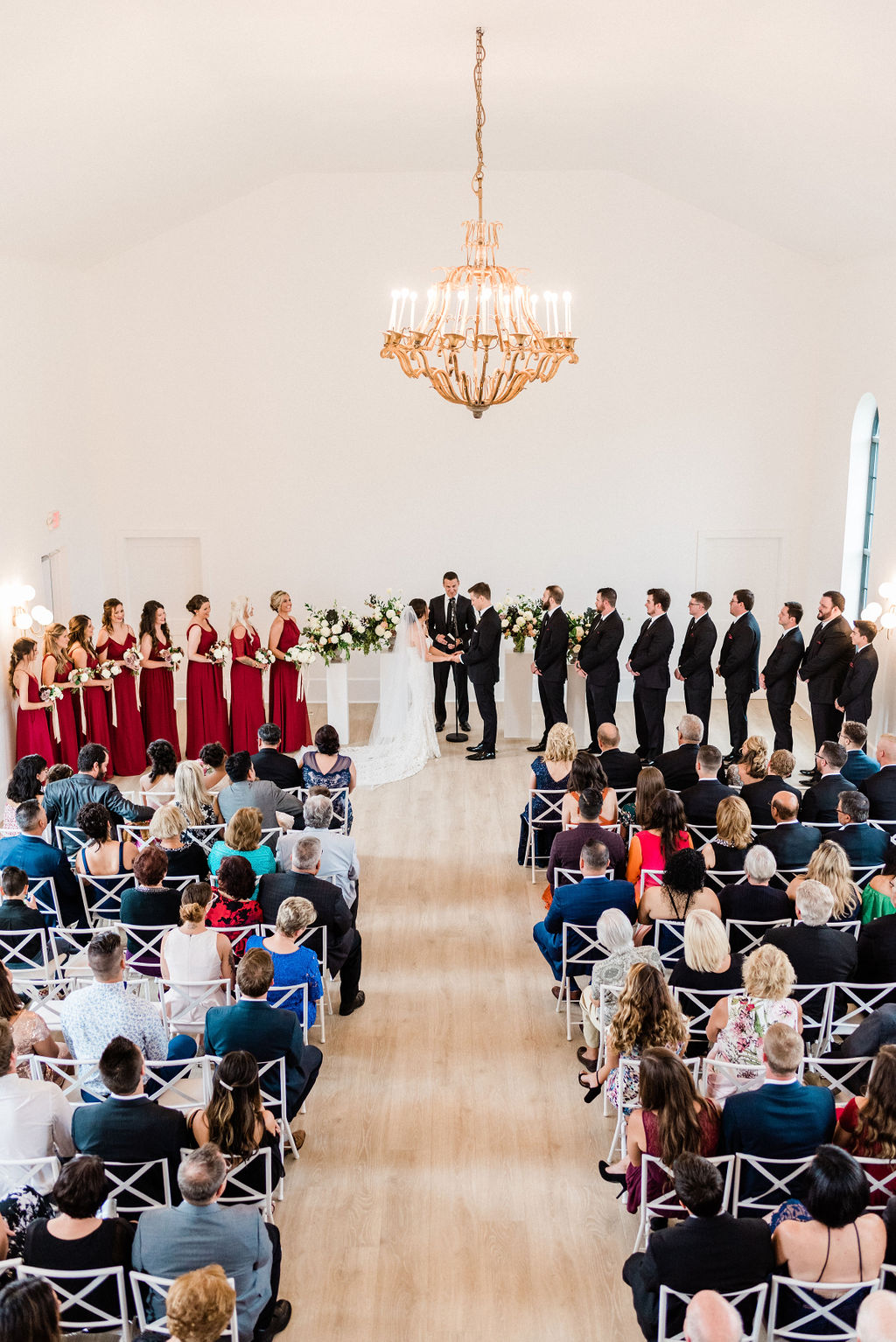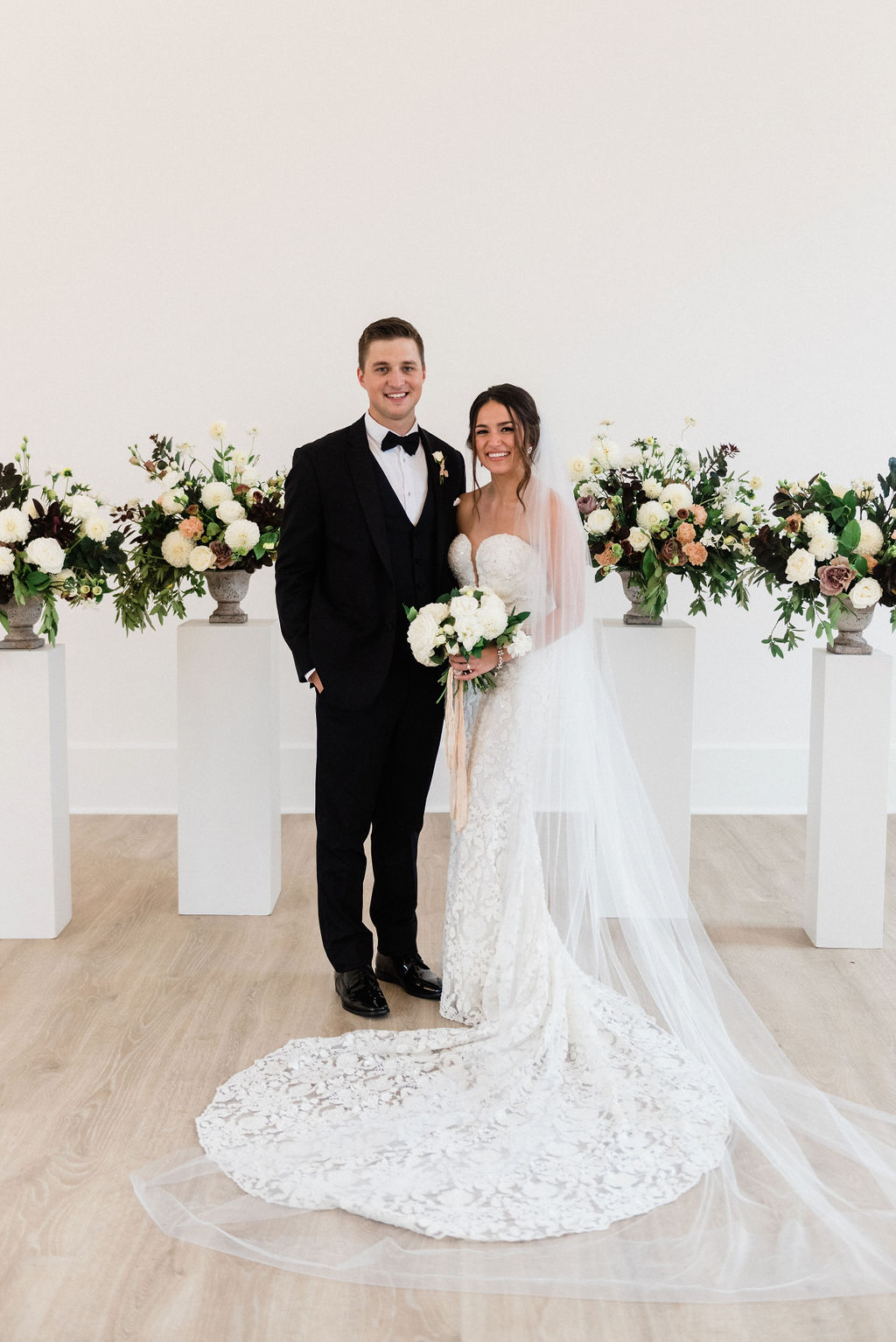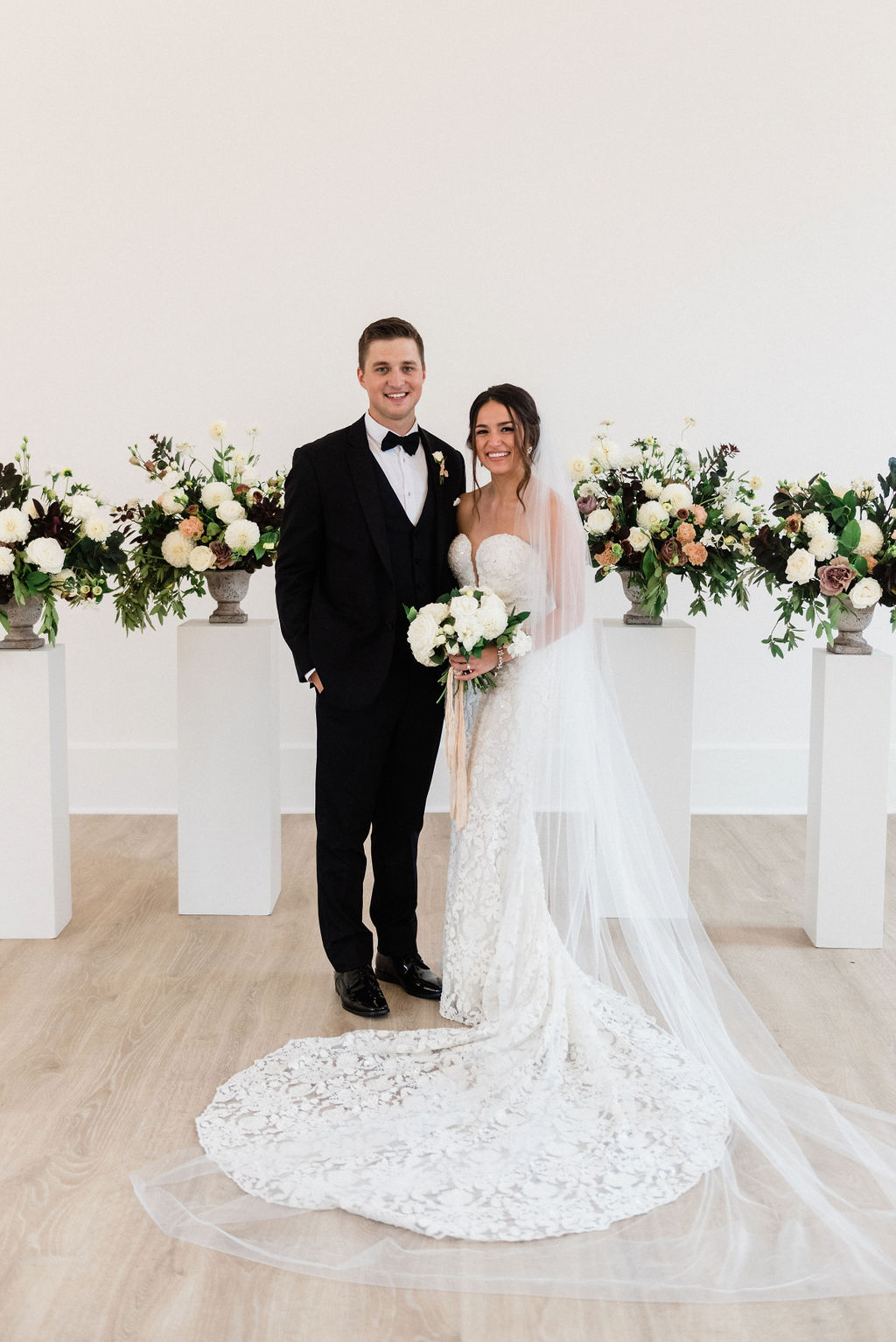 For the reception floral we kept everything simple and elegant. There were mixed tables of rounds and rectangles so on the round tables we designed a compote arrangement with lots of color and textures in gold vases. On the rectangle tables we placed loose greenery down the center that weaved around pillar and votive candles of different heights. All the candle light added the perfect warm look to the space.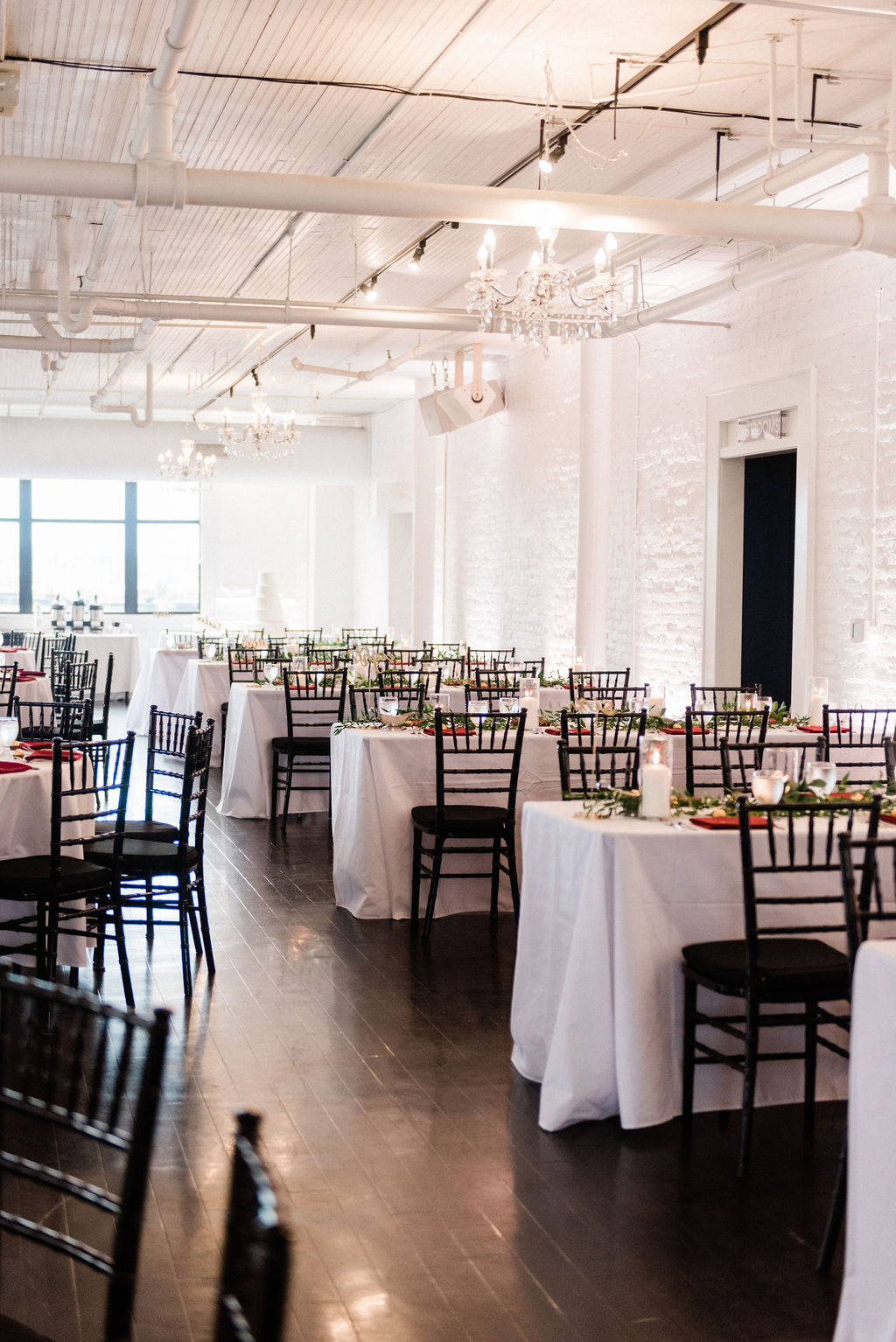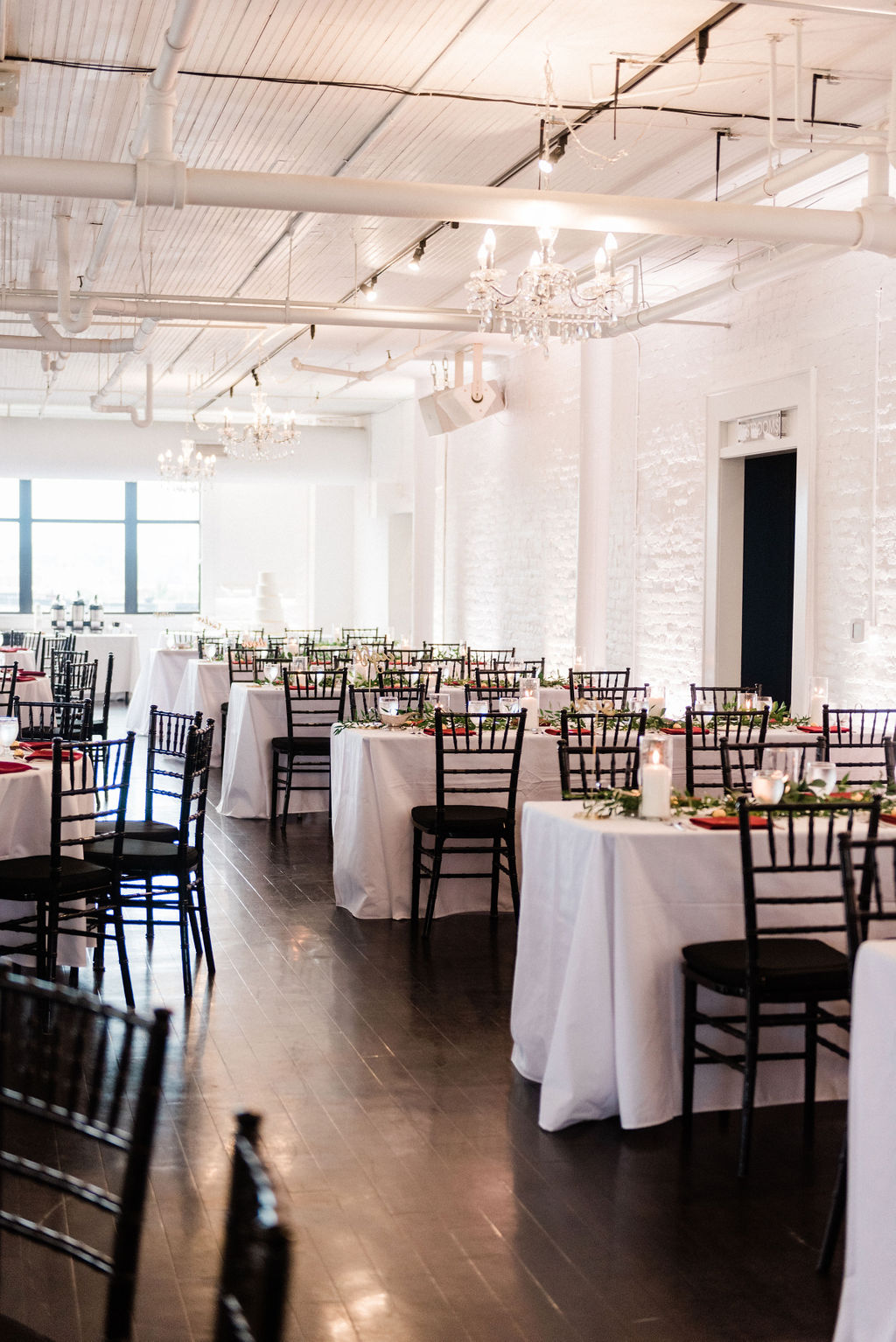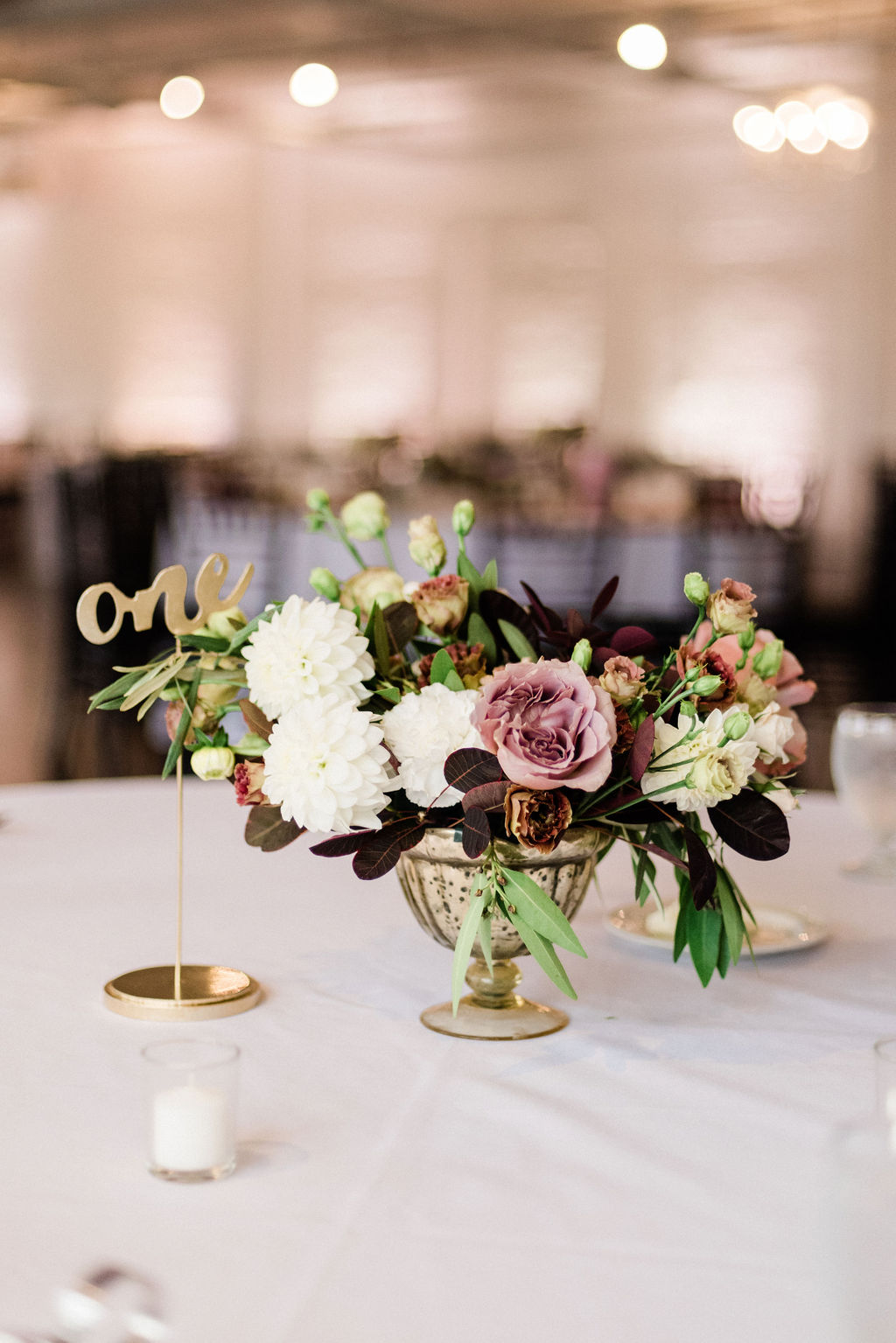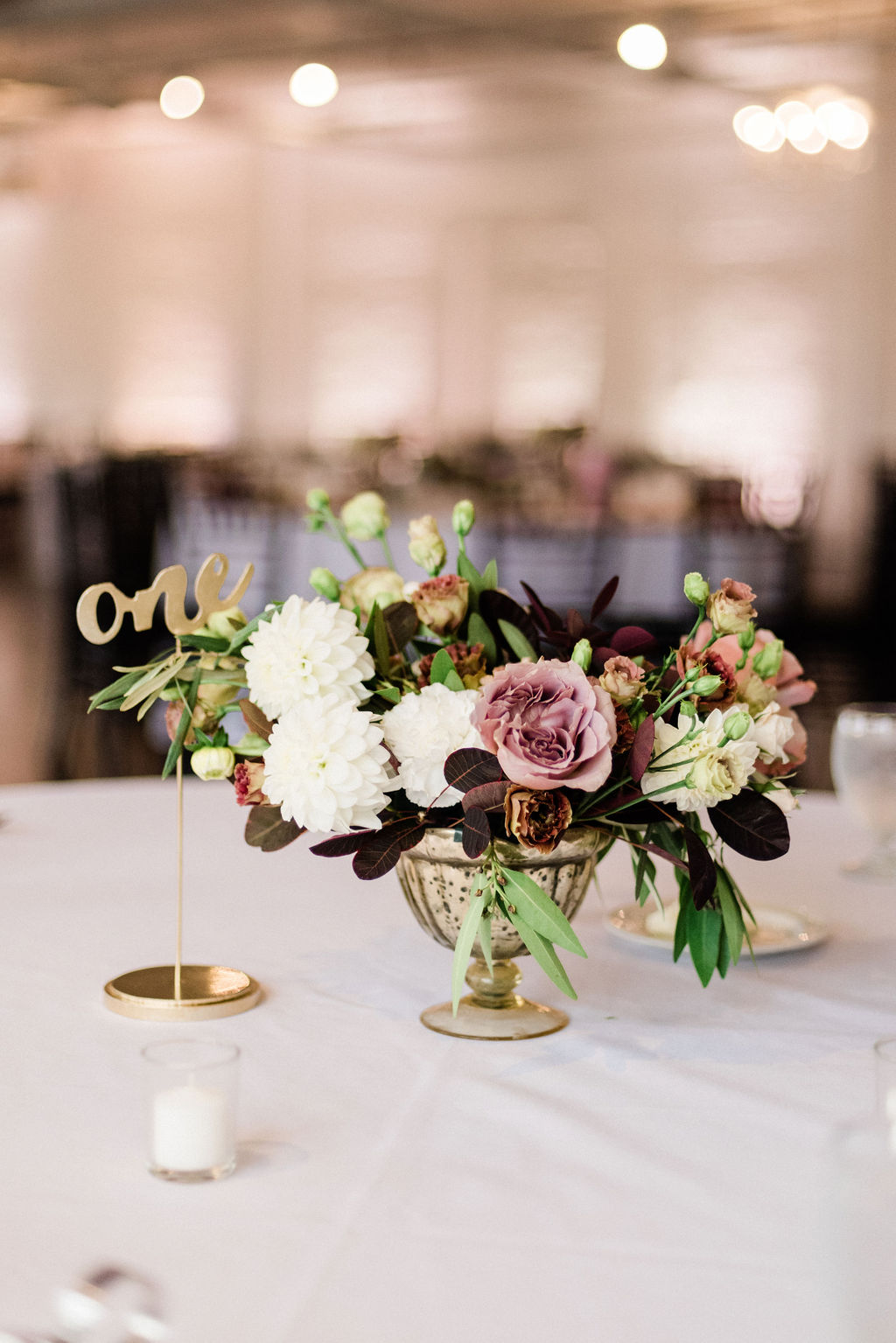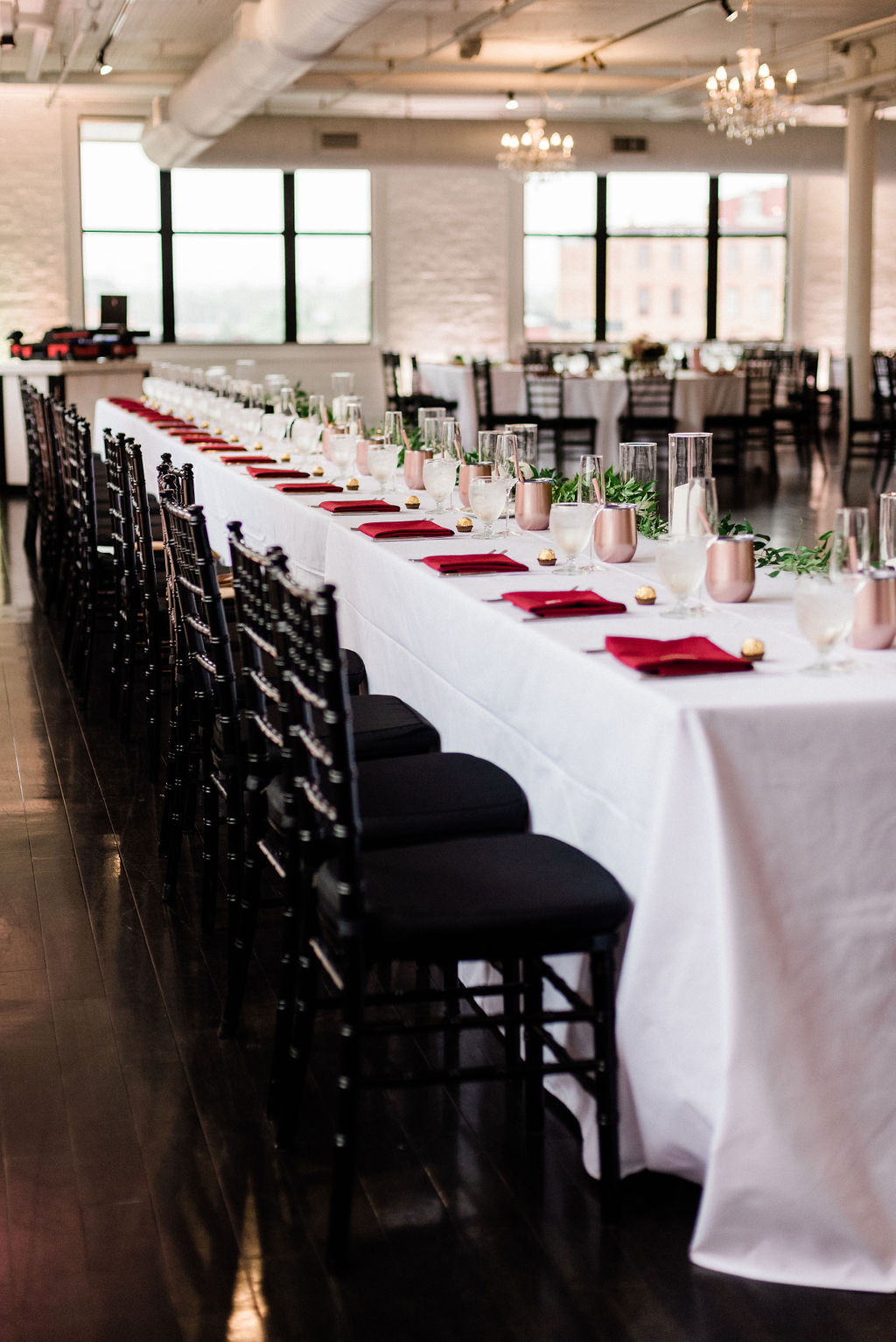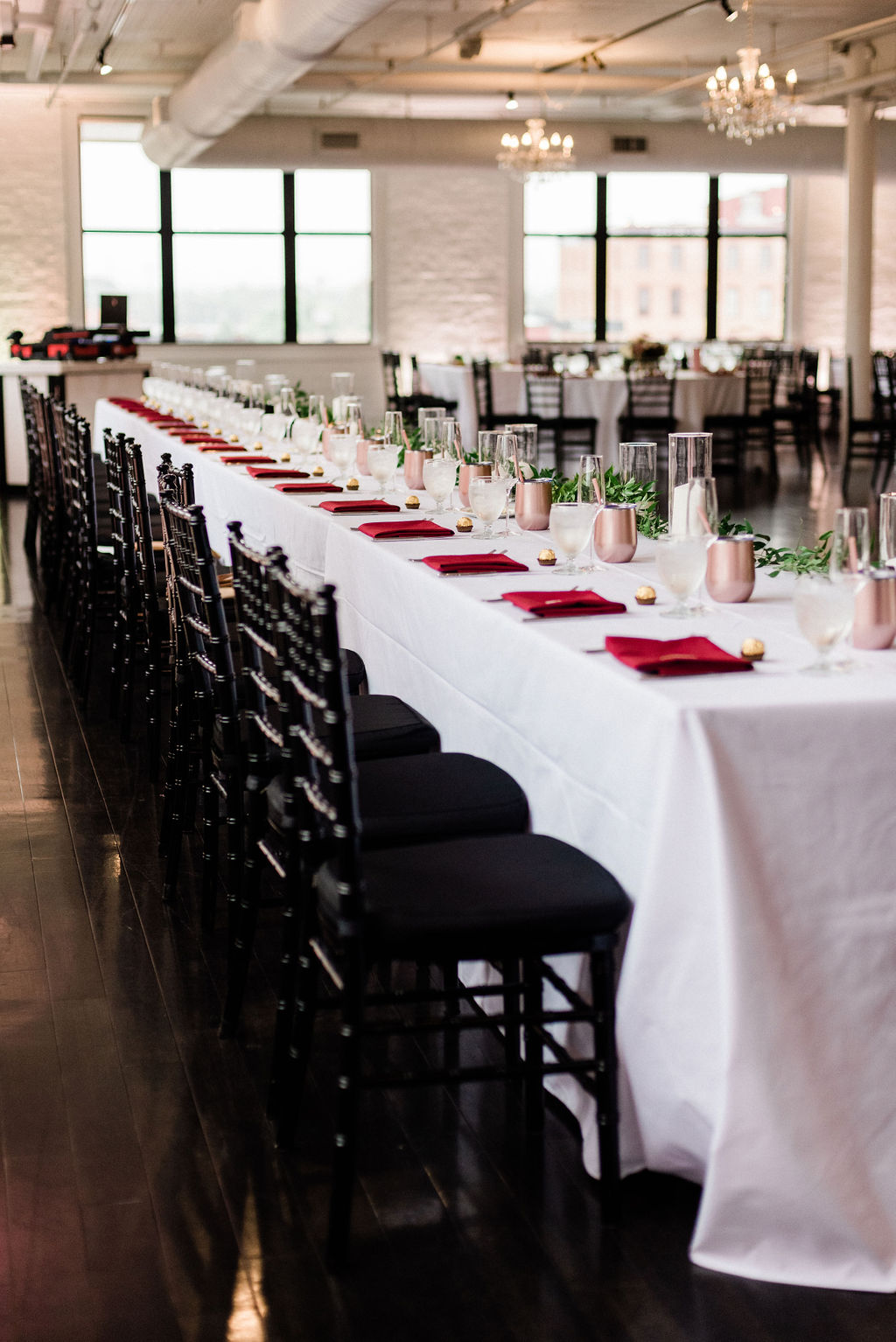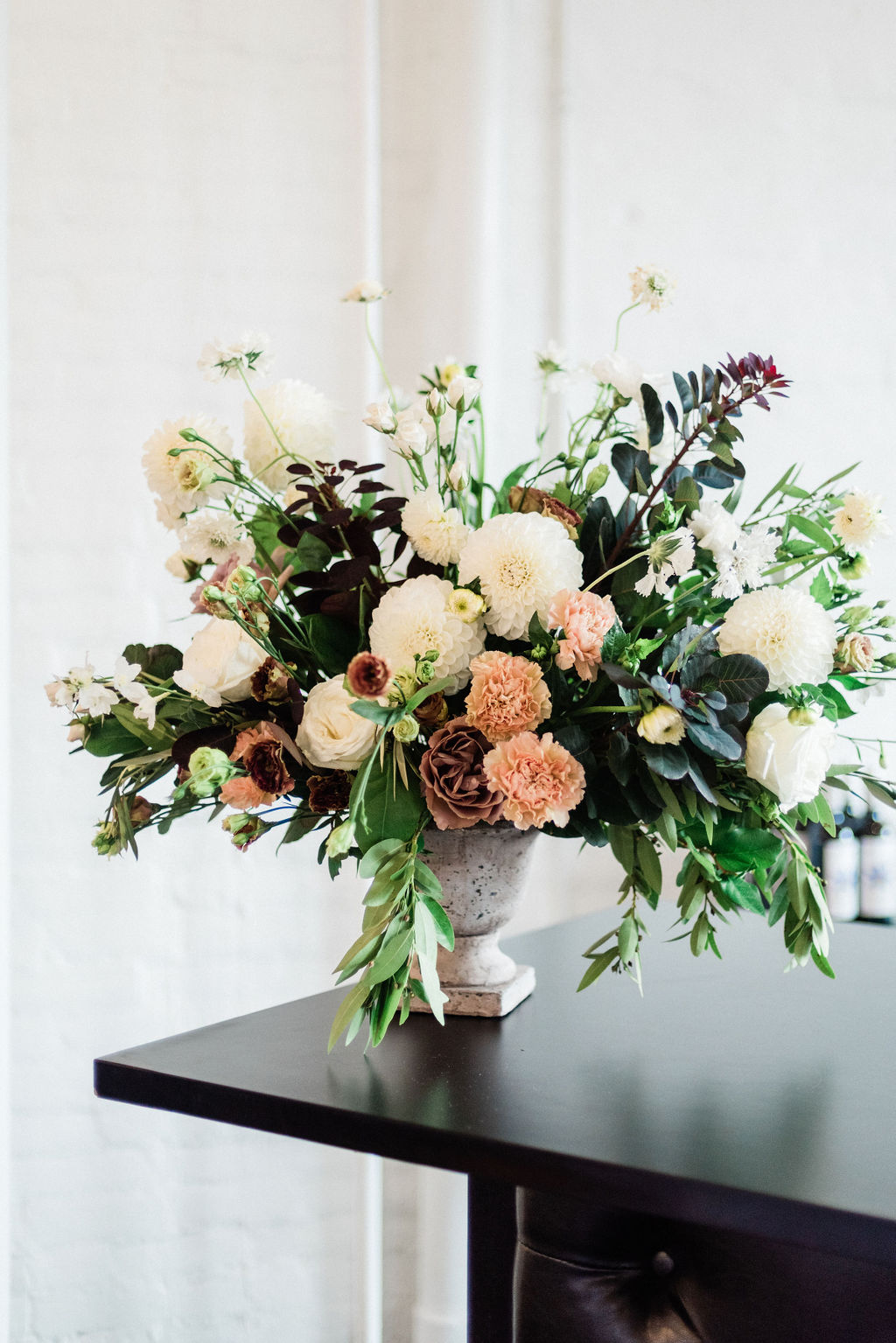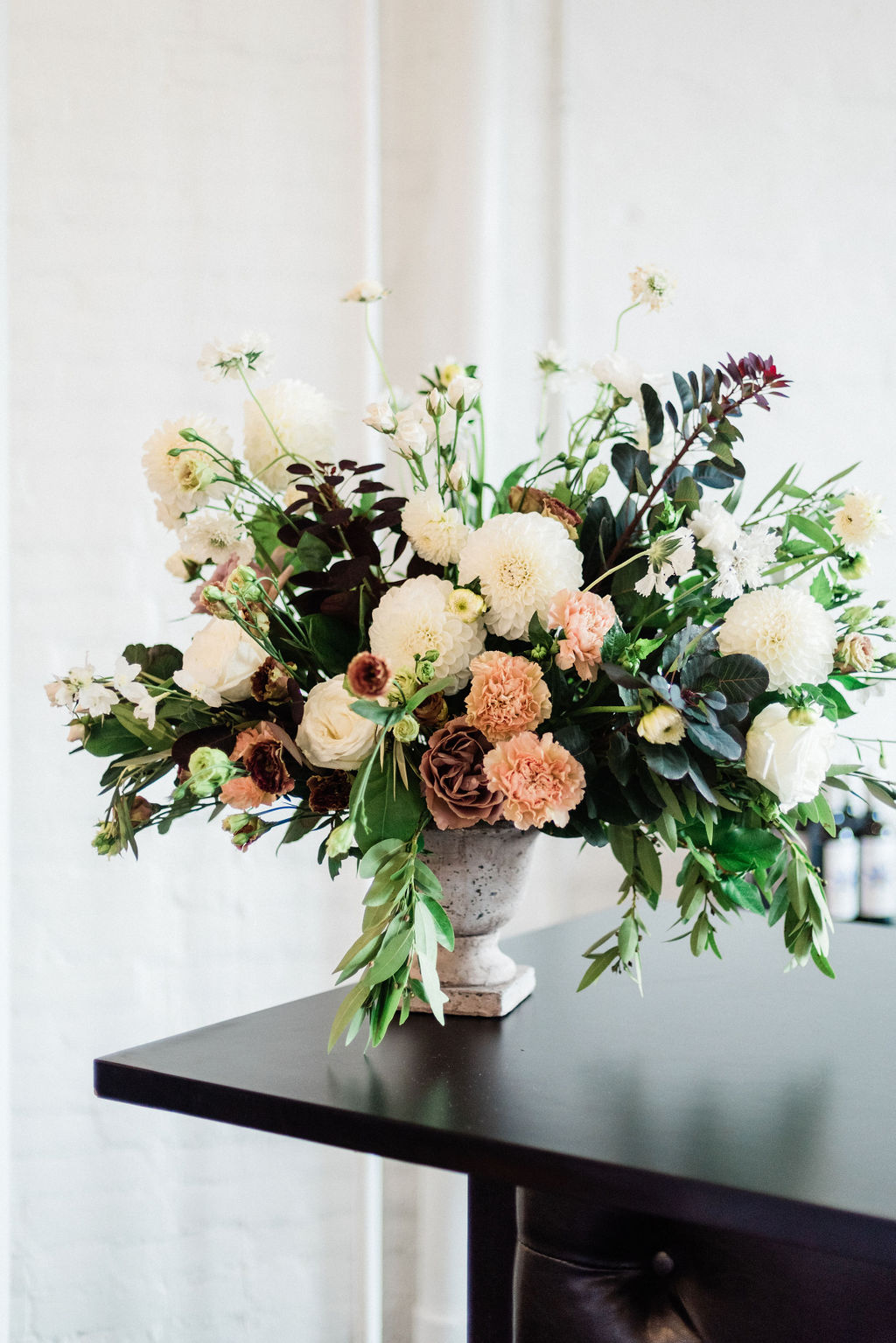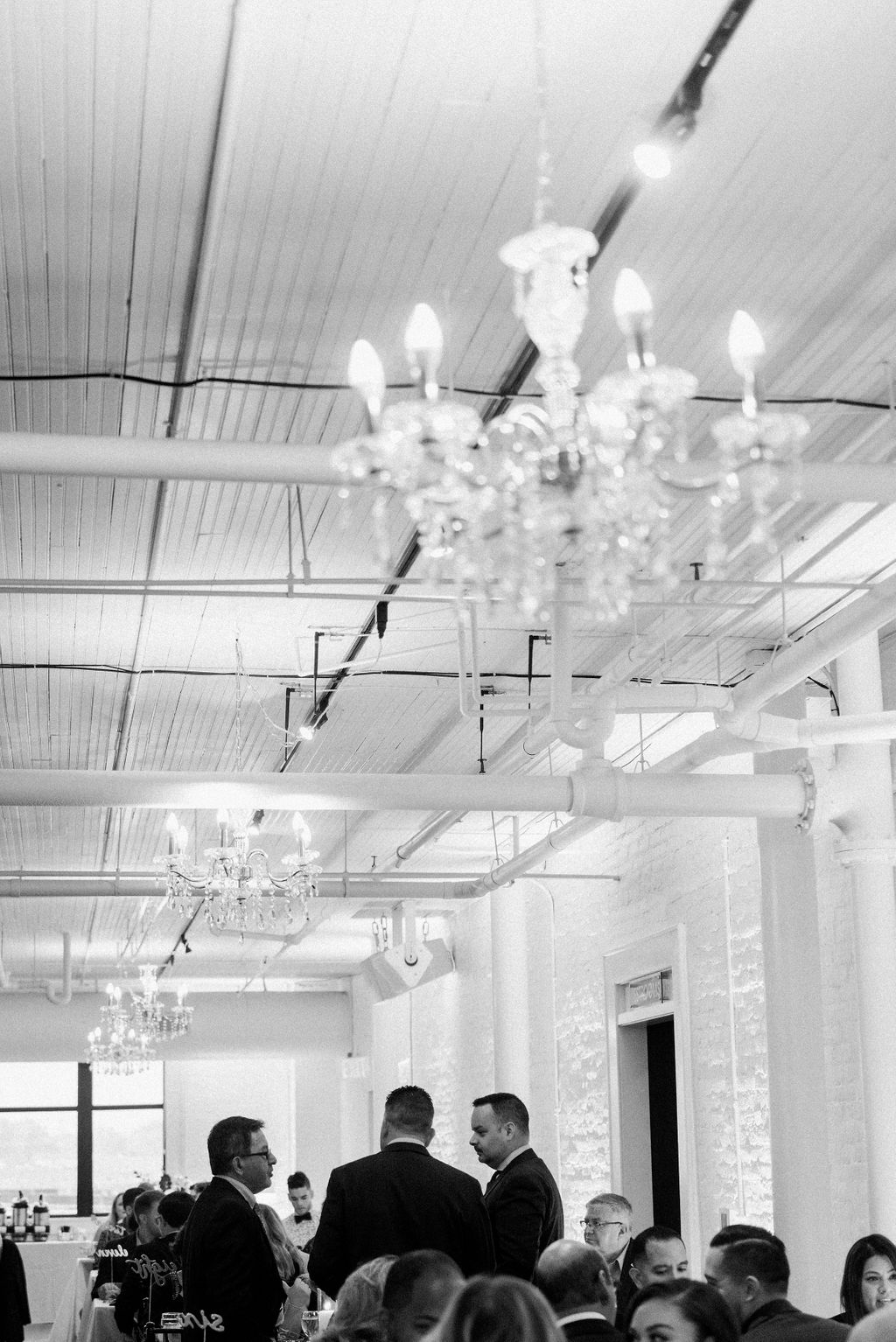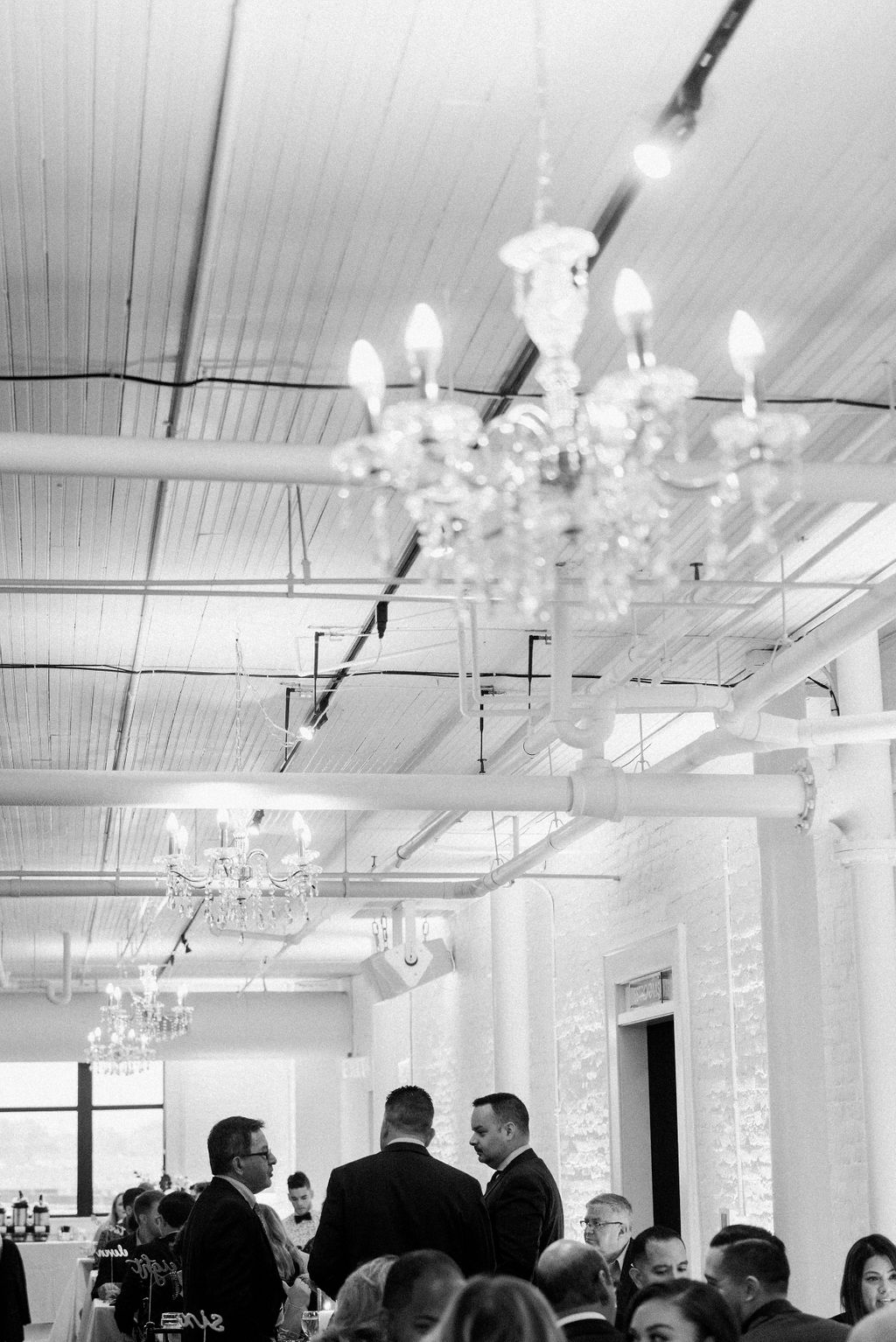 Thank you so much for letting us be a part of your beautiful wedding day Celeste and Tom. We had so much fun getting to know you and your families. We wish you nothing but a long lifetime of  love and happiness together.
If you loved Celeste & Tom's downtown kalamazoo wedding then you will love Jeff & Madison's Fall Loft 310 Wedding.
Wedding Coordination & Floral Design: Stellaluna Events | Photography: Samantha Leigh Studios | Venue: Loft 310 
Posted in
Florals
,
Real Weddings
,
Wedding Inspiration
blush and white flowers
,
blush flowers
,
event planning
,
florist
,
indoor ceremony
,
indoor reception
,
kalamazoo florist
,
kalamazoo wedding planner
,
kalamazoo wedding planning
,
kalamazoo wedding venue
,
loft 310
,
michigan floral designer
,
wedding flowers
,
wedding planning