Leelanau School Wedding | Eric & Brooke
I am beyond excited to finally share my very own Leelanau School wedding in Glen Arbor, Michigan with you all! As a wedding planner I often tell my couples that your wedding day is the best day of your life, but it wasn't until my own wedding day that I fully understood that.
We decided to host a Leelanau School wedding for a number of reasons. First, Eric and I have always been drawn to Northern Michigan and love the charm the Leelanau Peninsula has to offer. Second, Lake Michigan has been a big part of our story and The Leelanau School was one of the most cost effective and charming Lake Michigan wedding venues.
Our wedding weekend began with a beach bonfire with smores, beer, wine and a perfect sunset the night before, followed by a beach wedding ceremony, tented reception in the woods and an after party bonfire by the water.
With having an all outdoor wedding weekend, Eric and I were nervous about the early June Northern Michigan weather, but decided regardless of rain, sleet or shine – we would have an amazing day. We woke up the morning of our wedding and were pleasantly surprised to a beautiful sunny and 75 degree day. Scroll below to see all the beautiful images captured by Kelly Sweet Photography.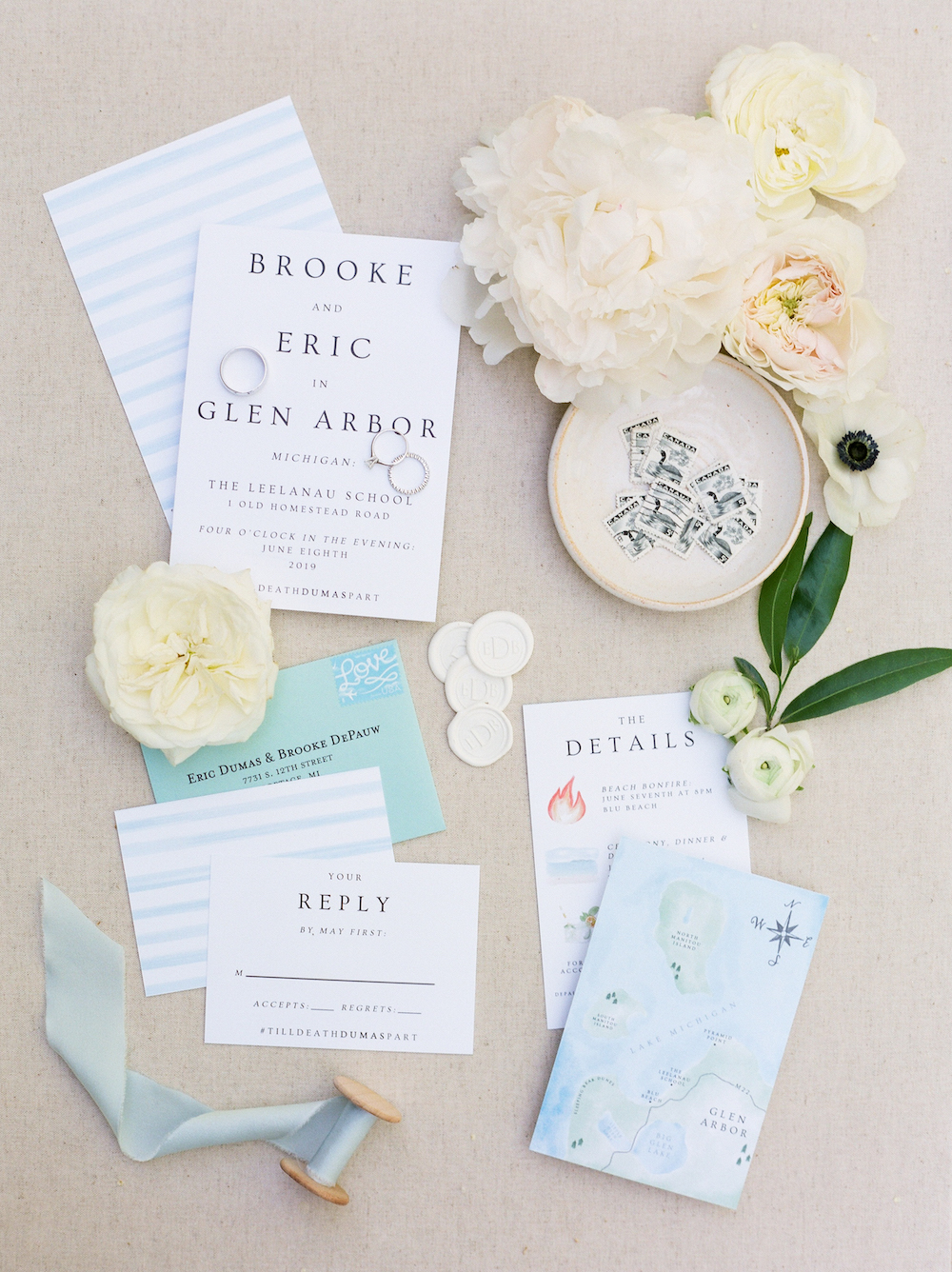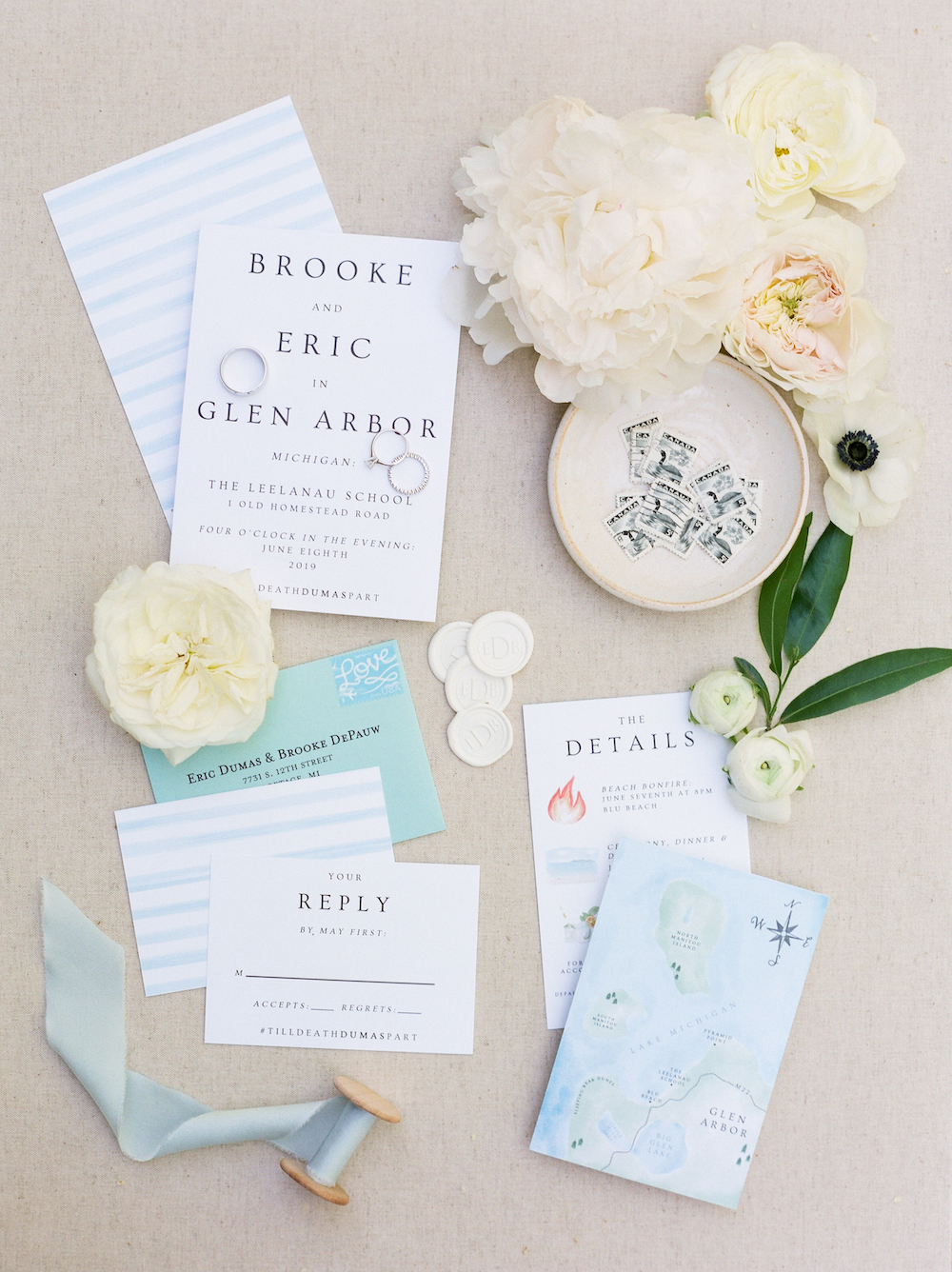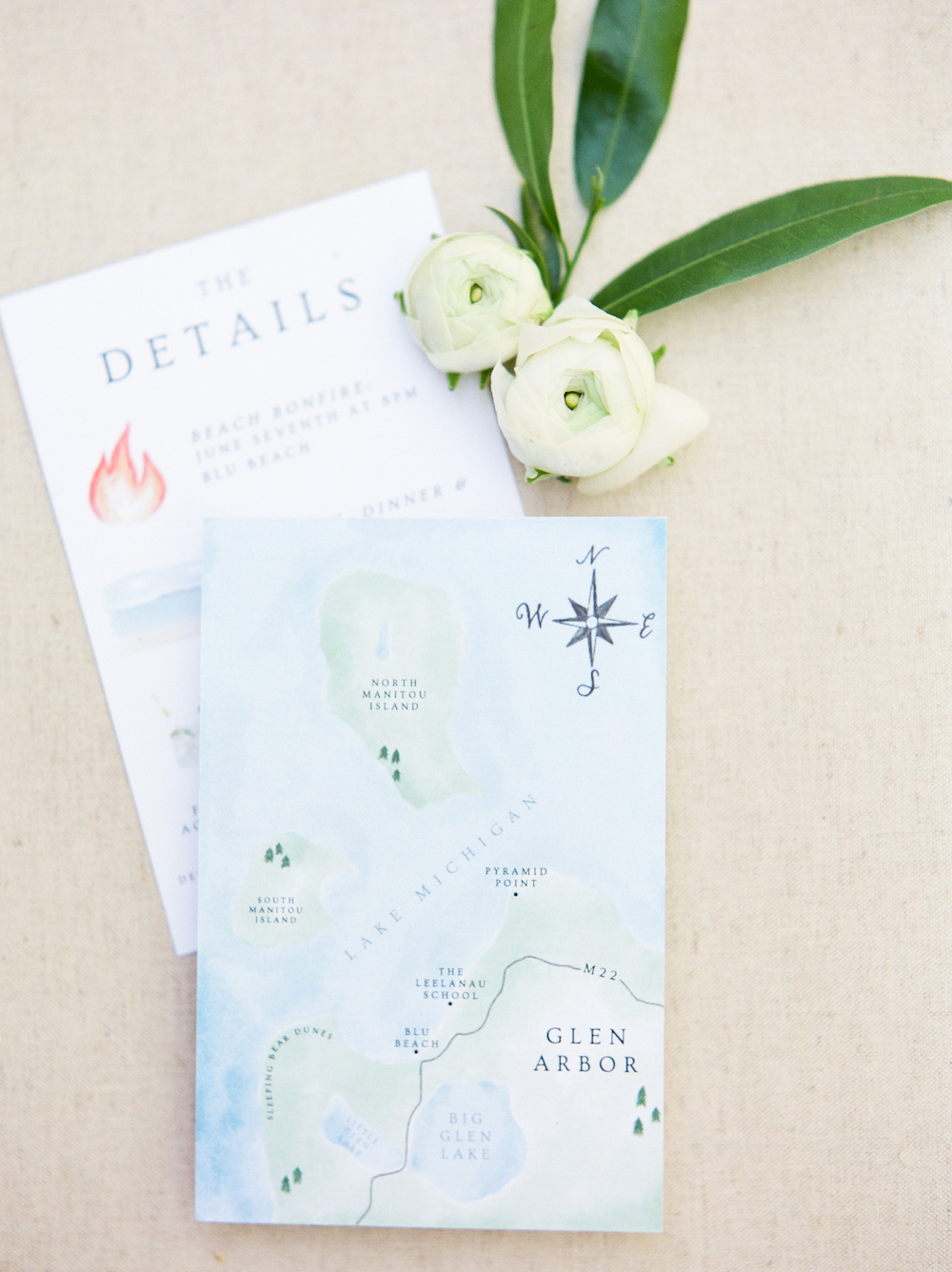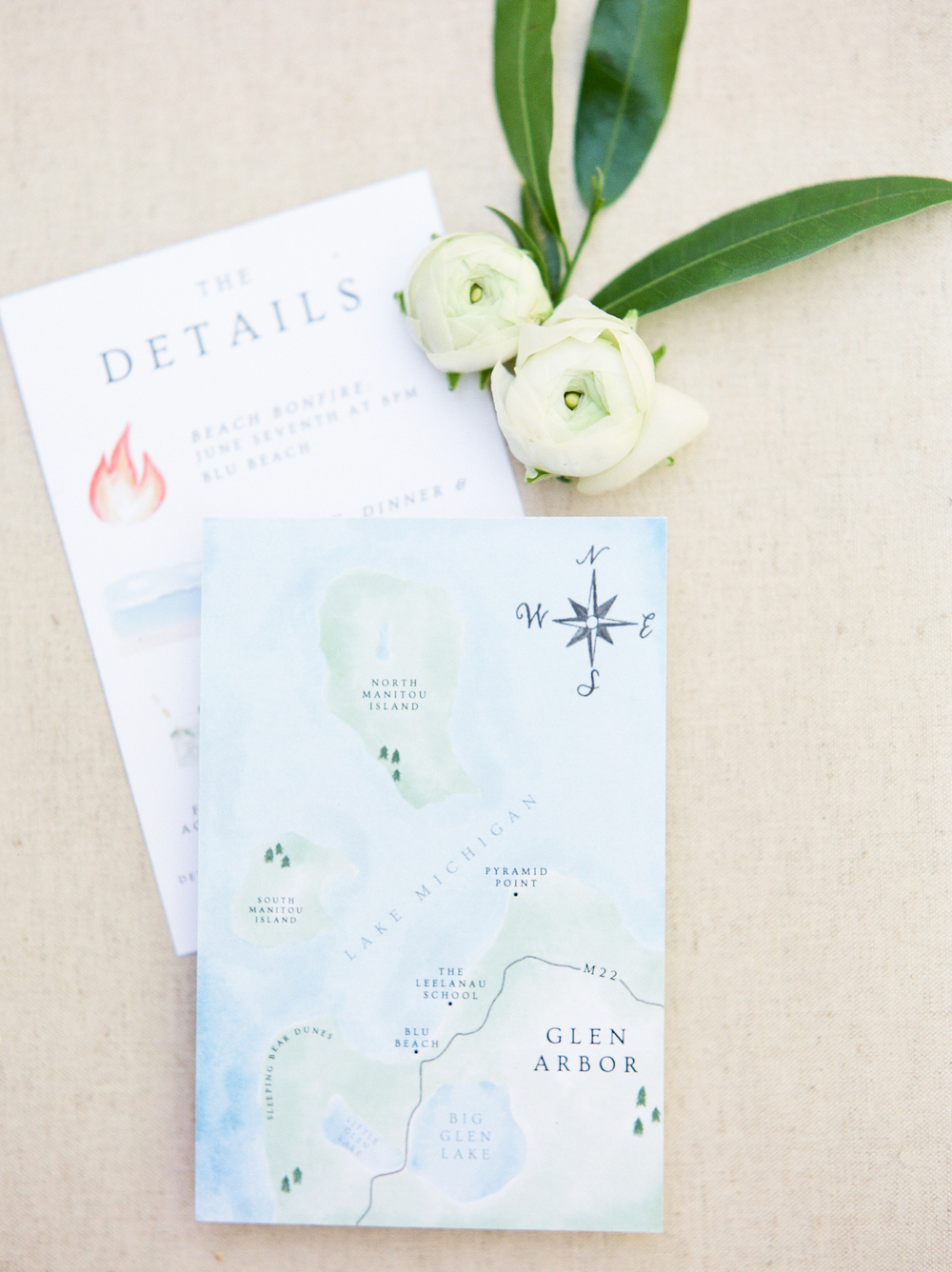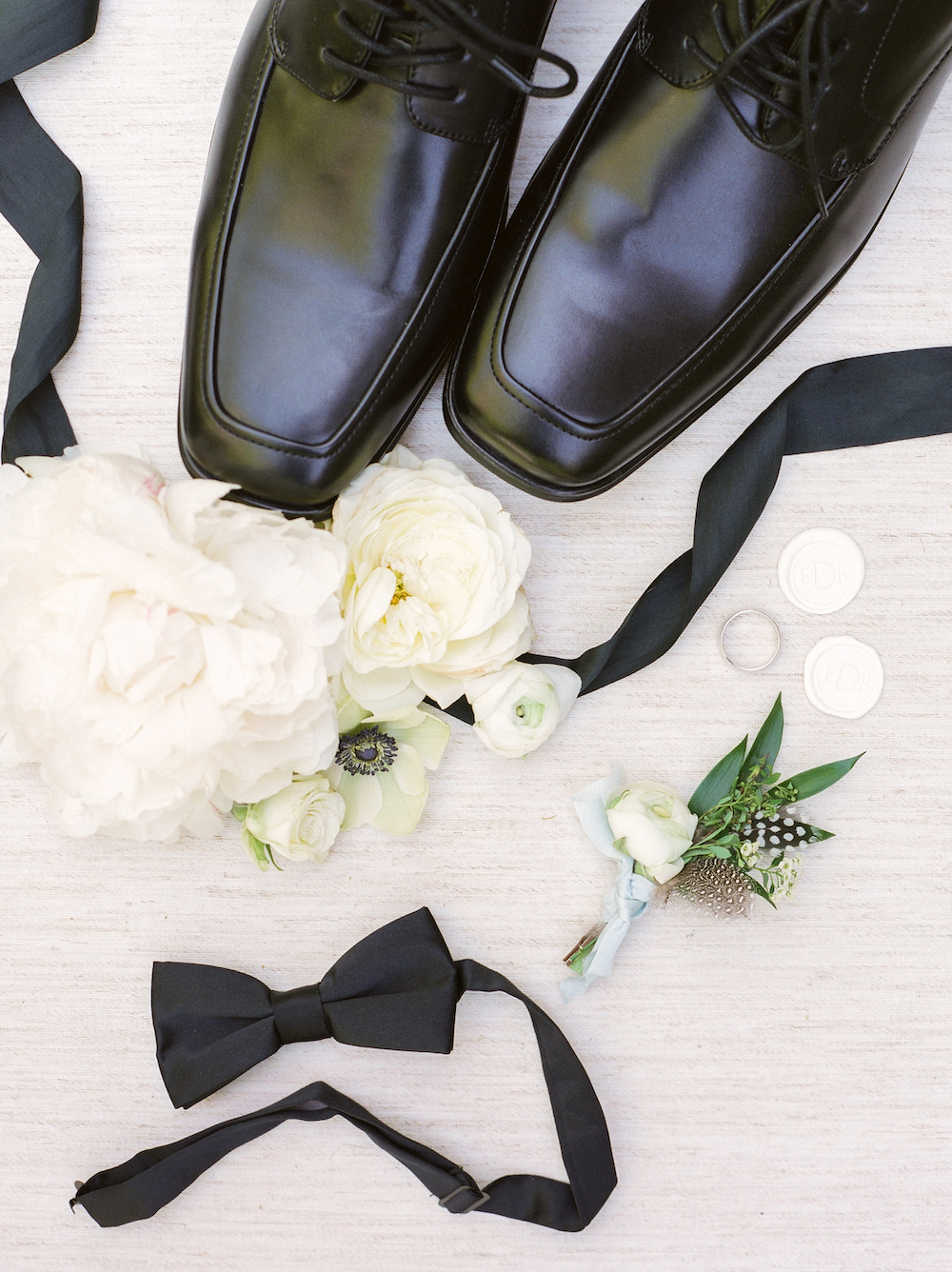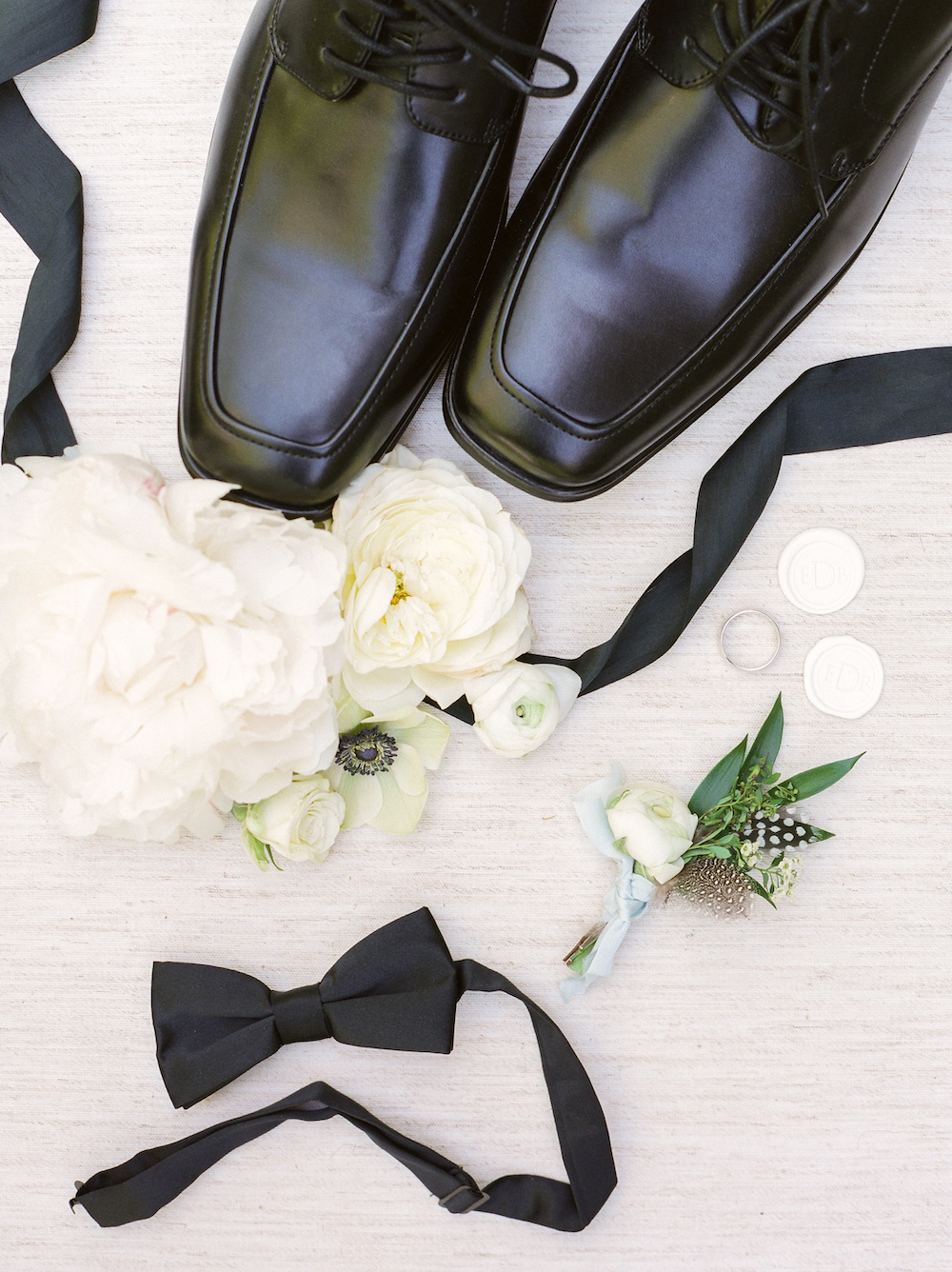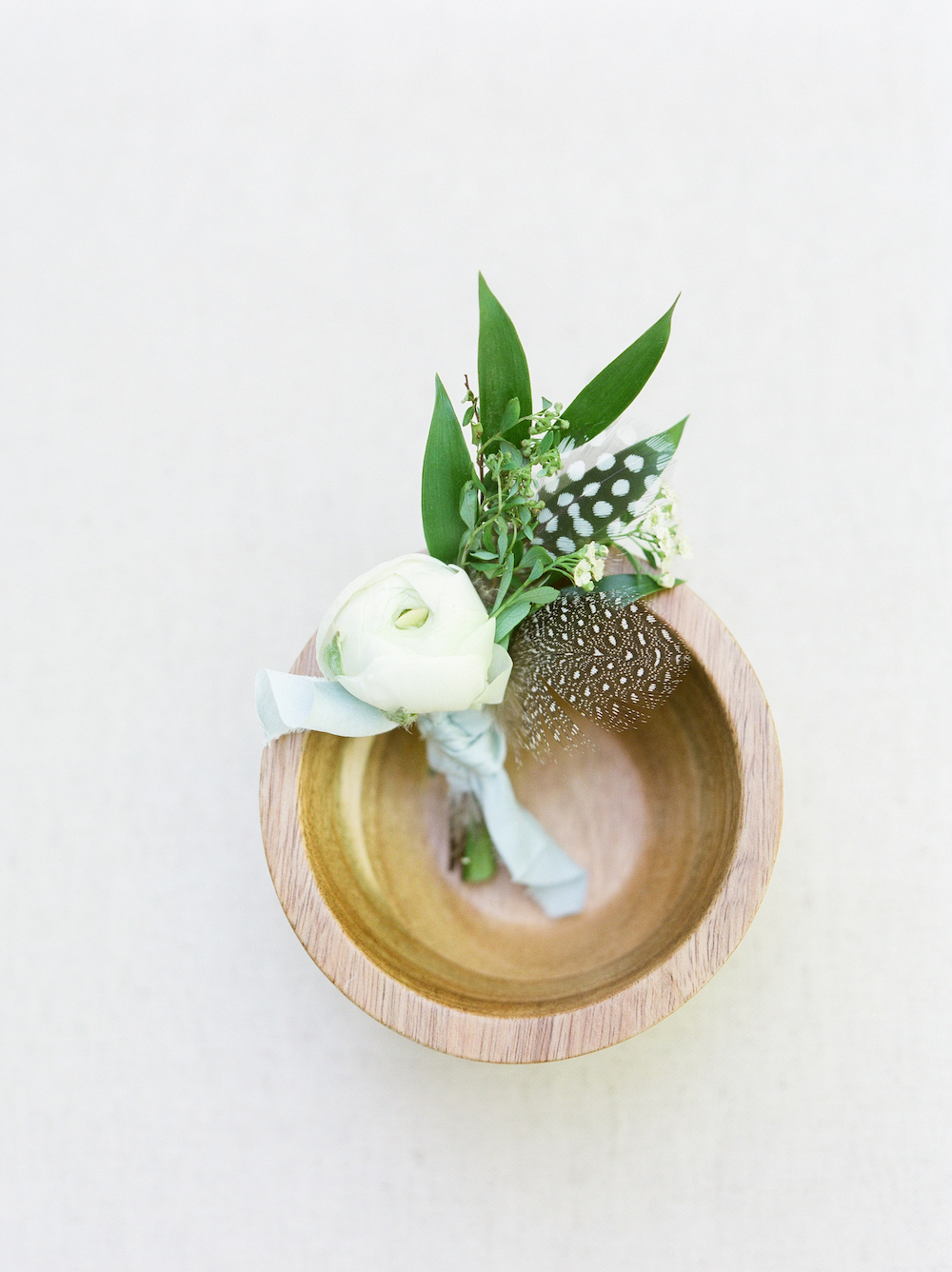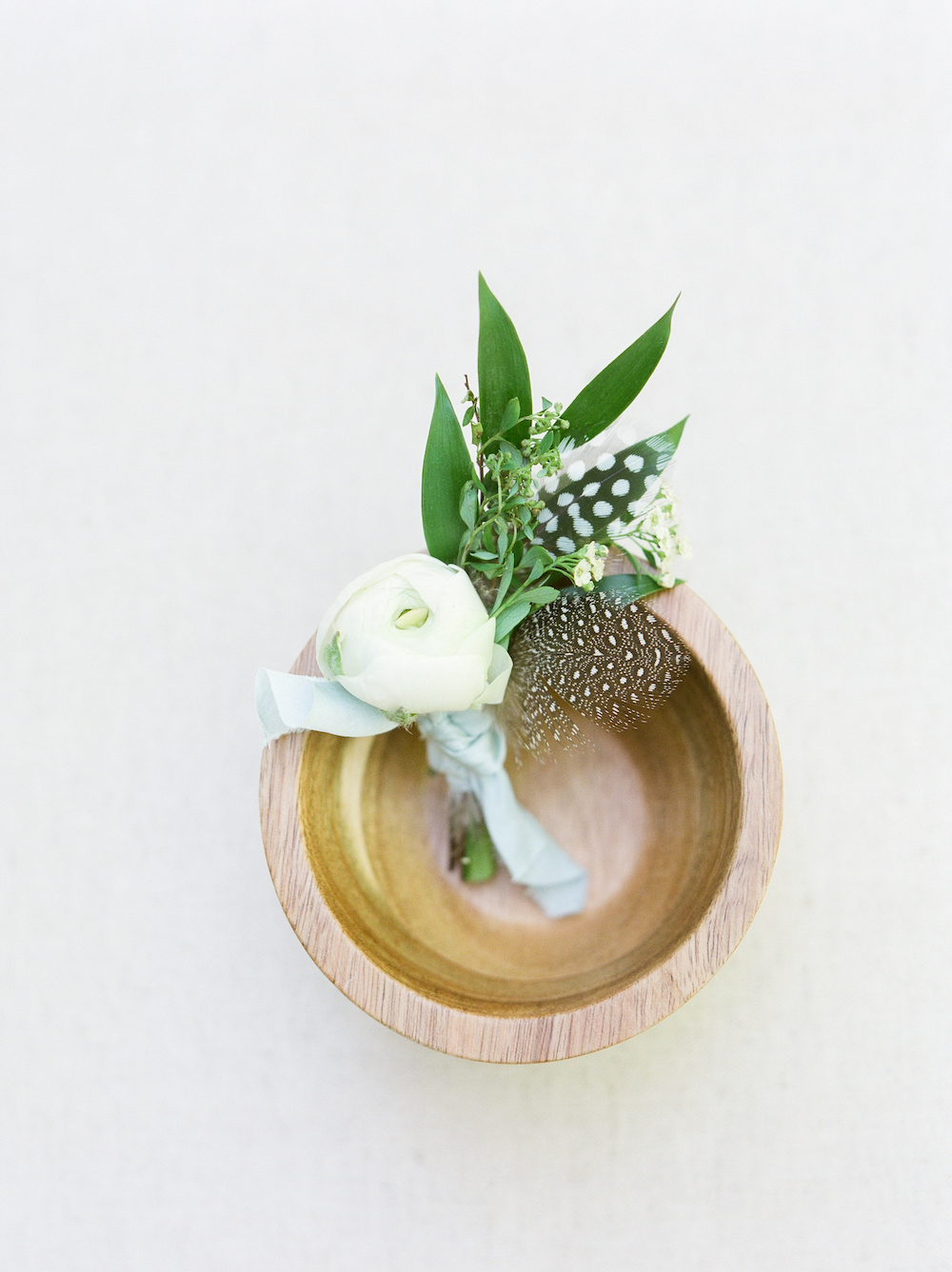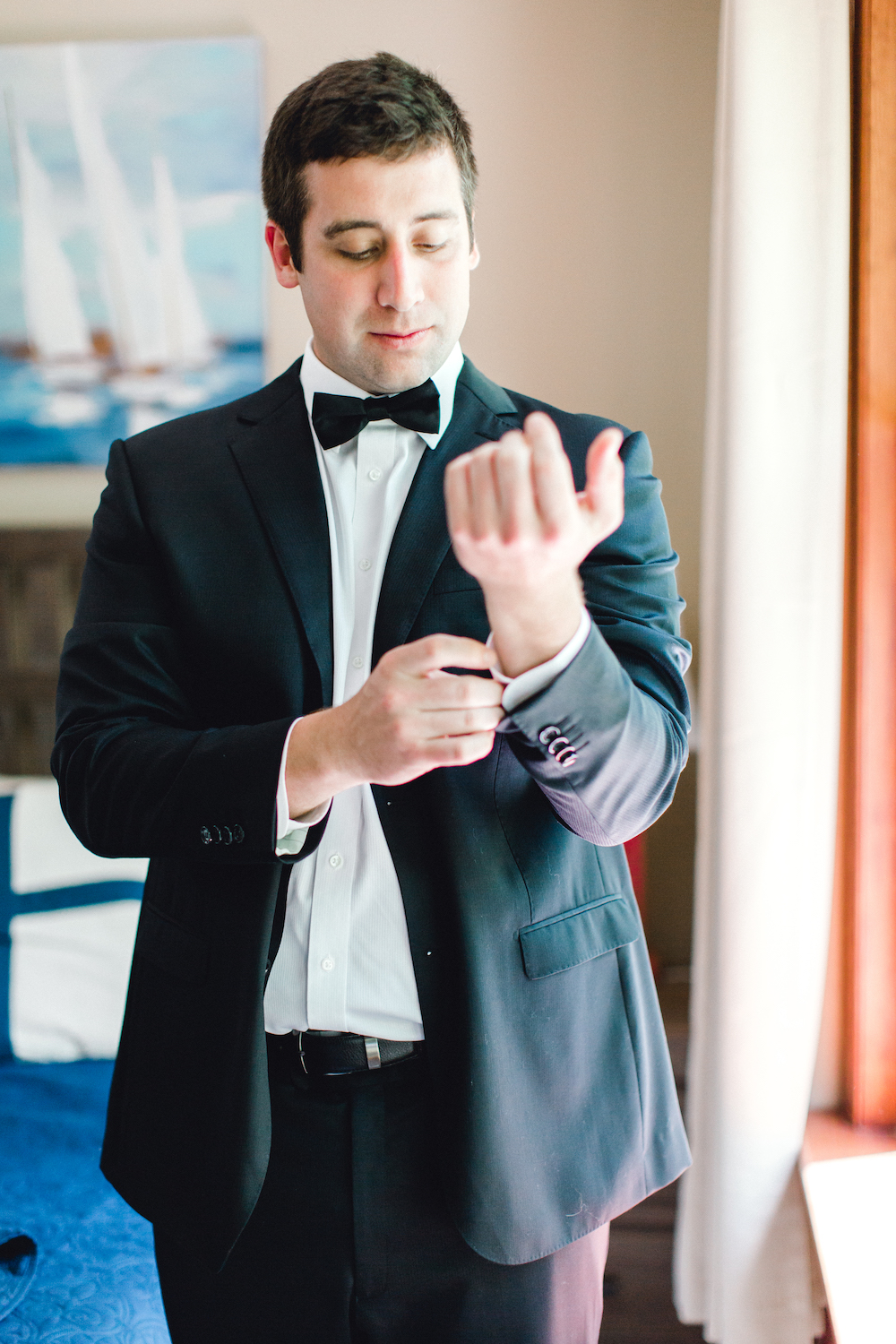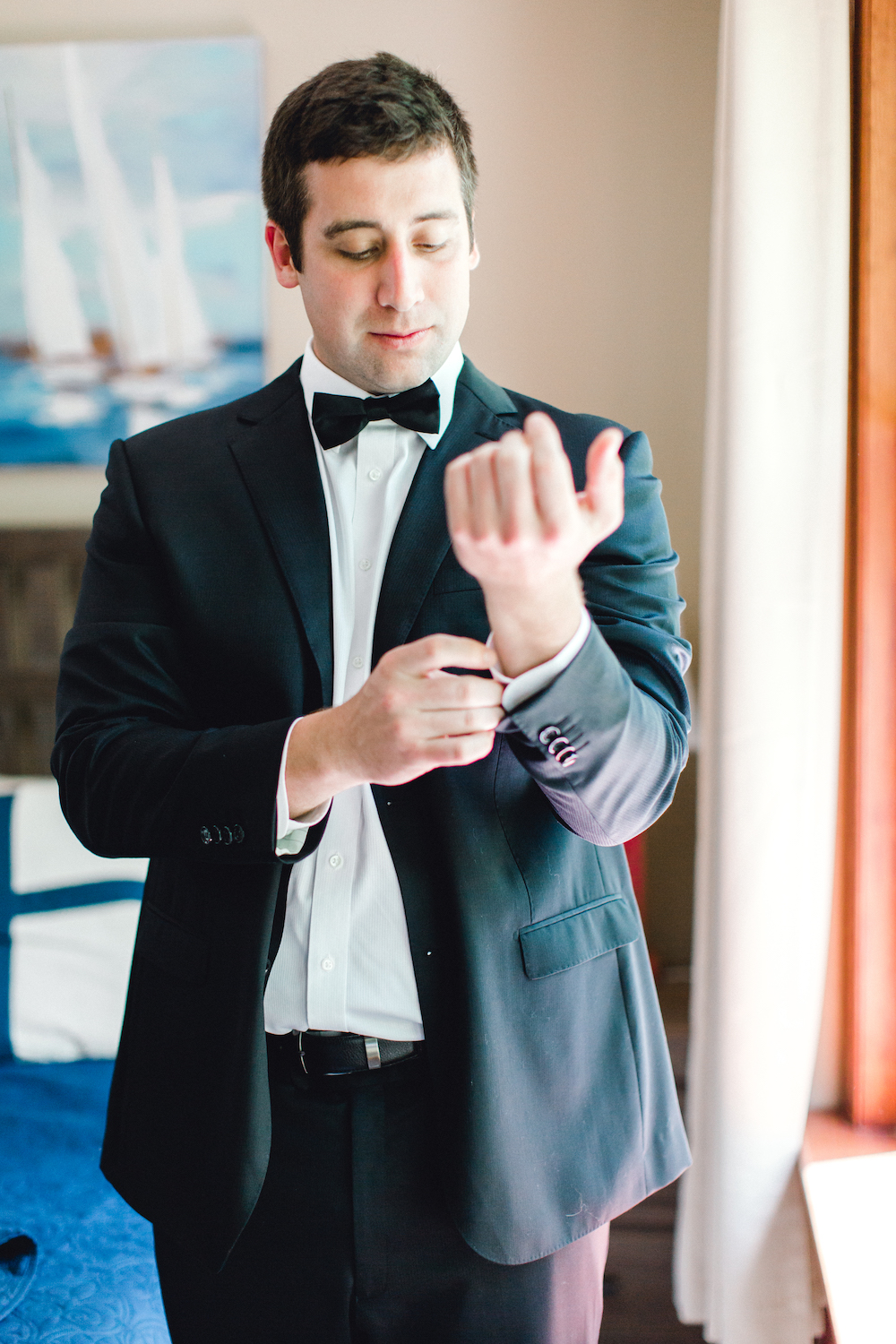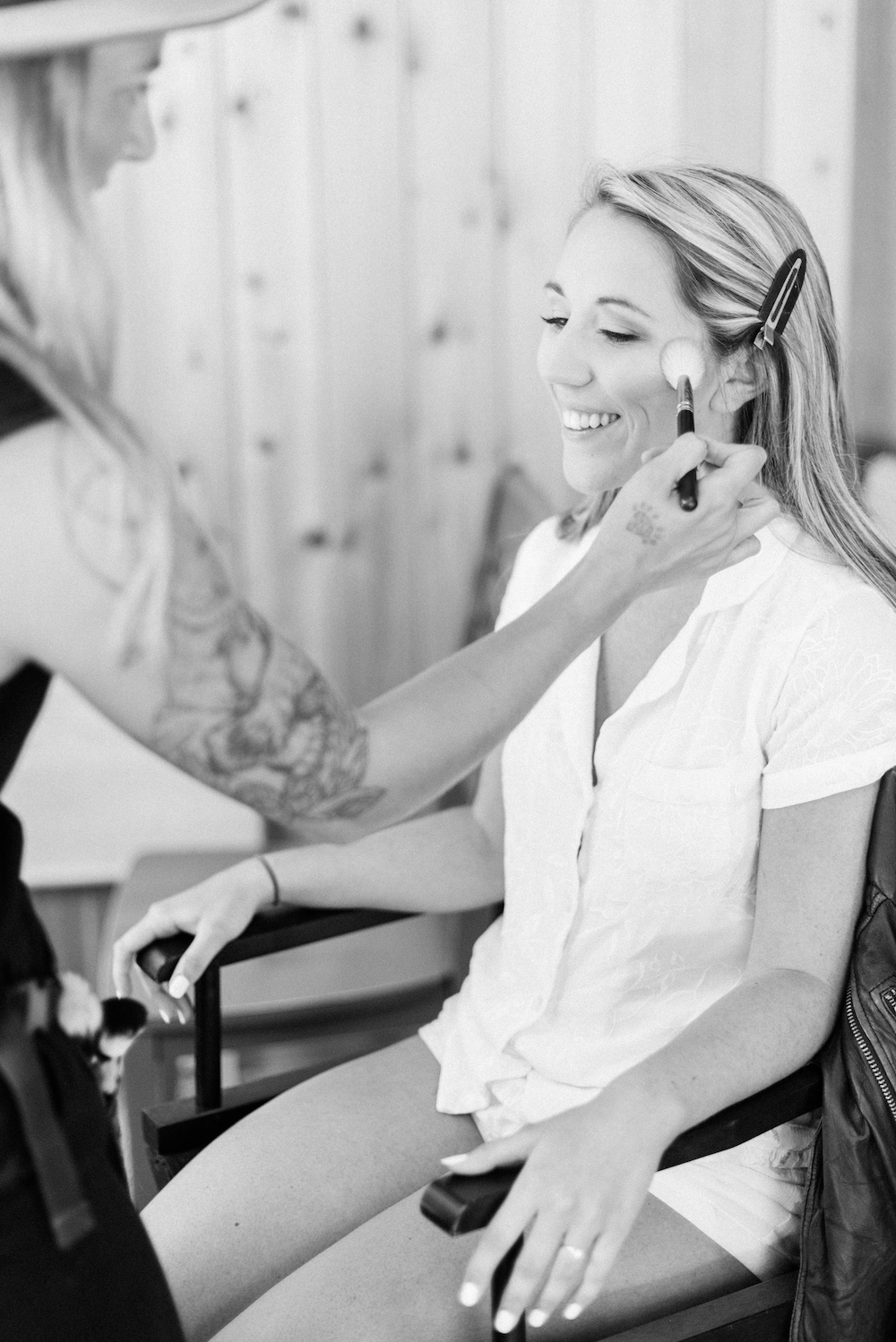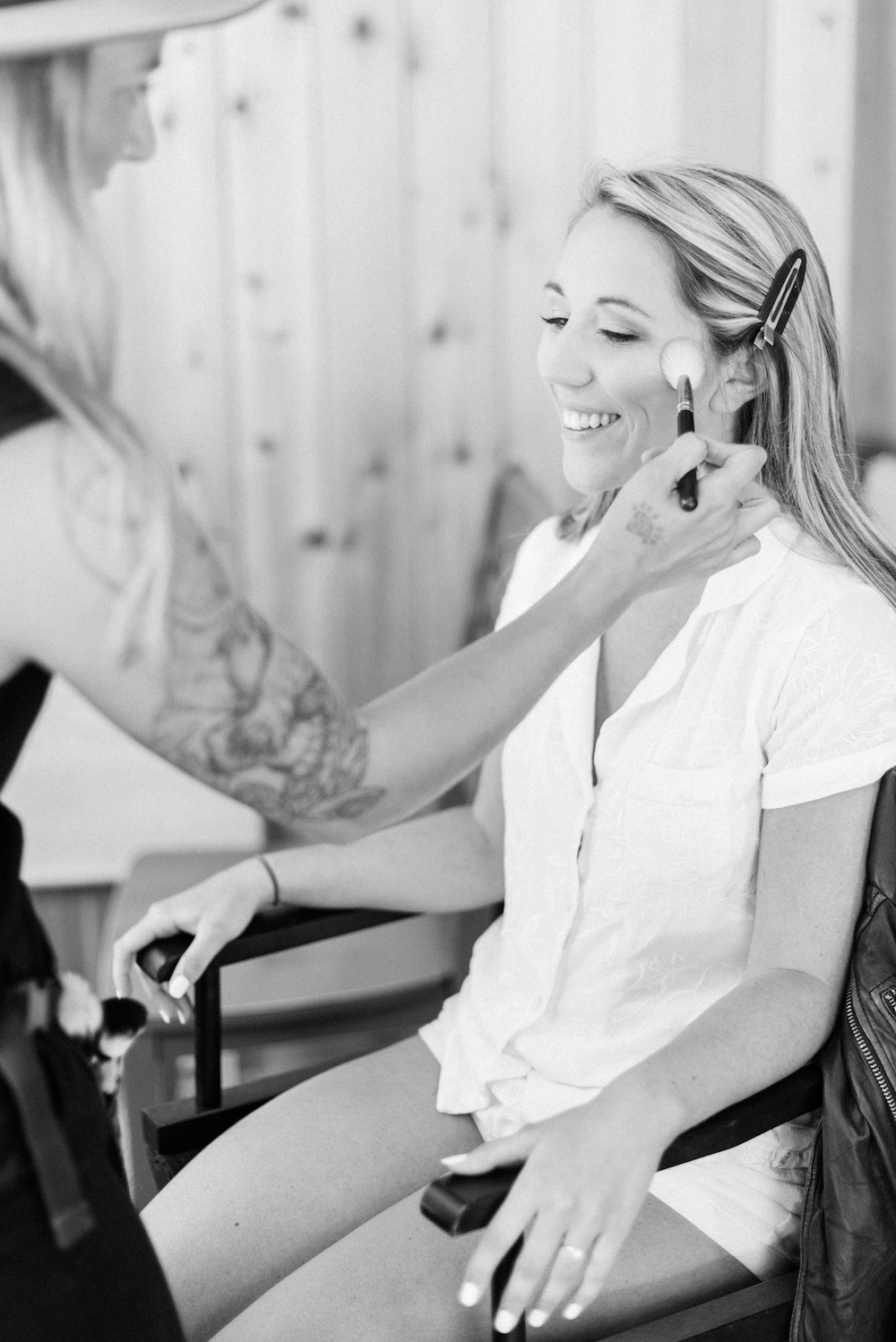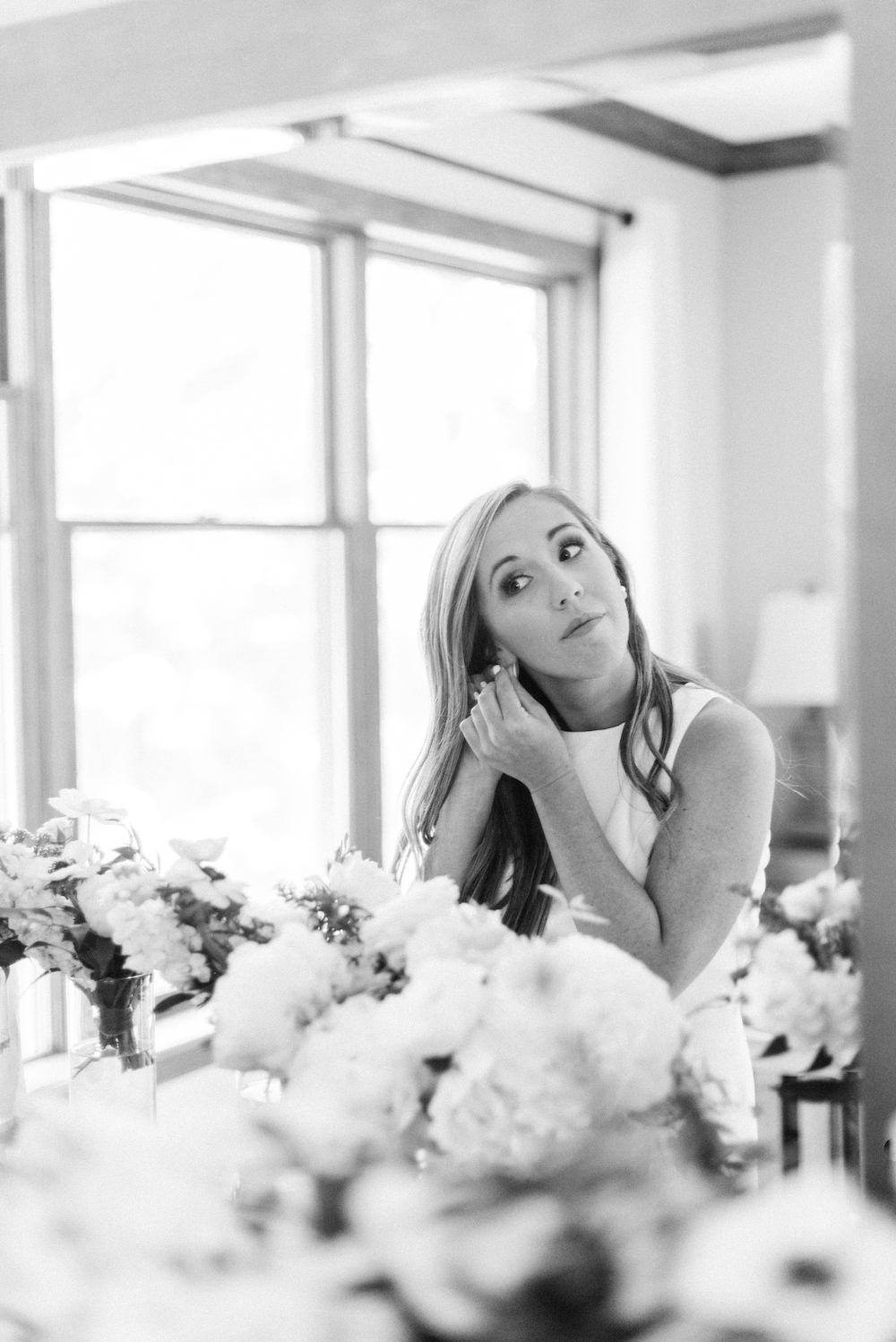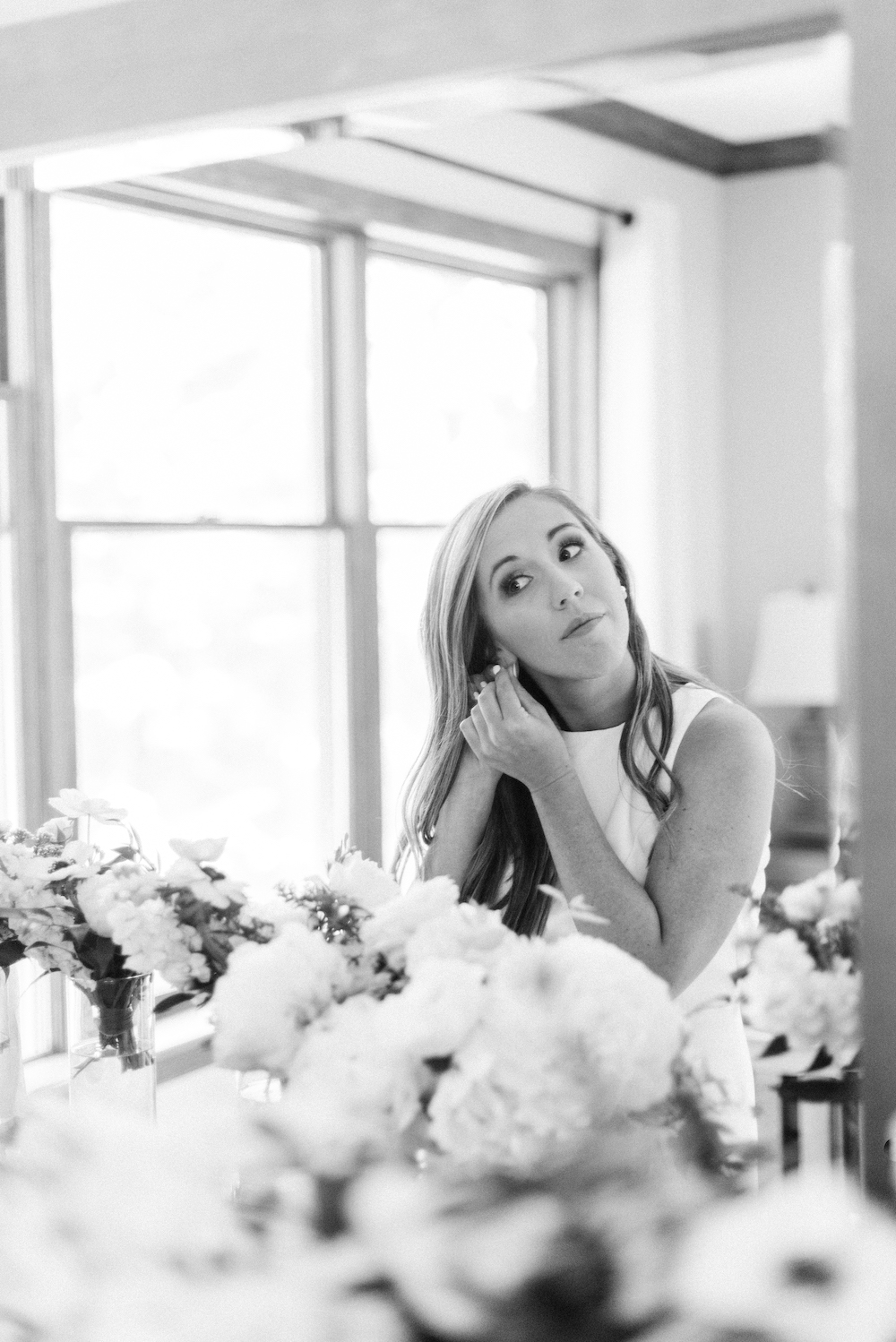 We intended to do a "first look" at the house that we got ready at with our friends and family before departing to the school for photos. Unfortunately we ran into each other after getting dressed and didn't get to do a proper first look. We brushed it off and moved onto the venue and started with these photos in the woods. This was our first moment alone and ended up being really emotional for the both of us.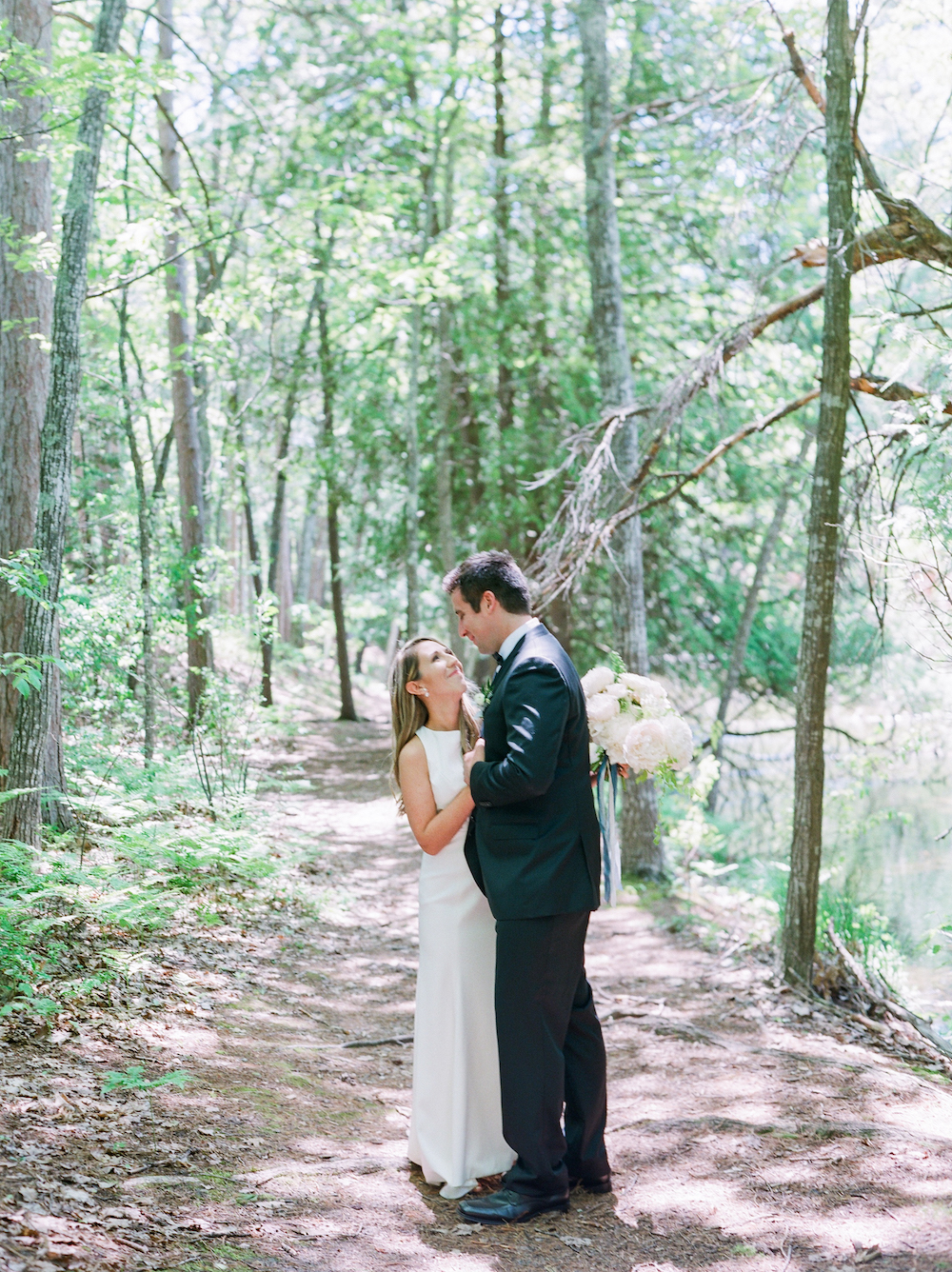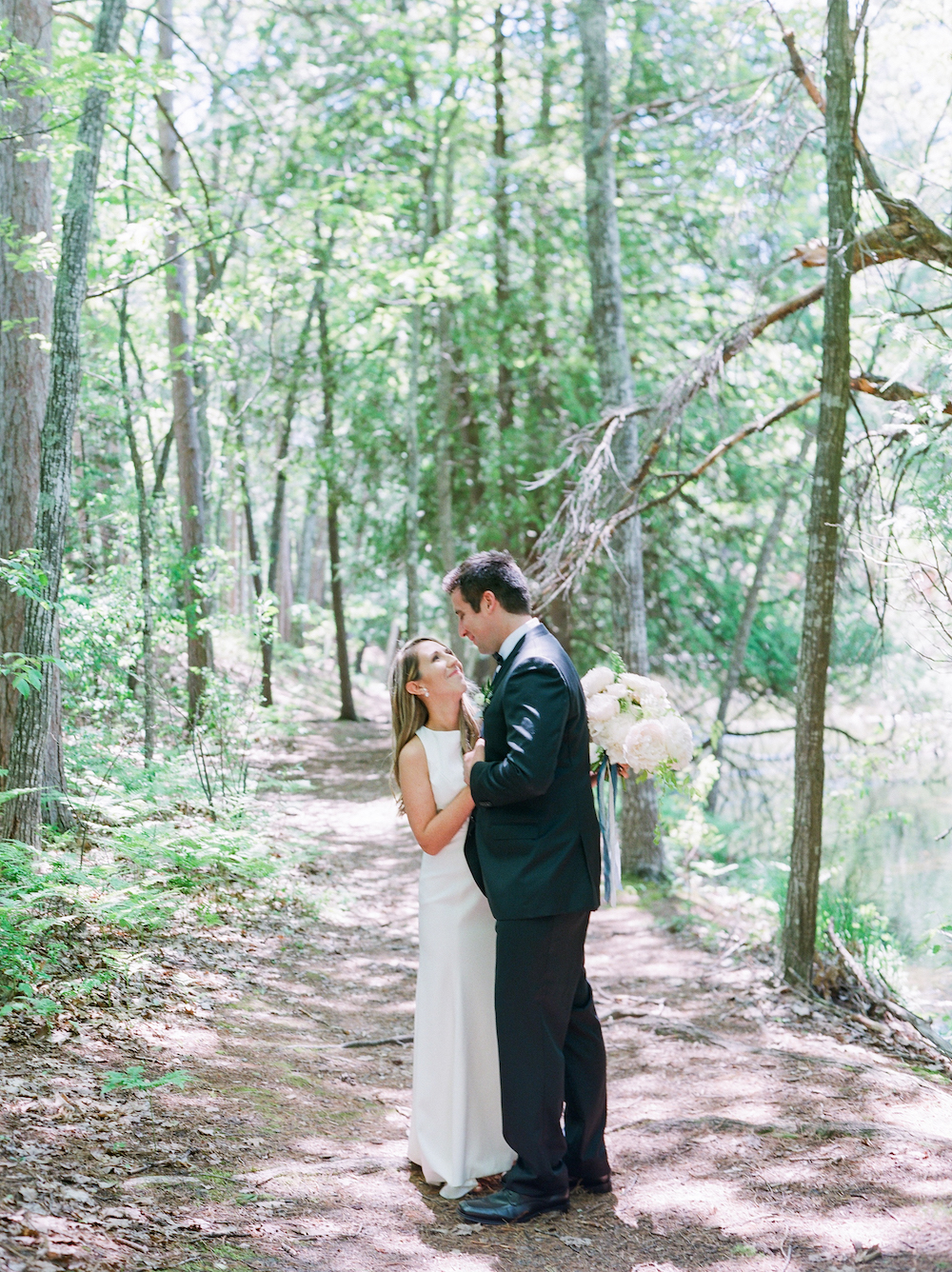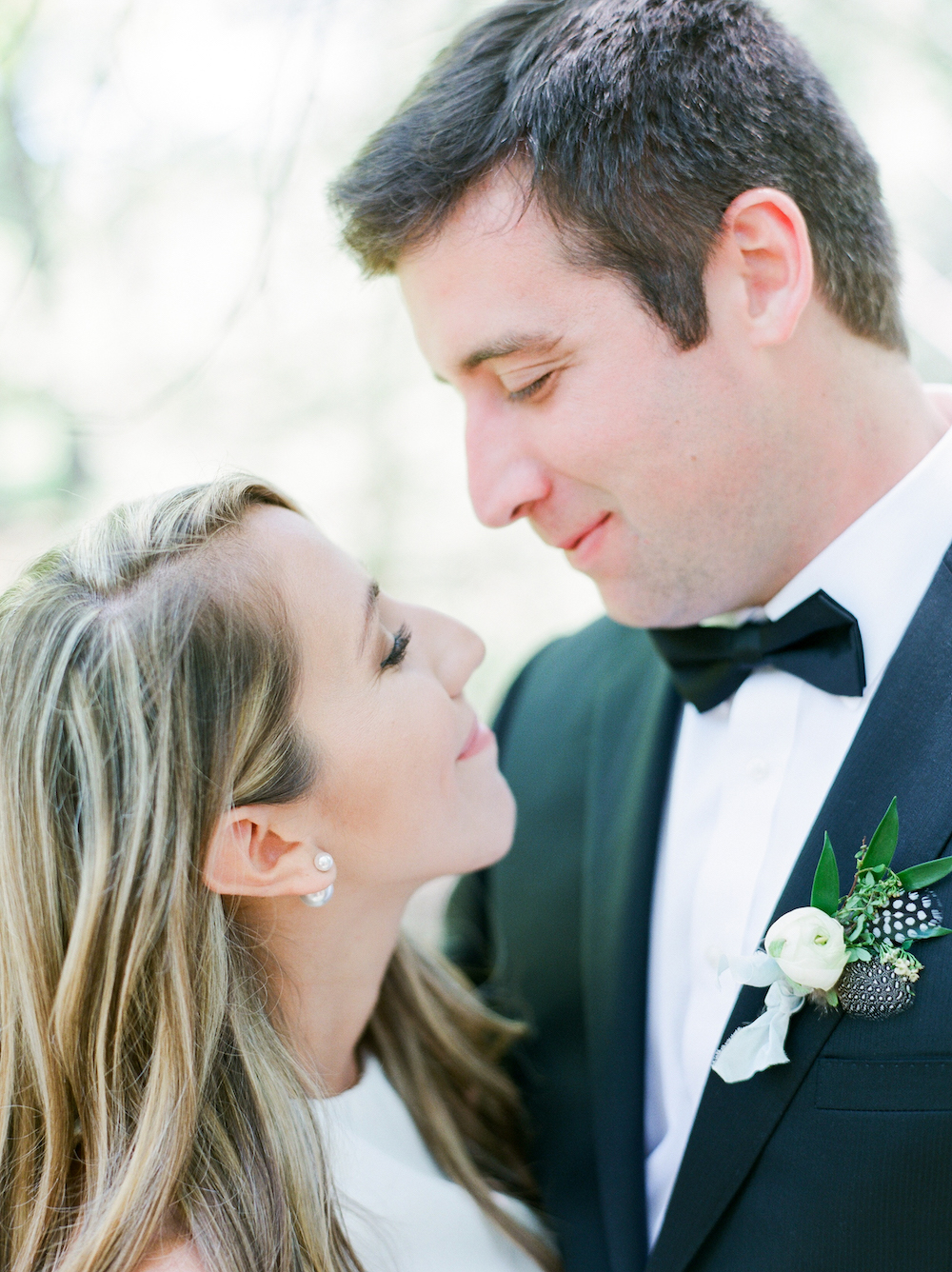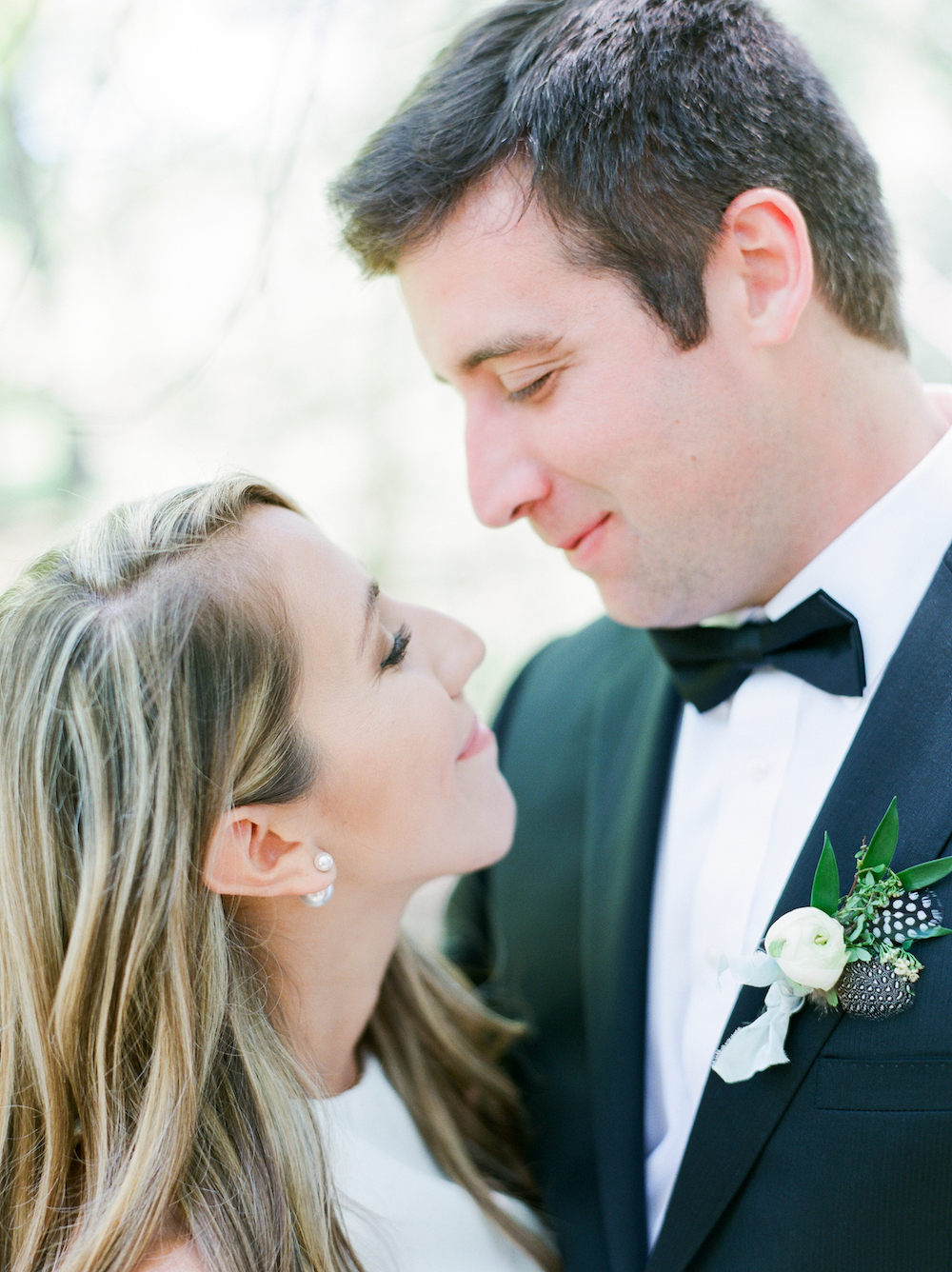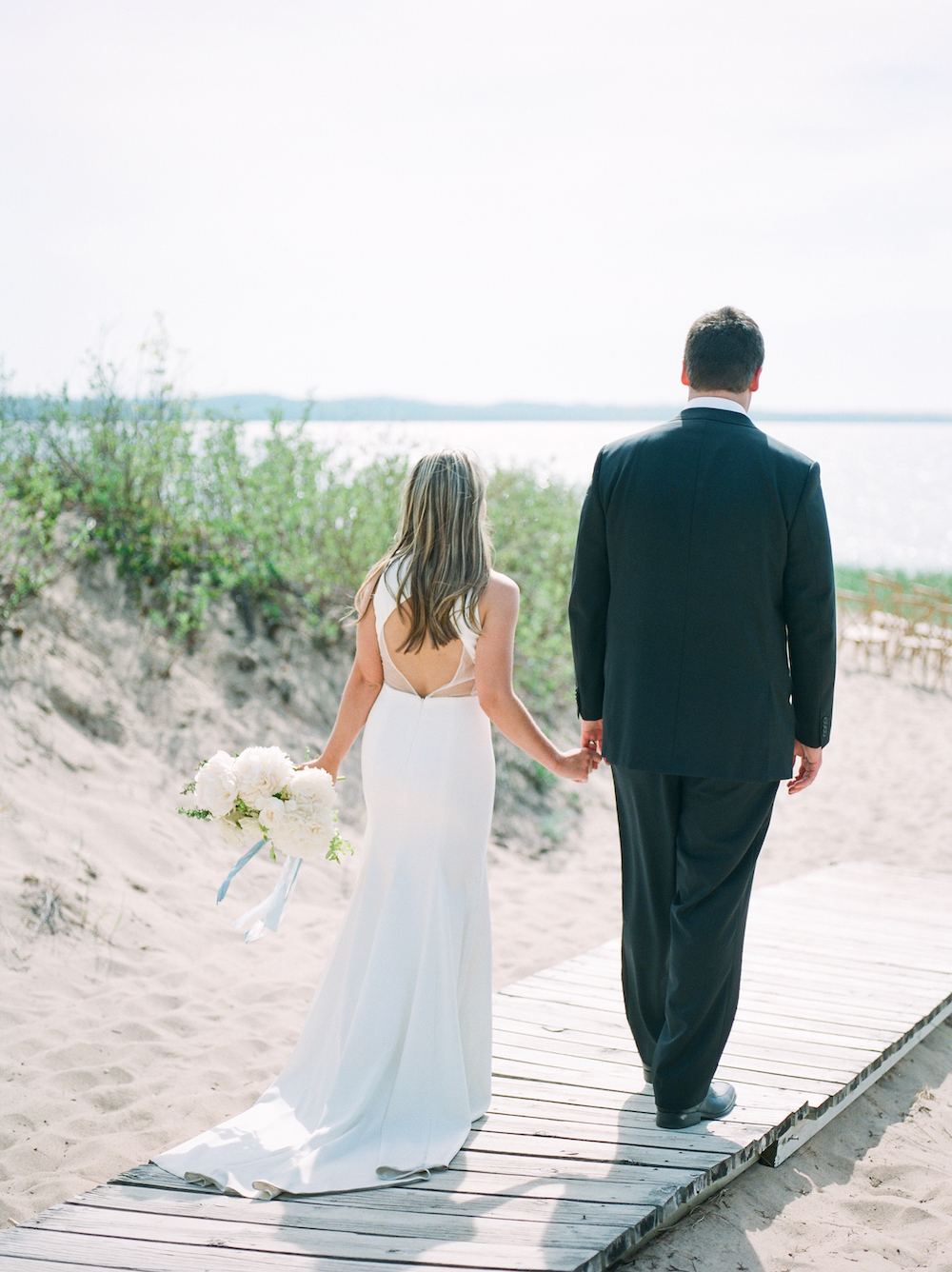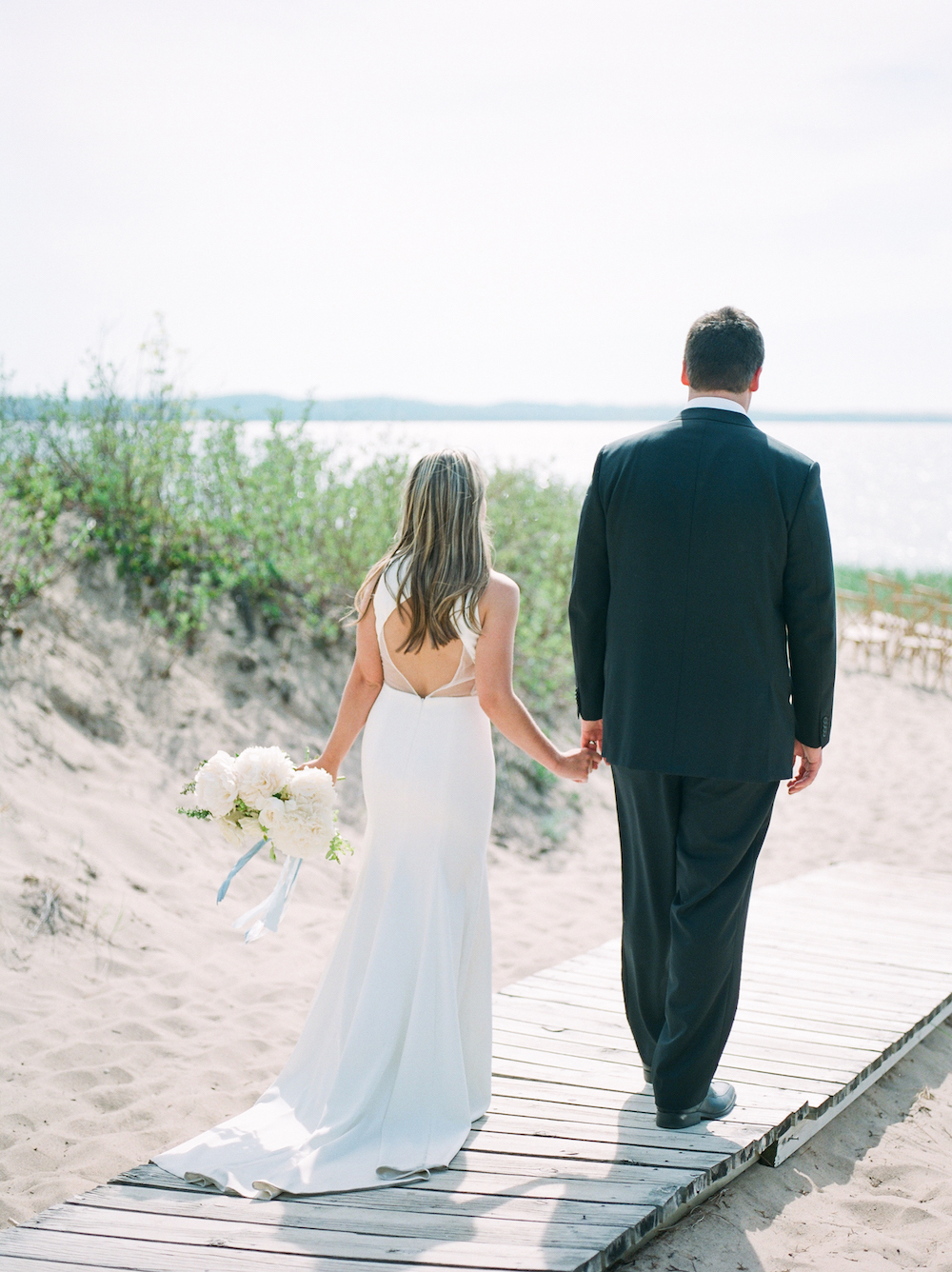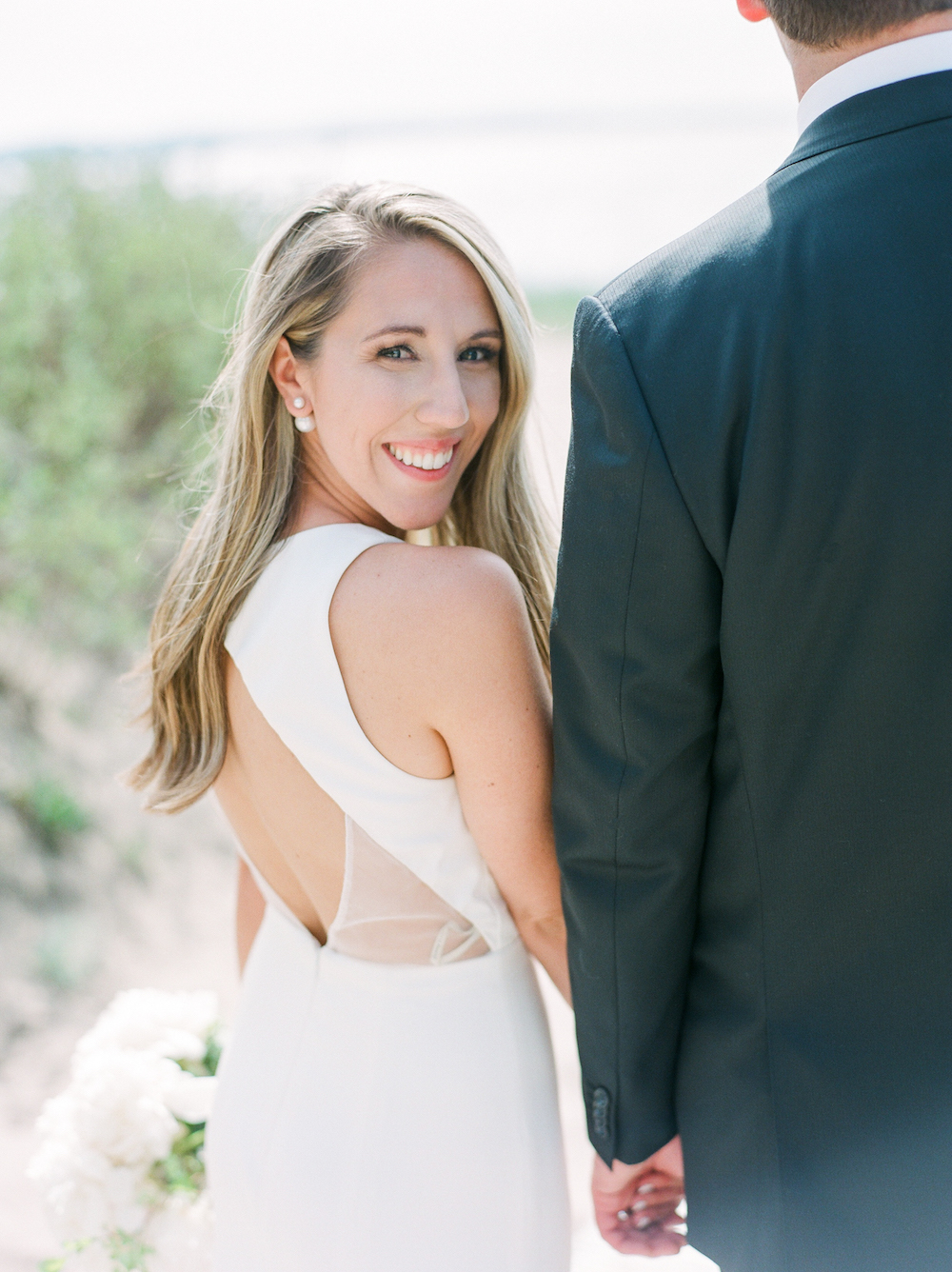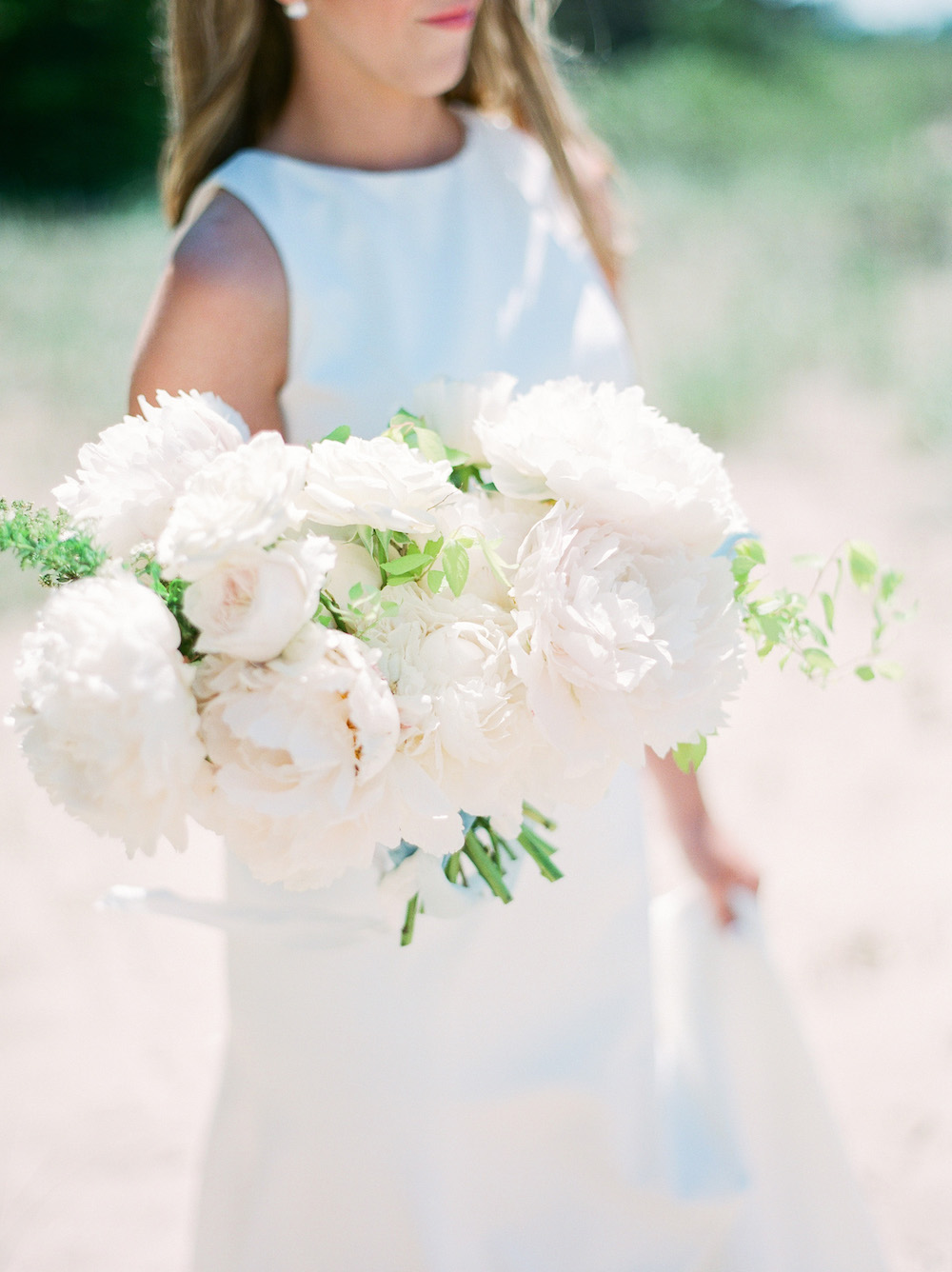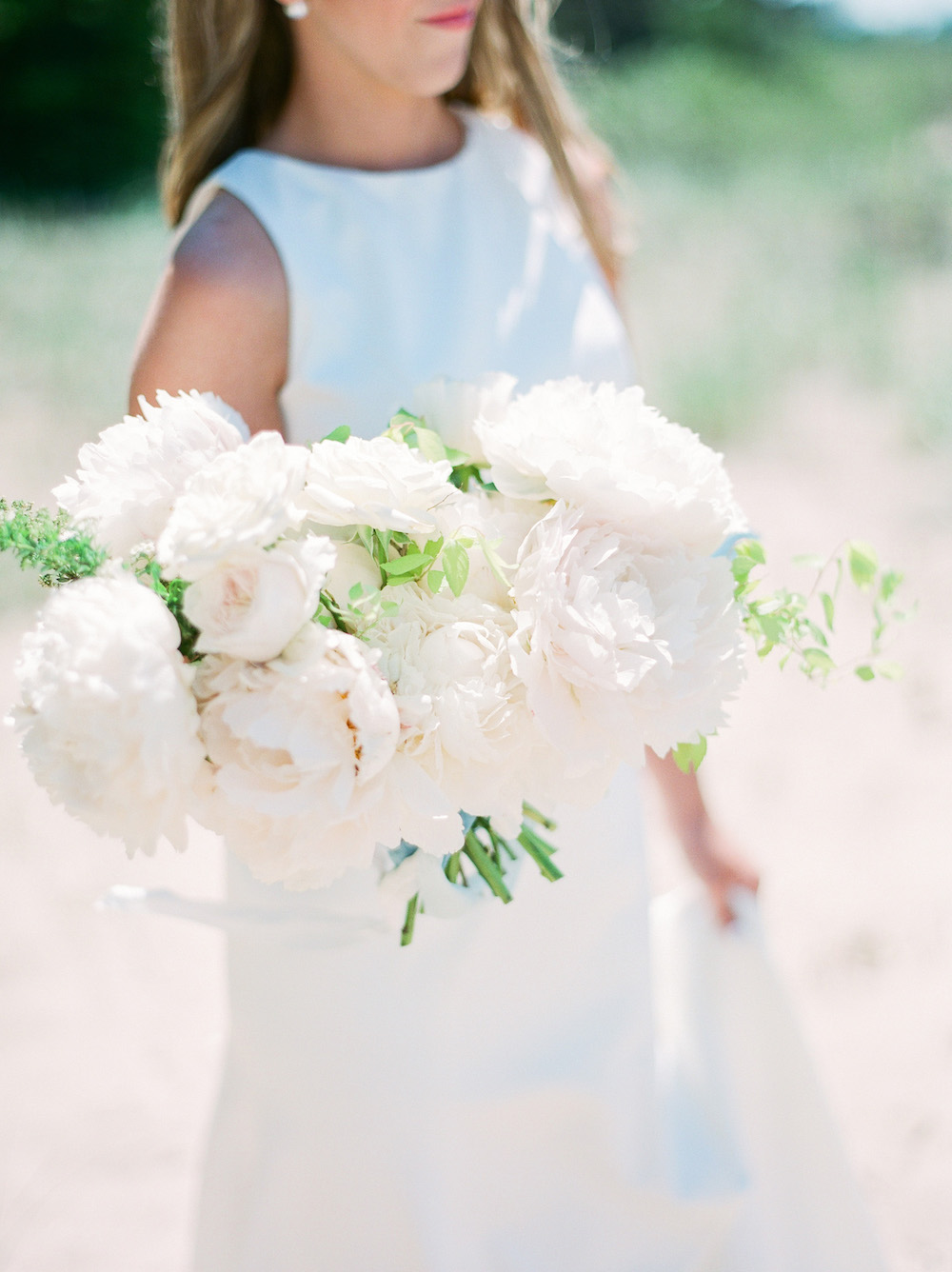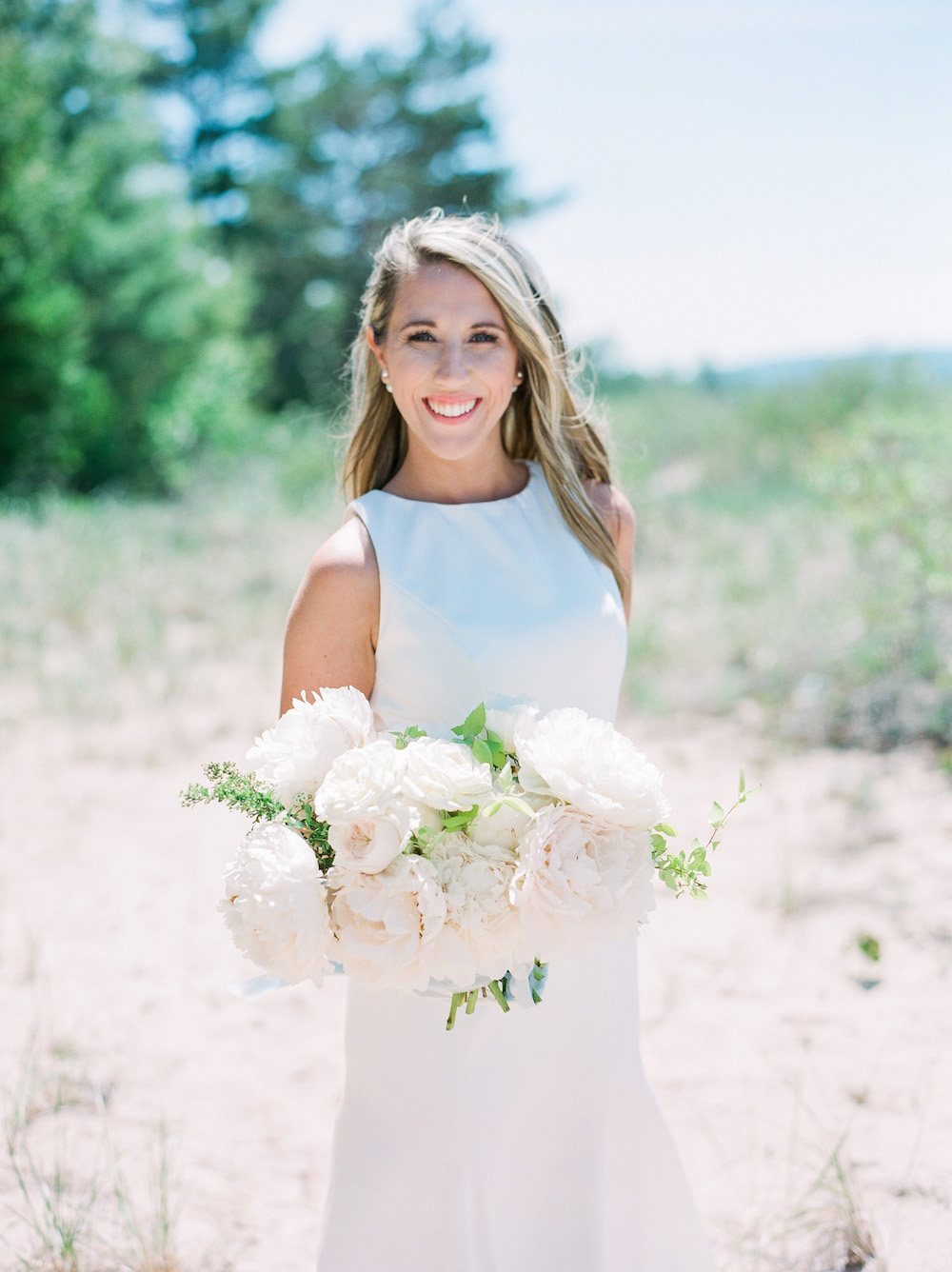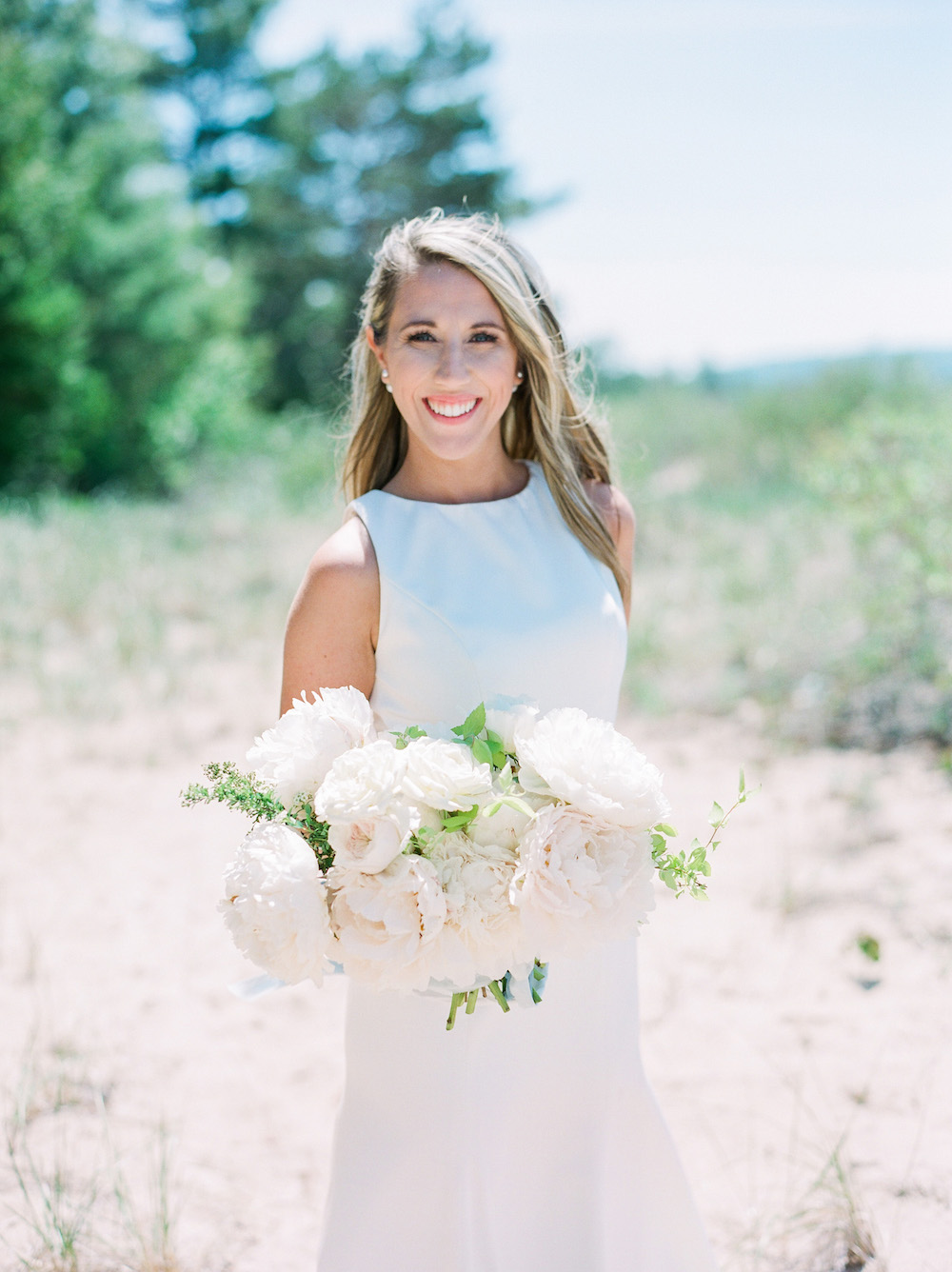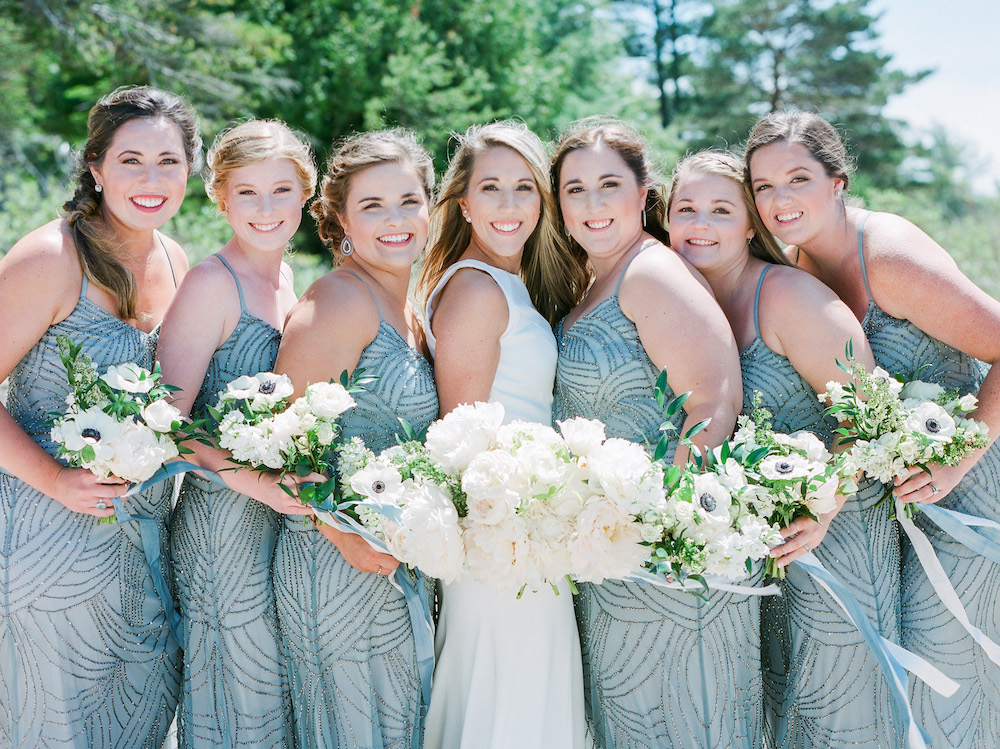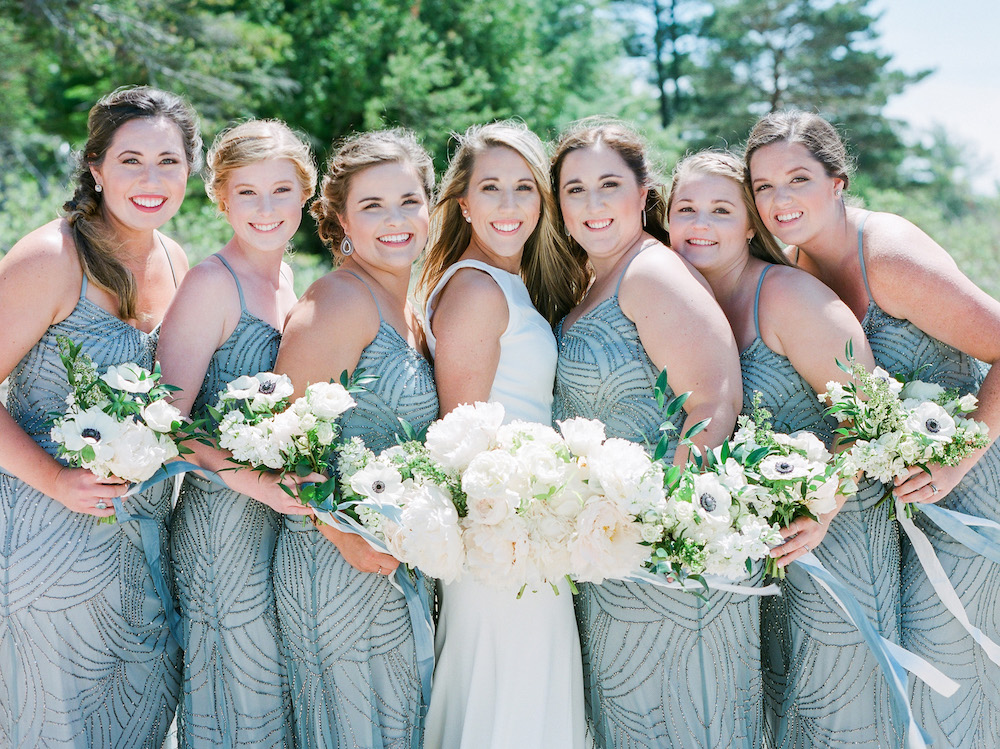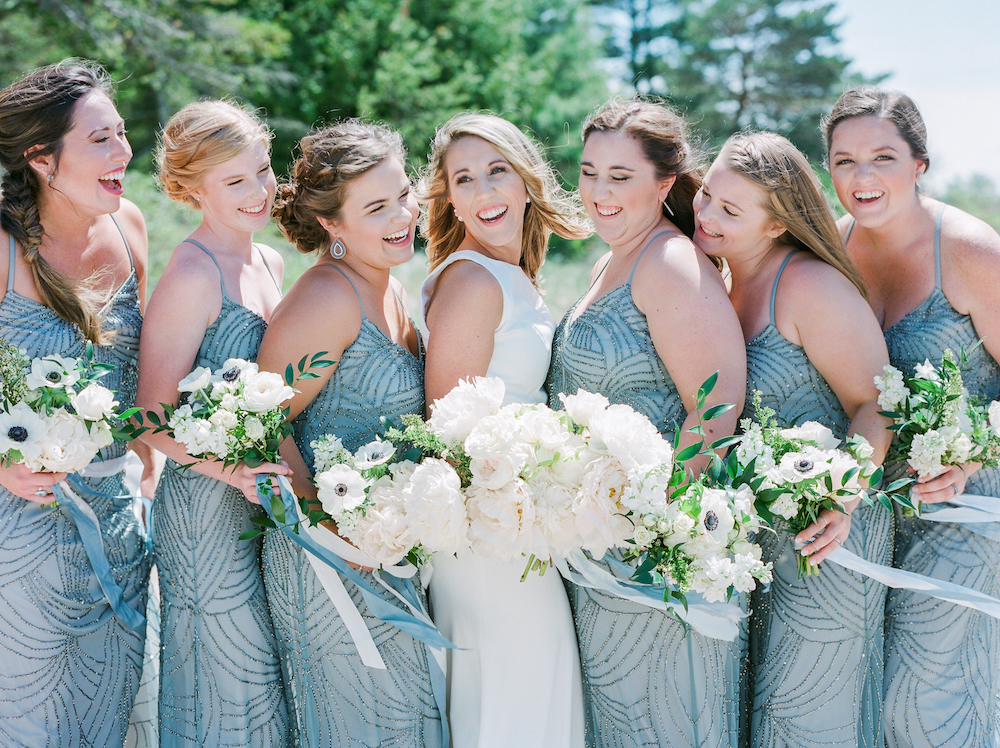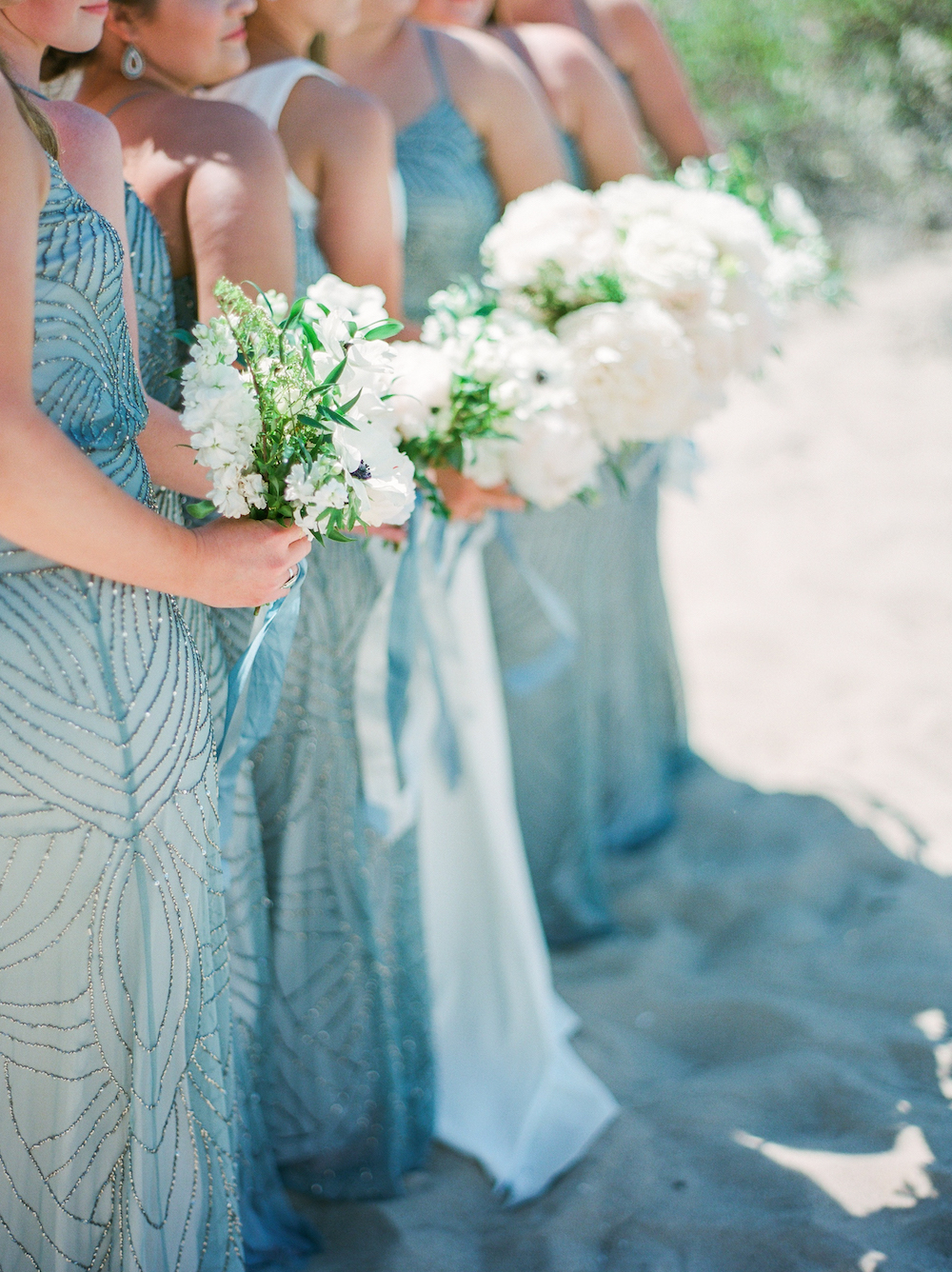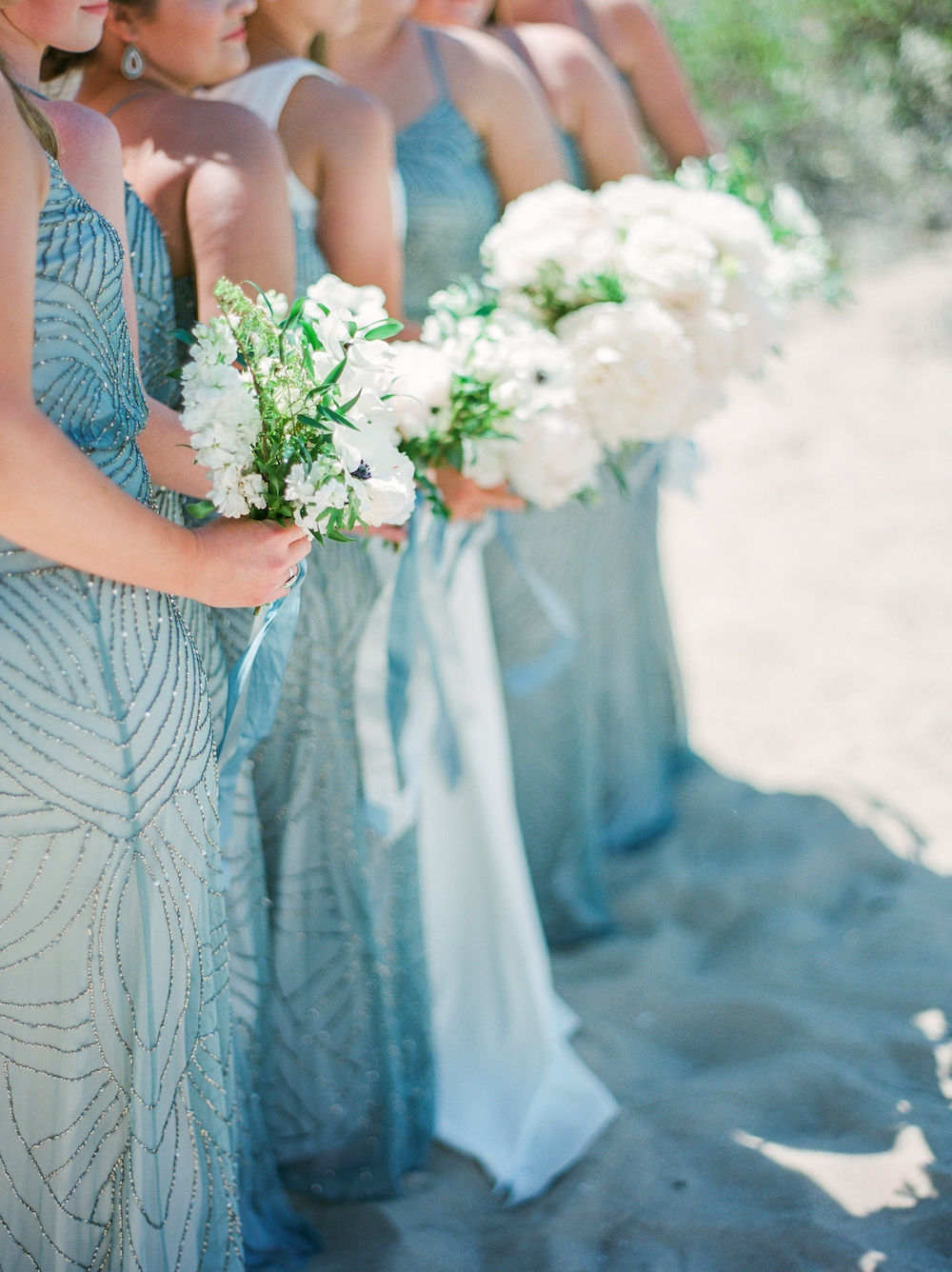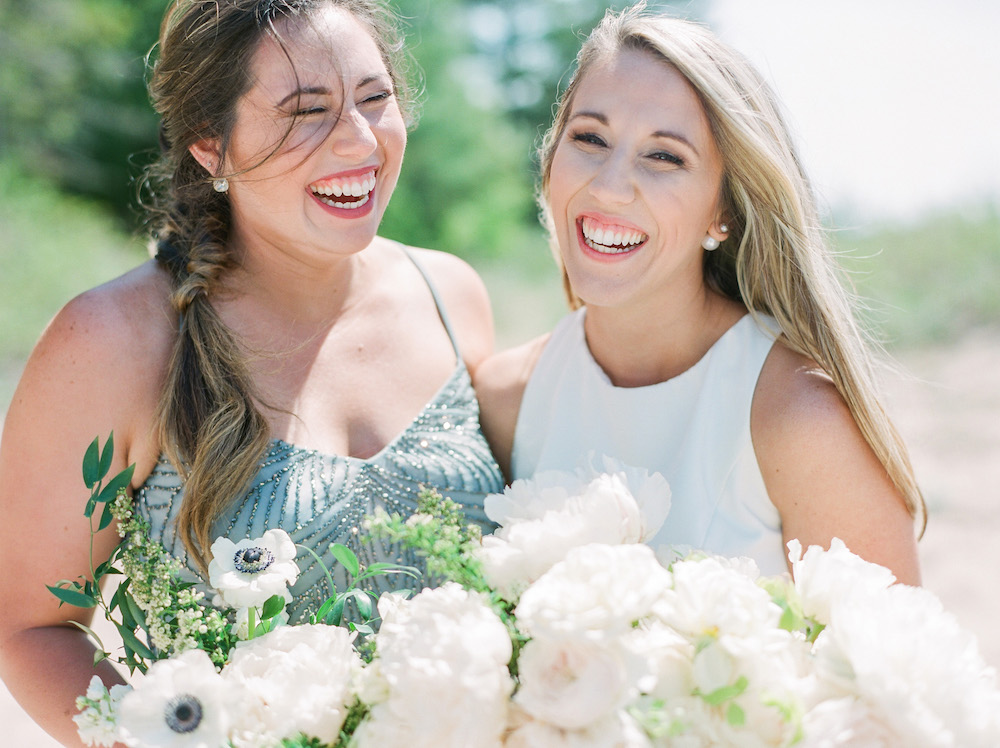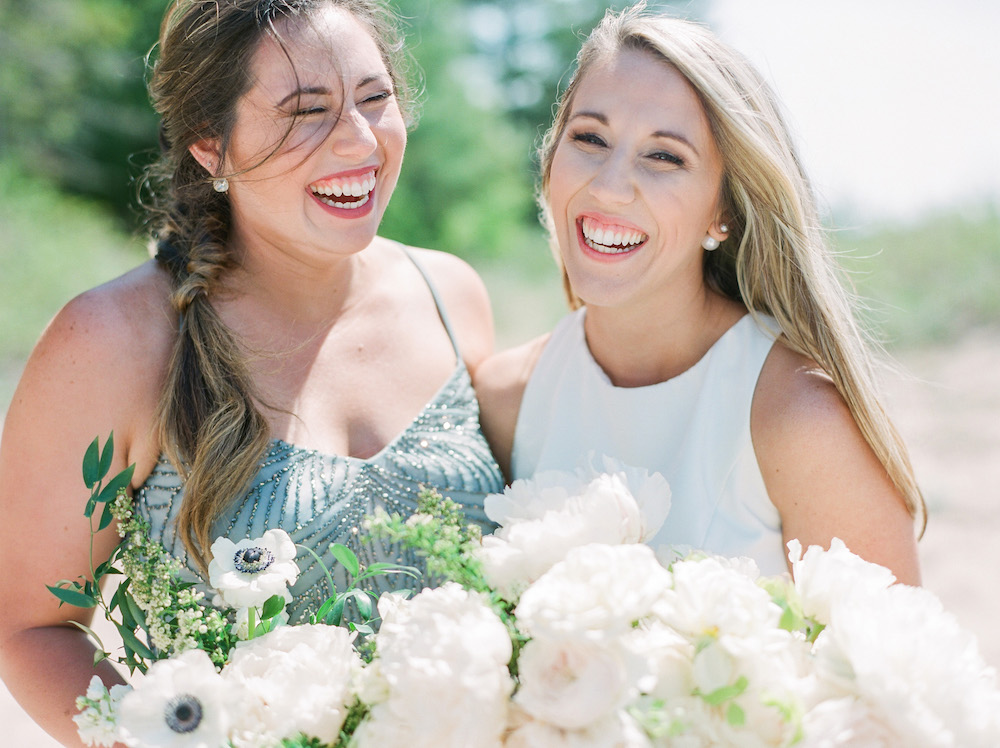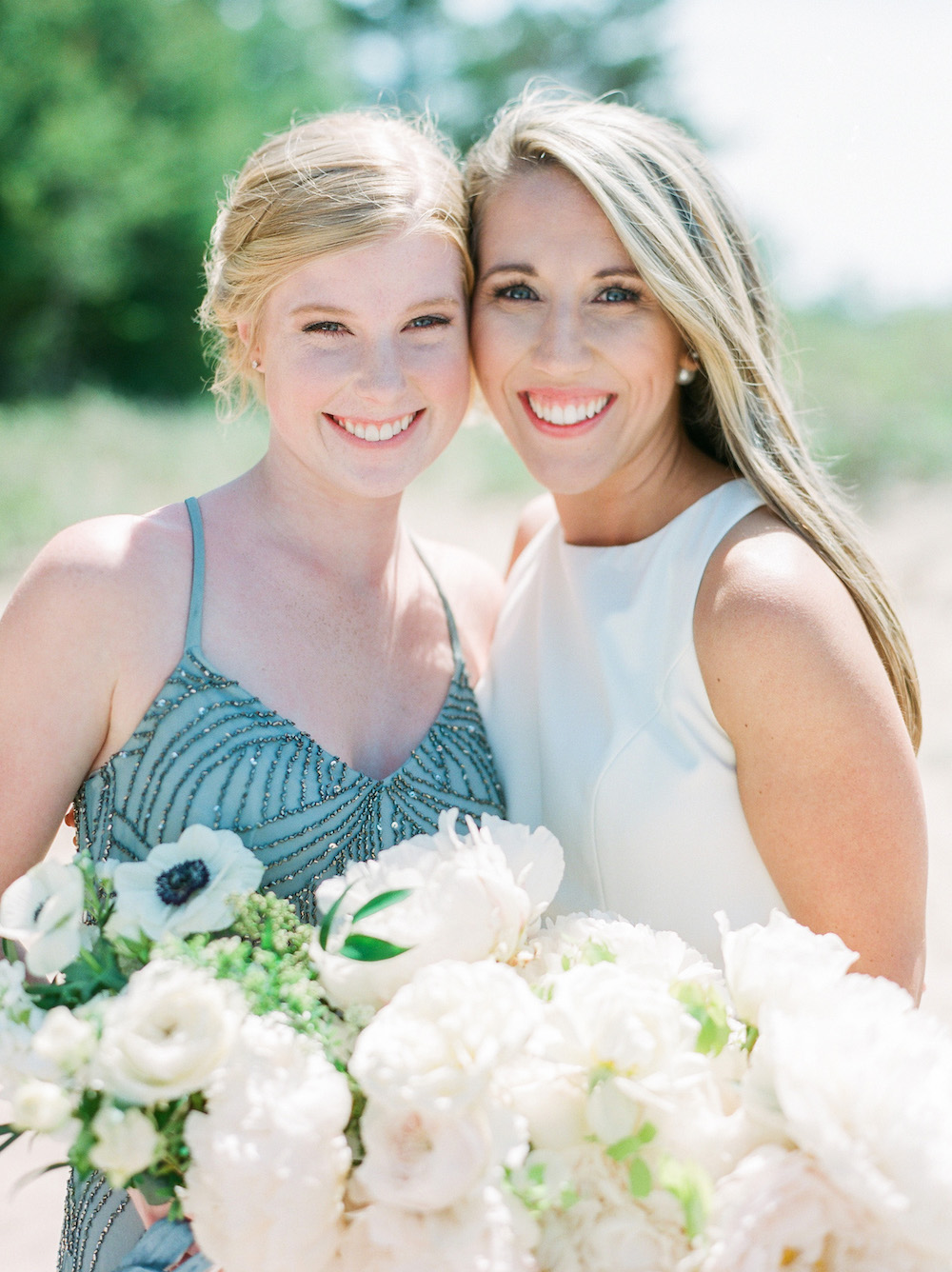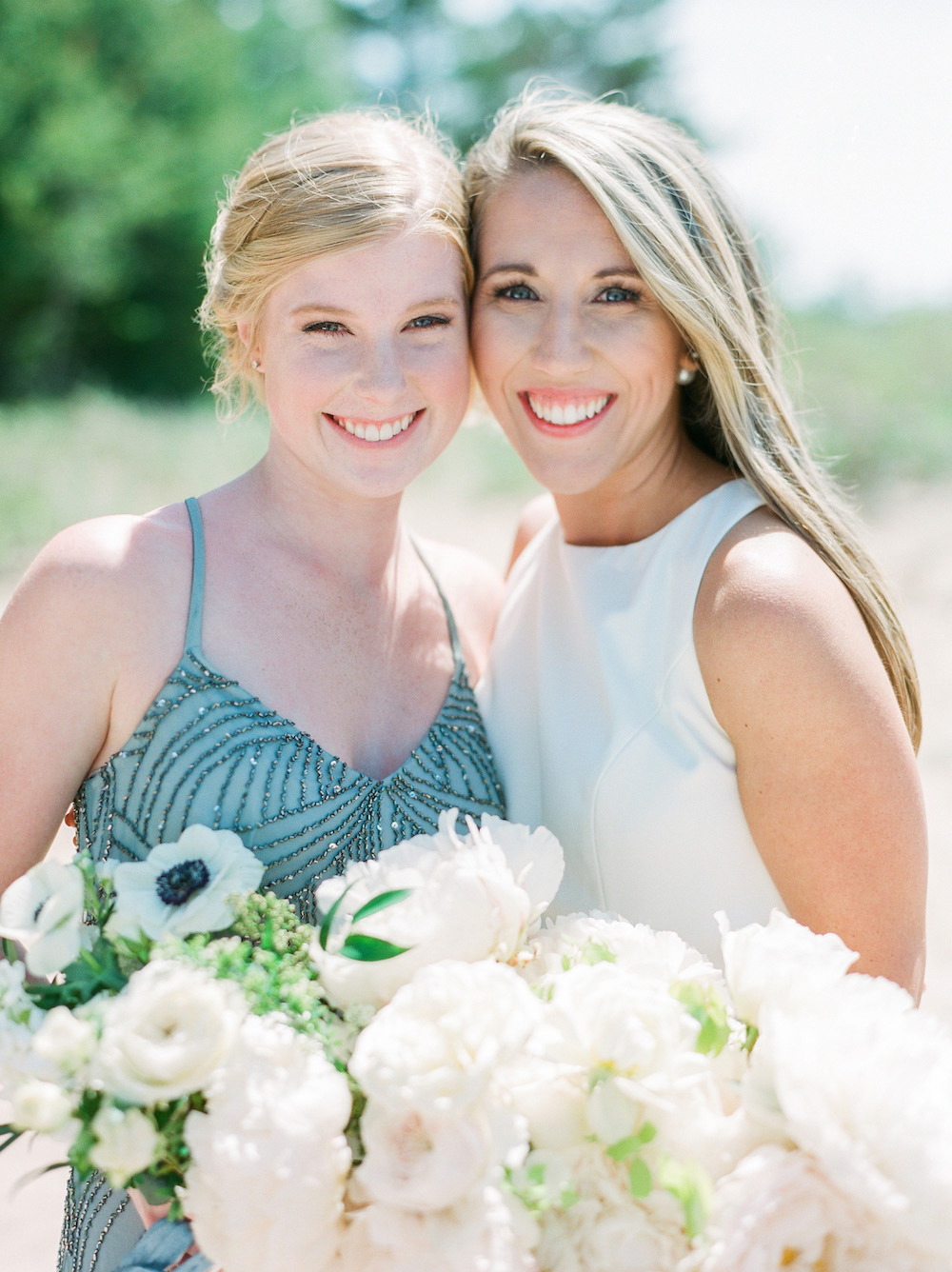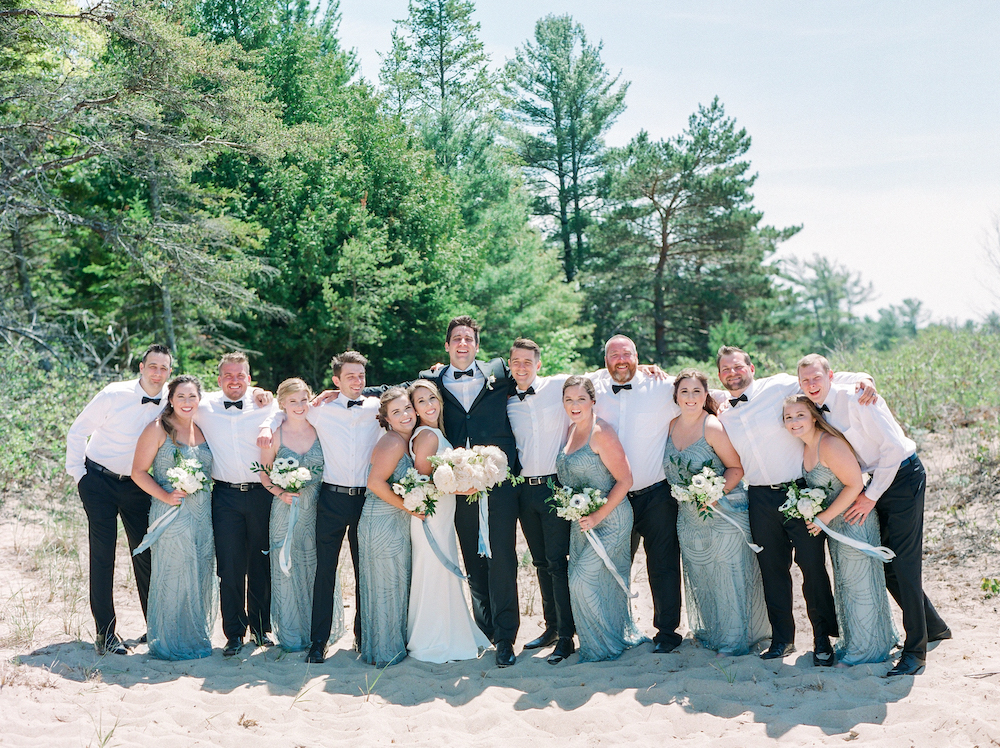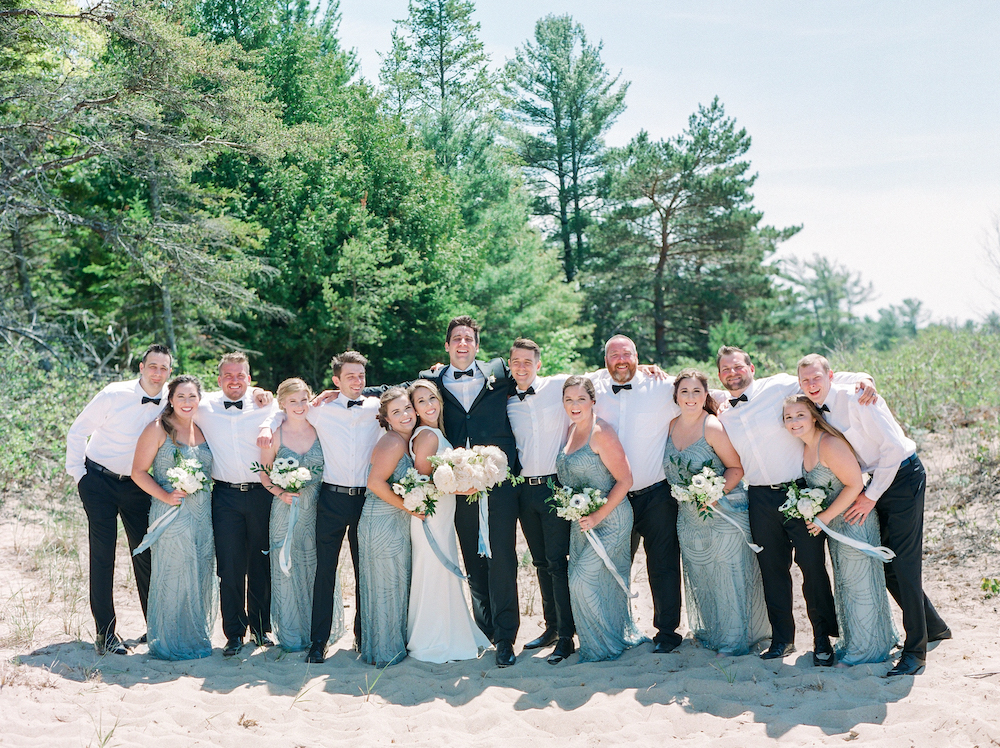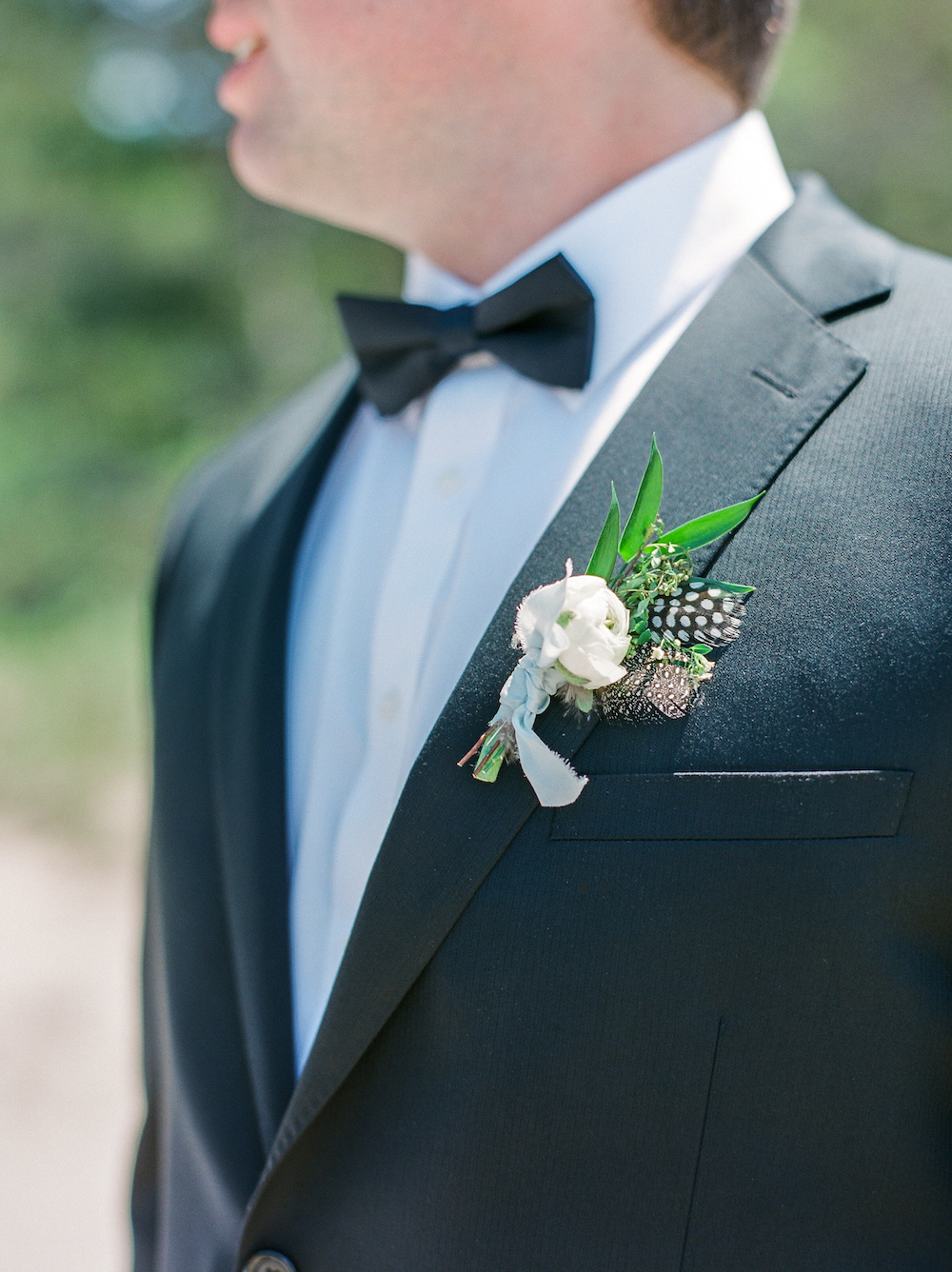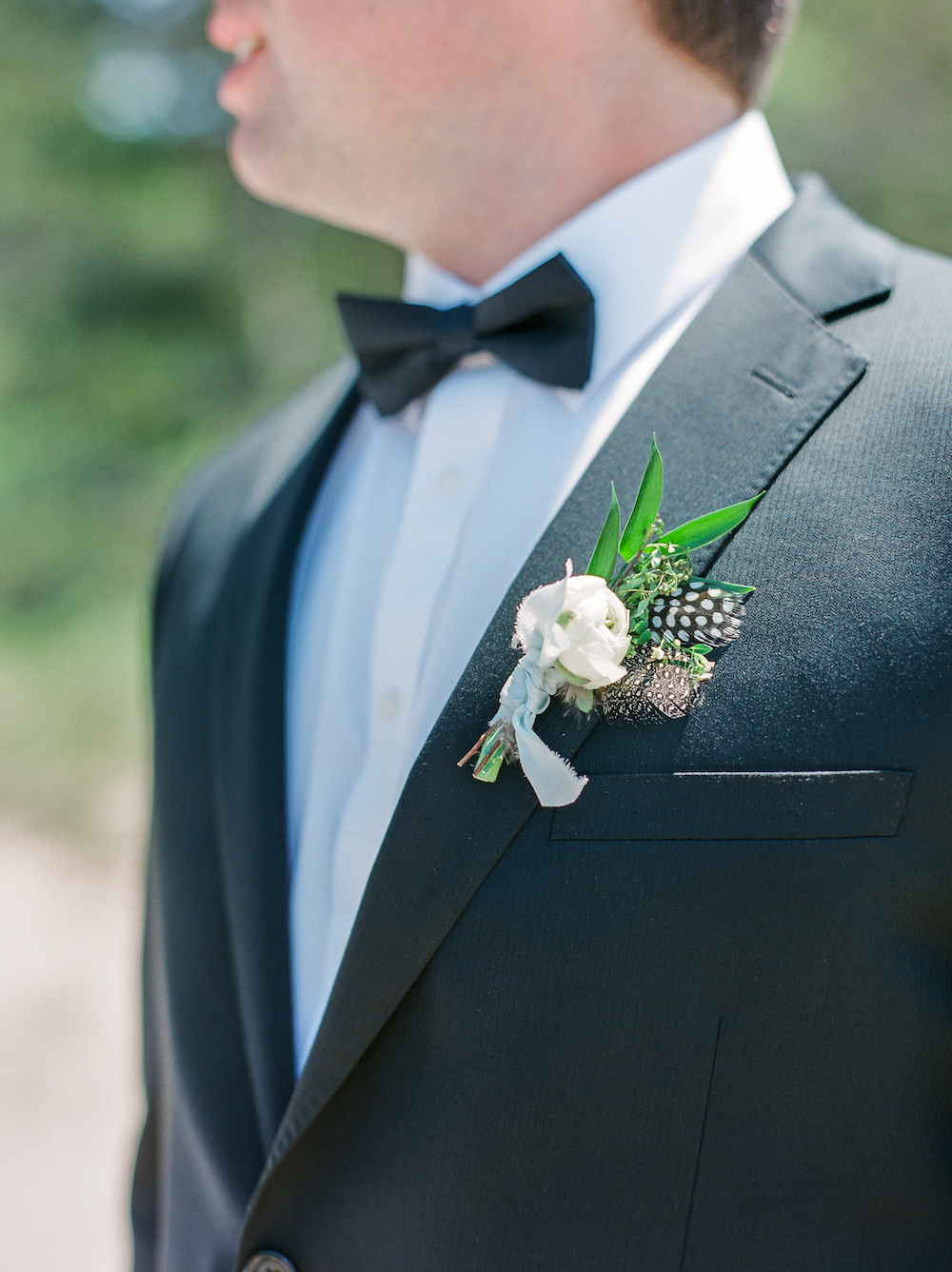 We decided to keep the ceremony decor very minimal since the view of Lake Michigan was the real star and guests weren't going to spend too much time there. We created 2 large greenery arrangements that were placed at the beginning of the aisle (later transported to the bar) and a bamboo runner down the center of the aisle, which fell a part so I wouldn't recommend. We also had a small "relief station" with sunscreen, umbrellas, bug spray, flip flops and more.
Another special element from the ceremony is we had my Uncle become ordained and marry us. We both felt it was important to have someone we knew and loved marry us vs. a random stranger, so we were grateful my Uncle took the job!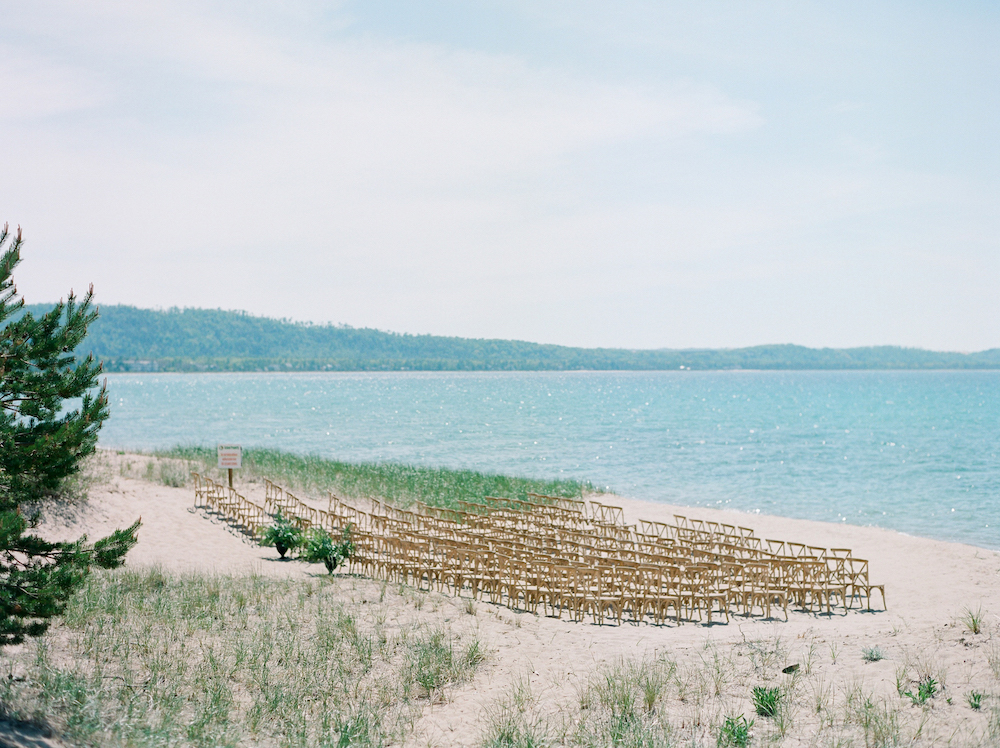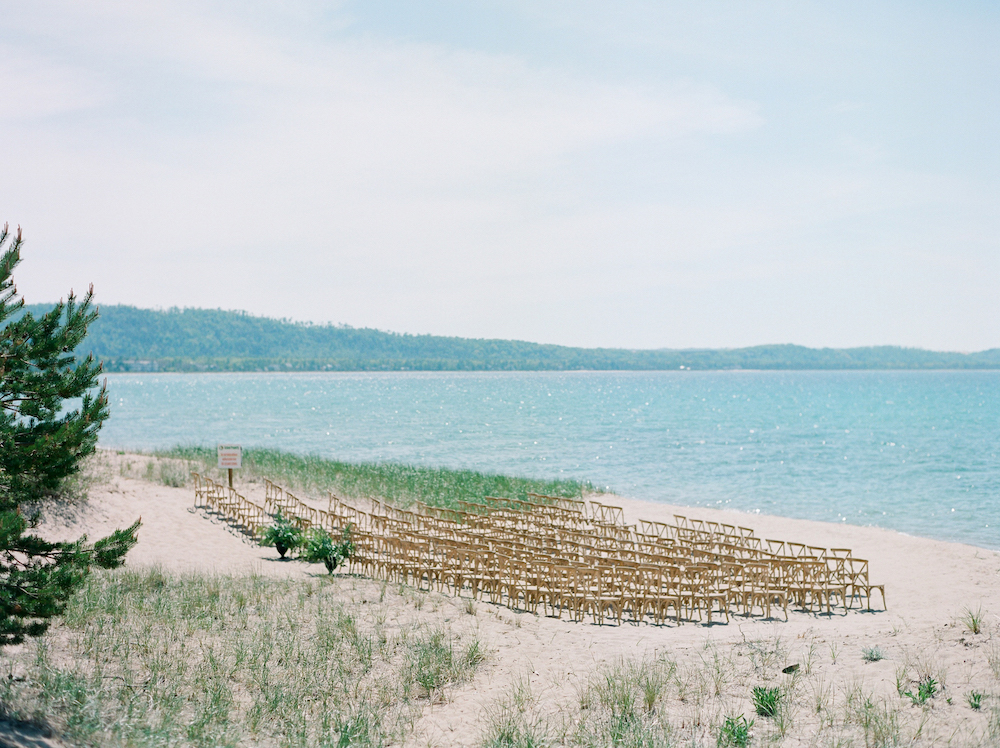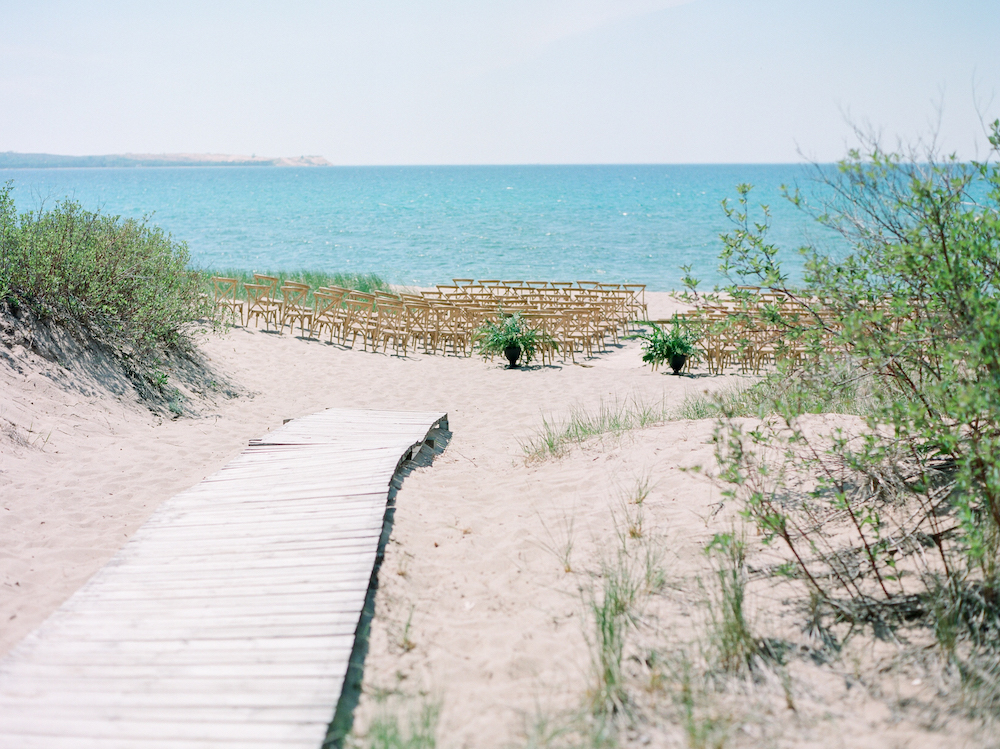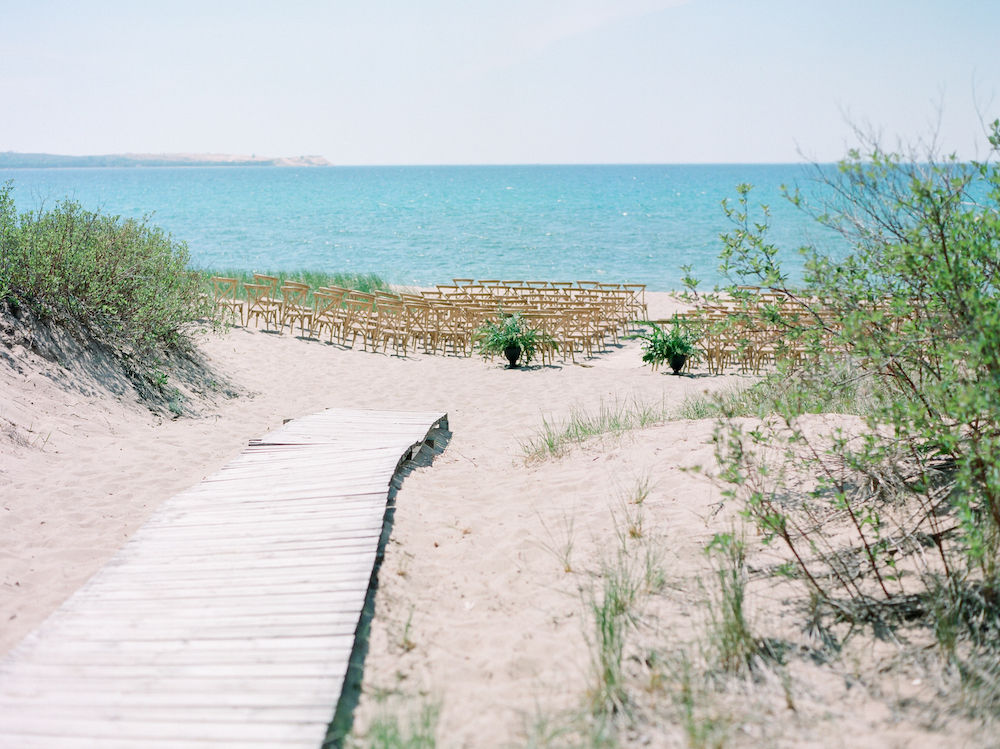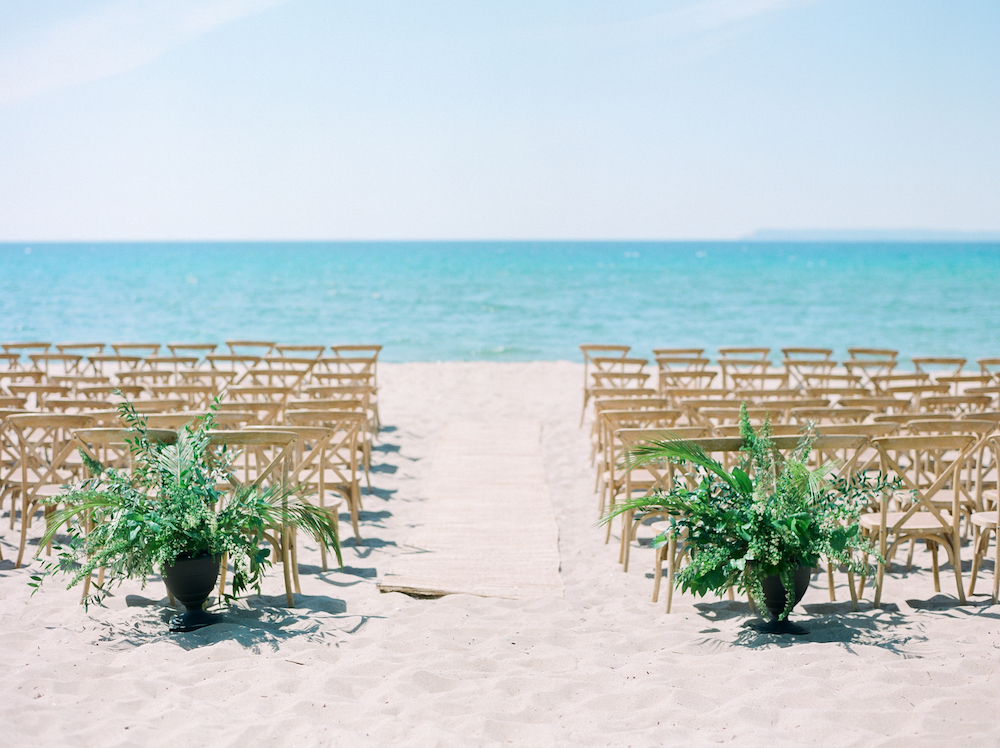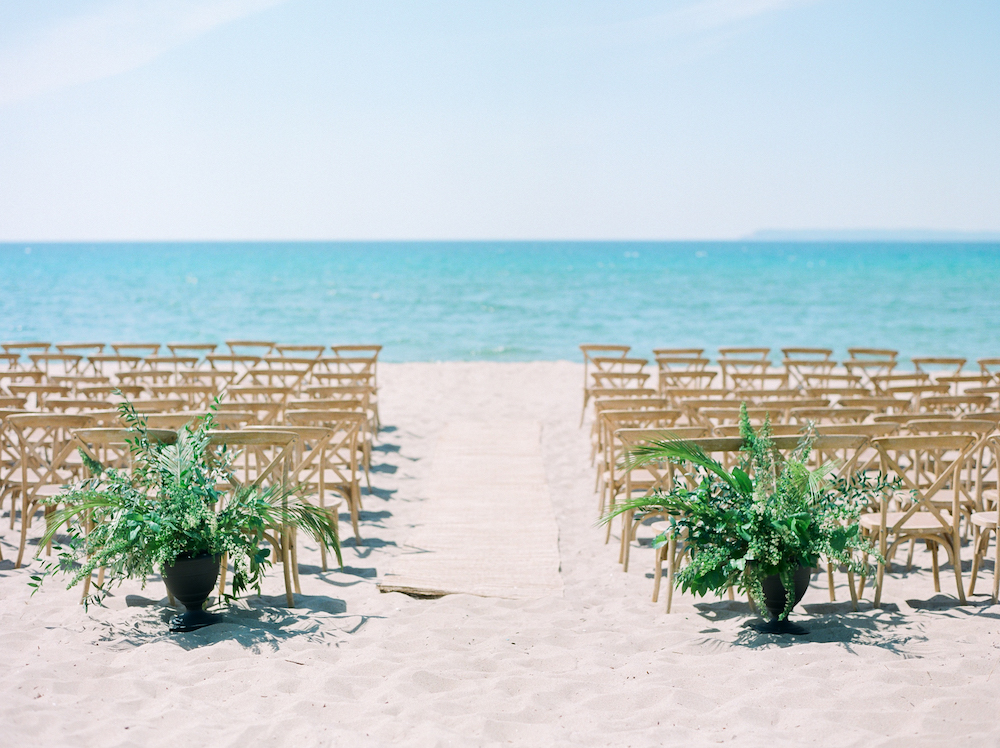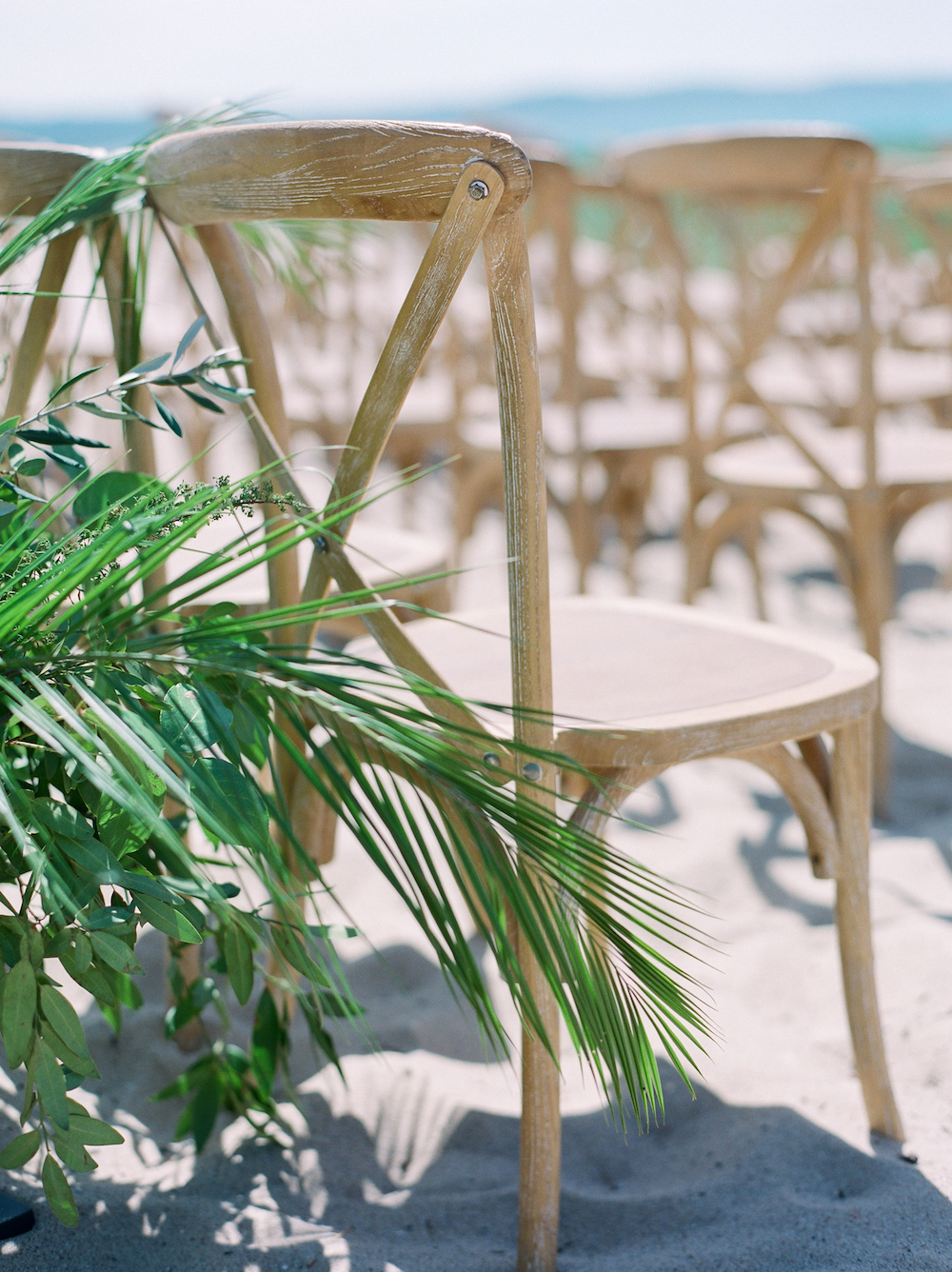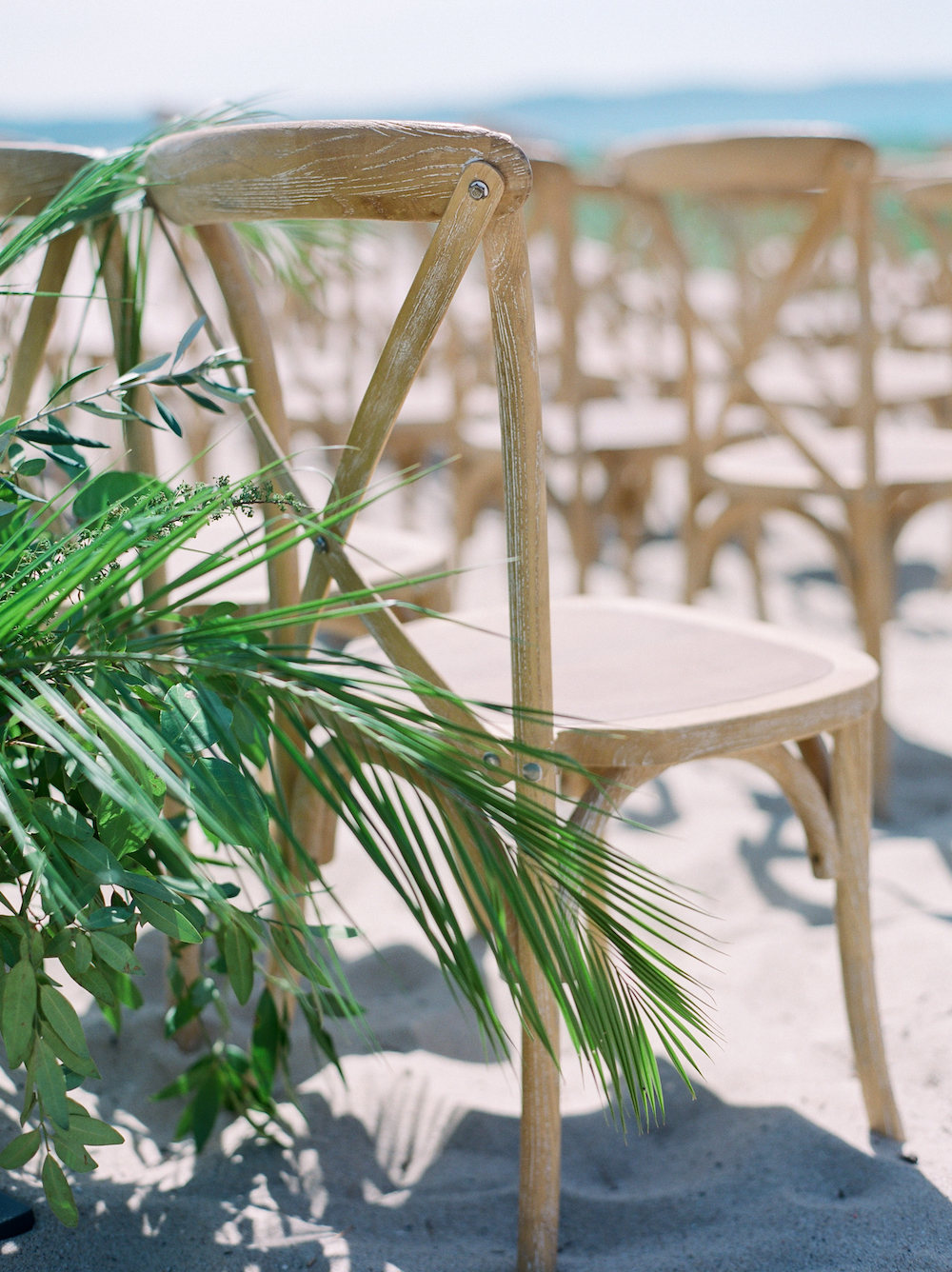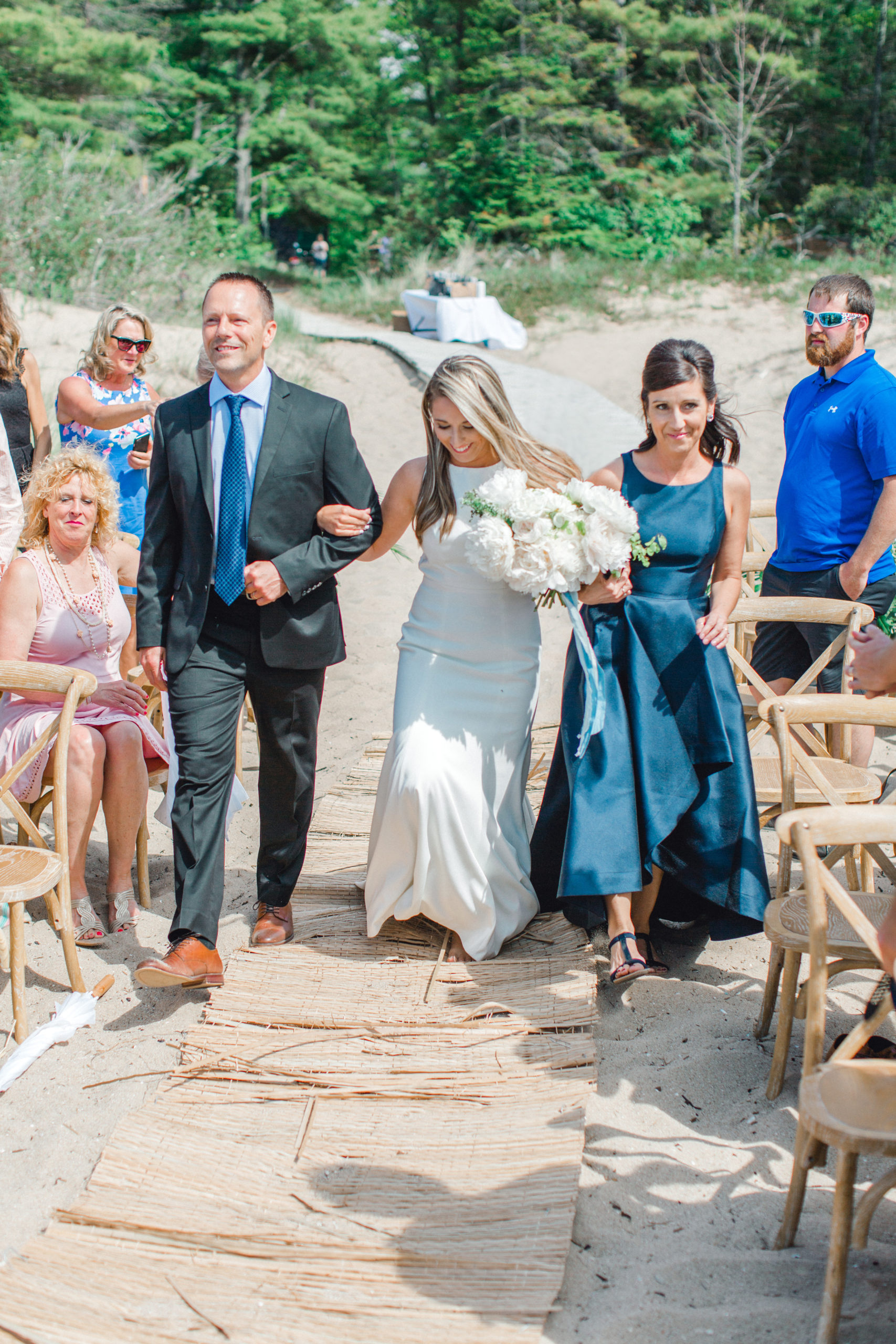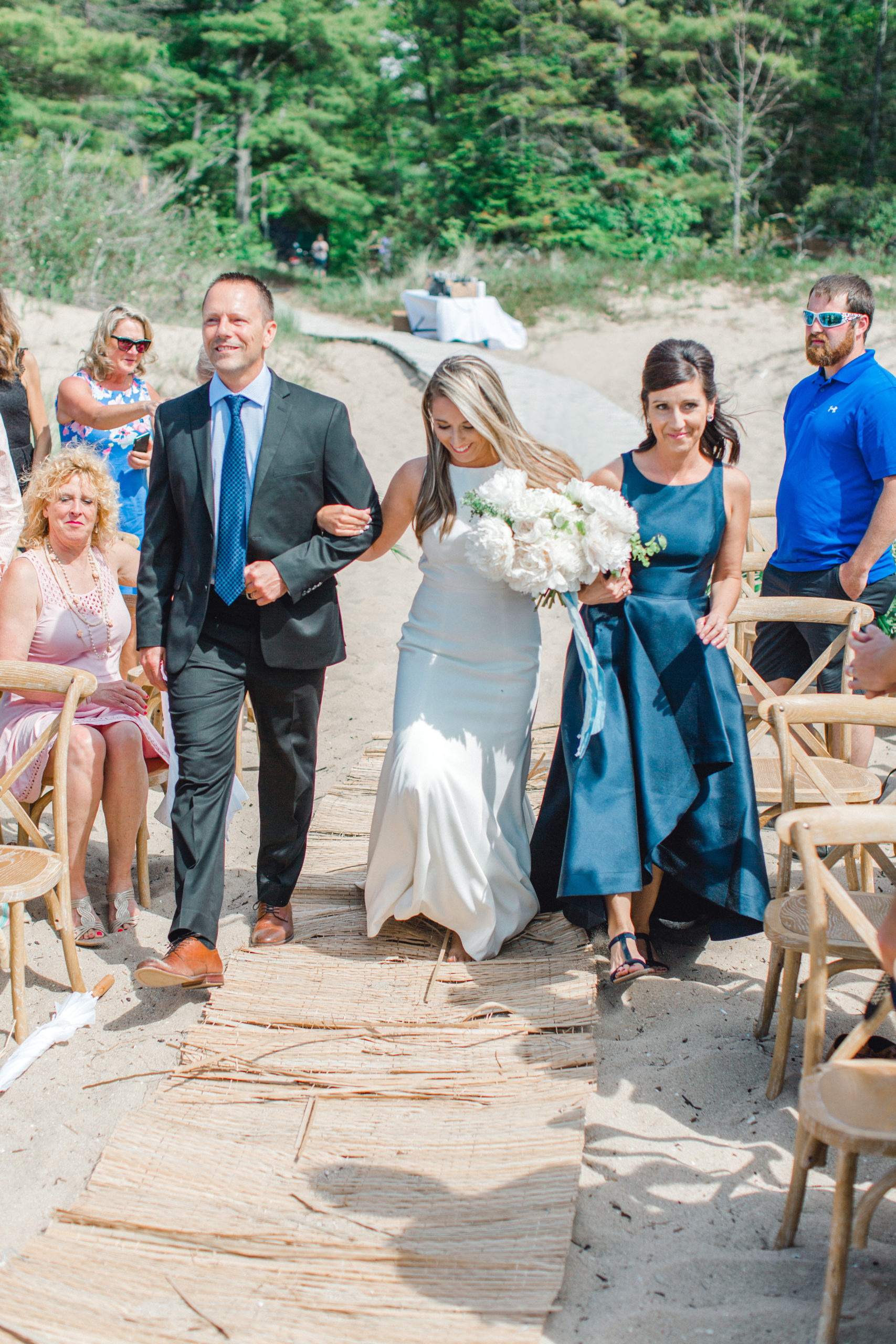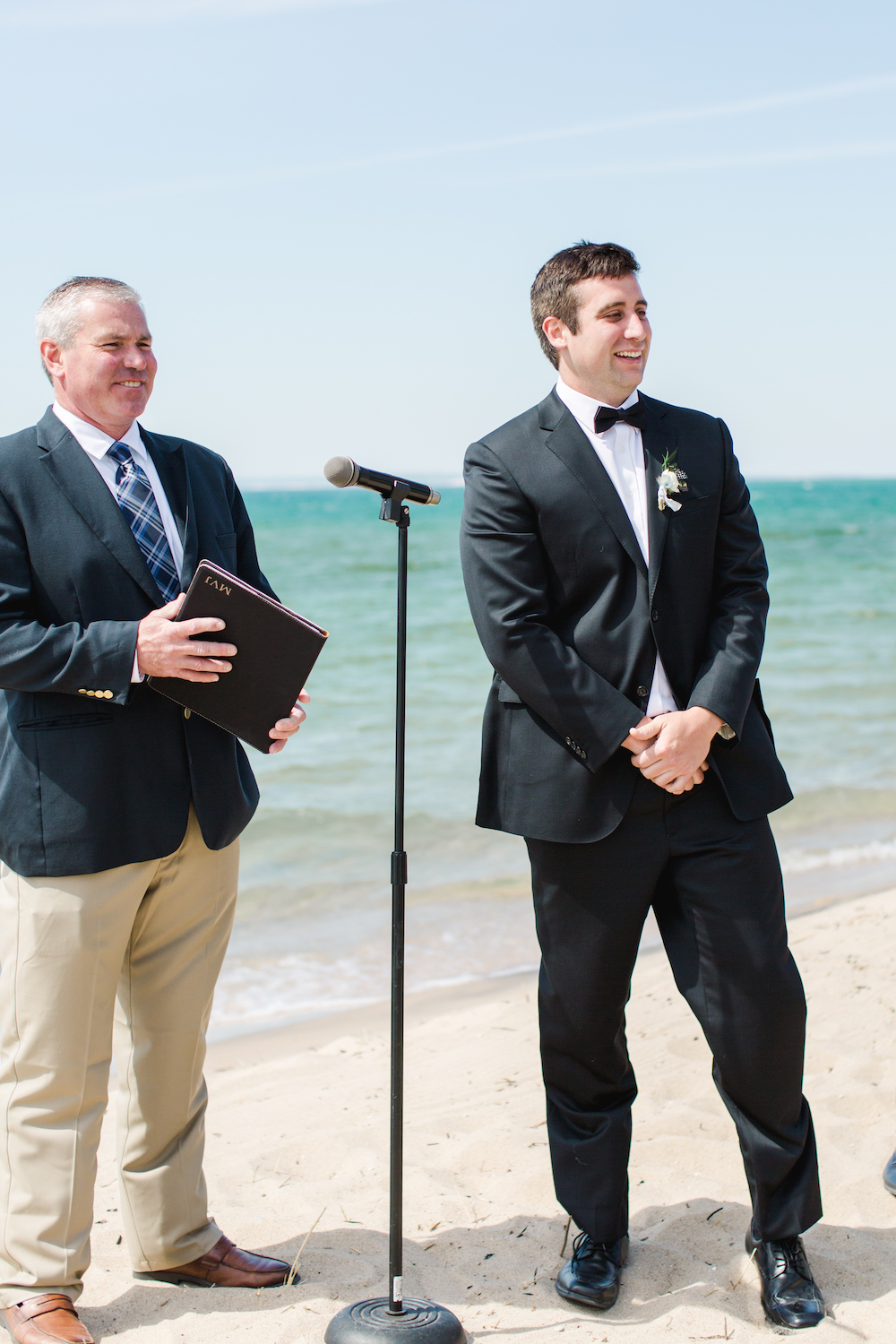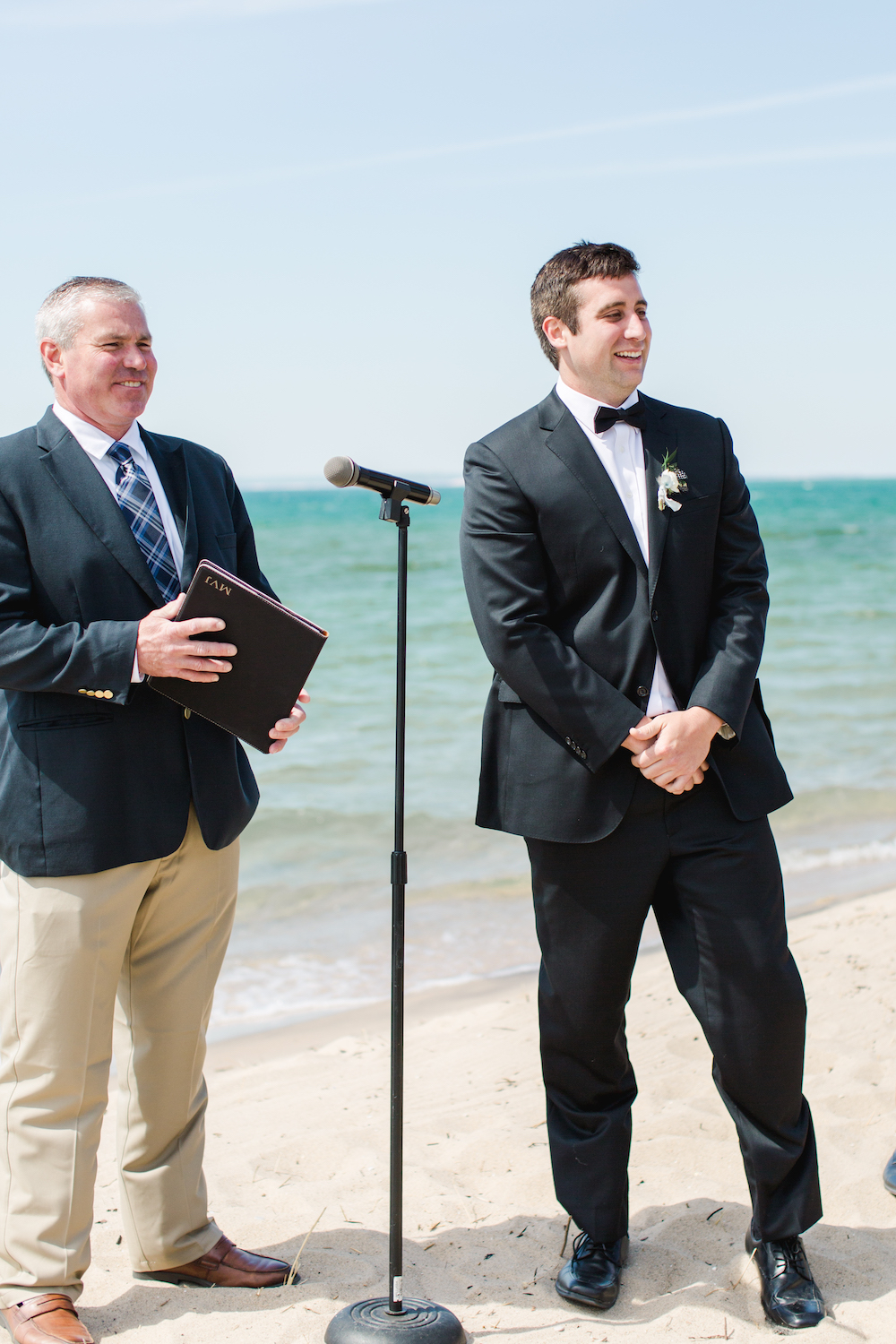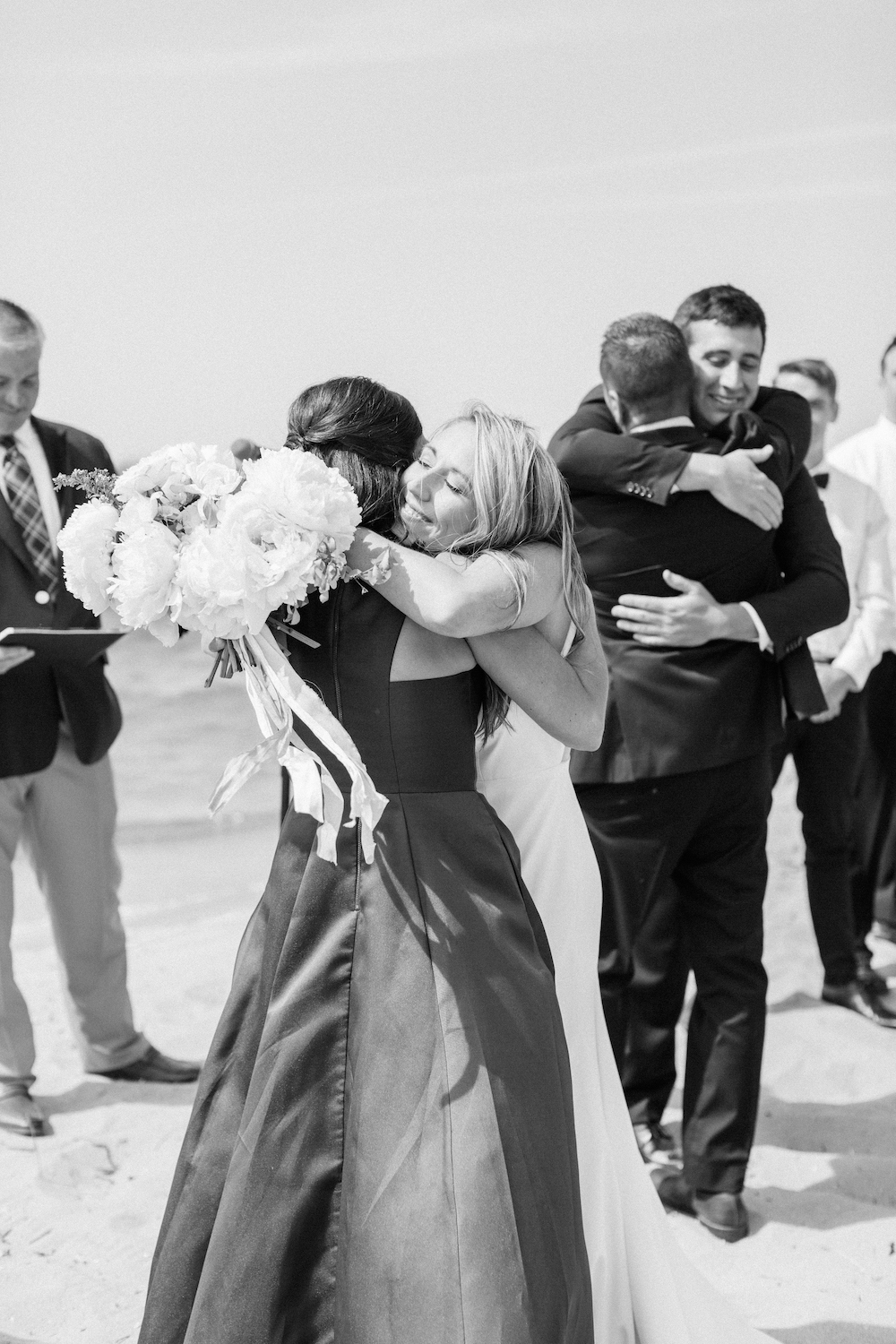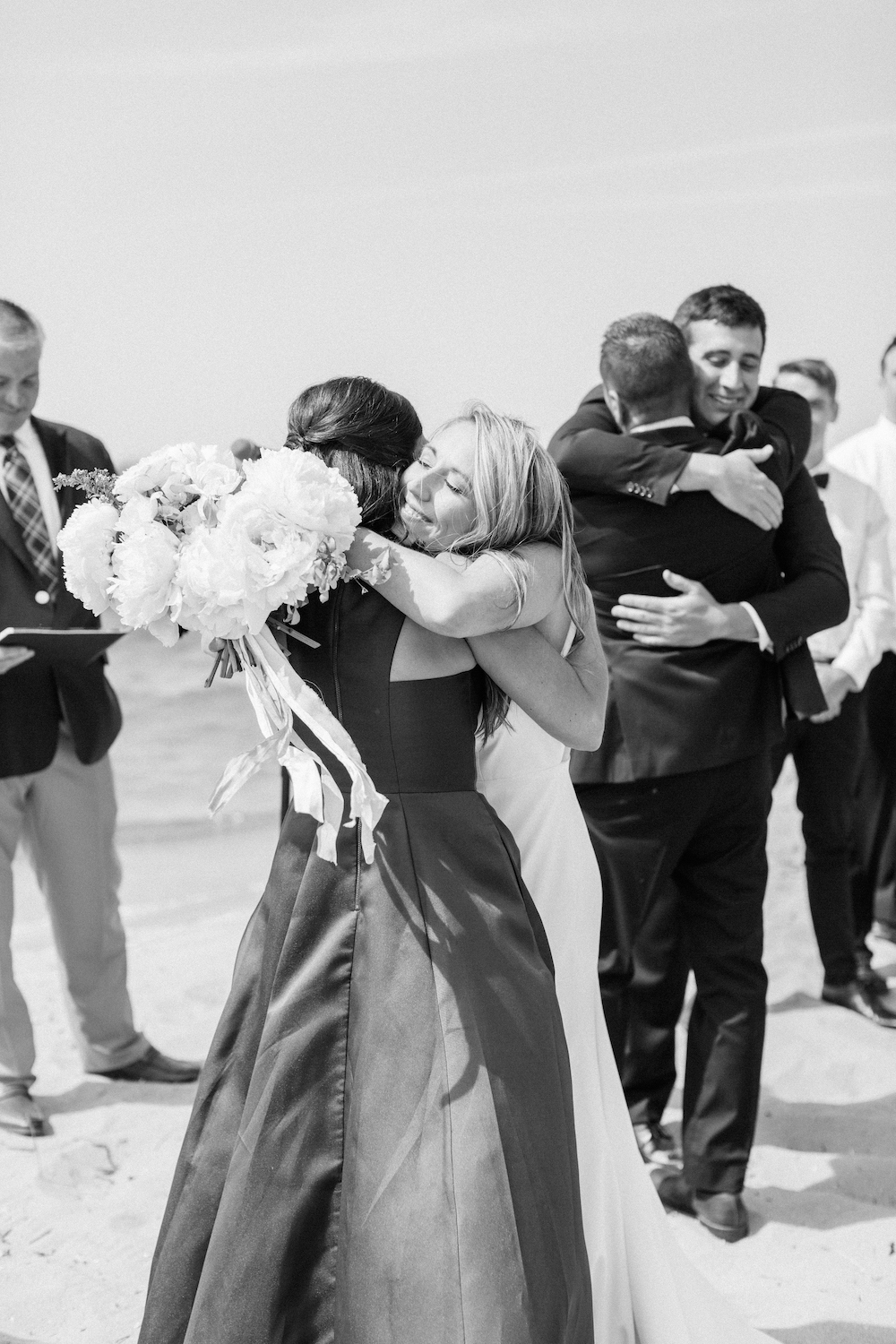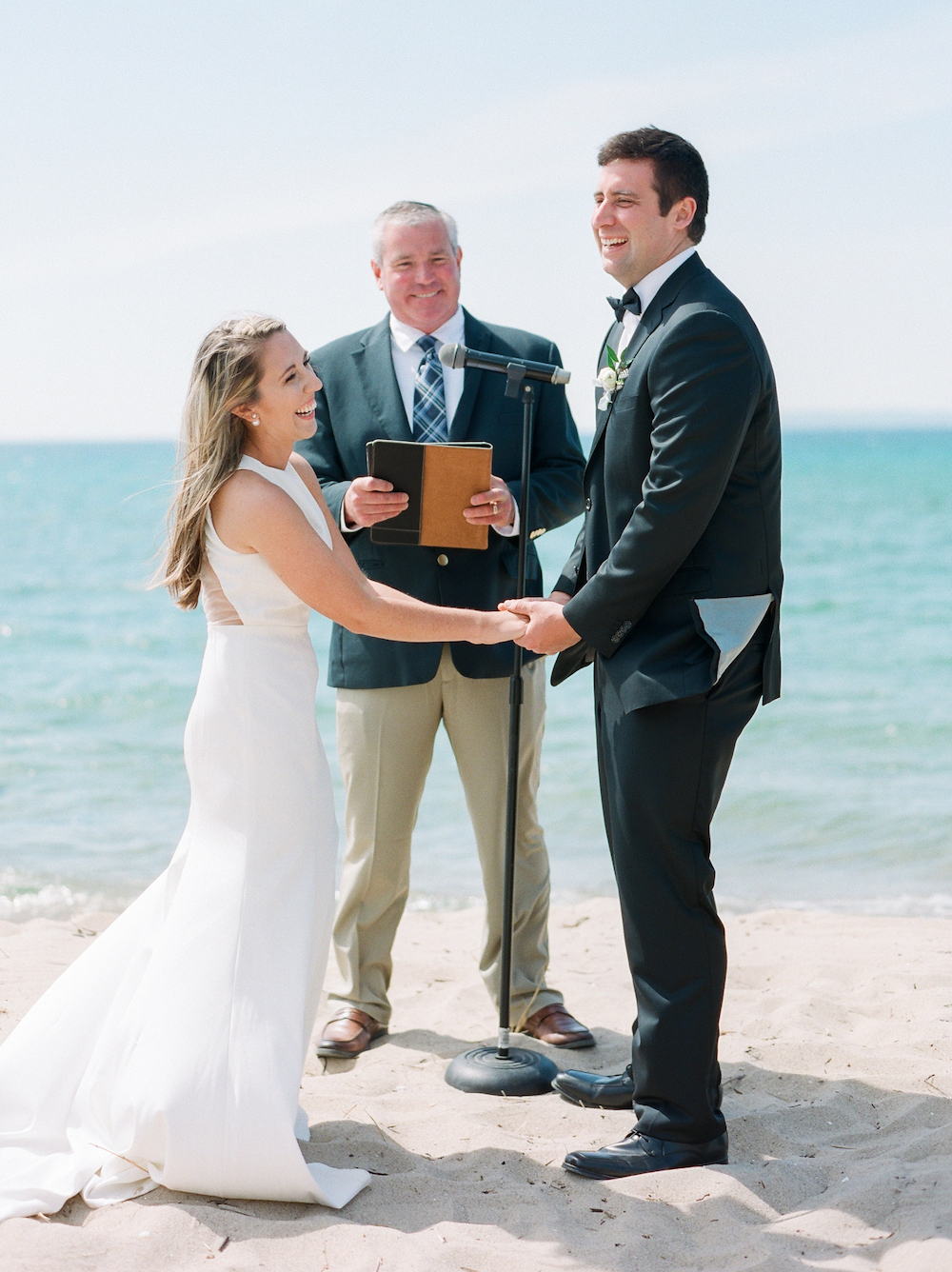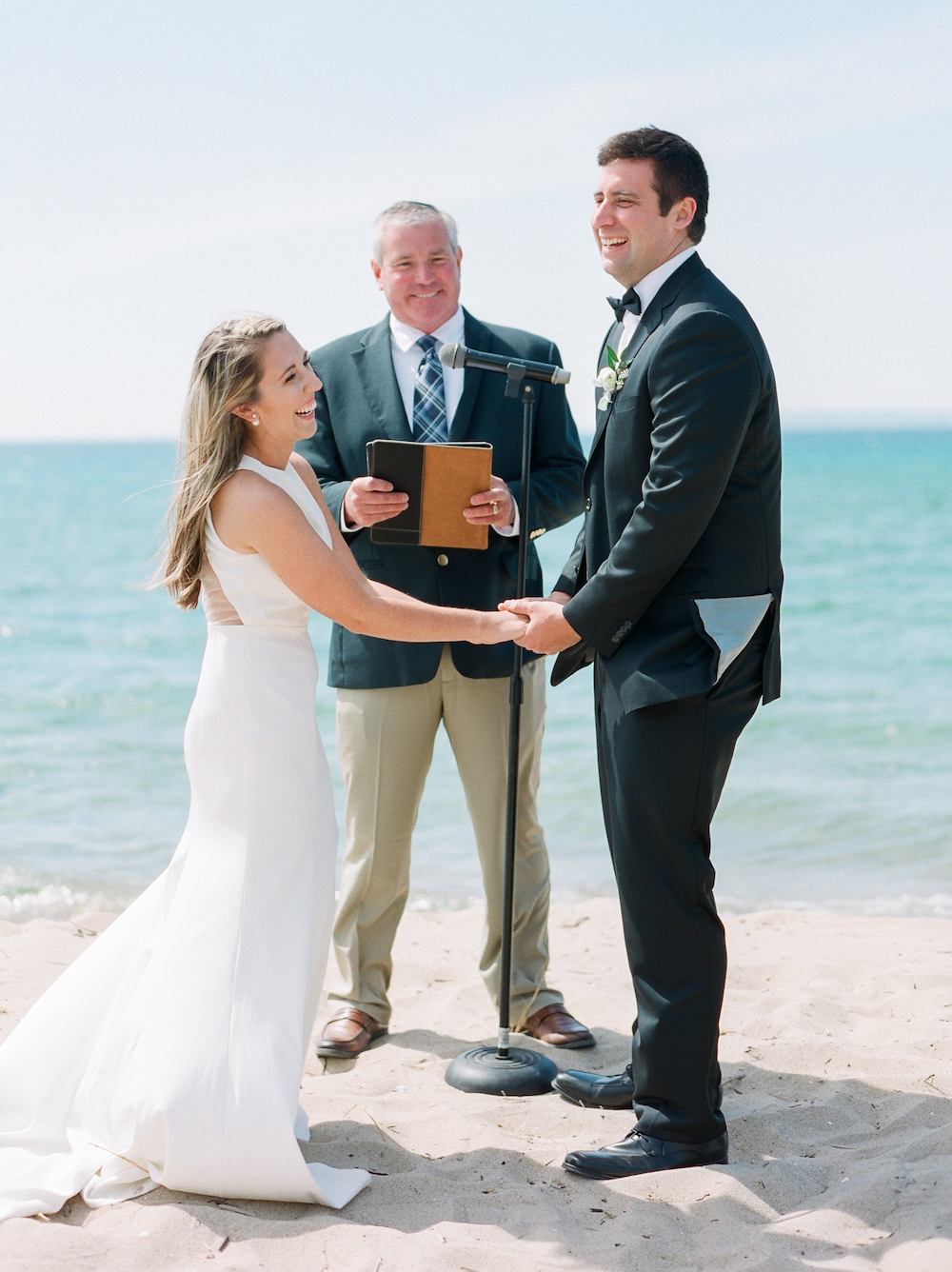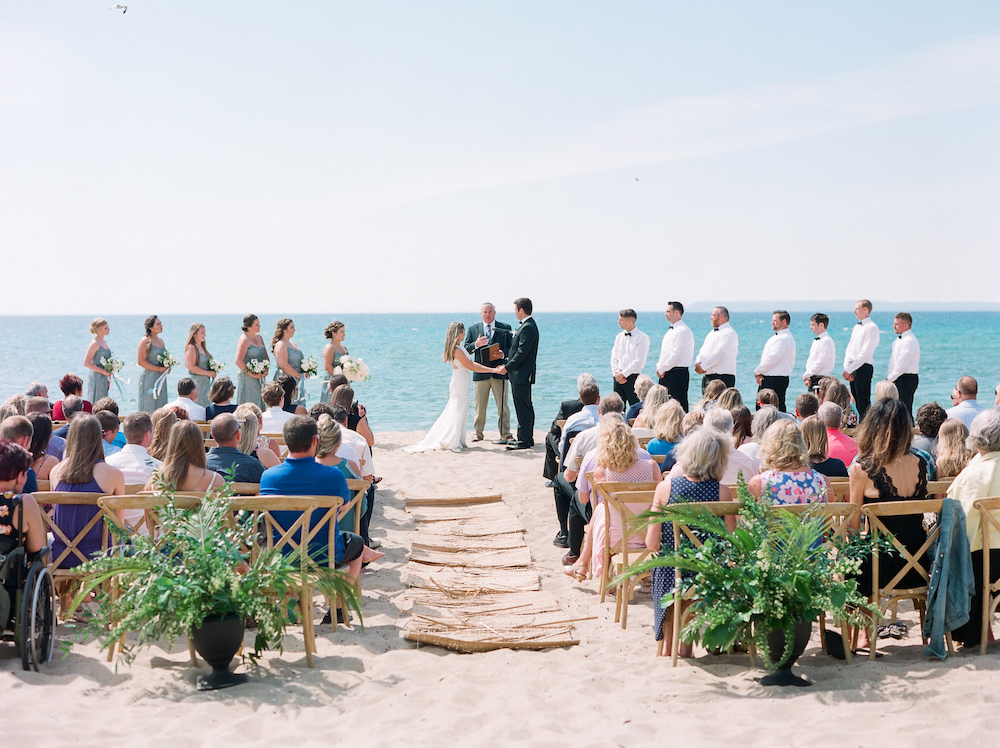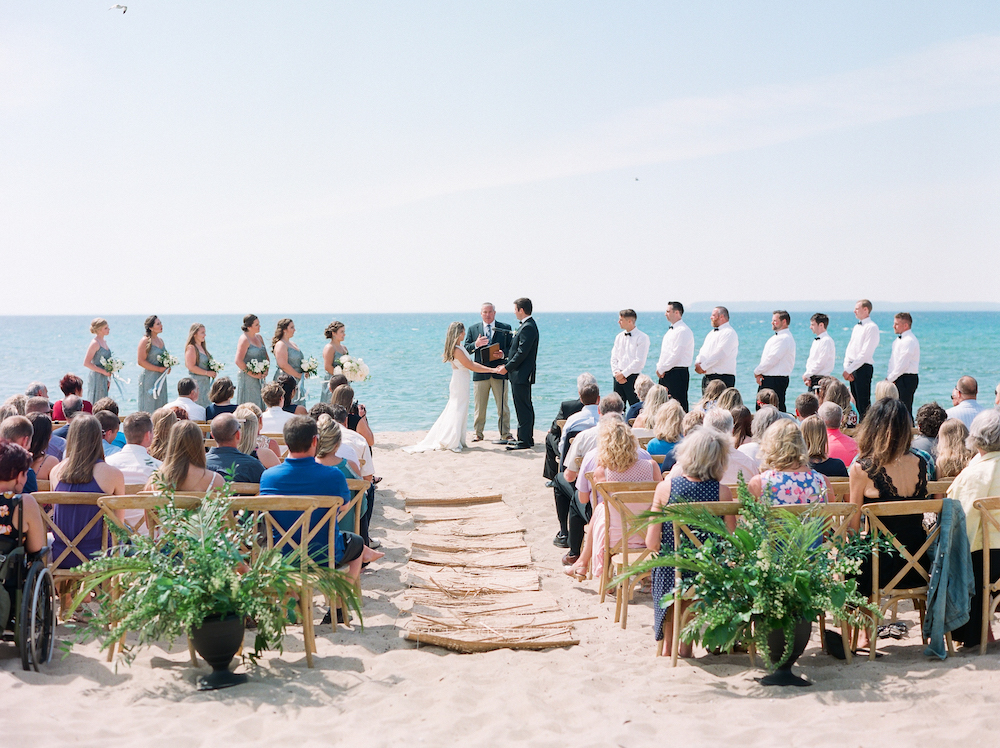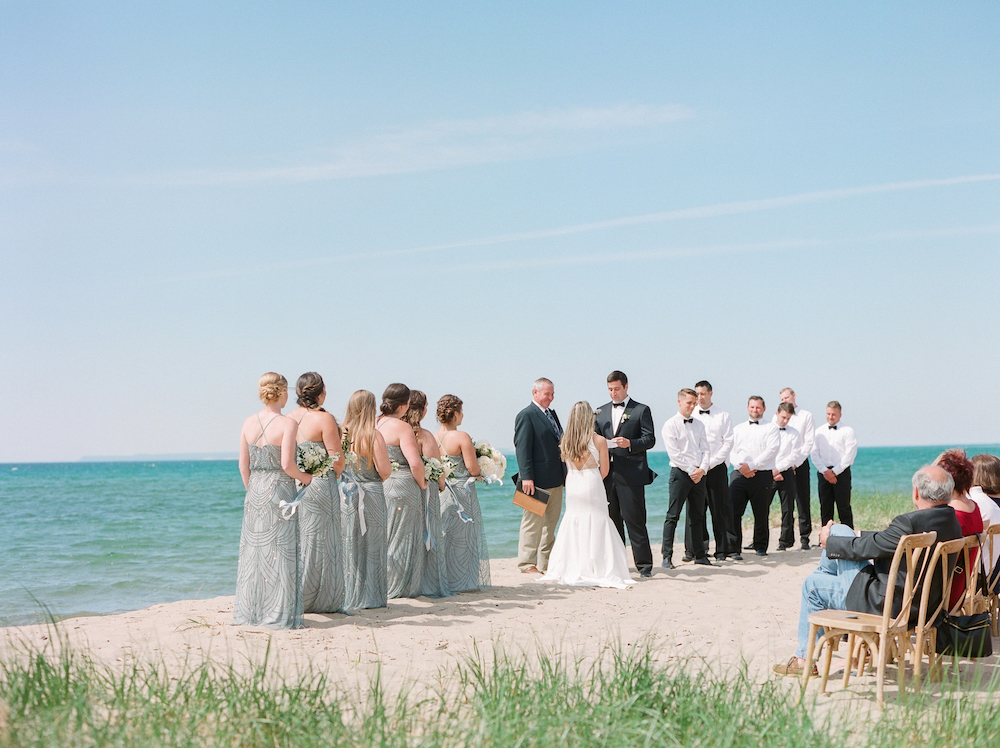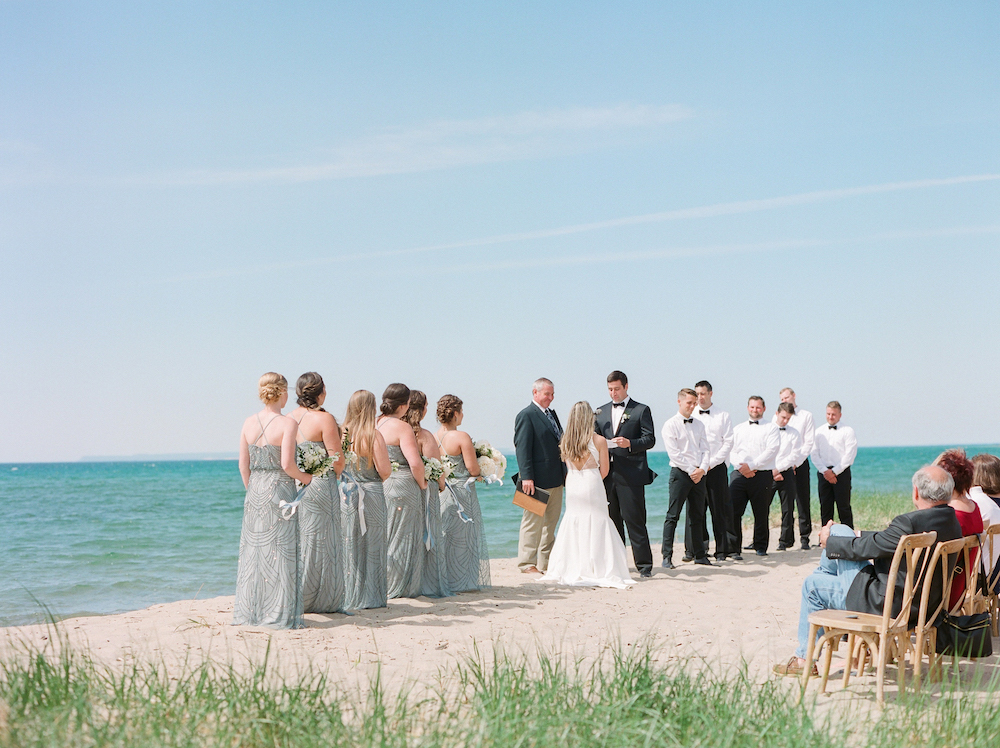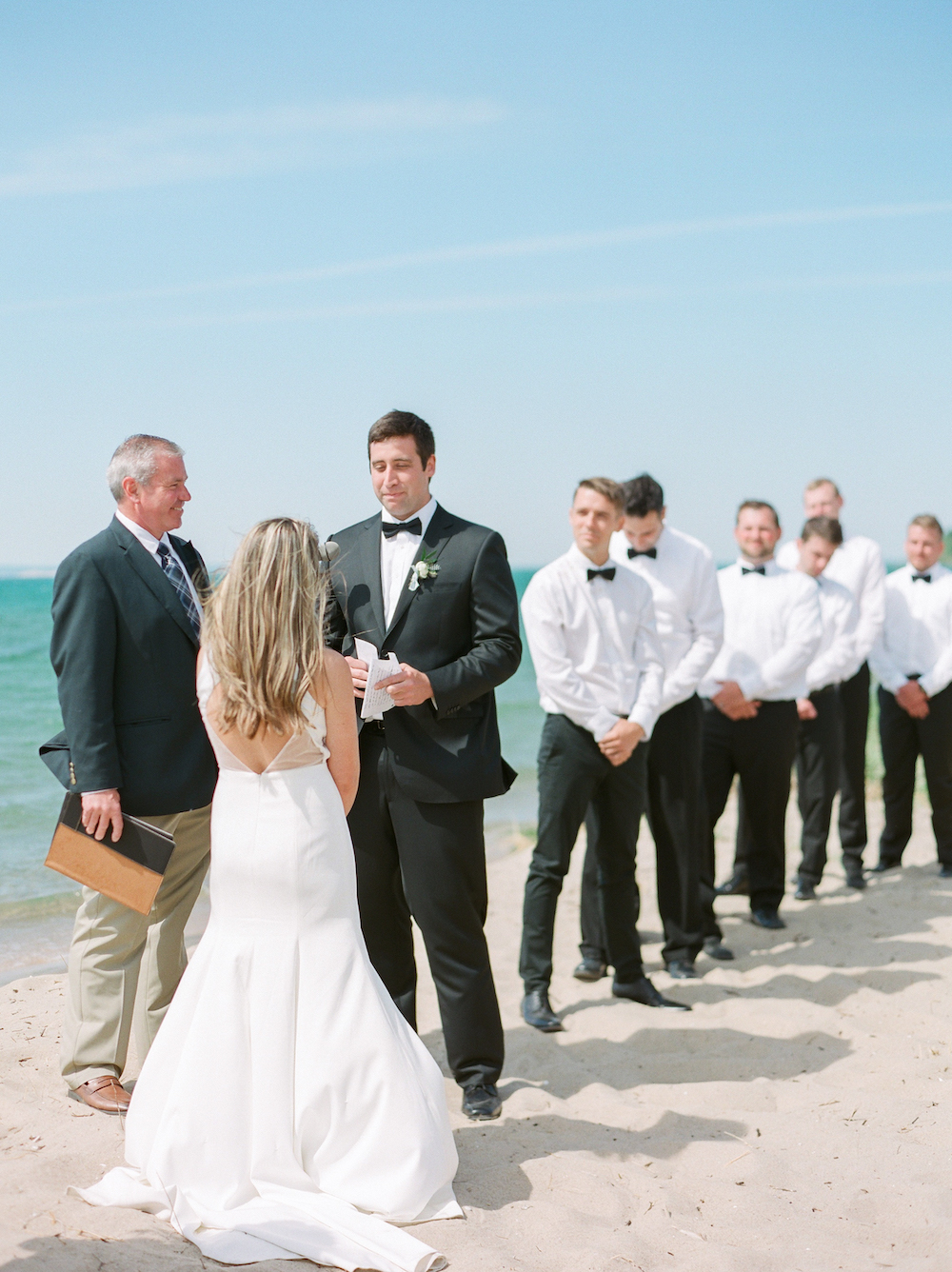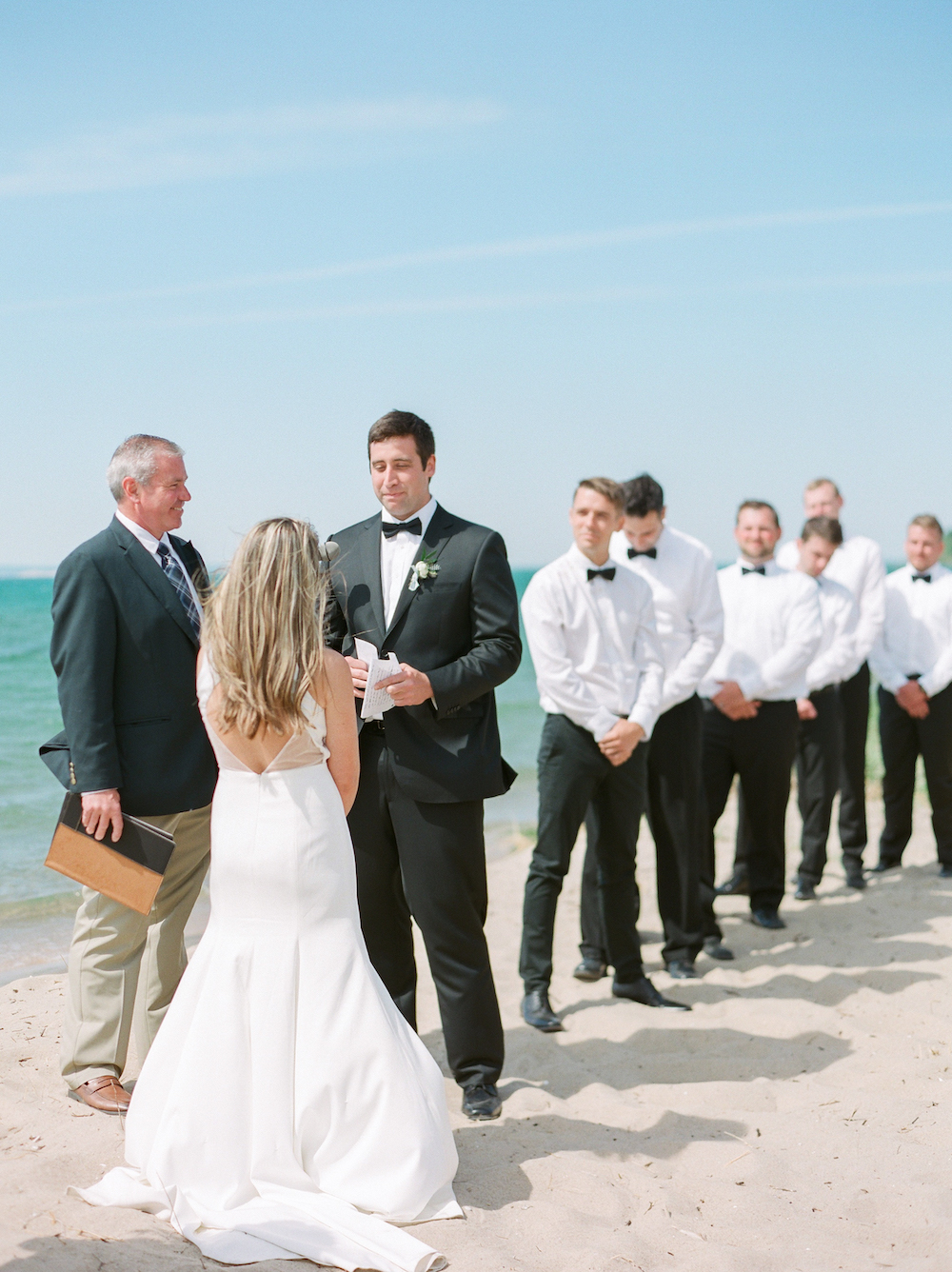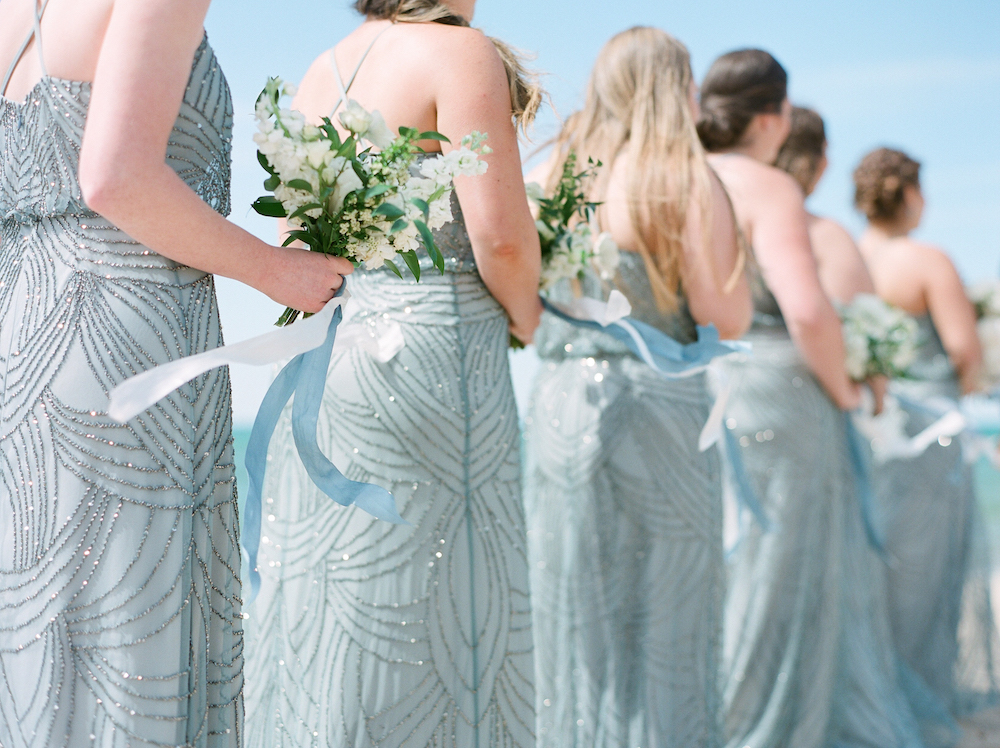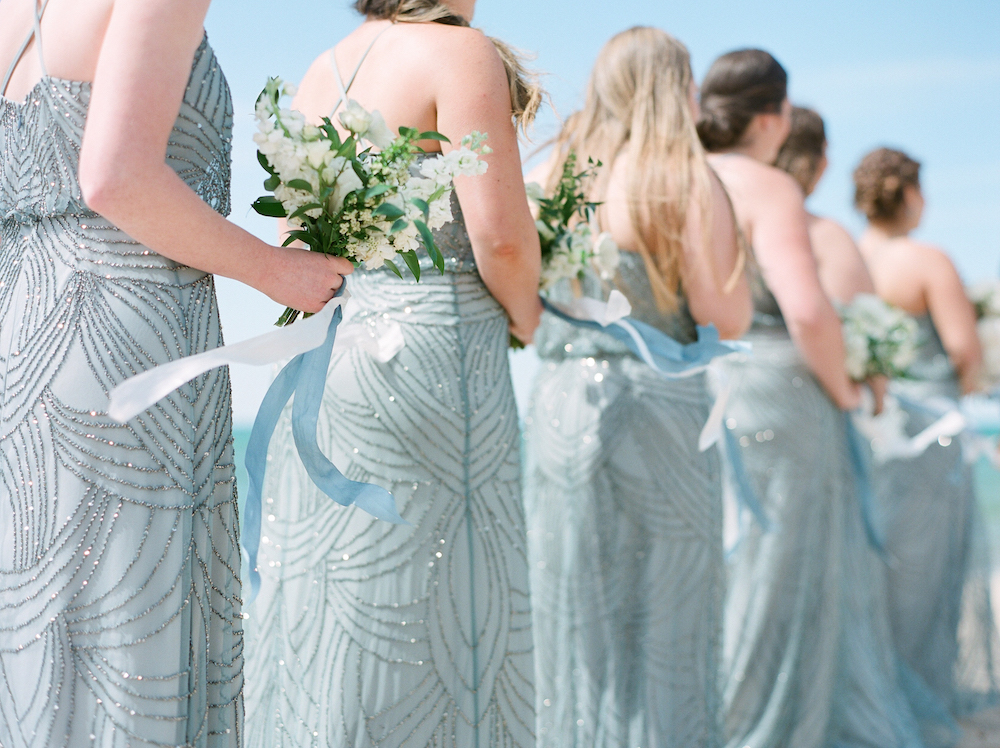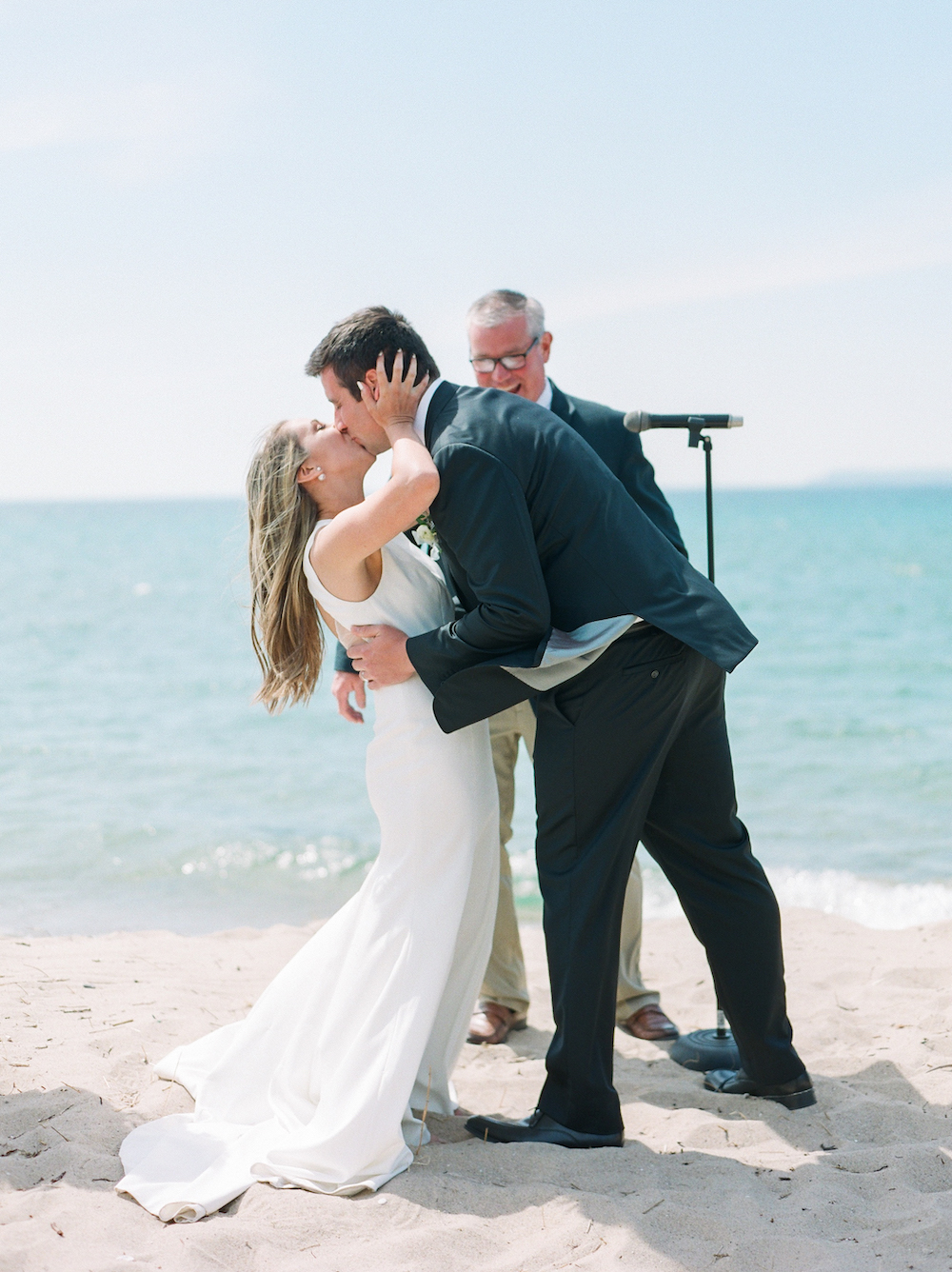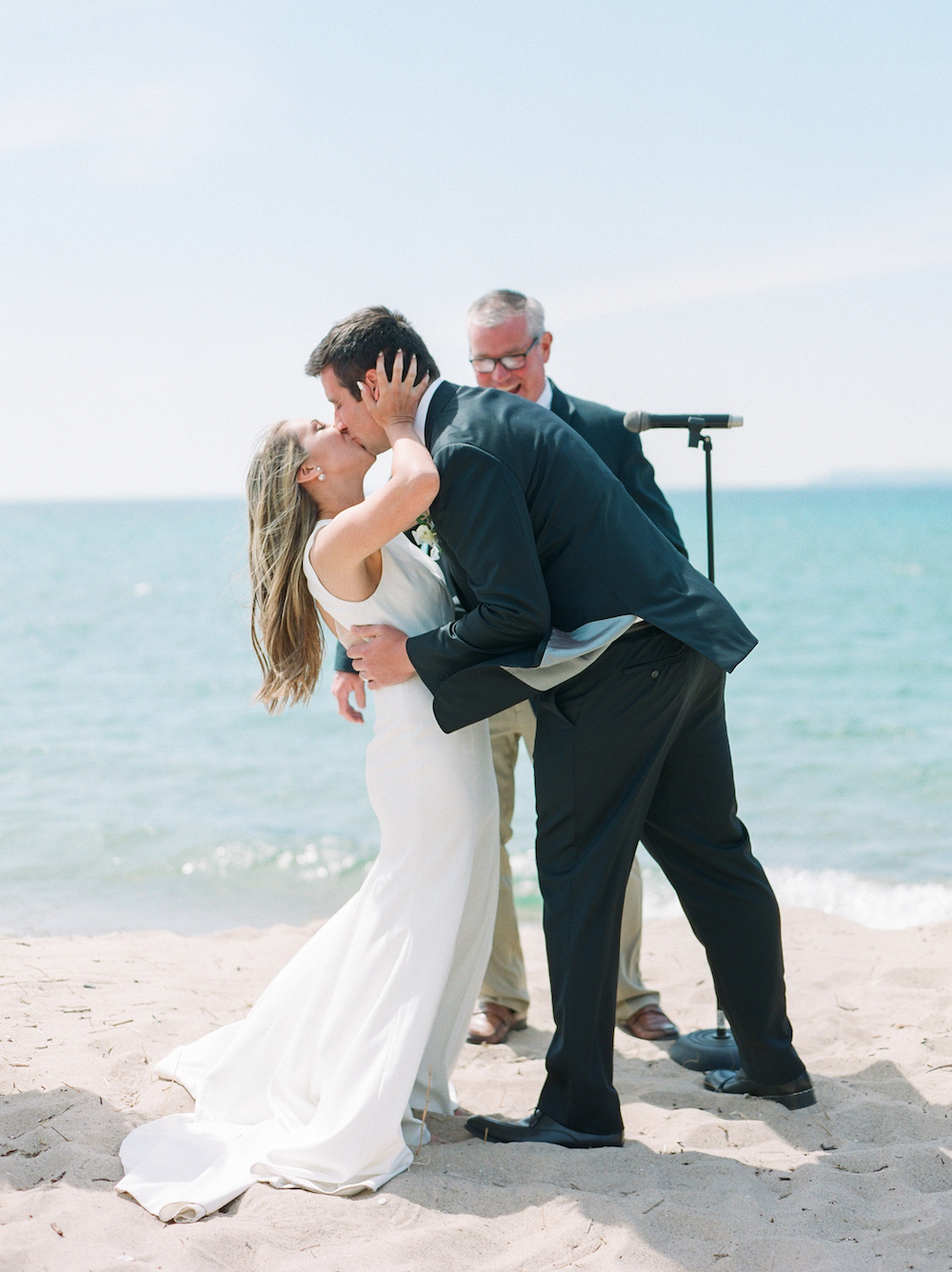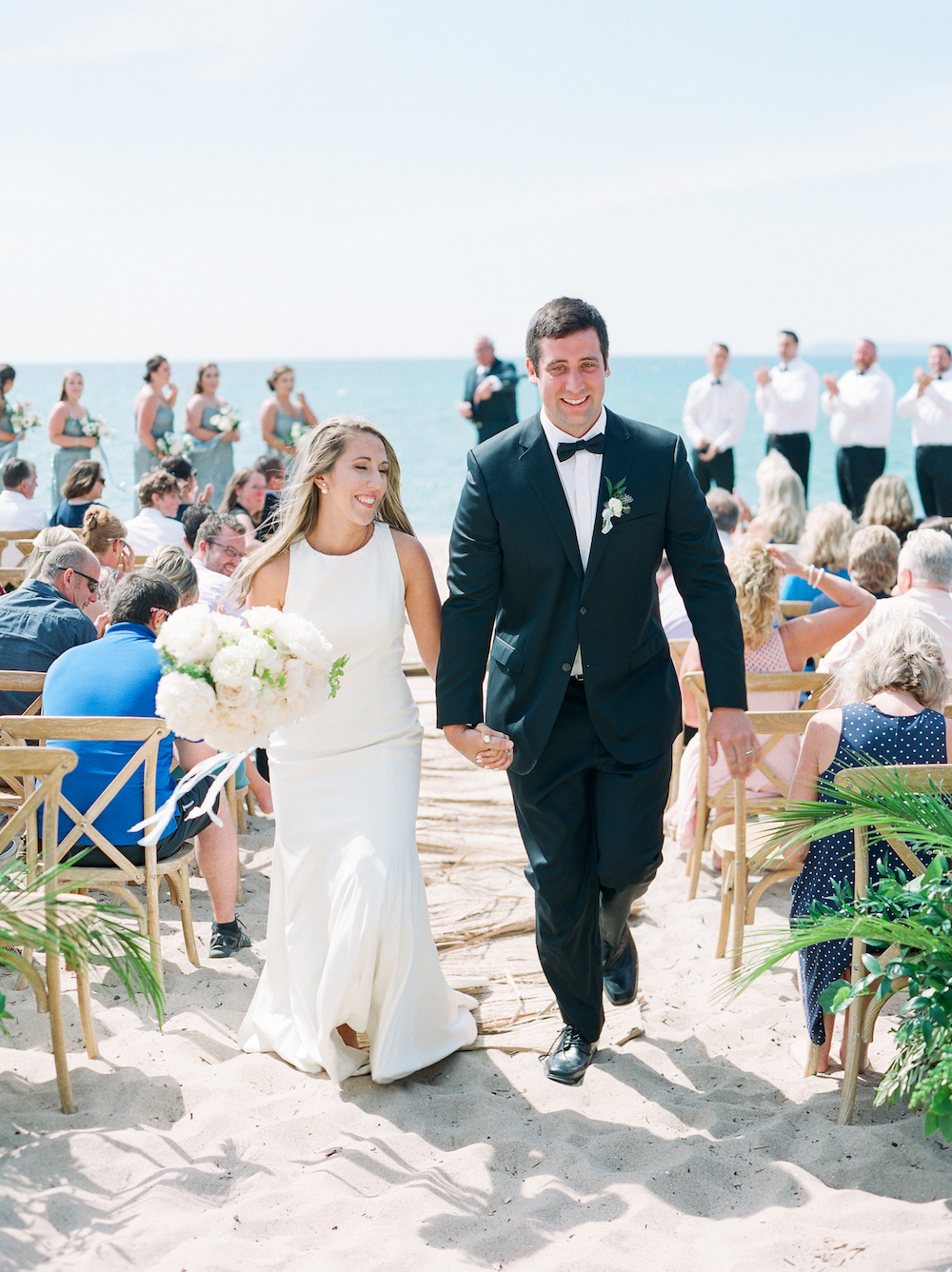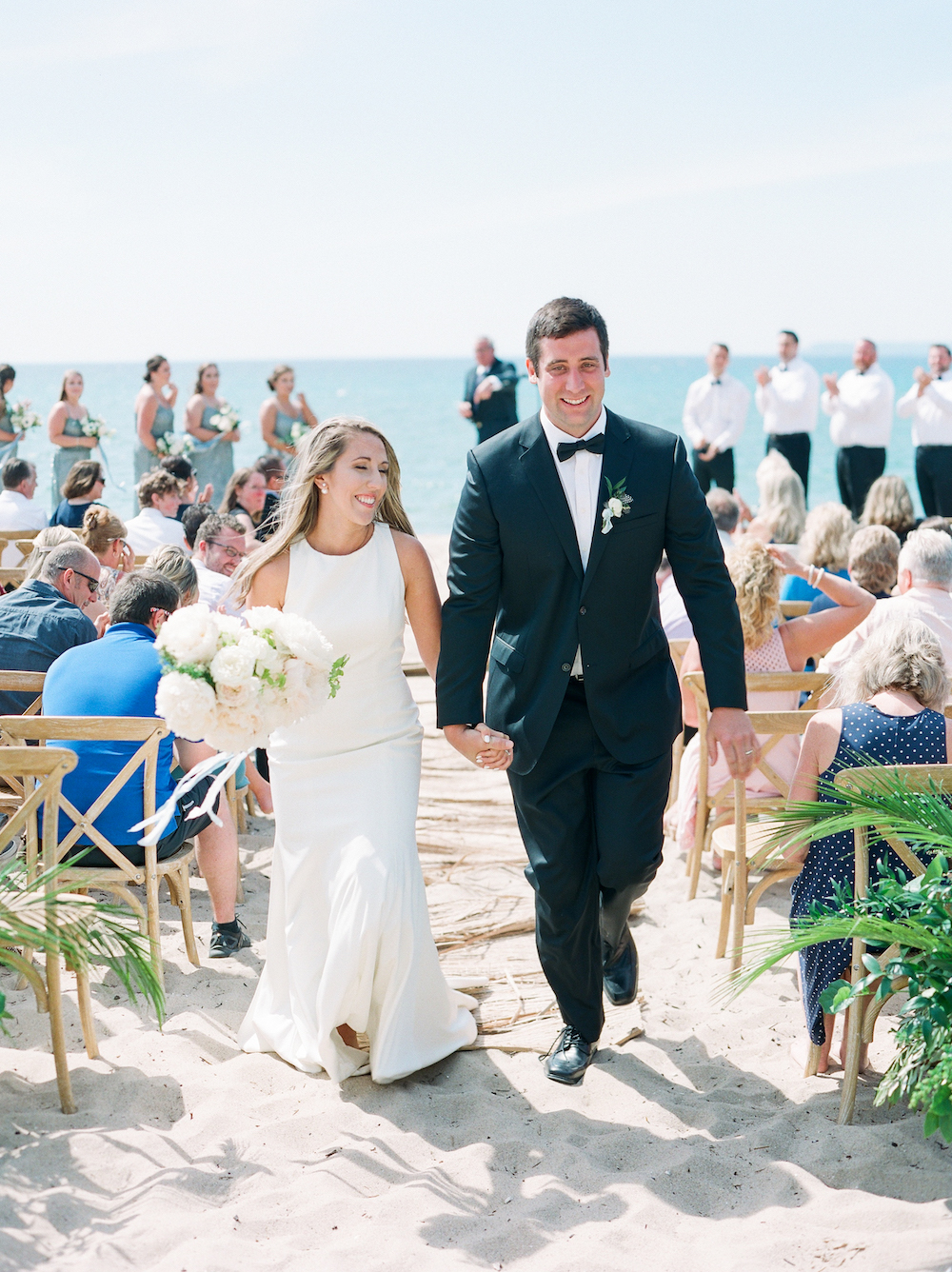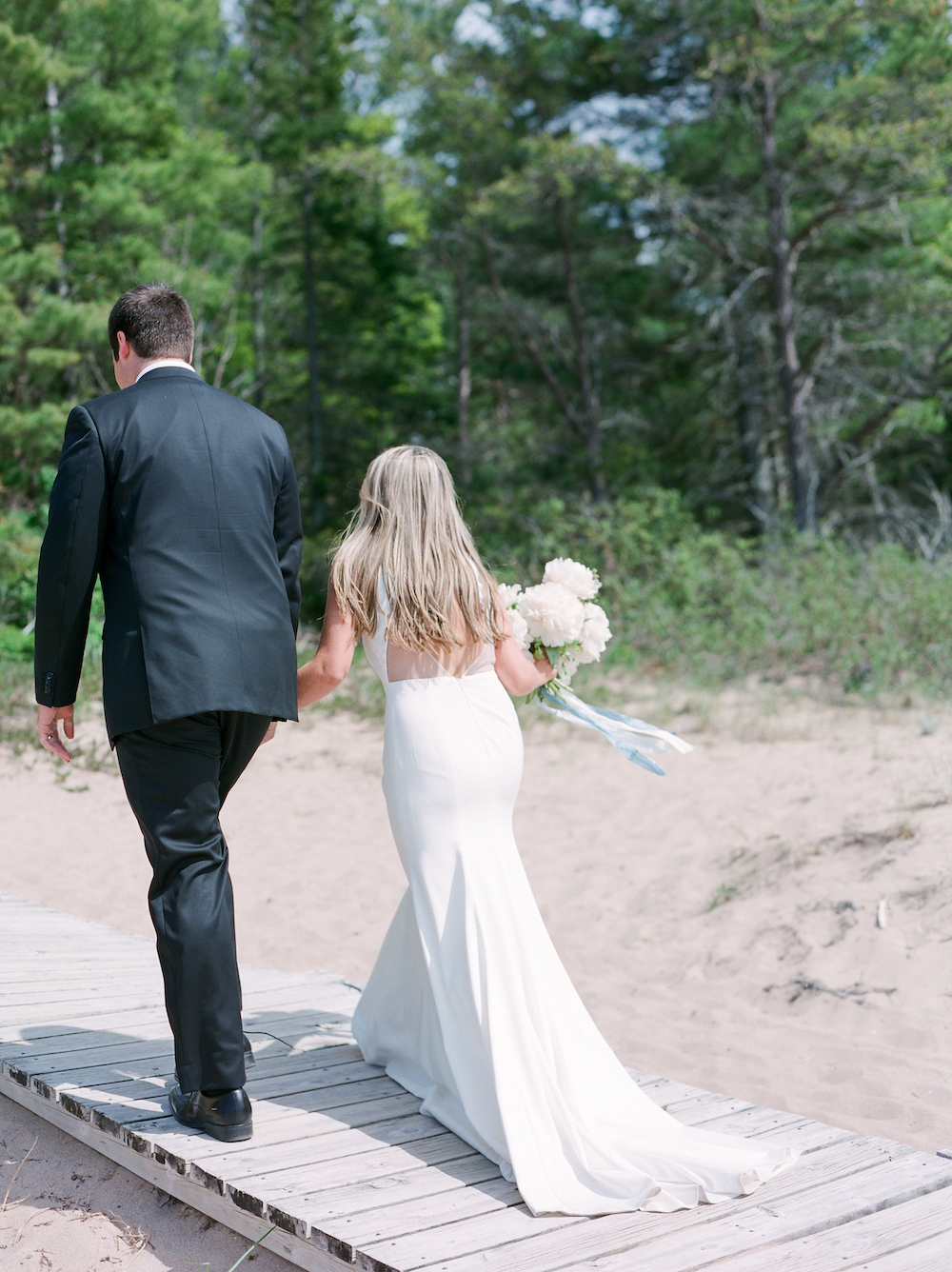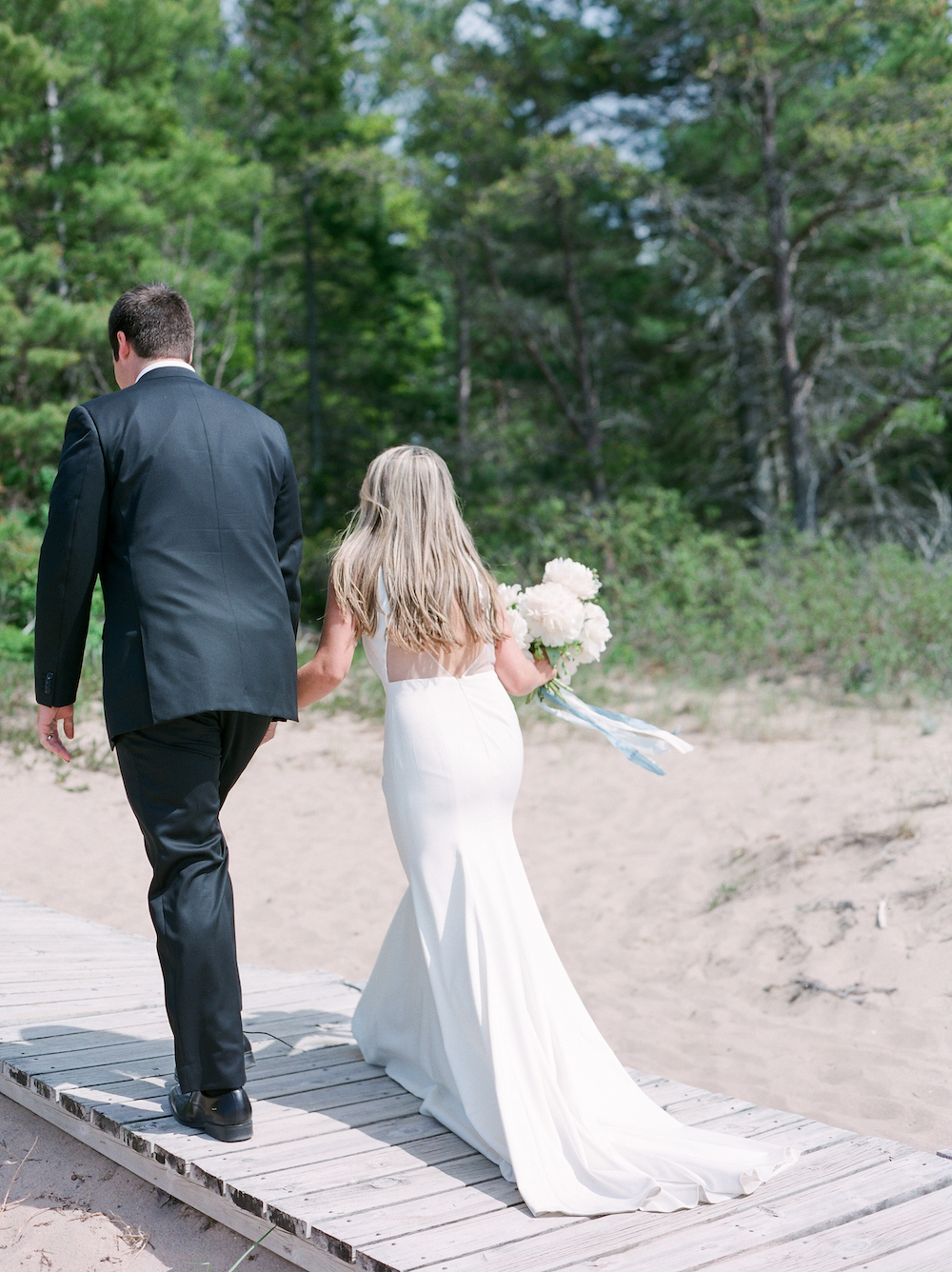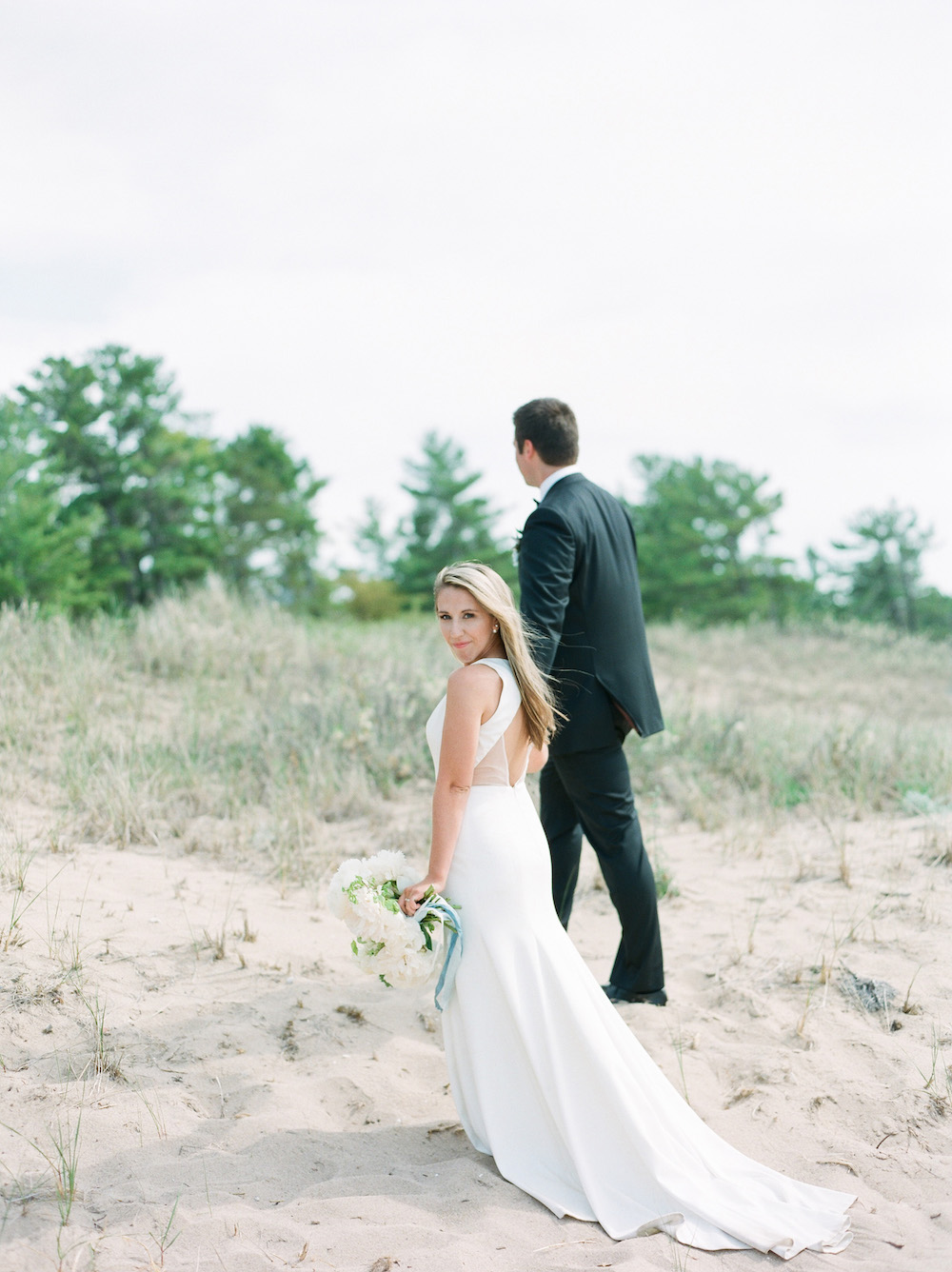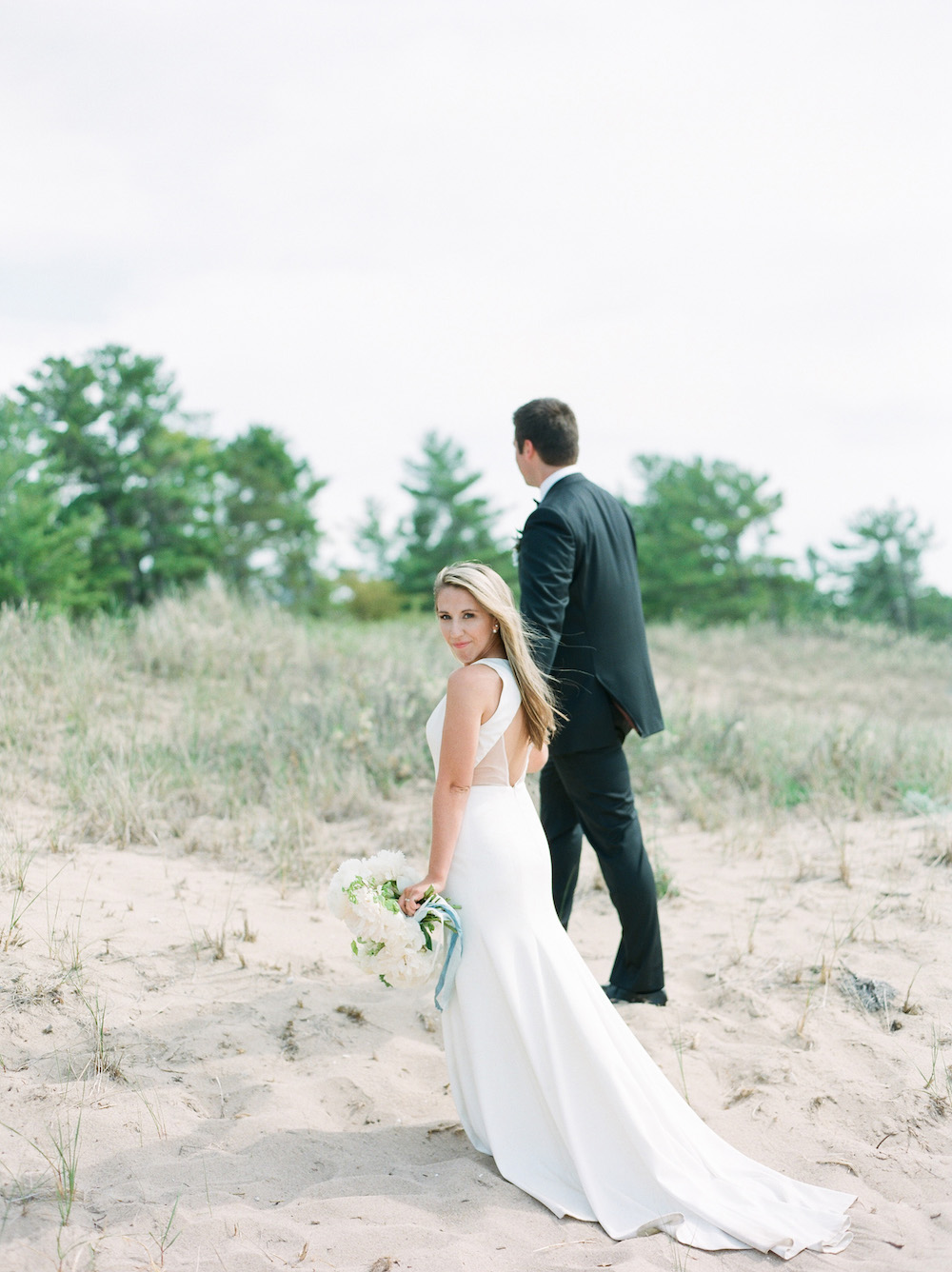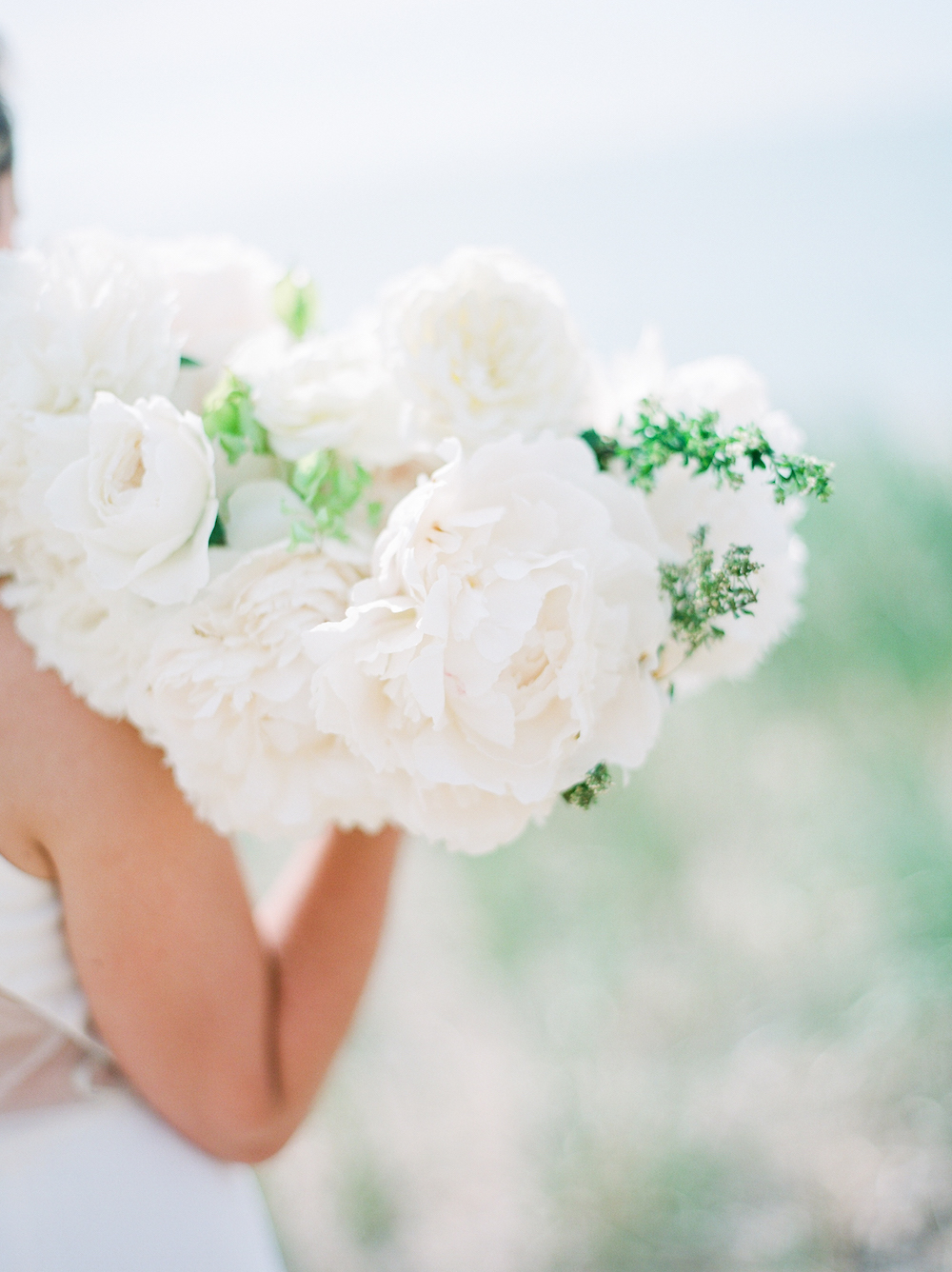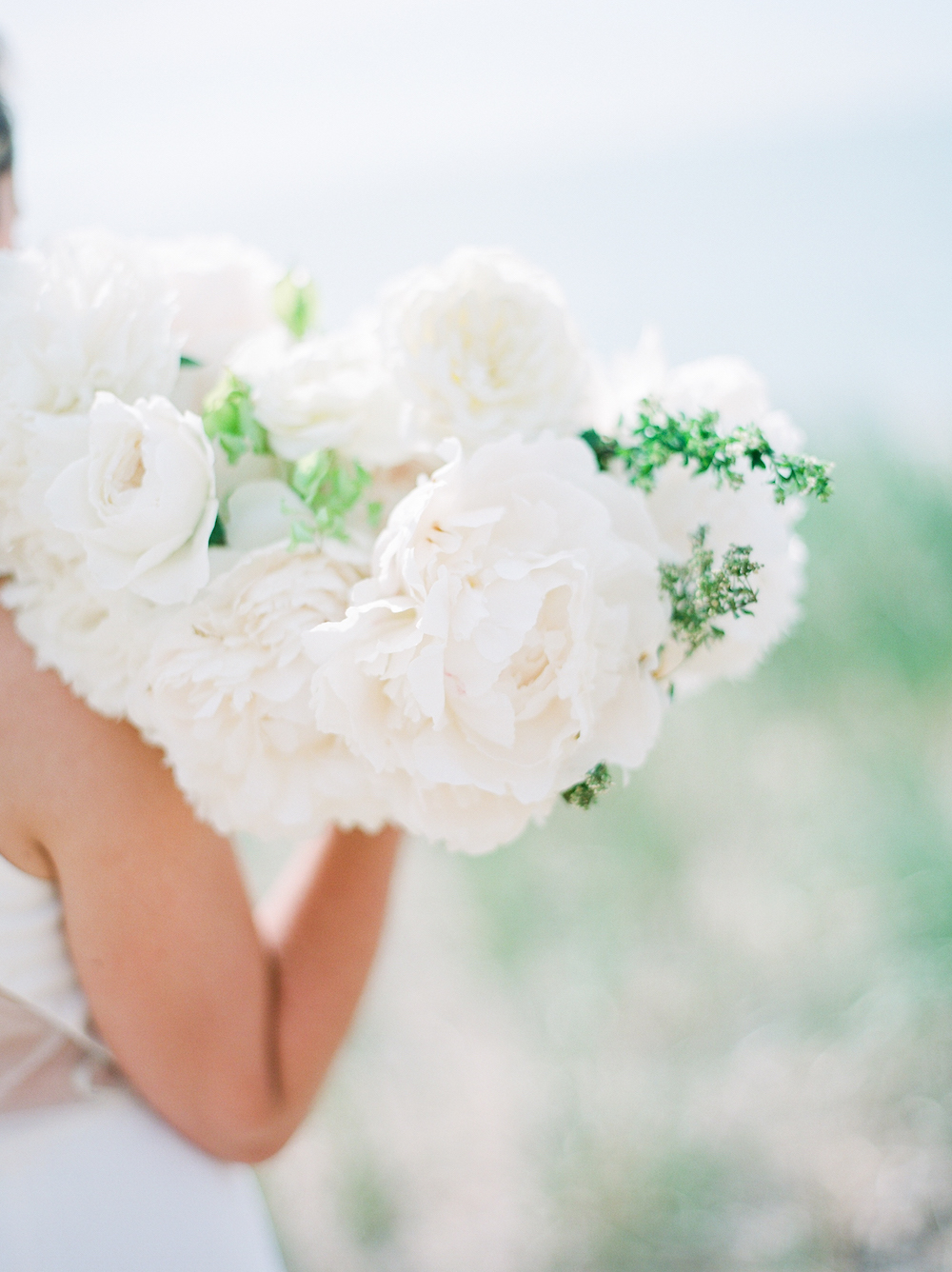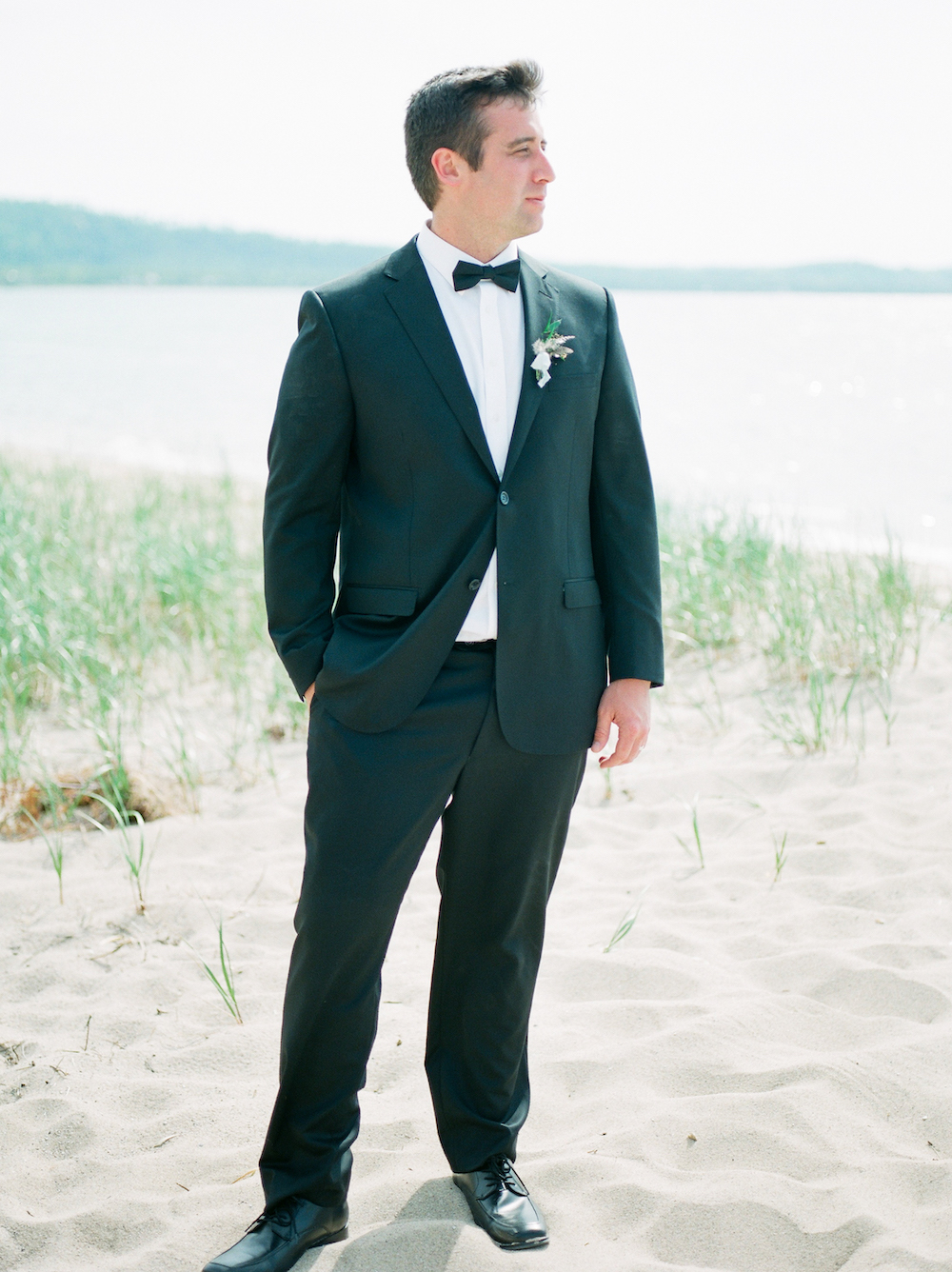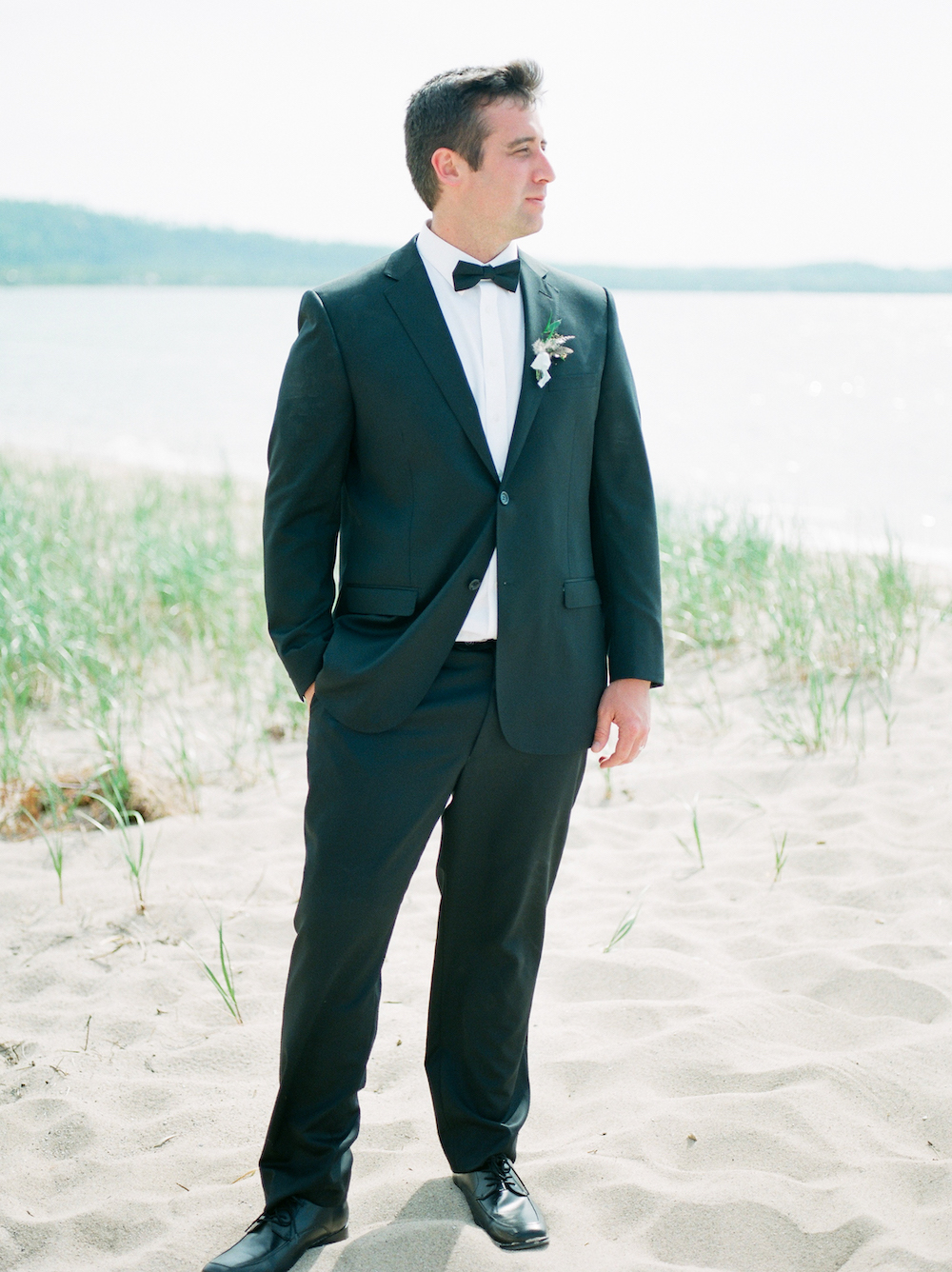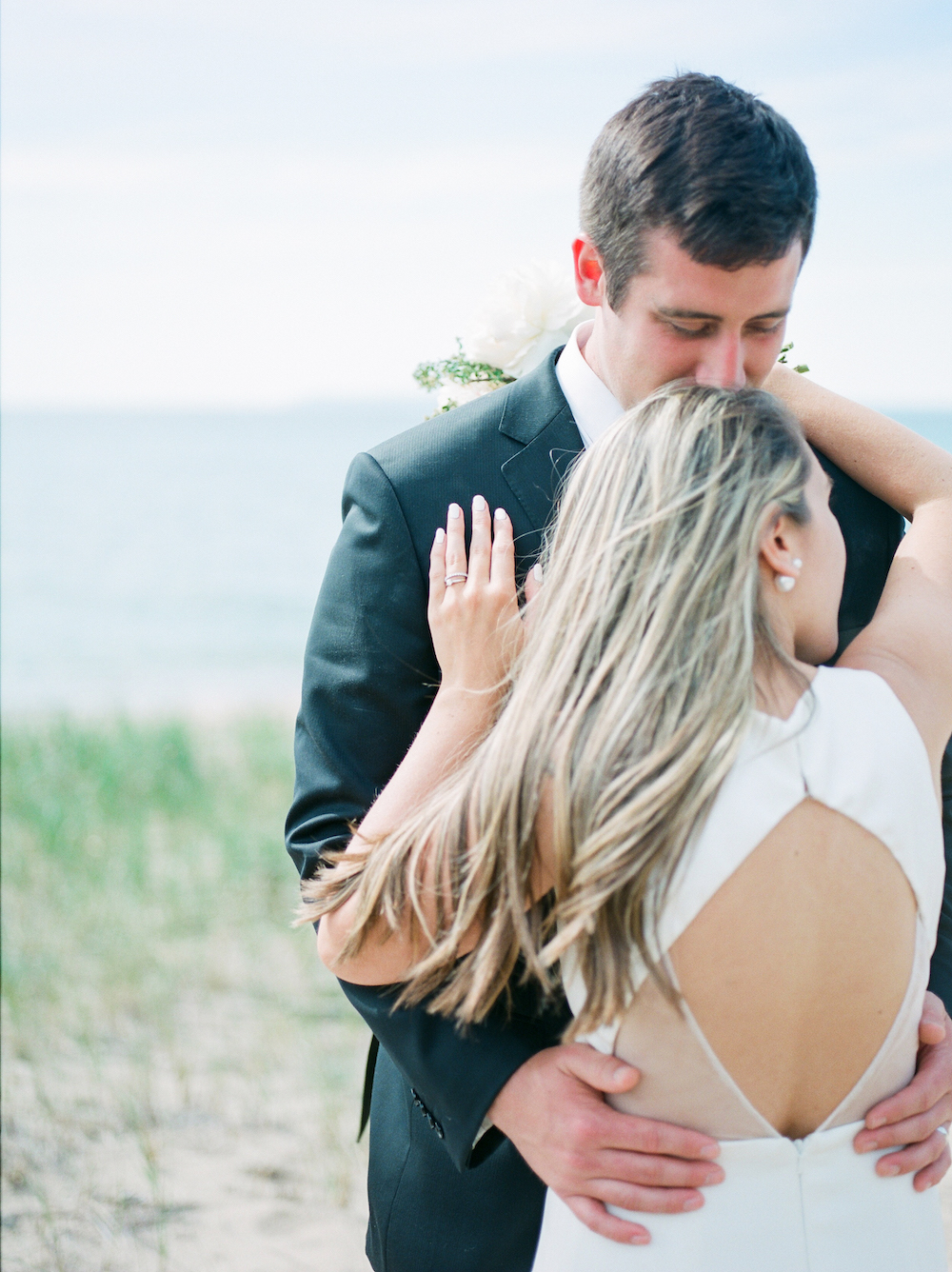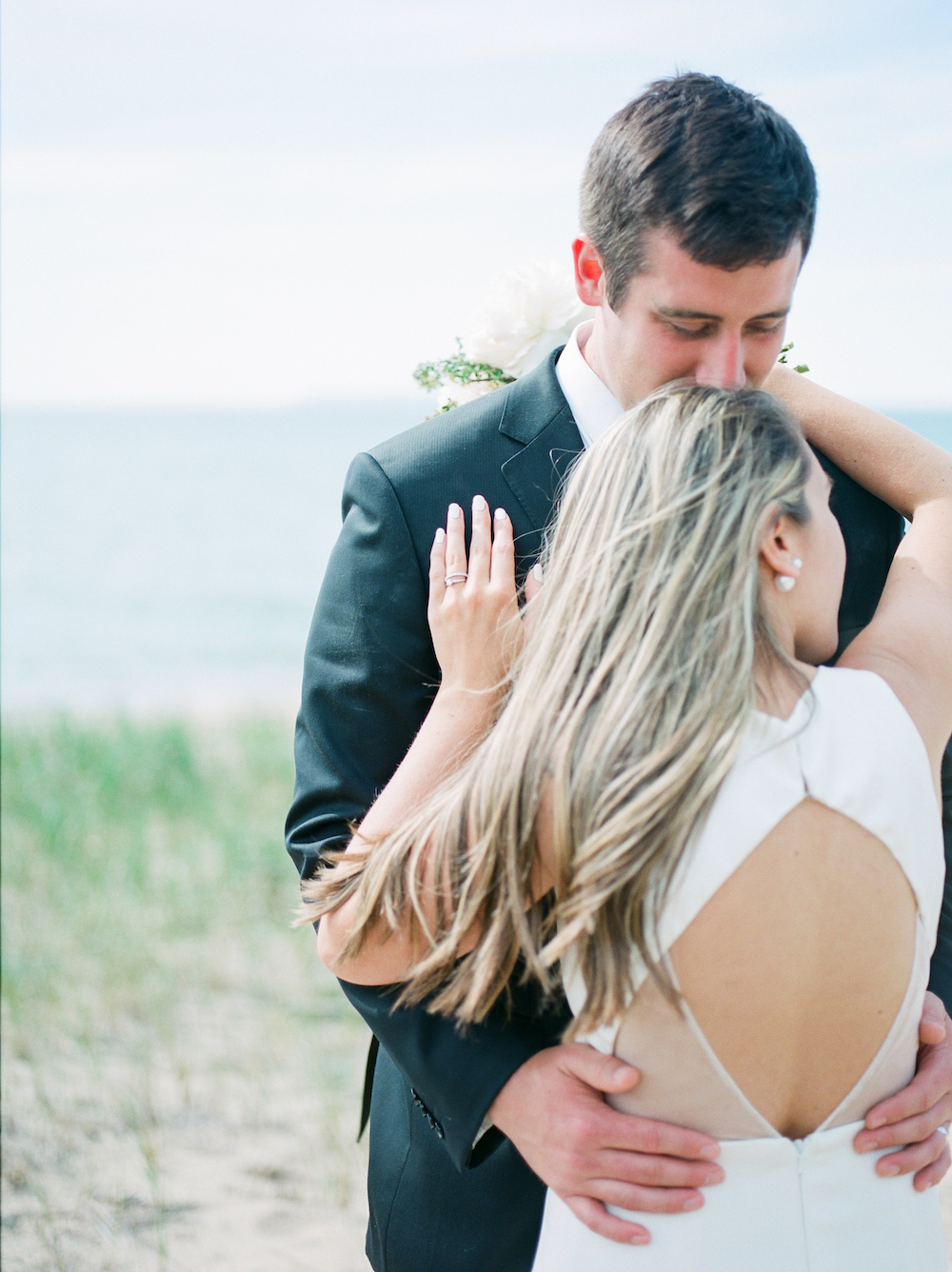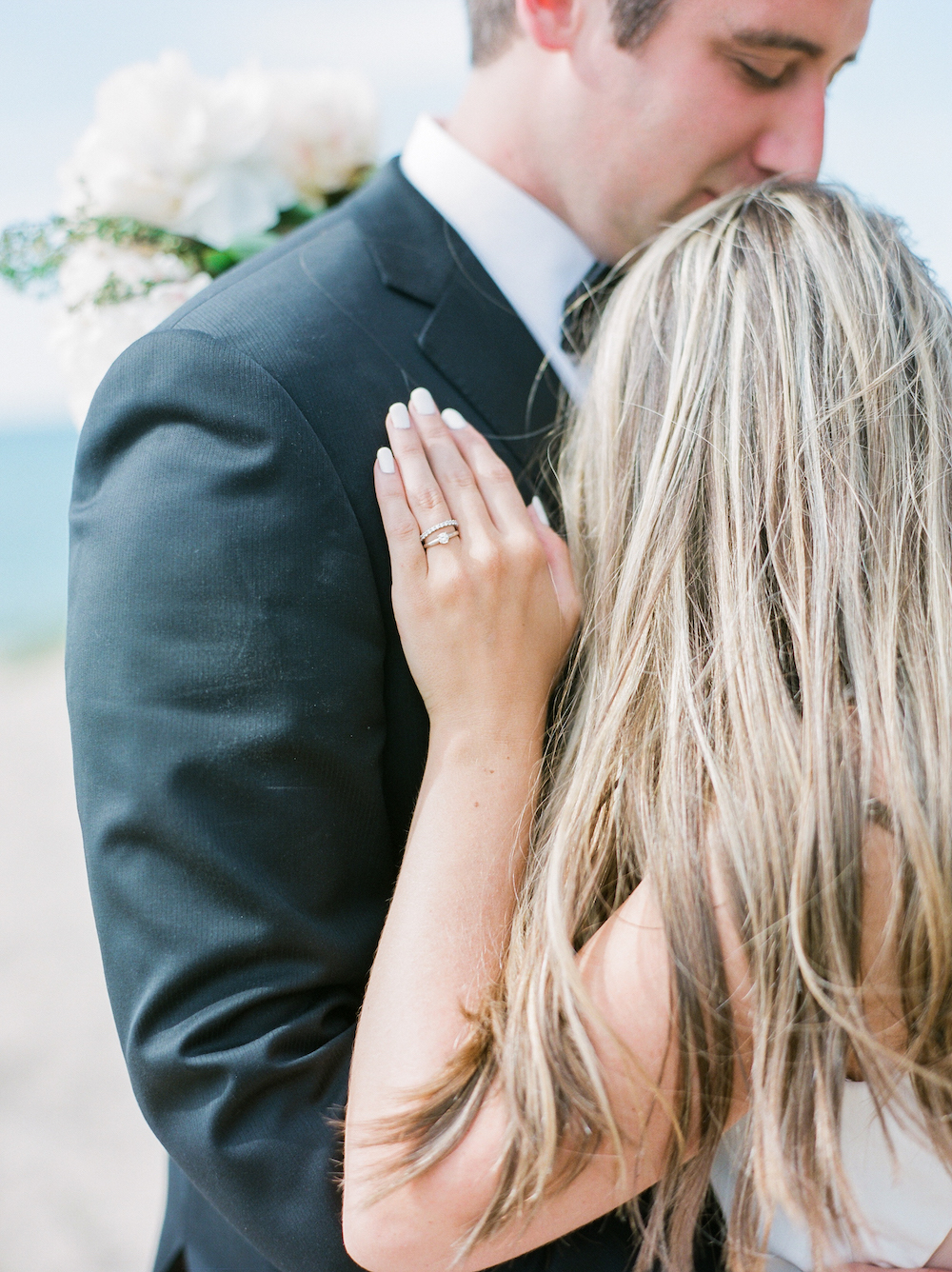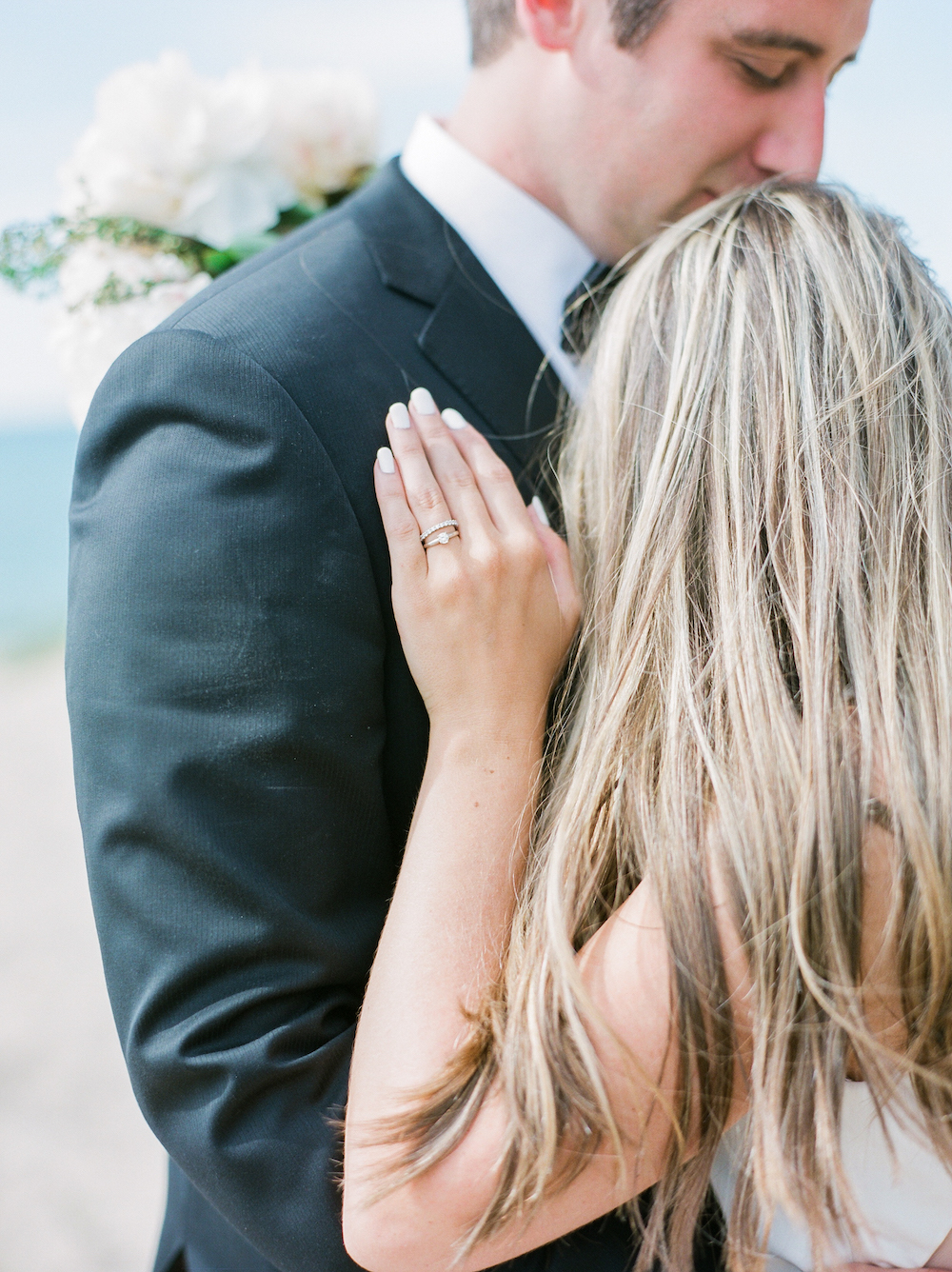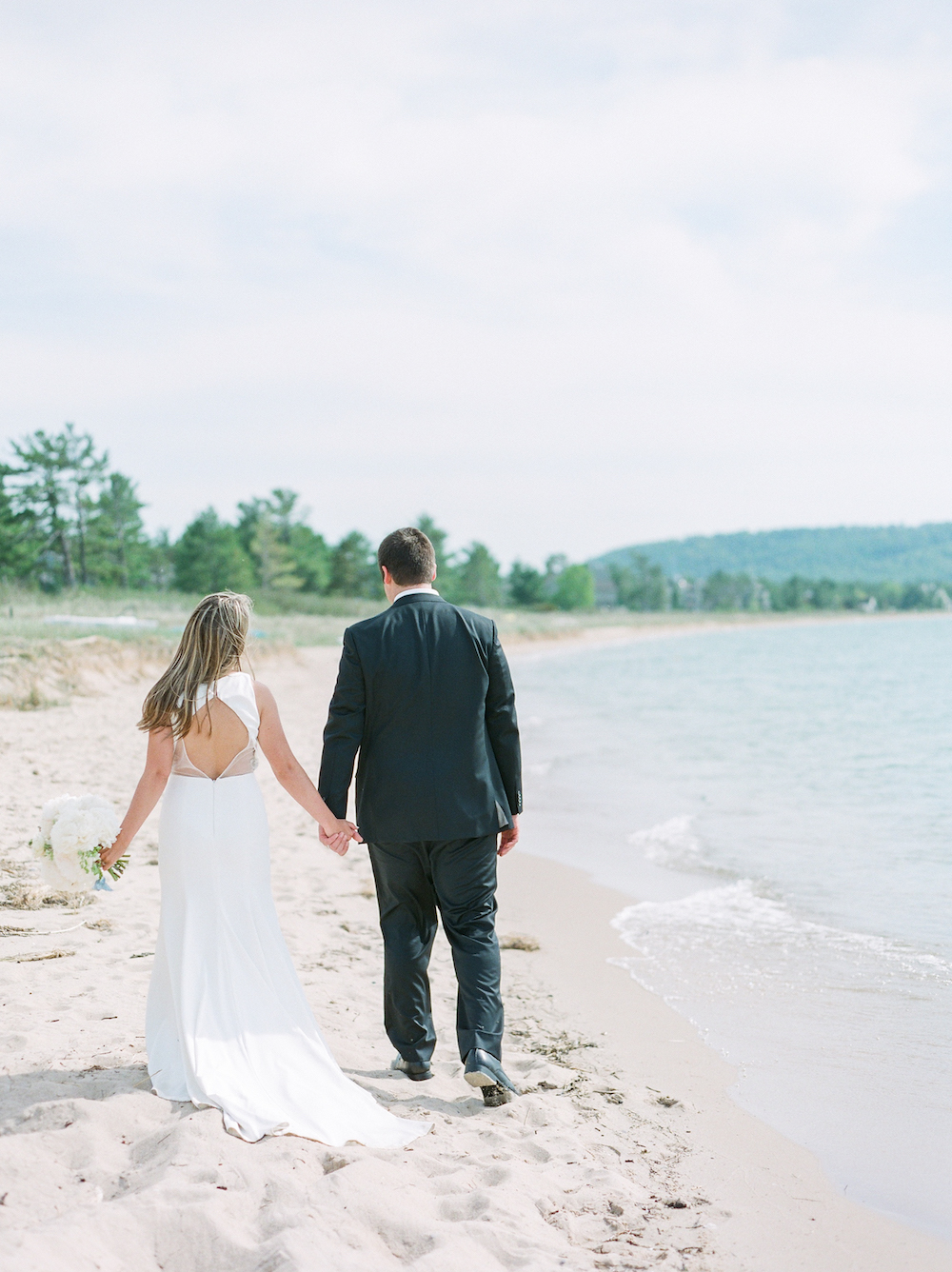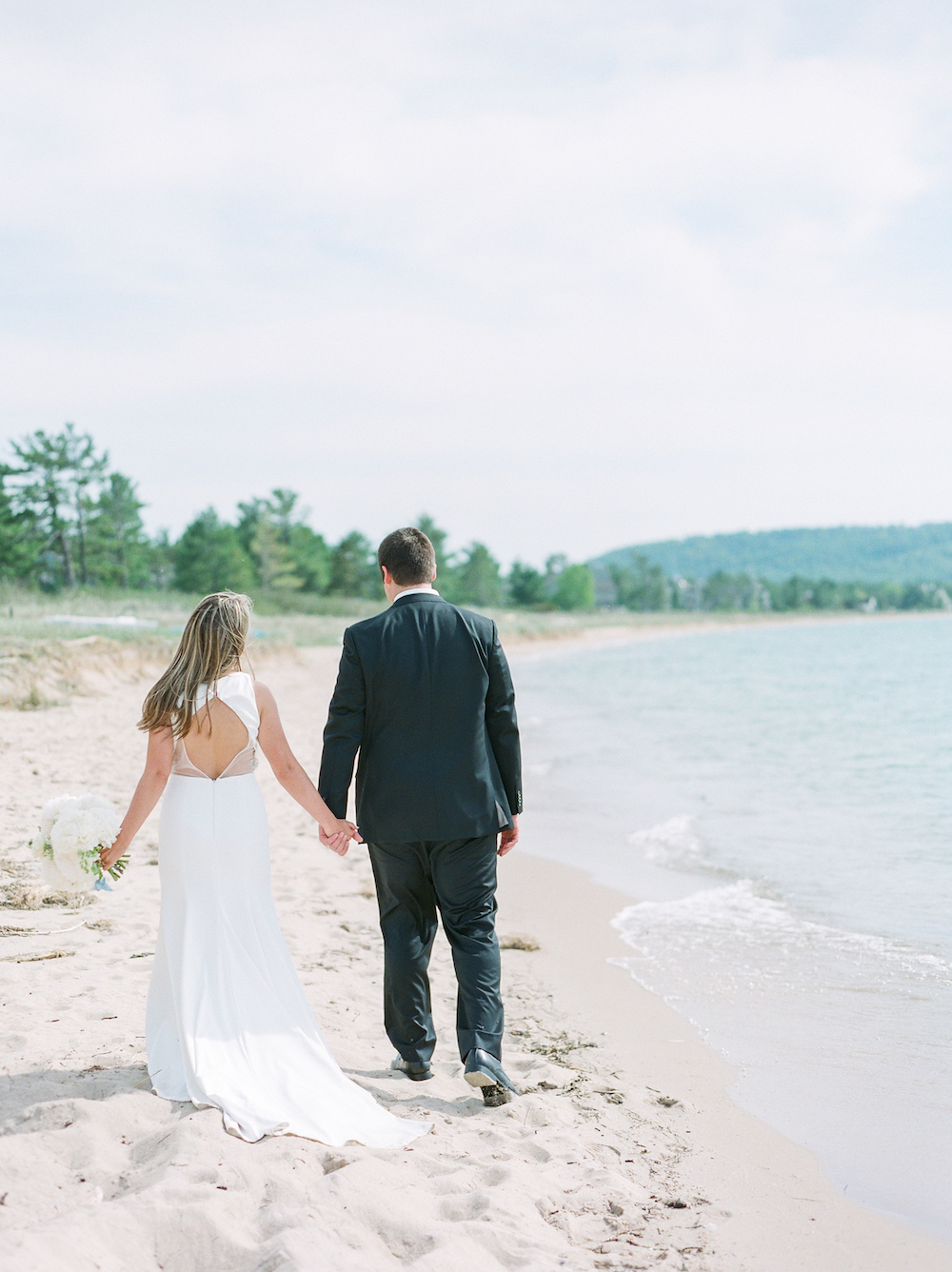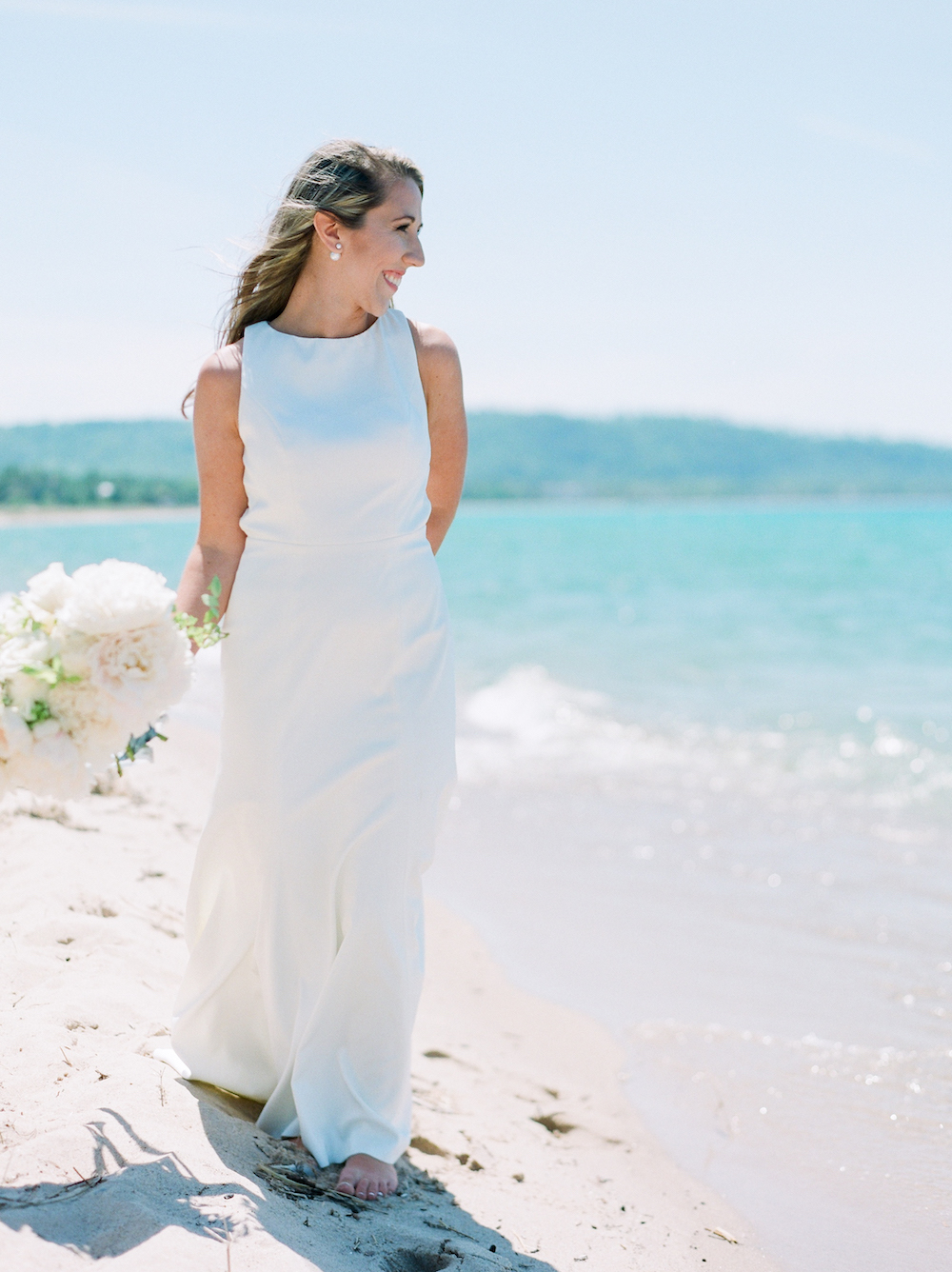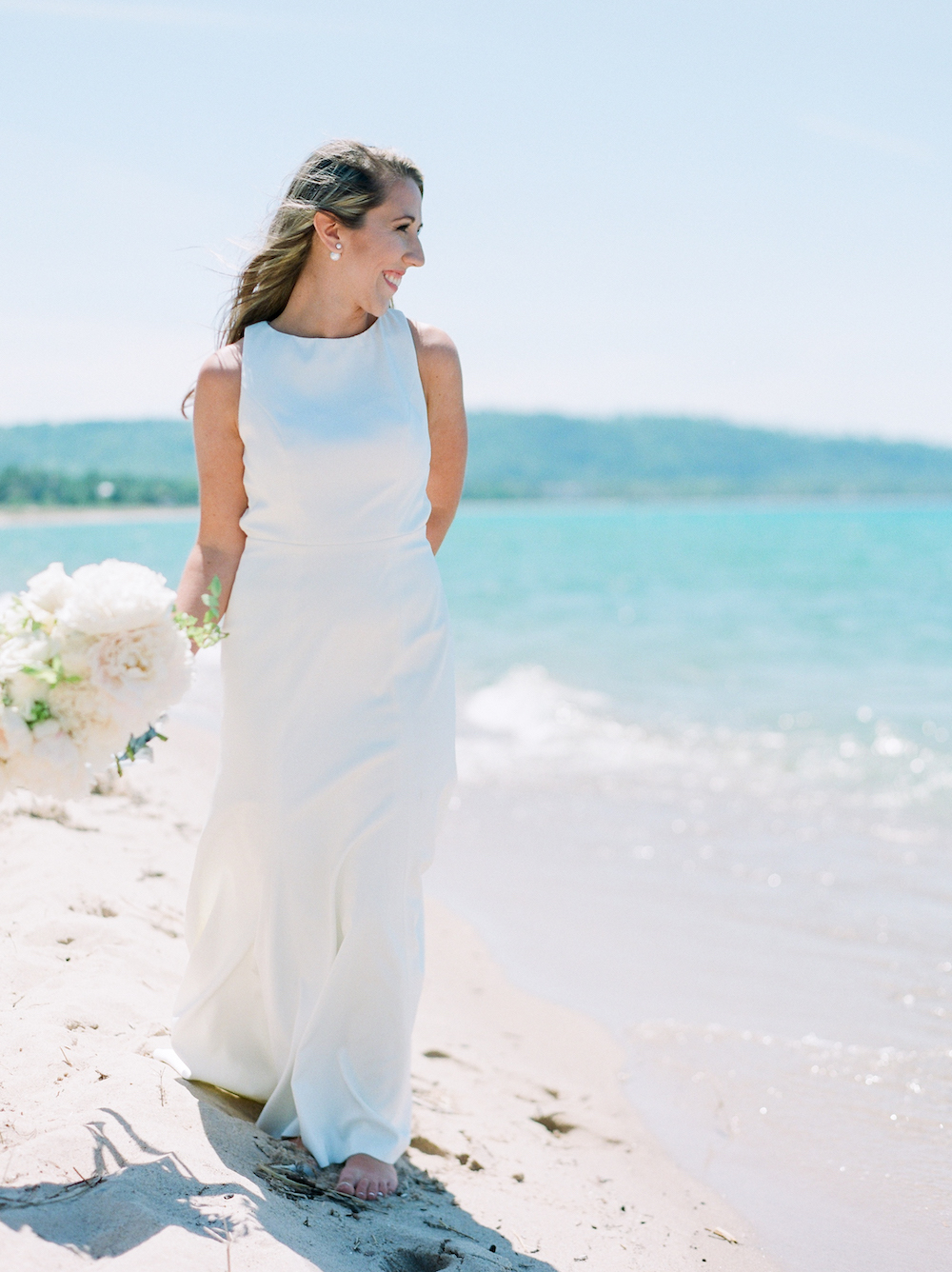 The reception was beyond fun and super on brand for Stellaluna Events, if you know what I mean. We tried to use all the space we could around the graduation green (area for the tent) at the school so guests would explore a little and not just grab their seats. We also did a mix of rectangle, round and harvest tables, which is always a favorite of mine.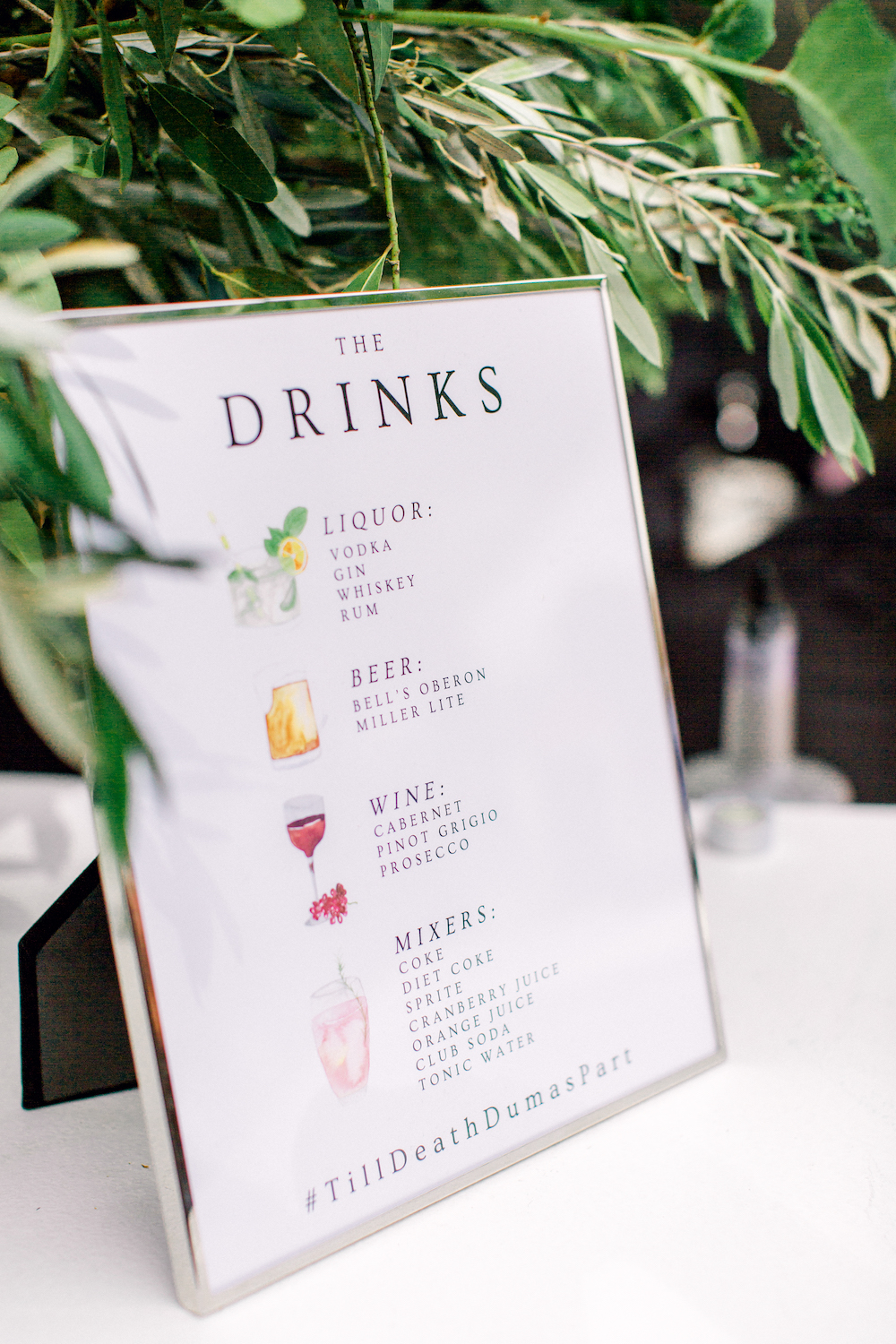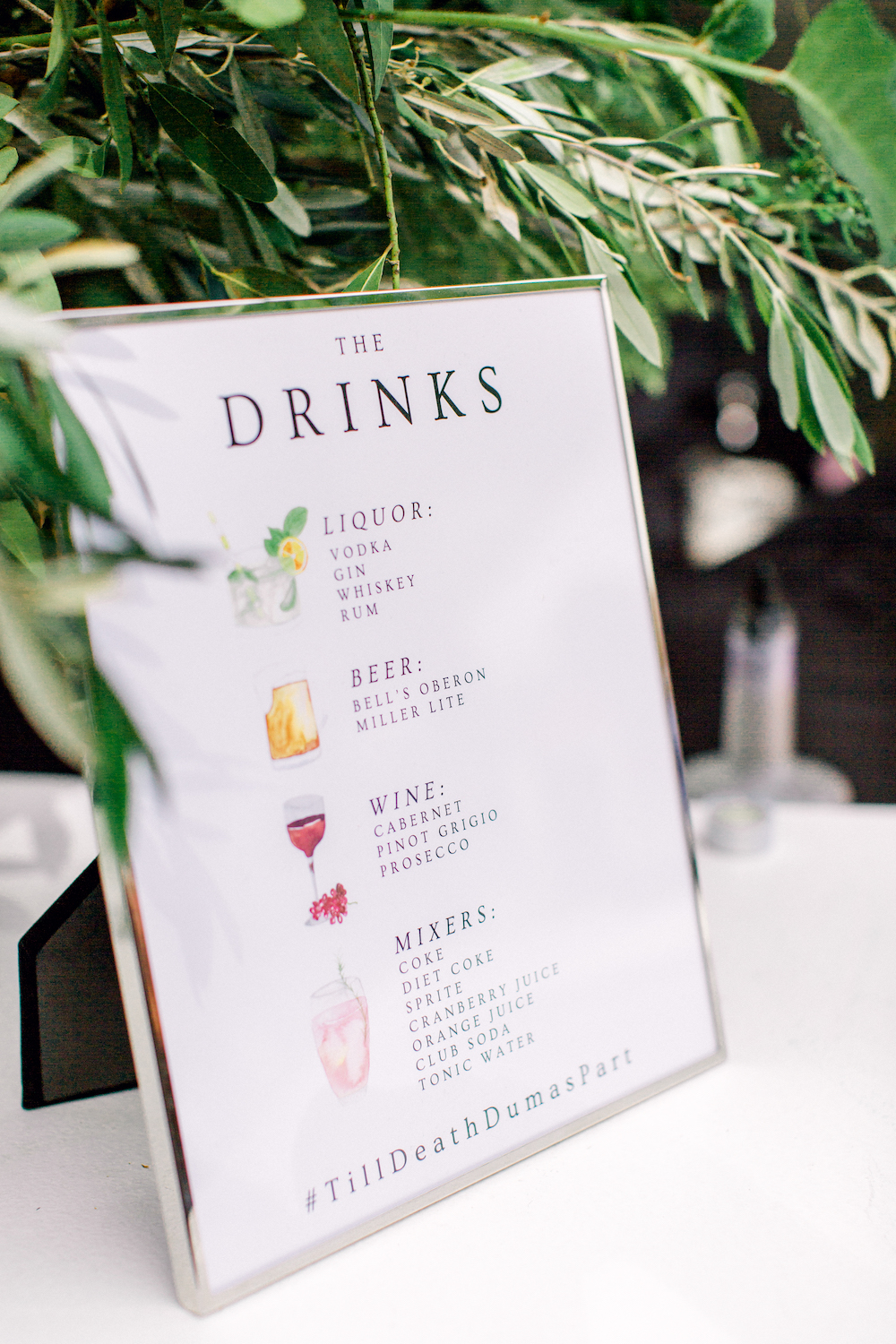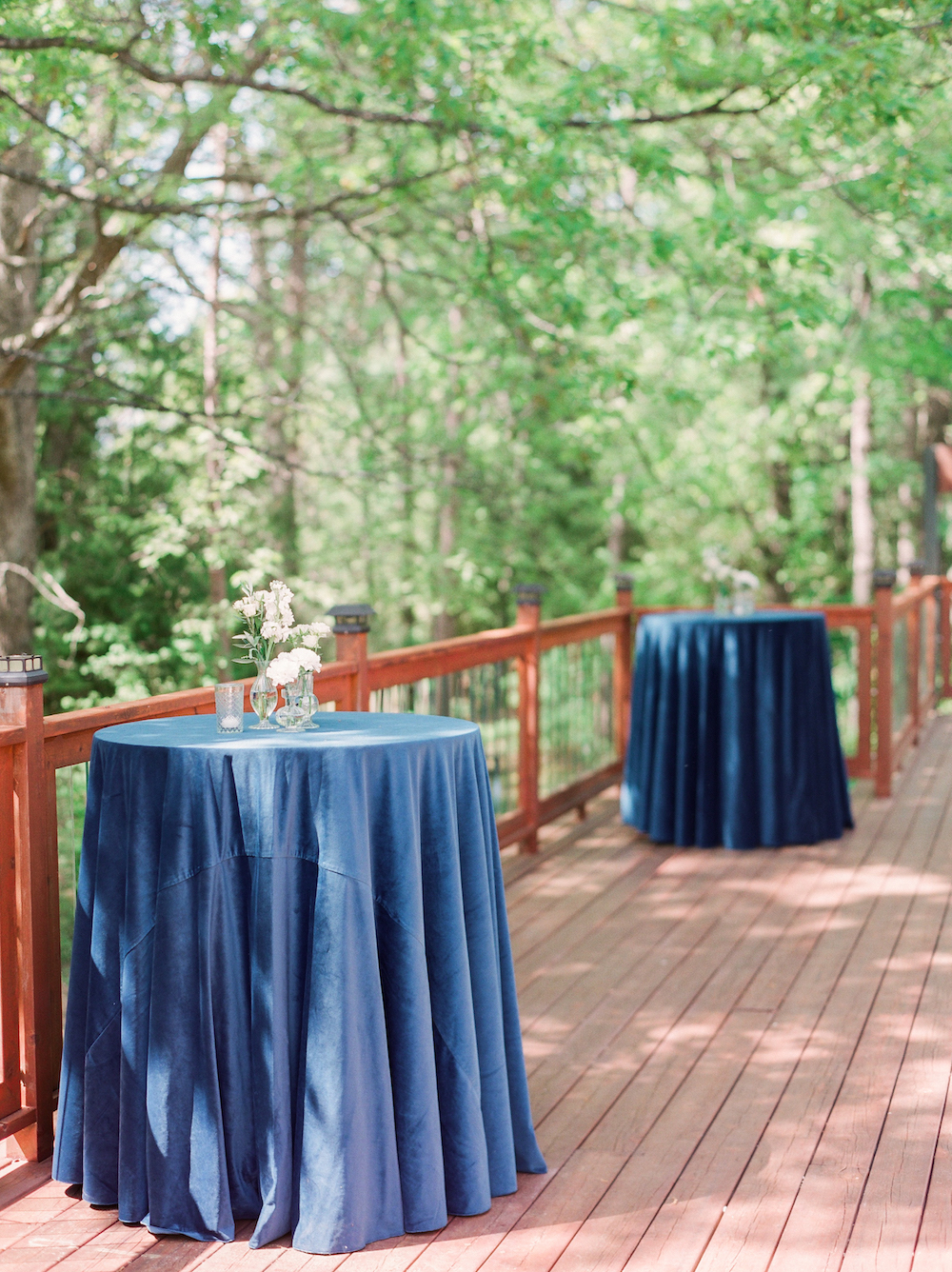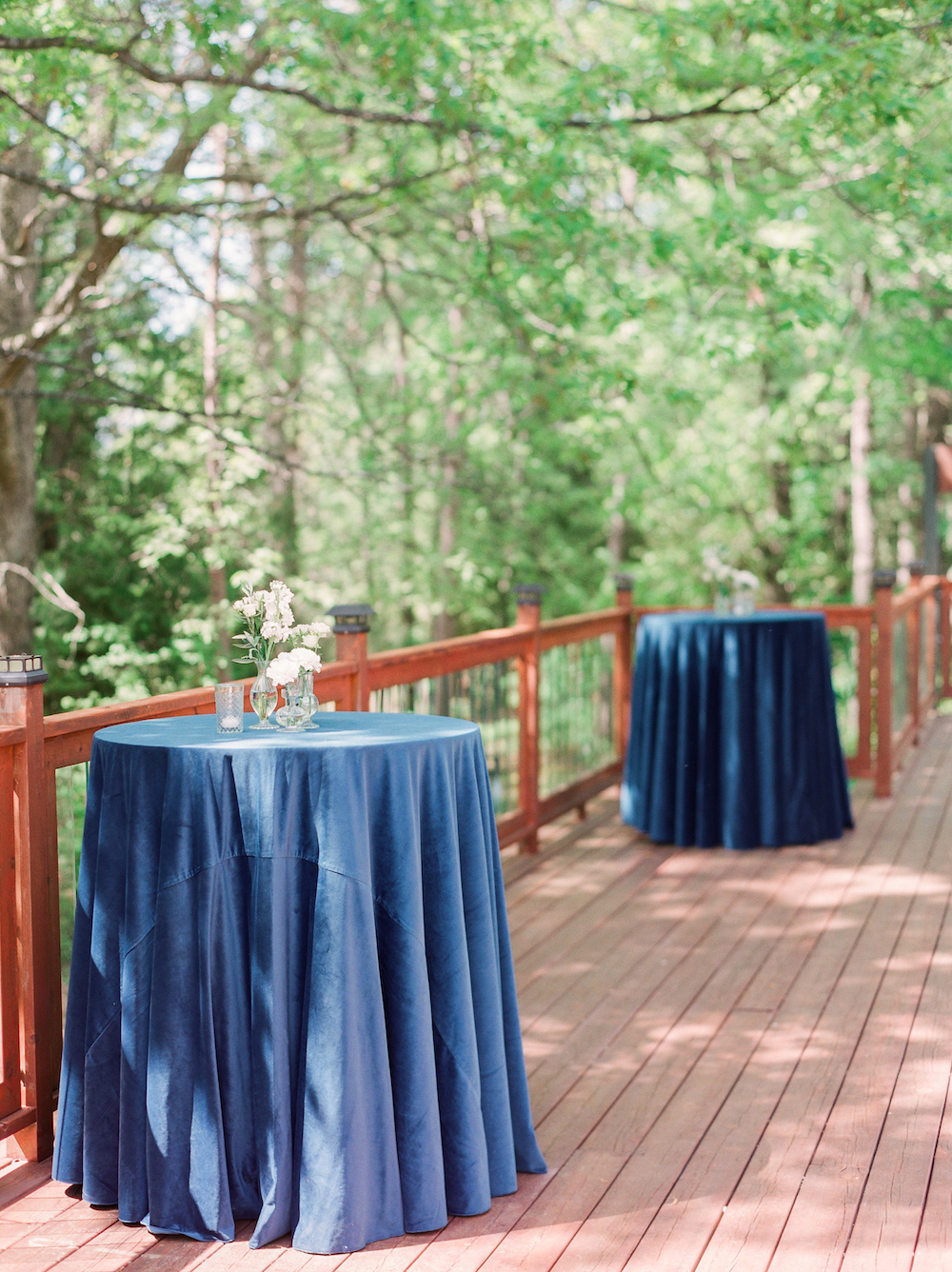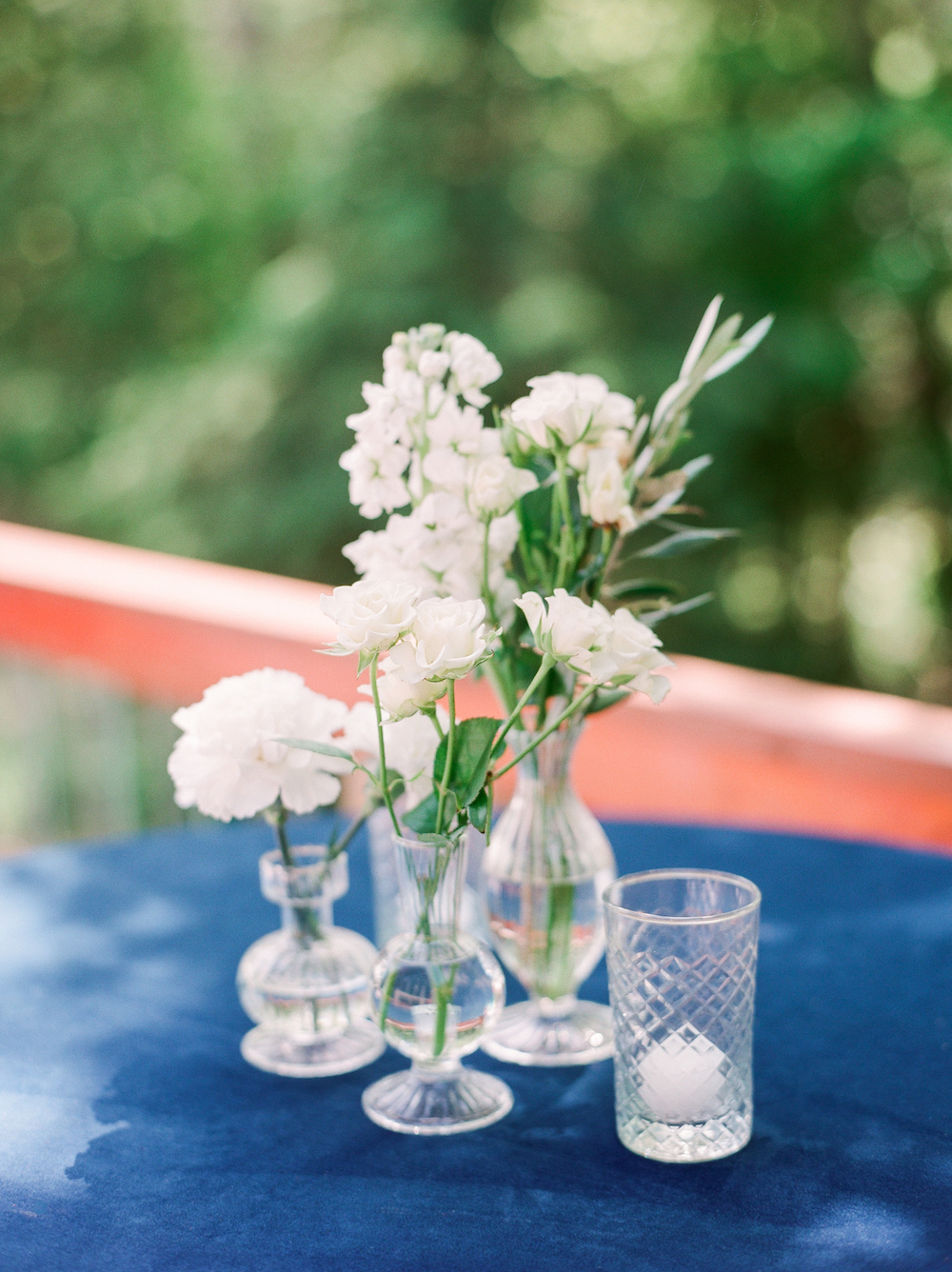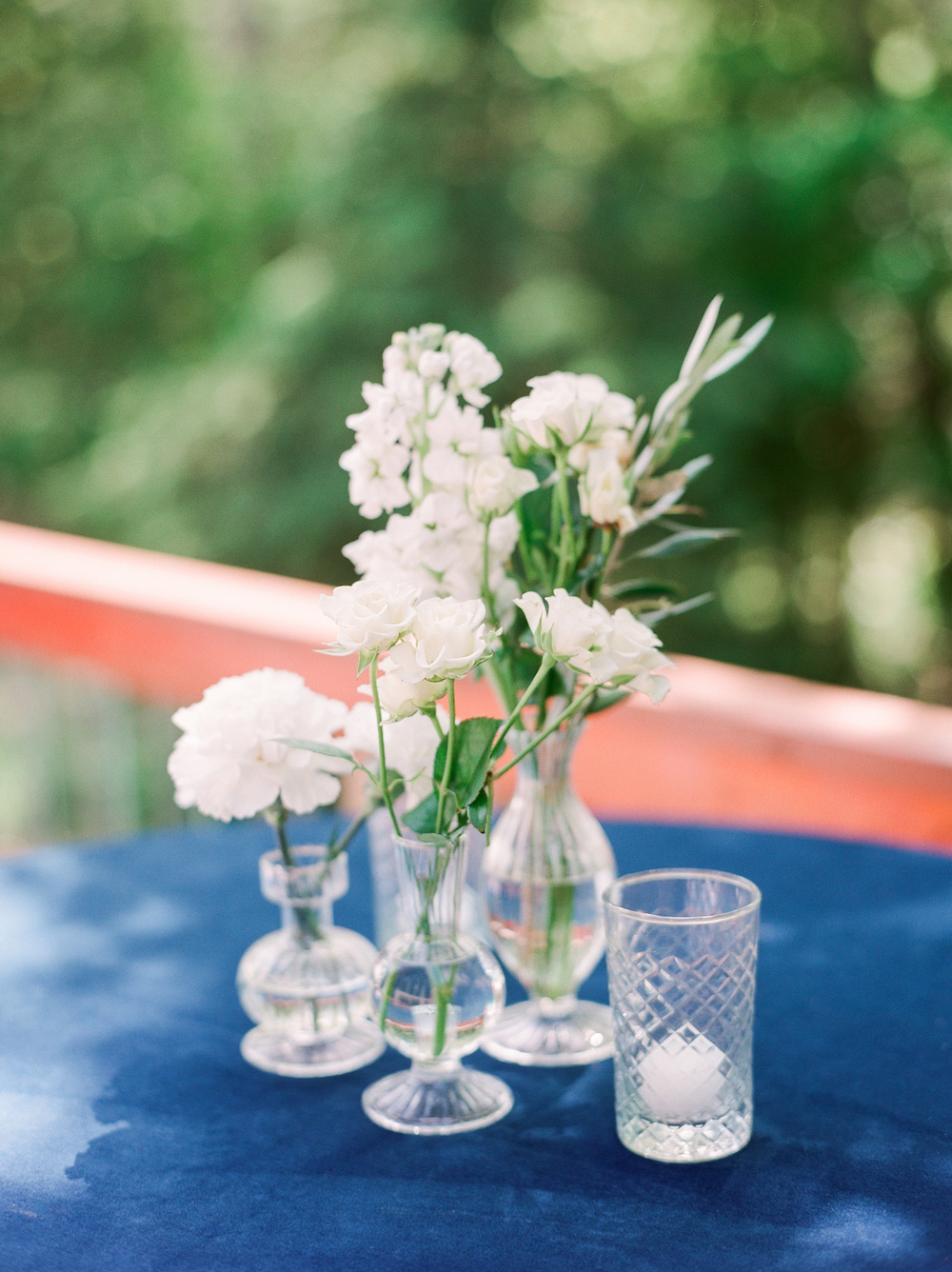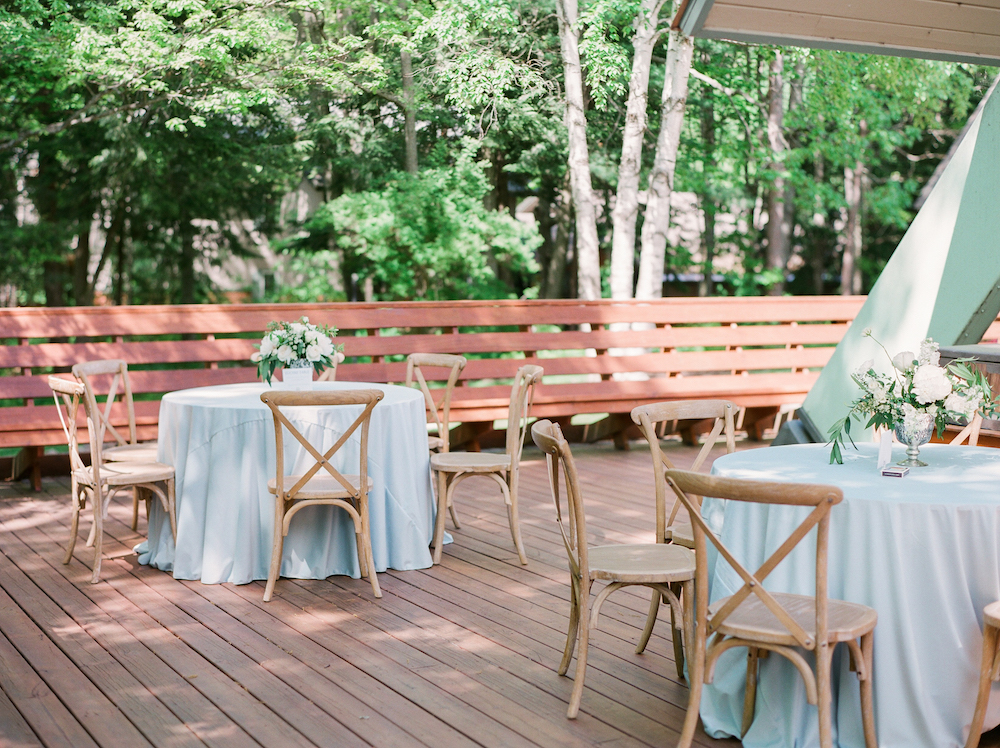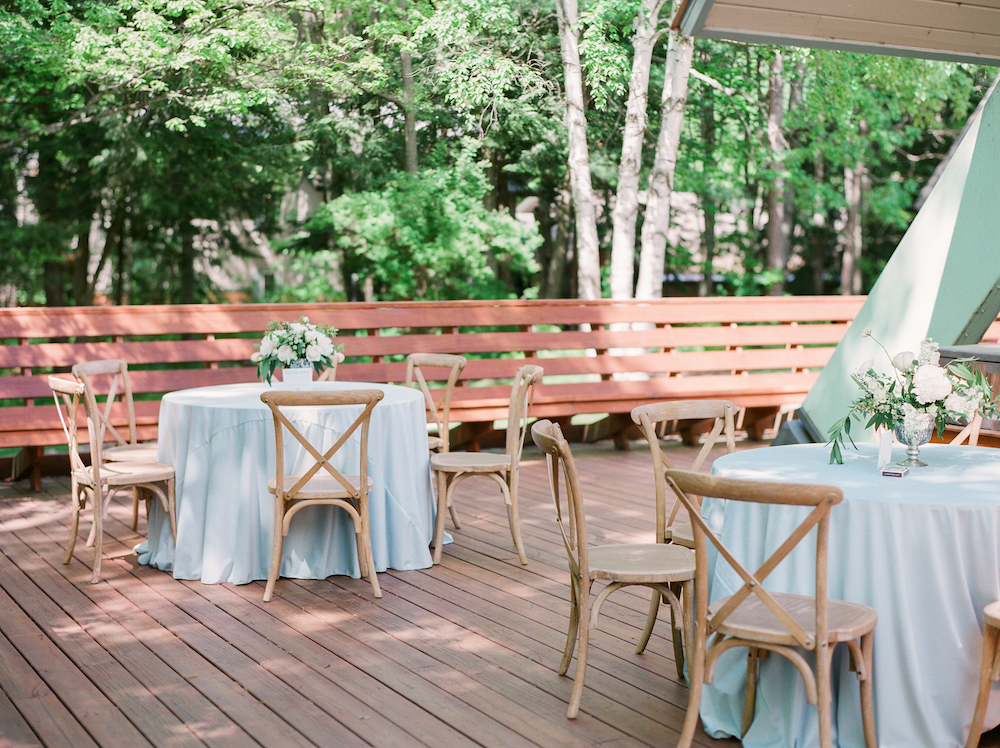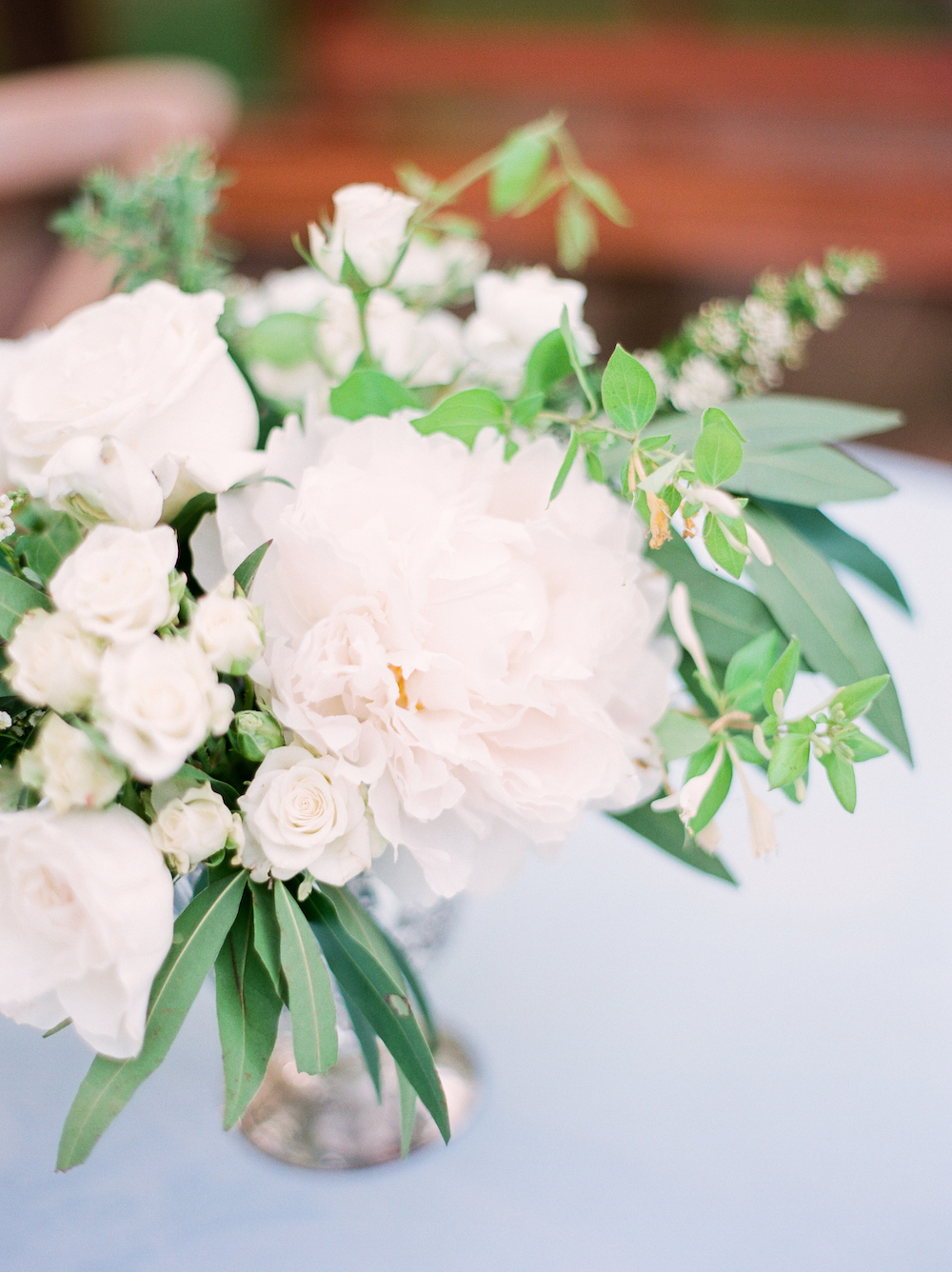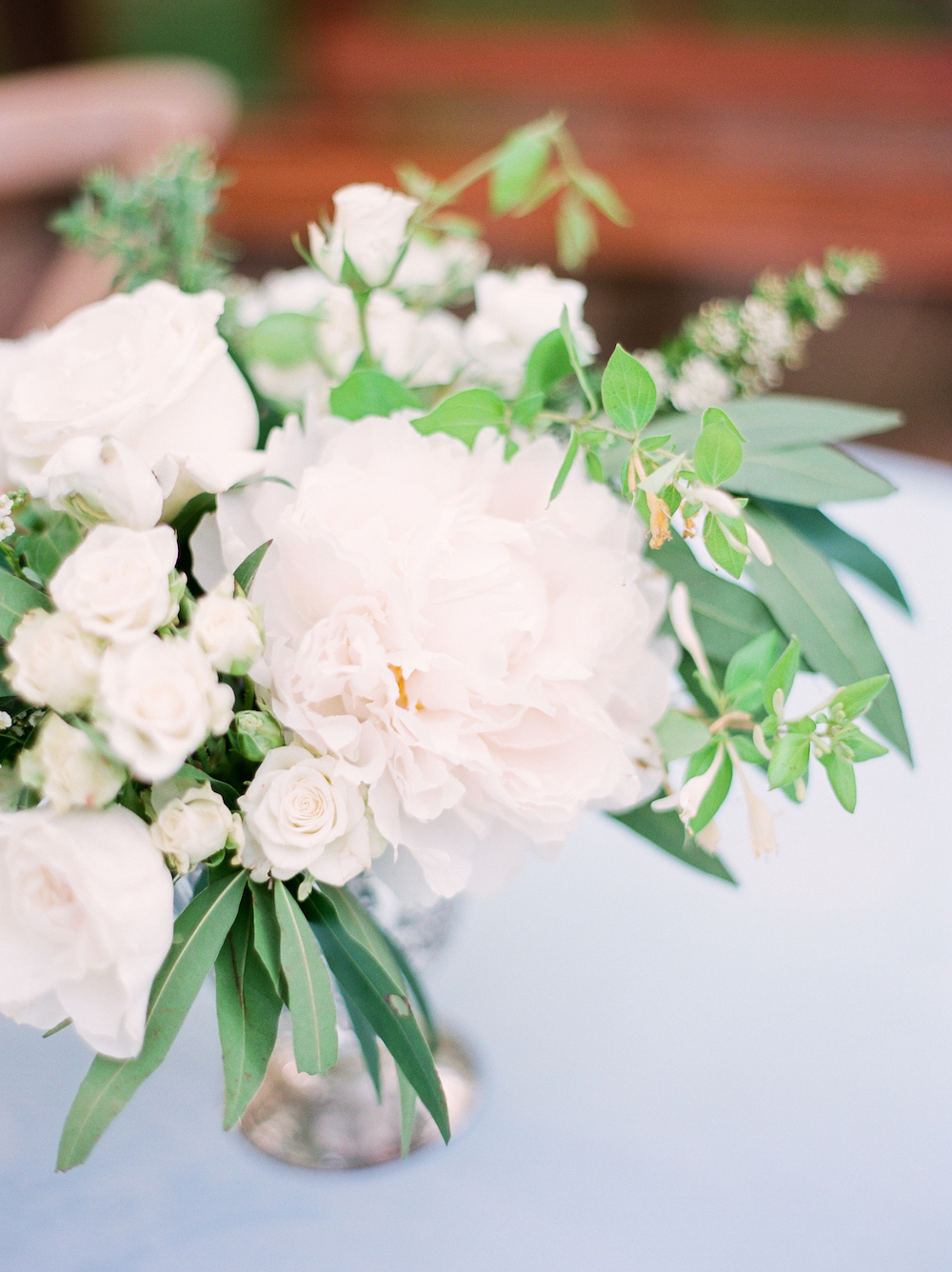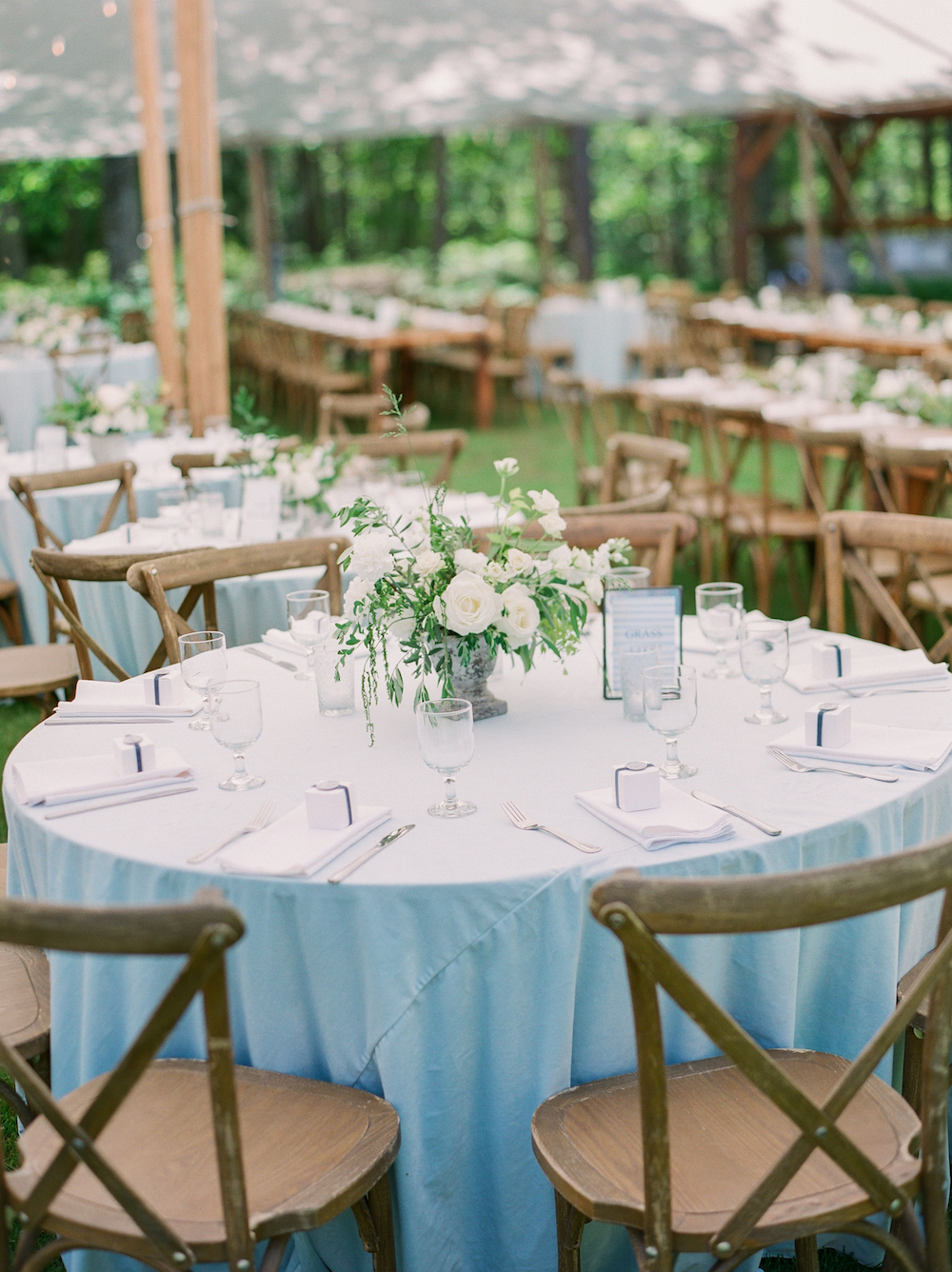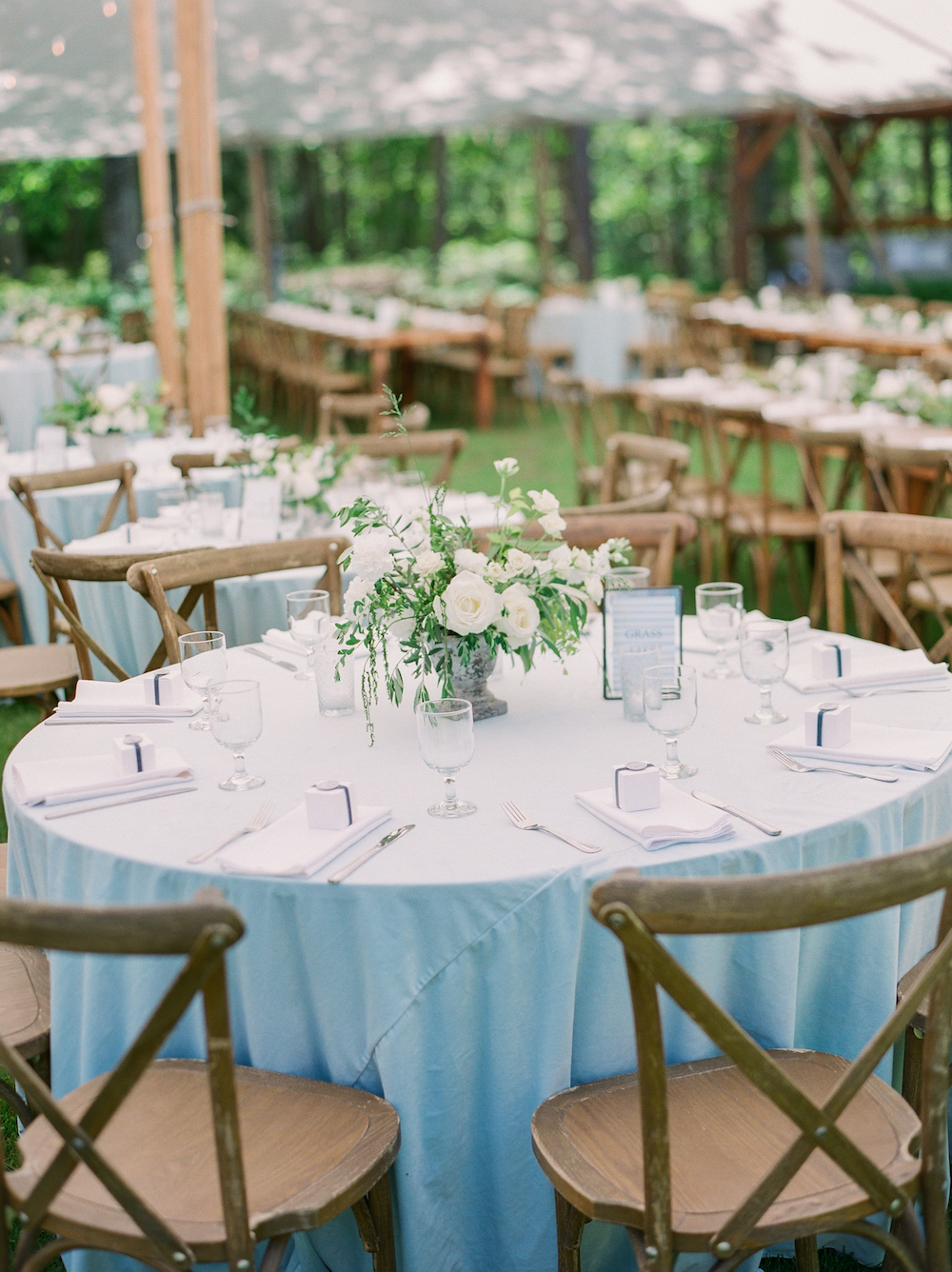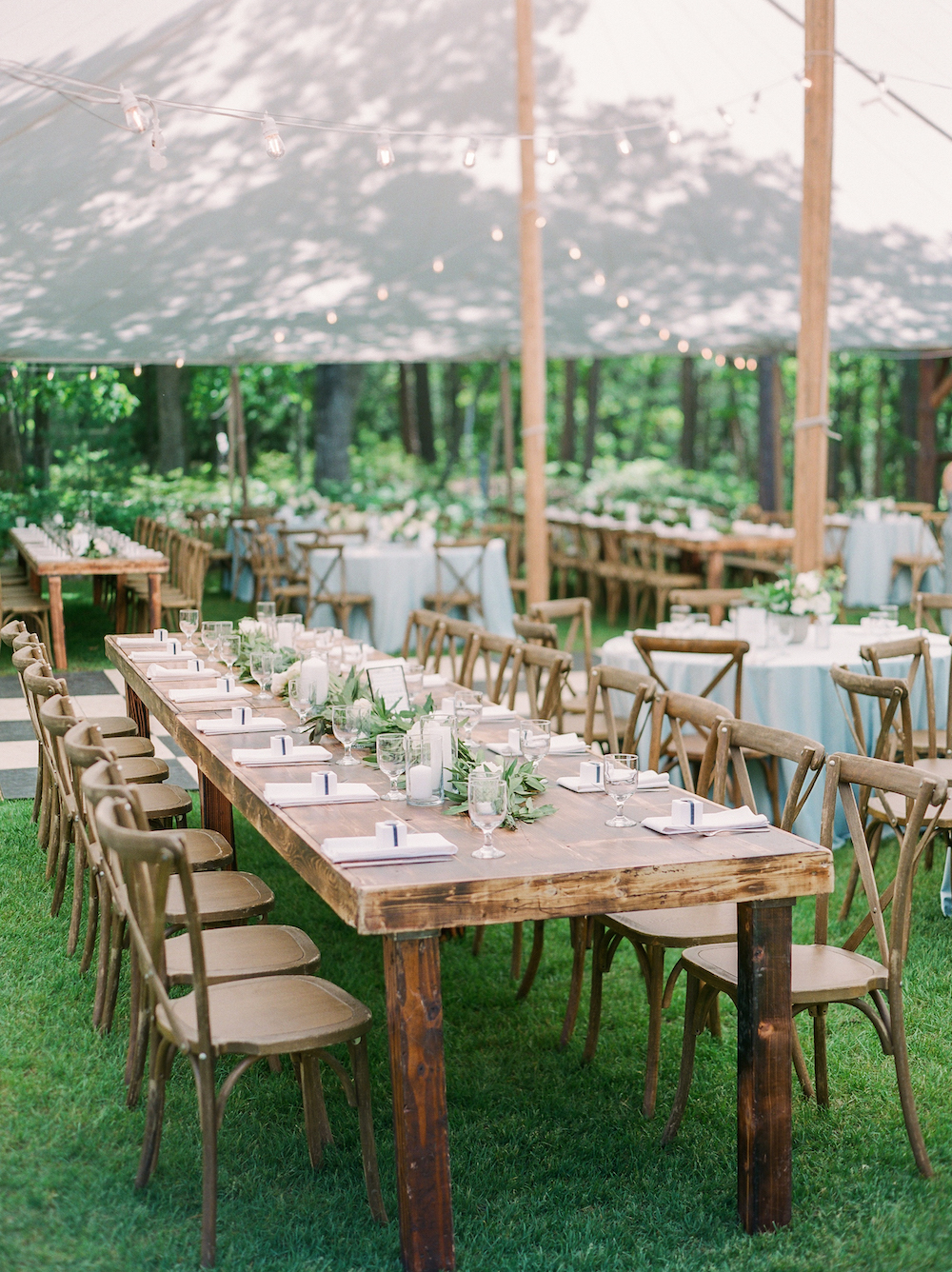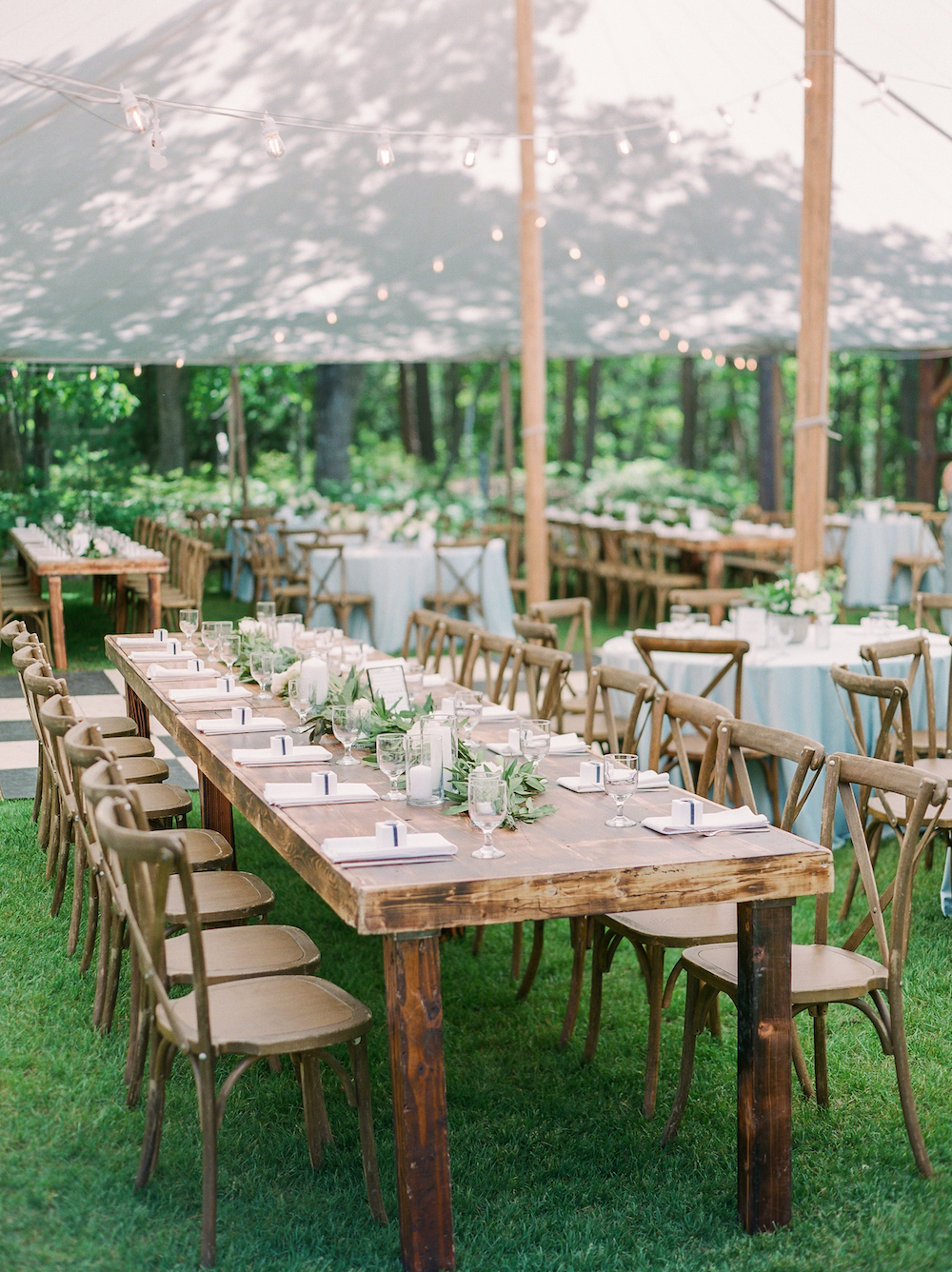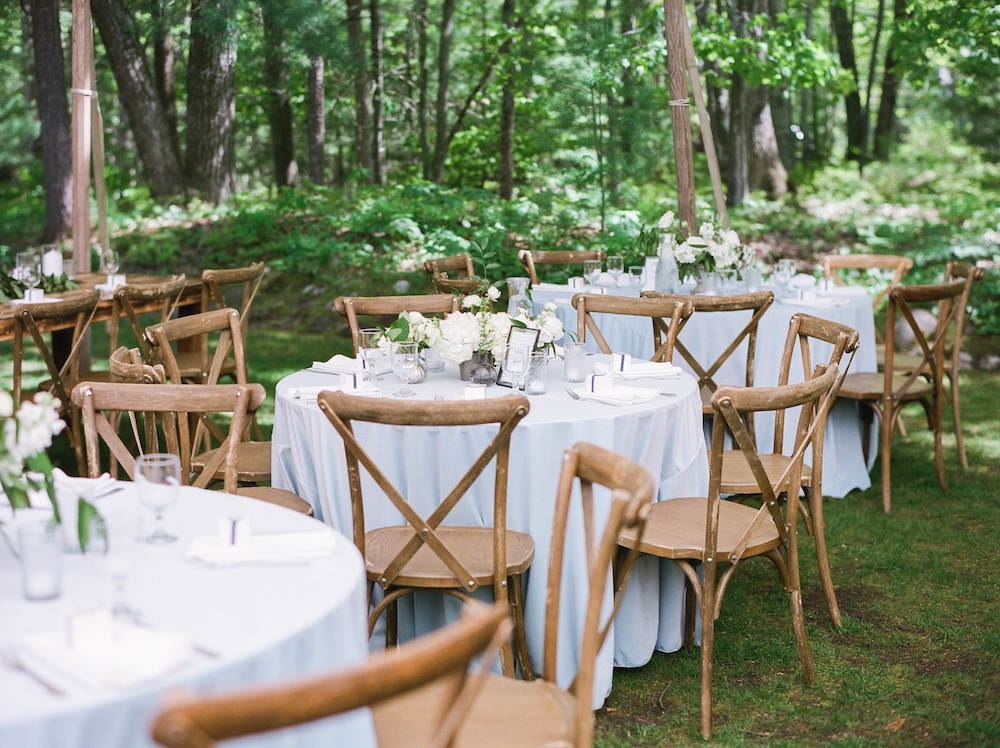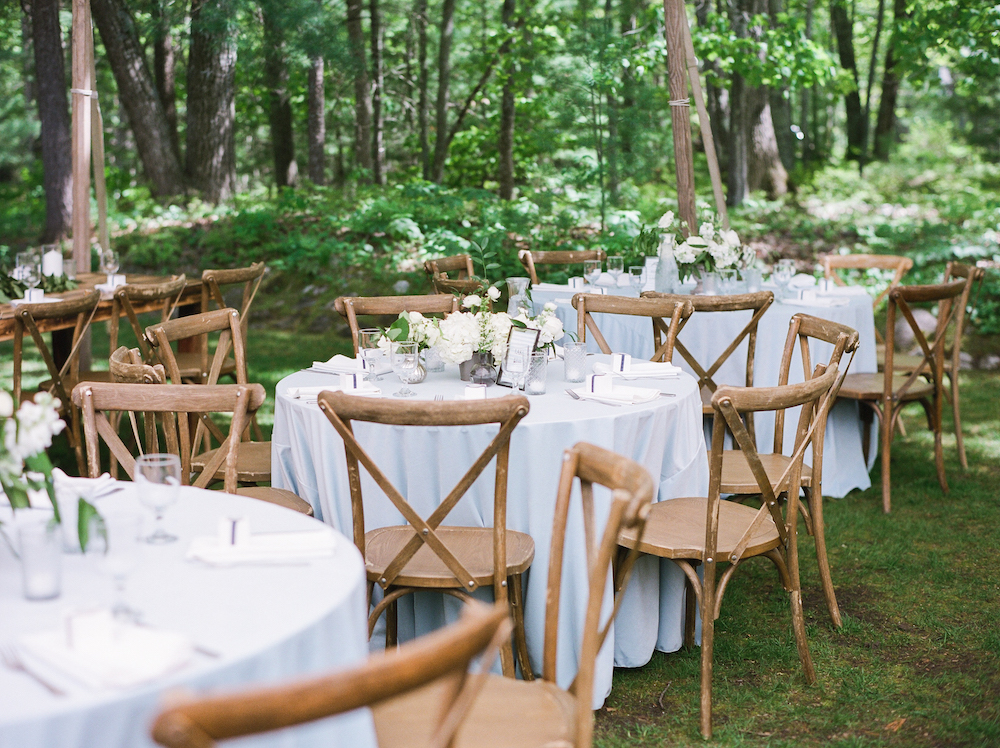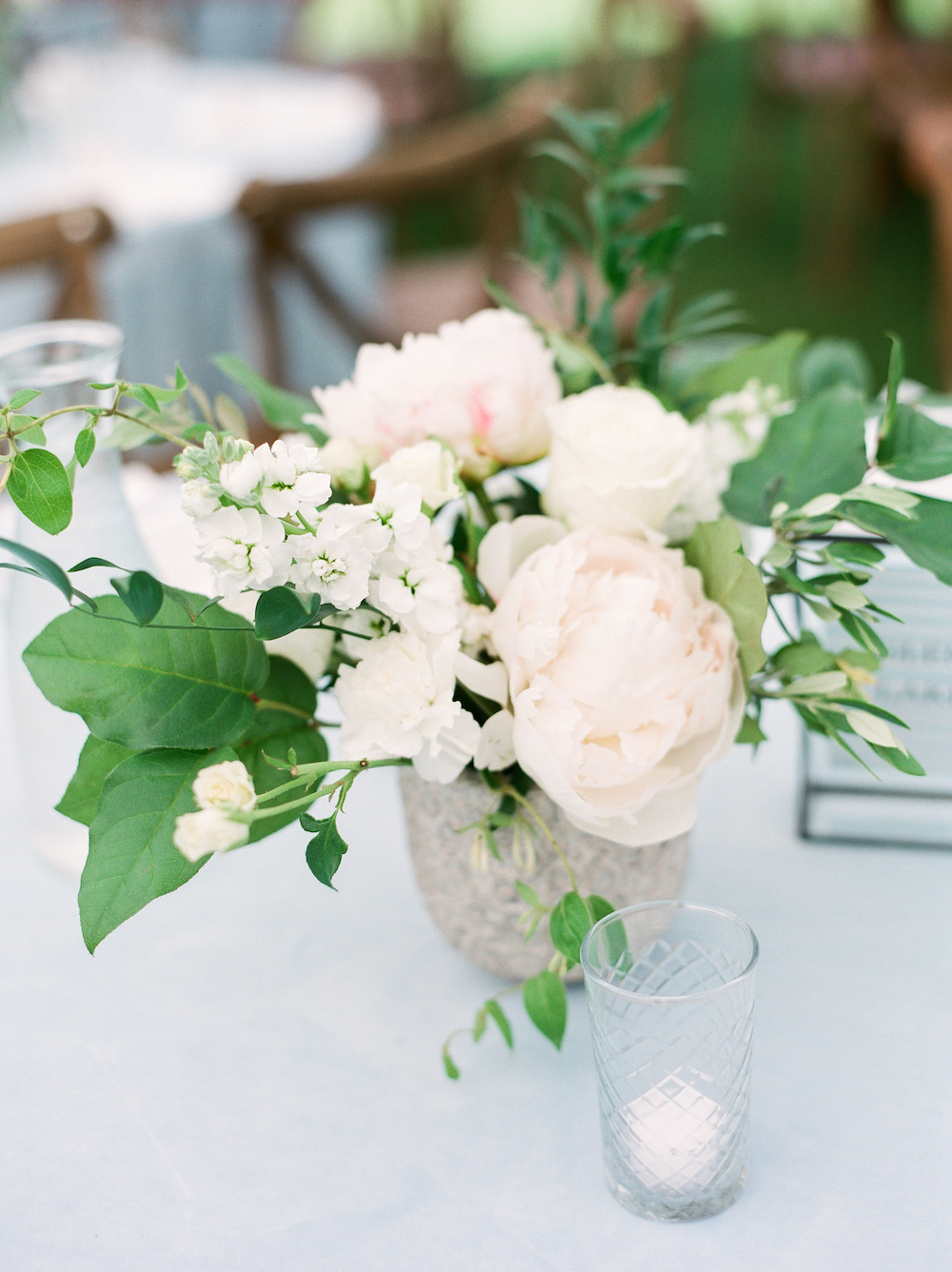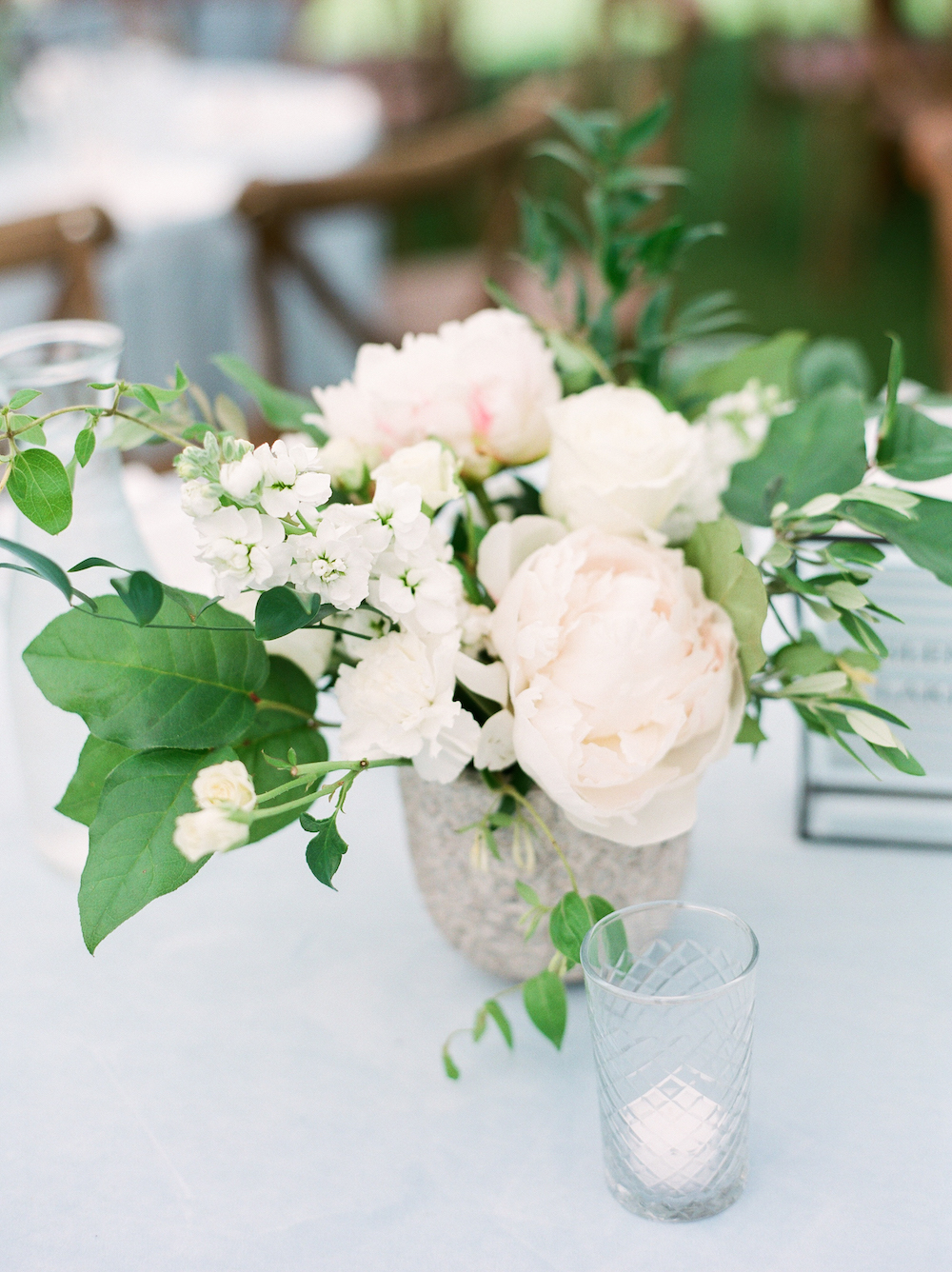 To add a personal touch to the reception on the head table we had drift wood escort cards with drift wood collected on the shores of Michigan. We also named all of our tables after some of our favorite lakes around Michigan since Eric and I spend a lot of time on the water.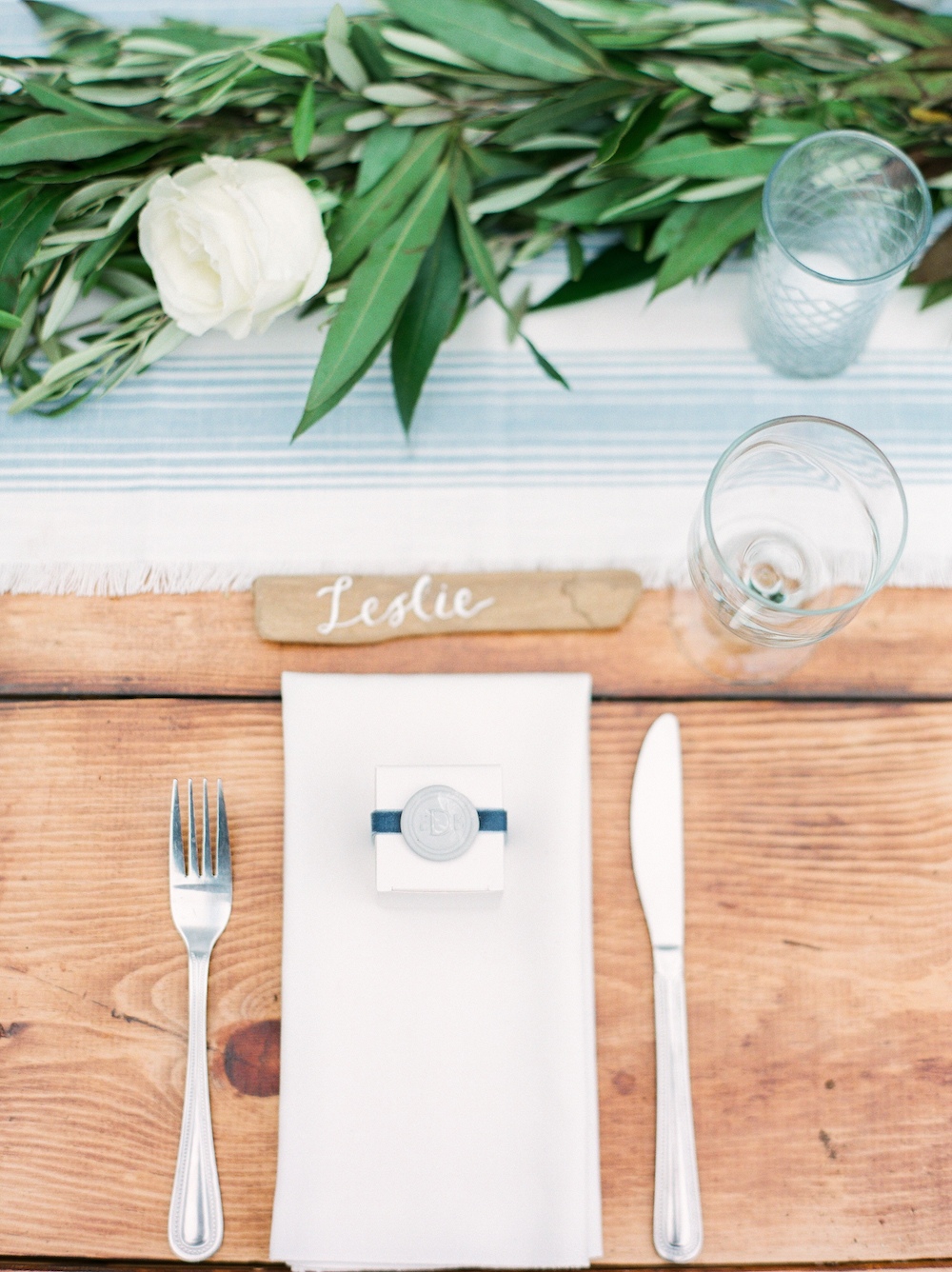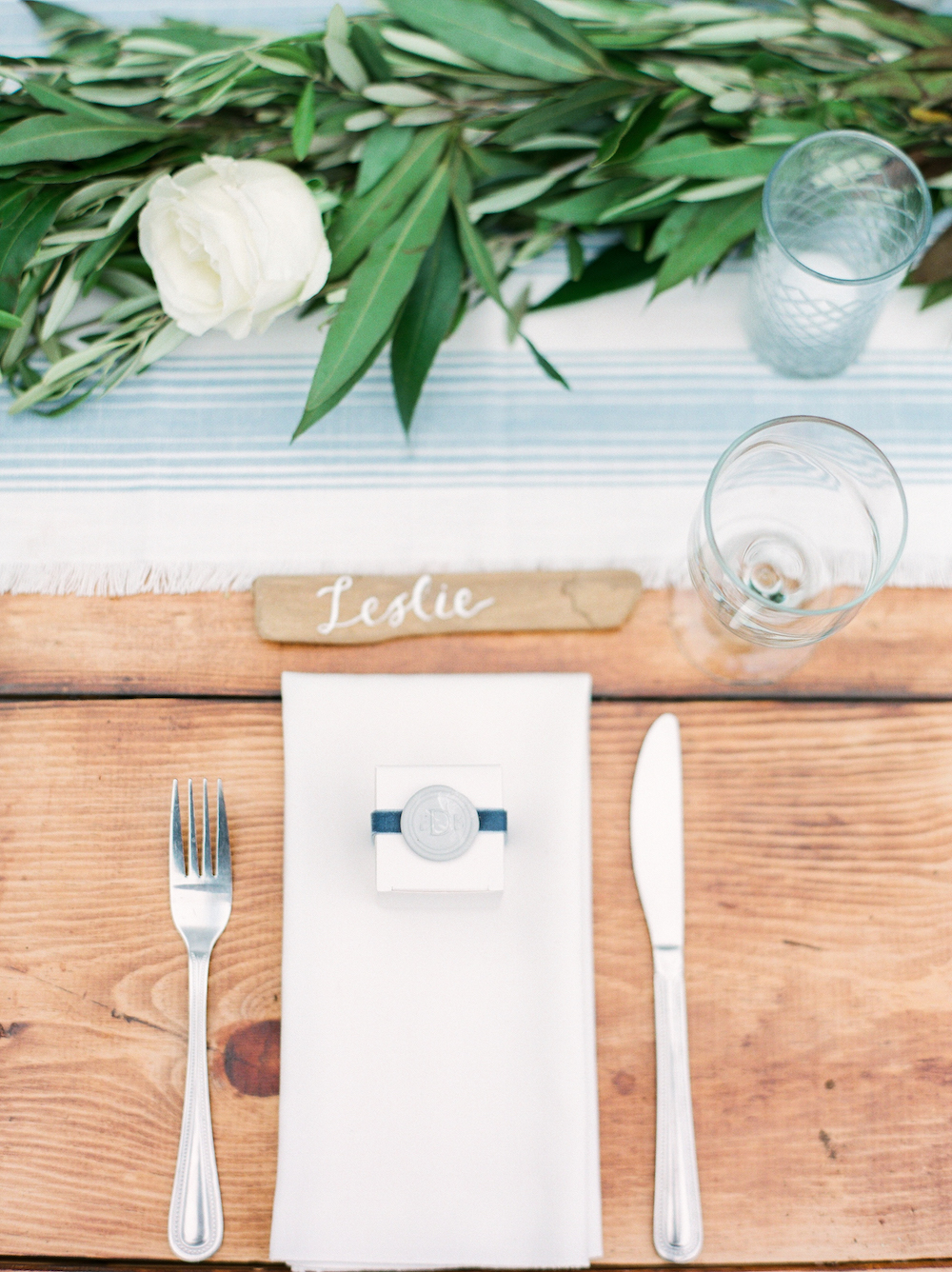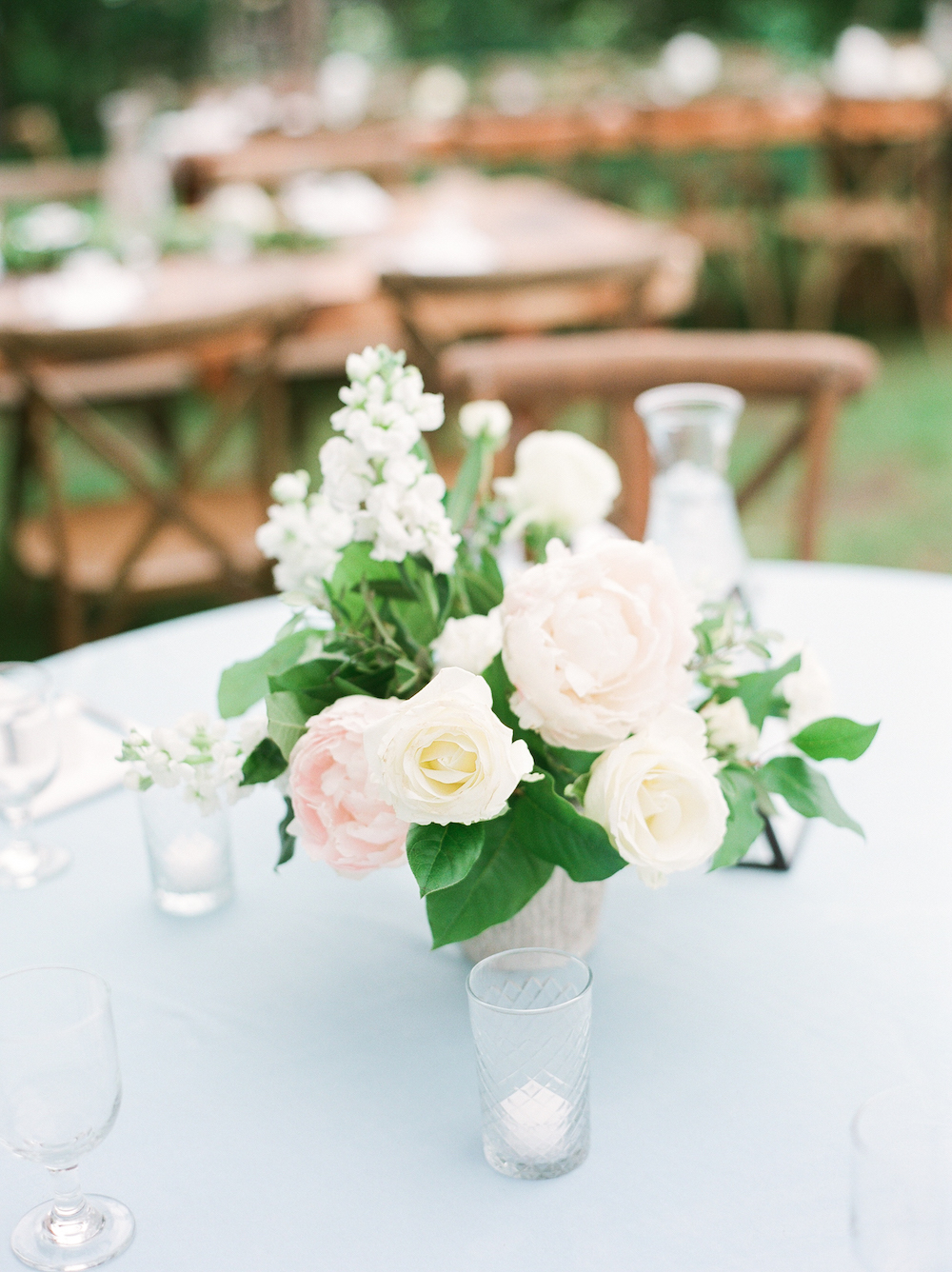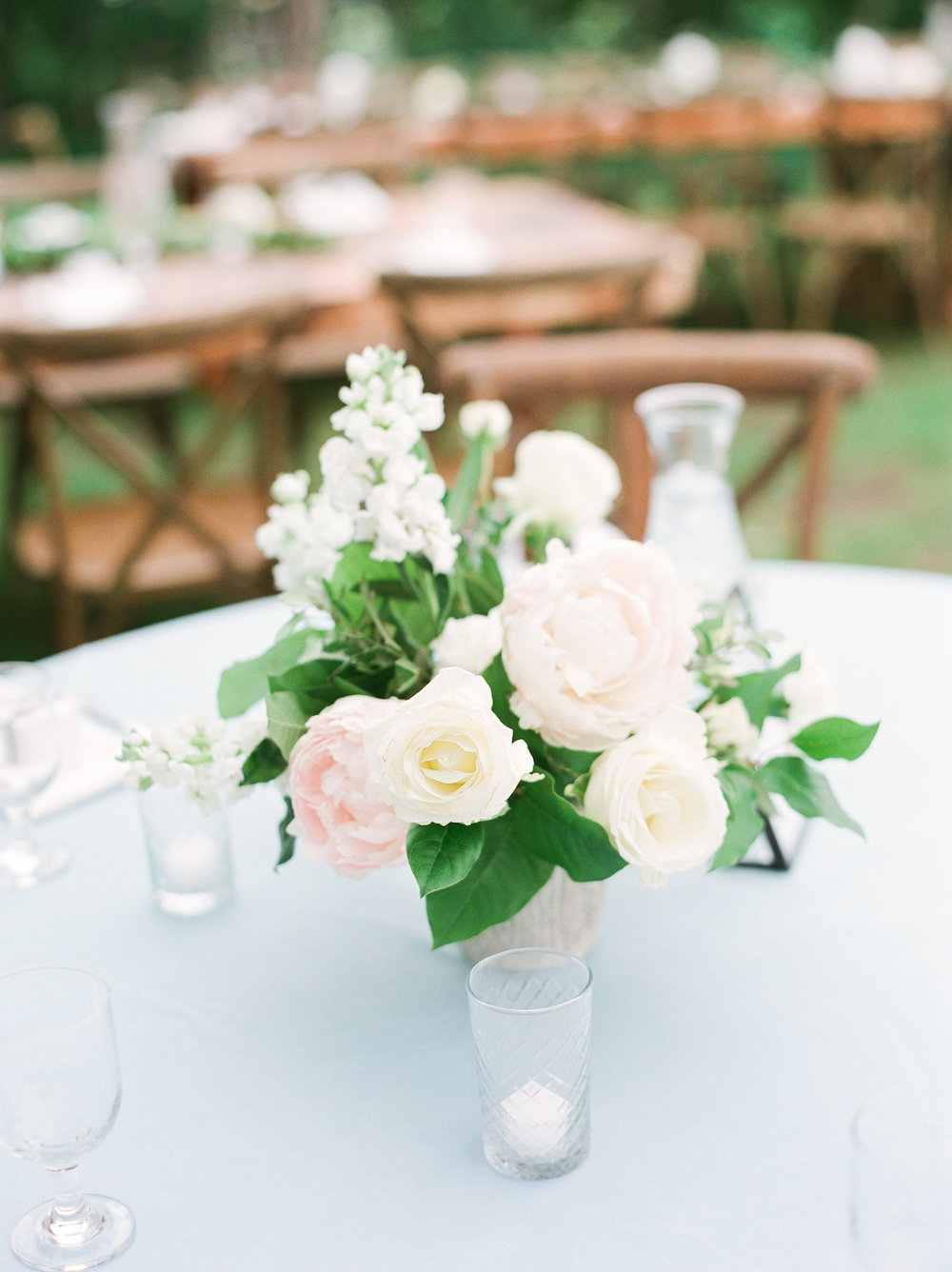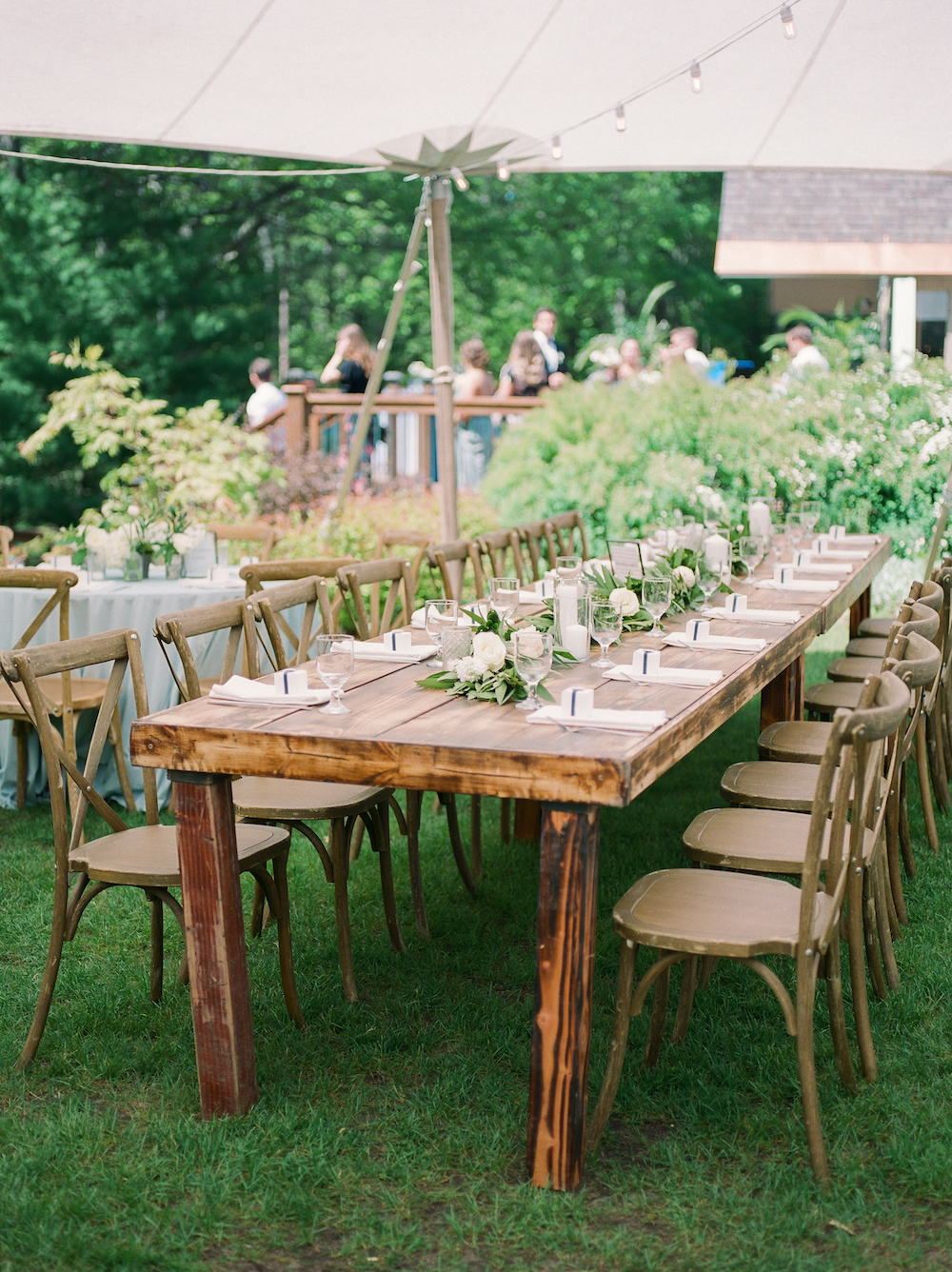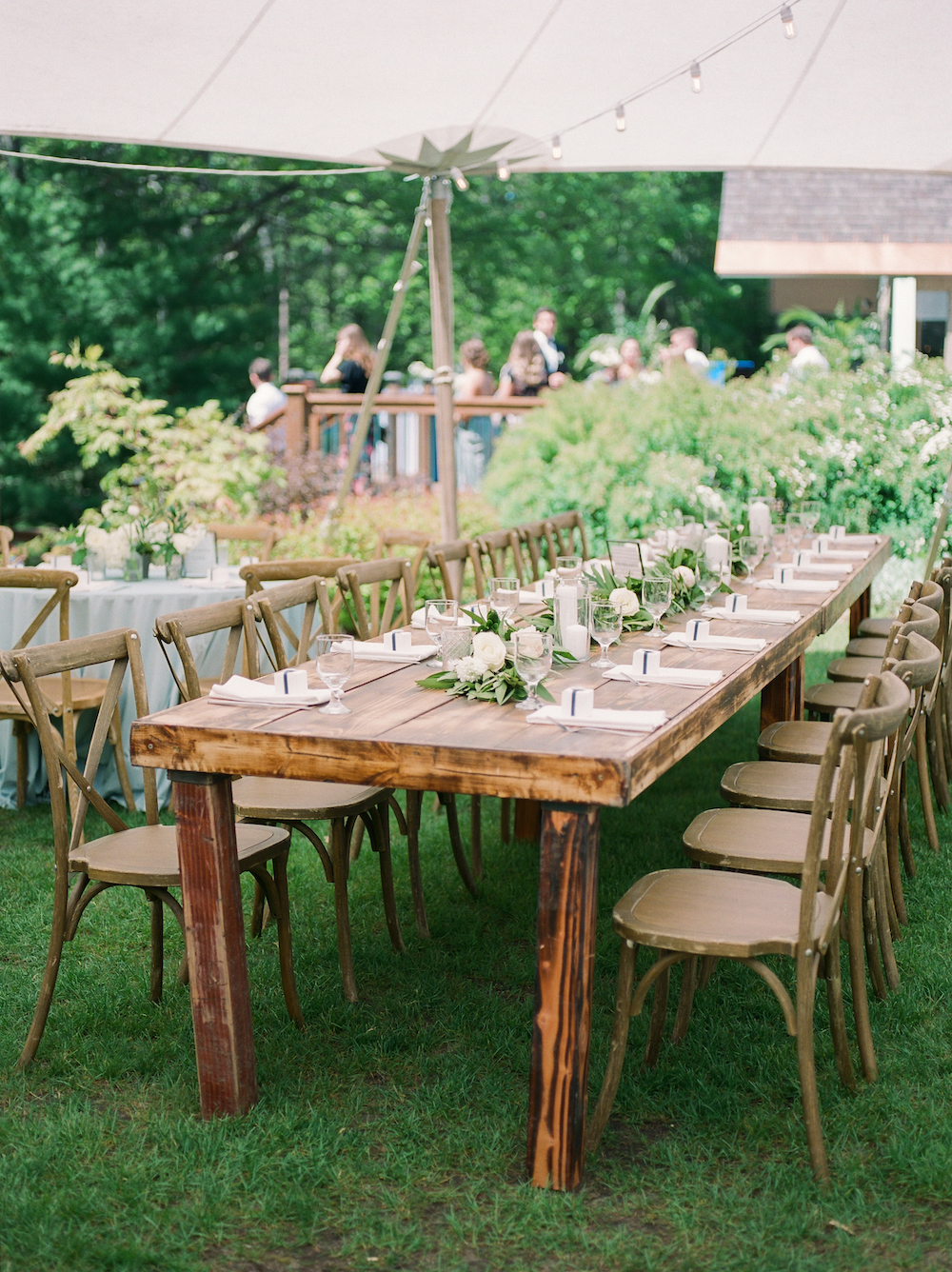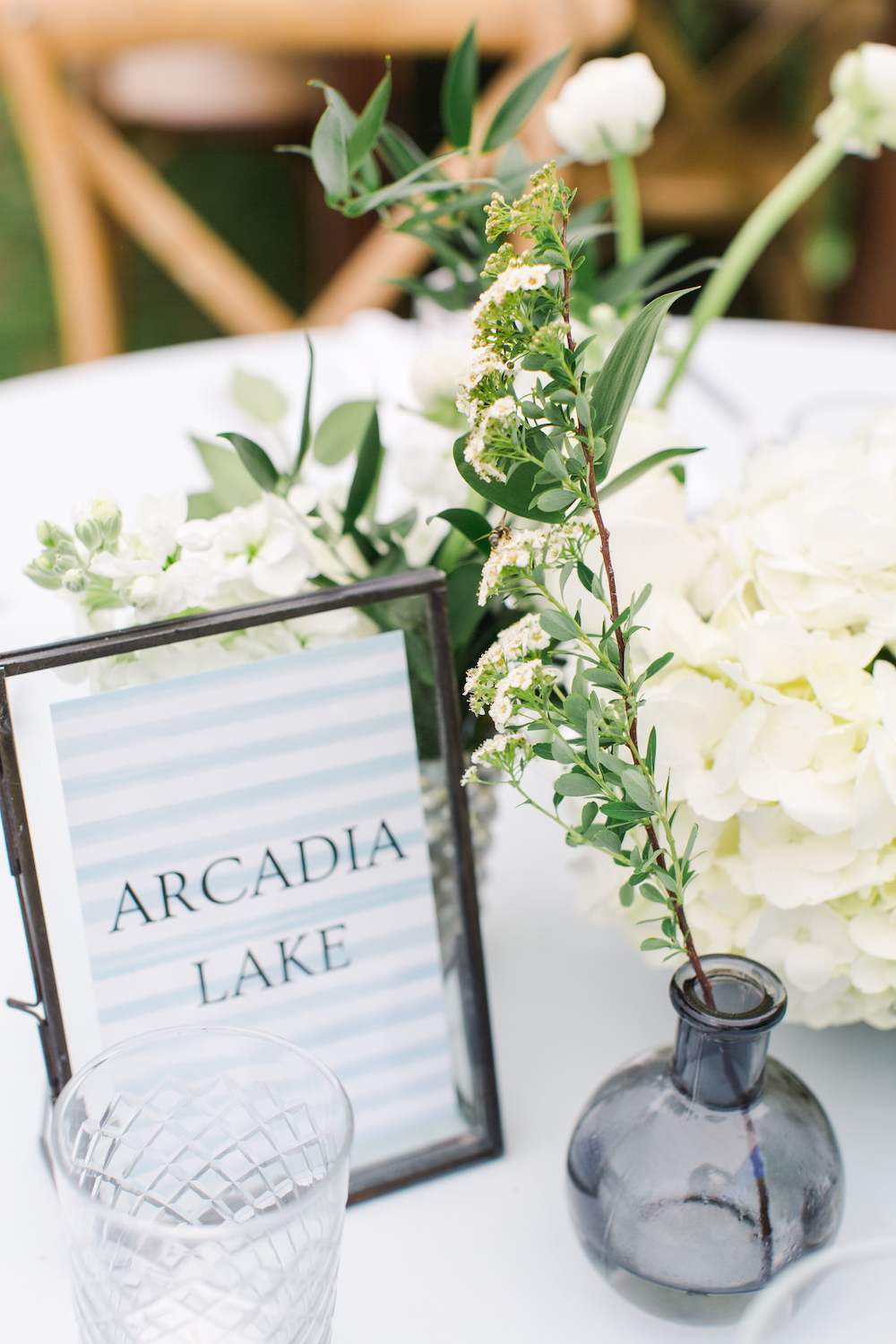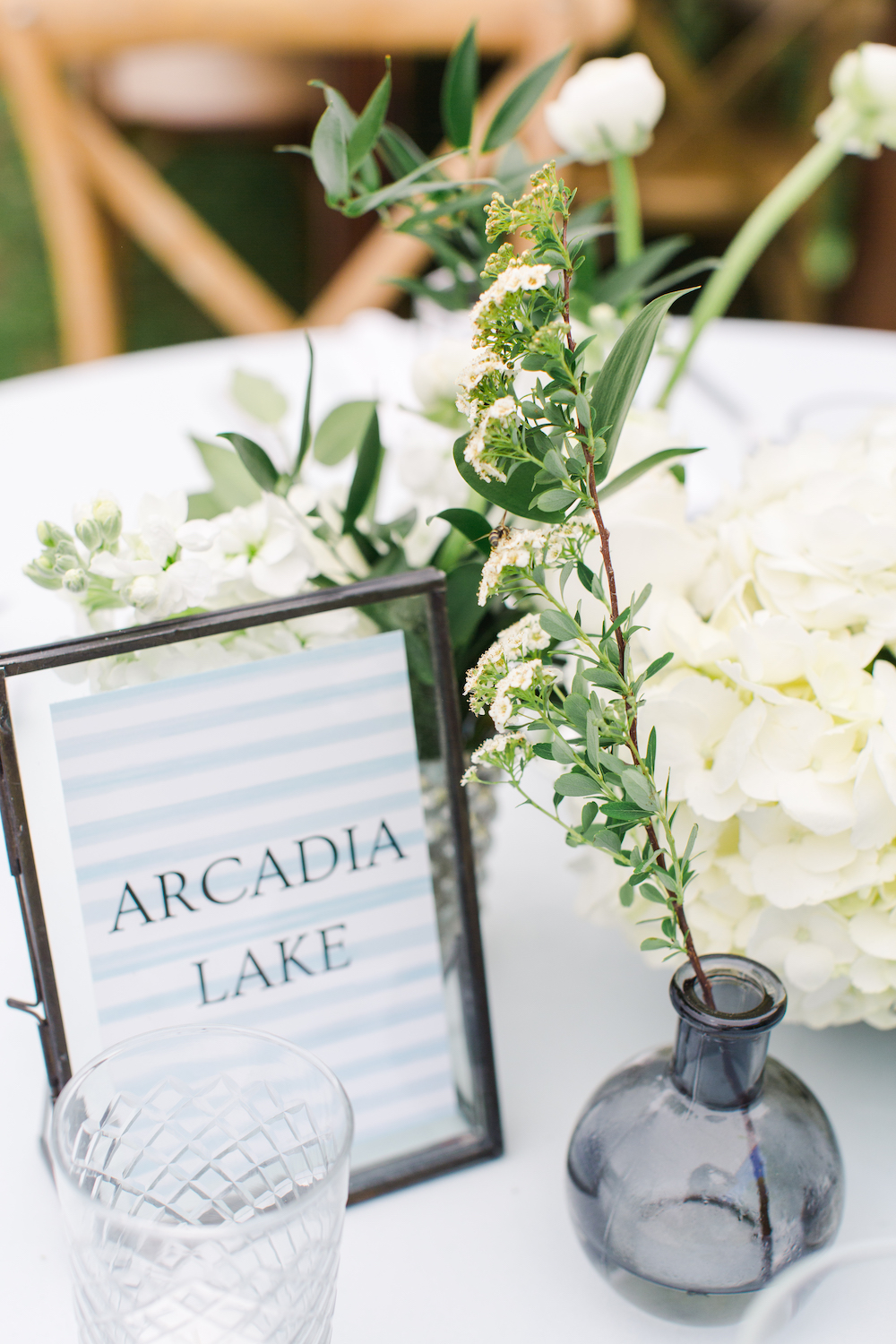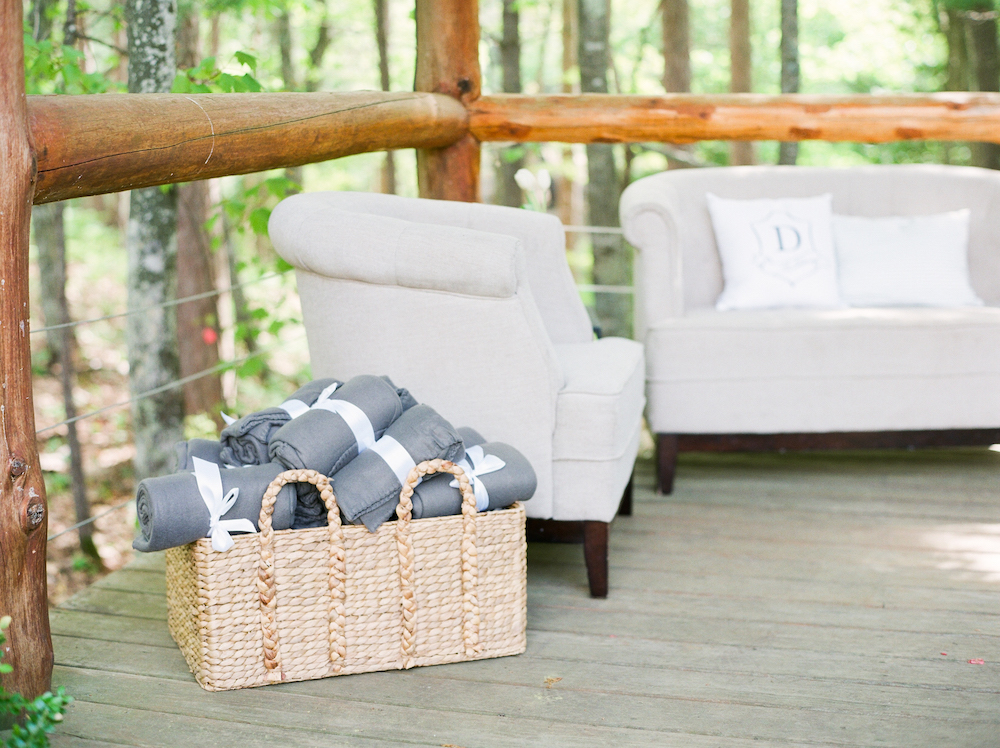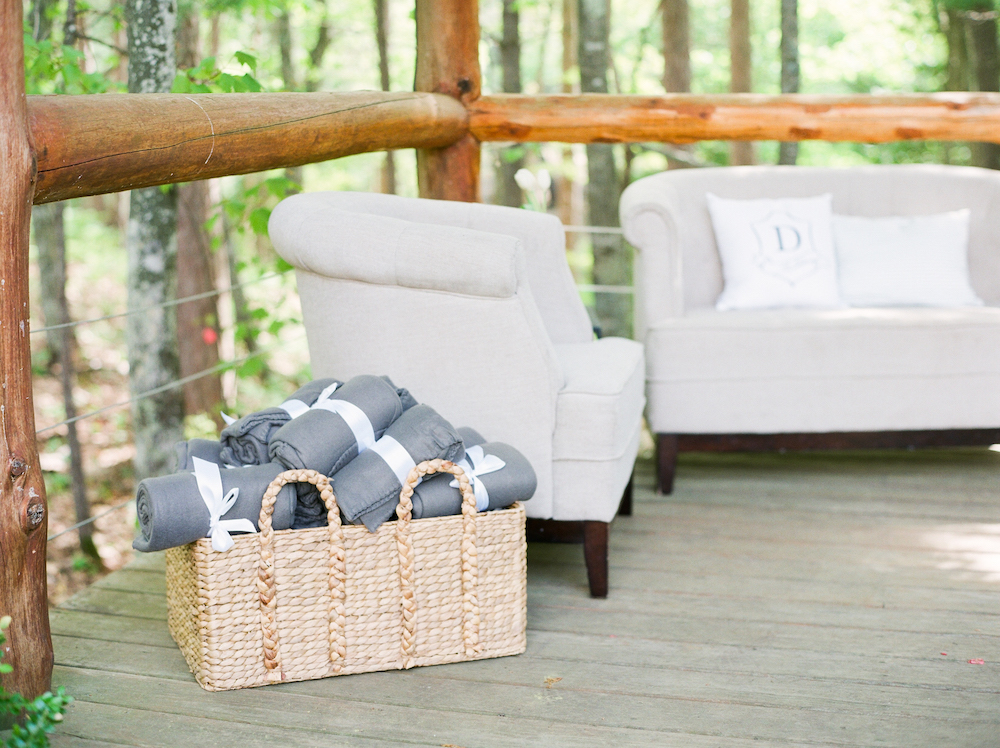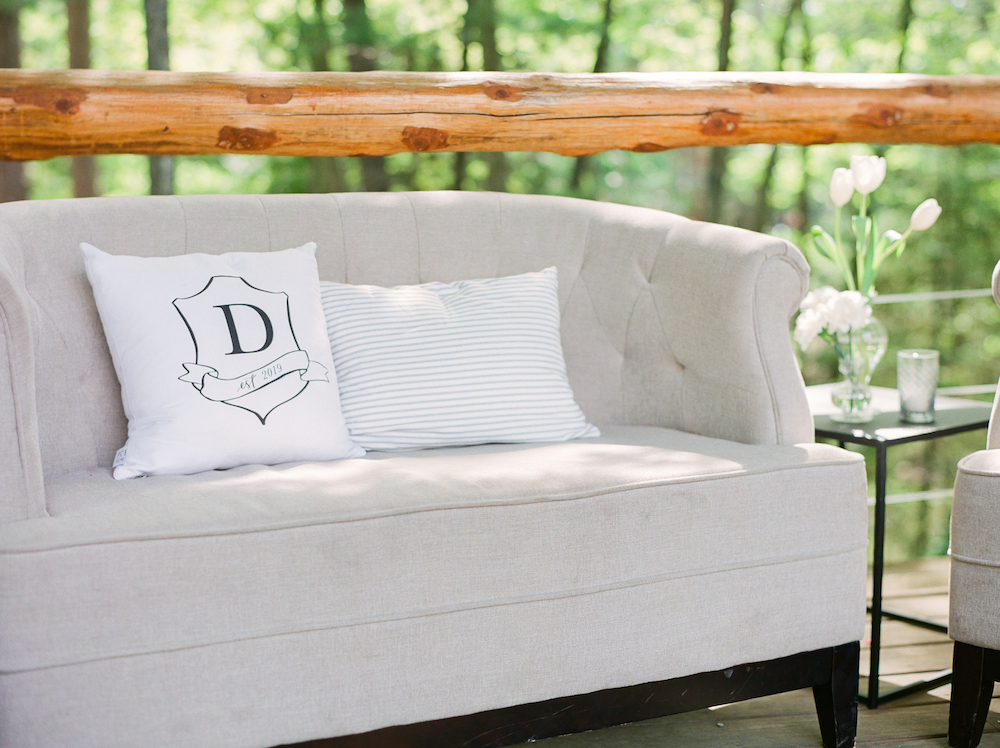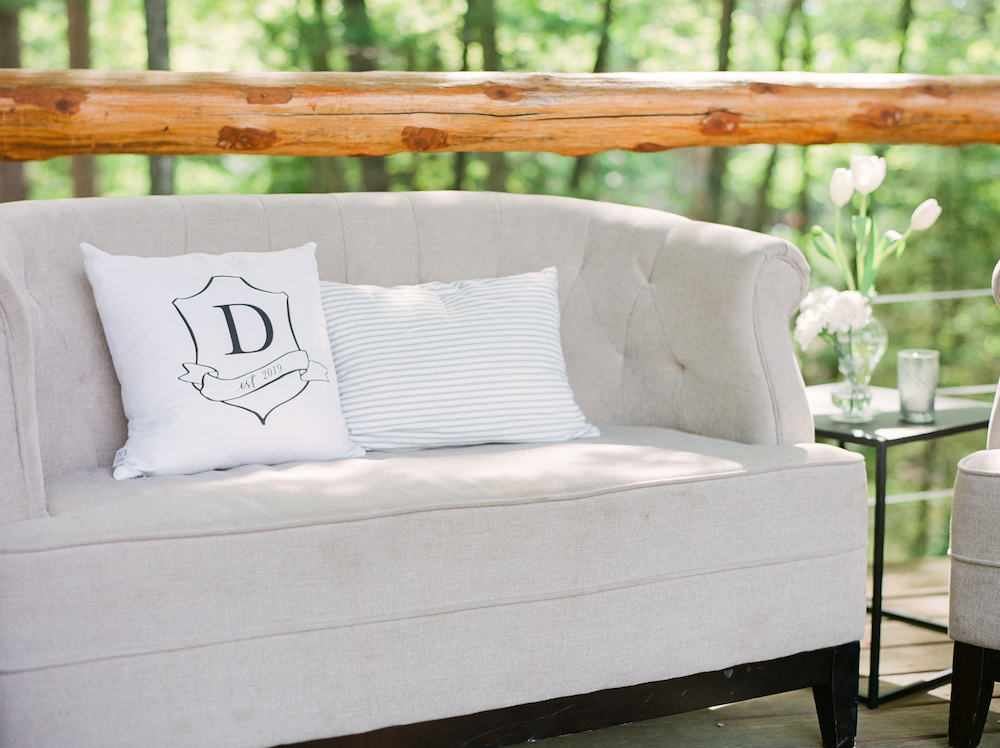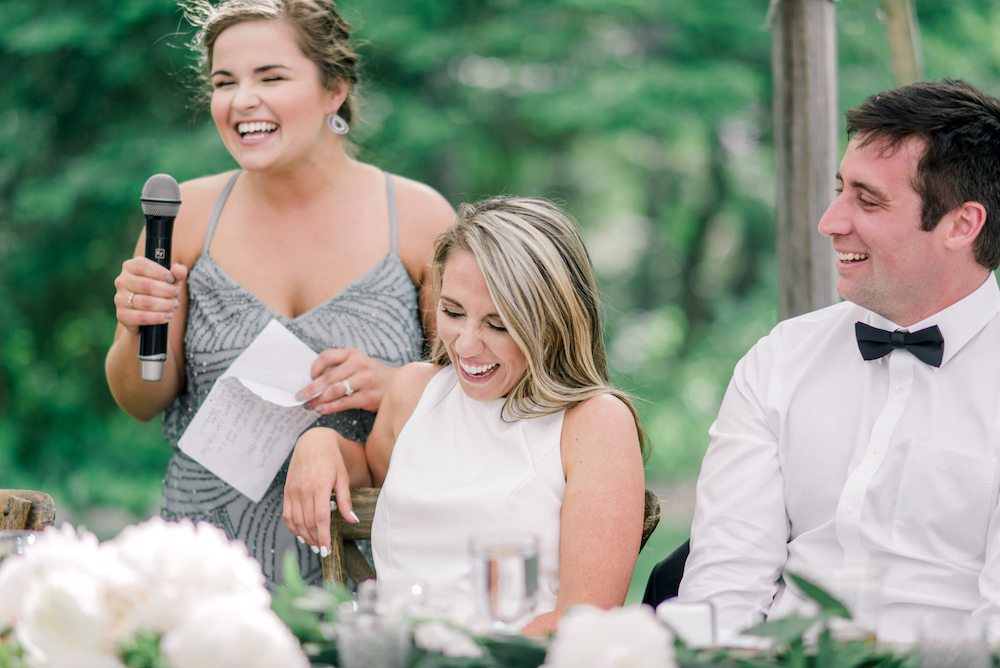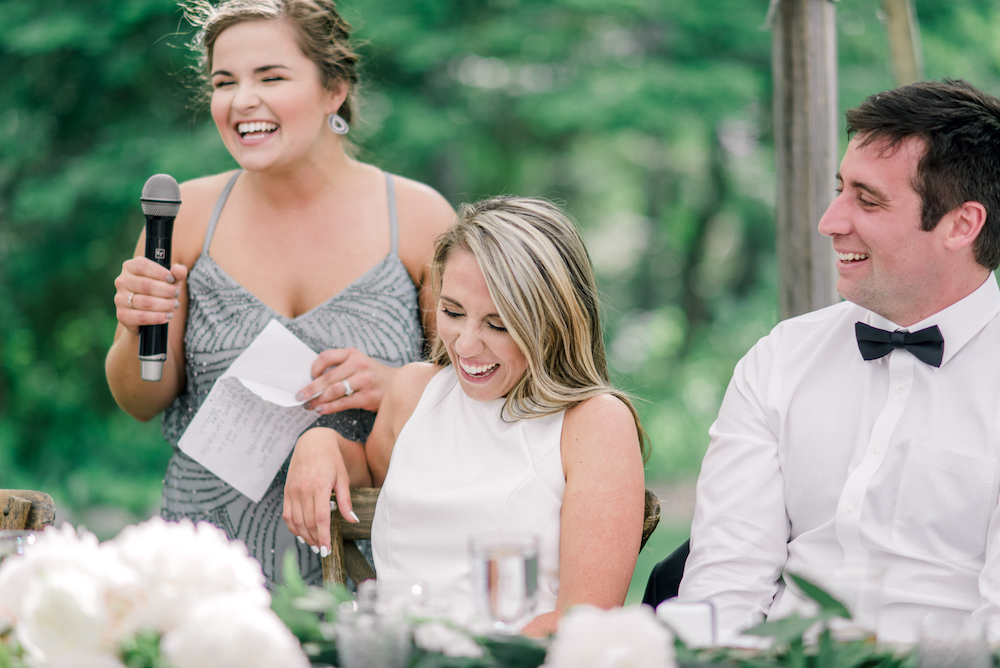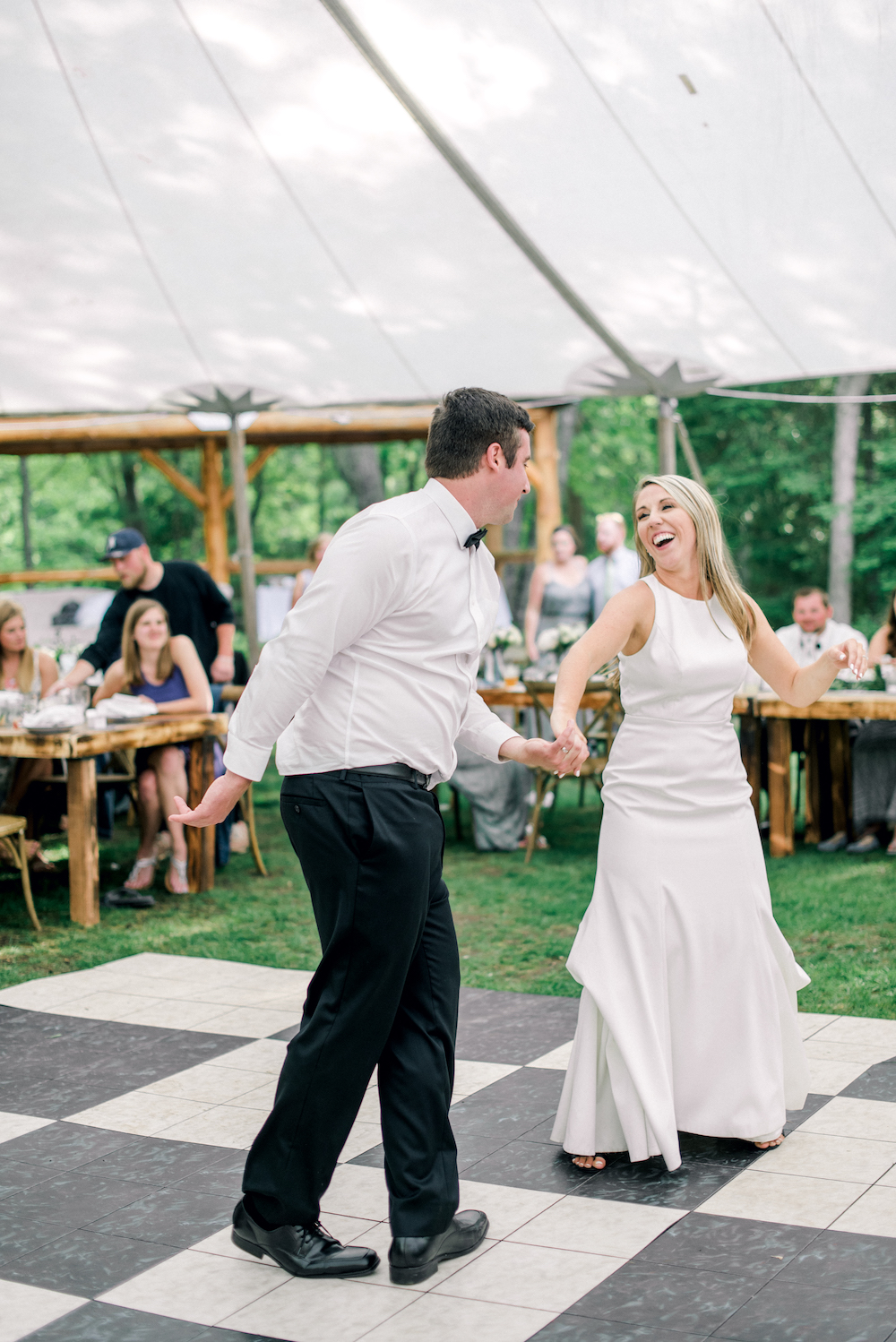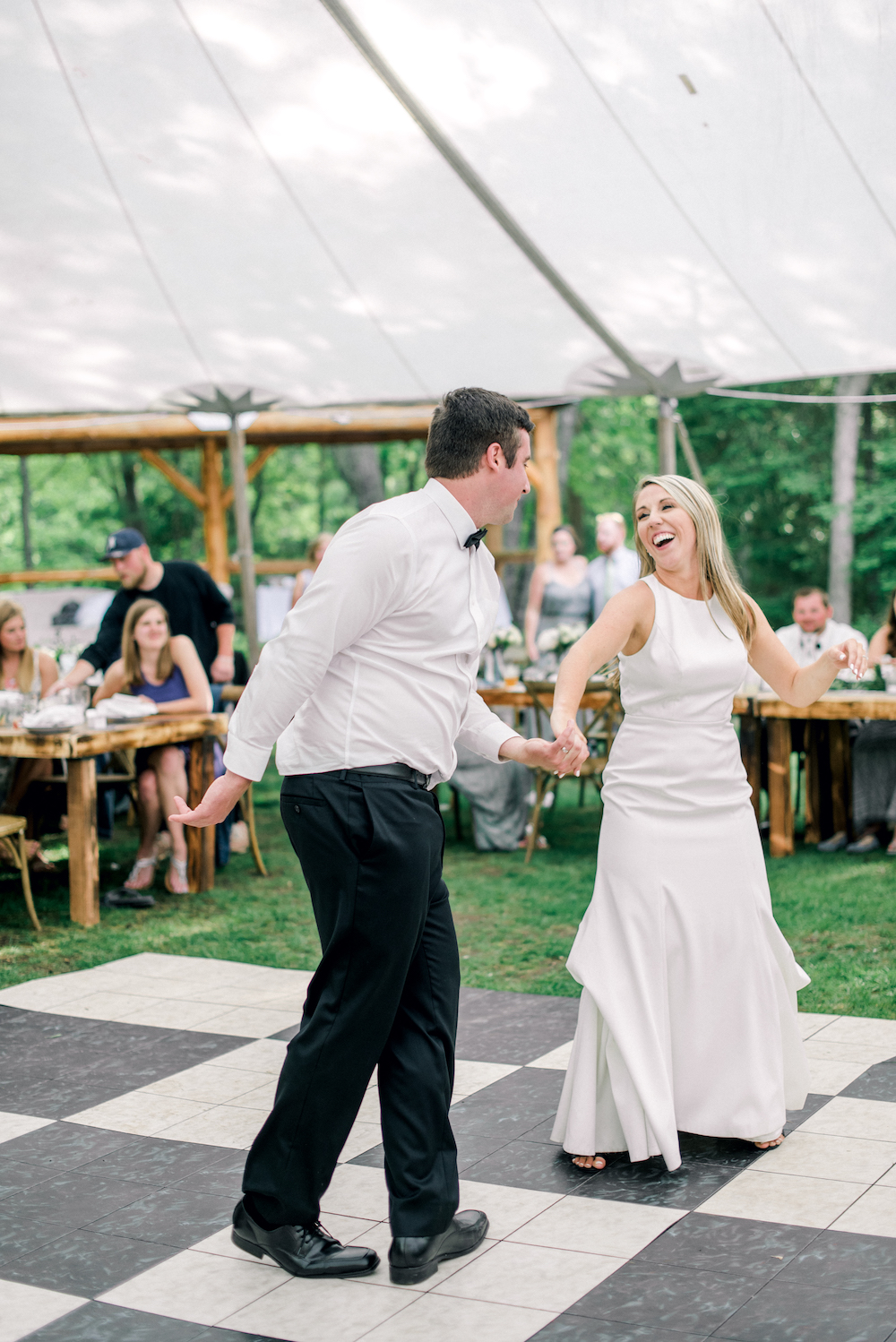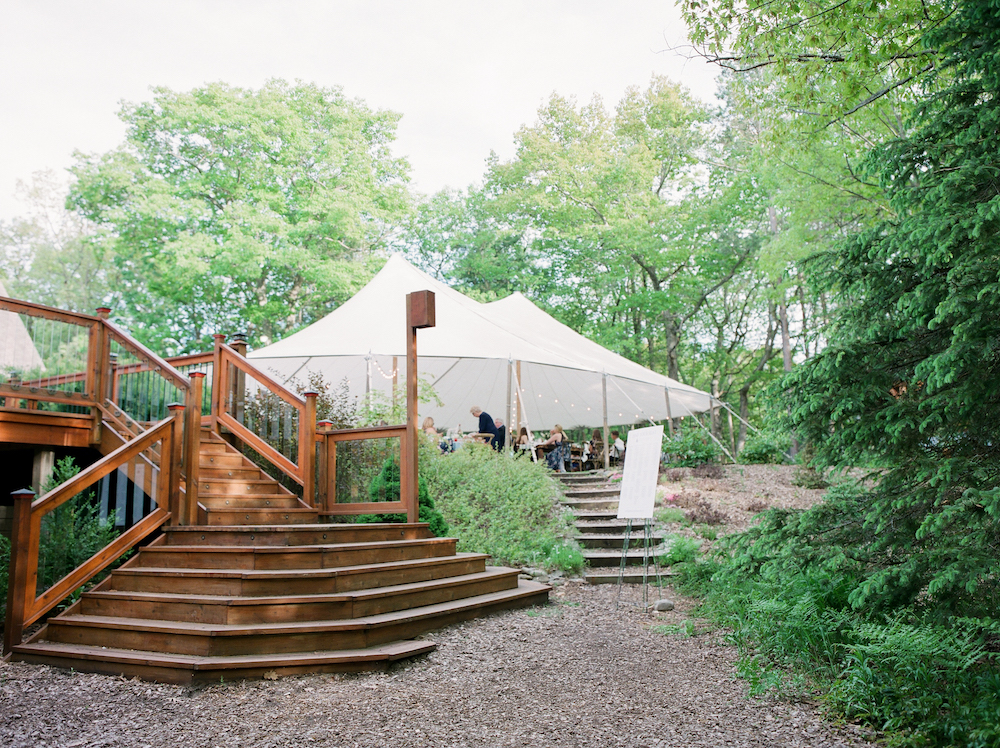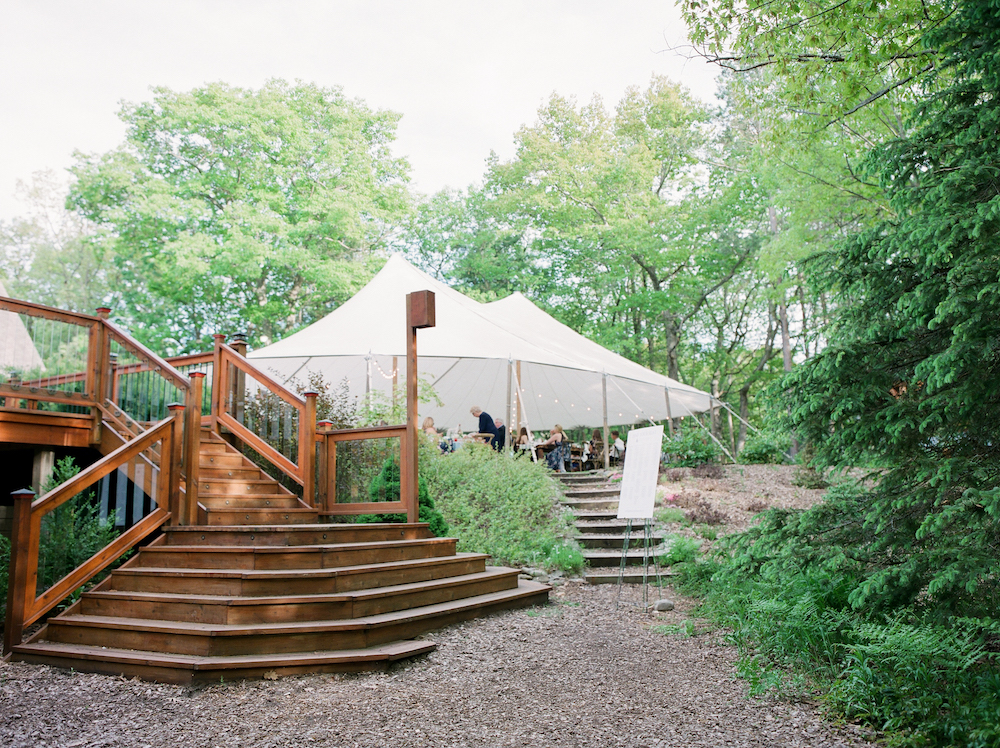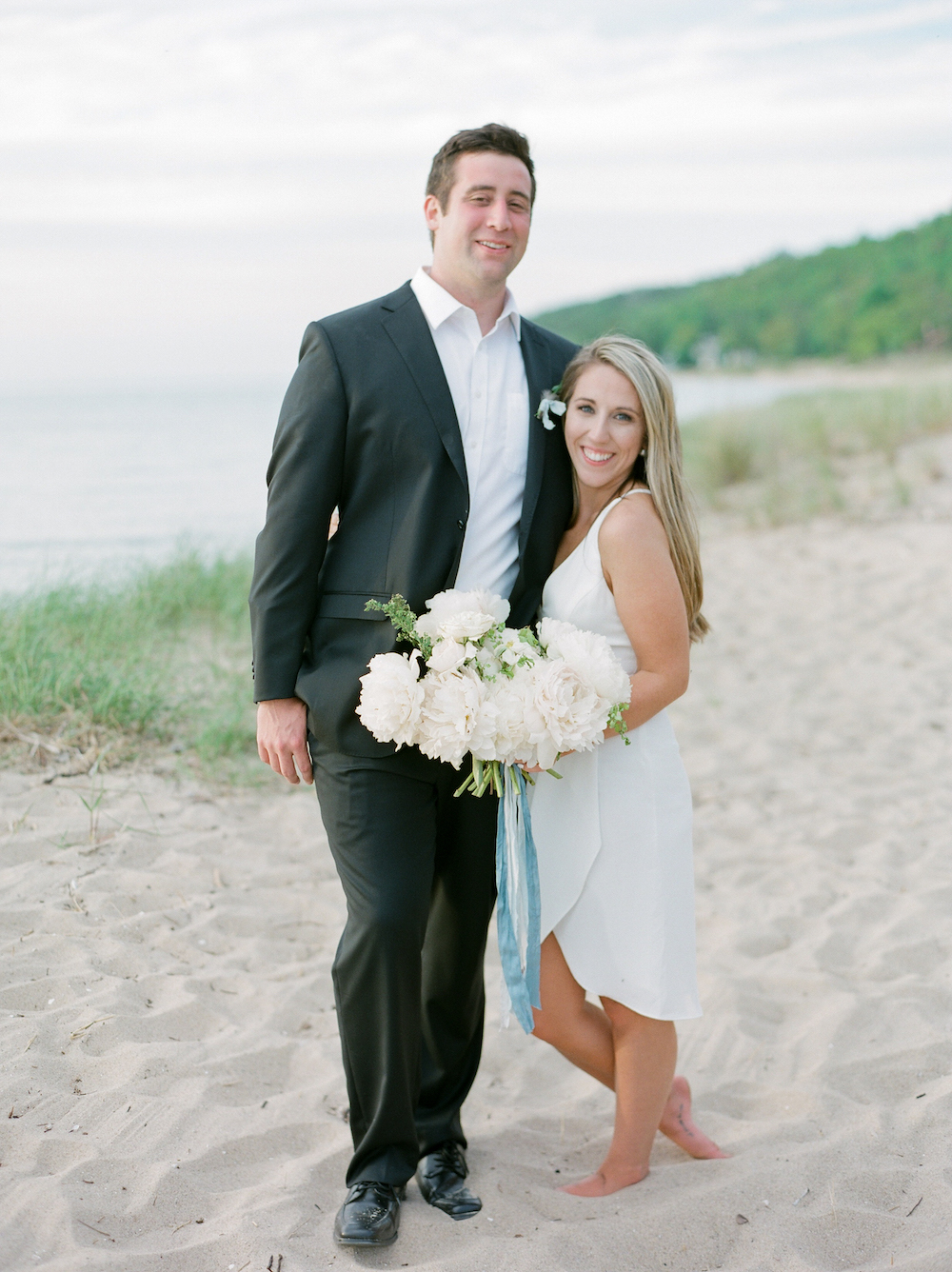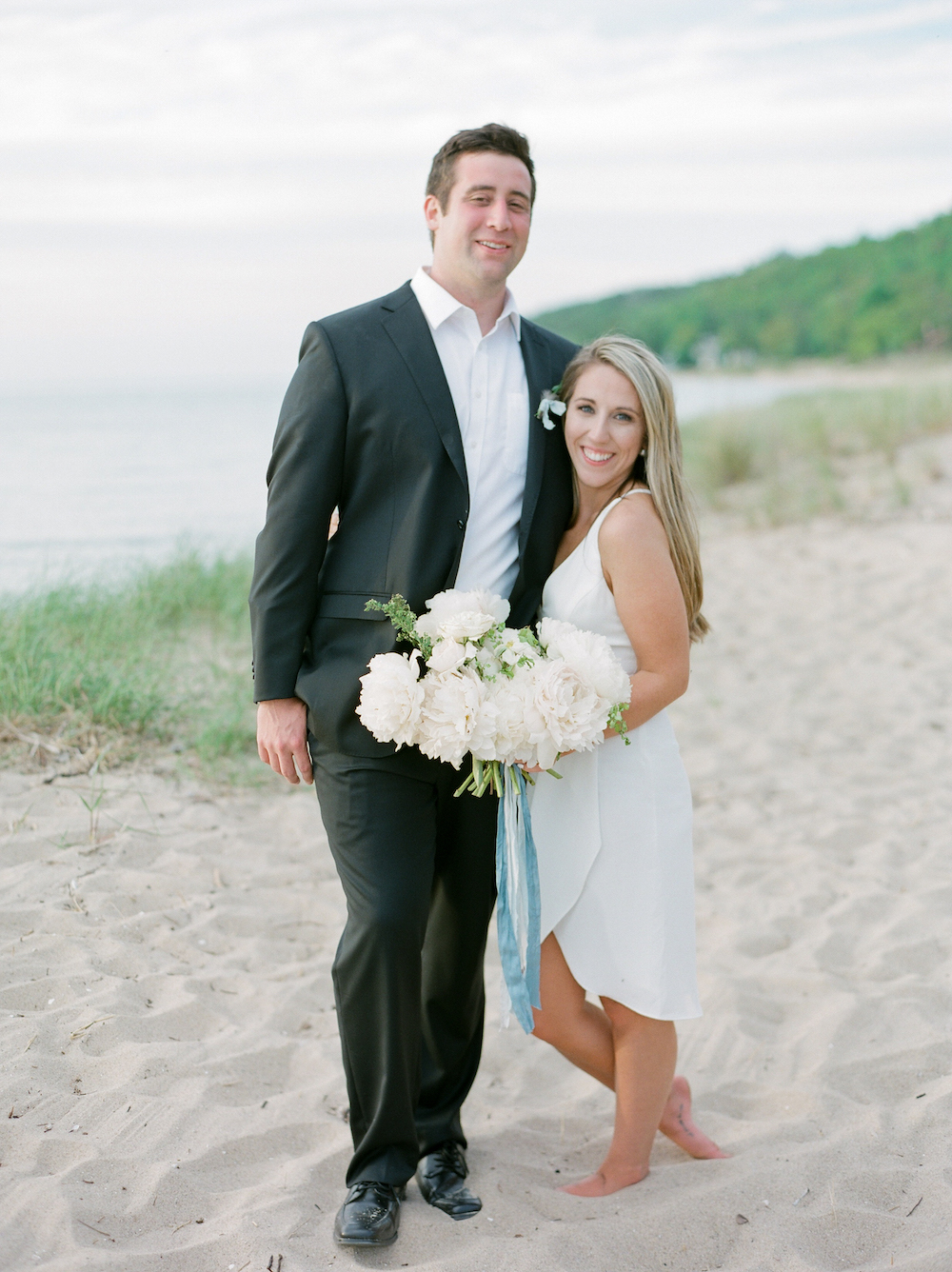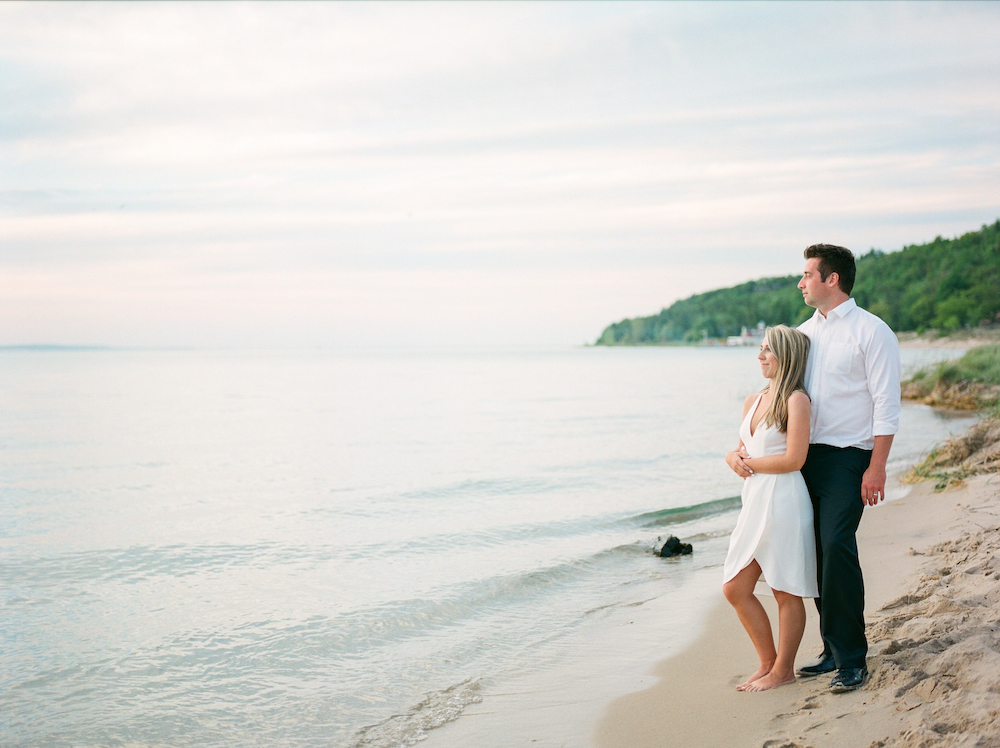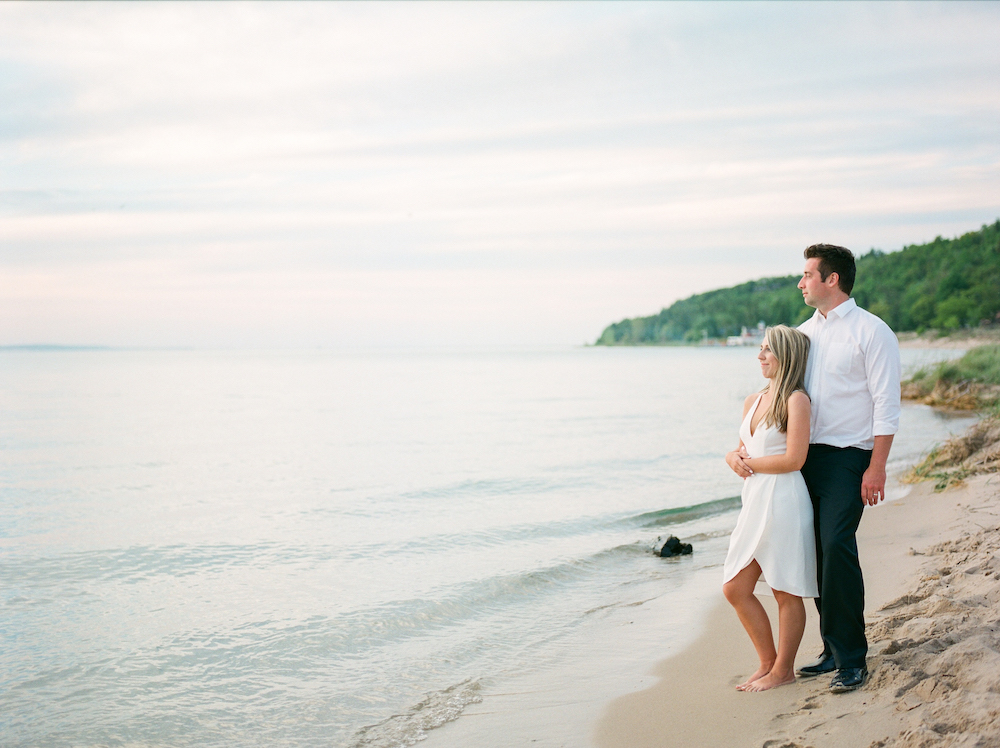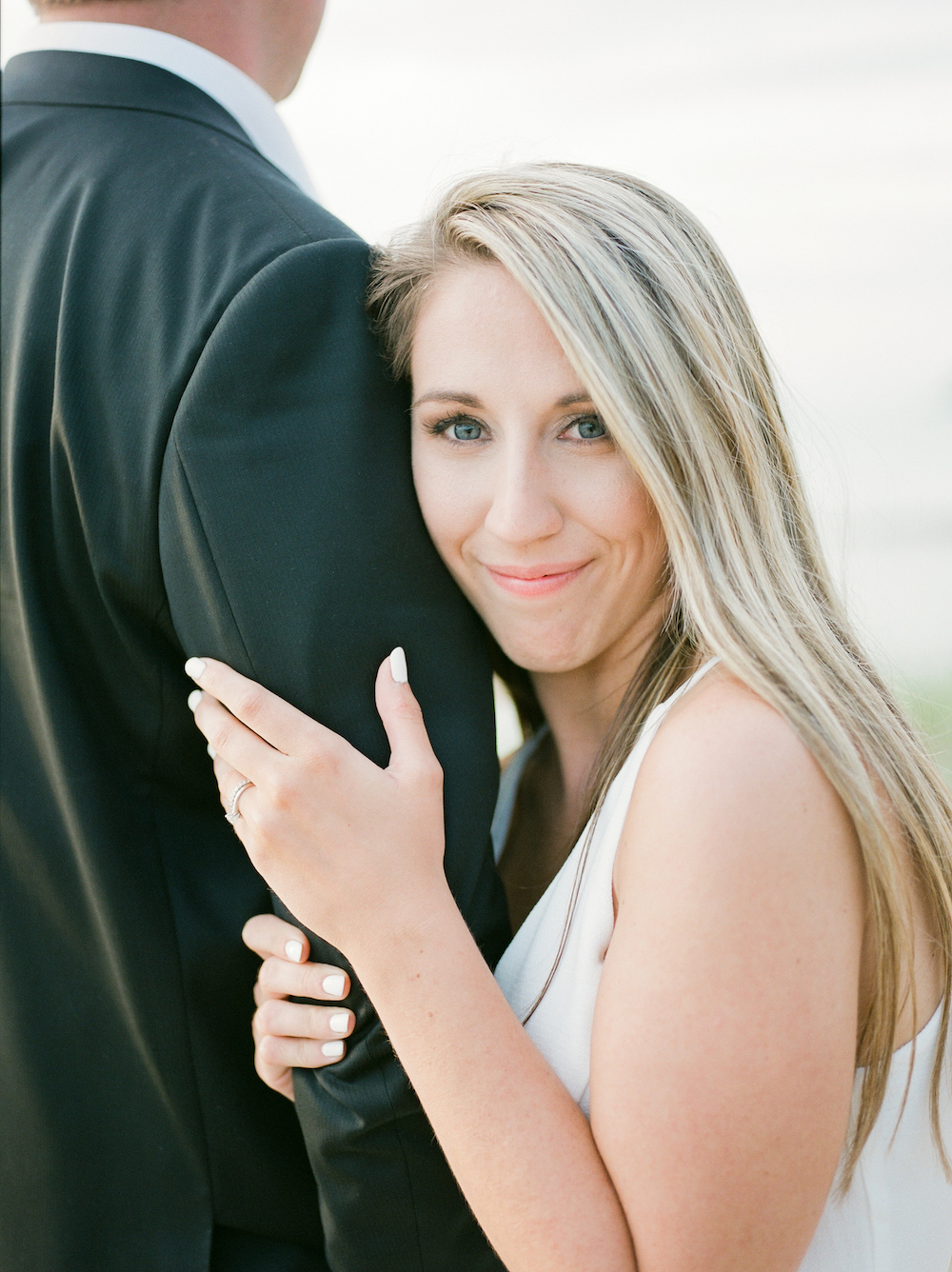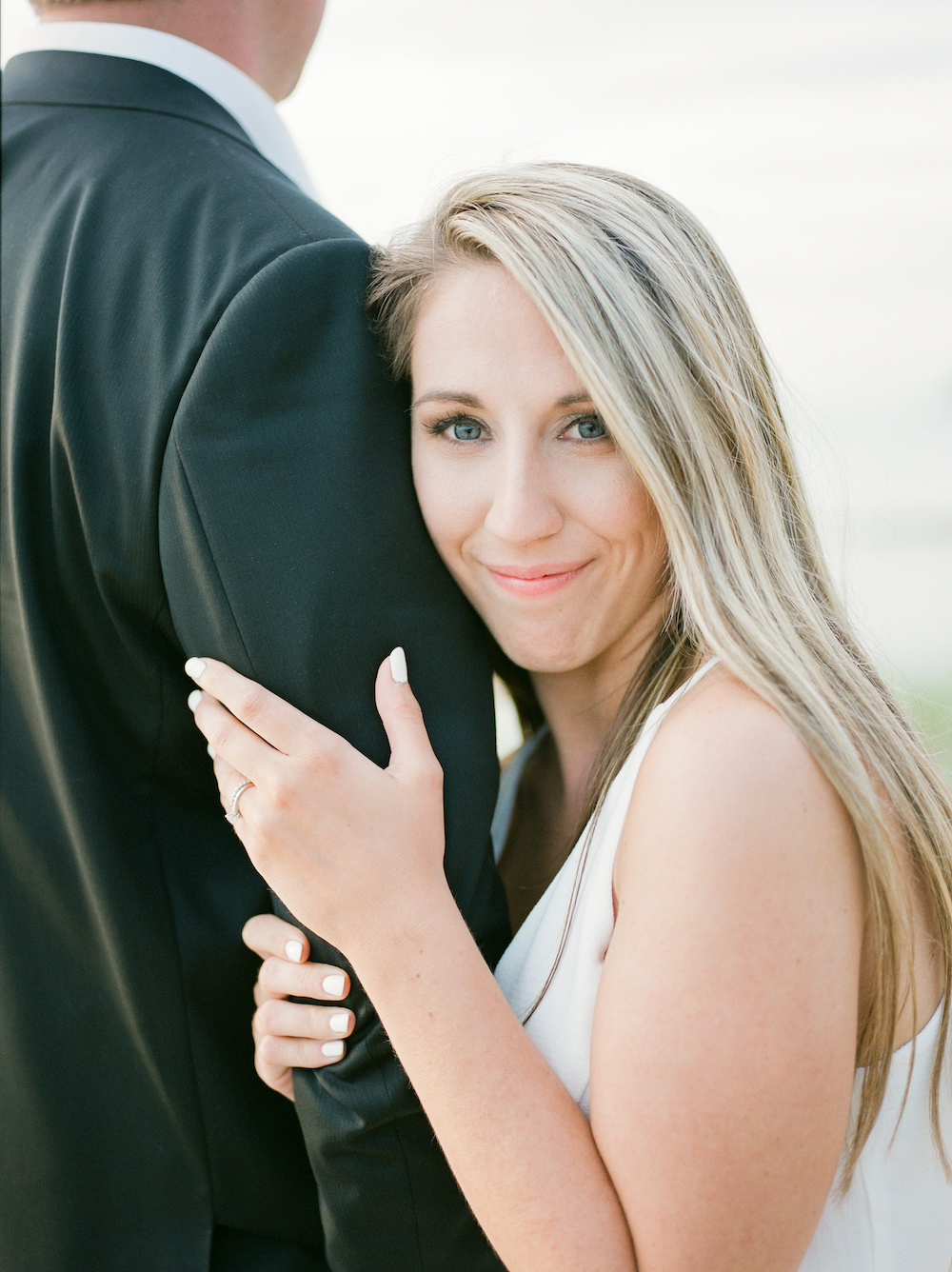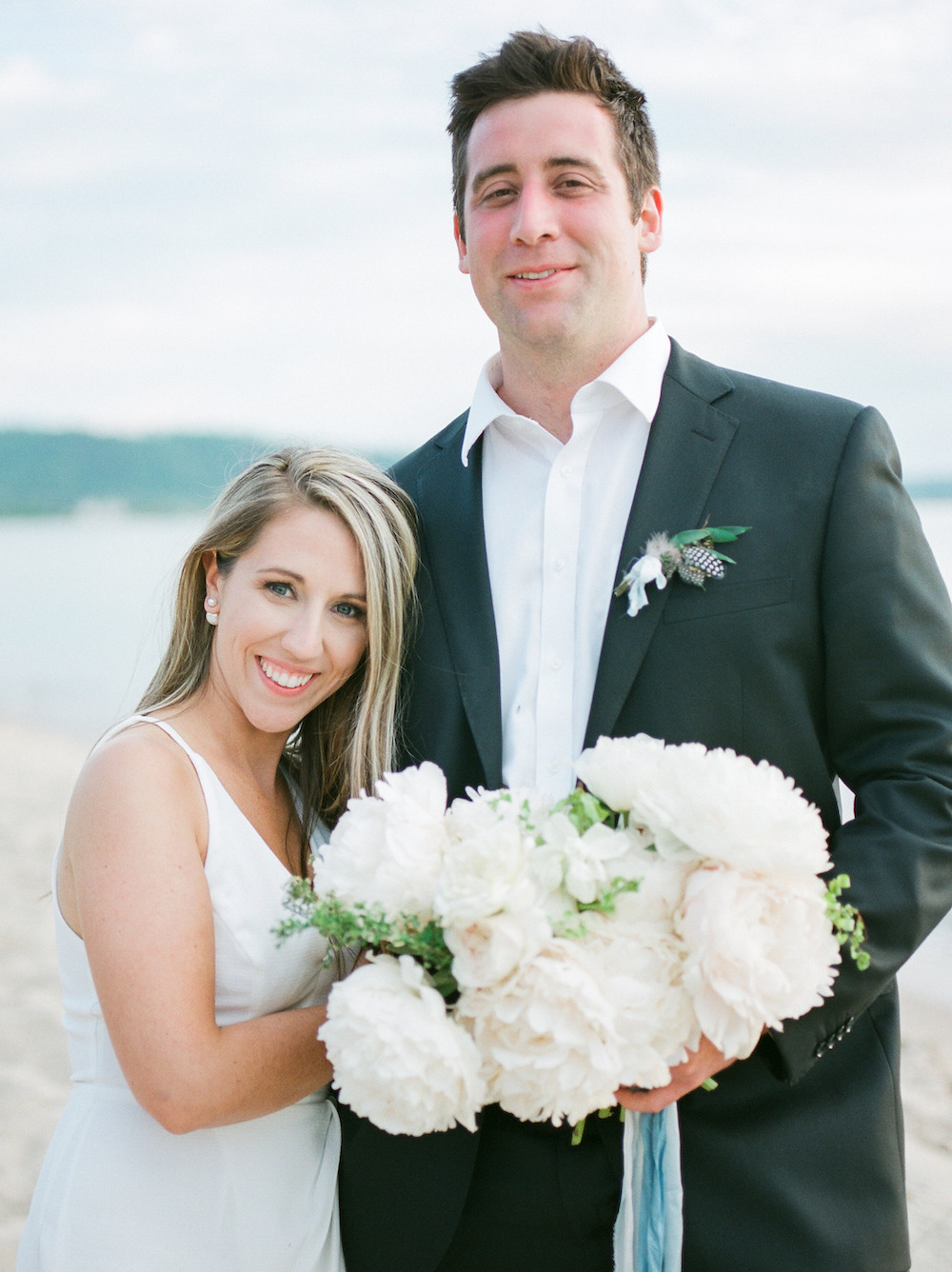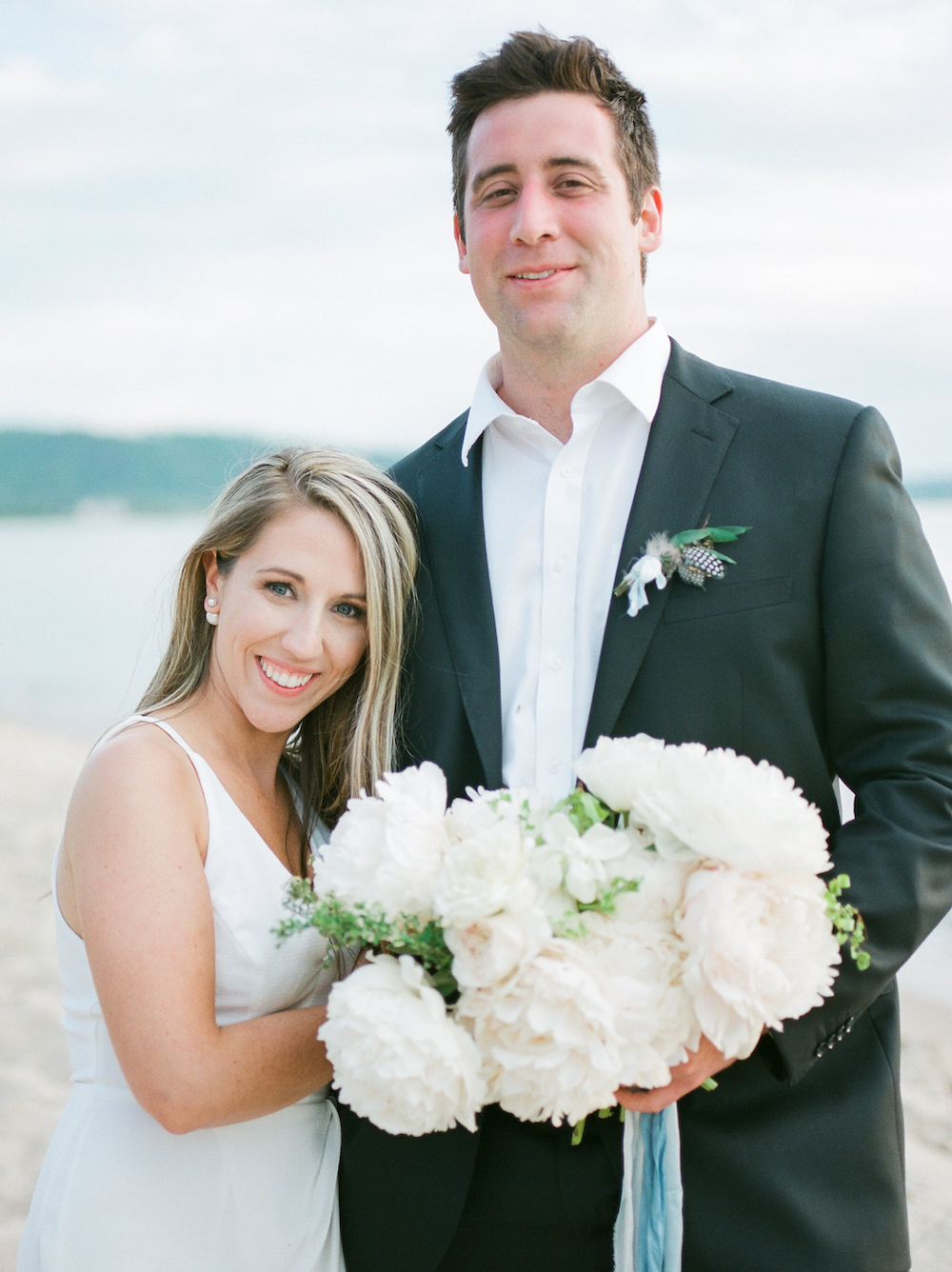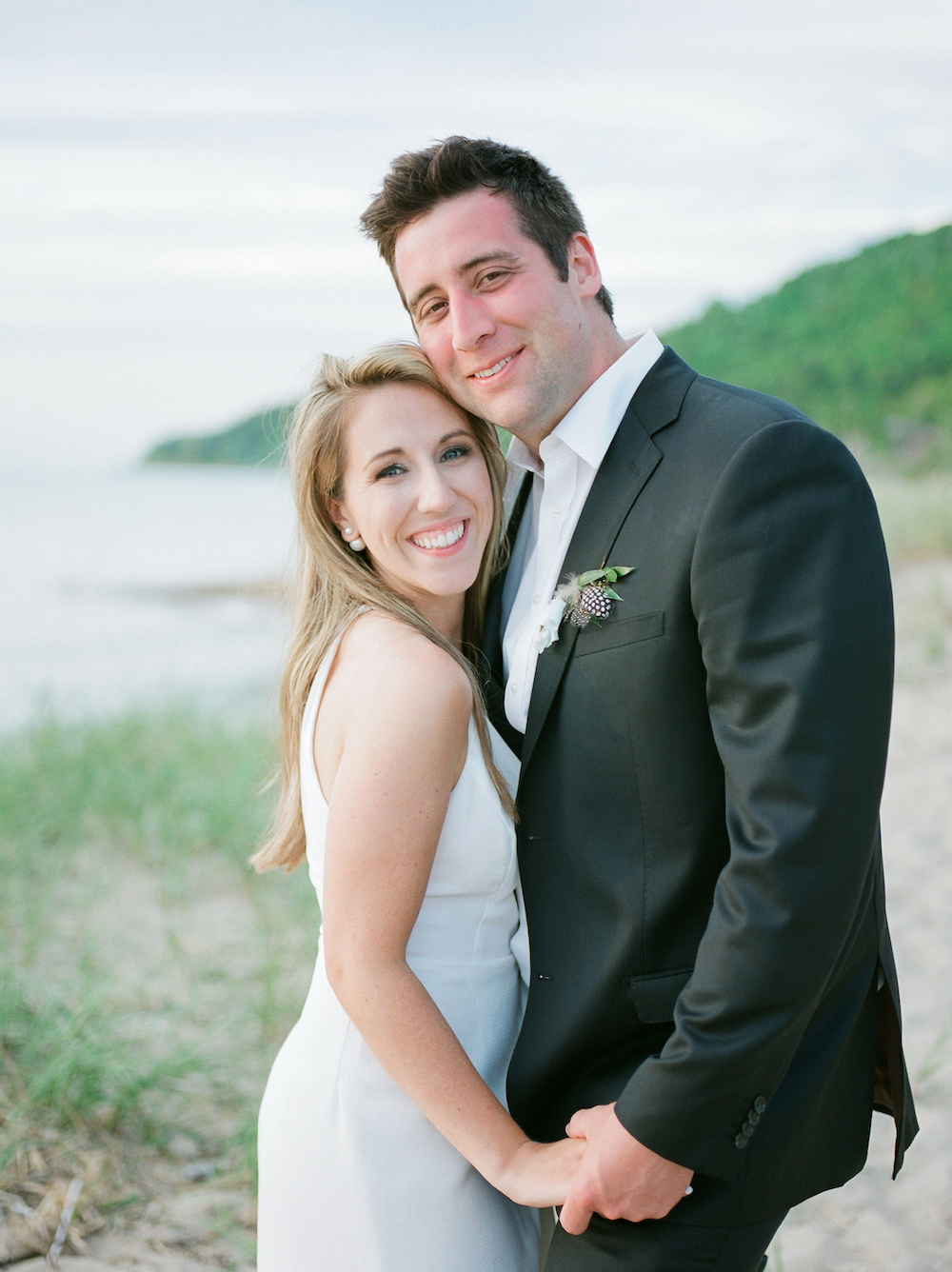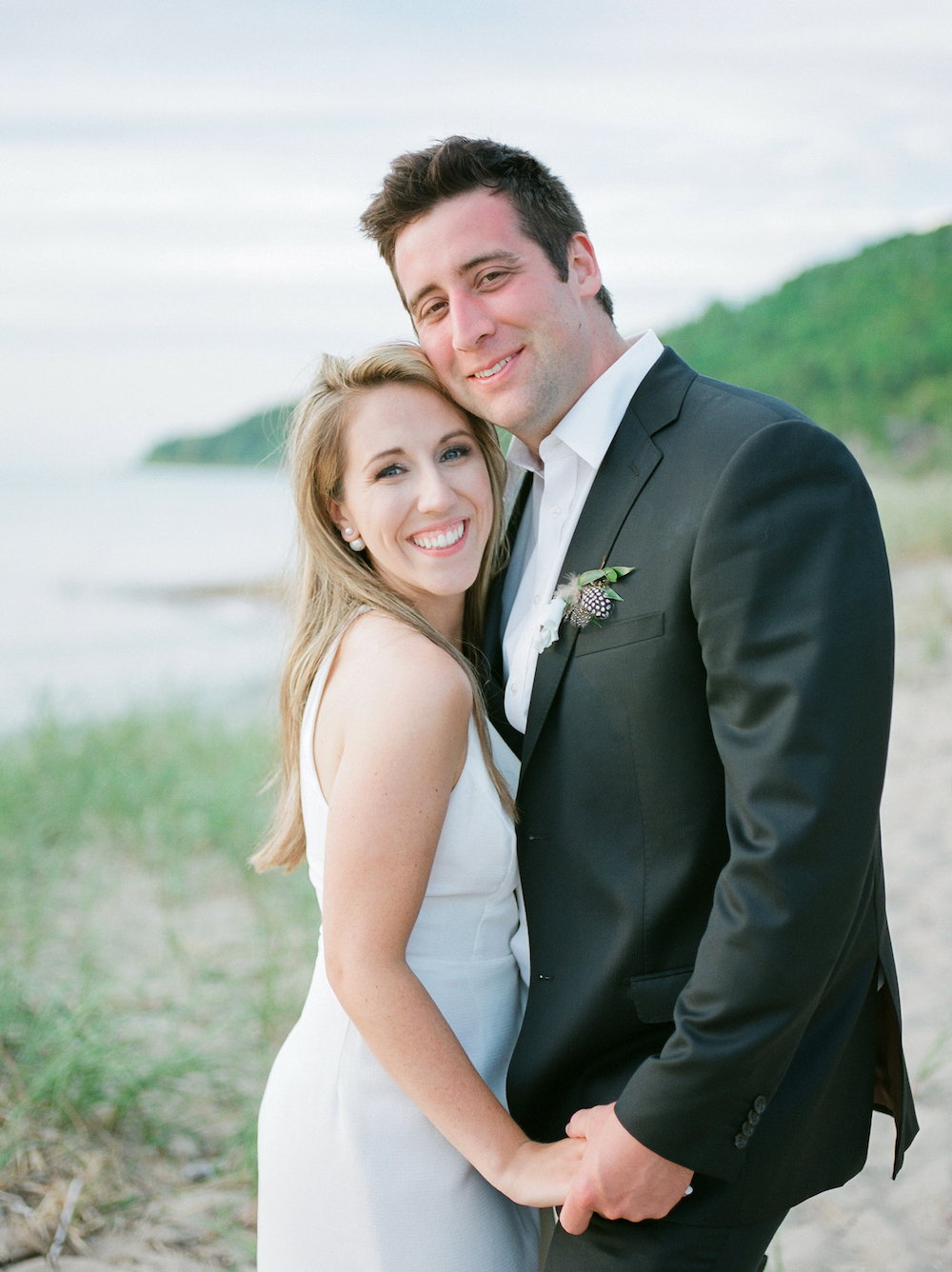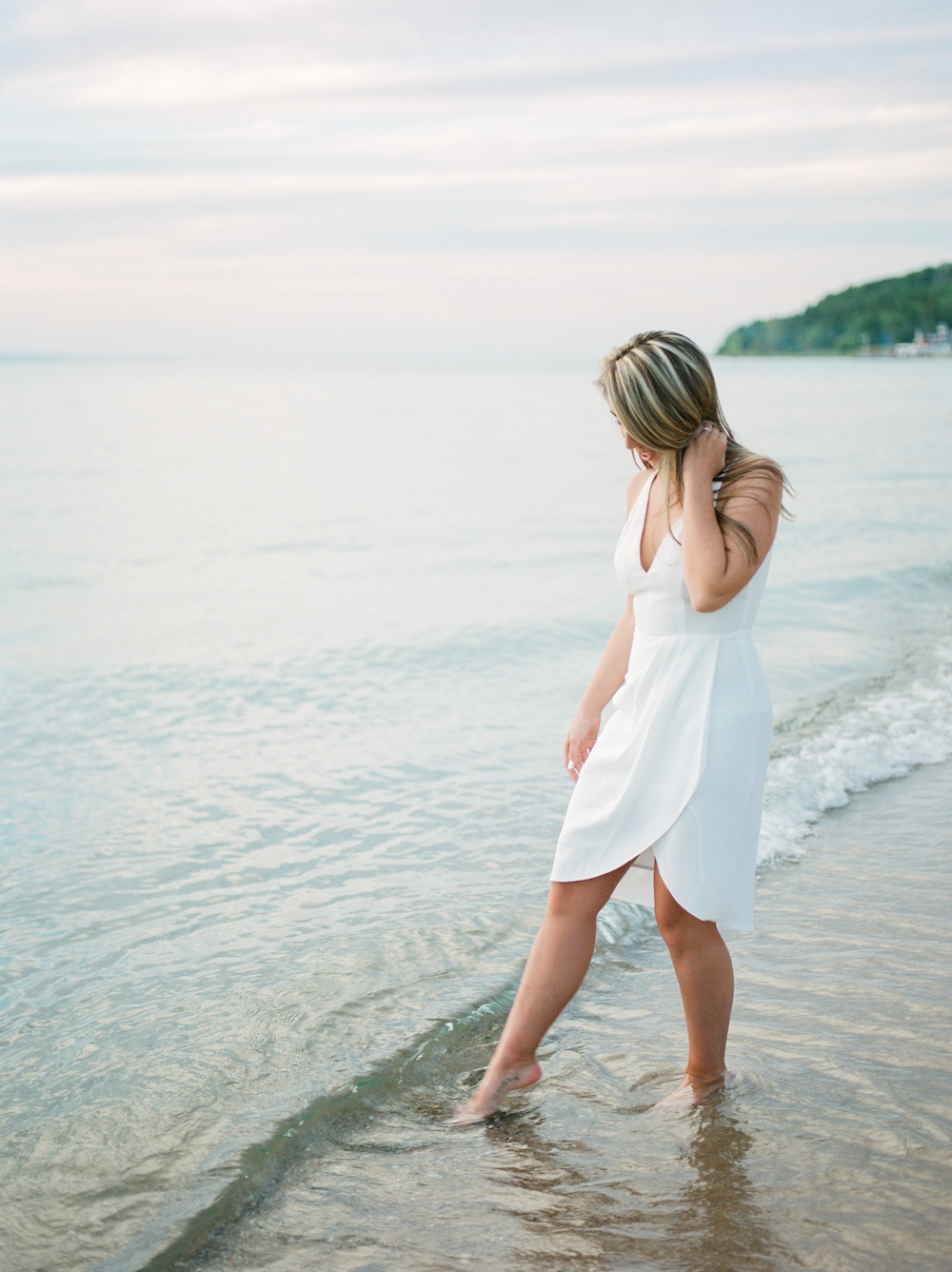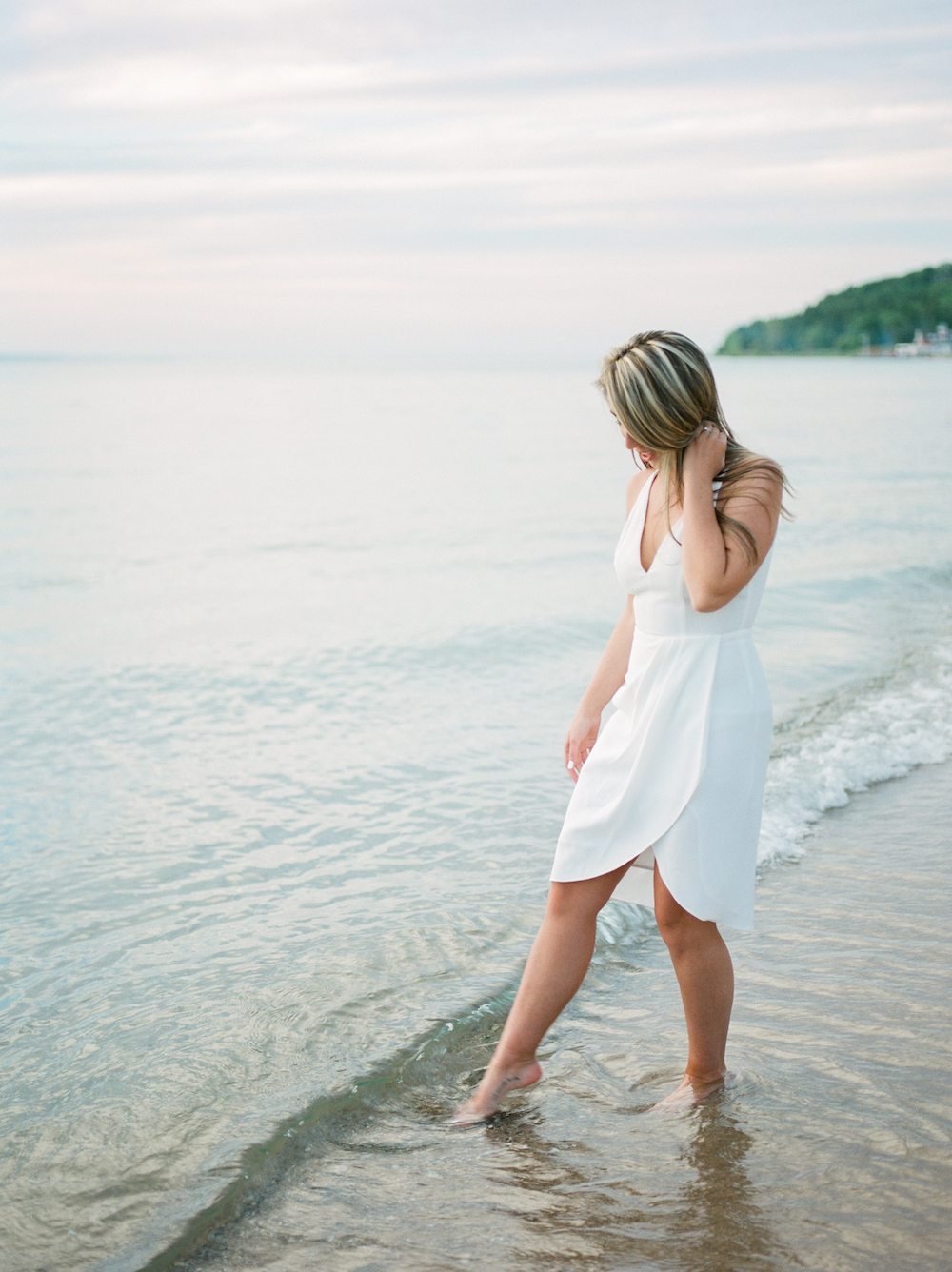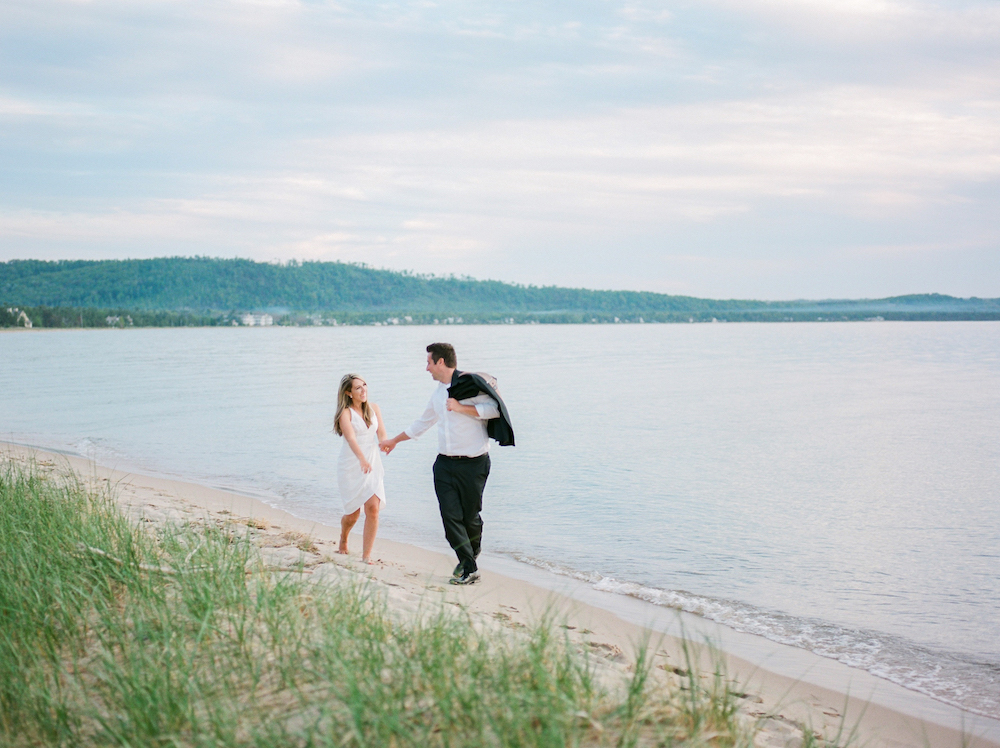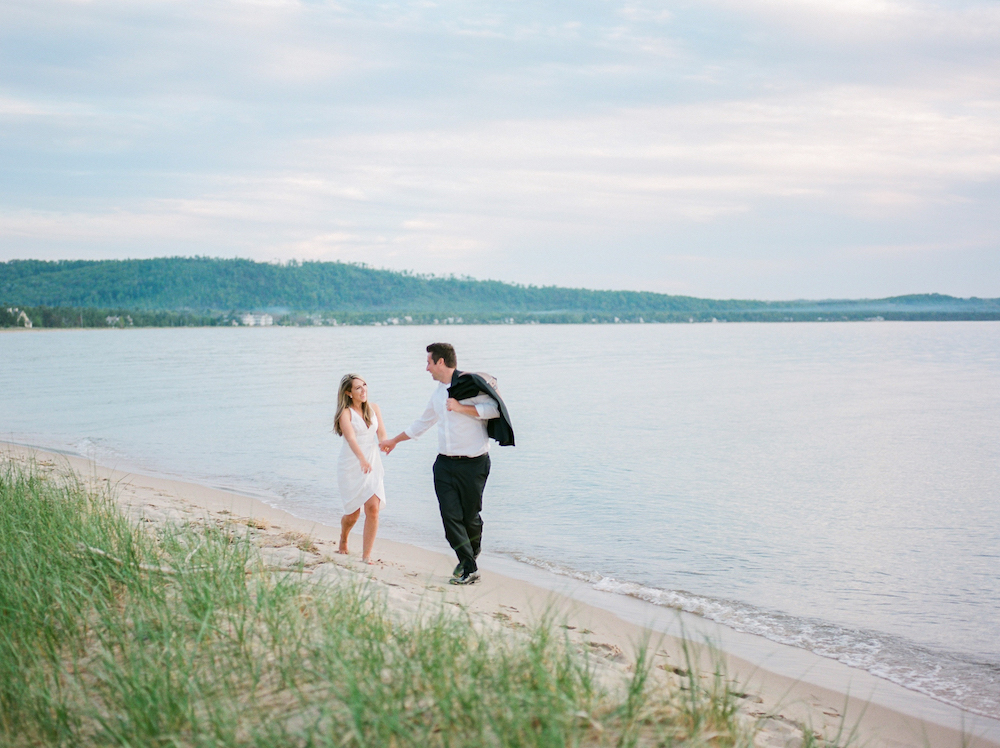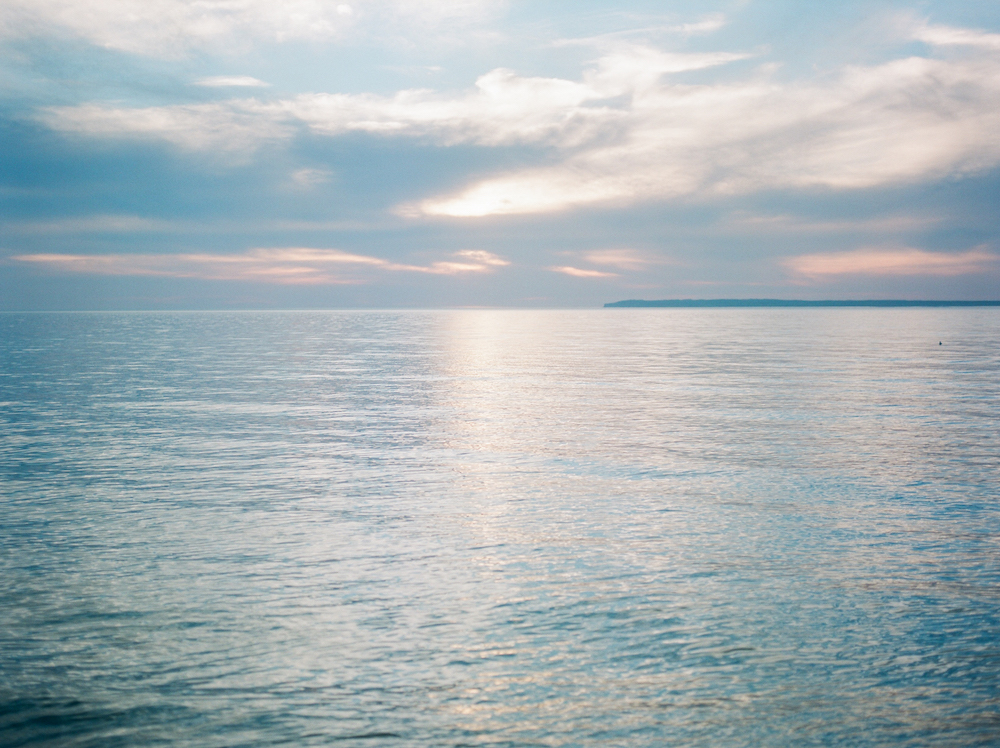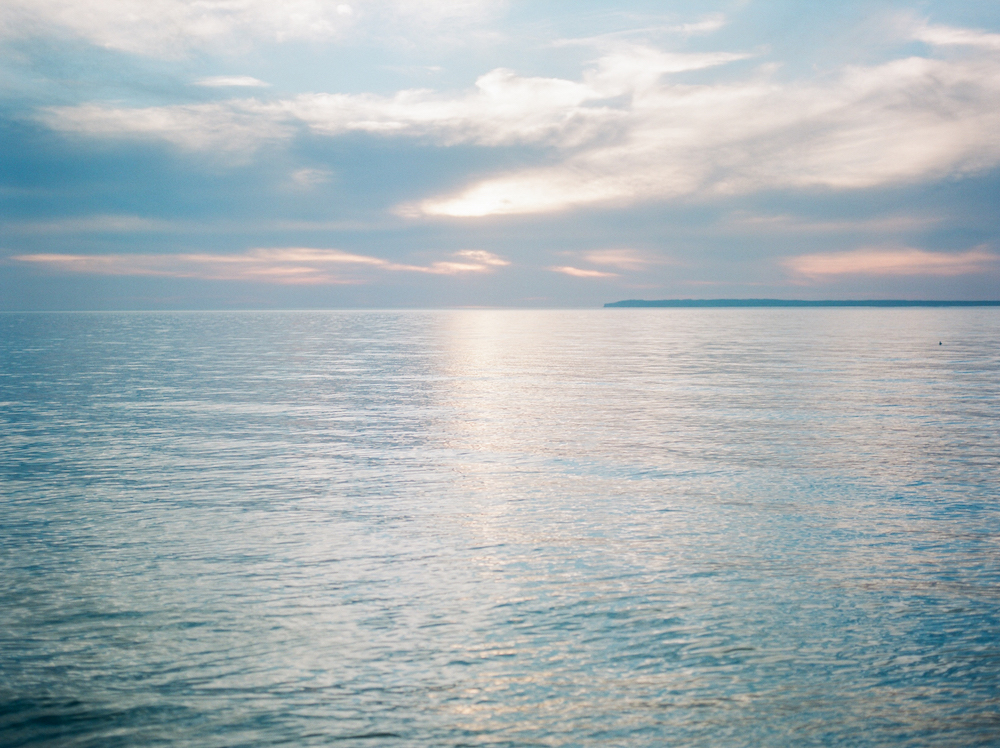 Words cannot describe how truly magical and meaningful this day was to Eric and I and we cannot thank our vendors, guests, and loved ones enough for making it happen. If you loved seeing our wedding day unfold then you will love the 13 Wedding Dos: Things I Loved From My Wedding!
Northern Michigan Wedding Planner, Event Design & Floral Designer: Stellaluna Events | Photography: Kelly Sweet Photography | Coordination: Christina Burton Events | Venue: The Leelanau School | Rentals: Monstery McDonald and 307 Events | Linens: Linen Hero | Hair & Makeup: Nakina Artistry | Bridal Gown: Jenny Yoo | Bridesmaids Dresses: Adrianna Papell | Catering: Q it Up | Desserts: Aunt B's Cakes | Late Night Snack: Bear Paw Pizza | Bar Service: Tonic and Lime | Entertainment: DJ Guy Voss | Transportation: The Magic Shuttle Bus | Signage: Stellaluna Events and Stock Bridge Design Co.