Downtown Market Grand Rapids Wedding Ceremony | Paul & Alannah
I love when we get the opportunity to scoot up to Grand Rapids to execute a wedding. And a Grand Rapids Downtown Market wedding is one of my favorites! Located in the thick of downtown Grand Rapids, Michigan this unique wedding venue gives you greenhouse and nature vibes in an urban area – what could be better? So when Paul and Alannah asked Team Stellaluna to be a part of their wedding day, it made saying yes that much easier!
If you have never had the pleasure of attending a wedding at the Downtown Market in Grand Rapids it is a really special place. The first floor is filled with lots of cool food vendors, restaurants, shops and more. On the second floor are two green houses and a banquet room where they host lots of different events. I love this venue because its such a cool part of the Grand Rapids community and a really unique place to get married.
The day started on a snowy, January morning with the girls getting ready downtown Grand Rapids while sipping hot coffee (and cold green juice). Paul & Alannah decided to host a Grand Rapids Downtown Marketing wedding ceremony to bring in their love for nature, while showing off a different element of their home and favorite city.
What I loved the most about this day was how kind, calm, cool and relaxed both Paul and Alannah were. You could tell they really loved each other and were excited to start this next chapter together. Which as a wedding planner makes my job so much easier when I have couples who are truly in love.
Scroll below to see all the gorgeous images from this magically snowy day that were captured so perfectly by Jill DeVries Photography. All vendors and details are credited at the bottom.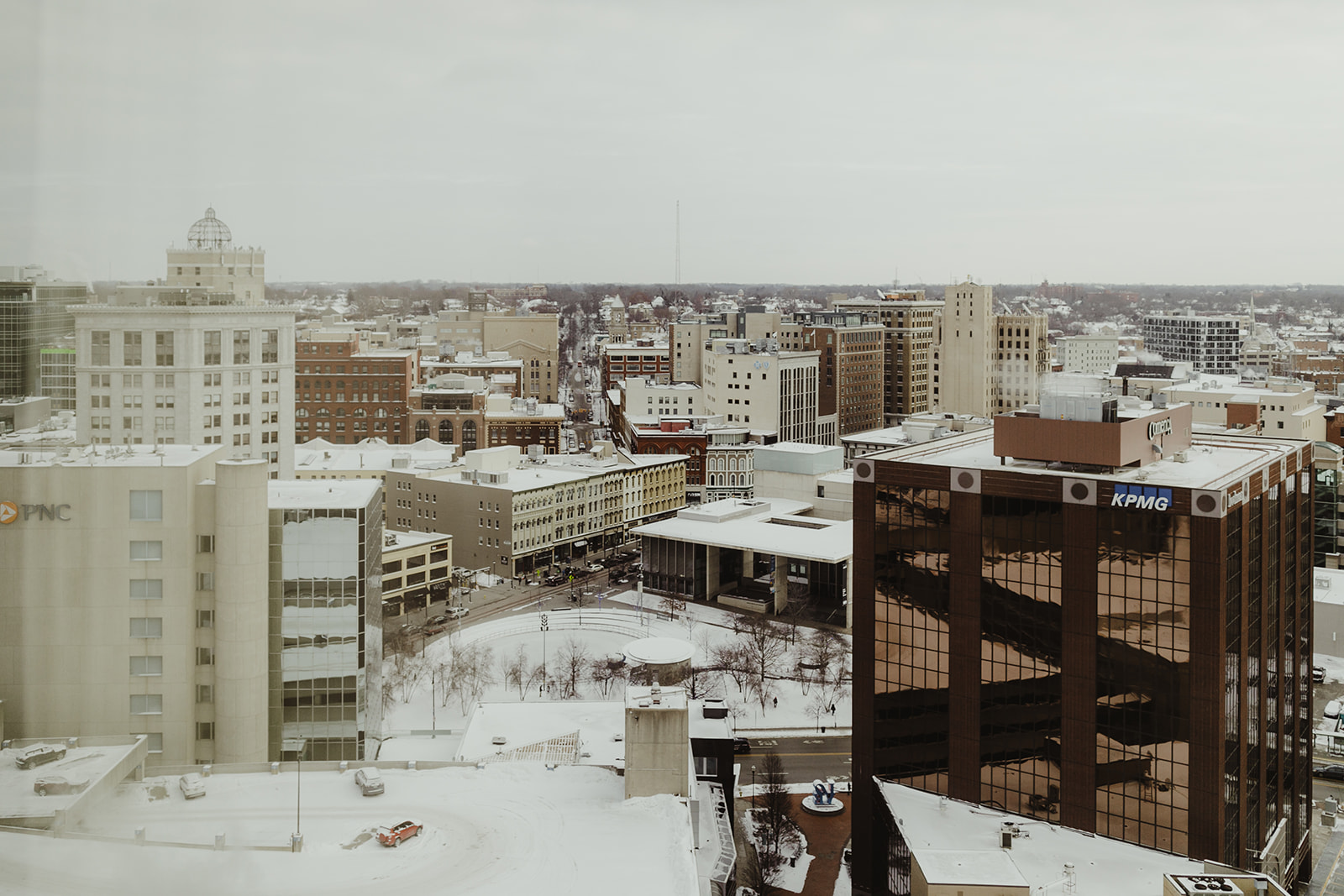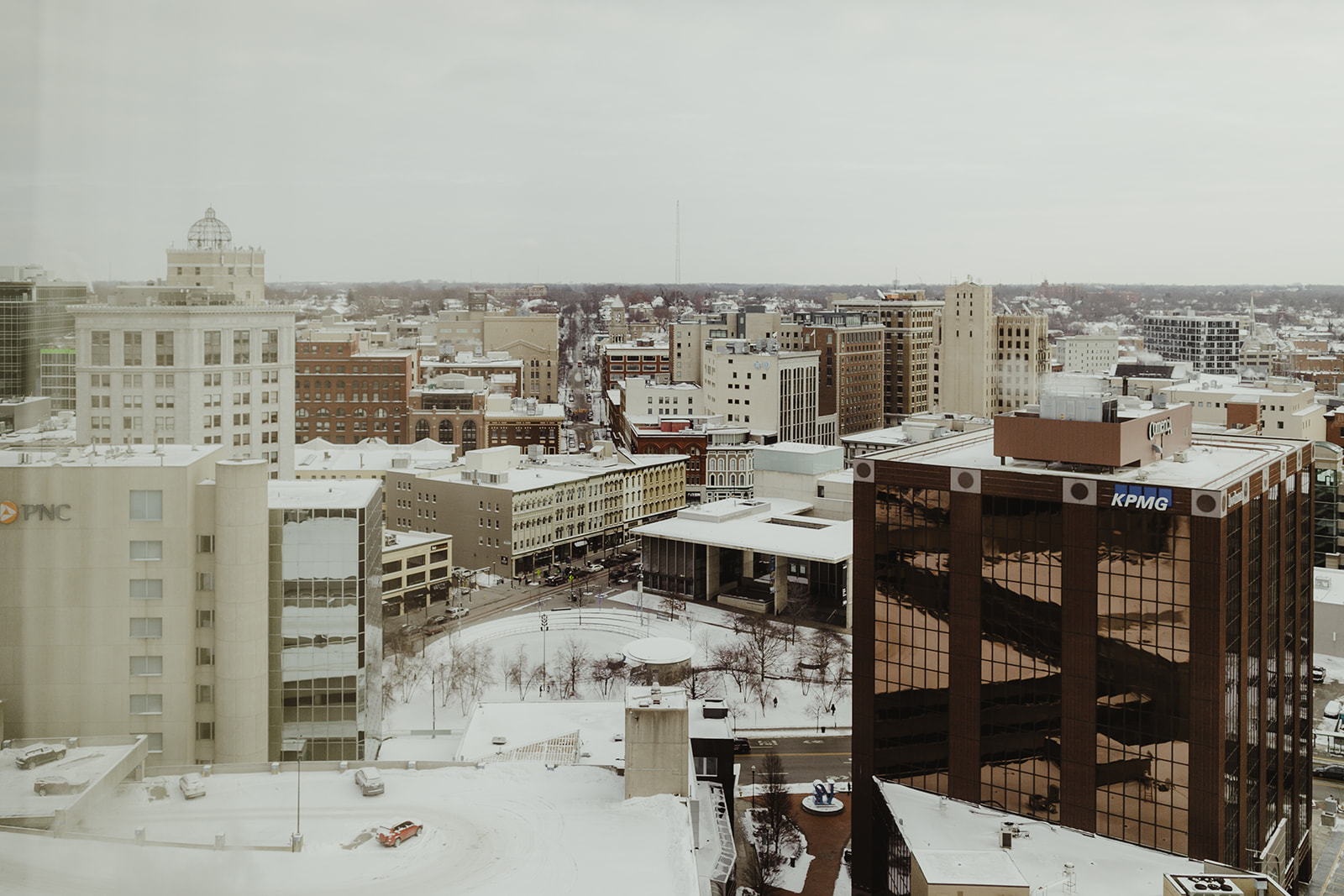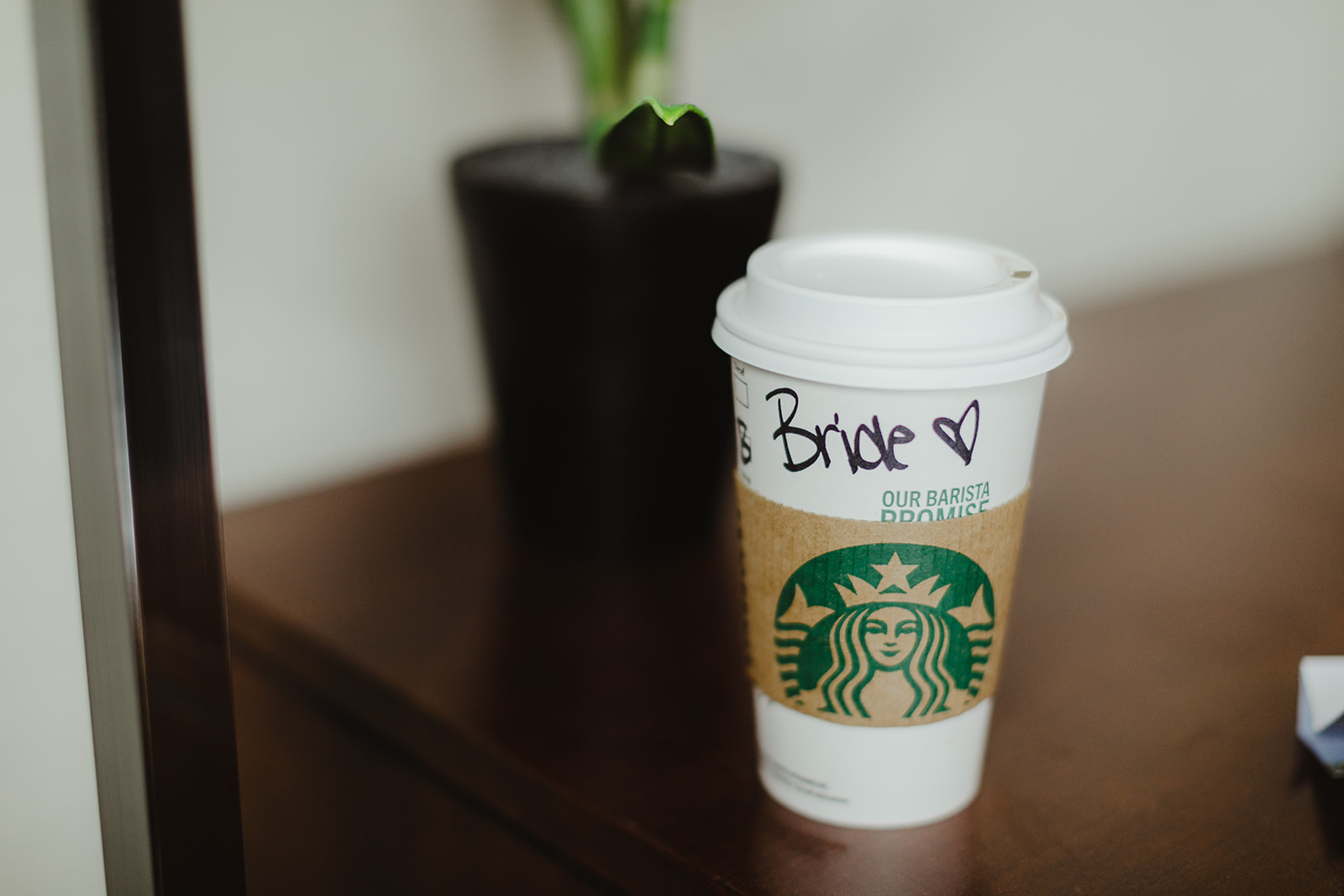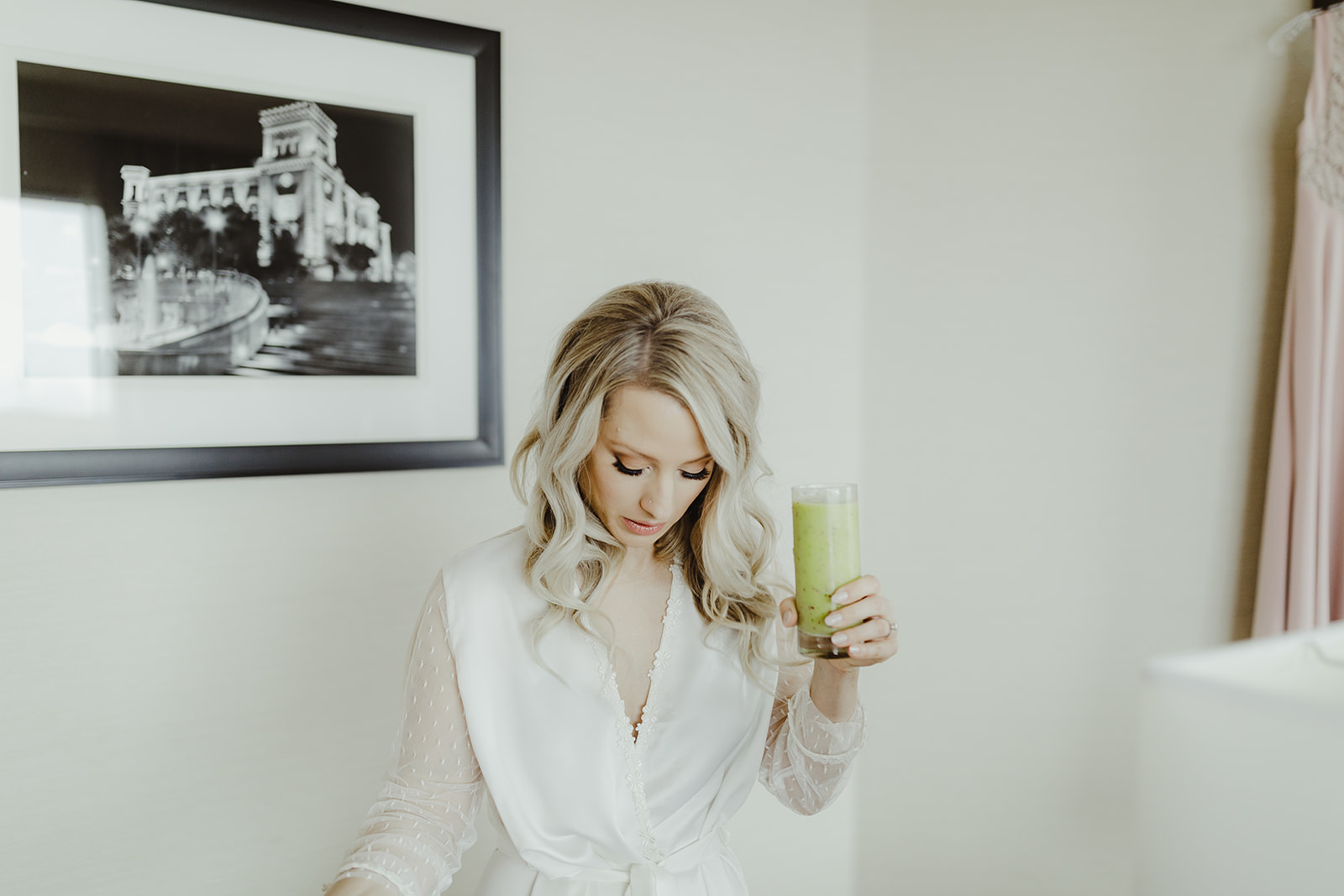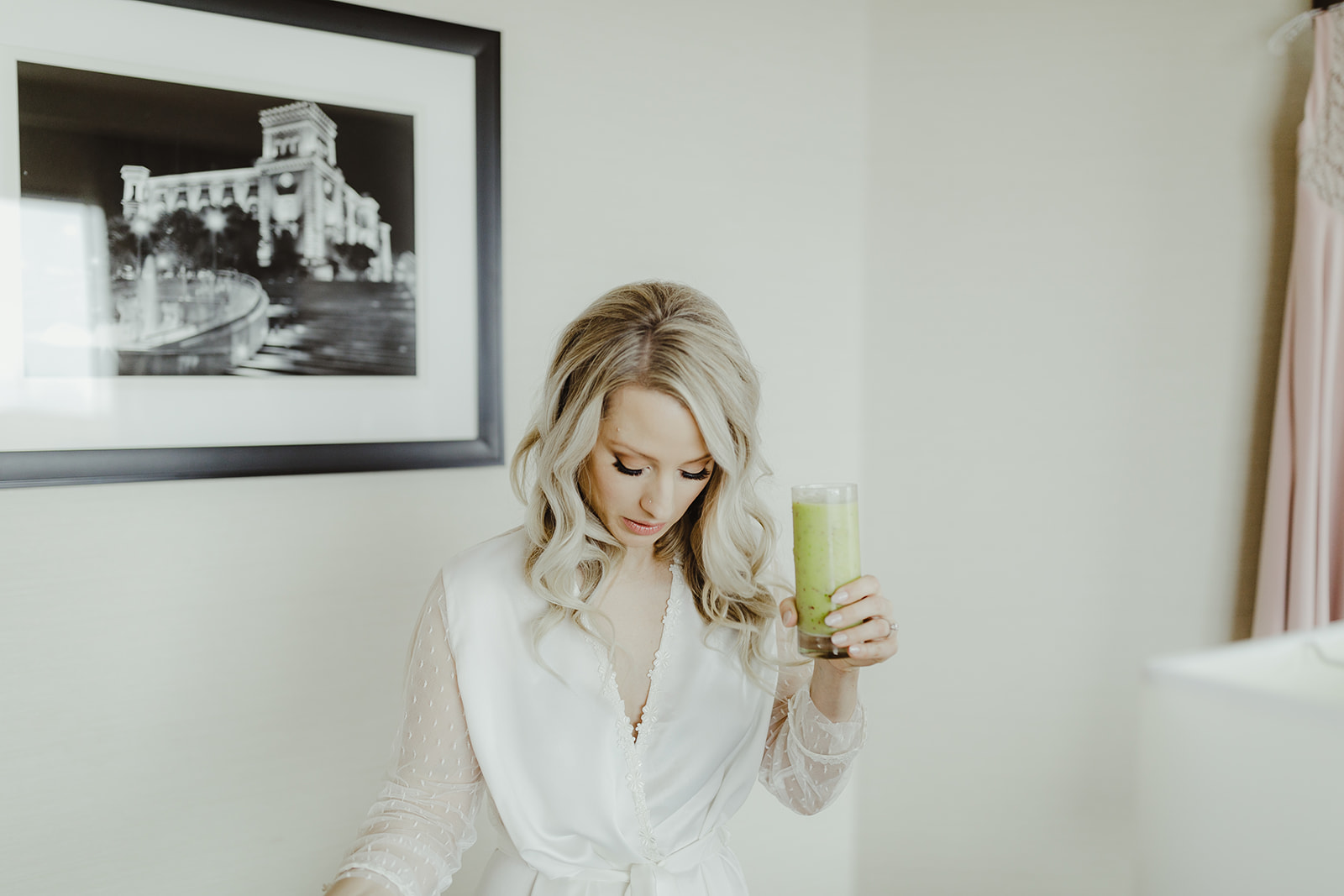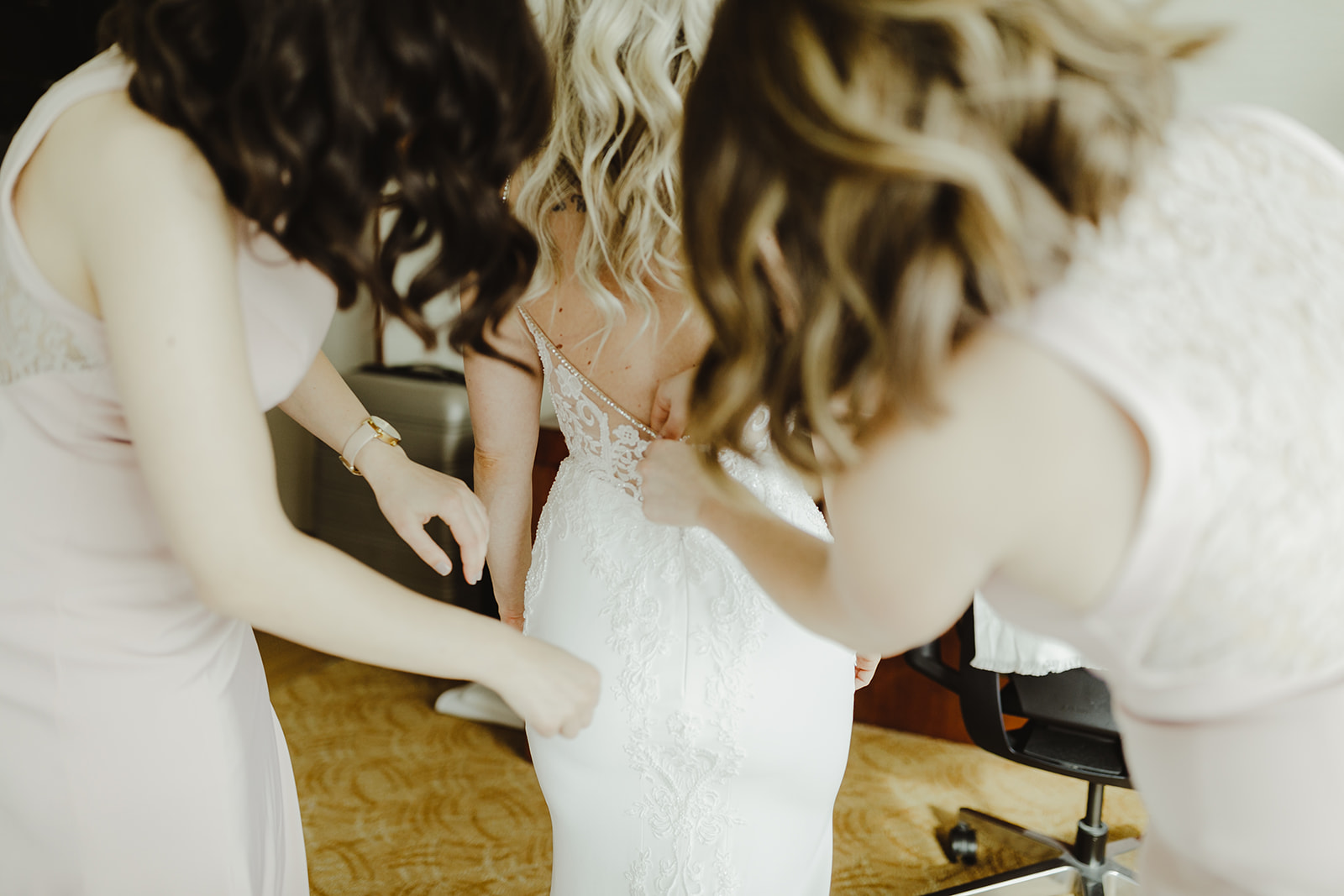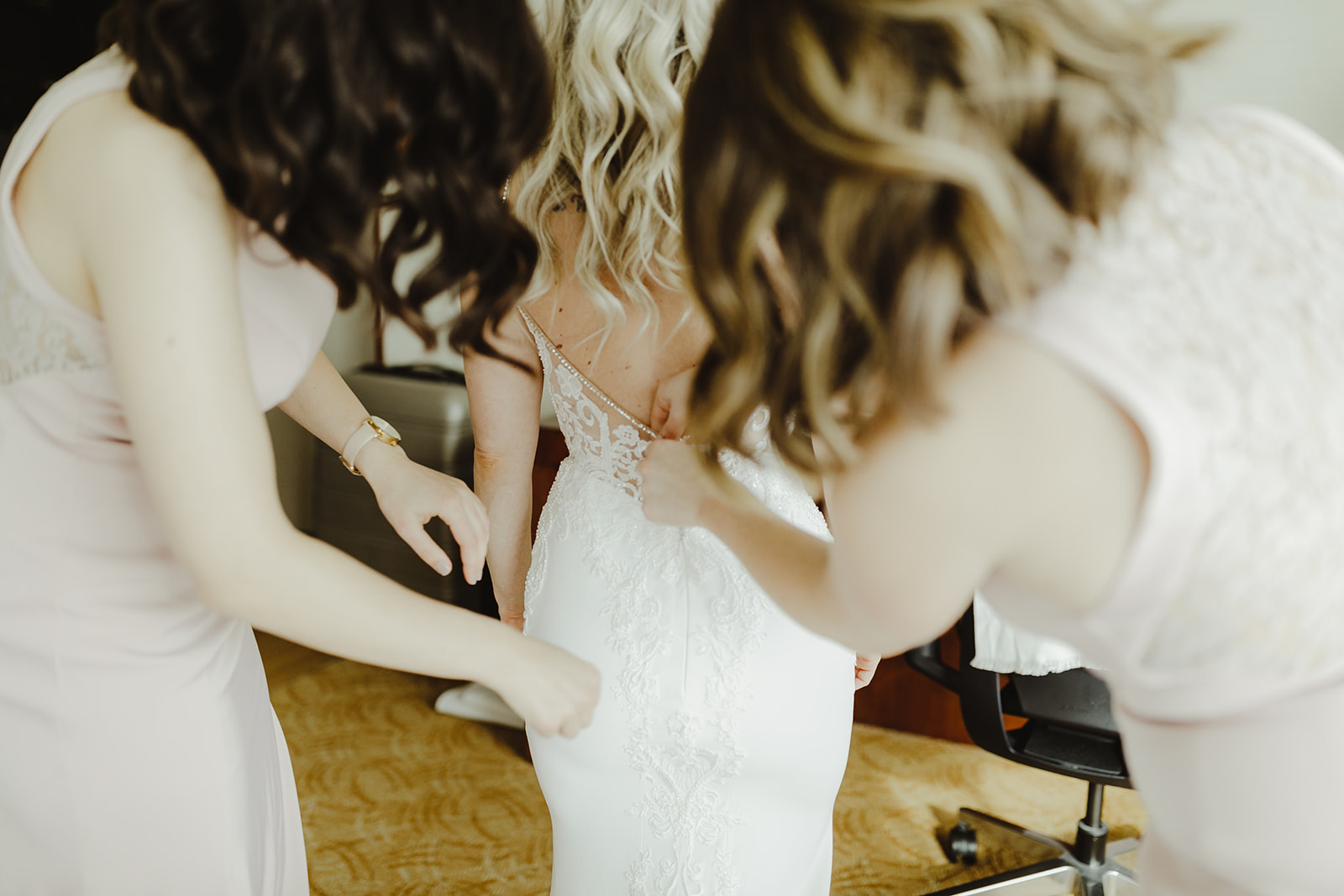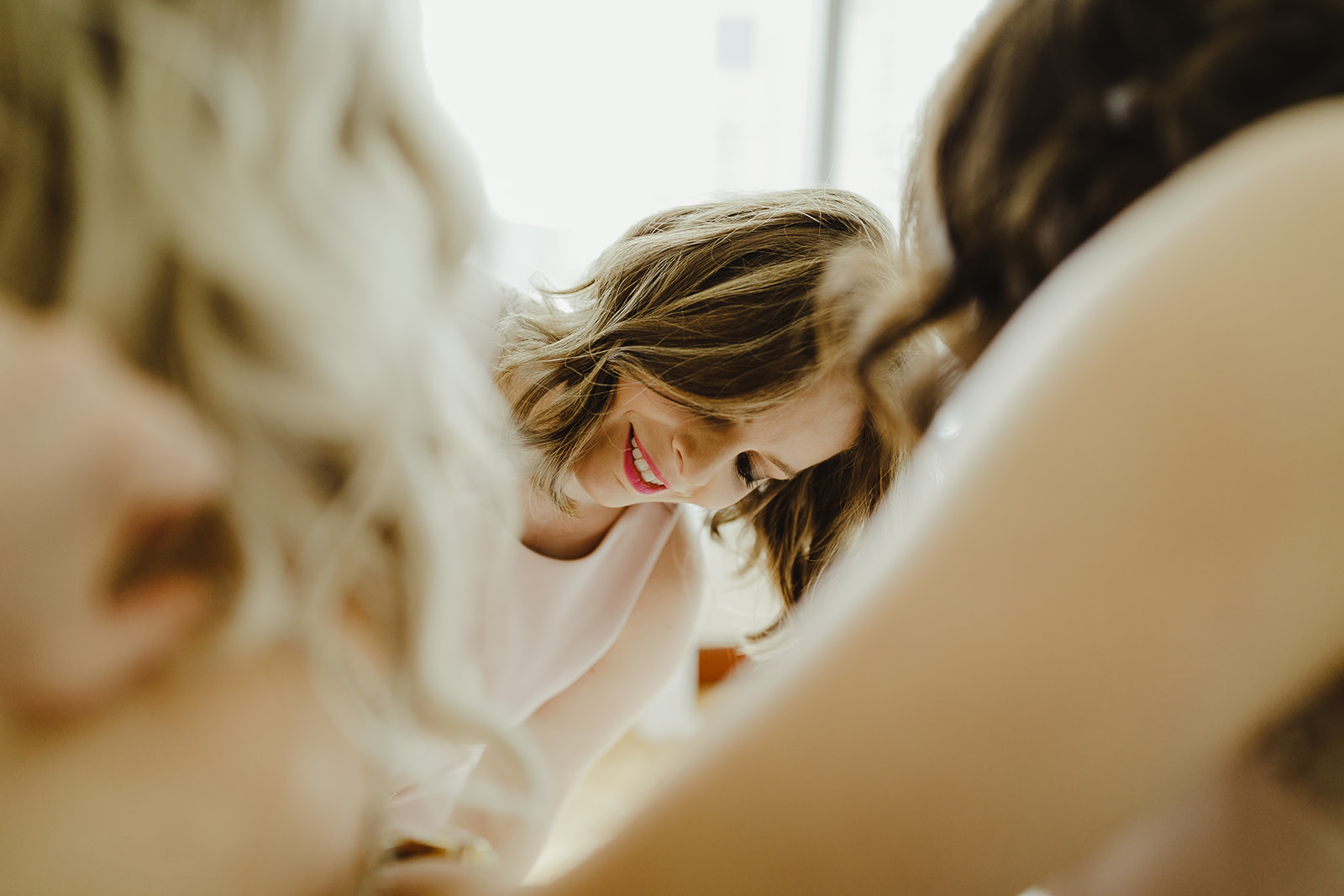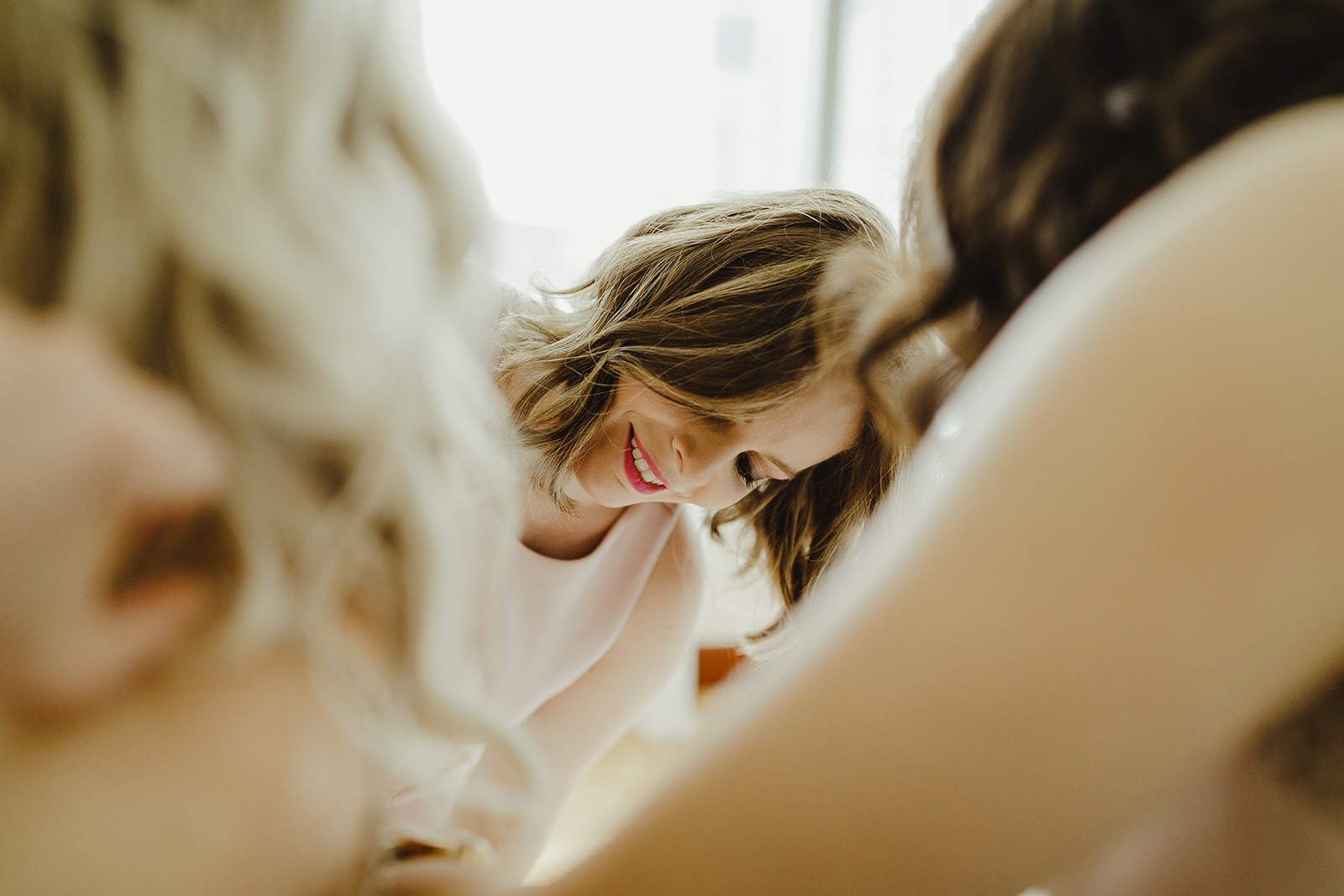 One of my favorite details from this Grand Rapids Downtown Market wedding ceremony was the beautiful ceremony backdrop that Paul built himself. It was such a cool and unique piece and I absolutely loved the floral elements that Lisa from Linnaea Floral created of blush roses, lush greenery and raspberries to add to the piece.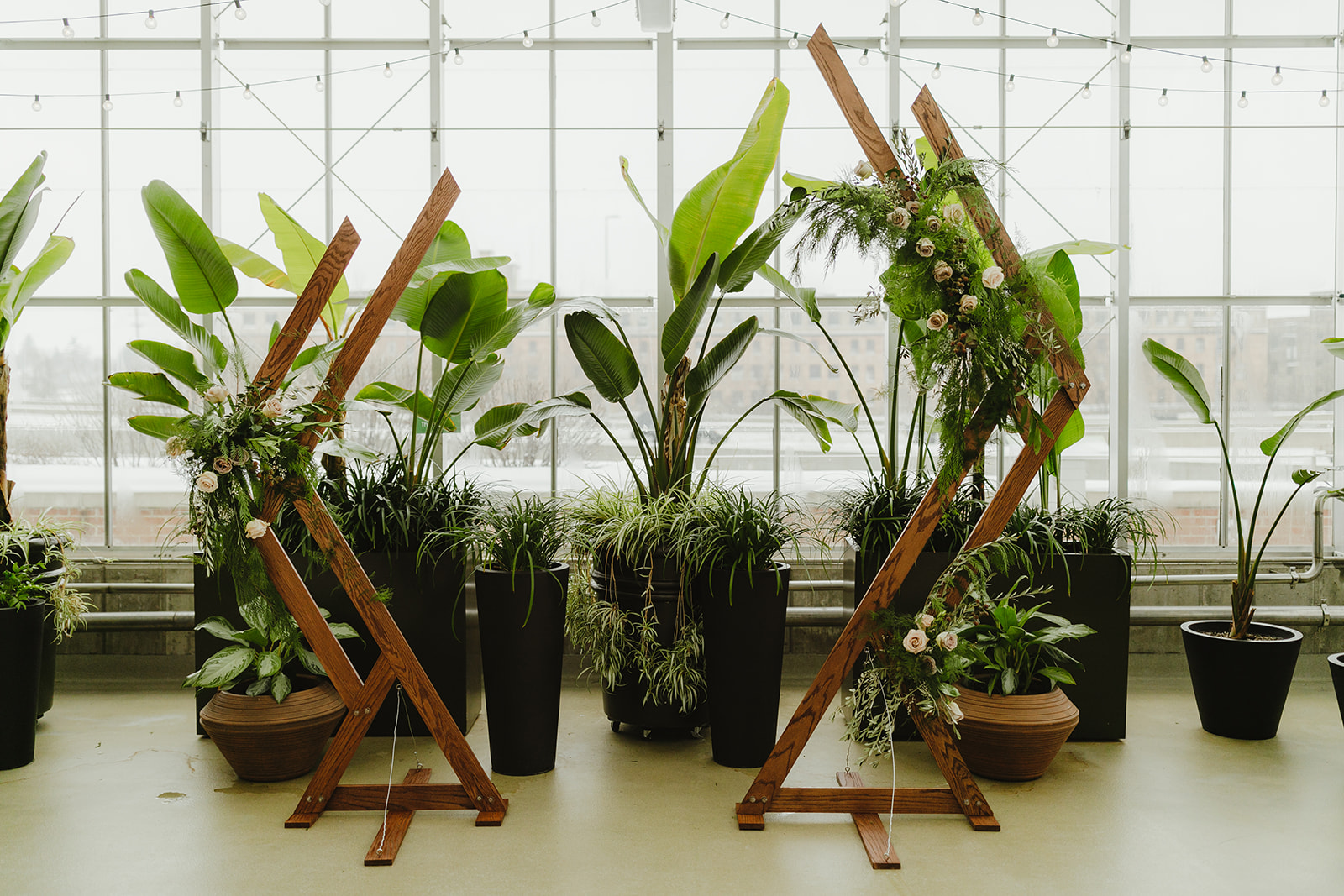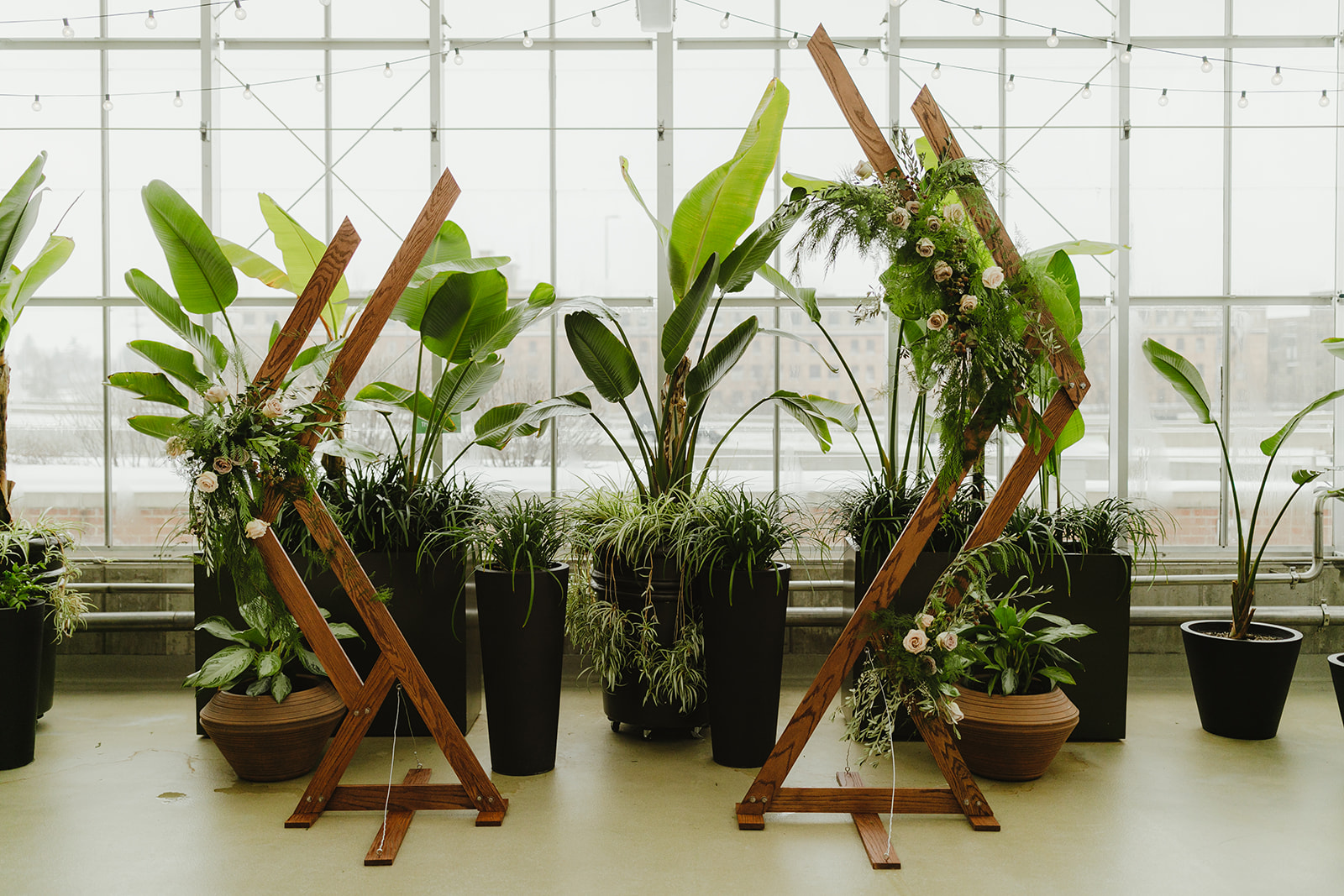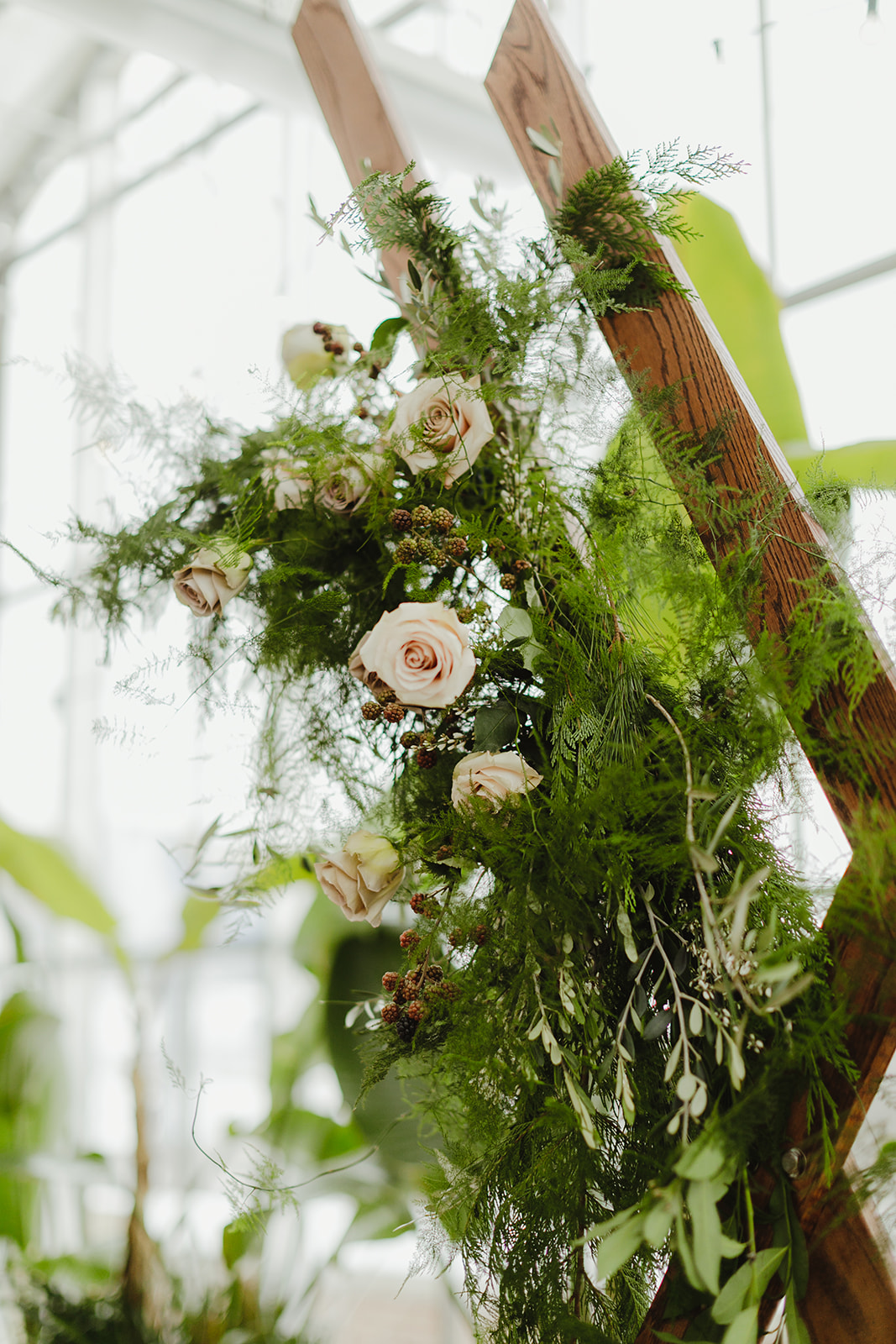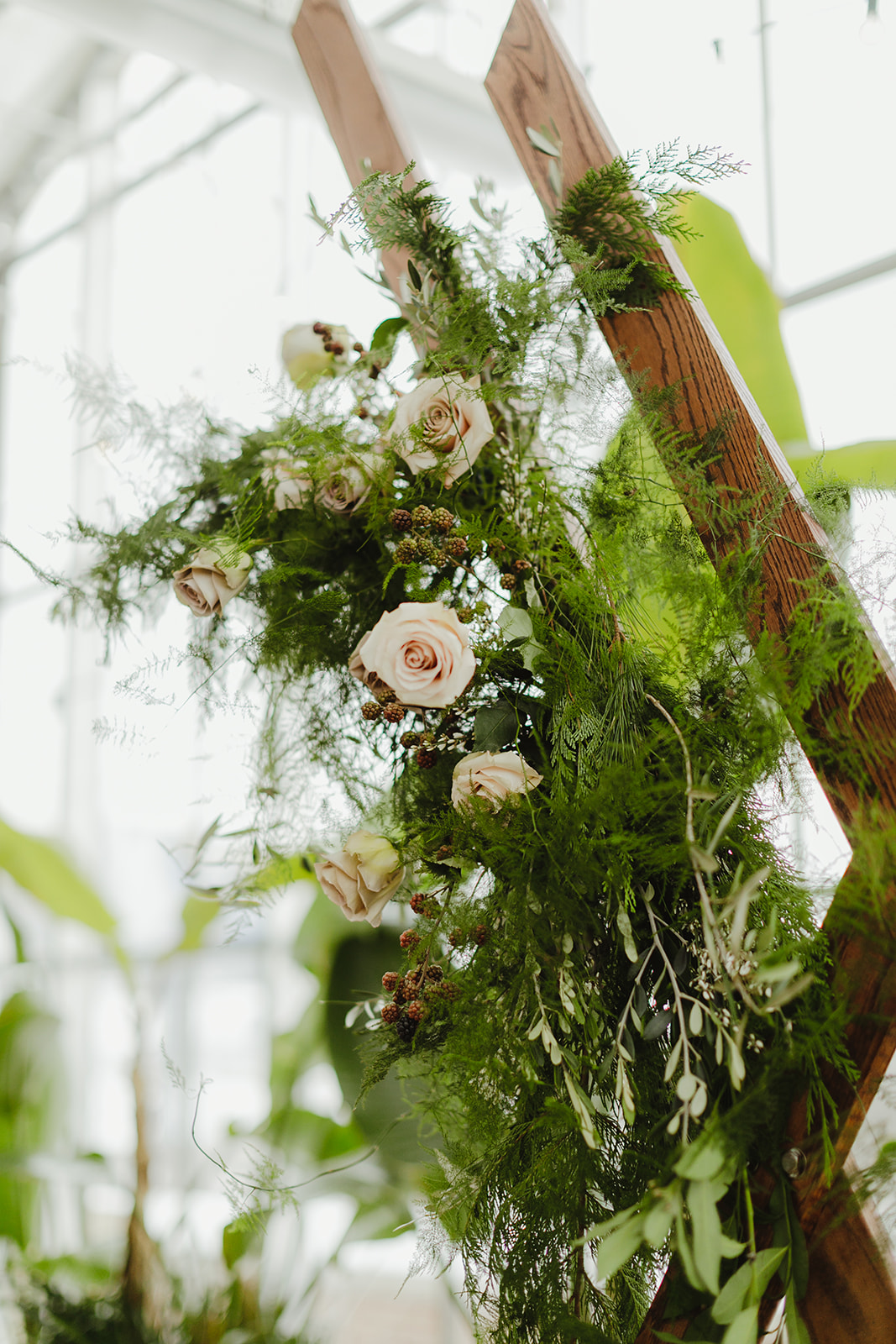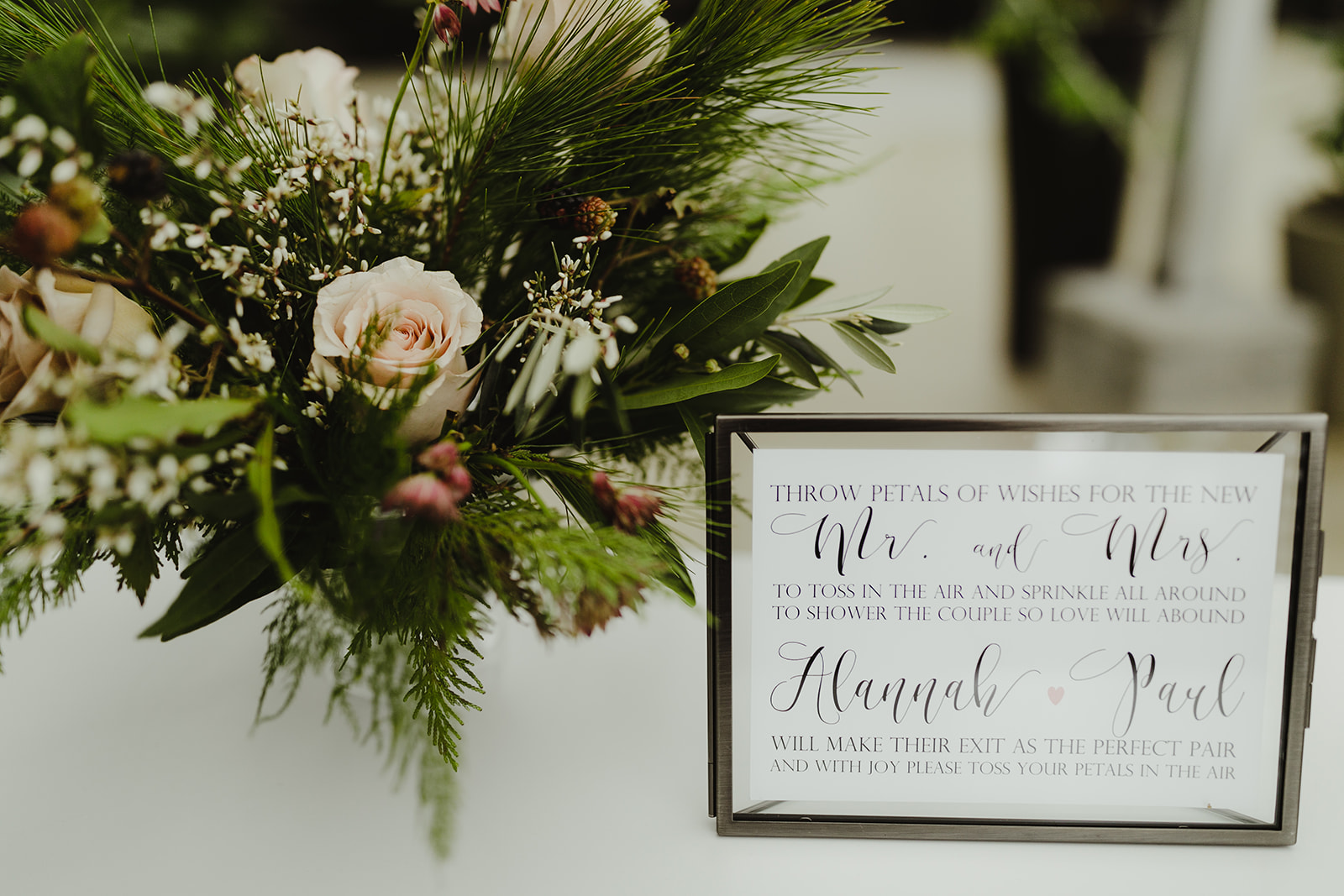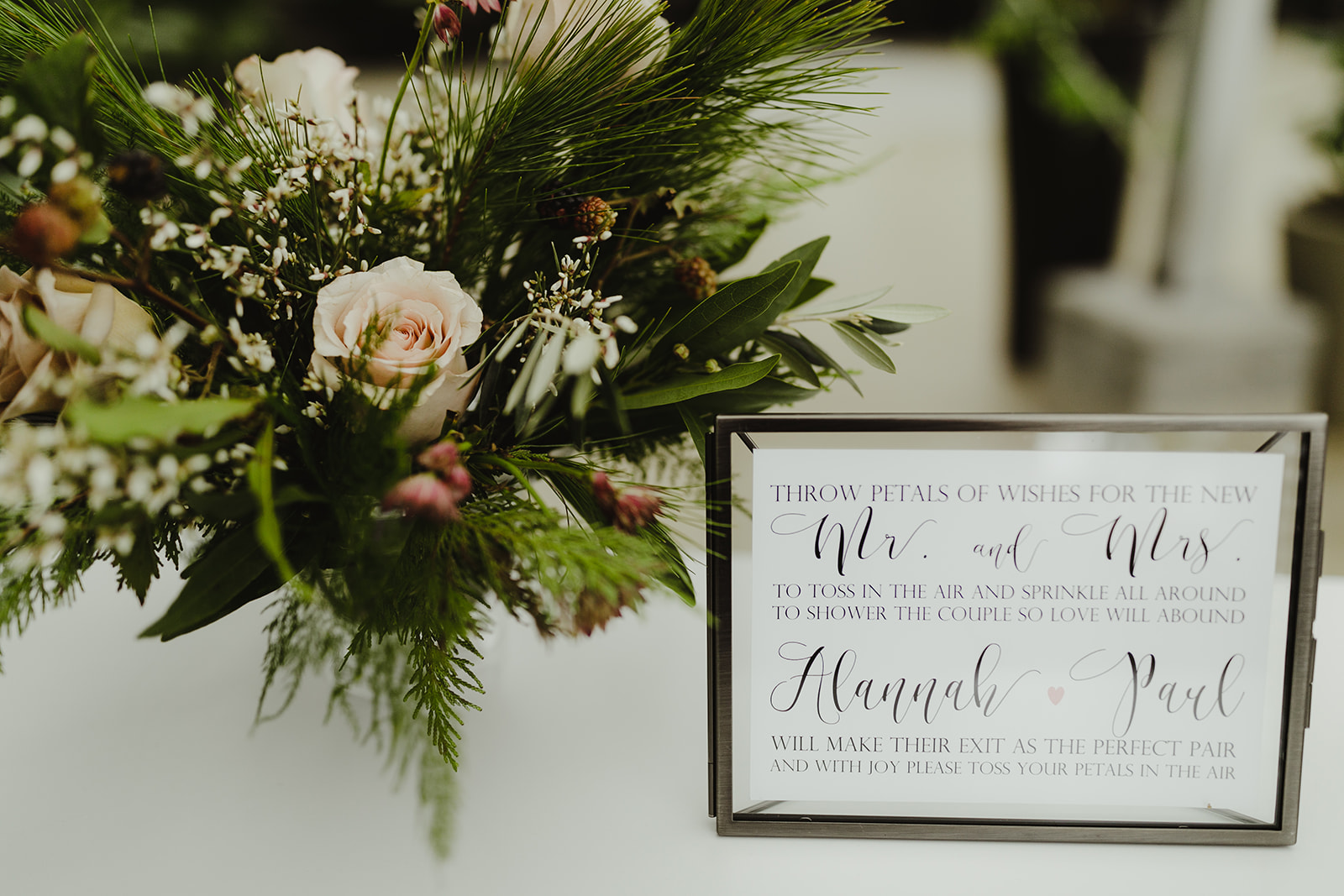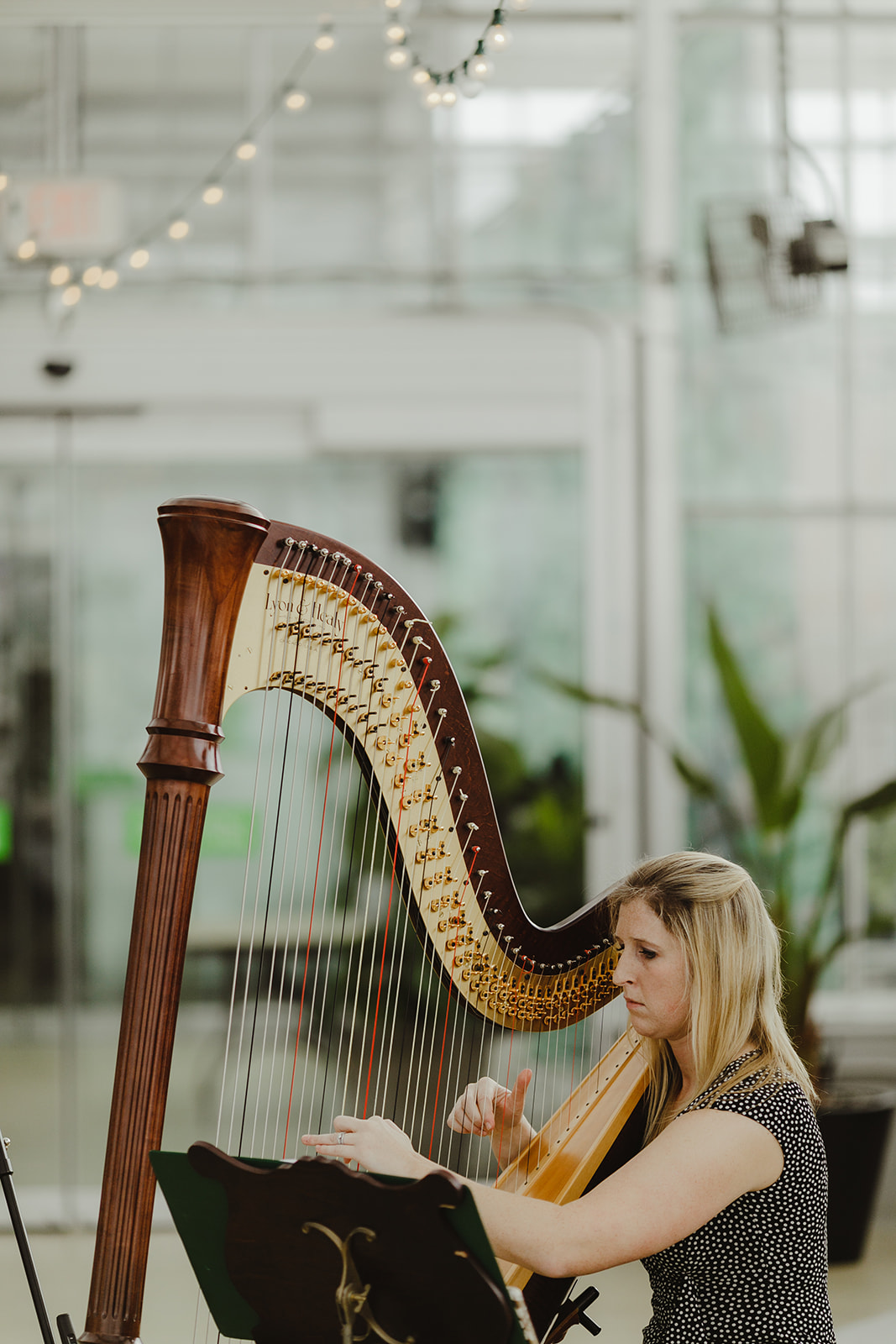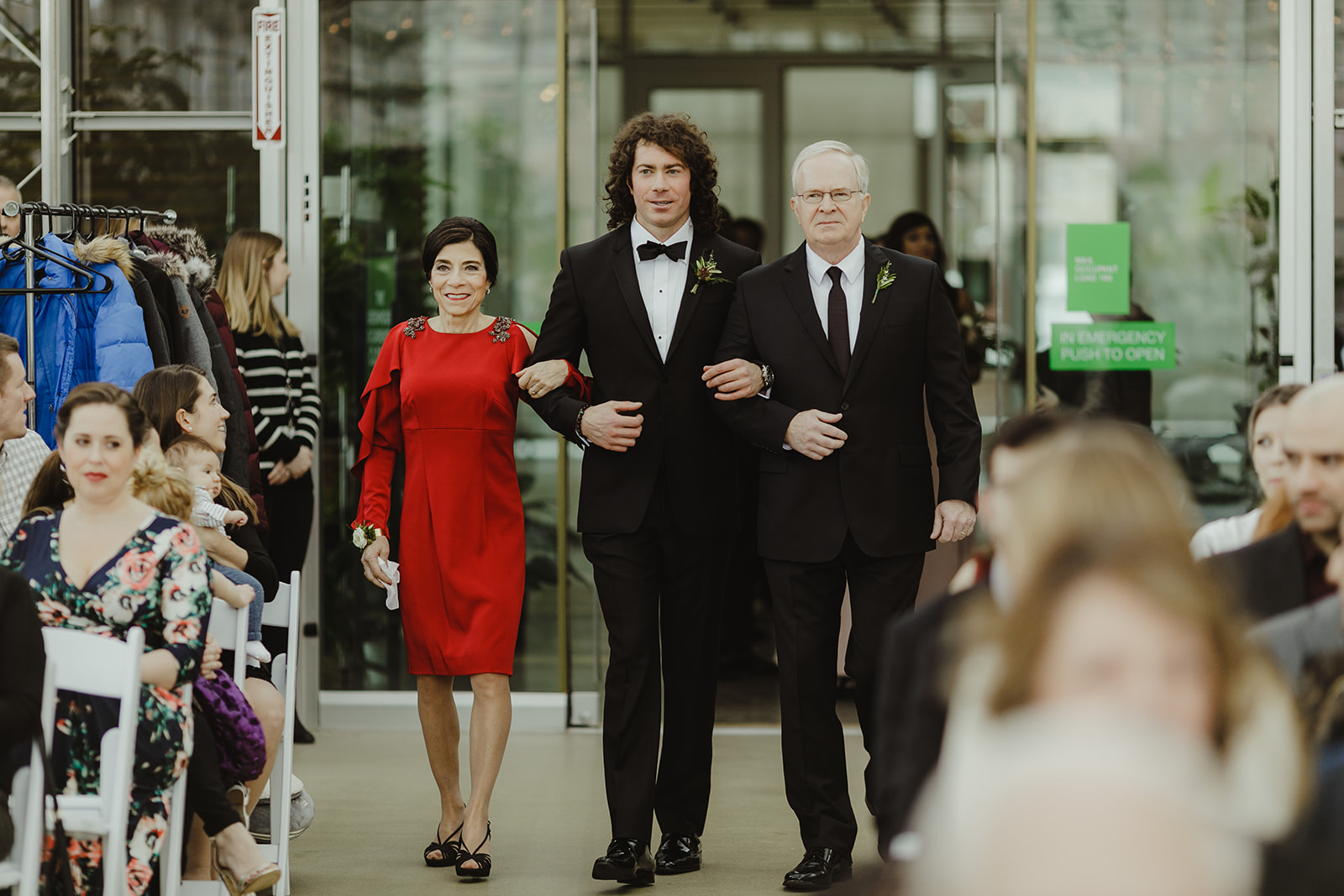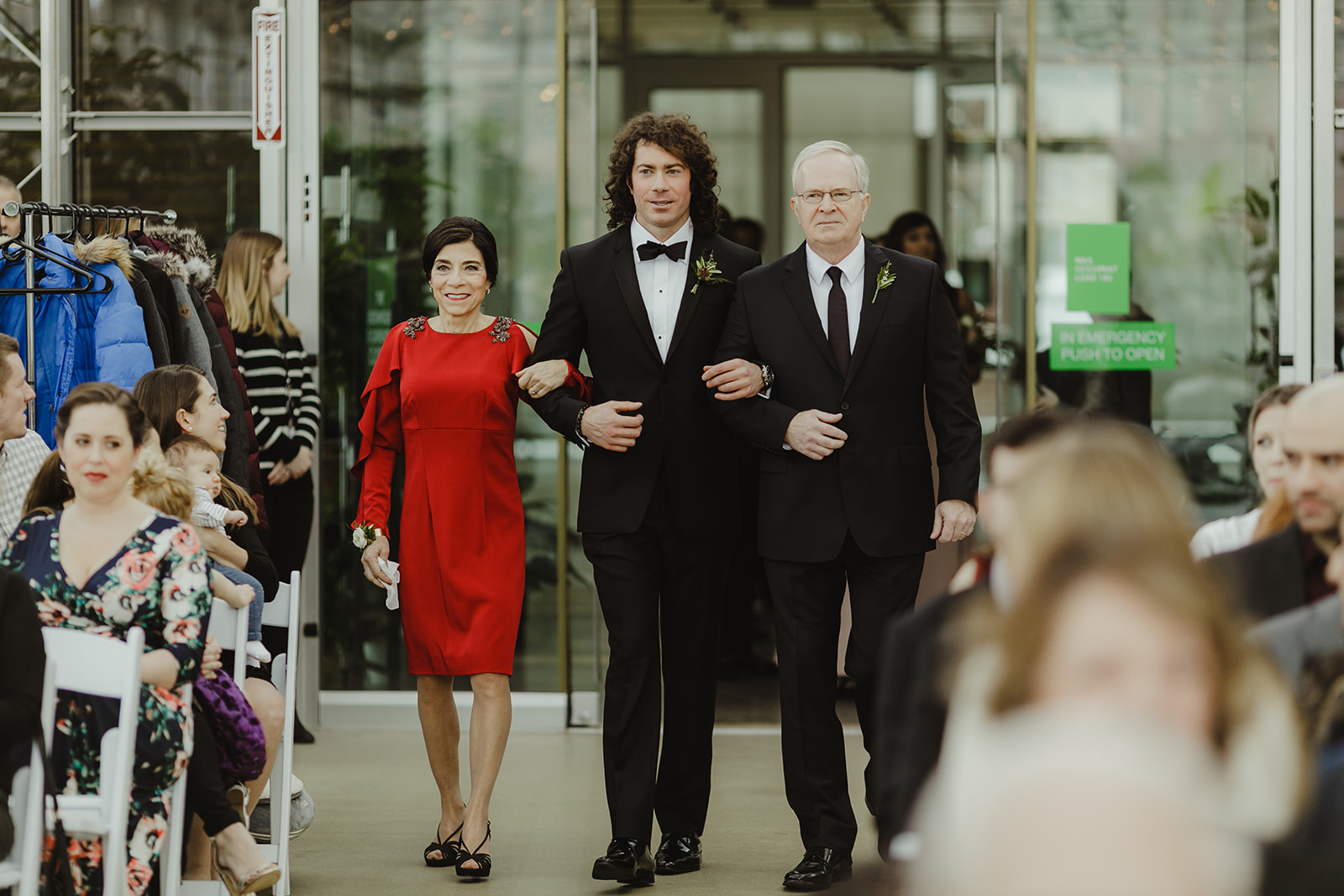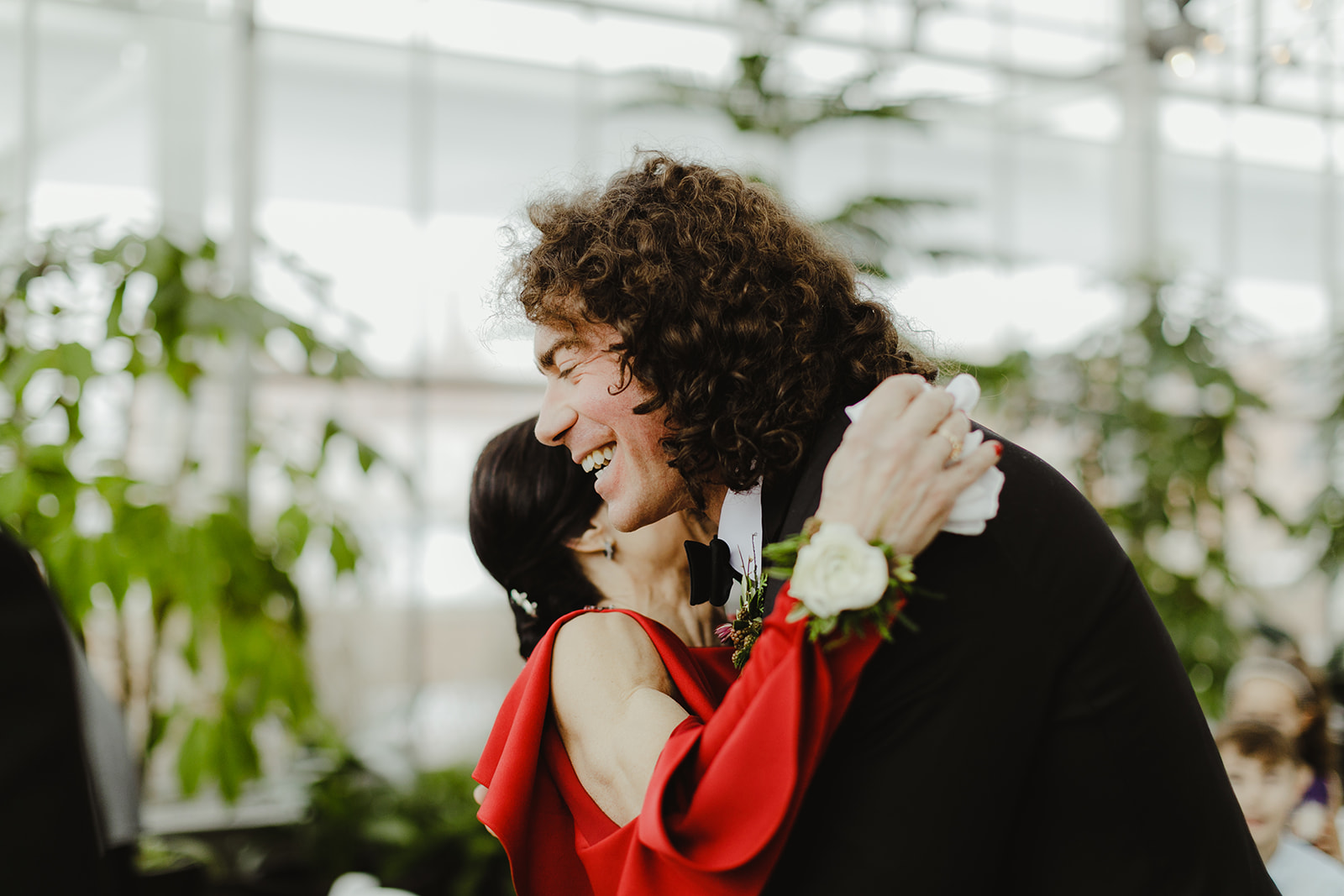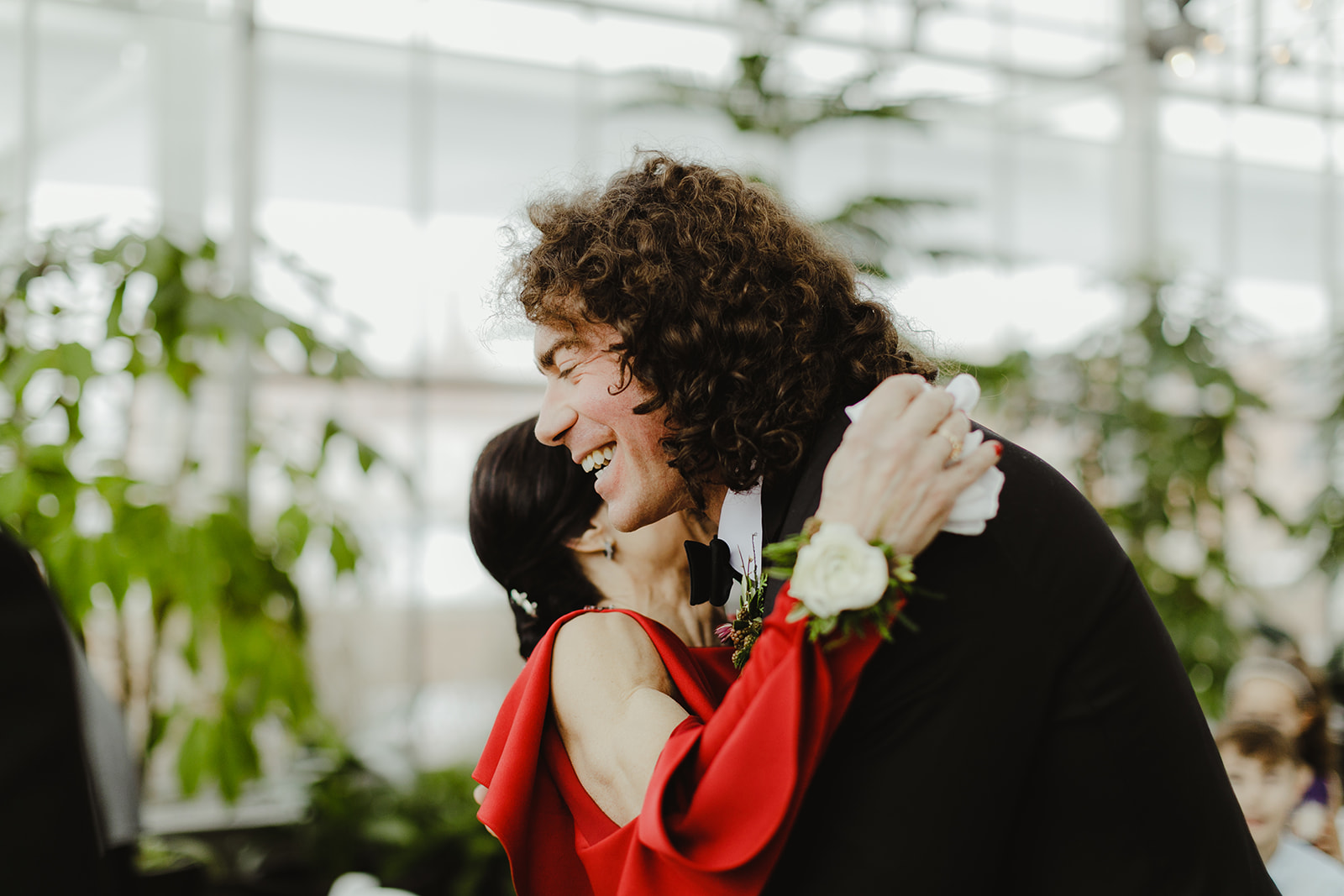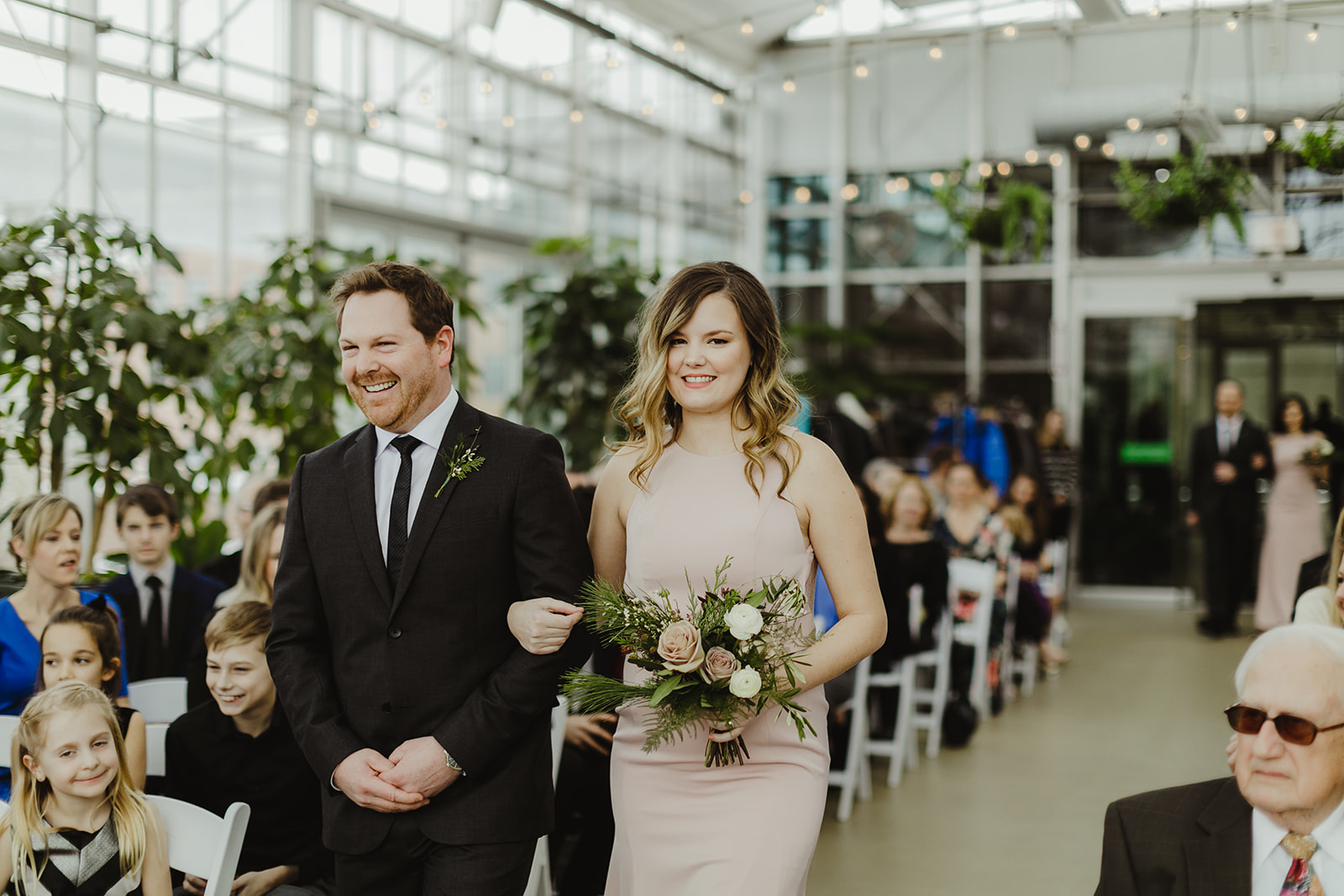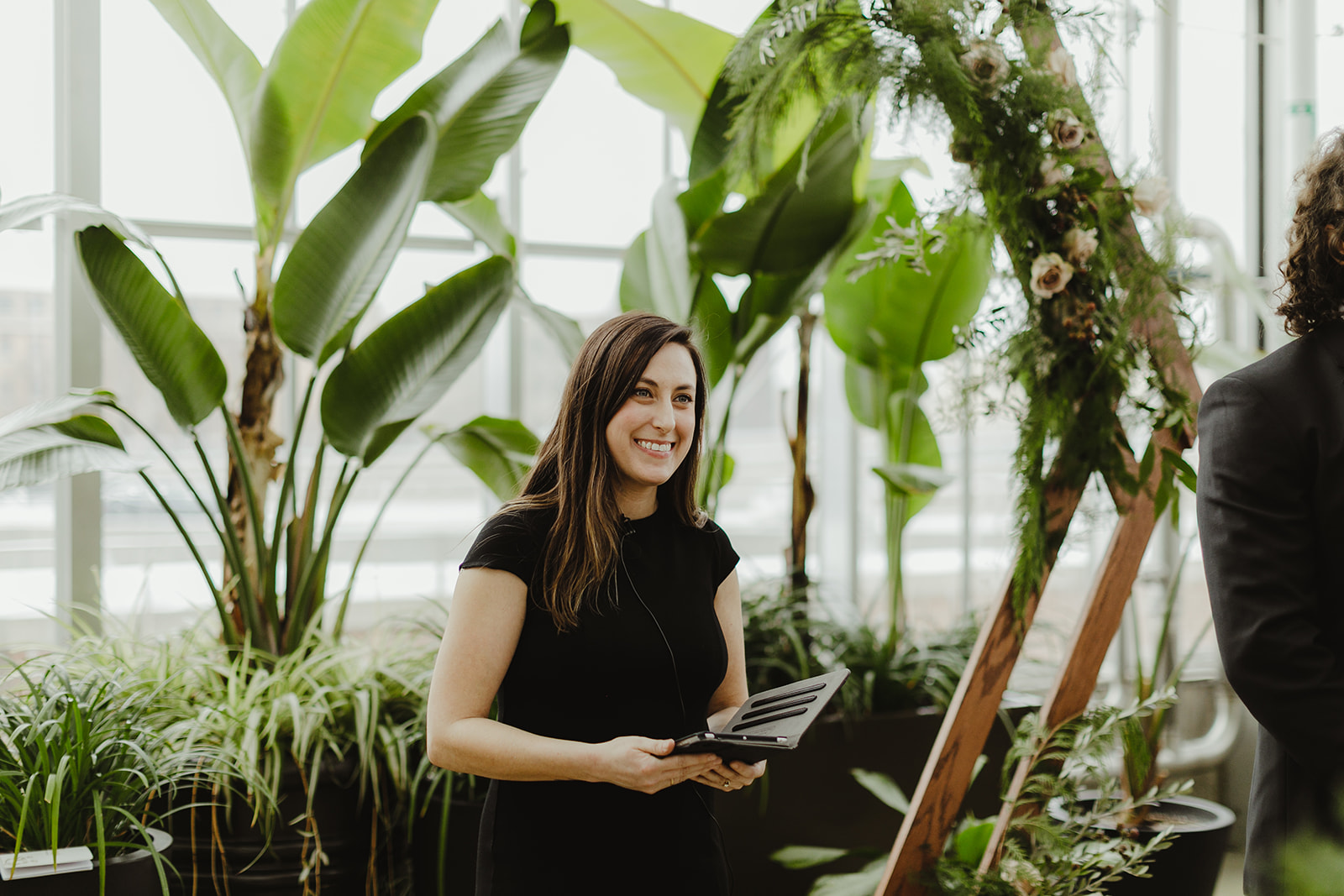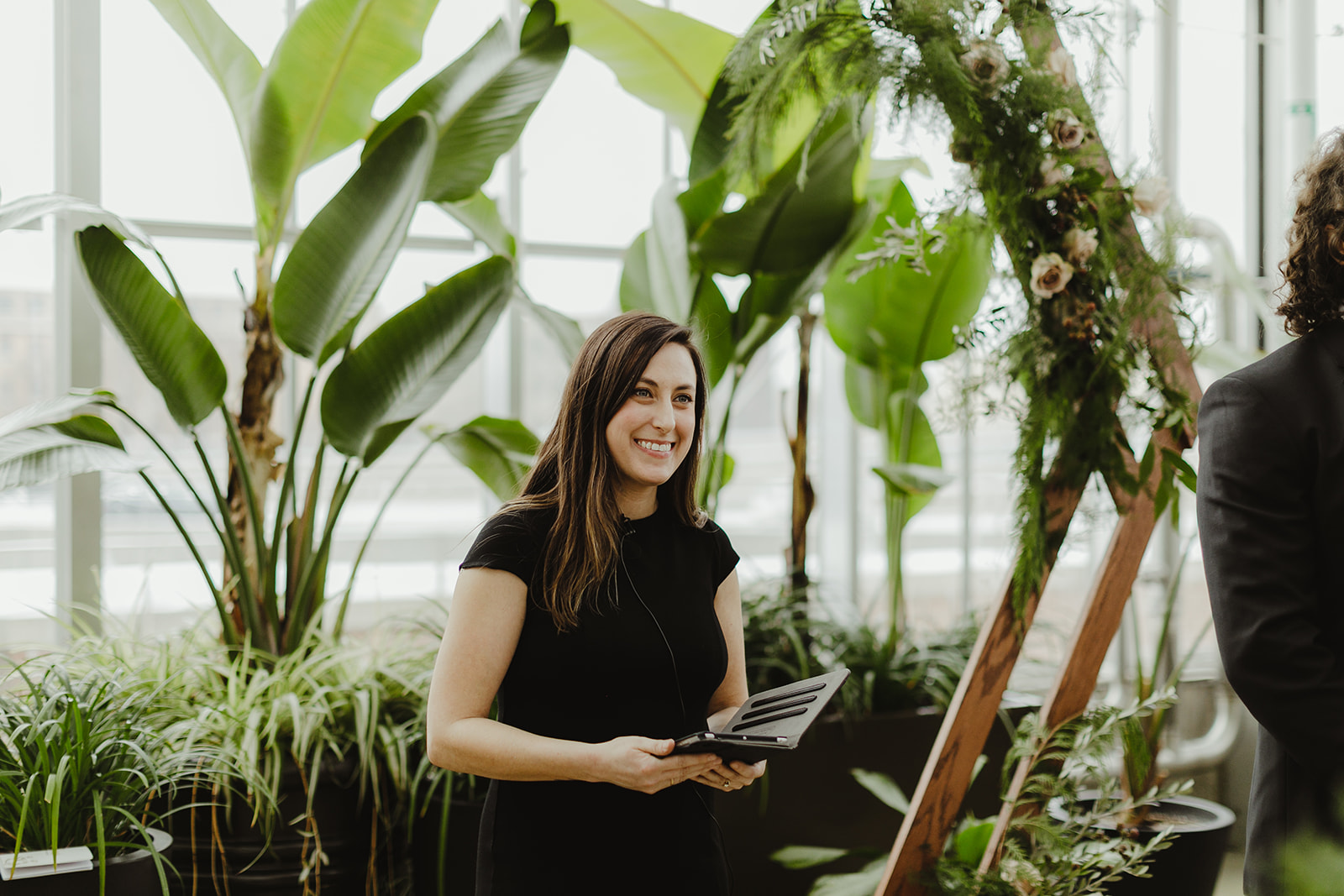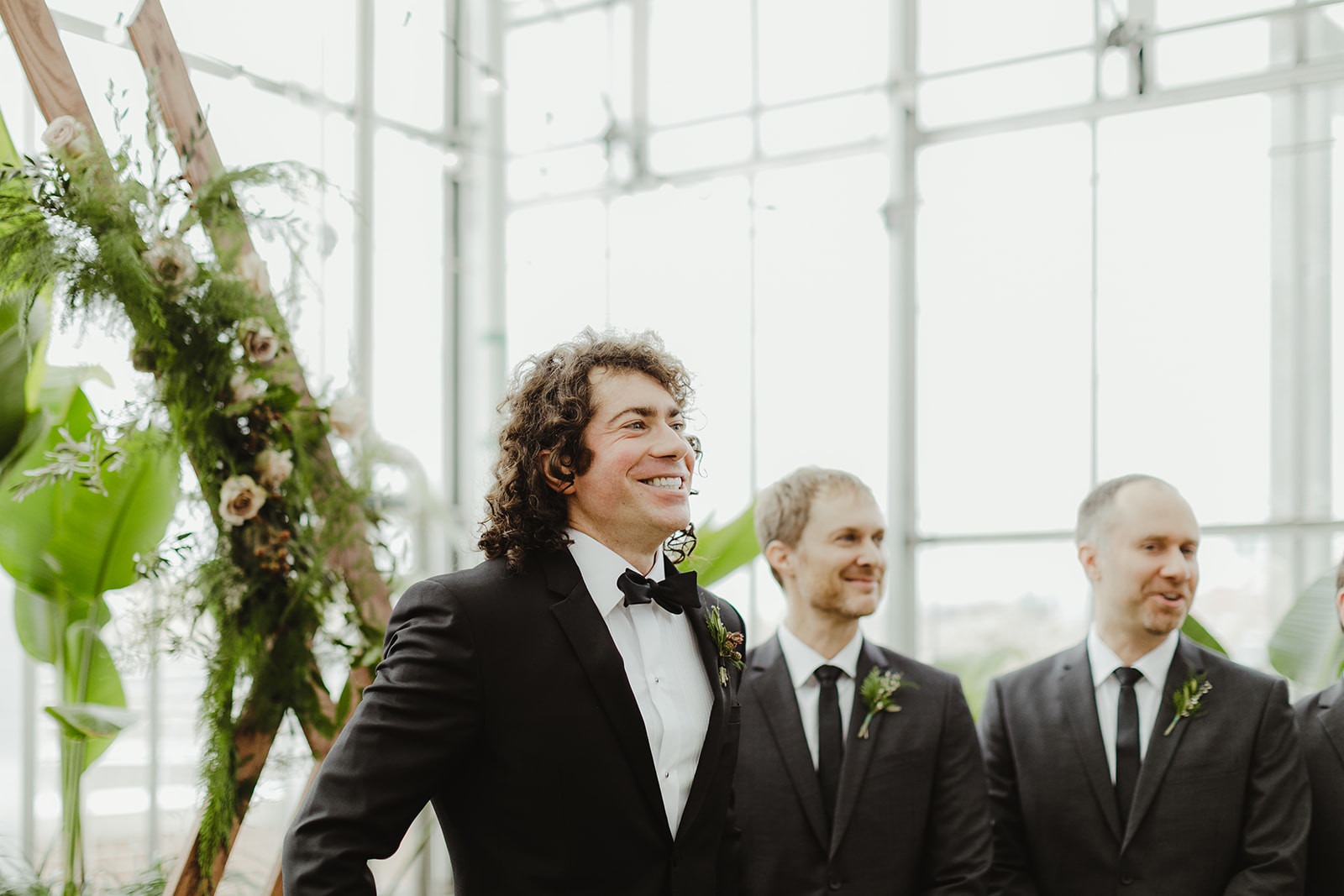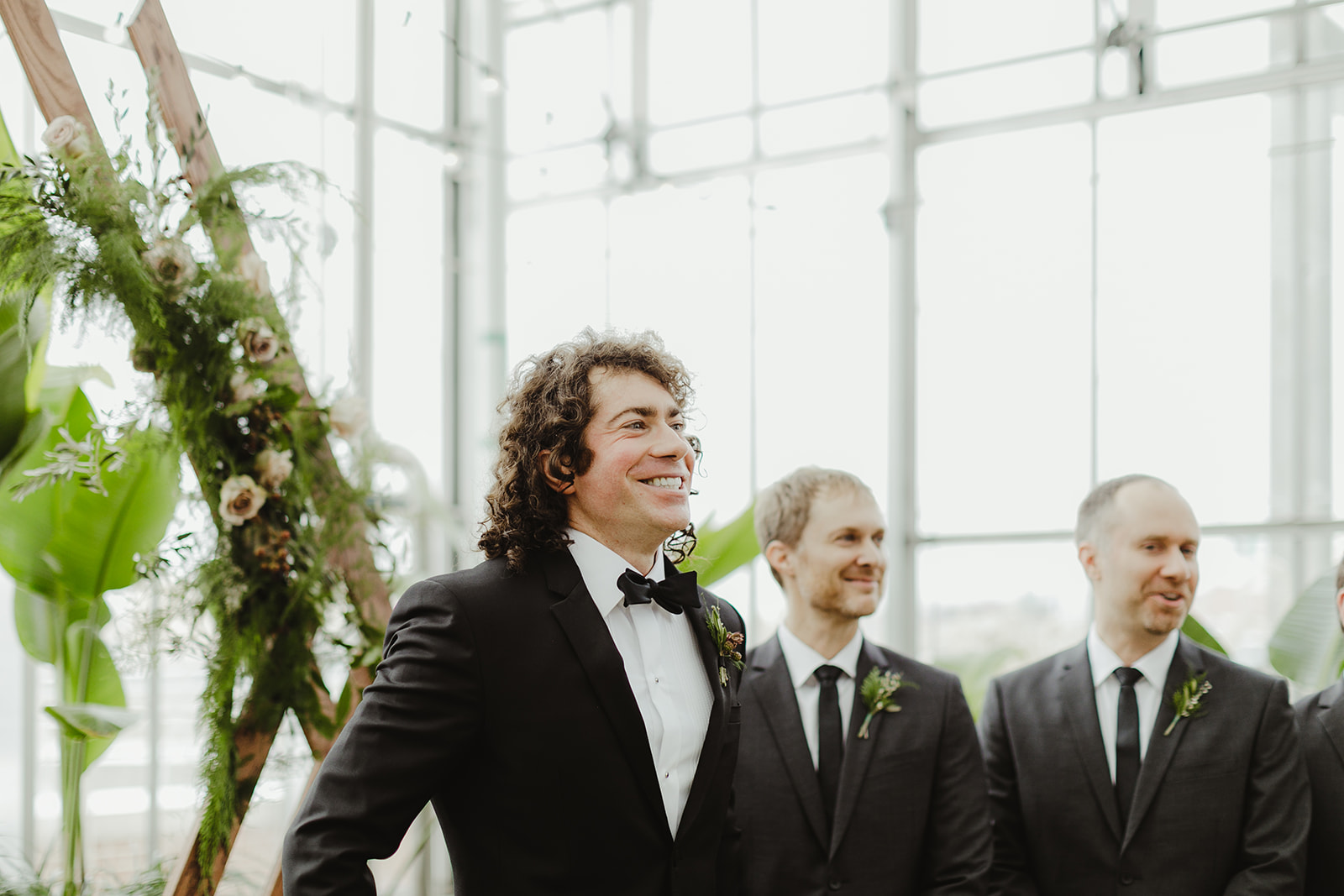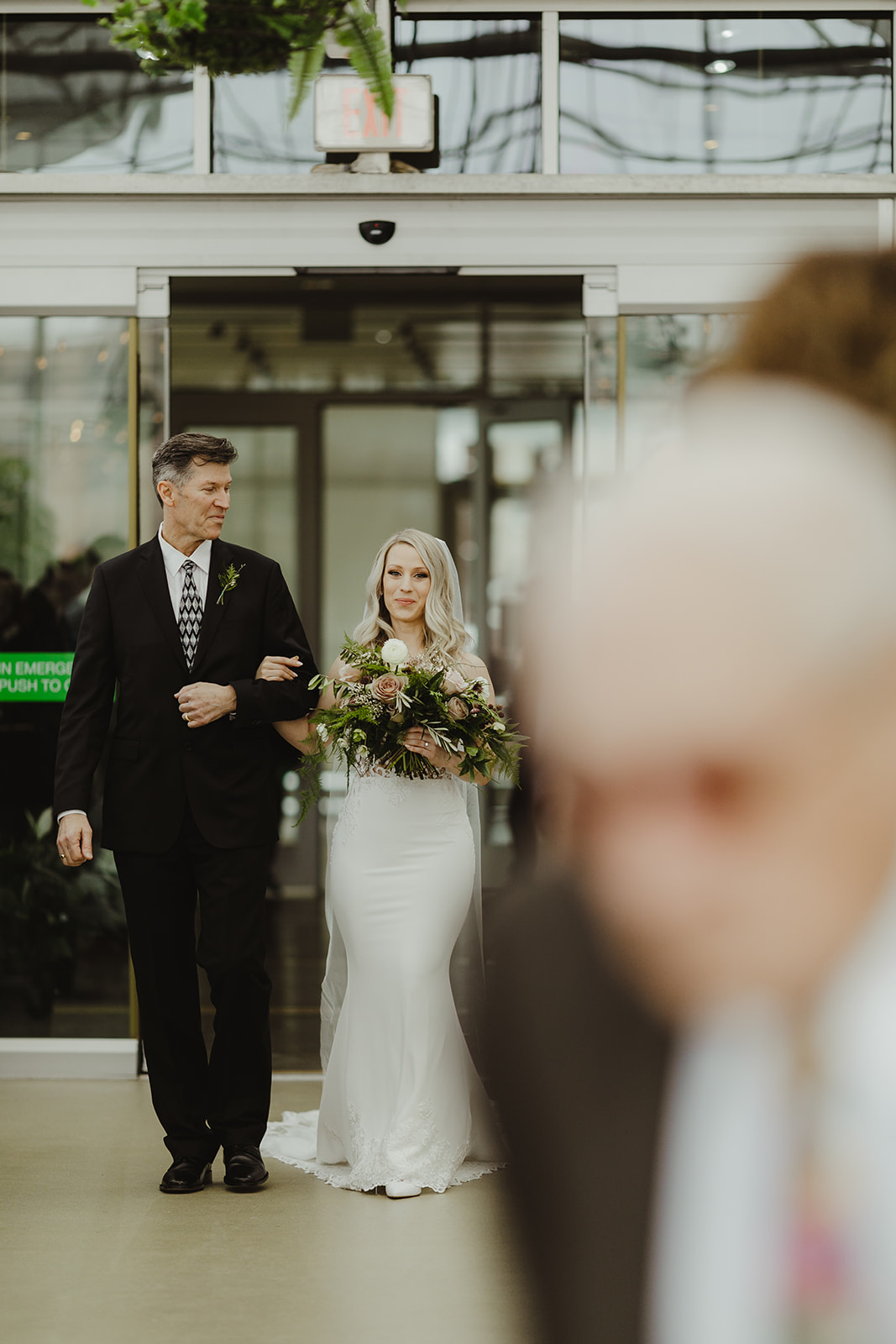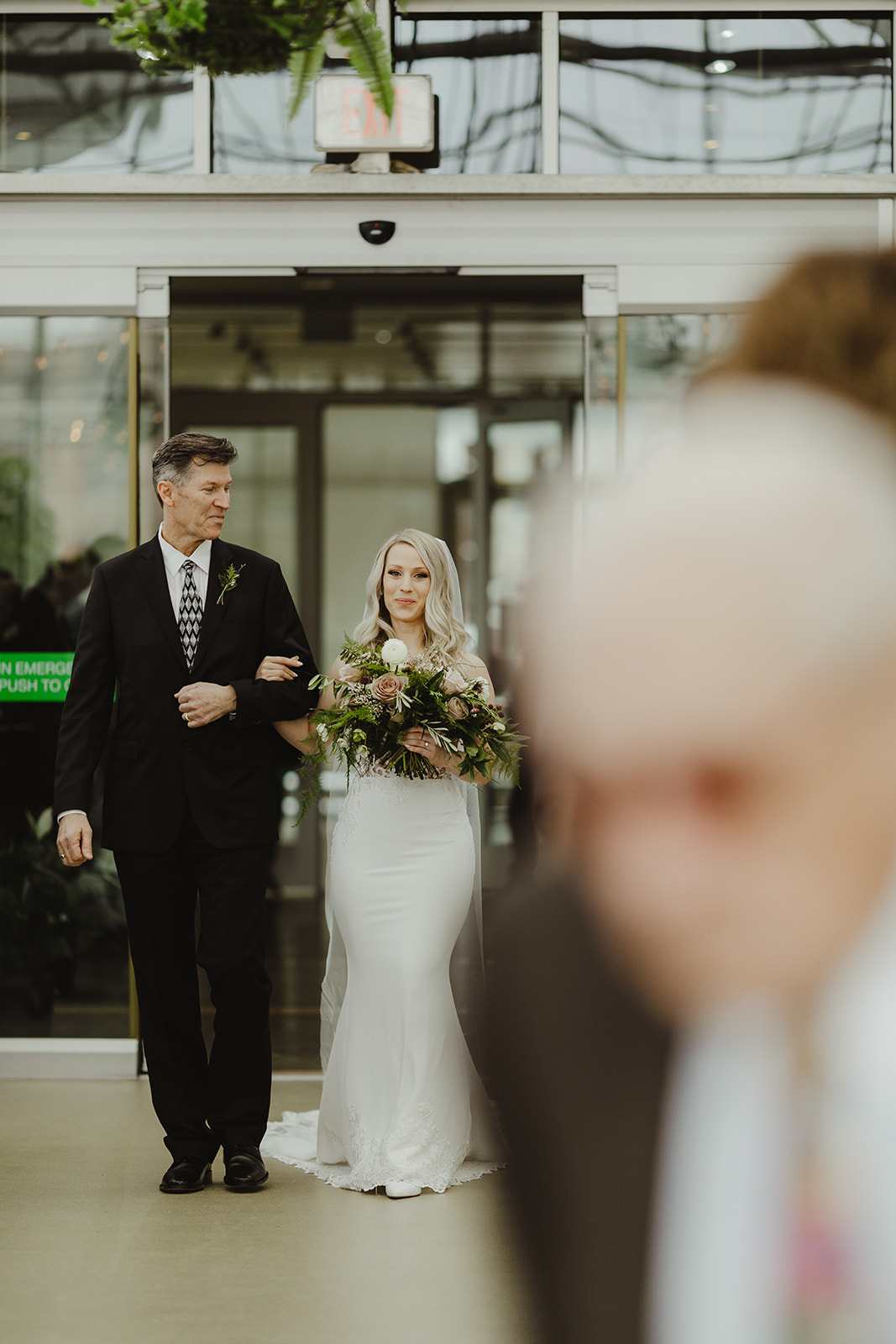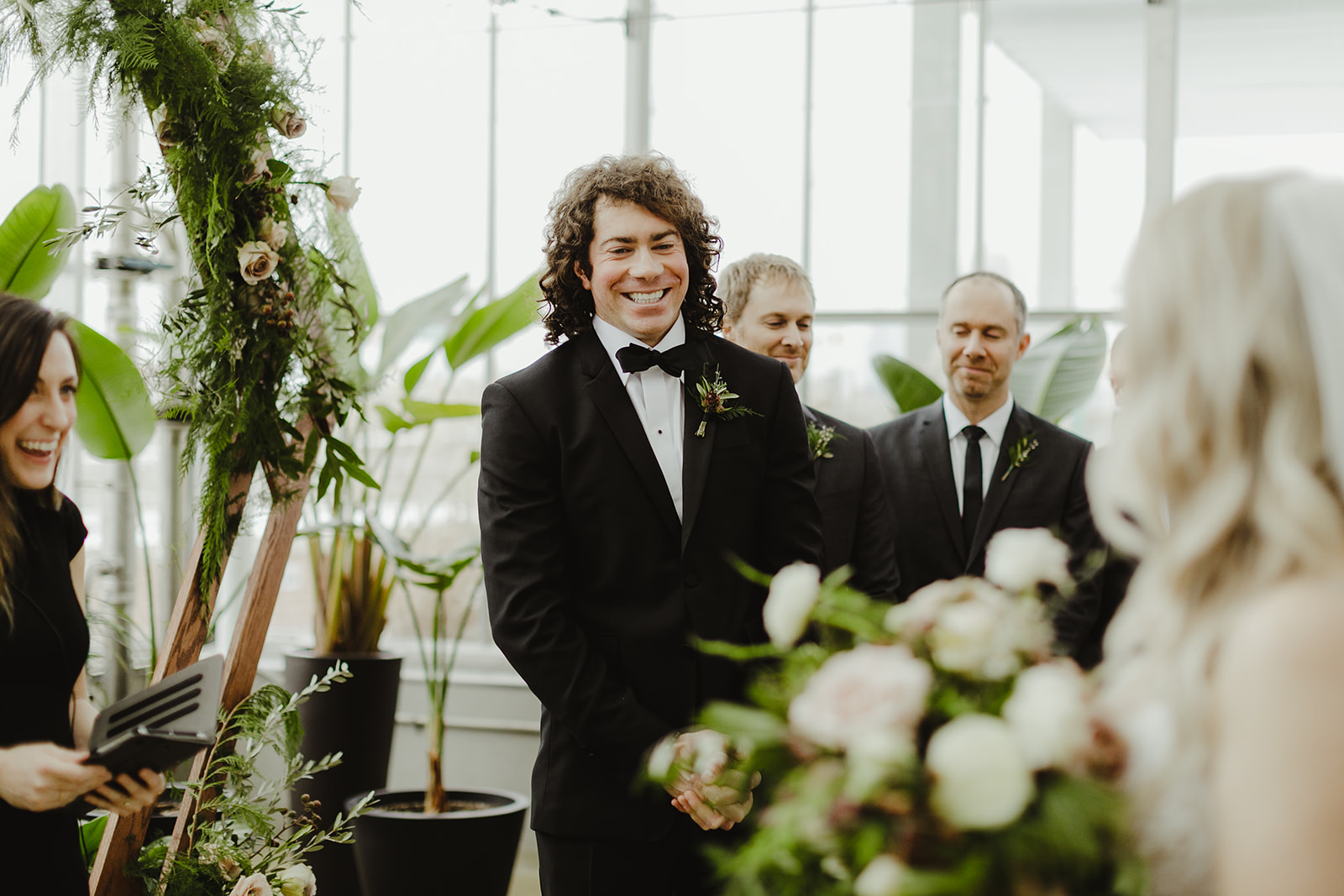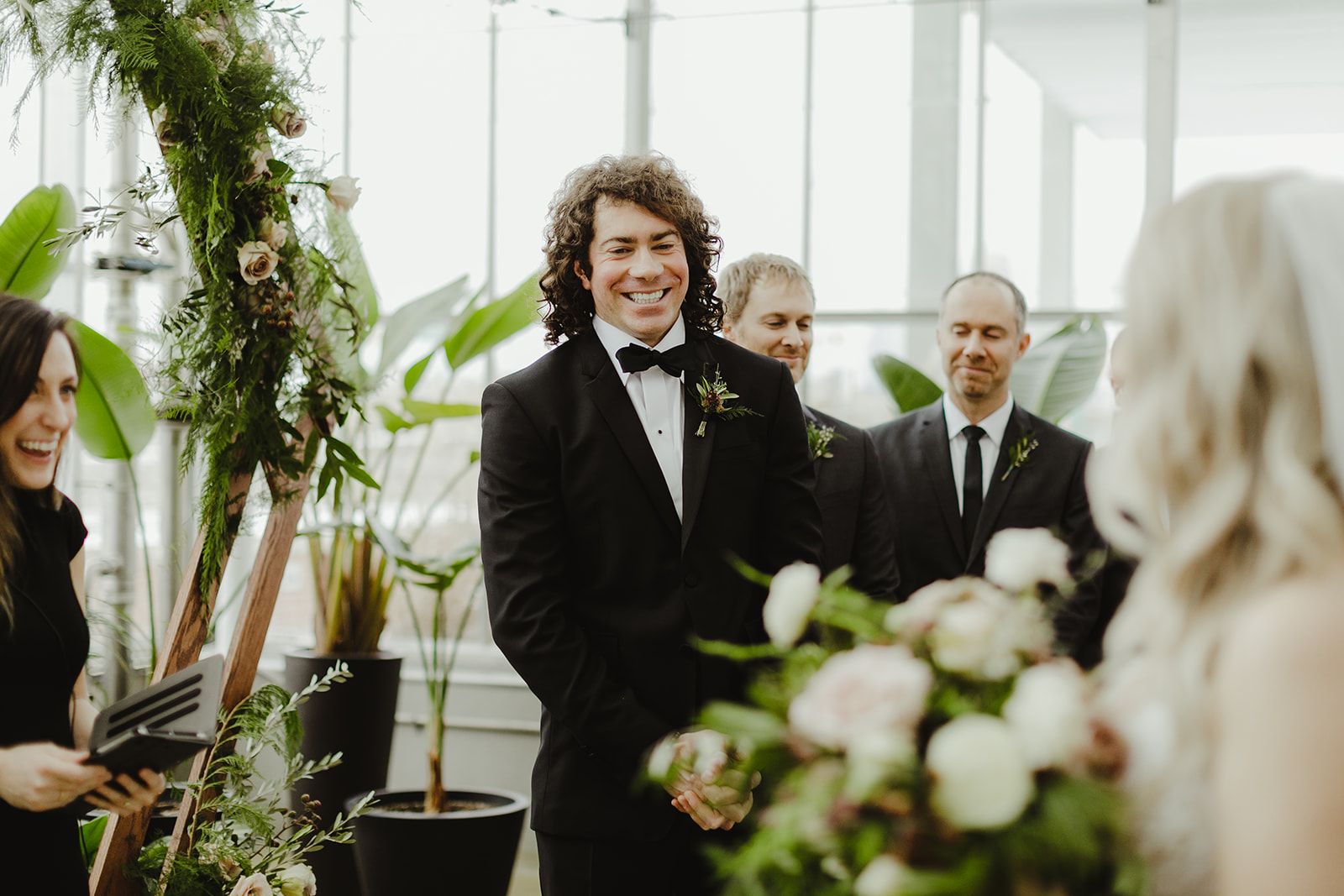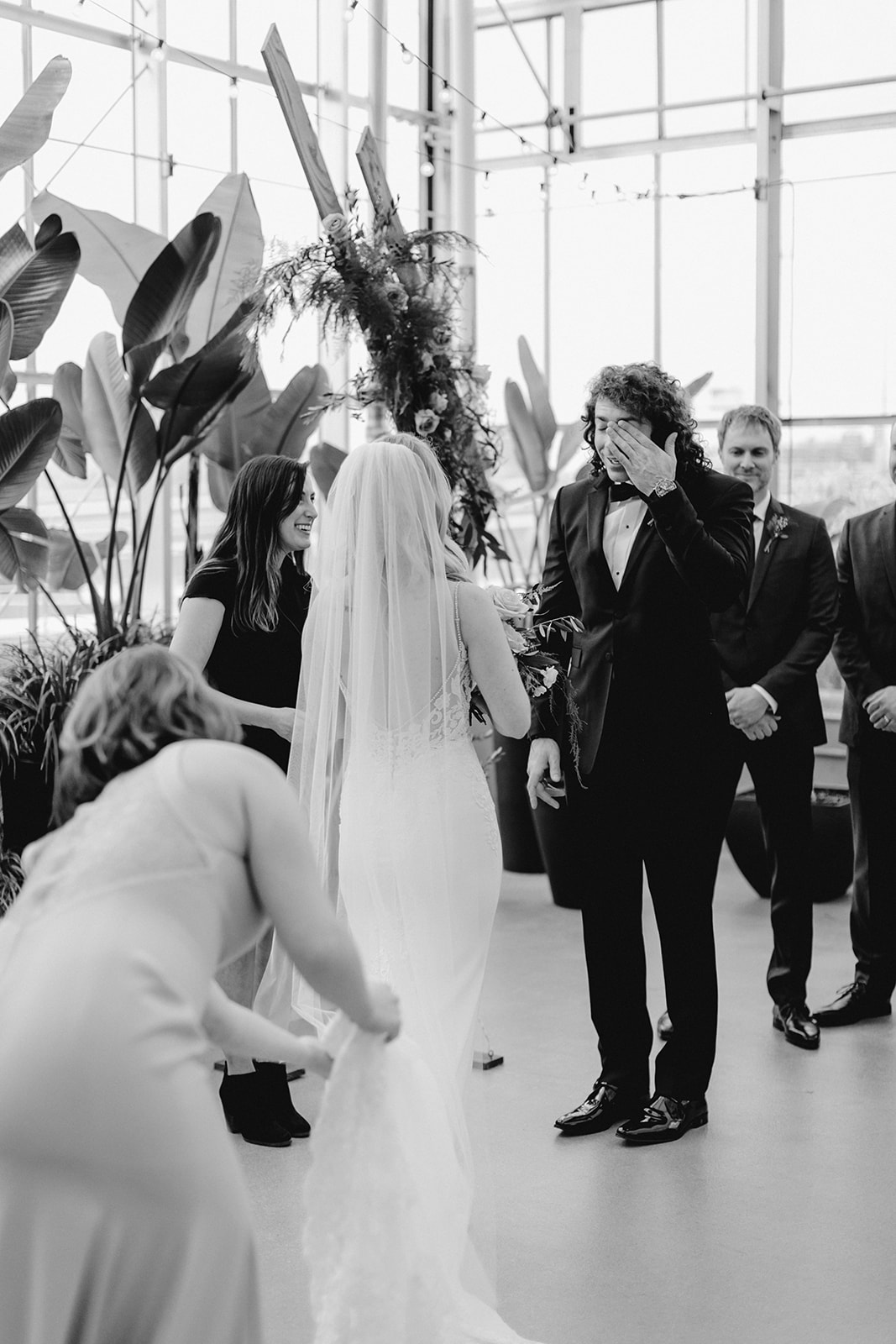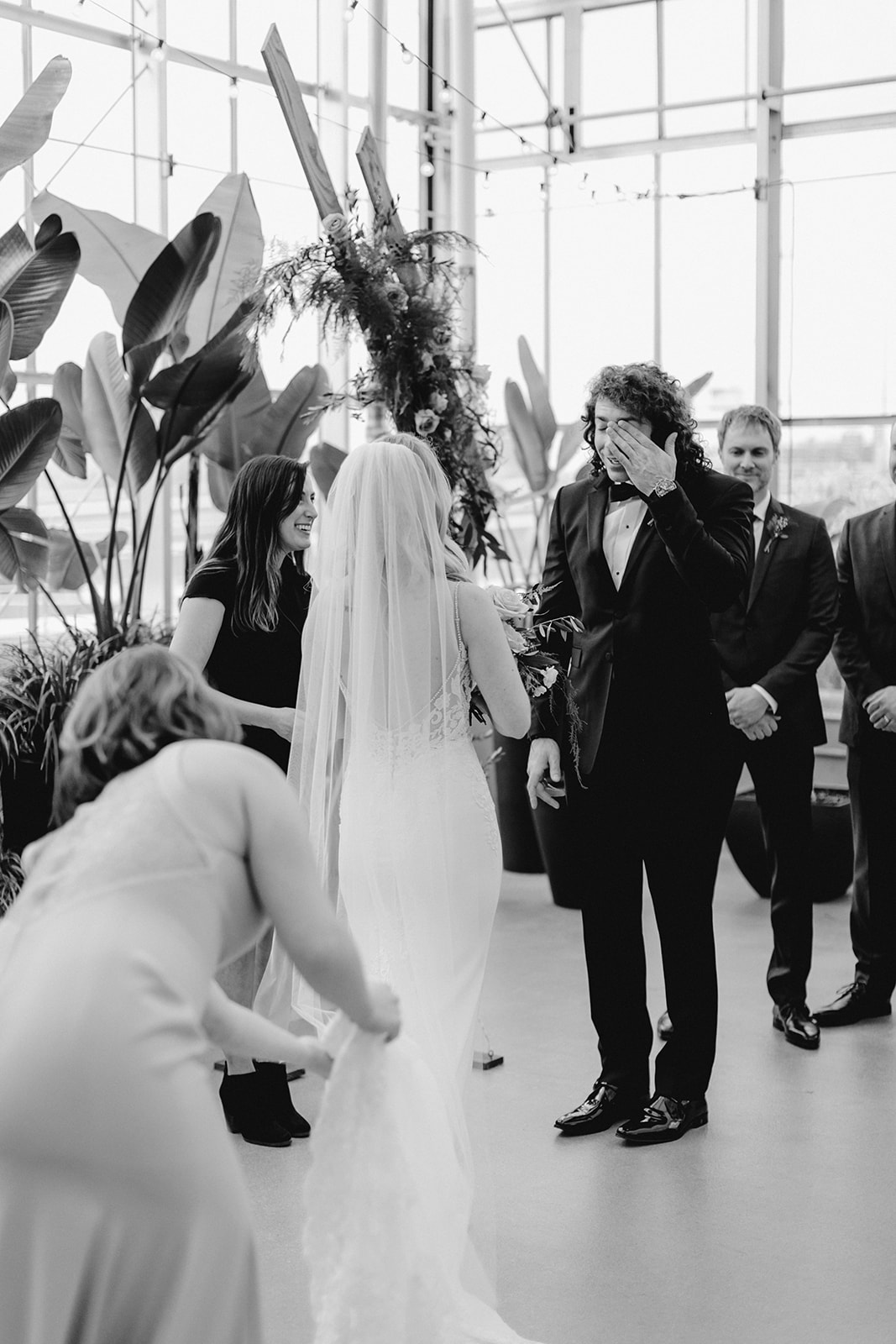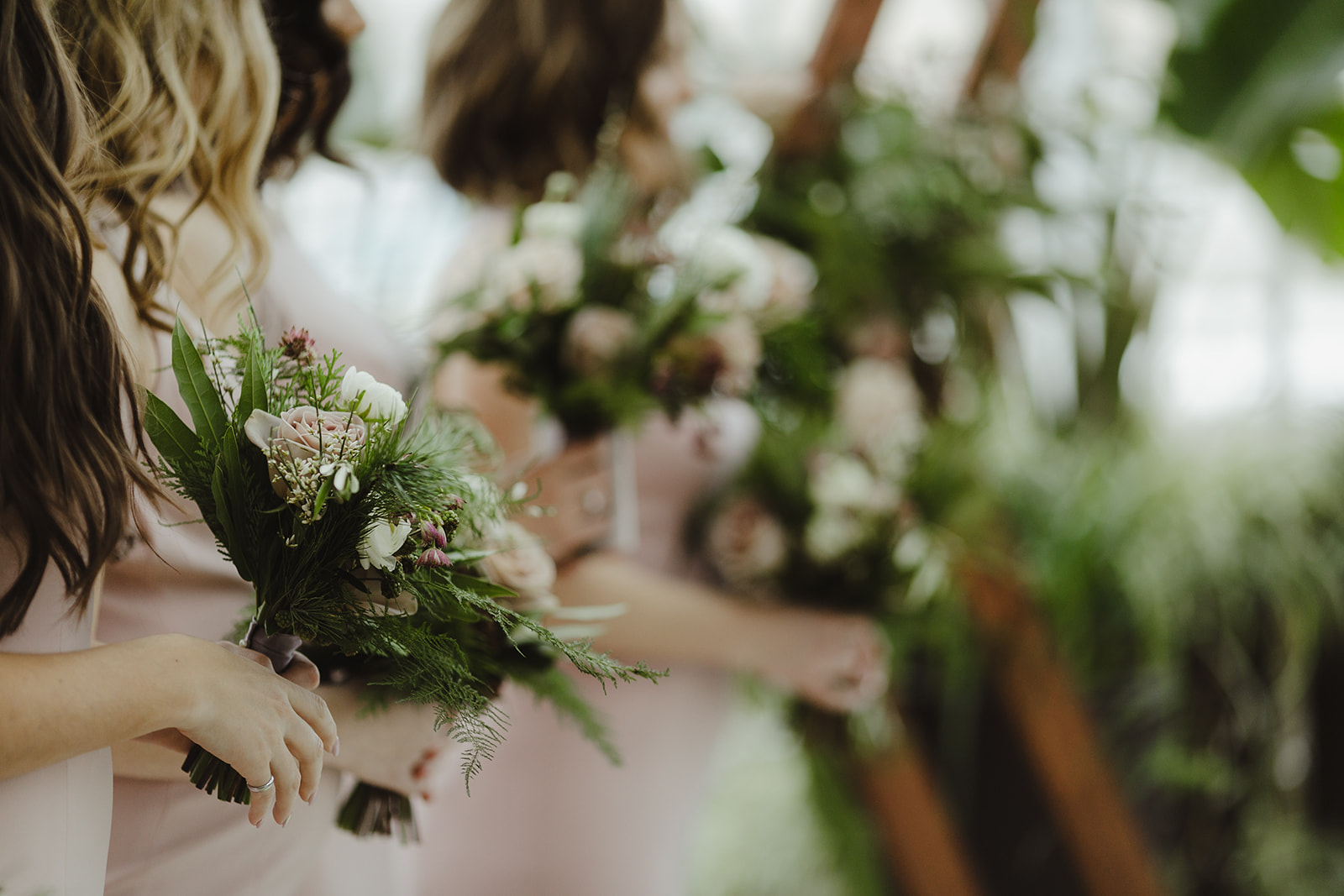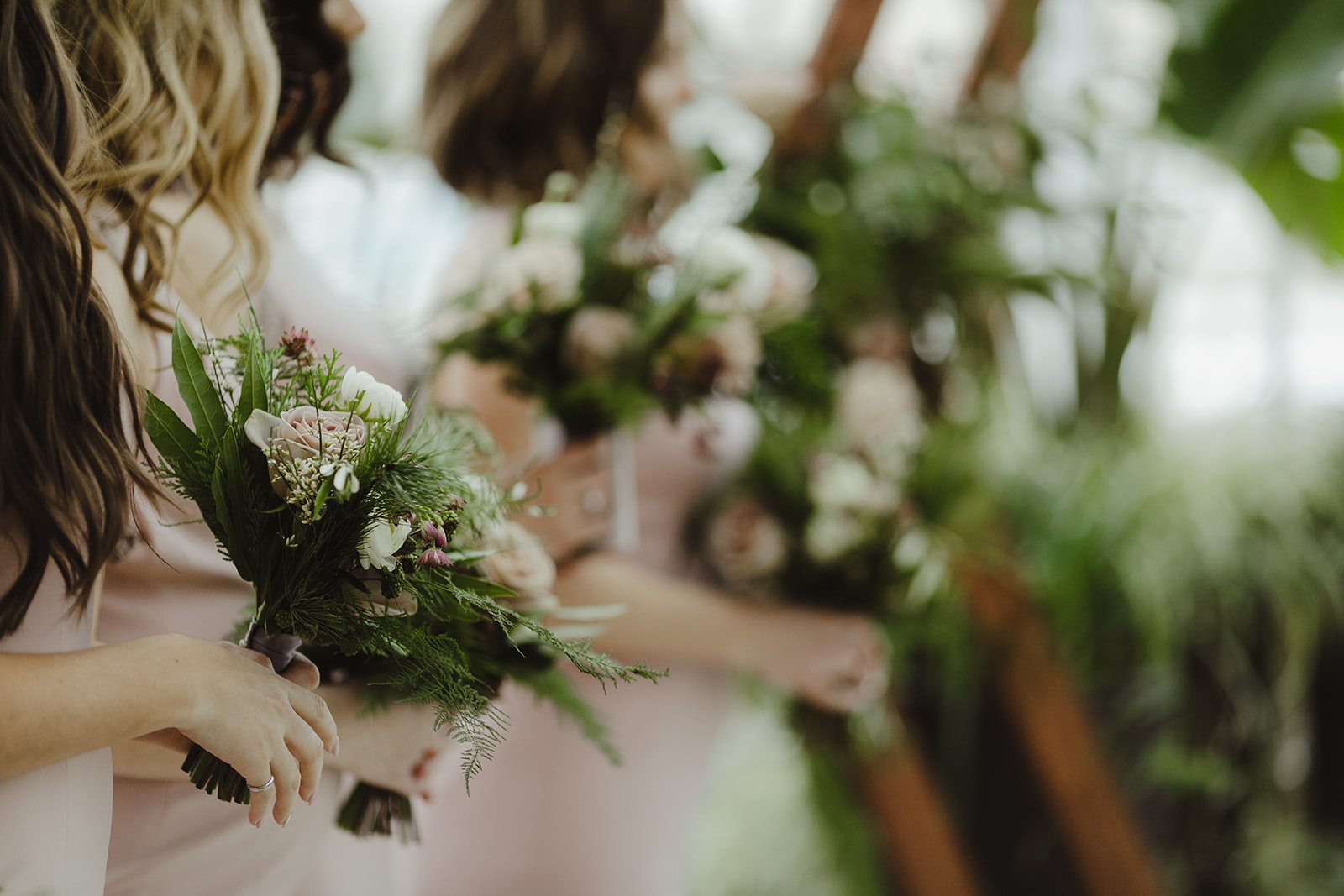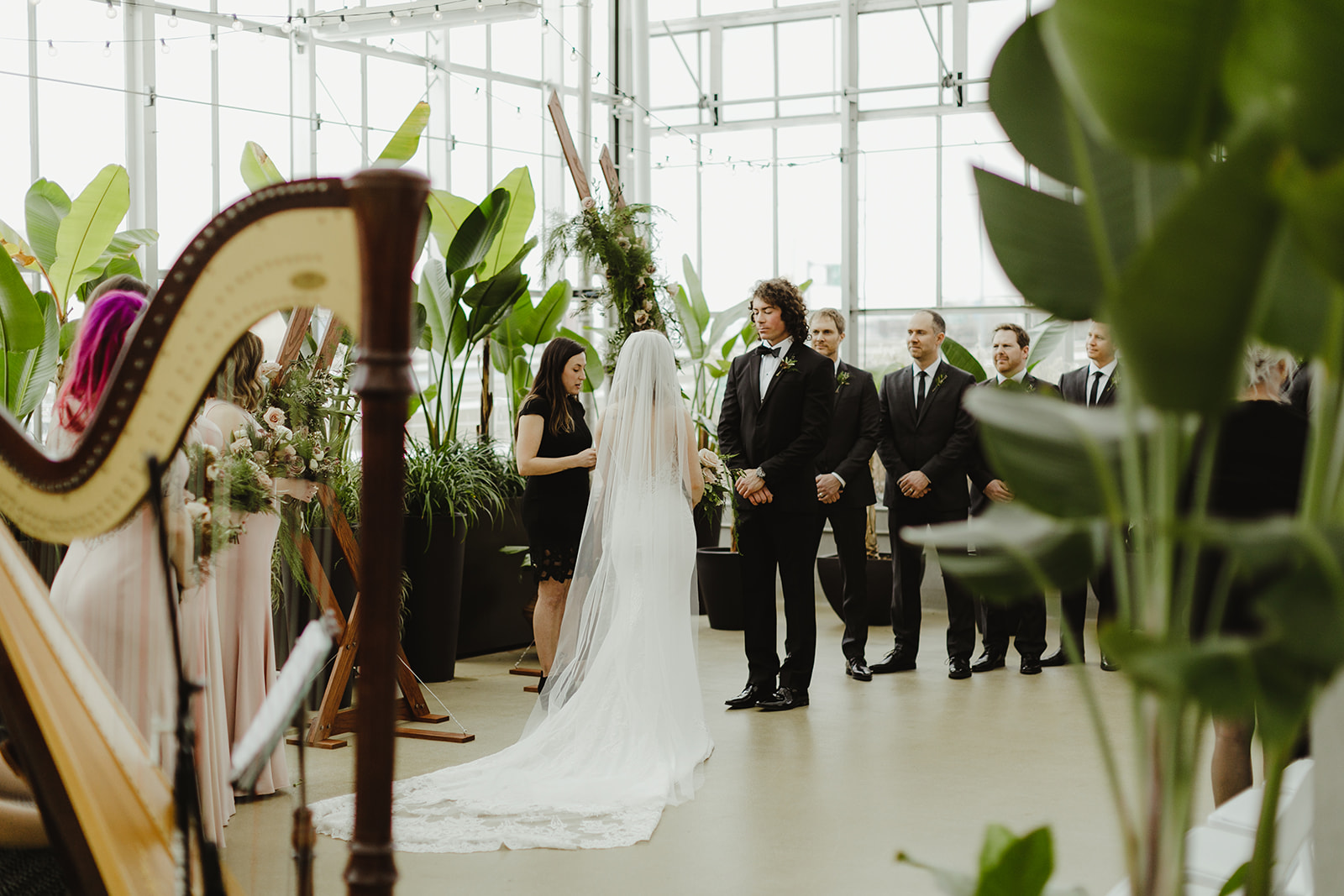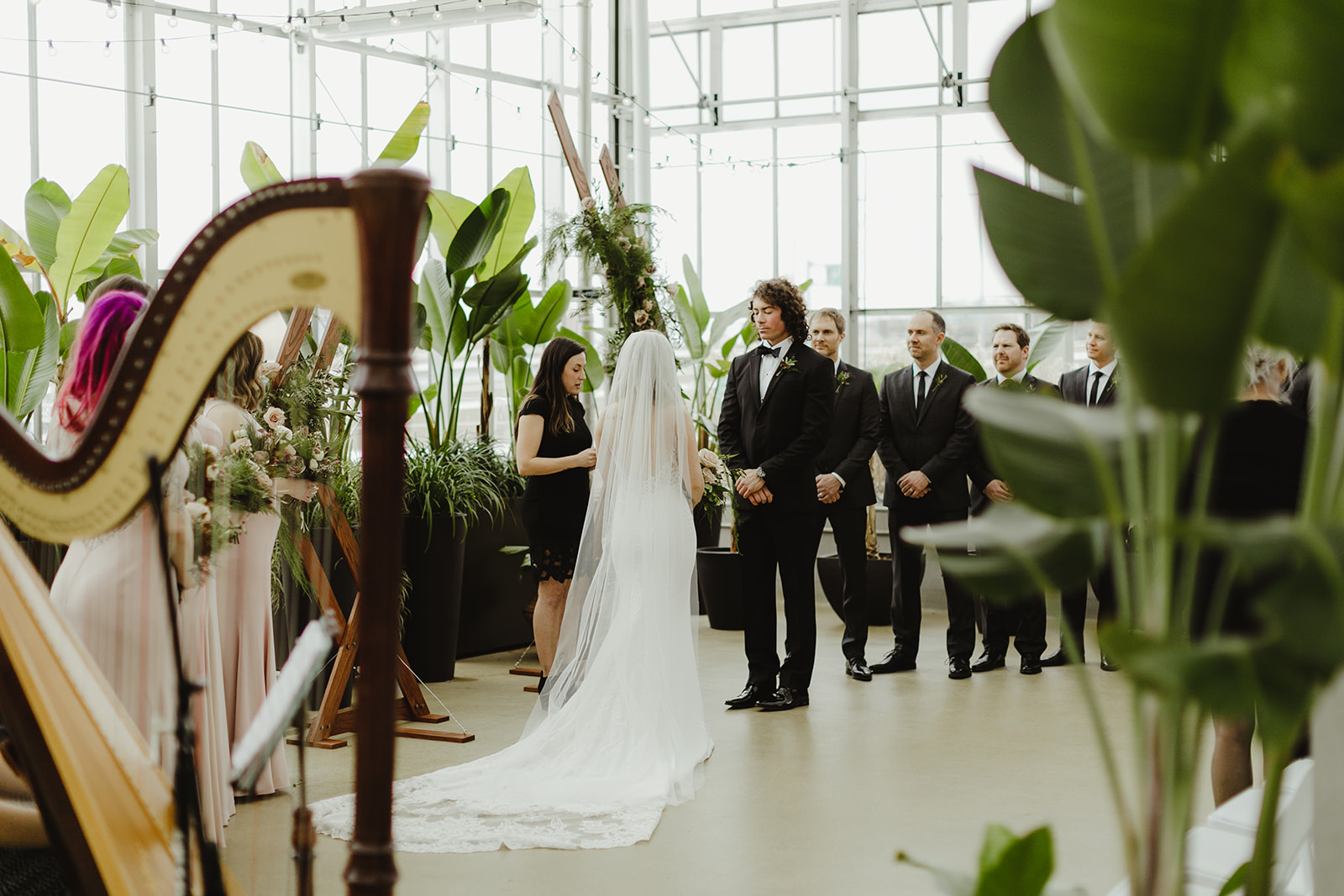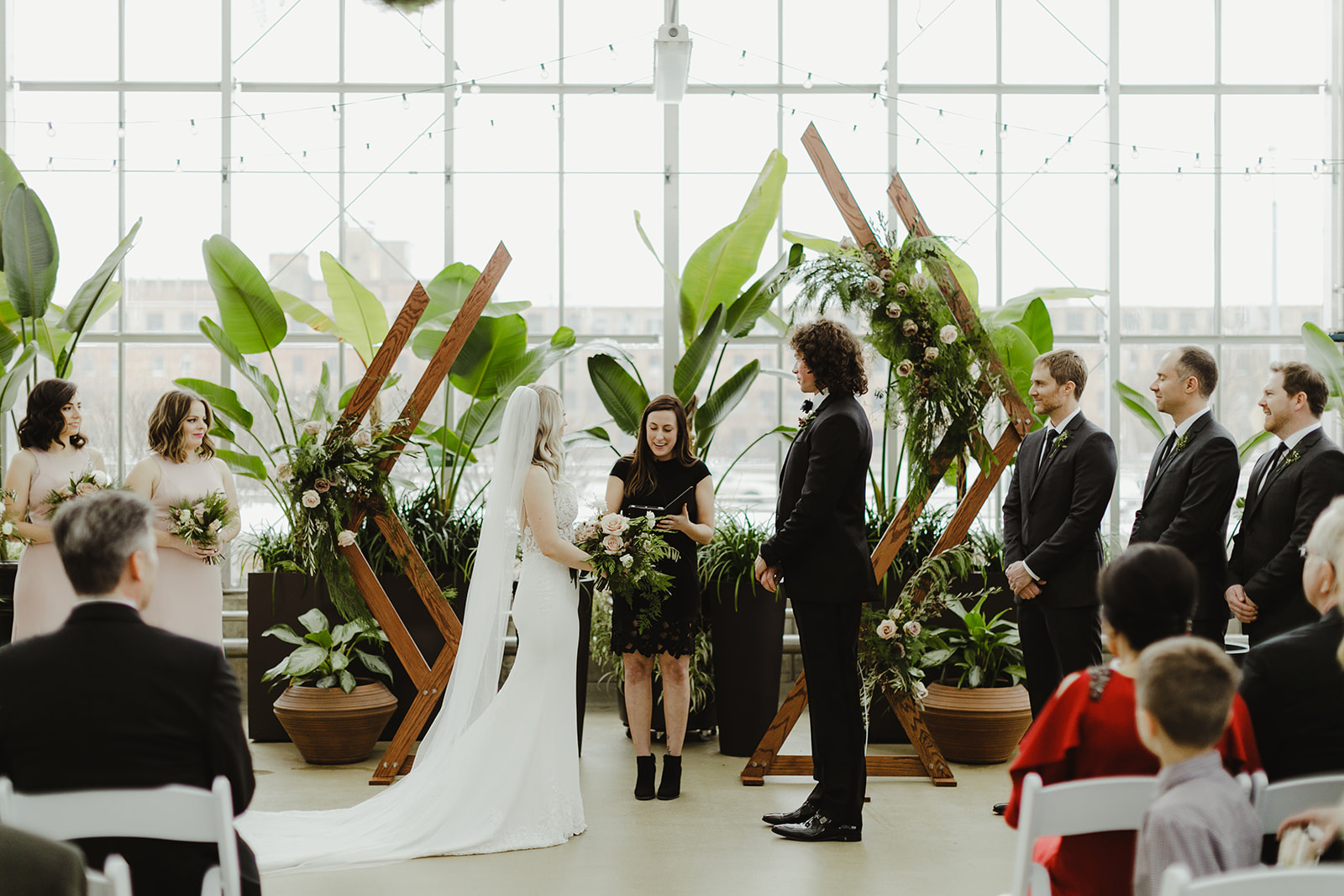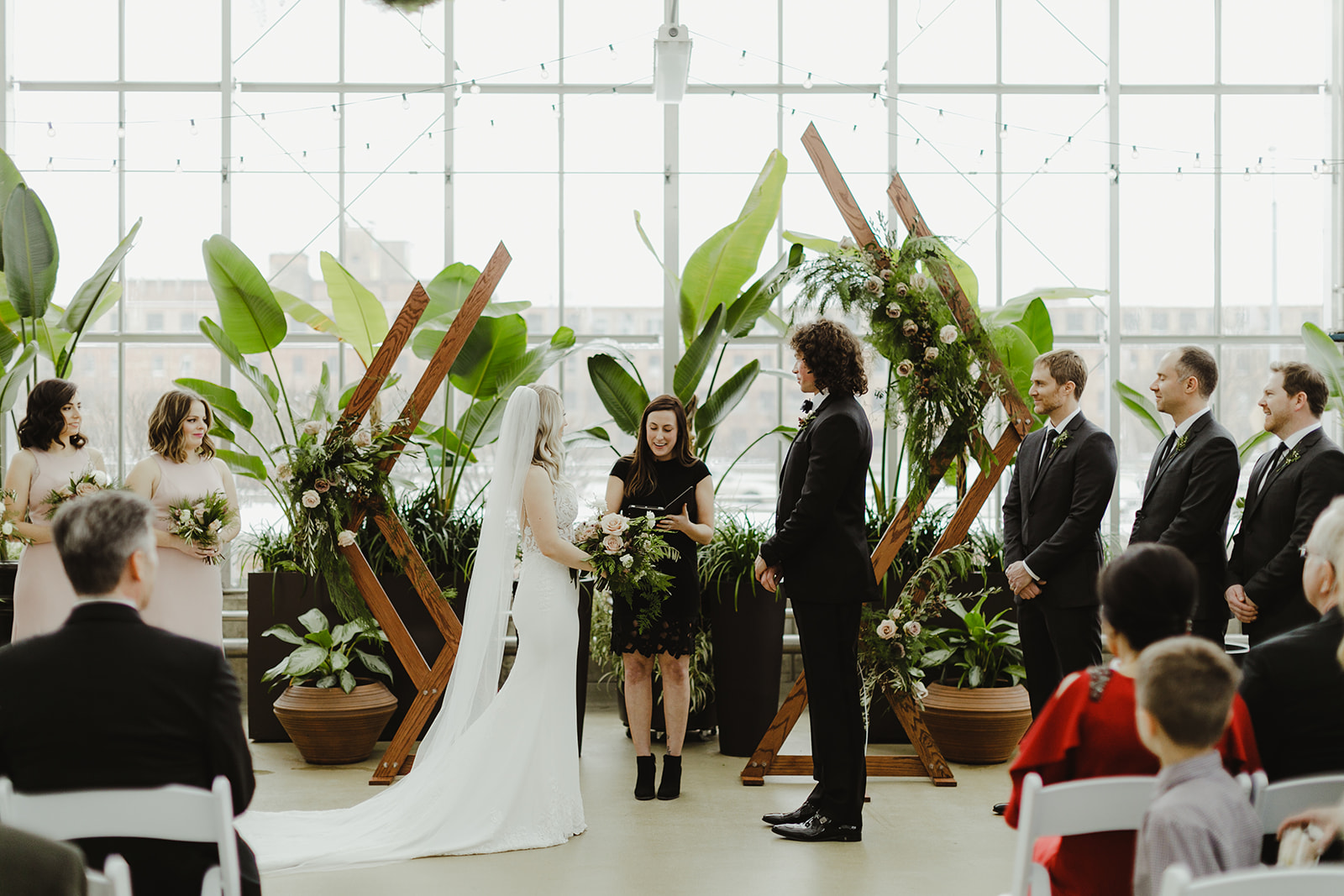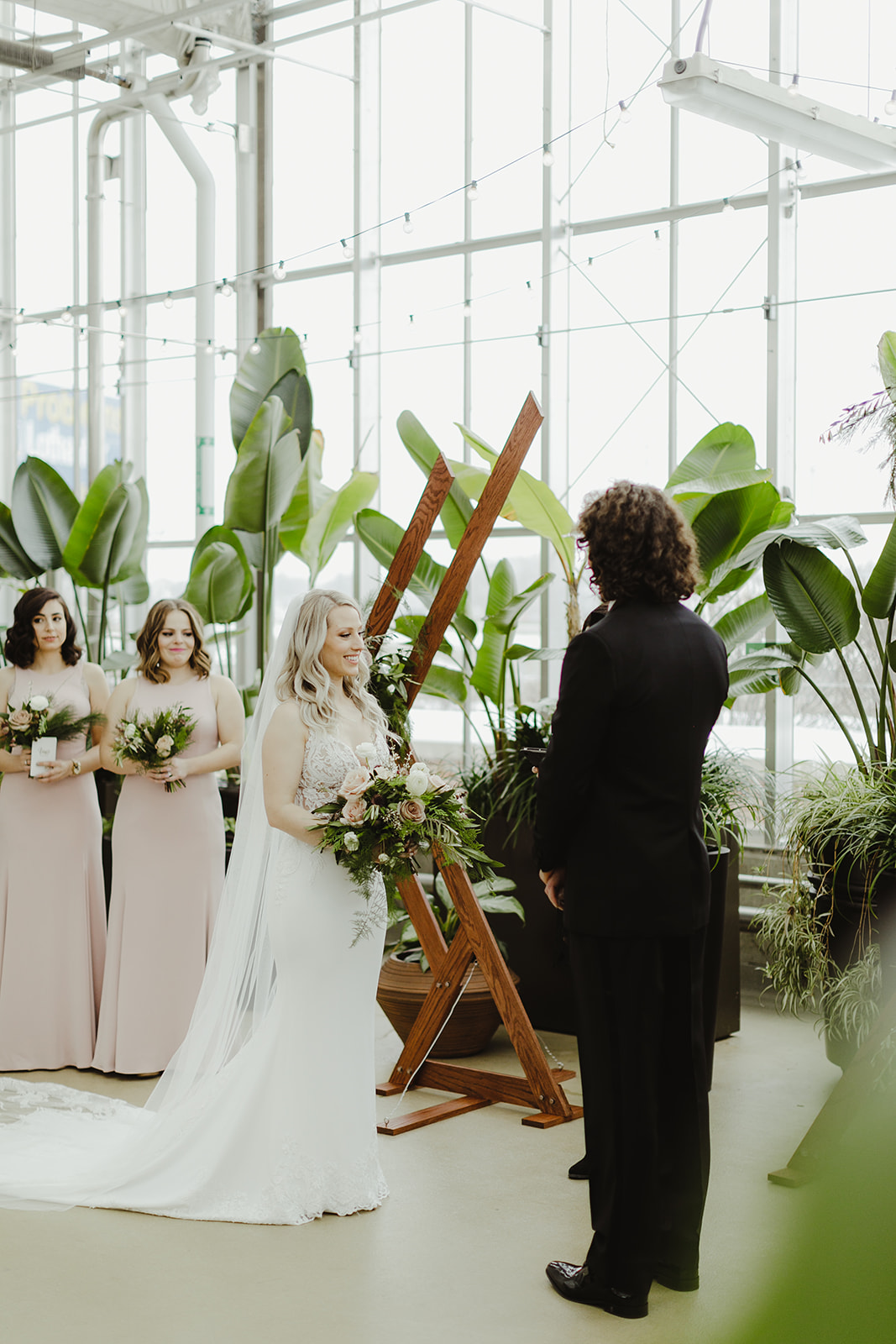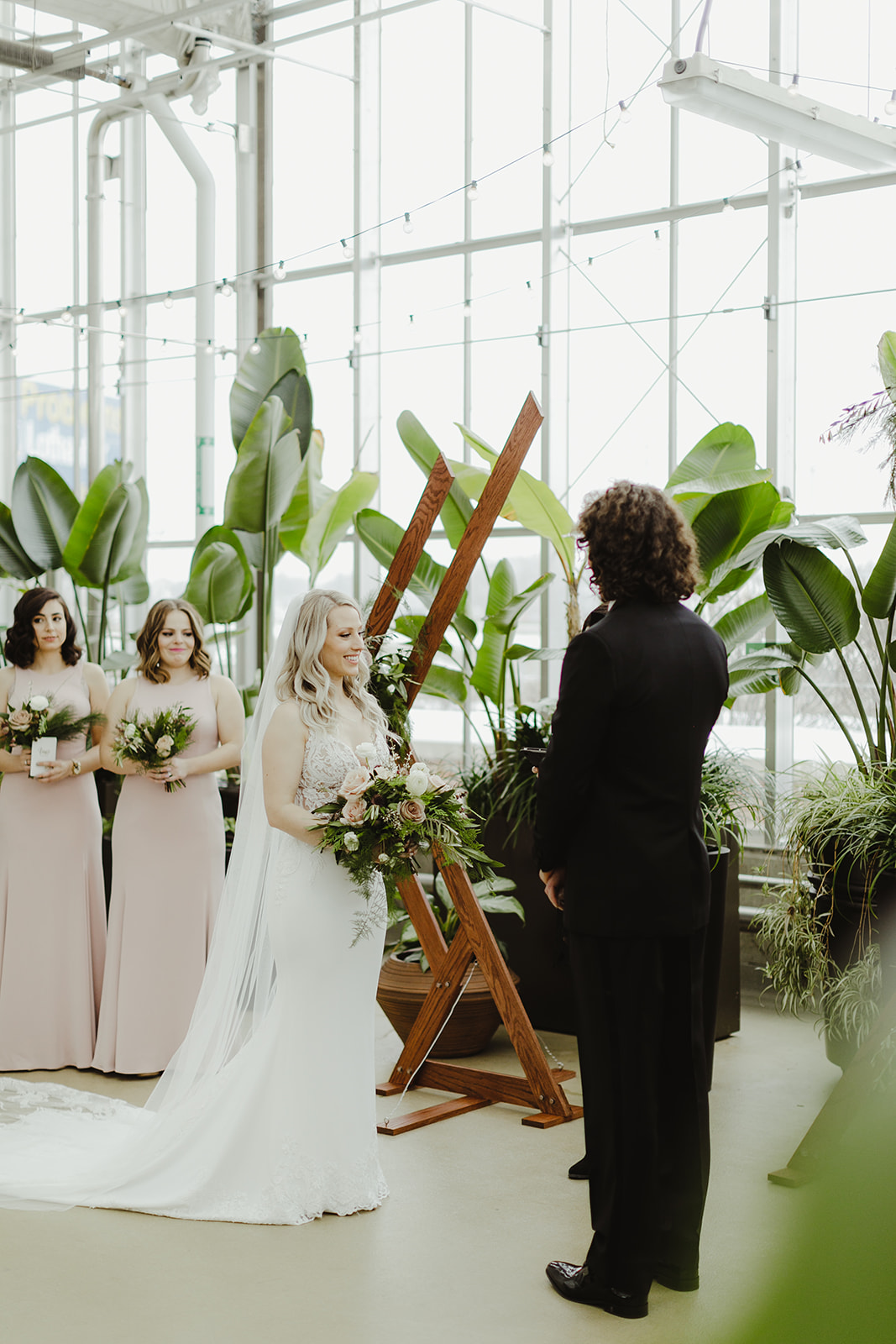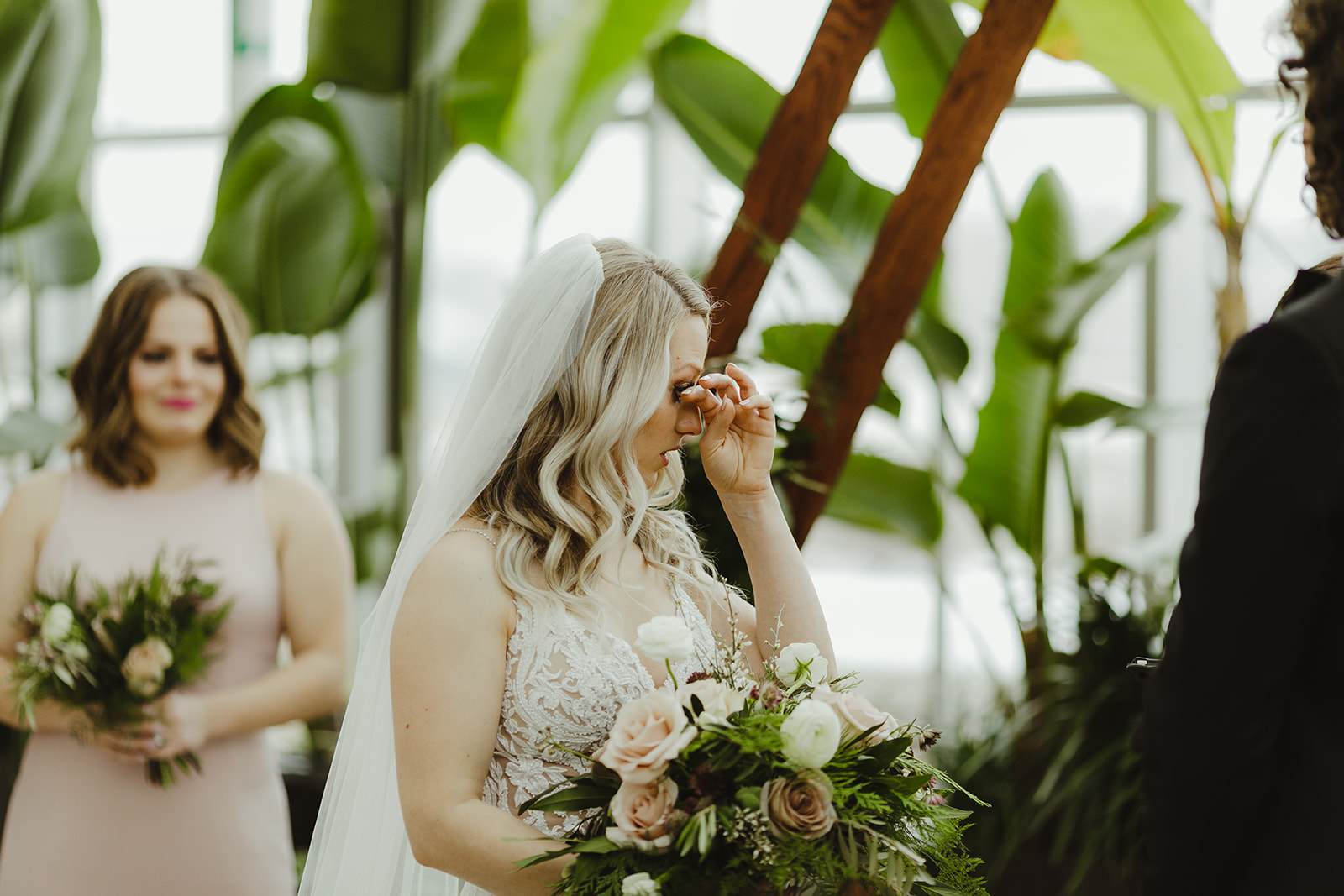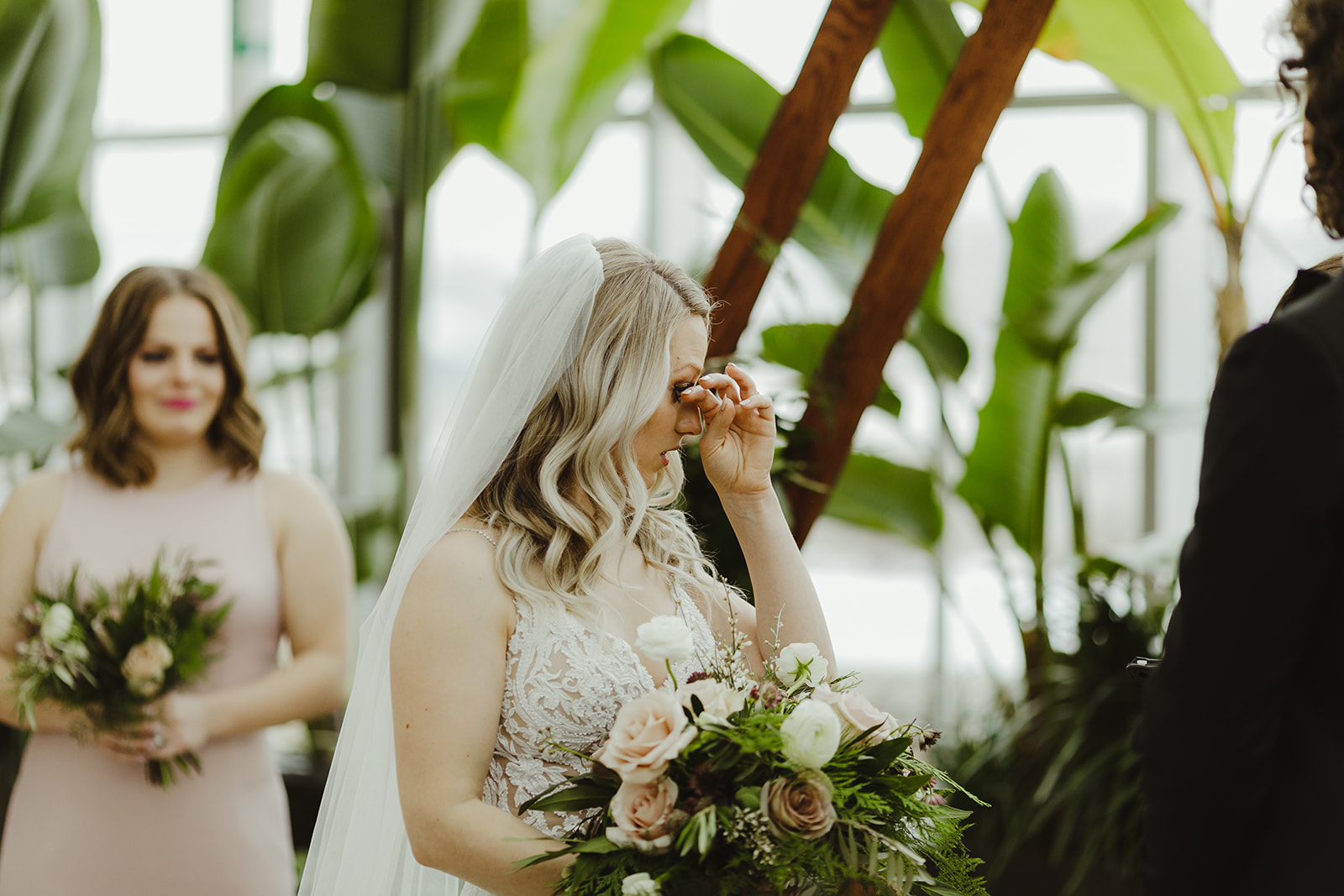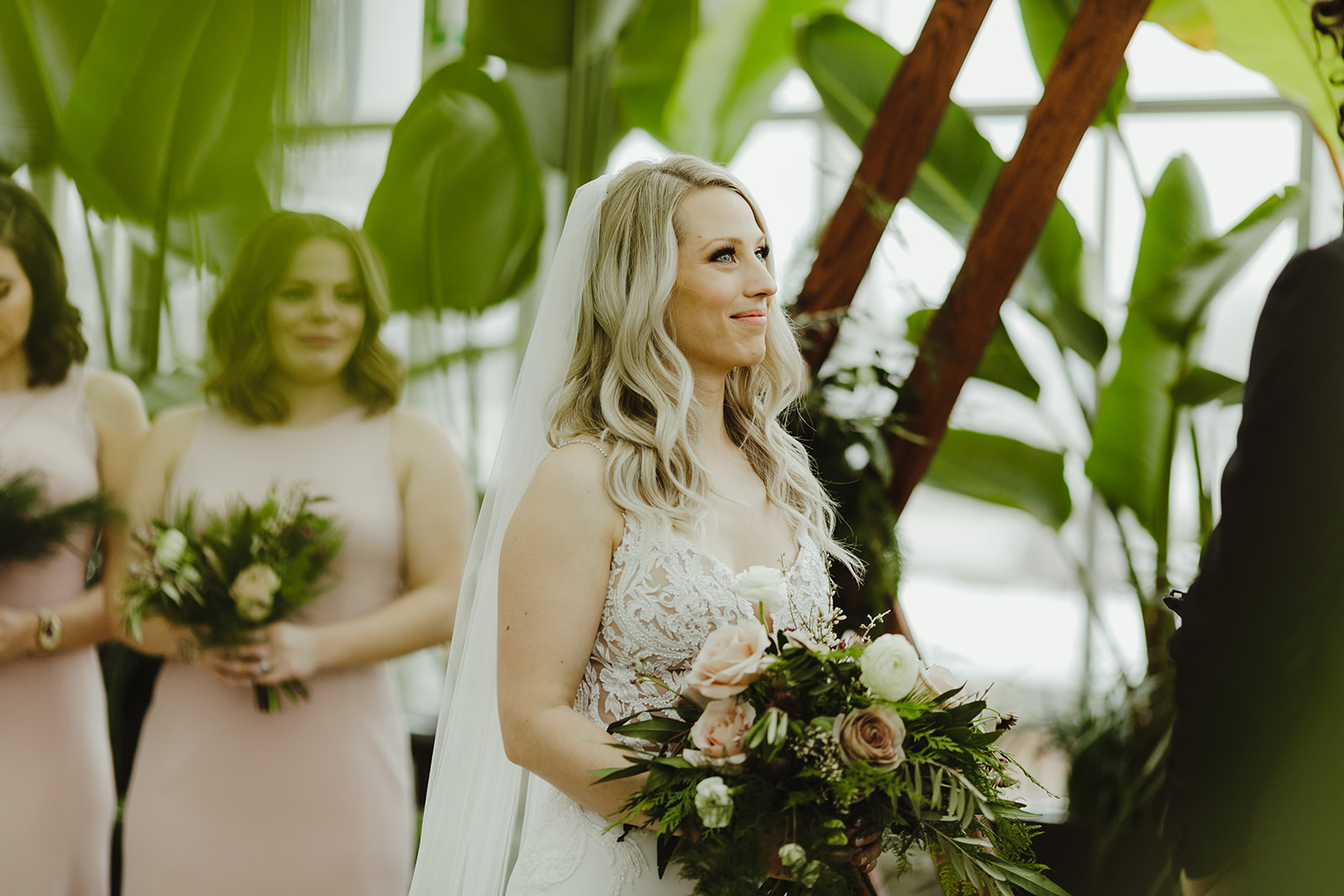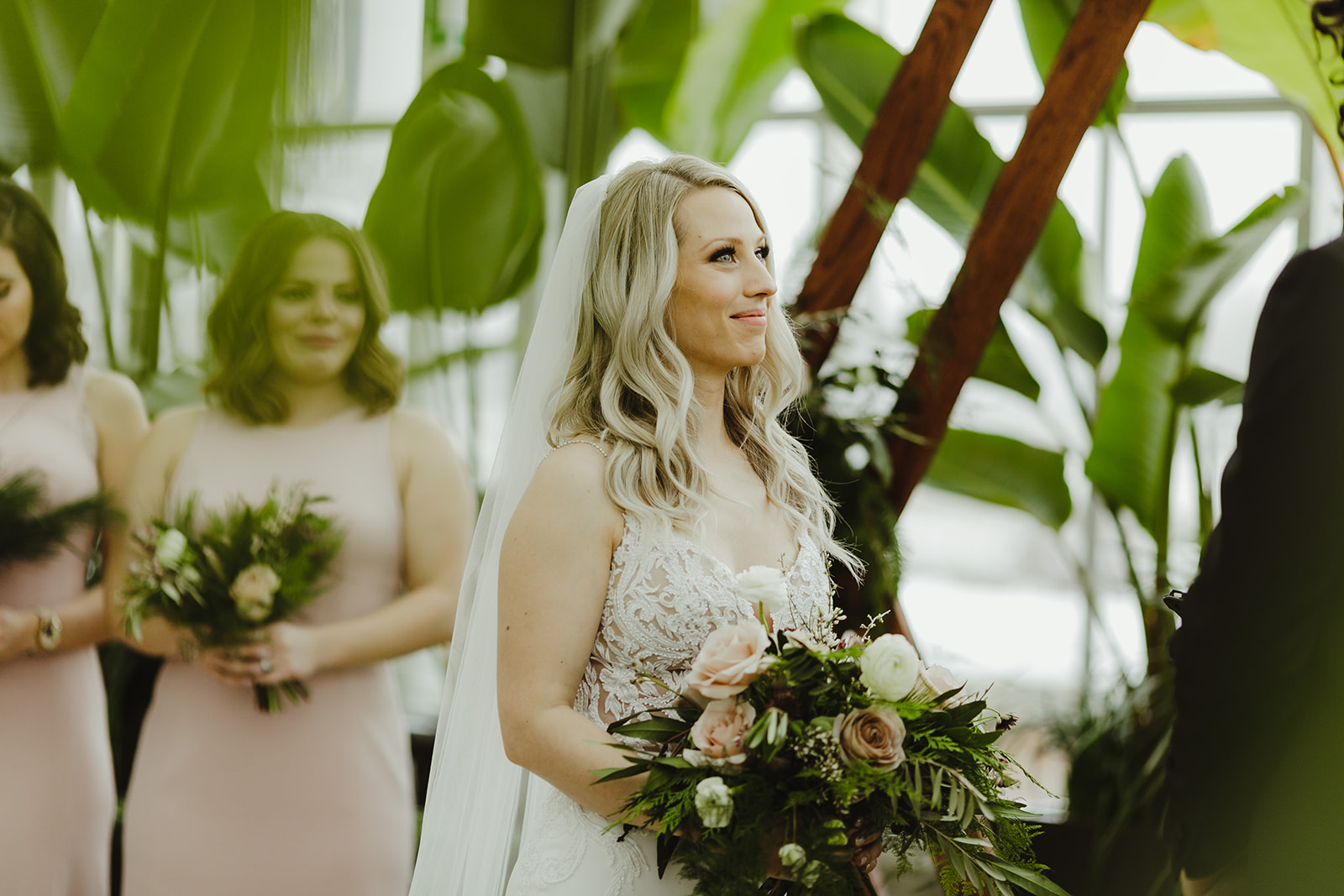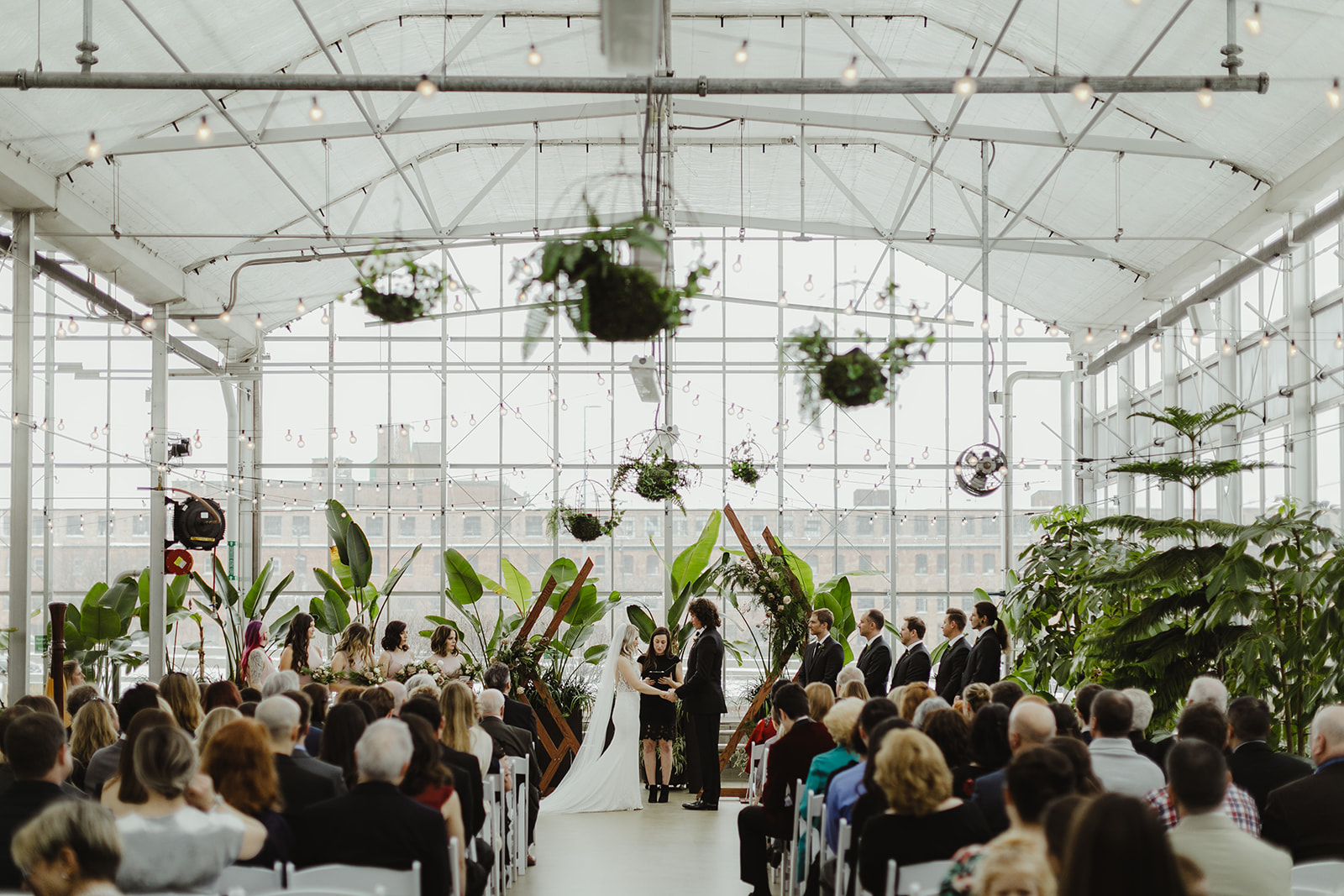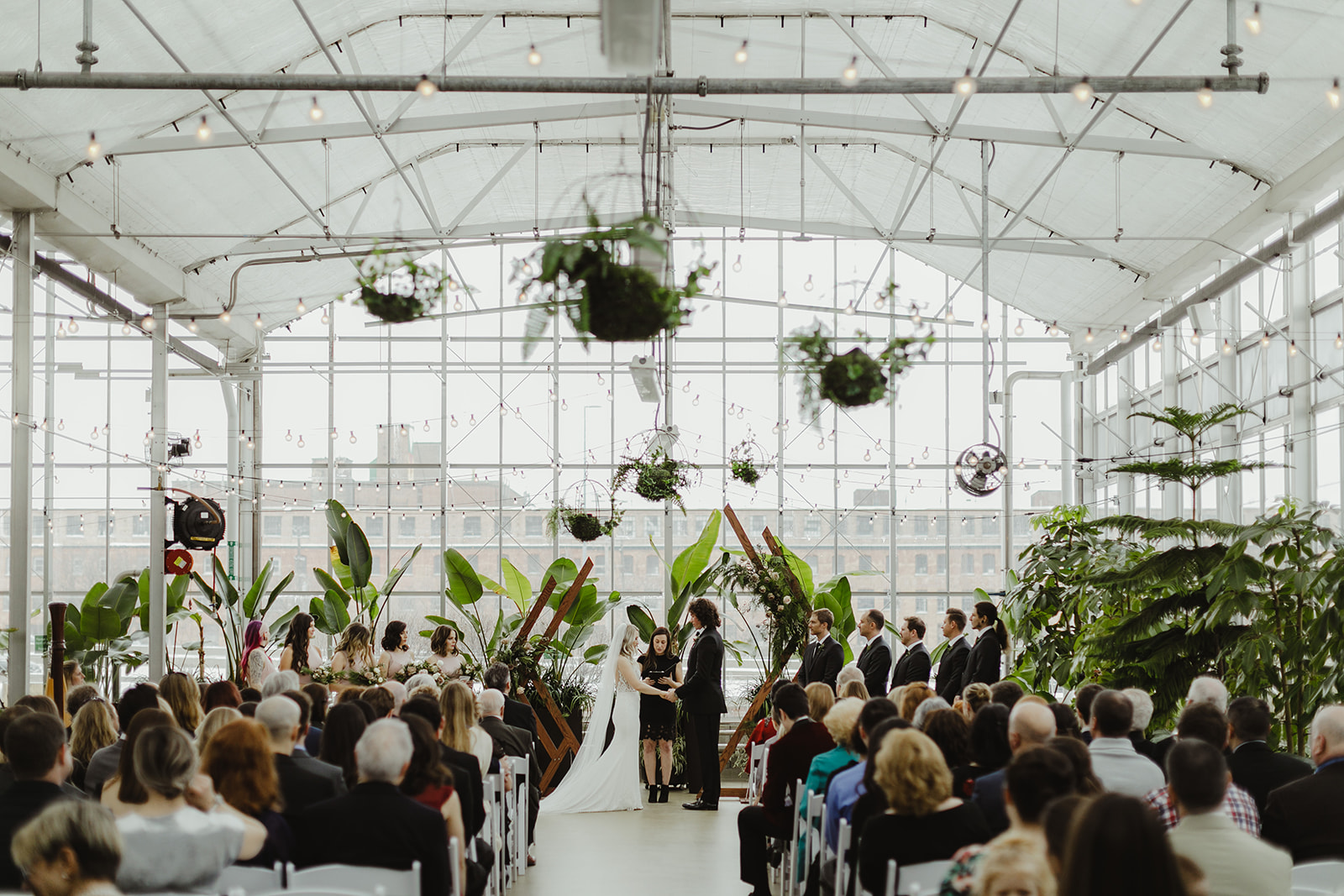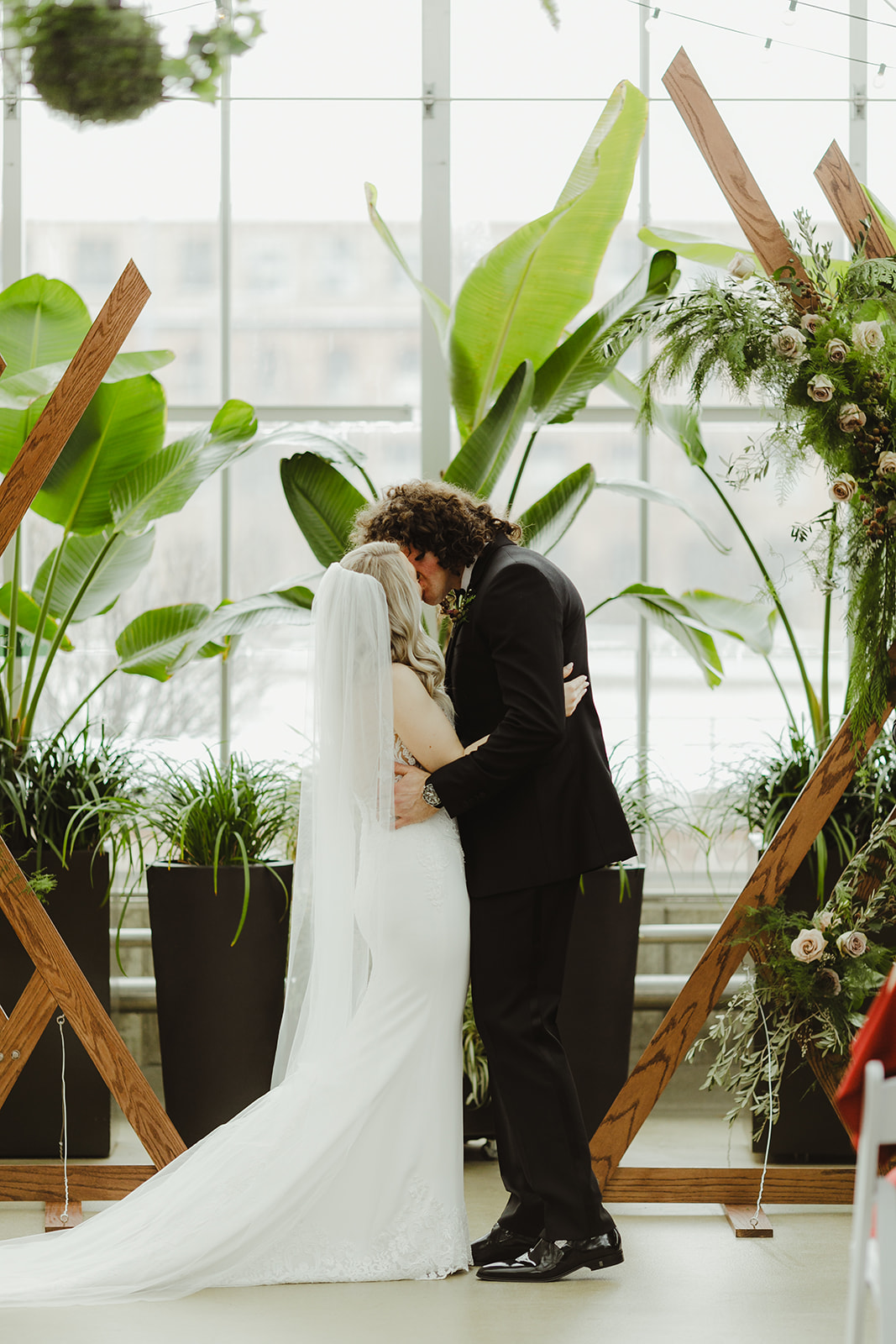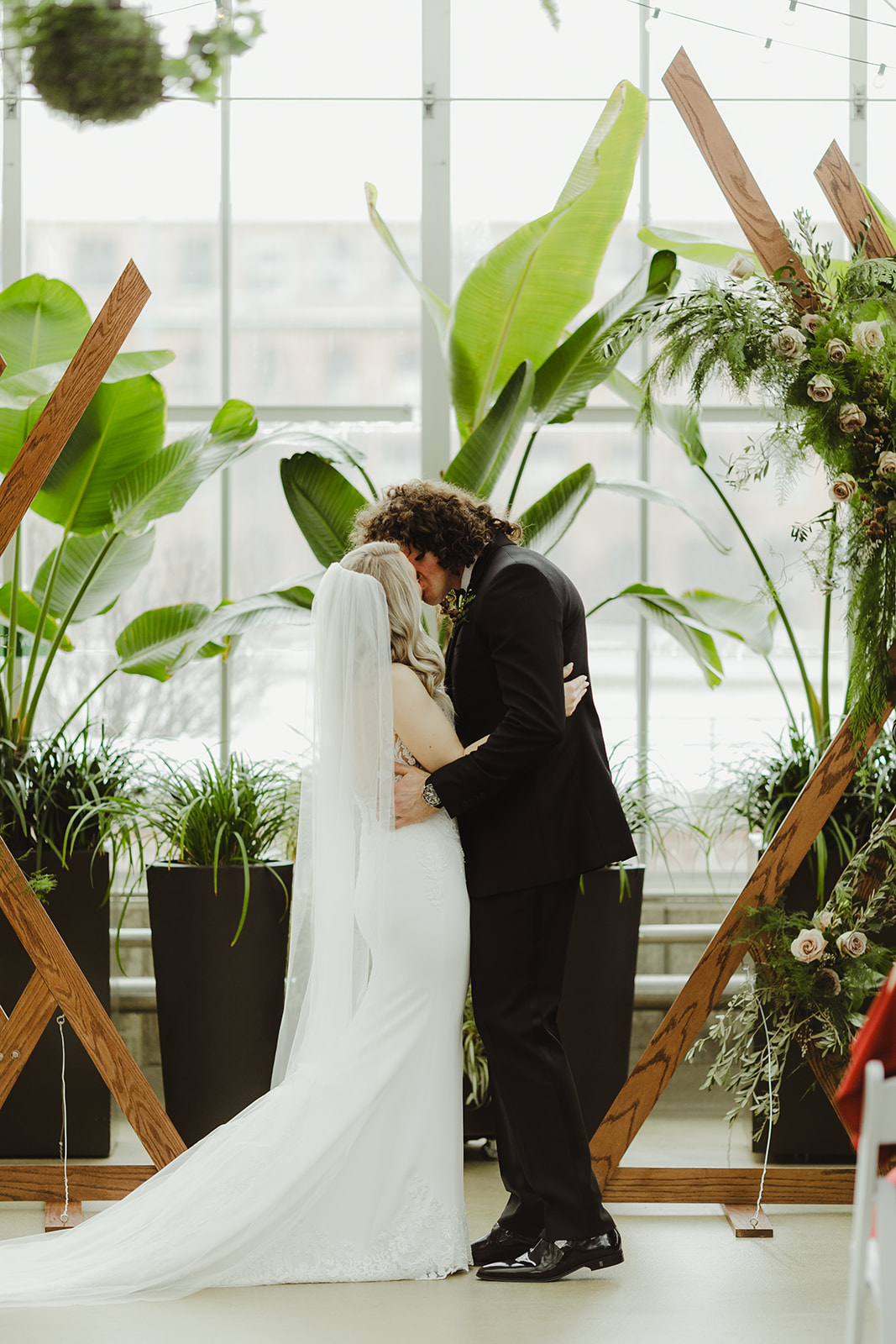 One item that wasn't pictured is before the ceremony Paul and Alannah had a petal bar, where their guests could grab a little cup of rose petals to hold onto until the end of the ceremony. After Paul and Alannah were pronounced husband and wife, their guests tossed blush rose petals on them as they walked down the aisle. It was so fun to watch and made for some beautiful photos. It also was a great way to get guests more involved in the ceremony, so this wedding planner highly recommends it!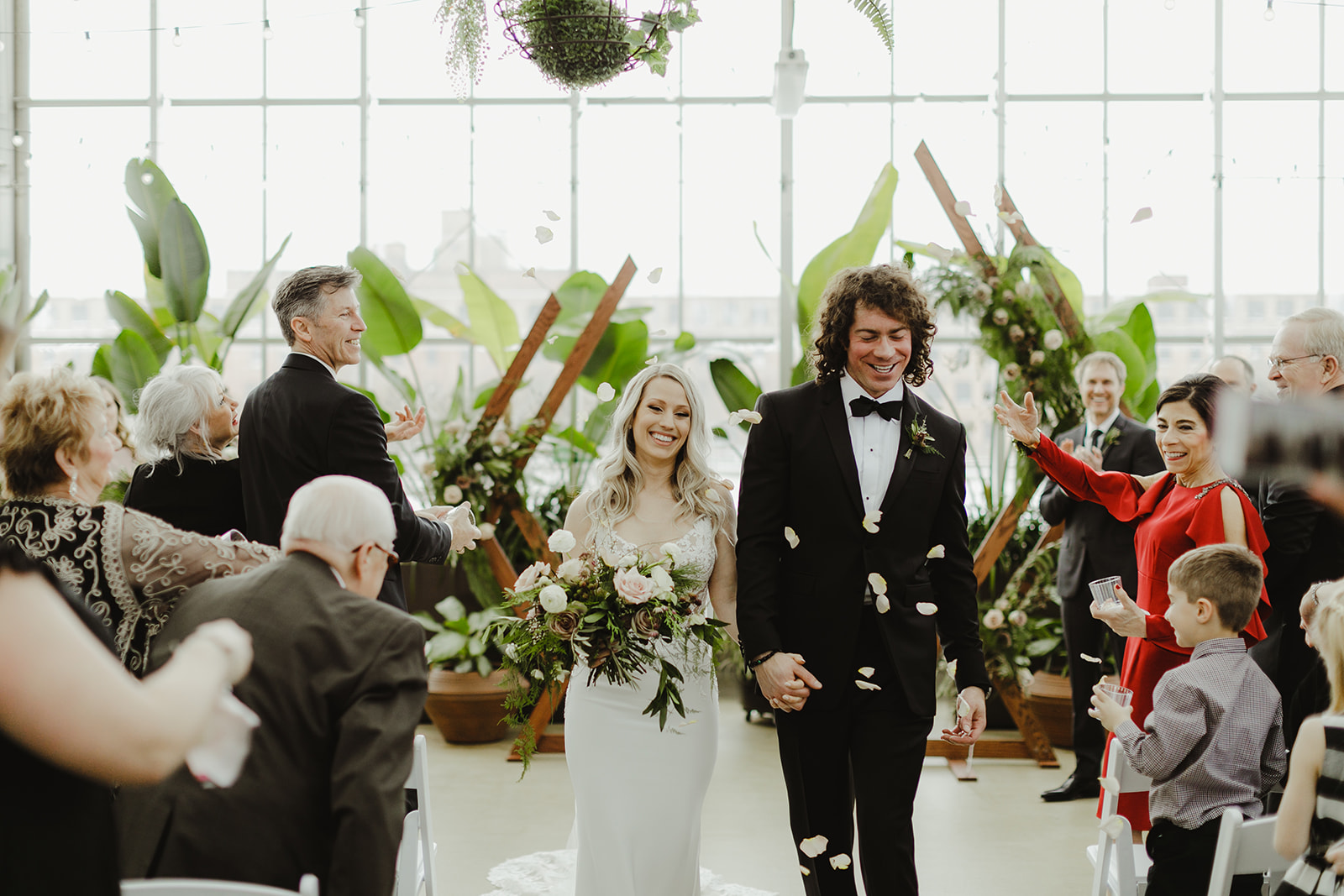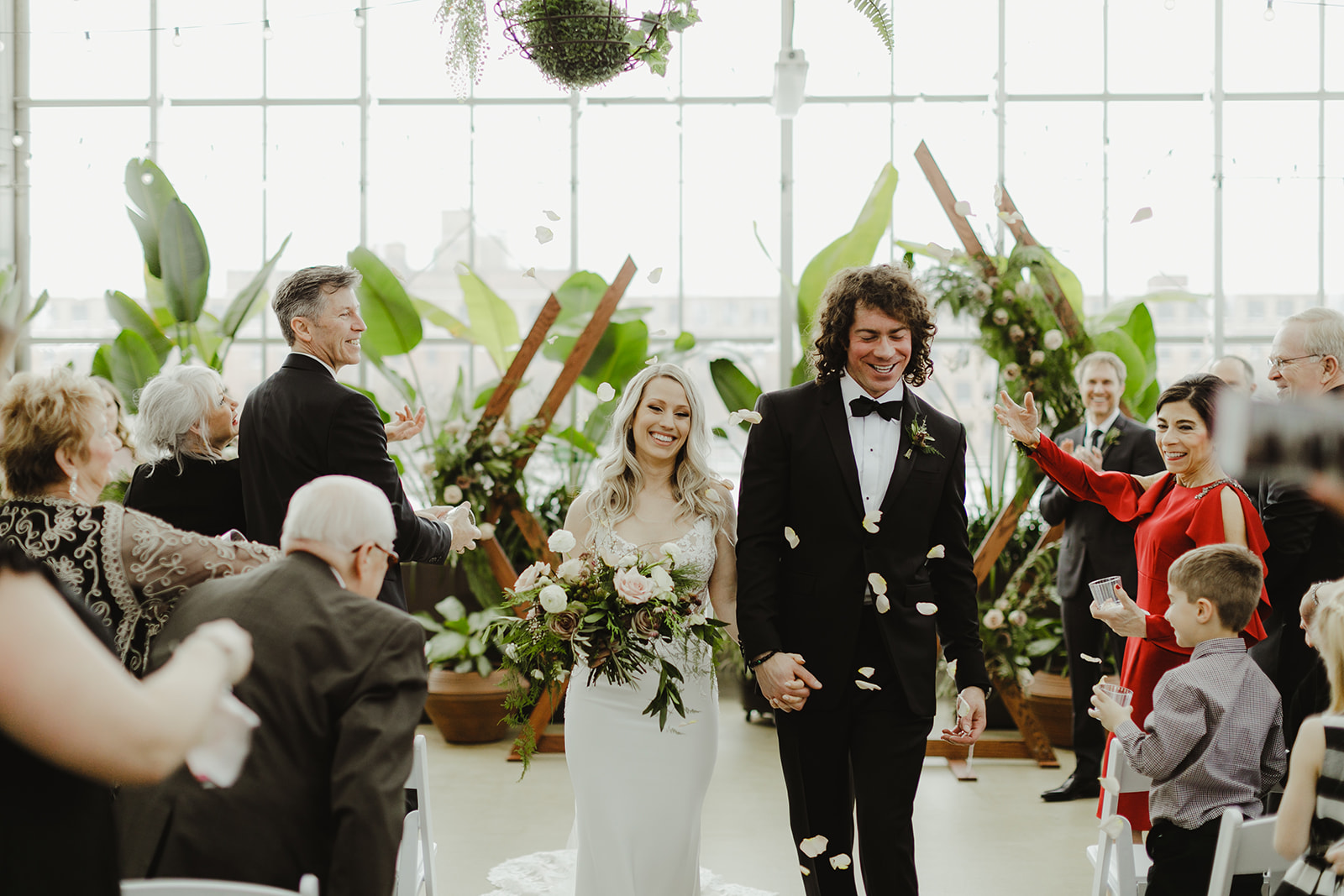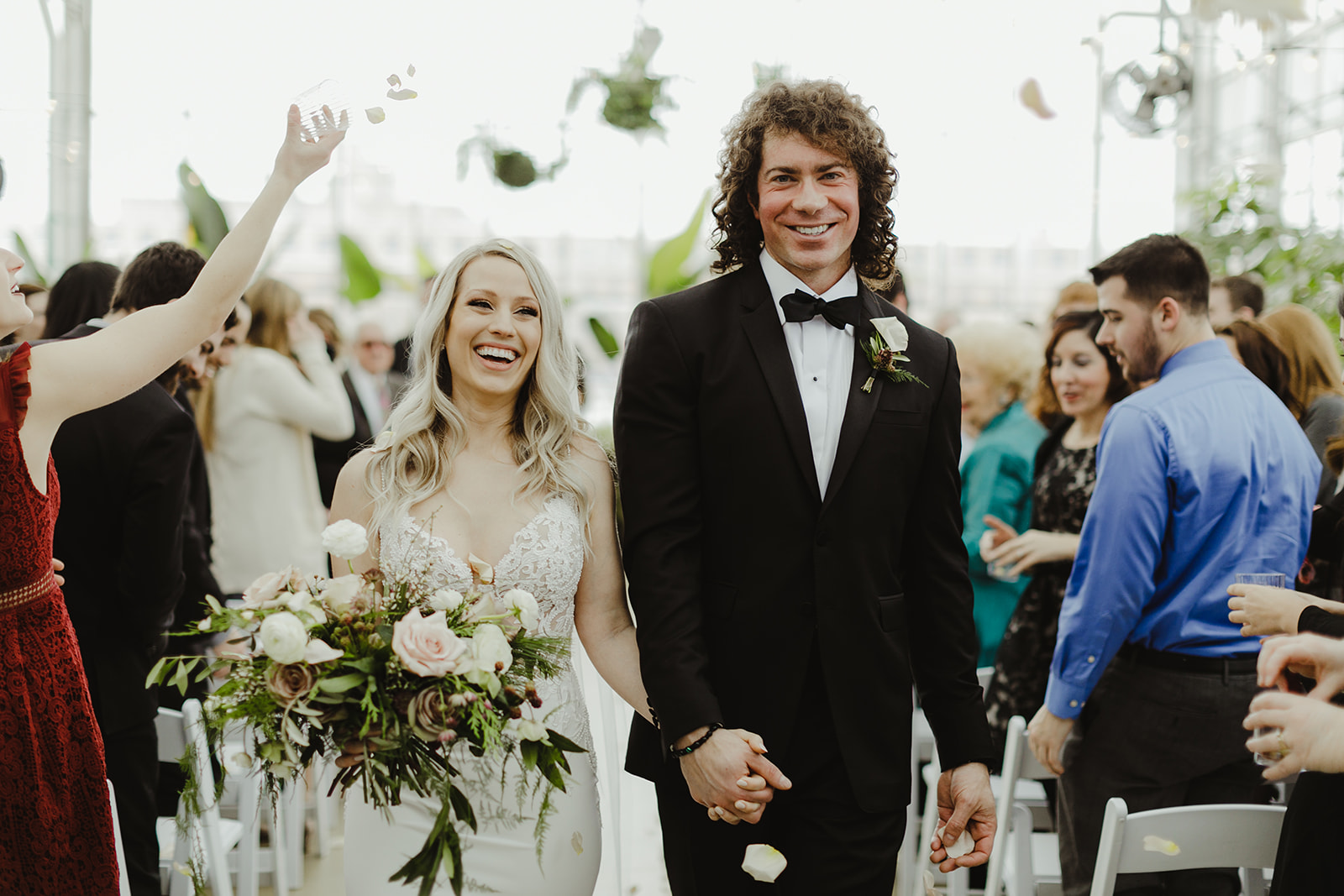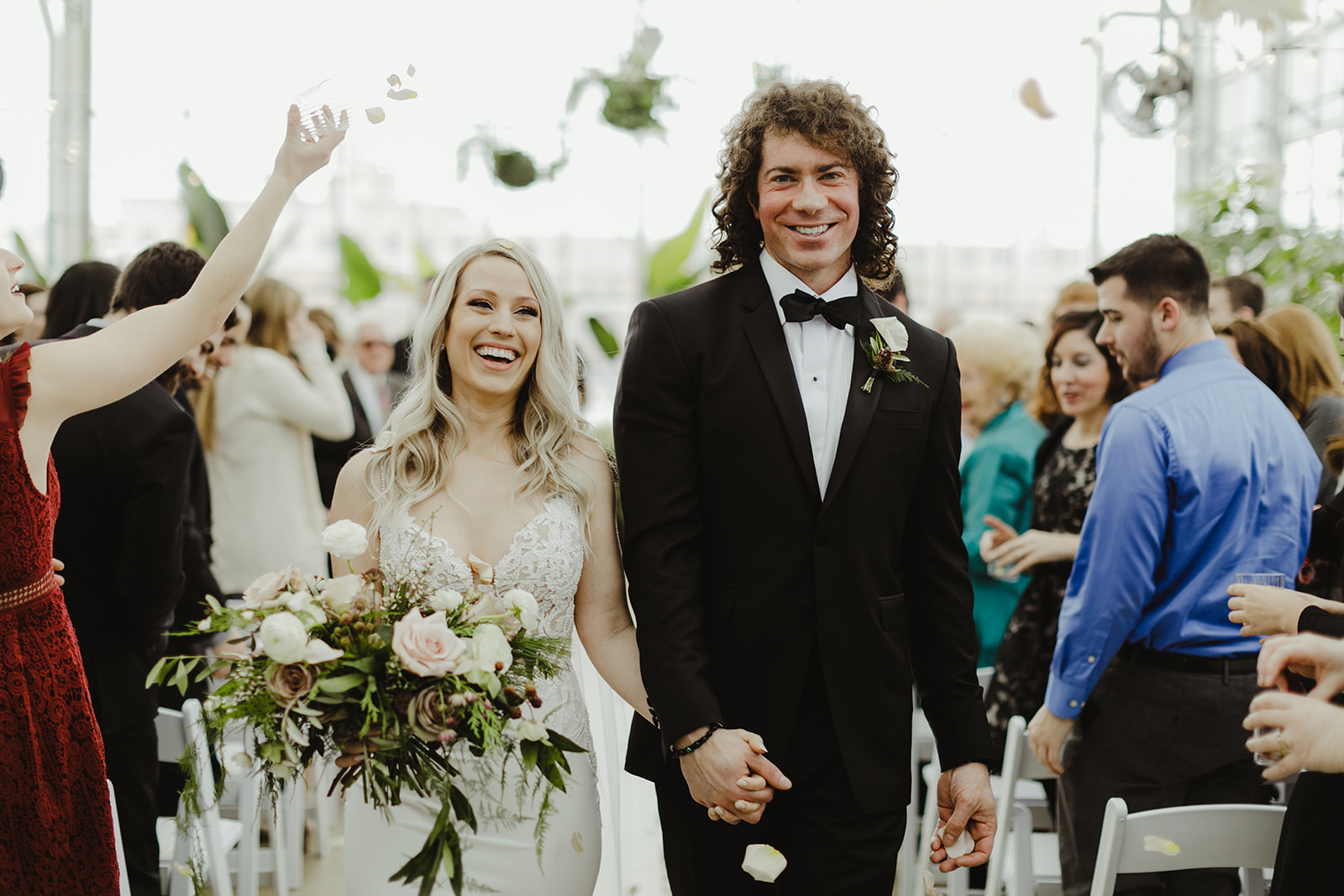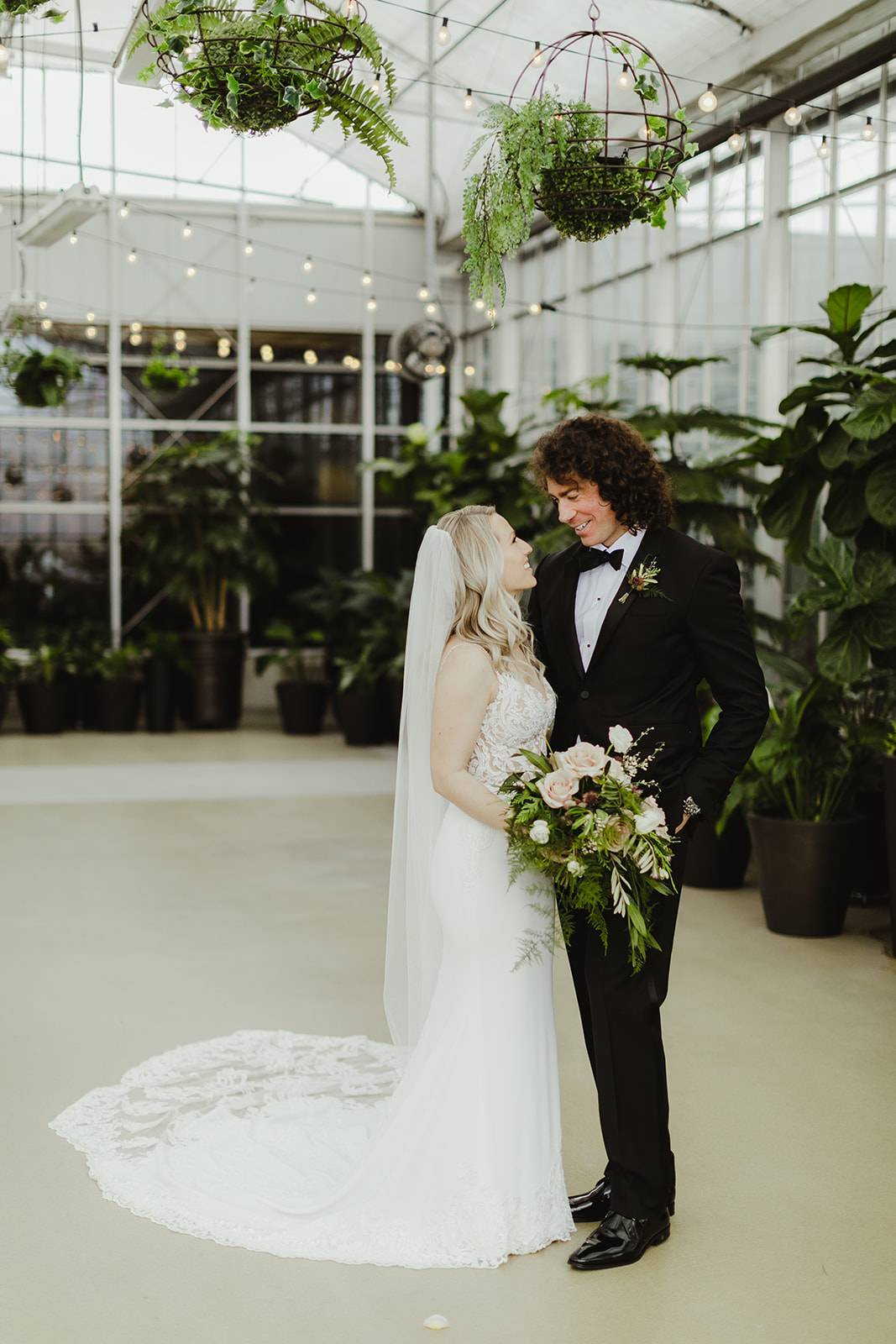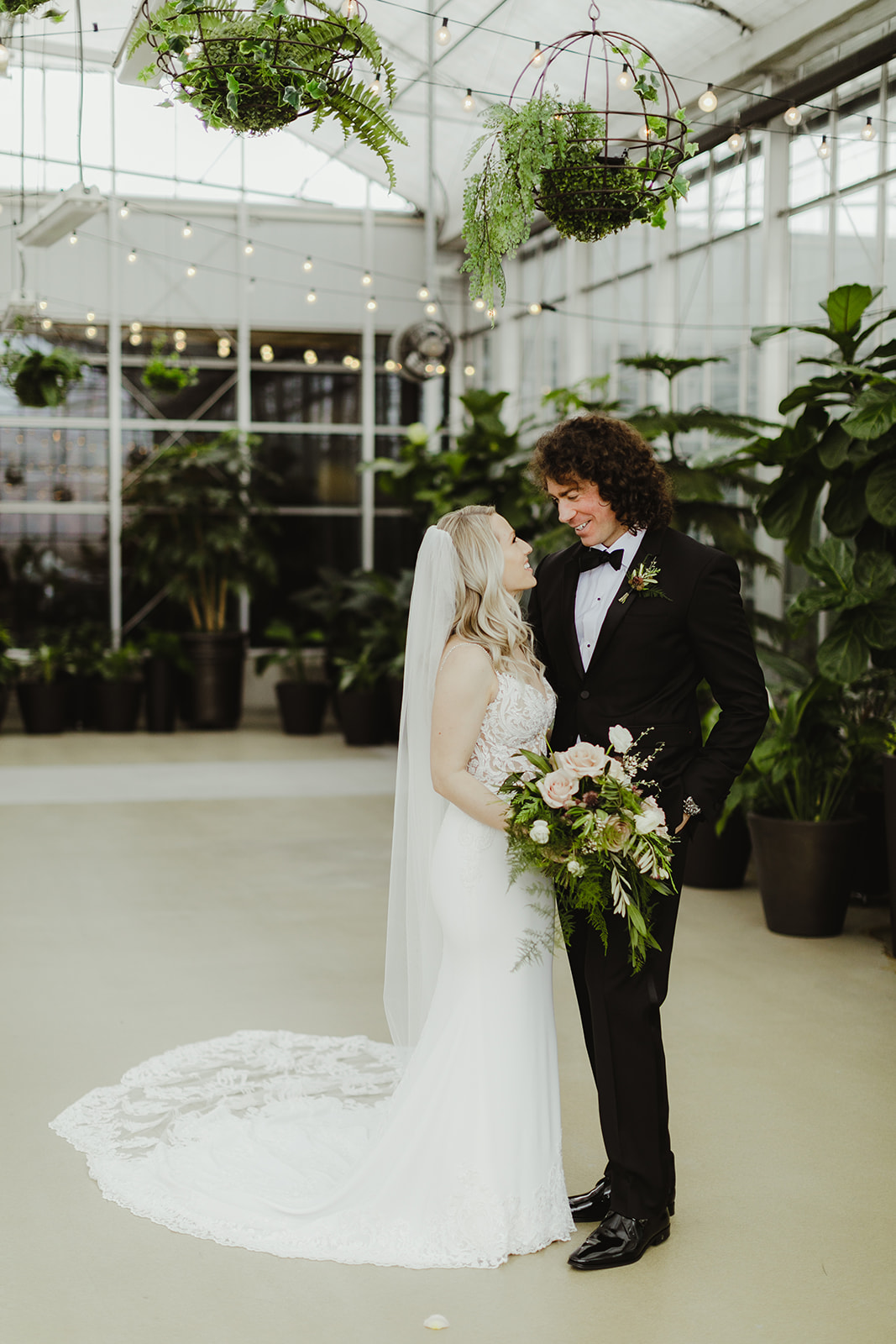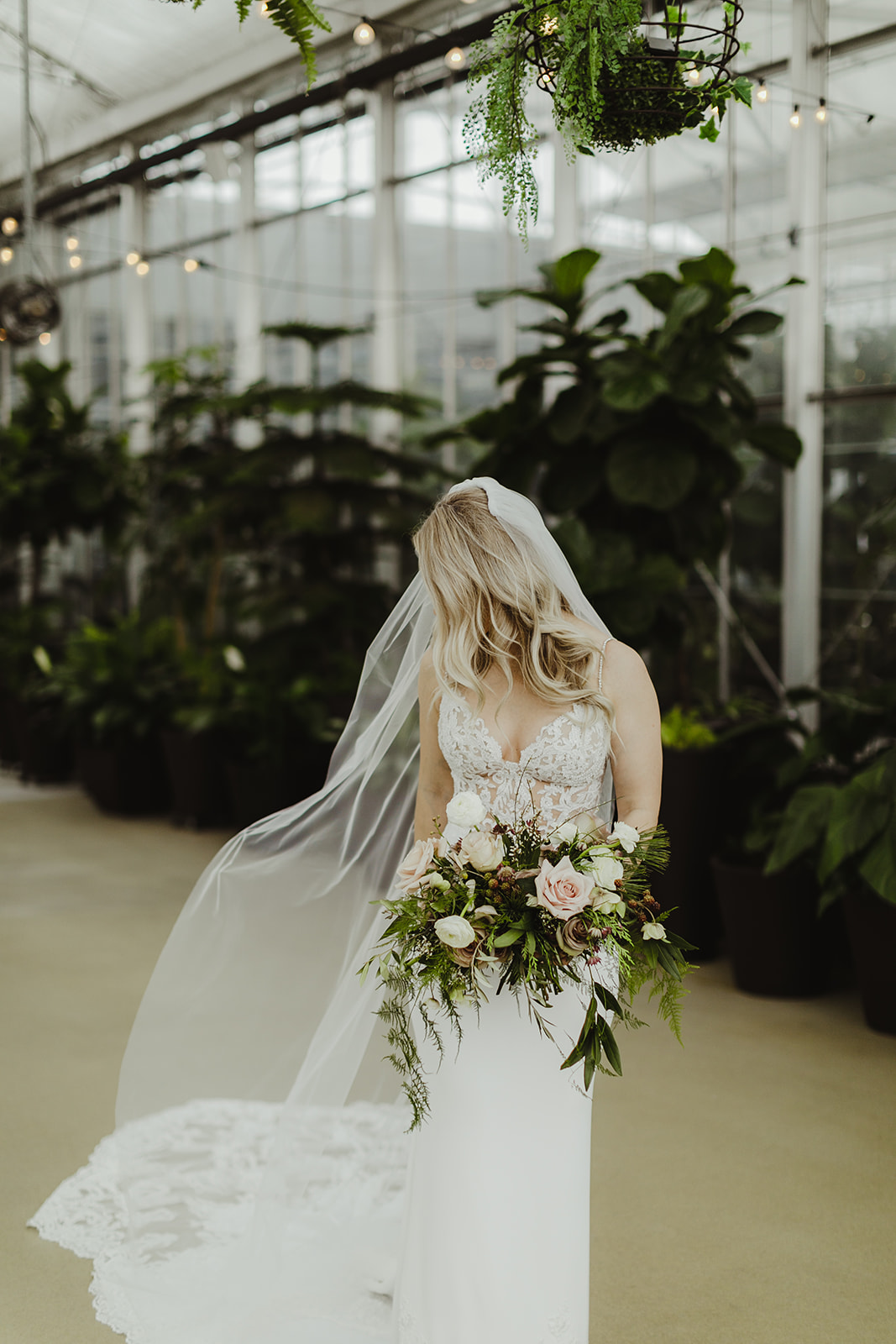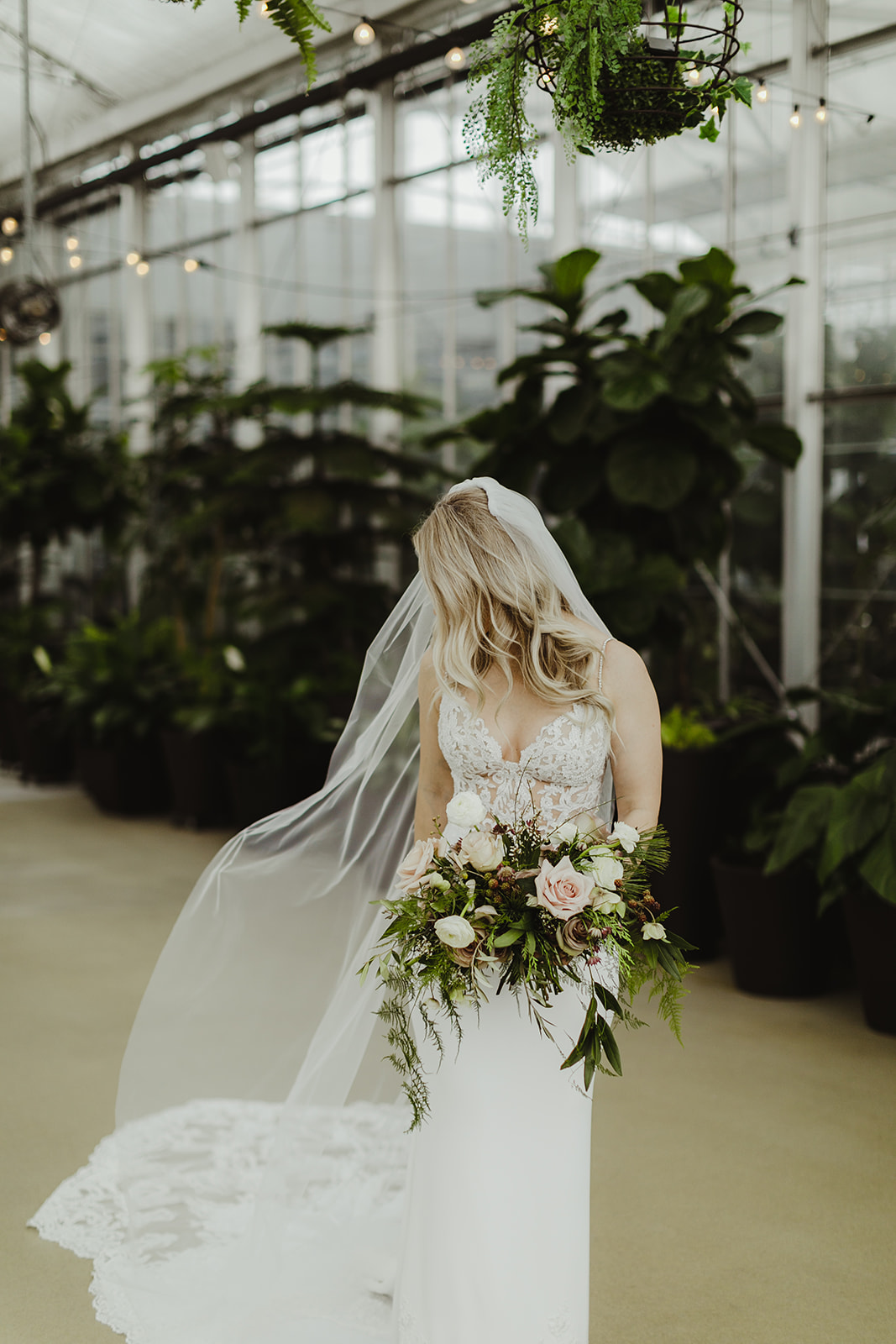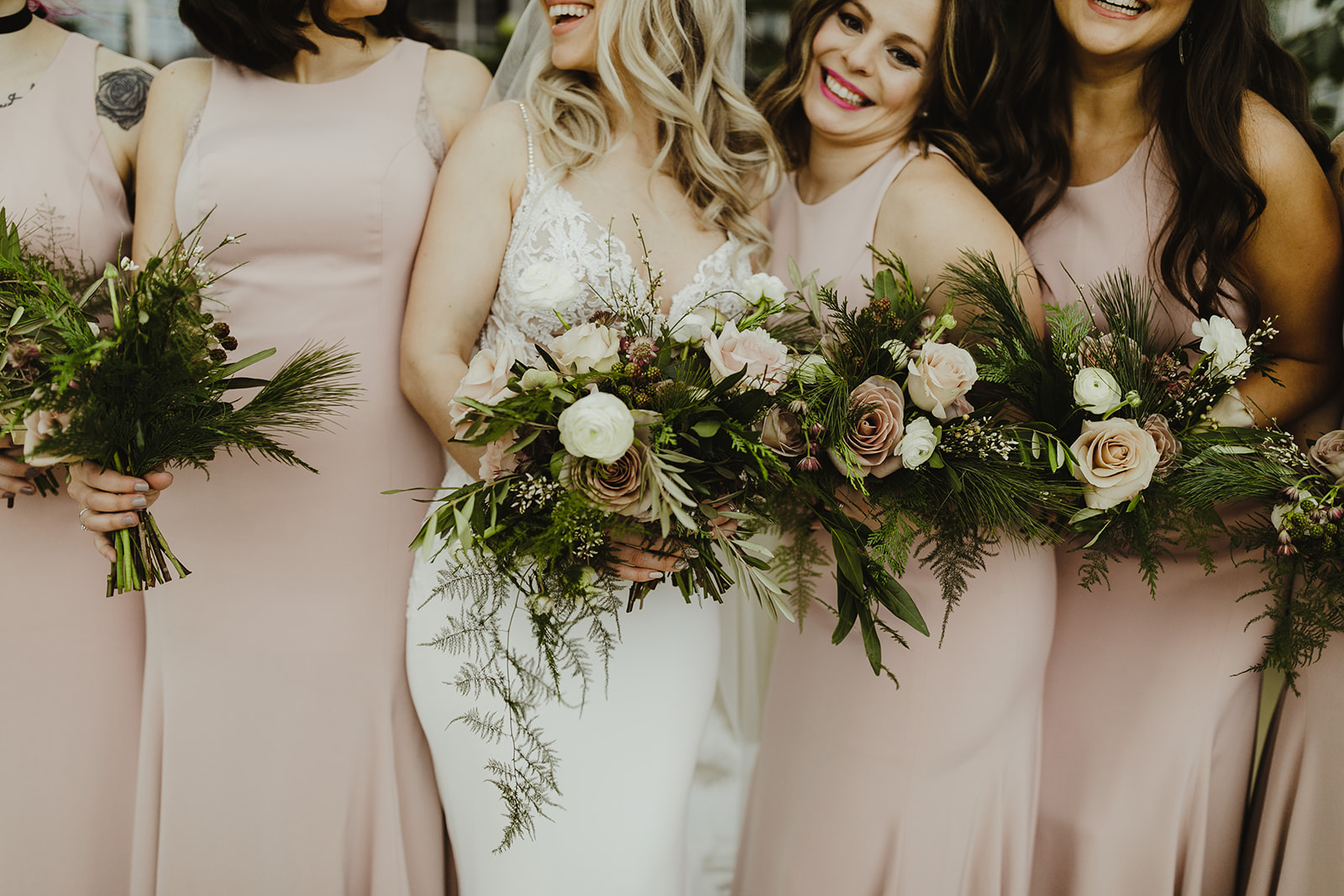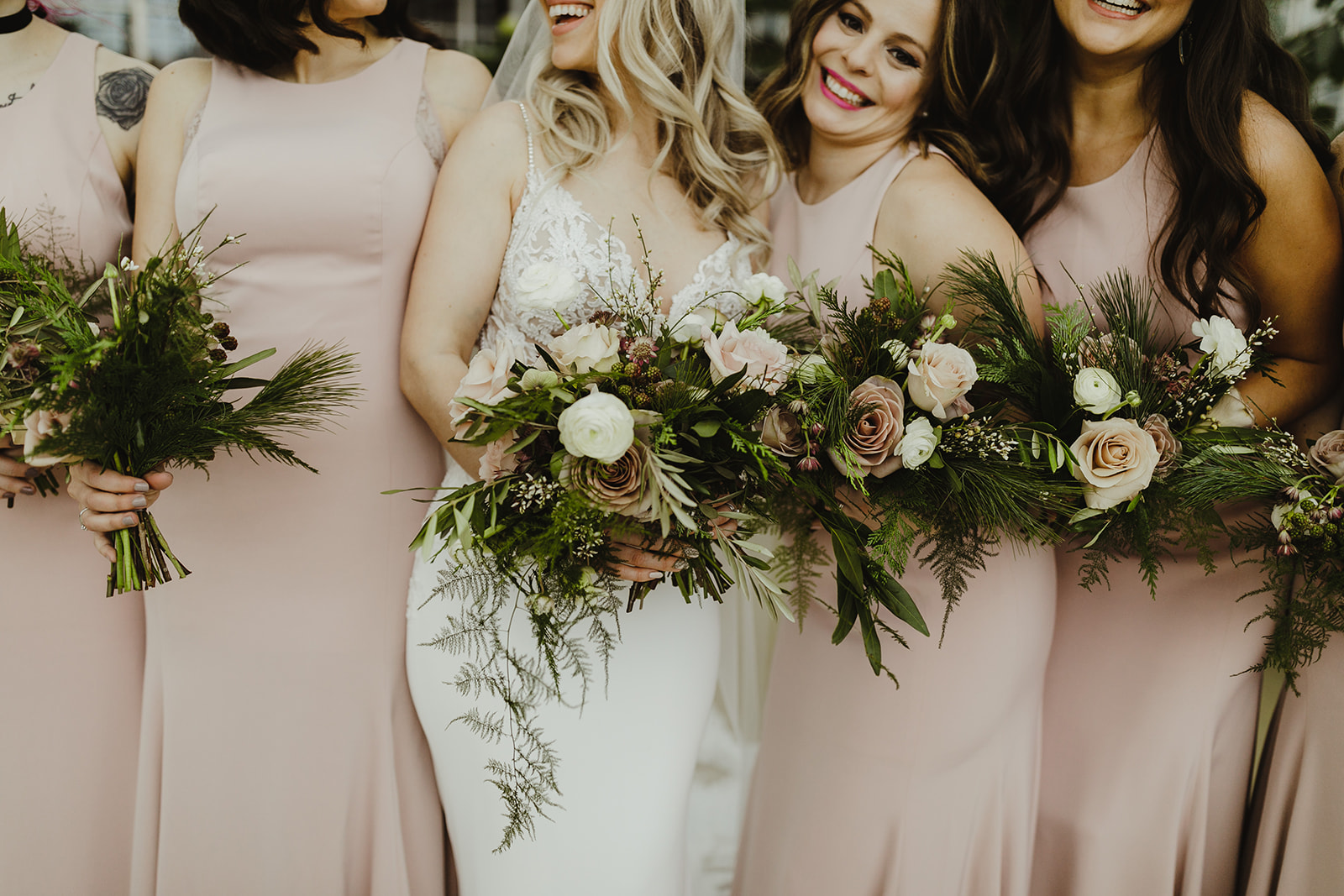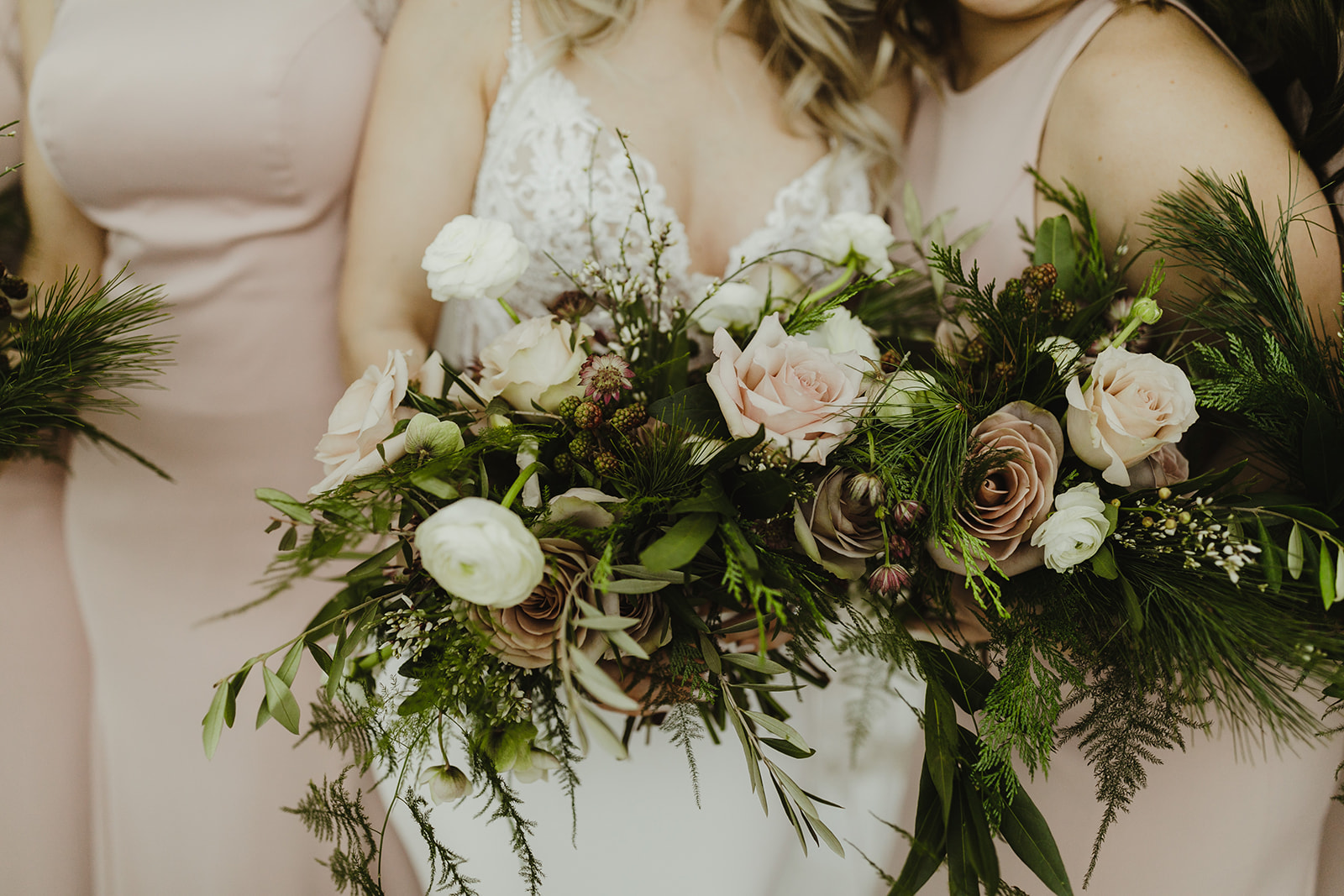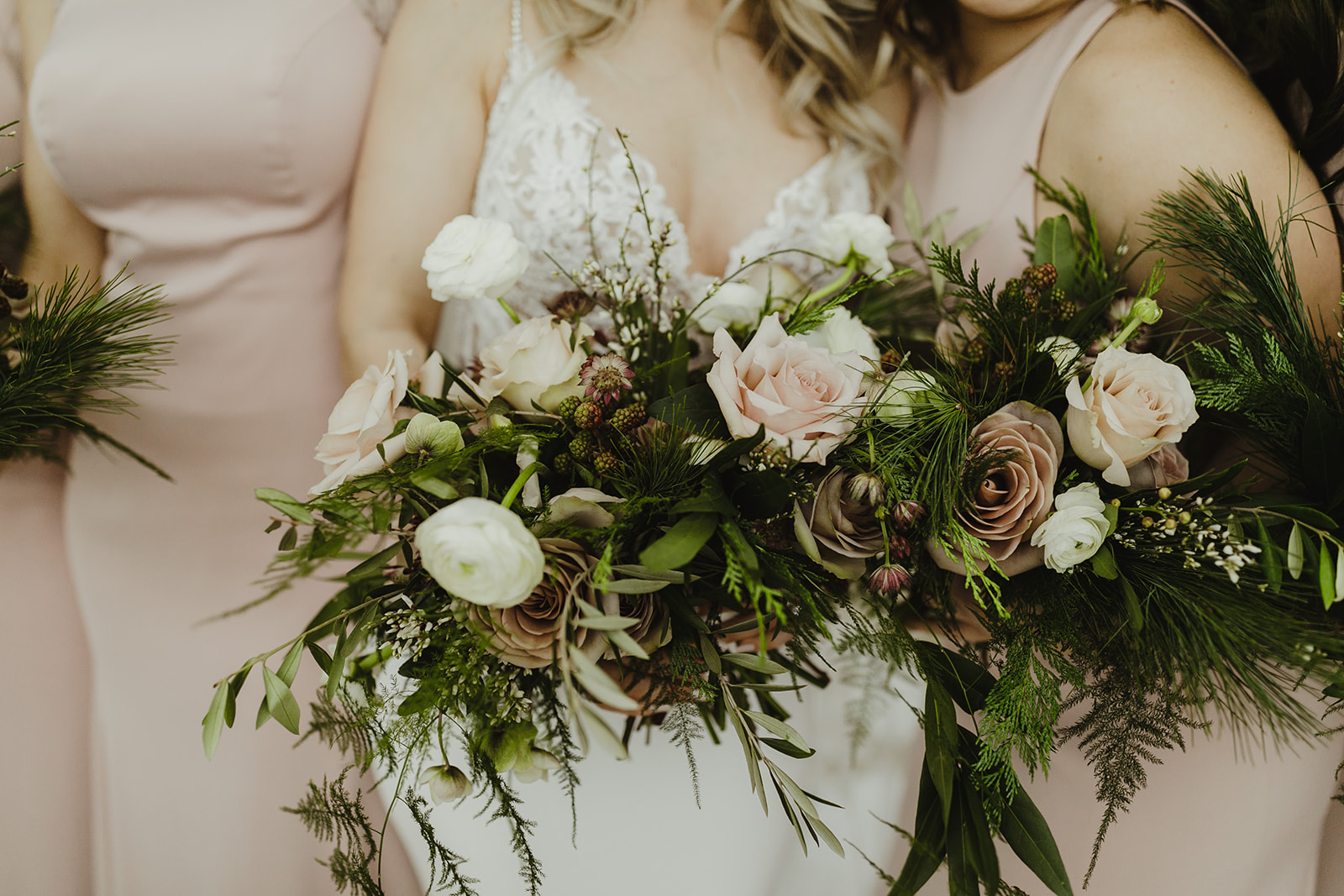 After the ceremony Paul, Alannah and their wedding party hopped in a stretch limousine to cruise around Grand Rapids celebrating and finding different outdoor locations to snag some photos. They ended up finding a perfectly snowy spot surrounded by trees where they snagged these beautiful photos.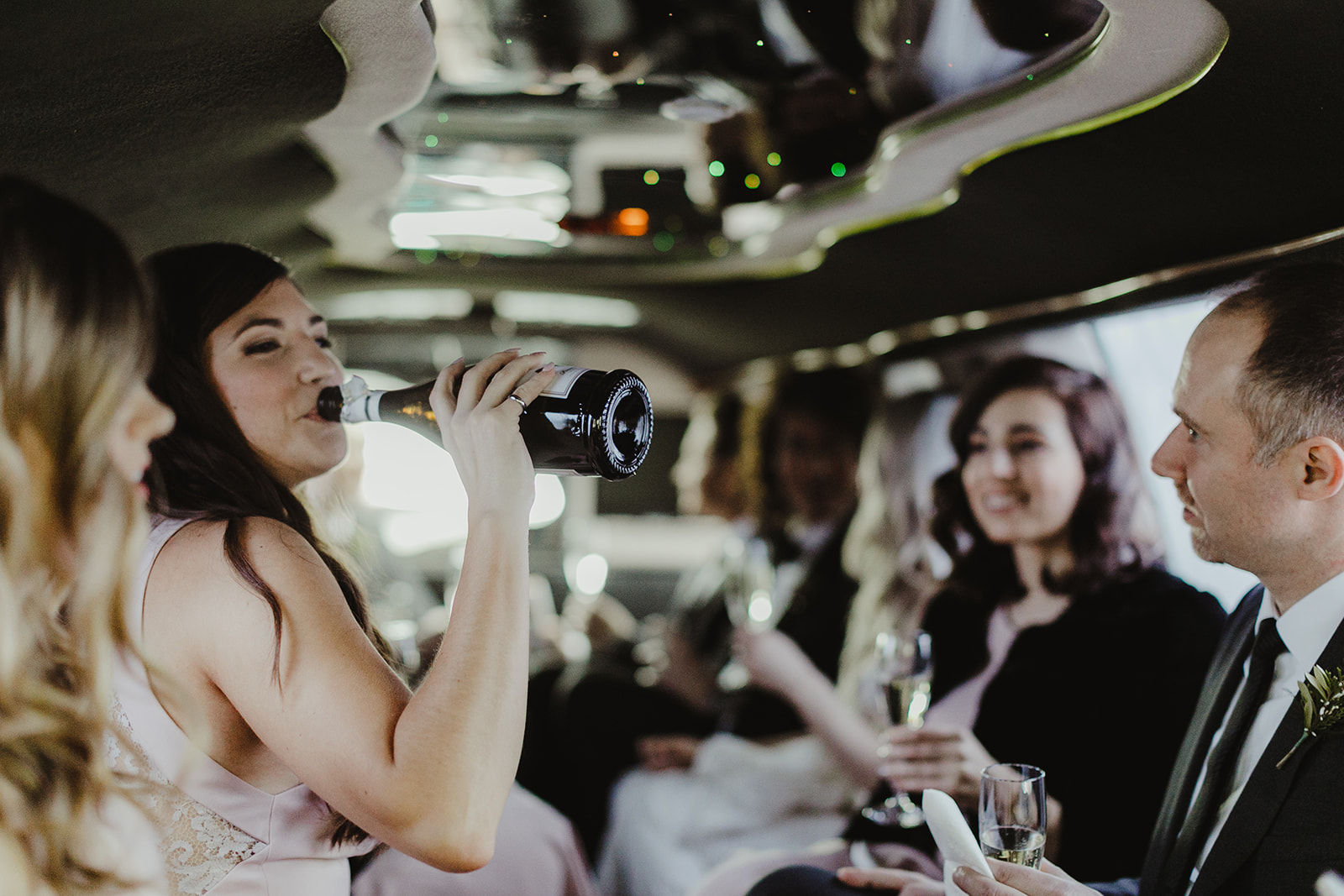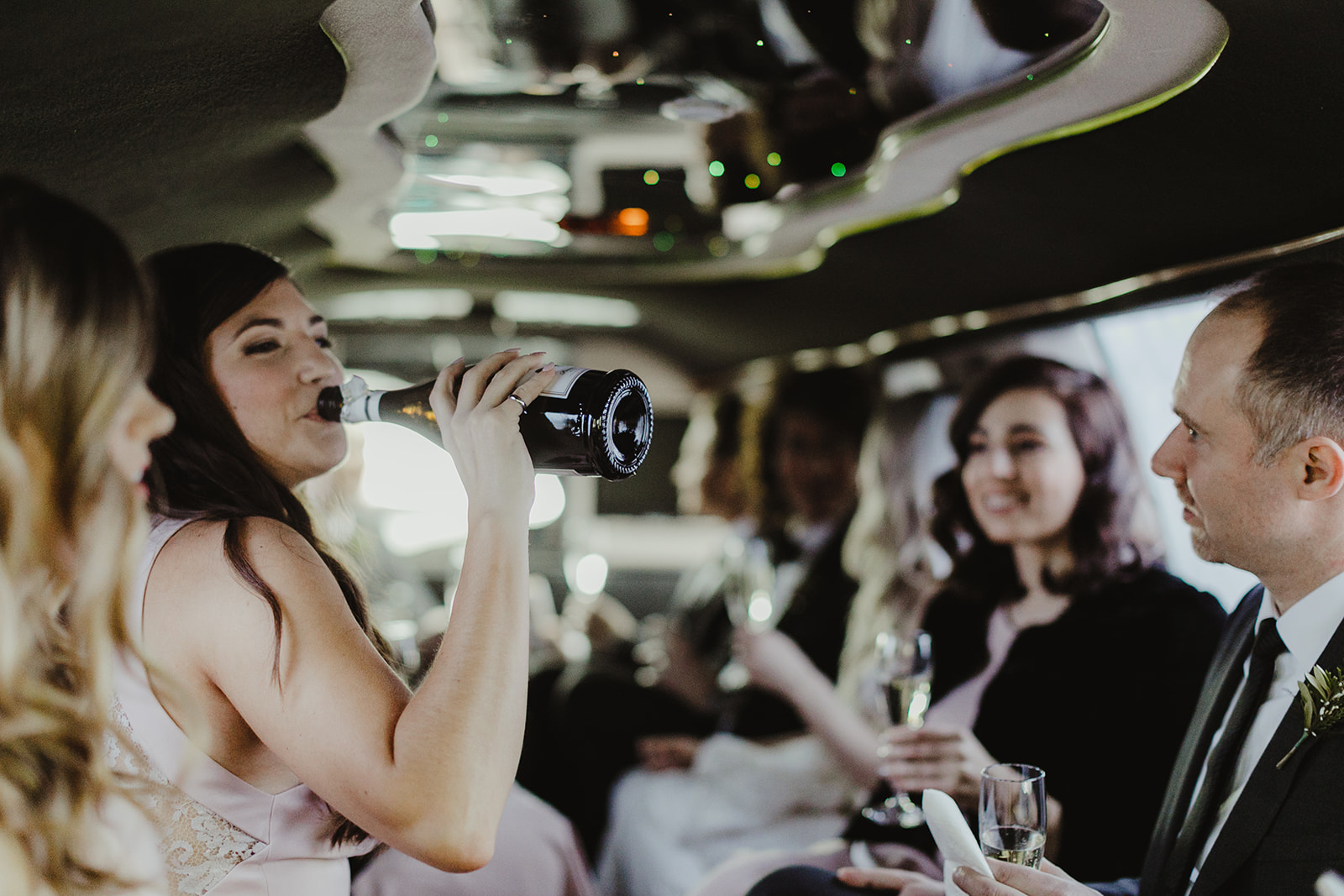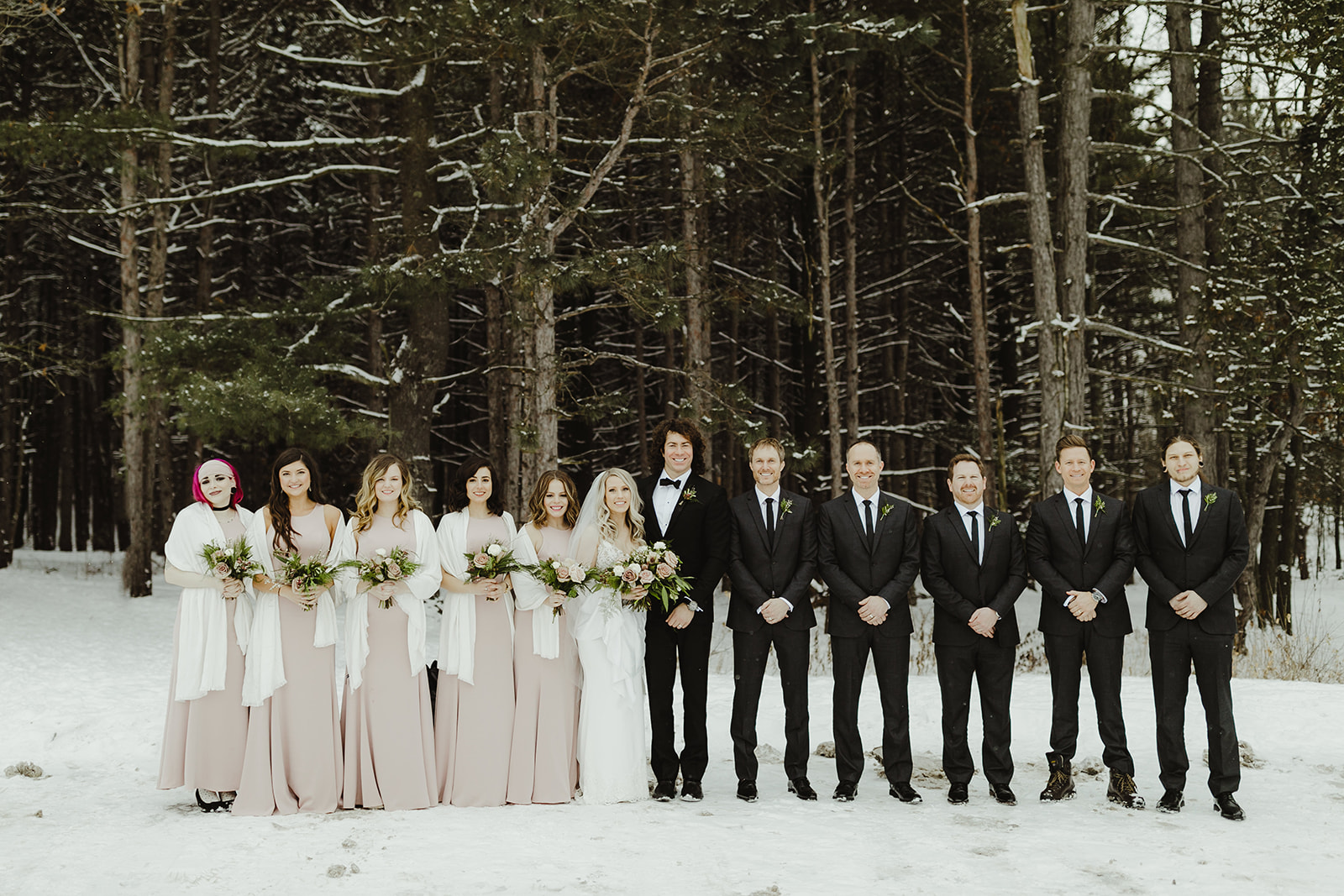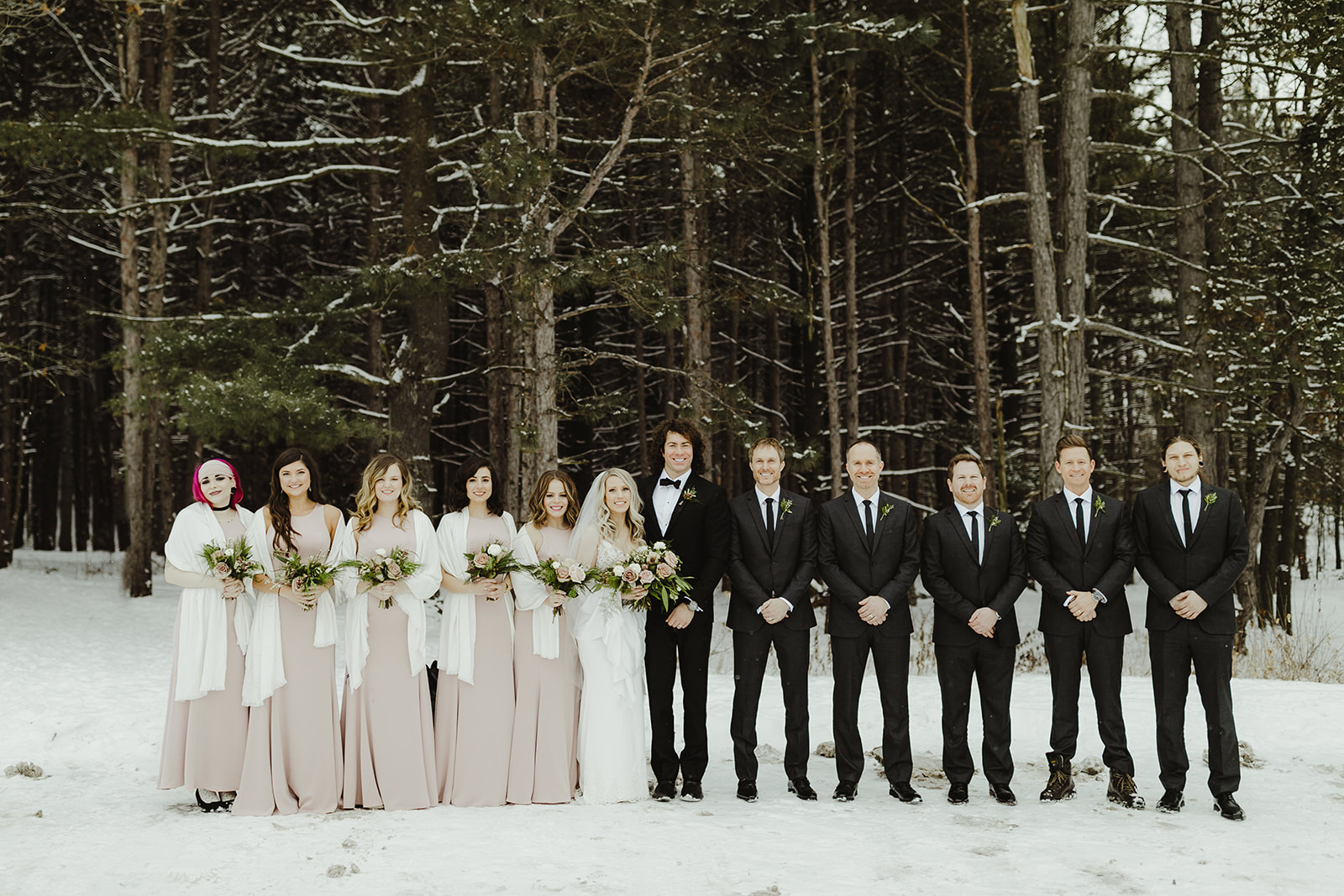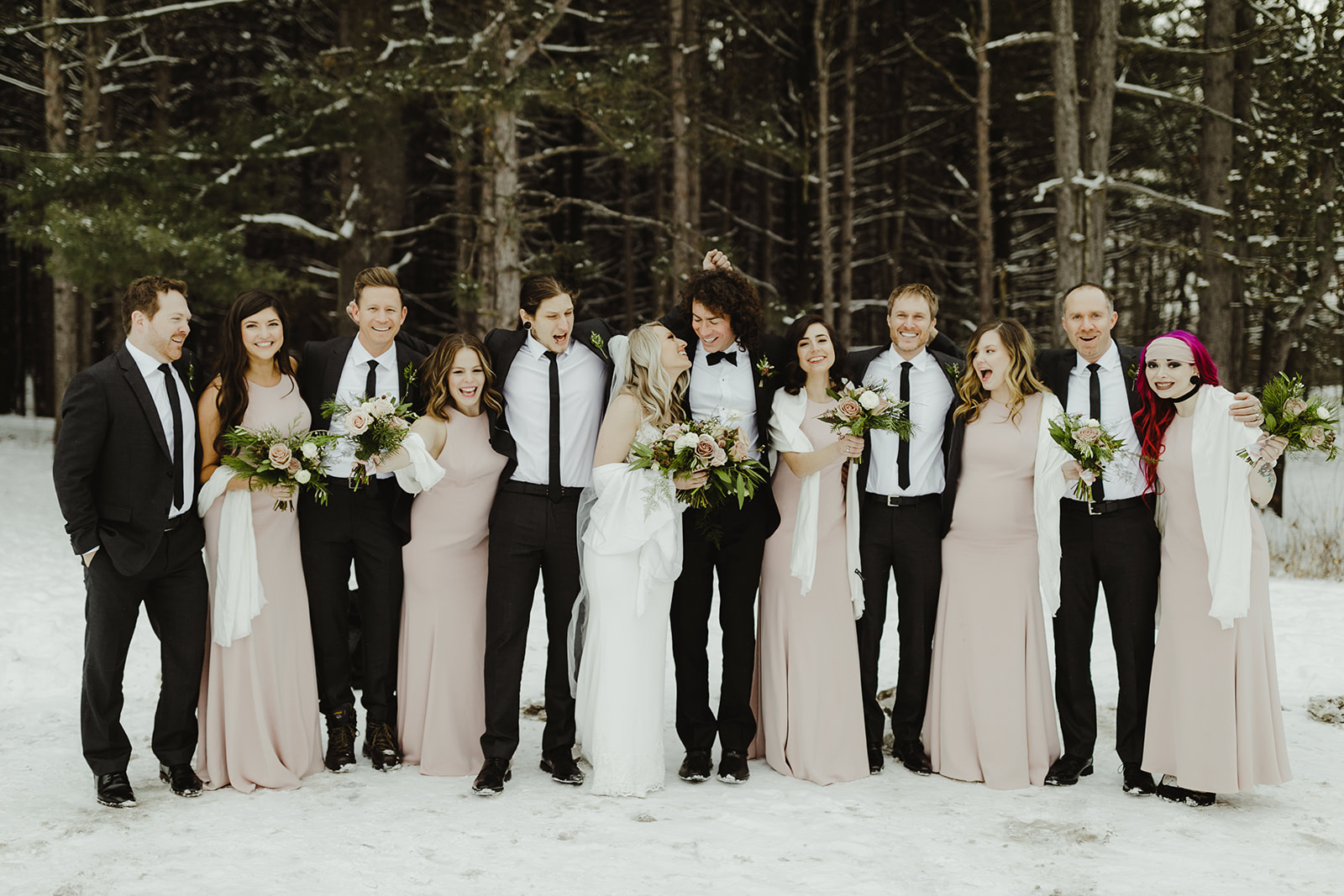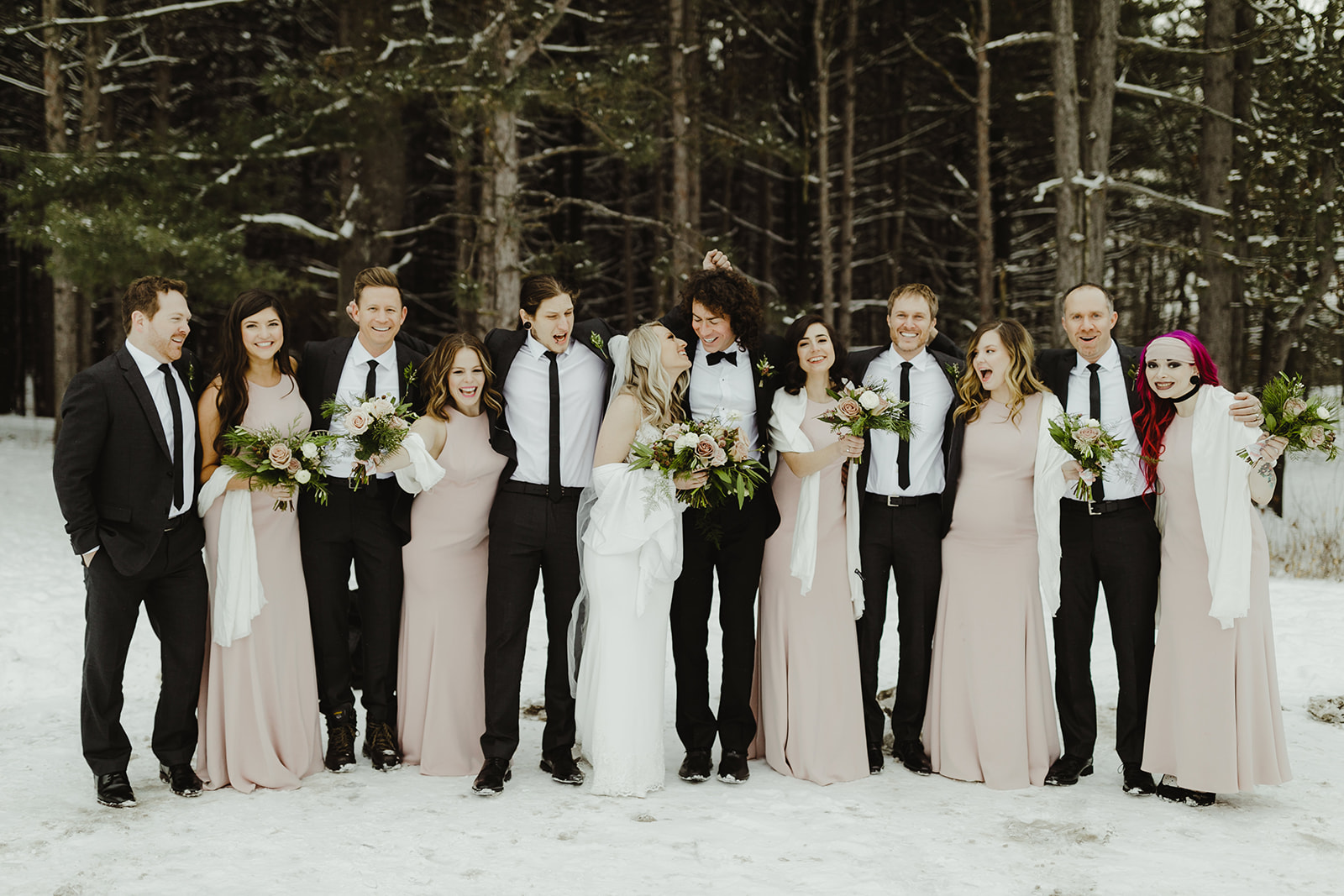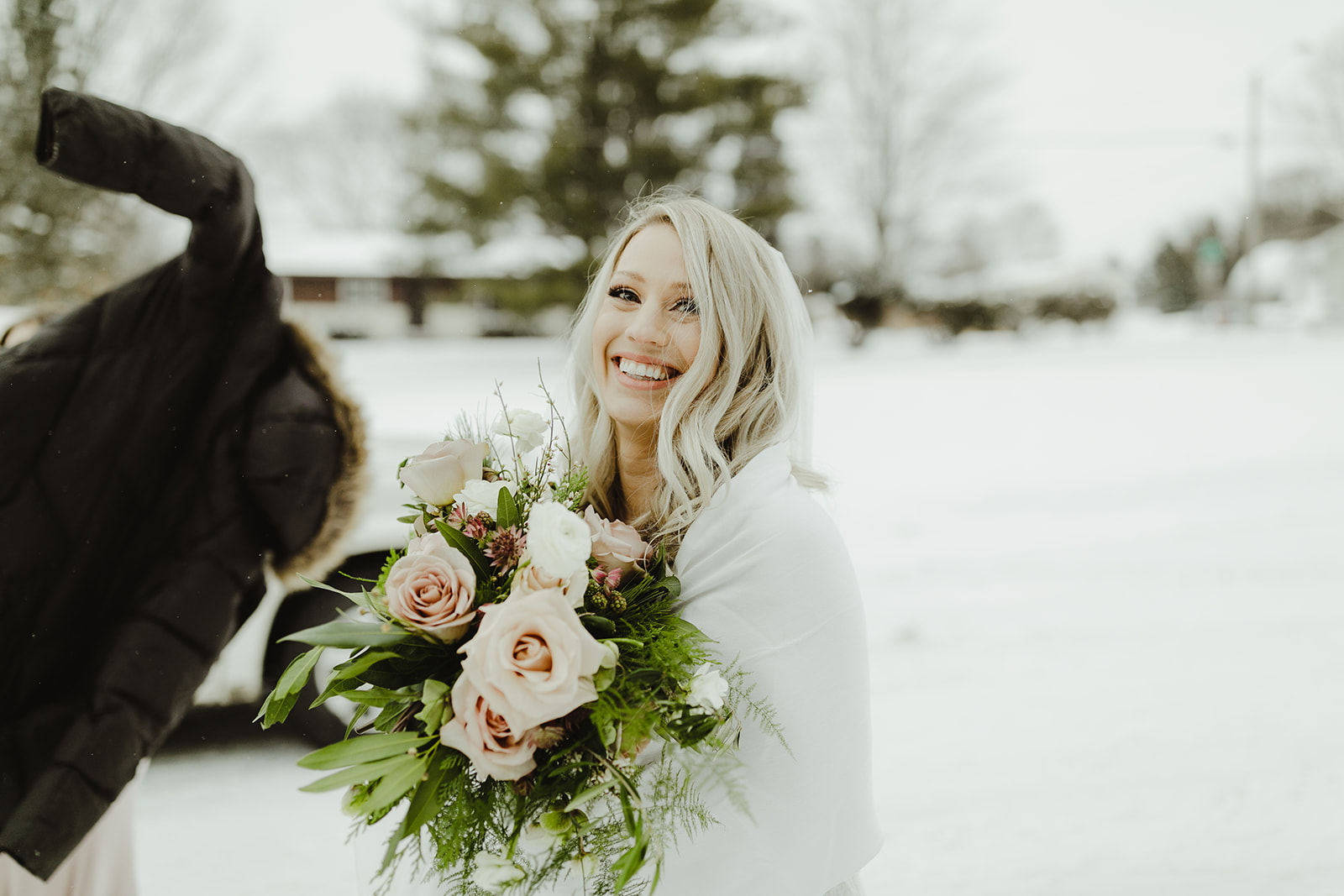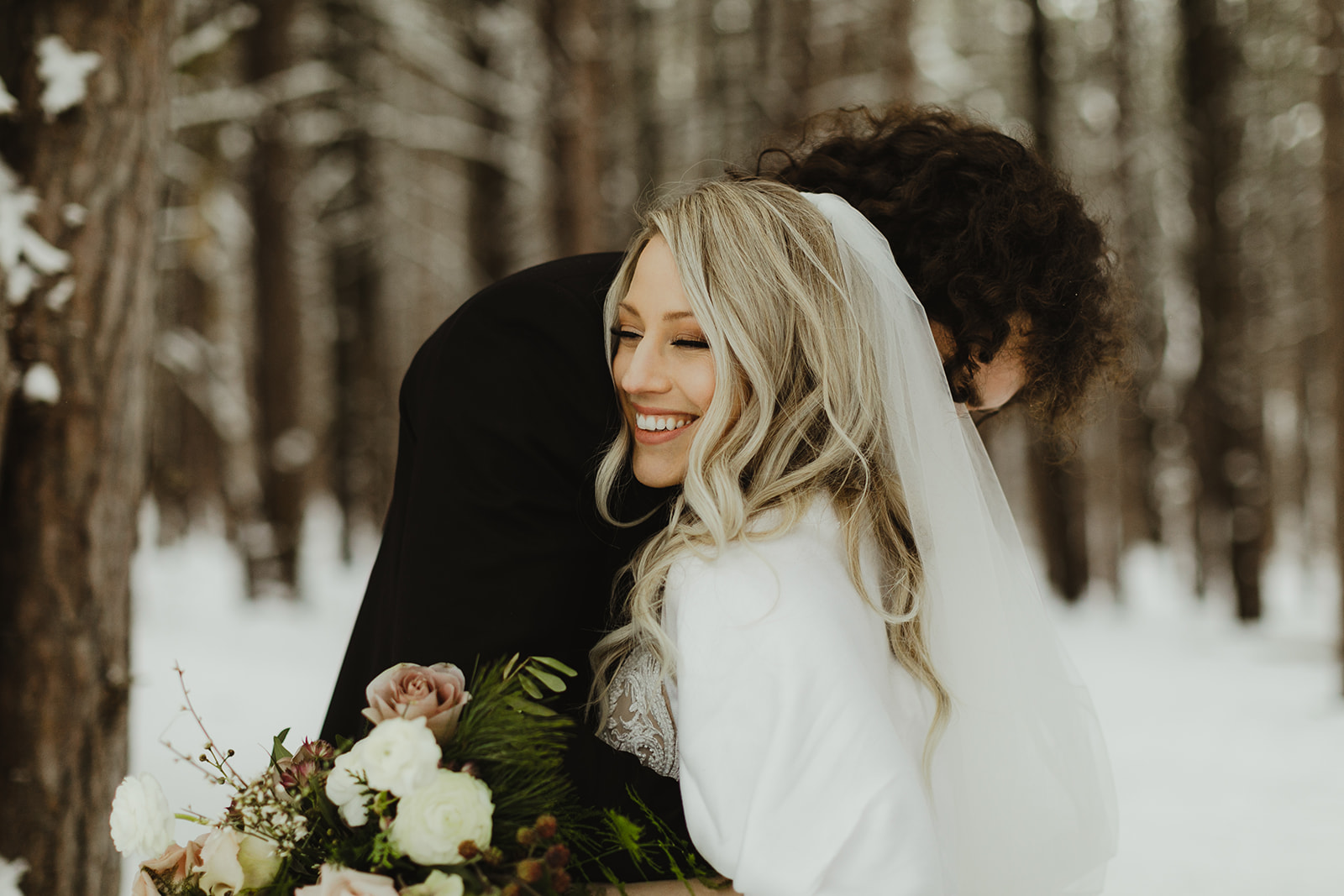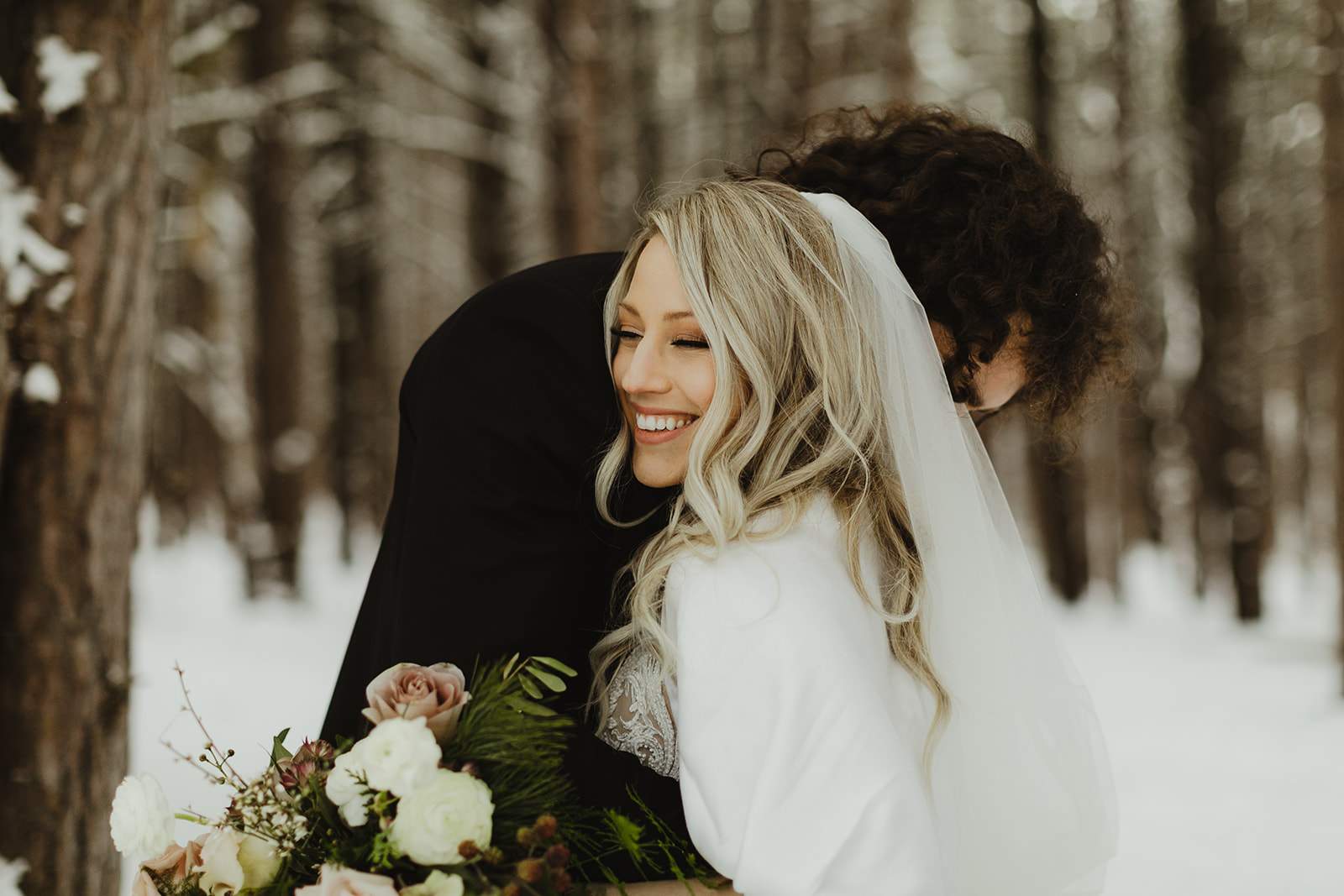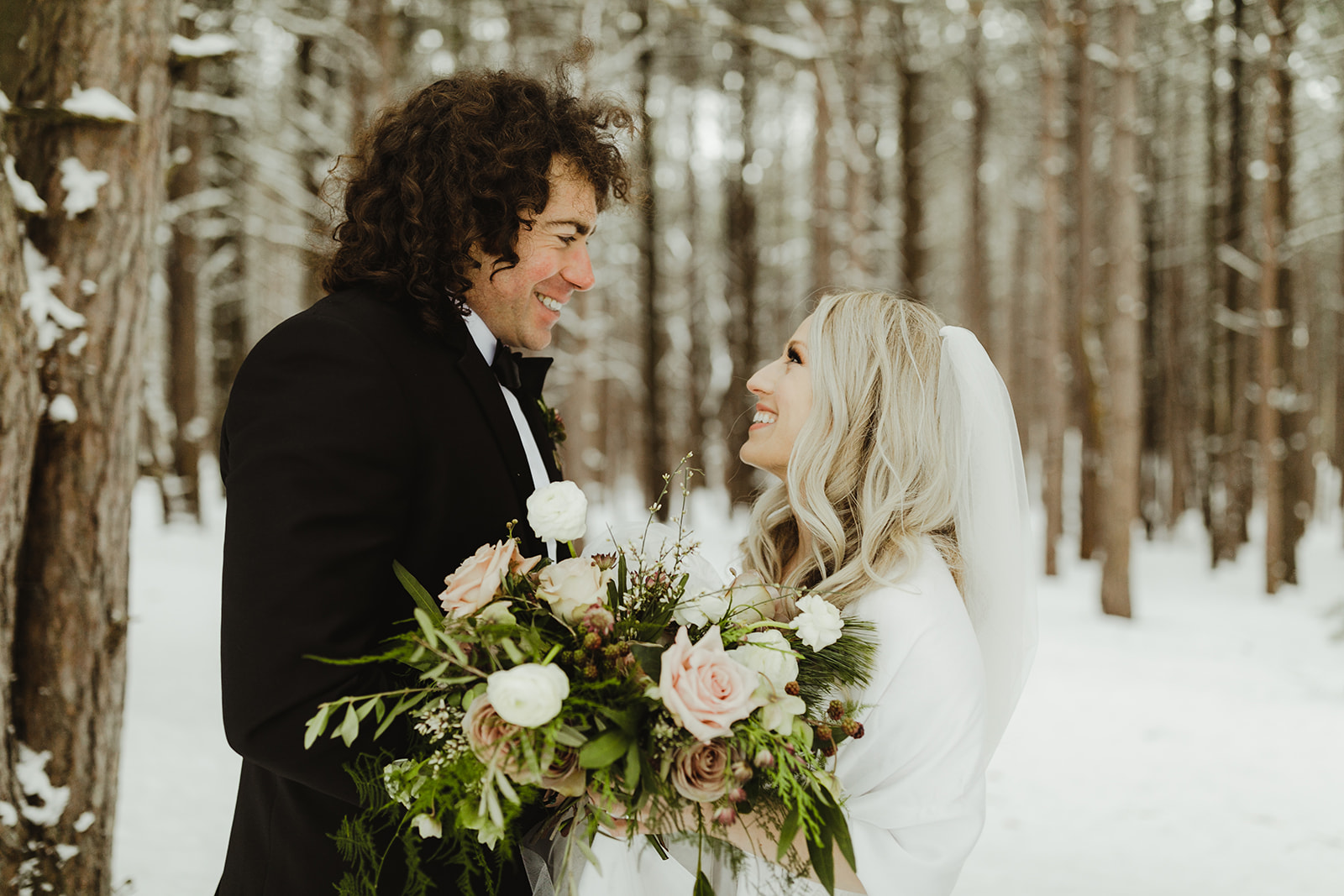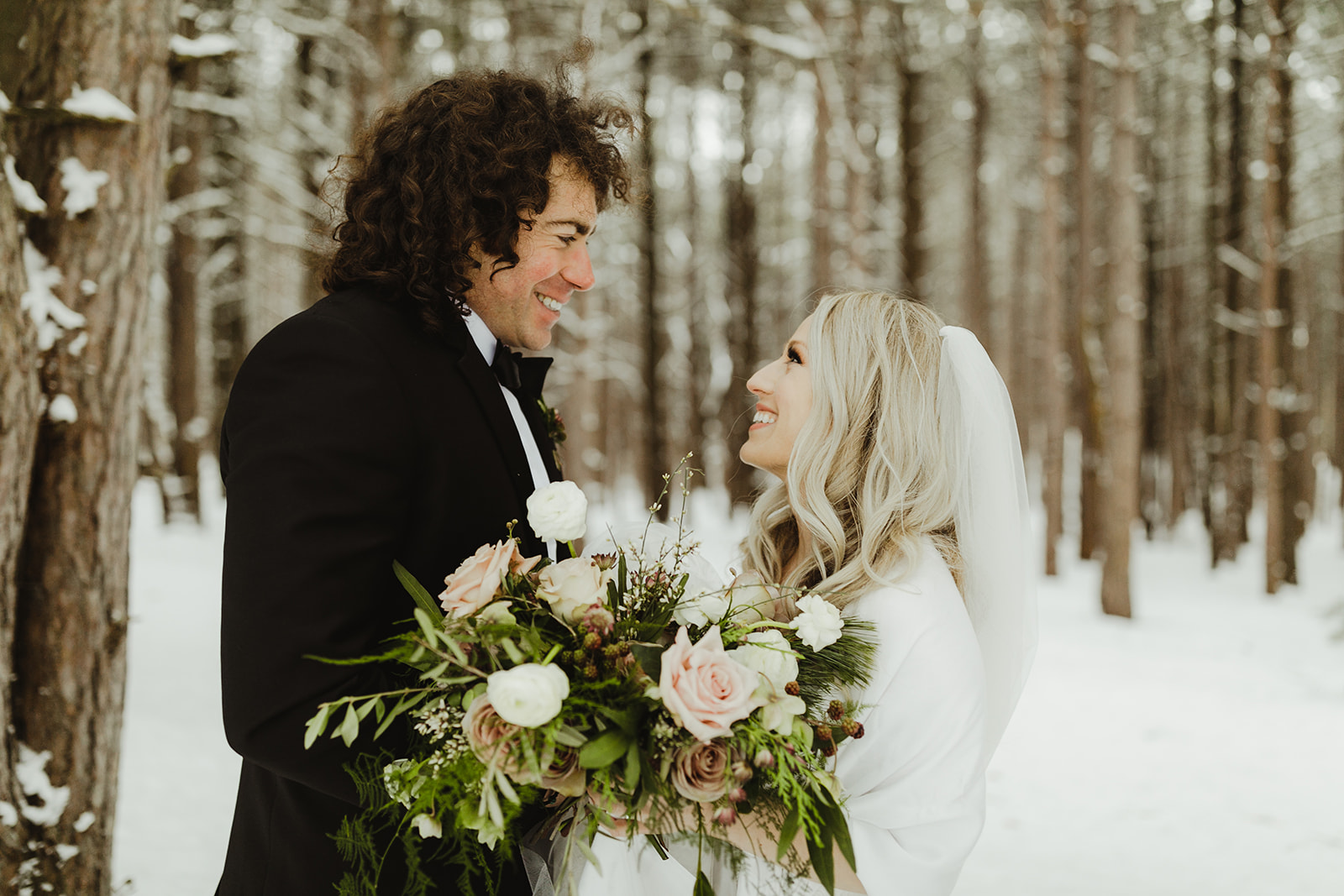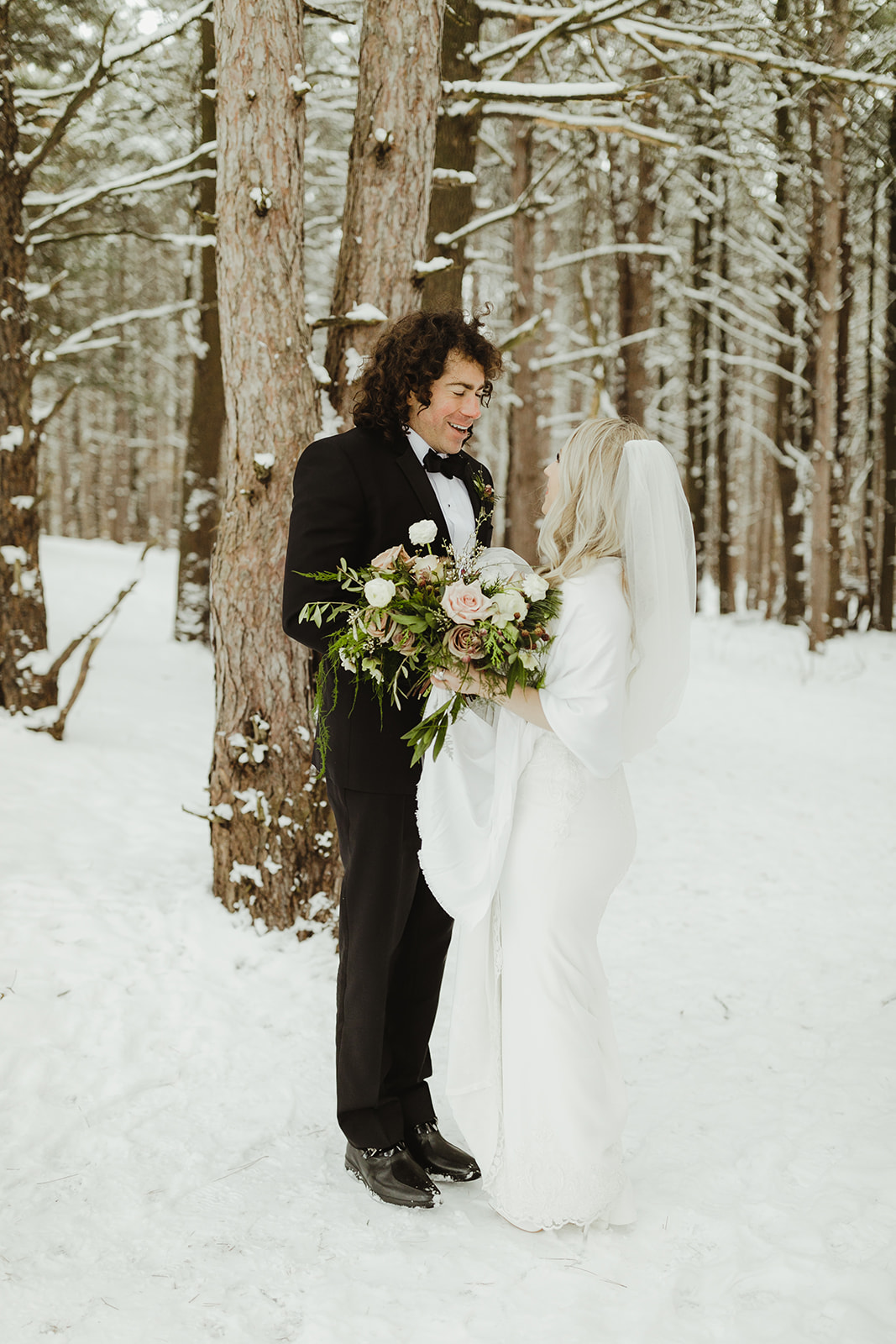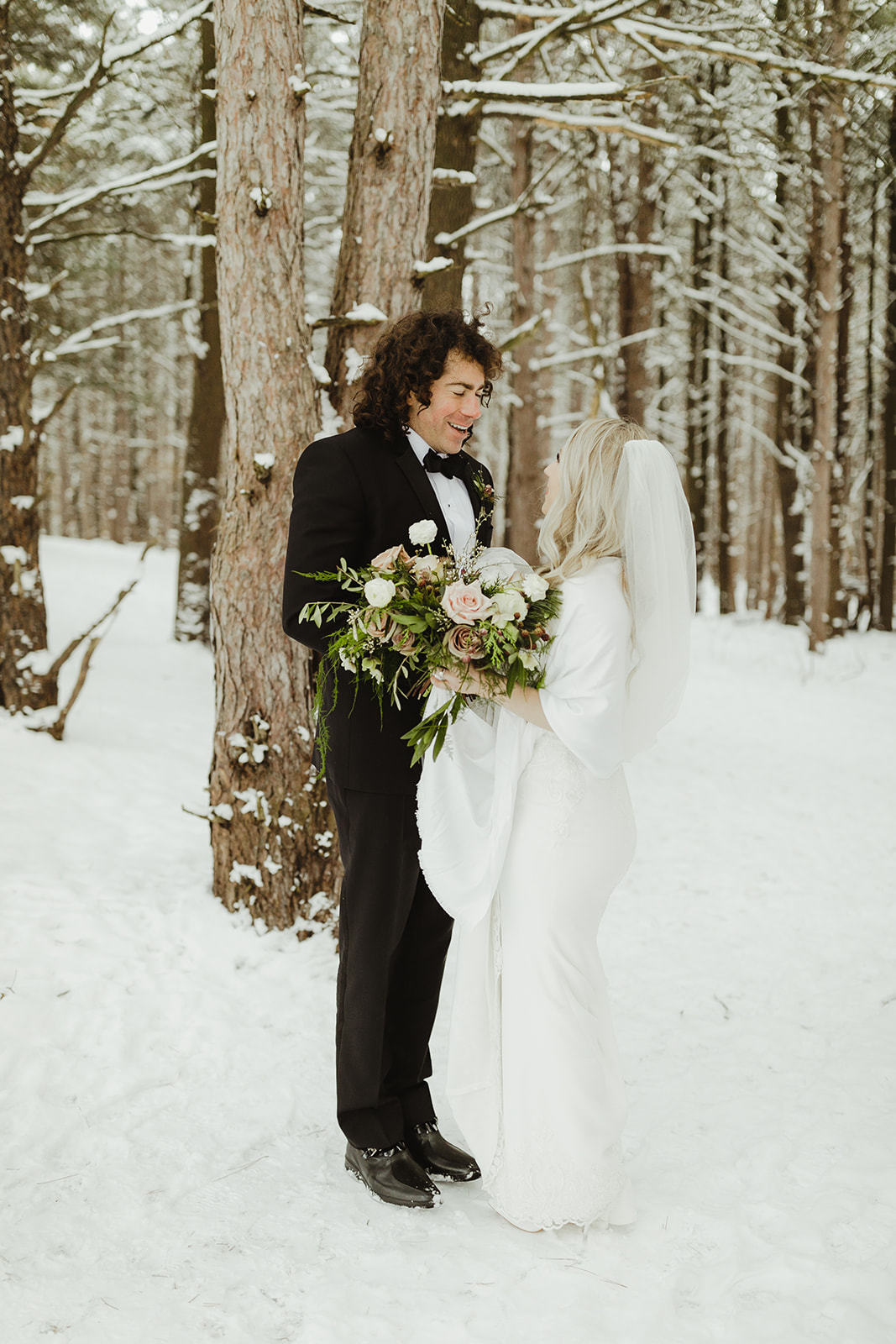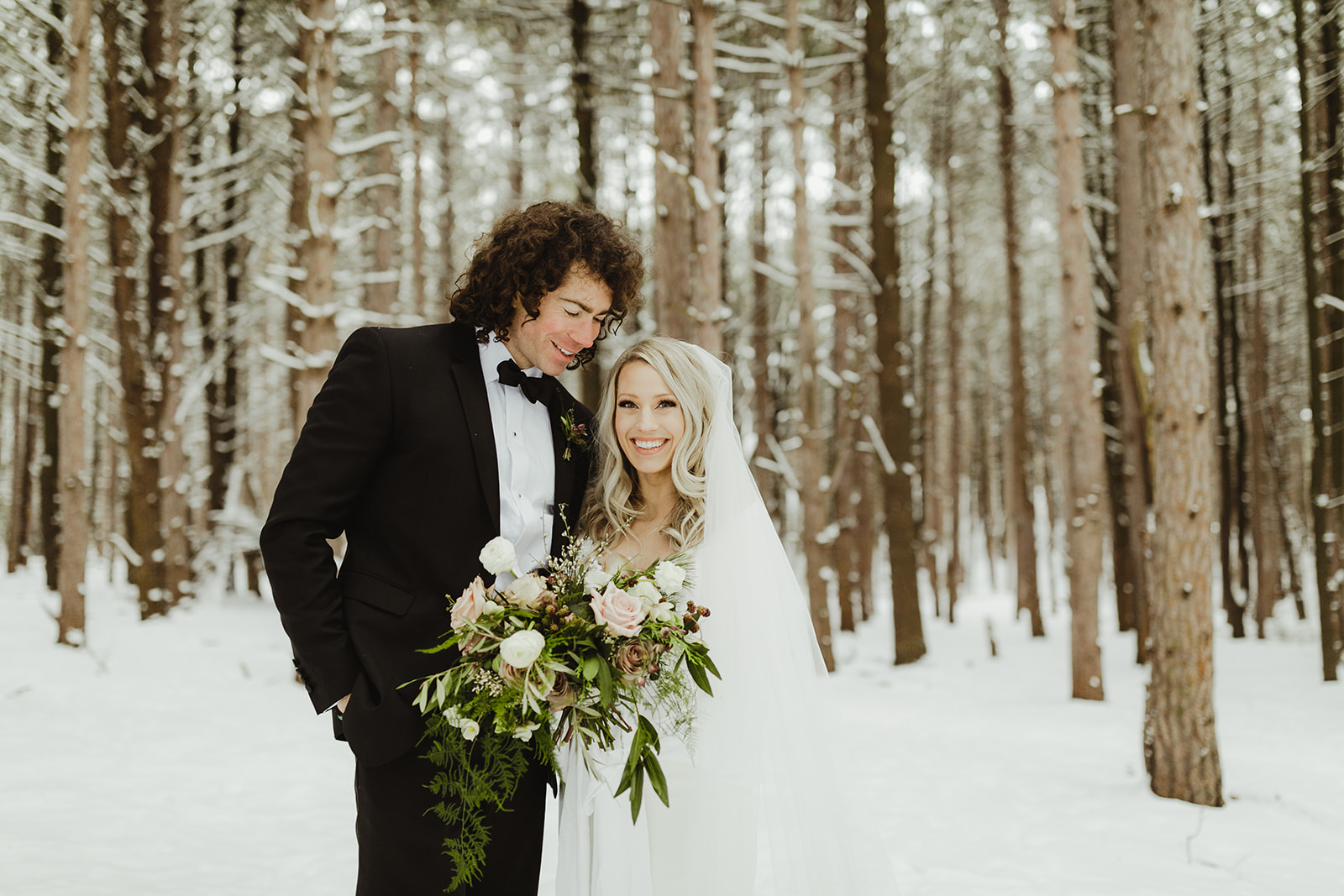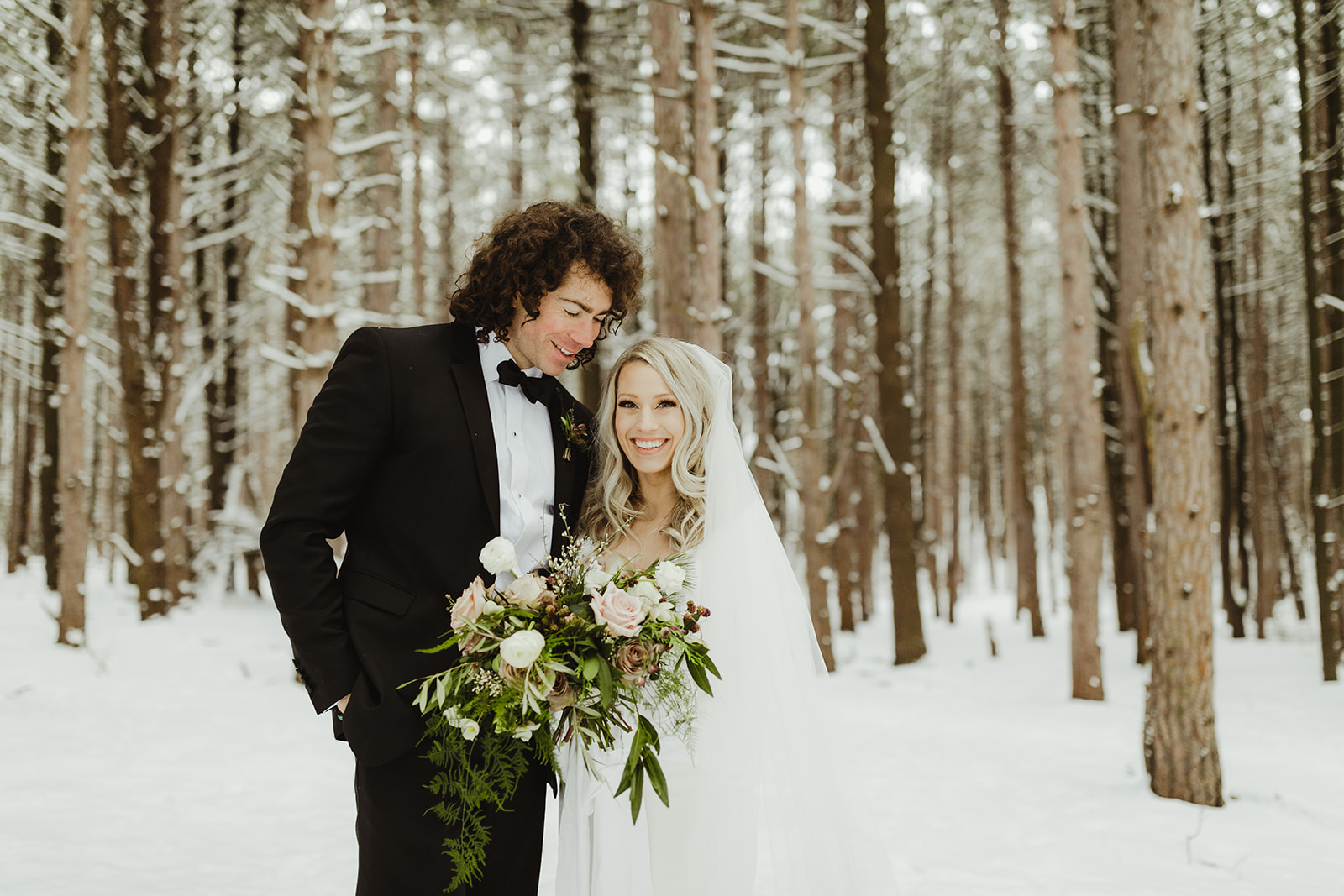 Paul and Alannah you were such a joy to work with. I loved how kind, positive and joyful you were during every call, meeting and interaction I had with you and I will miss getting to chat with you often. Thank you so much for trusting Team Stellaluna to make your beautiful Grand Rapids wedding day come to life. We were so honored to be a part of this day!
Don't forget to check out Paul and Alannah's beautiful Ballroom at McKay wedding reception!
Grand Rapids Wedding Planner: Stellaluna Events | Photography: Jill DeVries Photography | Venue: Downtown Market | Floral Designer & Officiant: Linnaea Floral | Hair & Makeup: Cheeky Strut | Wedding Gown: Renee Austin Wedding | Entertainment: Michelle Berry | Transportation: Five Star Sedan and Limousine Service