Ballroom at McKay Wedding Reception | Paul & Alannah
I'm so excited to share the second part of this gorgeous wedding day with Paul & Alannah's Ballroom at McKay wedding reception in Grand Rapids, Michigan. The best way to describe this lovely wedding reception was cozy.
The couple hosted their ceremony at a greenhouse in the Downtown Market in Grand Rapids. After the ceremony they allowed their guests a 2 hour break before the cocktail hour to explore downtown Grand Rapids, grab a drink at some of their favorite spots or return to their hotels and homes to refreshen up for the reception.
When guests arrived to this Ballroom at McKay wedding reception they were greeted with warm lighting, lush winter greenery and fluffy blush blooms and the most cozy atmosphere for a Michigan winter wedding. Scroll below to see all the gorgeous photos that were captured so beautifully by Jill DeVries Photography.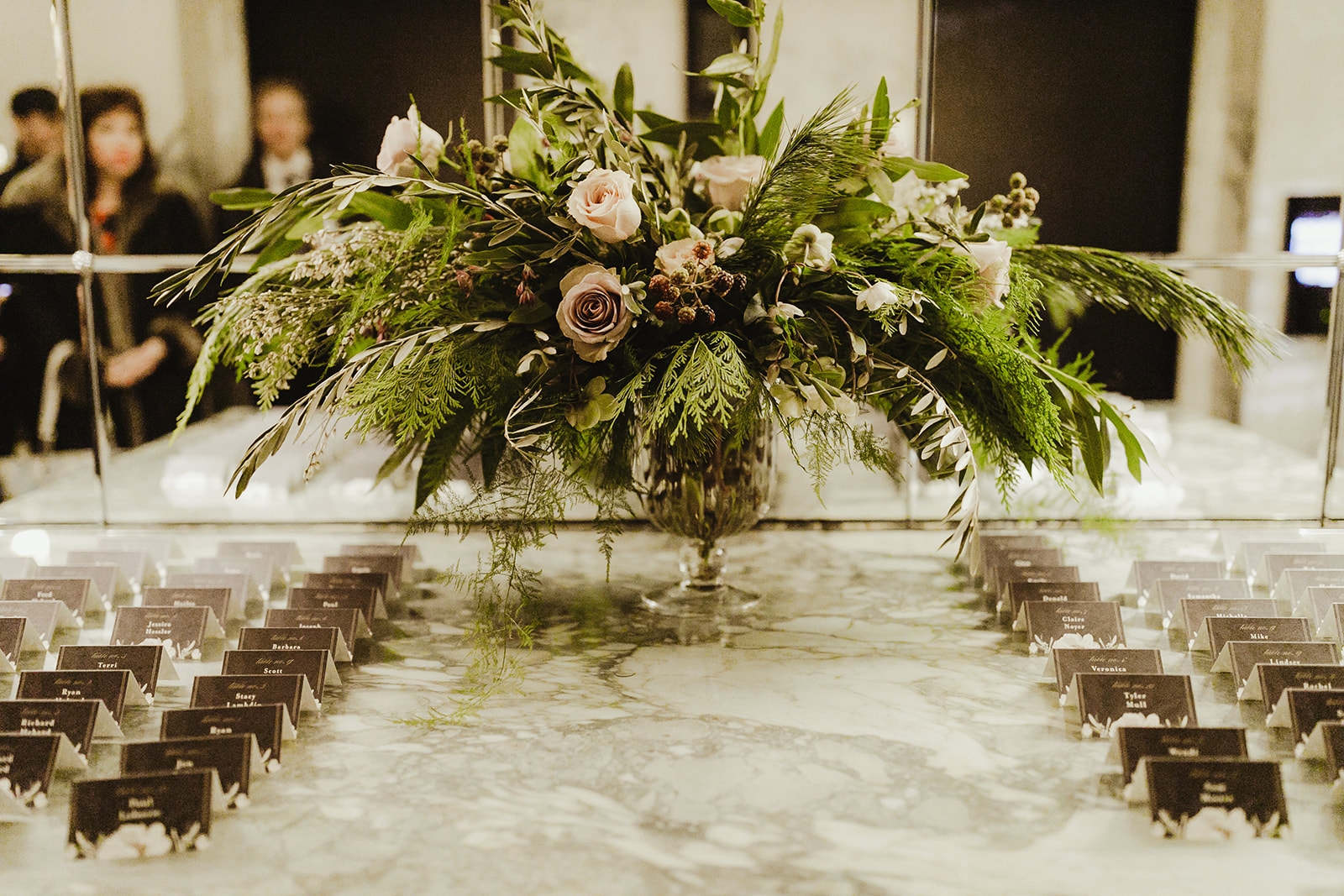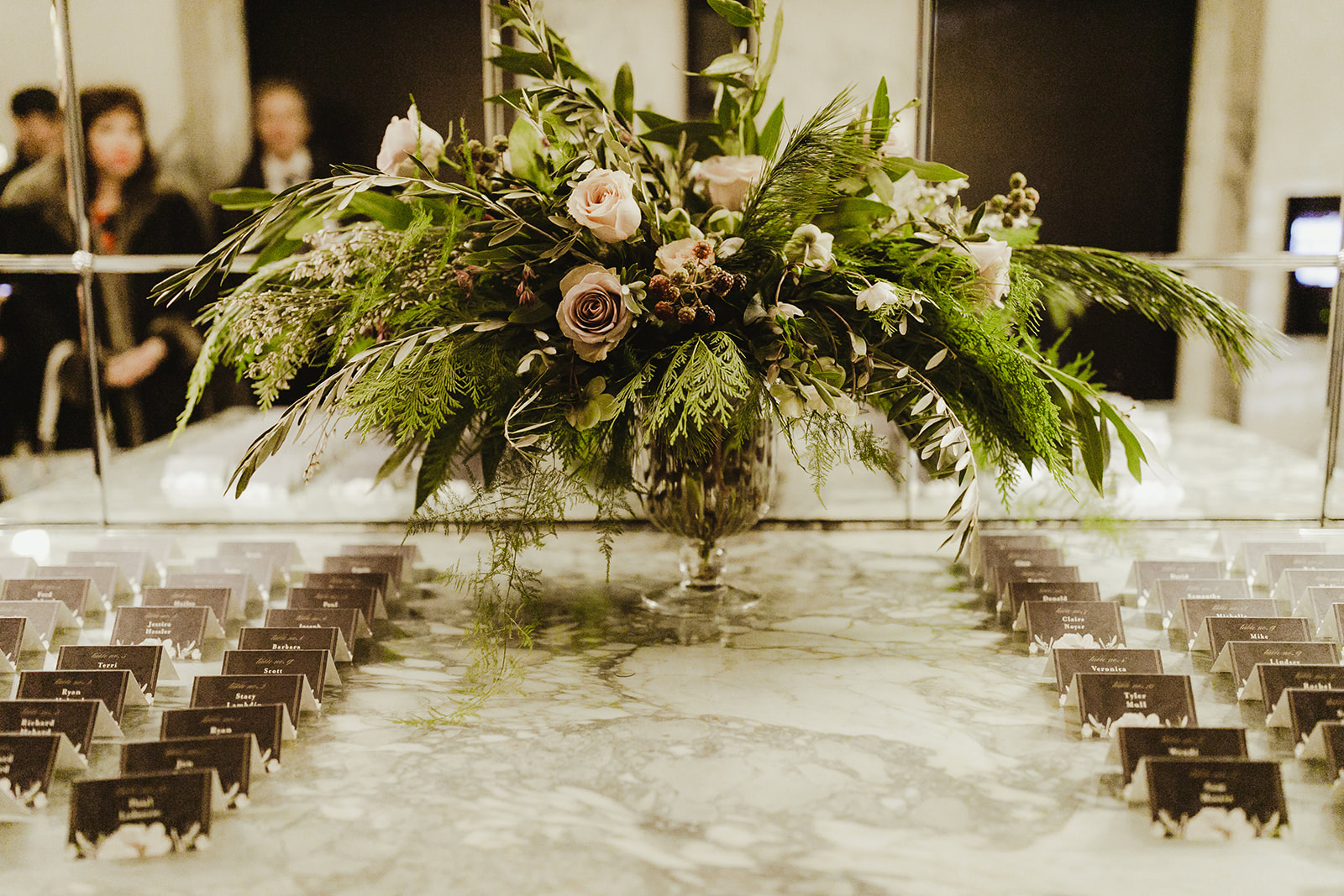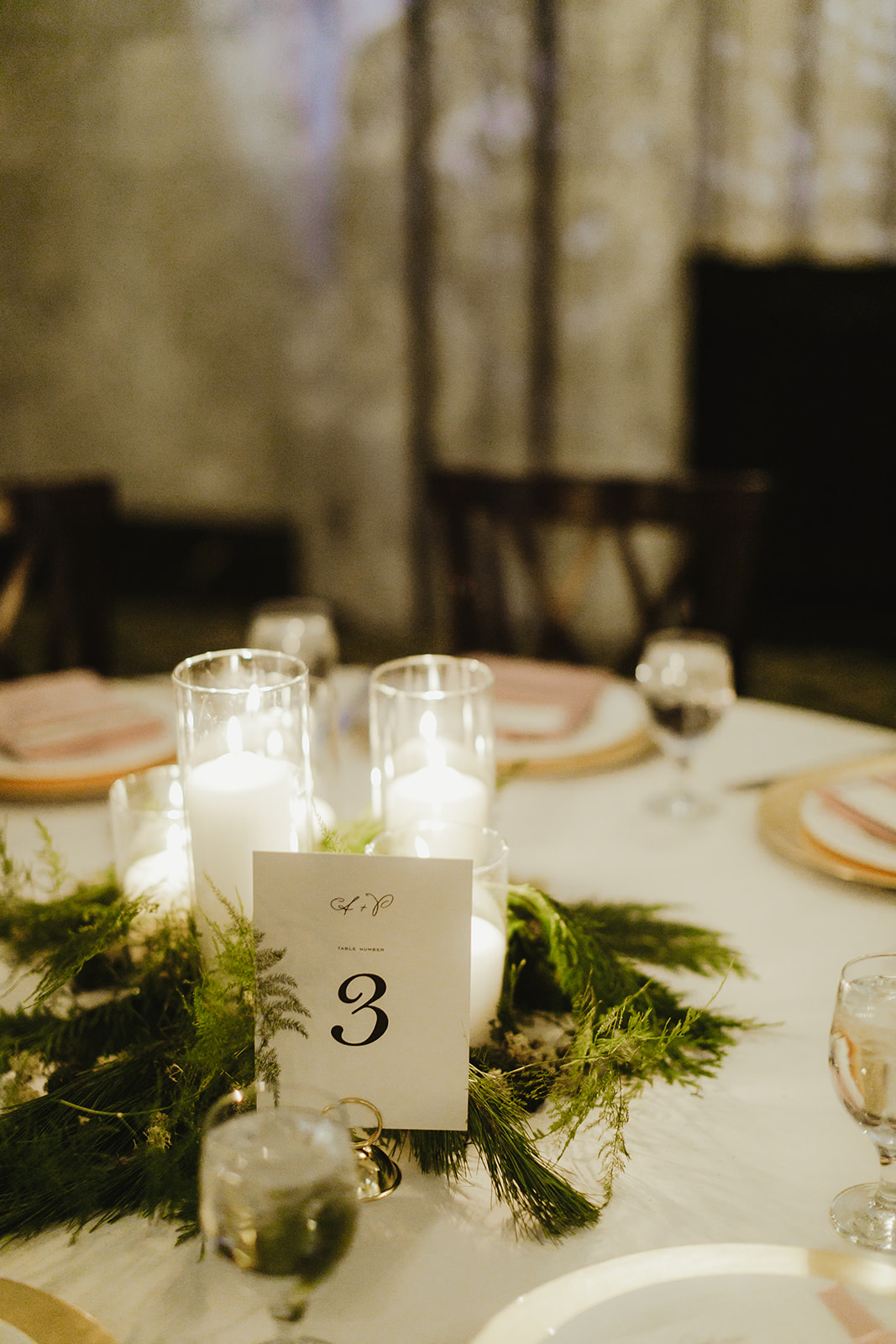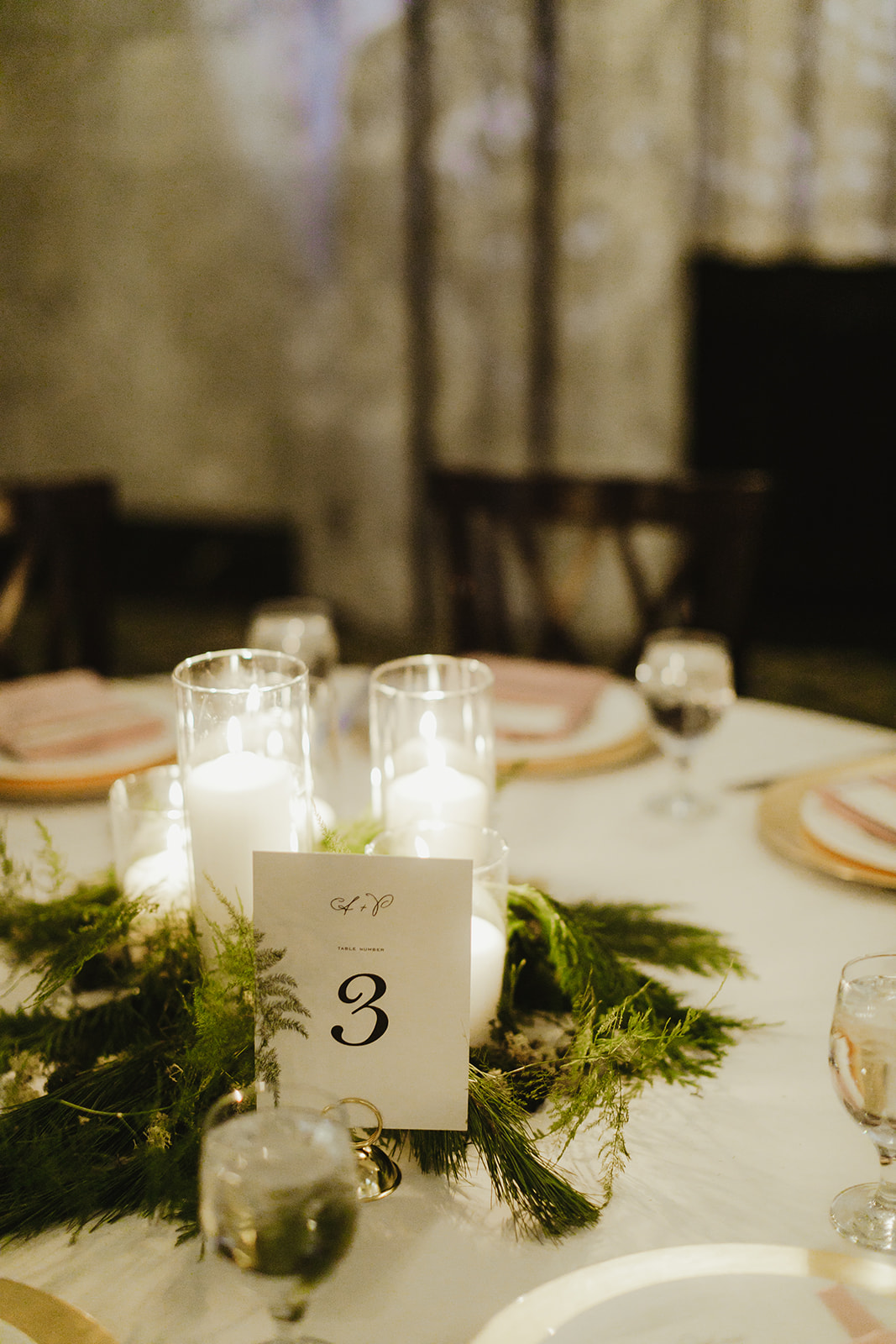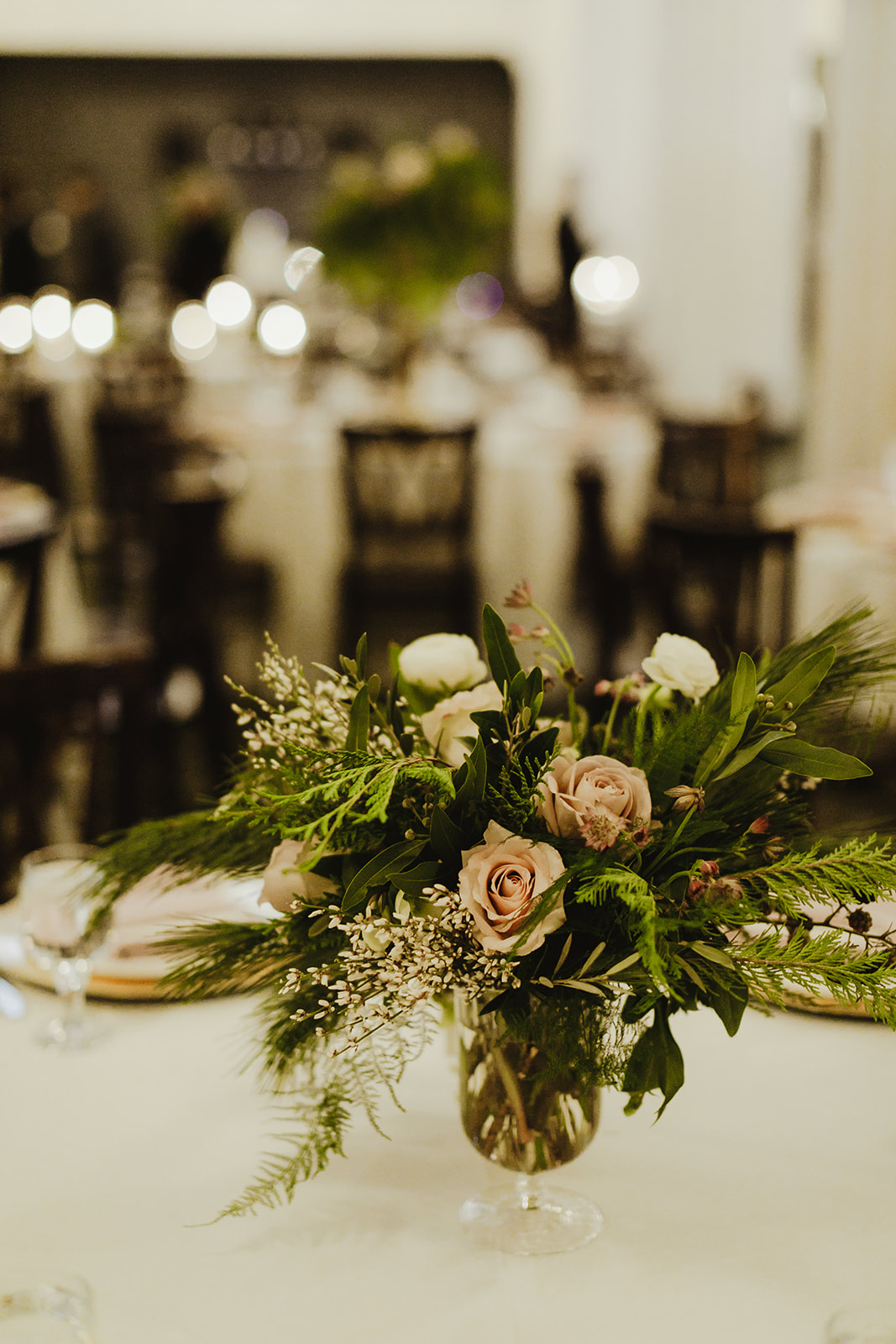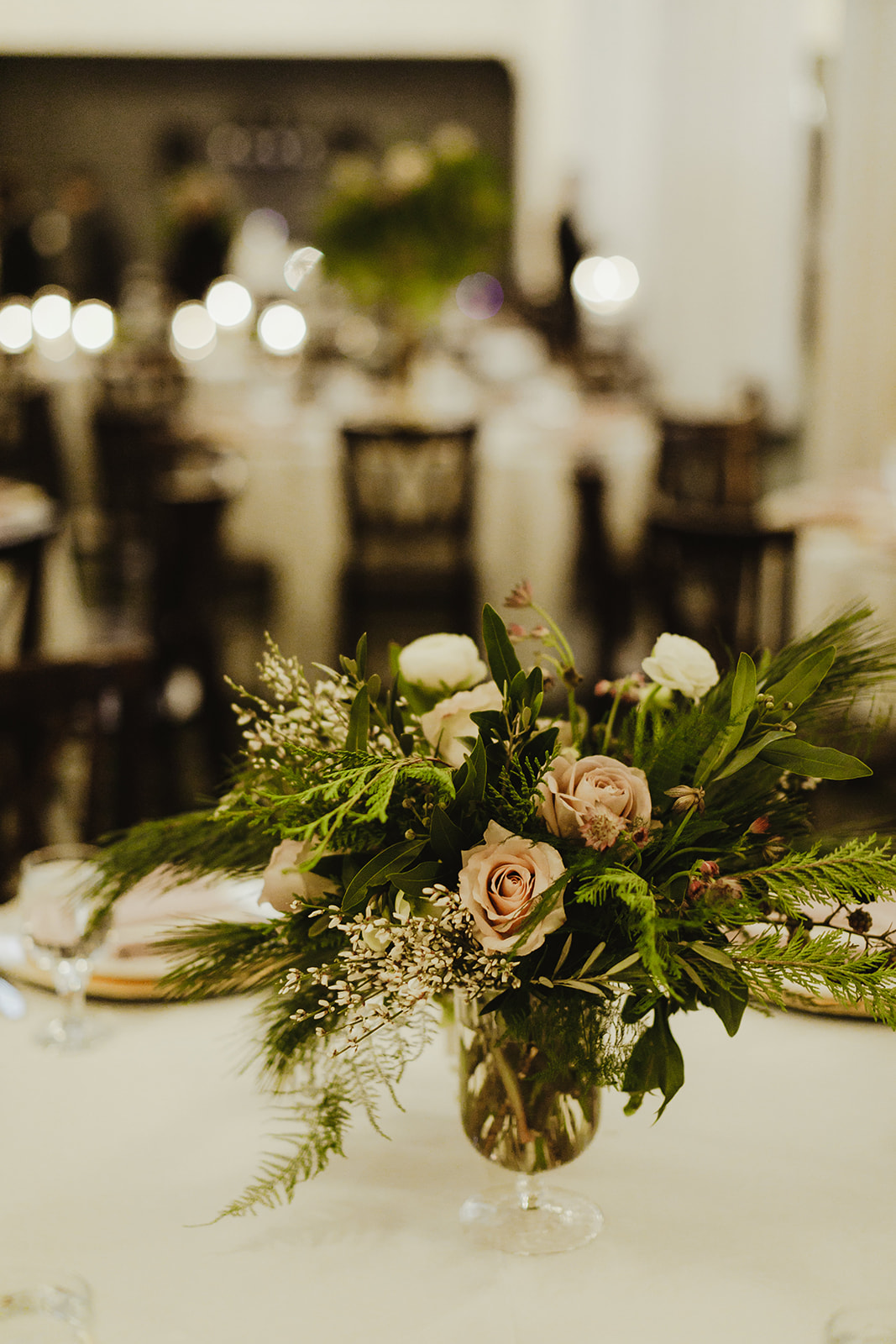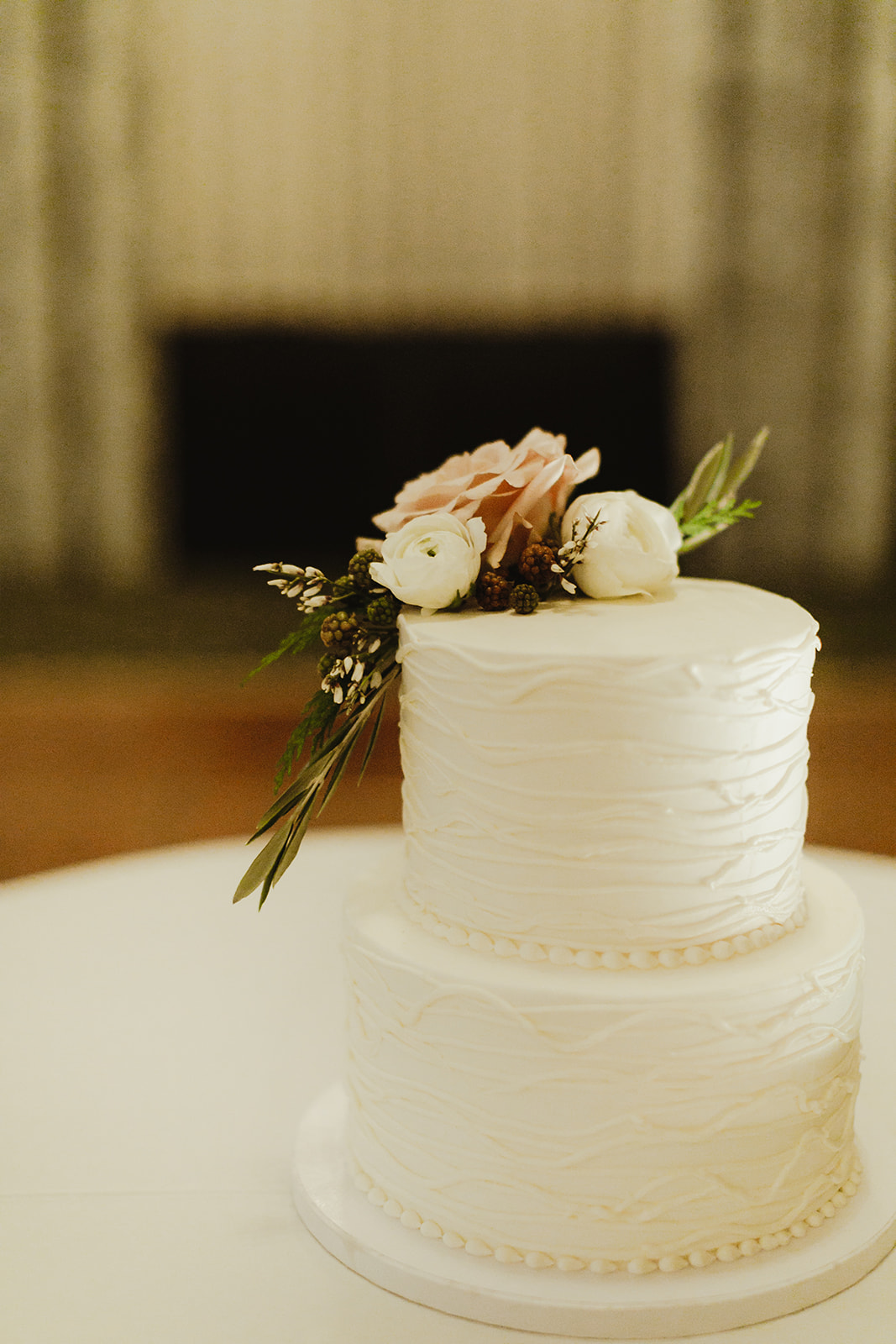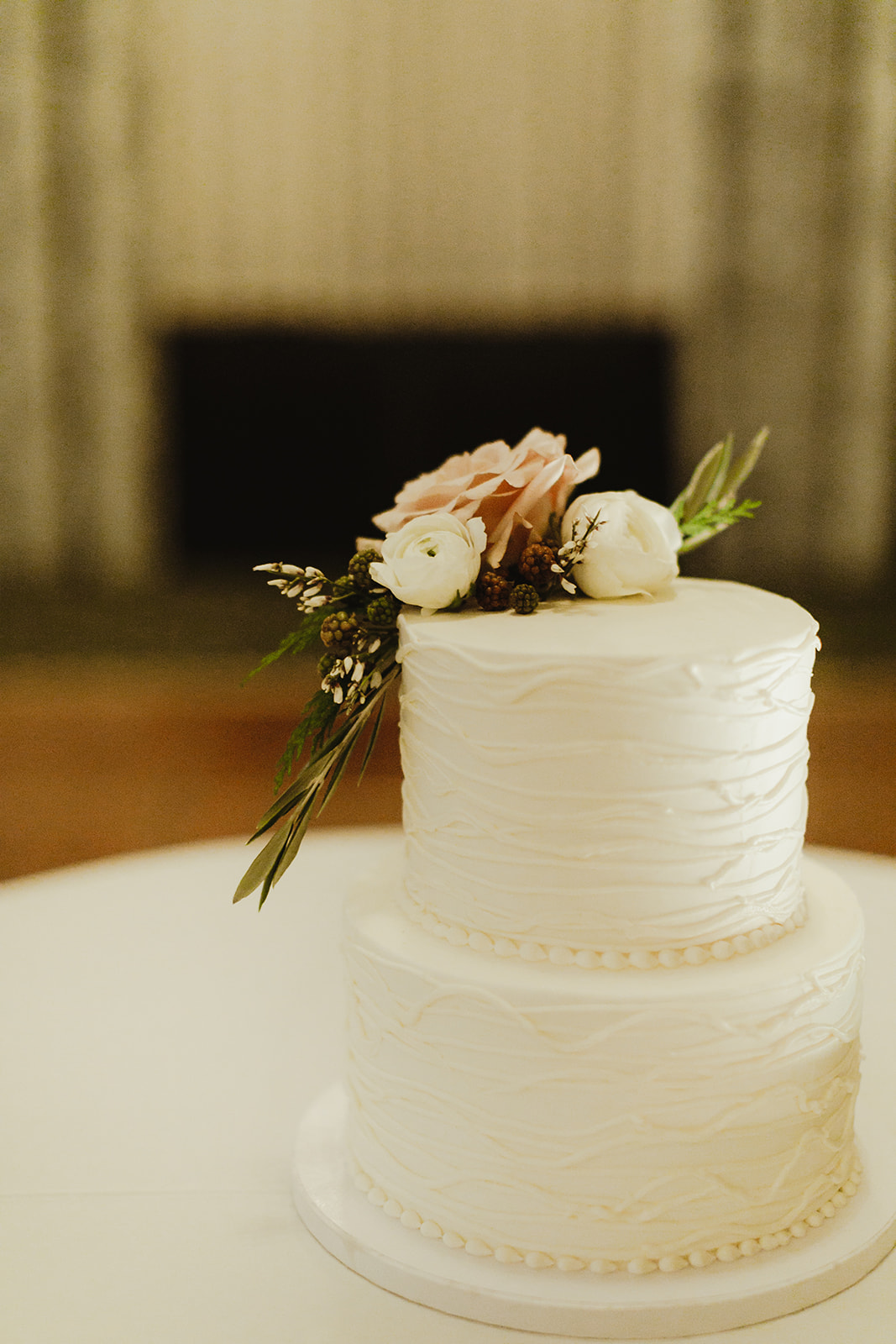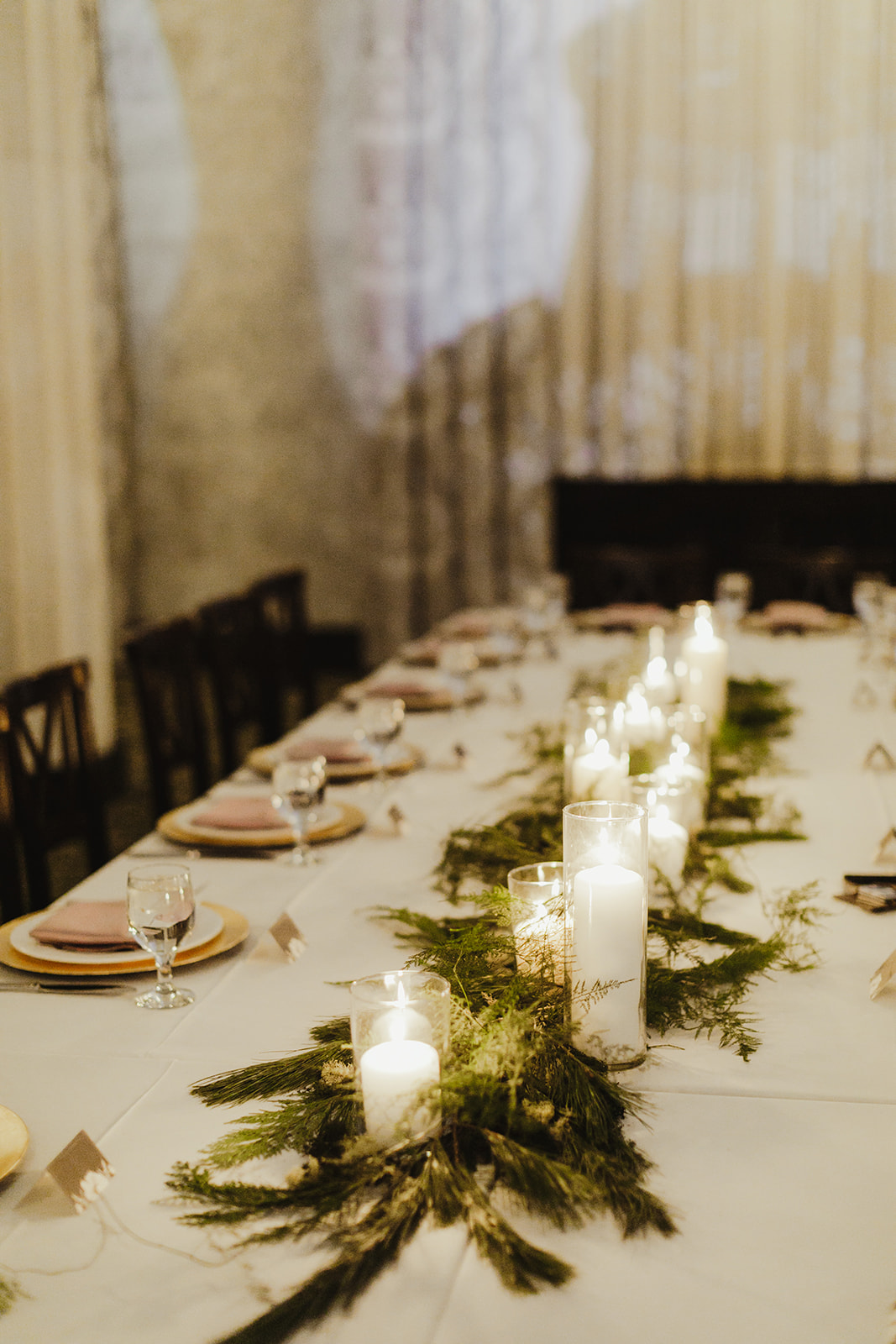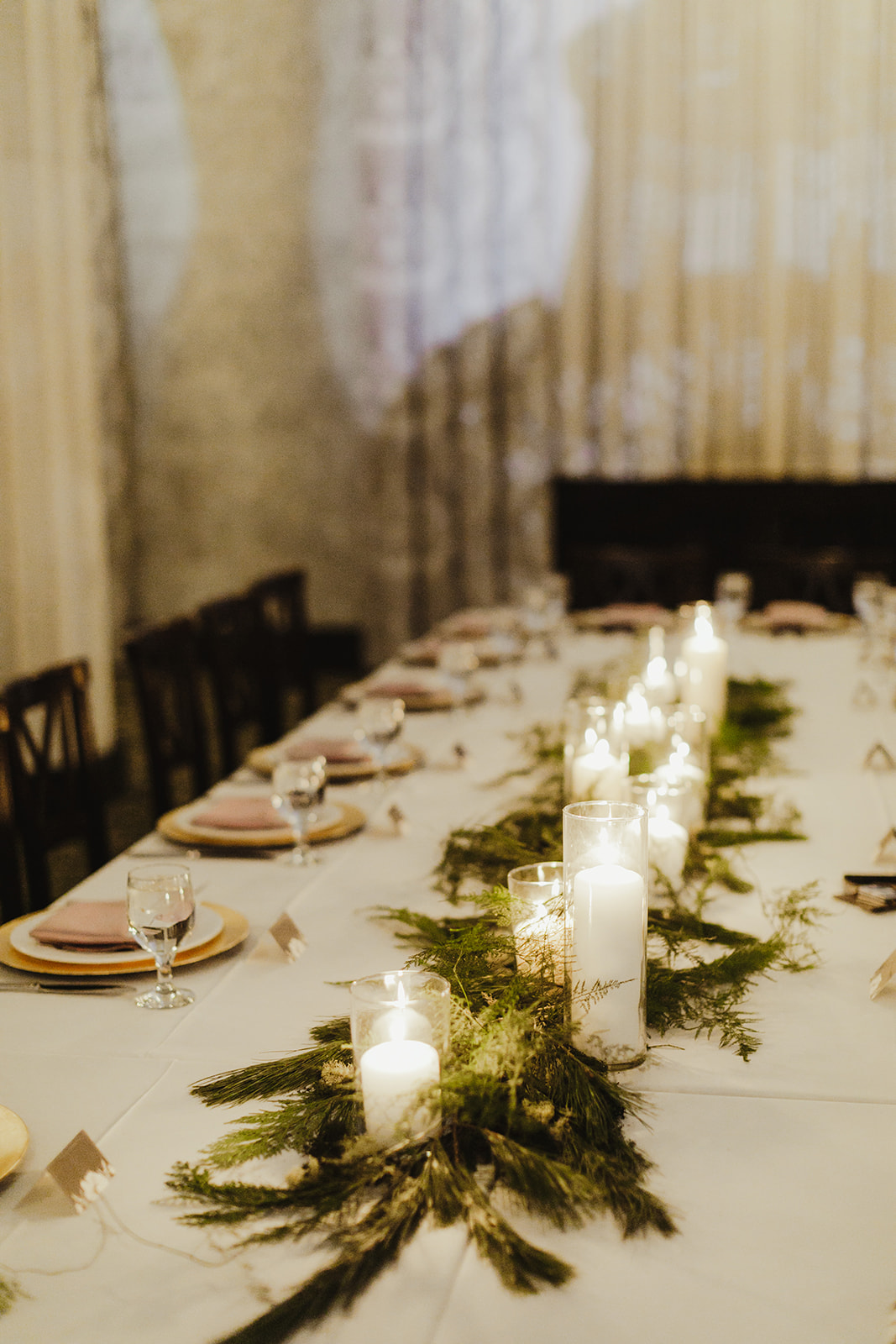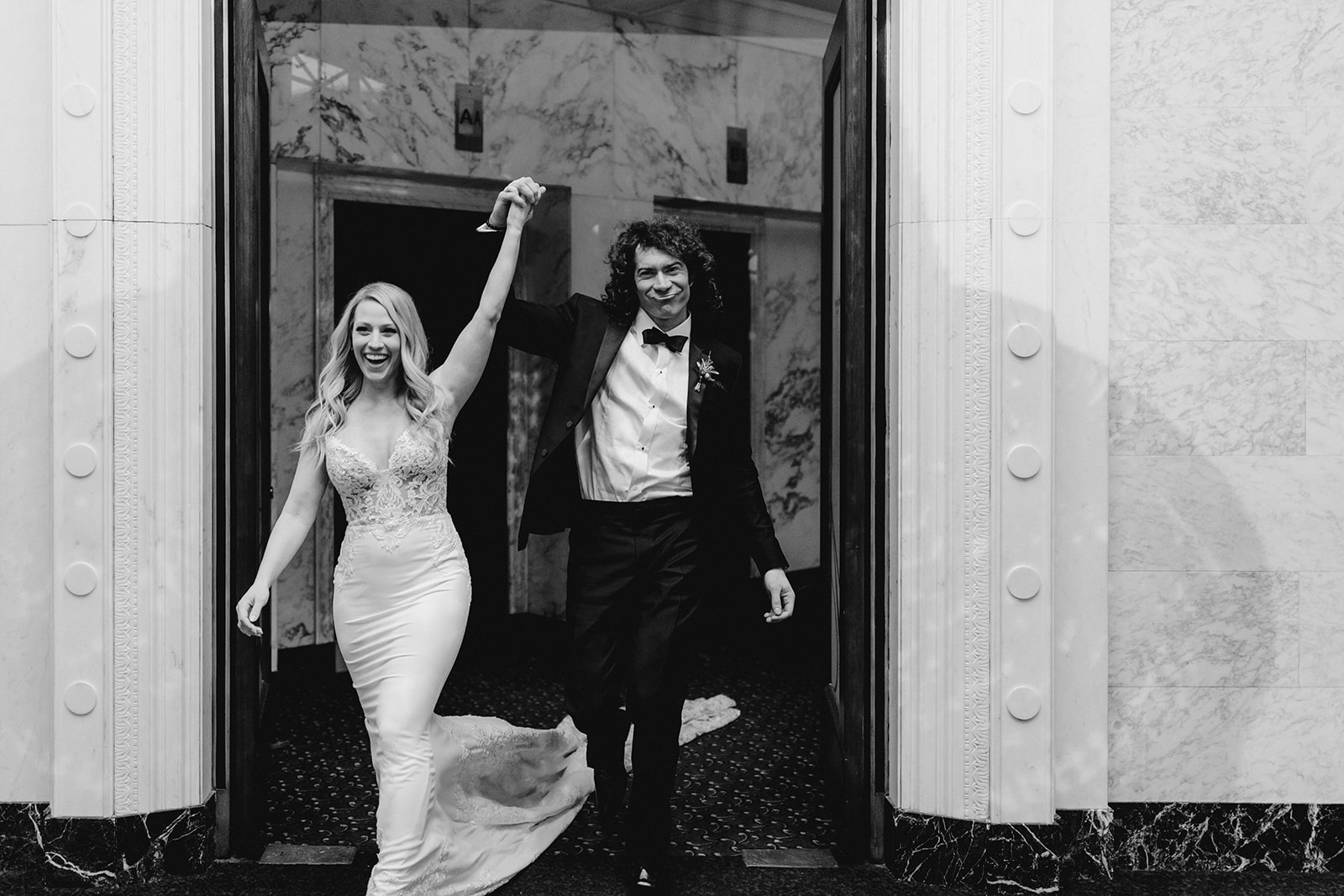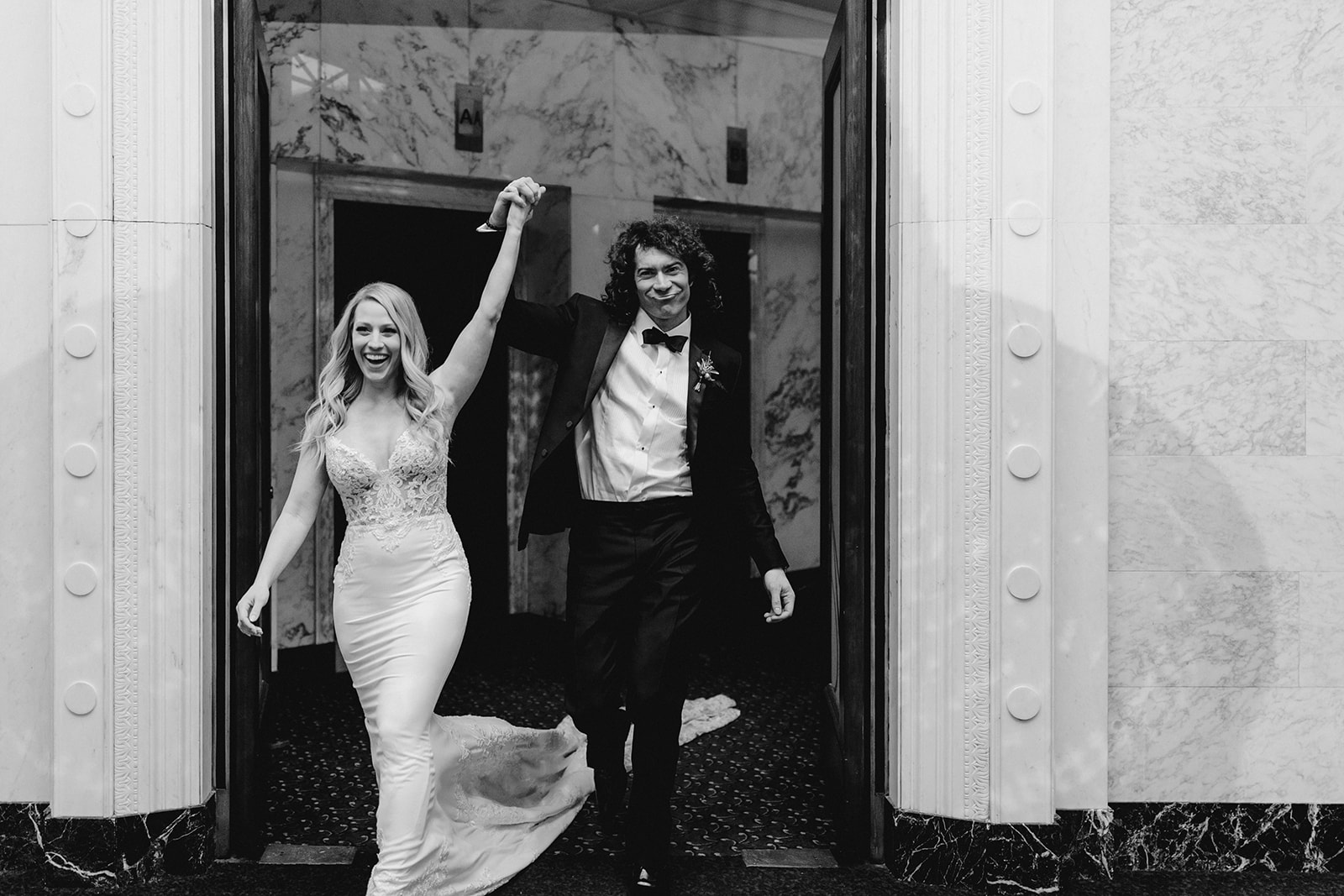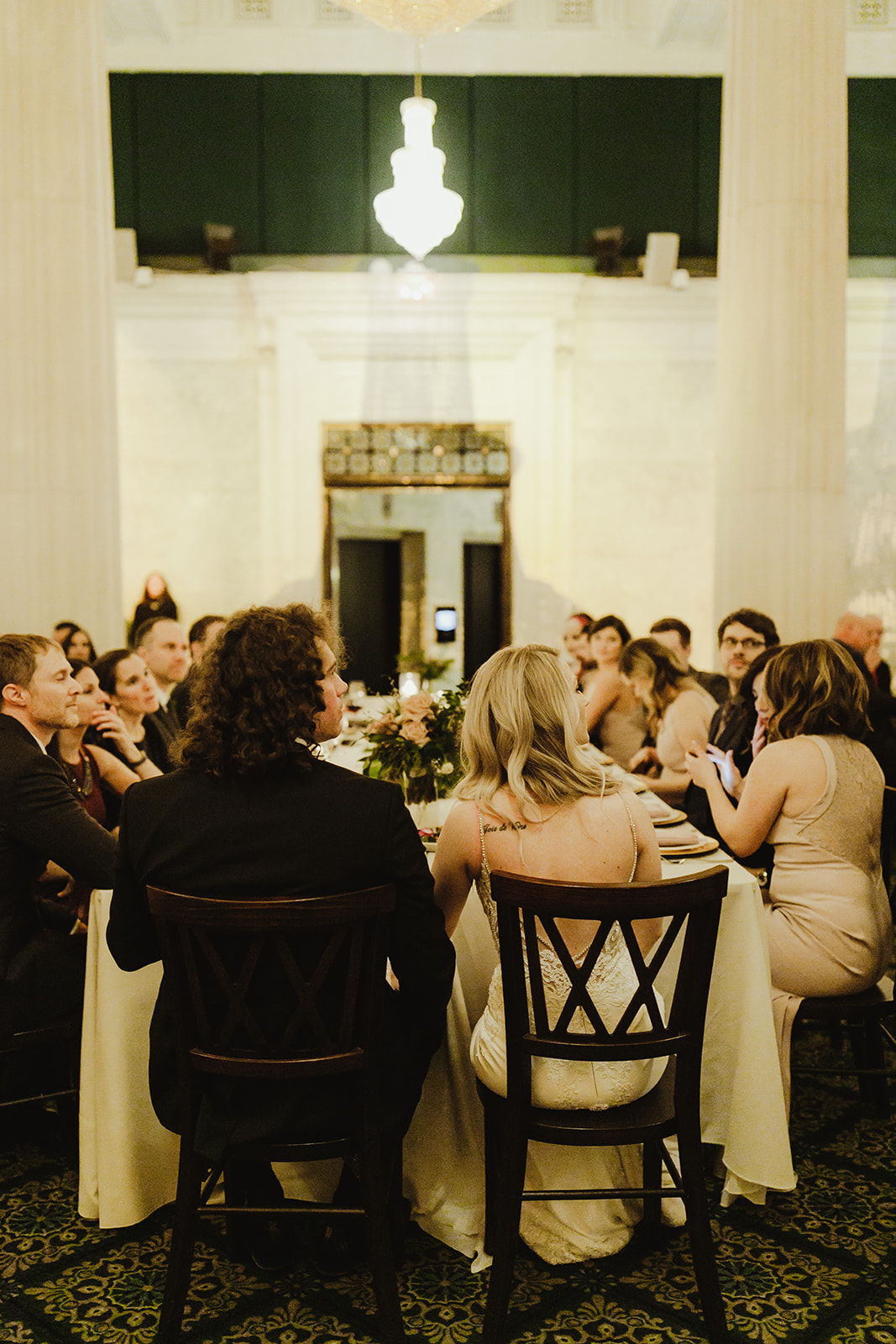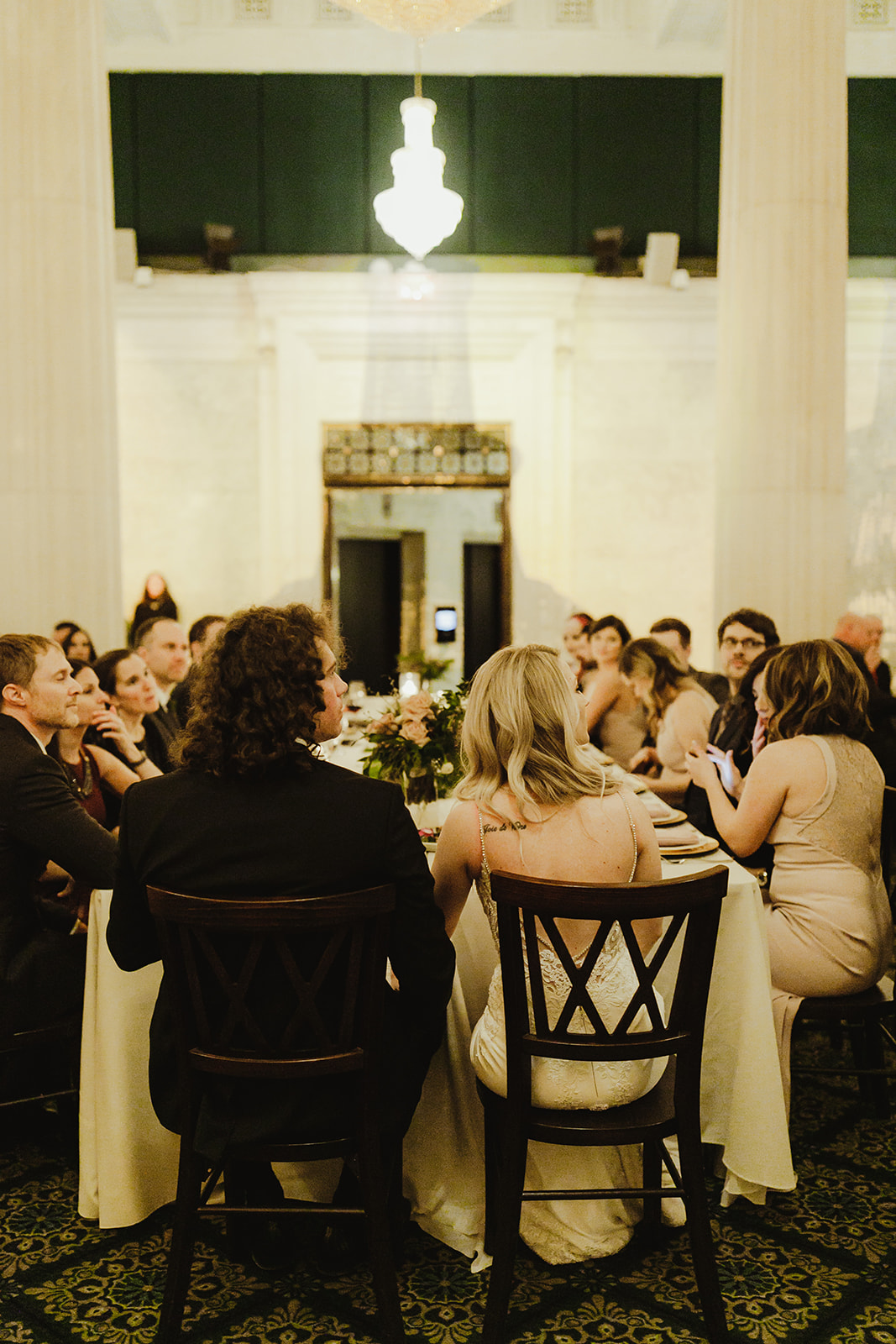 One of my favorite parts of the whole reception were the speeches. There were so many good moments, stories and memories that were brought to life during the speeches that made it so entertaining for all the guests. The maid of honor told the story of how Paul and Alannah met, which was a truly love at first sight story.
The best men (Paul's brothers) told a story about how they used to hide a spoon in each others beds, clothing, etc. when they were kids and actually brought the spoon to the wedding. Then Paul and Alannah gave the sweetest thank you and had everyone cheer a "hip hip hooray" all together because they were so thrilled about the day. All the speeches and toasts were so special and so fun to listen to.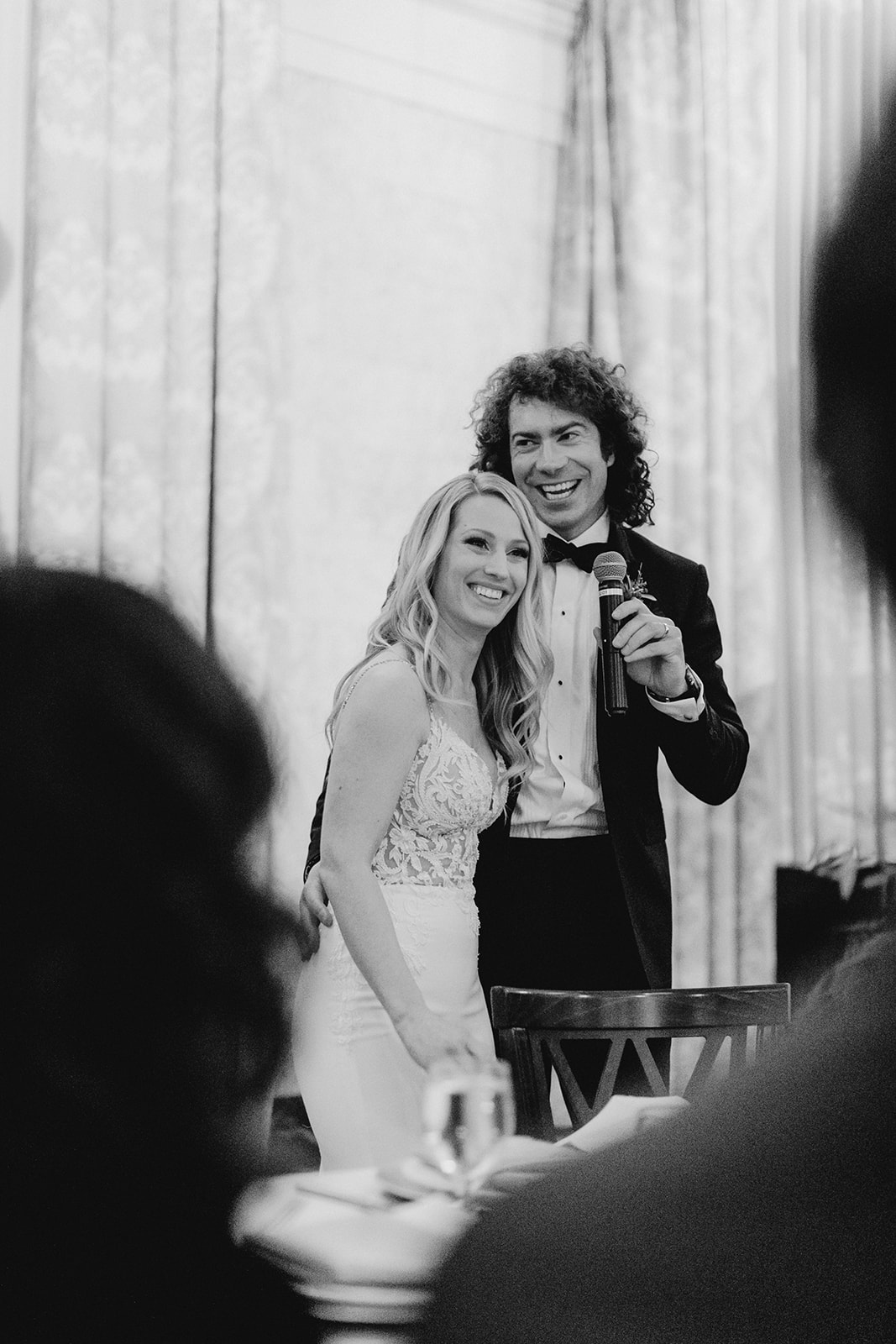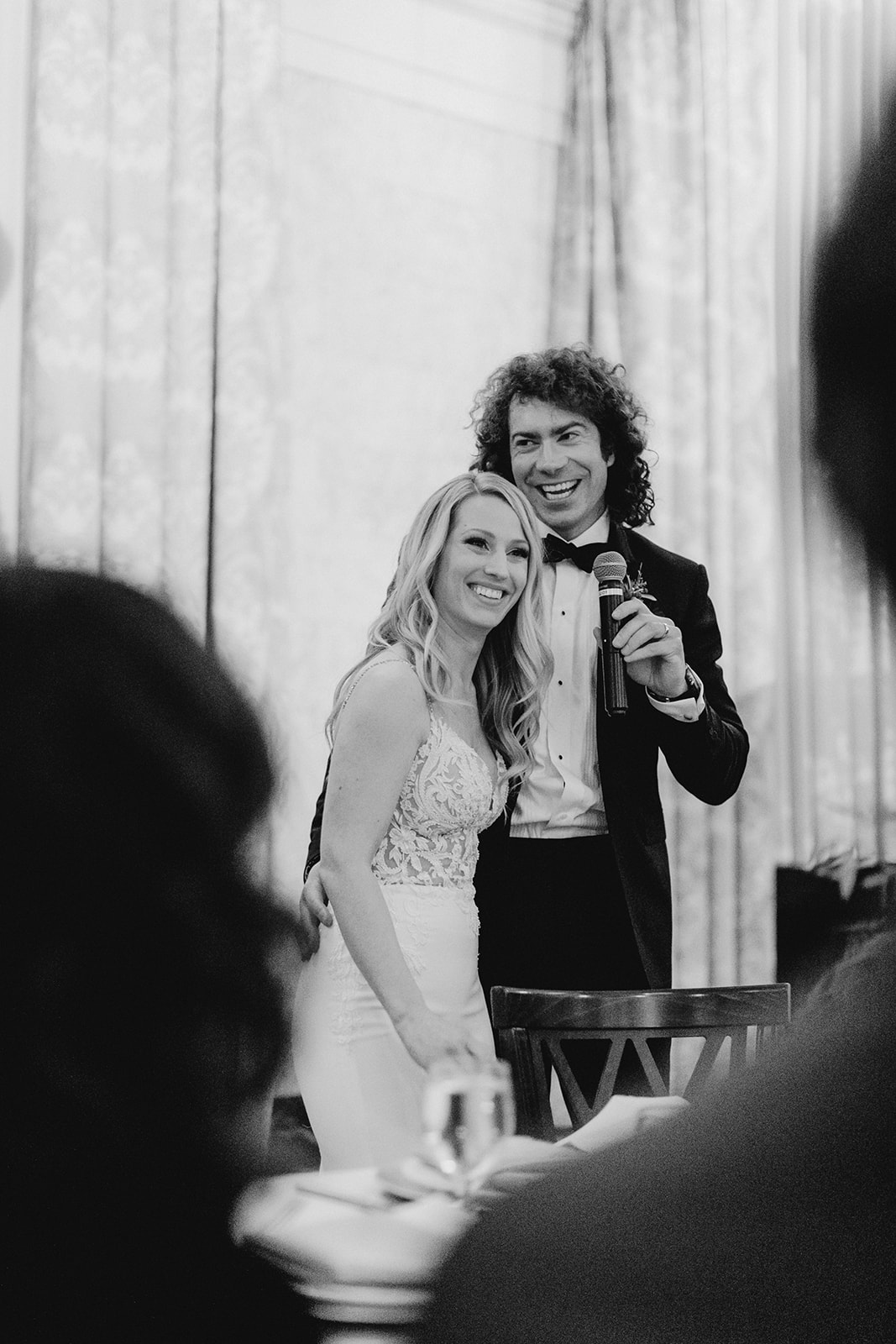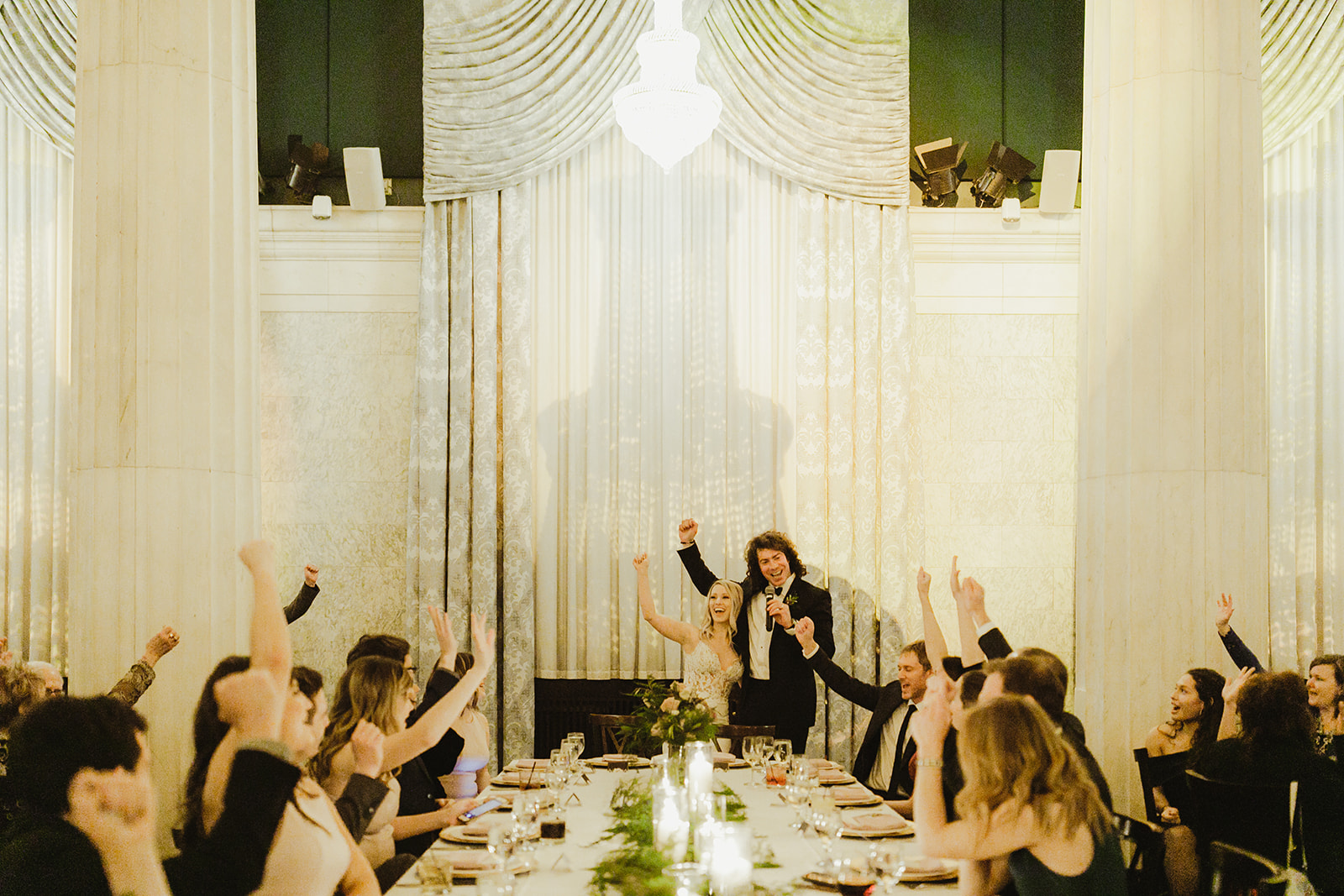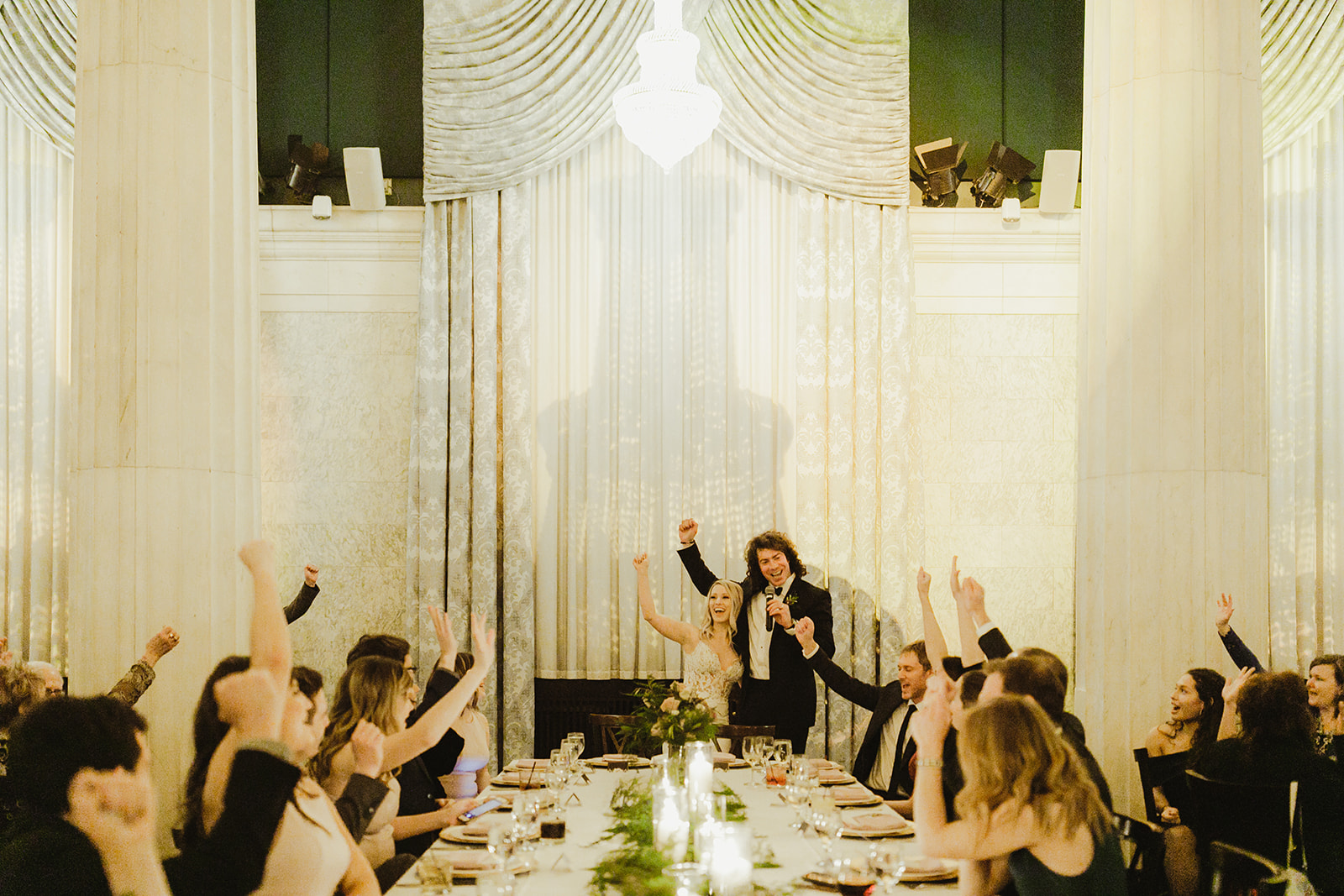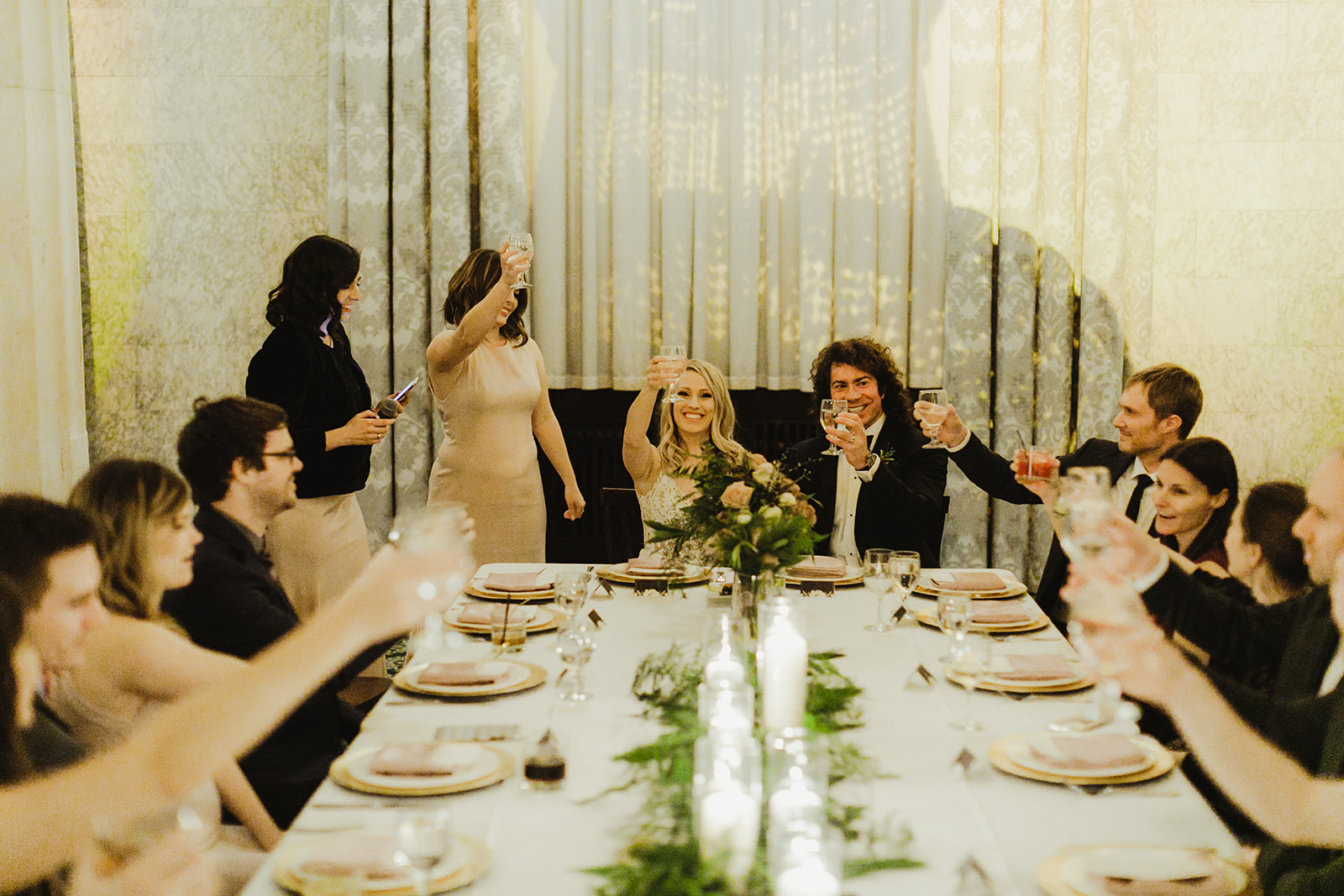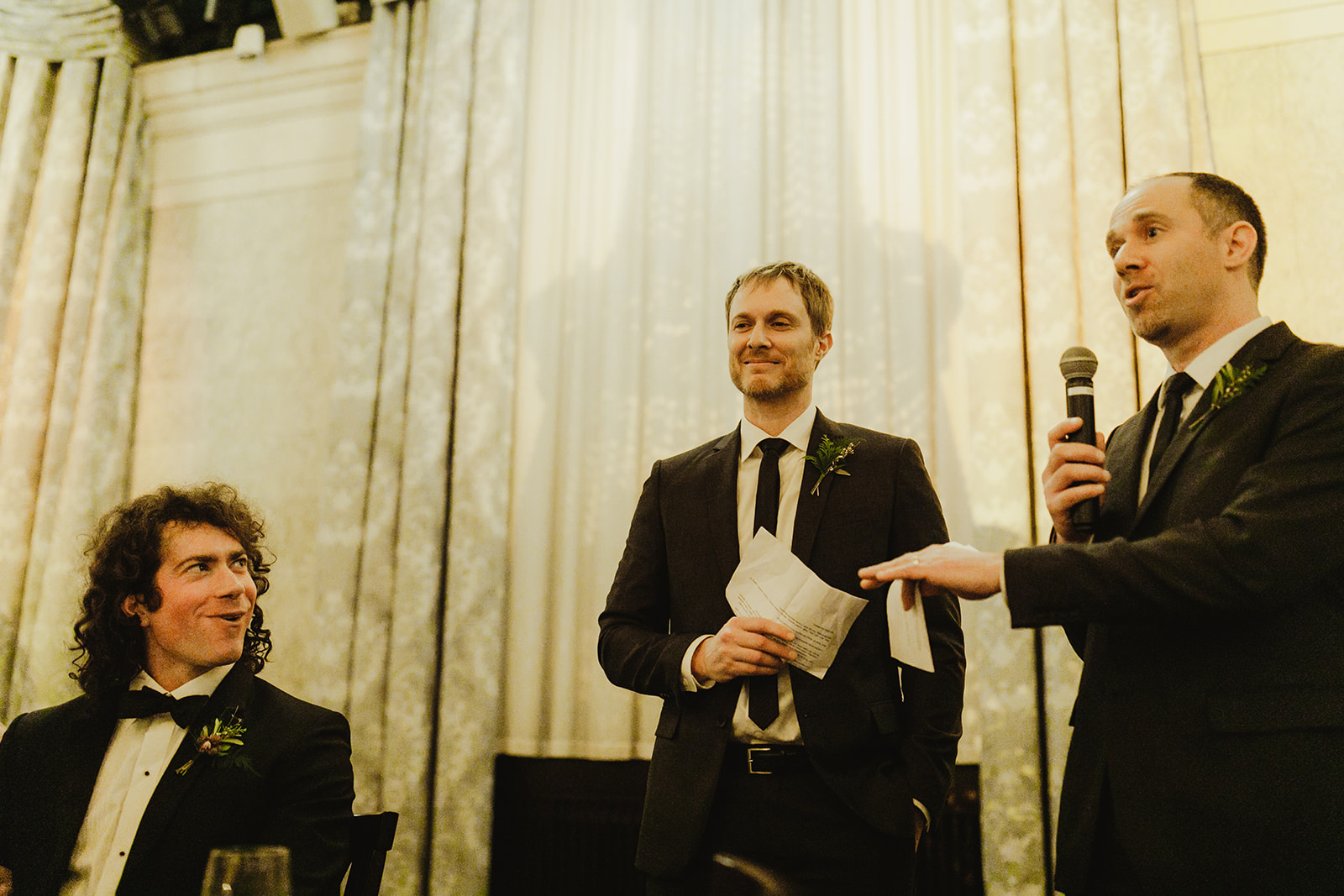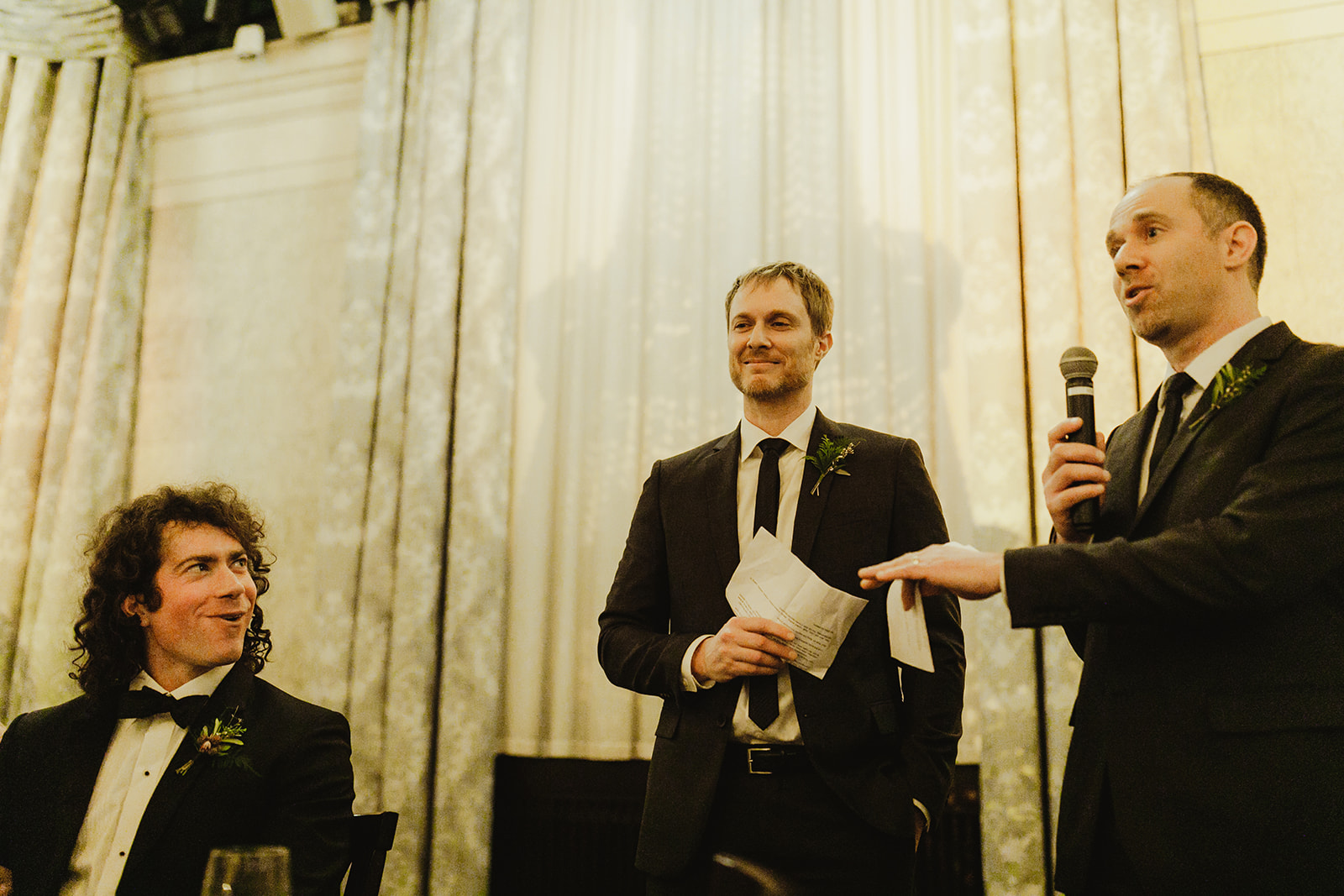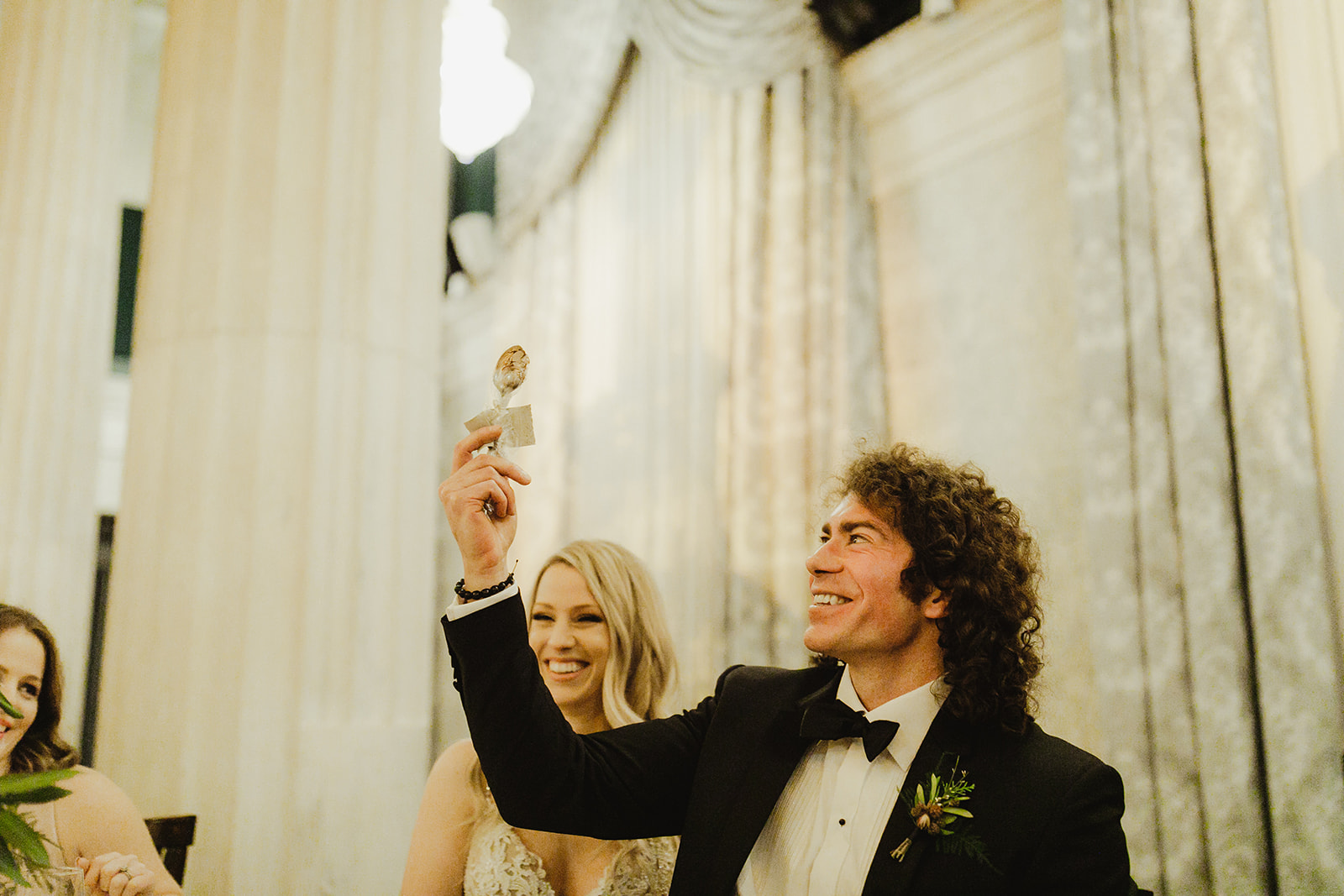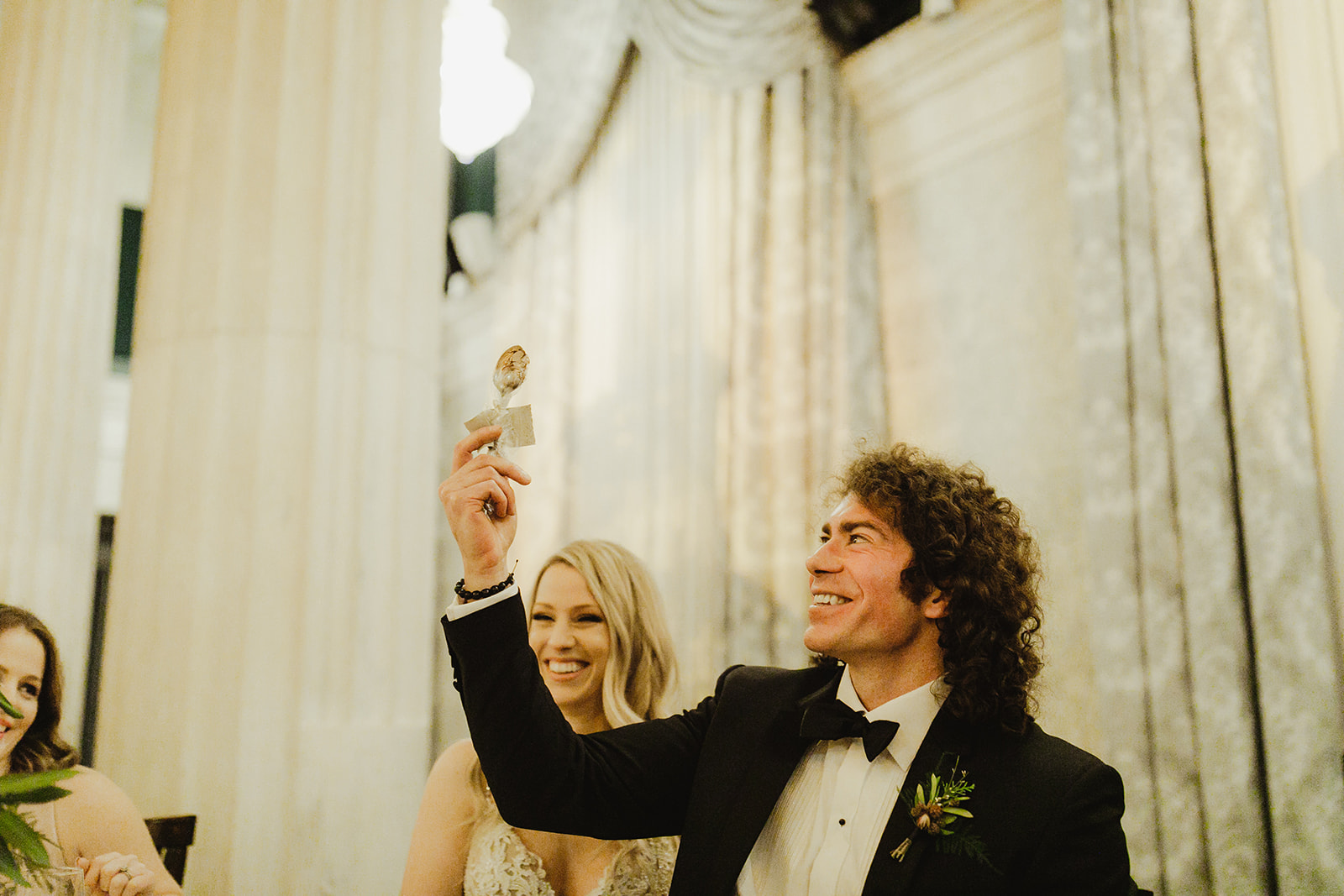 Paul and Alannah also decided to host a family style meal for their dinner, which is one of my favorites. If you have never experienced a family style meal or don't know what it is – it is when food is served to the table in large bowls and platters and guests serve themselves.
What I love about a family style meal is it gets guests to interact with each other more. It gets guests to pass the plate, have a conversation vs. just getting served their plate and keeping to themselves. It's a really fun way to do dinner and one of my favorite ways to do it.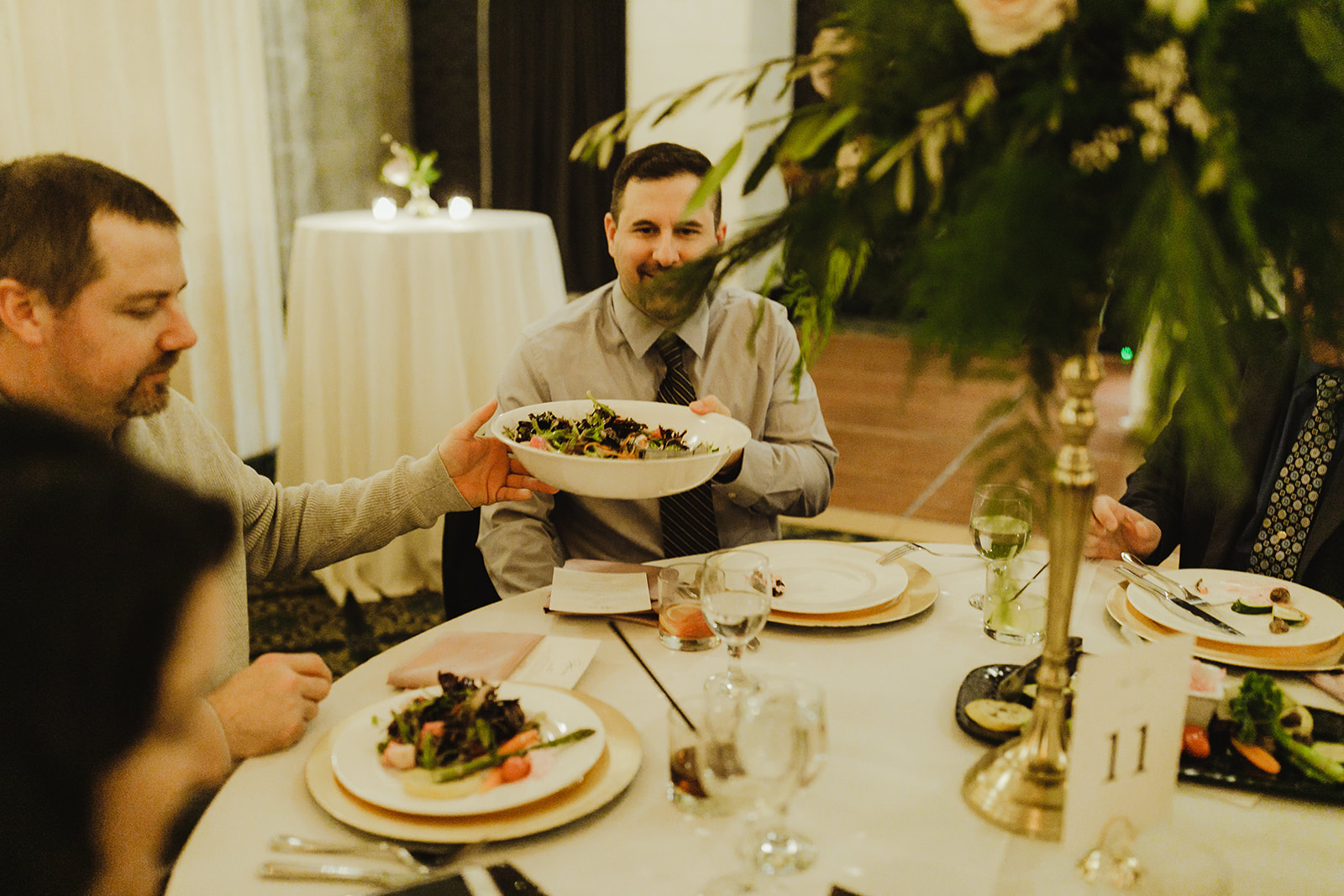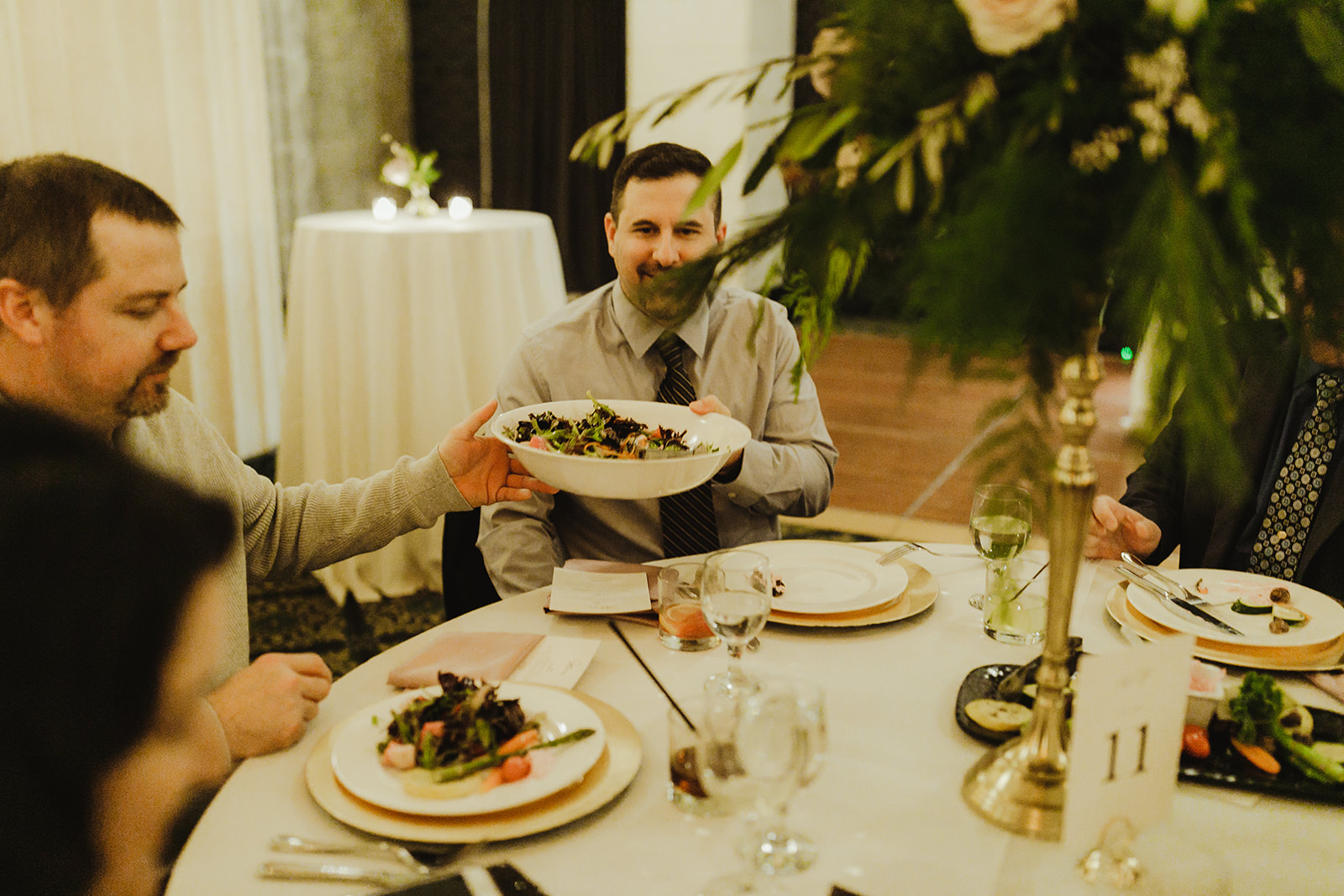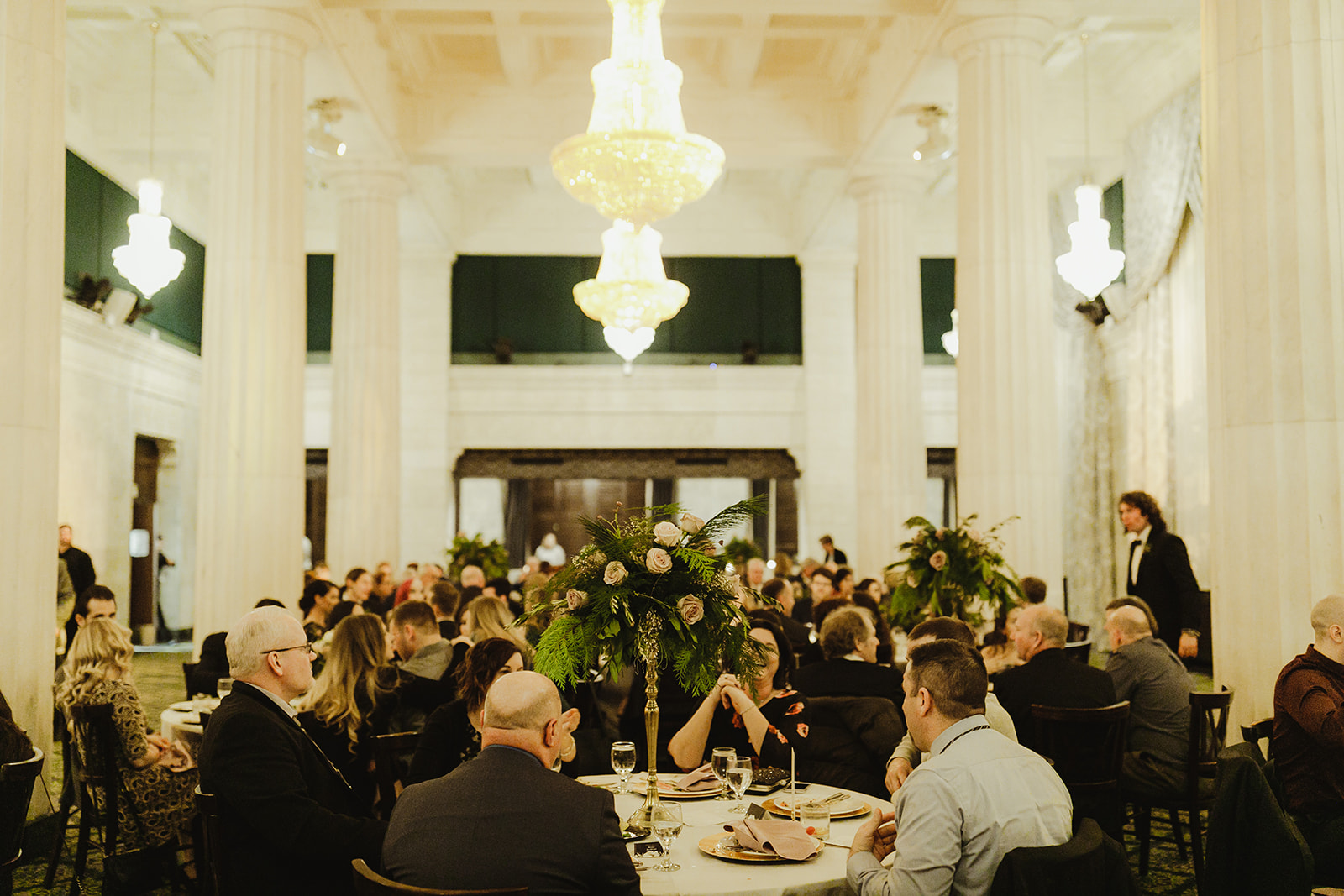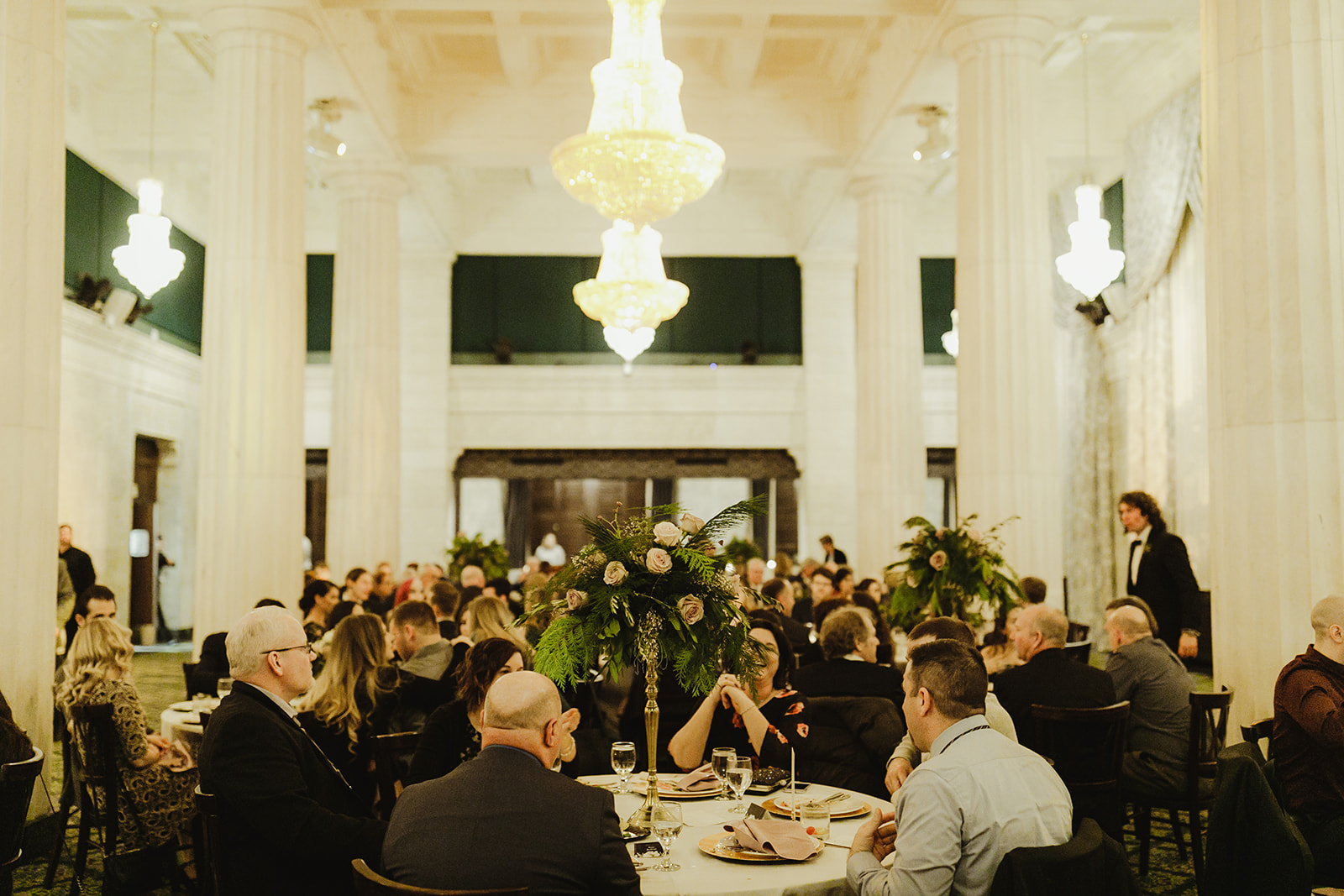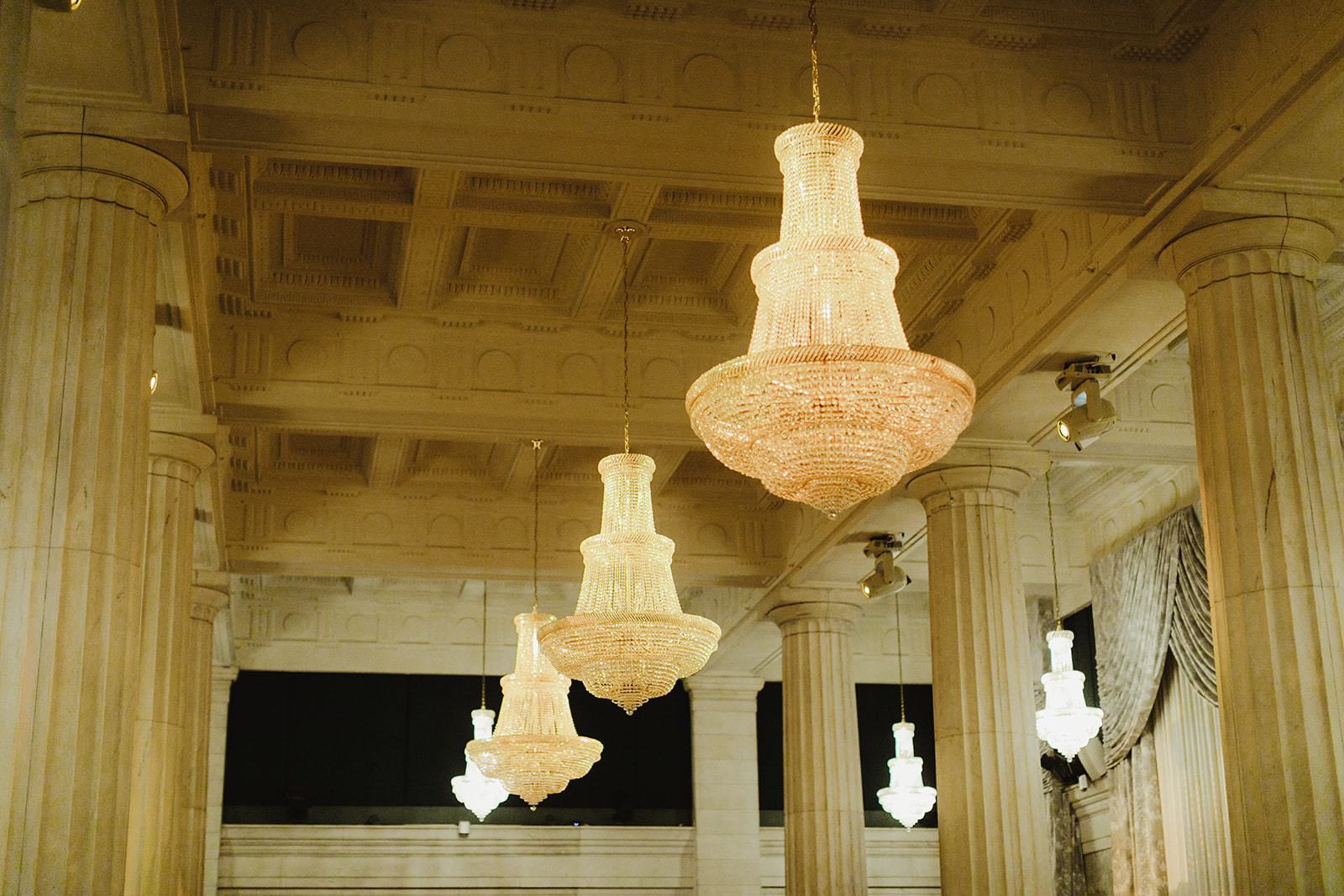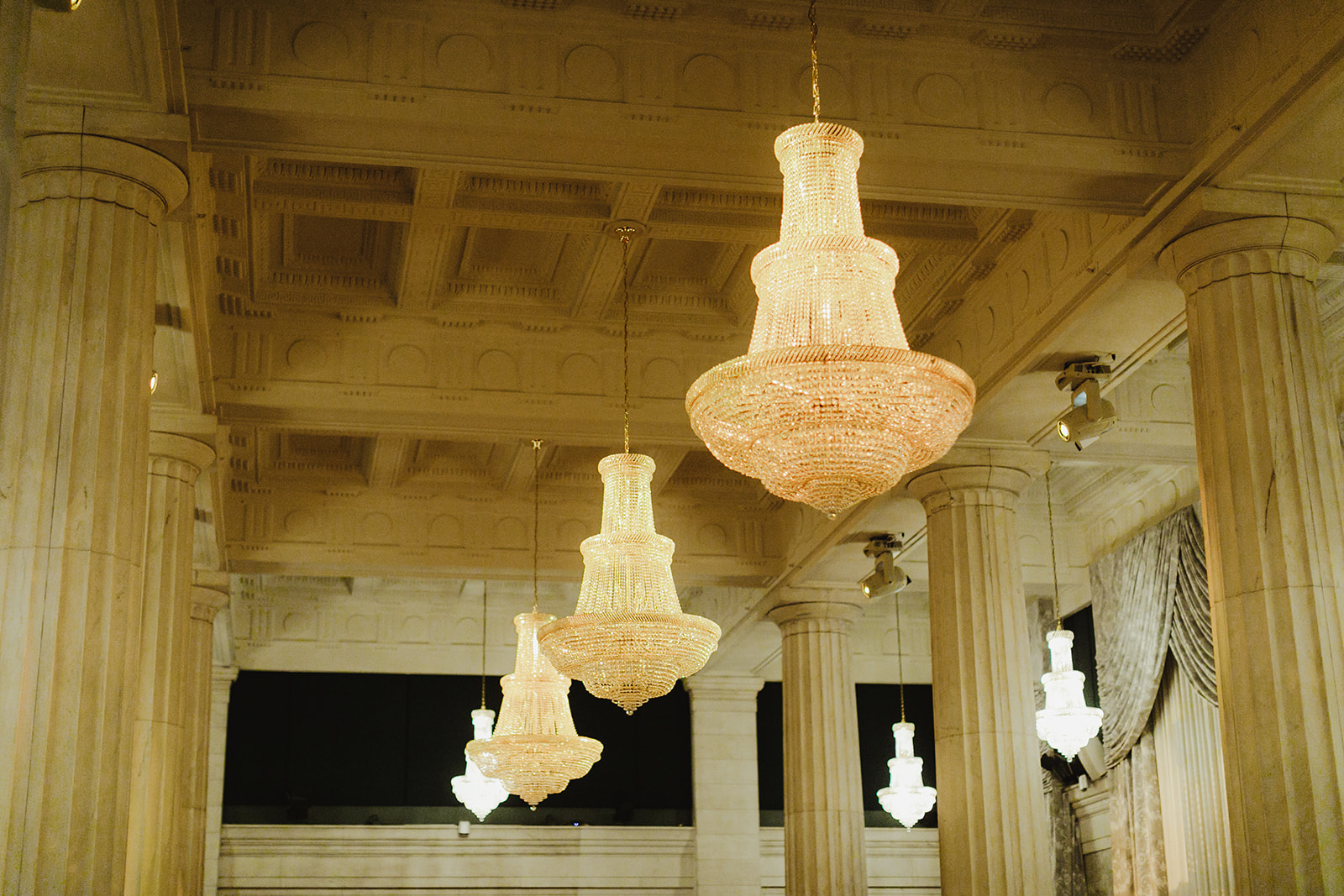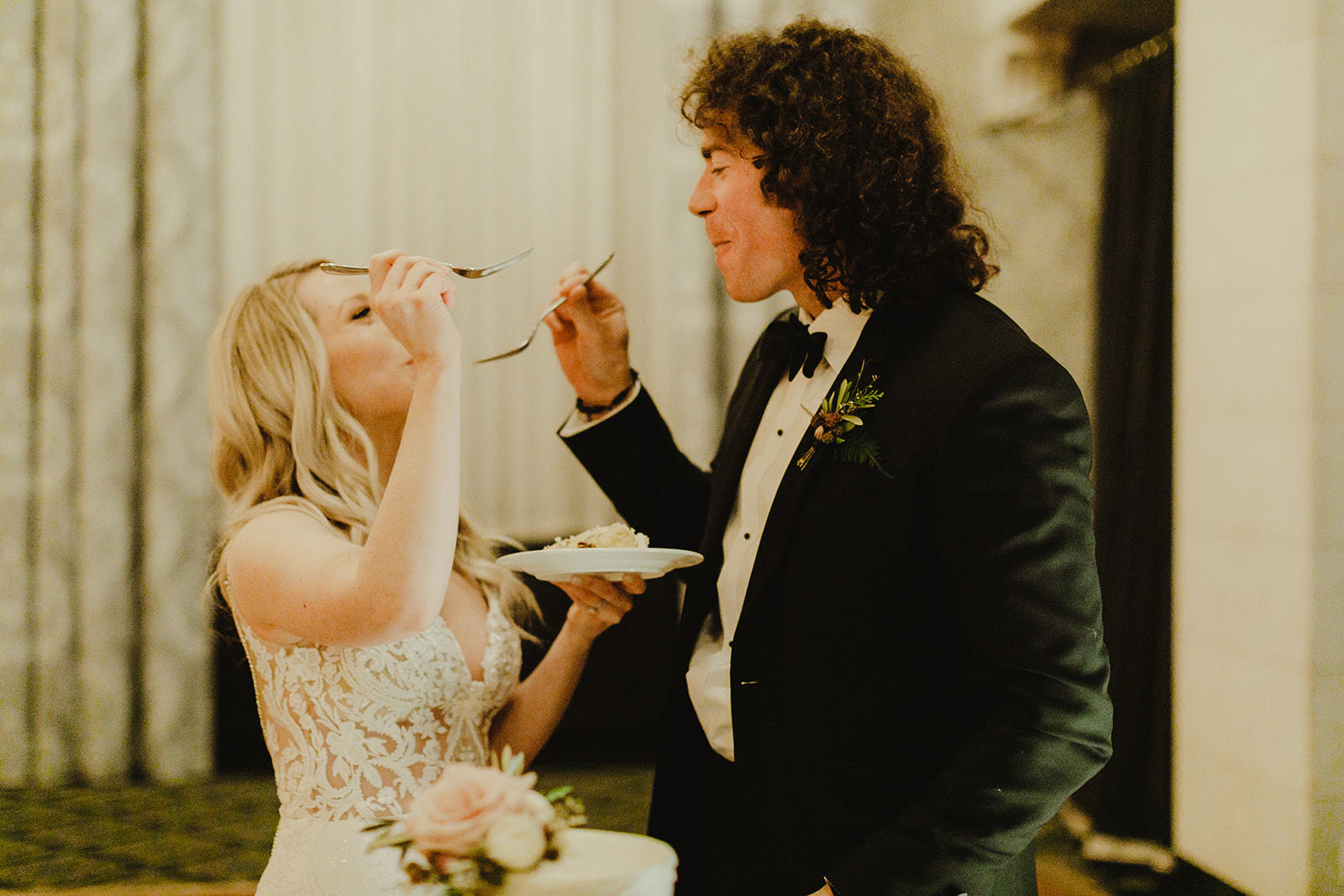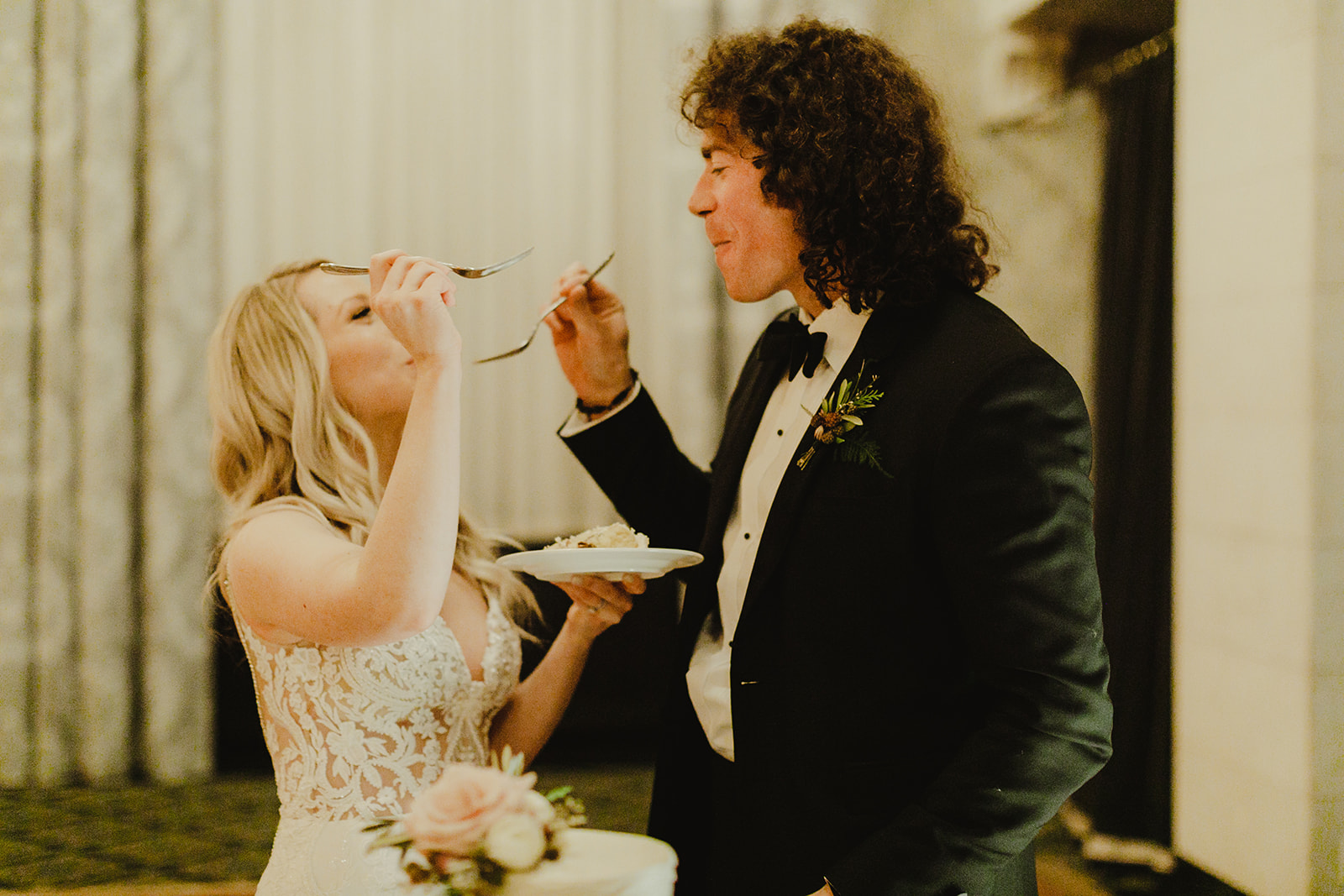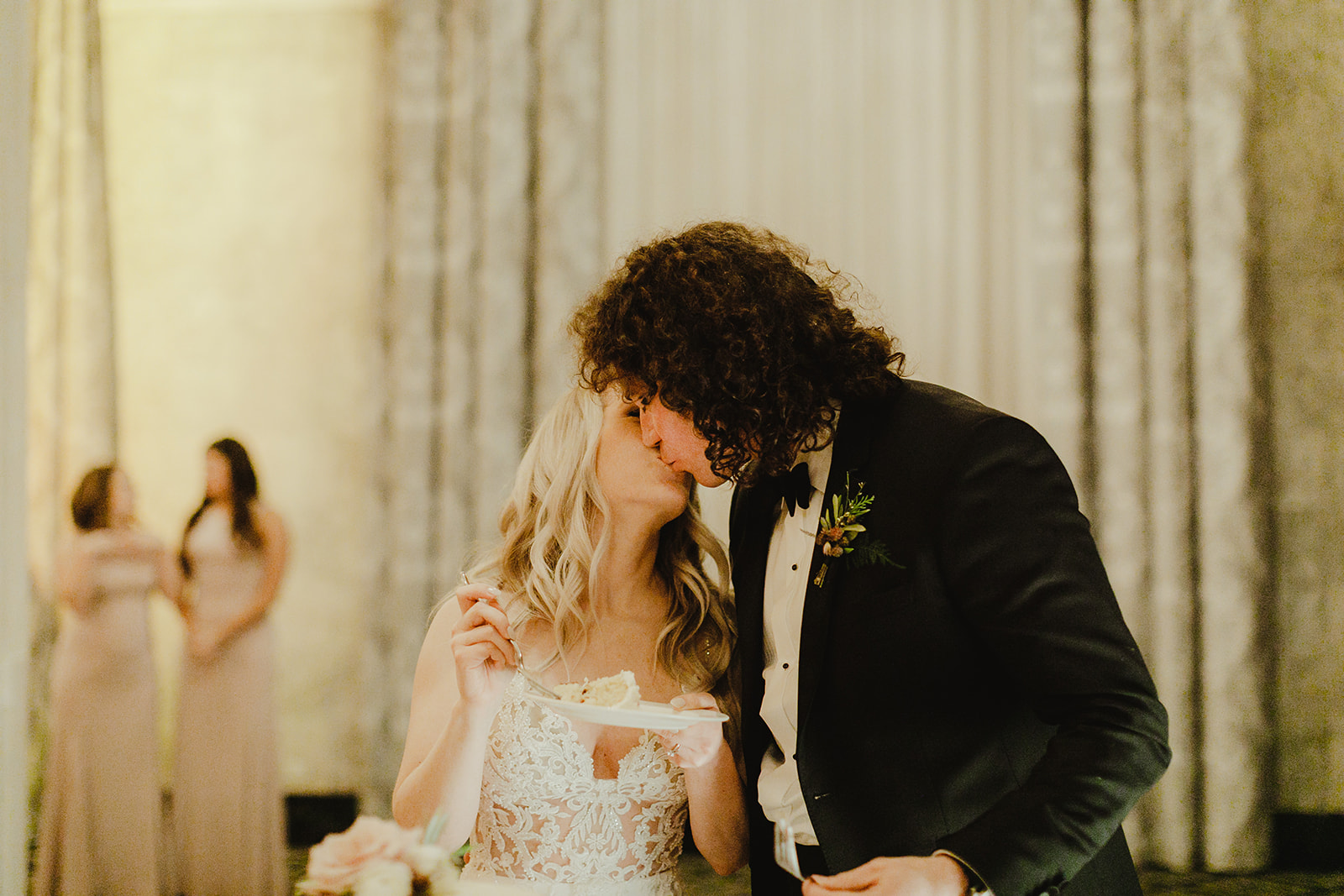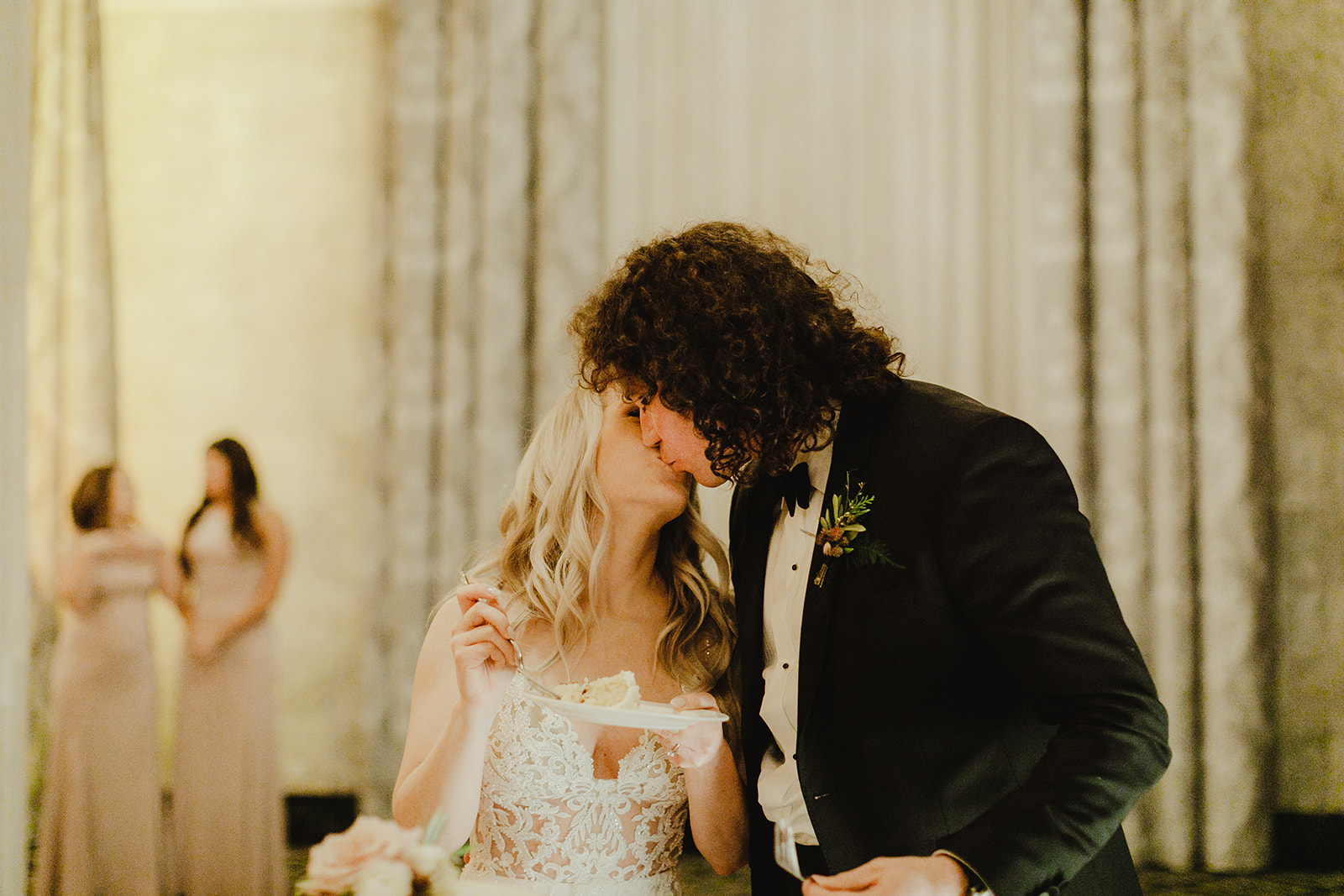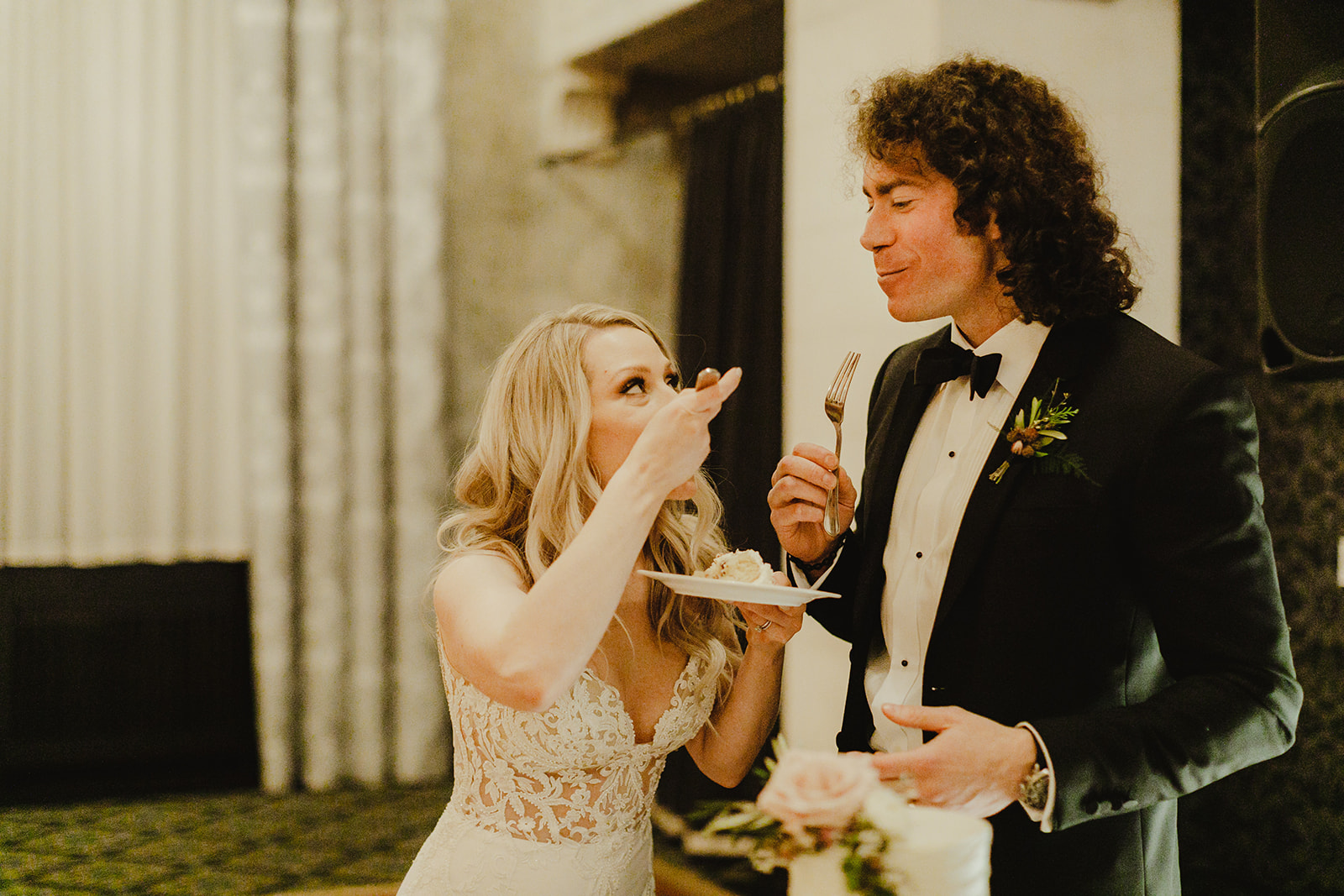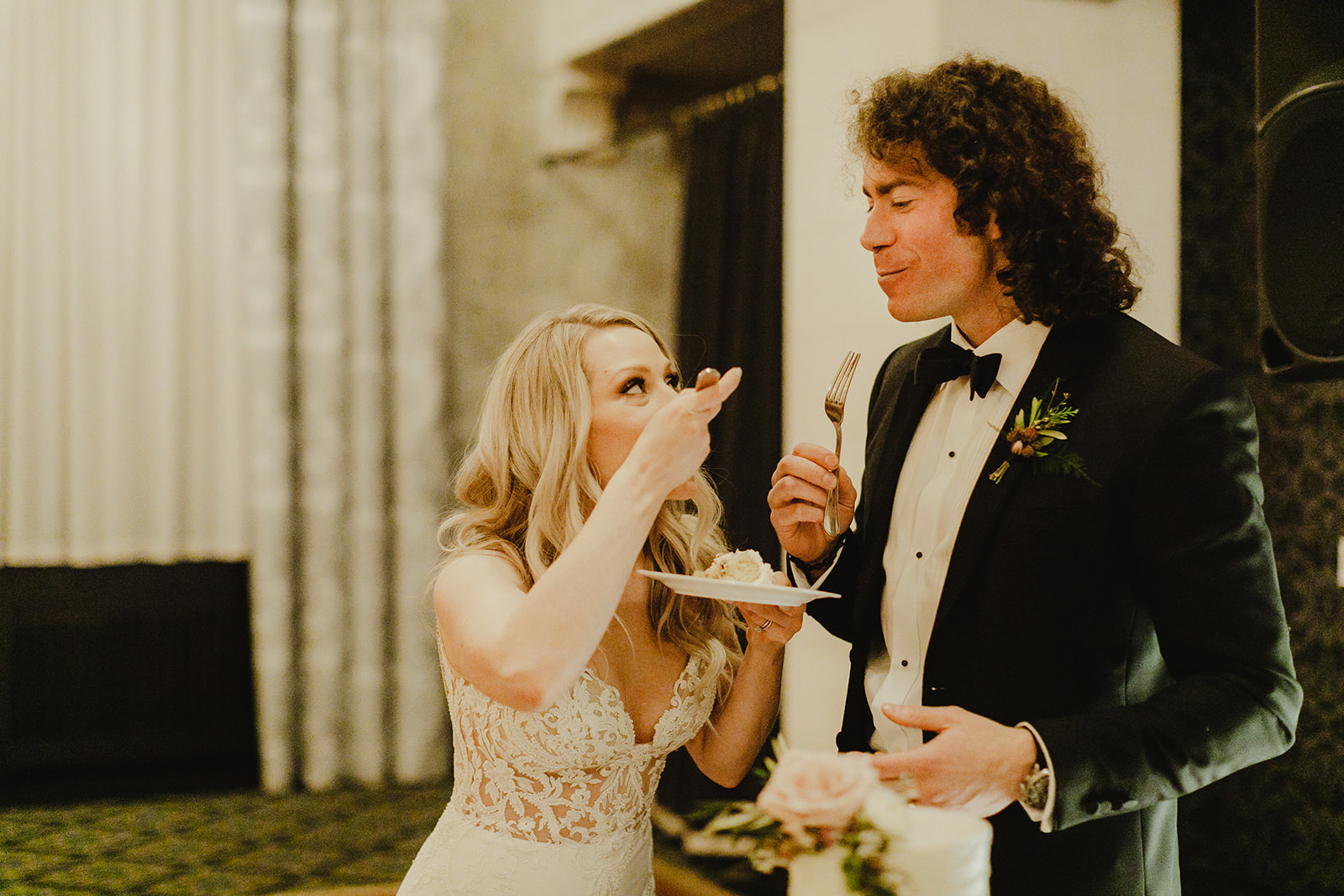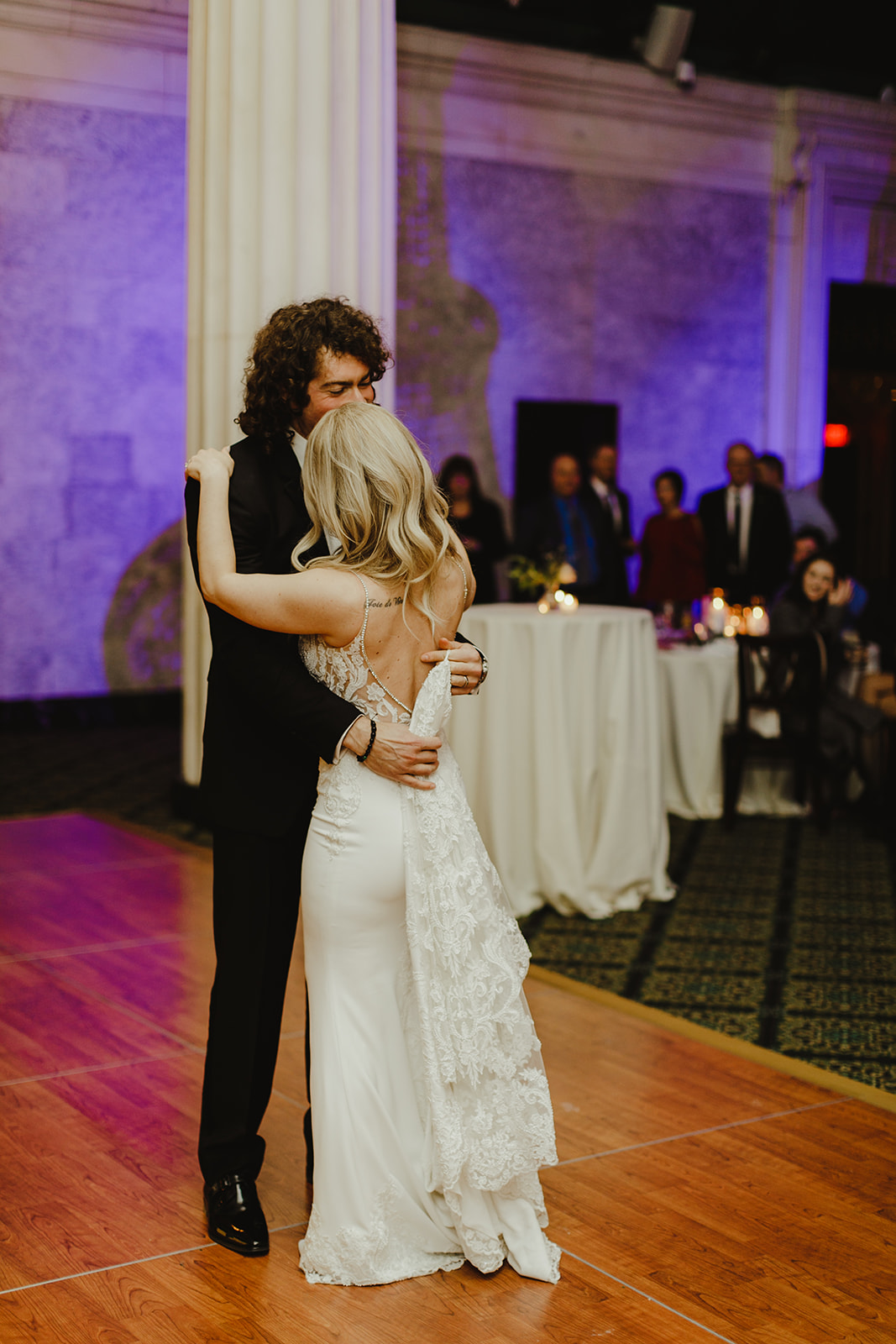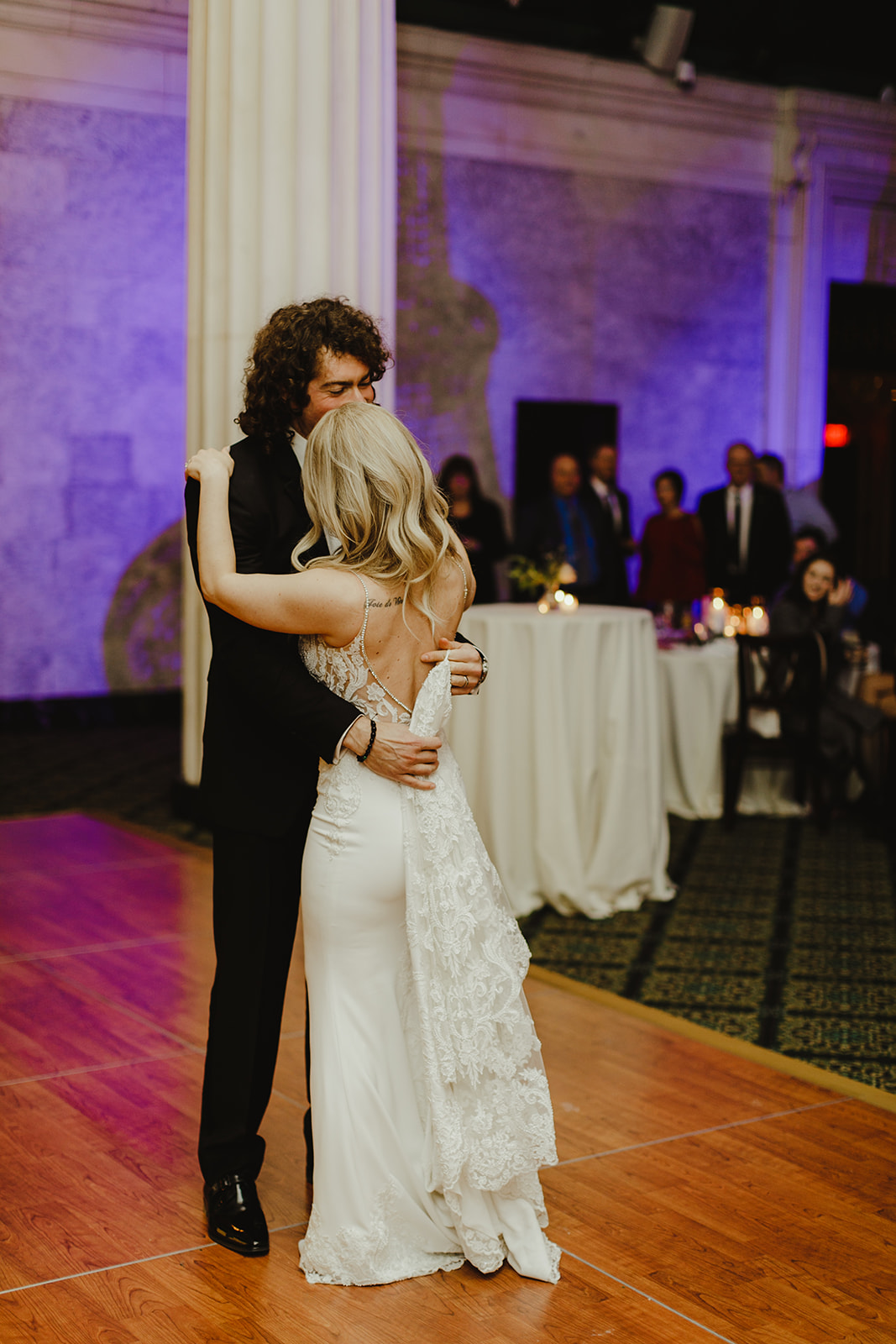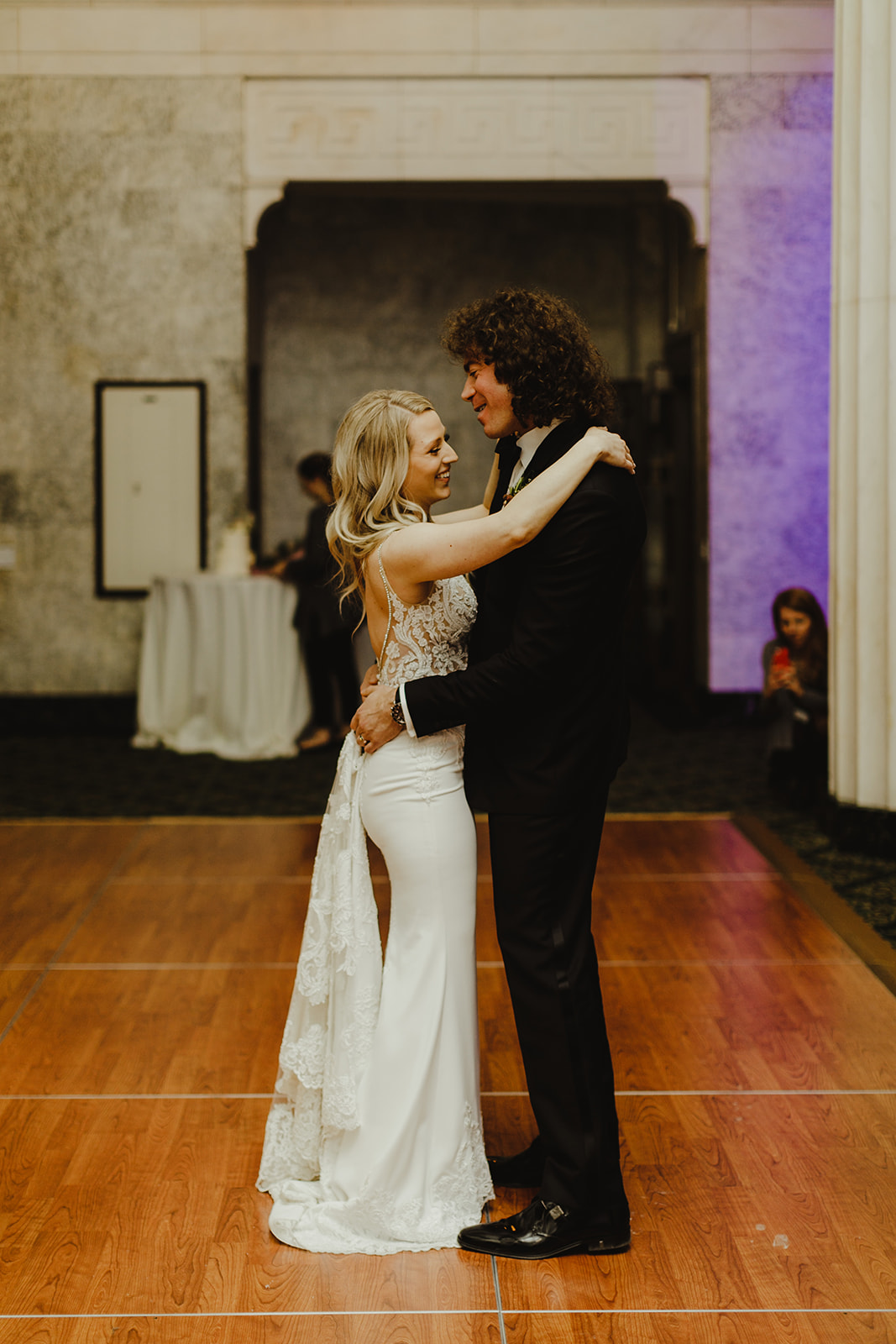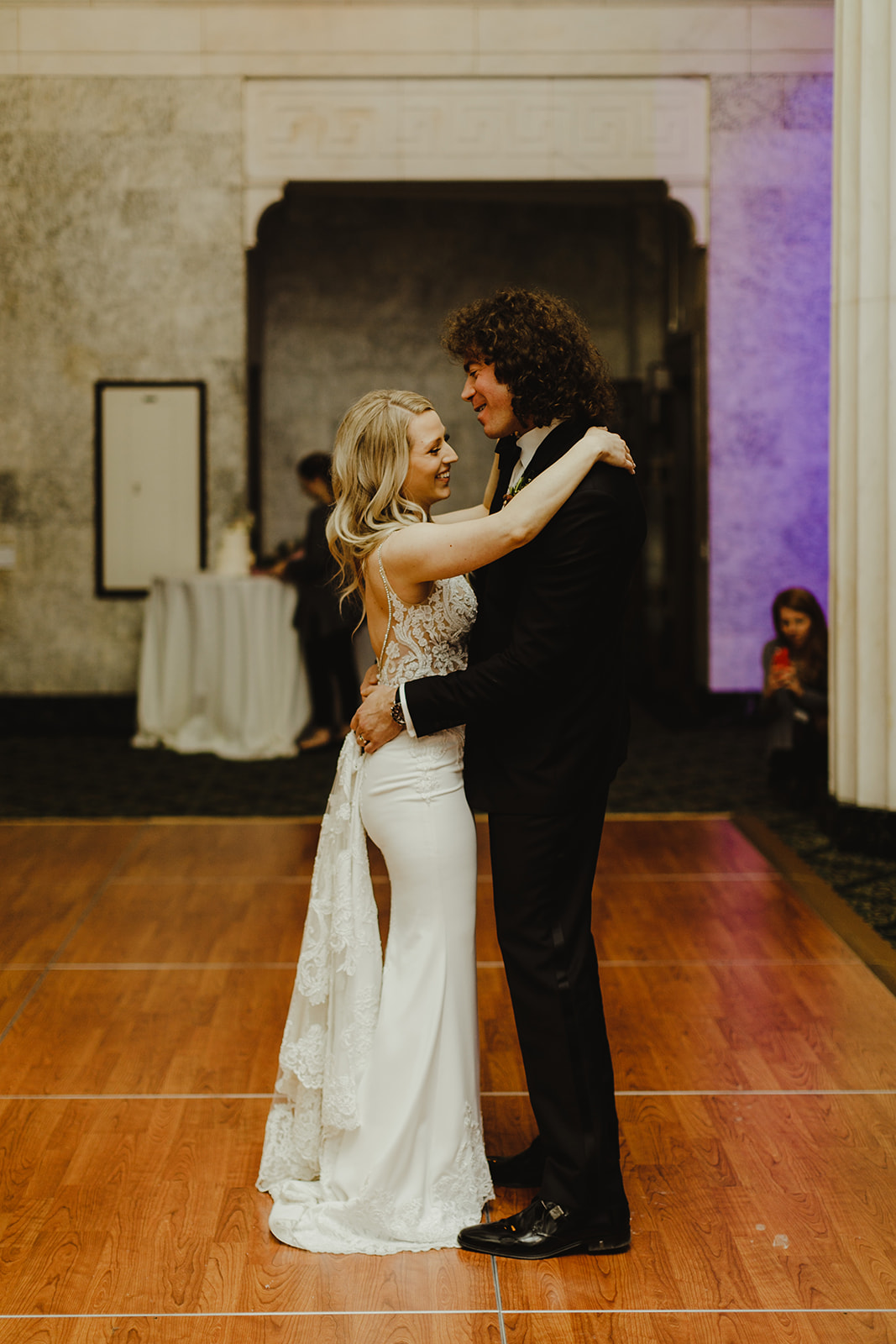 The mother/son dance and father/daughter dance were also one of my favorite moments from the whole wedding day. Both Paul and Alannah selected non-traditional songs to dance with their parents to and it made it really fun and unique. You could tell that Paul, Alannah and their parents were having a lot of fun out on the dance floor and the guests enjoyed them mixing things up a bit.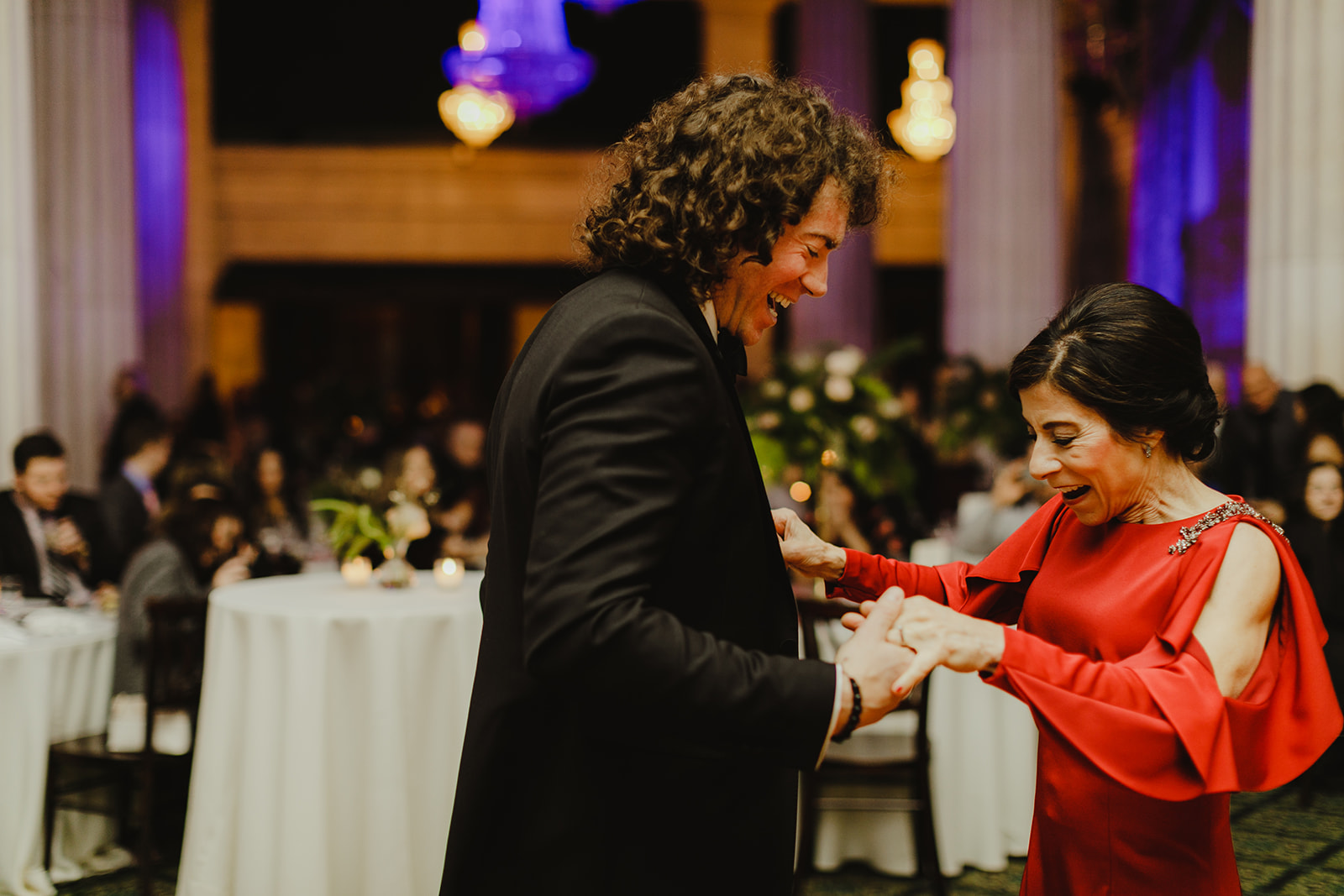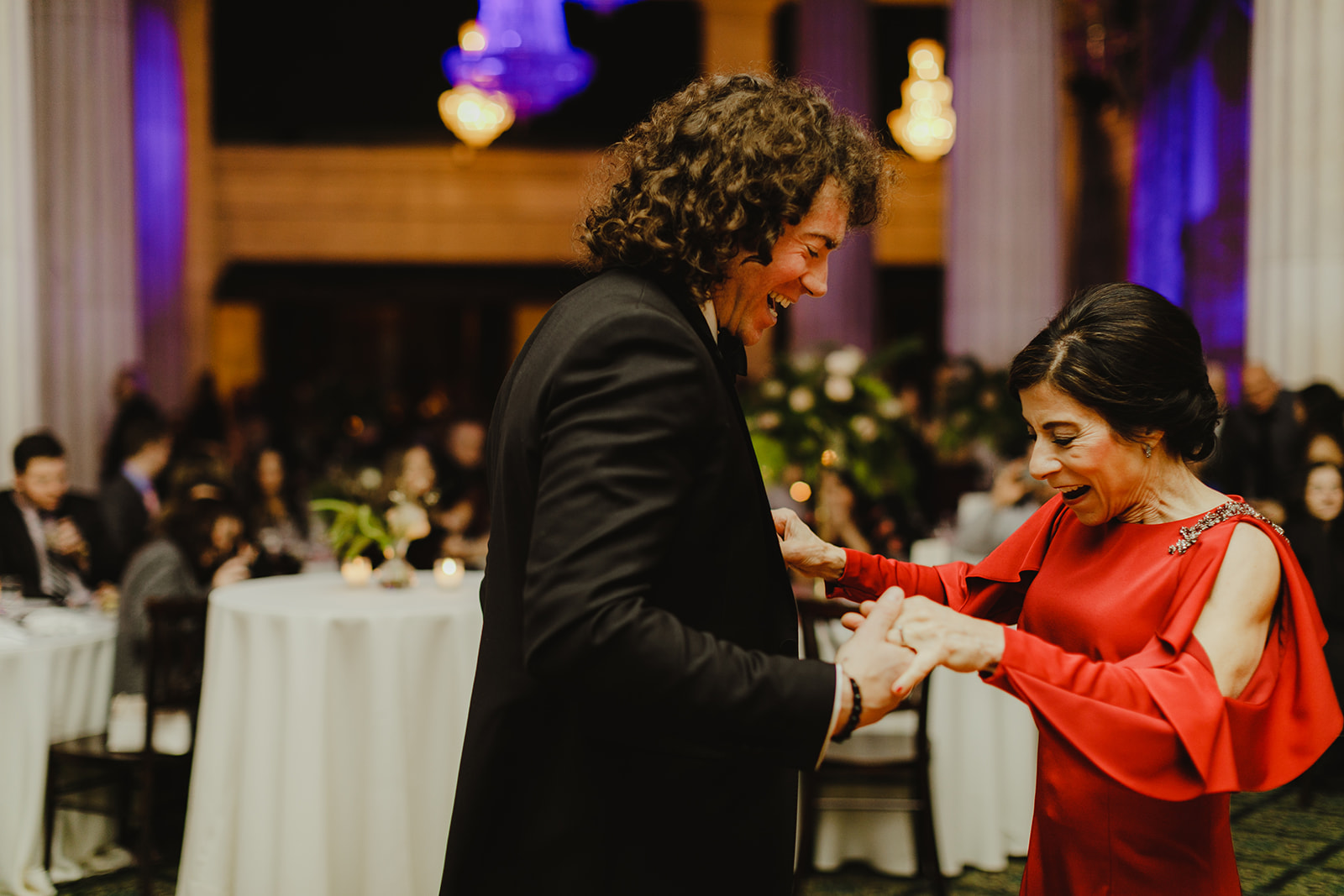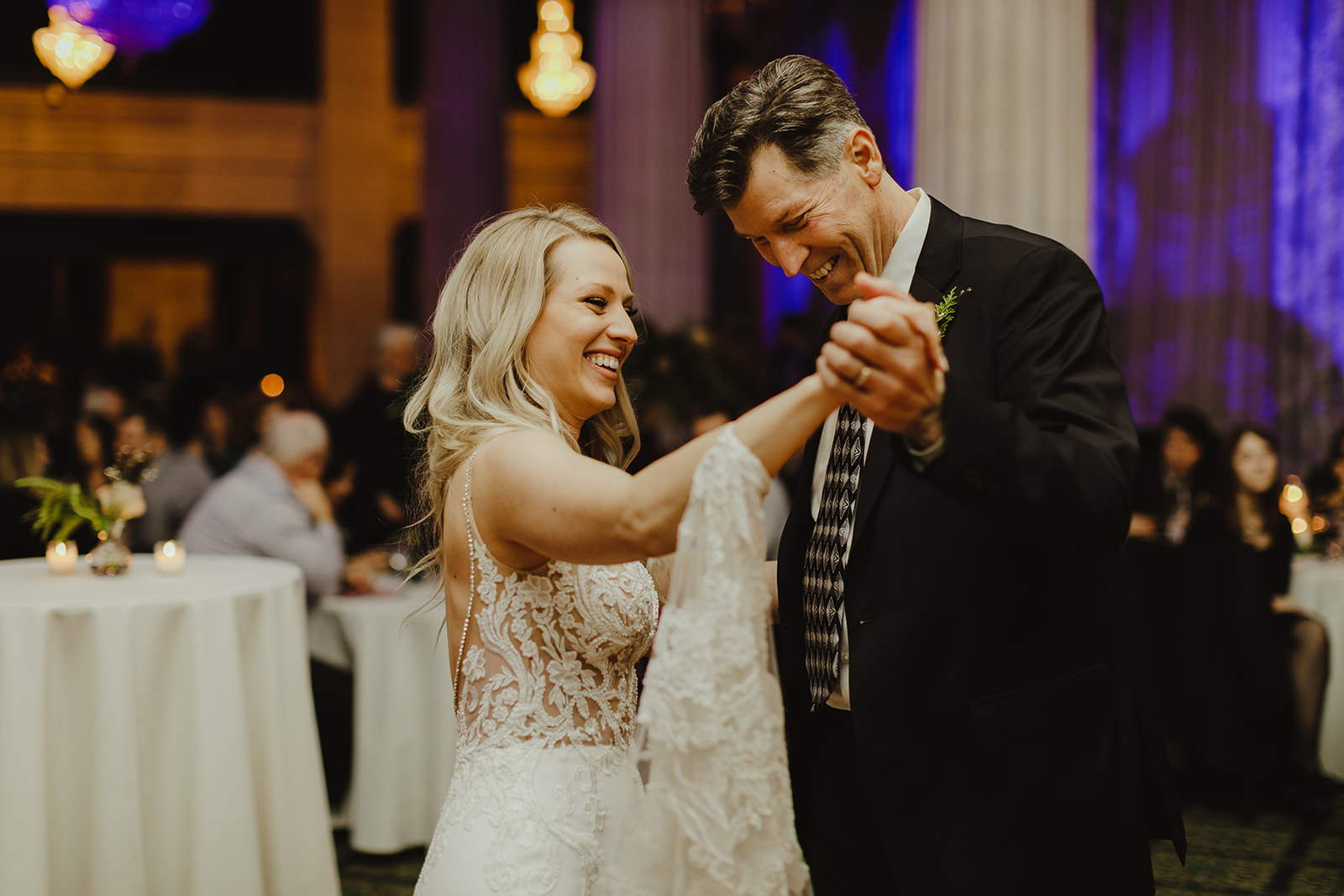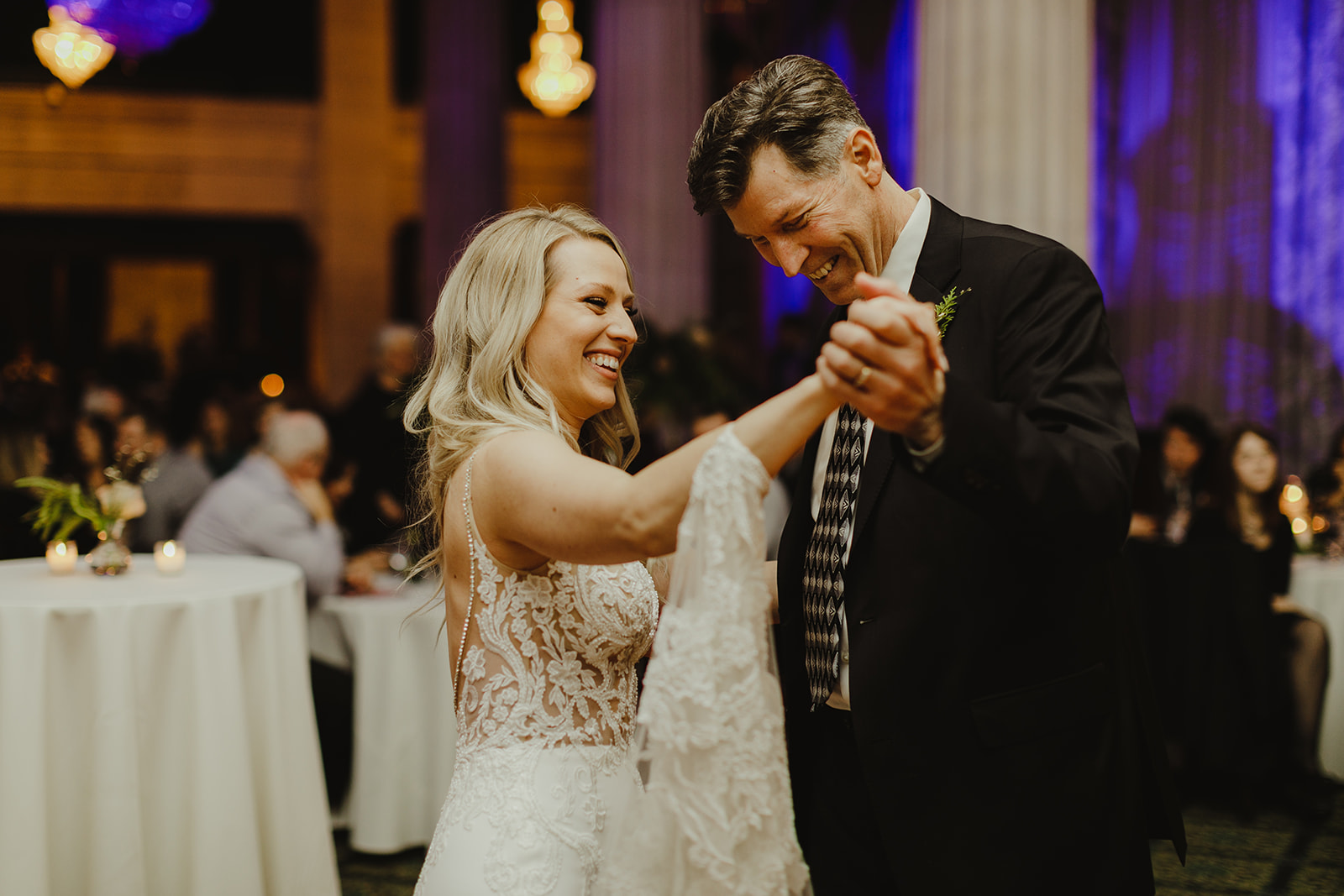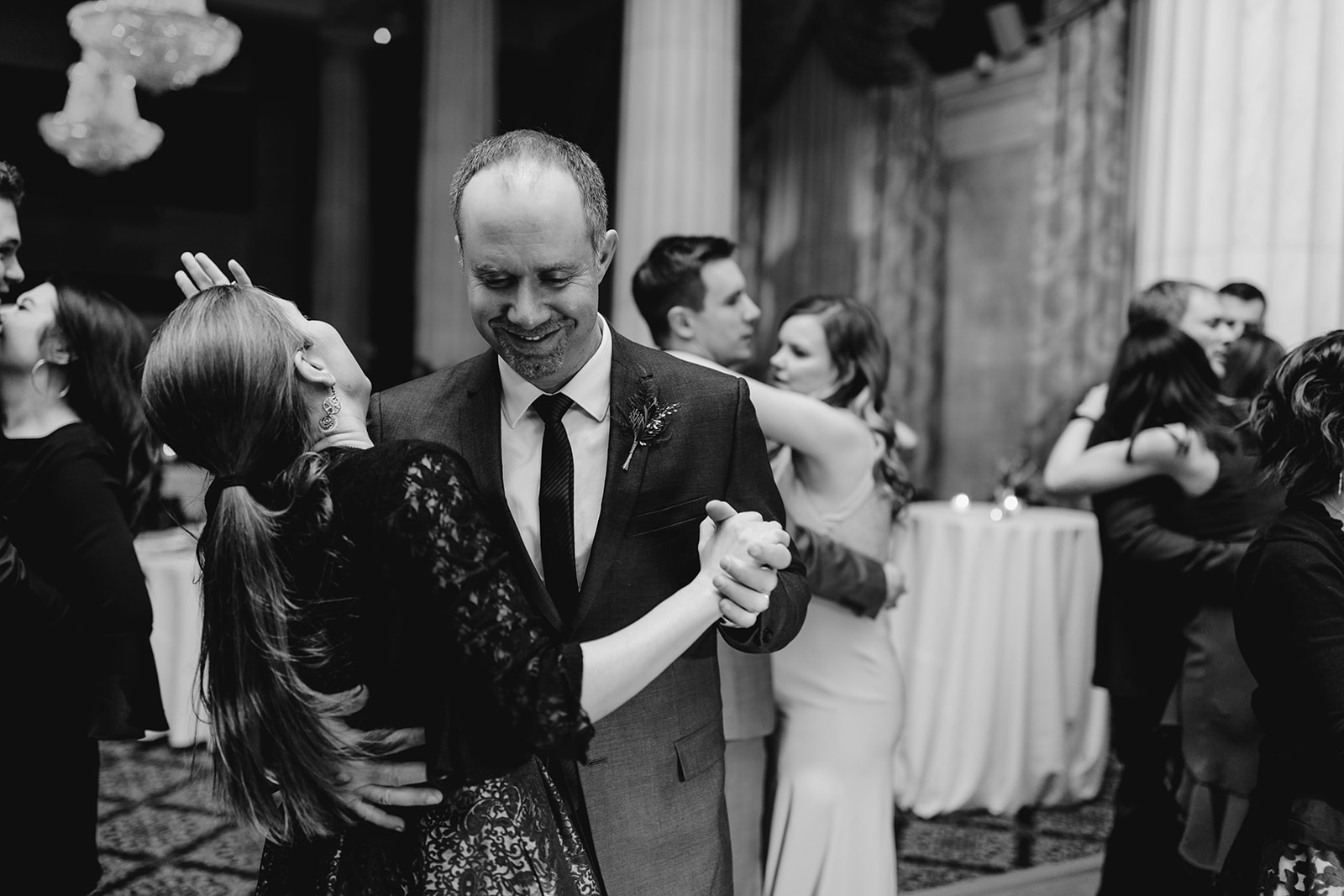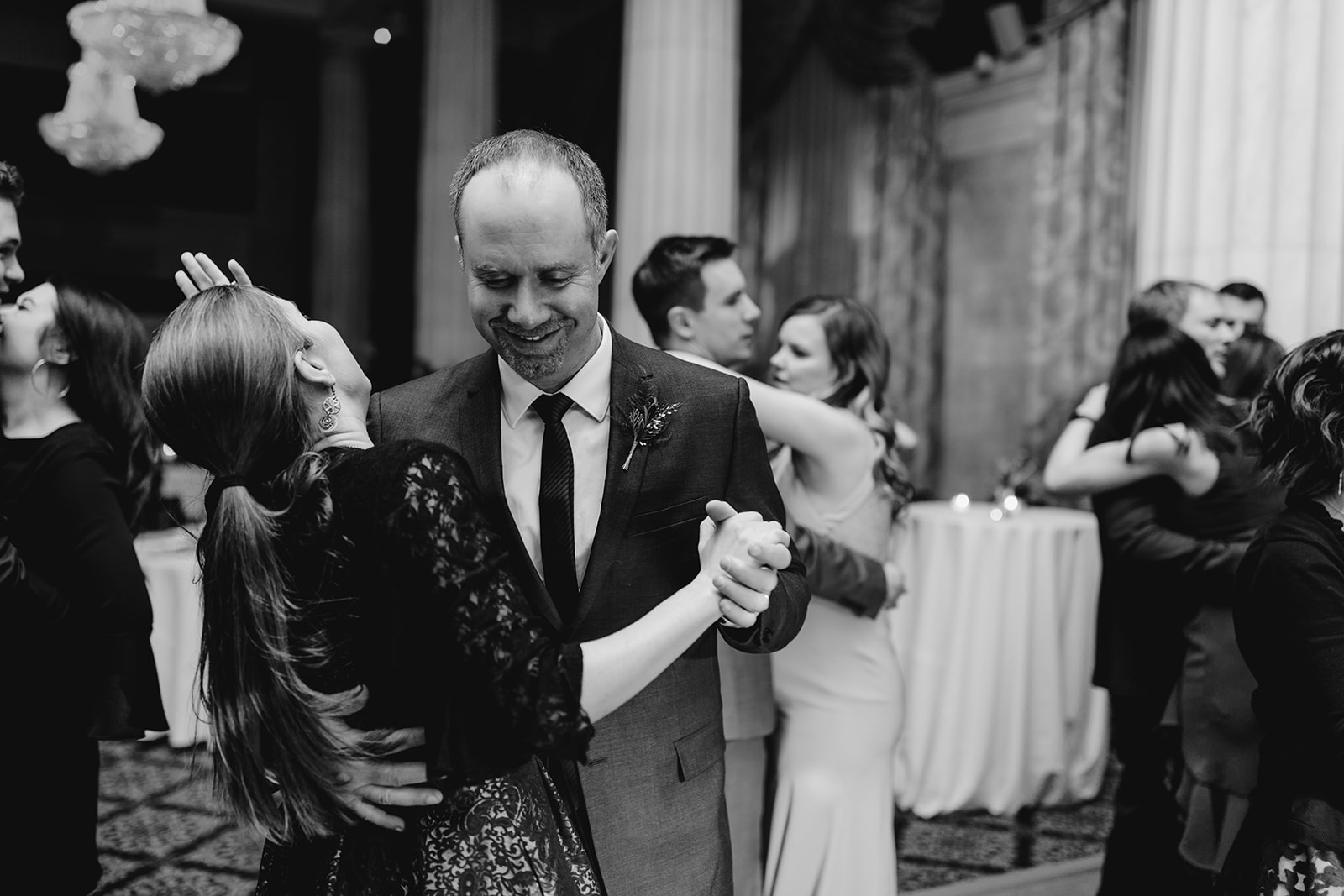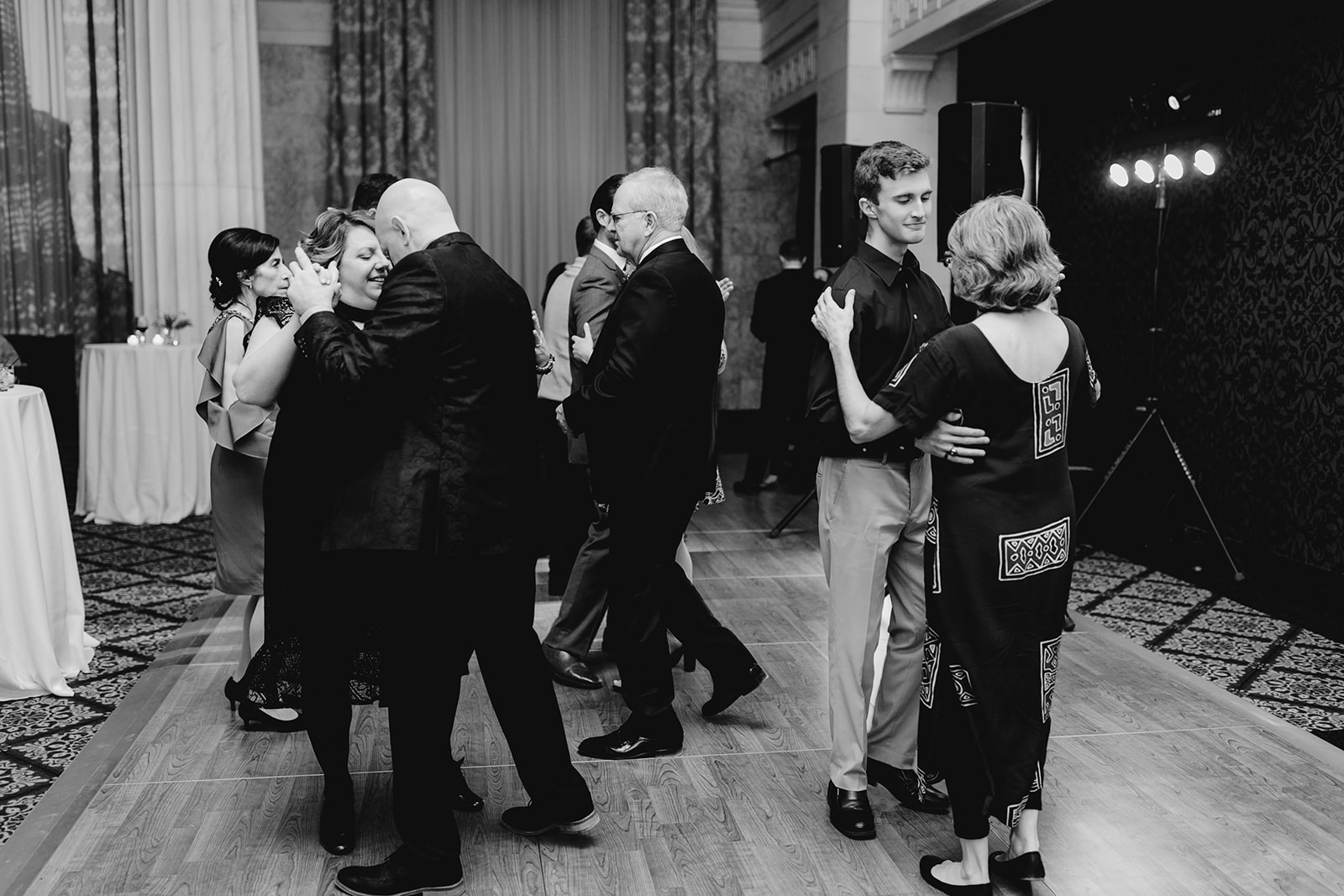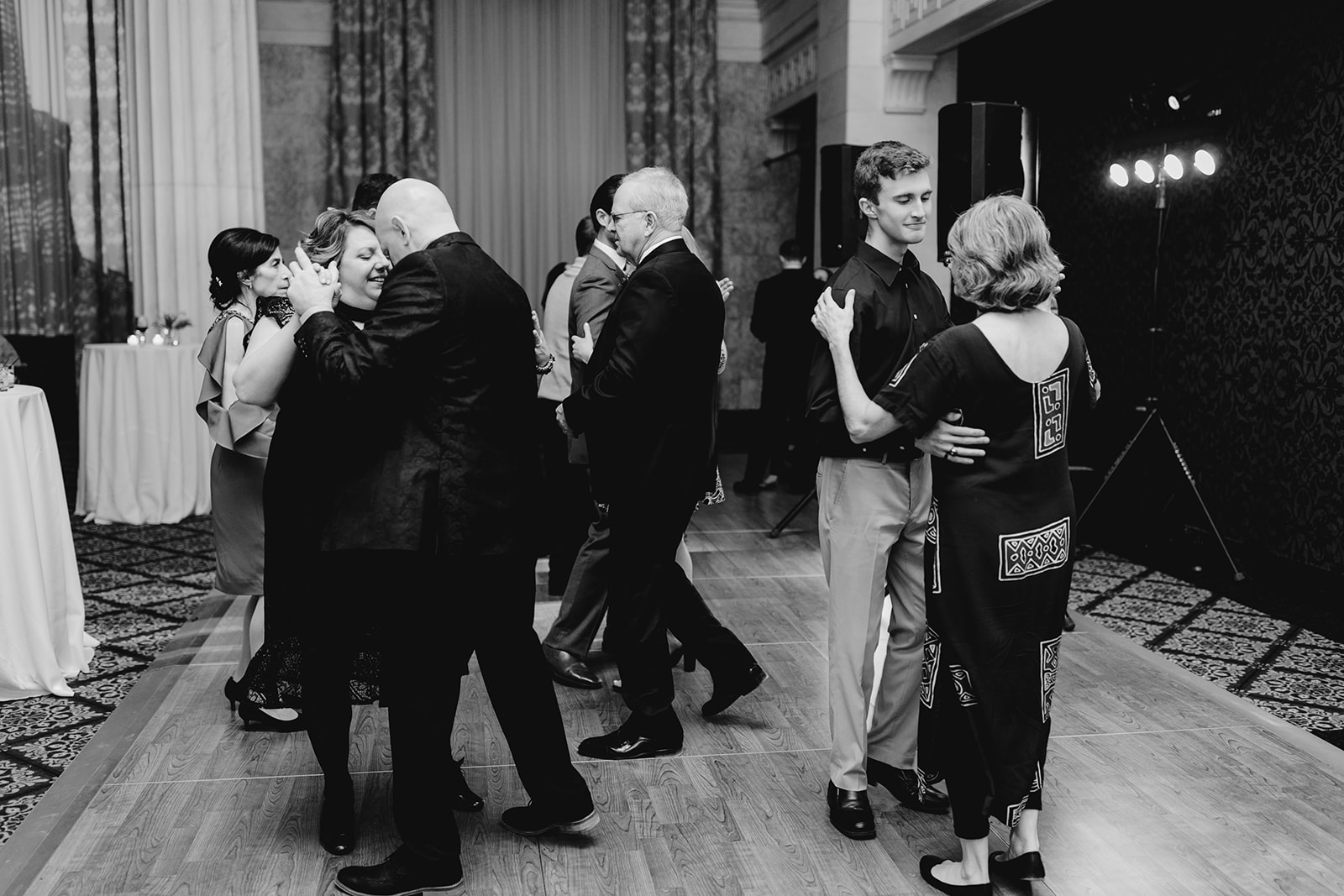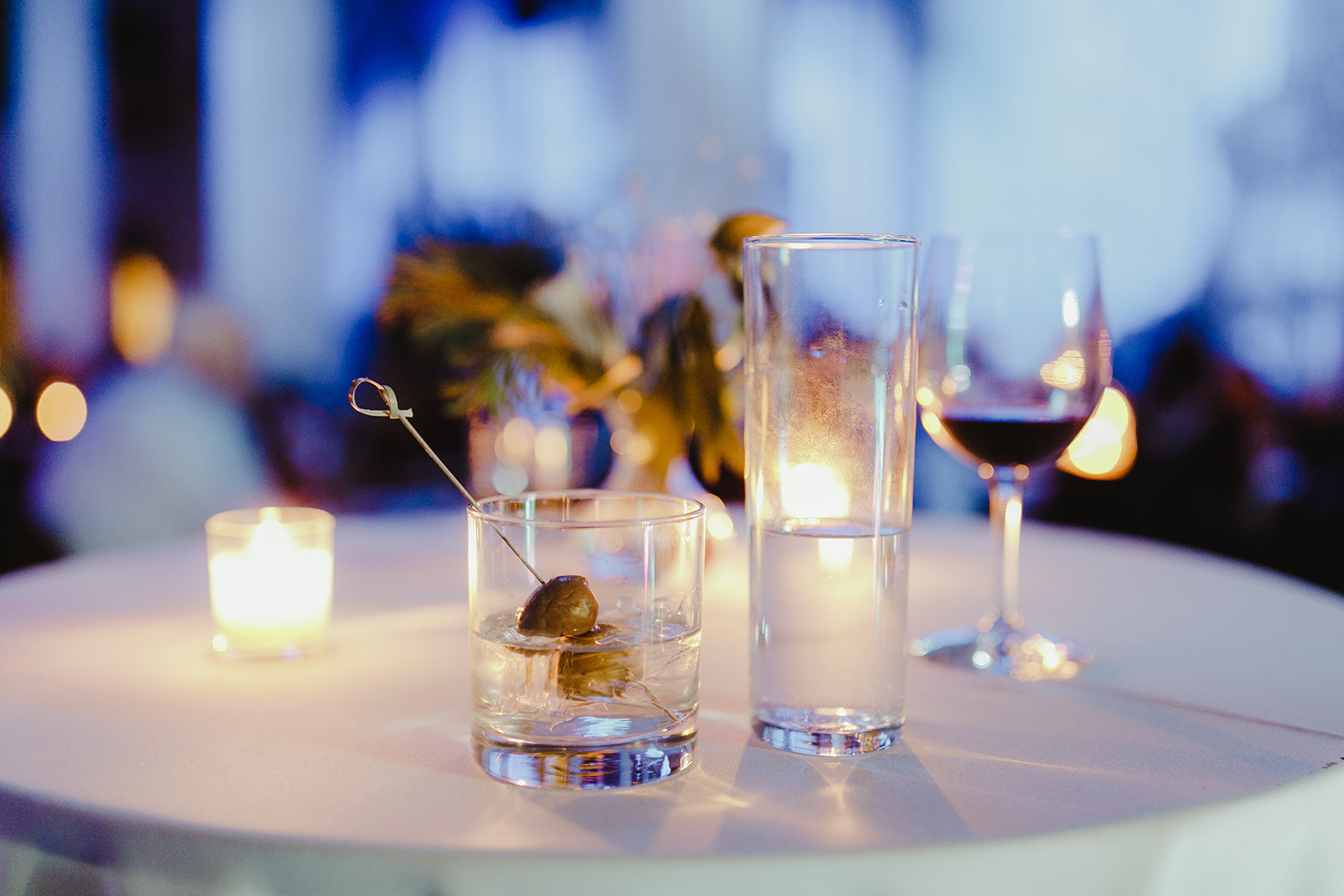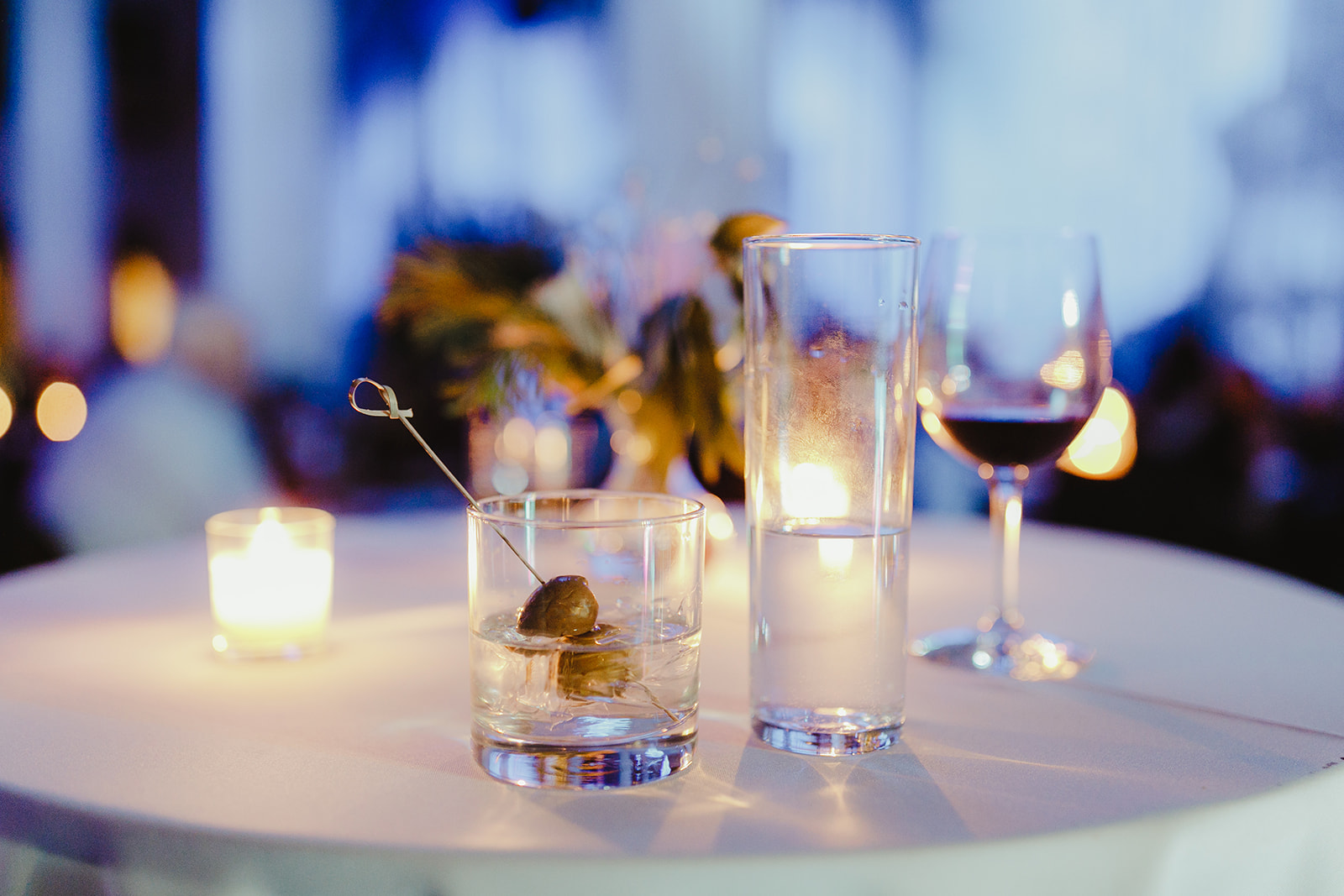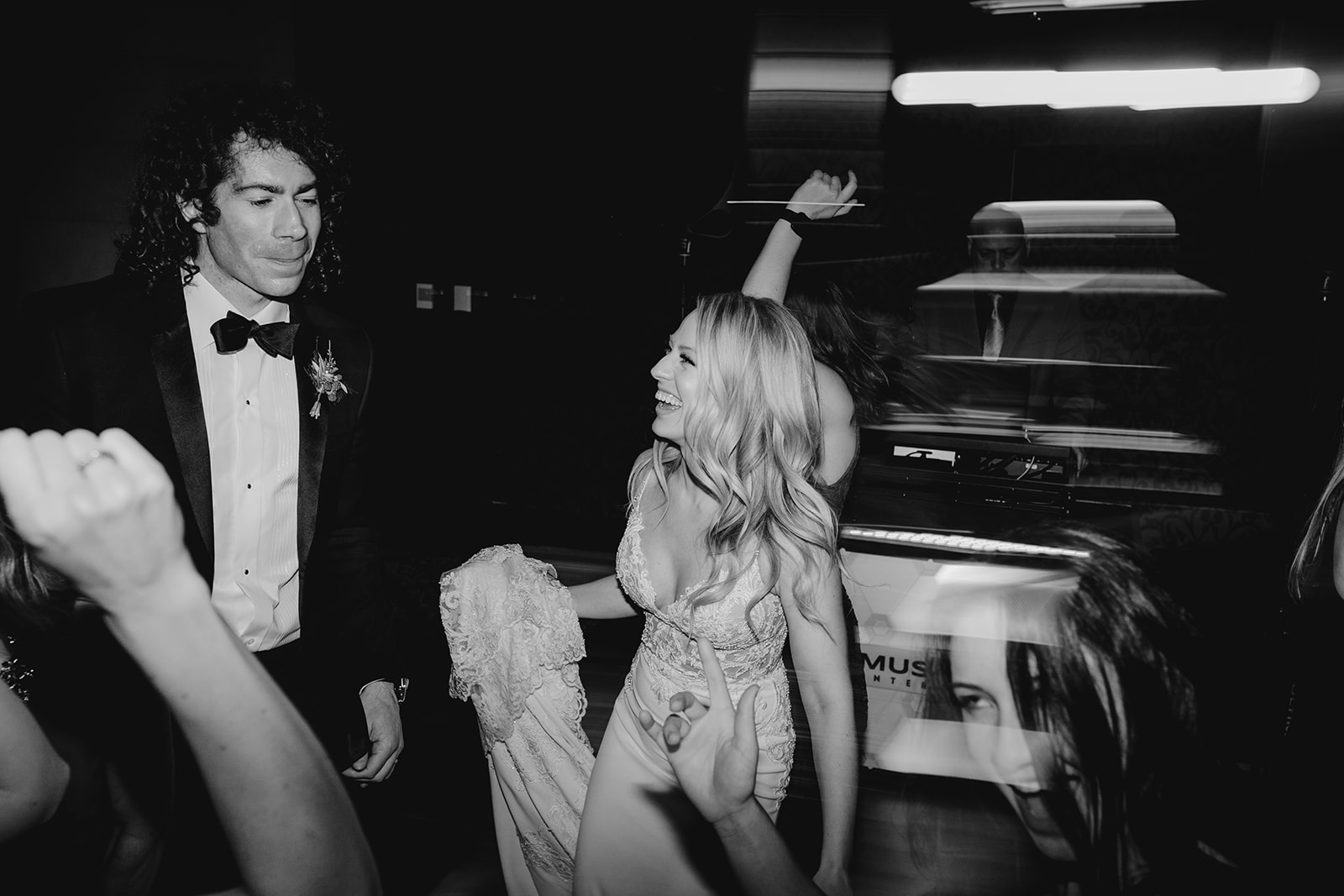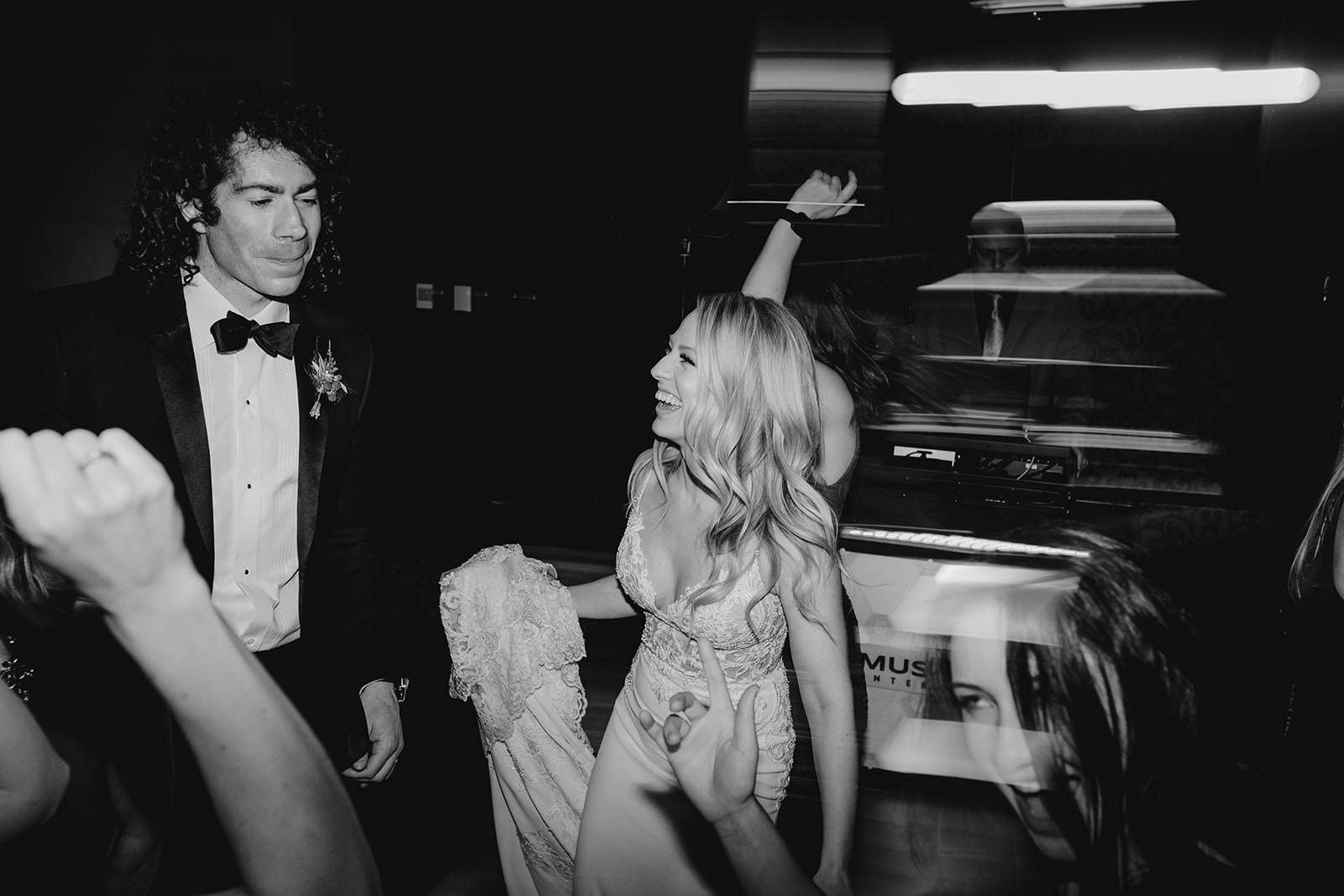 Paul and Alannah, words cannot describe how grateful Team Stellaluna was to be a part of this beautiful and special day. You are both so wonderful, kind and genuine and we wish you the best of luck in your life together. Thank you again for trusting in us to create your magical winter wedding day – it was such a magical day!
If you happened to miss the first part of Paul and Alannah's wedding day then go check out their Downtown Market Grand Rapids wedding ceremony. This is perfect for the urban couple that wants to add a little nature into their wedding day.
Grand Rapids Wedding Planner: Stellaluna Events | Photography: Jill DeVries Photography | Venue: Ballroom at McKay | Floral Designer: Linnaea Floral | Hair & Makeup: Cheeky Strut | Wedding Gown: Renee Austin Wedding | Entertainment: I DJ Tonight | Transportation: Five Star Sedan and Limousine Service | Dessert: Cakabakery | Catering: Kanagroo Kitchen |