Grand Rapids Backyard Wedding | Susannah & Alexander
Susannah and Alexander decided to get married at their beautiful home in the heritage hill historic district. This Grand Rapids backyard wedding was so unique to the couple, we couldn't get enough of it. They were supposed to originally get married at a large venue in Grand Rapids, but with restrictions in place they rescheduled the big wedding. Susannah and Alexander still wanted to get married this year so they decided to have an intimate ceremony and reception with a small group of their close friends and family at their historic home in Grand Rapids. They were used to hosting a lot of small celebrations and dinner parties at their home so it was the perfect place for an intimate gathering.
Their wedding was on a beautiful crisp fall day. It was sunny and in the high 60's ending with a nice cool night. When it cooled off we got the outdoor heaters going and had the cake and coffee ready for the guests so they could warm up!
The best way to describe this Grand Rapids backyard wedding's vibe would be: romantic, intimate and spiritual.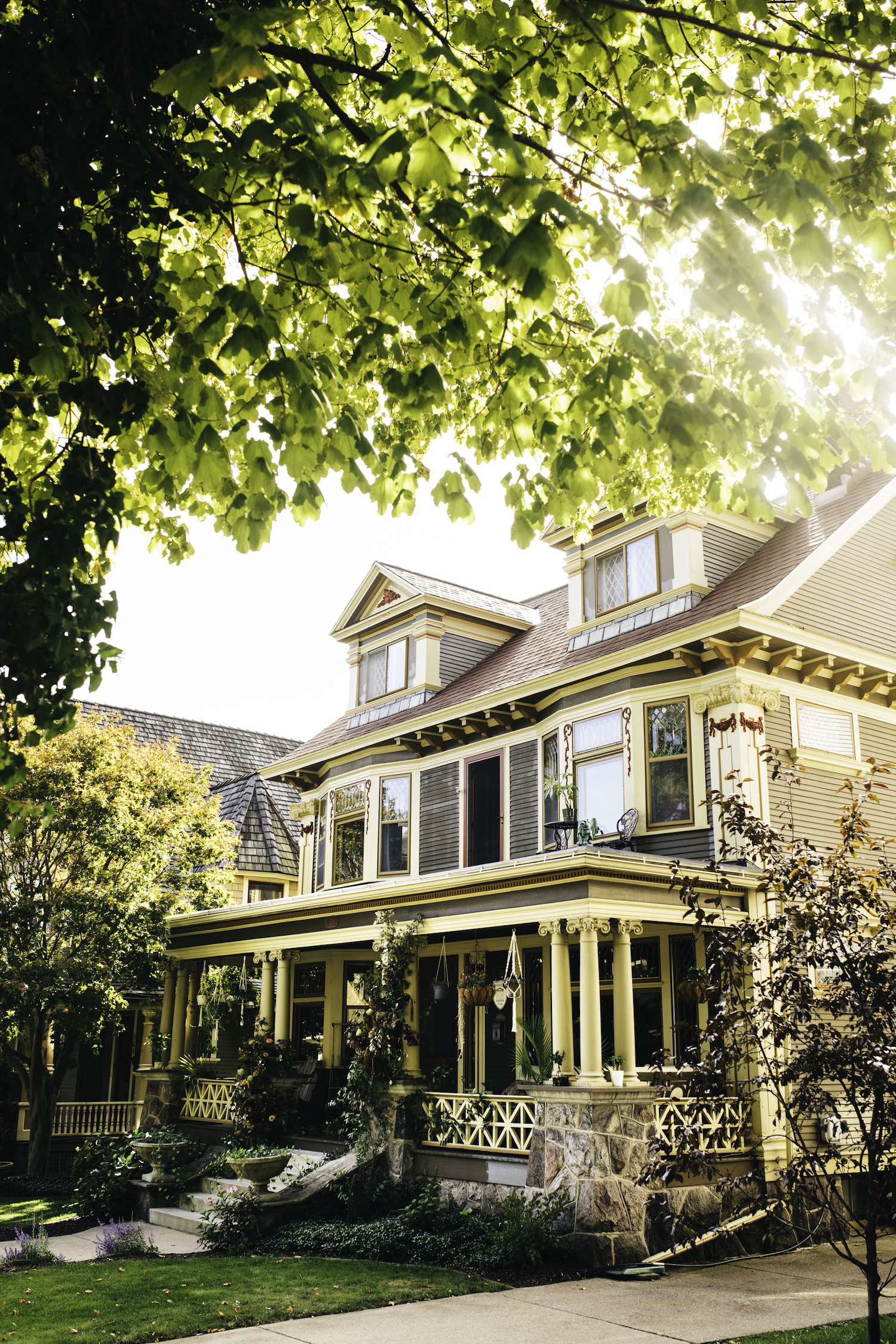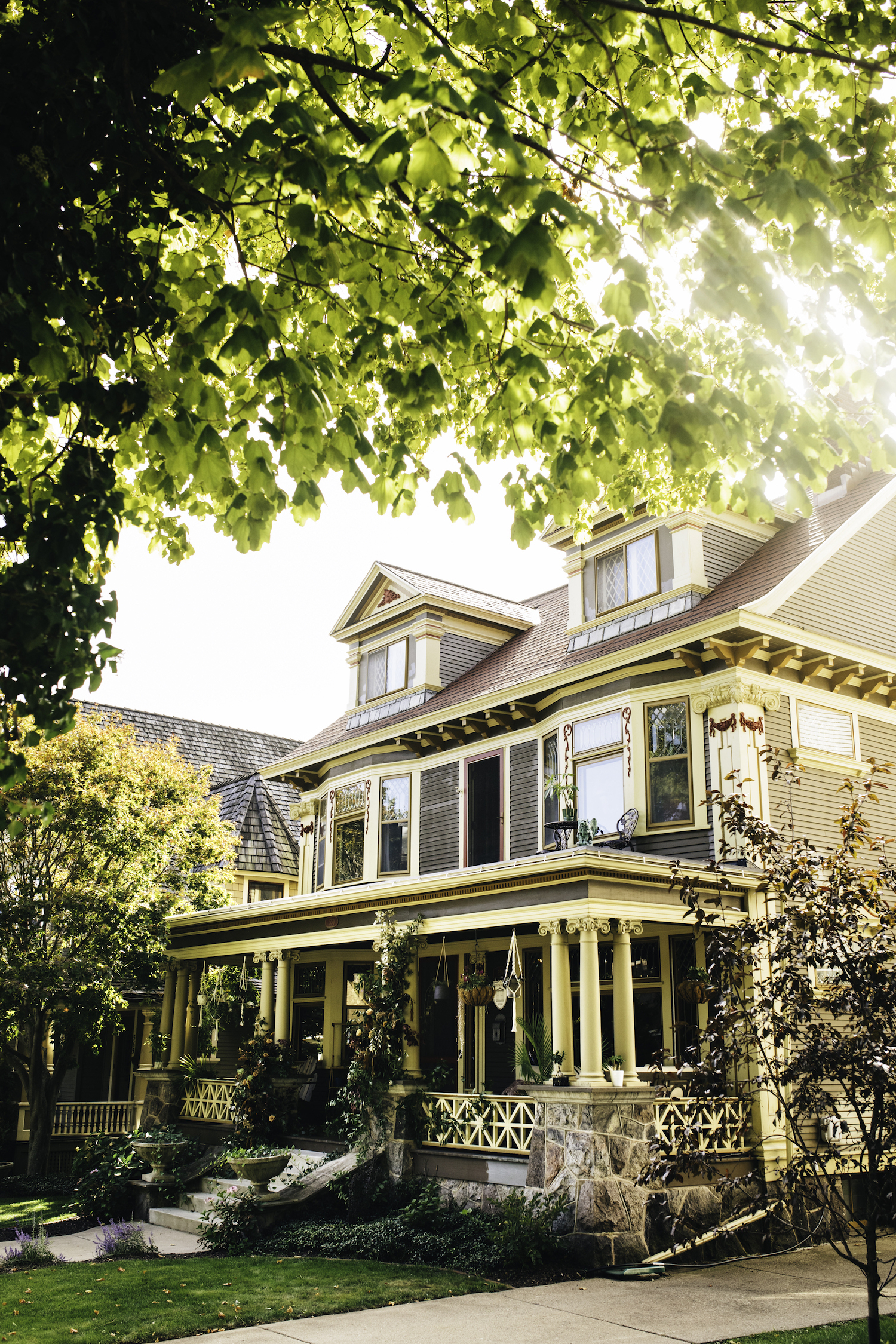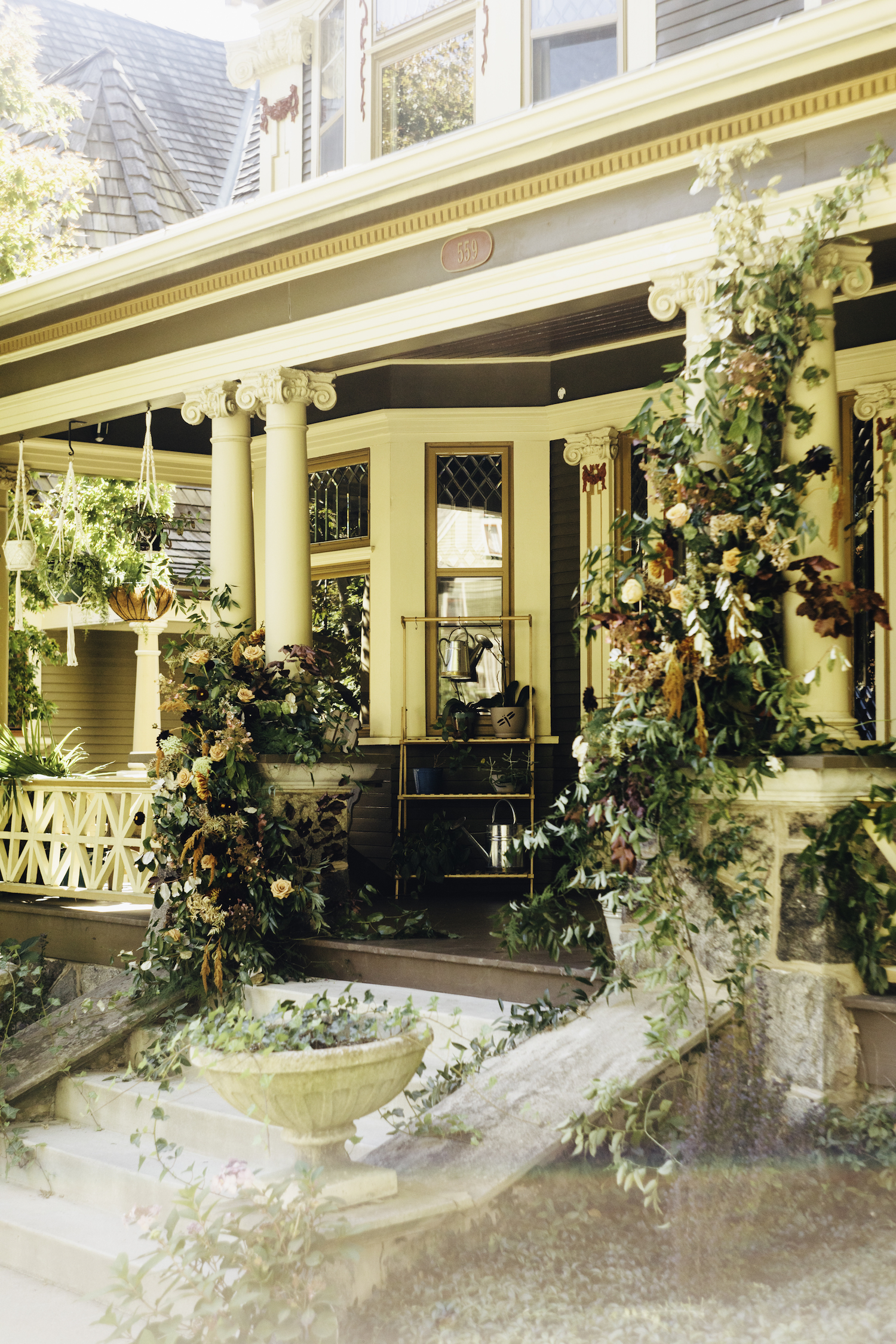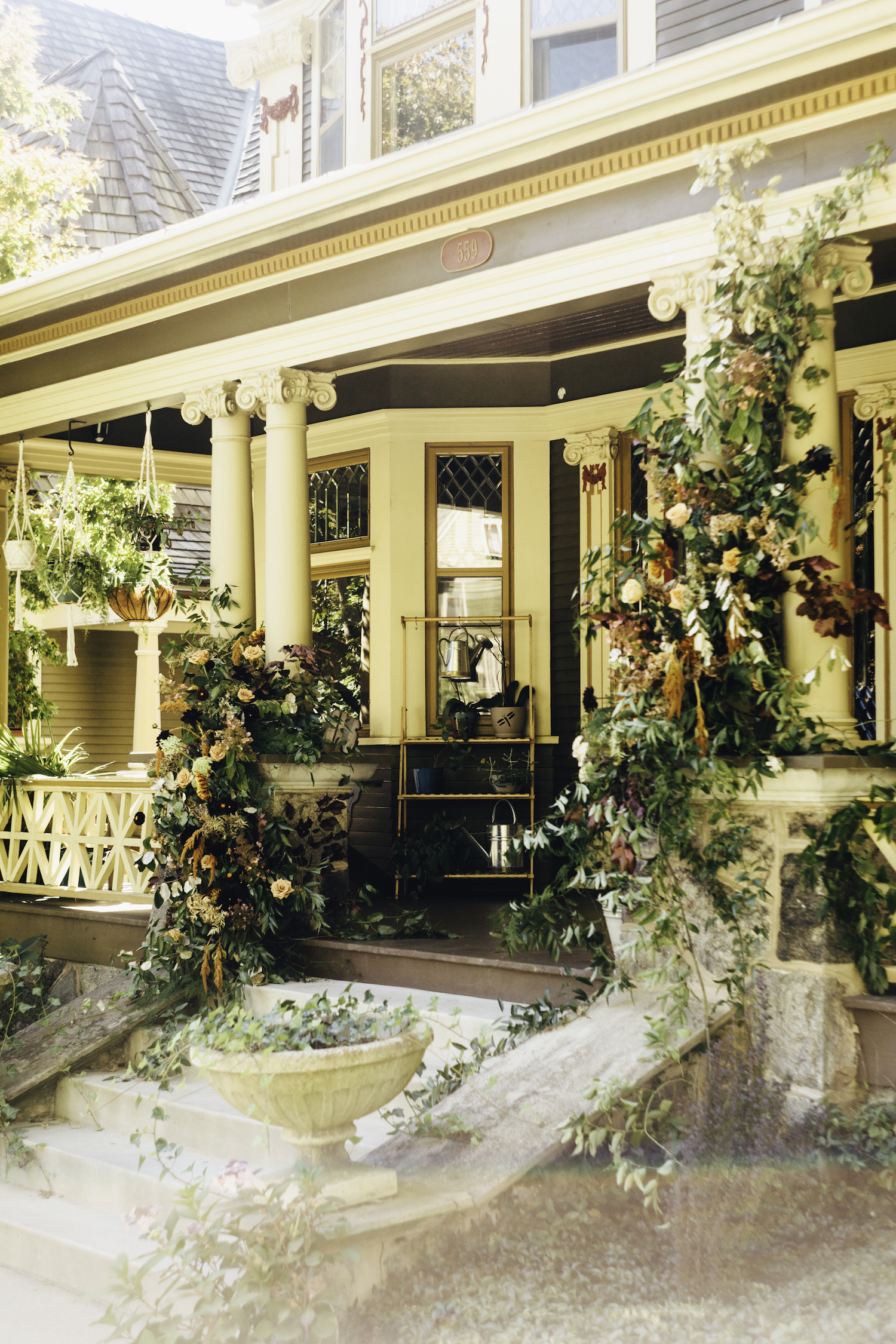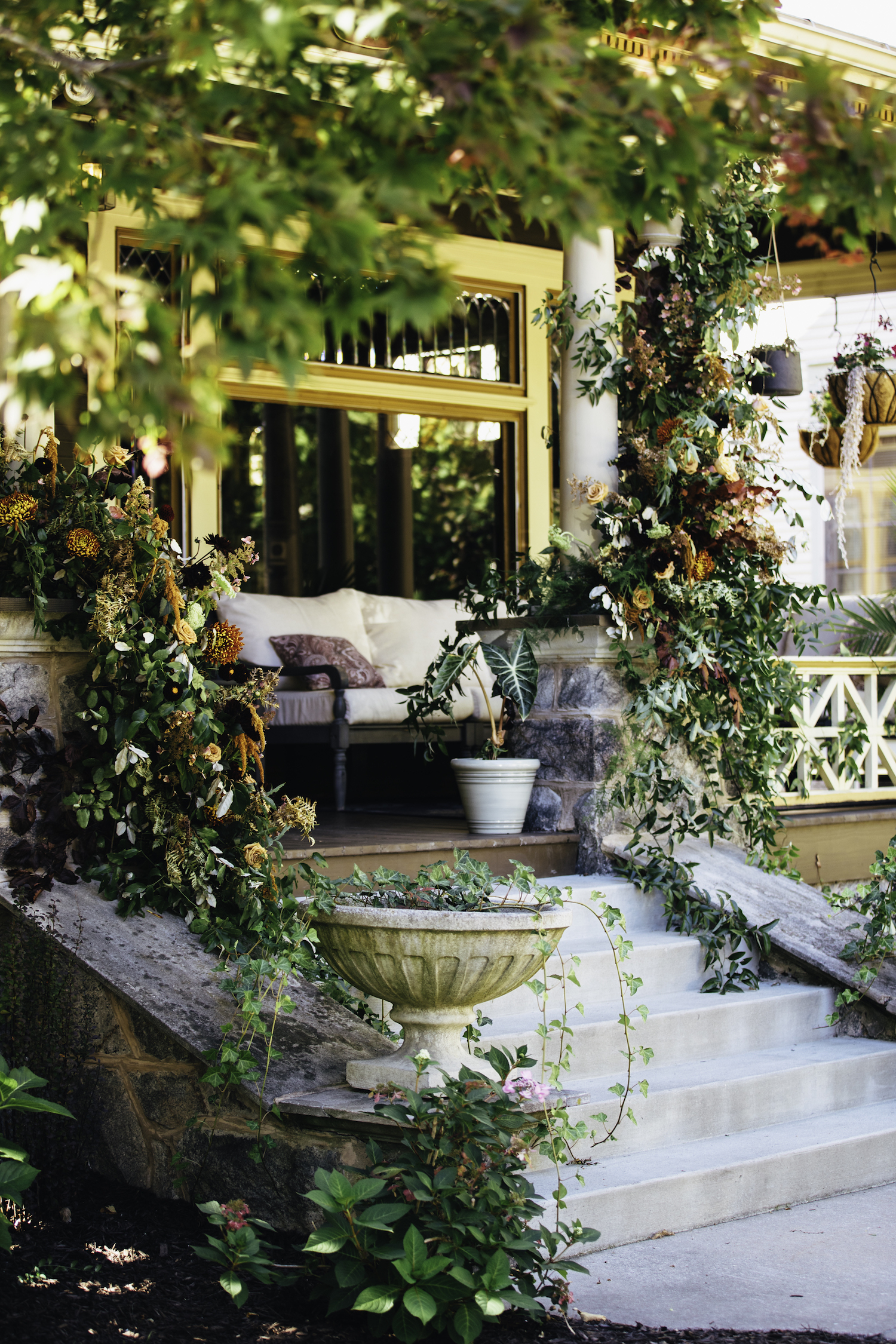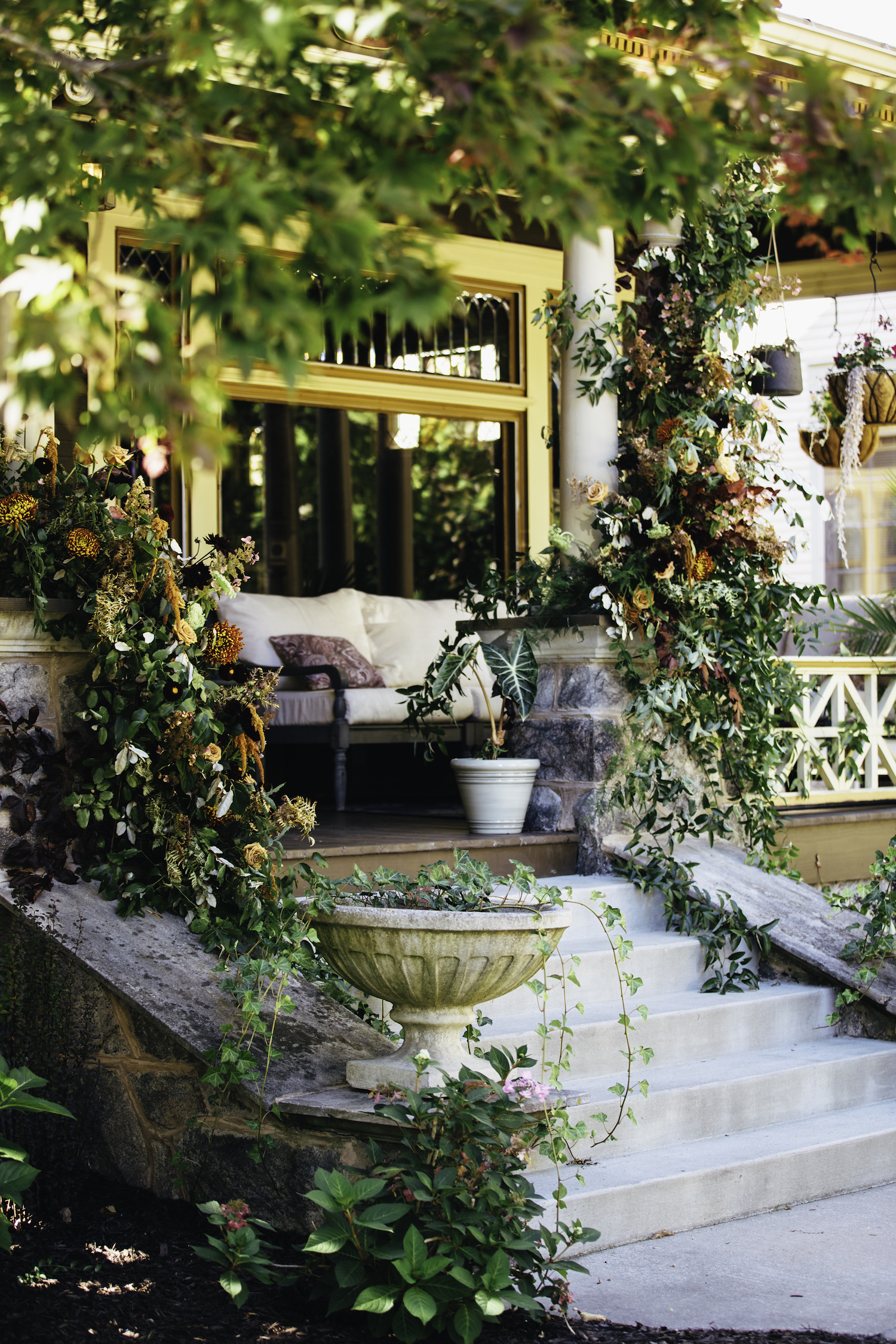 When Susannah and Alexander decided to move the wedding to their home they asked me to come over and tell them if it was even possible. We walked through the lawn and house together and dreamed up a plan of how to make it happen. It was really fun to do that process with them. It was even more fun seeing it all come together for this wonderful Grand Rapids backyard wedding!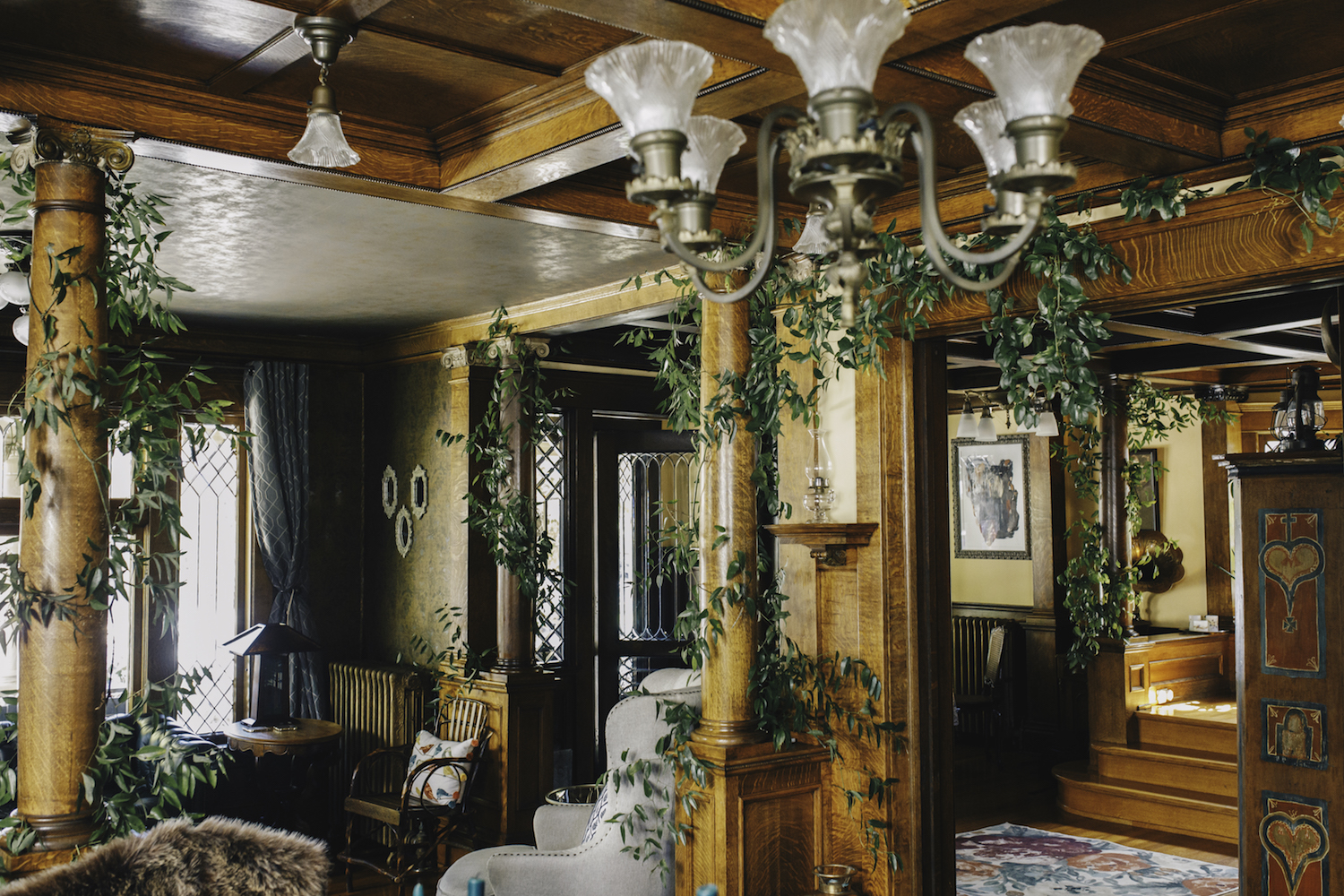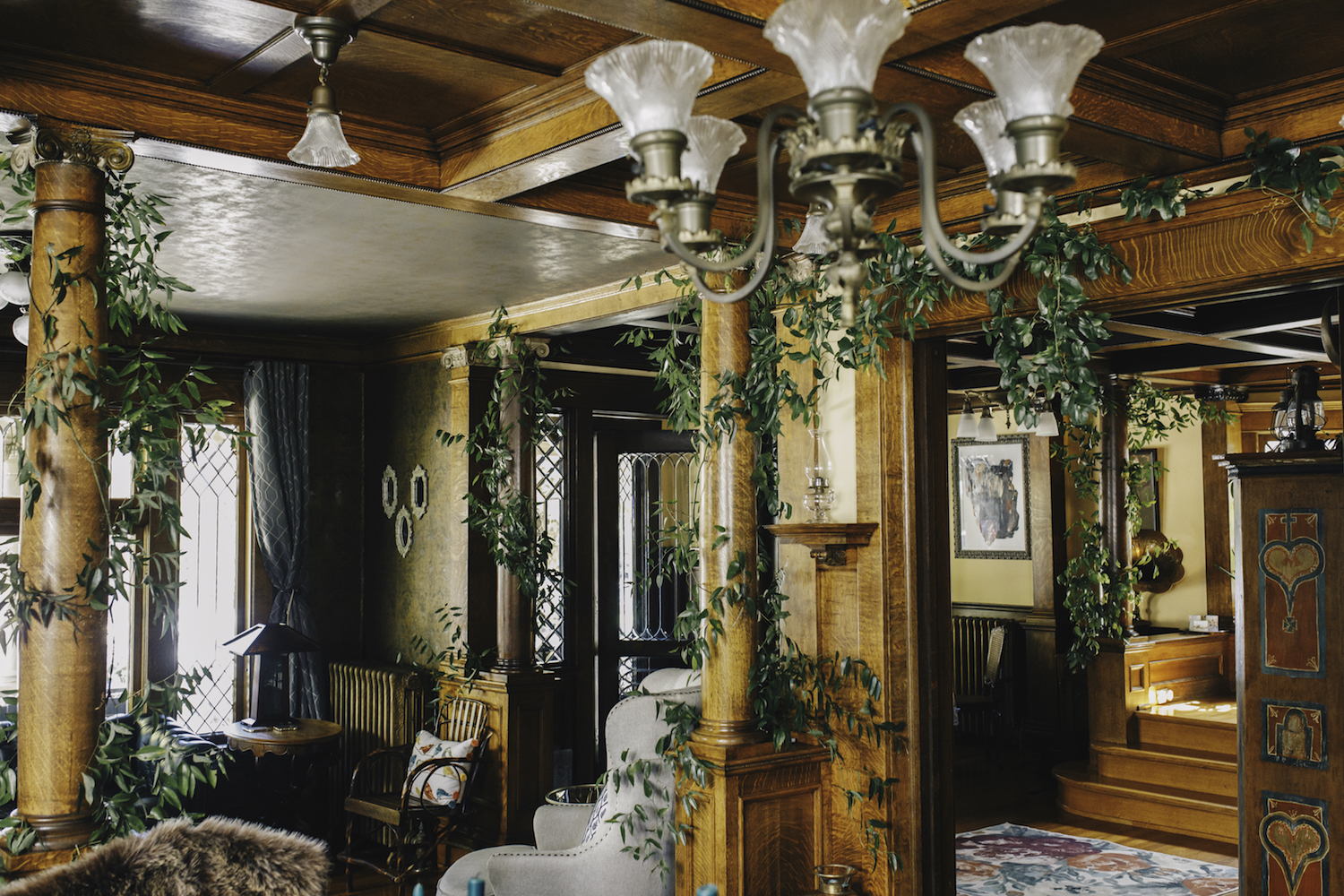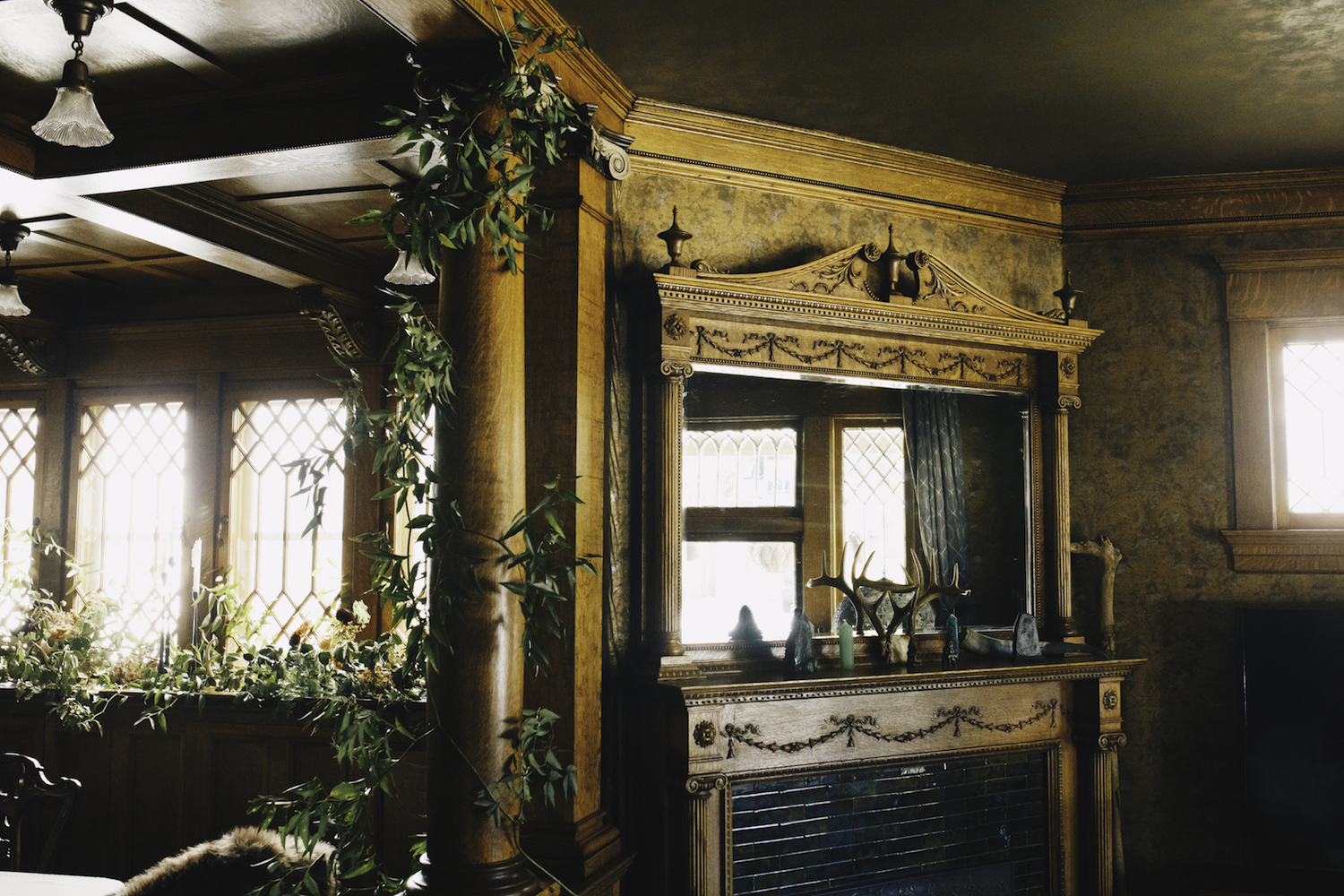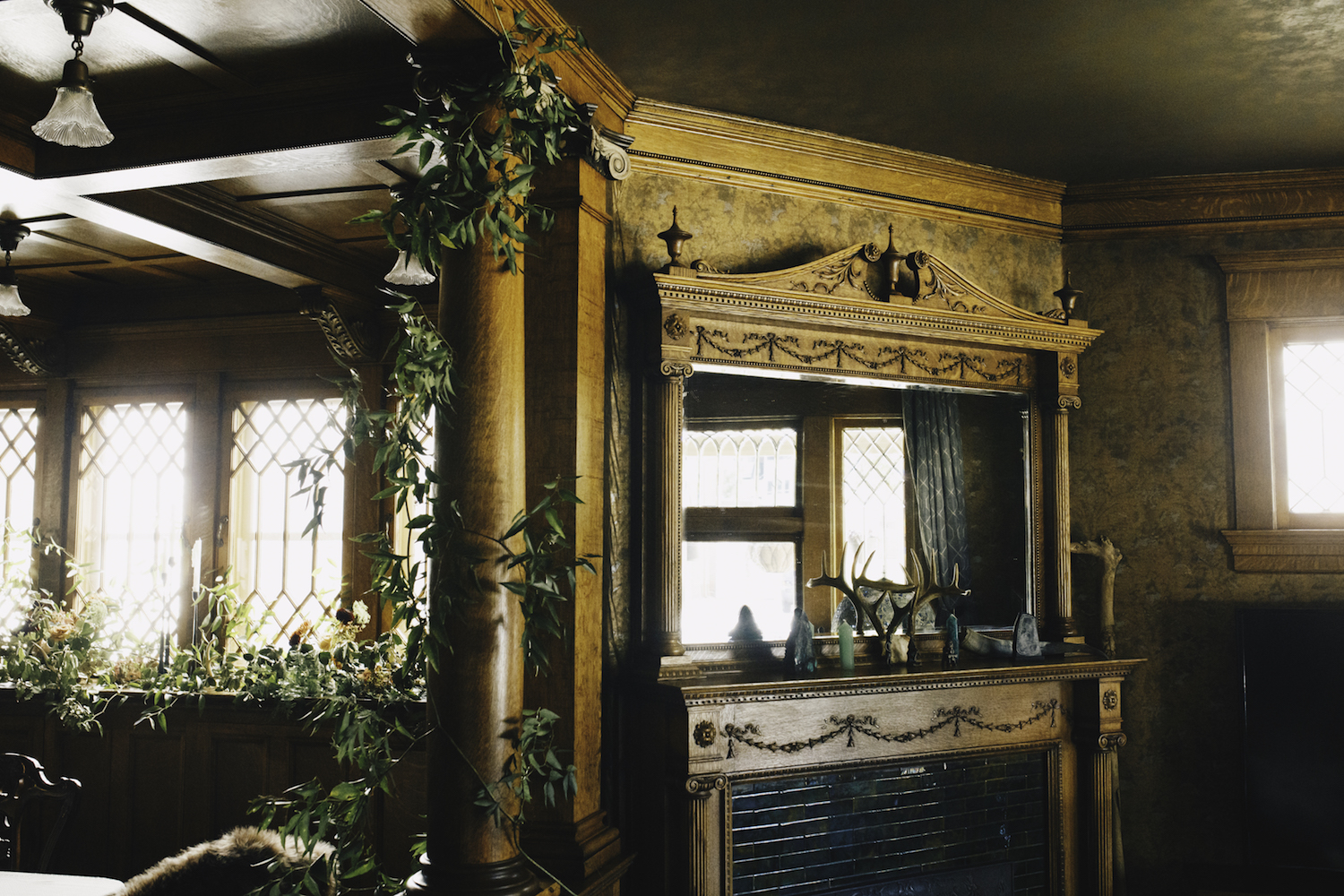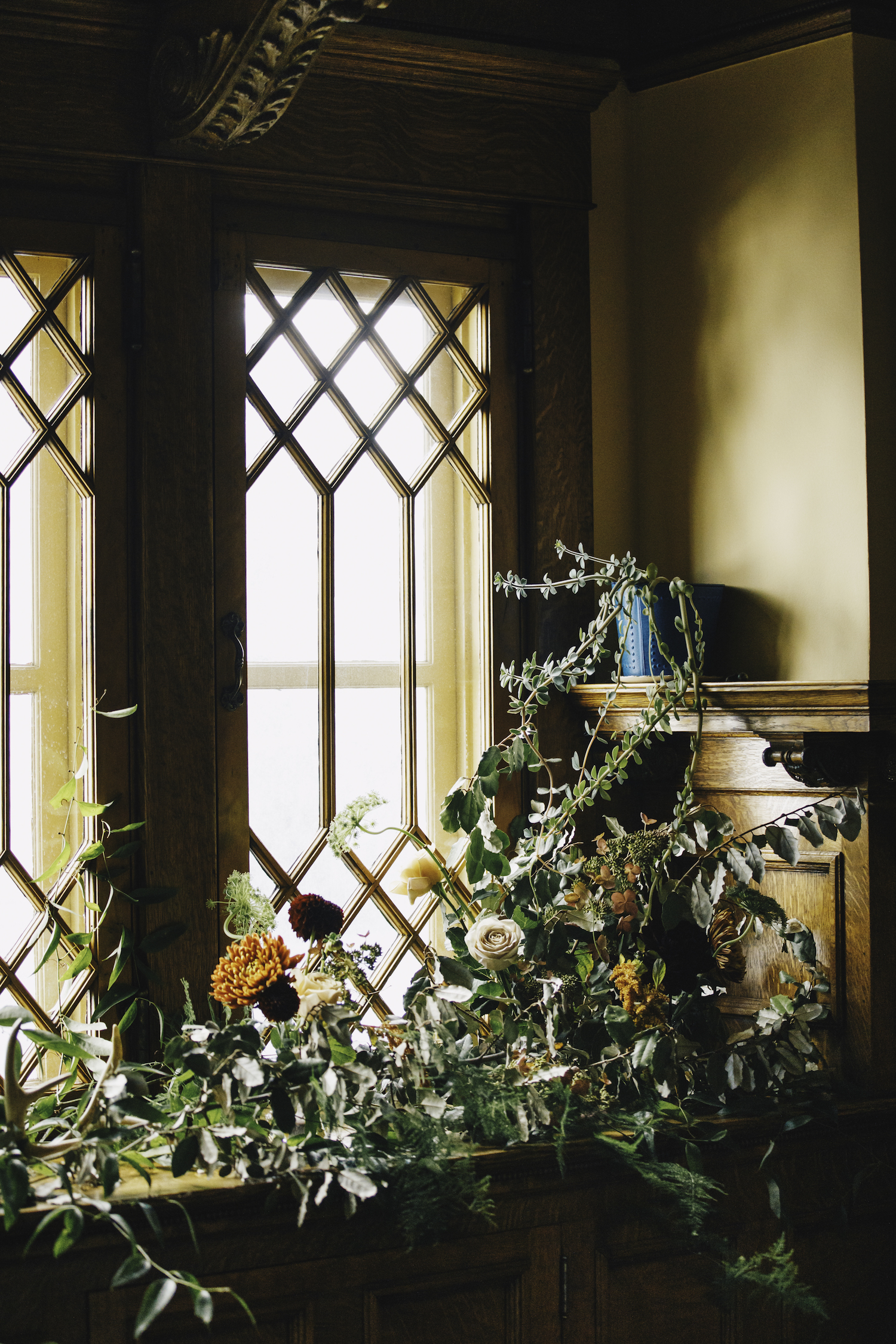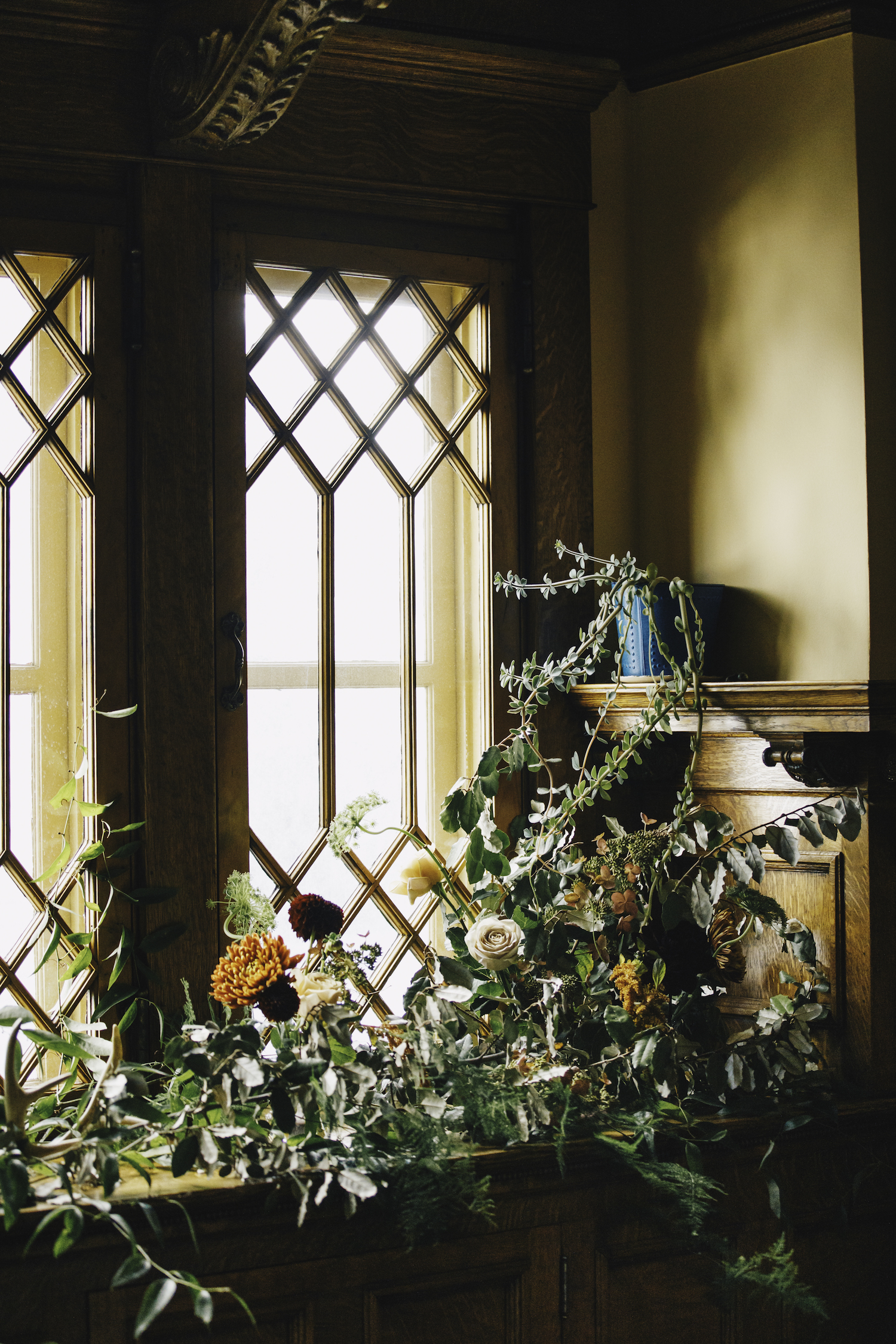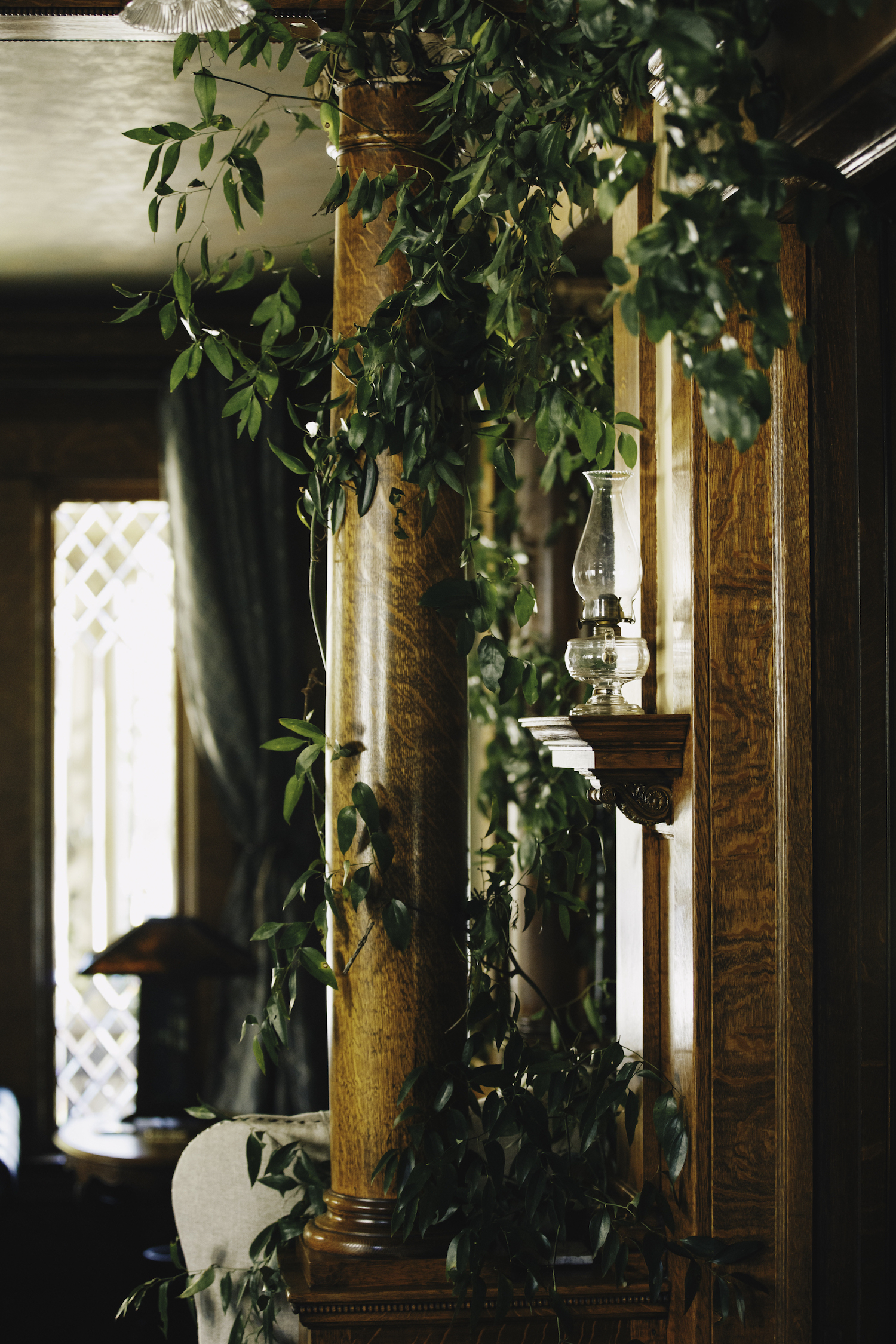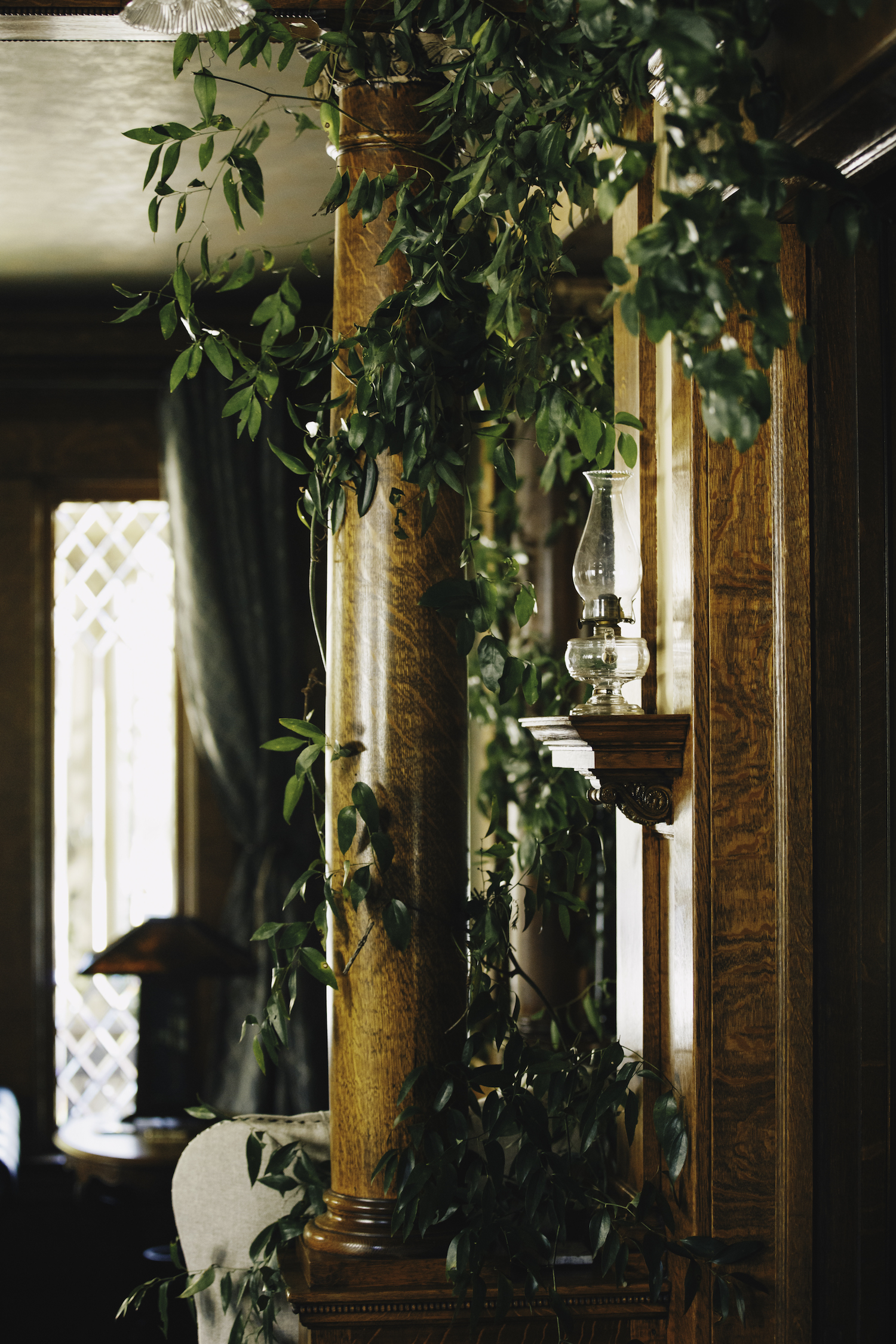 We loved the different furniture vignettes we had throughout the lawn and patio for guests to enjoy and they even had a really cool bar that was a neat touch too for all of the guests.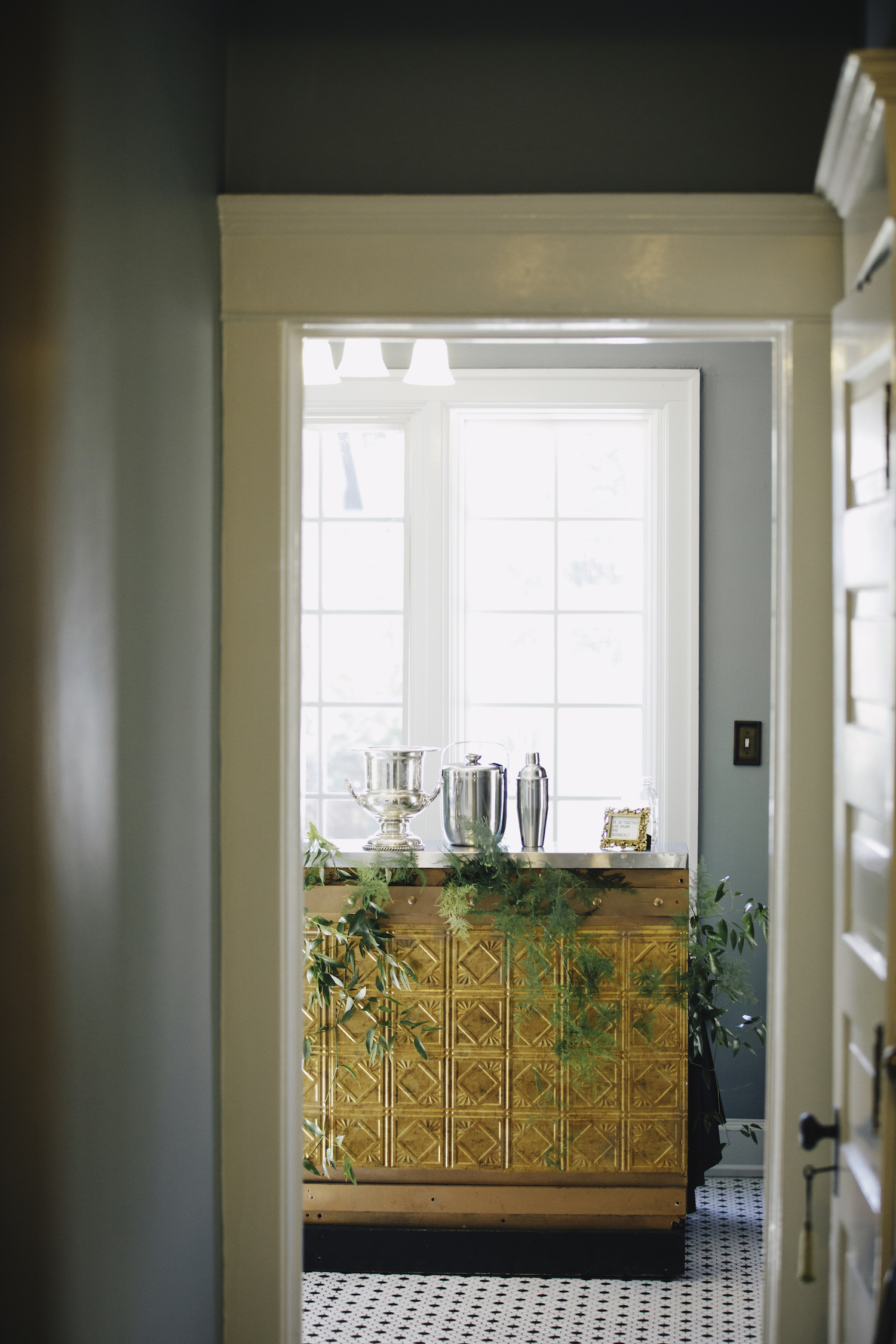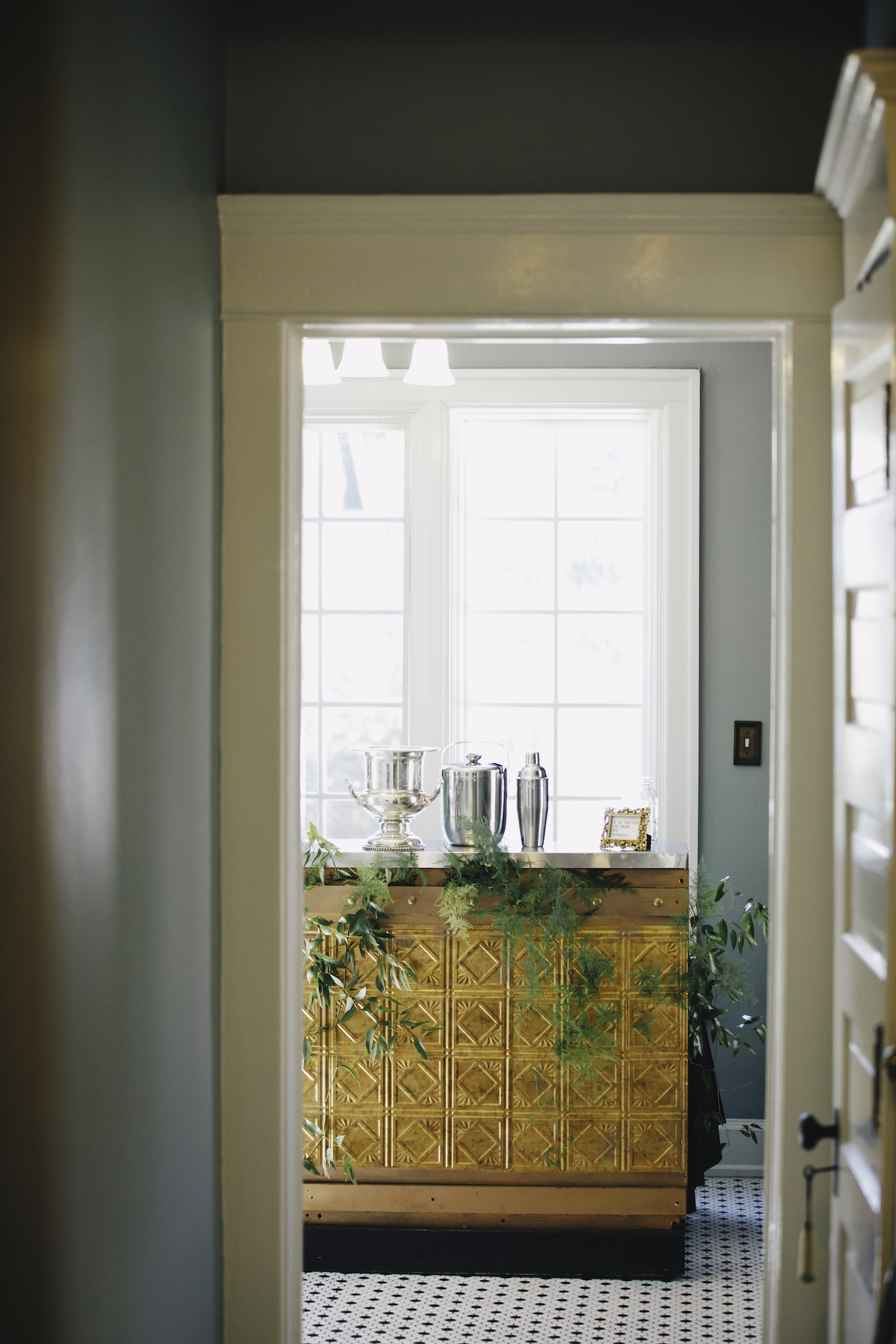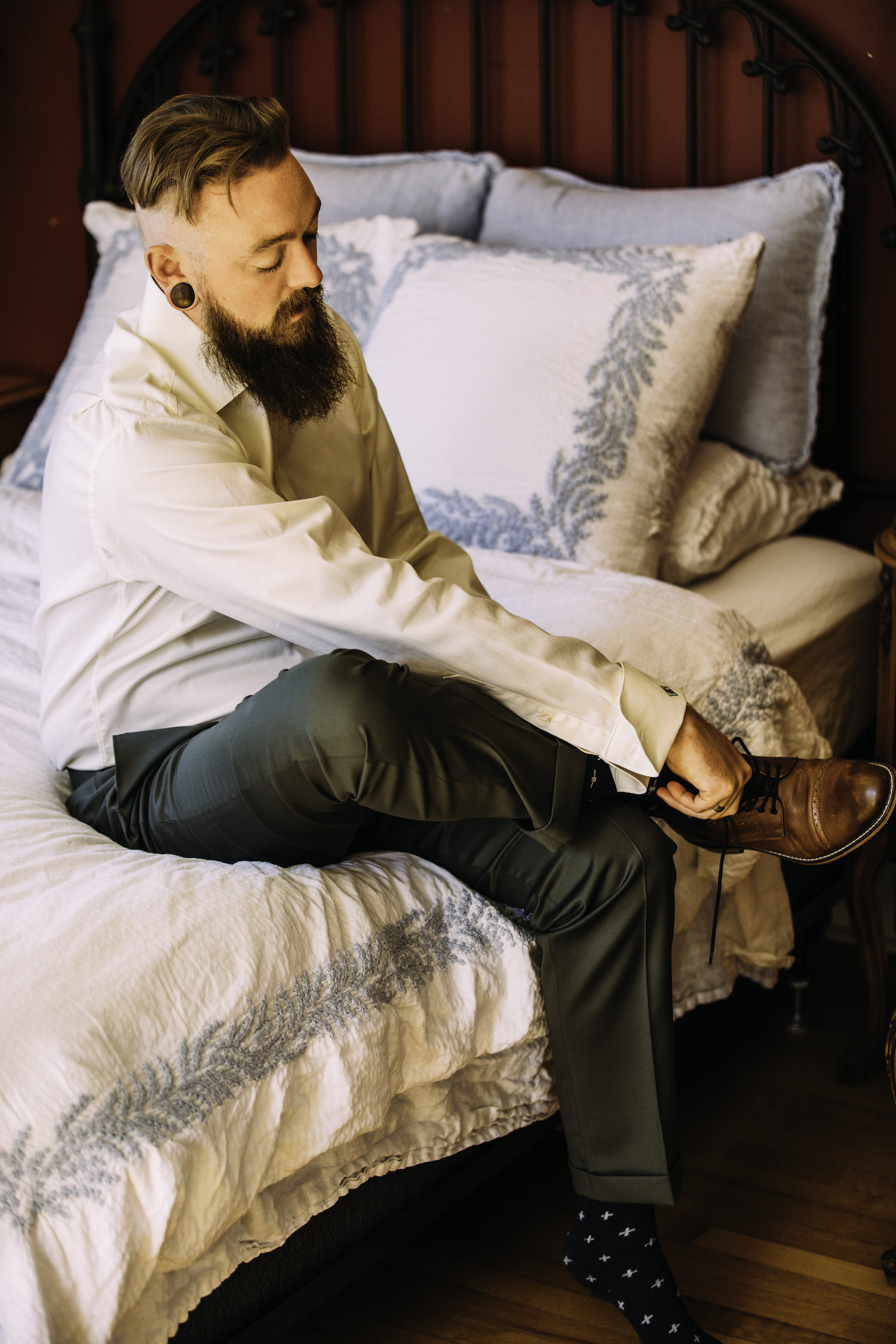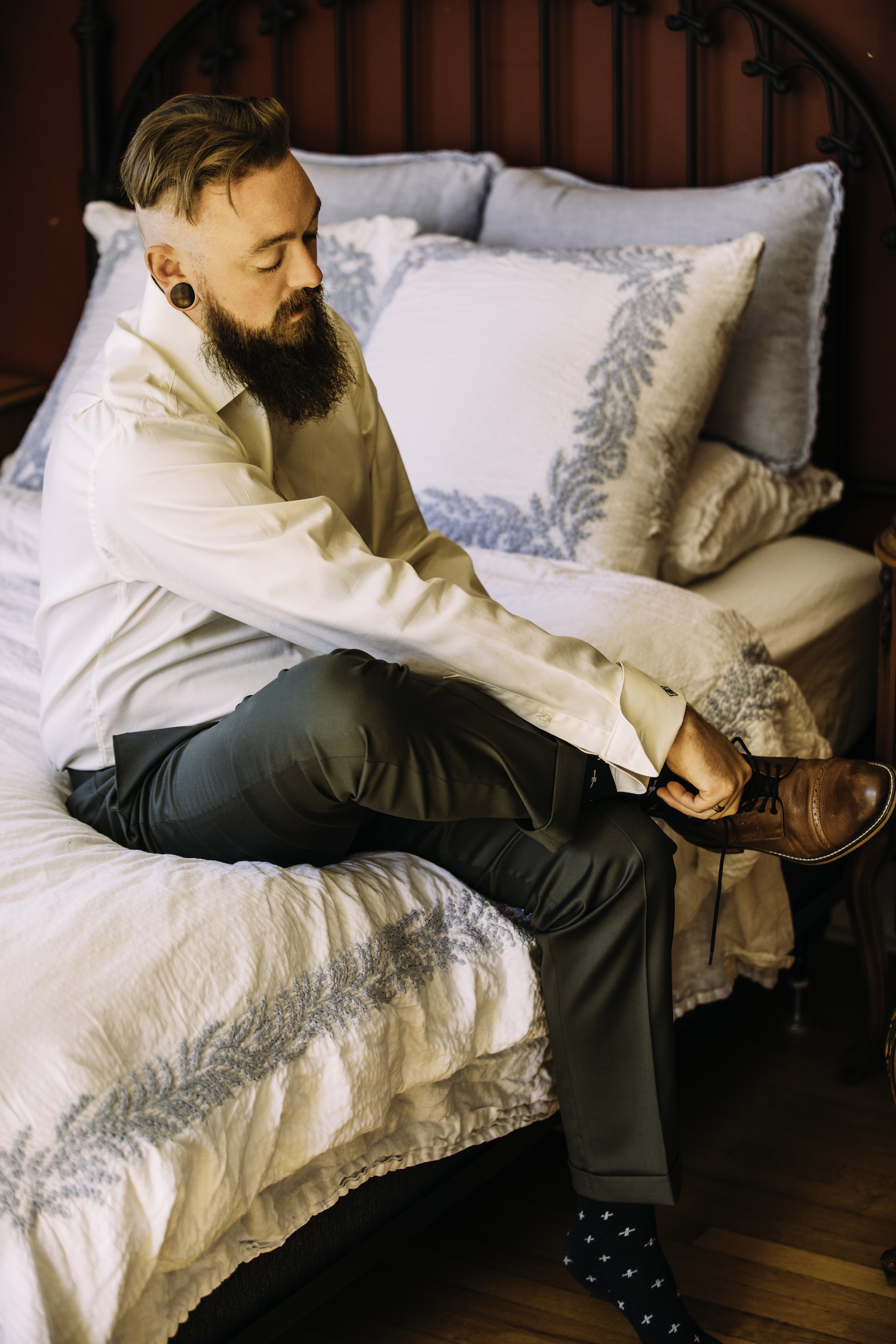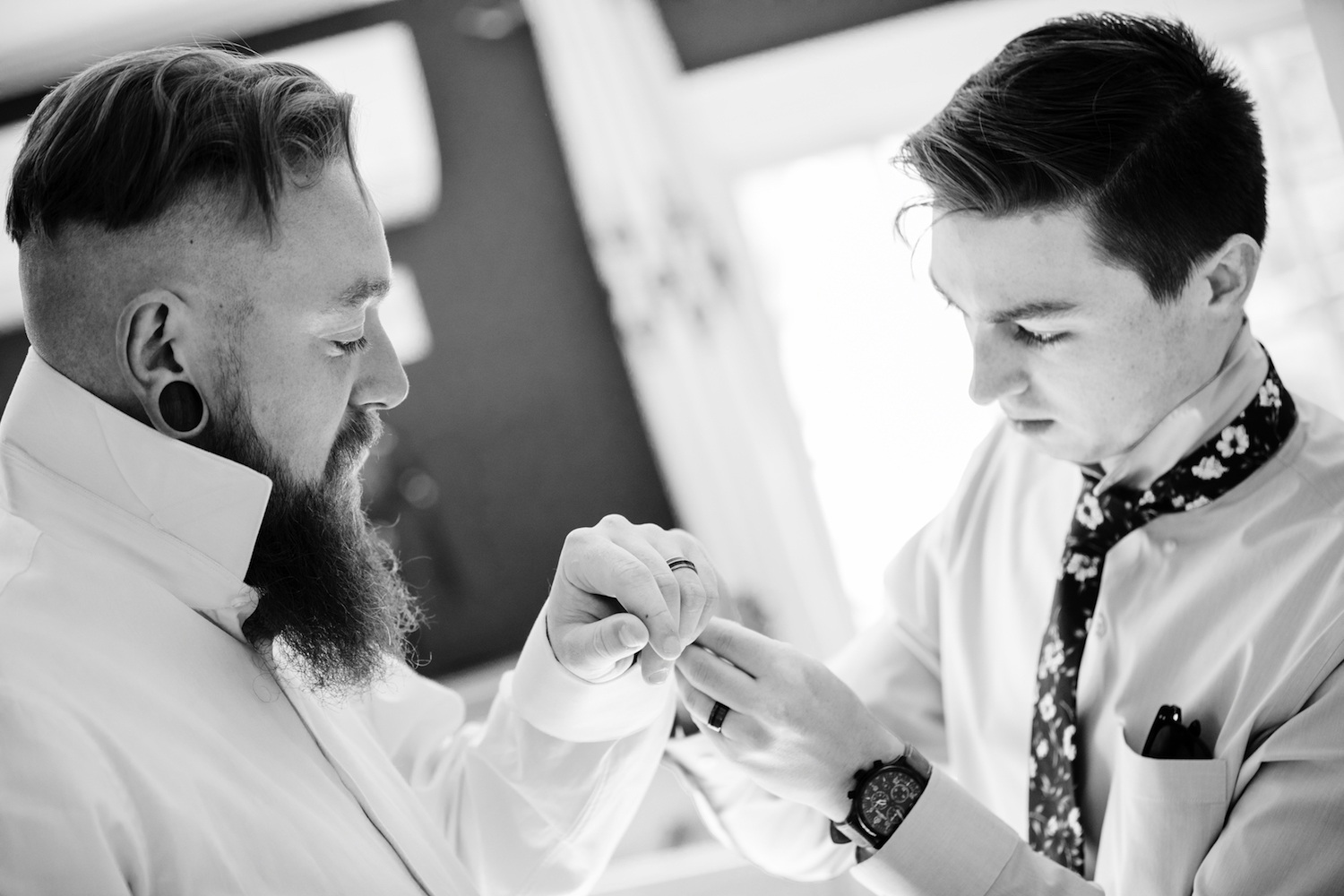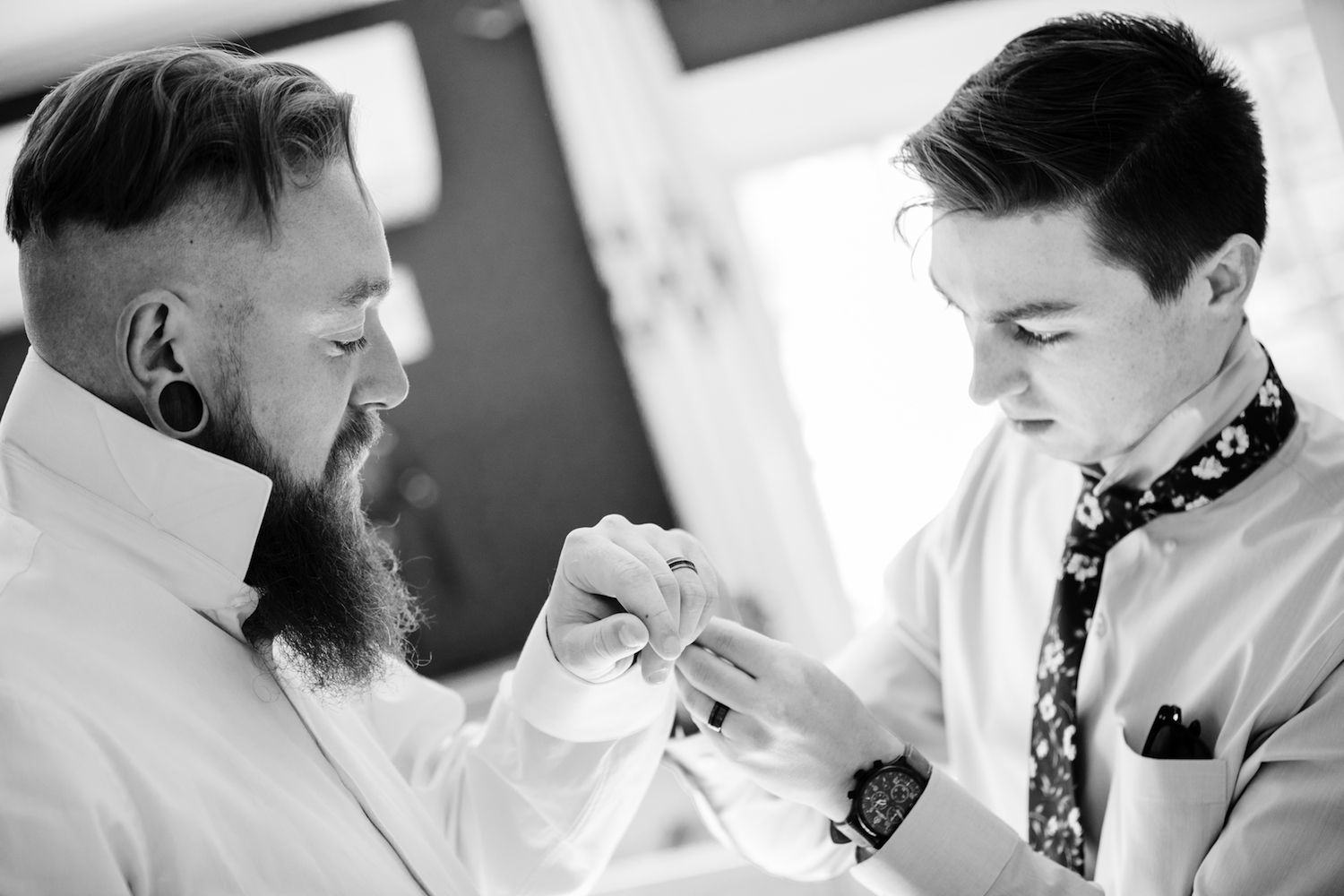 Susannah and Alexander decided to not have a wedding party. She wore a beautiful ivory gown with burgundy and green floral accents, while the he wore a vintage styled green 3 piece suit. Both the Susannah and Alexander wore floral crowns, which was so unique and looked awesome! It really pulled together the vibe for this Grand Rapids backyard wedding.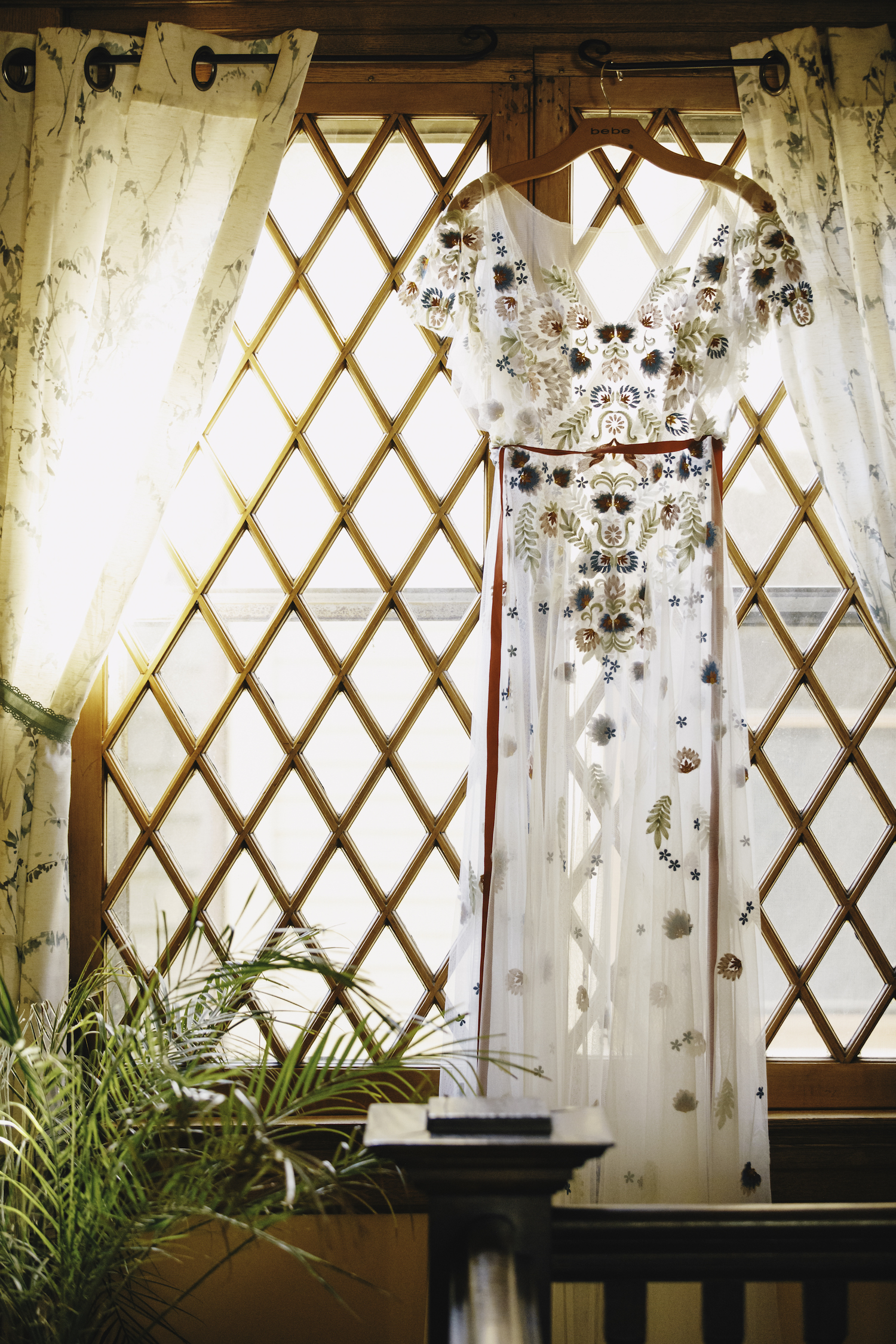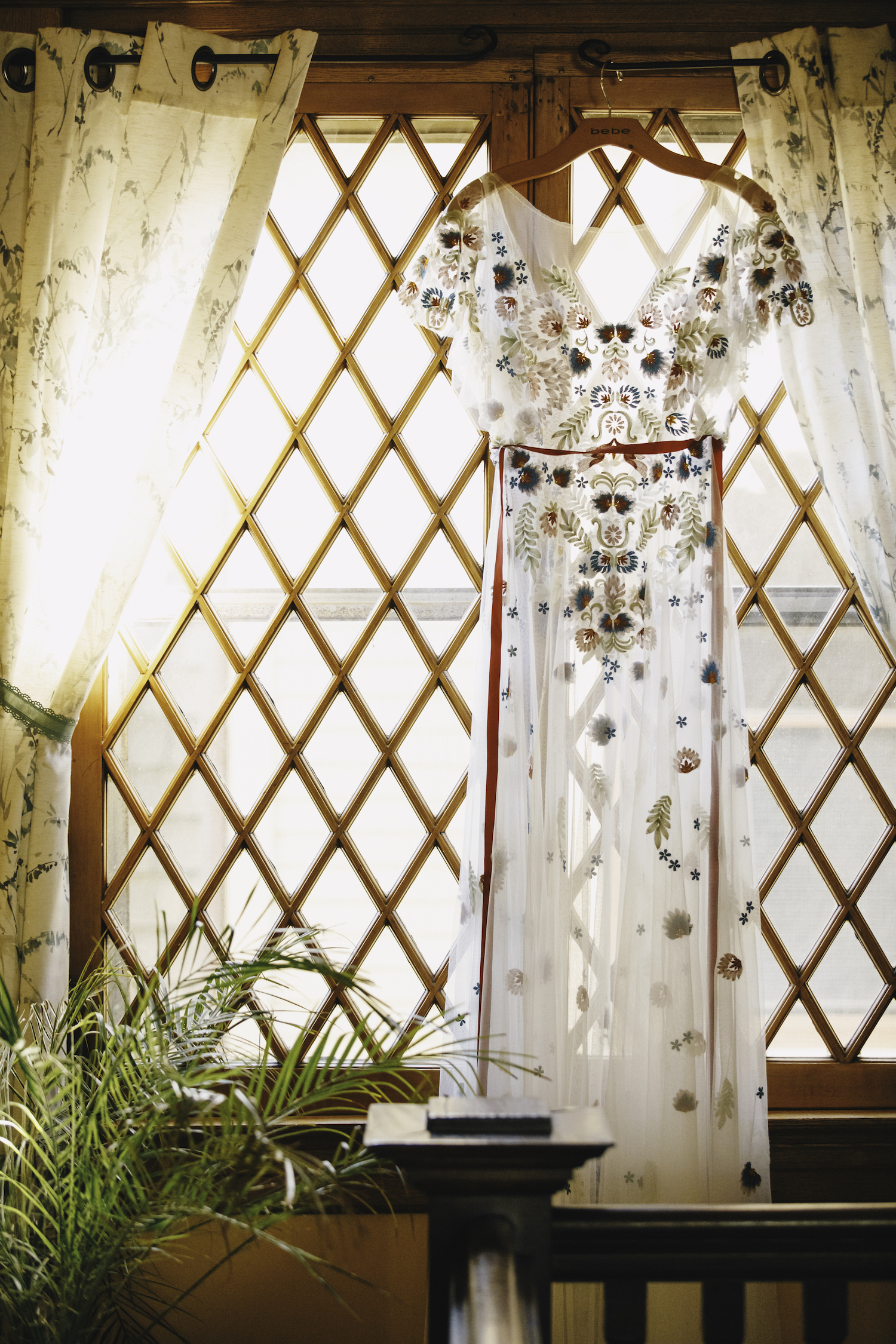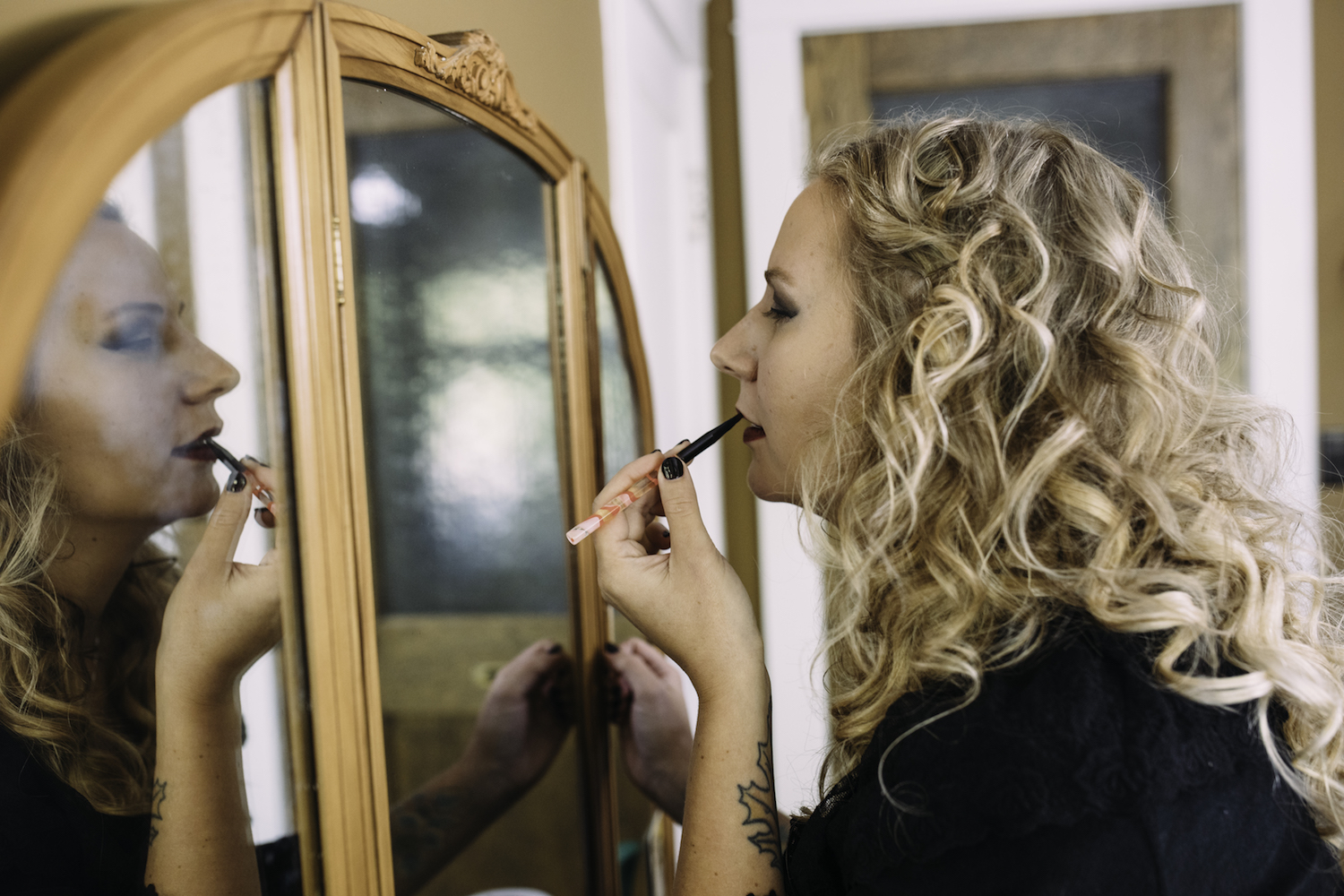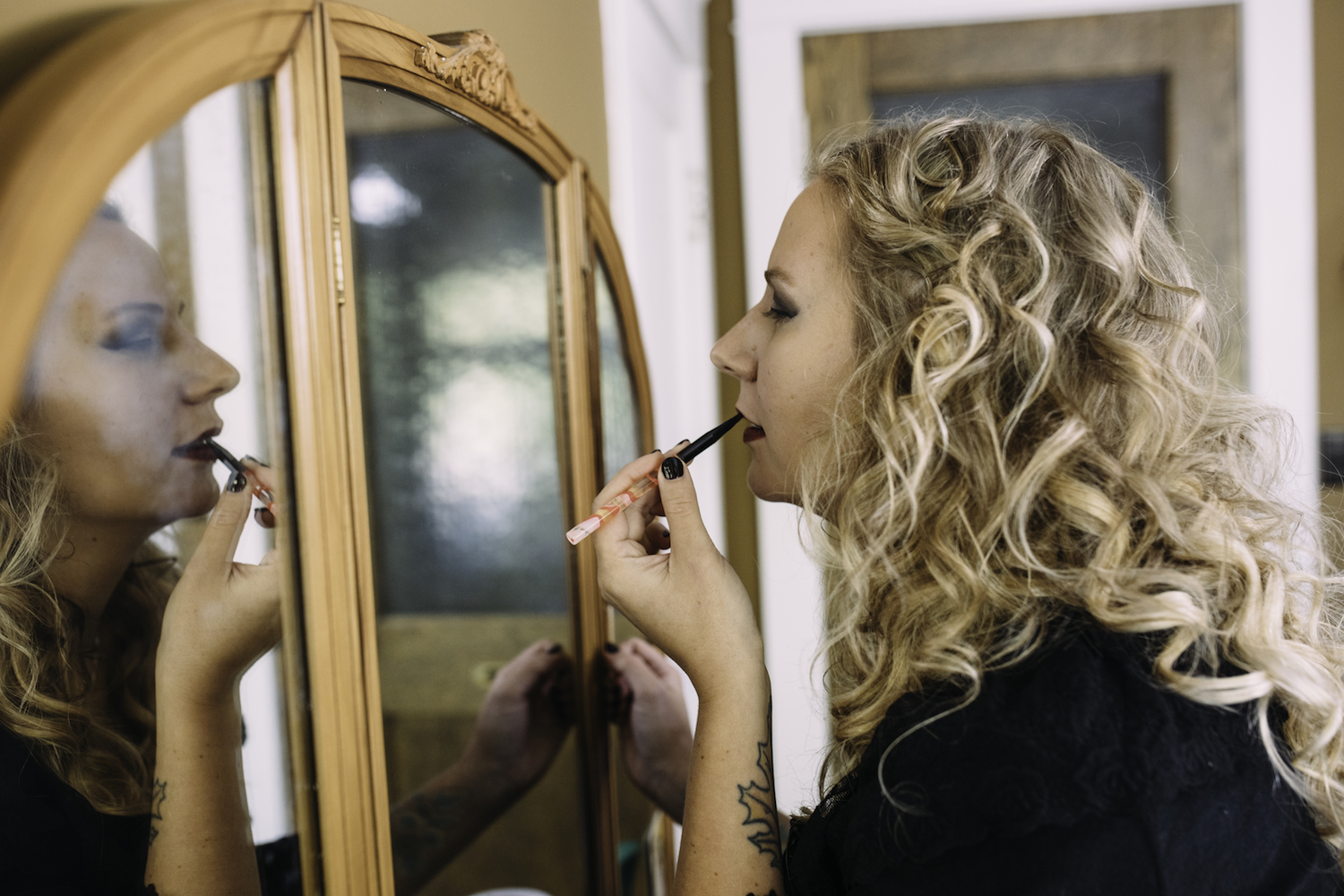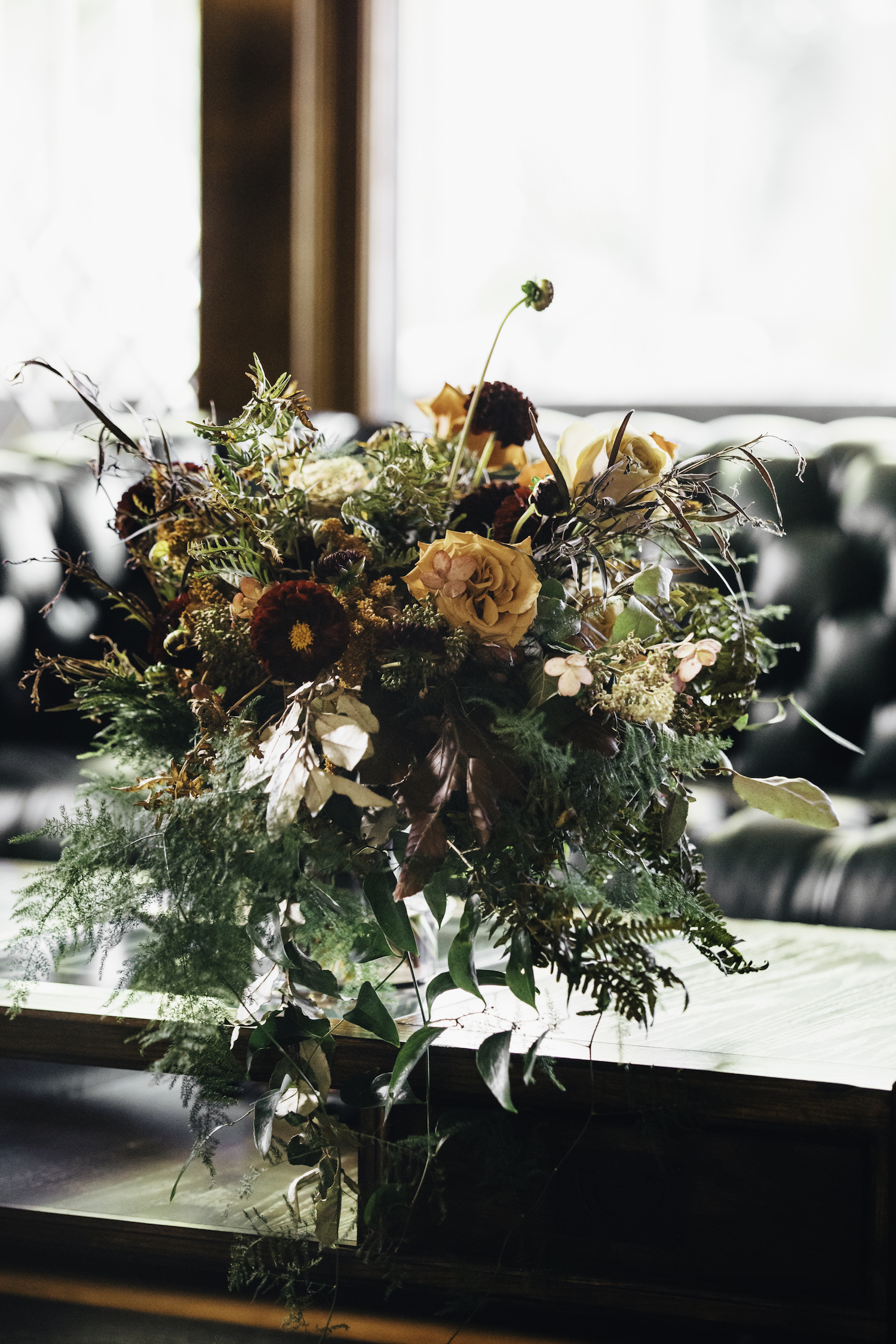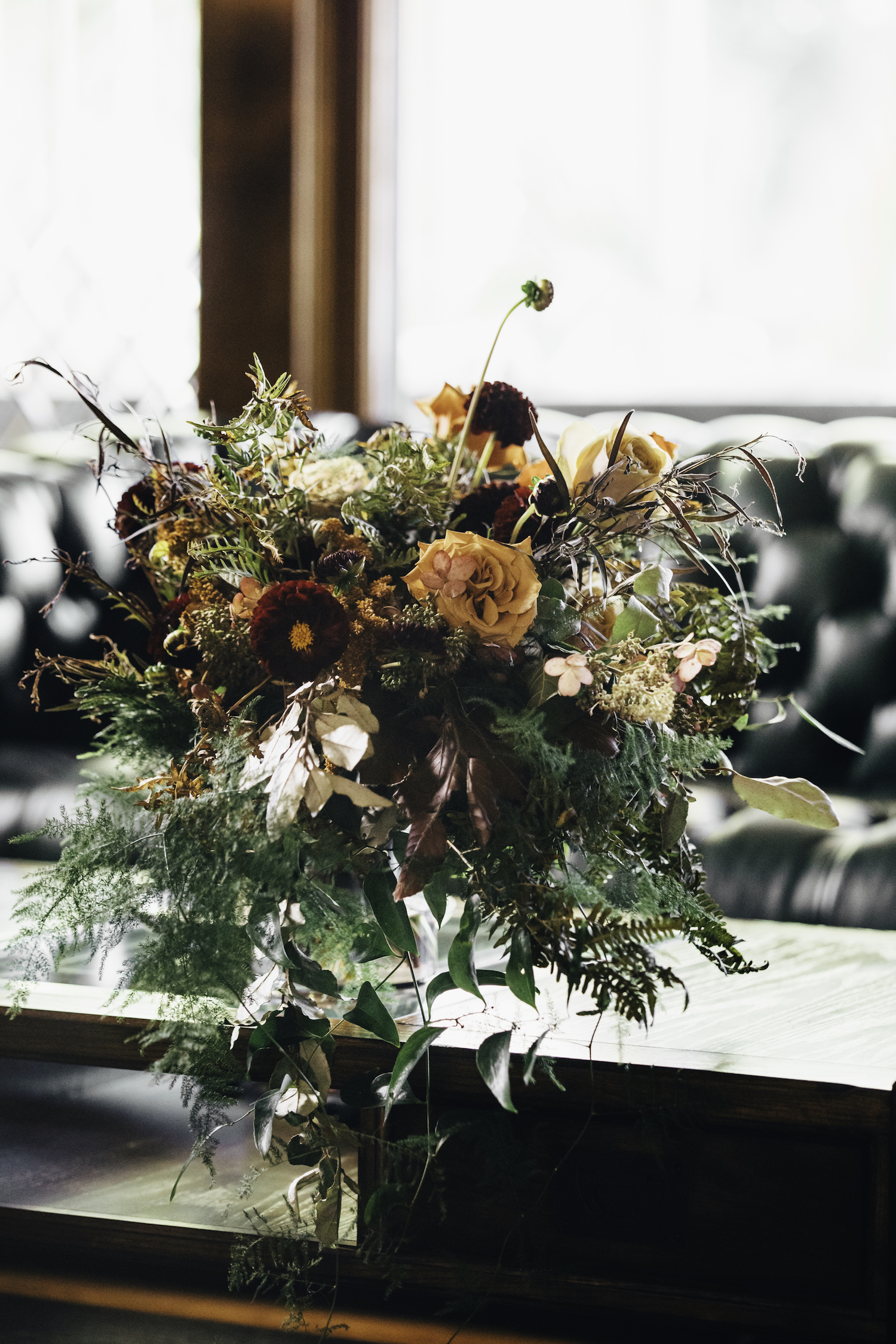 They had a color palette of neutrals, cranberry, deep greens, golds. What we loved most is that they used their color palette as inspiration and didn't mind adding additional colors and textures. We love with when couples use their palette loosely instead of strictly because it gives you so many other options.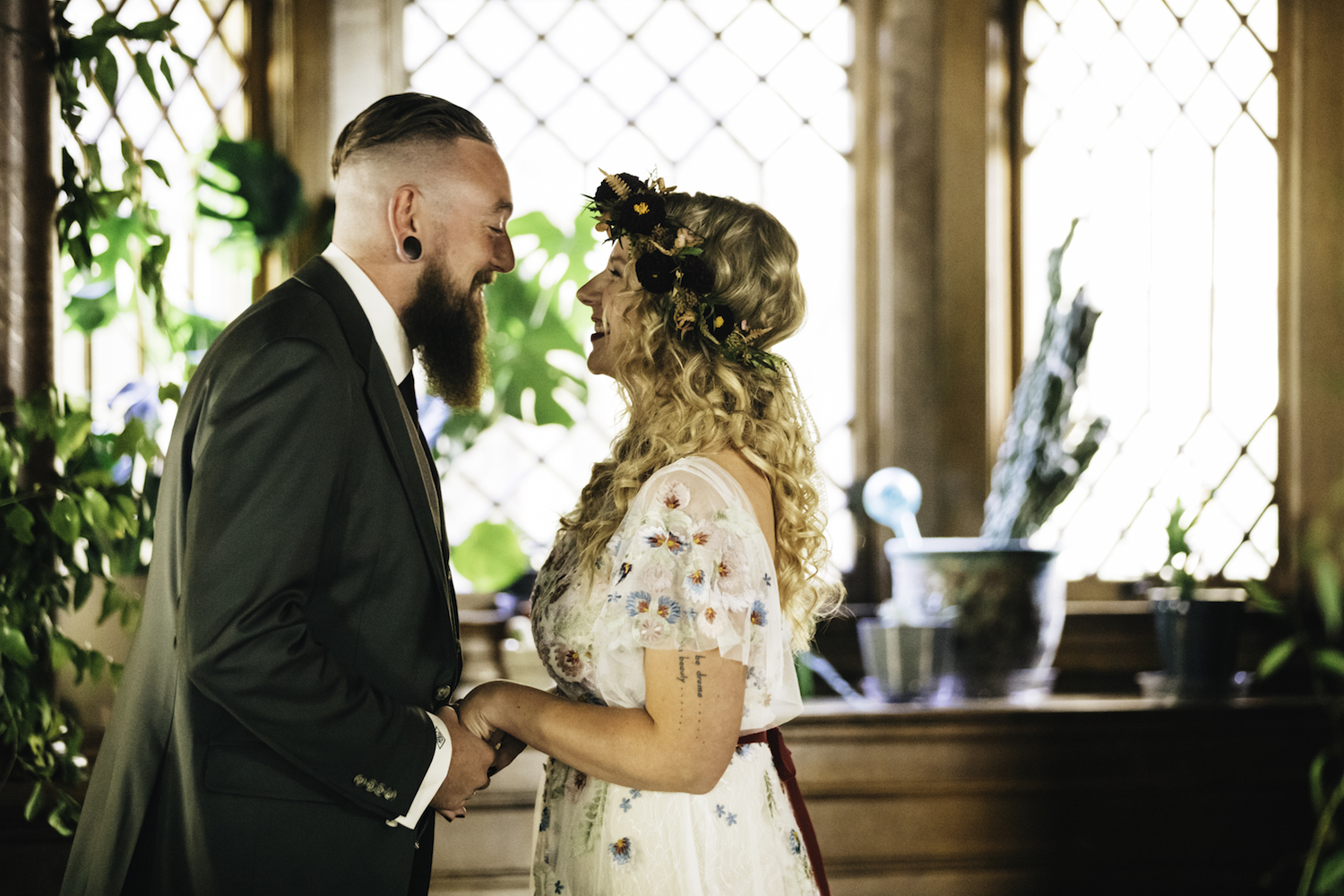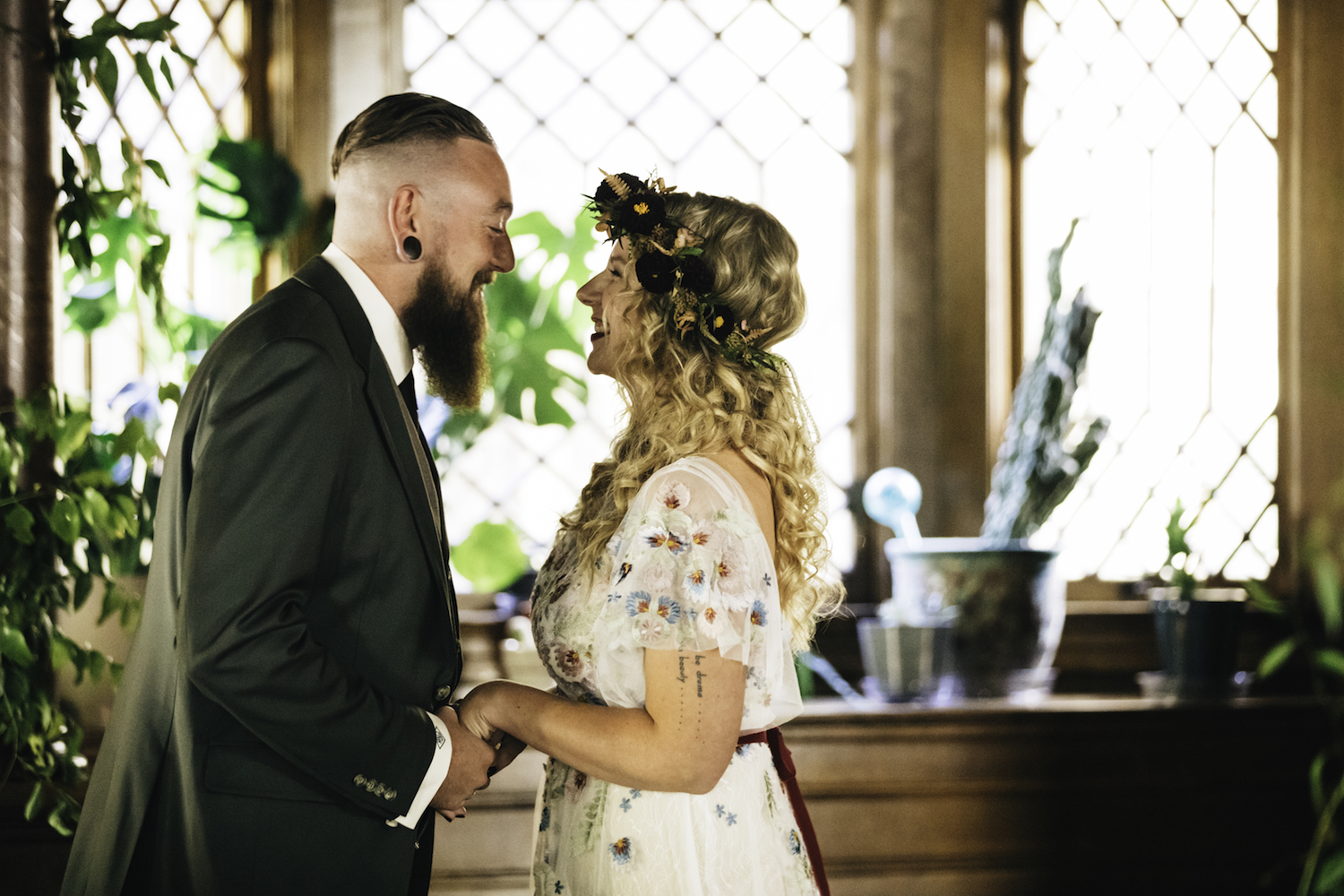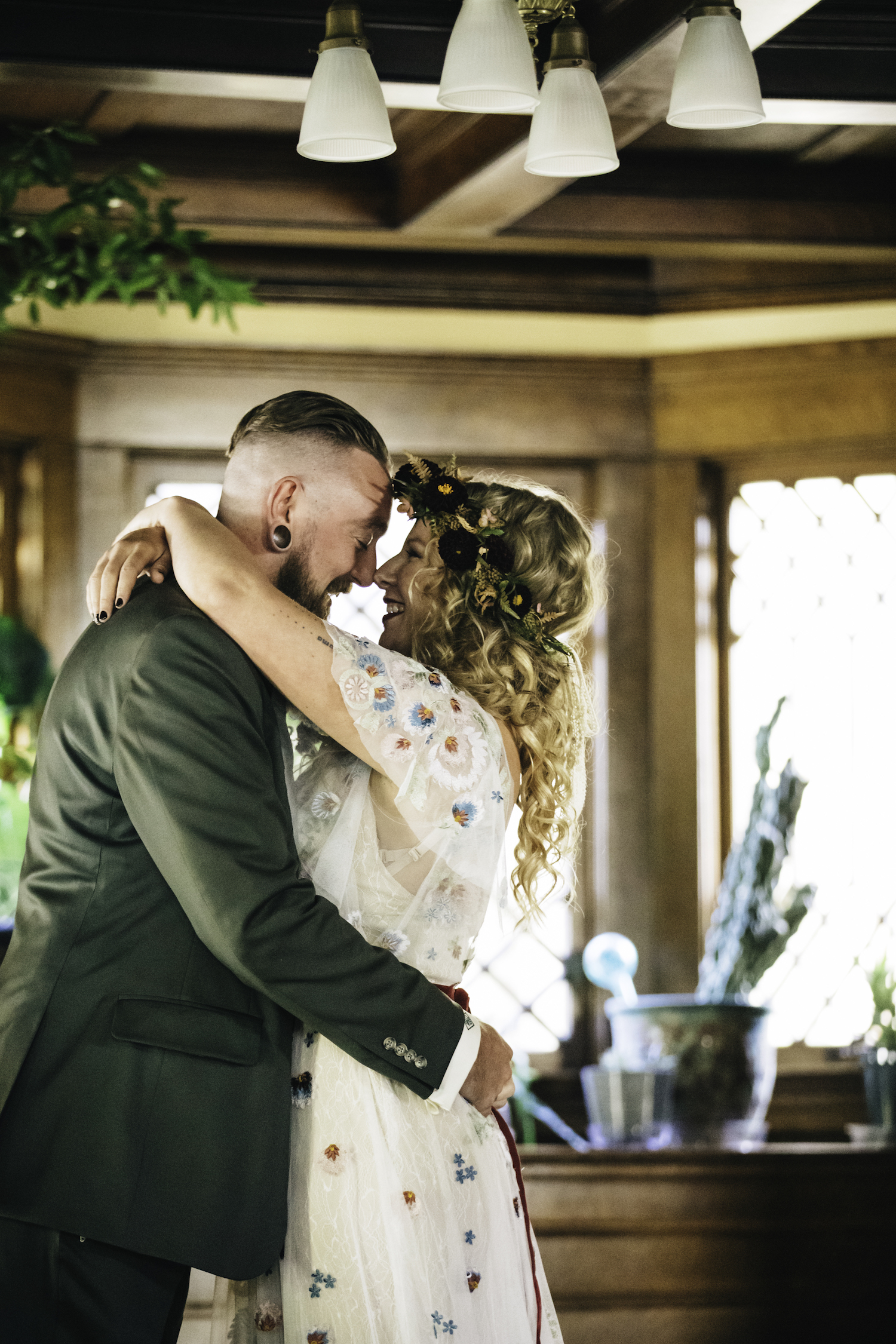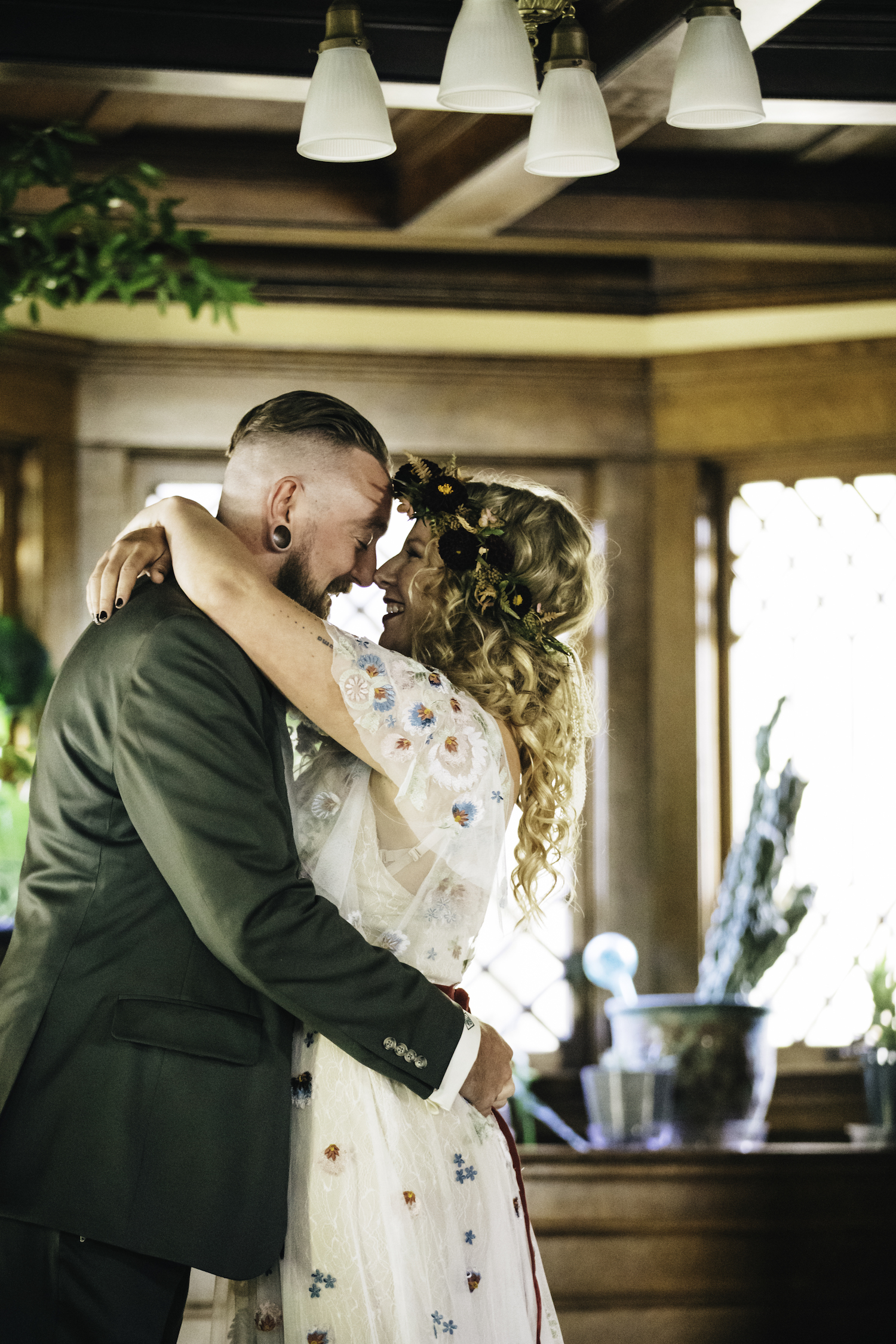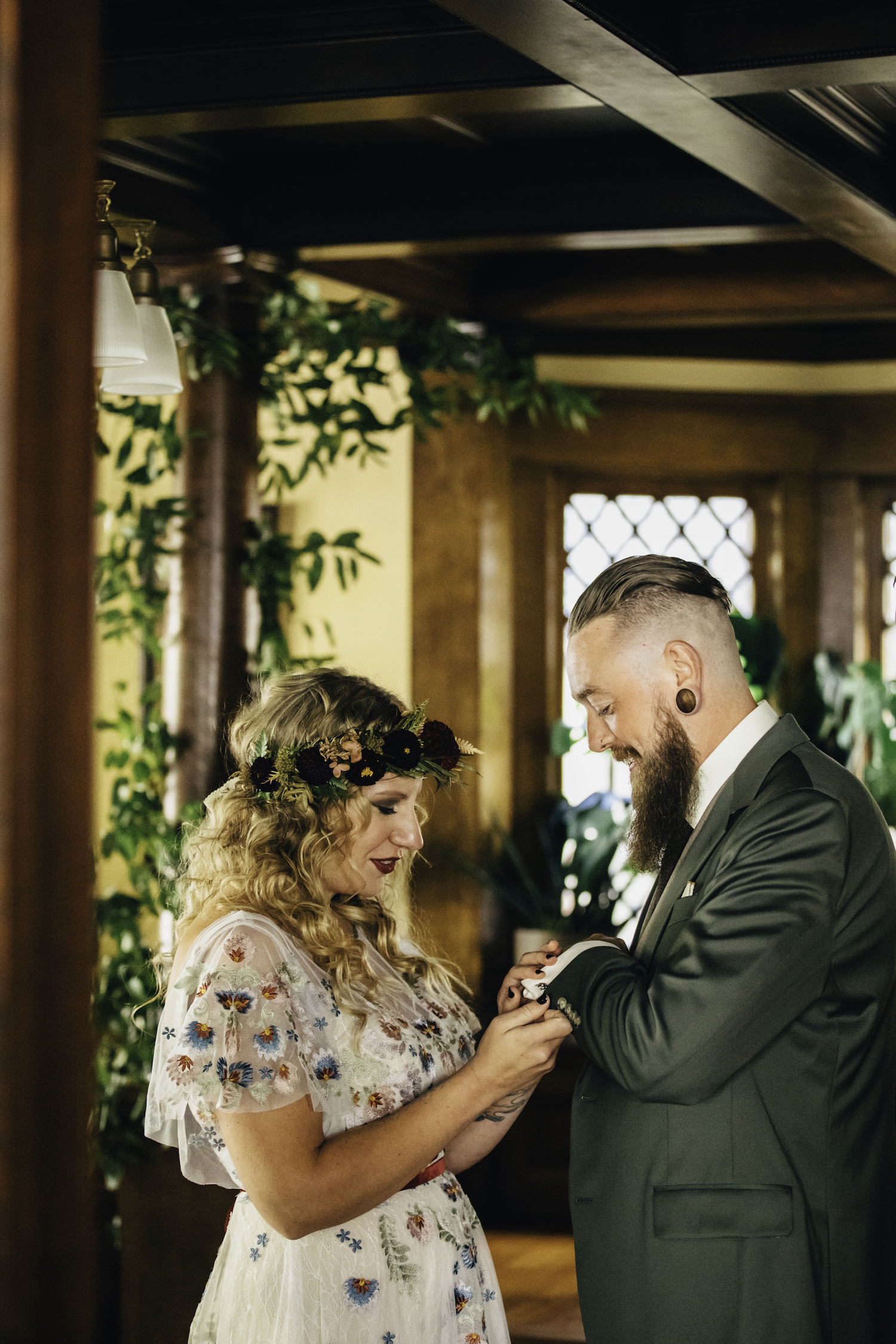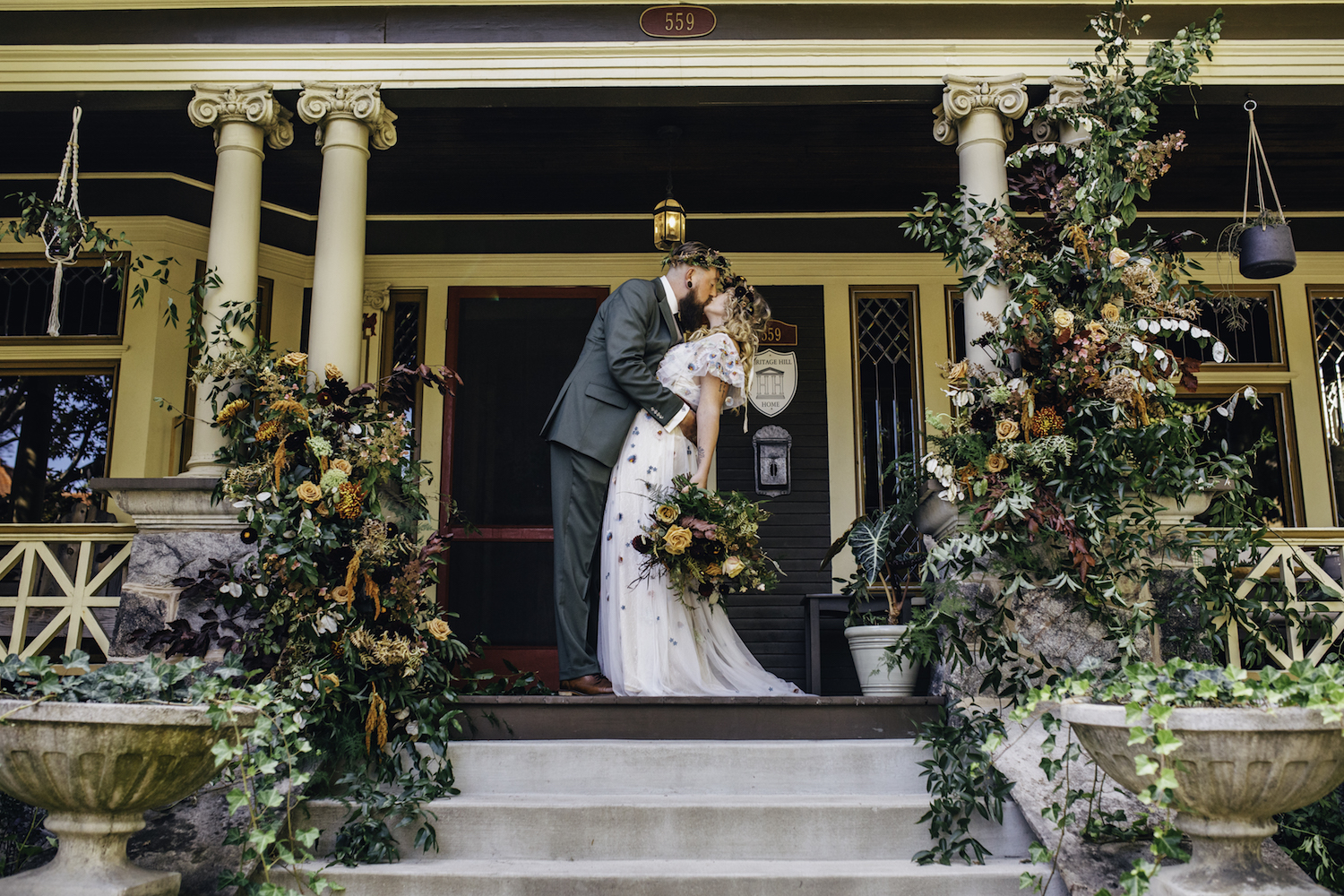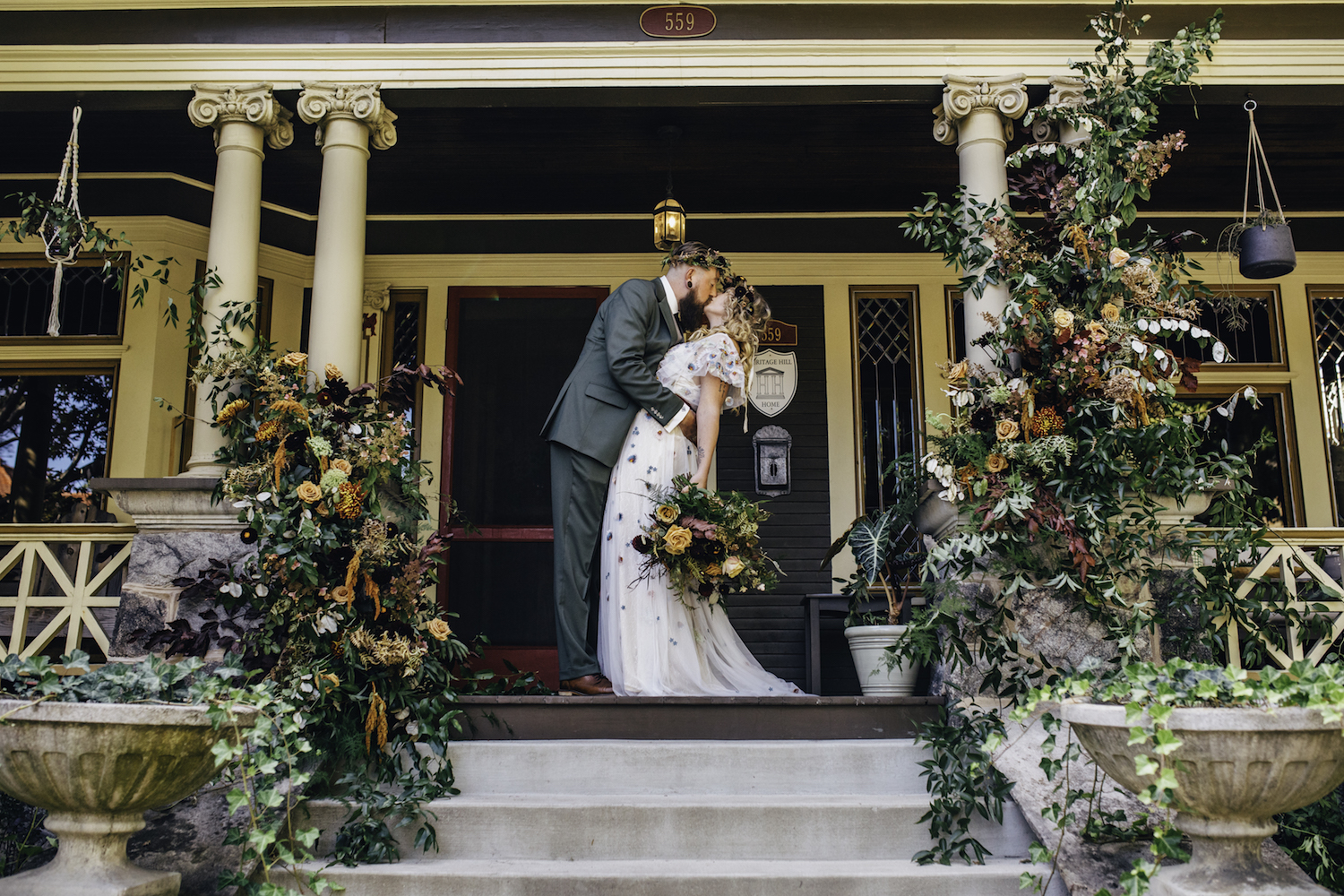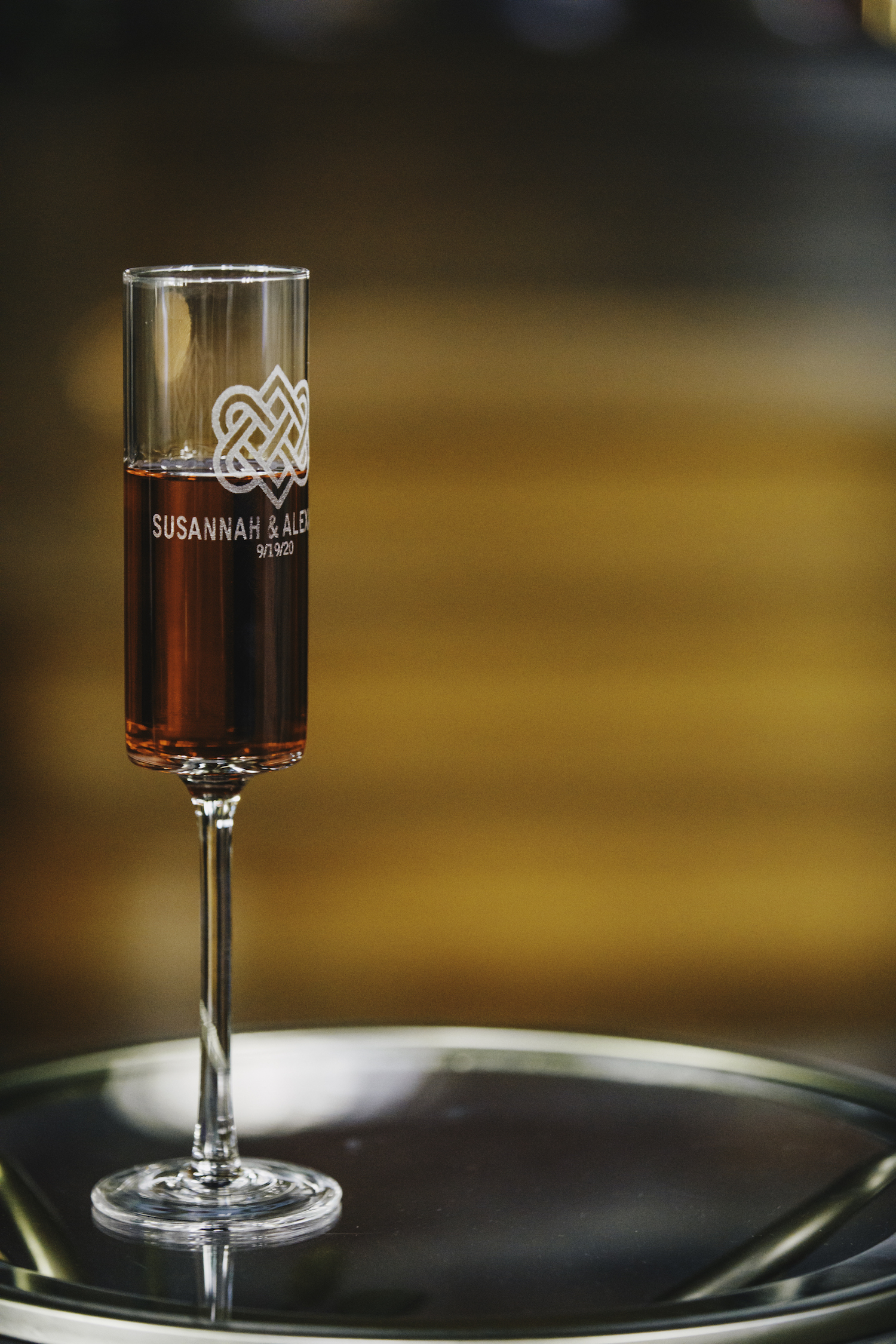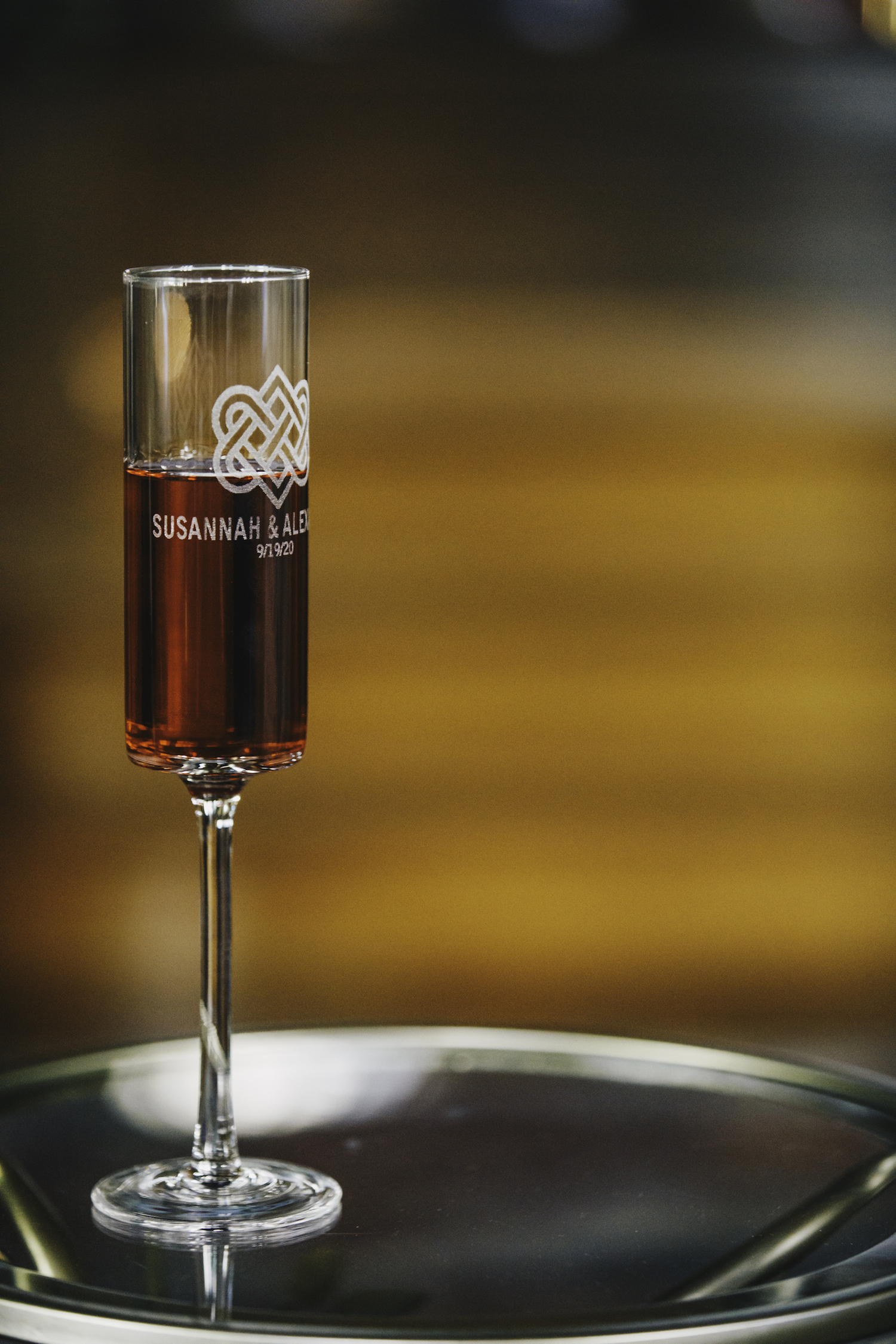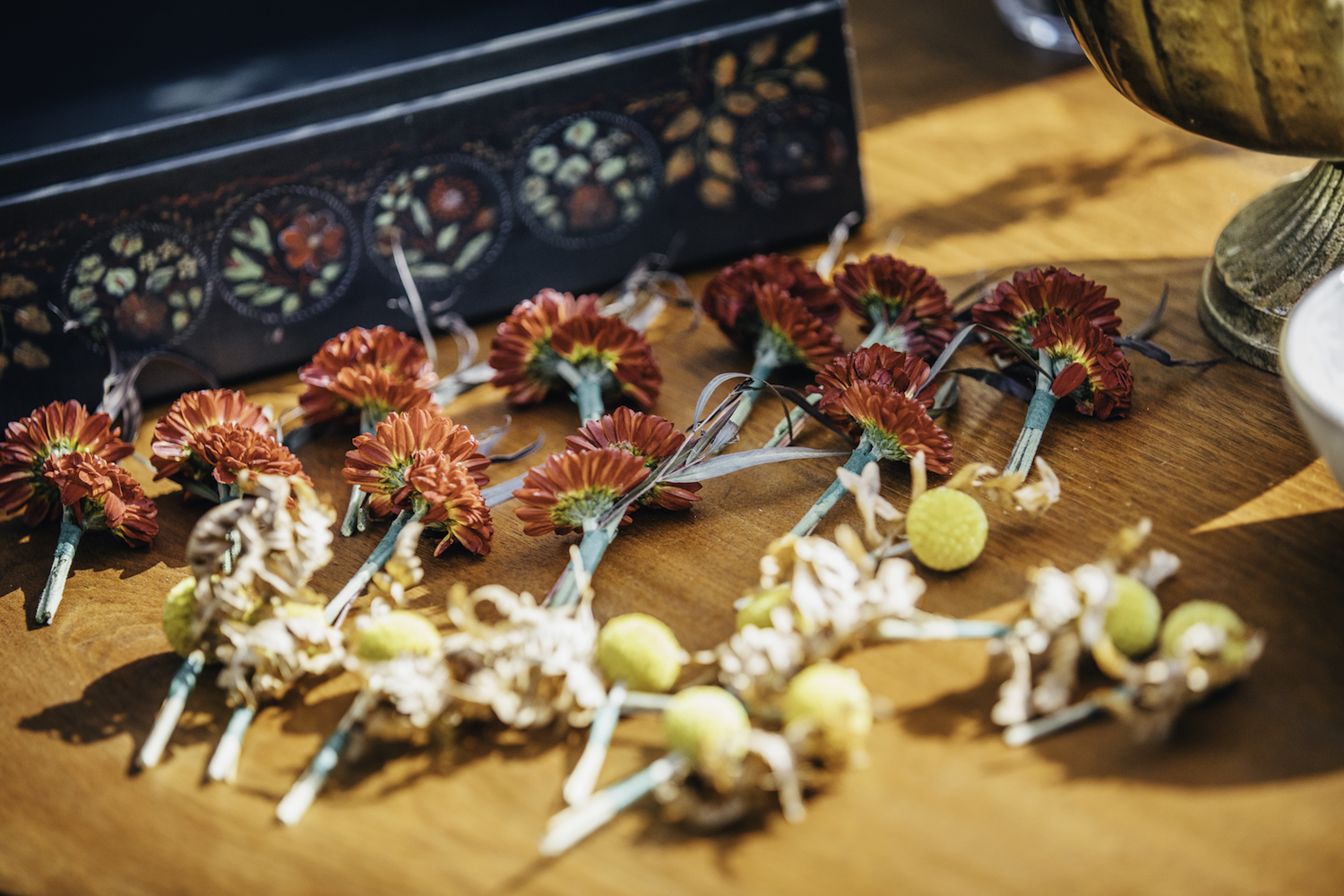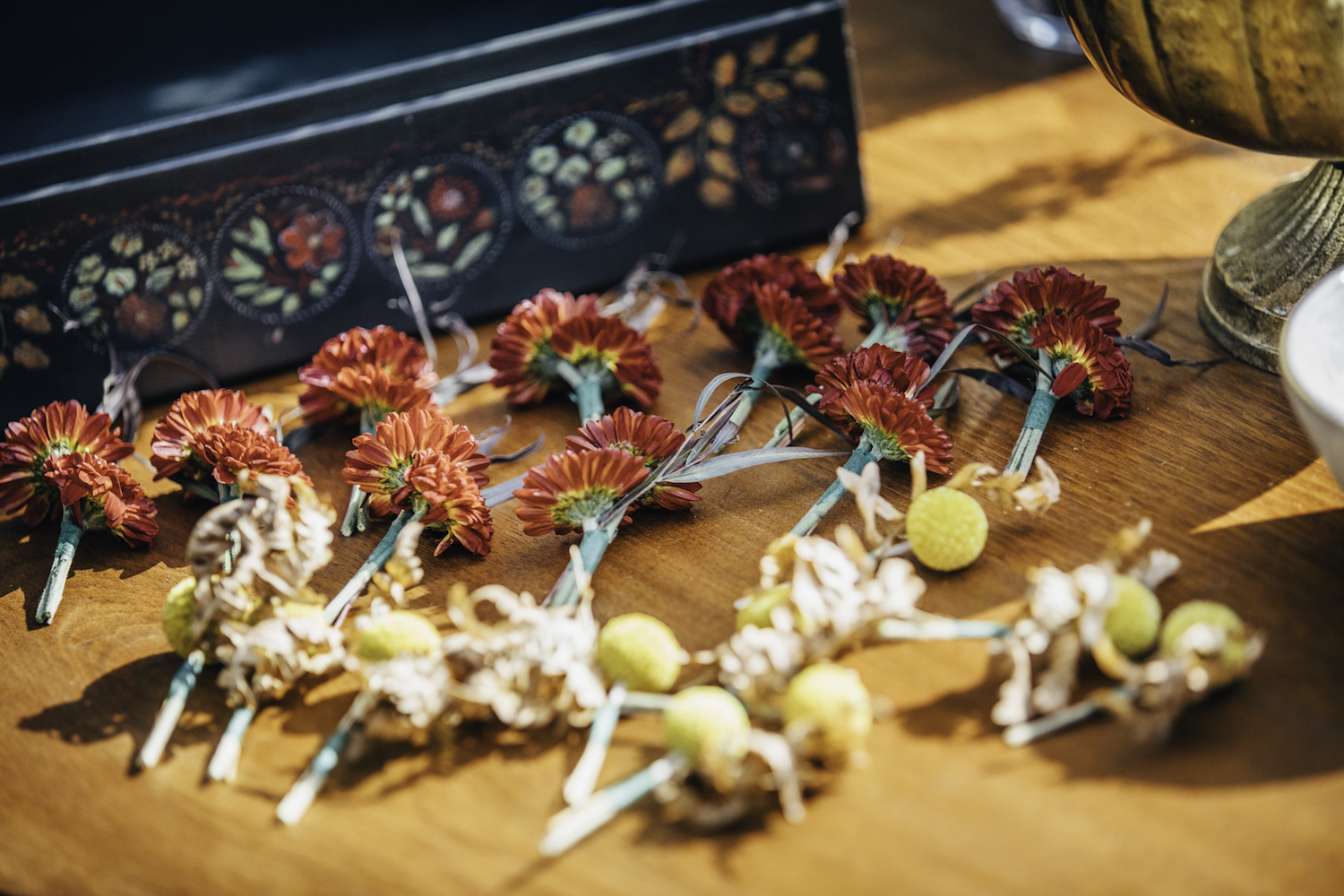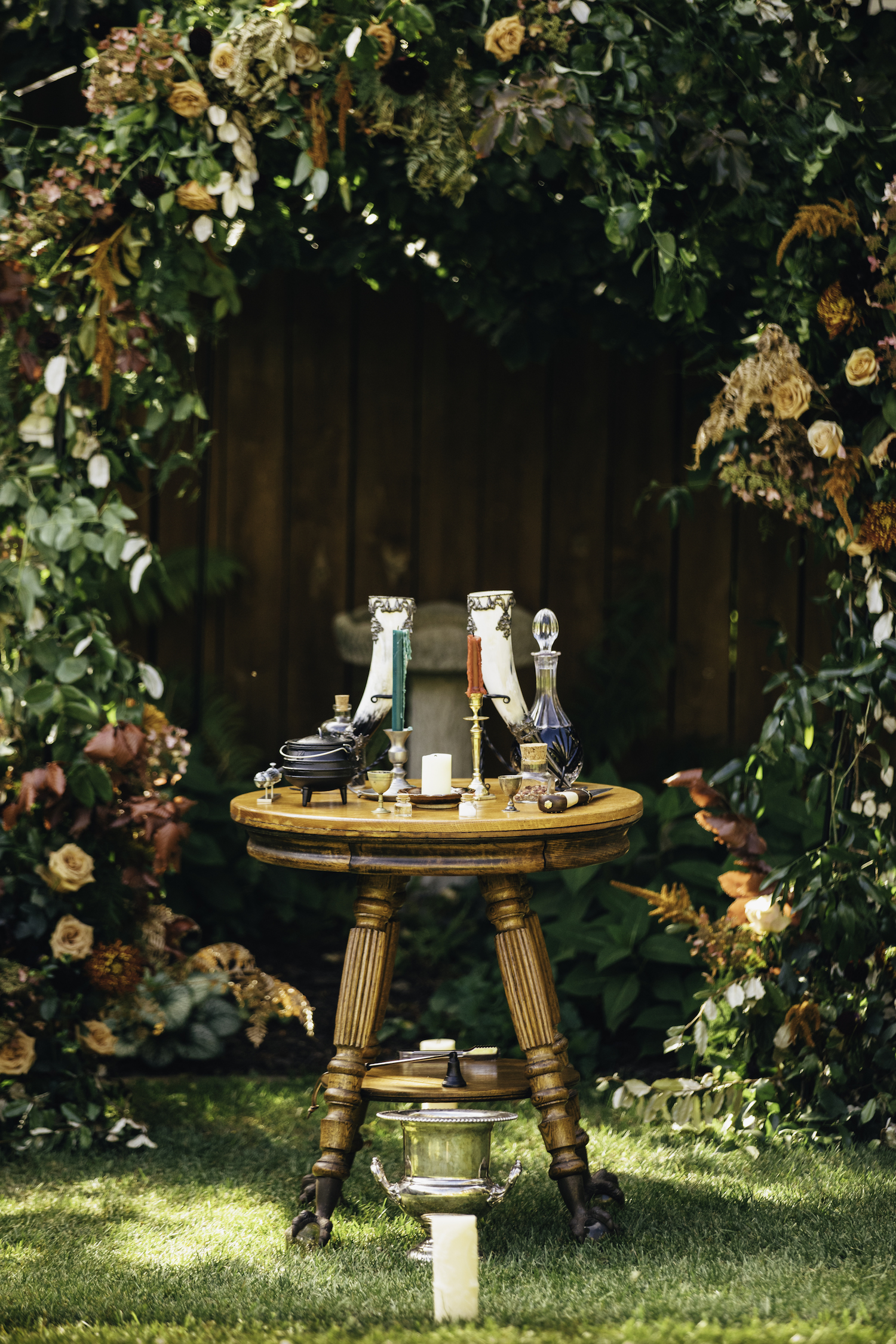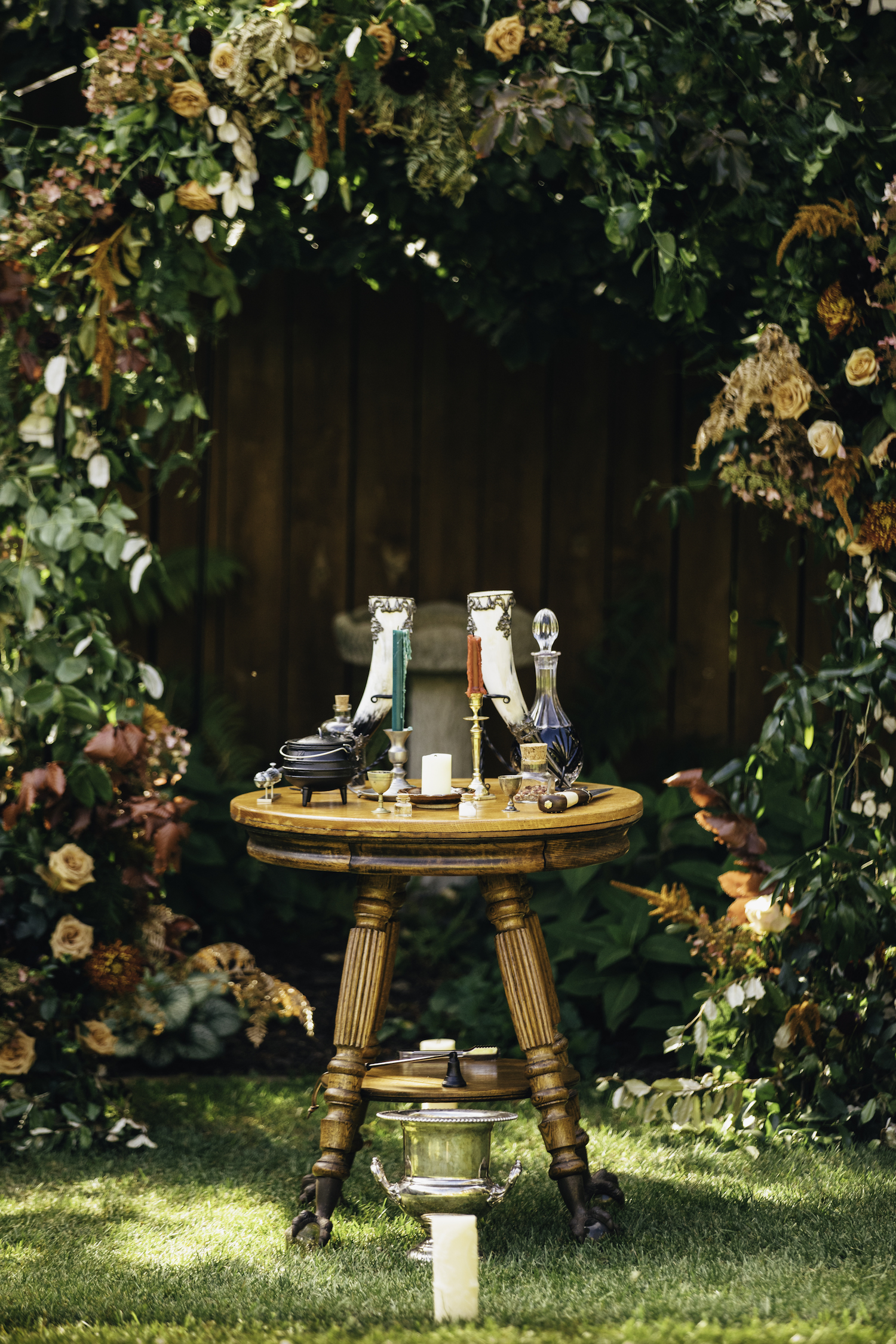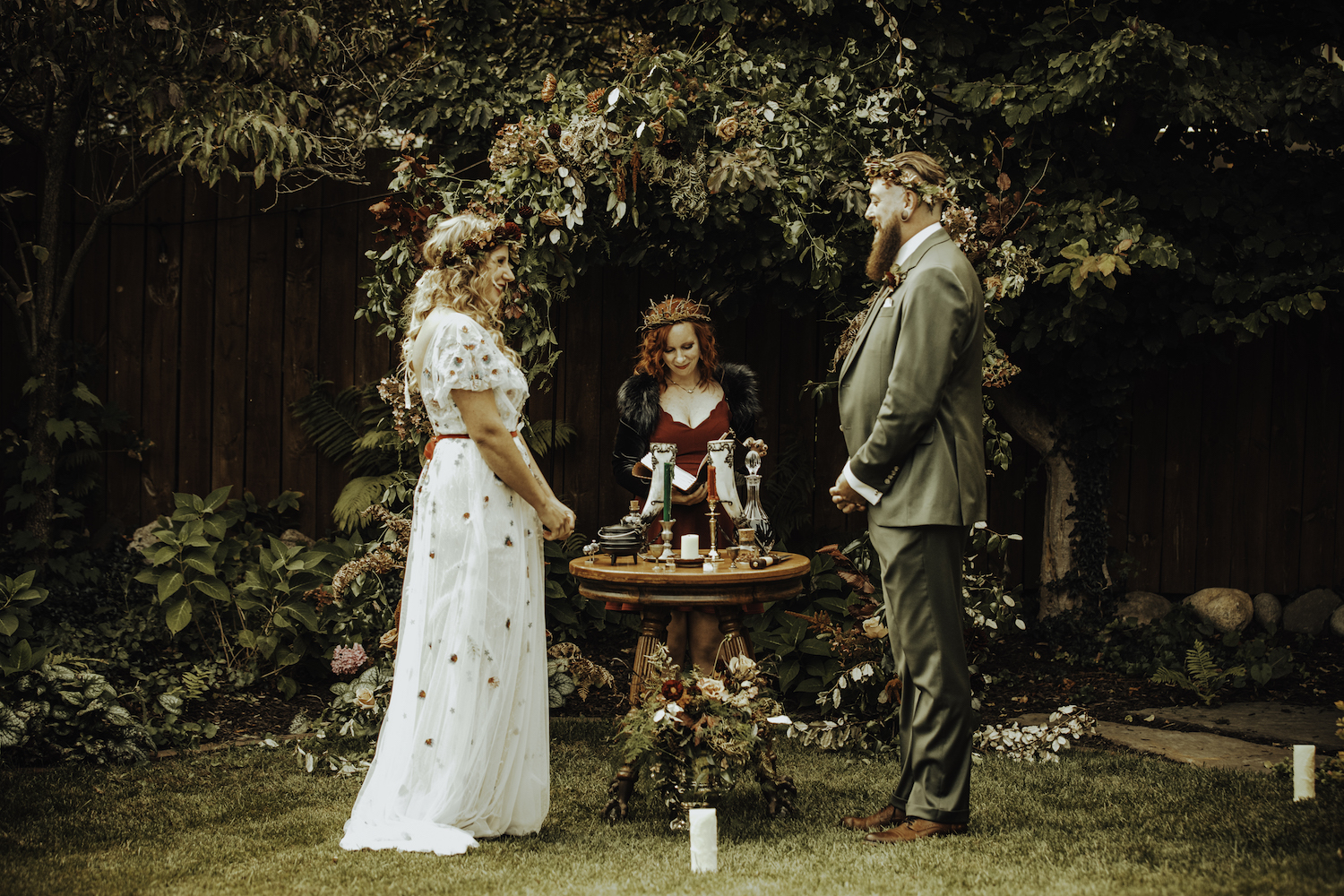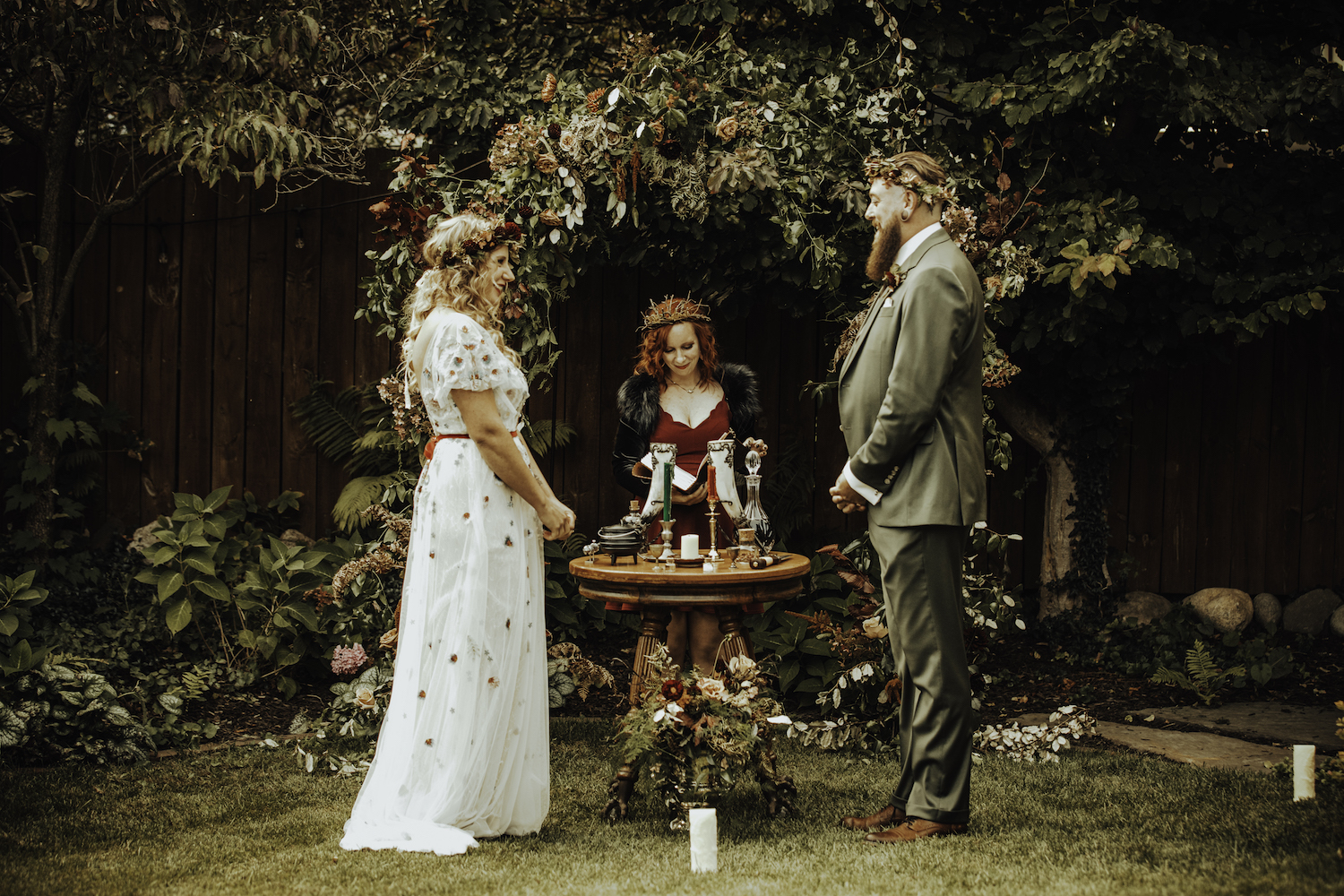 They wanted to have a pagan ceremony, which was really cool to witness. We loved that they stayed true their beliefs even though many of the guests were not pagan. It was truly a special touch for their Grand Rapids backyard wedding.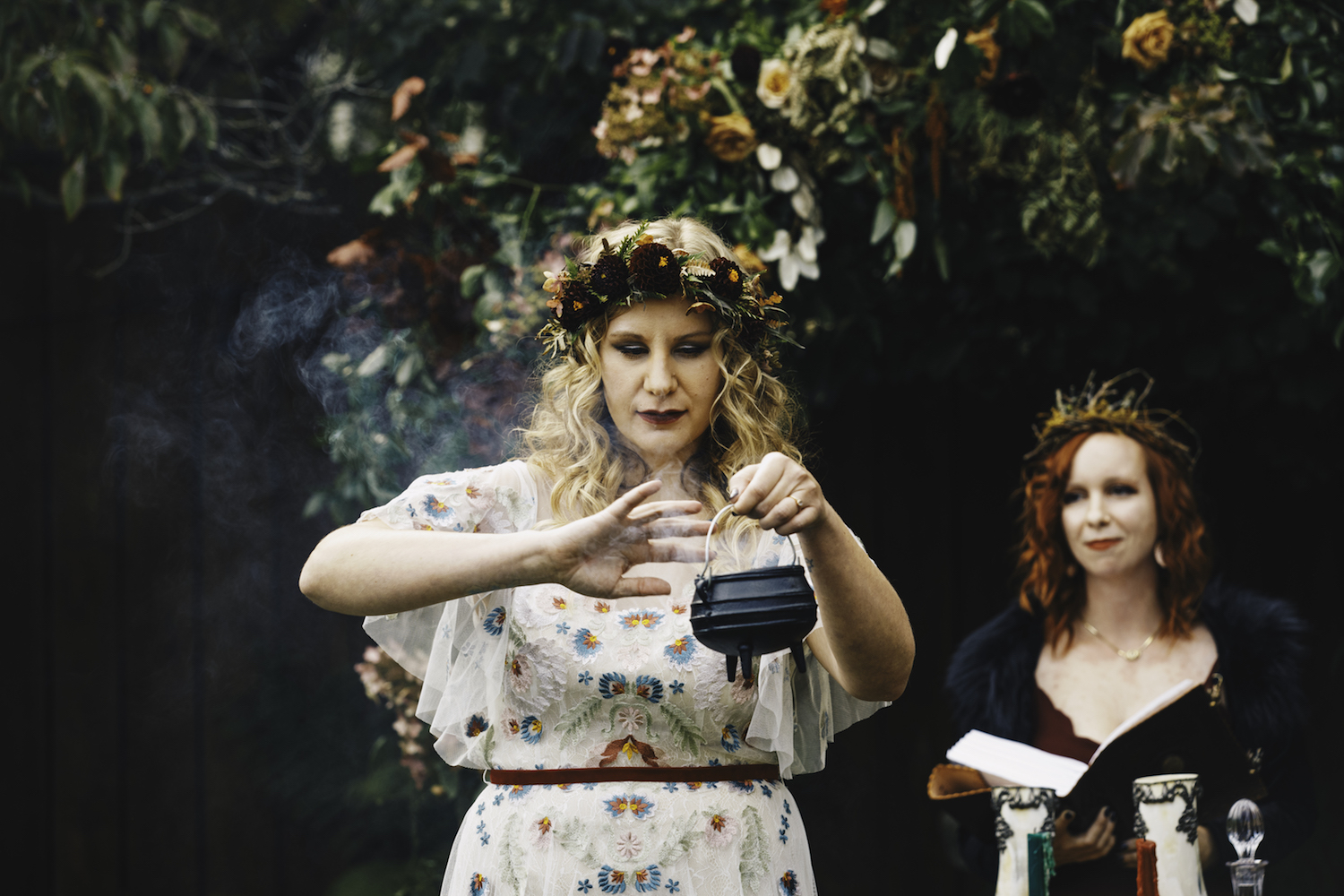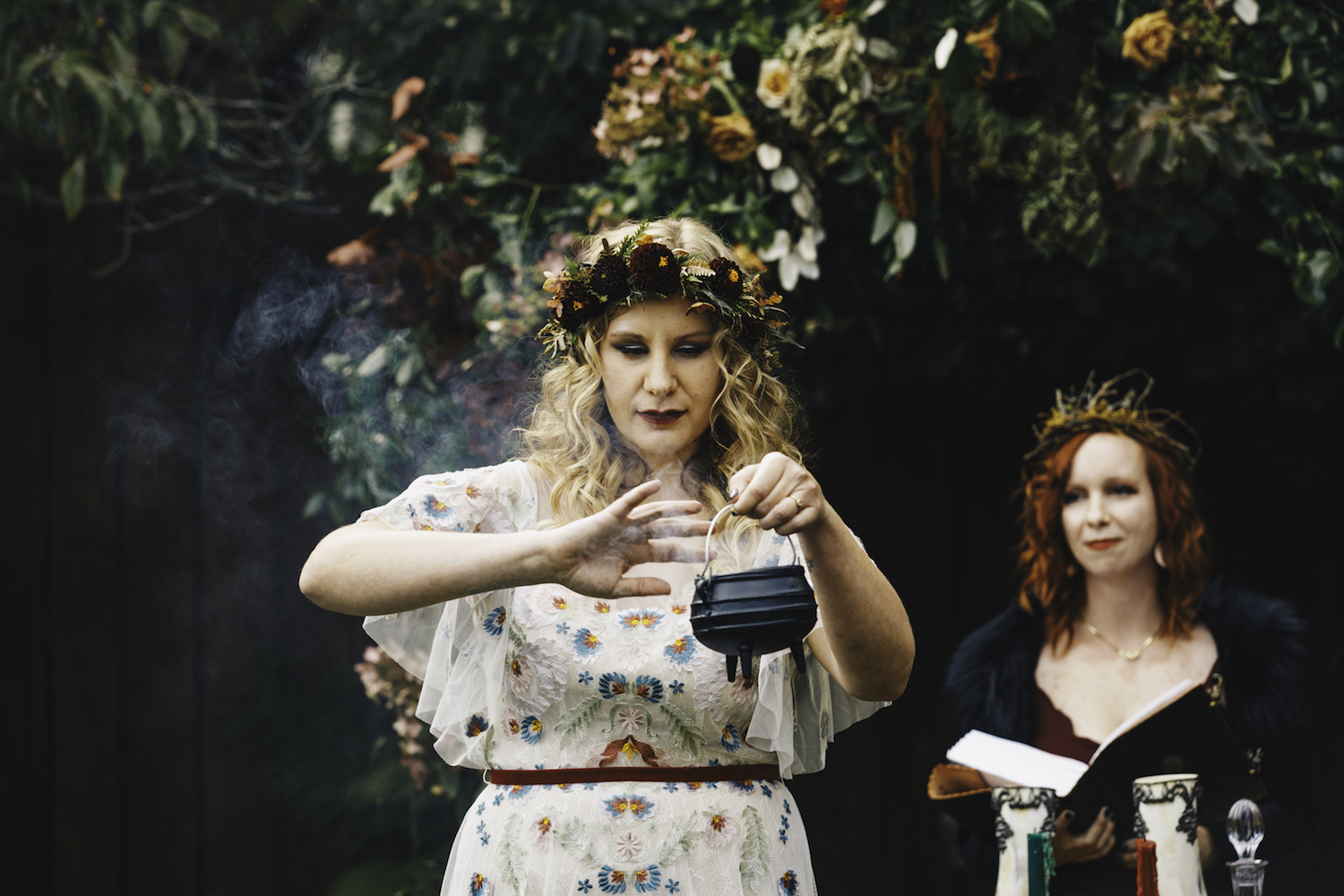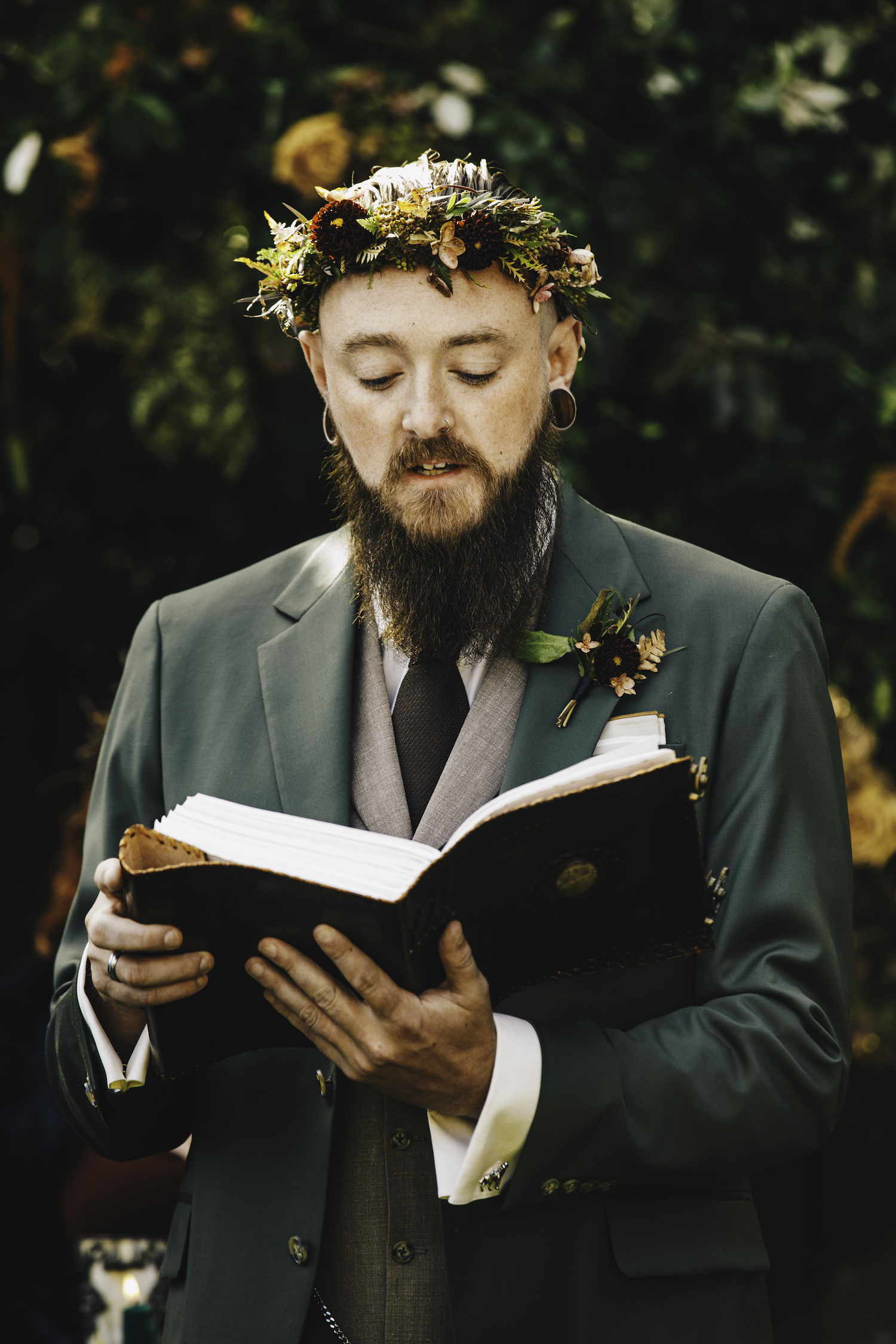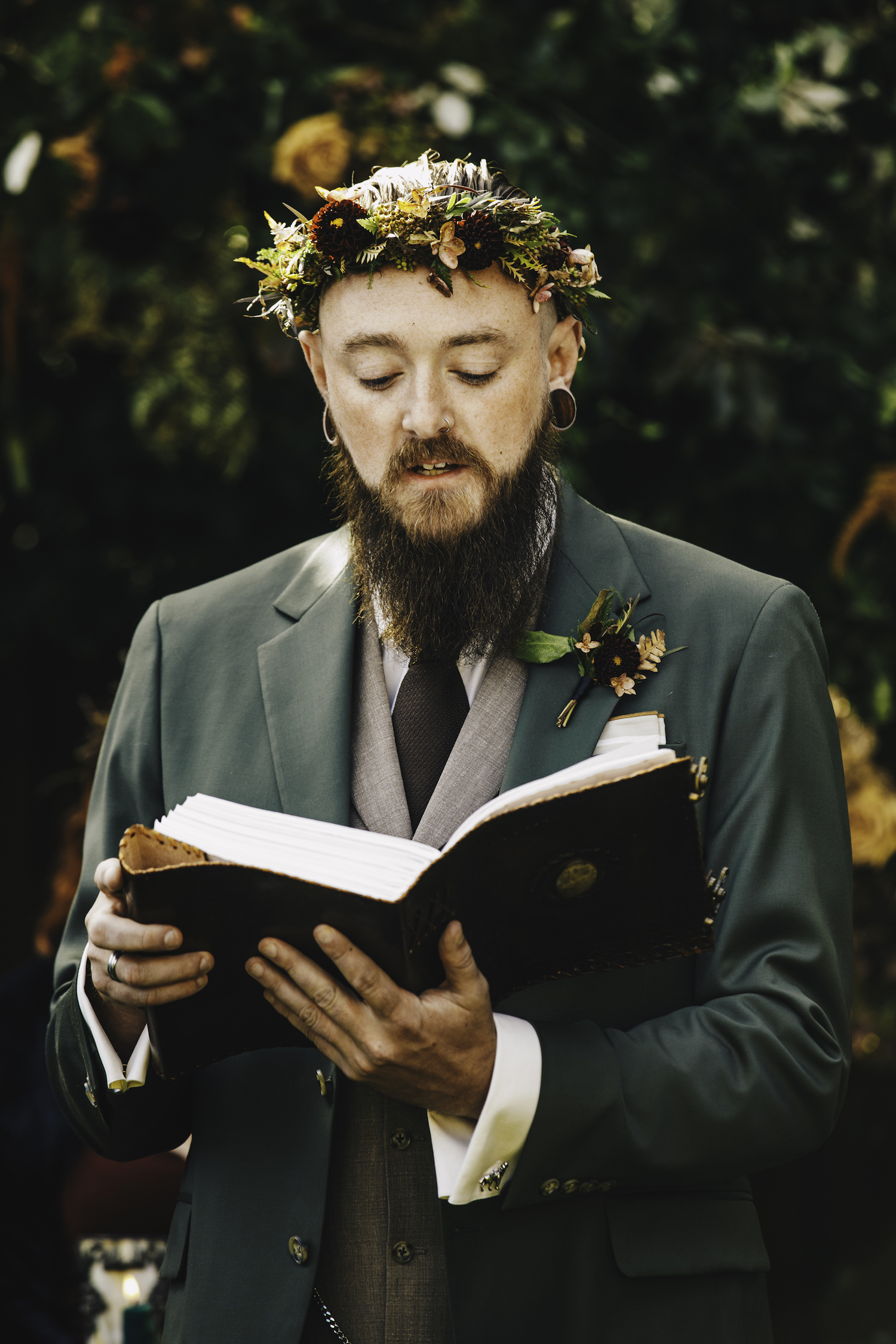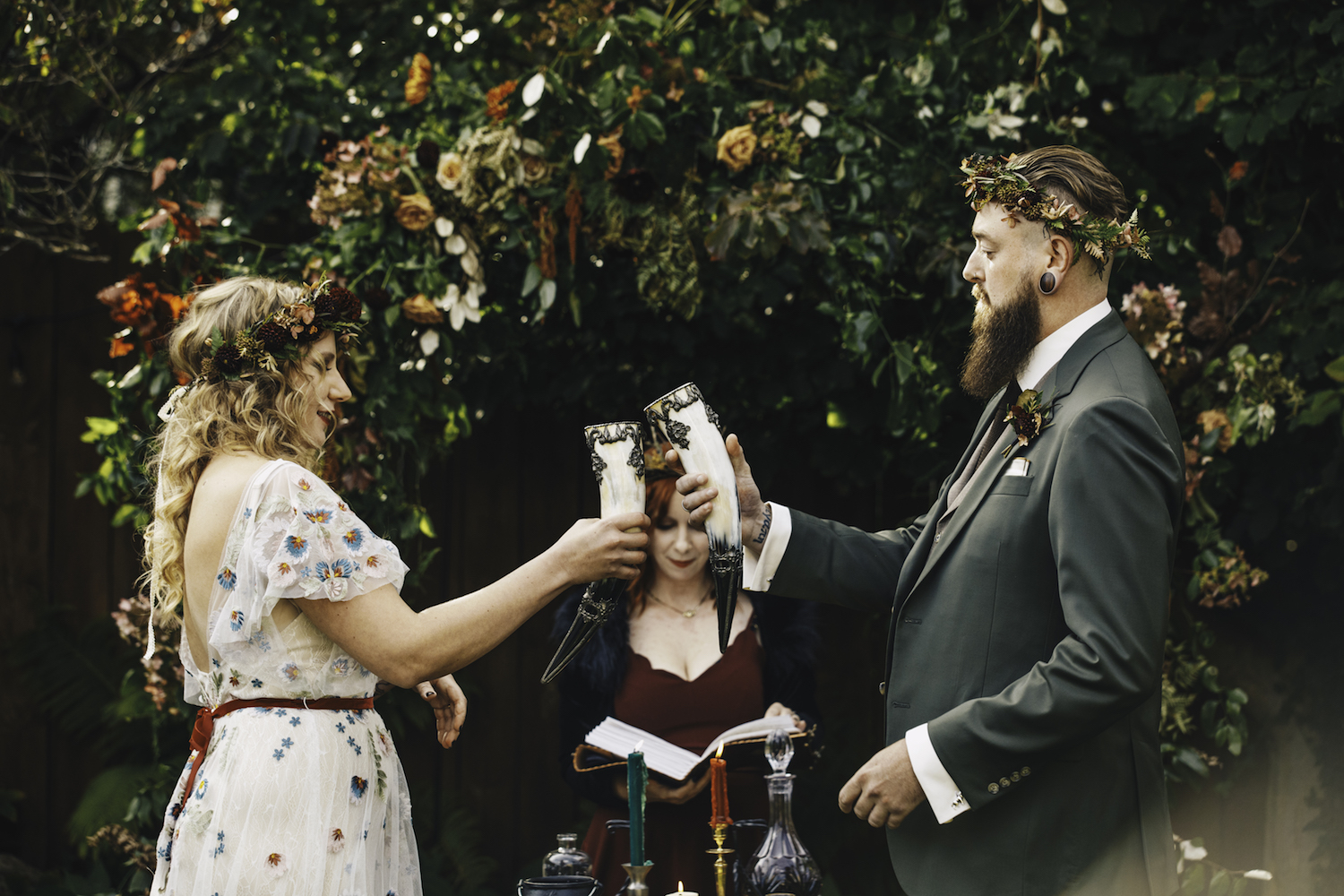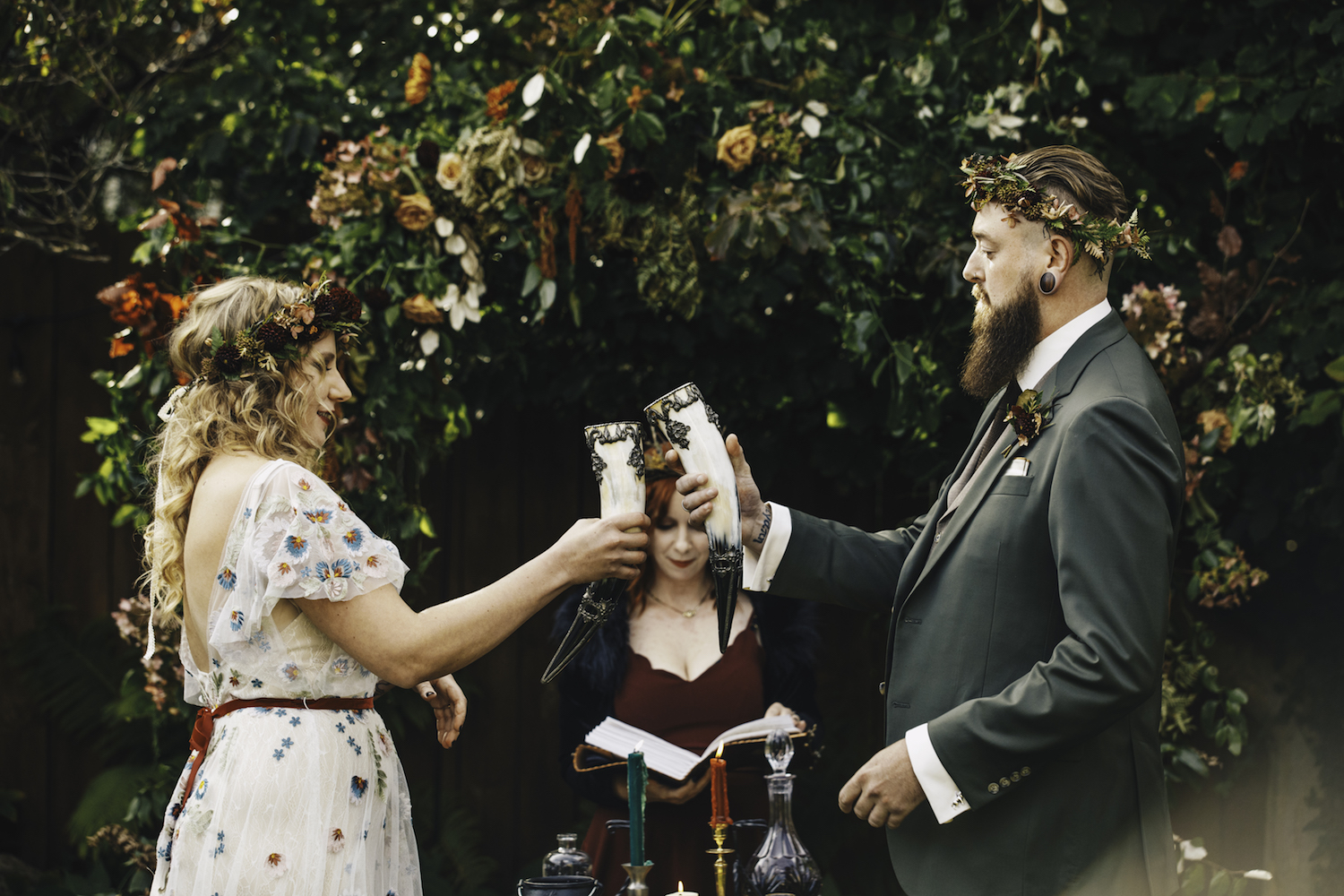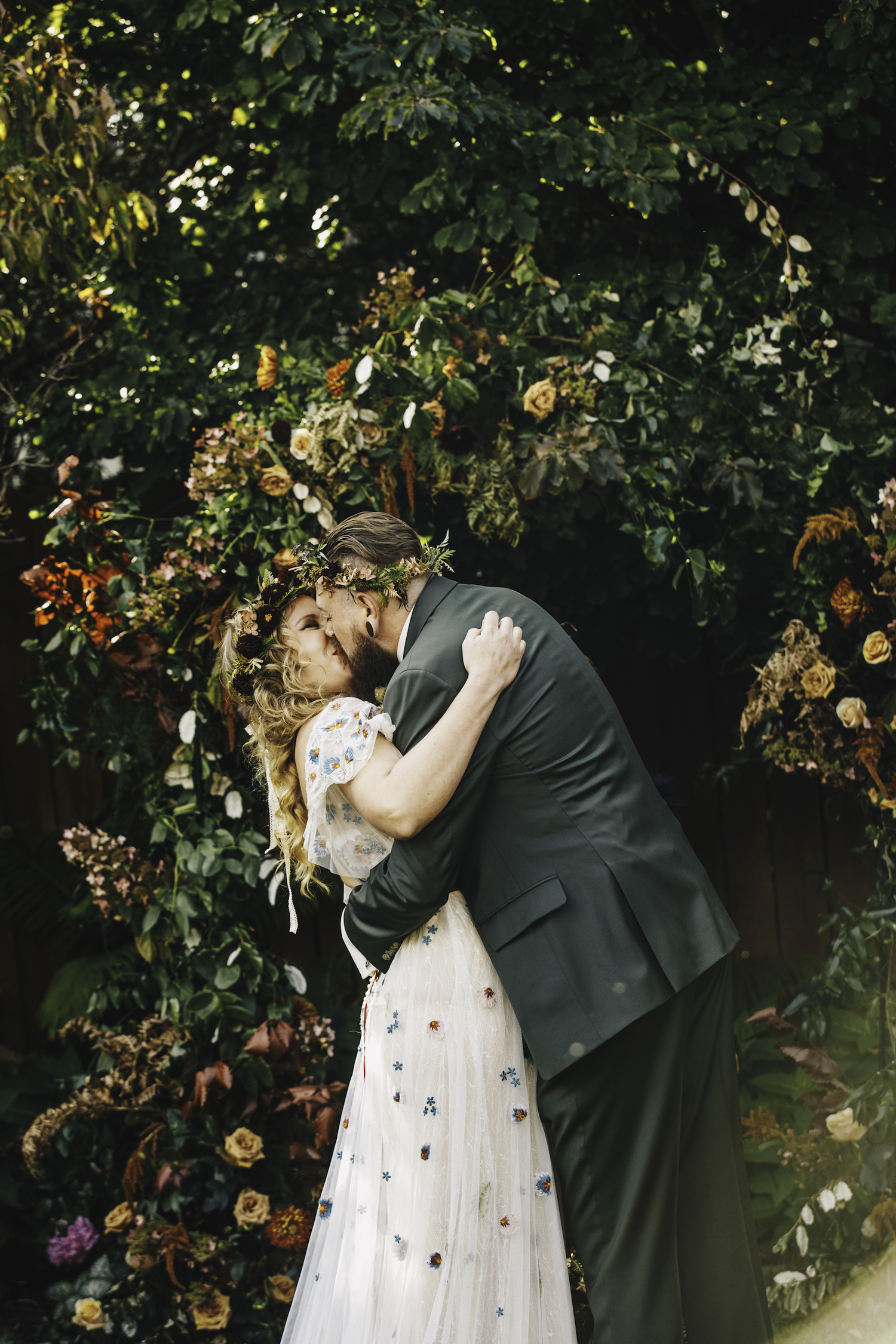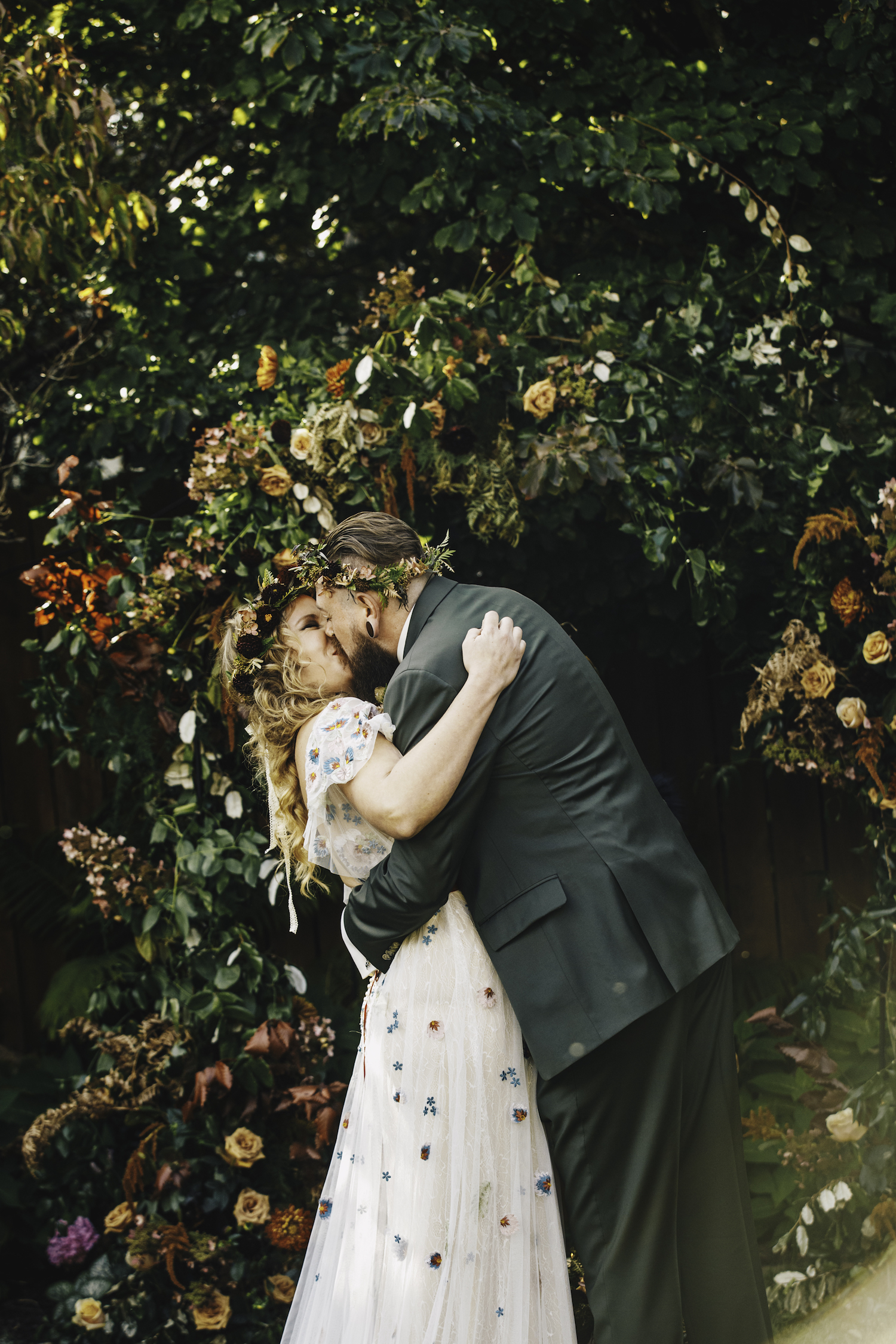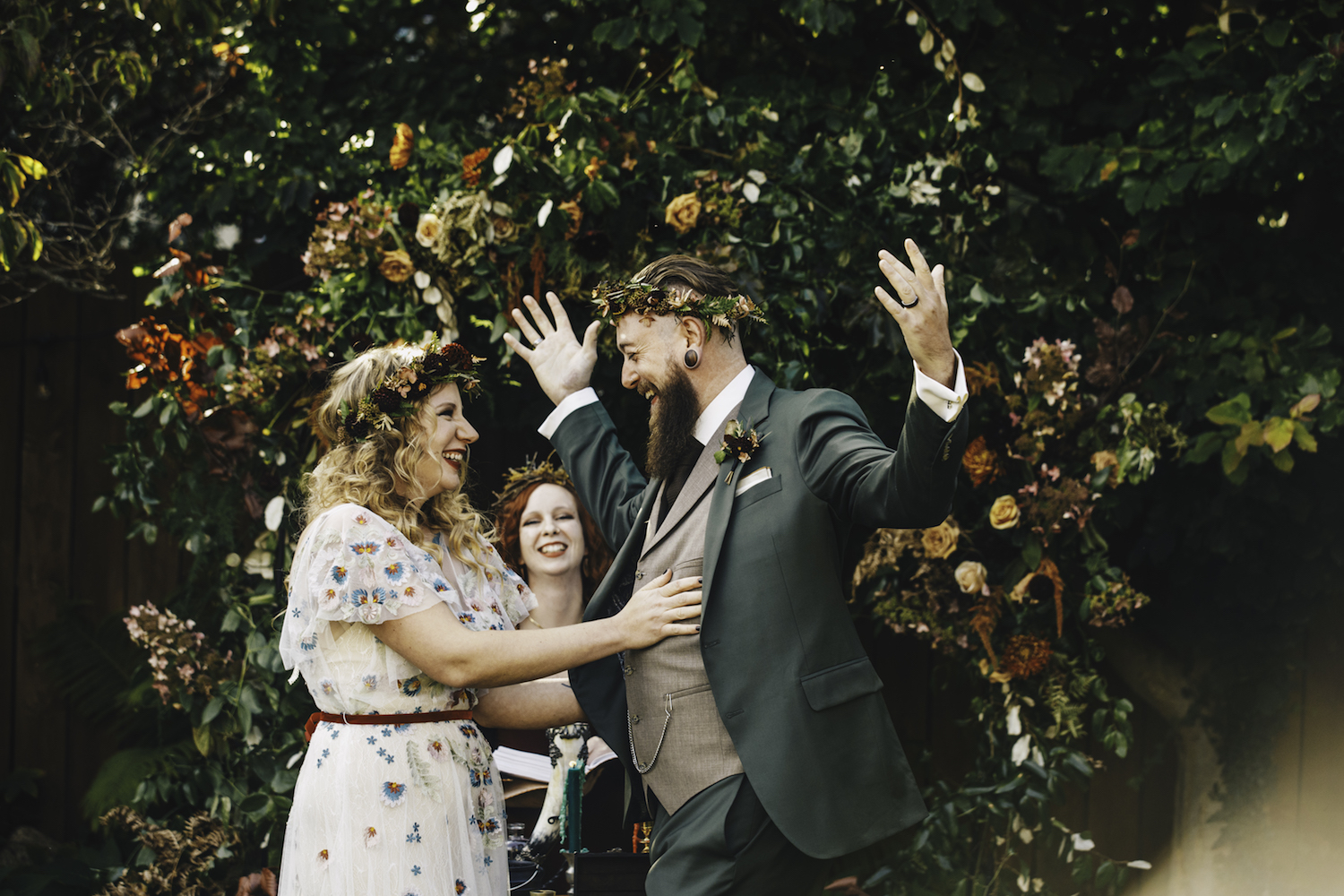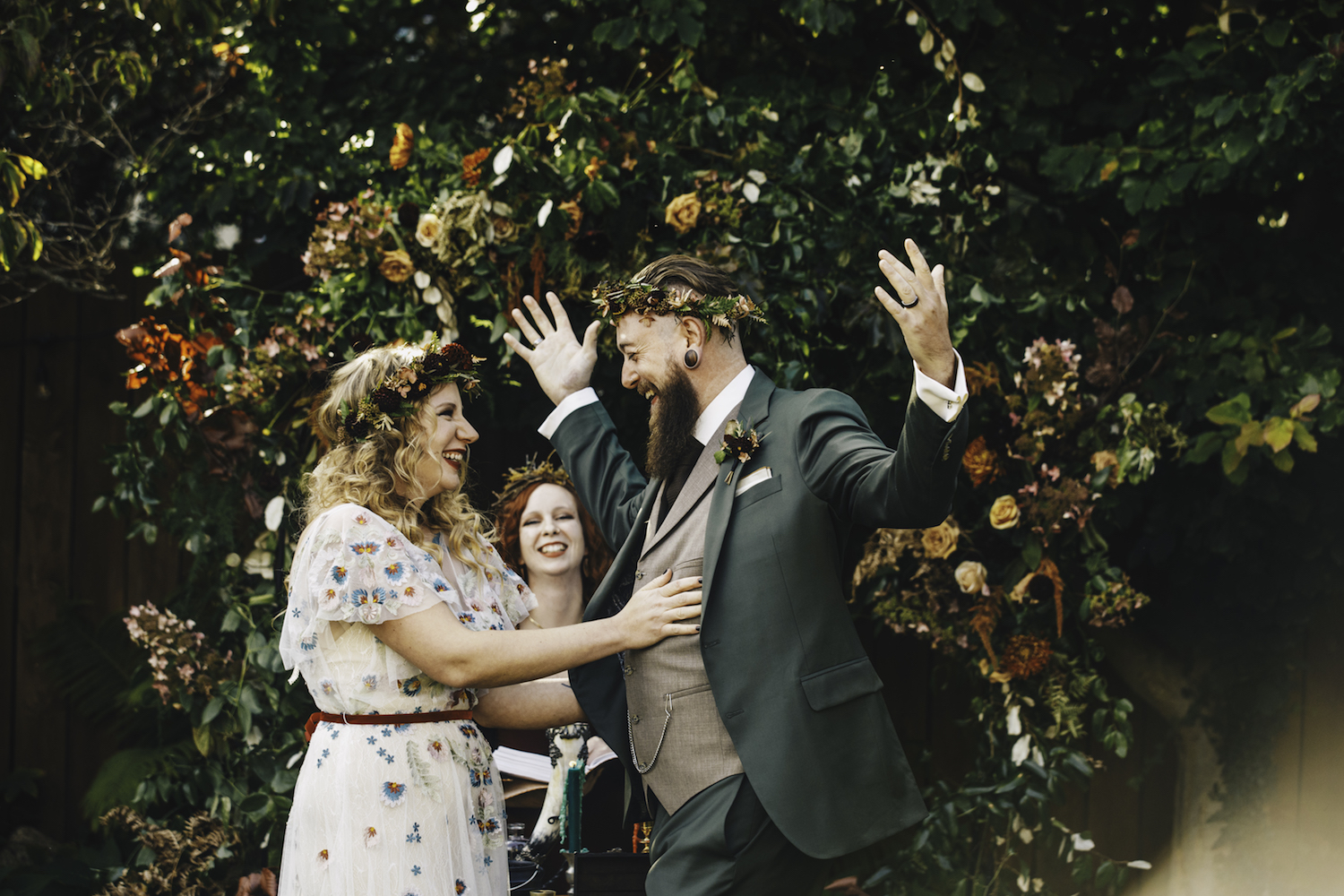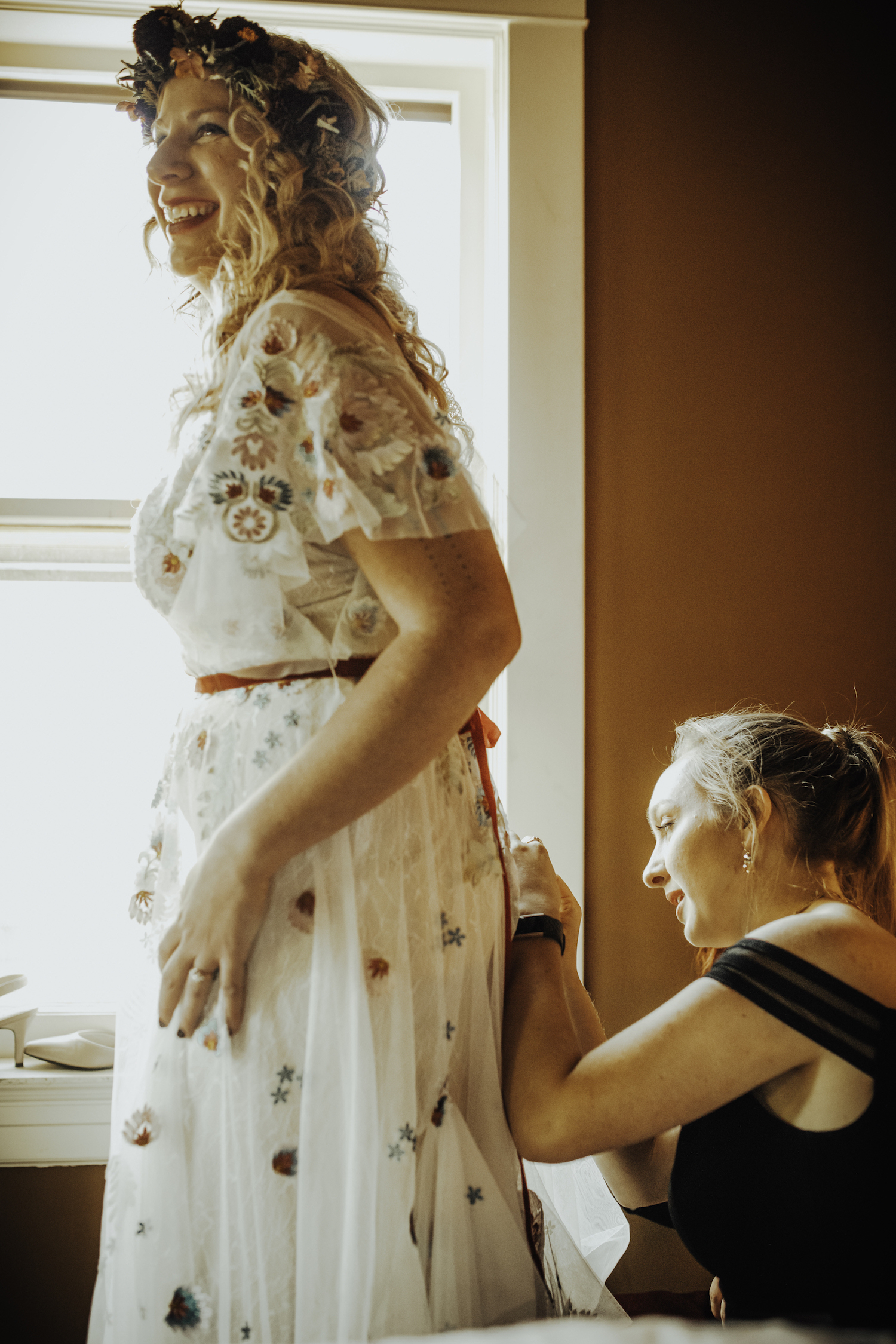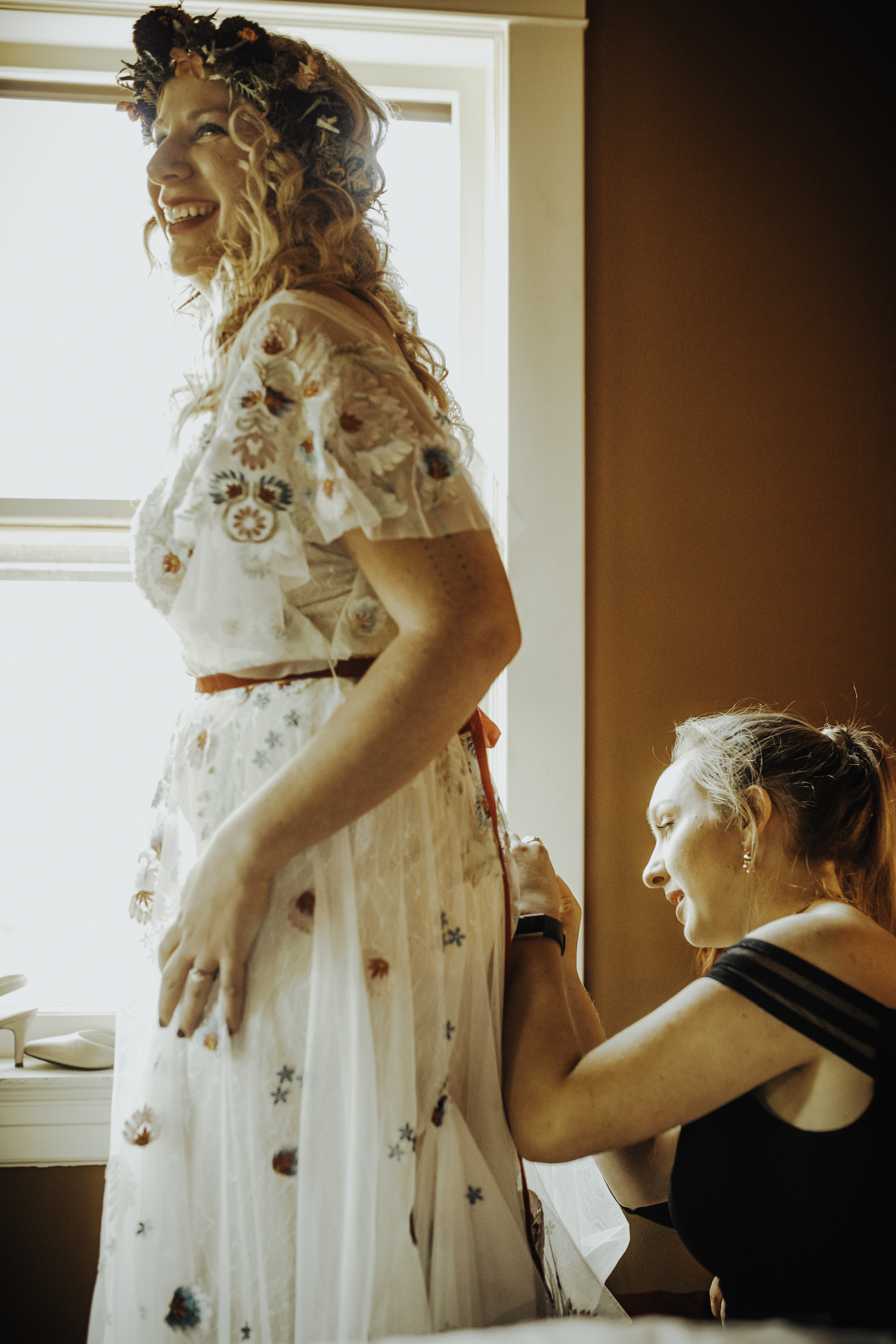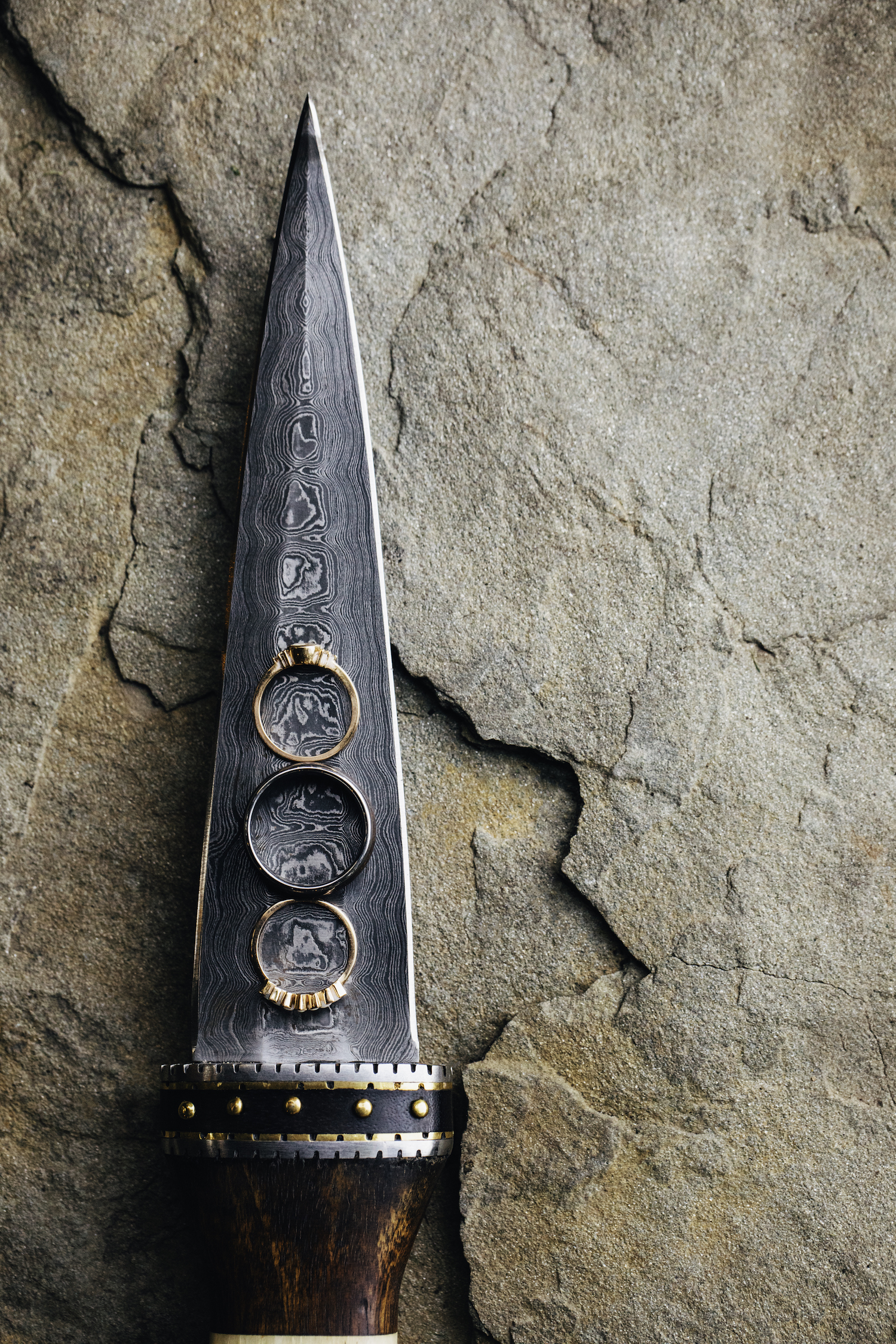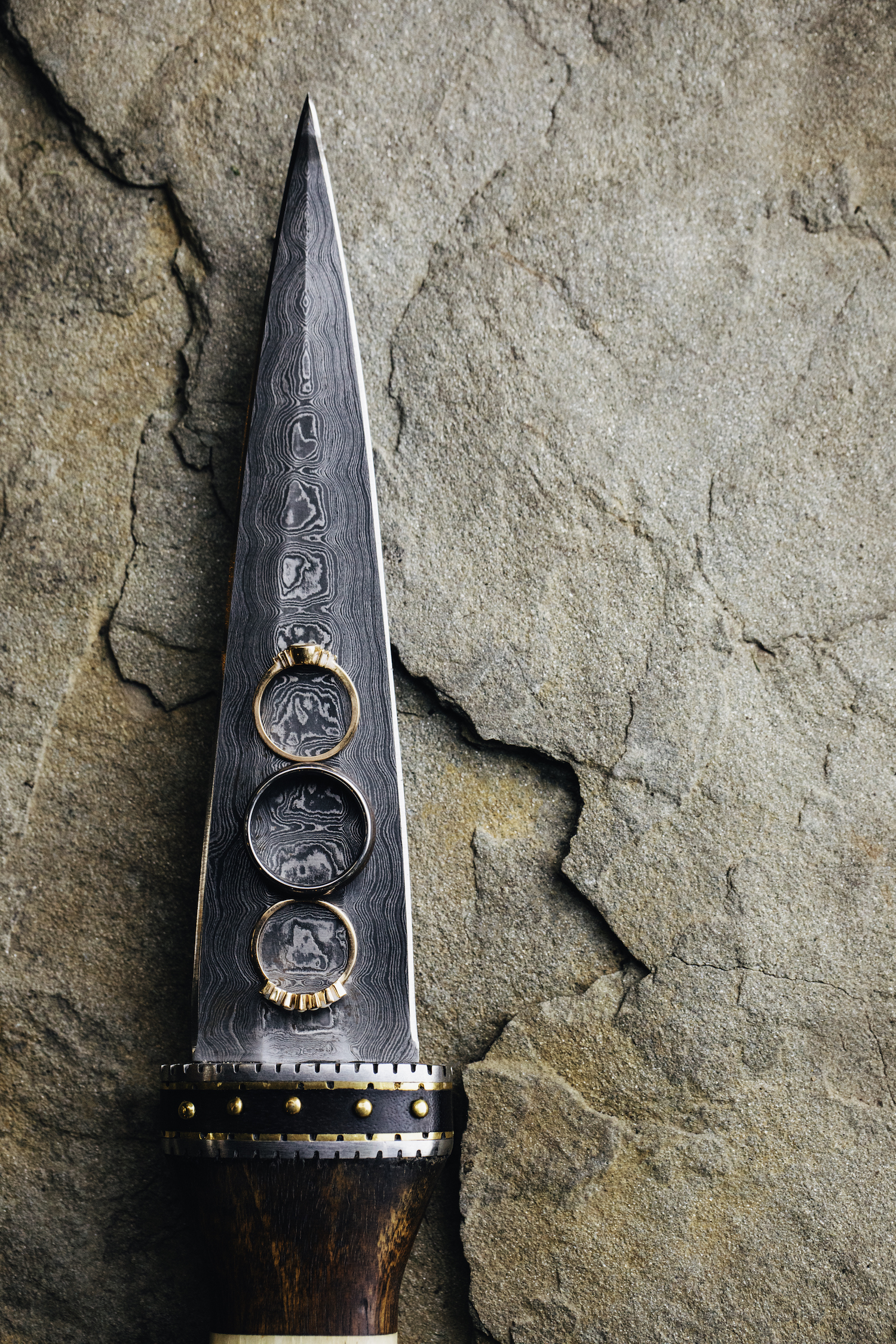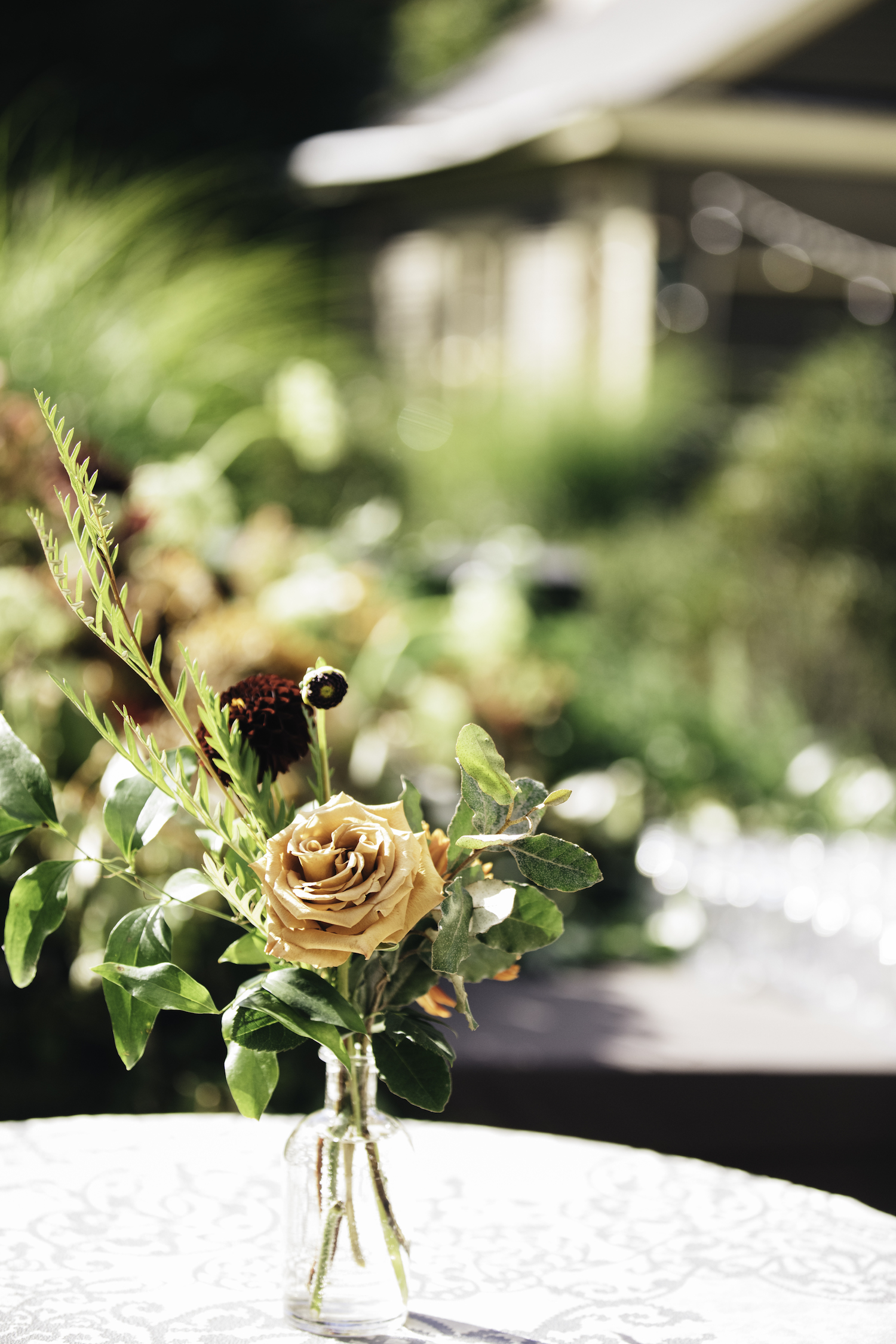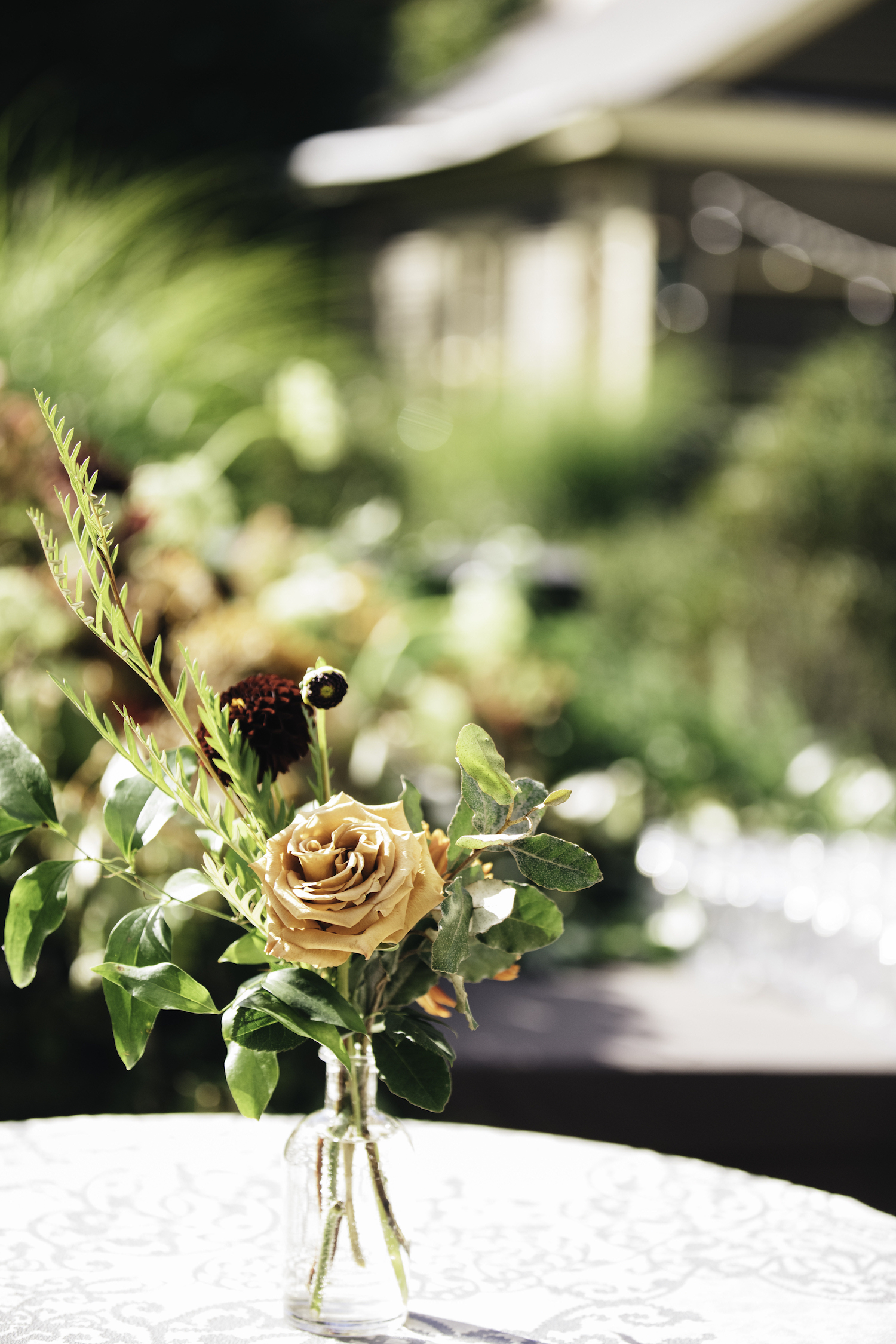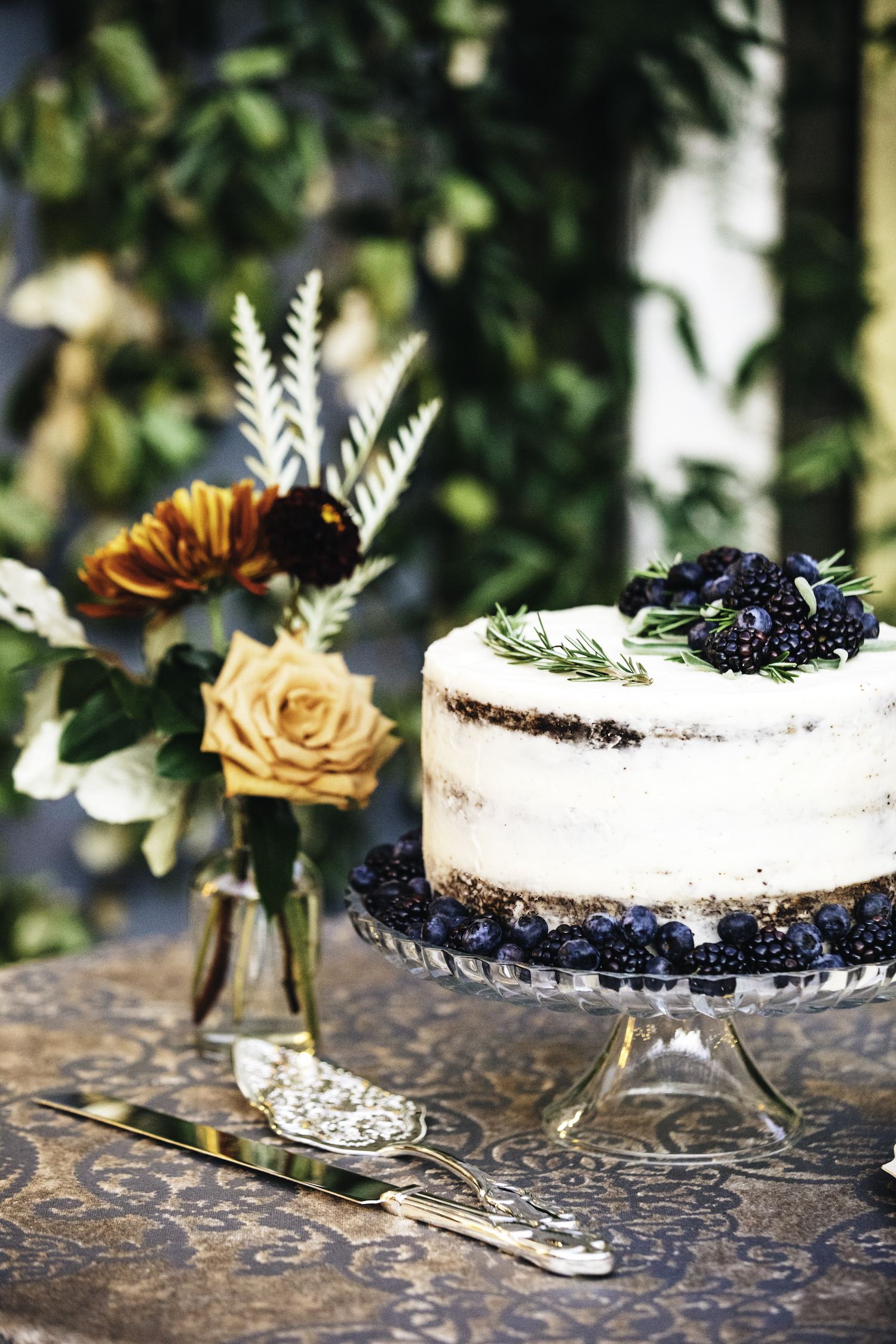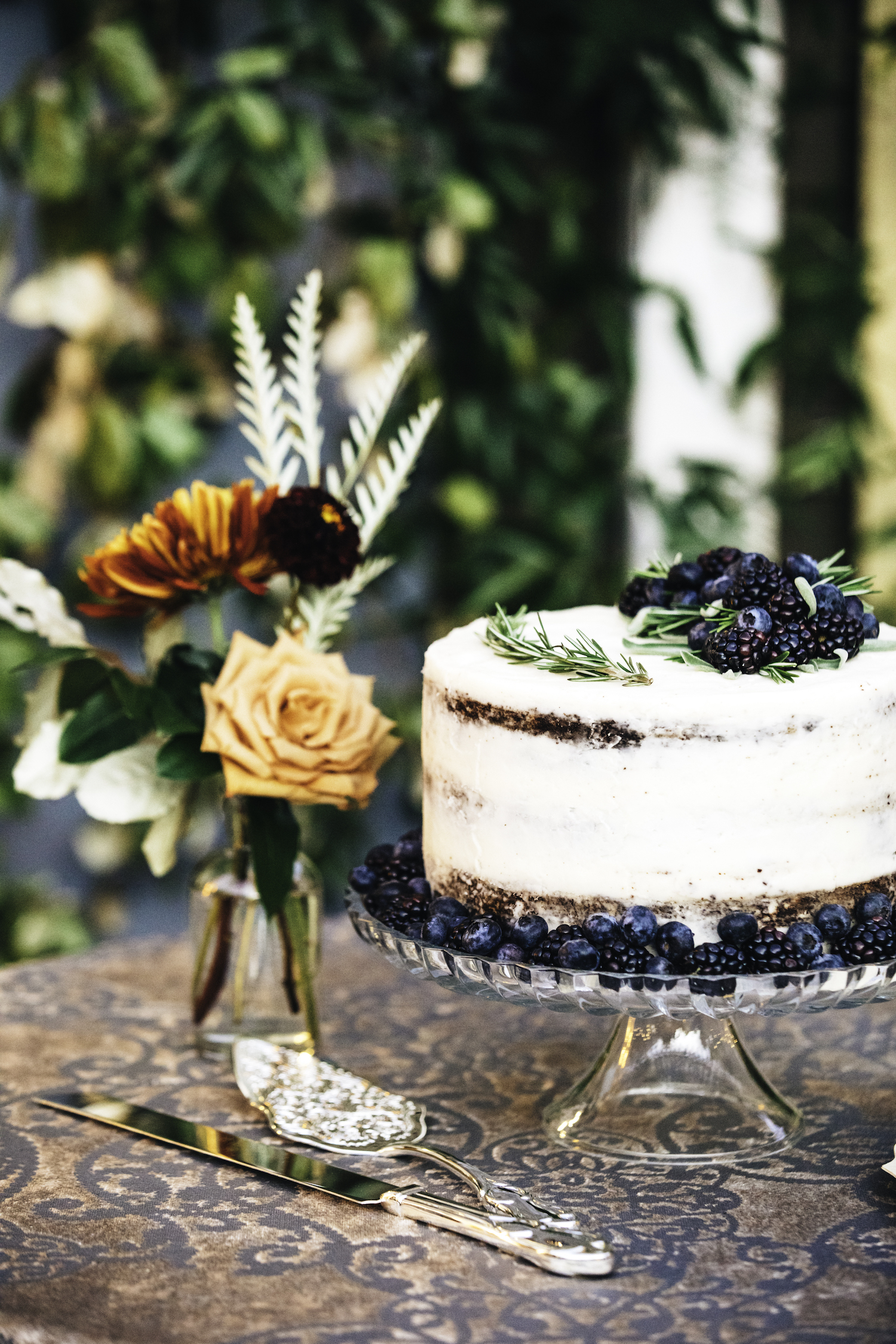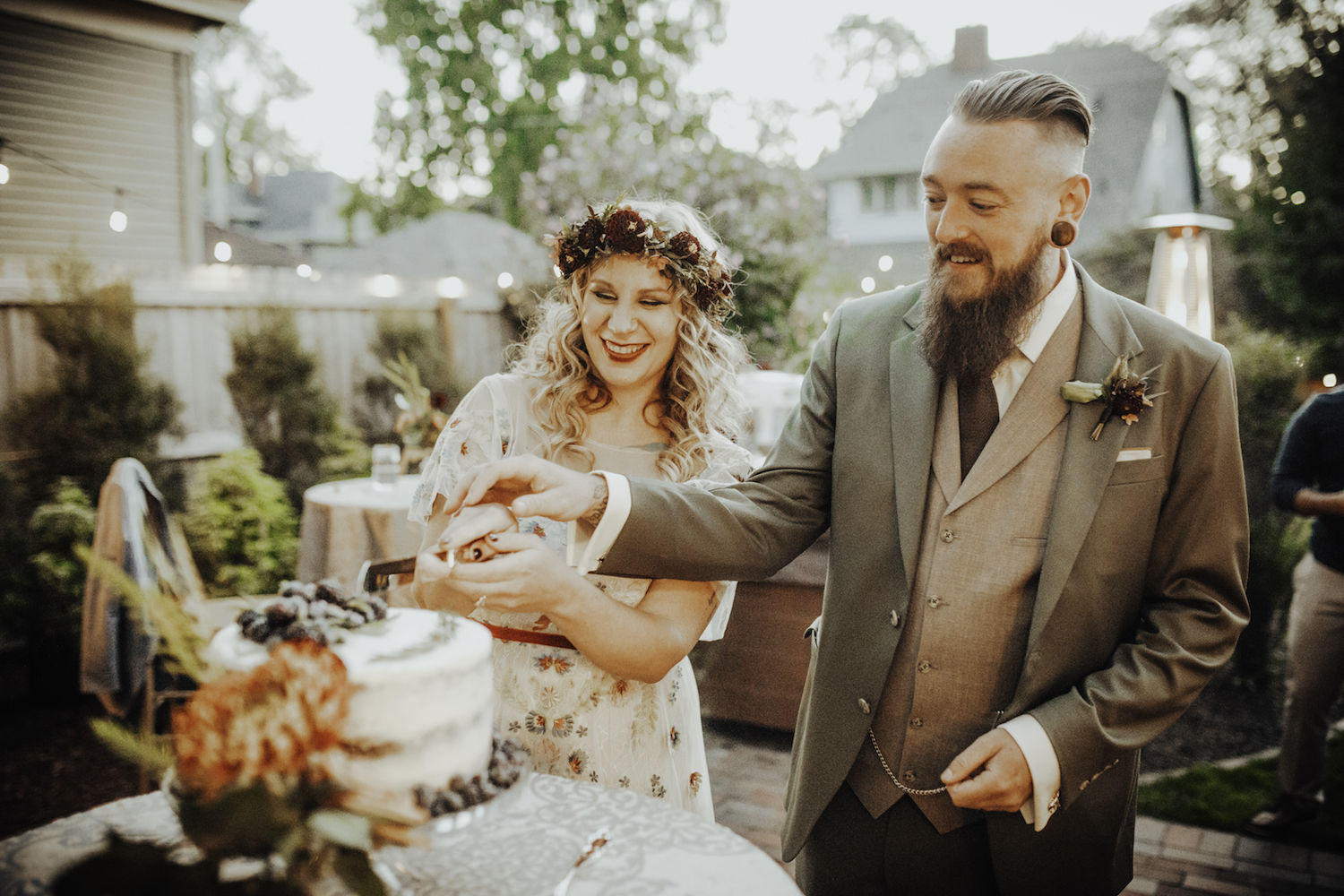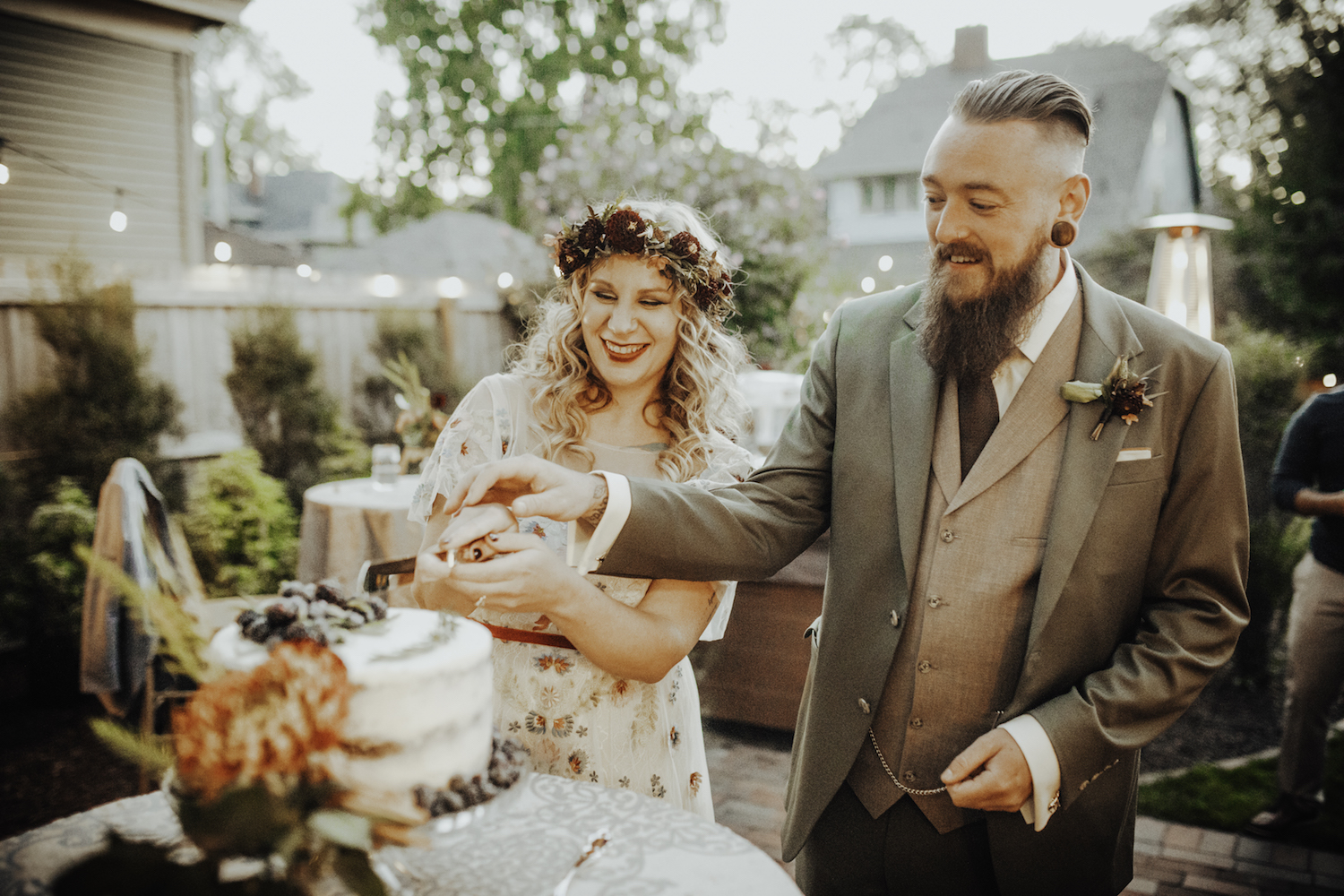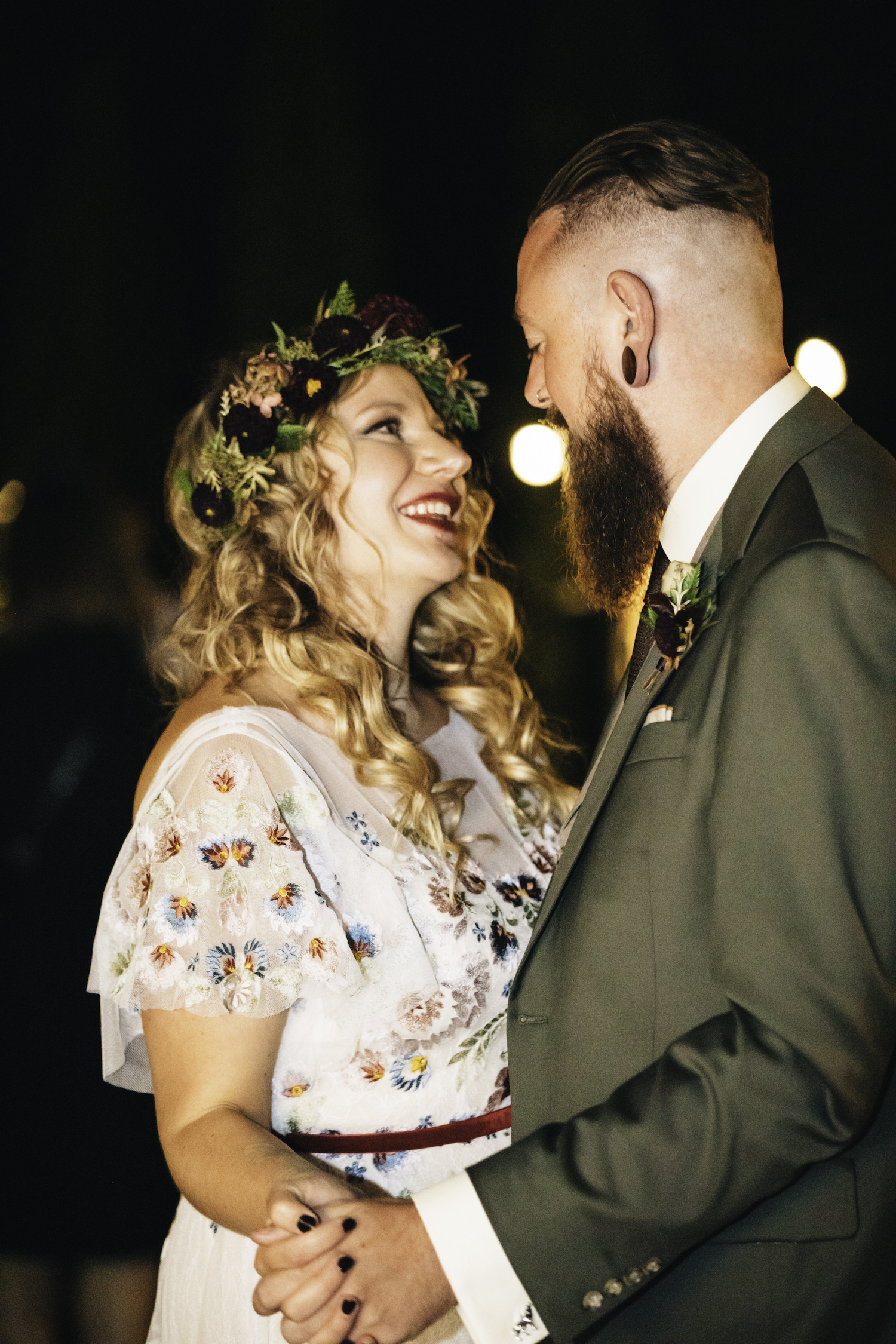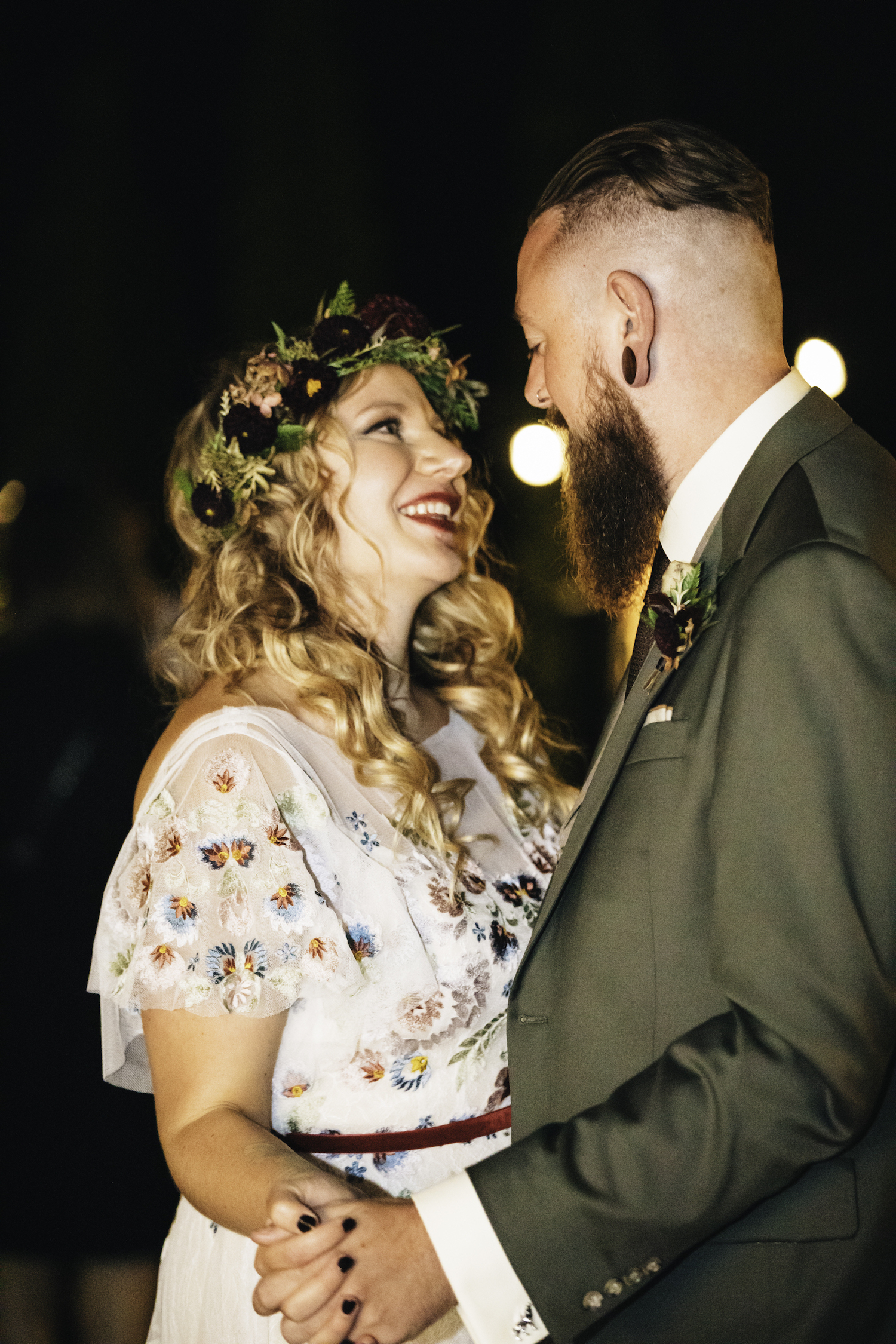 At the end of the night we did a "final toast with the newlyweds" – we poured special champagne into custom champagne flutes, which doubled as the guest's favors. Then we served them to all the guests left and each guest went around sharing their favorite memories and moments with the couple. It was such a fun way to end a wedding.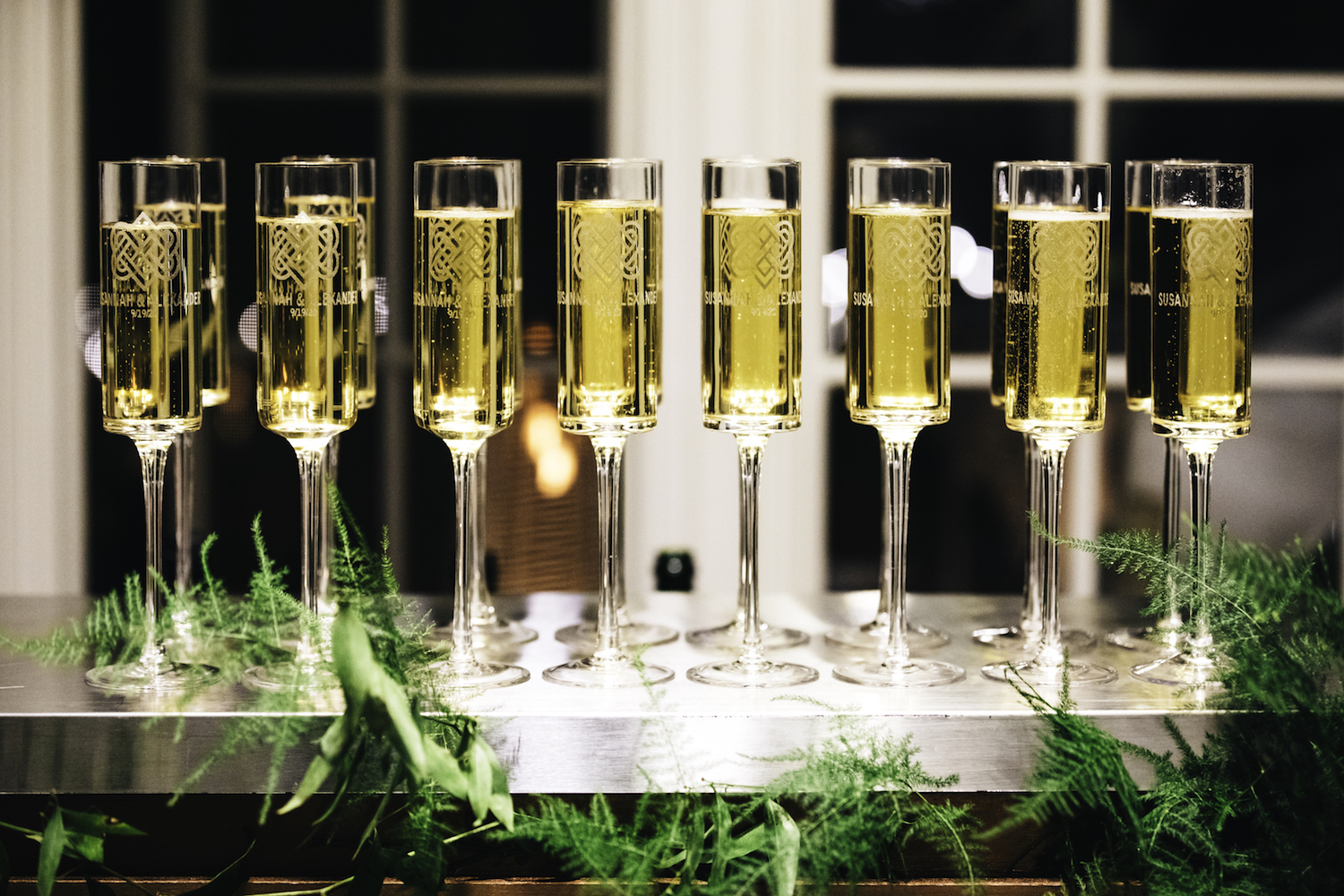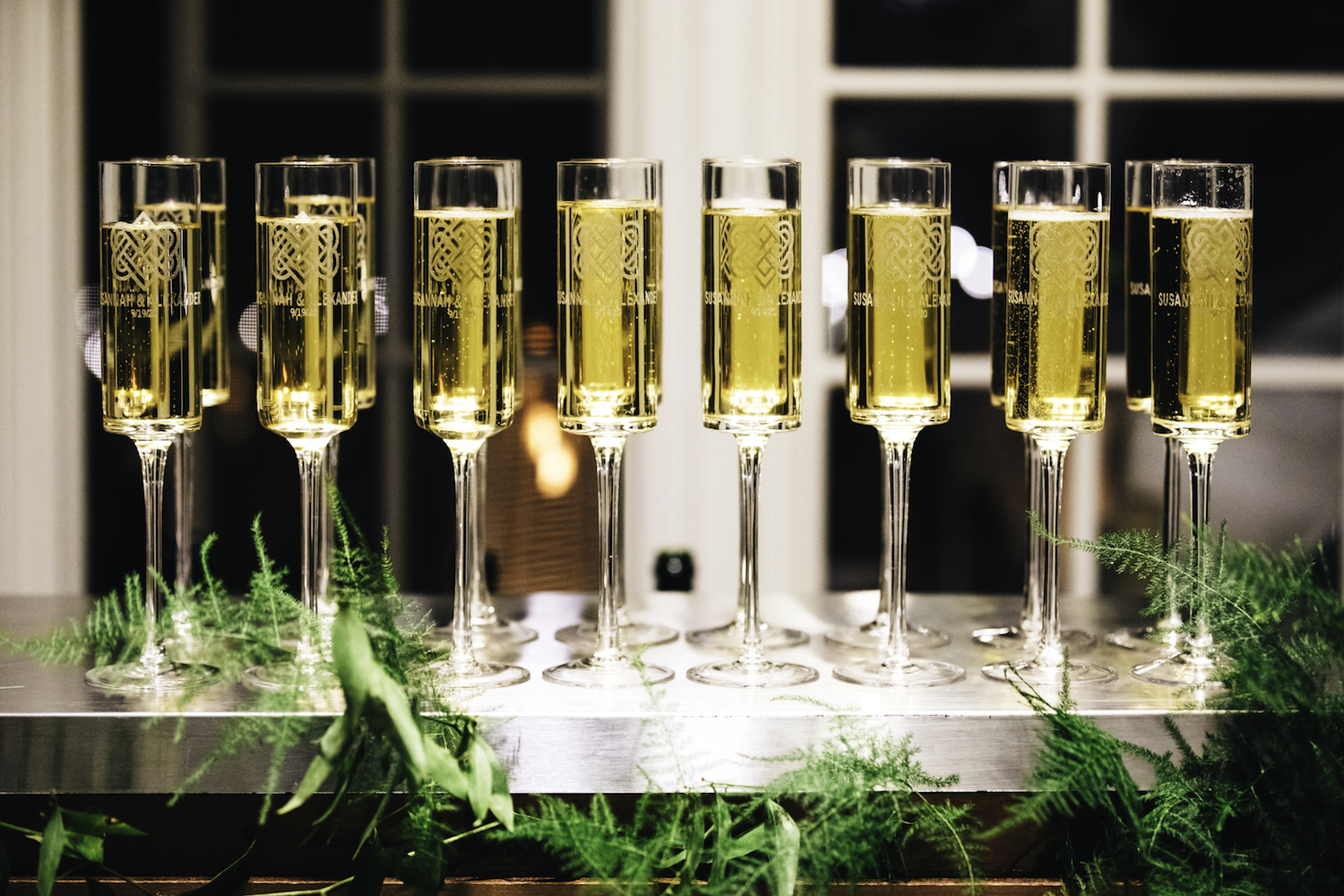 Susannah and Alexander were overall just a really cool couple. Super down to earth, true to them and totally in love with each other. We really enjoyed working with them!
We wish you both many more years of love and being true to you!
If you loved this Grand Rapids Backyard wedding you should check out Mara & Joe's backyard wedding in Jackson, MI!
Wedding Coordinator & Florals: Stellaluna Events | Photography: VAGUE Photography| Catering: Gilmore Catering | Rentals: Event Theory | Floral: Linnaea Floral| Cake: Taylor Bultema