Jackson, MI Wedding | Mara & Joe
Mara and Joe's wedding was originally supposed to take place at Boyne Mountain Resort, however, with new restrictions they had to change their plans and cut their wedding party list significantly. When they had decided to move it to their own backyard we were able to help them create an entirely new vision and how to execute their new wedding plans. It turned out to be an incredibly beautiful Jackson, MI wedding. Their wedding day could not have been more perfect for a fall day, it was sunny and mid 70s and the colors were beautiful.
This wedding consisted of a few days of celebrating as the day before the wedding they had a BBQ and the day after was Mara's birthday! It was a very happy and emotional atmosphere at their home with some of their closest friends and family! They were sure to include many meaningful and fun touches throughout their wedding, but one that stood out most was the Disney songs they played at their reception and the dance that she had with one of her favorite little buddies to the Toy Story theme song, "You've got a Friend in Me".
The three words we would use to describe this Stellaluna Events wedding: personal, cozy and intimate!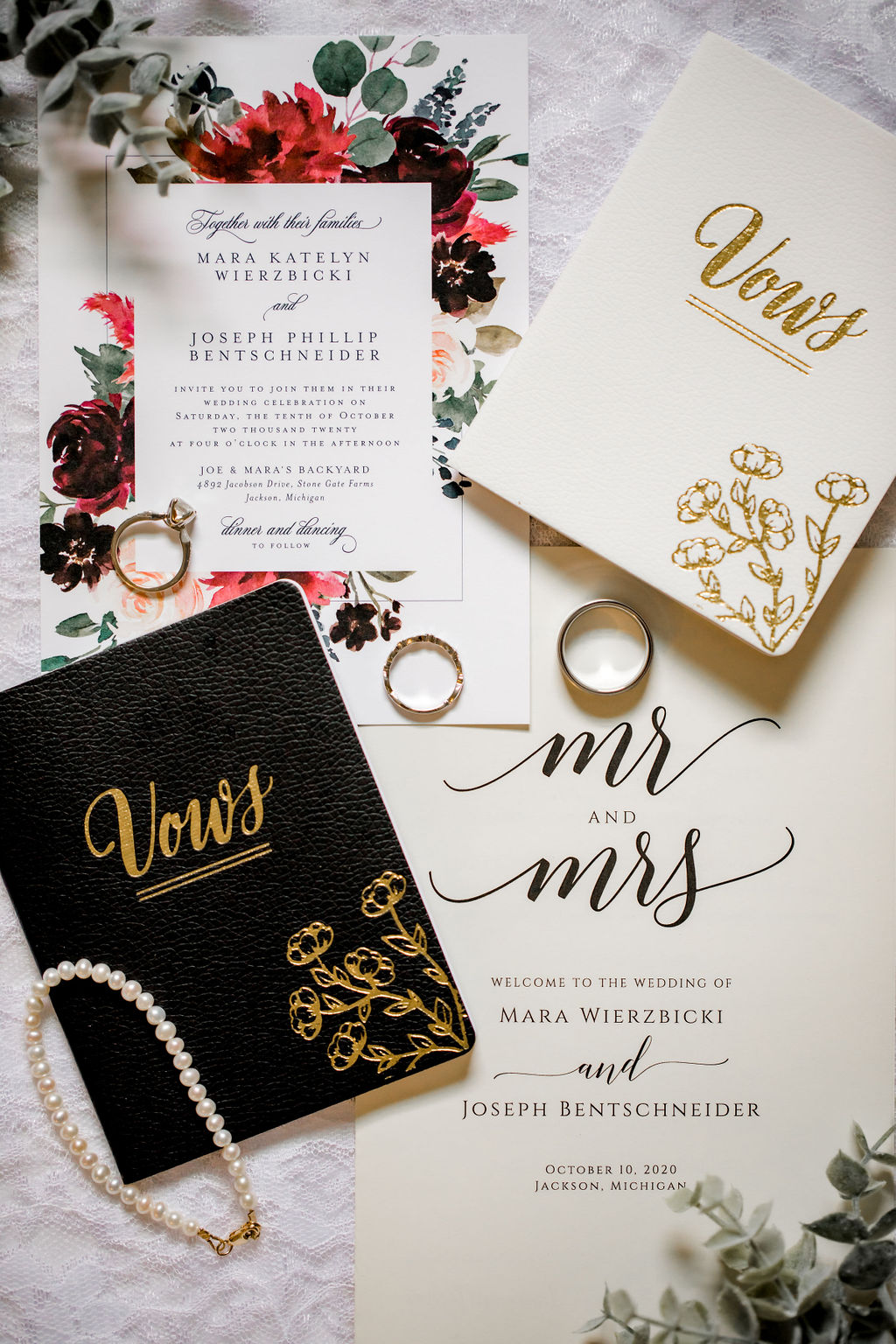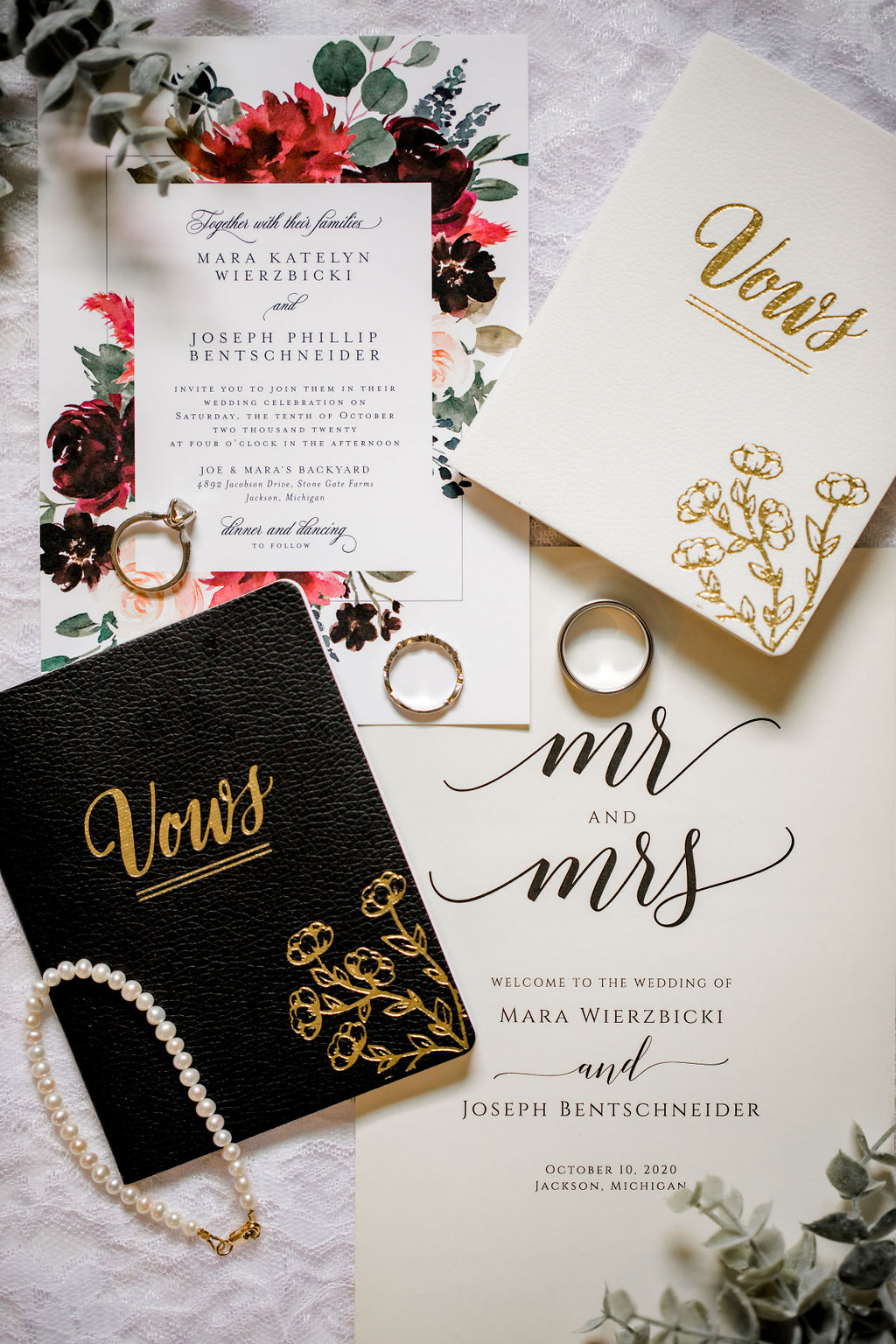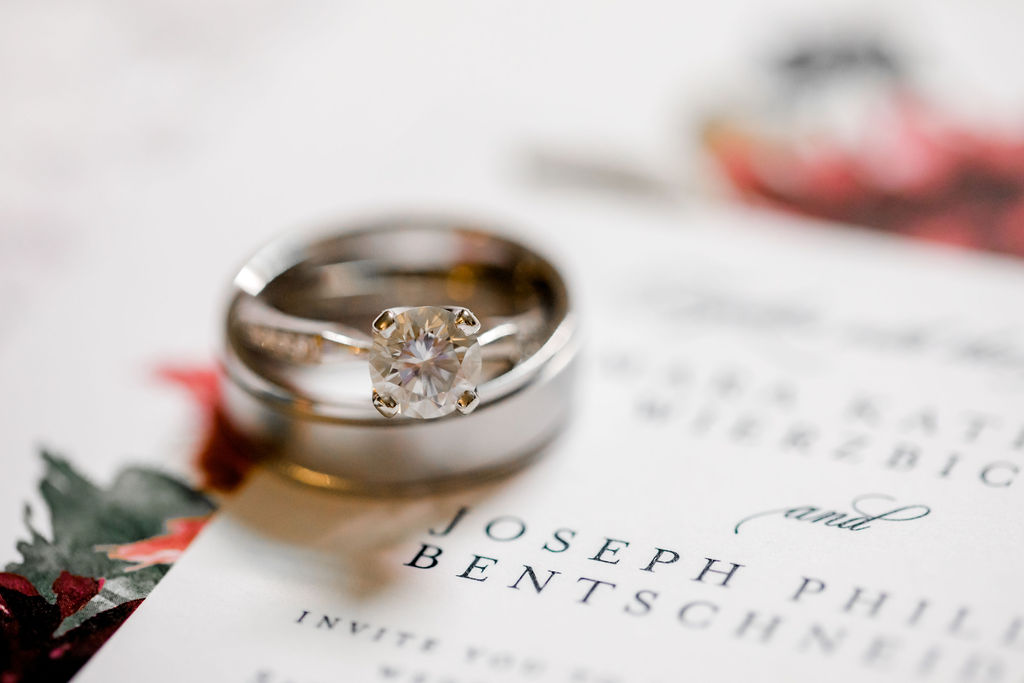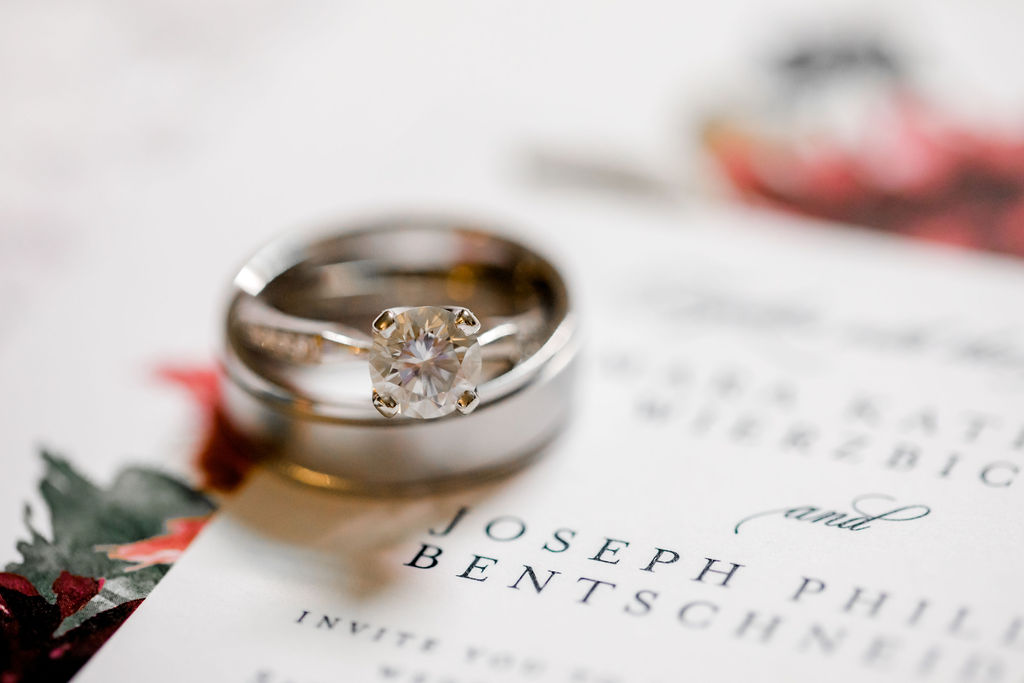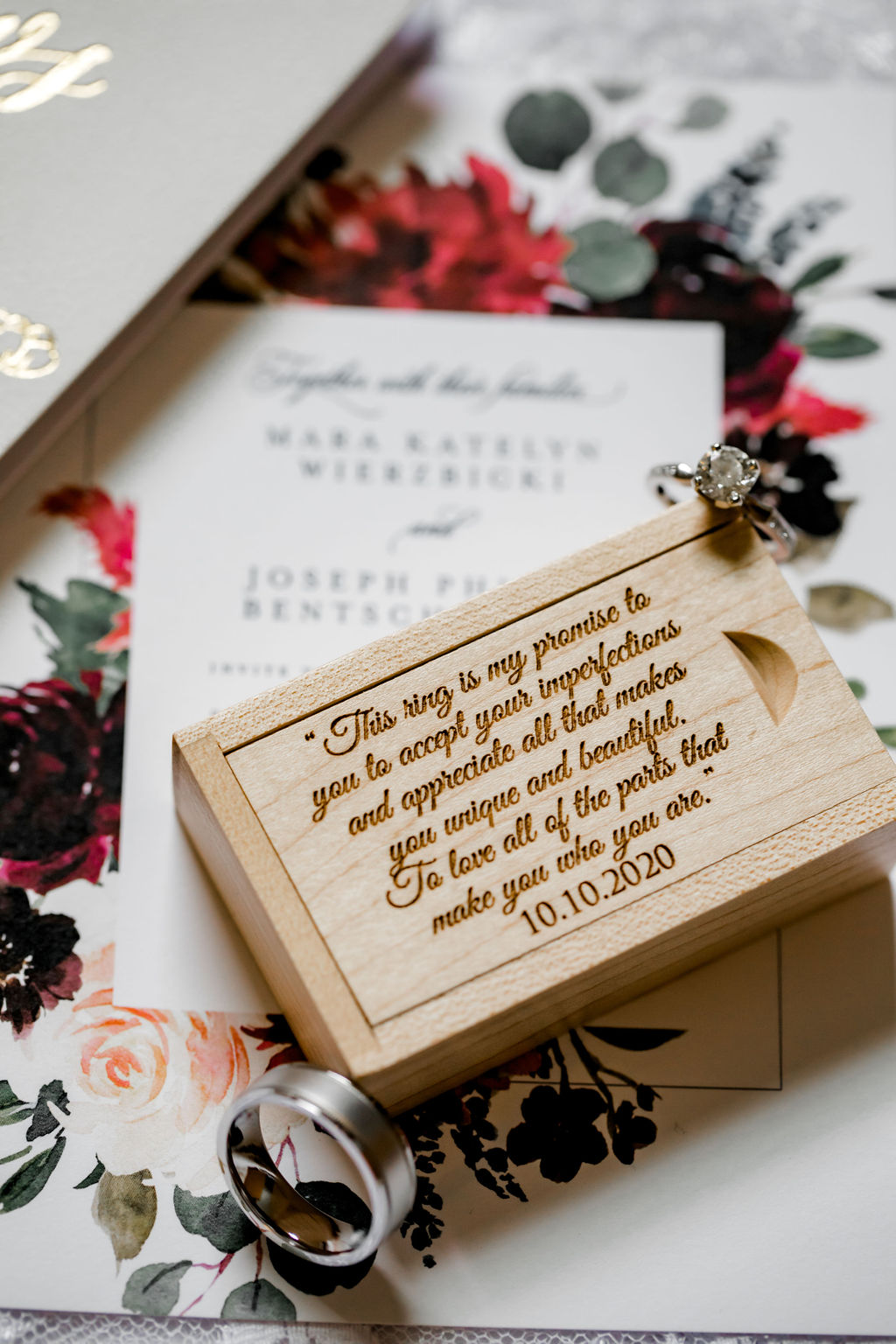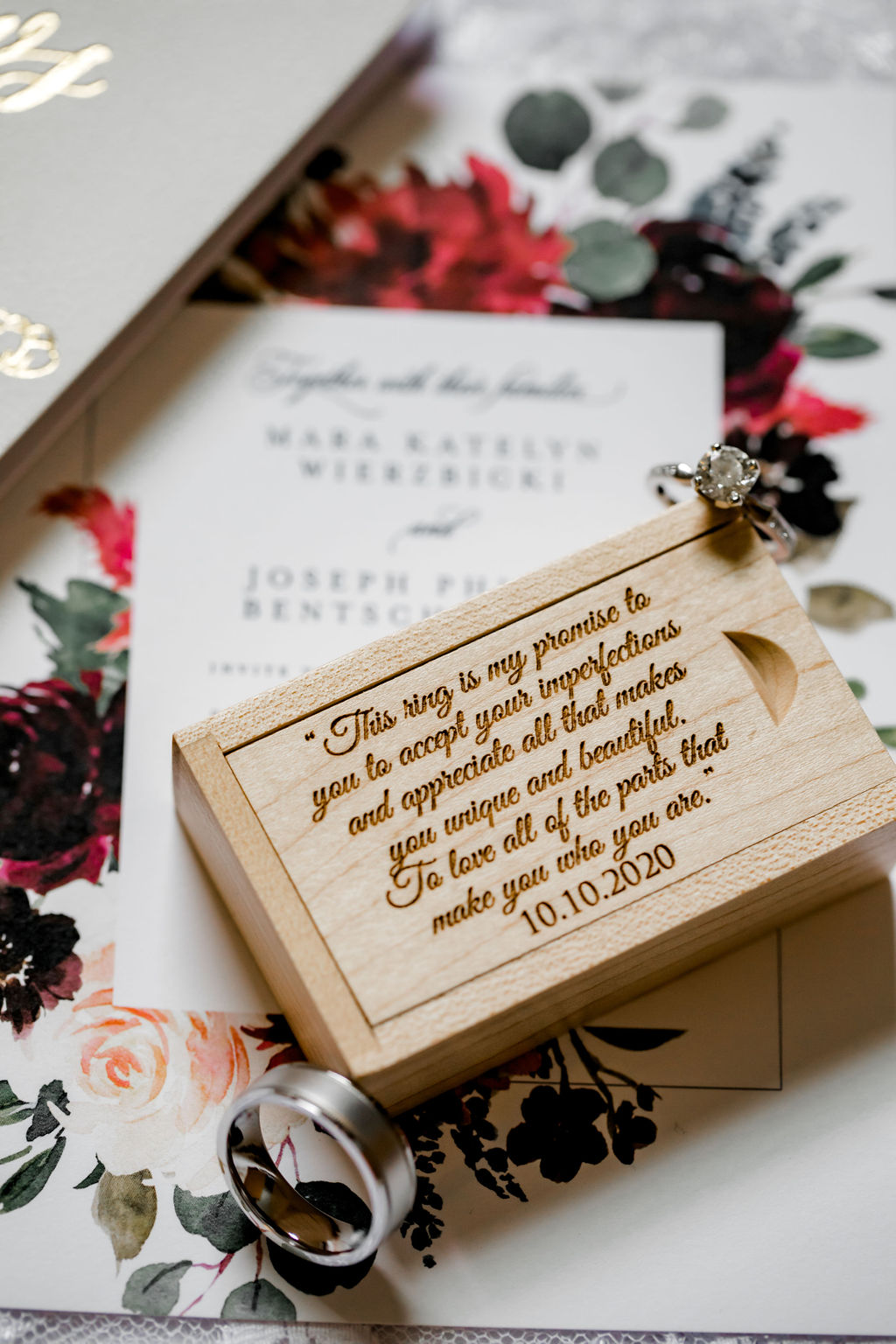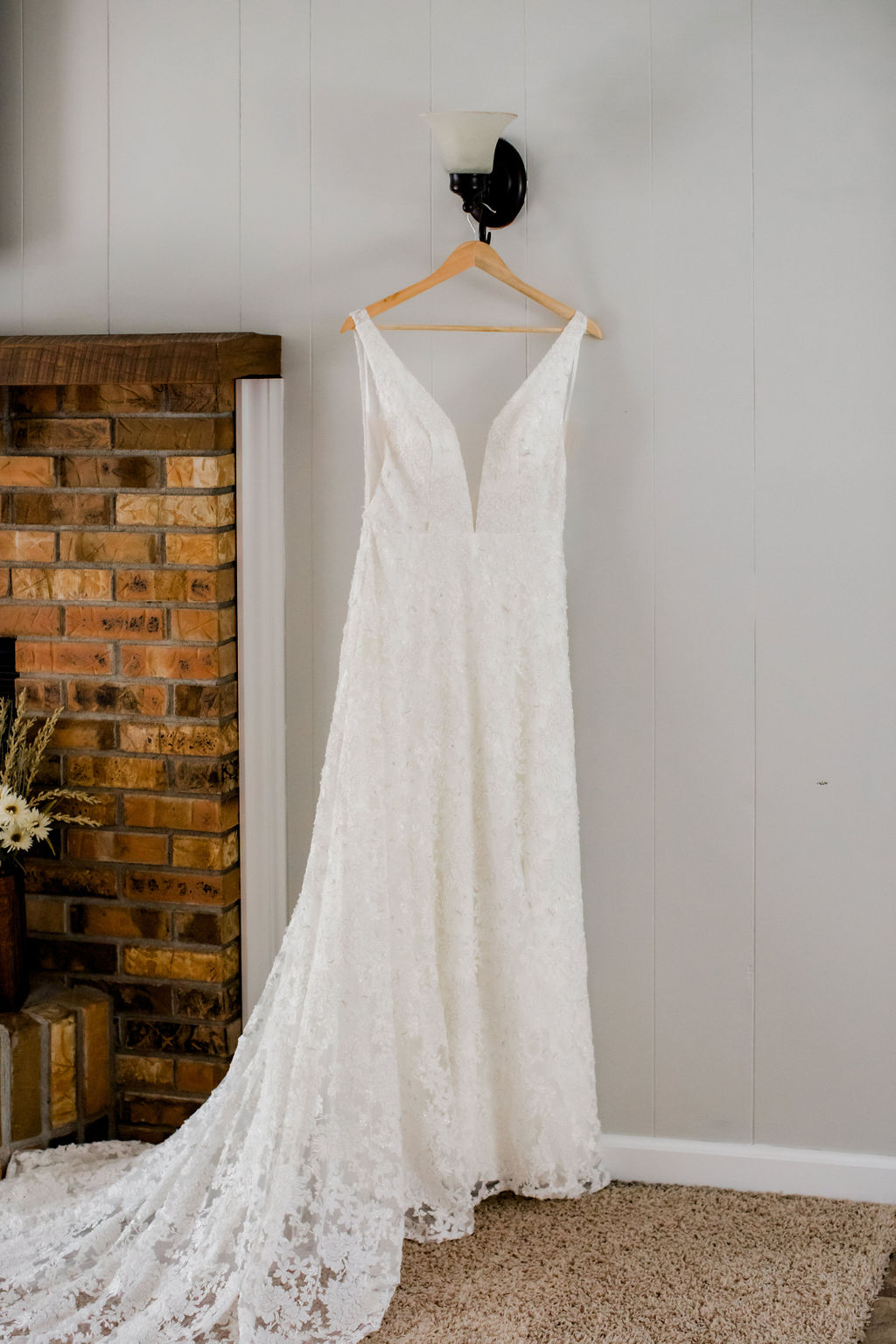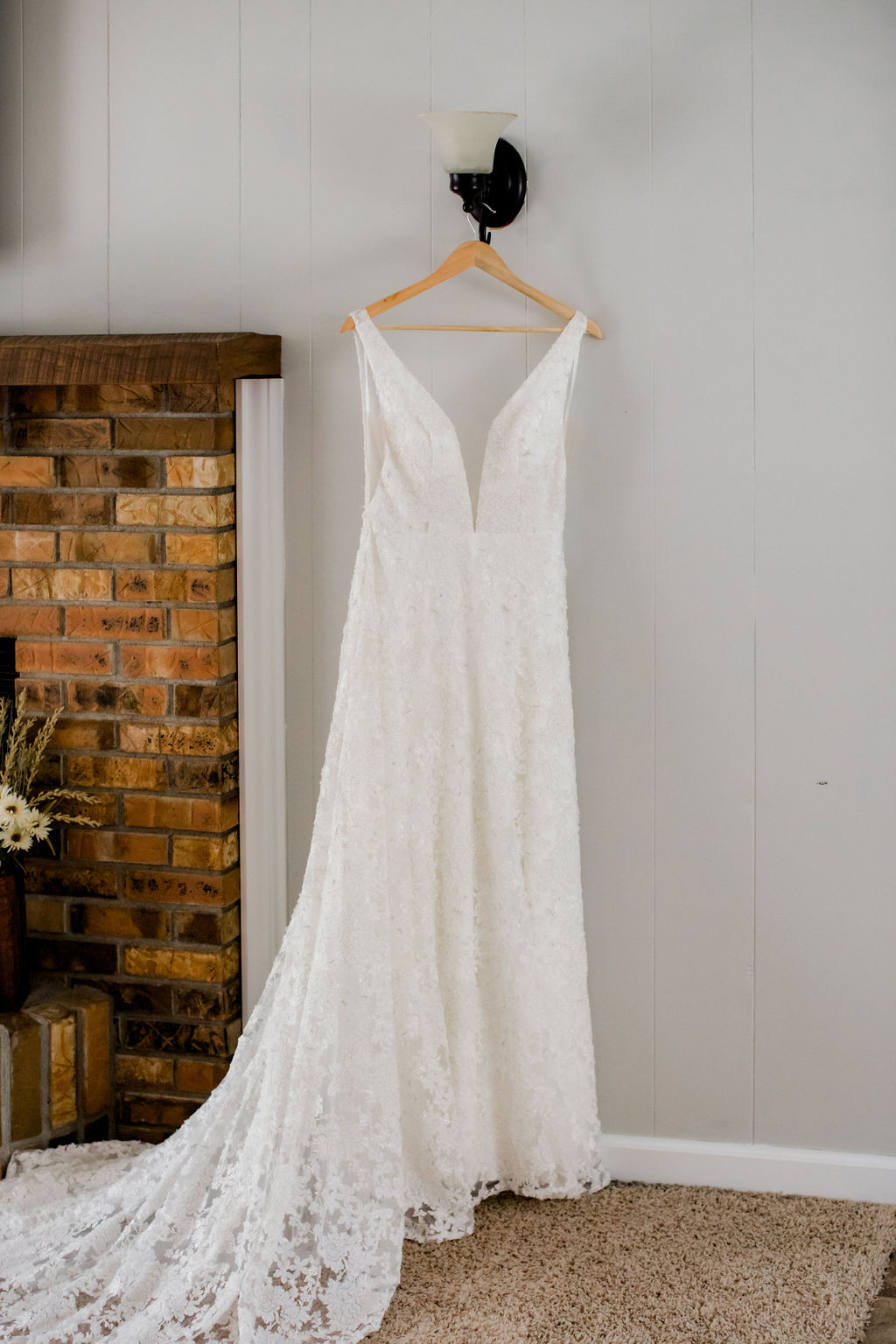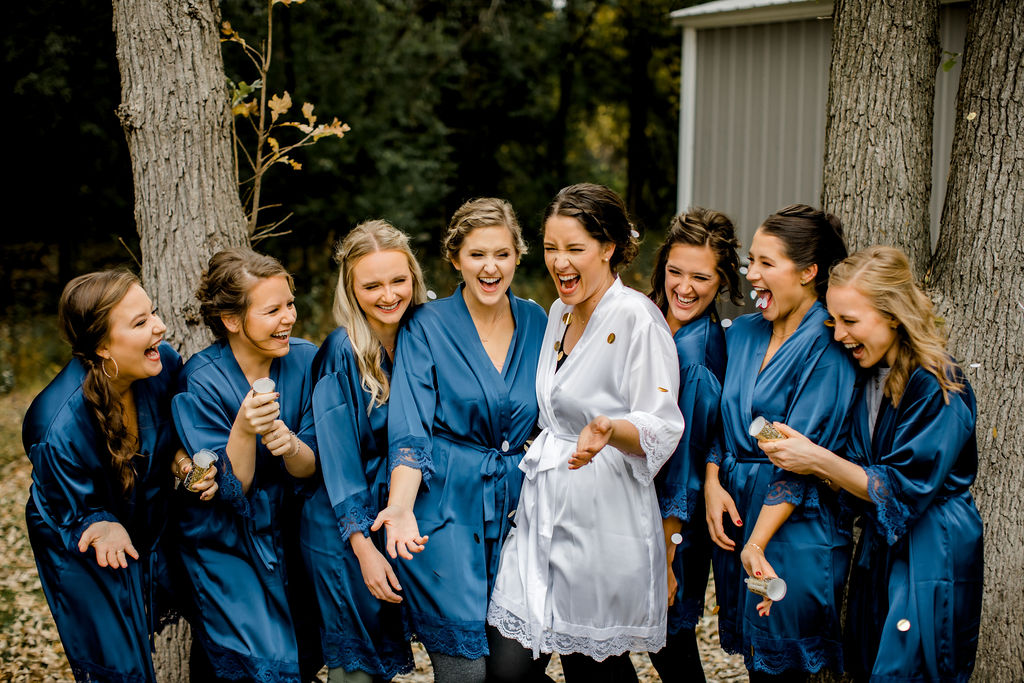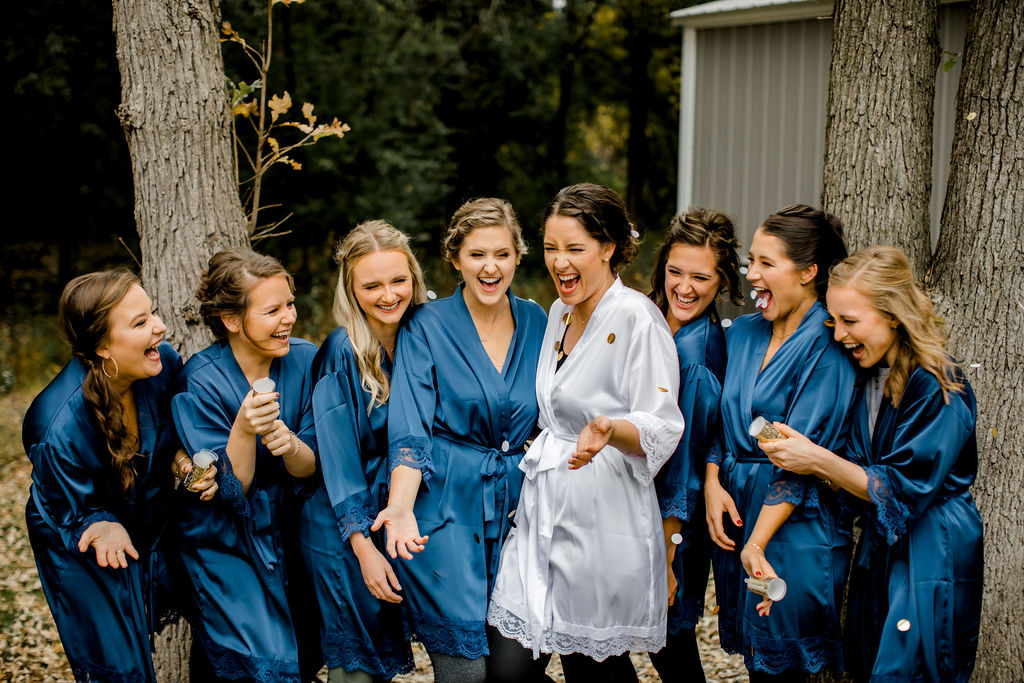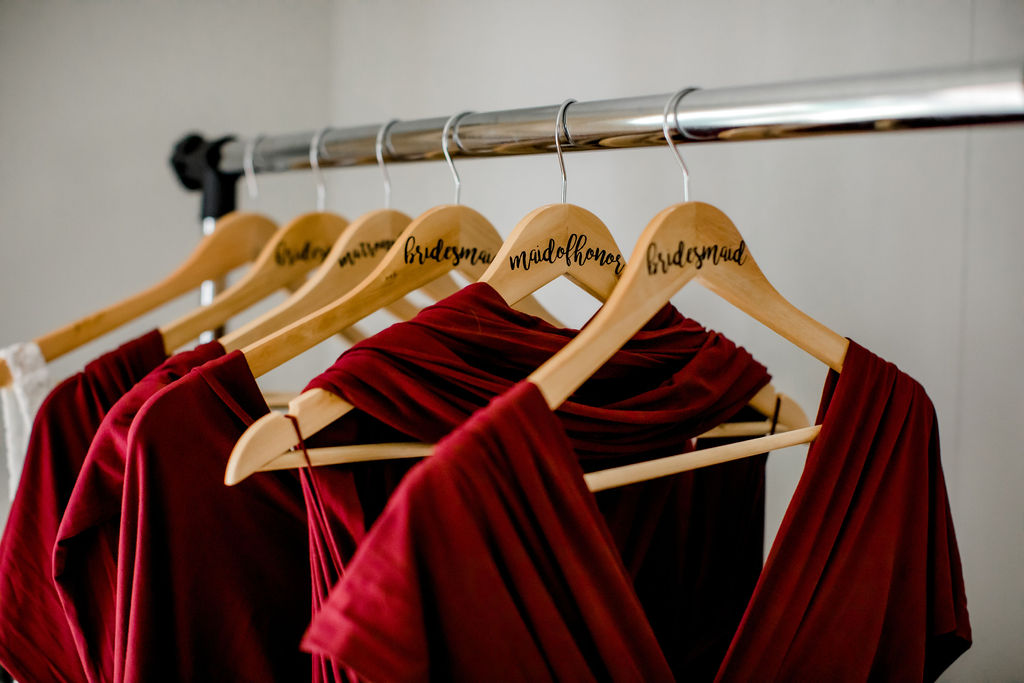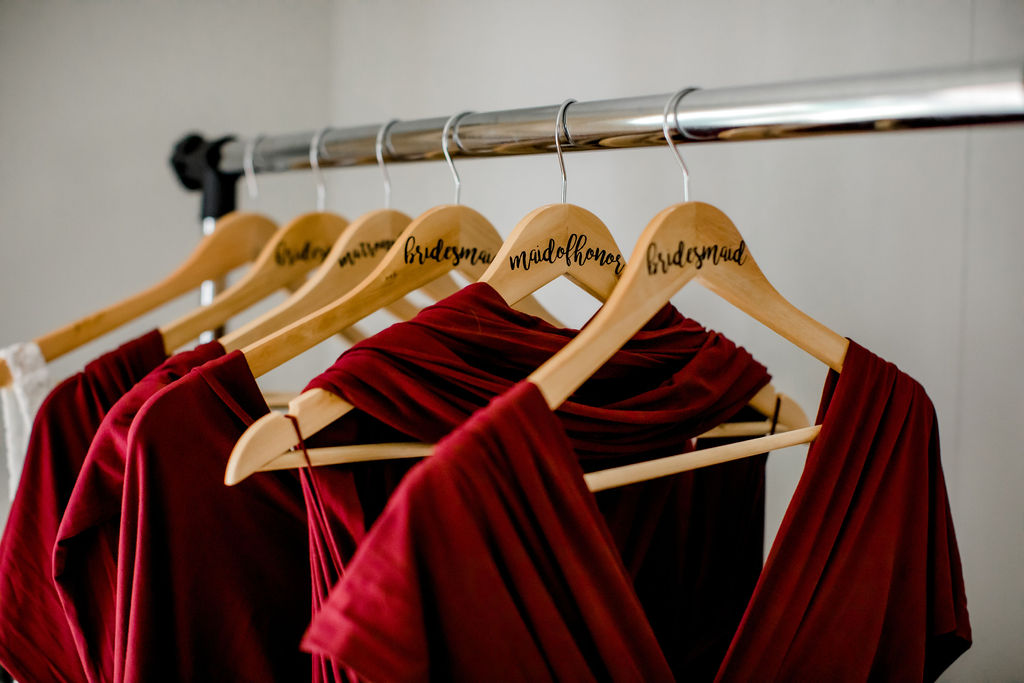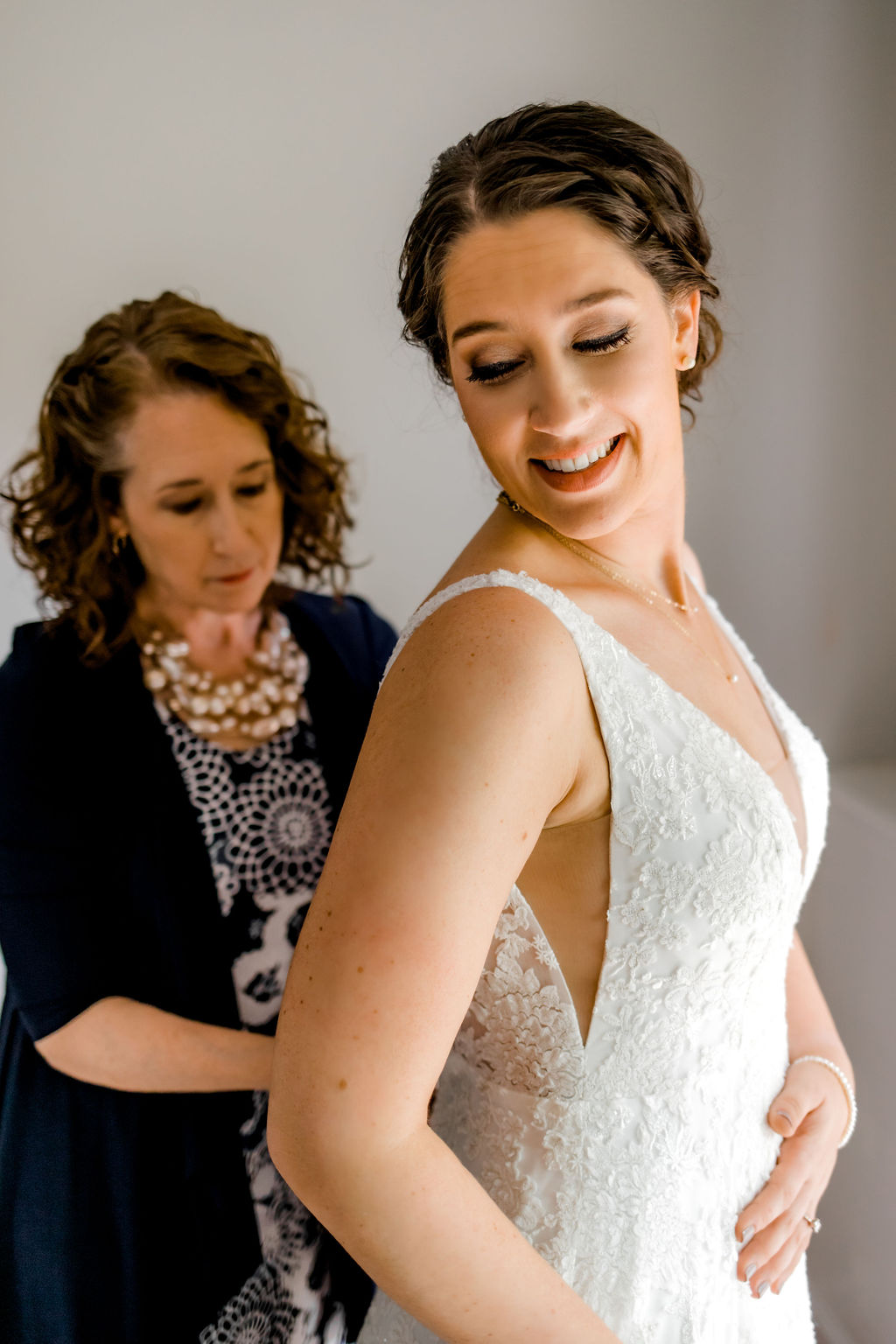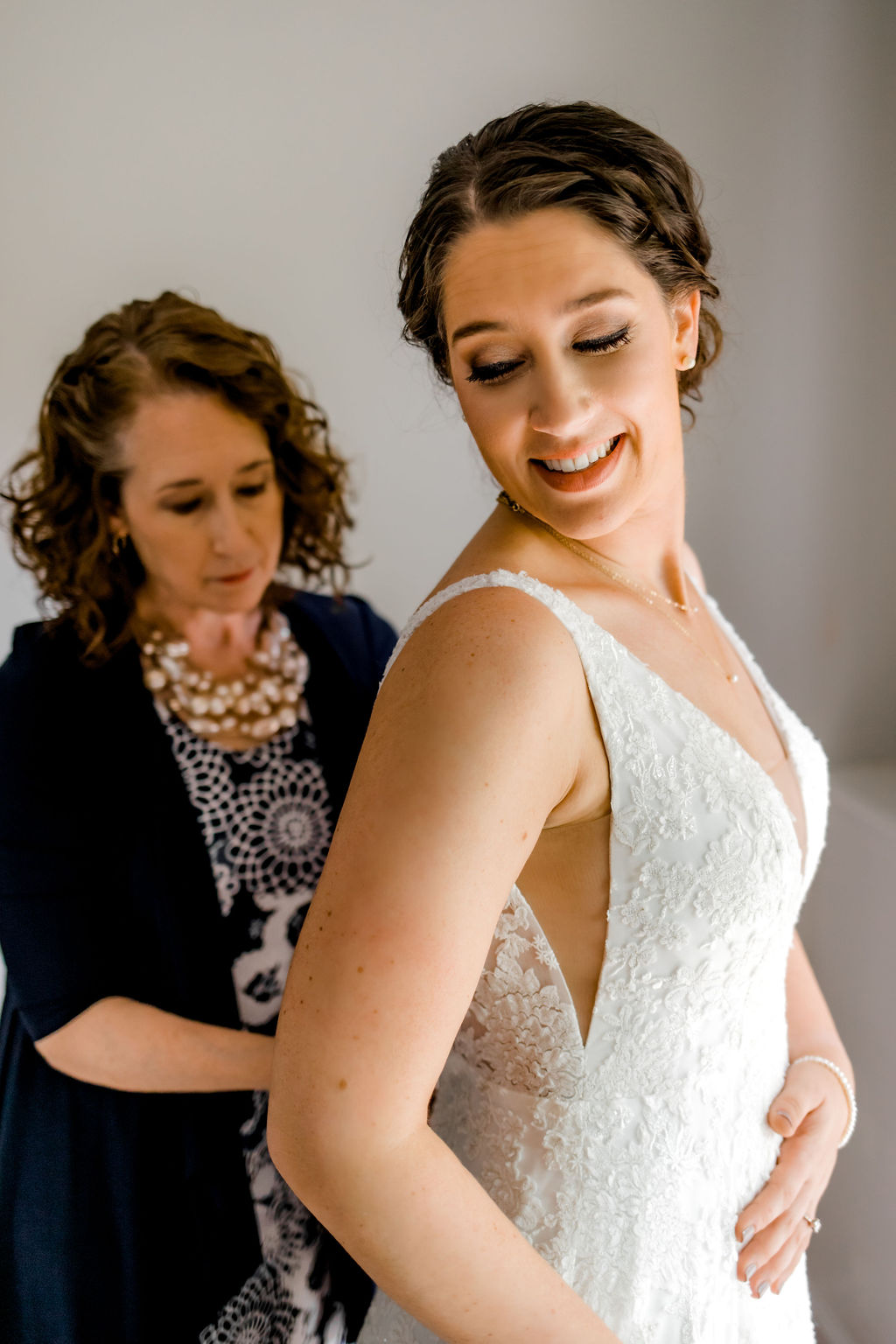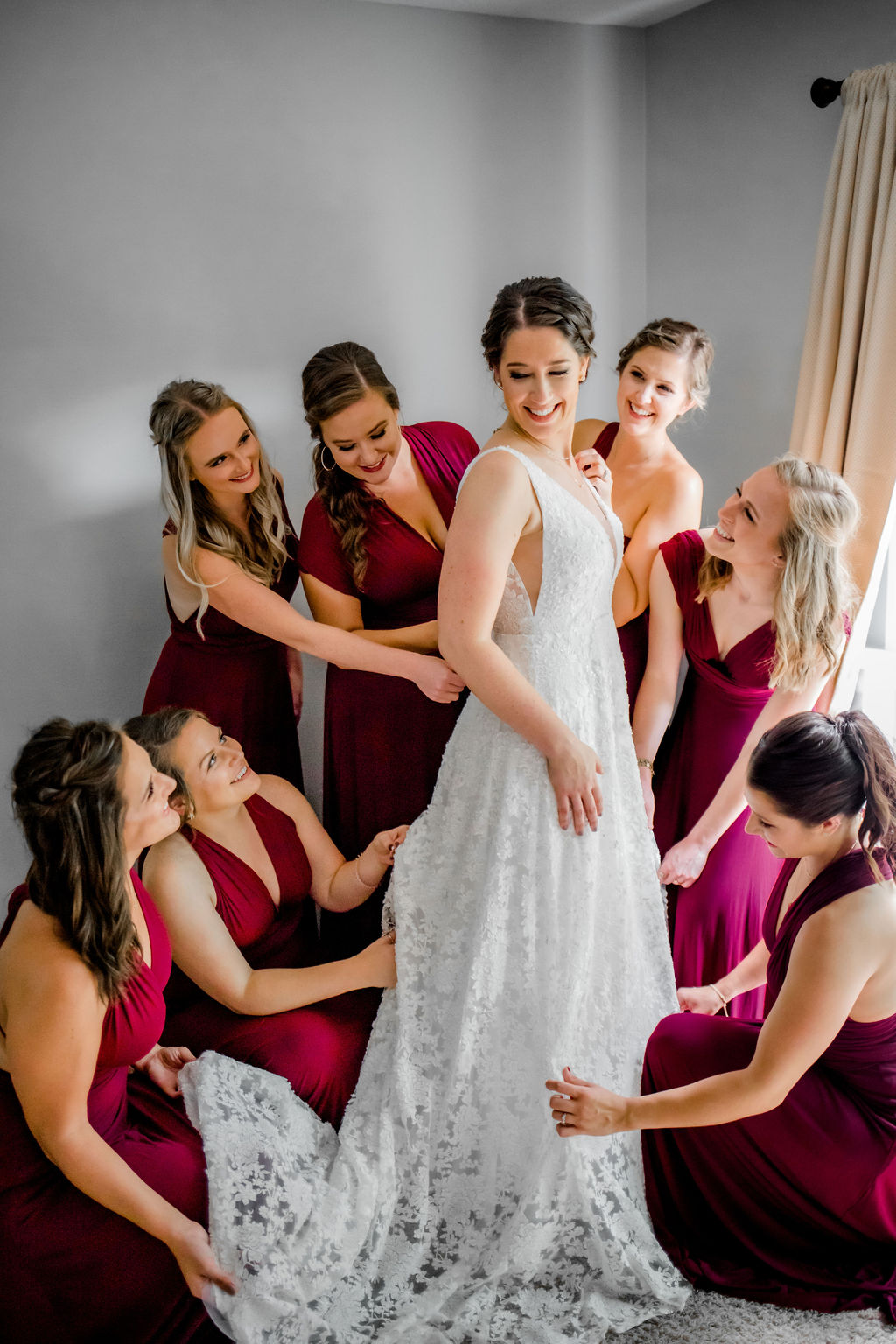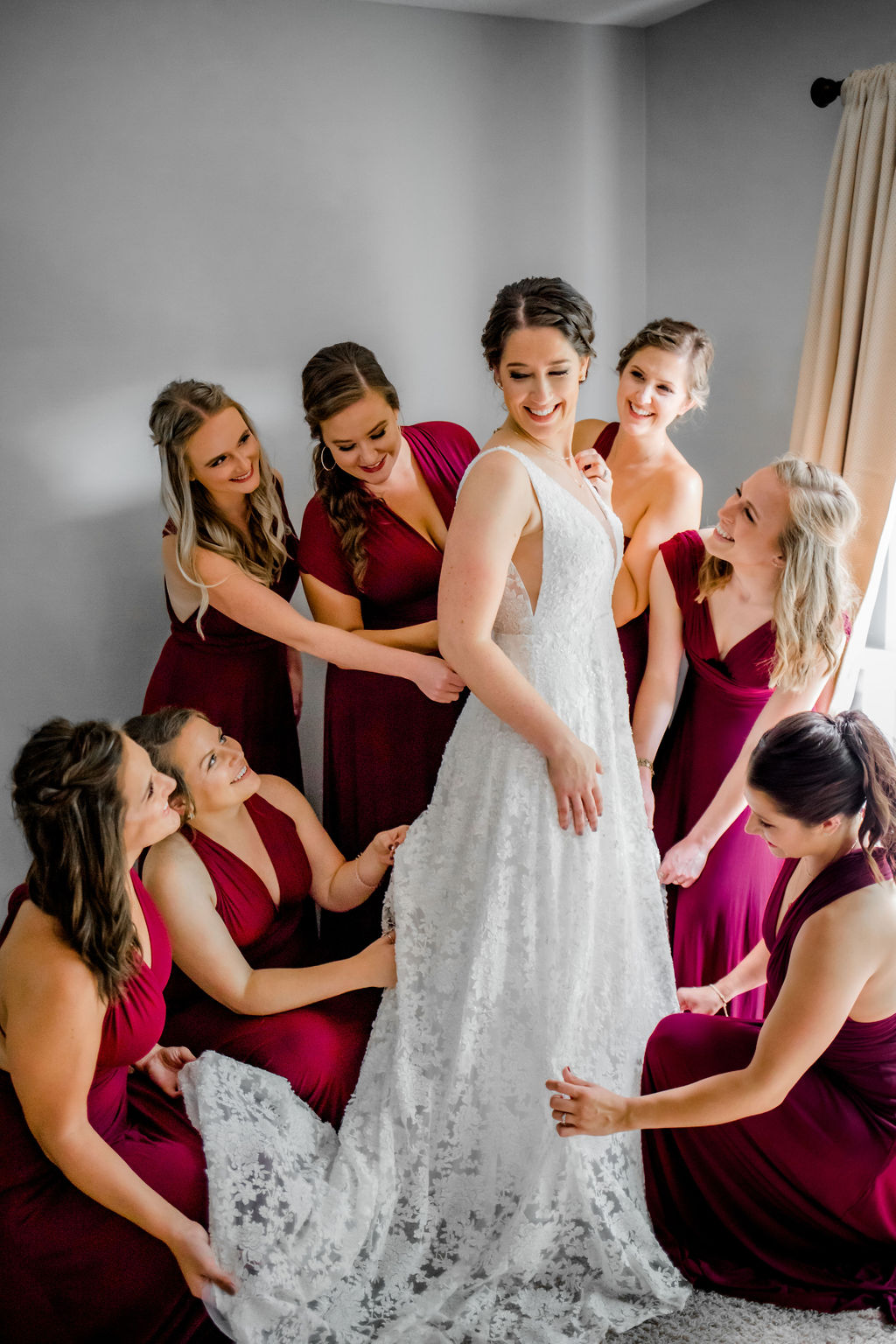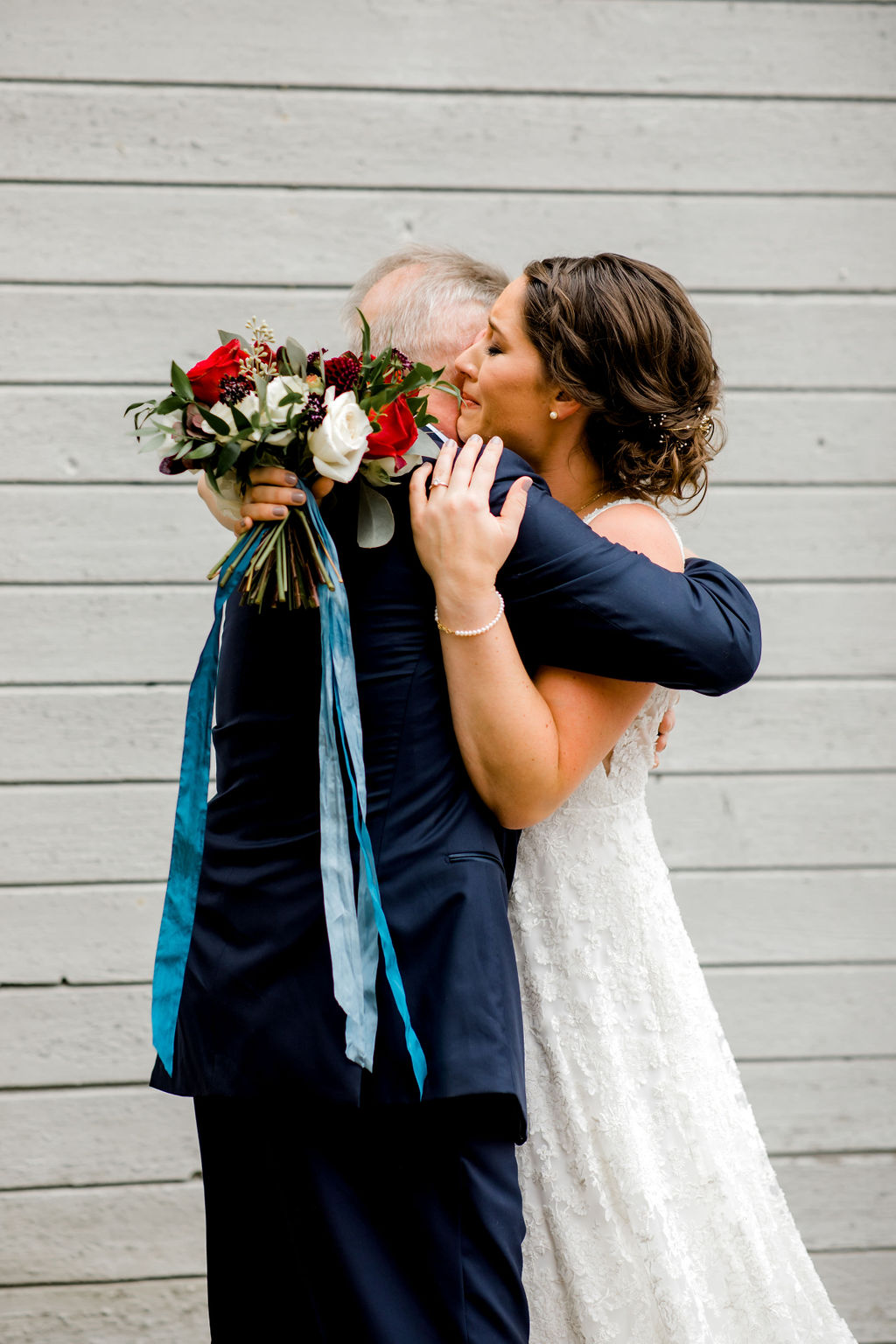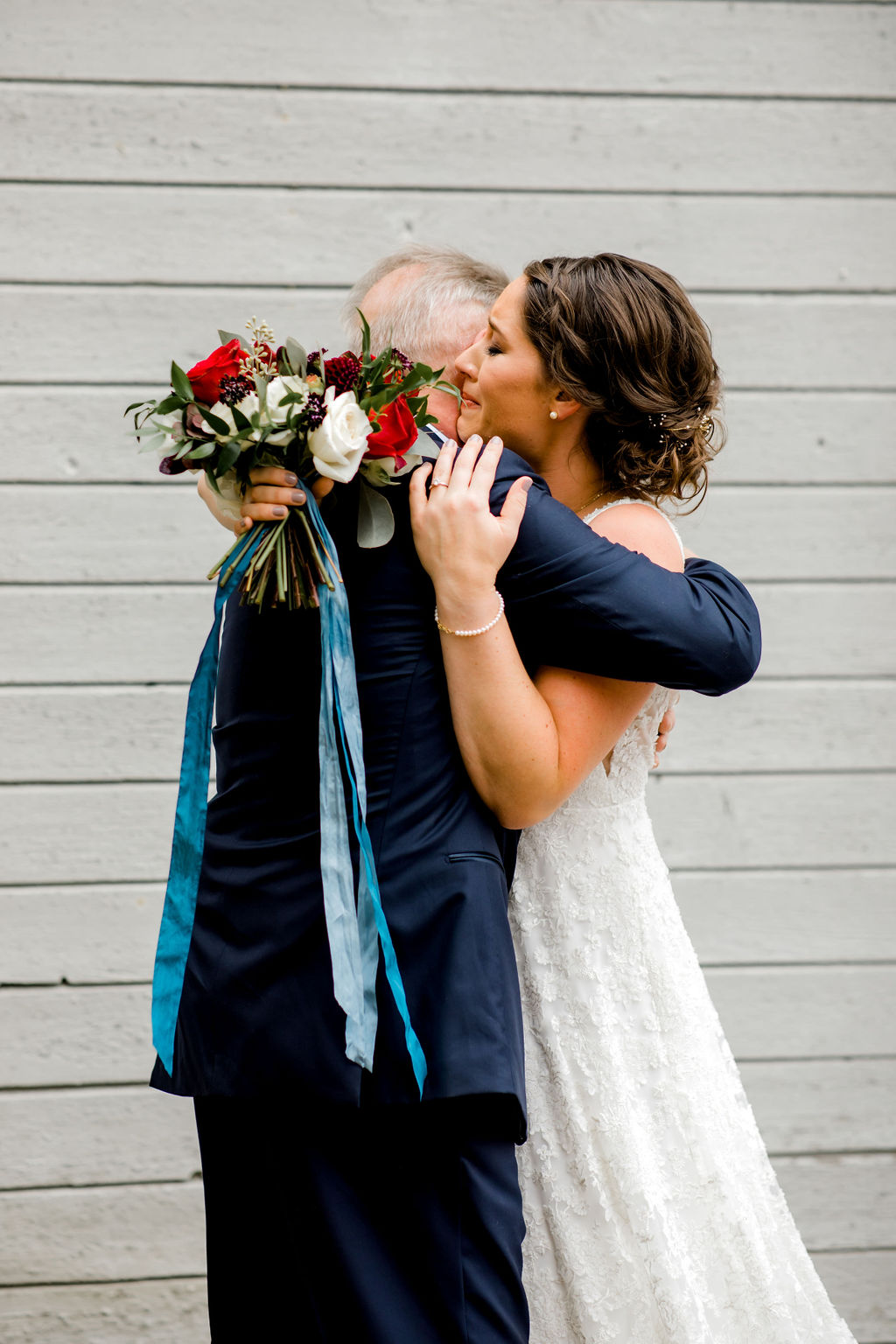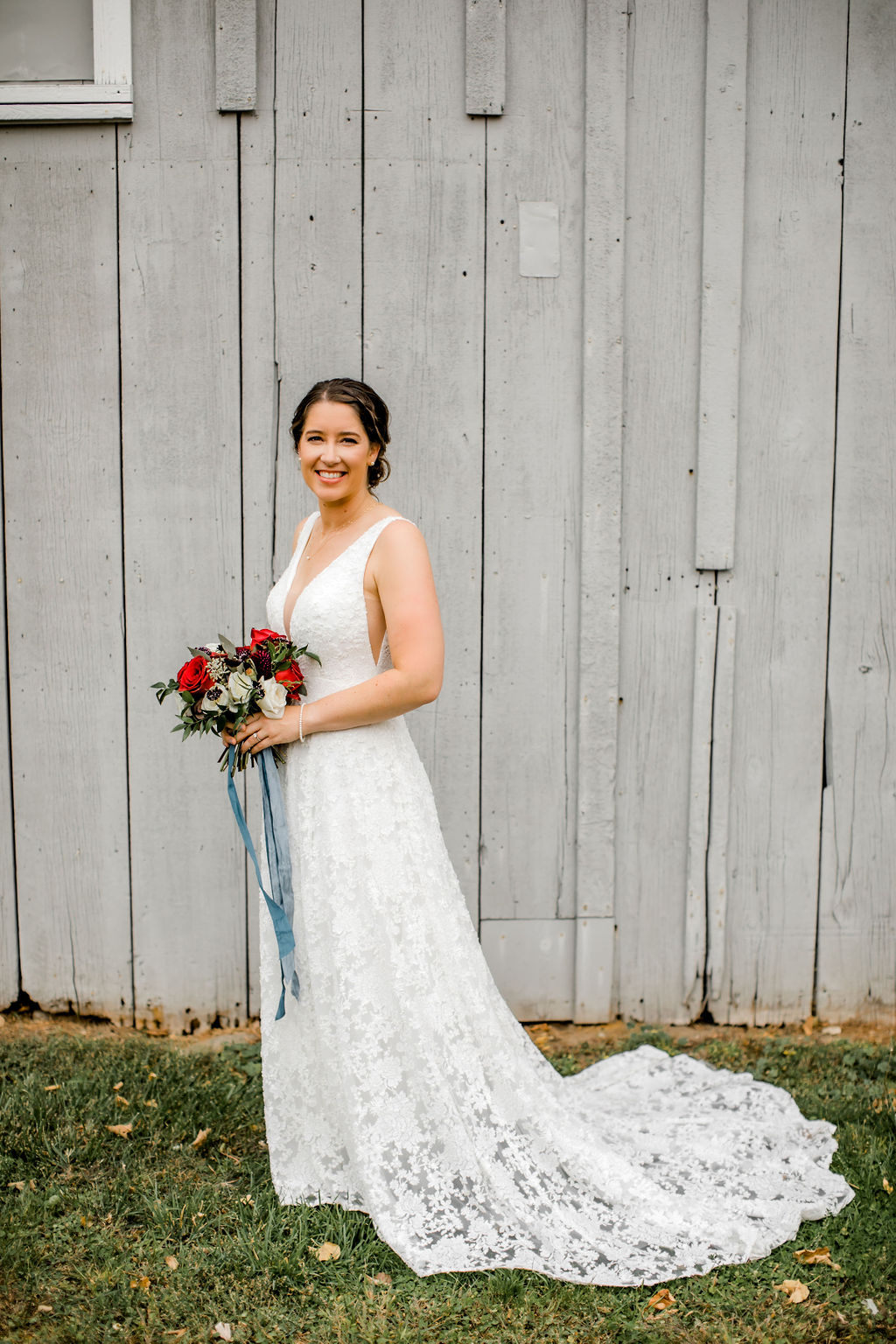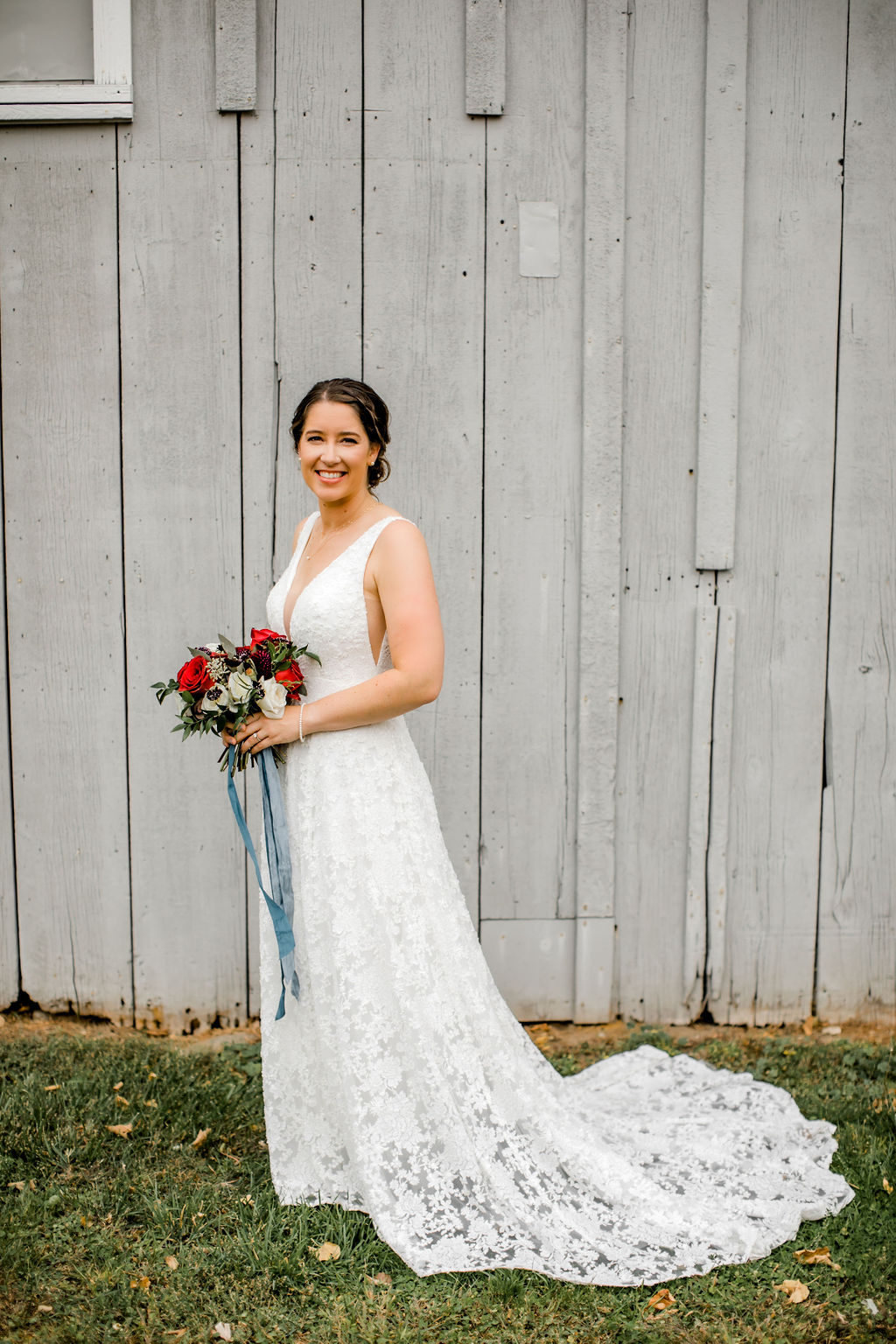 As for their color theme they chose colors of navy blue, burgundy, gold, white and shades of greens. They were able to incorporate these colors in many aspects of the wedding including: the bouquets, table decor, bridesmaids gowns and groomsman's suites, as well as the rest of their floral decor.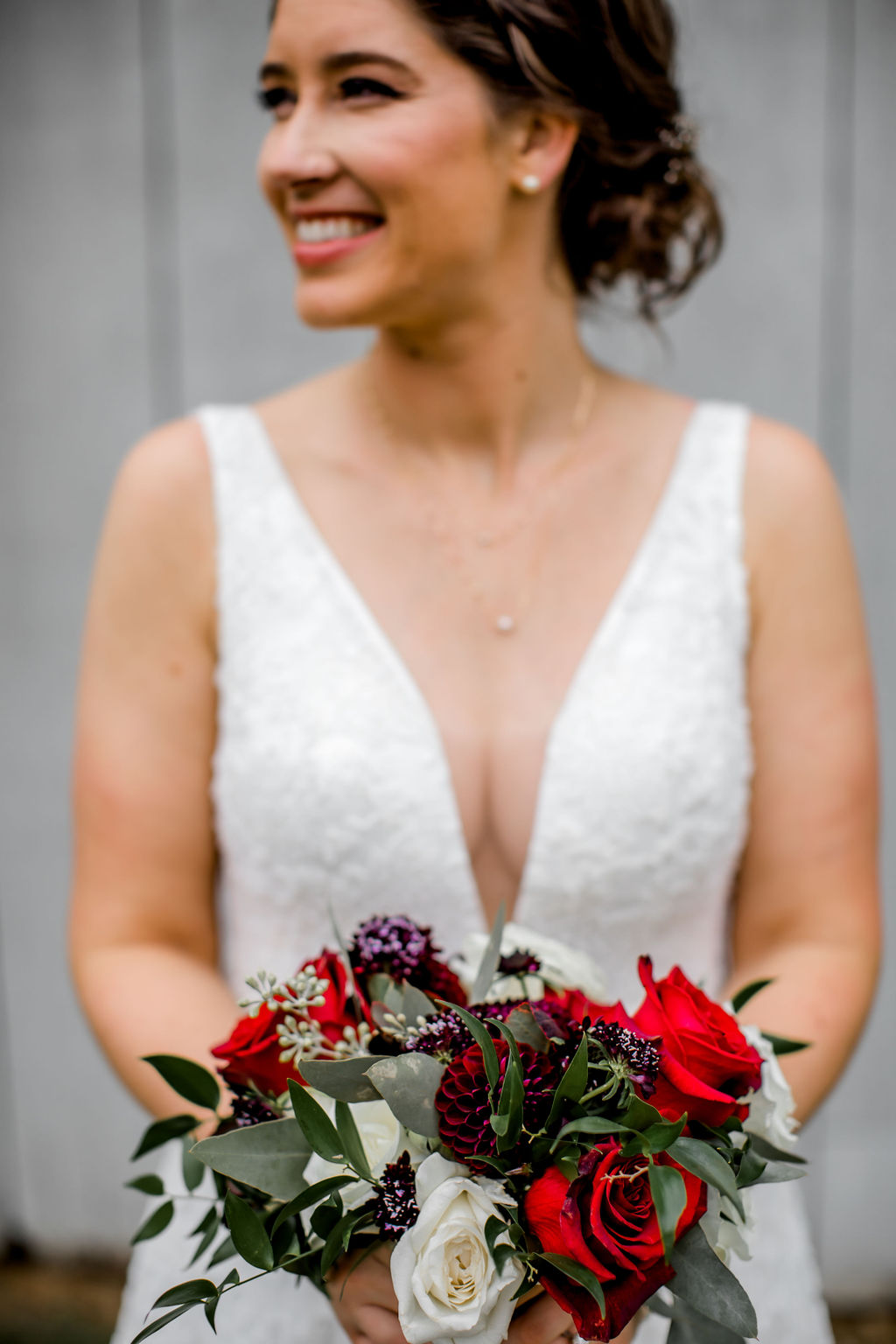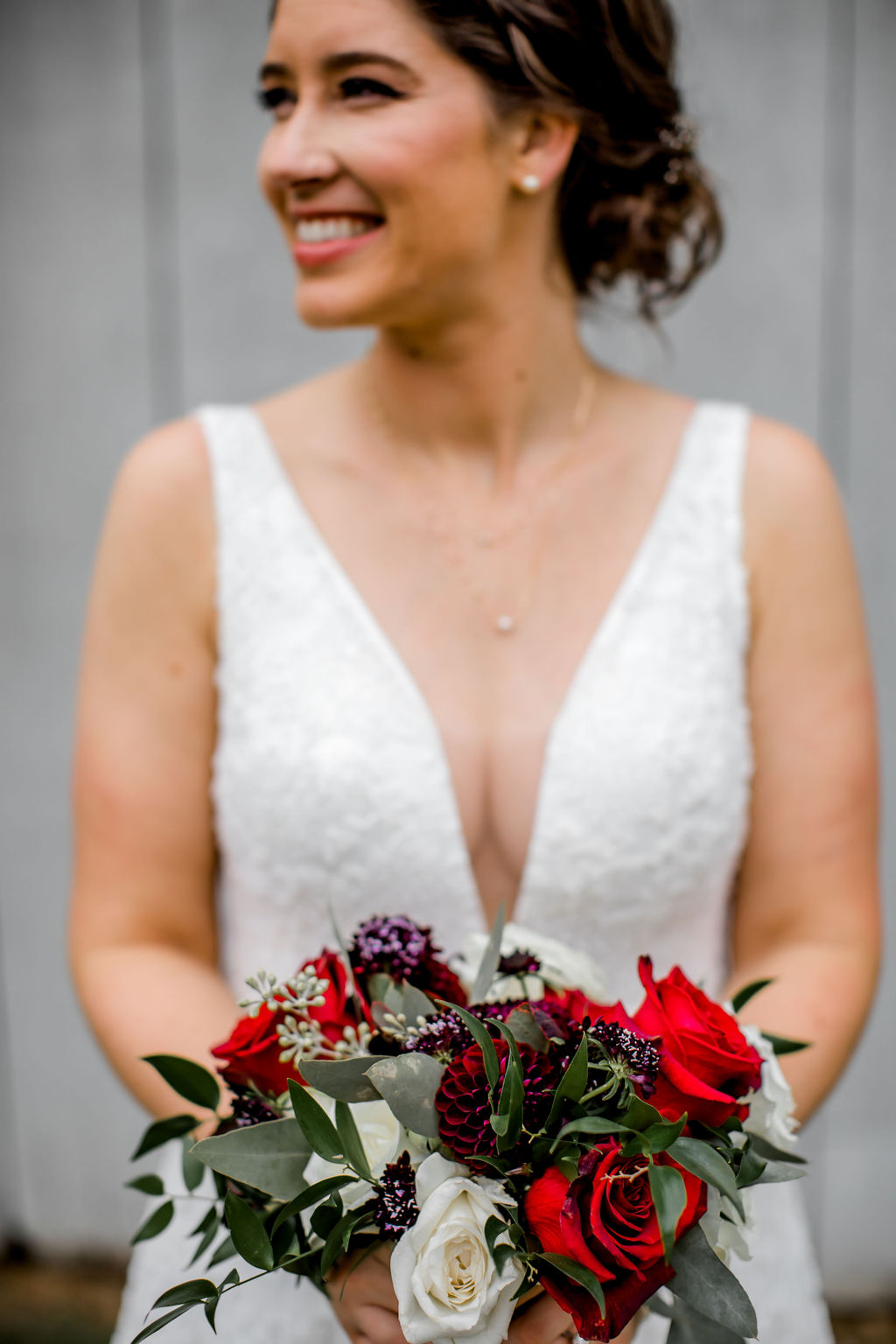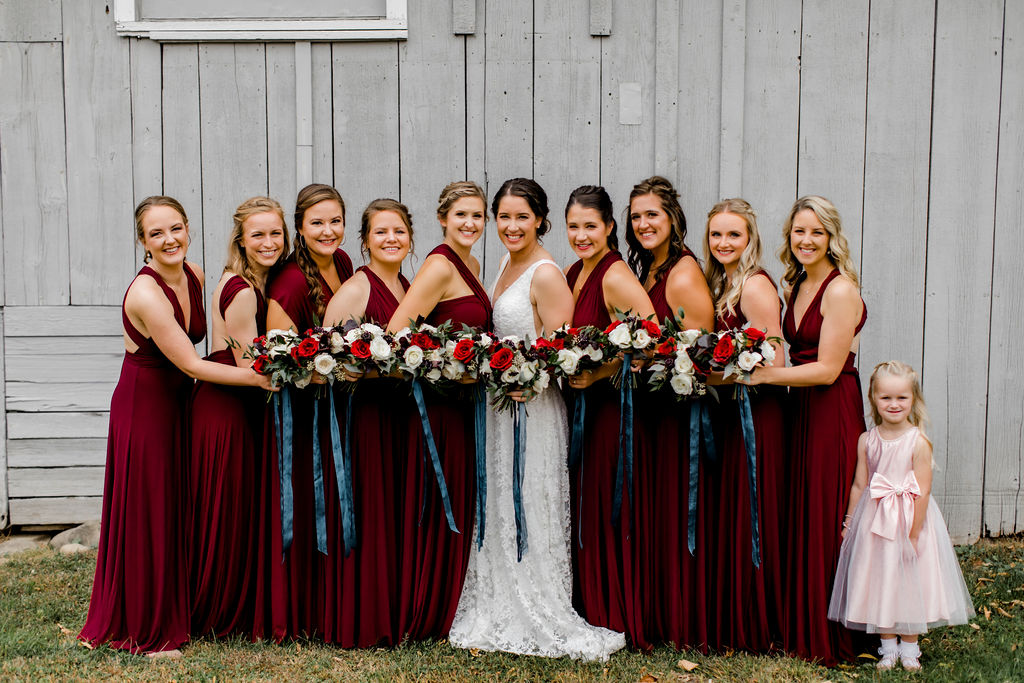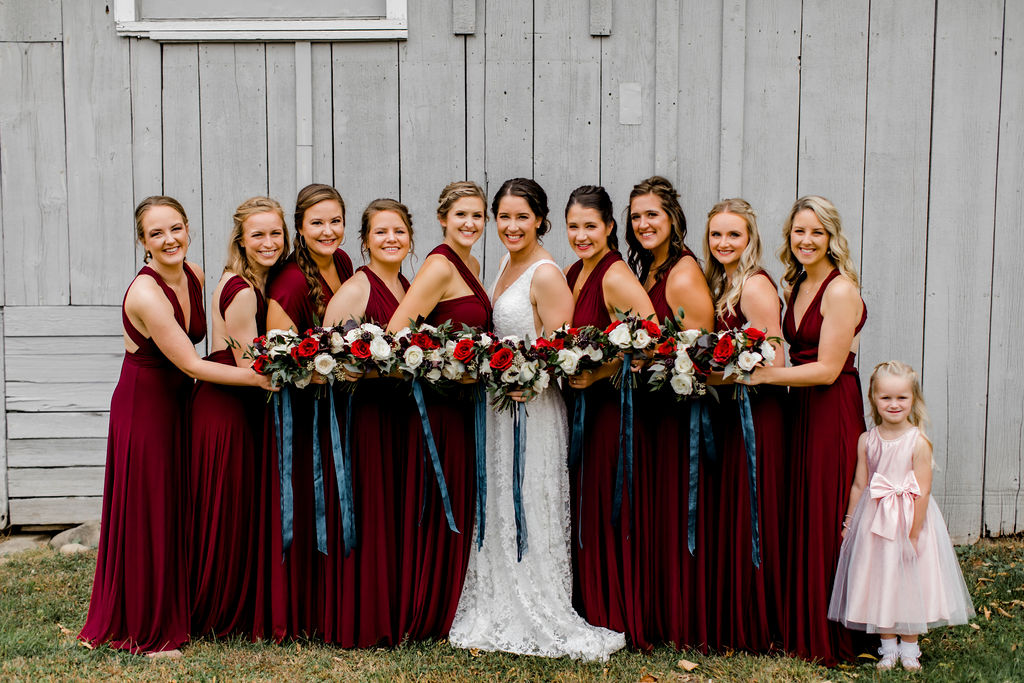 The bridesmaids wore different styled burgundy dresses and the guys wore navy suits. They all looked fabulous in this beautifully paired color palette.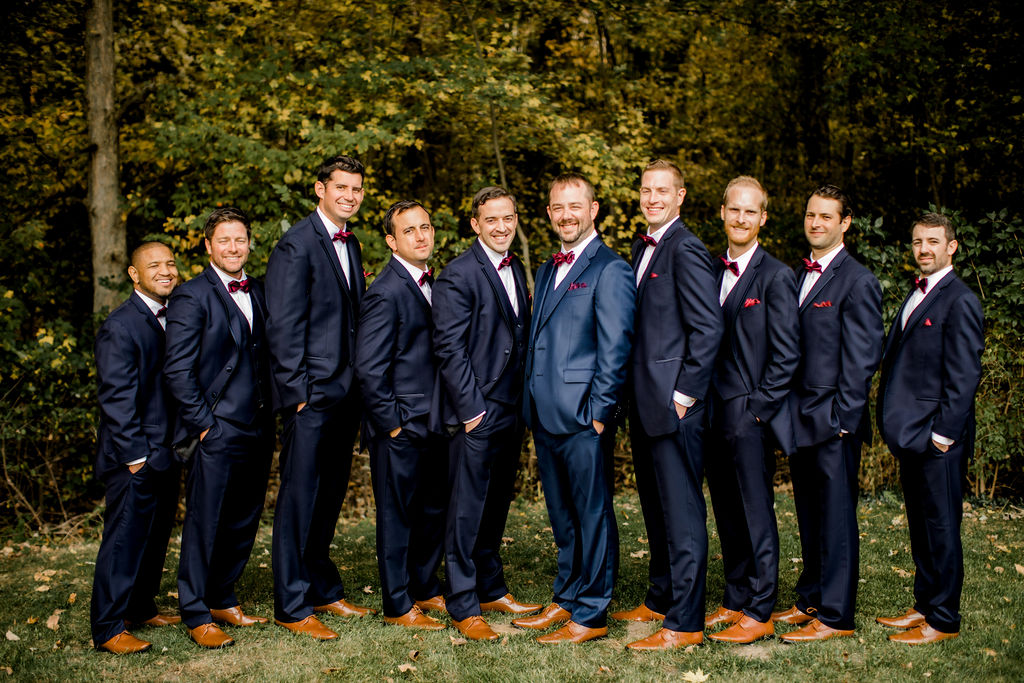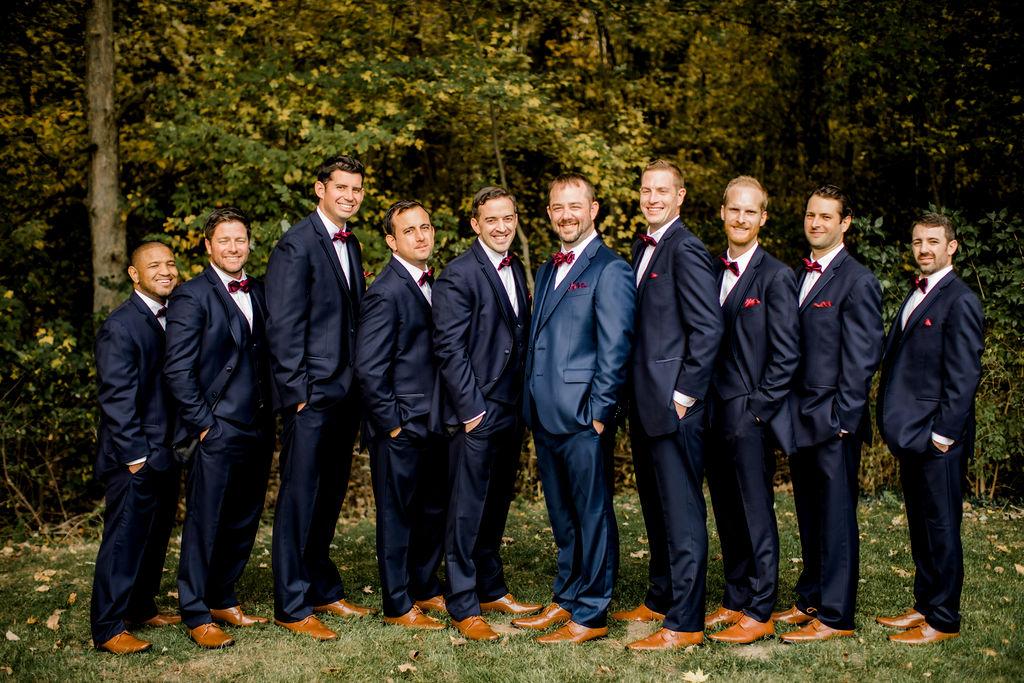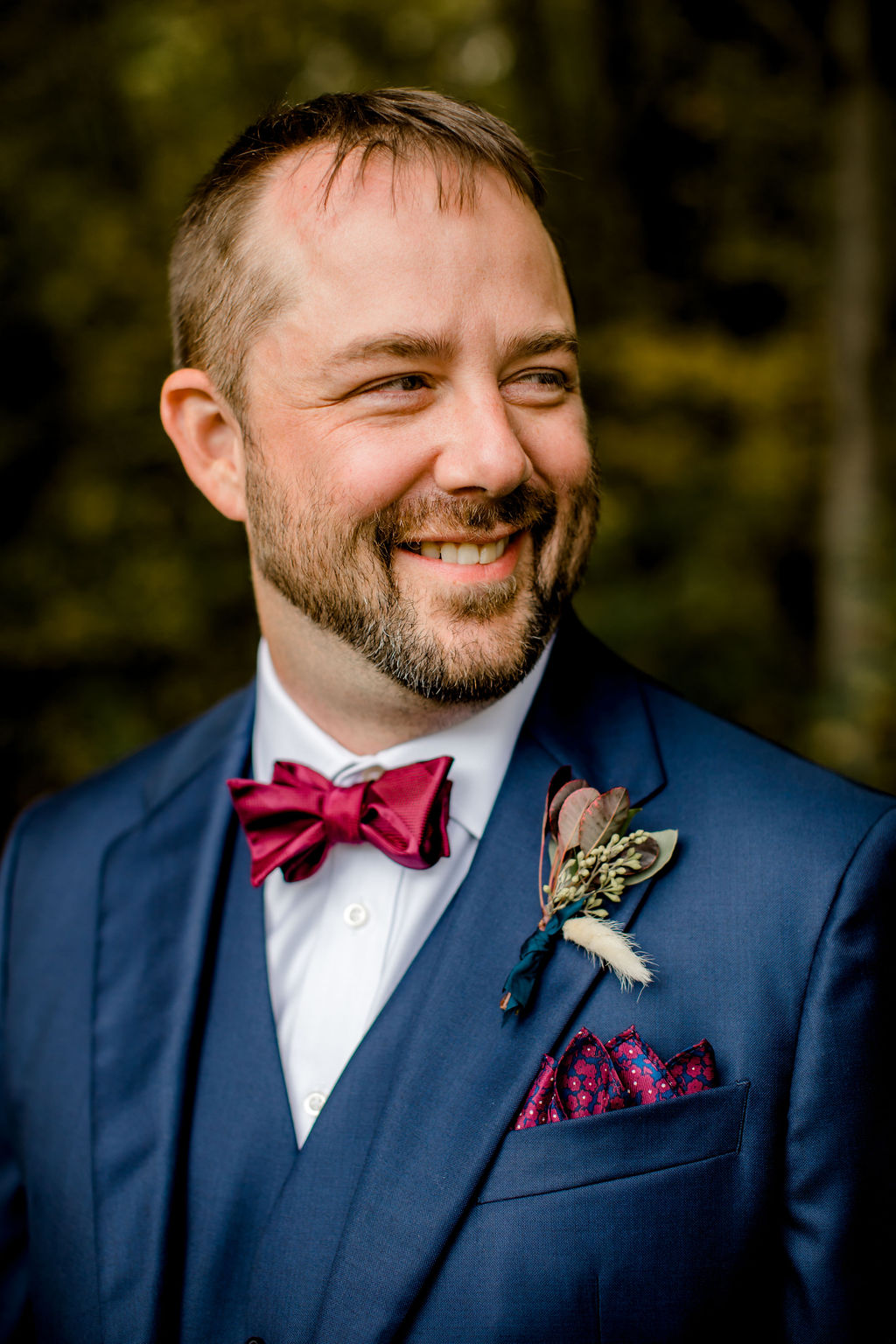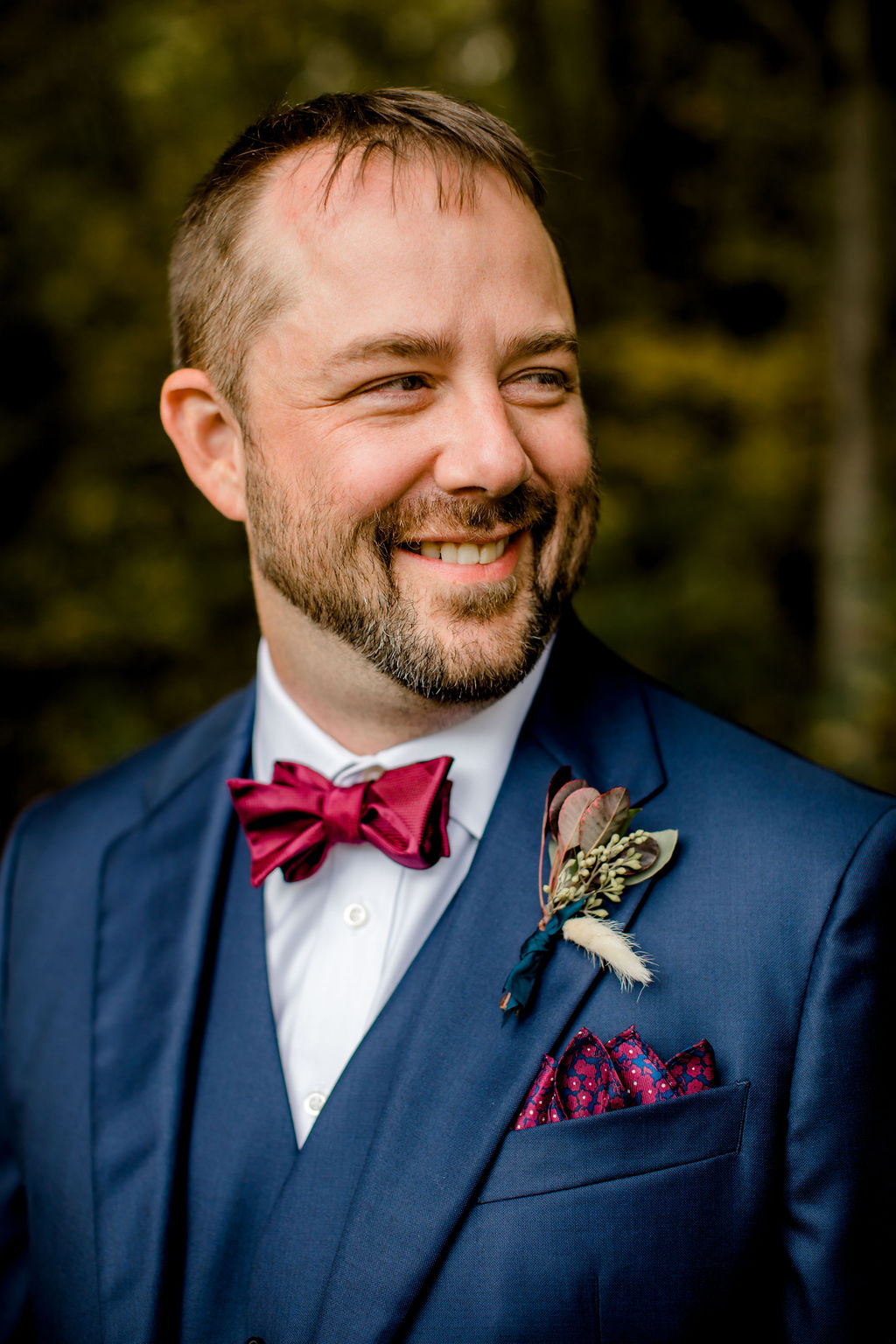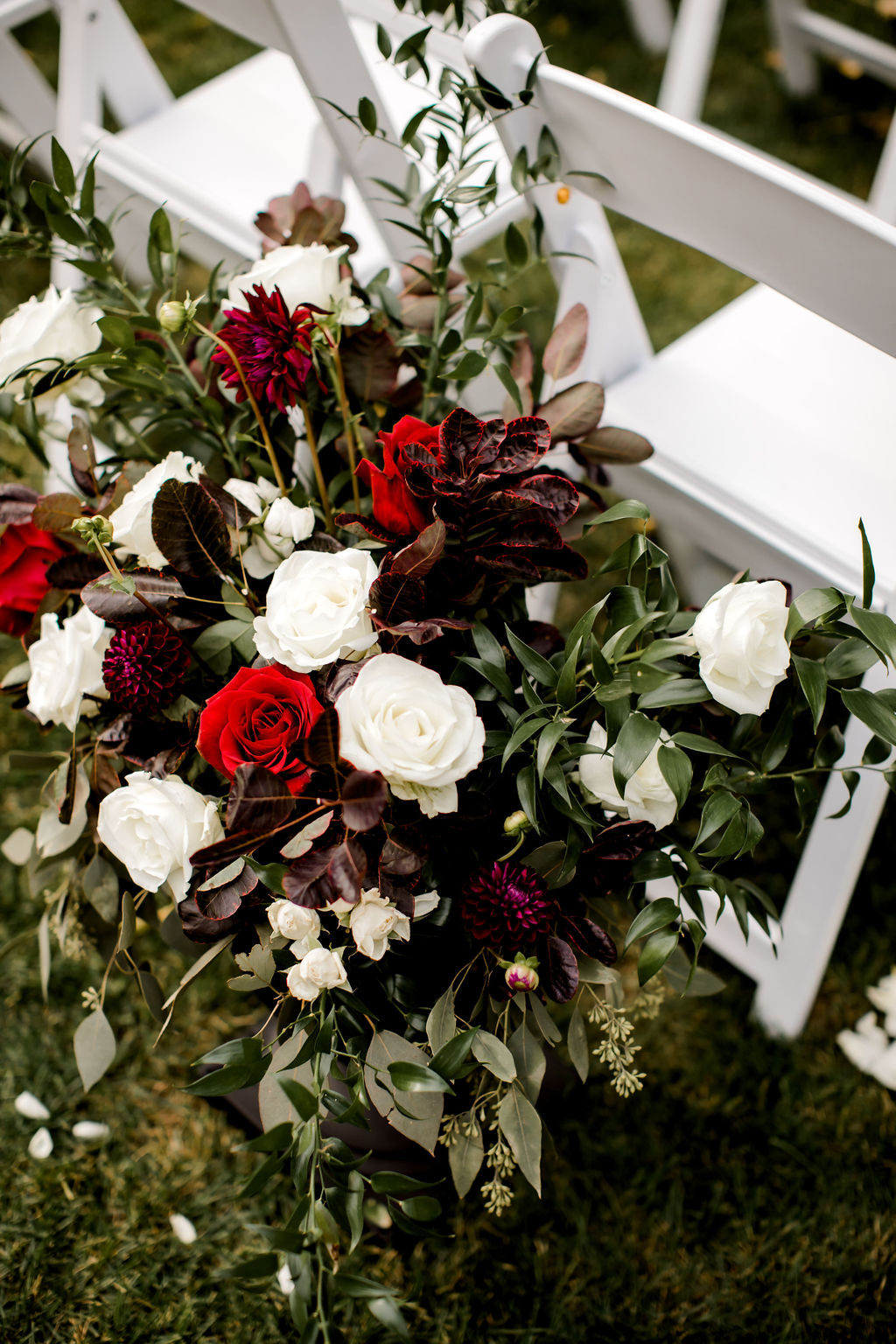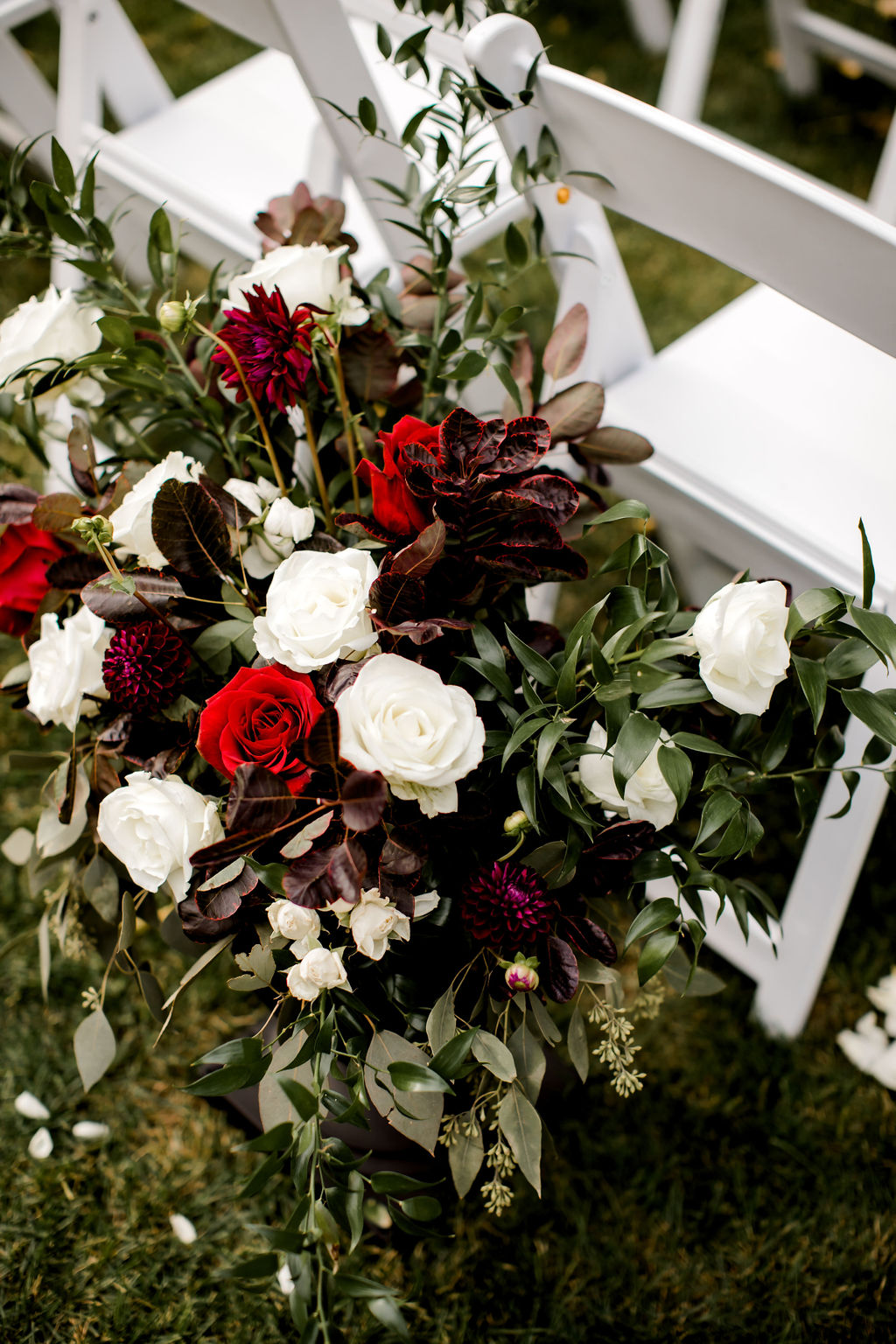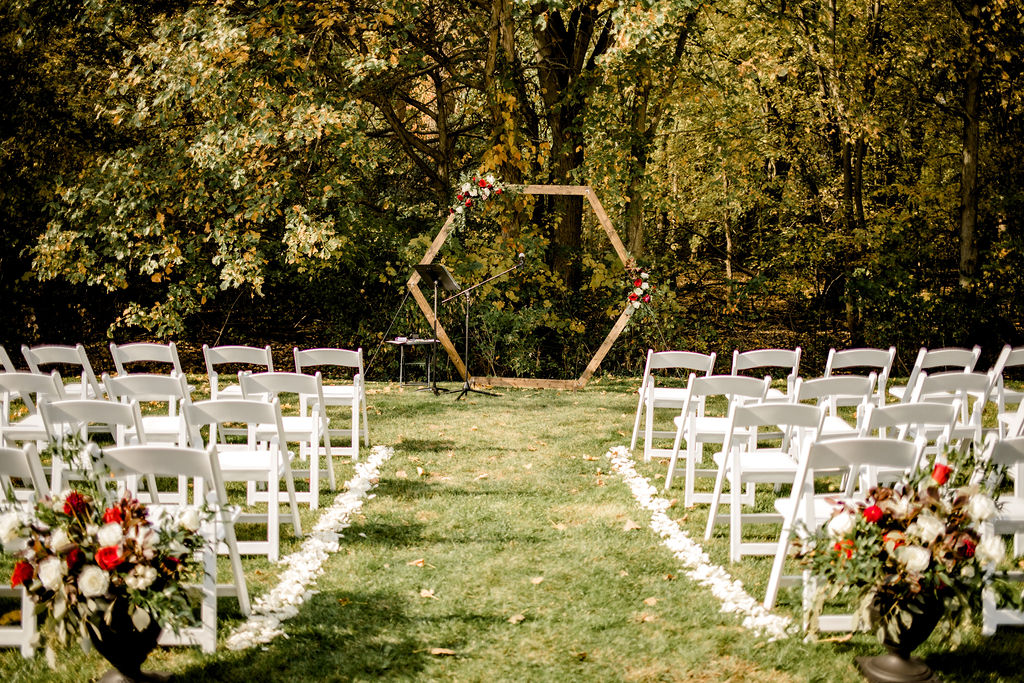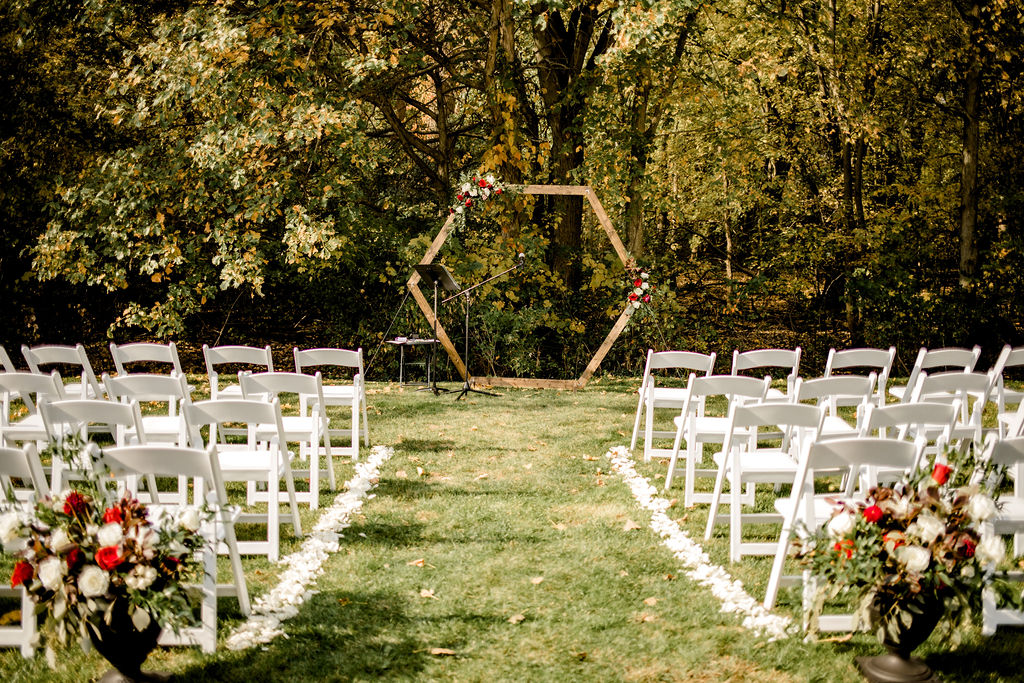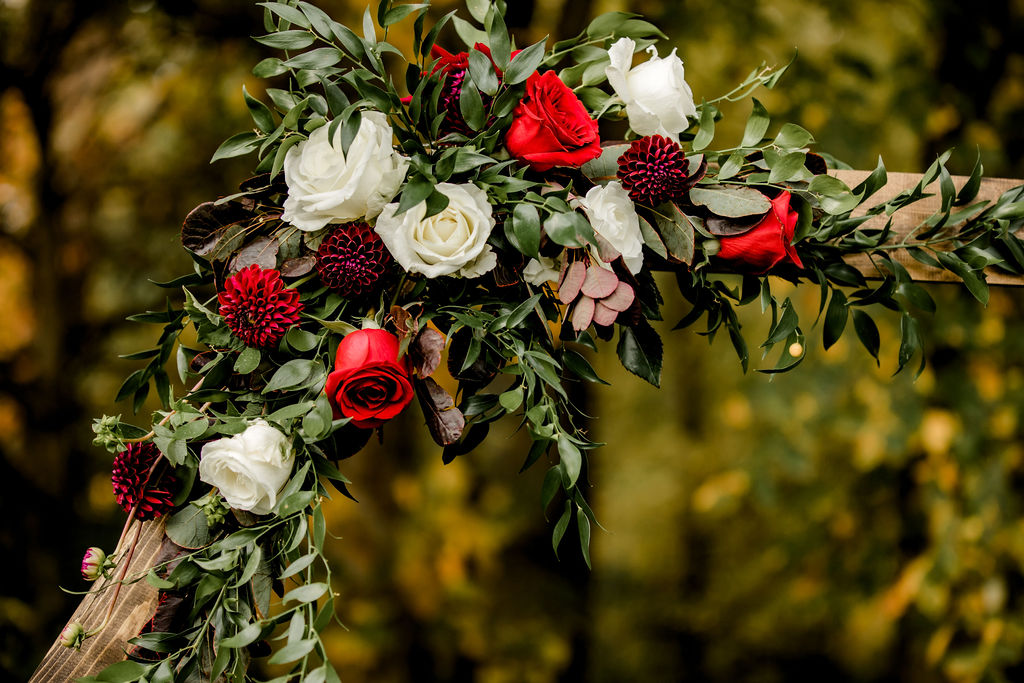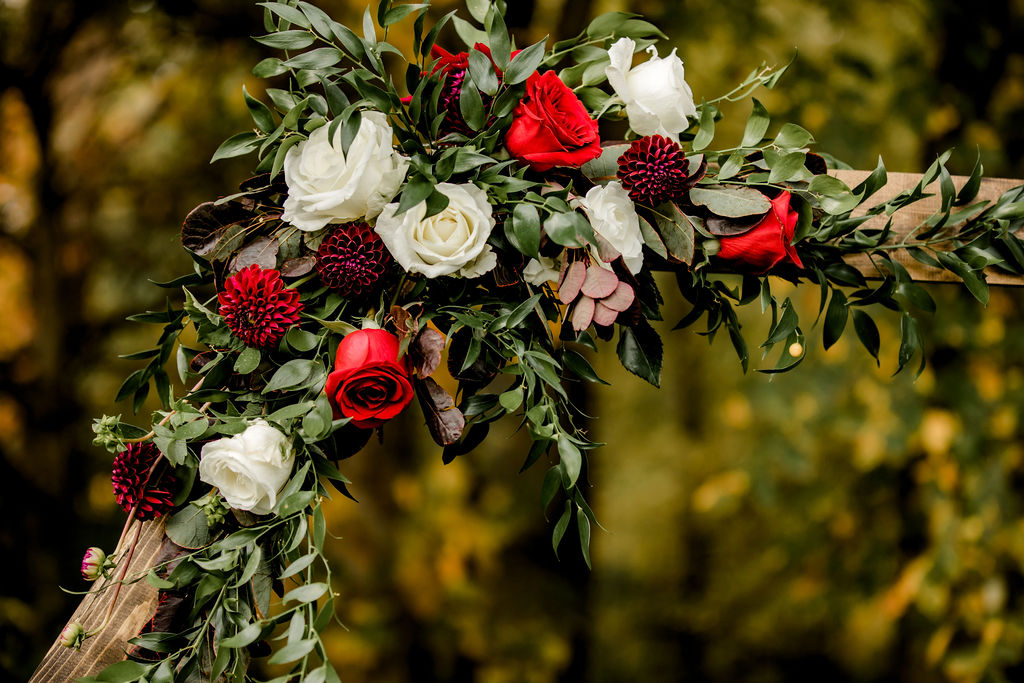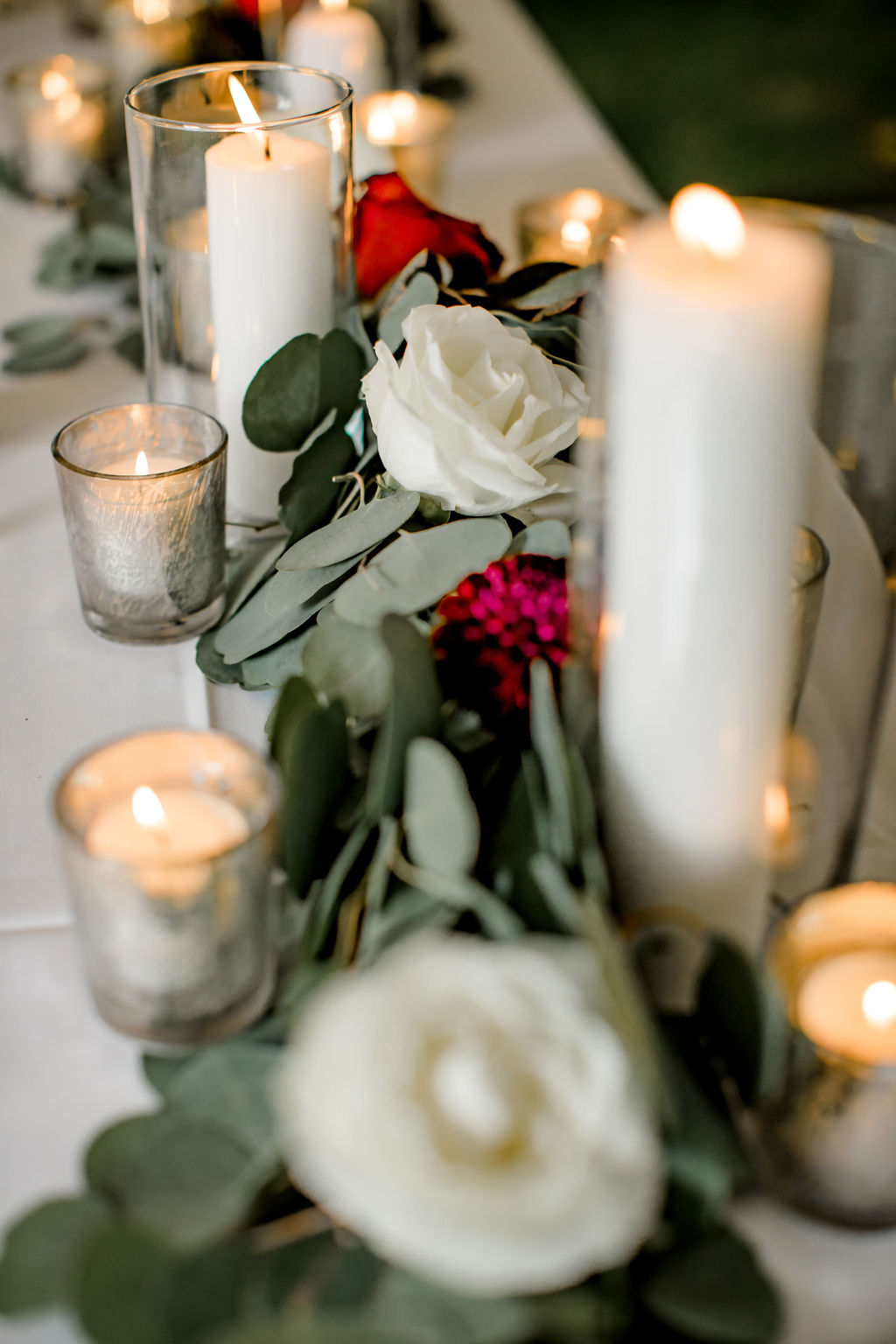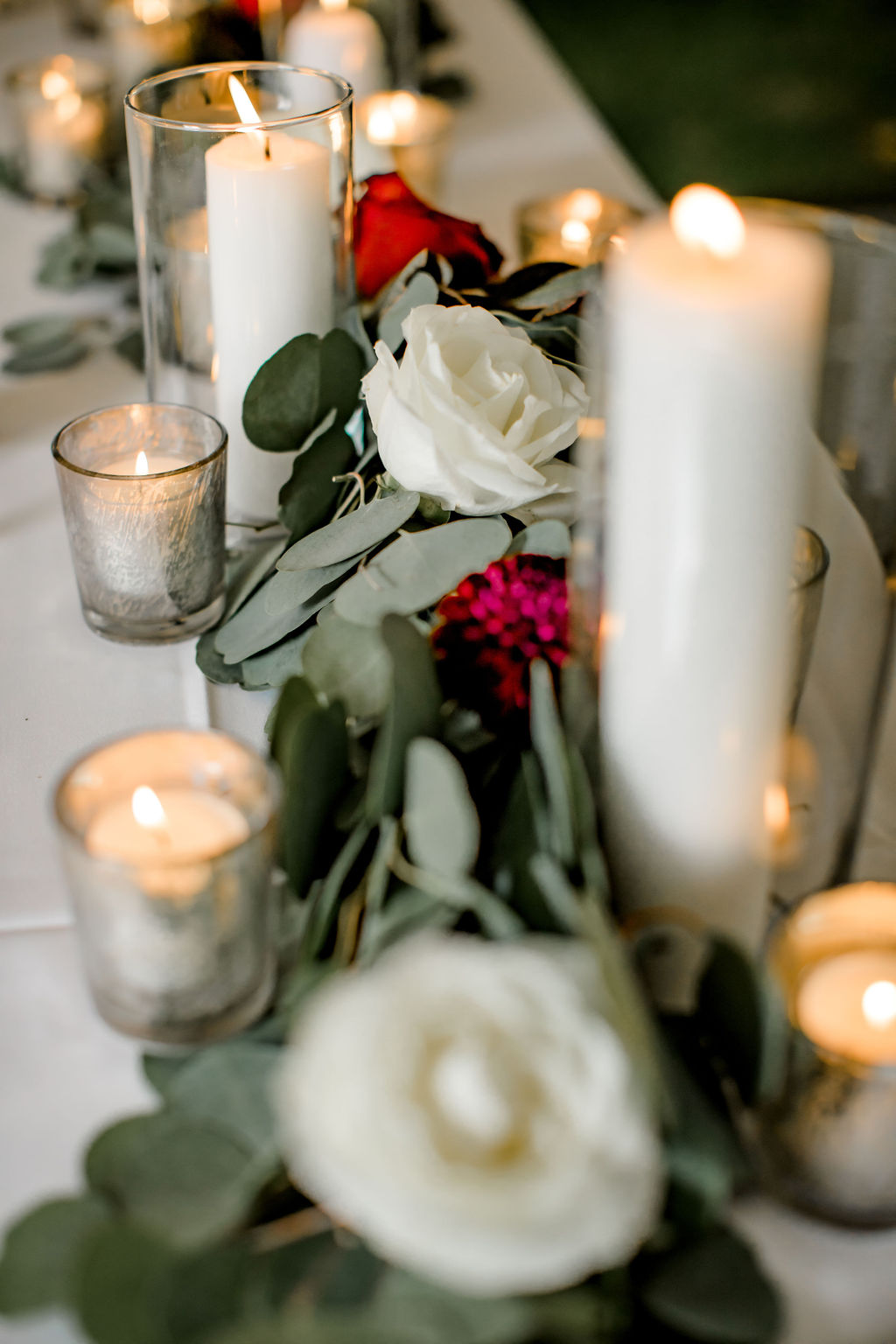 Mara did an exceptional job with crafting up her own wedding decor! The name pieces for example, as well as most of the other wedding decor pieces were done by Mara for this Jackson, MI wedding.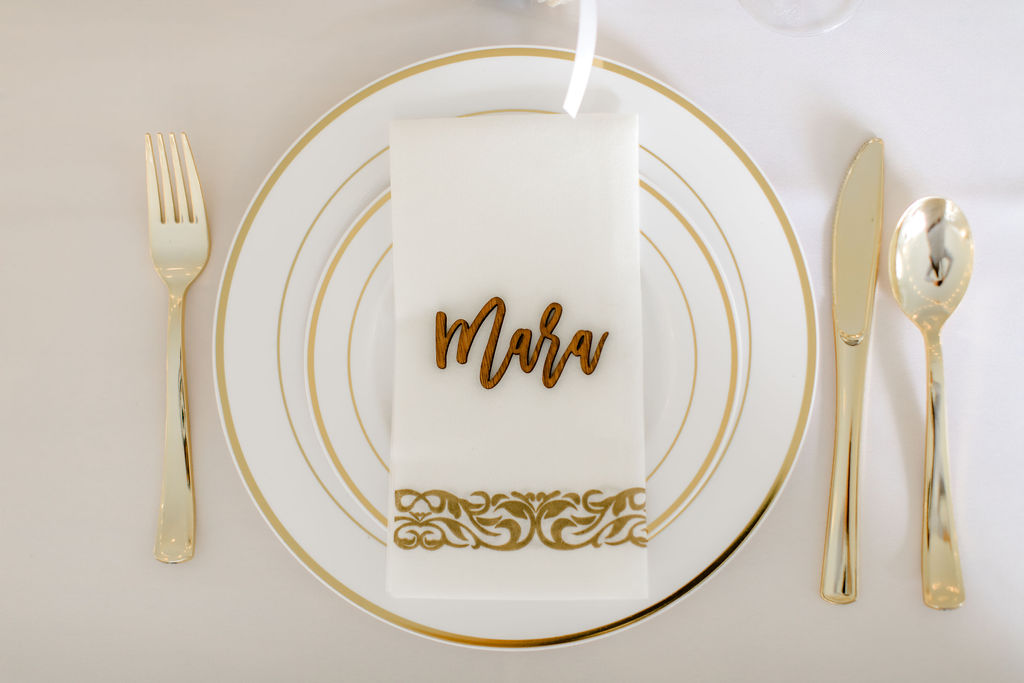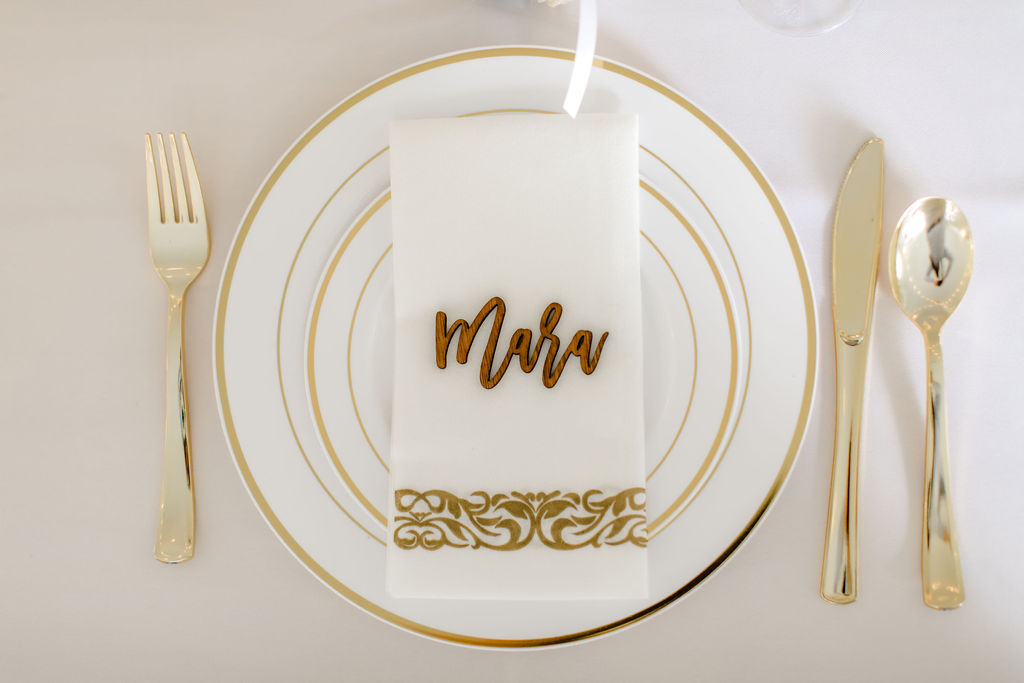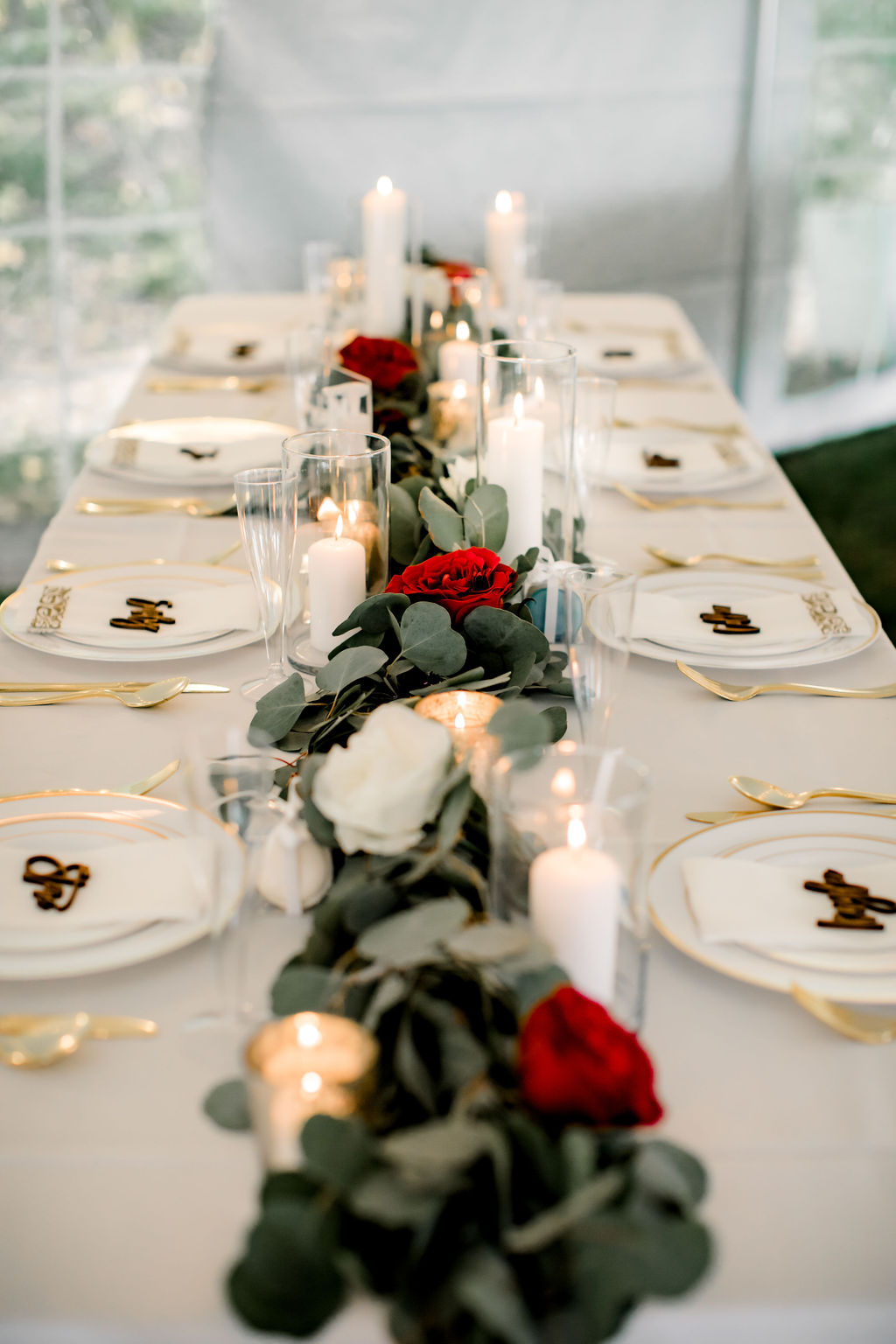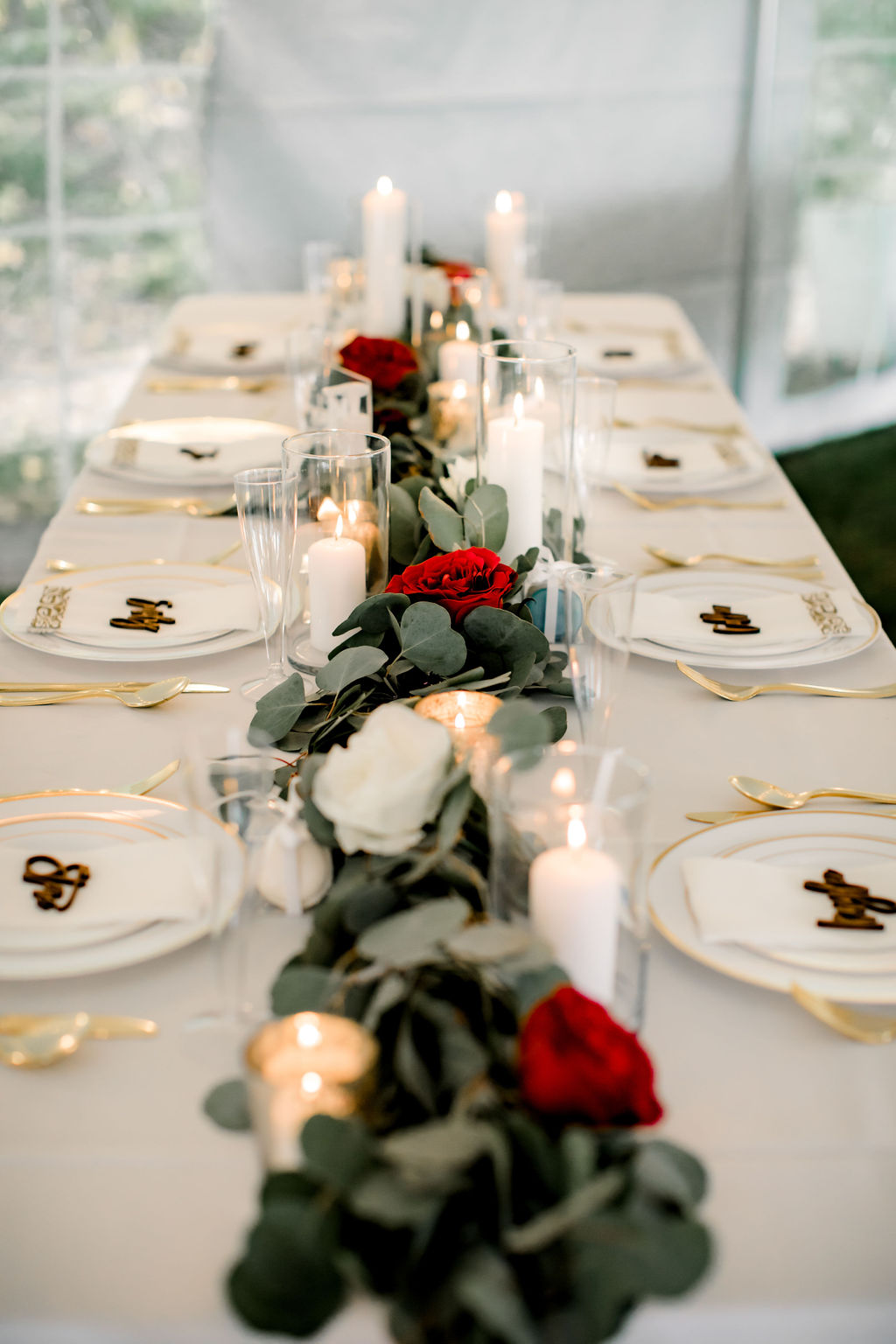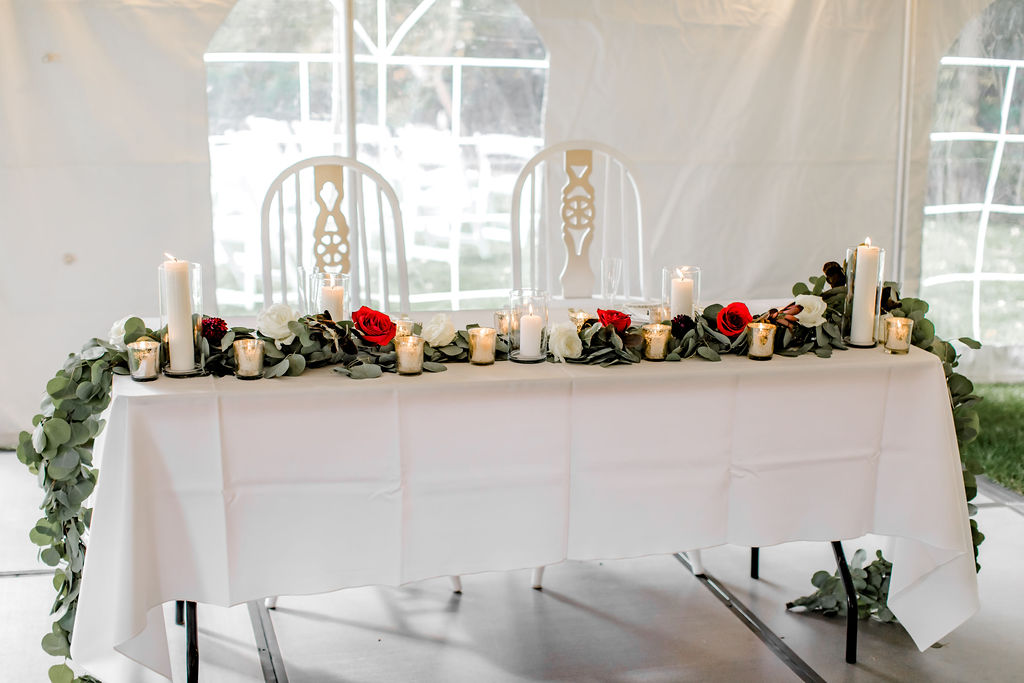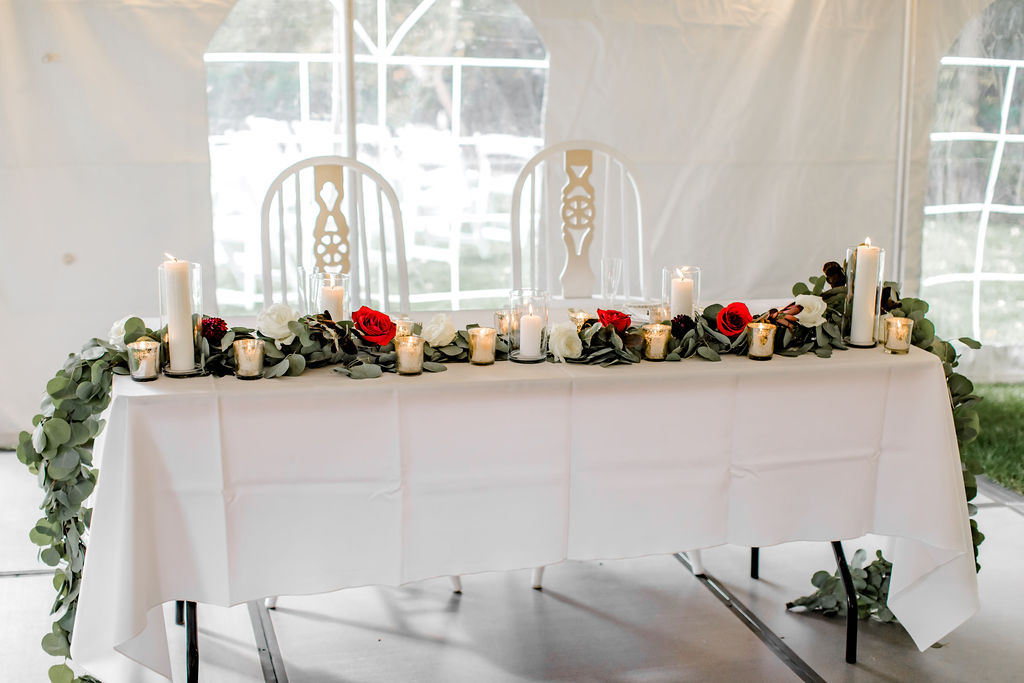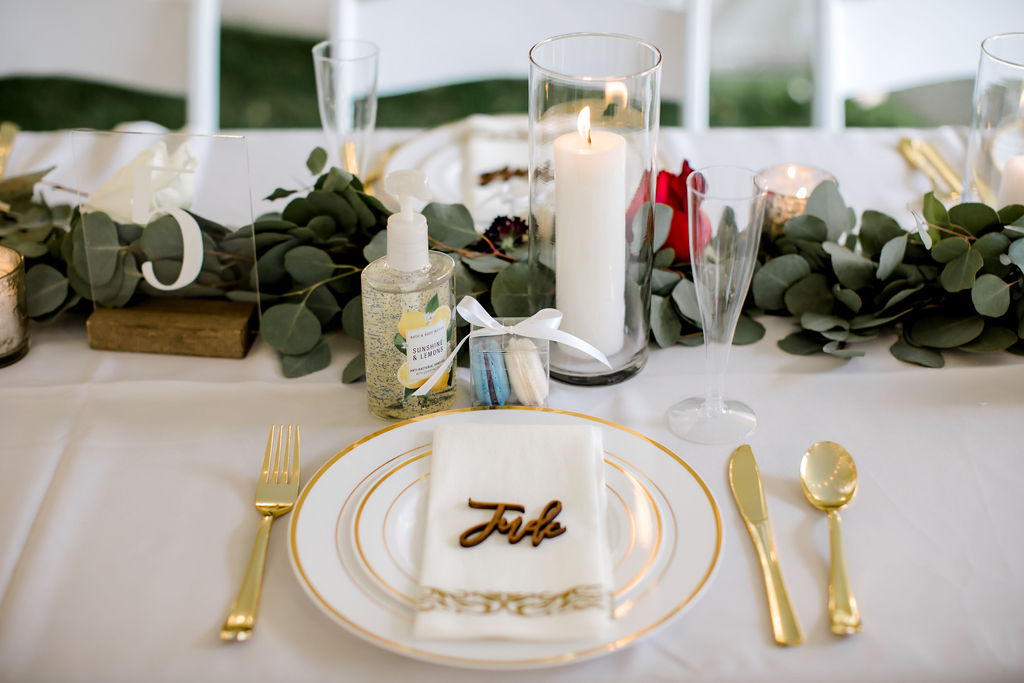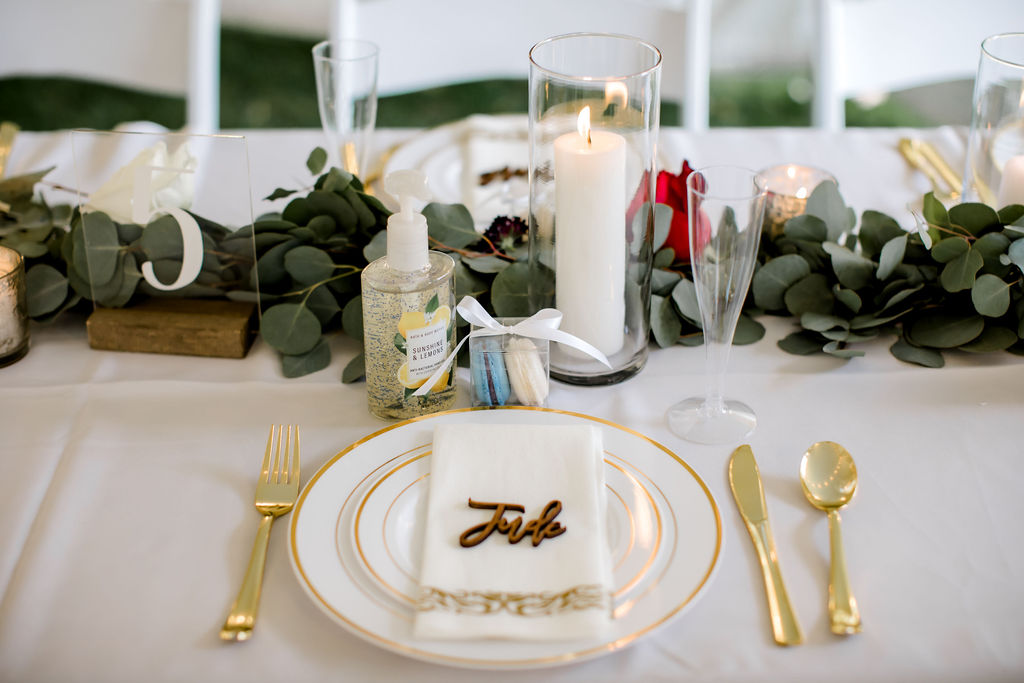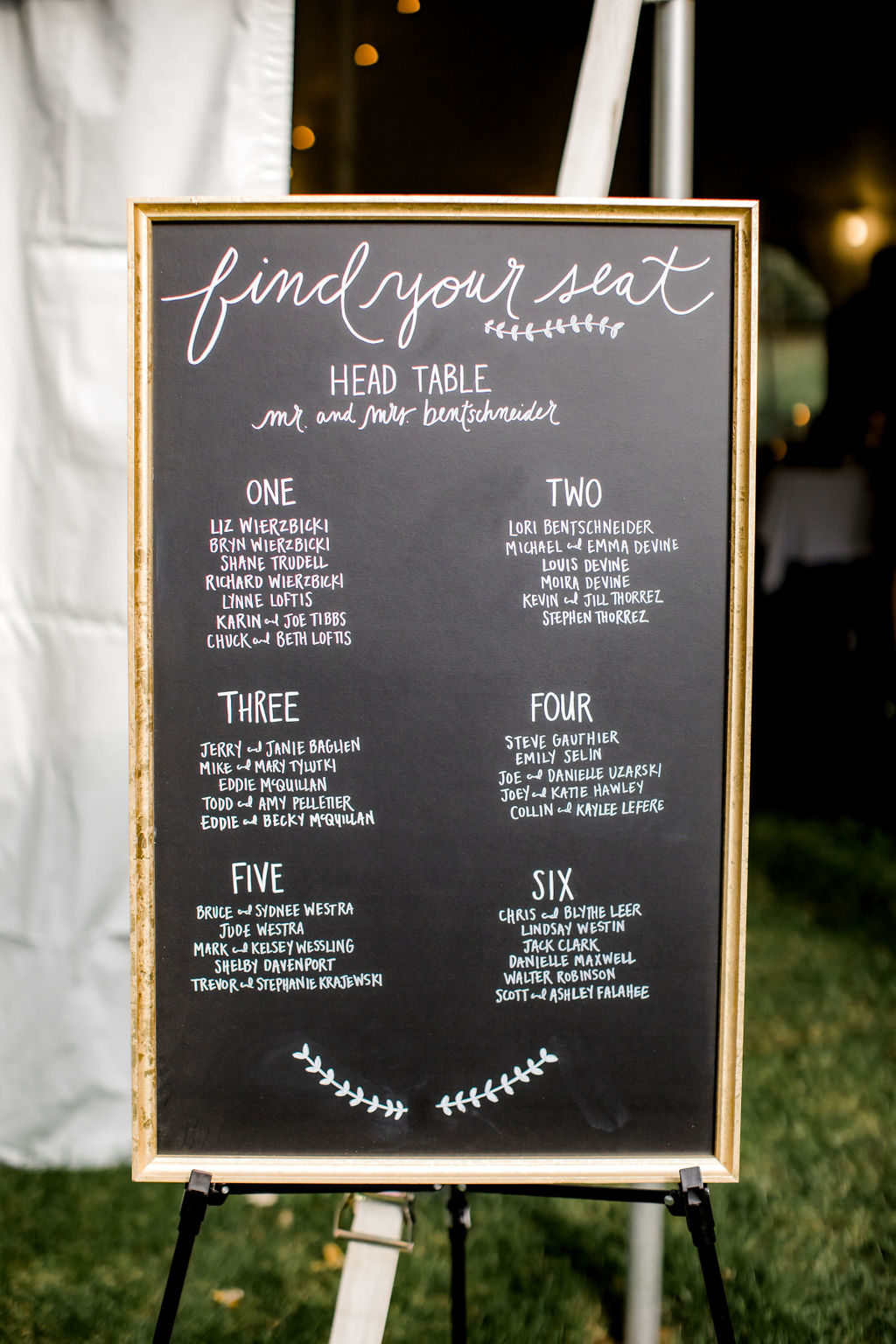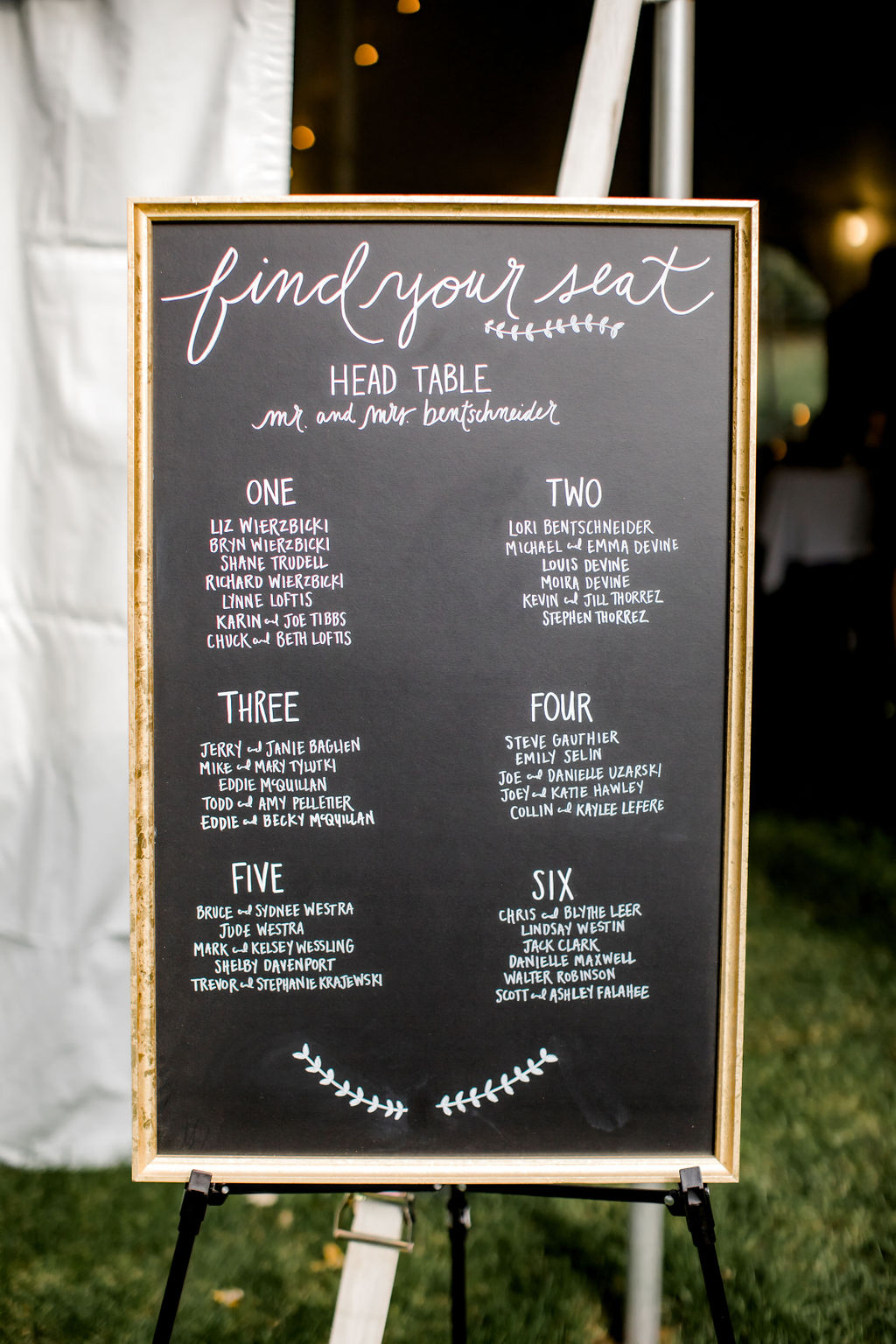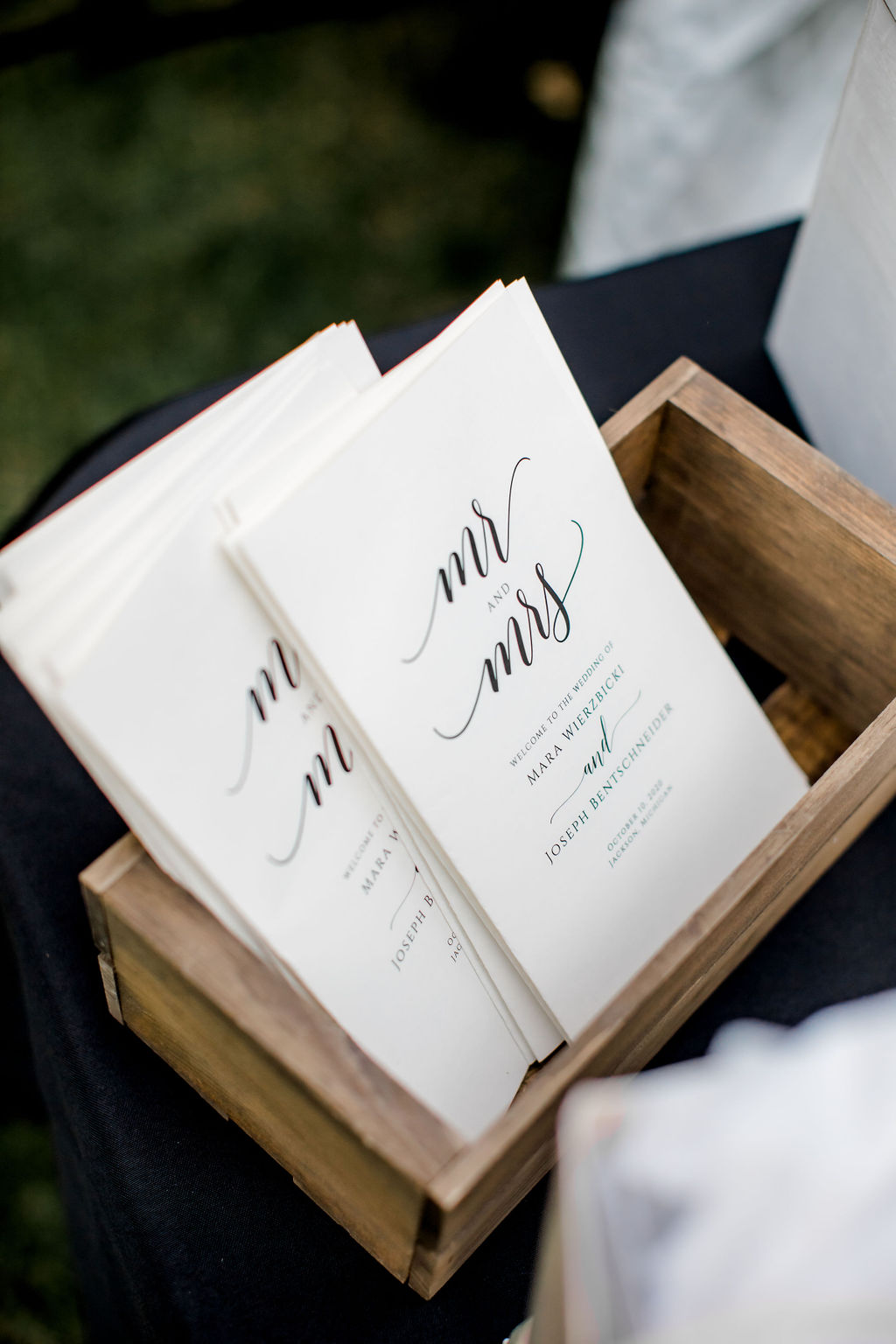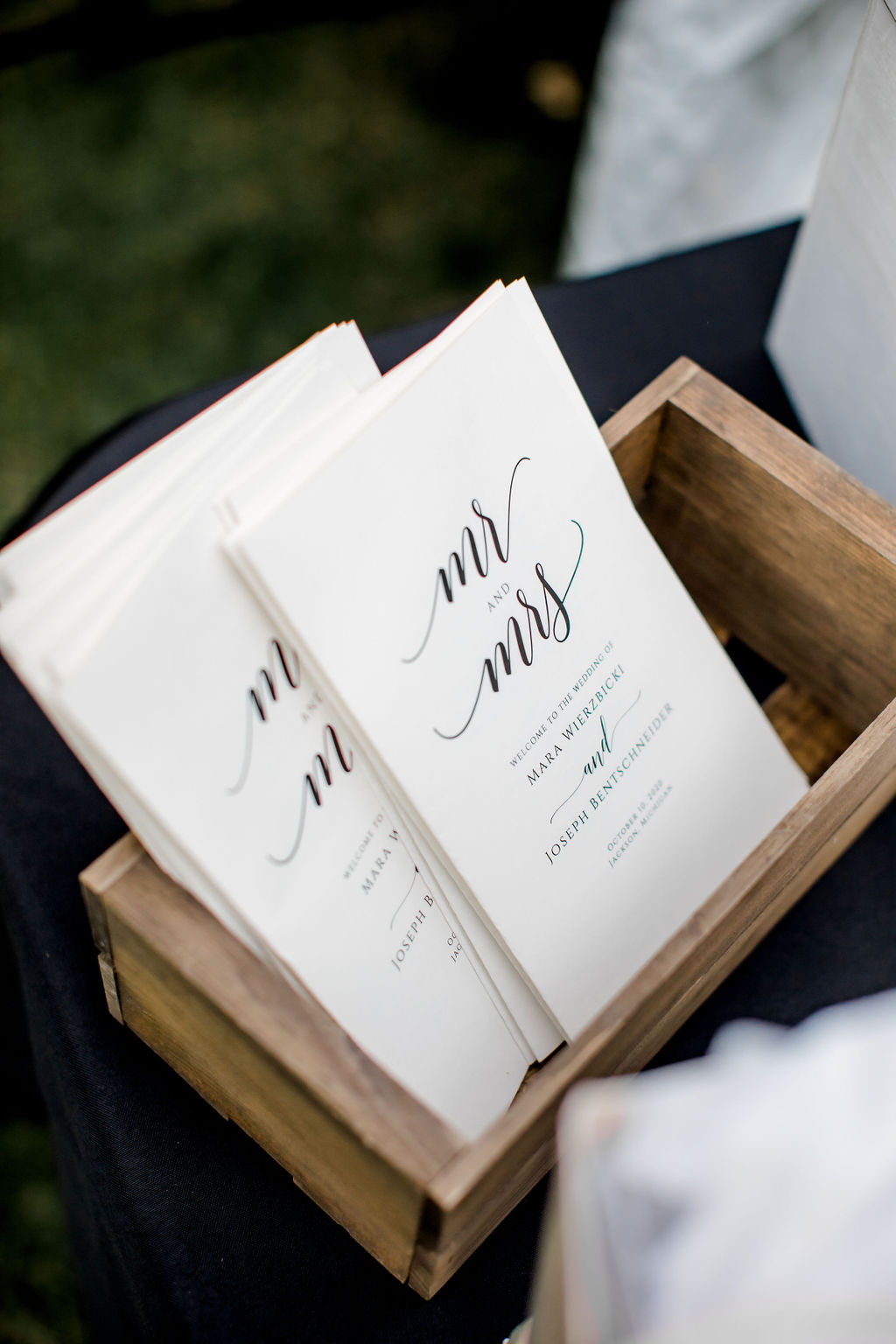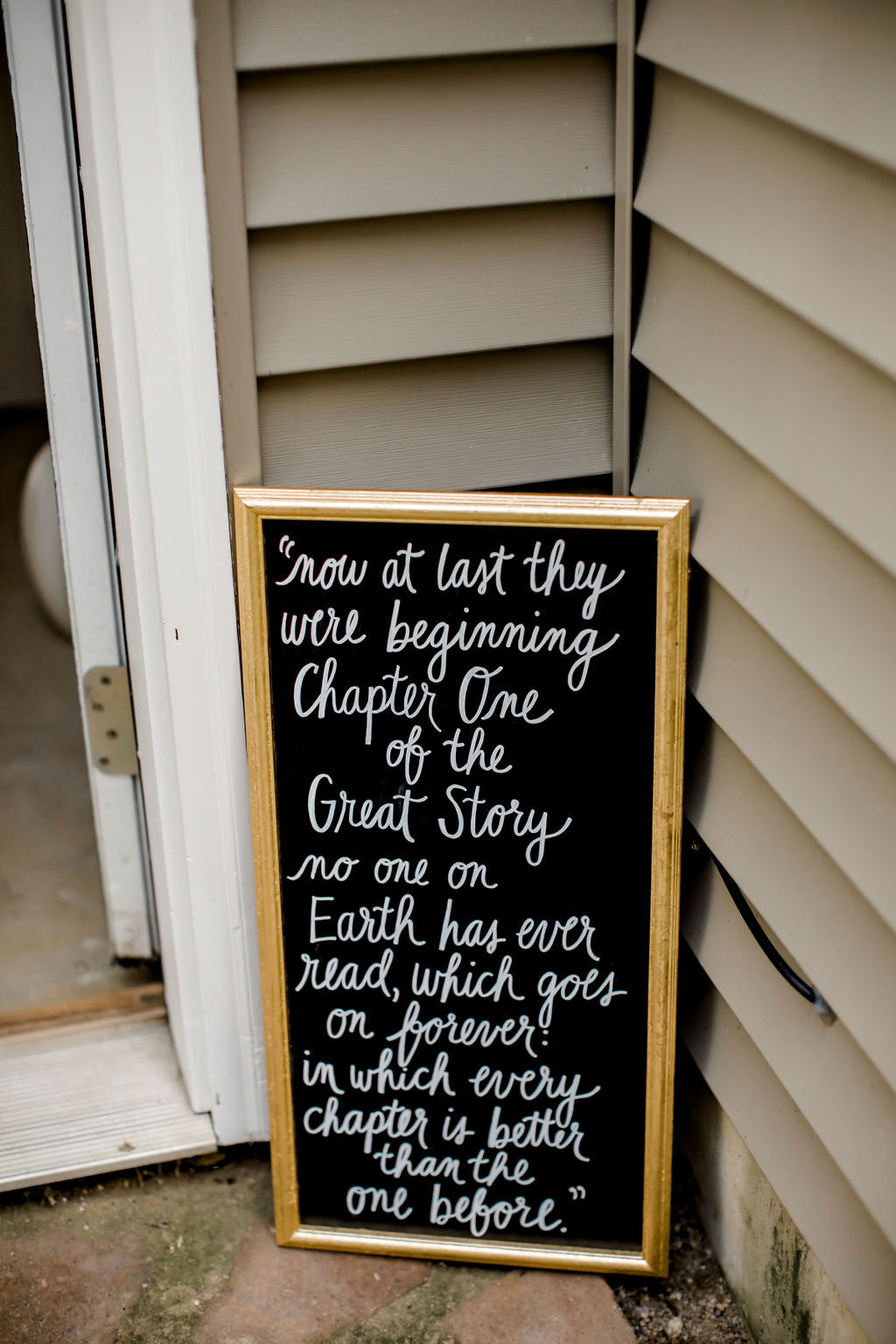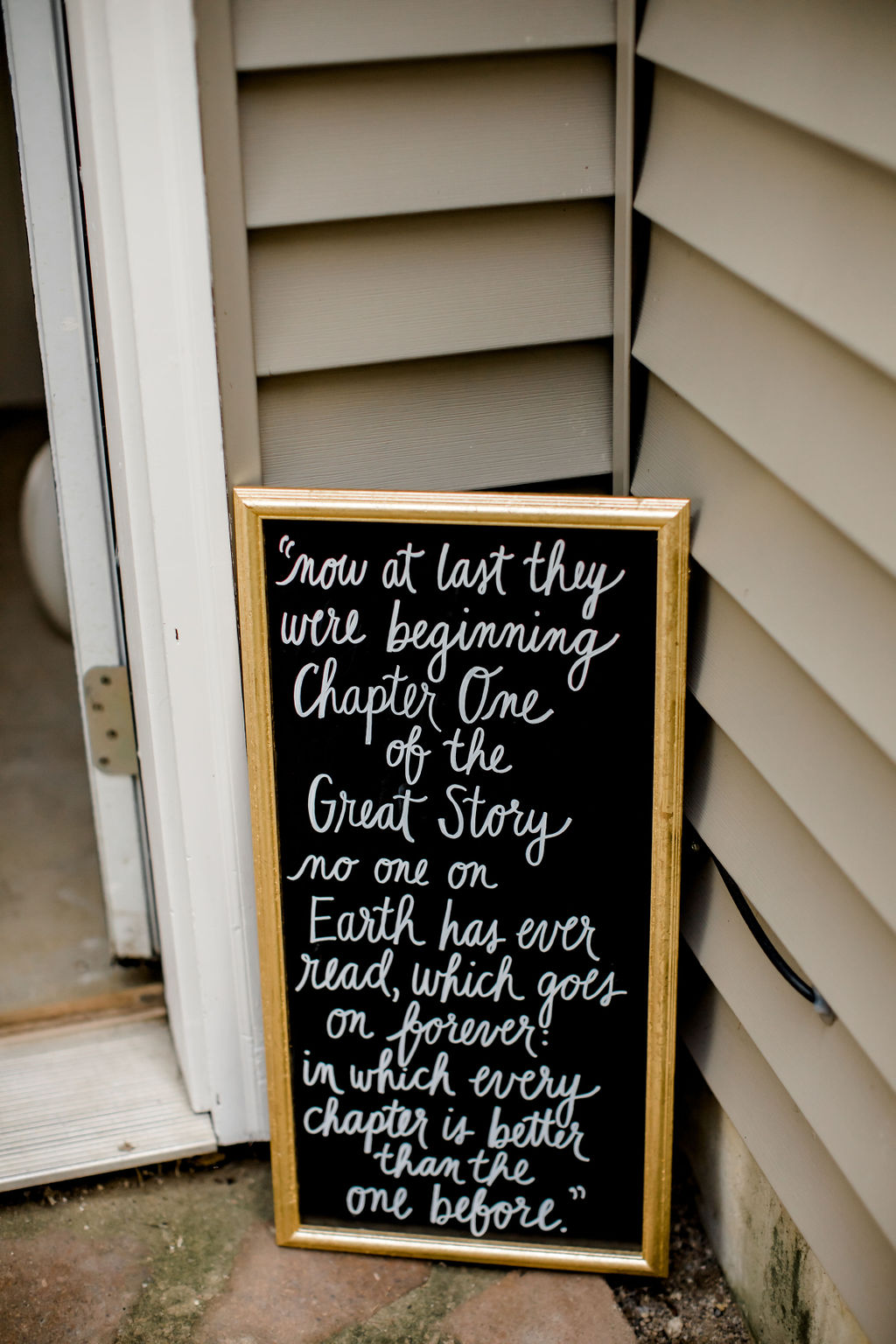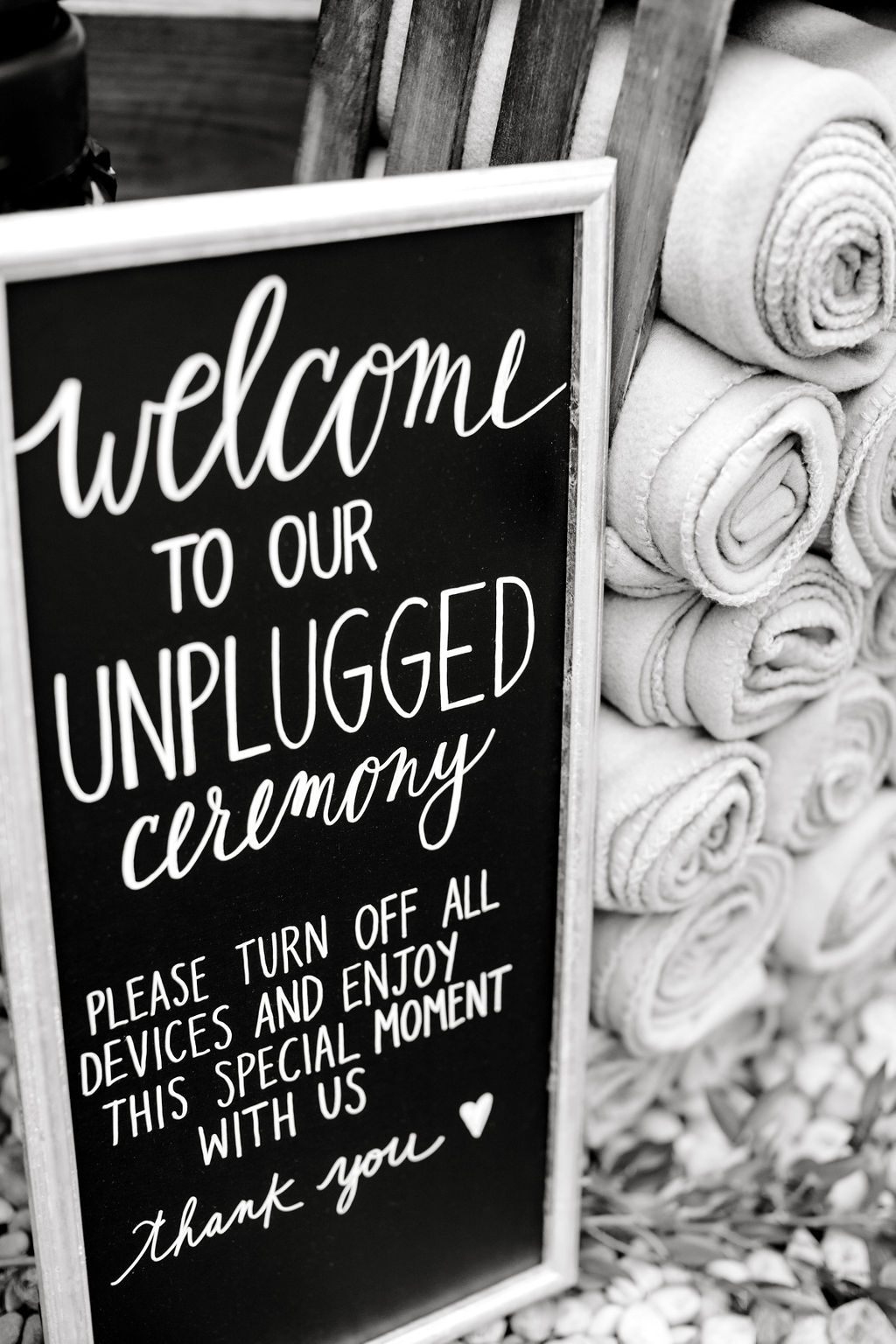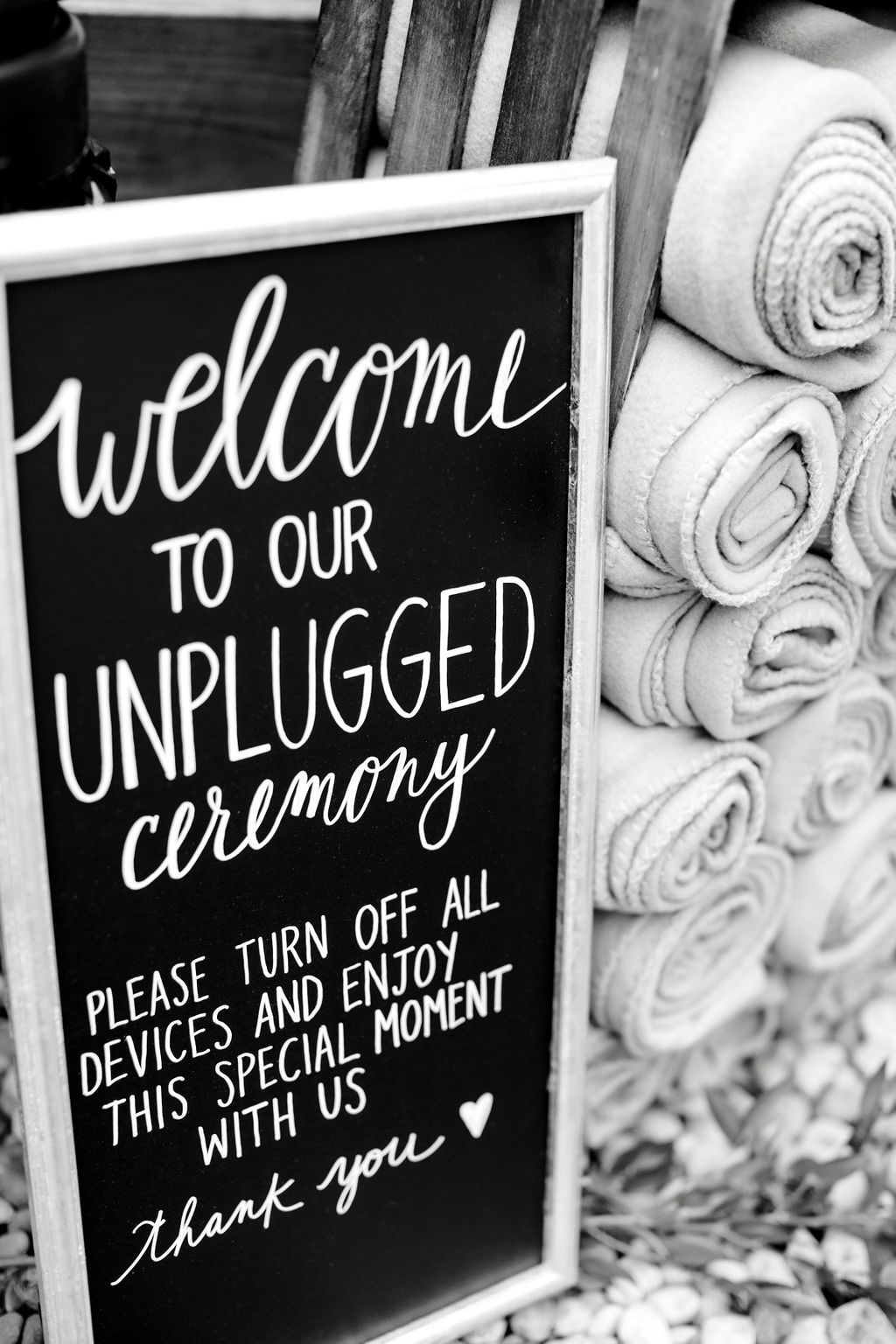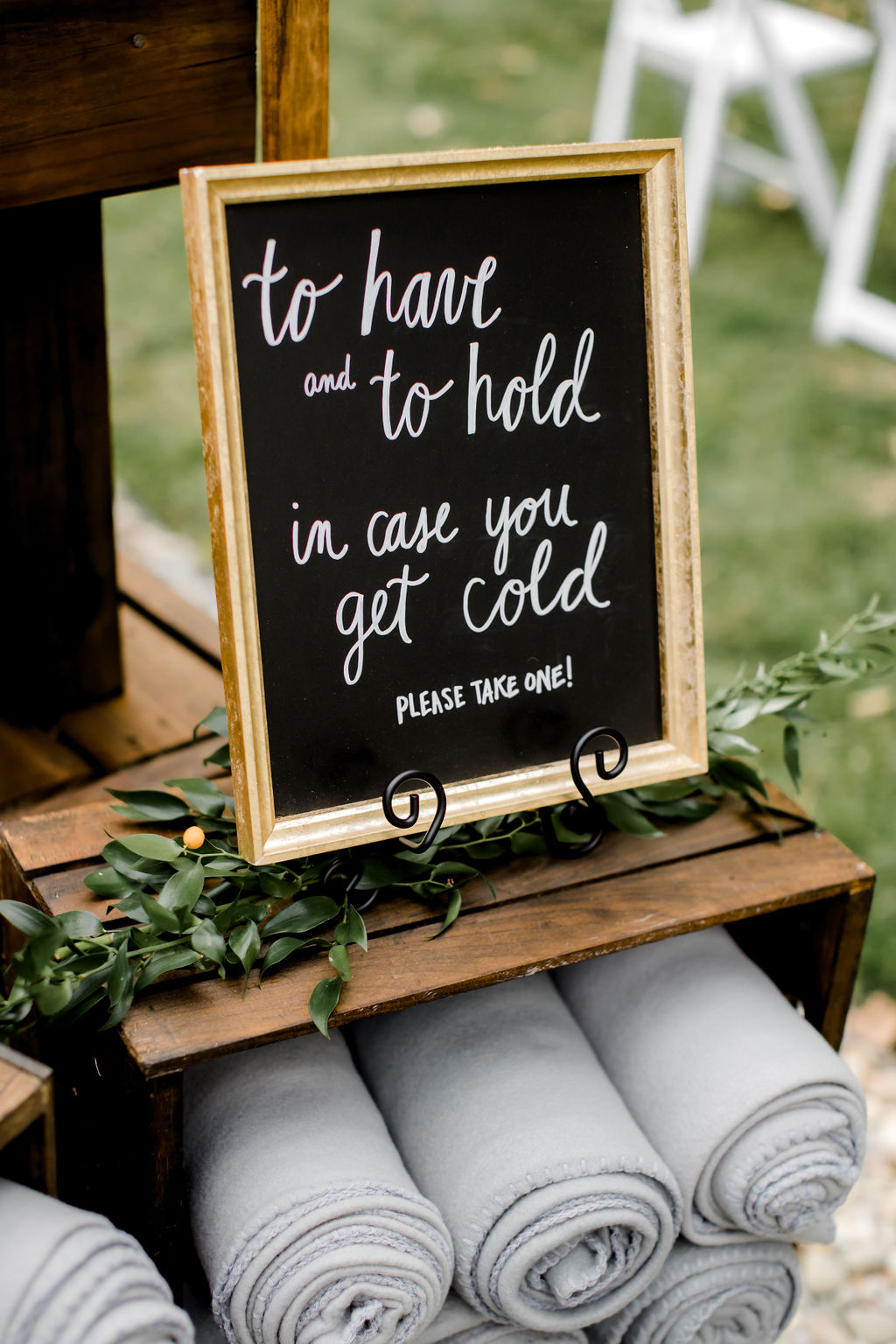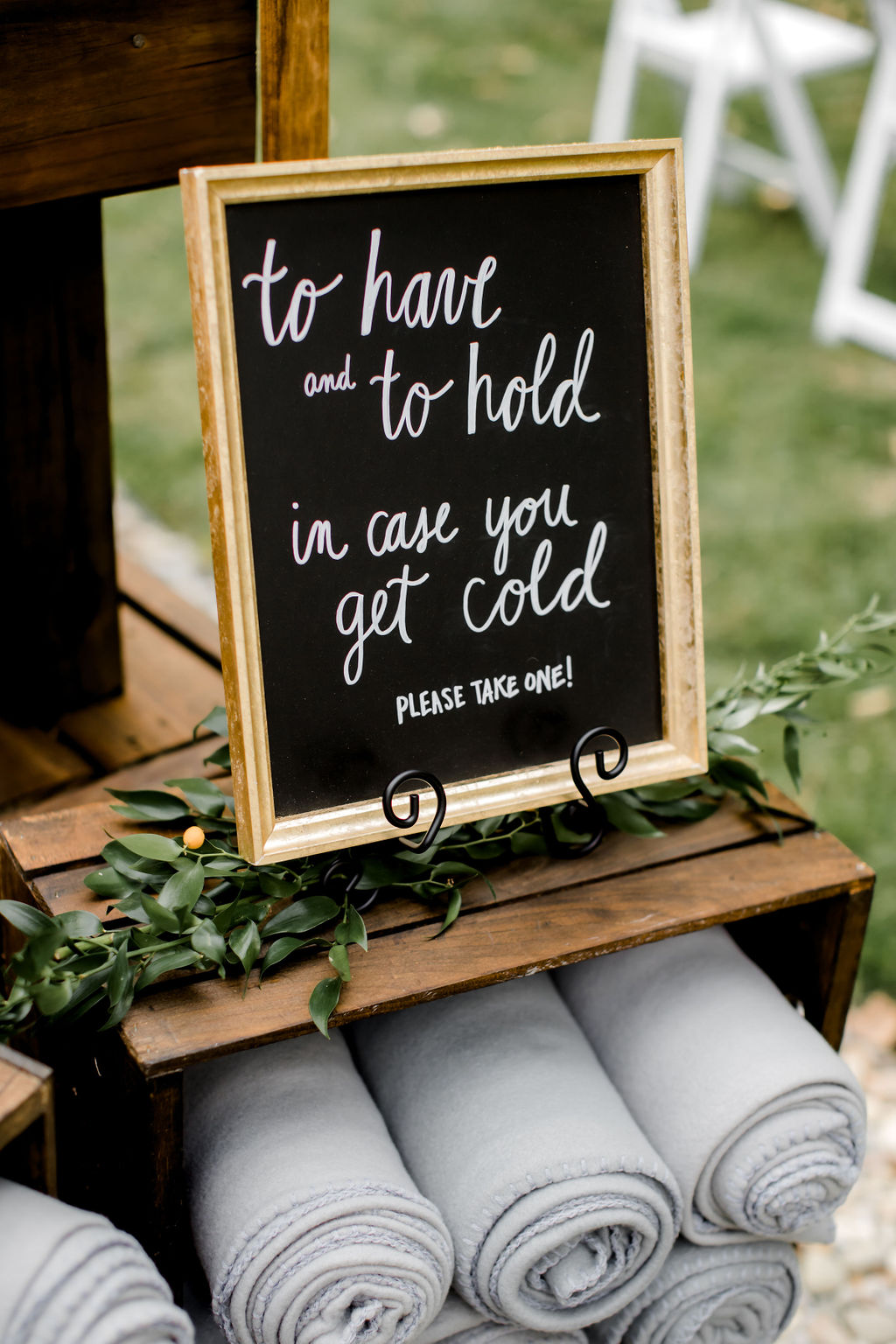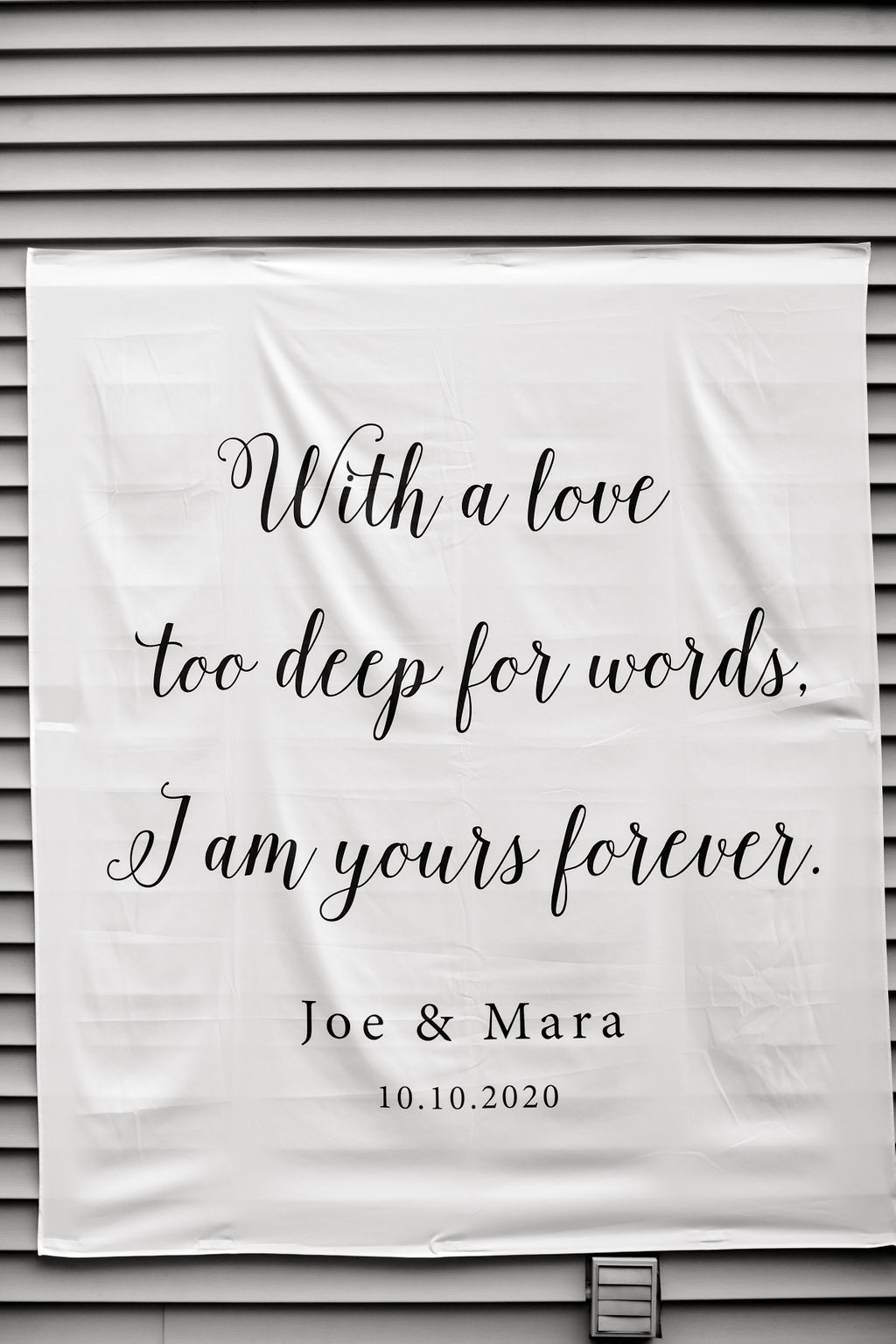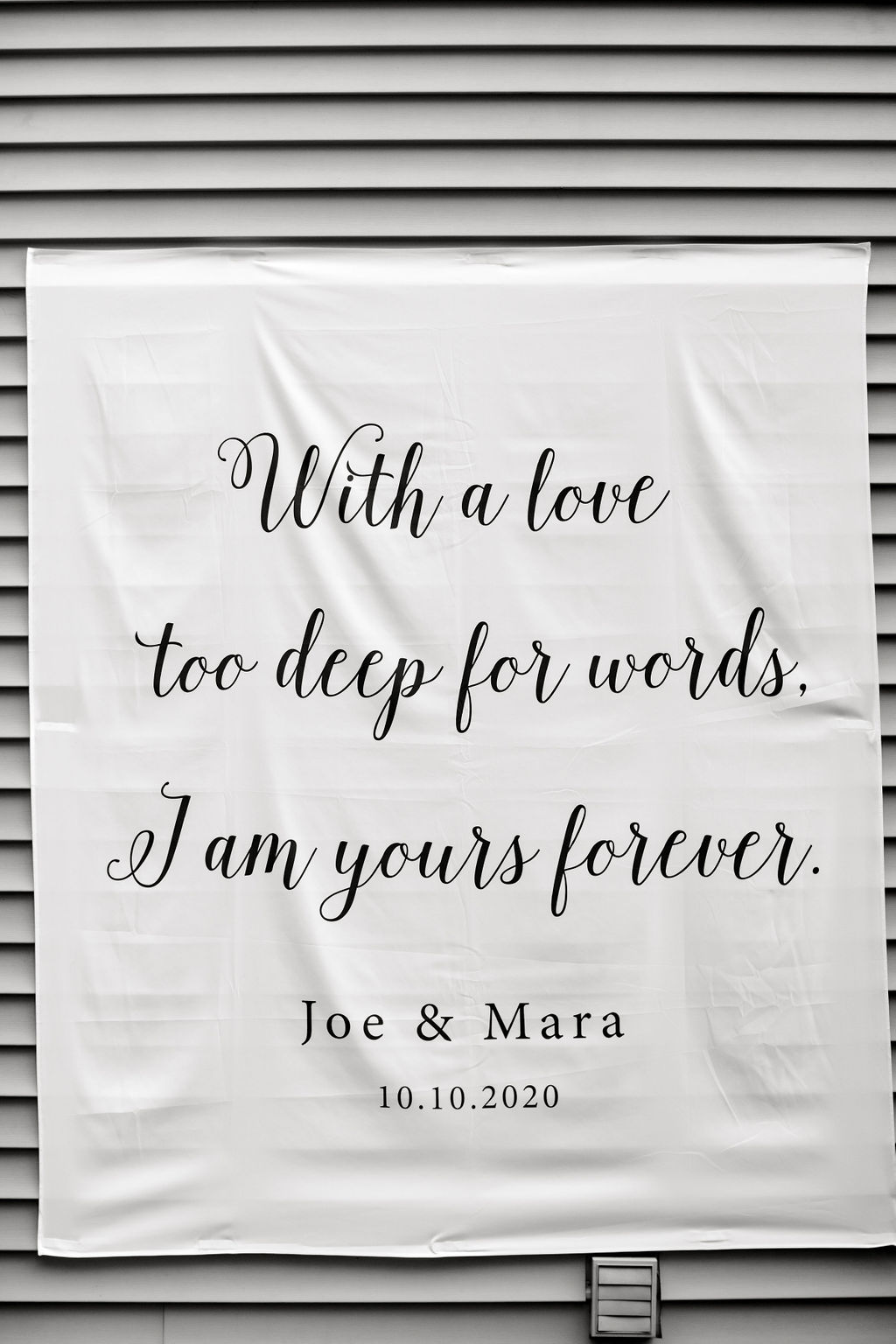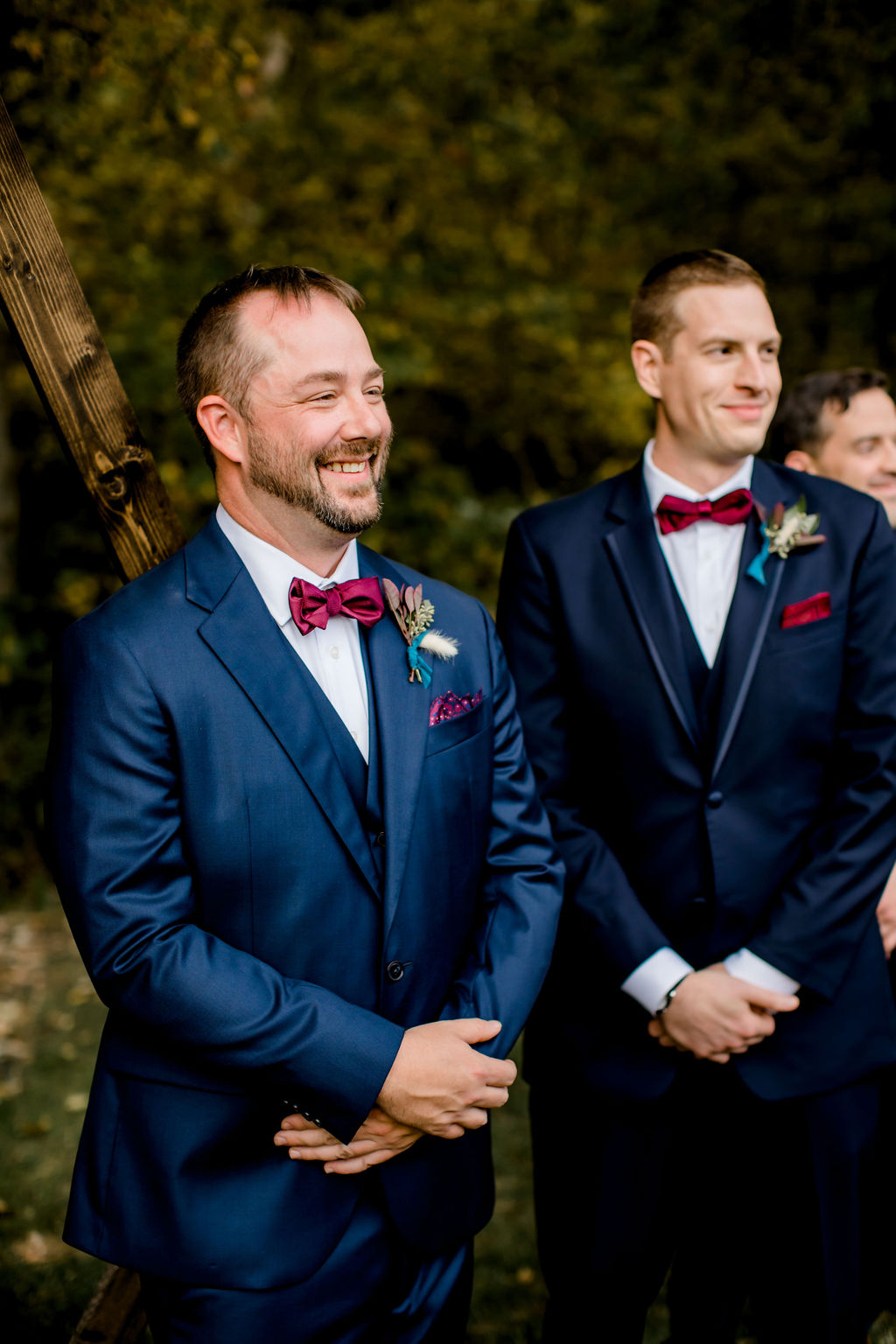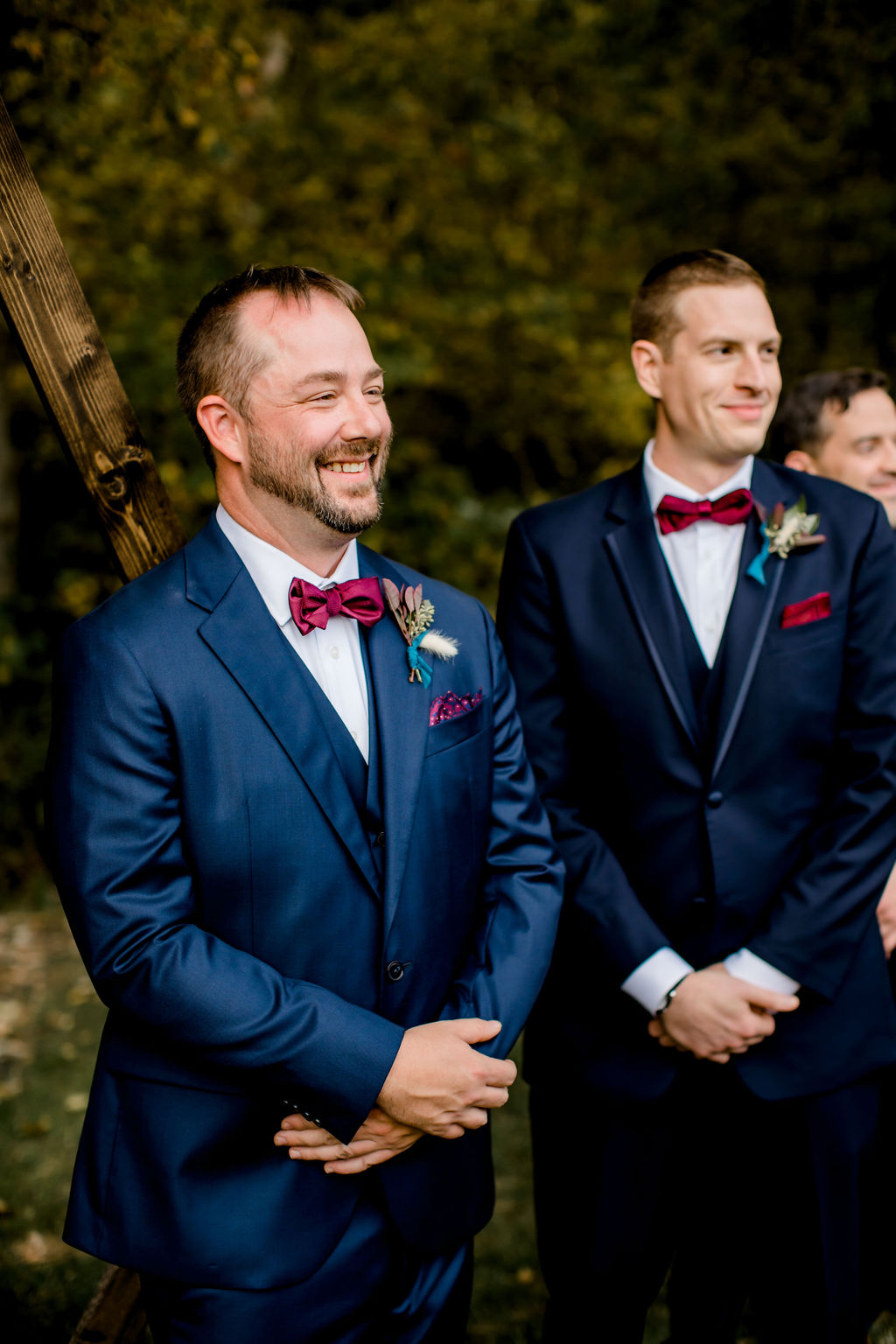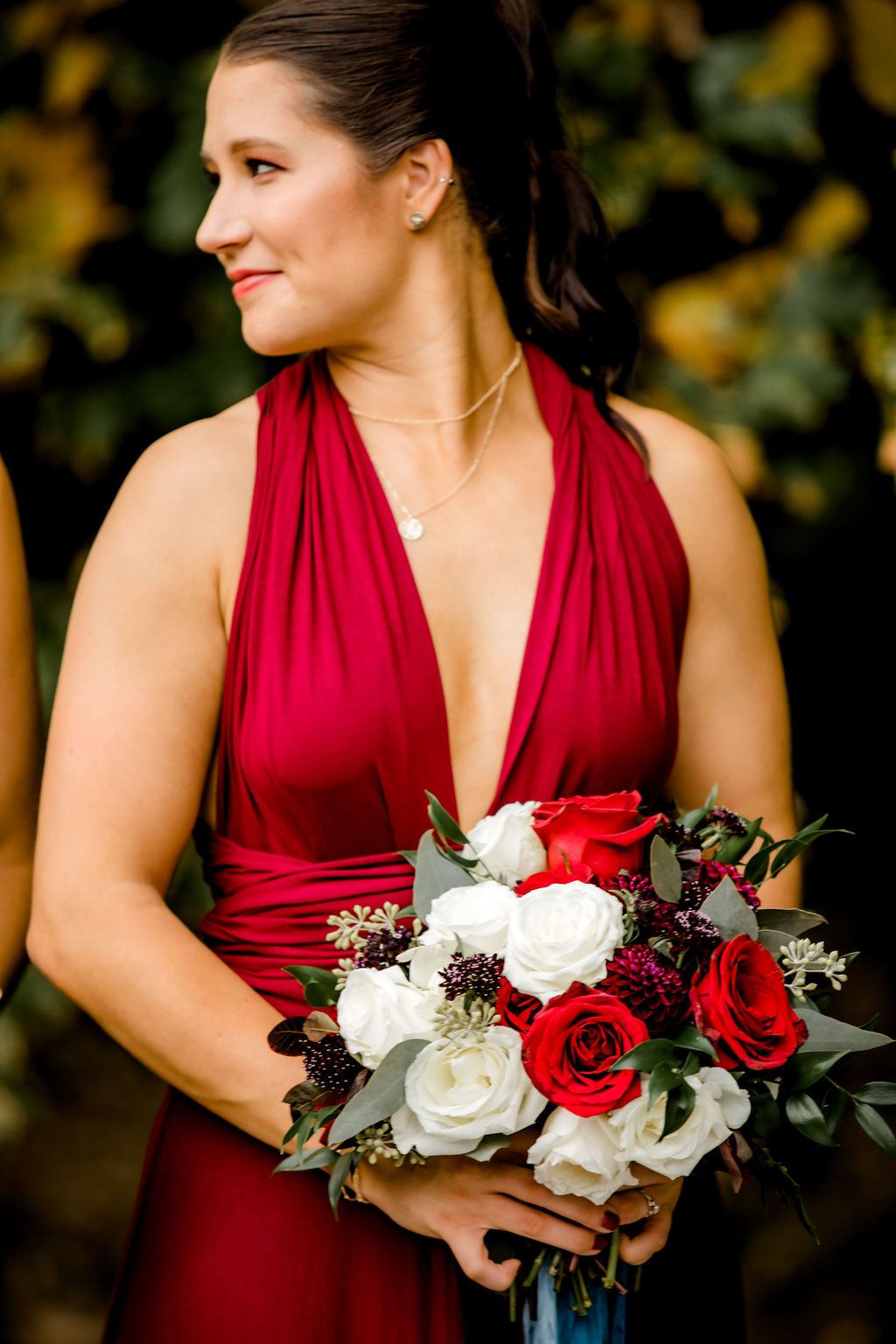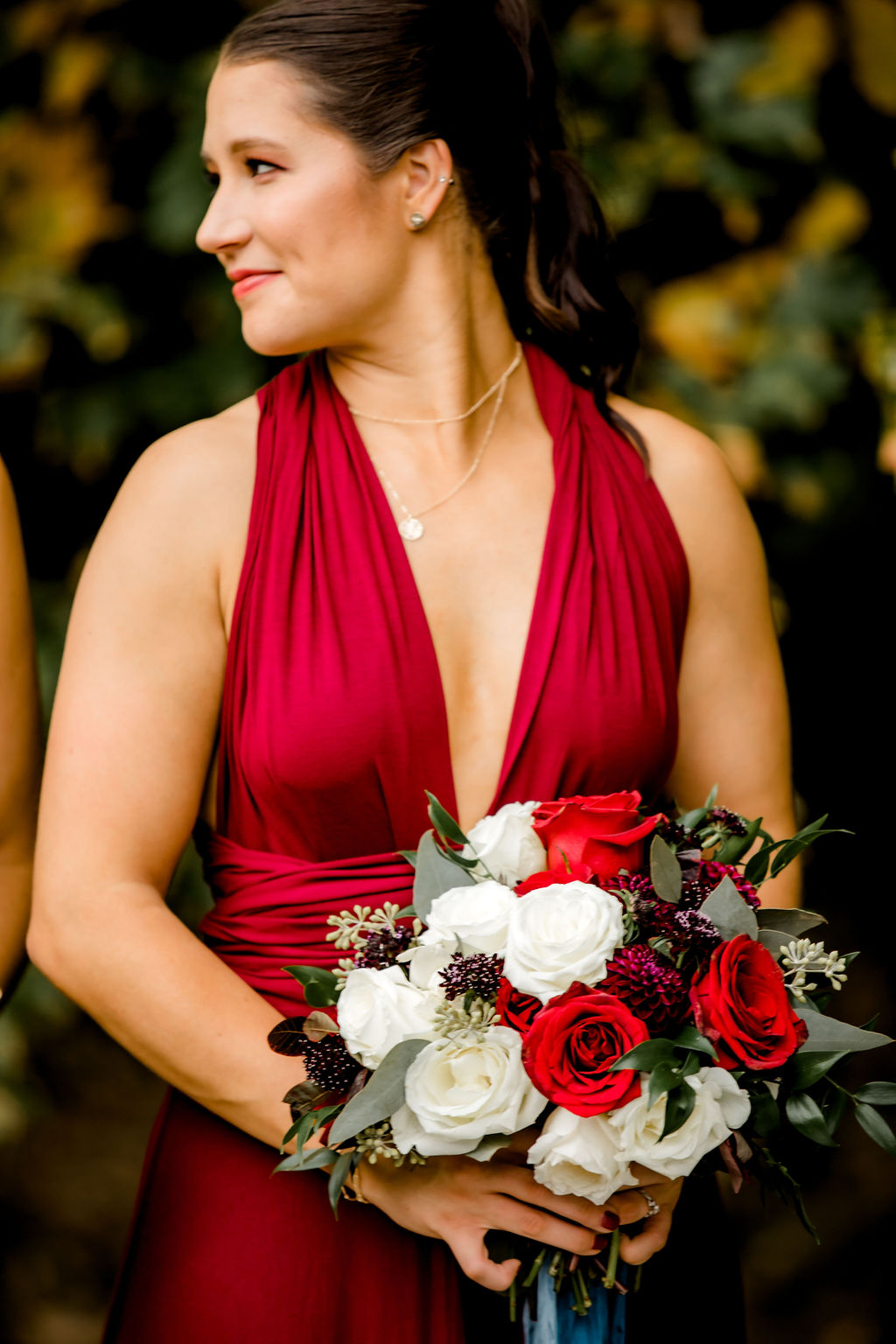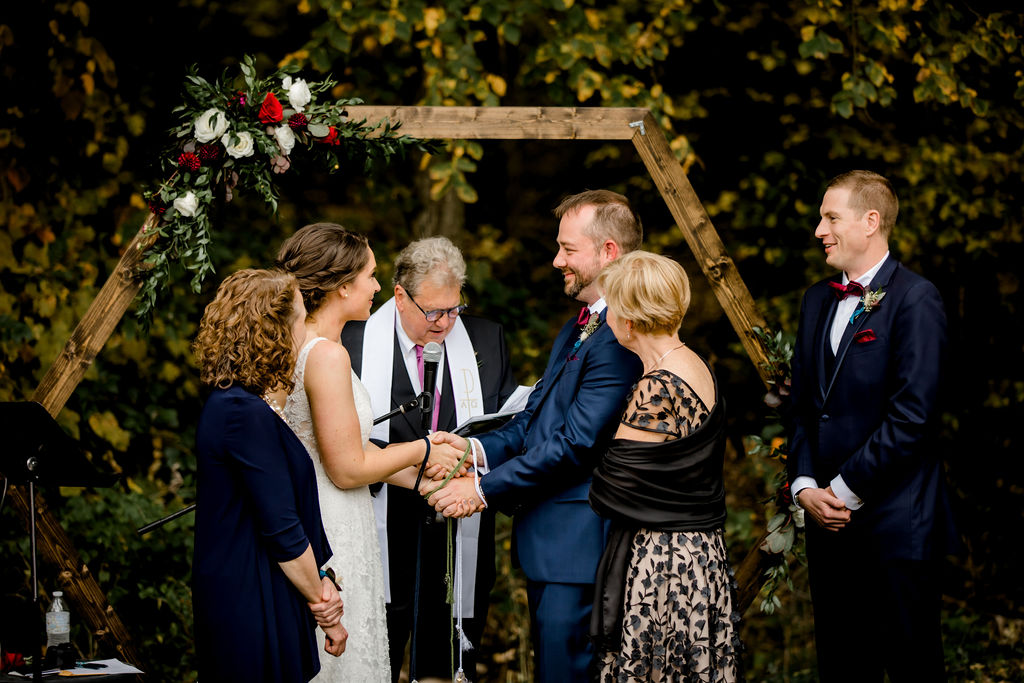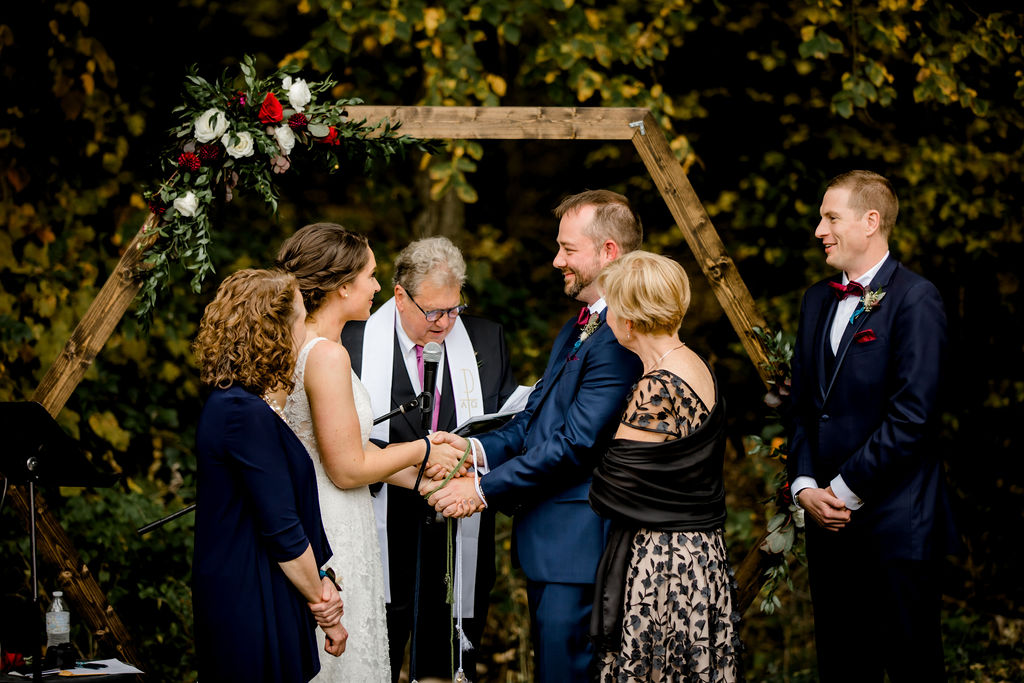 One really neat aspect of this Jackson, MI wedding was that they did a Celtic hand fasting ceremony, this was really cool to witness! Both the mother of the bride and groom assisted in this tying during the ceremony.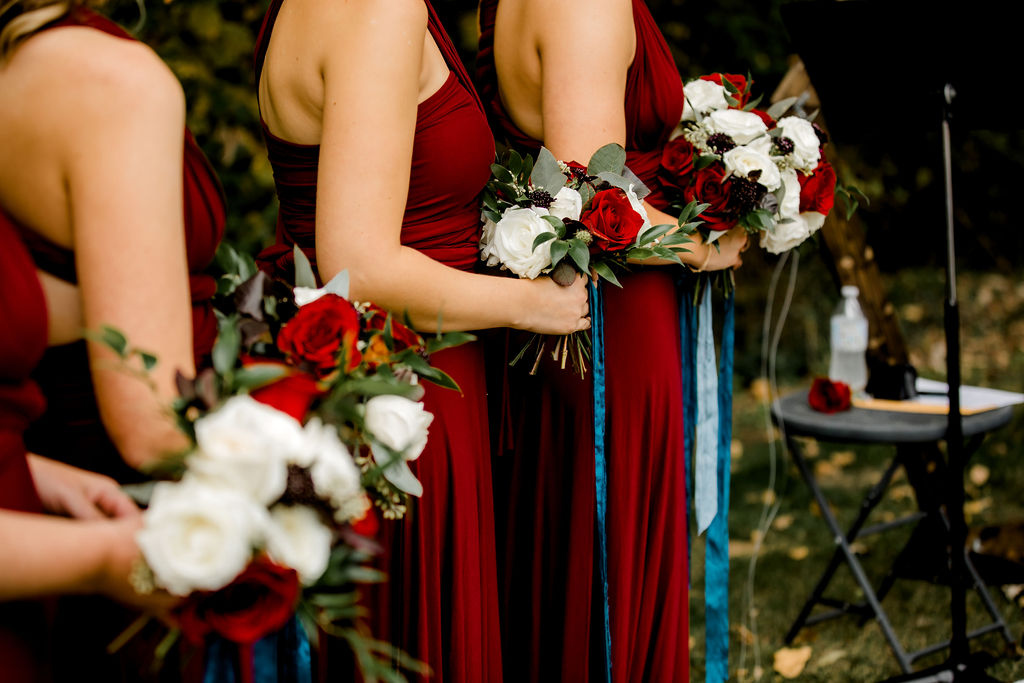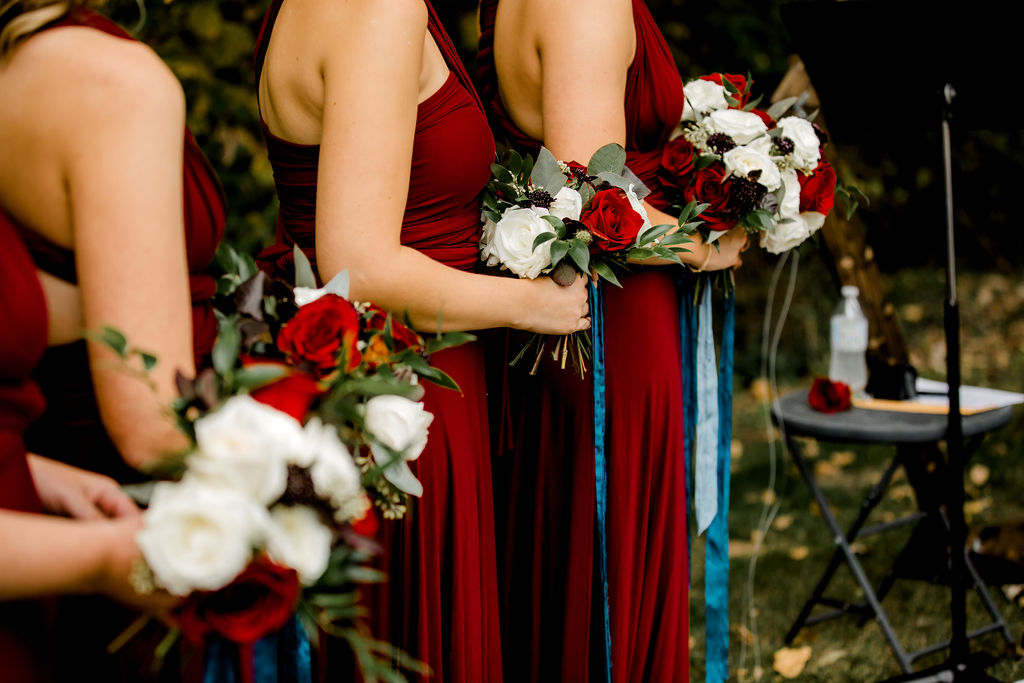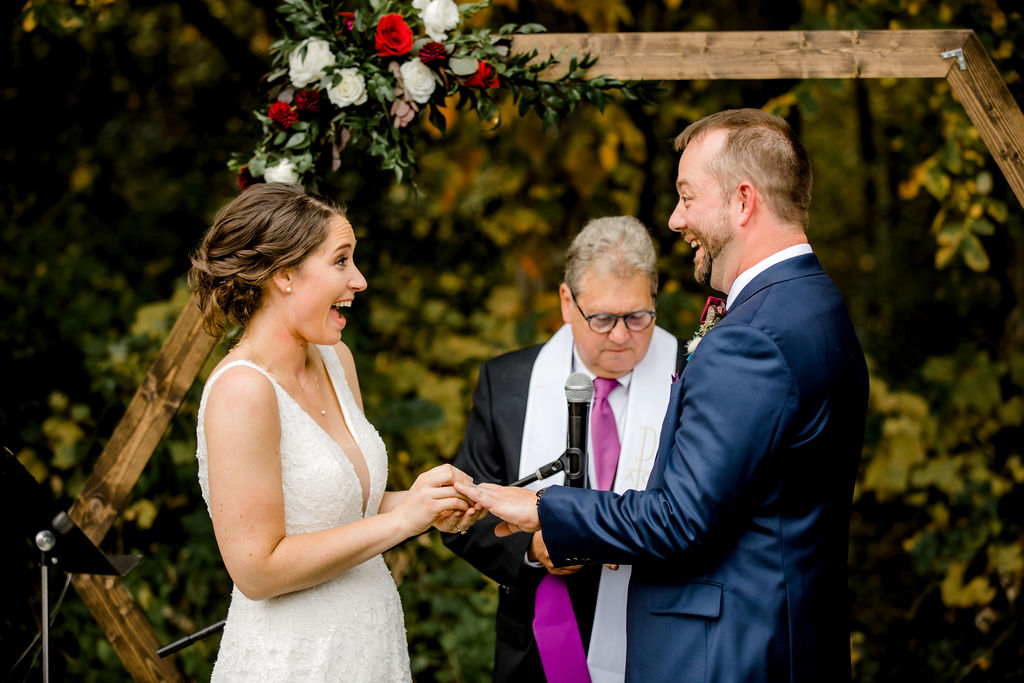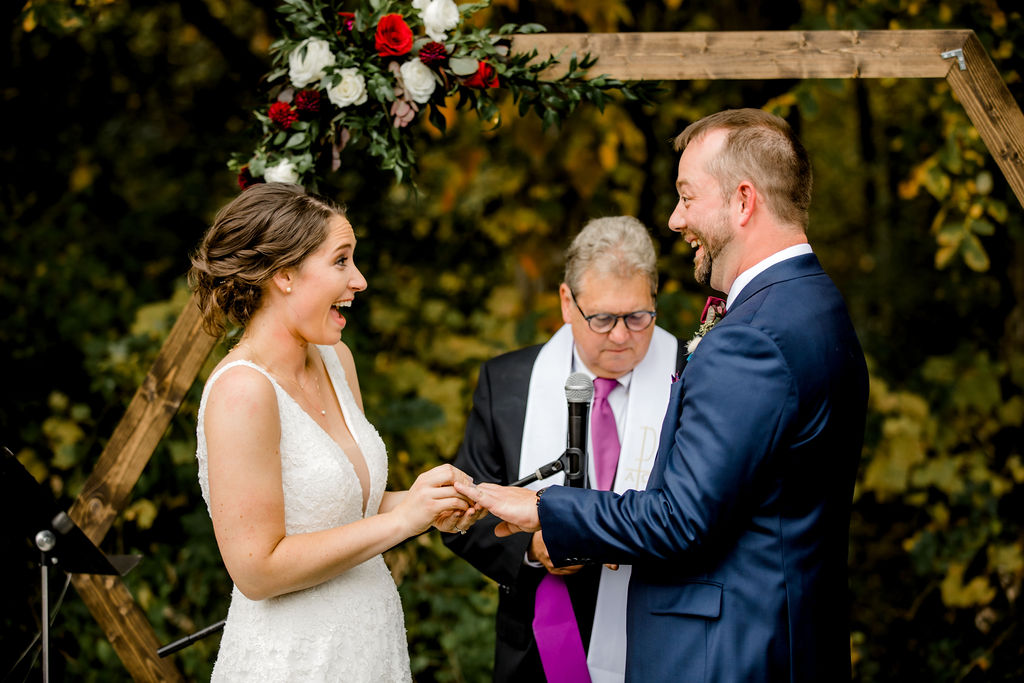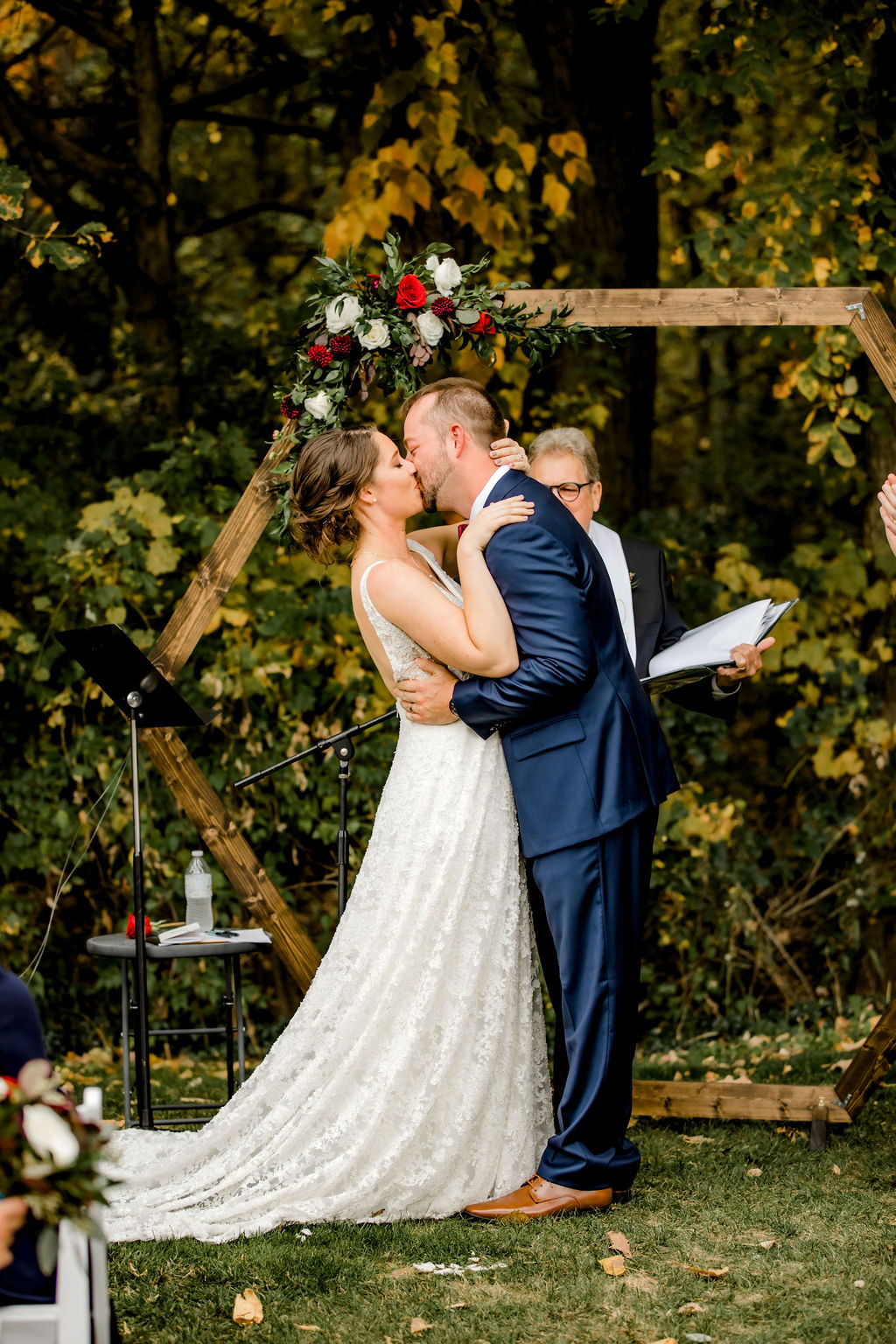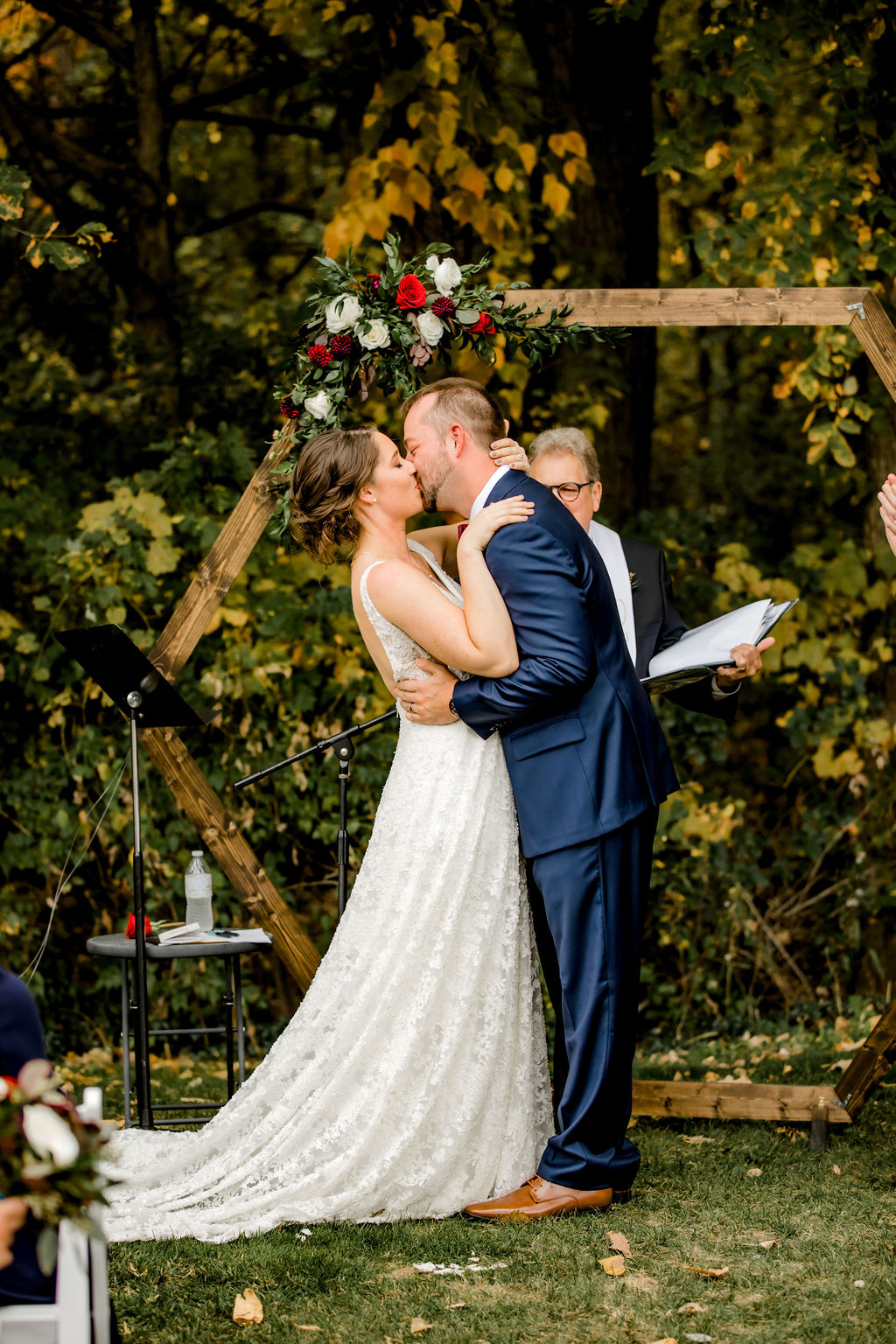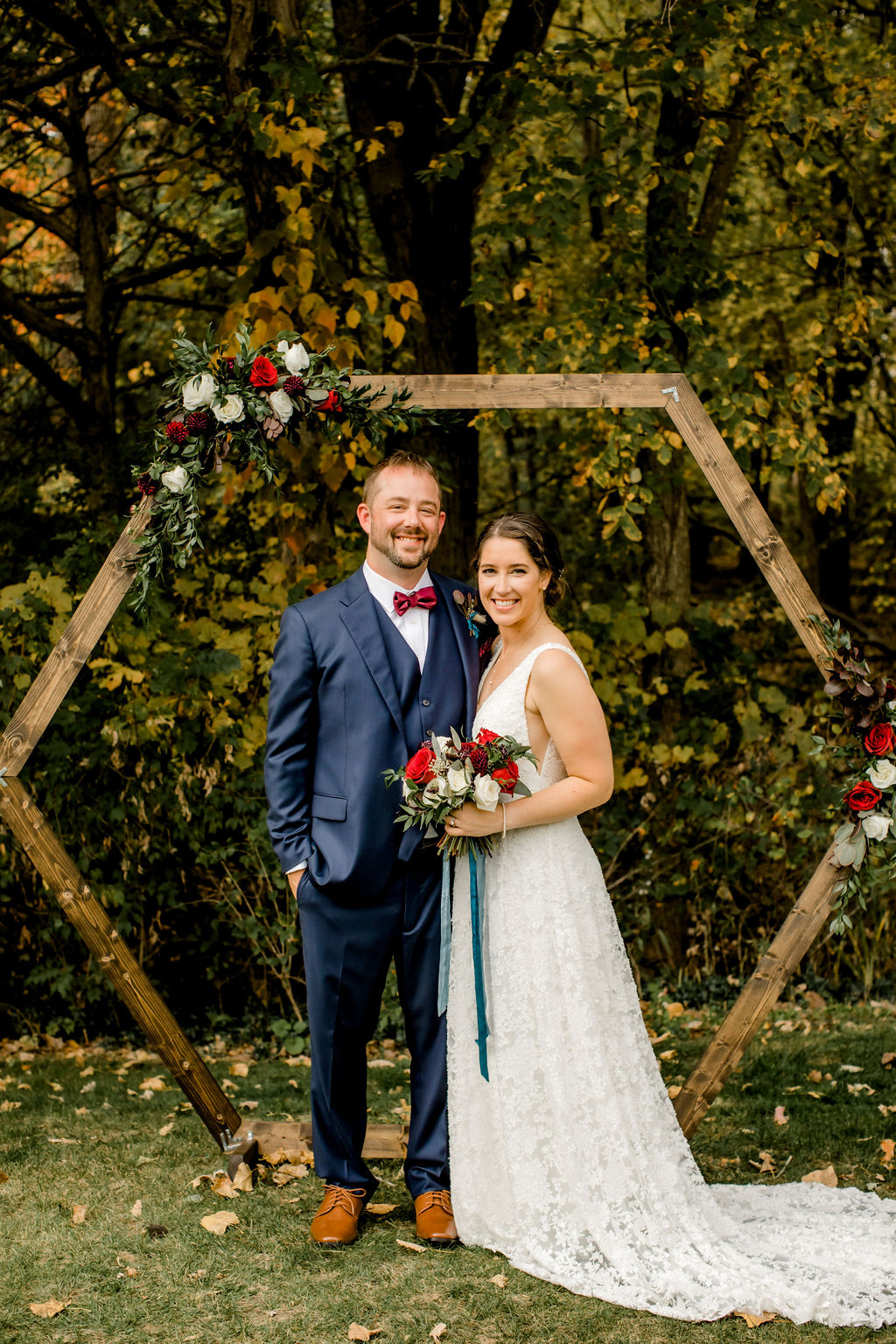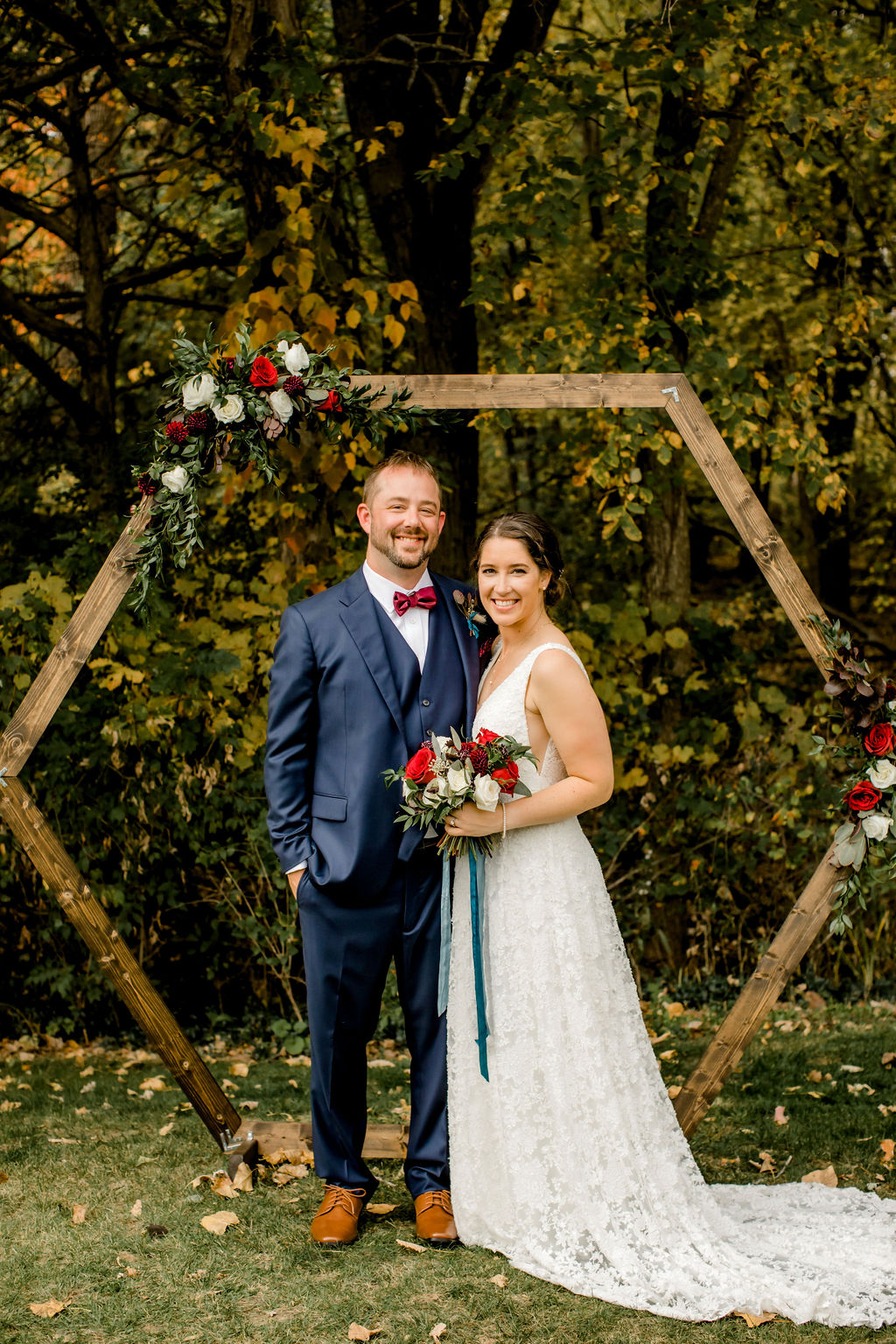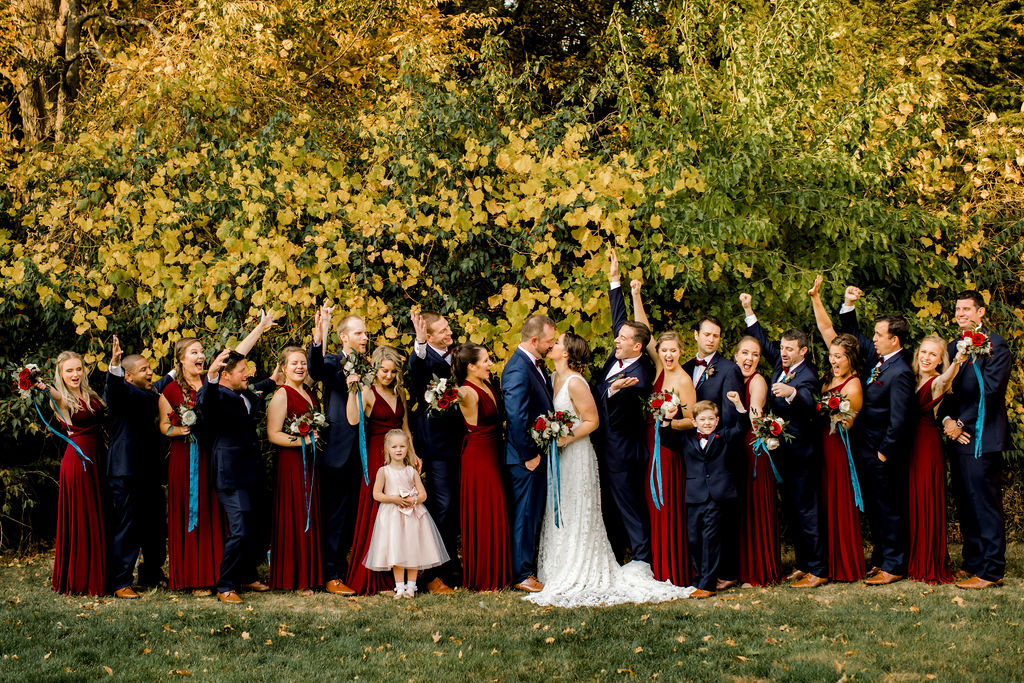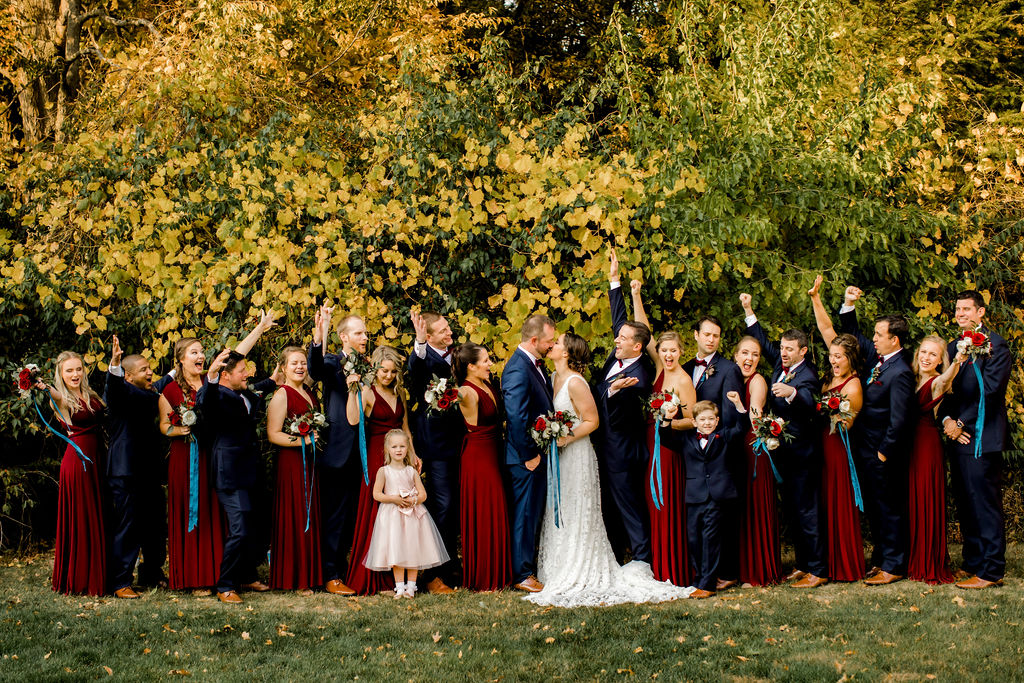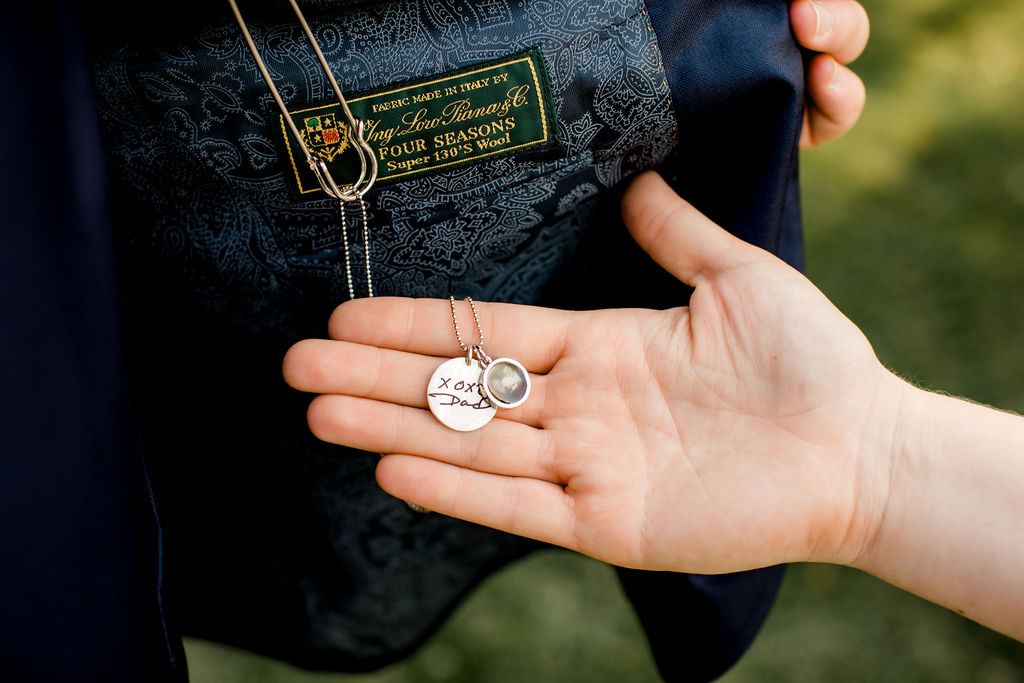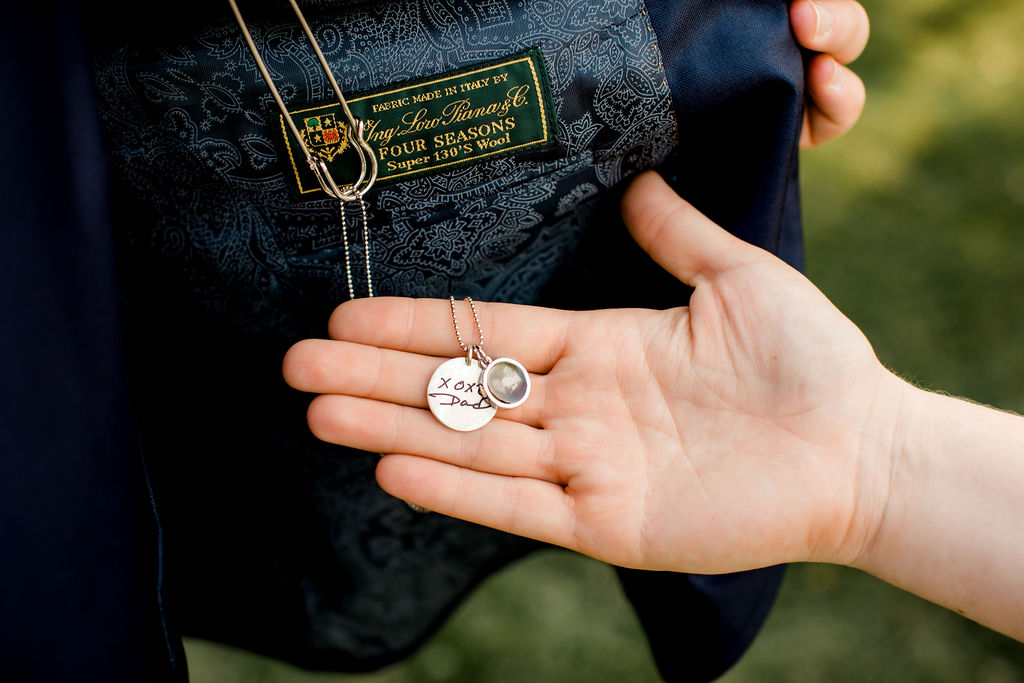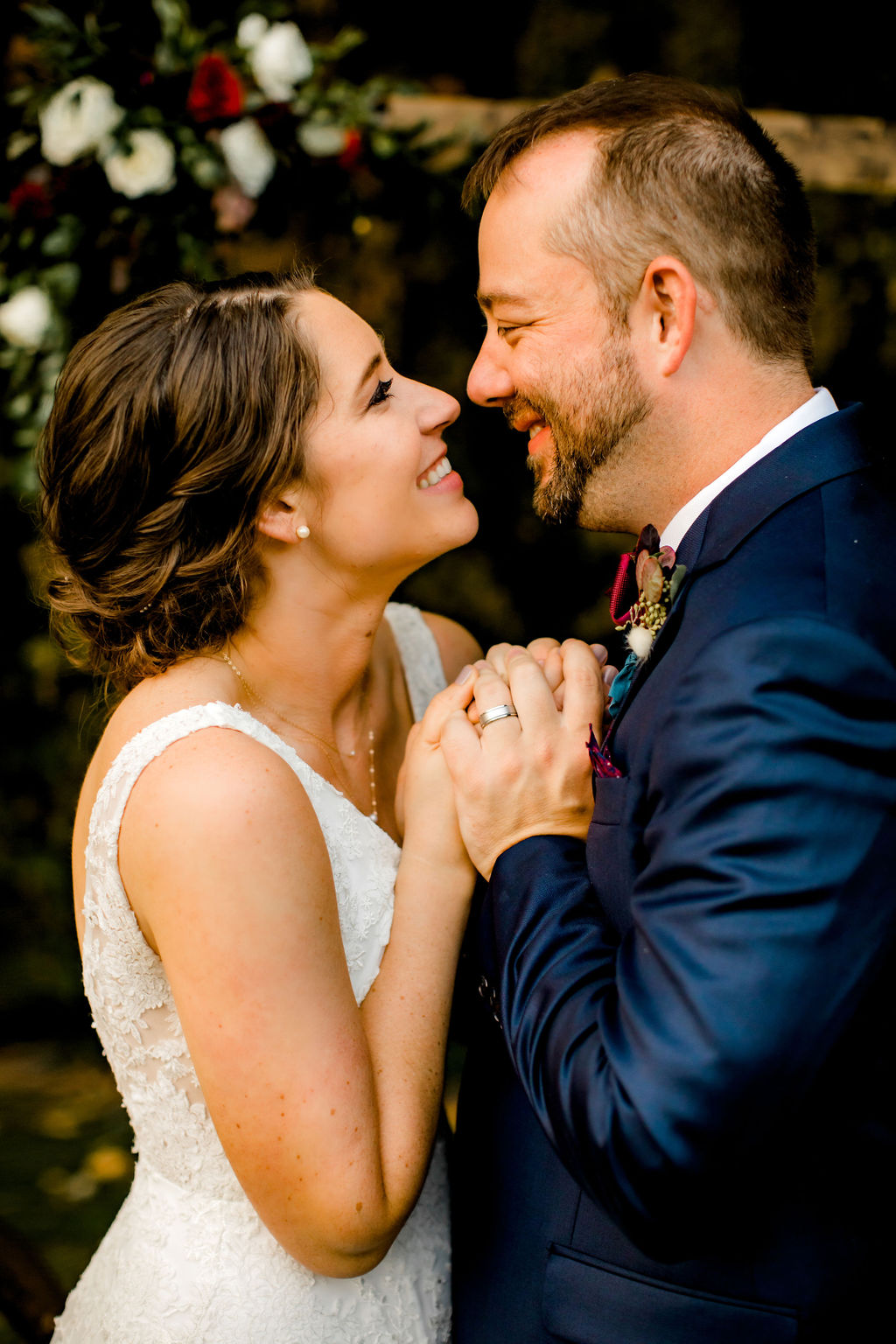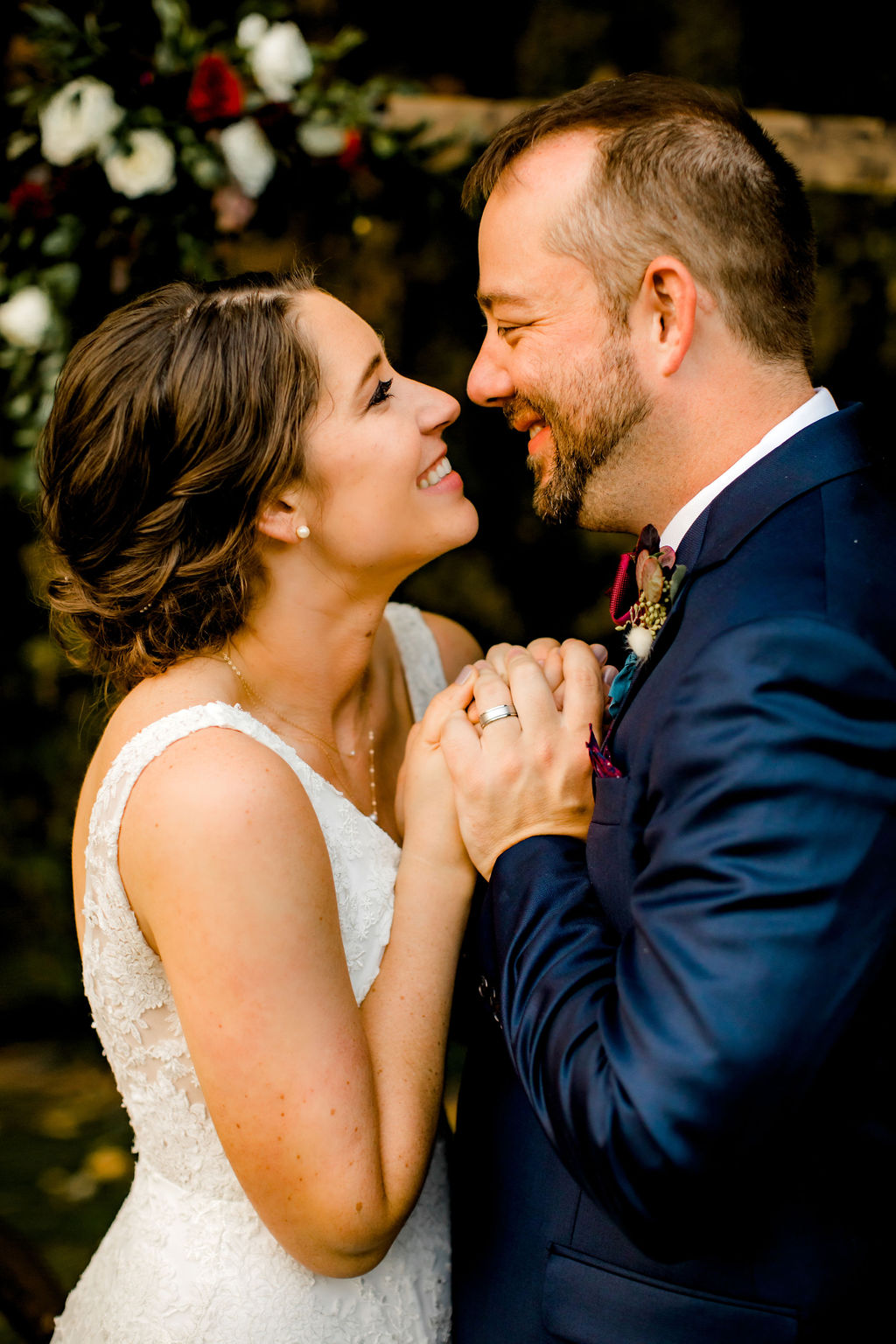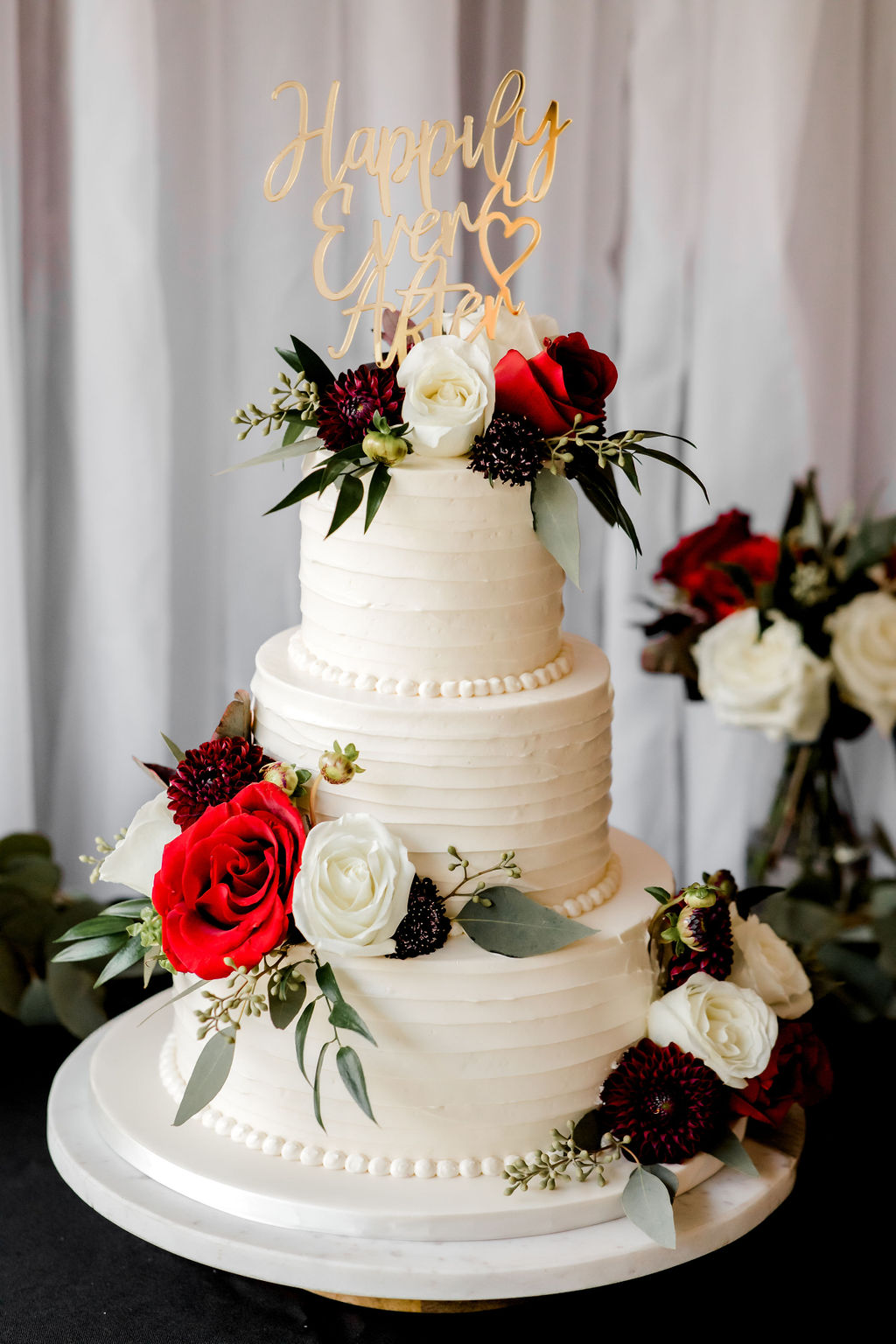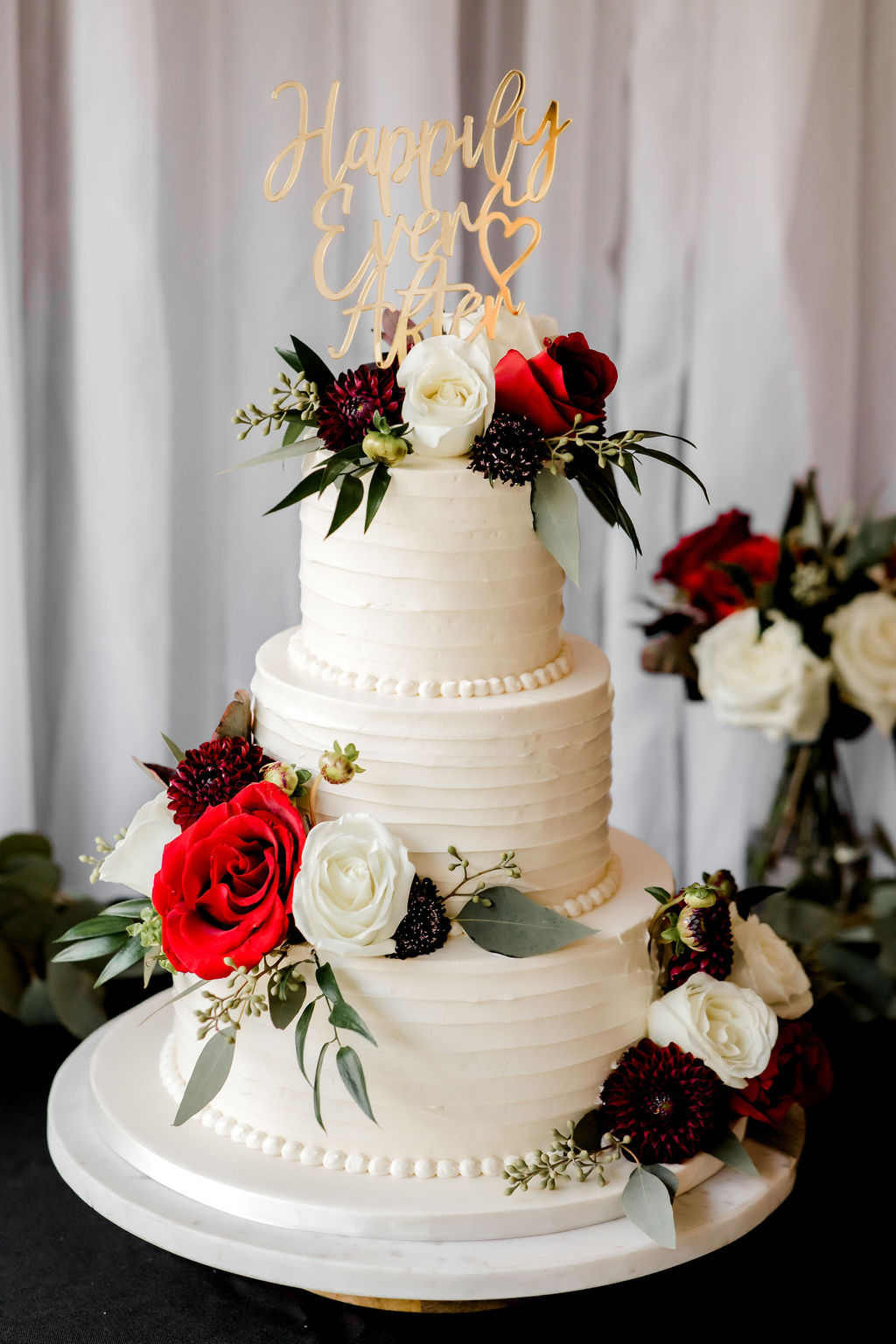 Mara and Joe decided to have a special treat for their Jackson, MI wedding guest for dinner! They decided on woodfired pizza's to be served from Tiki Sam's out of Jackson, MI, one of Mara's favorite pizza spots! It was such a unique food option and all the of the guest loved seeing the food truck pulled out front and having fresh pies served continuously for dinner.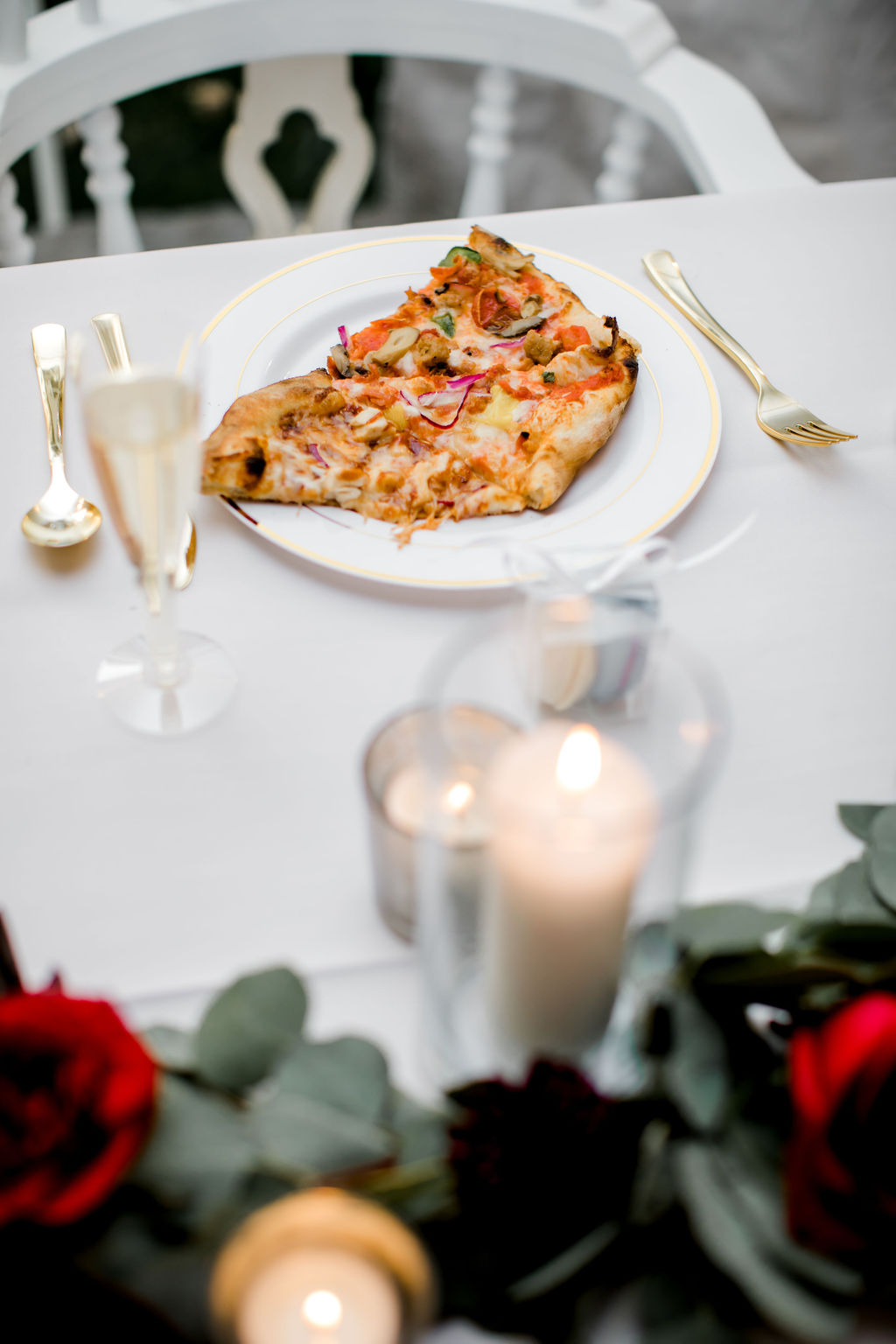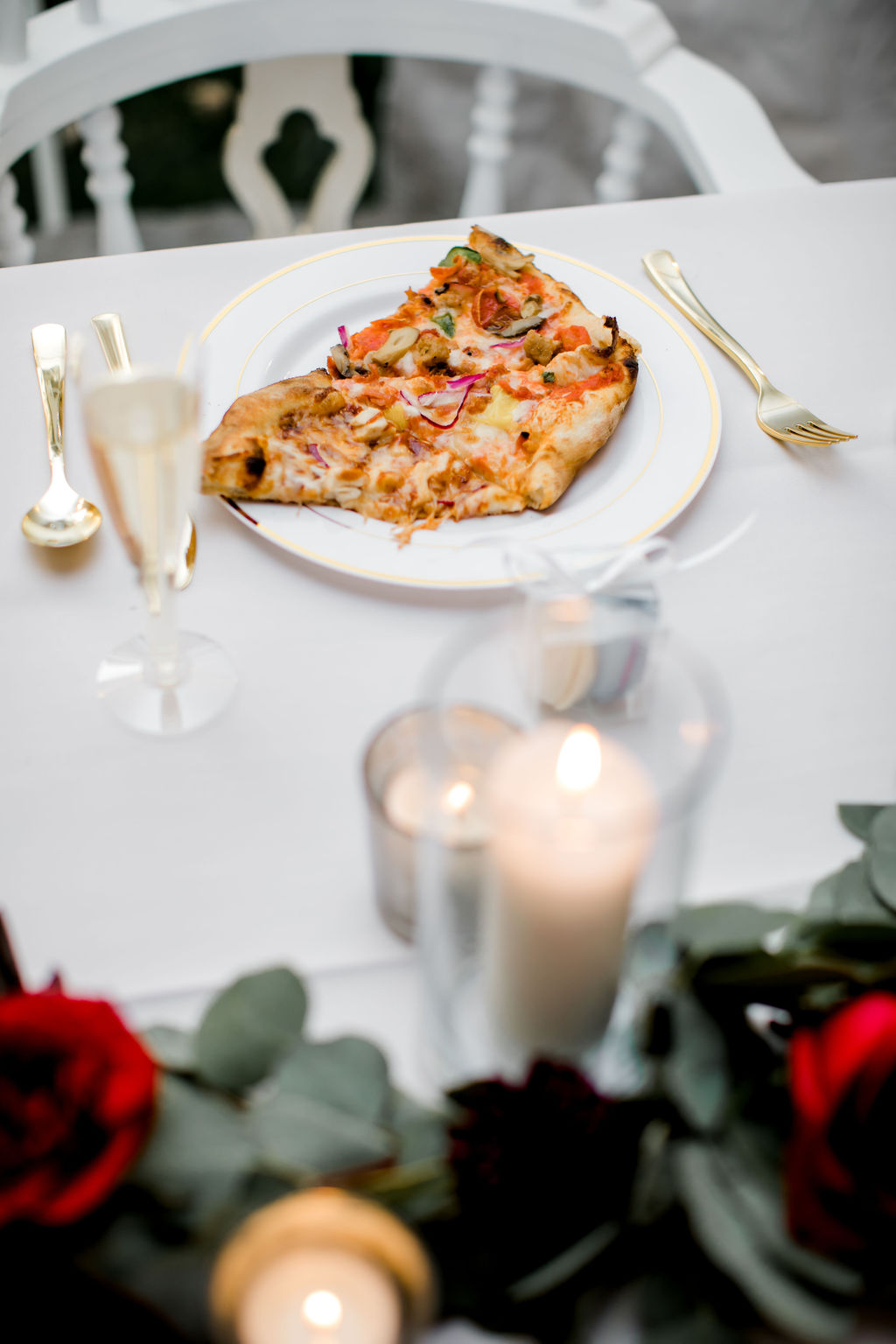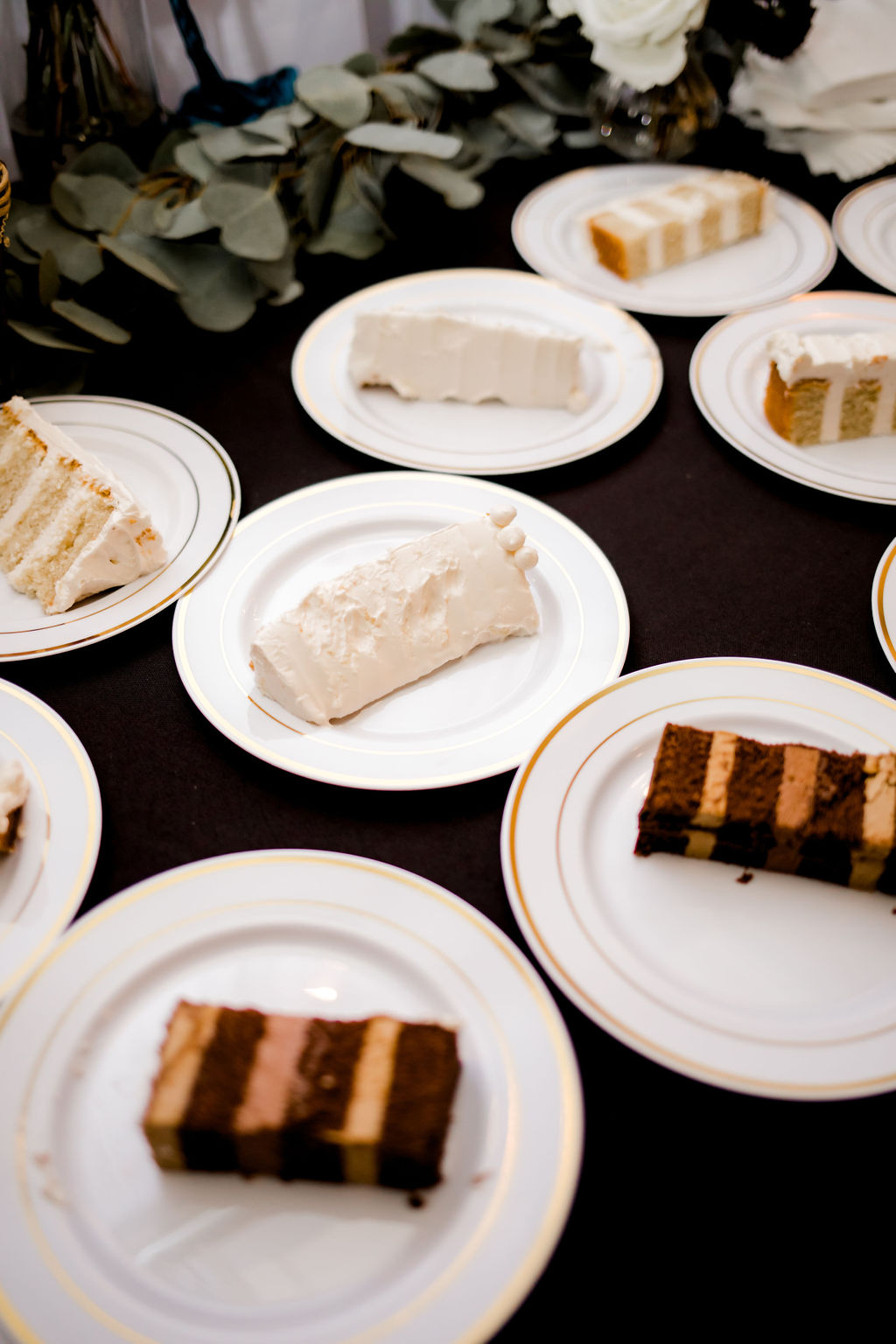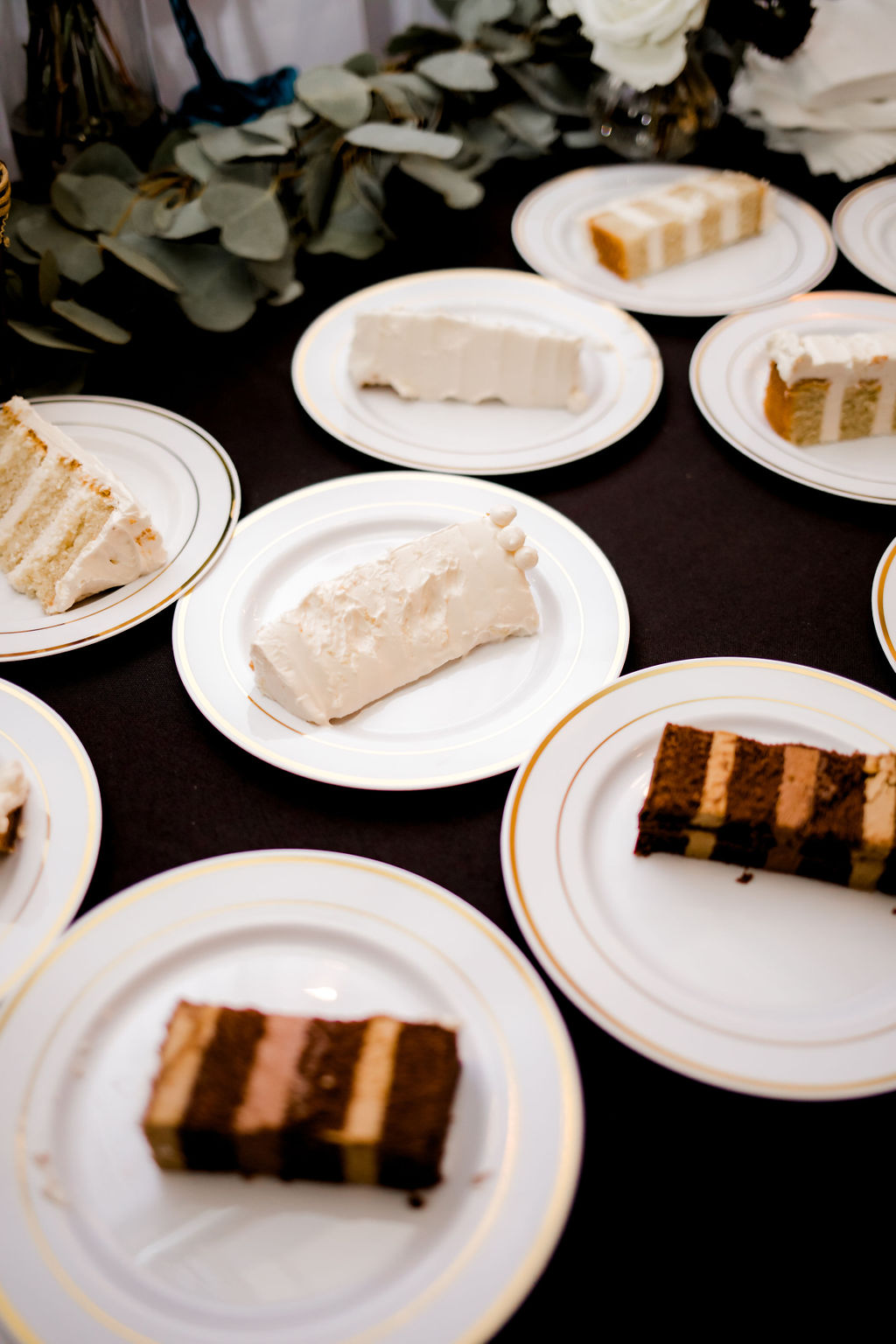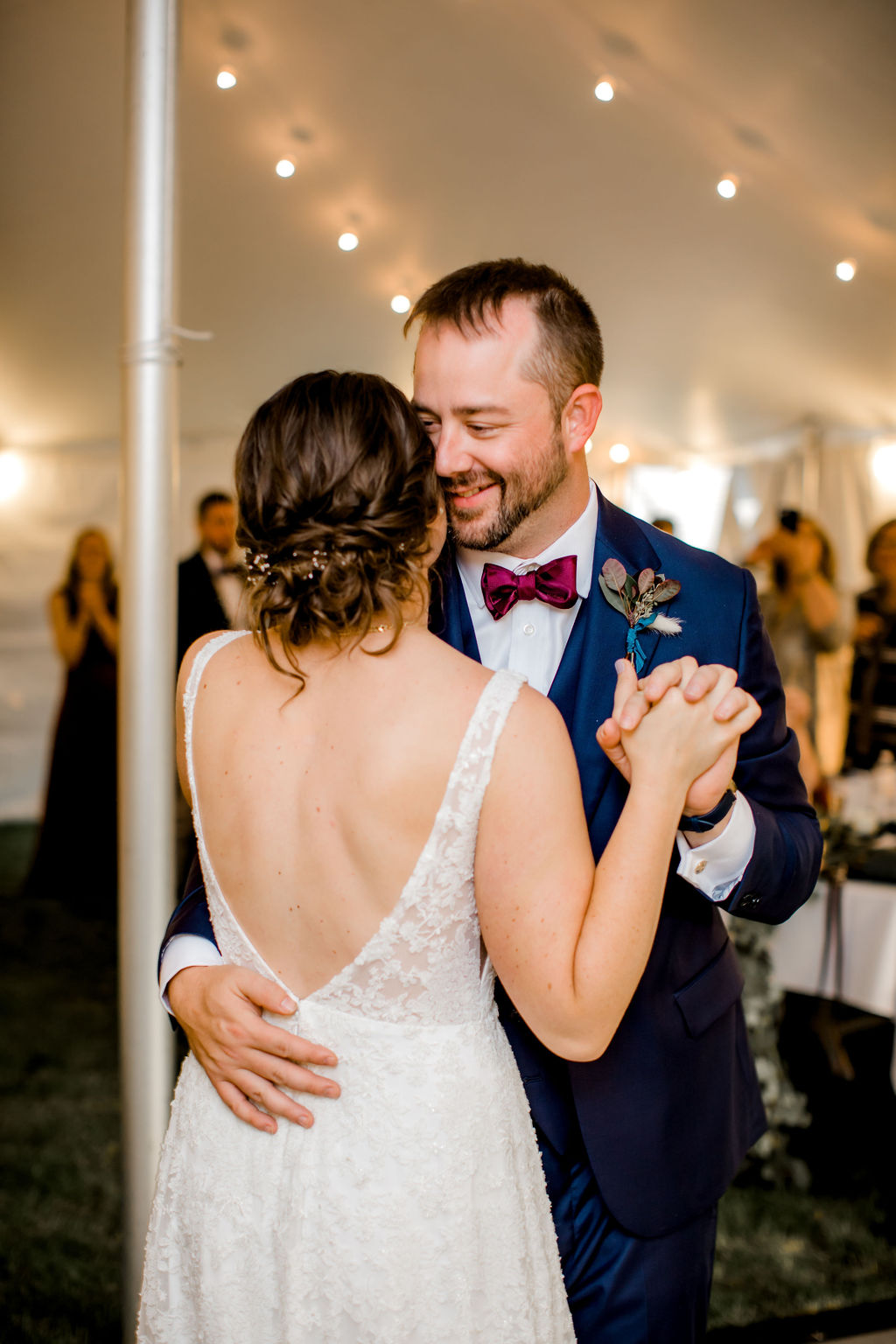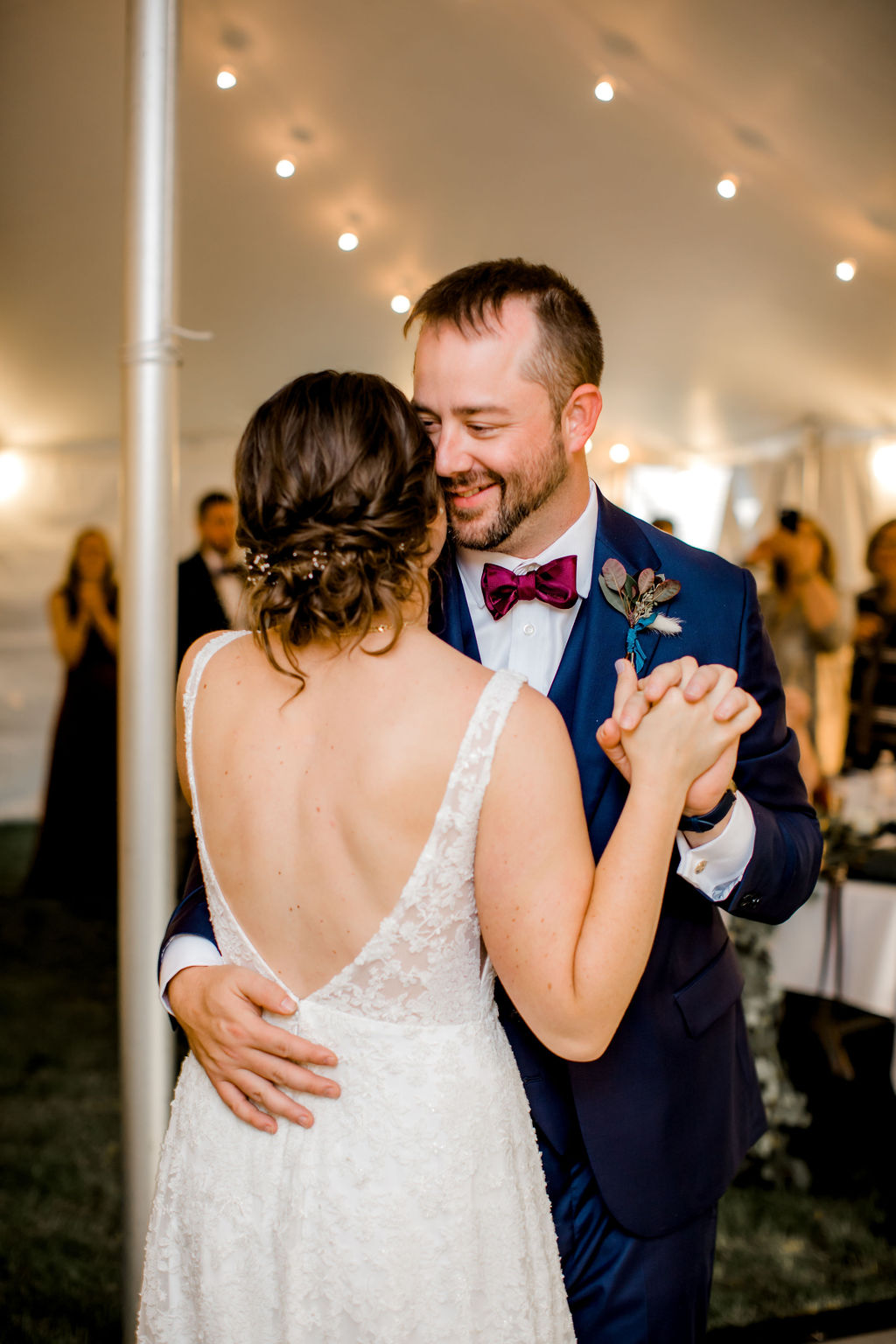 Mara & Joe we can't thank you enough for allowing Stellaluna Events to be a part of your Jackson, MI wedding! You both were so great to work with. Thanks for being super happy, excited and on top of things. We walked away genuinely sad that our time together was over. We wish you many years of love and happiness!
If you enjoyed this backyard wedding make sure to check out this lakeside backyard wedding of Sarah and Matt's at Higgins Lake, Michigan!