Journeyman Distillery Wedding | Patrick & Matt
Patrick & Matt's fall Journeyman Distillery wedding in Three Oaks, Michigan was one of charm, class and a really great time. The moment I (Brooke) first spoke with Patrick and Matt I knew they were going to be wonderful to work with. They had excellent taste, were really excited about the process and just wanted to have a fun day with their favorite people.
We had the pleasure of not only coordinating their special day but also creating the Event Design and flowers for the day. Patrick and Matt wanted to marry an elegant and classy look into the rustic charm of Journeyman Distillery's Warren Hall for the reception and silo for the ceremony.
We decided on a color palette of black, feather gray, white, copper, navy blue and emerald green, which complemented the venue so perfectly. We of course added in lots of personal touches and Stellaluna flare along the way – scroll below to see the day unfold.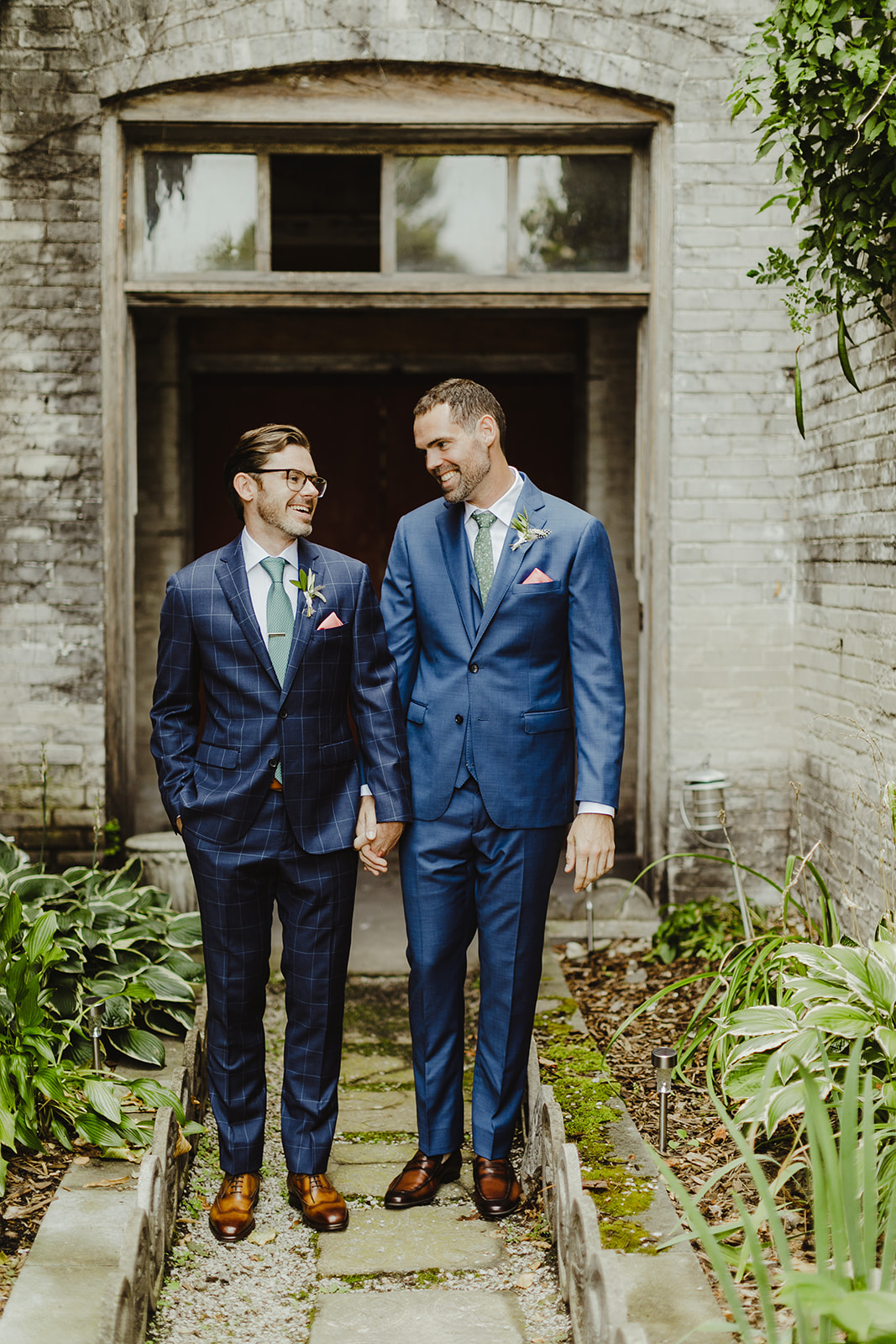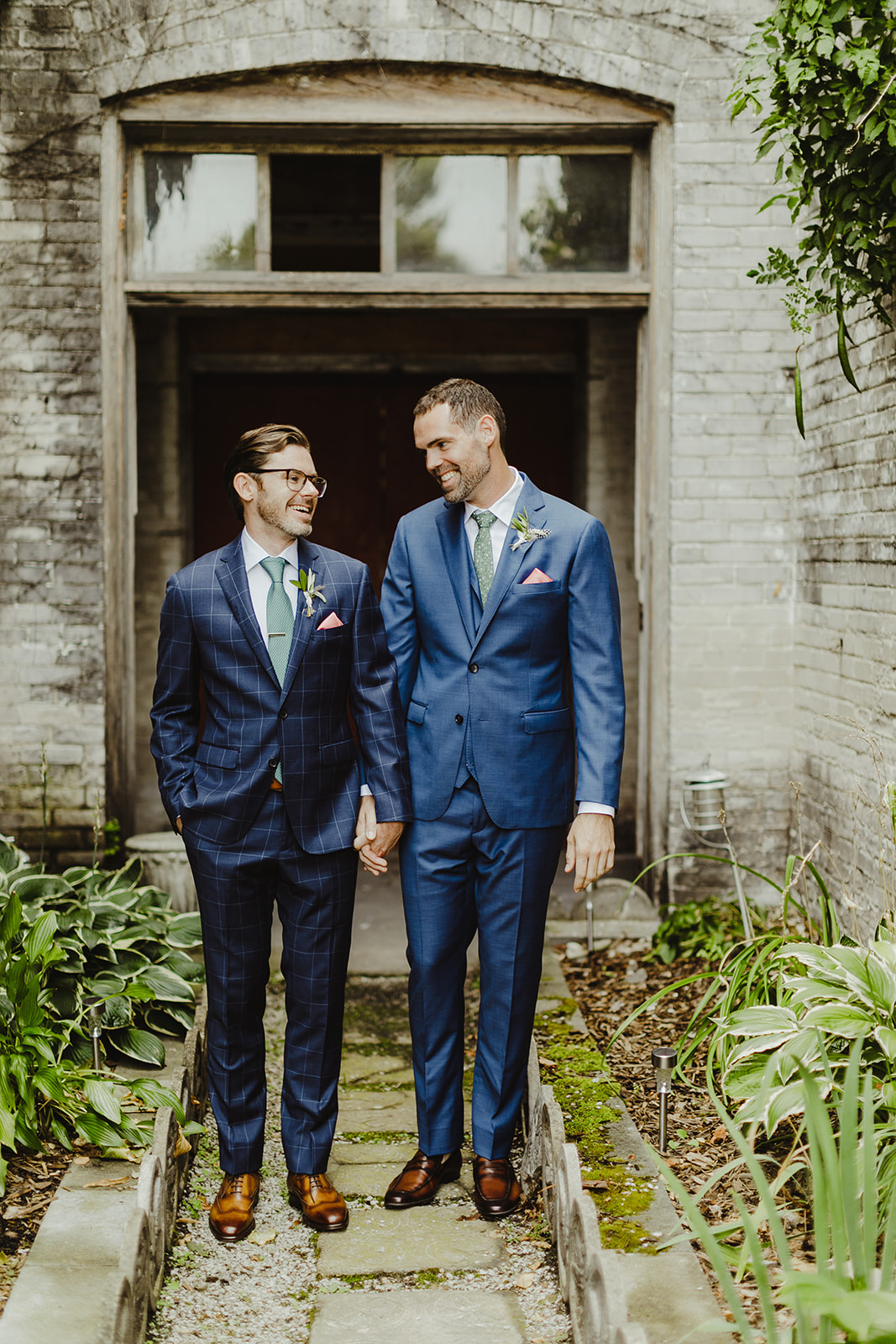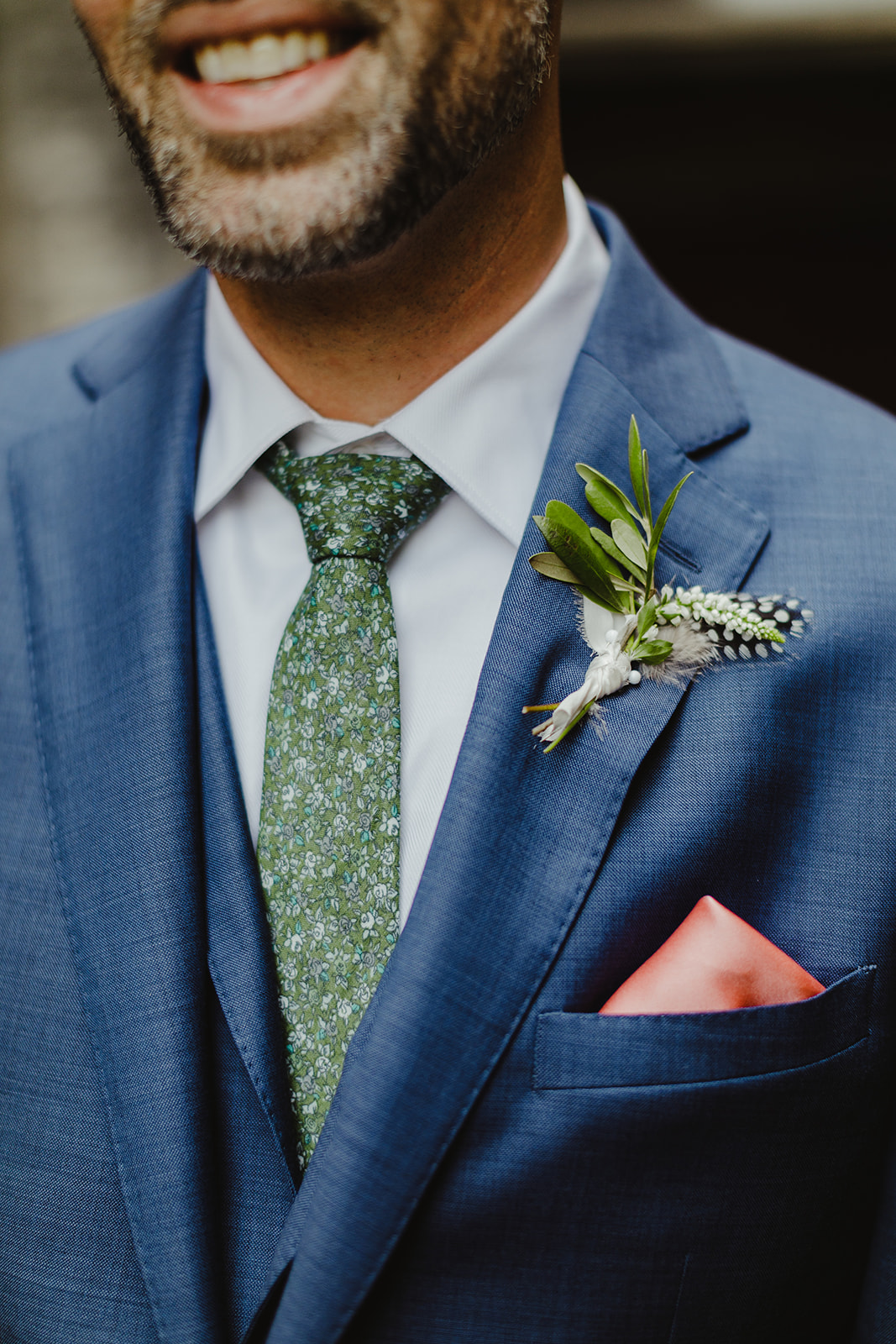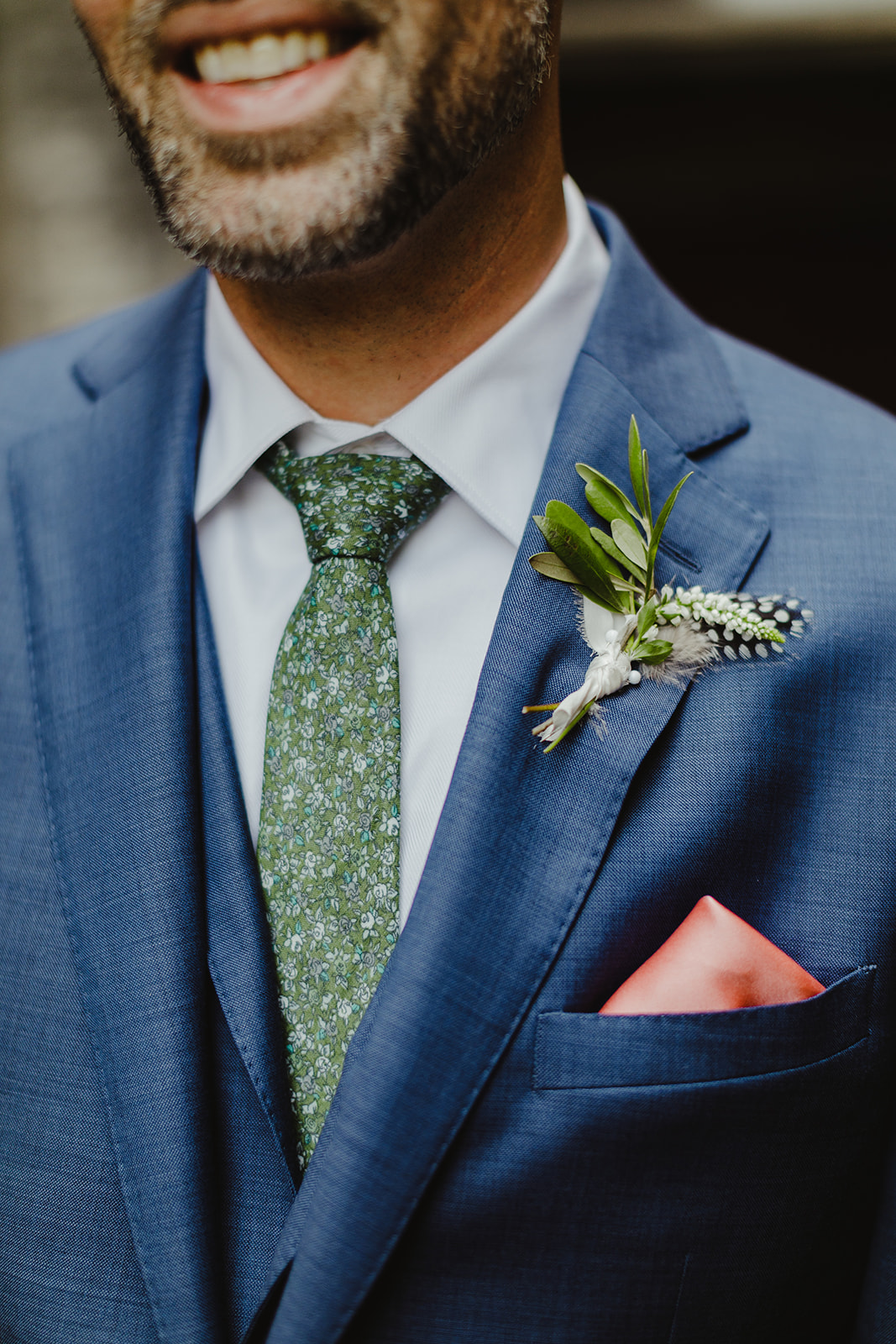 Patrick and Matt both had a Best Woman stand up with them. I loved that they wore mustard color dresses of different styles – it was the perfect pop of color.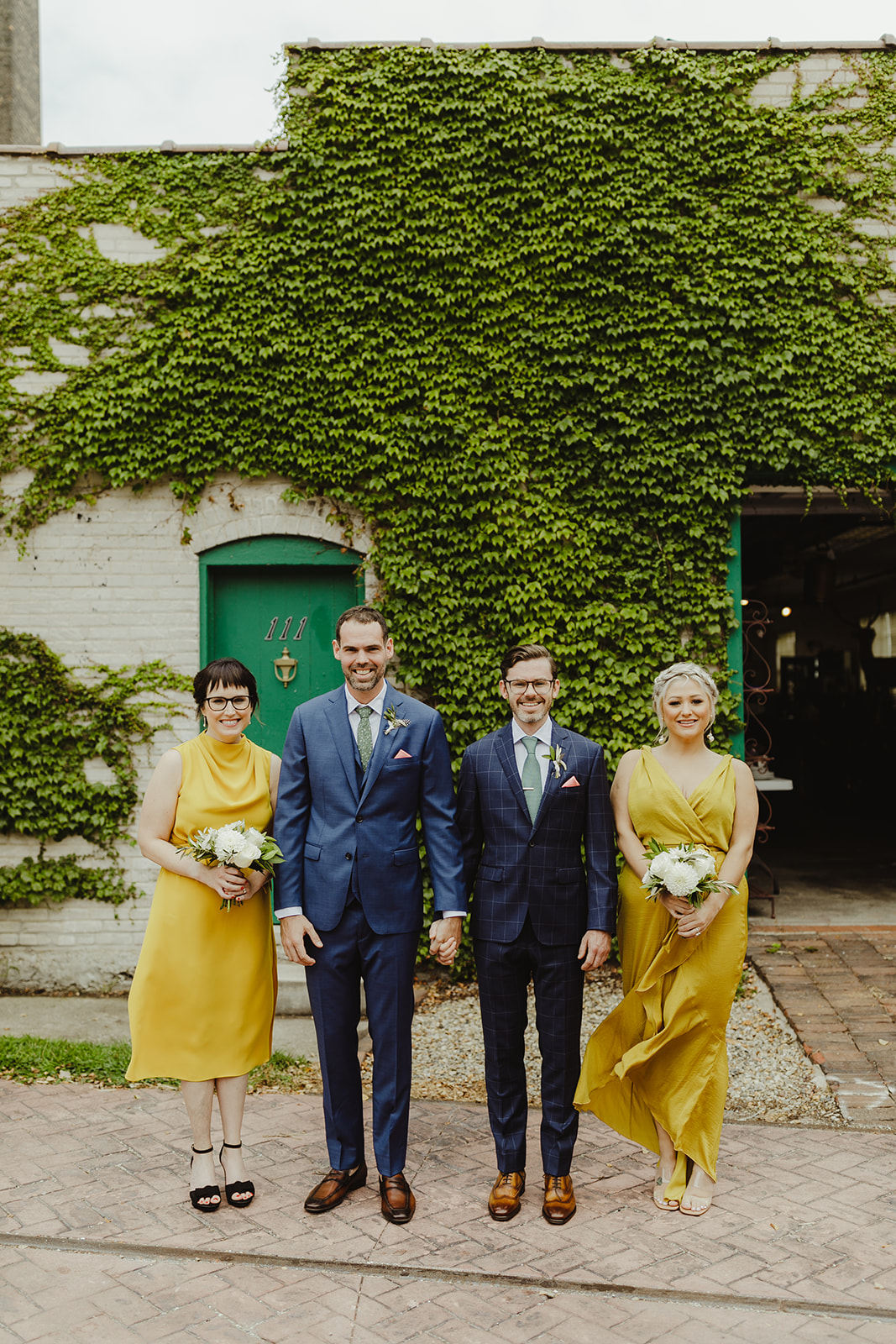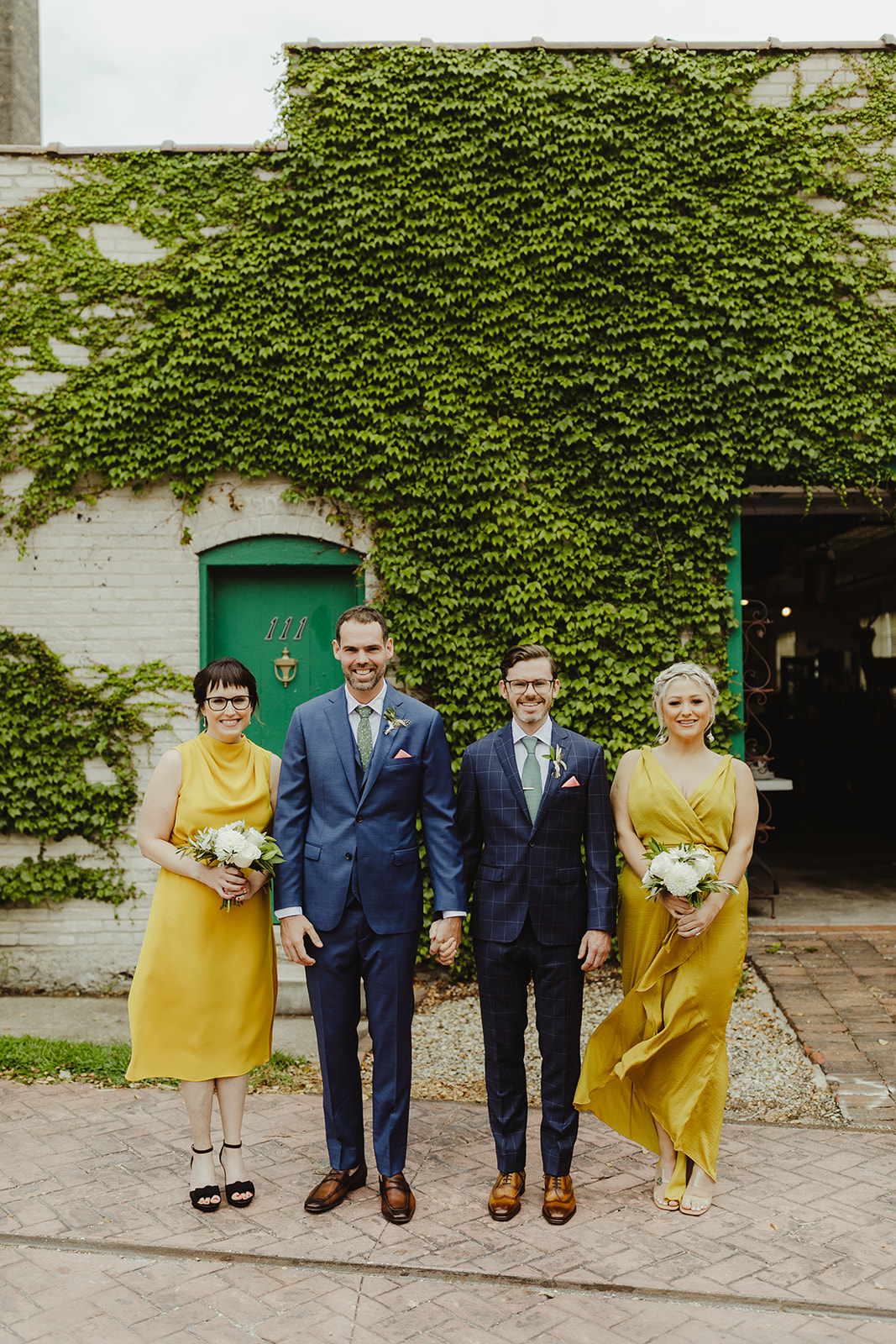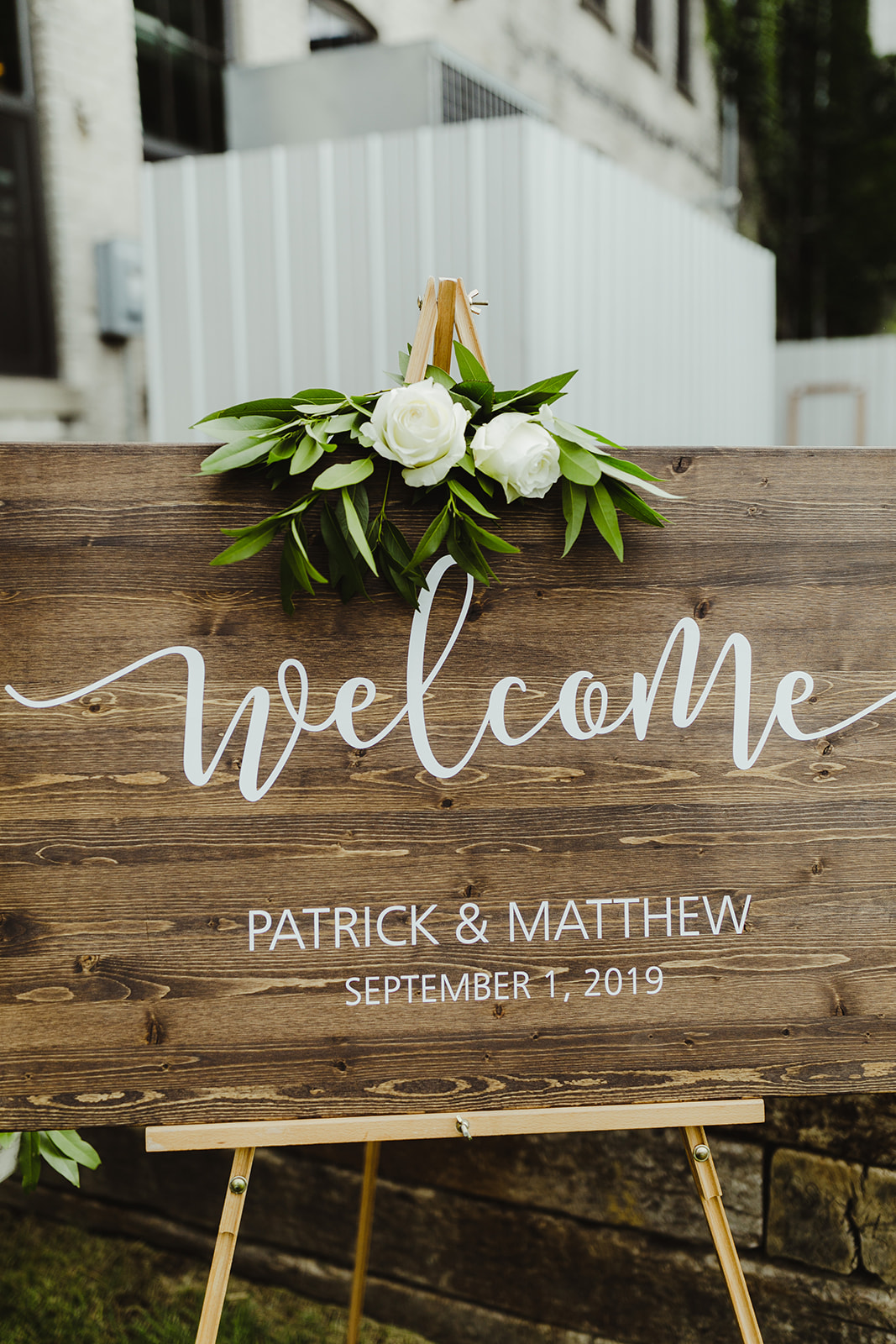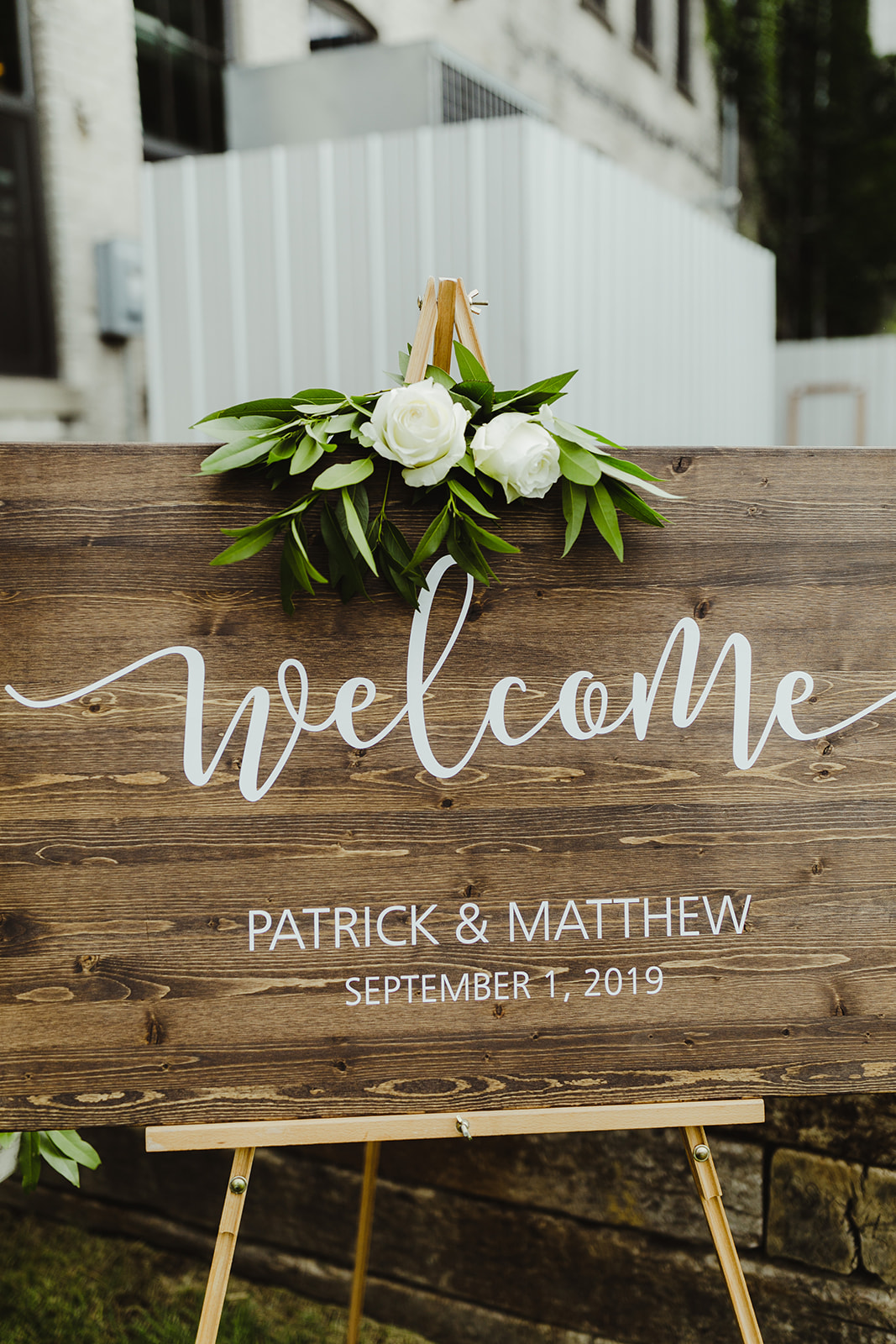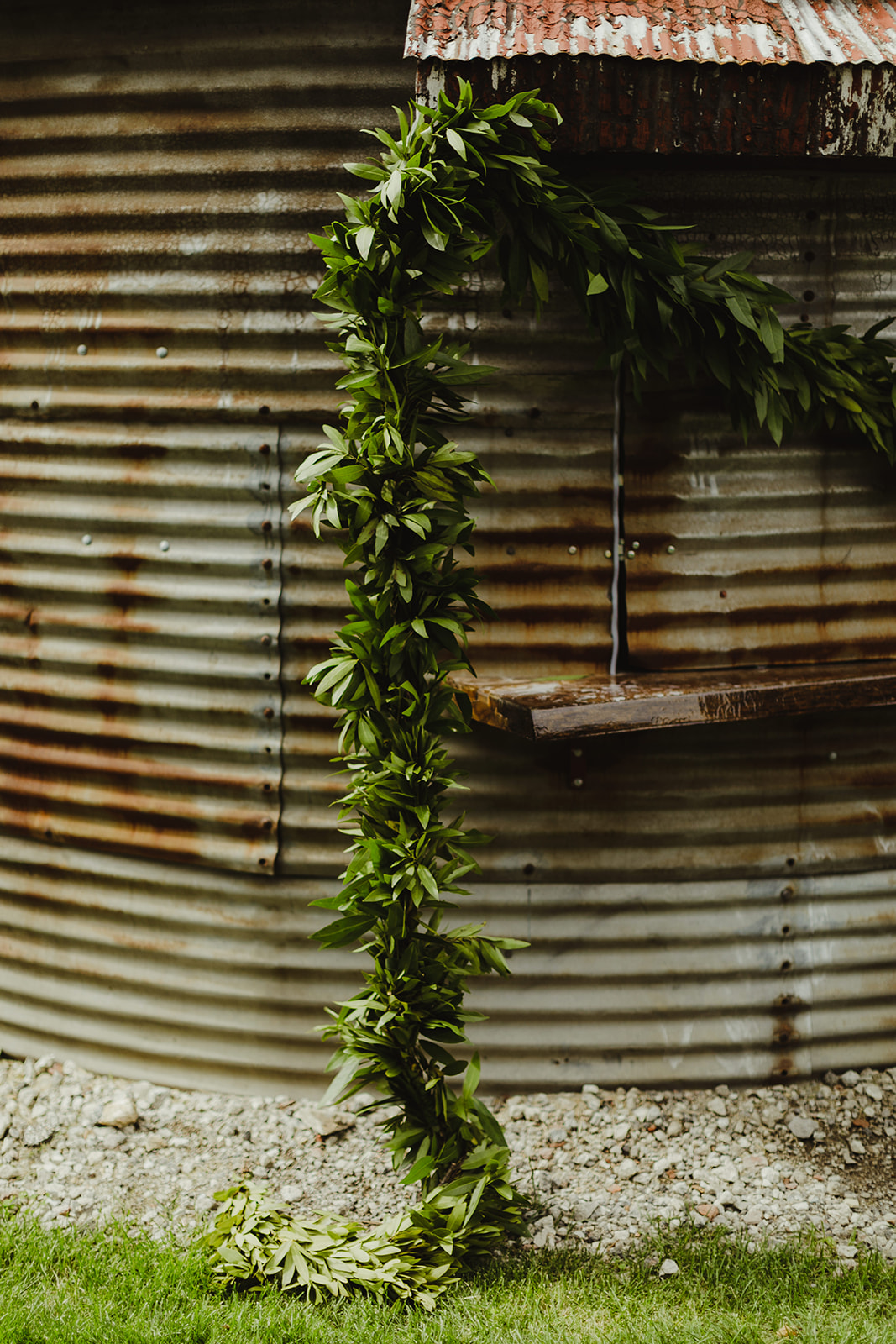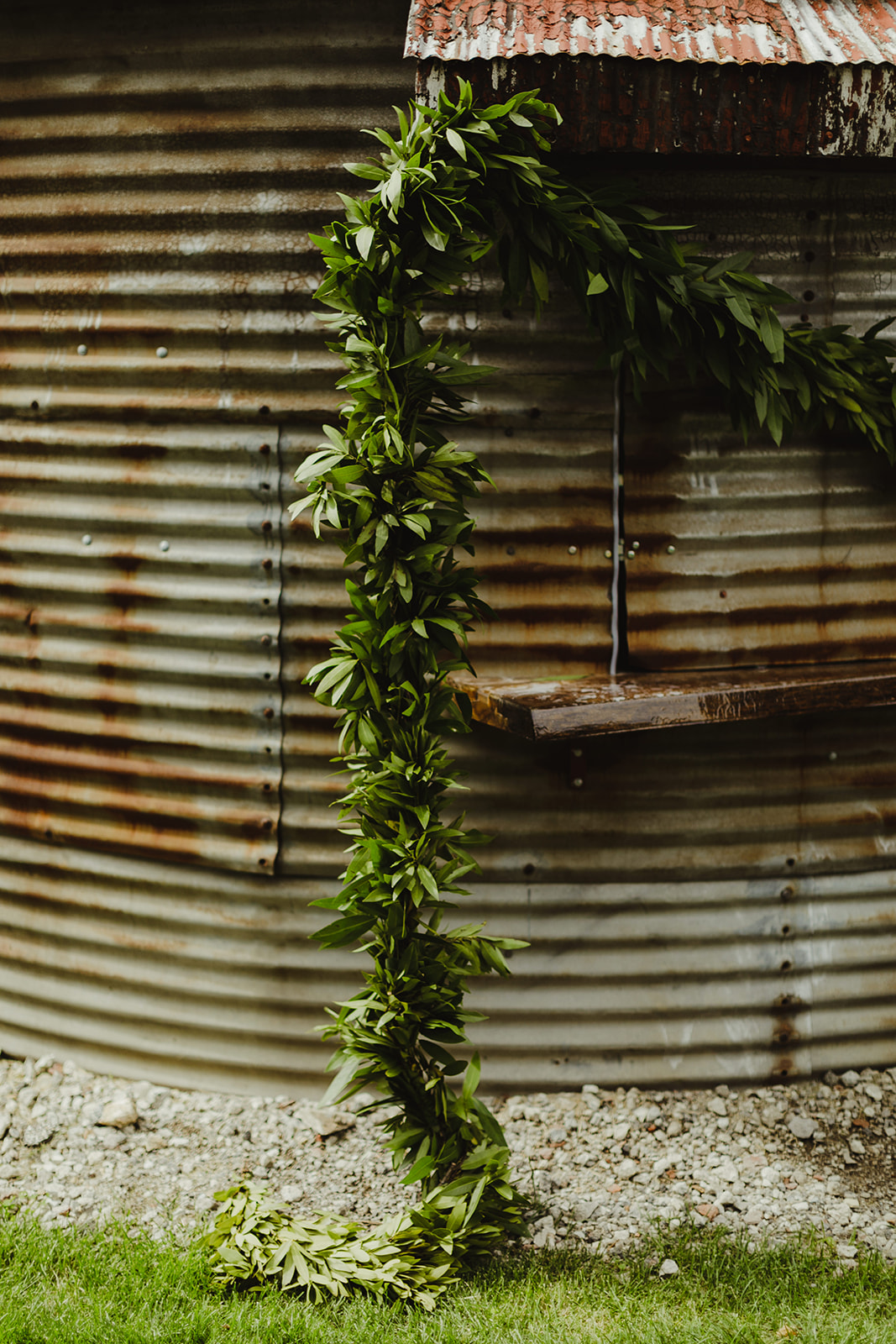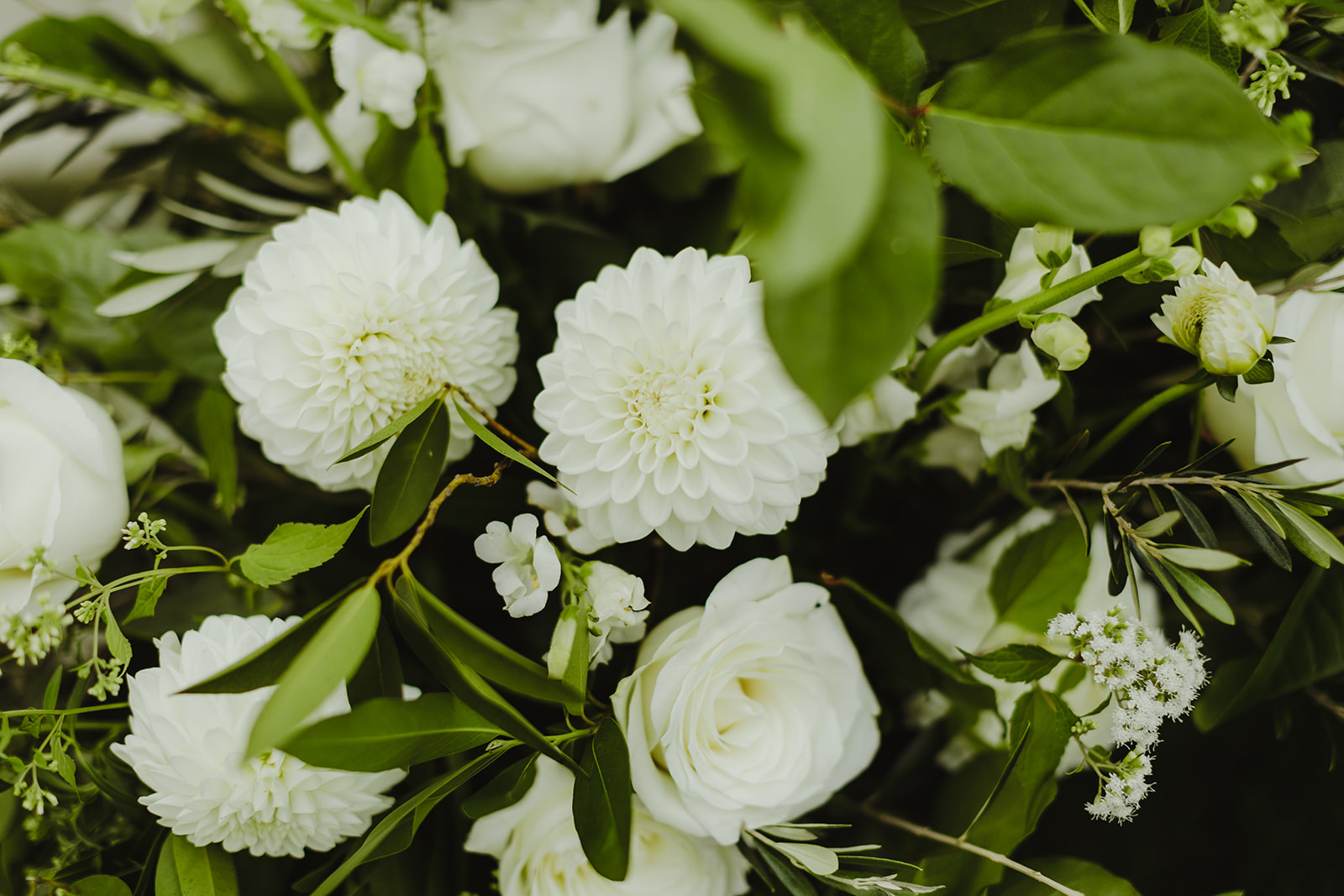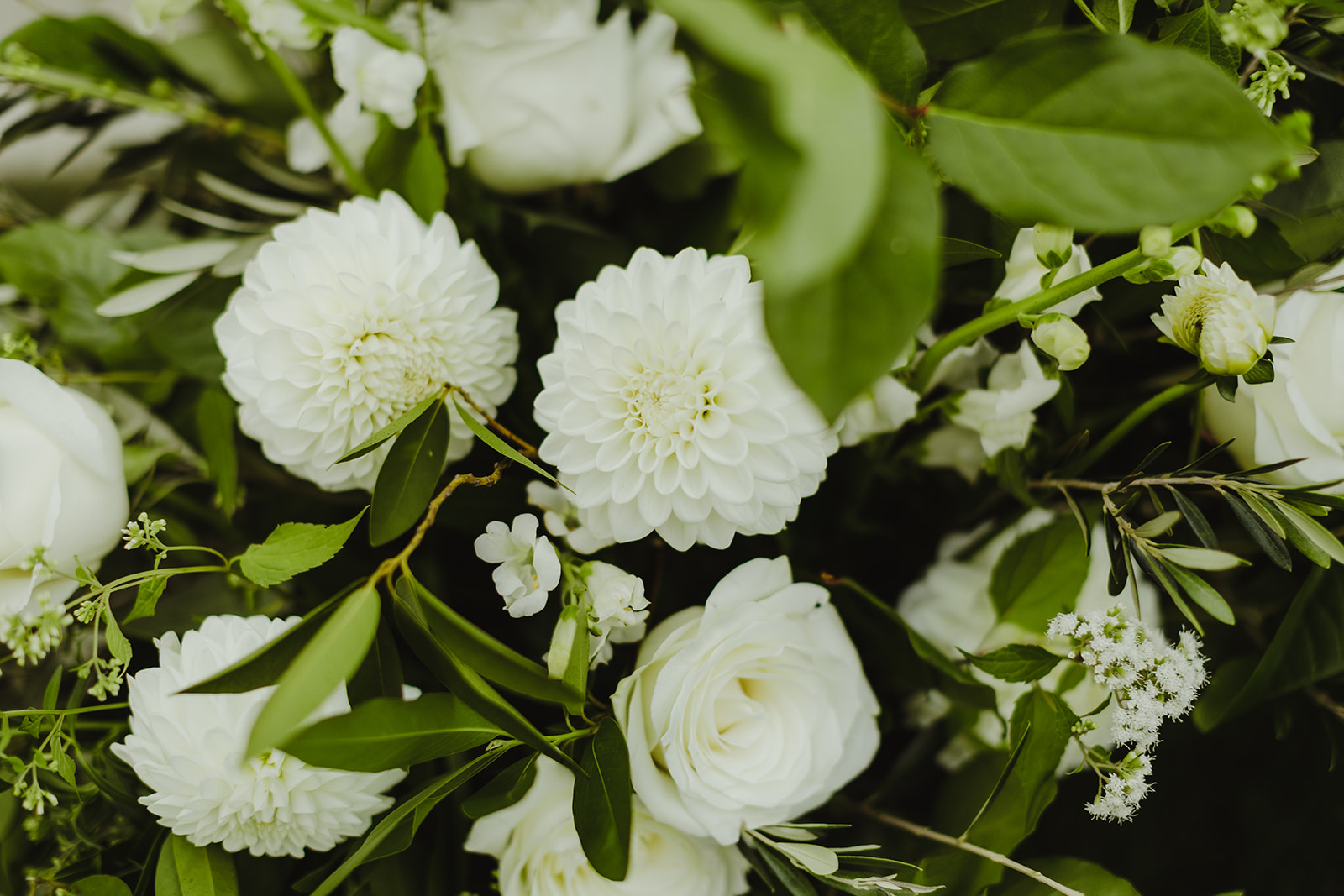 The dessert bar was definitely a memorable one. They asked their baker to recreate one of their favorite cakes of all time from Milk Bar, which was beyond amazing. If that wasn't enough they also had a donut wall with lots of different flavors. Dessert heaven! Patrick and Matt also decided to read their vows privately to each other before the ceremony followed by a champagne toast with their immediate family and close friends.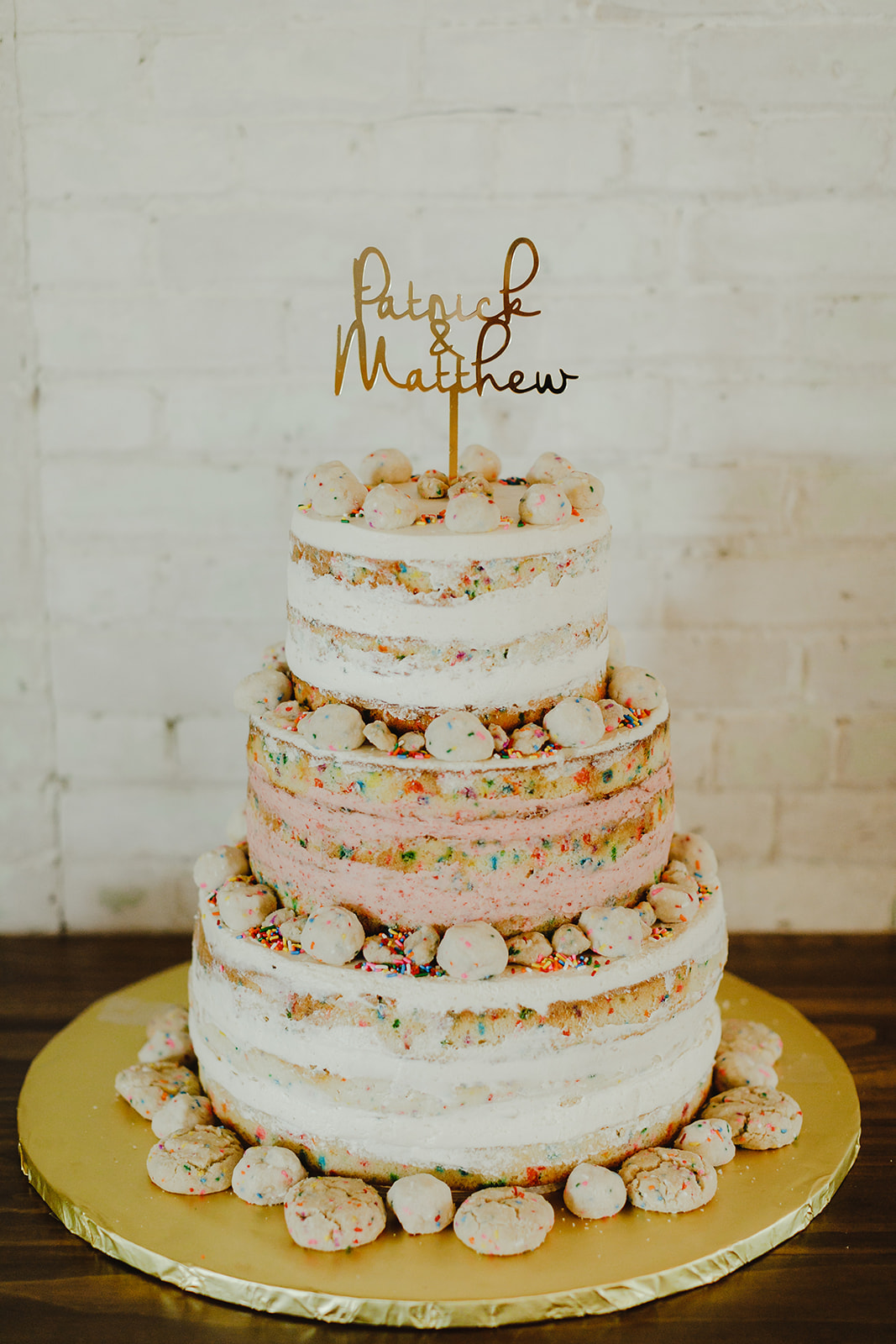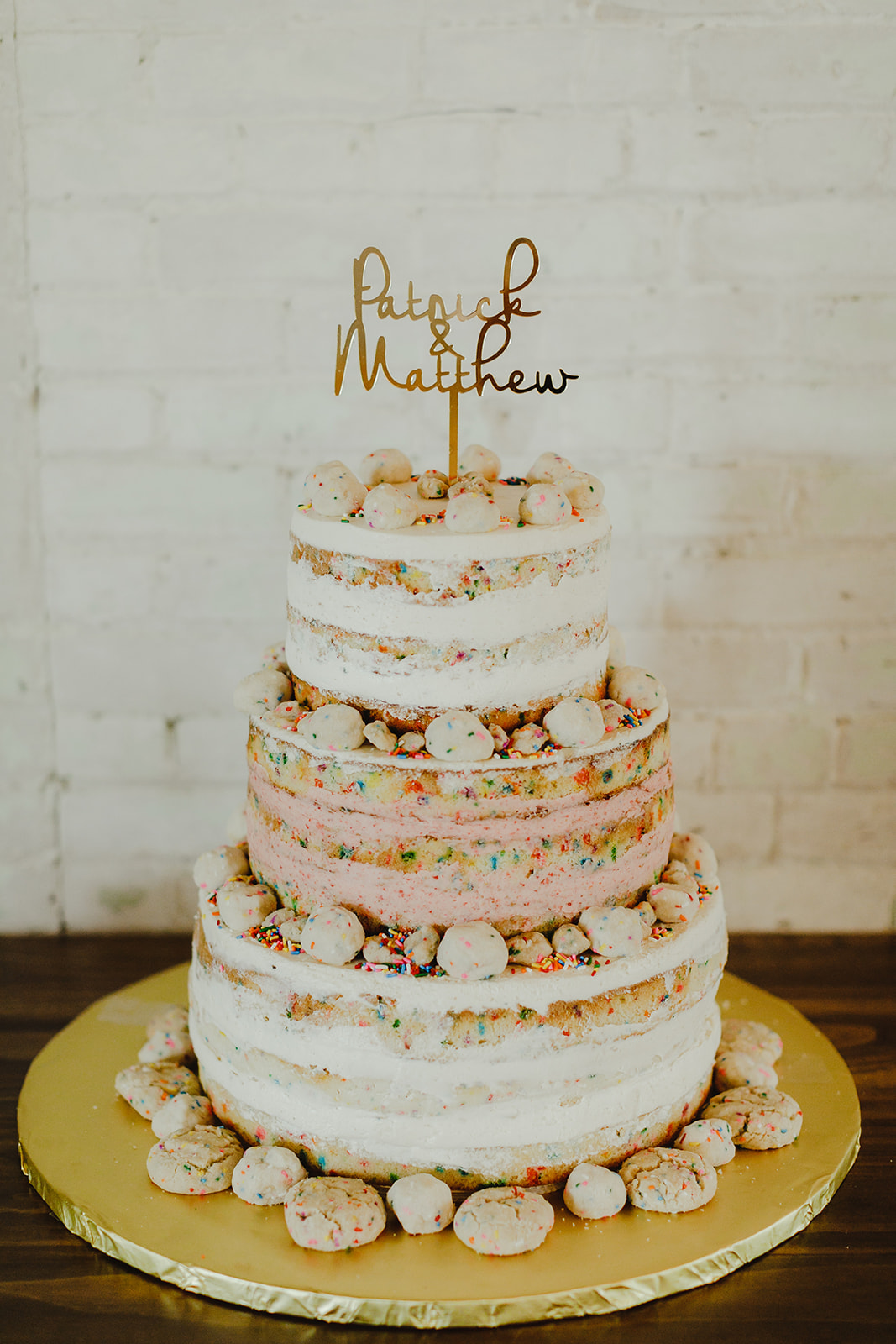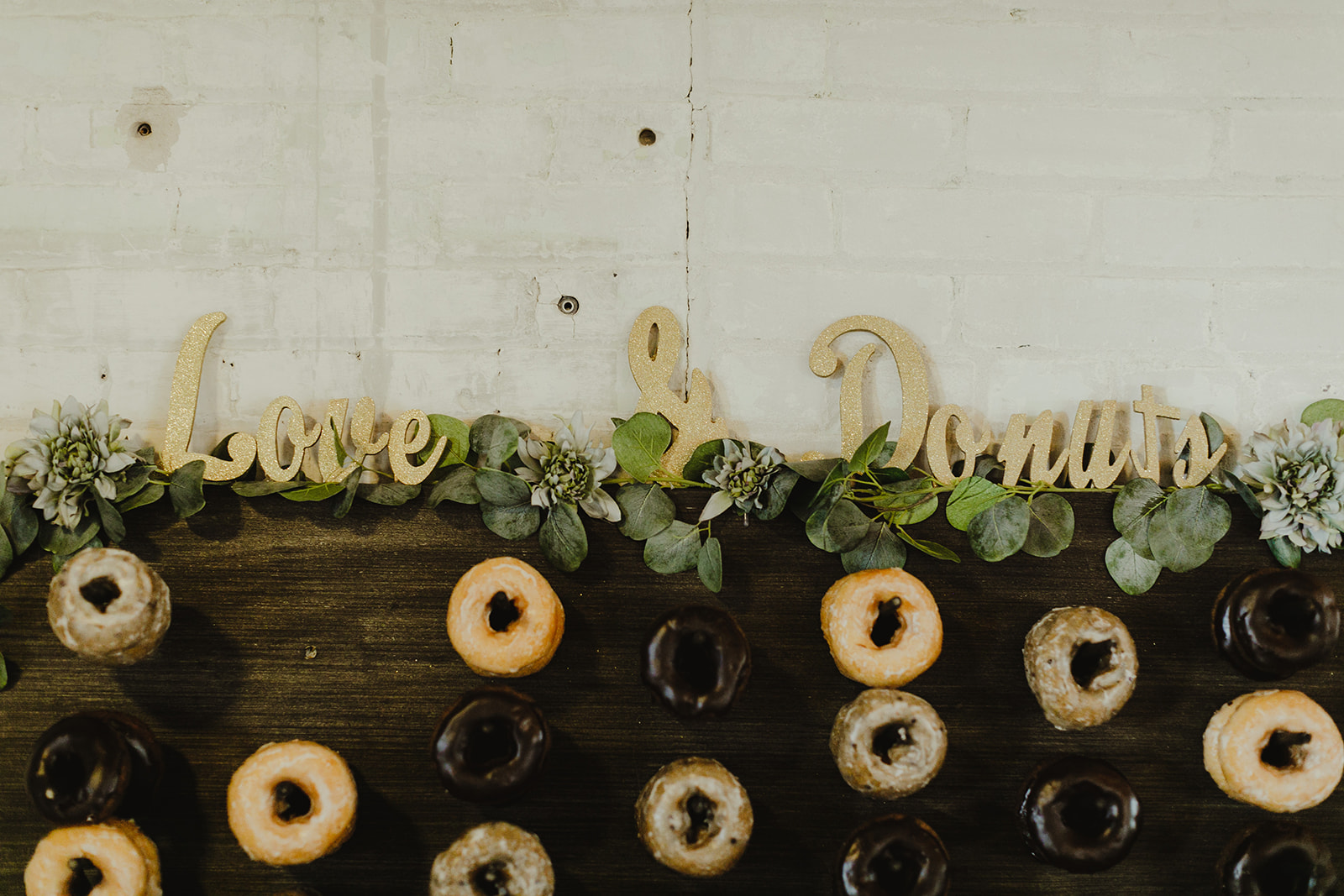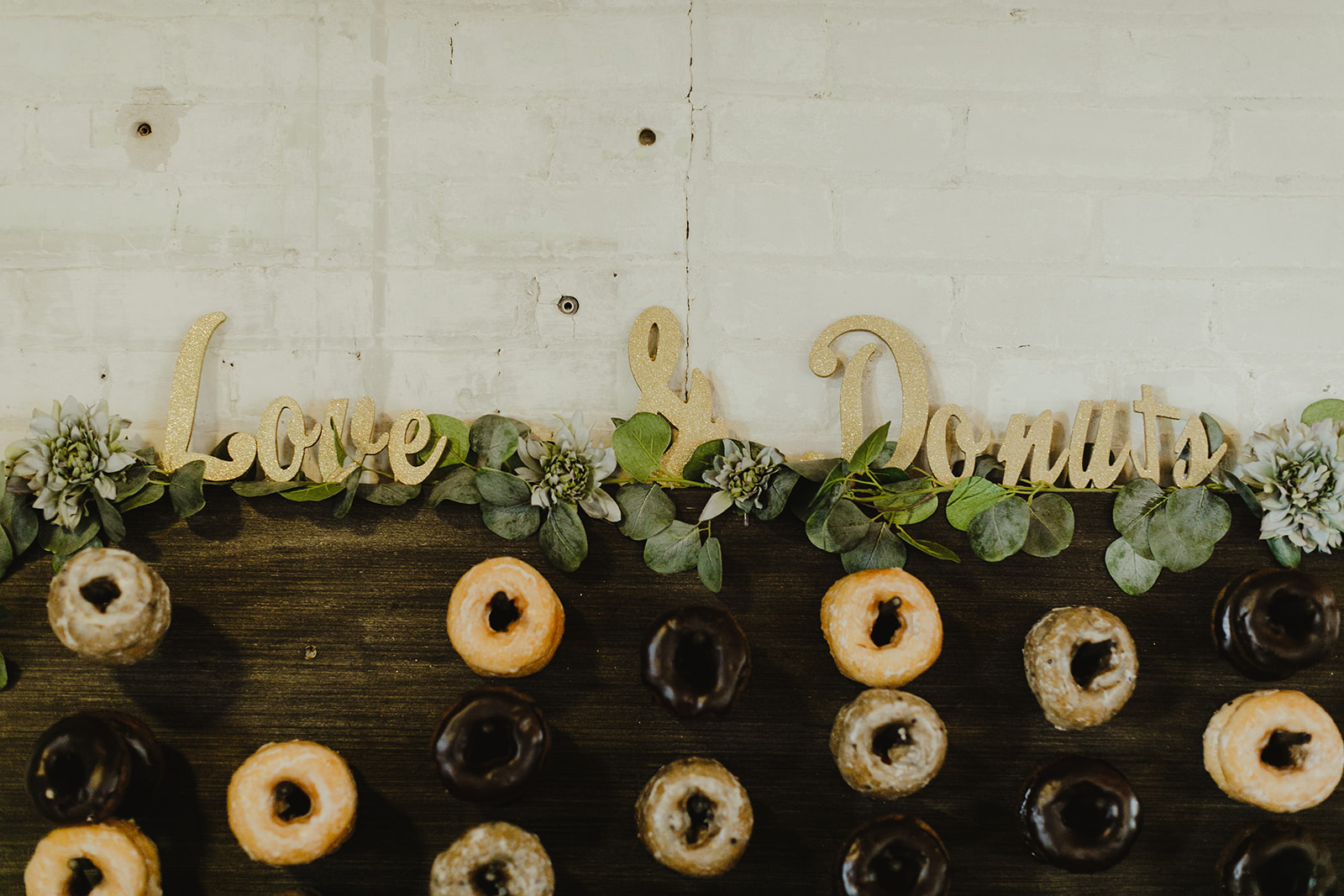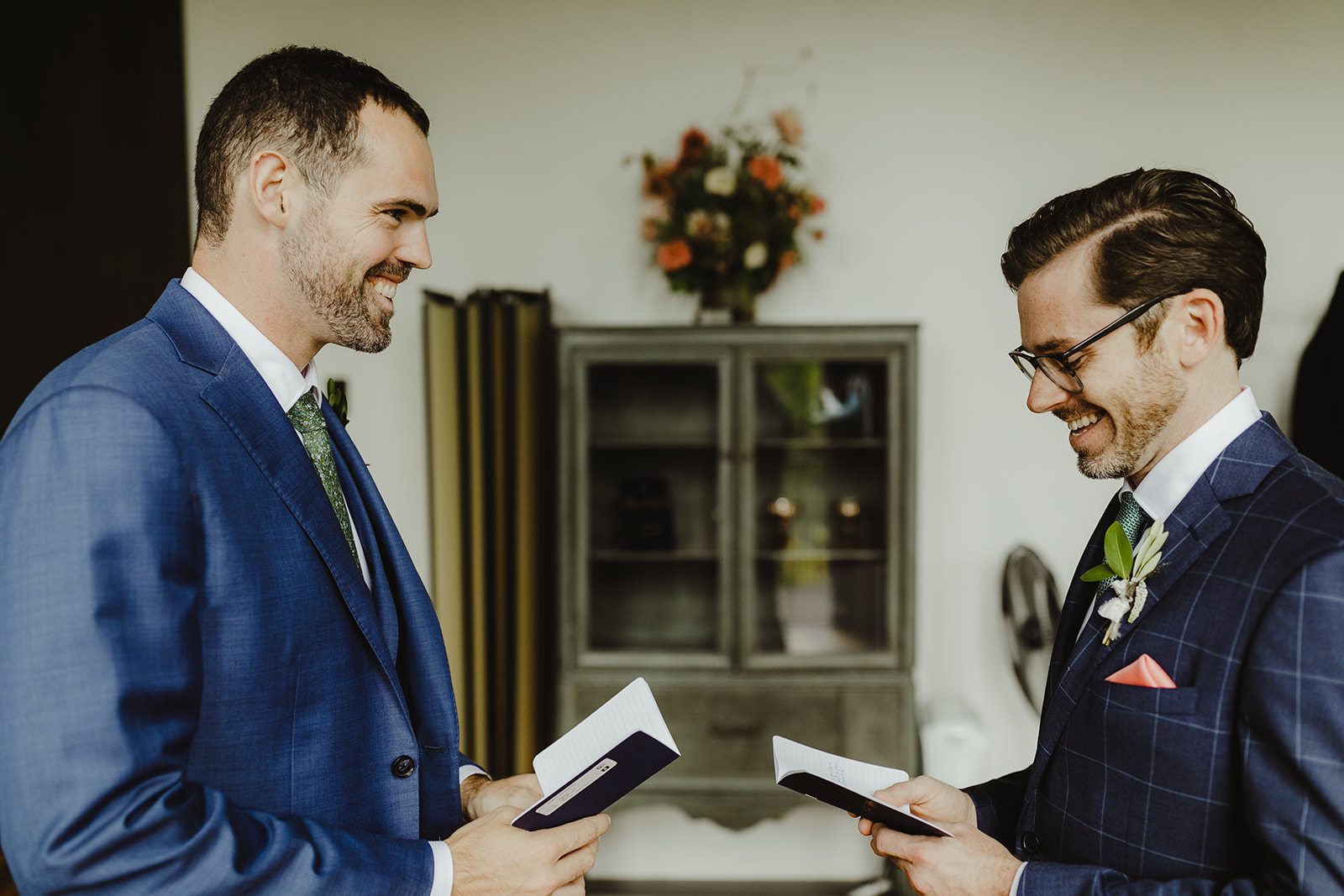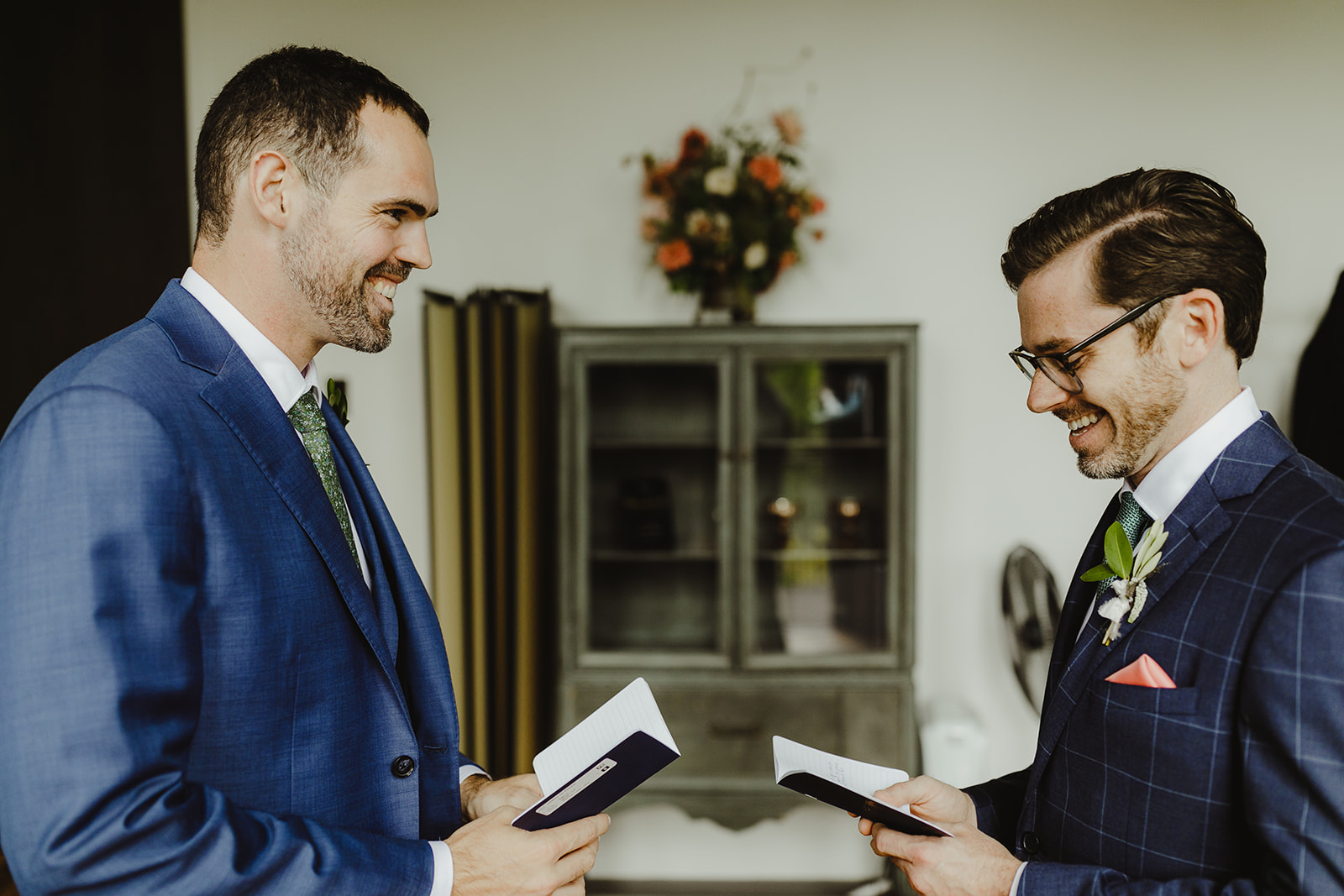 Patrick and Matt love to travel so we wanted to tie that into the day by having their escort cards be black luggage tags. We also named their tables after their favorite places they have traveled to together complete with a framed photo they took from that trip. It added such a fun personal touch to the wedding and really shared their story.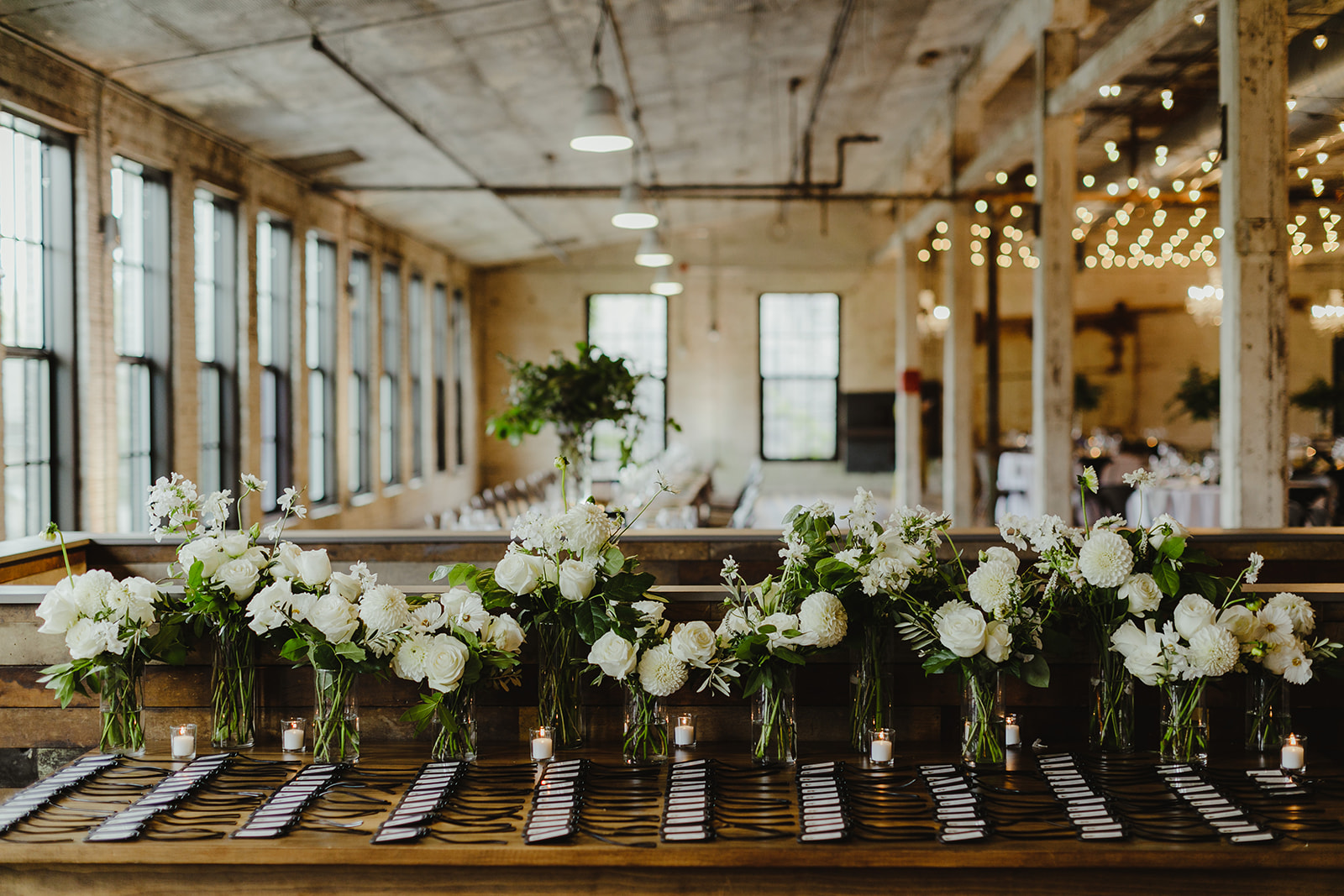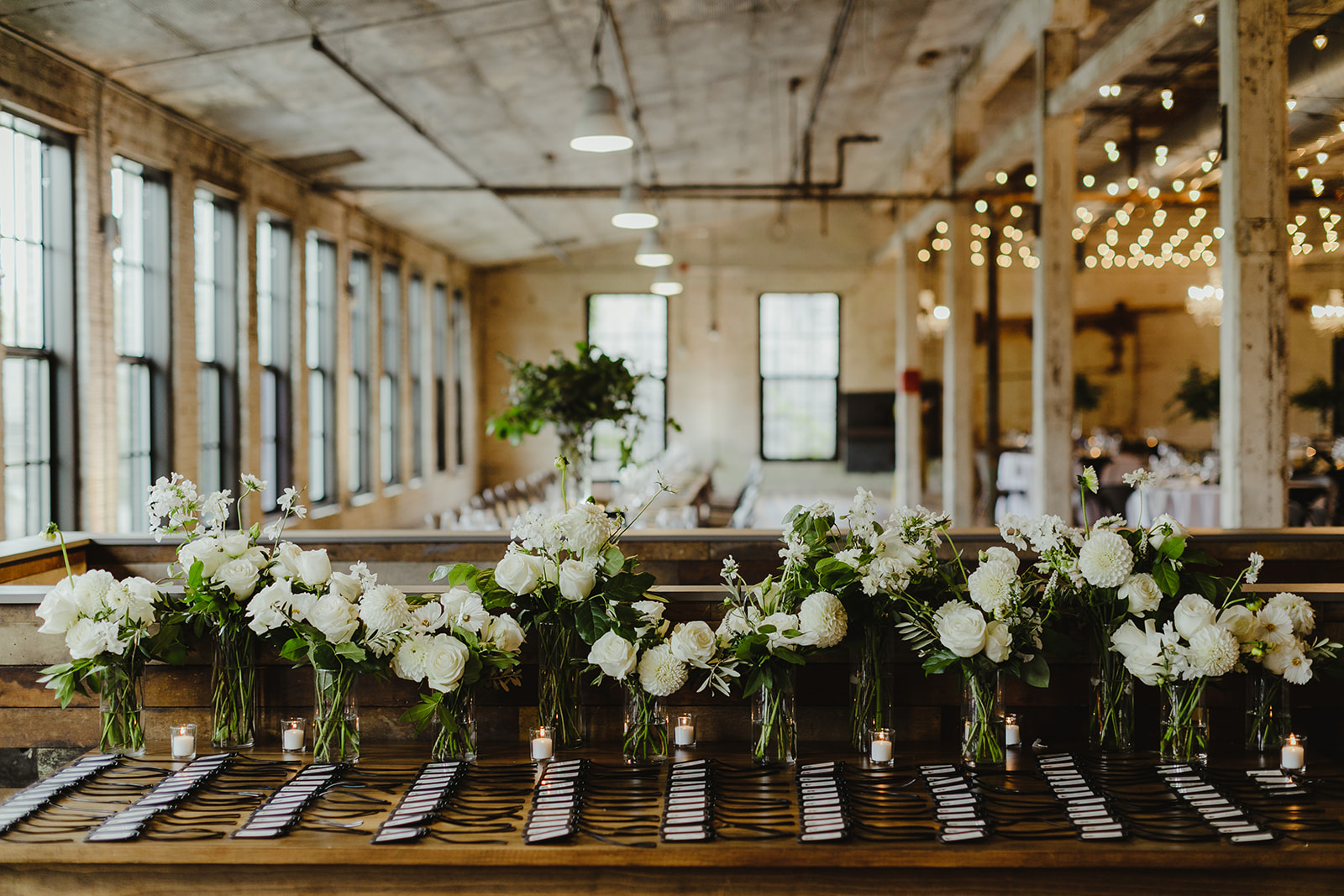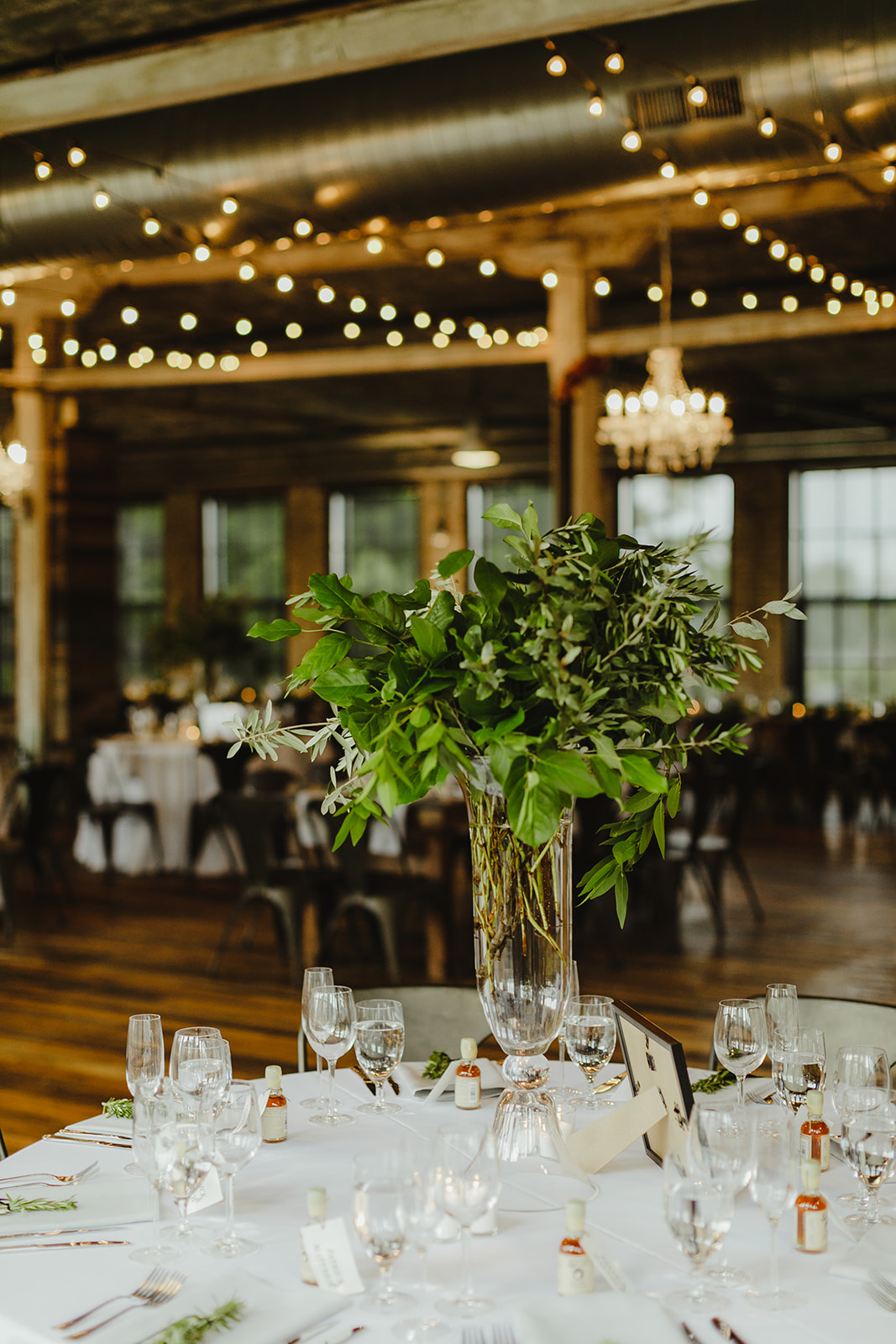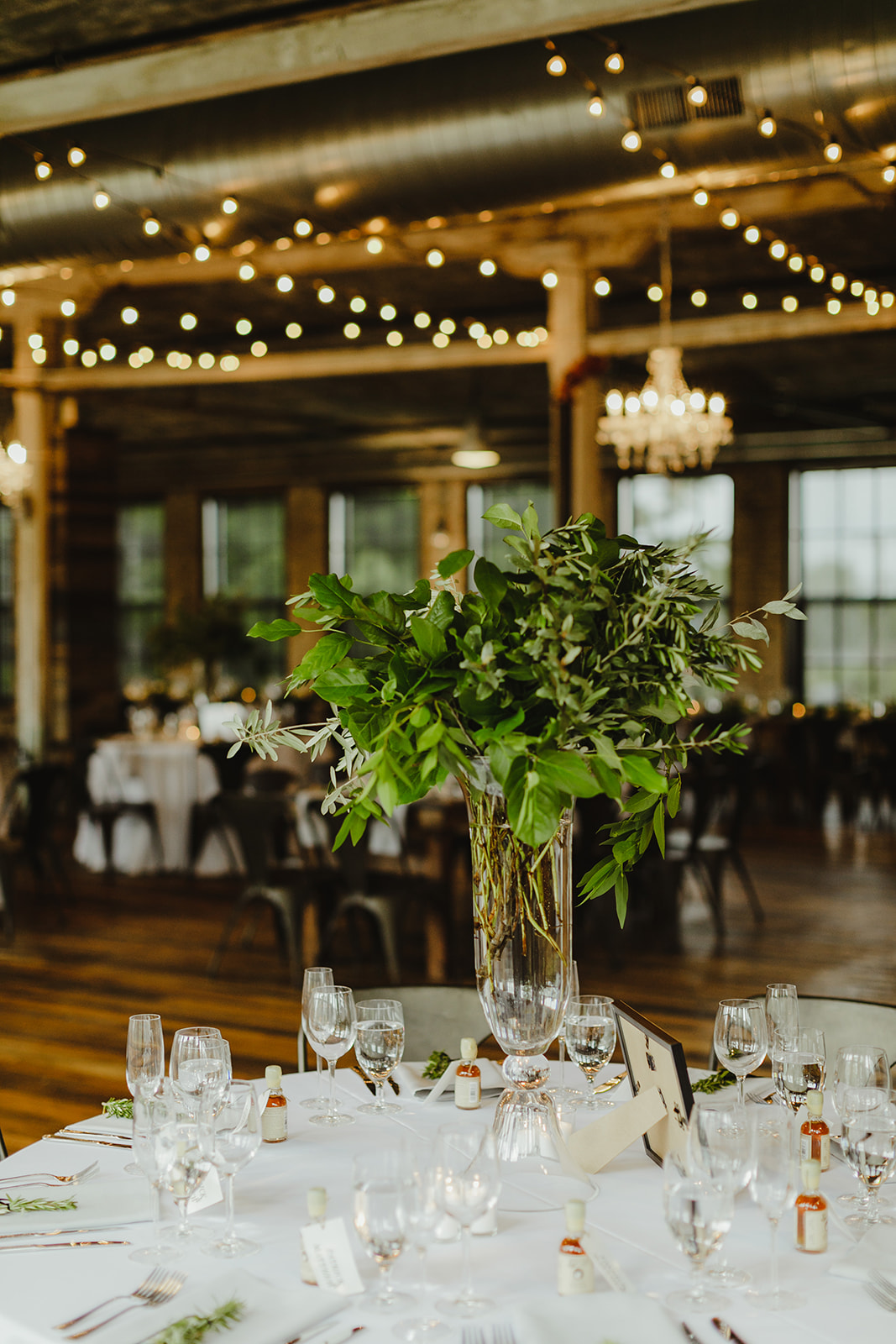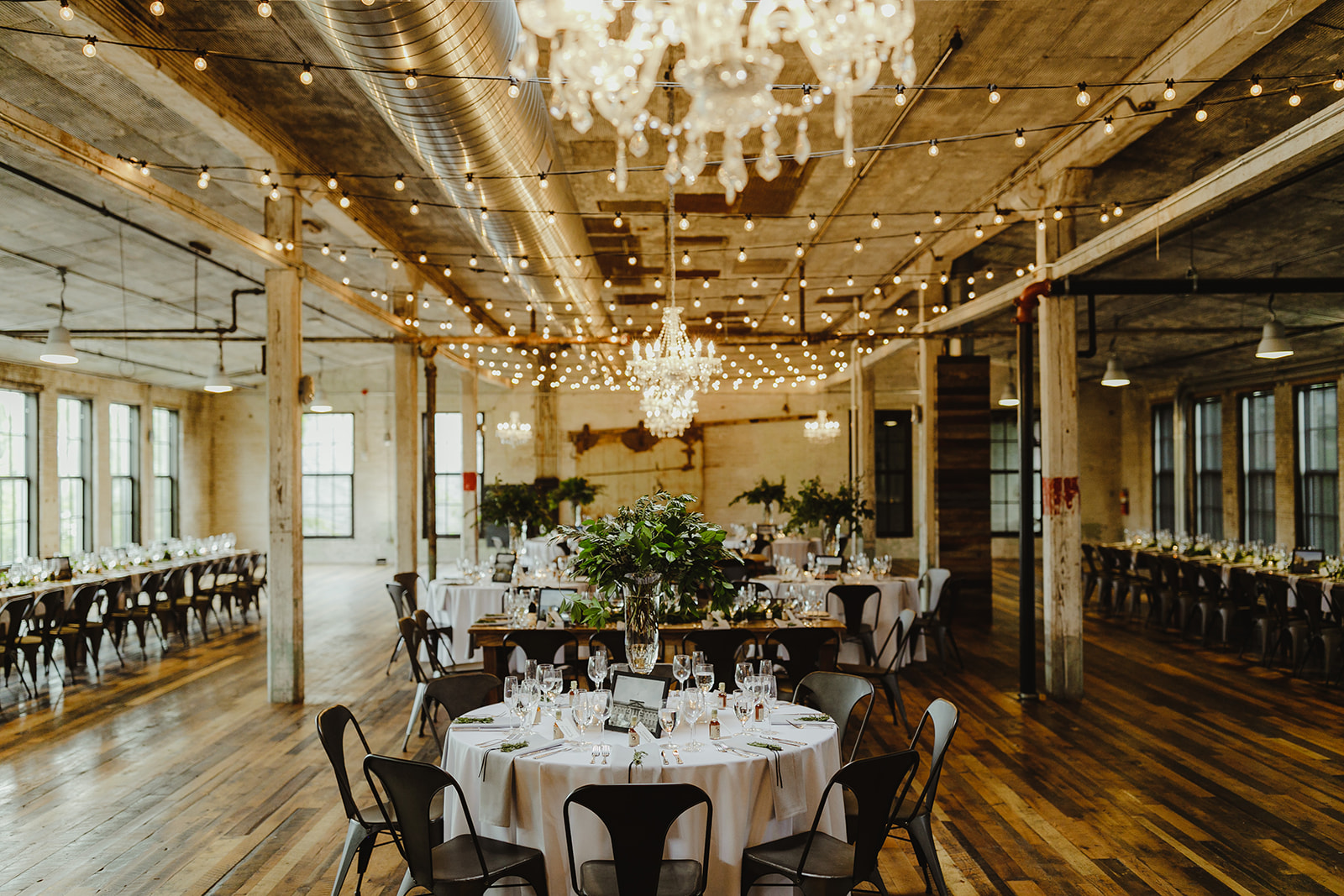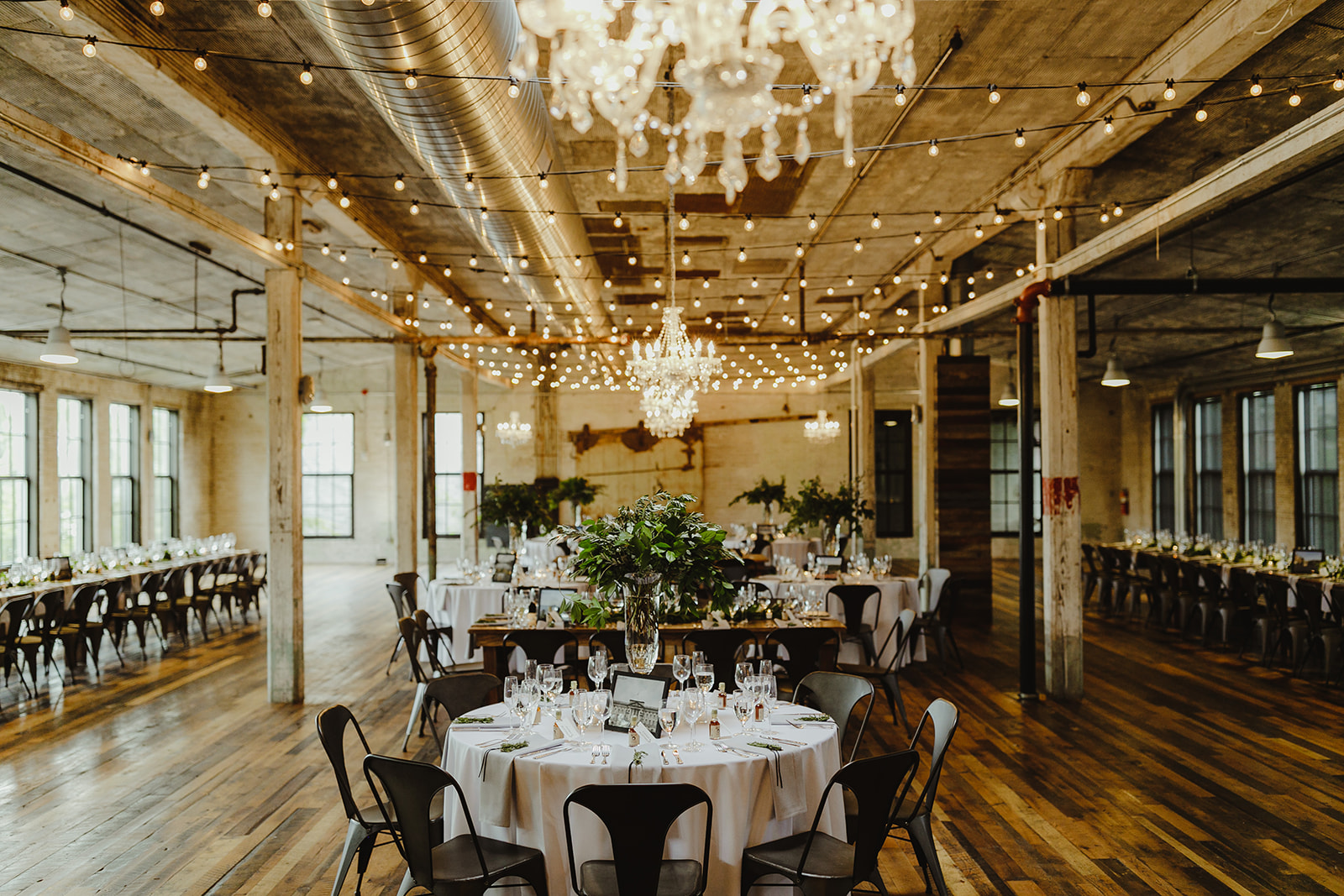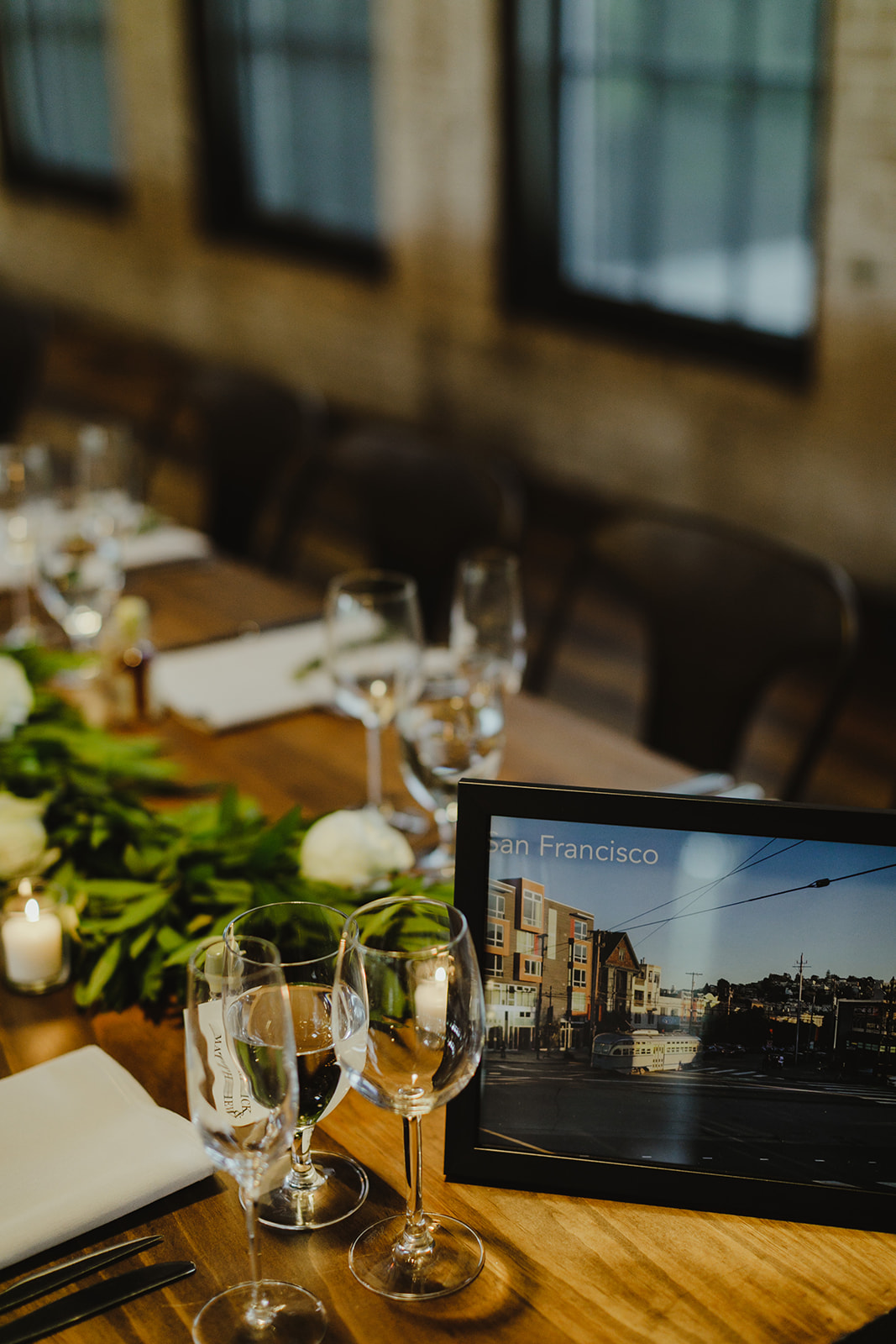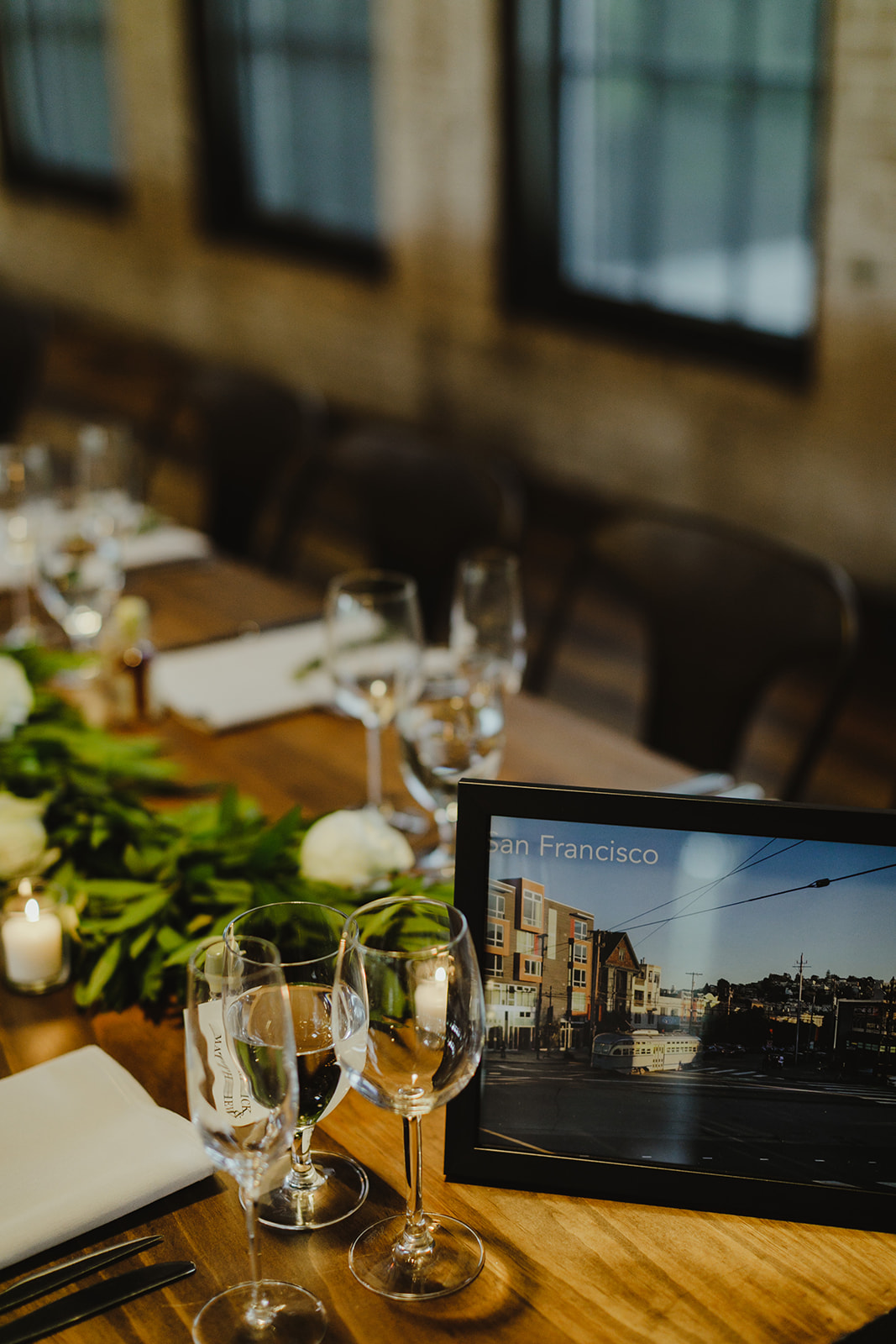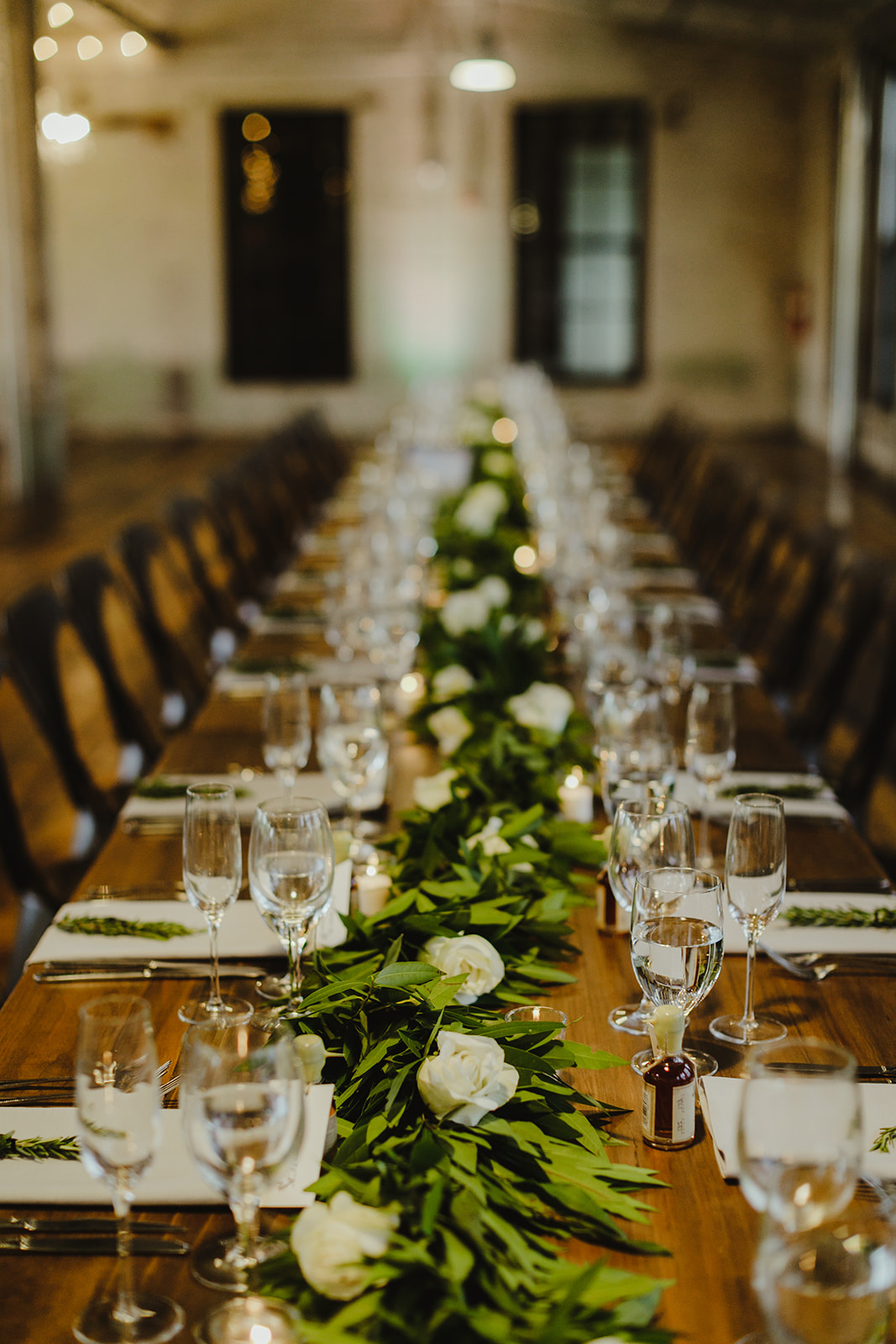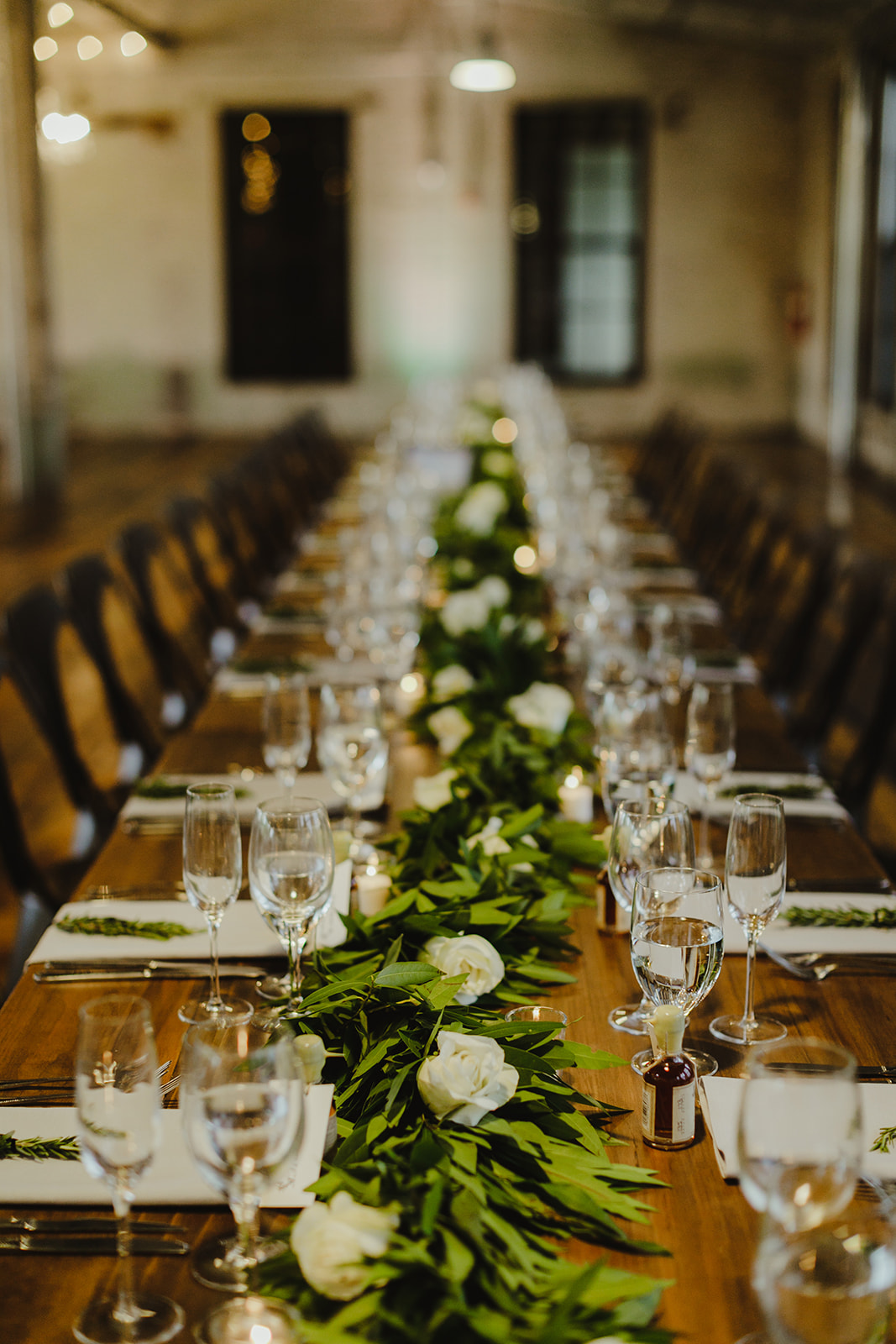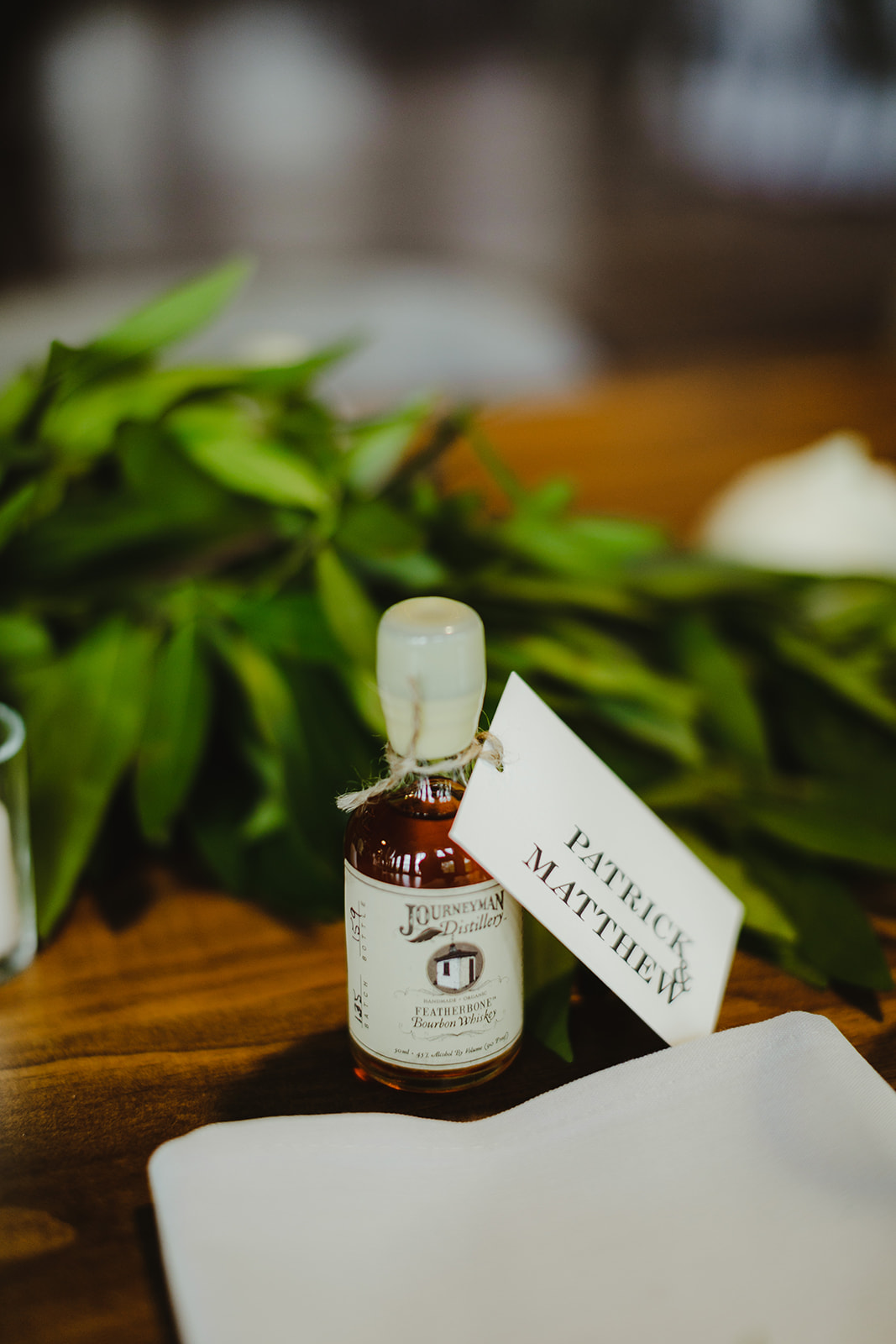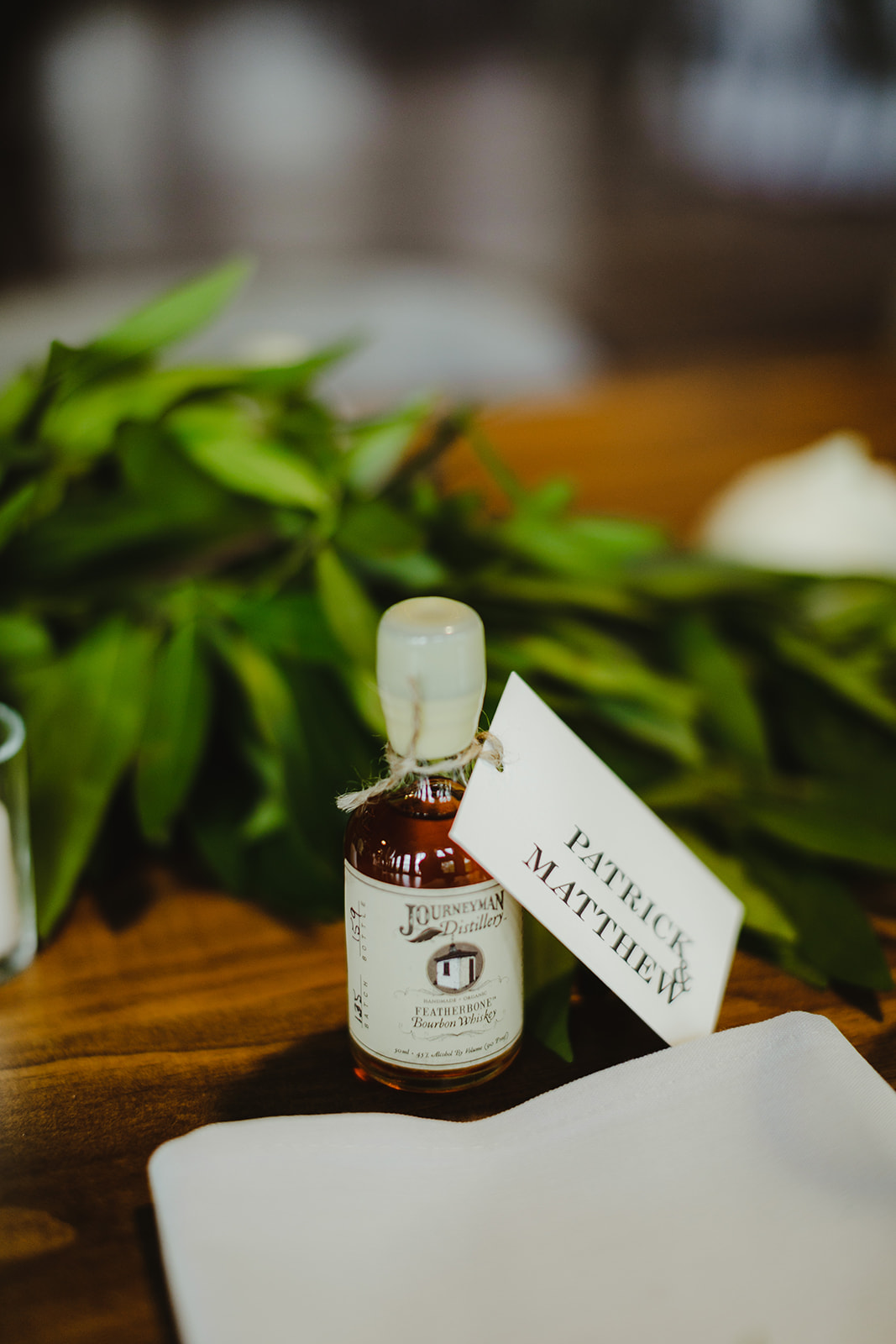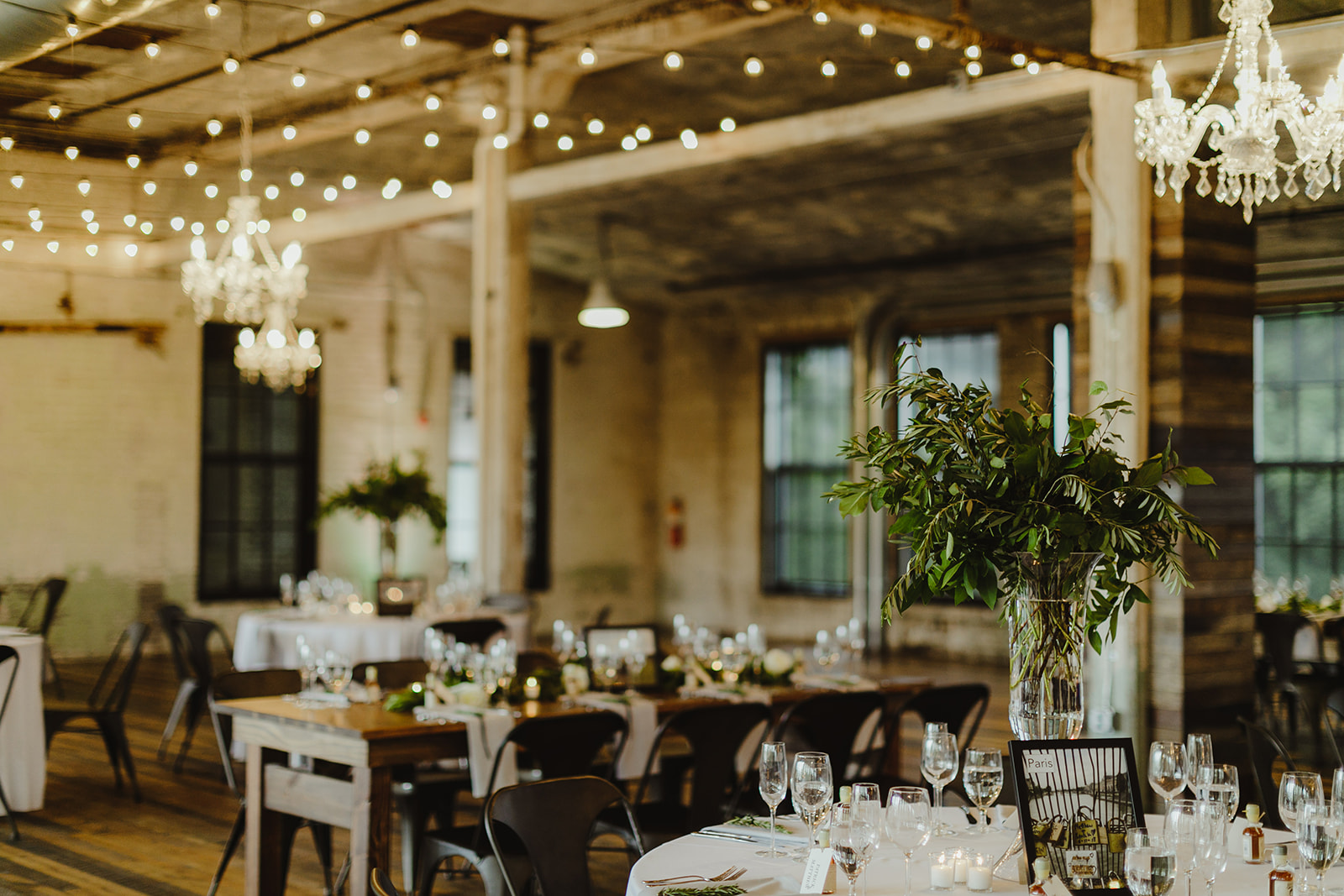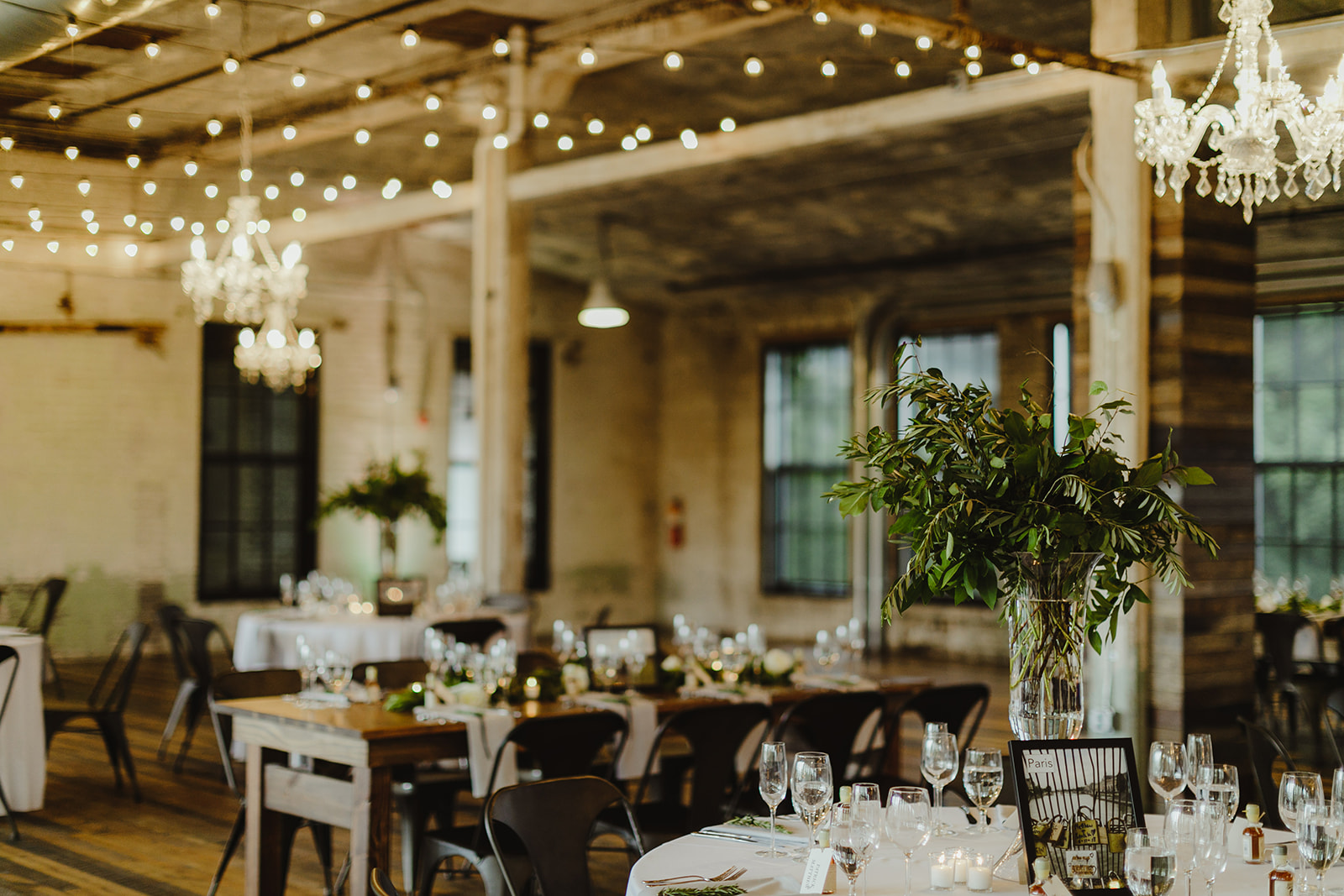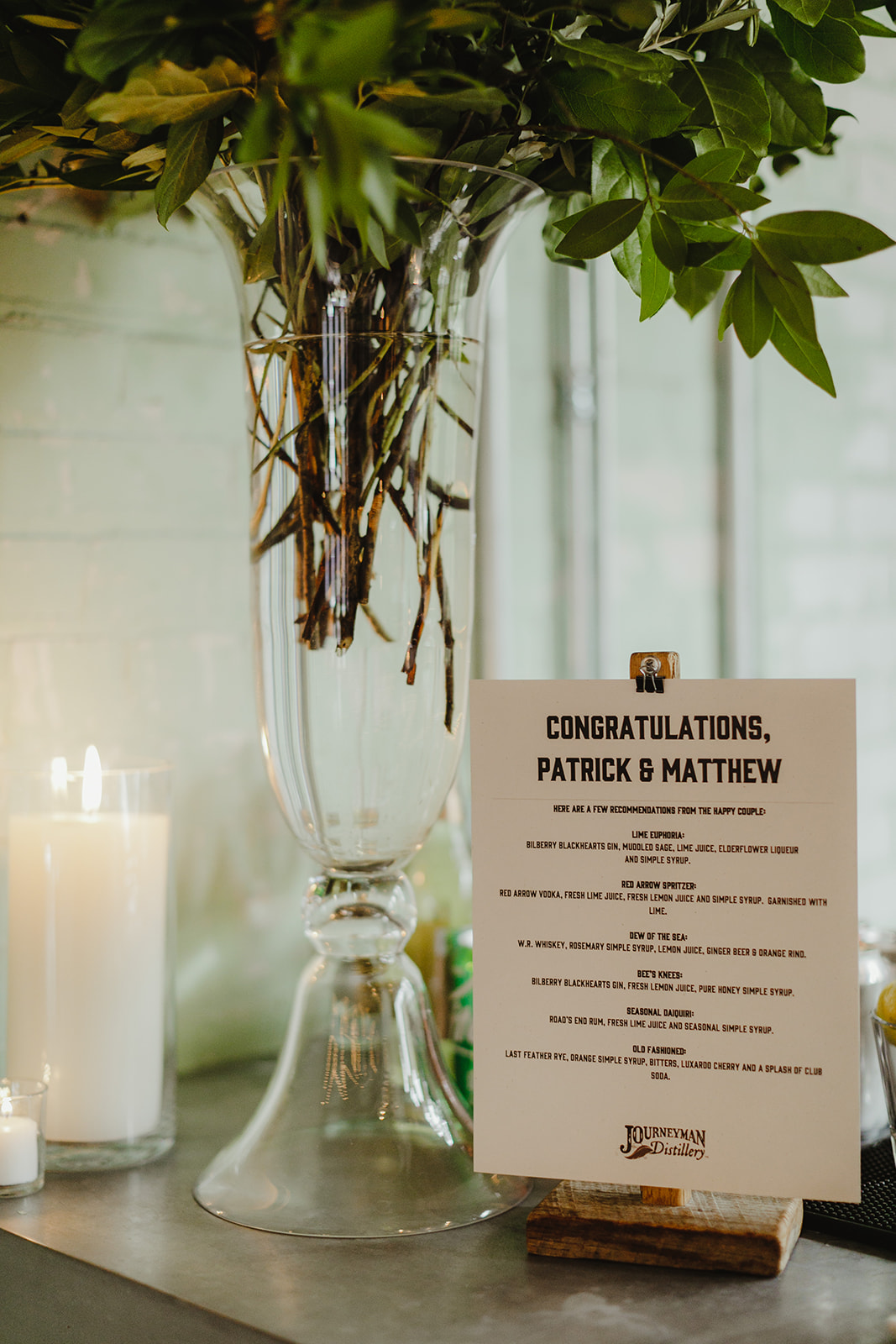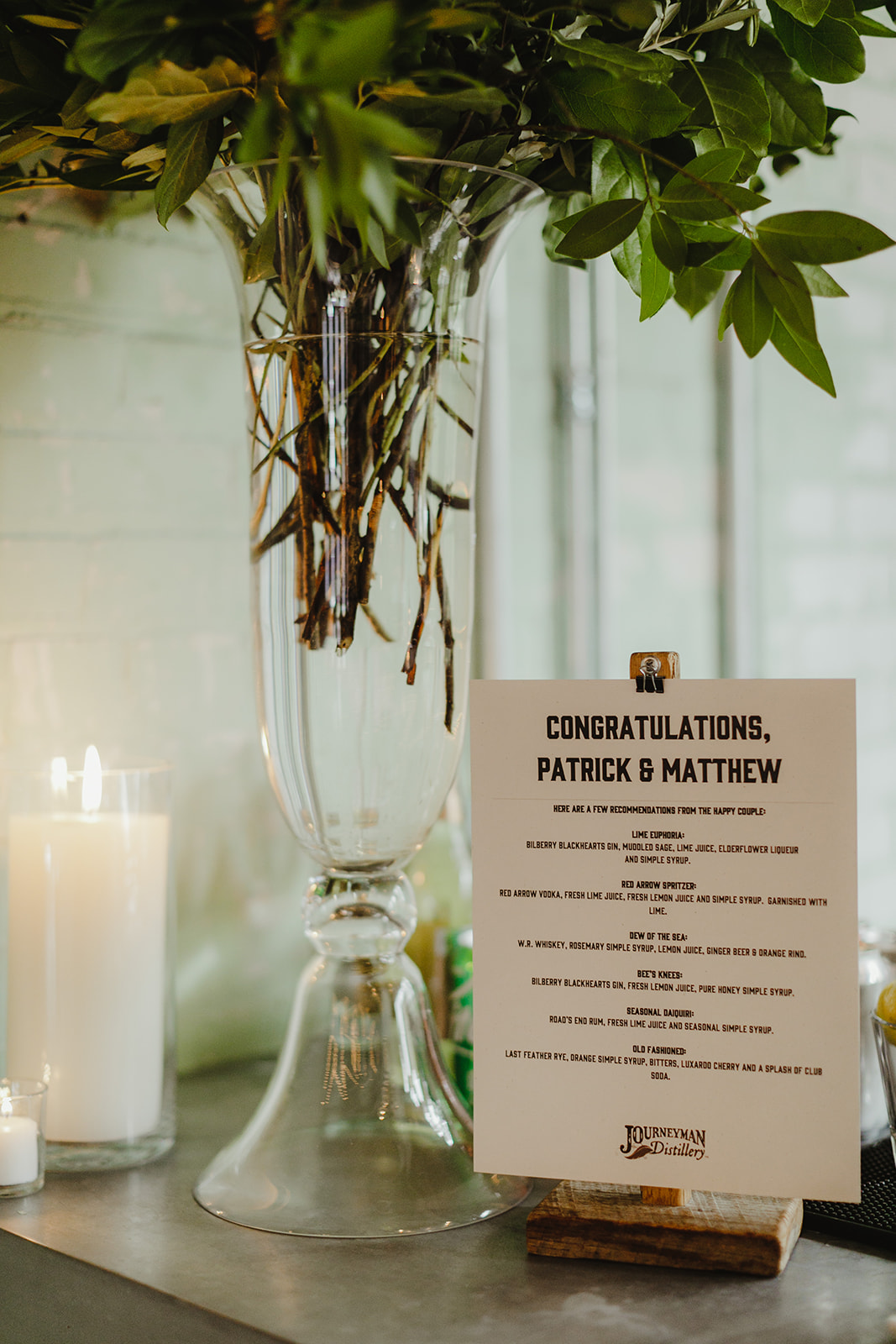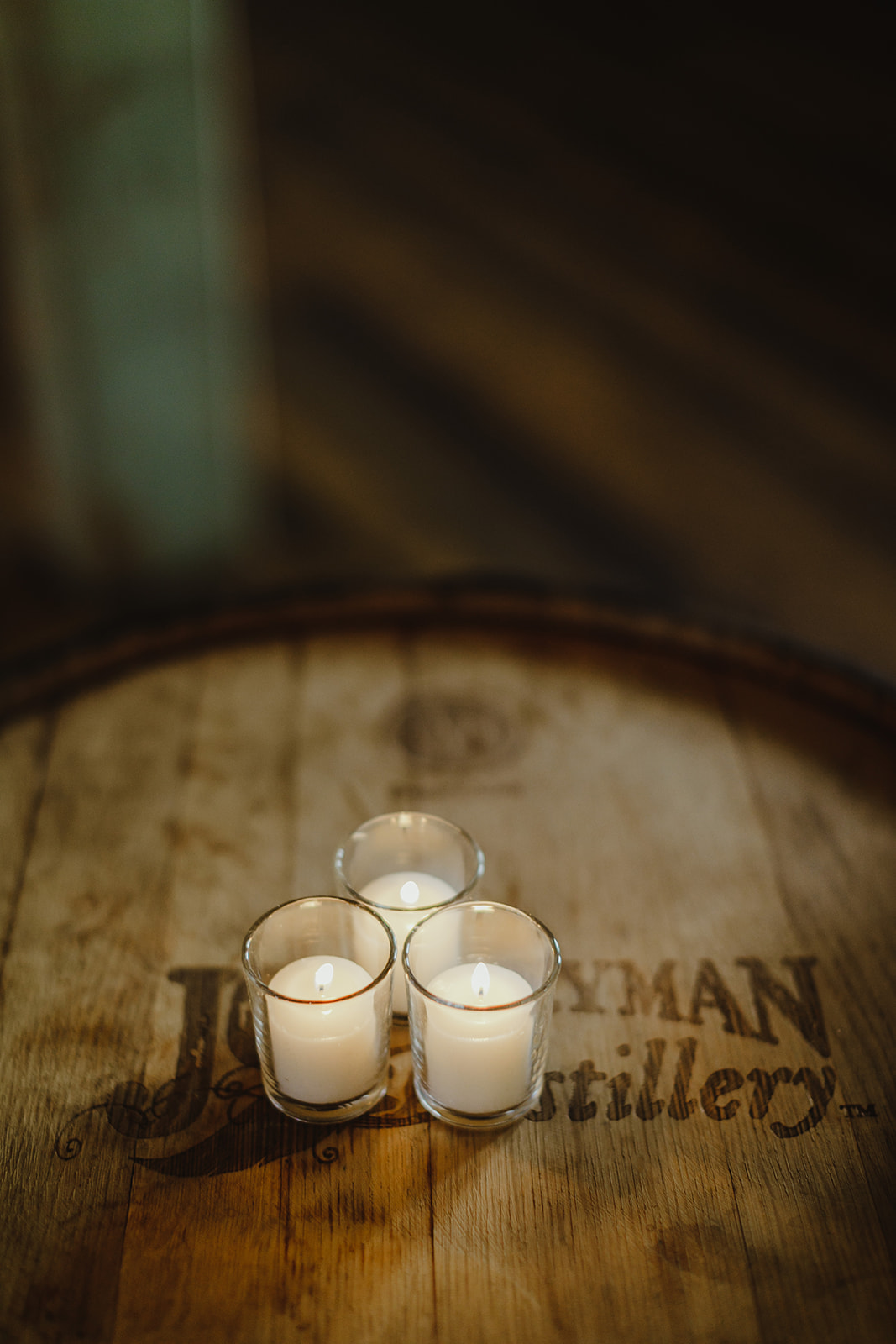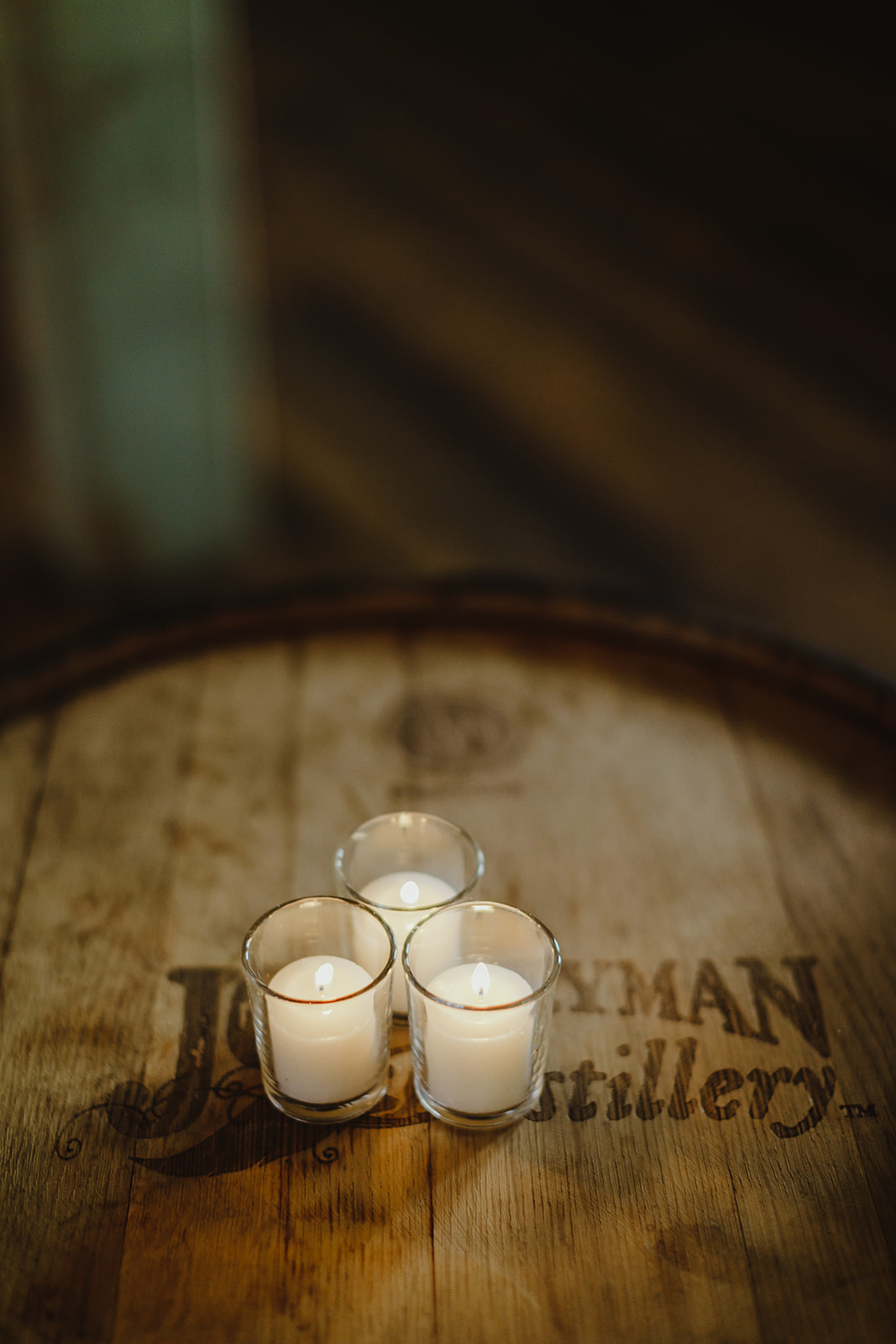 Another fun personal touch was this ceremony sign. Patrick's family has a lot of legal professionals. In-fact, his father is a judge and was the one who preformed the ceremony, which made the ceremony extra special. Matt is a doctor and also has medical professionals on his side of the family. So to decide what side to sit on at the ceremony you had to decide if you wanted legal advice (Patrick's side) or Medical advice (Matt's side) – so fun!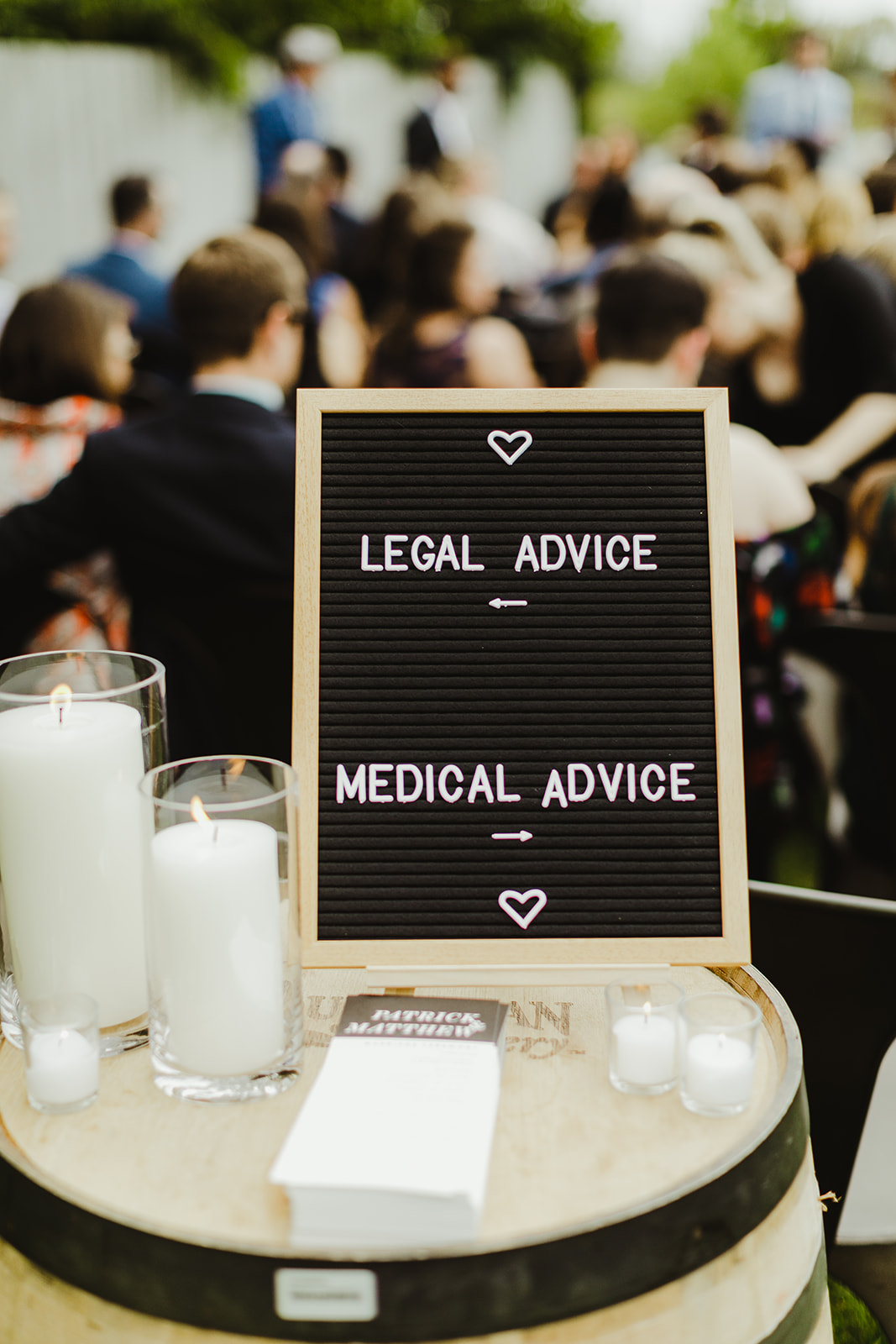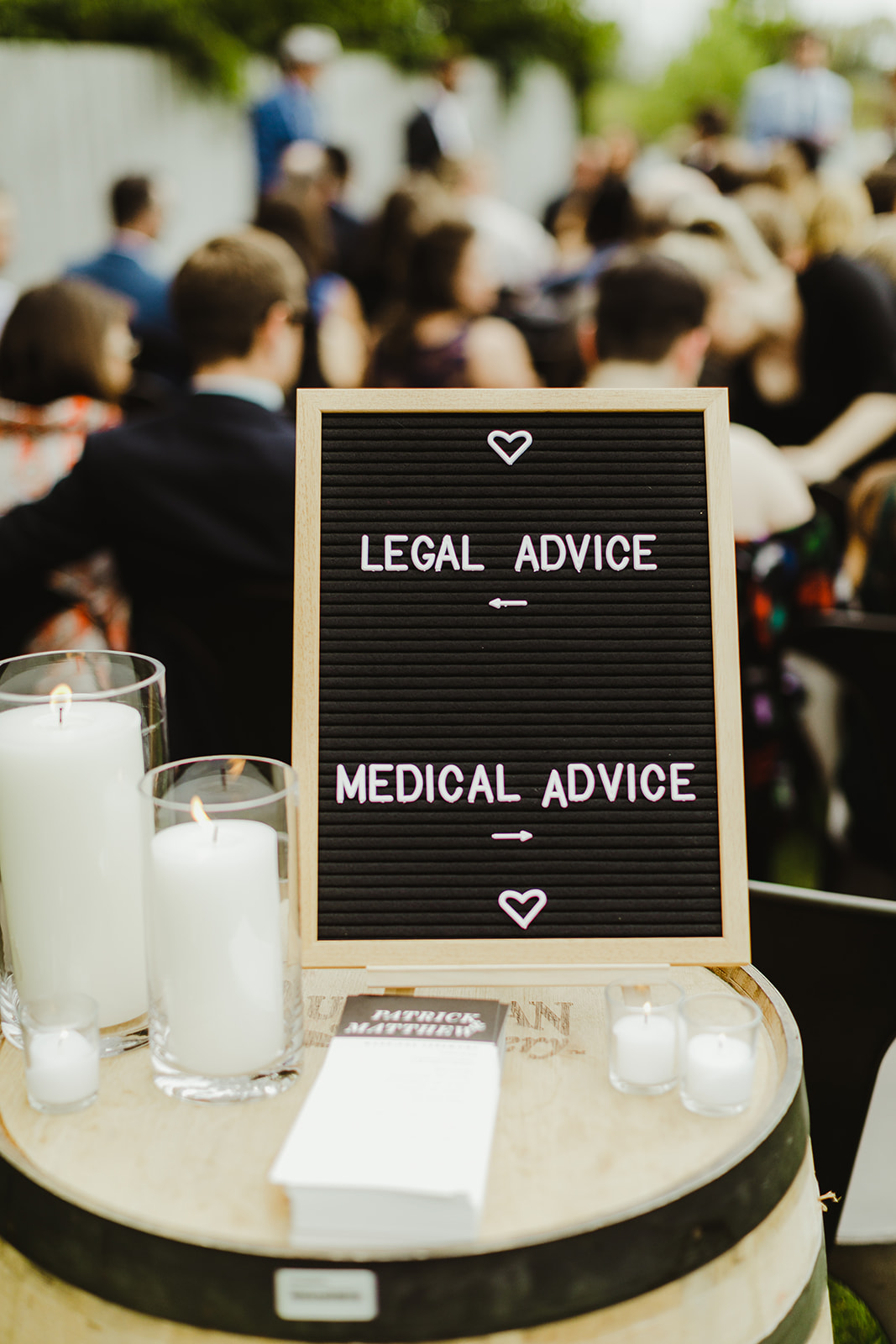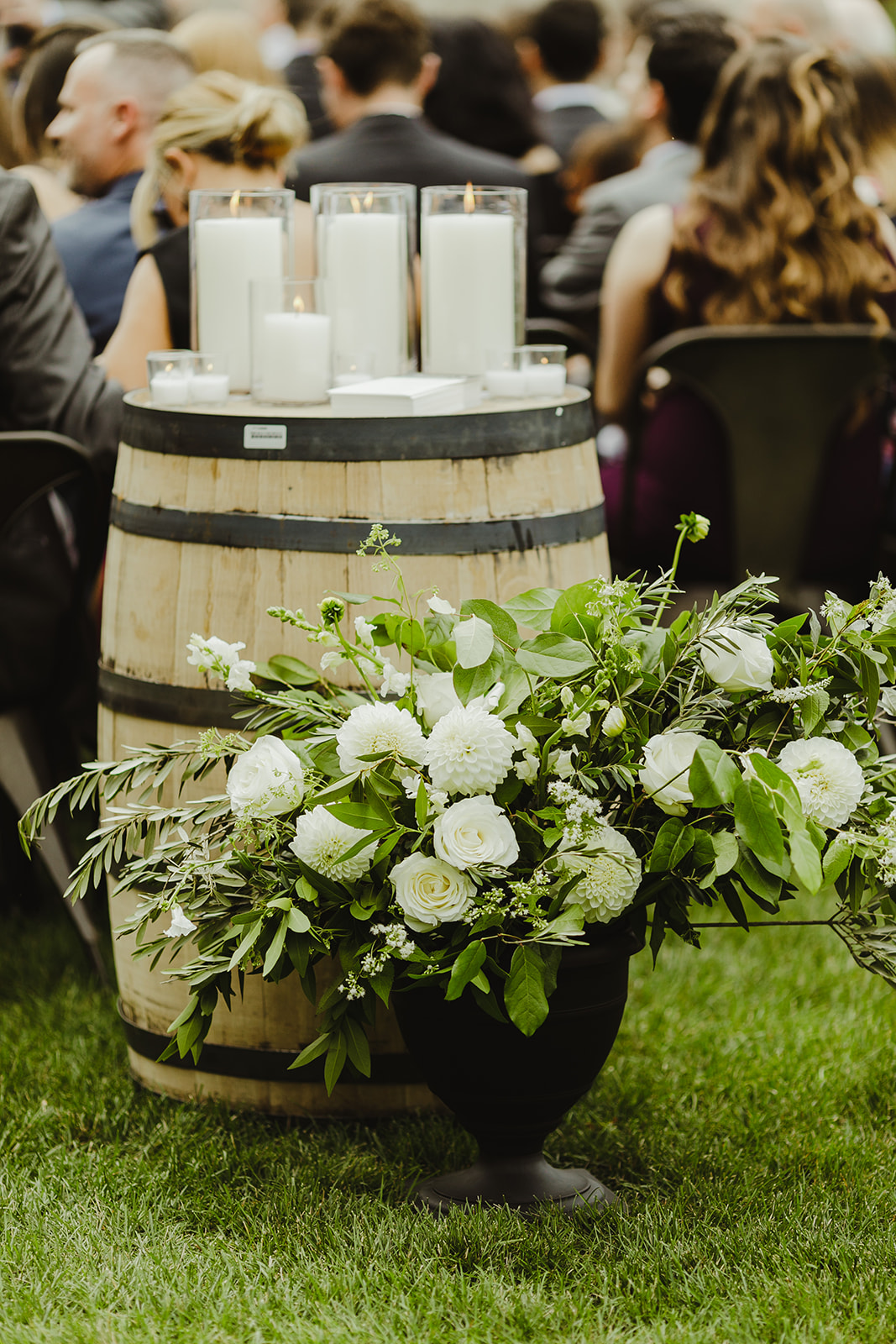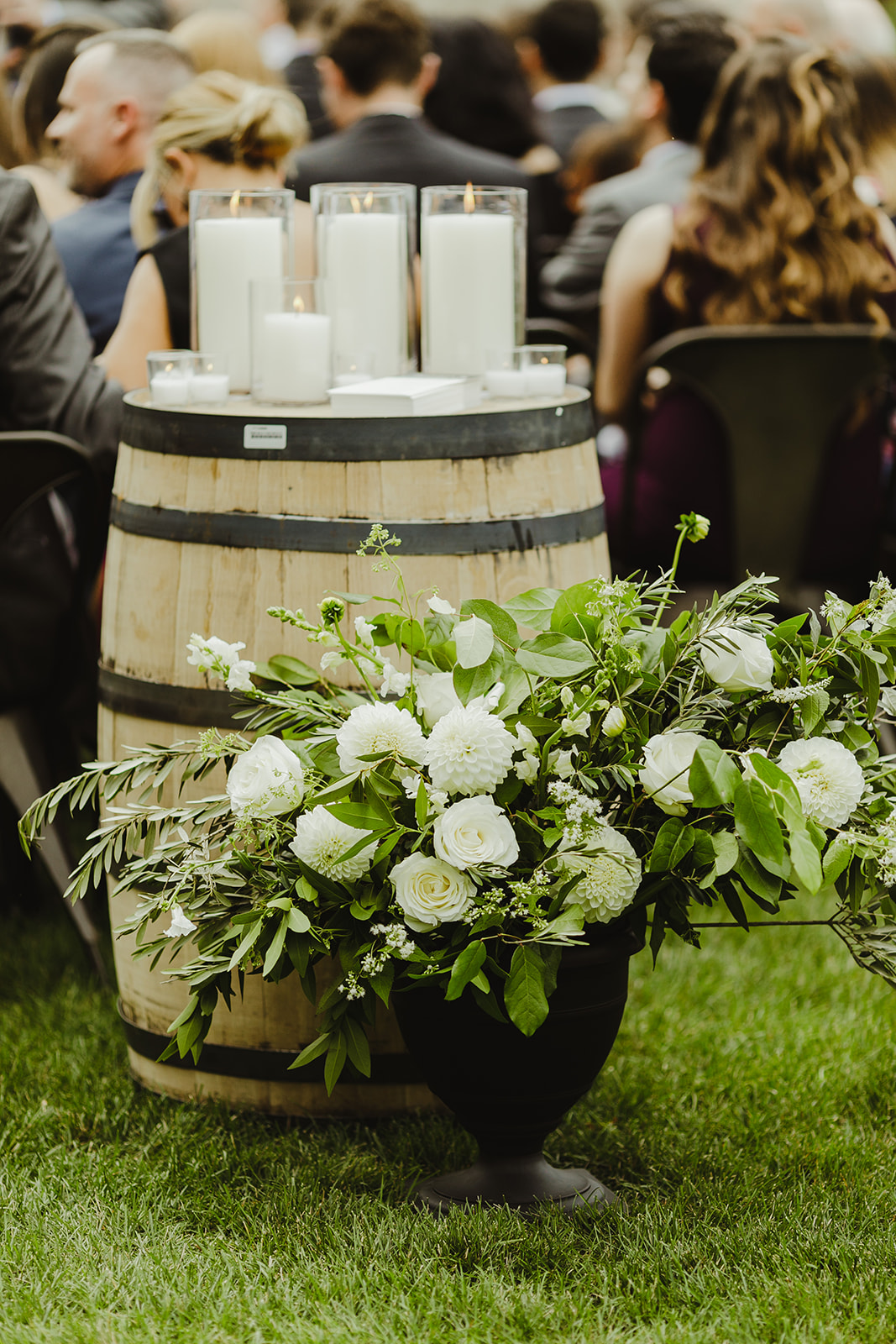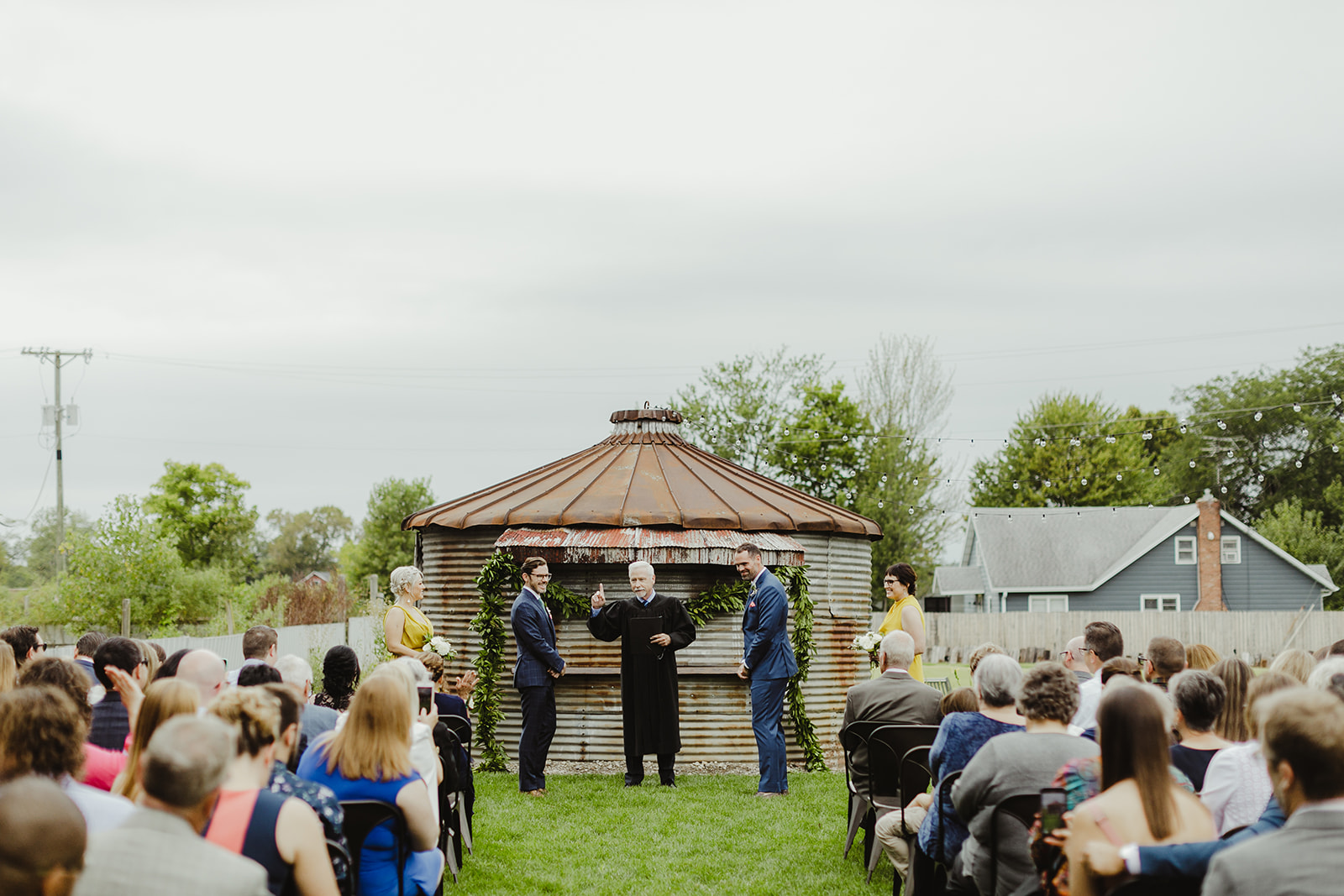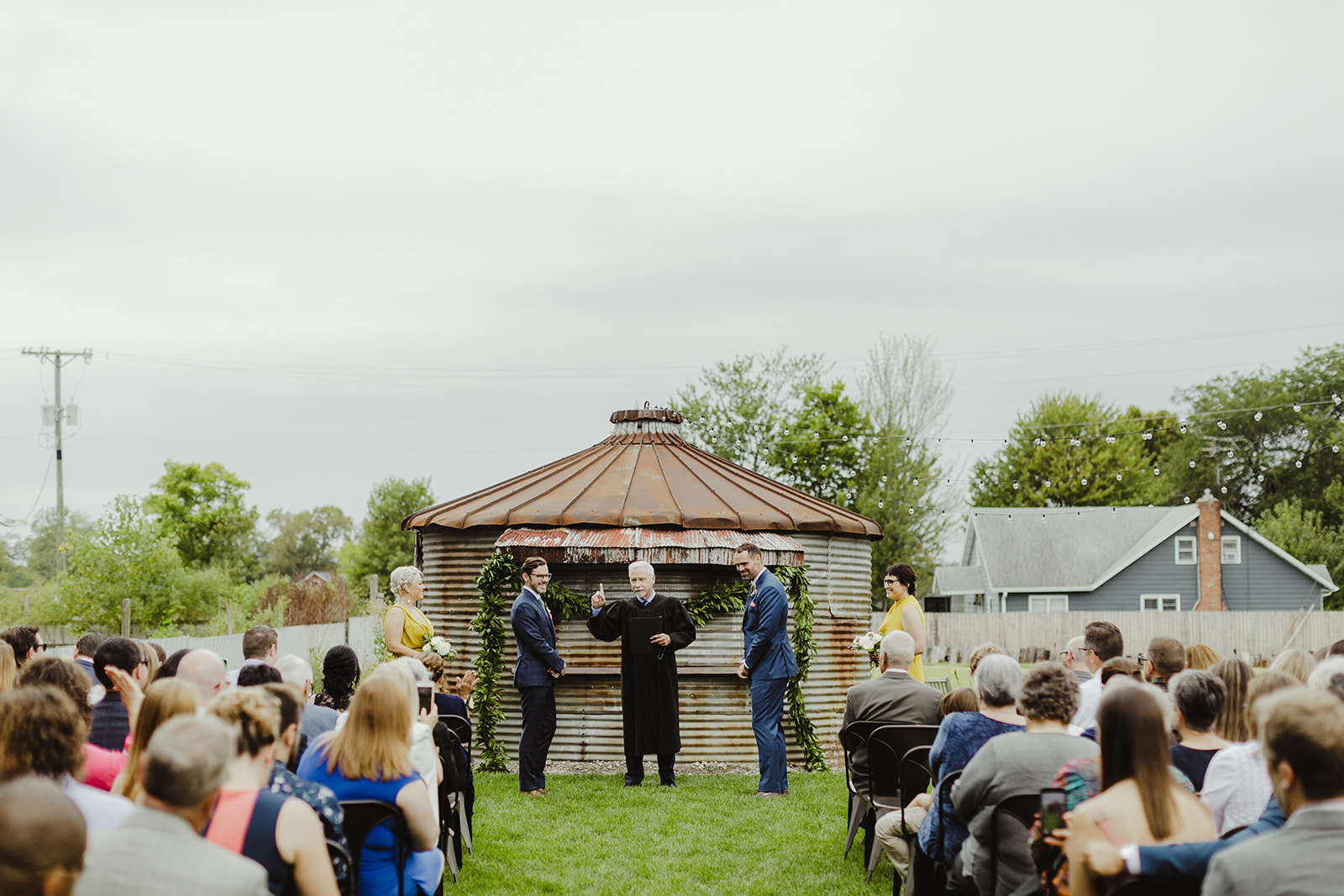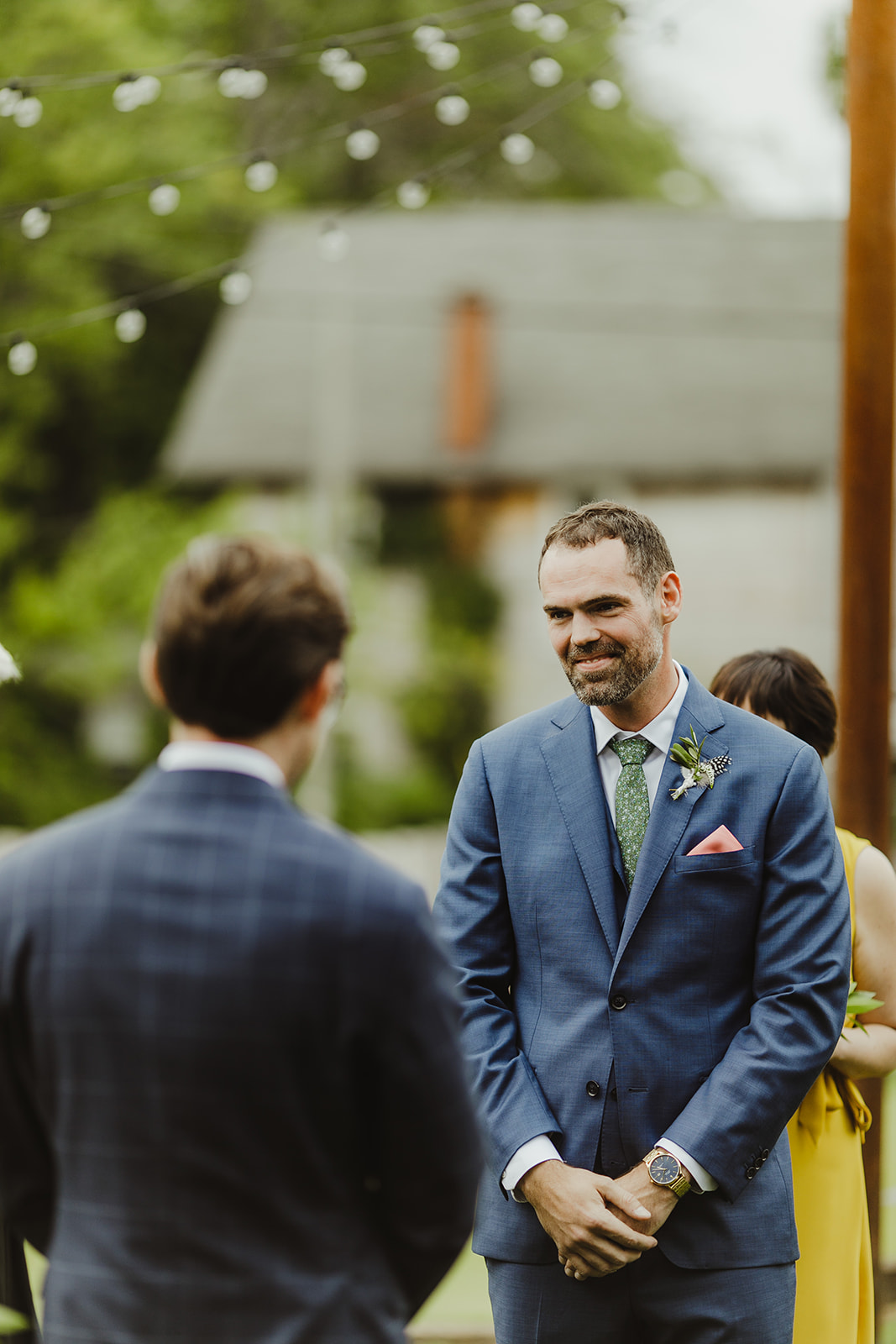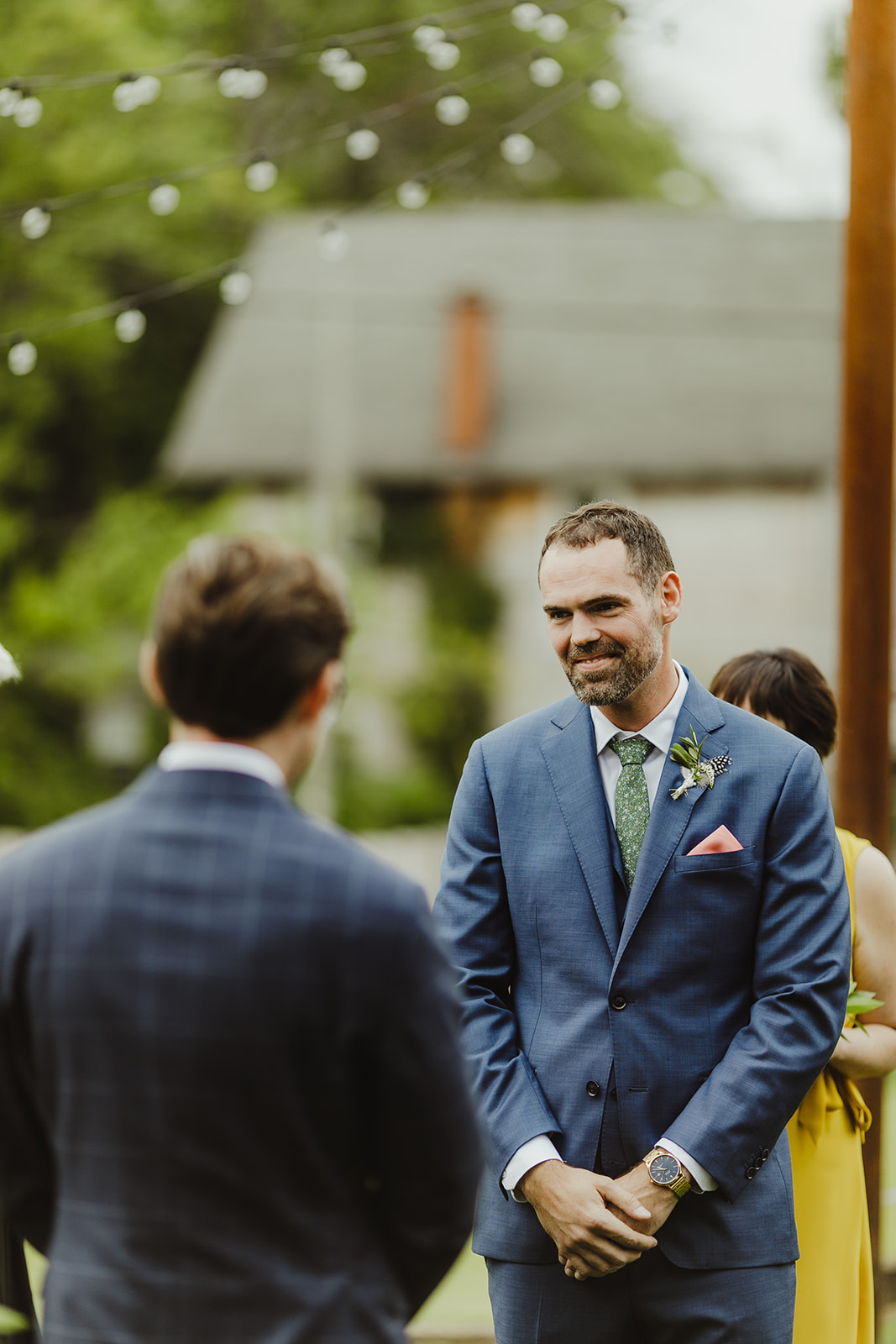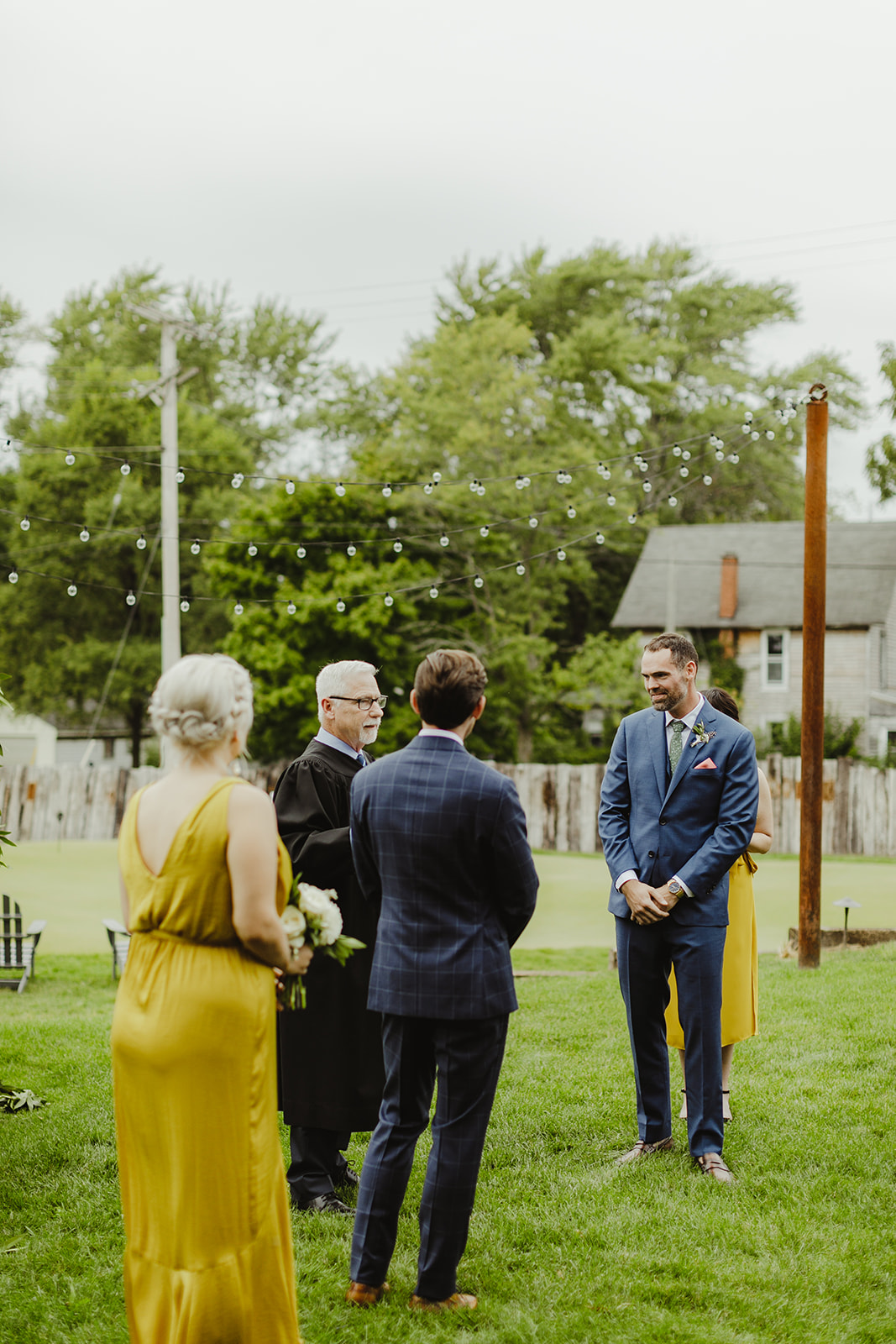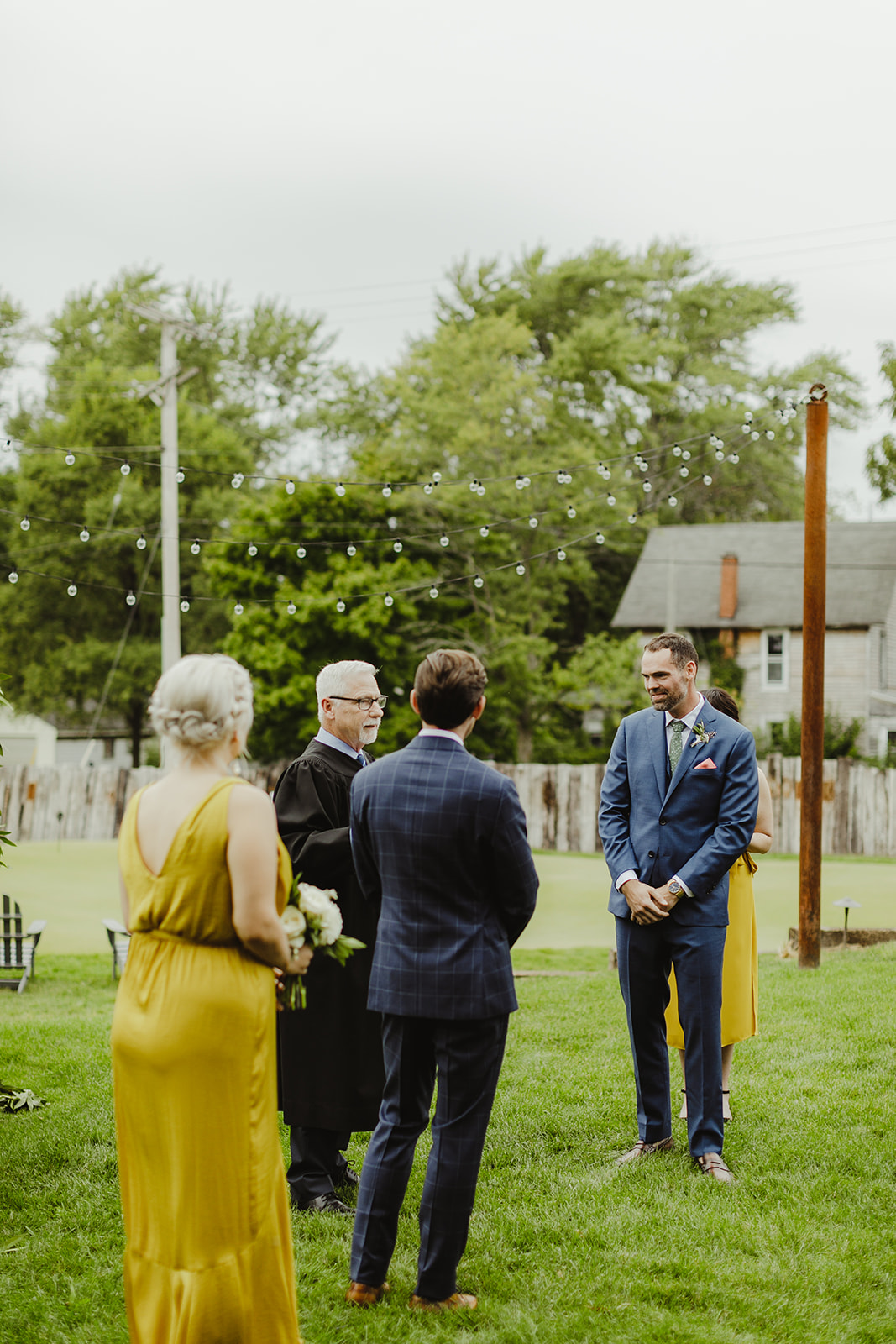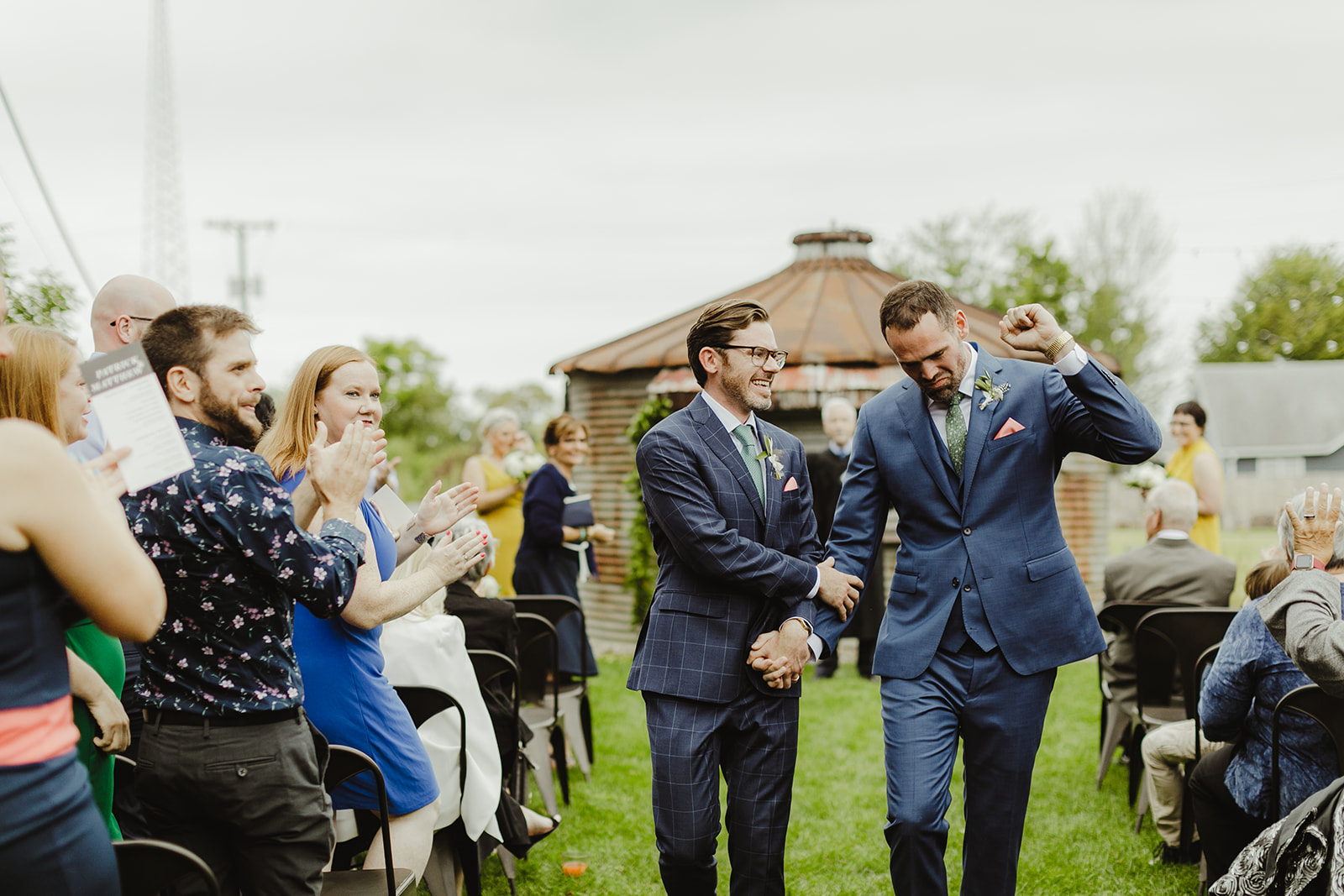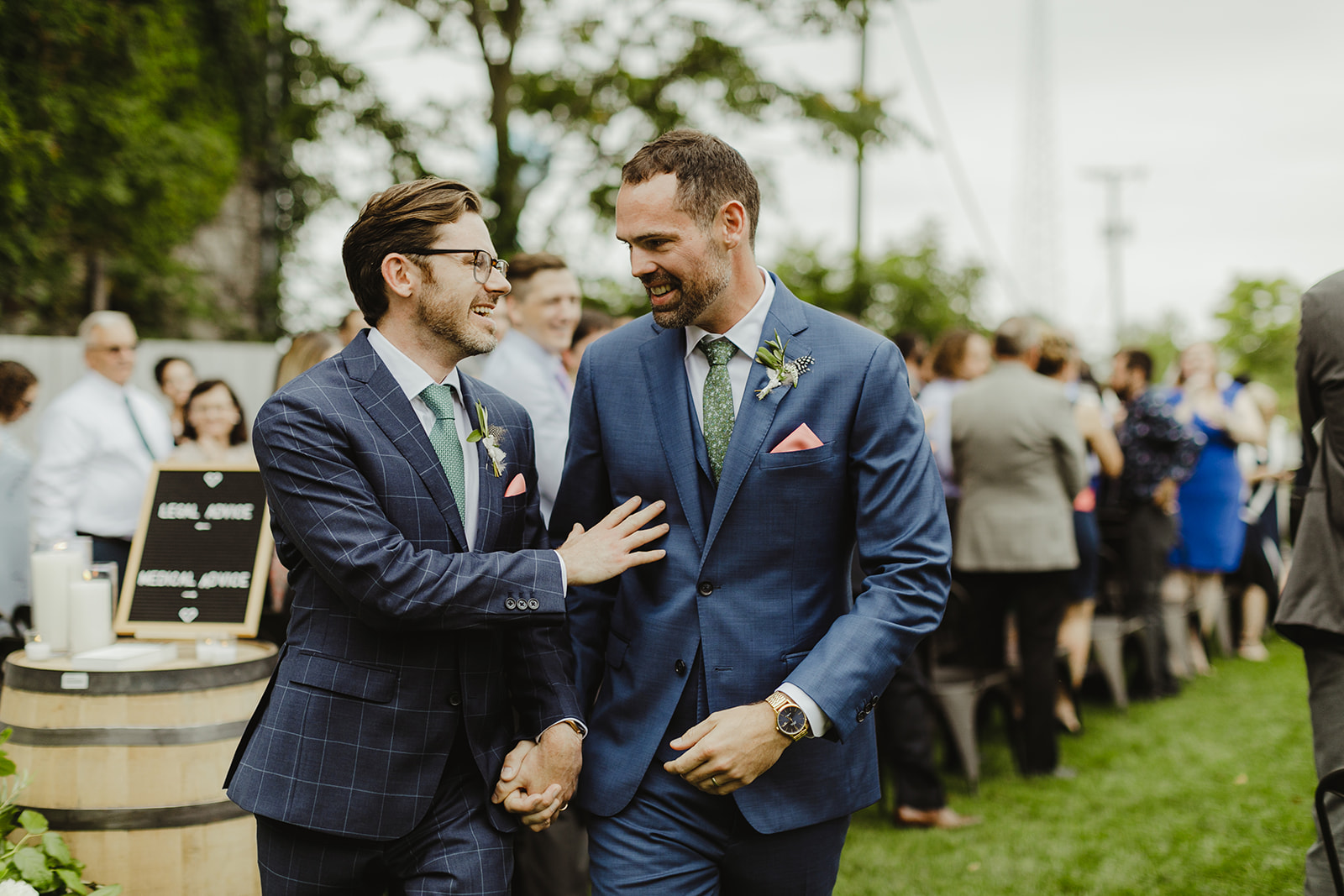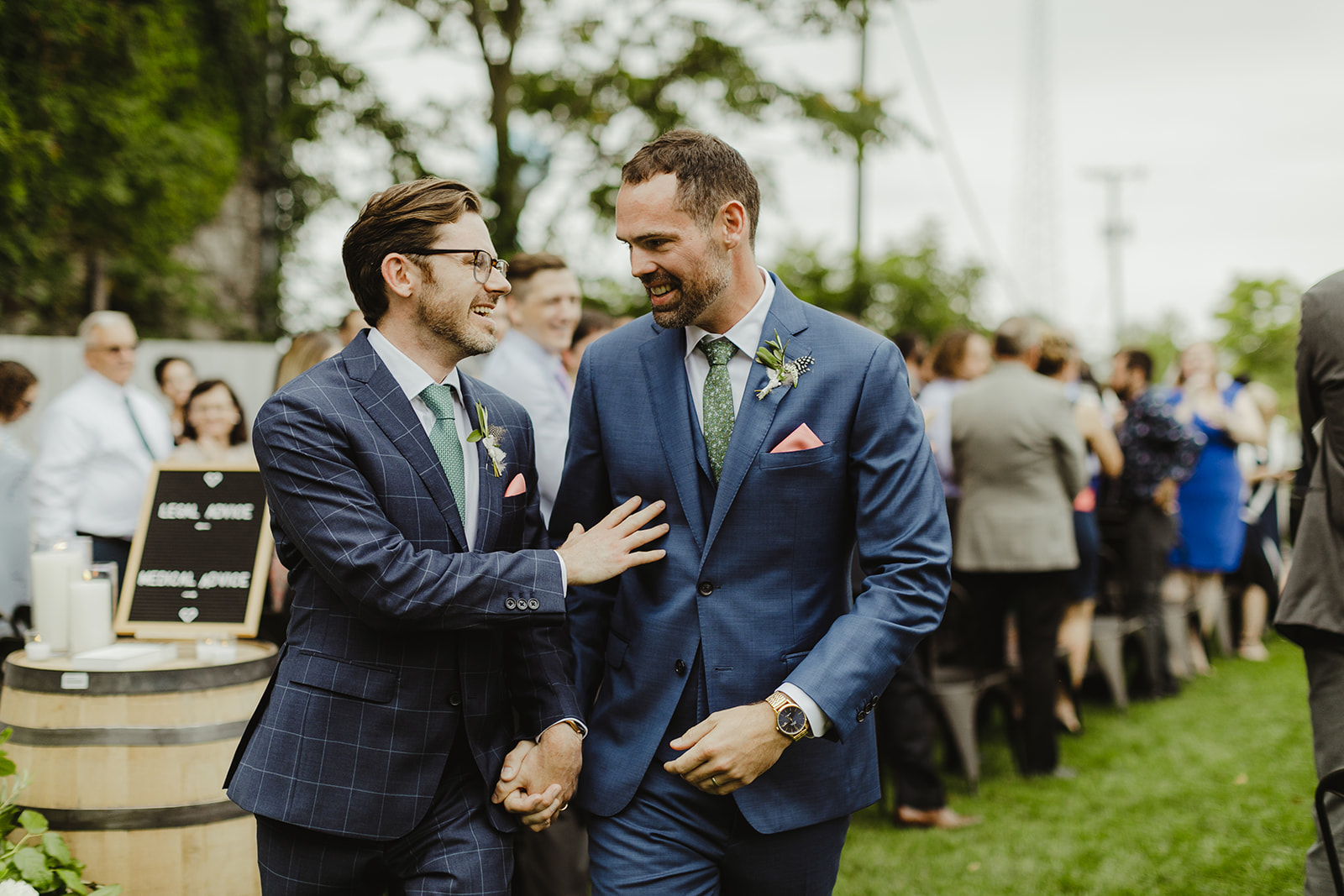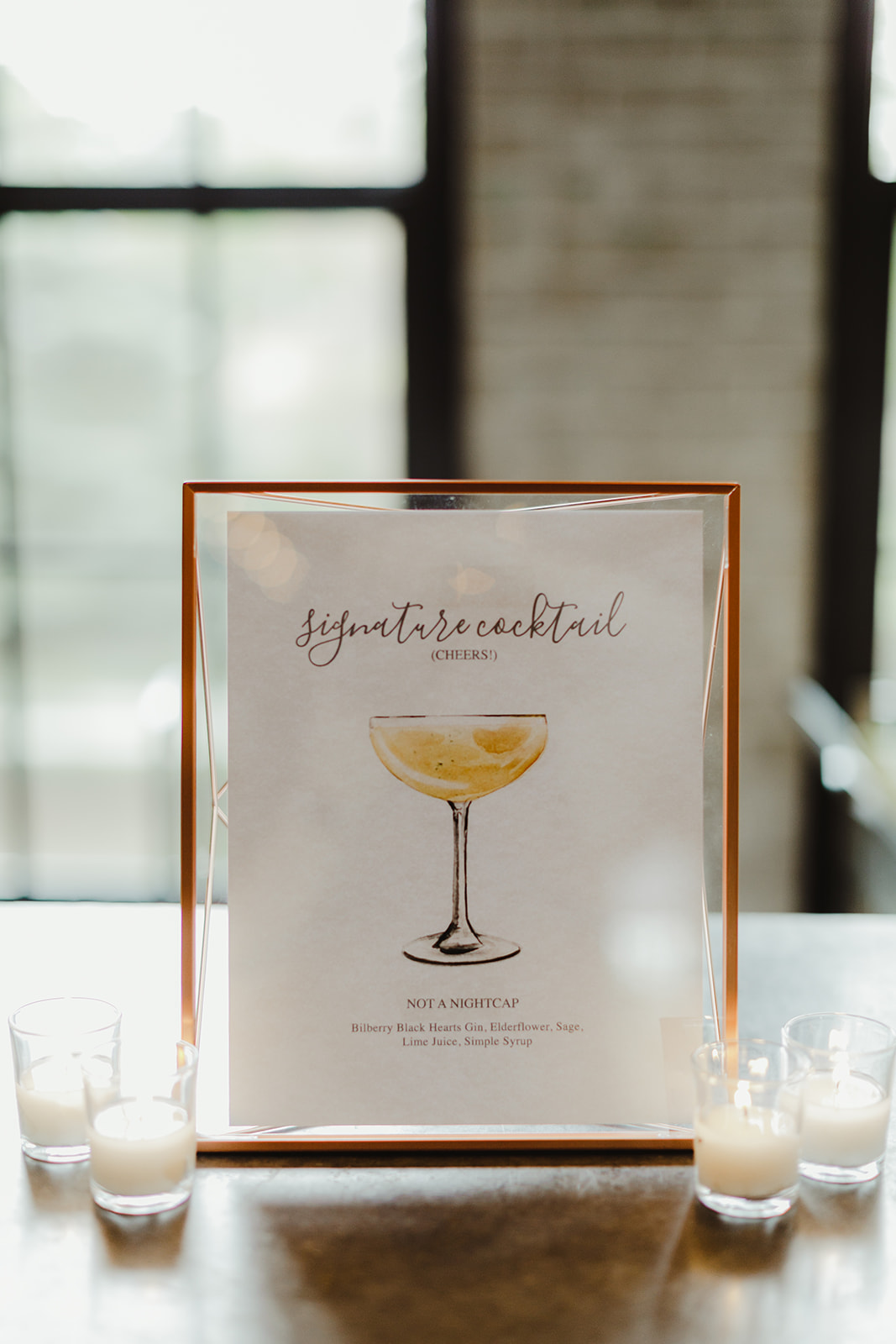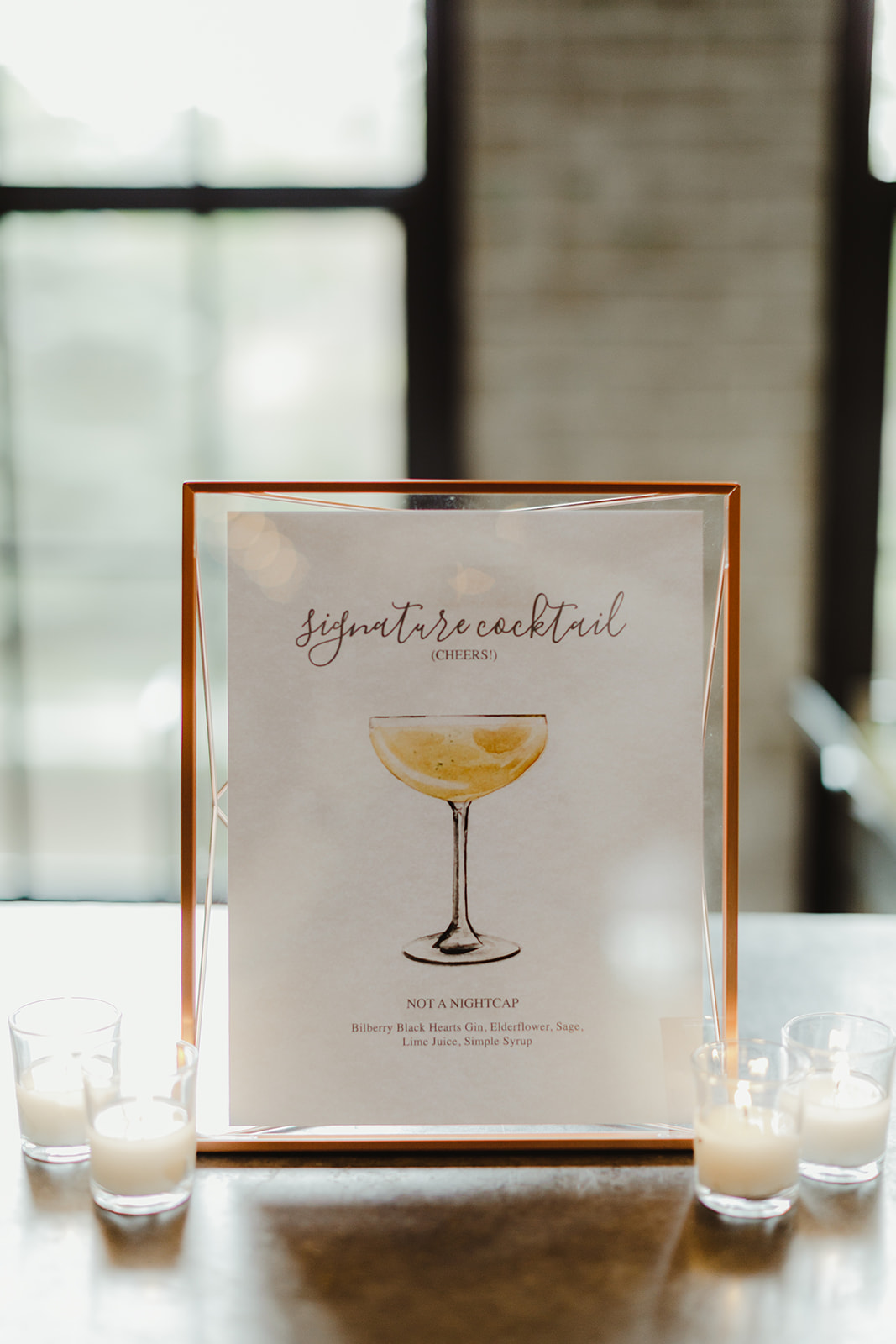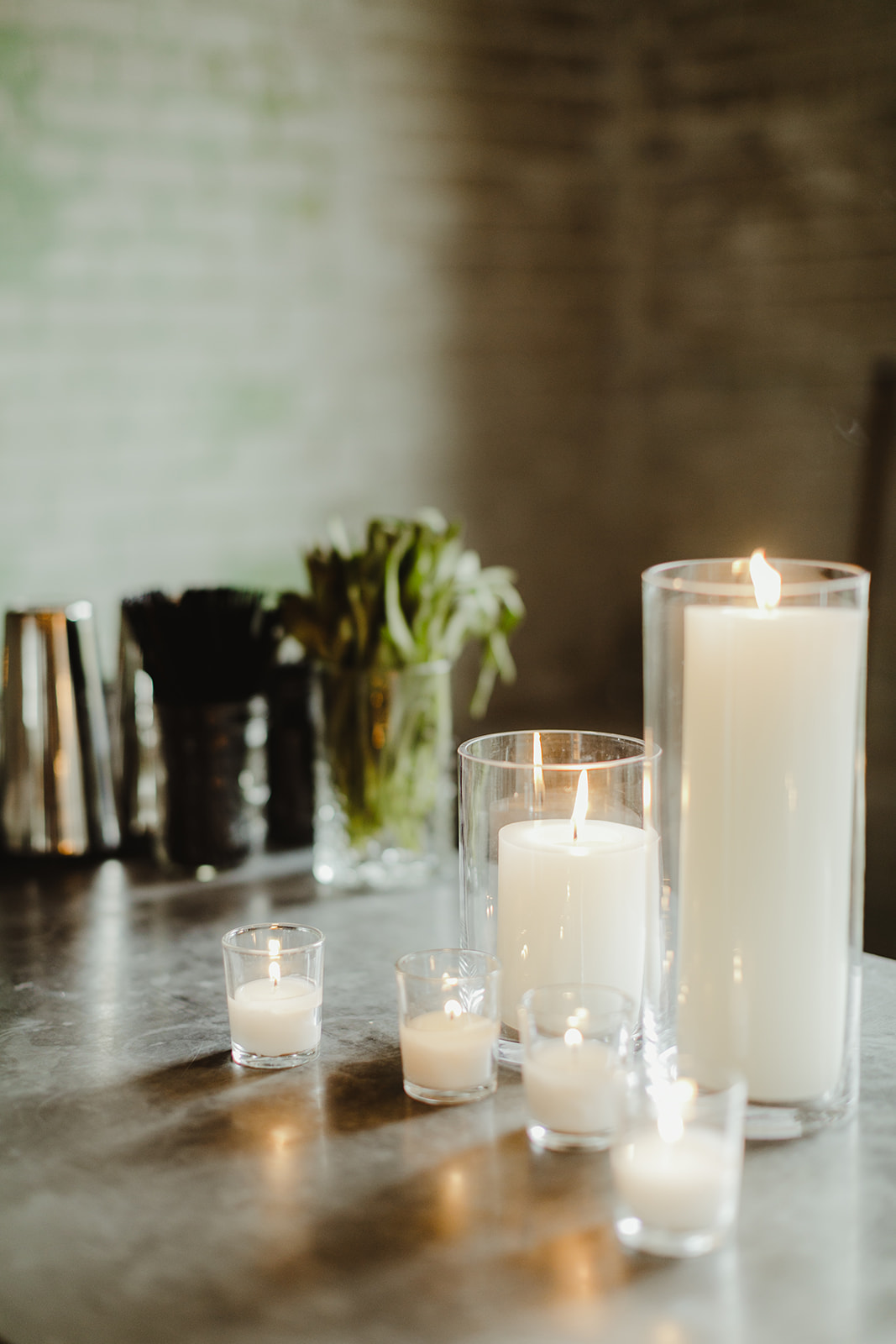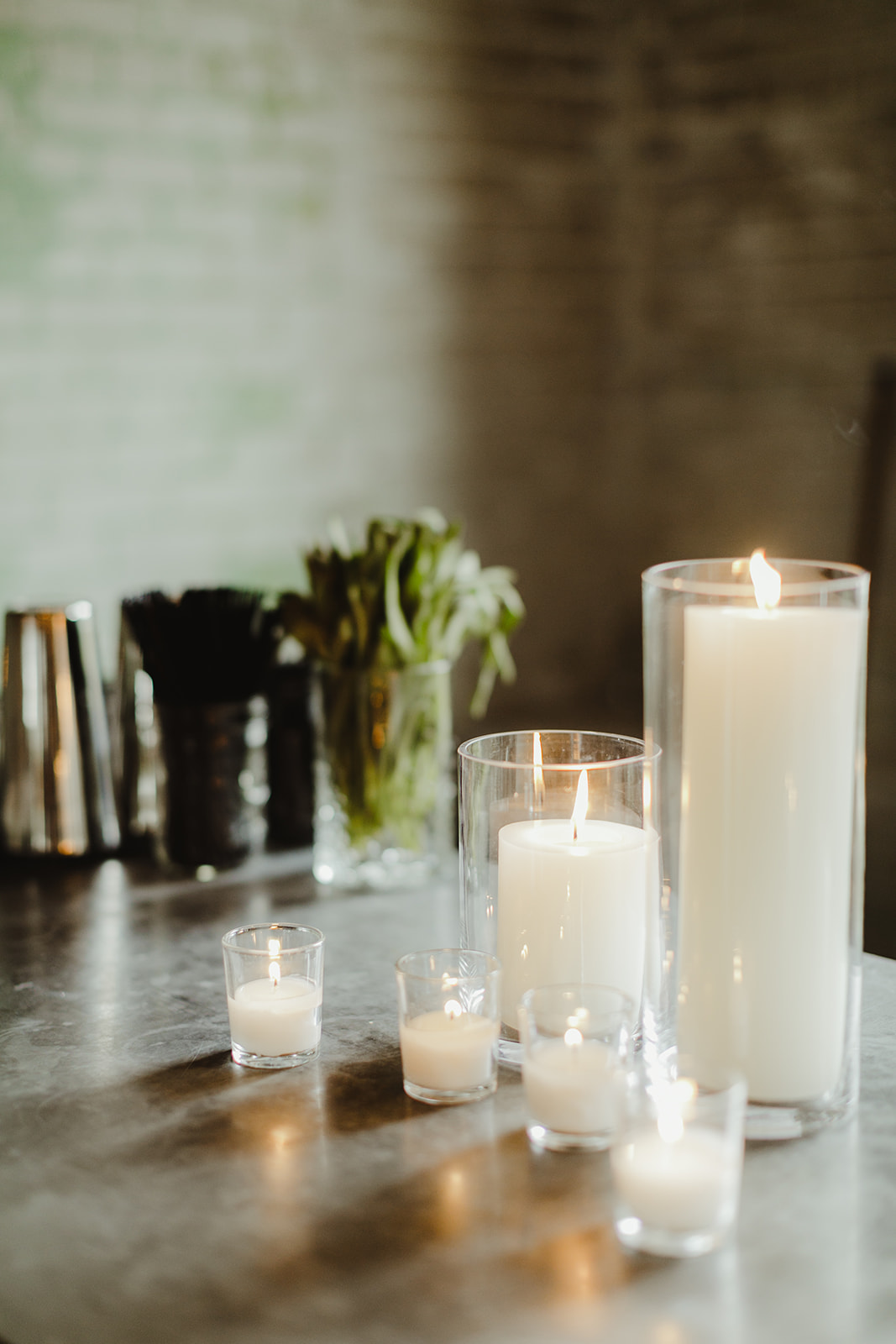 The couple decided take part of a fun Journeyman Distillery wedding tradition and do the Traveling Barrel Program. This program gives you a barrel for your guests to sign as a guest book during the reception. After the wedding Journeyman takes the barrel and fills it with a spirit of your choosing. Once the spirit is done aging they will bottle it up and you can pick up your barrel and bottled spirits to have forever. What a great way to remember and enjoy a part of your wedding forever.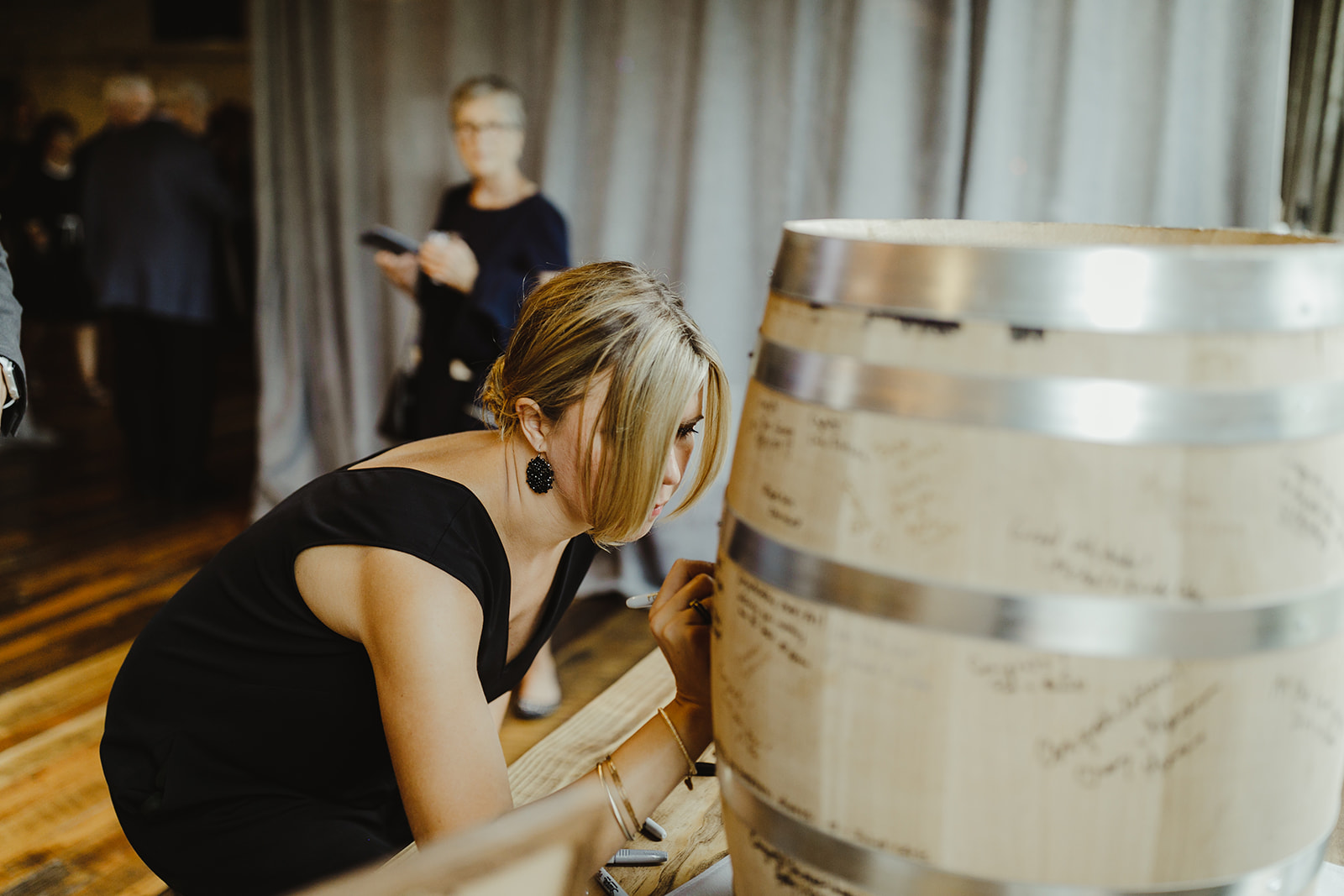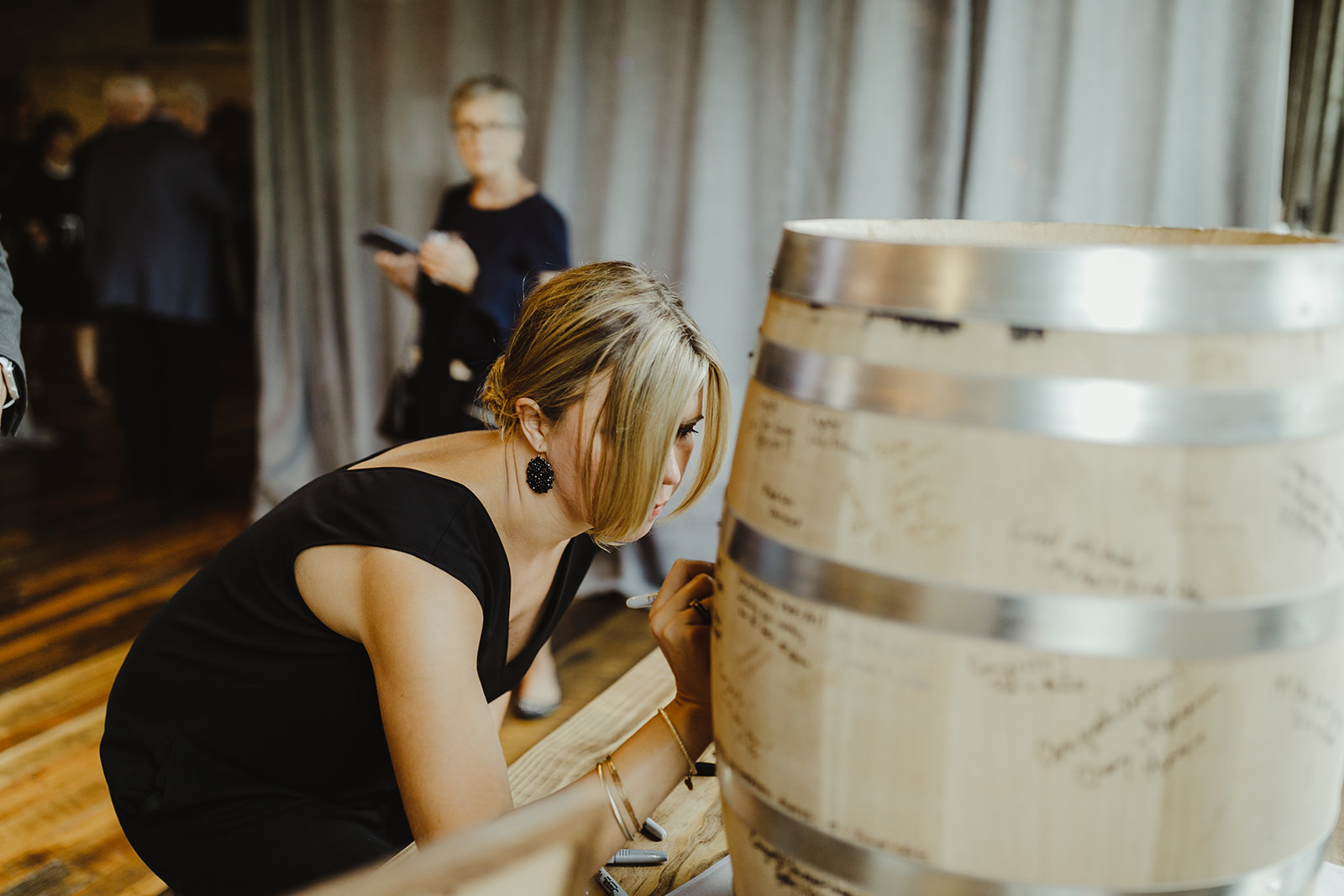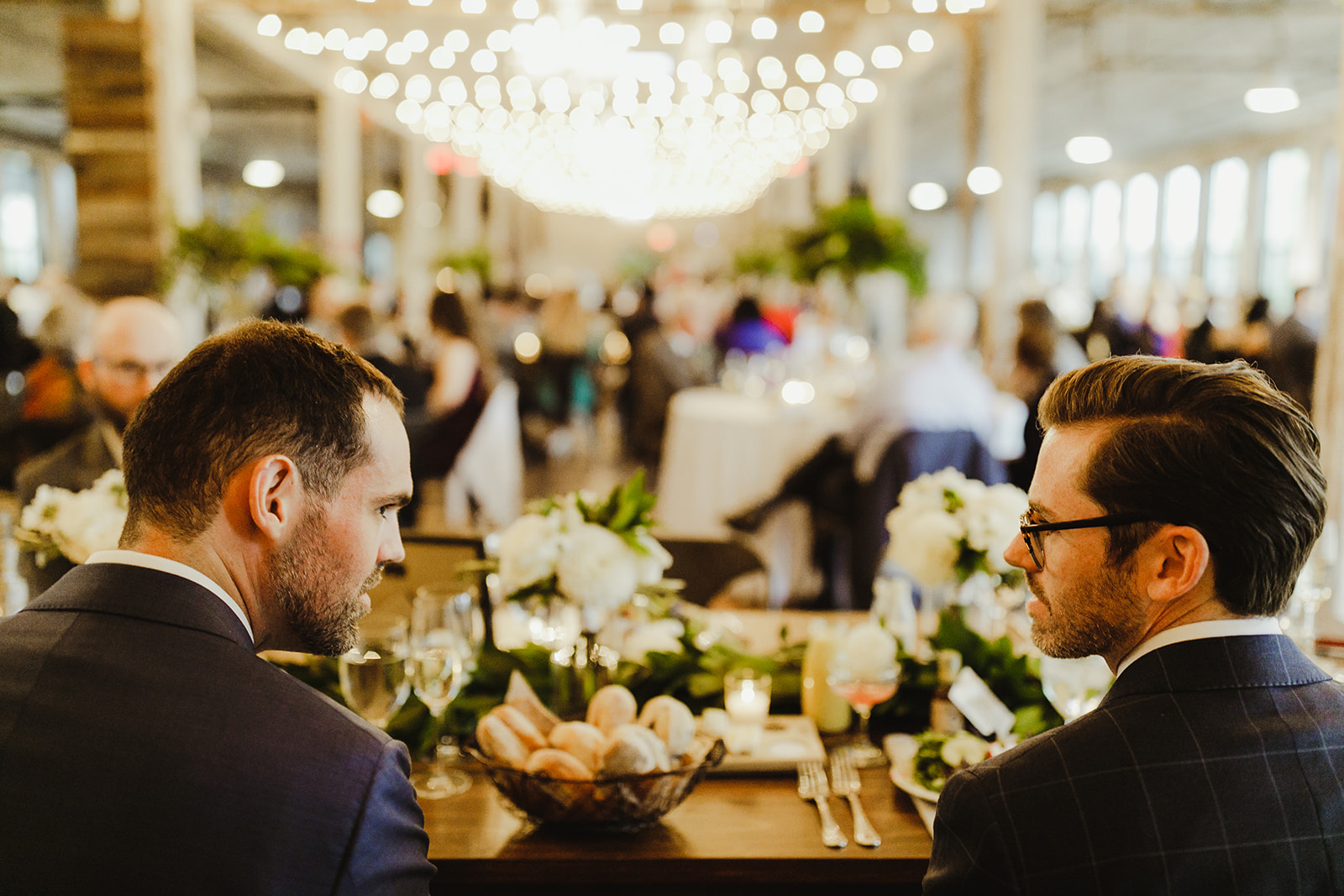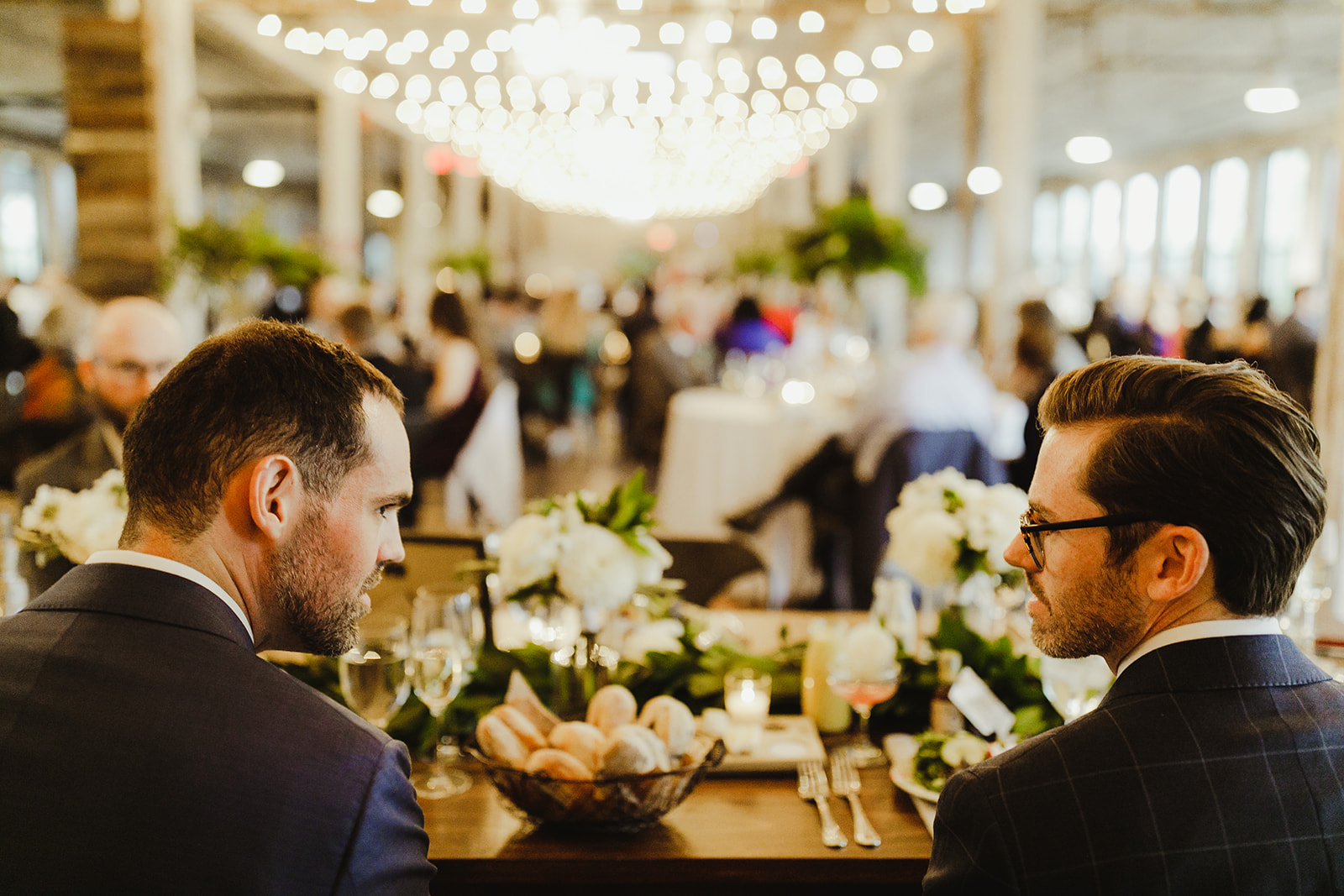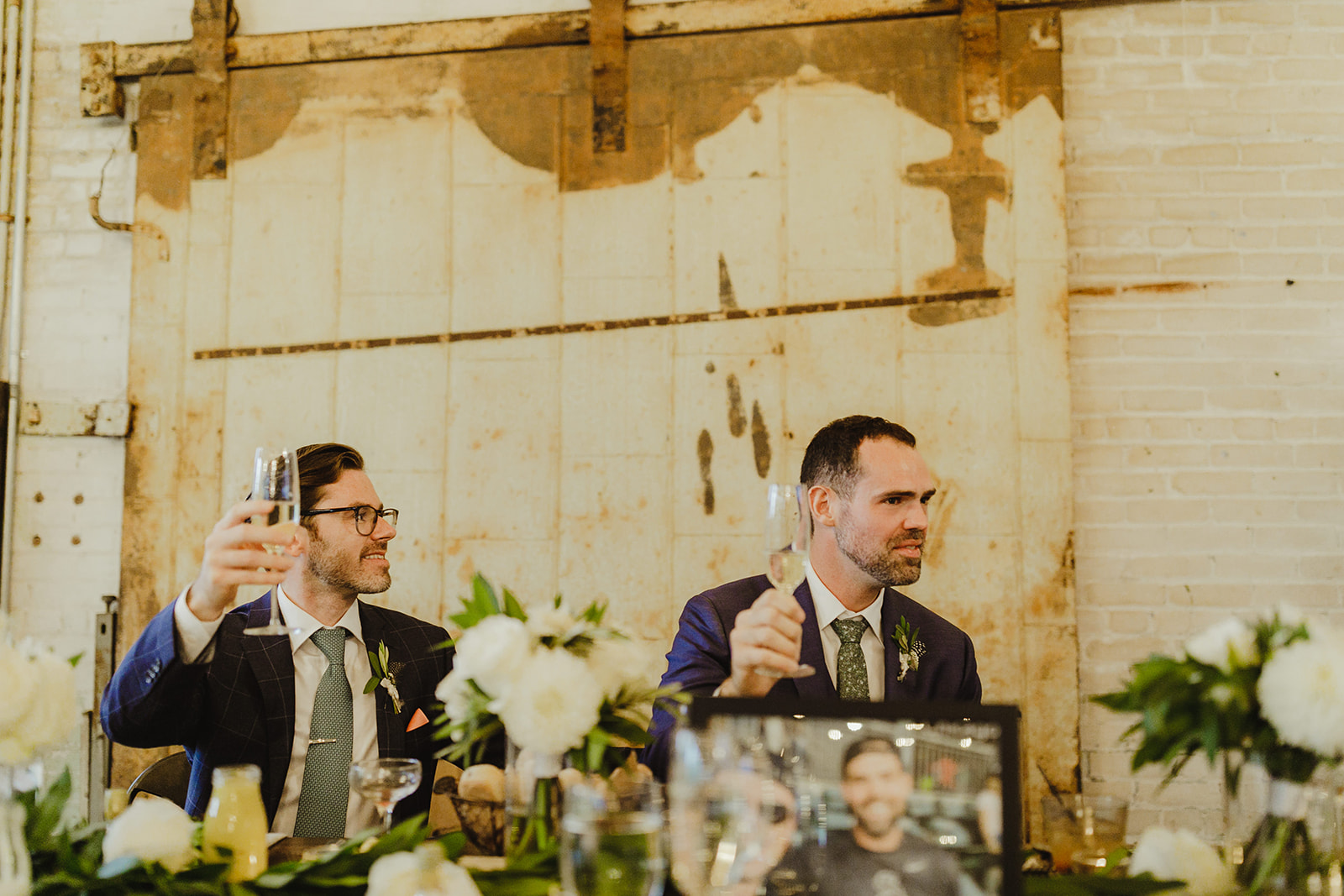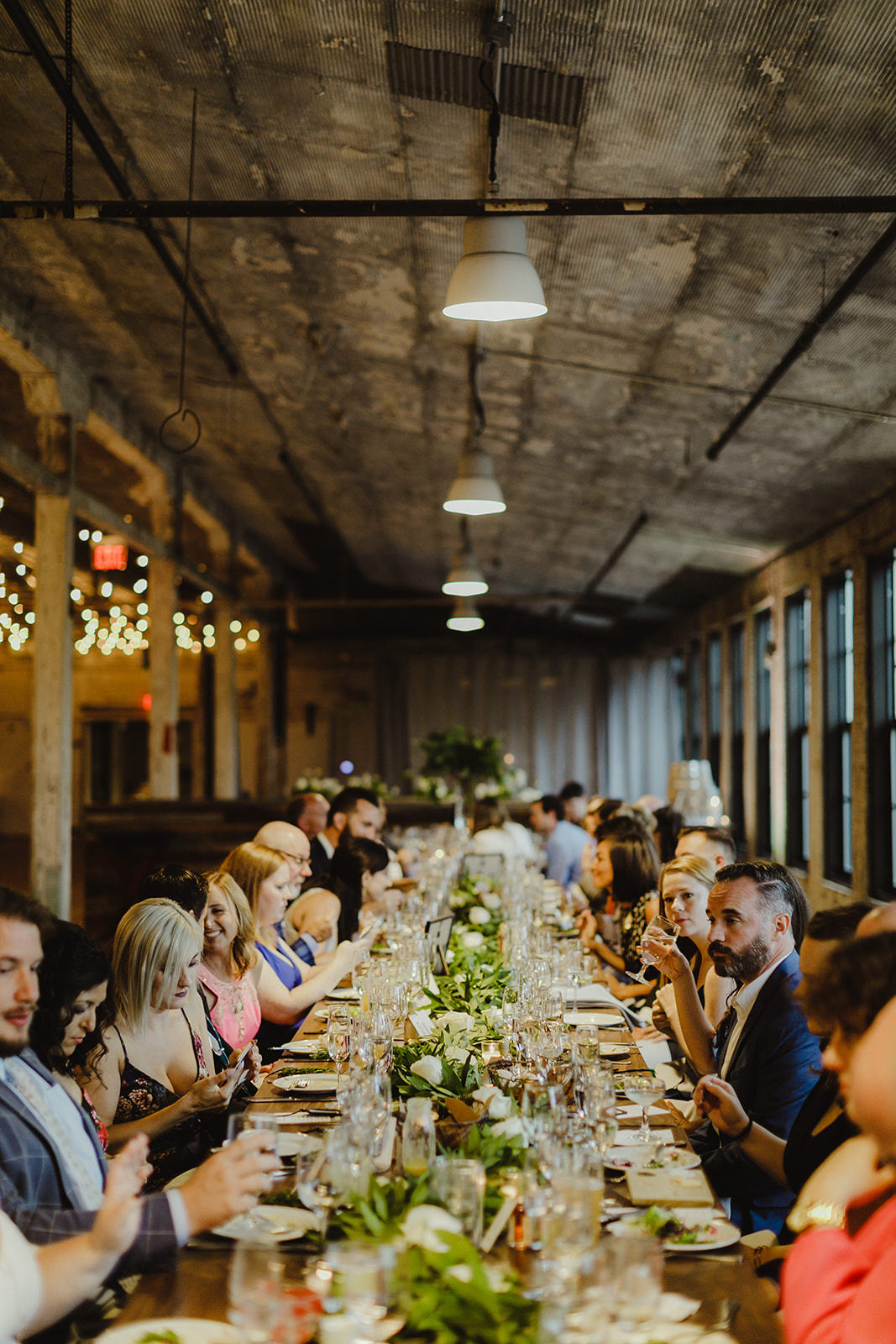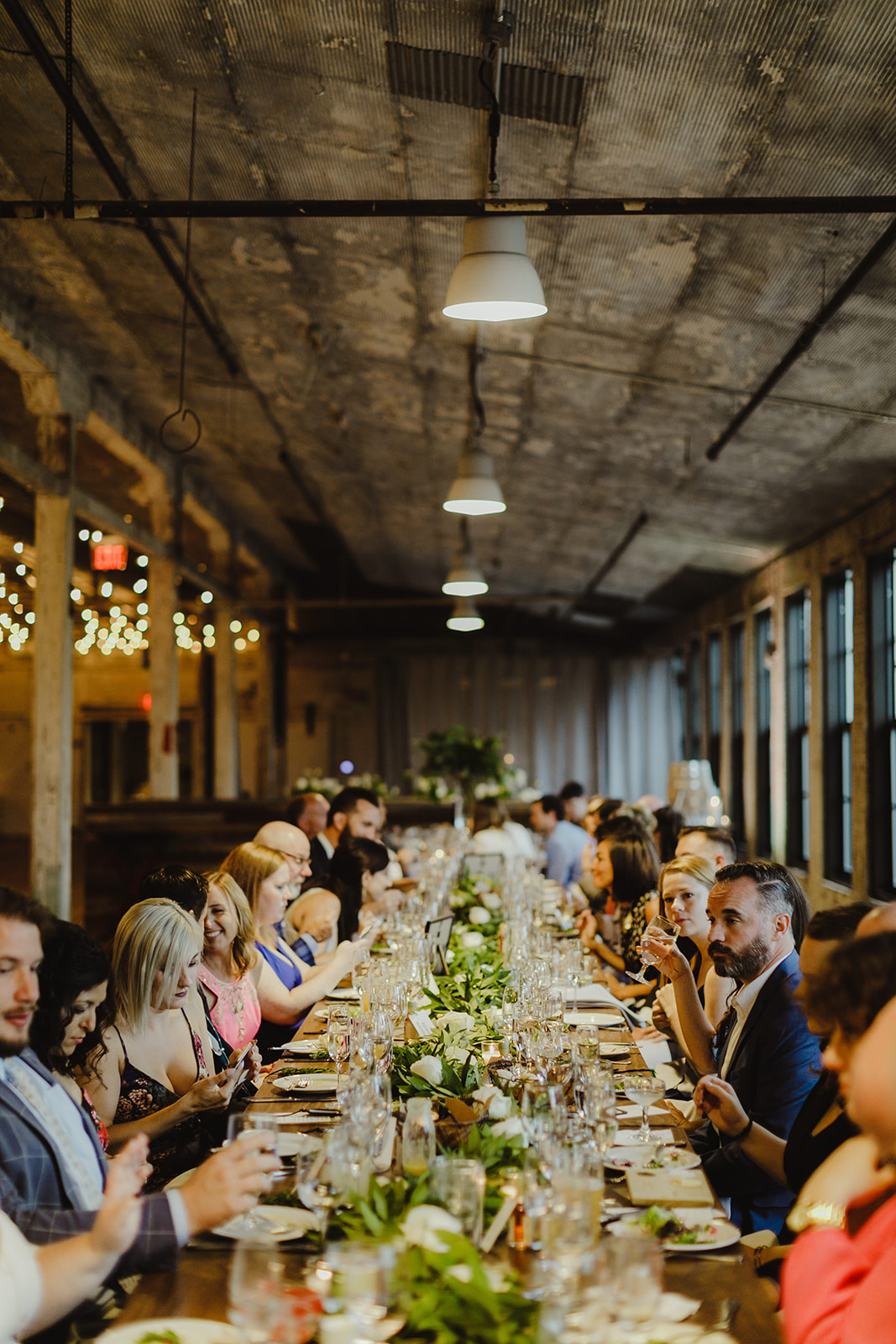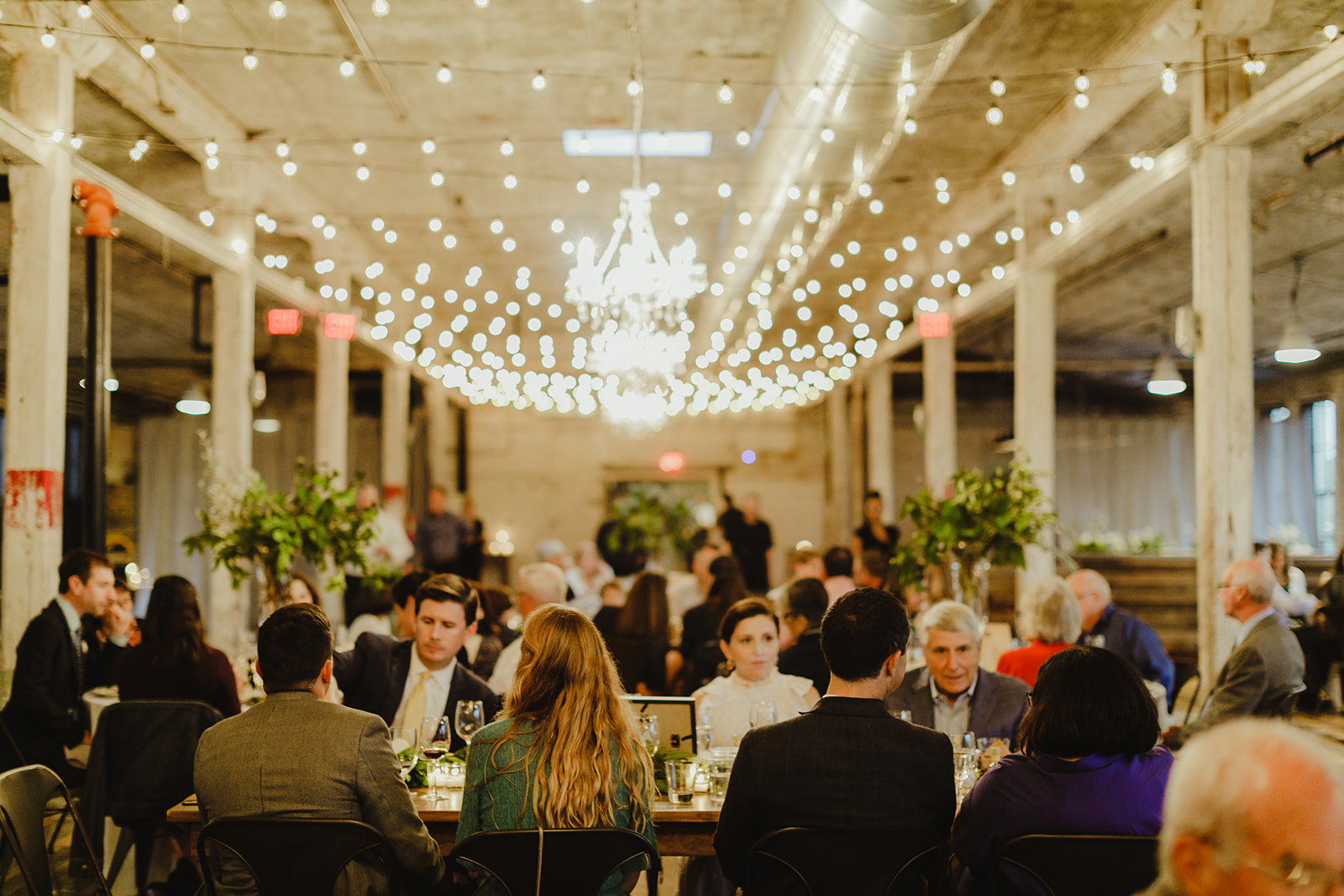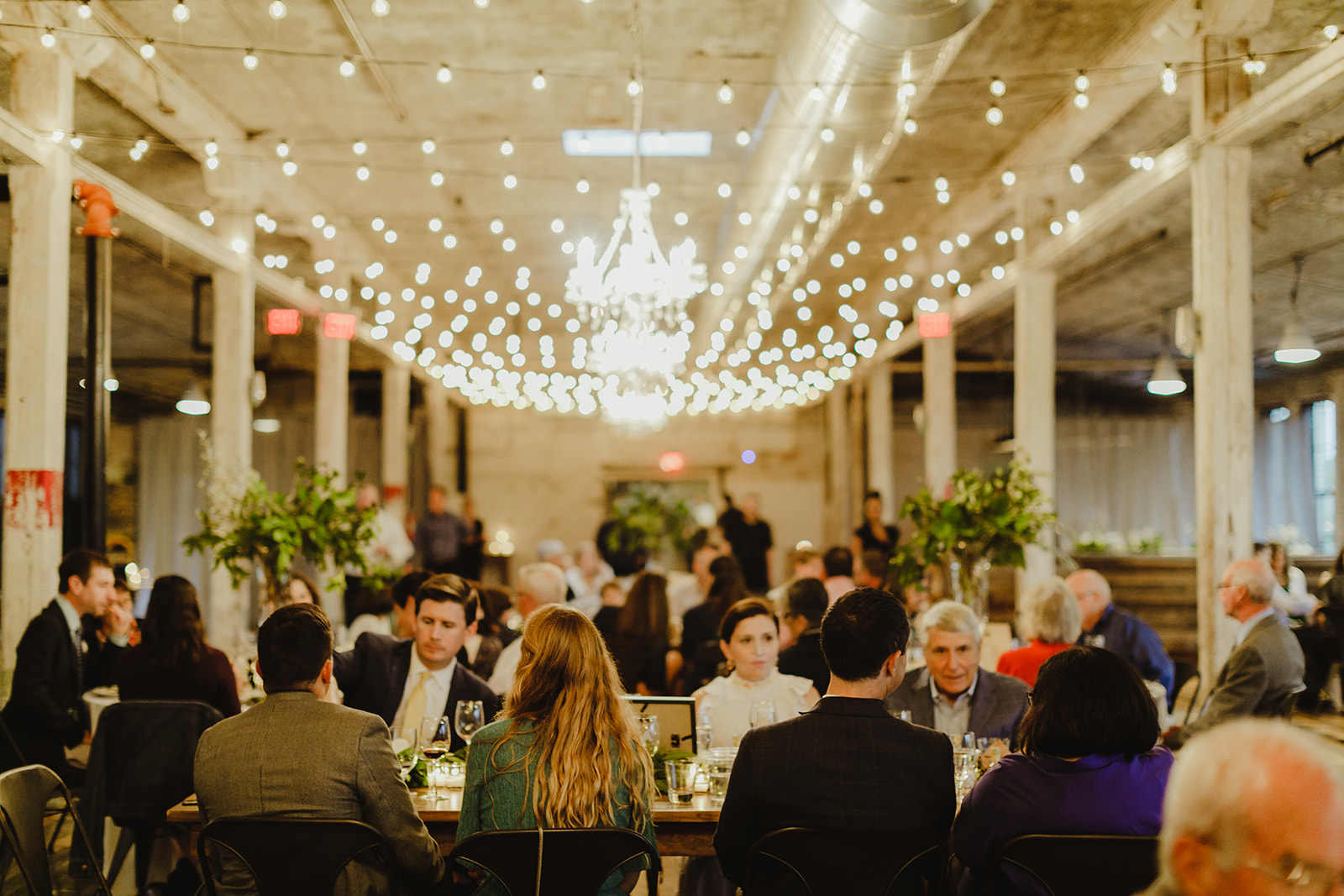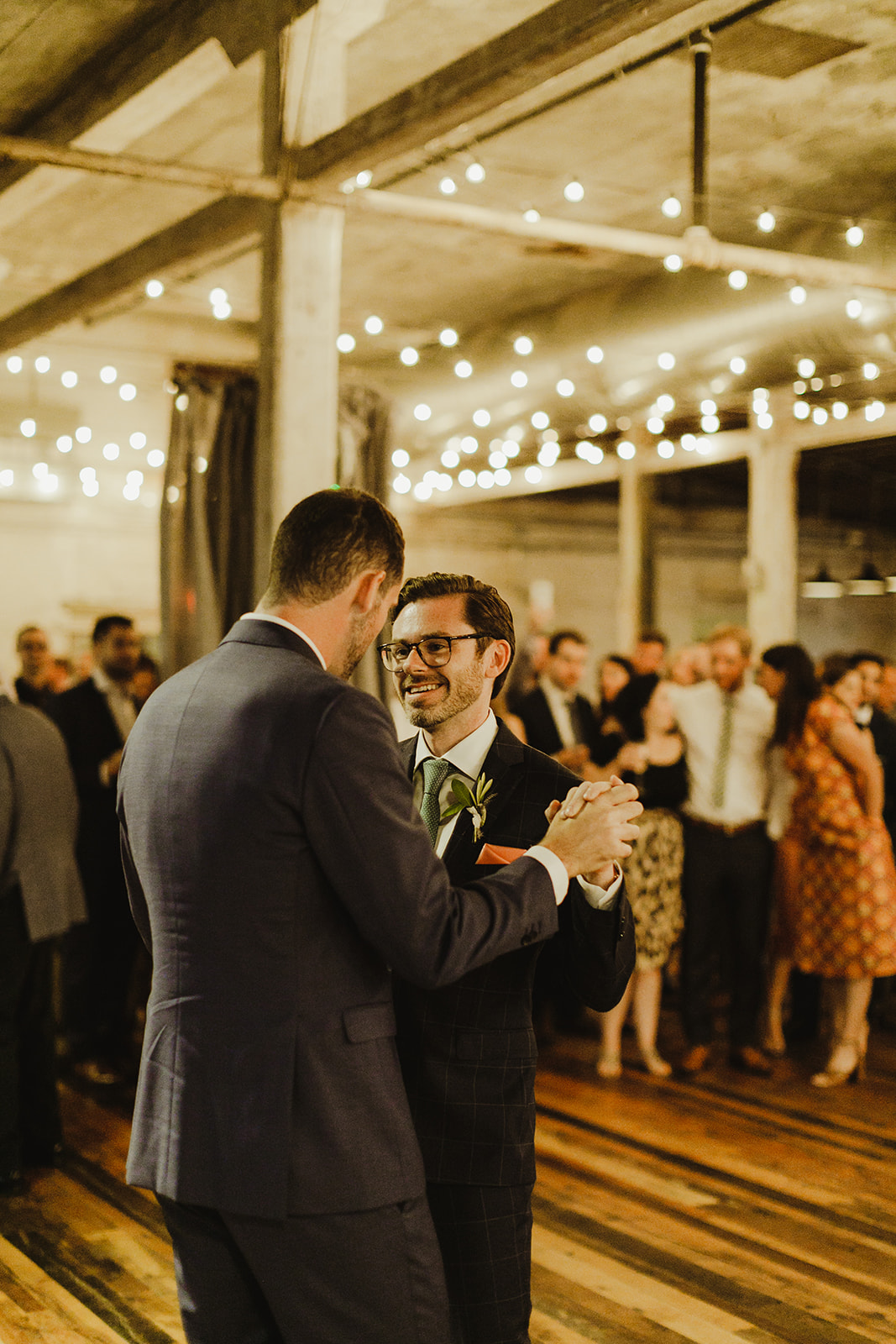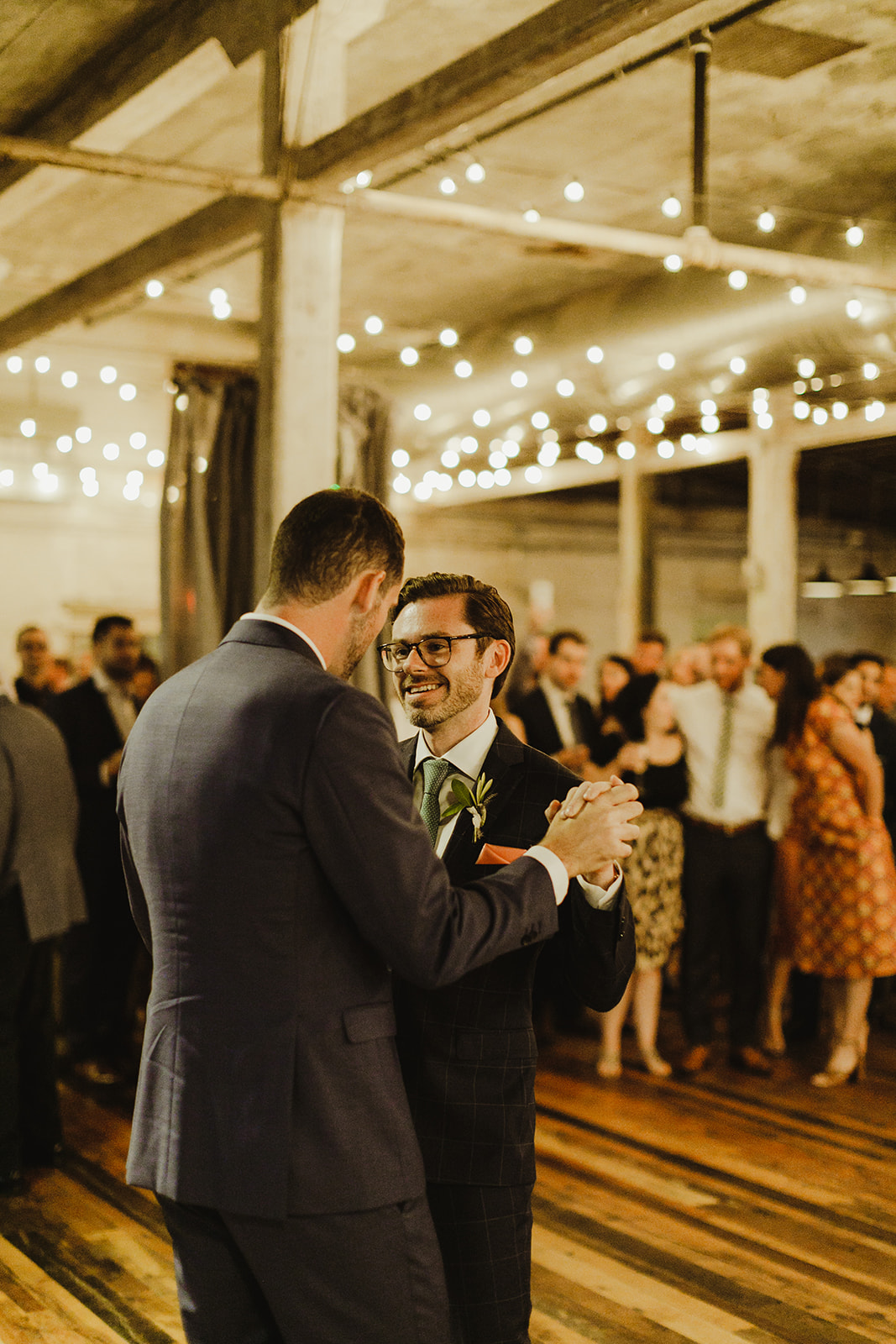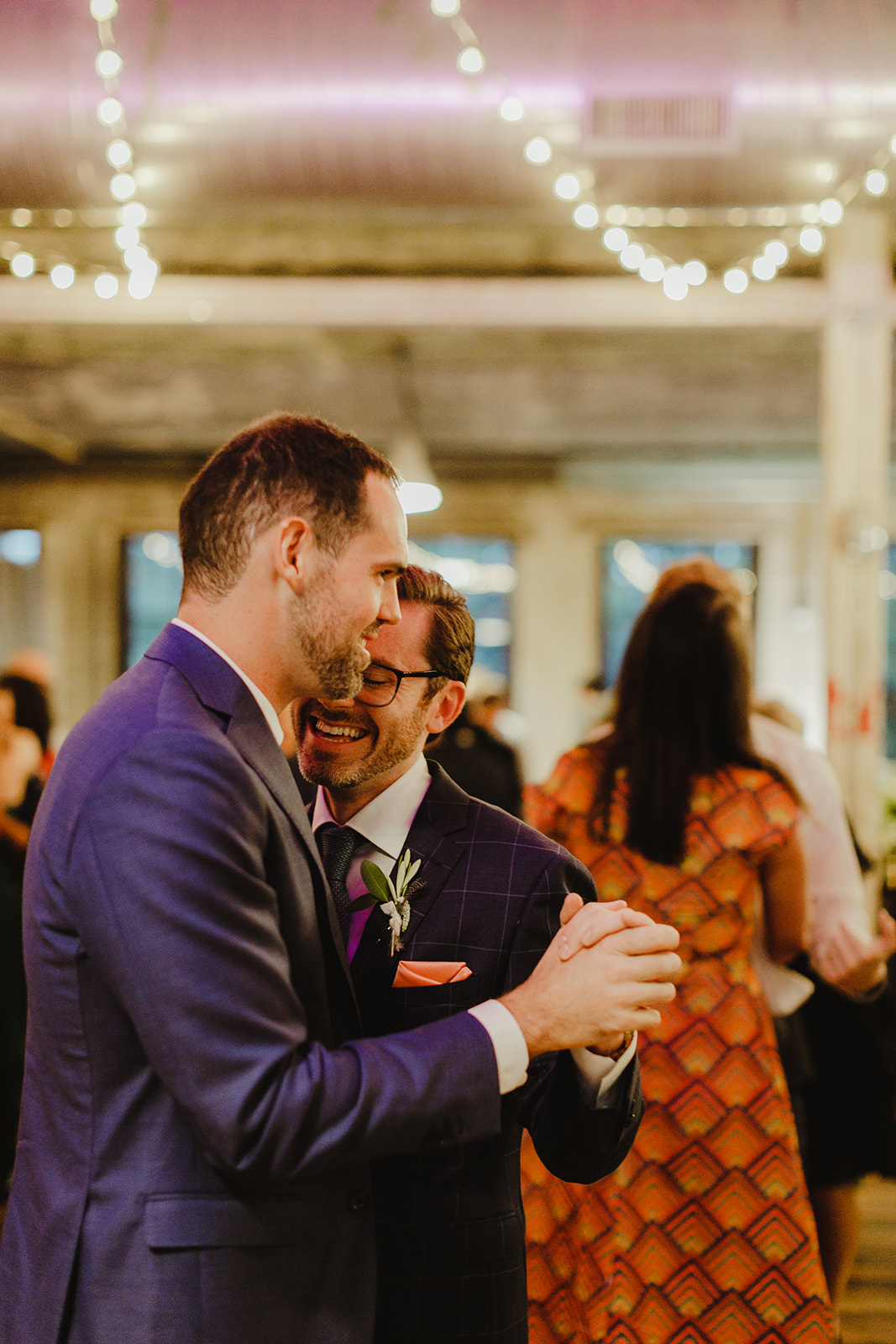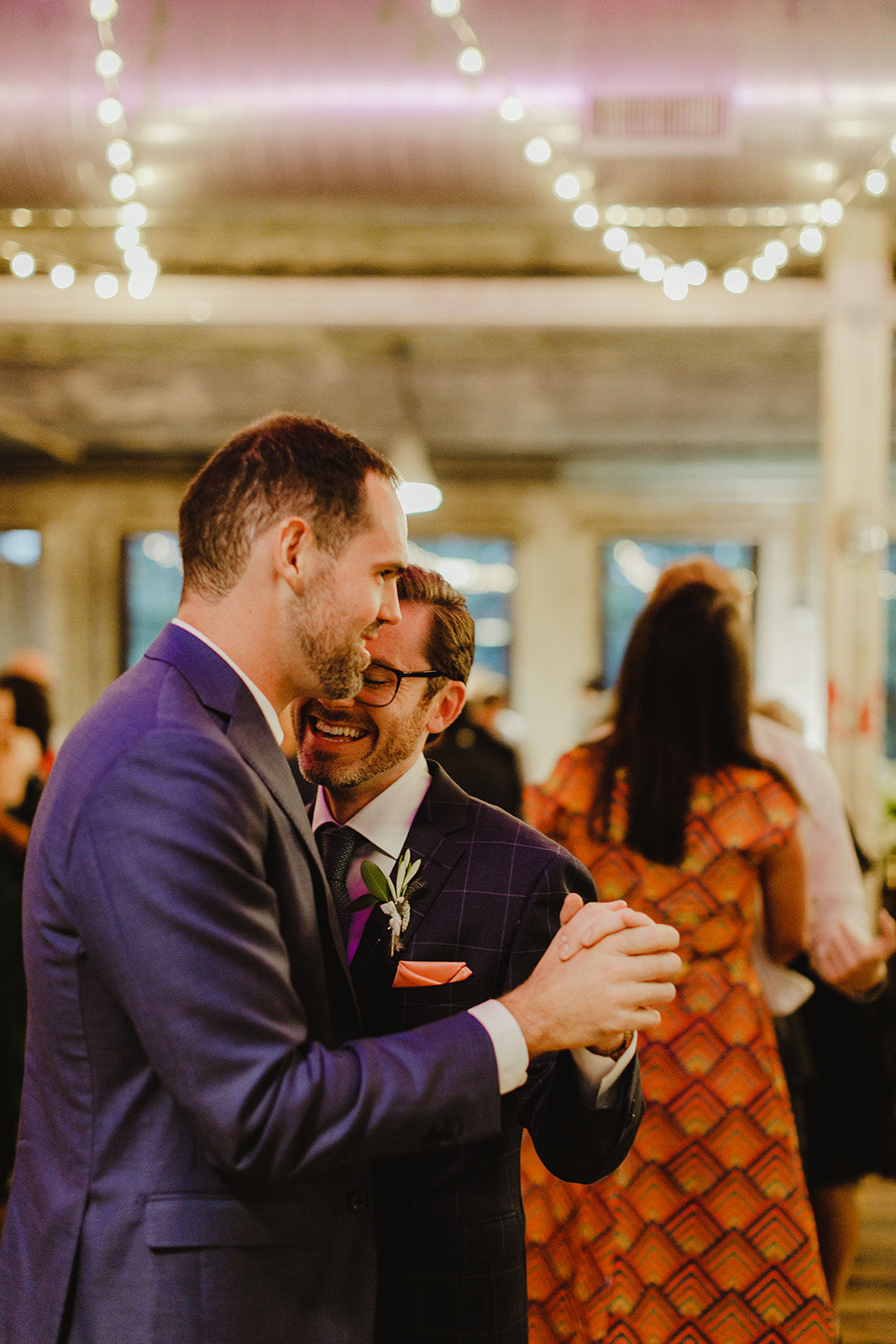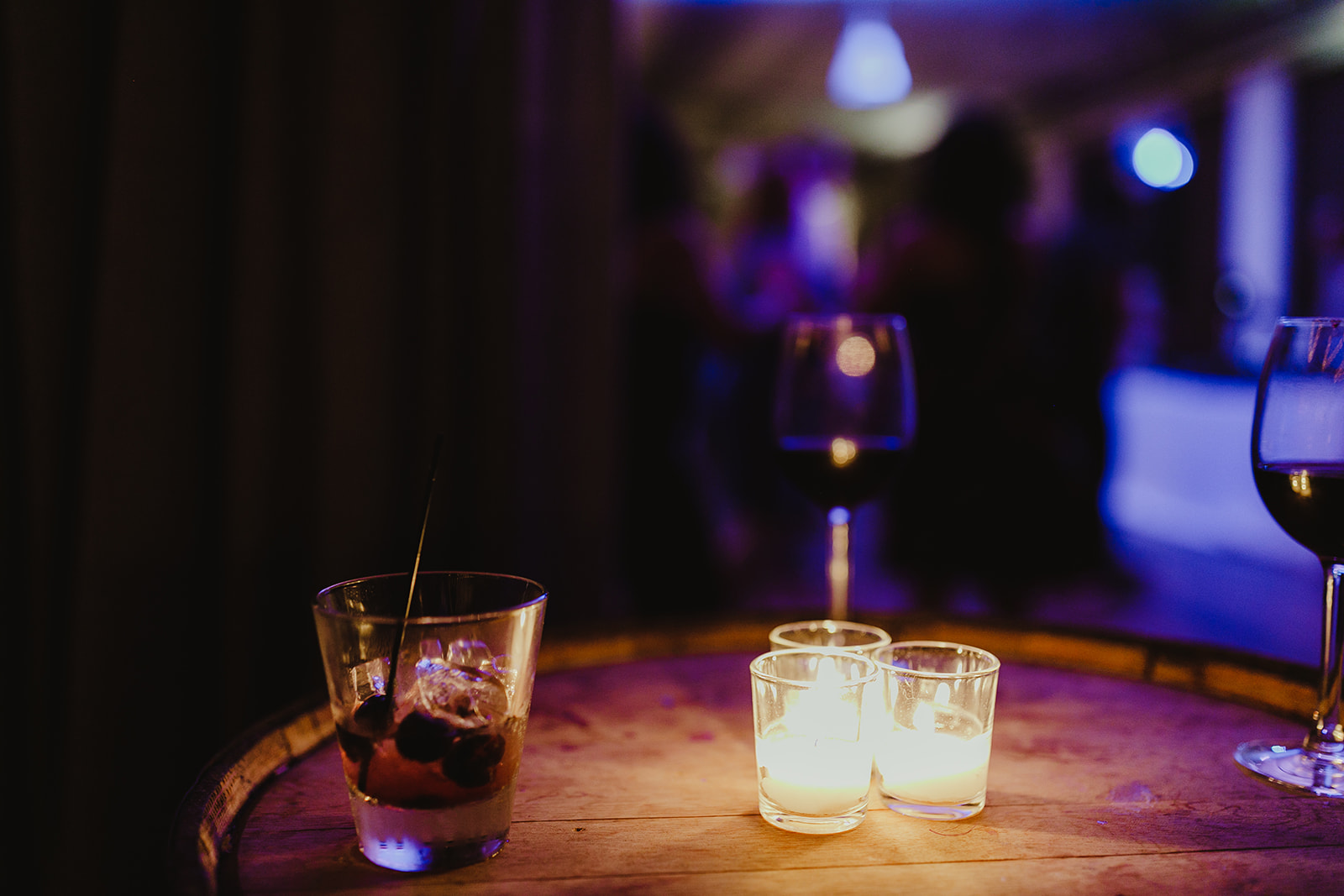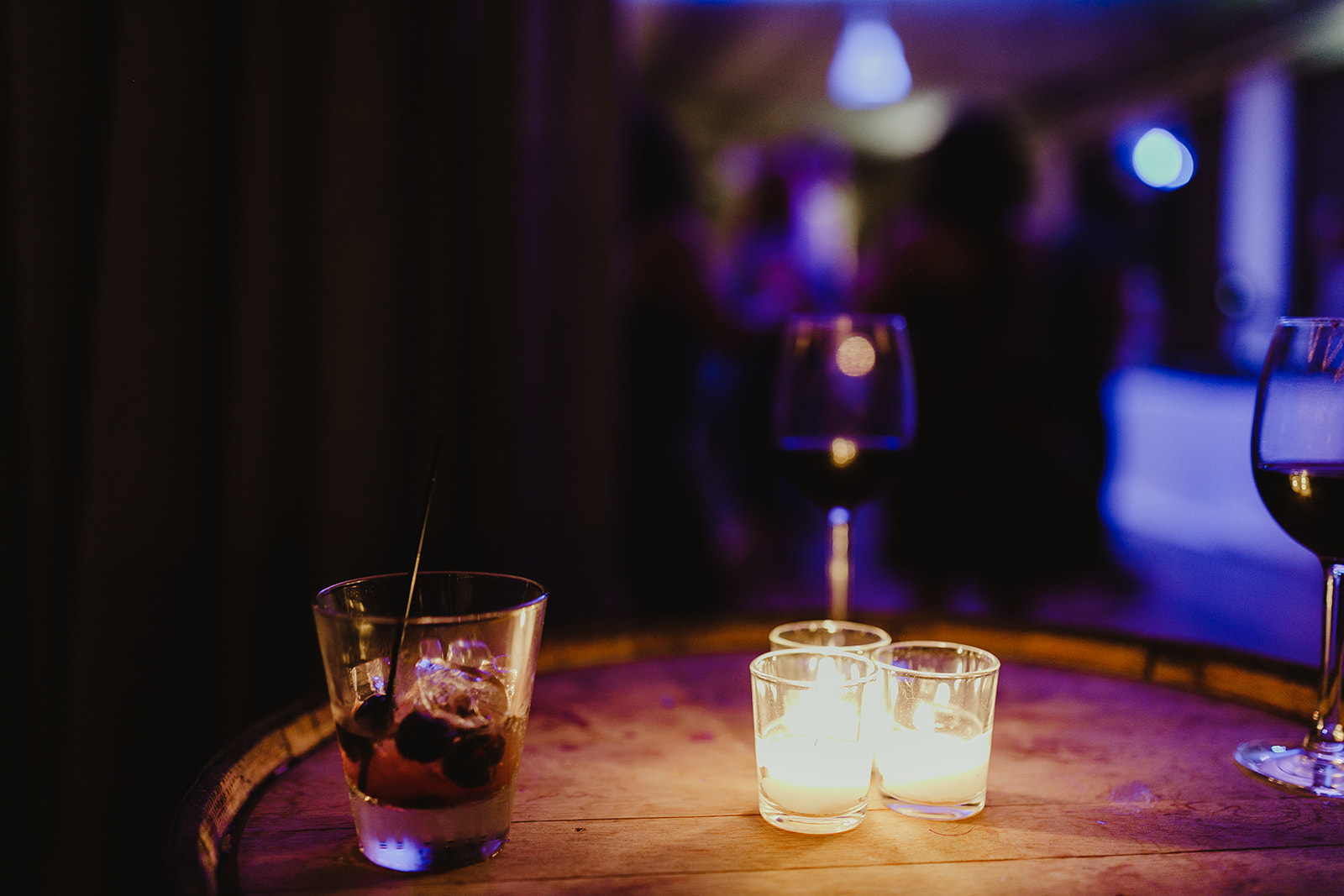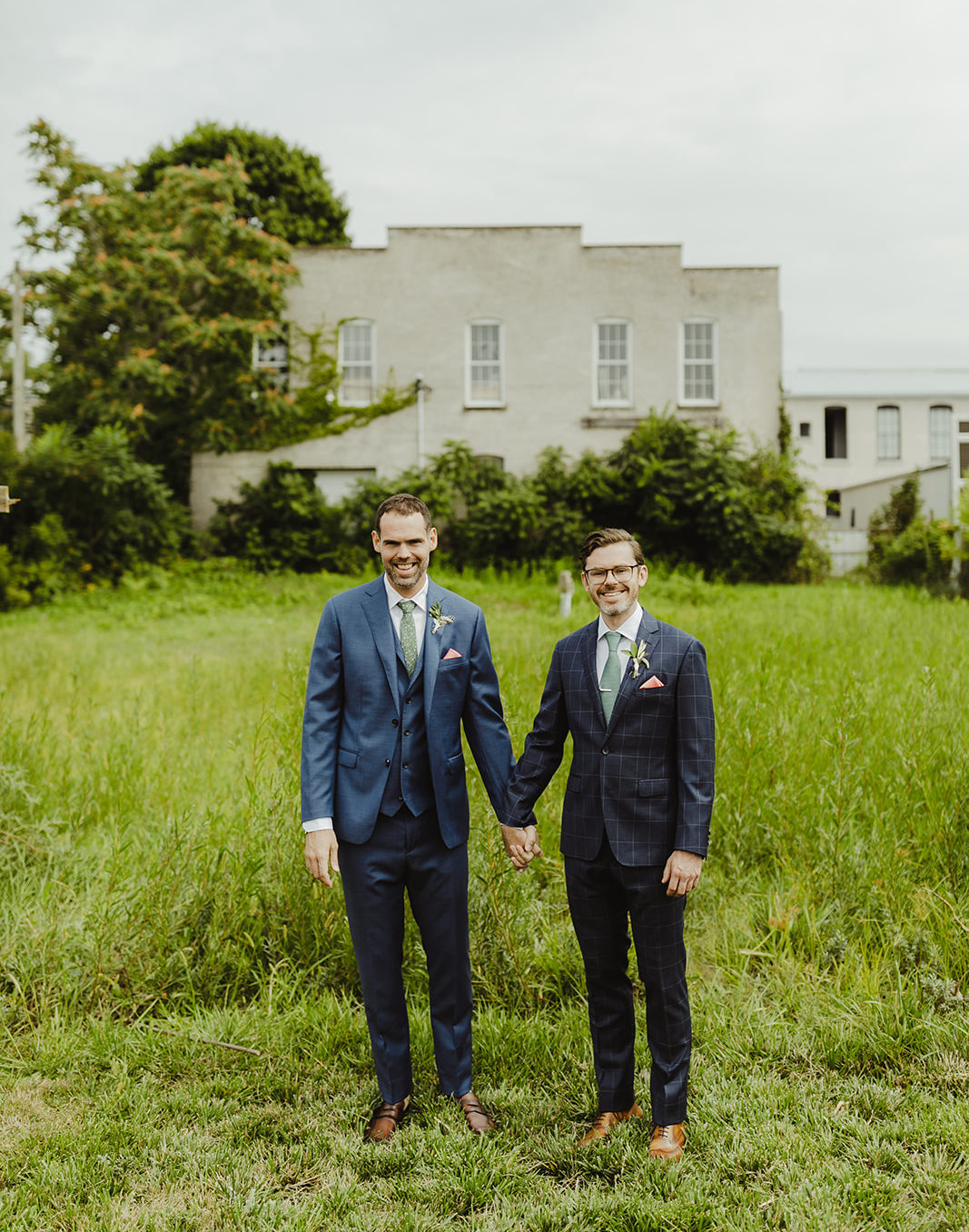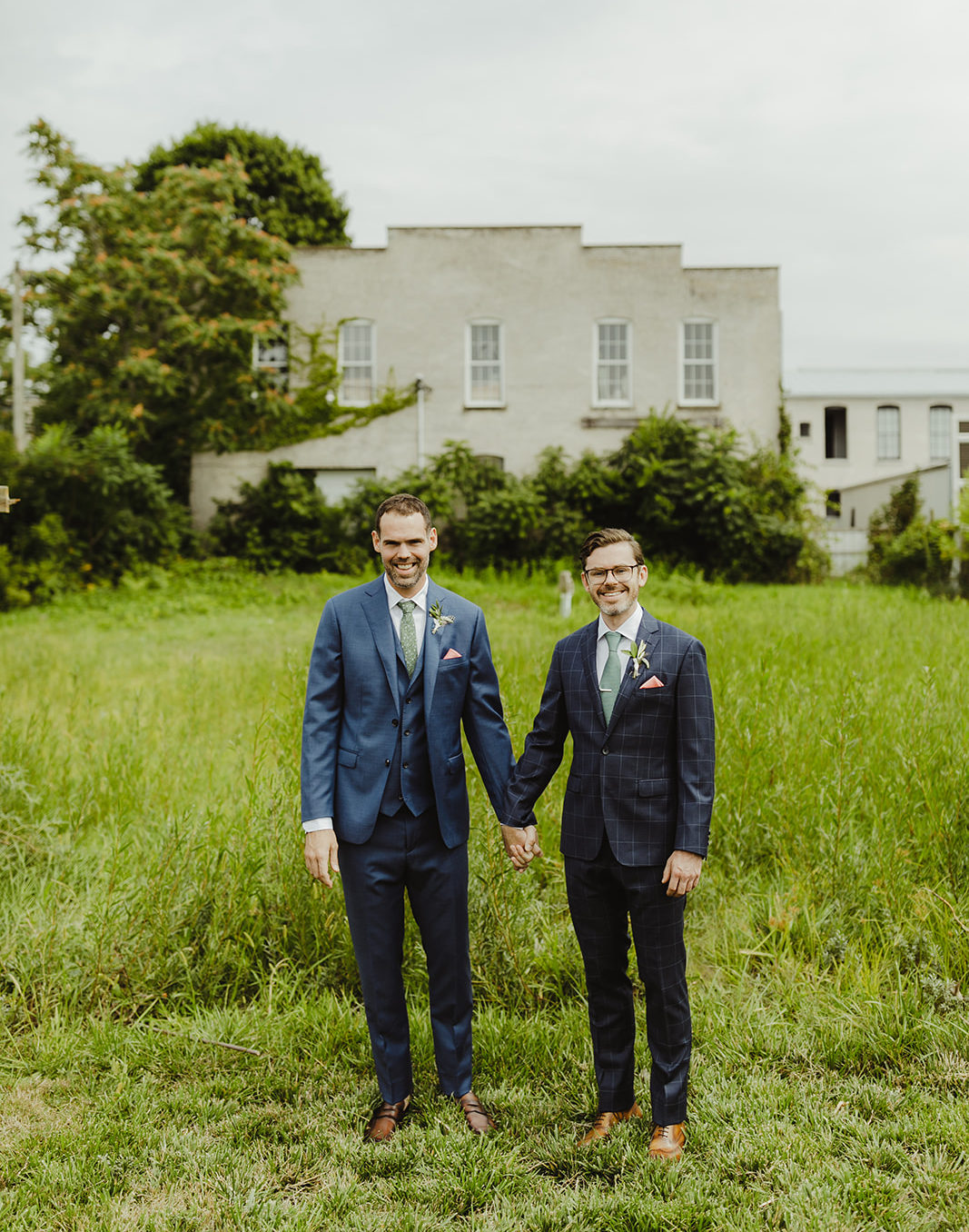 PATRICK'S WORDS ABOUT TEAM STELLALUNA:
"I really can't say enough good things about working with Brooke on our wedding. Starting with the design process, she took the time to get to know us and our preferences/design aesthetic and came up with the most beautiful design proposal. Our guests were blown away by how beautiful the space looked.
Brooke was also always there for us when we had etiquette or other questions. Importantly, the day of went off without a hitch and was incredibly well organized.
We would absolutely recommend Brooke to everyone!"
Matt & Patrick, thank you so much for letting us be a part of this beautiful day. We absolutely loved our time with the two of you and wish you nothing but the best. Cheers!
If you loved Patrick & Matt's wedding day and also want a stunning Journeyman Distillery wedding then take a look at our ultimate guide for planning a Journeyman Distillery wedding.
Wedding Coordination, Event Design & Floral Design: Stellaluna Events | Photography: Jill DeVries | Venue, Catering & Spirits: Journeyman Distillery | Beer & Wine: Beverage Specialists | Rentals: Rentalex | Beauty: Hanna Wagner | Dessert: Simply Sweets by Denise | Entertainment: 27 Entertainment | Transportation: Cardinal Buses