A Lake Michigan Engagement
One of the fun parts of the wedding planning process for me is seeing my clients get their engagement photos. So when it came time to finally get my own done I was beyond excited! I knew right away I wanted to have a Lake Michigan engagement shoot.
The reason I was so drawn to a Lake Michigan engagement shoot was due to the significance the lake has to us. The lake is where we had our first (real) date, where we were engaged and where we are getting married. If you want to hear more about our story you can read that here. So it felt like a natural fit to us to have our engagement photos taken on Lake Michigan.
However, Lake Michigan engagement sessions are pretty popular in West Michigan. So I wanted to stylize ours and make it feel unique to us. Overall, Eric and I are pretty laid back and relaxed people so the thought of getting super dressed up didn't feel like us. We decided on what we call "beach formal" attire for our first look. I wore a chambray maxi dress from BB Dakota. While Eric wore navy chino pants and a white button up shirt. All the links to our outfits are linked at the bottom of the post.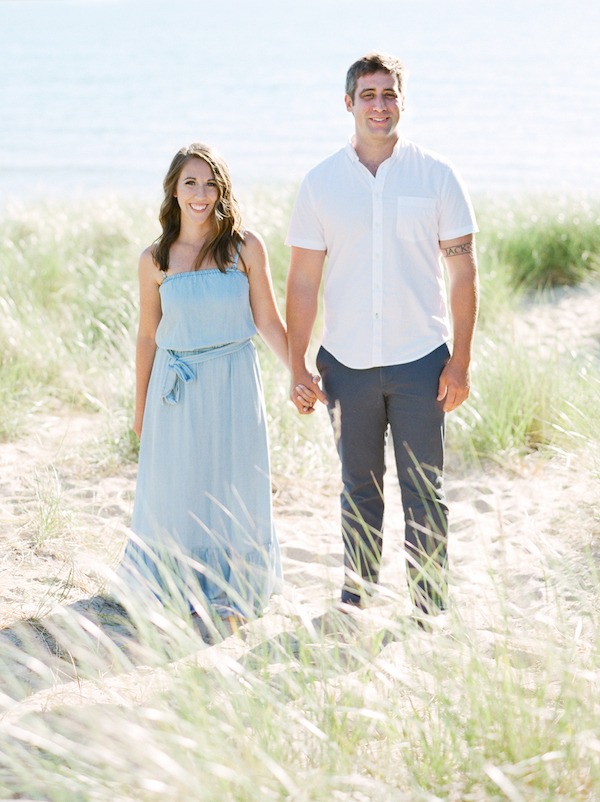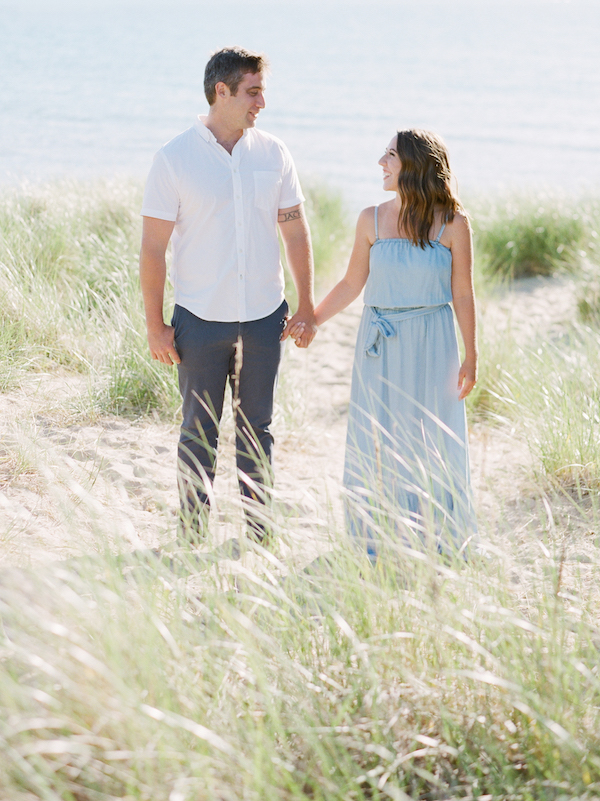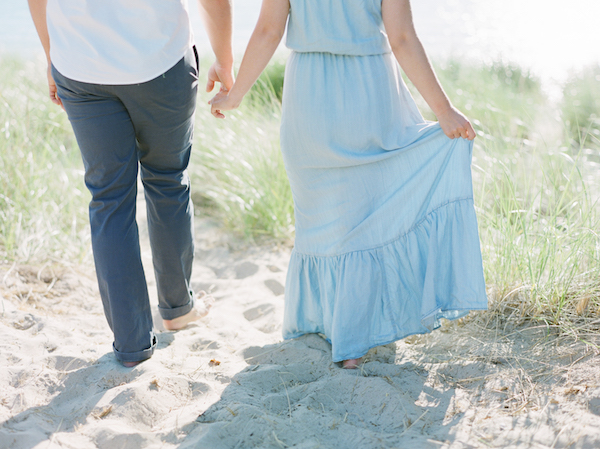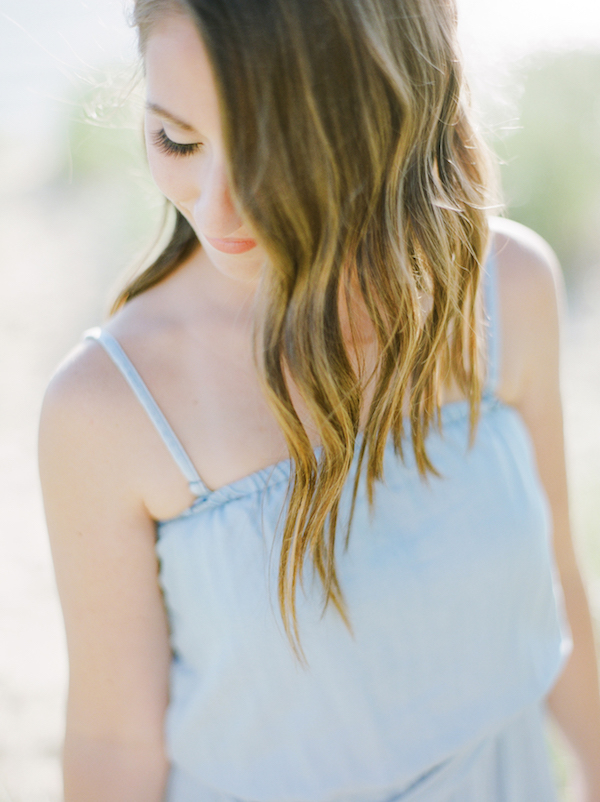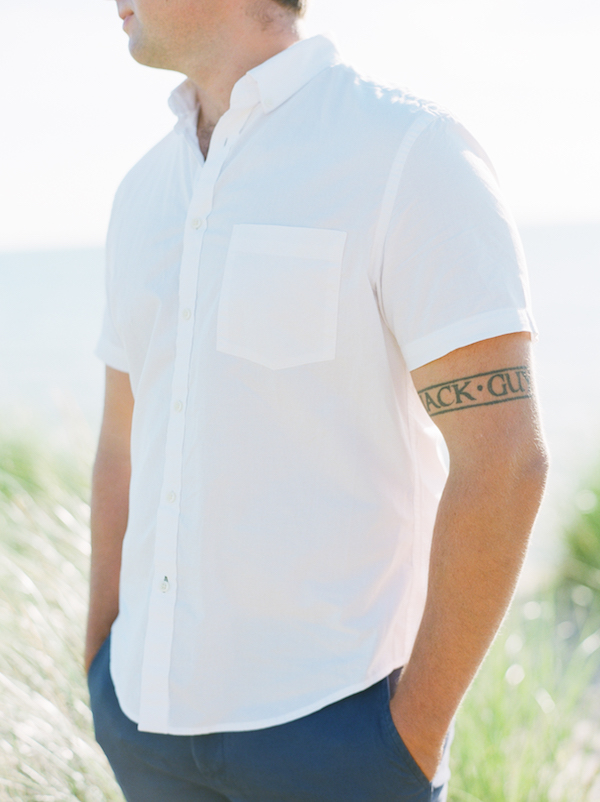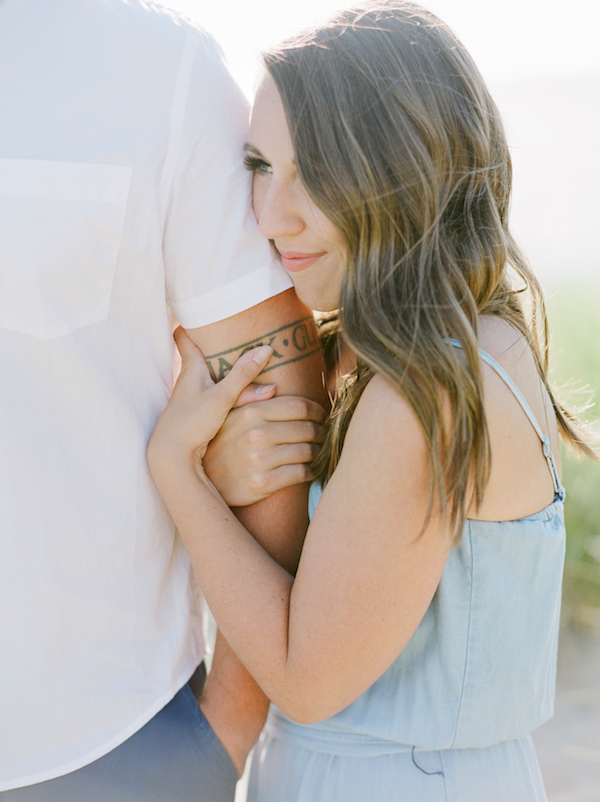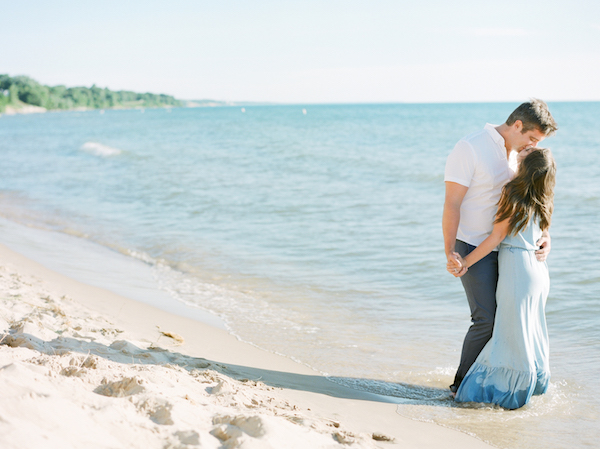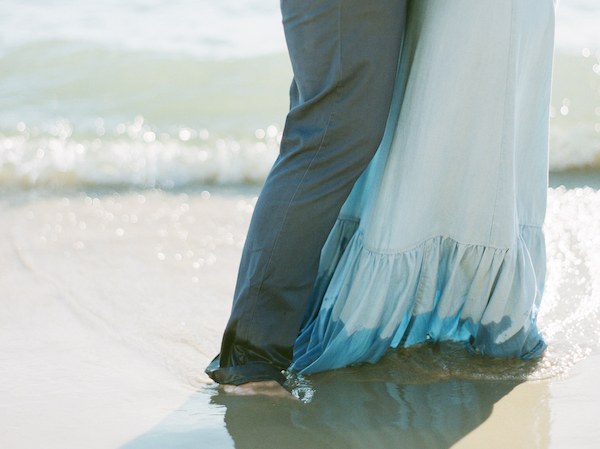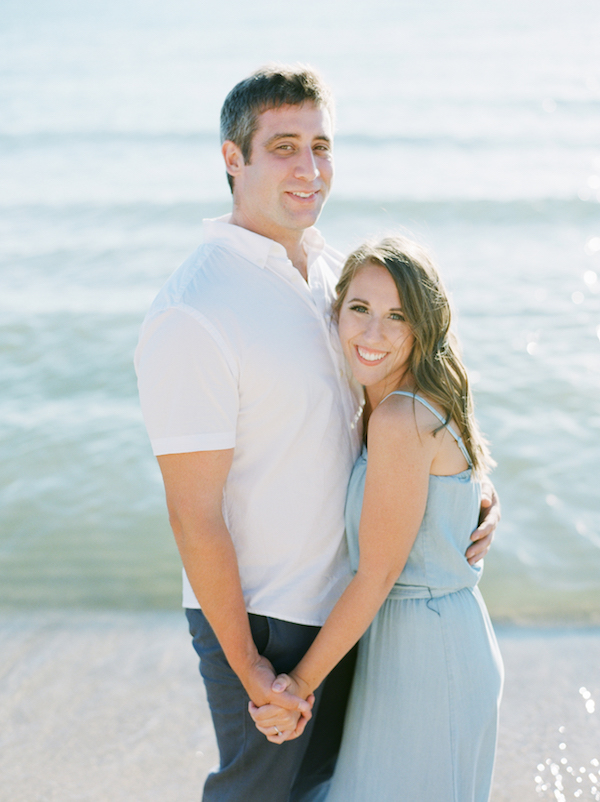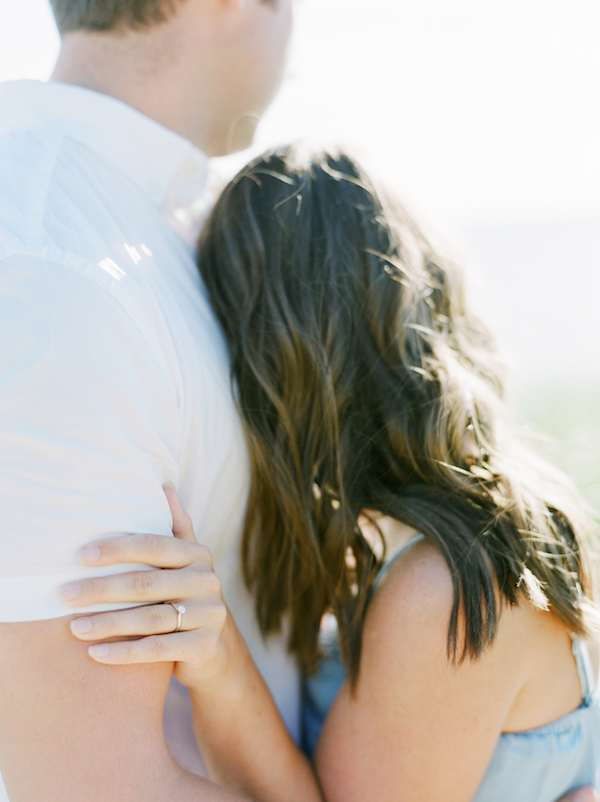 We also wanted to show off our playful side. If you know Eric and I, you know we spend a majority of the summer in the boat or on the lake. Which means we basically live in our swimsuits. So we threw on our swim suits and a cover-up and played in the waves of Lake Michigan. This was by far my favorite part of the shoot even though the water was super cold! I loved how this felt so much like us and these will be images I cherish forever.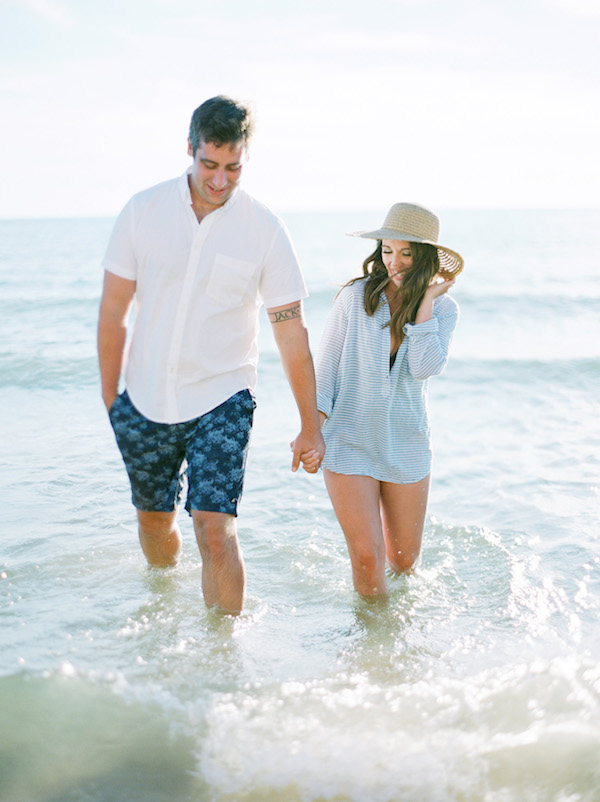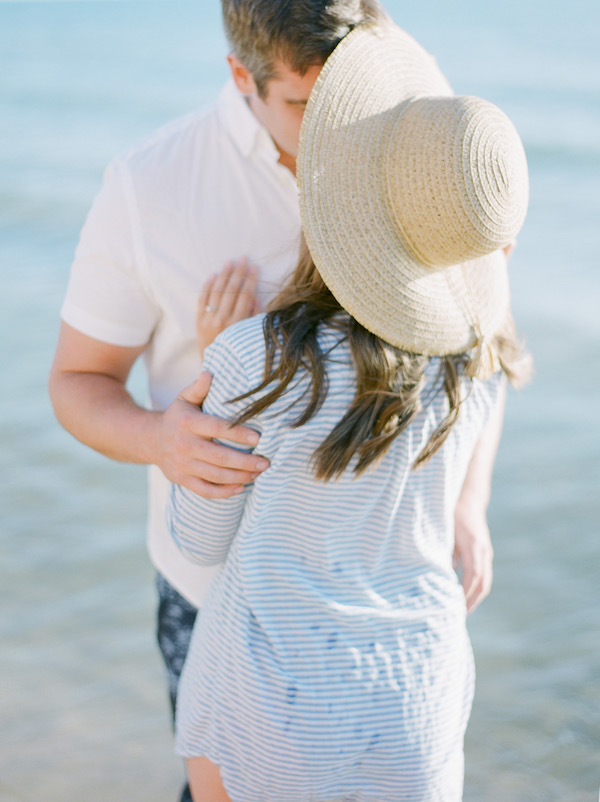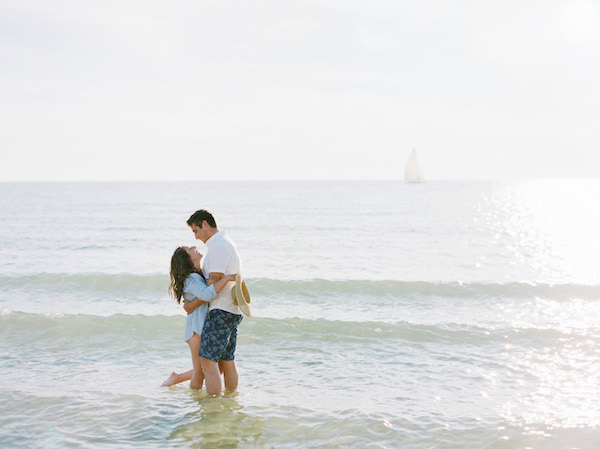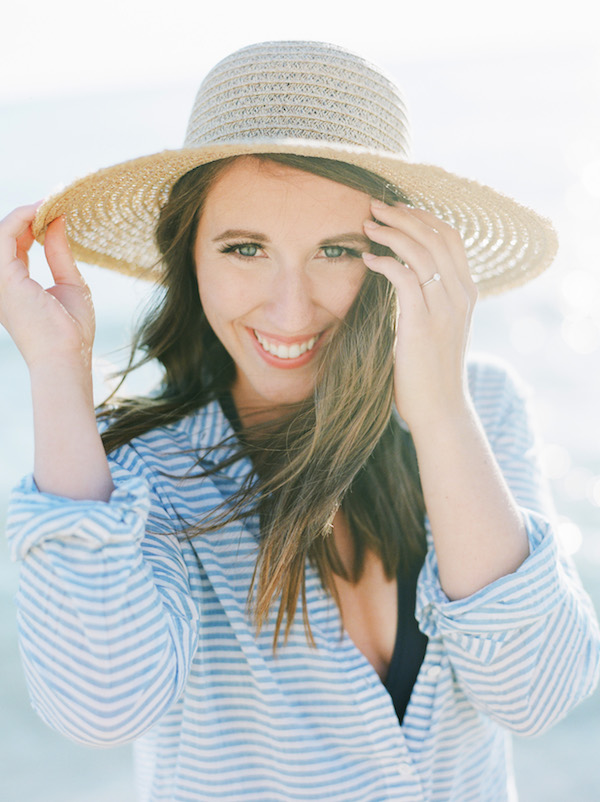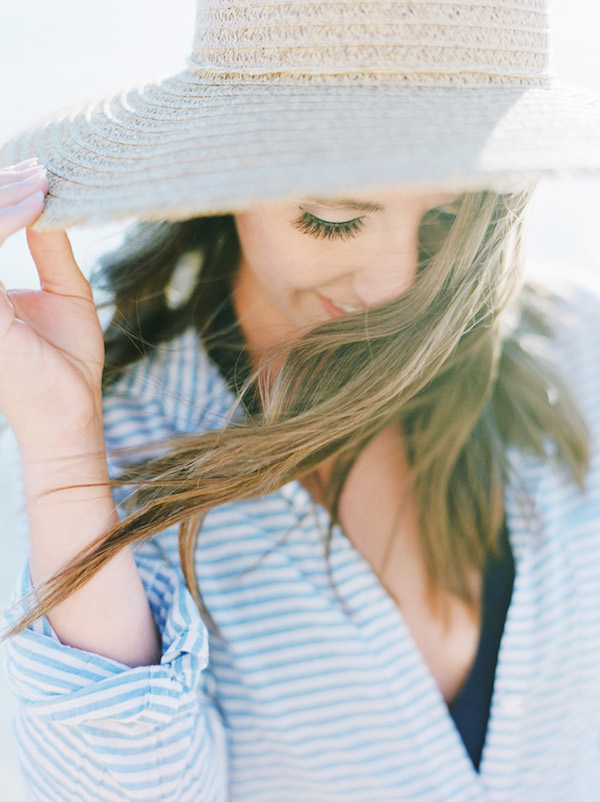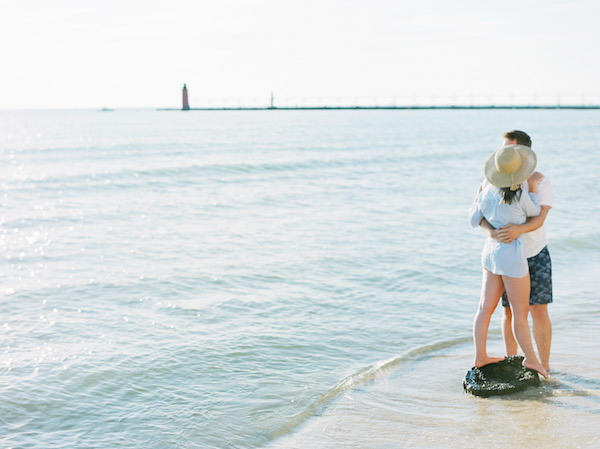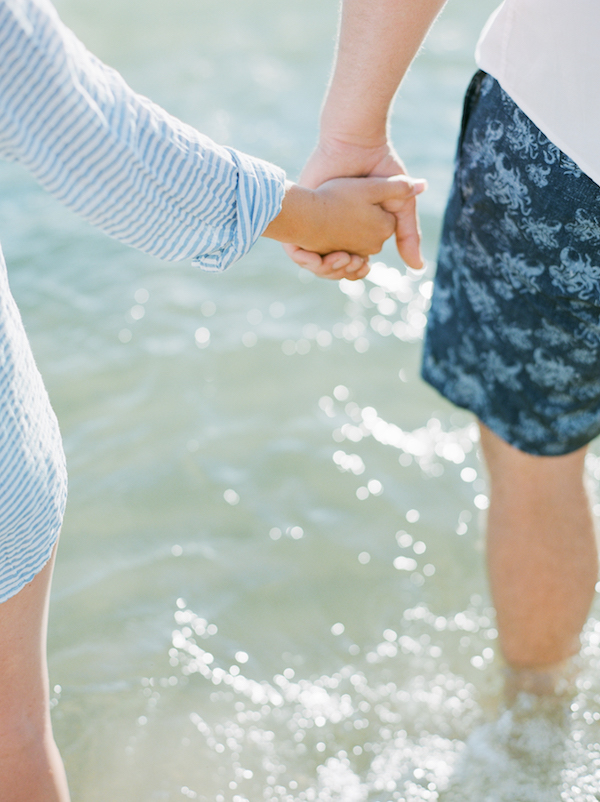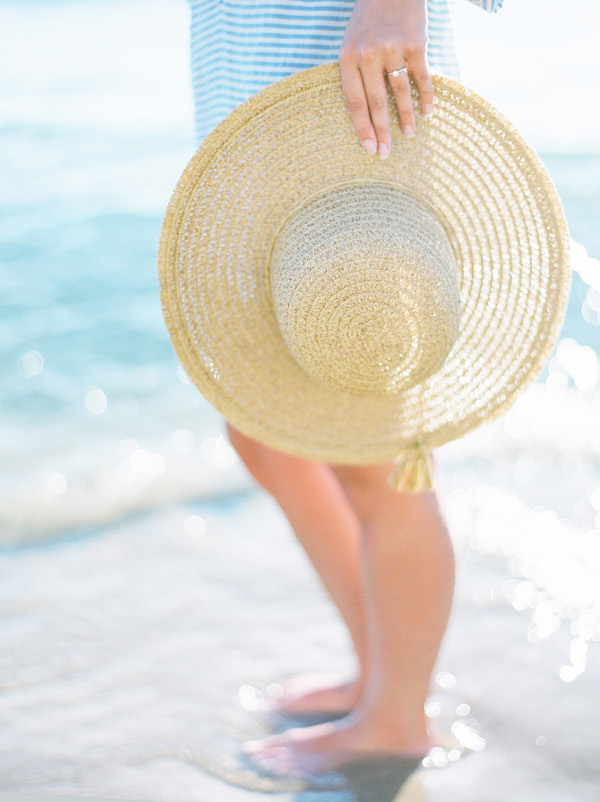 To end the evening we jumped in our friend's (and wedding DJ's) boat and cruised down the channel of South Haven. We popped open a bottle of my favorite go-to prosecco and watched the sunset. Towards the end of the shoot there was a wave that came and splashed the front of the boat. Which just so happened to be where we Eric and I were sitting. We were completely soaked and the water was super chilly. All our clothes were already wet from playing in the water earlier in the shoot. So we got to ride home in wet and cold. But it was still well worth it!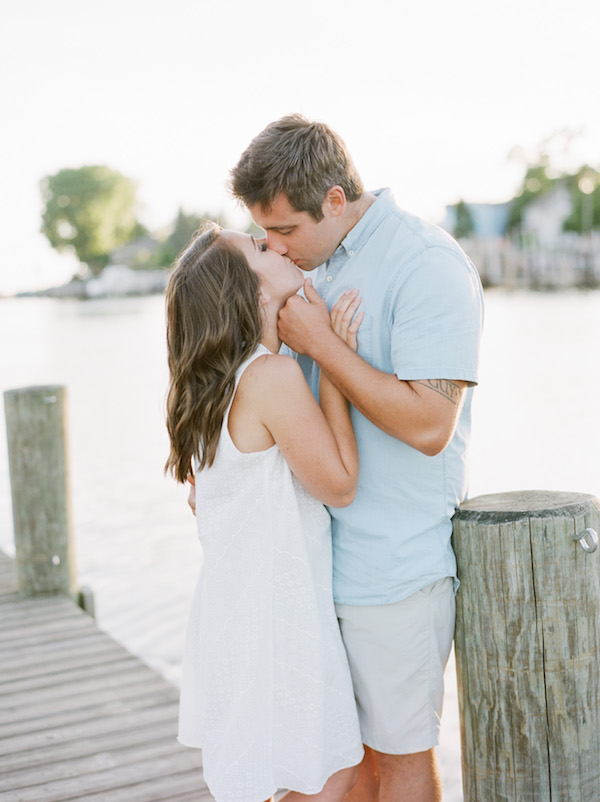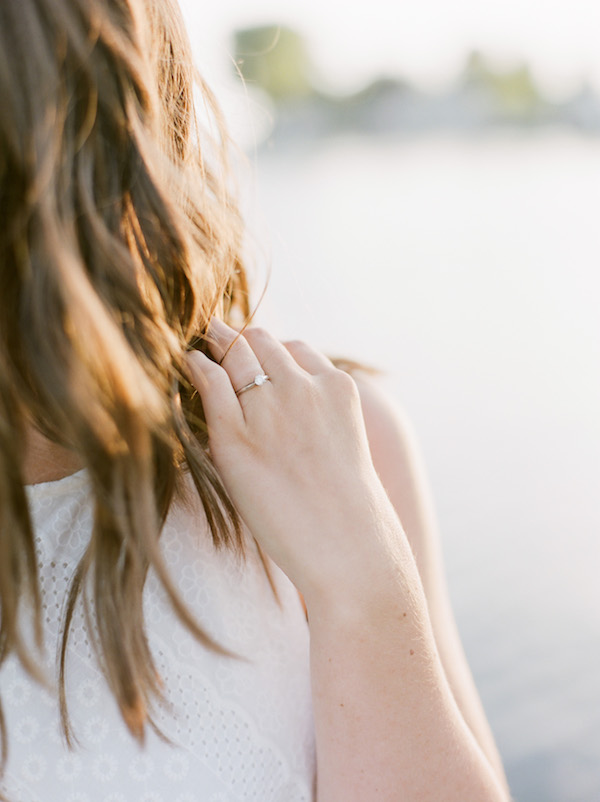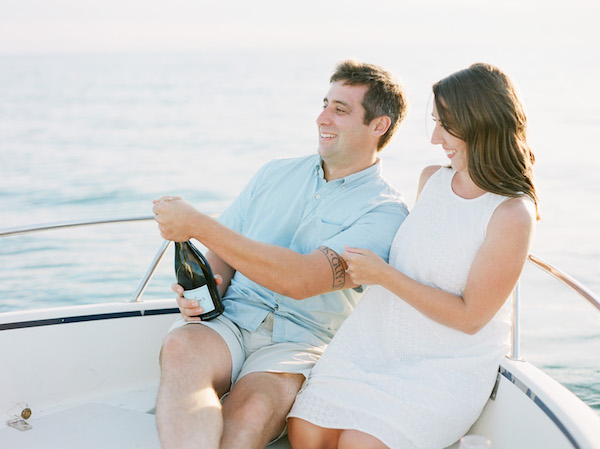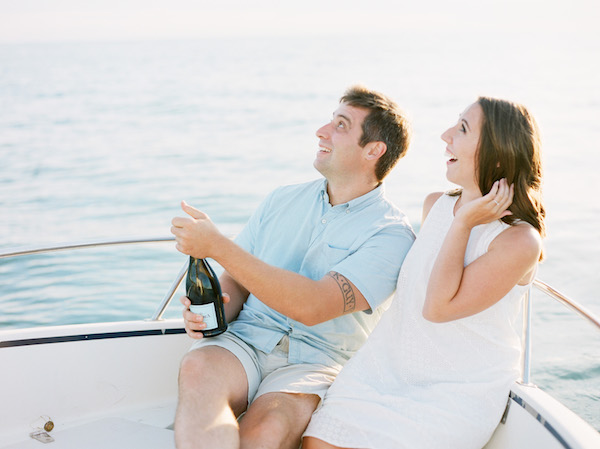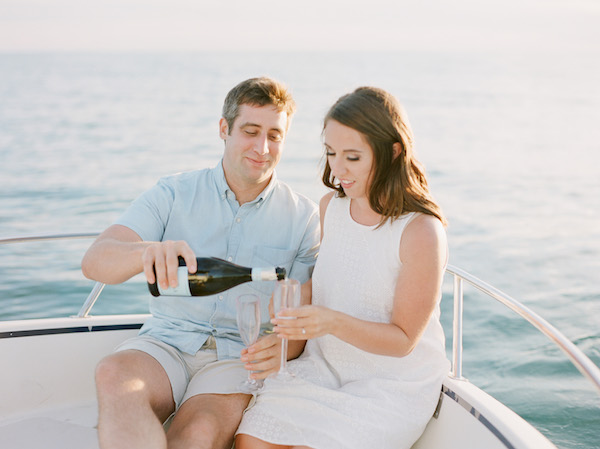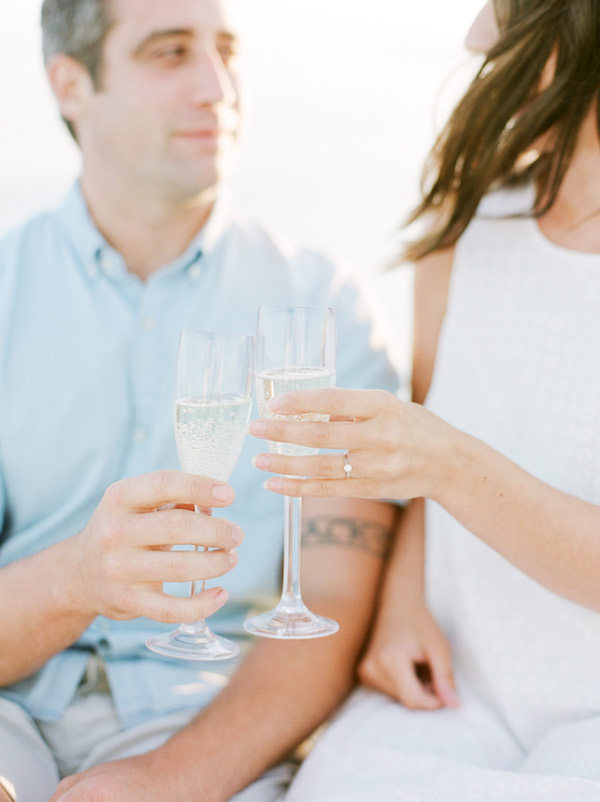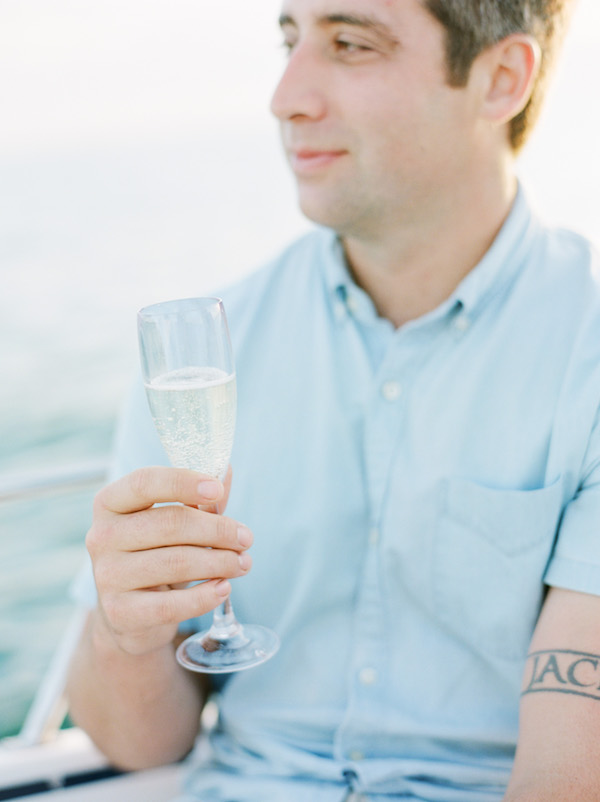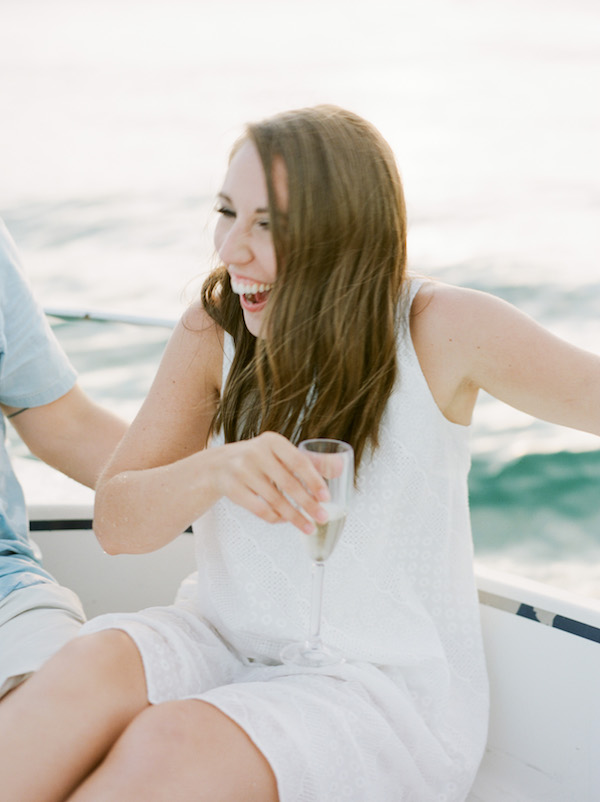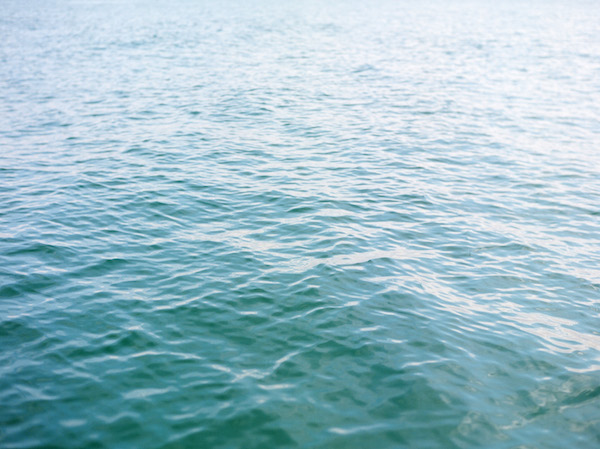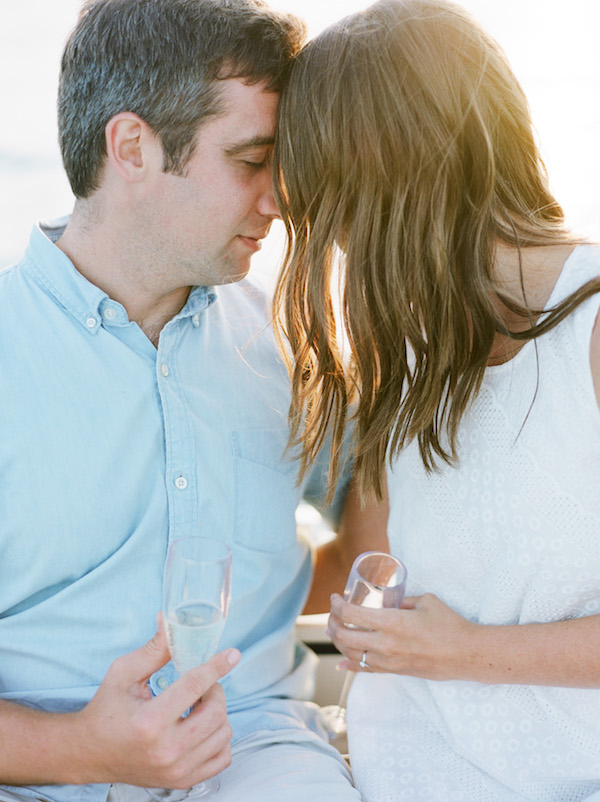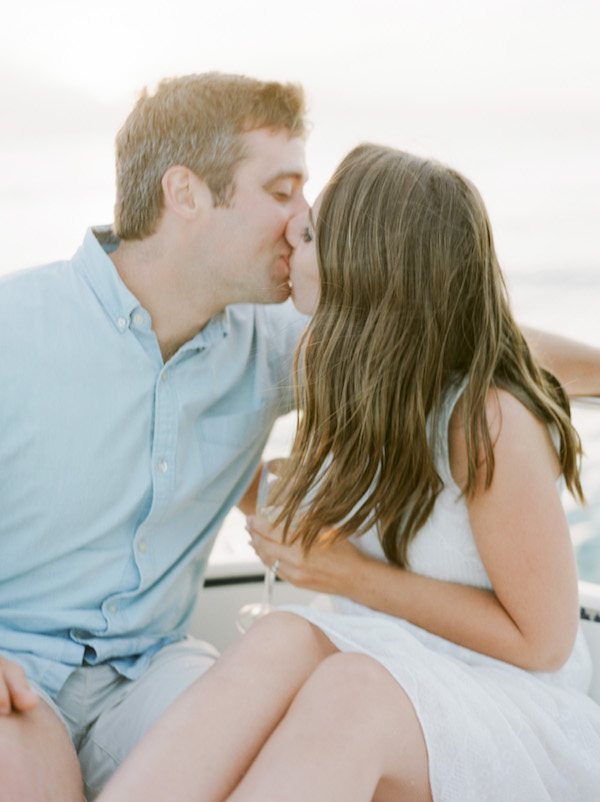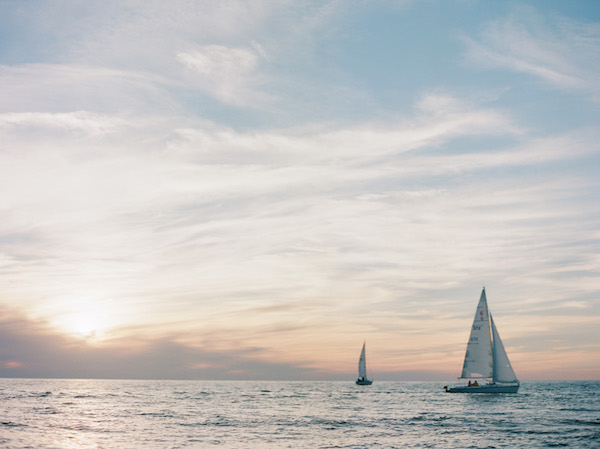 We are so thankful and grateful for all our awesome vendors and friends that made this engagement shoot possible. We are beyond excited for the big day in 2019 and June cannot come quick enough!
Thanks for reading and I cannot wait to share more with you as it comes!
---
Photography: Kelly Sweet Photography | Boat: DJ Guy Voss | Hair & Makeup: Michigan Glam | Chambray Dress: BB Dakota | Chino Pants & White Button Up: Target | Blue Swim Suit Cover-Up: J. Crew | Navy One-Piece Suit: Aerie | Sun Hat: Target | Navy Patterned Swim Trunks: Sperry