A Whimsical Lake Michigan Wedding
If you have followed along on this blog or my instagram for a while now you know I'm a supporter of all things lake, especially a Lake Michigan wedding. I've had the dream for a long time now to have clients that would want to throw up a tent on the beach and have a Lake Michigan wedding. I think there is something magical about celebrations at less traditional locations. It creates a memory for your guests, the perfect backdrop and lets you show your true you.
So though I haven't had a client eager to do a full on Lake Michigan wedding I decided to create it through this styled shoot. Before designing all my shoots I try to create a story of the couple and use that as my design inspiration exactly like I do with real clients. This story was about a boy that worked at the local marina and a girl that spent her summers at her families lake cottage, that fell in love and after a full winter a part decided they couldn't imagine being a part another second.
The whole design was based off their love for Lake Michigan and nautical shipping elements. We selected a color palette of light blue hues, grays, sea foam, whites and small green tones with accents of silver. The backdrop was South Beach in South Haven, Michigan with the iconic red light house in the background. Scroll down to see more of this beautiful day.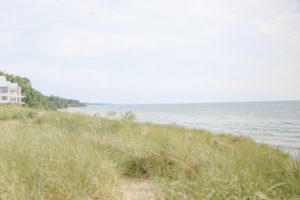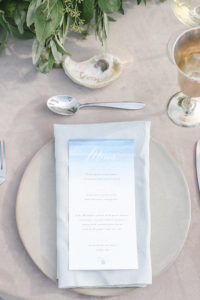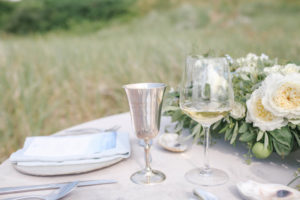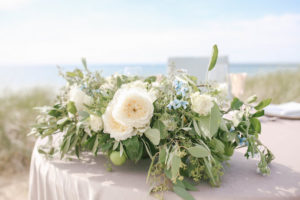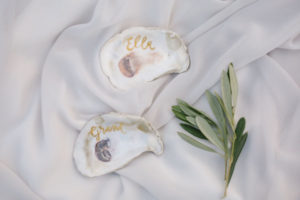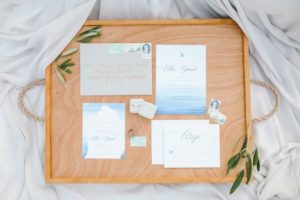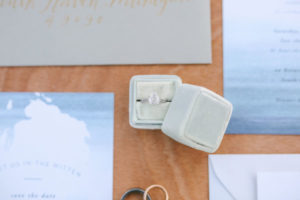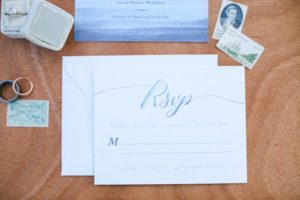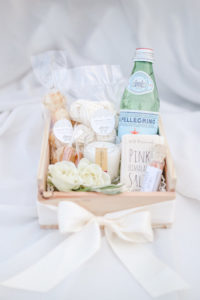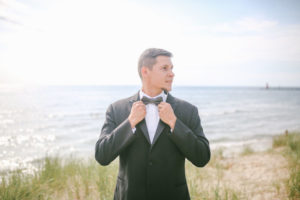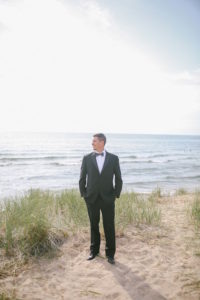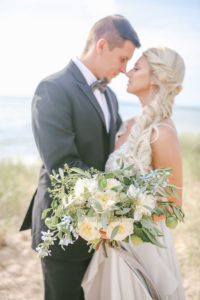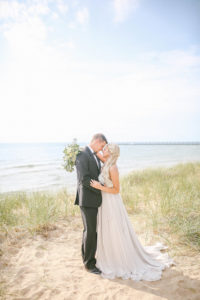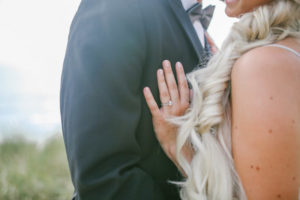 We decided to opt out of a dessert display that you normally see in styled shoots and create a gorgeous hor d'oeuvres display. This had to be one of my favorite elements with the oyster shells and fresh lemon wedges and The Cheese Lady Kalamazoo beautiful charcuterie display all accompanied by a Replogle Wood Working custom wood board and tray.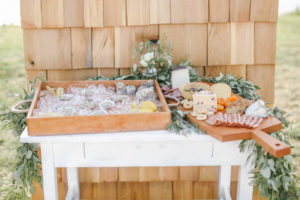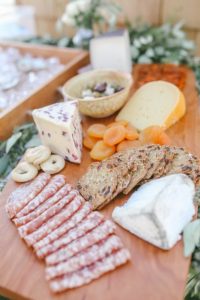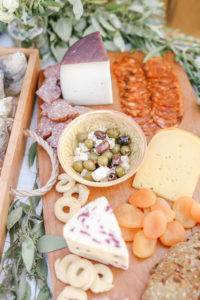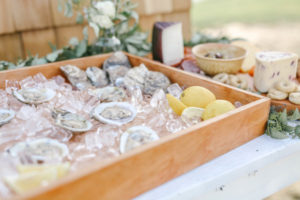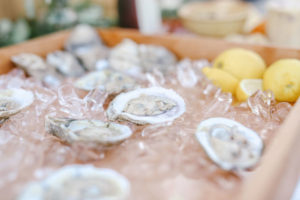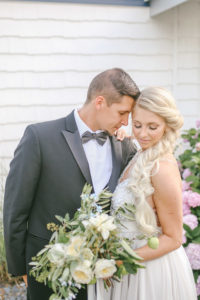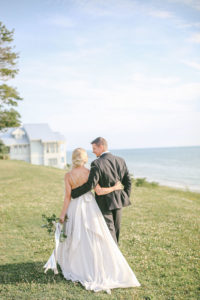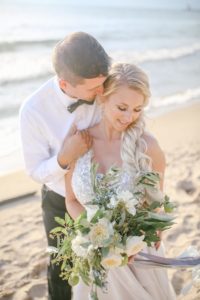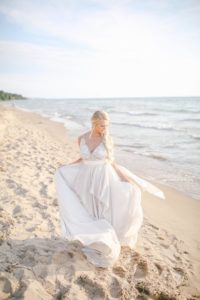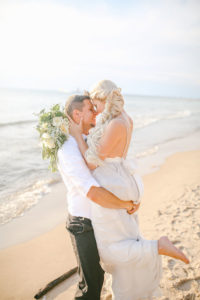 A big thank you to all the amazing vendors that made this Lake Michigan wedding shoot happen. You can find their credit below!
Coordination, Design & Floral: Stellaluna Events | Photography: Hanna Adams Photography | Location: South Beach in South Haven, Michigan | Models: Jaky & Charles Replogle | Hair: Perfected by Paige | Makeup: Kiss of Beauty MUA | Gown: Spring Sweet | Mens Attire: Dunhill Tuxedos | Custom Gift Box: Flour & Fig | Stationary: Holly Thomas Design | Ceramic Plates: Grayling Ceramics | Wood Tray & Wood Board: Replogle Wood Working | Charcuterie: The Cheese Lady Kalamazoo