Michael & Rebecca's Journeyman Distillery Wedding
I am always excited to execute a Journeyman Distillery wedding and Michael & Becca's wedding day definitely was one for the books! I had the pleasure of not only spending time planning with Becca, the bride, but also worked extremely closely with her mother, Pam, and mother-in-law, Dodi. I loved how well I got to know the whole family before the day, which made this wedding day so special.
When it came to the design Michael & Becca where looking to marry the rustic charm of the distillery with contemporary and modern touches, which made designing this day so fun. They decided on a color palette of blush, dusty pink, white, navy blue with accents of black. We also added lots of whimsical greenery, which paired perfectly with a warm June day.
Scroll down to see all the gorgeous images from this Journeyman Distillery wedding captured so beautifully by Amber at Brick & Pine Photography.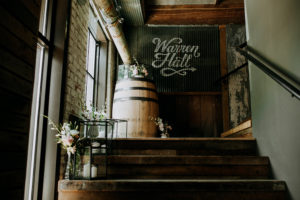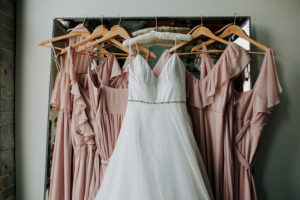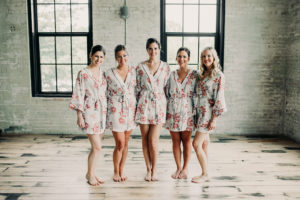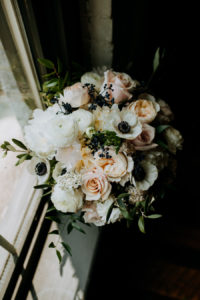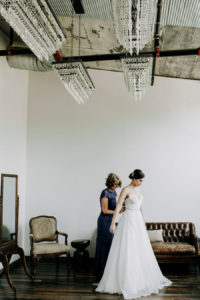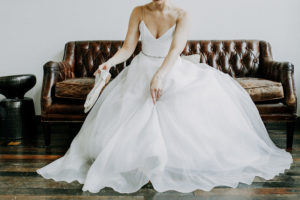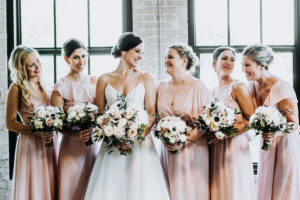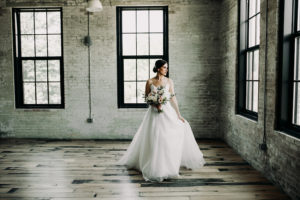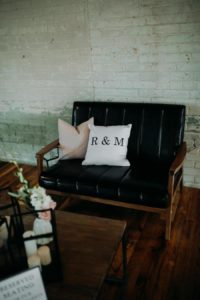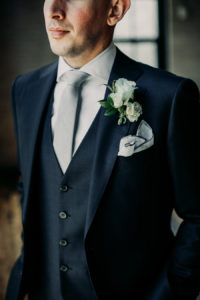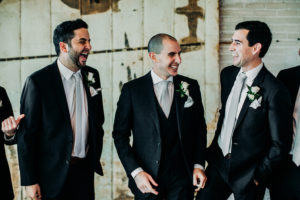 I loved that from day 1 Becca knew she wanted both of her parents to walk her down the aisle, because both of her parents got her to where she was in life. Watching the 3 of them walk down the aisle towards Michael was such a sweet moment from the ceremony.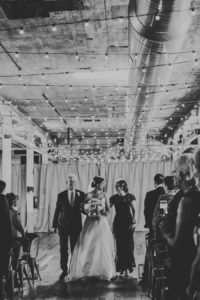 There were so many favorite design elements from this day, but I have to say the wild and whimsical greenery install above the alter (which later turned into the head table location) was definitely top of the list. Chandra at Snapdragon Designs and her team did such an amazing job creating this installation.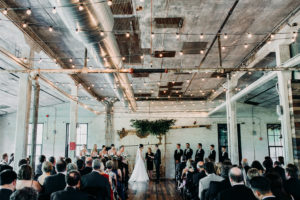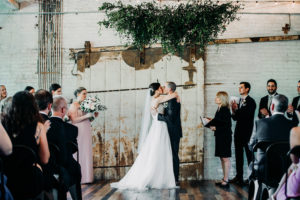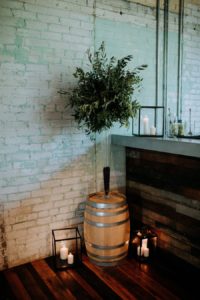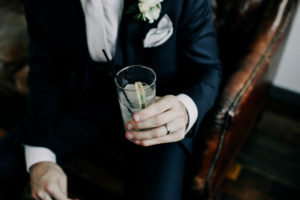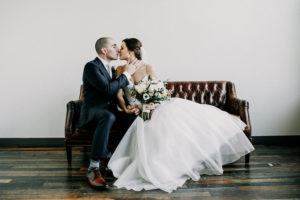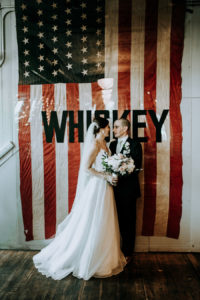 After the ceremony guests moved to the other side of Warren Hall where we drew the curtains and flipped the ceremony space into the reception space. We decided to add a mixture of round and harvest rectangle tables so we could add diversity to the layout and table scapes. Chandra from Snapdragon Design did a beautiful job on all the gorgeous floral pieces and I absolutely loved the black edged lanterns from Events by iCandy for a modern touch to this rustic space.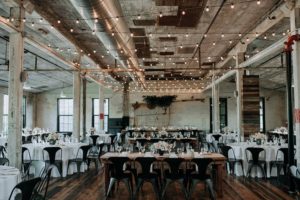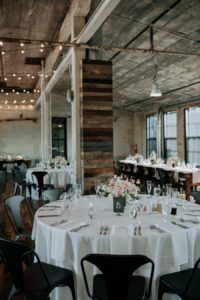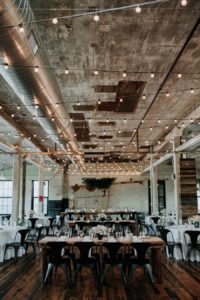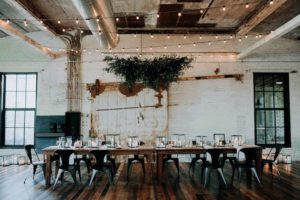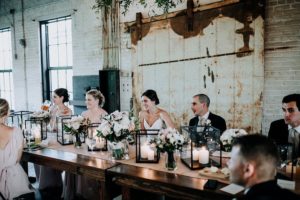 One of the things we strategically did with the floor plan design was made it feel more inclusive. Both Becca & Michael felt that though the day was technically about them, they didn't want every minute of attention on them. So rather than doing a traditional head table where the bridal party is seated on one side or a sweetheart table we did a kings table. This way the bridal party was wrapped all around the table with a small window for some of the guests to see Becca and Michael.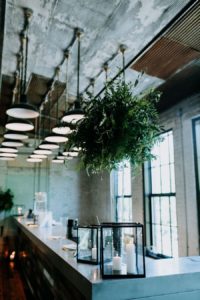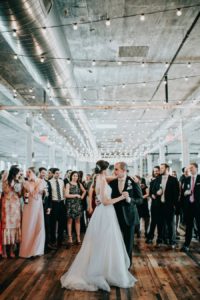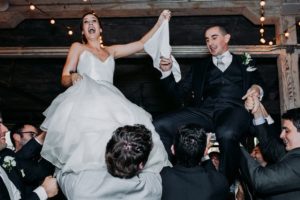 This was my first time witnessing the Hora at a wedding and it was such a fun experience! I loved seeing everyone engage in the tradition by clapping and dancing along.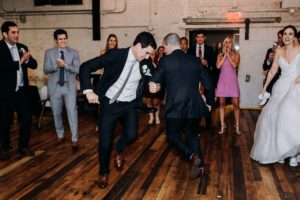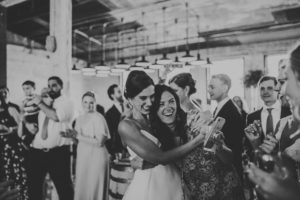 There were so many highlights of the day, but one of my favorites was DJ Matt grabbing Michael's 98 year old grandma after dinner to lead the conga line to get the party started. I'm not sure there was a single guest left in their seats after that moment and the dance floor was packed.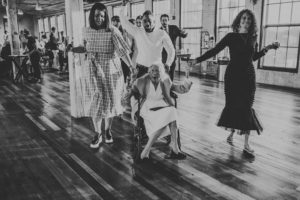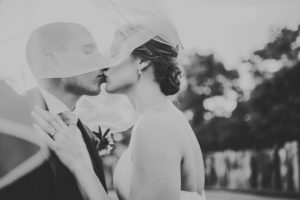 Michael and Becca, thank you so much for letting us be a part of your day and we wish you the most beautiful life together.
Team Stellaluna has executed over a dozen weddings at Journeyman Distillery and we would love to coordinate your wedding – click here to learn more about our services!
Event Design & Wedding Coordination: Stellaluna Events | Photography: Brick & Pine Photography | Venue & Catering: Journeyman Distillery | Floral Design: Snapdragon Design | Entertainment: Acoustic Generation & 27 Entertainment | Beauty: Pomp & Artistry | Bridal Gown: Lovely Bride | Bridesmaids Gowns: Bella Bridesmaids Chicago | Rentals: La Tavola & Events by iCandy | Desserts: Froehlich's | Beer & Wine: Beverage Specialists | Transportation: Leisure Limo | Monogram Pillow: PCB Home | Officiant: Earthbound Weddings