Ritz Charles Wedding | Natalee & Mark
This Ritz Charles wedding located in Carmel, Indiana is one of absolute beauty! Natalee and Mark decided to have their ceremony and reception at the Ritz Charles on a cool, crisp October day and the fall colors were incredible for it! Their ceremony took place in the Garden Pavilion and was simply stunning with the floral archway and drapery over top of the guest. They also decided to have a very special christian ceremony with a lot of personal touches, it was quite beautiful to see.
Due to COVID Natalee and Mark had to reschedule their wedding, twice. They originally were getting married in Northern Michigan in June, but when COVID started they decided to reschedule for late September. As the months went by and things weren't looking to have improved in Michigan they decided to move the wedding to Carmel, Indiana where, Mark, the groom was from since Indiana was a bit more opened up than Michigan was. There was definitely some difficult times for them with all the changes but the day ended up being stunning for this Ritz Charles wedding!
The three best ways to describe this Ritz Charles wedding's vibe would have to be: classy, high energy and spiritual.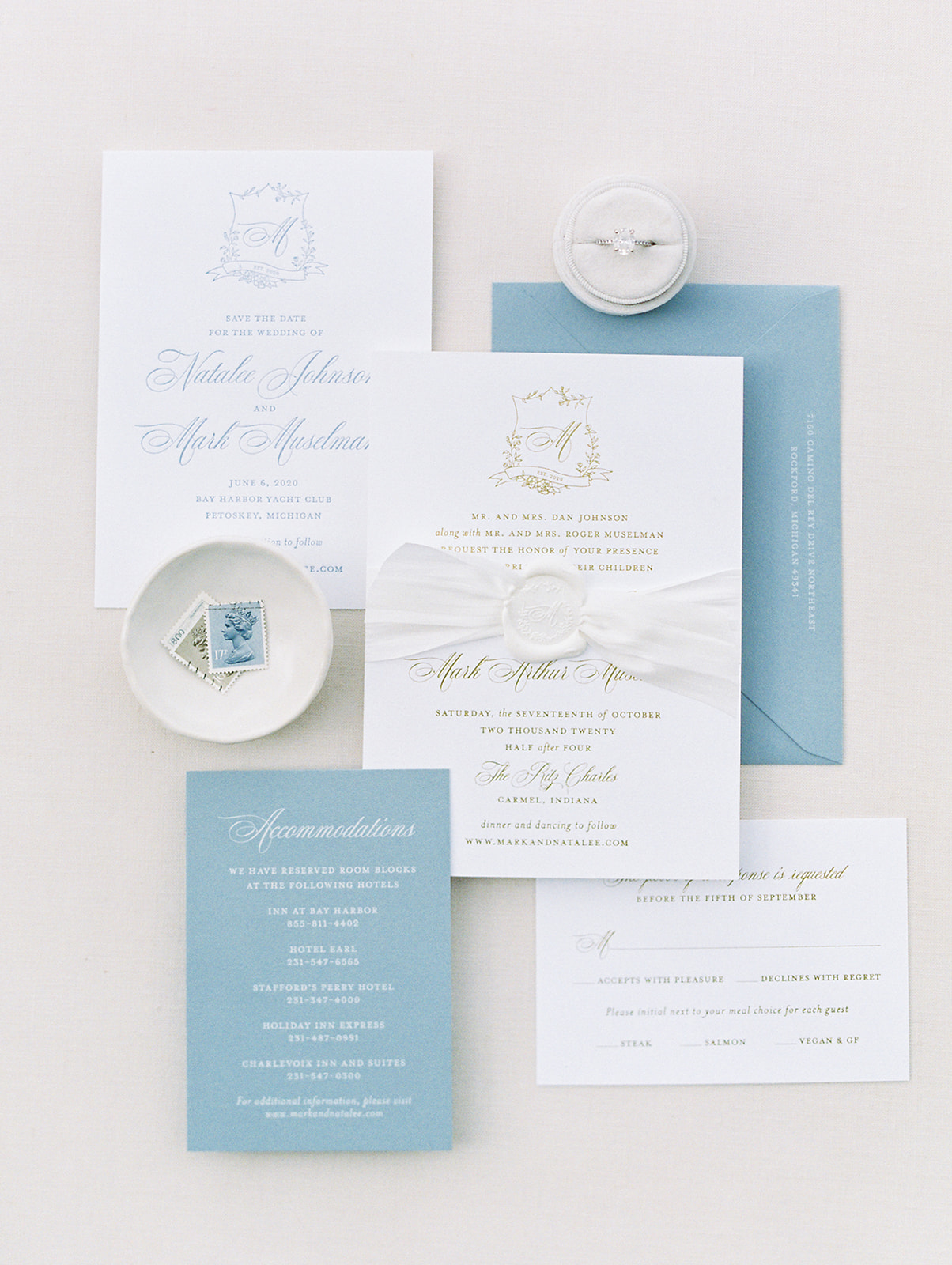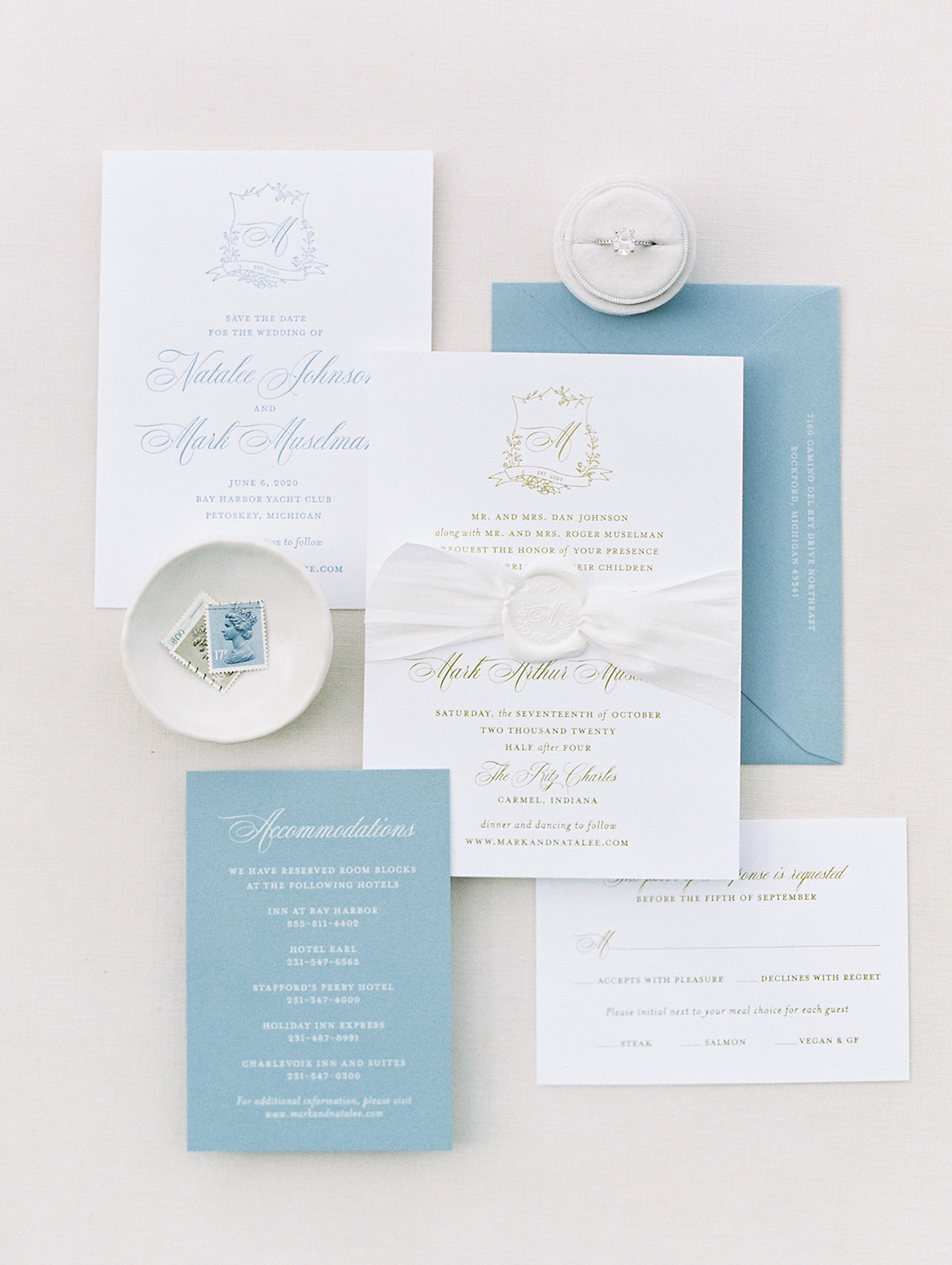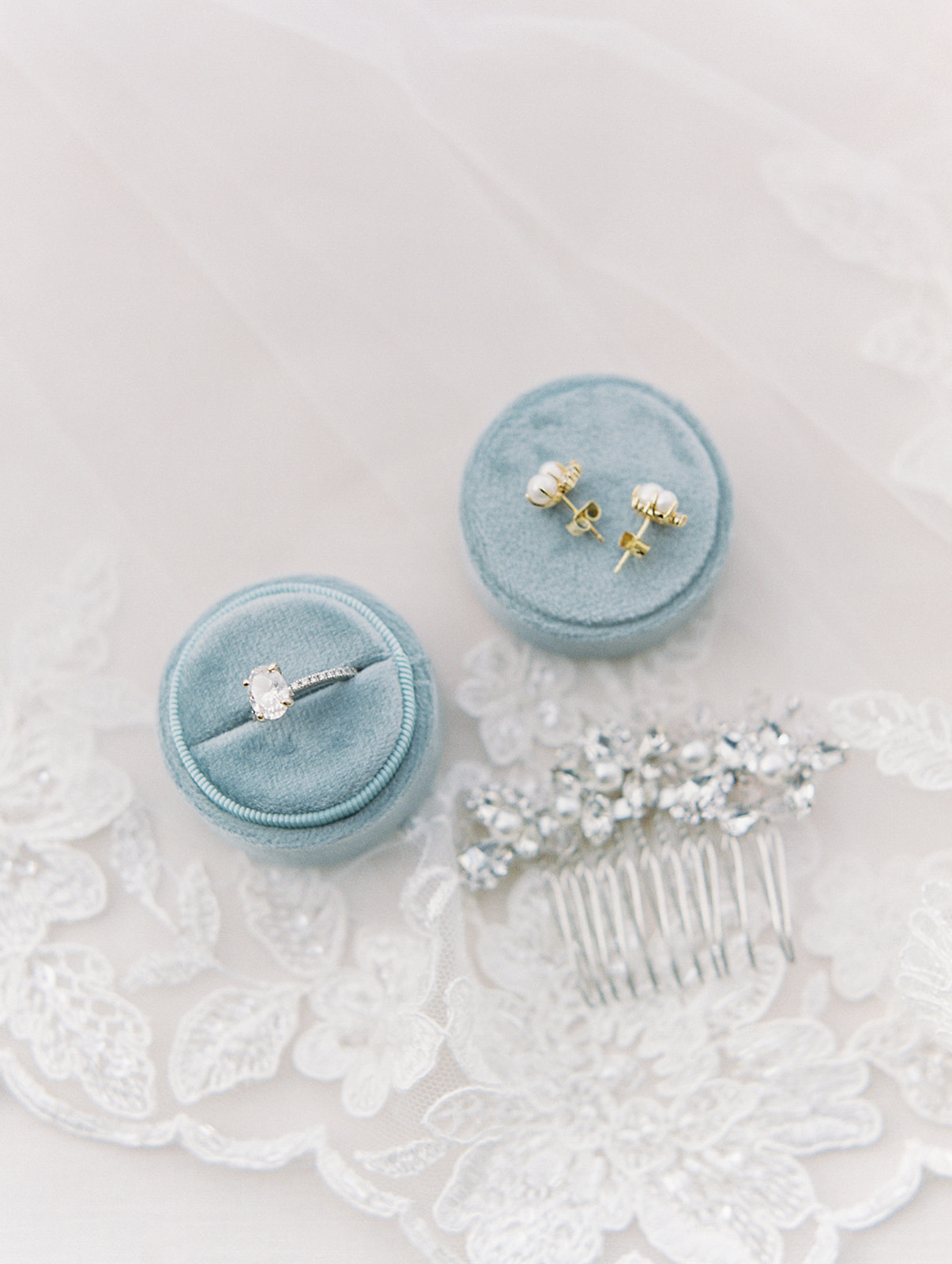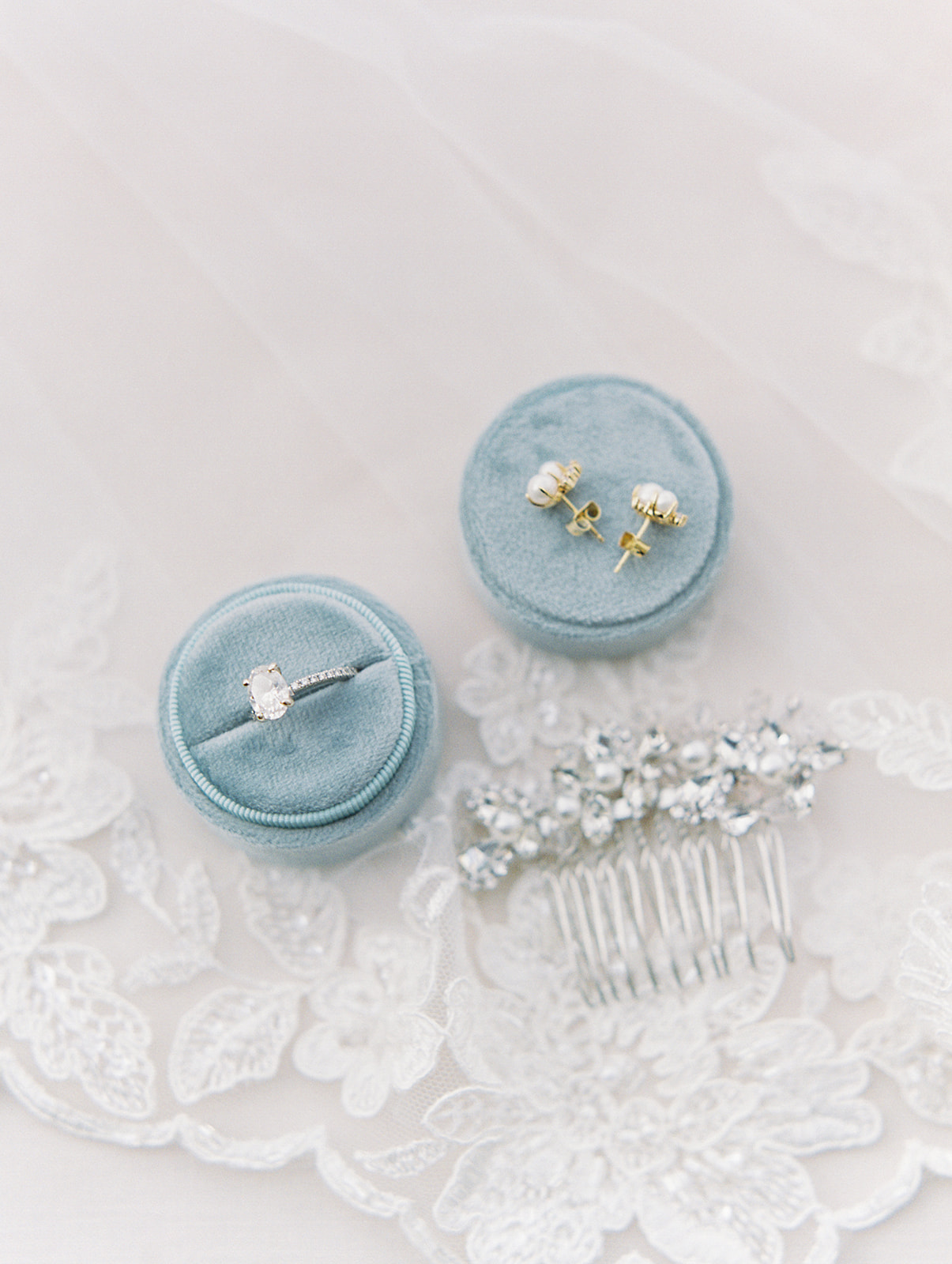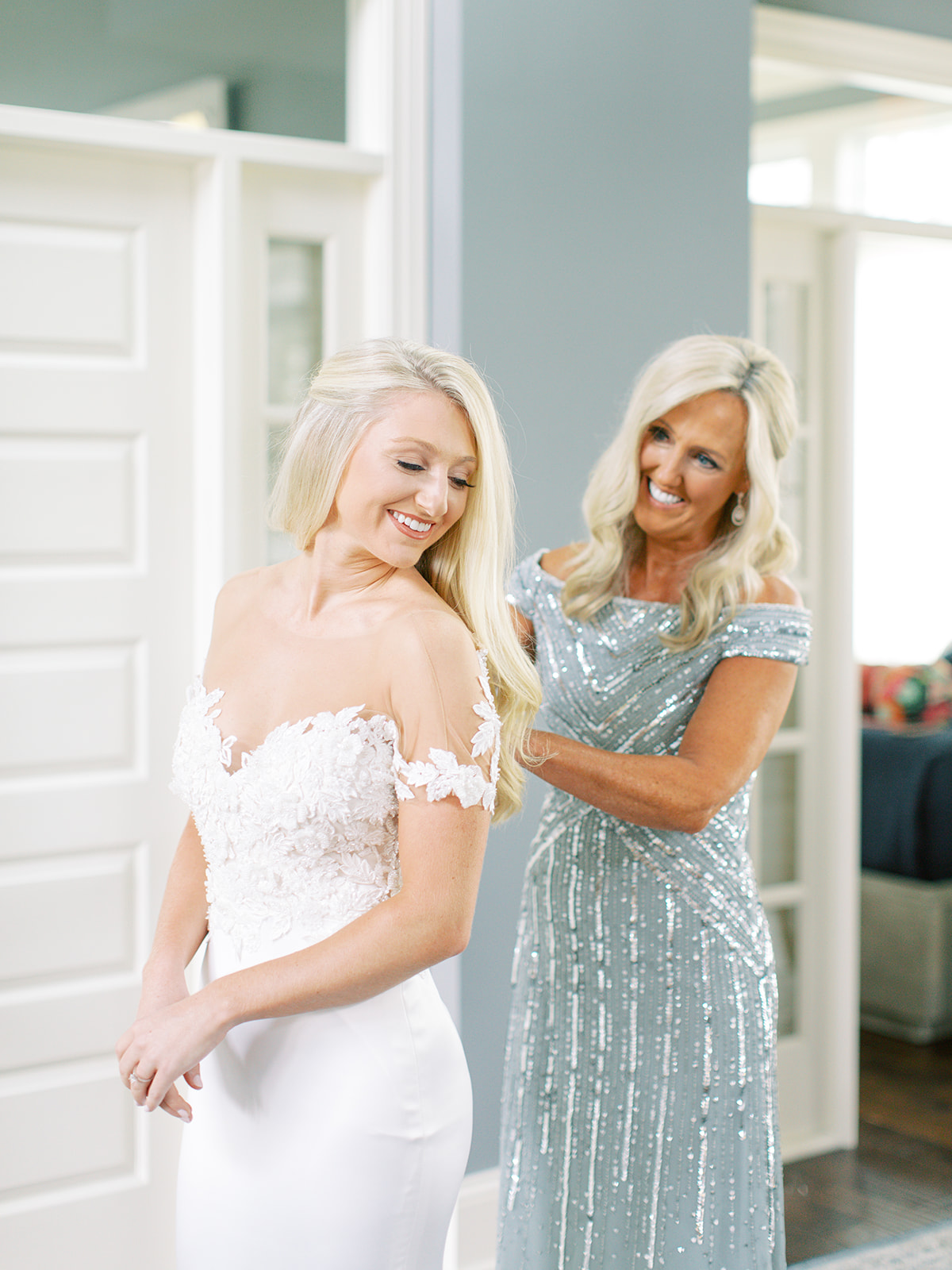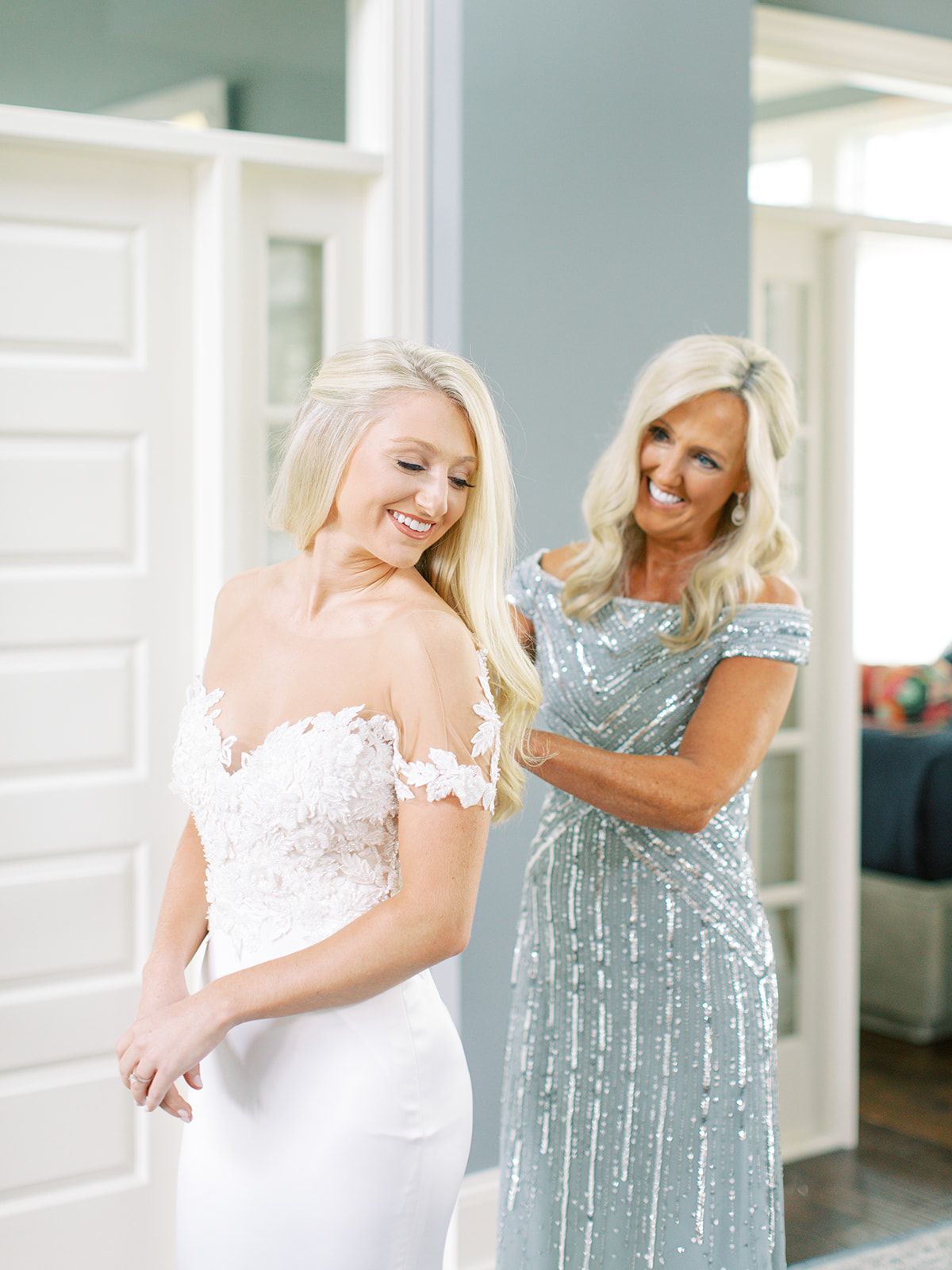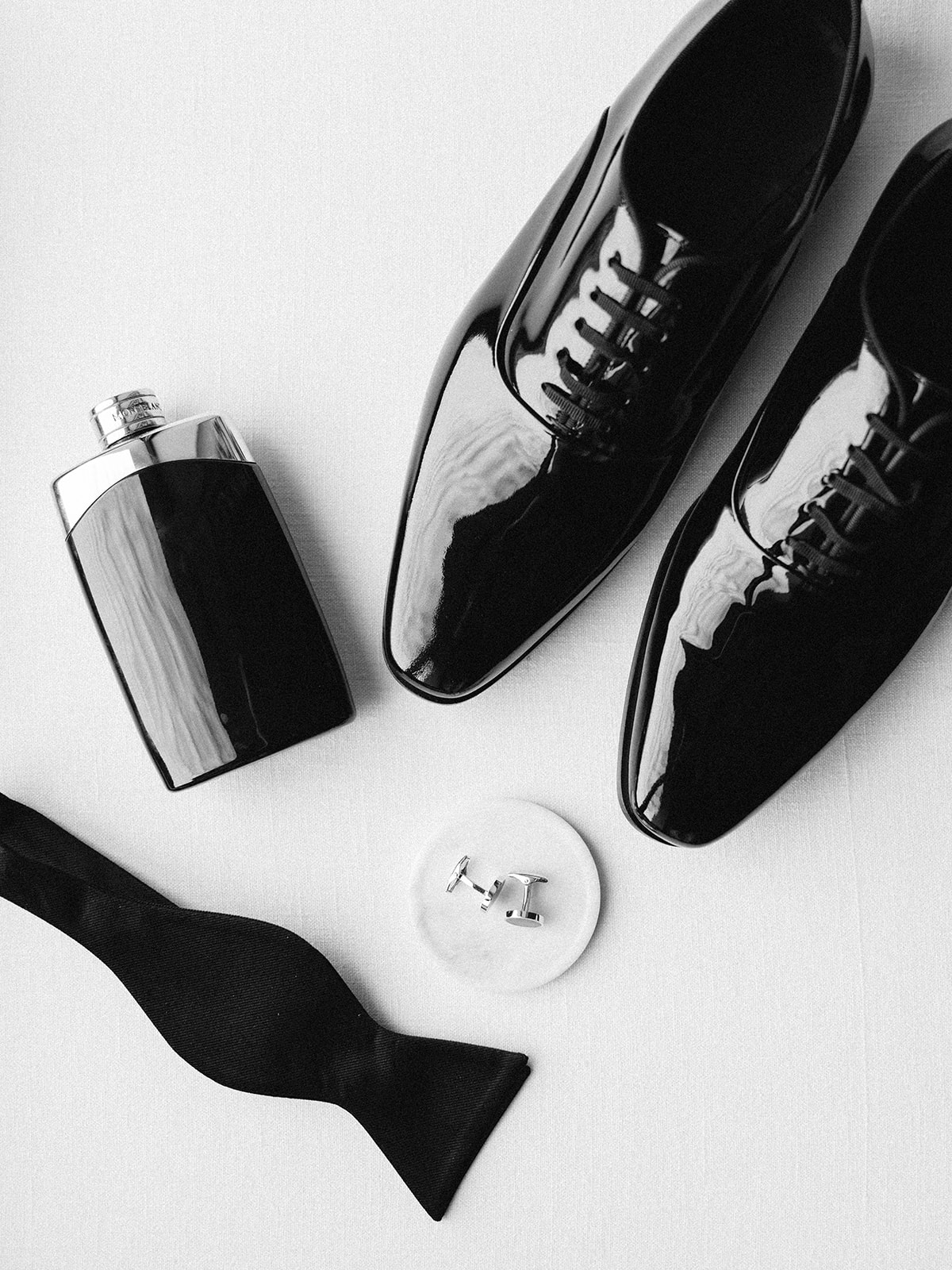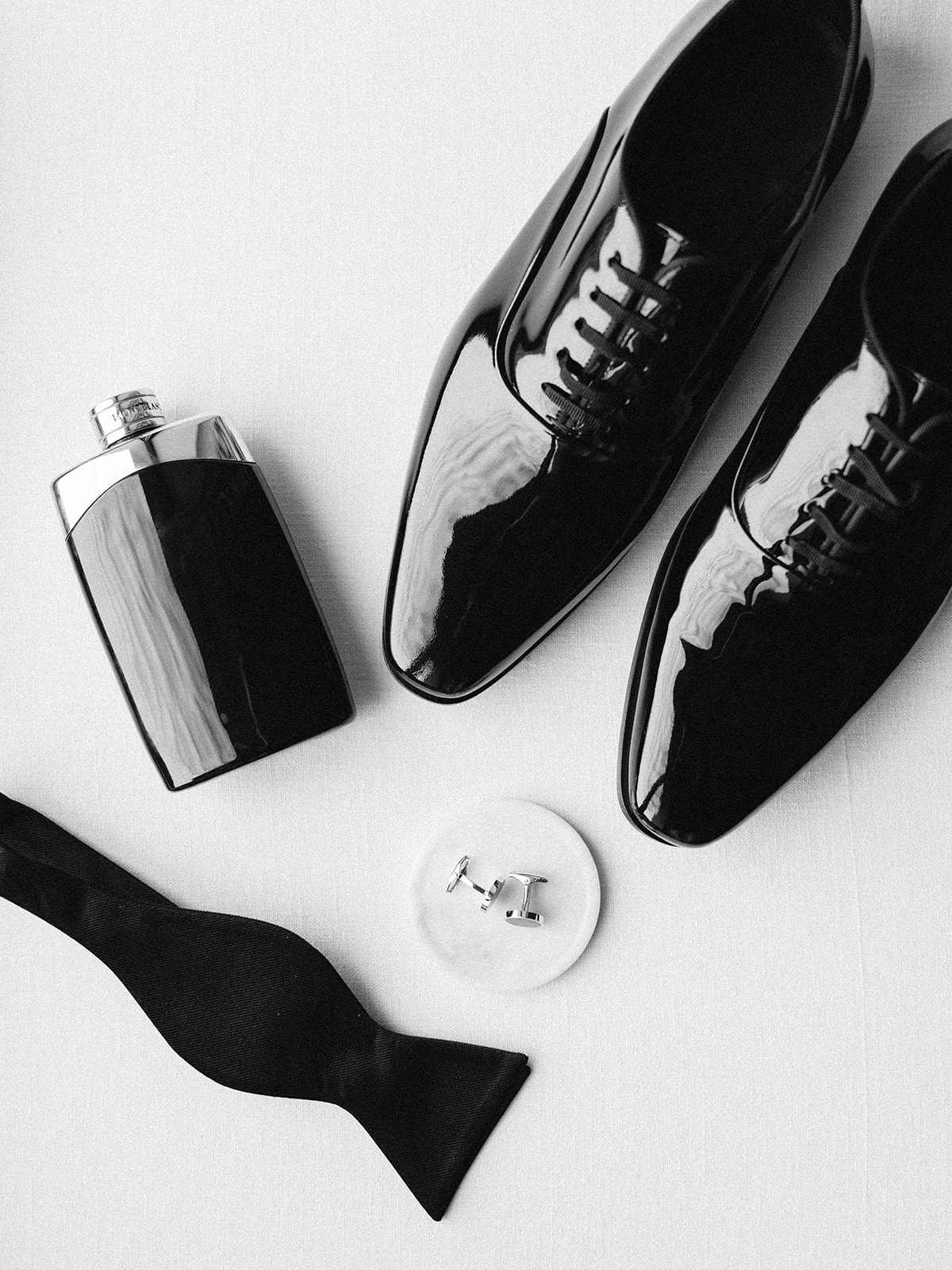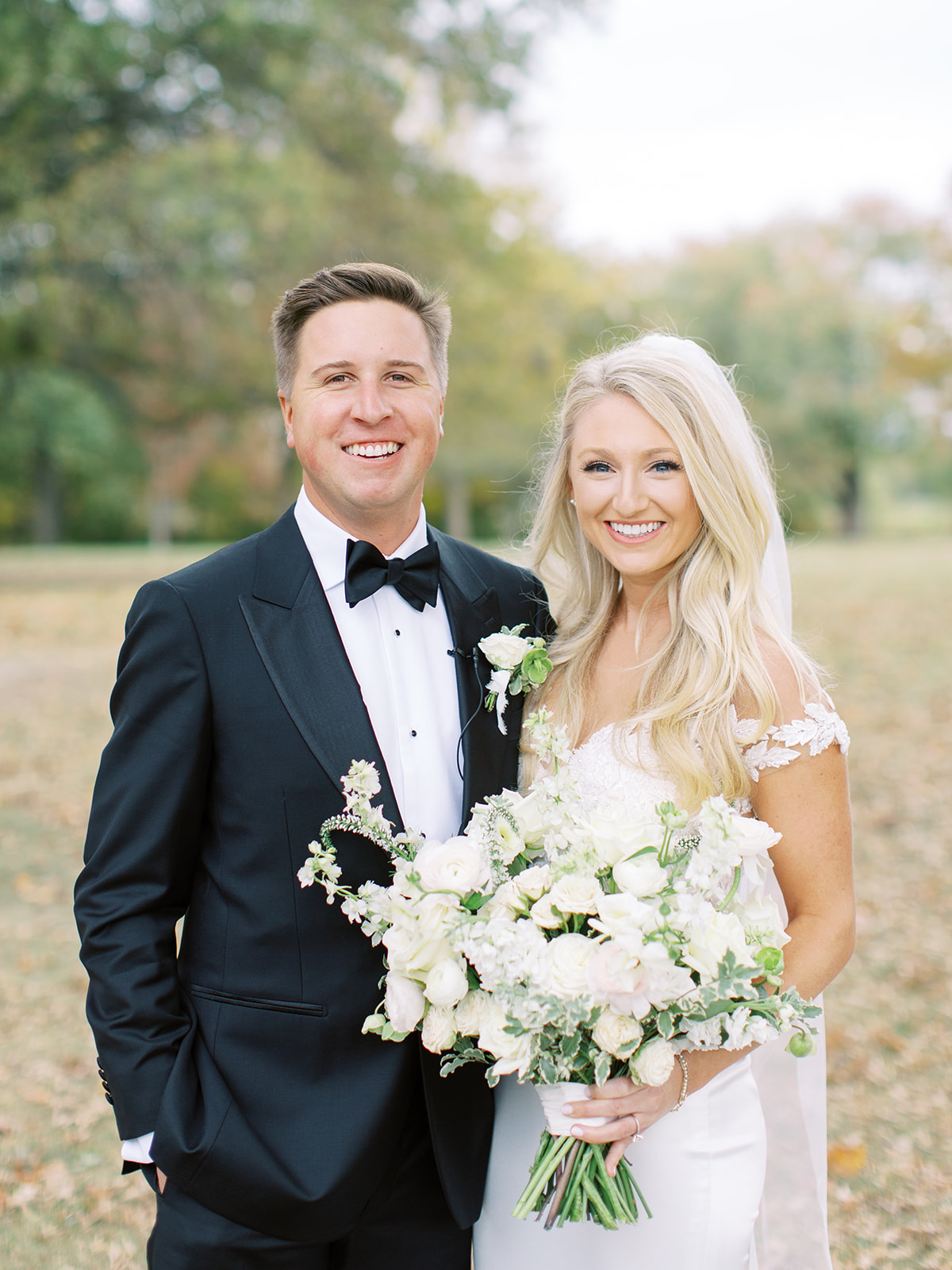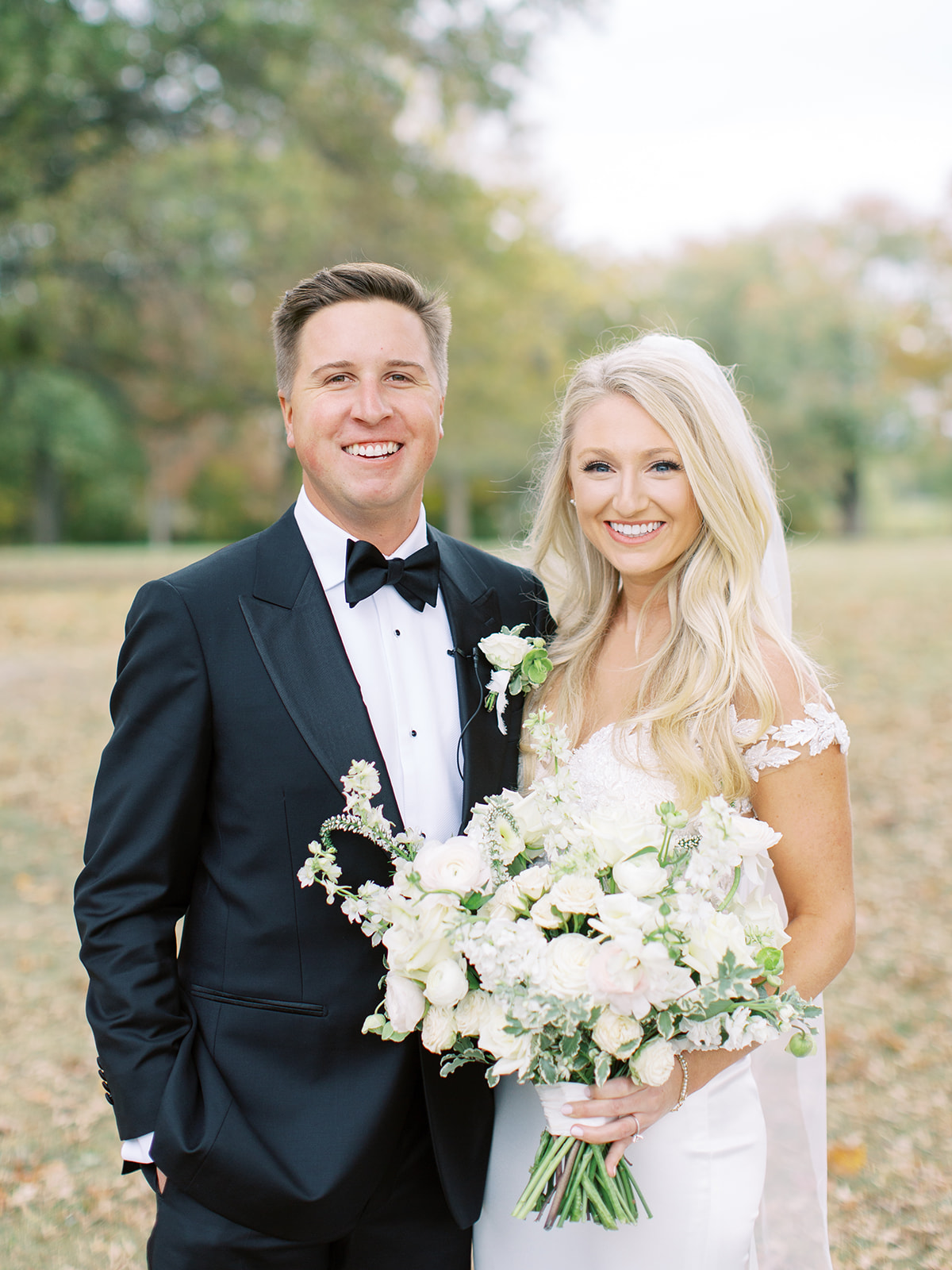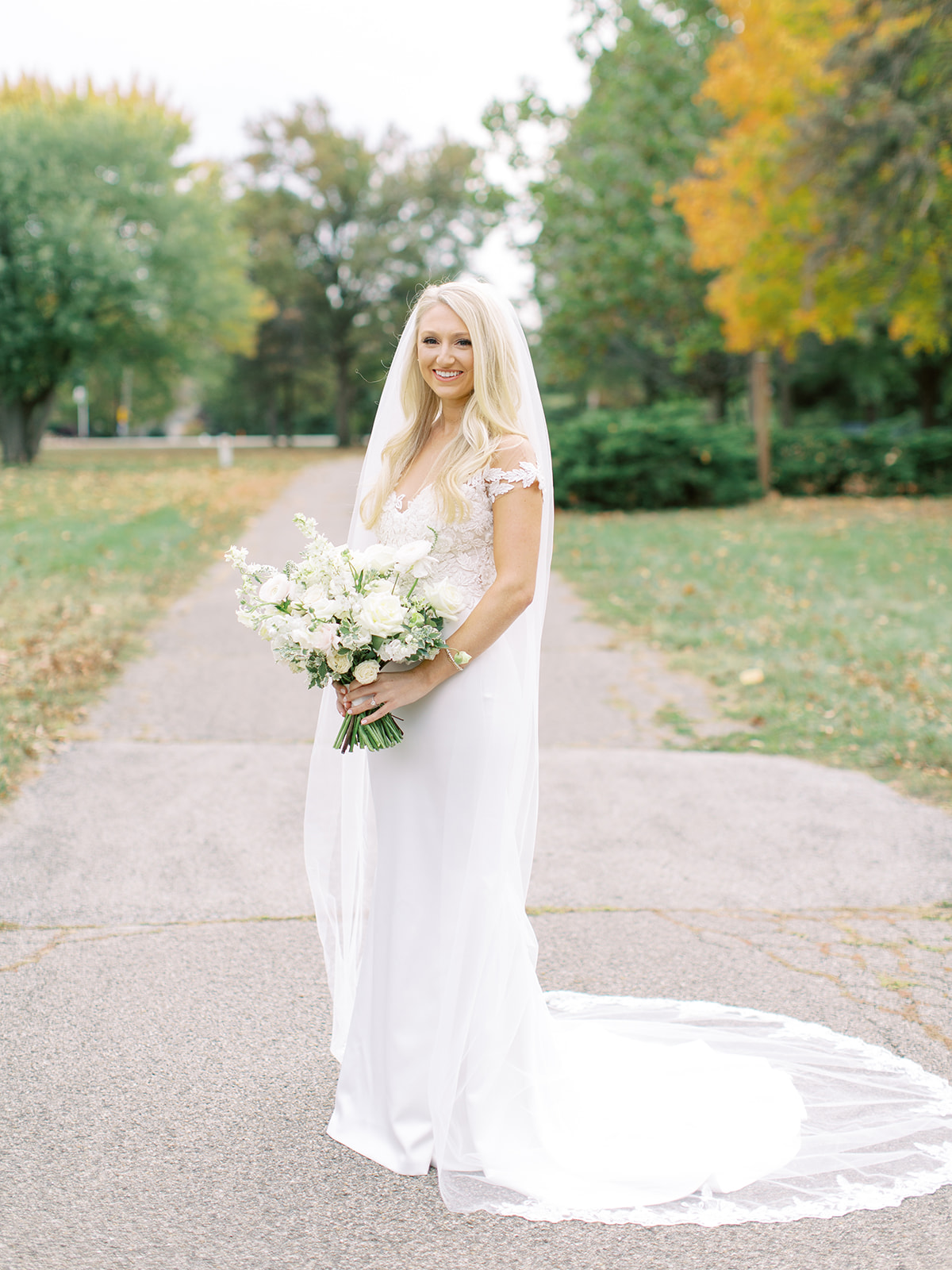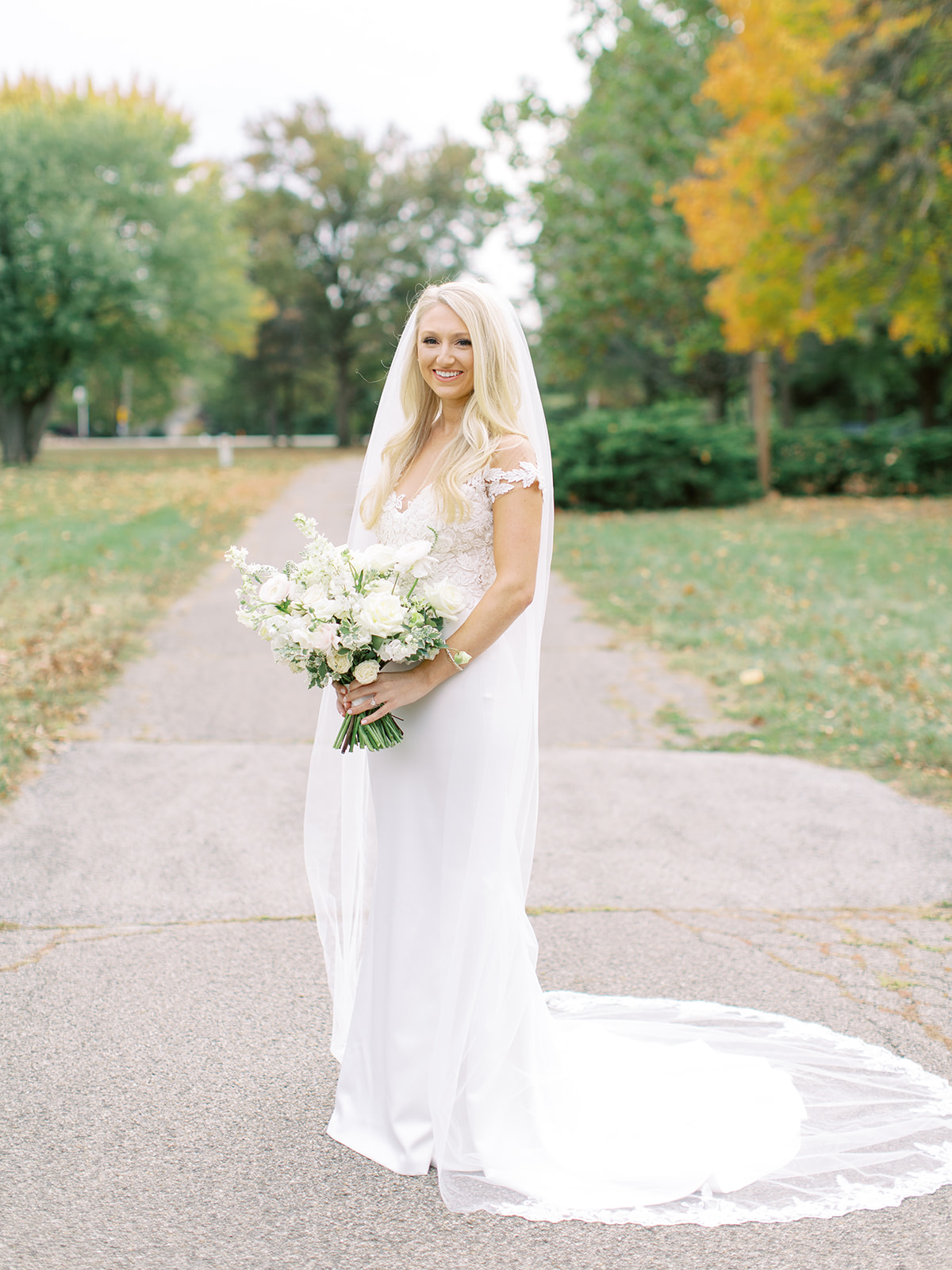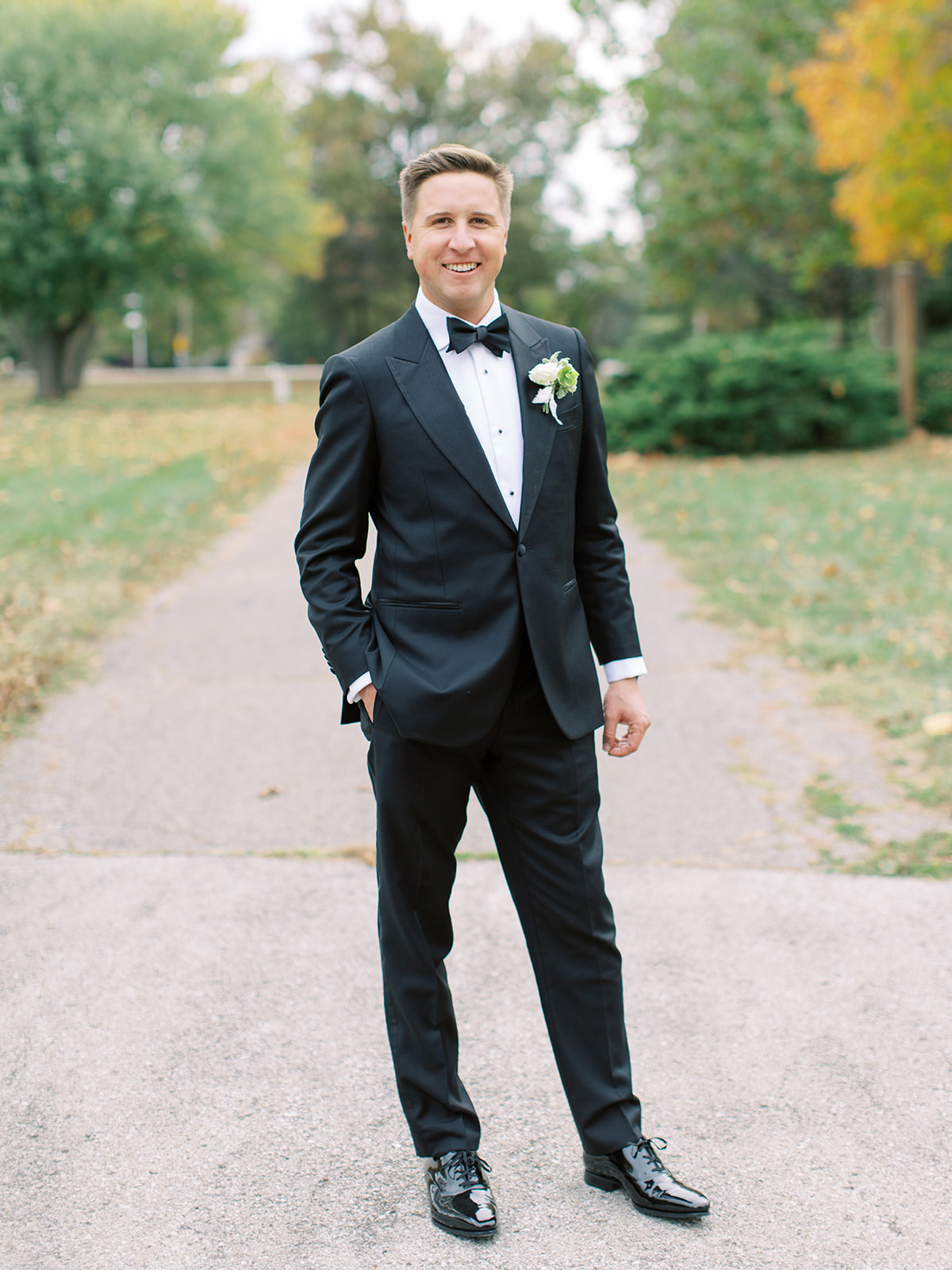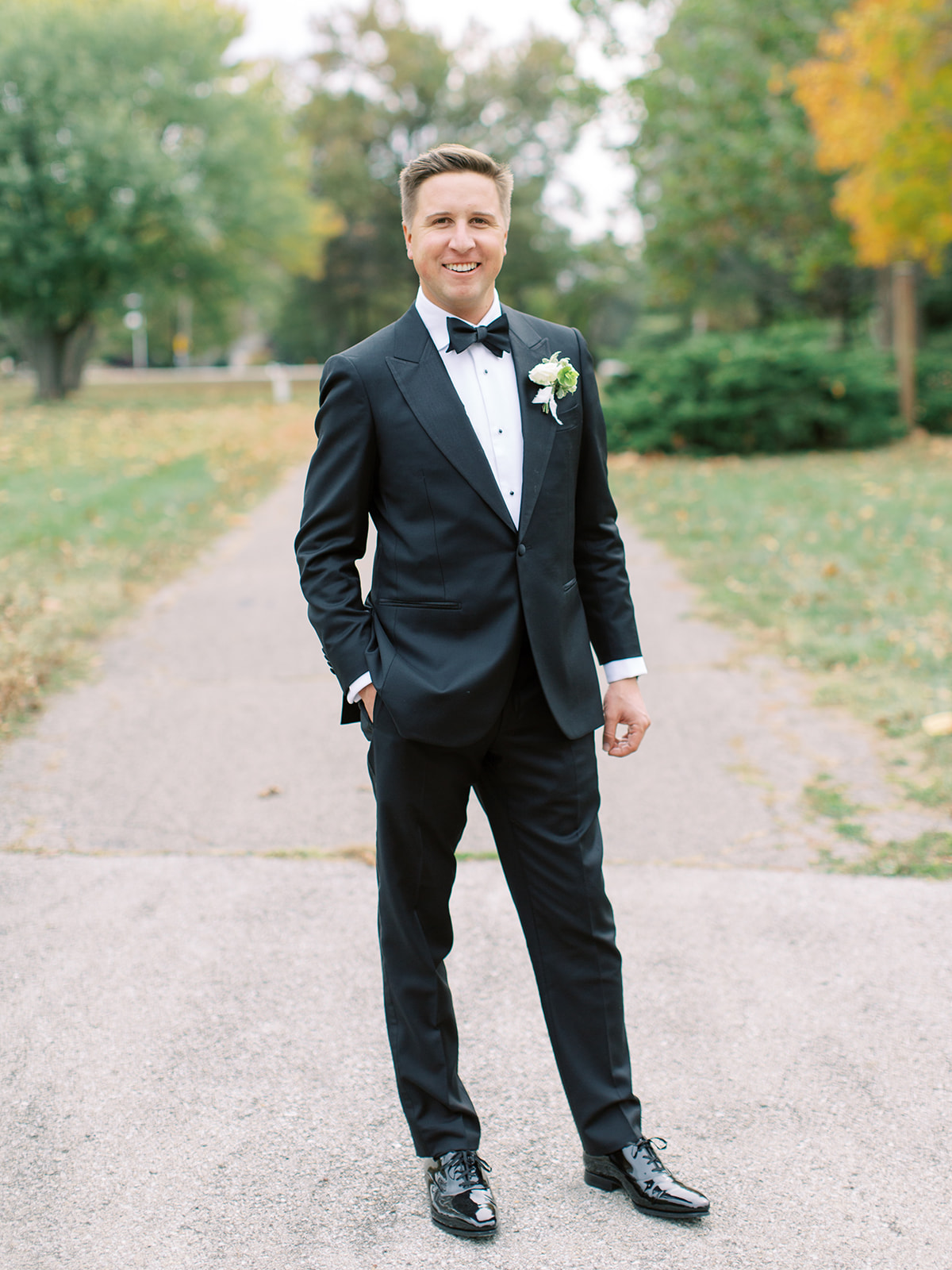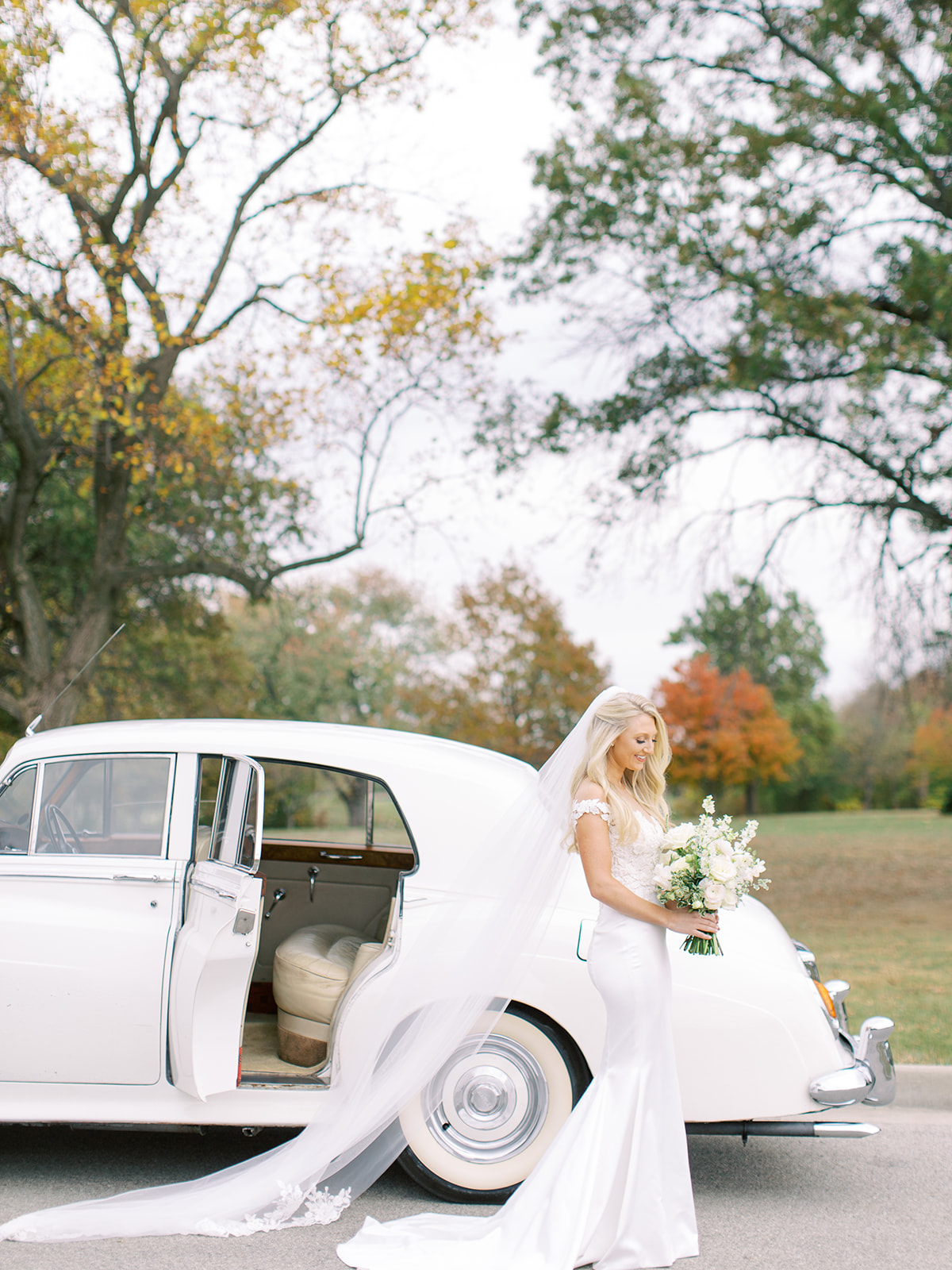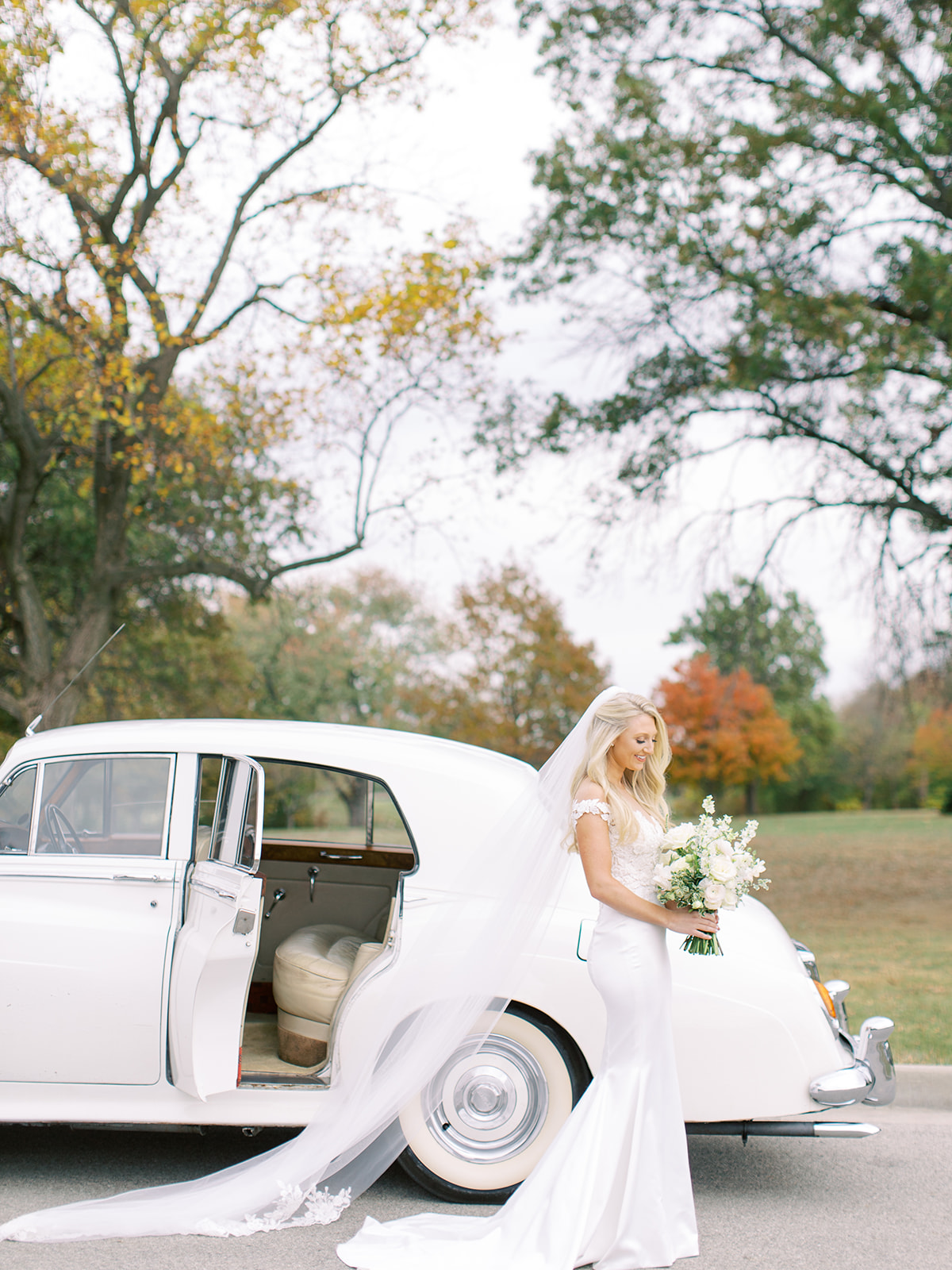 Natalee & Mark's fathers were actually college roommates that always talked about how cool it would be if their children went to the same college and became friends too. Flash forward many years and both of their children did end up going to the same college and became friends. They spent most of their college years as nothing more than friends but after college Natalee and Mark began dating. It was so neat to see such a long history between the two families.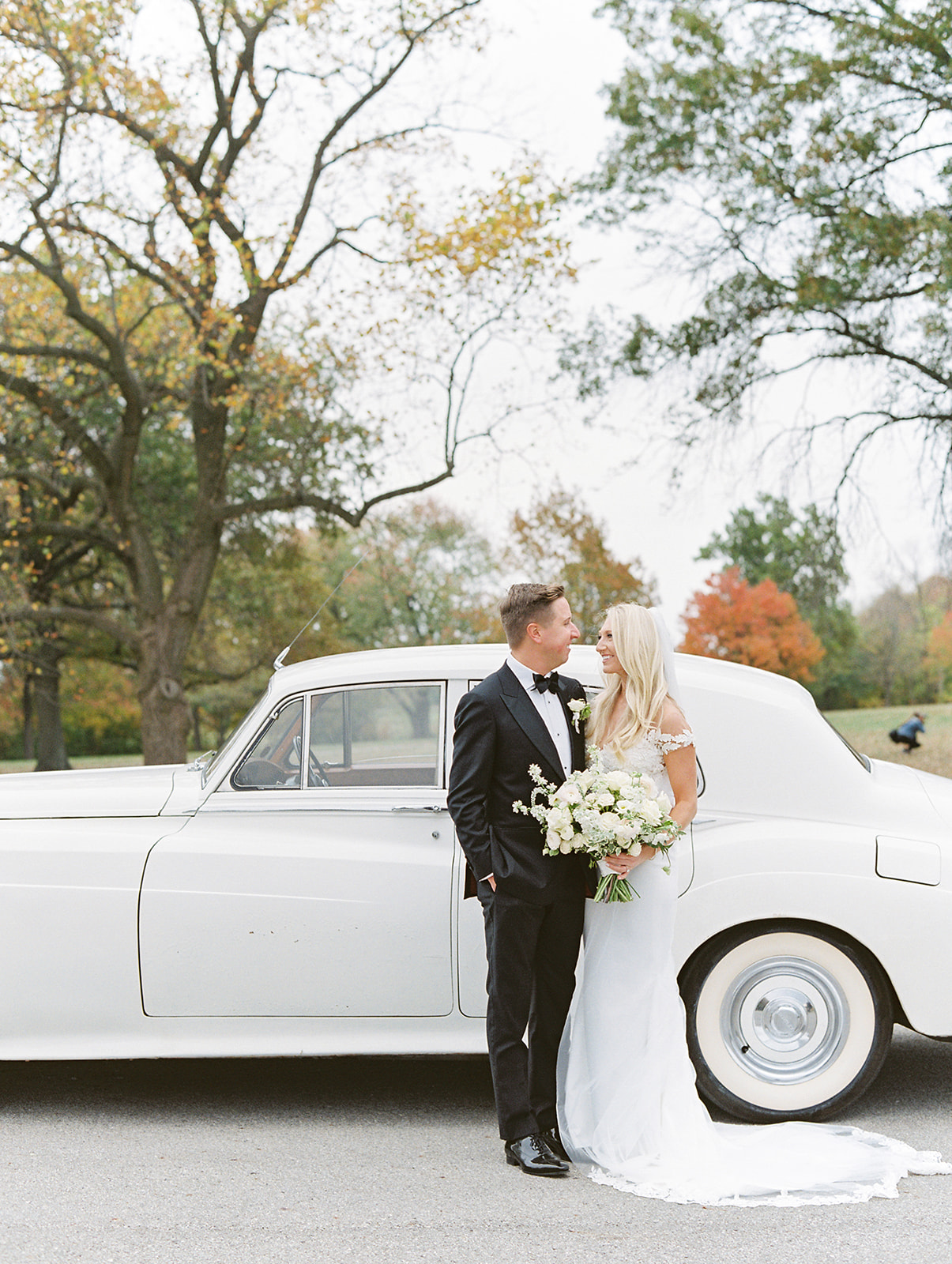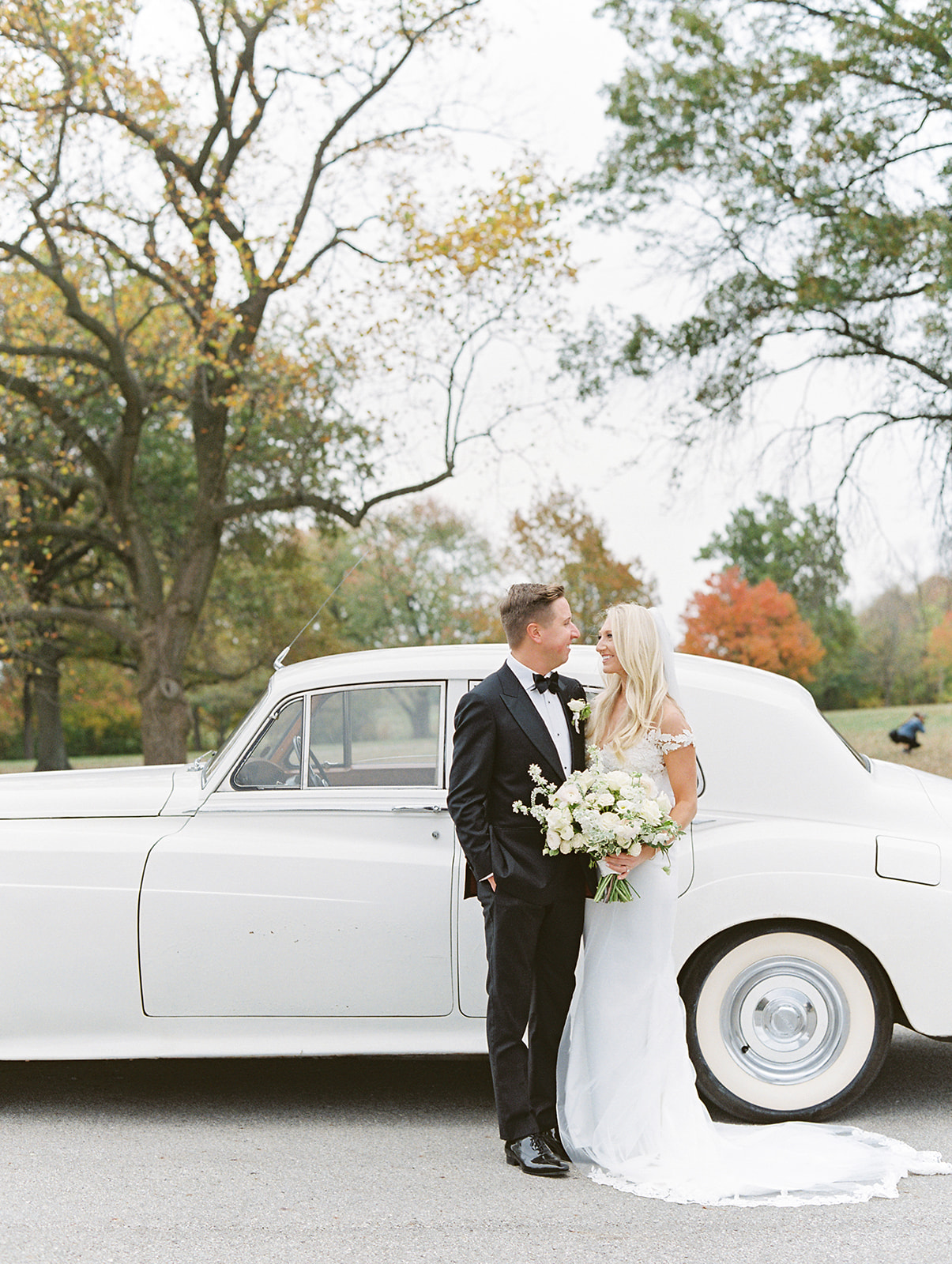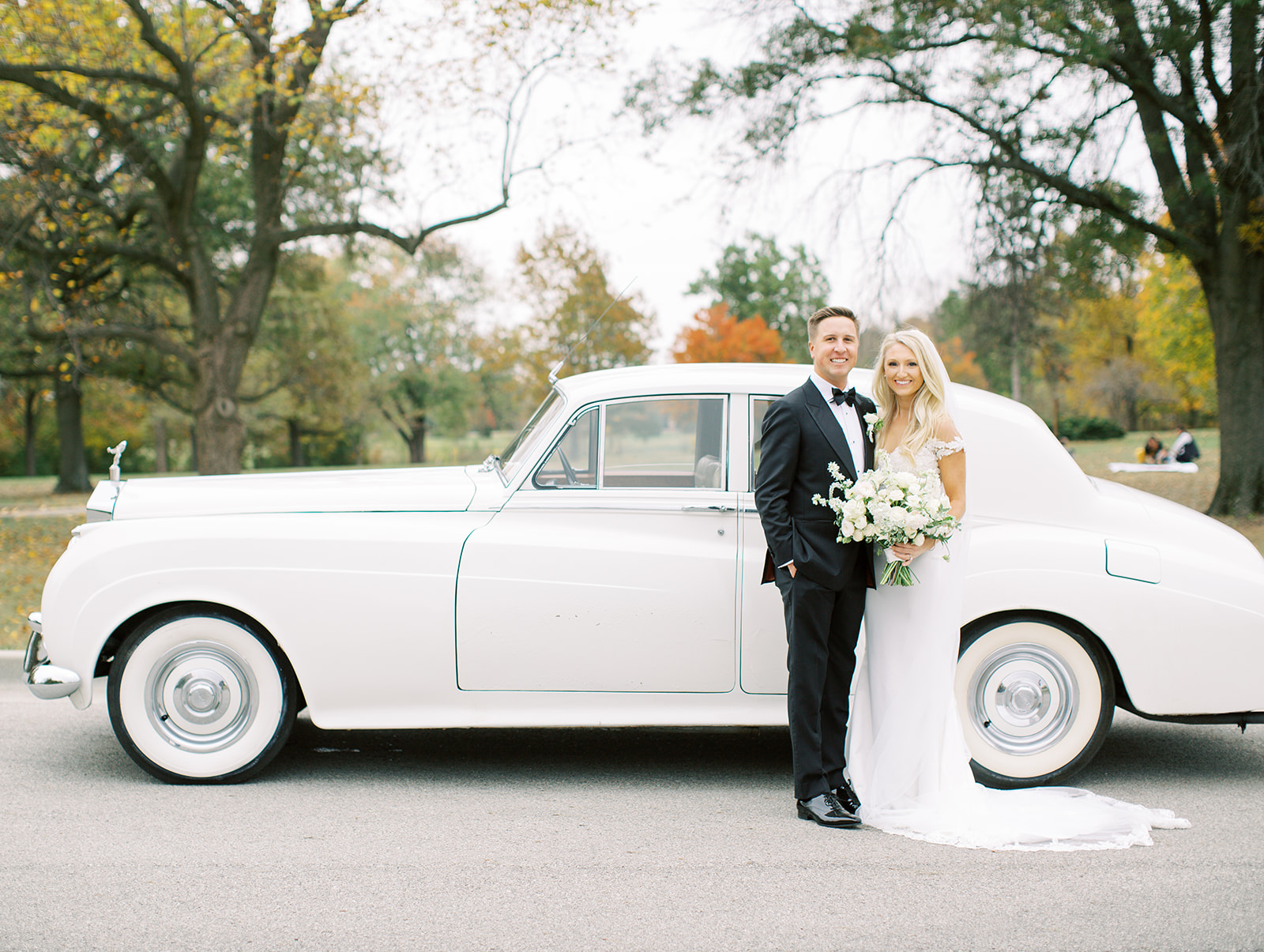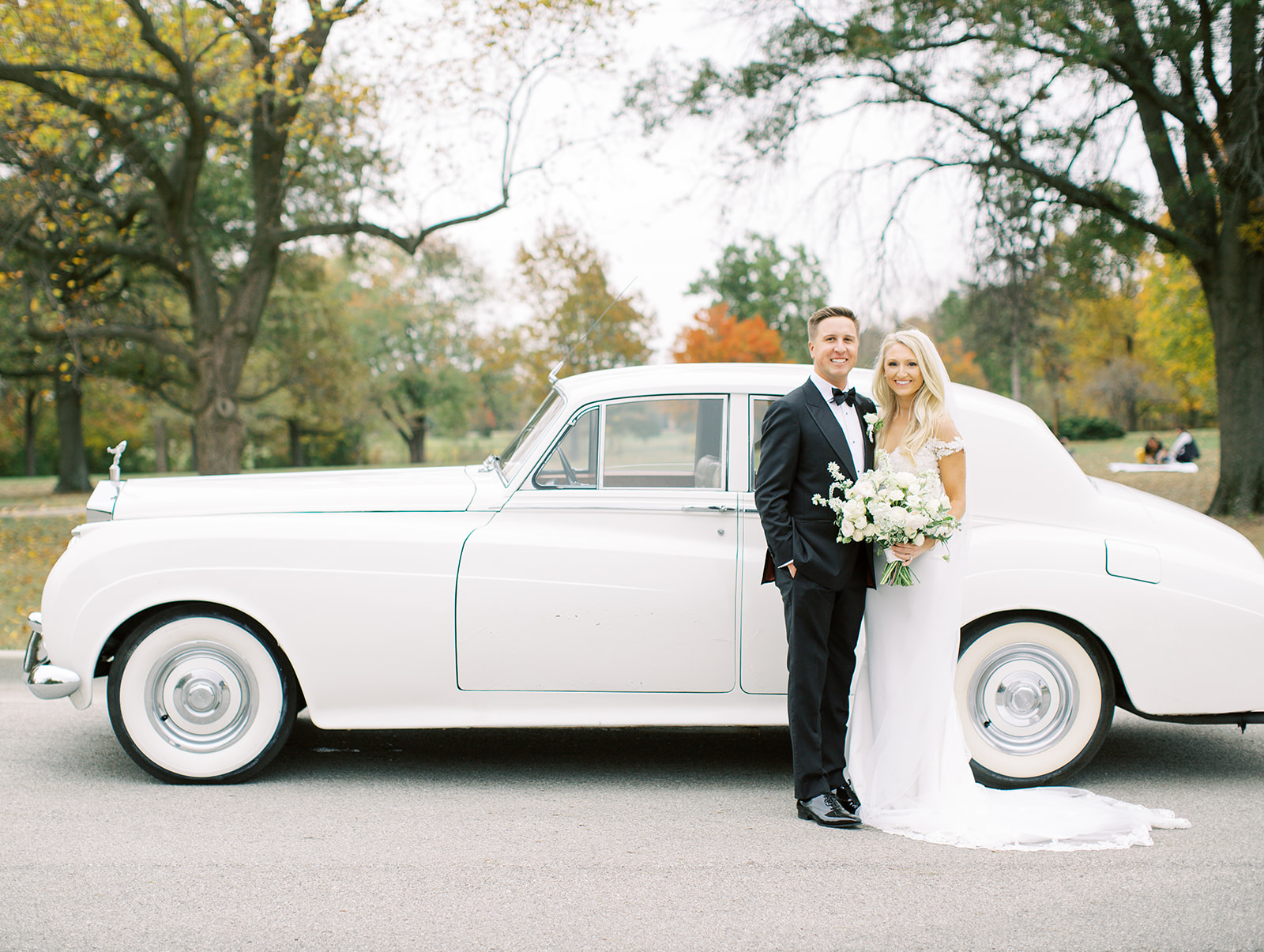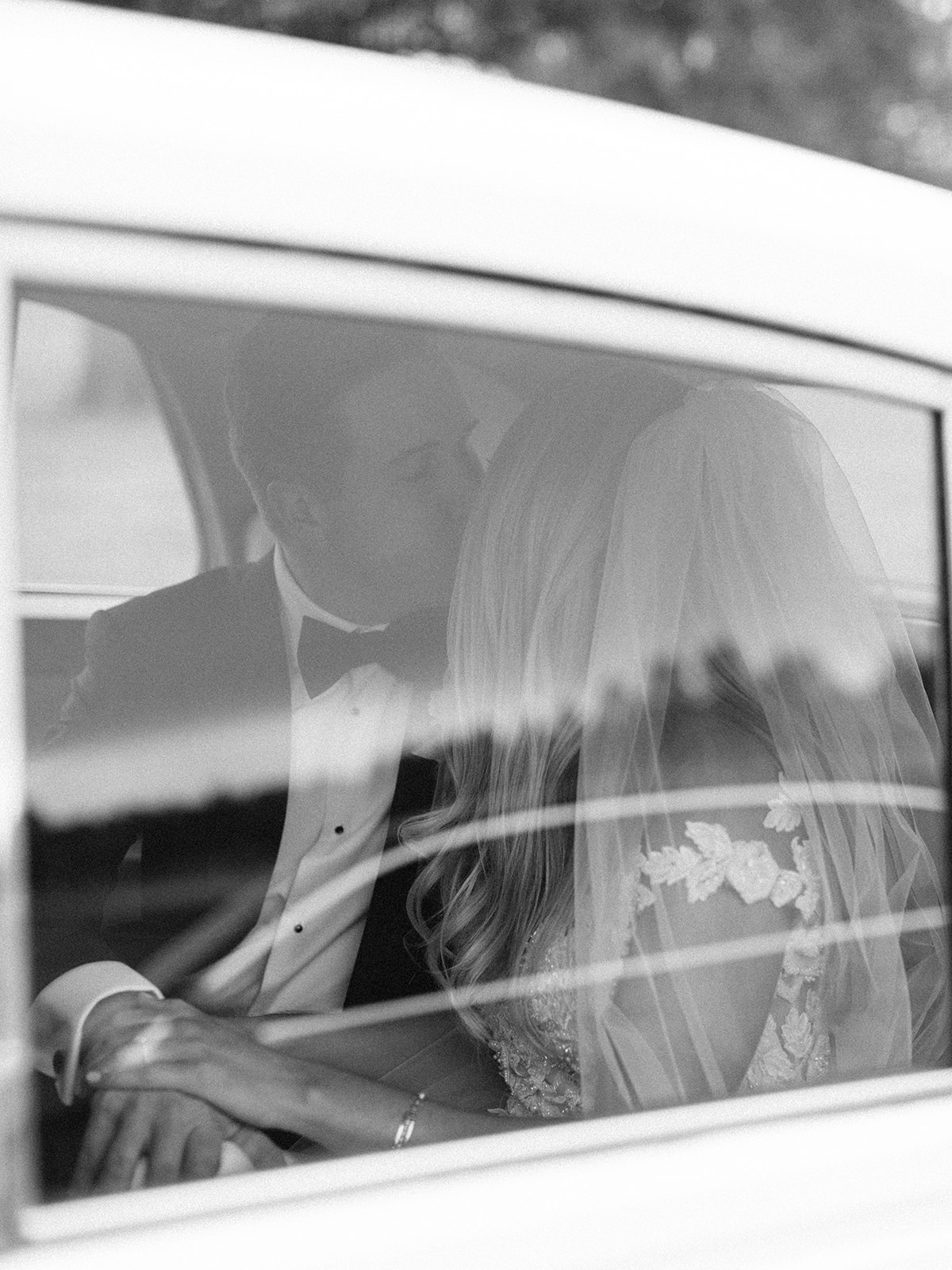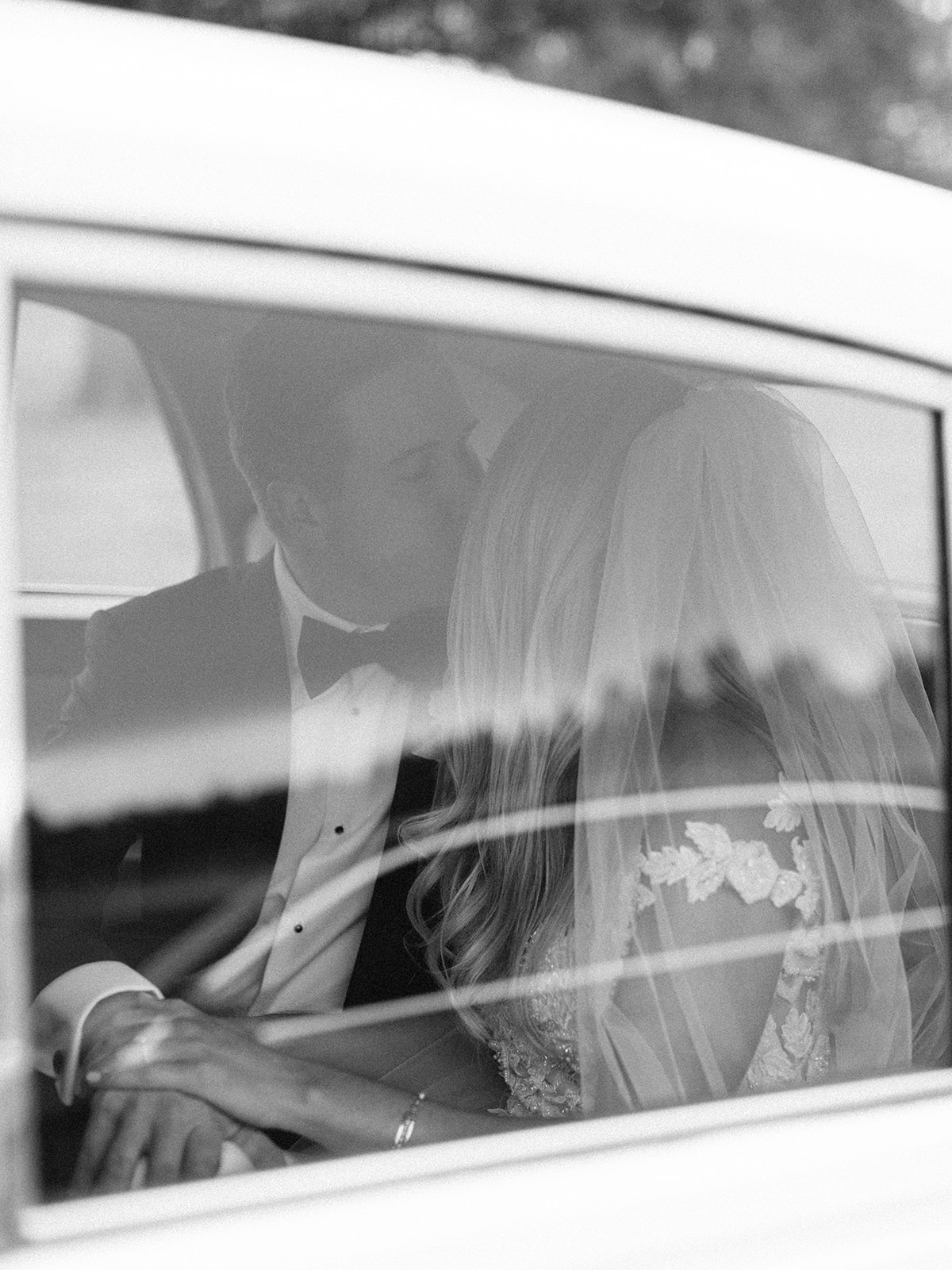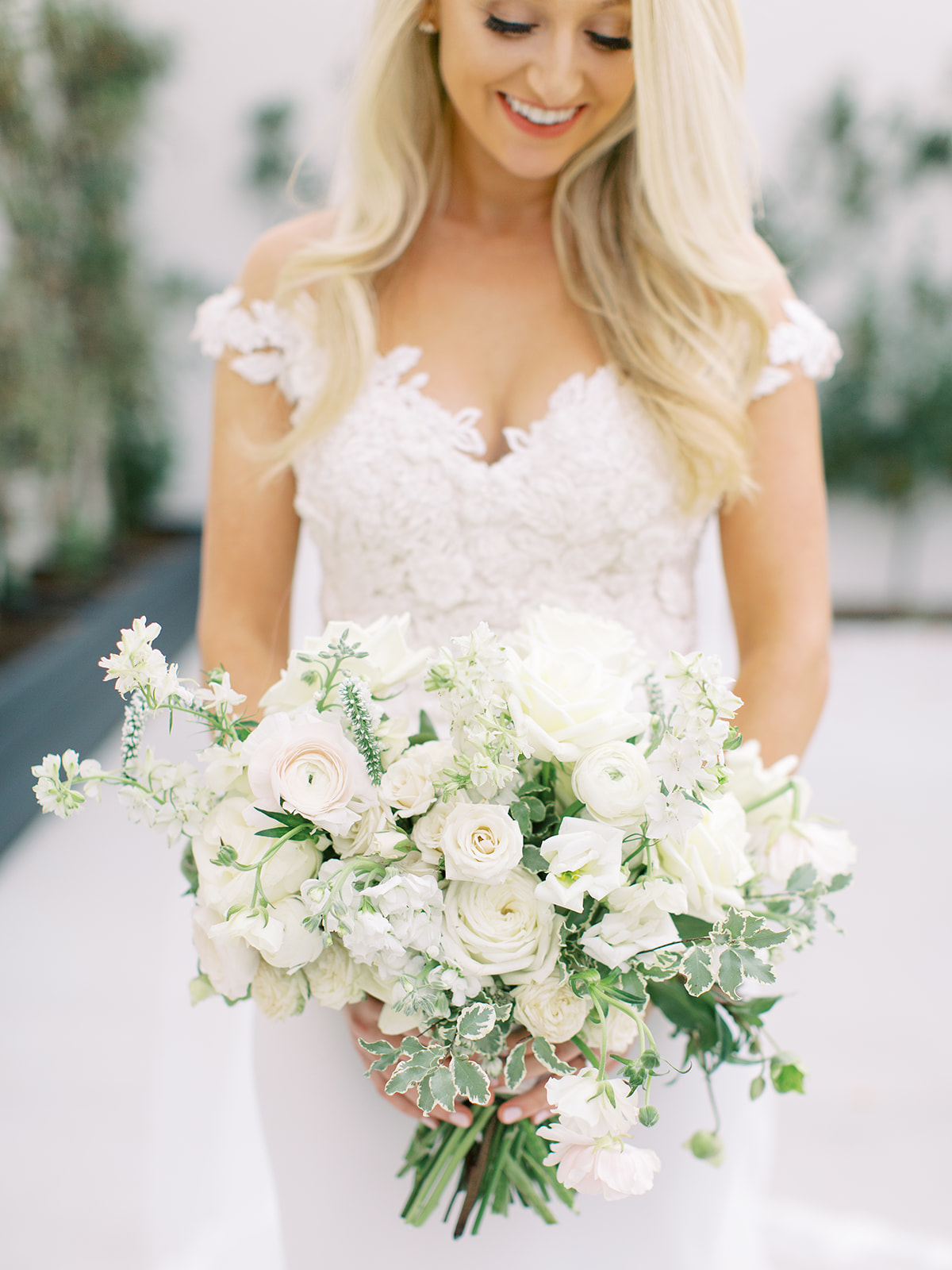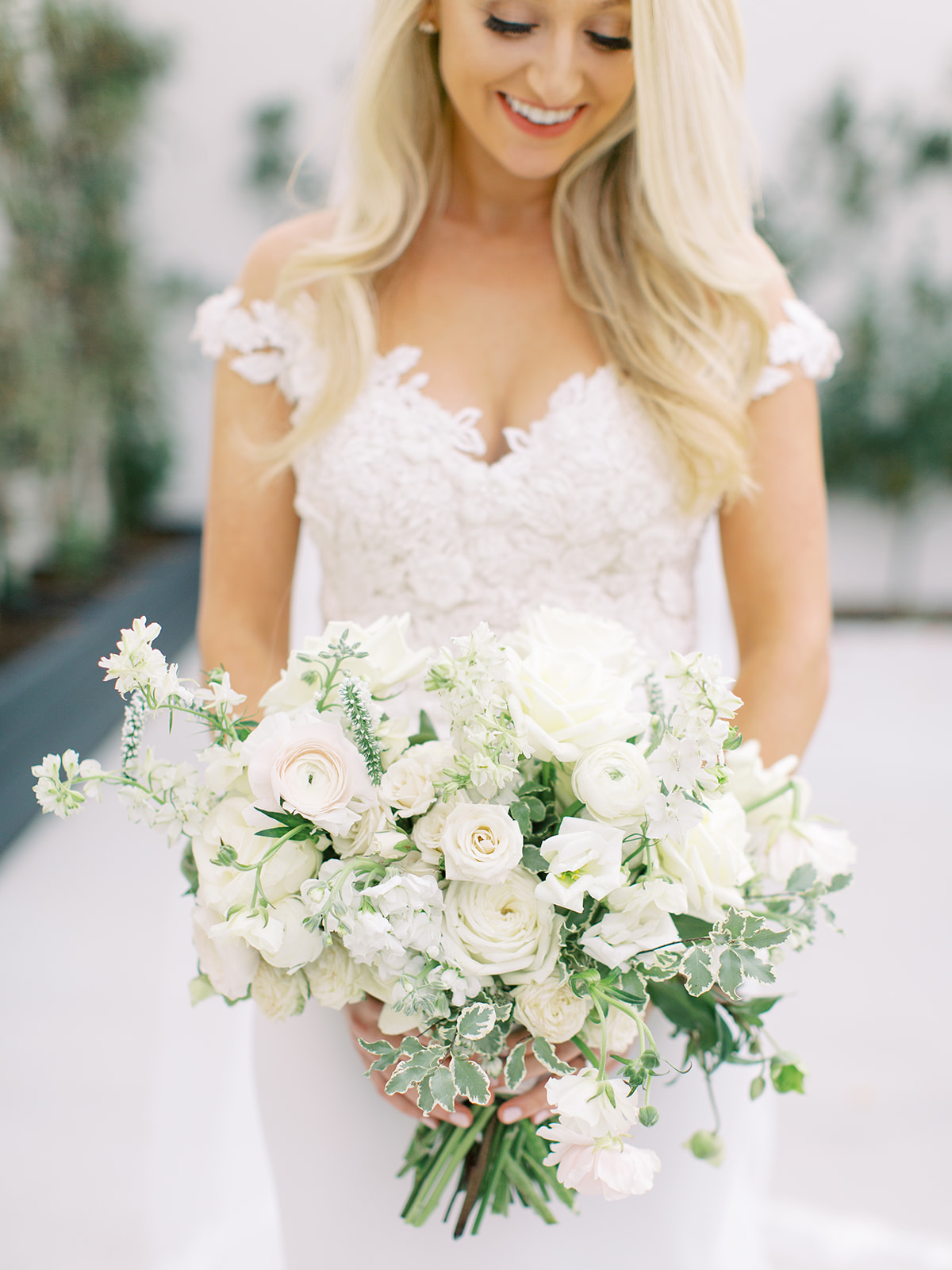 Natalee and Mark chose a very neutral color palette. Their colors consisted of whites, creams, black, gold and hints of blush. A very classic color palette that complimented them both so well!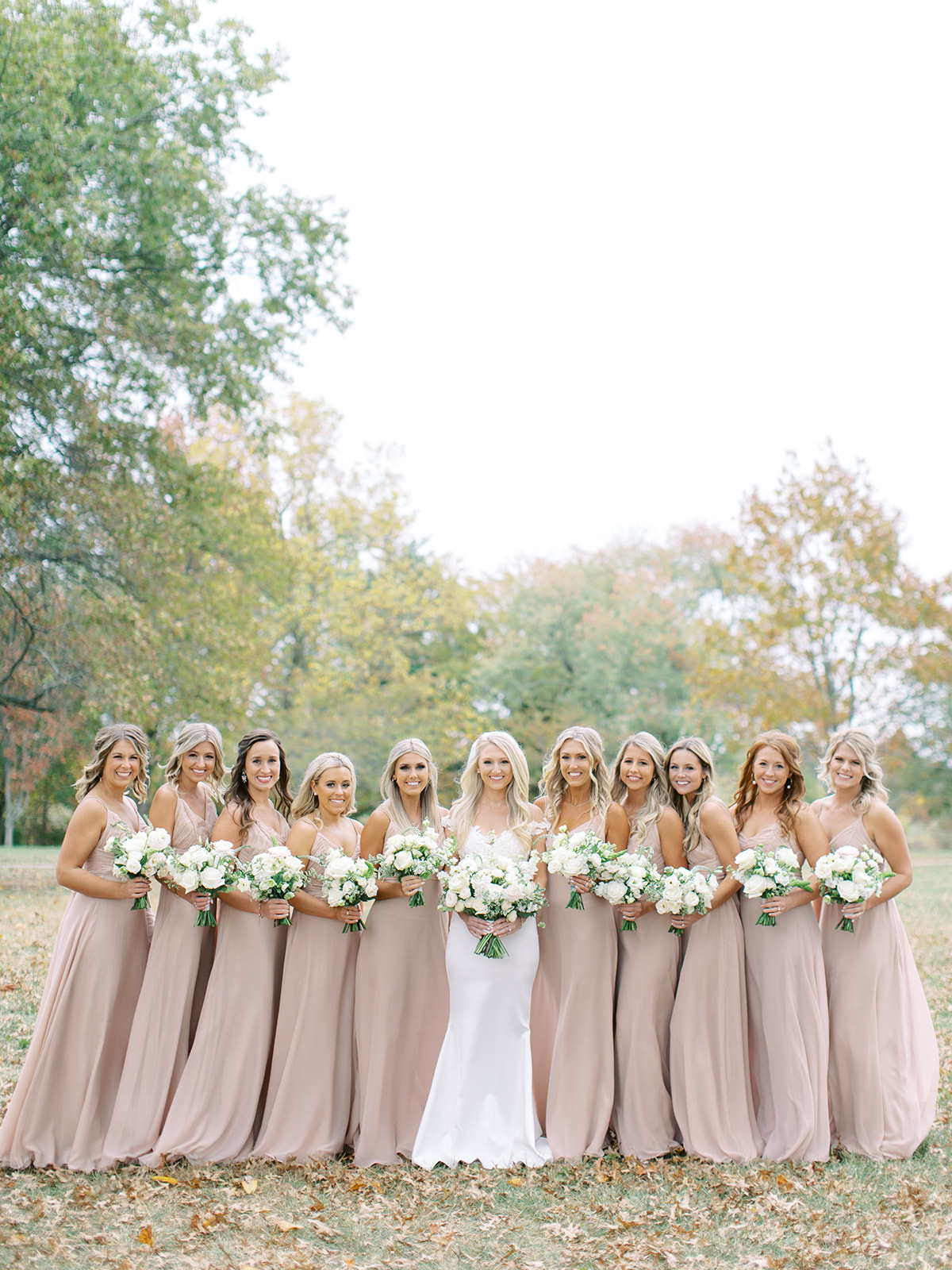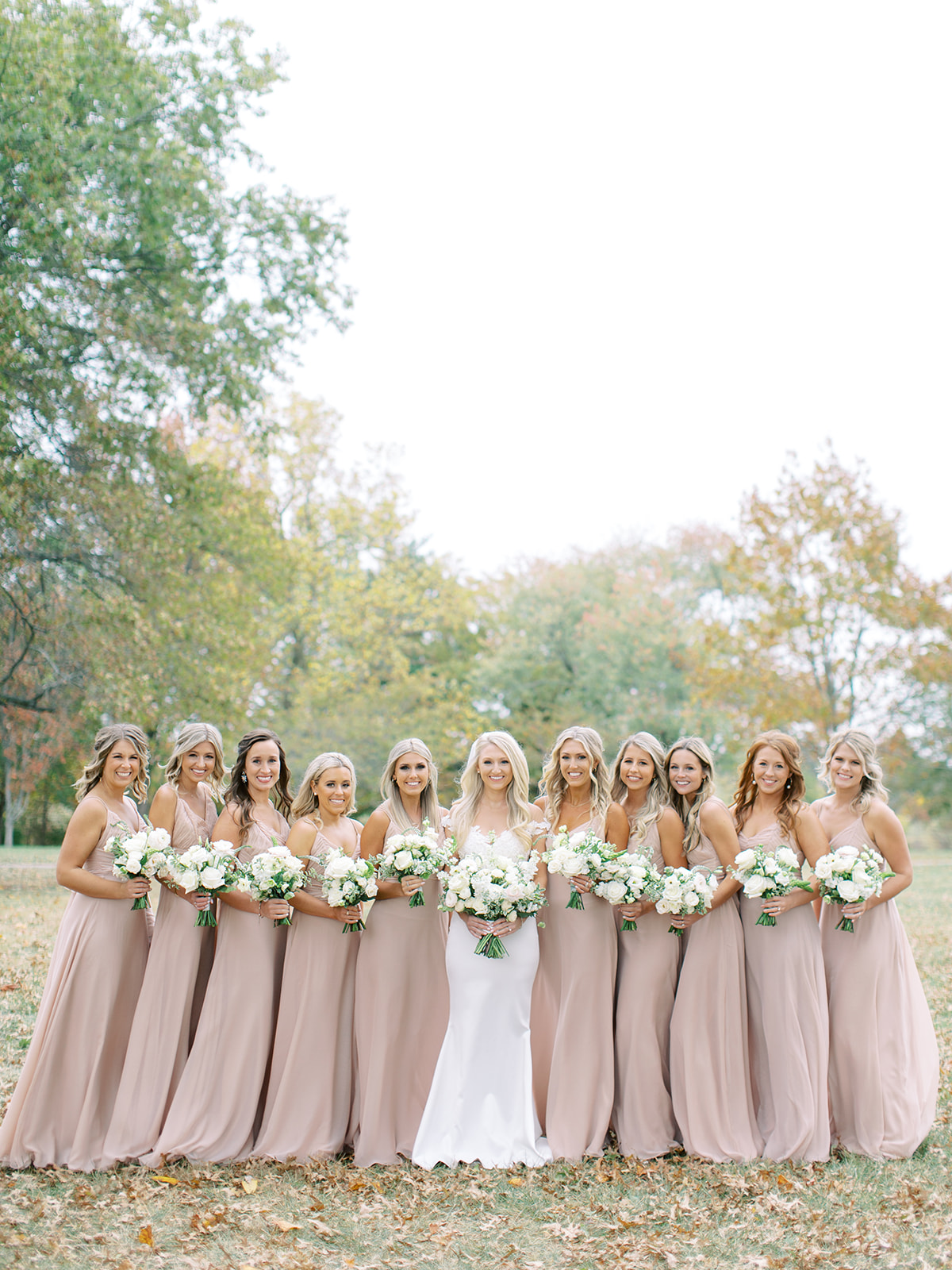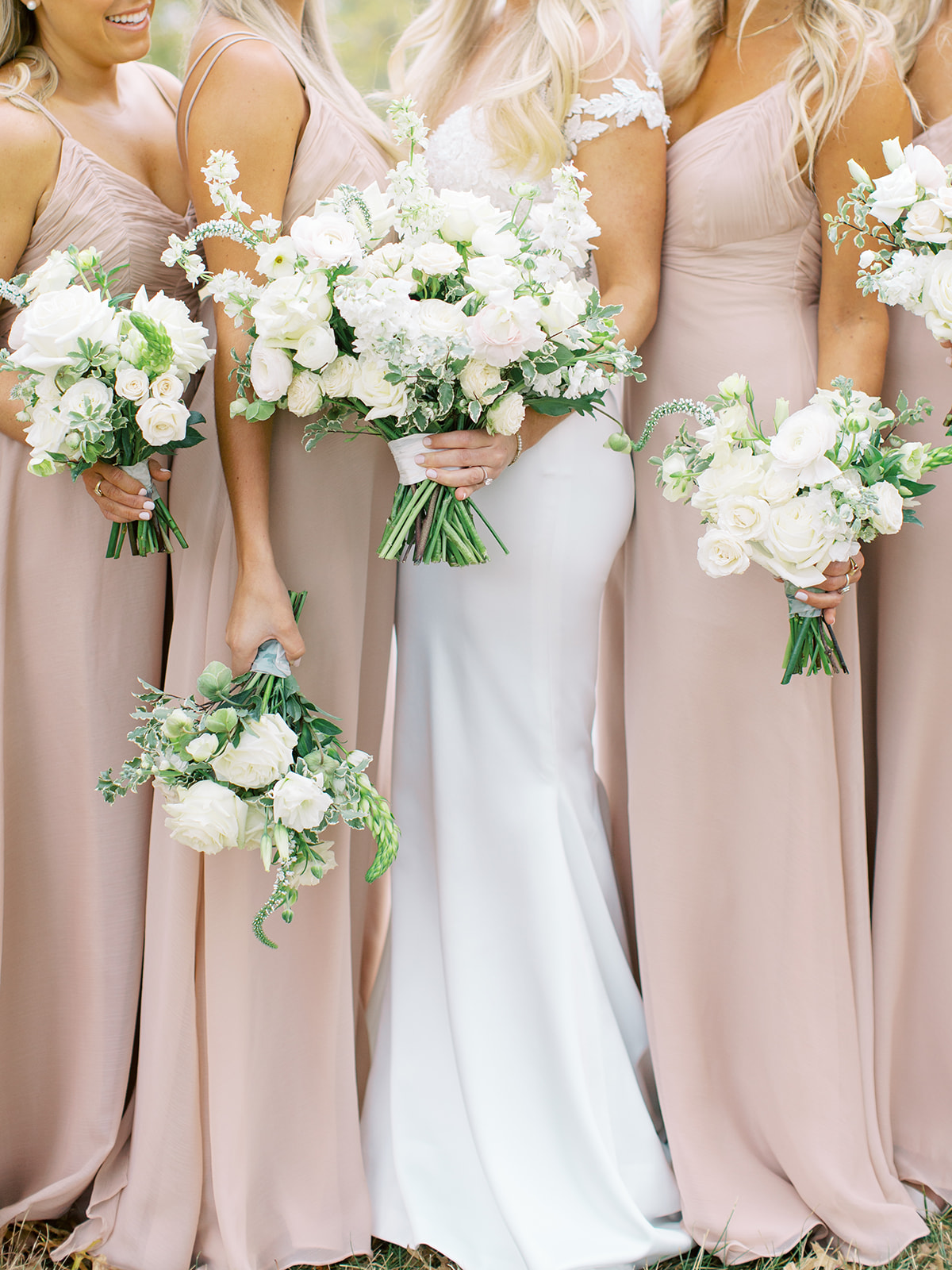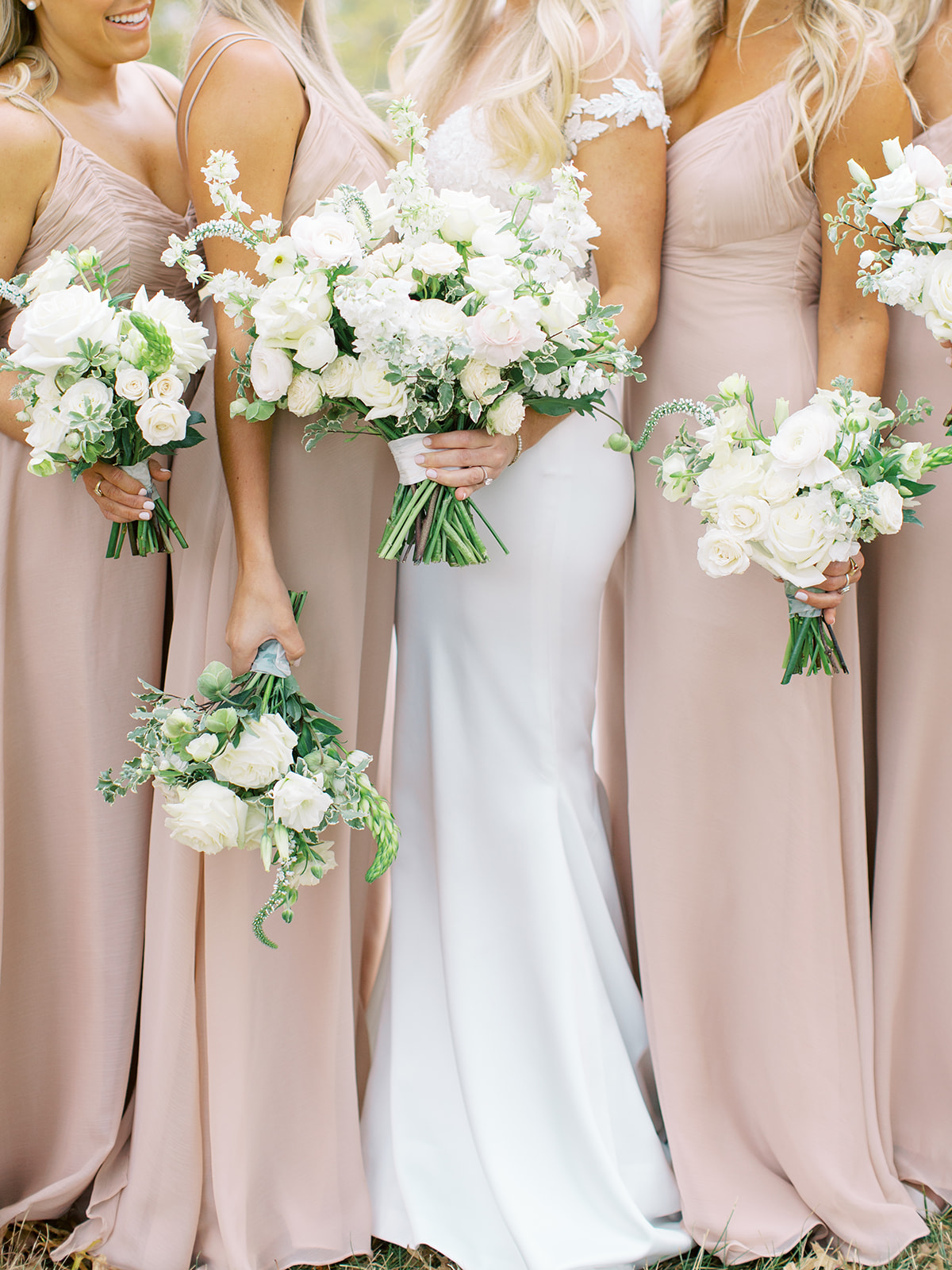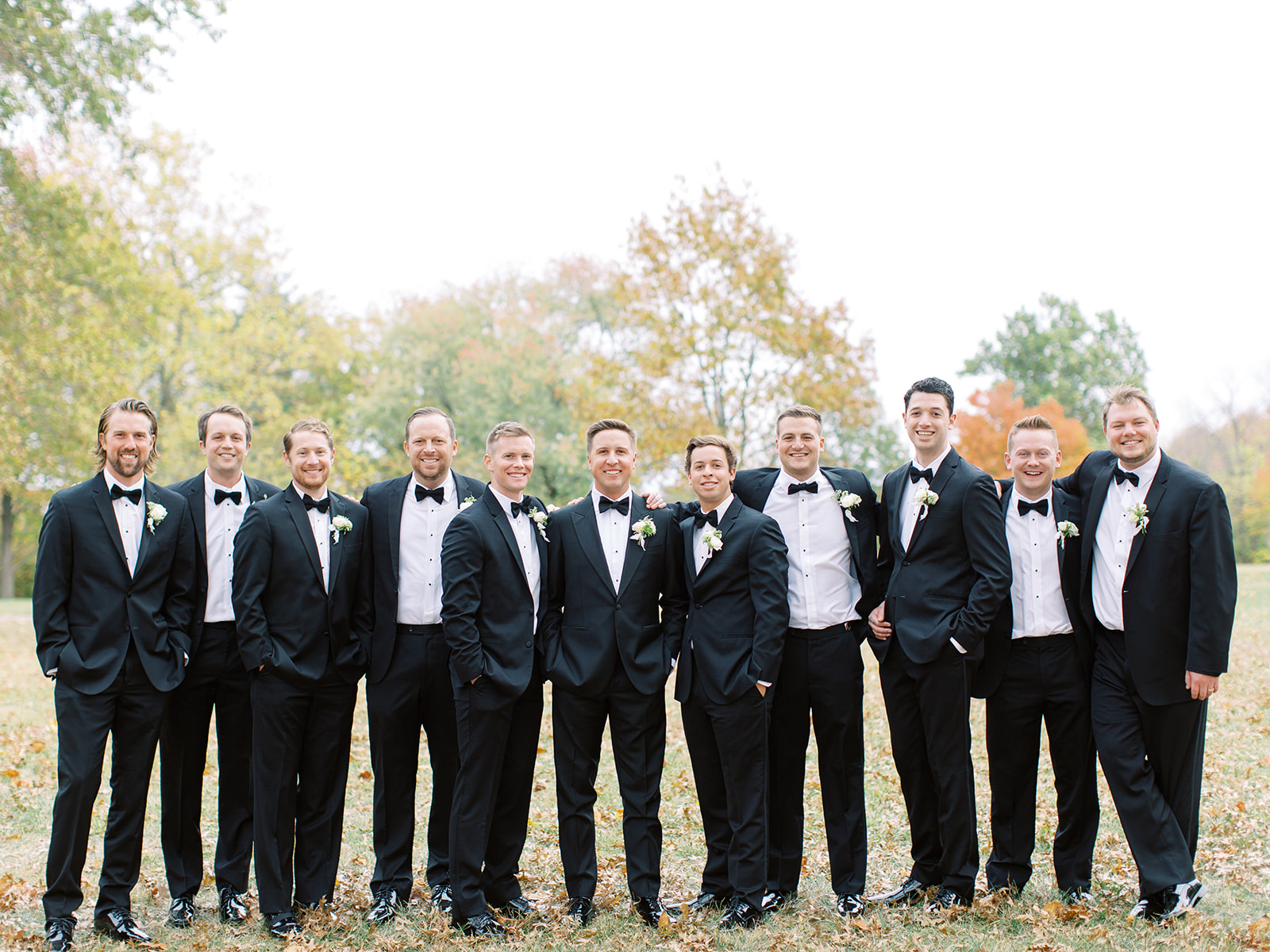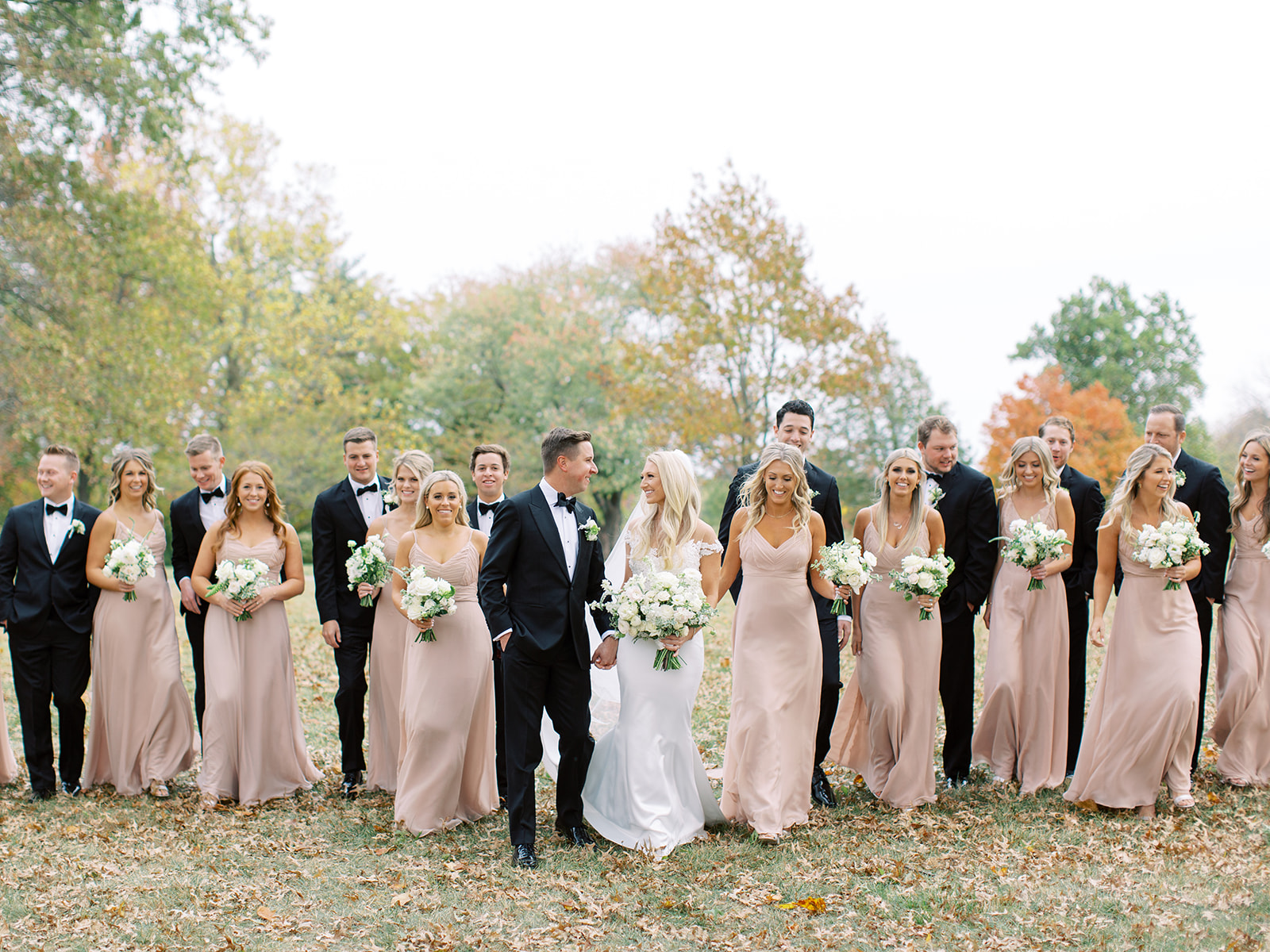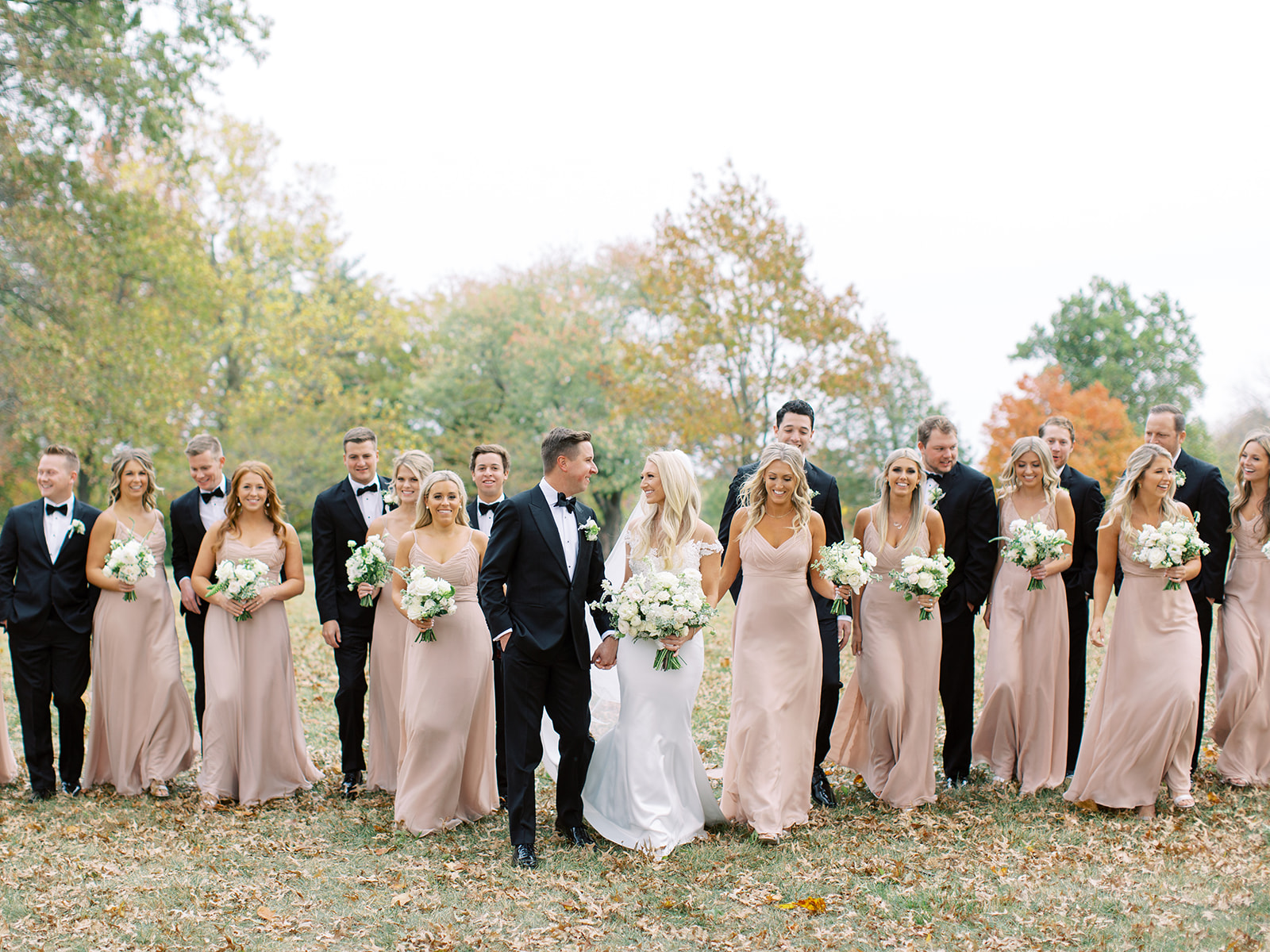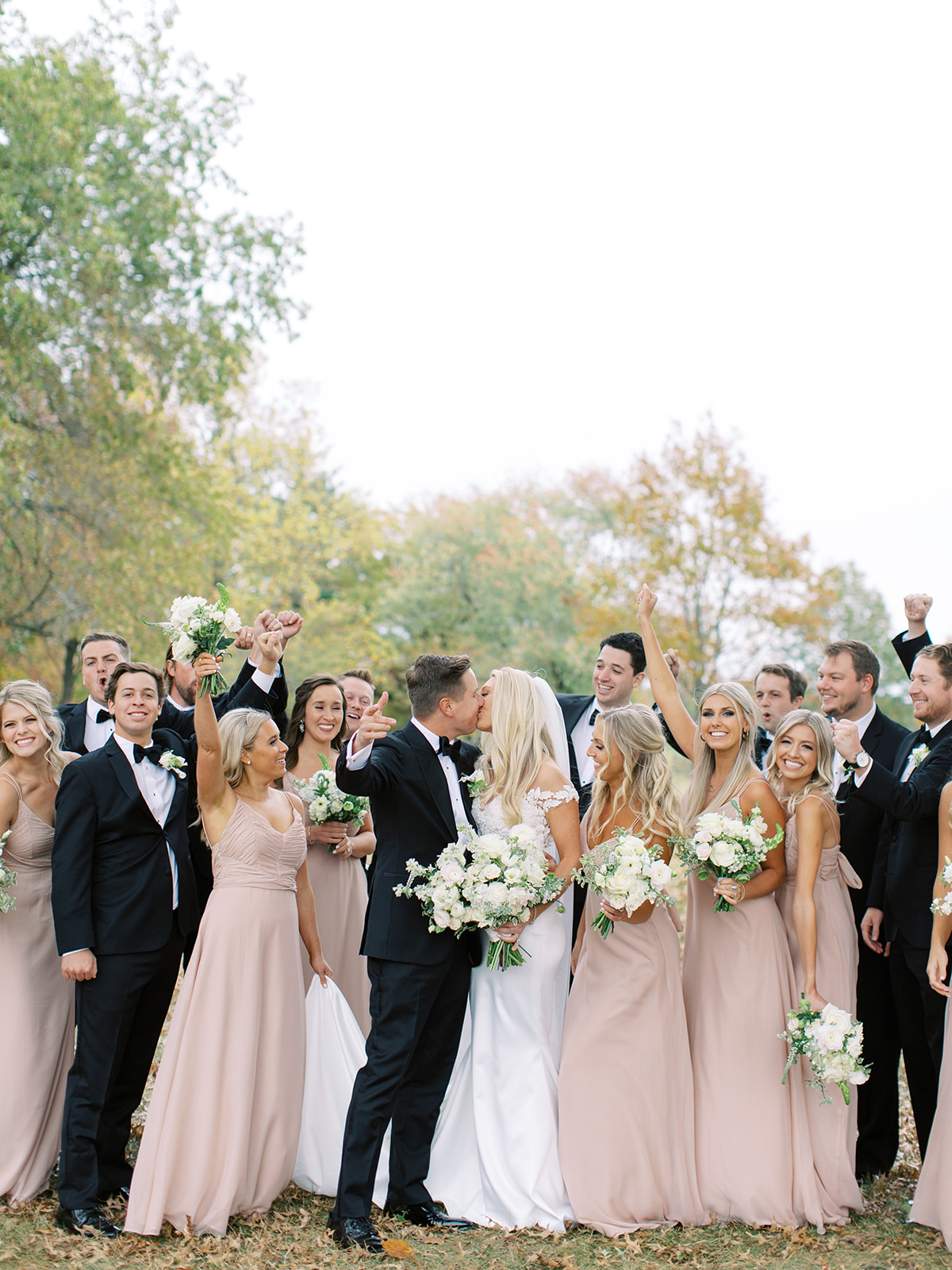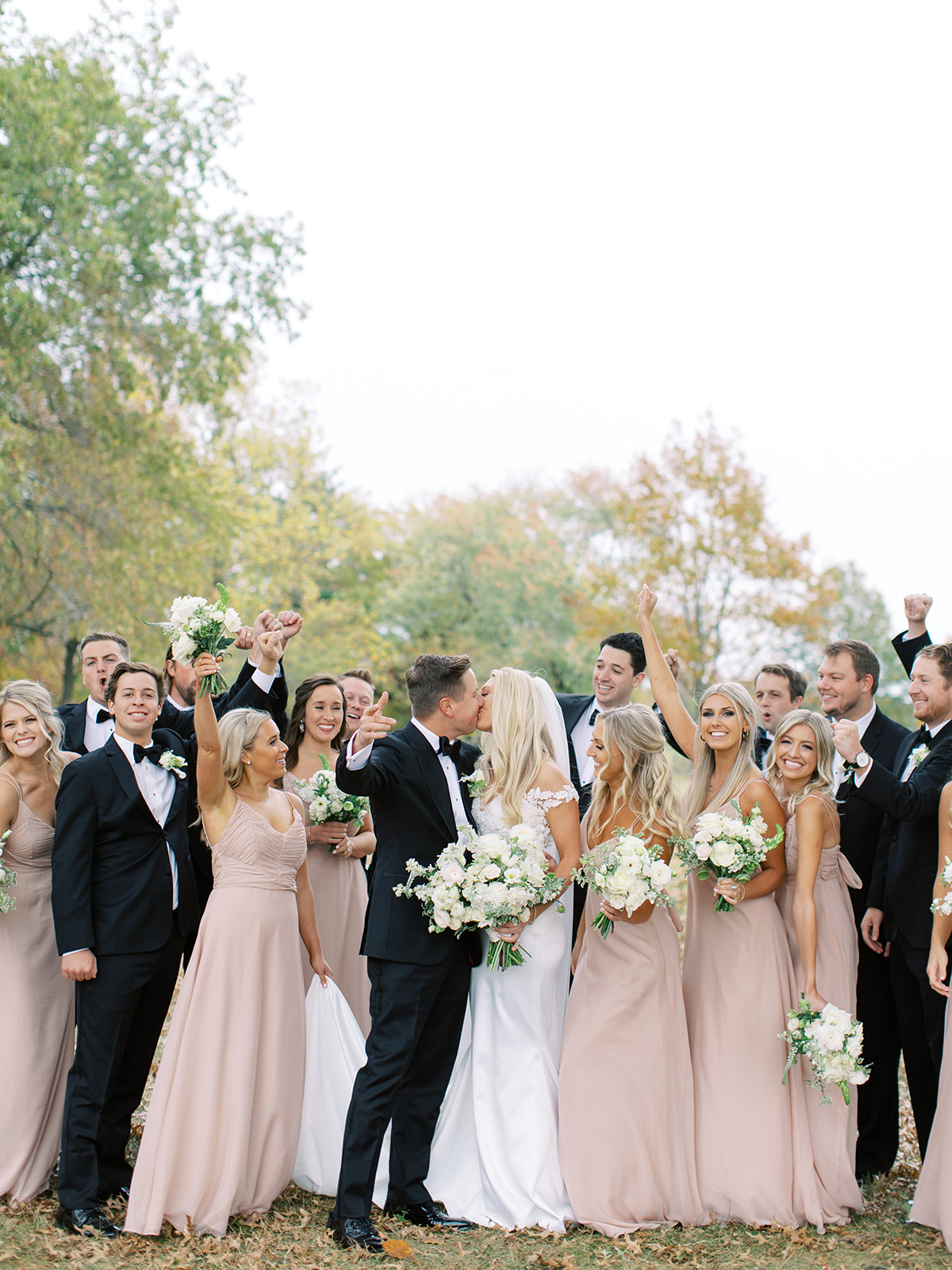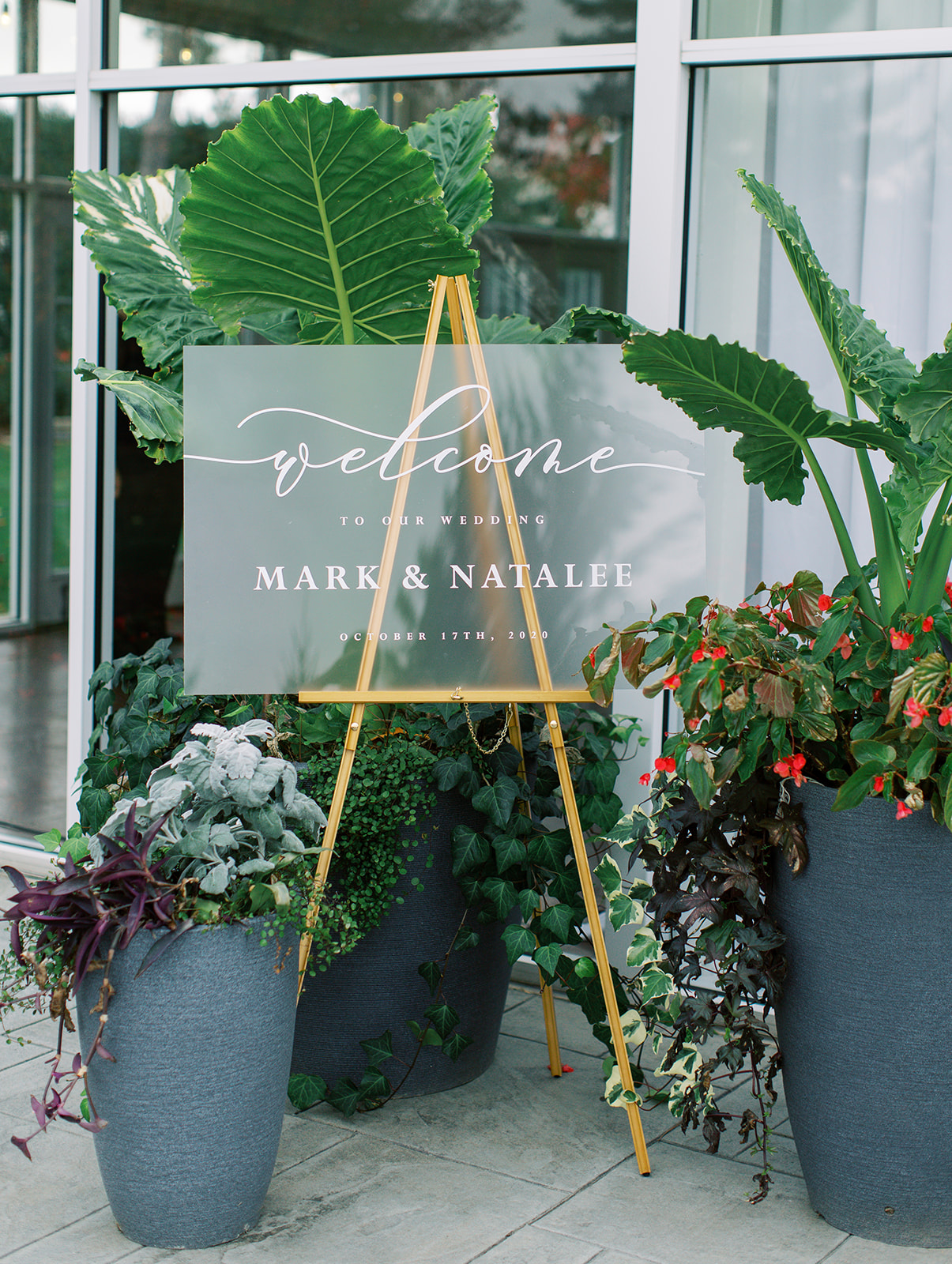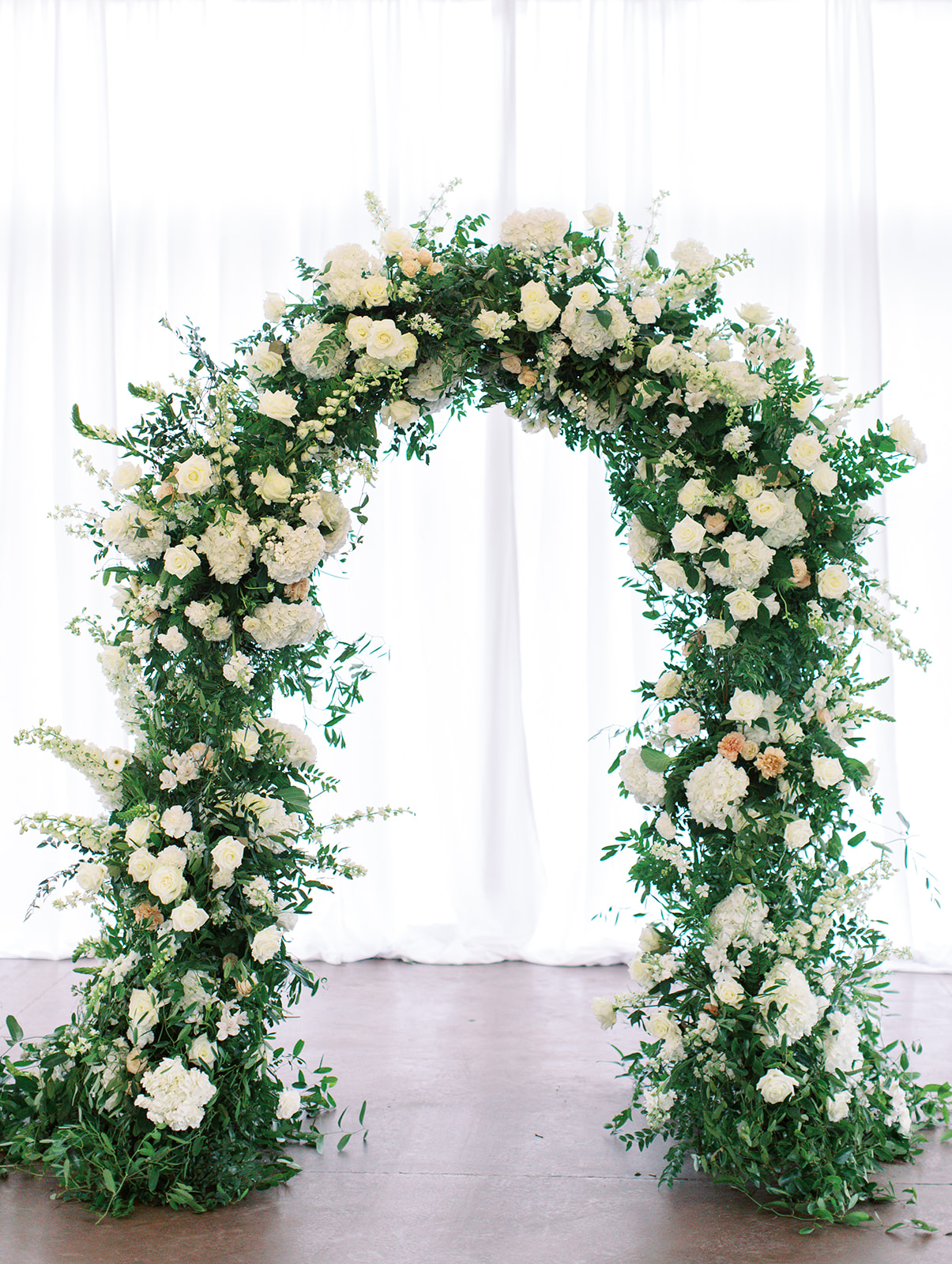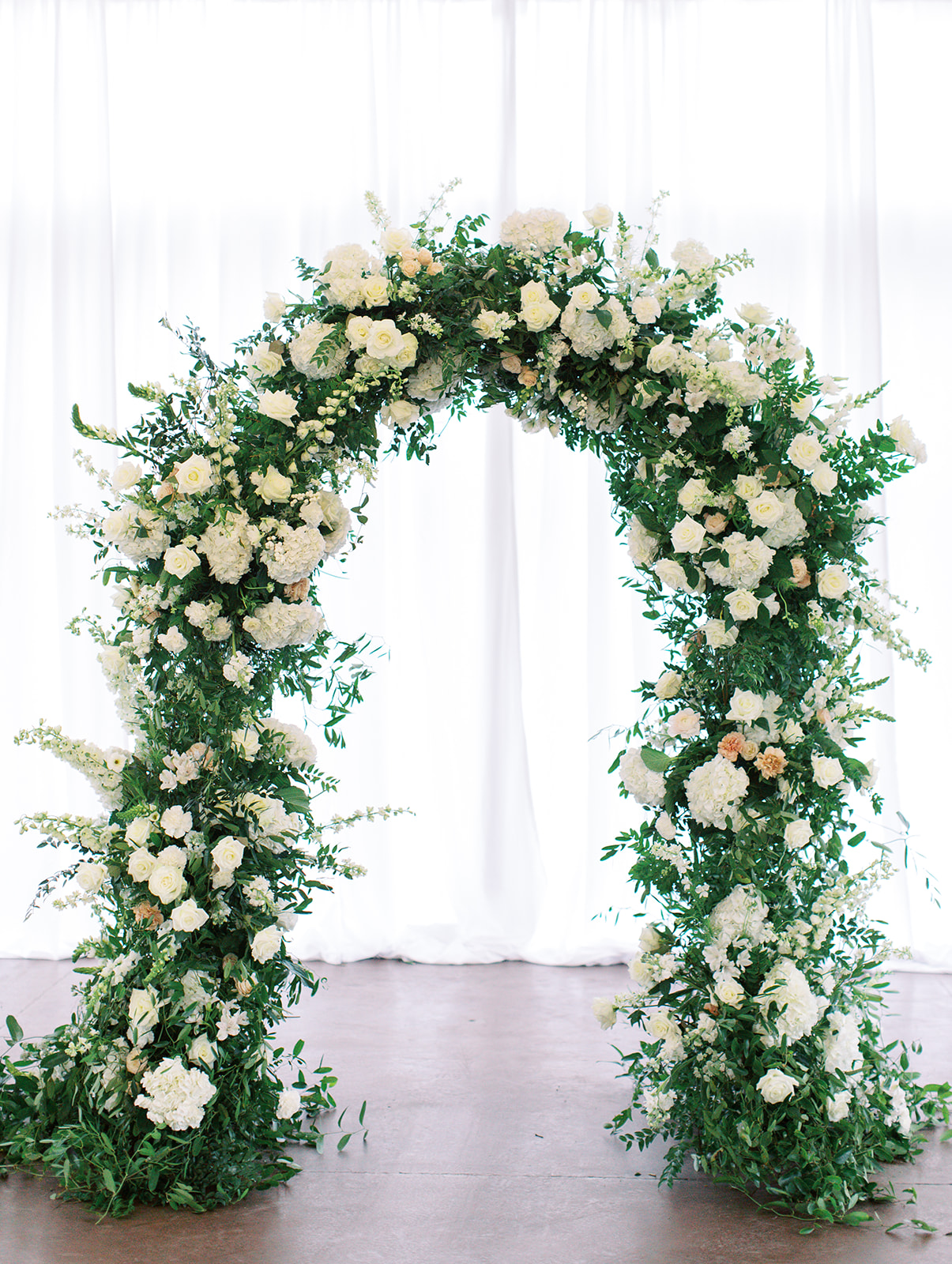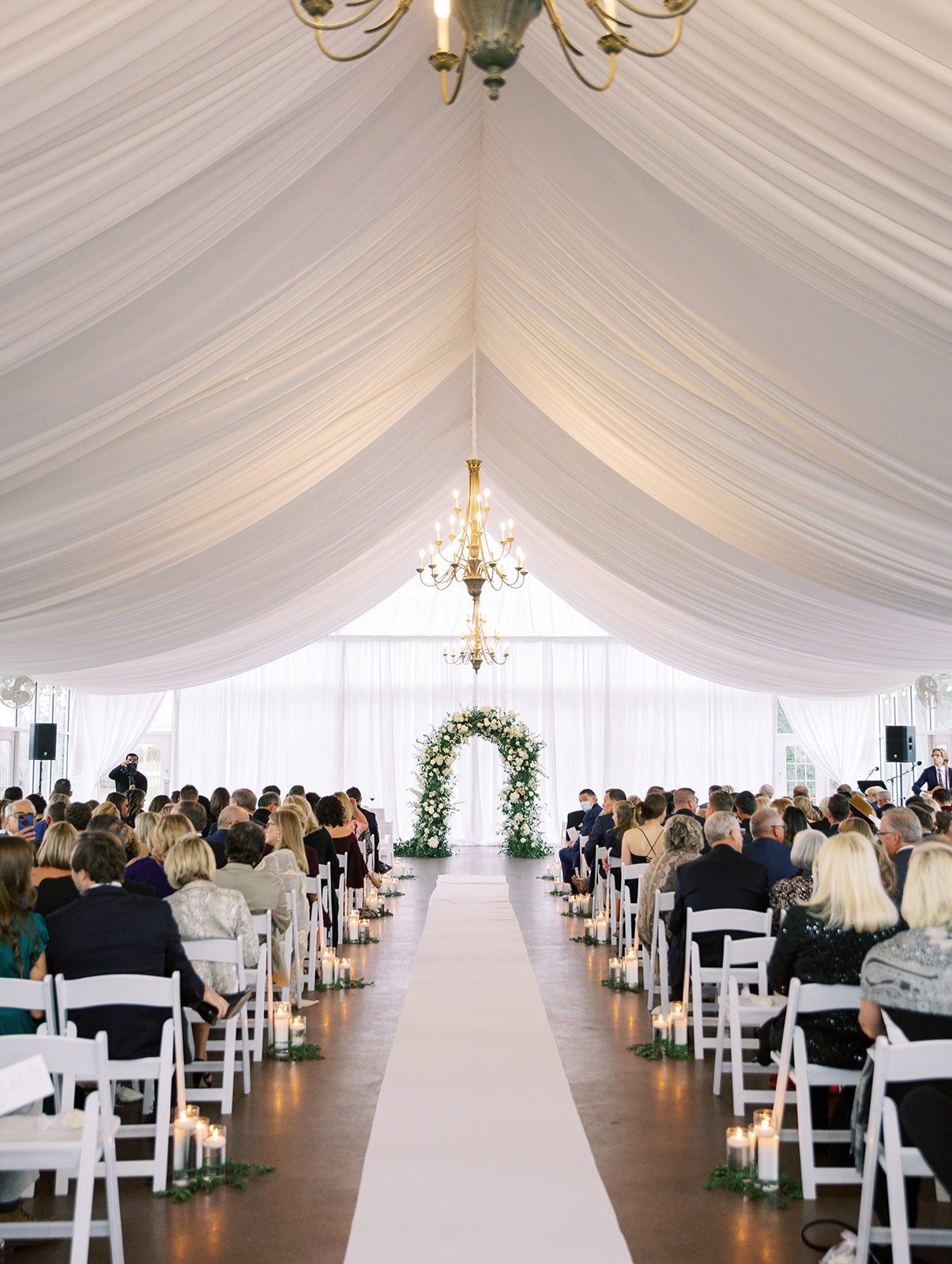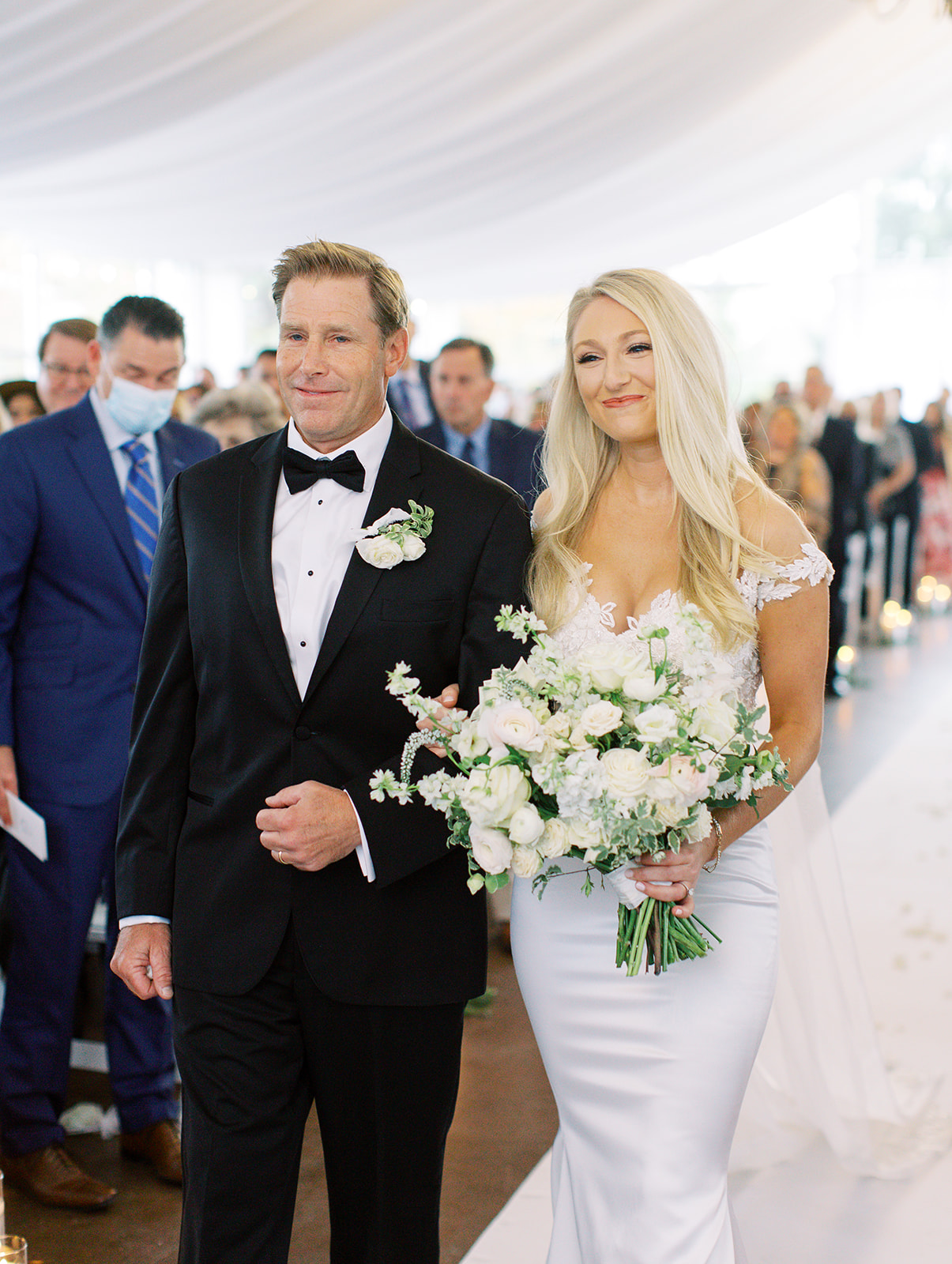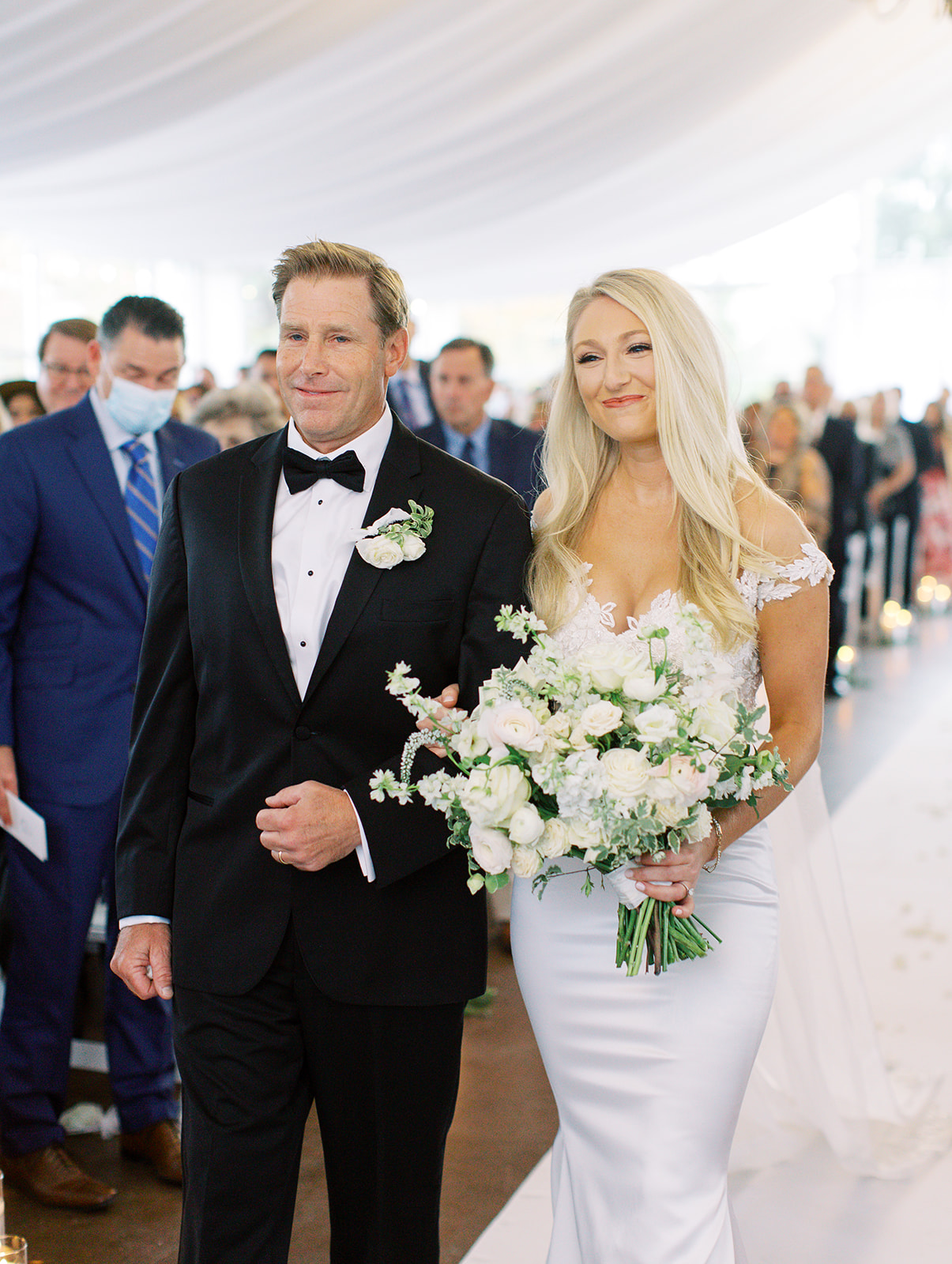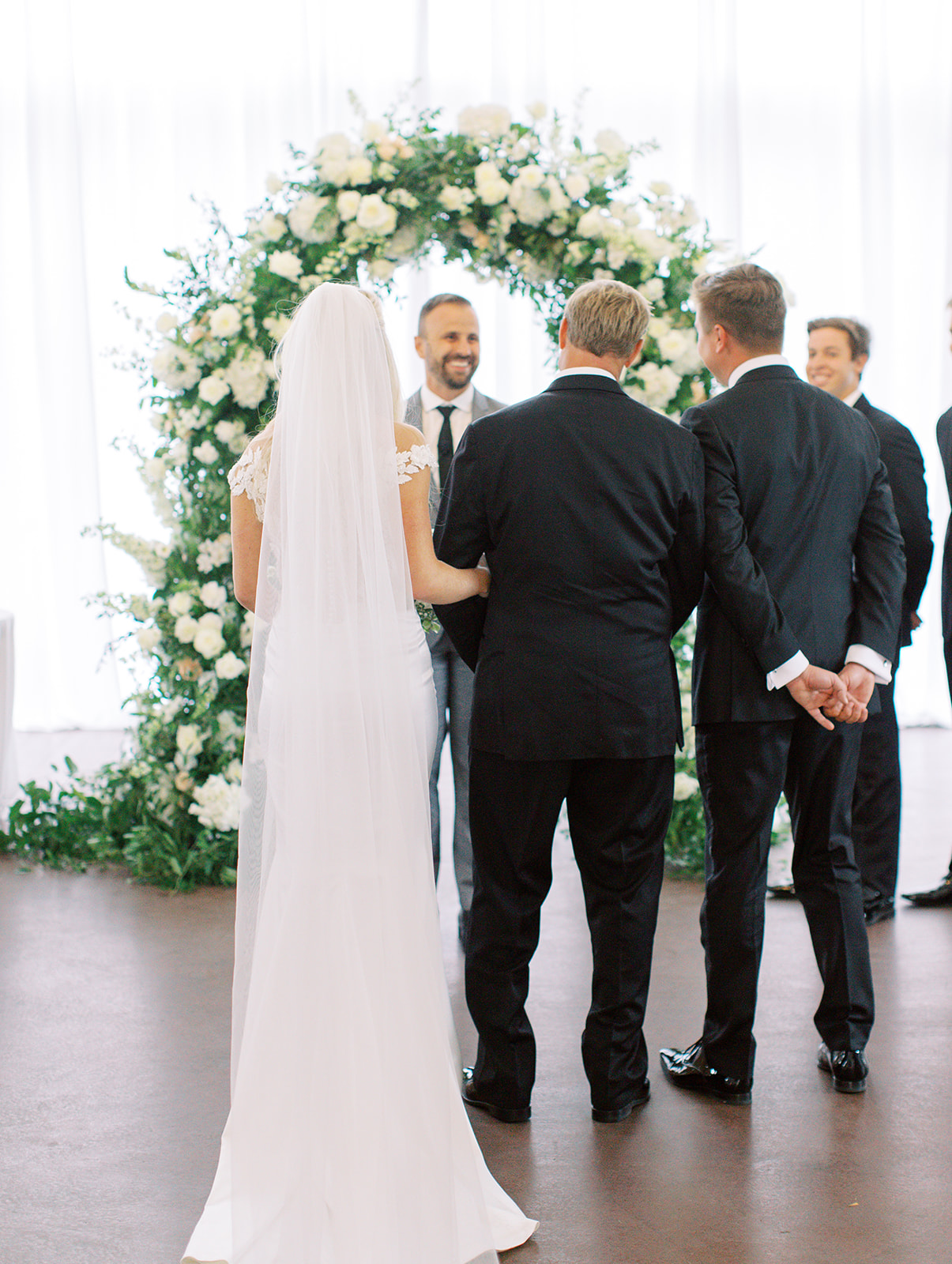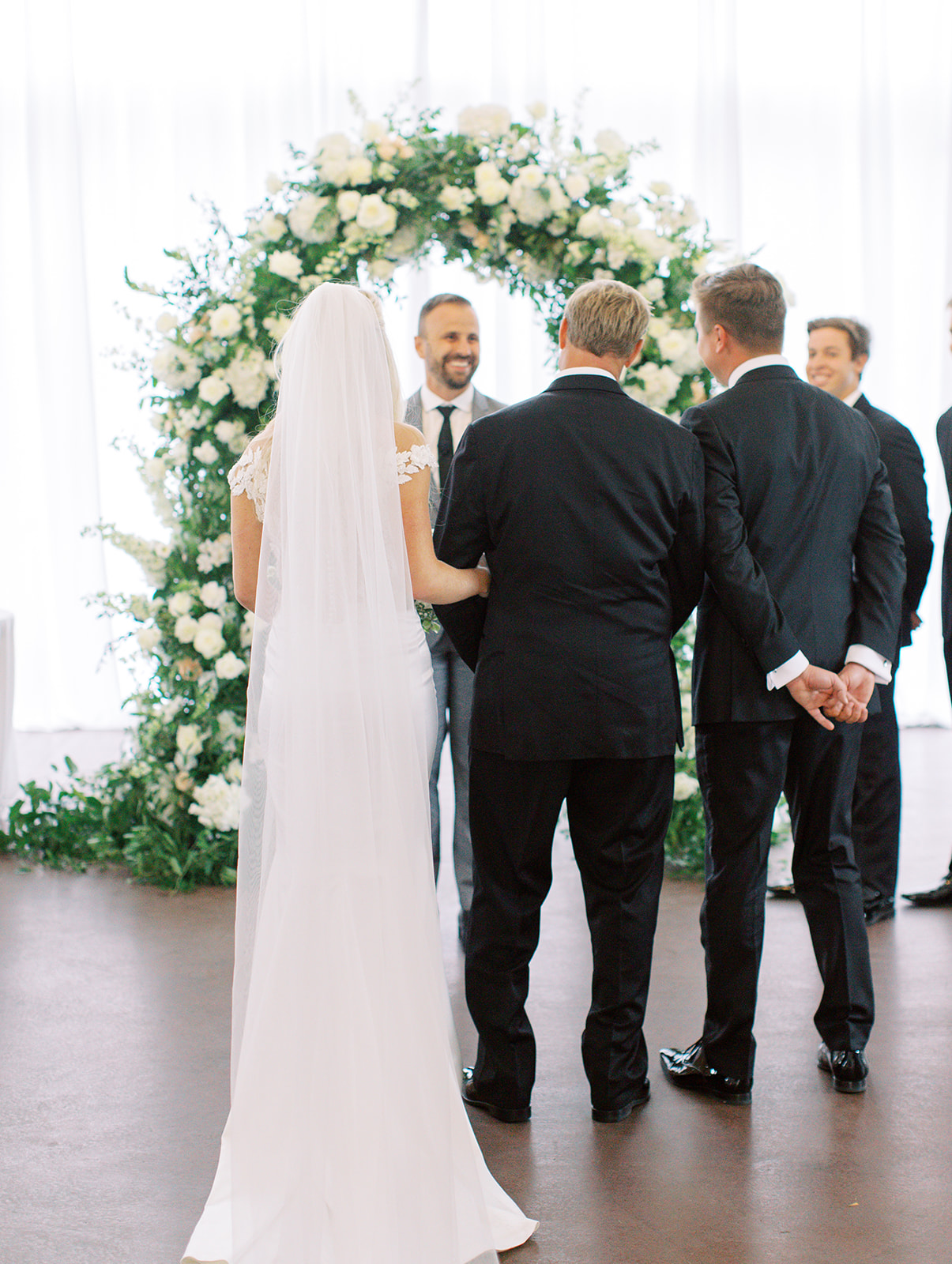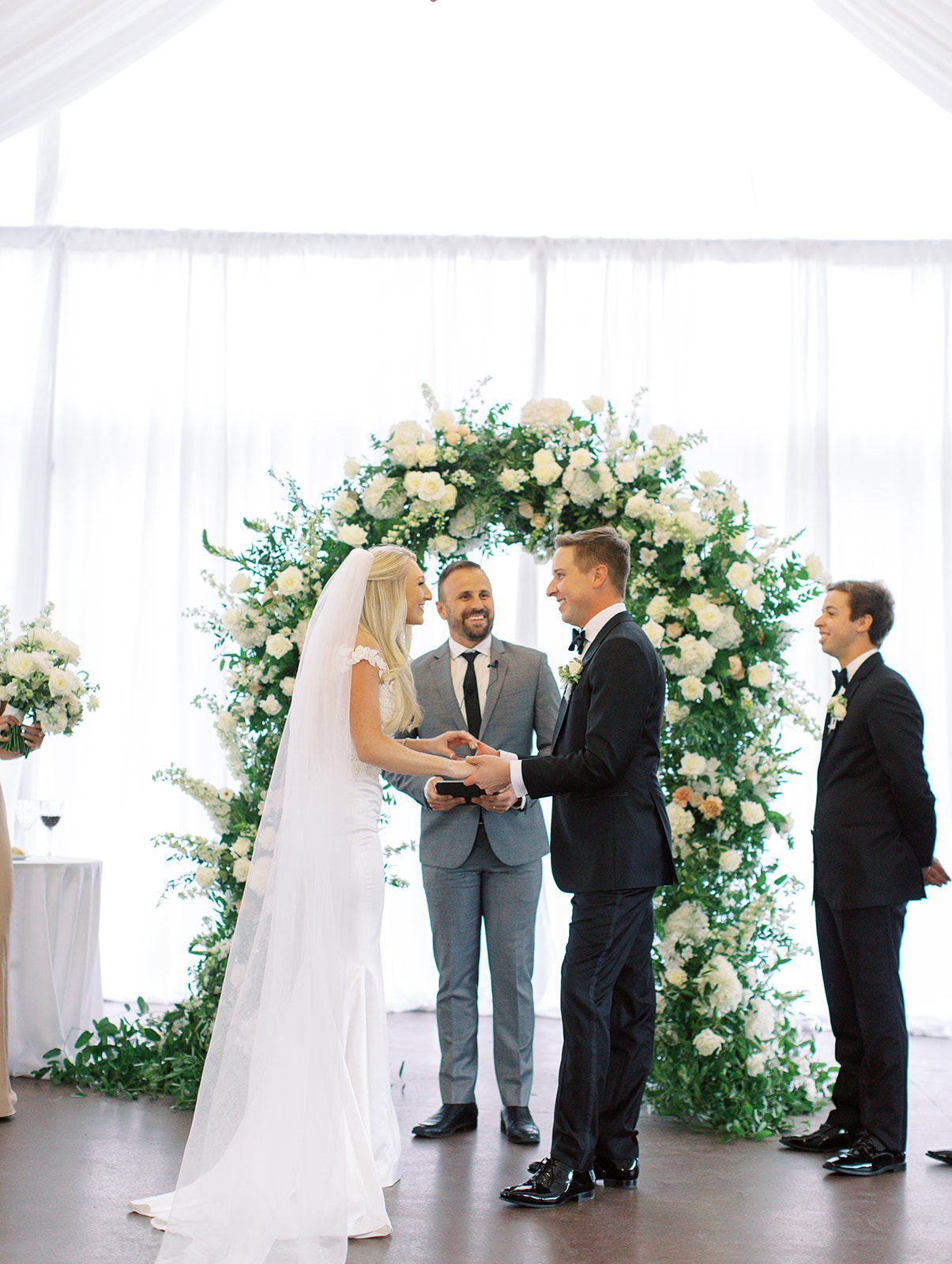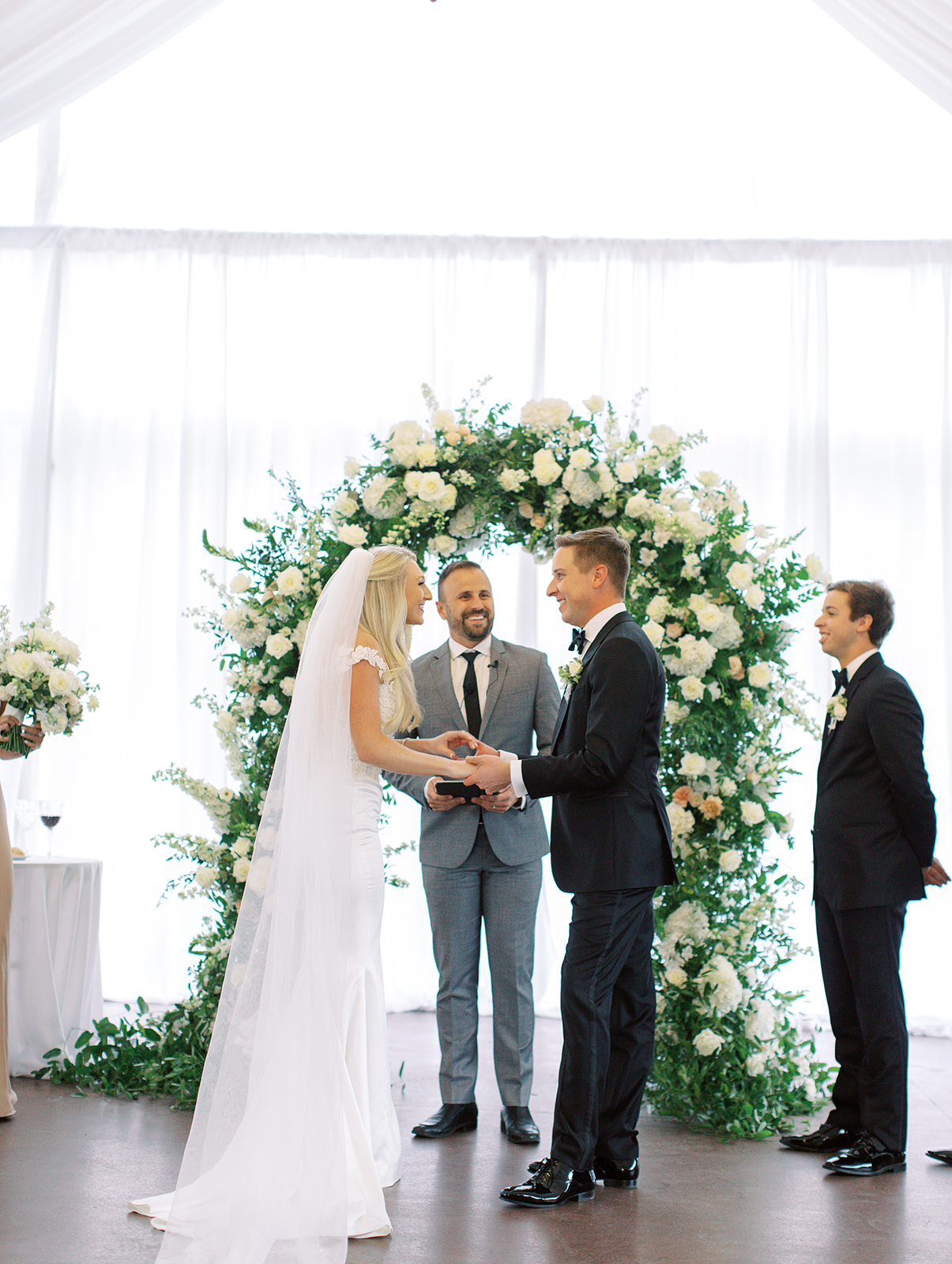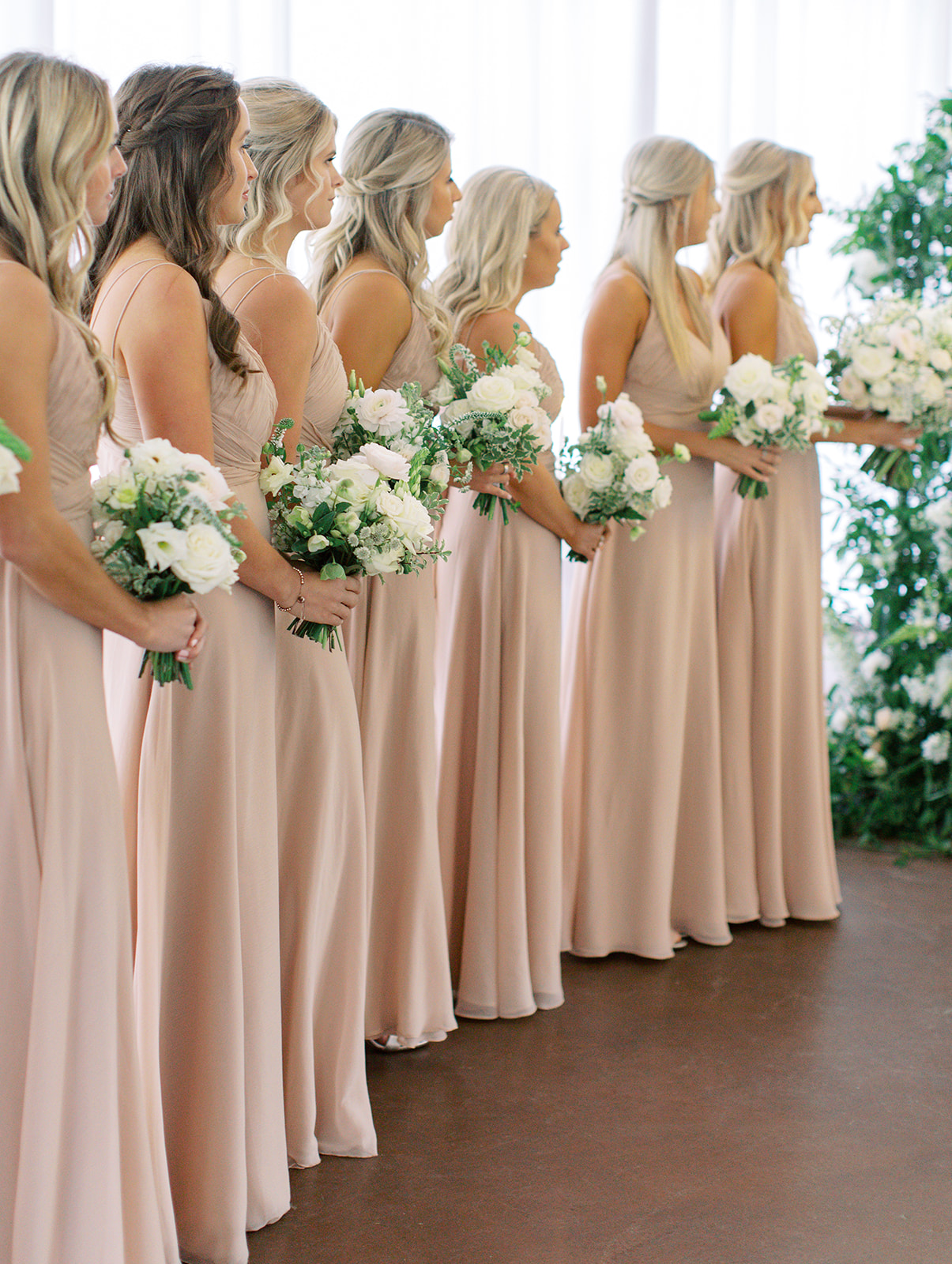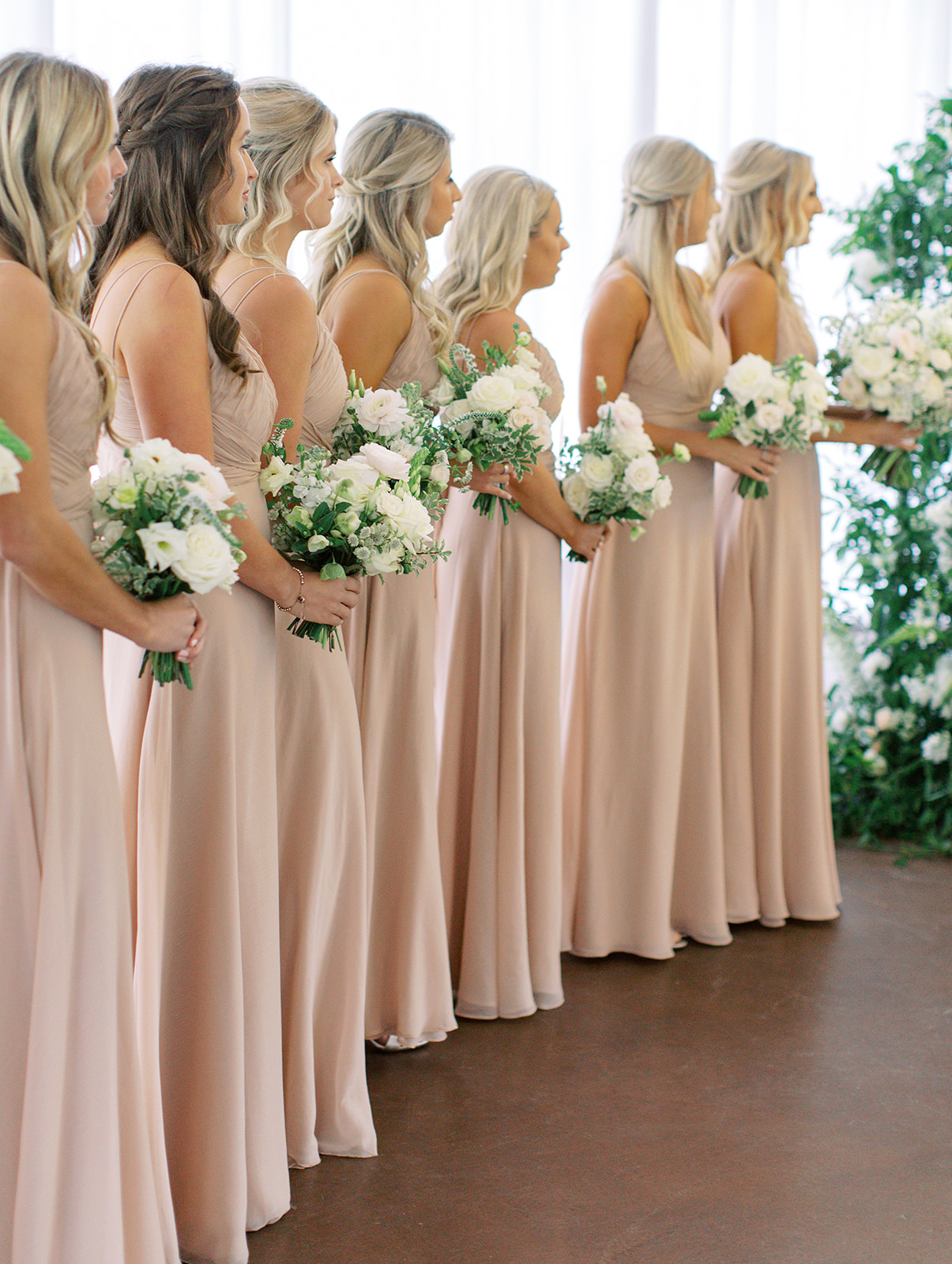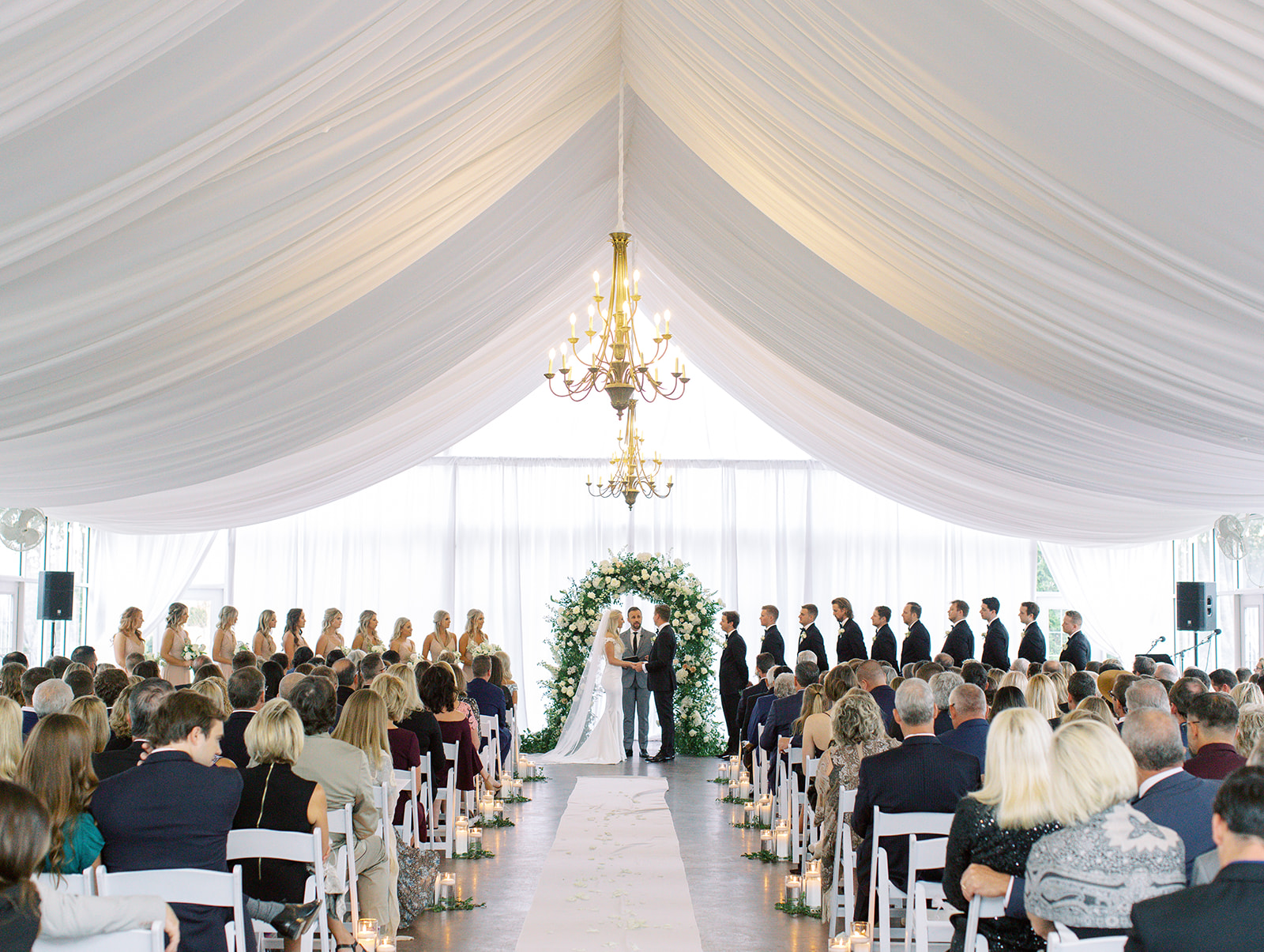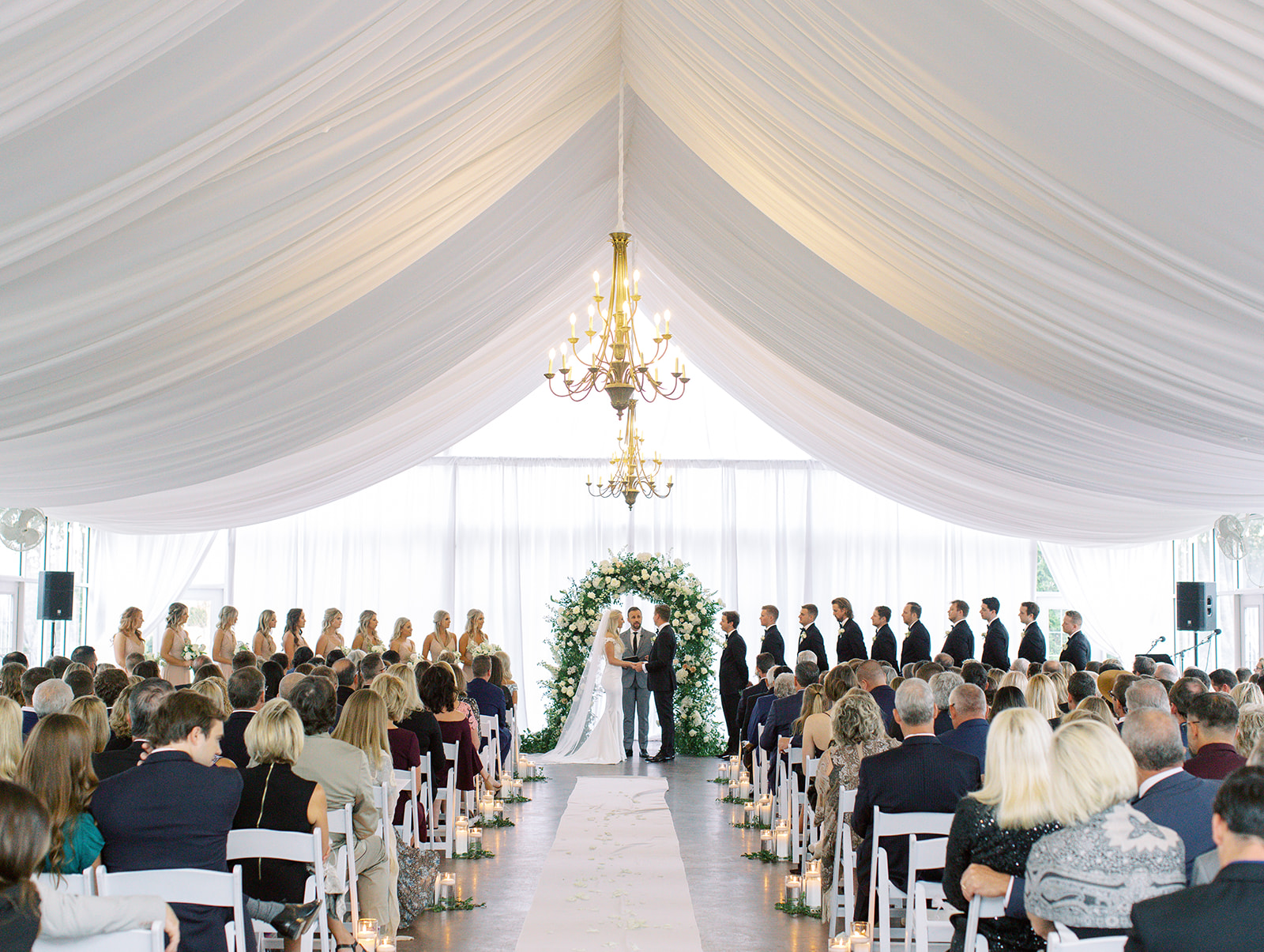 We loved that Natalee and Mark were able to make their Ritz Charles wedding personal to them by focusing on including their spiritual beliefs. We were able to see it included multiple times throughout the day and it was amazing each time.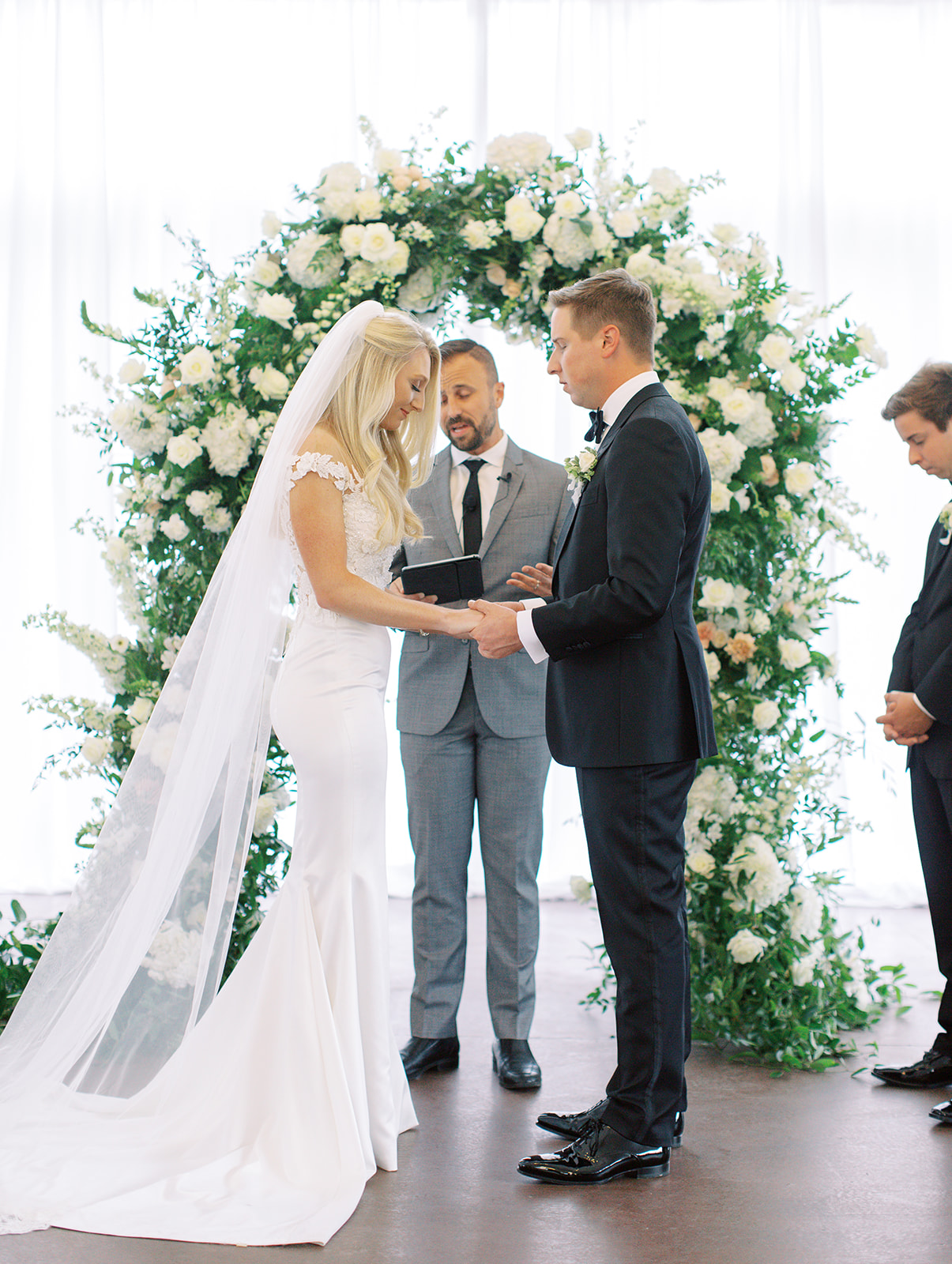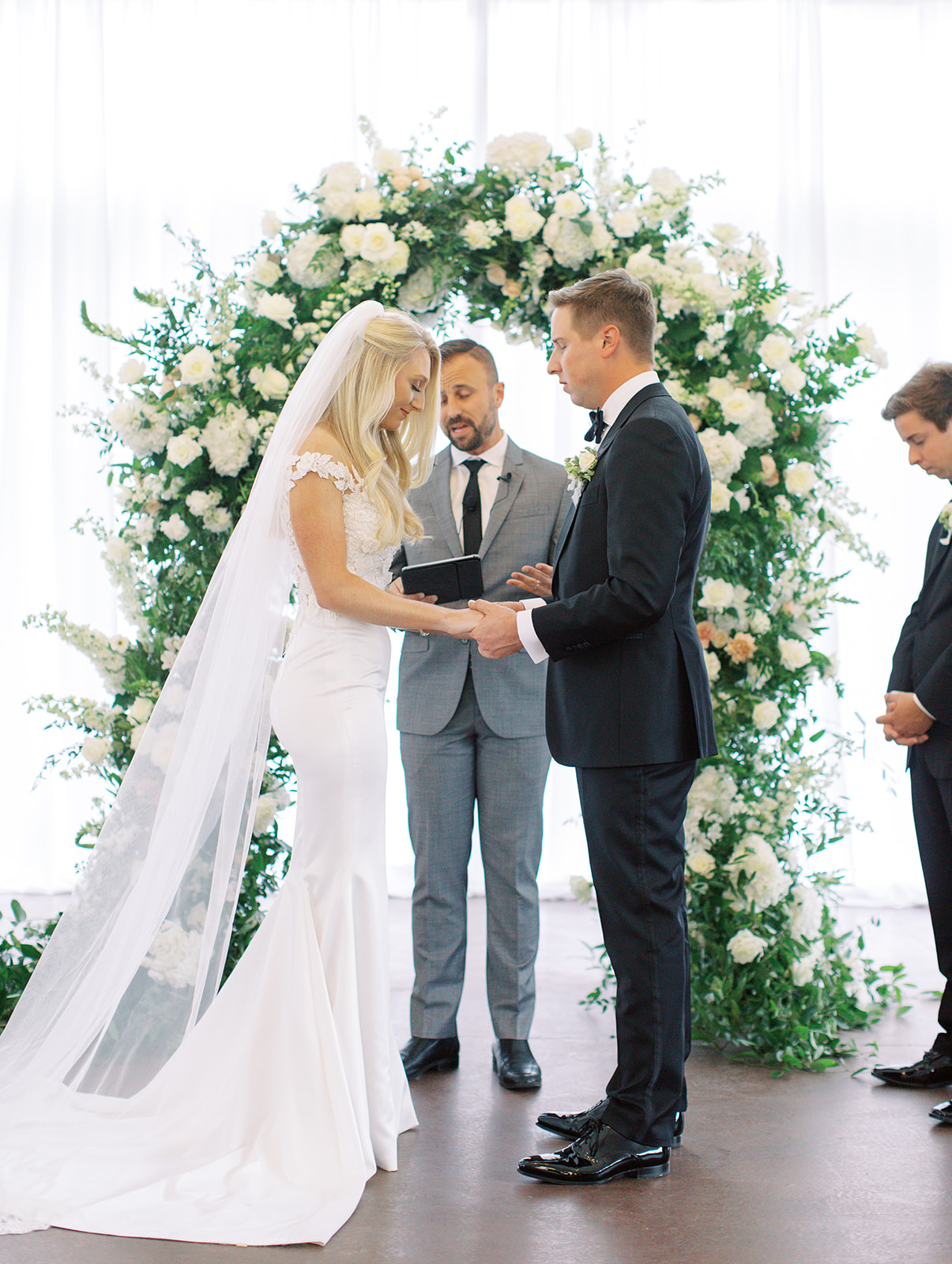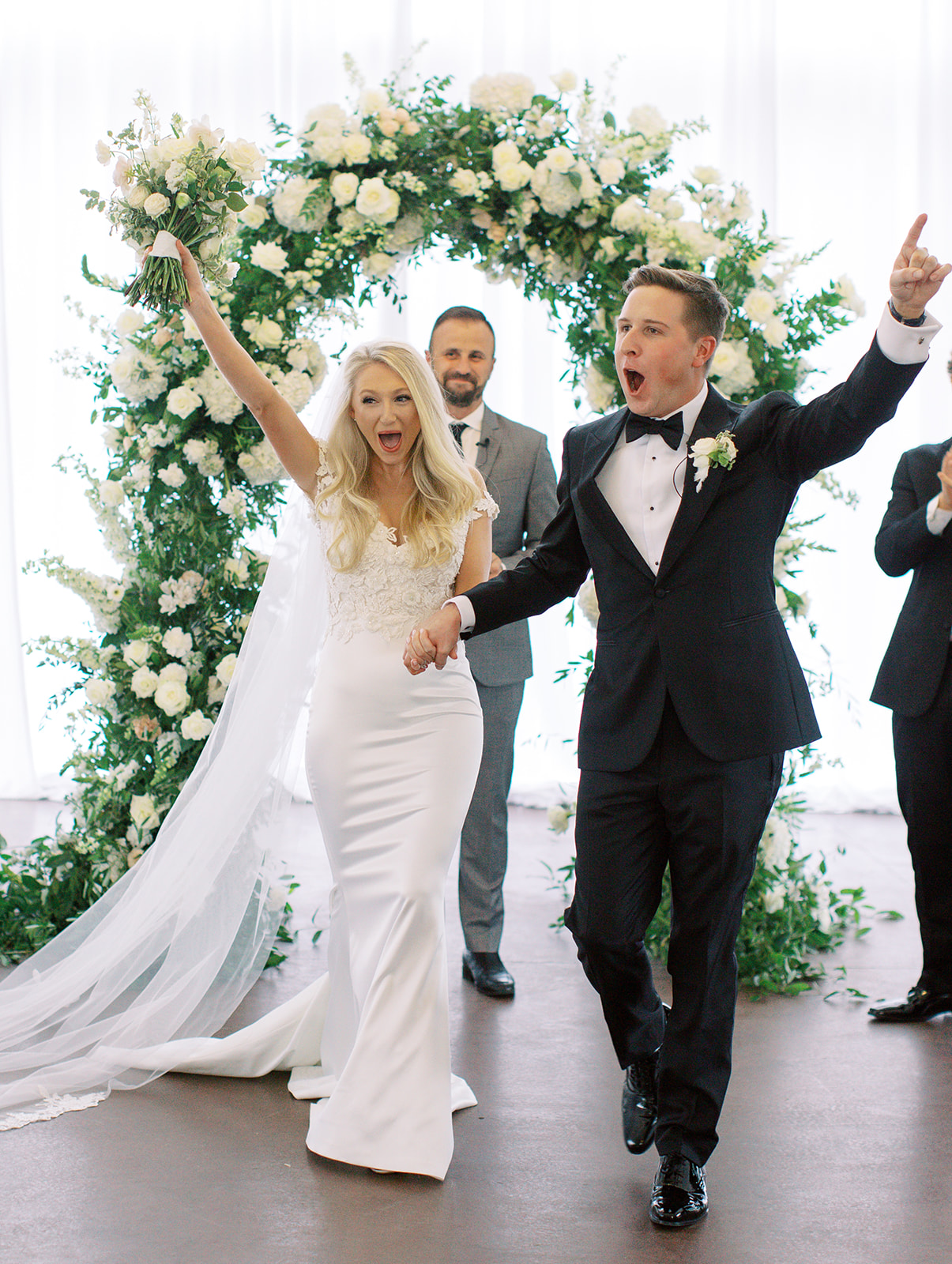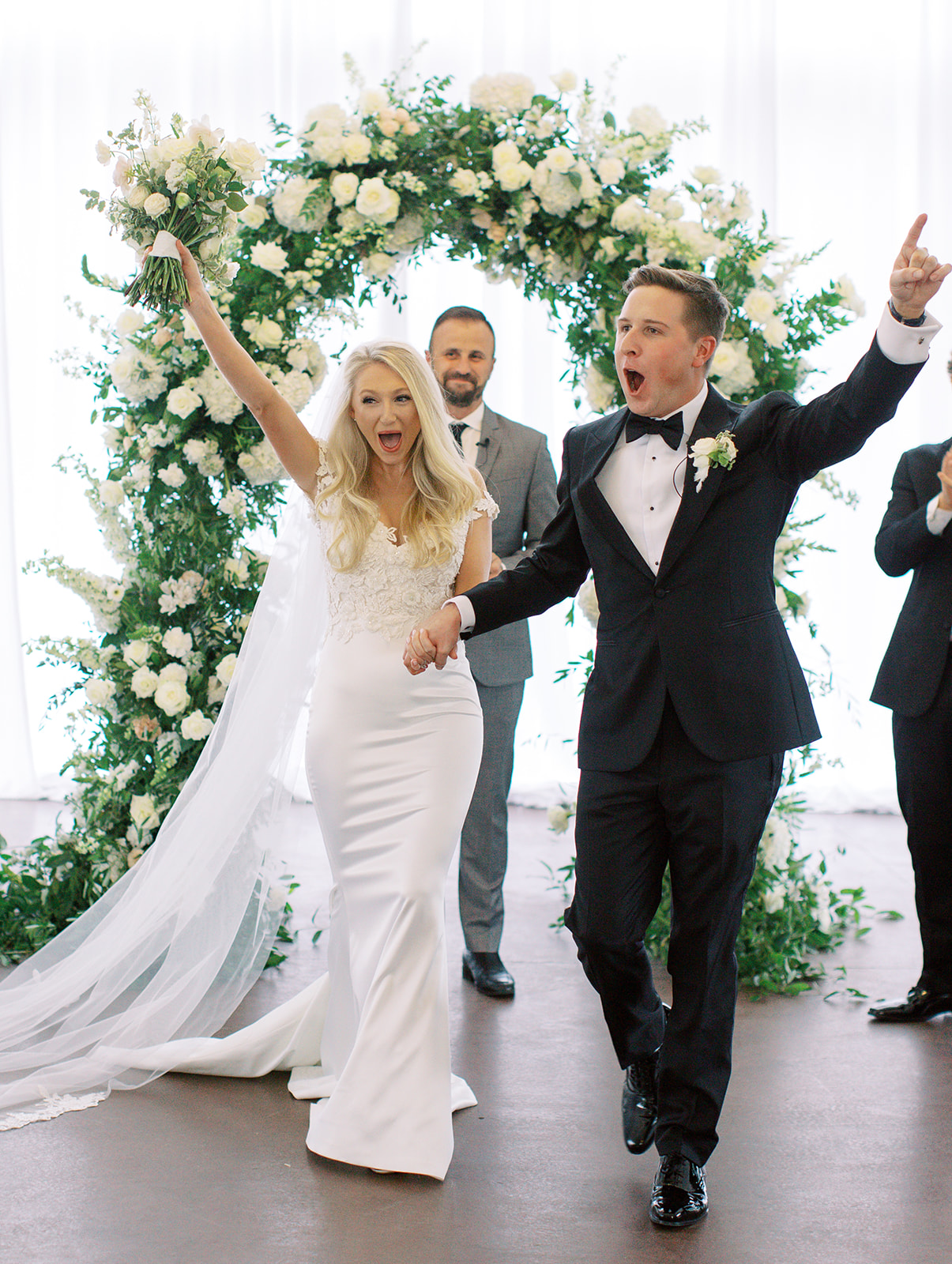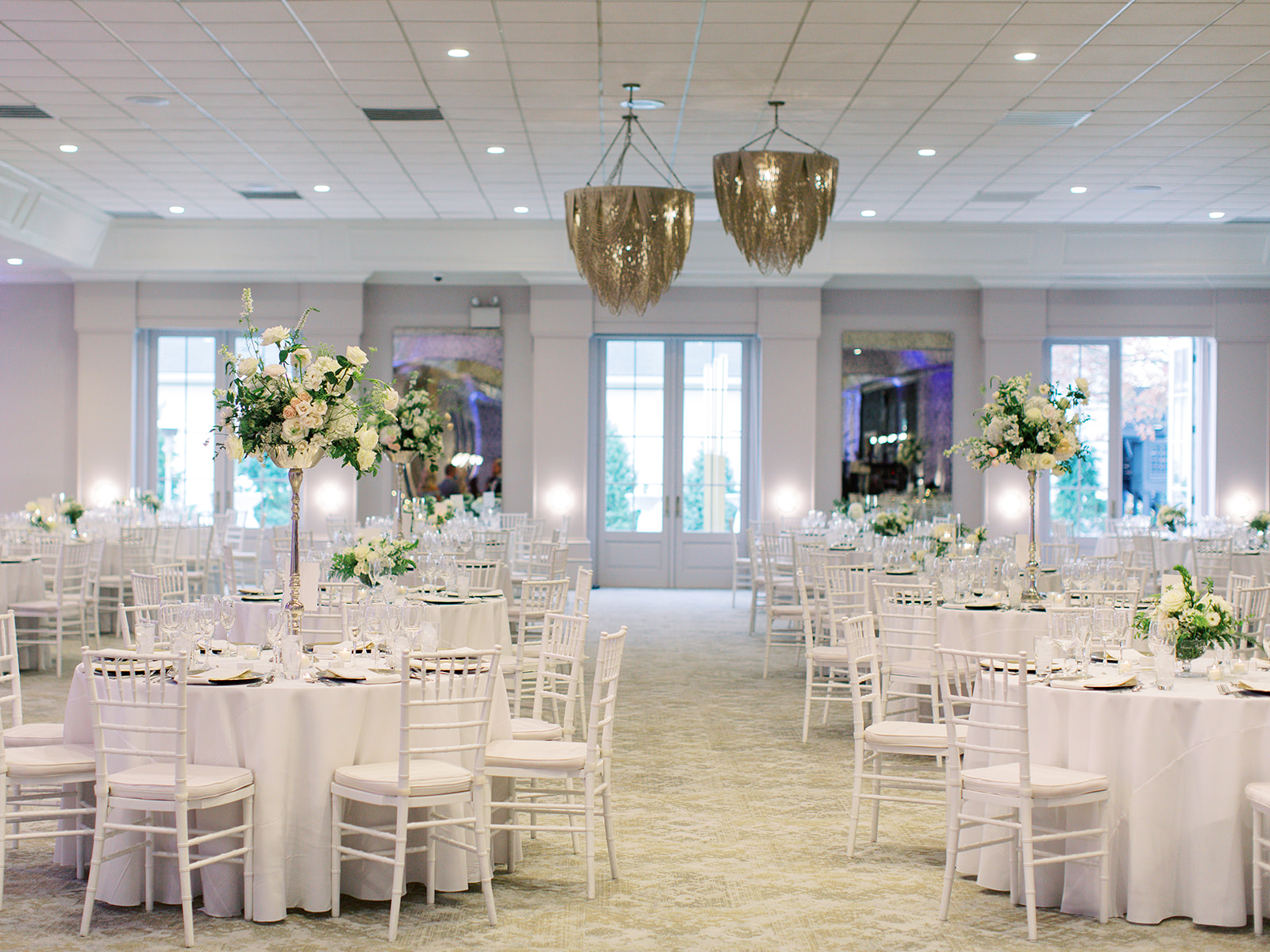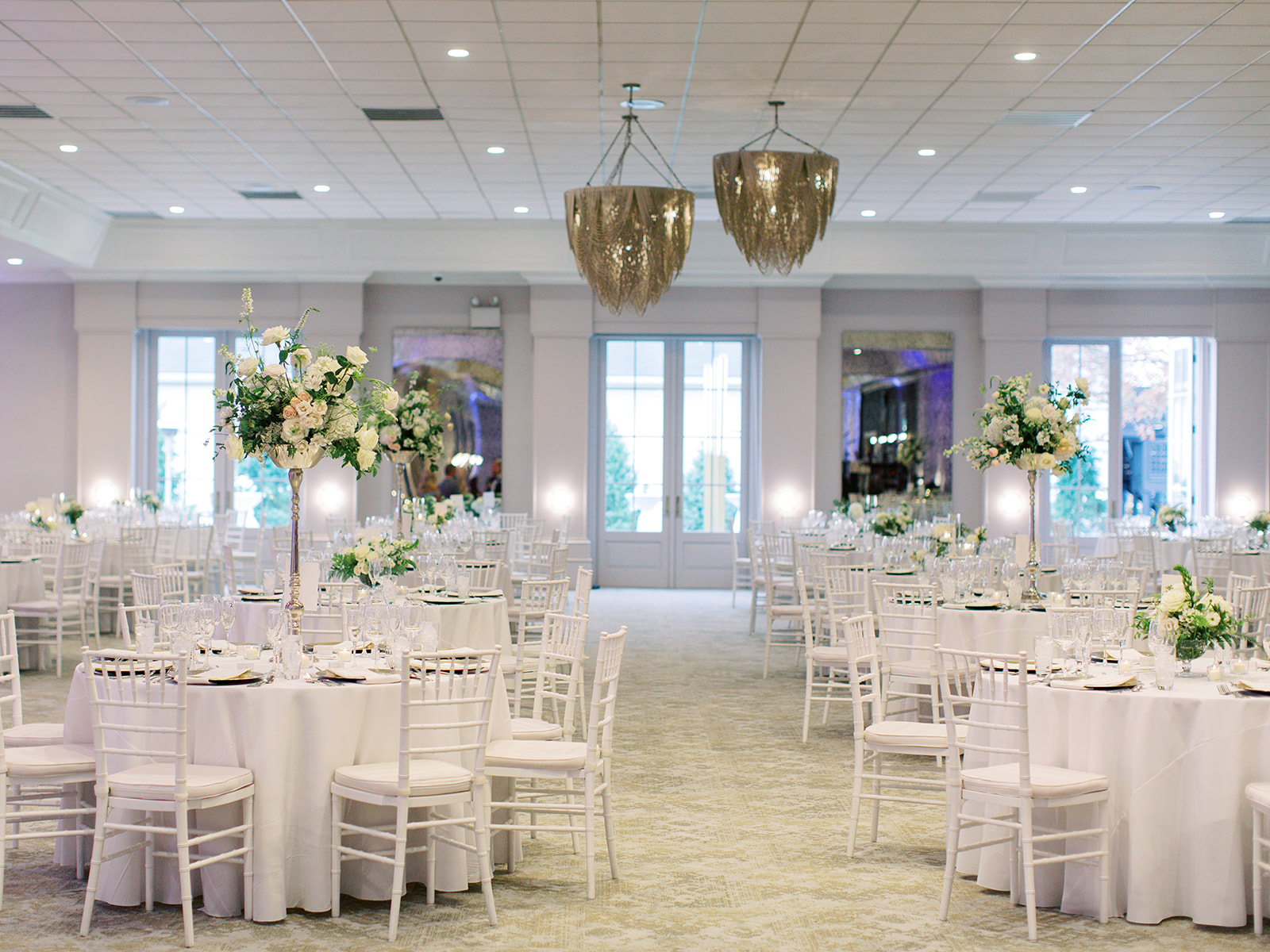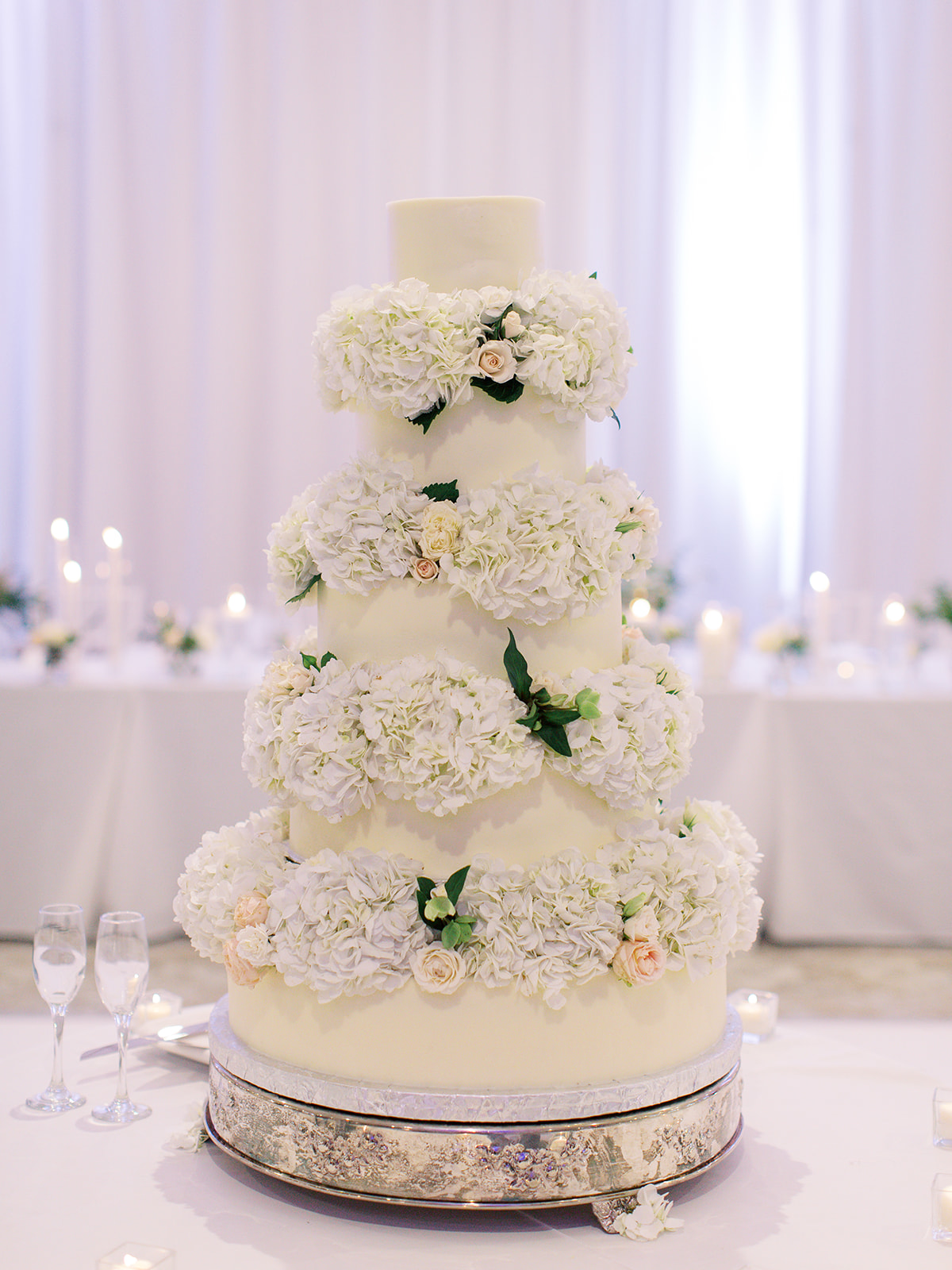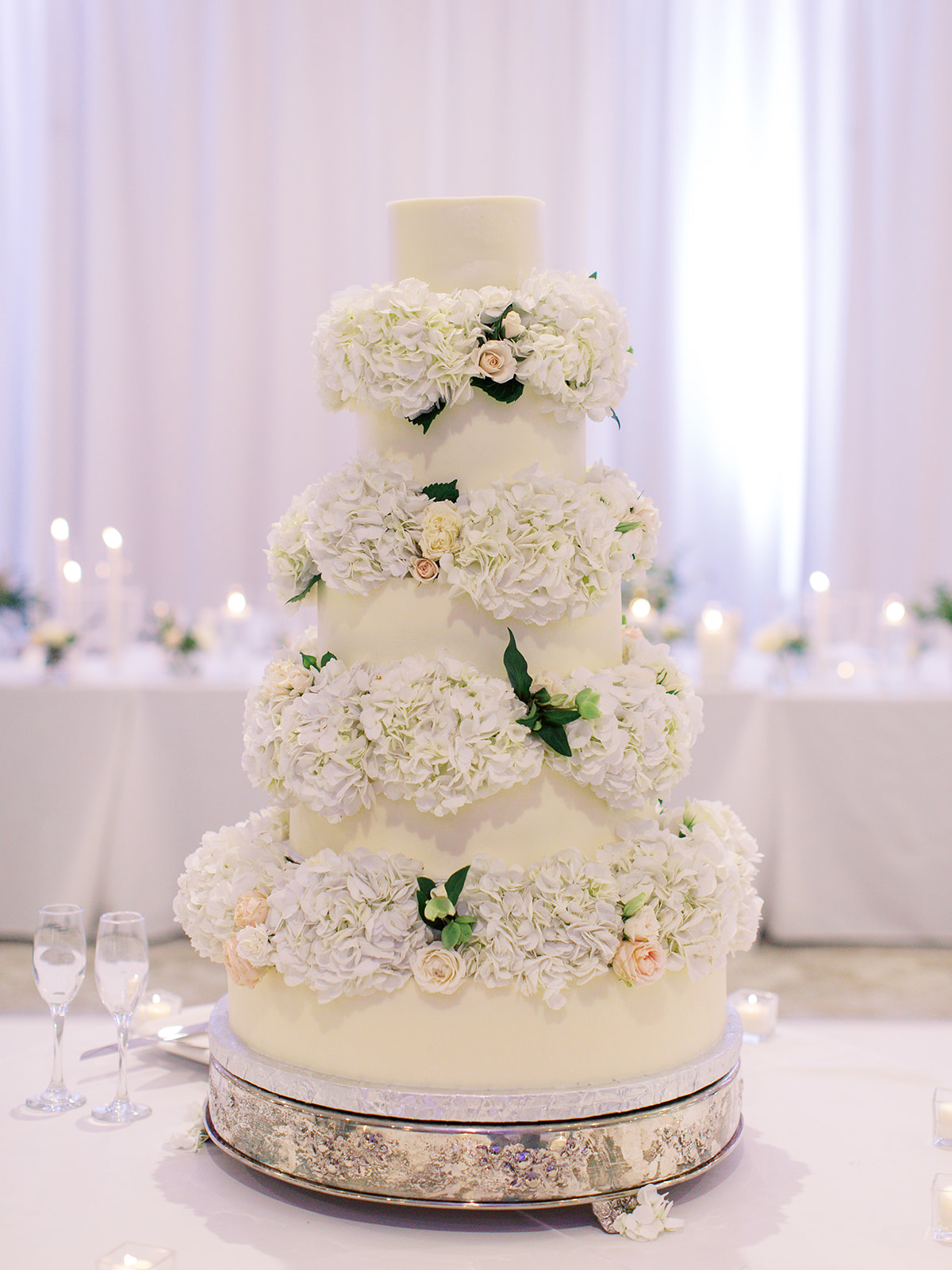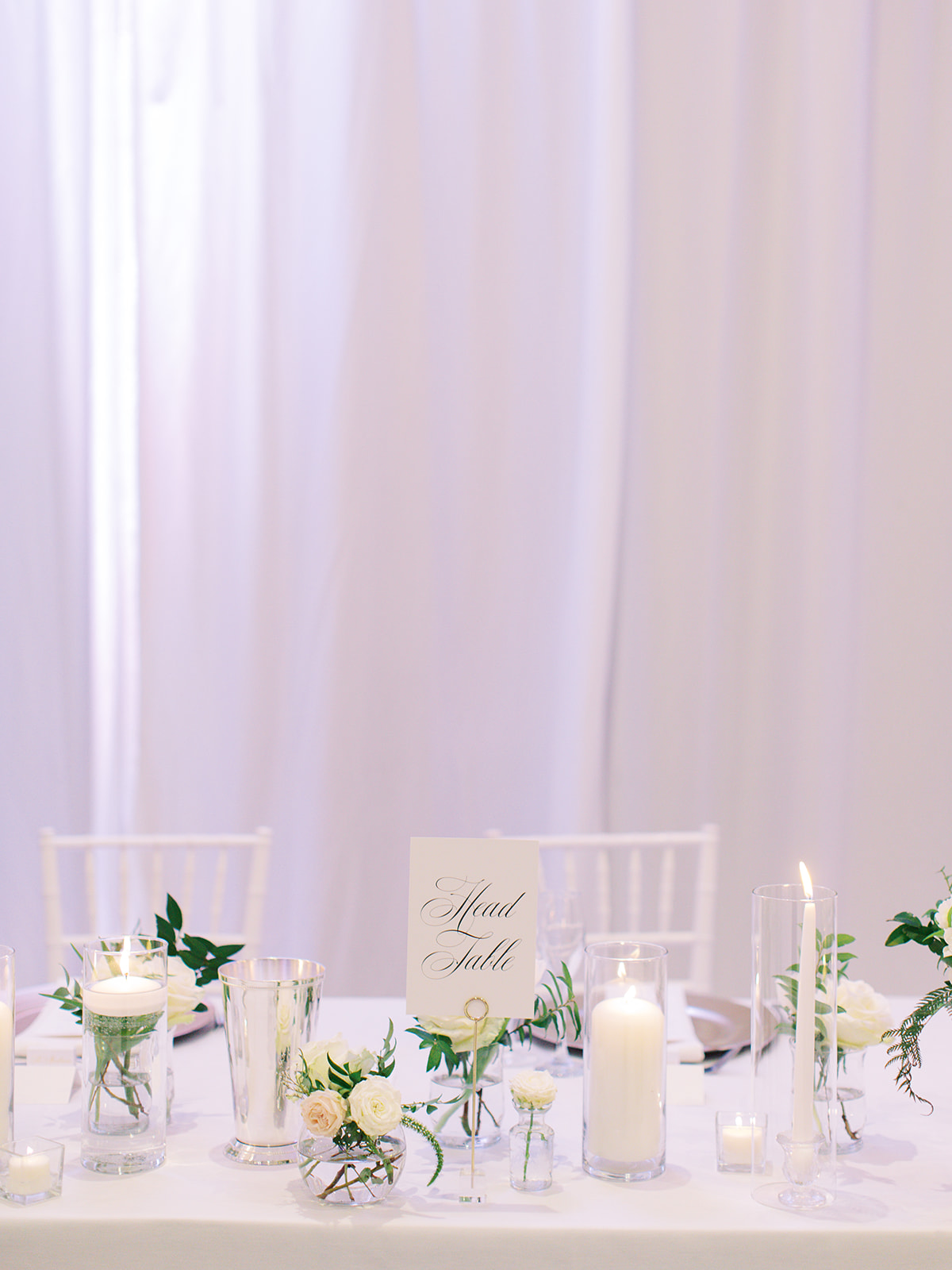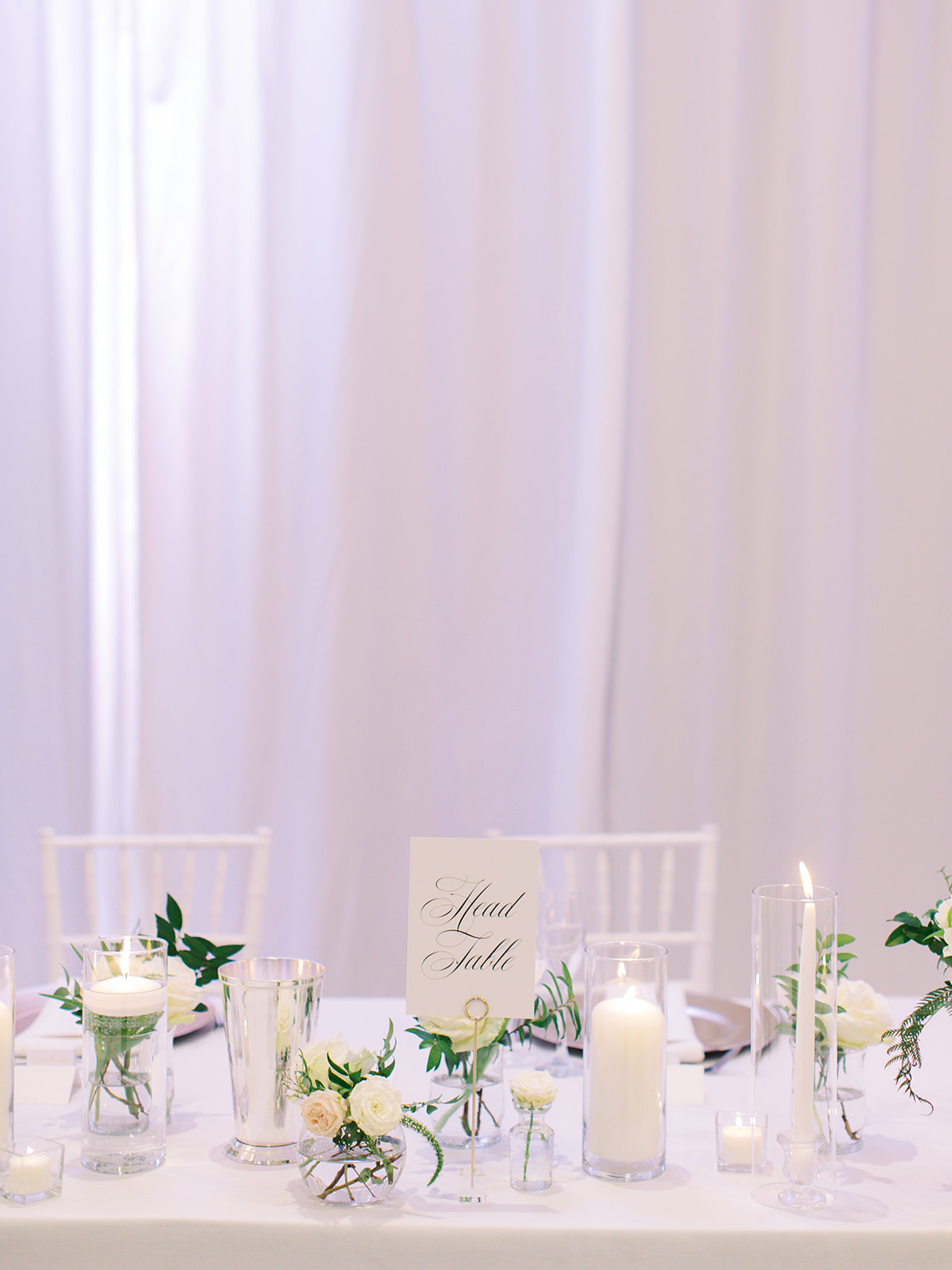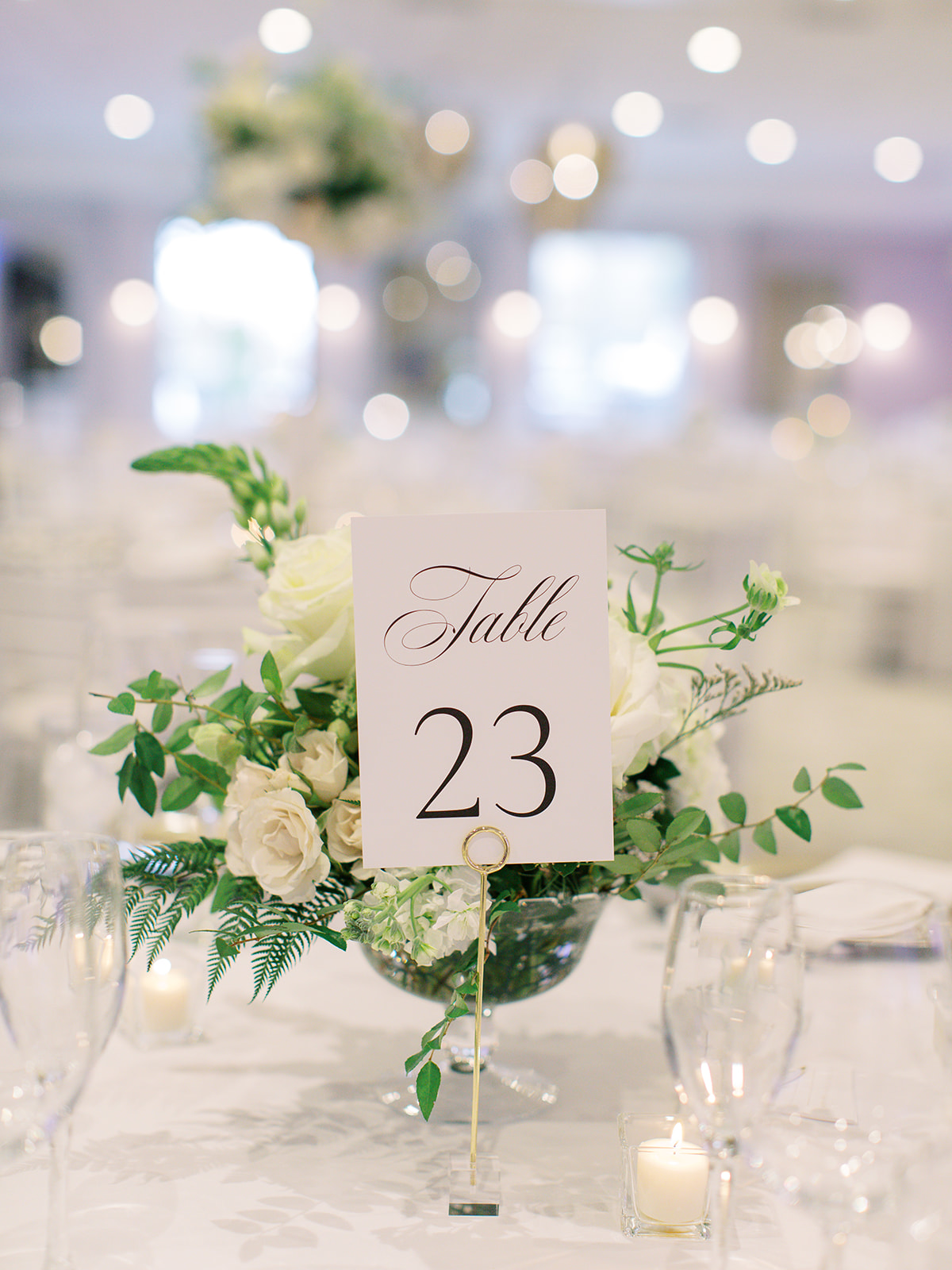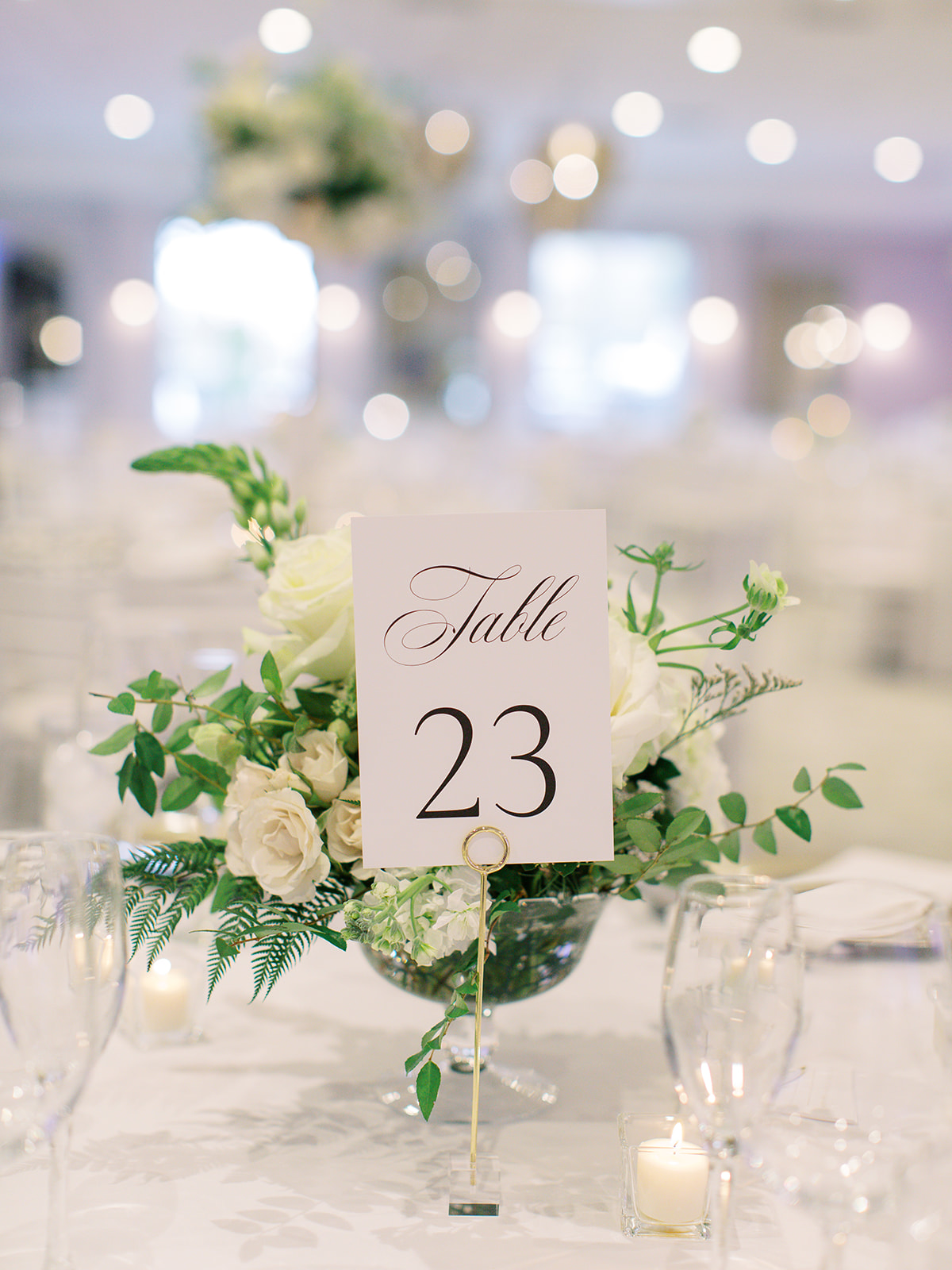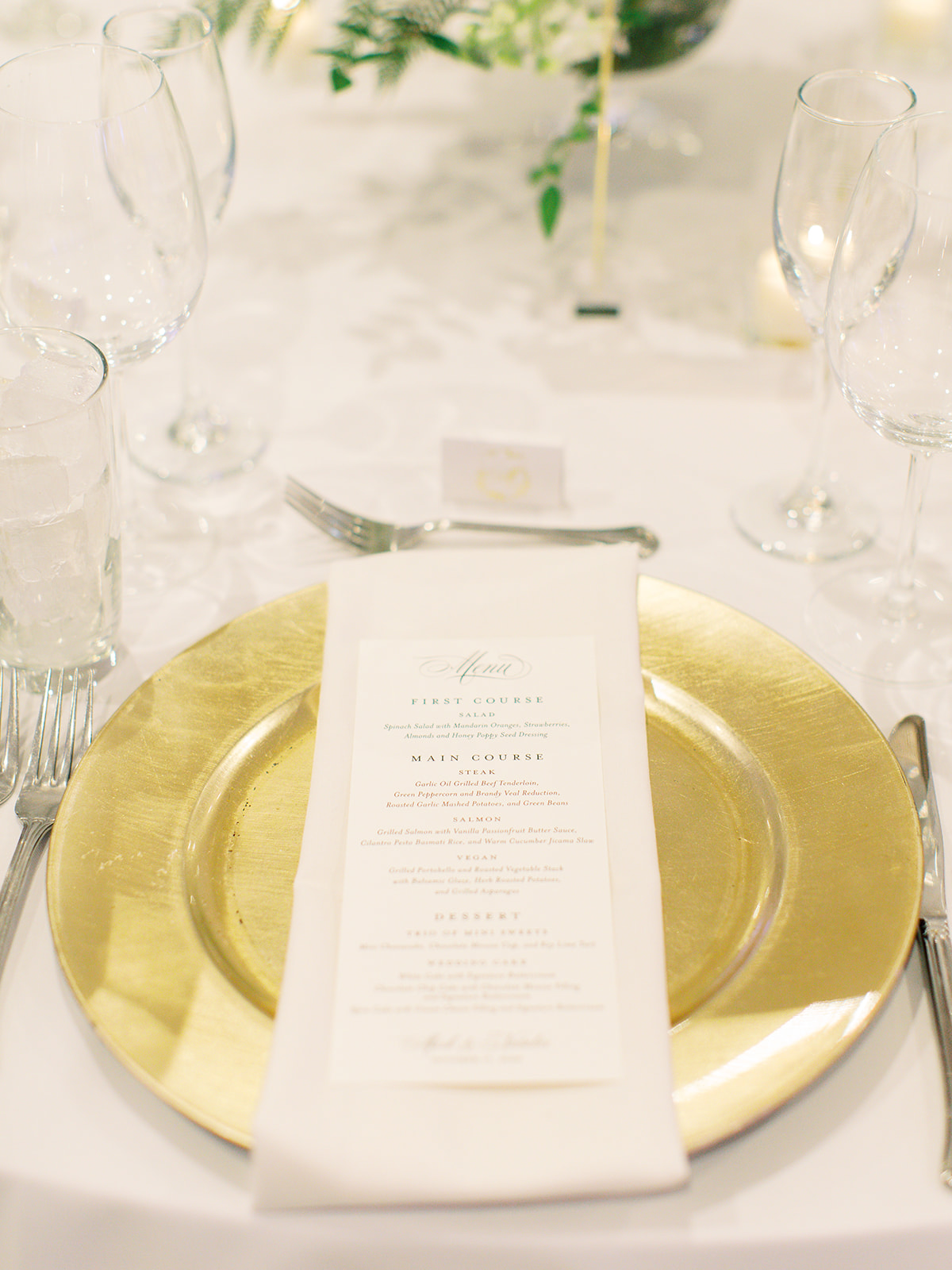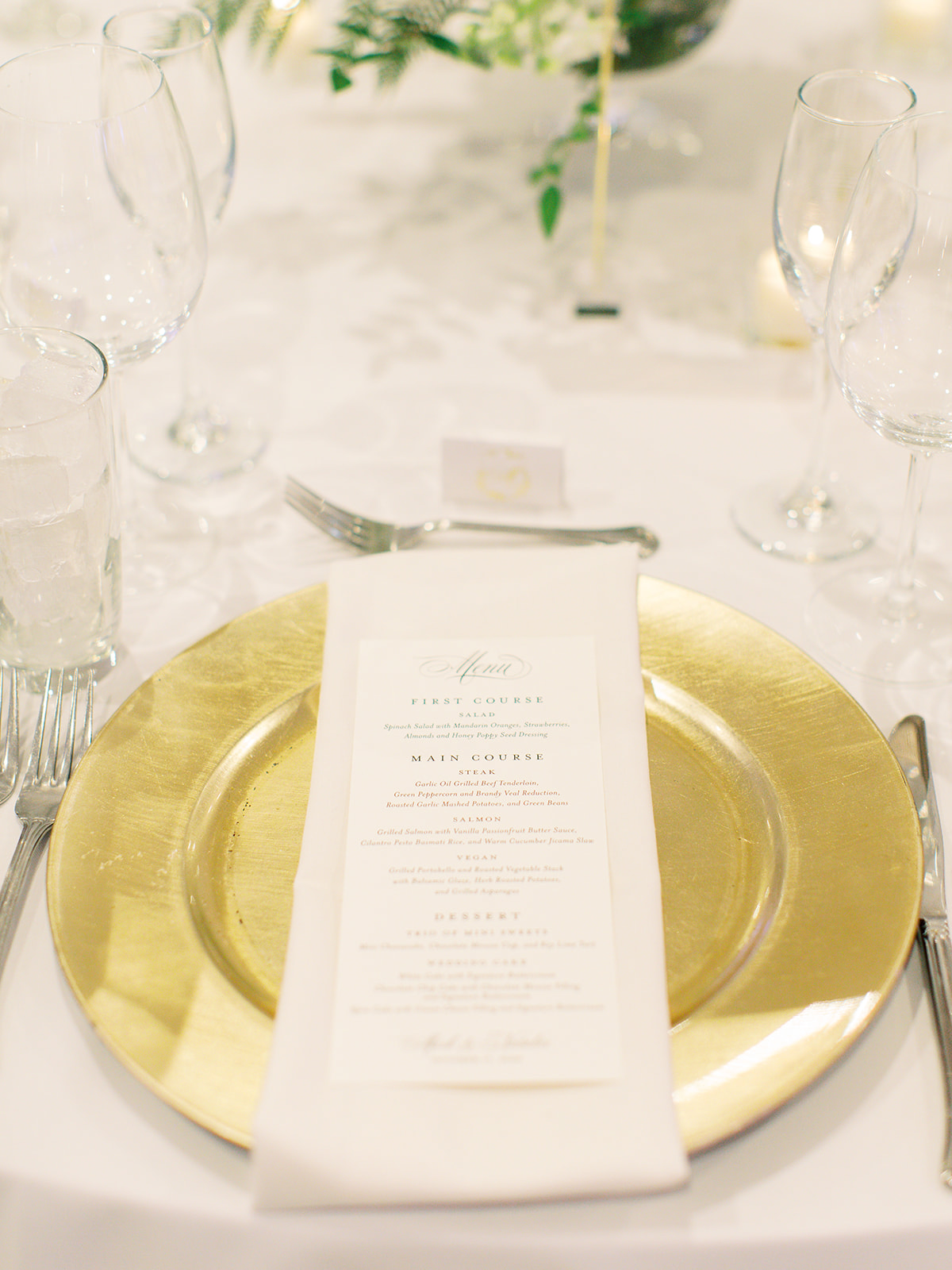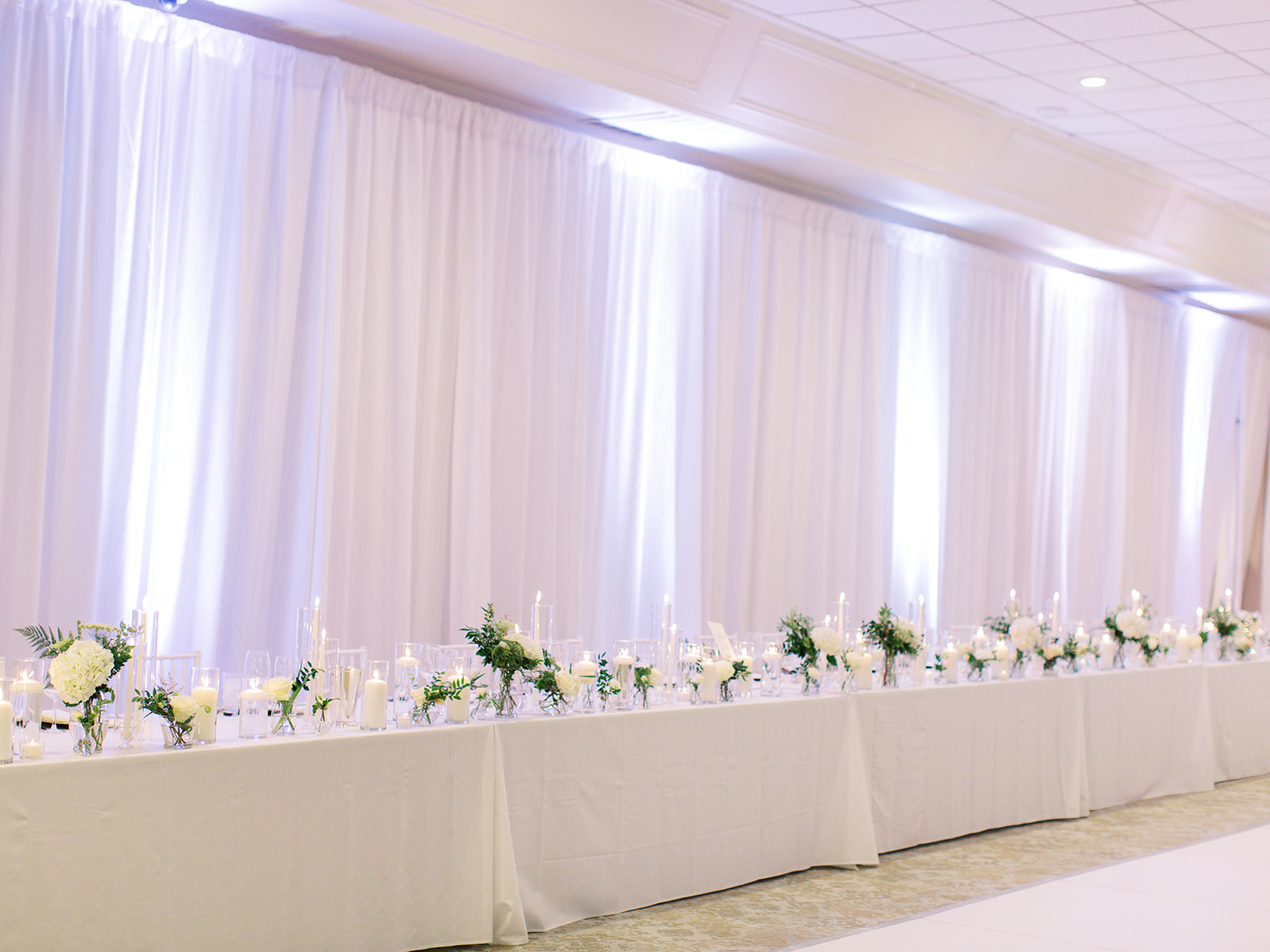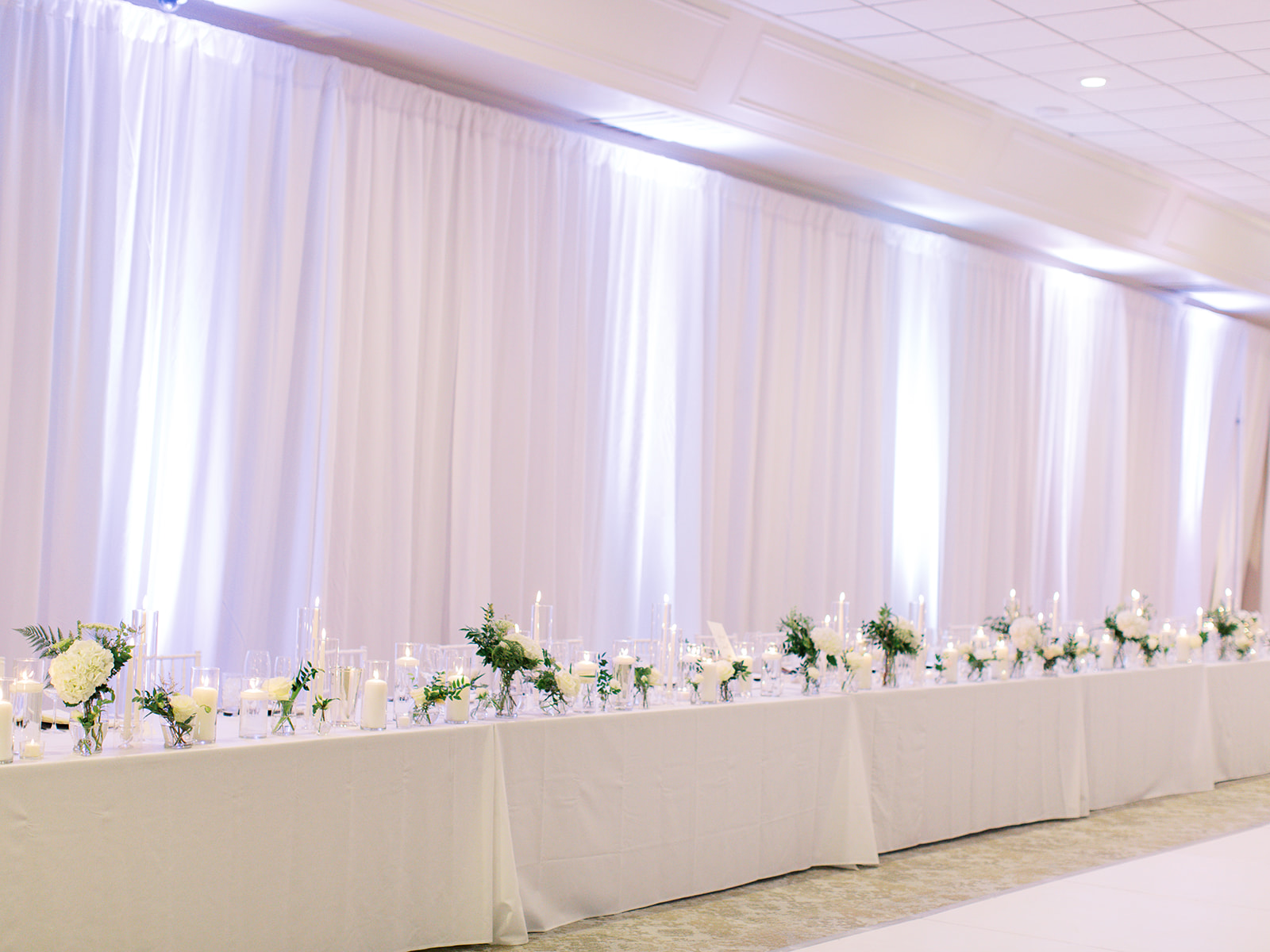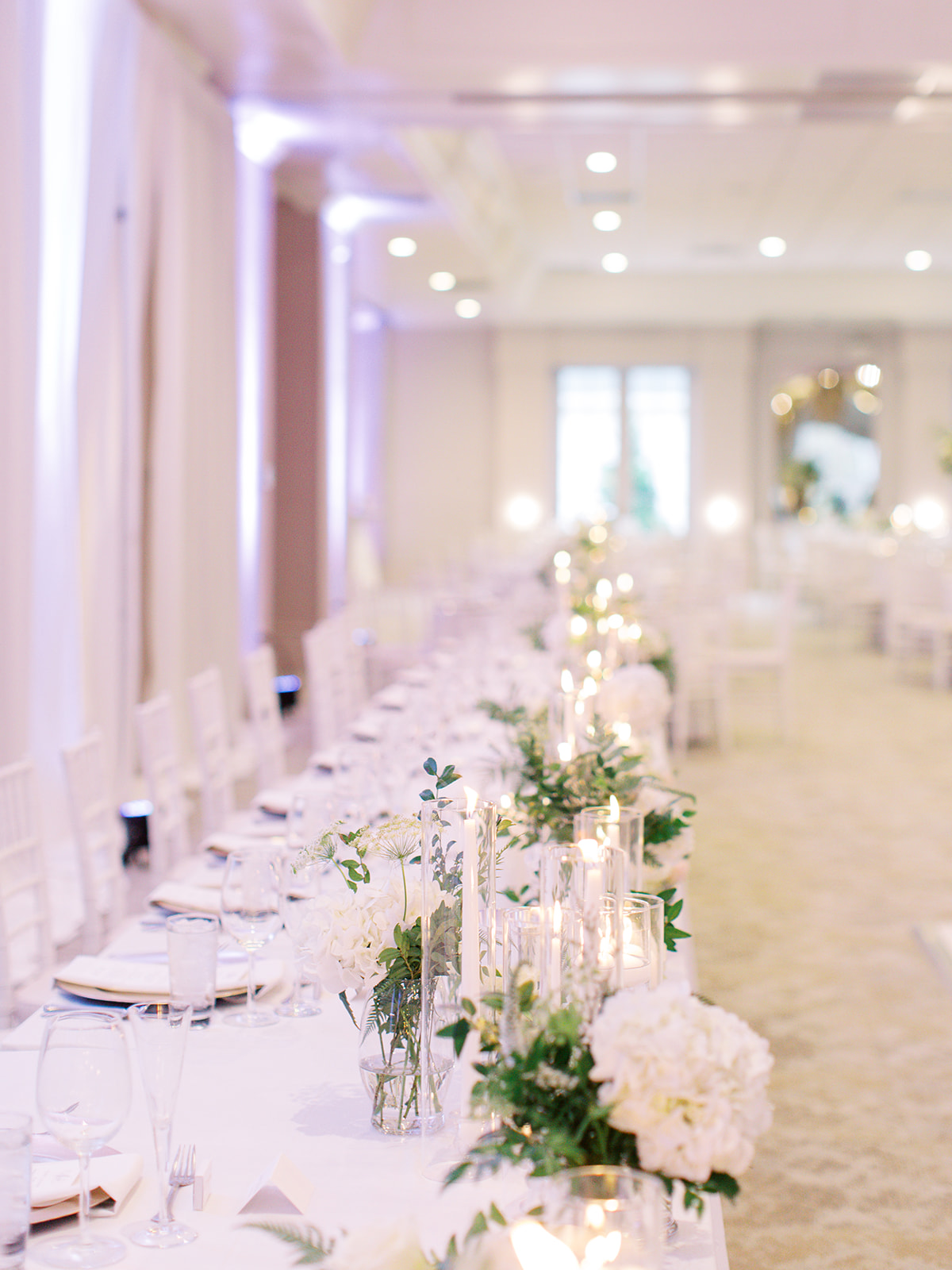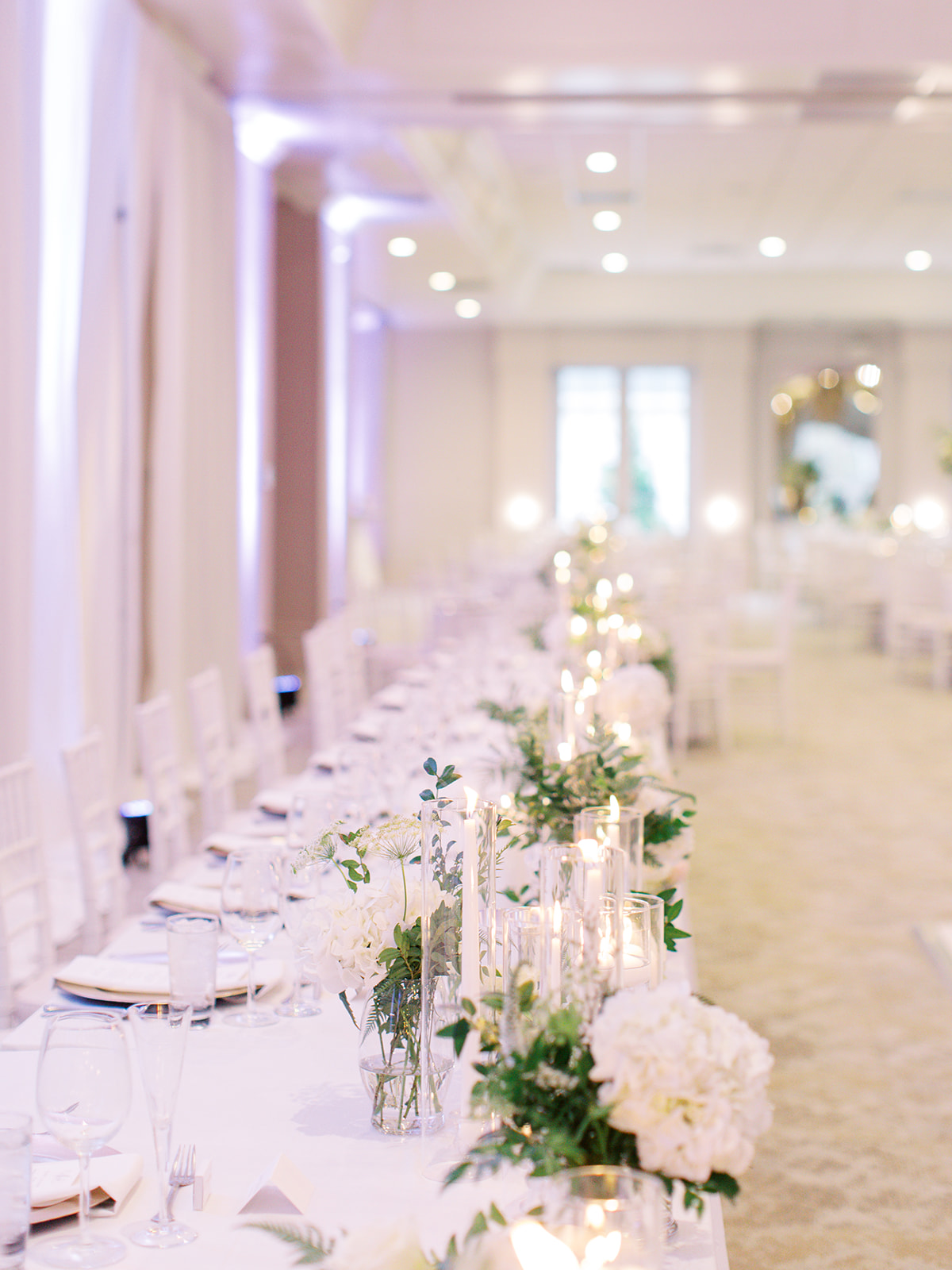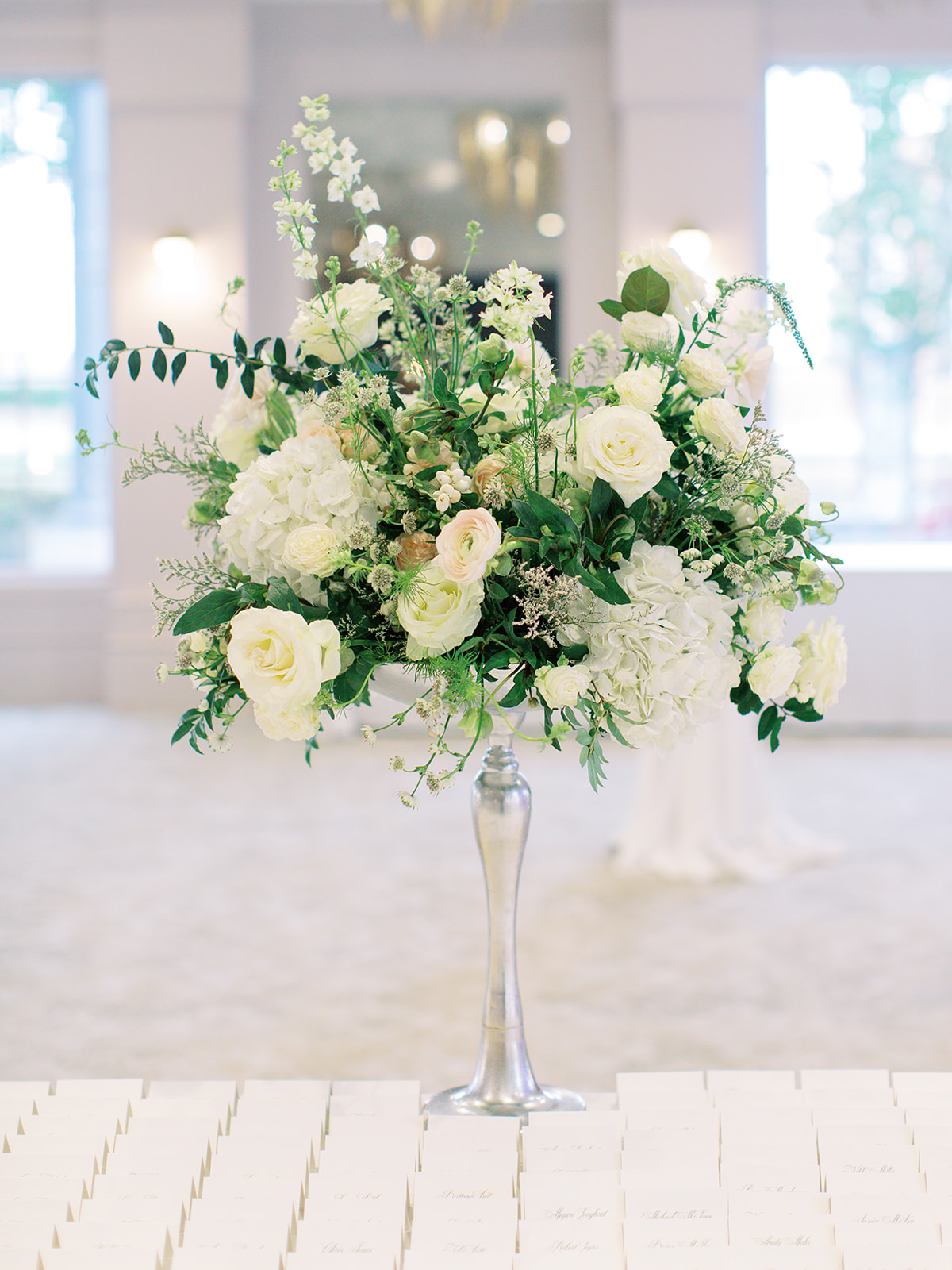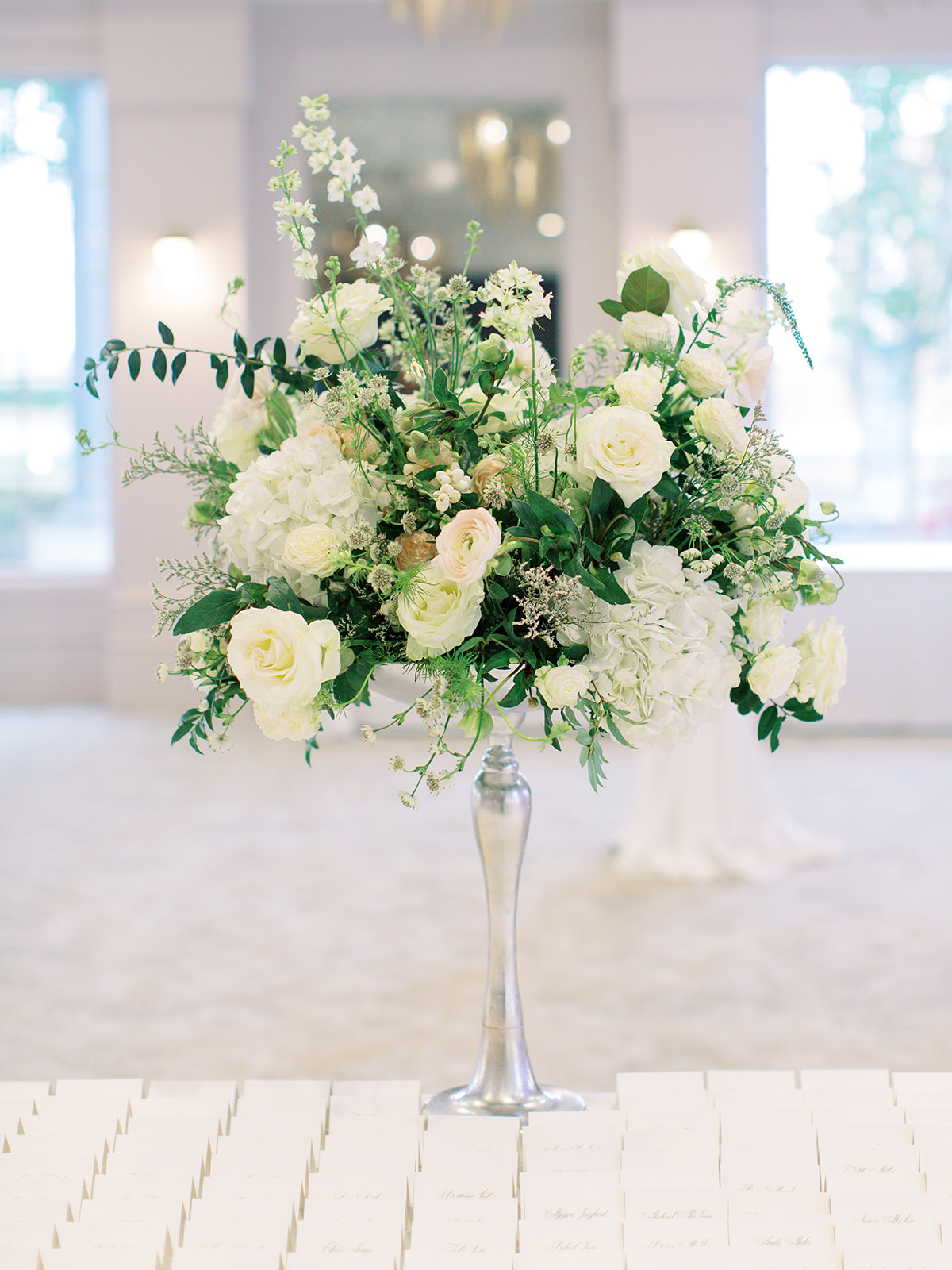 A unique touch/decor item that stood out most in our memory has to be the boxwood wall with the neon sign of their new last name, it was really cool! Guests loved getting photos underneath it. It was a perfect touch for this Ritz Charles wedding.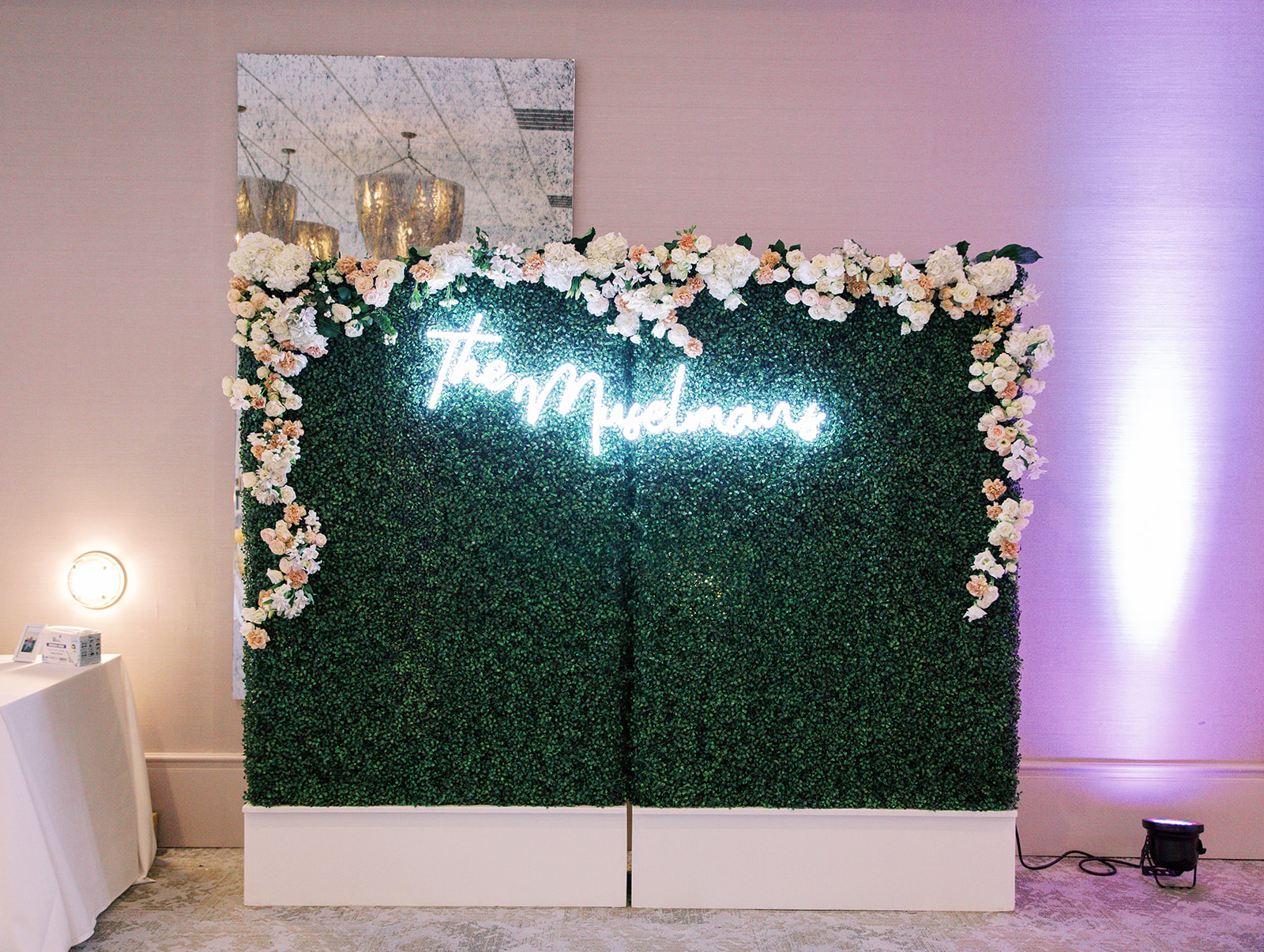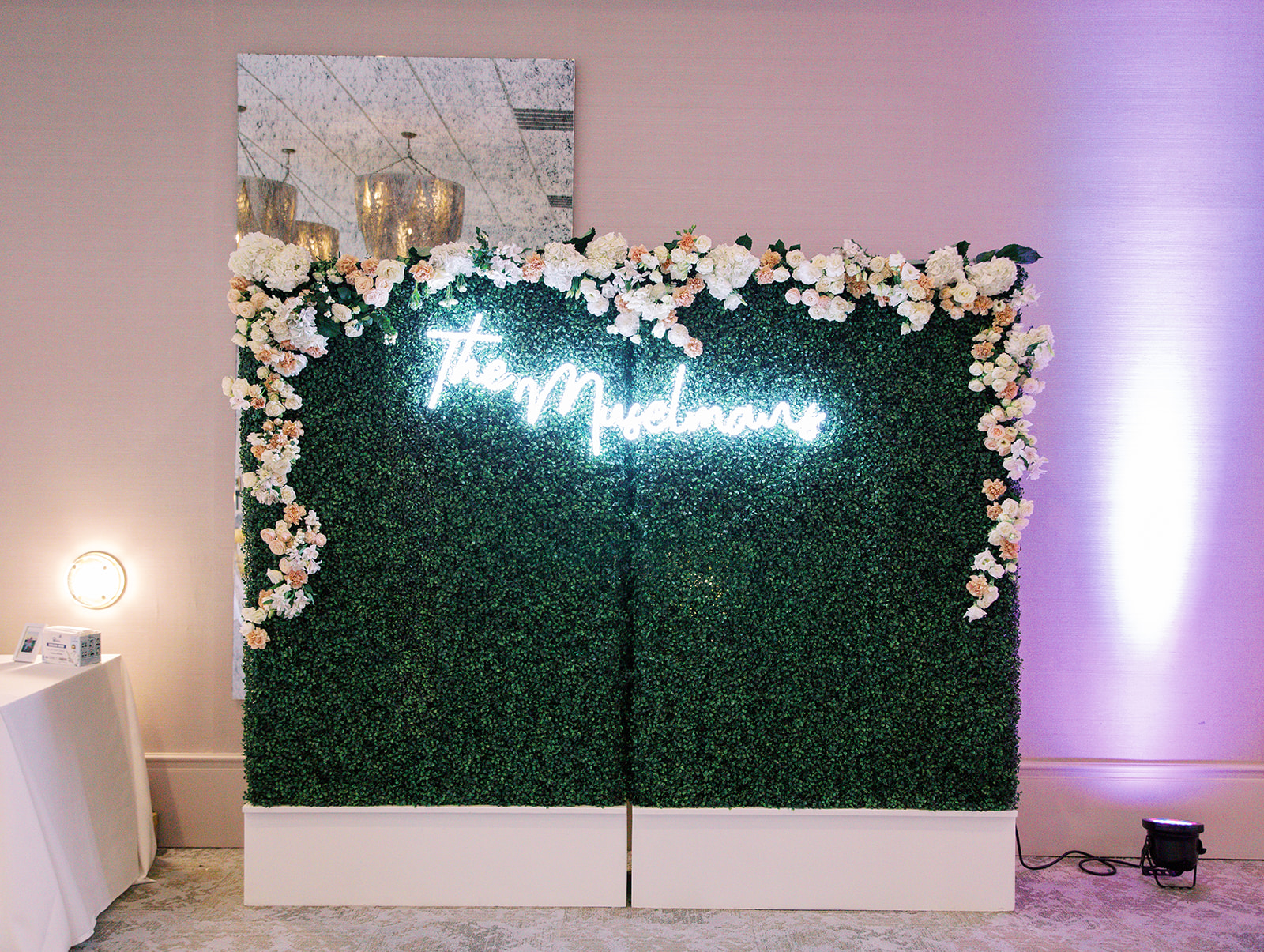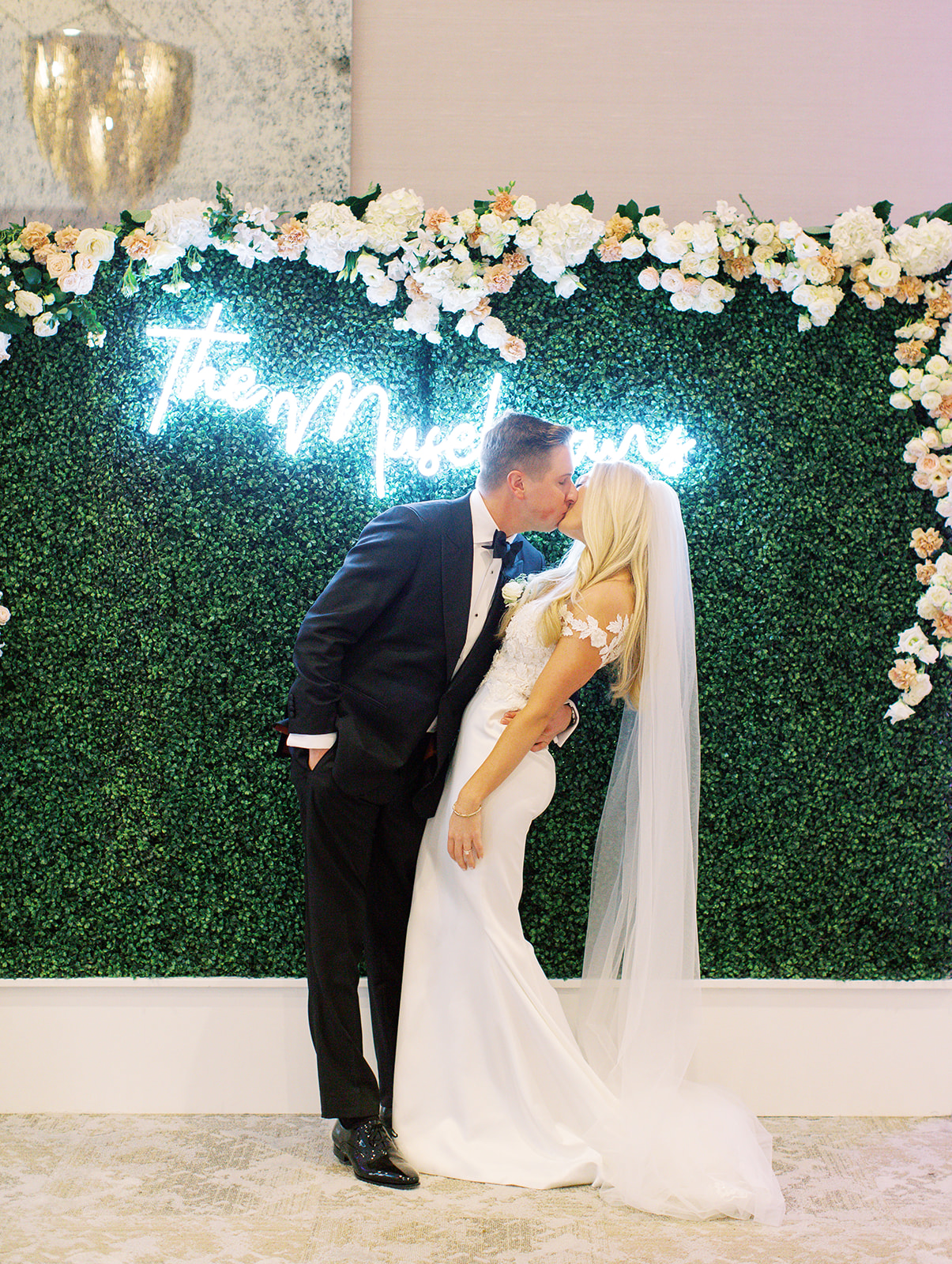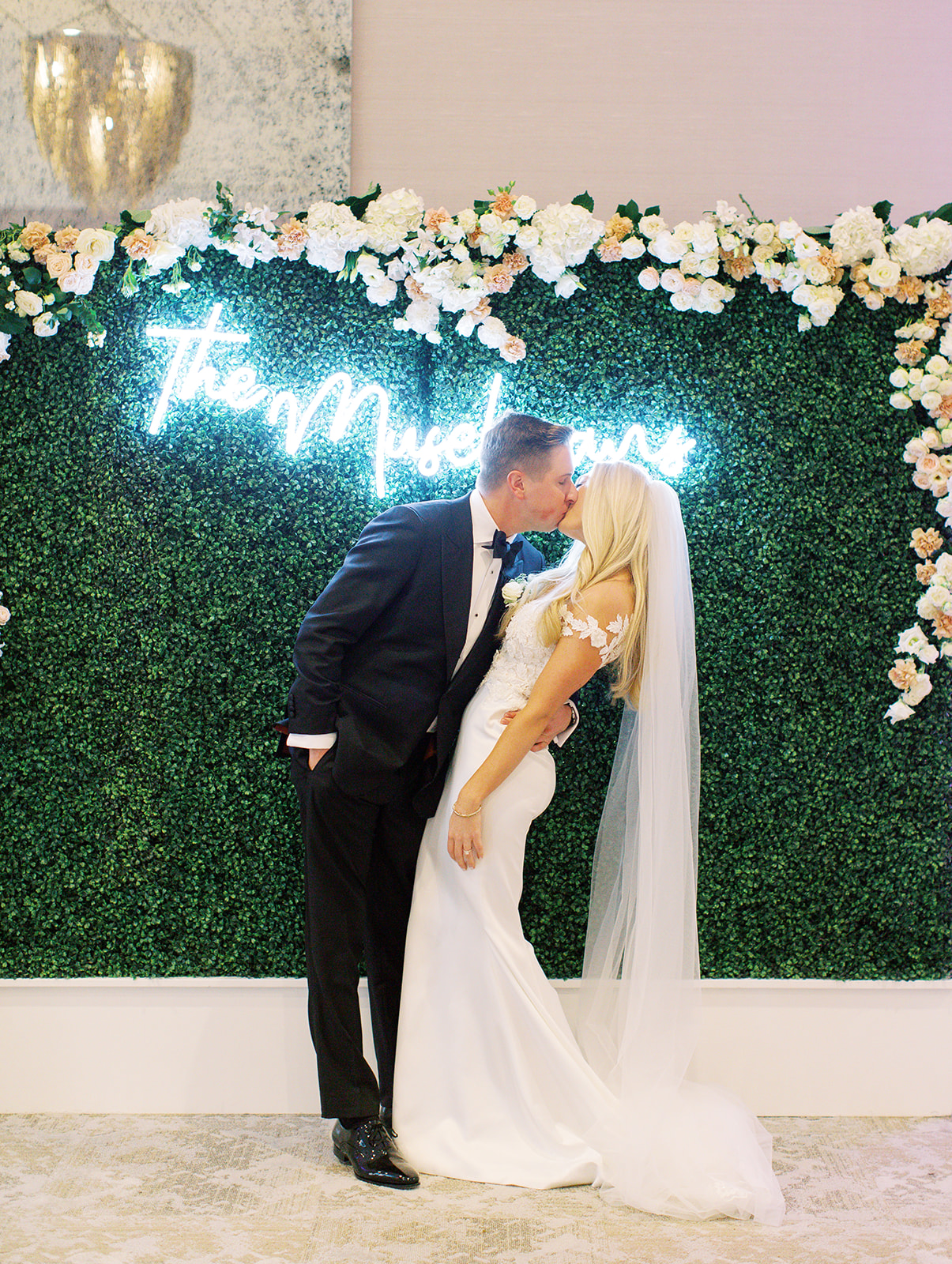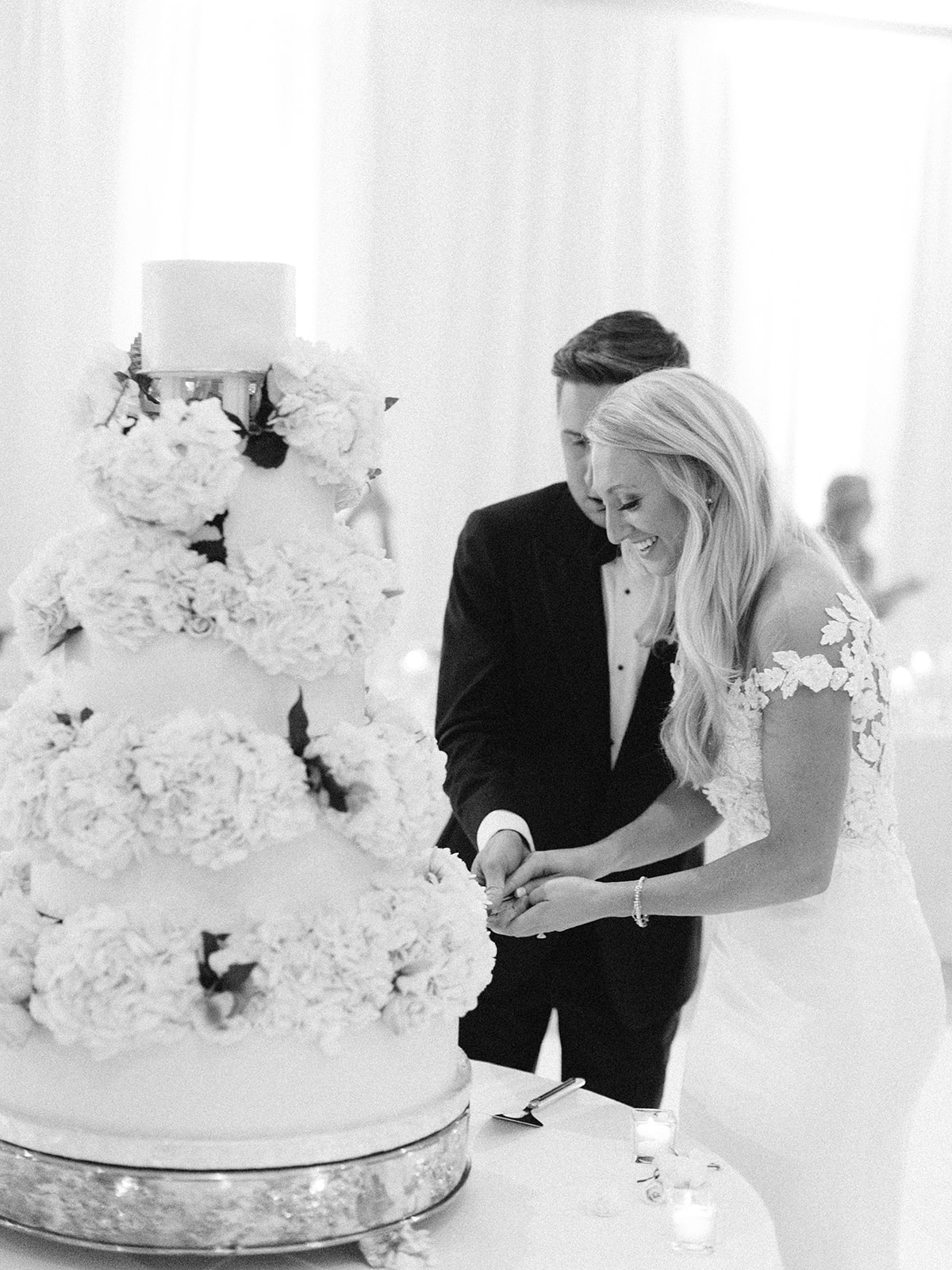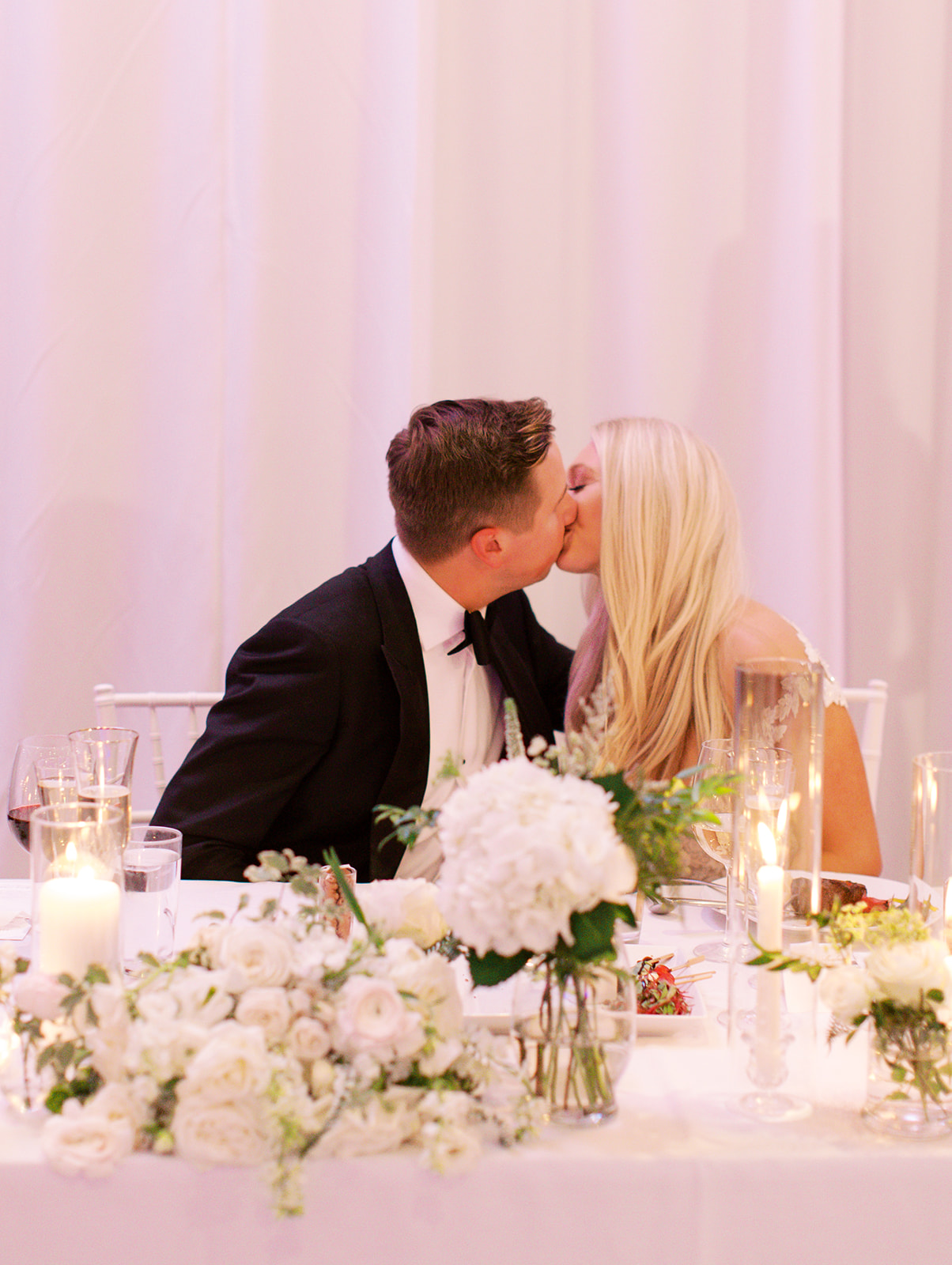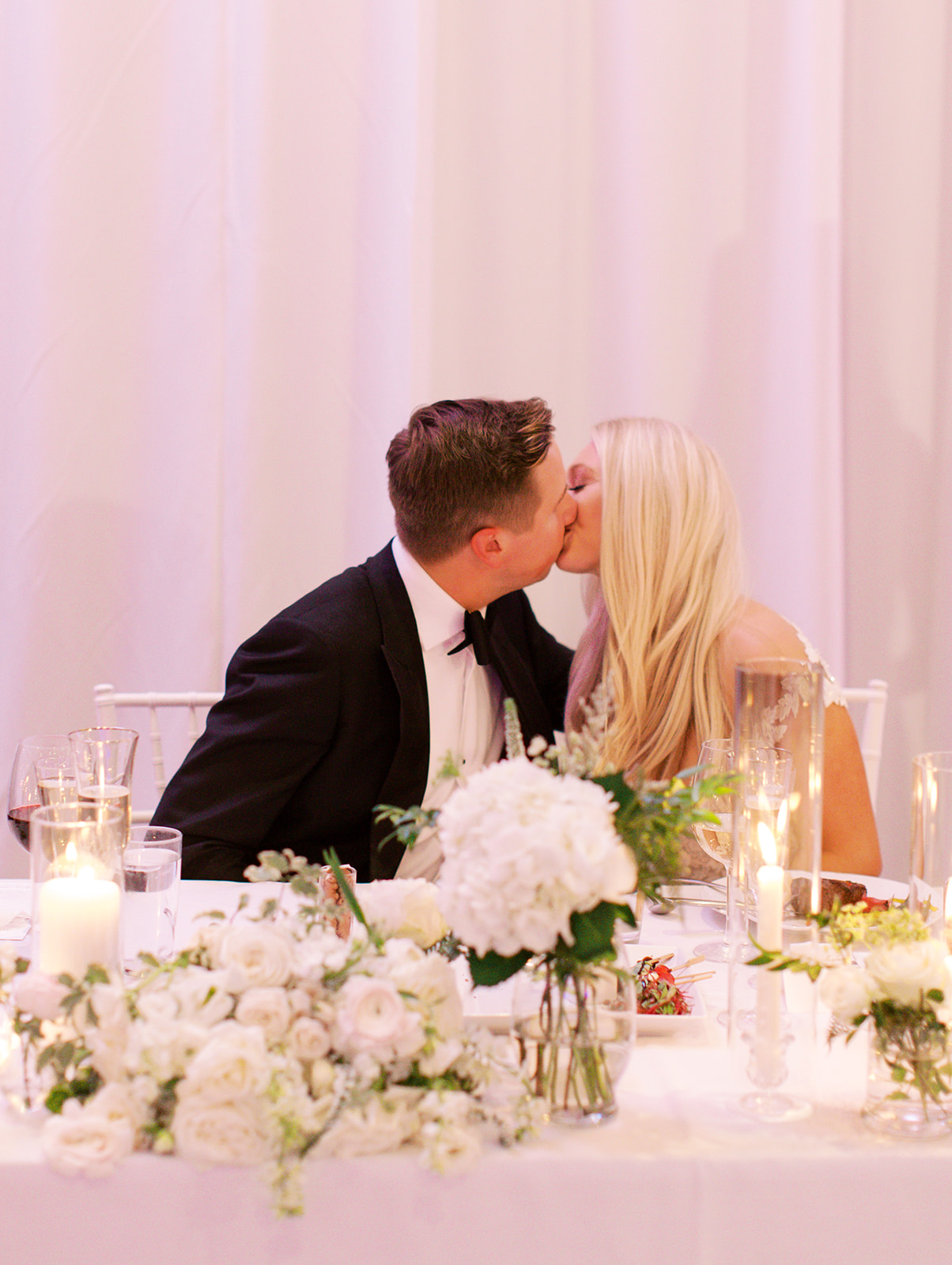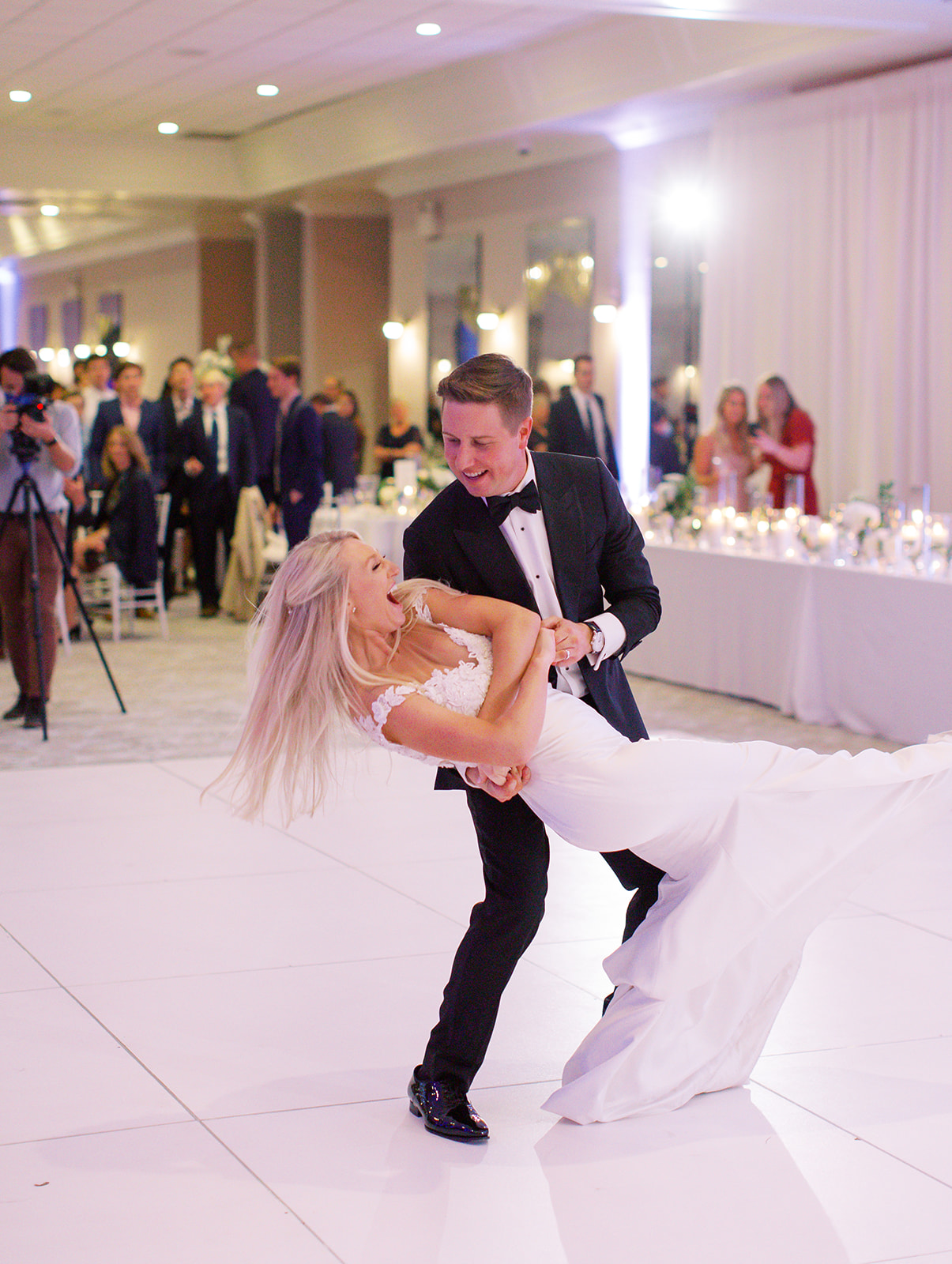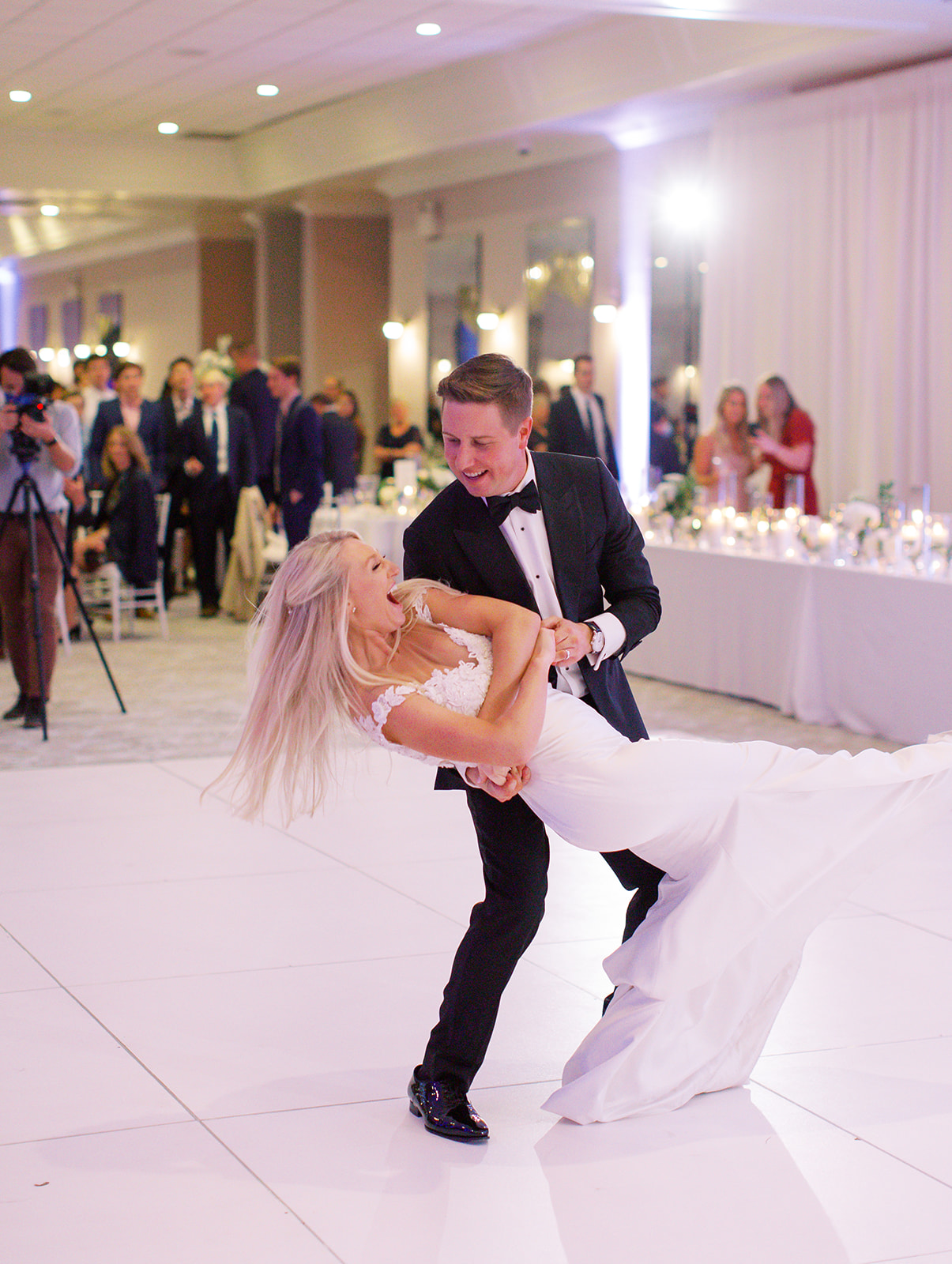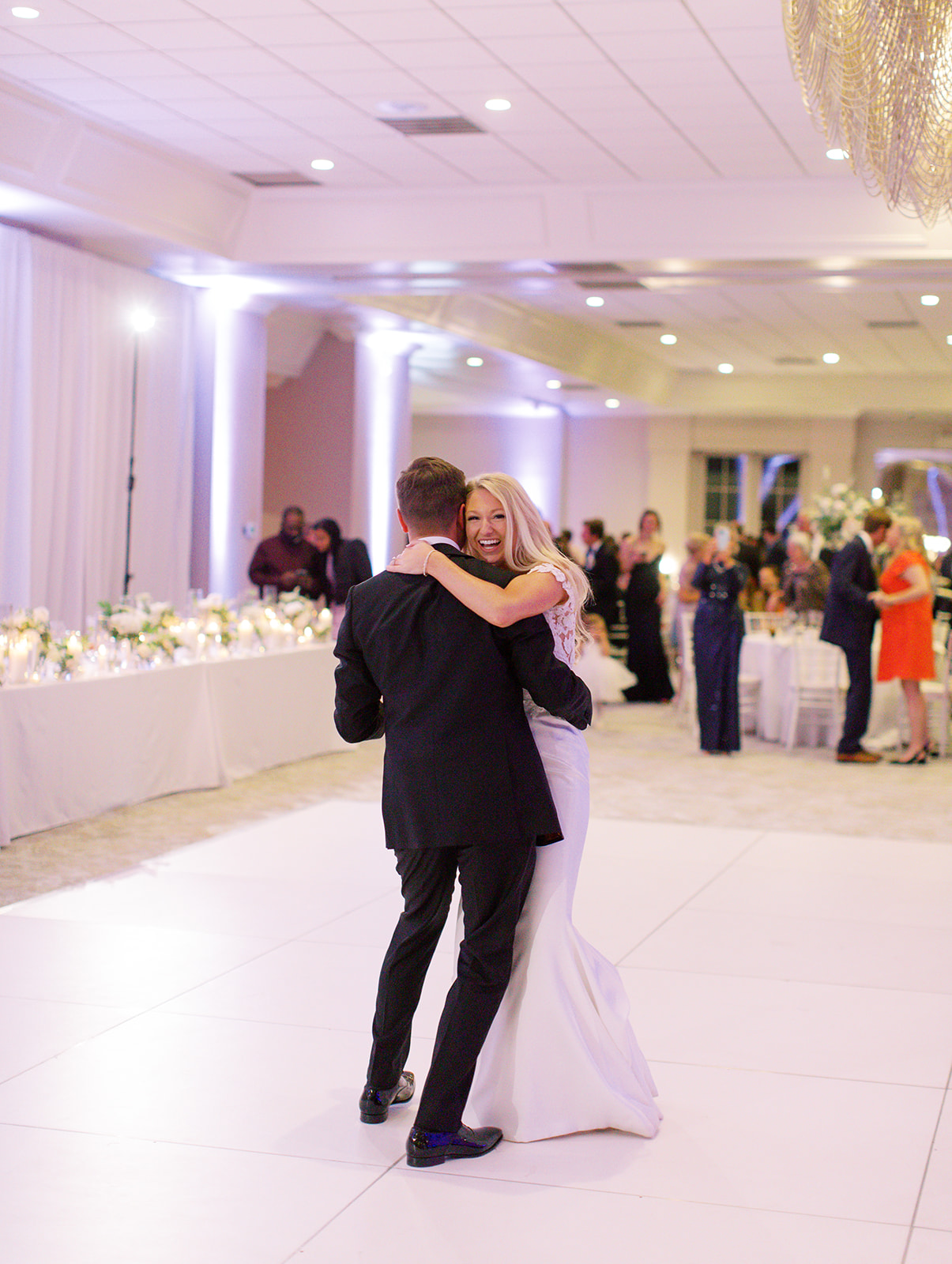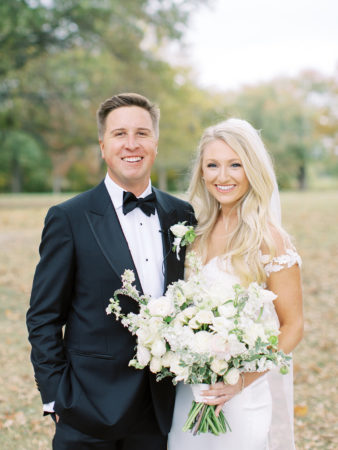 NATALEE'S WORDS ABOUT TEAM STELLALUNA:
"Brooke is the DREAM wedding planner! She is exactly what you hope for when investing in arguably the most important vendor for your wedding day. She is kind, professional, personable, organized, timely, fun and easy-going! My (now) husband and I agree that she was single-handedly the best investment we made for our wedding! As we sat at our head table and looked around at our incredibly beautiful wedding reception, we agreed that there was no way we could've pulled it all off without Brooke and her team!!!
Initially, we did not have a wedding planner. However, after our first wedding got postponed due to covid, we decided that we needed to invest in one. We then came across Stellaluna on Instagram and decided to move forward with their team. Thank God we did, because shortly after that, our second wedding was cancelled by our venue! Brooke was amazing during this time, keeping her positive and encouraging attitude as she helped us brainstorm our new plan. We ended up moving our wedding from northern Michigan to Indiana. She then helped us select our new vendors and plan an entirely new wedding! Throughout every hurdle, she was kind, optimistic, and always available to chat & help answer any questions!
When it came to the wedding weekend, we met in-person for the first time at our rehearsal. We had a pretty large & rowdy group that she effortlessly organized and guided through the rehearsal, while maintaining her sweet and bubbly disposition. As a detail-oriented bride, I had a very specific vision for our wedding but had no time to review where everything needed to go. I basically handed Brooke dozens of boxes of decor at the rehearsal and told her to text me with any questions. She reassured me that she'd take care of everything and not to worry about a thing. All that to say, she NAILED IT! She never even had to text me! While walking into our wedding space for the first time, I was completely blown away. She knocked it out of the park and everything was beyond beautiful!!! The best part of working with Brooke, though, was the peace of mind everyone had on our wedding day. My fiancé, family, friends, and I were able to enjoy every minute of our wedding knowing that Brooke was taking care of every detail behind the scenes!
A huge THANK YOU to the Stellaluna Events team for making our wedding absolutely perfect!!! I can't express this enough, Brooke & her team are absolutely worth the investment! You will thank yourself for choosing to work with them, just like we did!"
Natalee and Mark, thank you for having us included in this special day and for all of your kind words you had to say about Team Stellaluna! We wish you many years of happiness & love!
Cheers!
If you loved this light and airy Ritz Charles wedding make sure you view Cassidi and Carlos's Kalamazoo Michigan wedding!
Wedding Coordinator: Stellaluna Events | Photography: Kenzie Victory | Venue: The Ritz Charles | Florals: RK Florals | Entertainment: INTRIGUE Band | Beauty: Bobby Cooper Salon and Shear Hotness | Cinema: Unscripted Visuals