West Bay Beach Wedding | Nancy & Matthew
Nancy and Matthew had the perfect fall day for their West Bay Beach wedding. Although it was October in northern Michigan we had amazing 60 degree weather with no rain (or snow)! Nancy and Matthew decided to get married in Traverse City, Michigan at the West Bay Beach, a Delmar Resort Hotel. They chose this venue because the hotel is right on the bay and they could have the ceremony with the water as the back drop. It turned out beautifully!
The entire design of this West Bay beach wedding was so intentional and meaningful, there was several aspects that had significant meaning to them. Starting with their dog being the "best boy" and walking down the aisle with his dad, the groom, he had his own signature drink called "Hunters Bowl" which consisted of fresh water garnished with paw print ice cubes. He wore a special collar that had a white tie attached that the bride made for him. The dessert table had an assortment of treats including hunter shaped cookies. They decided that they would display them with a collection of the couples favorite books as well a family picture of Nancy, Matthew and Hunter. They also had petosky stone favors that accompanied each guests seat with a note explaining the significance. Every detail was well thought out by these two.
The three best ways to describe this West Bay Beach wedding's vibe: intentional, loving, elegant.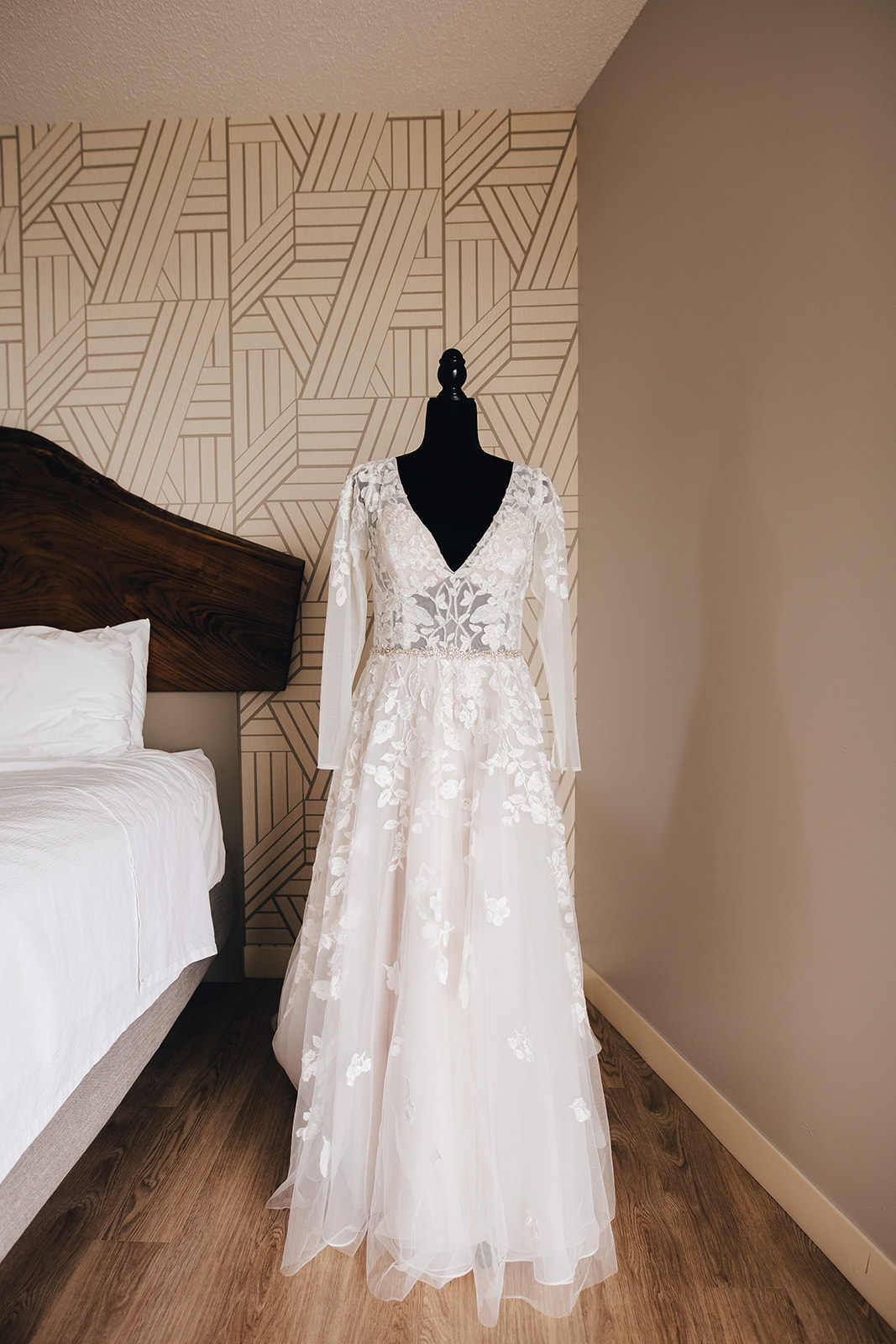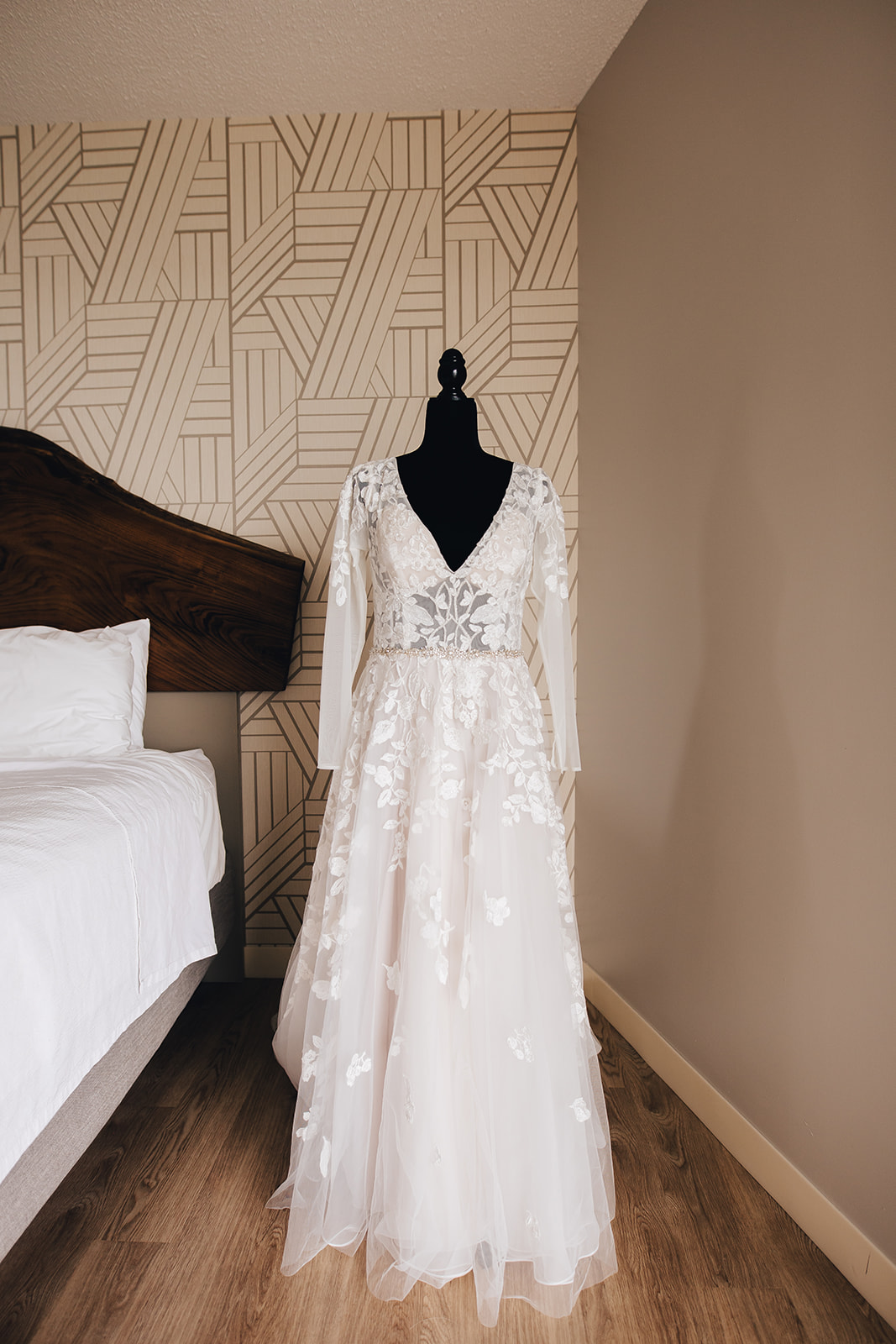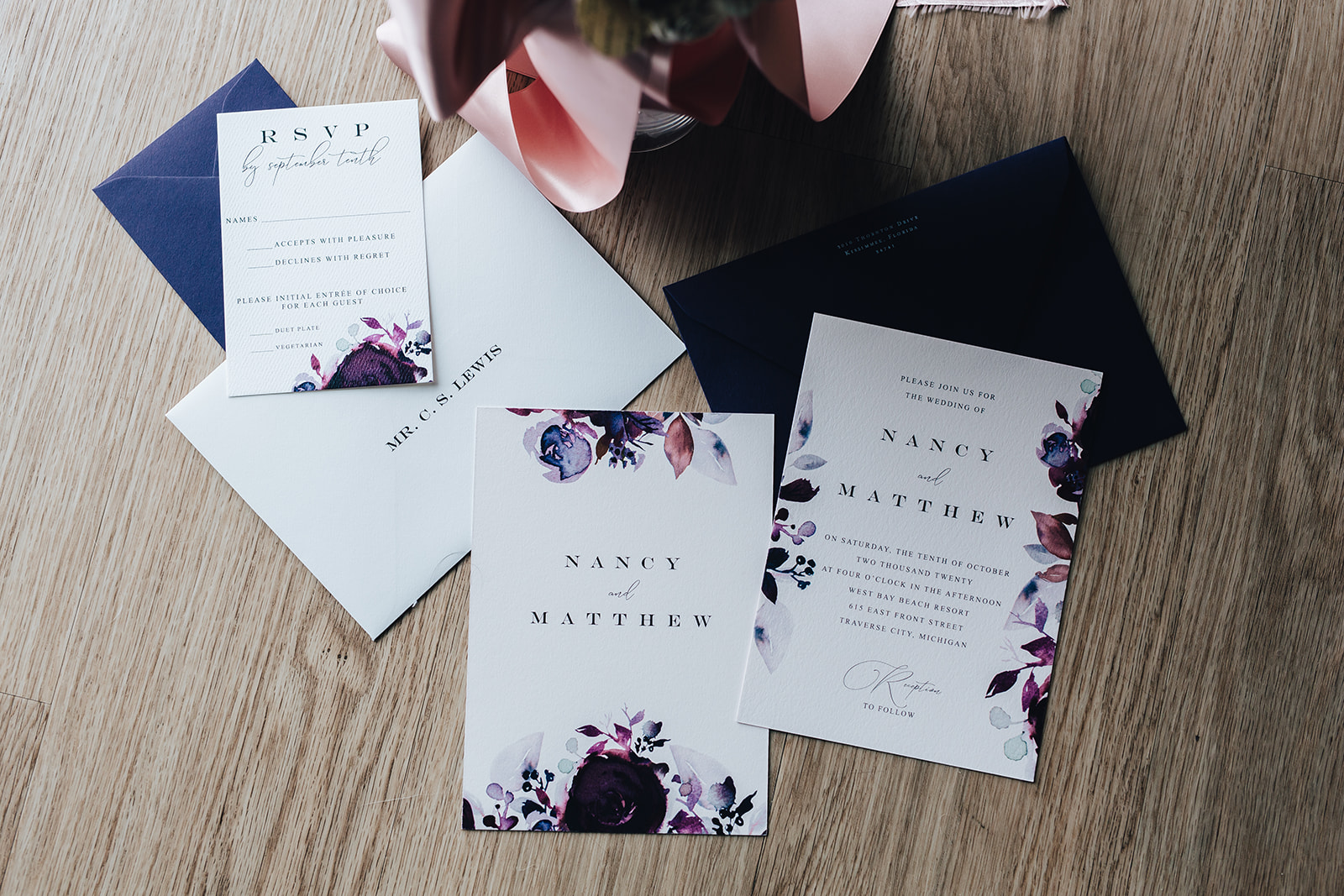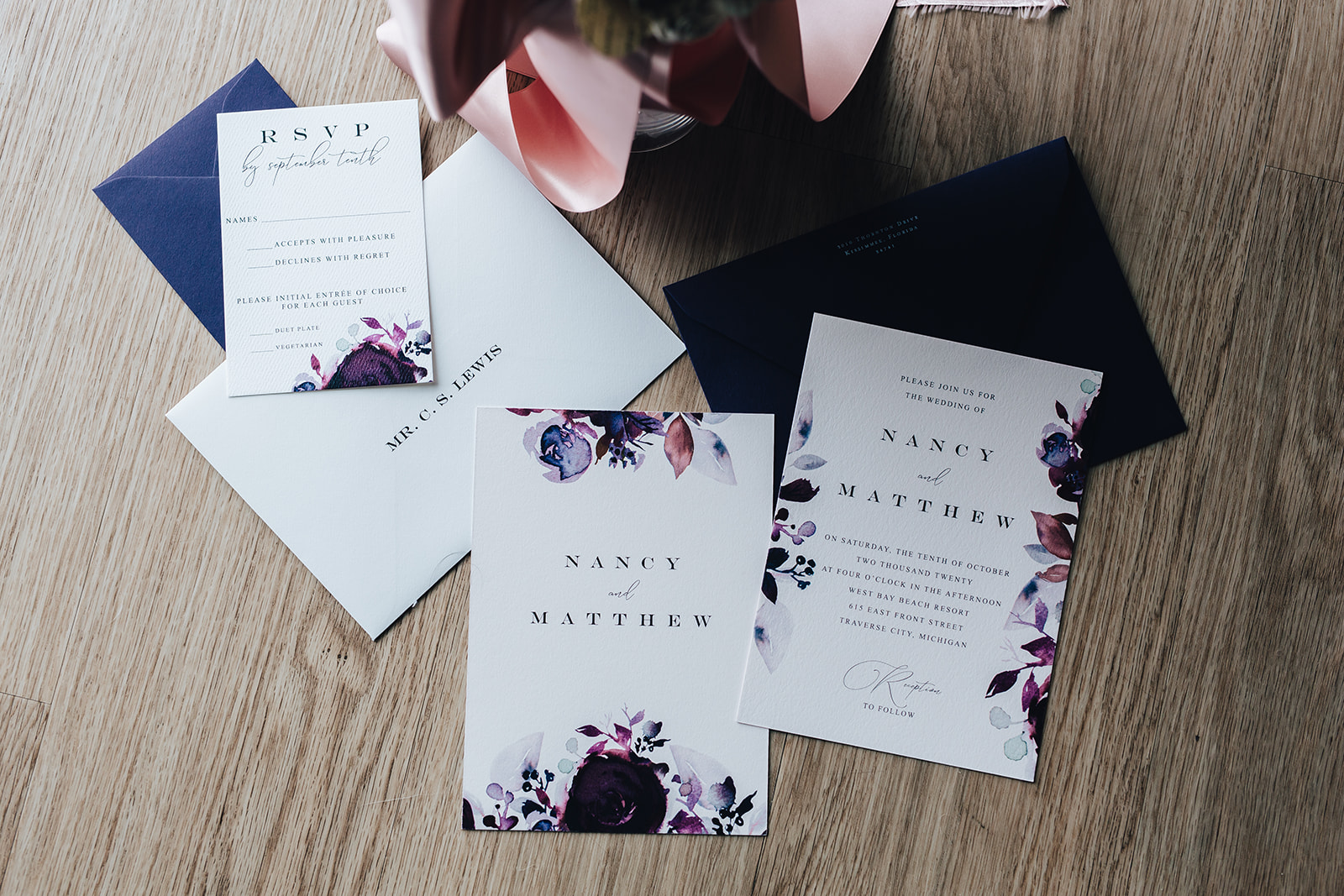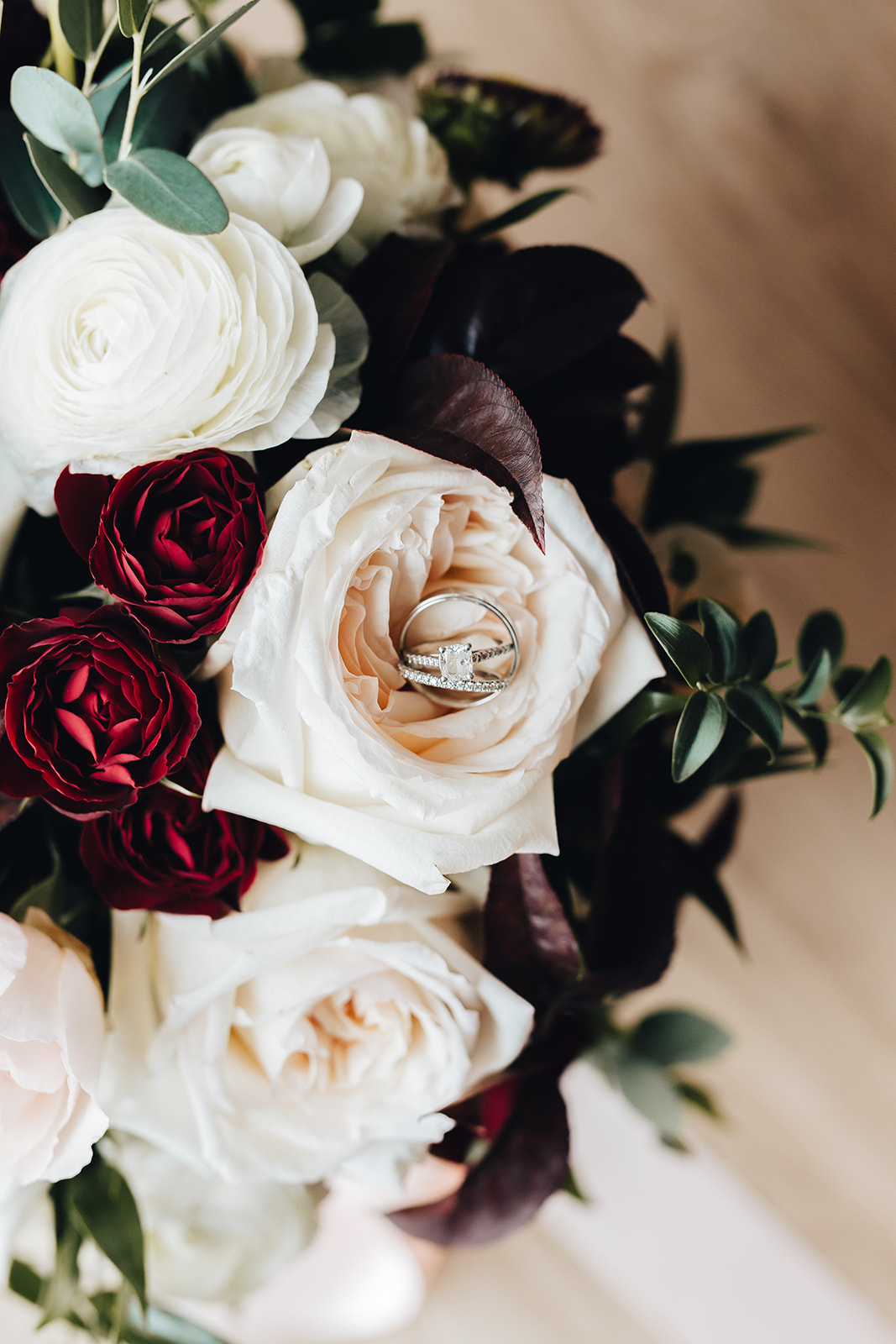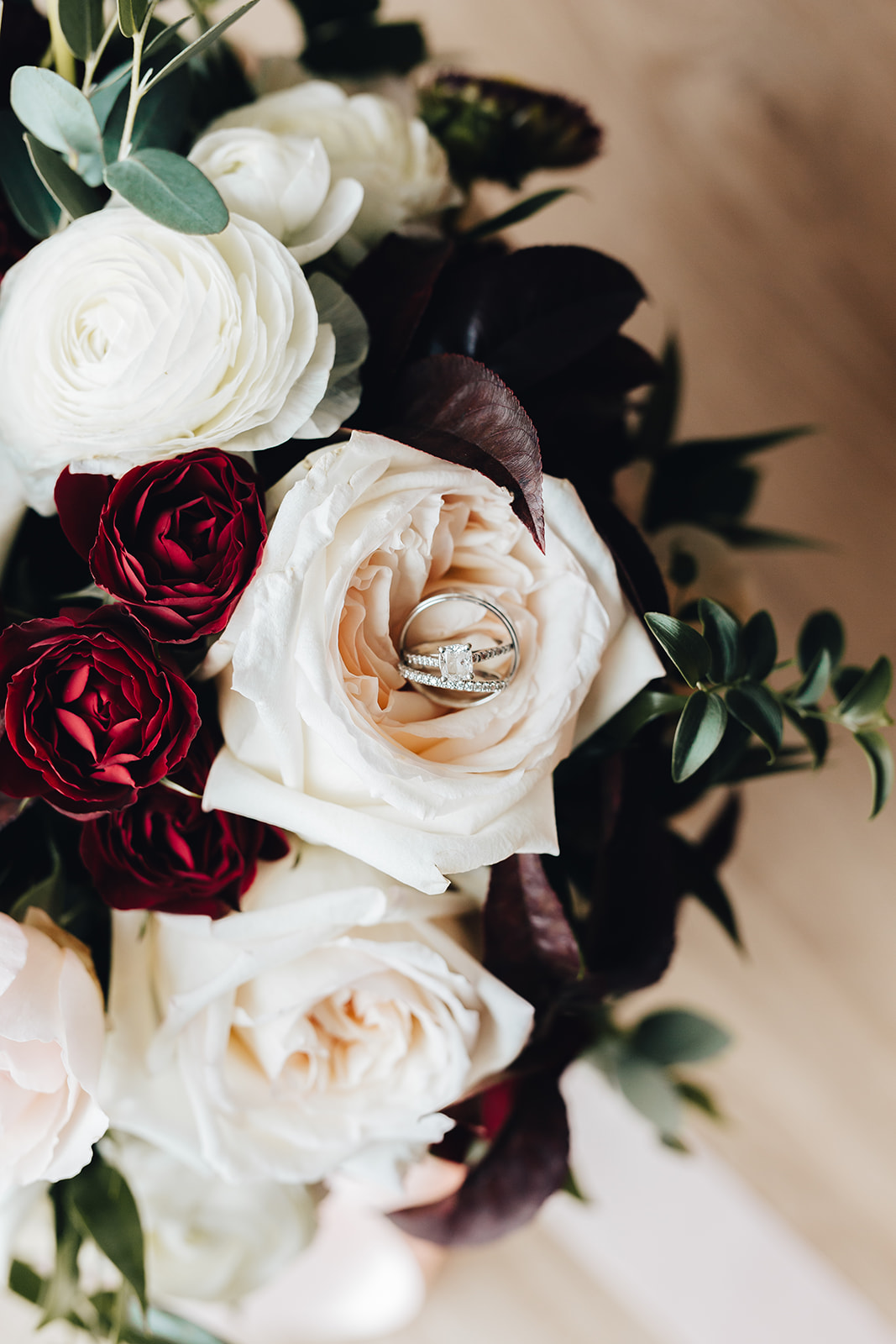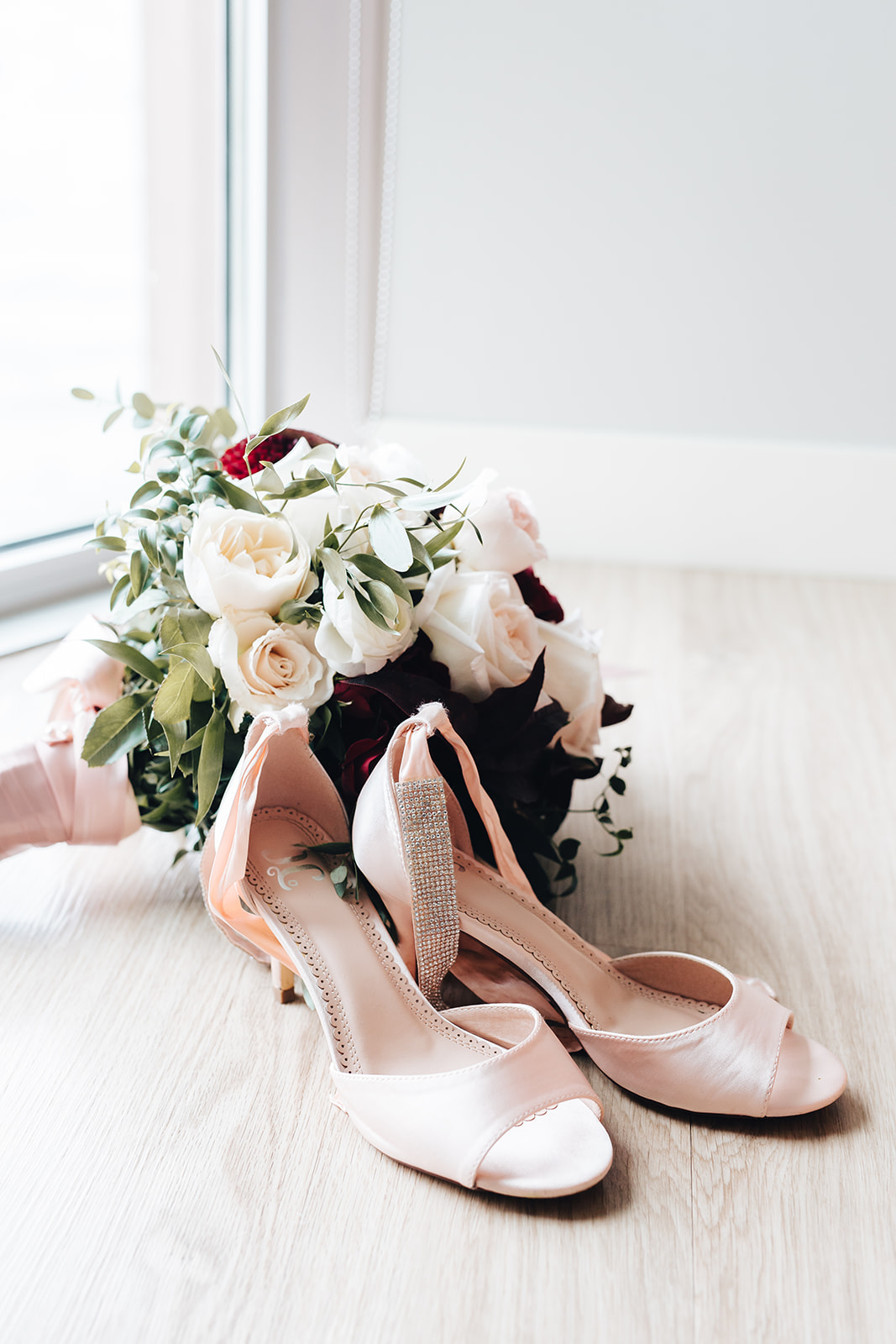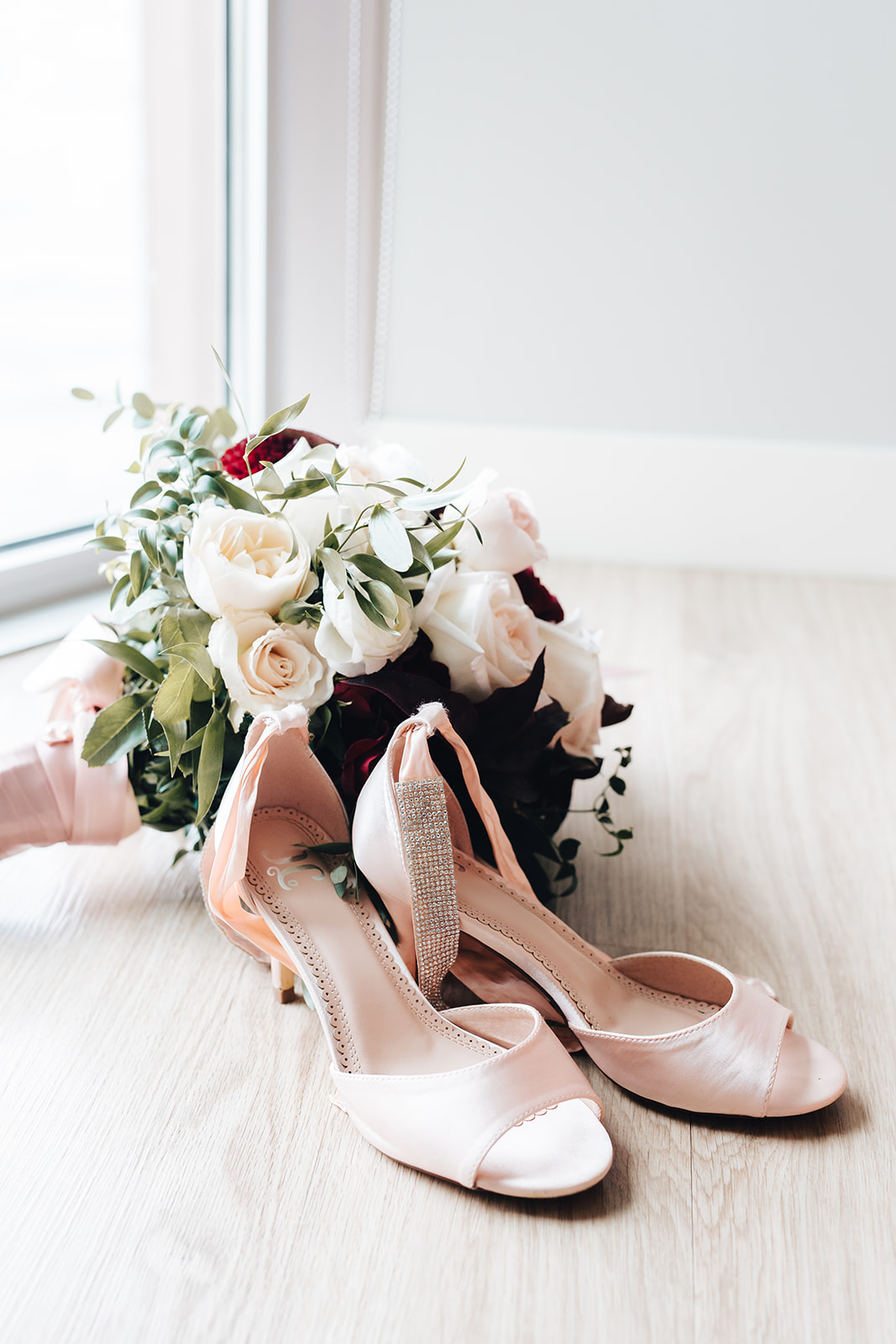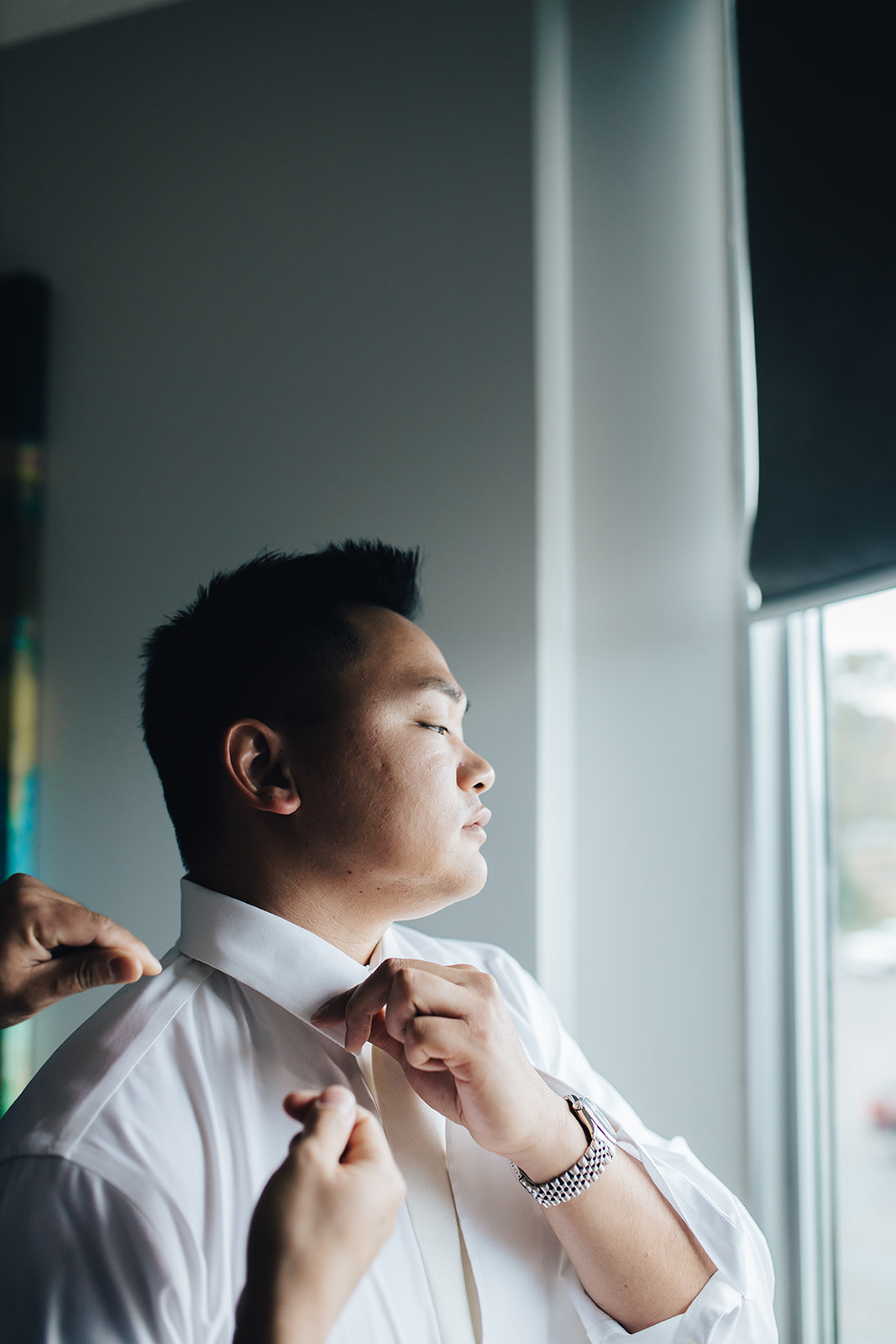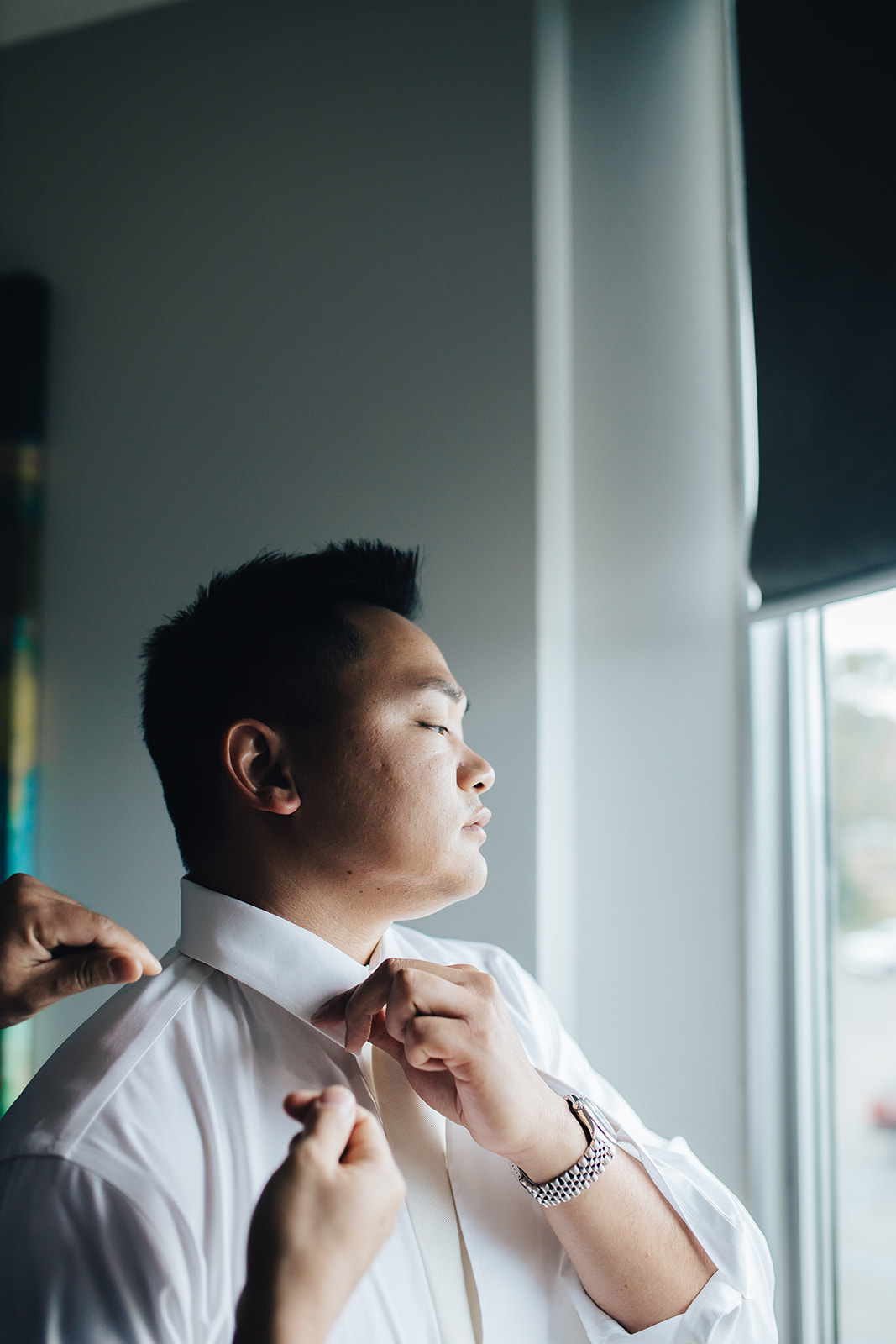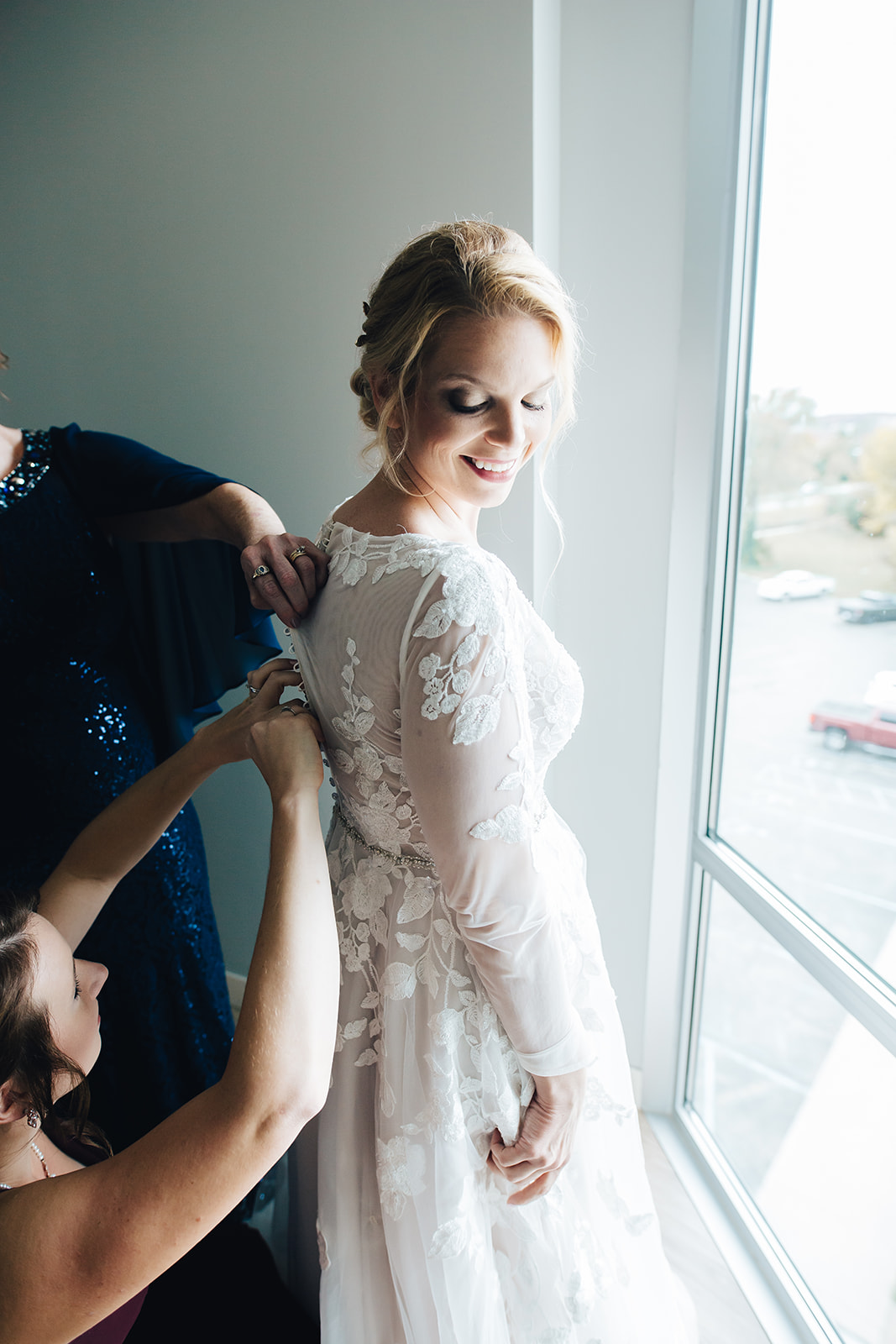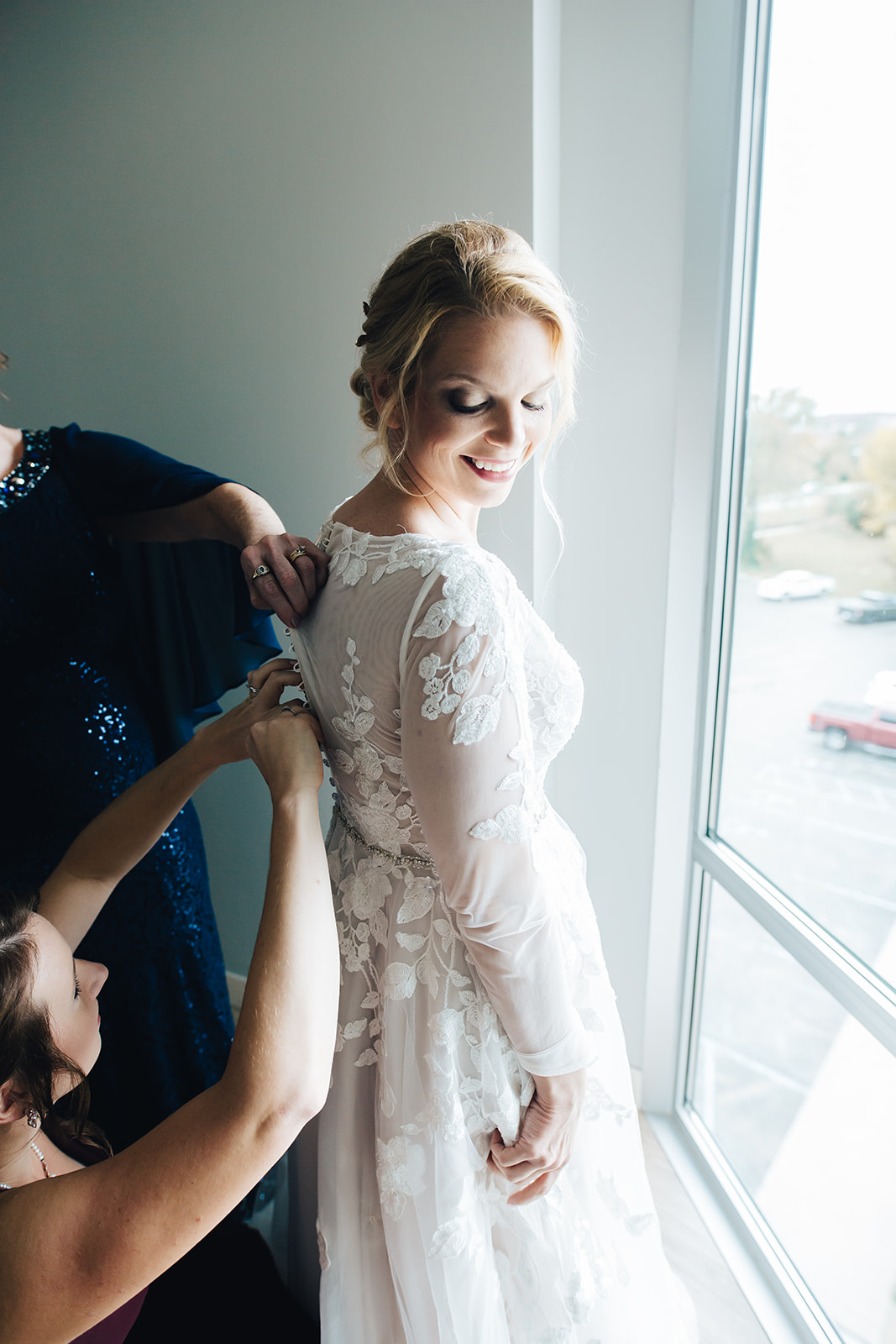 Their dog, Hunter, was the "best boy" and was apart of the ceremony. He was honored in many aspects of the decor such as signature drink, cookies, and paw print ice cubes. Even their cake had little paw prints going up the side of it. Nancy and Matthew did an incredible job including their "best boy" in their West Bay Beach wedding.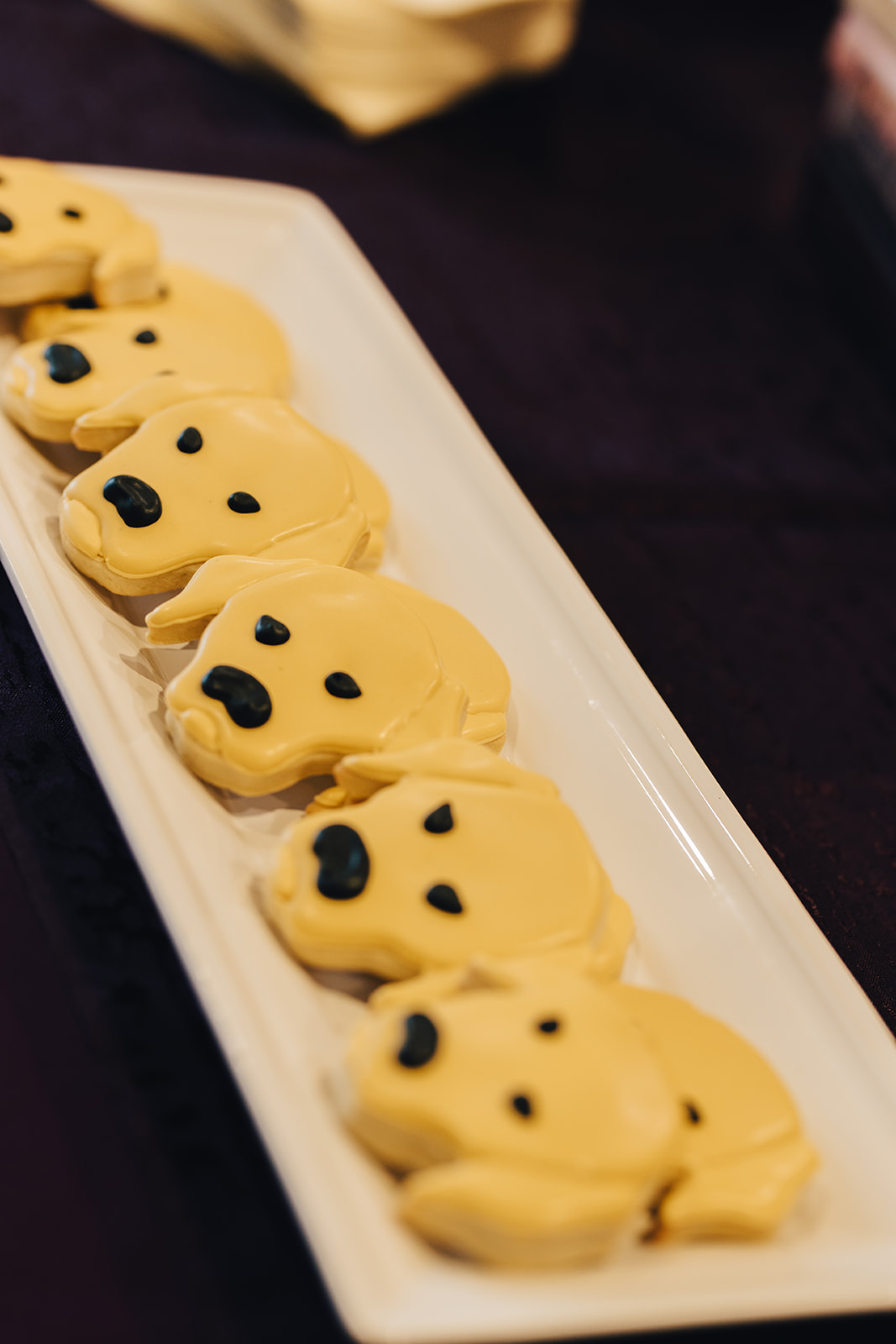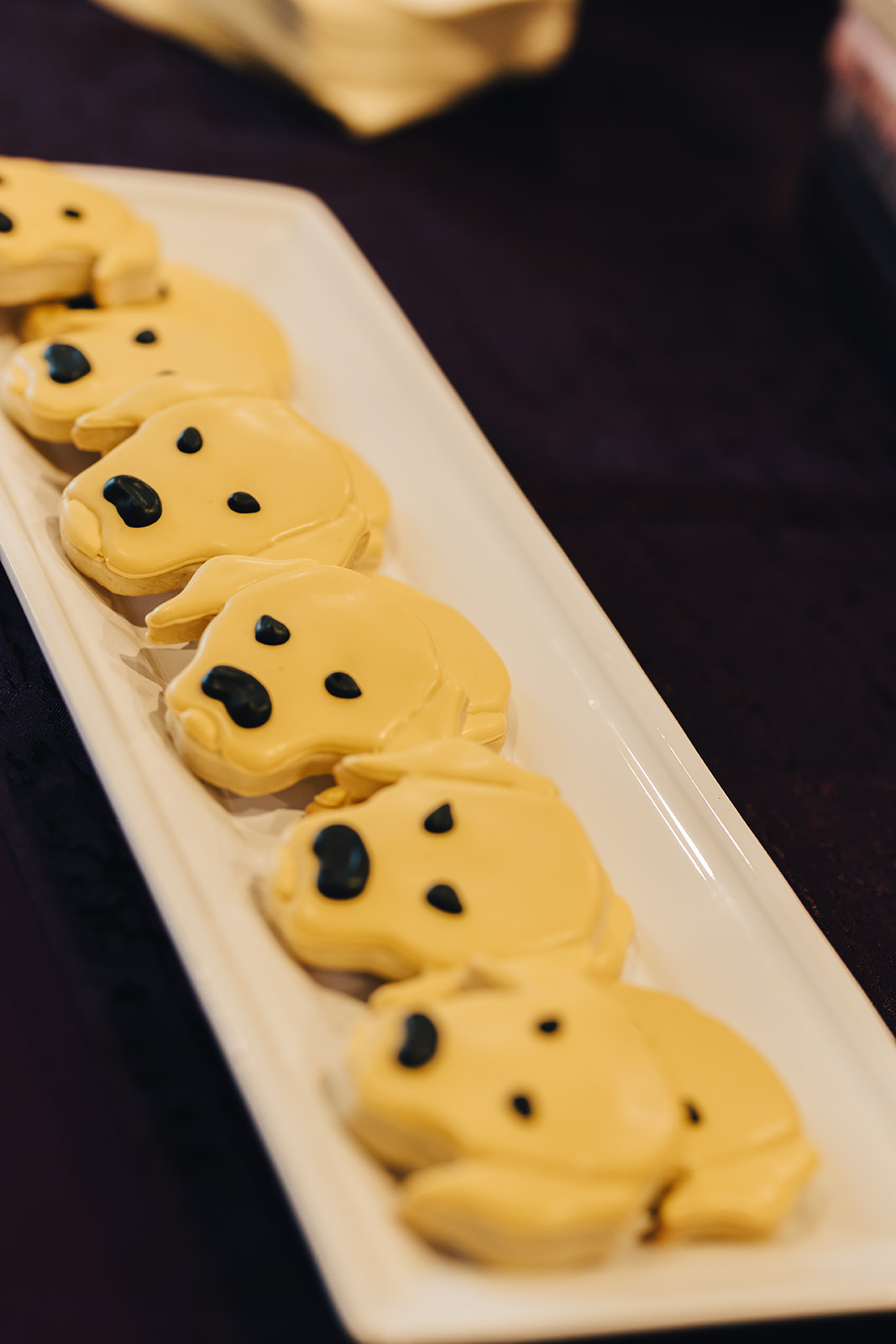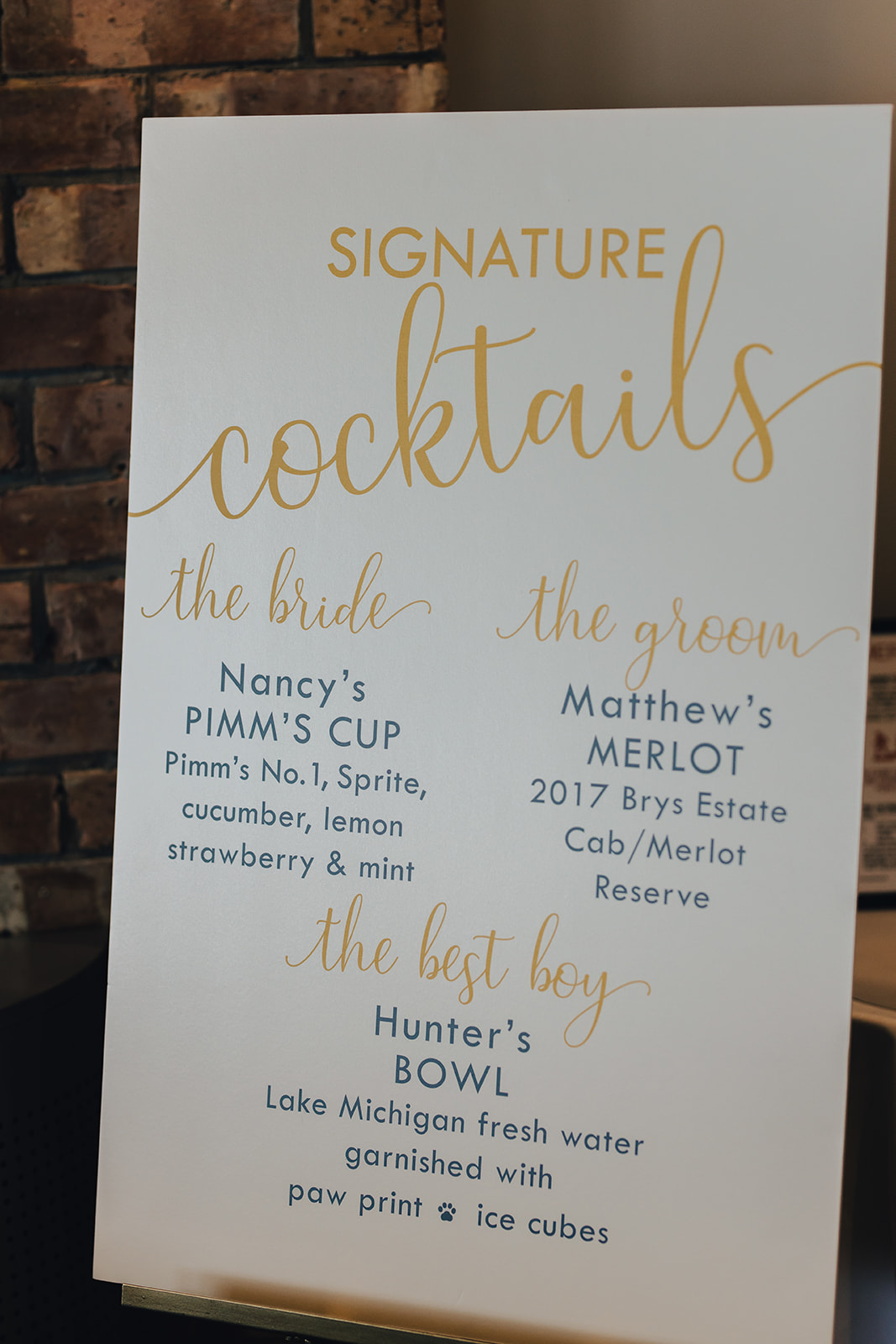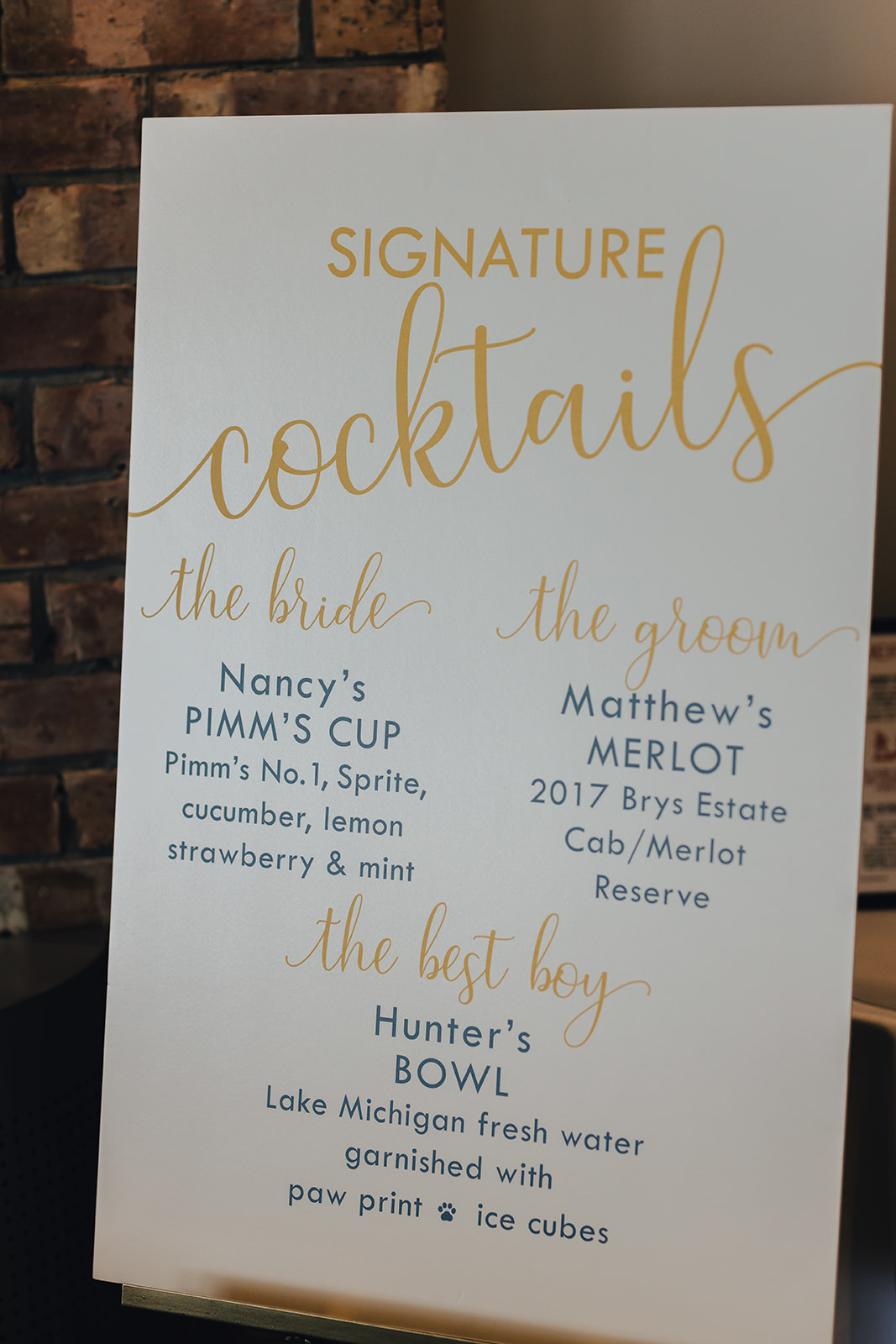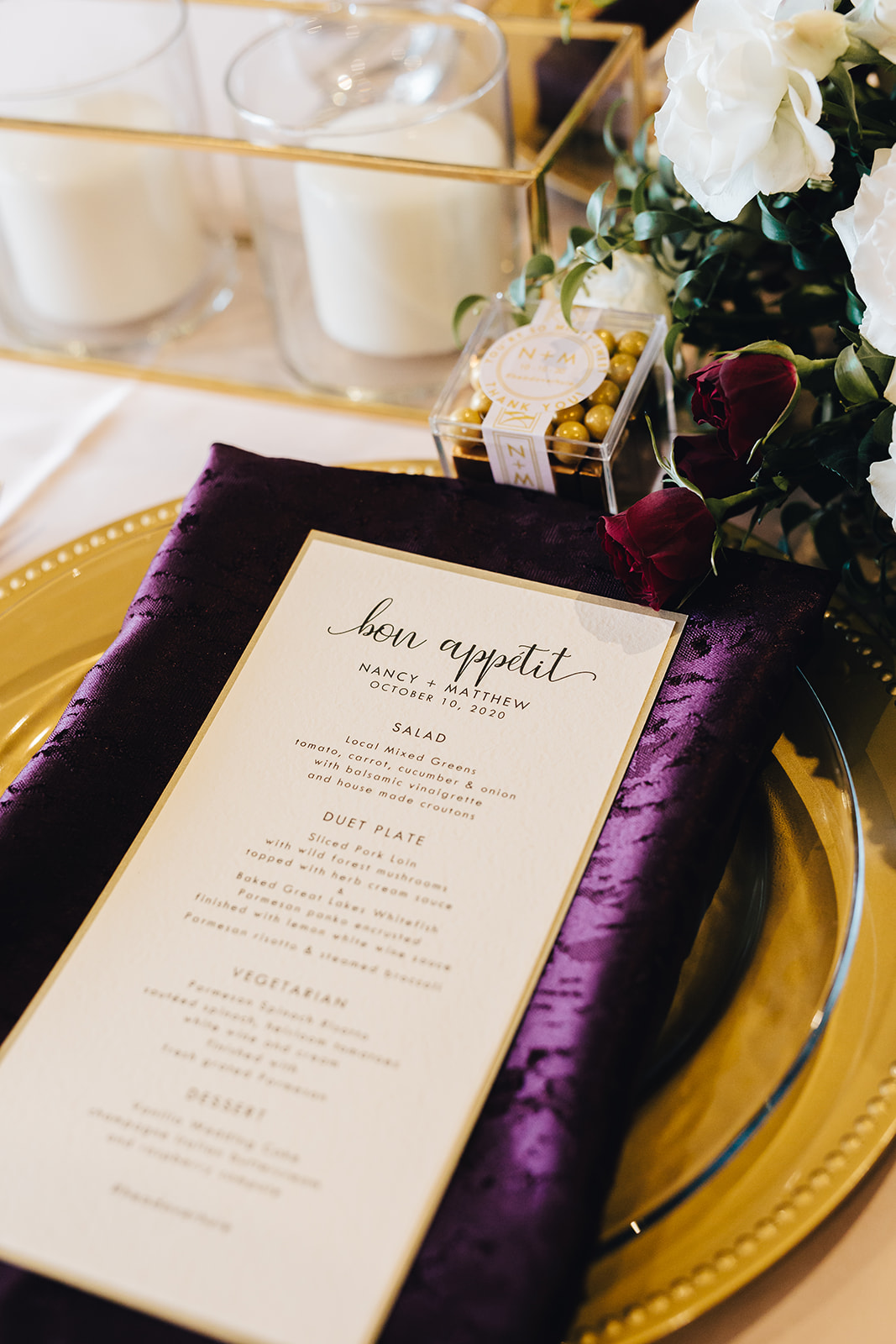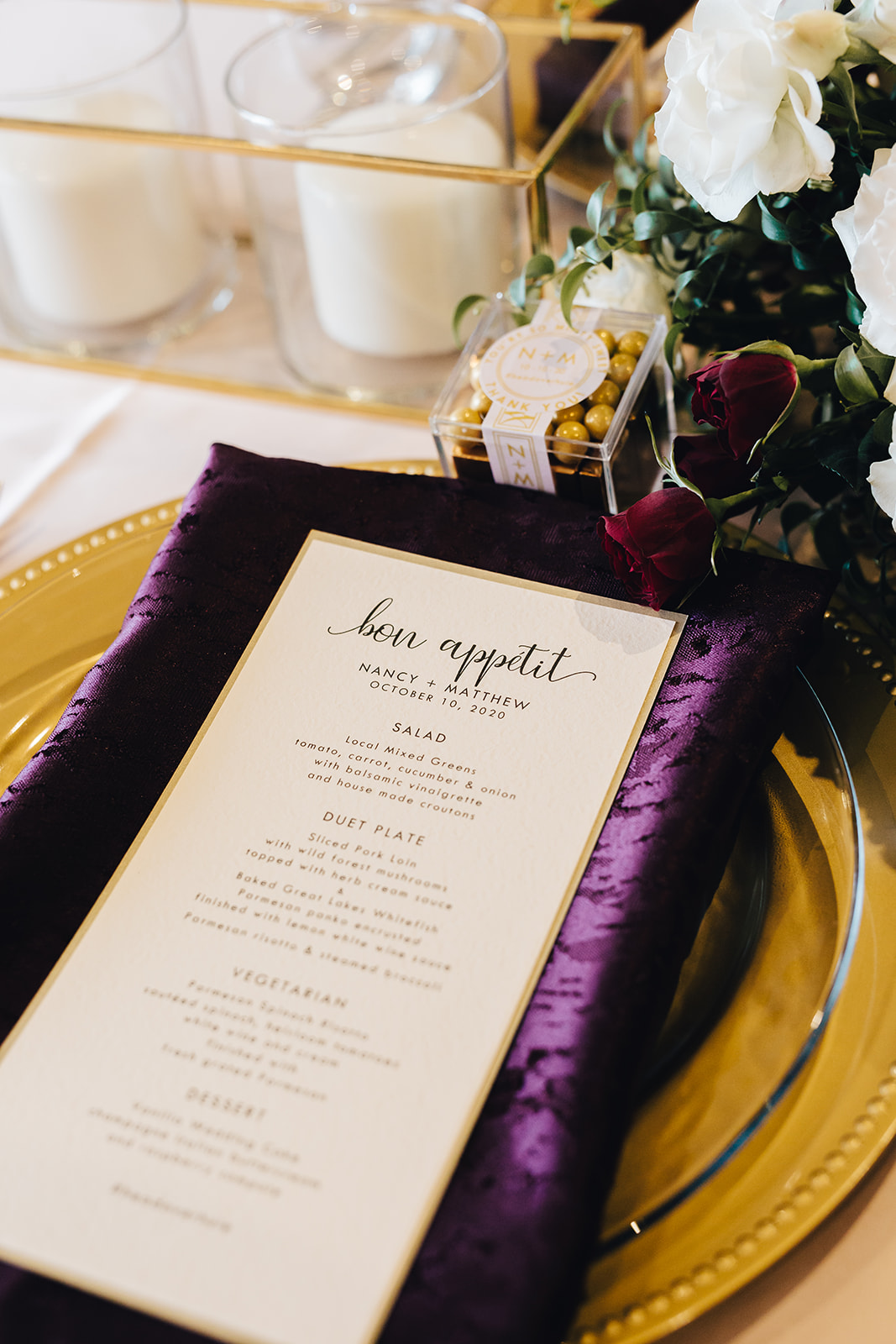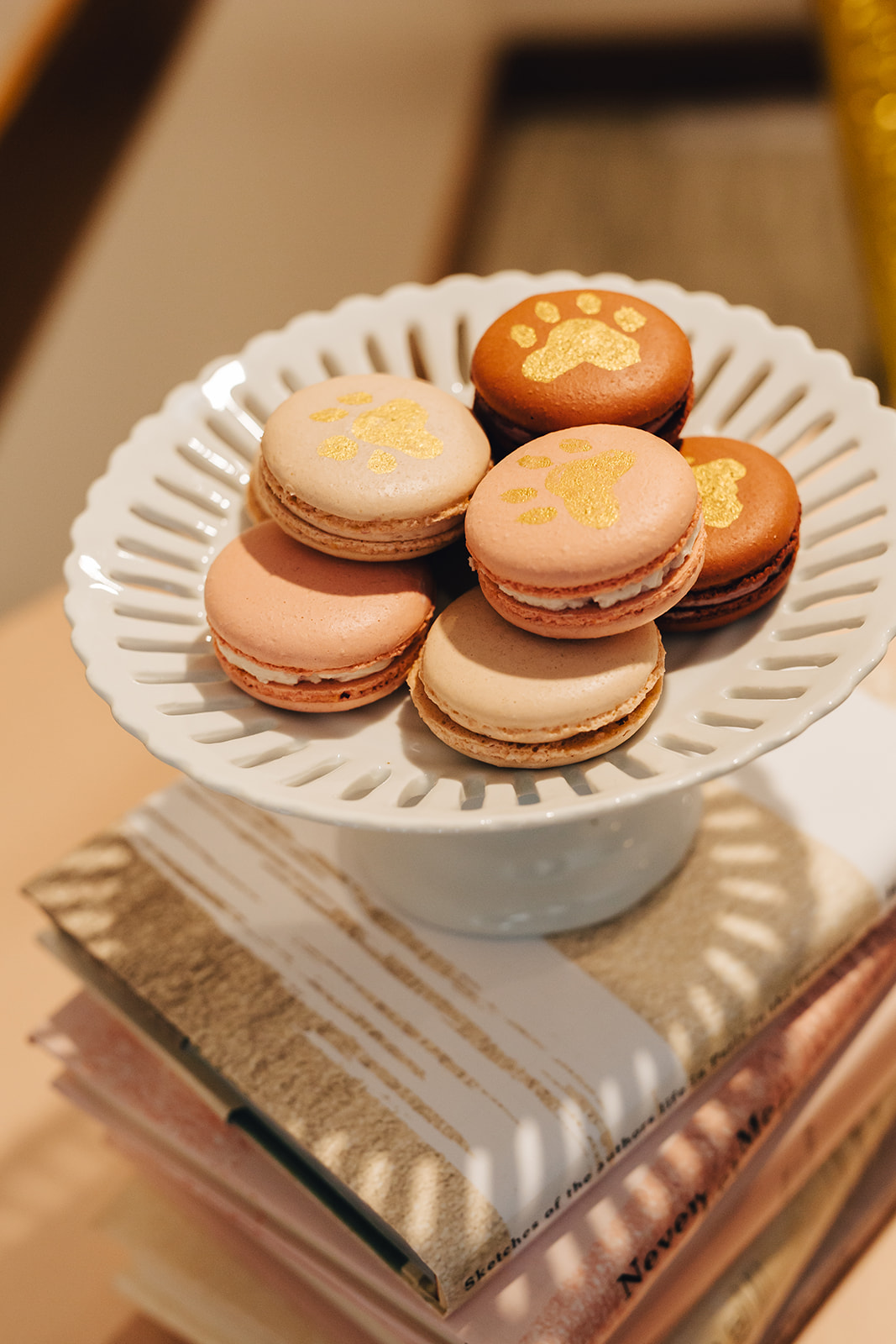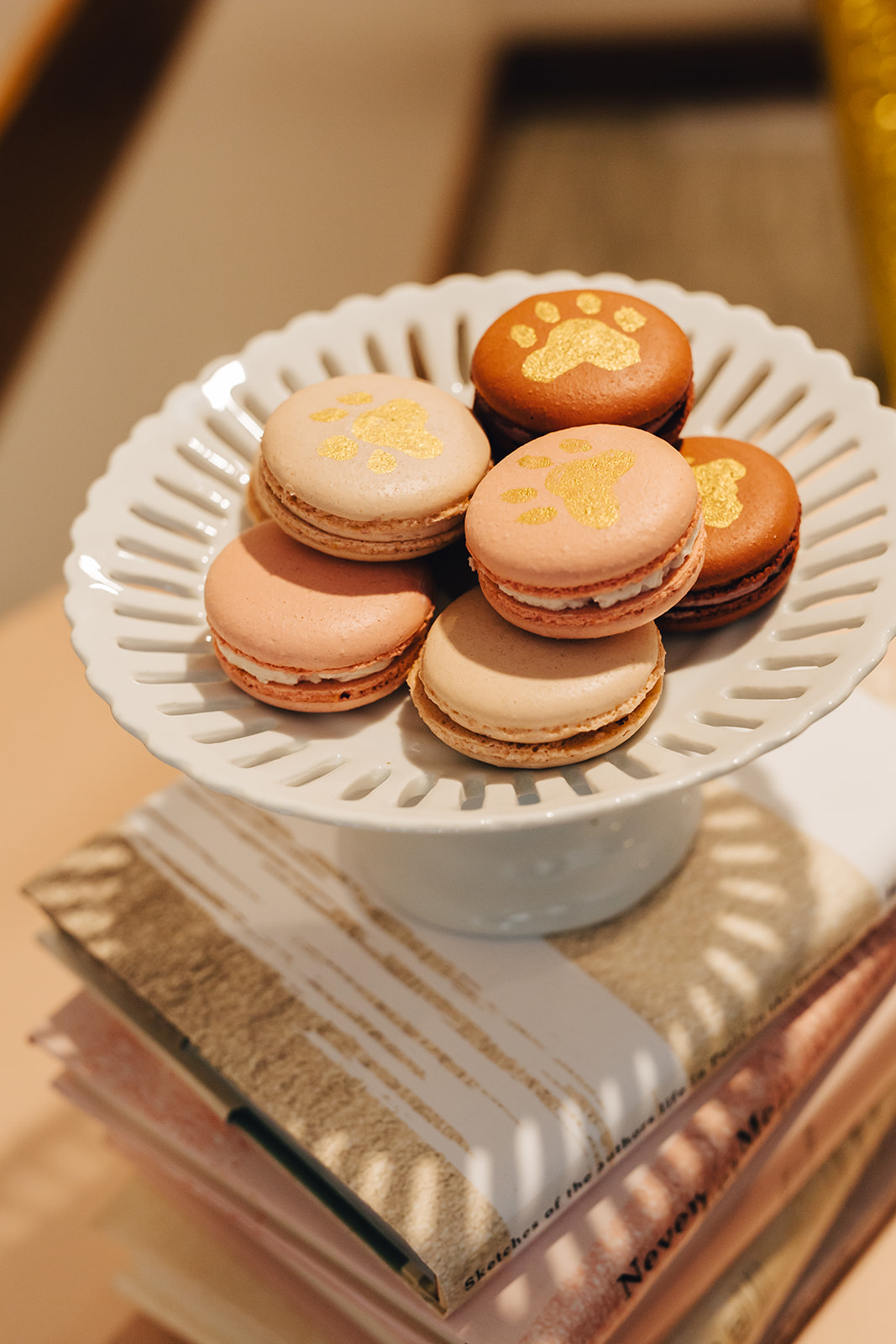 Nancy and Matthew choose elegant fall colors for their color pallet with a mix of pinks and burgundy. They also decided to include a lot of gold accents throughout the decor for their West Bay Beach wedding.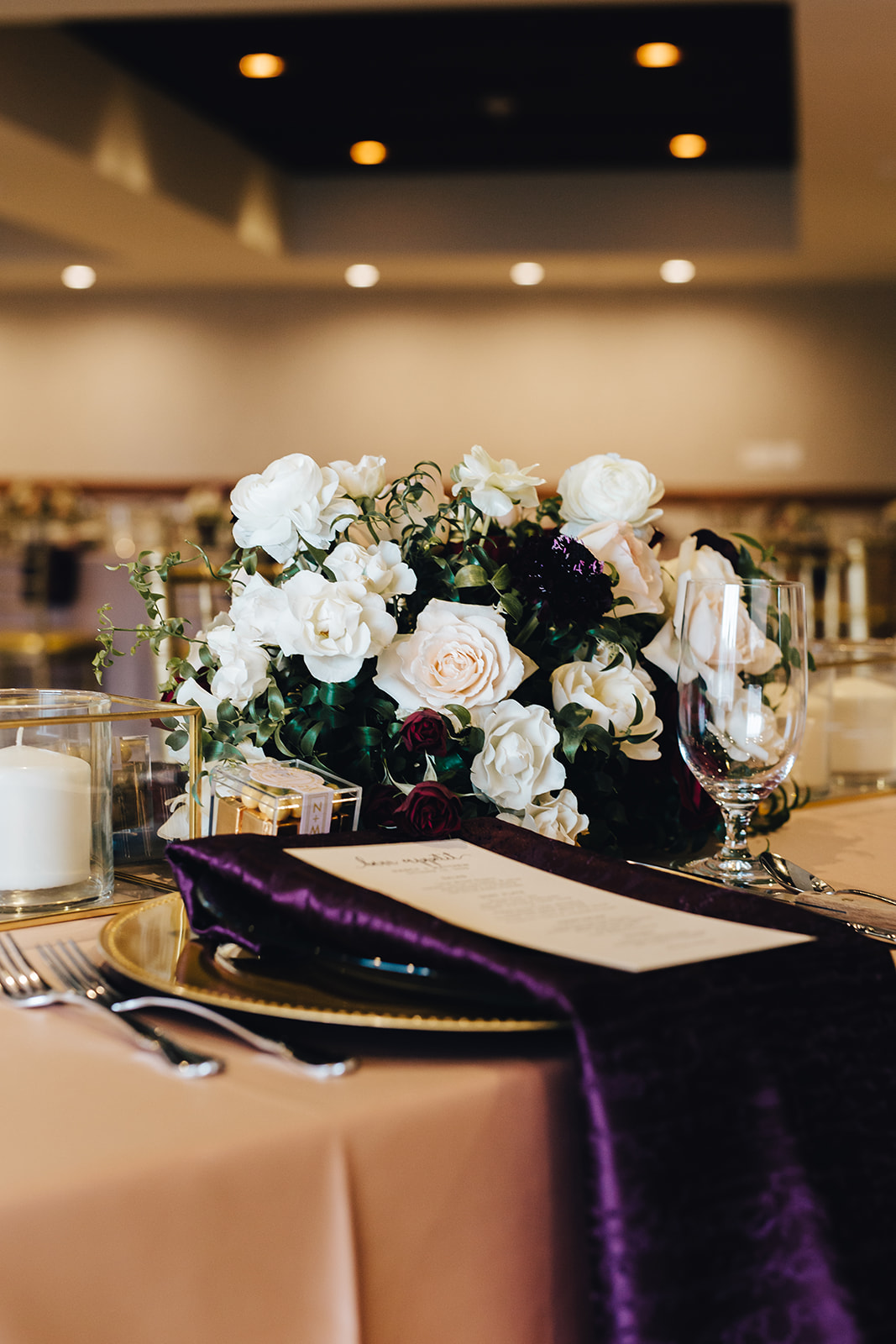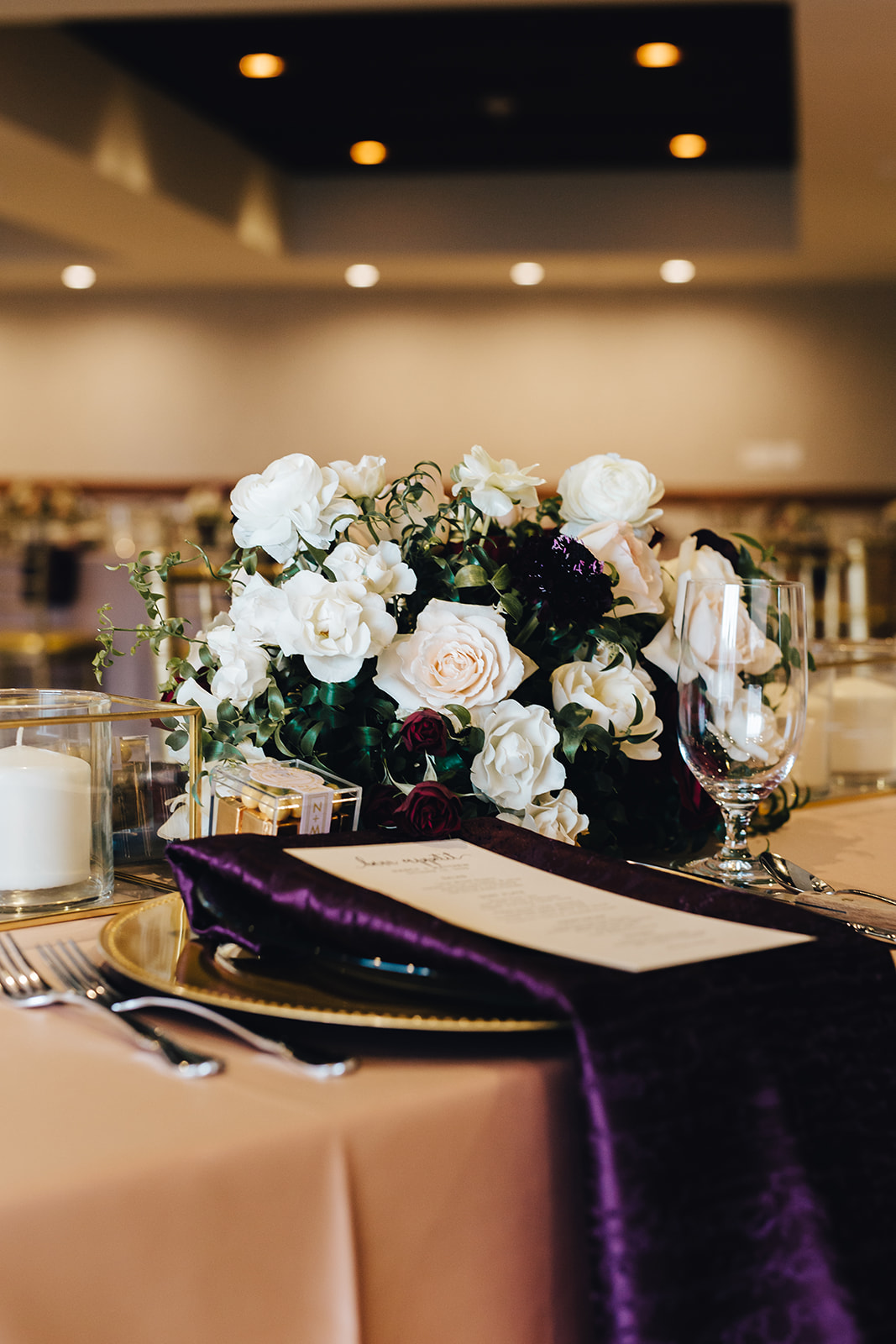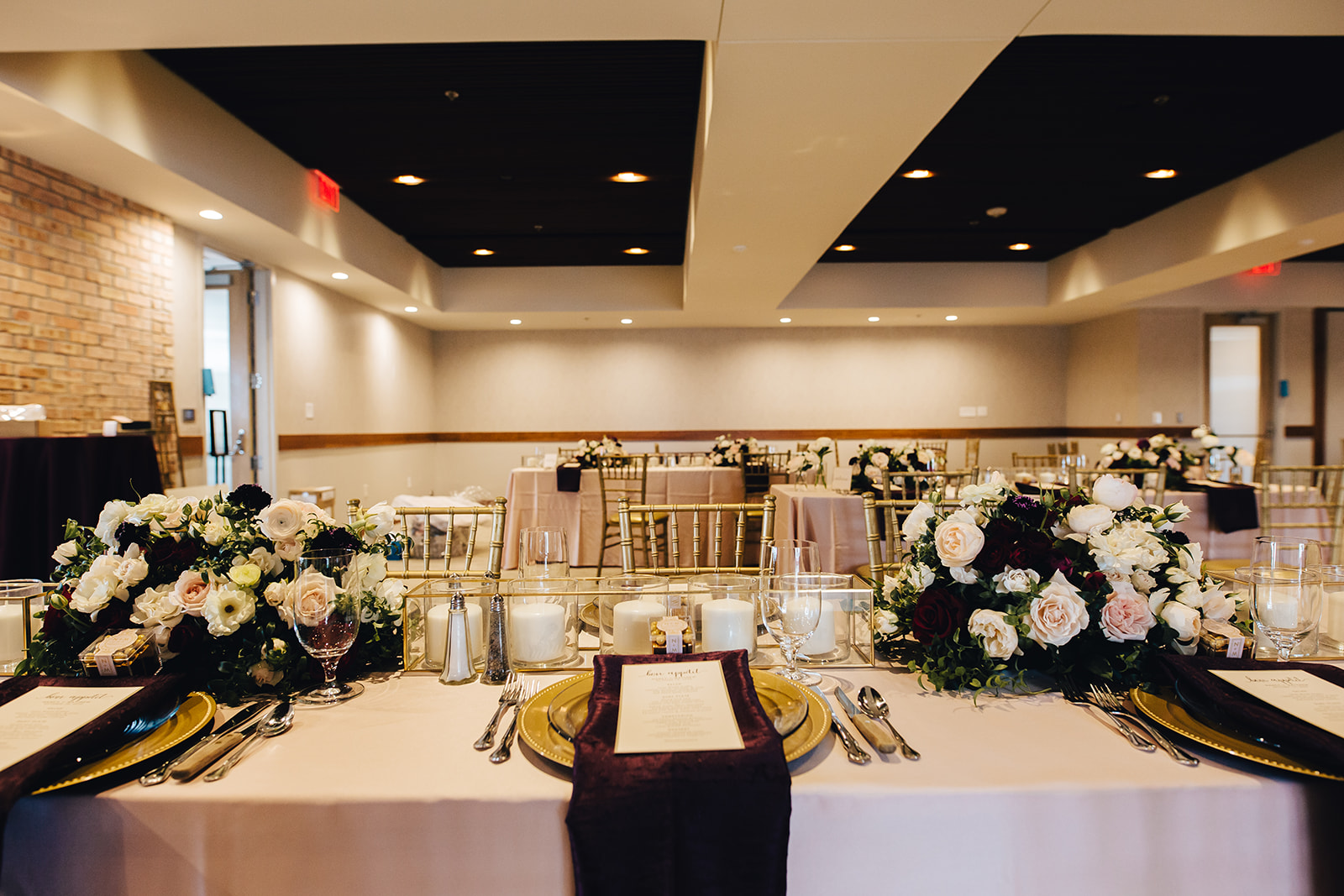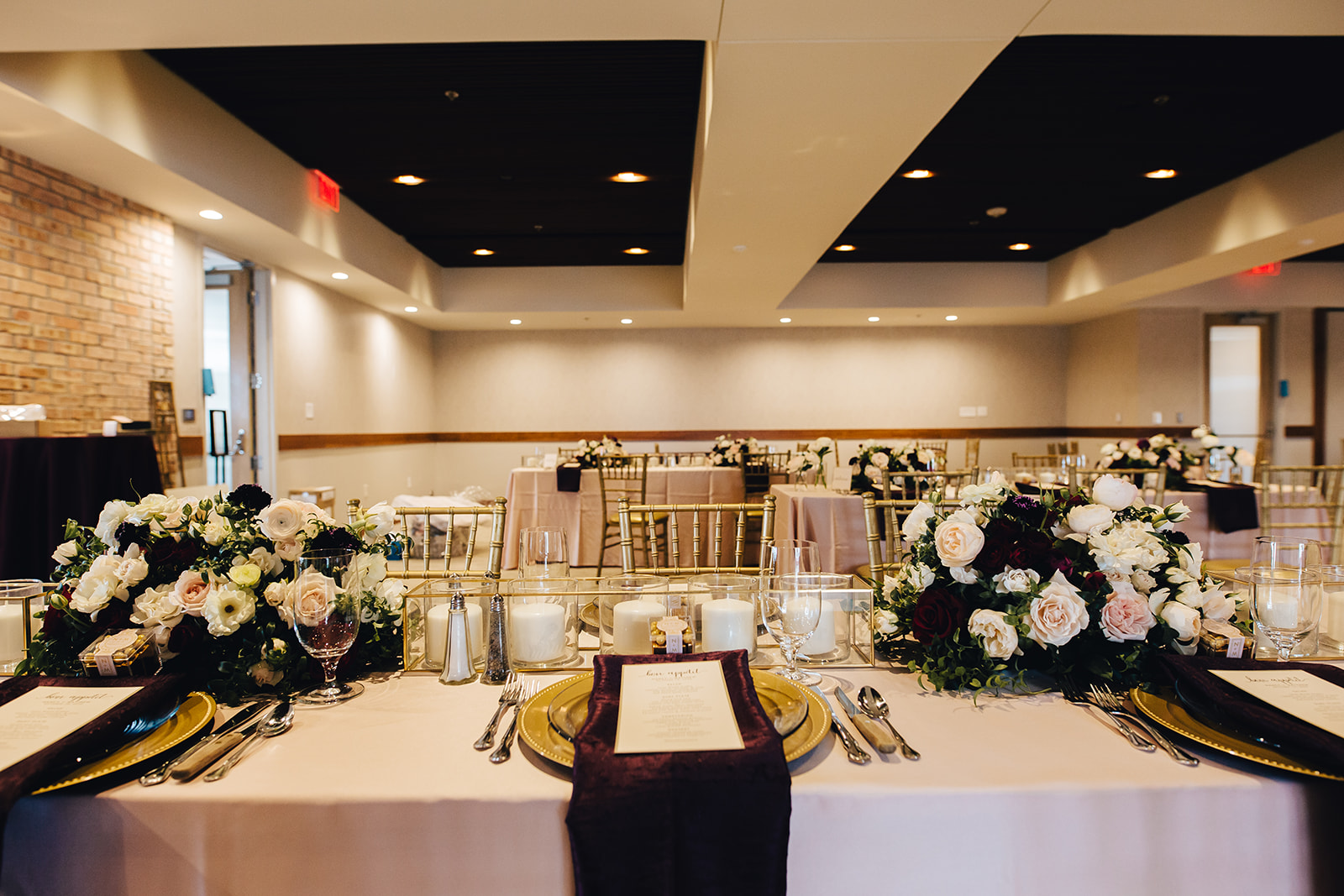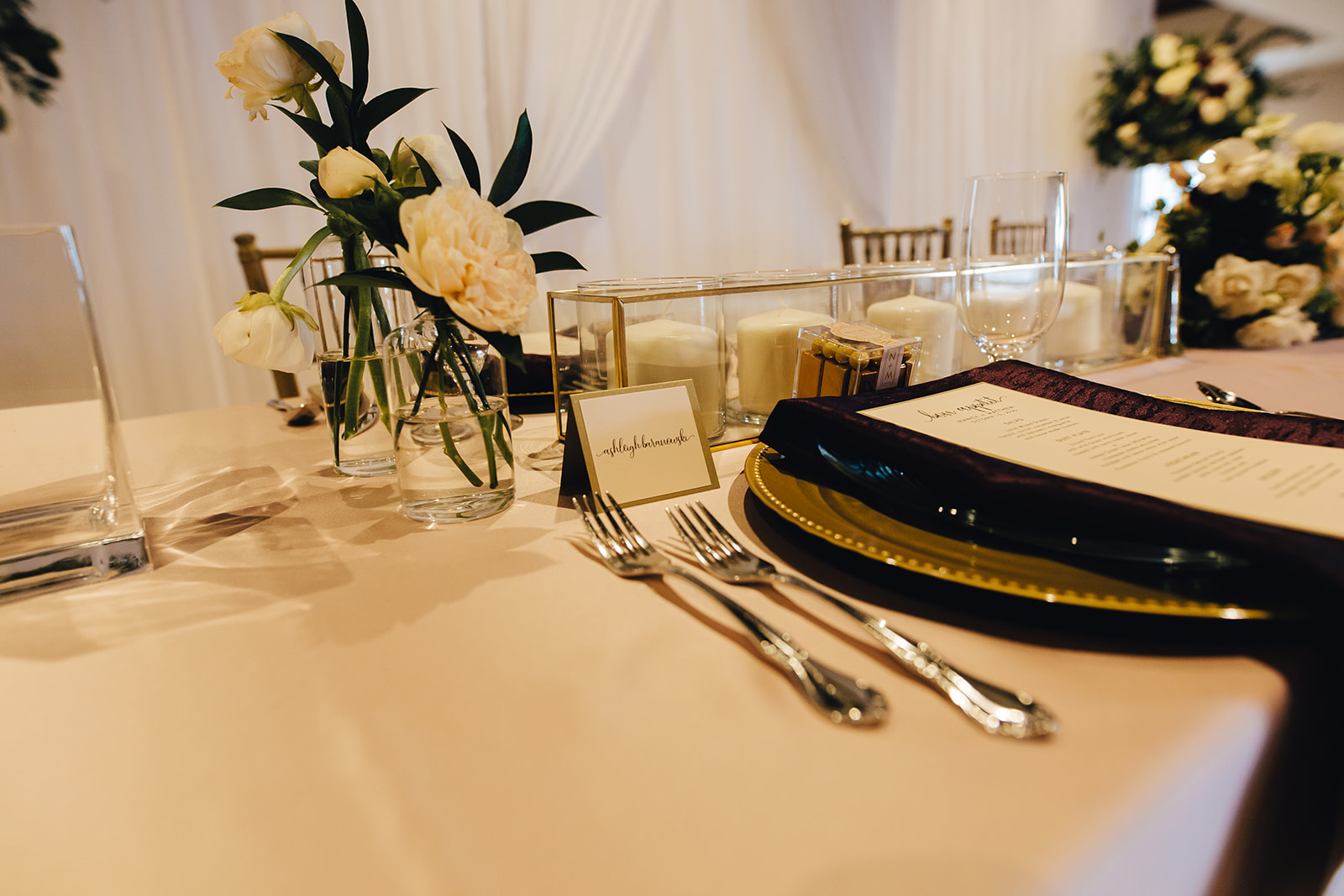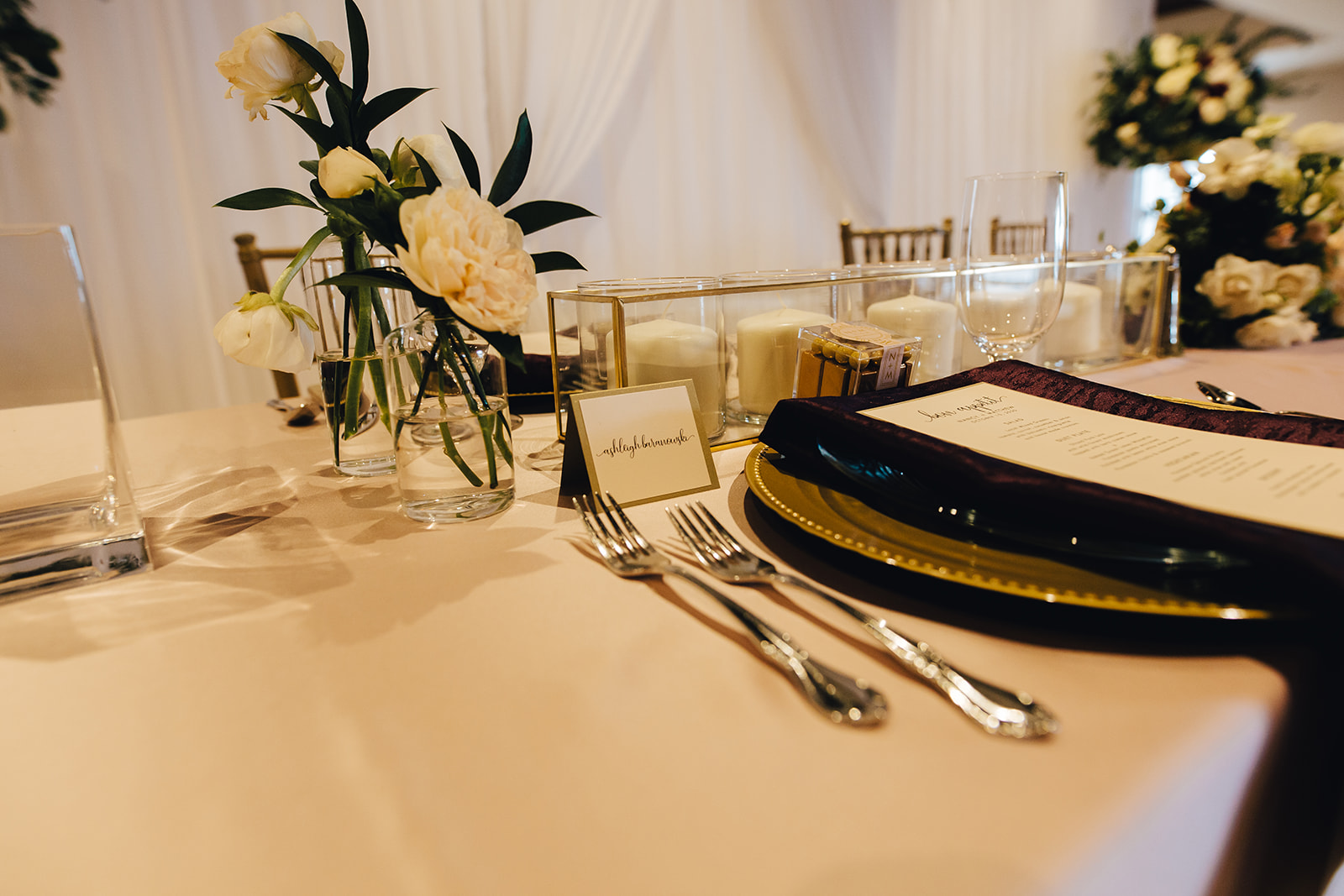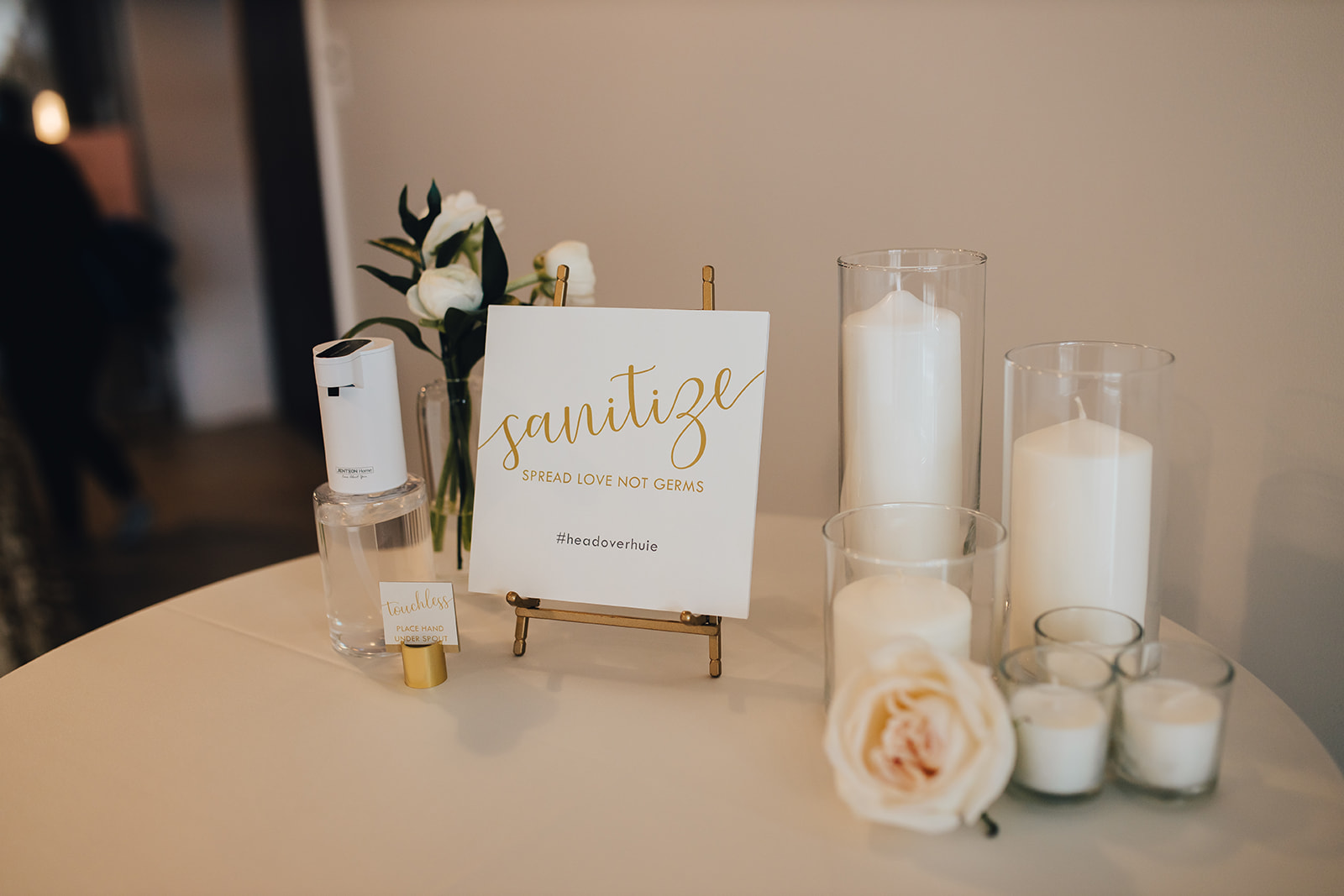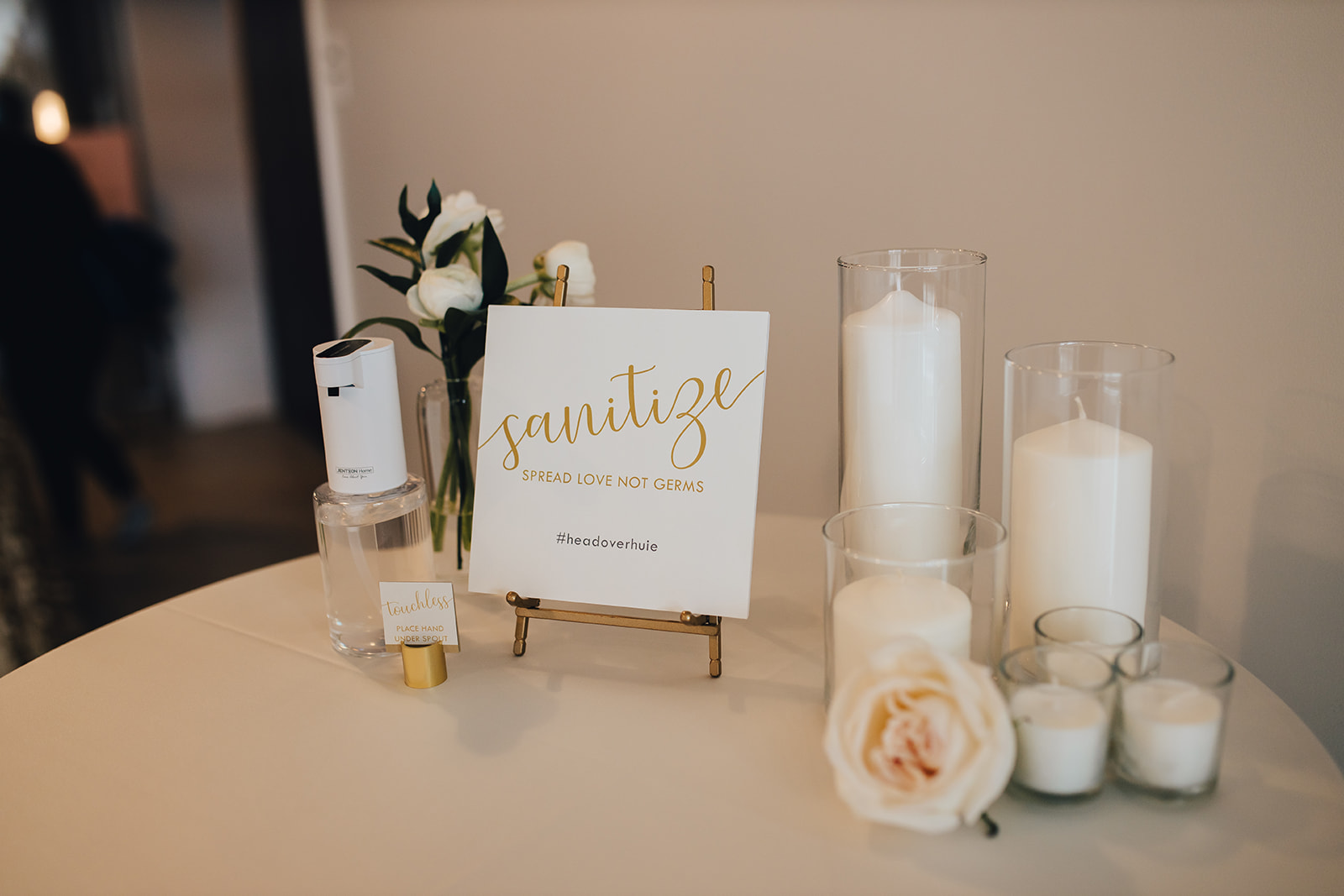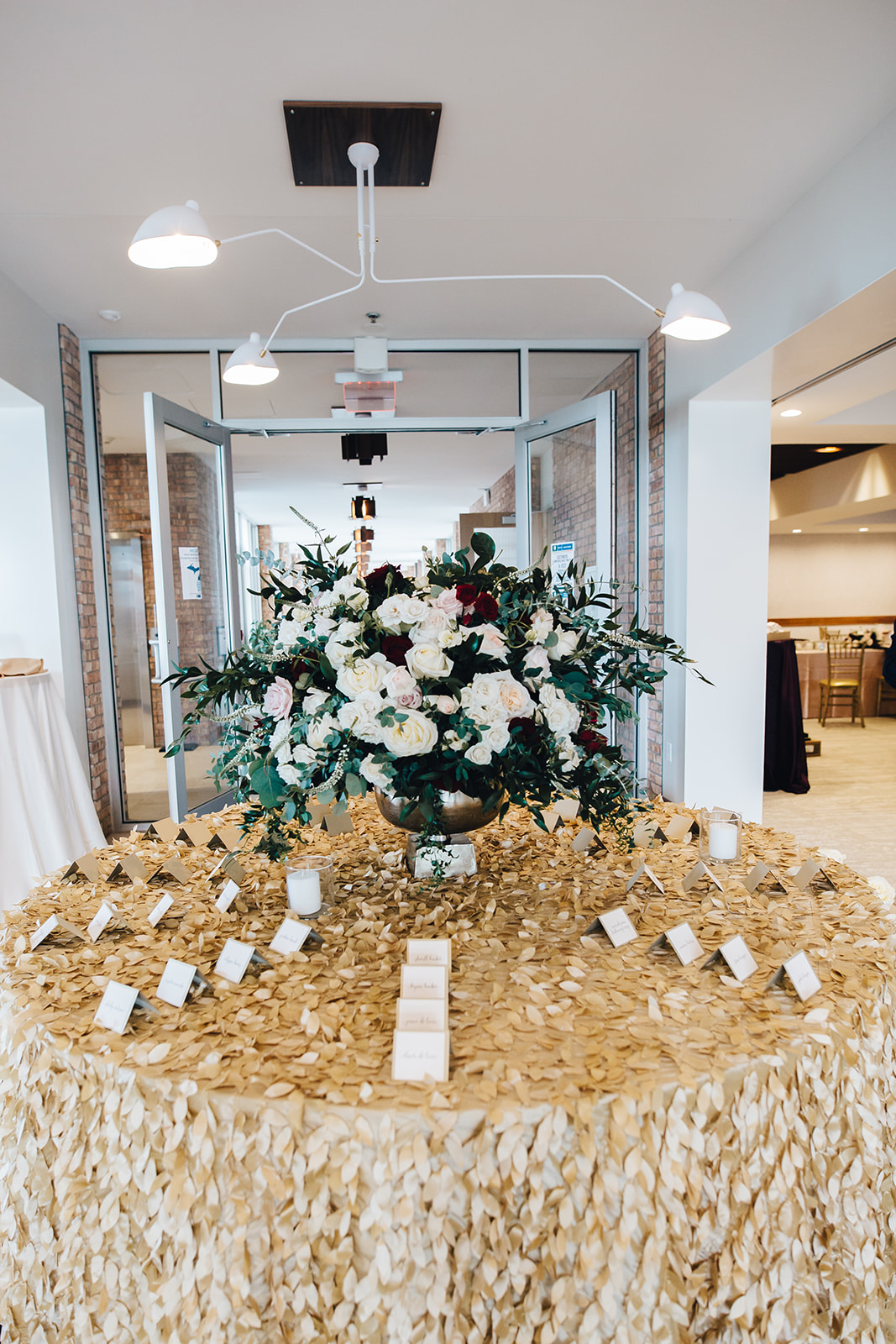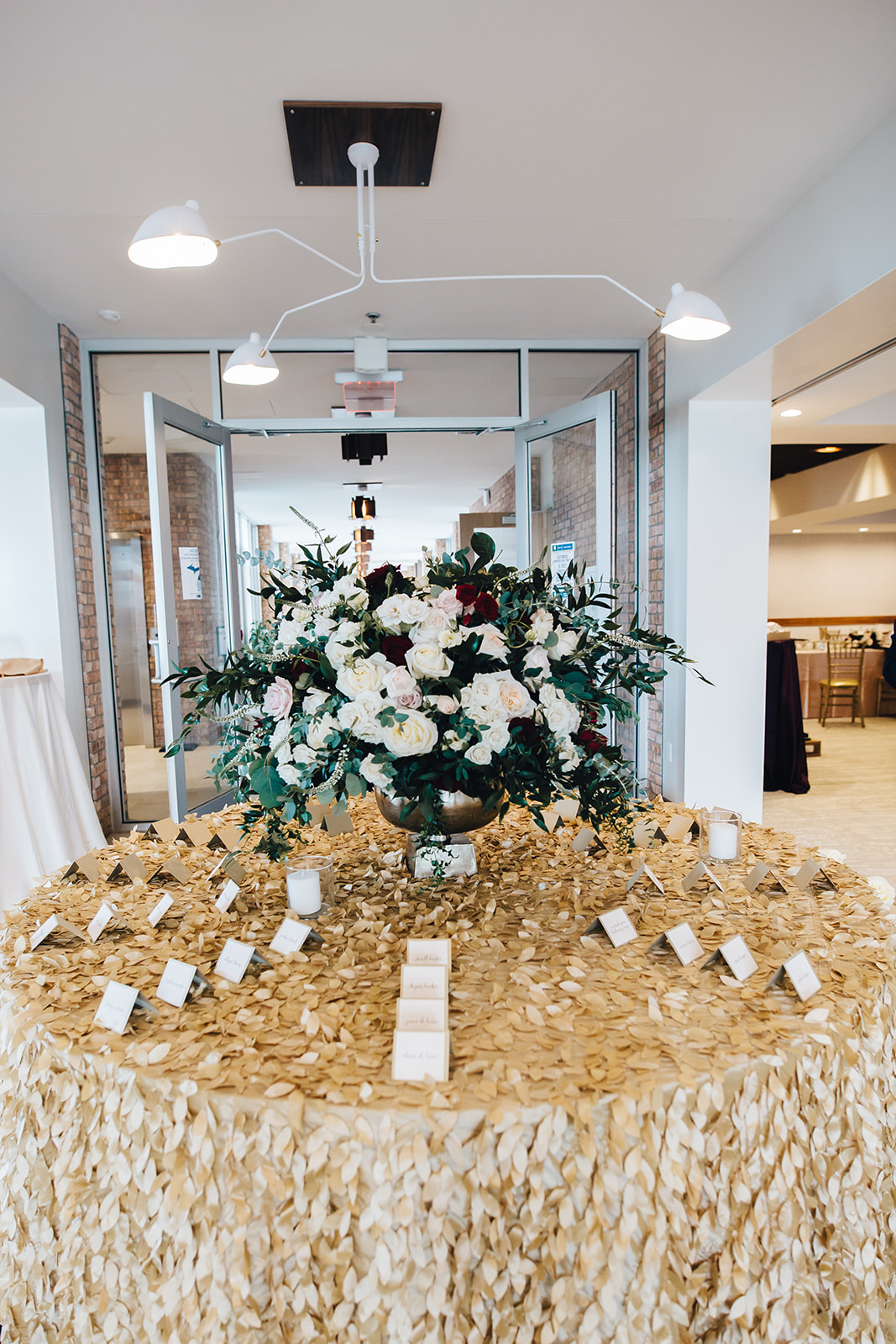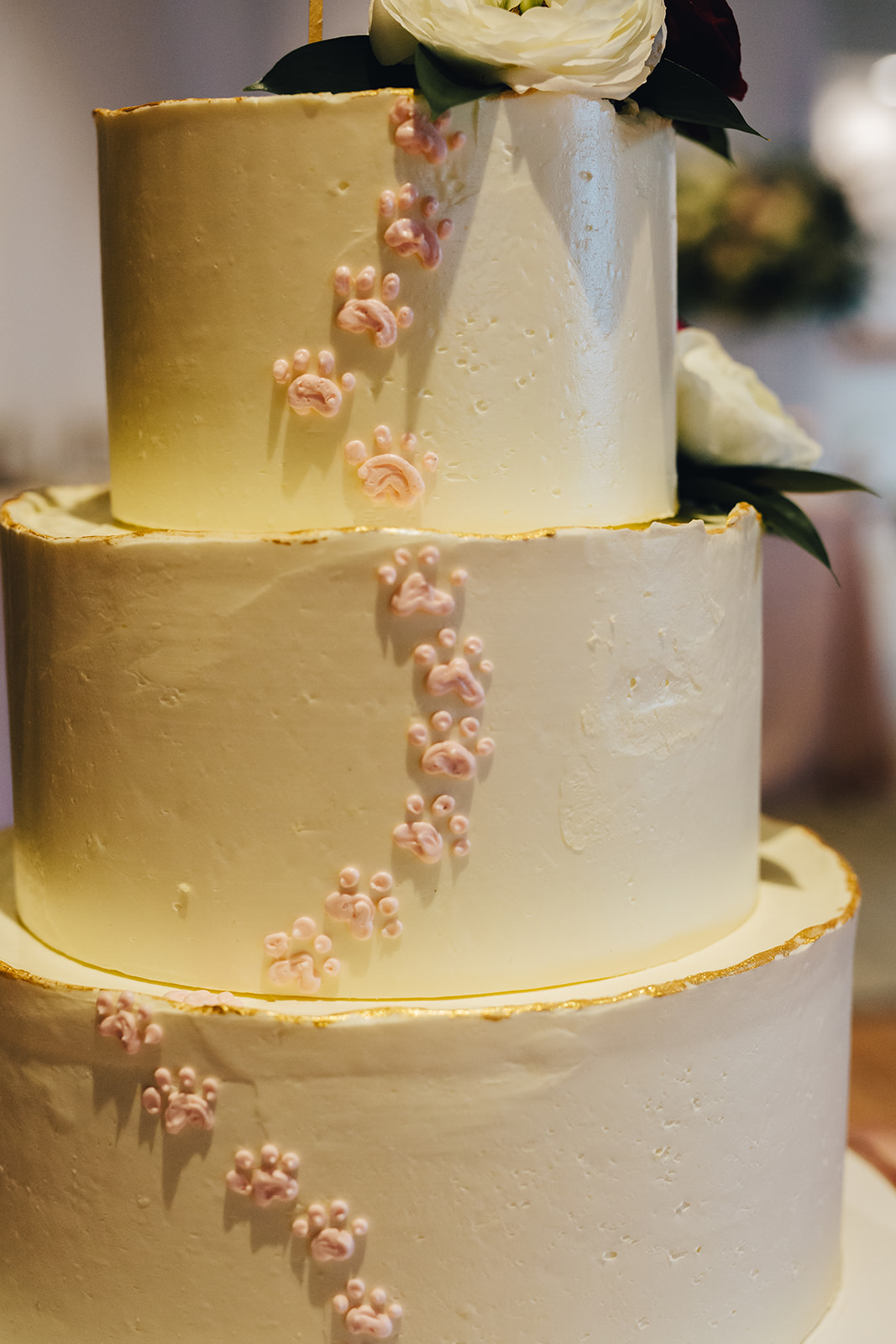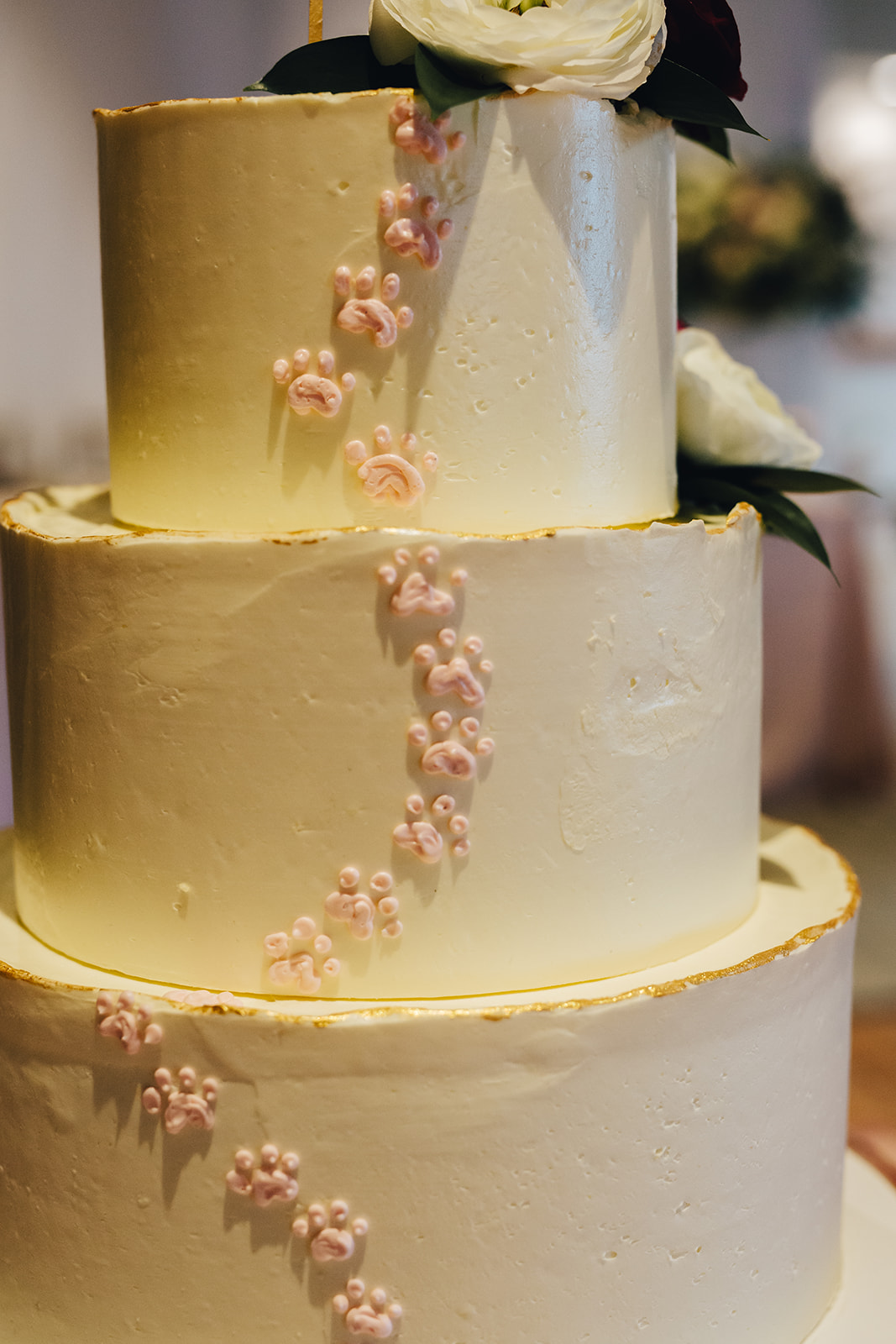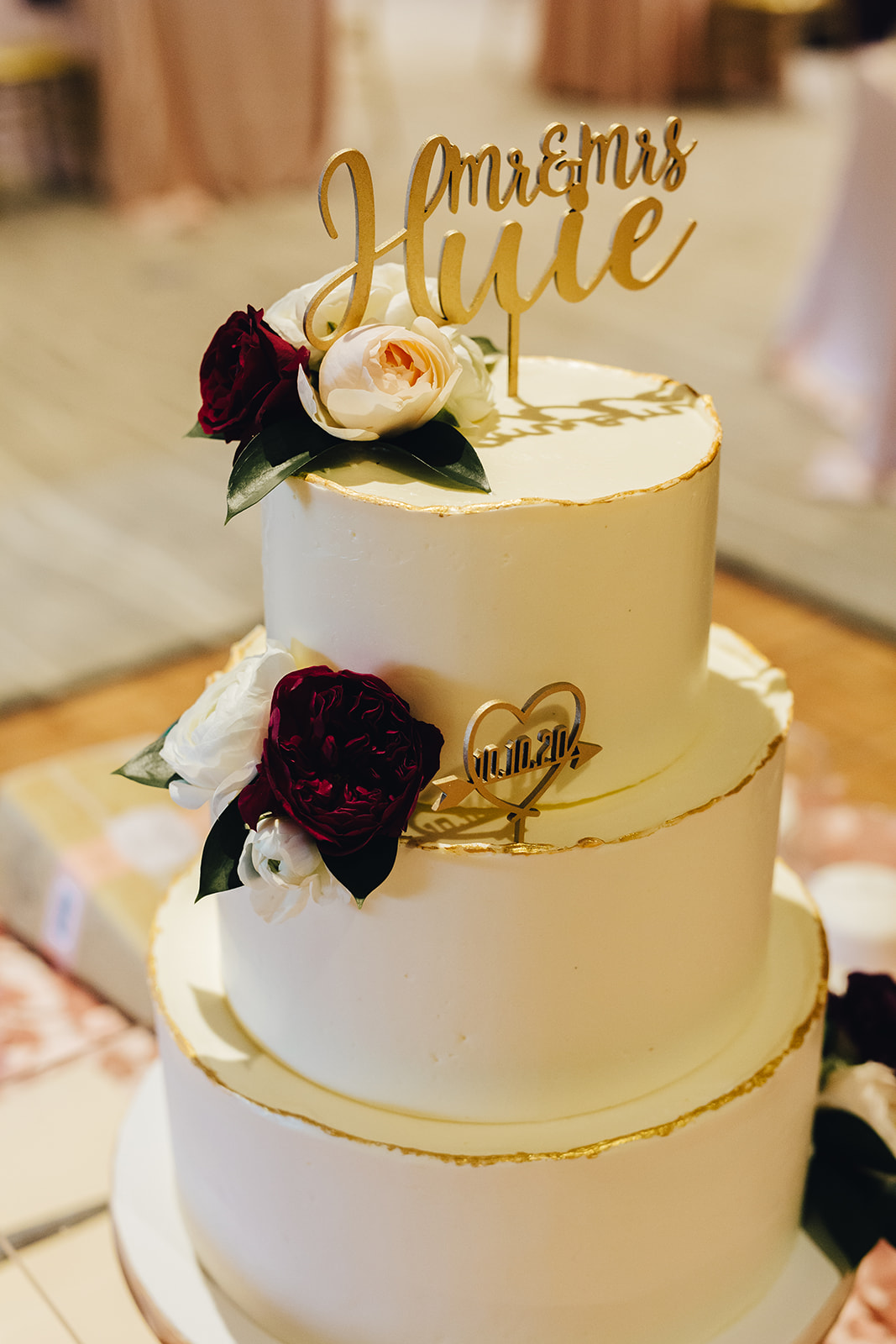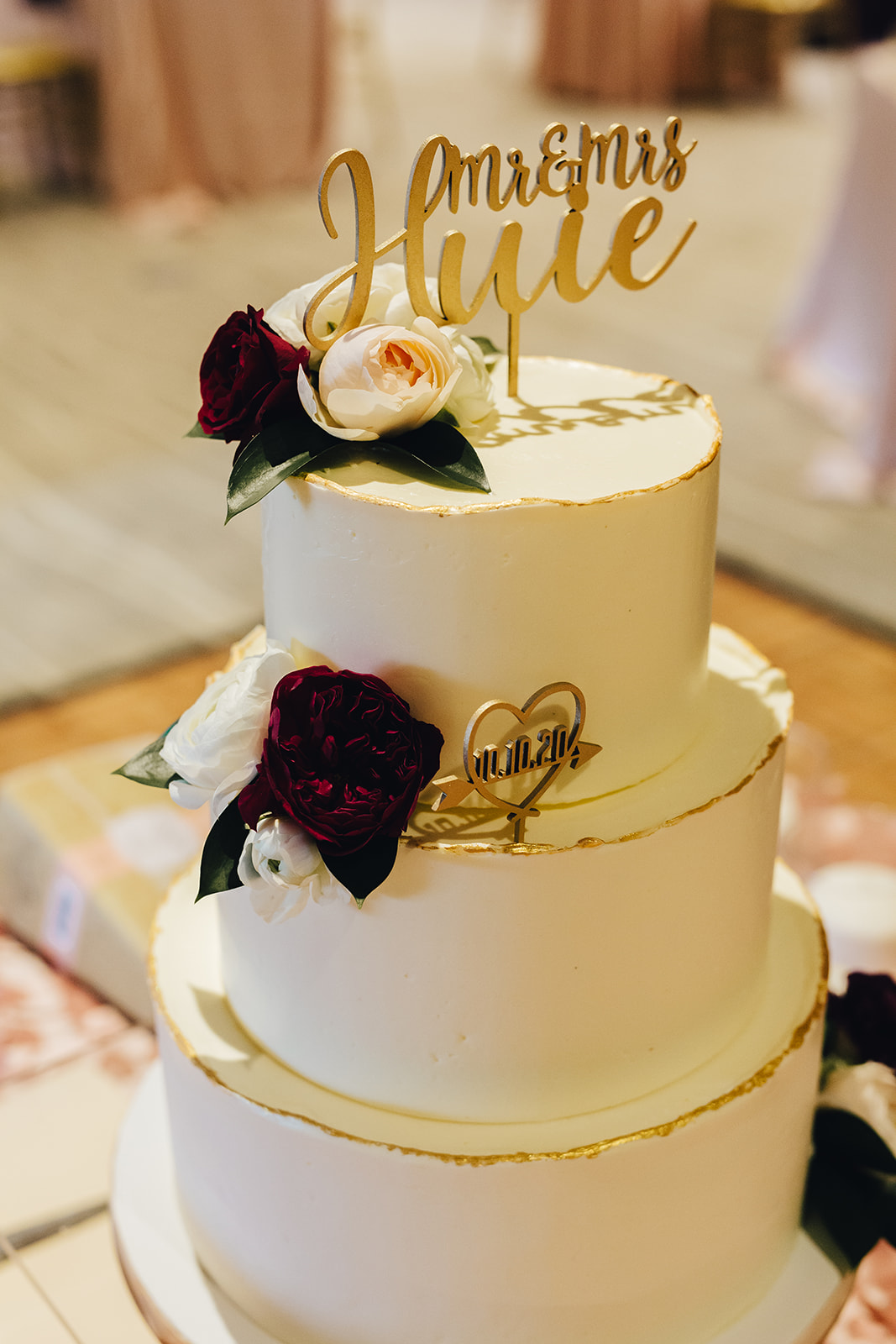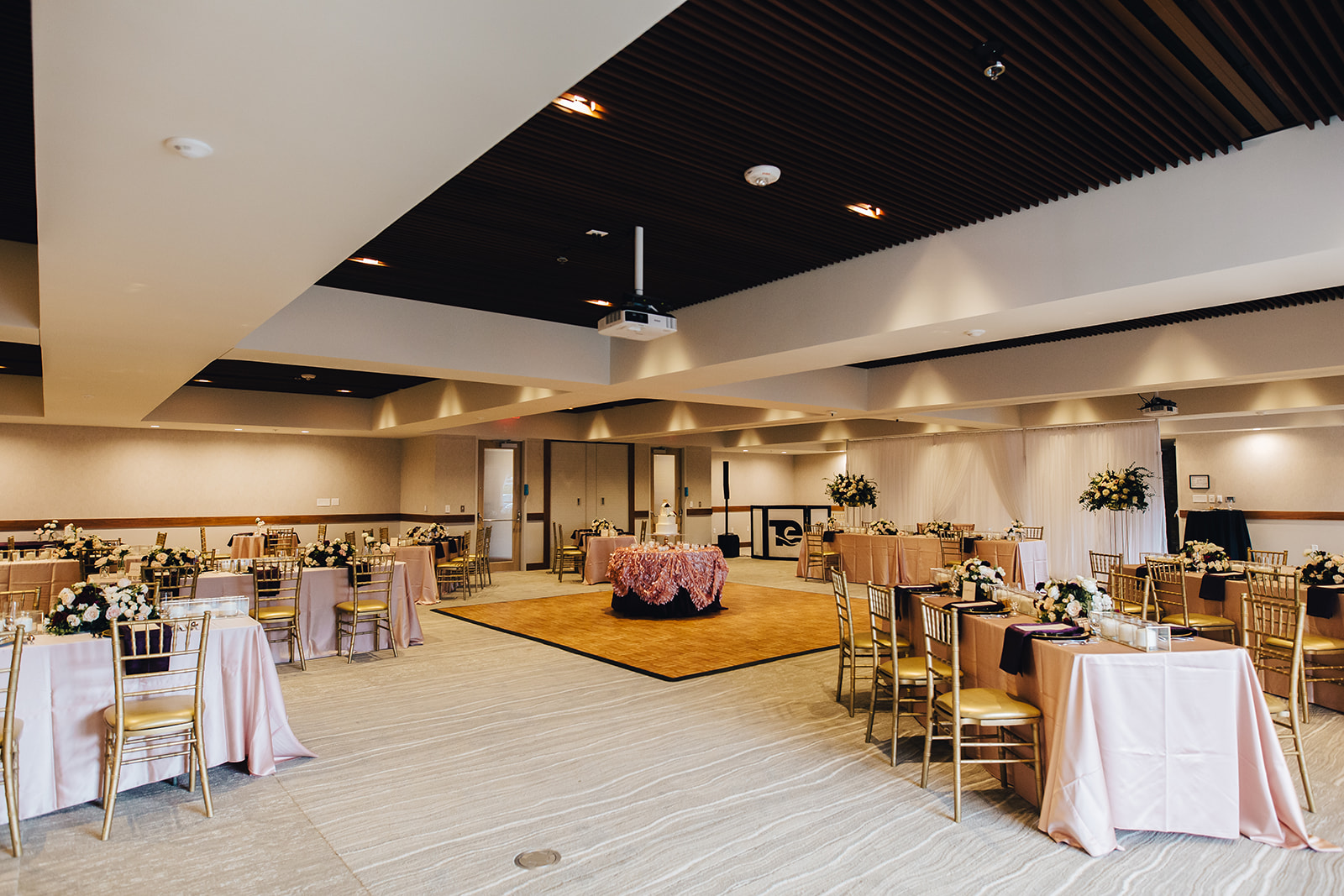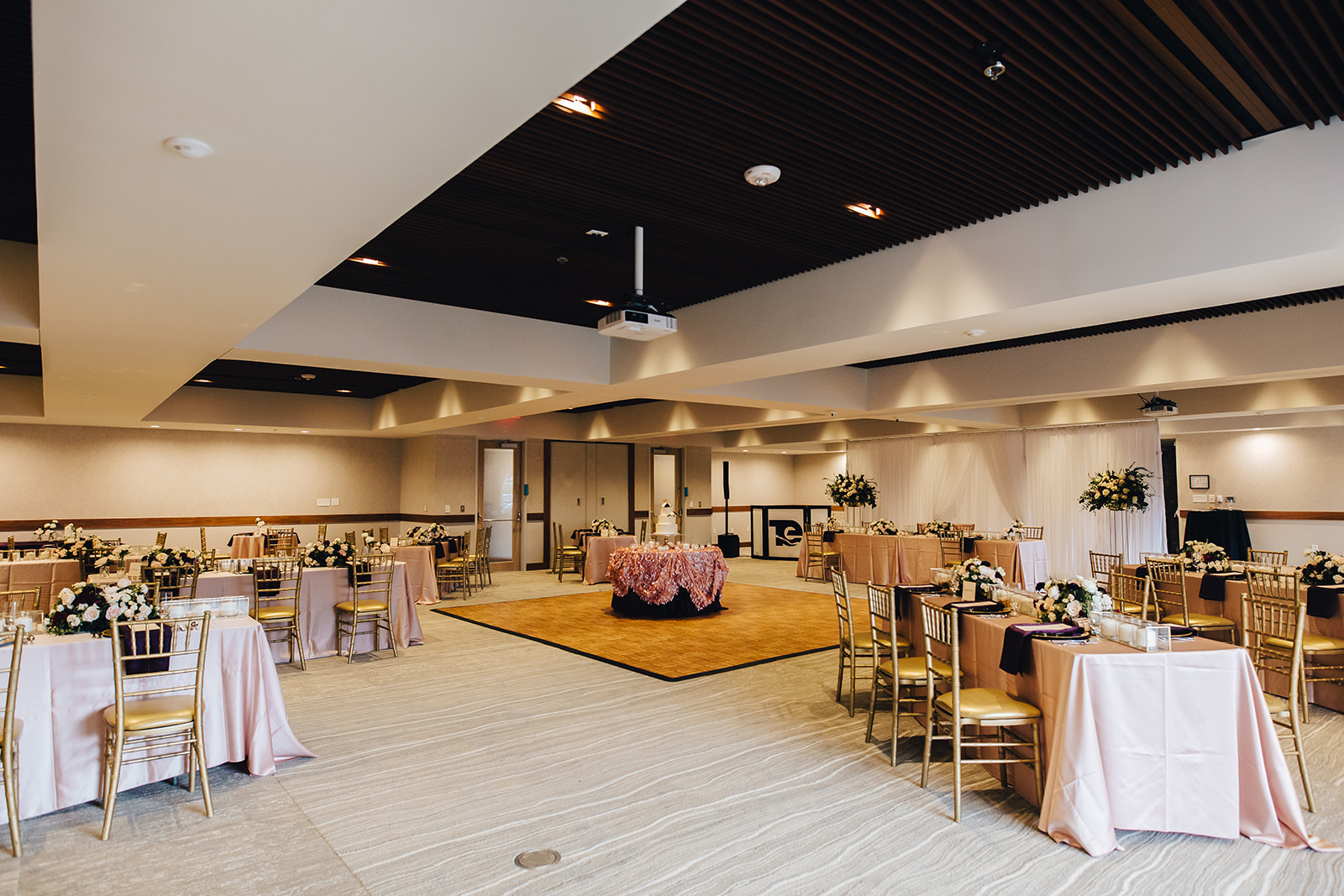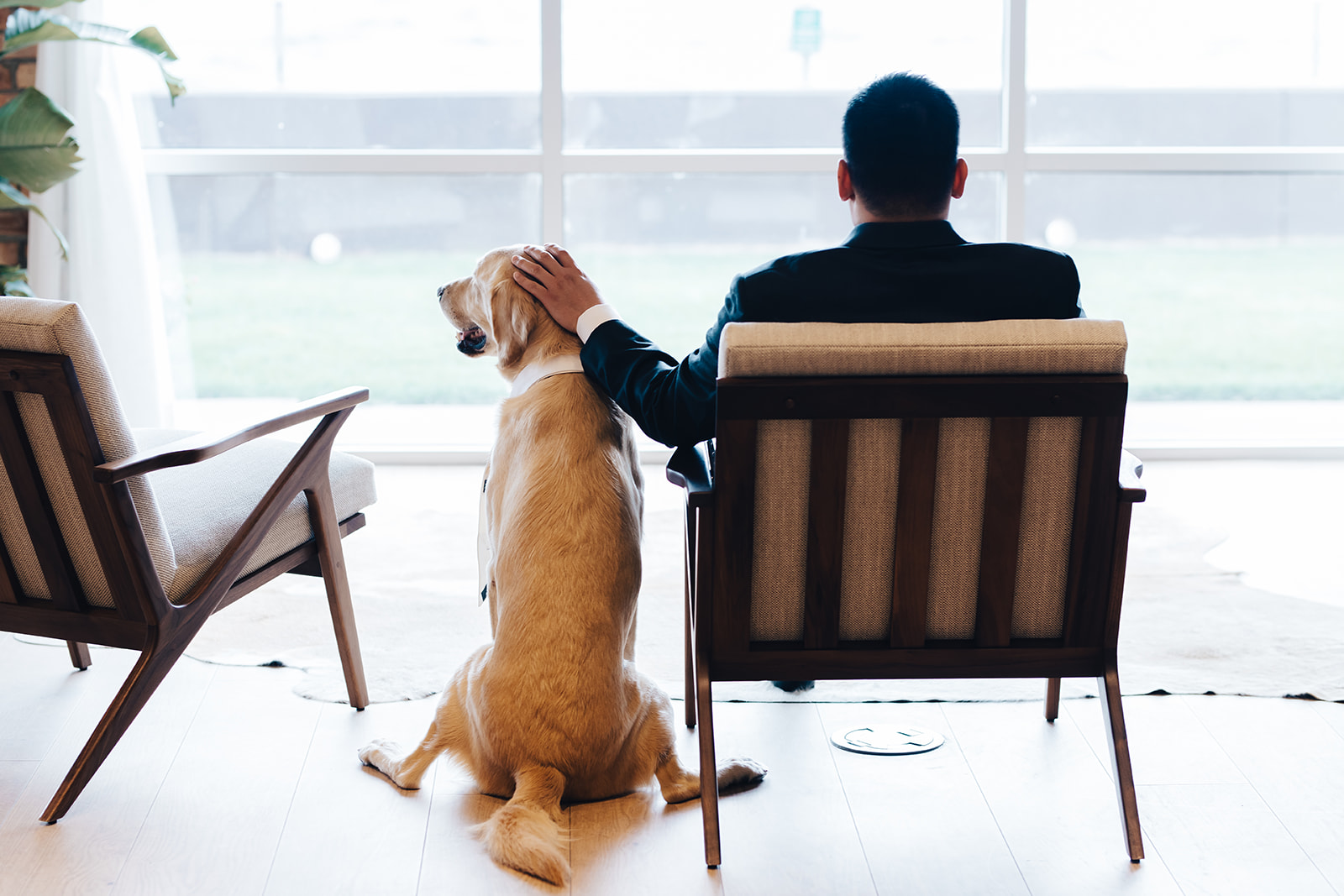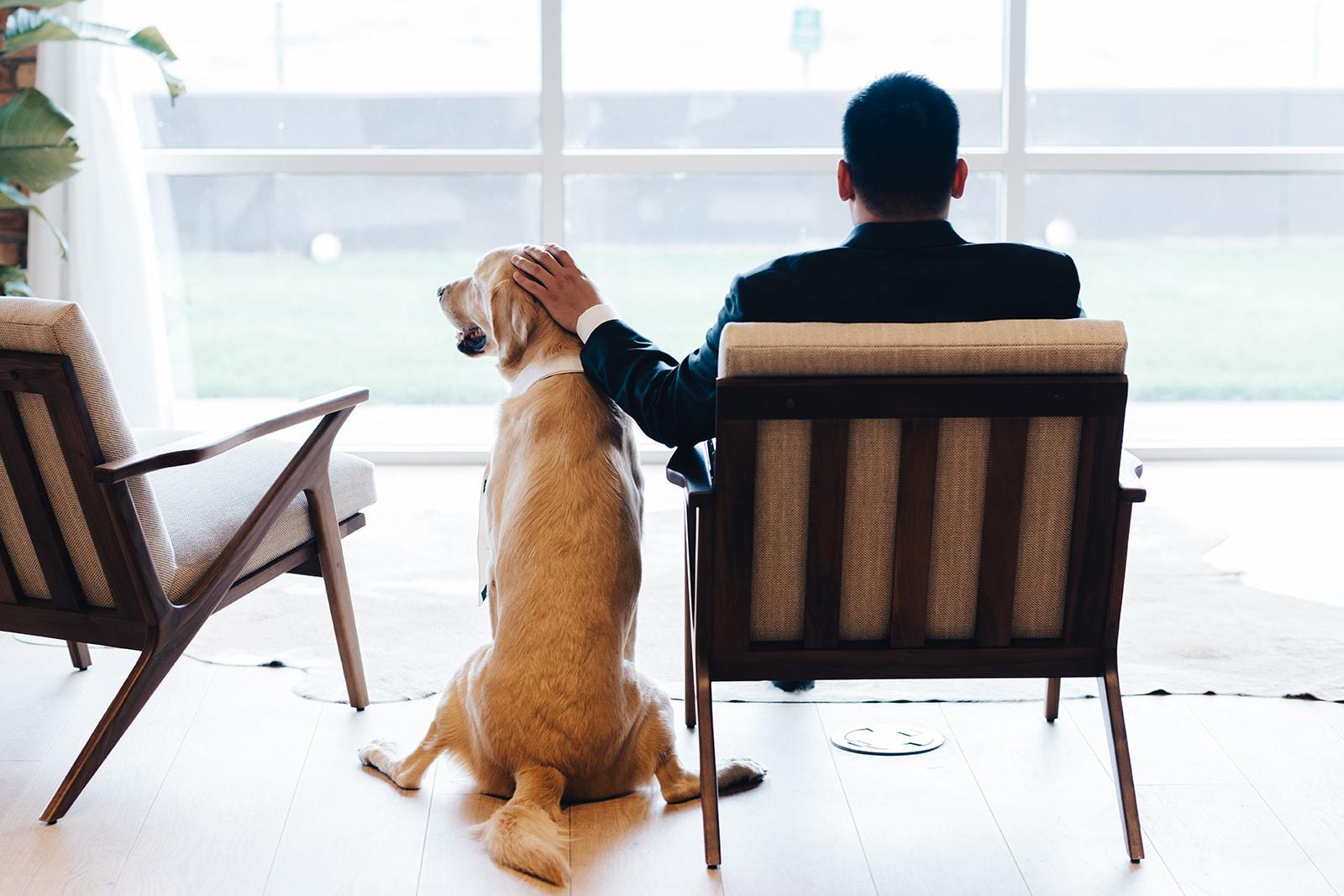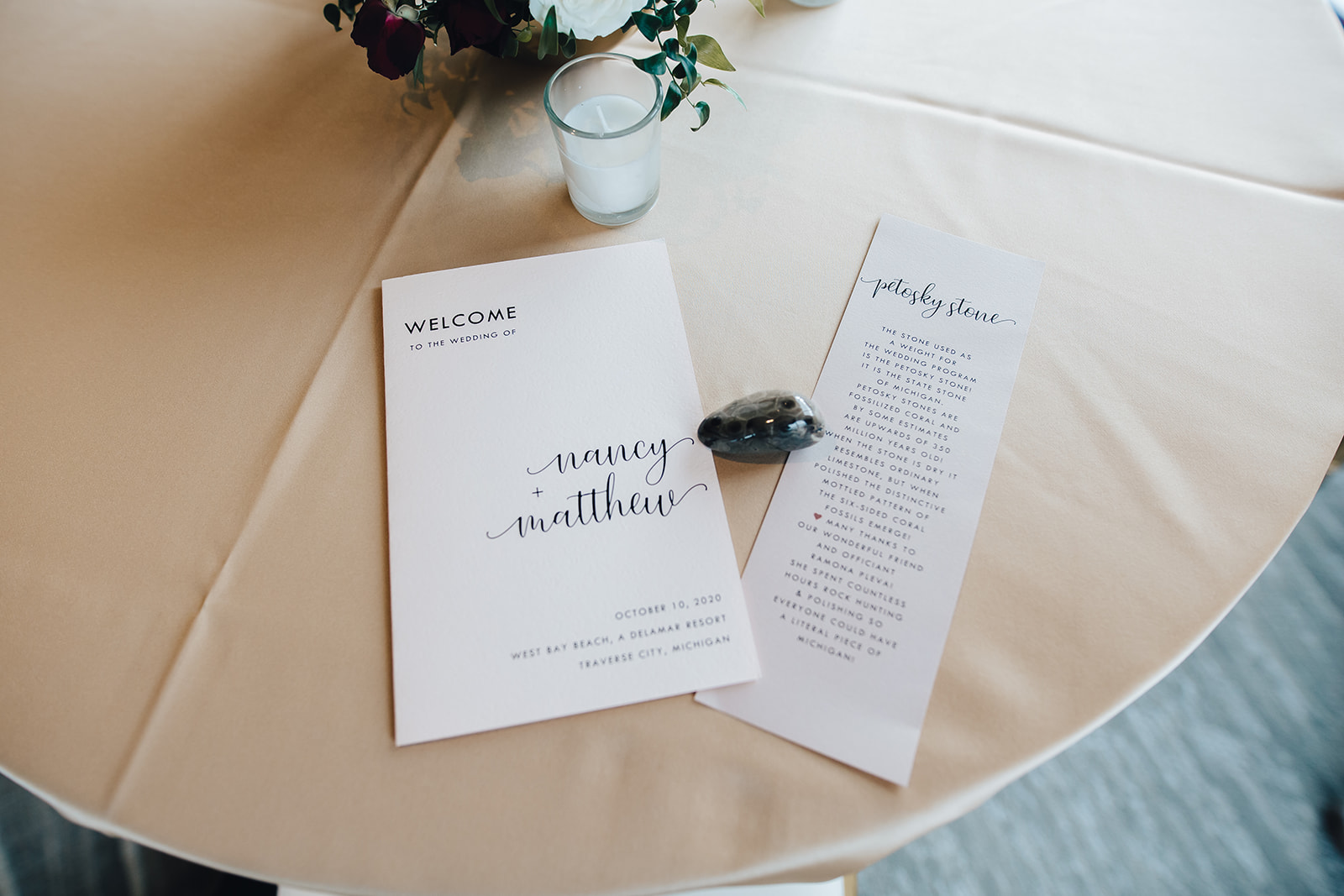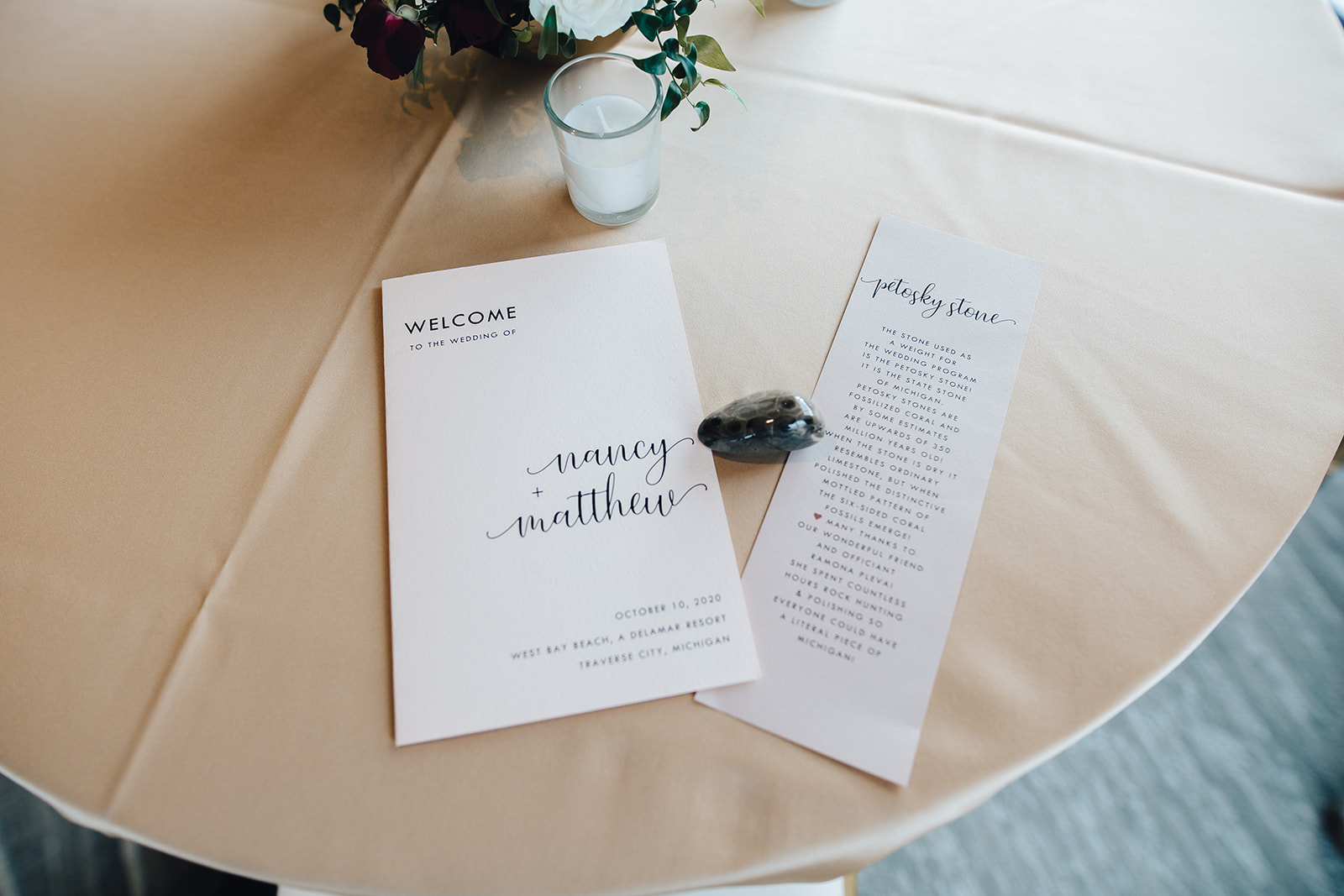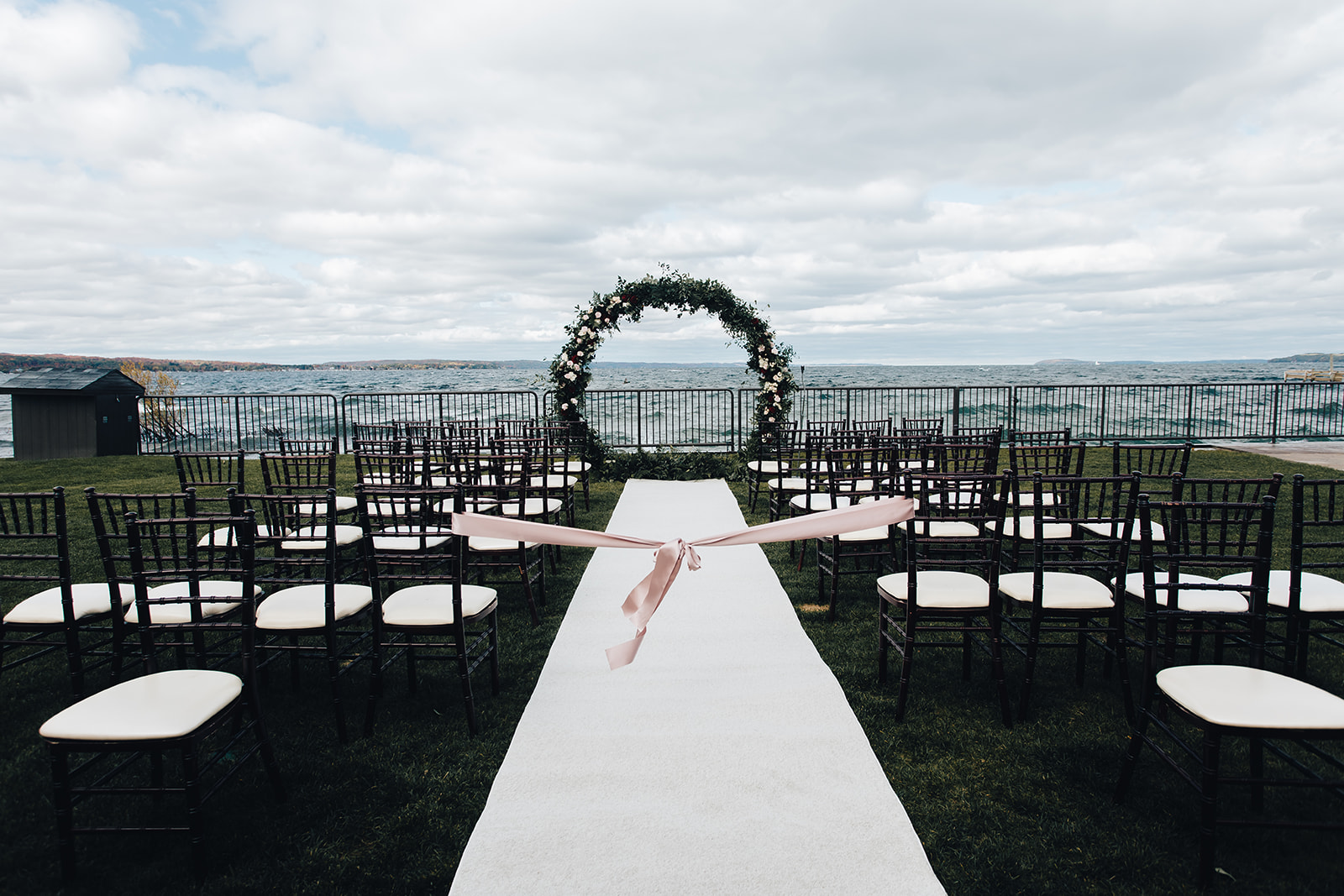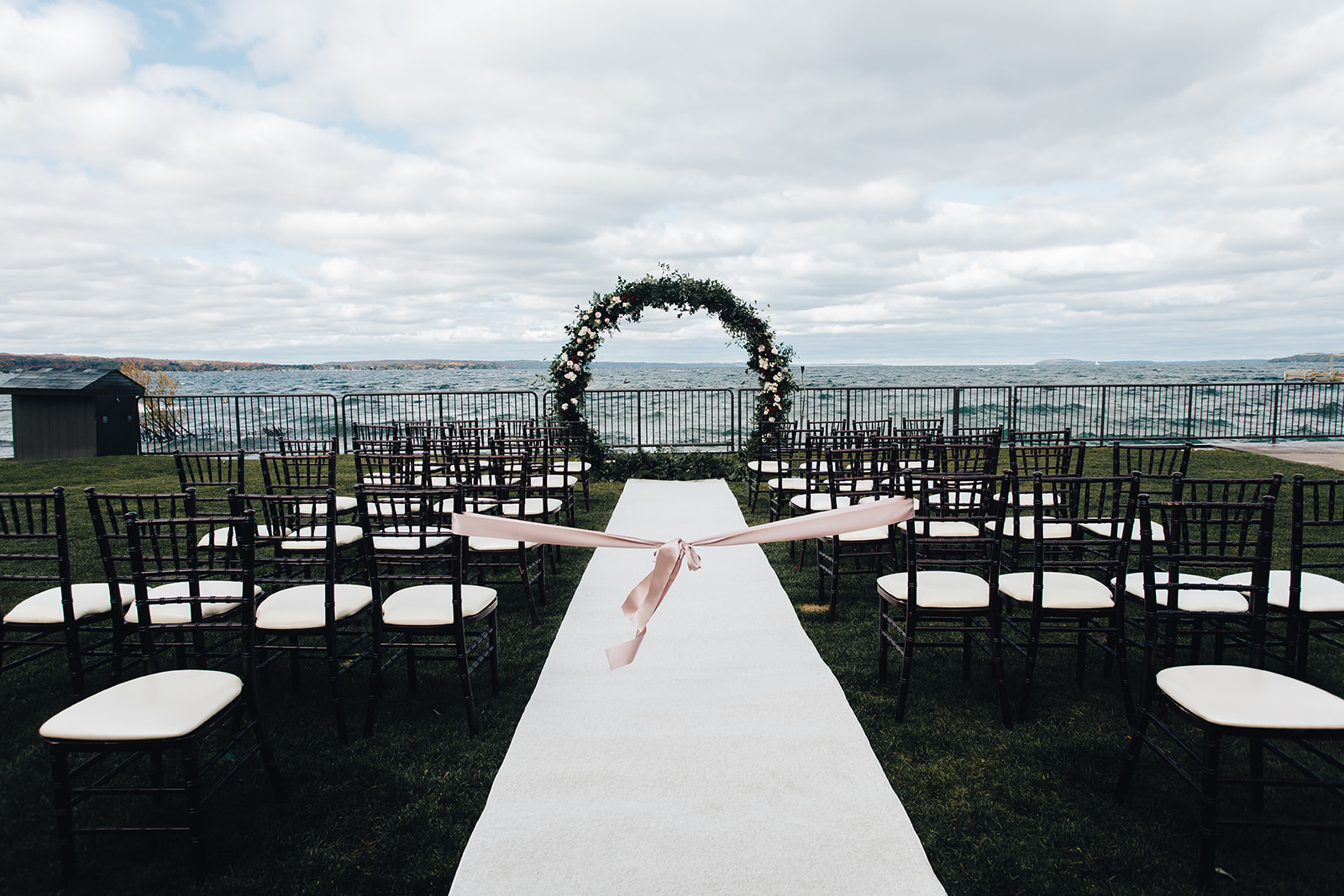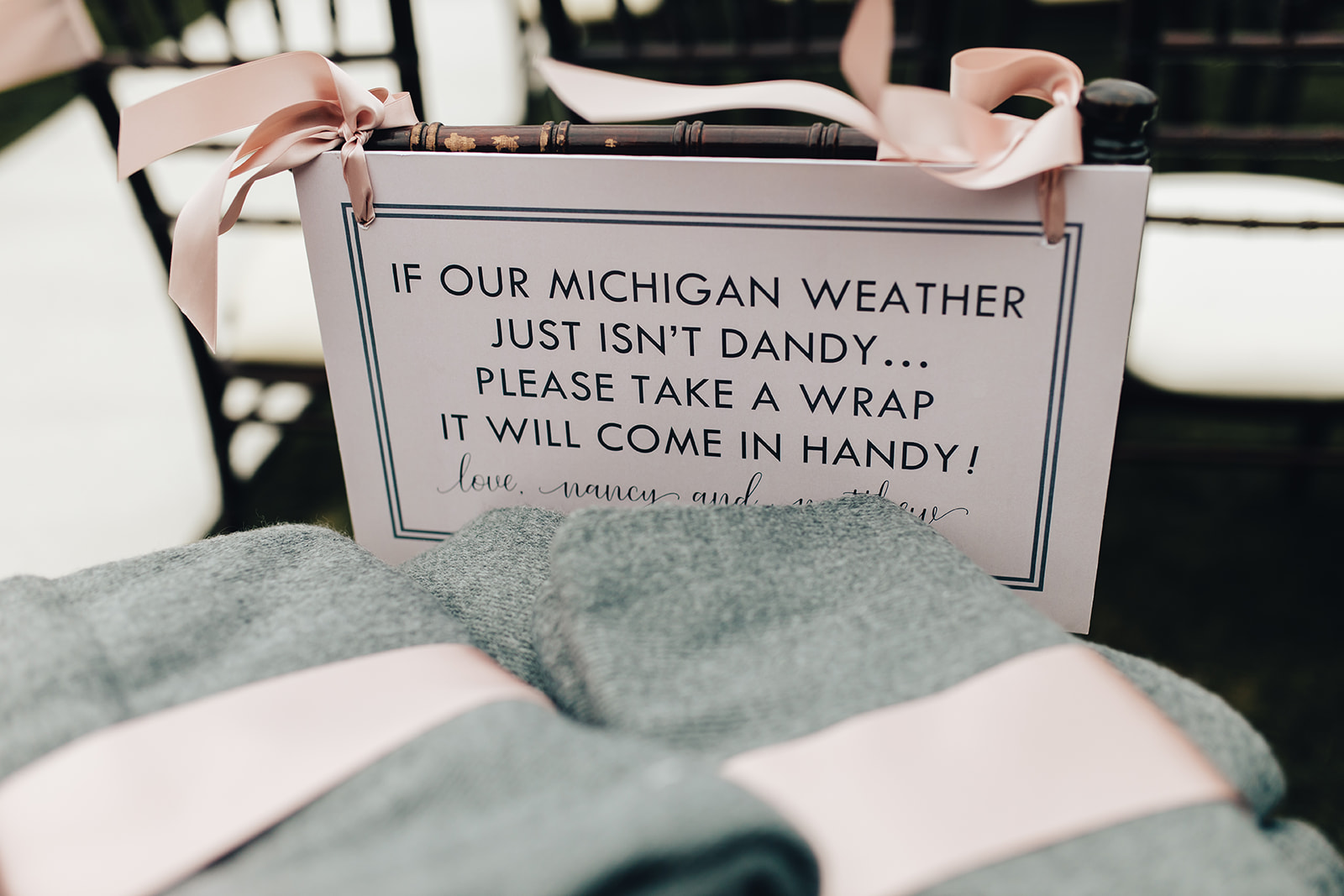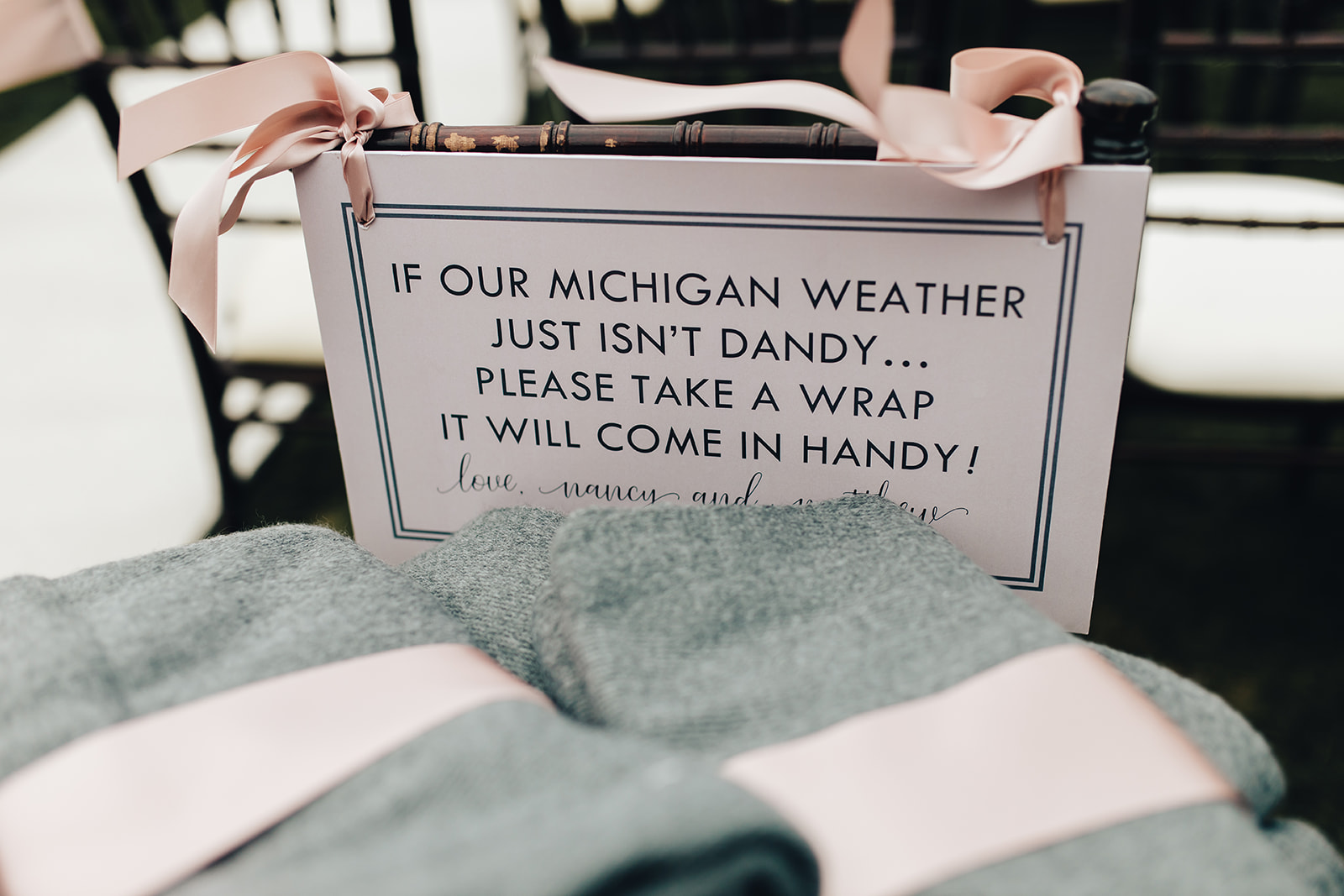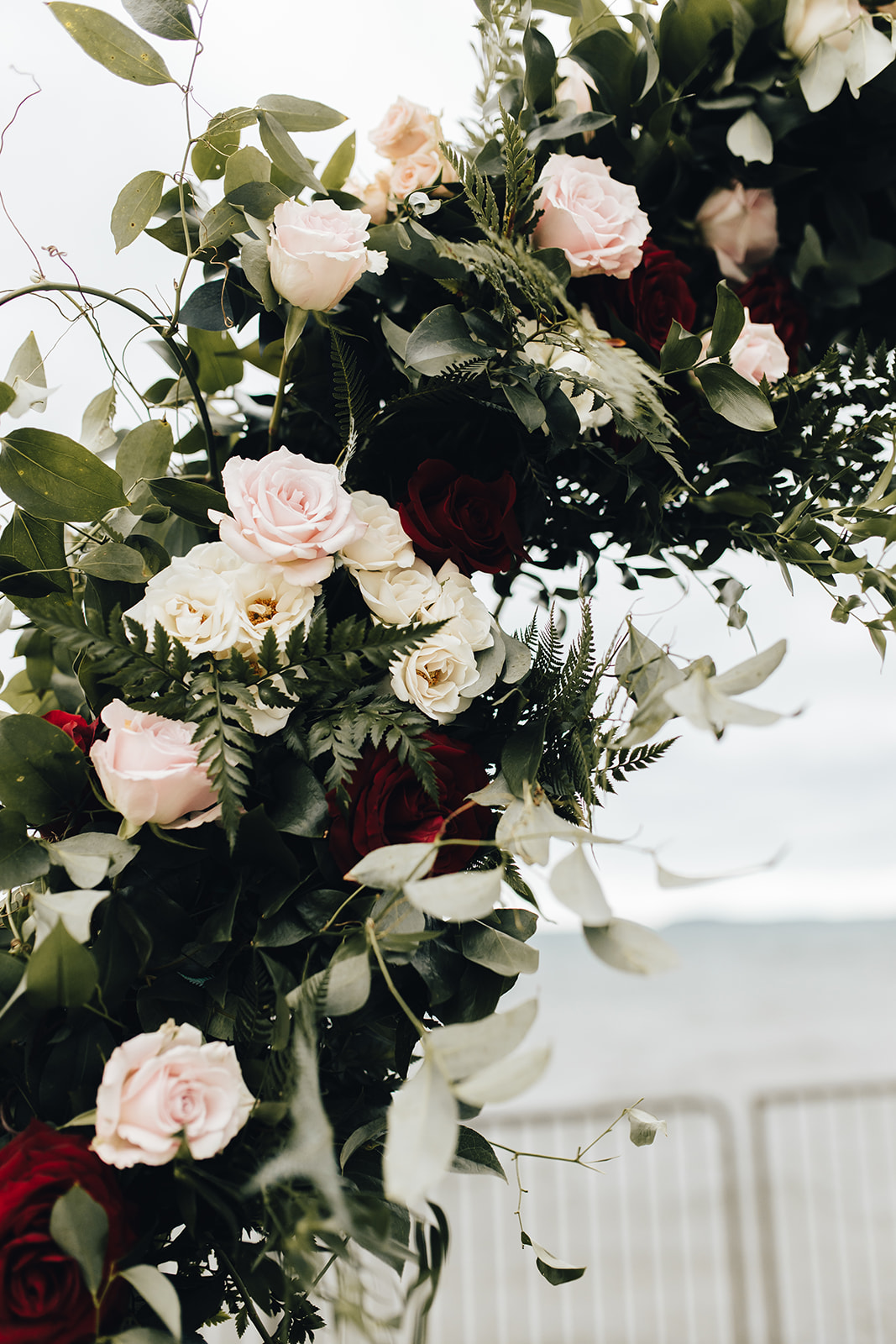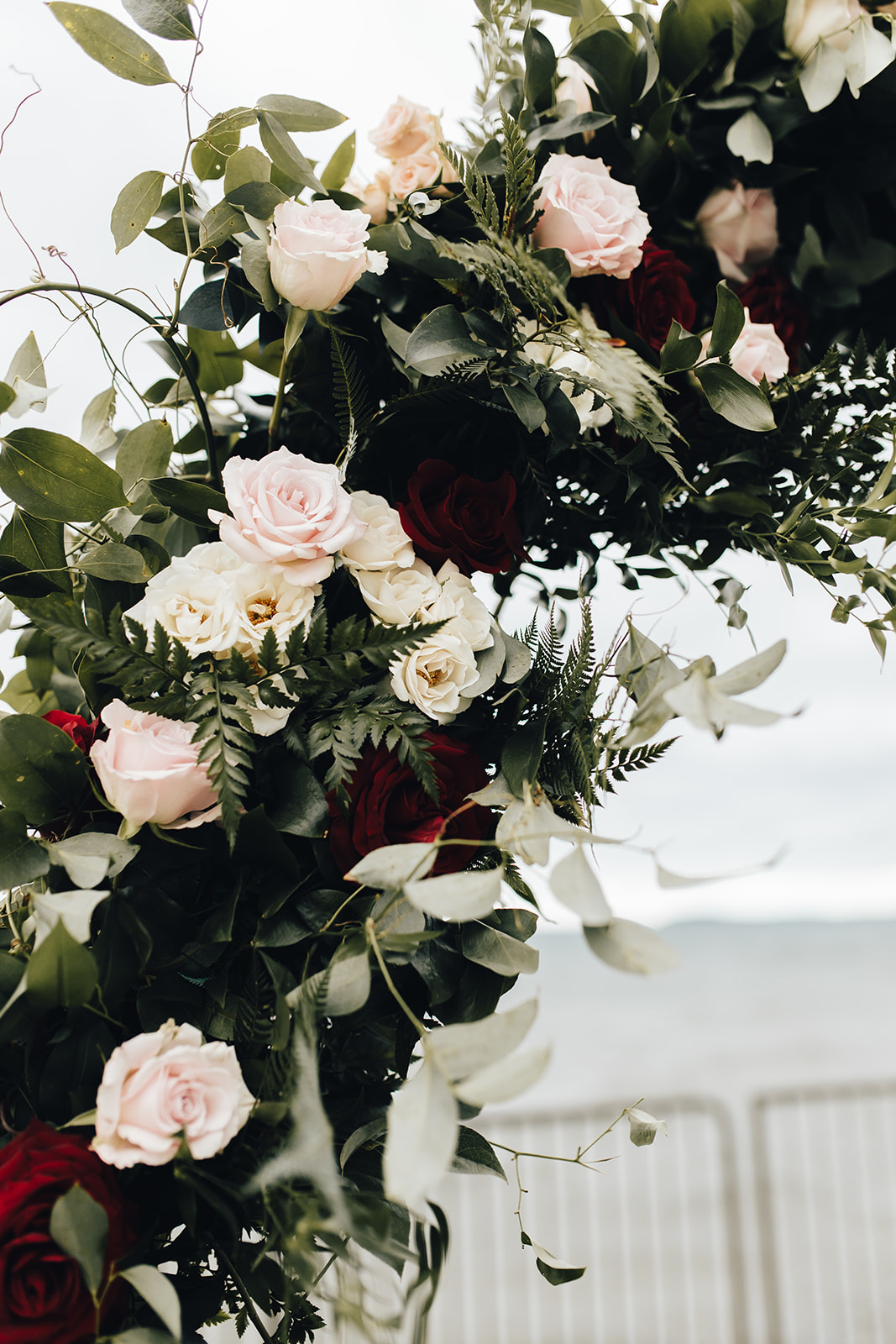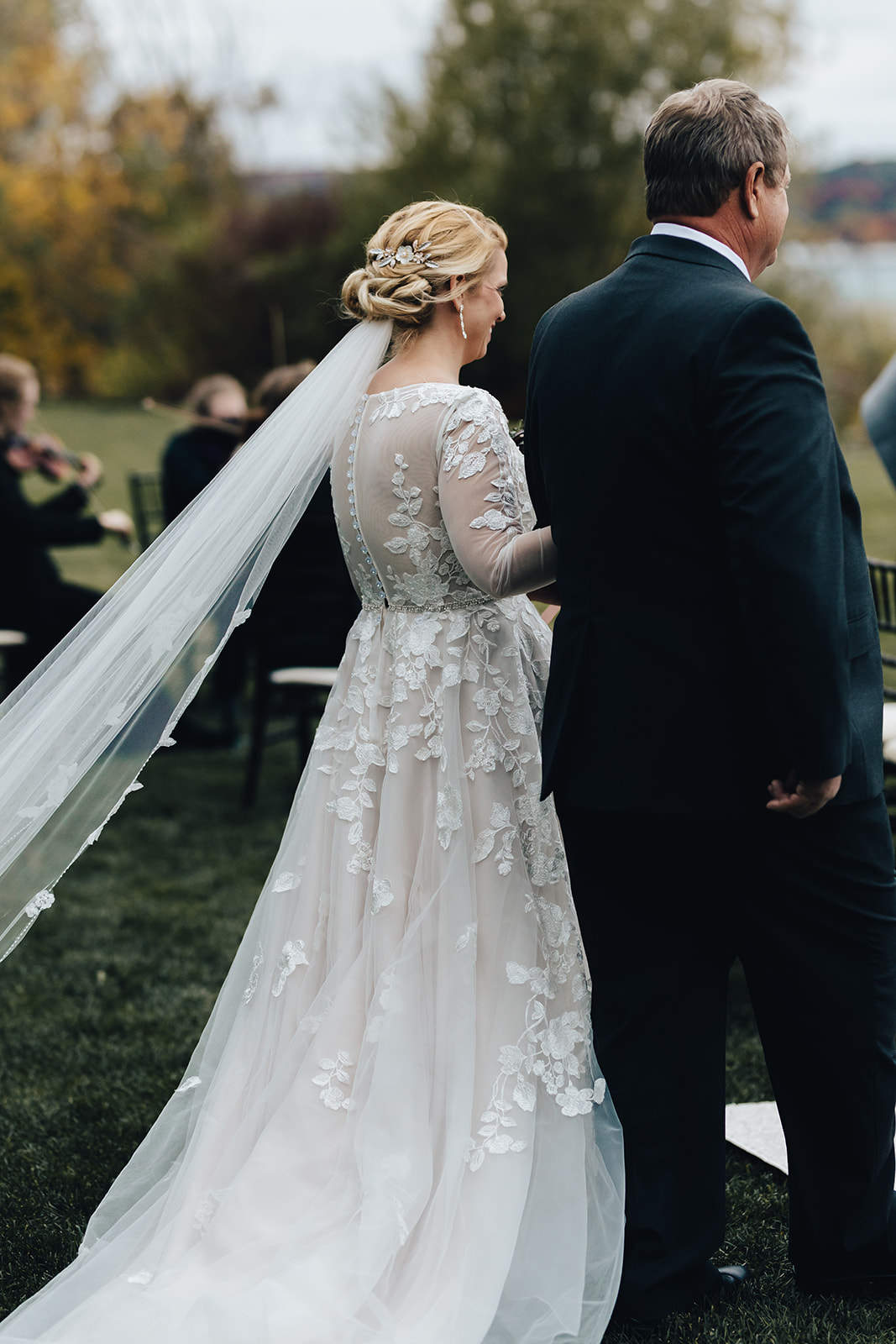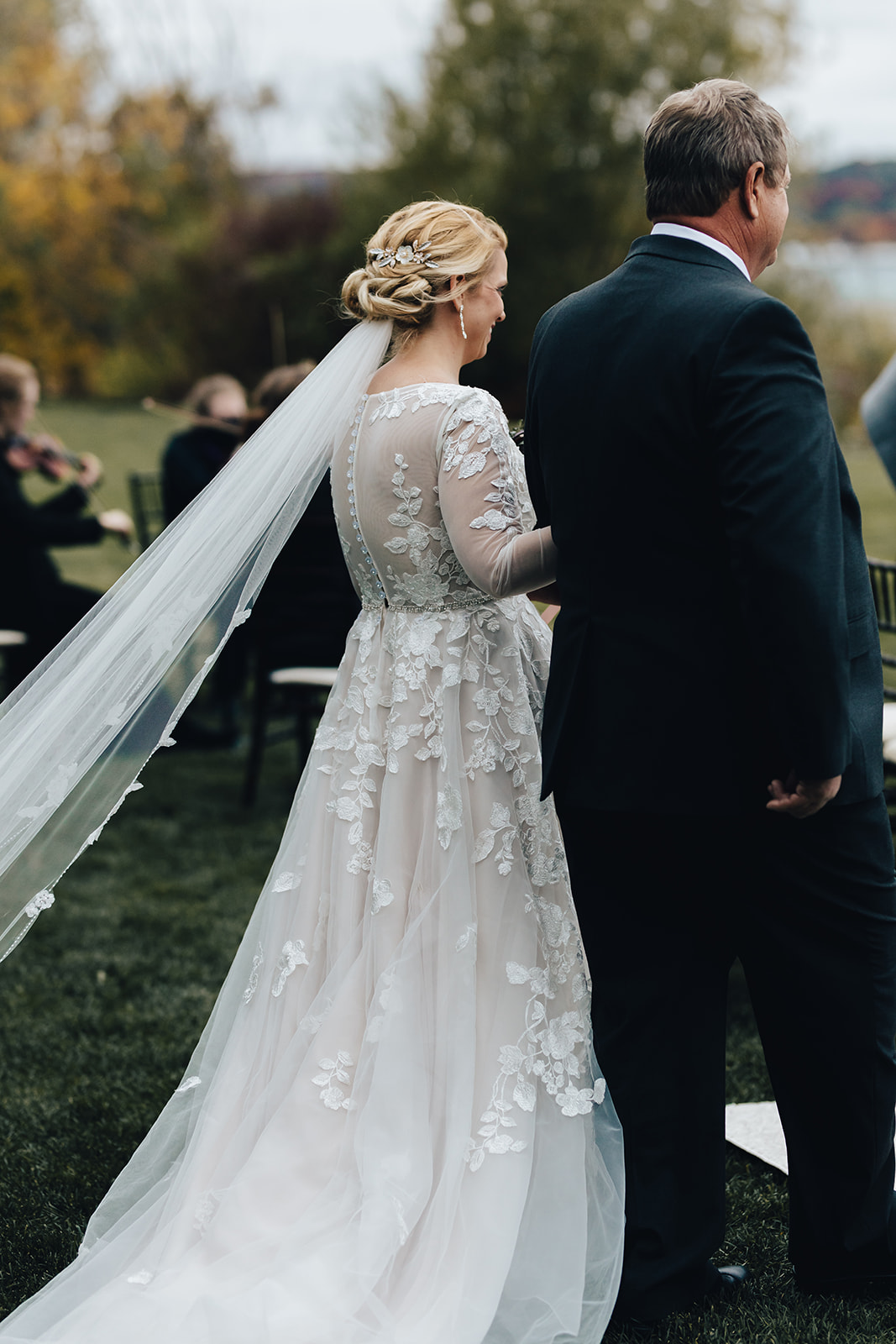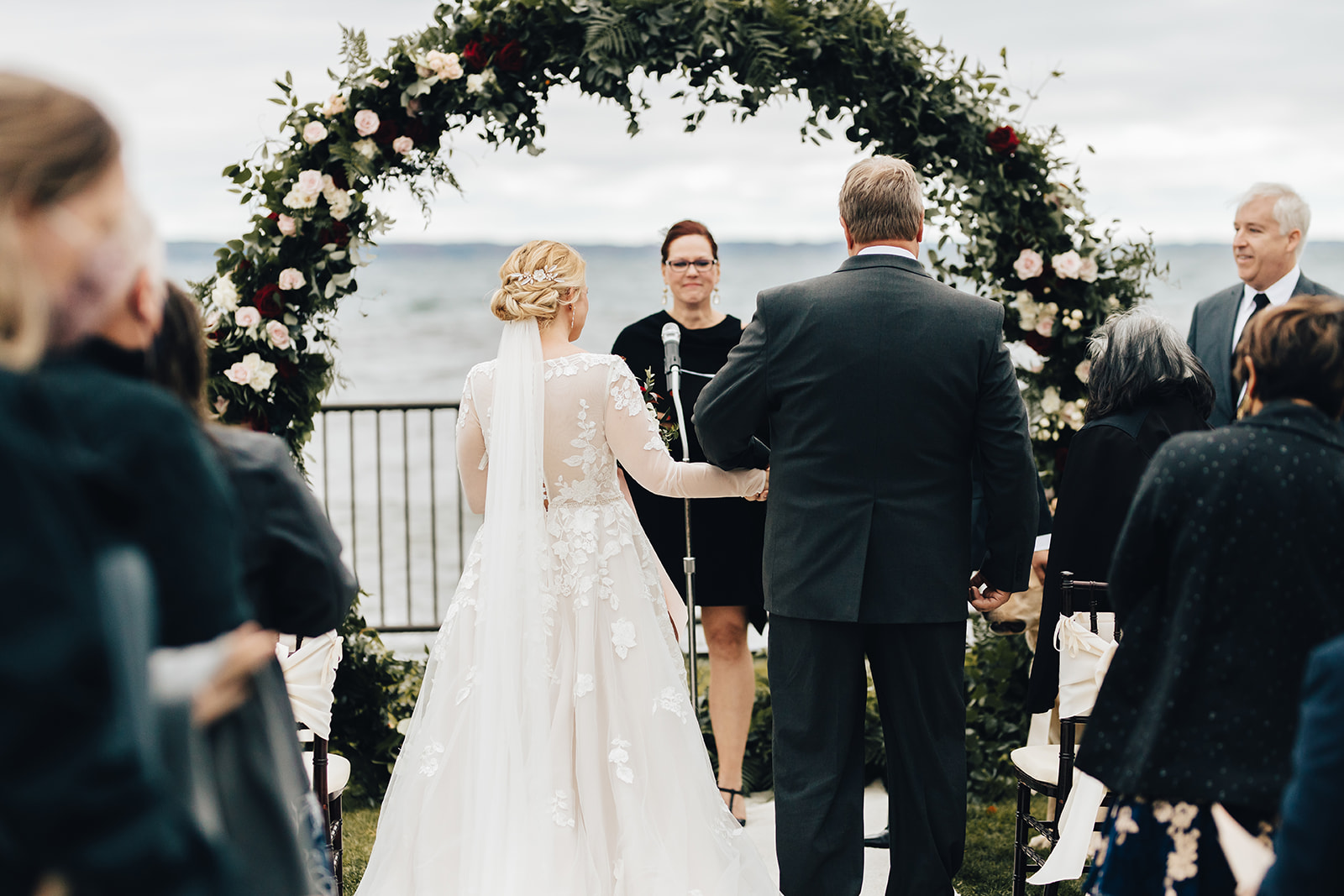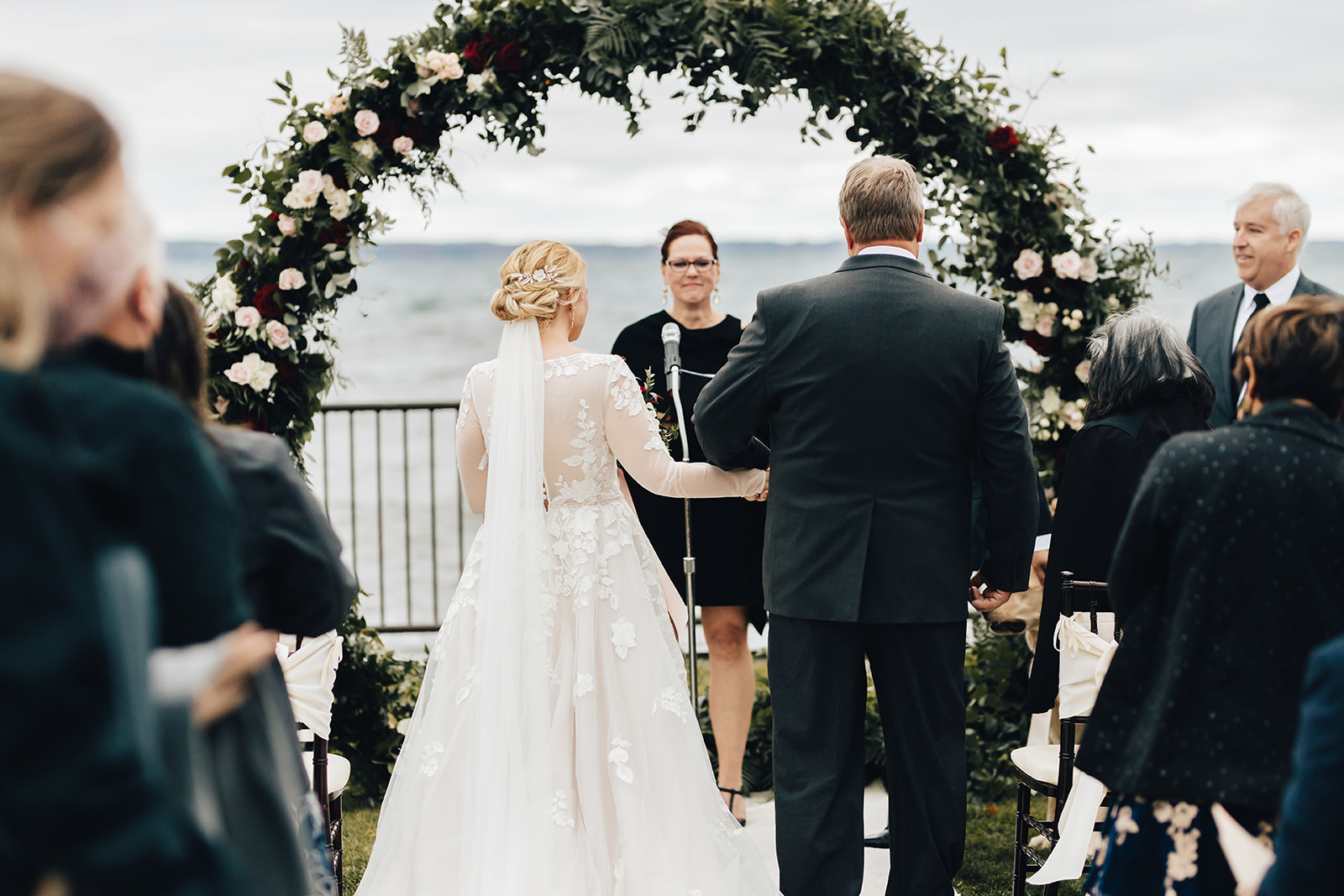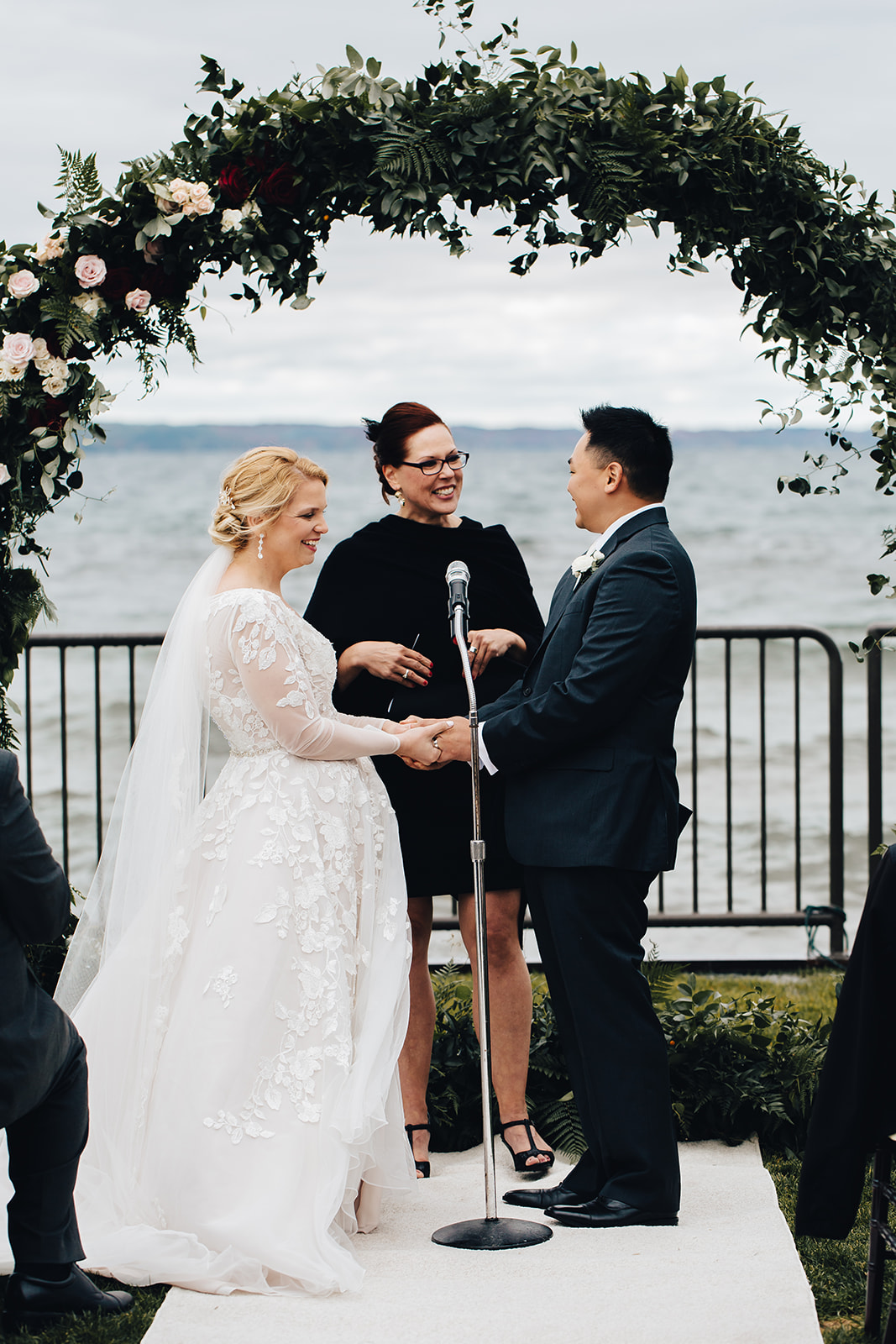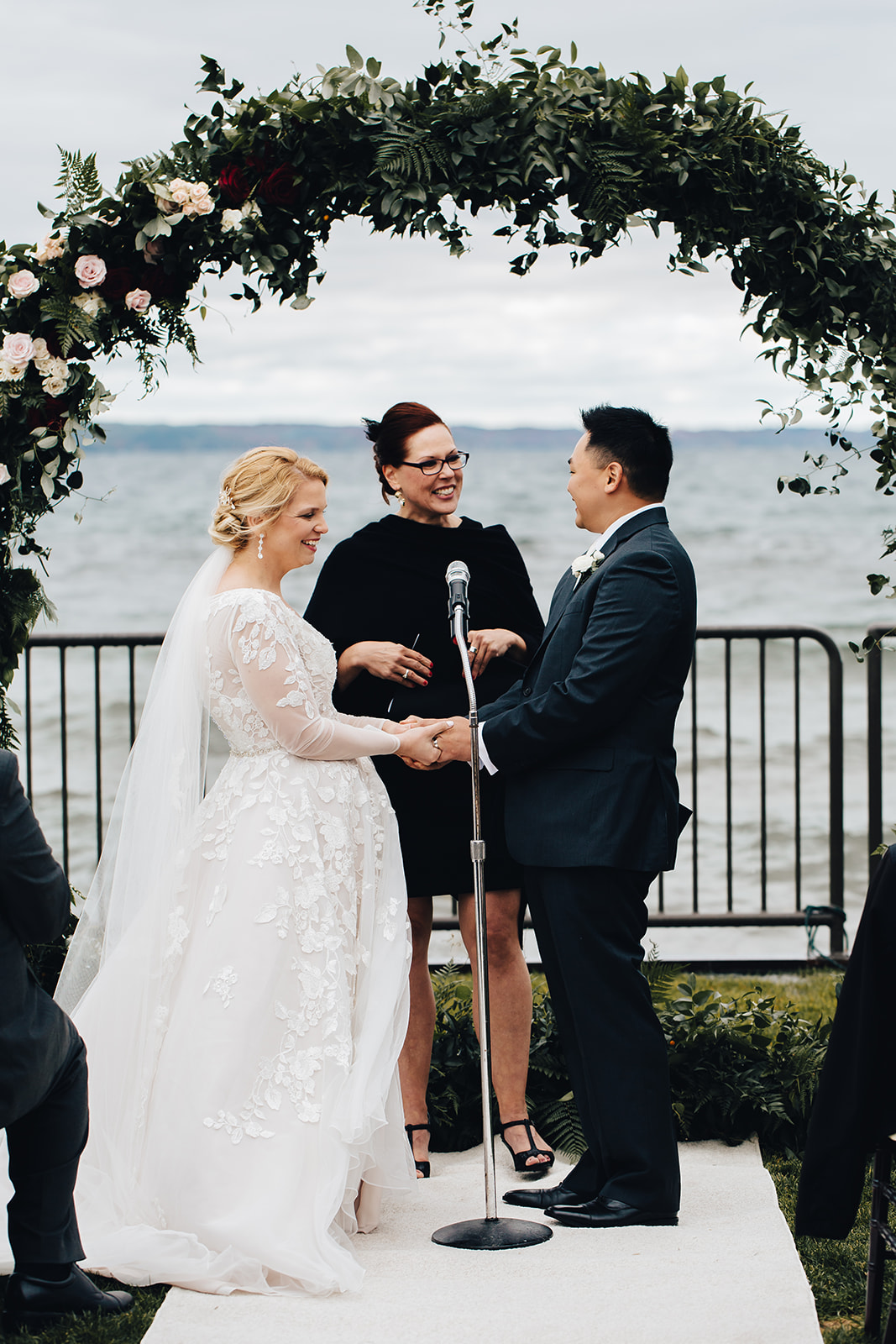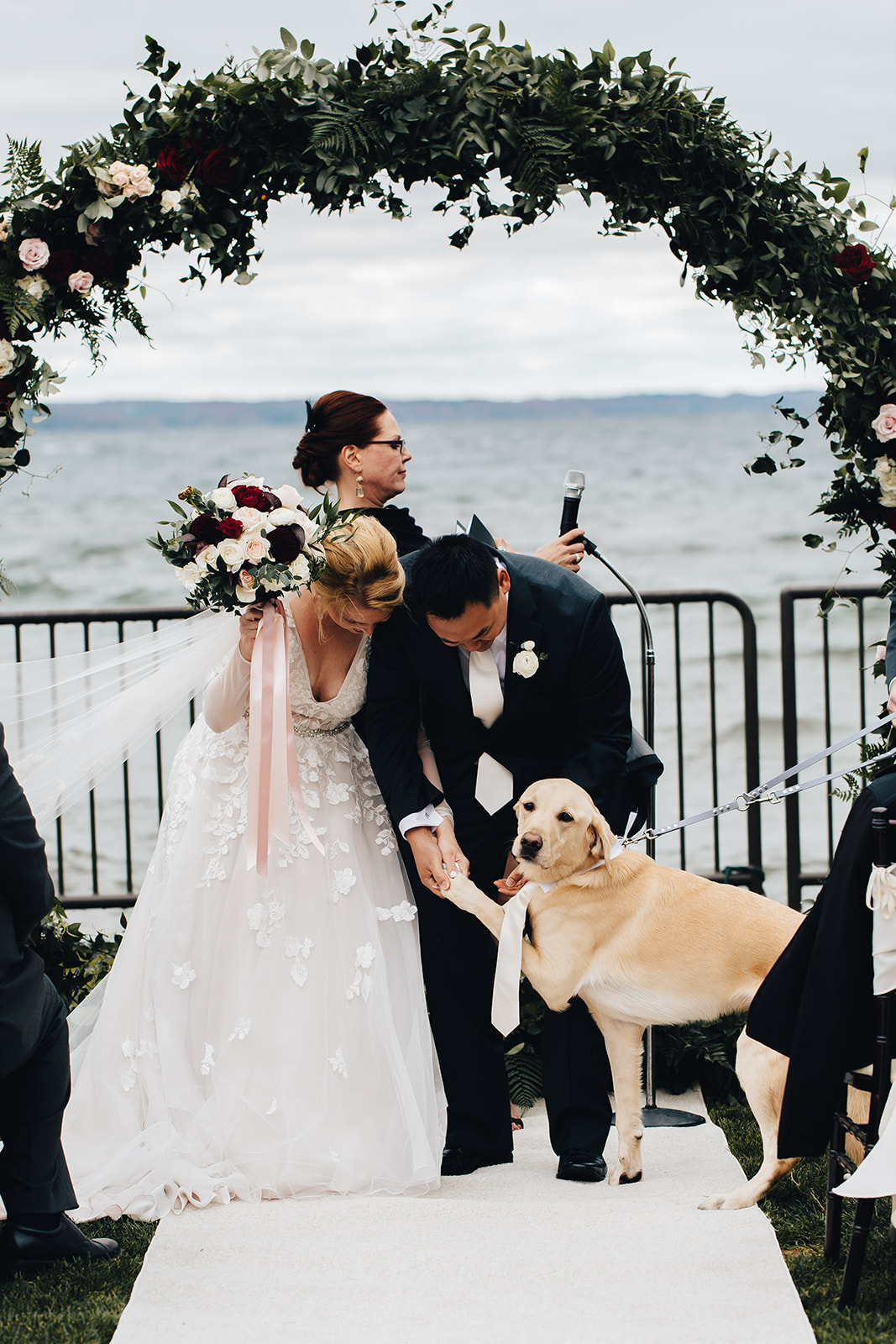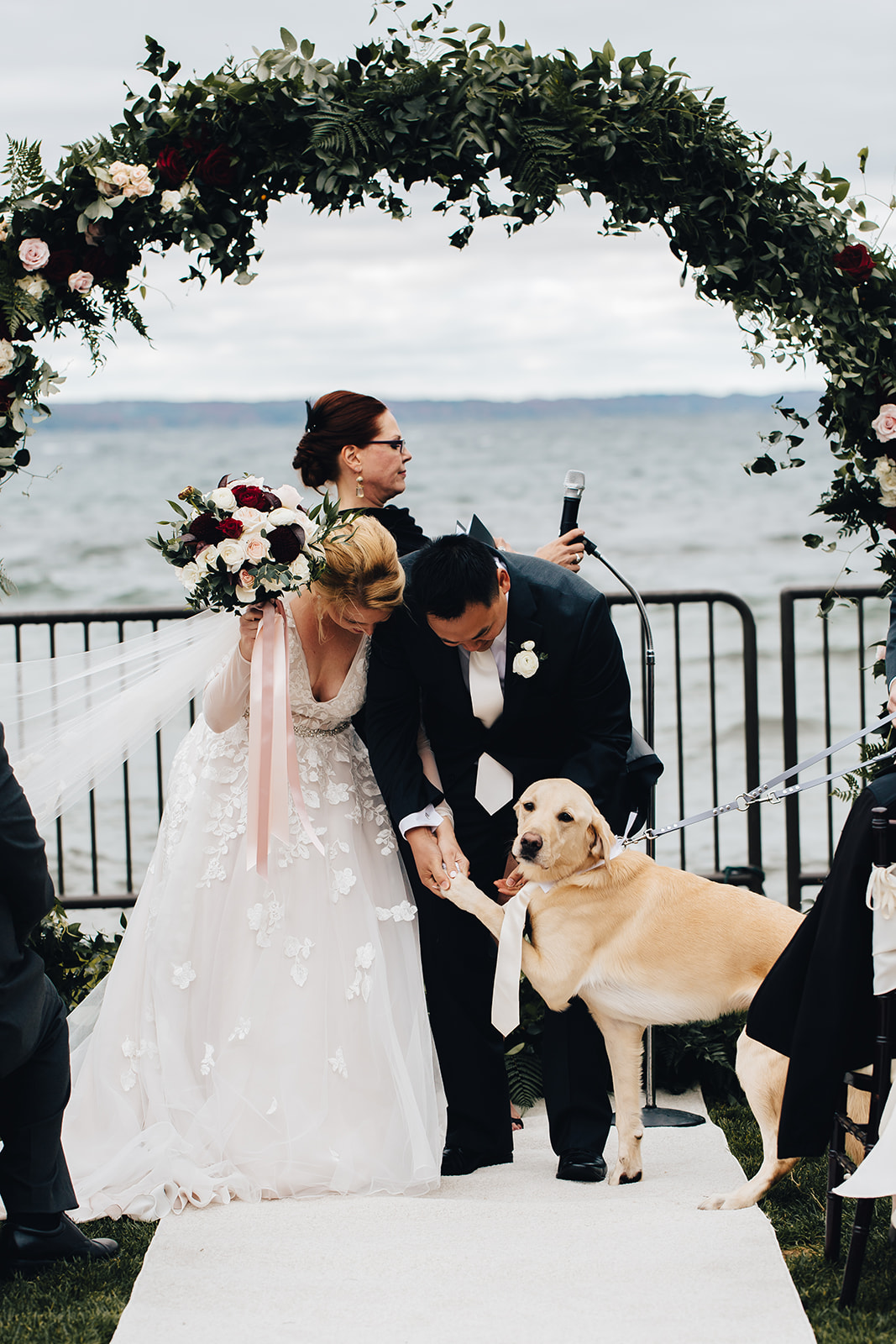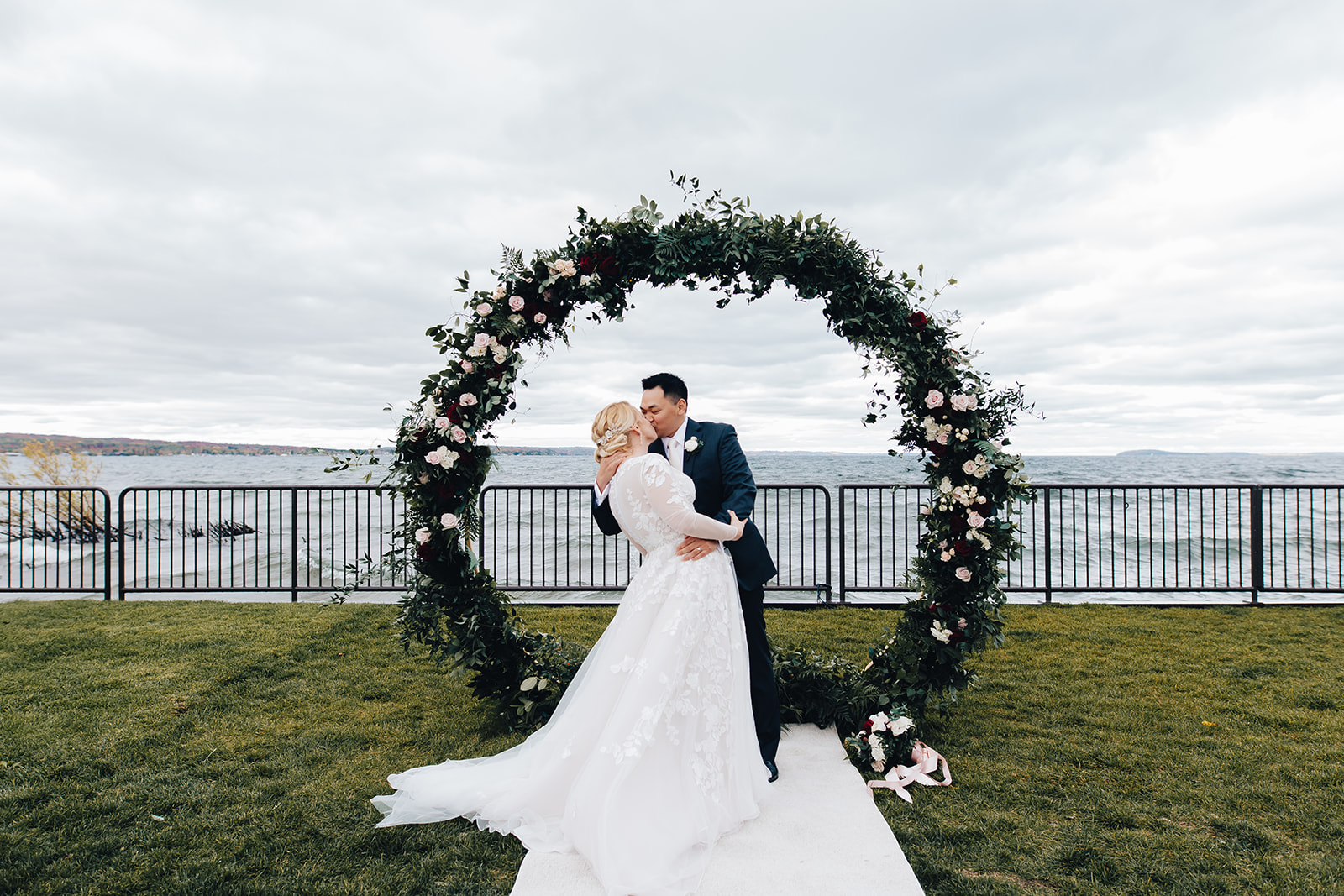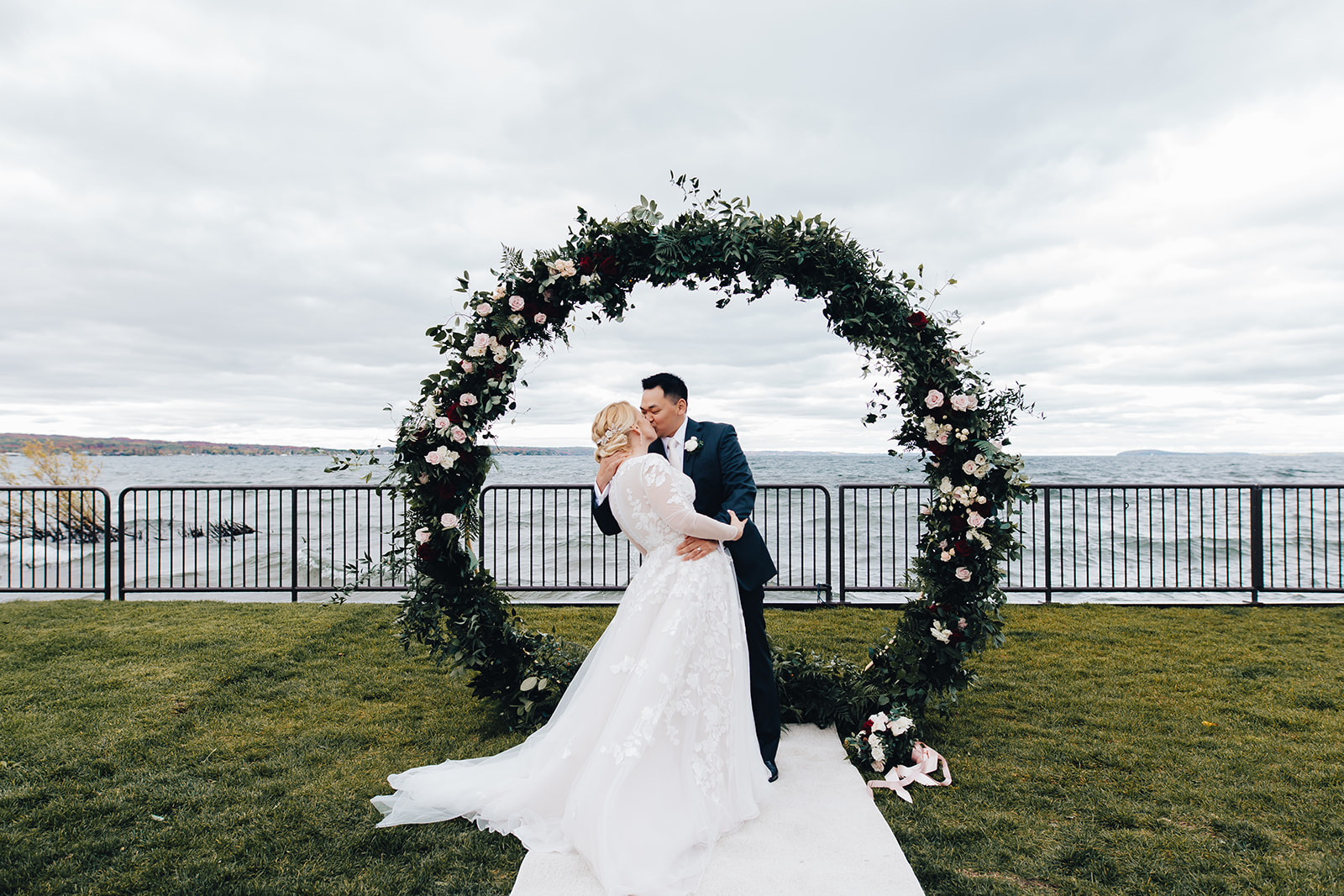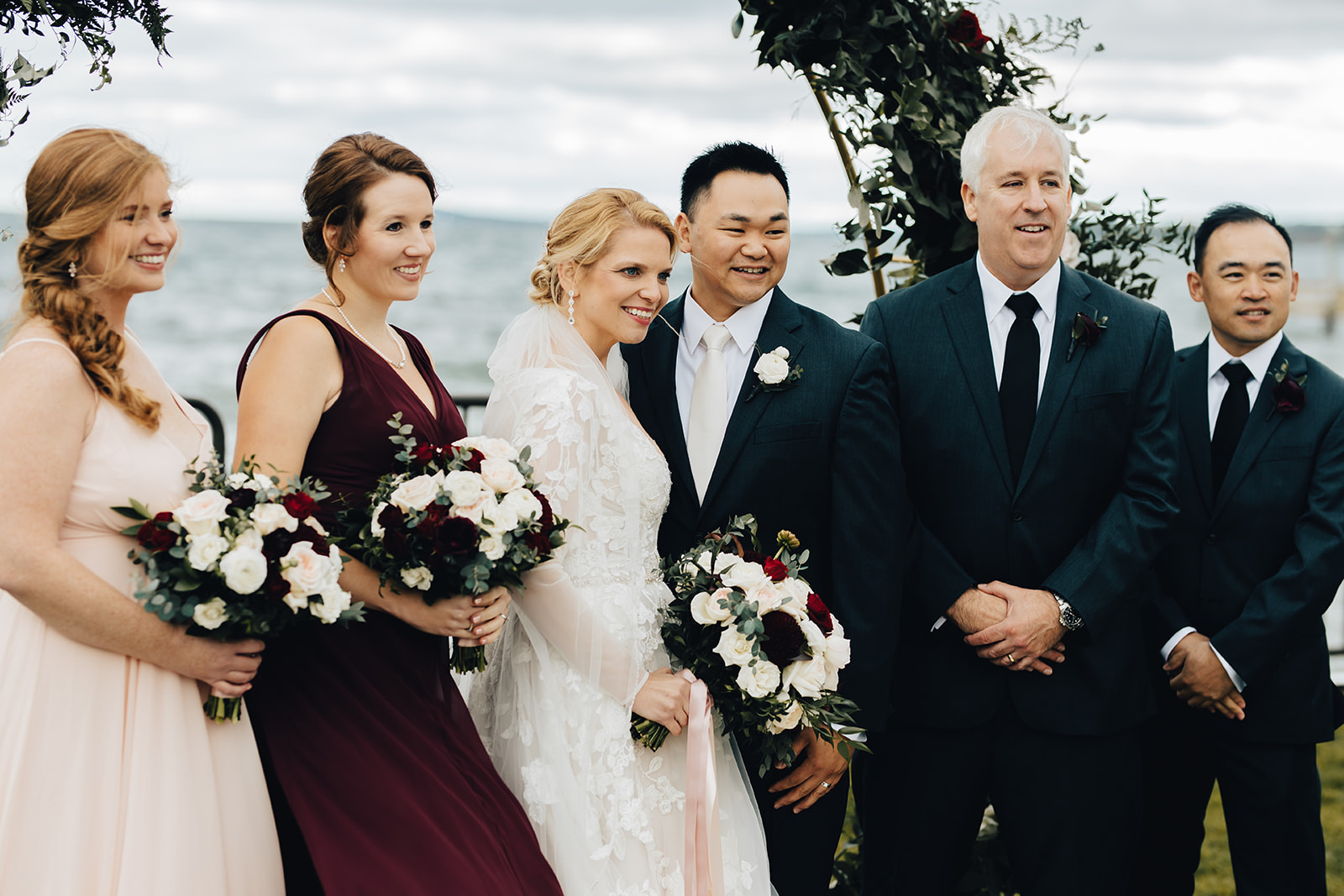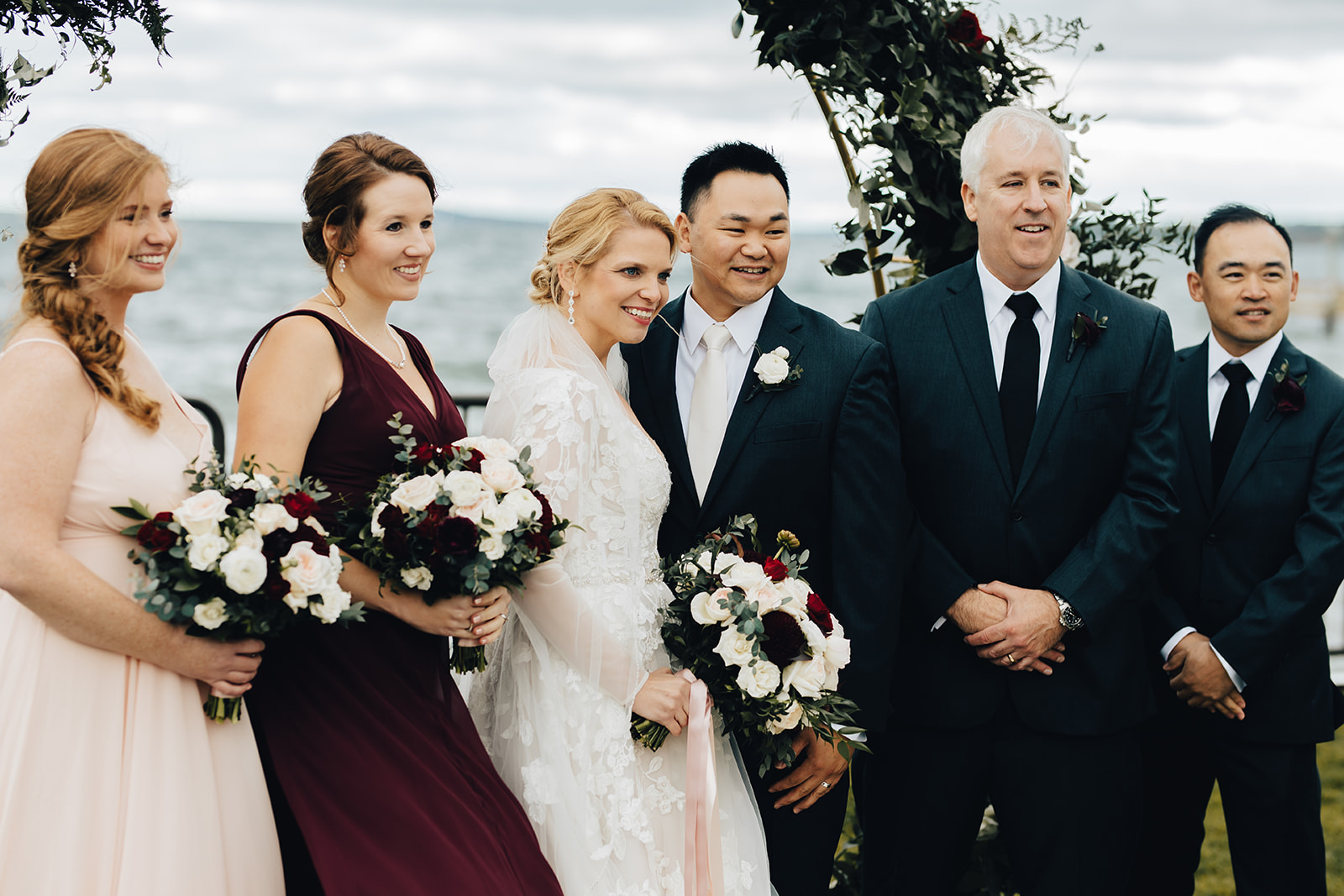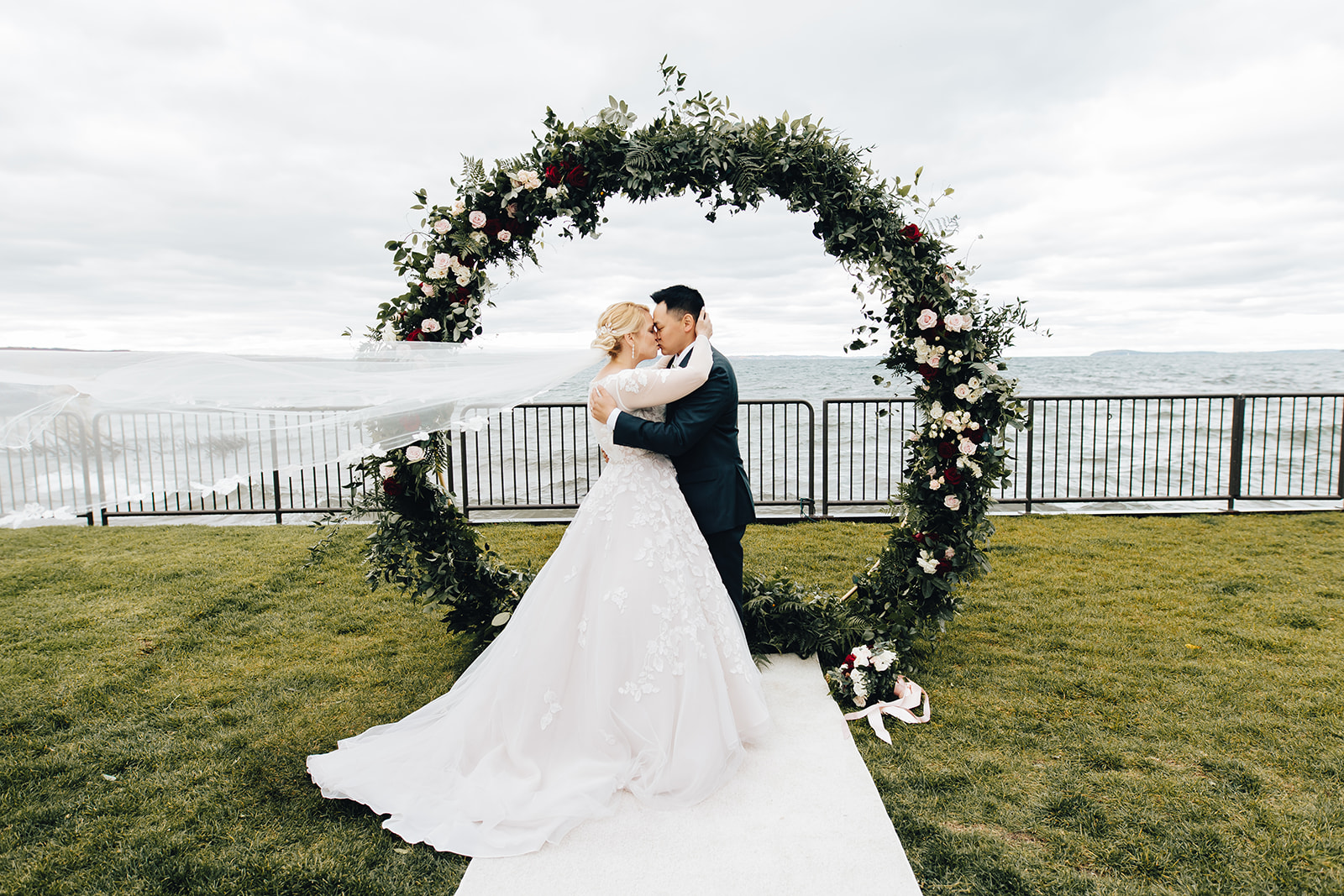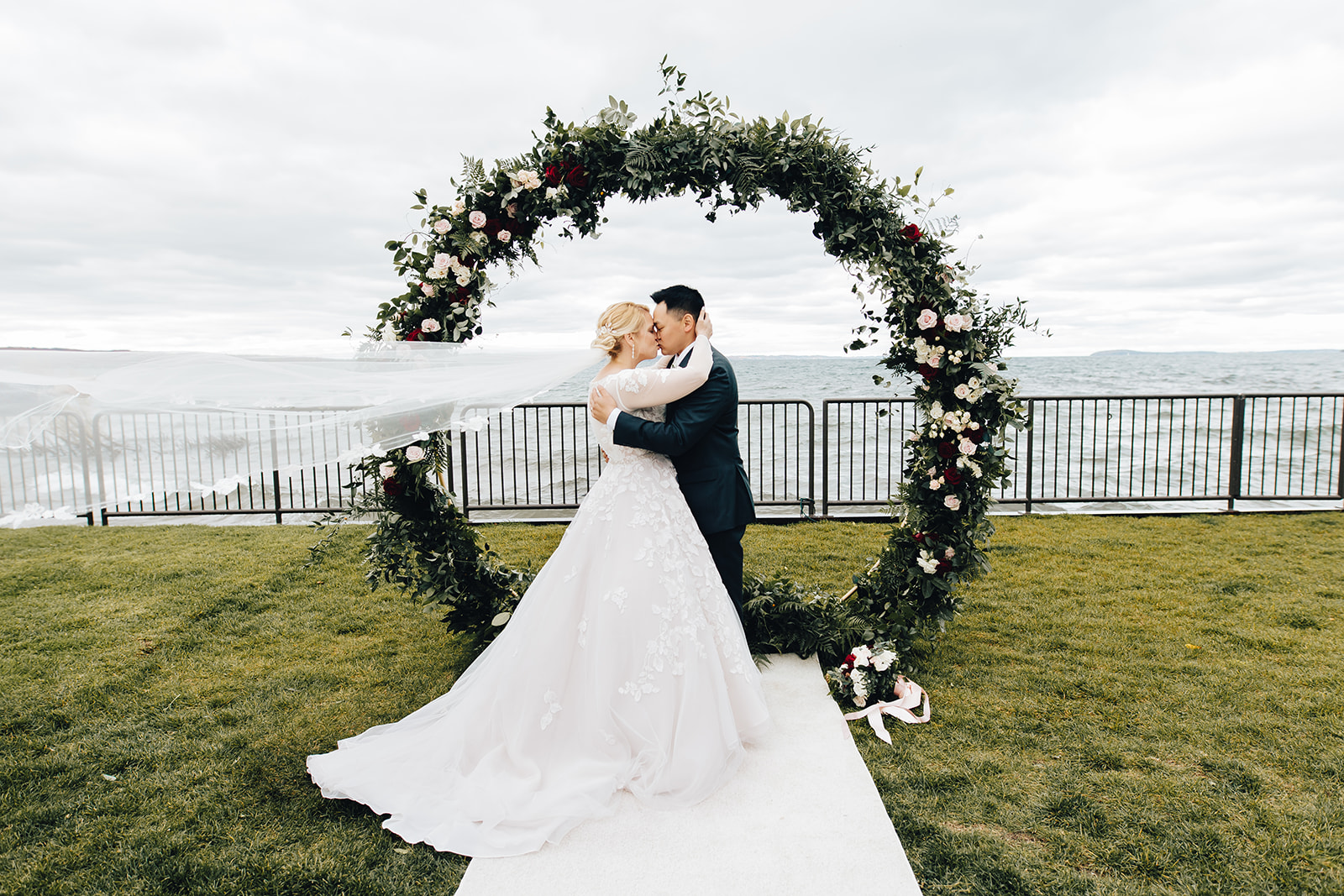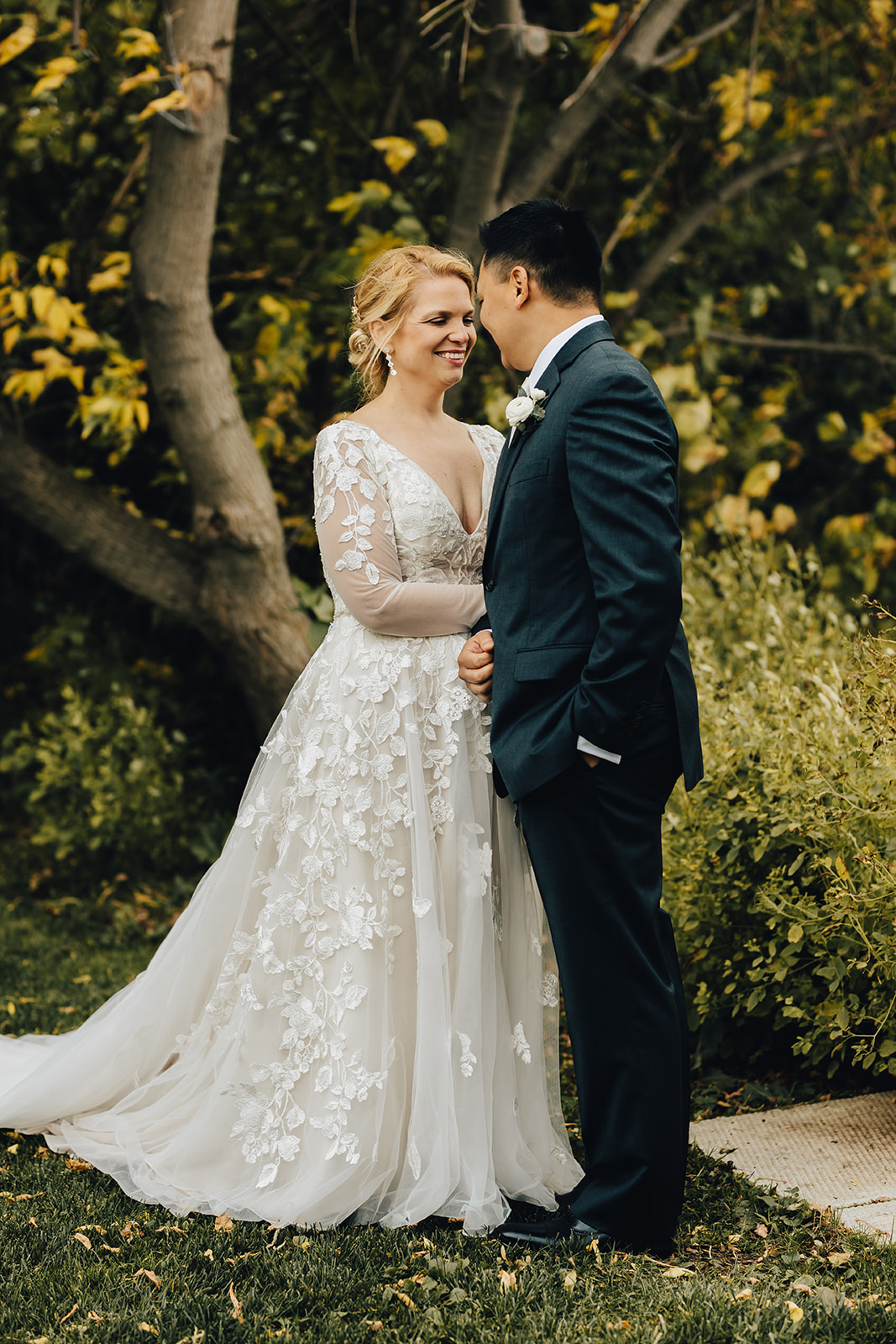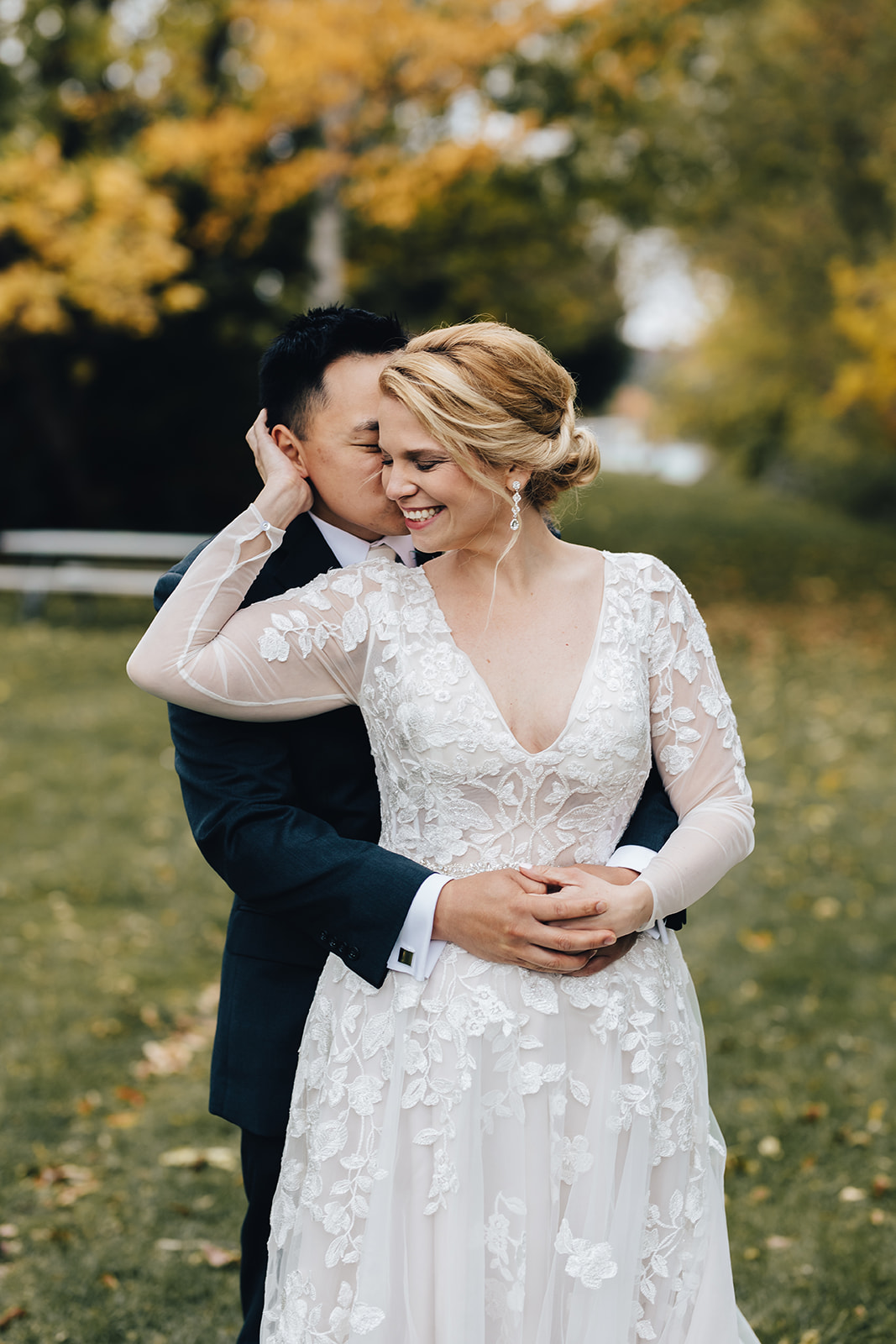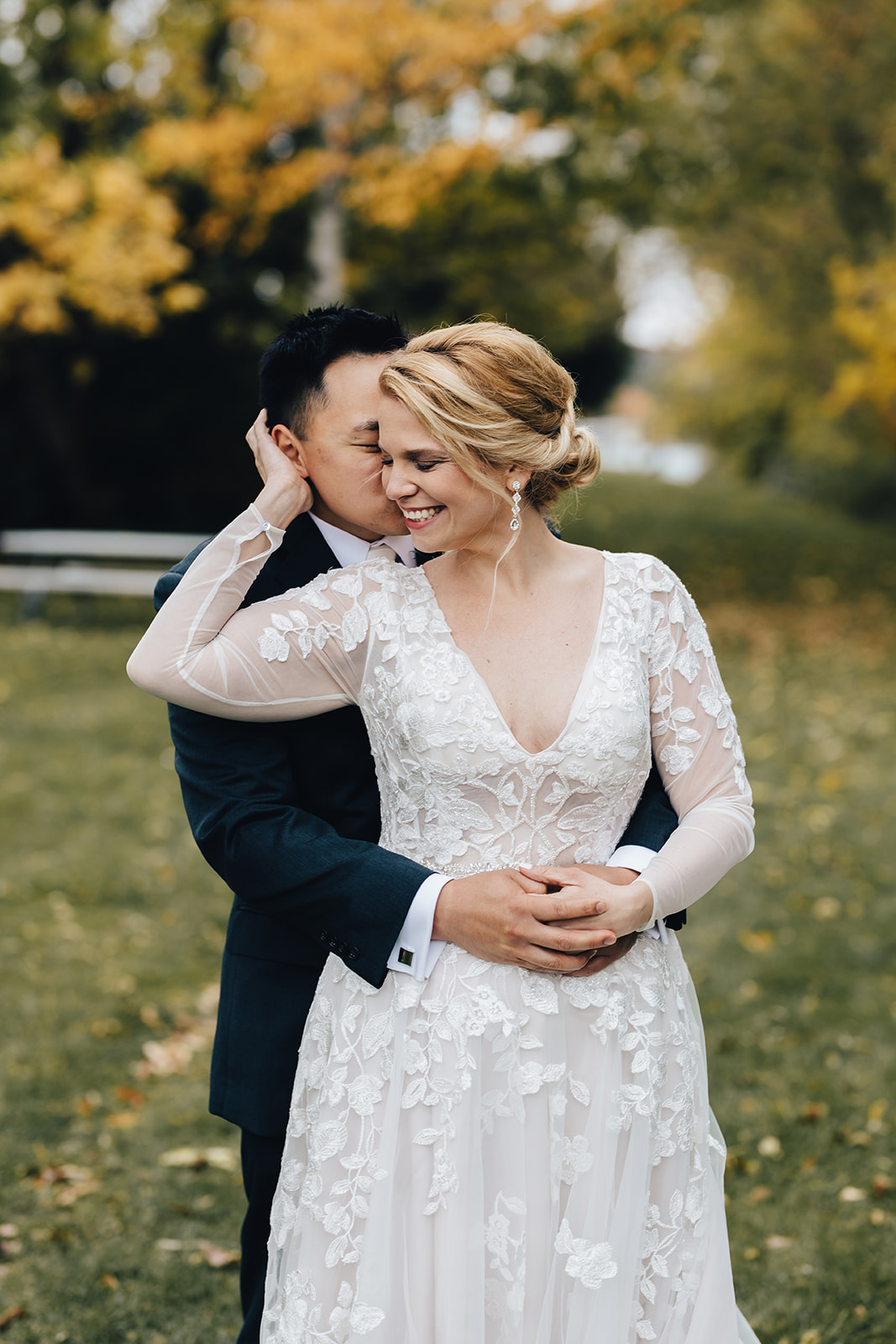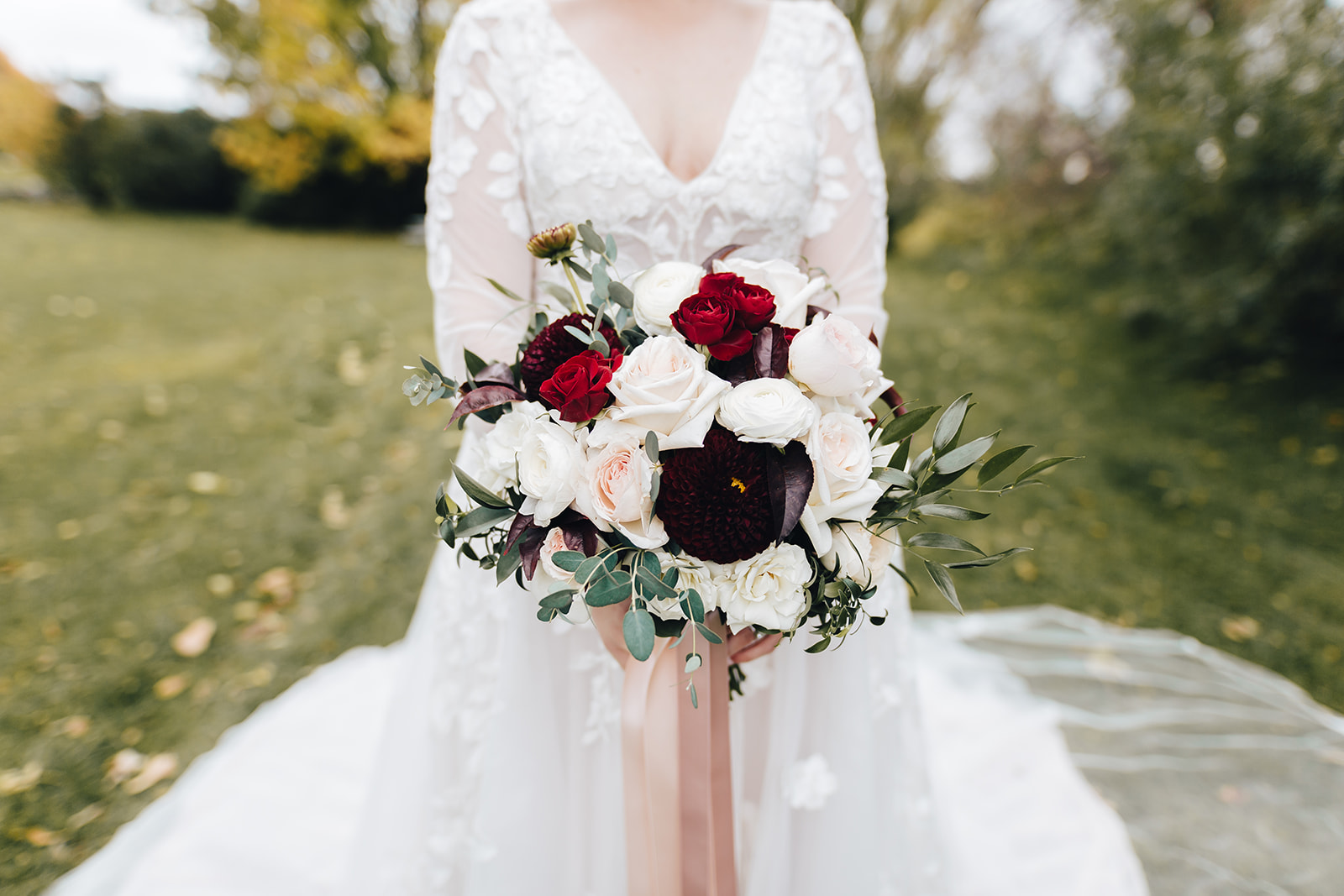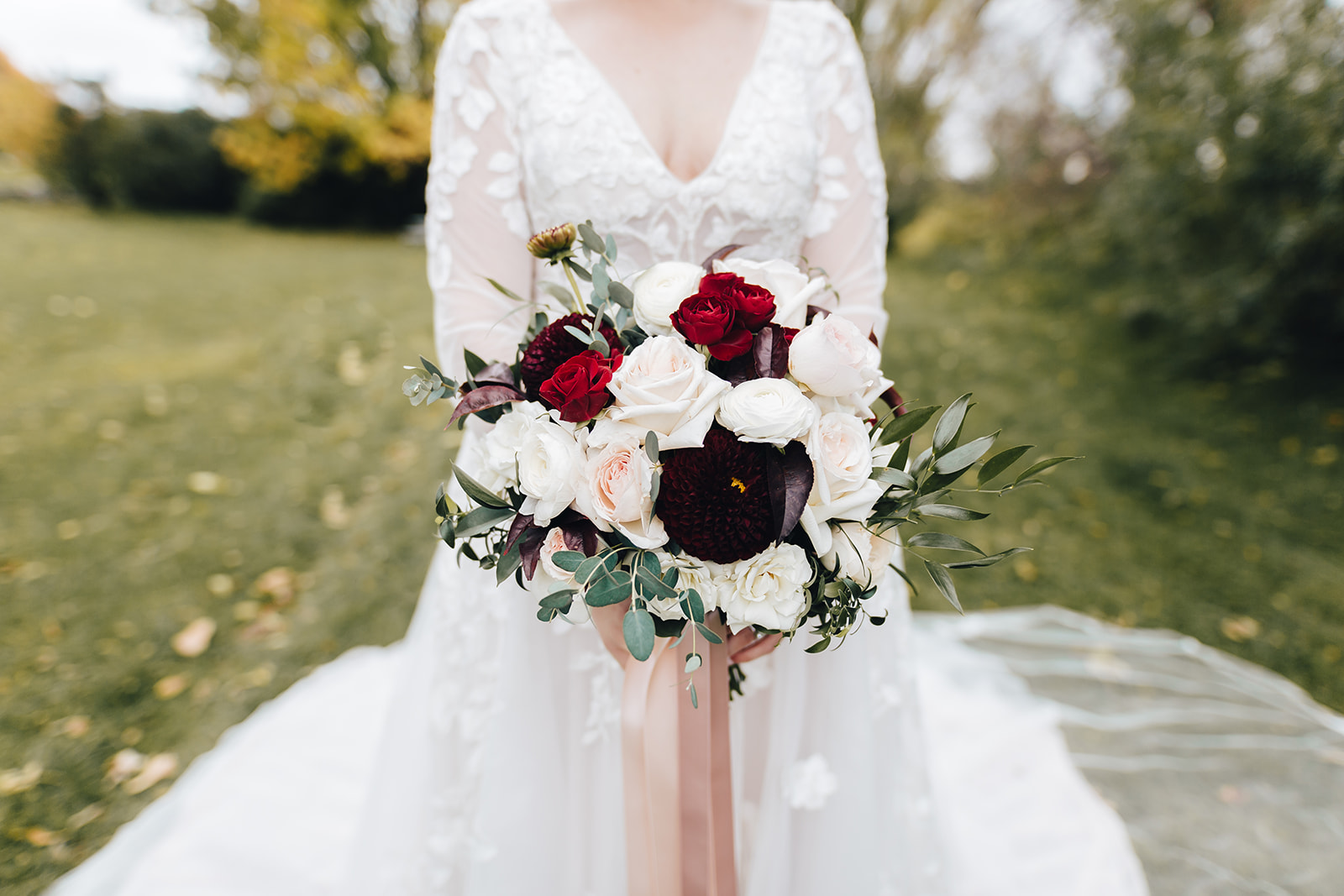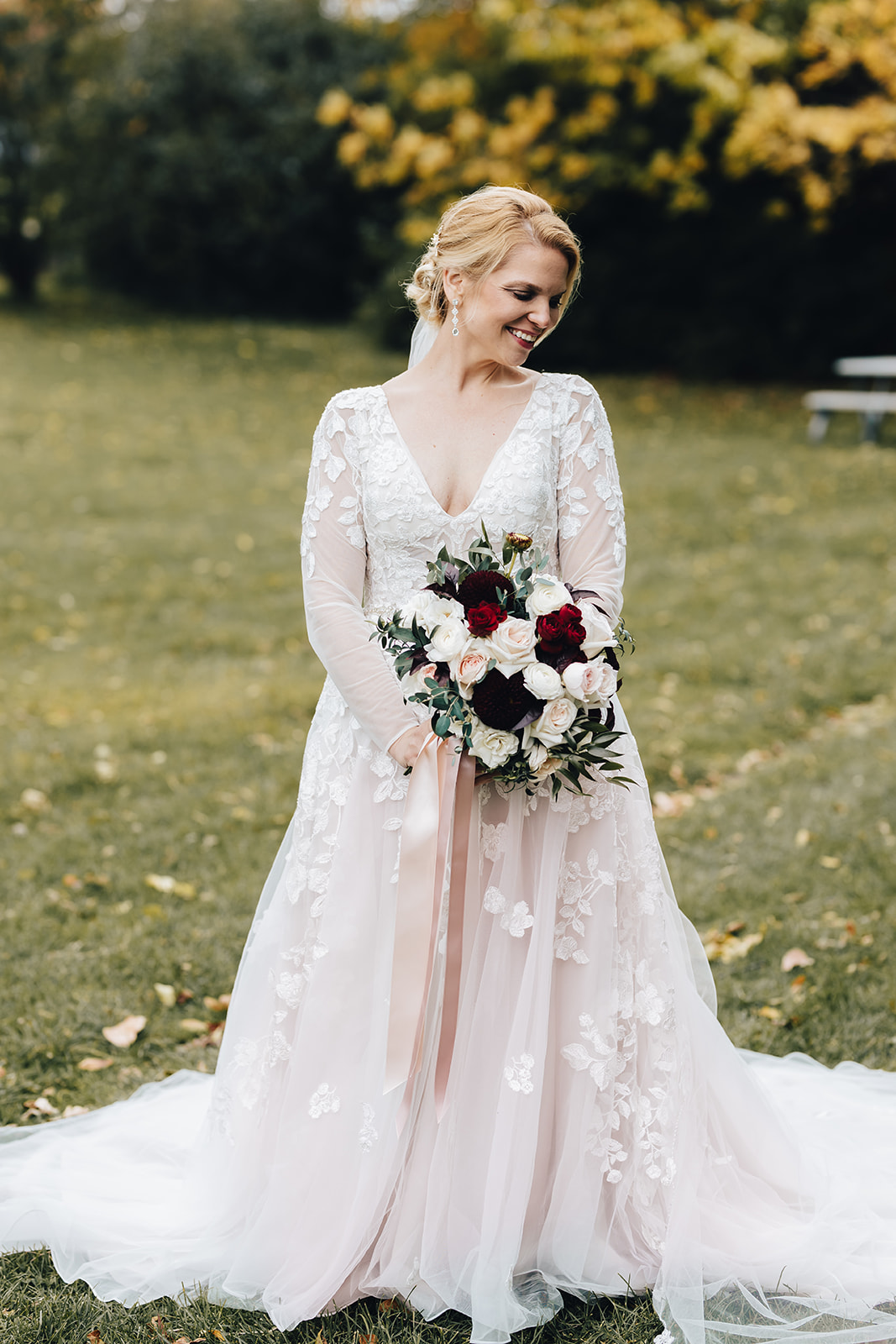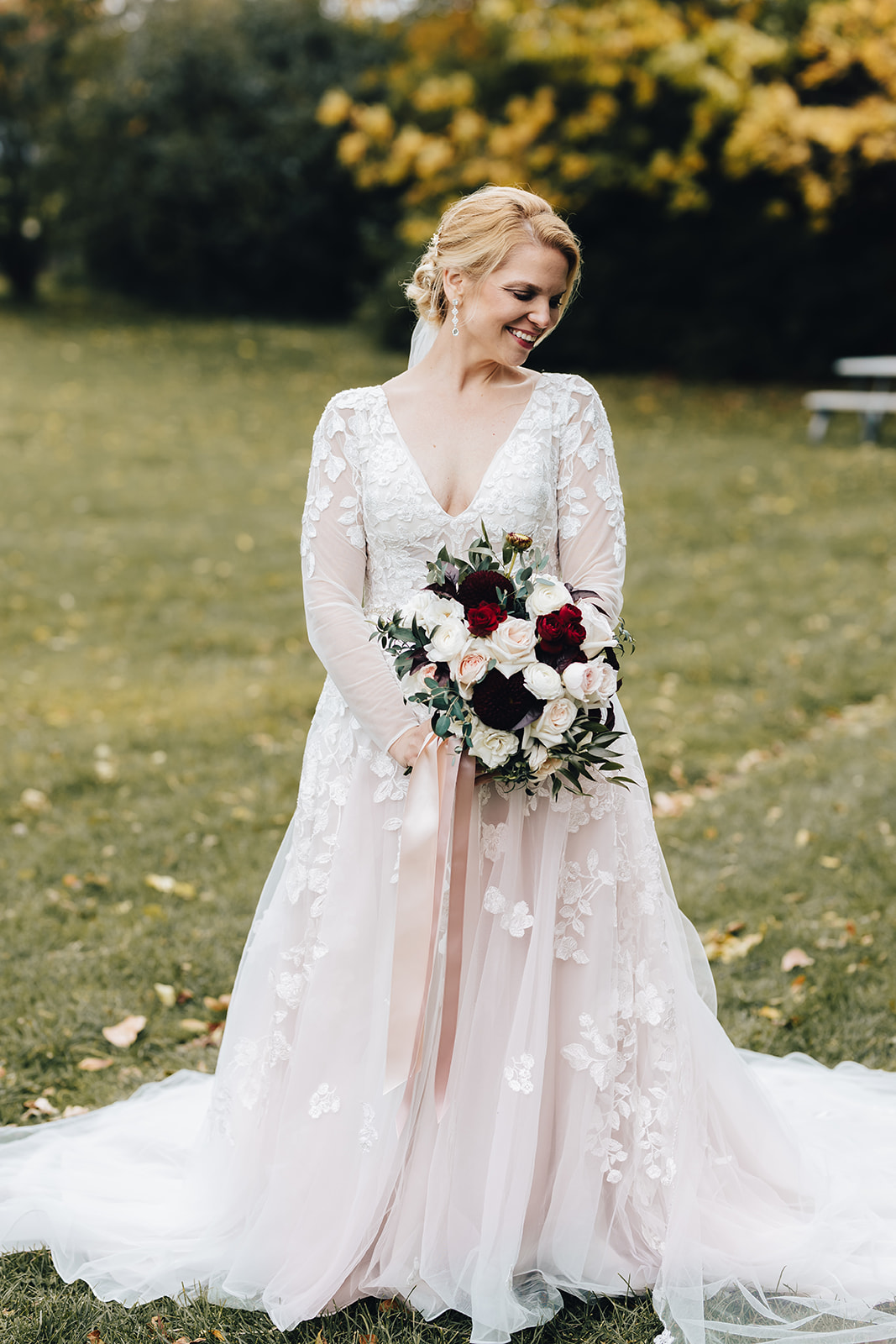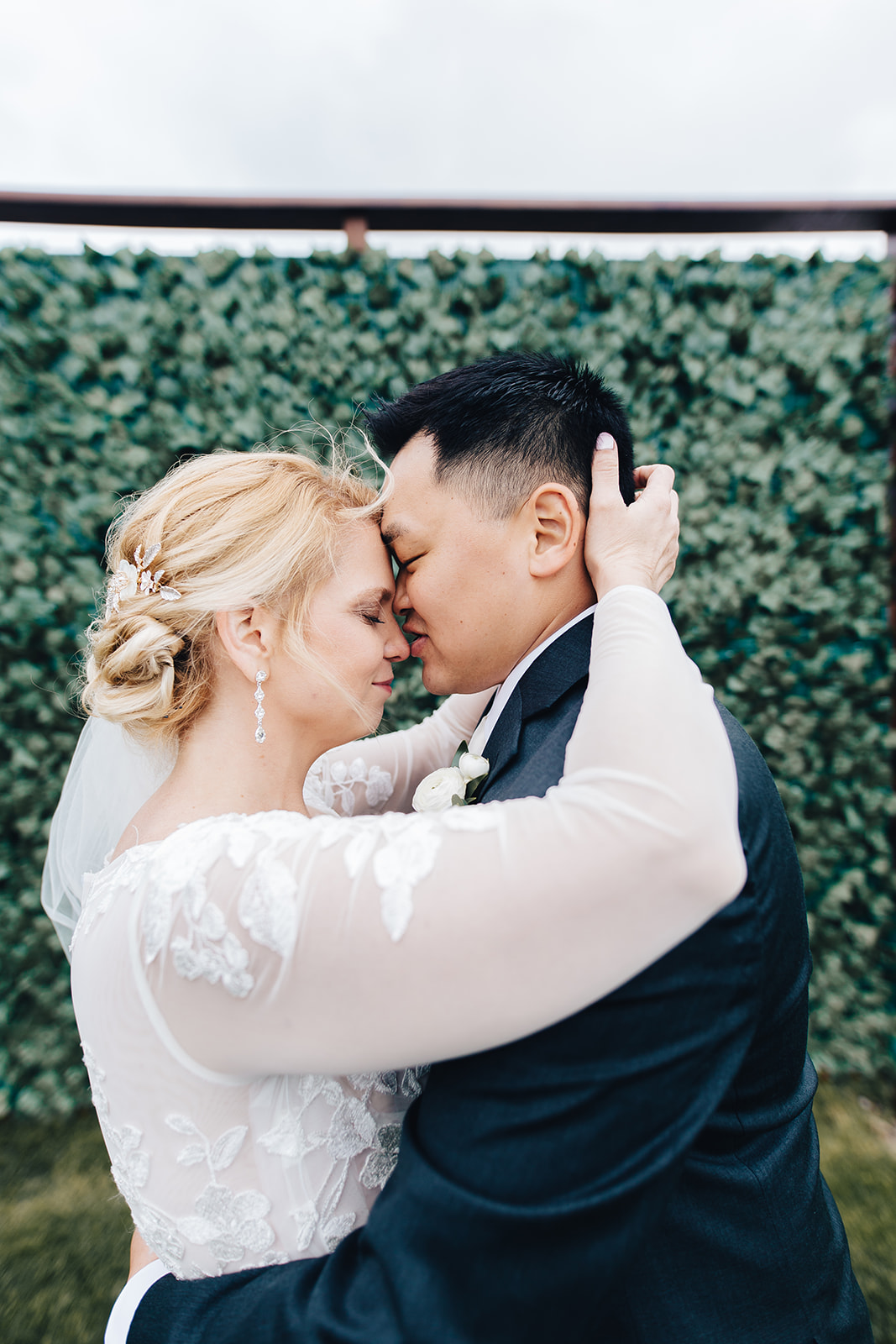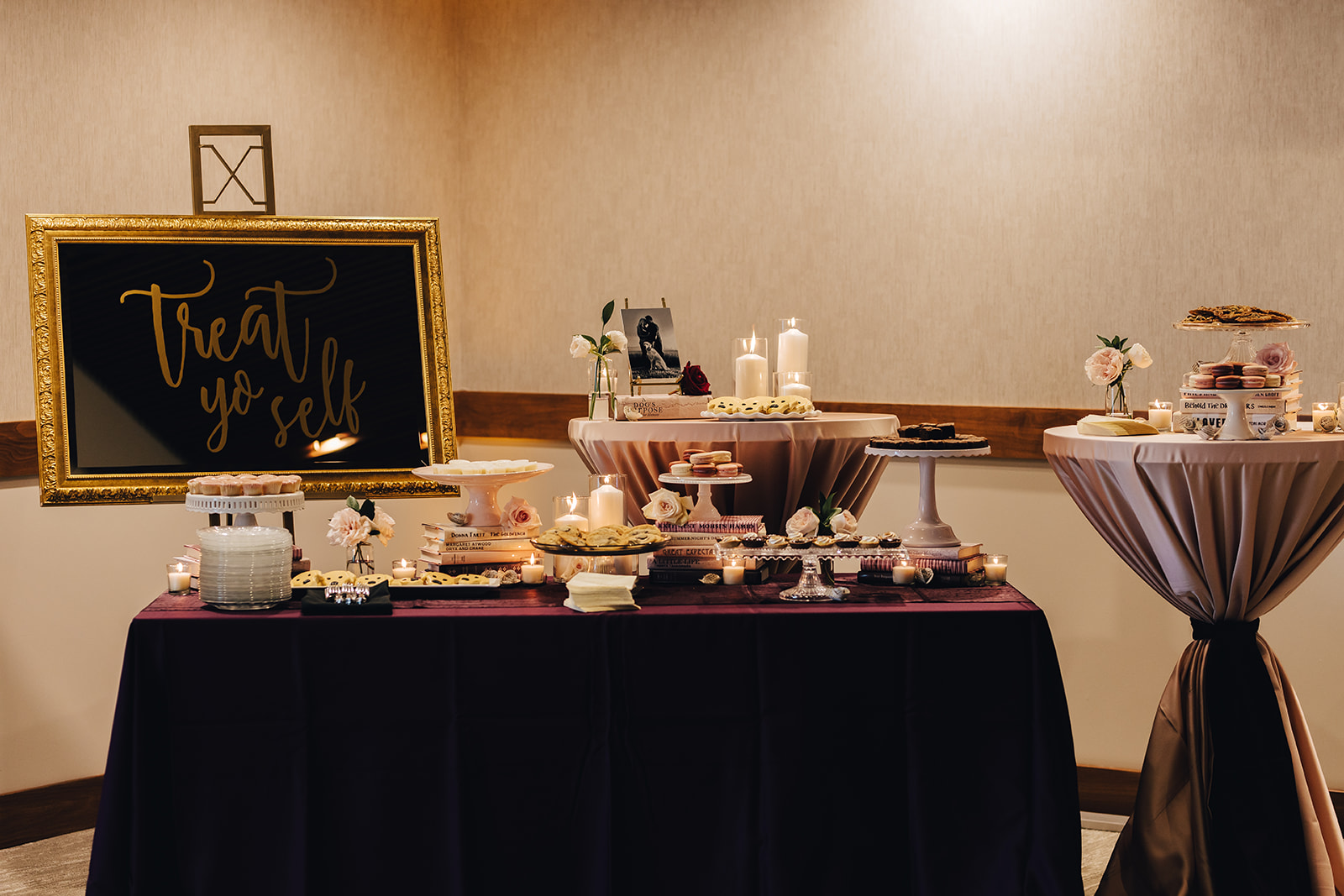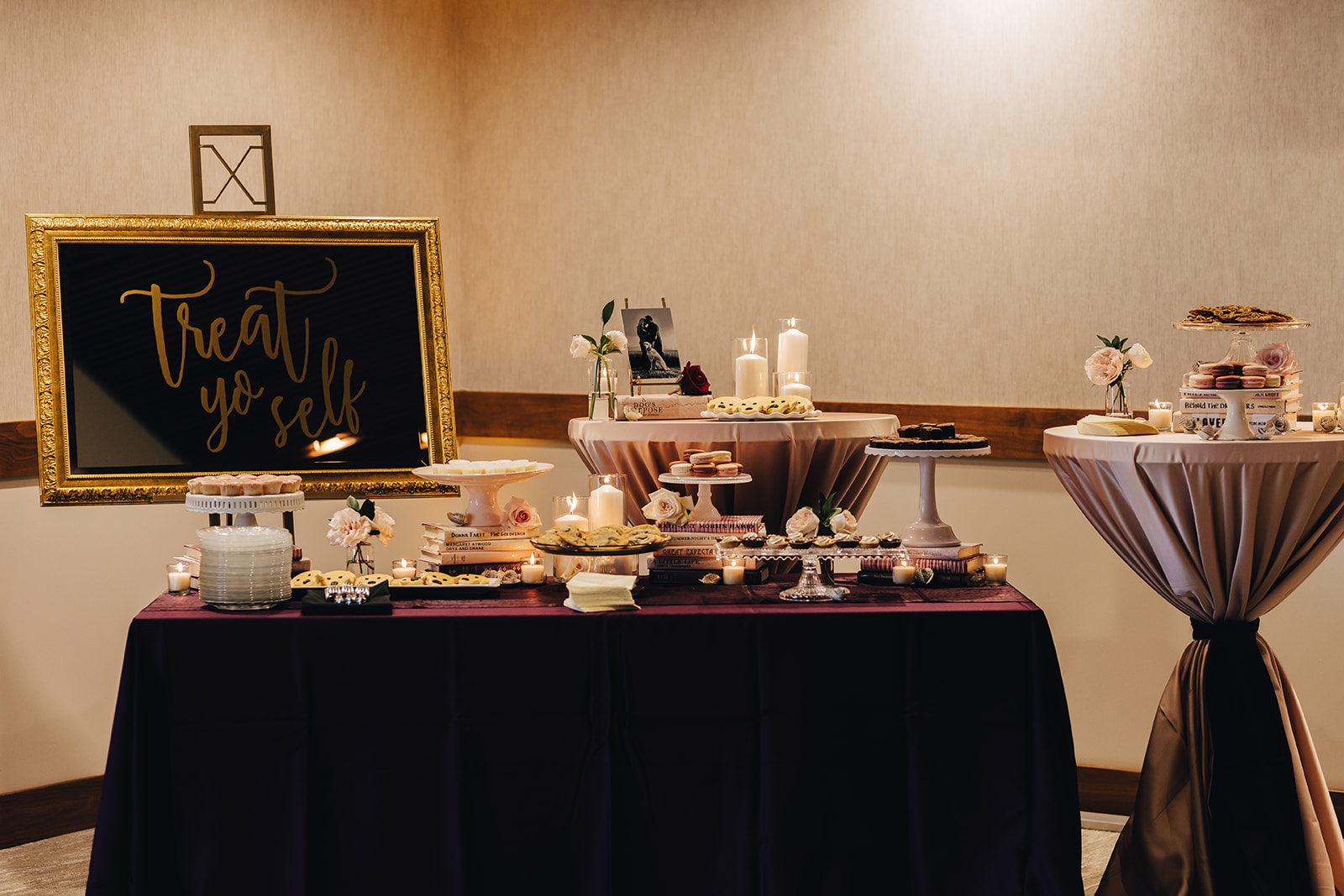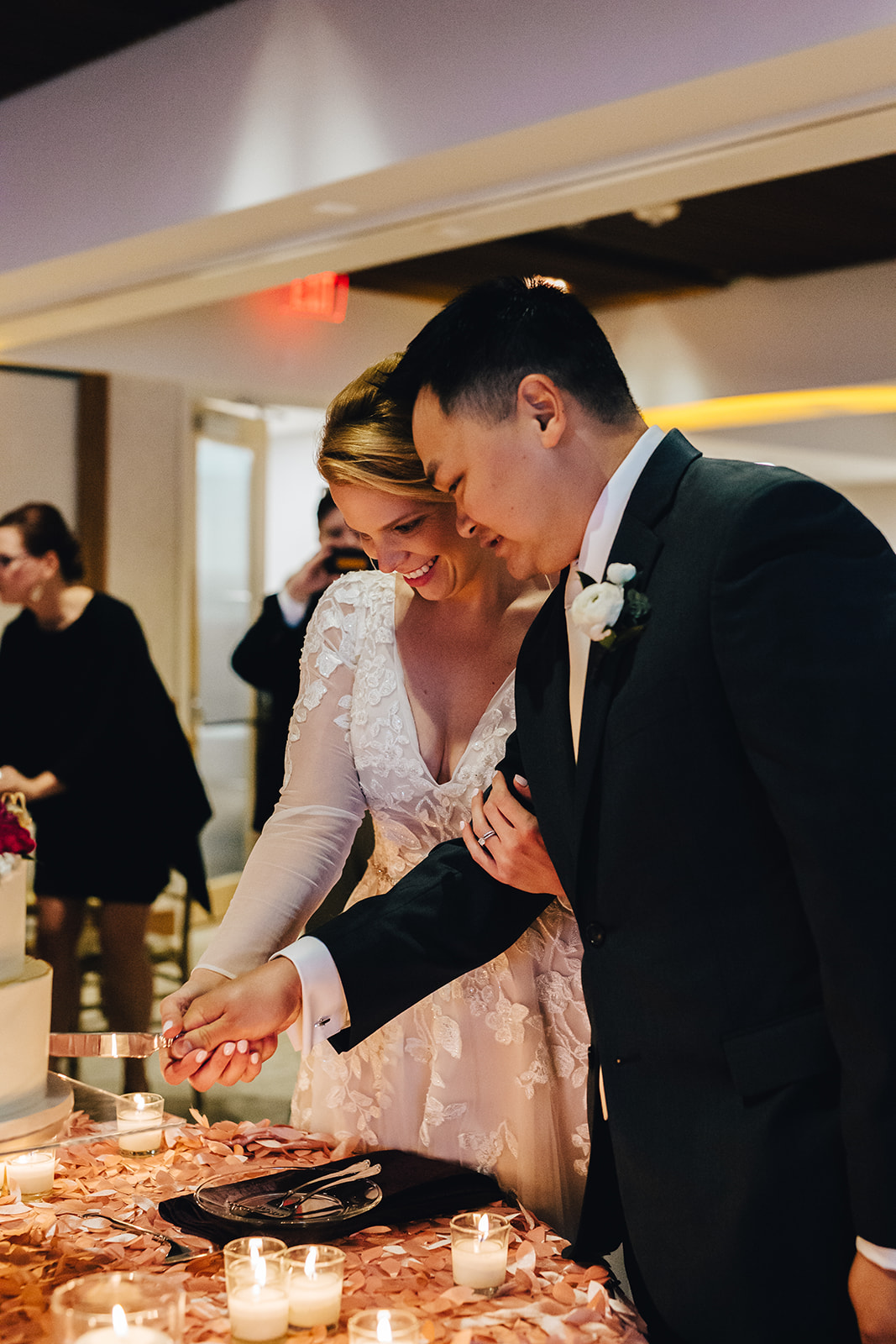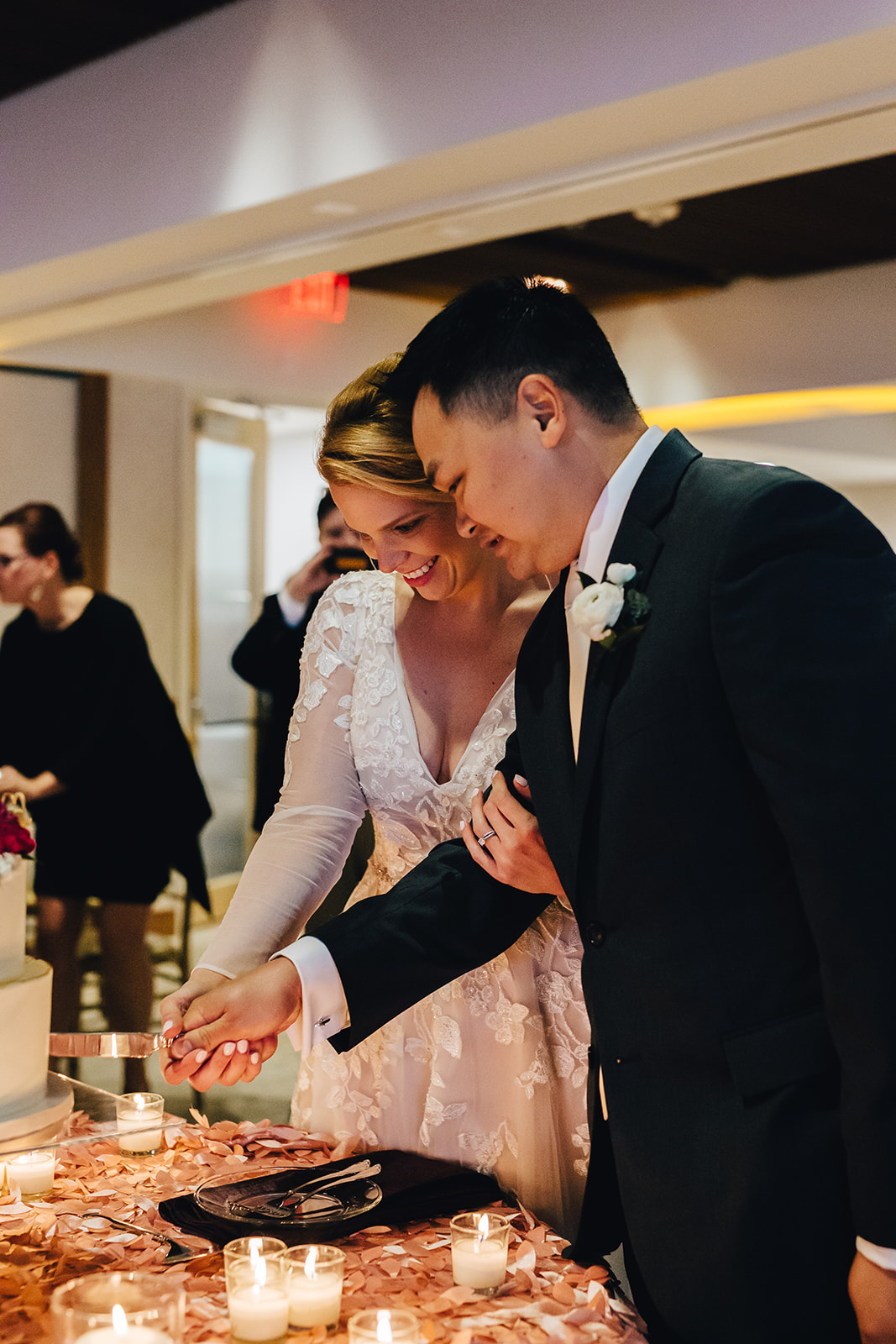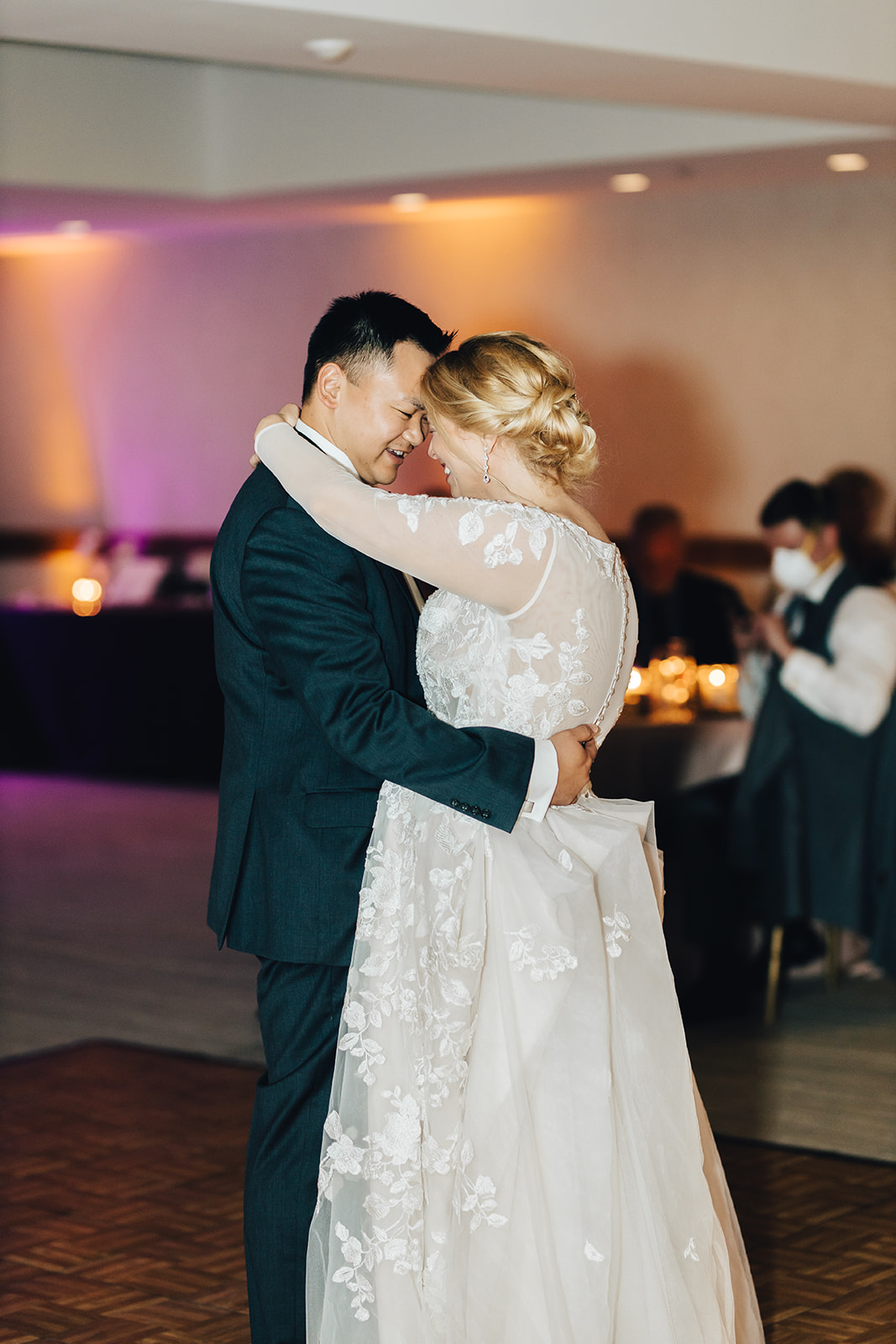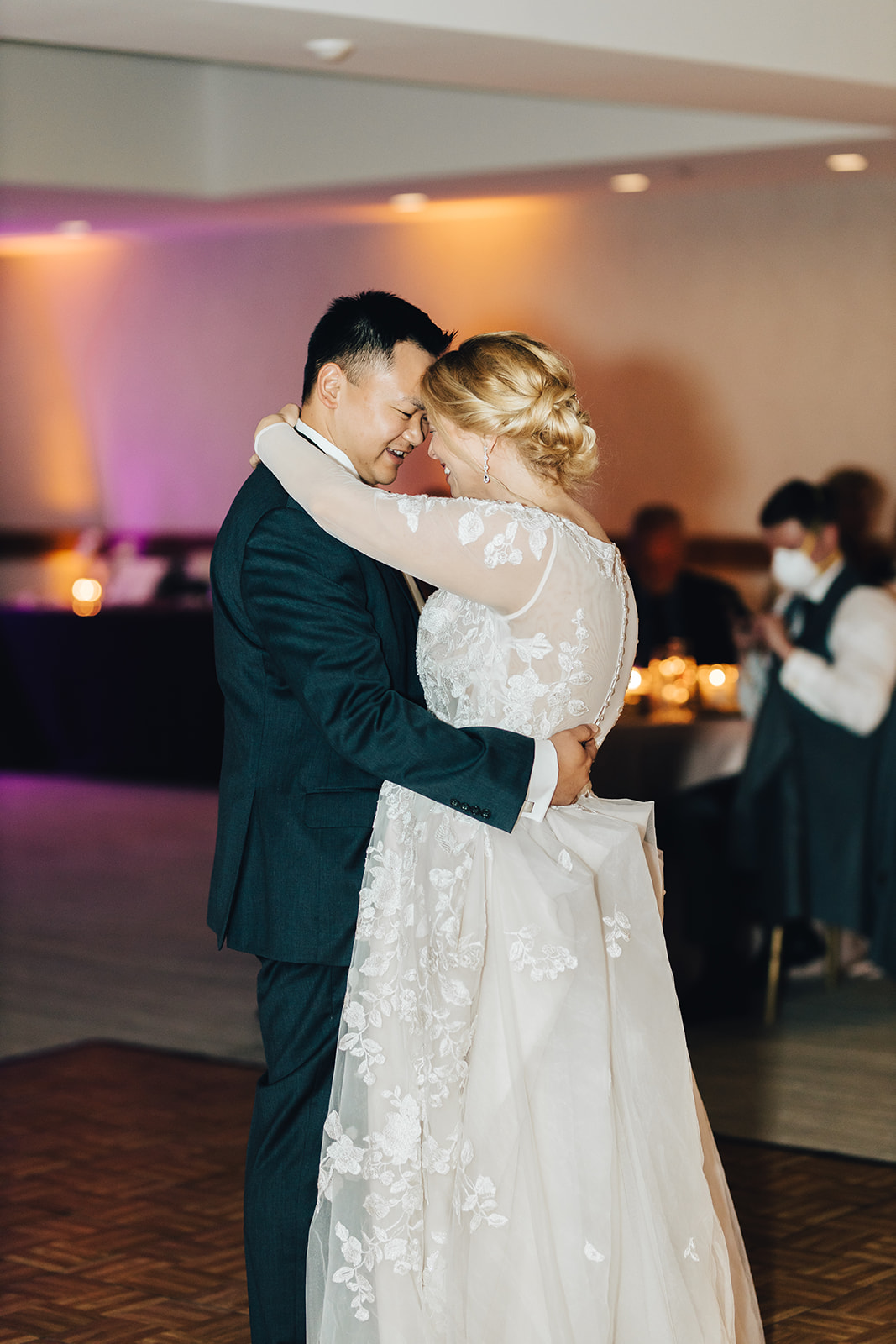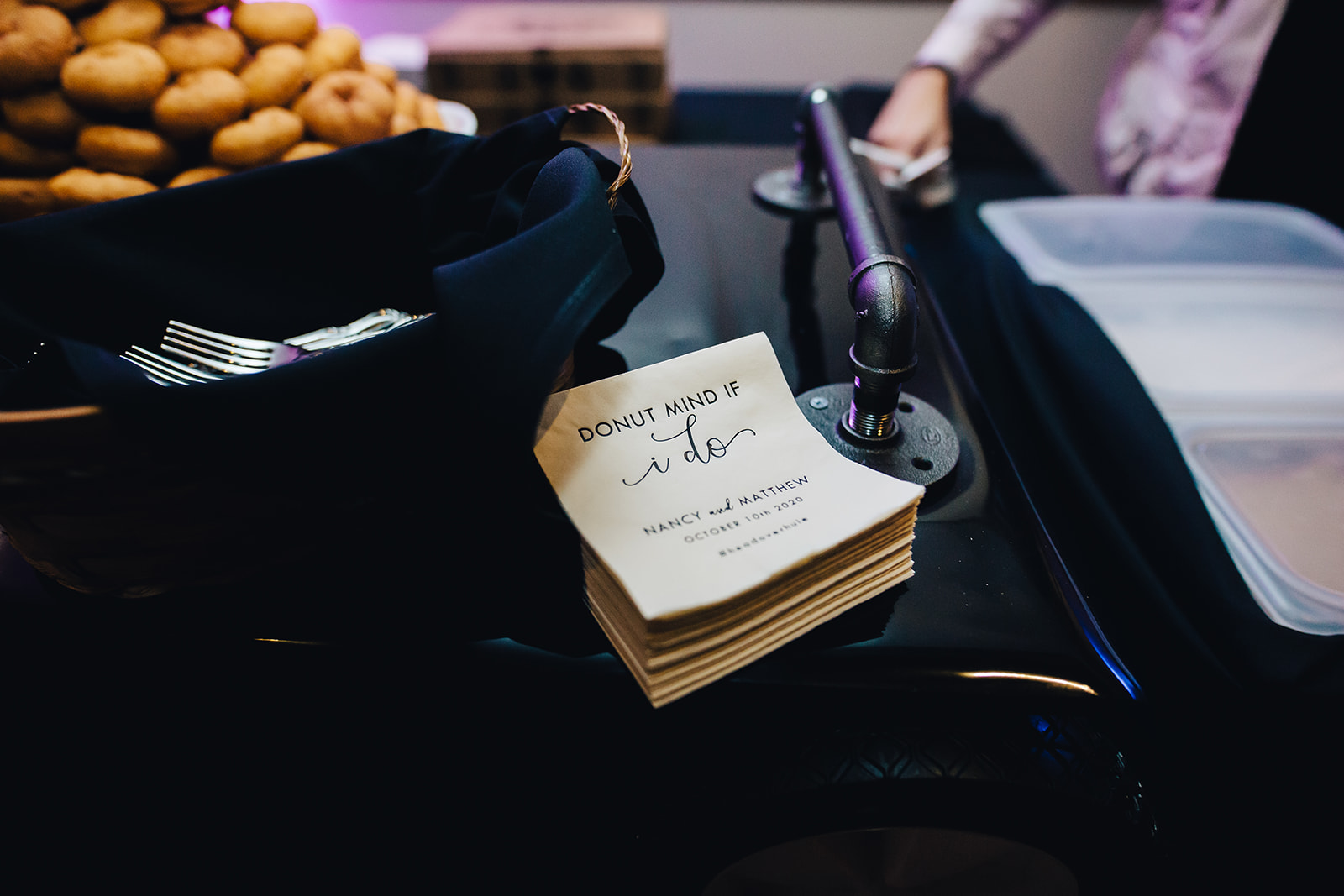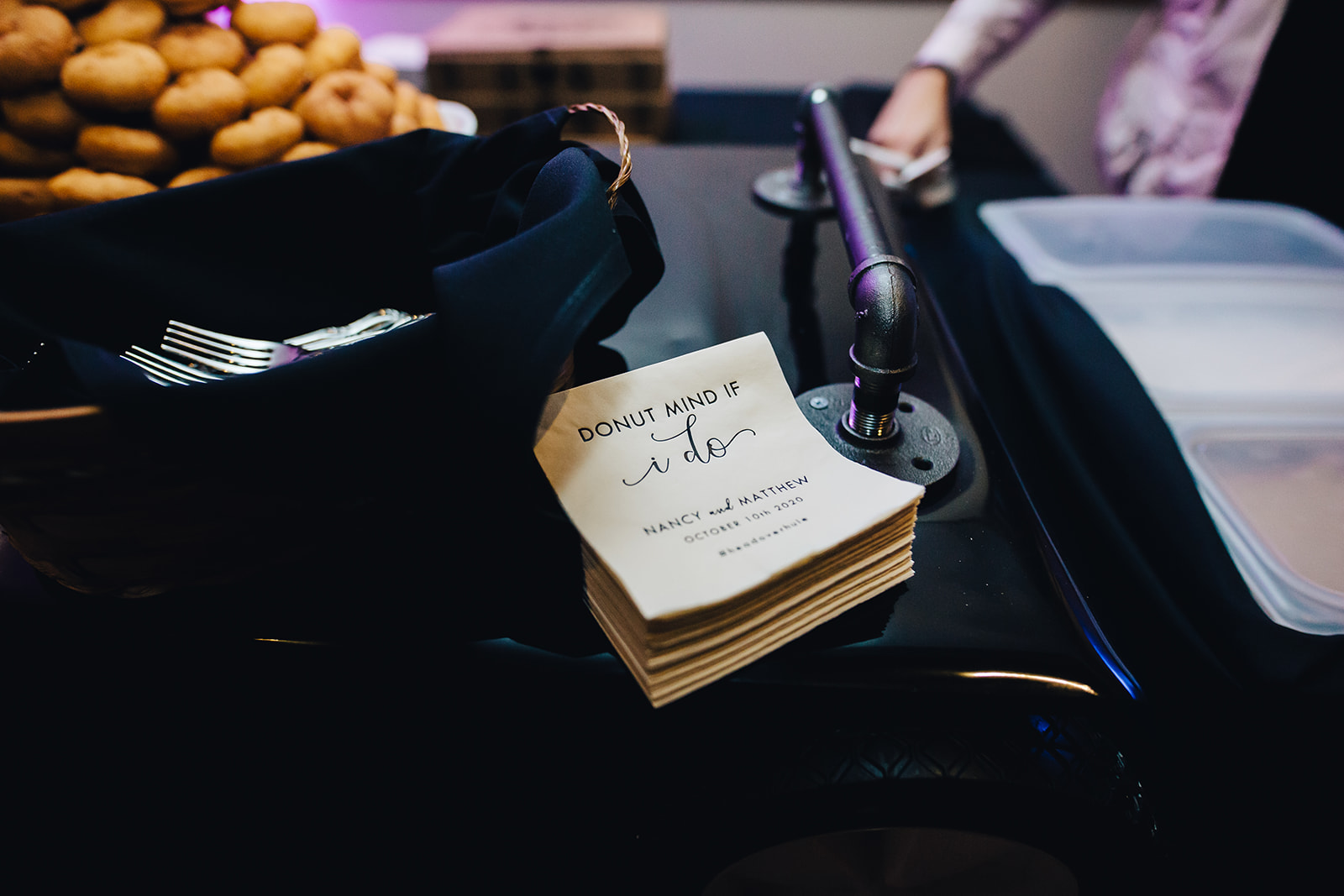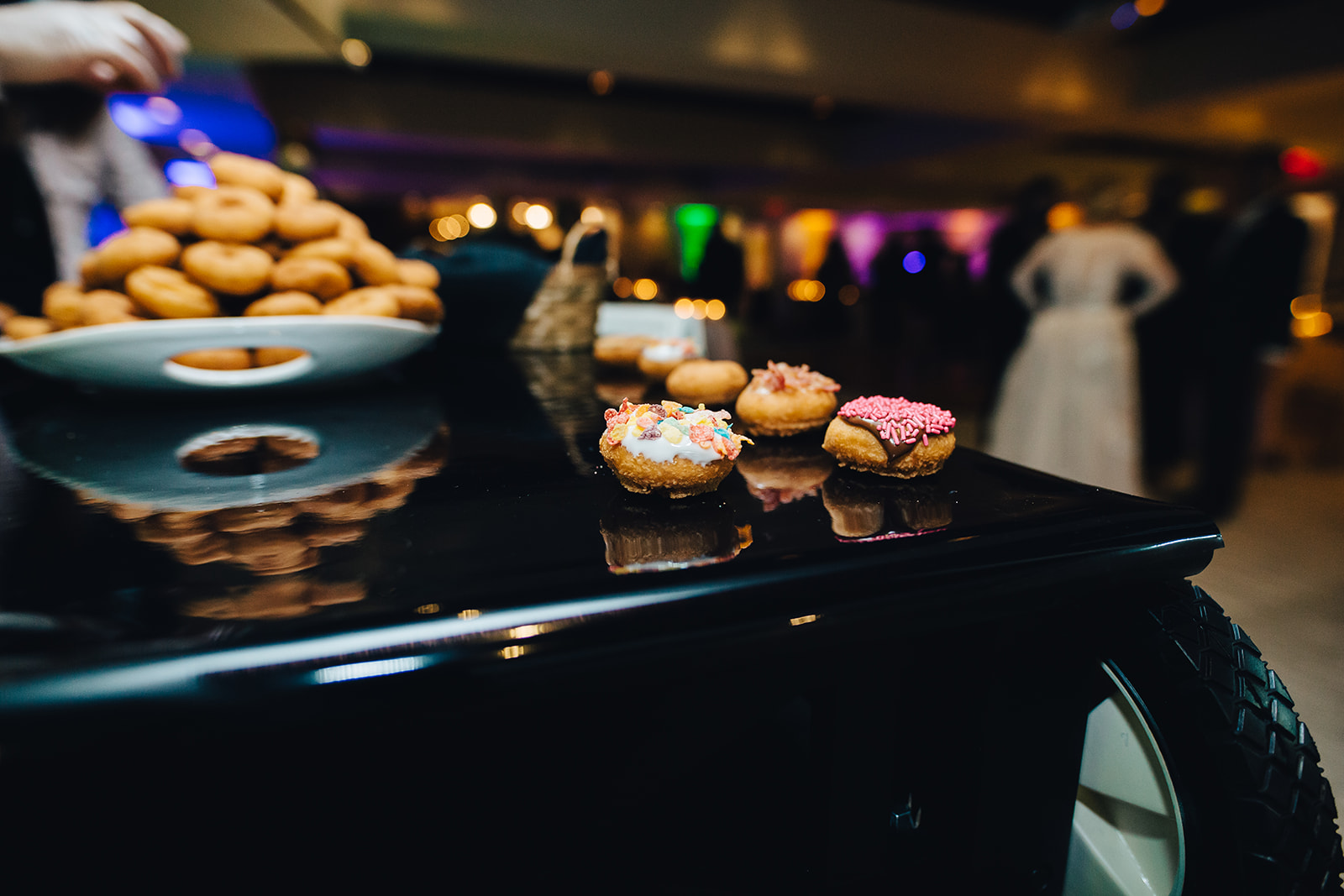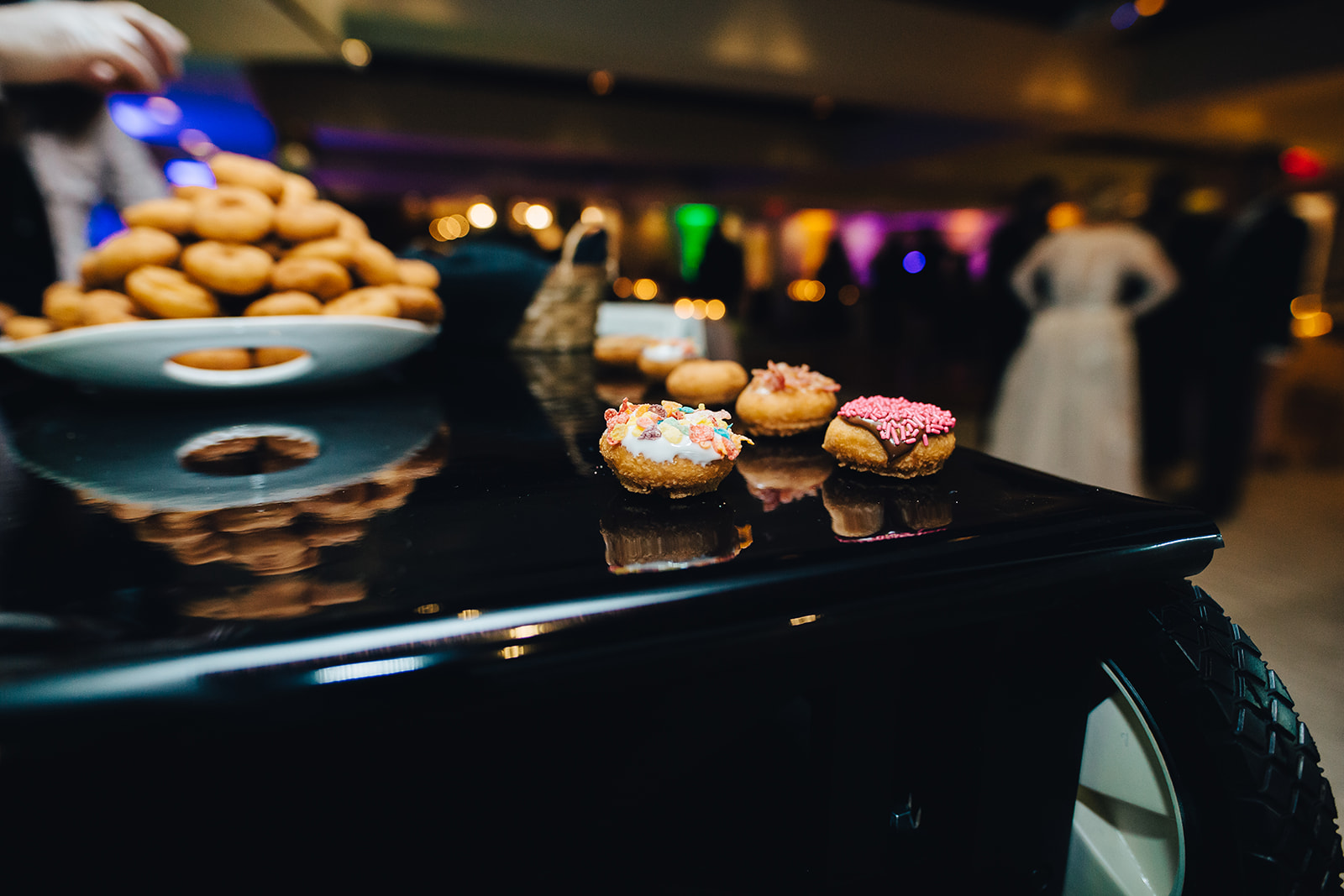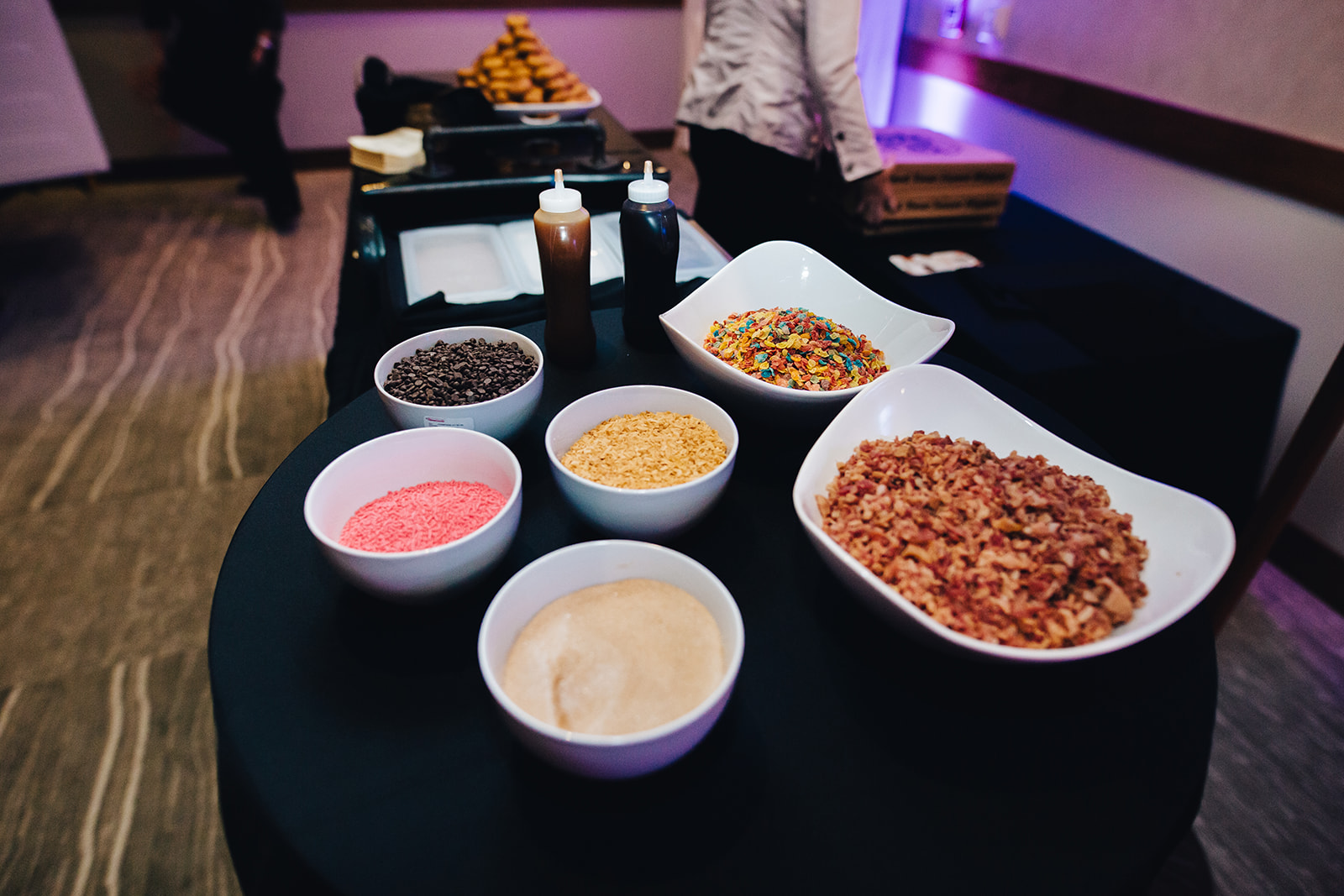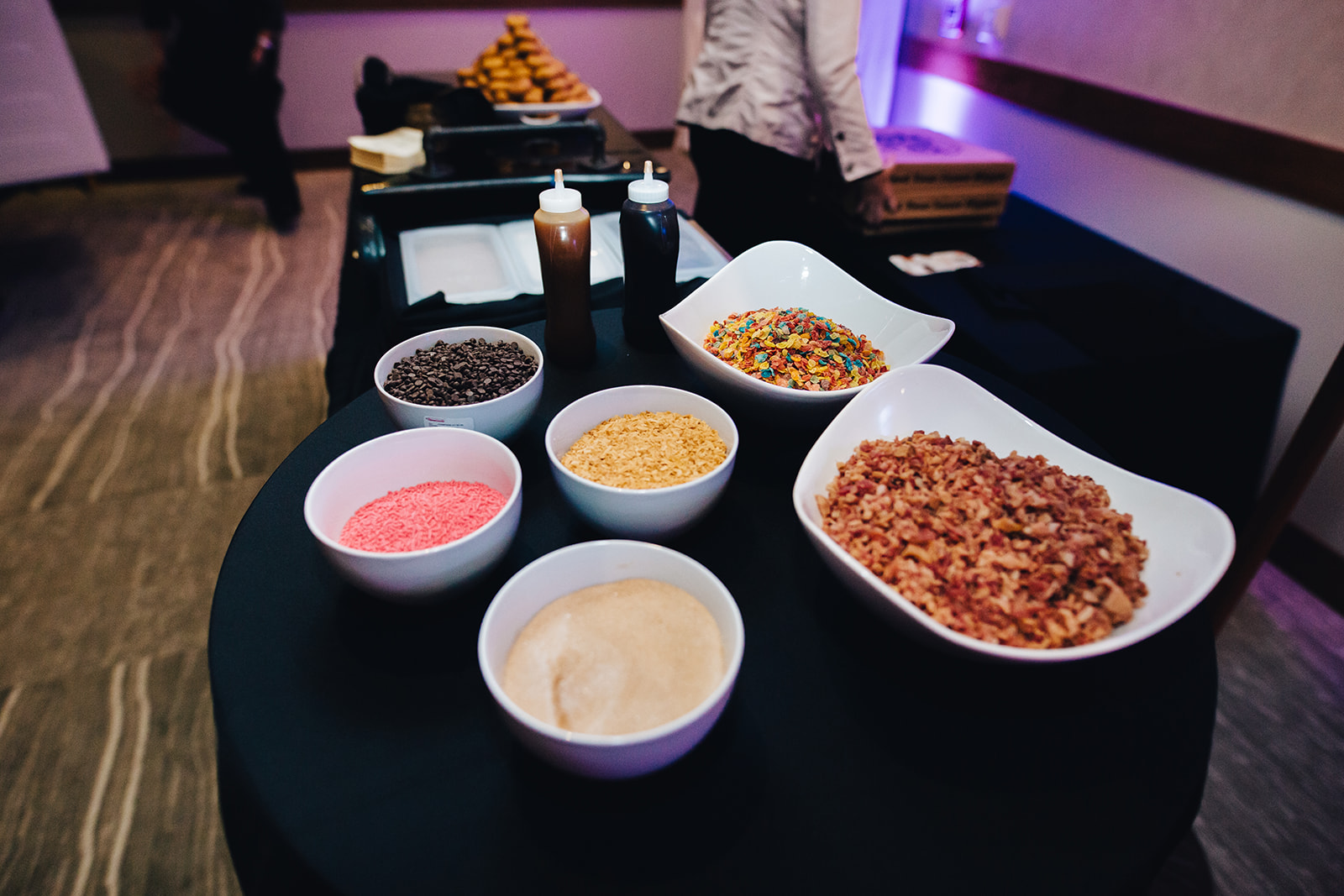 This West Bay Beach wedding has some excitement added by the evening! Hollye, the family member who orchestrated the whole design of the wedding, planned a huge surprise for not only the couple but for all the guests at the wedding. For late night snack she had bubbles and brews show up and drive their mobile cart right into the ballroom for everyone to enjoy cider and donuts. It was so awesome and everyone was blown away, it was such a sweet touch!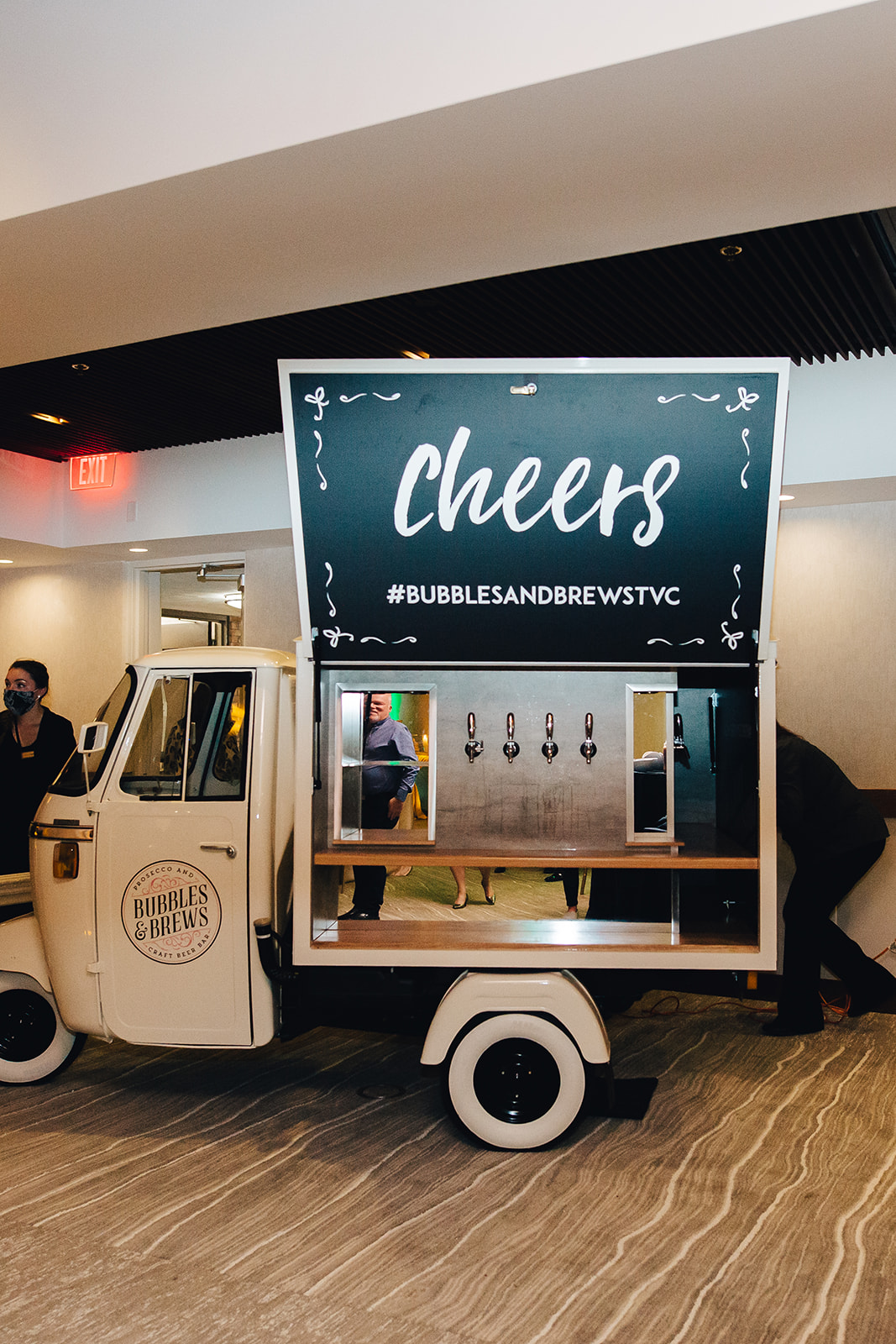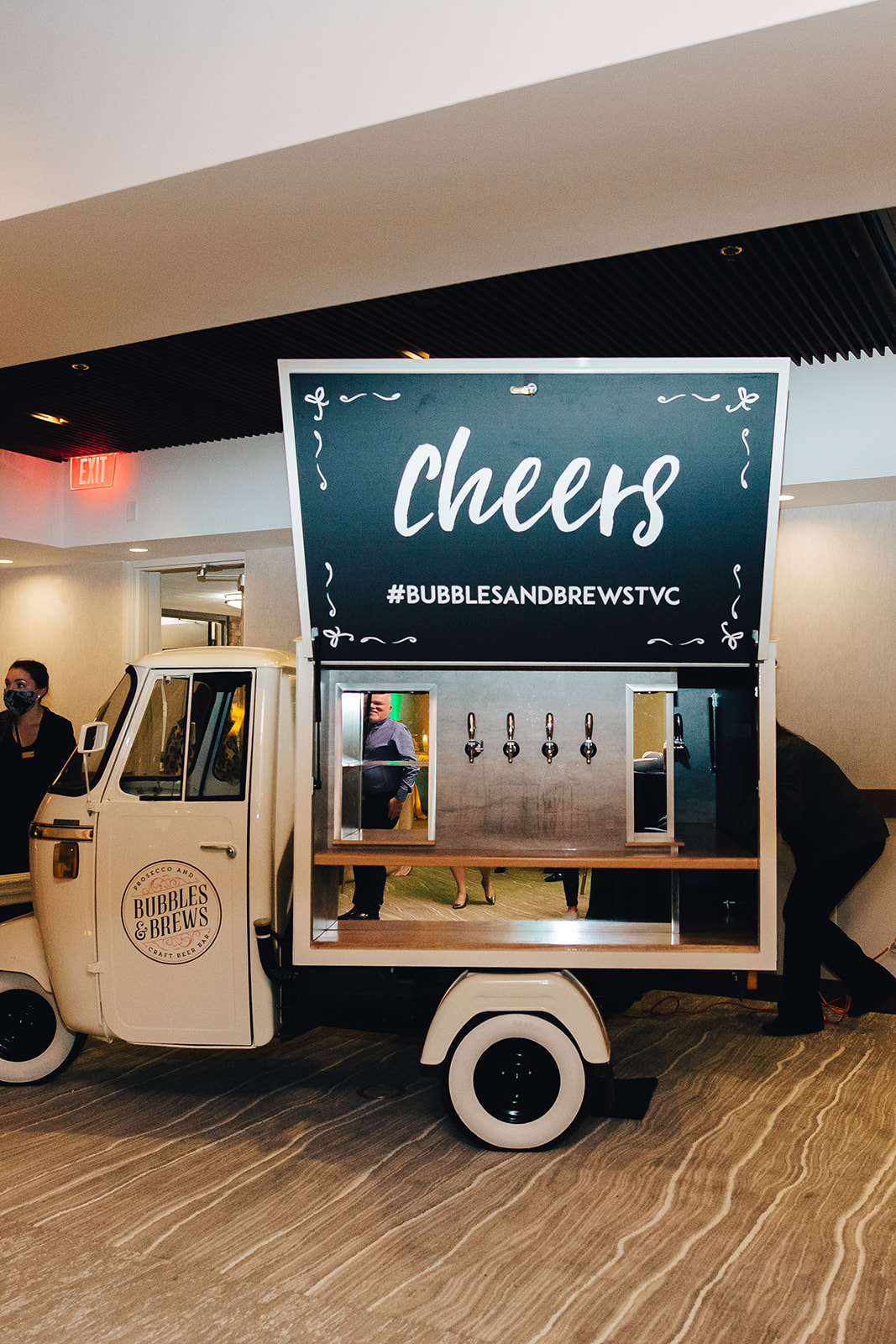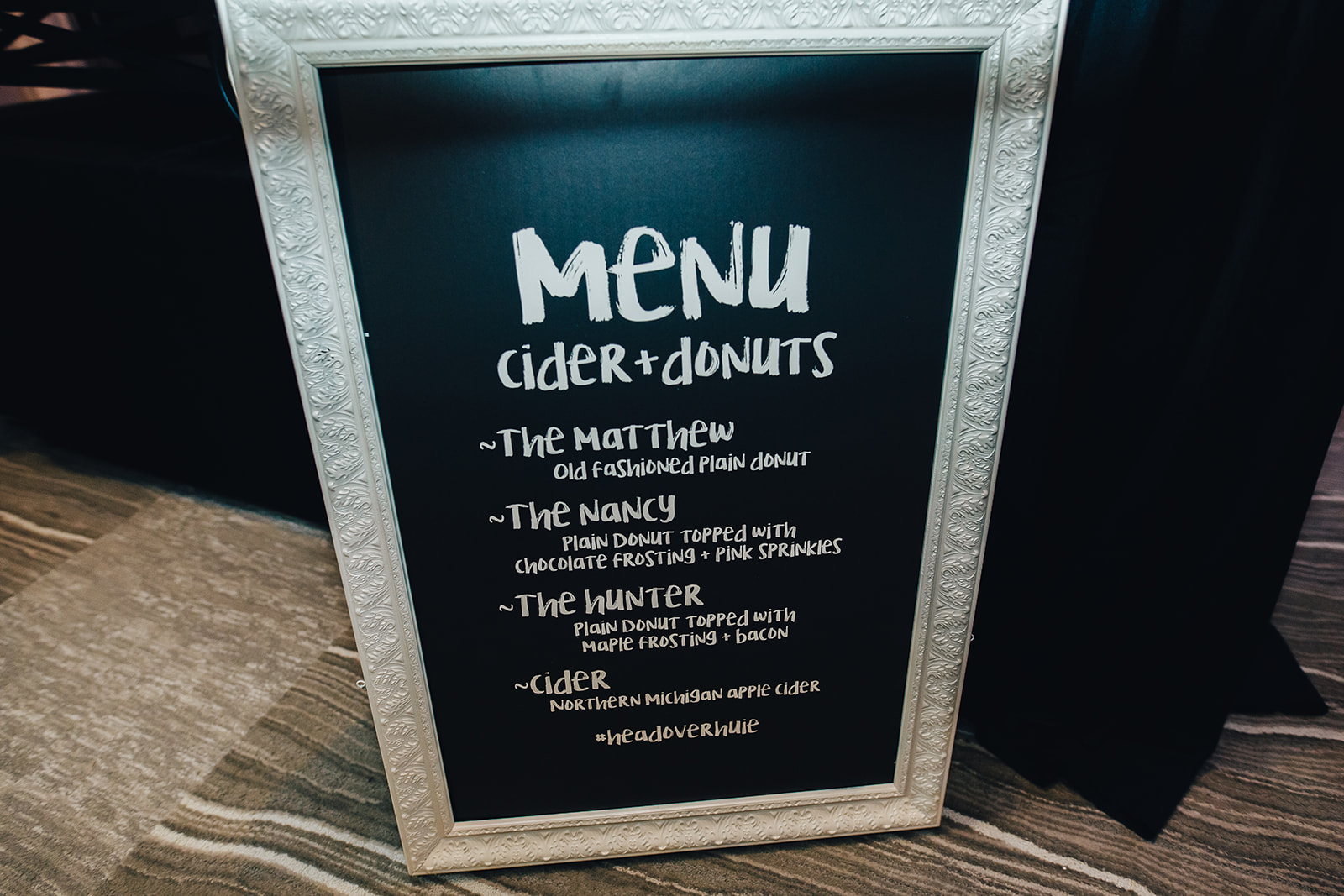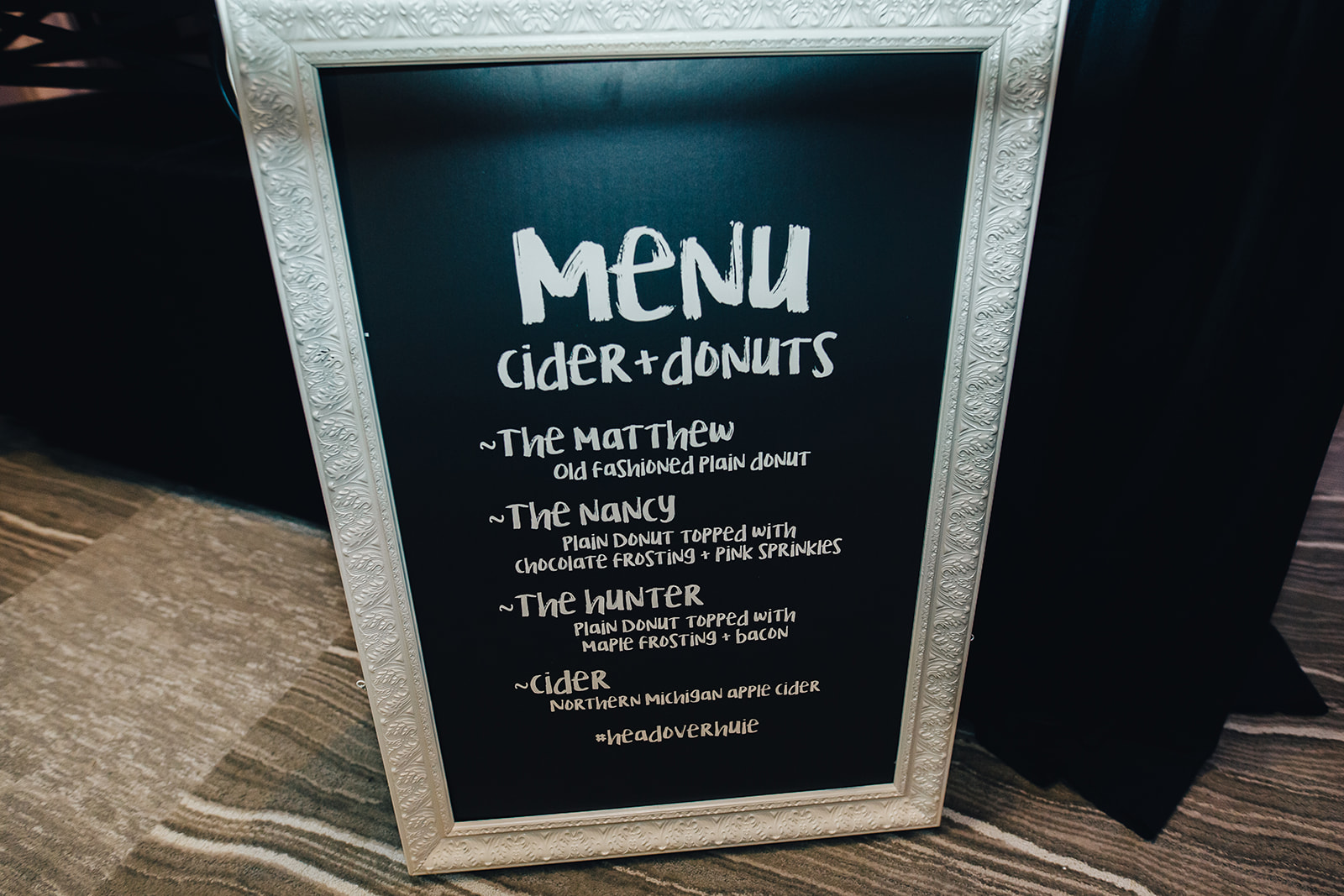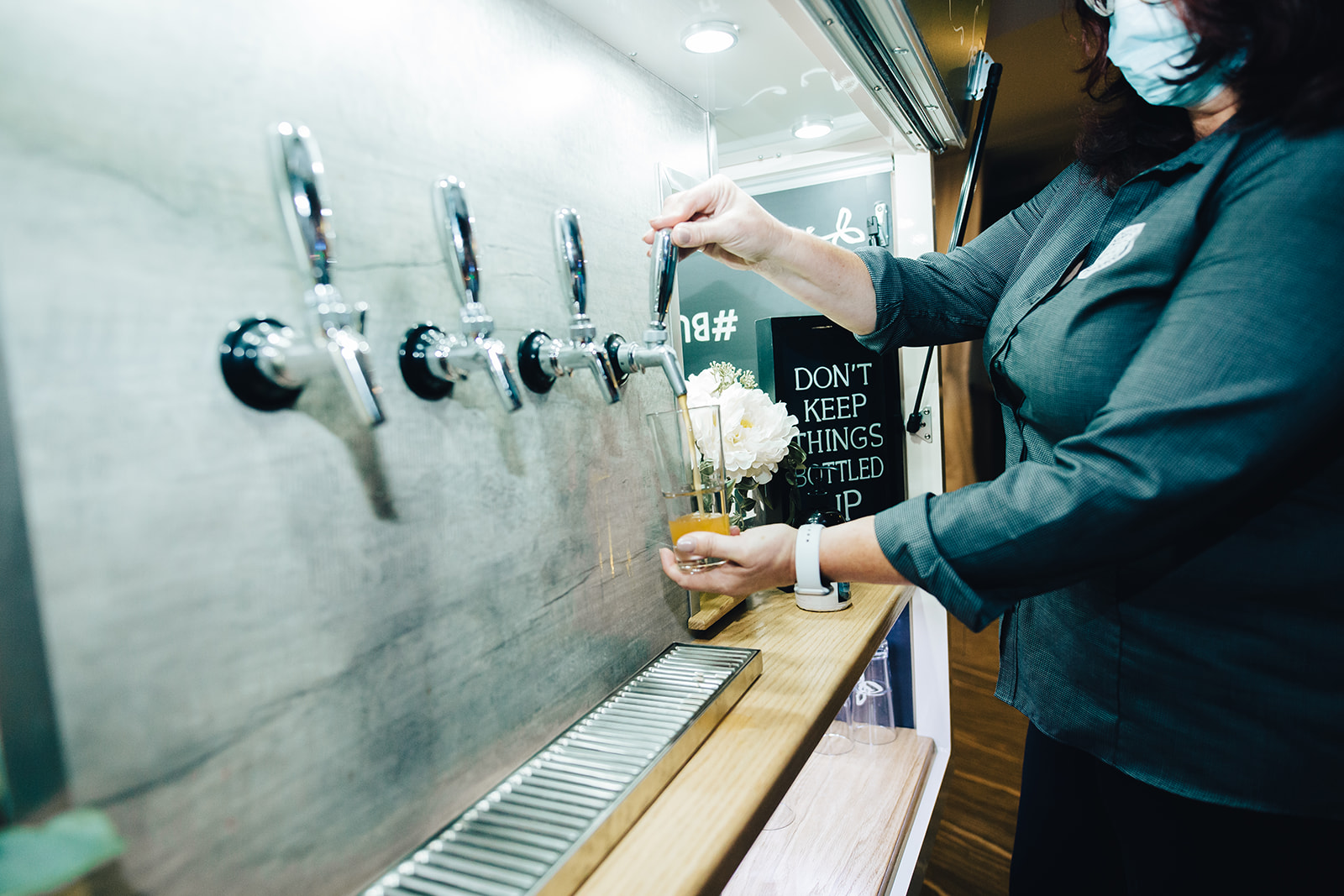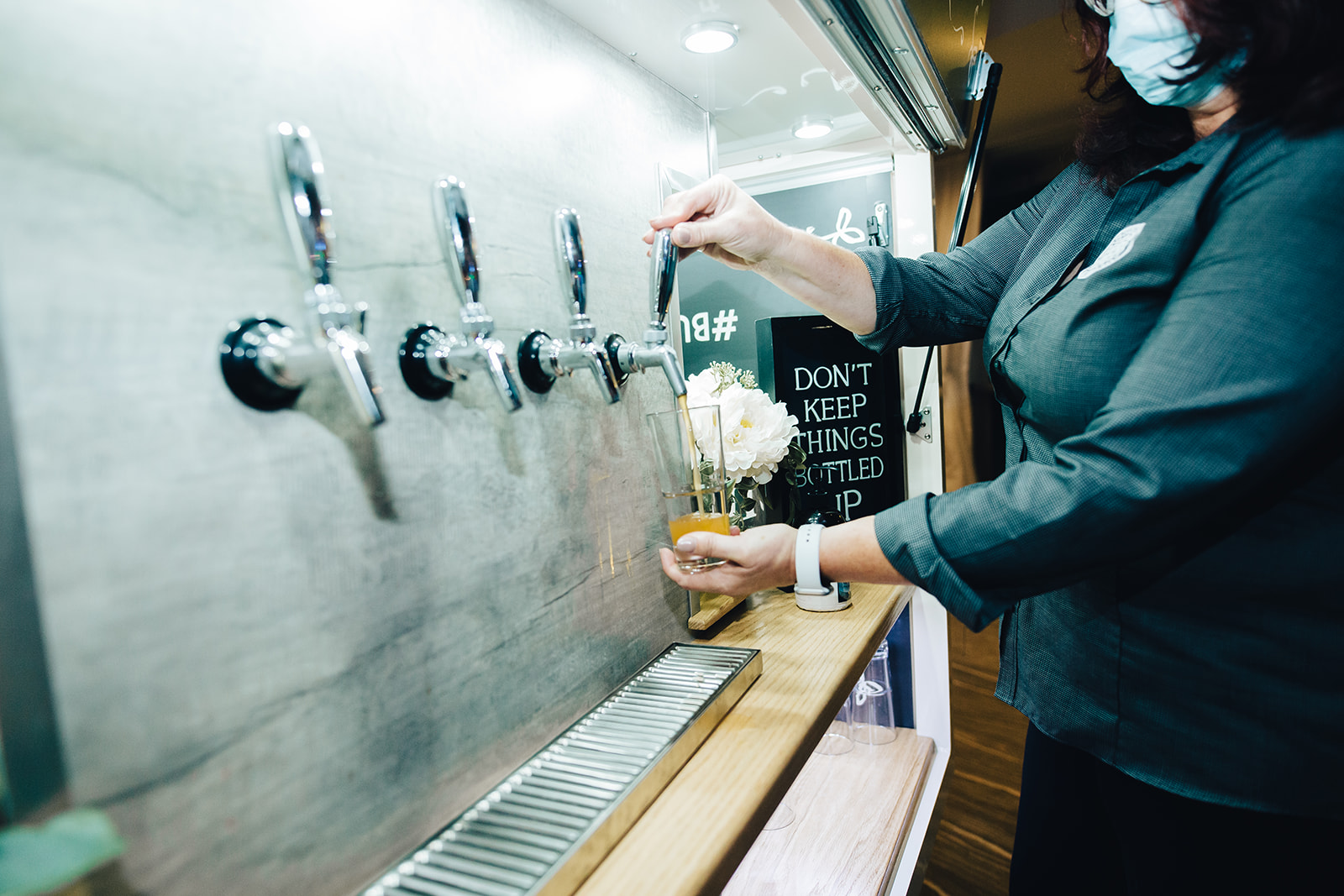 Nancy & Matthew it was a pleasure being a part of this special day! You both are such sweet and loving people, we wish you many years of love and happiness!
Cheers!
If you enjoyed this lakeside wedding with puppy features check out Erin and Wryan's
Aurora Cellars wedding
in Lake Leelanau, Michigan!