Rustic Michigan Wedding | Sean & Jessica
Sean and Jessica's rustic Michigan wedding was on a crisp fall (almost winter) day. The ceremony began in the beautiful catholic church, St. Mary of the Lake located in New Buffalo, Michigan. What we really loved about their day was the reception, which took place in Journeyman Distillery in Three Oaks, Michigan.
When it was time for the guests to arrive to Journeyman Distillery it was already dark and the table decor was mostly candles, which added such a beautiful look to the space and completed the rustic wedding vibe. It was the perfect, cozy fall wedding that was still upscale.
We really loved how the couple and the parents were so focused on the guests and their experience. They really wanted to host their guests well and as a planner we appreciate seeing that.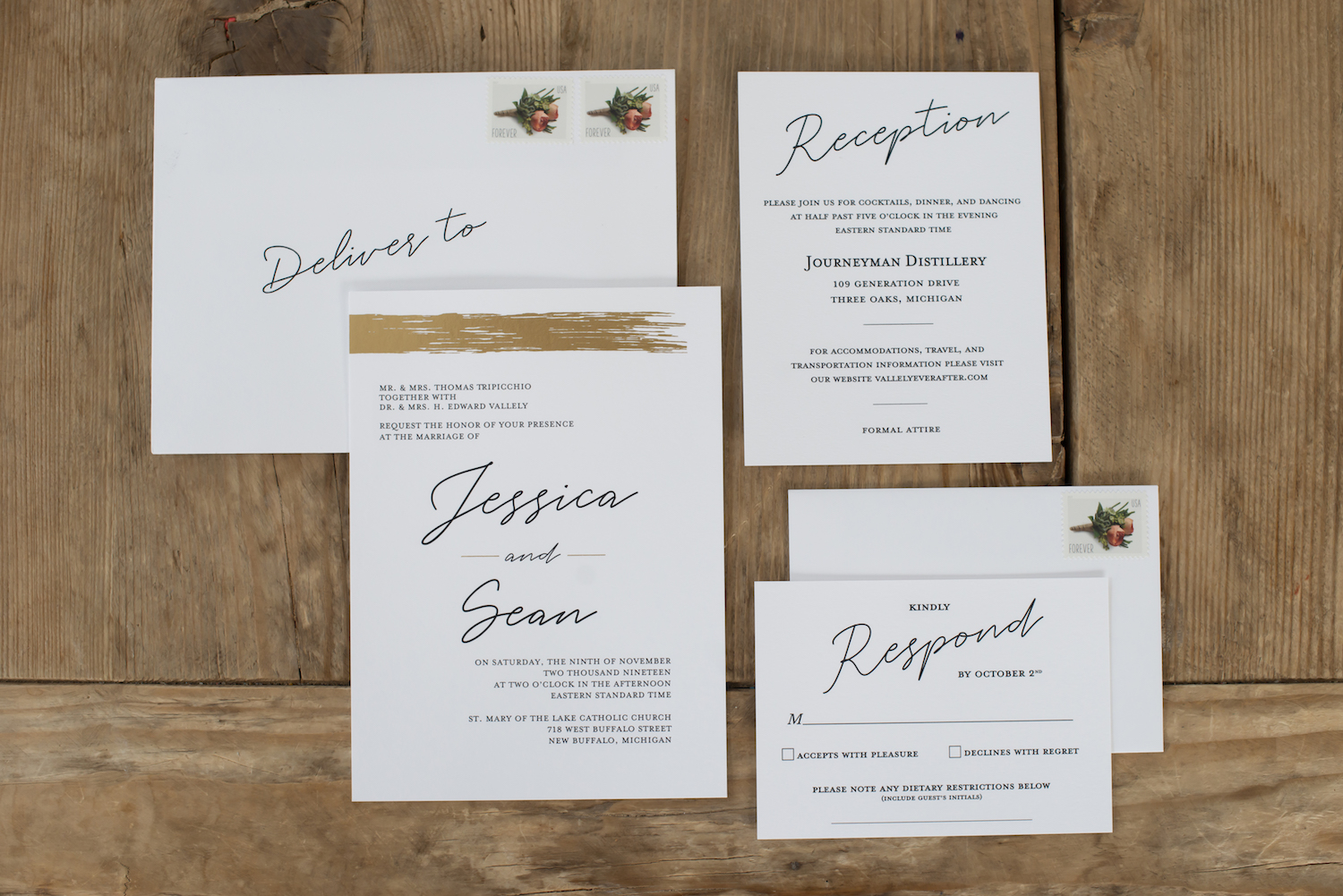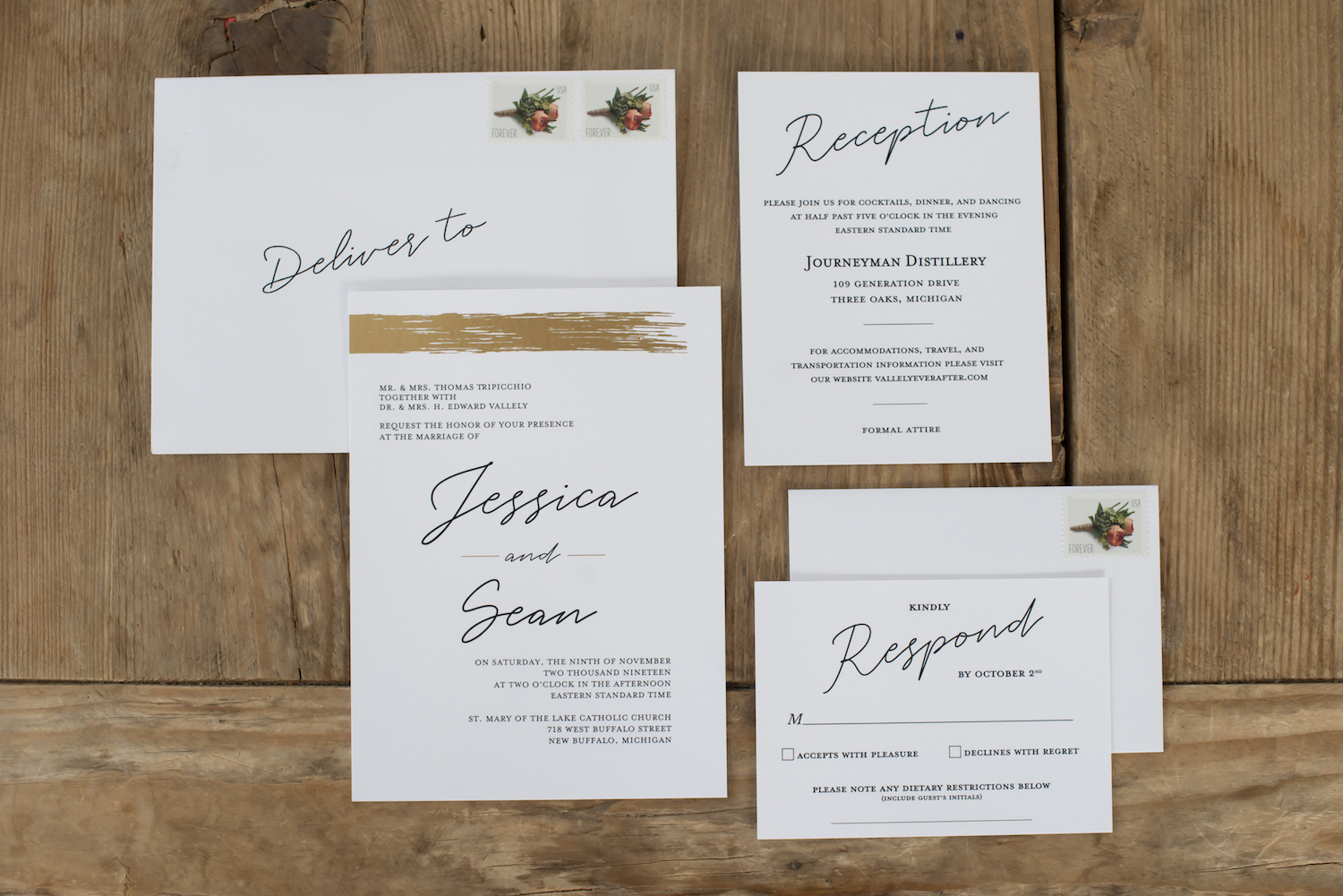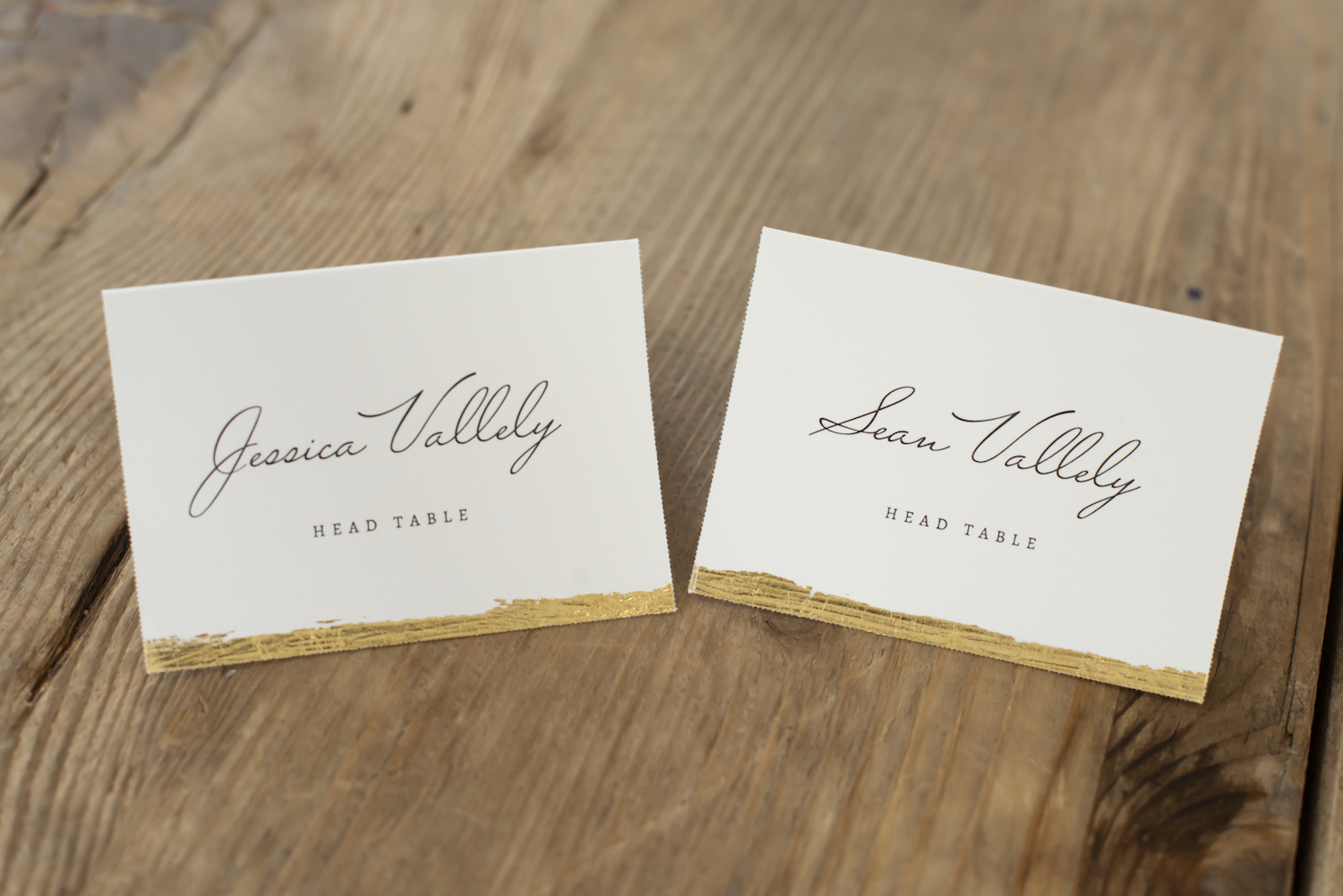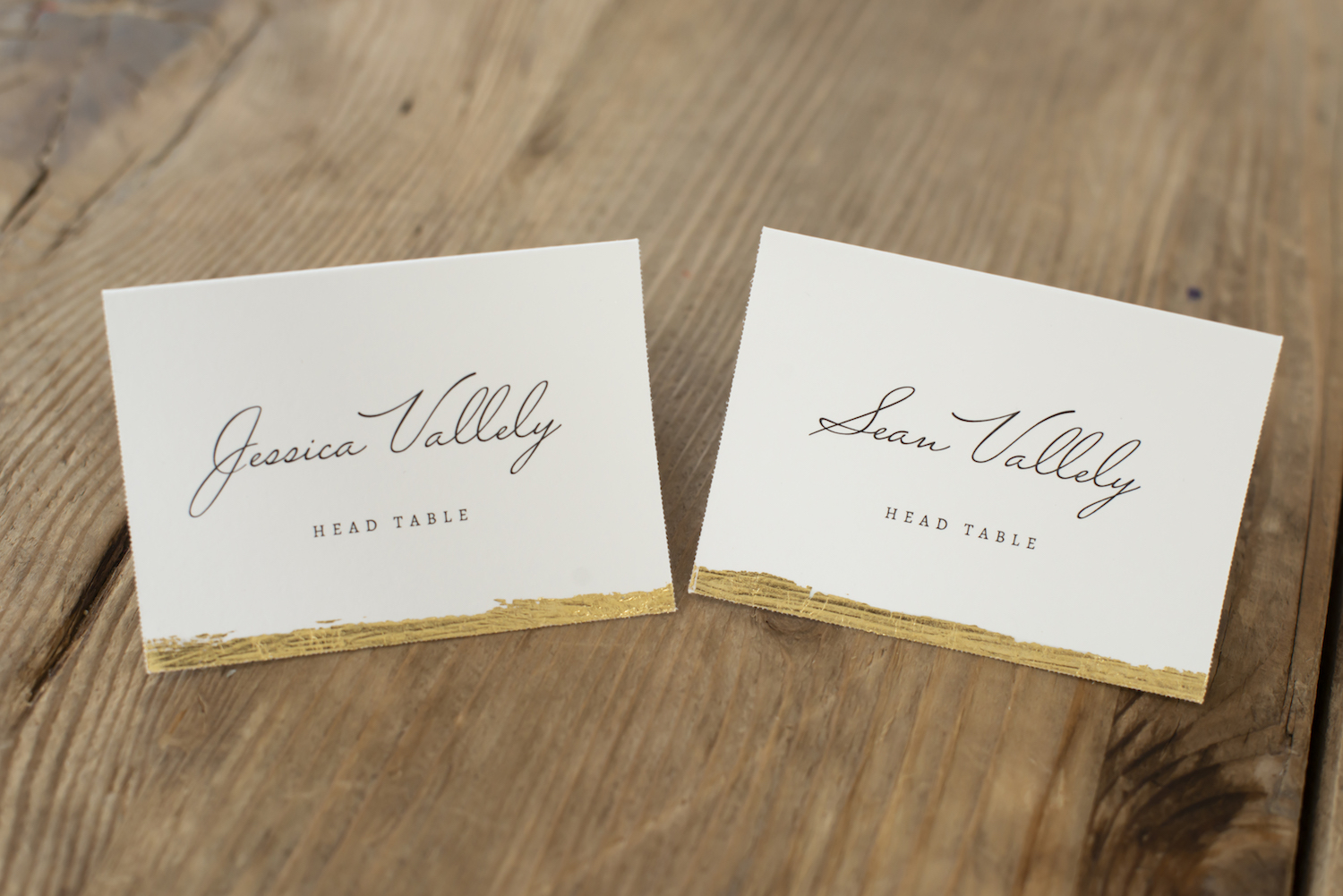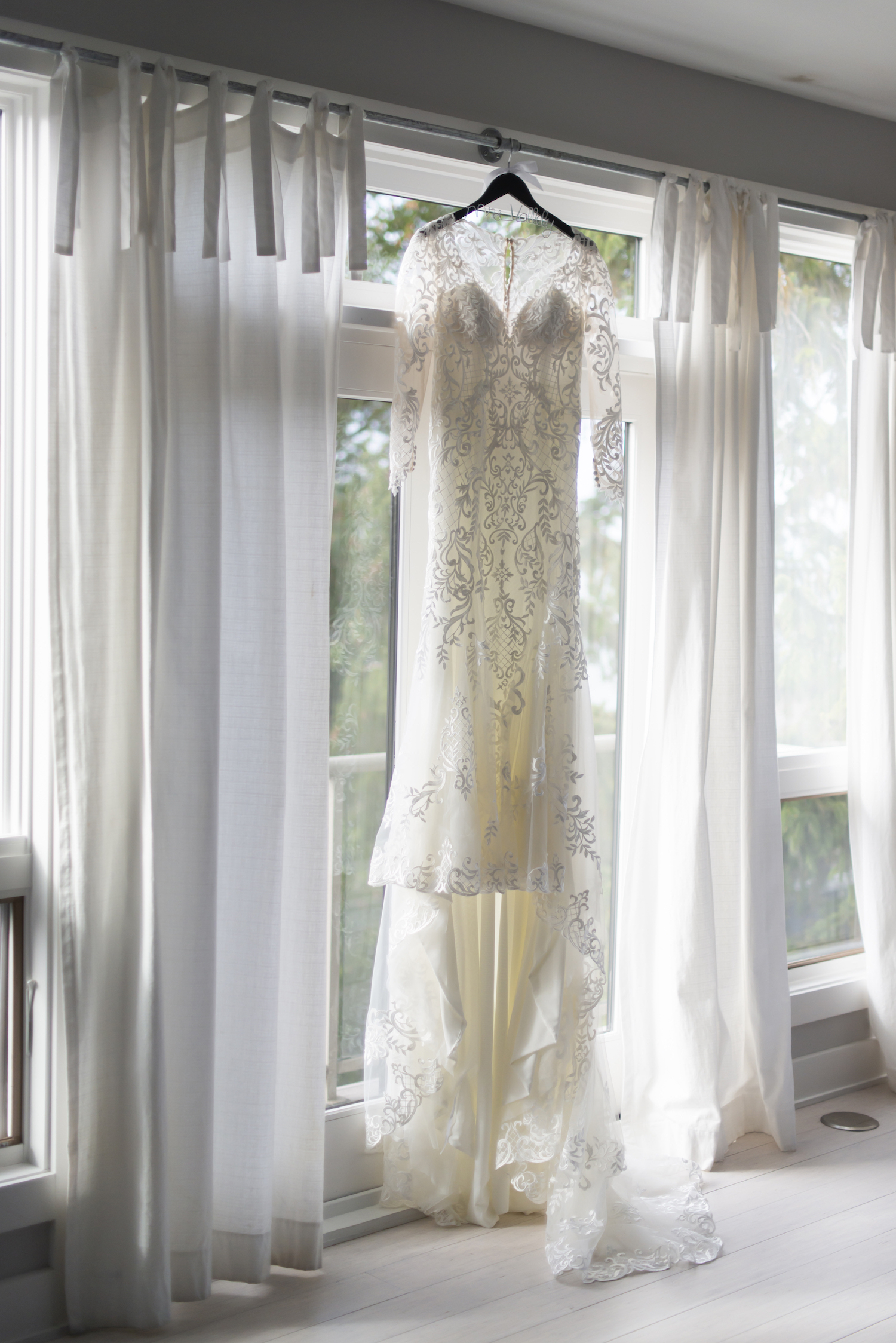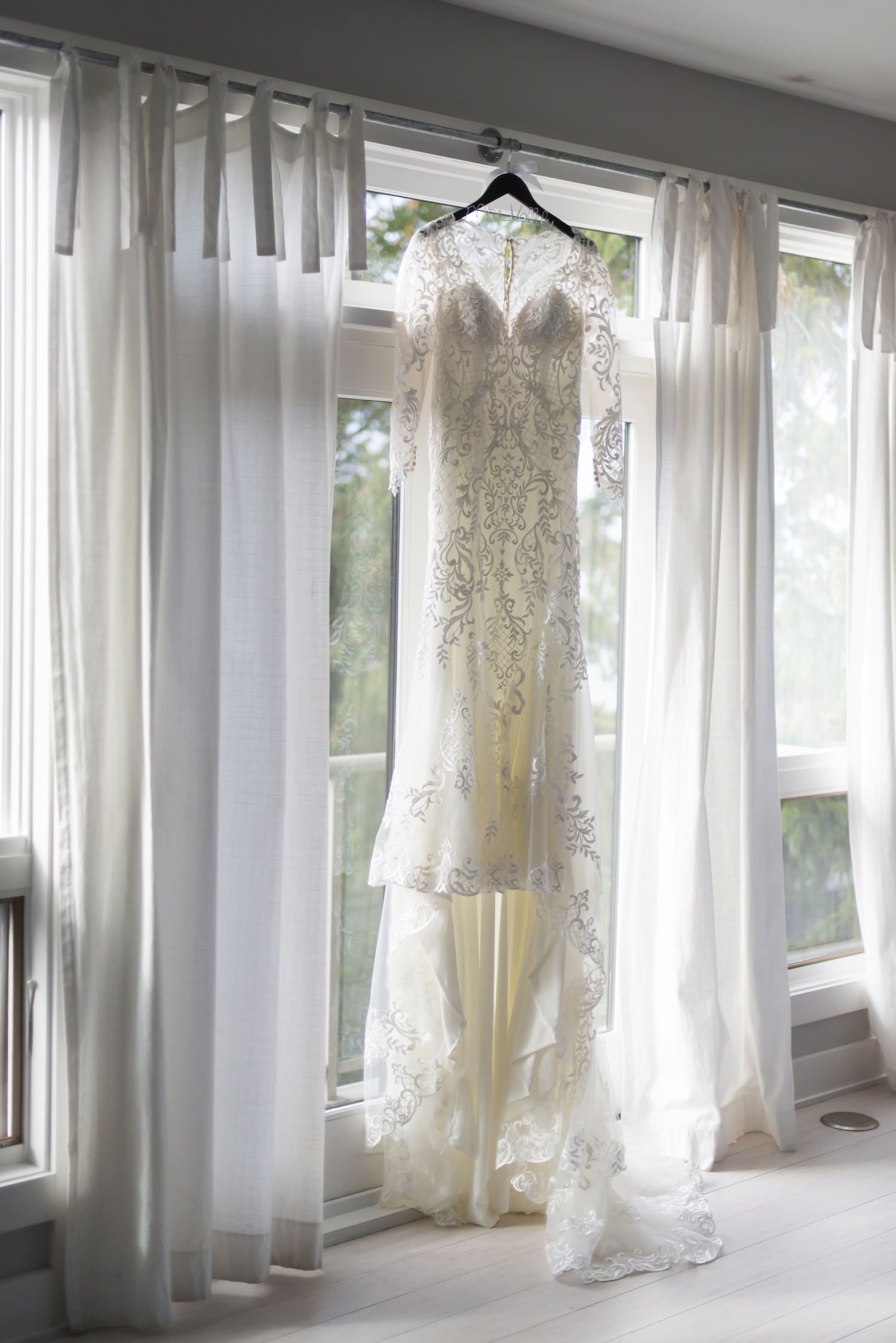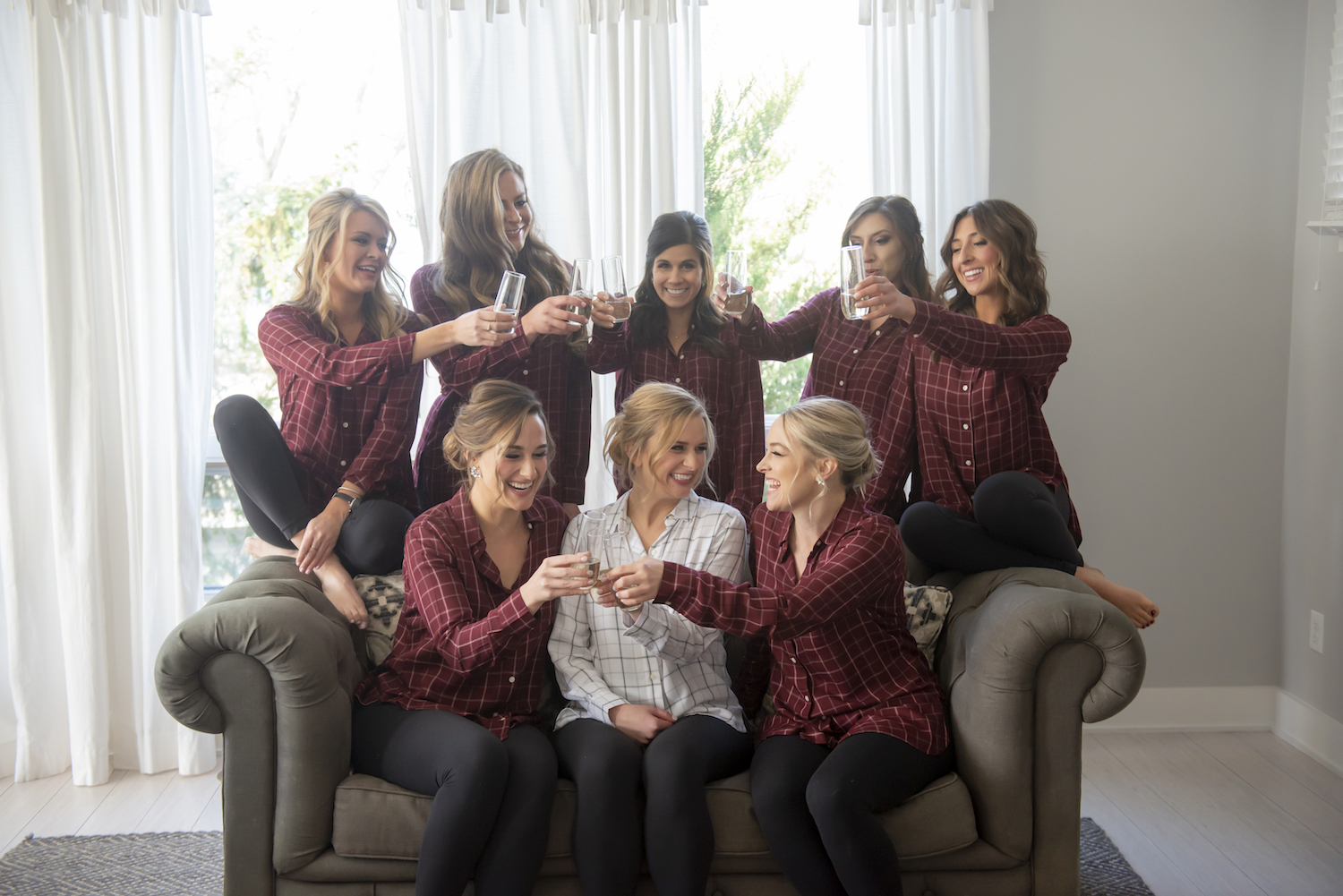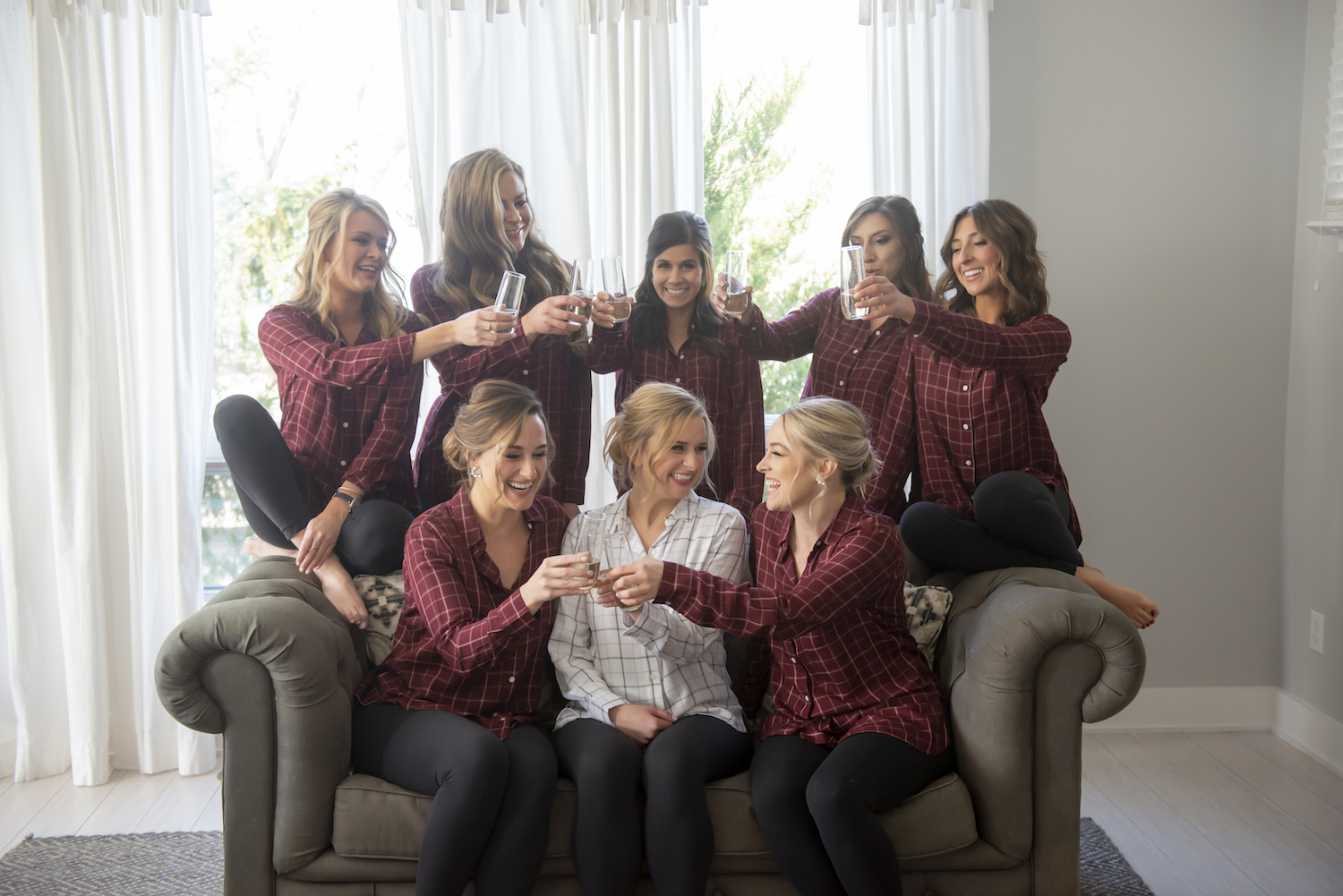 The bride wore a beautiful long sleeved lace dress that was perfect for the time of the year. The details of the dress added to the classy and timeless look and made her the most beautiful bride.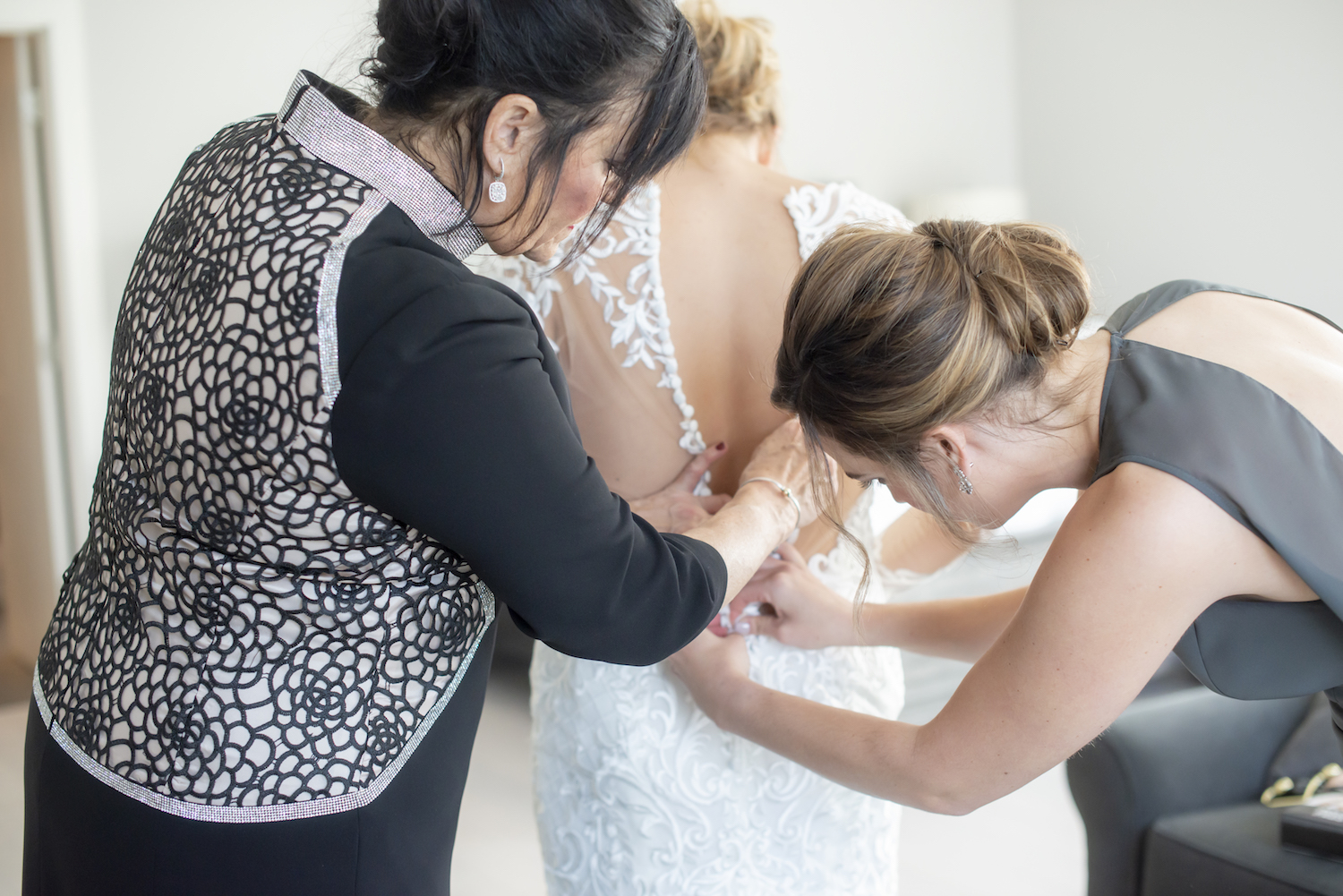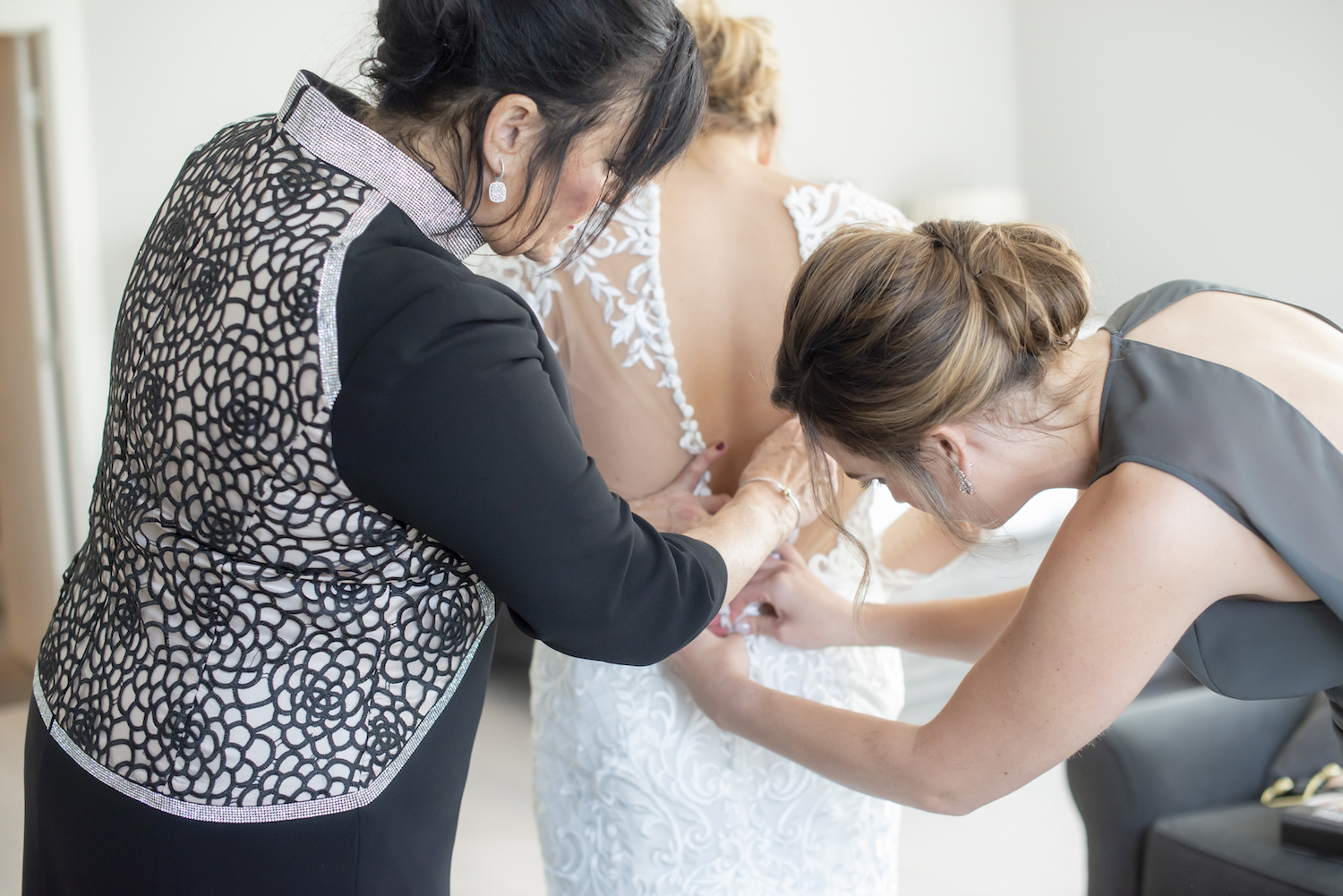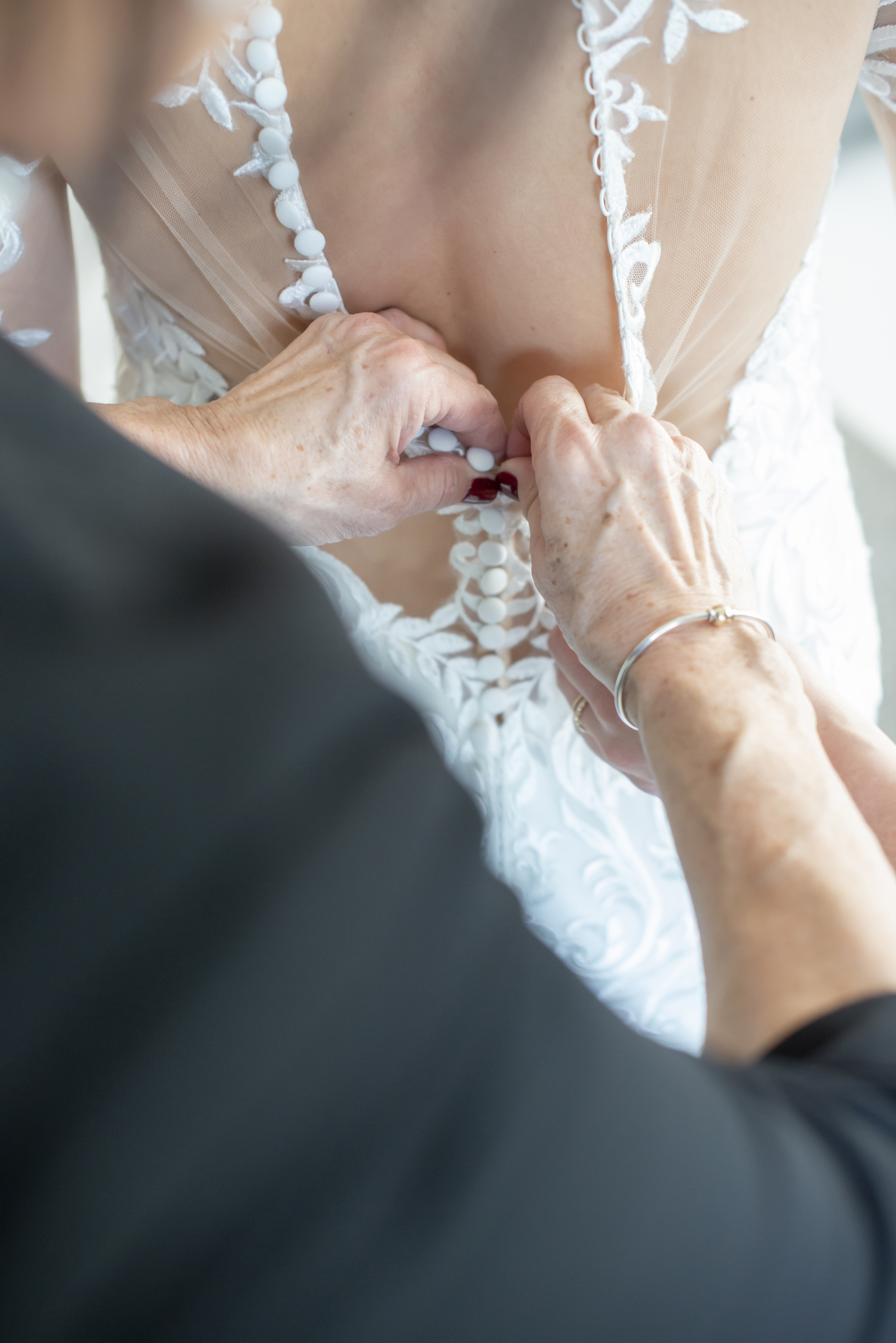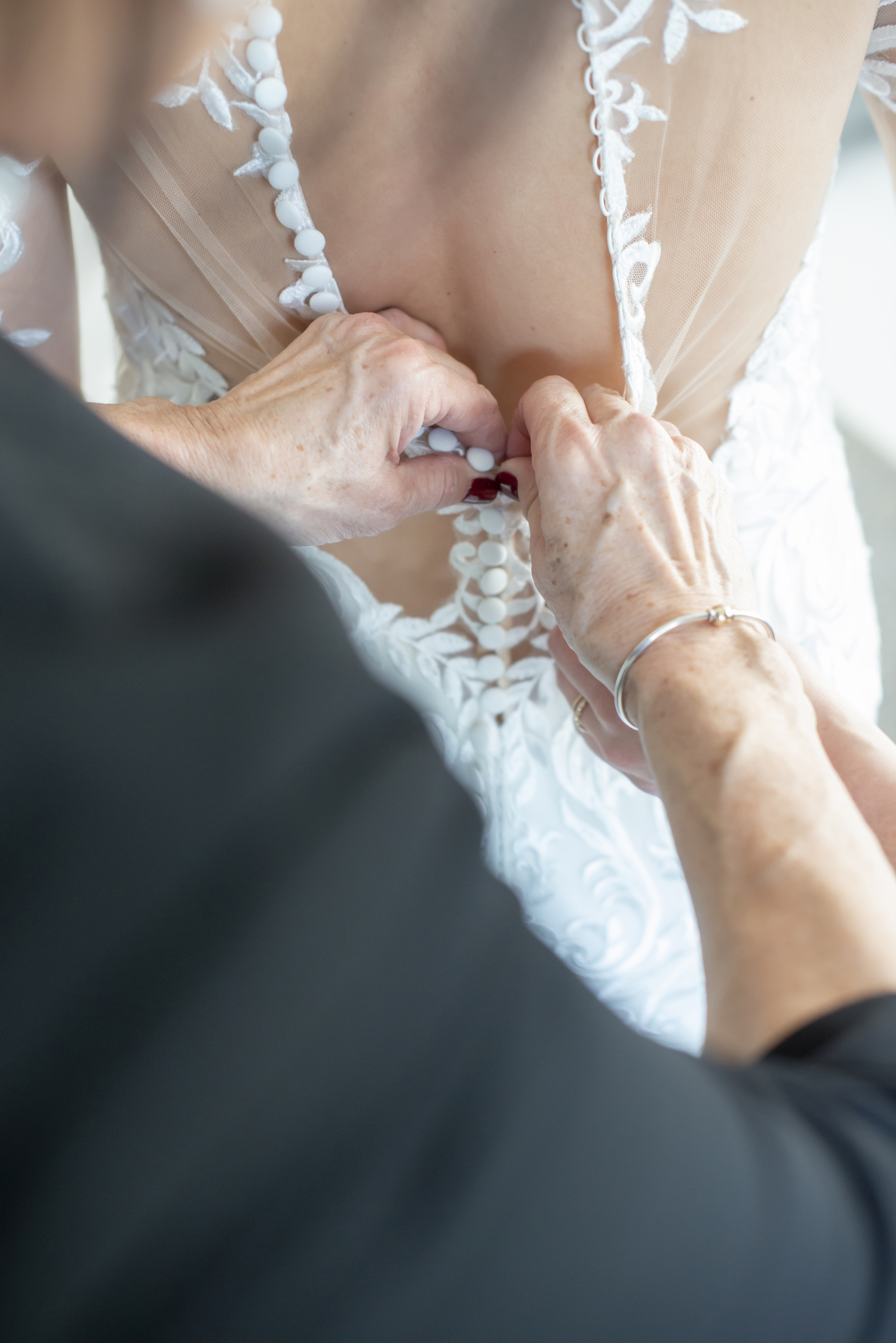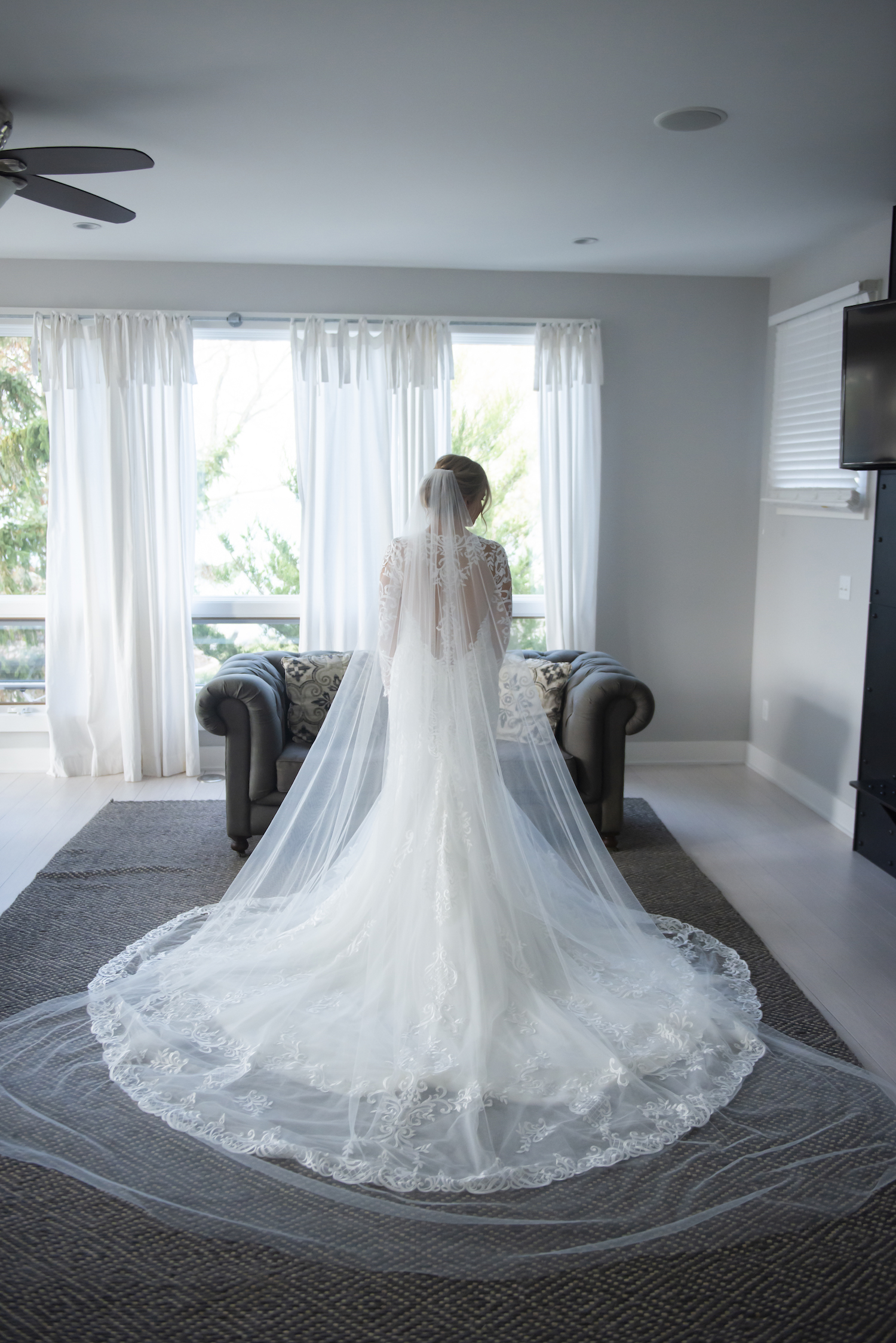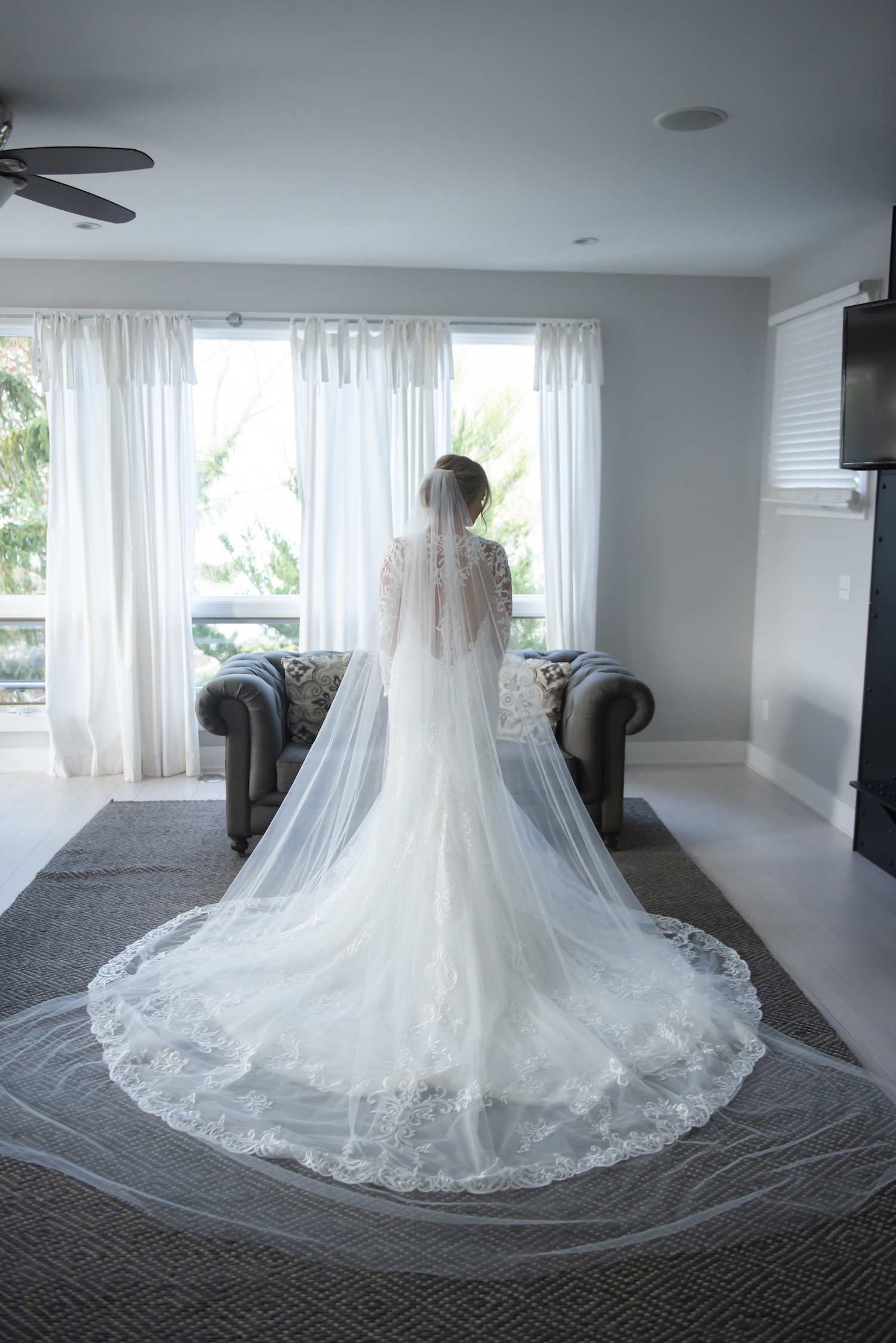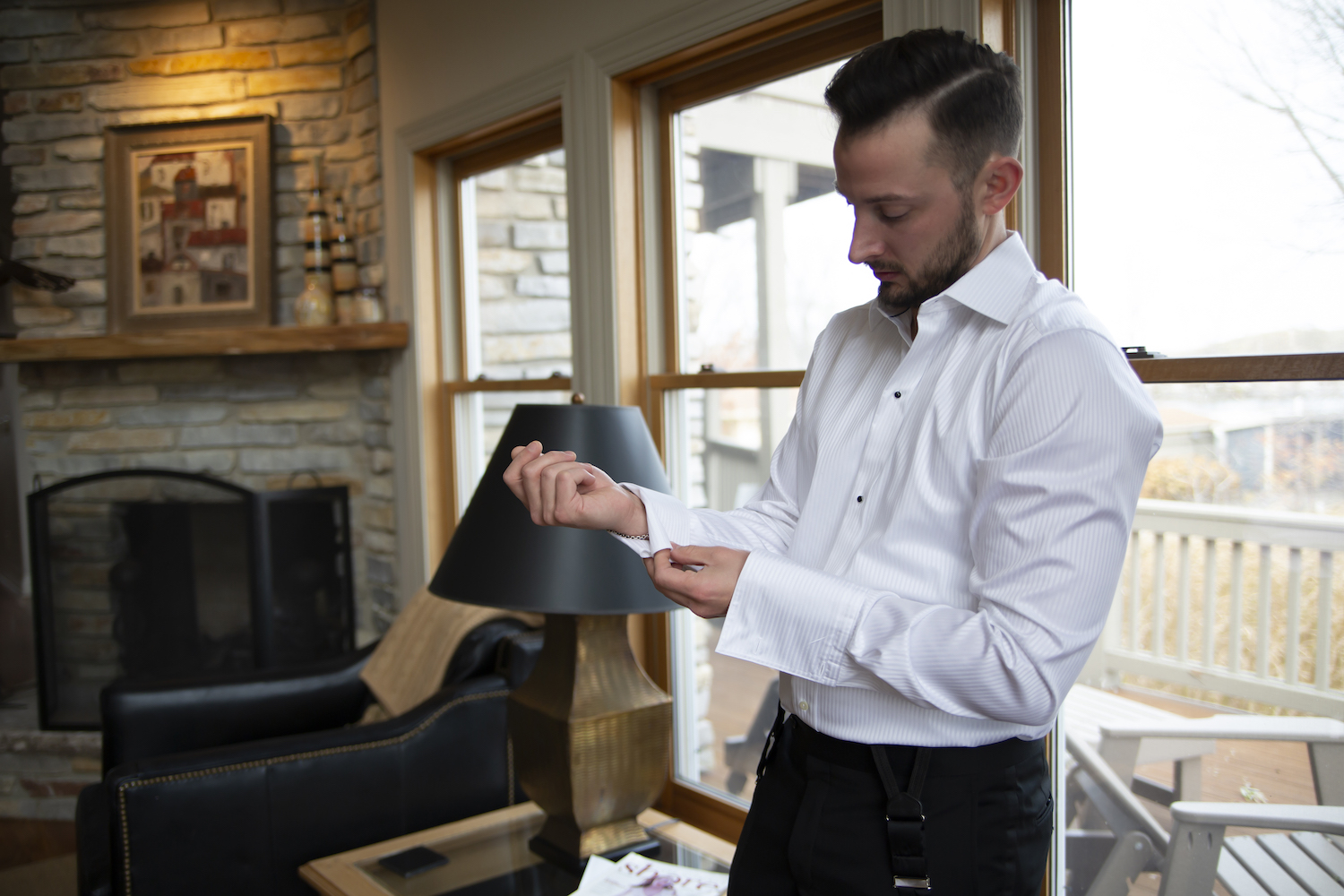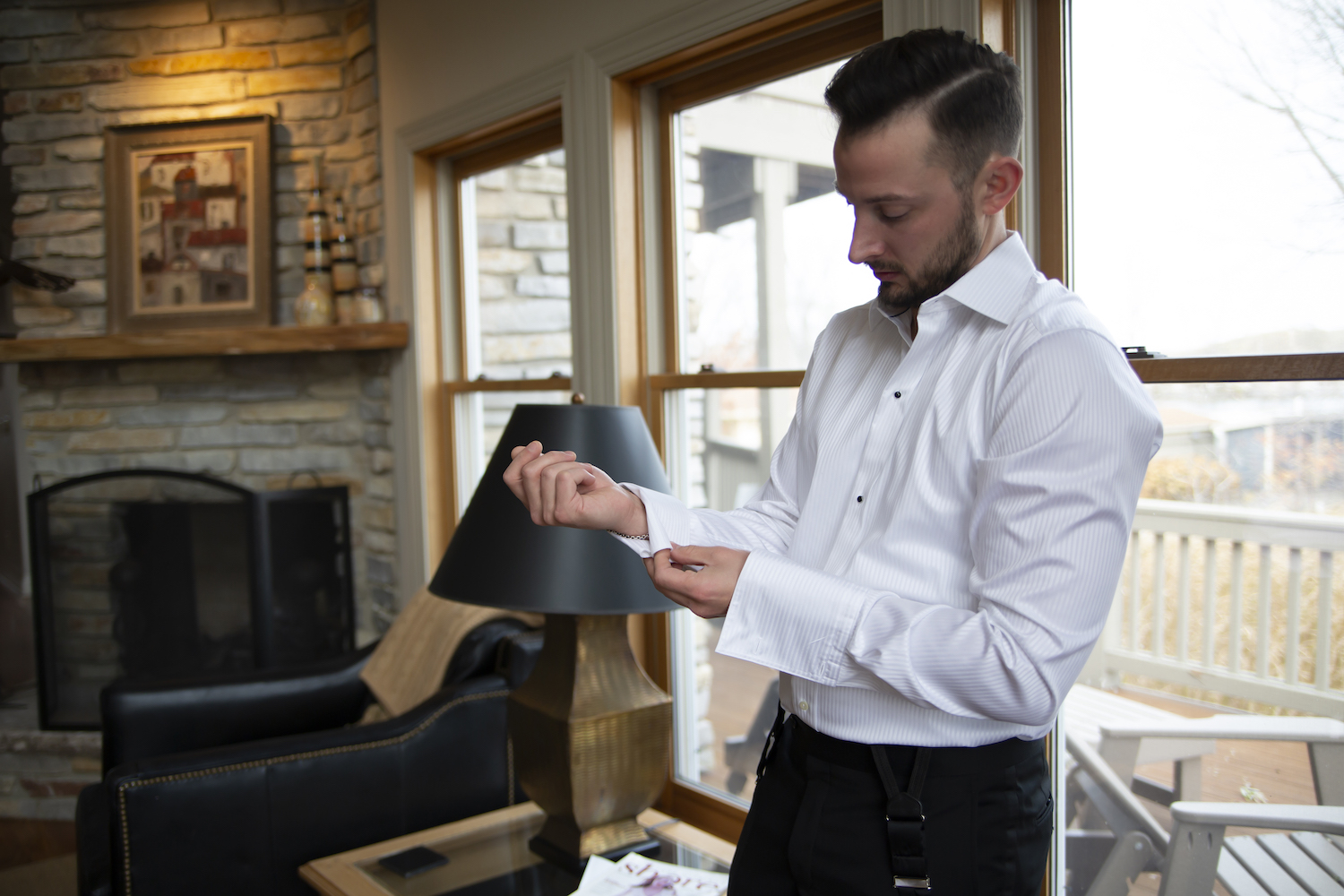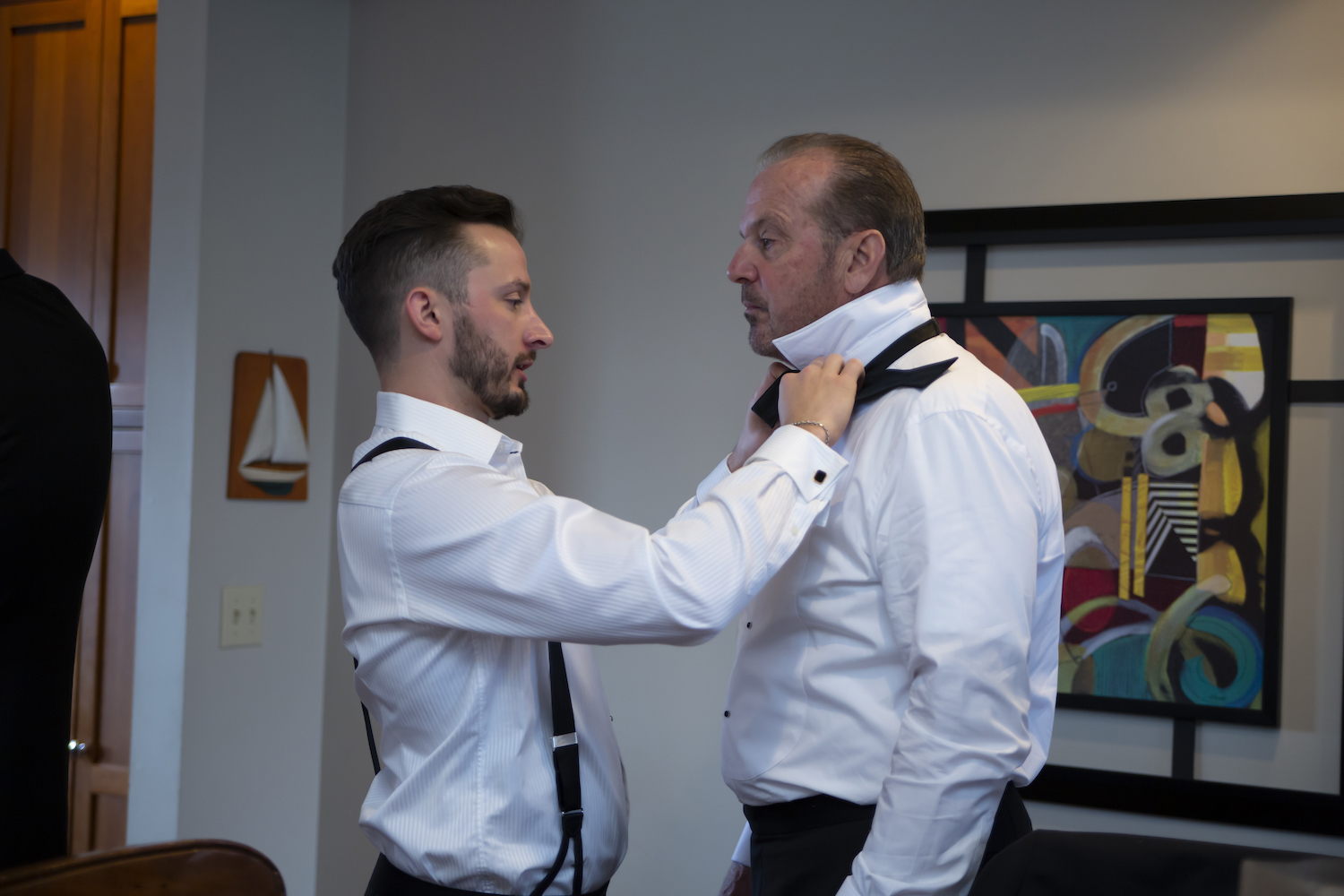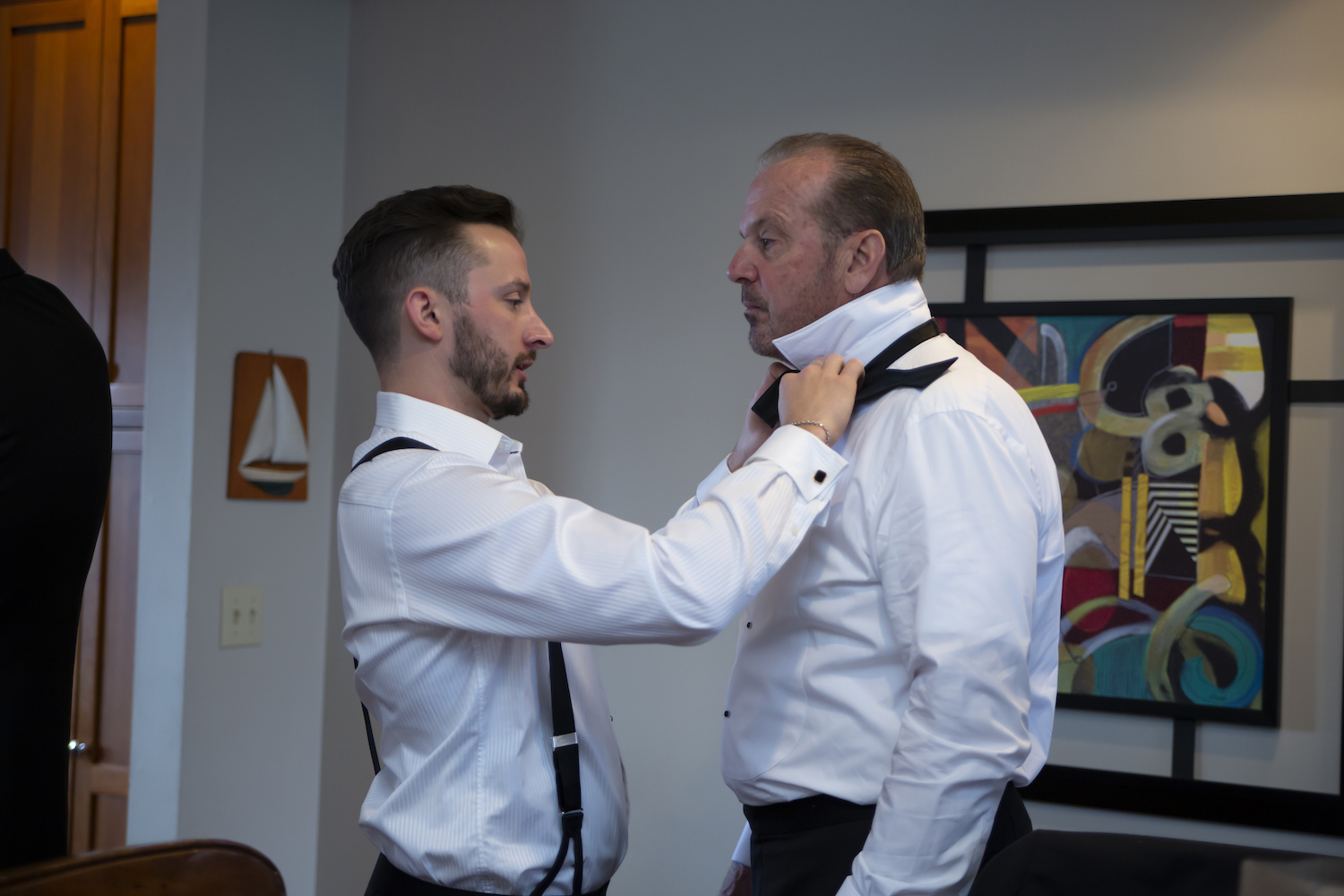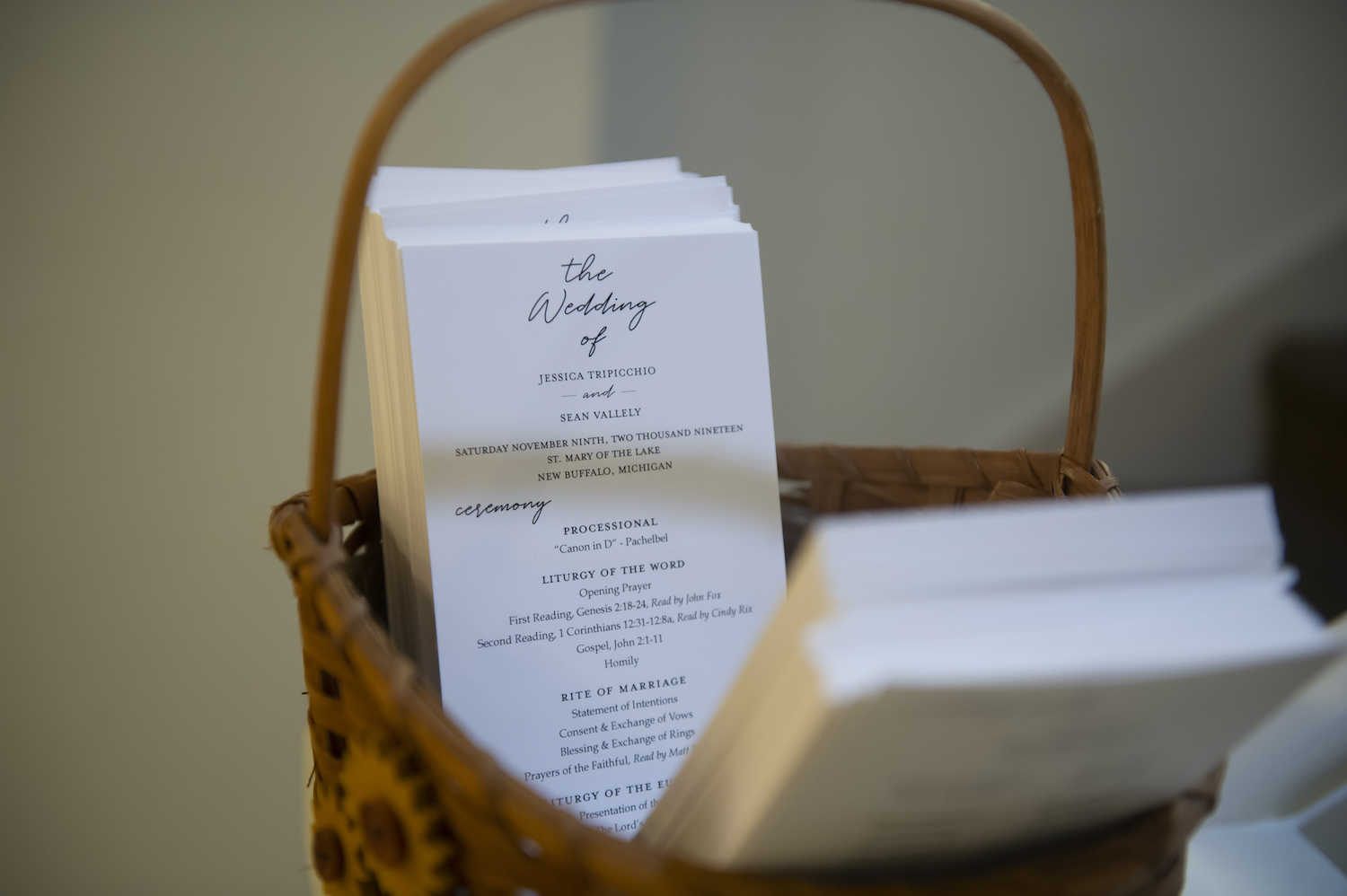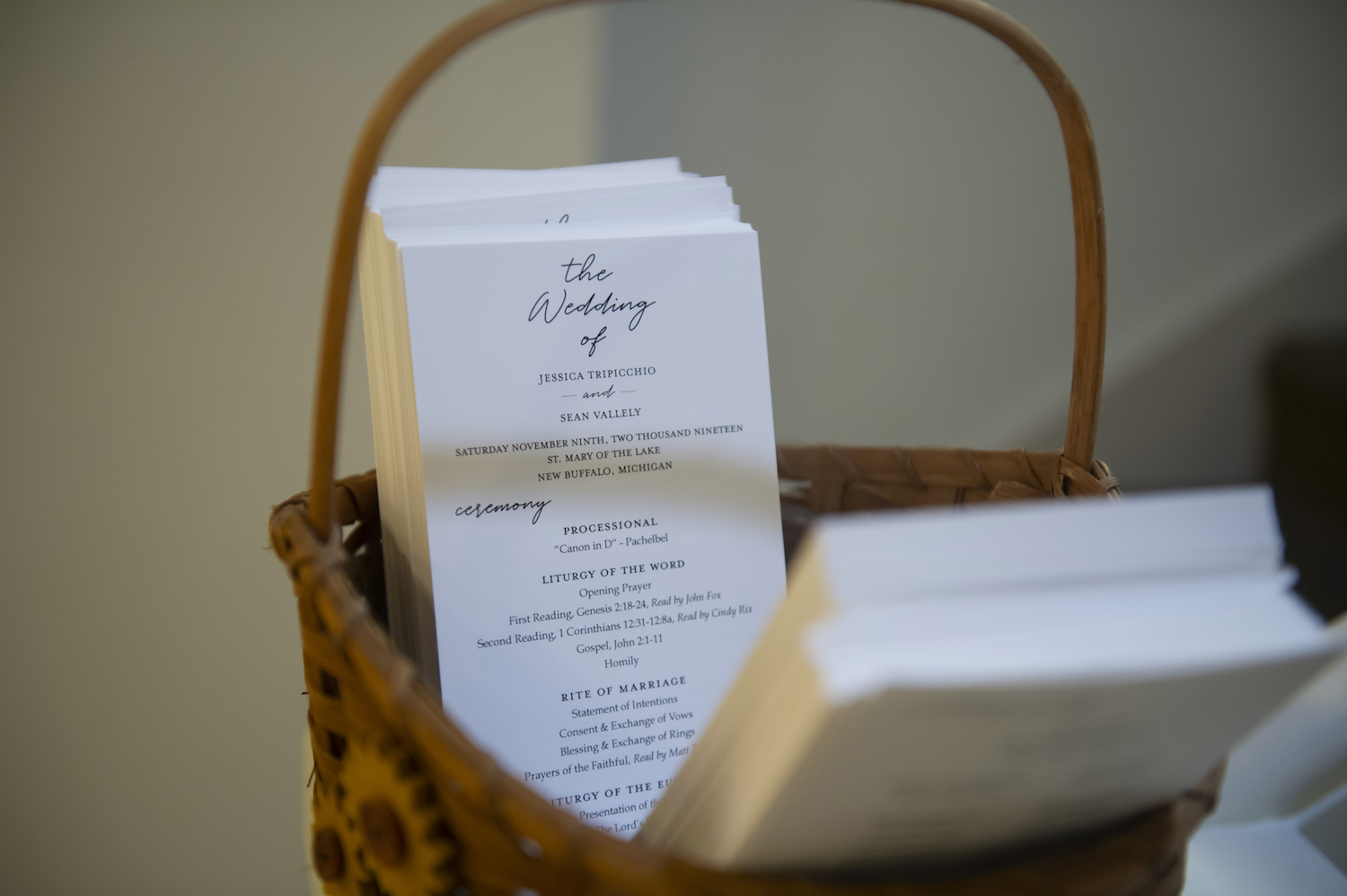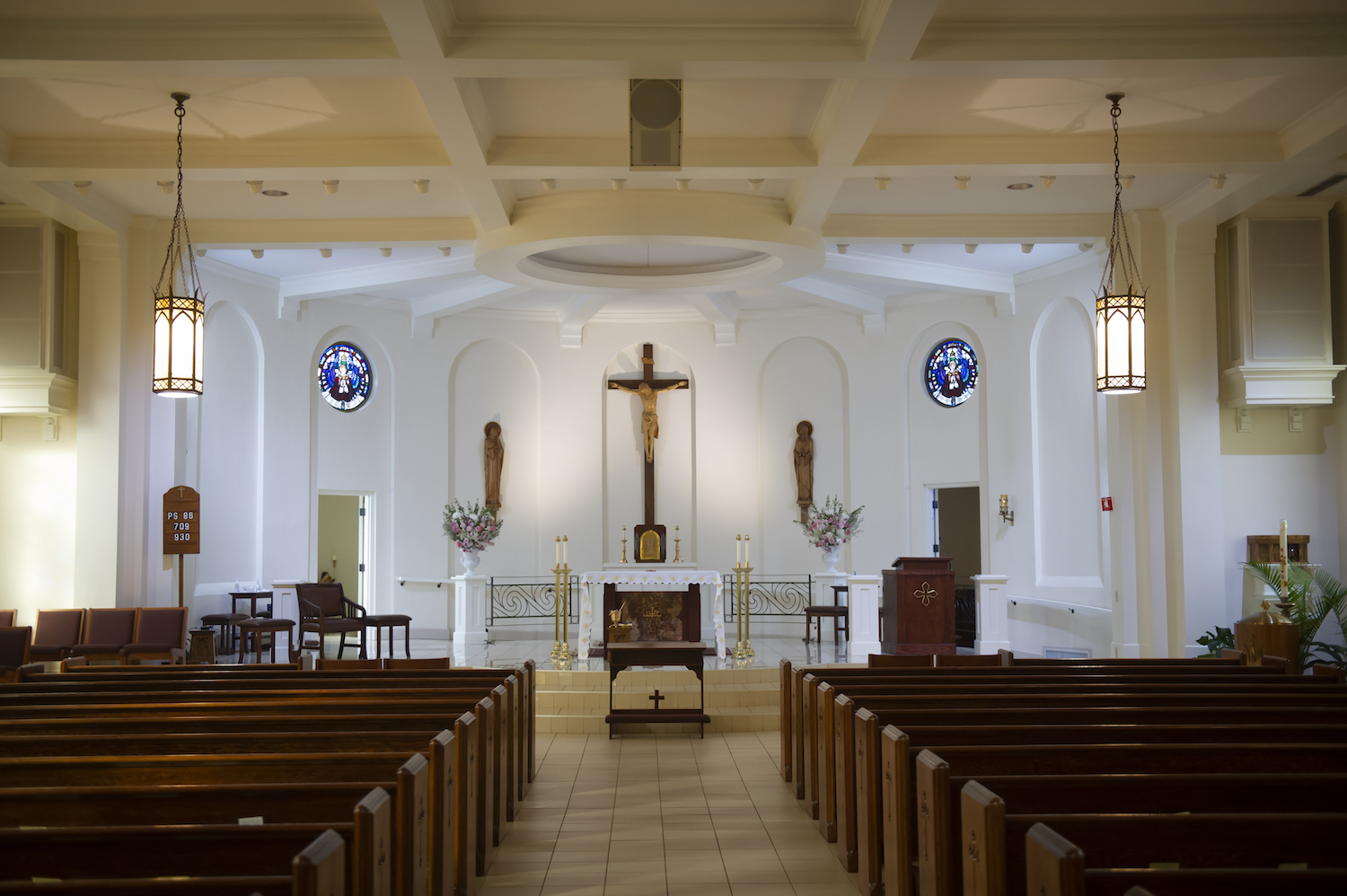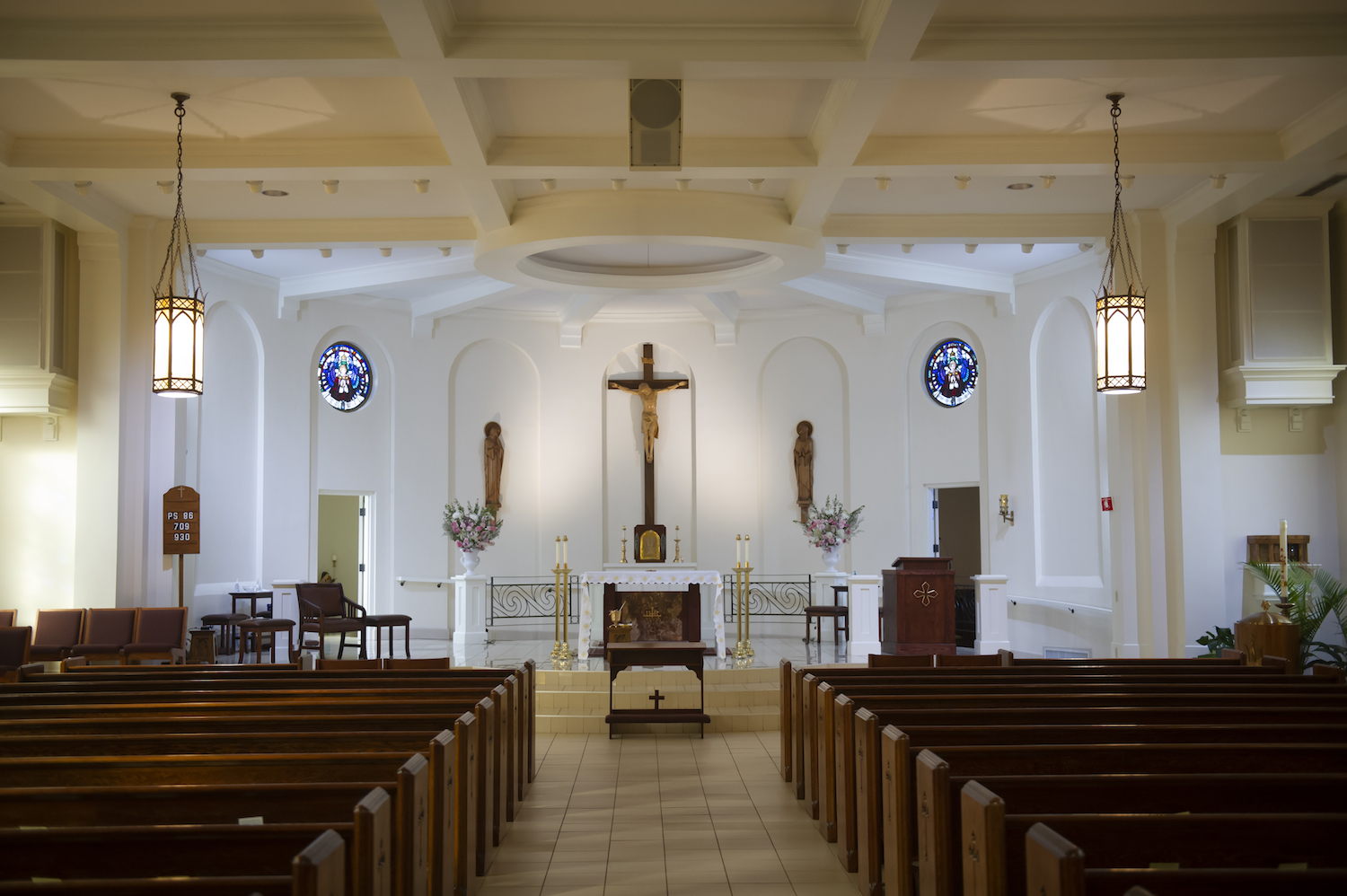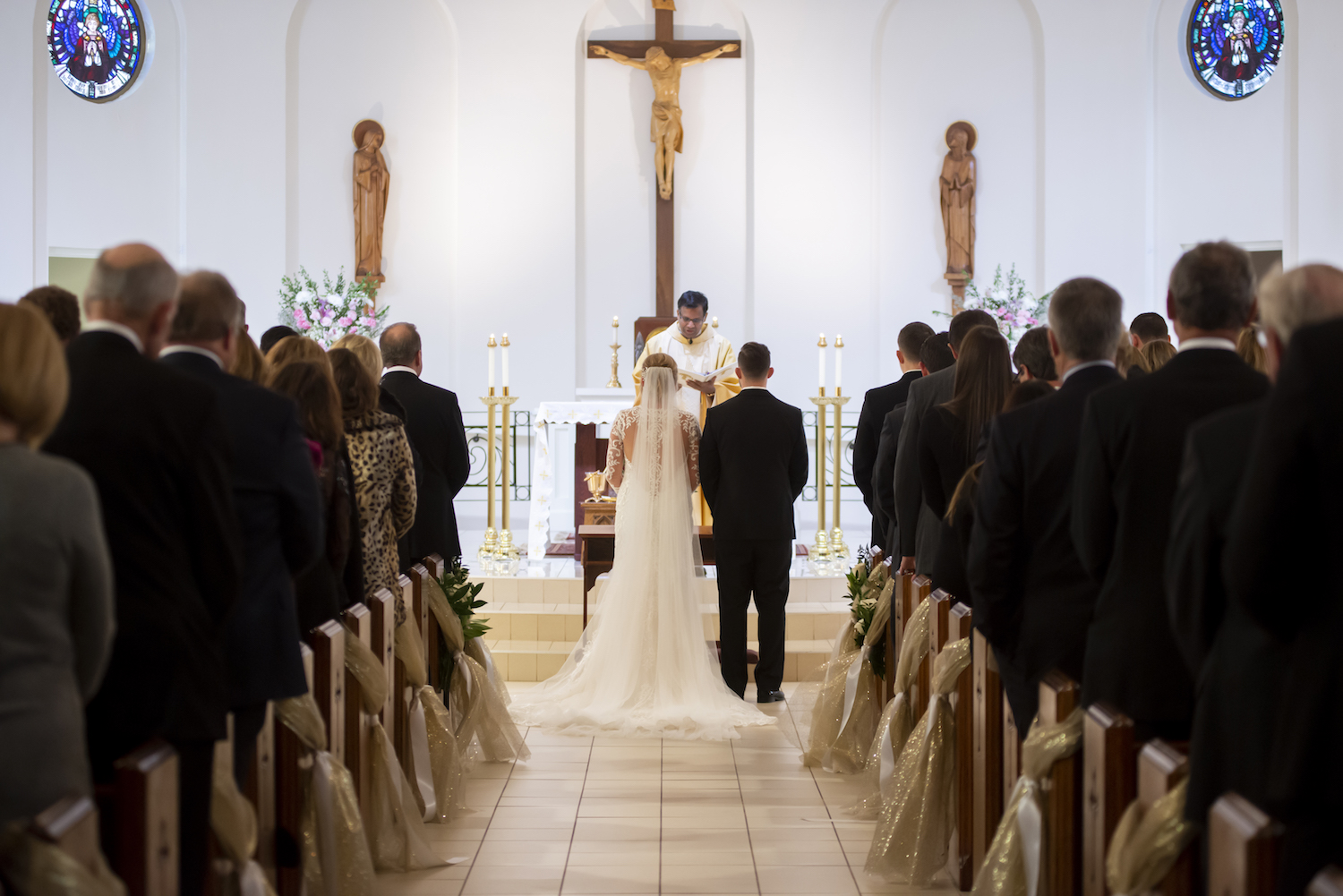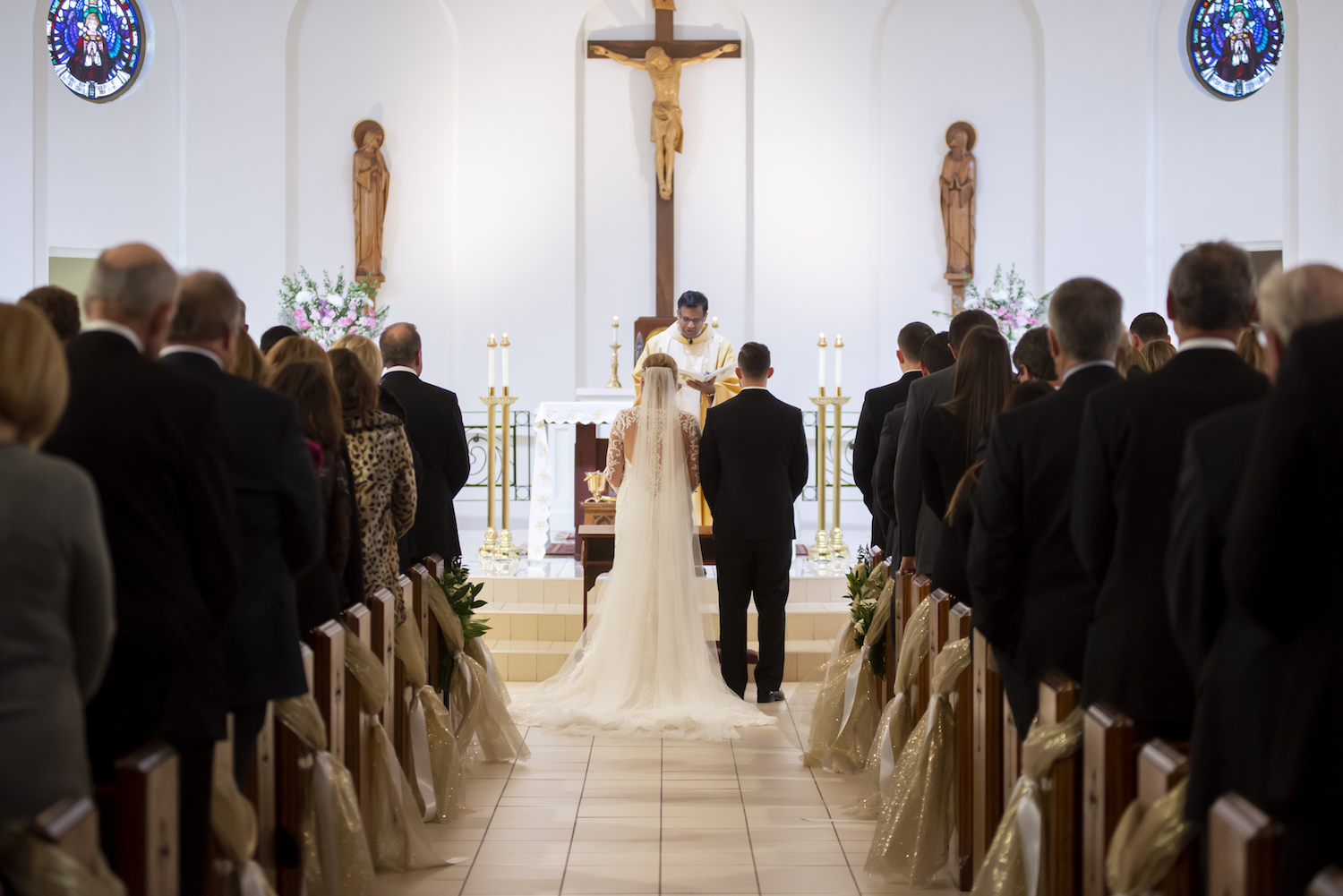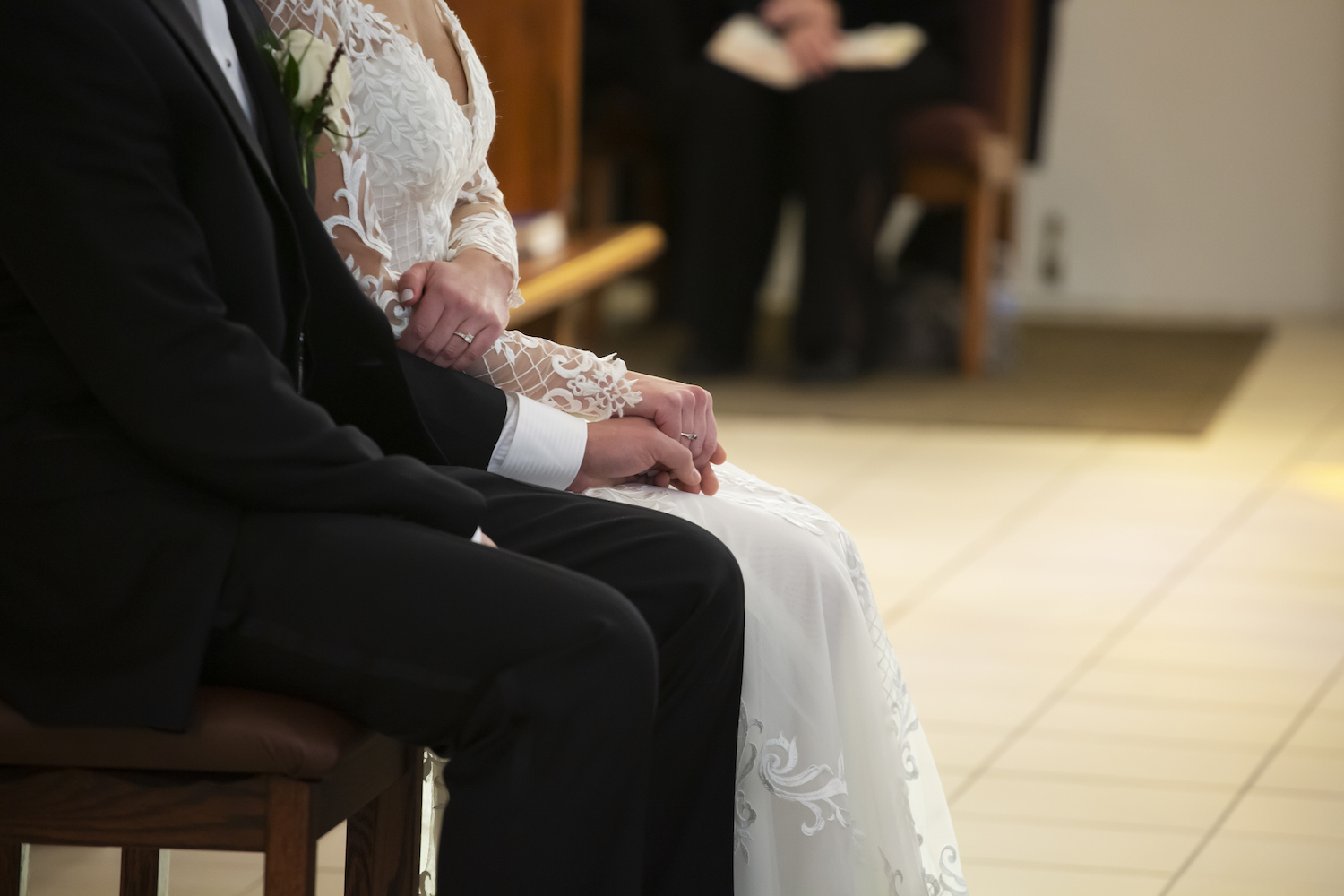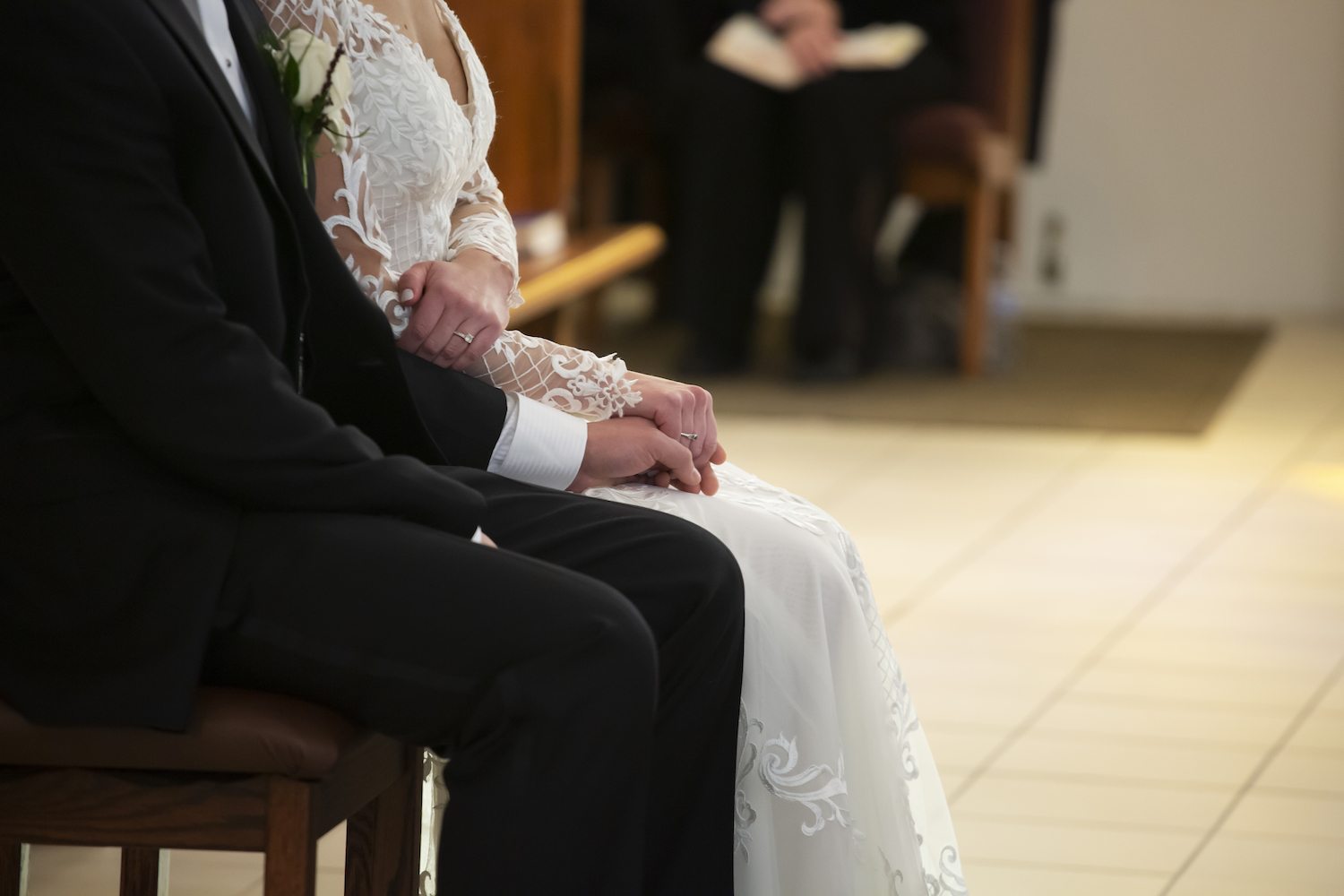 The bridesmaids wore long dark gray dresses and the gentleman wore black suits, which was also so timeless and classic. With a color palette featuring black, ivory, champagne and gold, this was one beautiful rustic Michigan wedding from start to finish.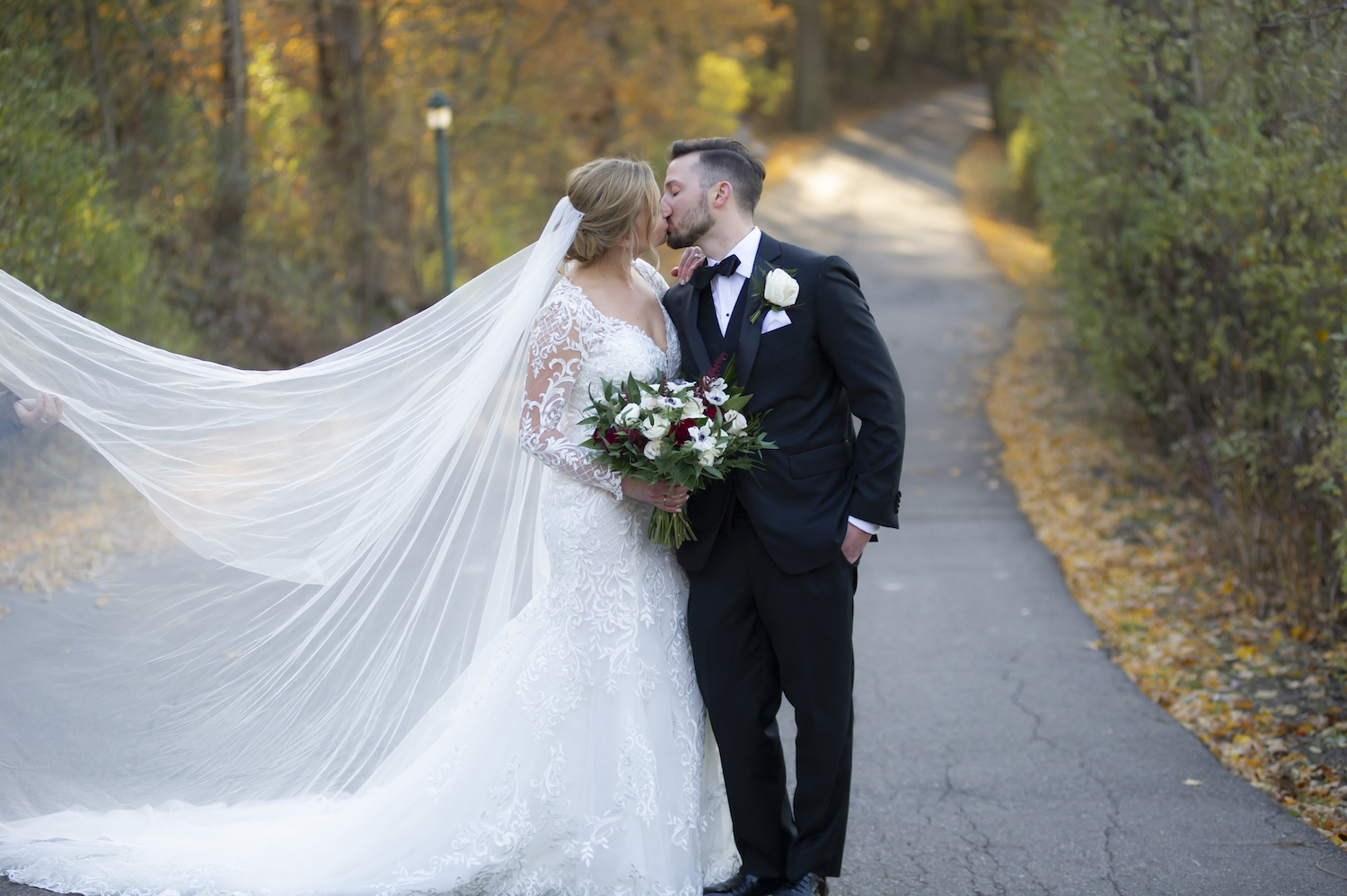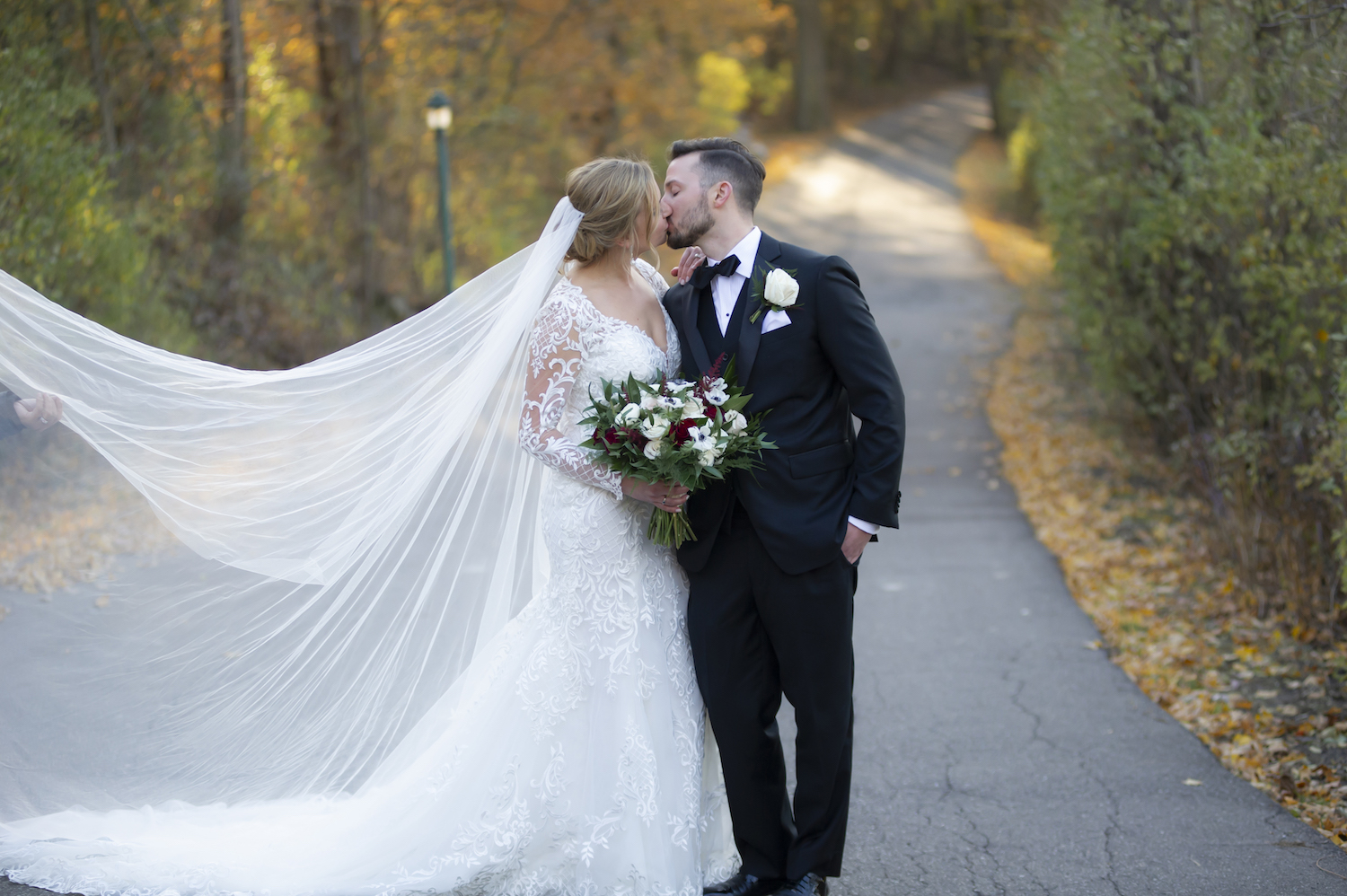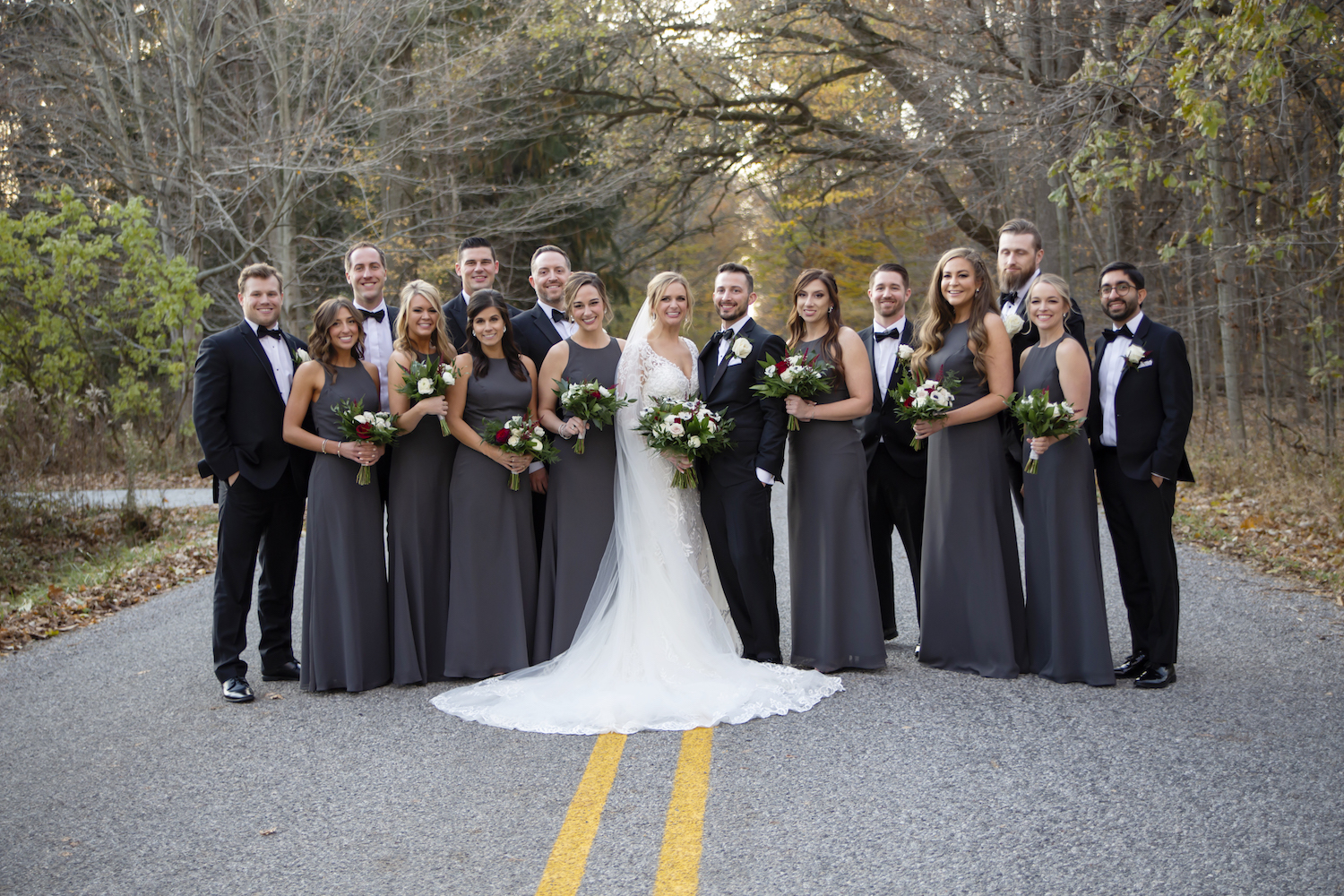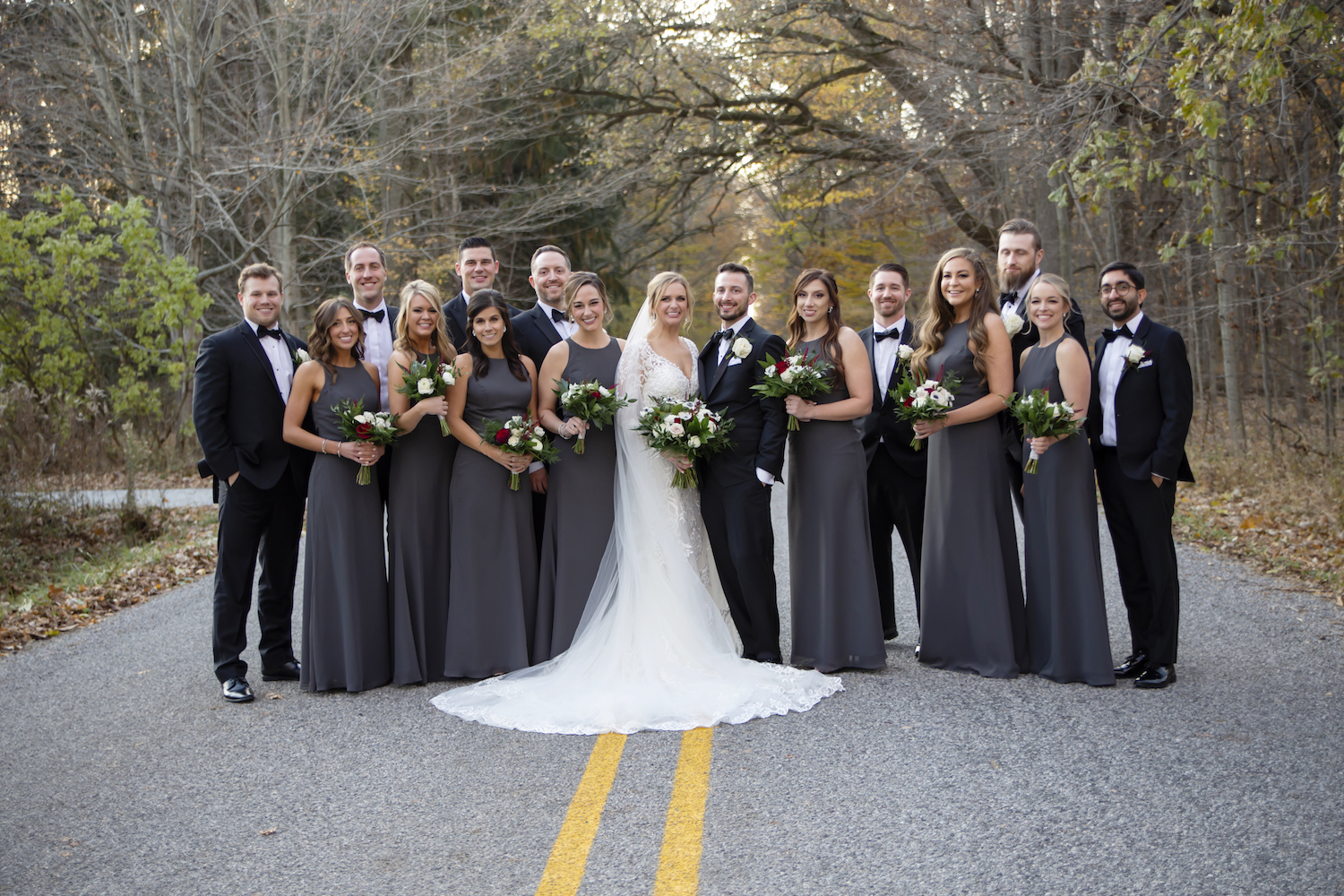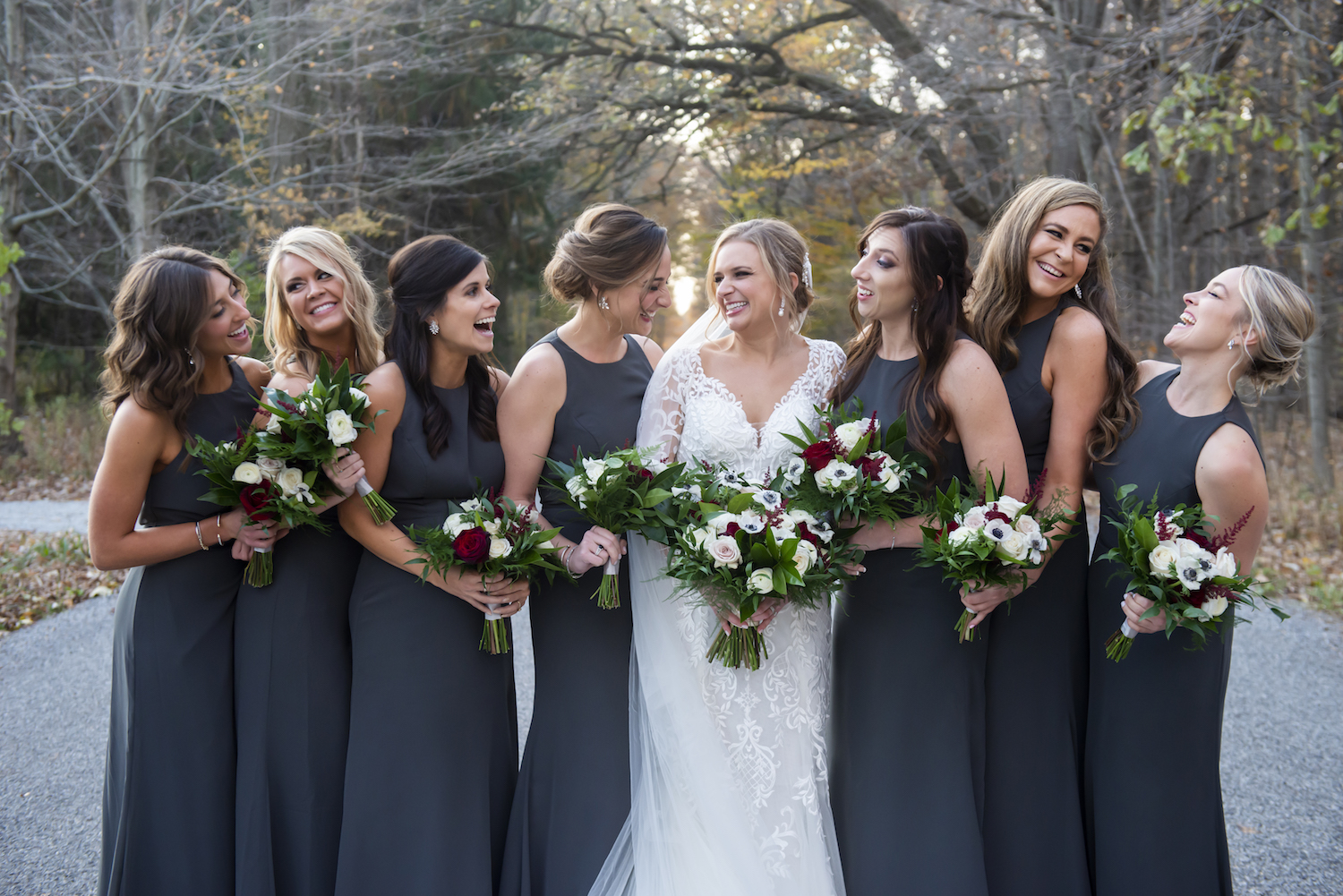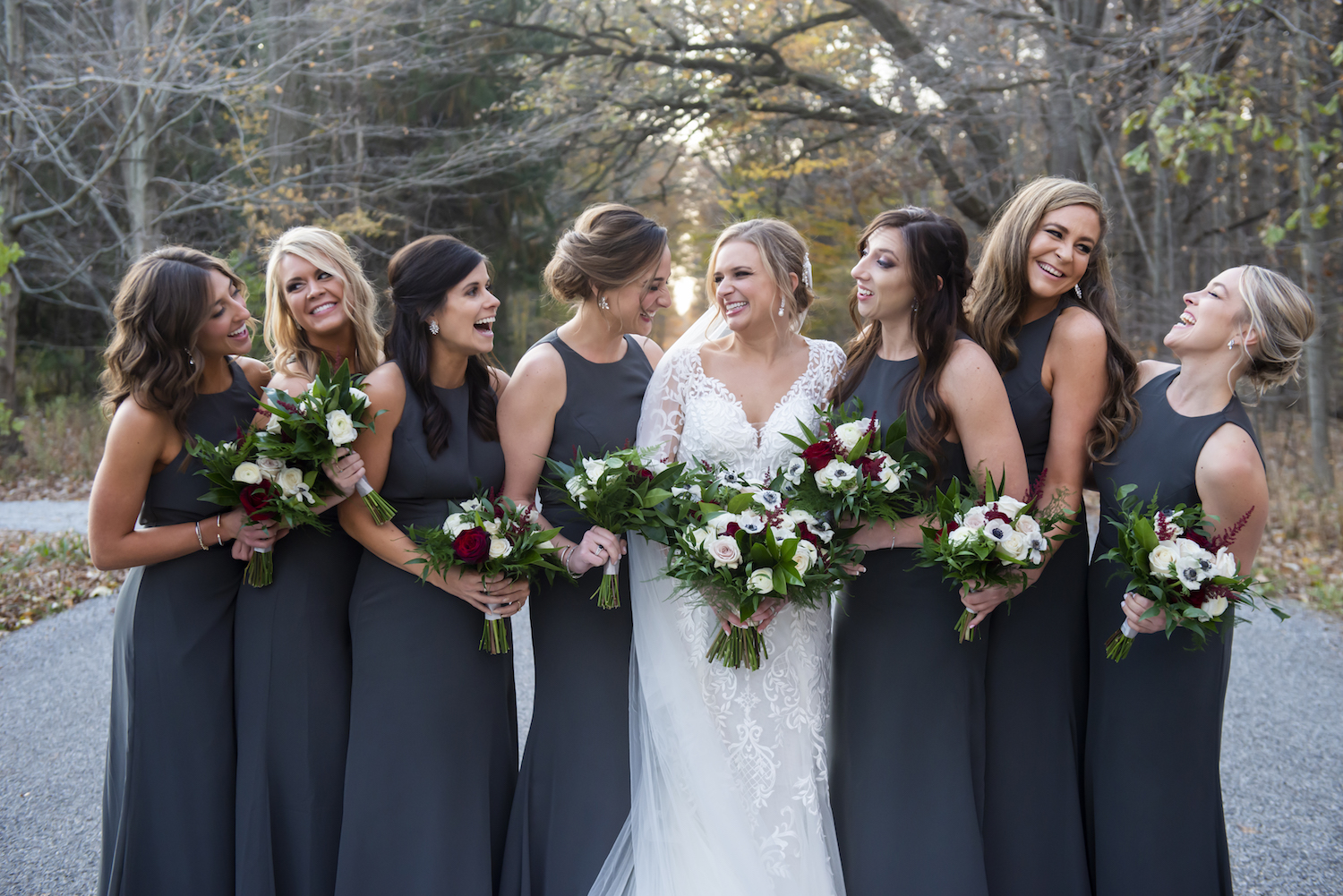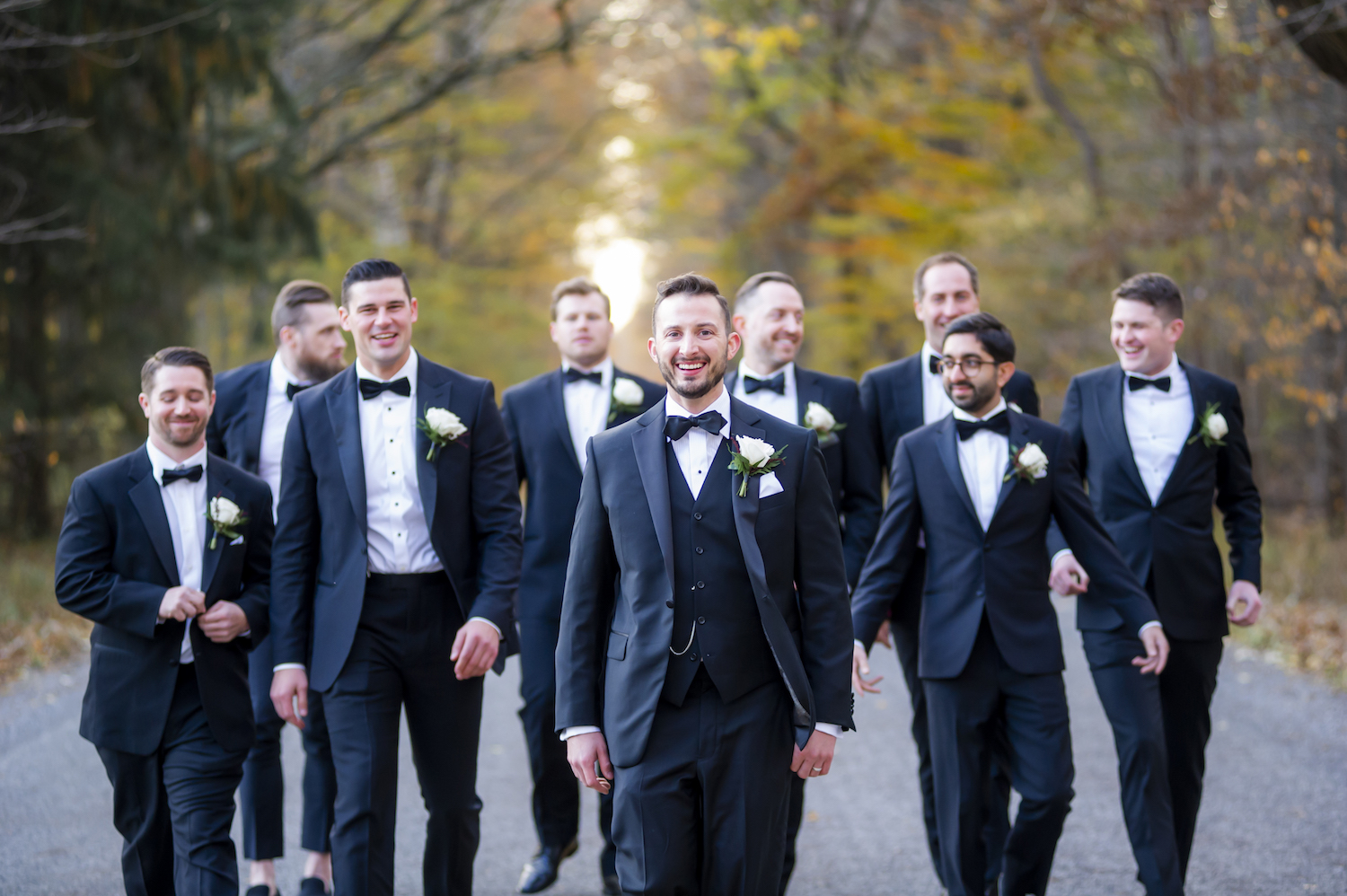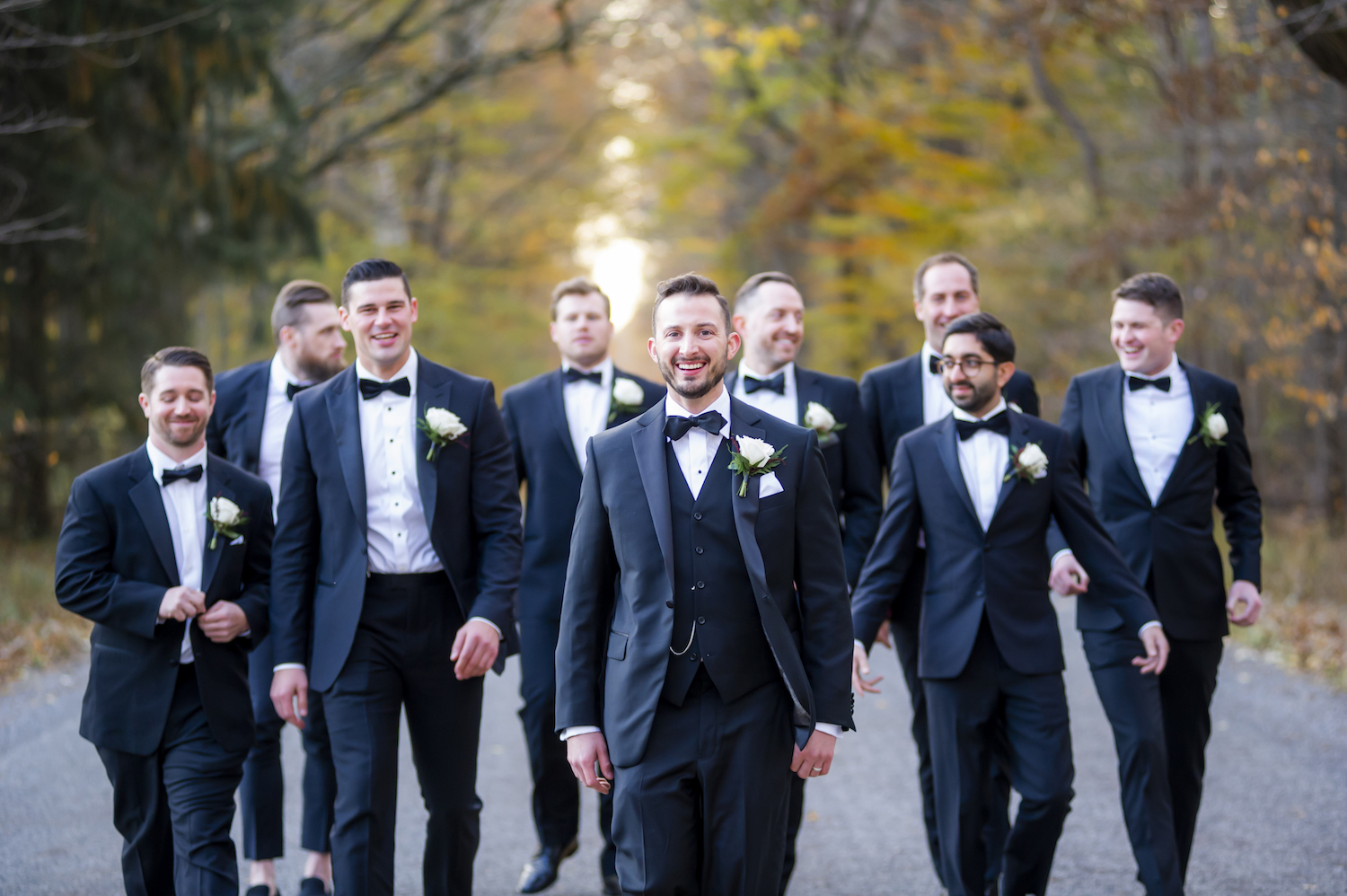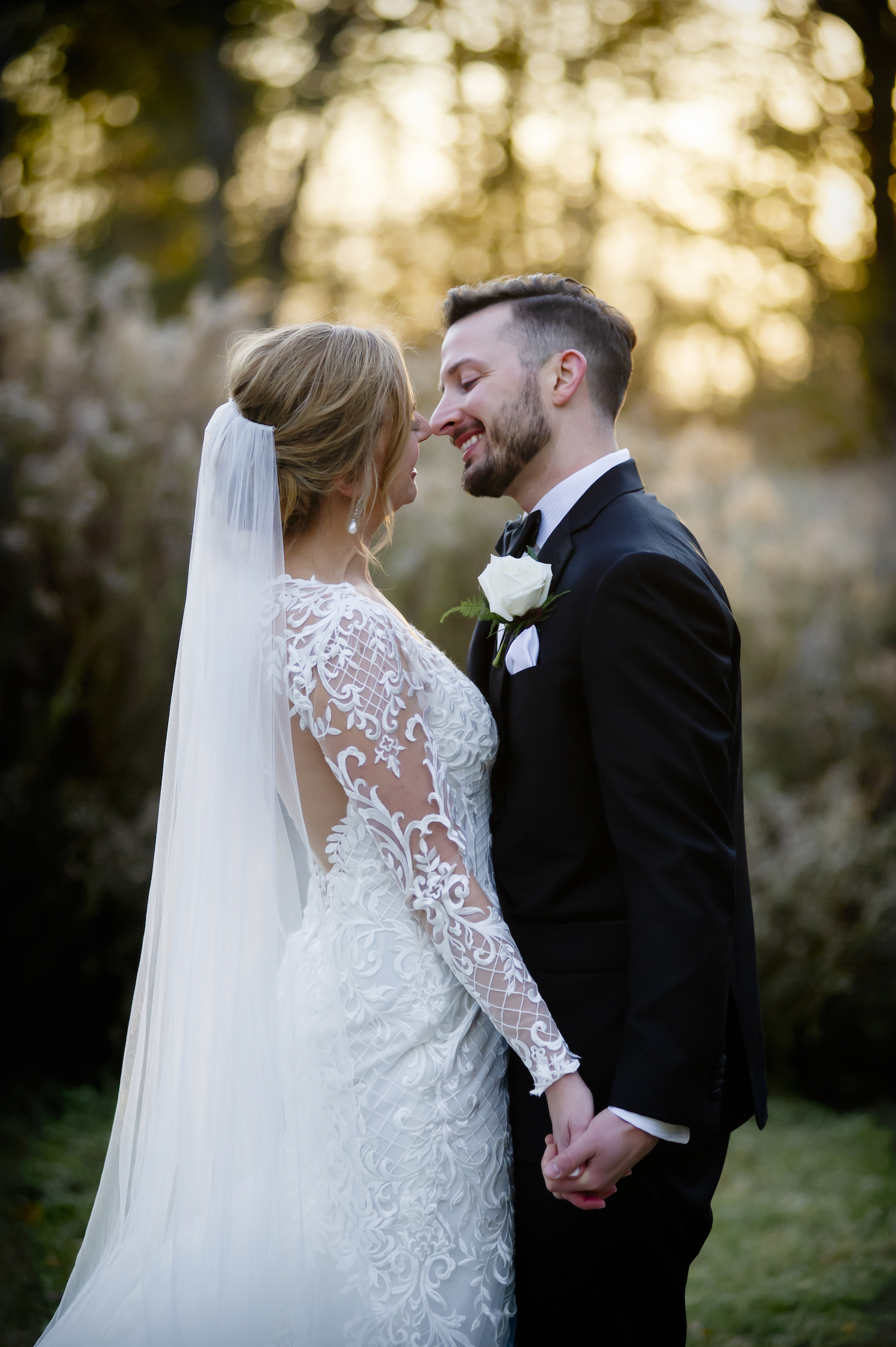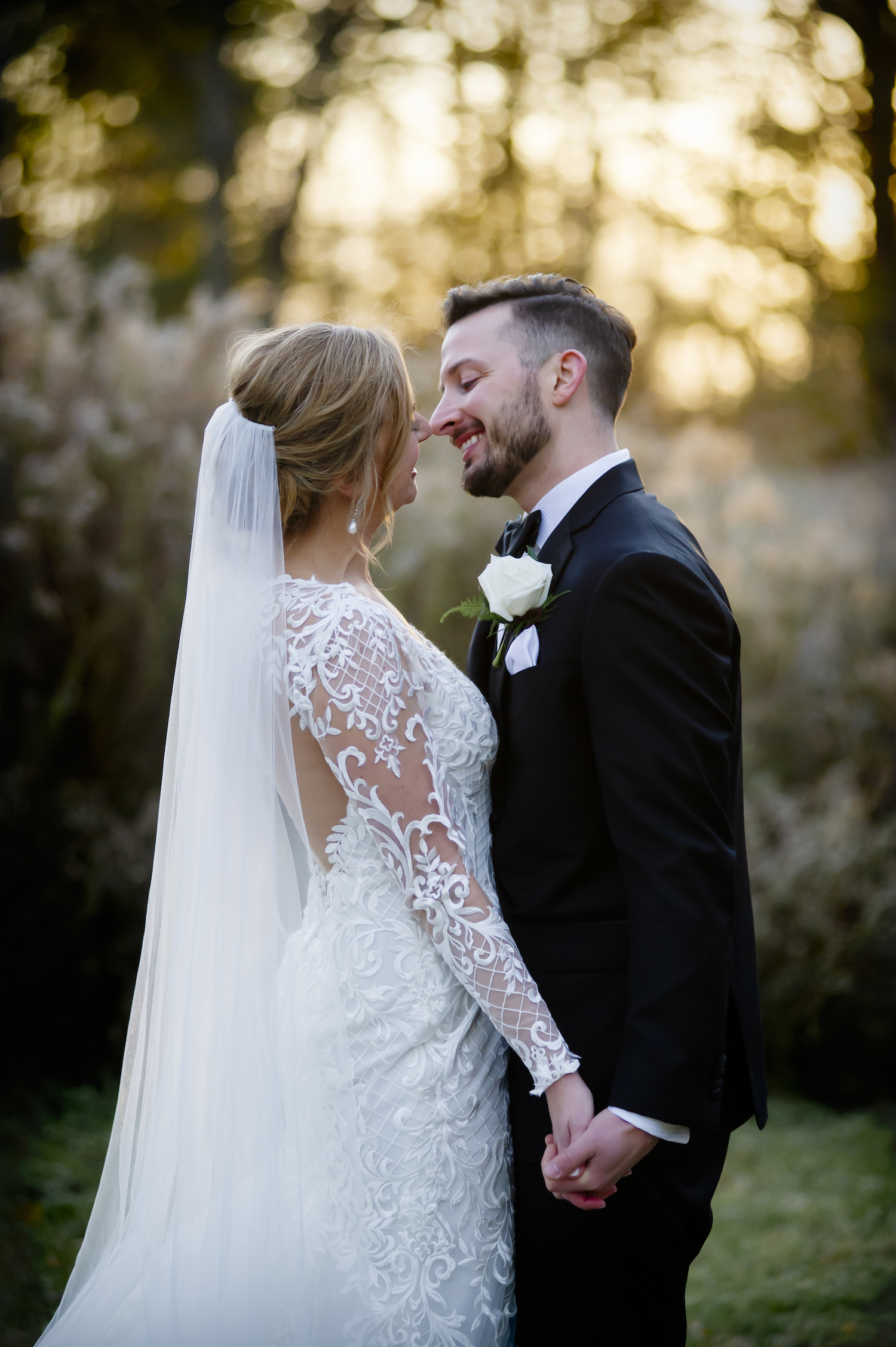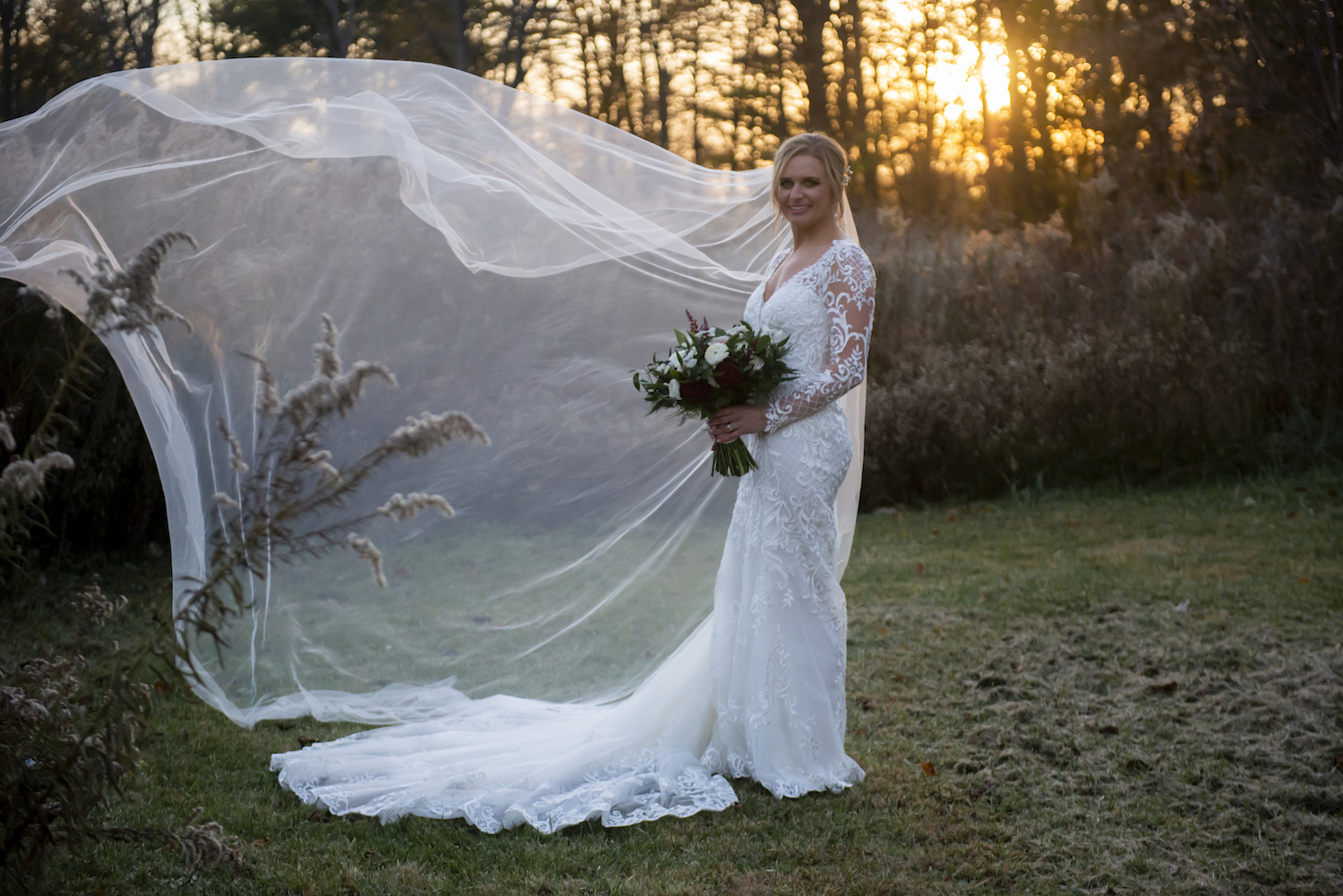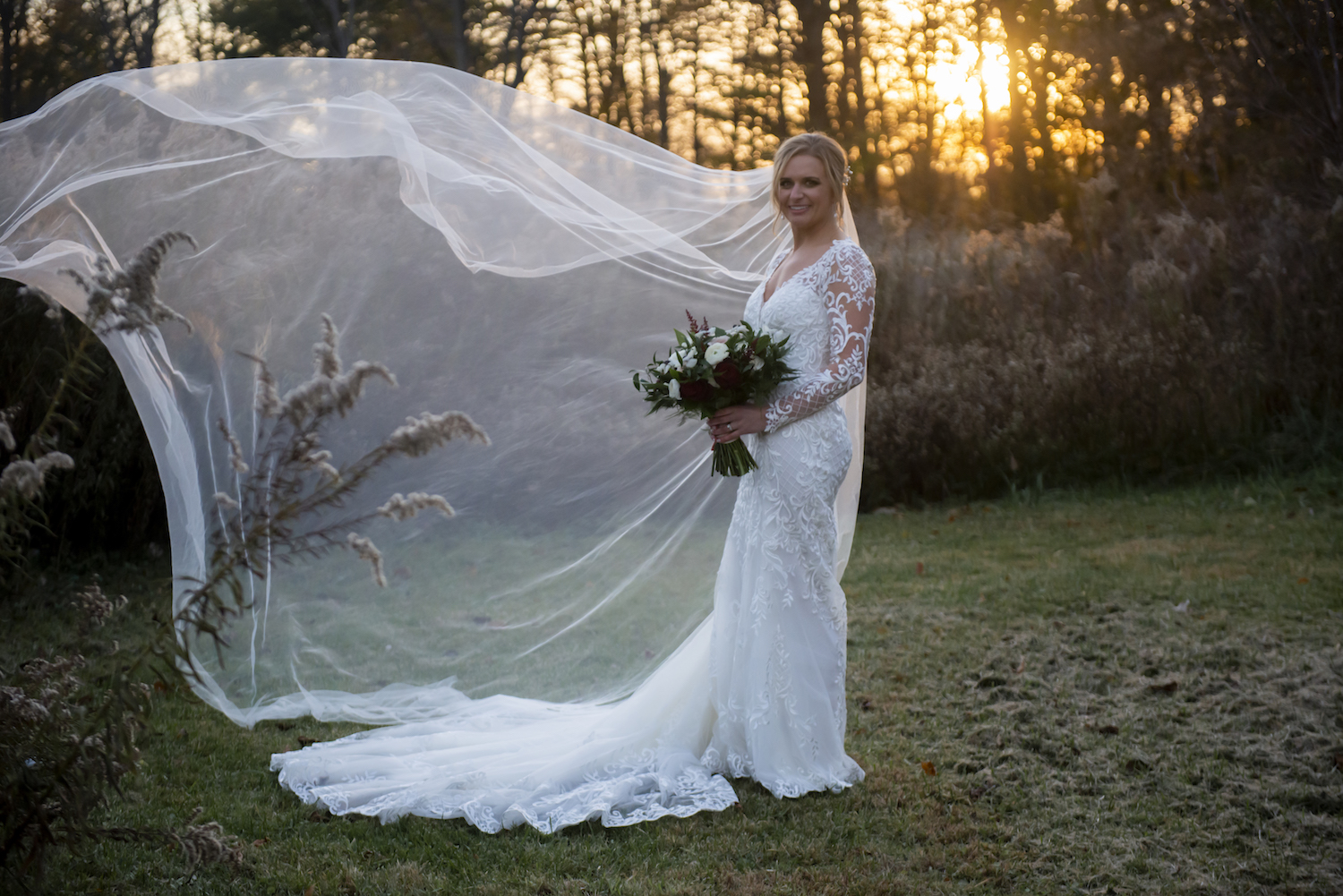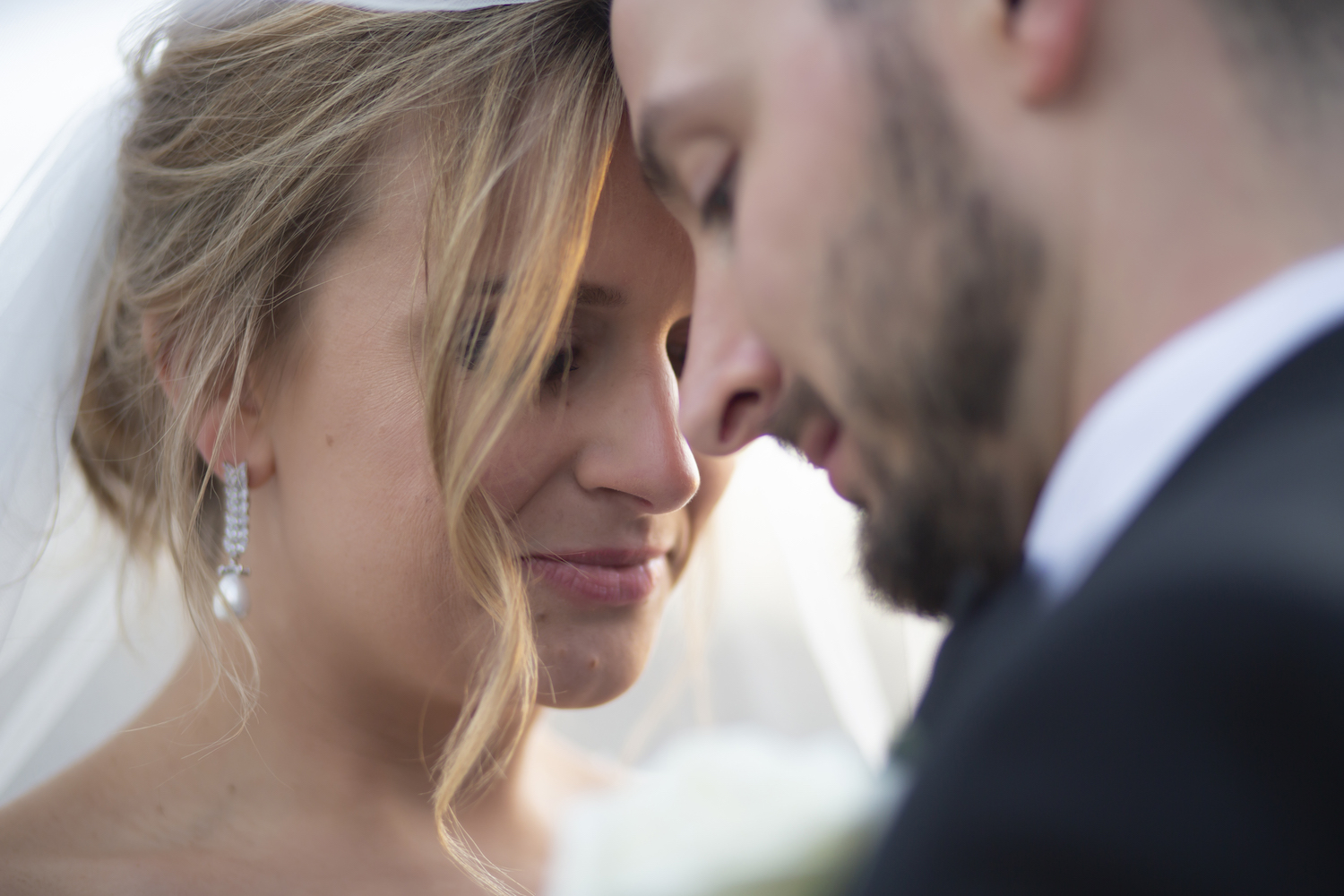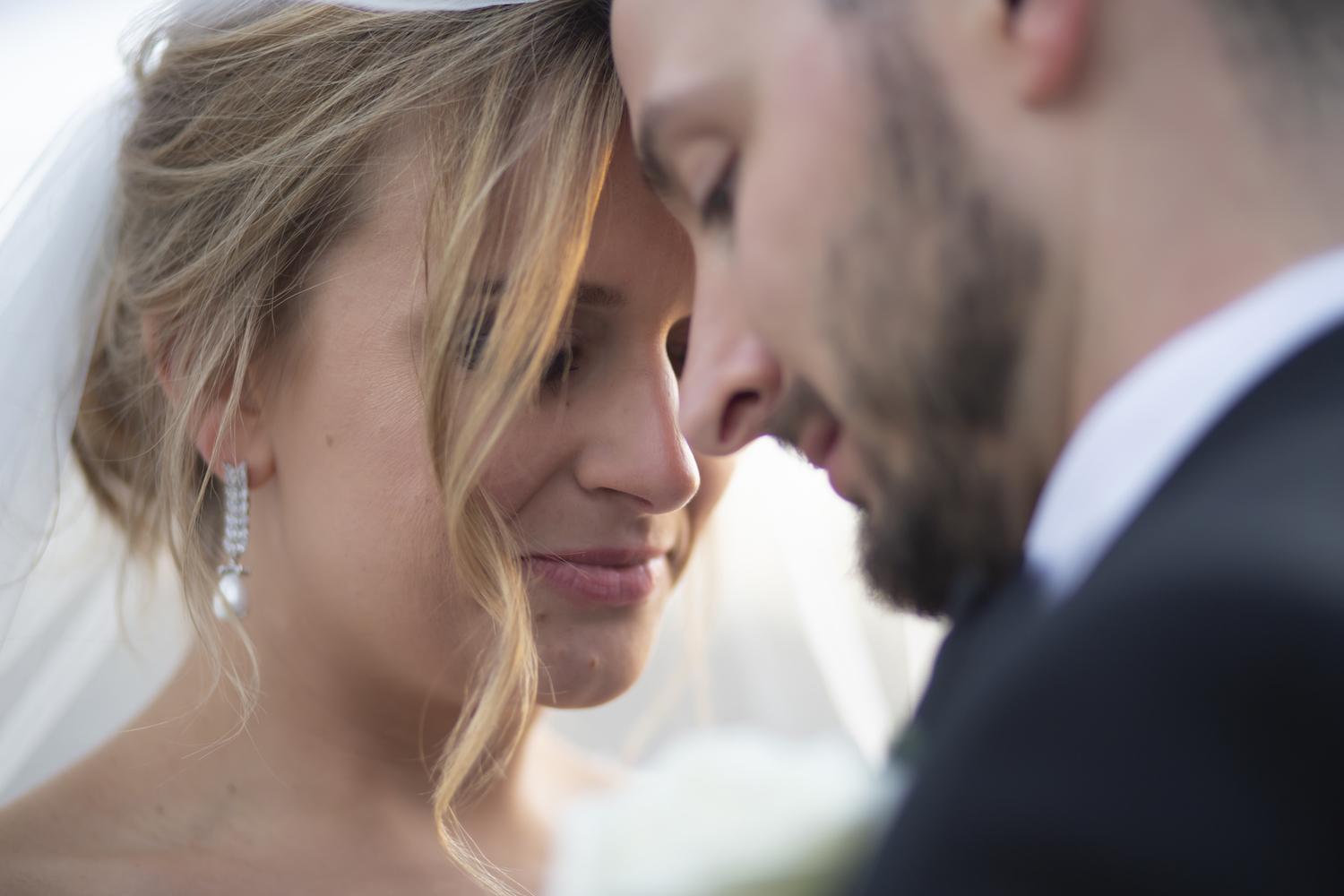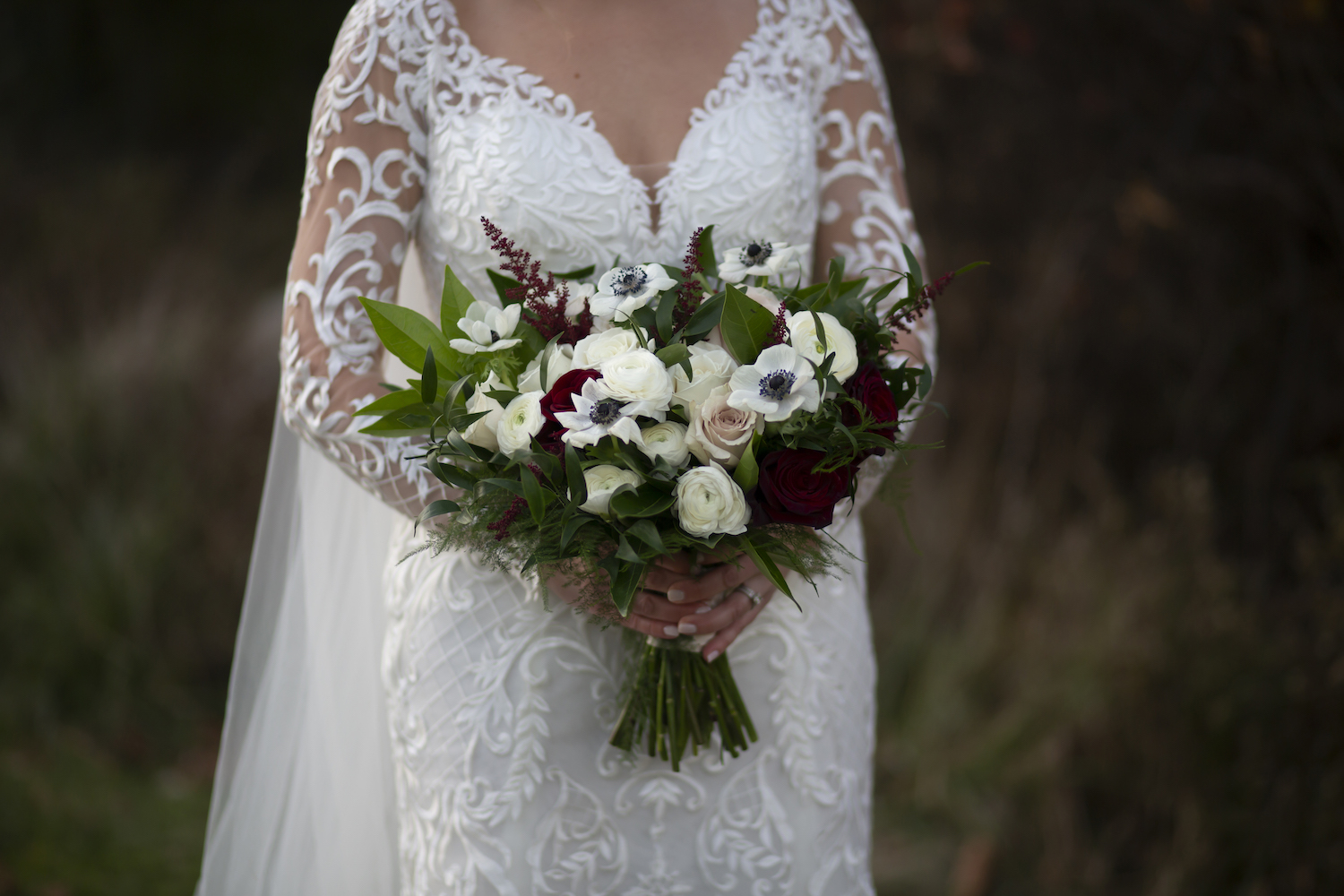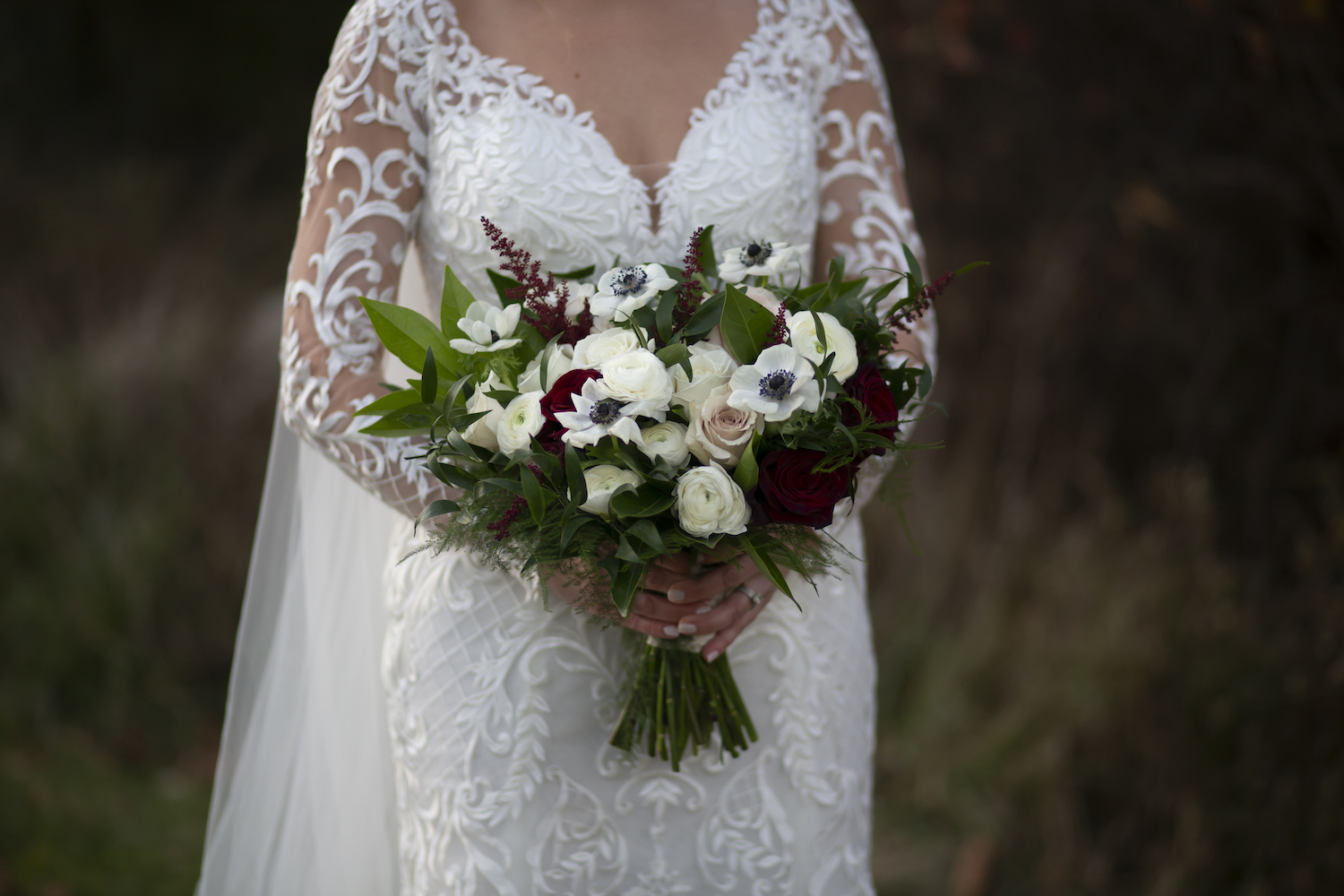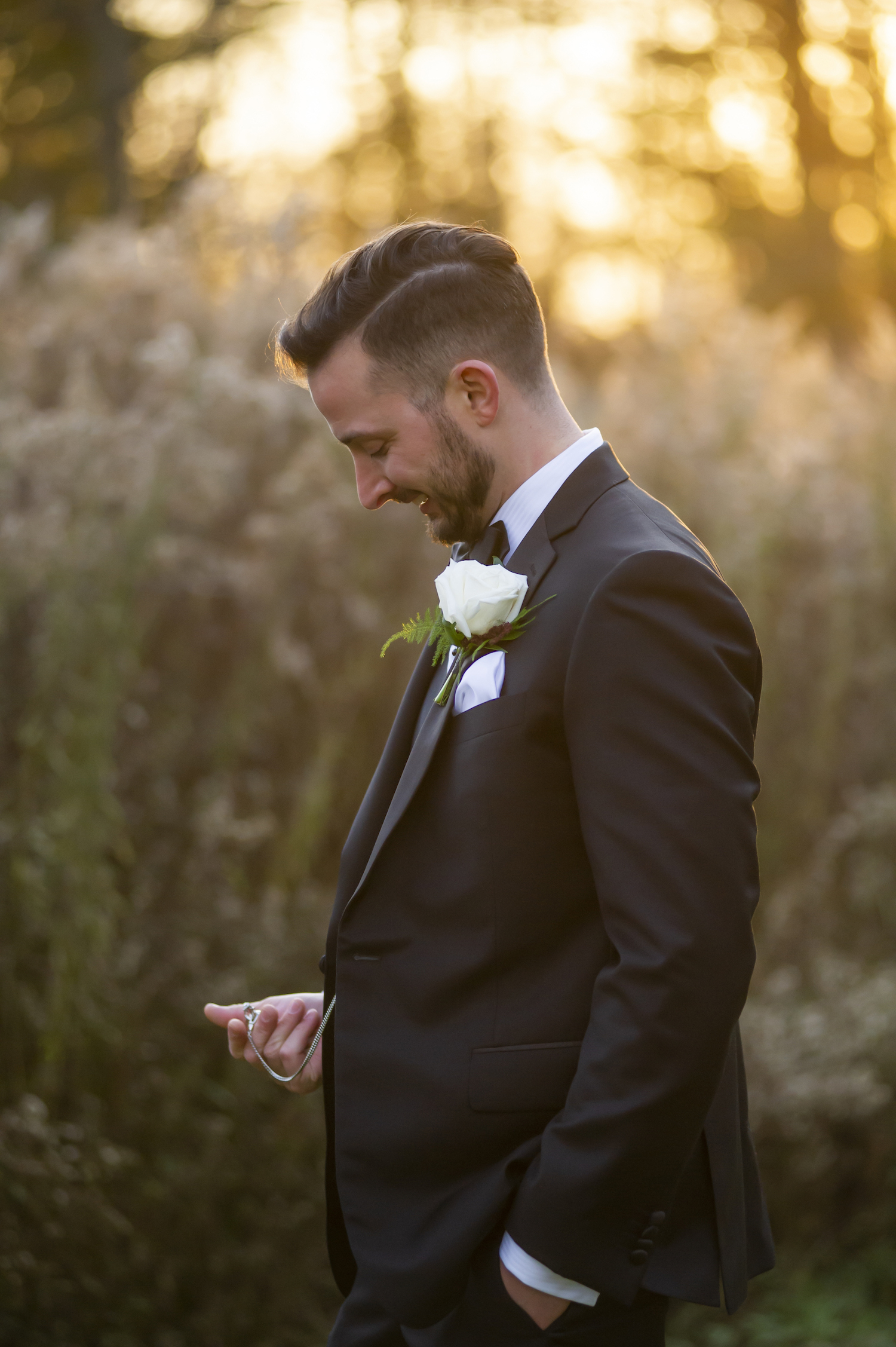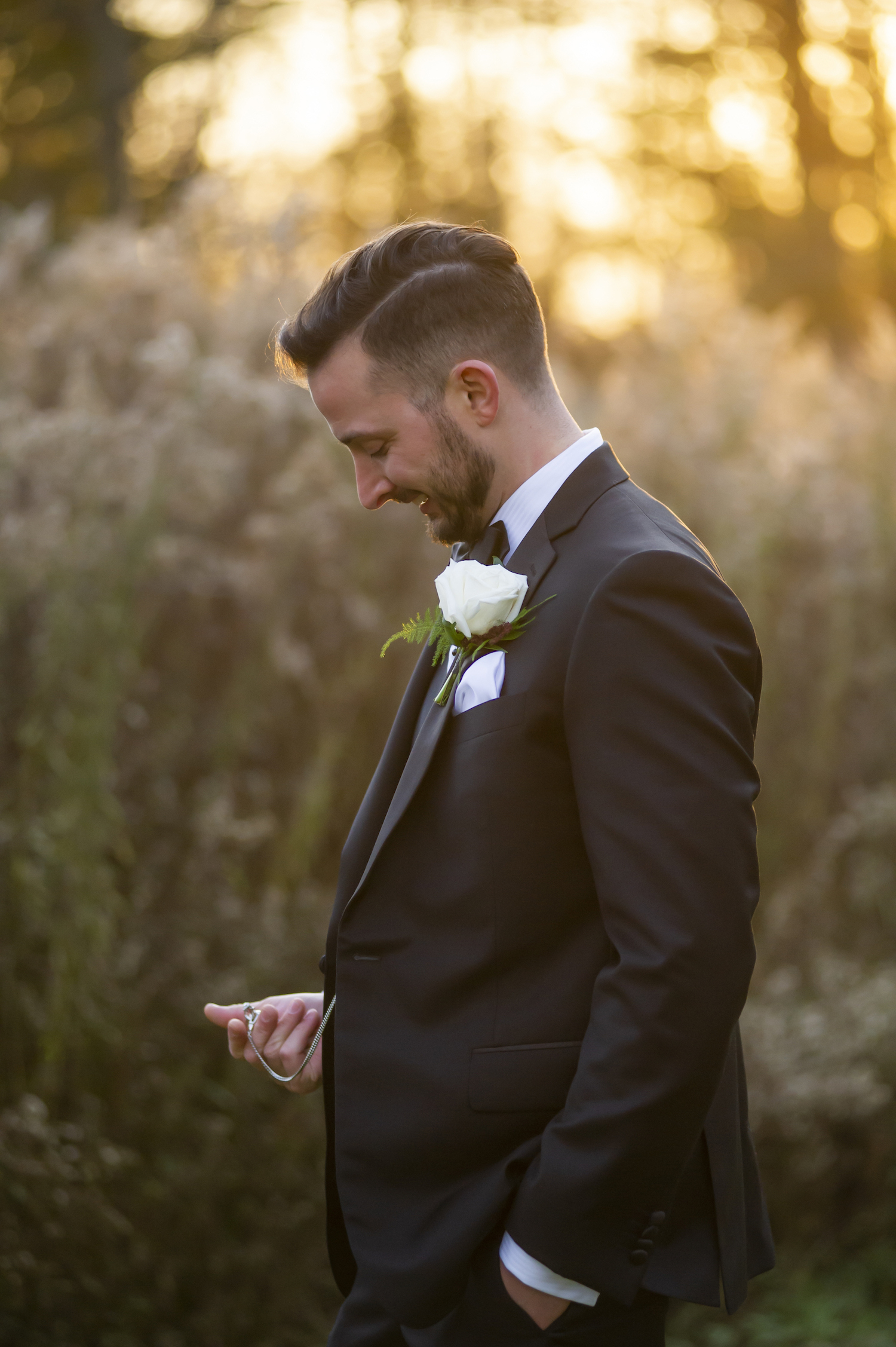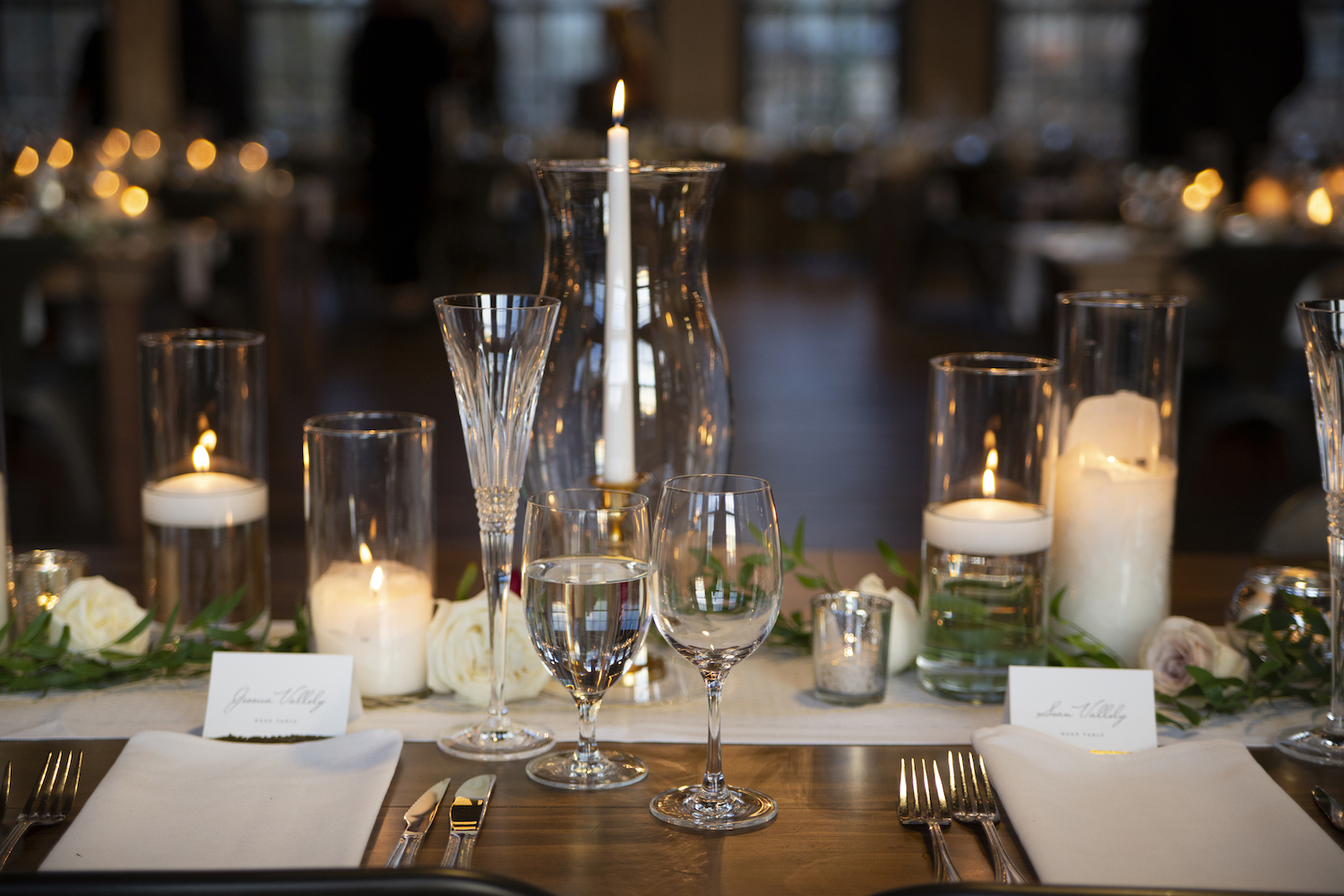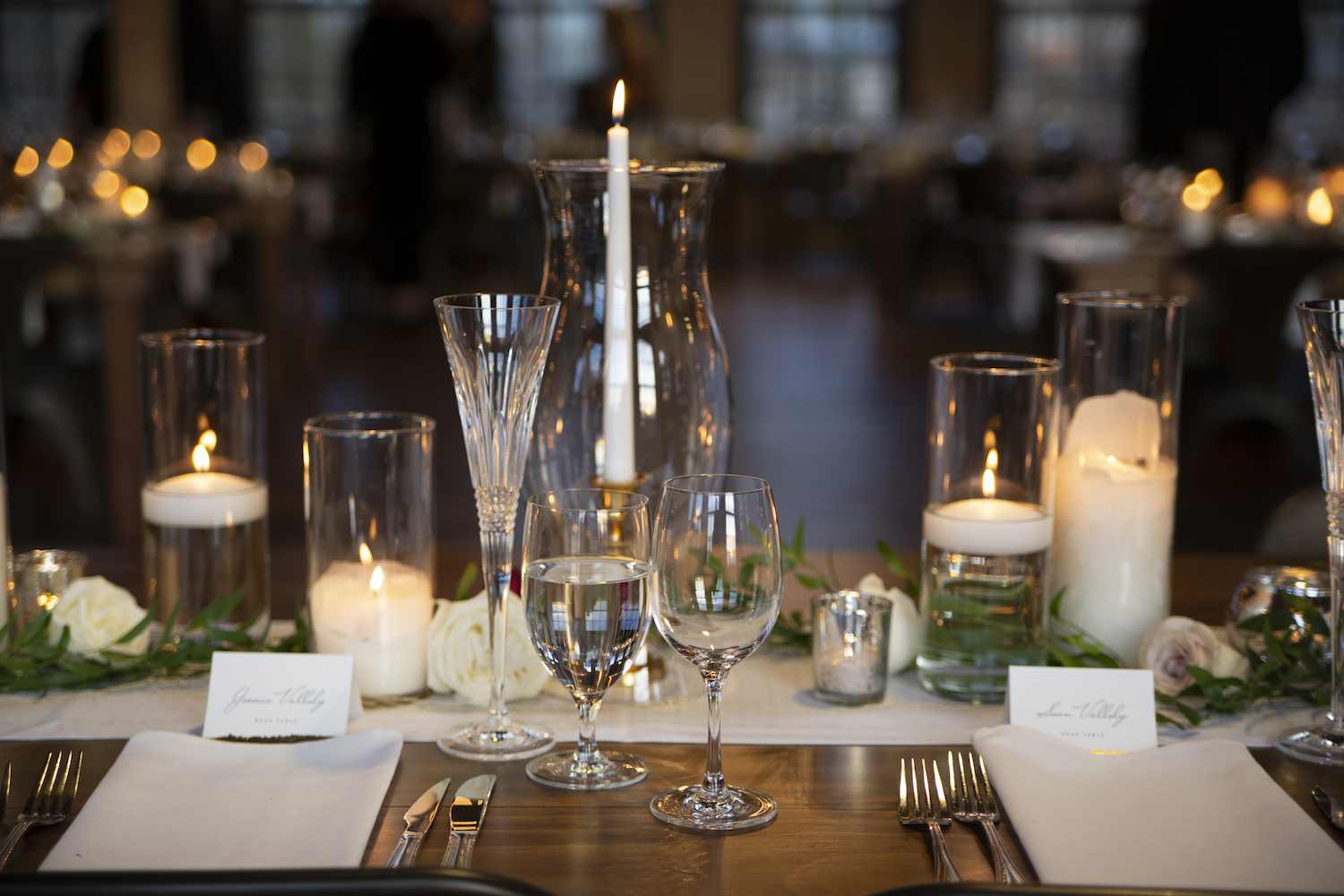 Sean & Jessica had candles as their primary decor and we counted that there was well over 1,200 candles at the wedding, which is a Stellaluna Events record. It took over an hour to light them all and we went through 4 lighters. When our team finally finished we were in awe as the room glowed, it created a truly rustic yet cozy autumn aura.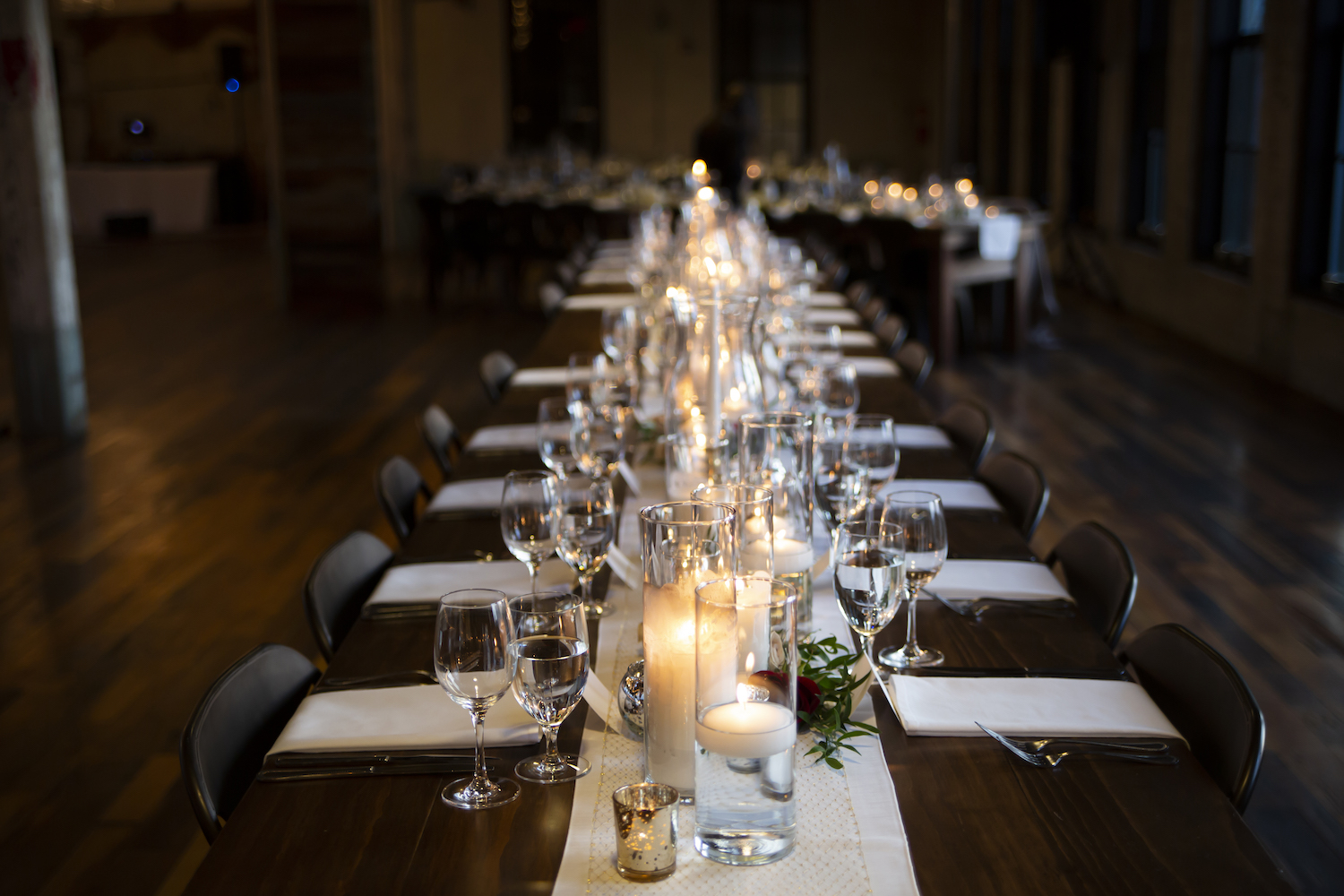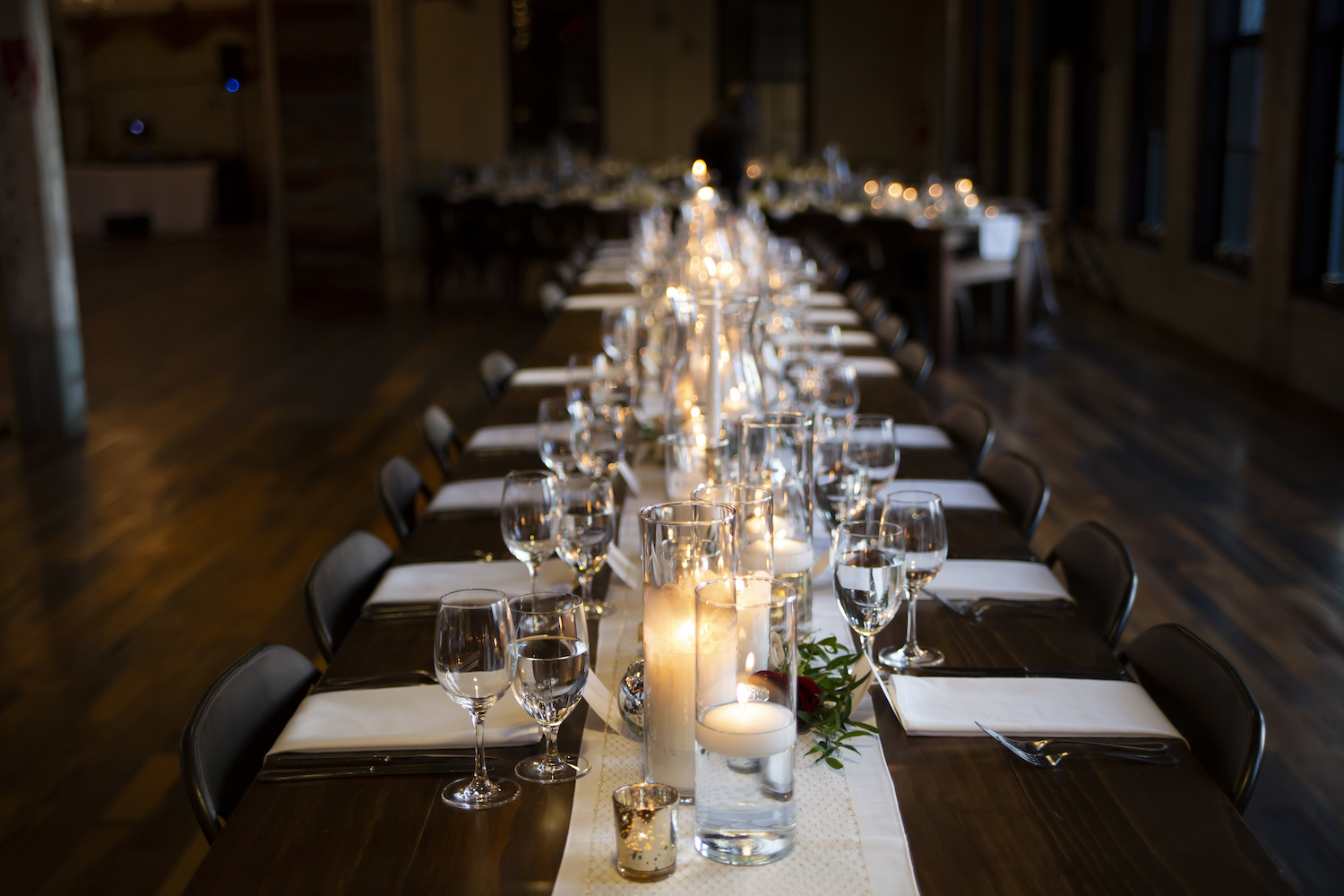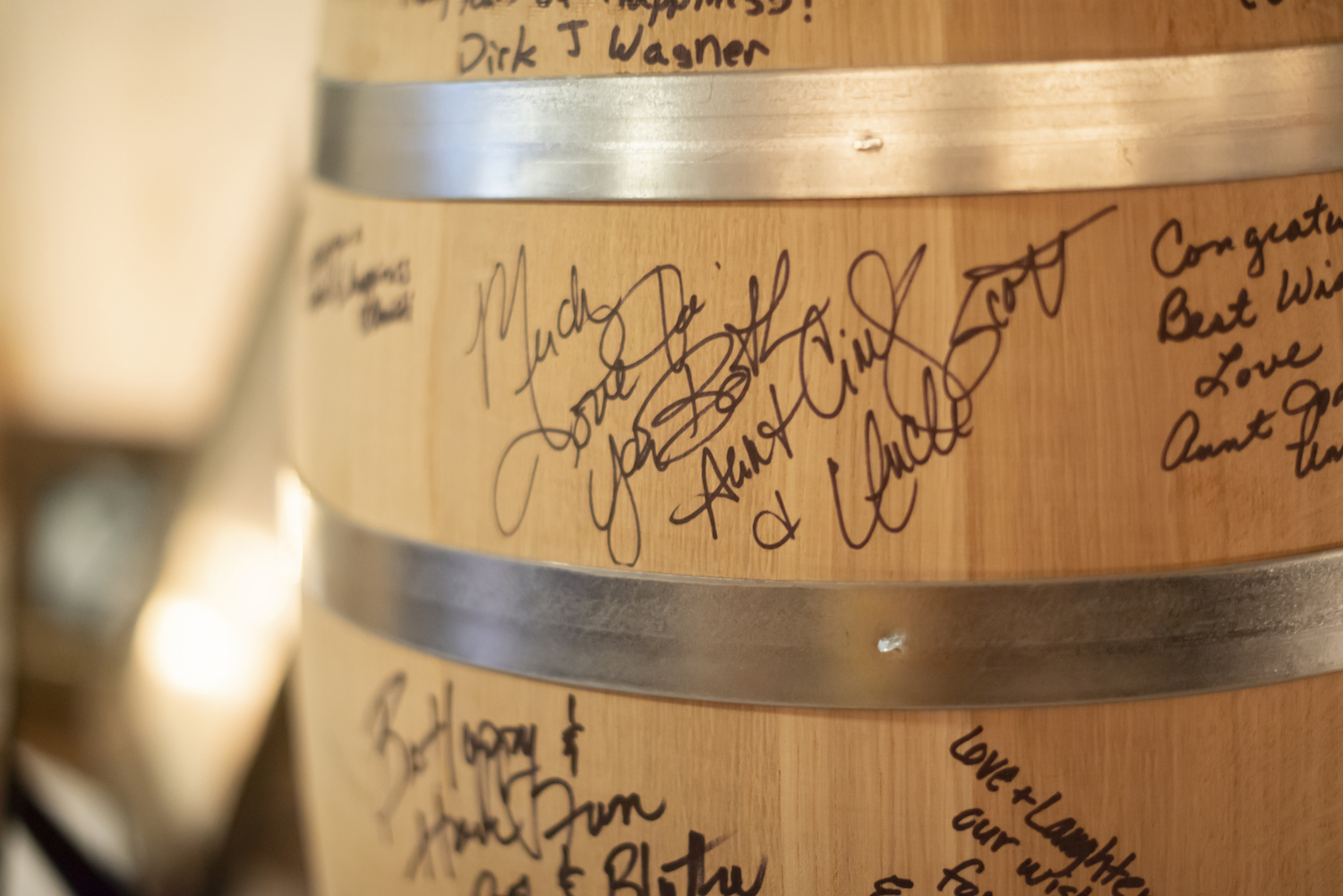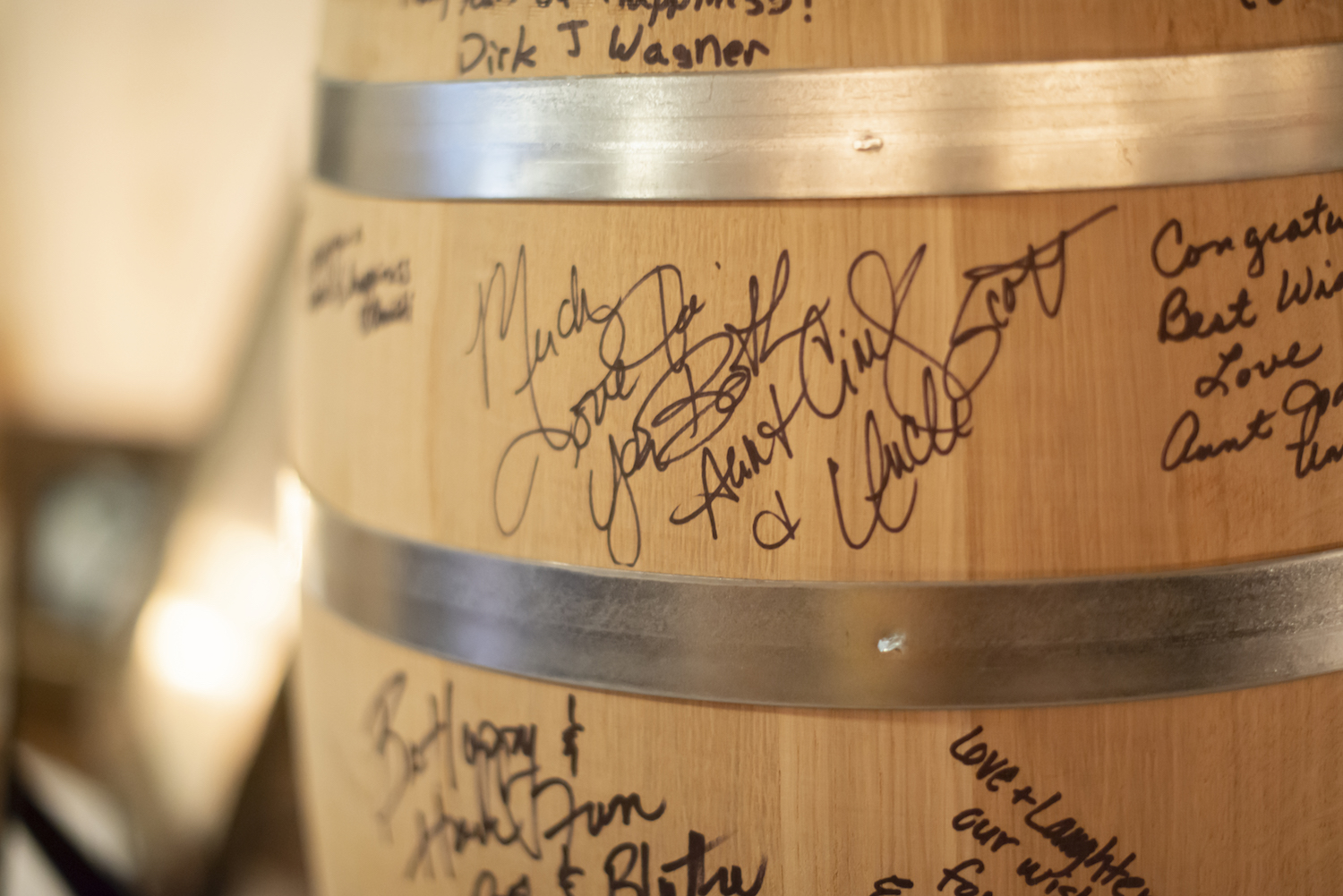 Those of you who follow us recognize this signature piece from Journeyman Distillery, the Traveling Barrel. It is such a fun program that Journeyman offers to the bride and groom. If you don't recognize this piece, this barrel serves as the guest book and once the wedding is done they fill it with a spirit of the couple's choice. Once it has finished aging they may pick it up and celebrate their wedding day all over again with a drink.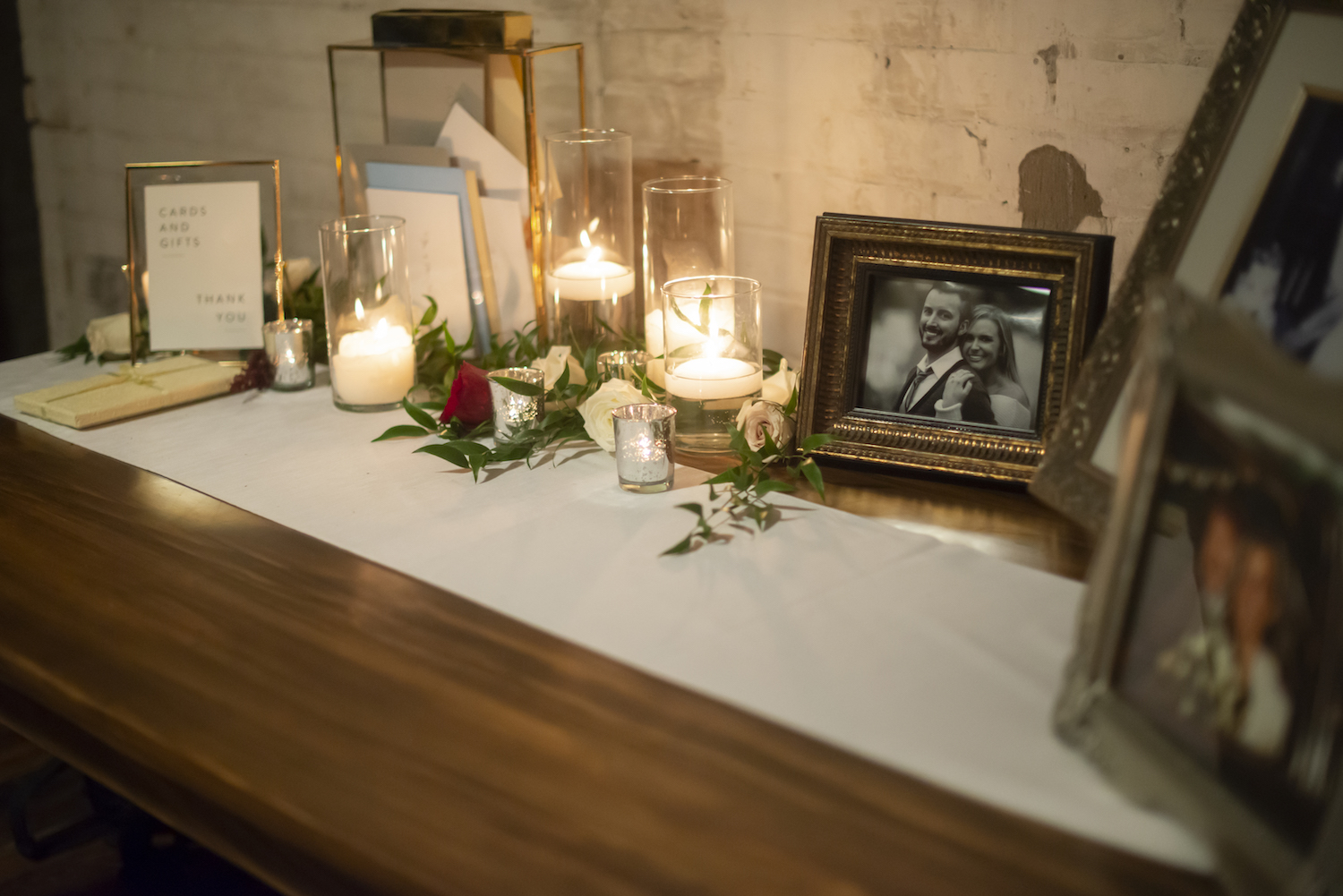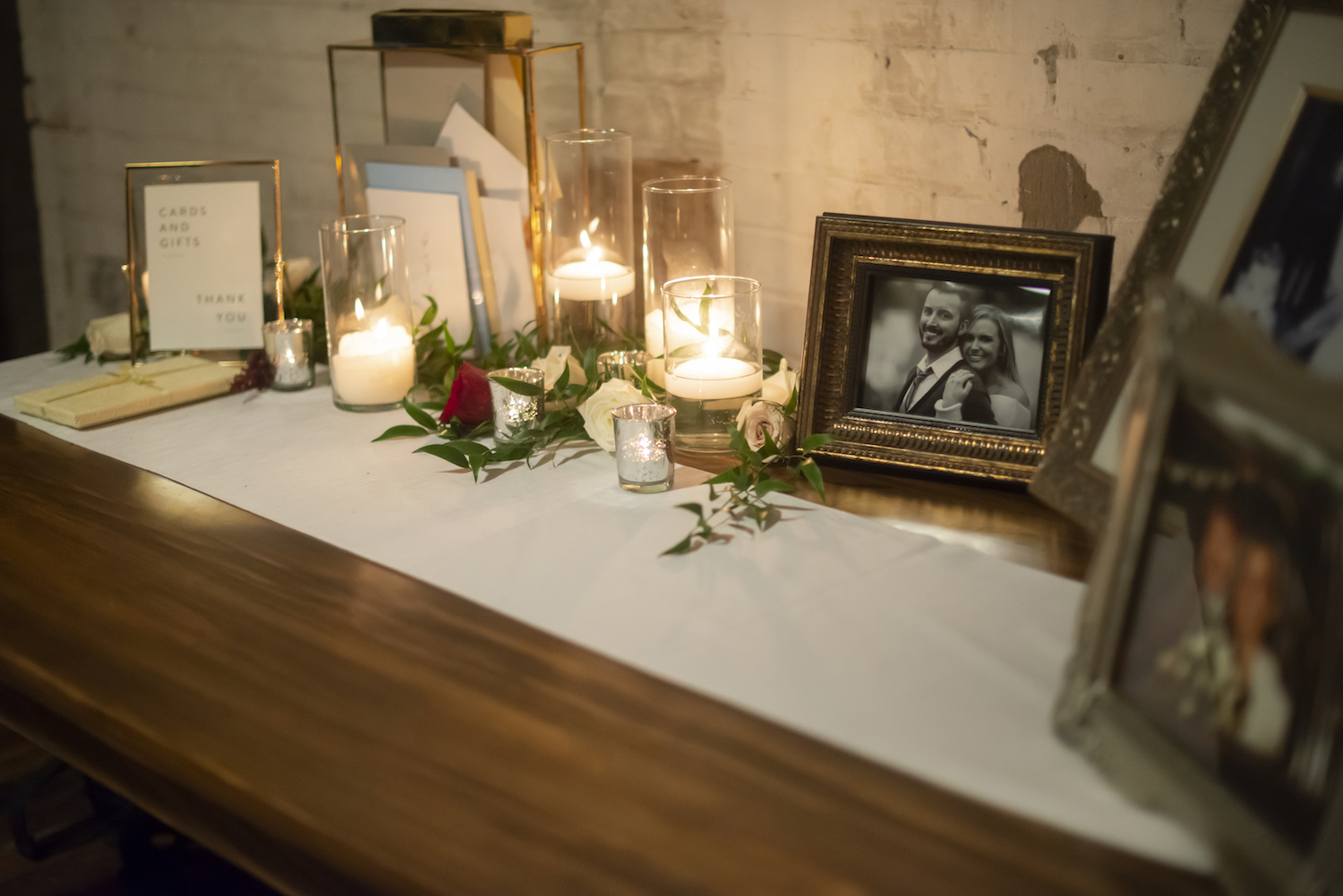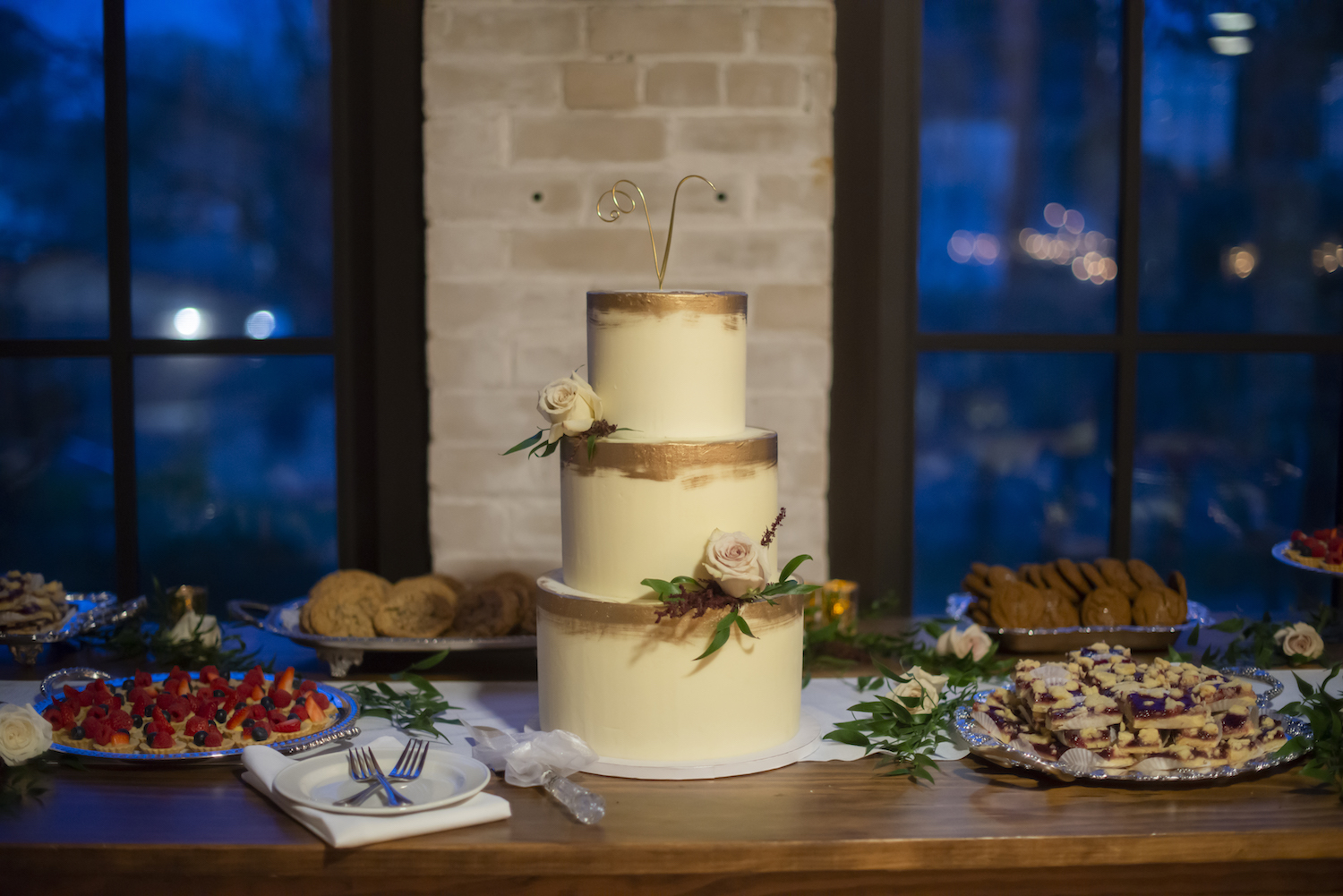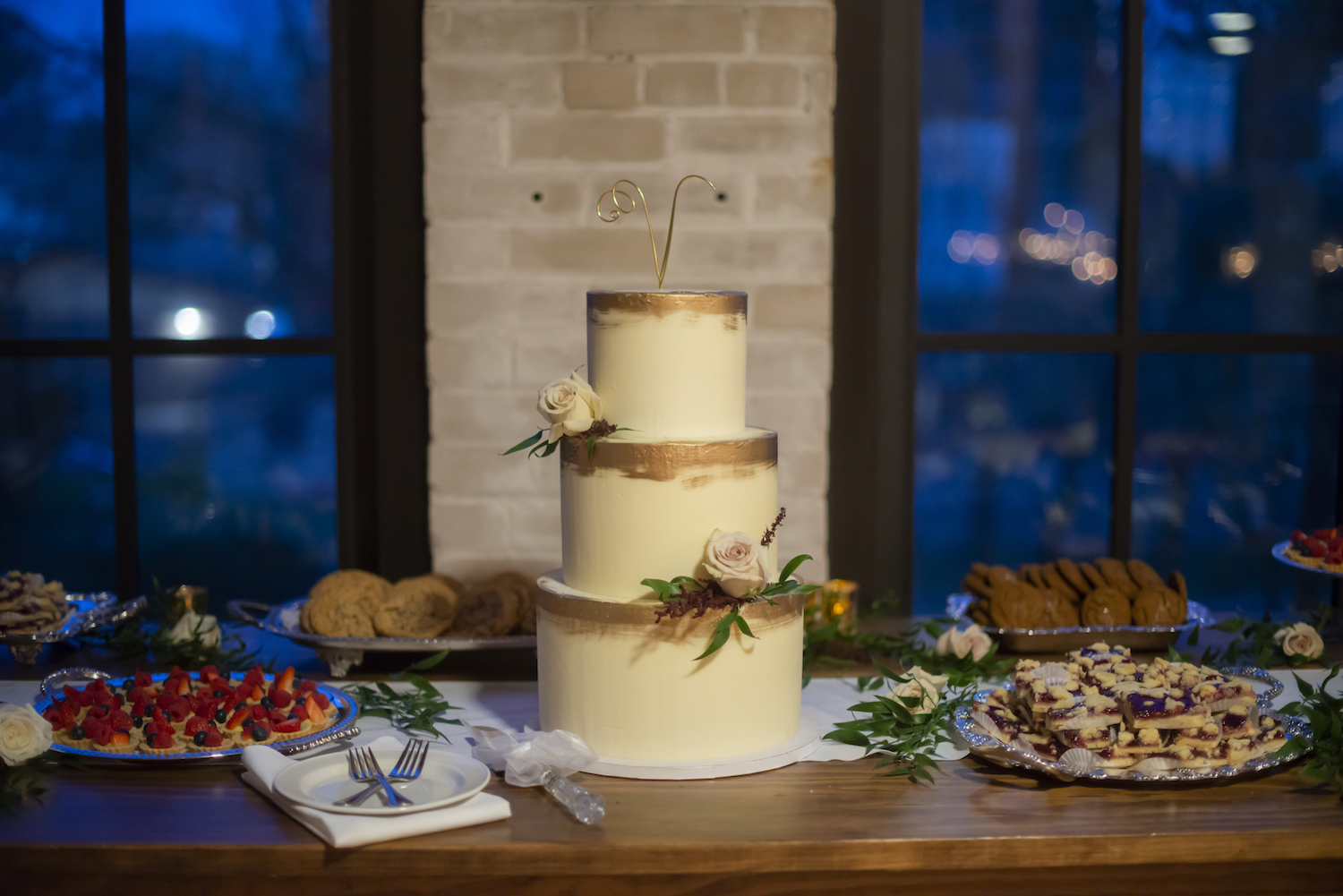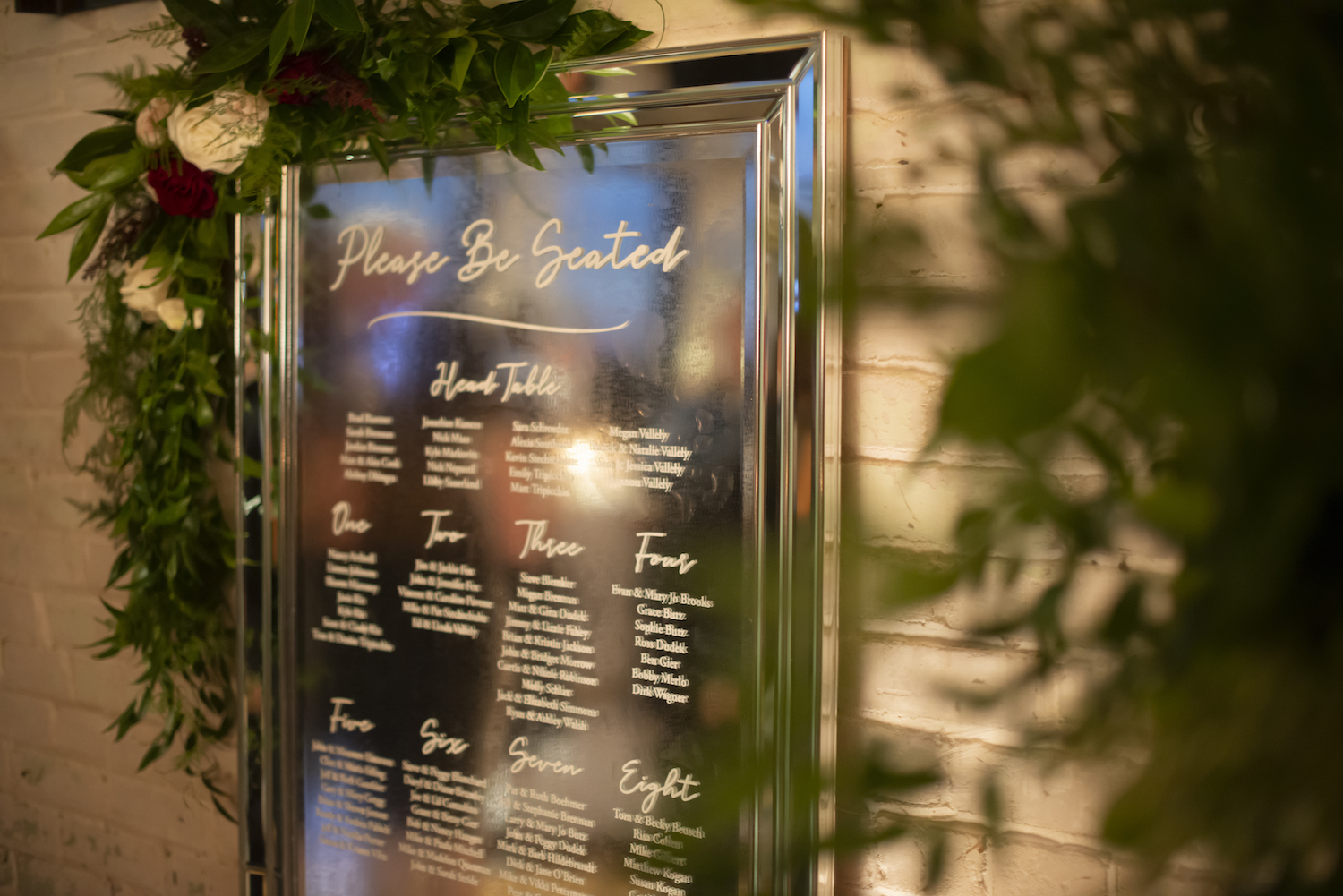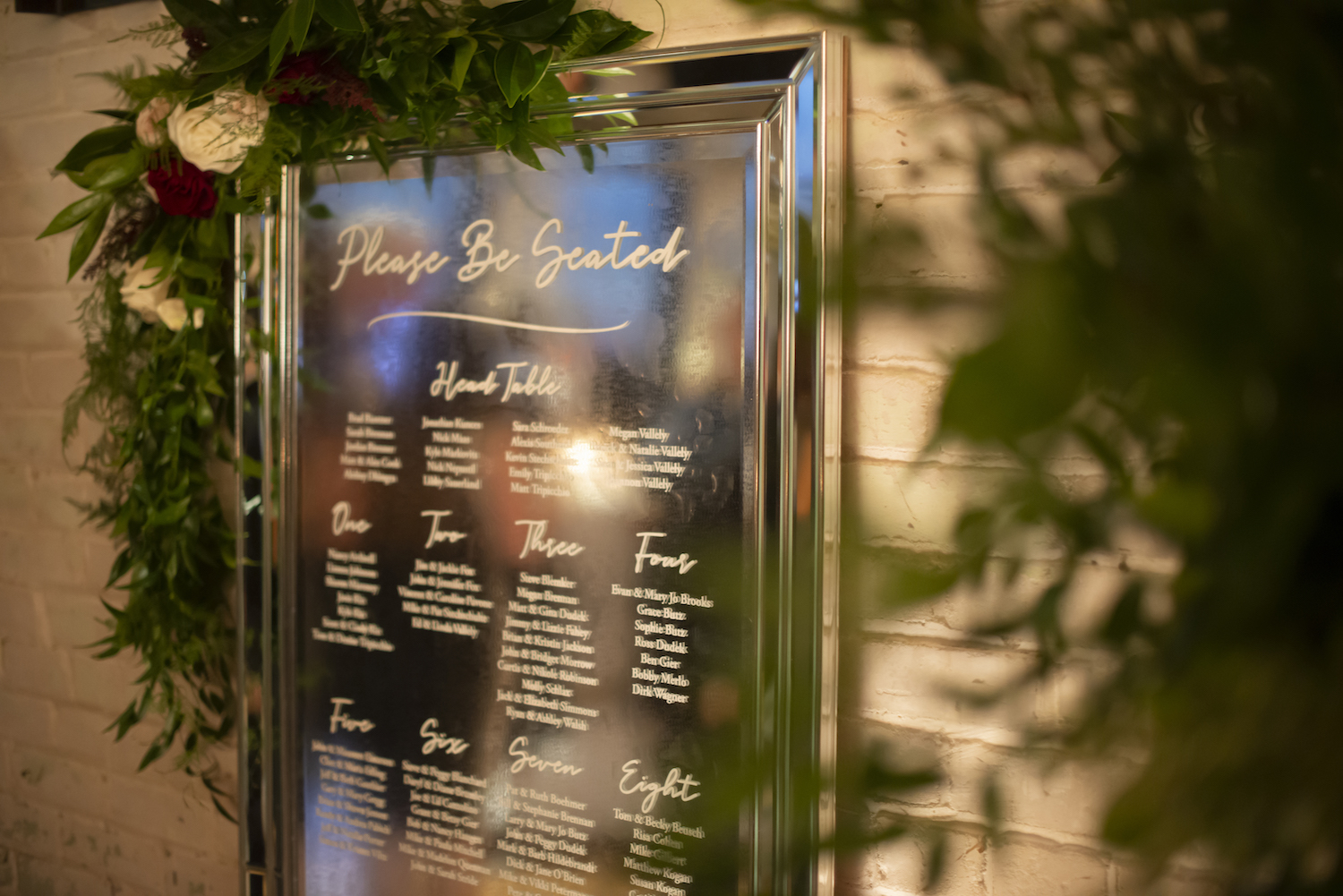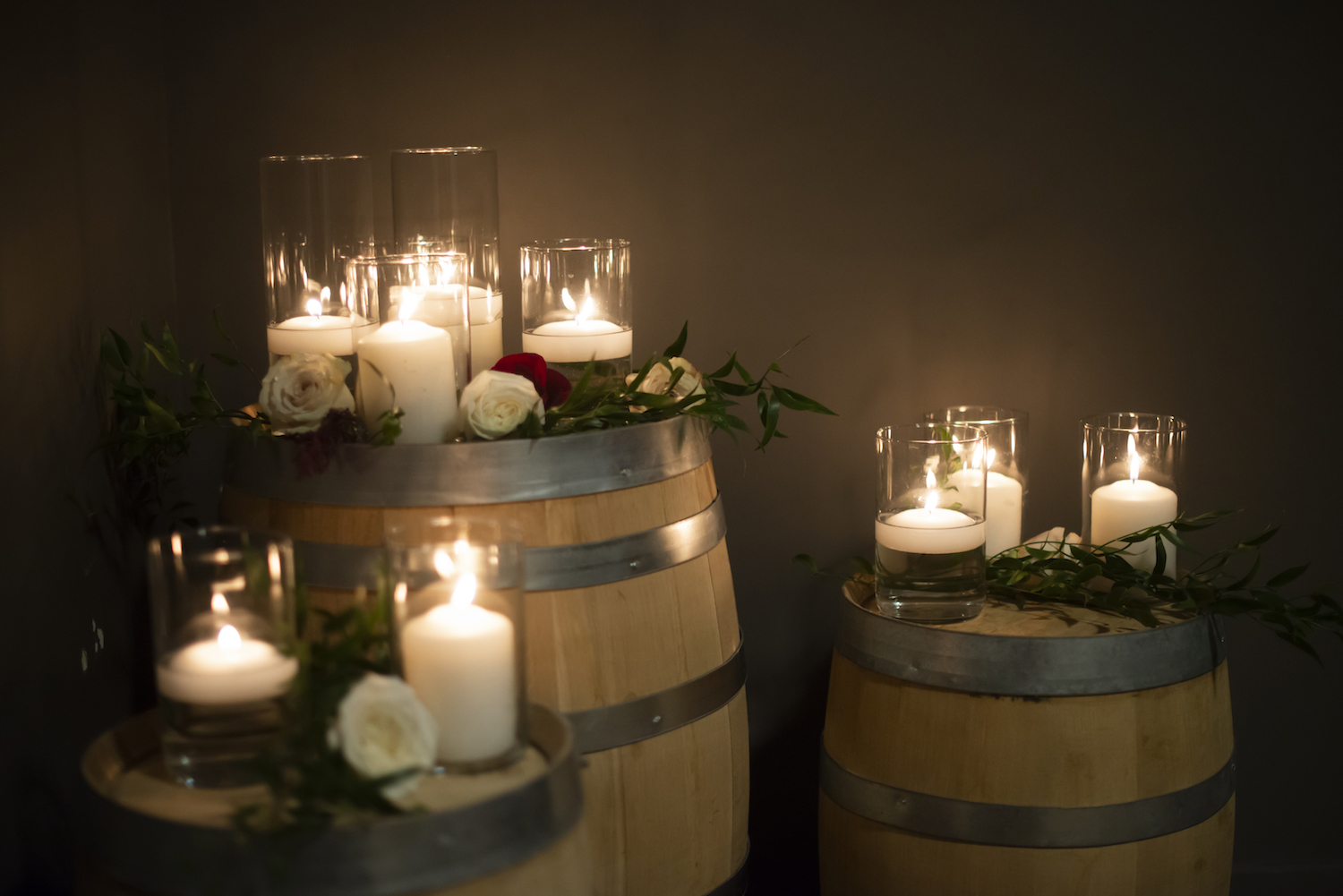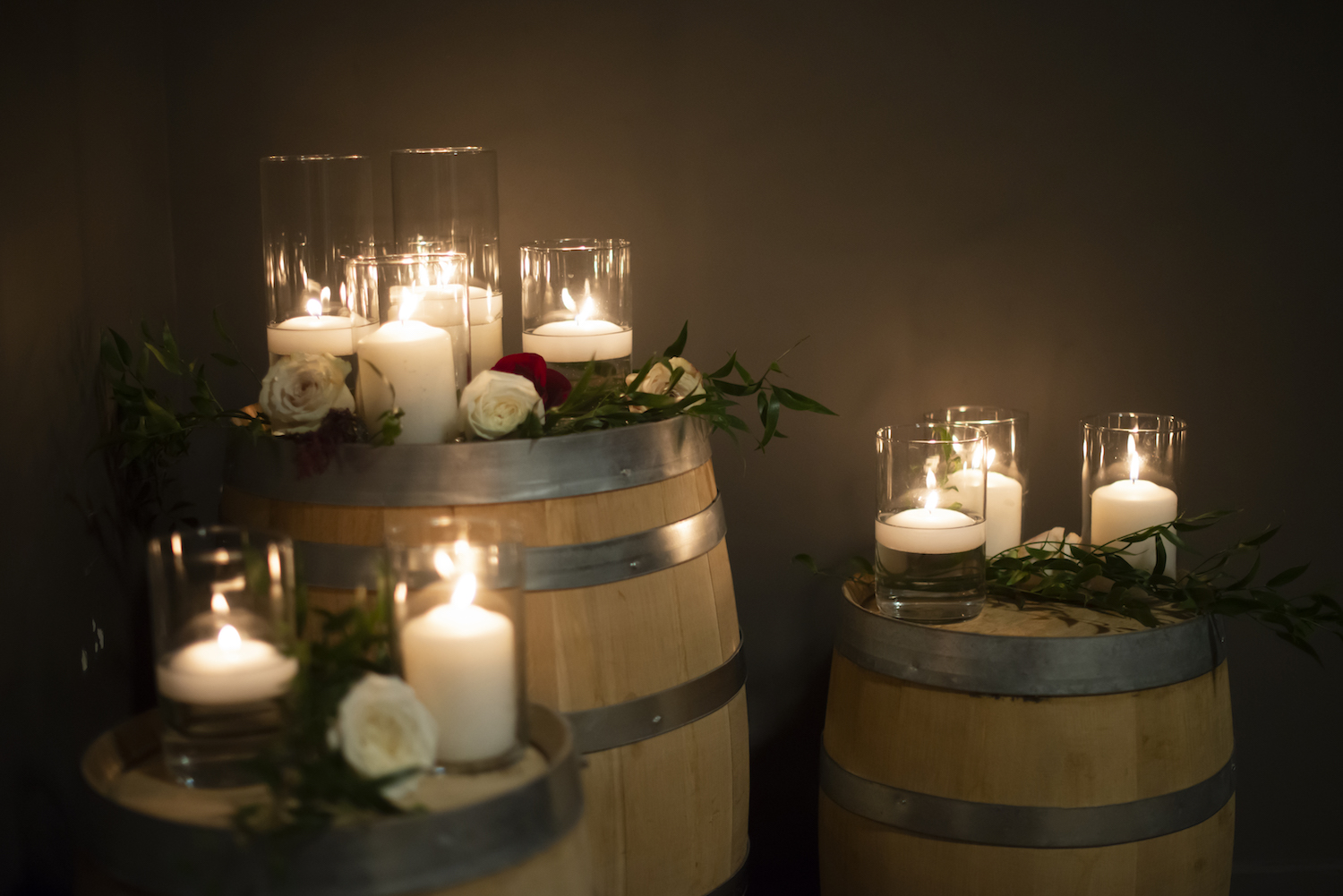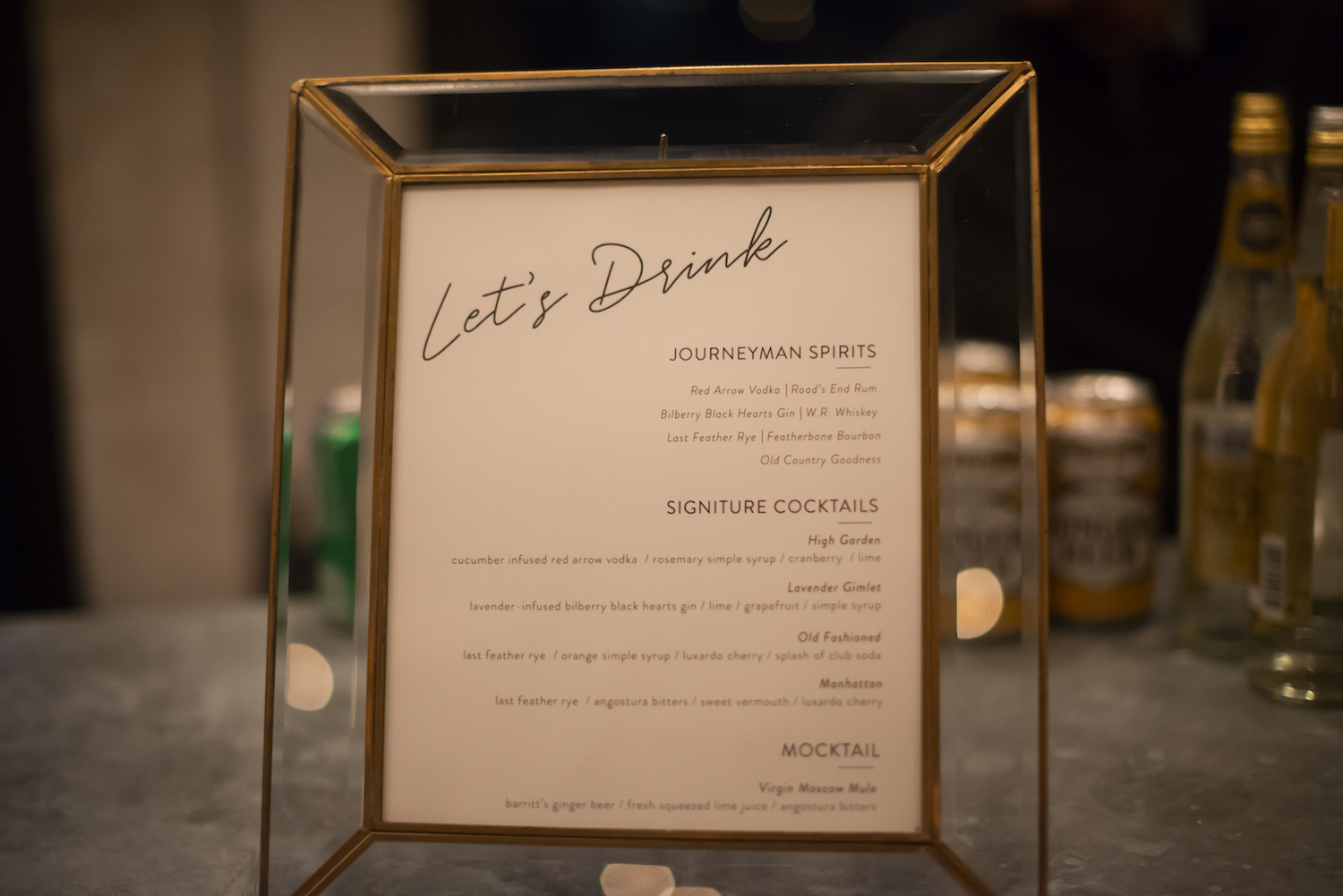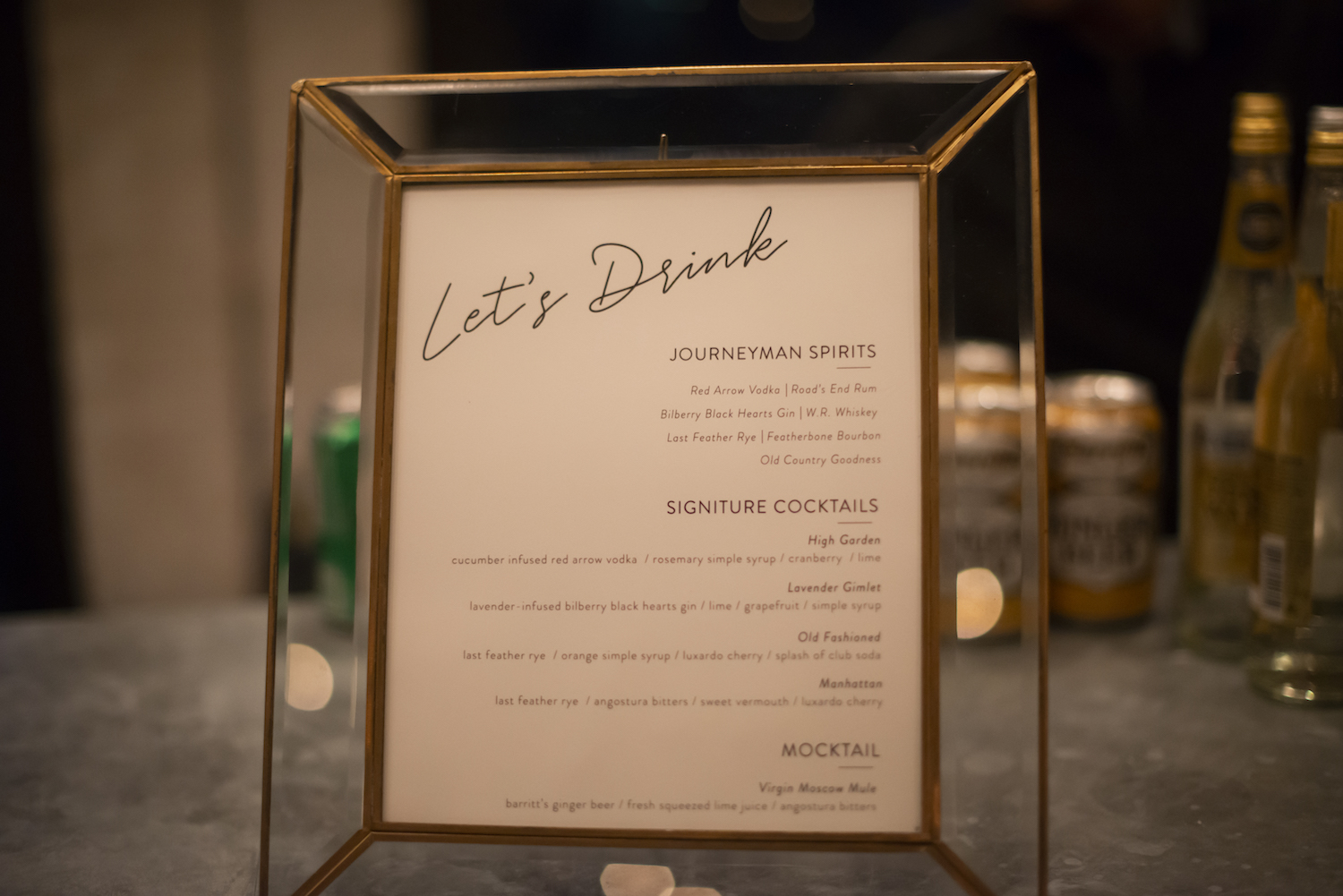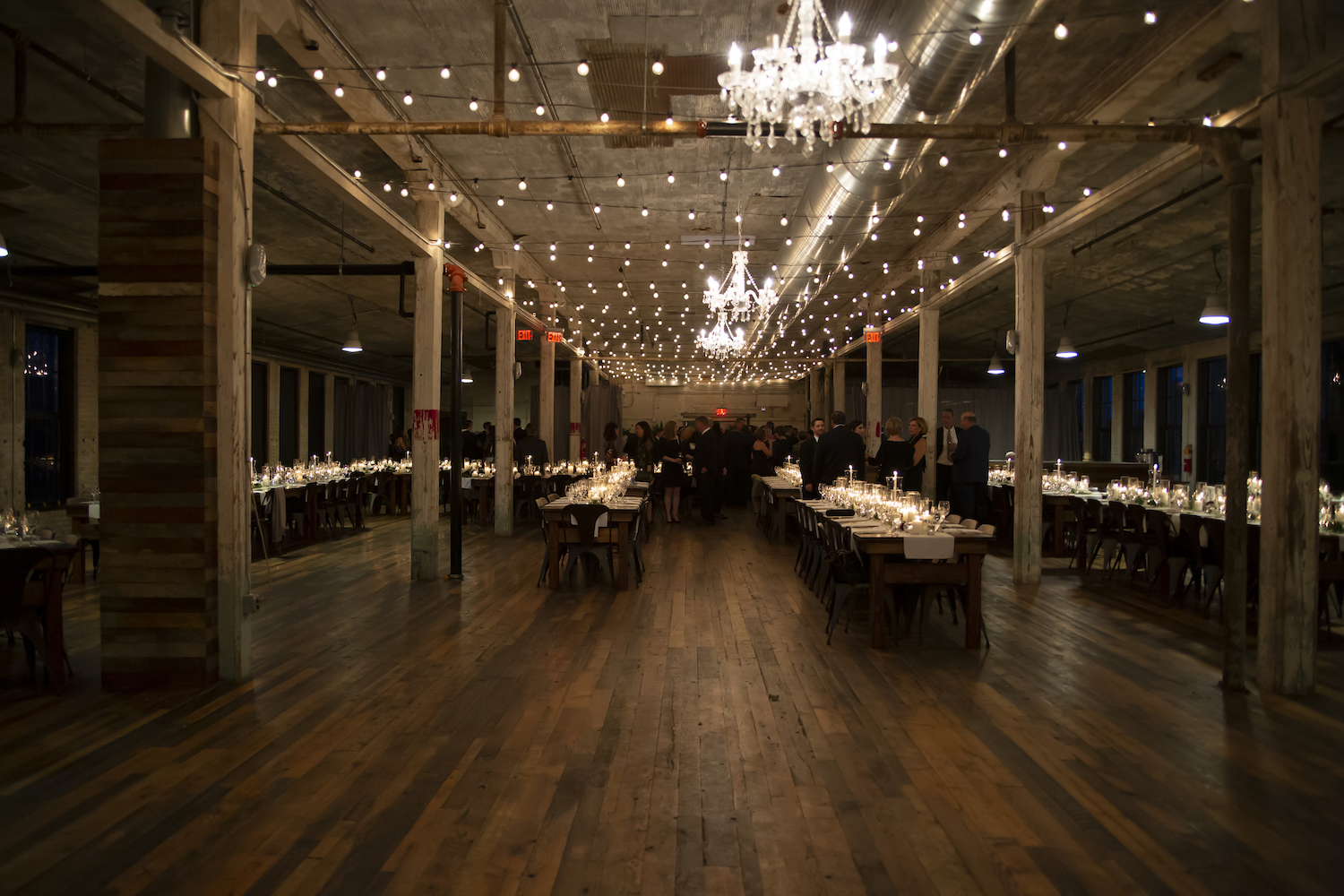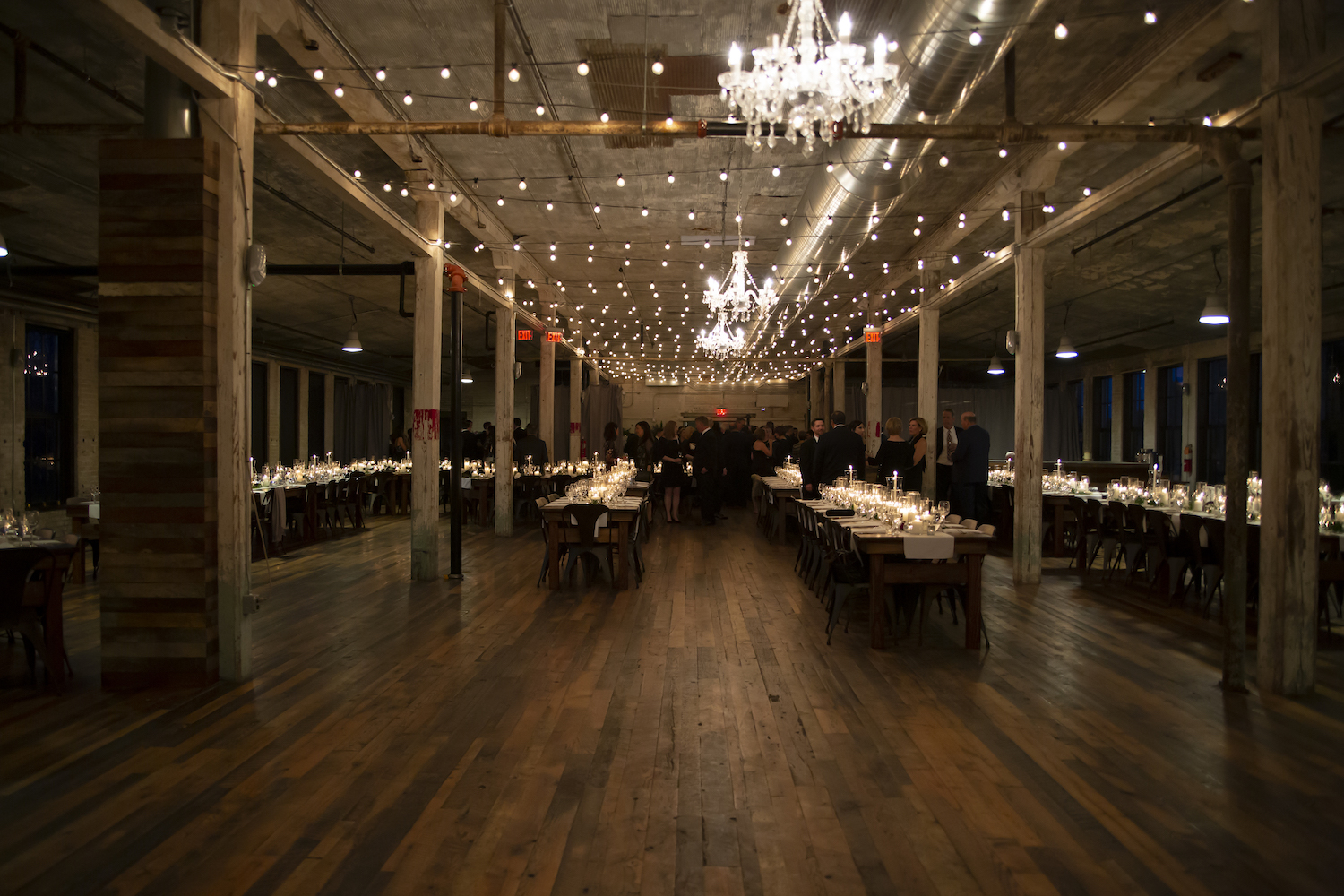 Journeyman Distillery offers one of the best versatile rustic wedding spaces in Michigan. The candles helped to create the romantic and cozy touch really bringing the venue together for this rustic wedding.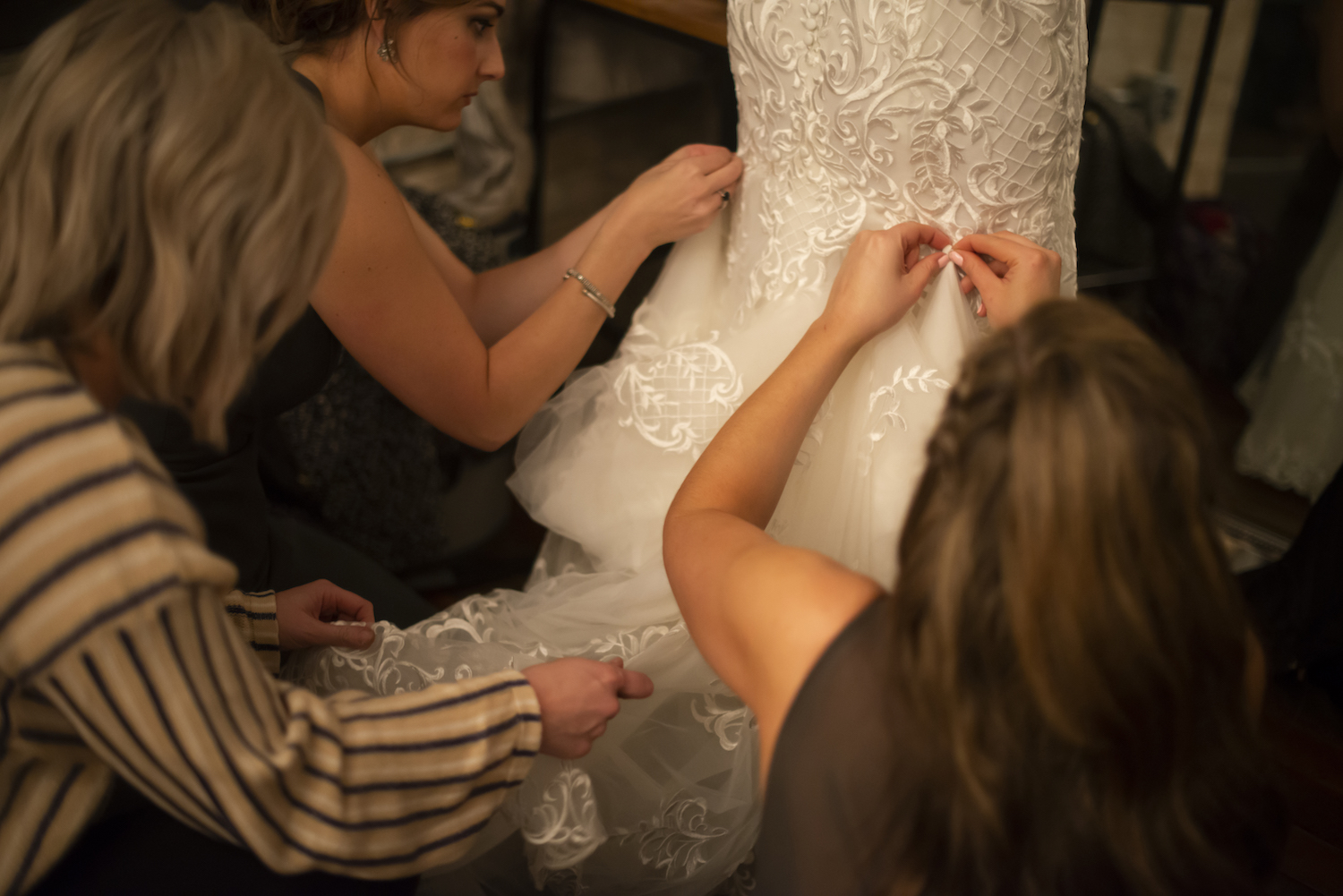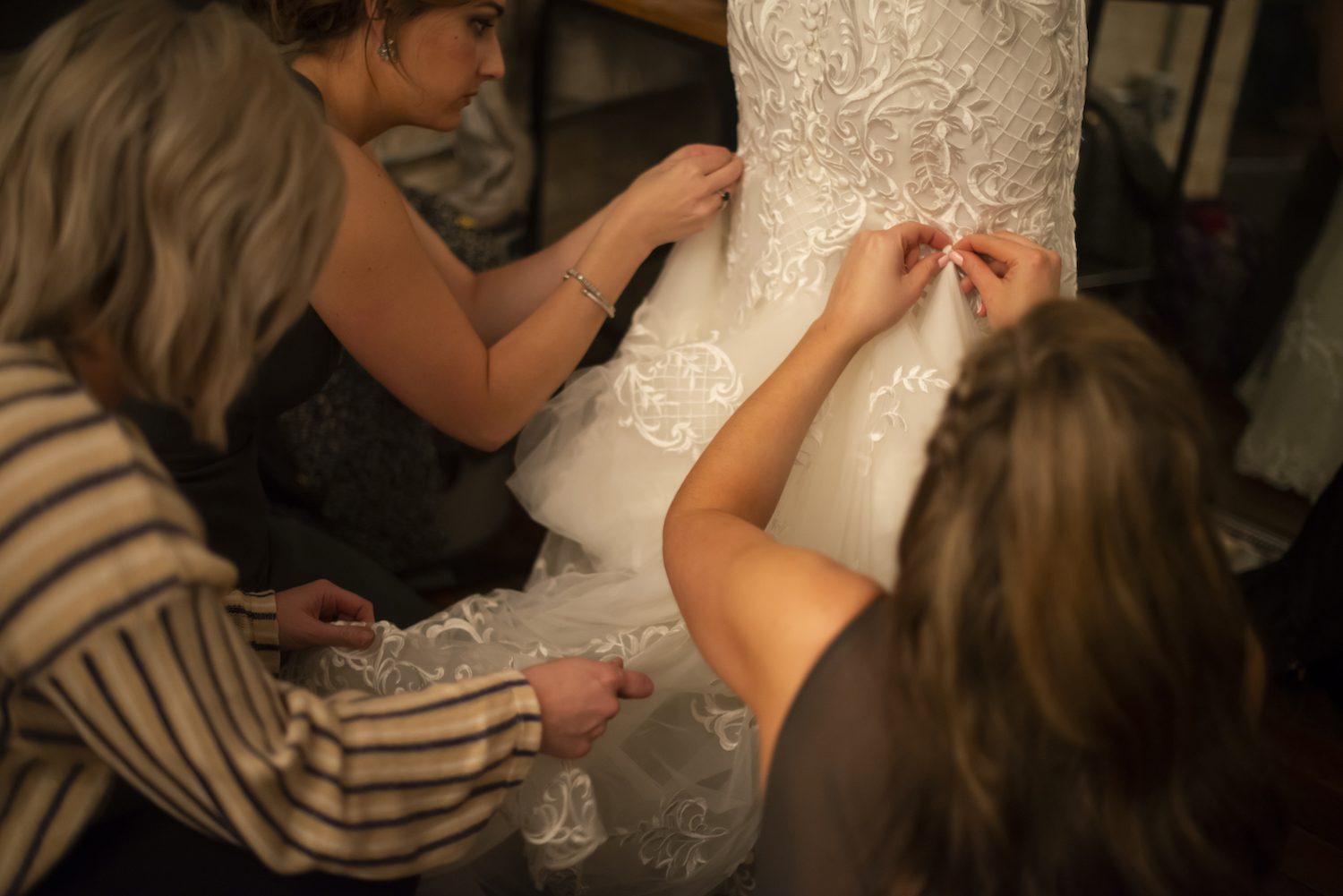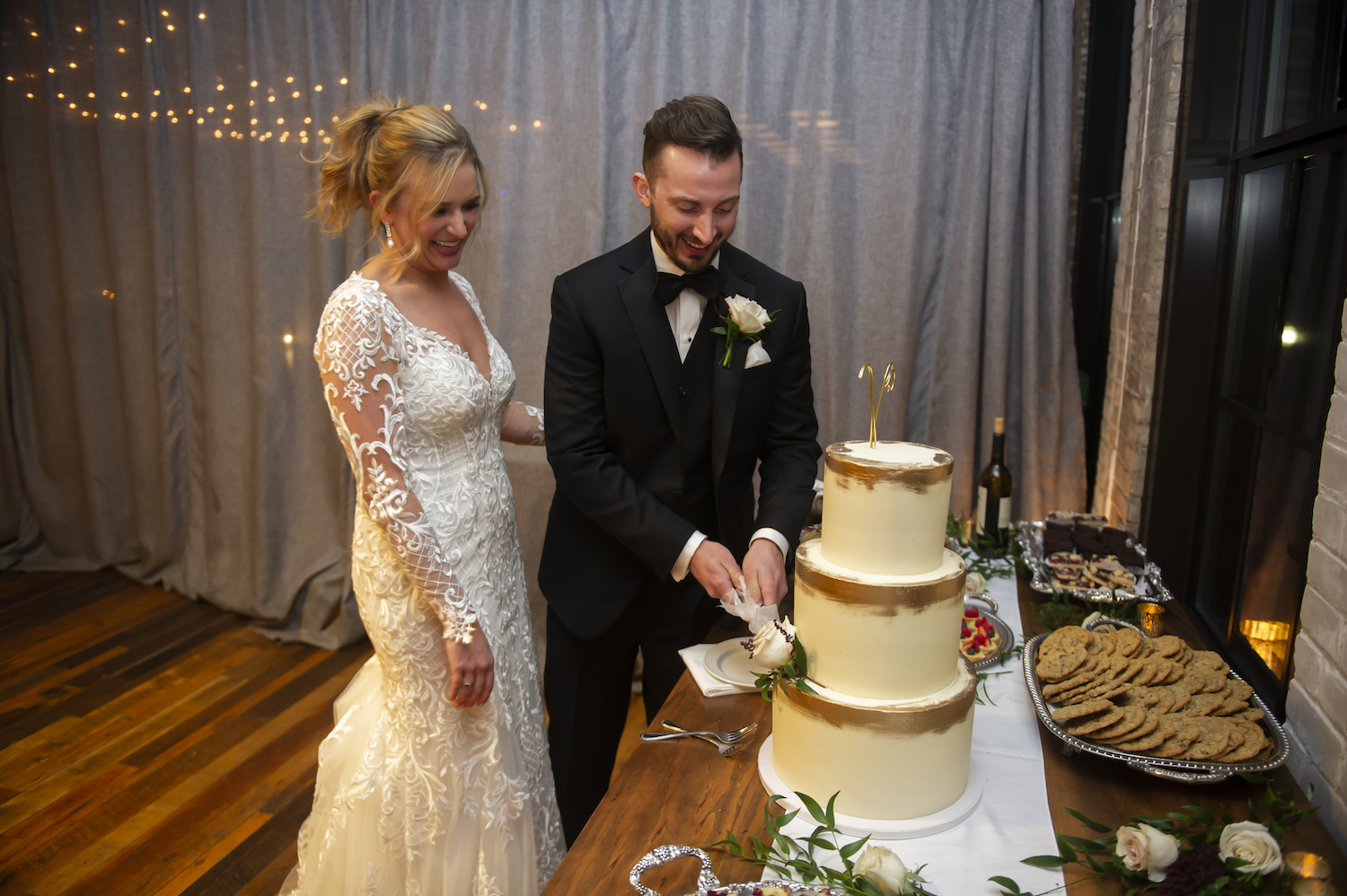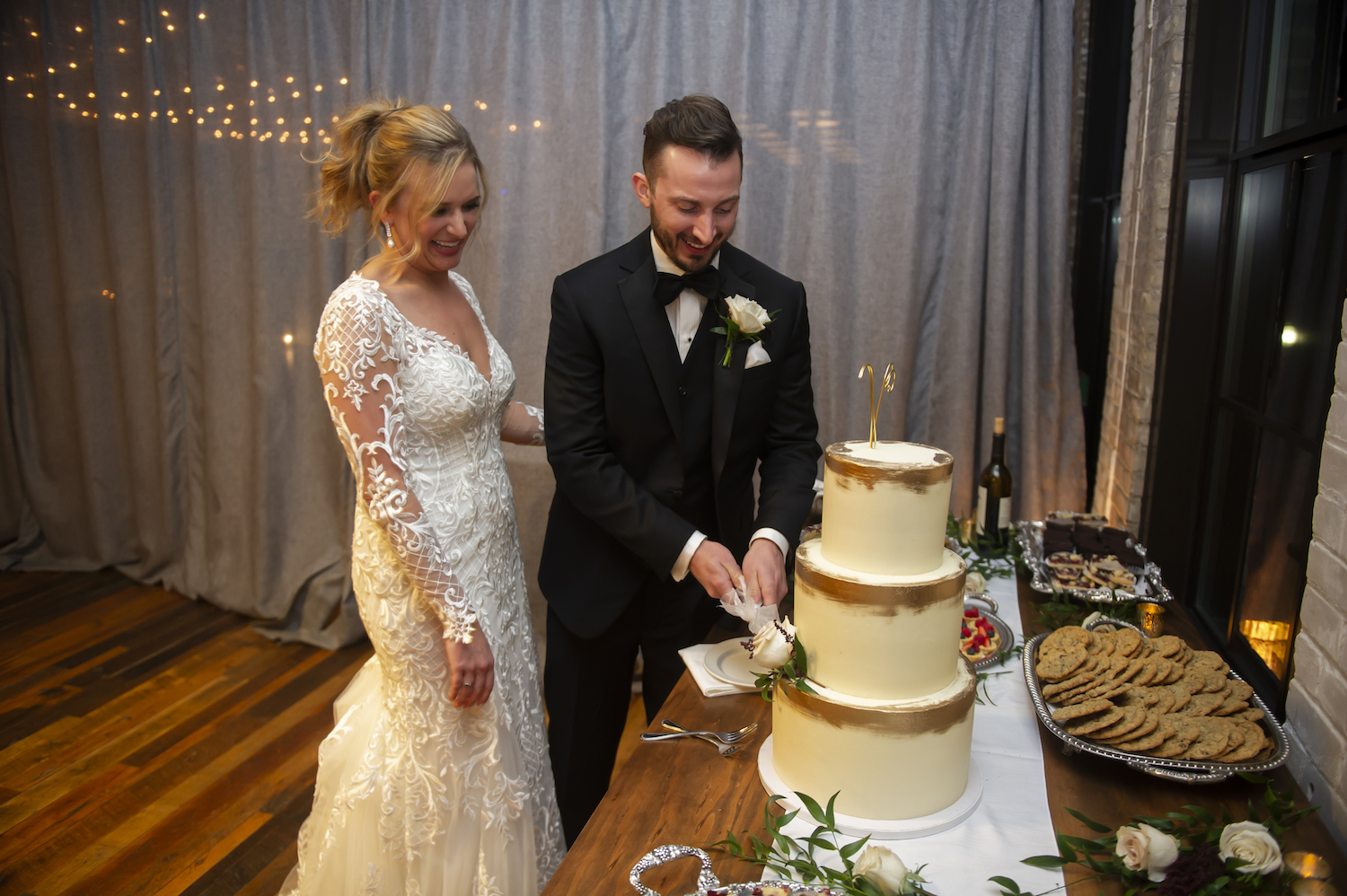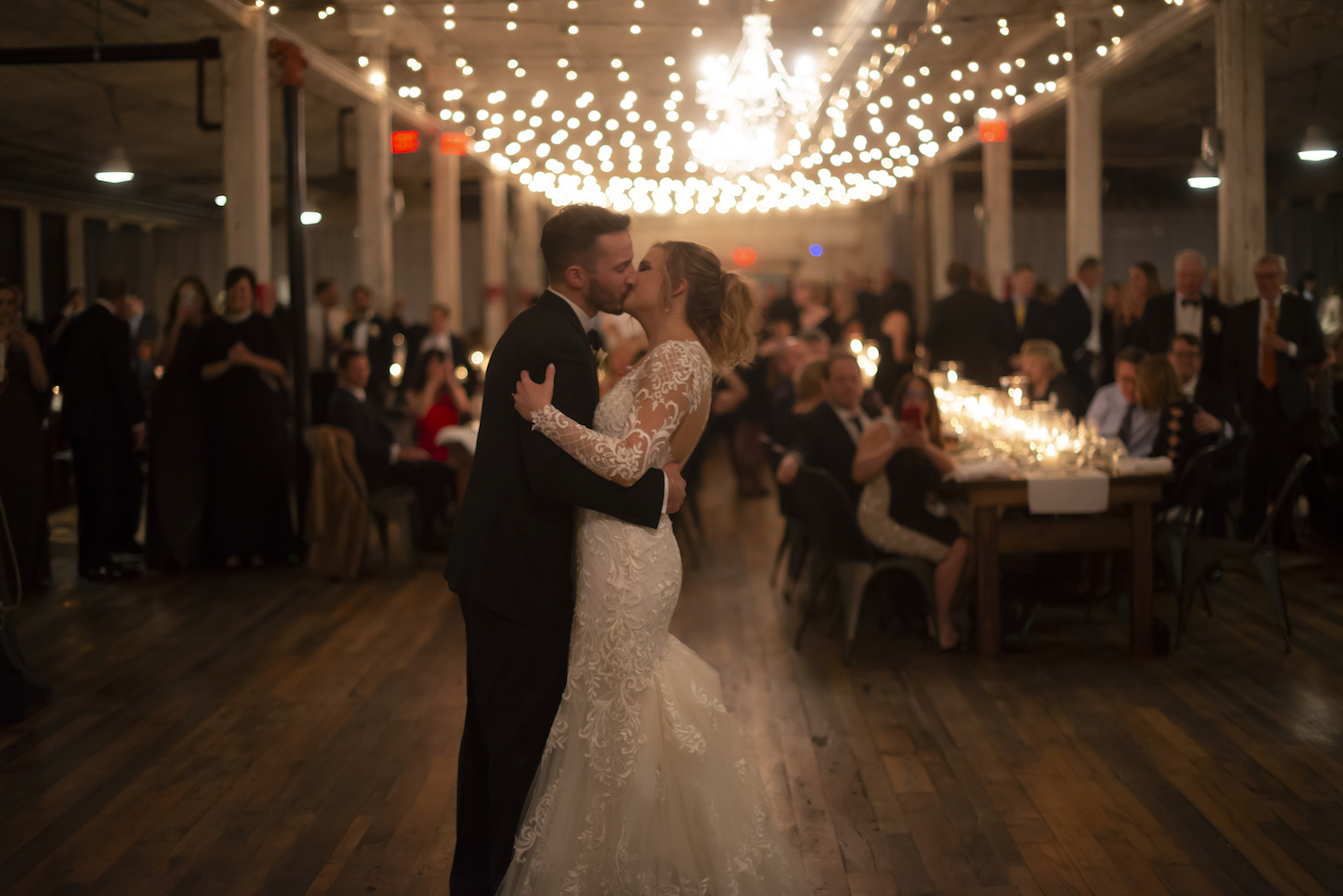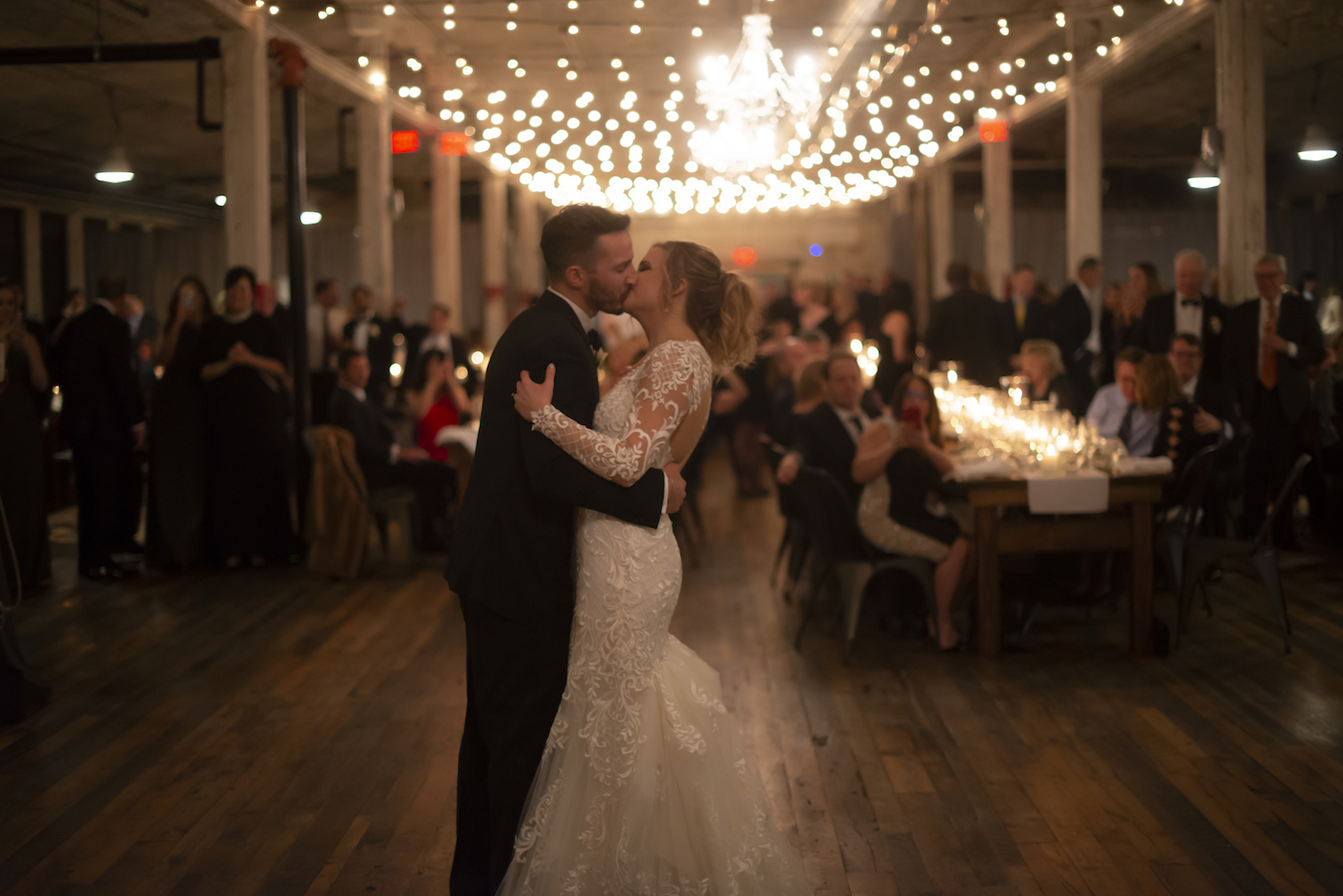 Sean & Jessica, we can not thank you enough for including the Stellaluna Events Team in your beautiful rustic Michigan wedding. We enjoyed every part of your classic, cozy, and rustic wedding from beginning to end. We wish you the best and for many years of love!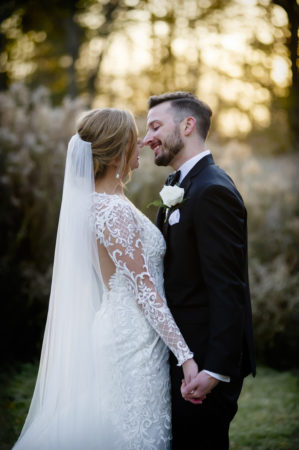 JESSICA'S WORDS ABOUT TEAM STELLALUNA:
"Brooke and her team at Stellaluna Events turned our candlelit wedding day vision into a reality and it would not have been possible without them! Brooke was an absolute dream to work with, from quickly responding to emails, keeping us on track of our timeline, organizing and being aware of each detail, she made the whole process of planning feel seamless. Everything happened with as little stress (and as much fun!) as we could have imagined. Brooke was so helpful in working with our vendors and made sure everyone knew when and where they were supposed to be day of. She was invaluable in helping to create the bridal party and guest transportation schedule which was something I was dreading. The wedding day itself went by so smoothly and we were able to just be present and enjoy ourselves without having to worry about anything. From being a calming smile just before I walked down the aisle, lighting thousands of candles (not exaggerating) for the reception, and making sure all of the decorations, gifts and even left-over cake made it home, Brooke truly made our wedding day "the best day ever"! We cannot recommend Brooke and Stellaluna Events enough. She genuinely cares about the people she works with and is amazing at what she does. The day after the wedding, every member of our family had nothing but wonderful things to say about Brooke & Stellaluna and we feel so lucky to have had them with us throughout this incredible process!!"
If you loved this Journeyman Distillery autumn wedding be sure to check out Patrick & Matt's charming fall wedding at Journeyman Distillery.