10 Places to Elope in Michigan
It's not shock that this pandemic has lead to a lot of couples ditching the big wedding and choosing to elope. Michigan is one of the best places to choose to have an elopement and has an abundance of beautiful locations. Today we are going to walk you through some of the top places to elope in Michigan.
#1 Pictured Rocks
Pictured Rocks is one of the most natural beautiful places in Michigan, which is a perfect backdrop for an elopement. There are so many cool spots you can hike to and find a charming spot to share your vows. If you want a spot that is easy to drive up to – we recommend Miners Castle Point in Munising. If you seek something more private, you can drive in and hike the North Country Trail in a little bit to find a perfect spot.
#2 Camp Blodgett
This charming camp nestled on the shores of Lake Michigan is the perfect place to elope in Michigan. With beach front property, a deck overlooking the water and an indoor location with a cozy fireplace – there are options for everyone here. If you're flexible and can elope on a weekday you can get some serious discounts.
#3 Apple Blossom Resort
This is a perfect location if you're looking to host a long weekend elopement with some of your favorite people. This house rental can accommodate up to 48 people and also has a a tent, pool, guest house and so many other cool features. Its also completely surrounded by trees and super private so its like your own getaway.
#4 Hidden Vineyard
This charming barn nestled on a vineyard is a really romantic place to say "I do" – you have the option to get married in front of the ceremony tree, in the vines or in the rustic barn. There are lots of great locations and this is the perfect spot of wine lovers or the rustic couple who are seeking that intimate elopement spot.
#5 Fields of Michigan
One of our favorite hidden gems in Michigan, this glamp-ground is located on a blueberry farm with 15 glamping tents, so if you have guests join your elopement they have a place to stay. There is also a small sunflower patch that would make a perfect backdrop of a ceremony.
#6 The Leelanau Peninsula
The Leelanau Peninsula is one of our favorite places in Michigan. With natural beauty everywhere from forests, lakes, beaches, vineyards and more there are so many great locations to elope. Some private venues include Ciccone Vineyard, Blackstar Farms, Willowbrook Mill and The Old Art Building. If you're willing to go public check out Sleeping Bear Dunes (Pyramid Point or Pierce Stocking Scenic Drive), Leelanau State Park or any of the many beaches.
#7 Mackinac Island
Horse drawn carriages anyone? But seriously this island has a lot of charm including the fact that there are no cars and you get around by horse, bike or foot. There are so many amazing hotels to get hitched at or you can cruise the 3.7 miles of beach to find a good place for your elopement.
#8 The Leelanau School
If you can't tell – we are big fans of all things beach weddings and The Leelanau School is a perfect beach elopement venue. The space has a beach front, quaint bridge over a river and lots of wooded area so there are plenty of dreamy locations to preform the ceremony. With downtown Glen Arbor so close by – you can pop down for a nice dinner or celebratory drink.
#9 Greencrest Manor
Greencrest Manor looks like a French Chateau plopped down in the middle of Battle Creek, Michigan. If you're looking for an intimate elopement paired with a little getaway look no further than Greencrest Manor. Another bonus is the hospitality is on point and you will feel very special and loved on your wedding day.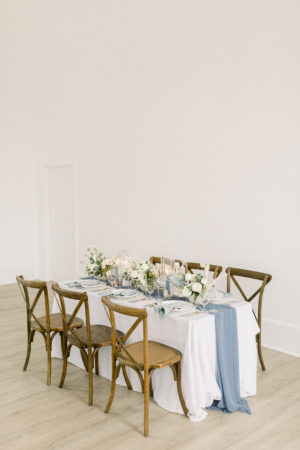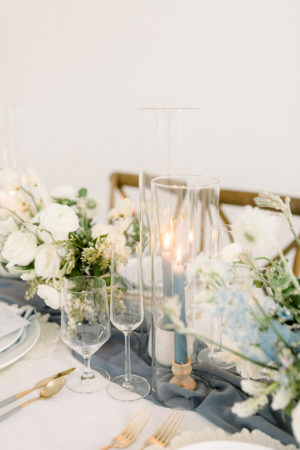 The Chapel at Loft 310 | Photo by Arielle Peters Photography
#10 The Chapel at Loft 310
This location is perfect for the modern couple that wants a clean backdrop. This recently renovated chapel has floor to ceiling white walls with gold finishes. The space is smaller and won't feel like a massive room for your intimate elopement.
We hope this helps your plan your perfect Michigan elopement with ease. If you need some assistance making your vision come to life inquire about a custom elopement planning package and let us help make your elopement one of a kind!
If you're seeking places to elope in Michigan during the colder months make sure to take a peak at our A Winter Wedding in Michigan: Everything You Need To Know blog!