Wallinwood Springs Golf Club Wedding | Morgan & Carter
Morgan and Carter's wedding took place in Jenison, Michigan at Wallinwood Springs Golf Club. With the wedding being in the middle of September we had no idea what type of weather we were going to get. Leading up to the day of their wedding the forecast started taking a turn for the worst – chilly and rain. This news was starting to worry us all but we were able to still keep a positive mindset and planned on moving forward with an outdoor ceremony. The morning of their Wallinwood Springs Golf Club wedding it began to rain, but we remained positive that it would clear for the short ceremony. An hour before ceremony the rain broke and we got the perfect window of weather for their ceremony! As soon as they sealed the deal the rain began again, luckily Morgan and Carter were able to walk back down the aisle and guests were getting up before it started. It worked out perfectly and everyone was so thankful.
It was amazing to see all of their guests come together during the weird times of COVID to celebrate Morgan and Carter. It was incredibly special seeing everyone they loved do this for them when everything seemed so uncertain. Morgan and Carter decided to do something to make light of the current COVID conditions so their guest favors were cute little hand sanitizer bottles at each guests place setting!
Three words we would use to describe this wedding: fun, loving, and sweet!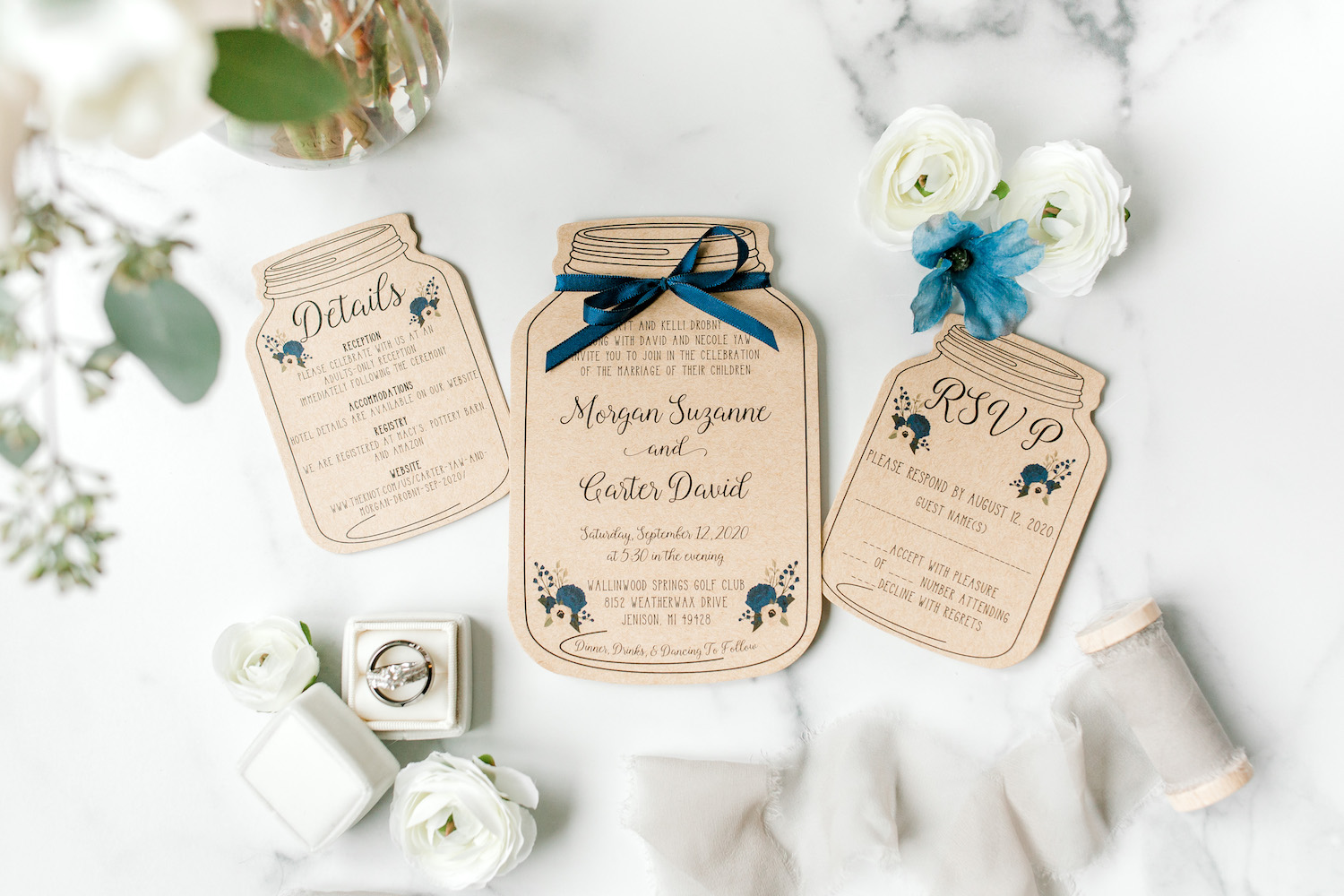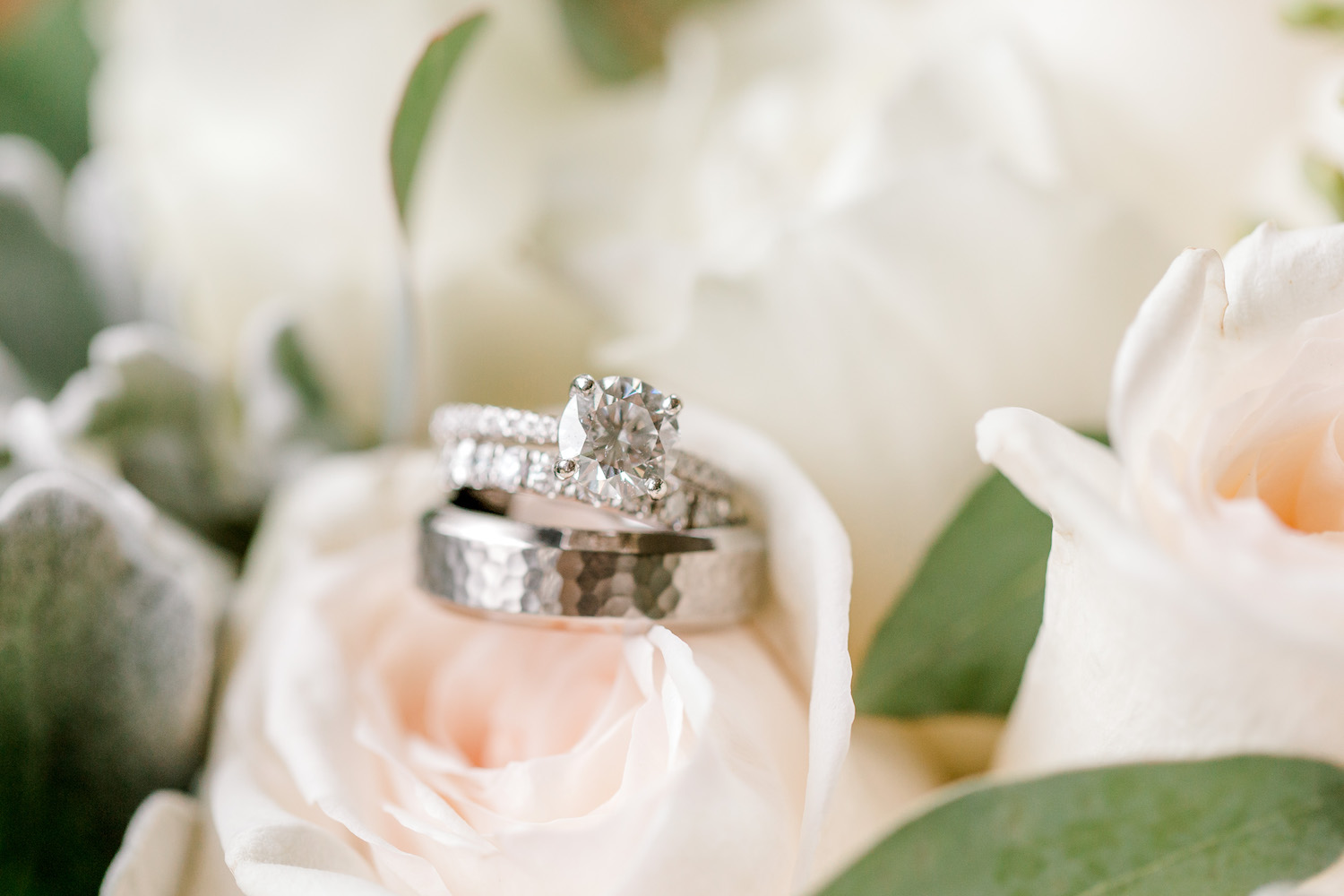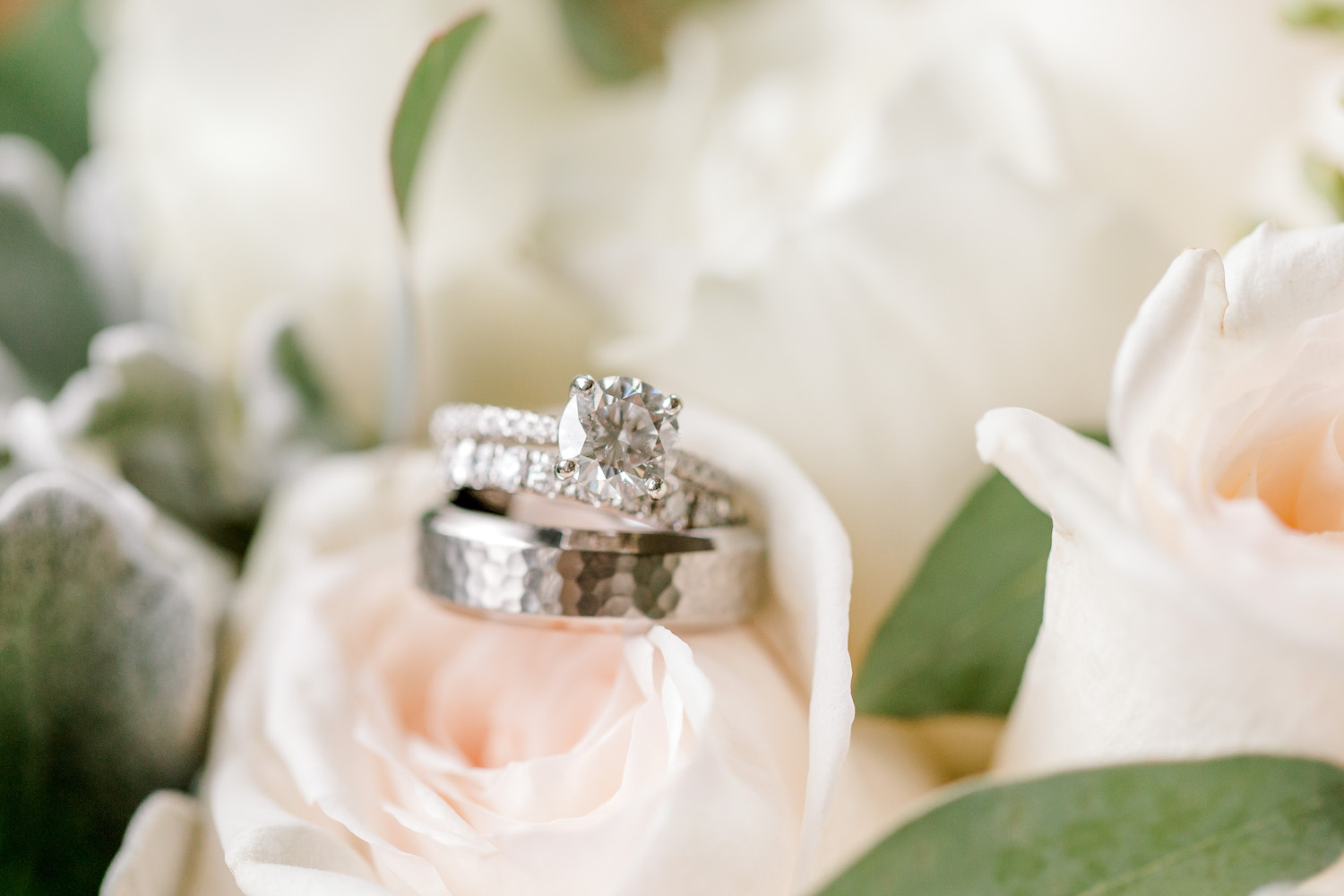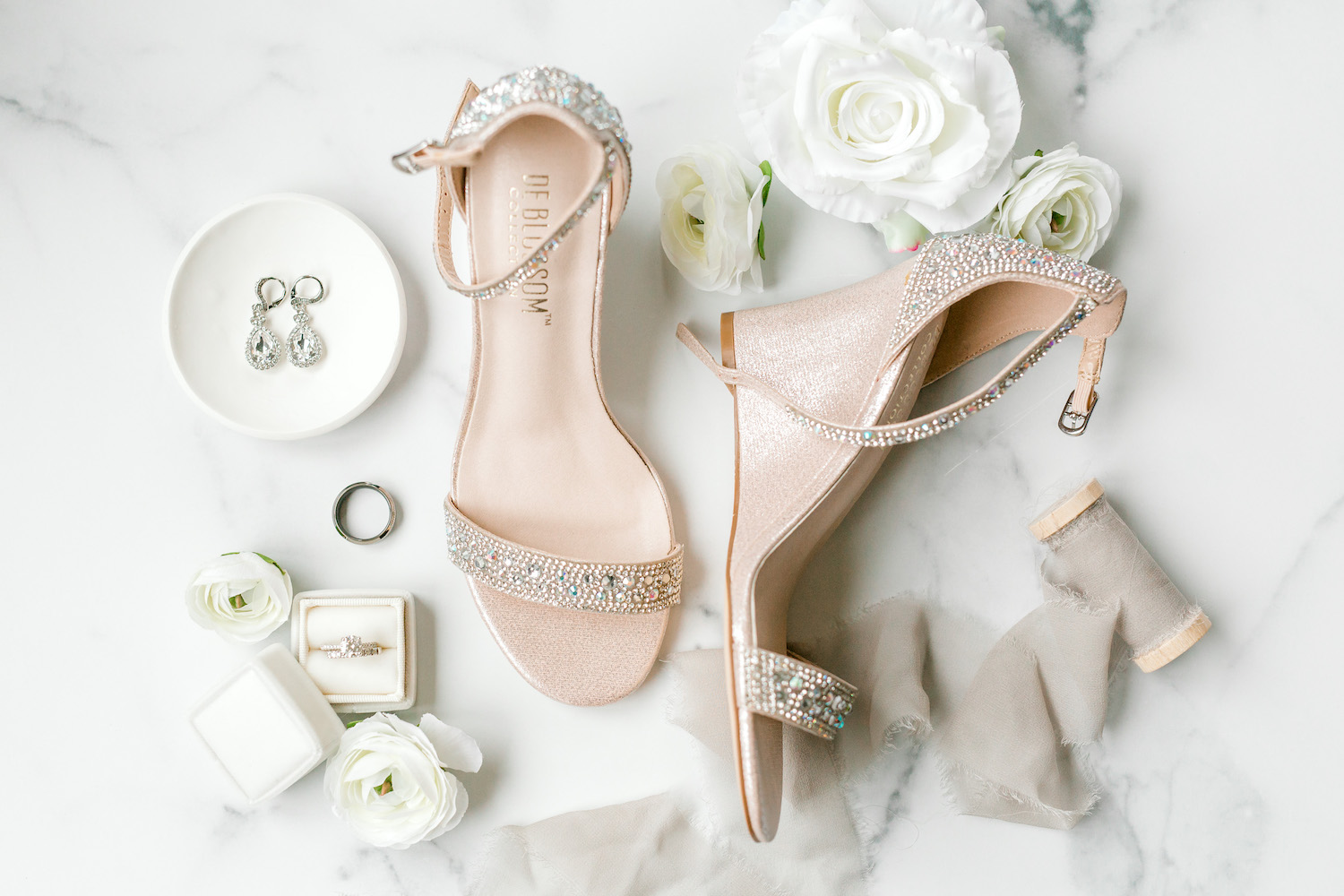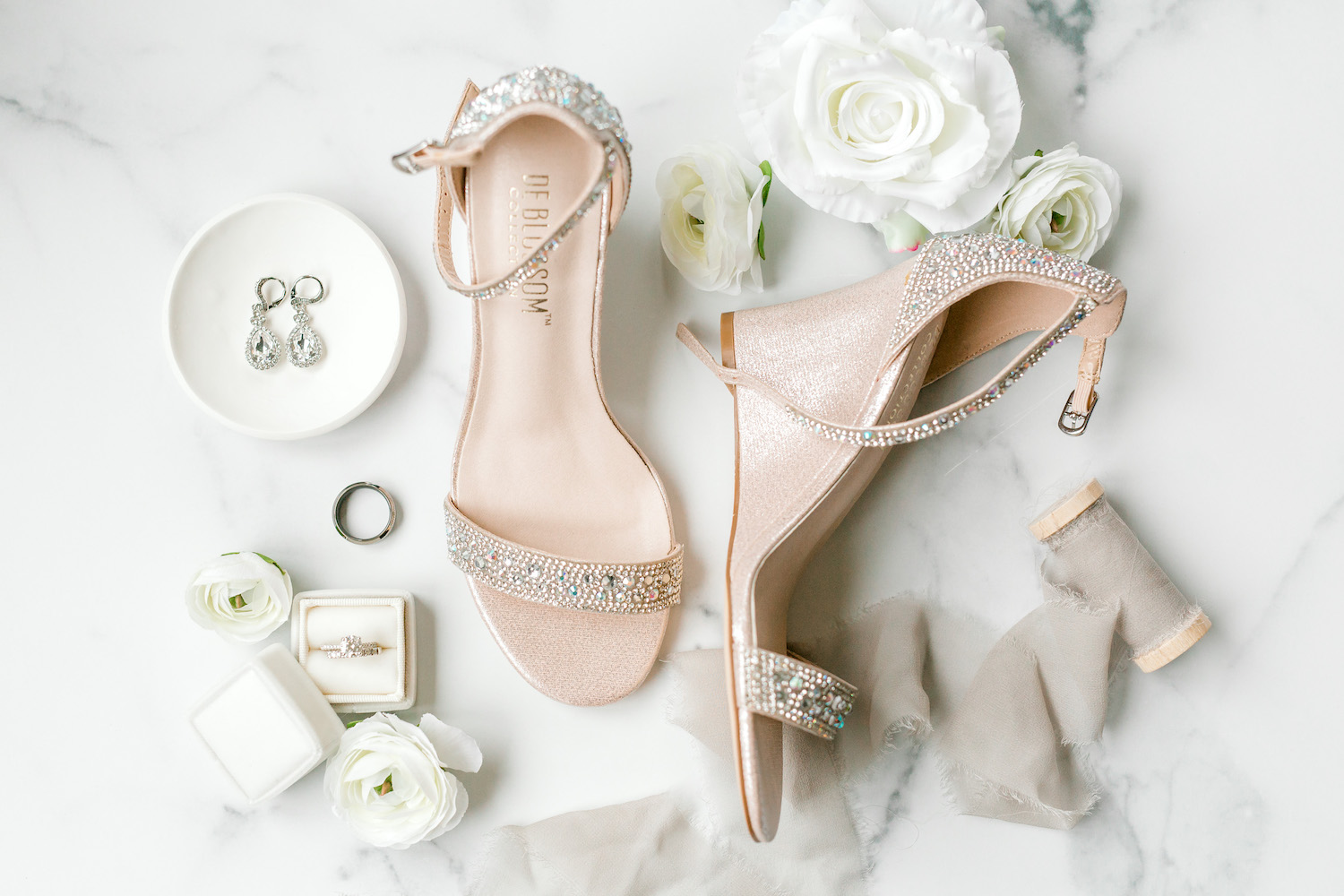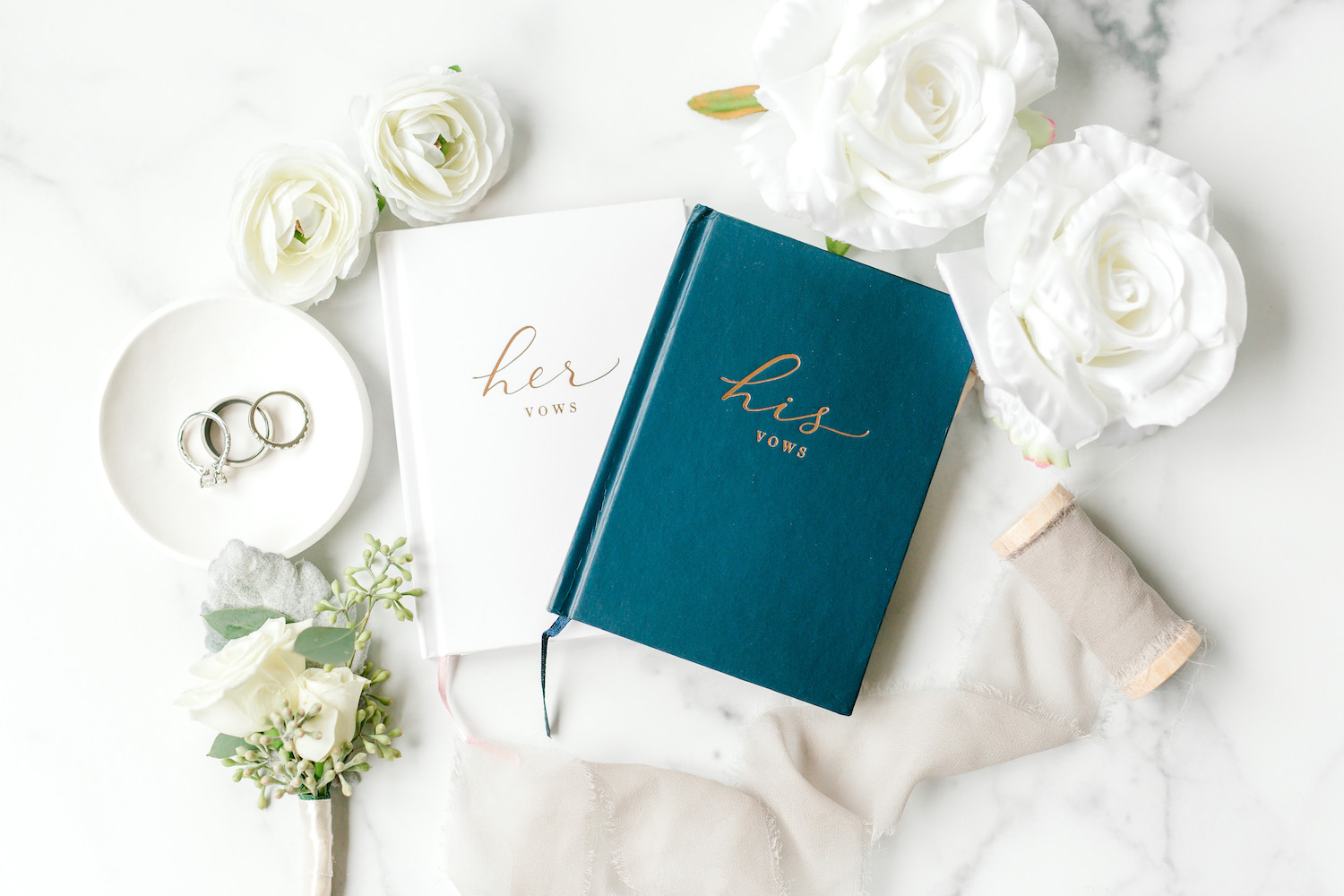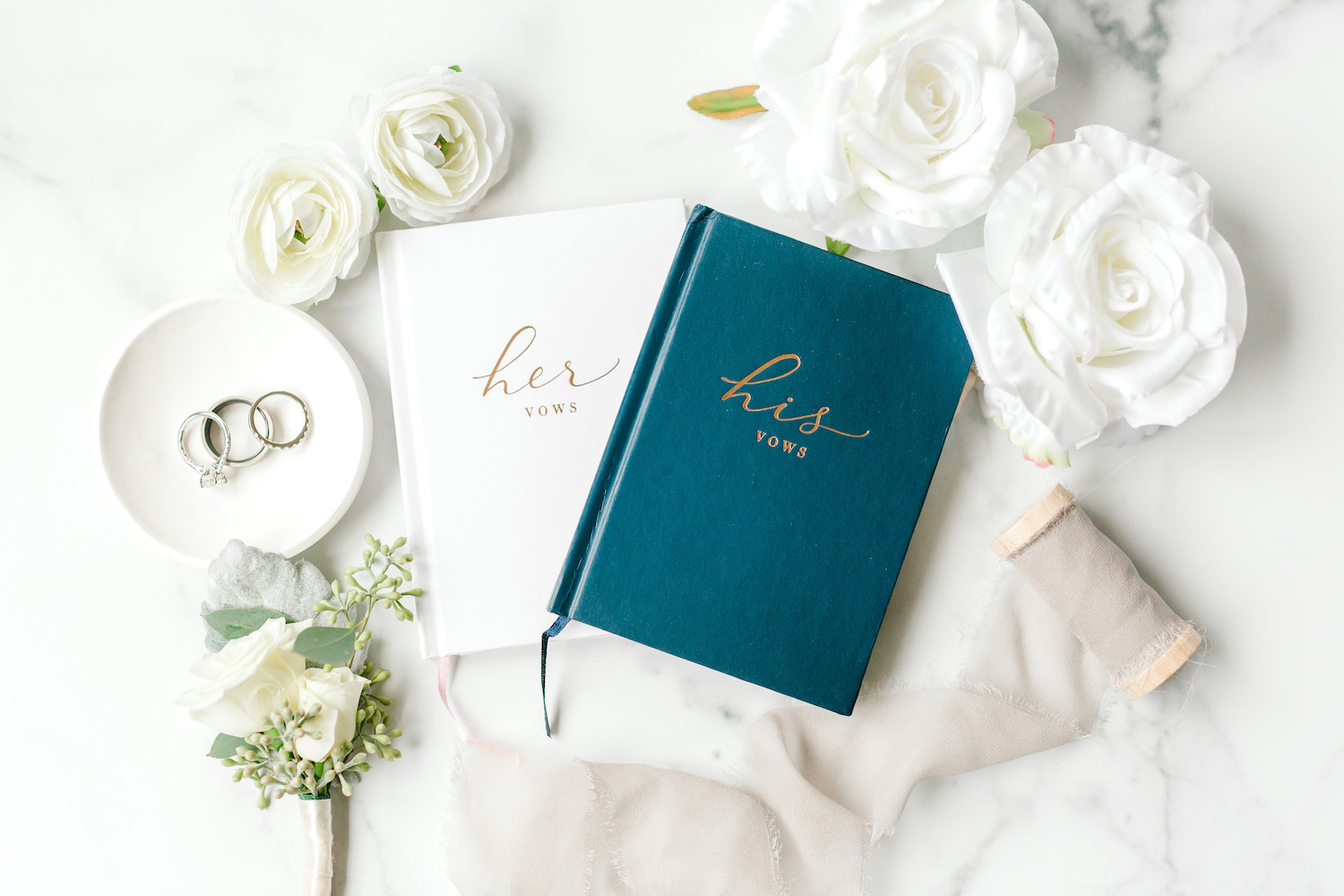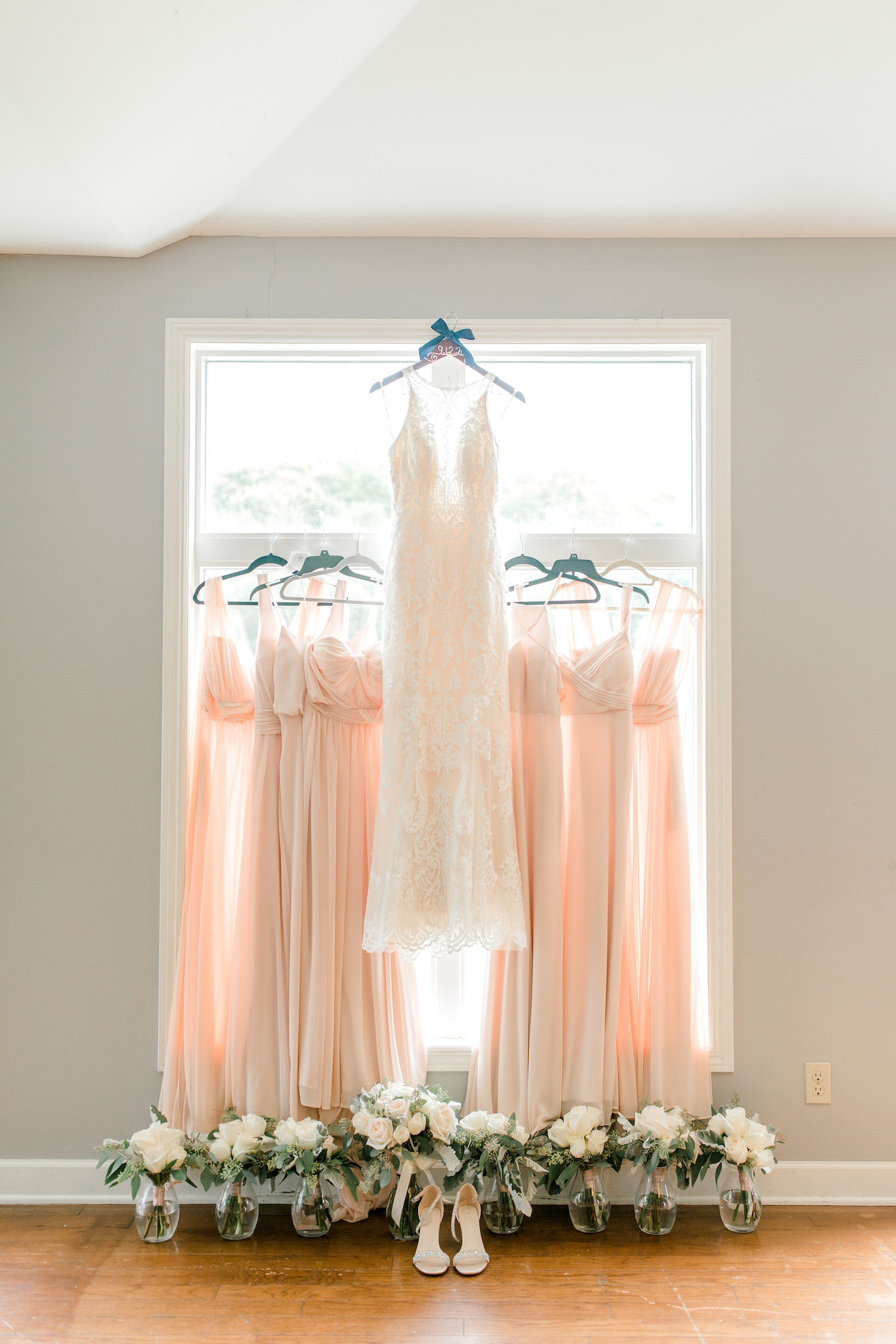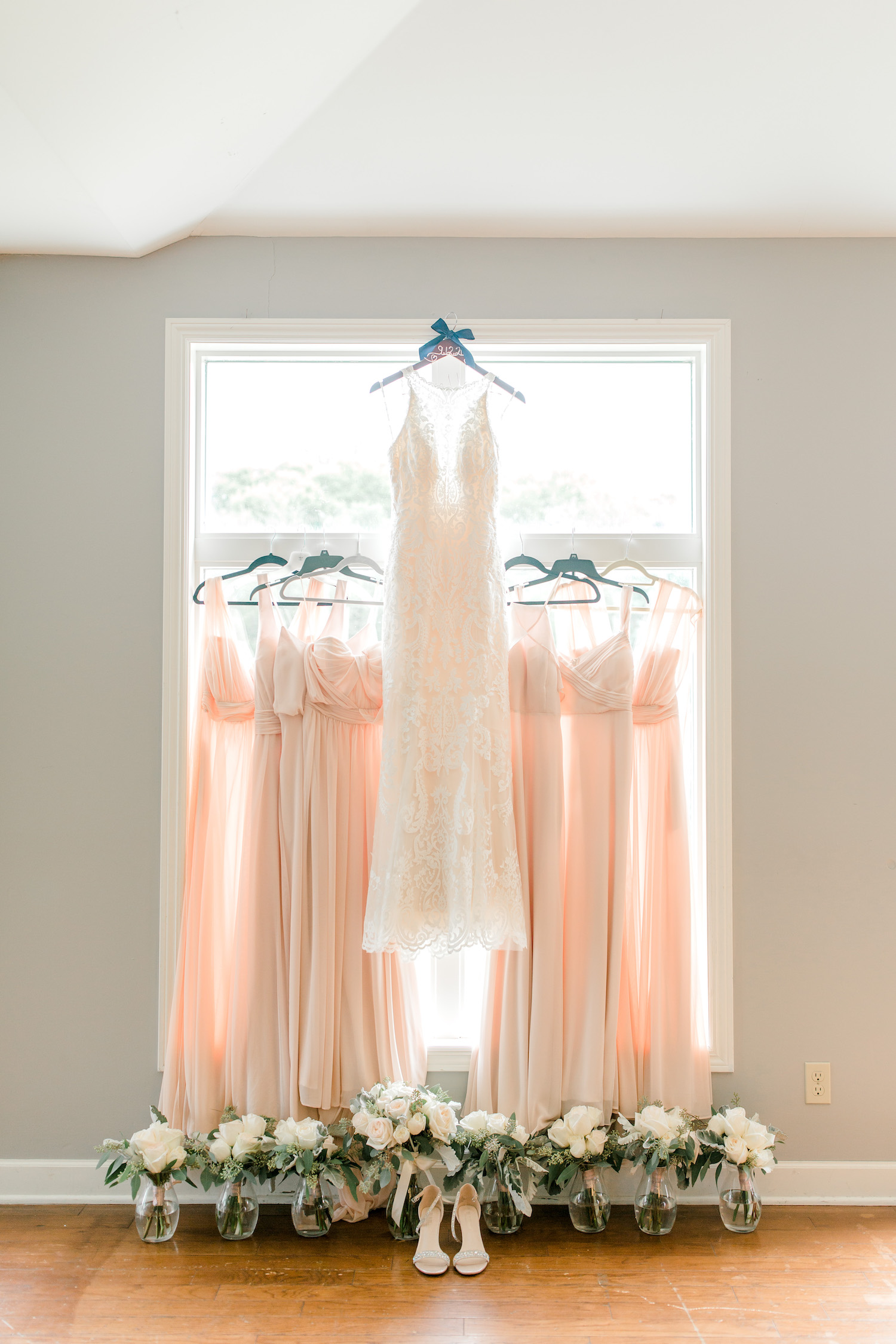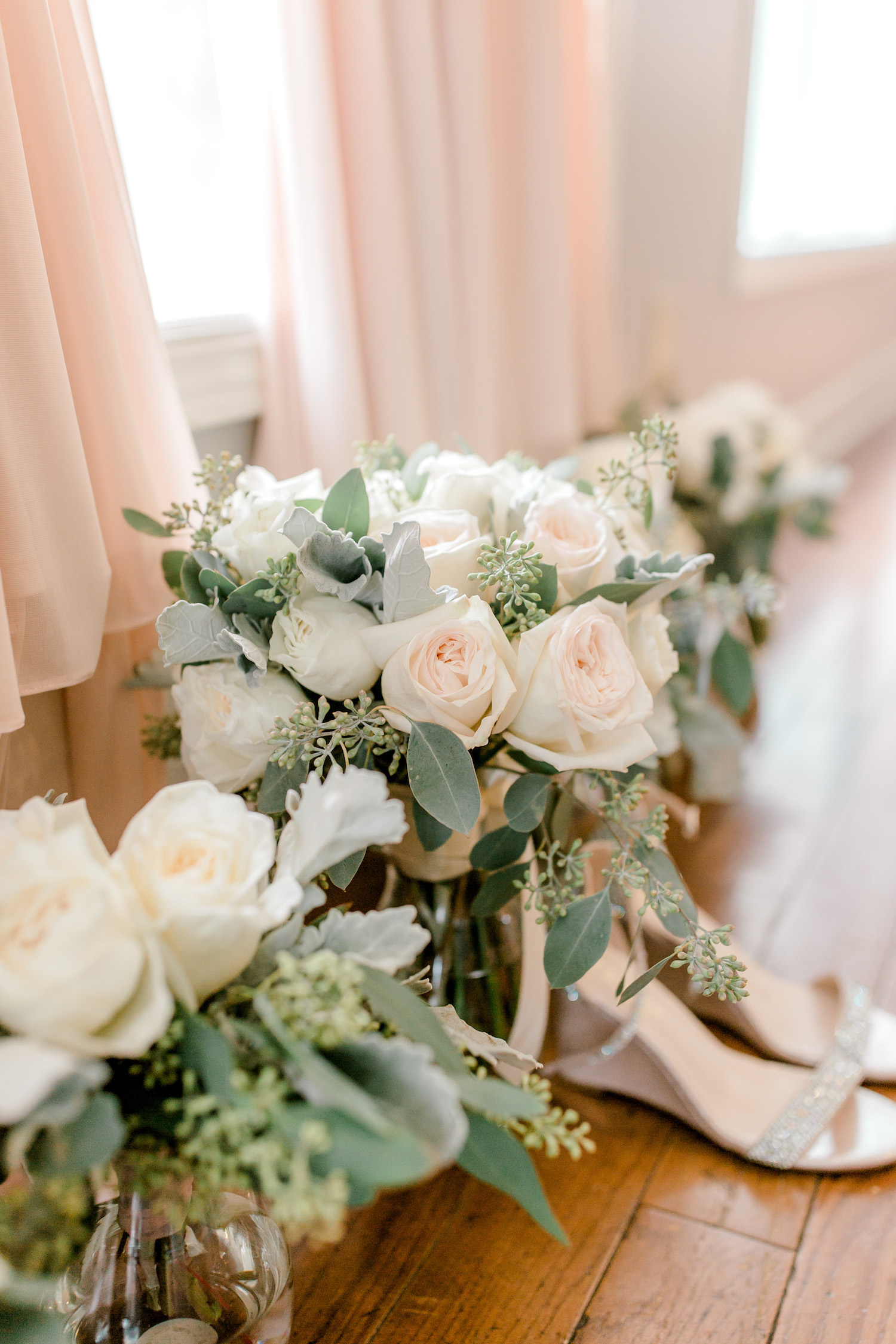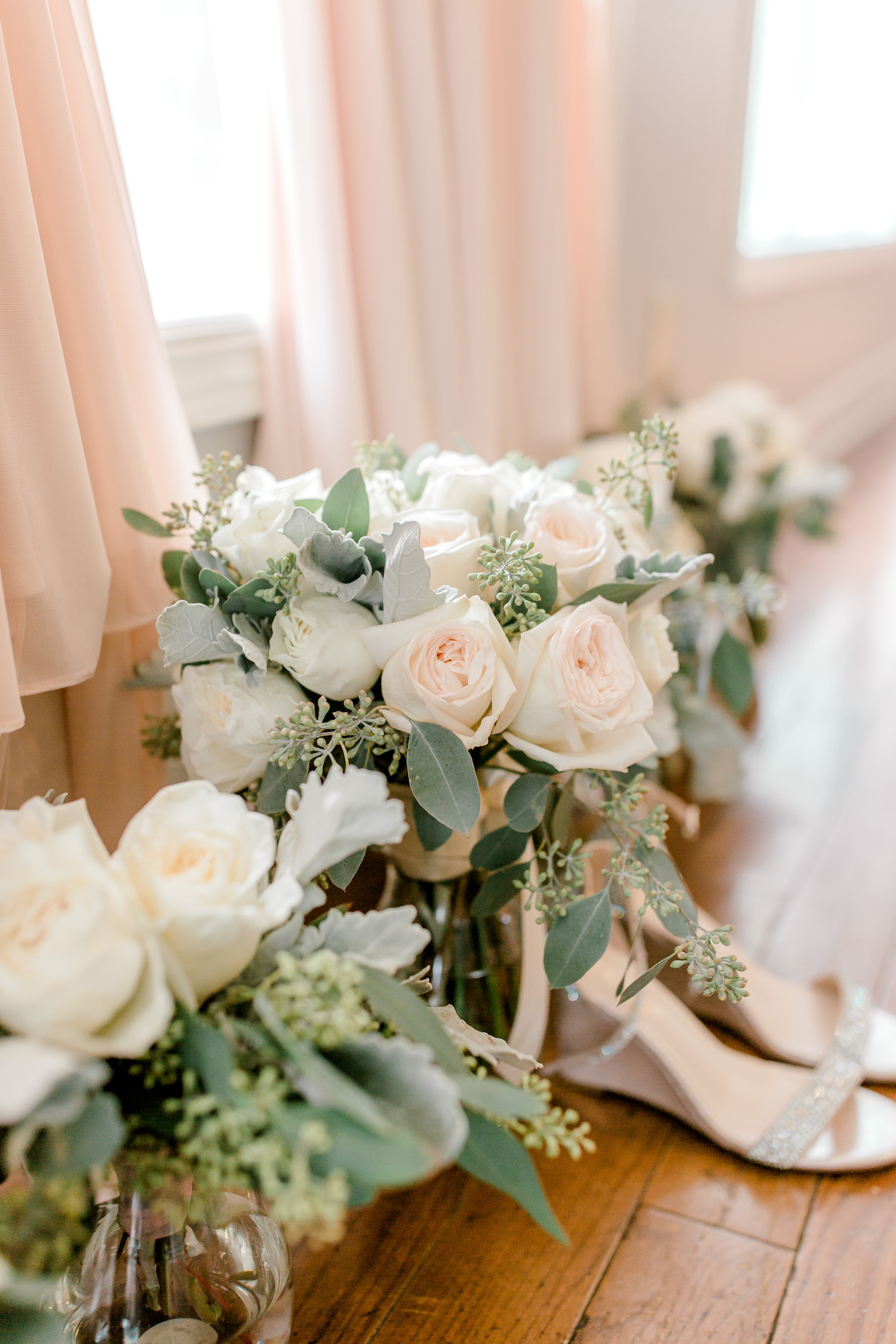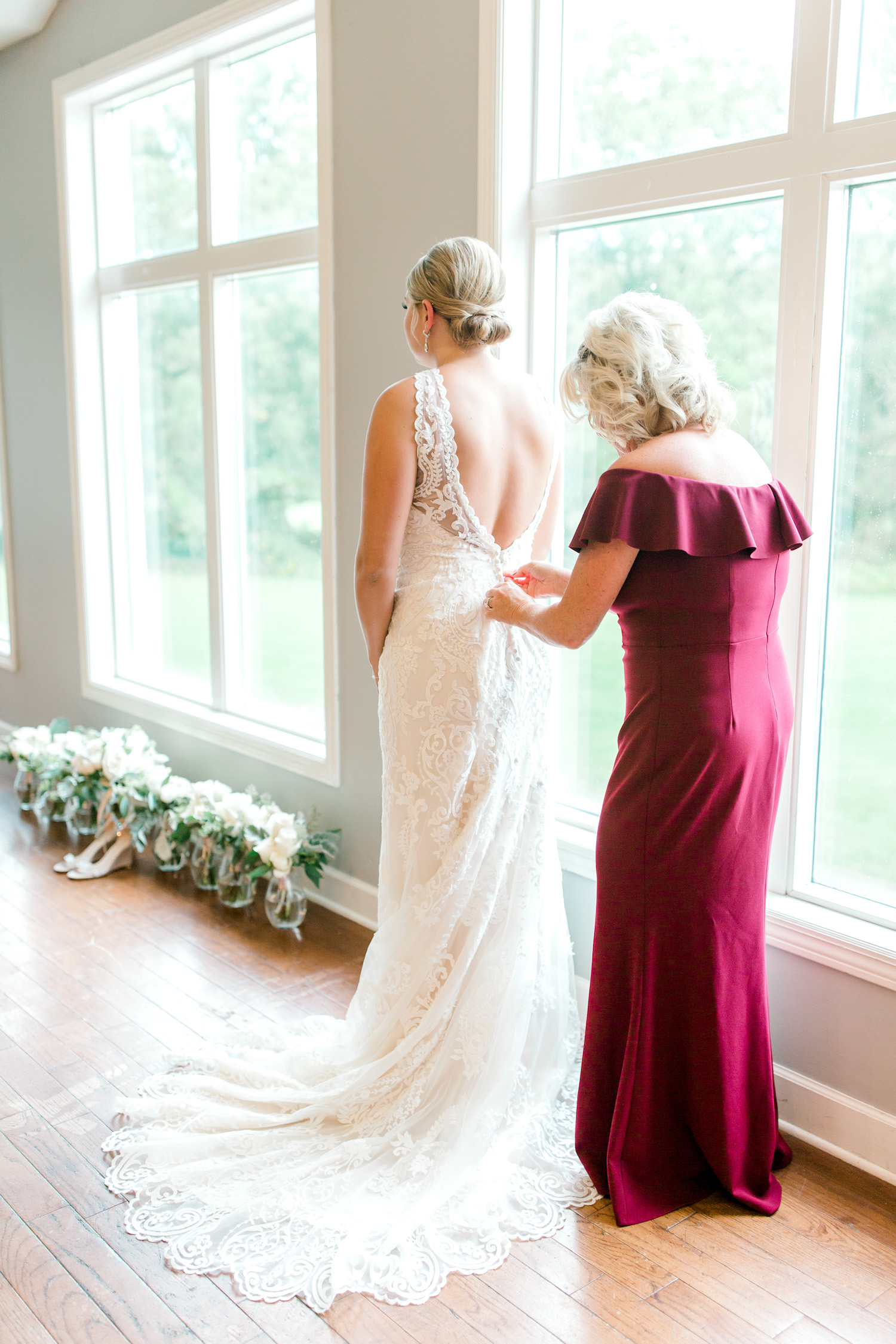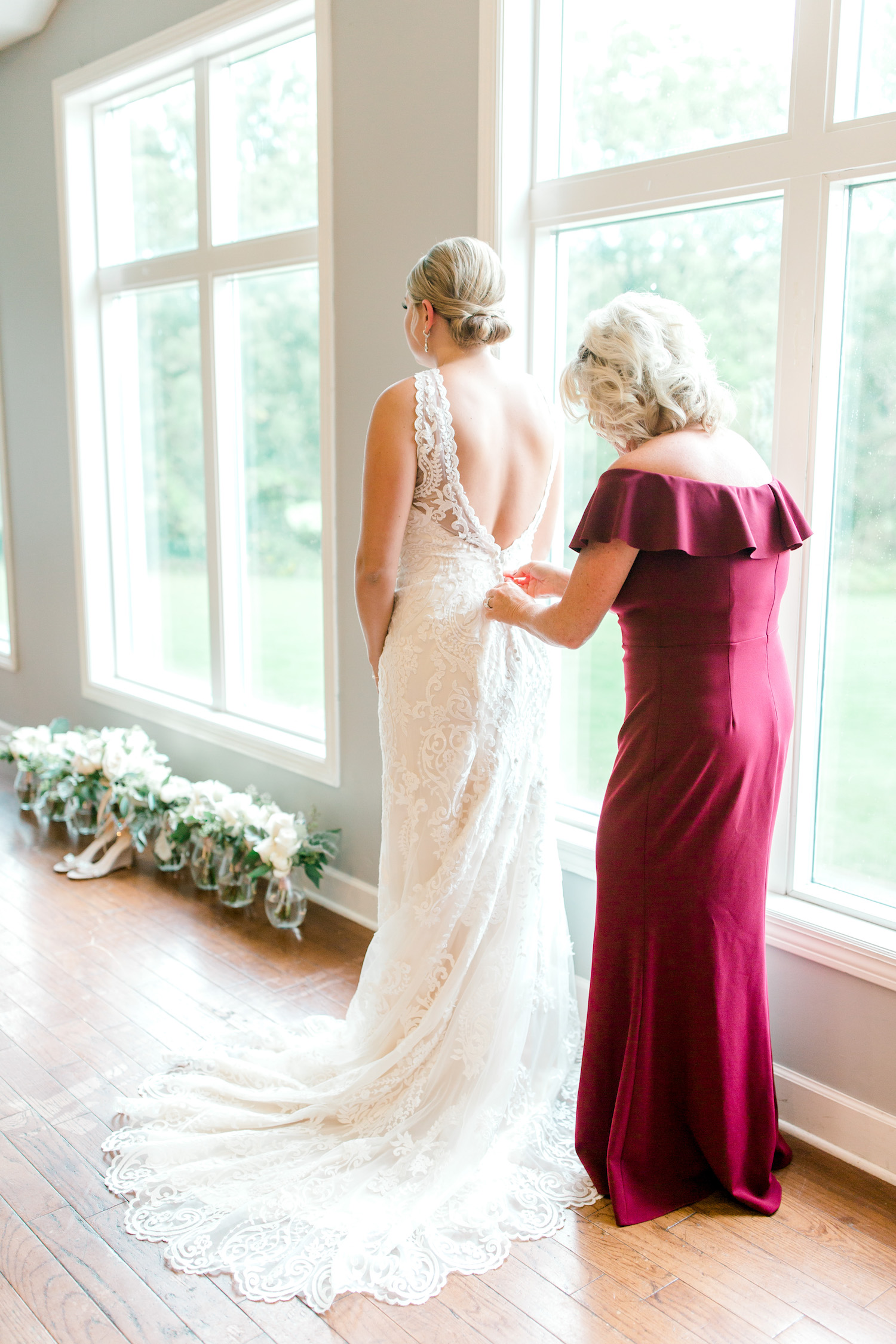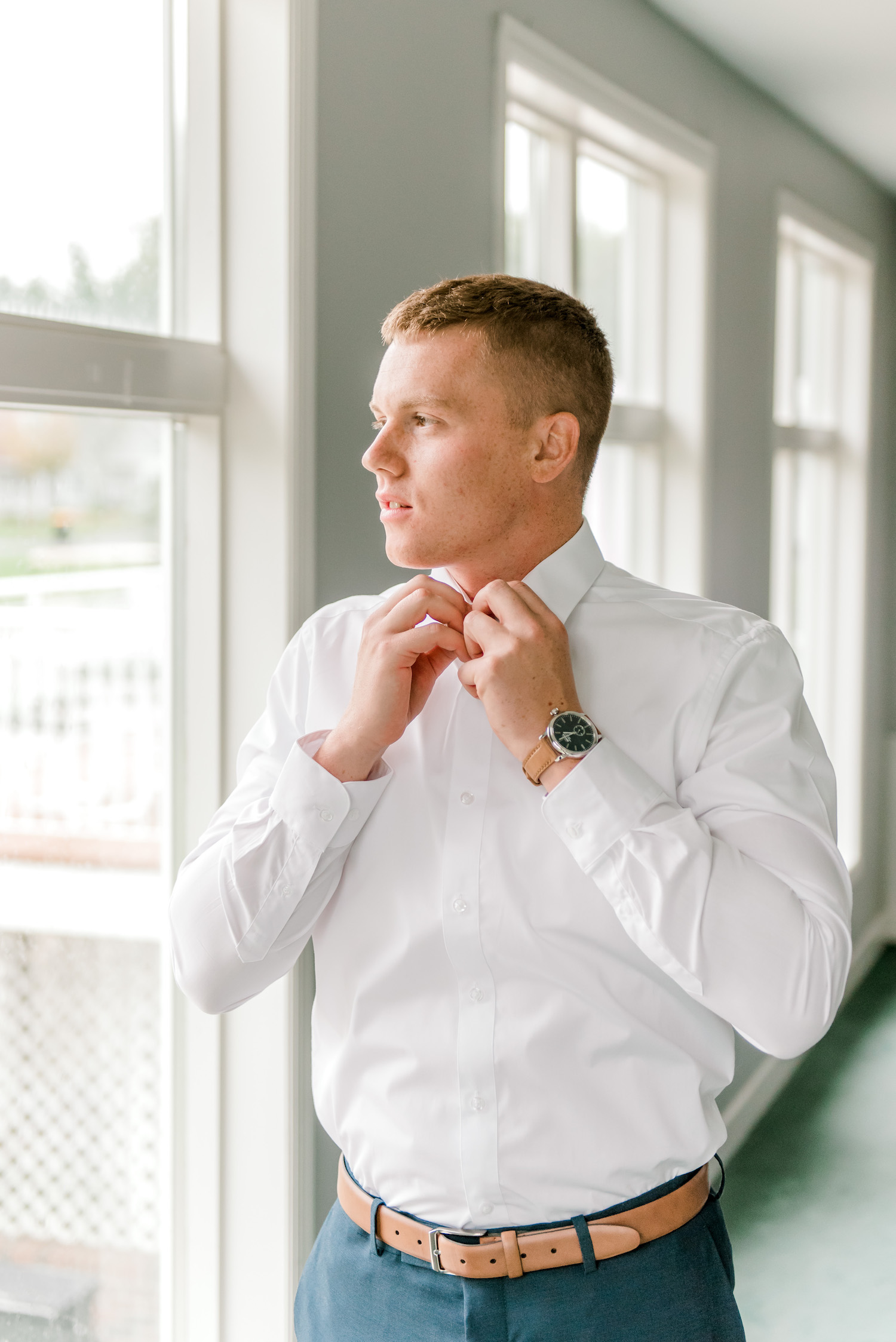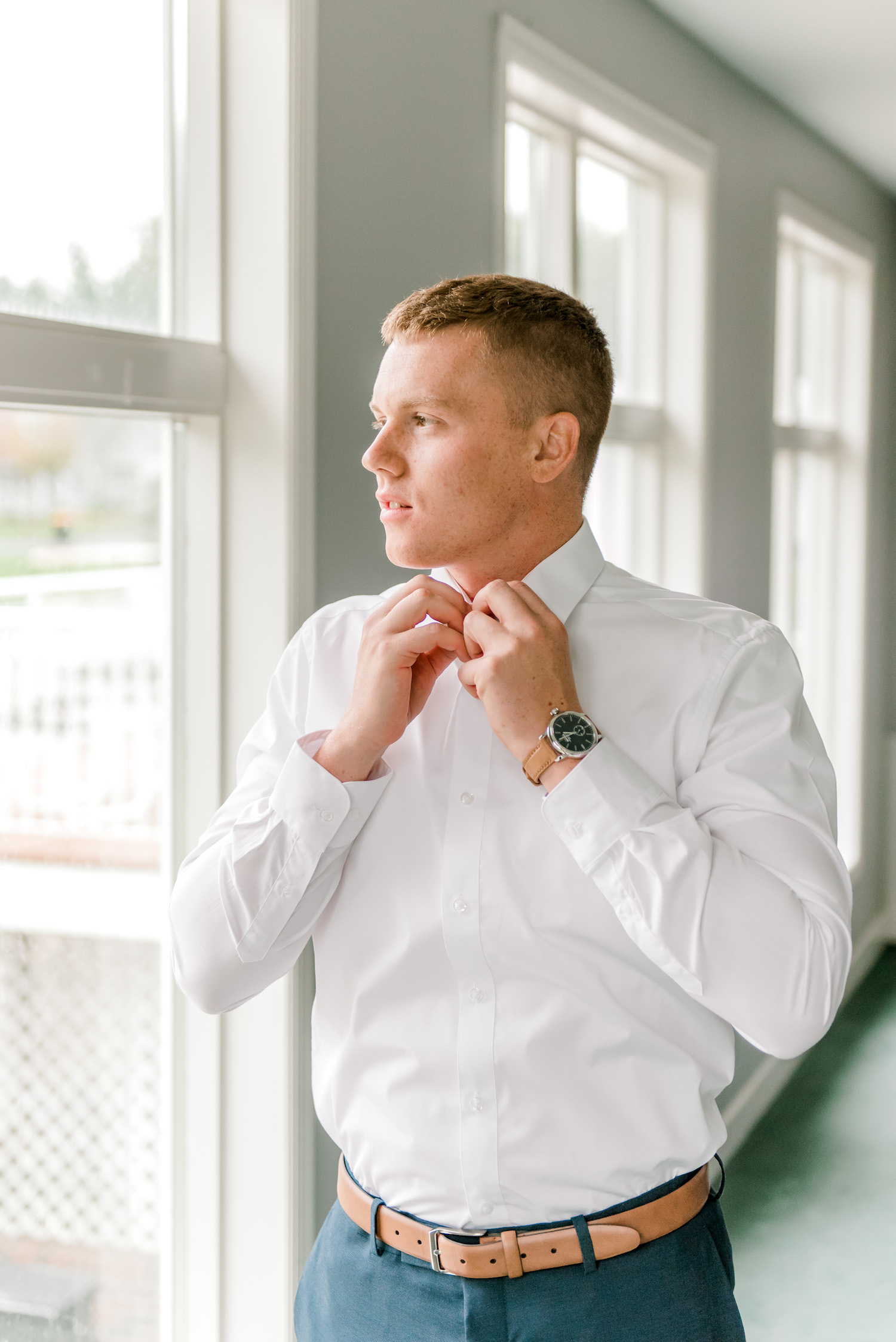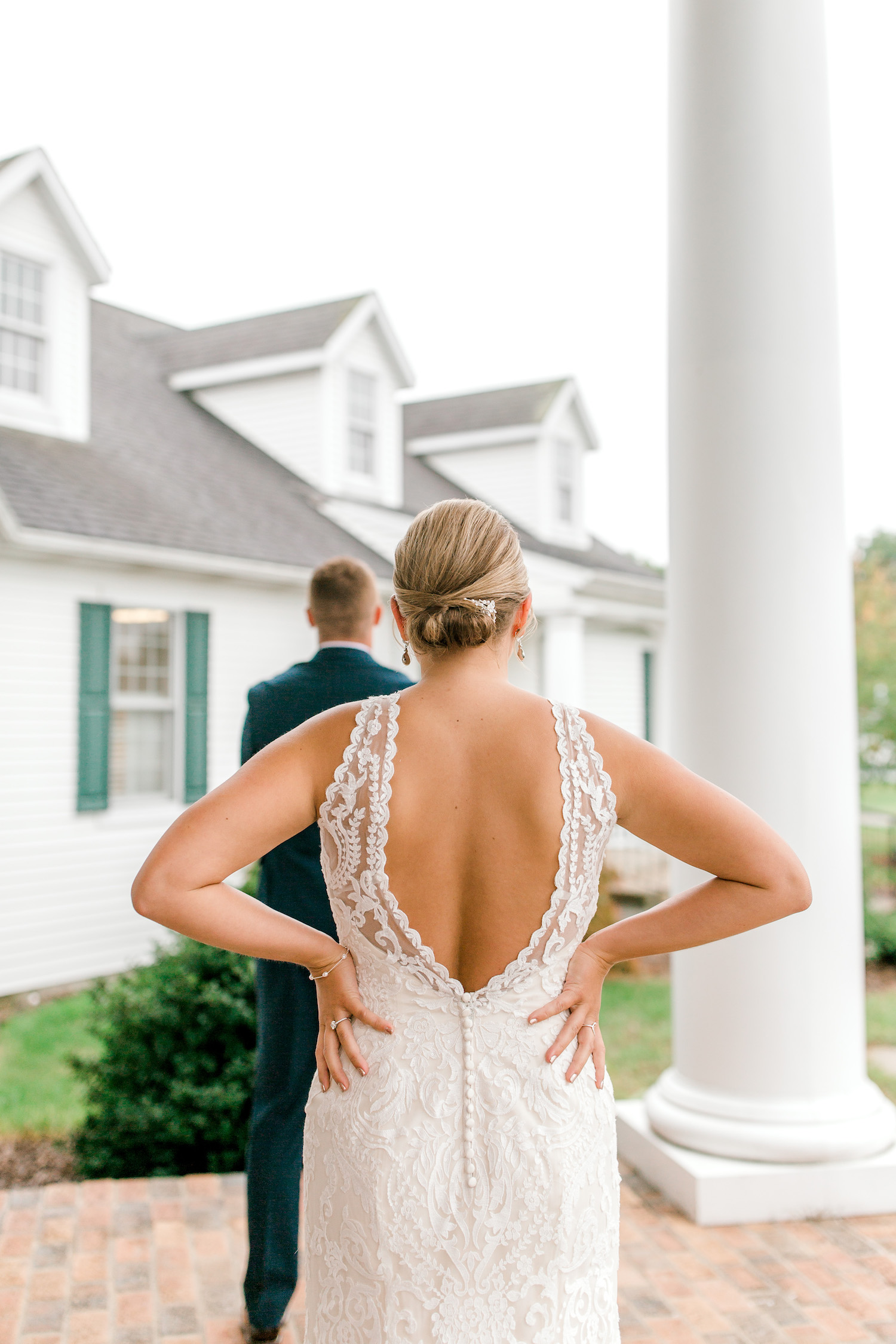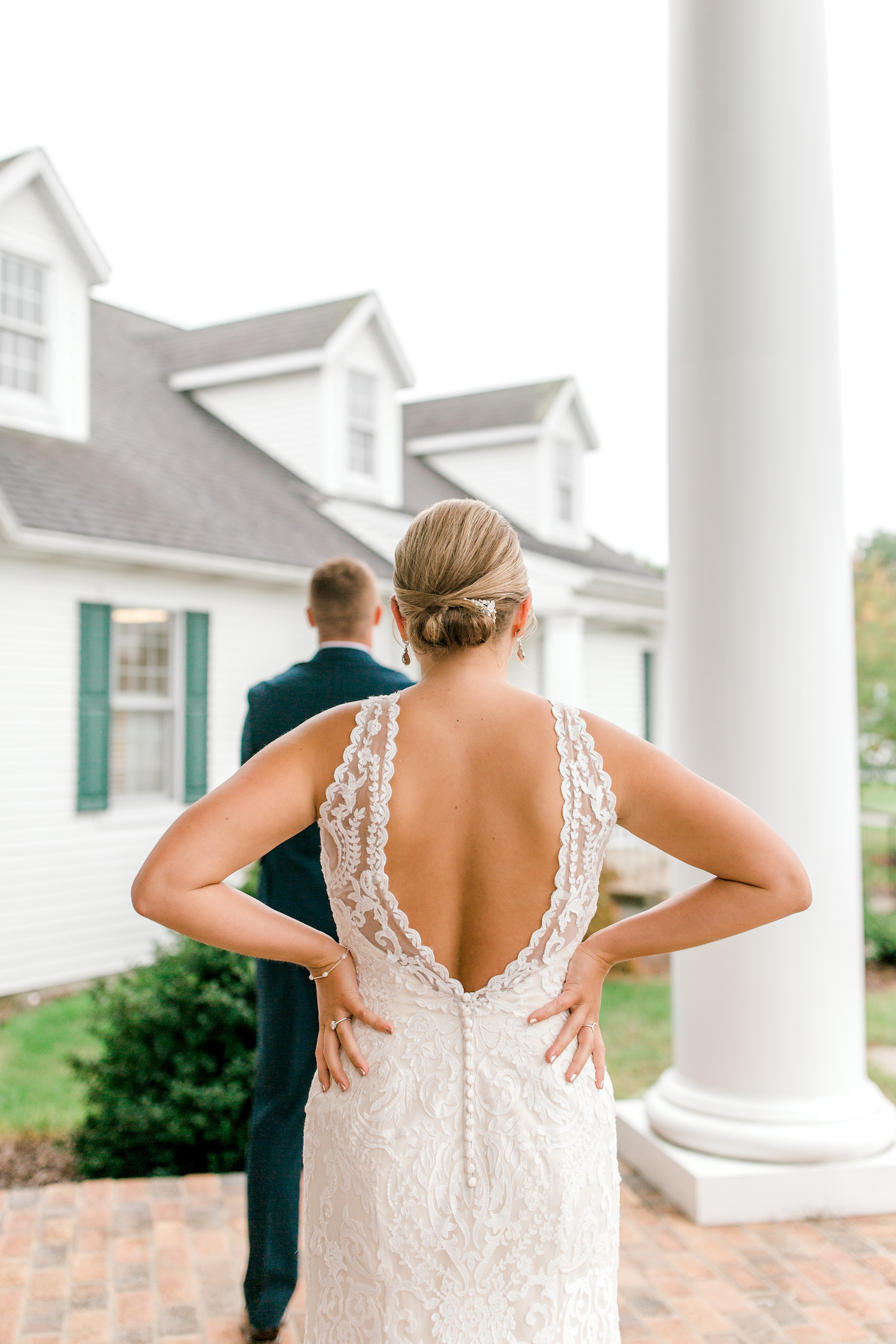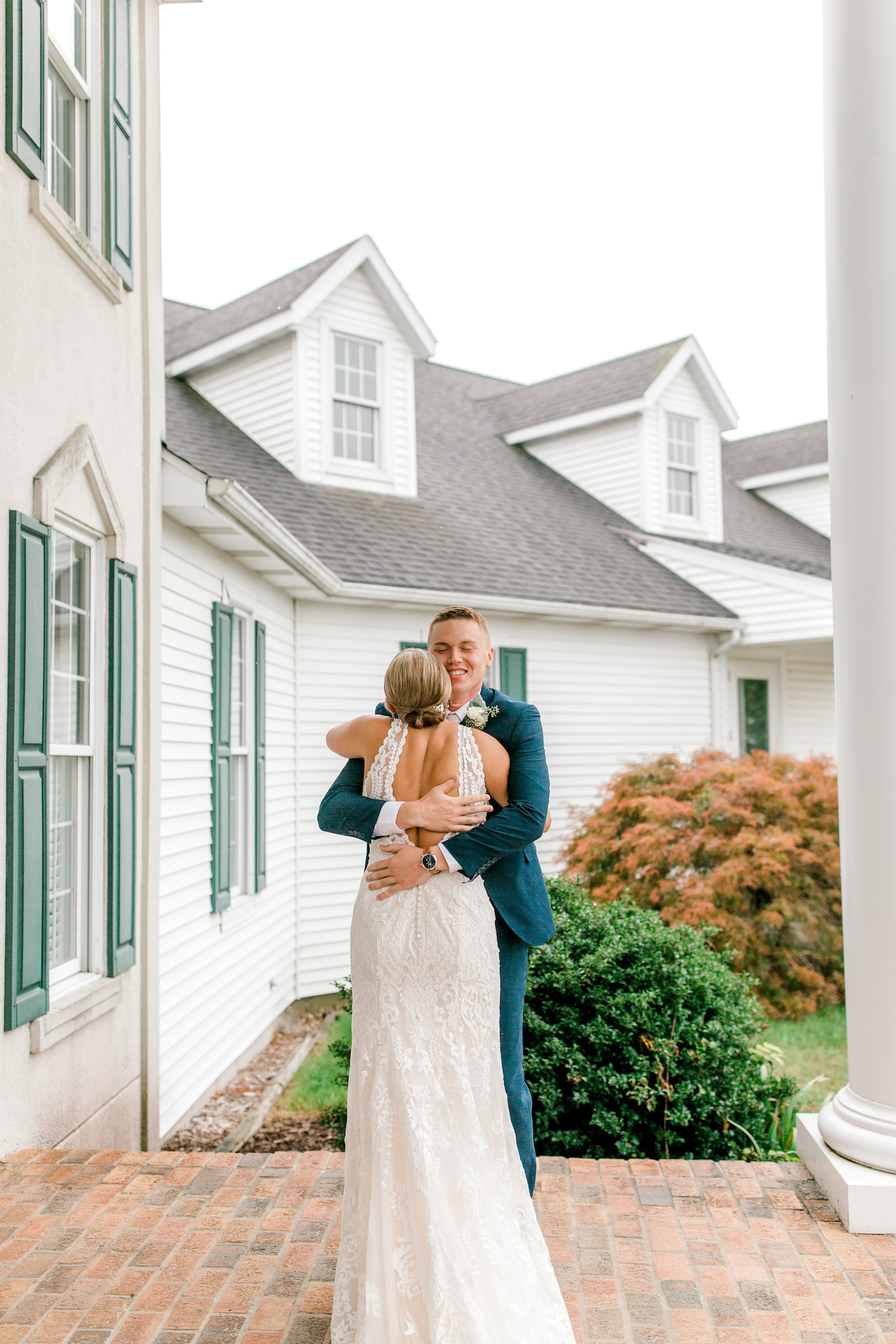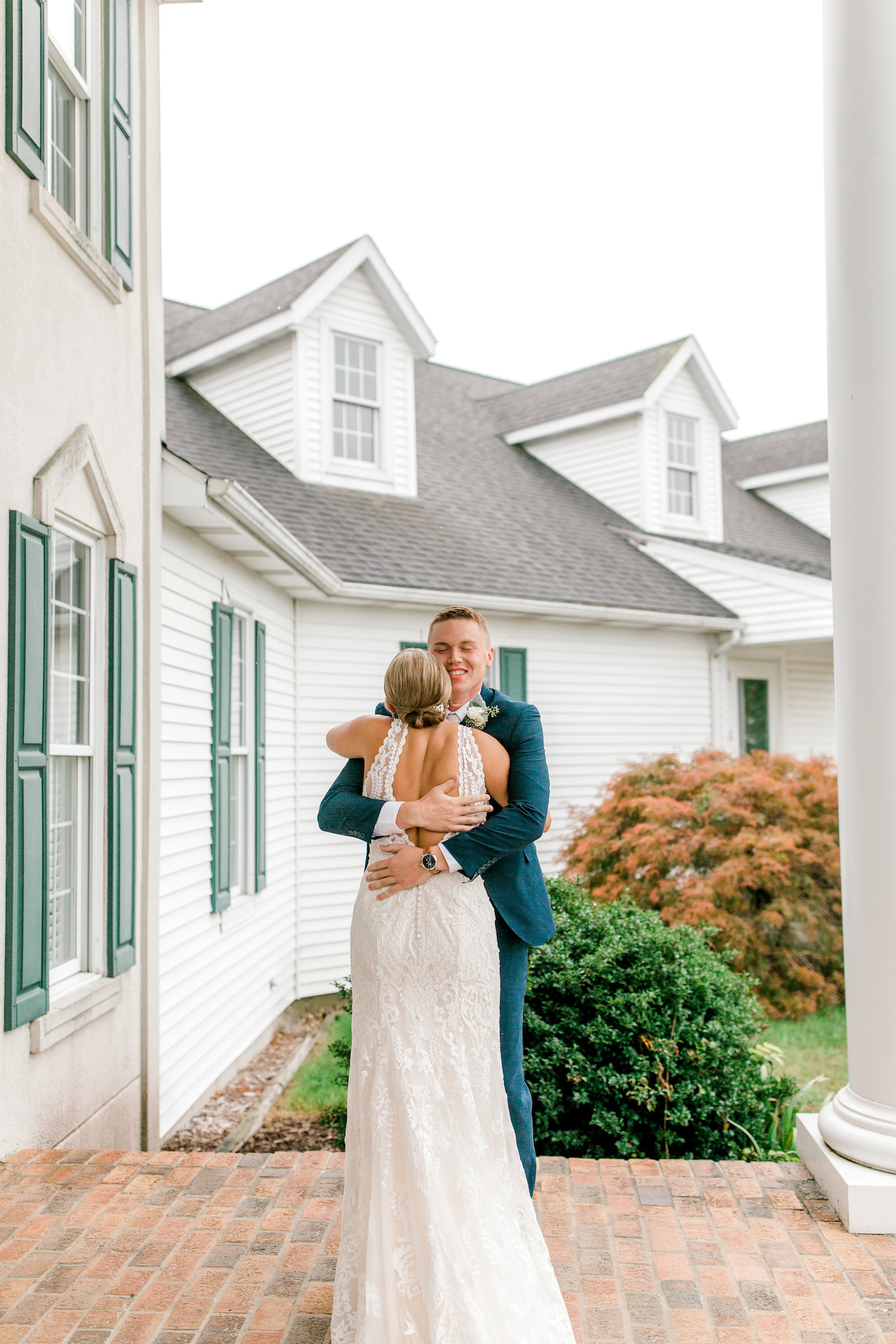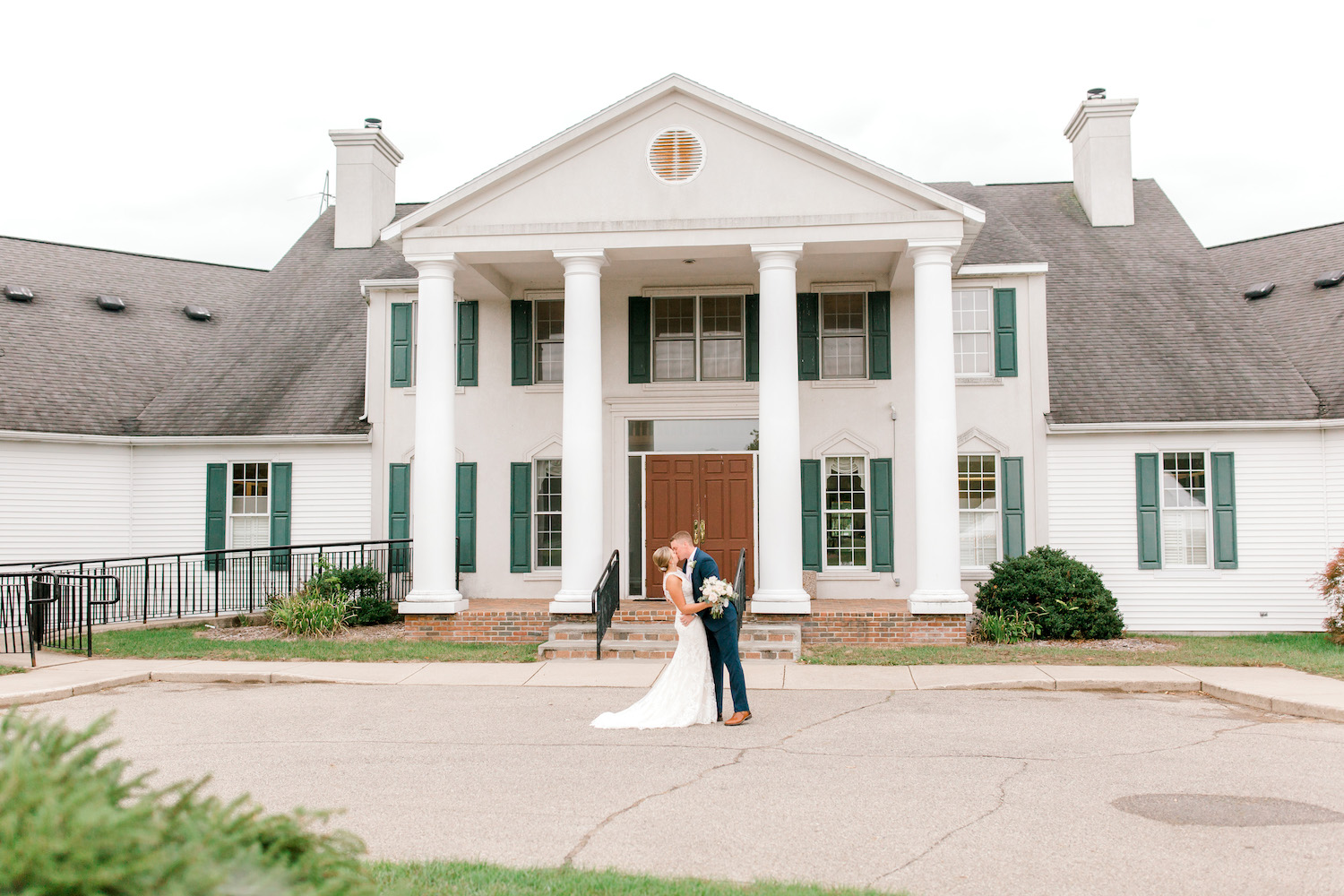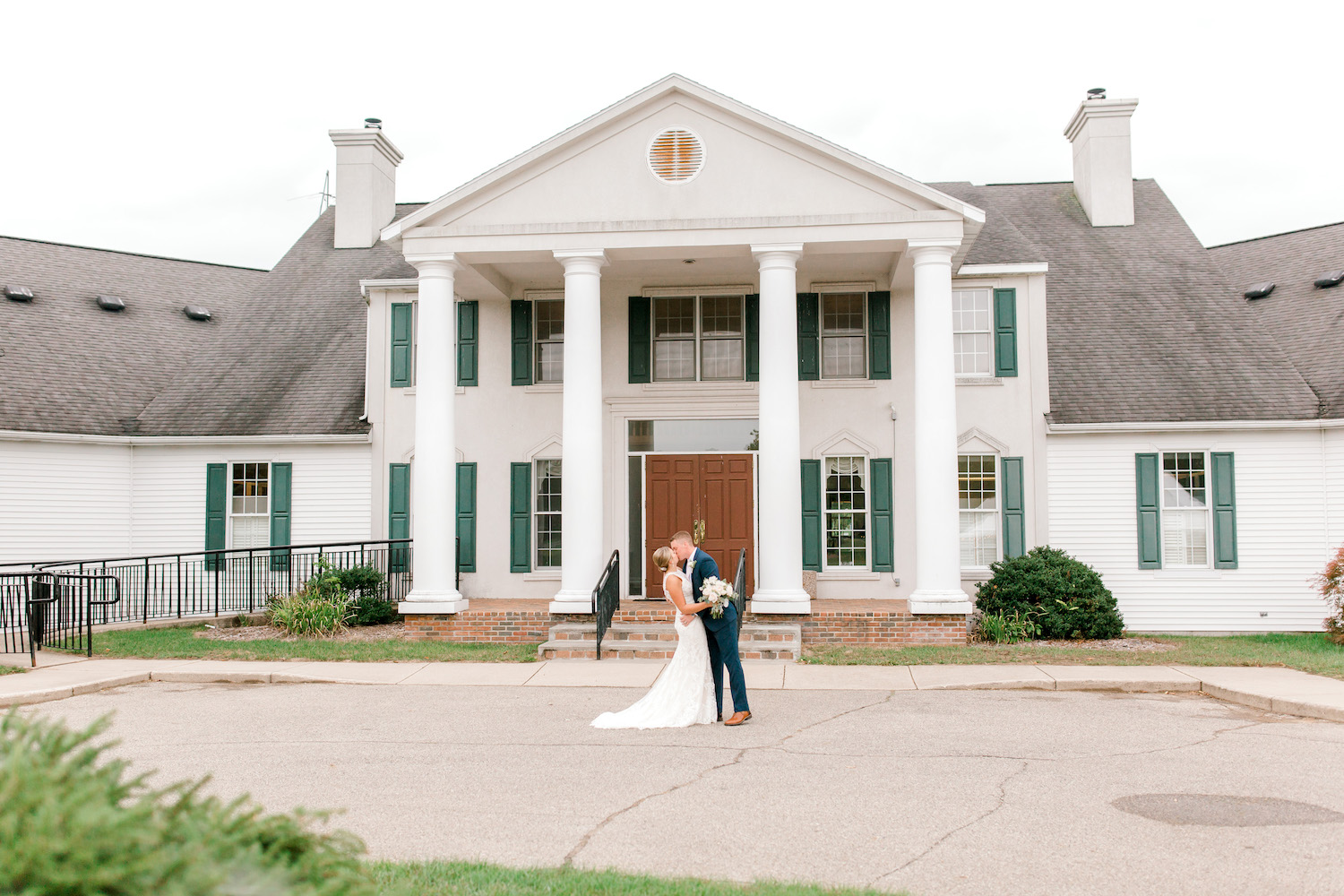 For the color palette they wanted something simple and classic. Carter wore a navy suite and his groomsmen wore navy pants with white button downs and suspenders. The ladies wore a variation of light pink dresses. These shades of pinks and blues went beautifully with the greenery landscape of the Wallinwood Springs golf club course.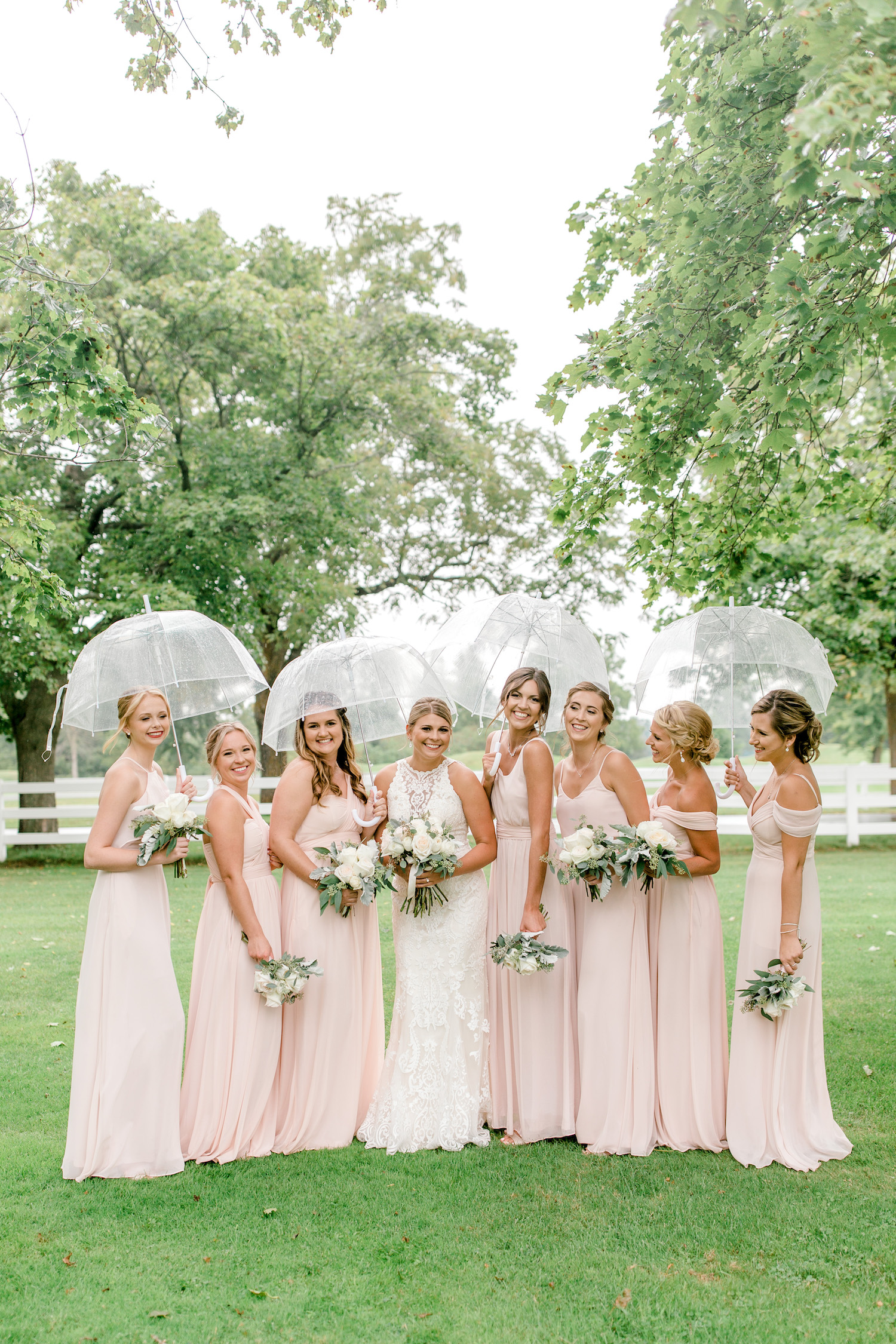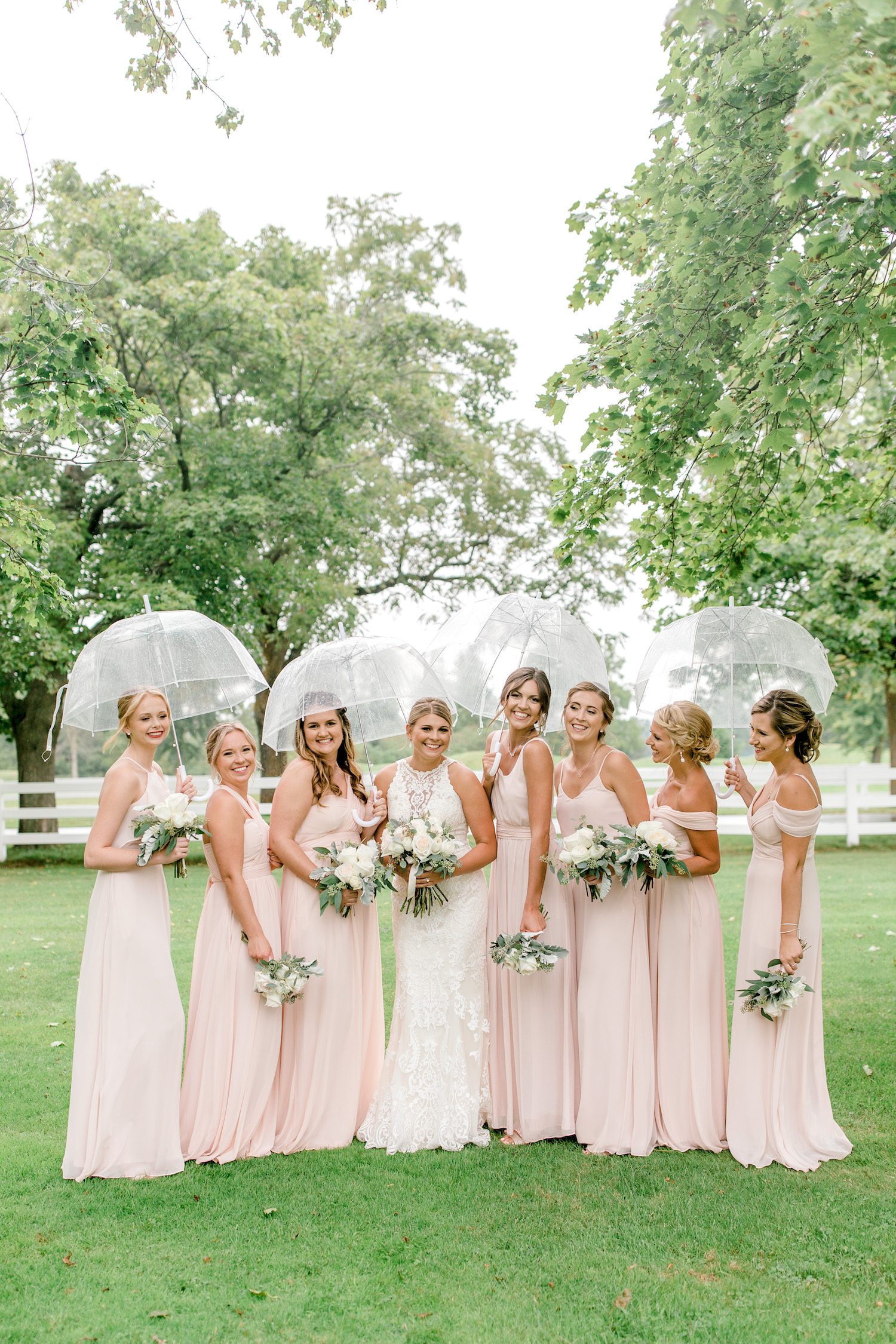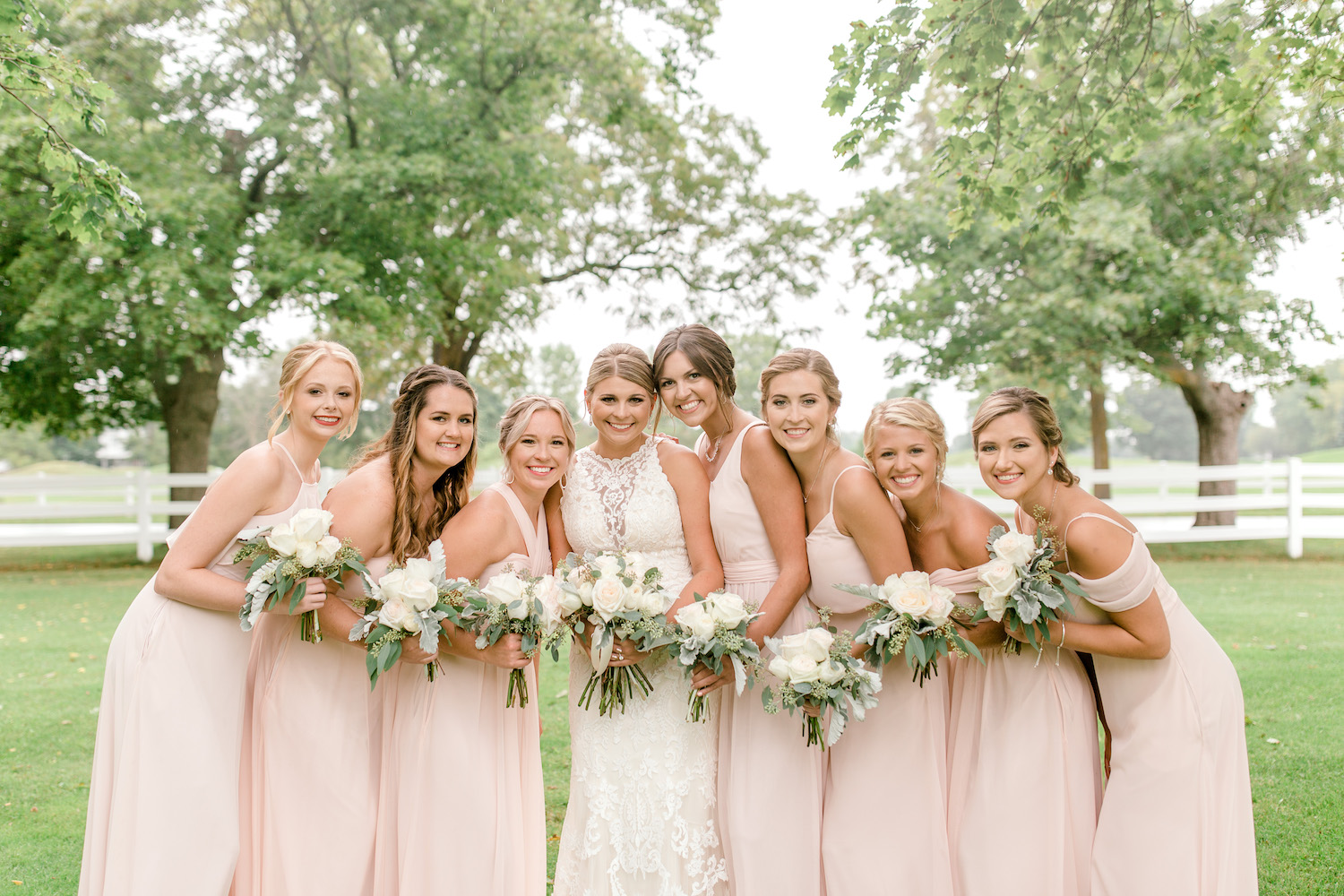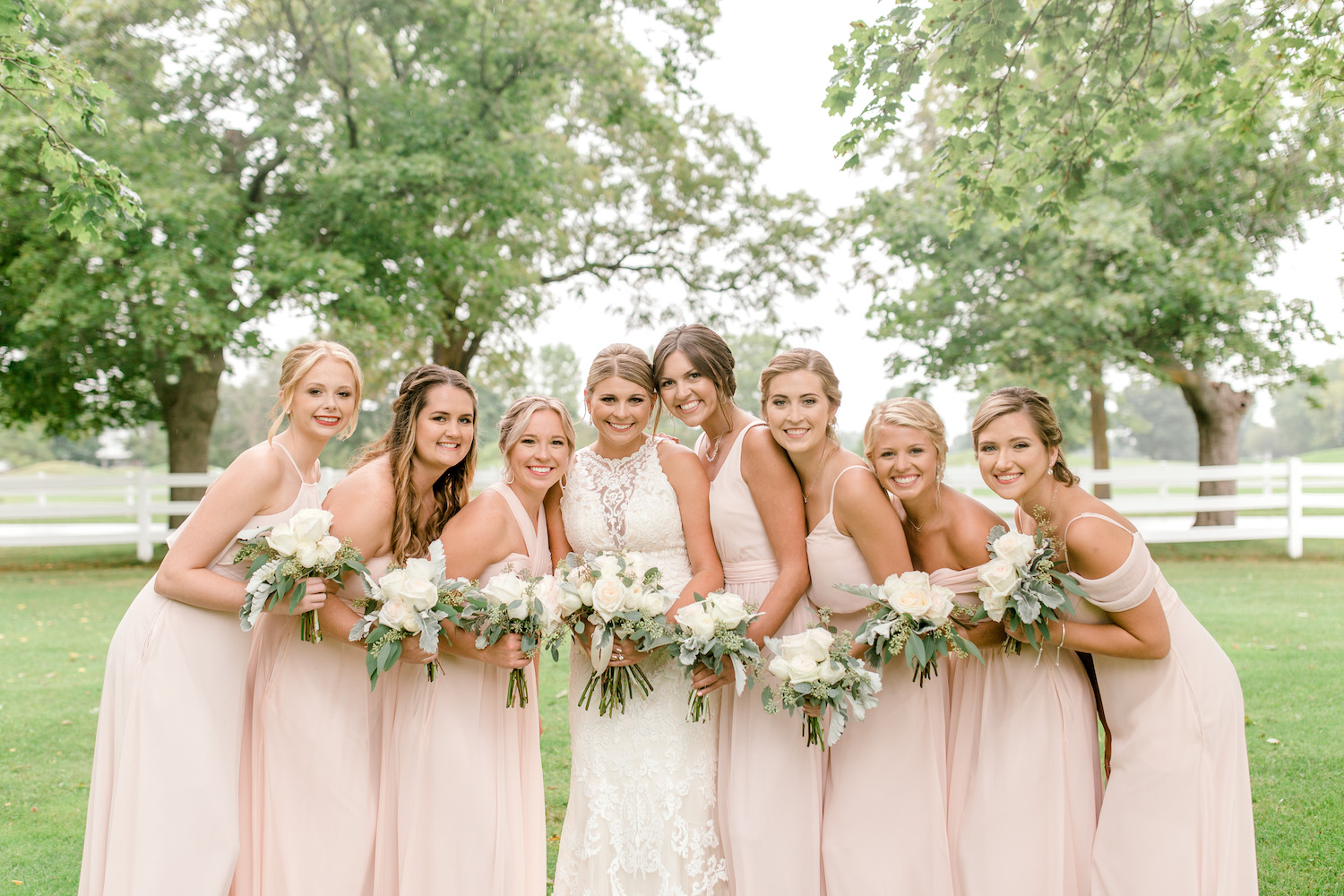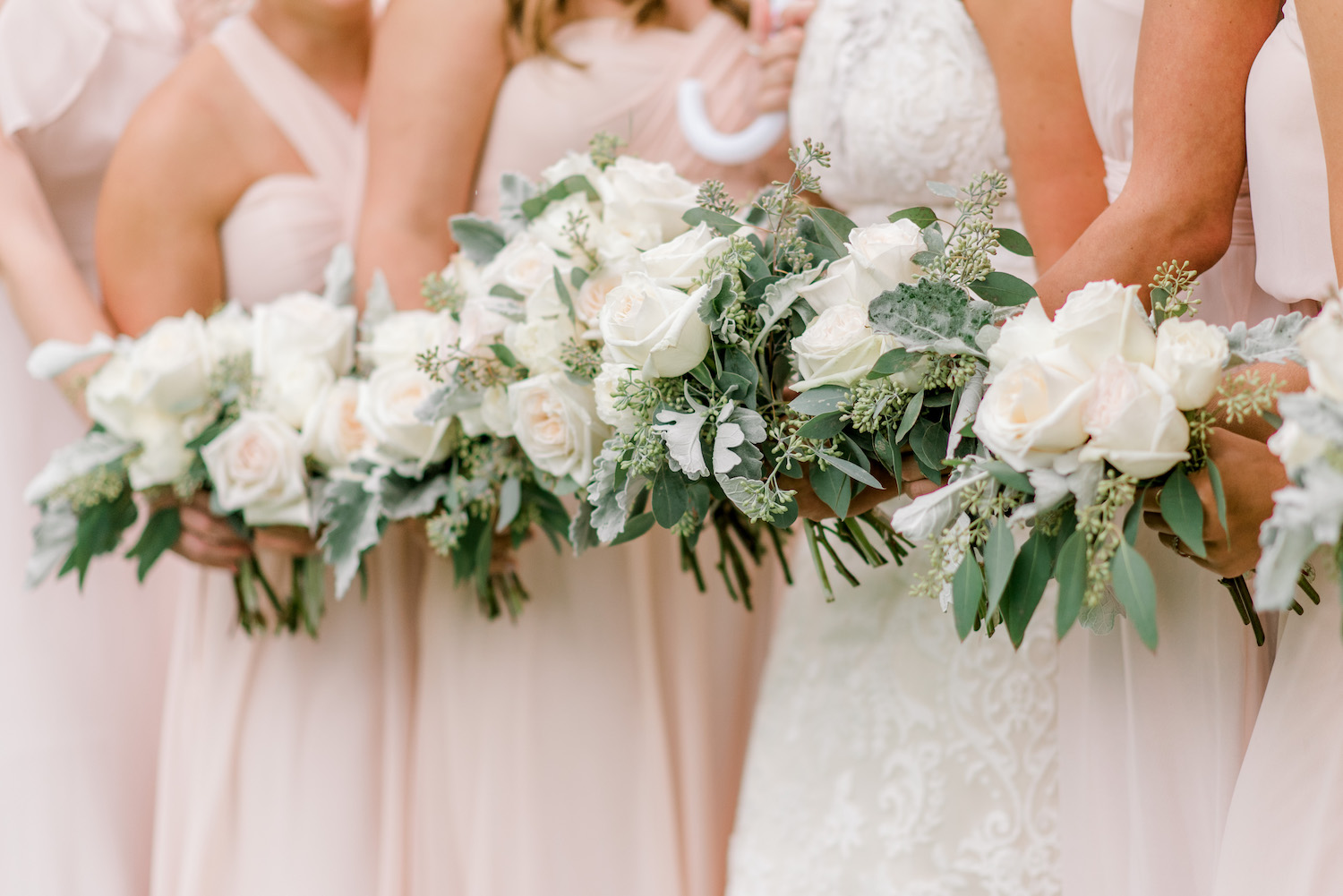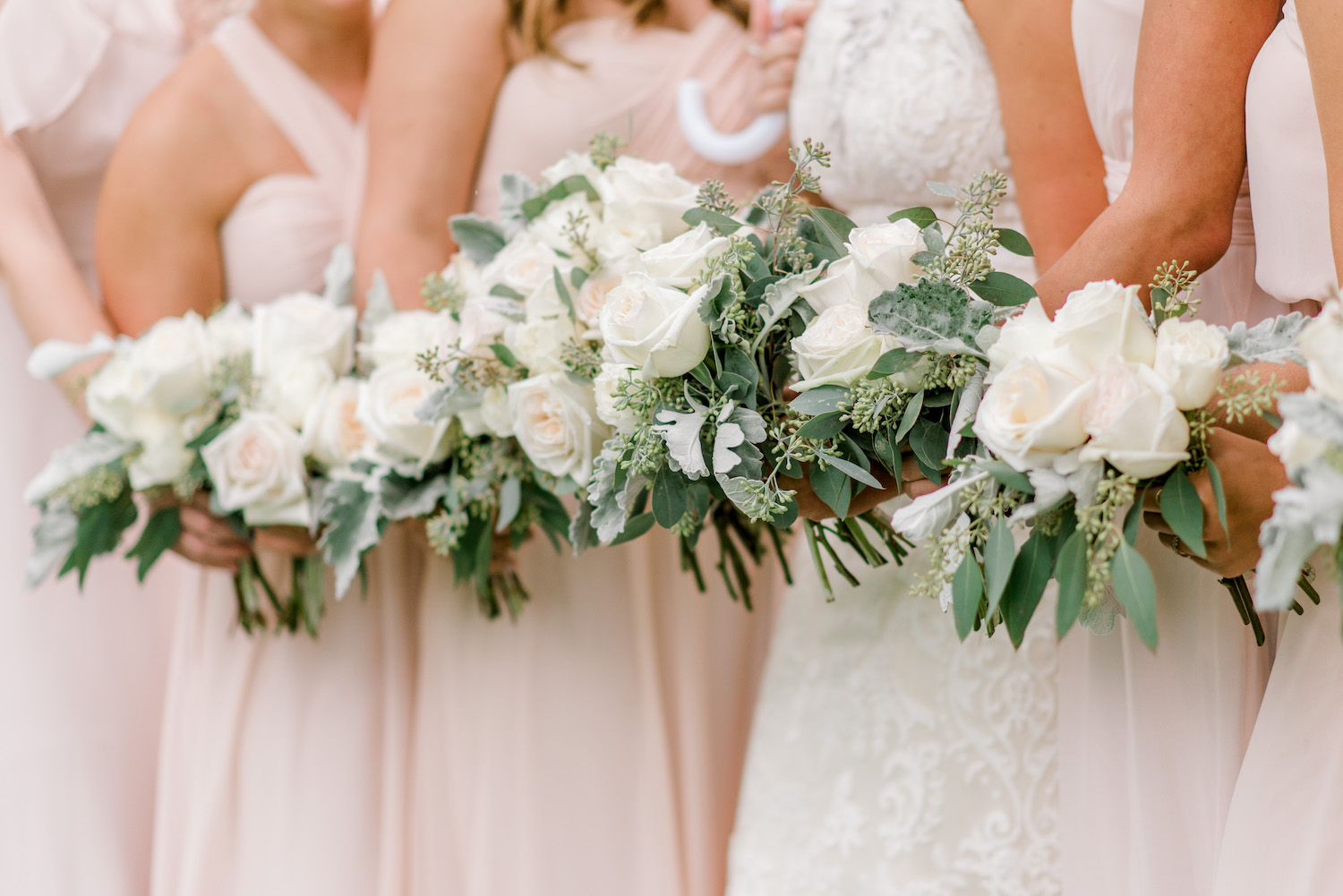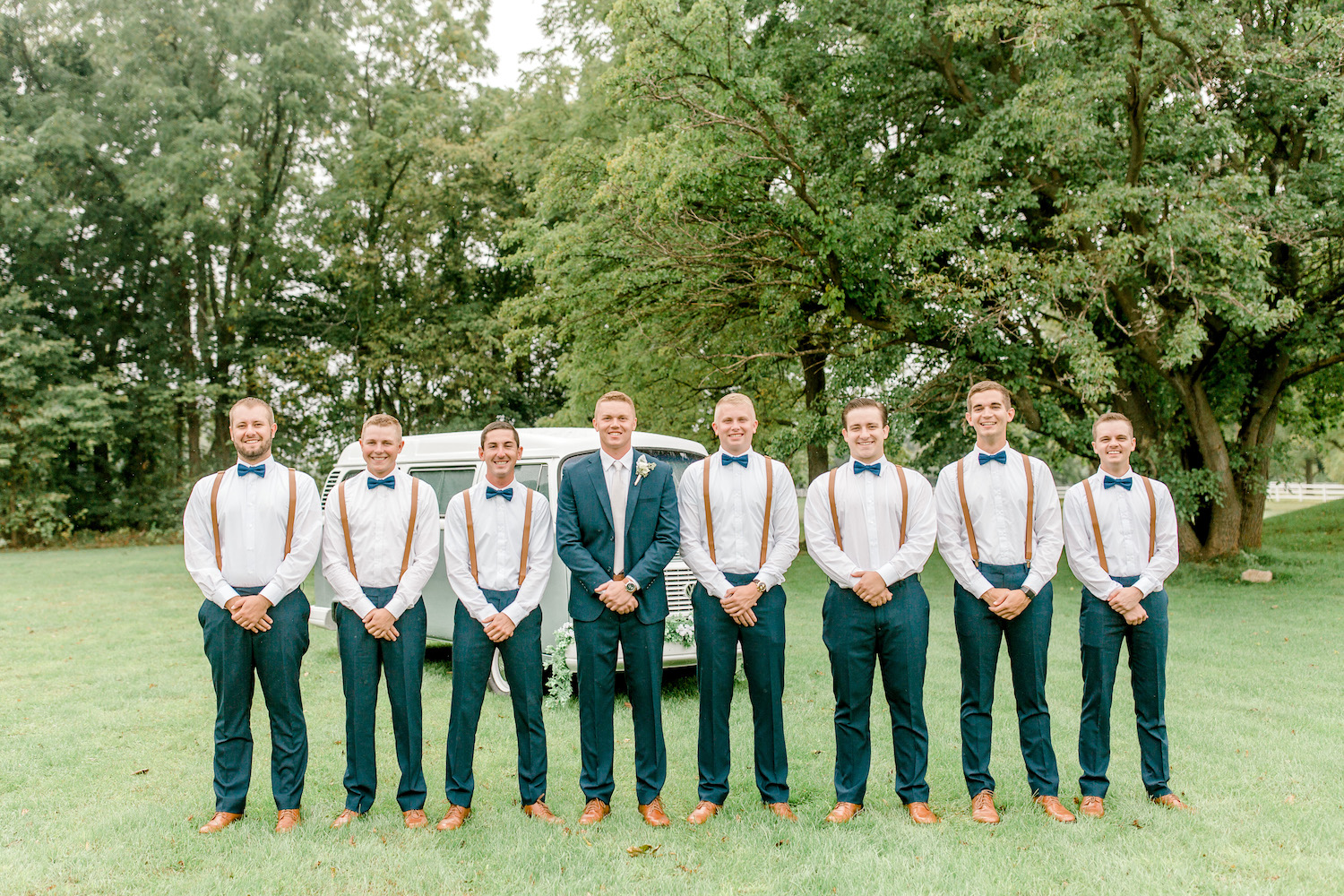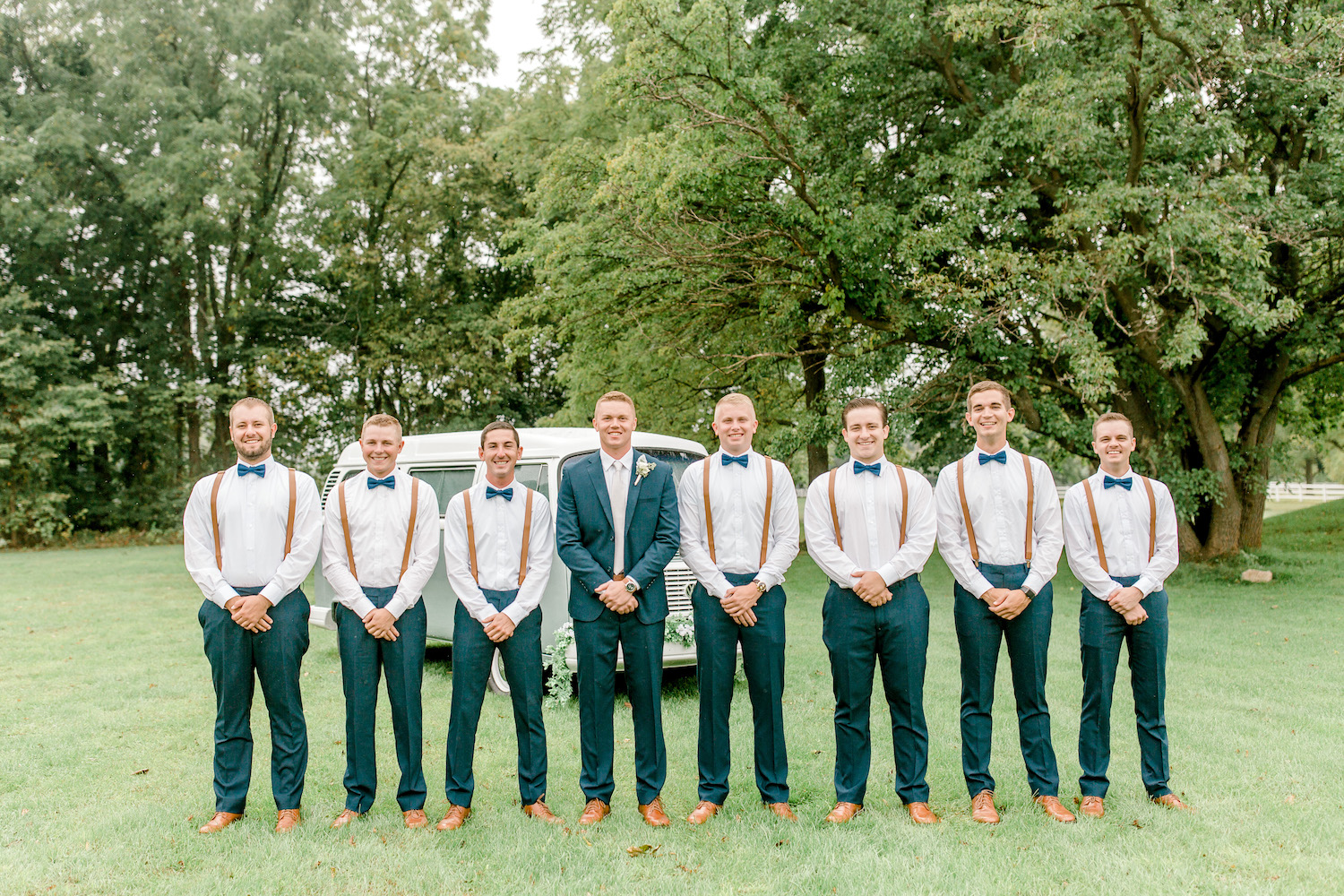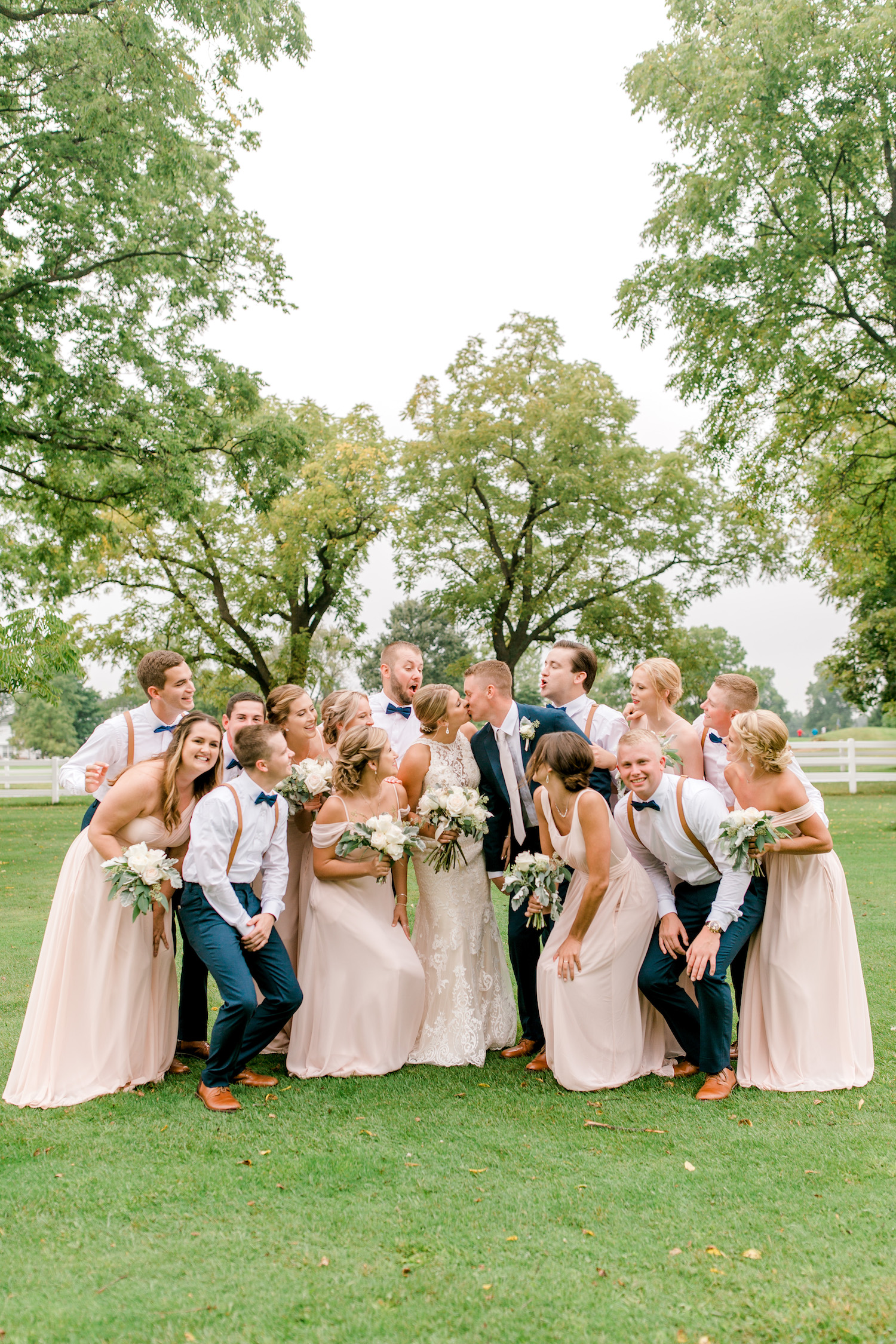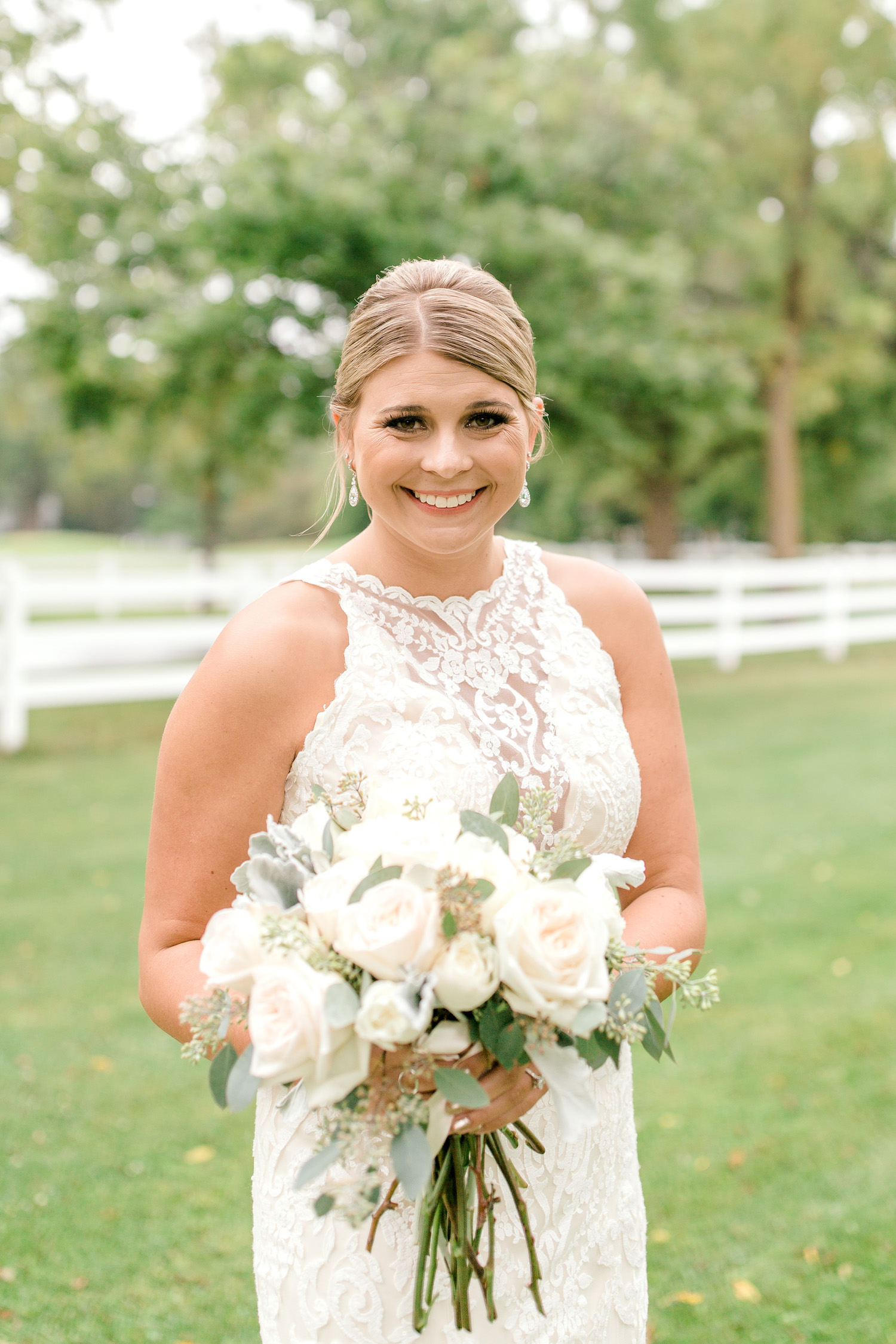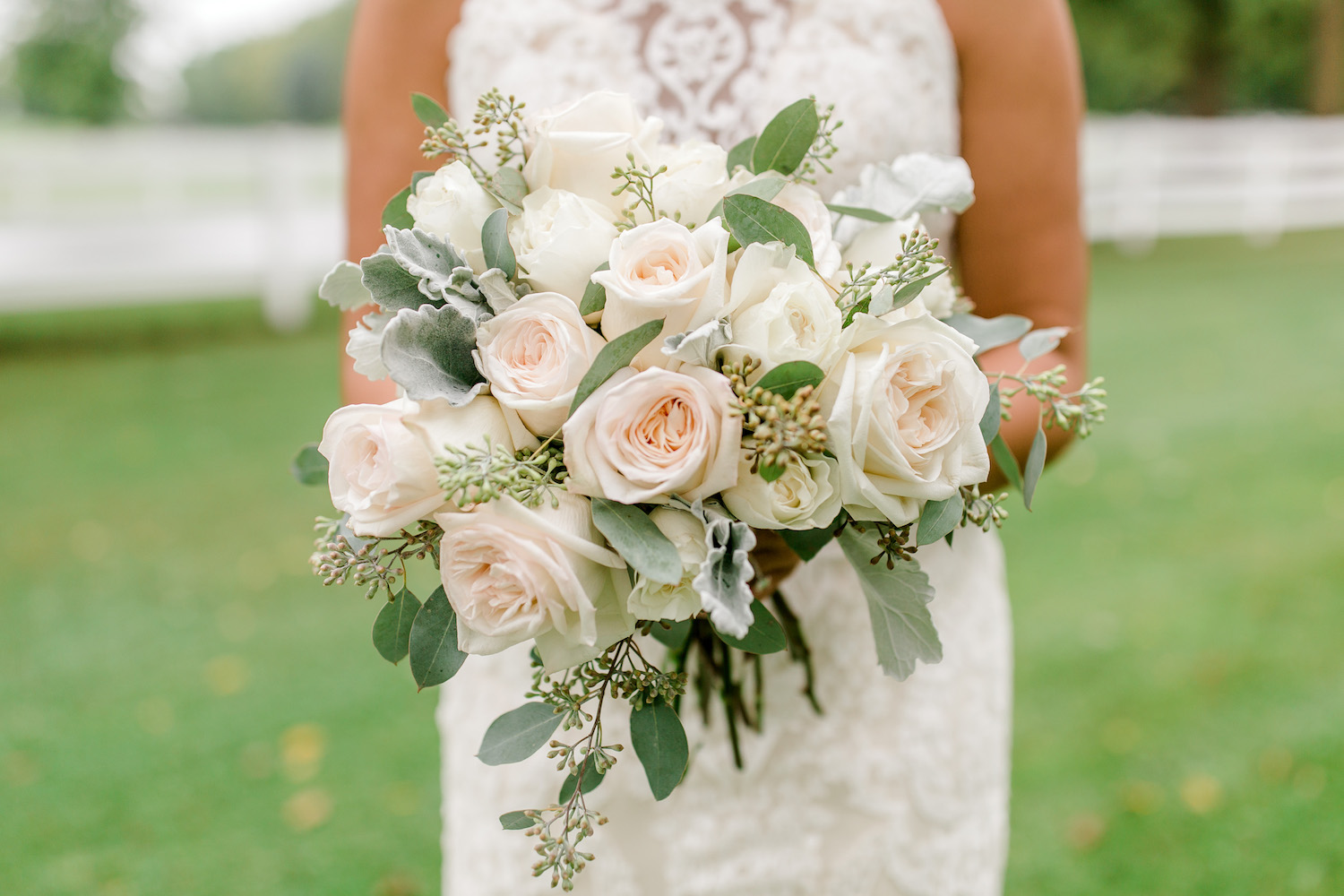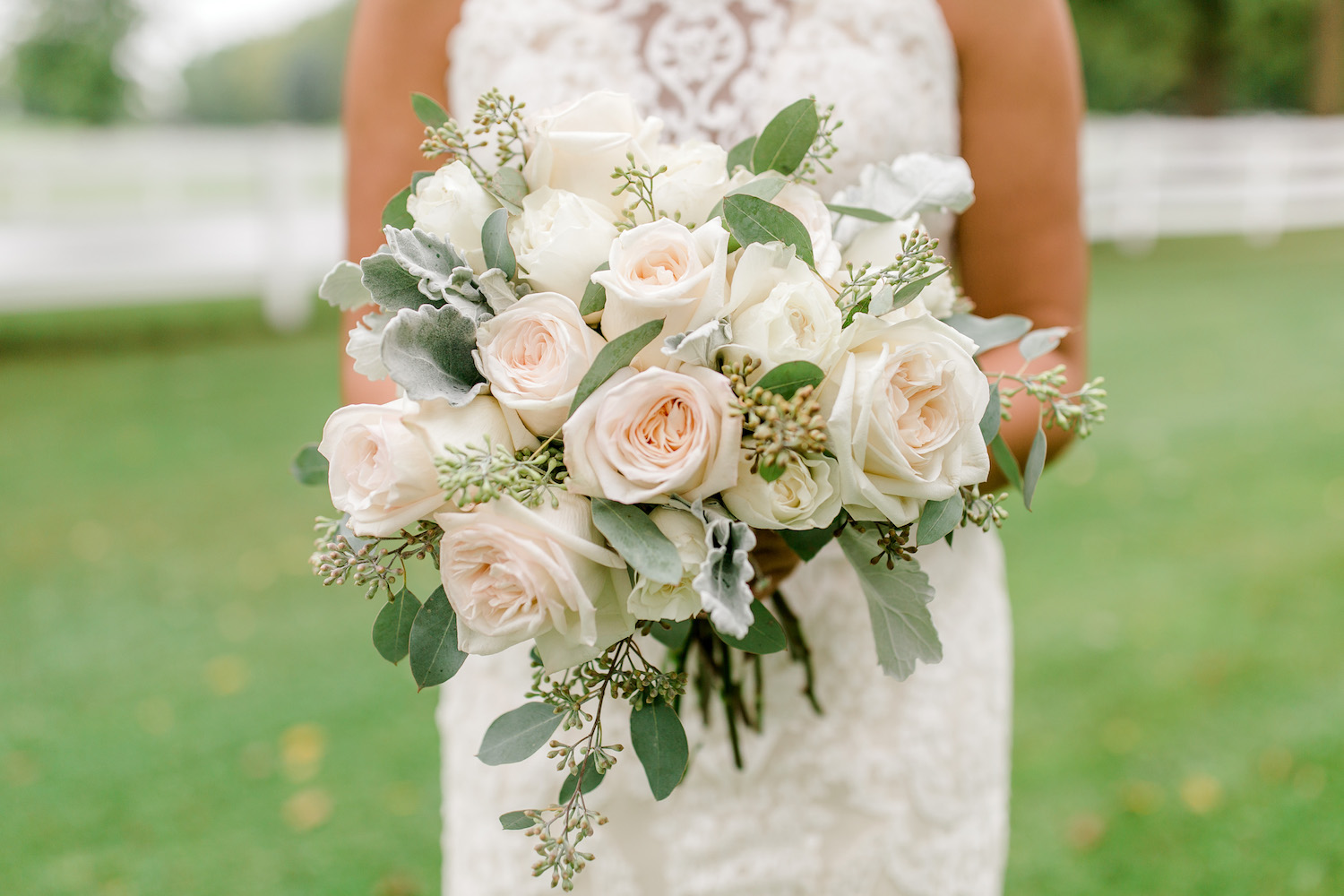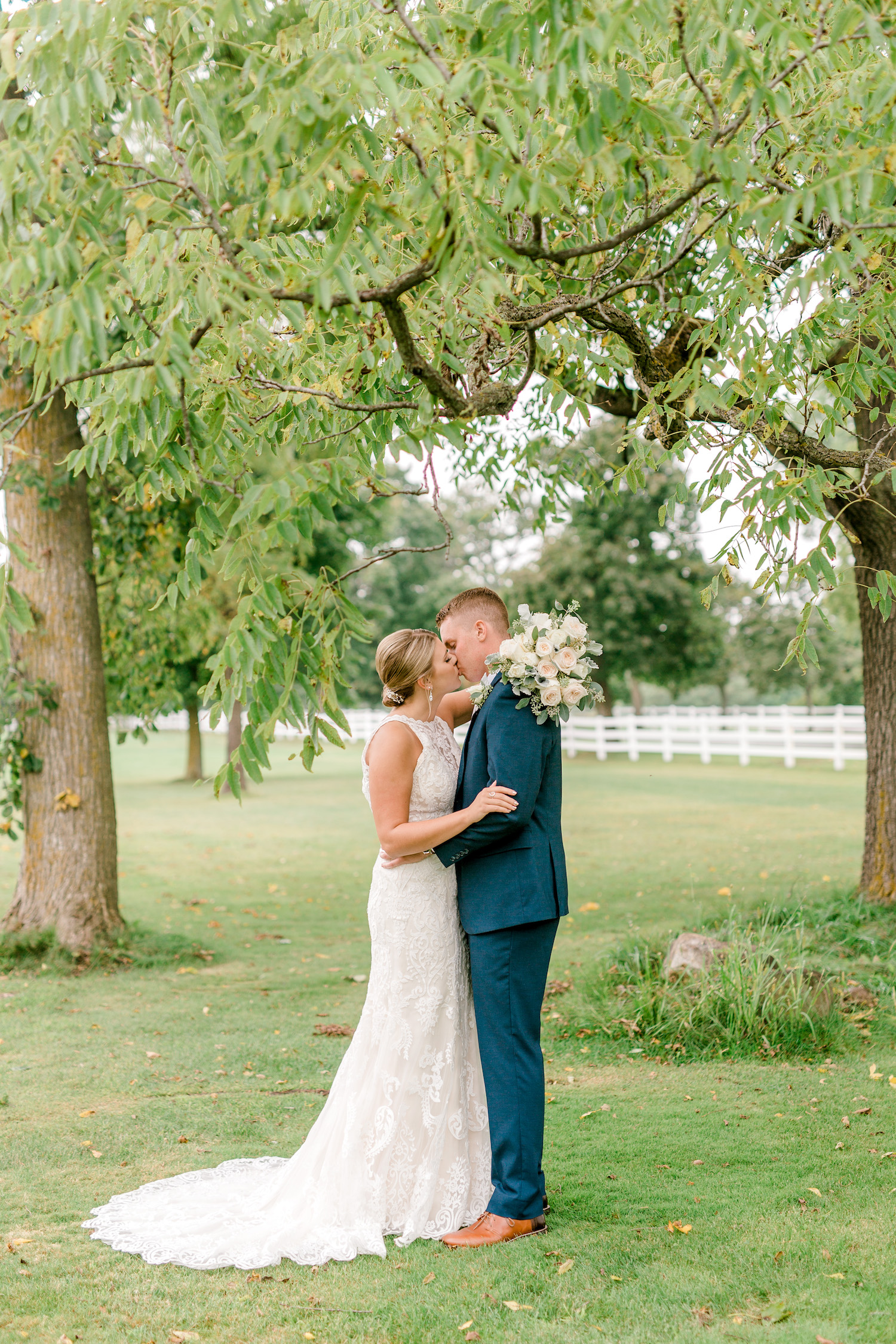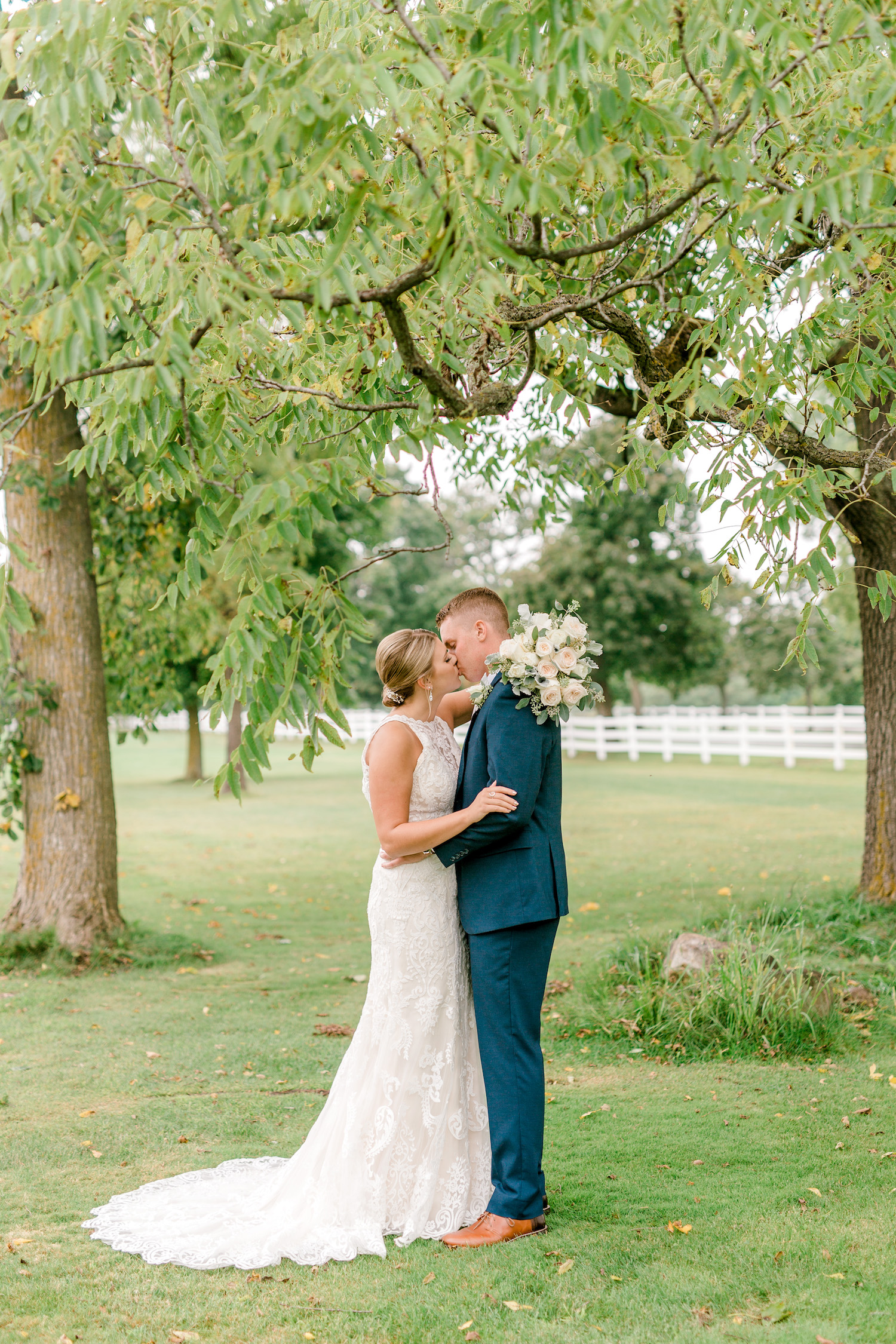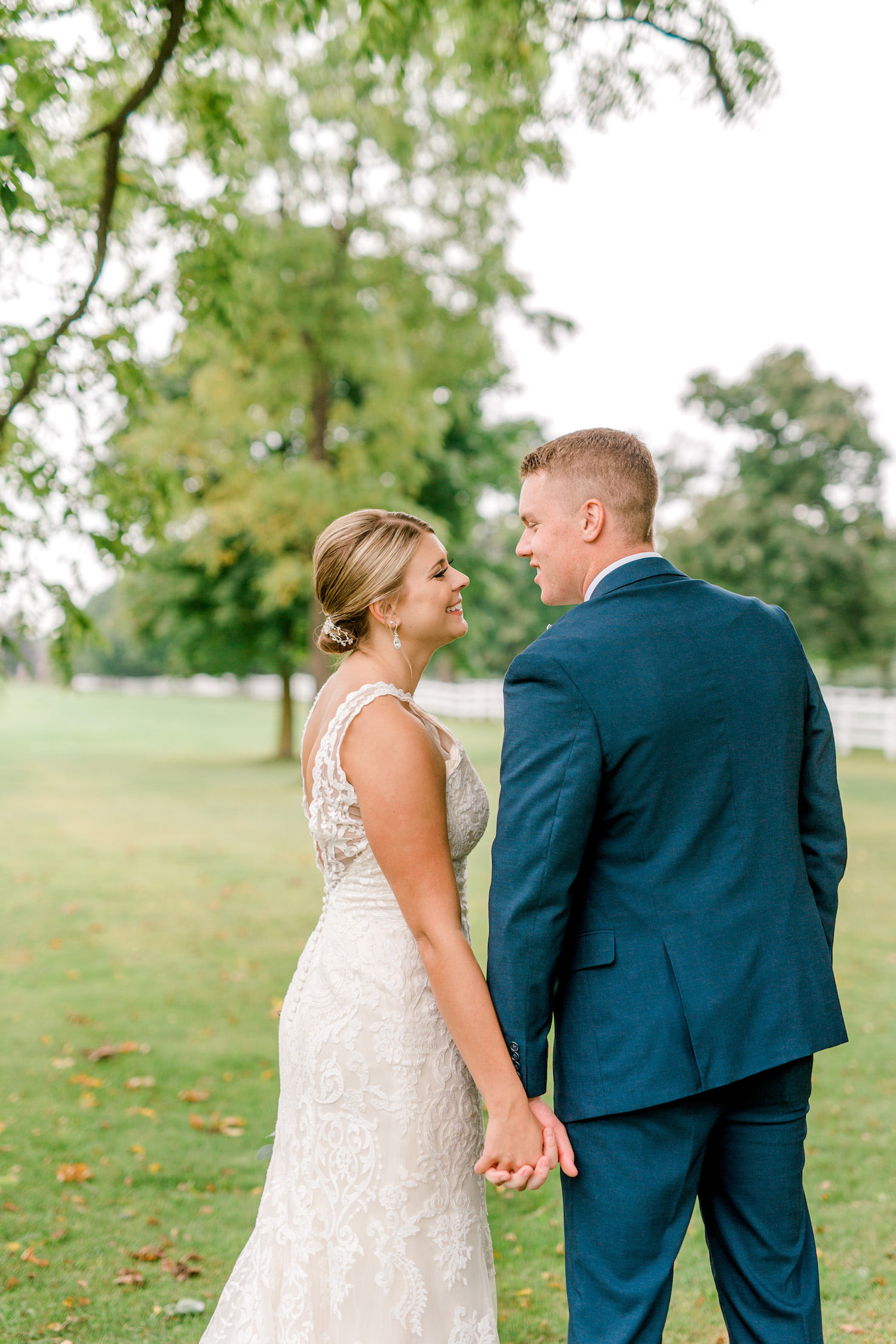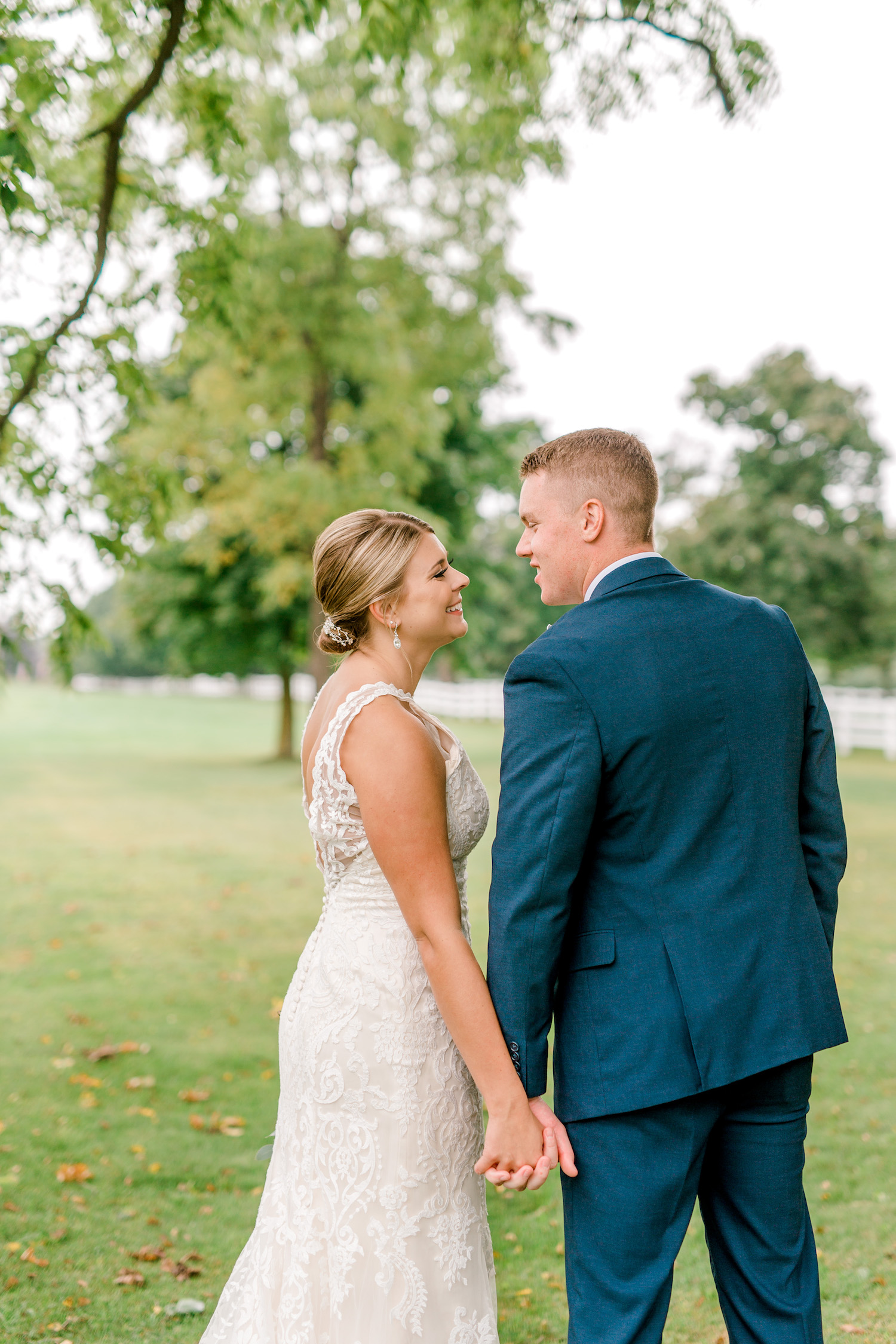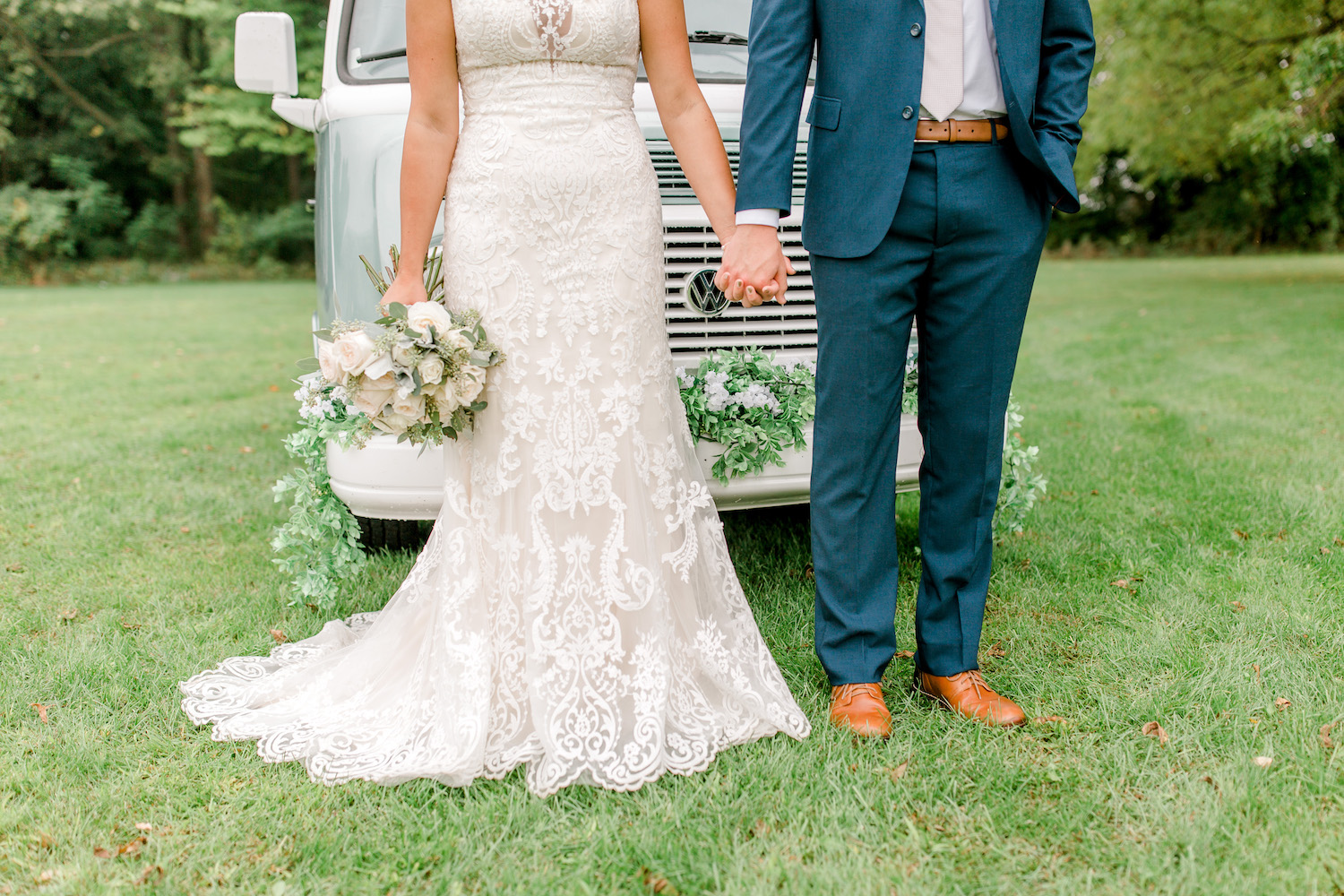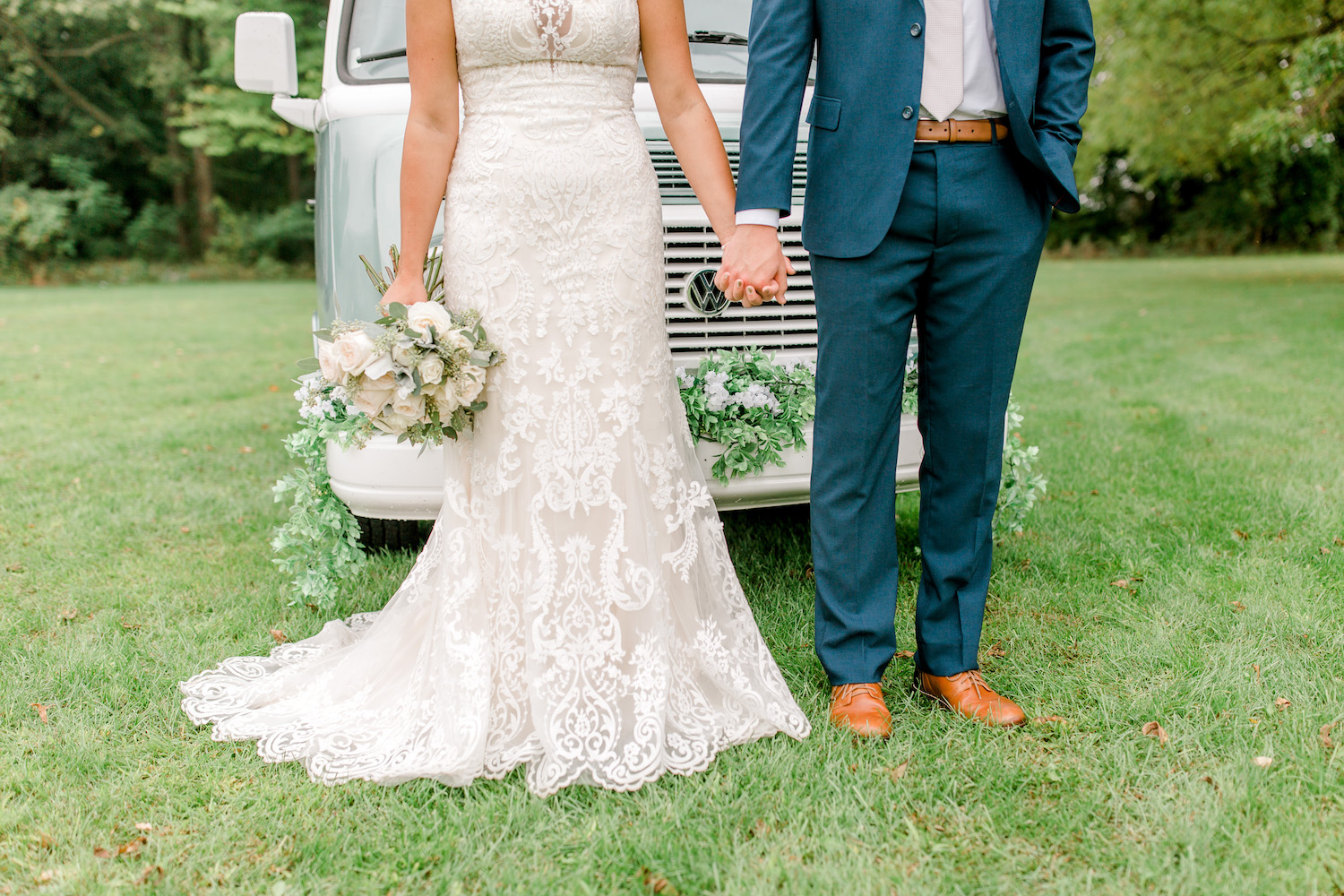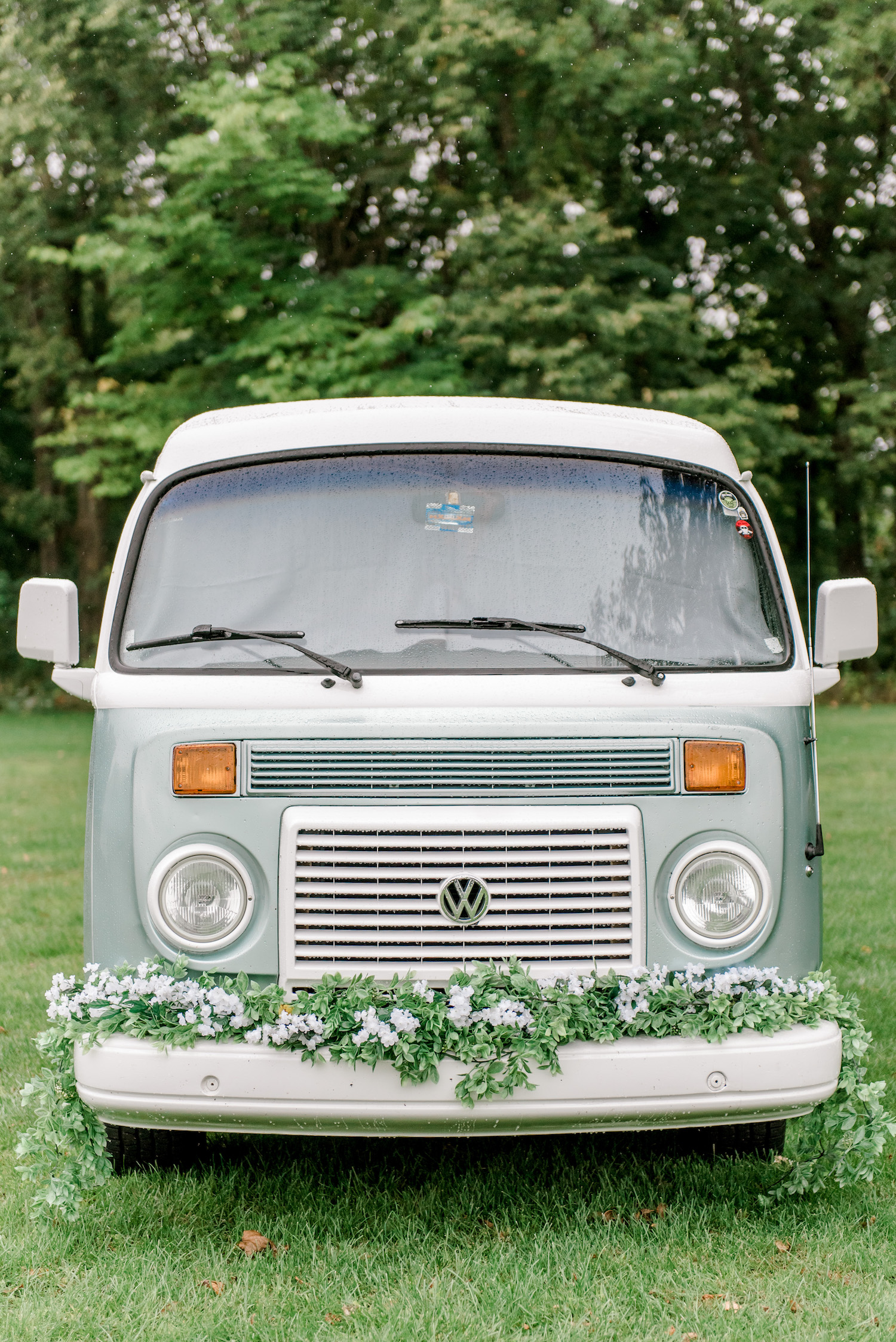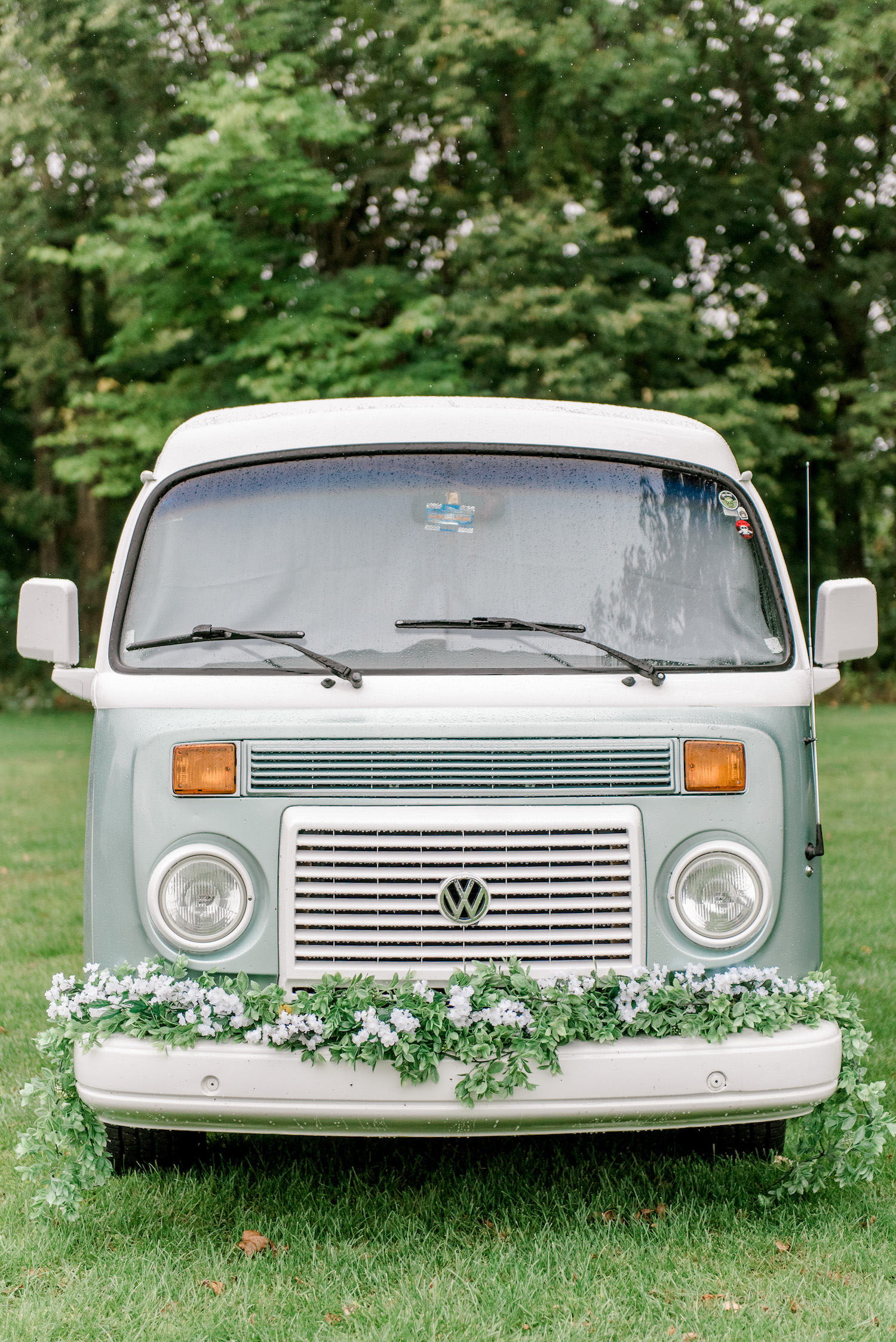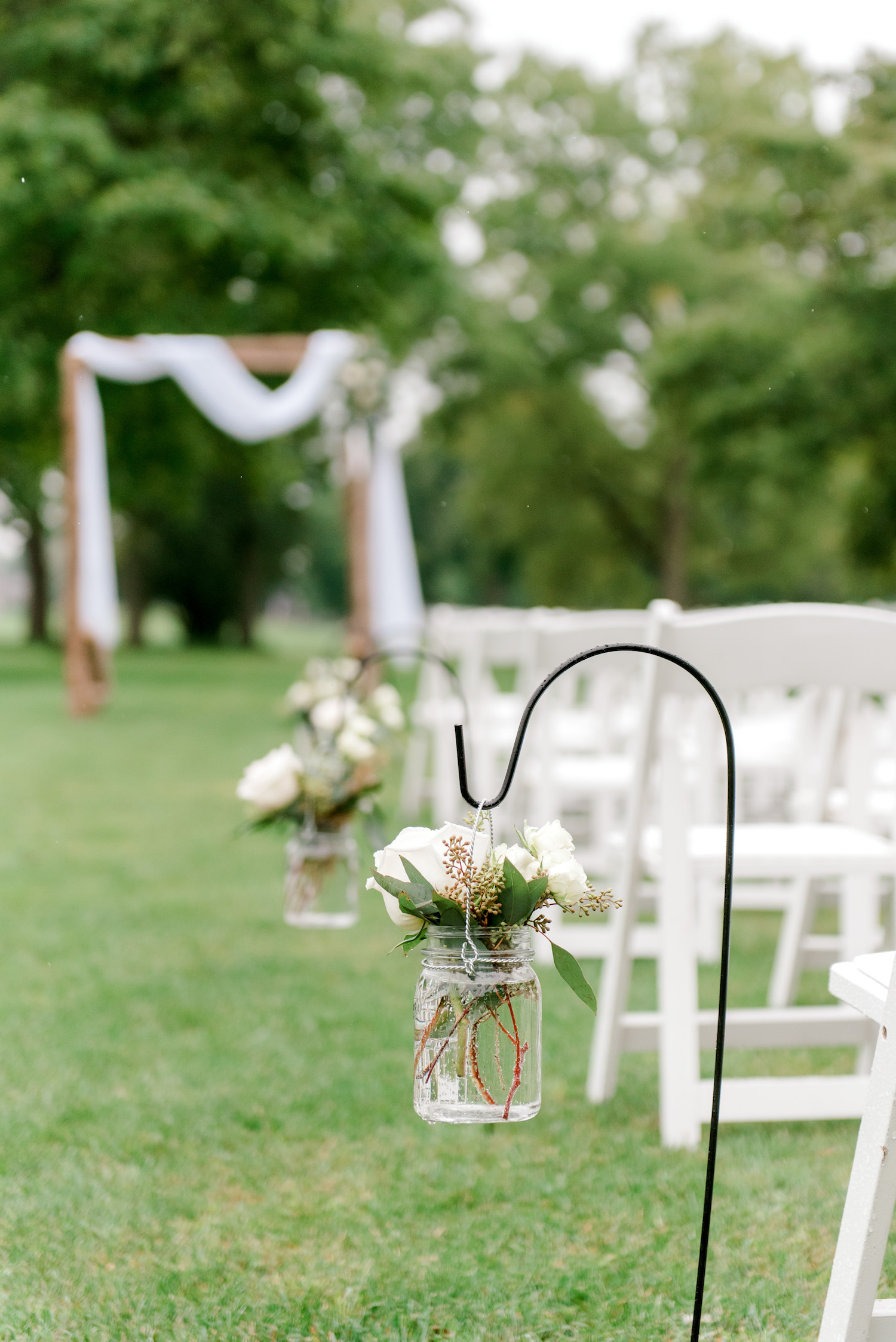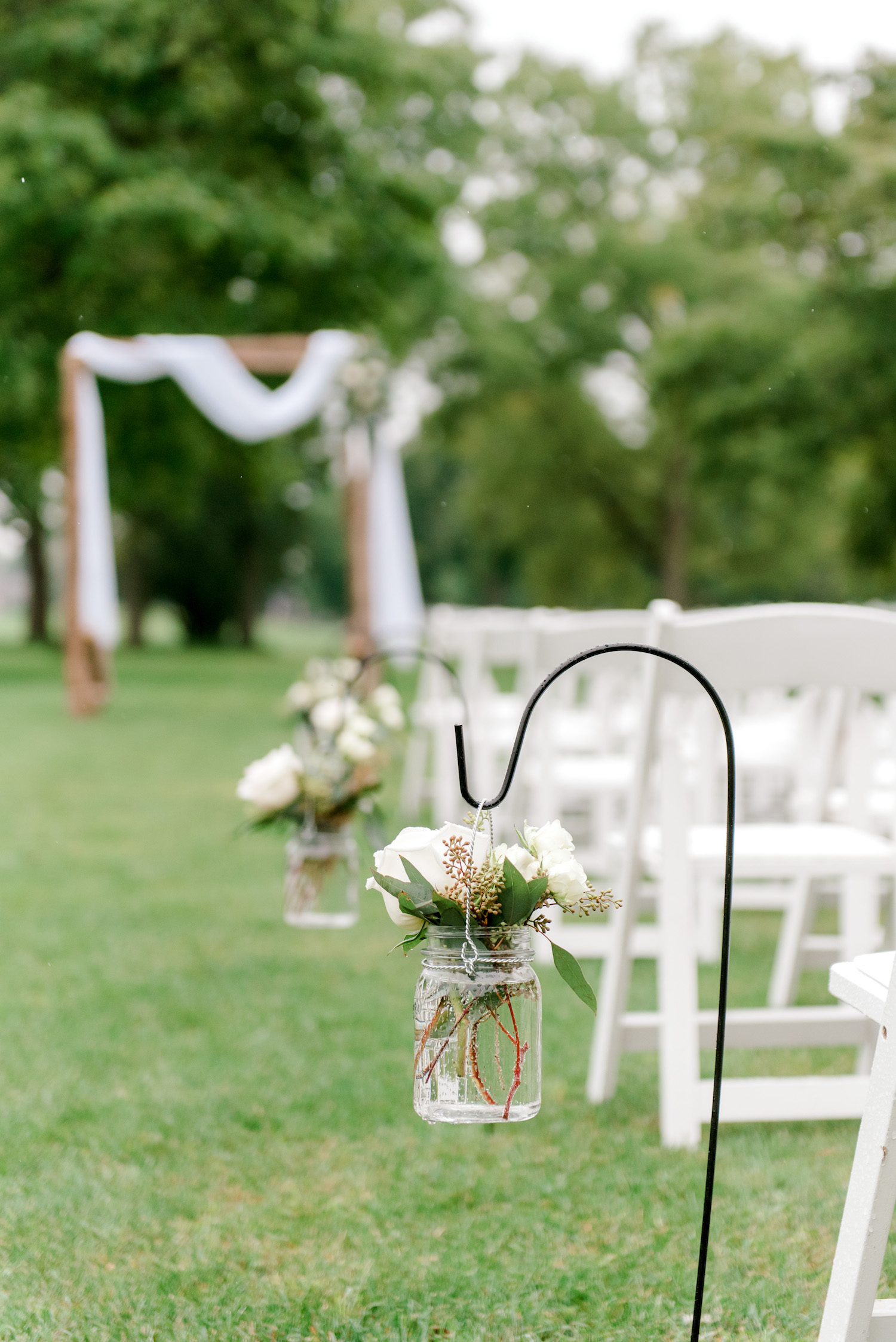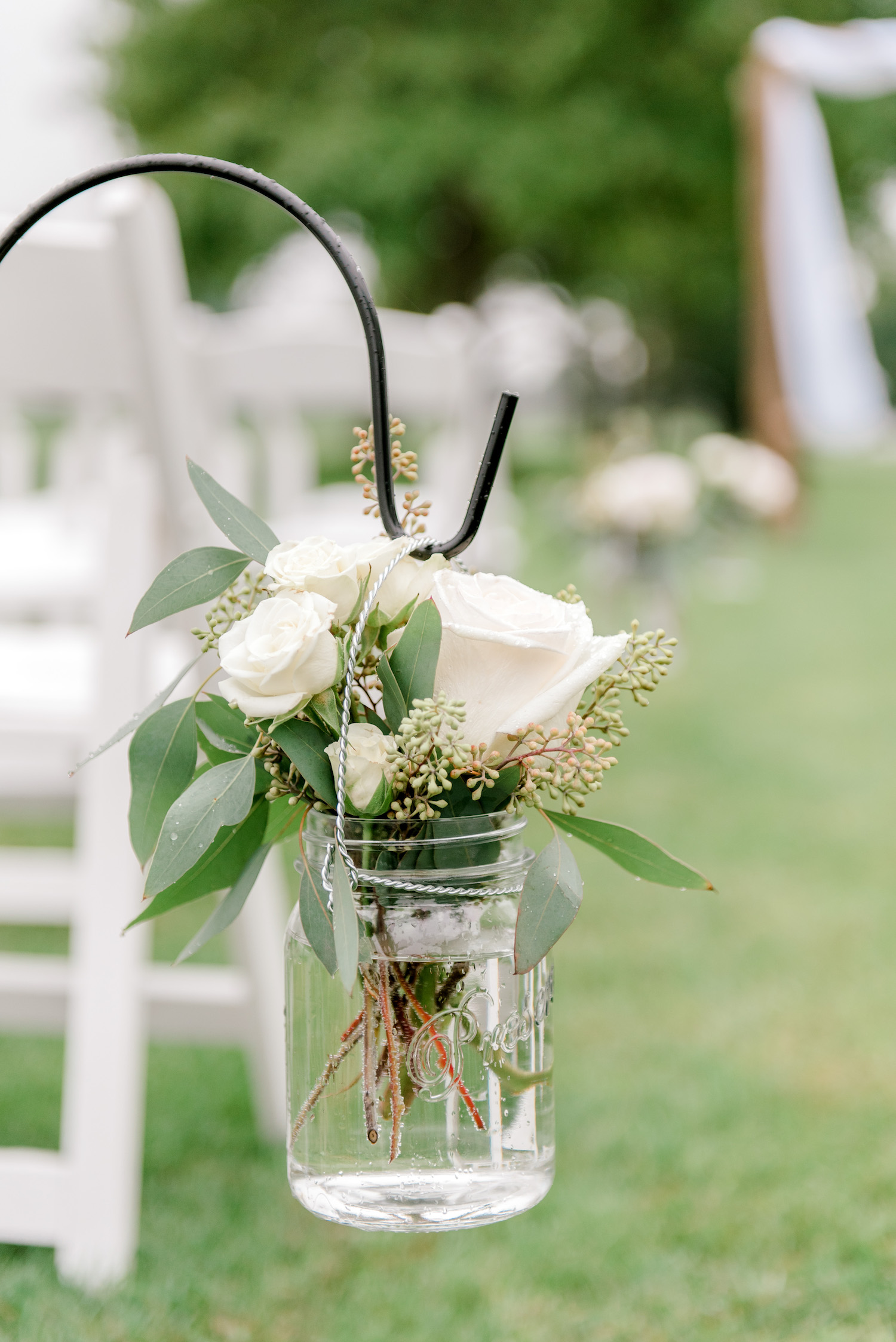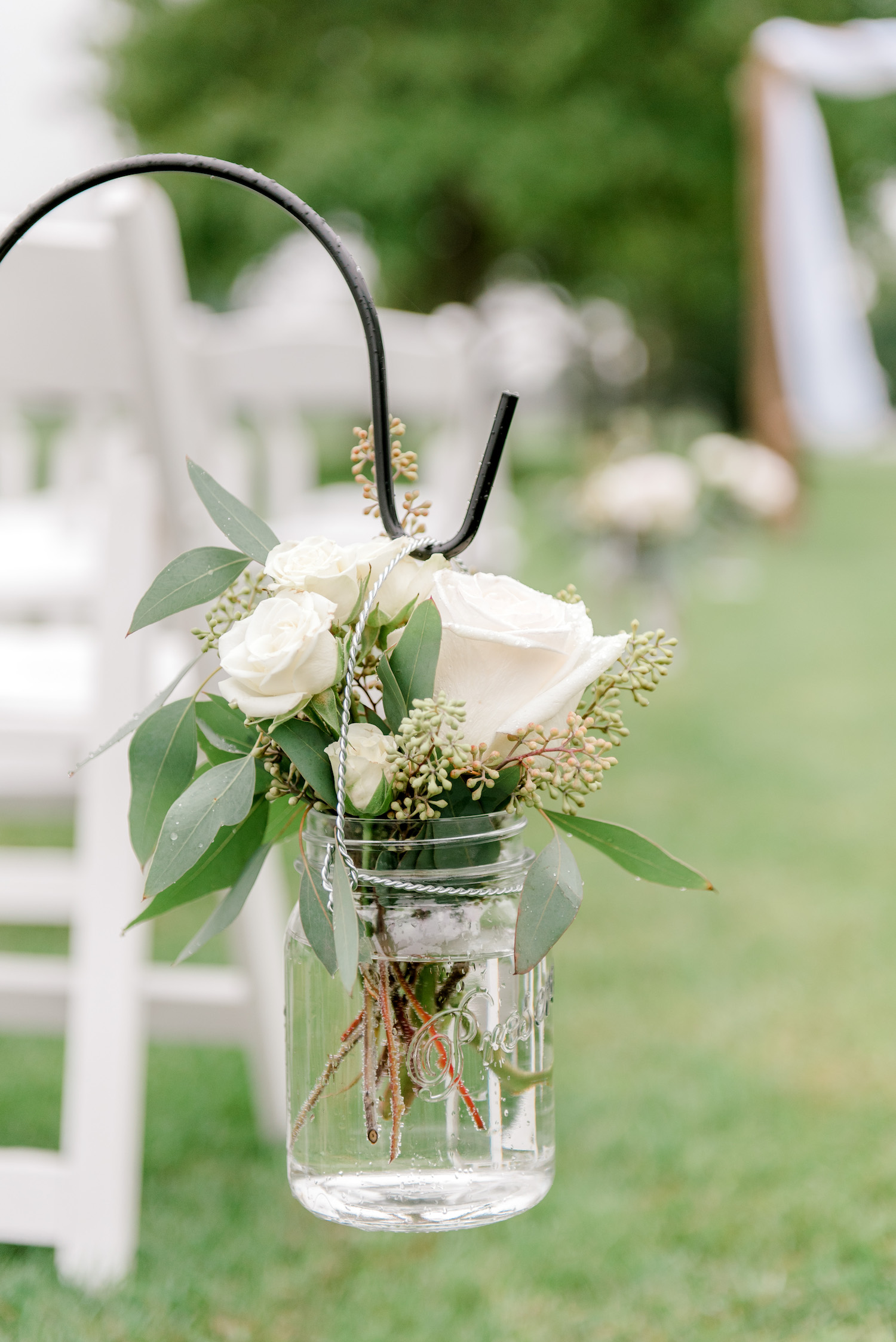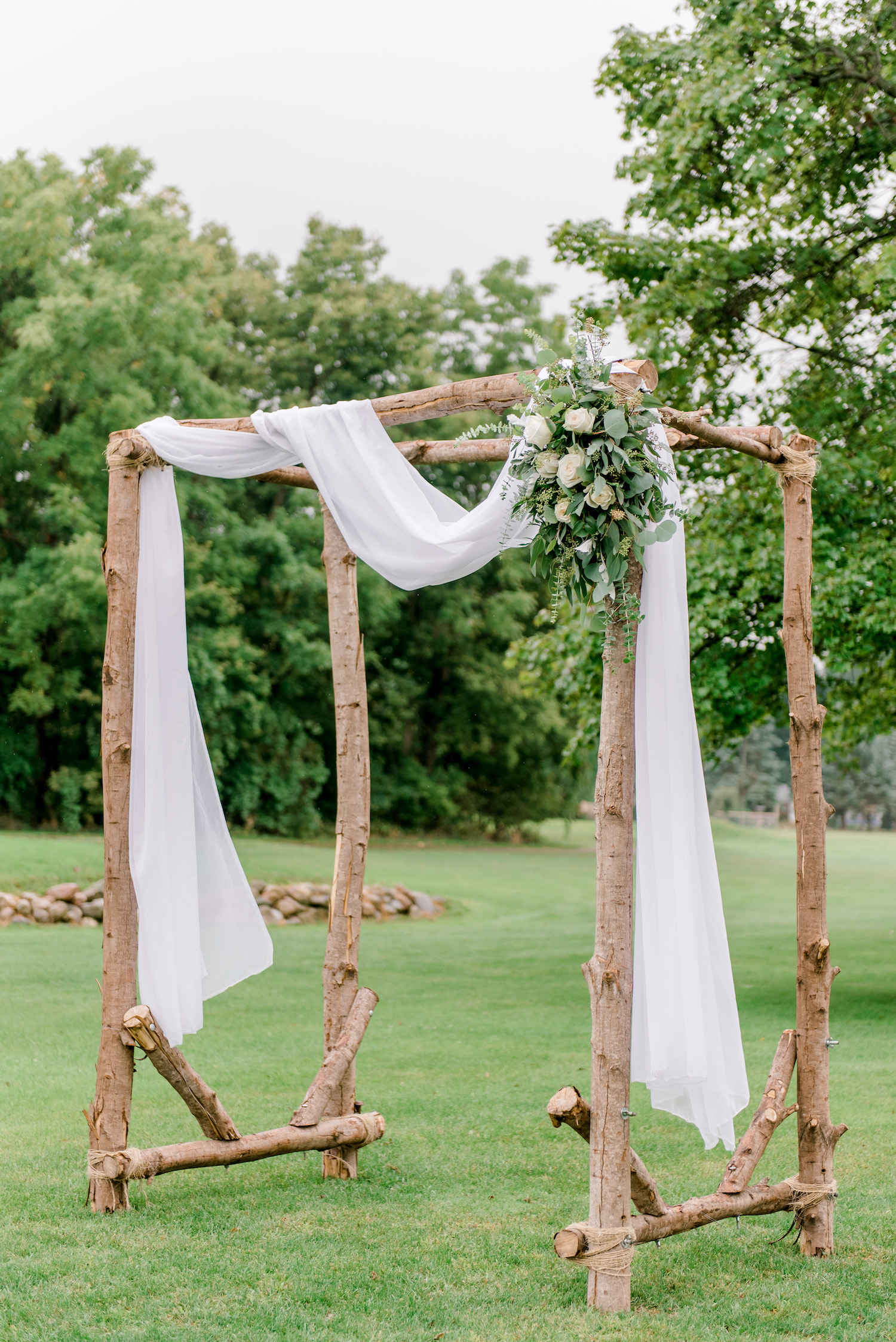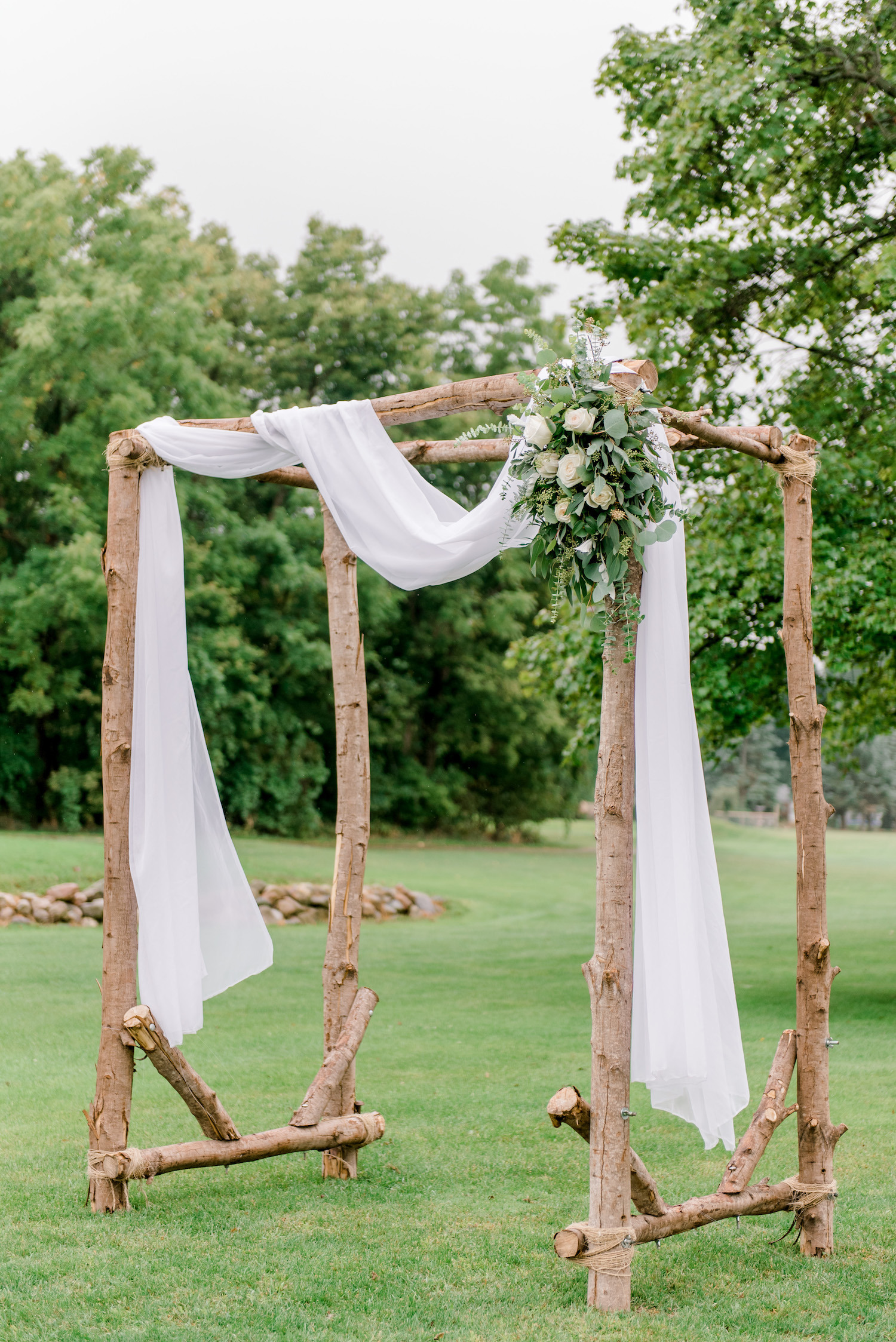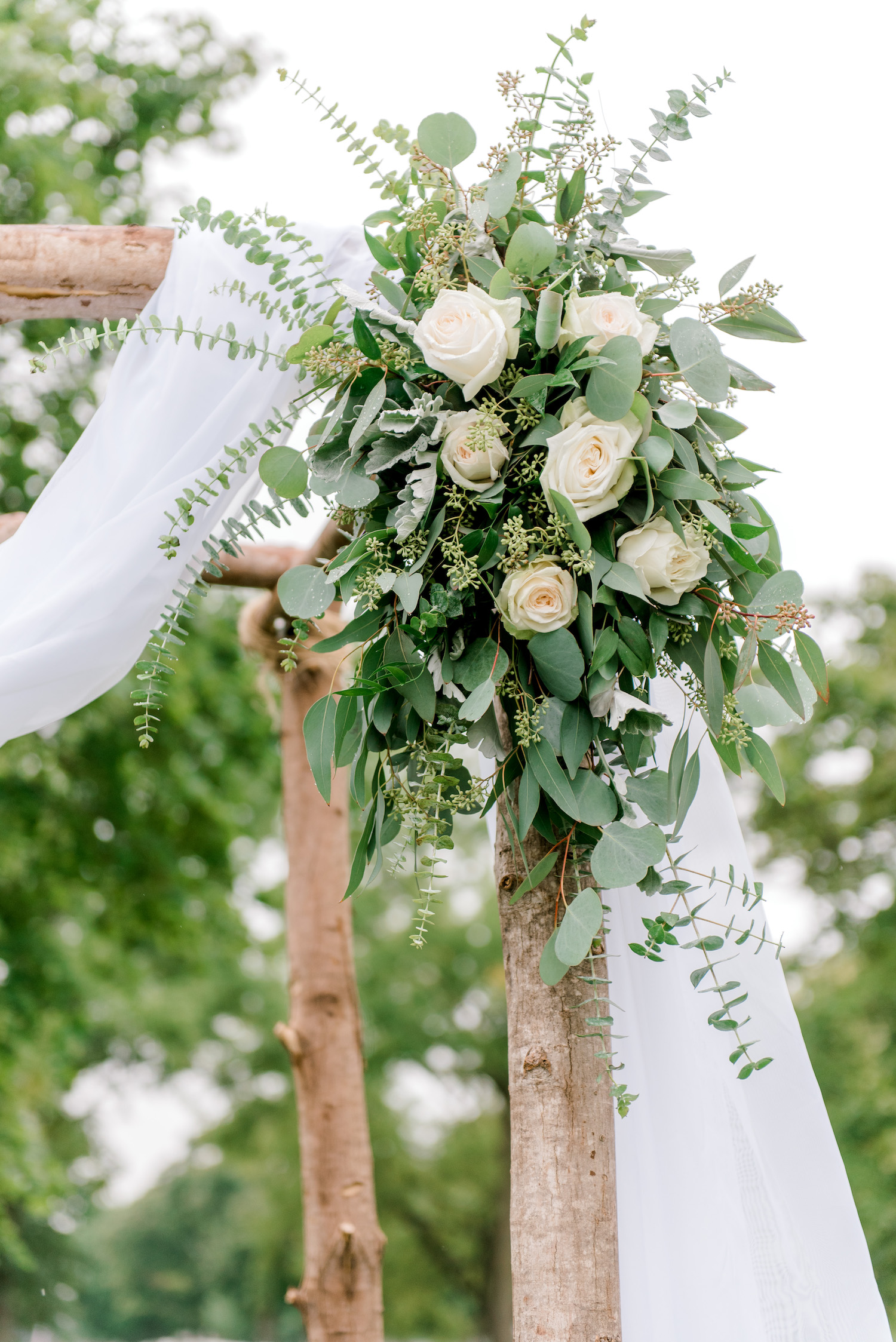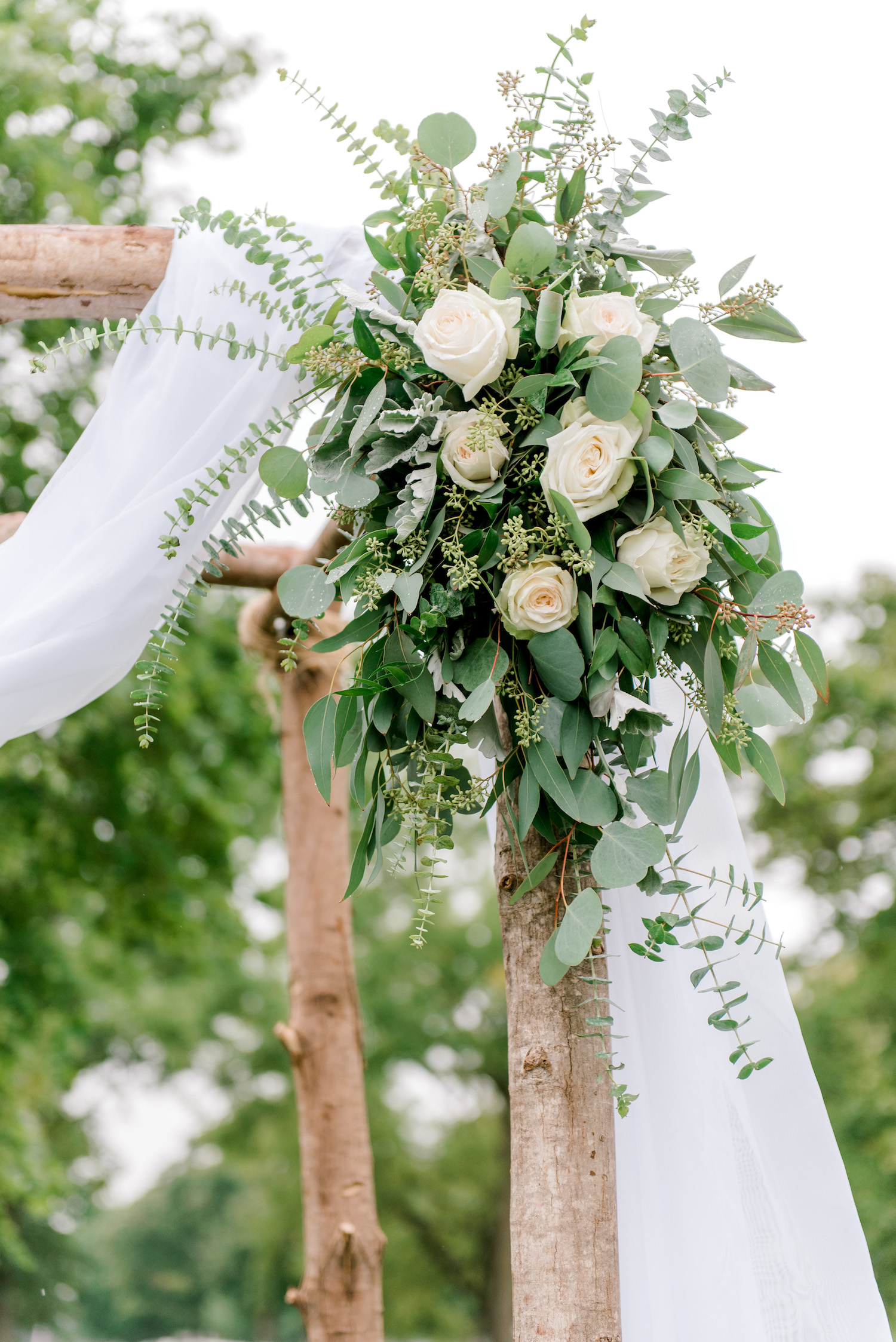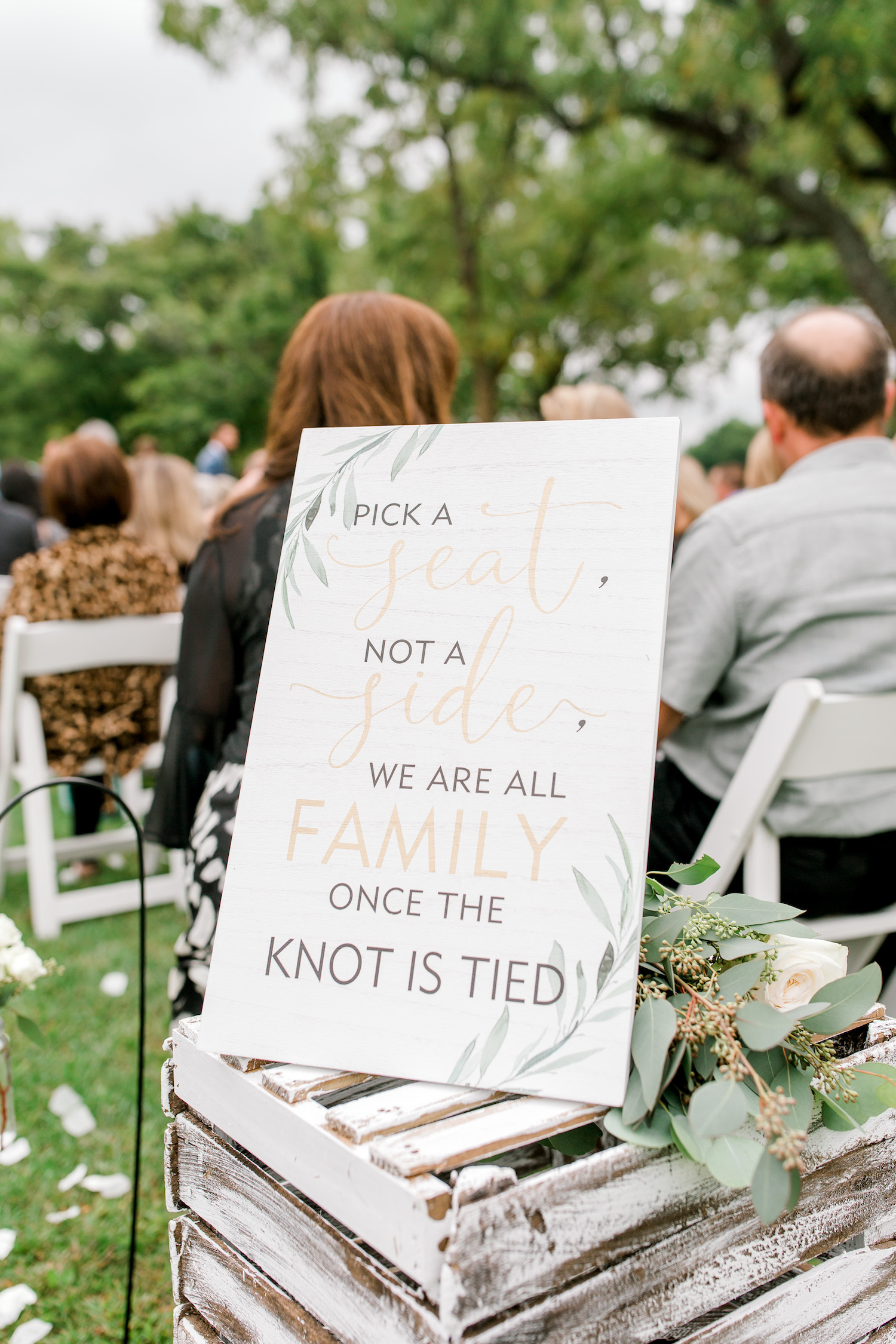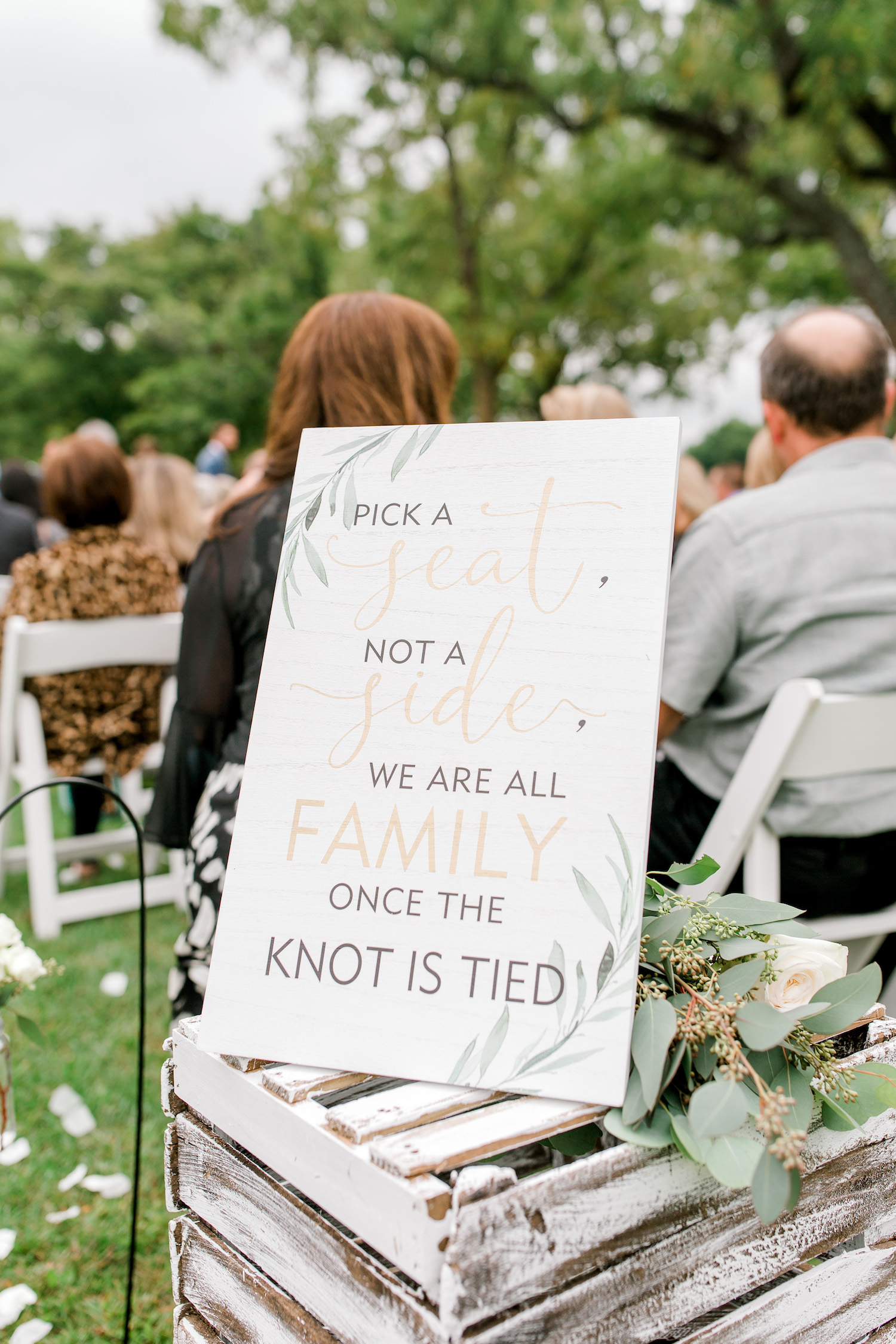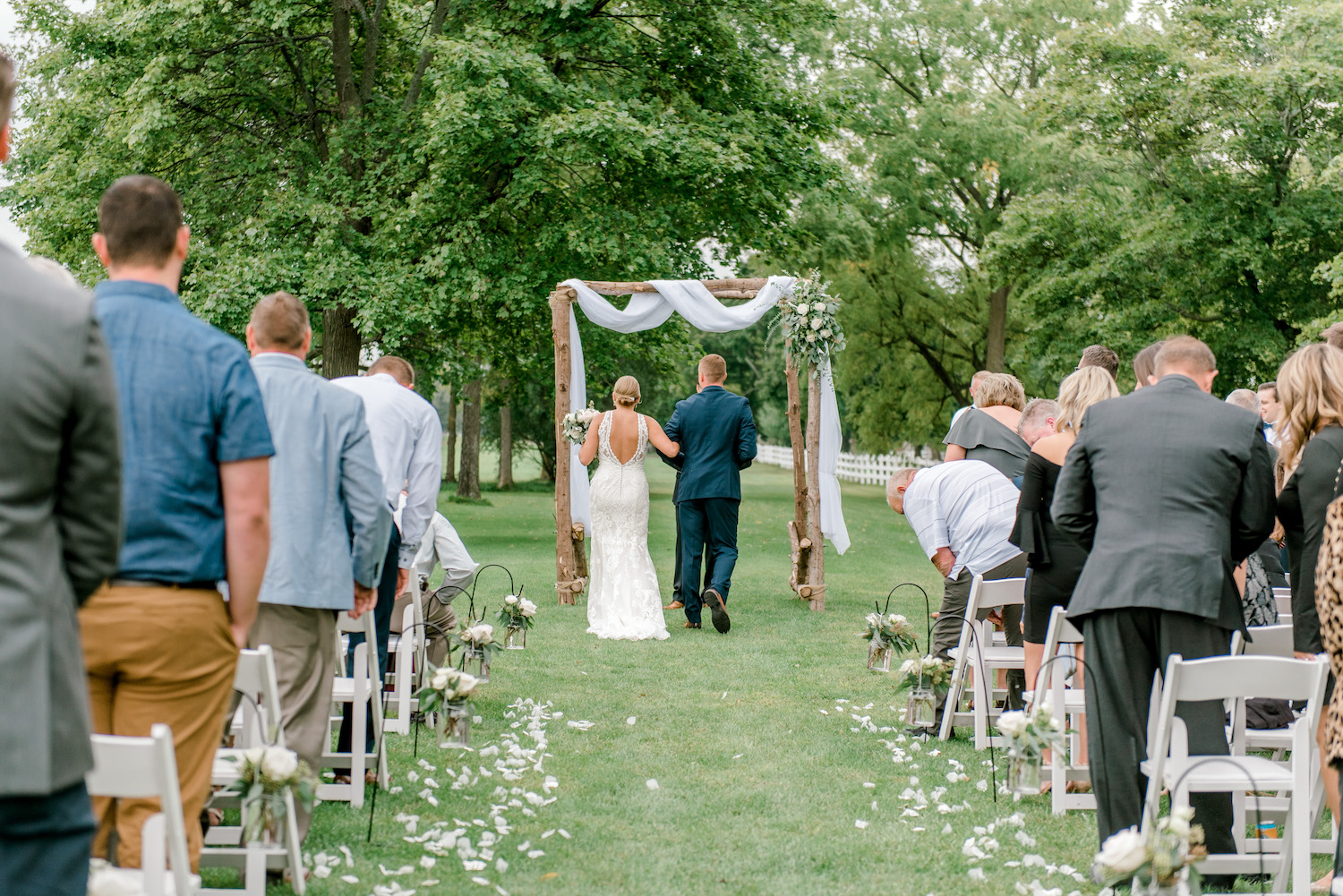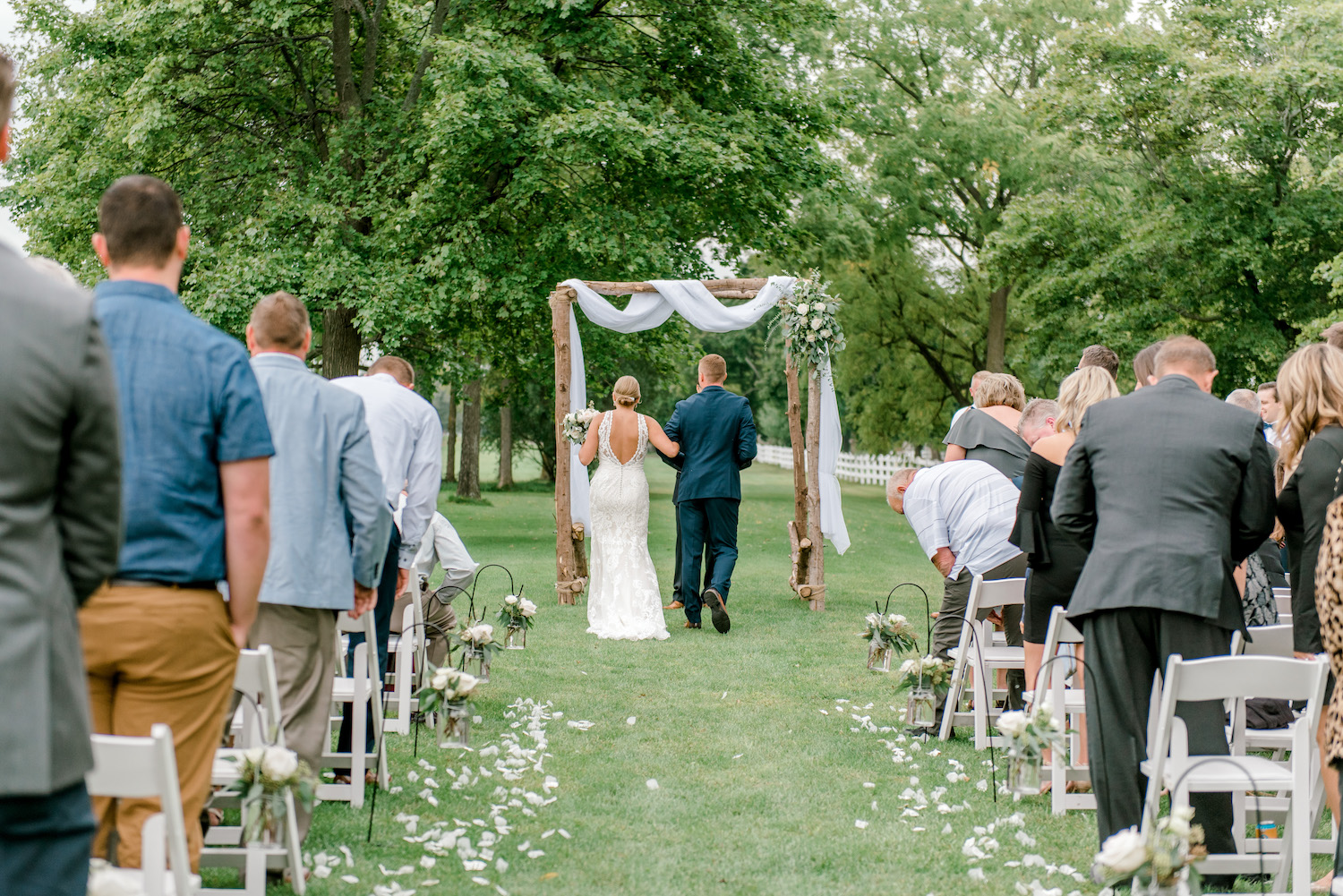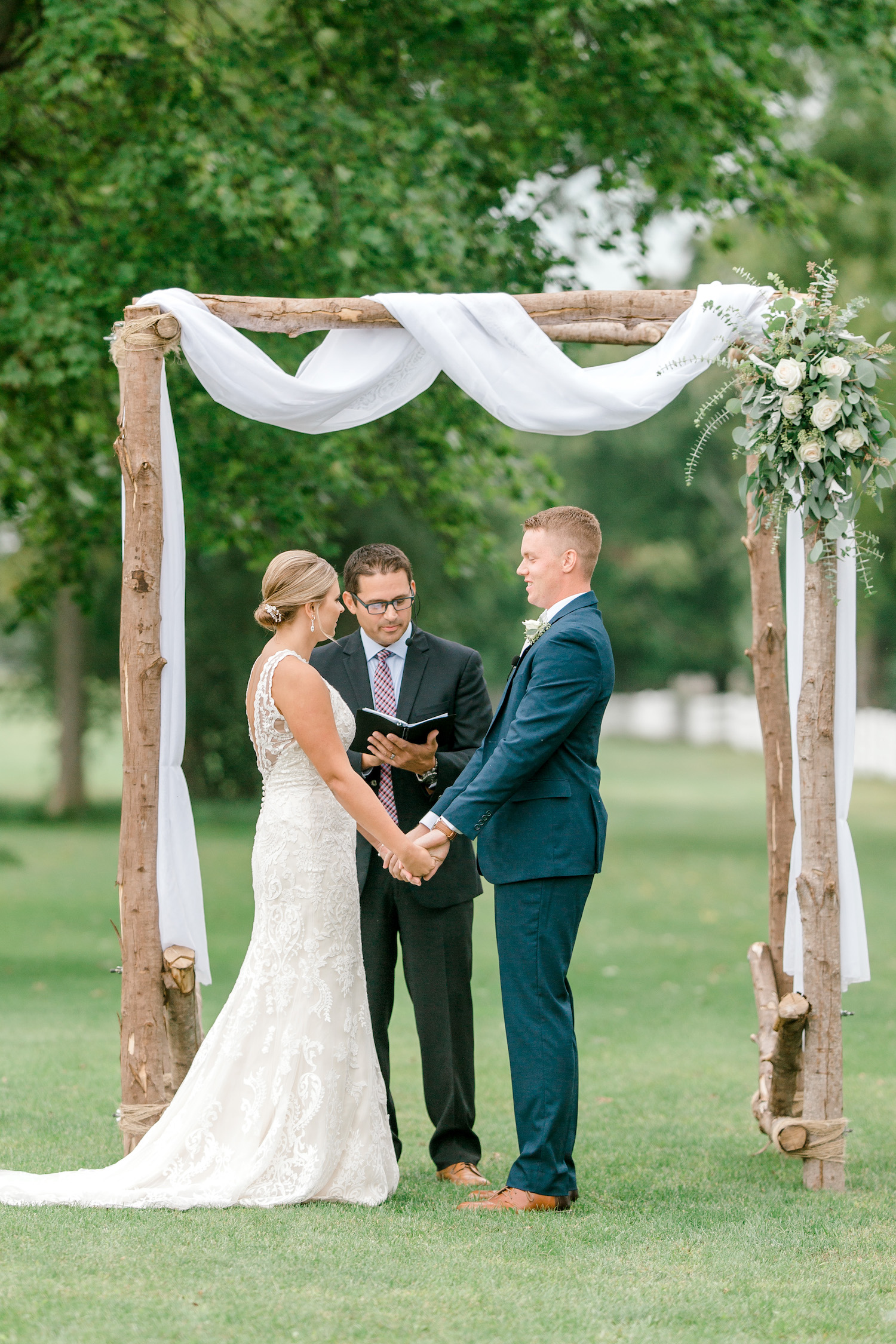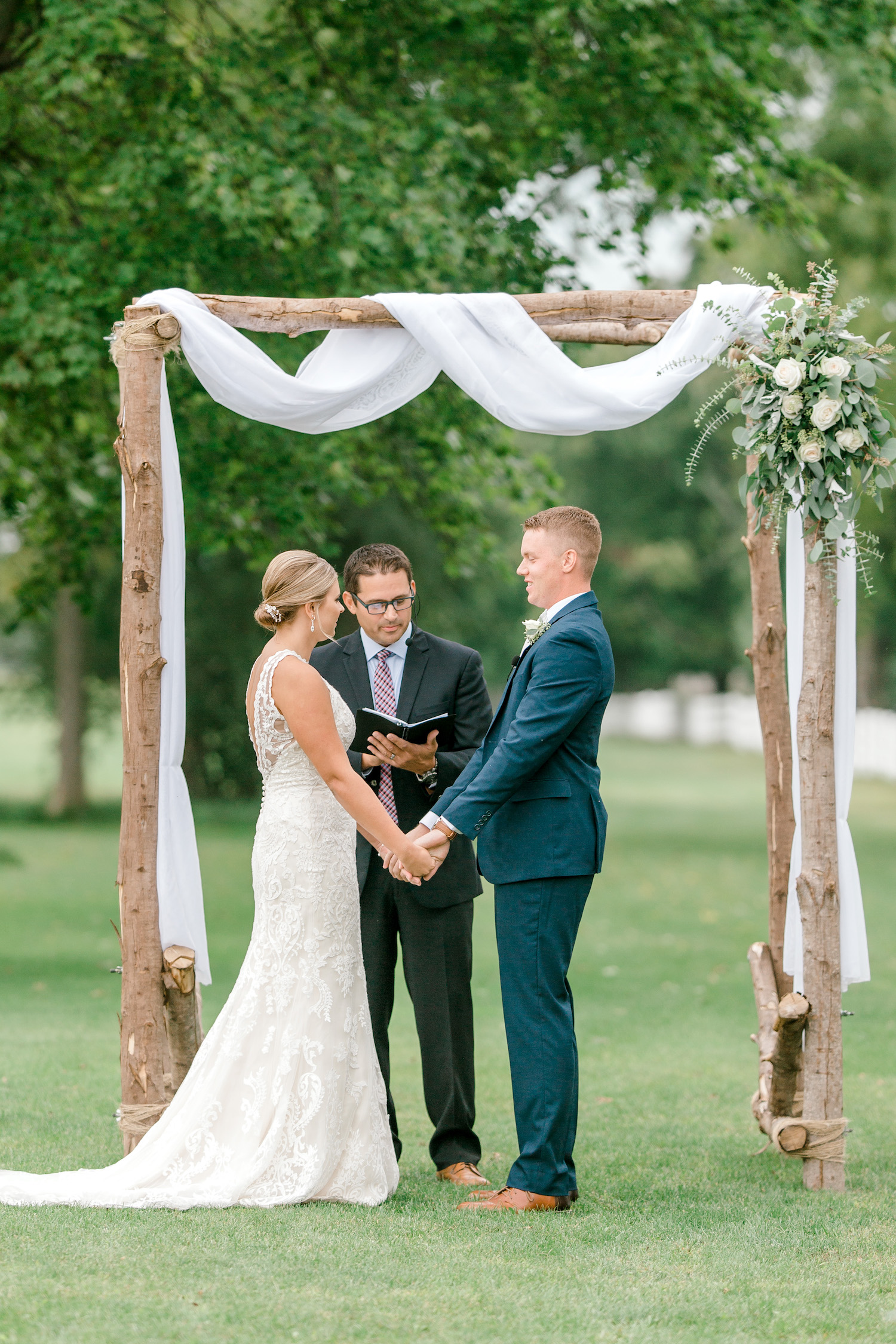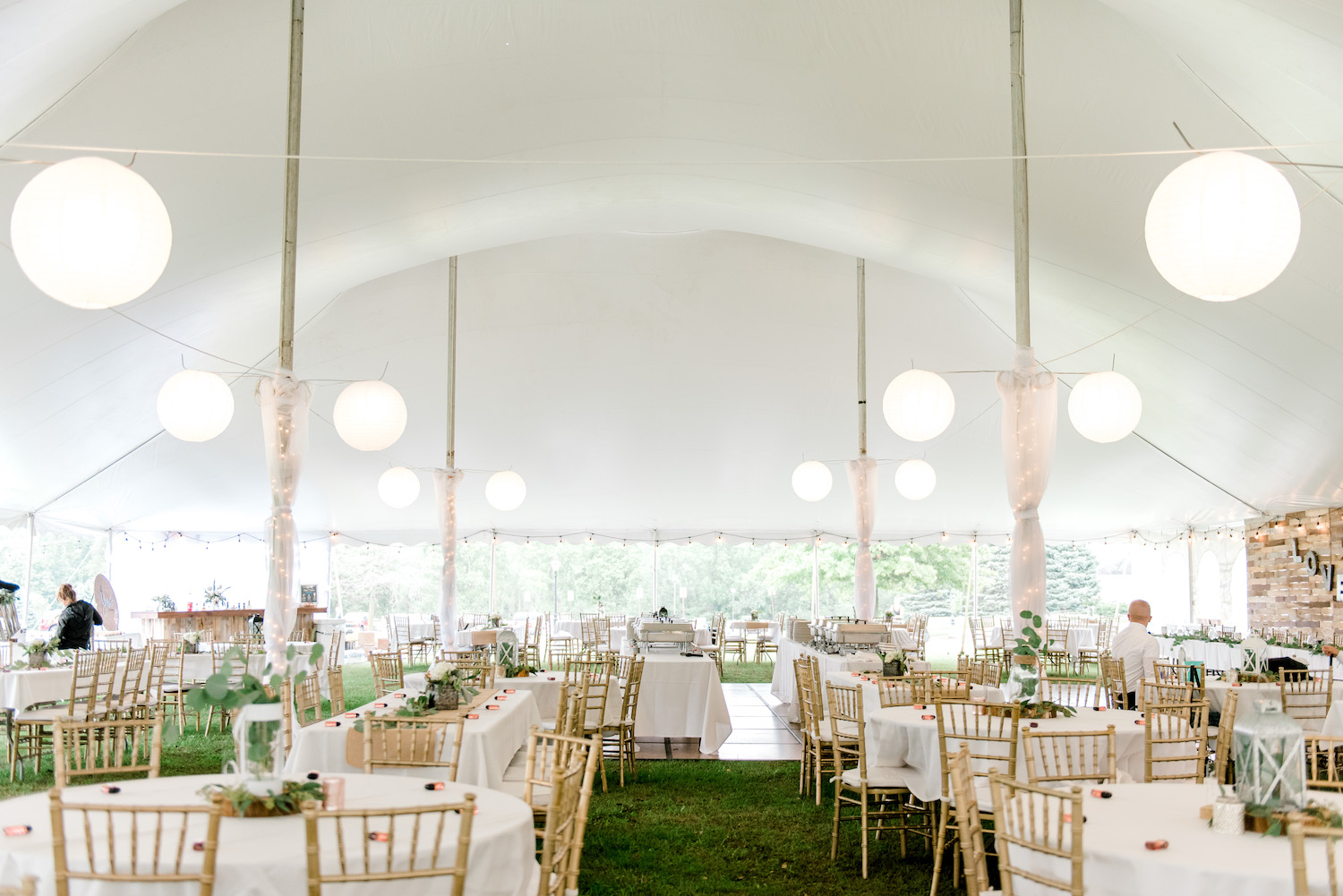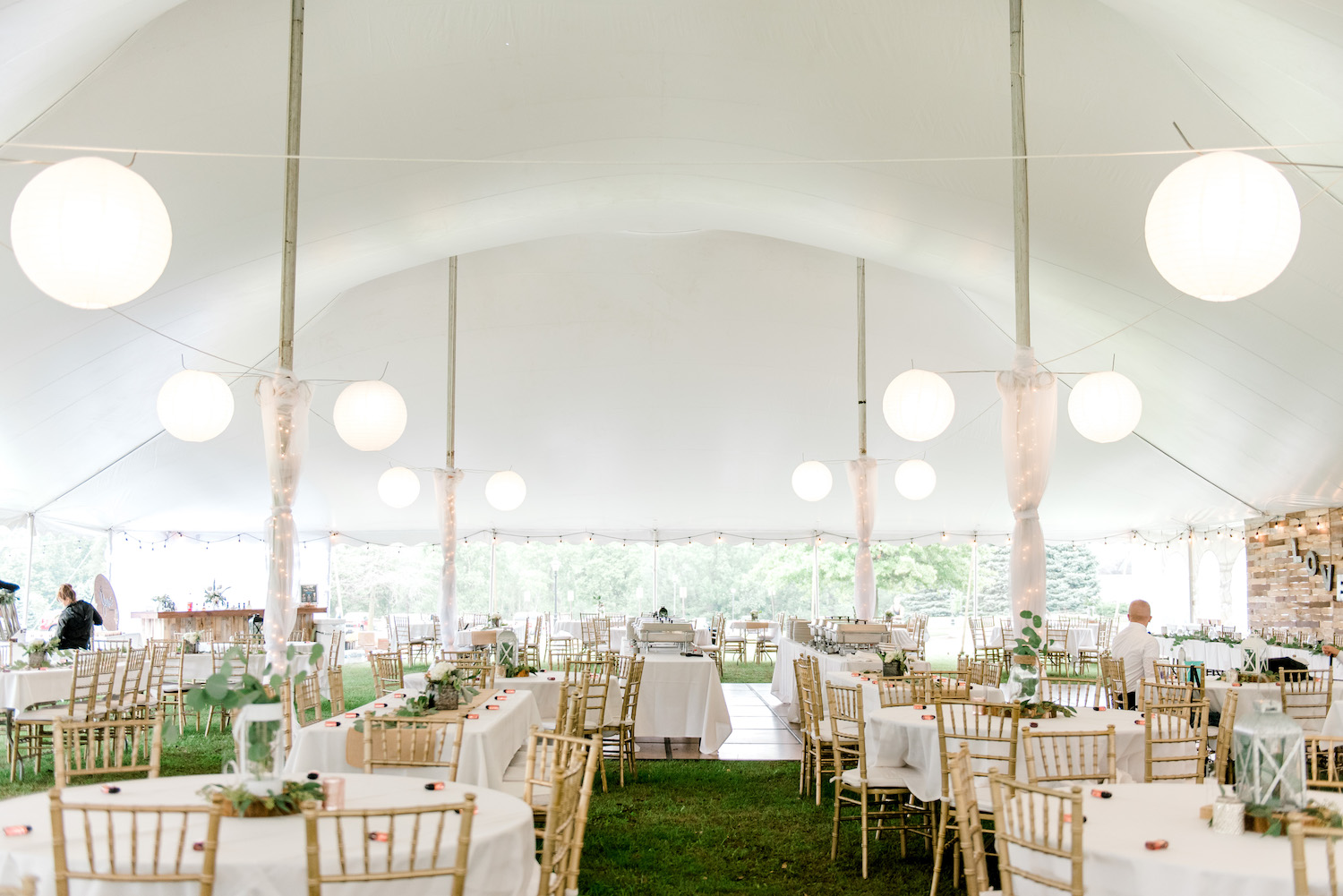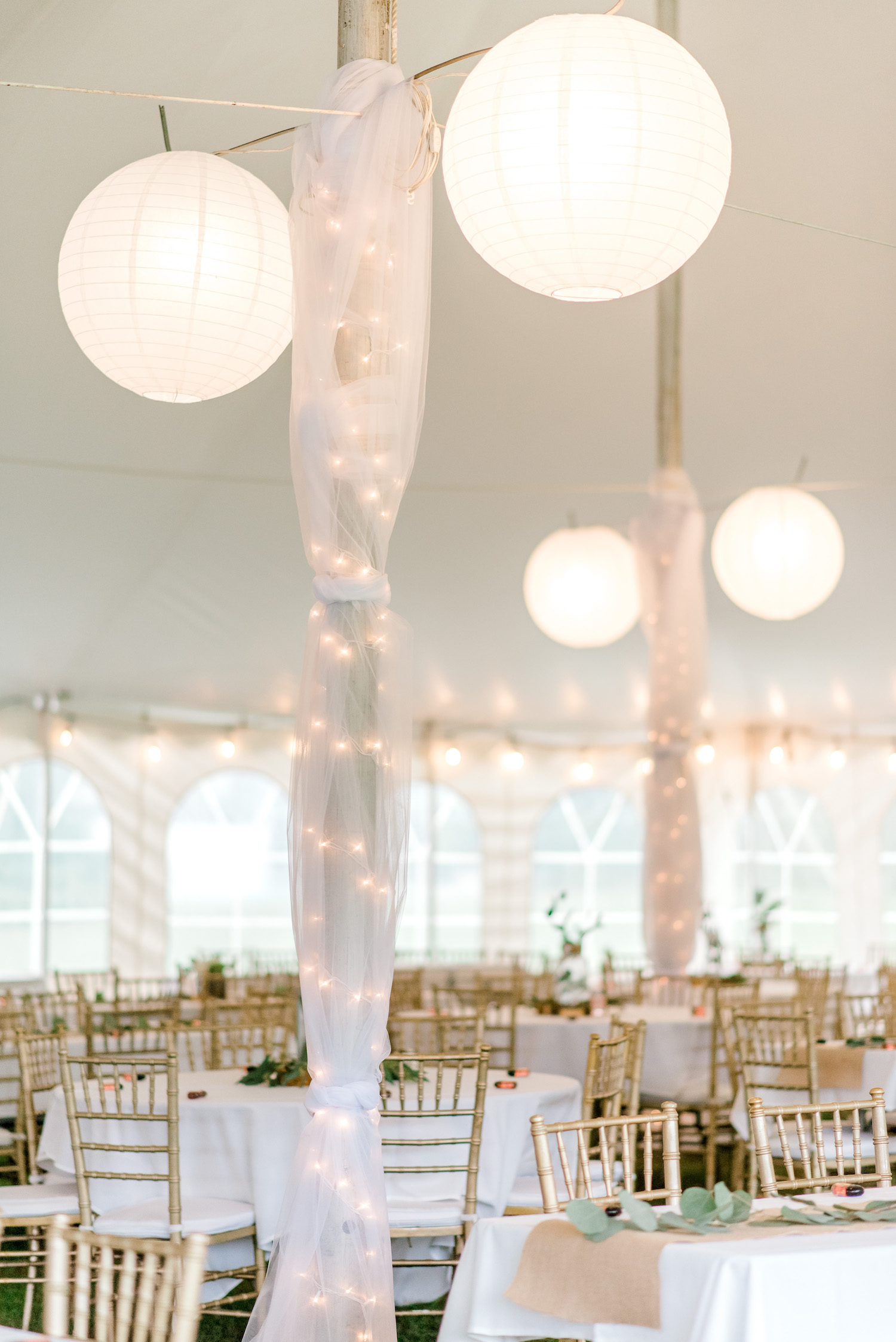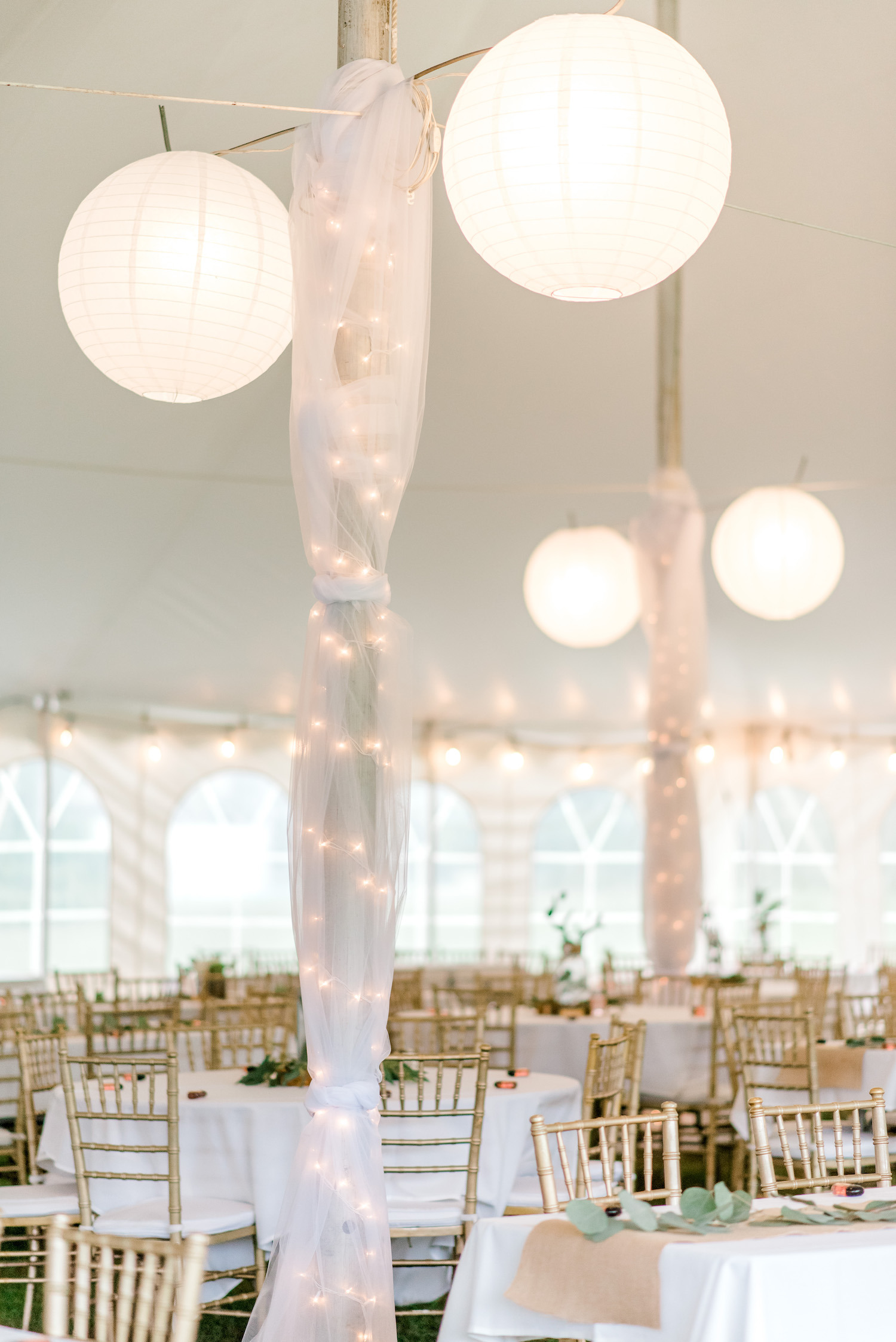 A unique touch that was included in this wedding was the fact that the groom had handmade most of their decor including a pallet wall backdrop, two beautiful wood bars, and several pallet cocktail tables. We love when our couples have handcrafted details made for their wedding! This pallet backdrop looked perfect for their Wallinwood Springs Golf Course wedding.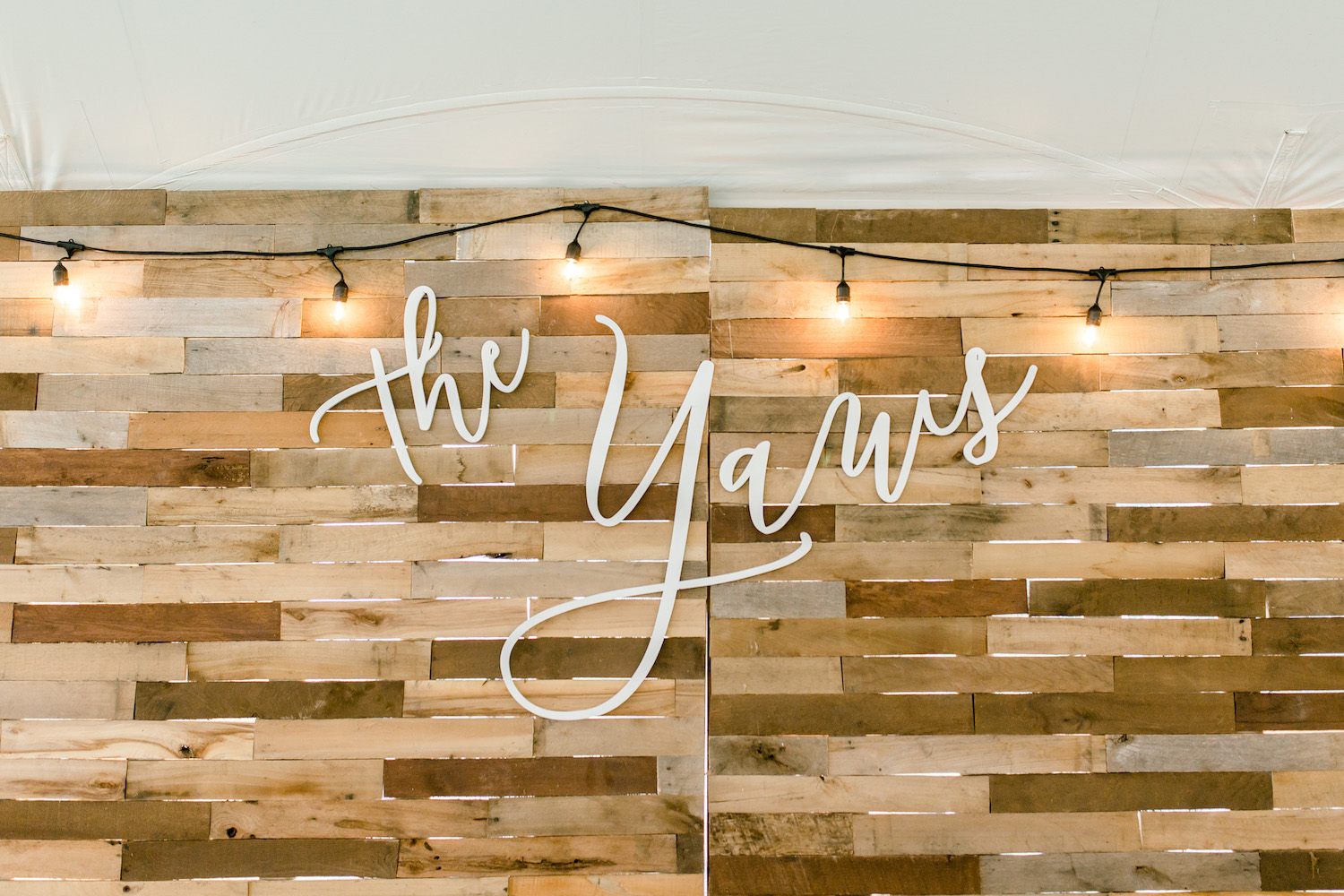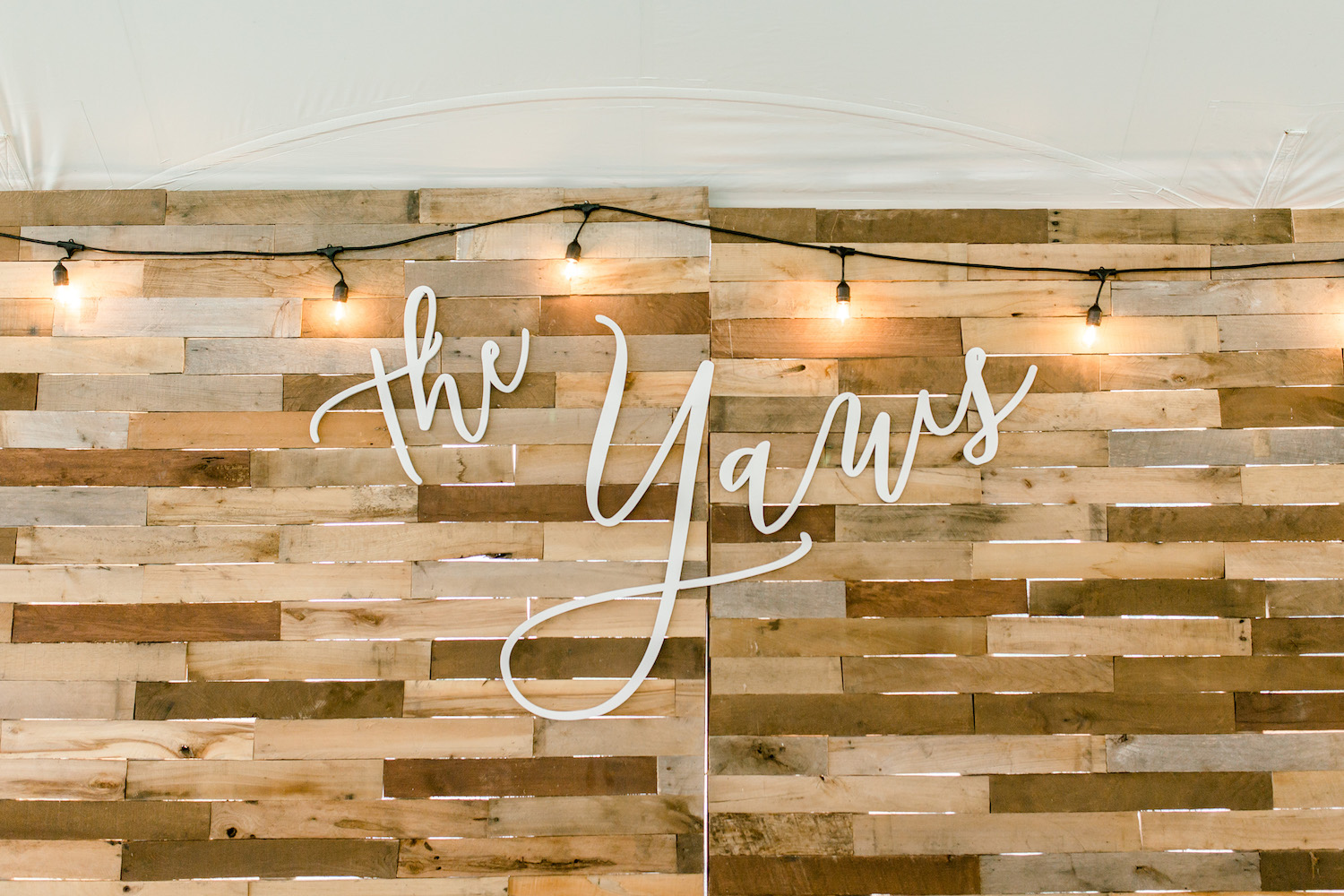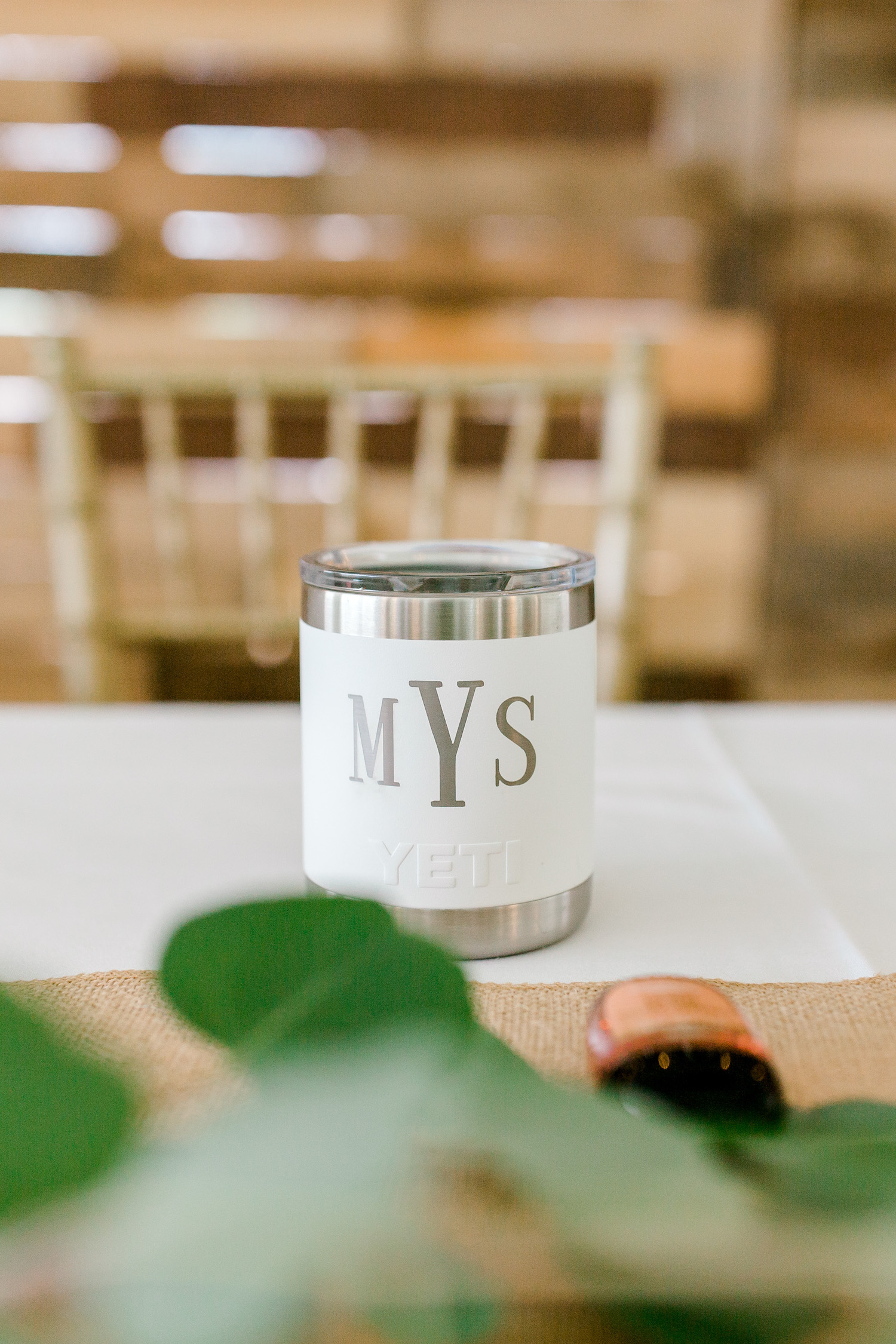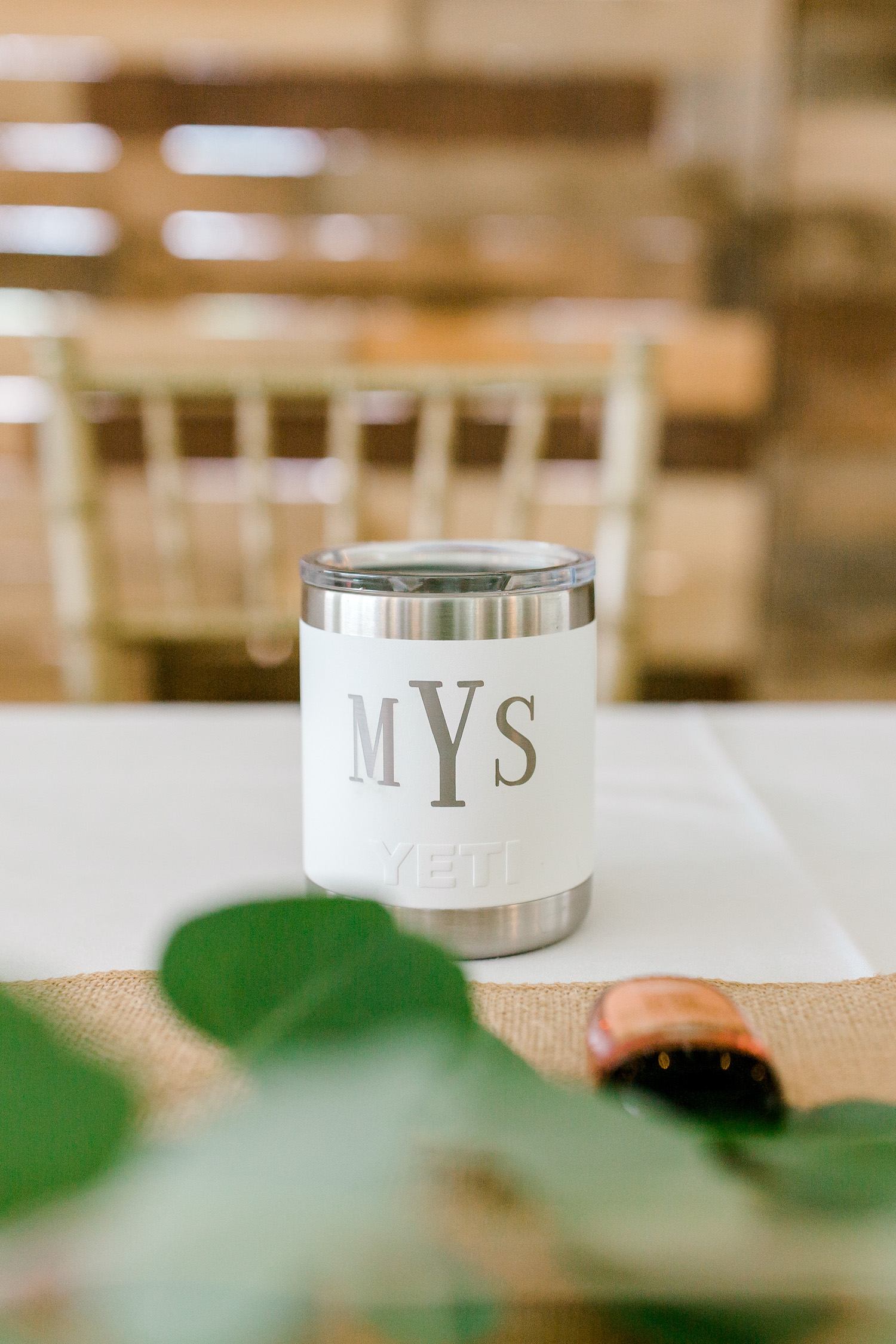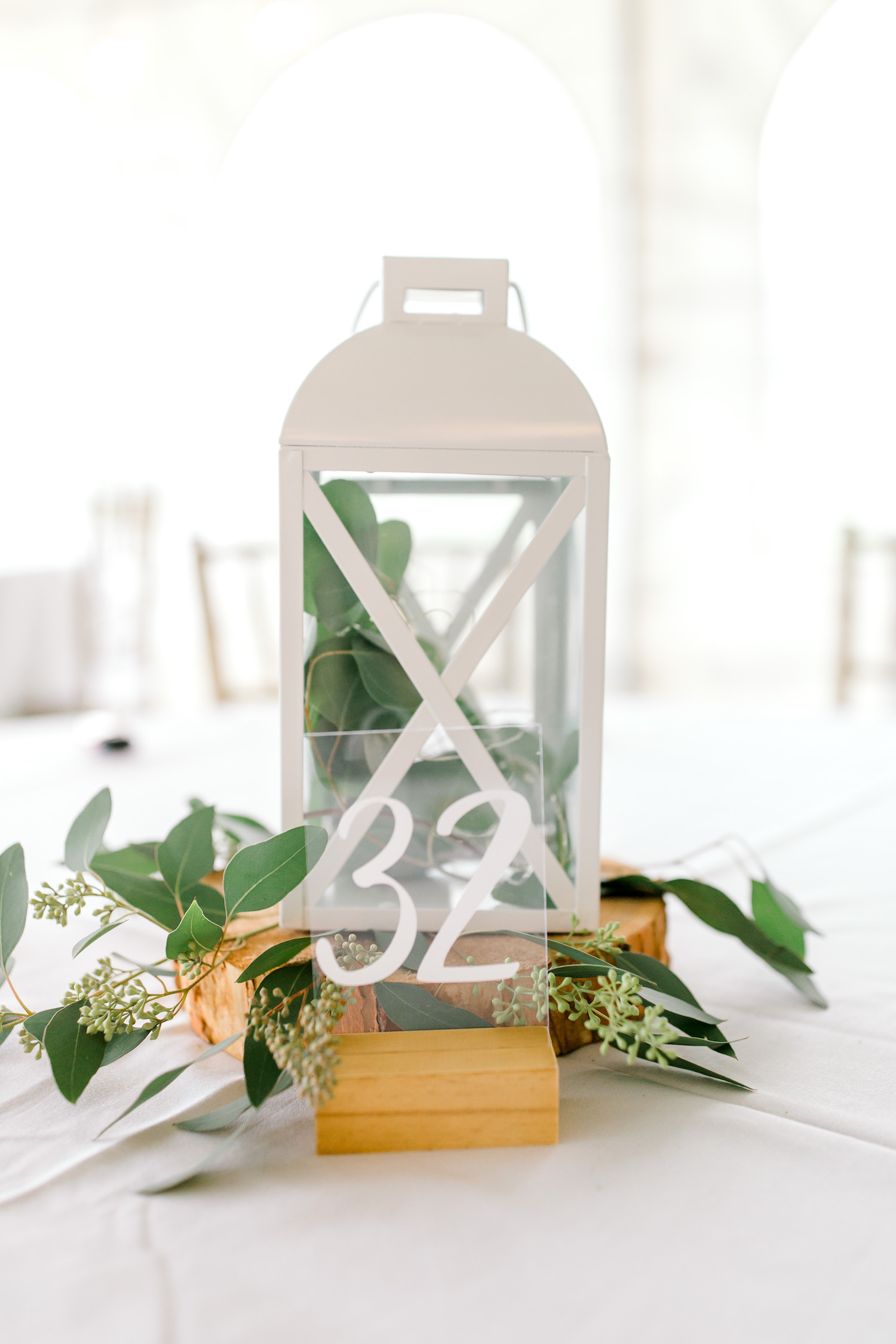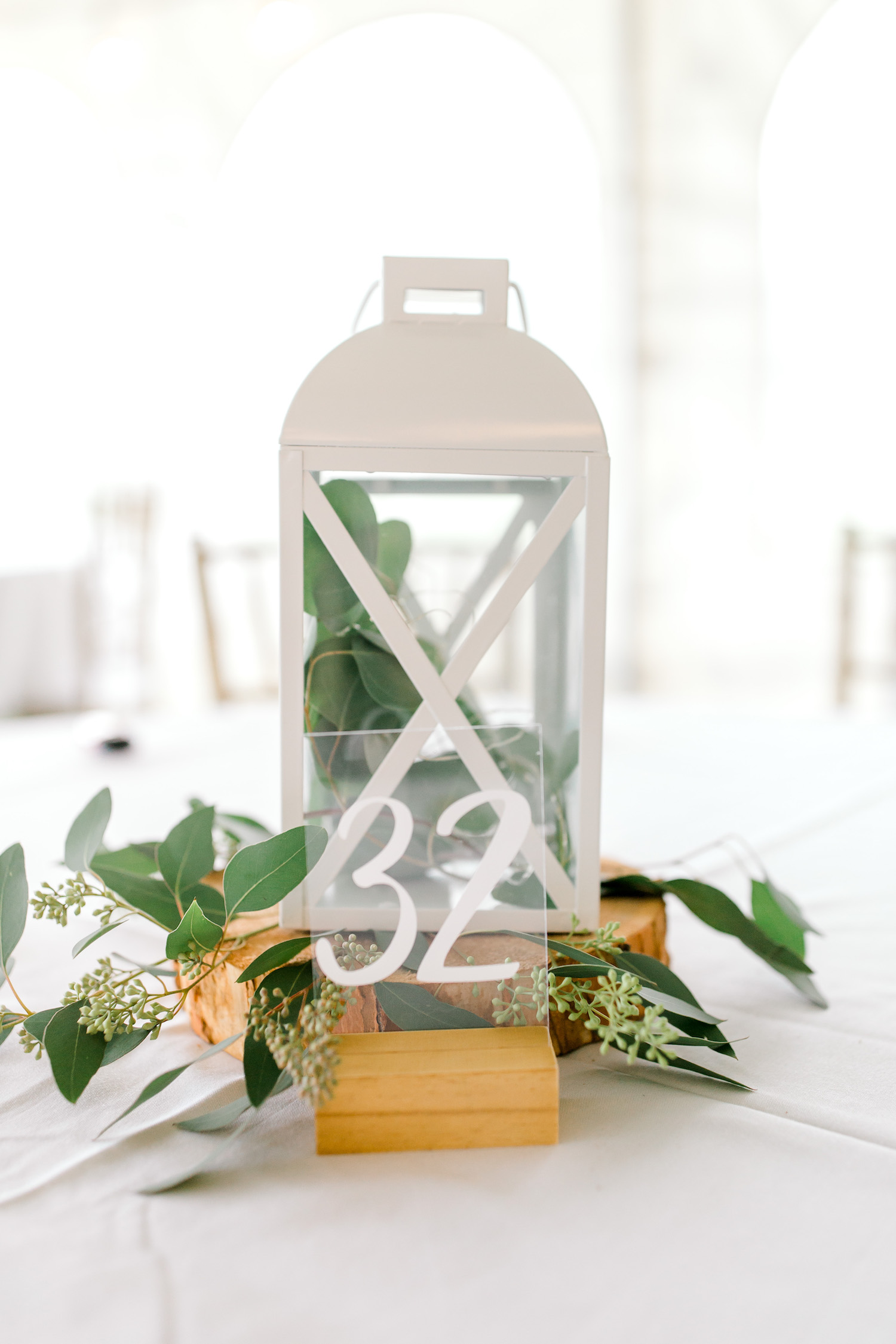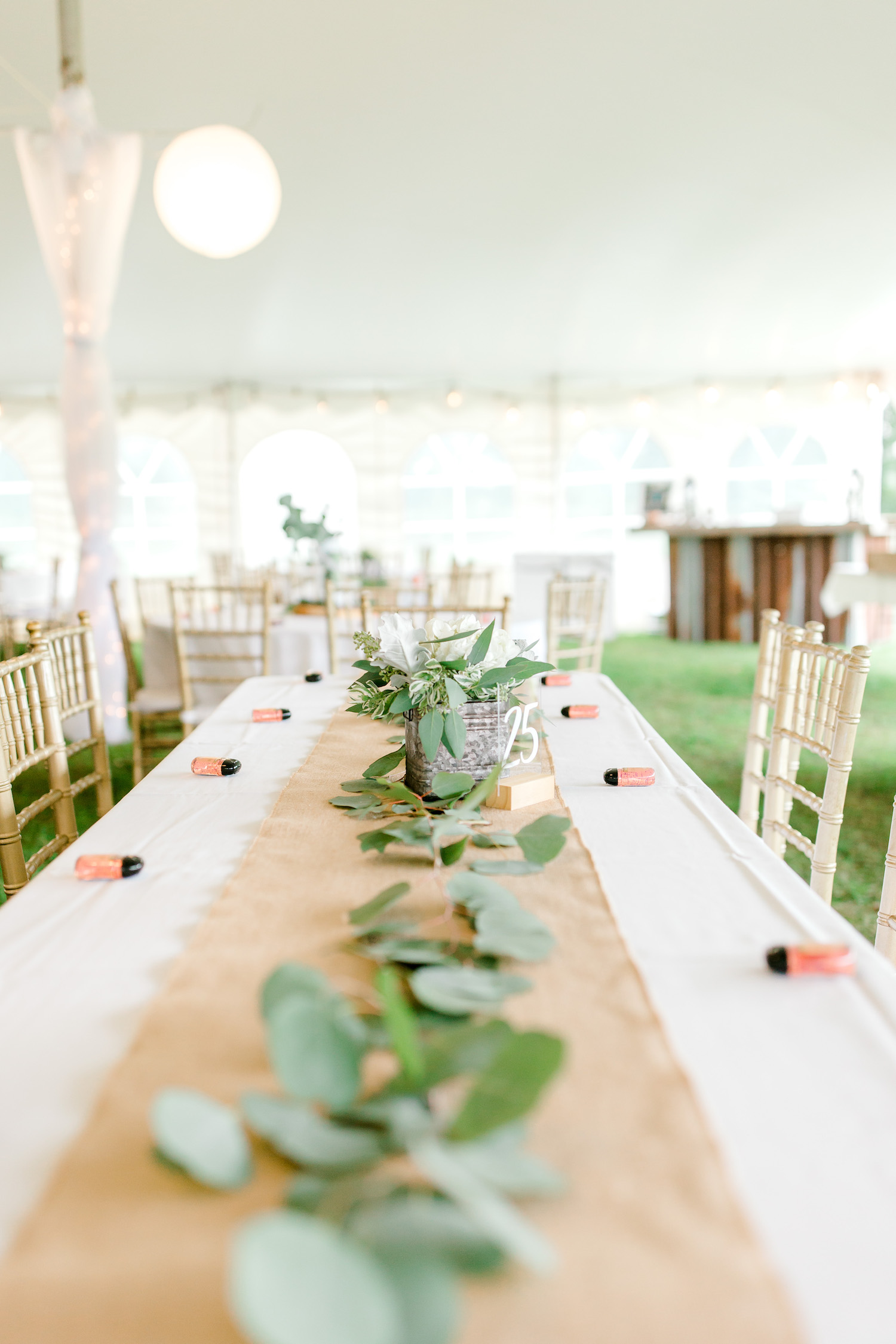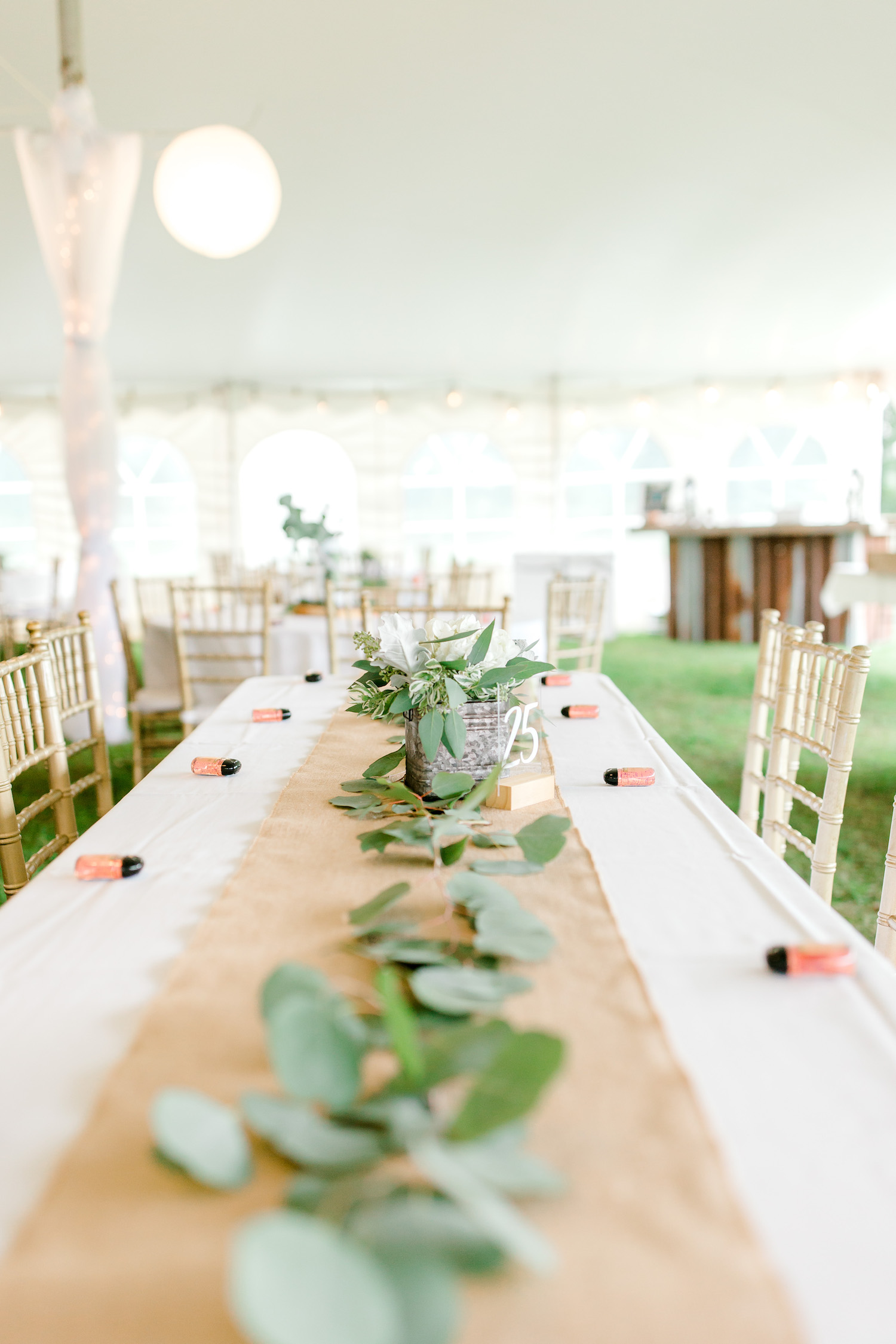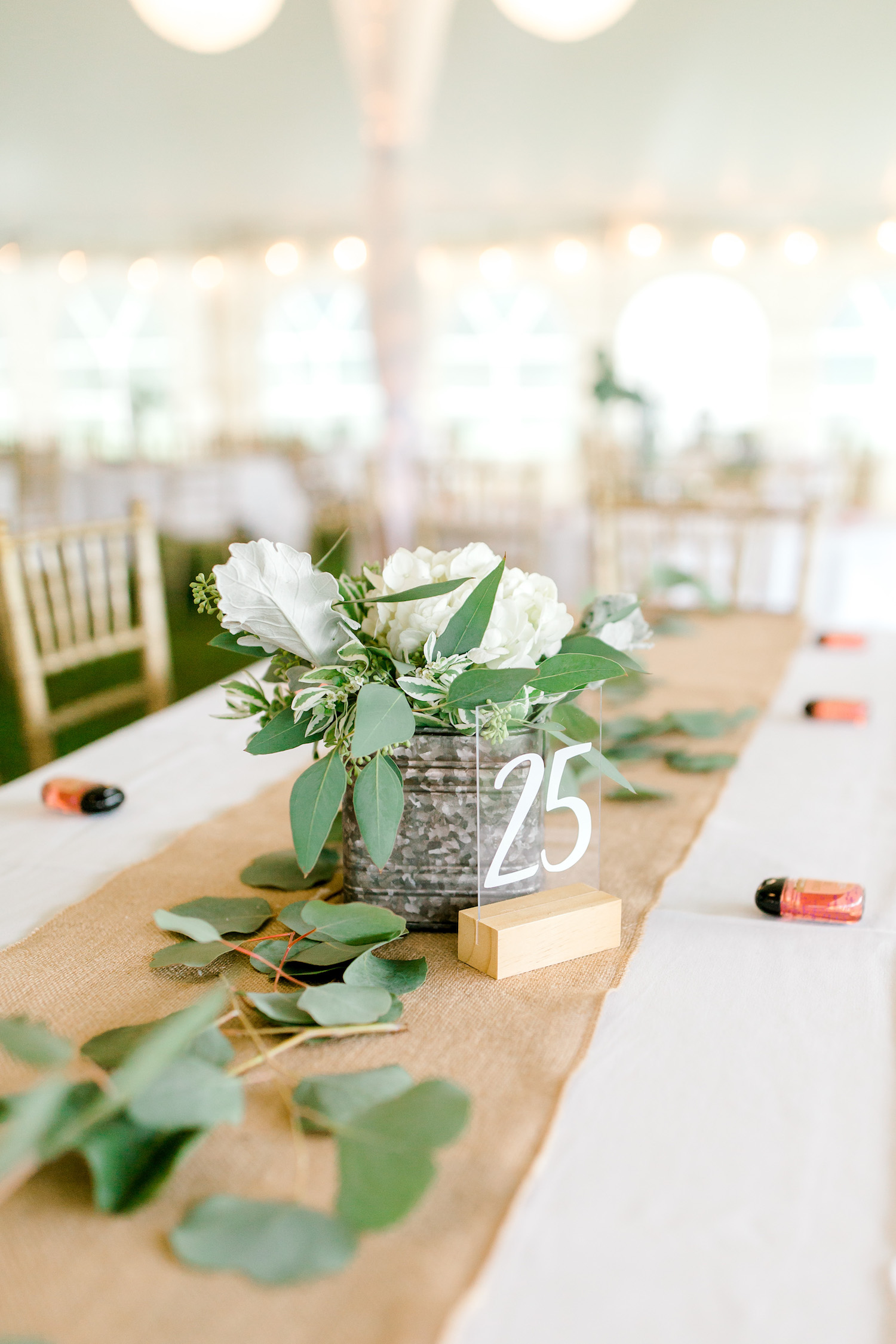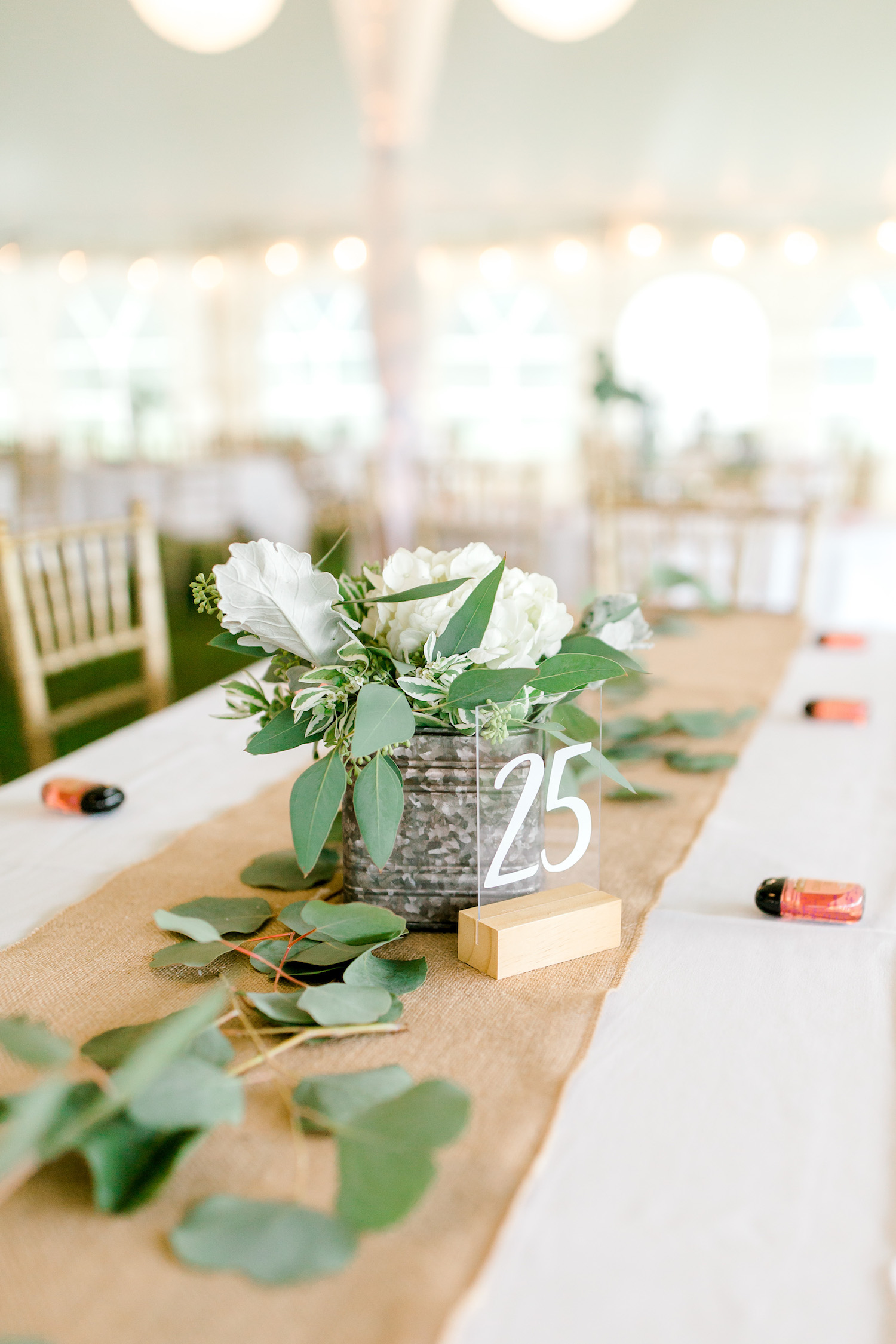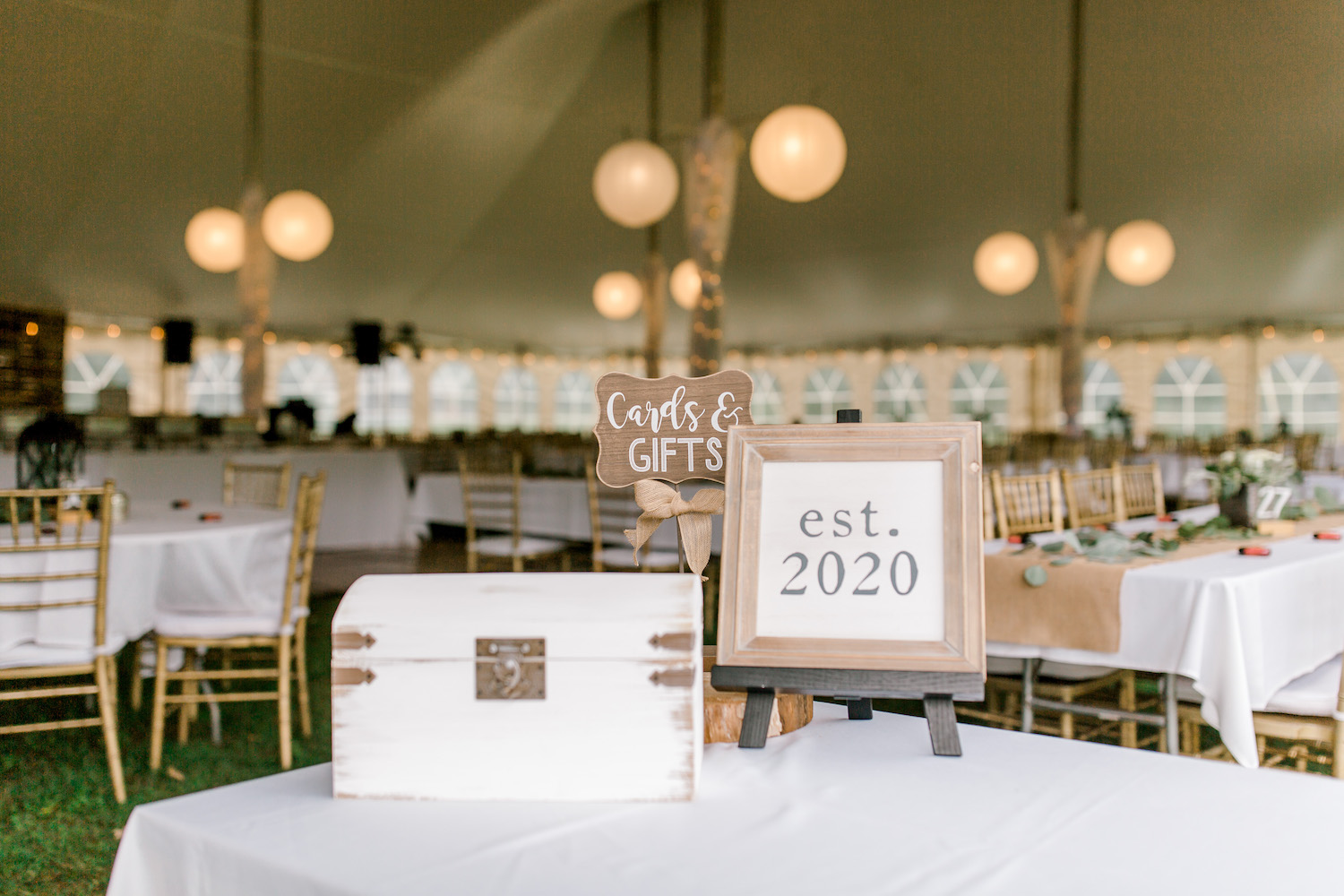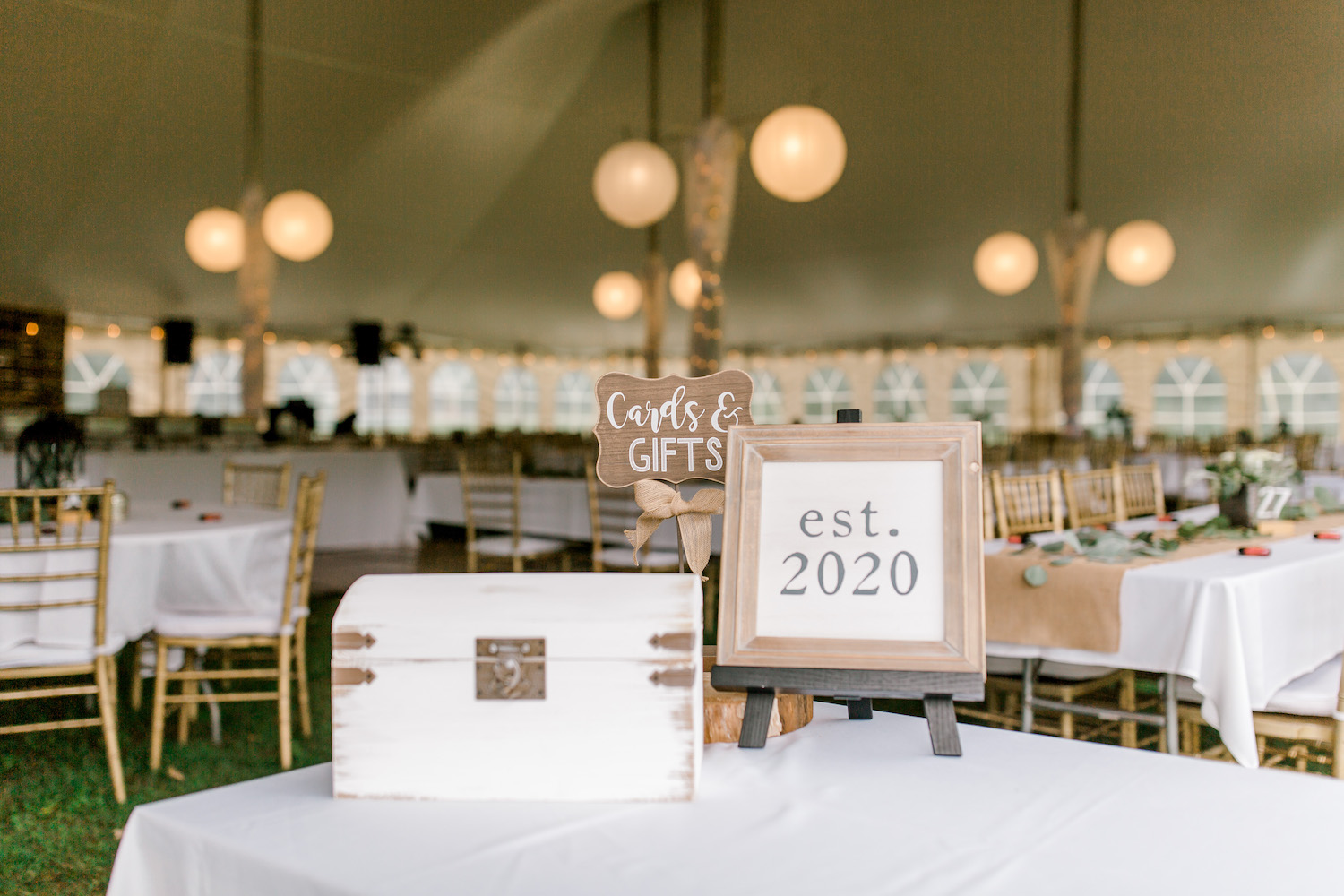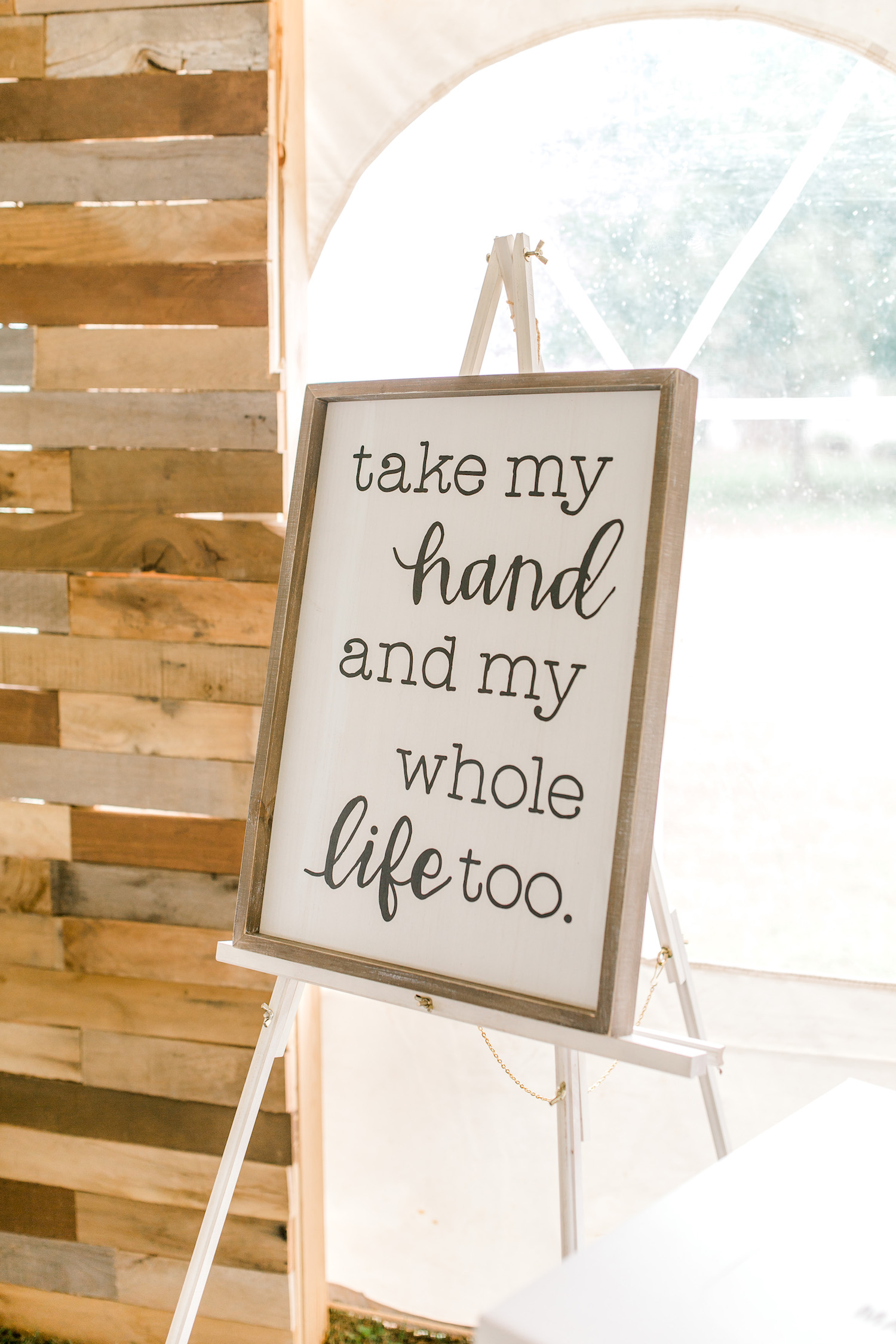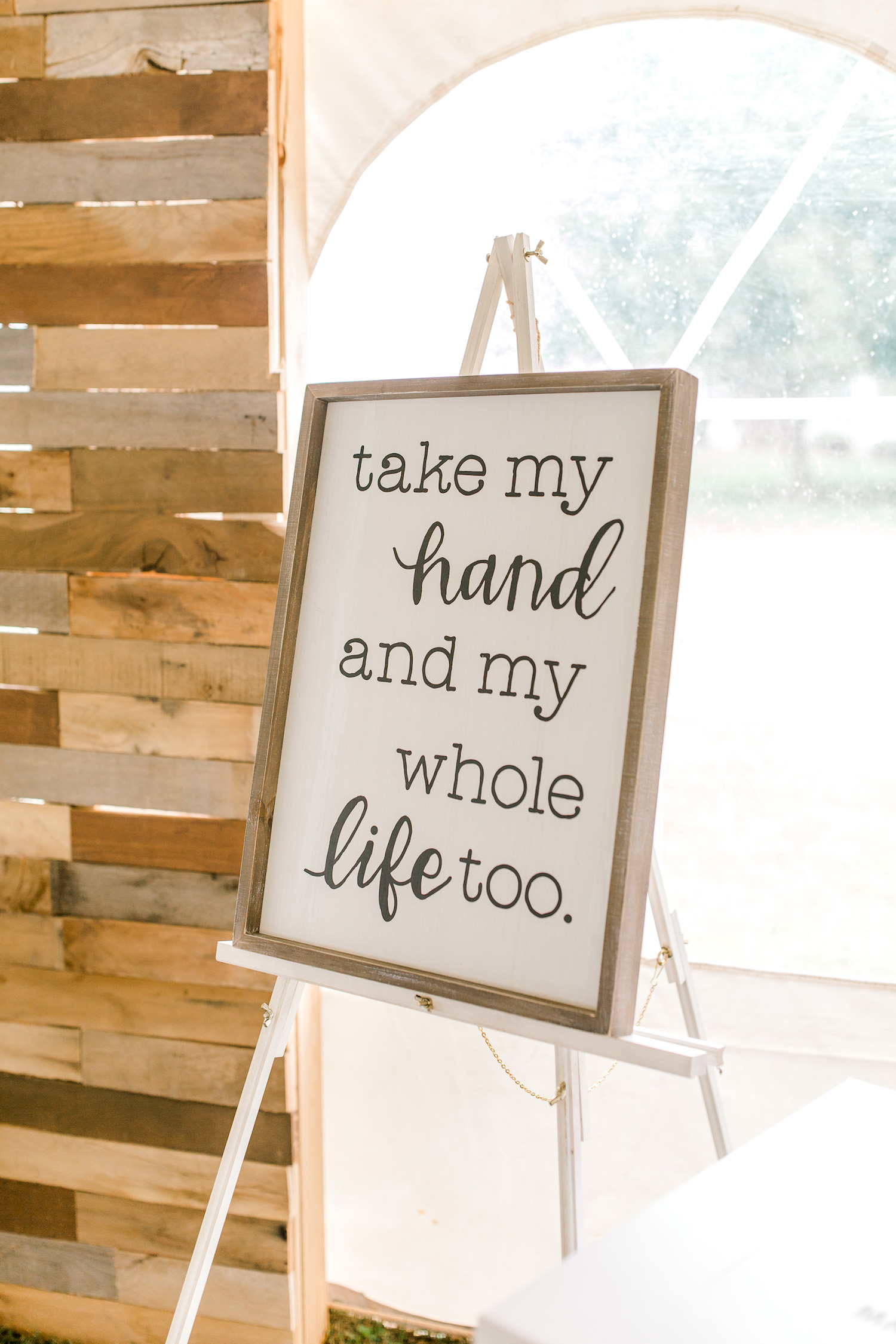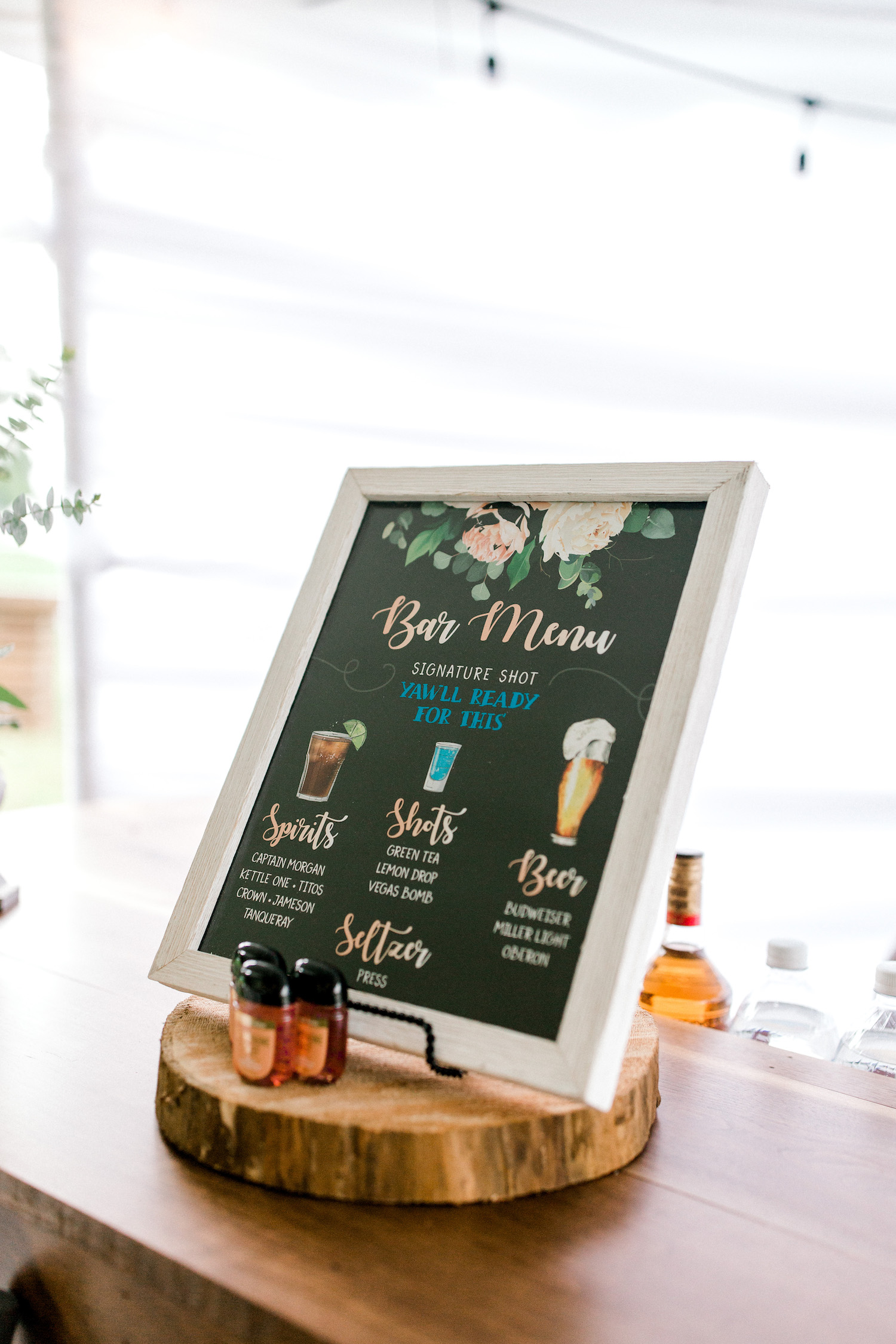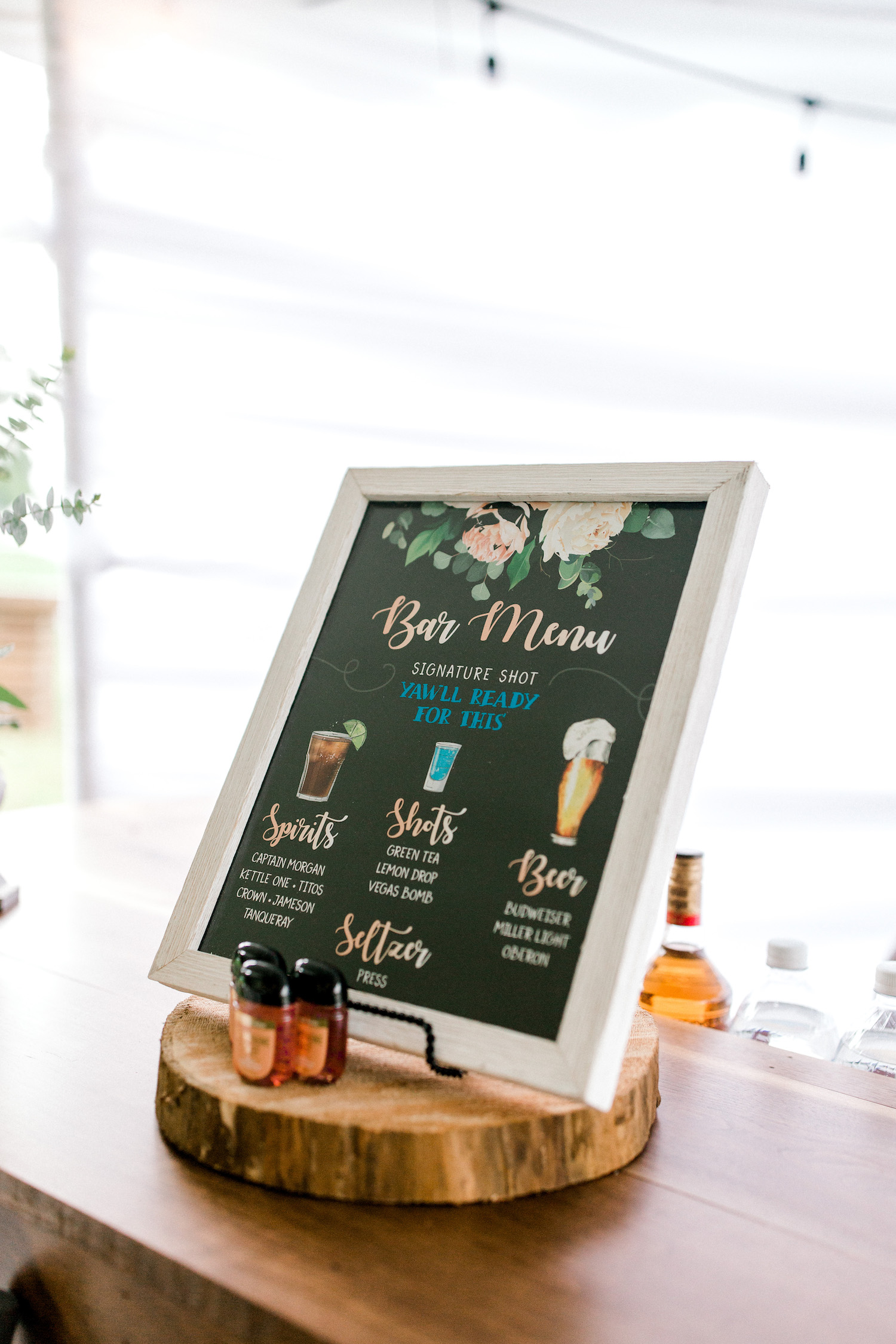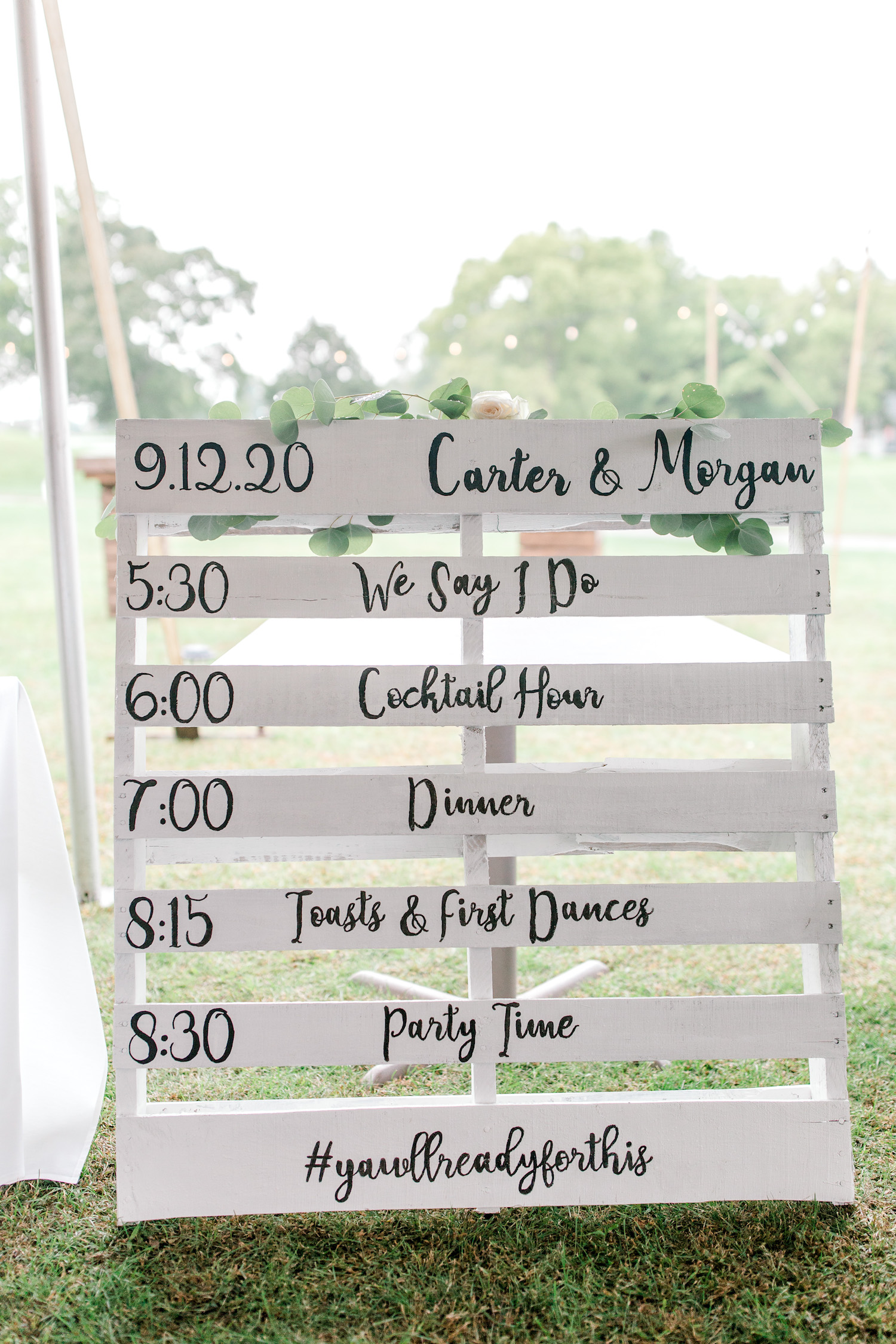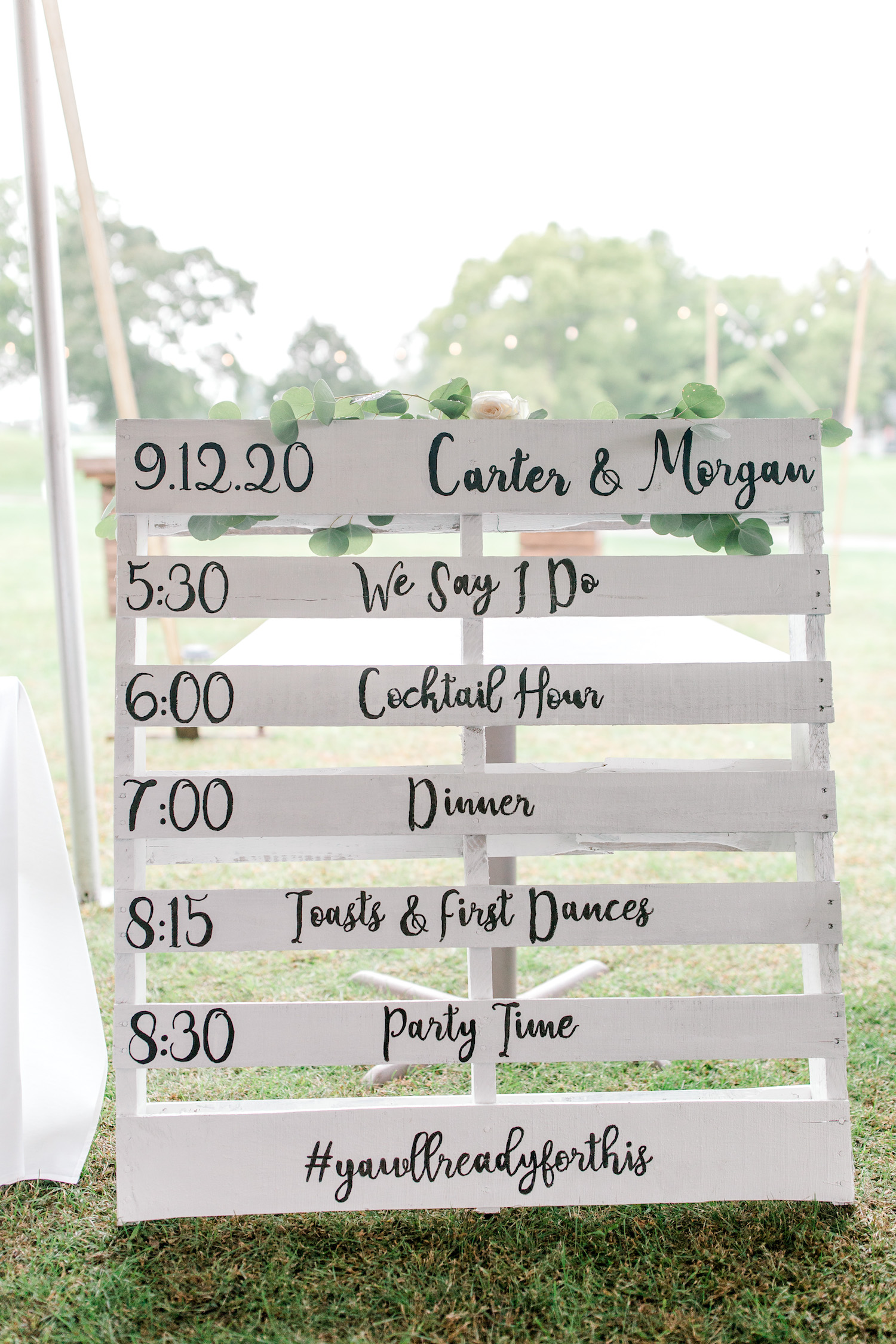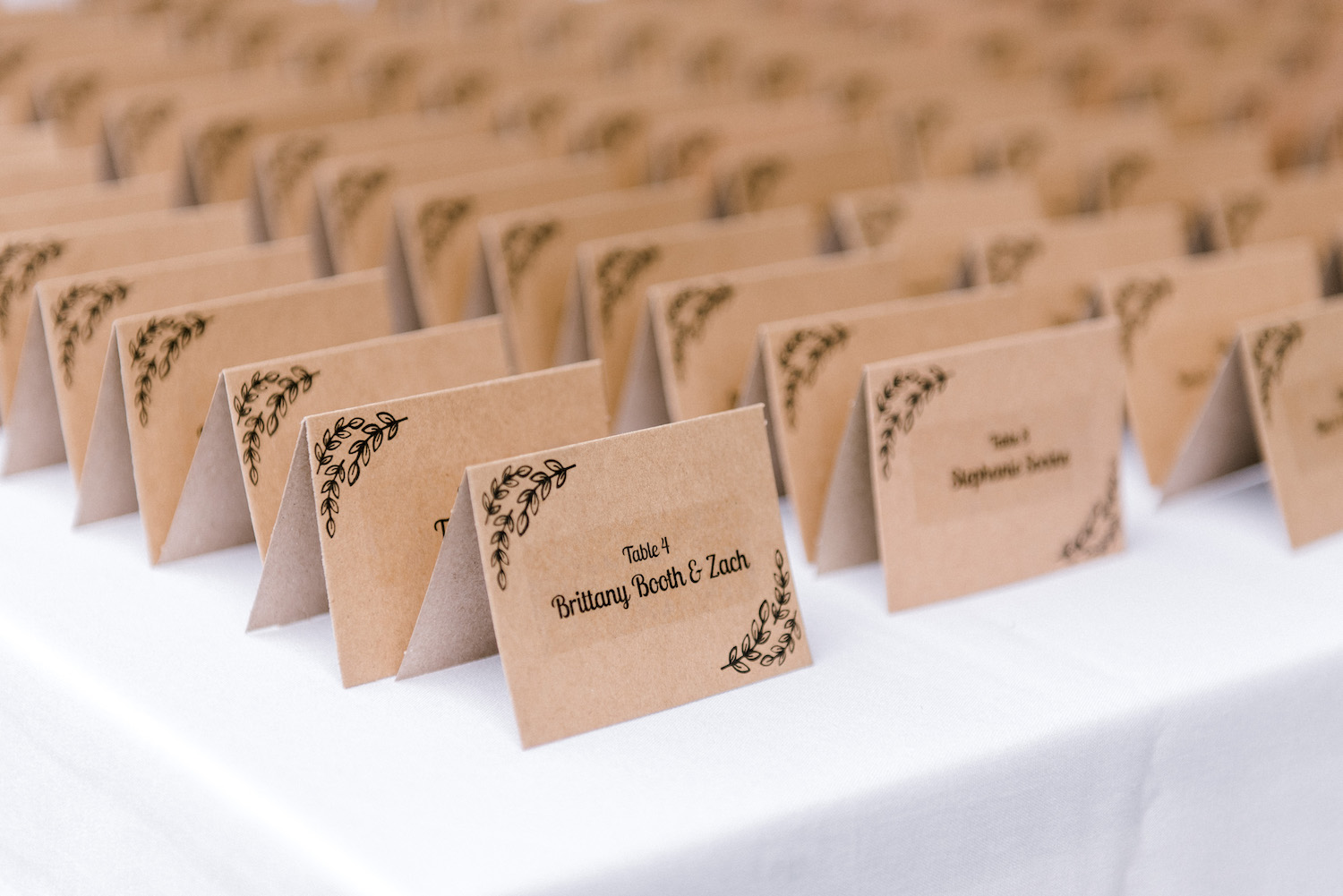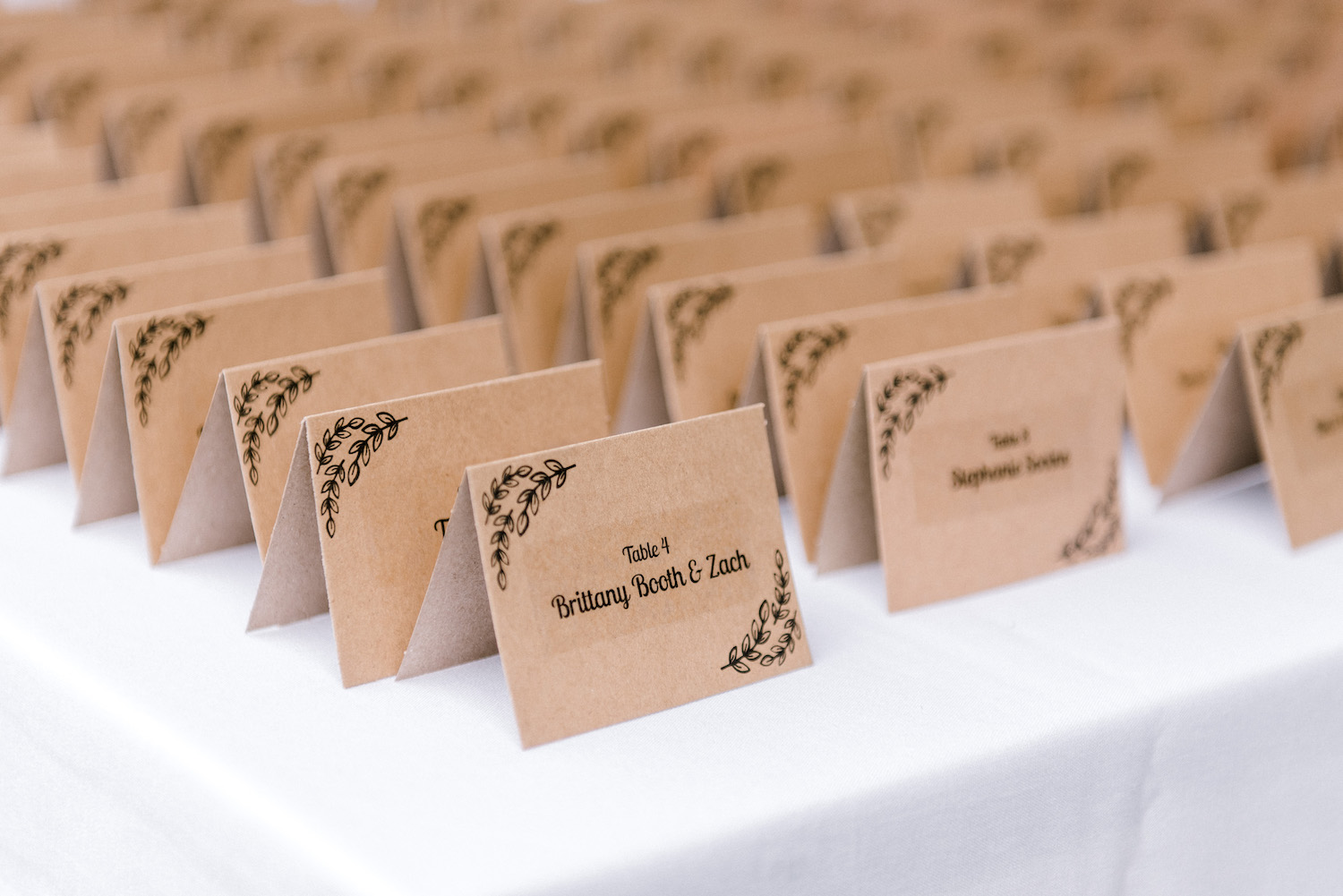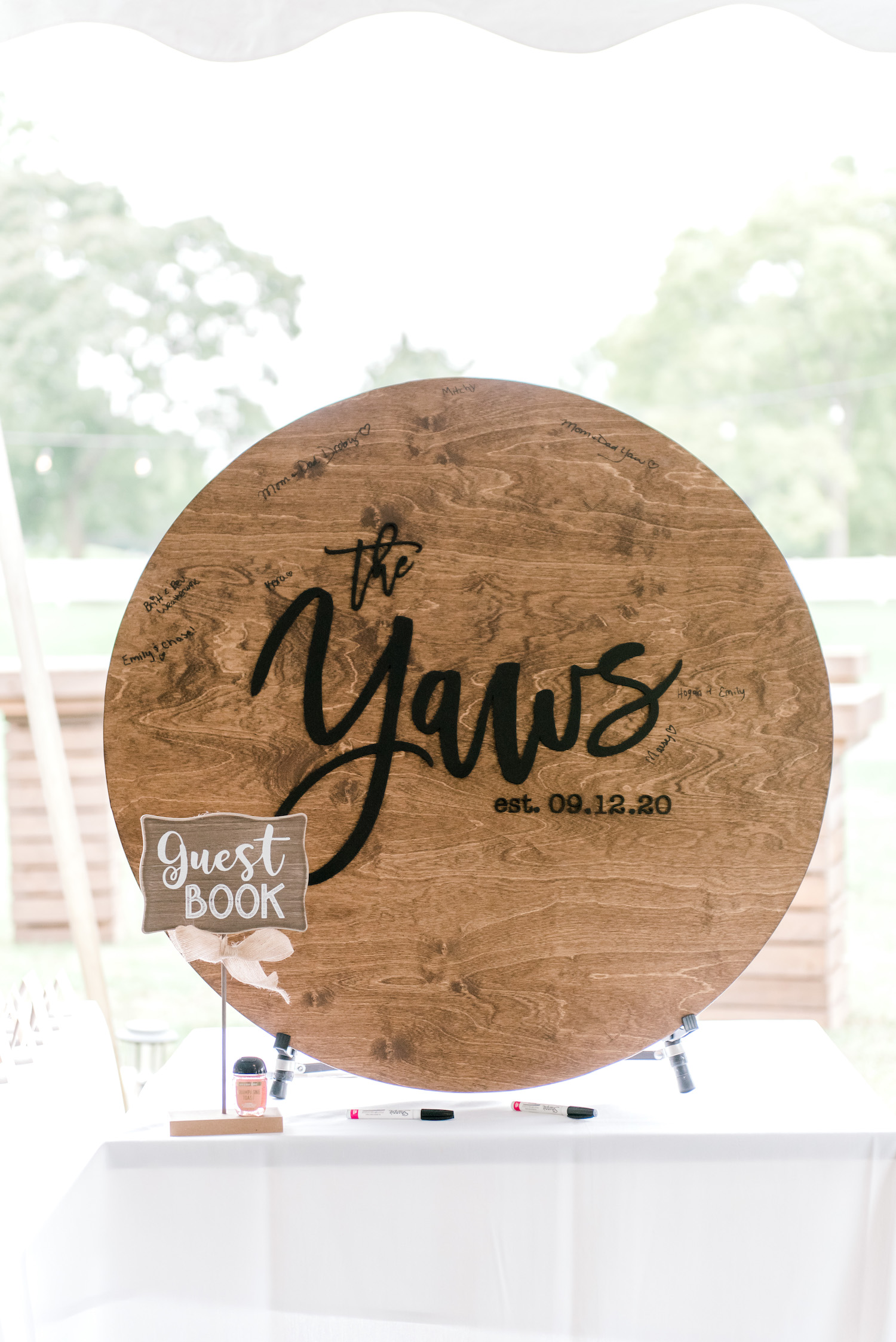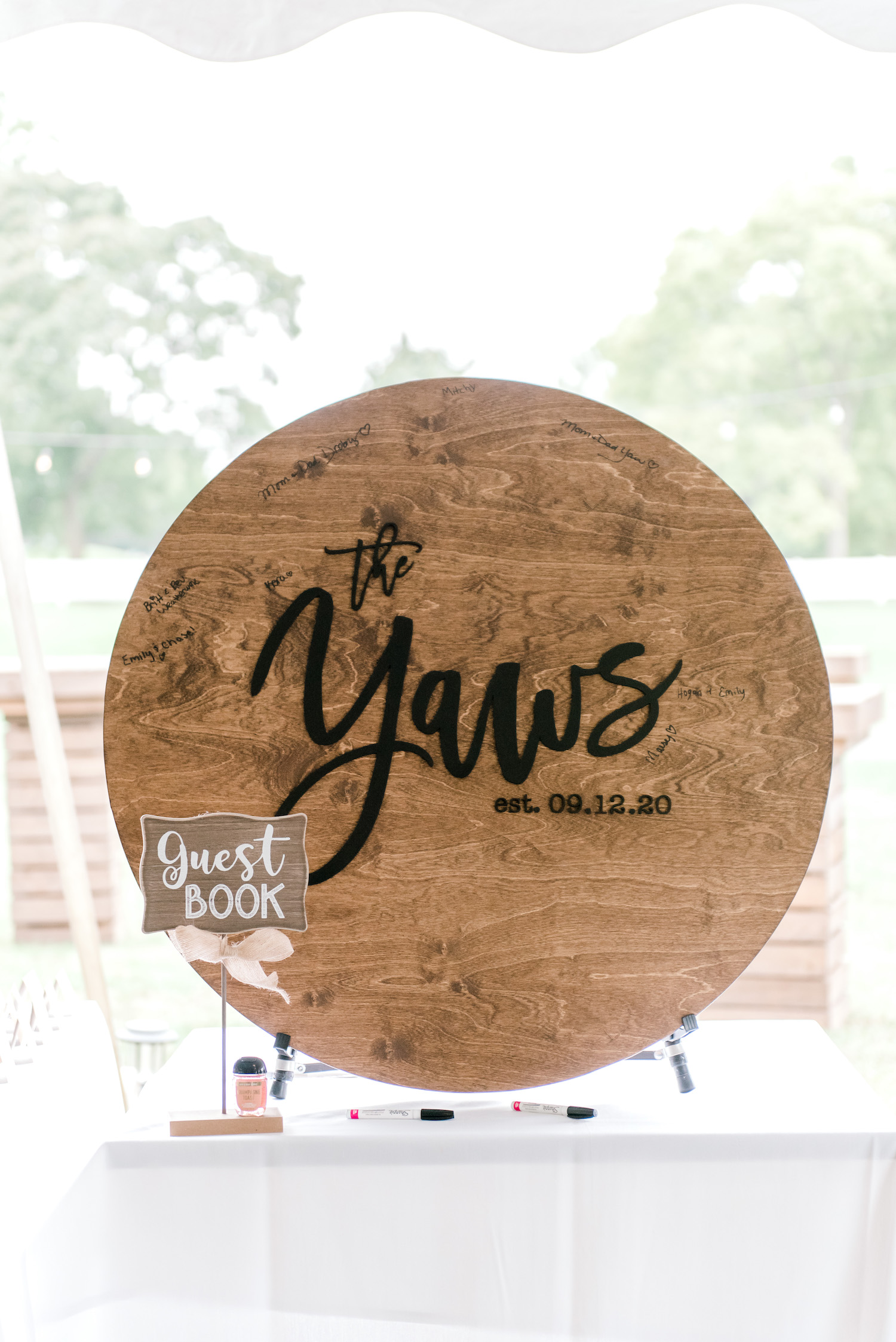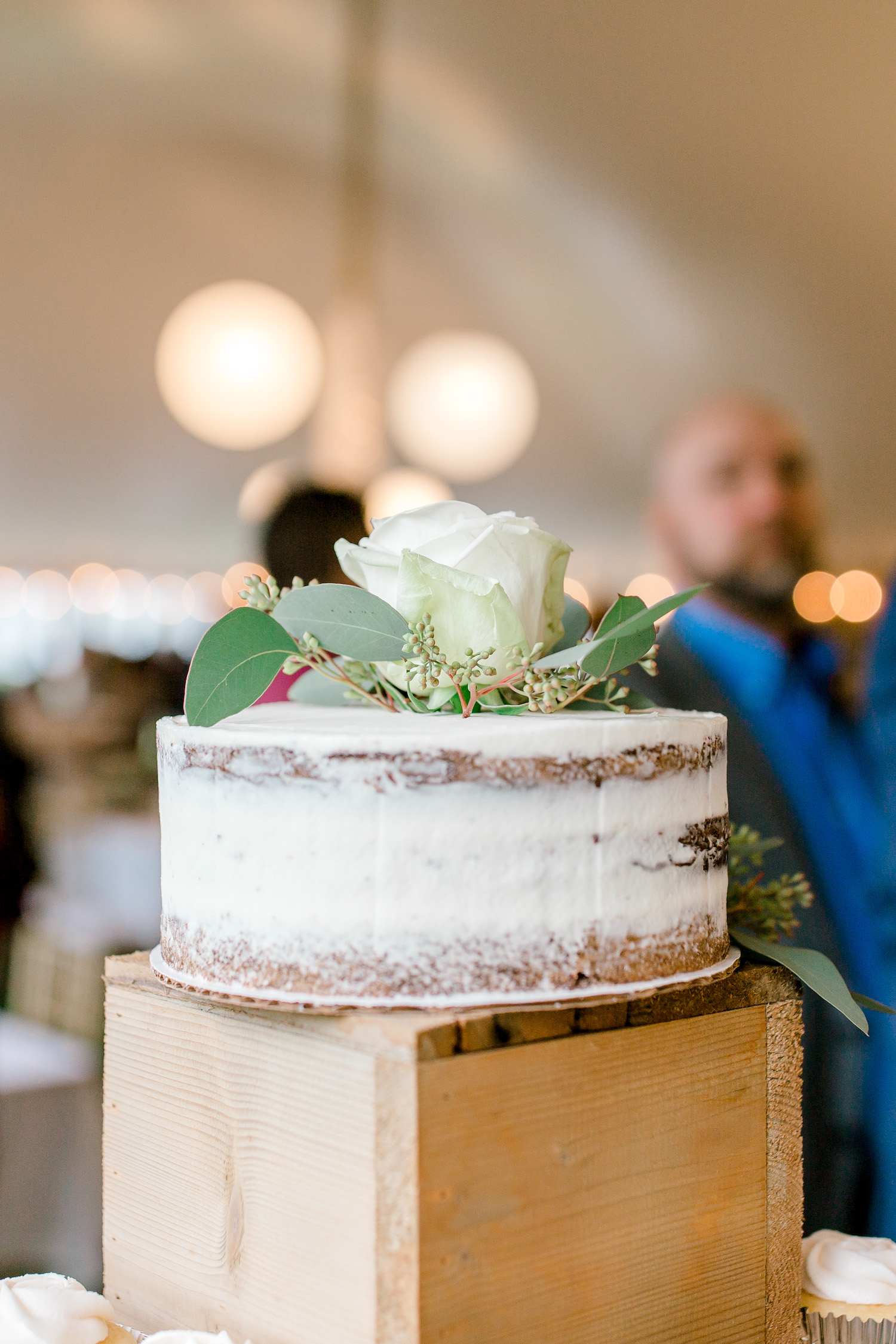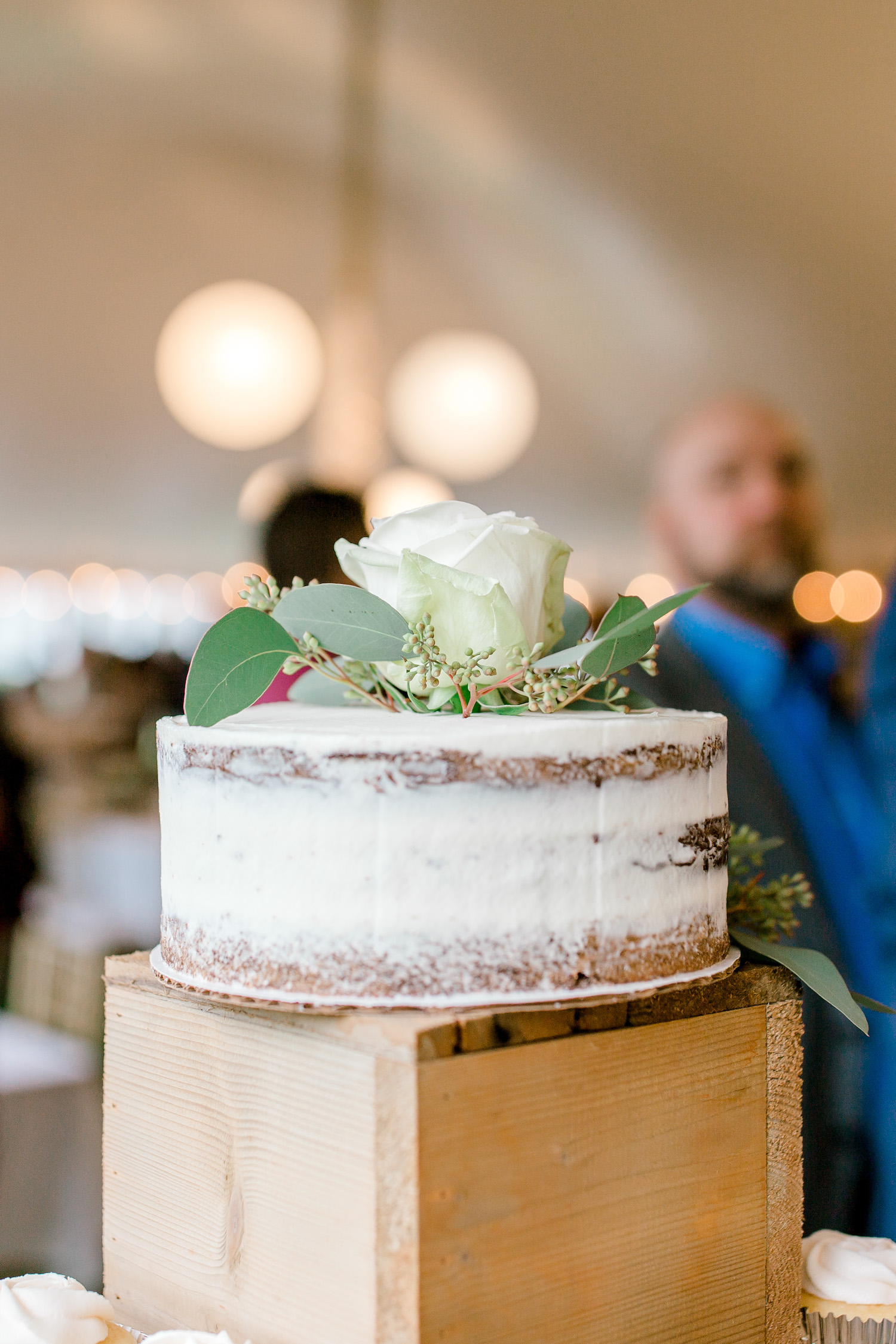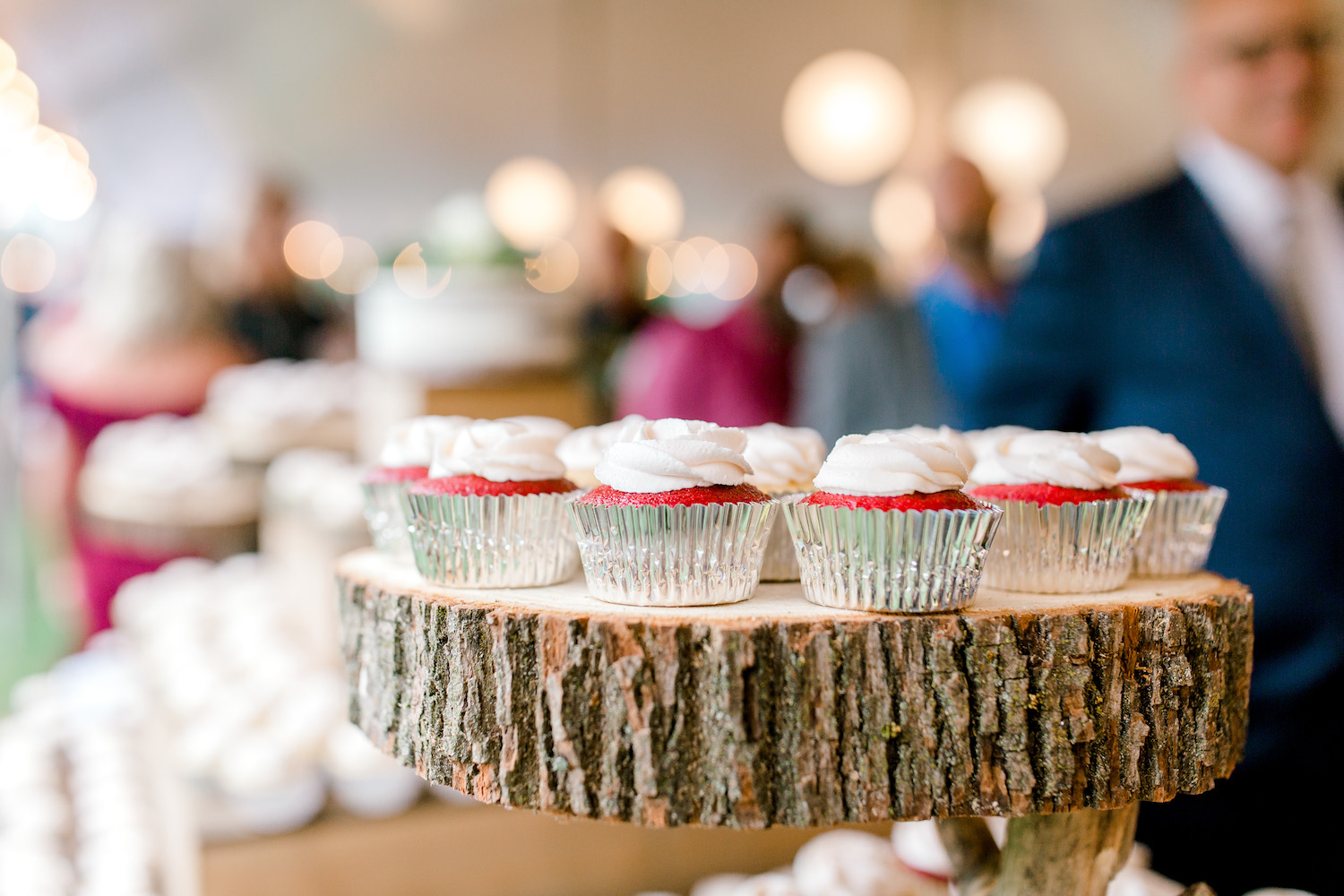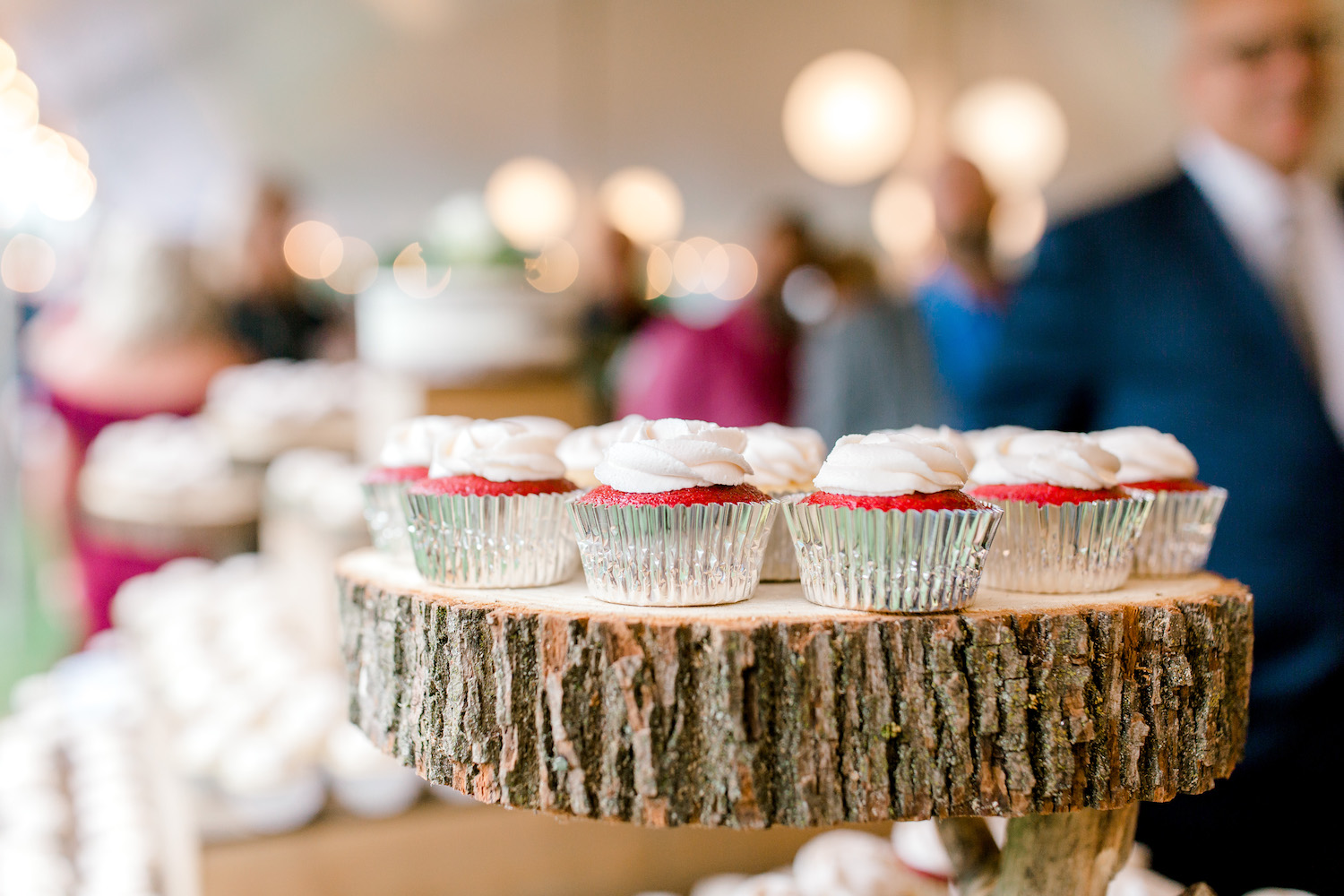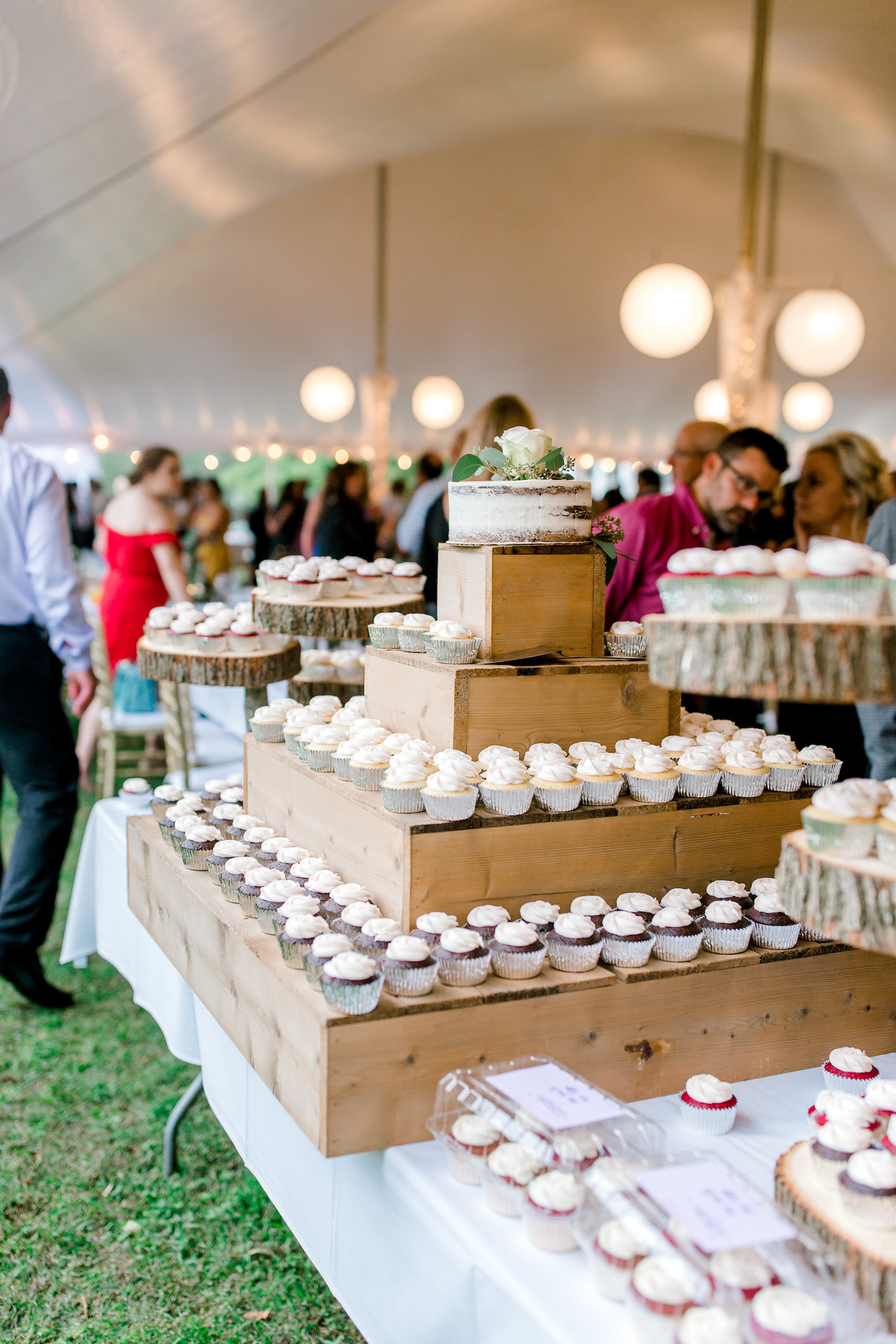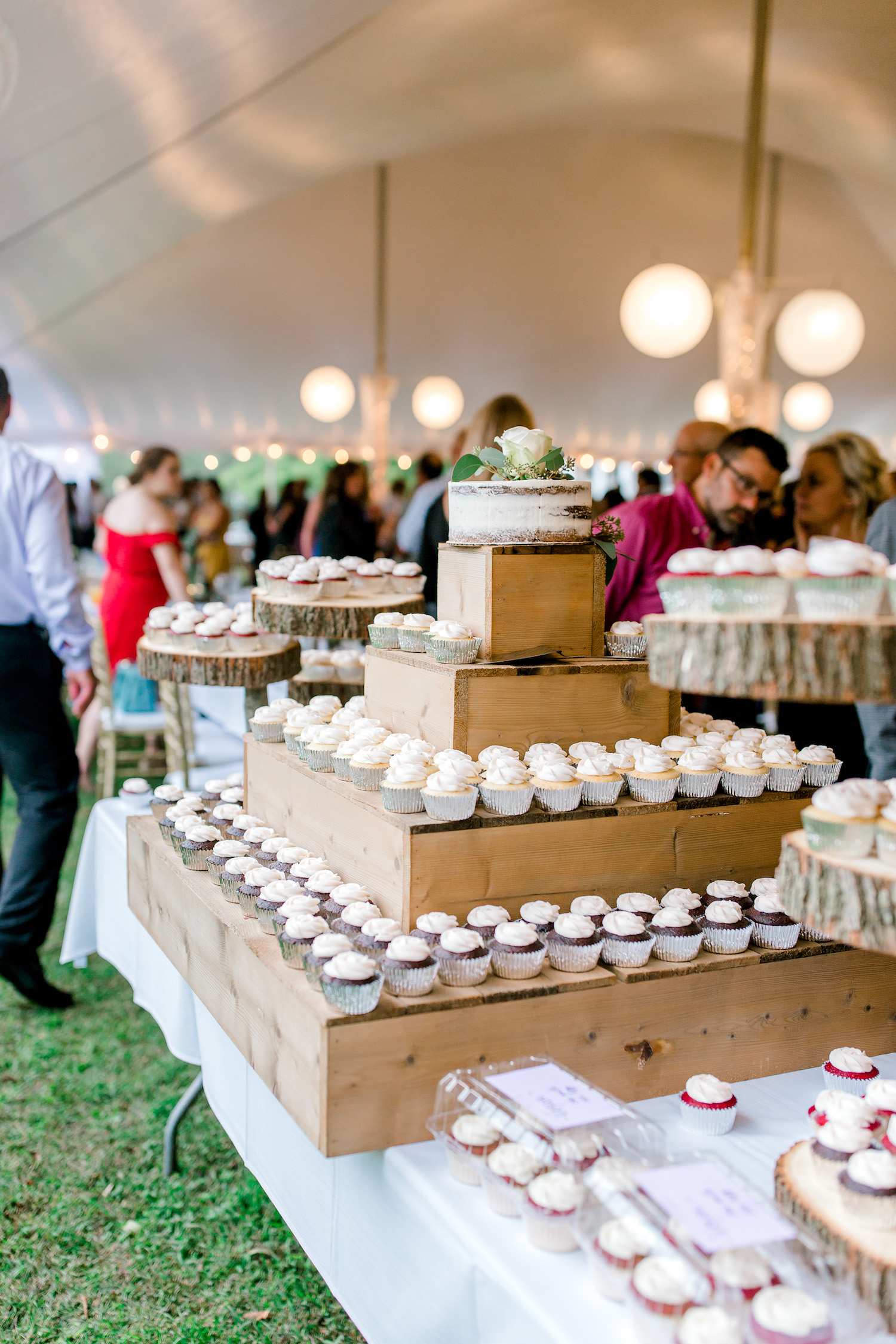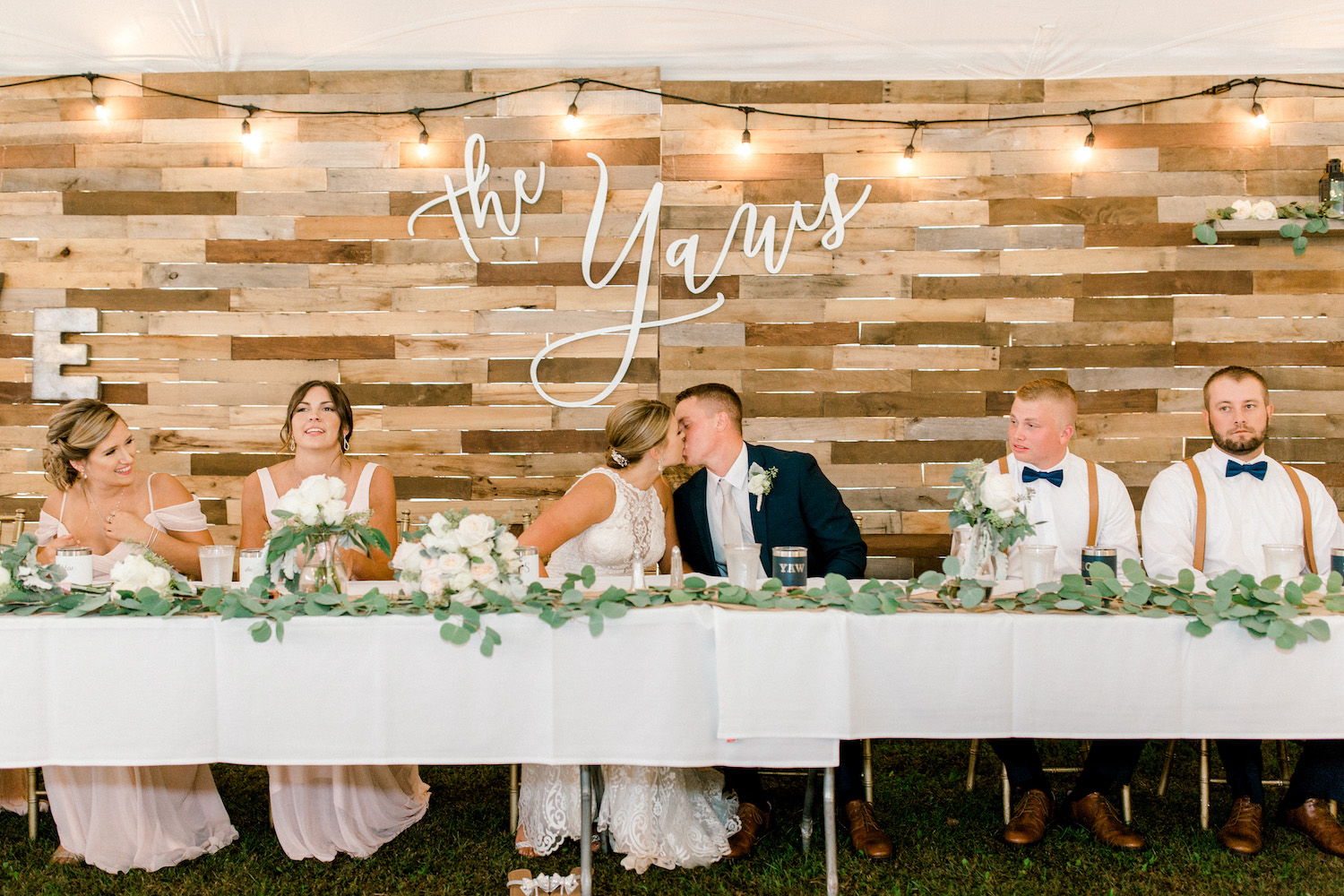 Morgan and Carter, thank you for letting us be a part of your special day and keeping such a positive attitude no matter what! This wedding was absolutely beautiful and we loved working through all the uncontrollable occurrences. We wish you many years of happiness and love!
Cheers!
If you admired this tented Wallinwood Springs Golf Club wedding you will love Jade and Sam's tented wedding at Boyne Mountain Resort.
Wedding Coordinator: Stellaluna Events | Photography: Laurenda Marie Photography | Venue & Catering: Wallinwood Springs Golf Club | Florals: Petal Company | Entertainment: Wiser Productions | Rentals & Decor: Kerkstra Portable Restroom Service