Journeyman Distillery Wedding | Erin & Mark
Erin and Mark decided to have their ceremony and reception take place at Journeyman Distillery located in Three Oaks, Michigan. It was a chilly February day with a light dusting of snow, but they were able to withstand the cold in order to get a few amazing photos in the snow. It was wonderful to be a part of this special day since Erin and Mark had known each other since they were kids! We also love every opportunity to be involved in a Journeyman Distillery wedding.
Erin and Mark wanted to make things fun by incorporating their love of live music, so they decided on a large band to play at their wedding for the reception. Another exciting part of the reception that they were able to include came from an idea of the grooms. Mark and his cousins all grew up close to each other and took polka dancing lessons together. During the reception they surprised everyone with a polka dance routine they did as kids. It was really neat for everyone to see.
Three words we would use to describe this Journeyman Distillery wedding would be: chill, down to earth and cozy. Erin and Mark decided on a darker color palette which consisted of burgundy, greens, blacks, grays, and navy blues. Everything tied together so perfectly and created a vibe that fit them so well.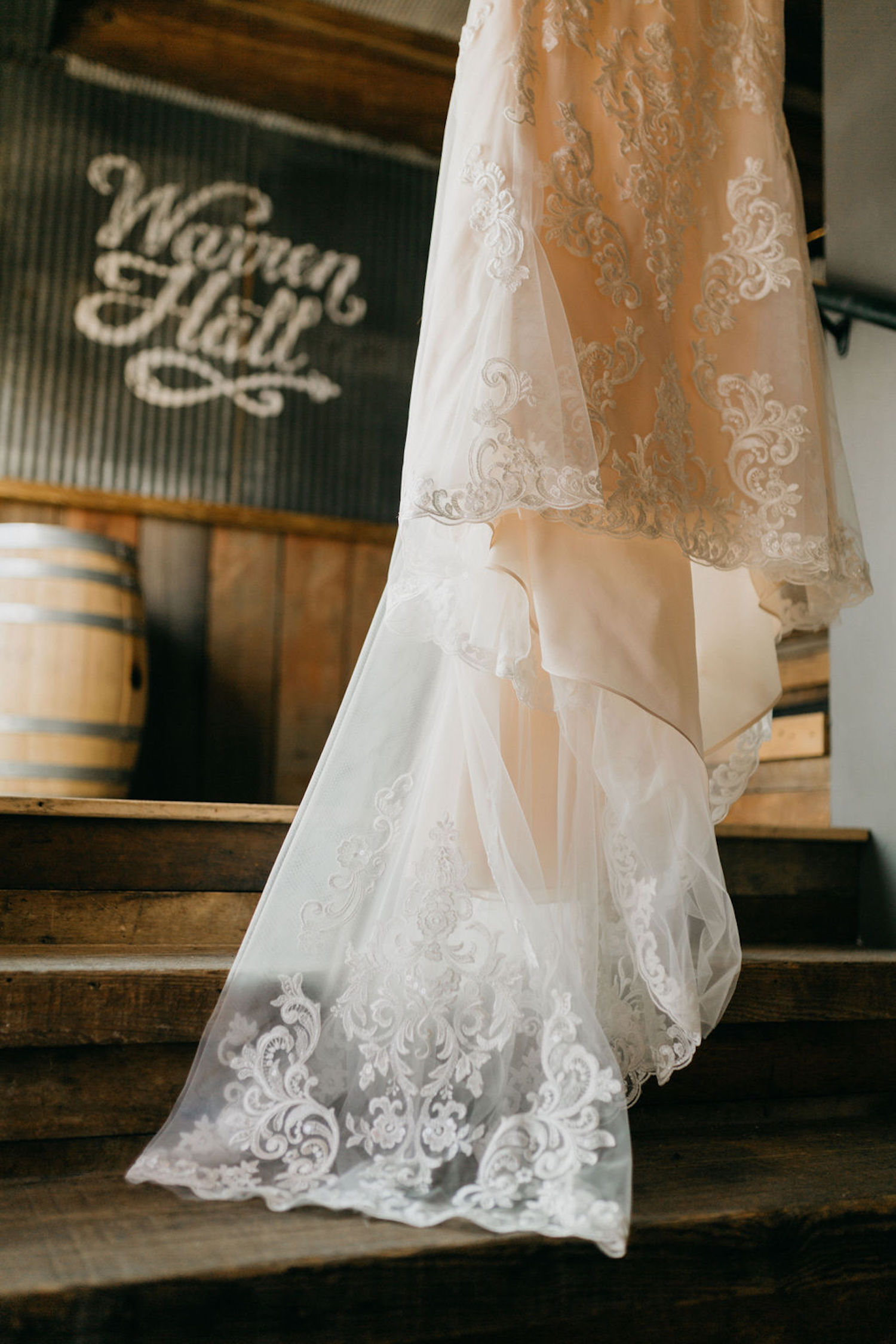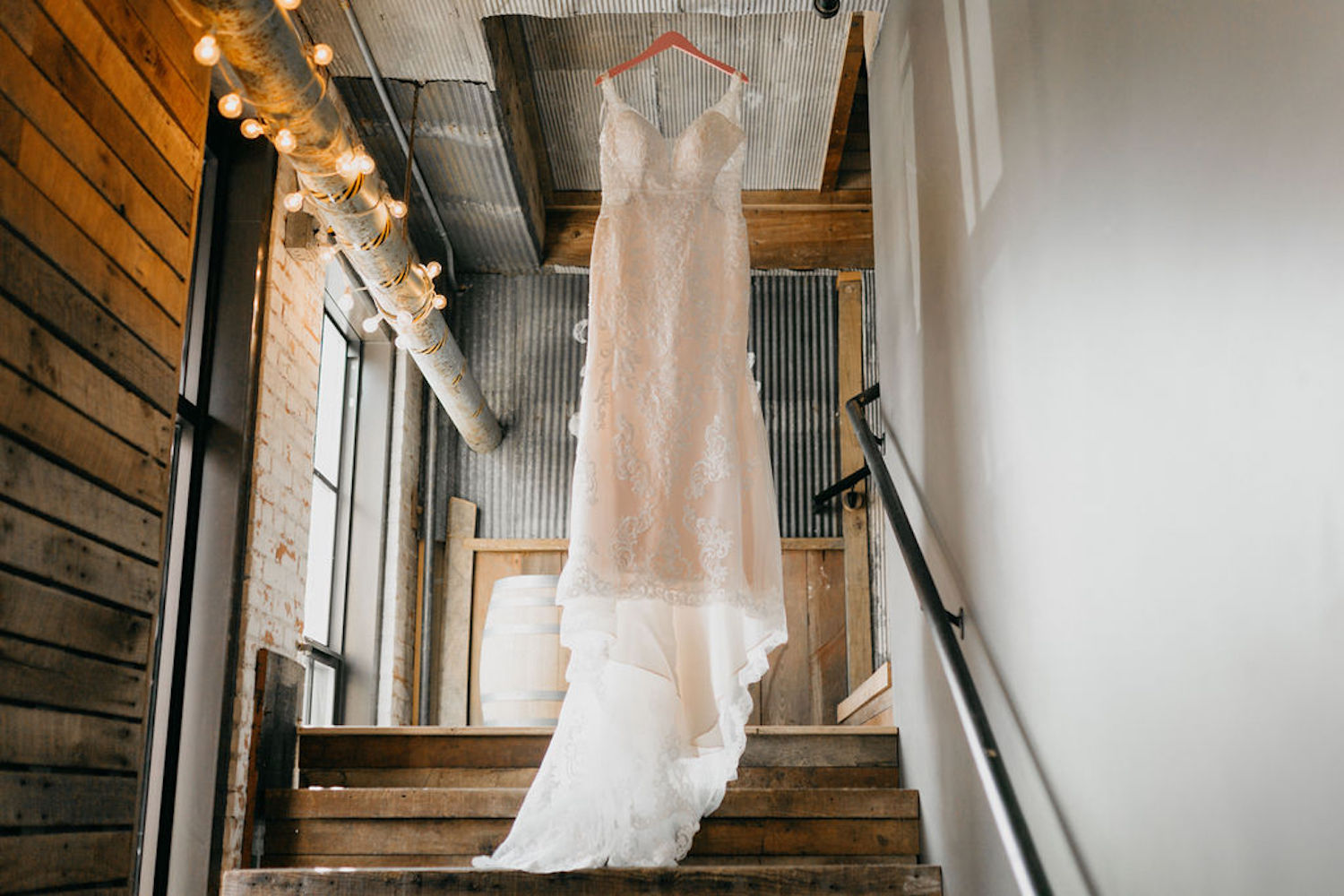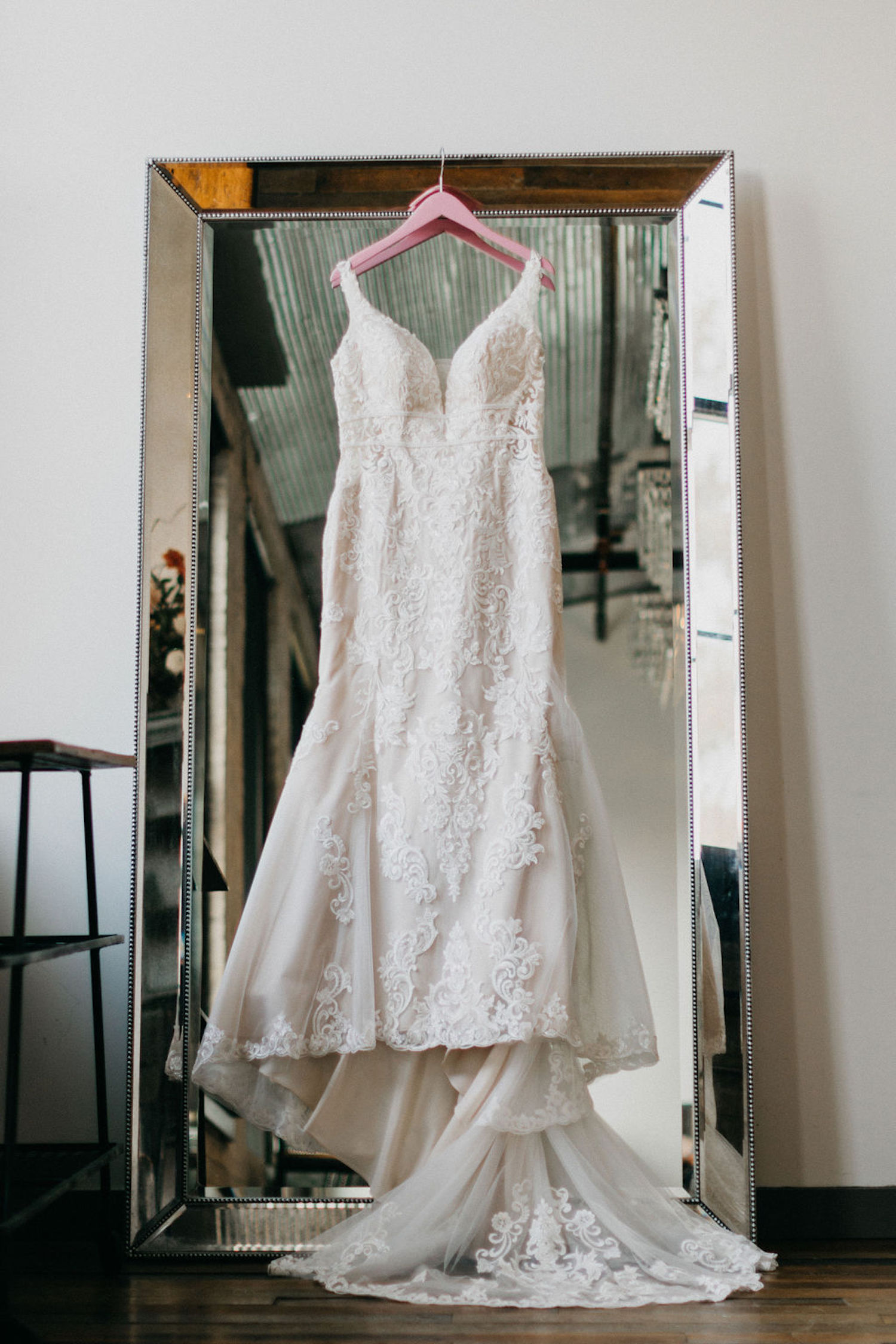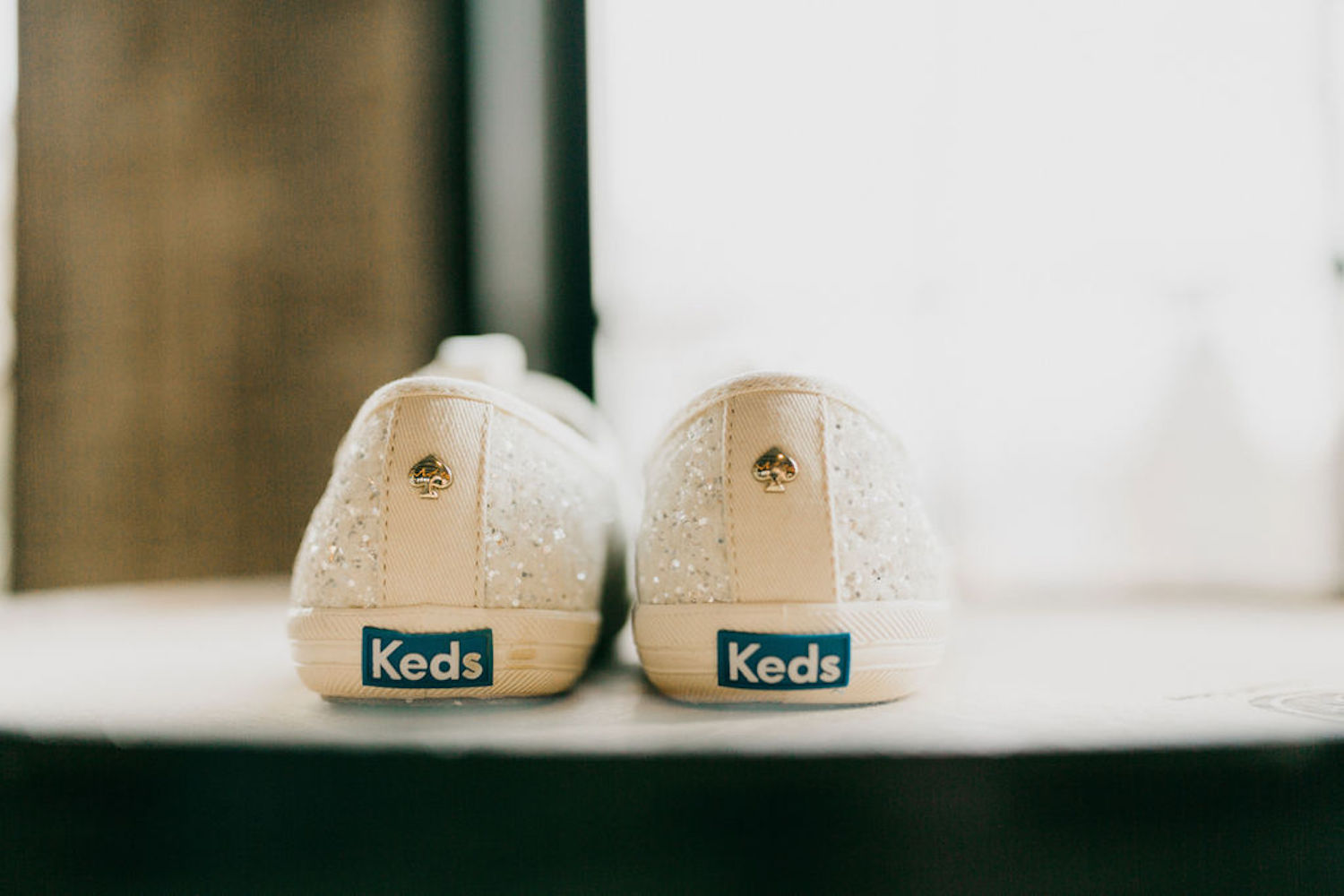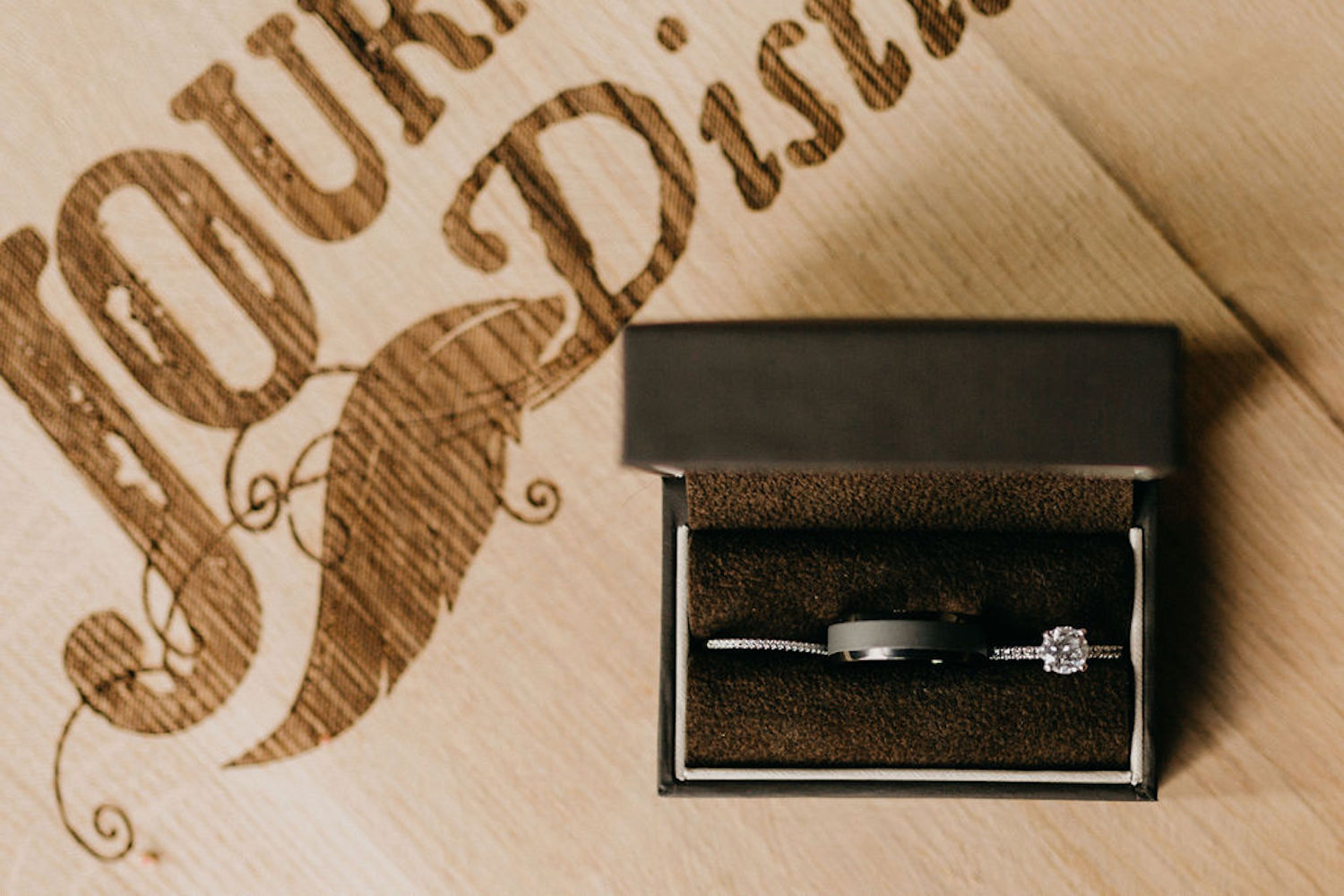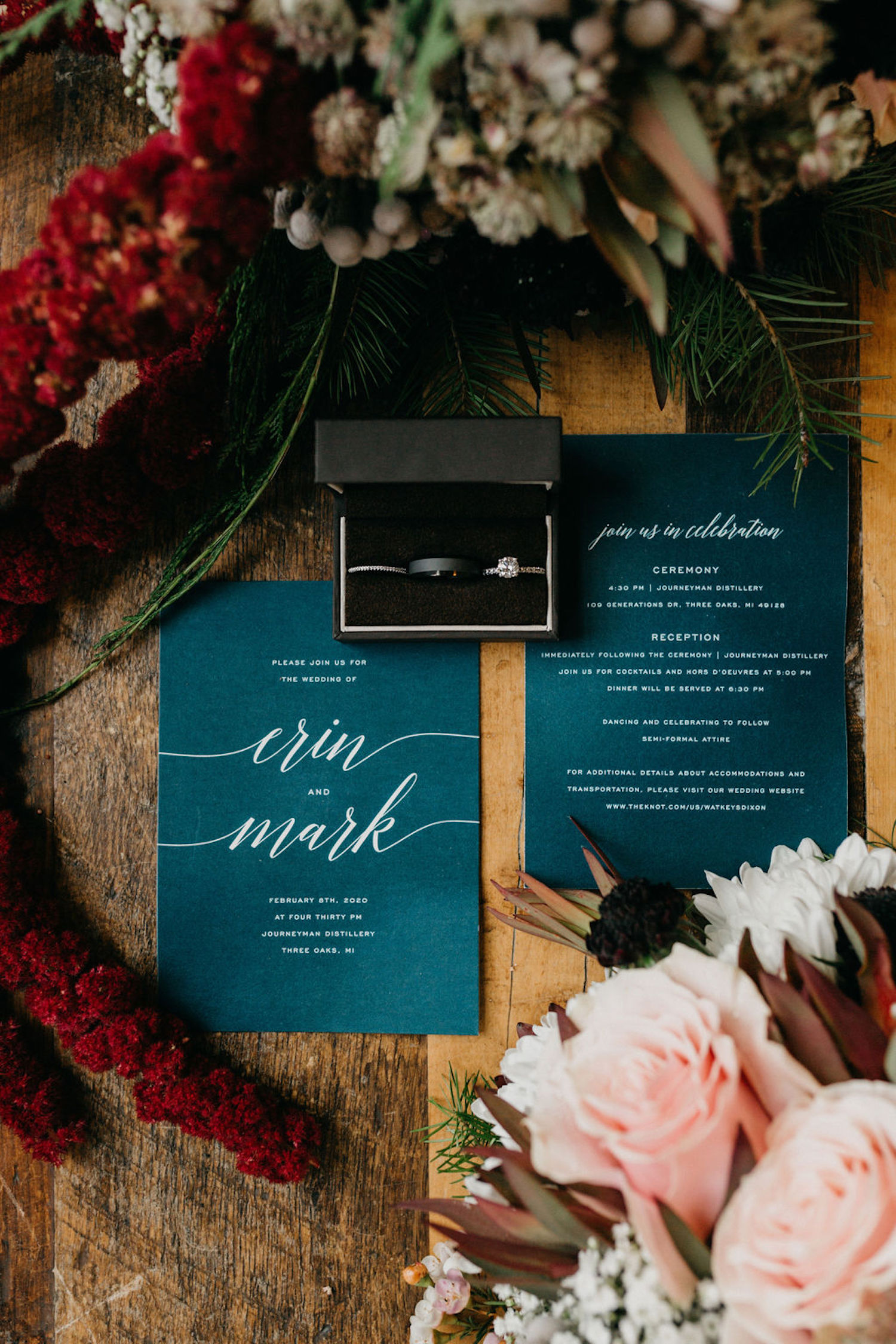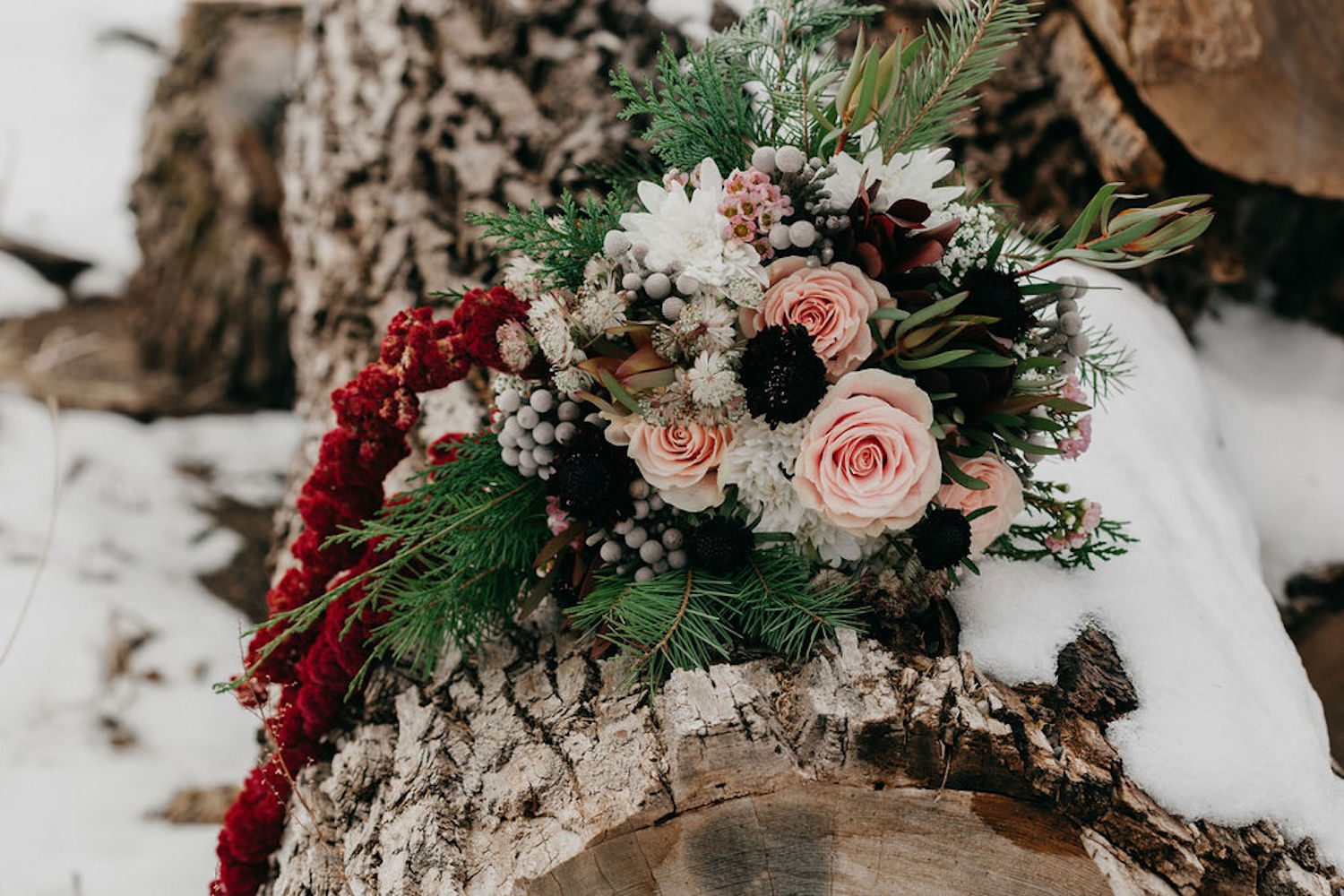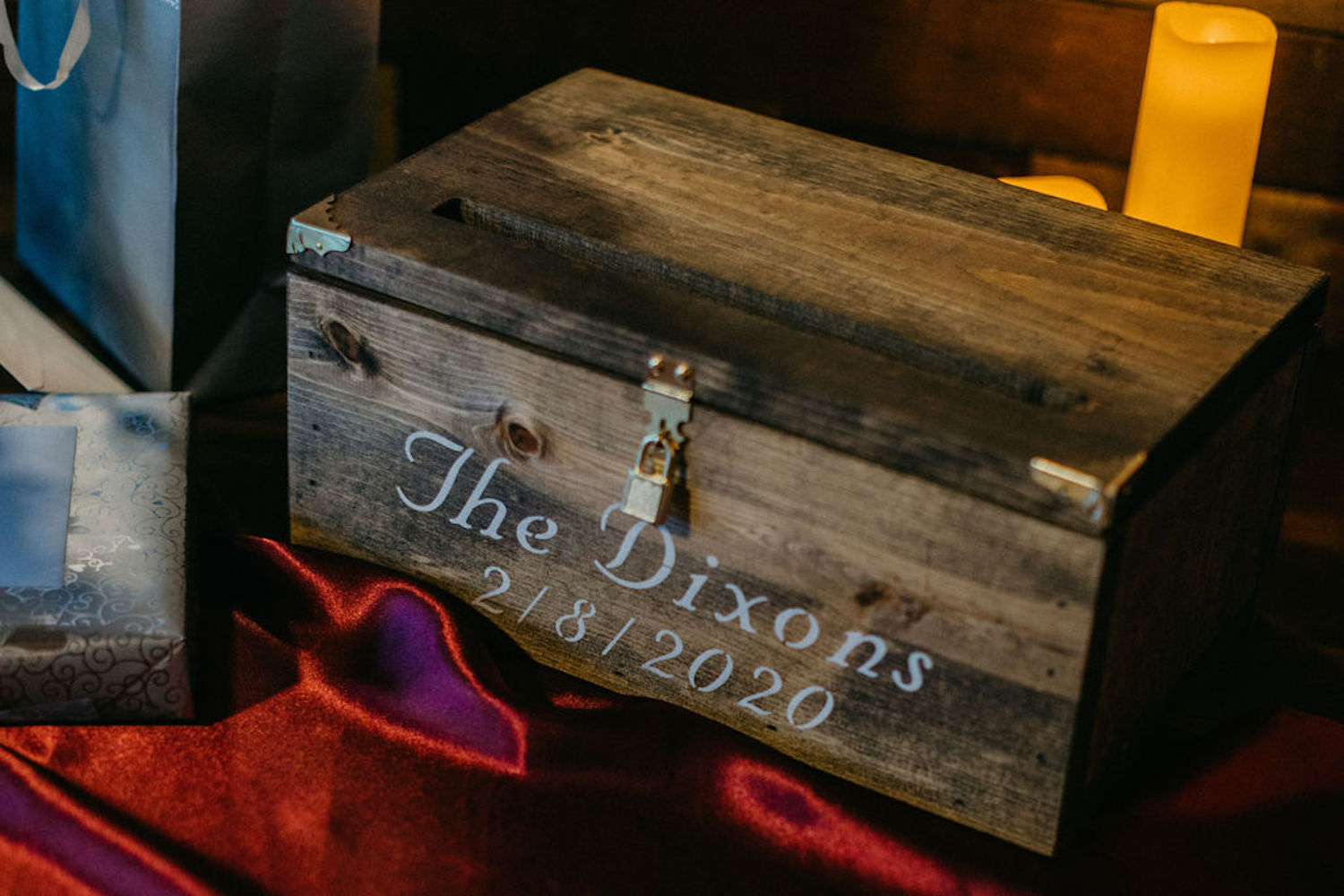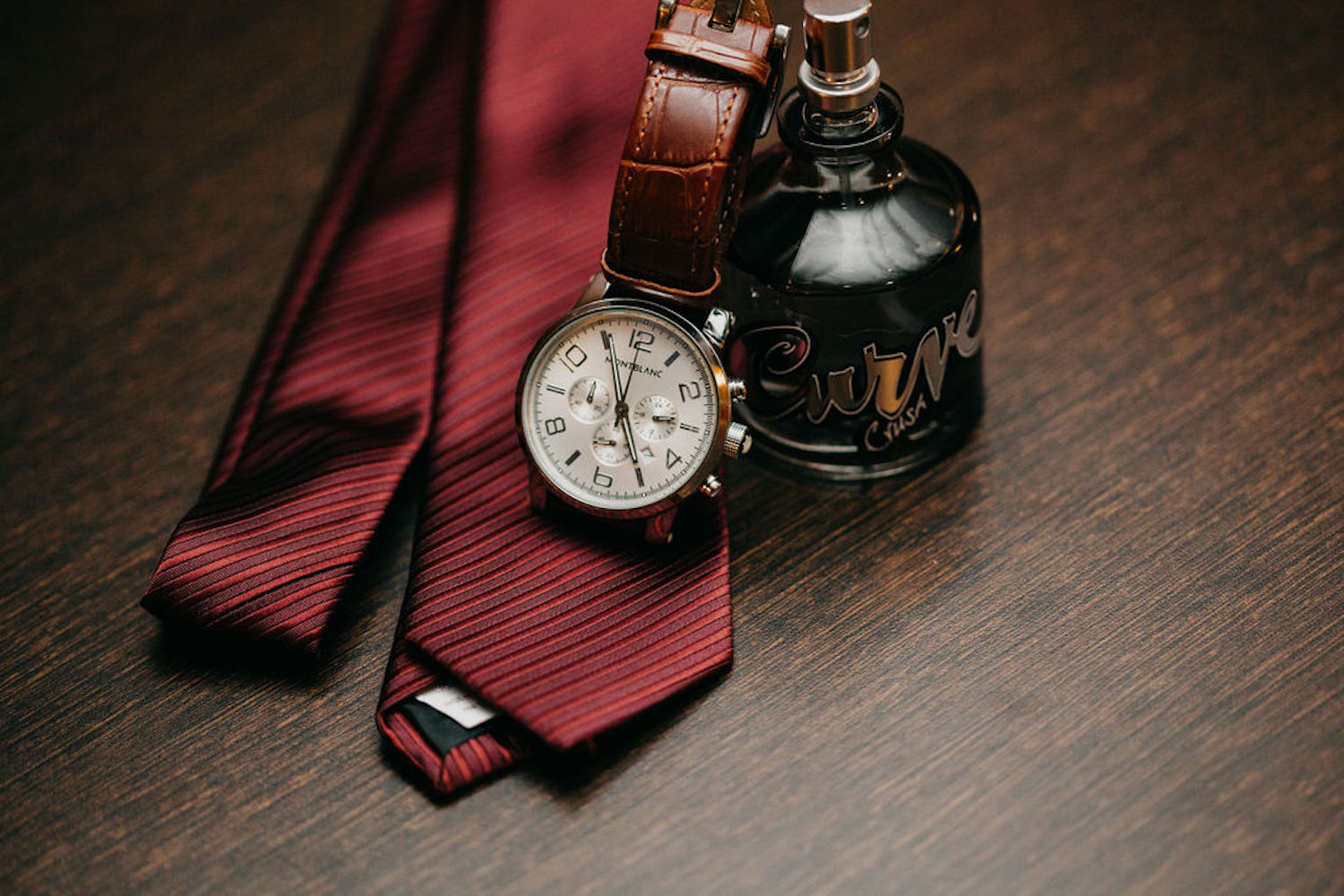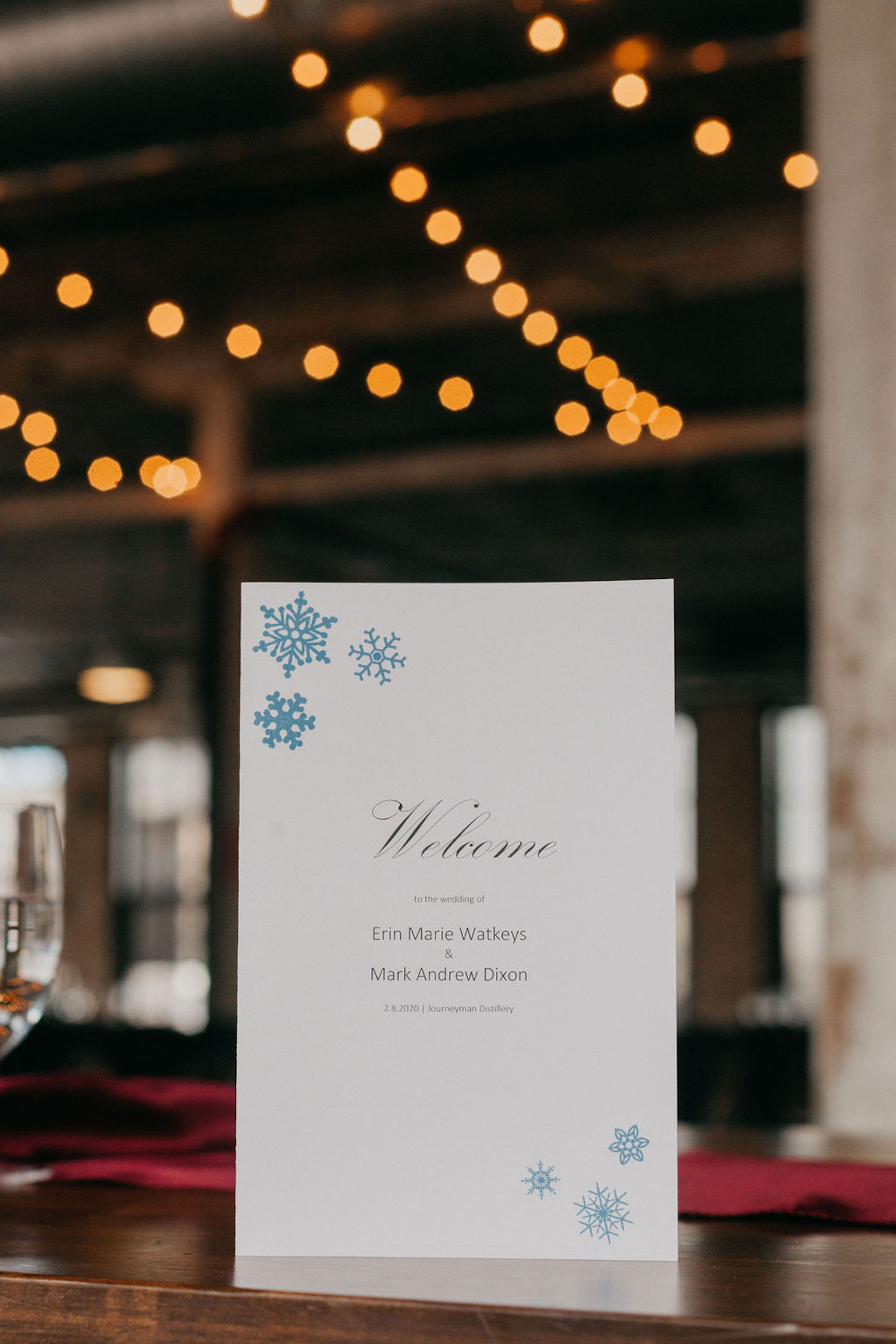 Erin was absolutely stunning on her special day! From her gown to her hair down with the simple accent piece, we loved everything about how she looked for her Journeyman Distillery wedding.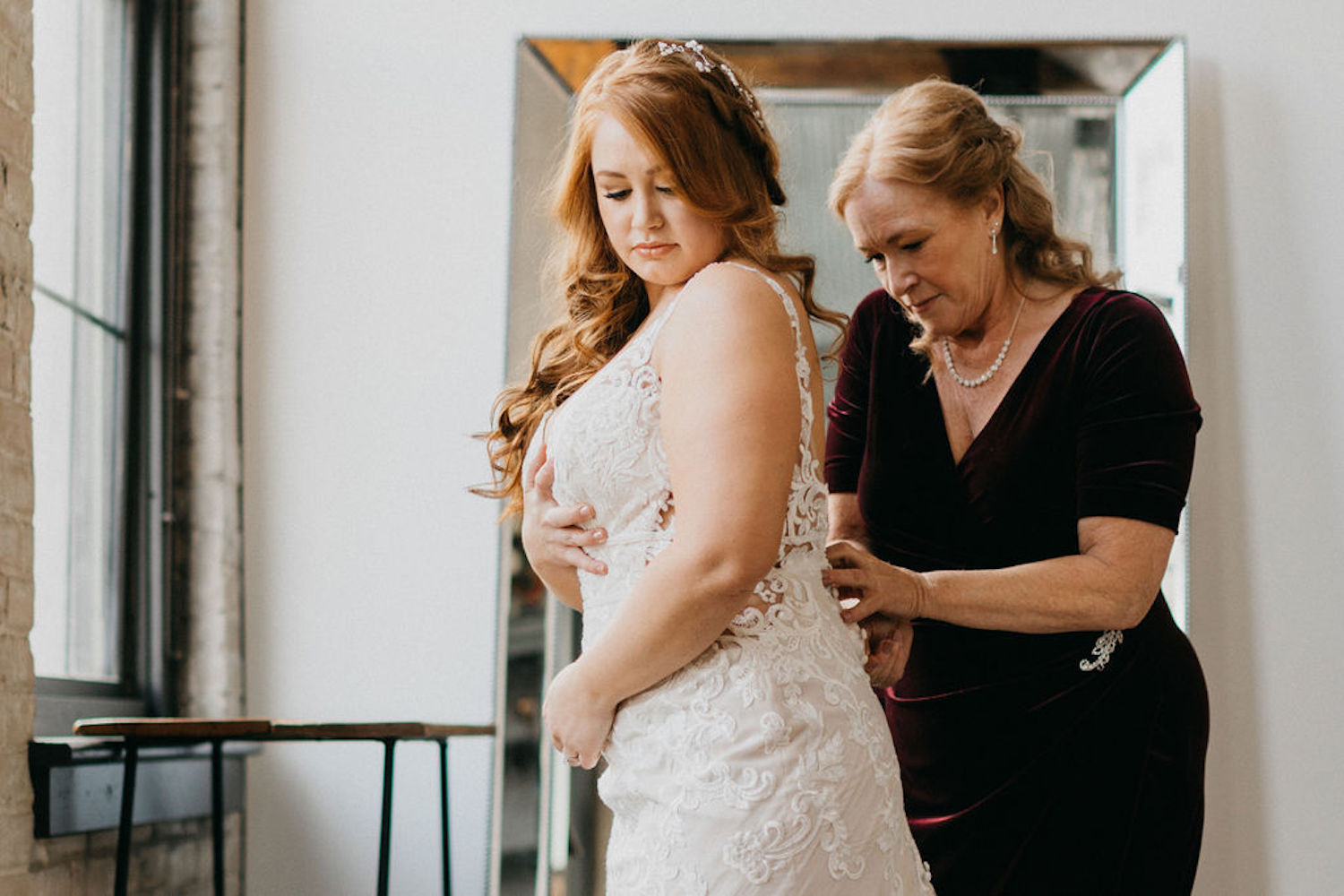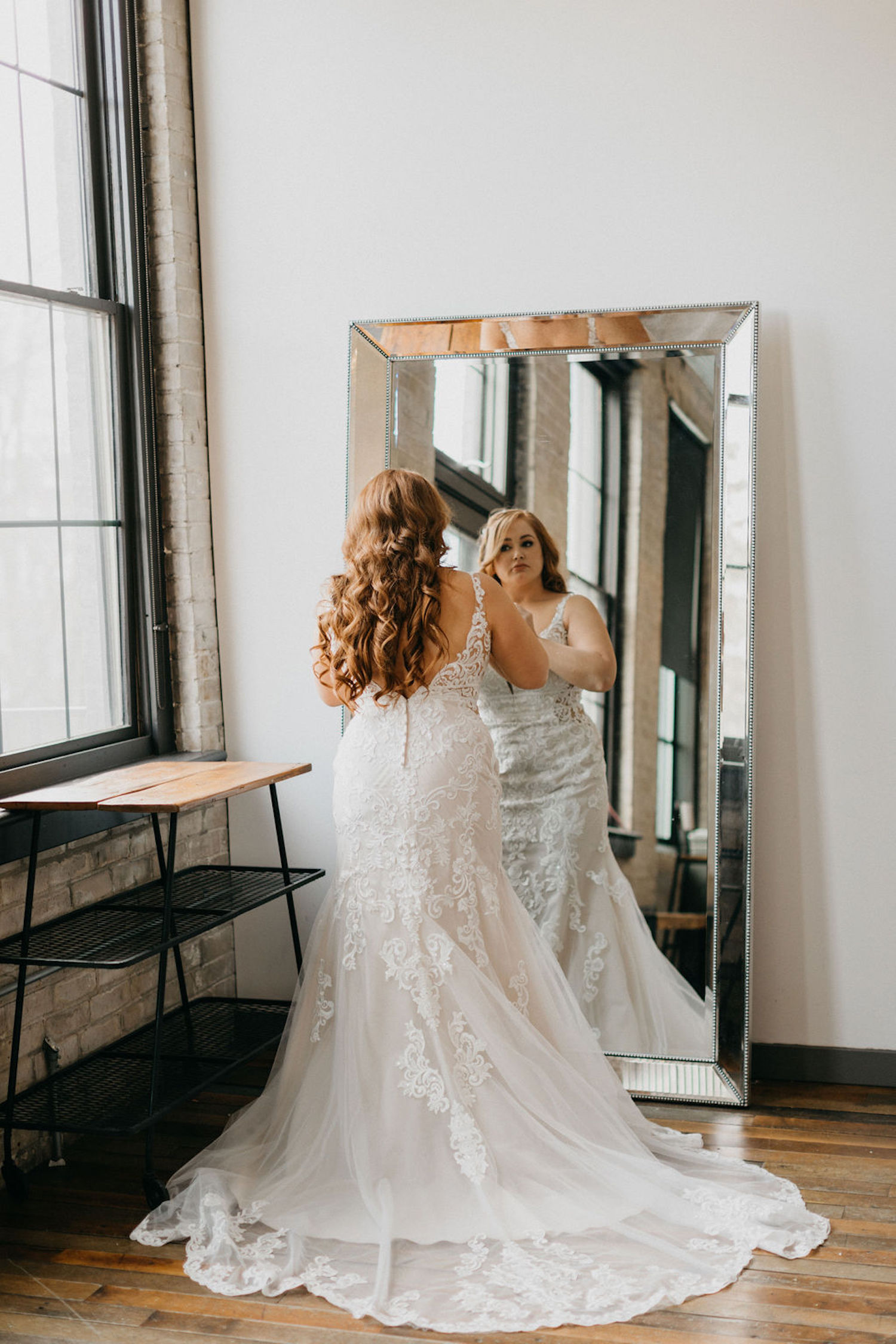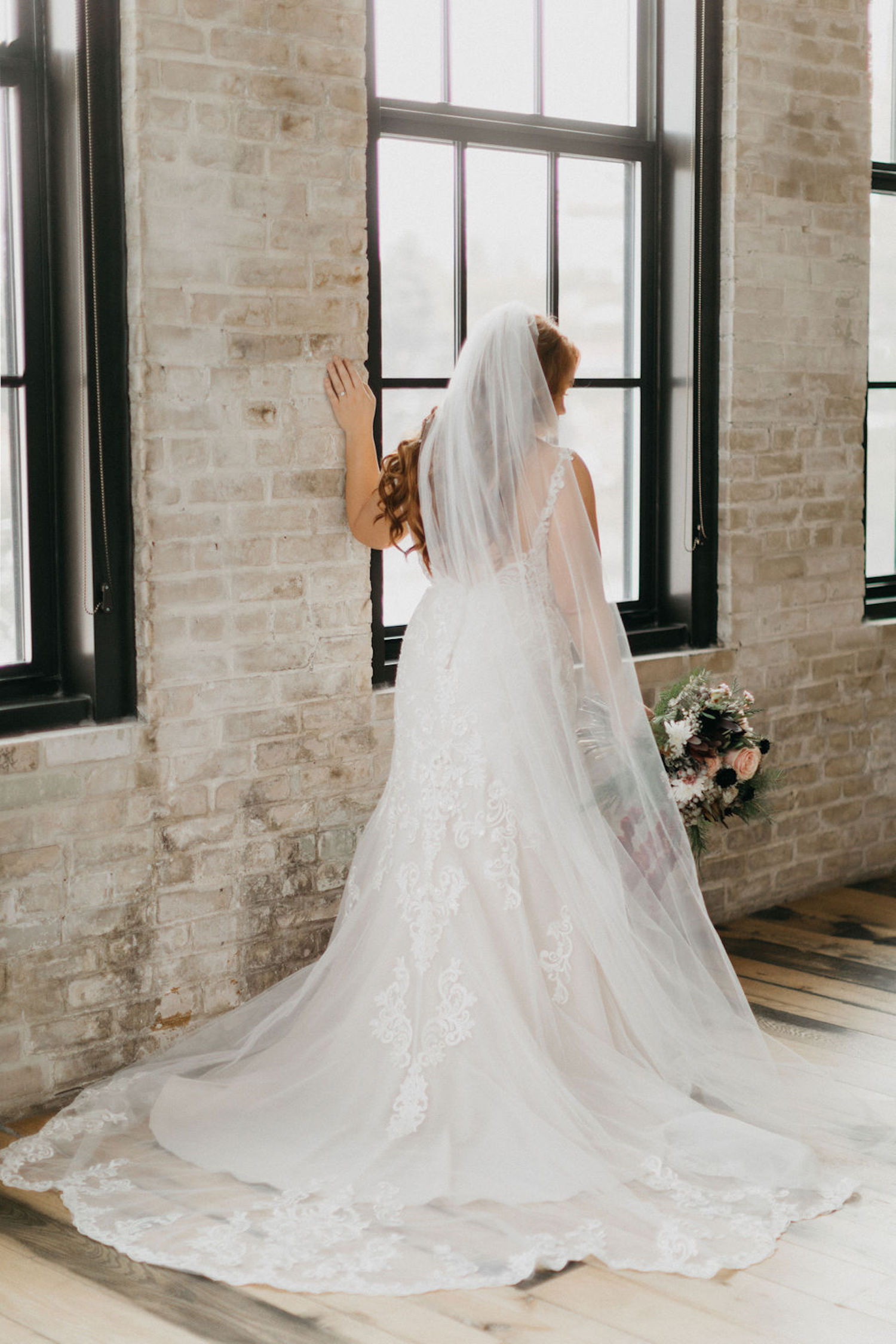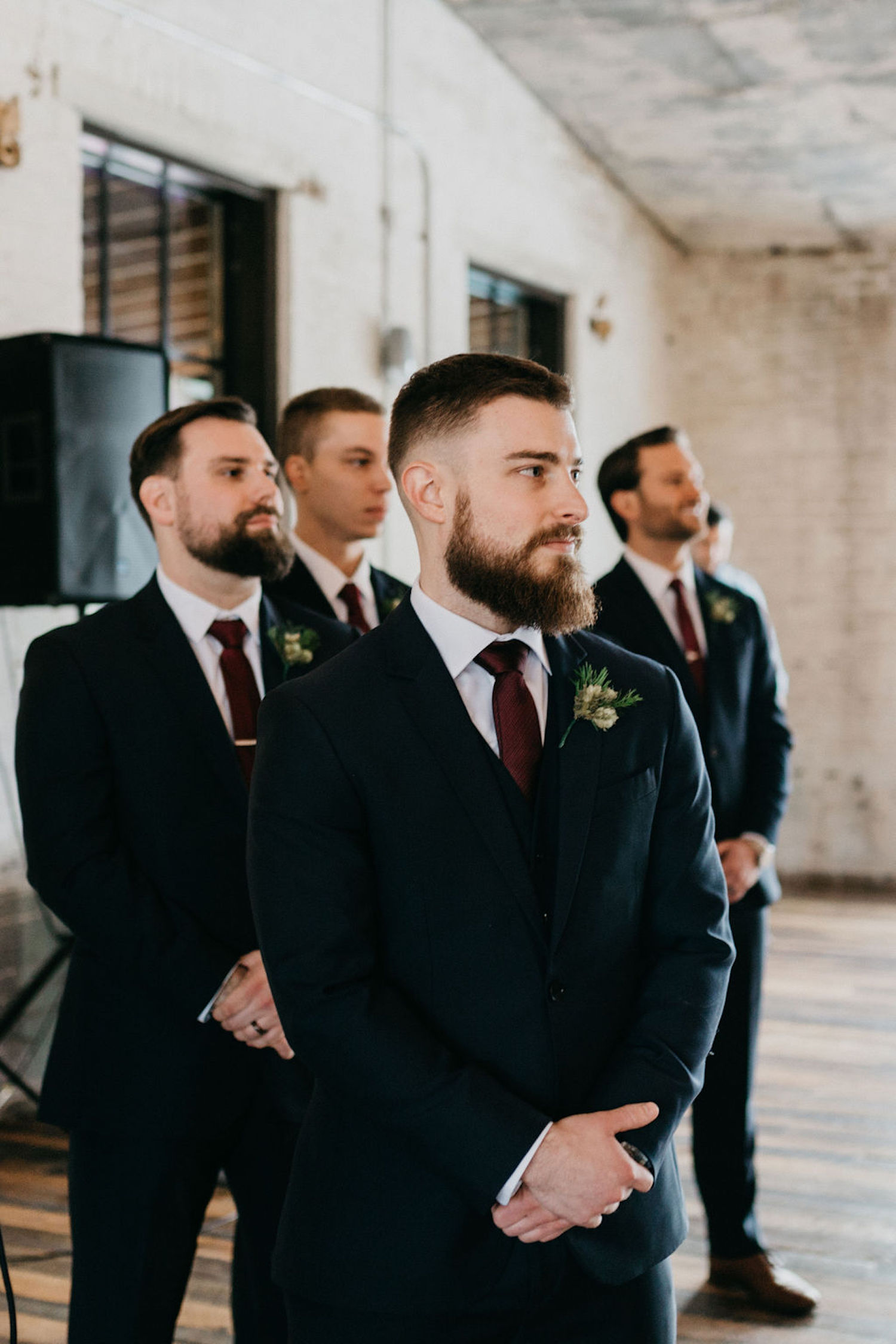 They decided to do something more simple for the arch of their ceremony; it had winter greens that was really quite beautiful.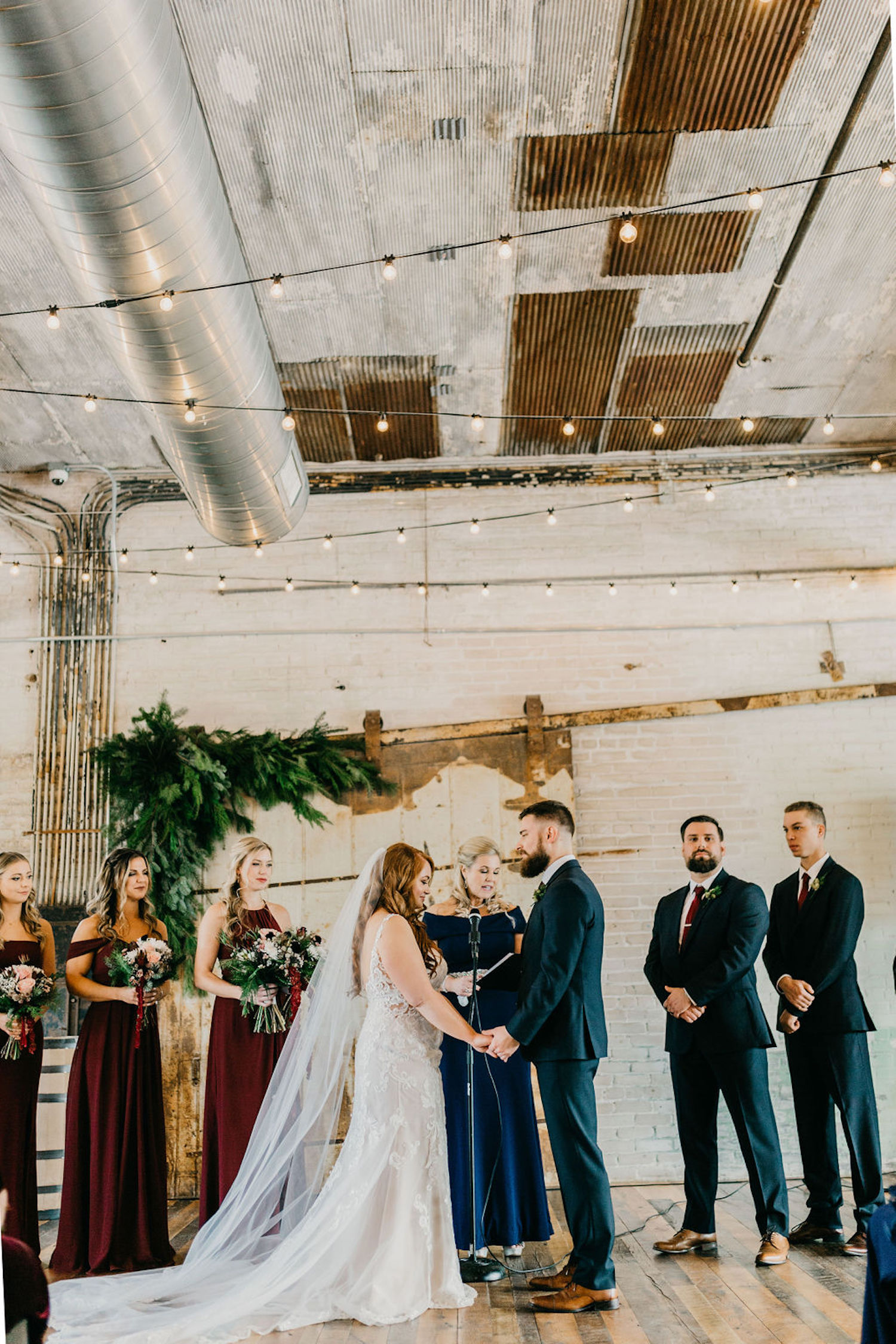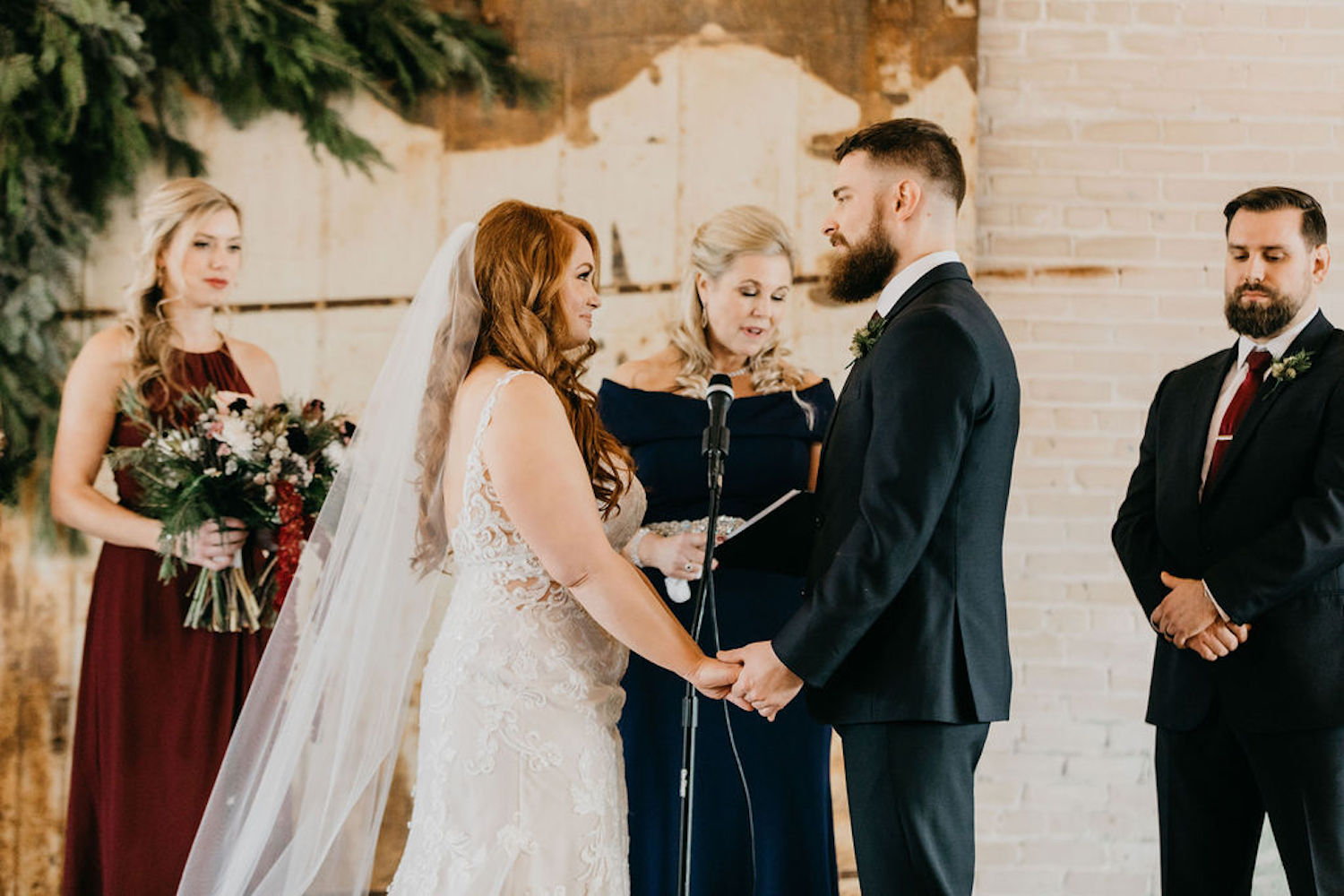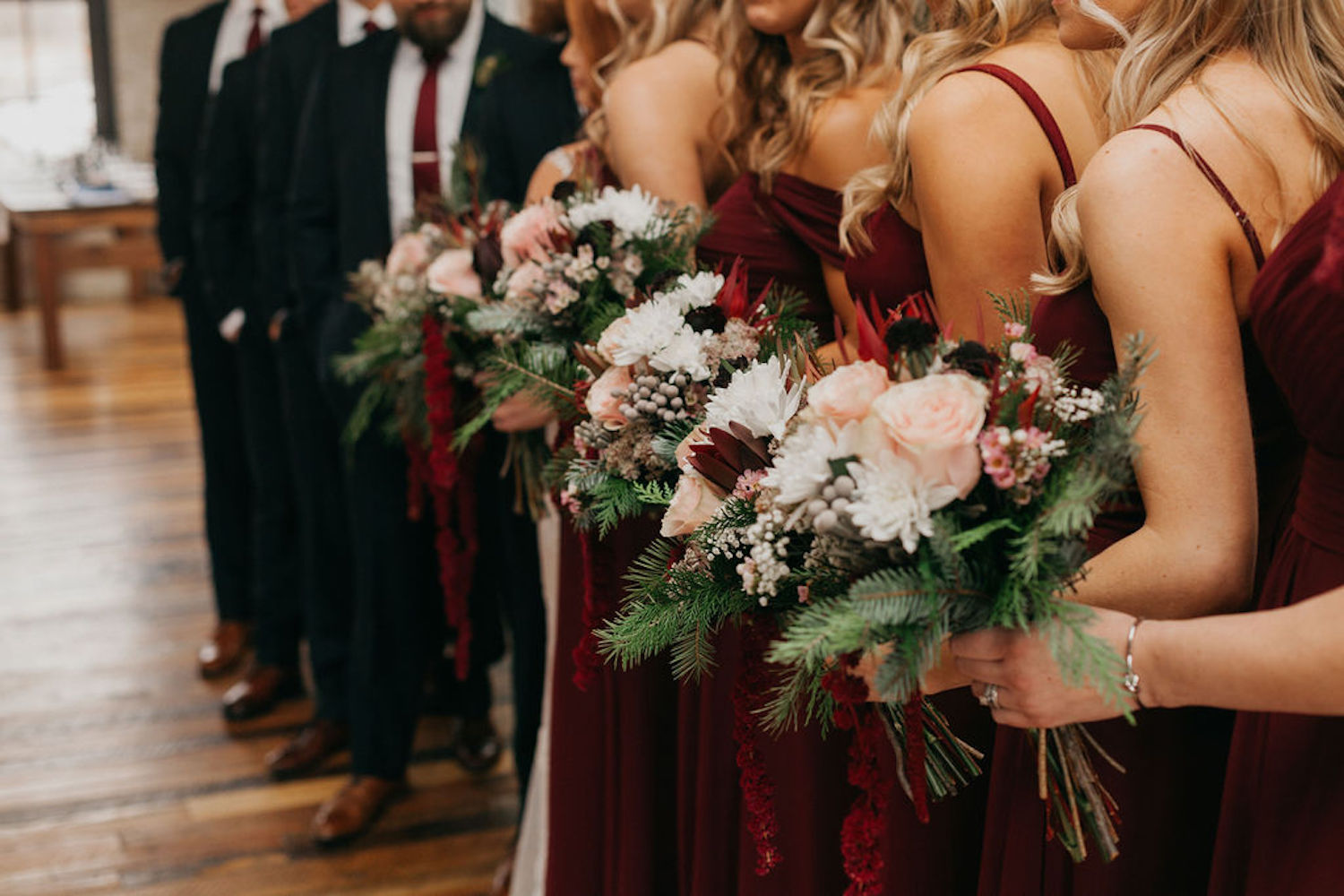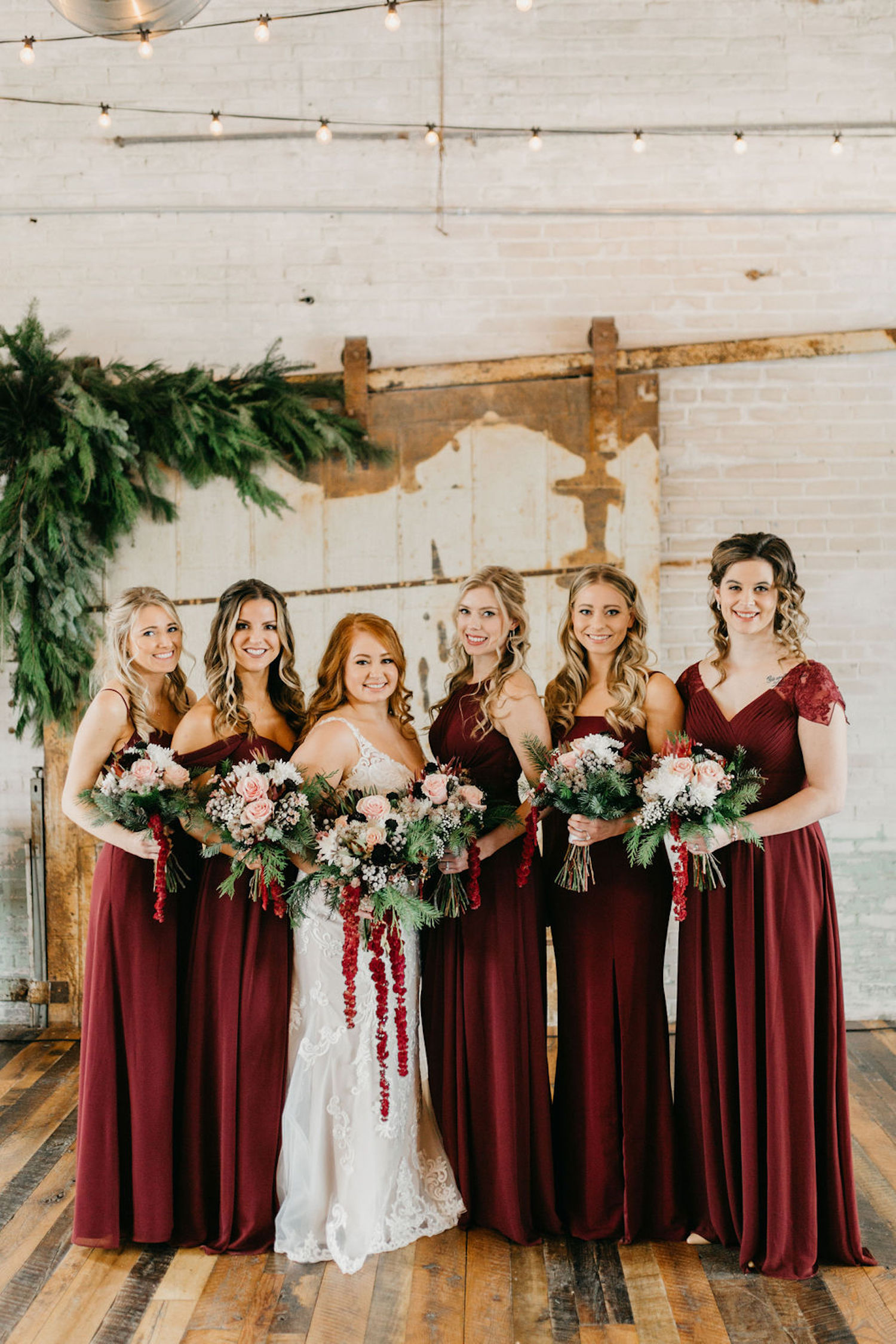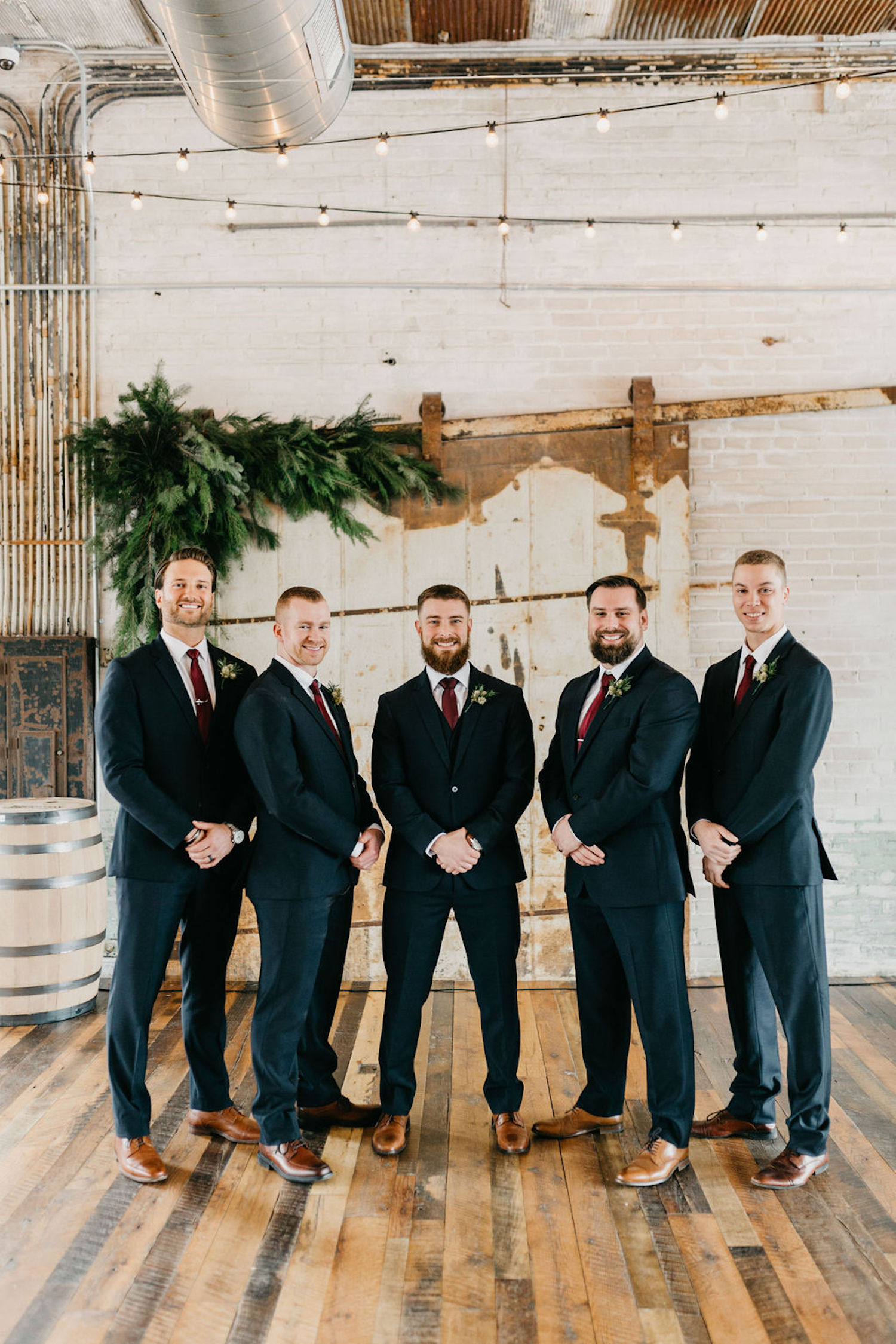 Although we love a good lakeside wedding this winter wedding proved to be just as stunning! We loved the vibrant colors of the bridesmaids dresses and bouquets against the white snow.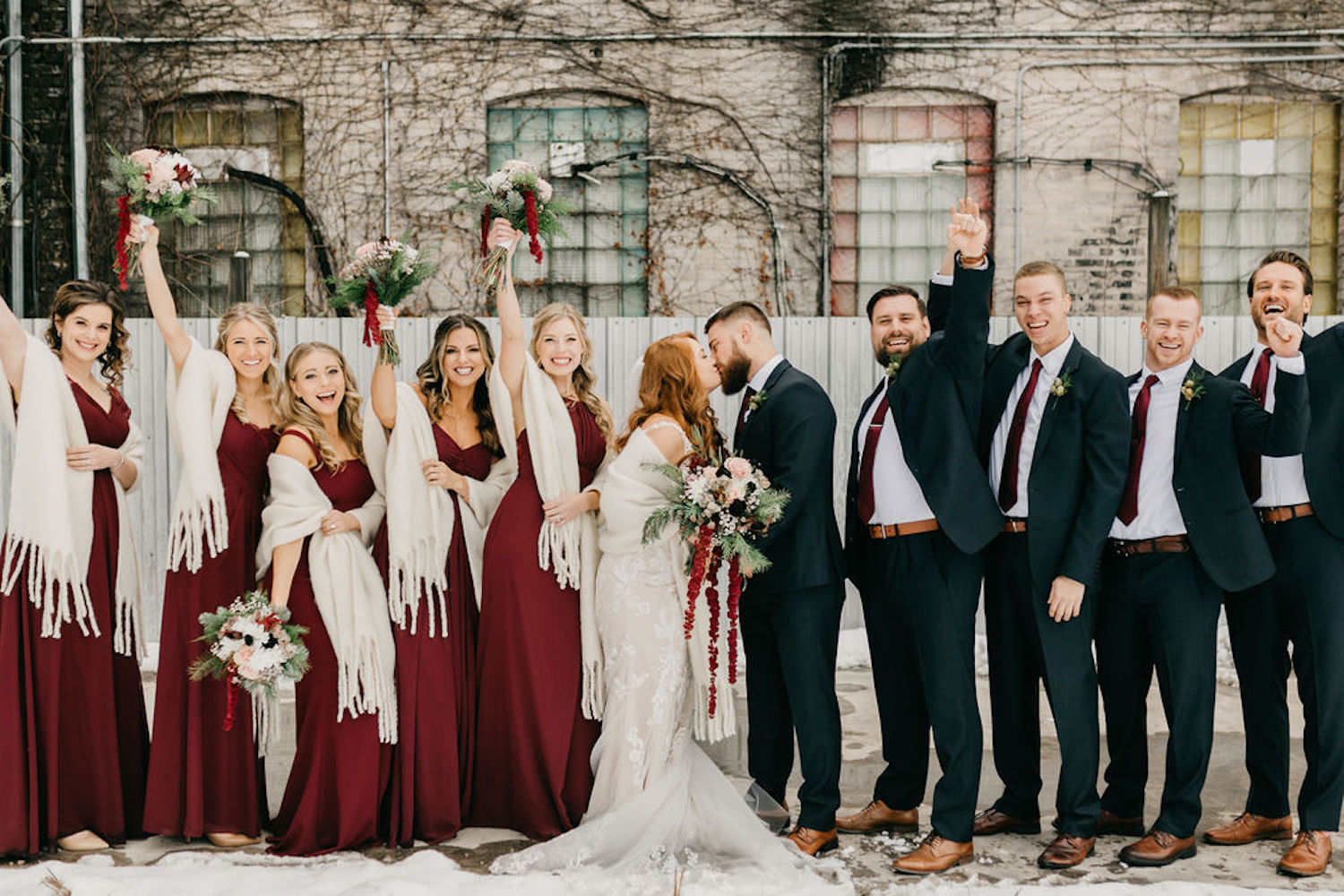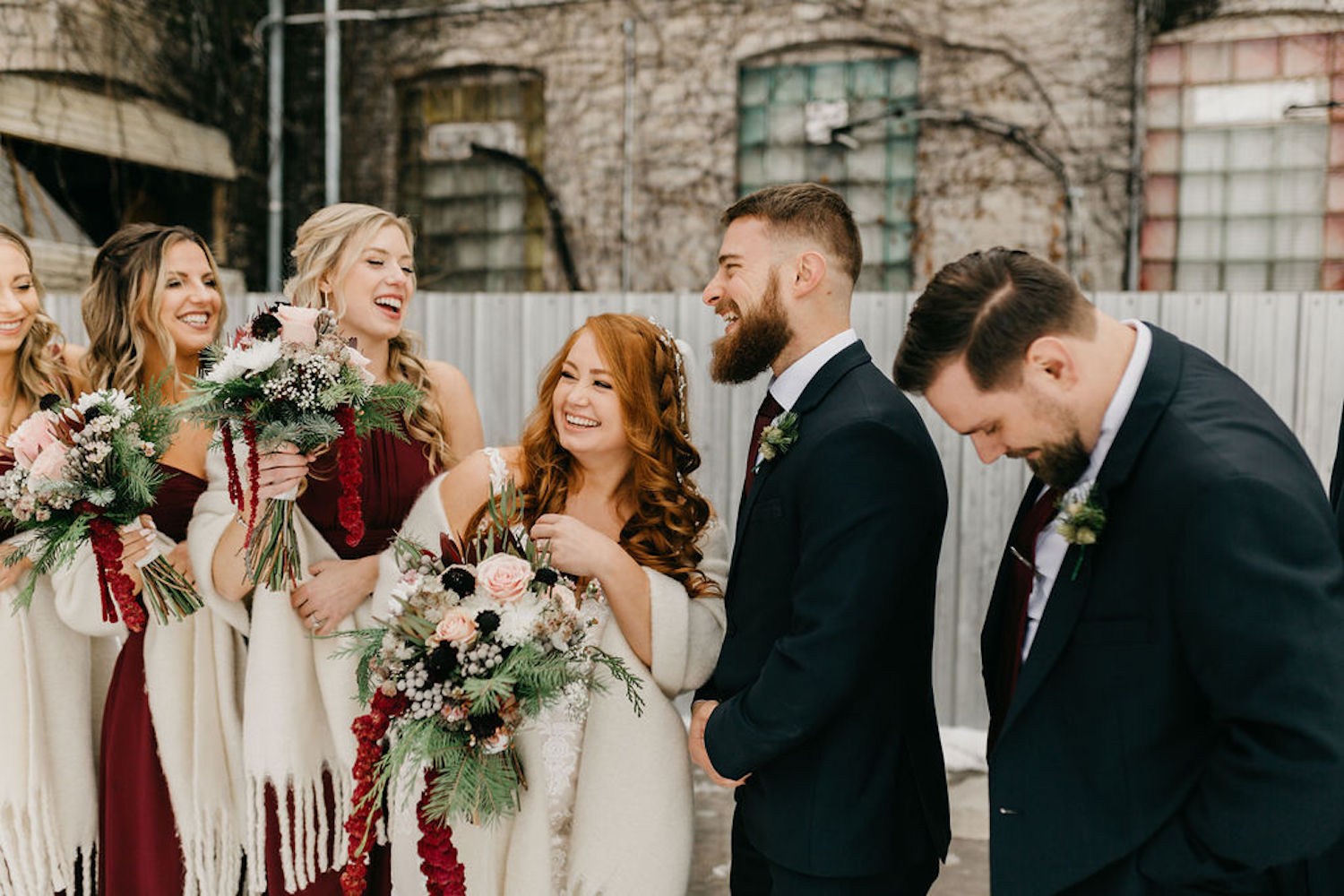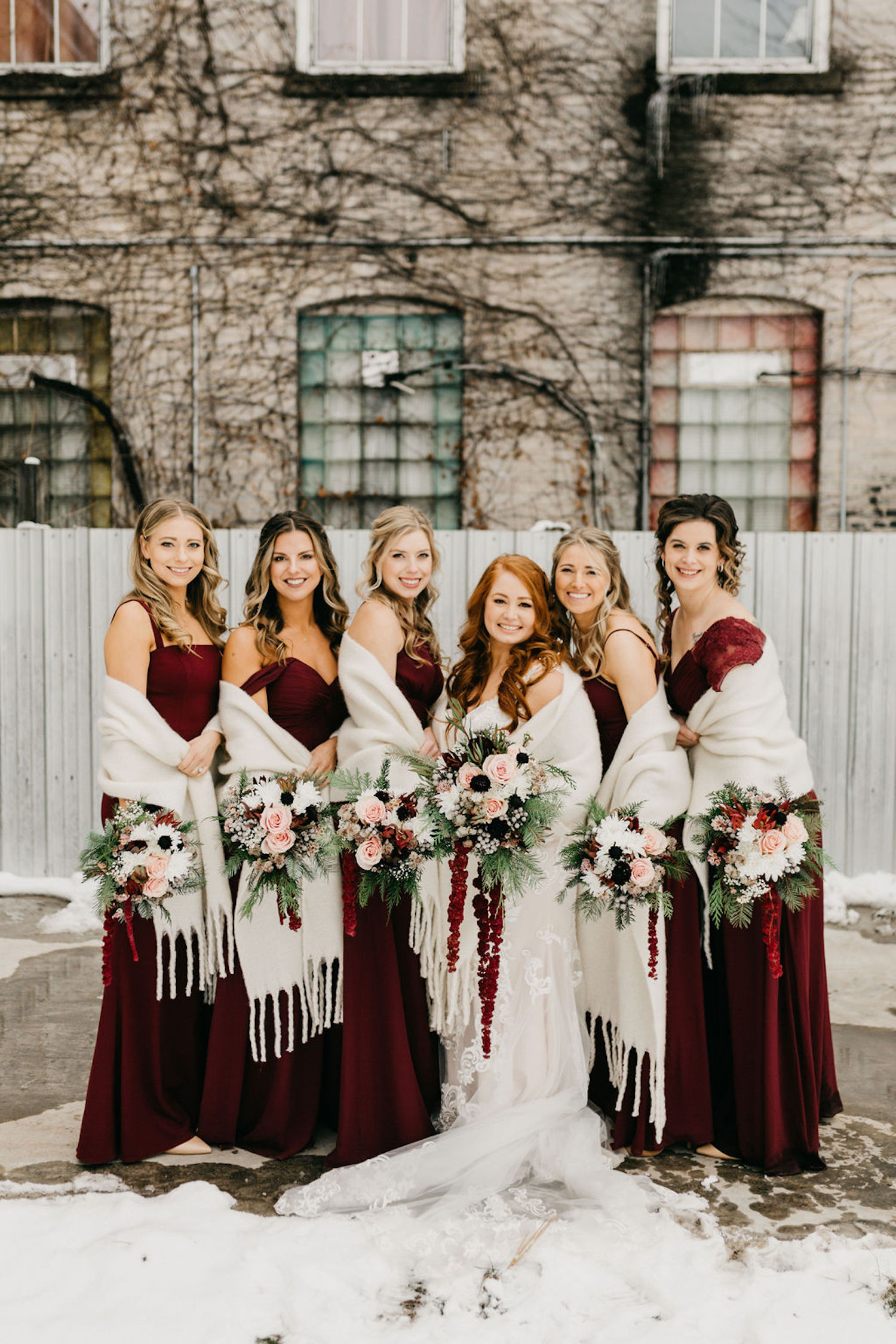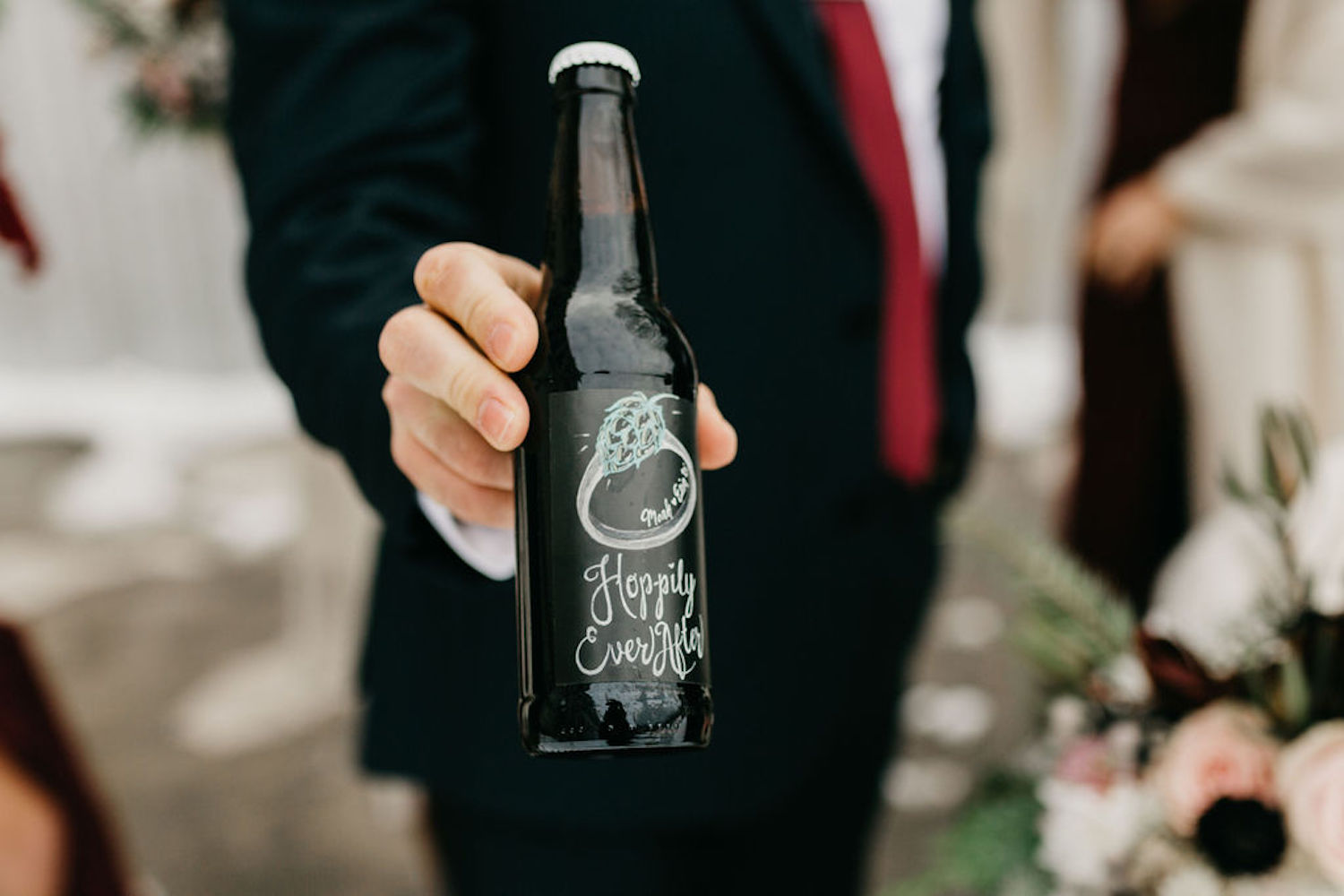 Erin, Mark and their families have an appreciation for all forms of alcohol and how its made. This made Journeyman Distillery the perfect place to host their wedding. They took their creativity even further by putting tags on each shot bottle that had the guests names and table number on it. A fun and unique touch for this Journeyman Distillery wedding.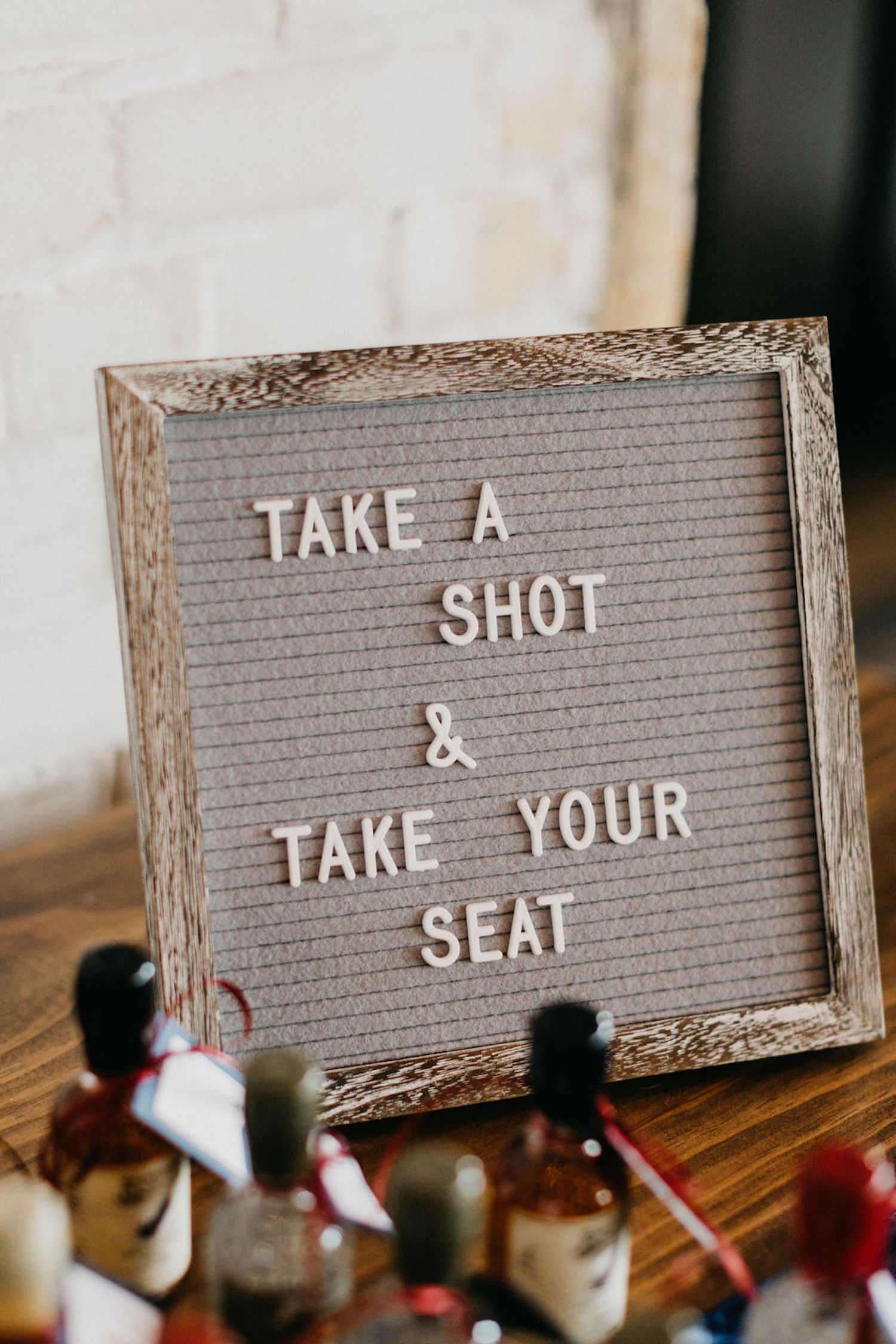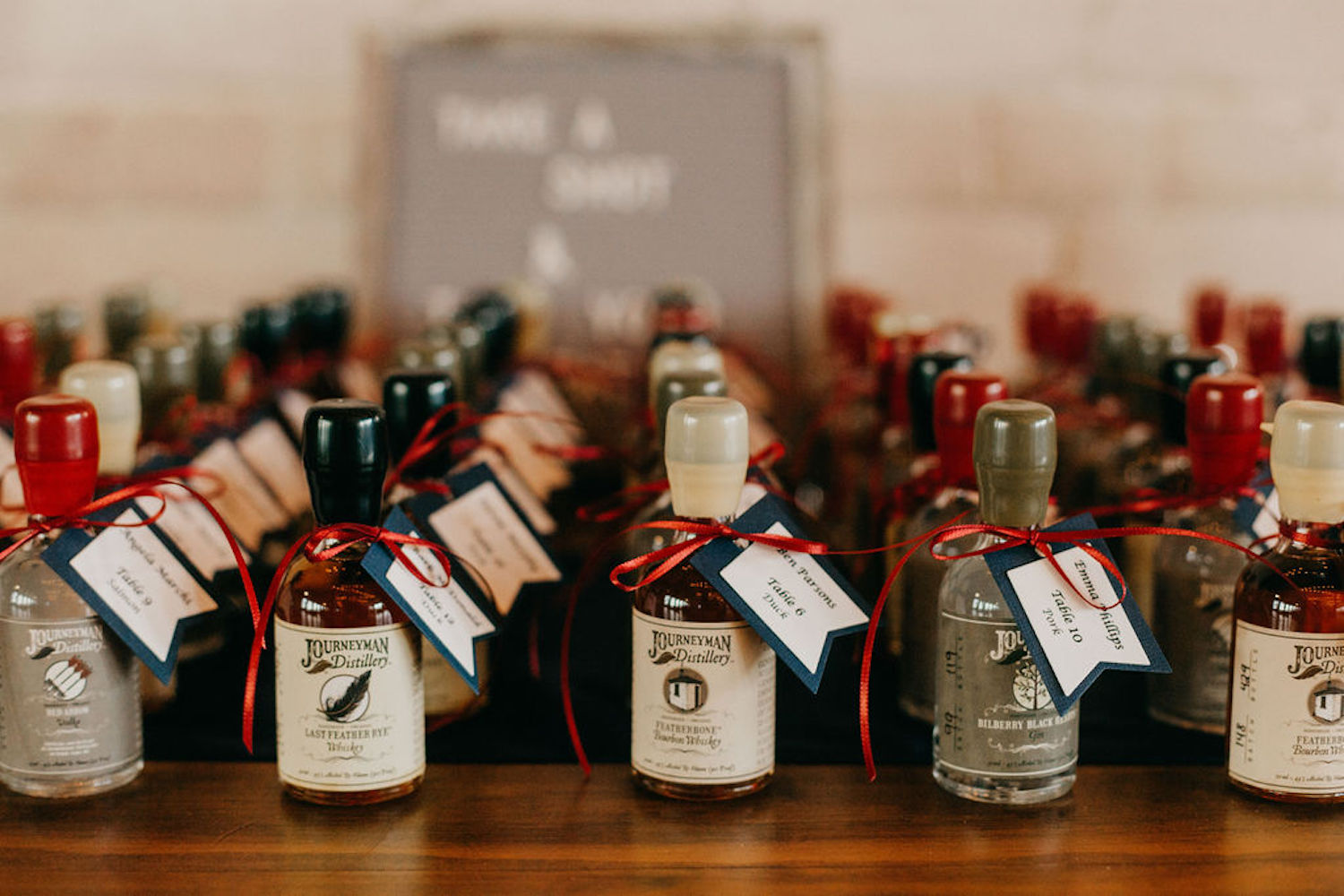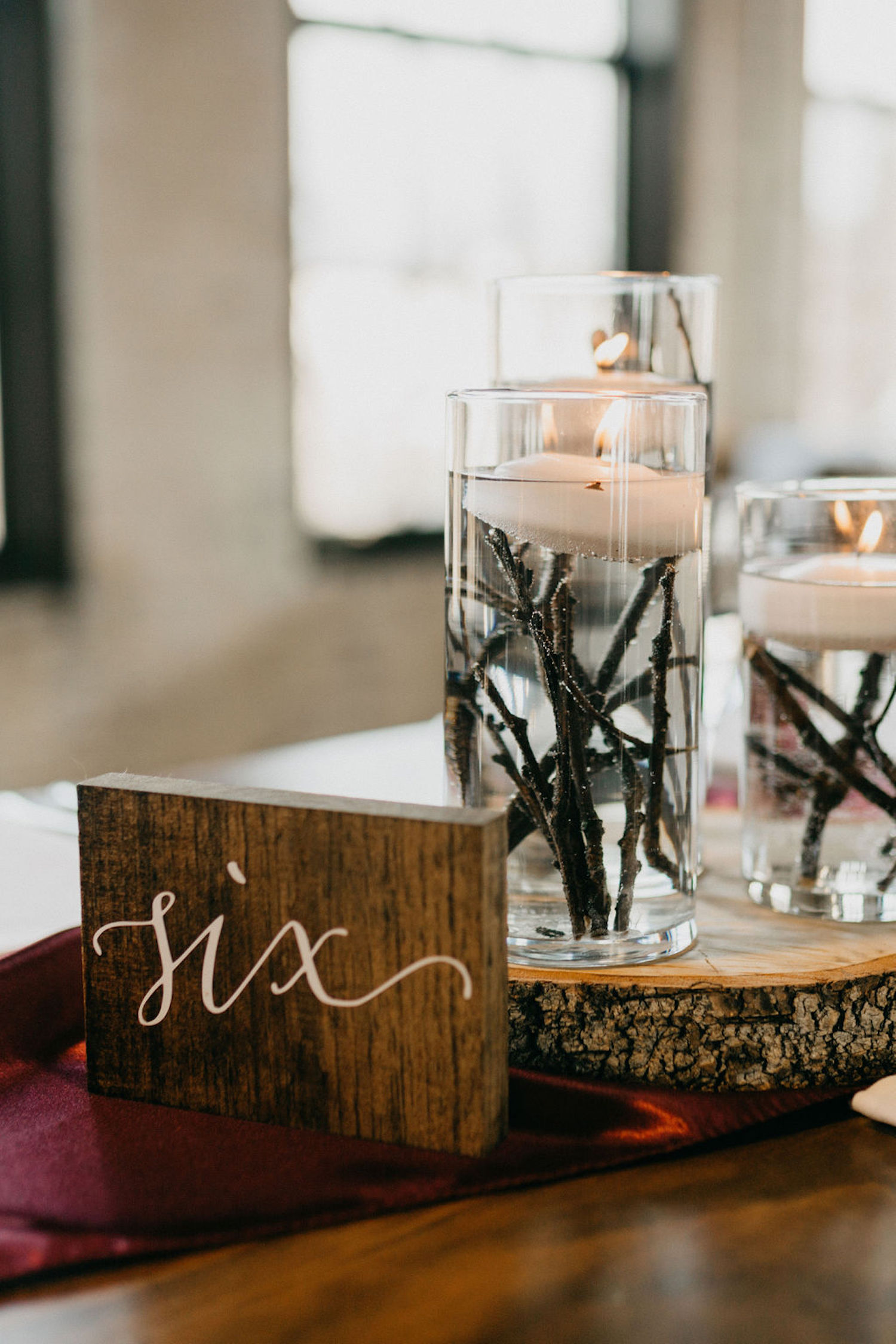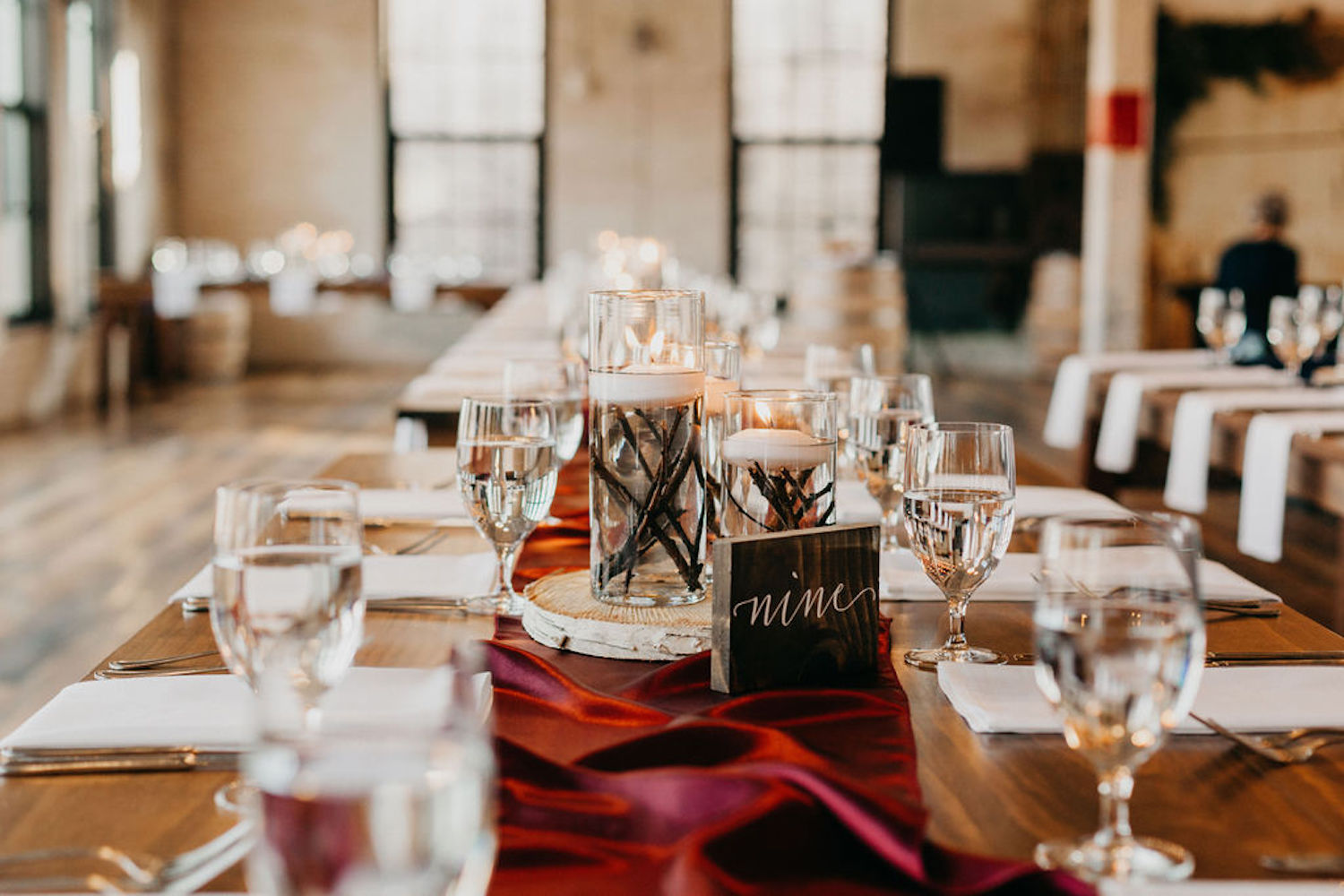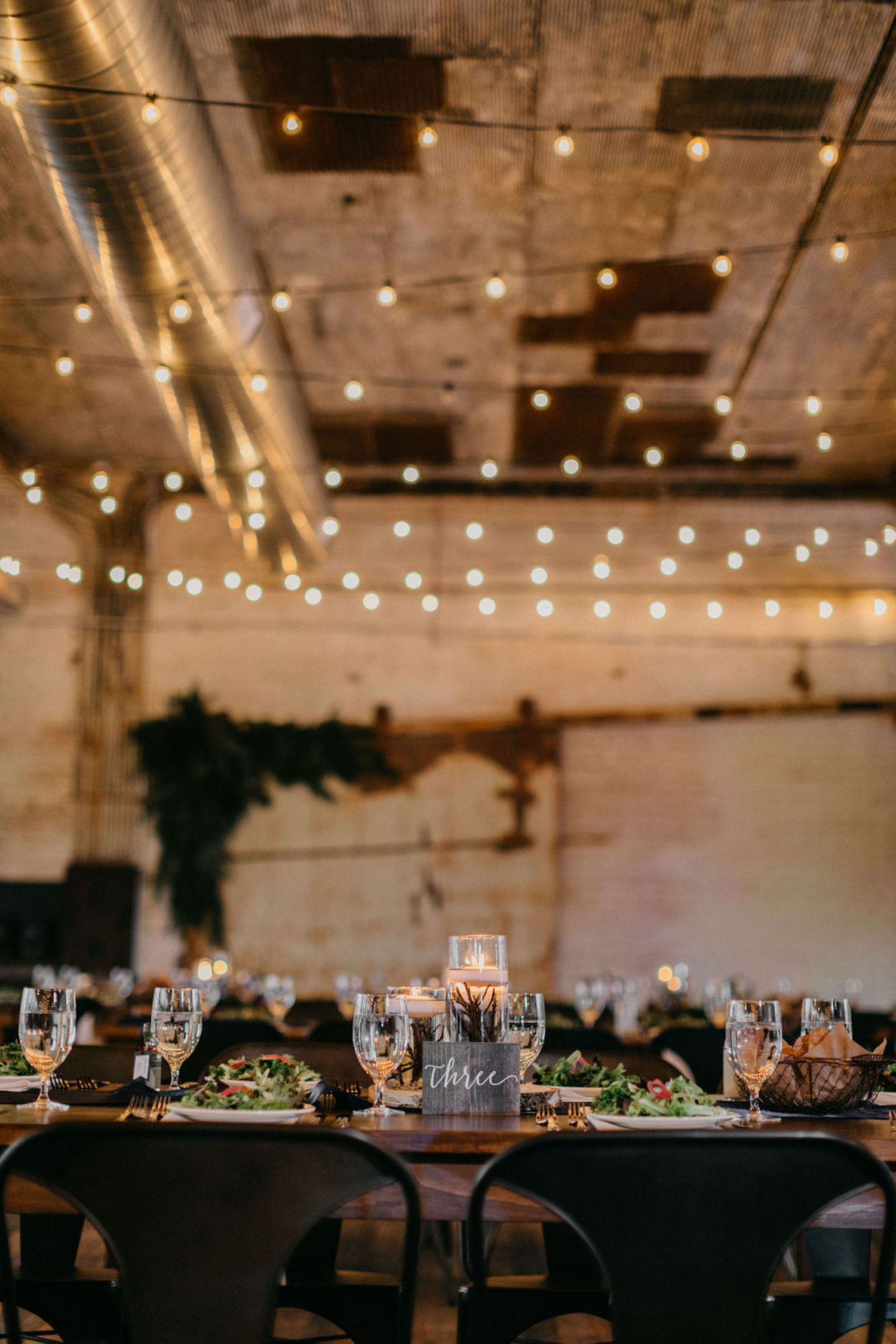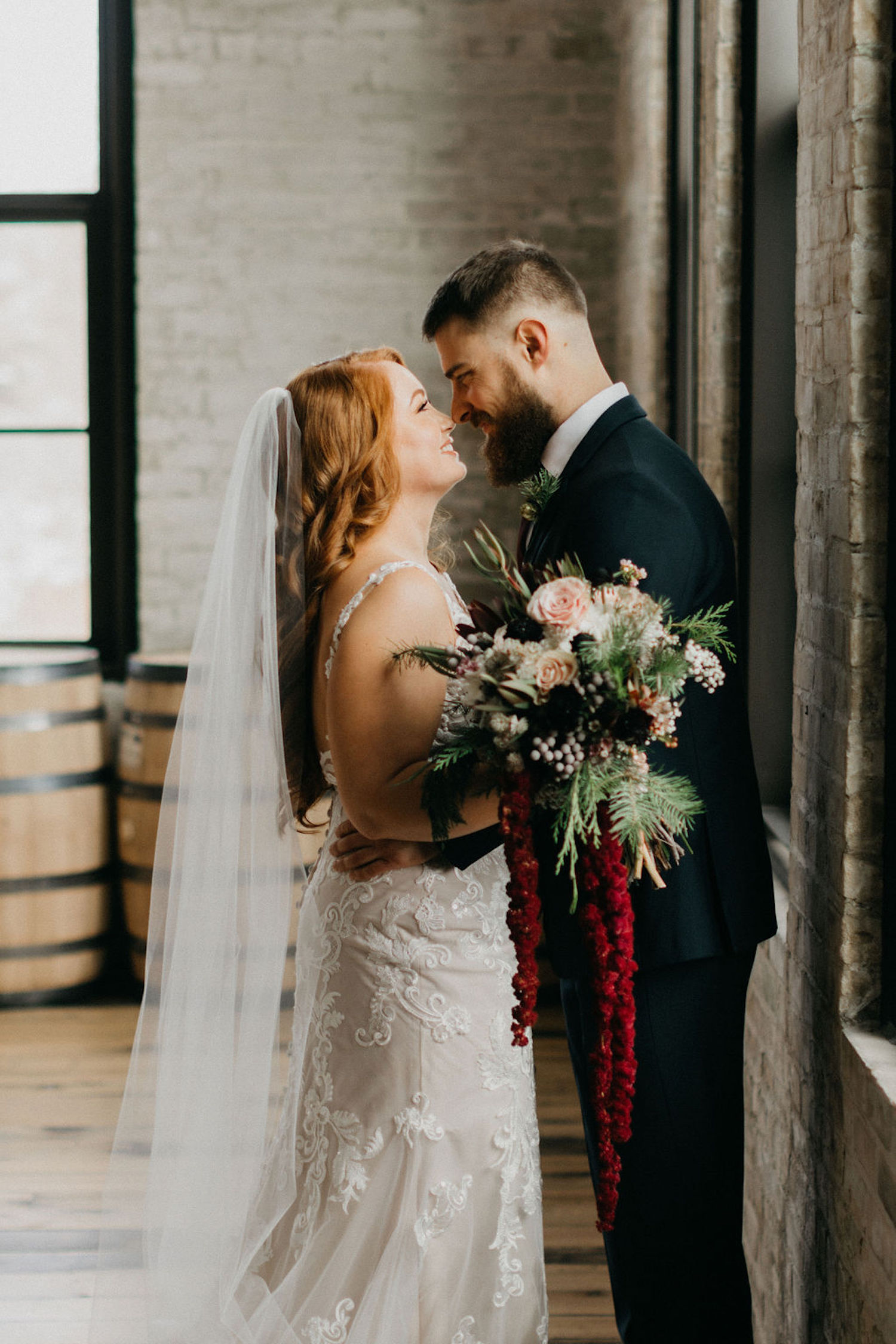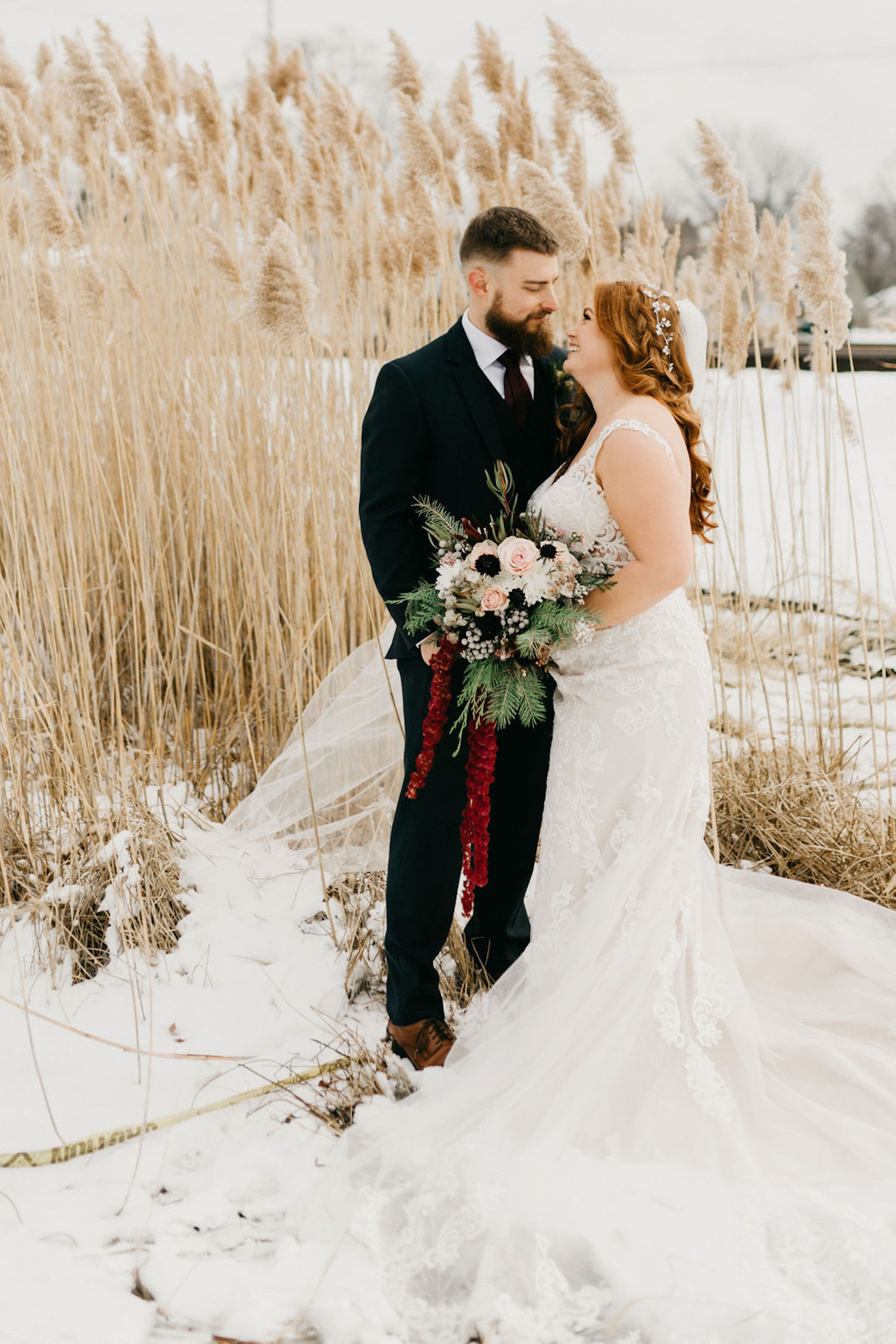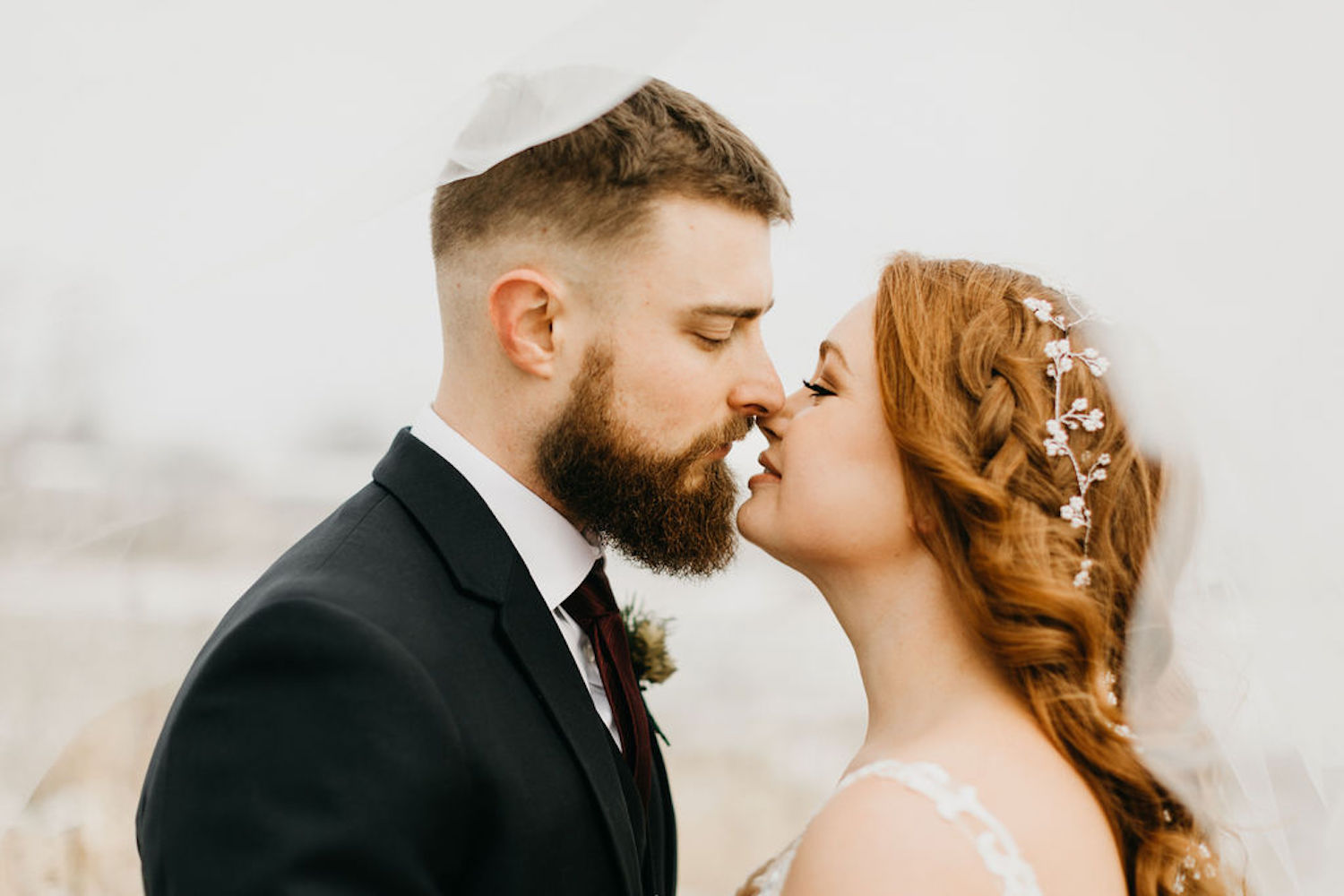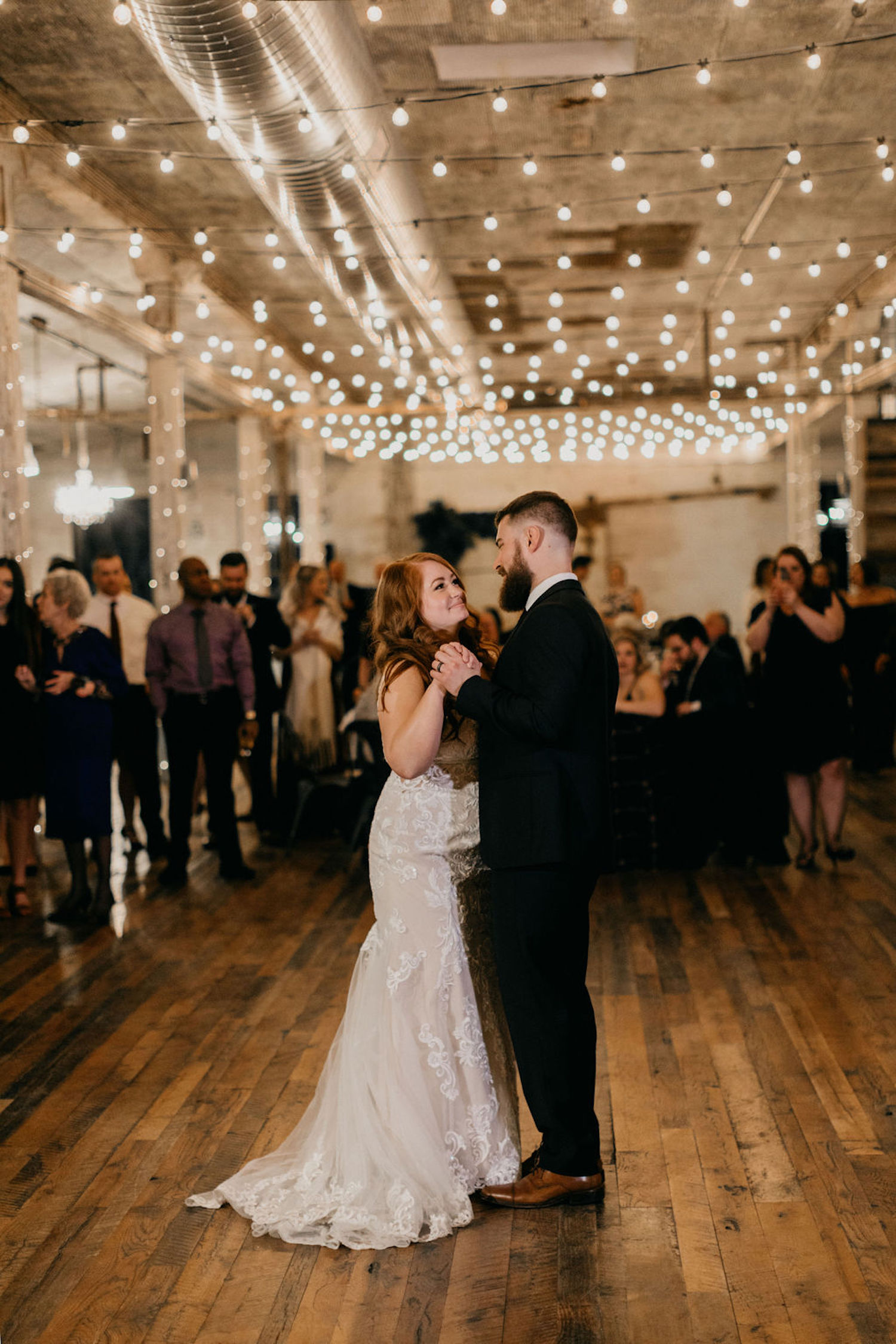 We love it when our couples do something unique to them for their wedding day. This is a perfect example of that; instead of the traditional wedding cake they decided to have tasty cake pops!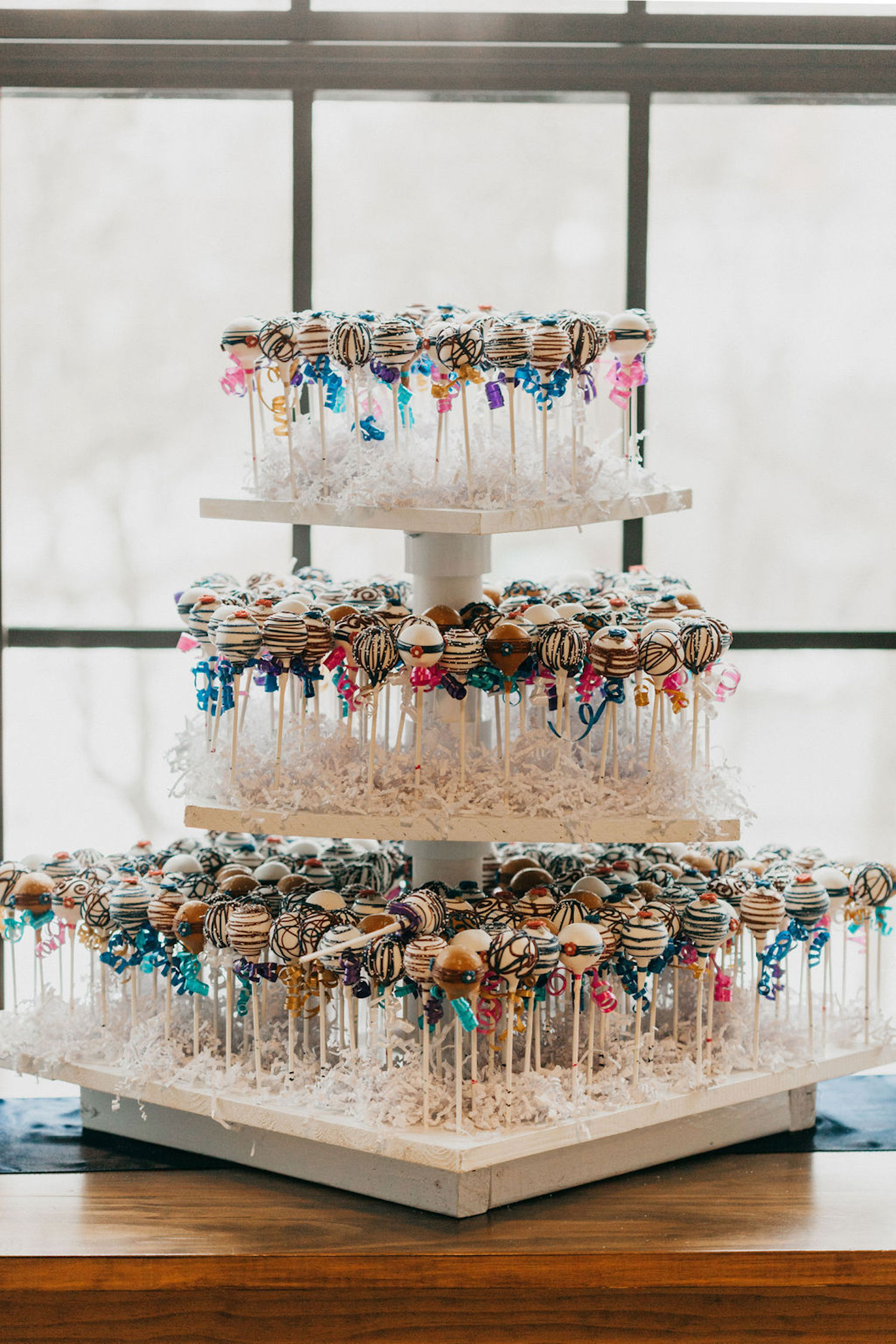 Erin and Mark, we are so glad that we got to be a part of this wonderful day and helped to make sure you had the best time with your loved ones. We wish you all the best and many years of happiness!
Cheers!
If you admired this Journeyman Distillery wedding you will love Jasmine & Daniel's wedding at Journeyman Distillery.
Wedding Coordinator: Stellaluna Events | Photography: Brick and Pine Photography | Venue & Catering: Journeyman Distillery | Florals: H&J Florist and Greenhouses | Entertainment: Larry Lee and the Back In the Day Band  | Beauty: Something Blue Stylists | Bar & Beverage:  Beverage Specialists | Cake: Lynn D's Truffle Cake Pops | Transportation: B&W Charters | Wedding Dress: The White Dress