Garden Themed Bridal Shower Florals
I love doing floral projects outside of wedding days and having the opportunity to experiment with new designs. So when a mother of bride asked if I would create some florals for her daughter's bridal shower (who also happens to be one of my July brides) I couldn't resist! Especially once I learned it was a garden themed shower and the color palette was blush and white and lots of greenery! Hanna of Hanna Adams Photography snapped some gorgeous images of the blooms and we both gushed over those stunning garden roses.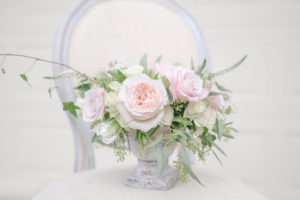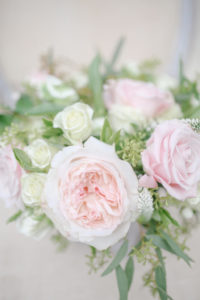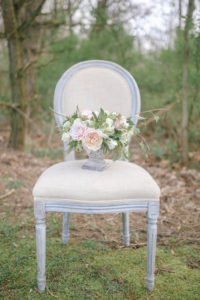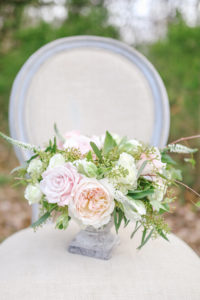 My friend, Leslie, was in town visiting from Oklahoma. I love to bake and one of mine and Leslie's favorite things to do together is eat sweet treats, so we decided to make chocolate croissants. I failed to read the directions ahead of time and see the total baking time was 19 HOURS! Needless to say these tasty babes were a little more labor intensive than we expected so when Hanna arrived to take pictures we insisted she took some of our labor of love.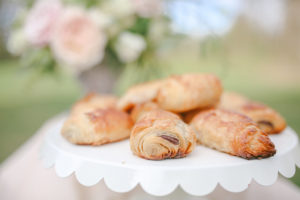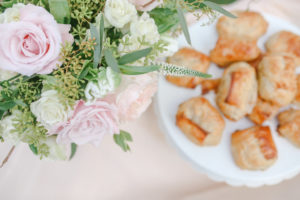 And of course, when we were done shooting we sat around the table and snacked on our treats!