Journeyman Distillery Wedding | Jasmine & Daniel
We love any opportunity to be a part of a Journeyman Distillery wedding and Jasmine and Daniel's wedding was no exception. Jasmine and Daniel's wedding was on a beautiful sunny Sunday at Journeyman Distillery's Warren Hall.
When we were creating the design for their wedding day Jasmine and Daniel gave us a lot of fun inspiration to work with including their love for vintage items, different cultures and lots of greenery with touches of lavender. Adding all those elements together created a perfect look for Journeyman's already so unique space.
What we loved the most about getting to know Jasmine and Daniel was how kind hearted they are. Though they were the first of their friends and siblings to be married and were new to the process, they approached everything with a smile and positive attitude. Scroll below to see all the gorgeous images captured so perfectly by Amber at Brick and Pine Photography.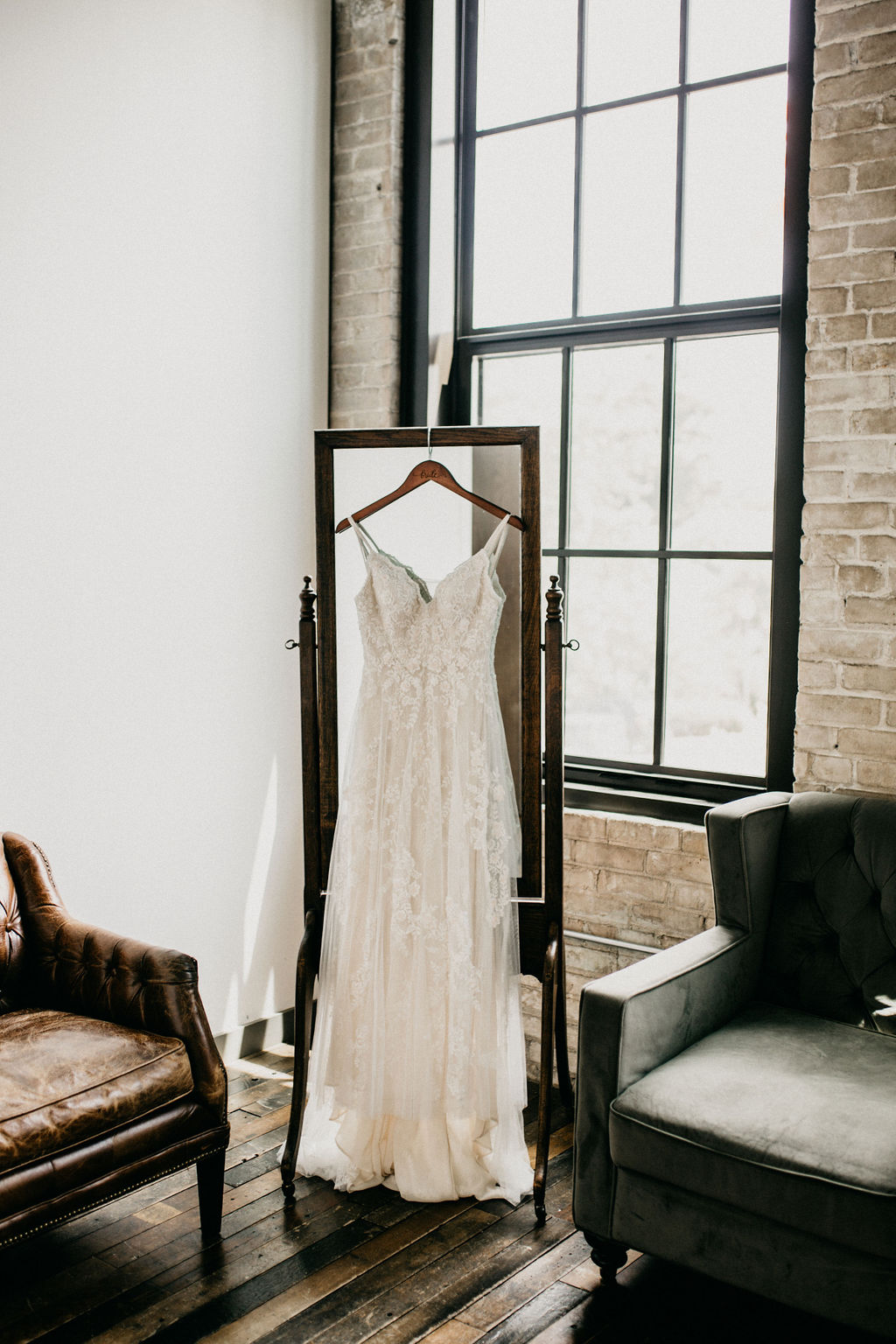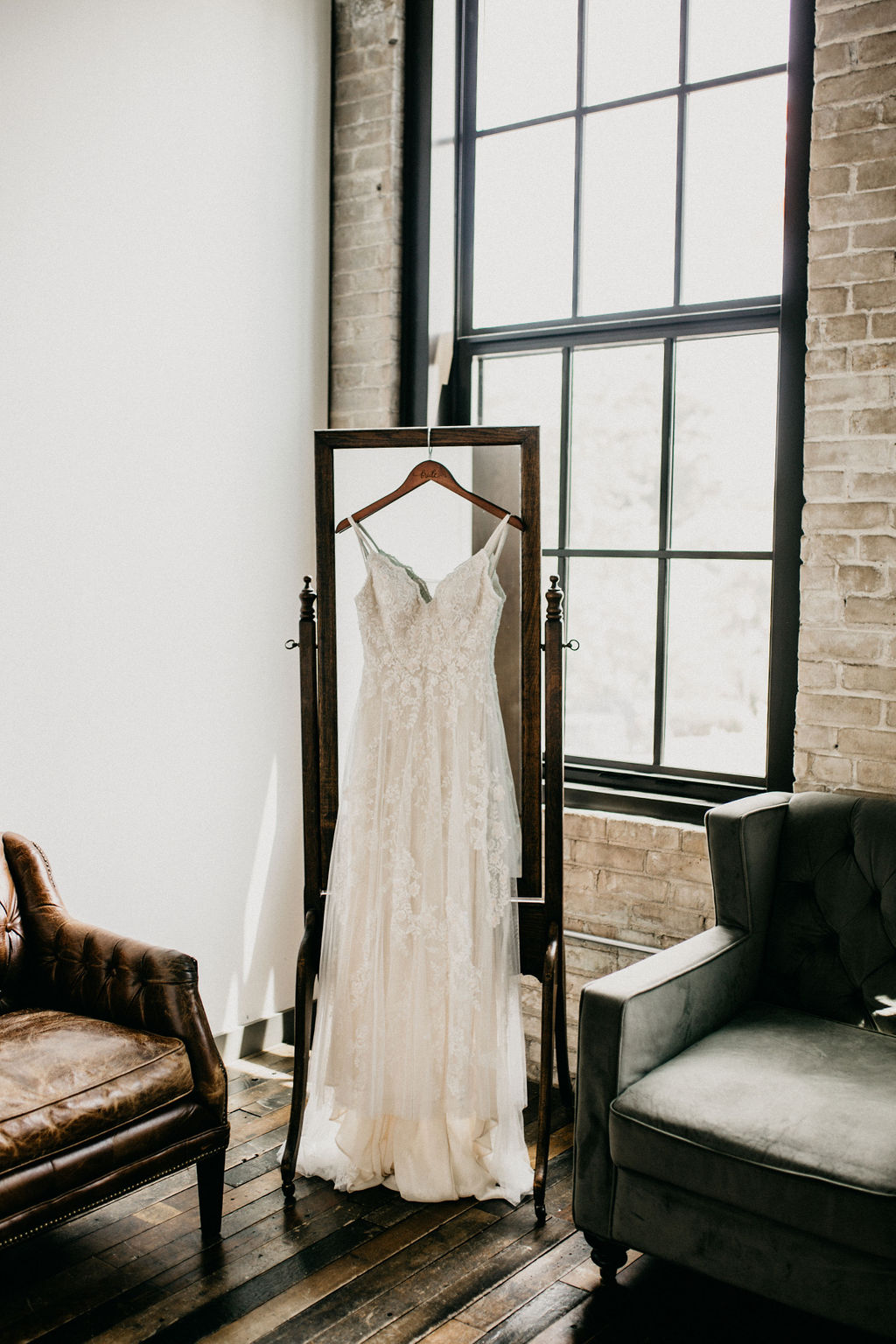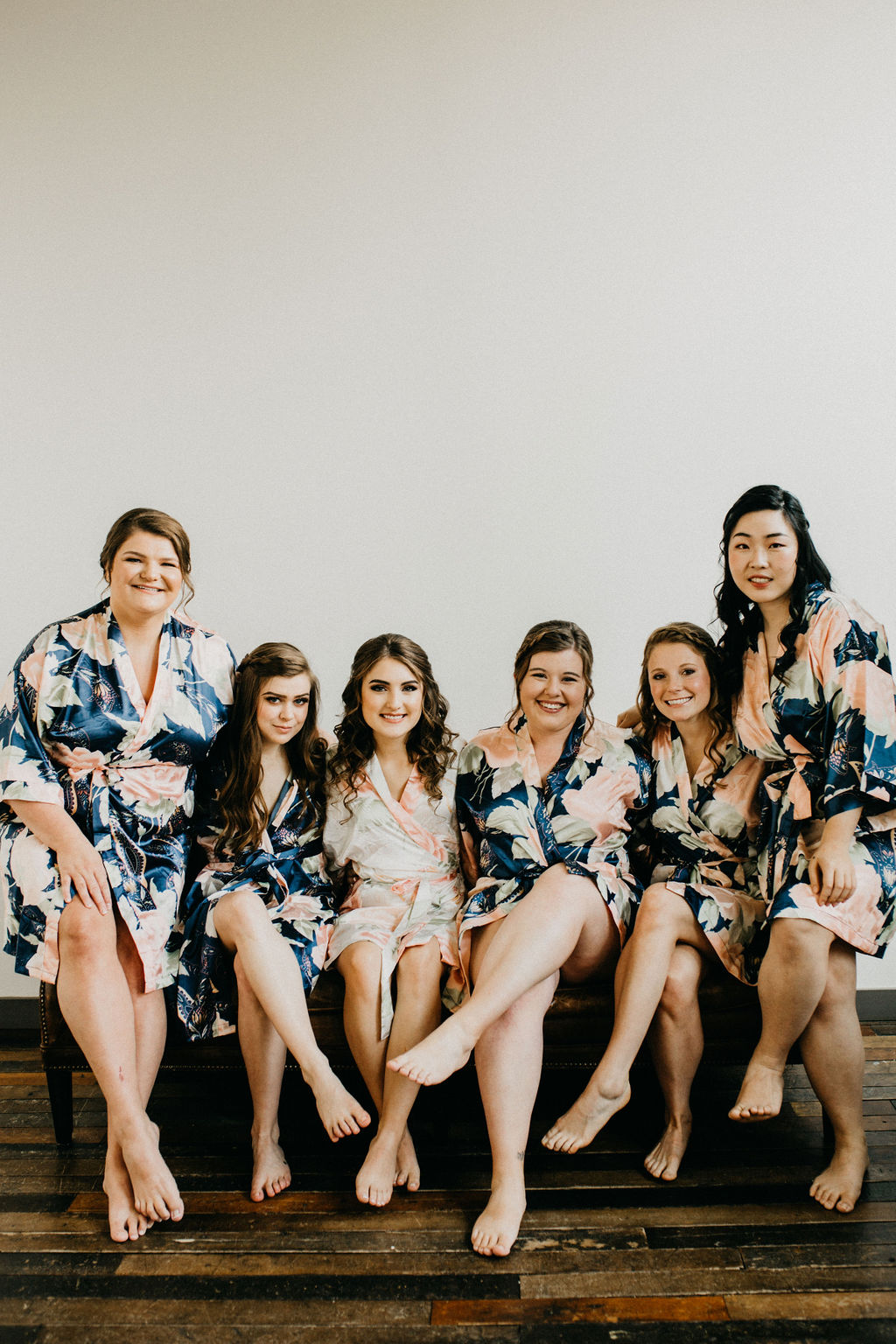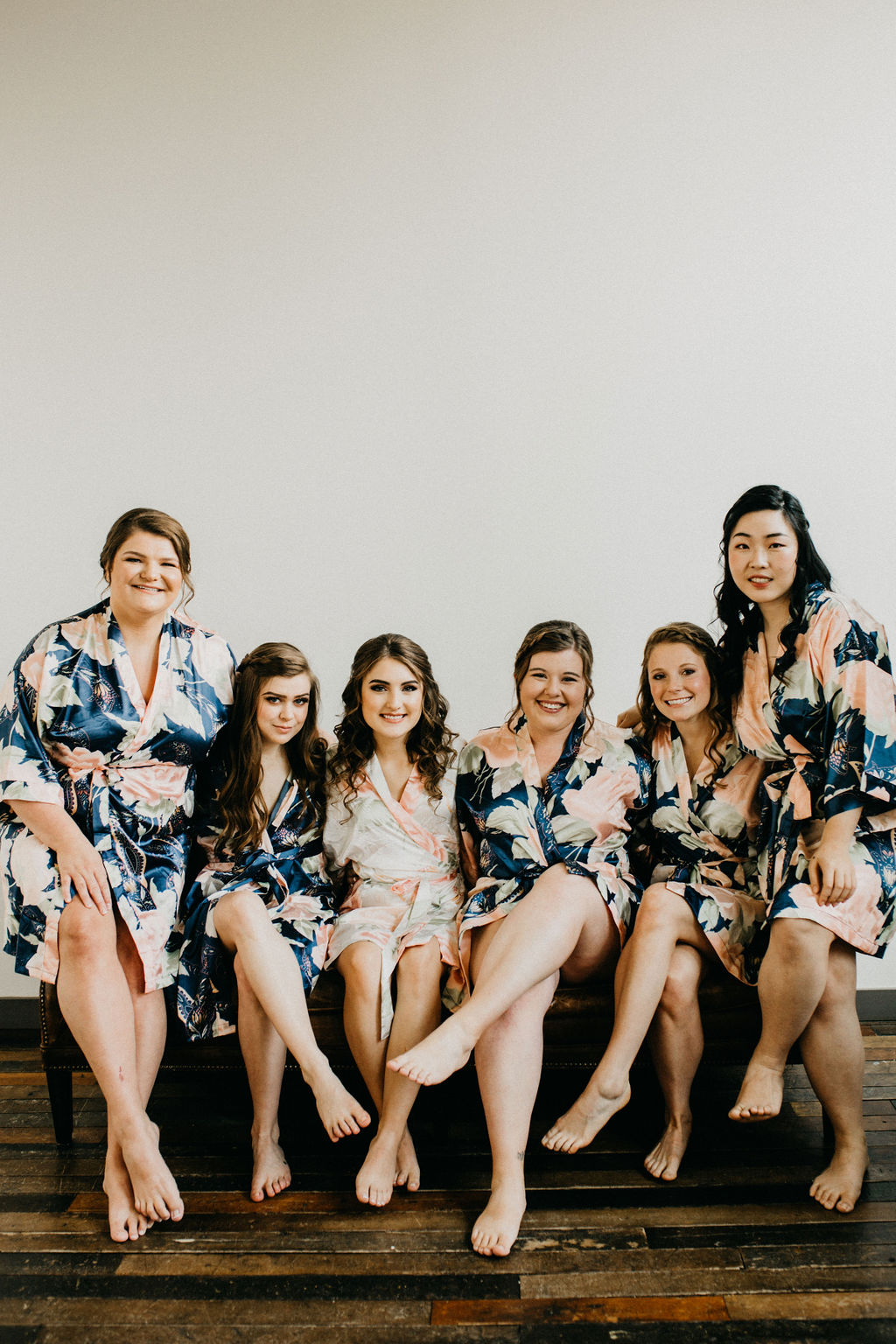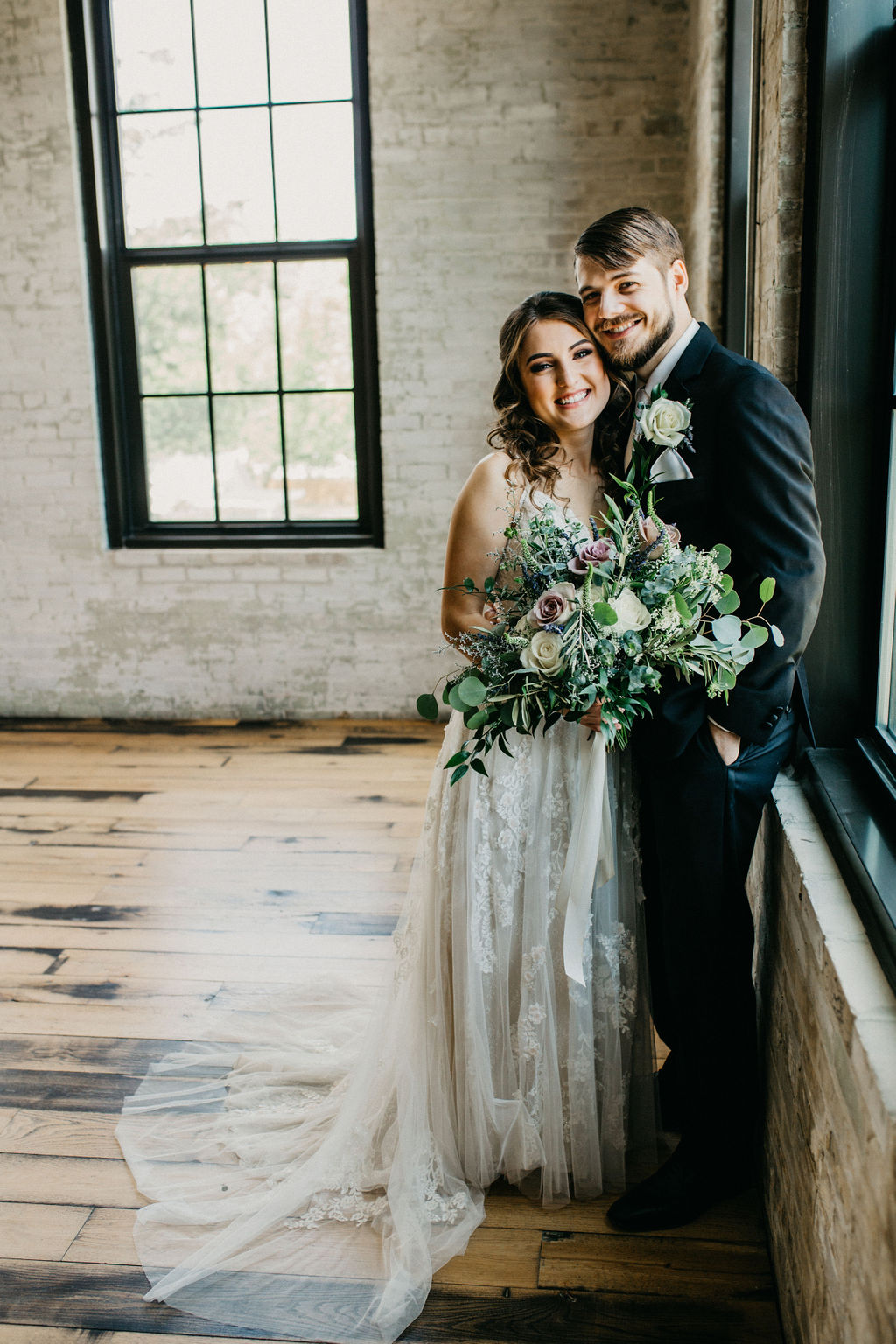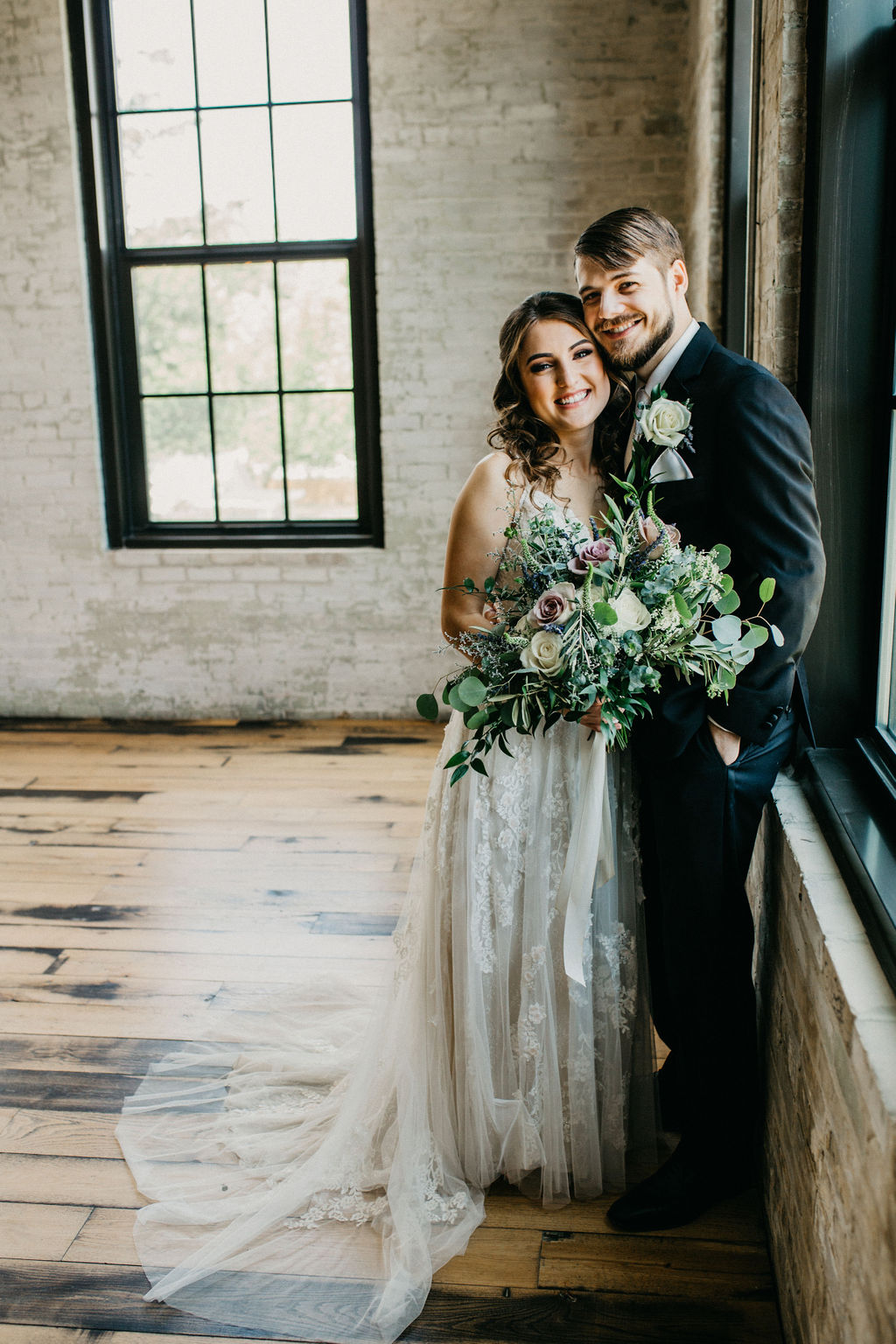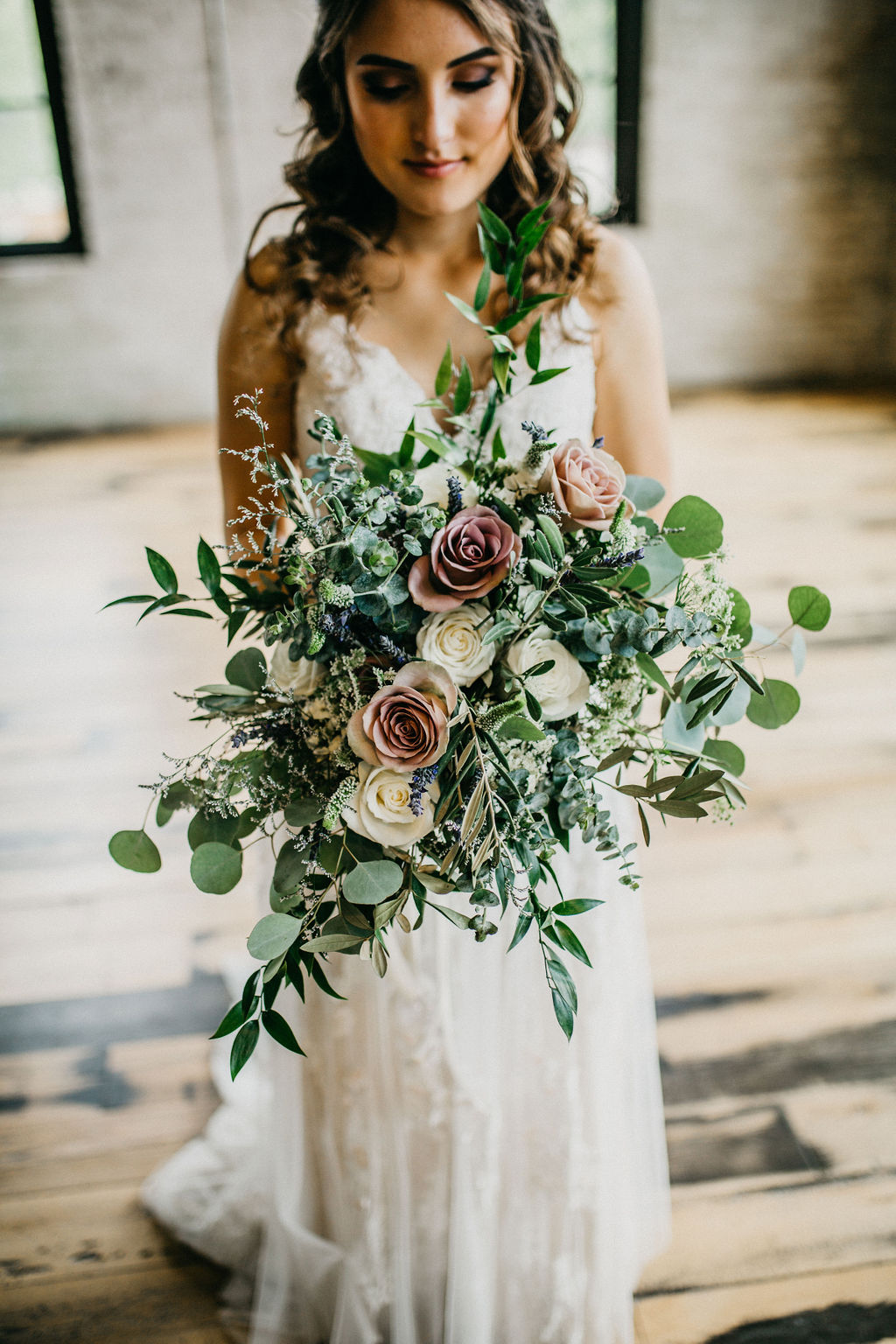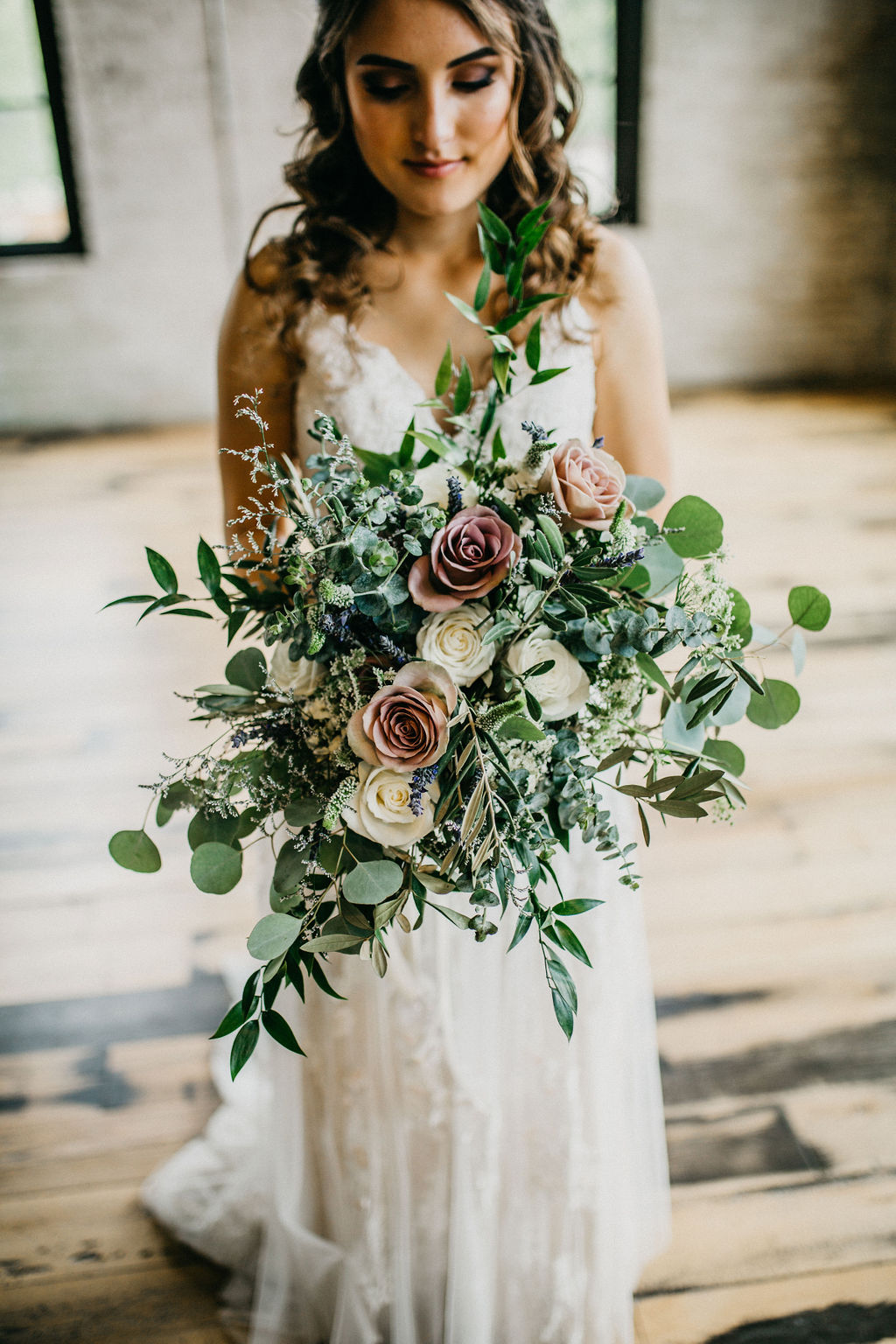 One of our favorite parts of a Journeyman Distillery wedding is how easily you can repurpose the ceremony decor to the reception because it's all the same space. We always encourage repurposing ceremony decor so guests can enjoy it longer than the ceremony. We loved reusing Jasmine and Daniel's flowers, candles, barrels and rug from the ceremony during the reception.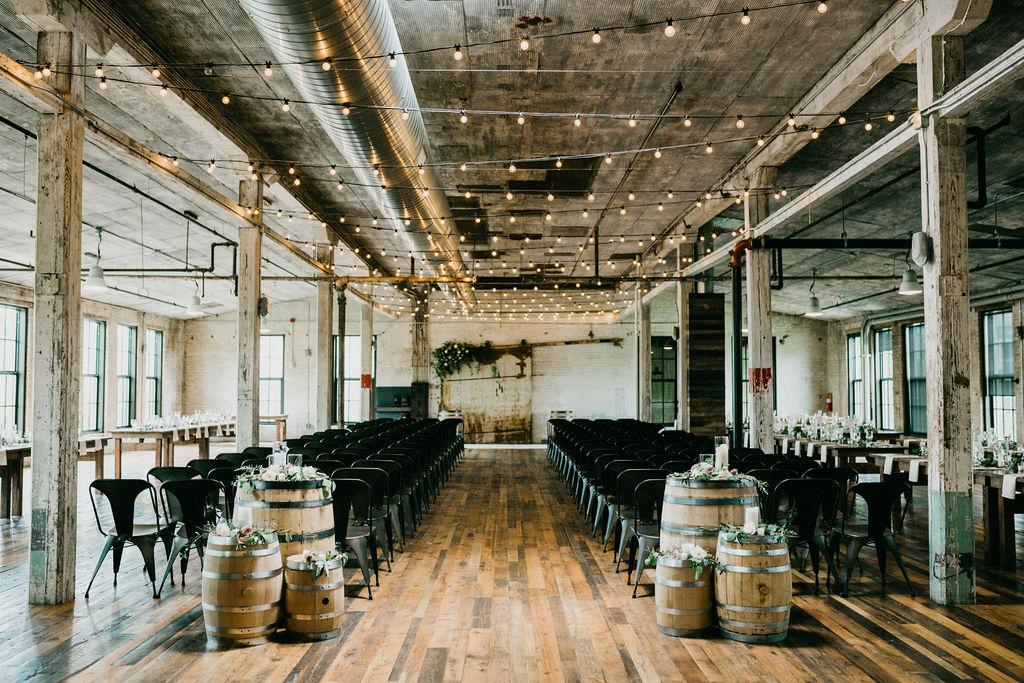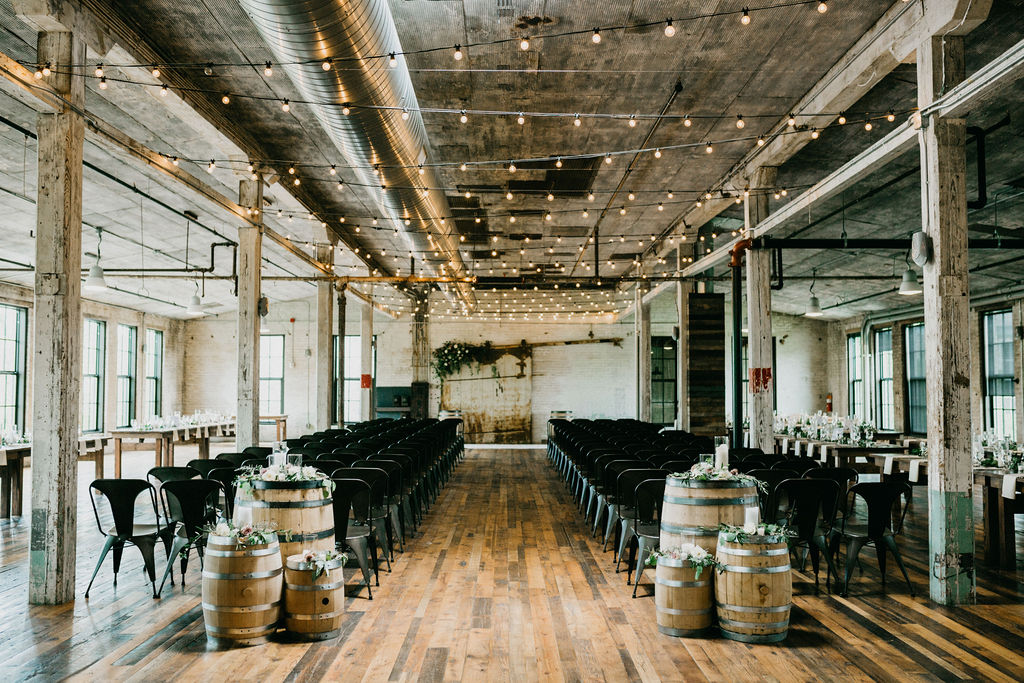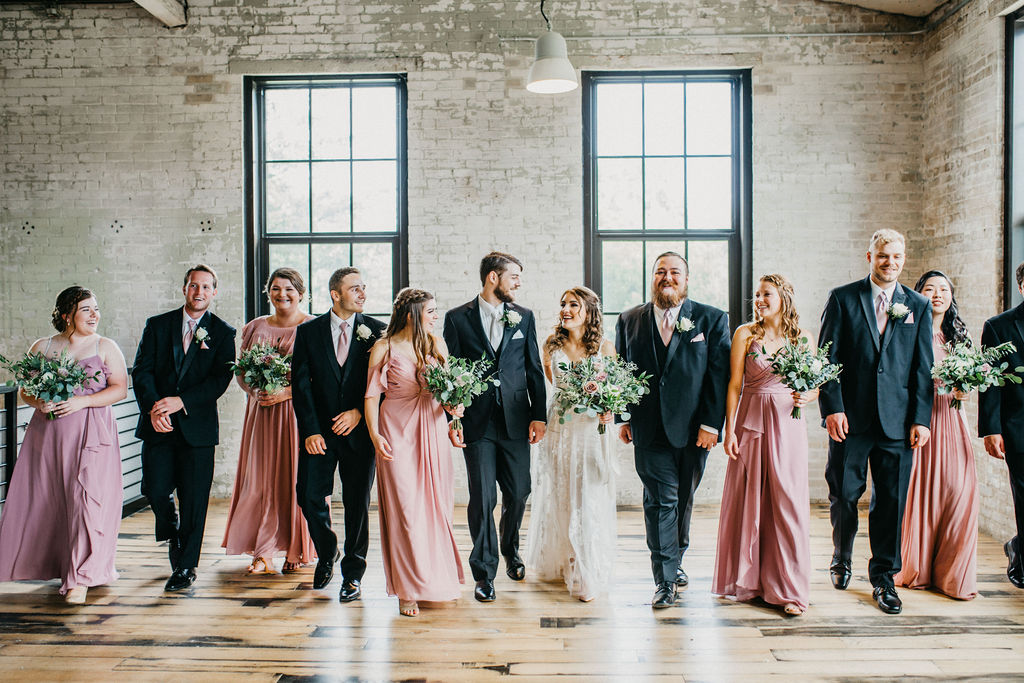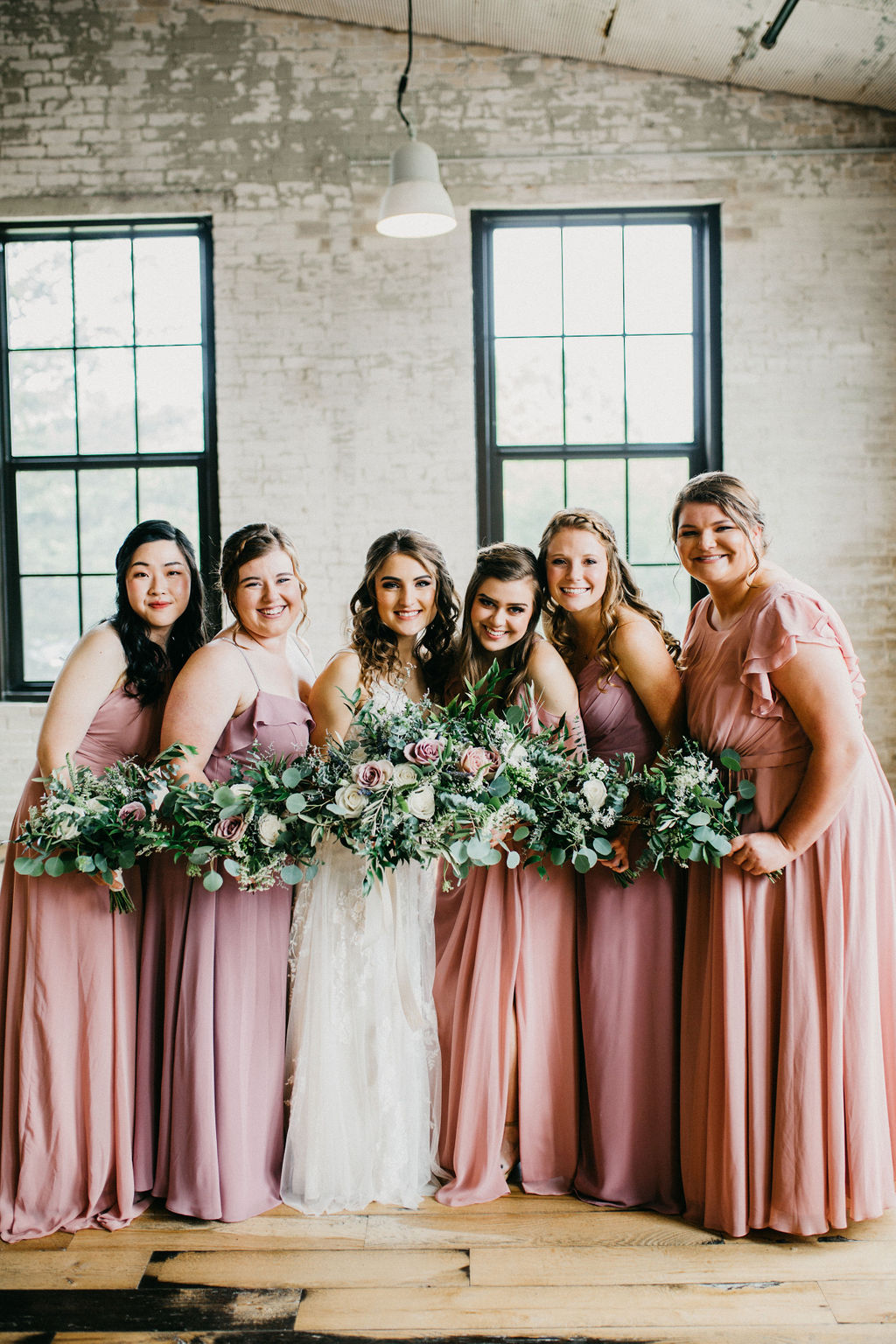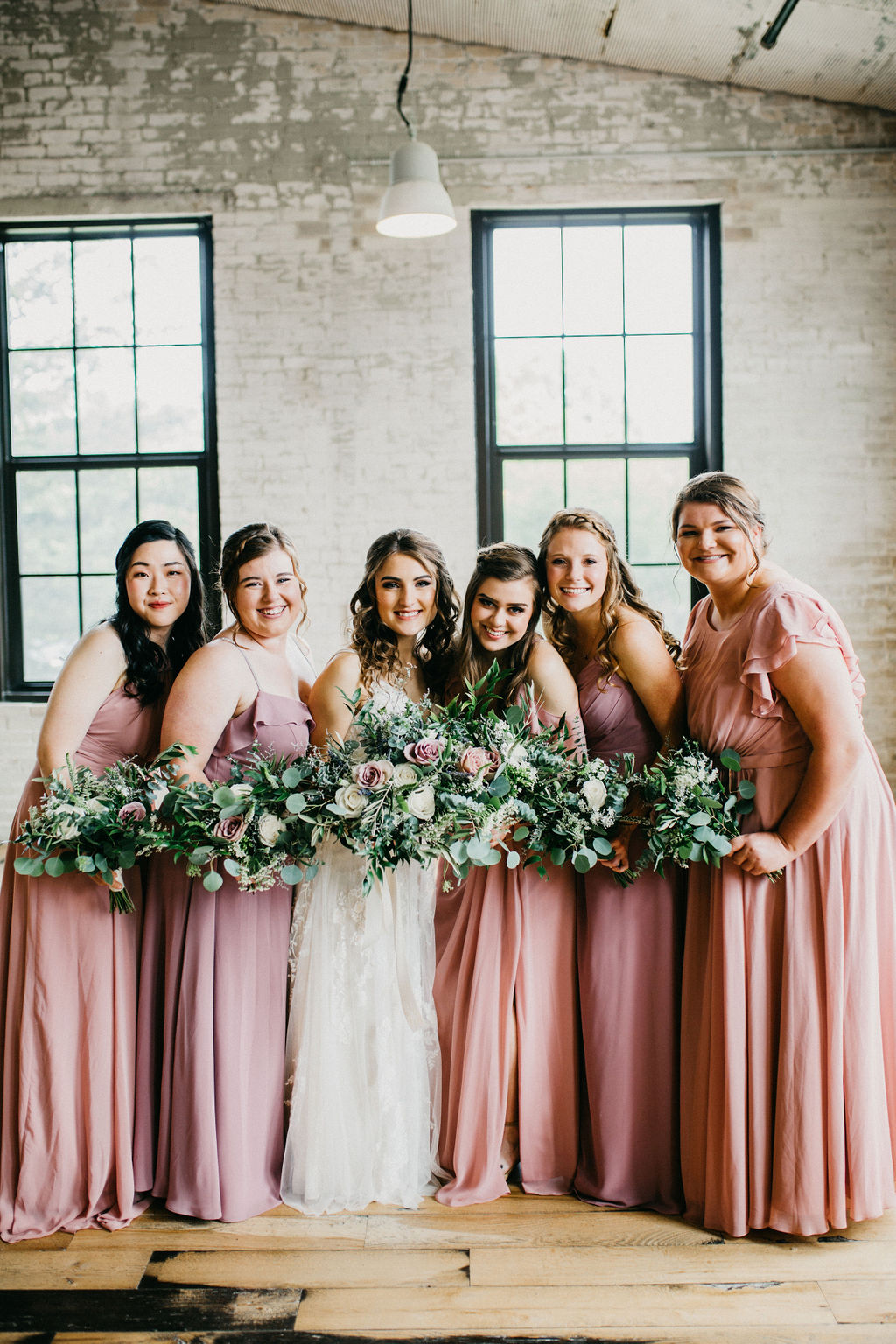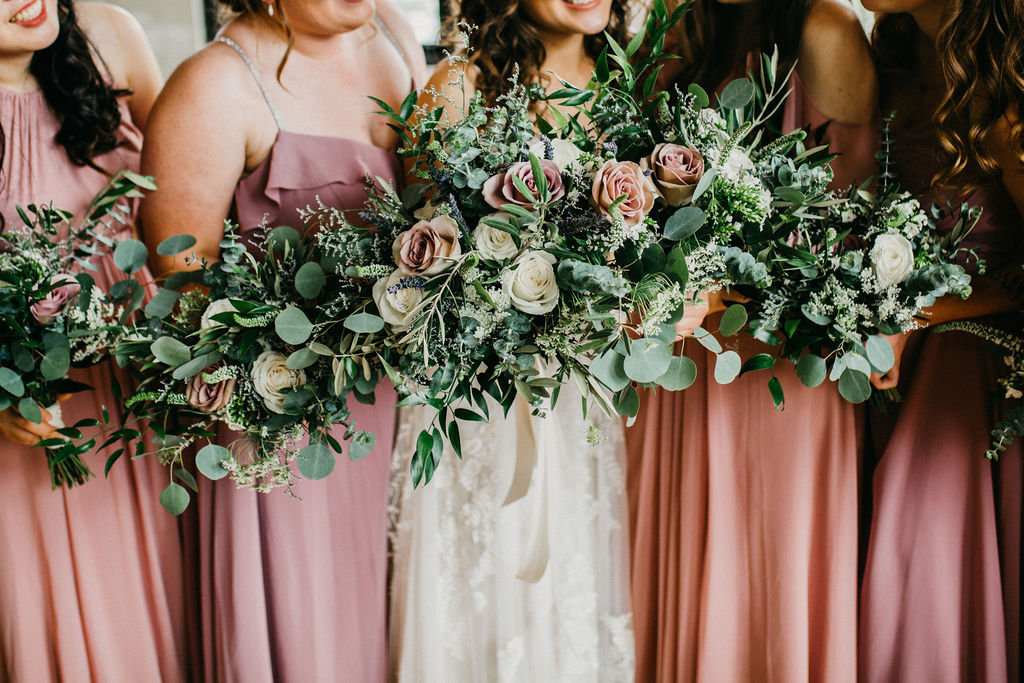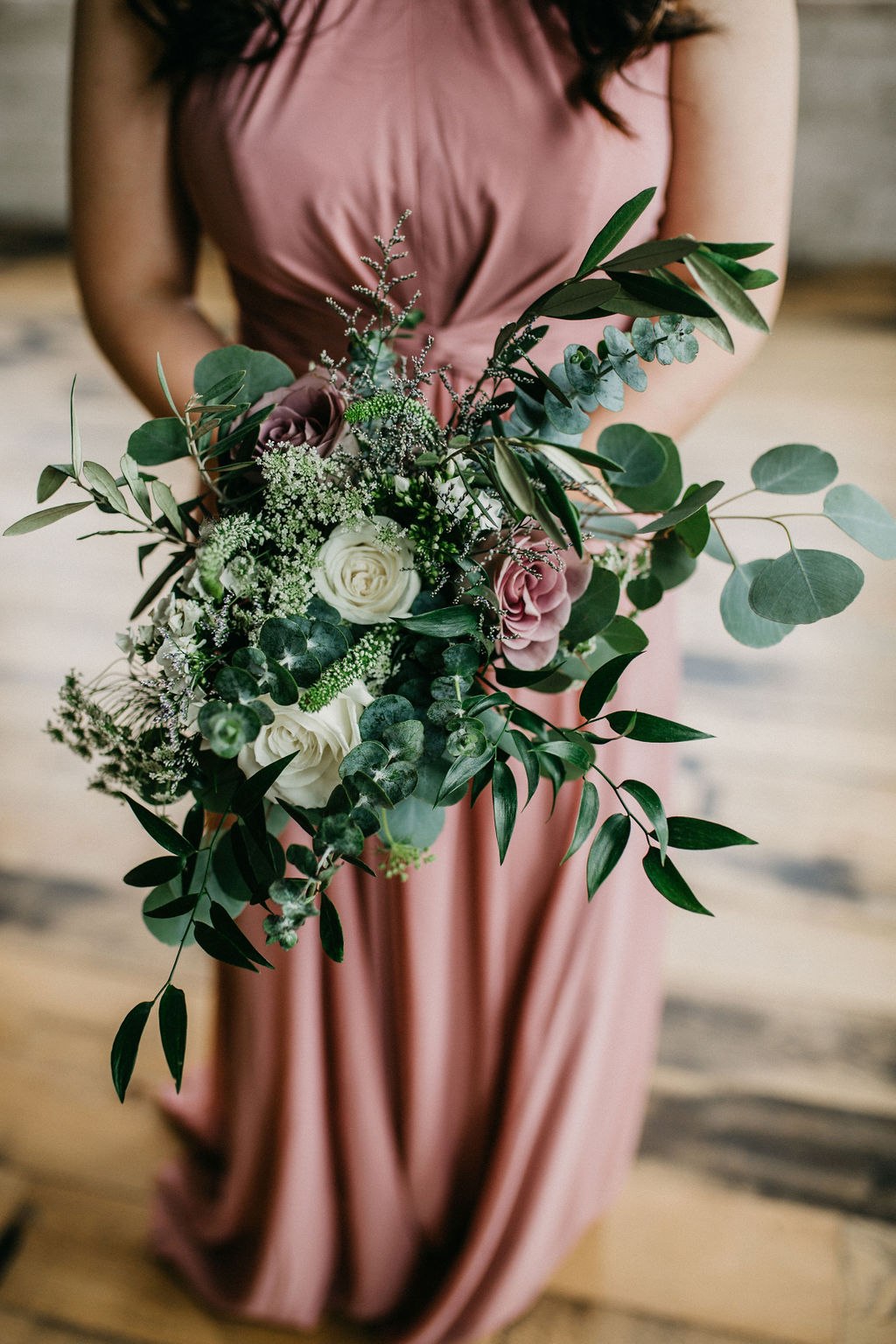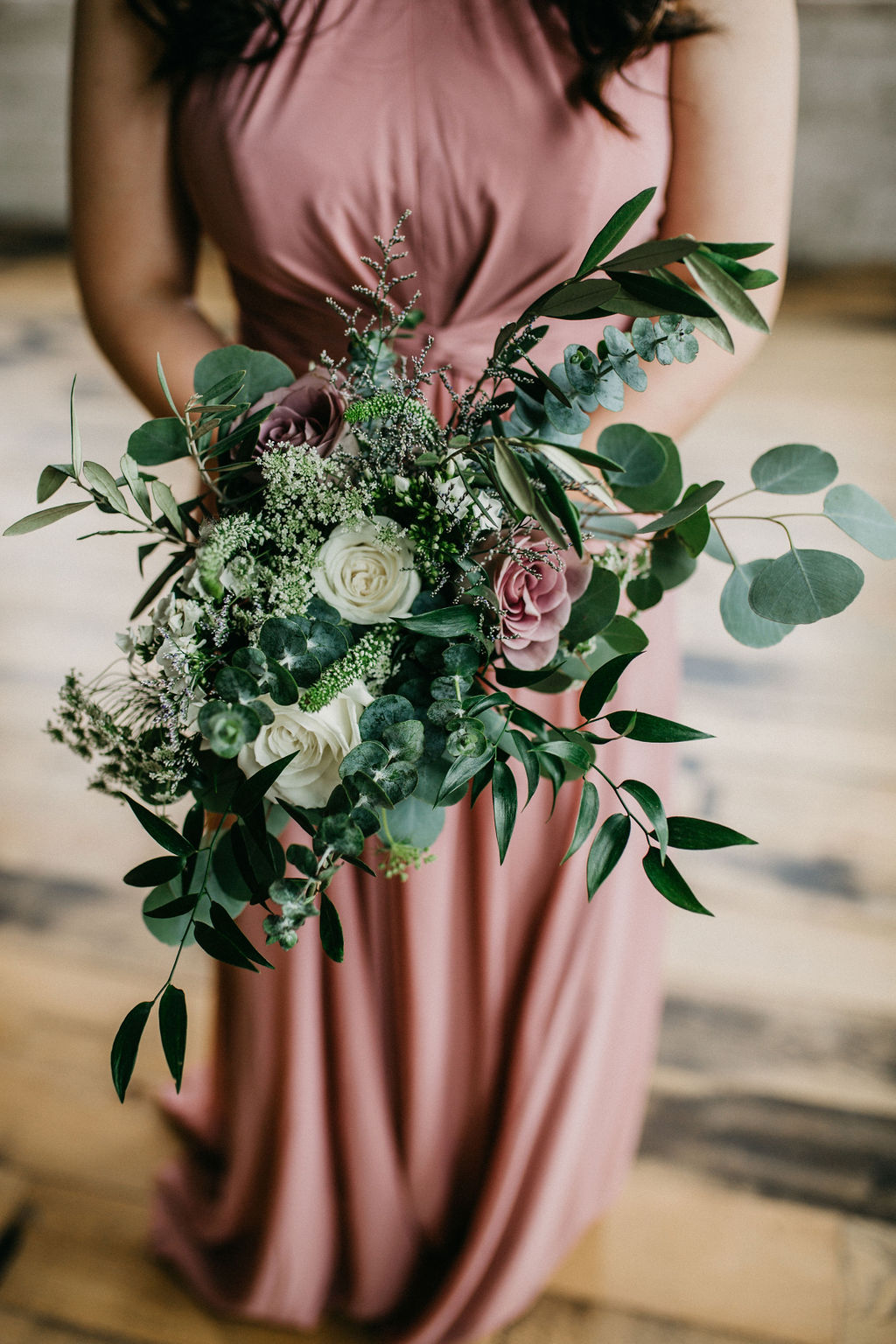 The small sprigs of lavender on each place setting was one of my favorite touches. Lavender was Jasmine's late mother's favorite and as a way to honor her we places a sprig at each guest's place setting. It also made the room smell amazing – who doesn't love lavender?
Another design element I loved was the rug at the alter. Jasmine and Daniel communicated their love for vintage items so we found a rug that had a vintage look to put at the alter during the ceremony and under the head table at the reception. It really cozied up the space and it was something that Jasmine and Daniel could use as home decor that reminded them of their wedding day. We are big fans of purchasing items that can be used beyond just the wedding day!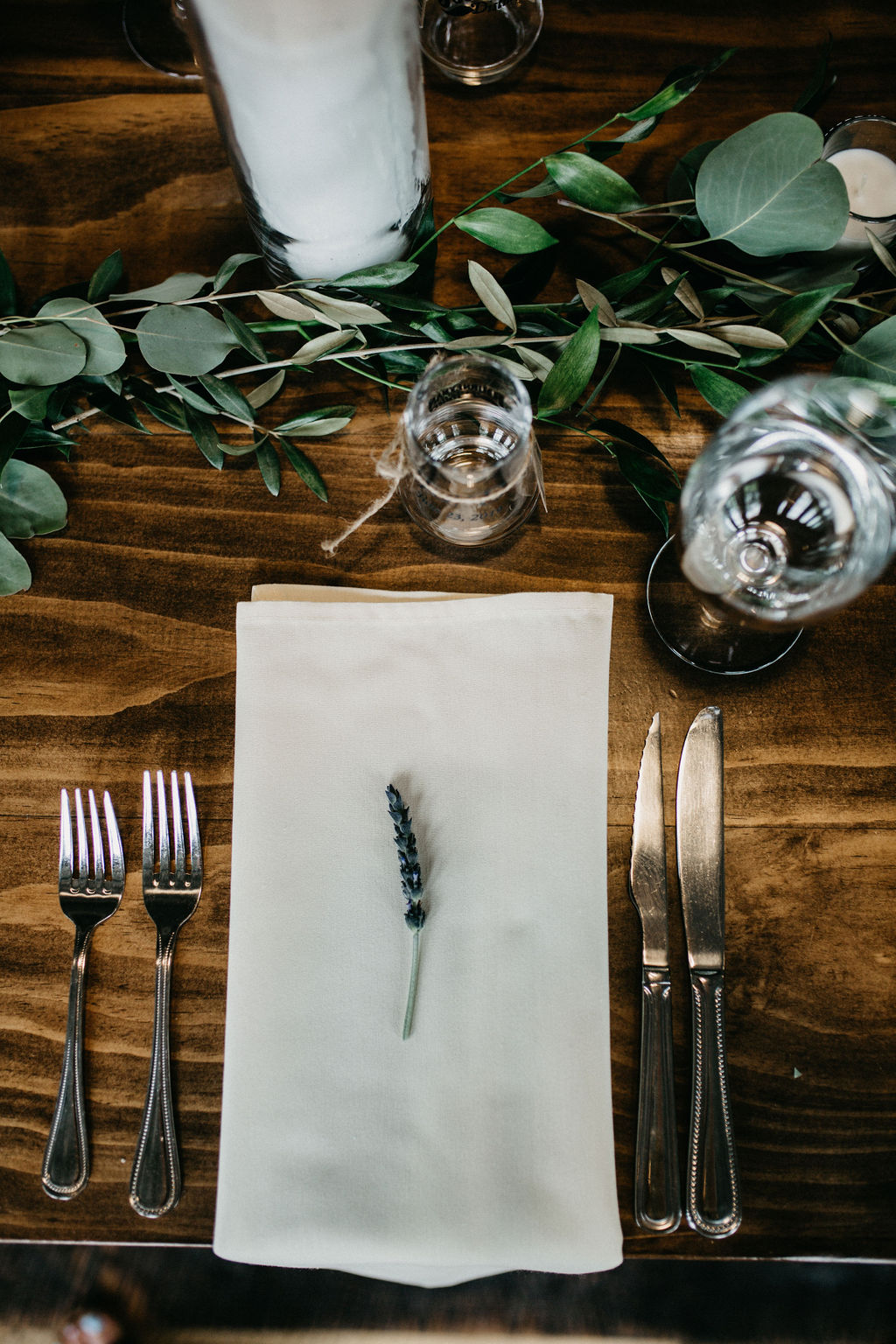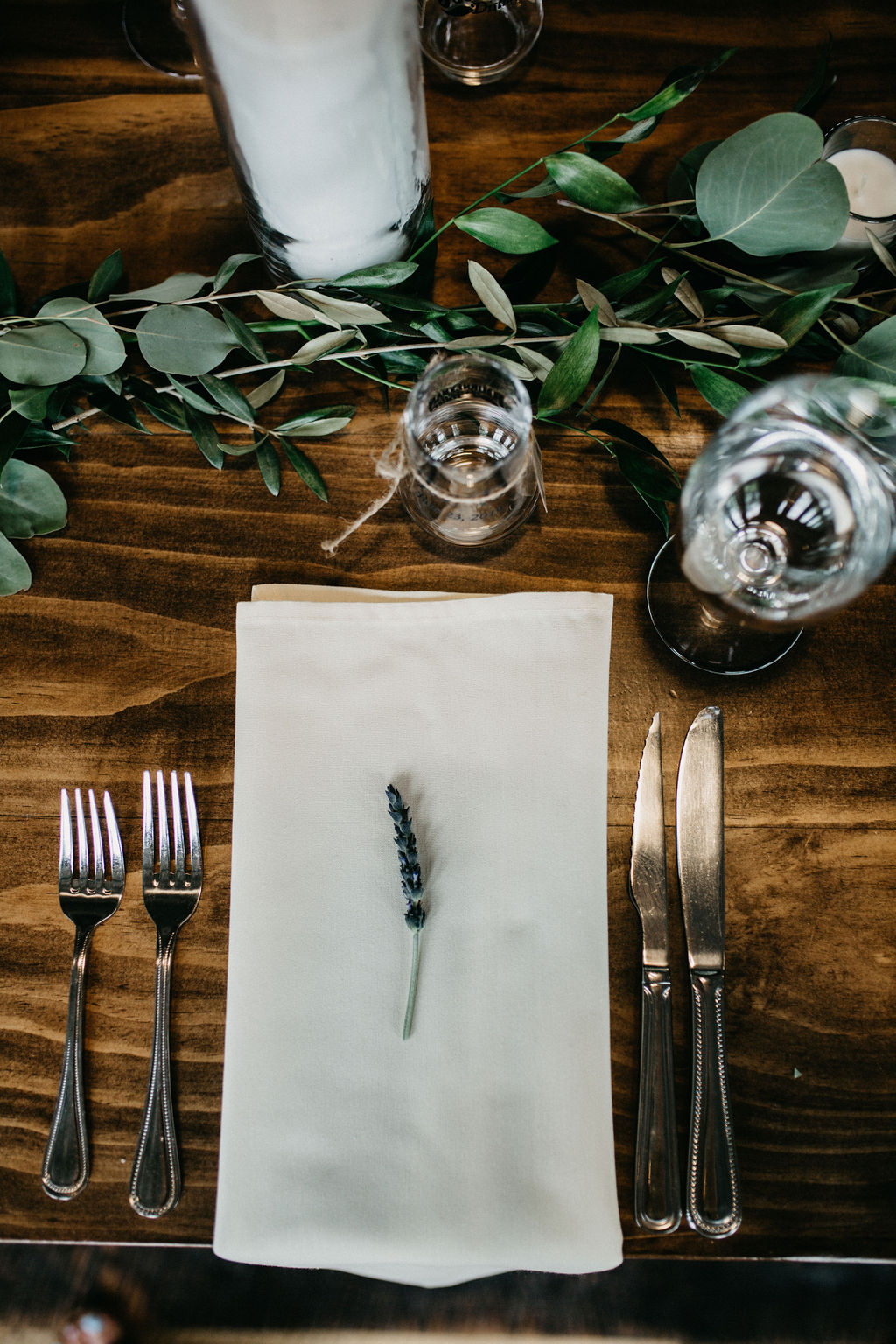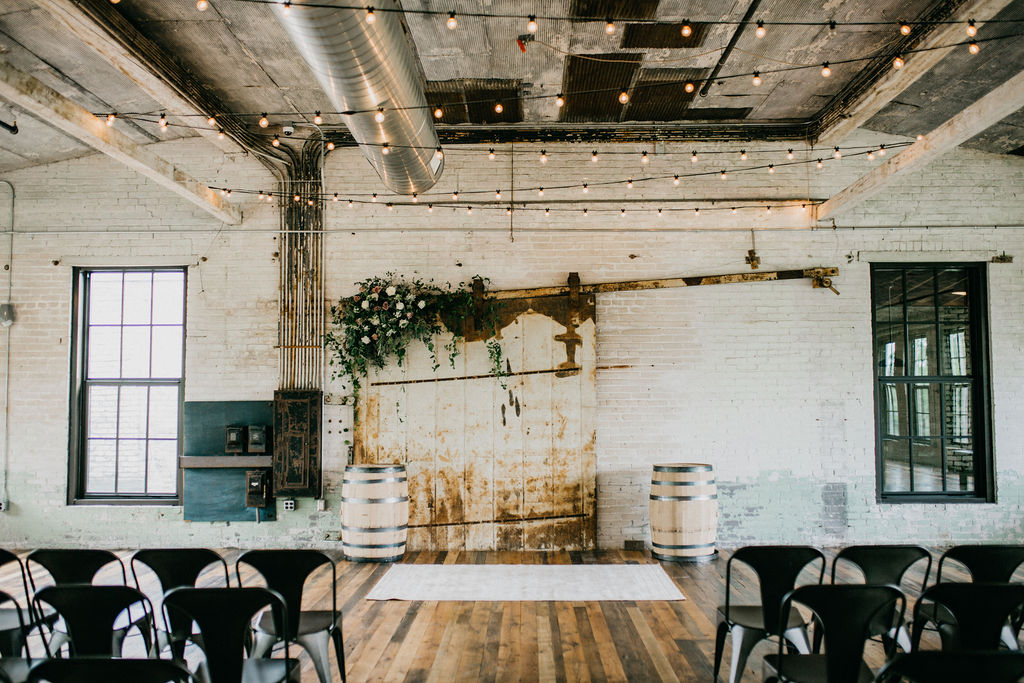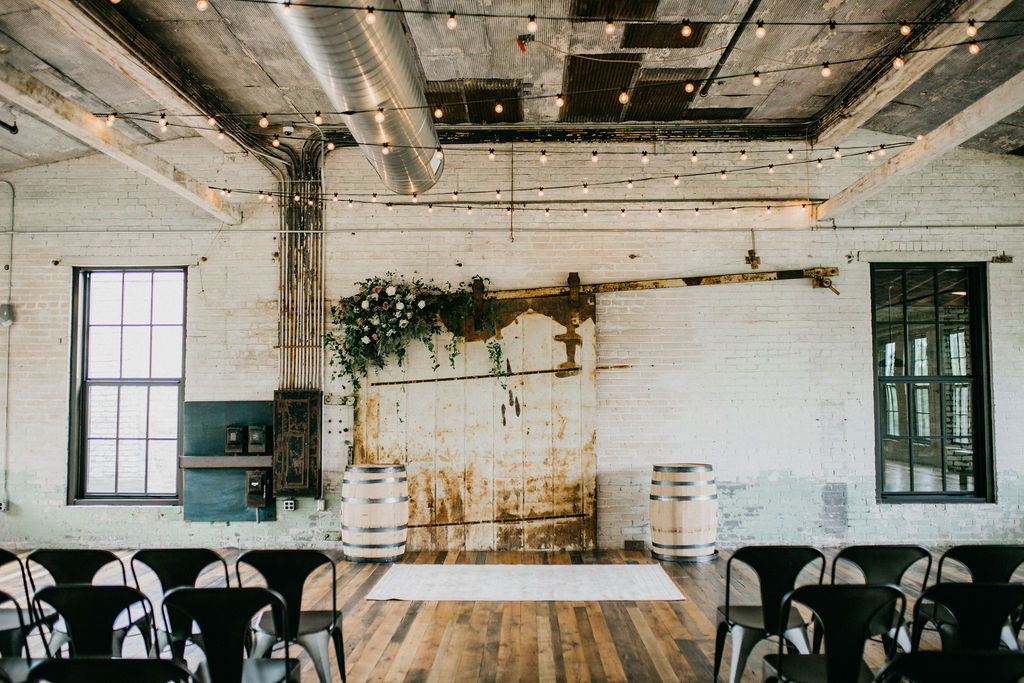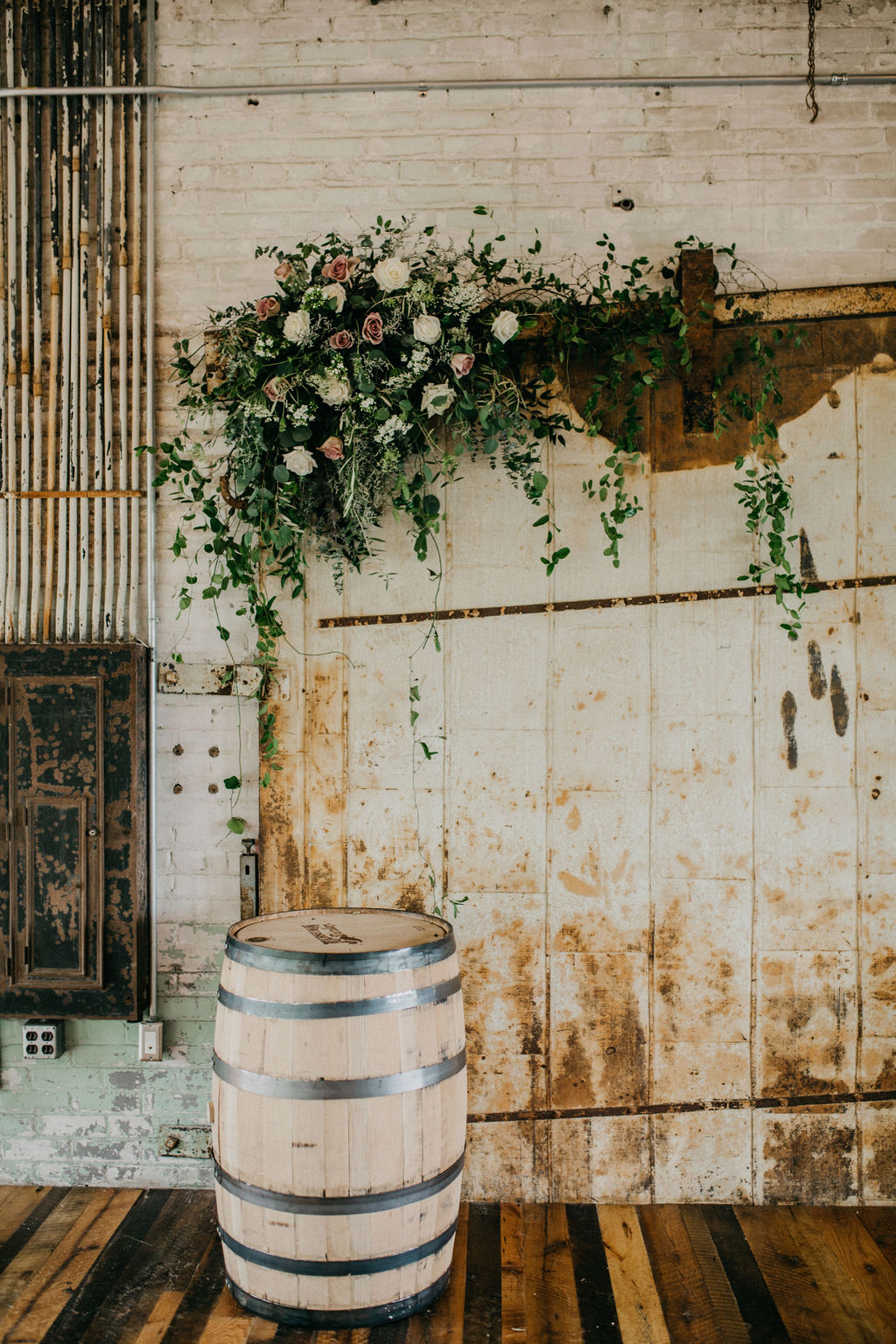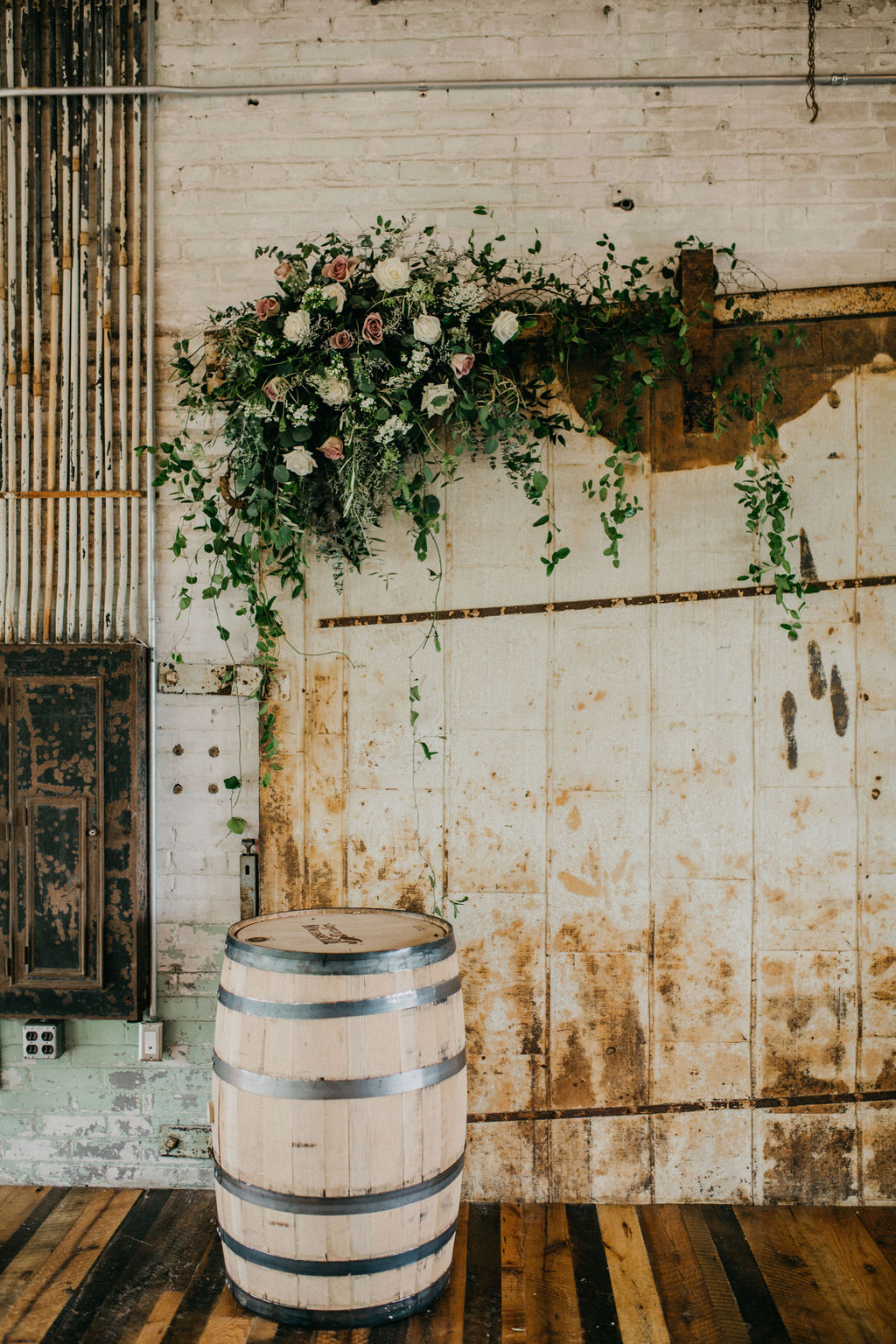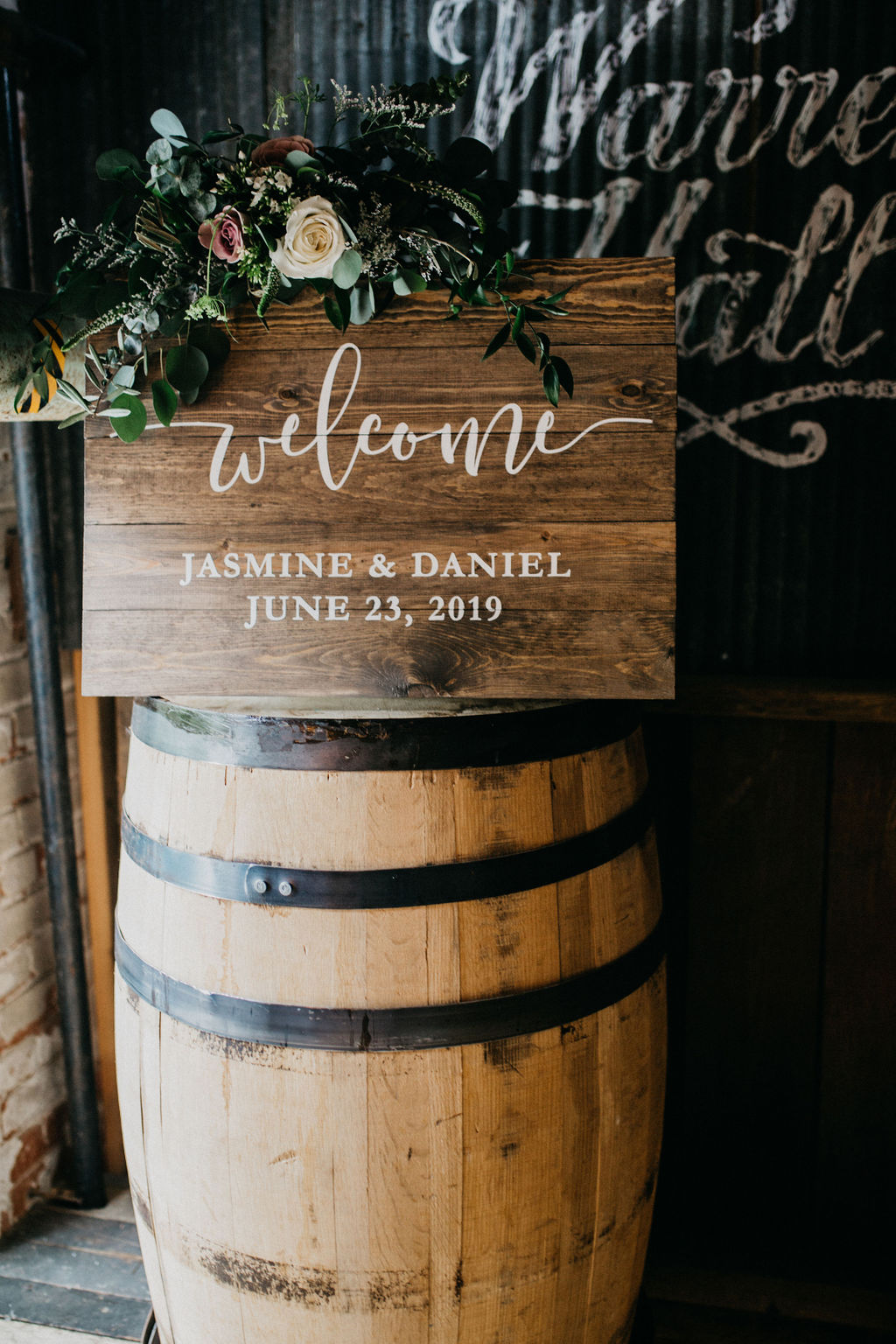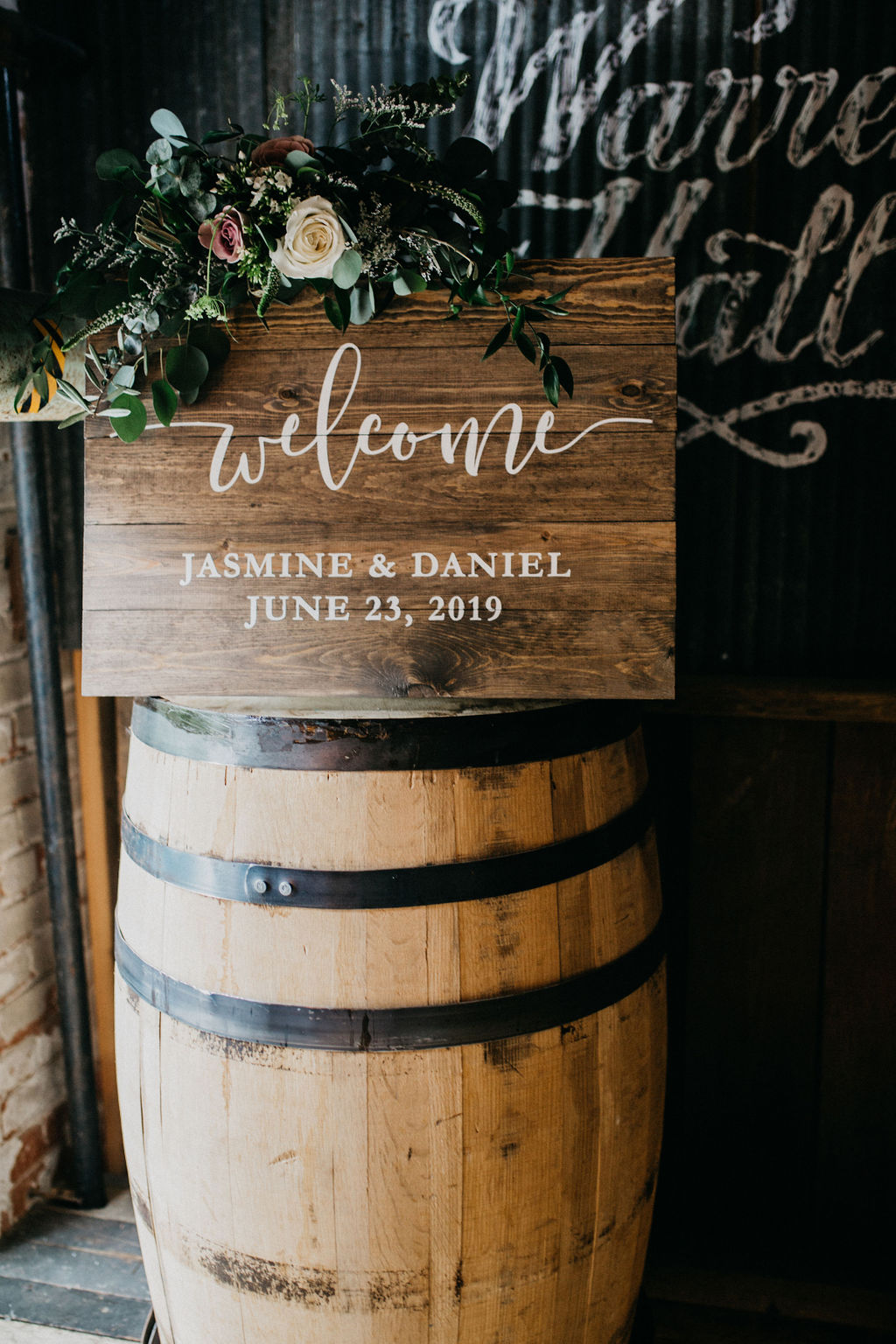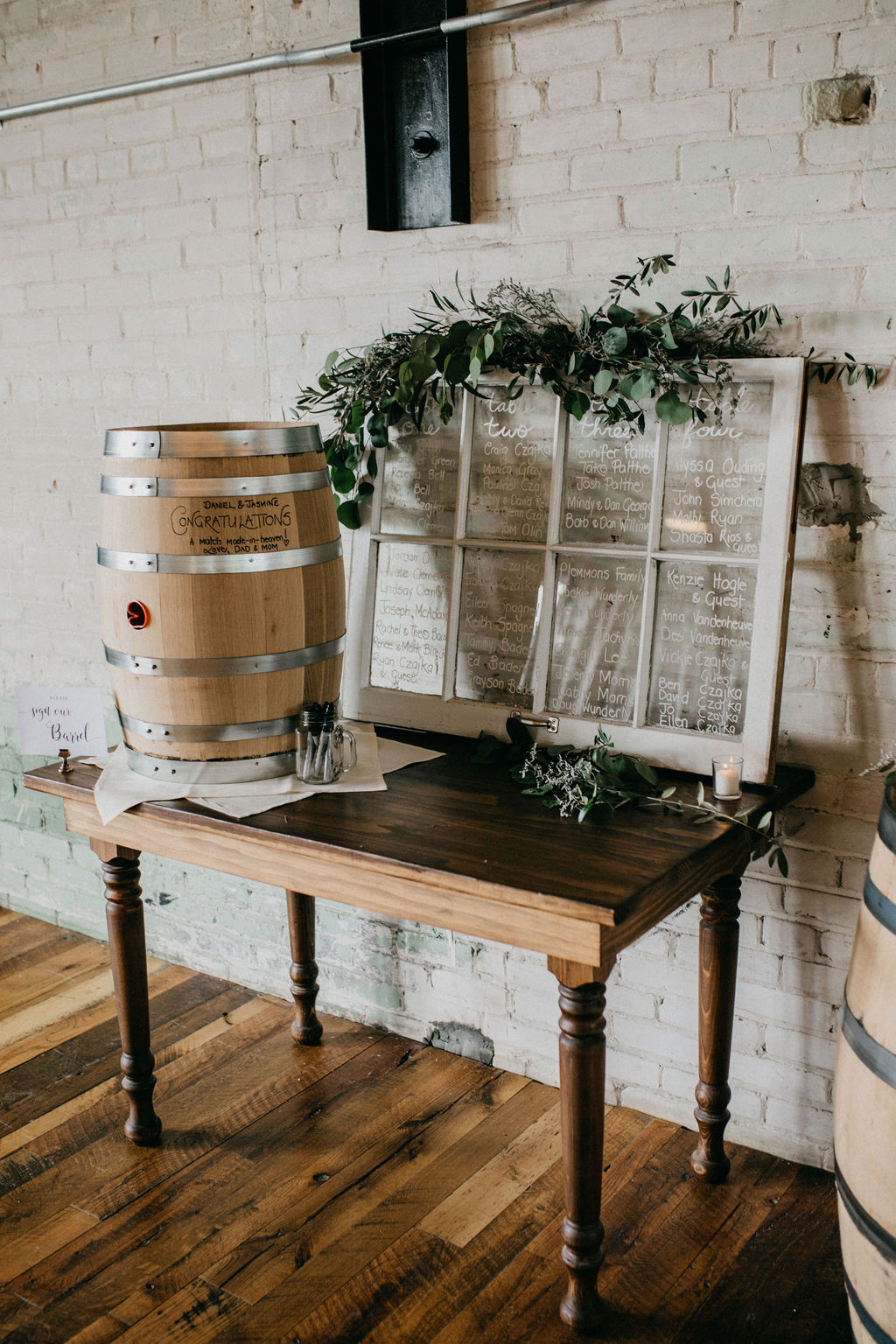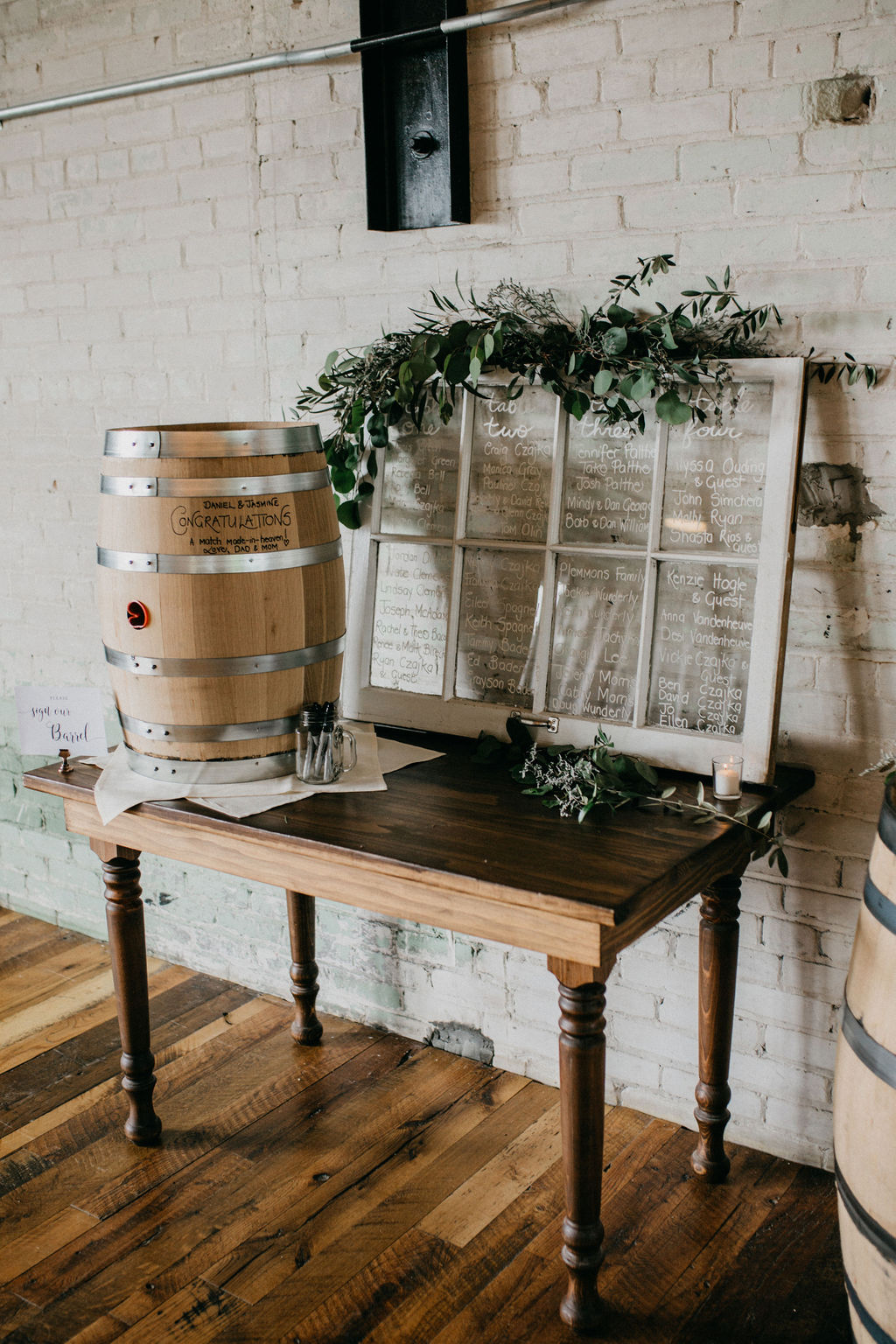 Again, bringing in their love for vintage – we brought in vintage soft seating for the guests to enjoy during cocktail hour and the reception. I love having soft seating as an option during events. It brings in a classy touch and gives guests a place to sit beyond their seat at the table.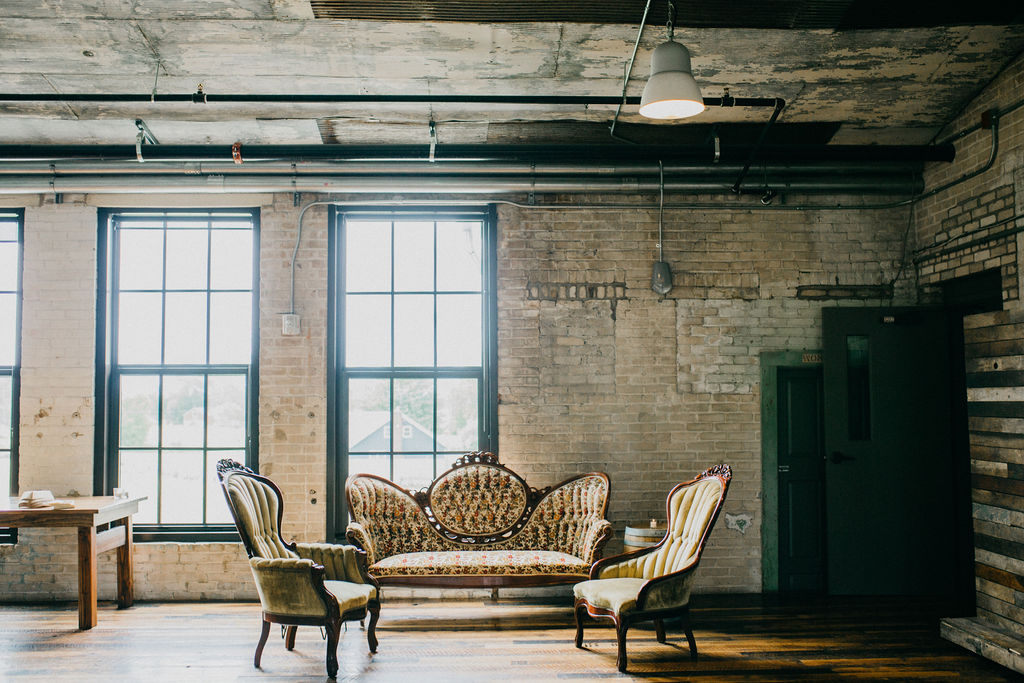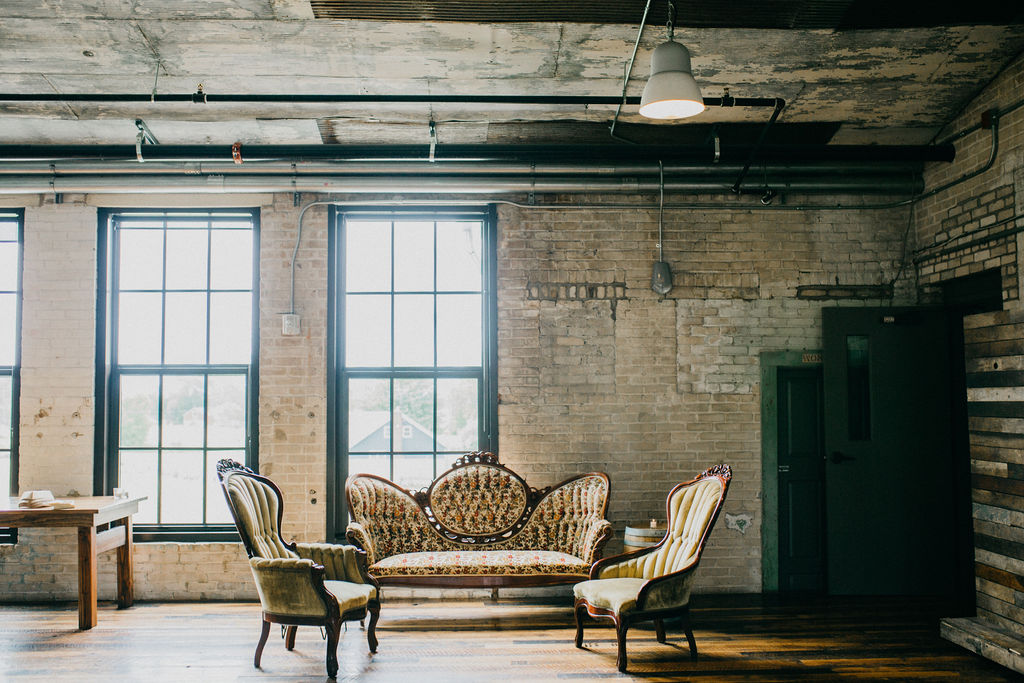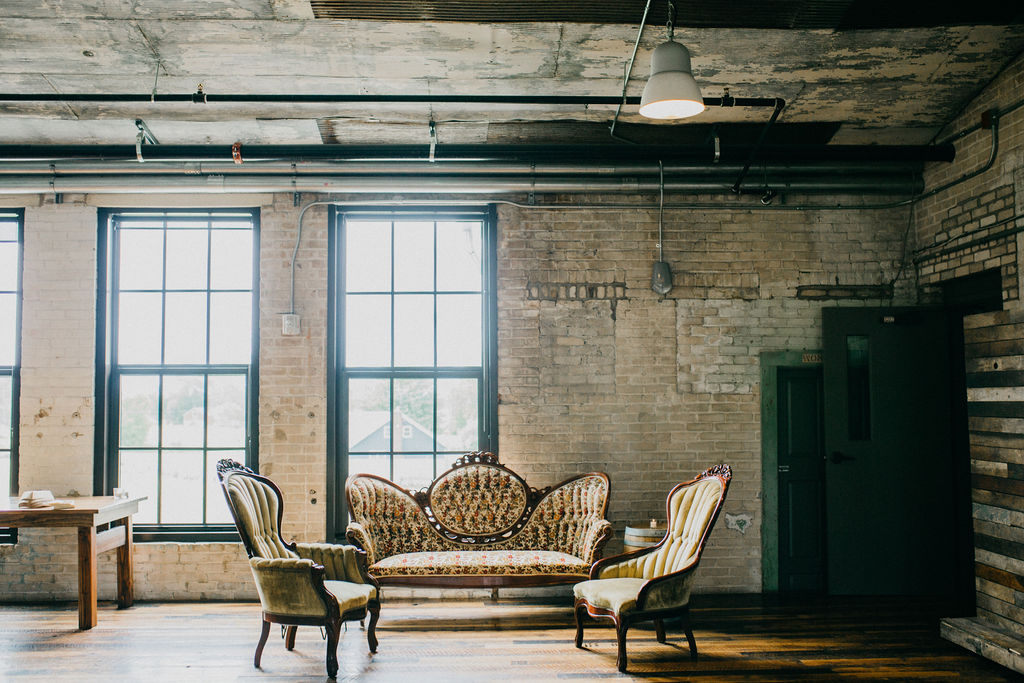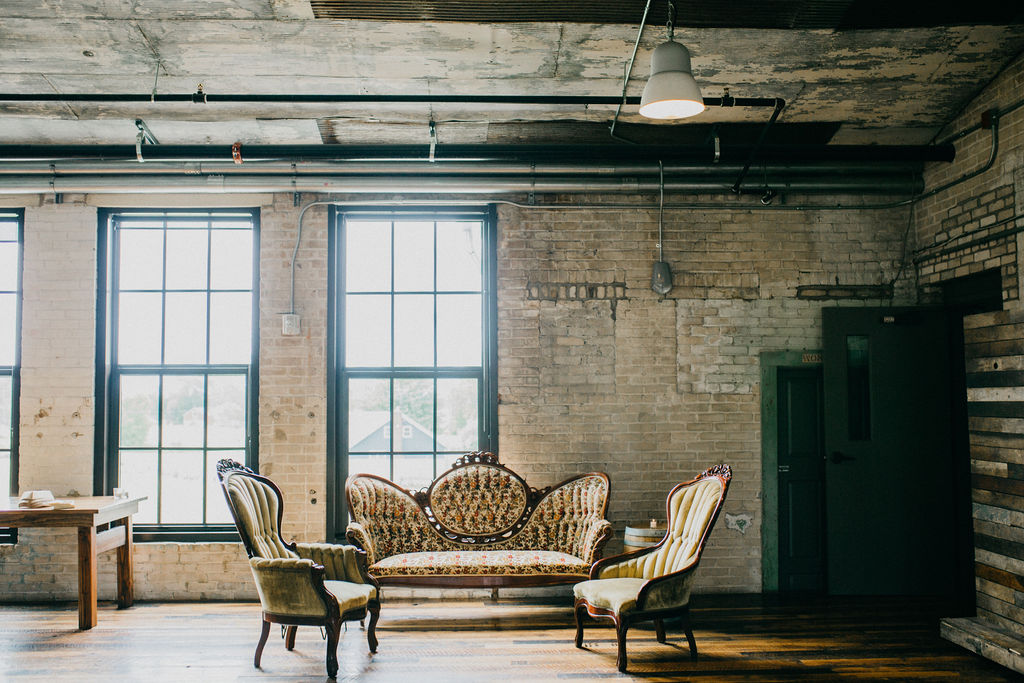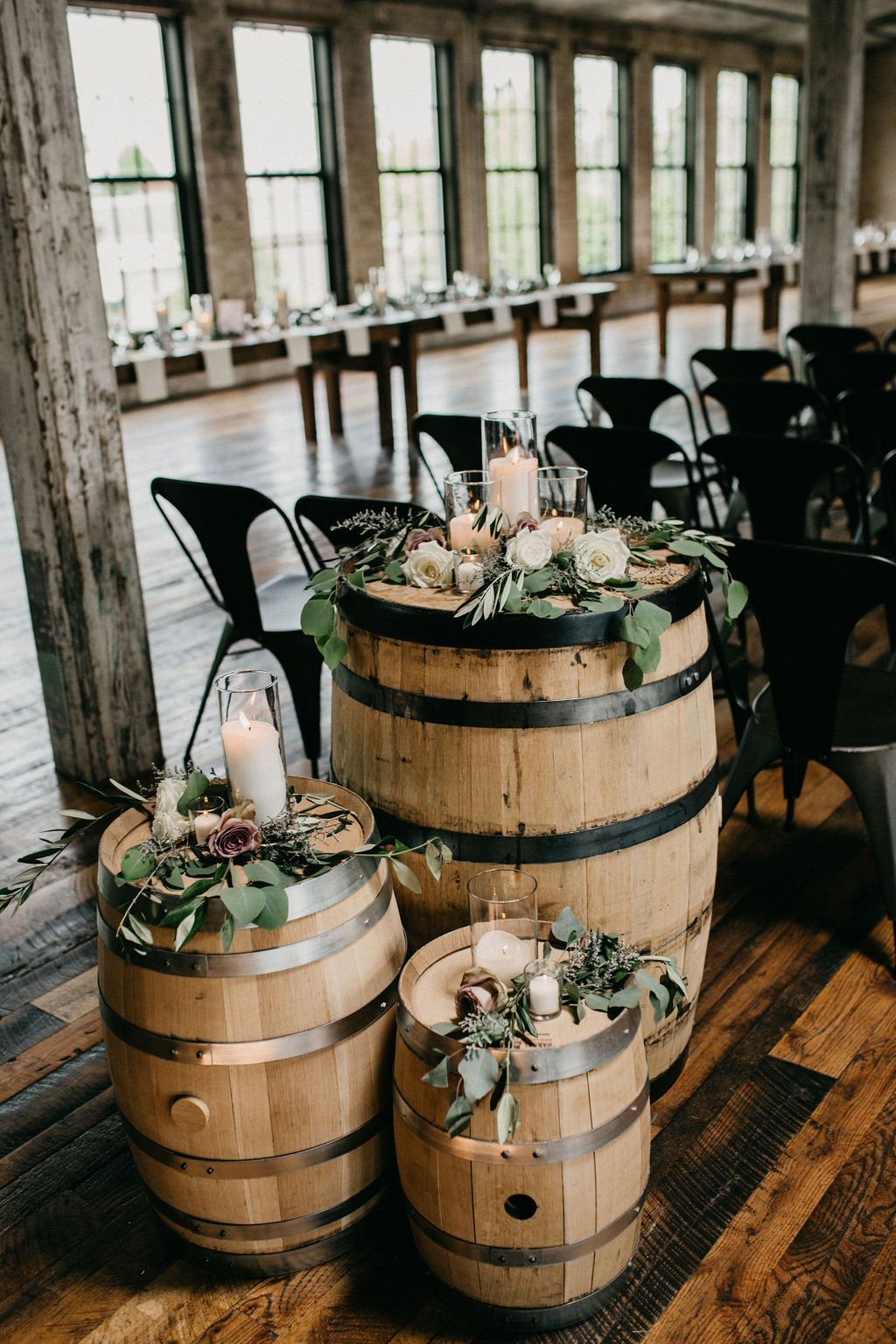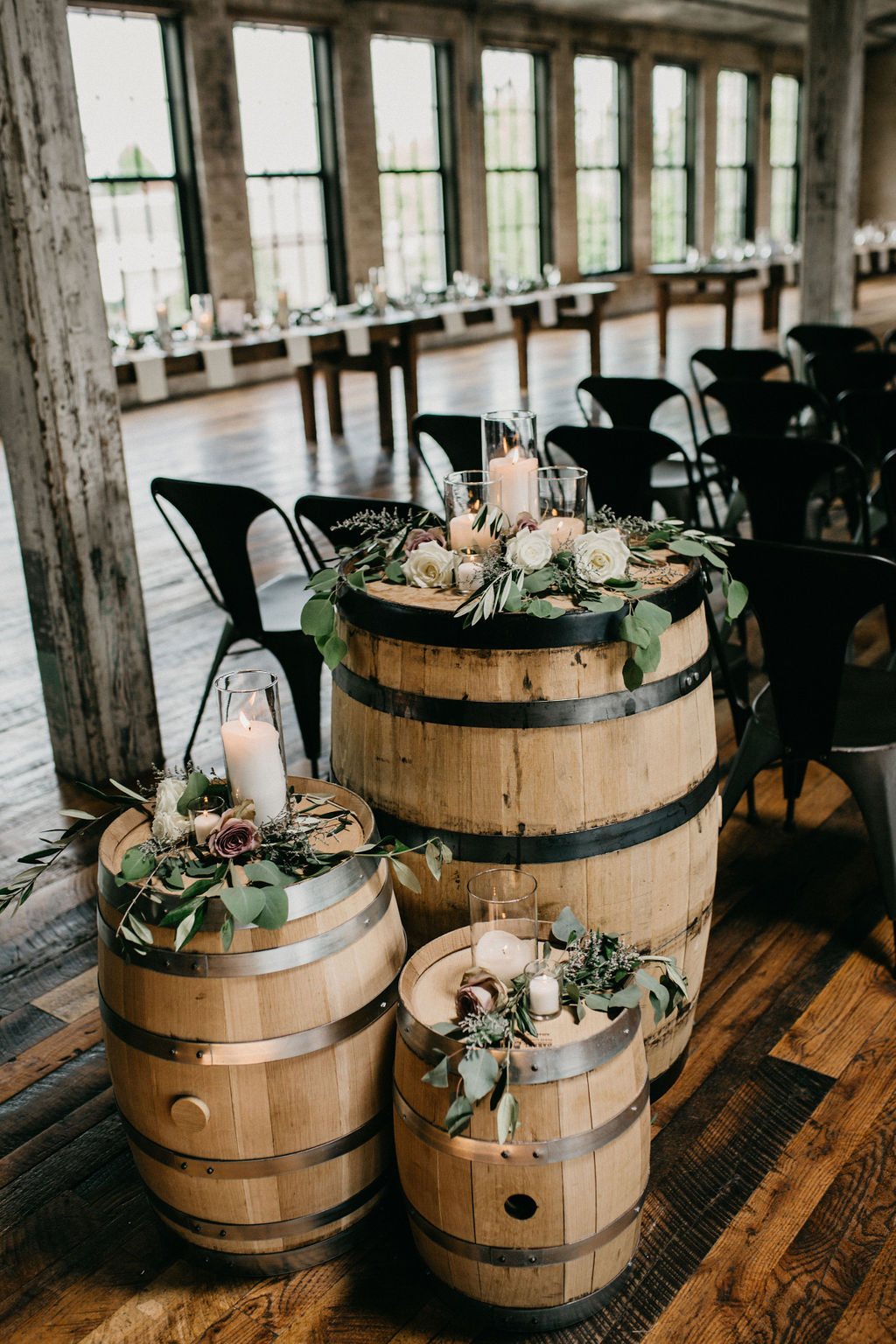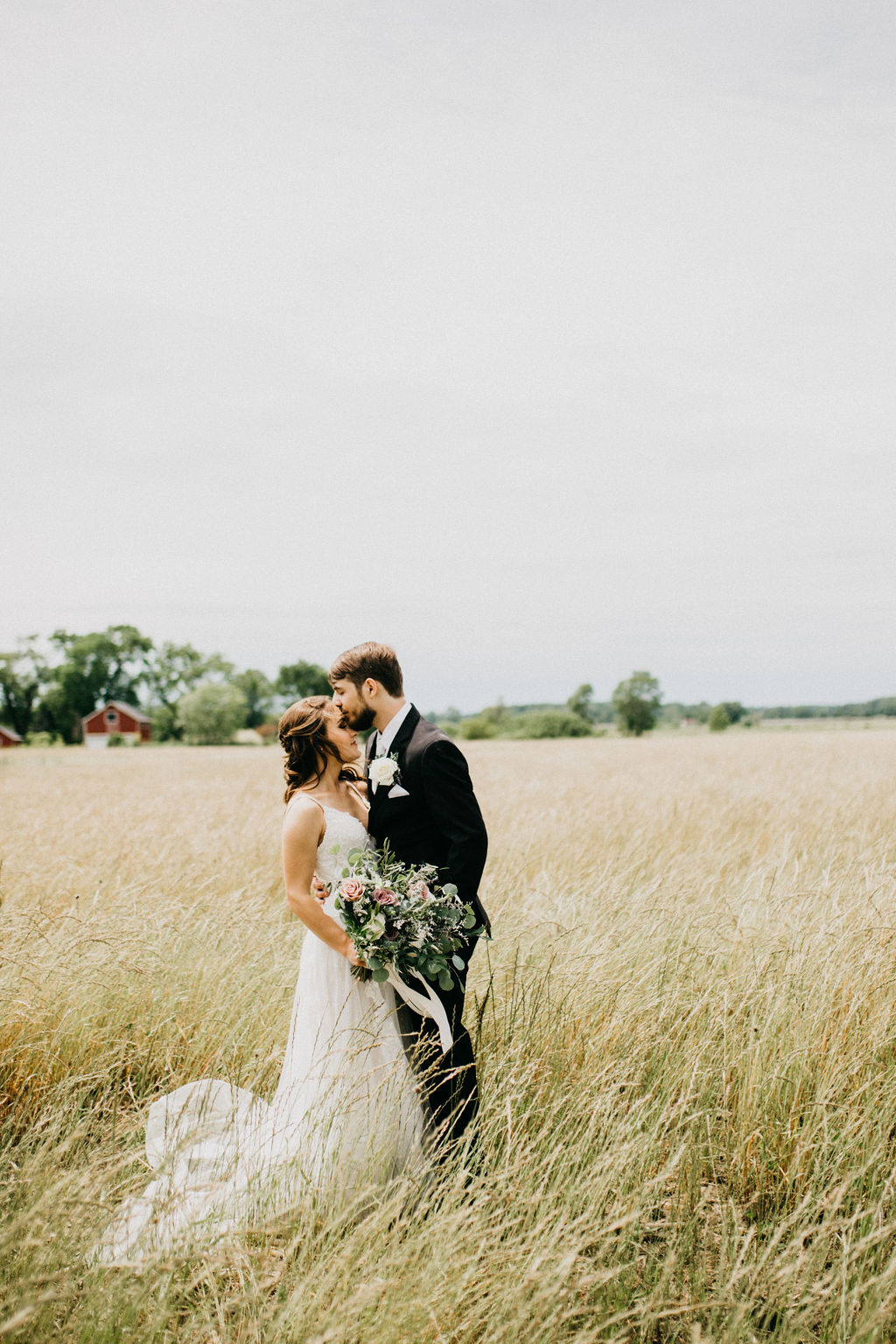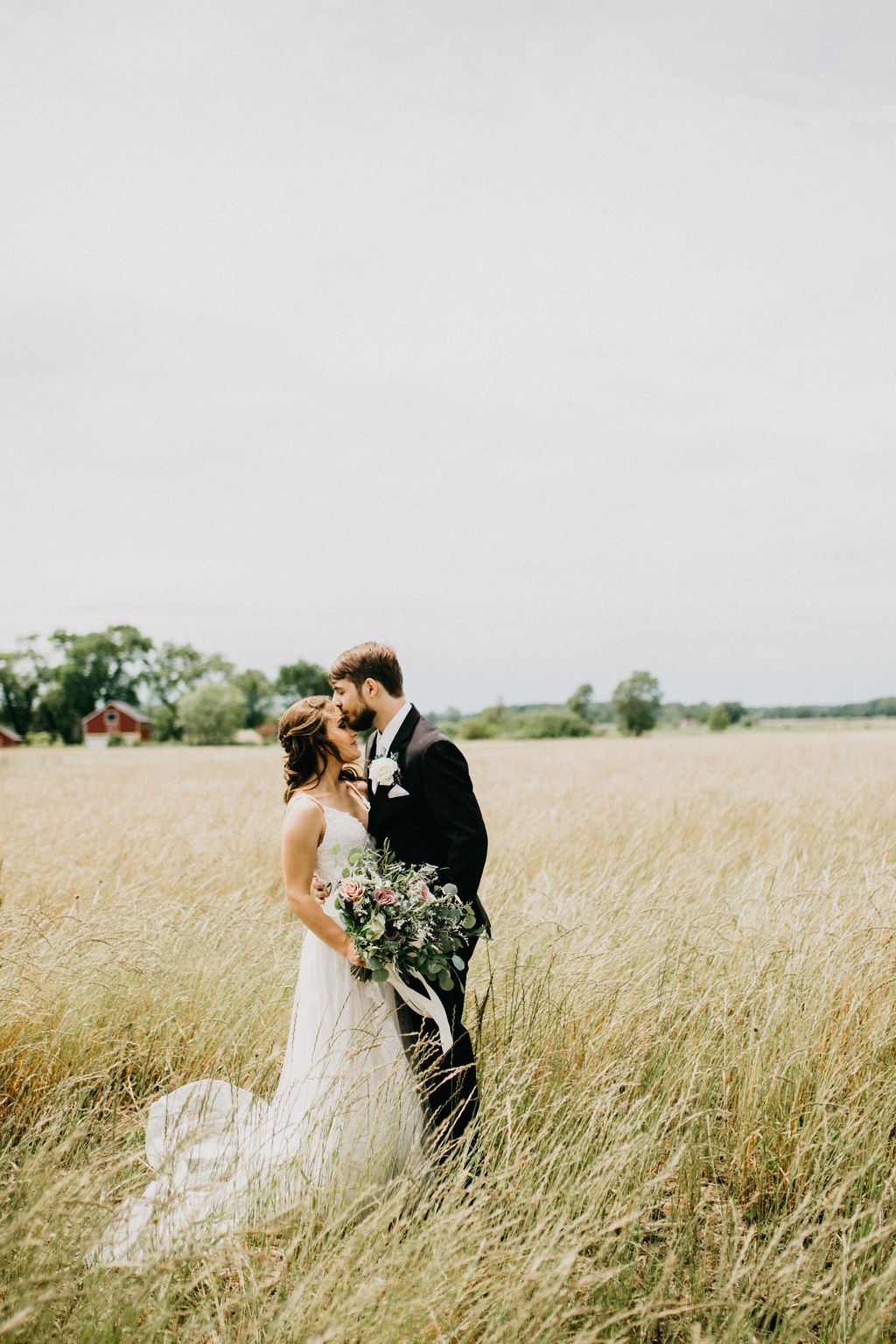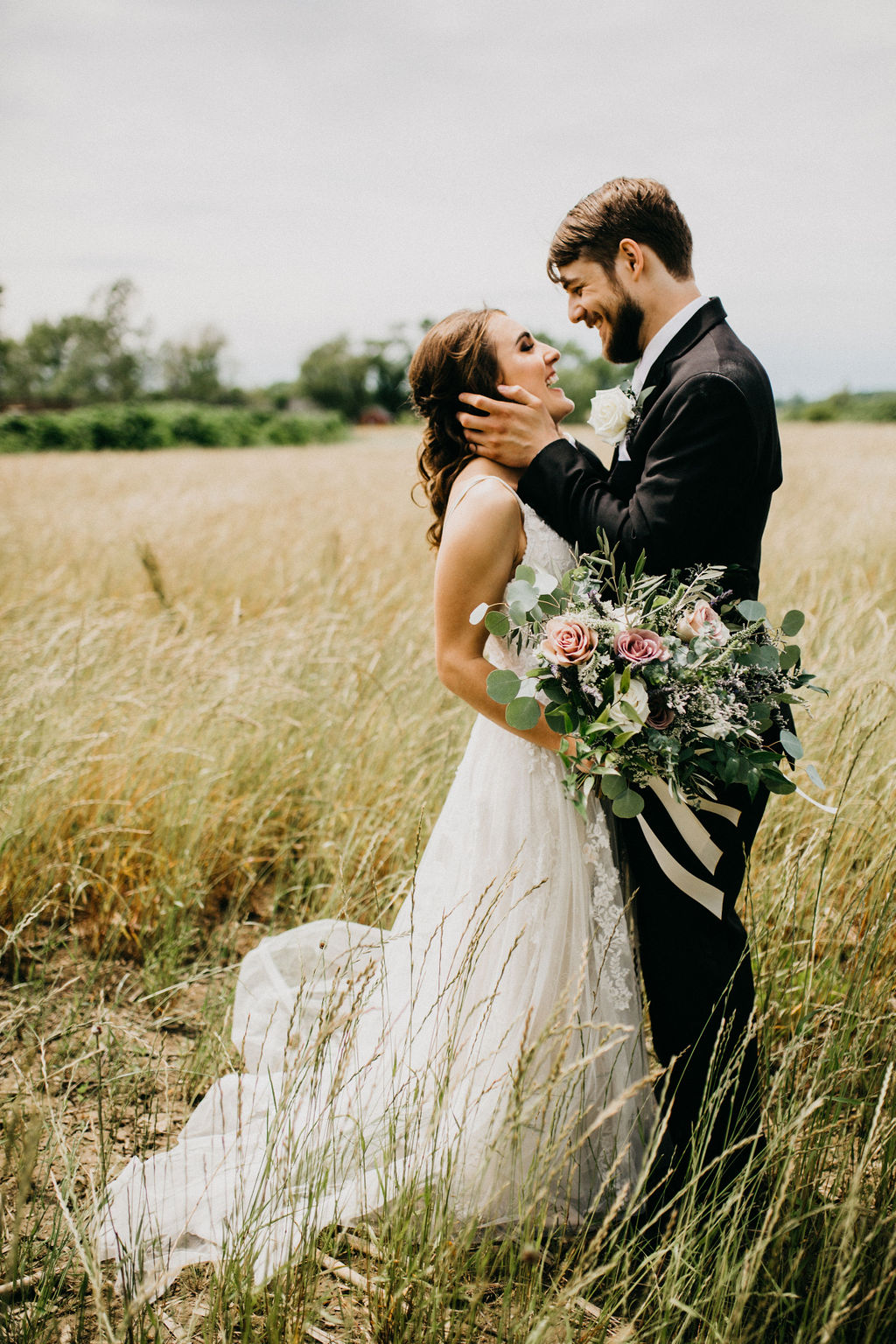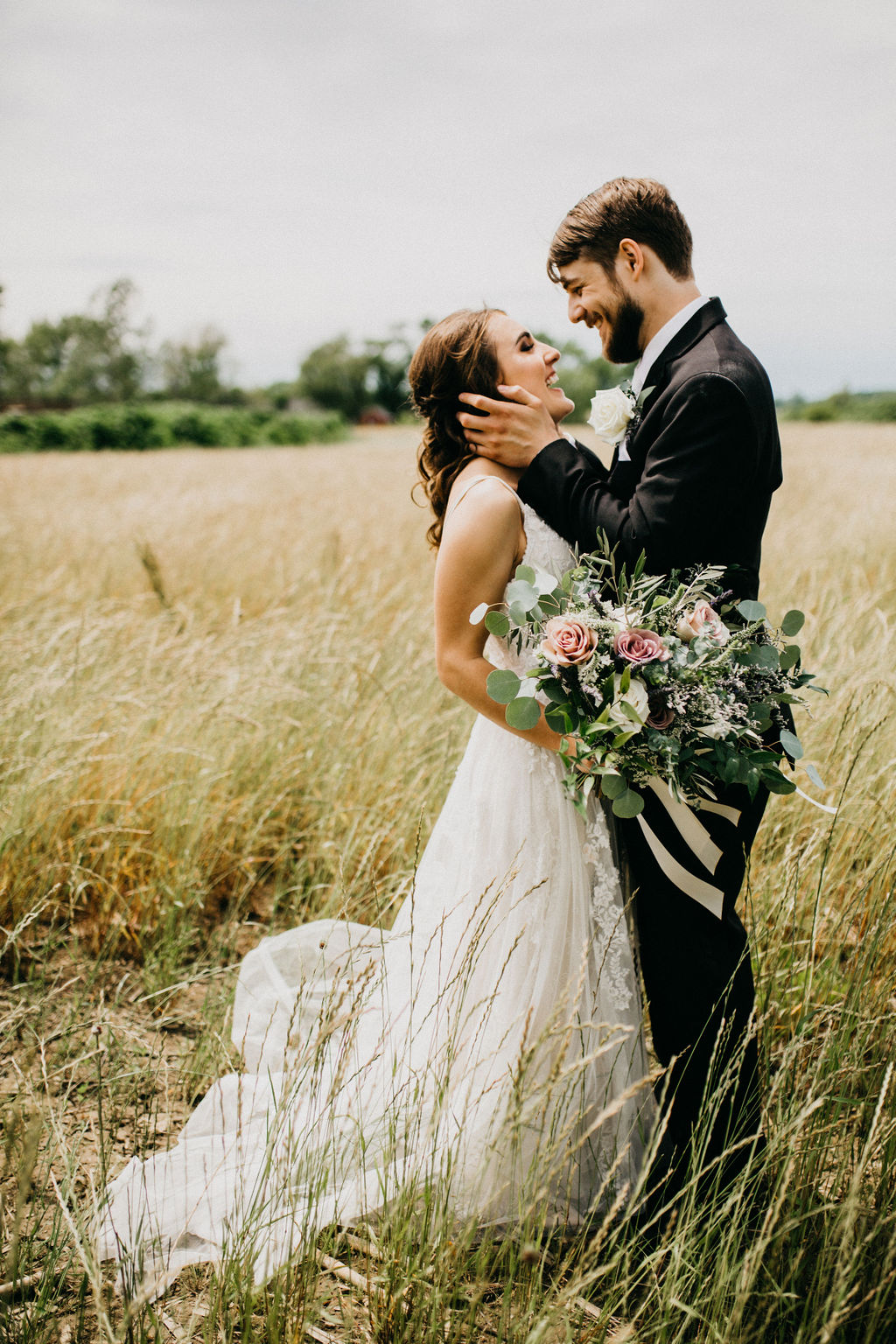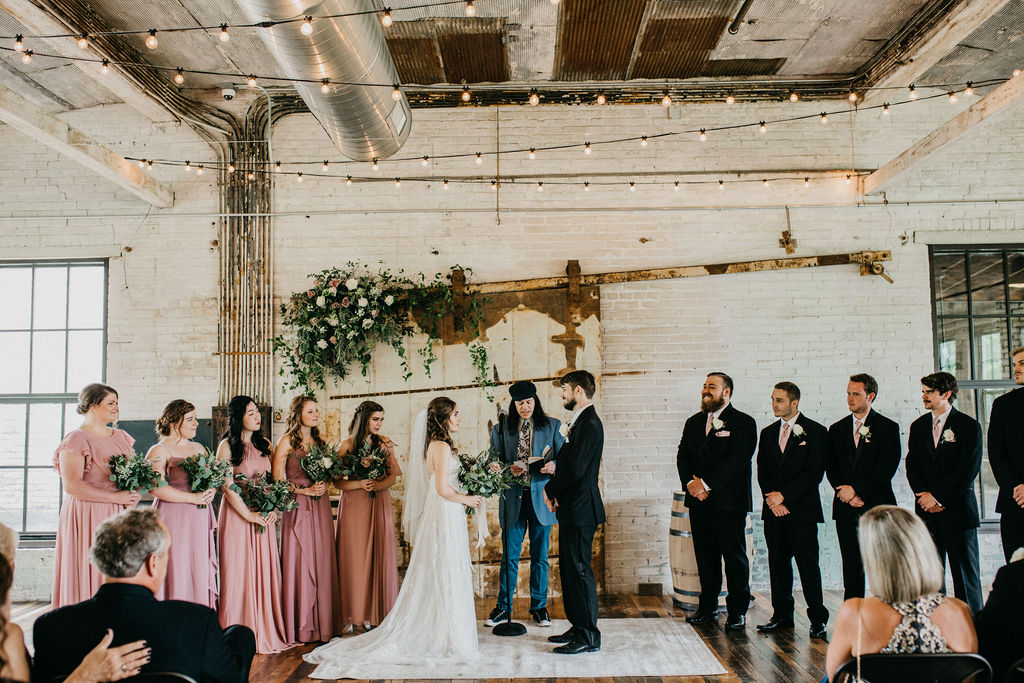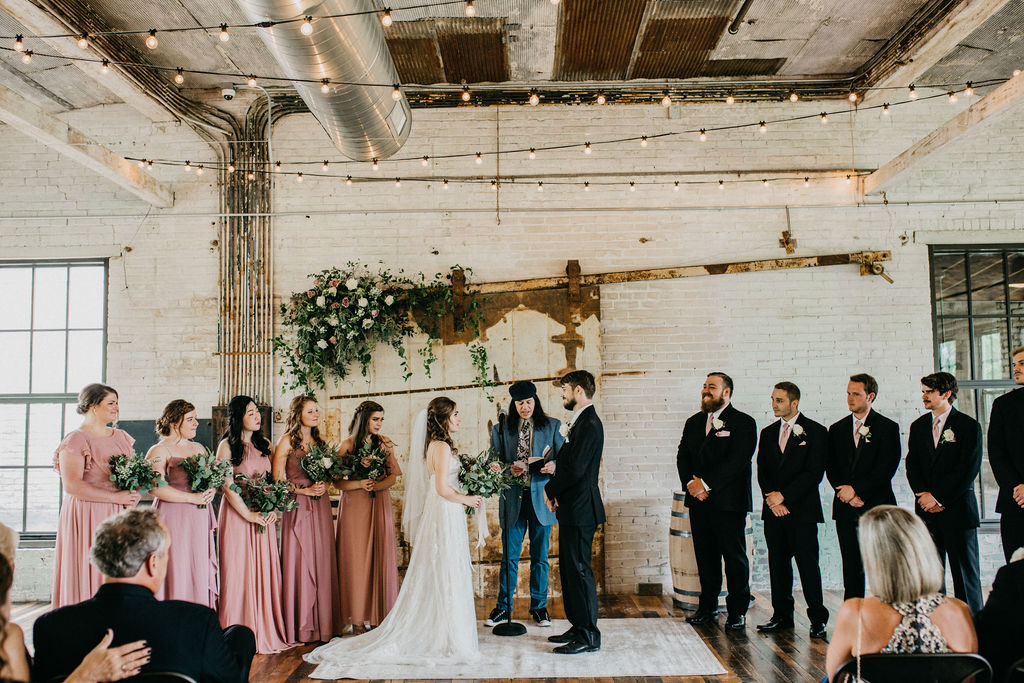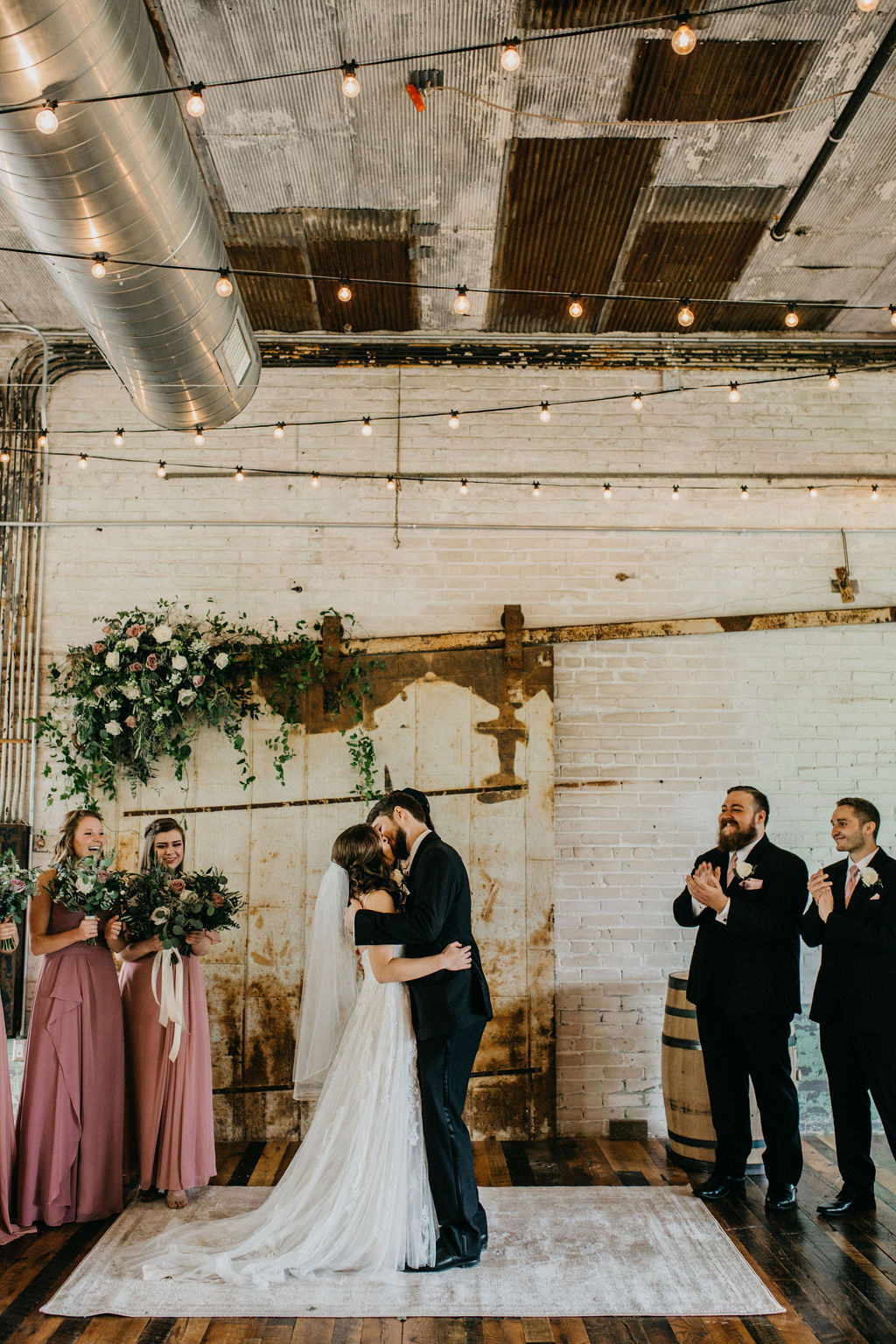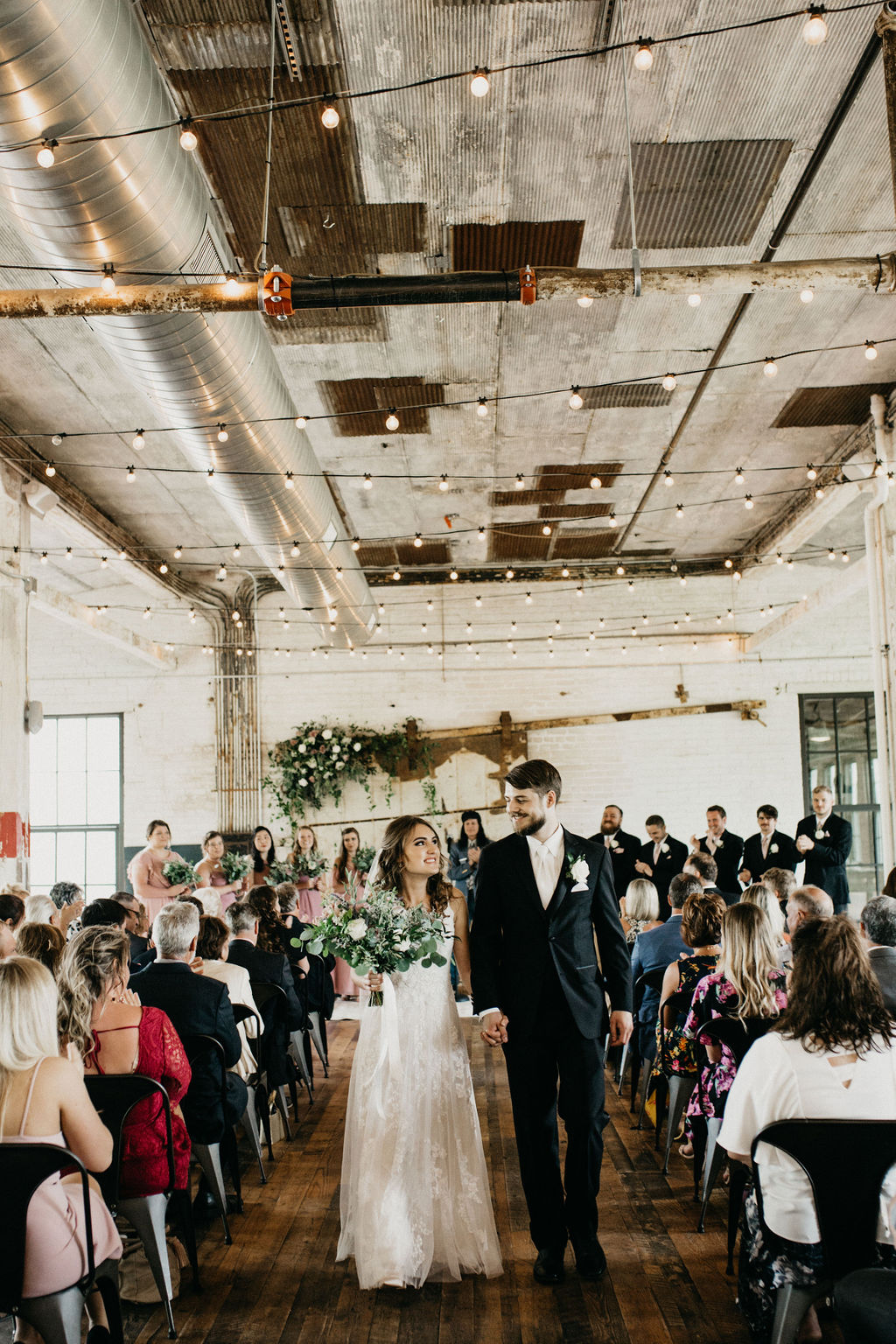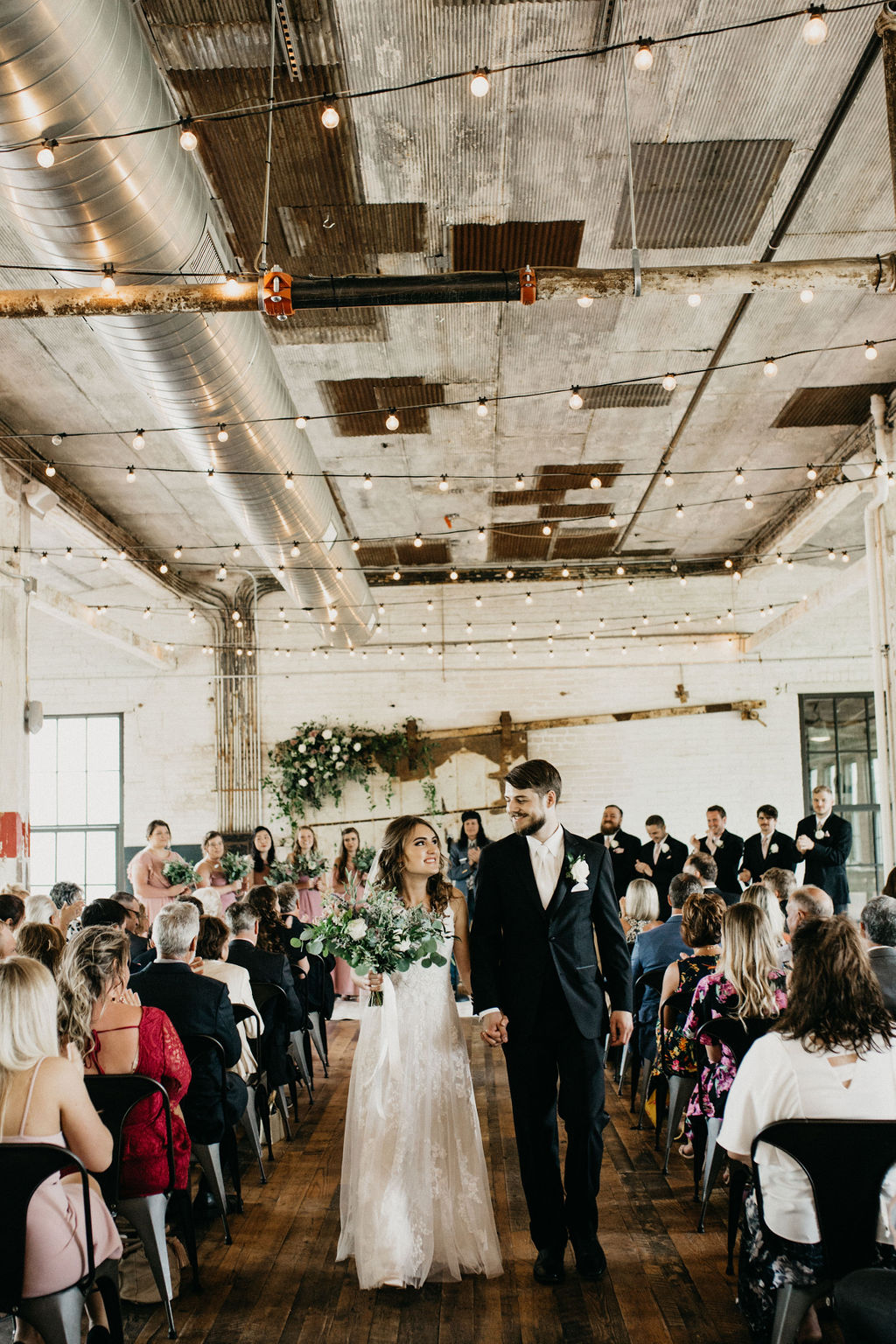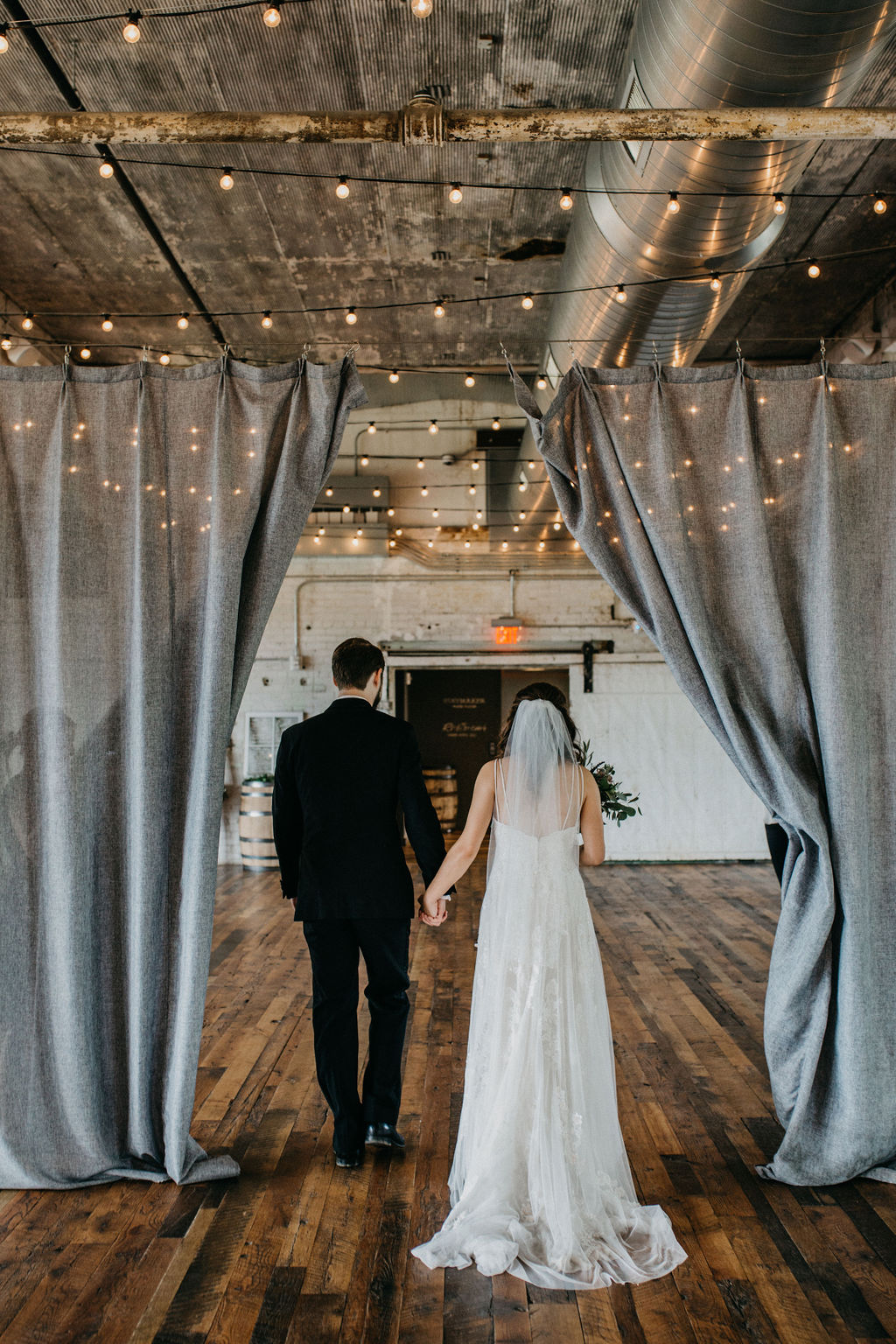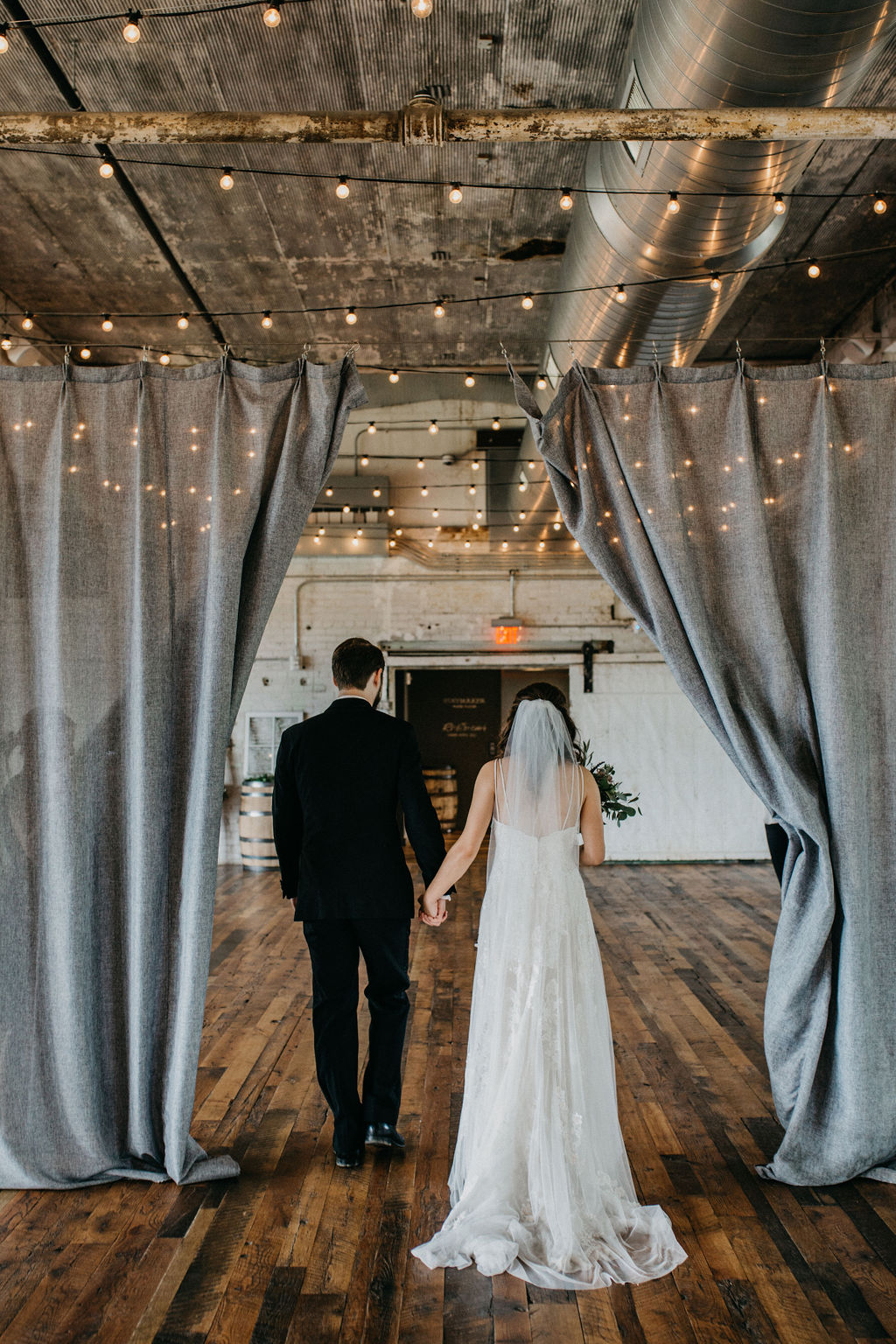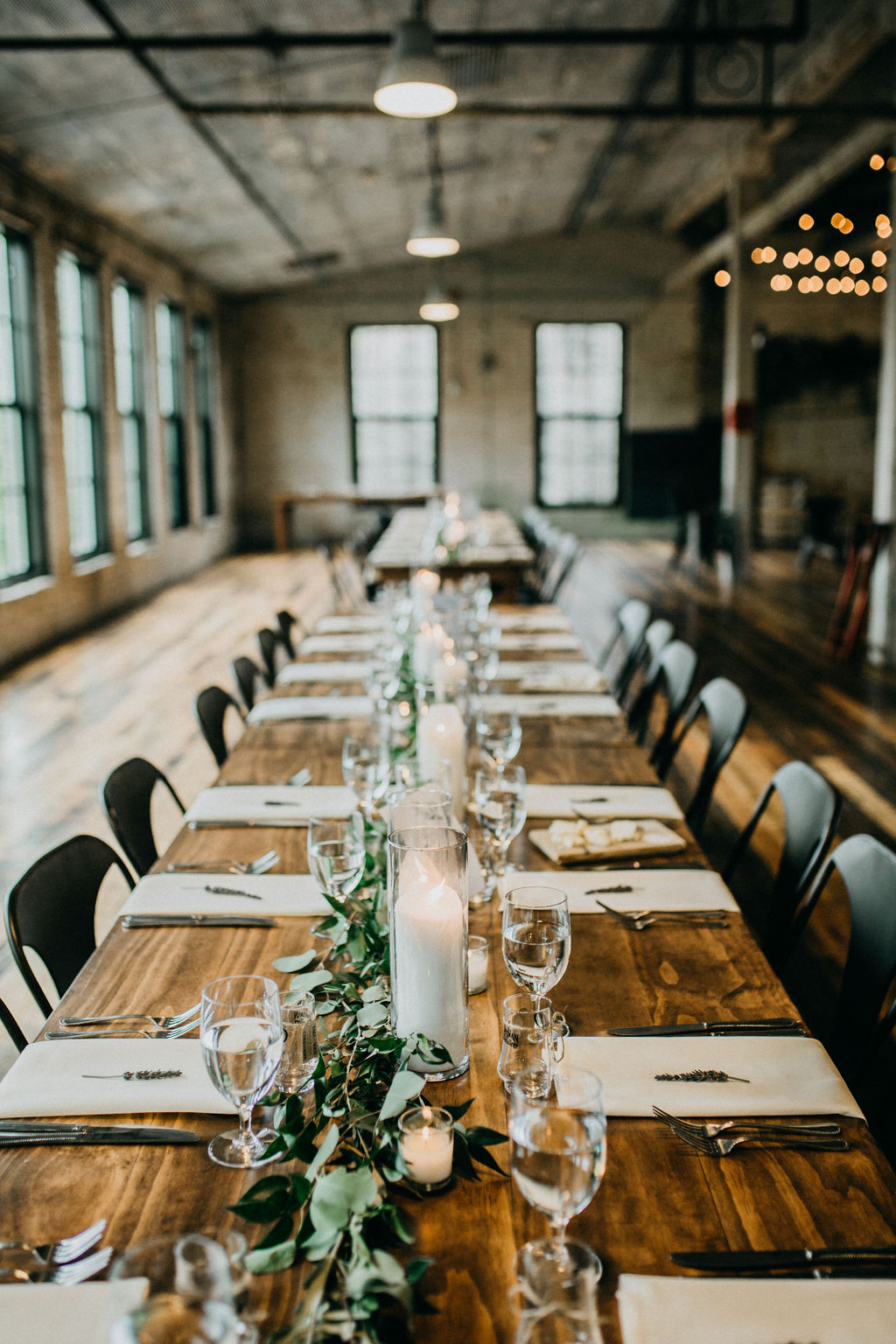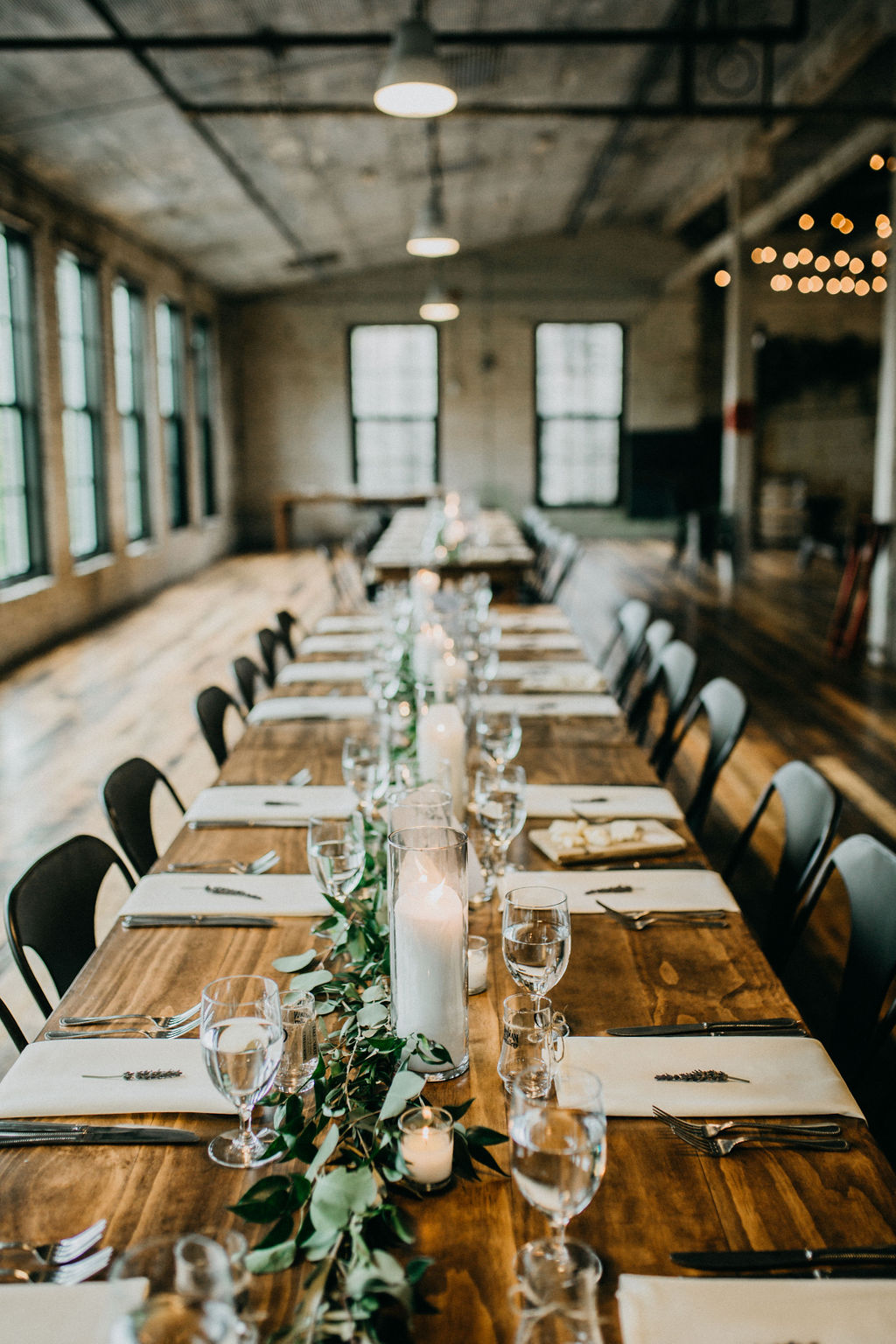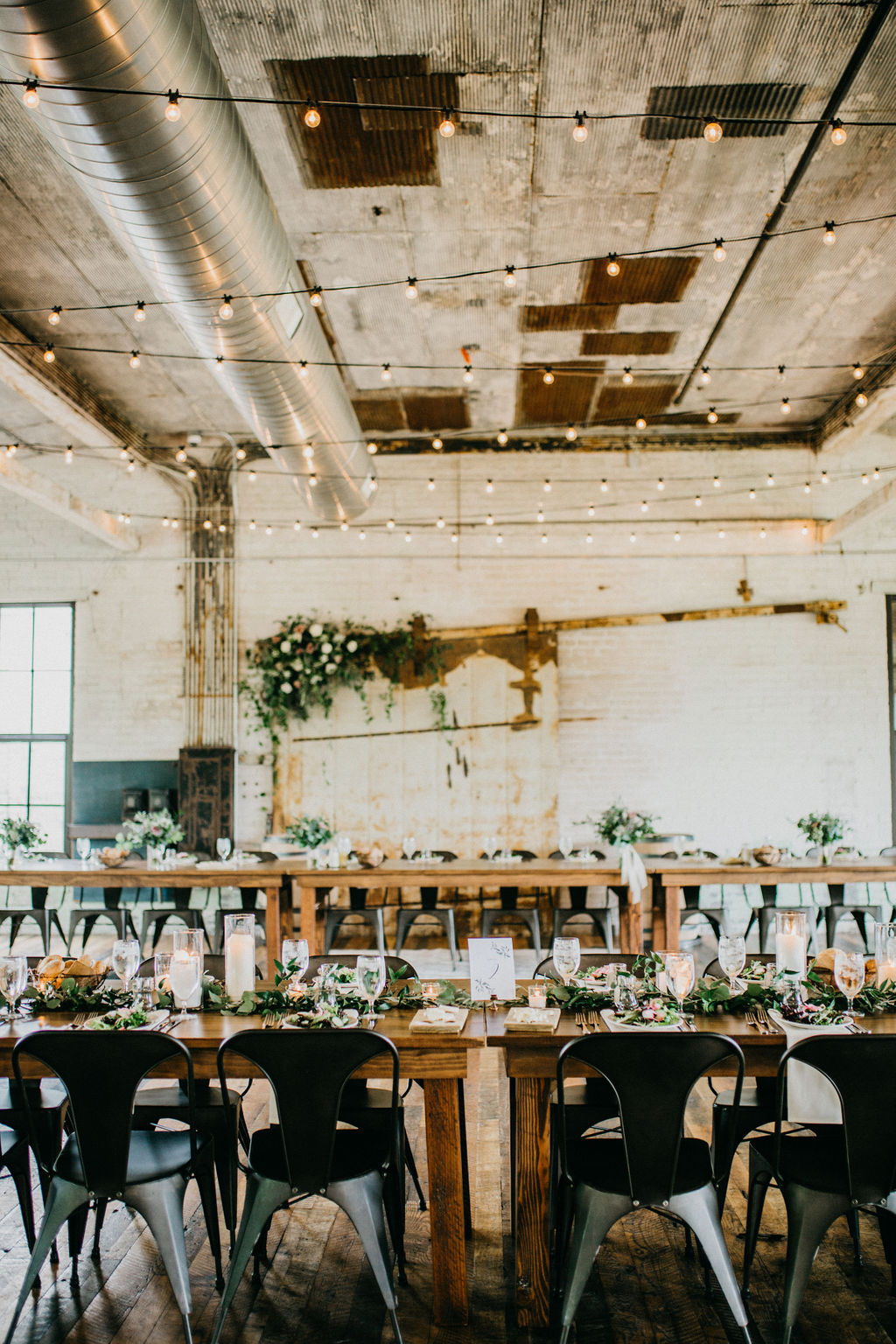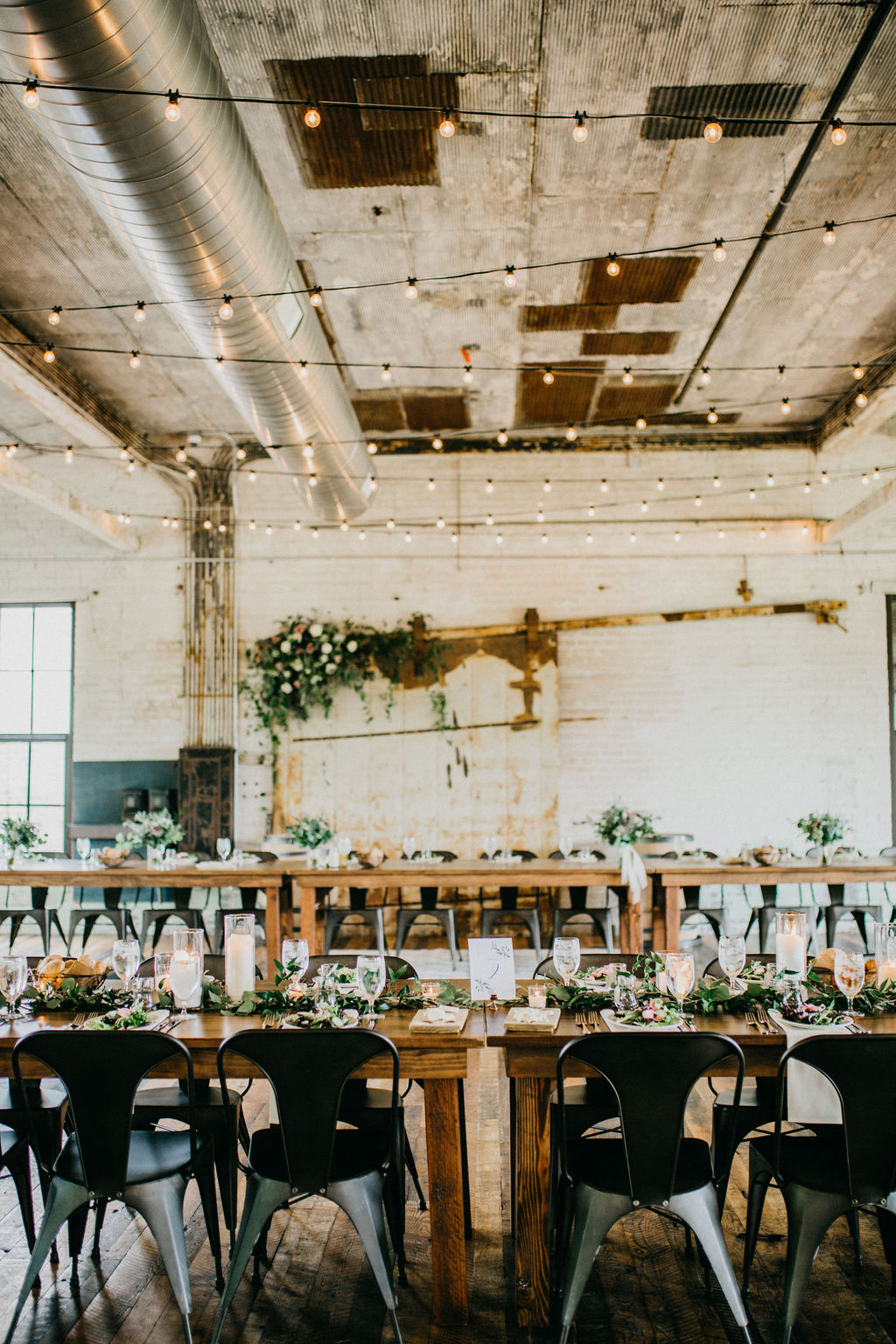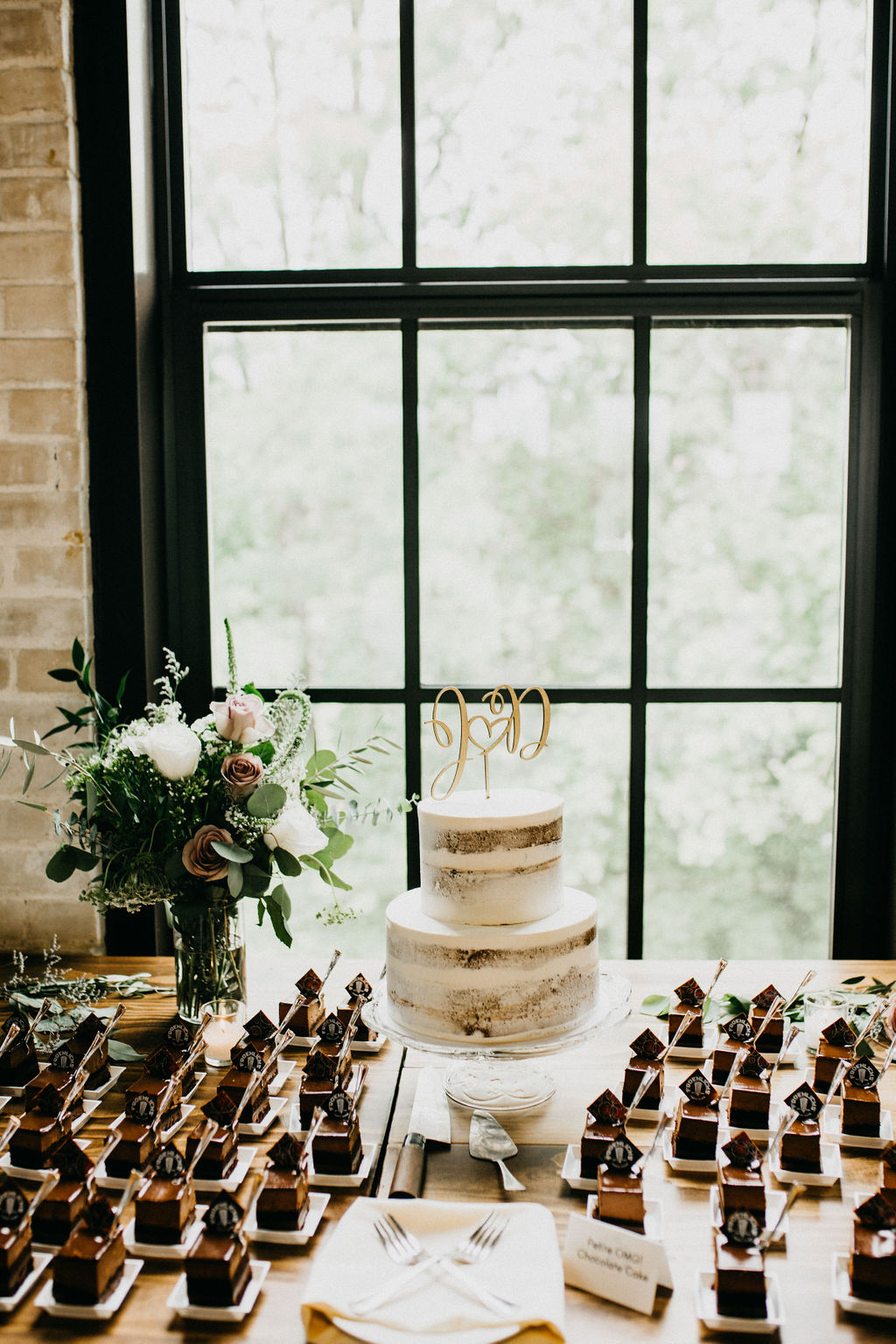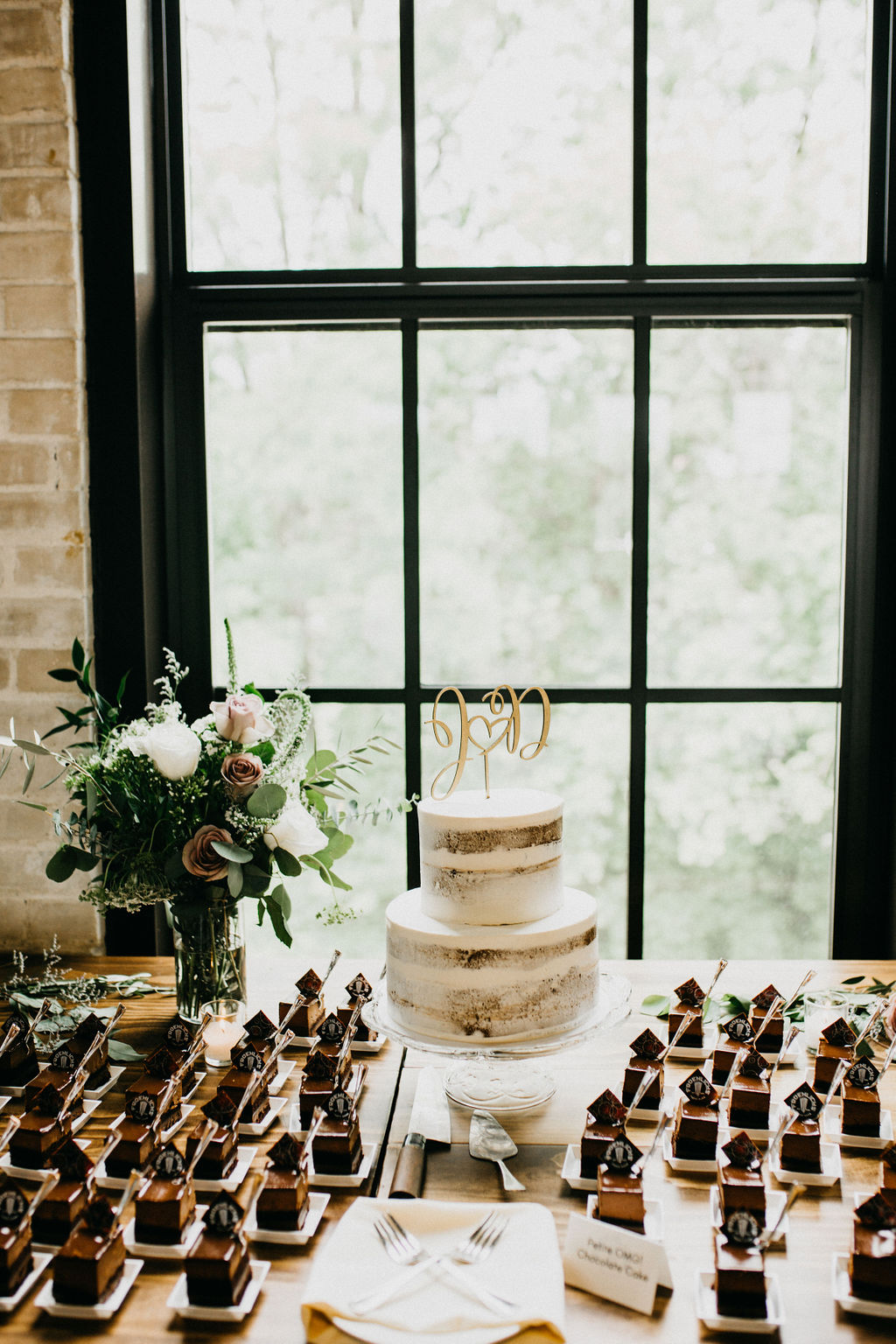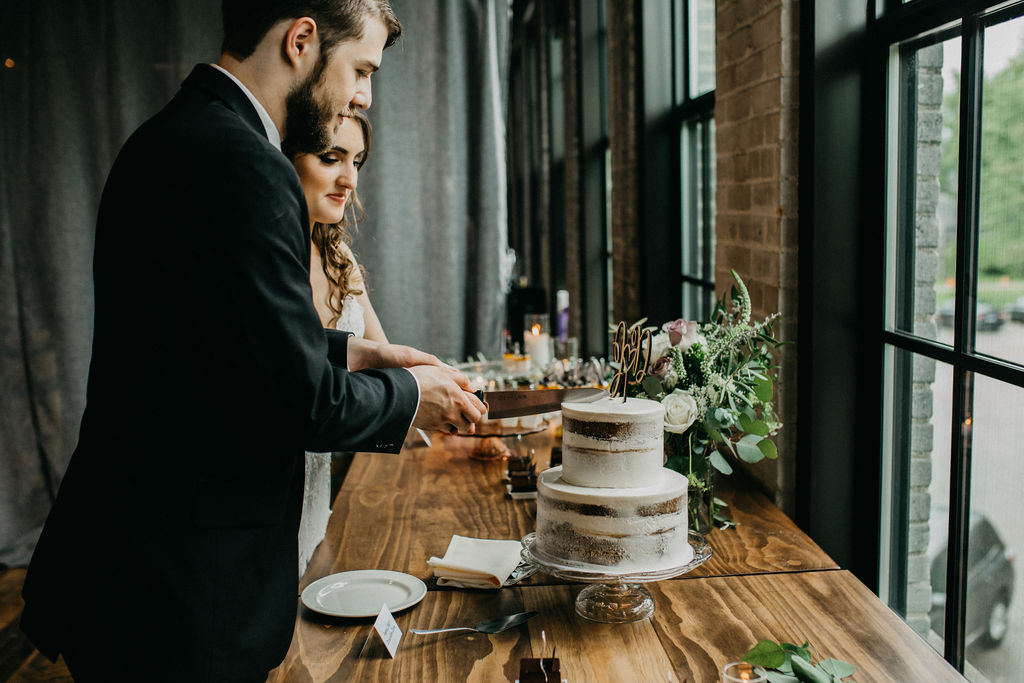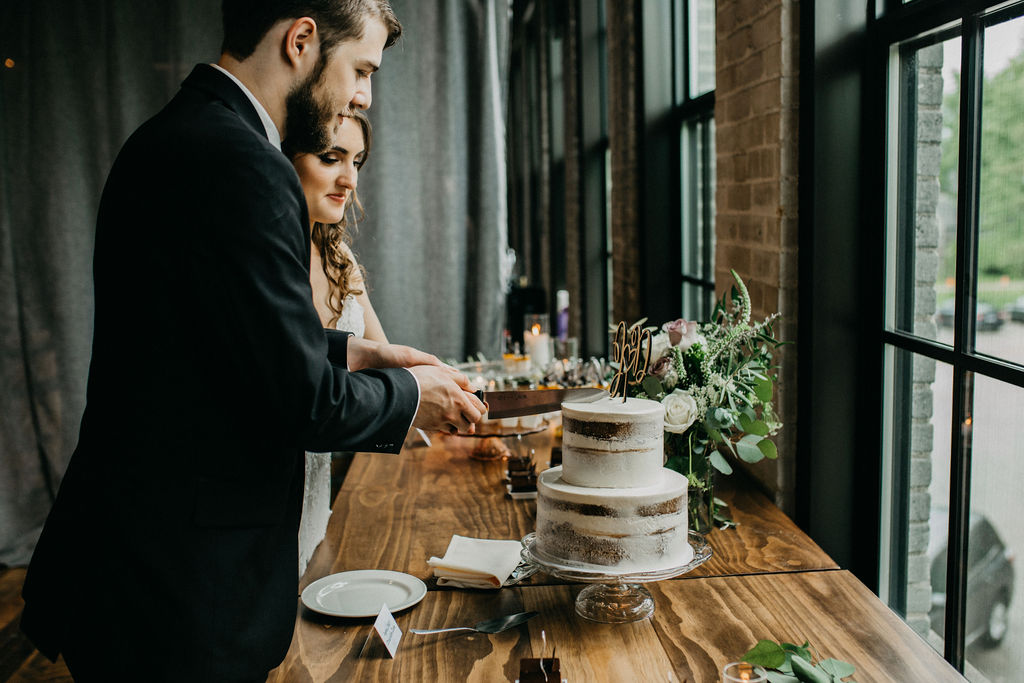 Jasmine and Daniel opted to play "the shoe game" – which is a fun wedding tradition we unfortunately don't get to see as often anymore. The DJ or MC asks the couple questions like "who has the craziest family?" and "who is most likely to make a mess?" and the couple either raises their shoe or their spouses shoe to answer the question.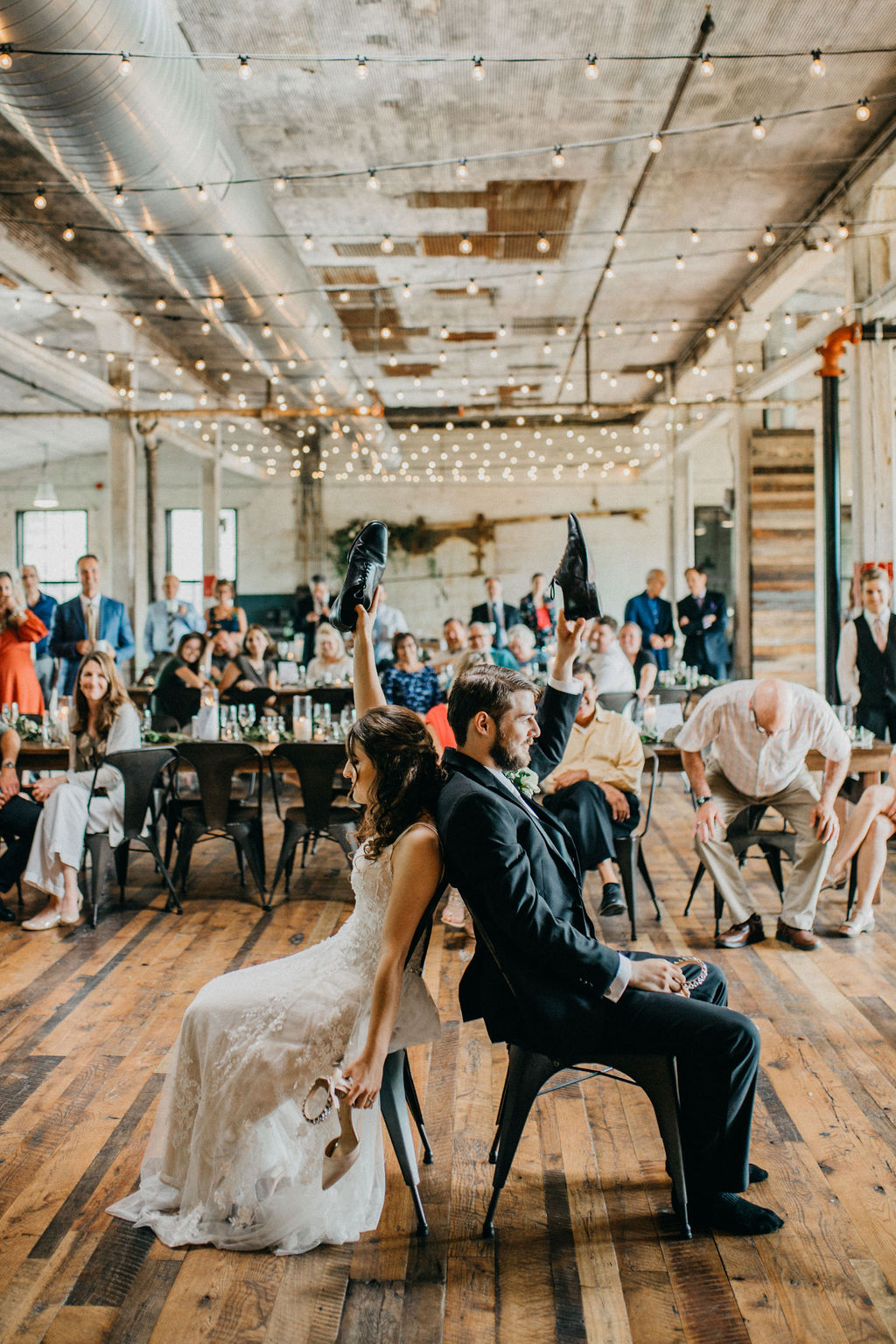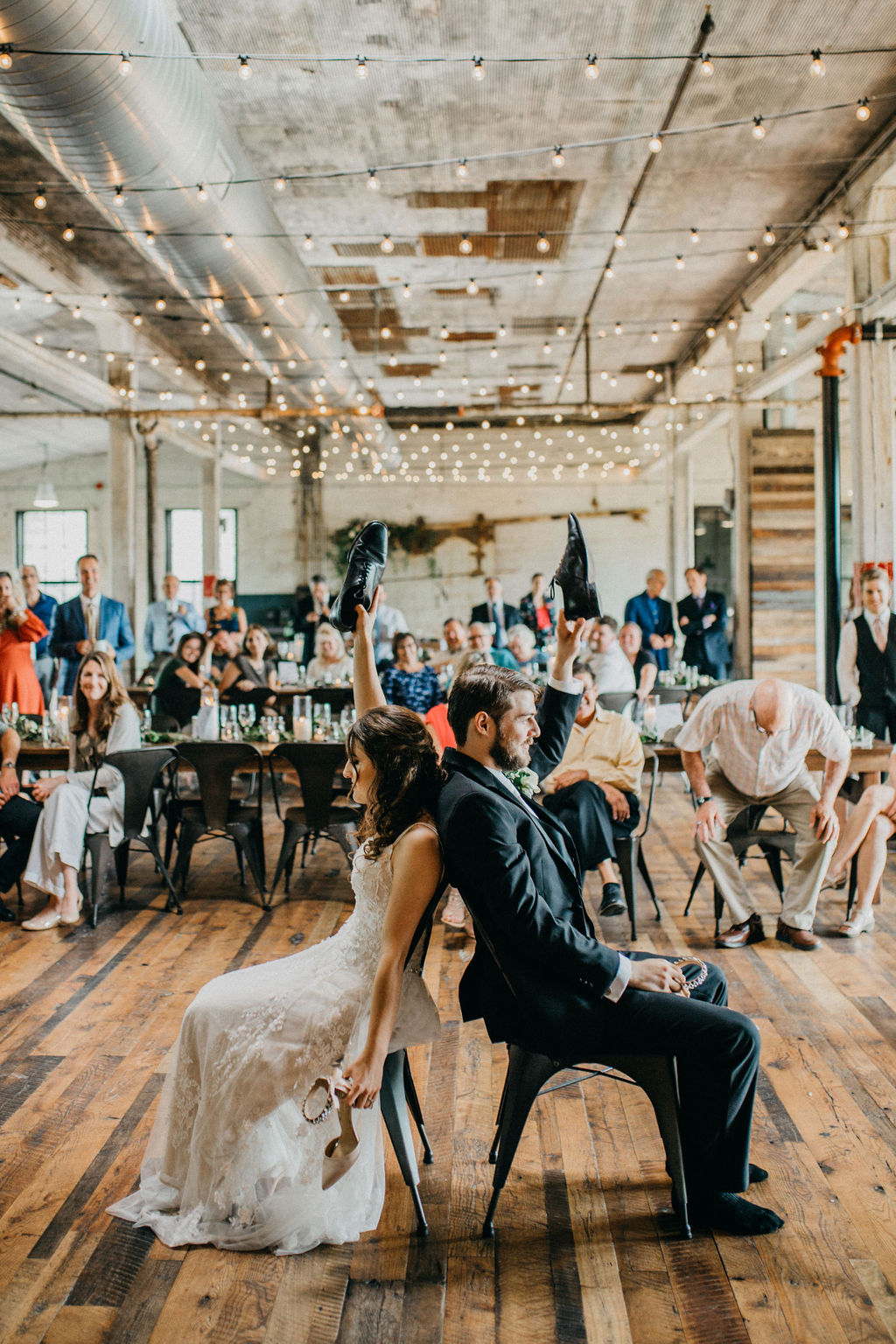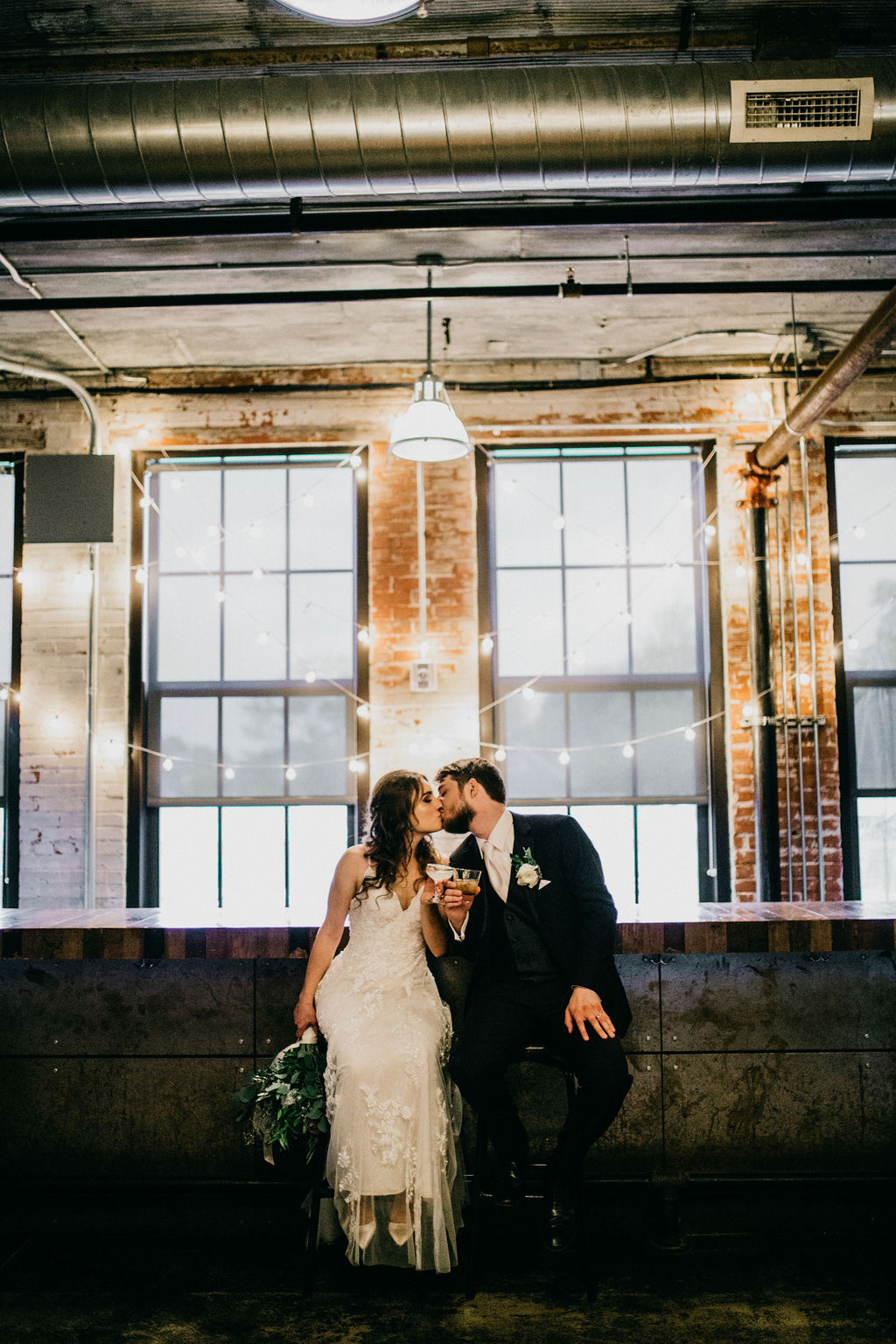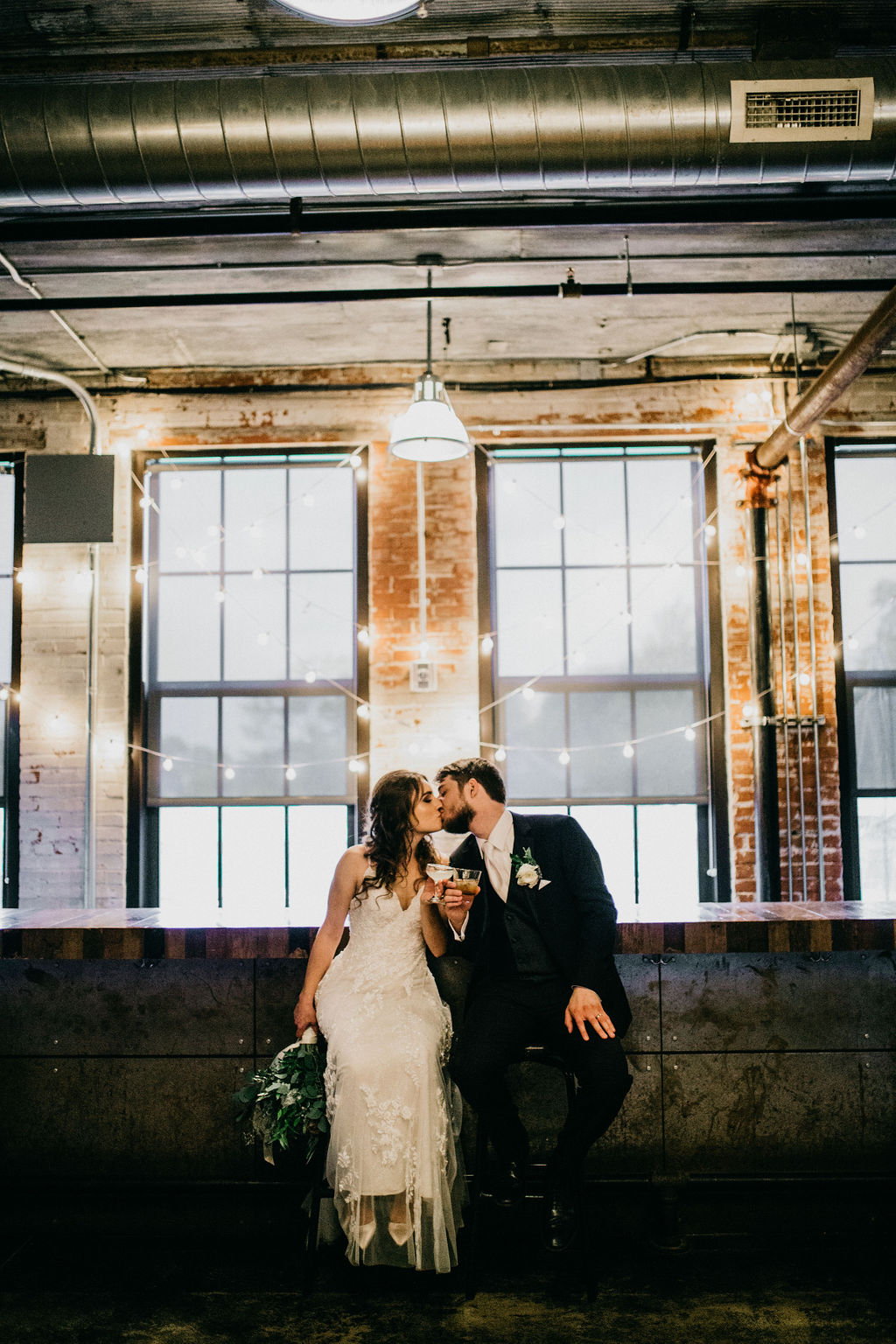 Jasmine and Daniel, we cannot thank you enough for letting us be a part of your gorgeous wedding day. We are so honored you trusted us with your special day and wish you a long life of love and happiness together. Cheers to you!
If you loved Jasmine and Daniel's wedding day then you will love The Ultimate Guide to a Journeyman Distillery Wedding!
Wedding Coordination & Event Design: Stellaluna Events | Photography: Brick and Pine Photography | Venue: Journeyman Distillery | Beauty: Hanna Wagner Design | Dresses: Davids Bridal | Dessert: Froehlich's Bakery | Entertainment: DJ Adam Freeman | Floral: Snapdragon Designs