Kalamazoo Michigan Wedding | Cassidi & Carlos
Cassidi and Carlos's ceremony and reception took place at a private residence in Kalamazoo, Michigan. It happened to be the bride's parents home which makes it even more special. They were such a kind hearted couple and family, truly a joy to work with even under stressful conditions due to COVID. Originally we were just brought on to do the coordination and floral design. But as the COVID restrictions got stronger and things got more stressful we ended up replanning the whole wedding for them in 3 weeks. We did everything from finding all the vendors, assisting booking them, reworking the design, coordinating all details and more.
Cassidi and Carlos were supposed to get married at Loft 310 but less than 3 weeks before their Kalamazoo Michigan wedding we learned that our guest list had to be reduced significantly with new venue restrictions being imposed. In that moment they decided to host an 80 person tented wedding at the bride's parents house and have a big reception next year at Loft 310 with all 200 of their guests. They decided to still rent the Penthouses at Loft 310 to get ready there in the morning and also snag some photos throughout the venue spaces before heading to Cassidi's parents house for the ceremony and reception.
The color pallet for this Kalamazoo Michigan wedding consisted of some of our favorites. Those being: dusty rose, blush, mauve, navy blue, whites and very small pops of deep purple with lots of greens. The three best words to describe this wedding would be elegant, personal and trendy!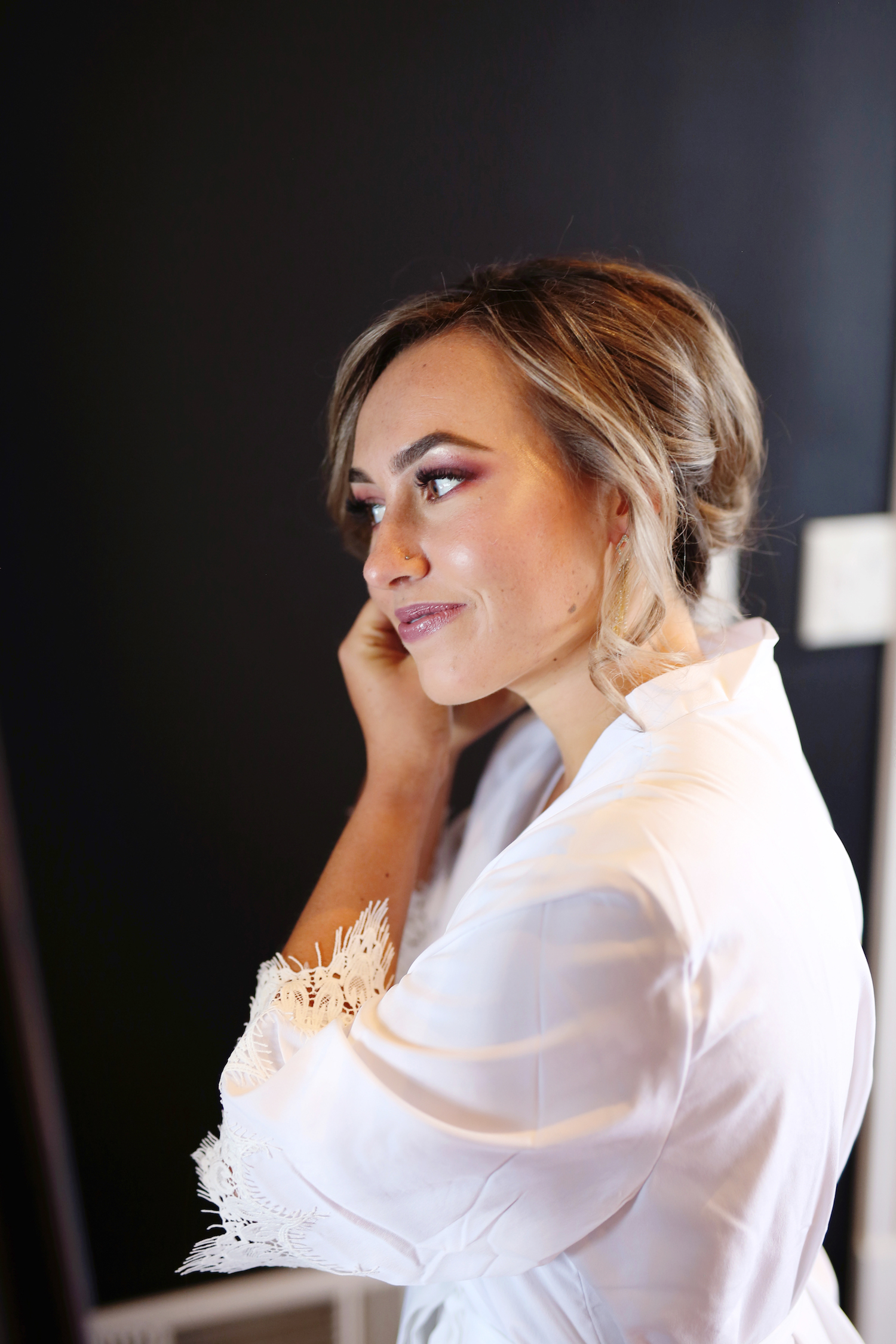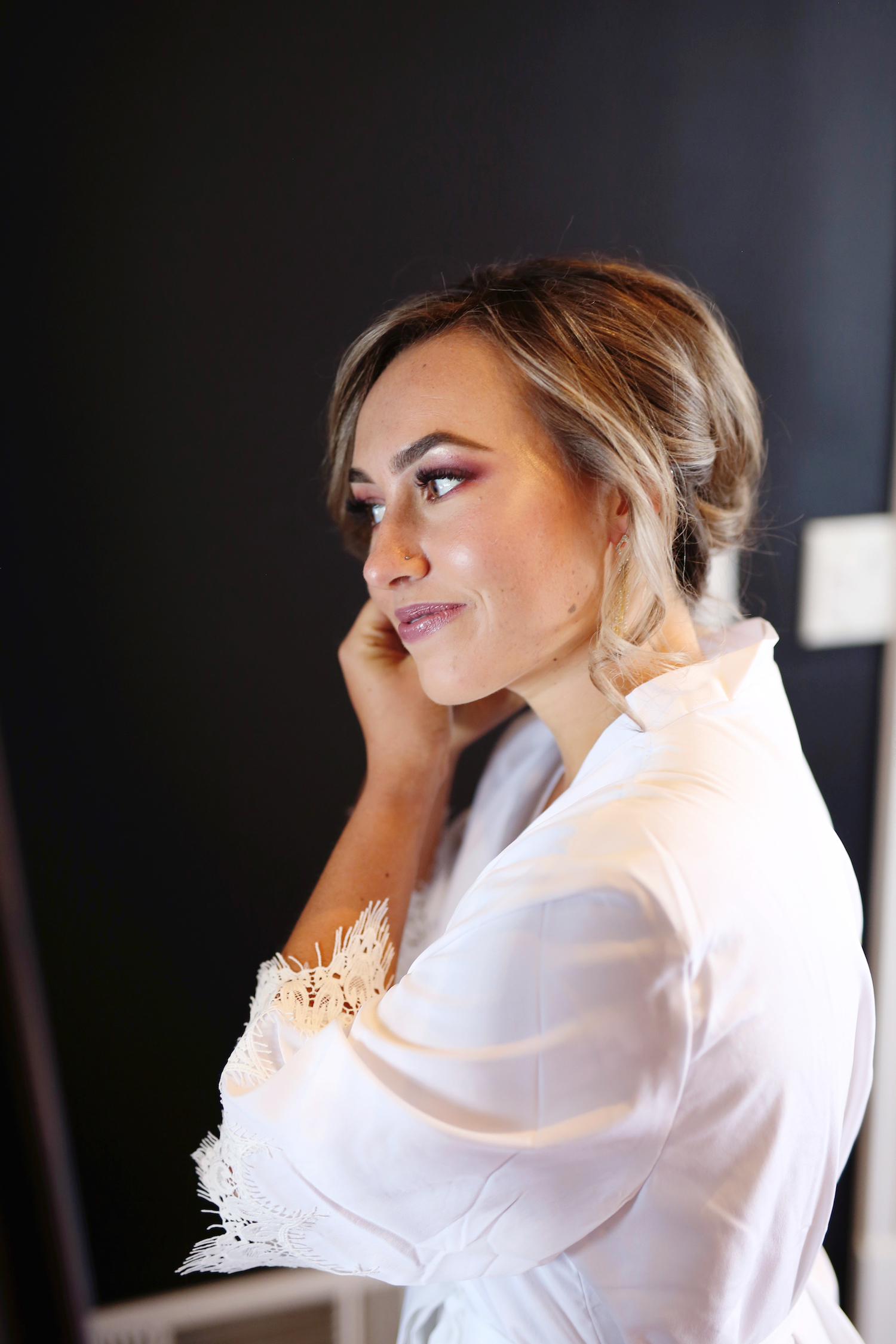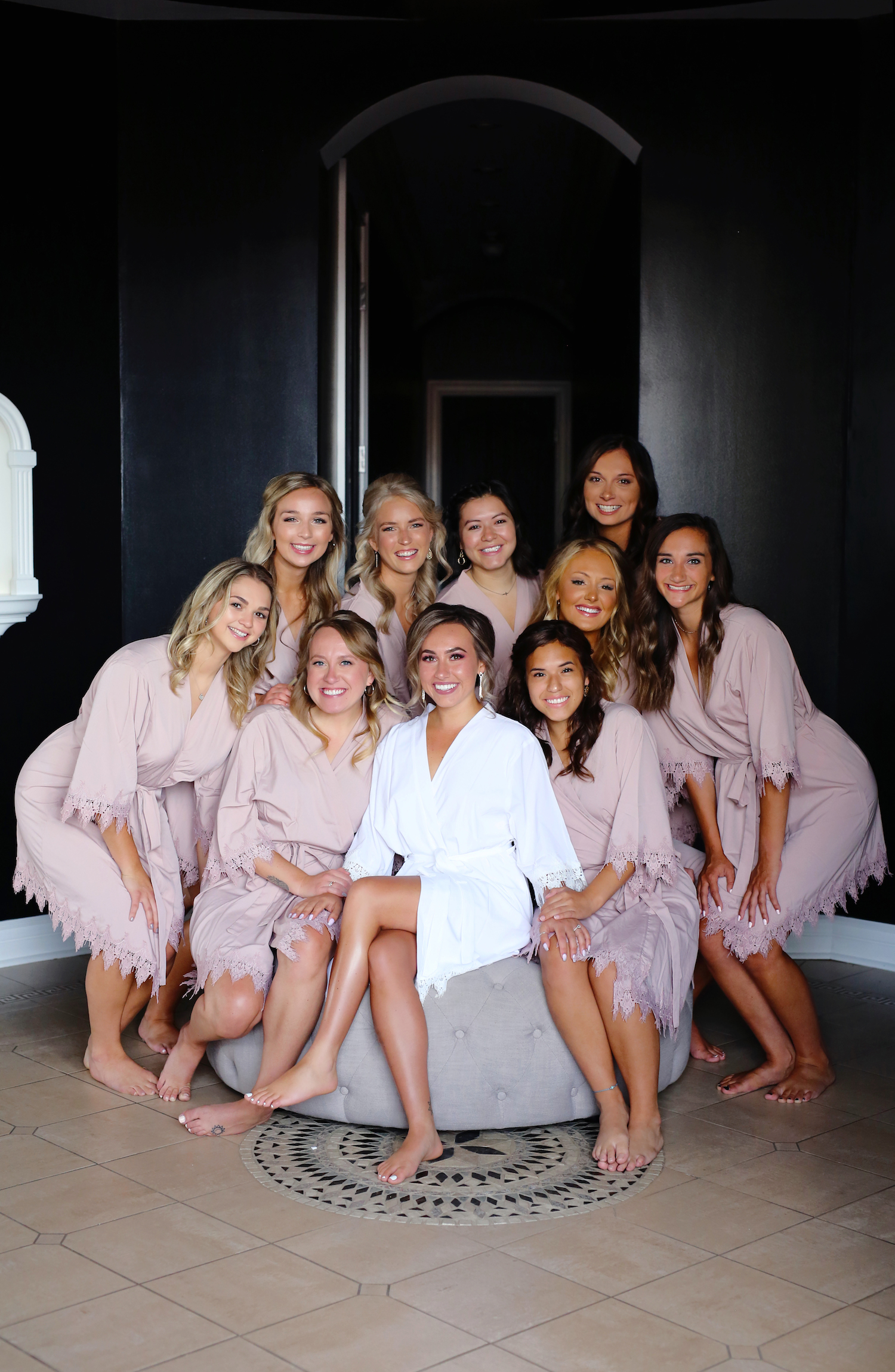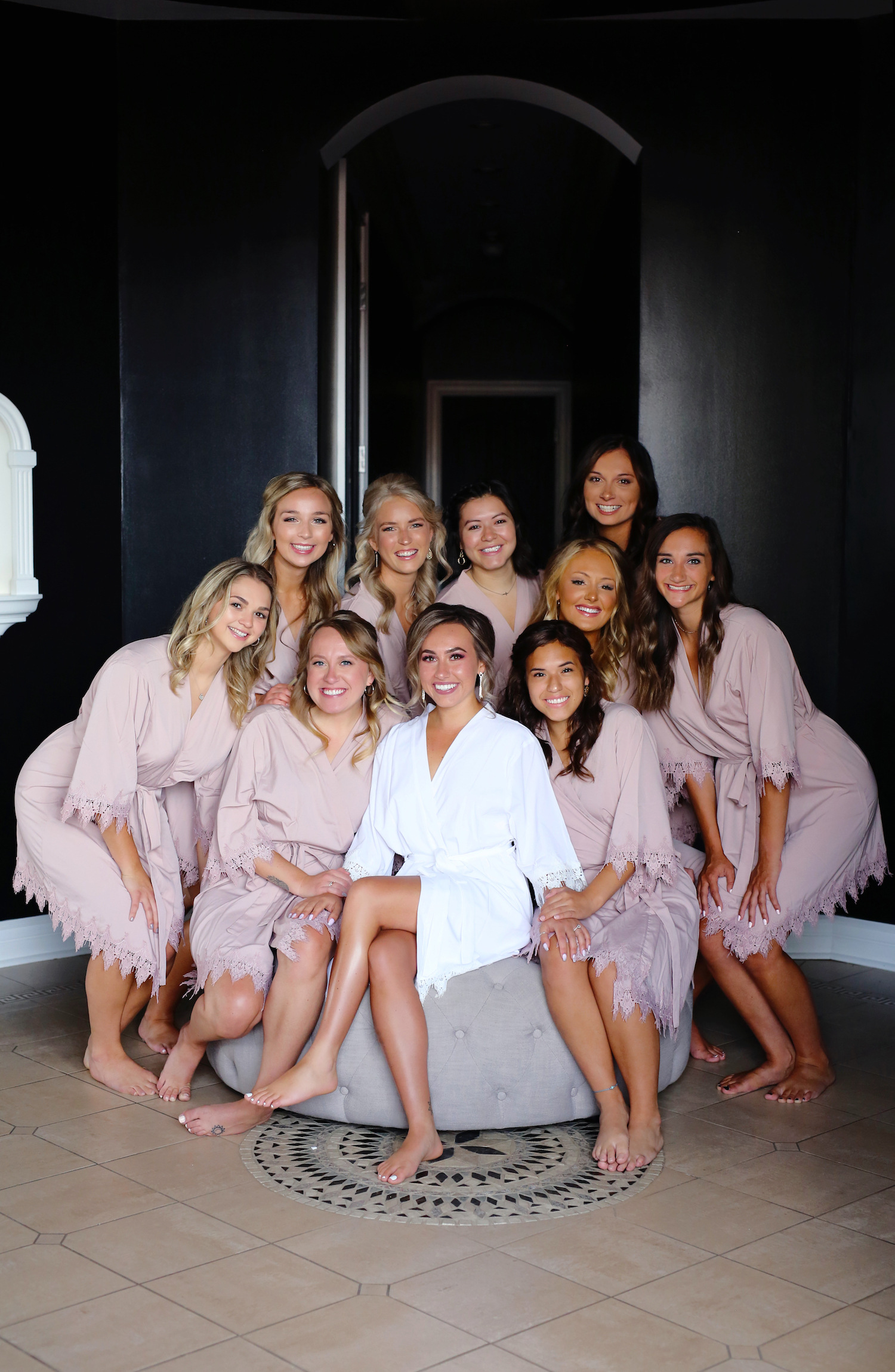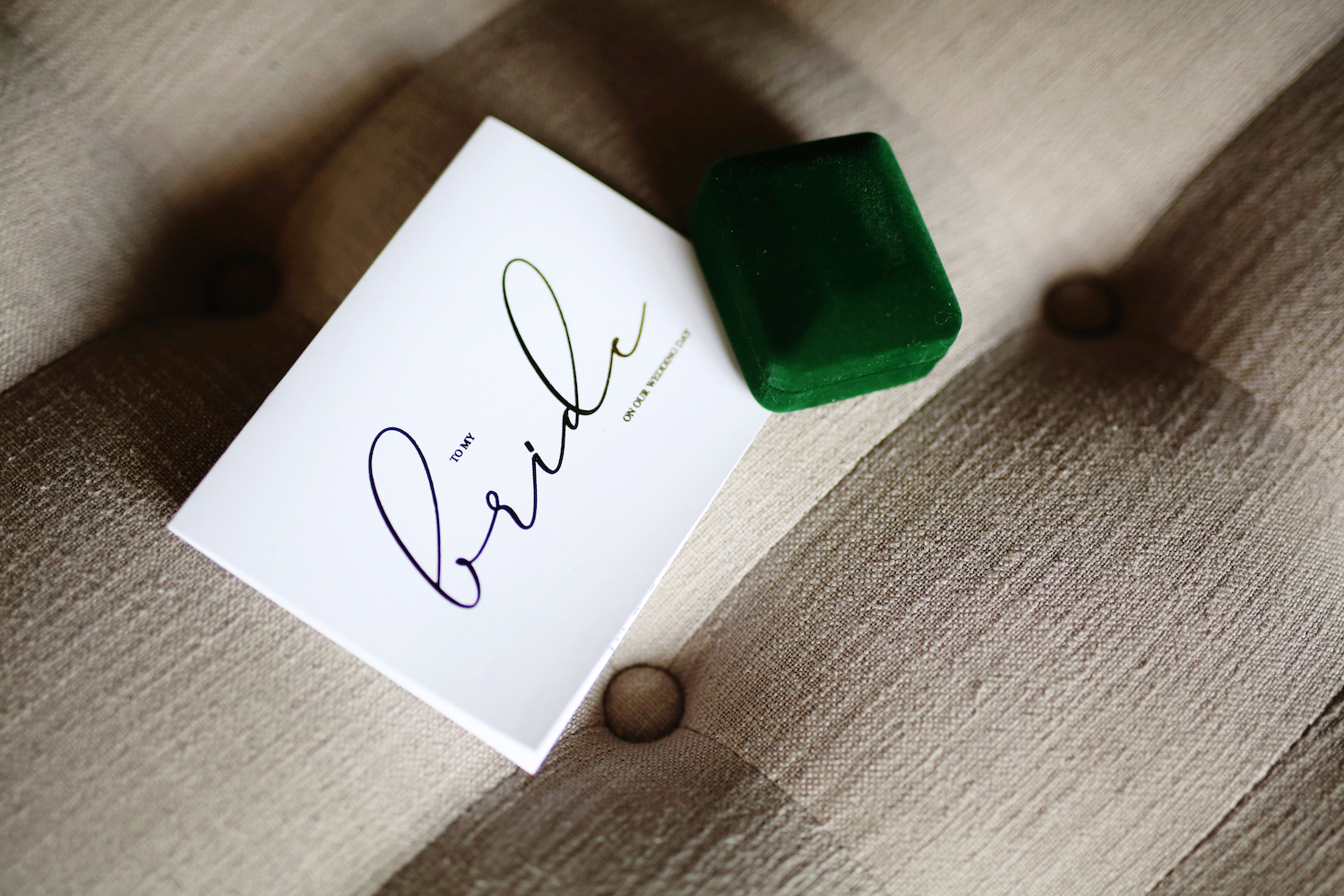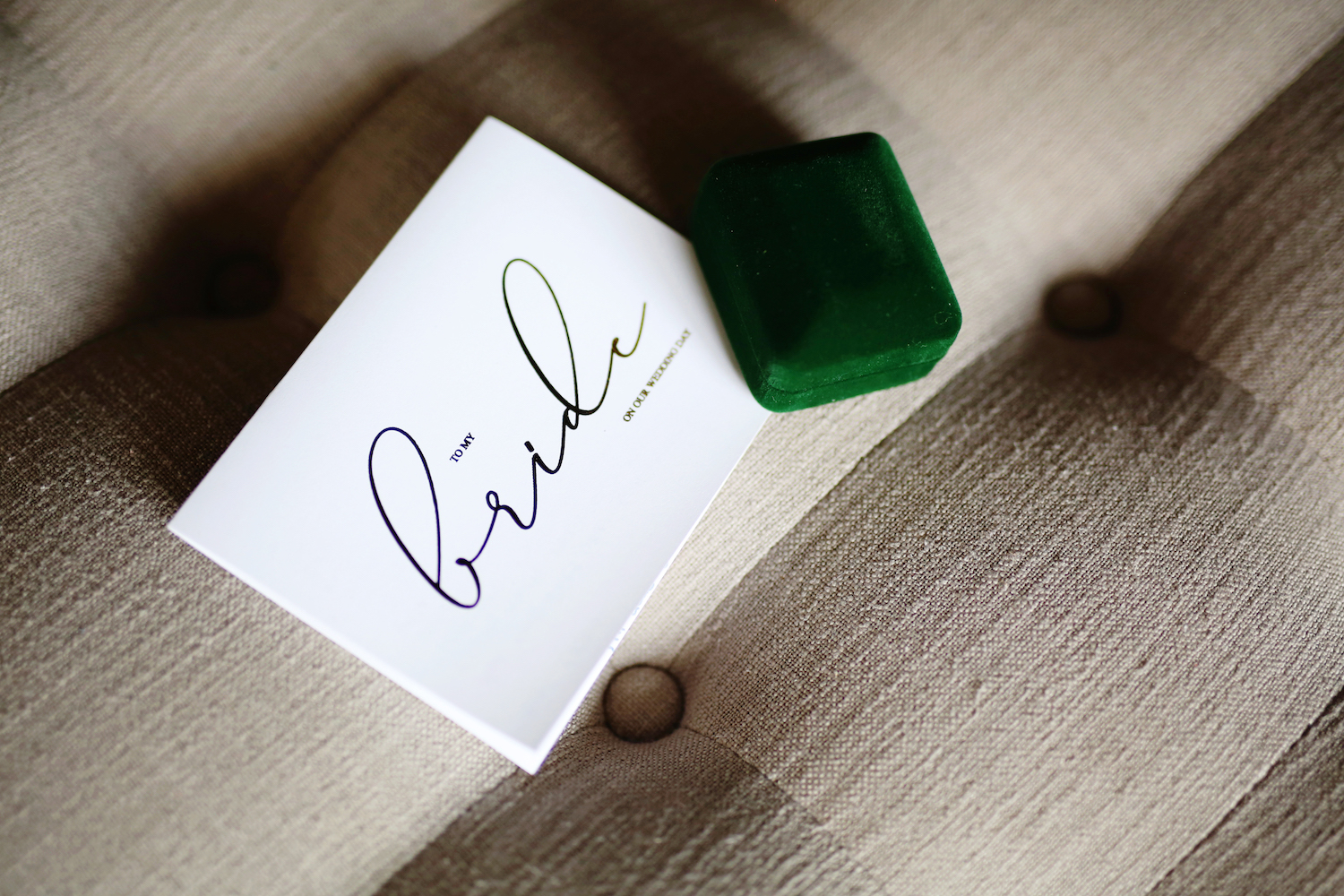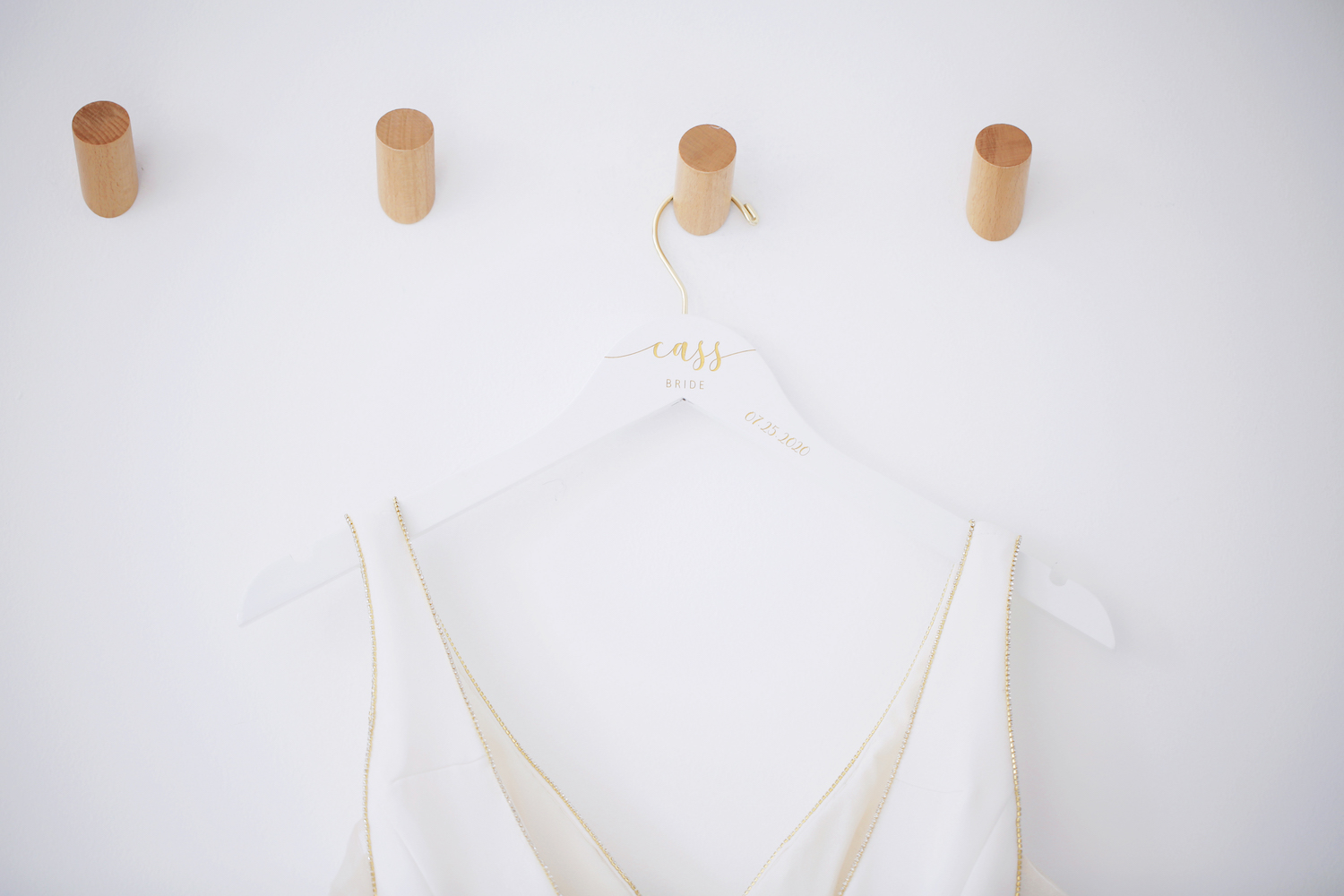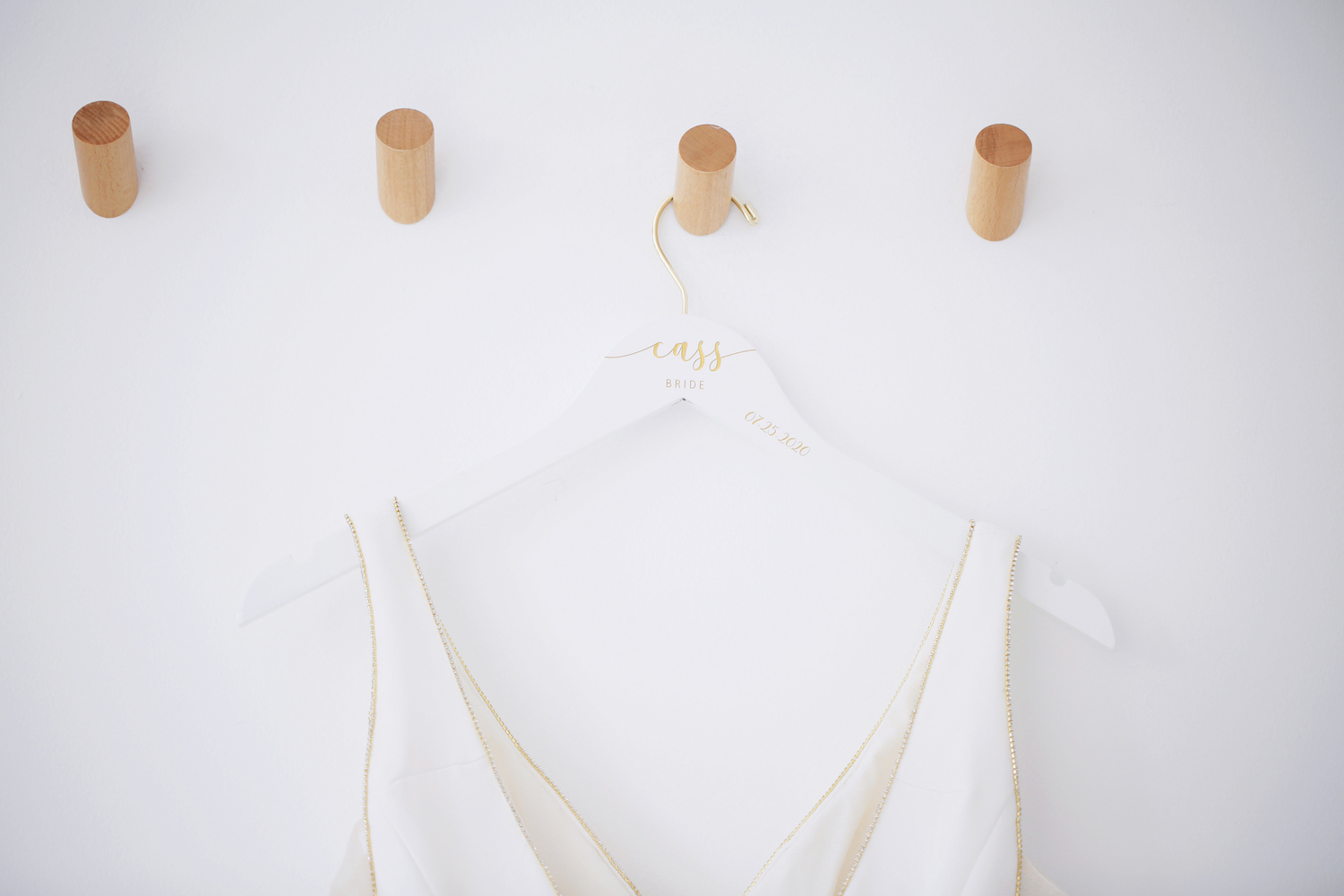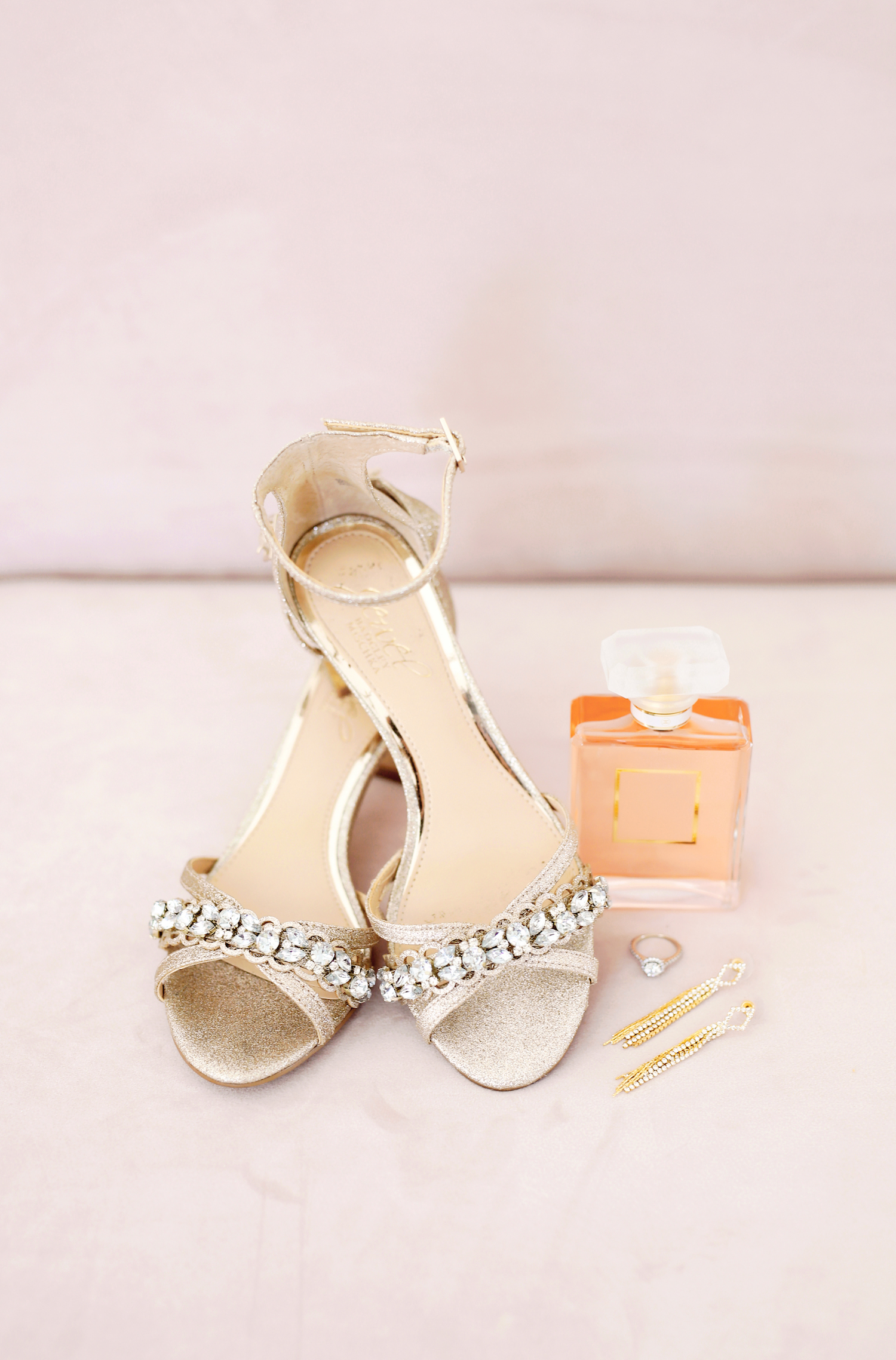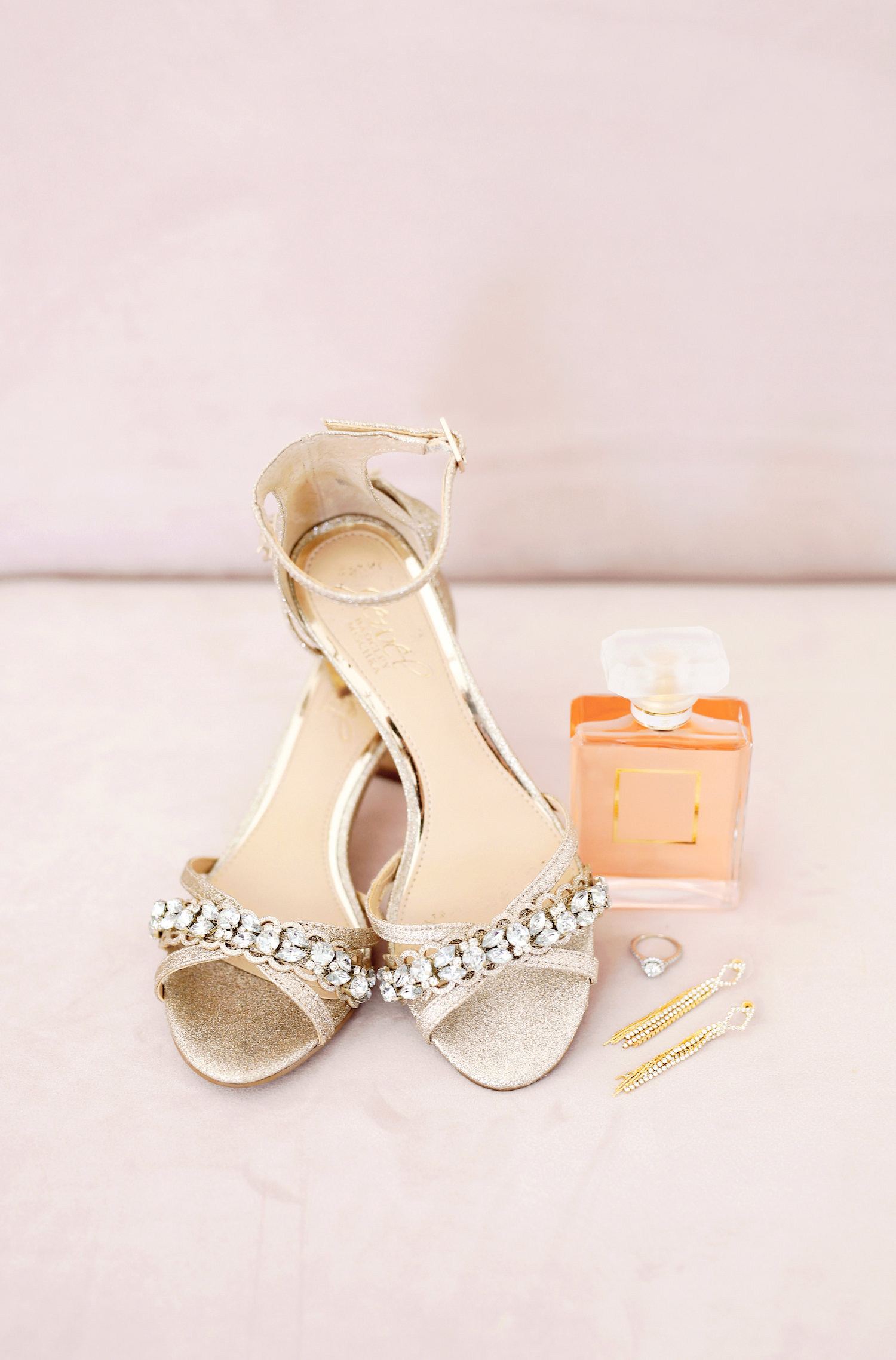 Cassidi's gown was absolutely stunning for her Kalamazoo Michigan wedding! With the fit and the lace bottom, how can you not stare in awe of her in this beautiful wedding dress. Shockingly, after the ceremony Cassidi and a couple of her friends were working on bustling her dress; they were having some issues getting the train bustled and after a lot of time working on it and not being successful Cassidi asked one of her friends to just cut it off. One of our event assistants, Caitlin, overheard this going on and saw Cassidi's friend didn't feel comfortable cutting off her friends dress (can you blame her?). Caitlin jumped in and let them know that she majored in Fashion Design and had a lot of experience cutting fabric and asked if she wanted to do it for her. Cassidi was so excited and Caitlin just cut her train clean off. It seems like every time we do a wedding we always say "there isn't anything we haven't seen" but having one of our assistants cut the bride's train off her dress was definitely a new one!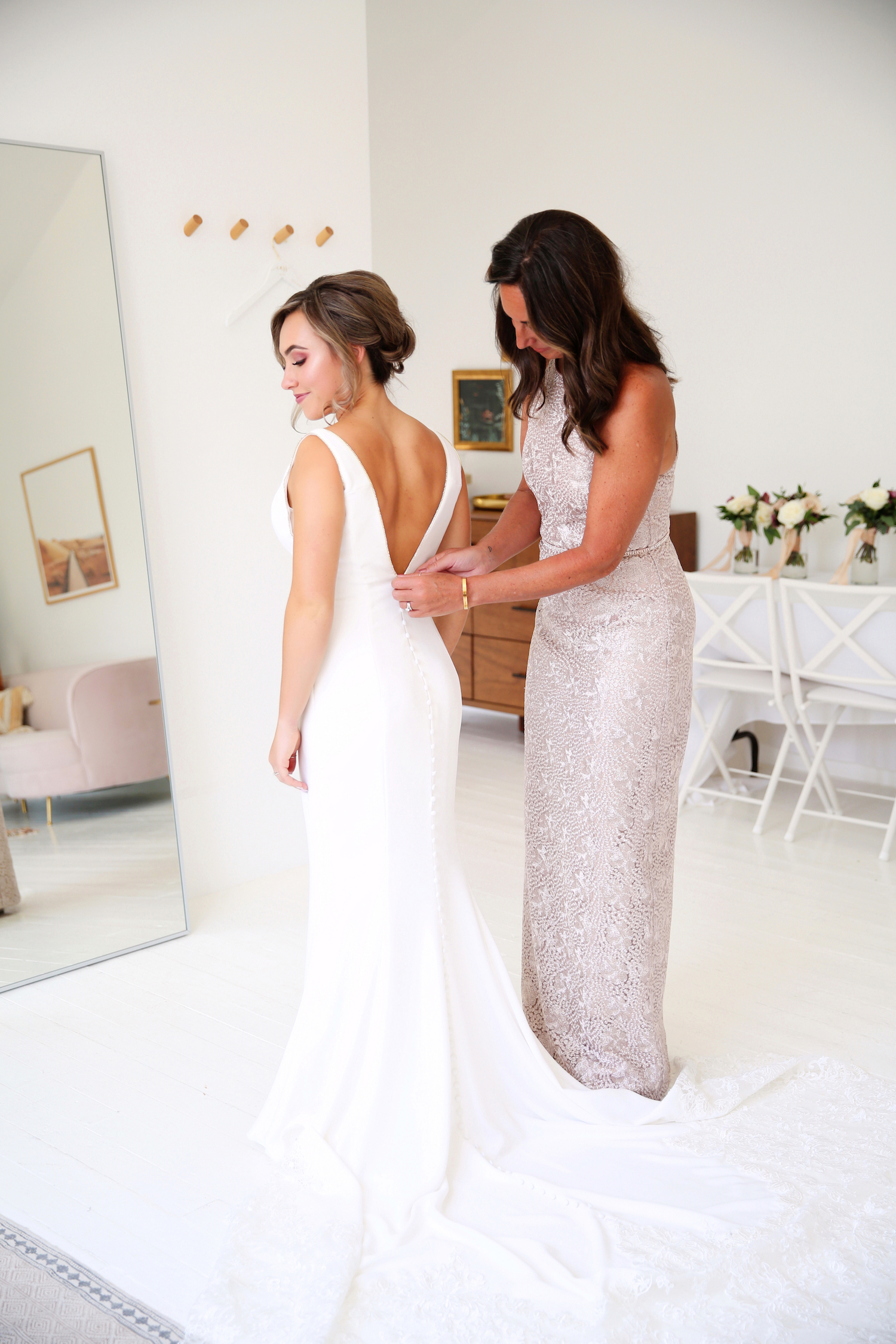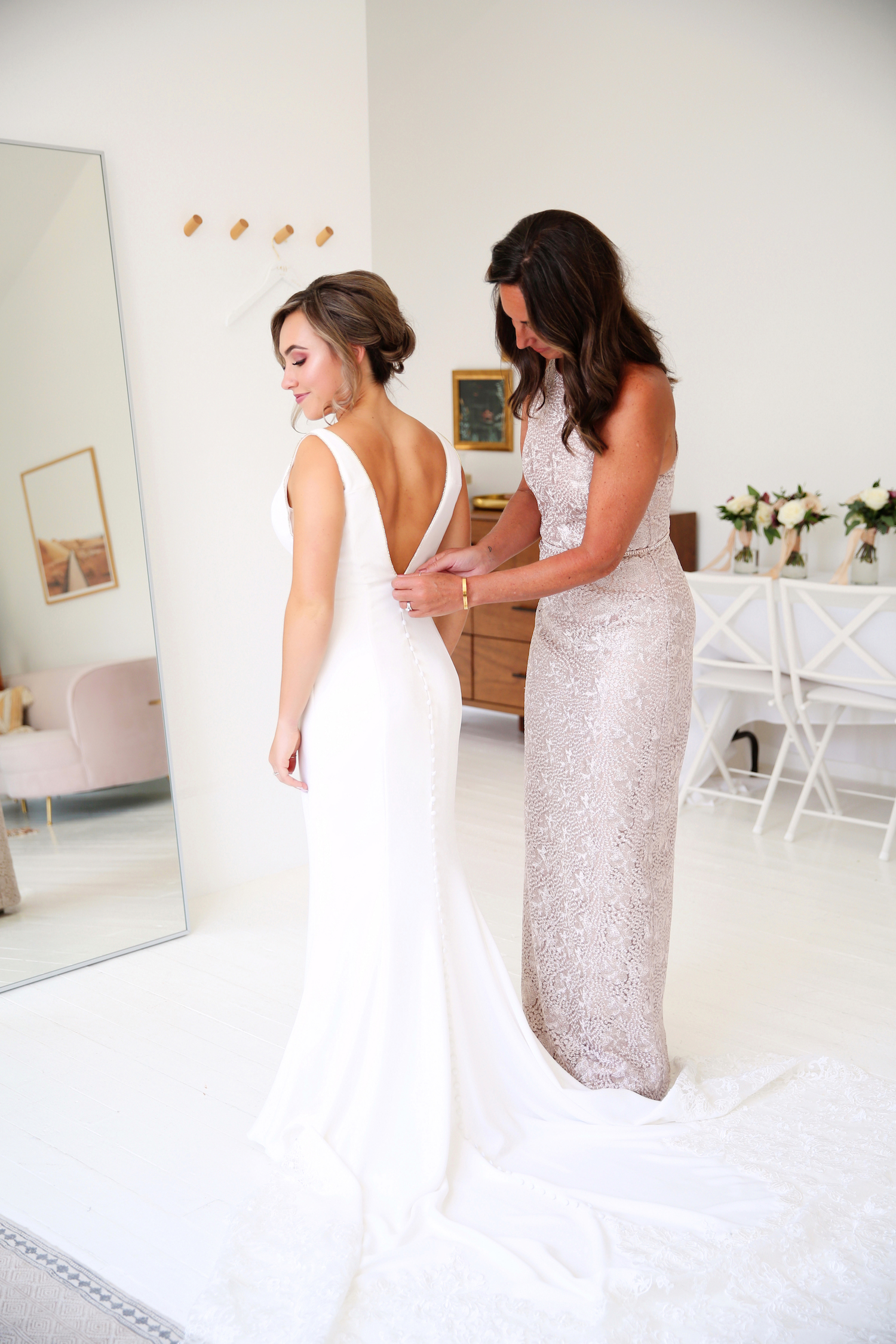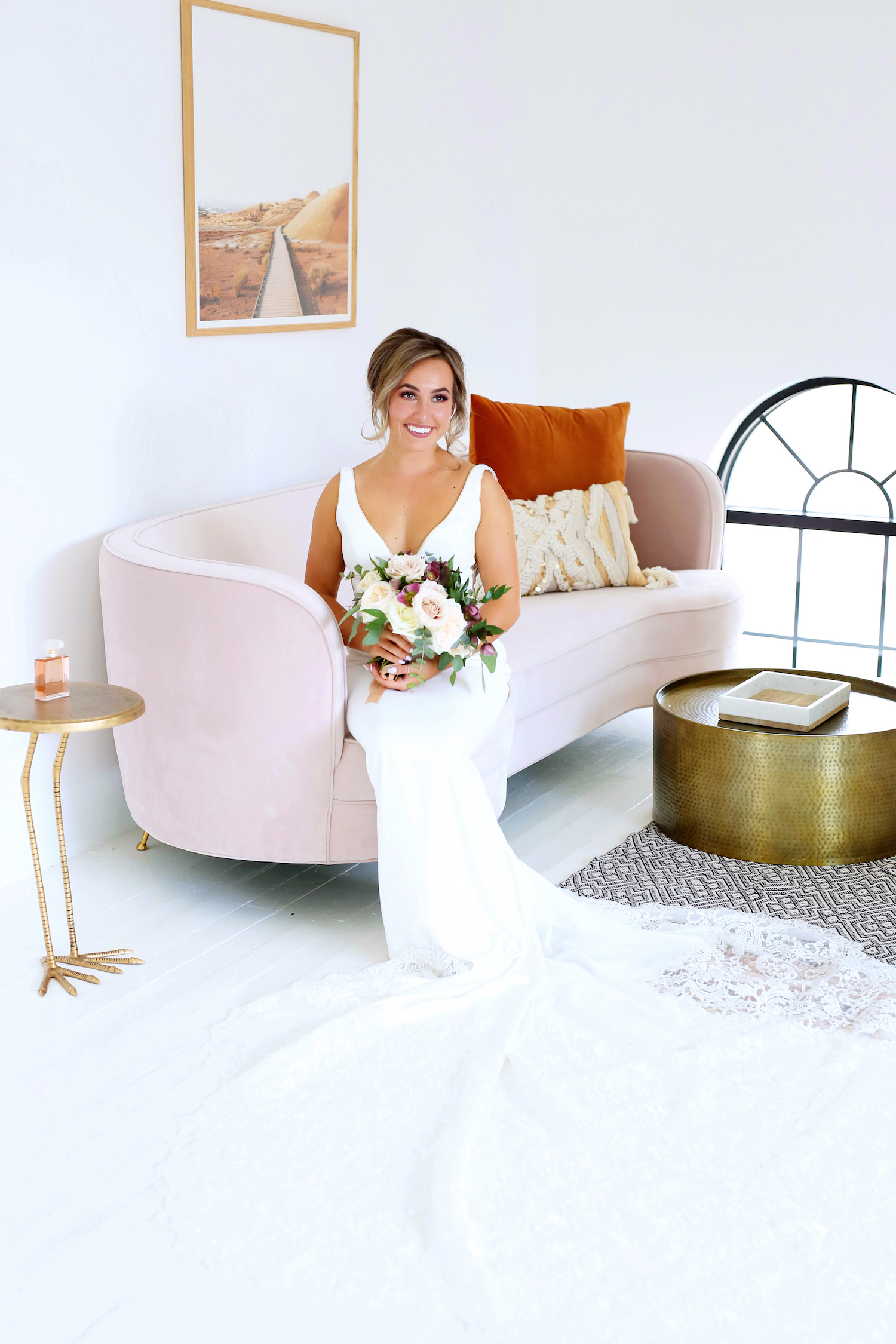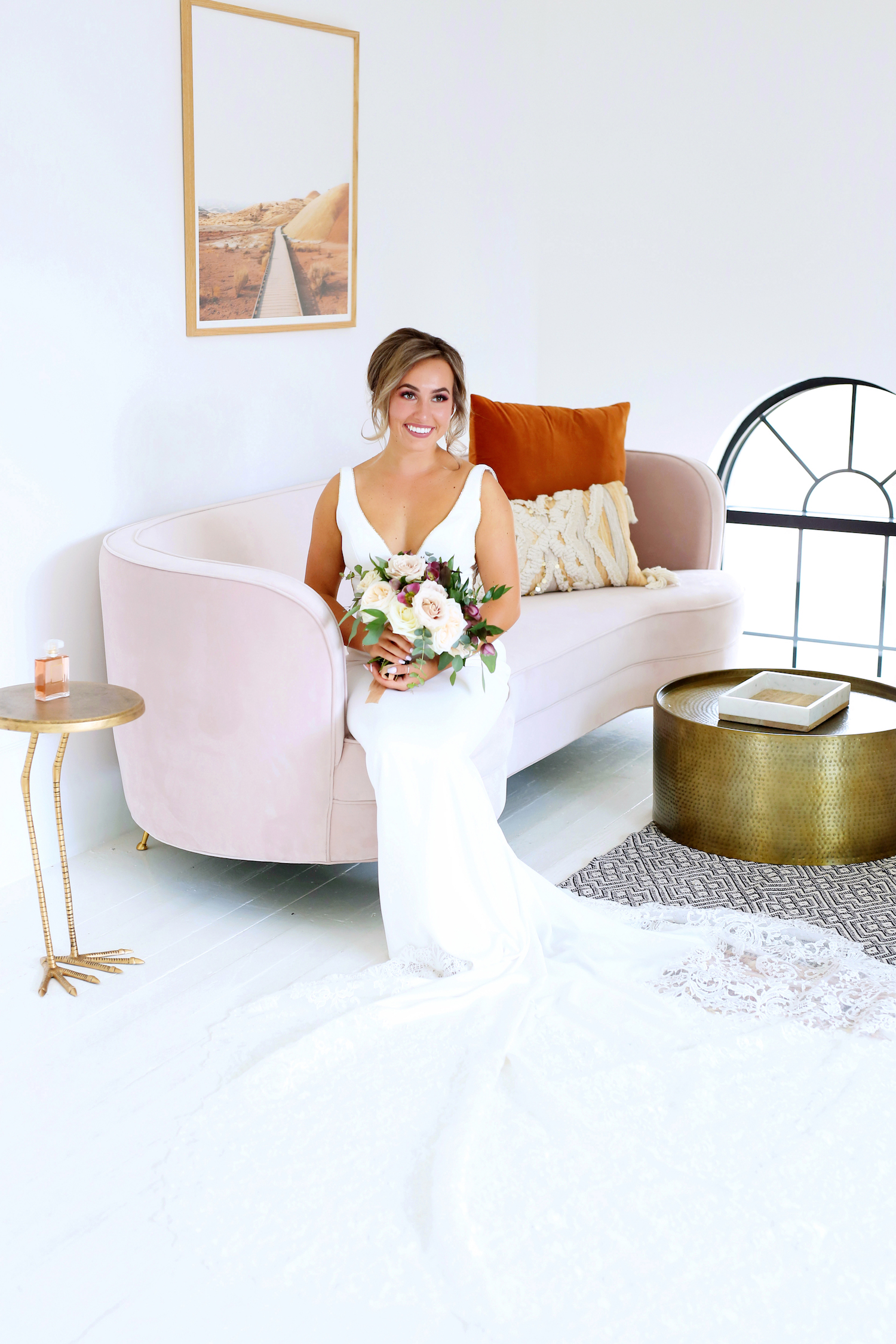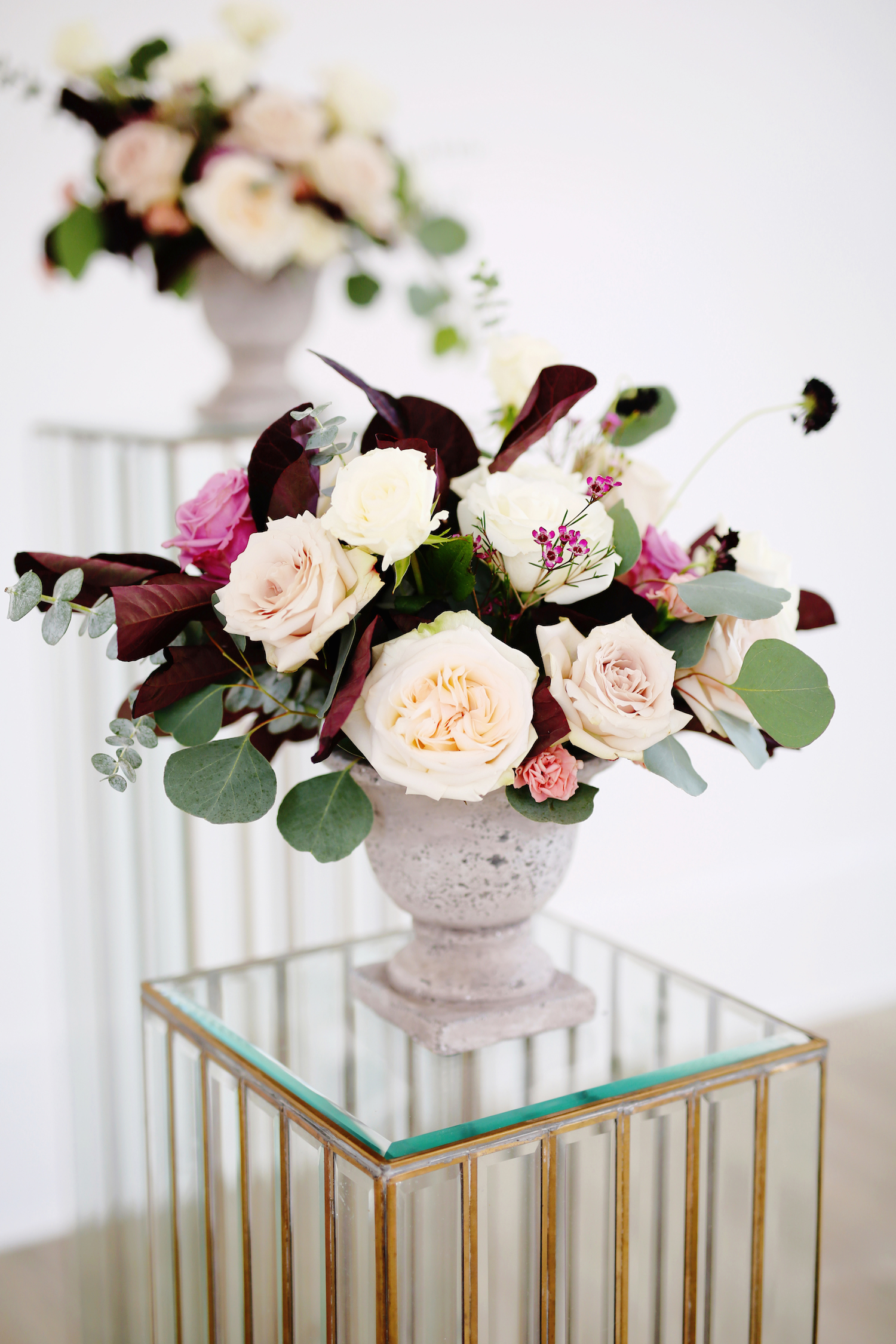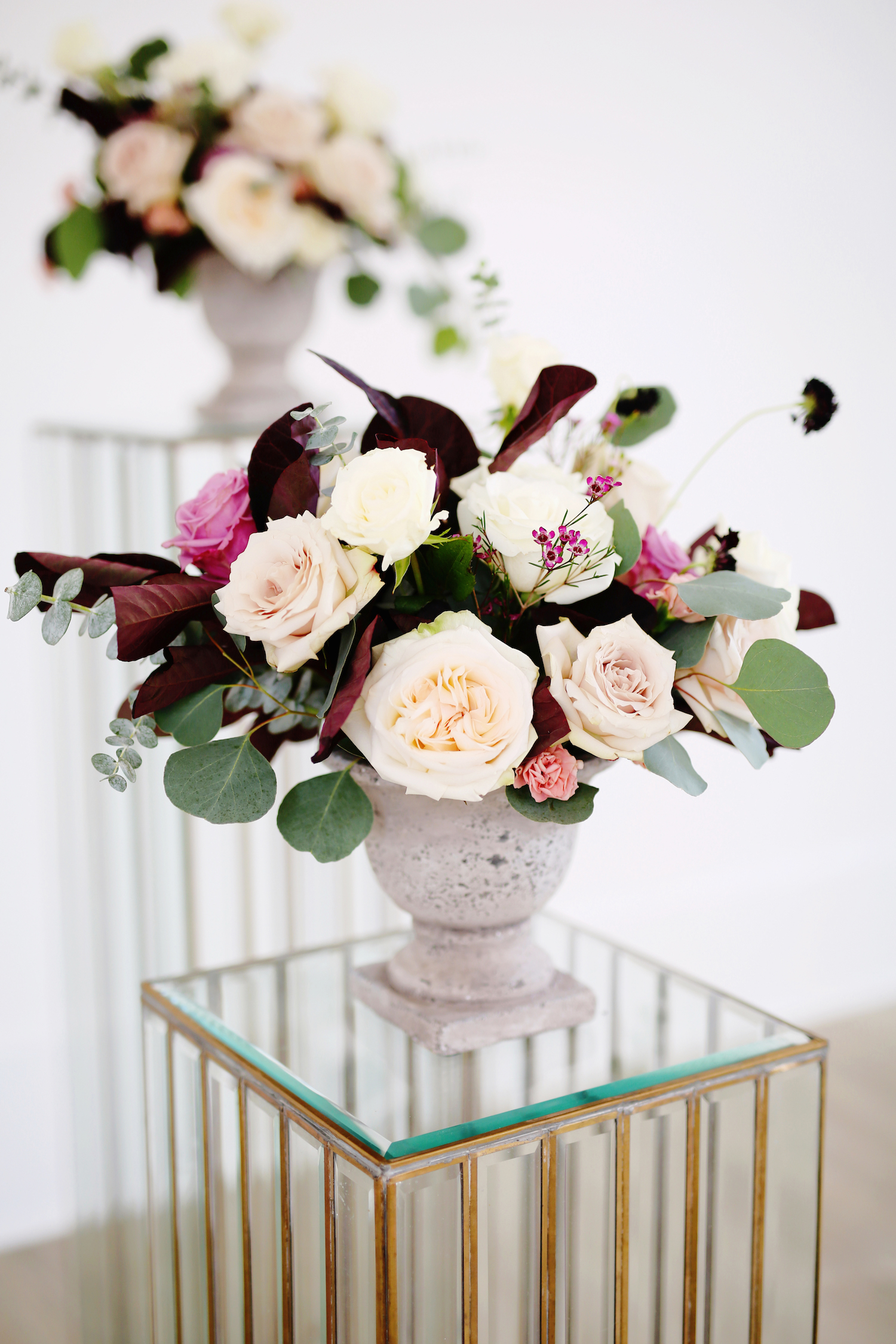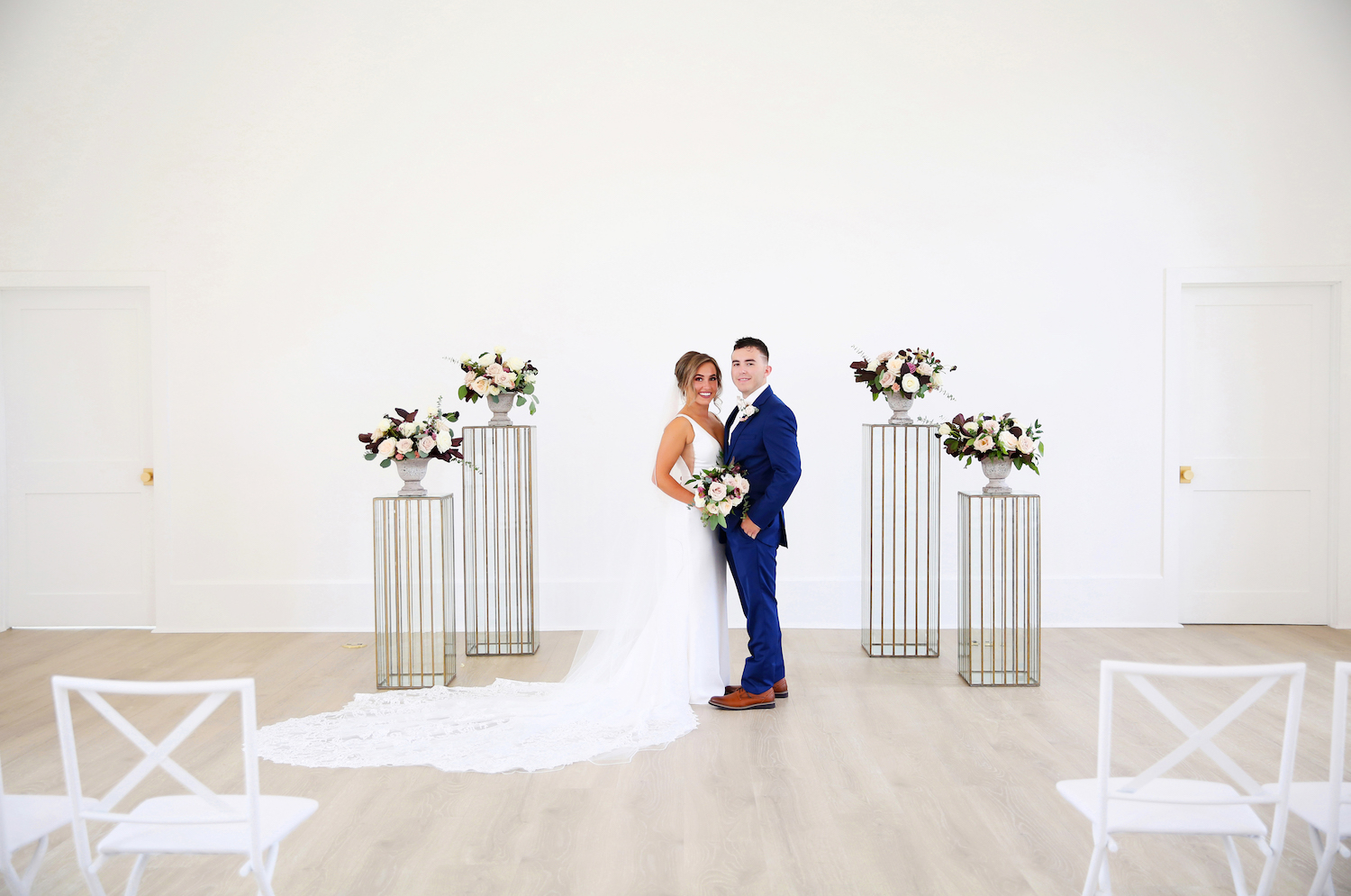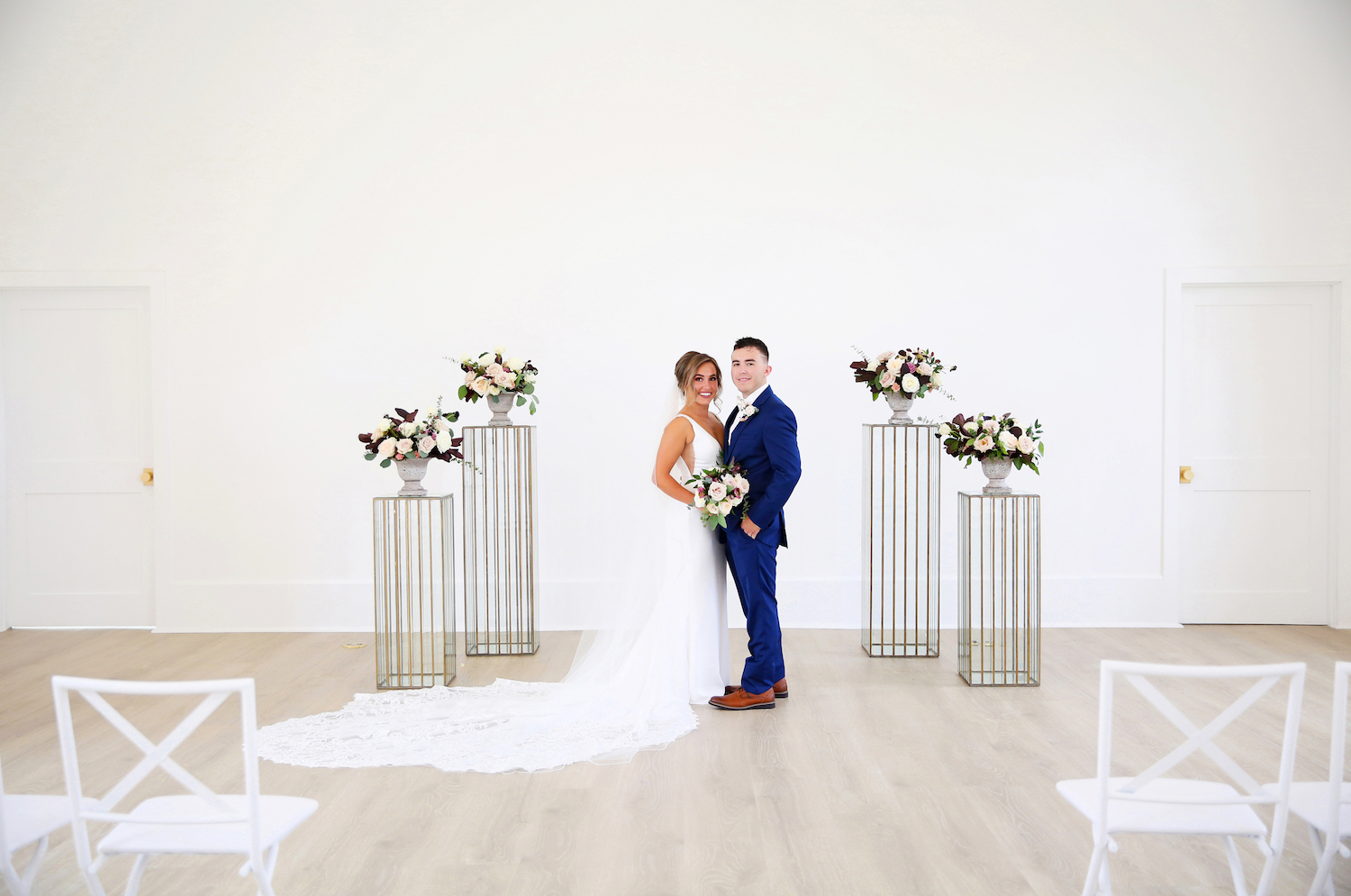 They incorporated their color pallet so well for the Kalamazoo Michigan wedding, from the decor and florals to the gowns and suits. The girls wore a dusty rose dress and the guys wore a navy blue suit.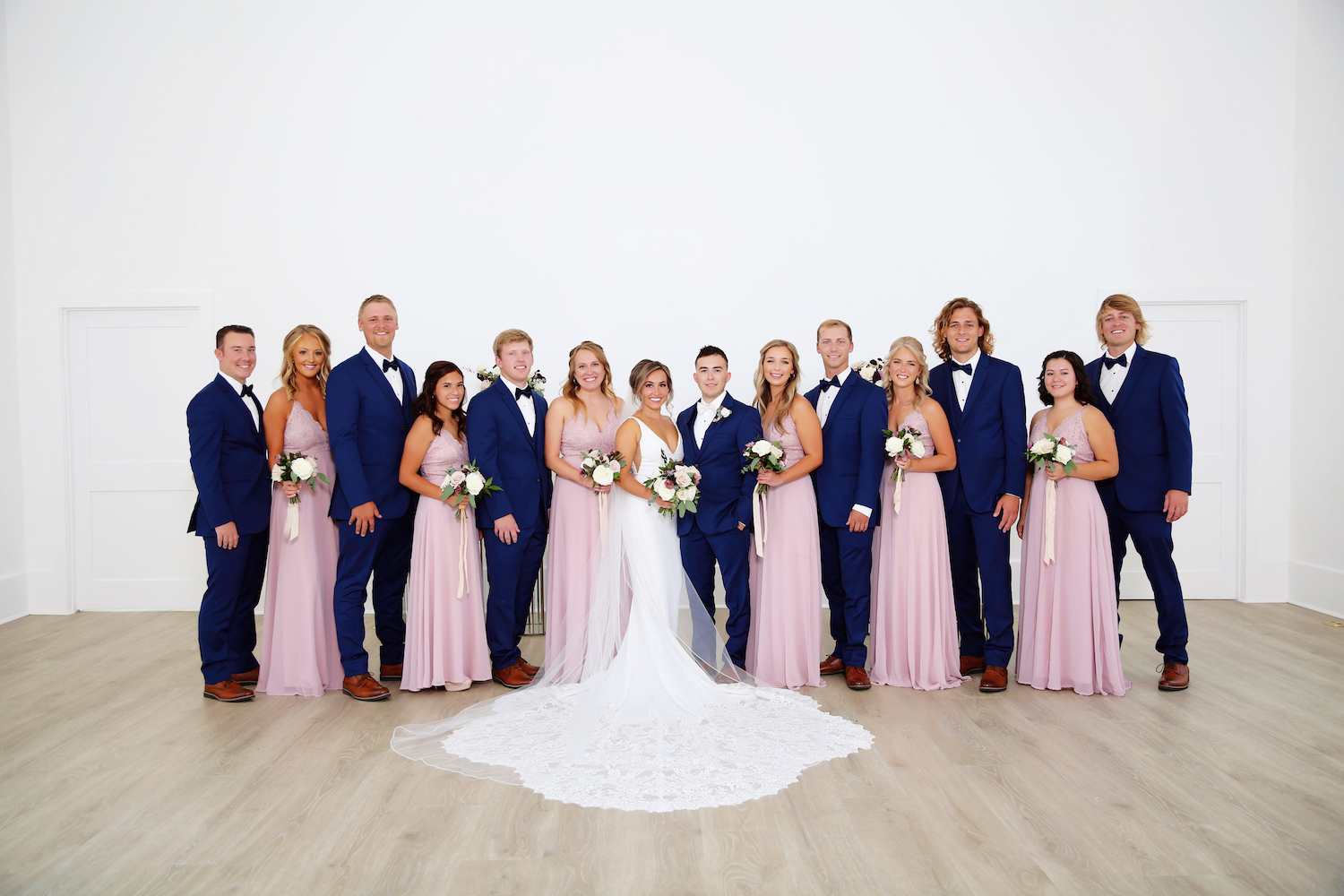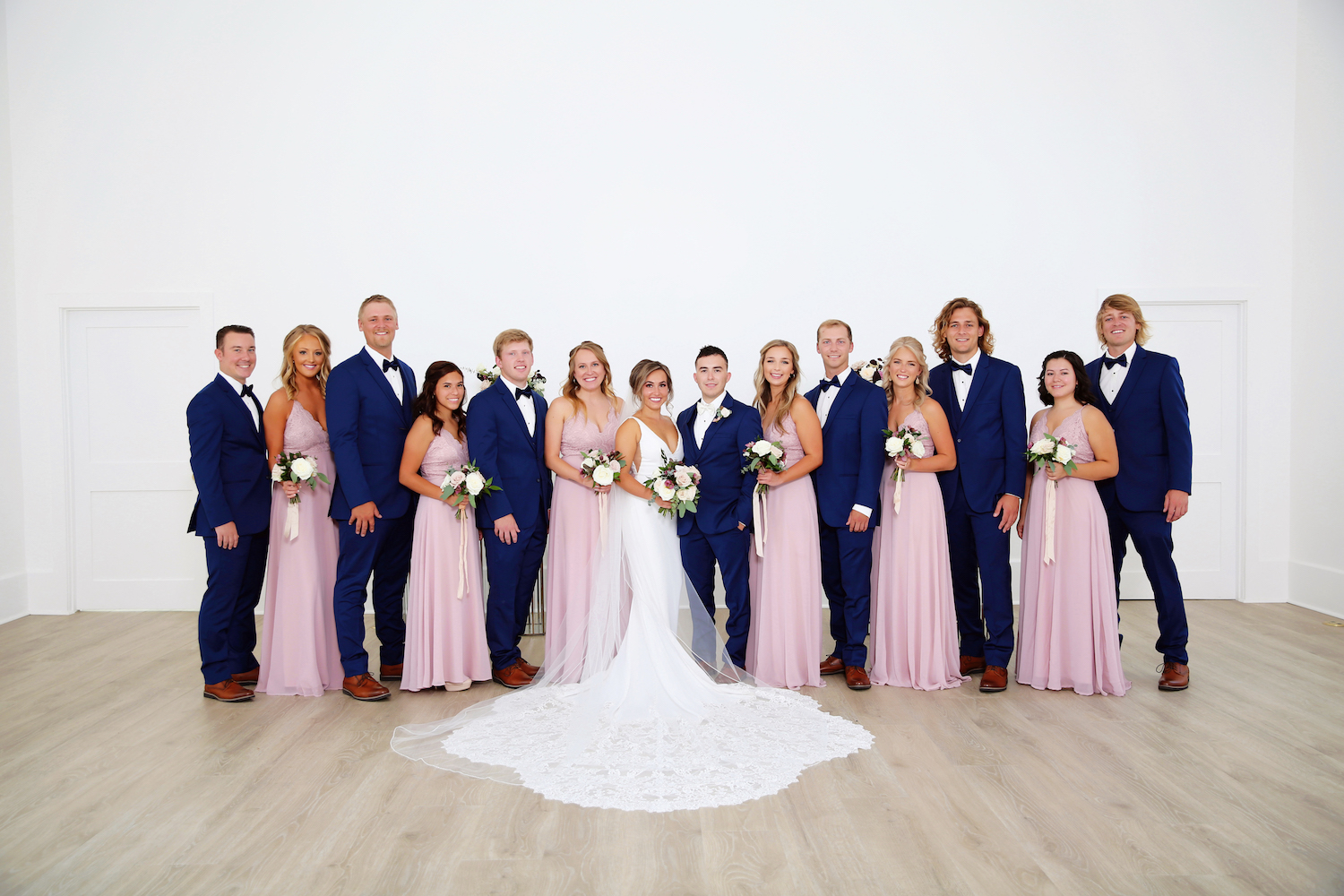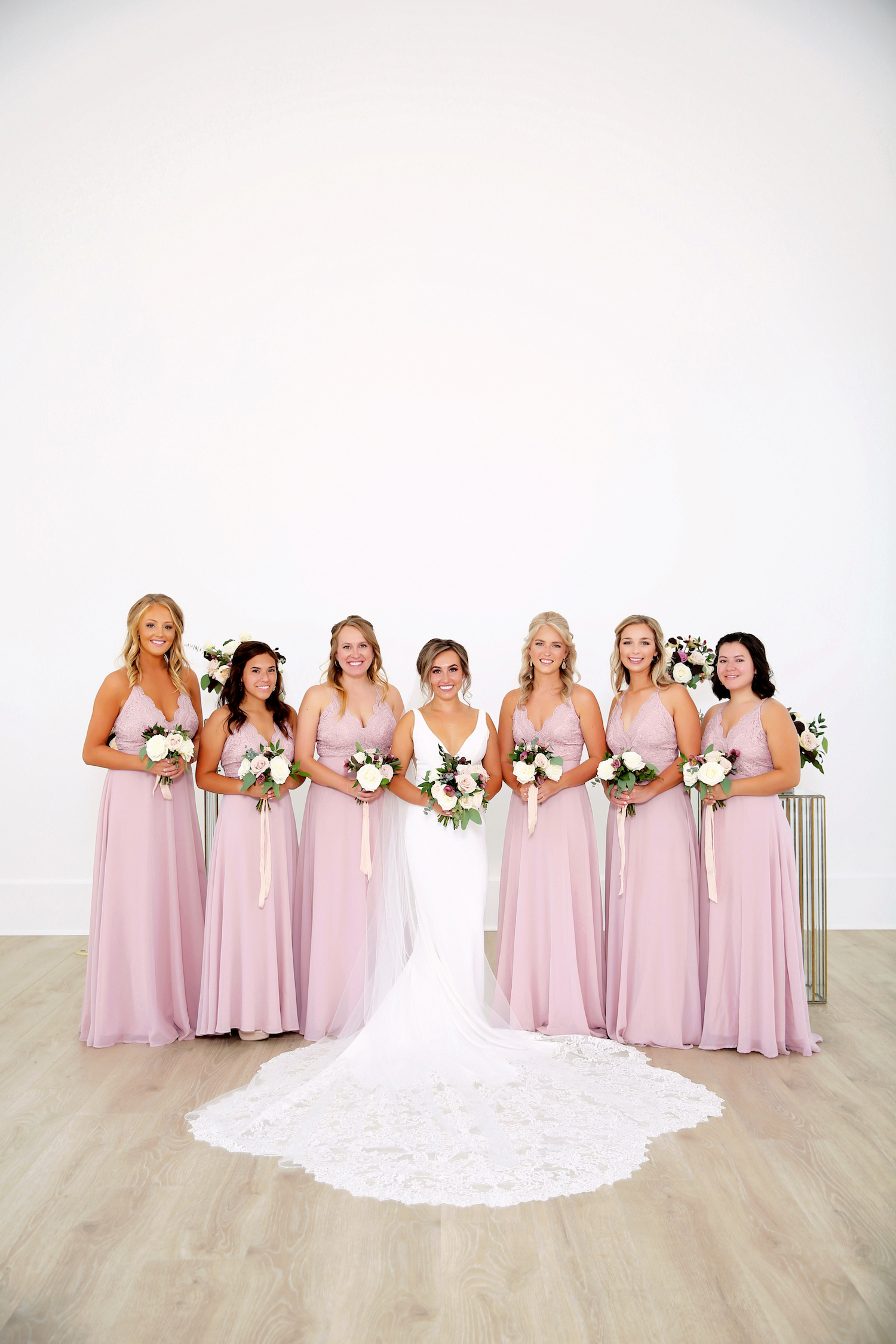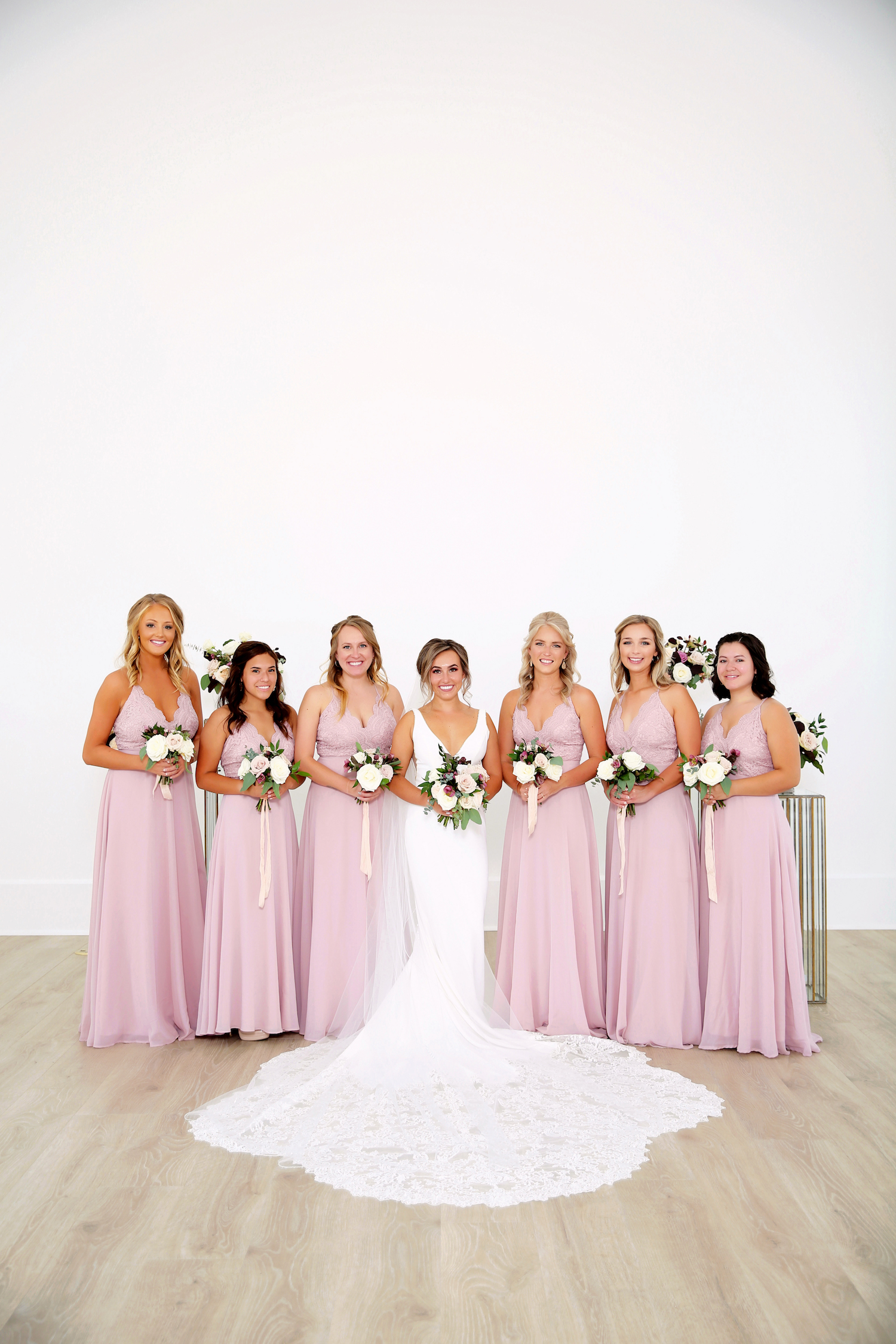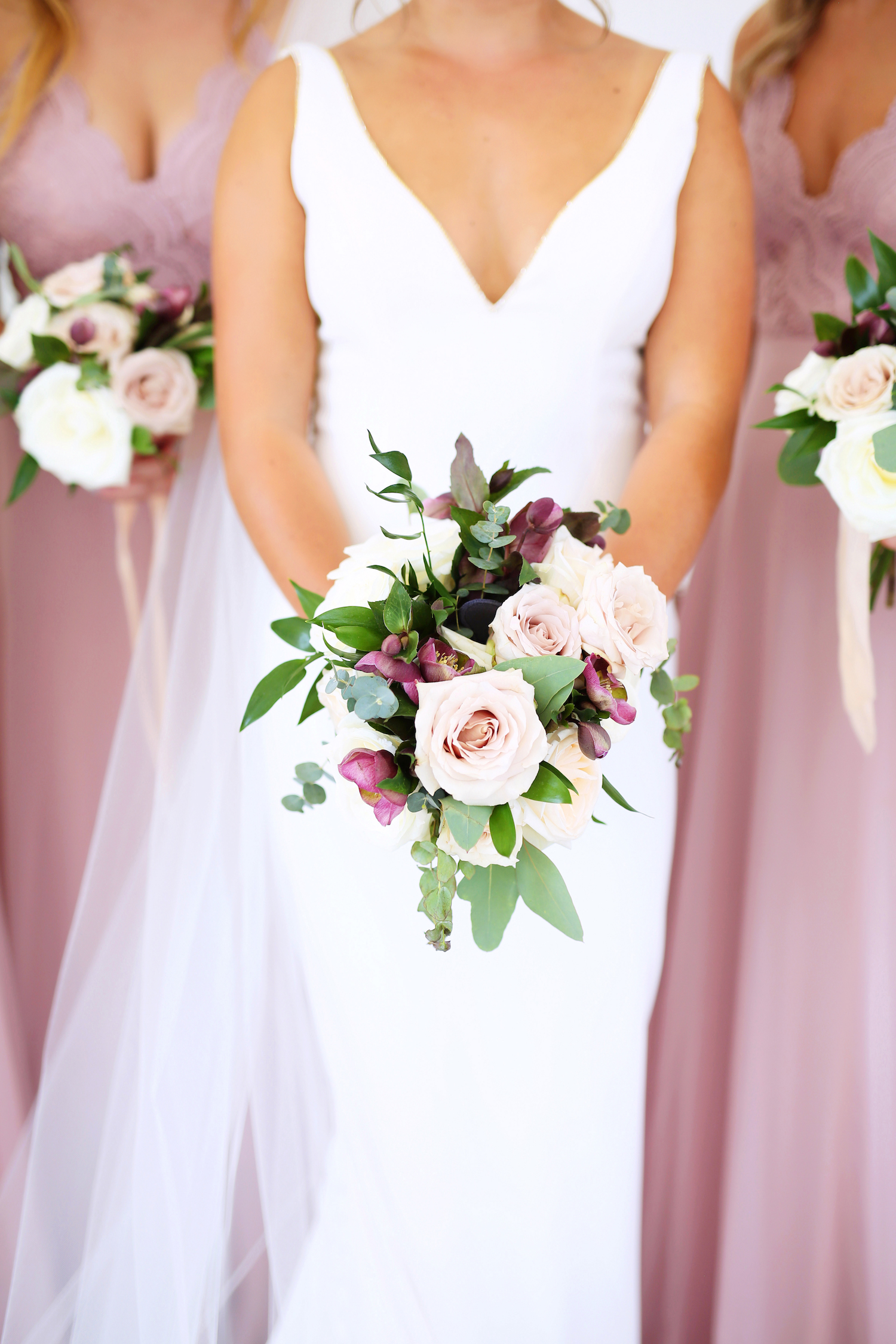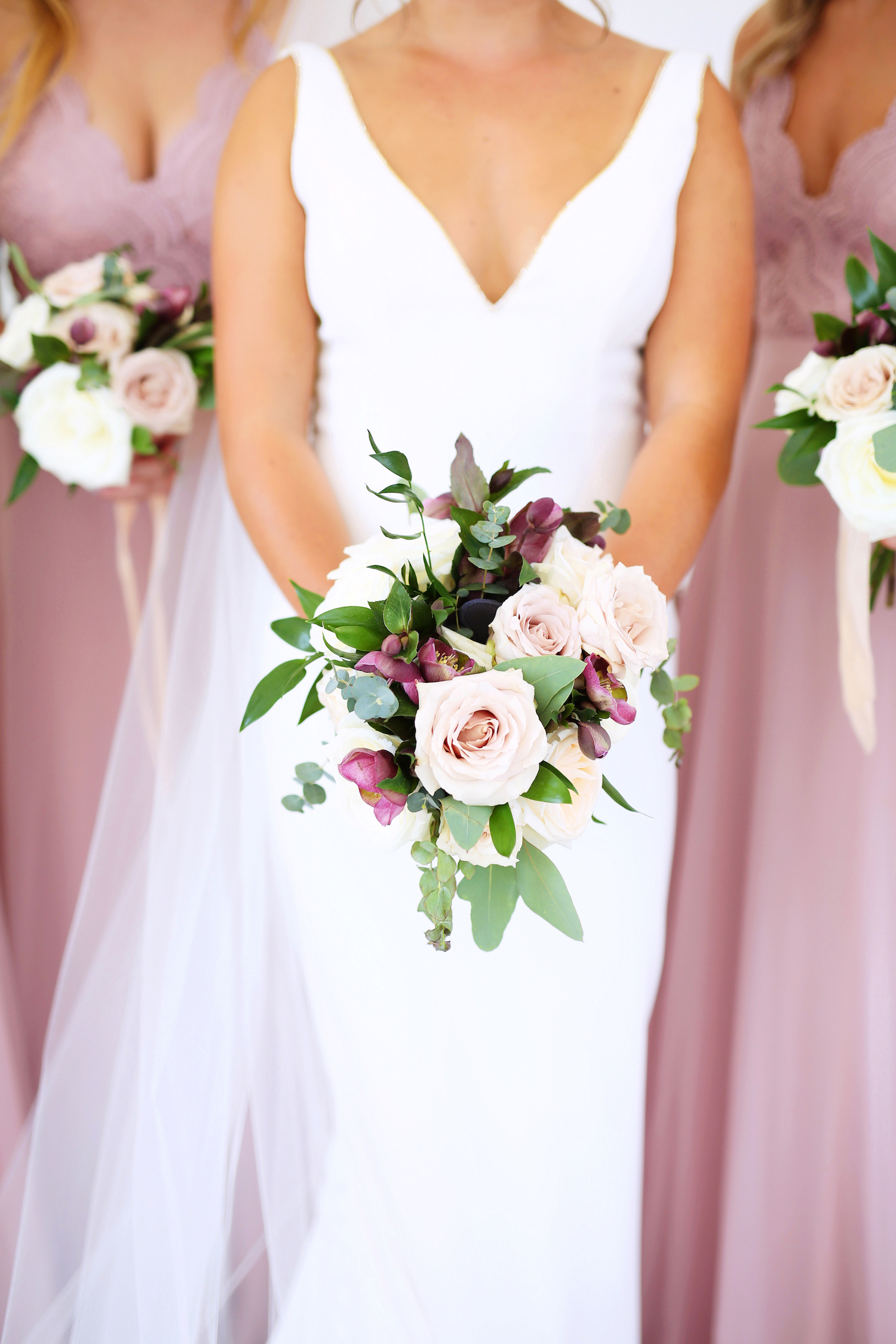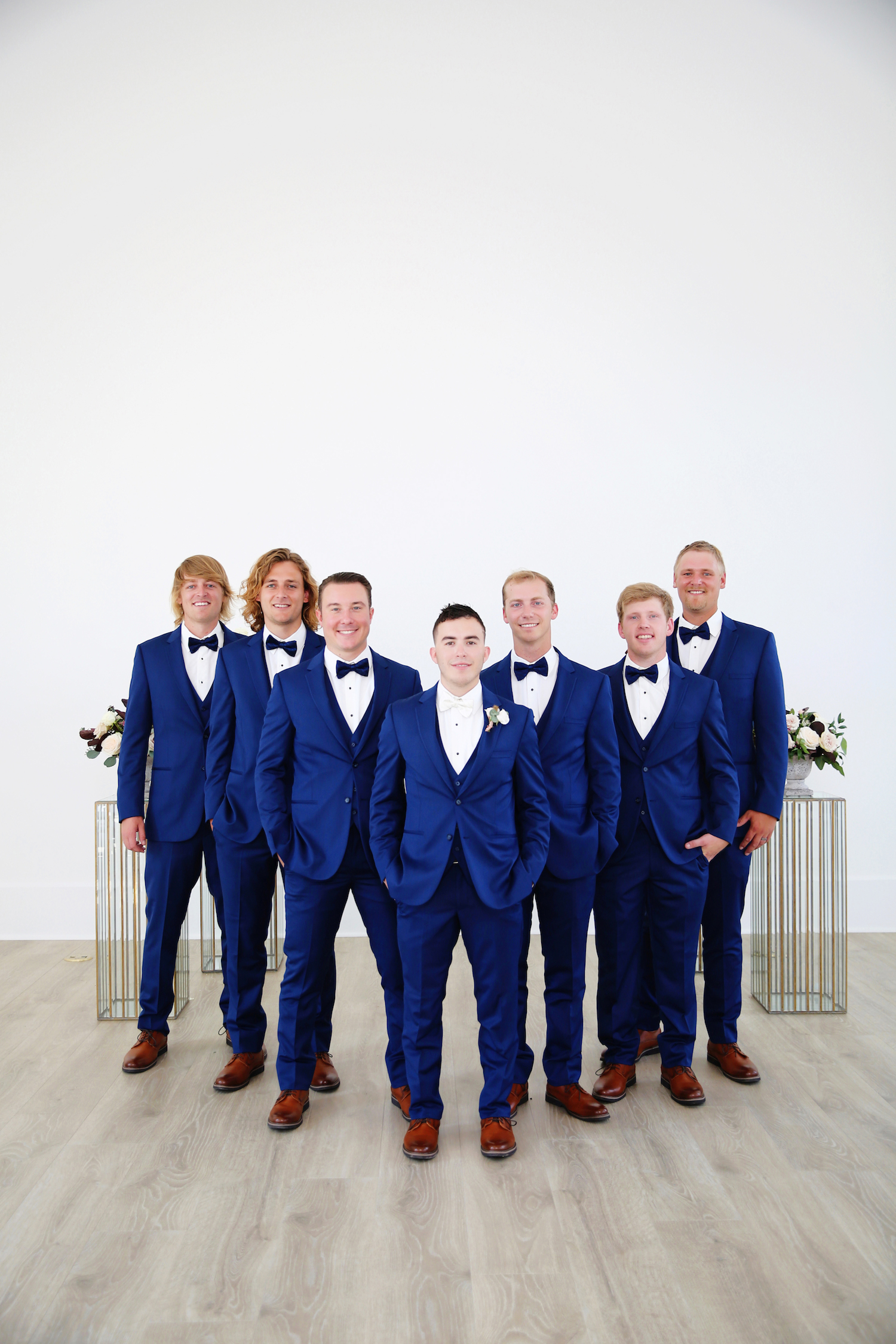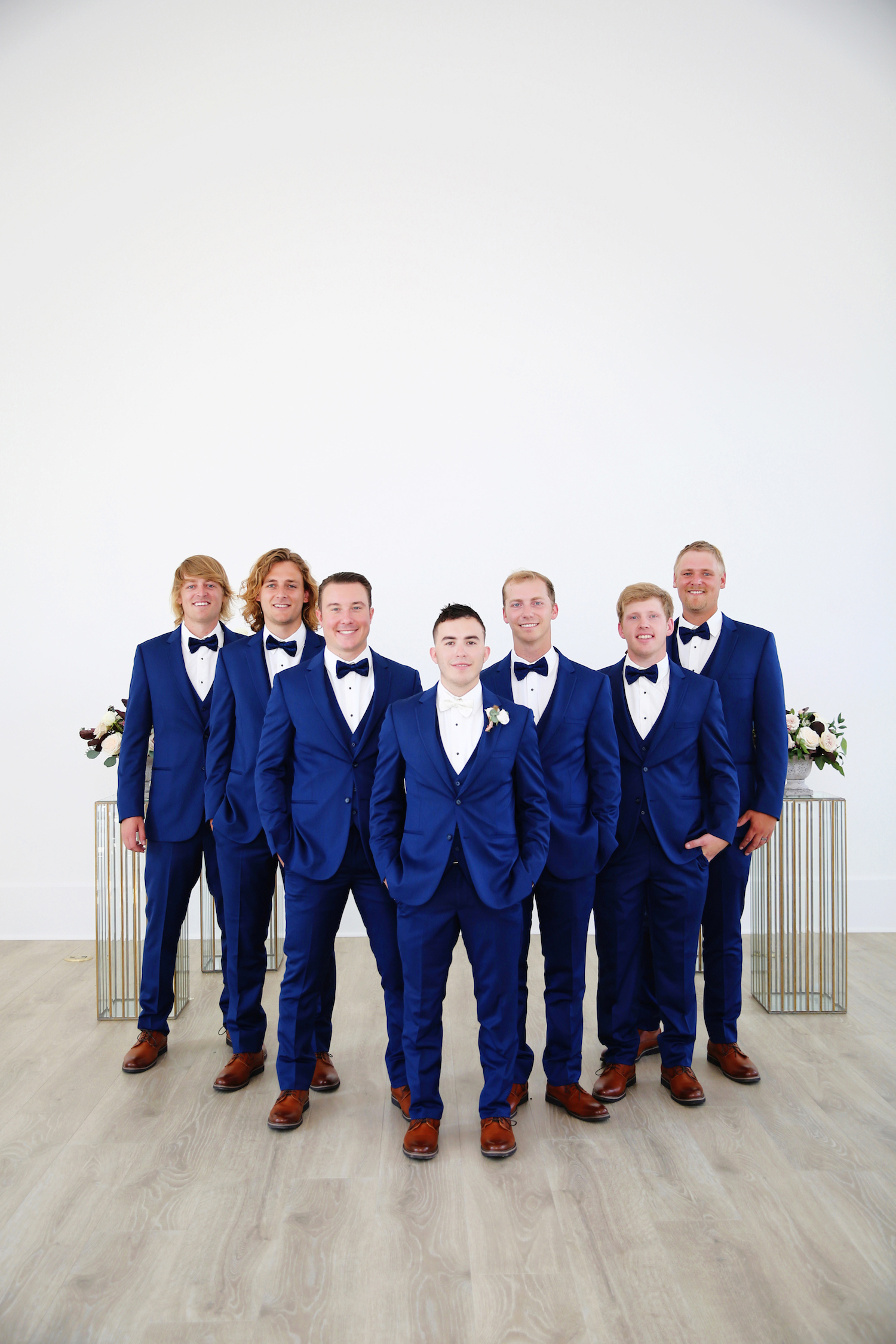 Cassidi and Carlos were able to get a few incredible shots from the rooftop of the penthouse. A beautiful venue space for photos before their Kalamazoo Michigan wedding.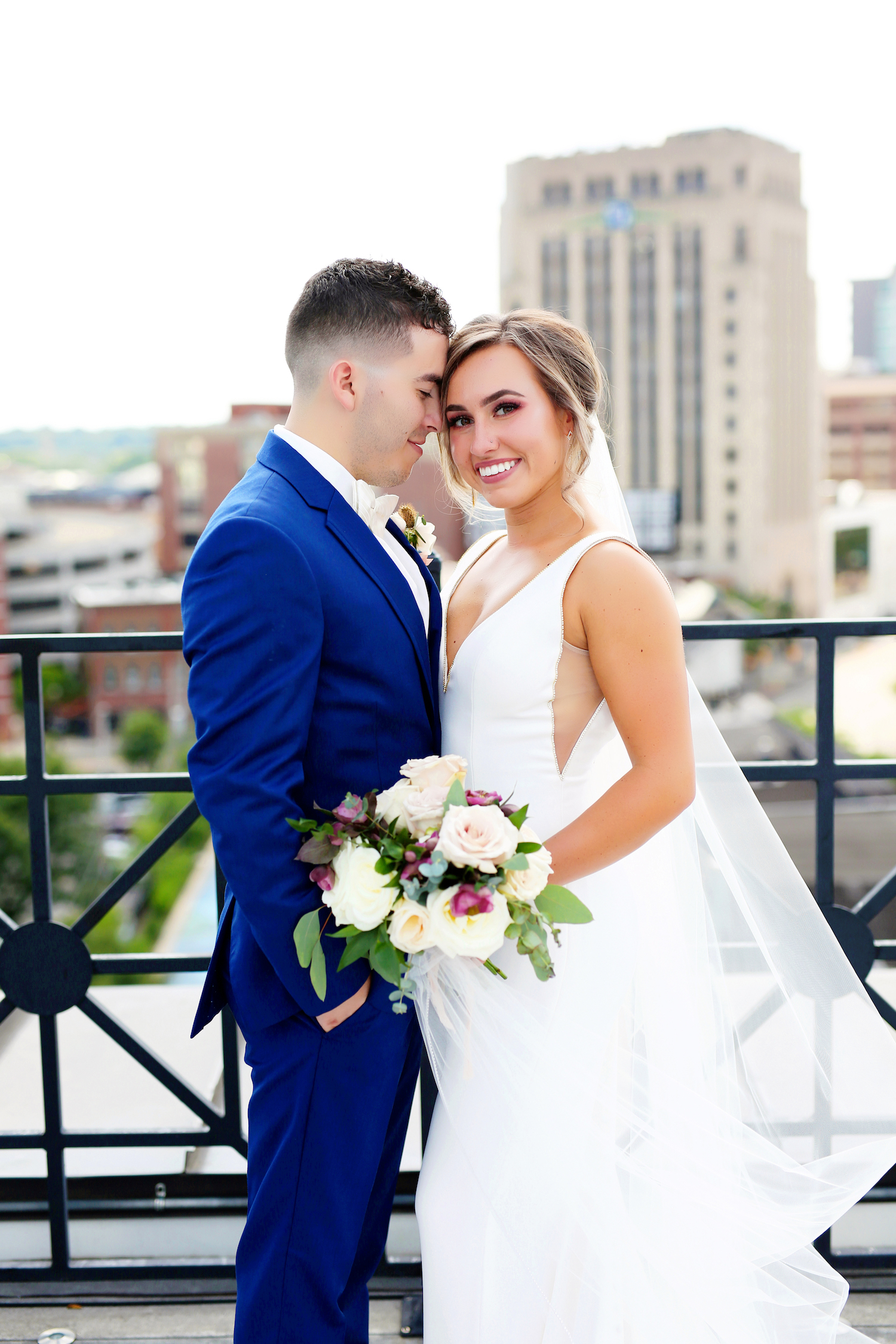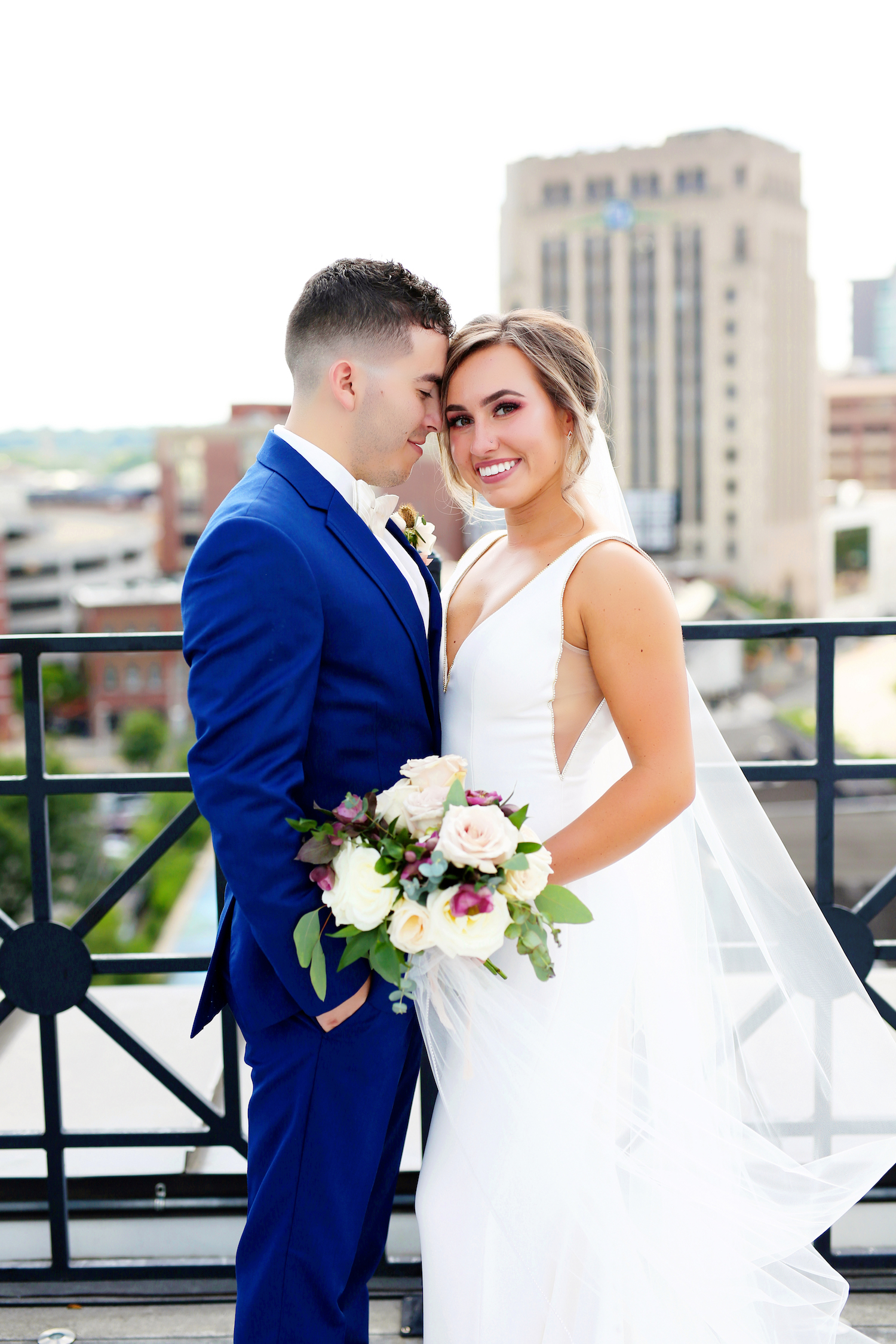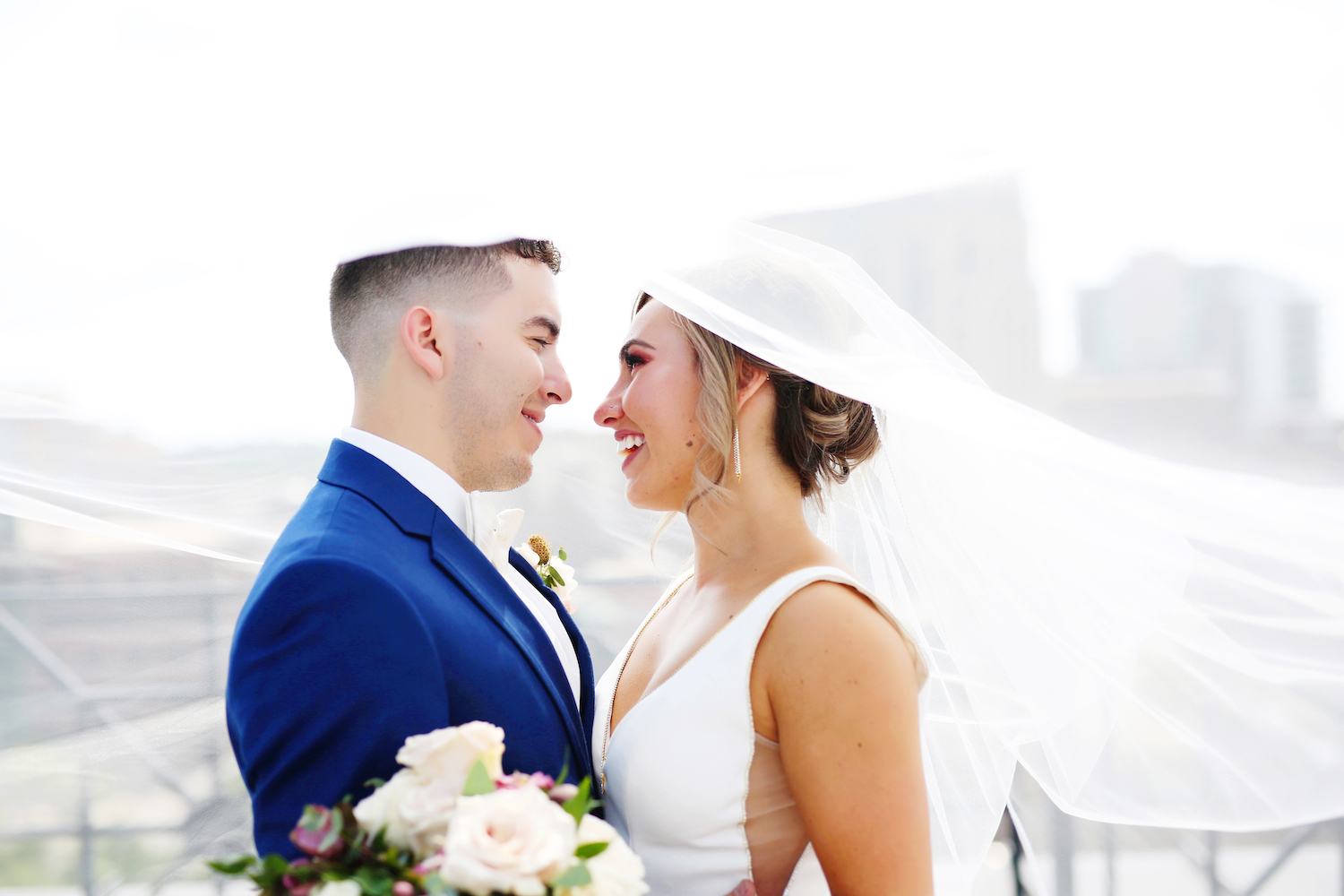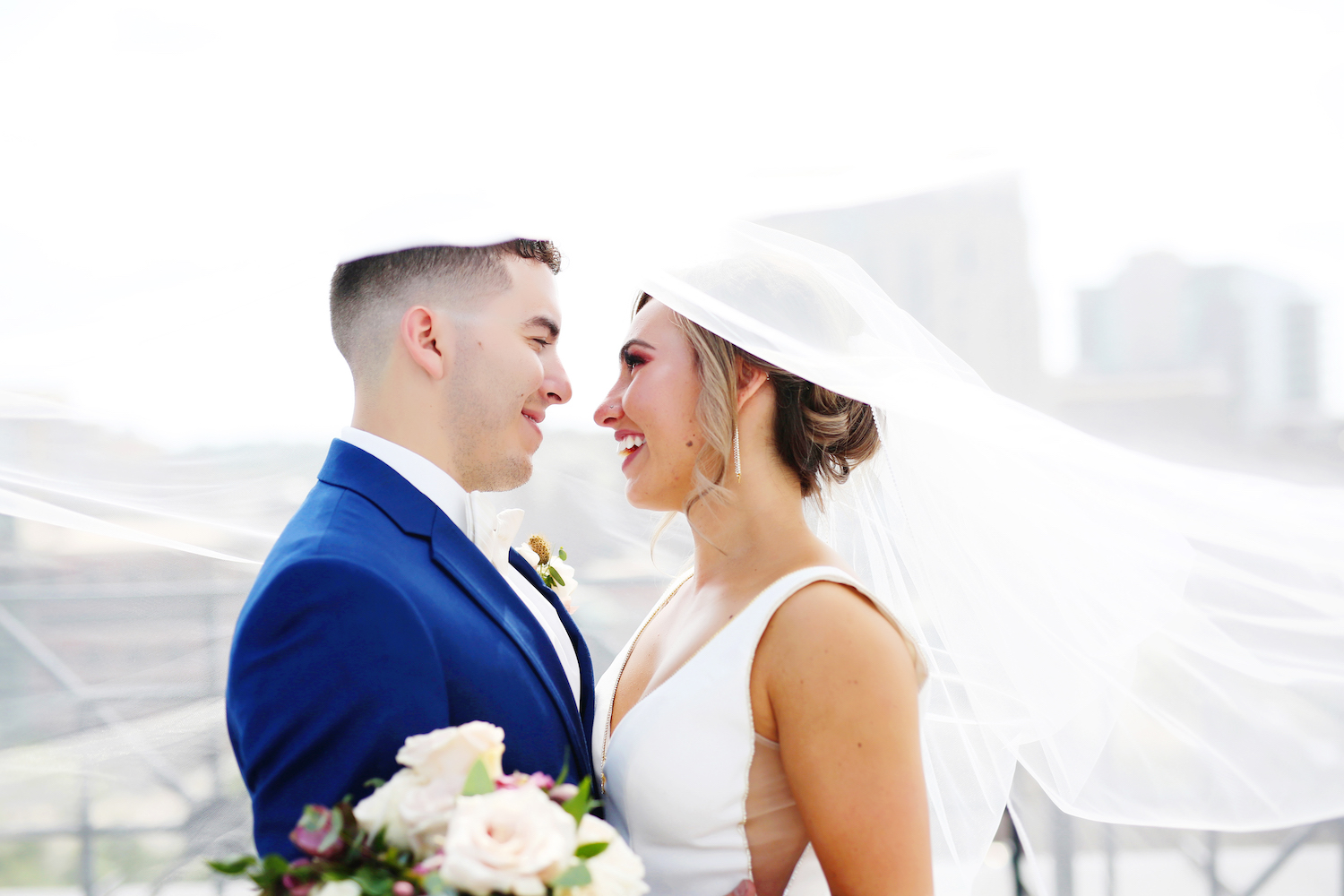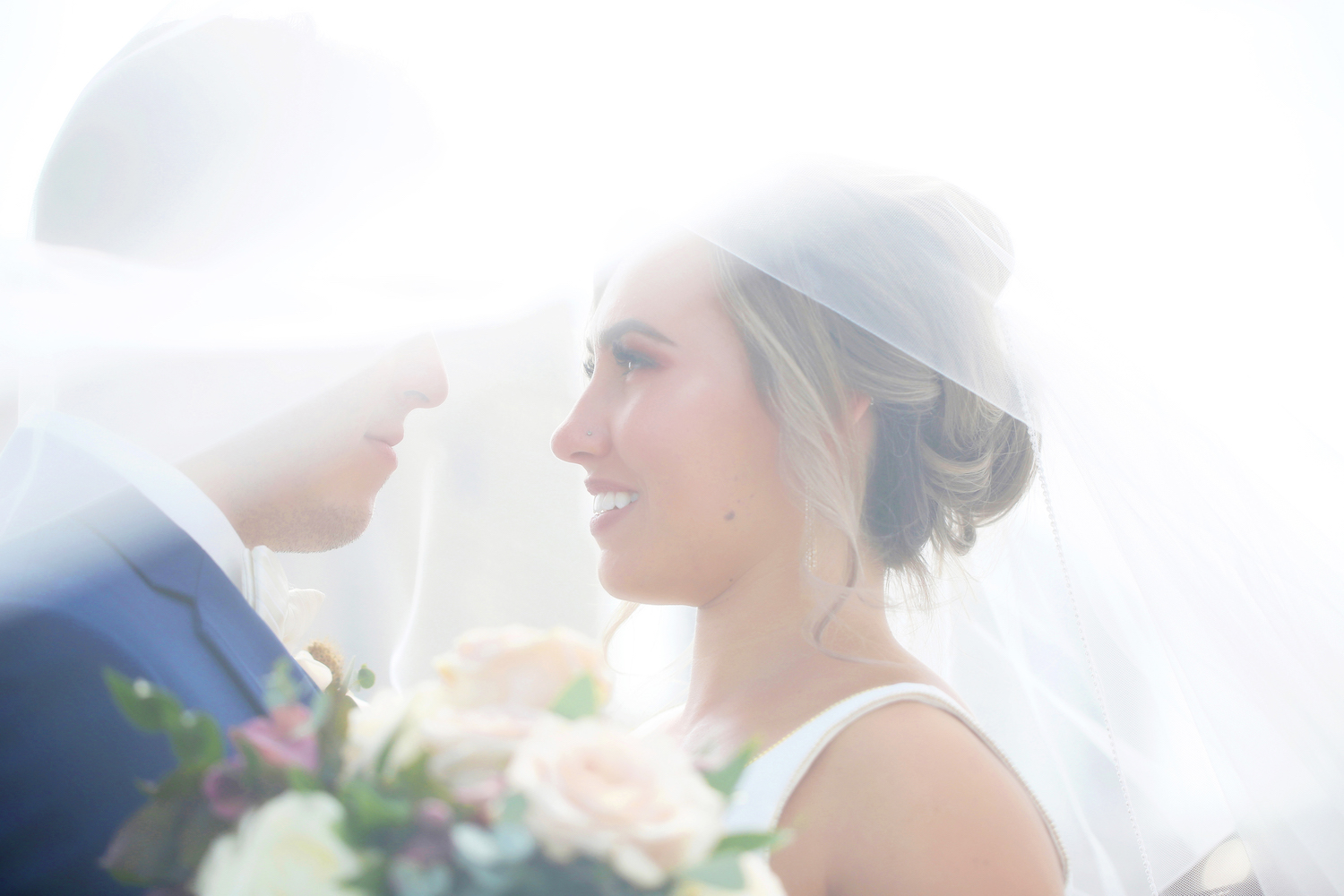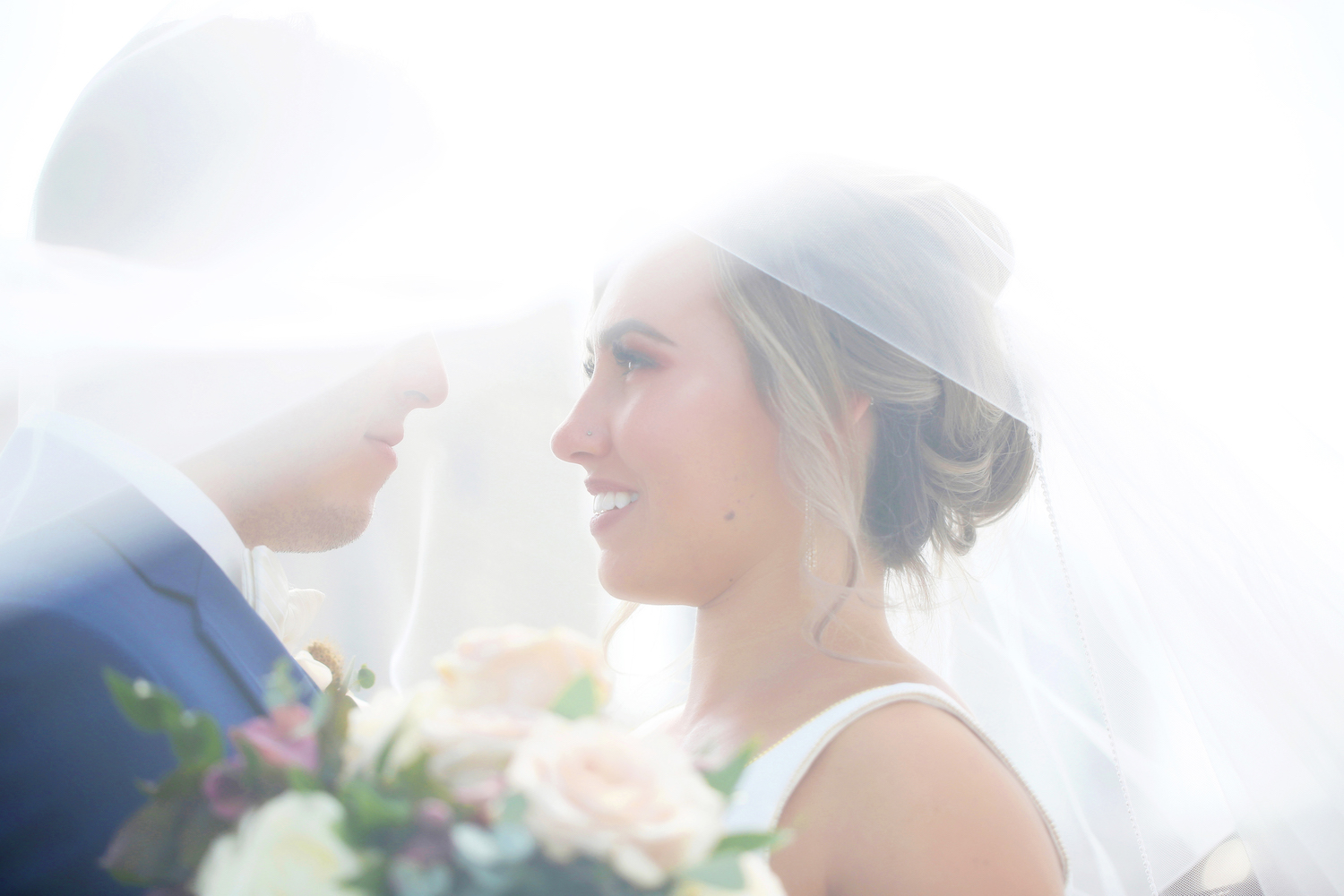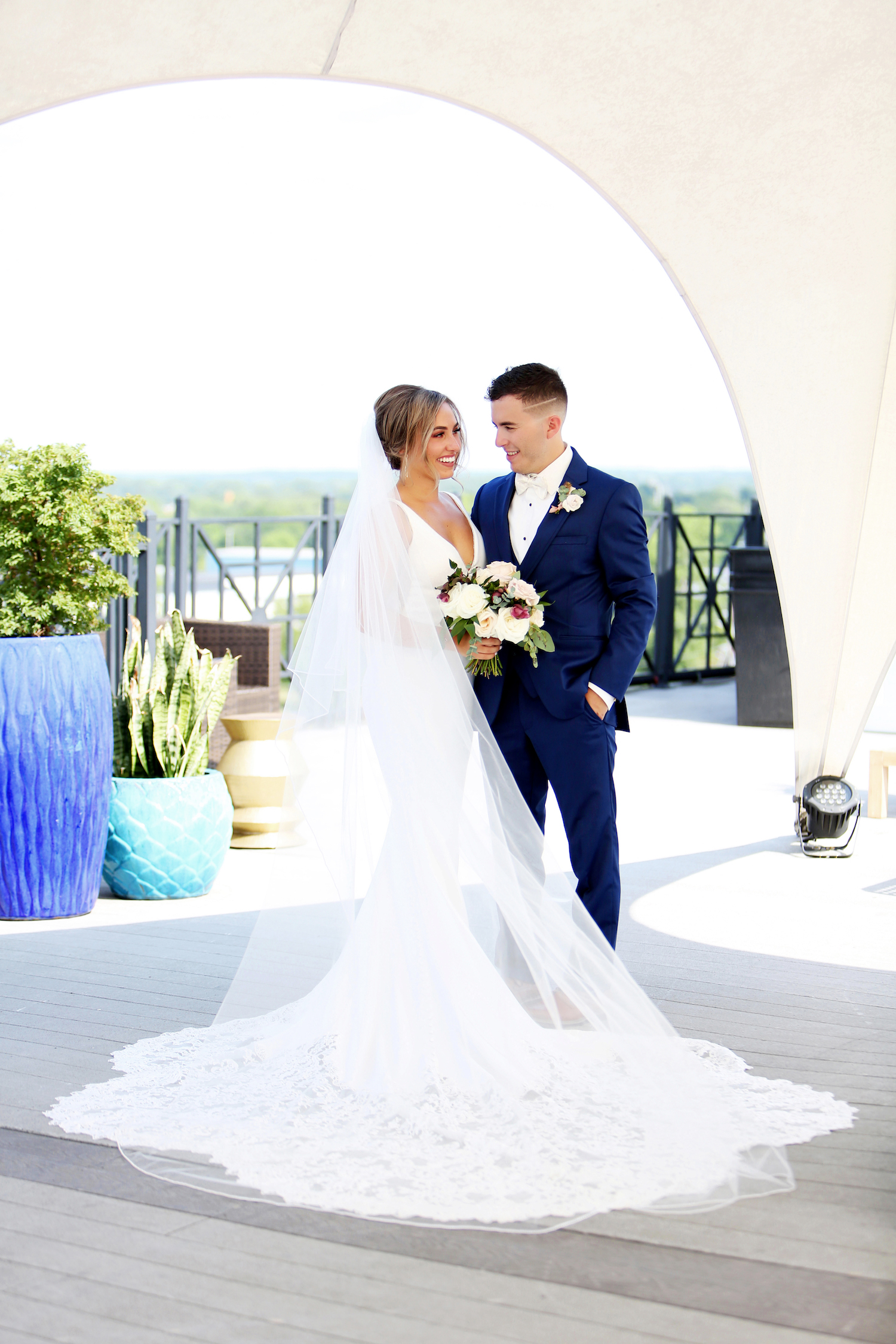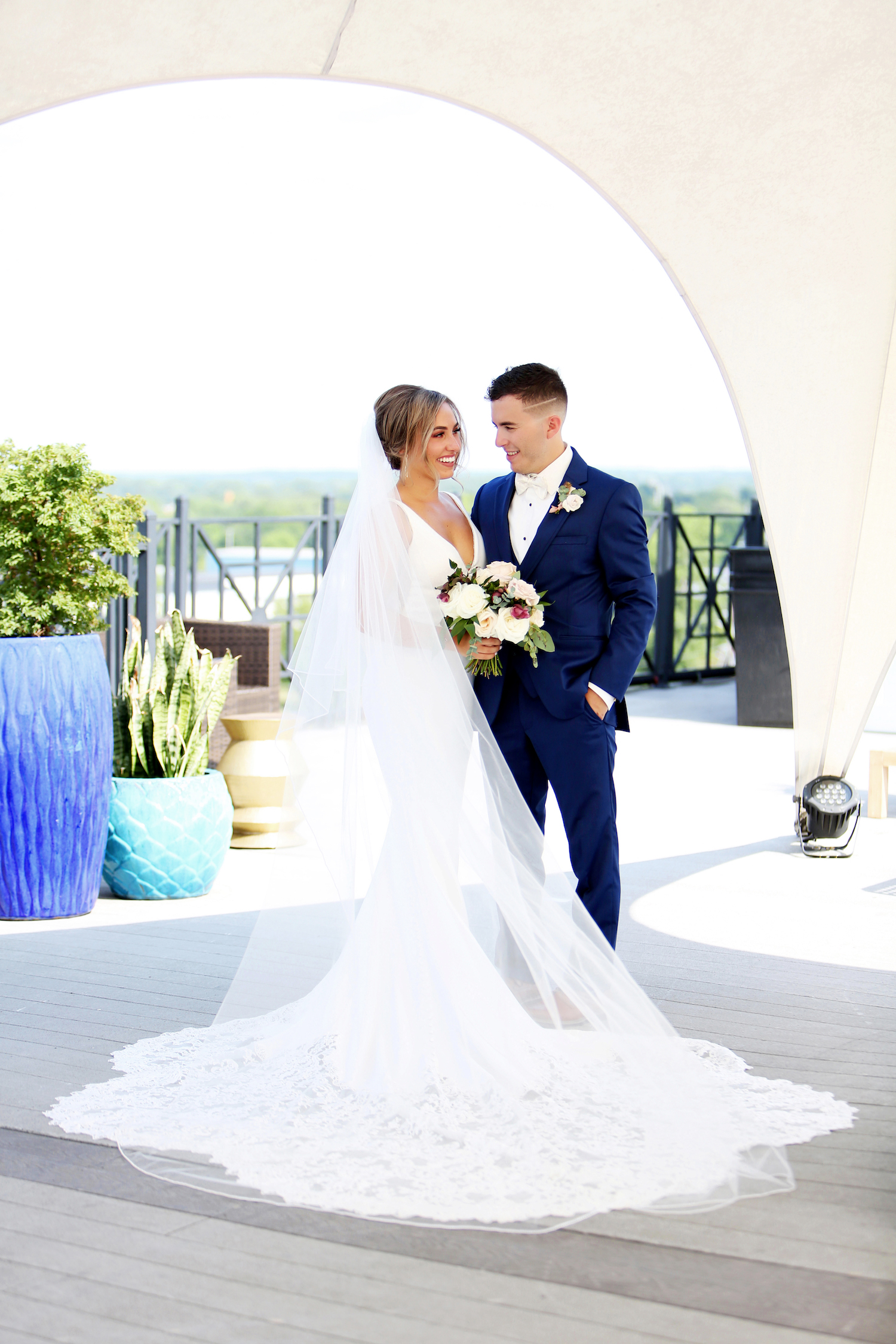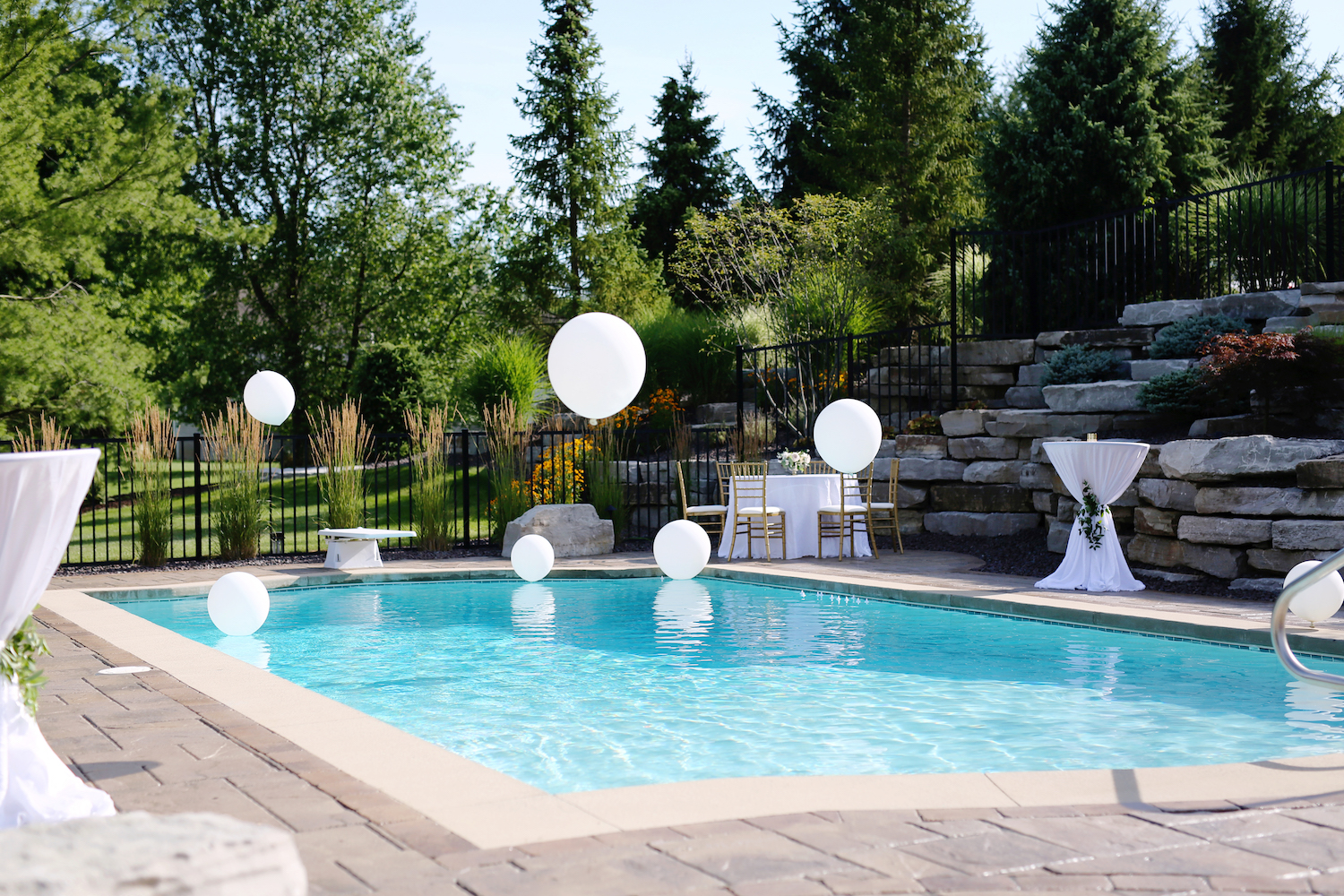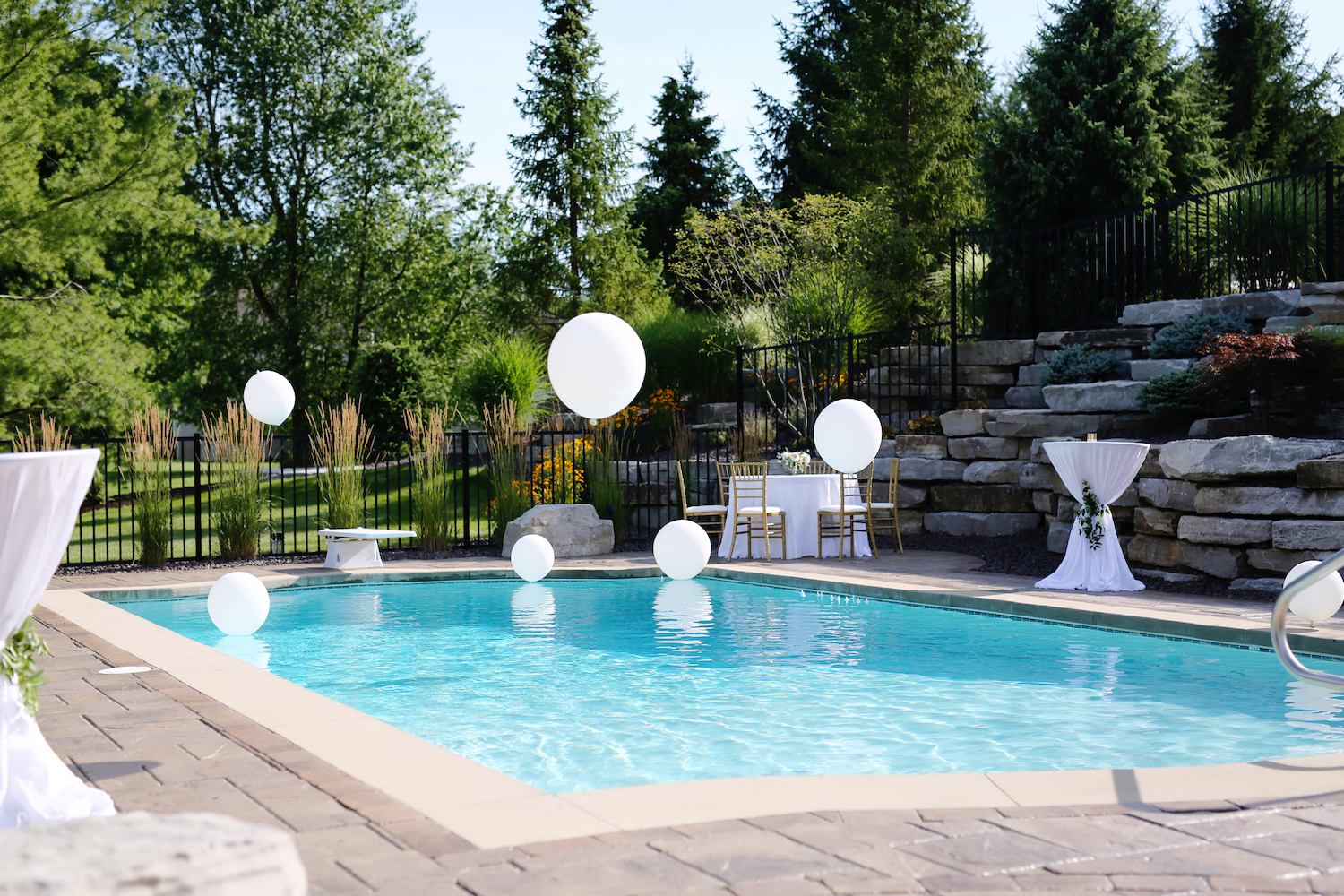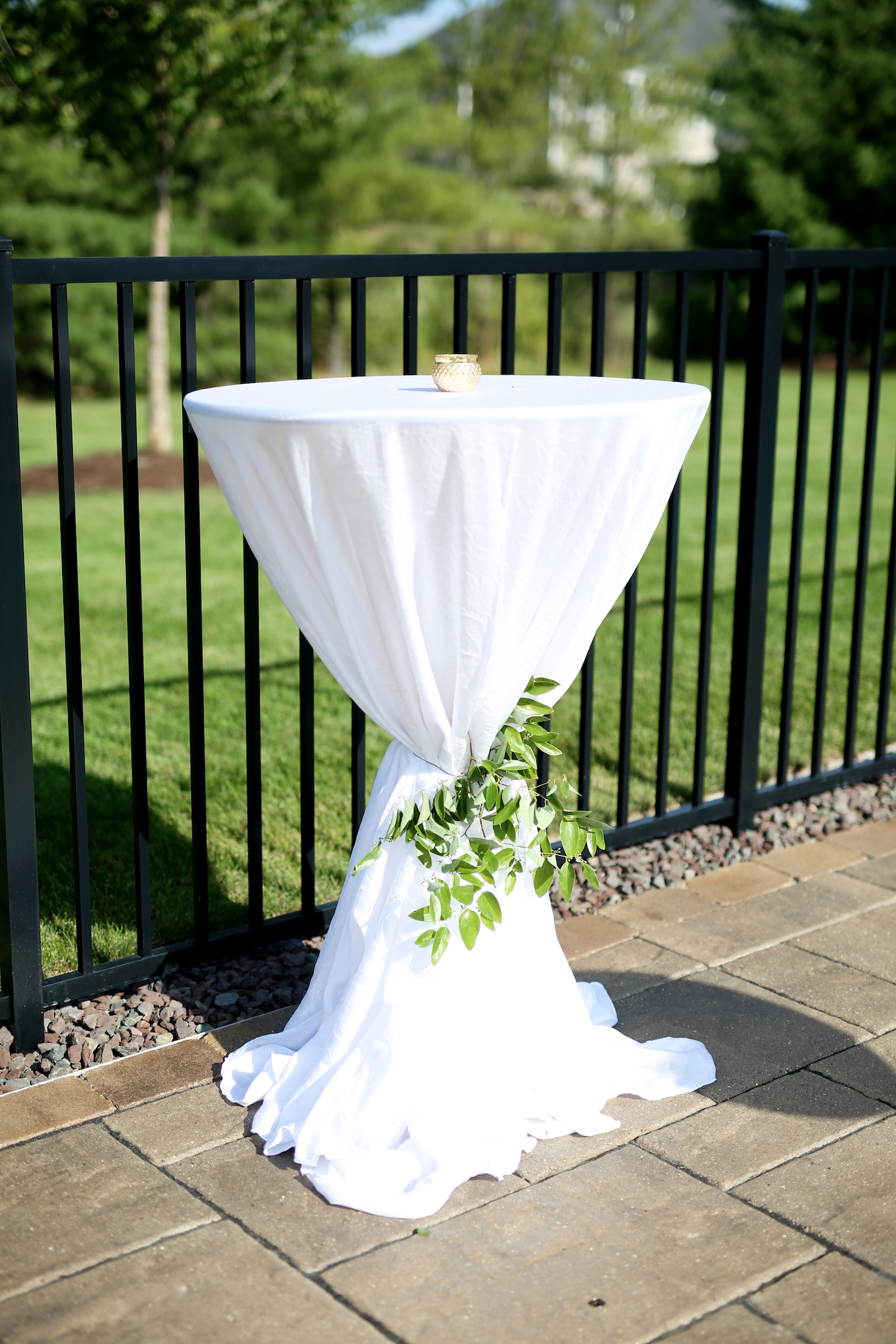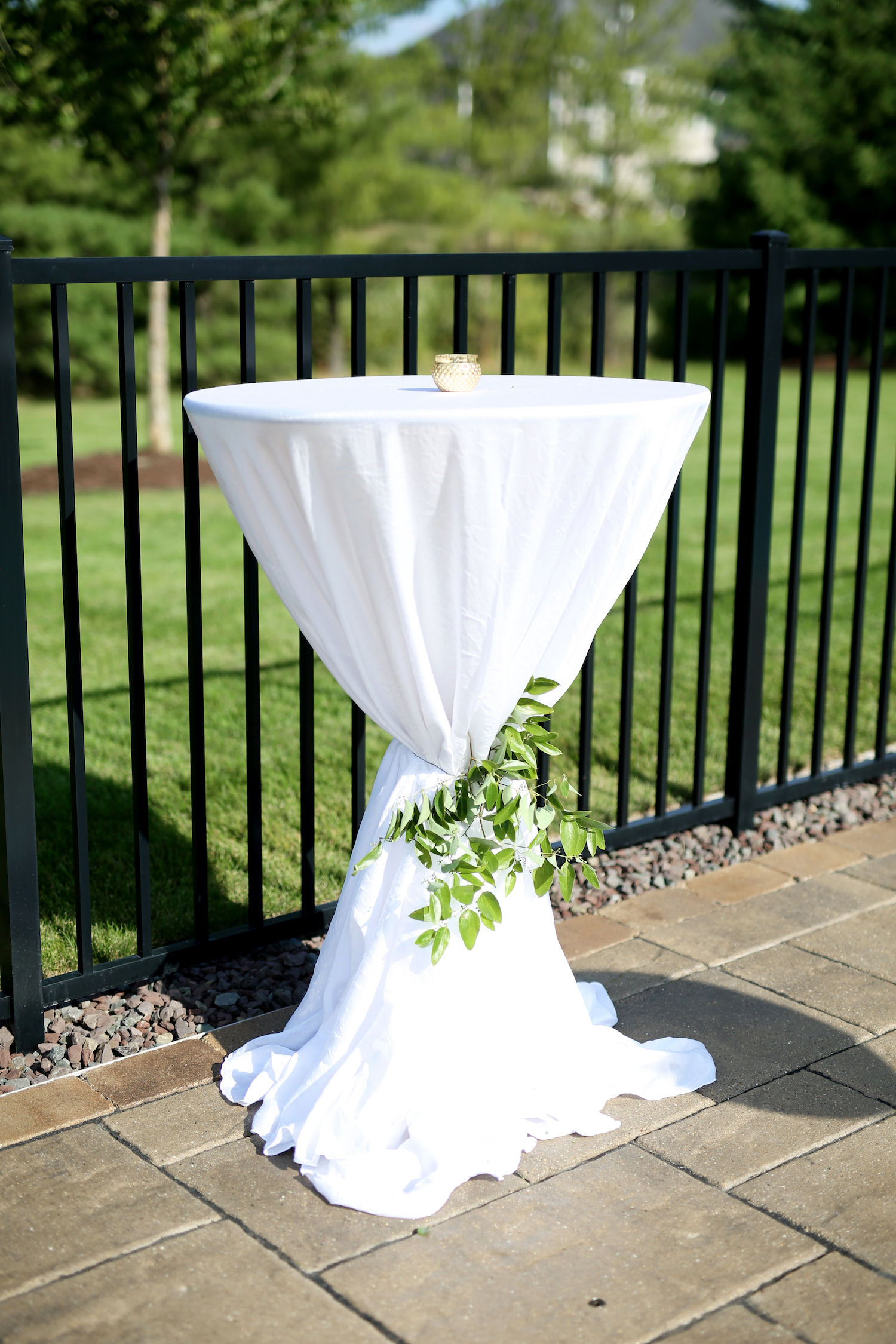 We really loved the soft seating by the pool. We are a big fan of soft seating and felt like it transitioned the pool area from a place you sunbath to an upscale lounge. A simple yet elegant touch!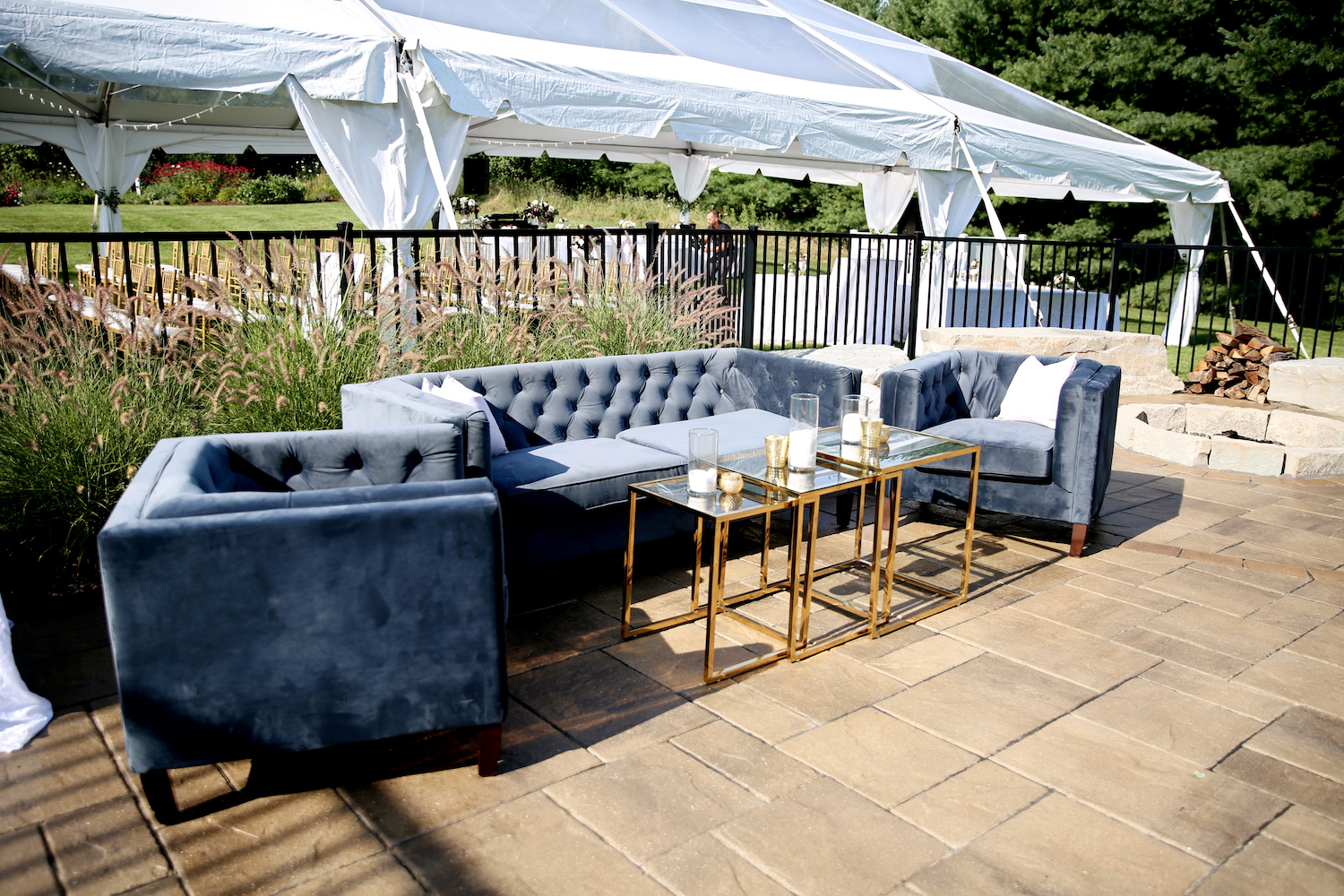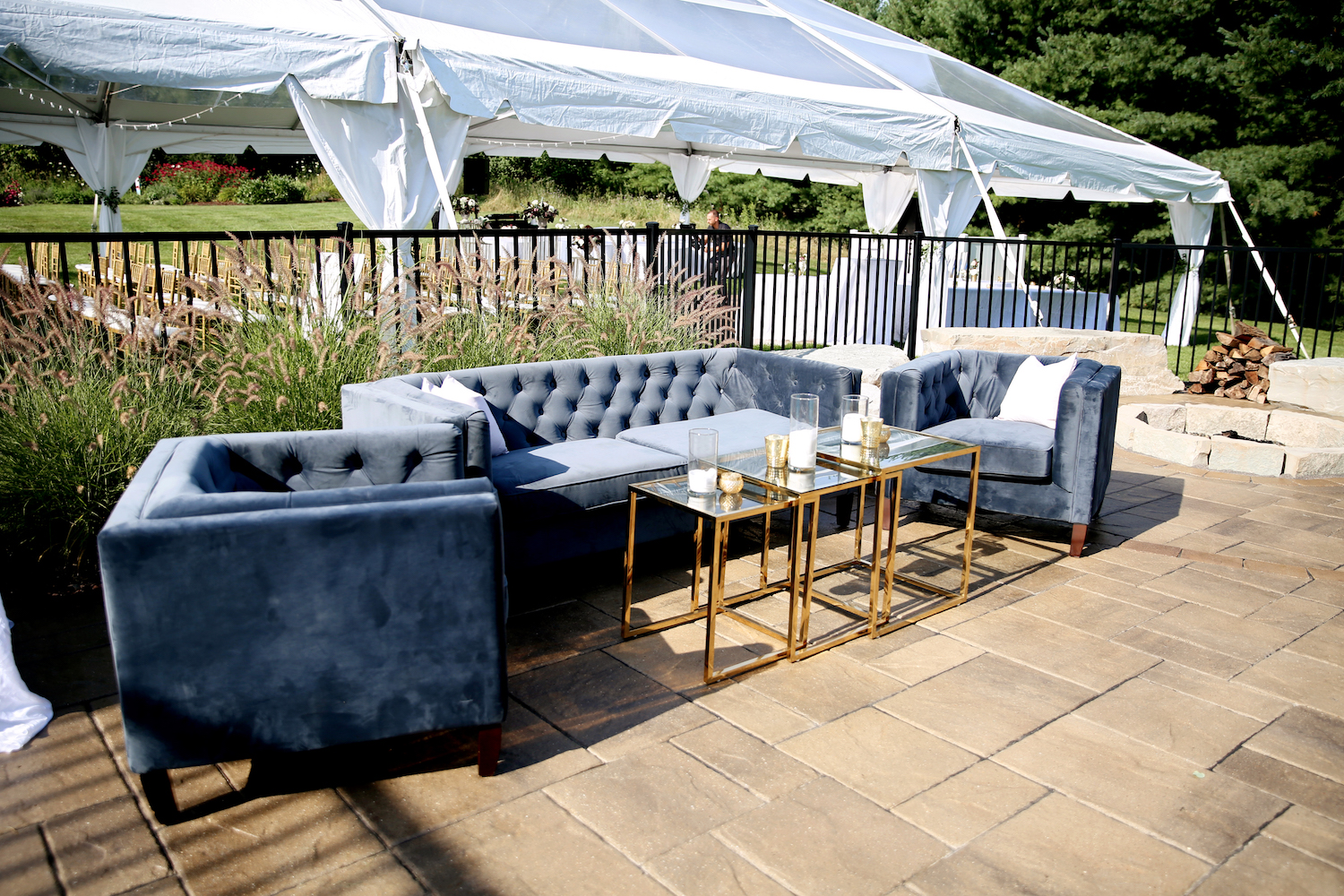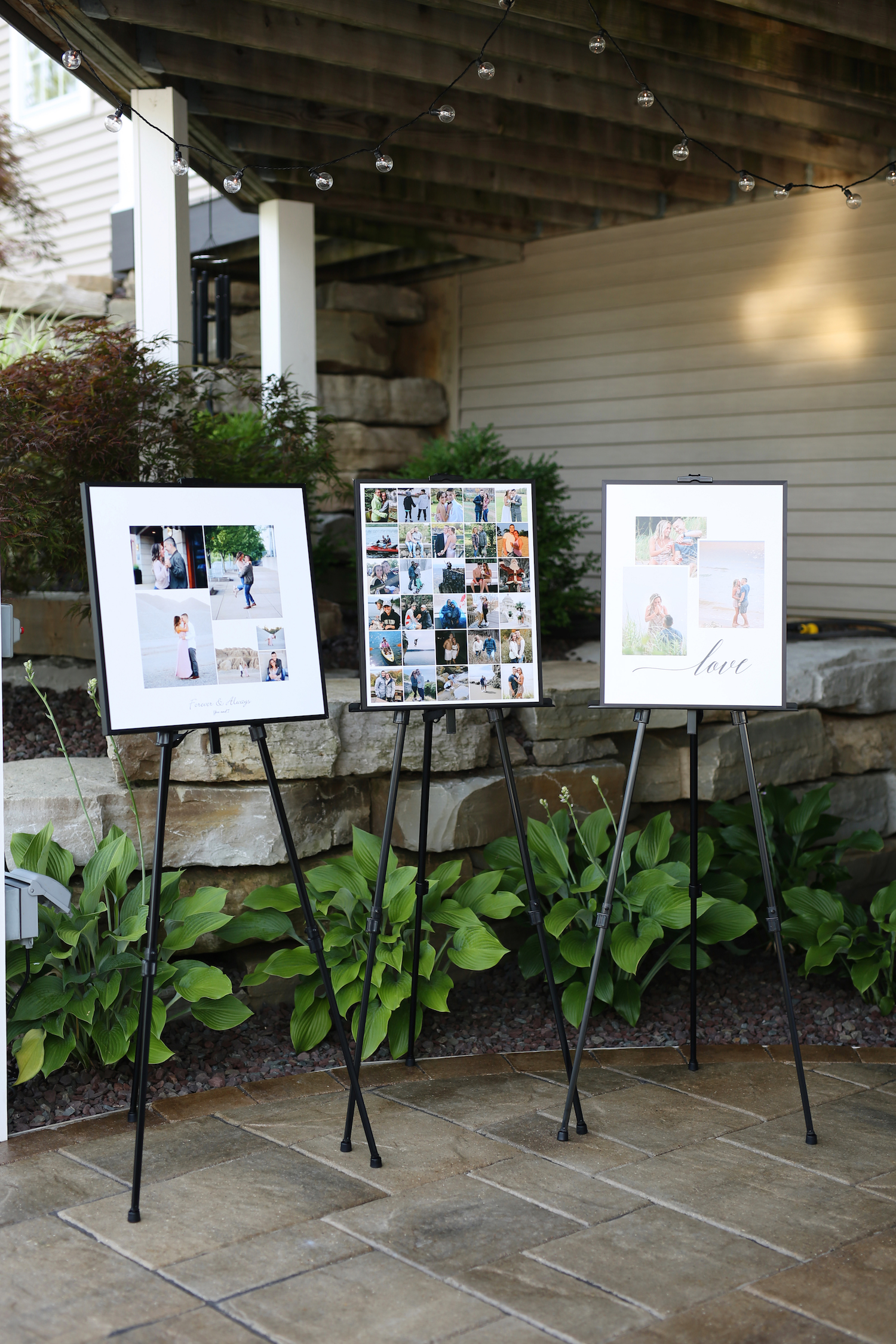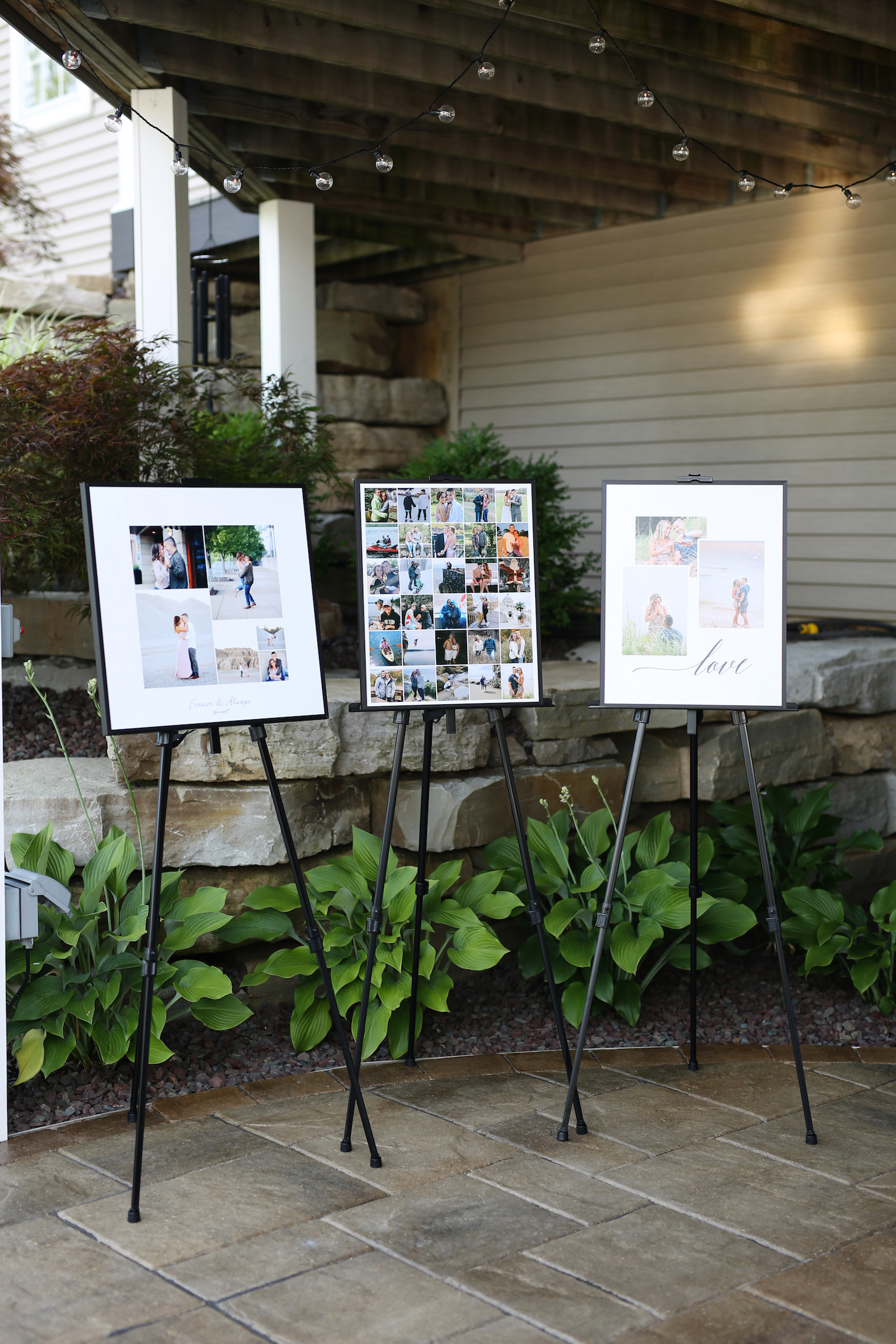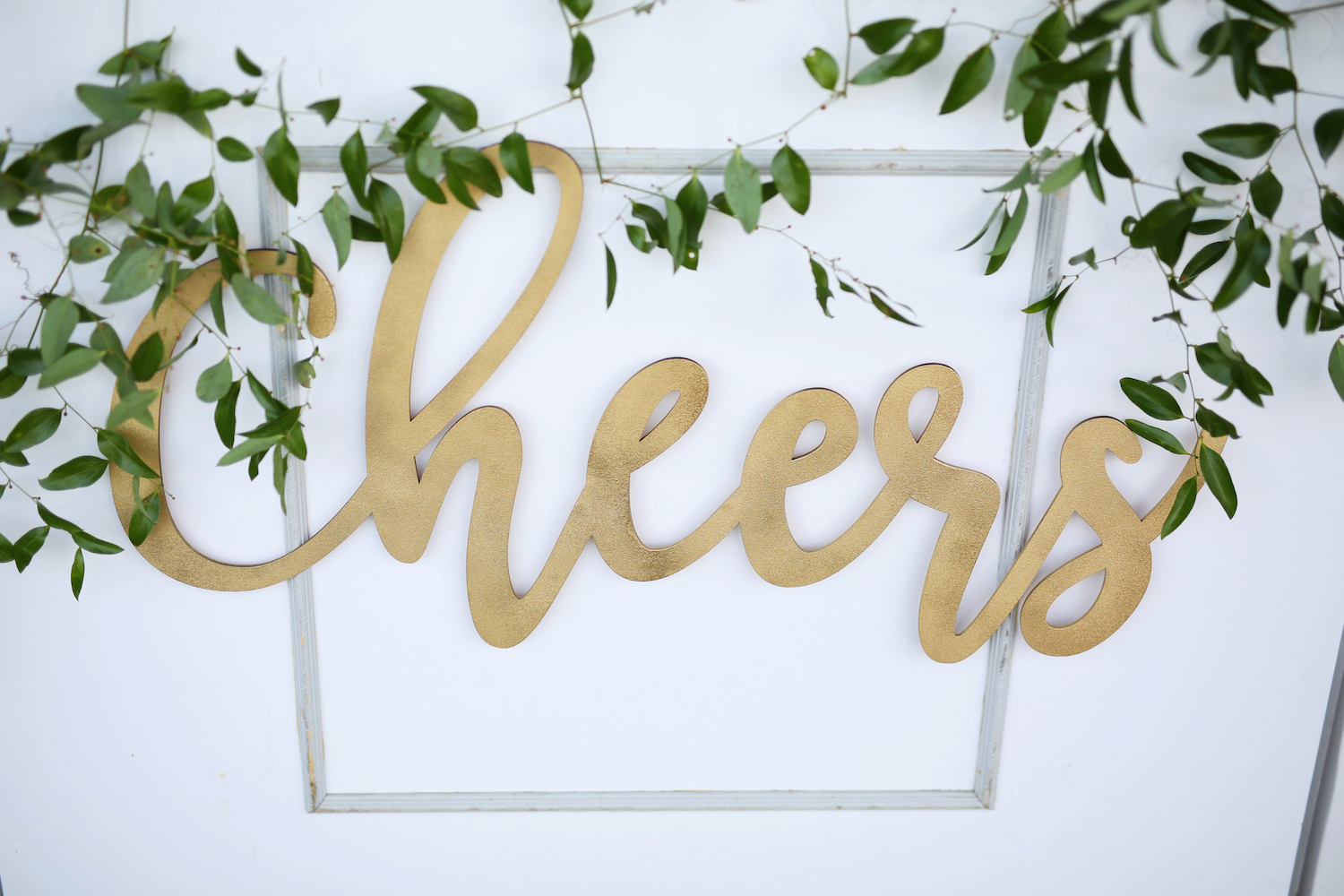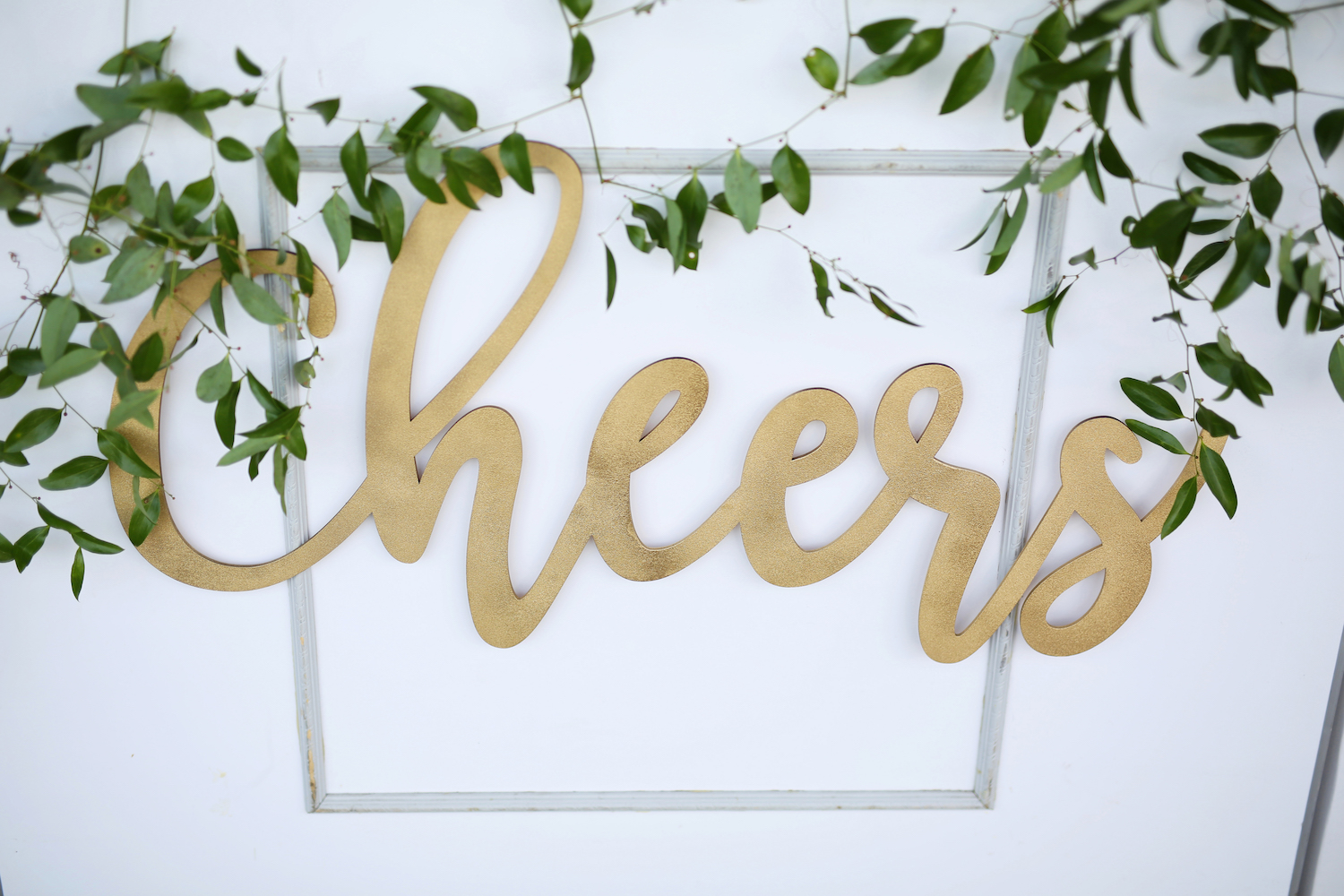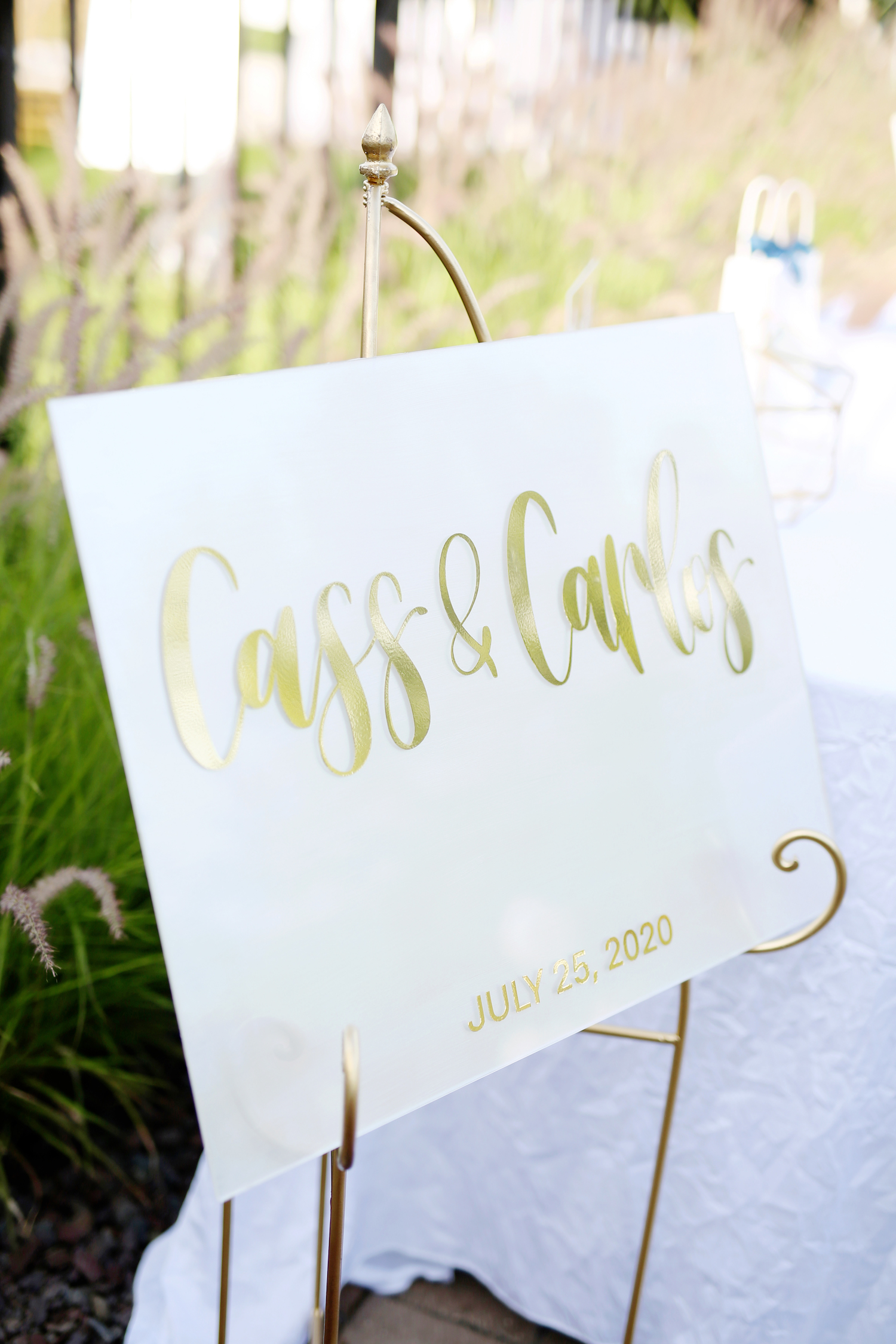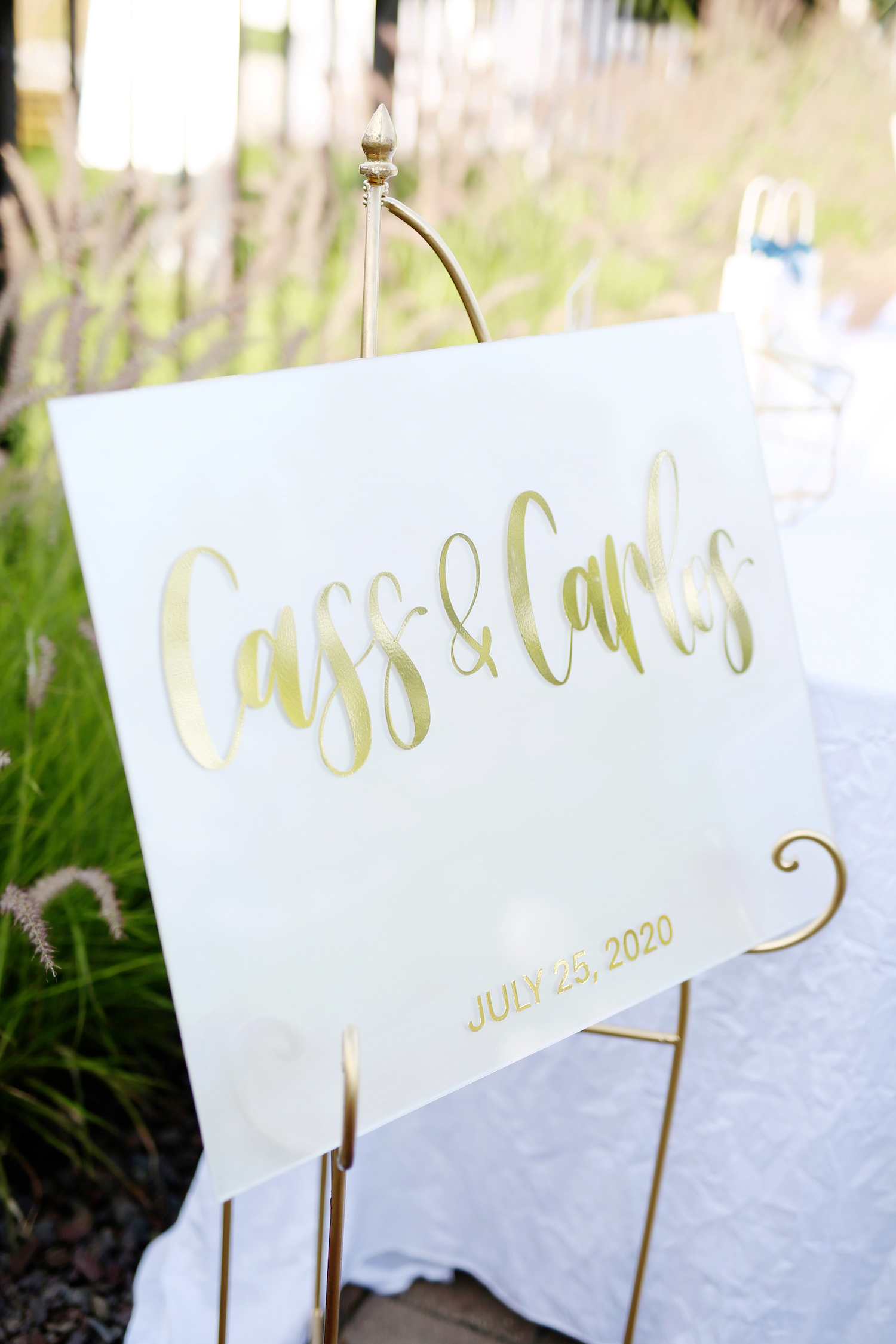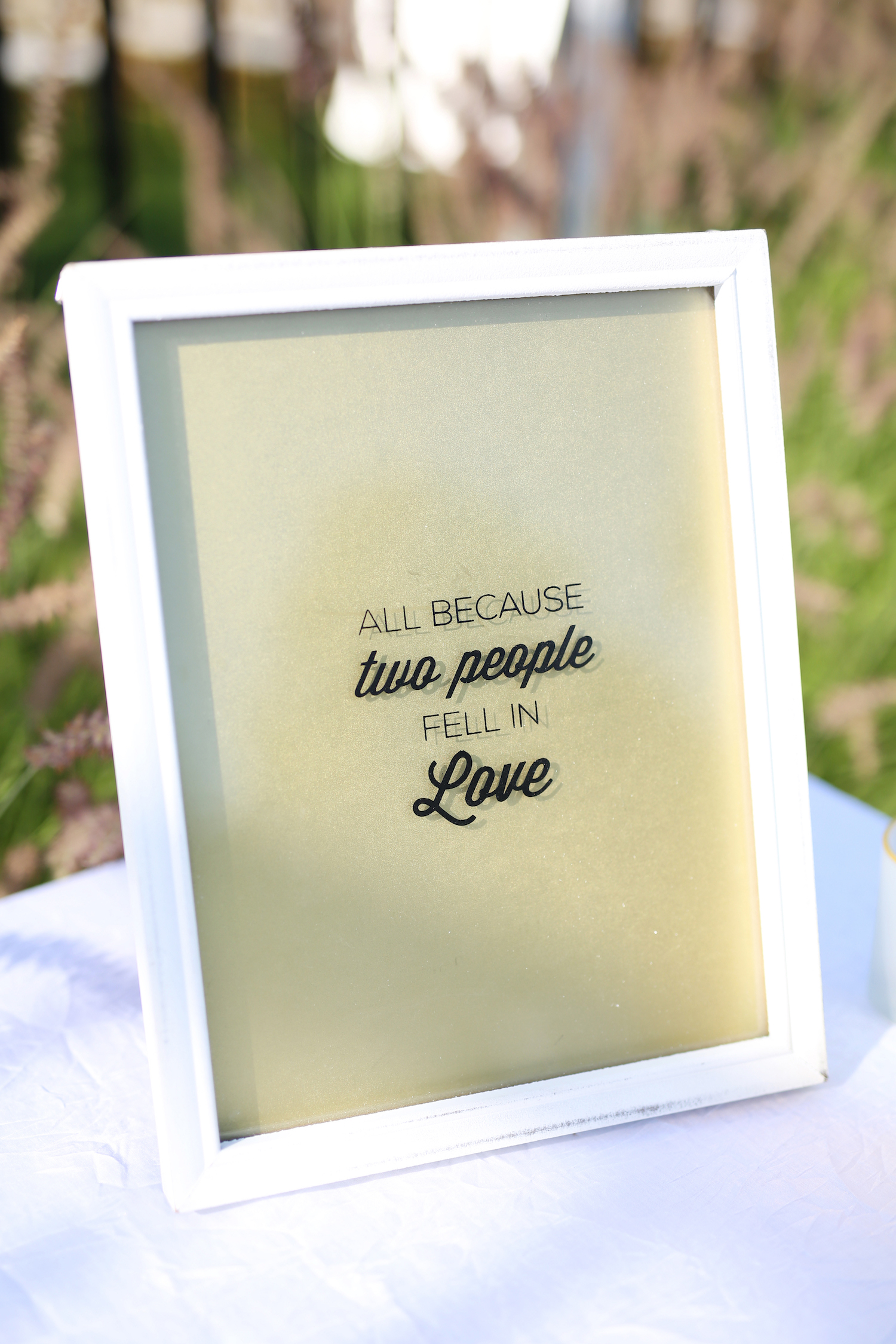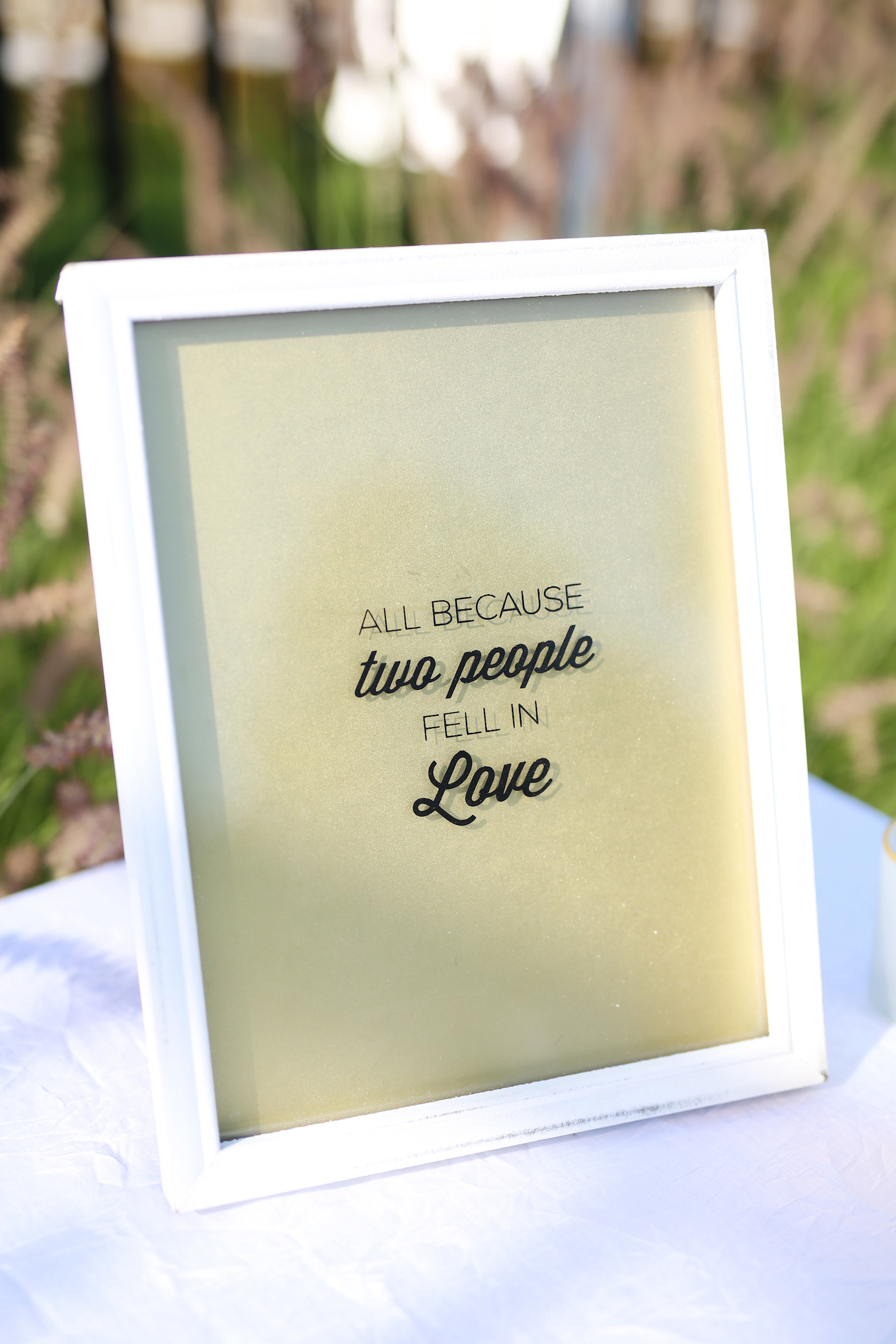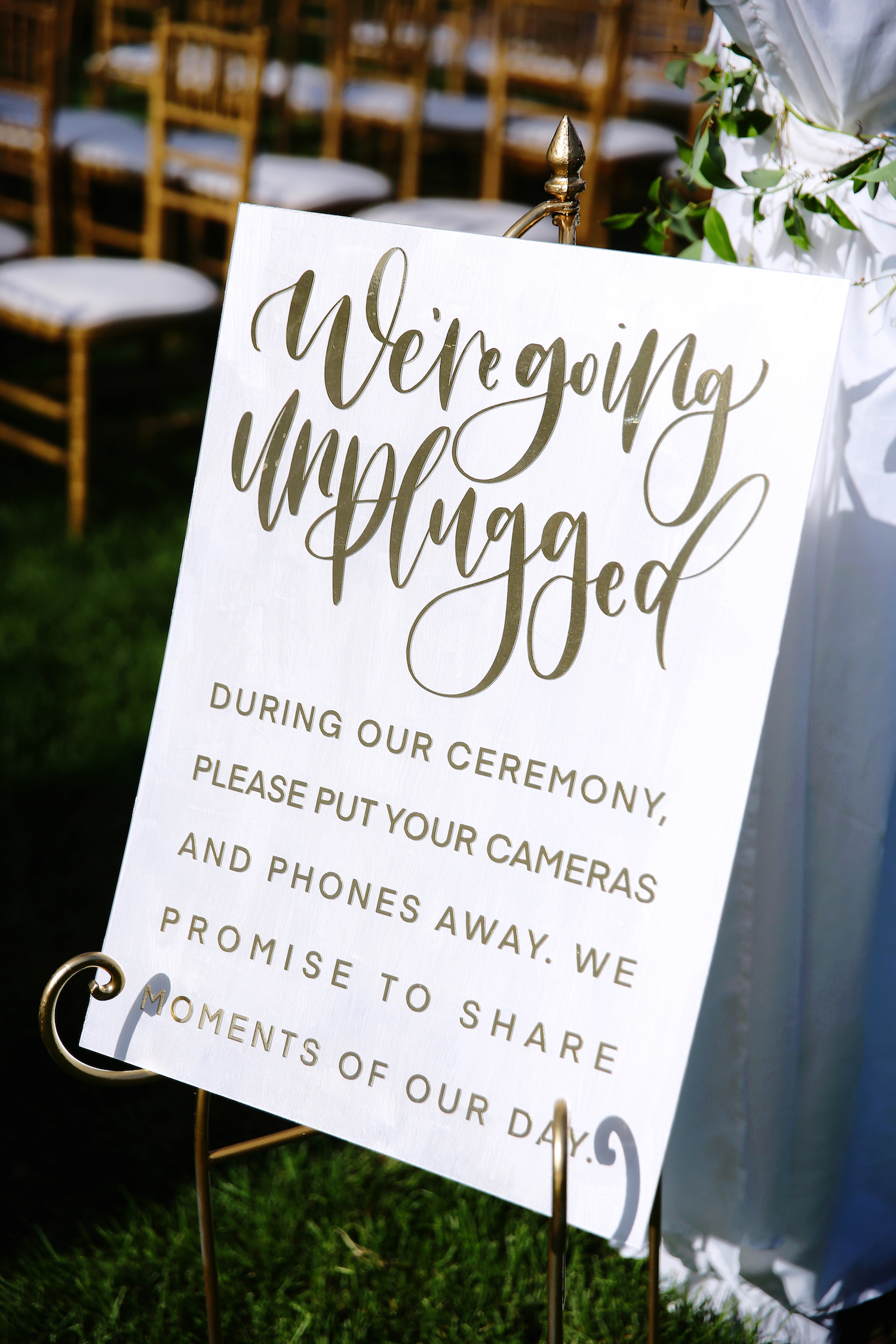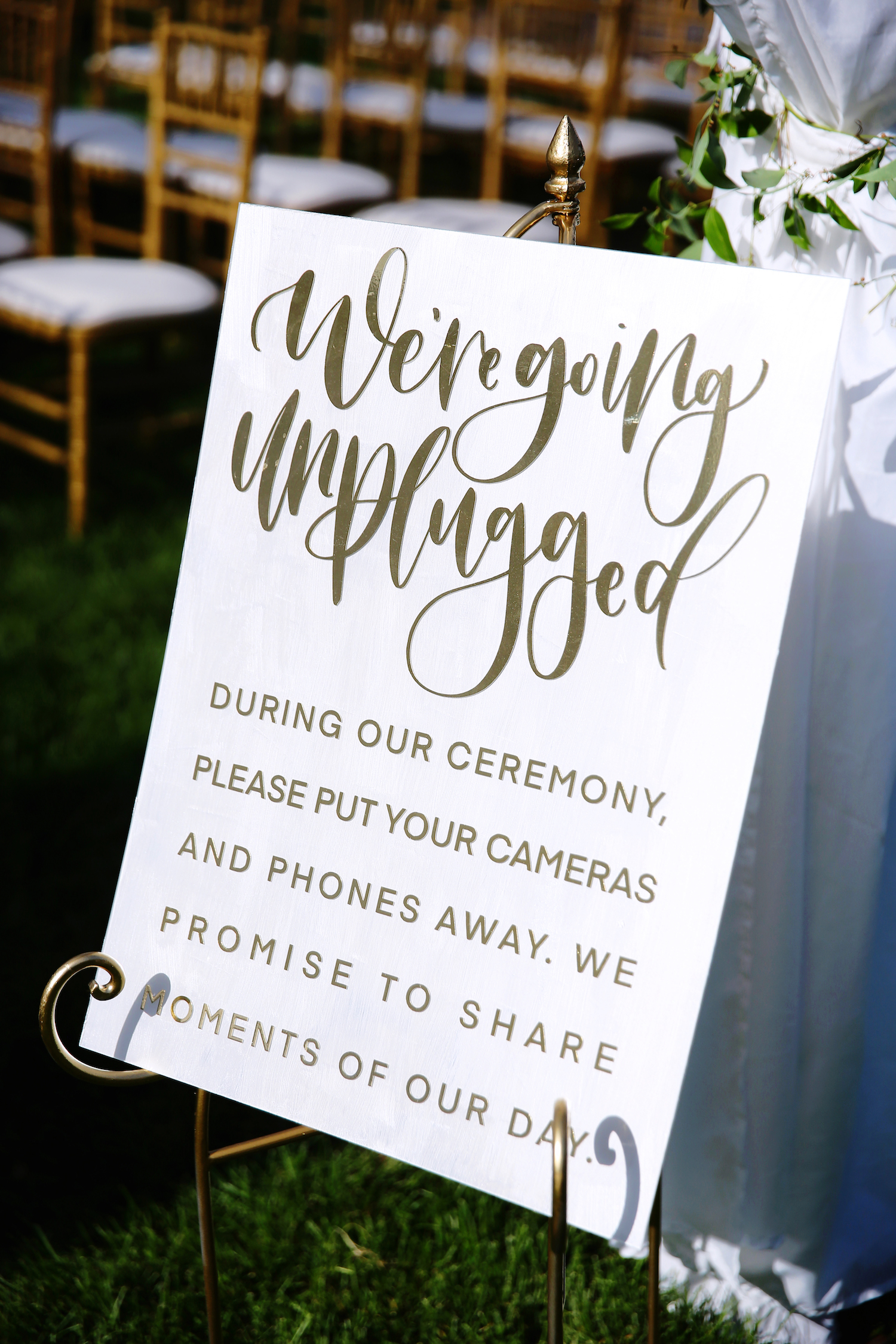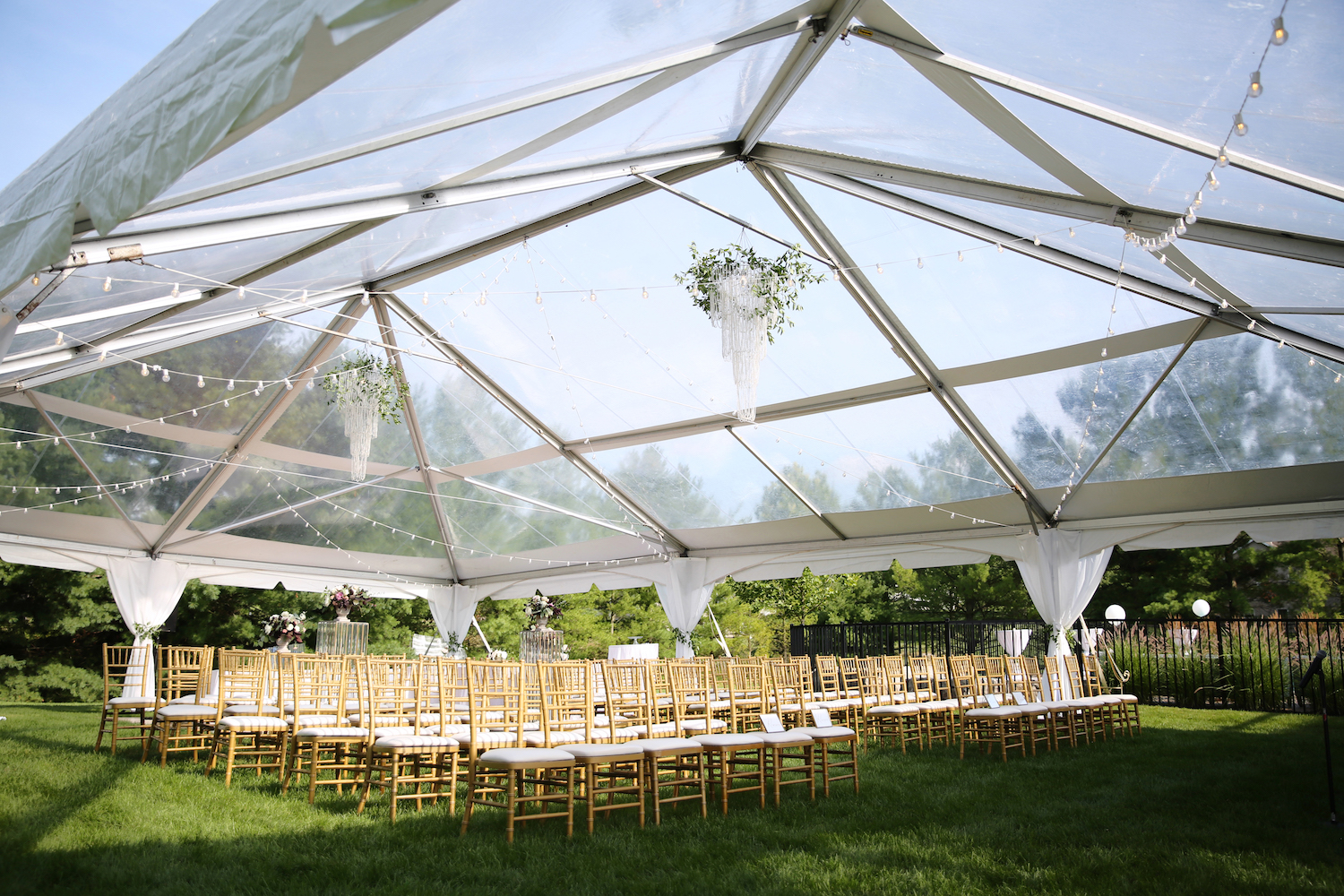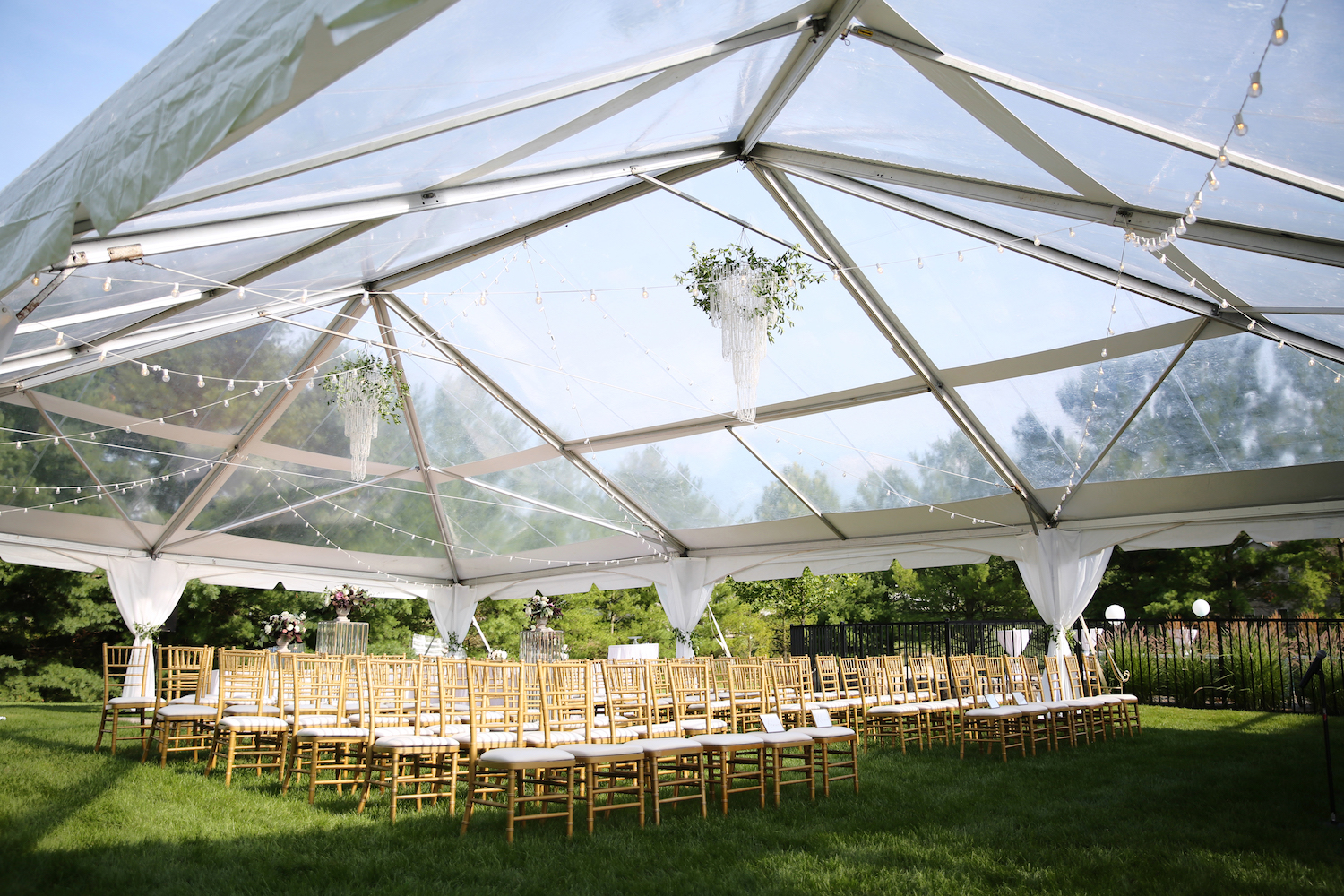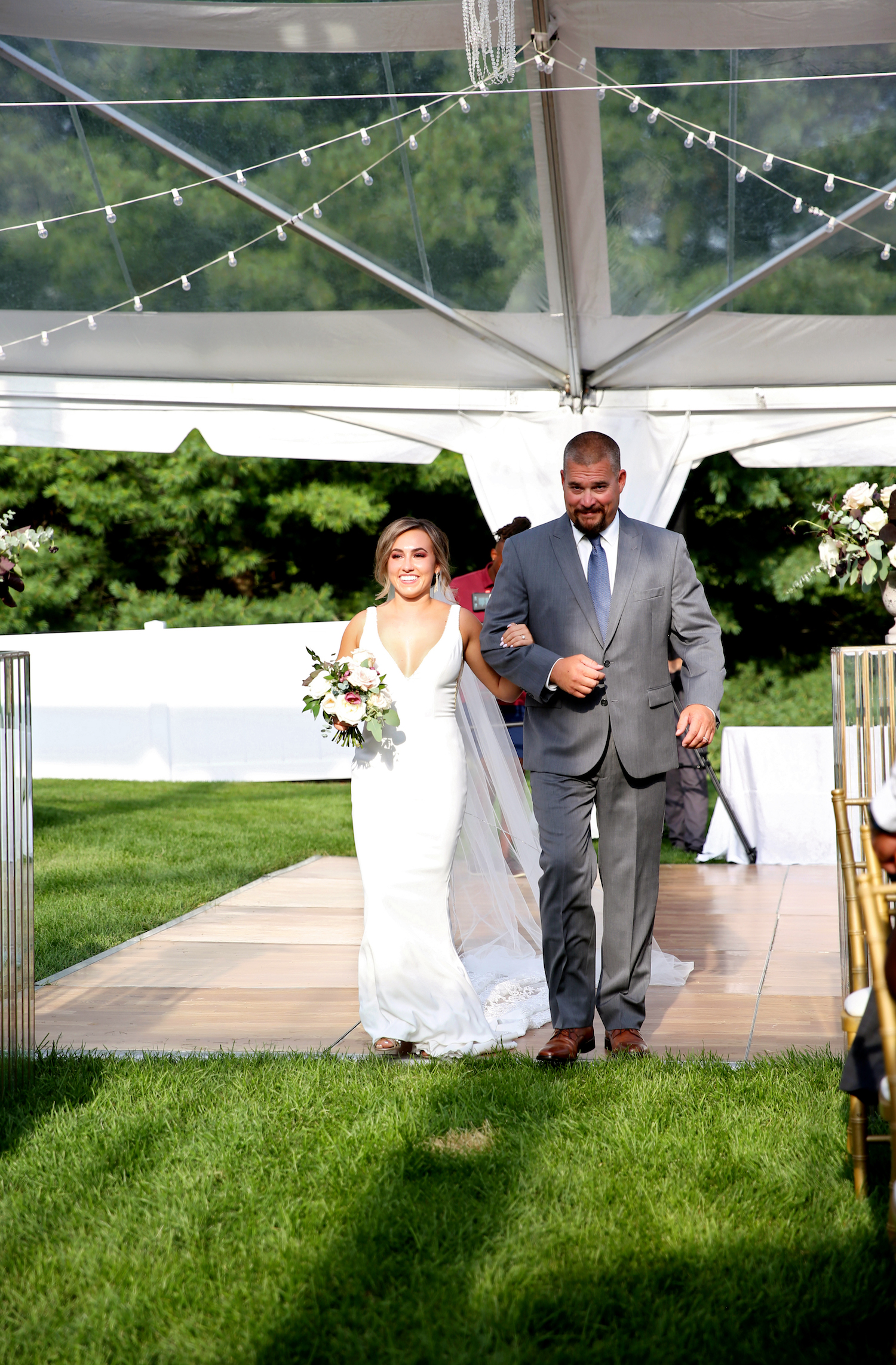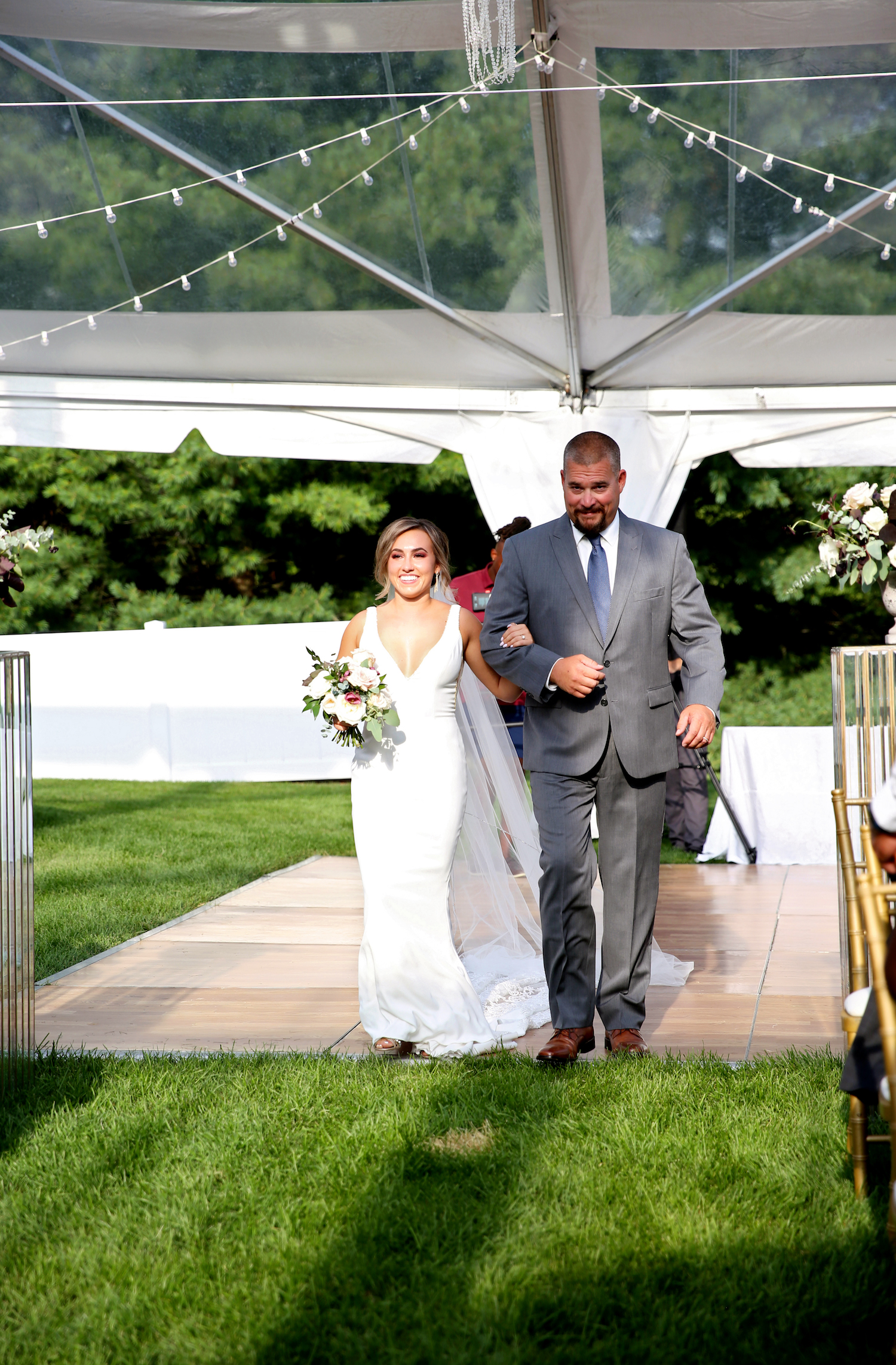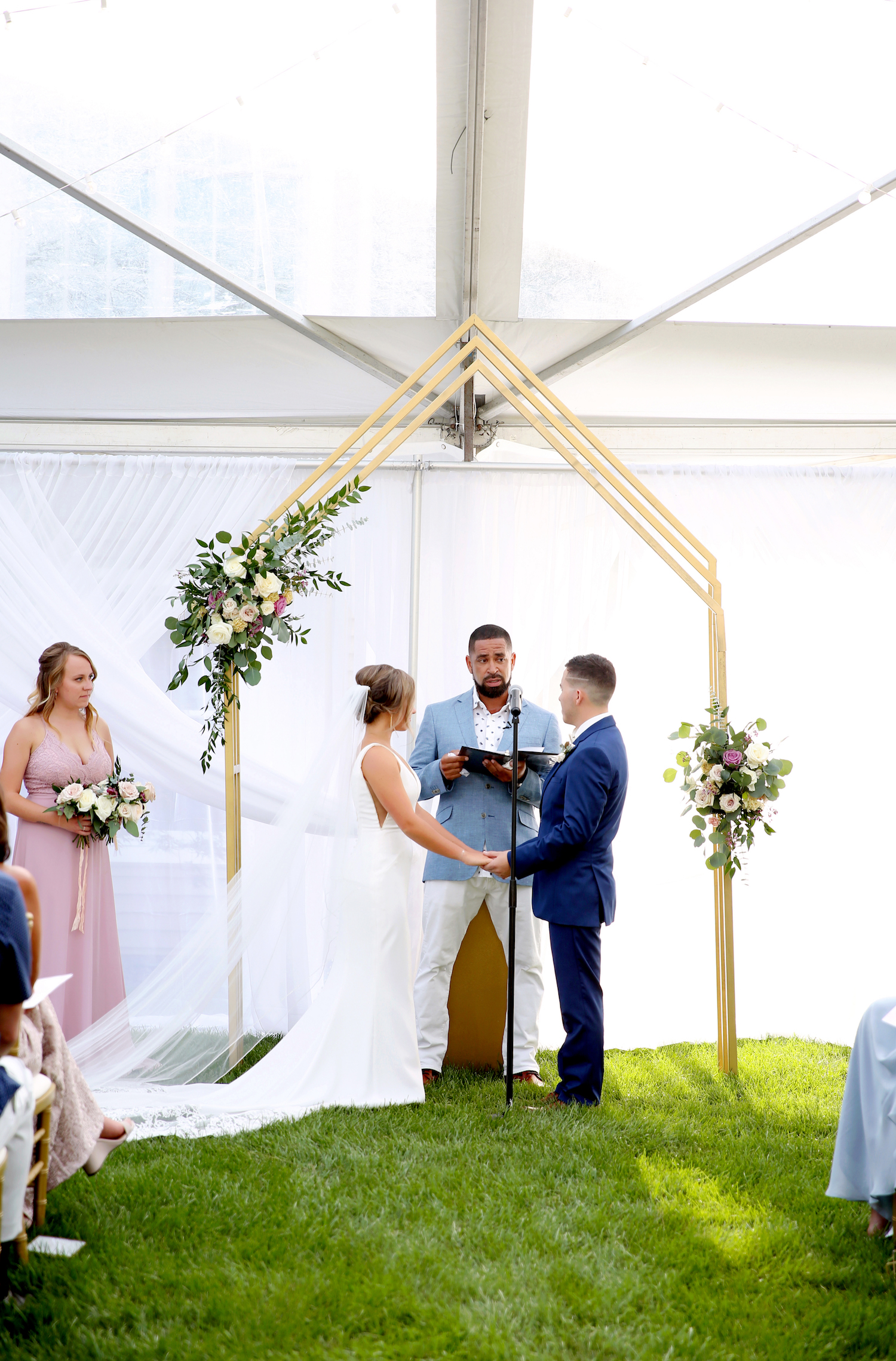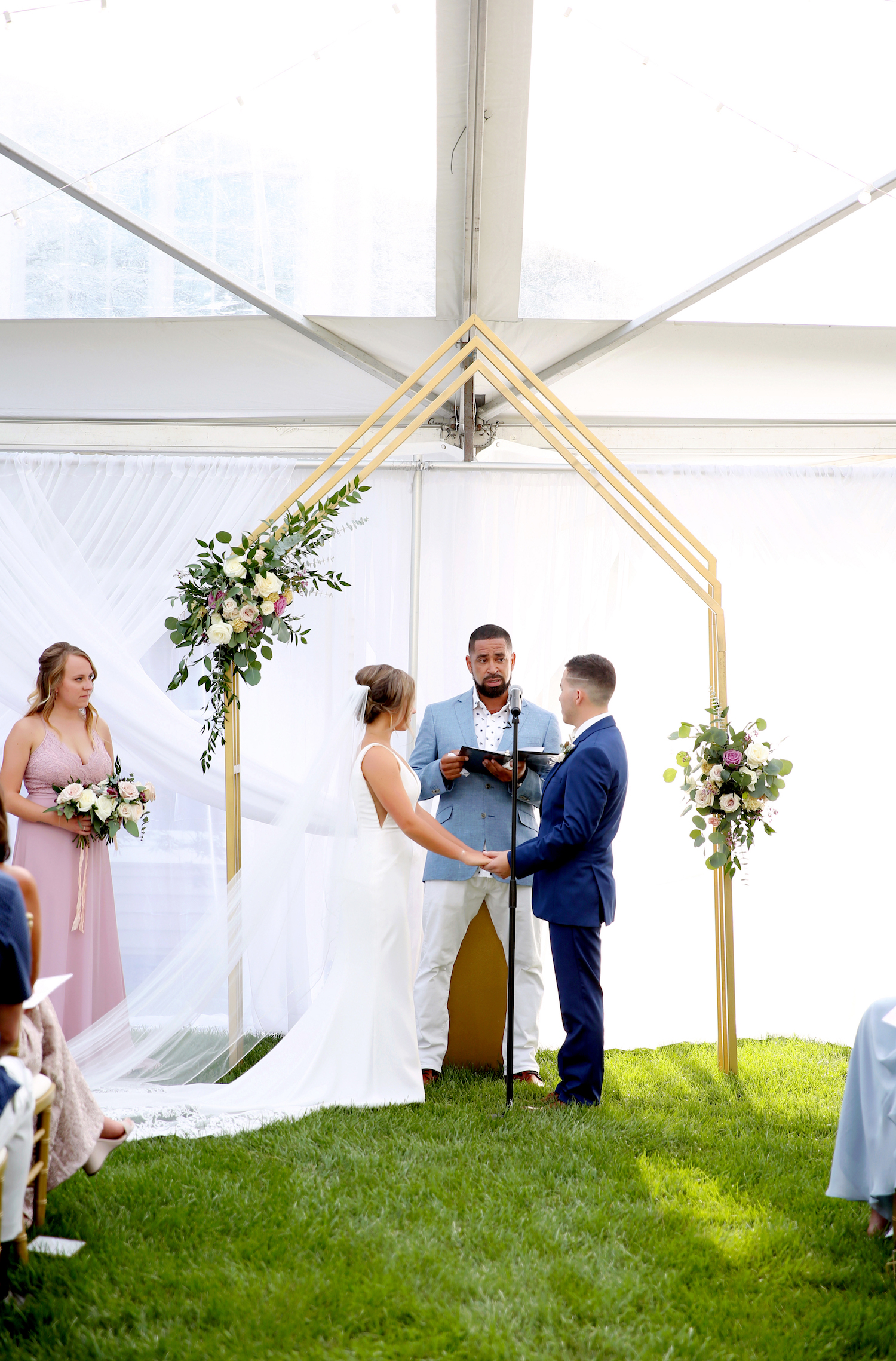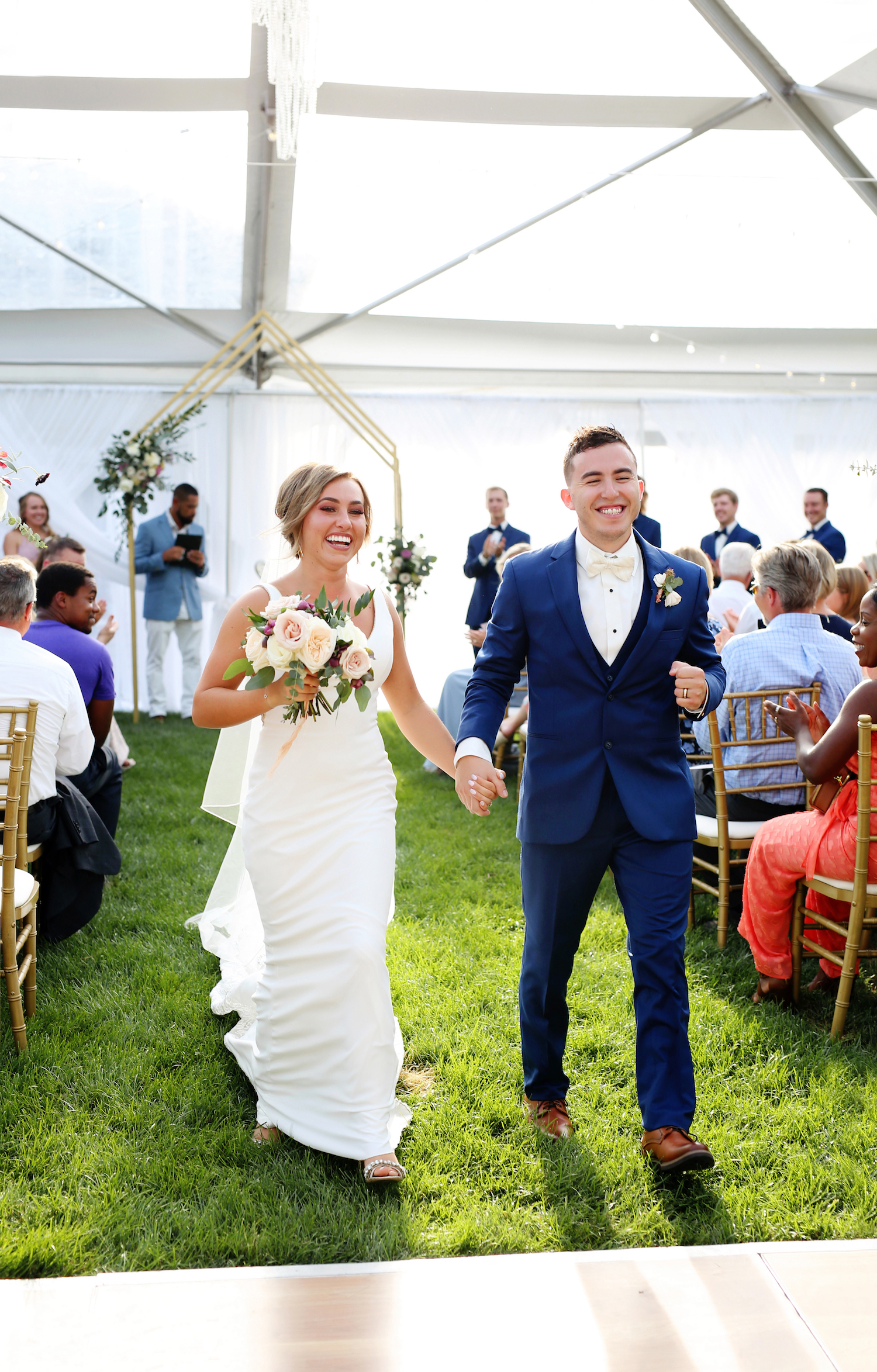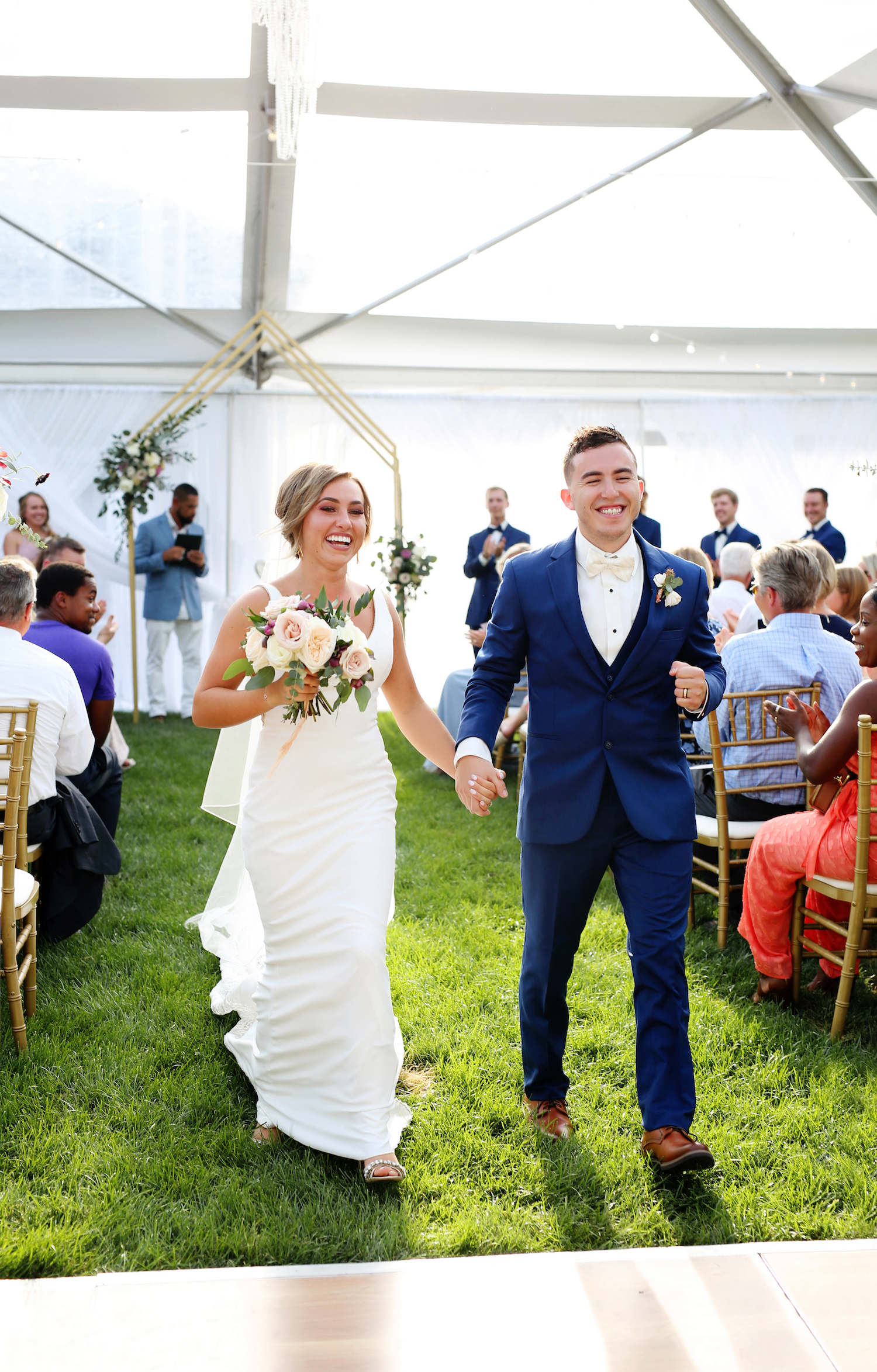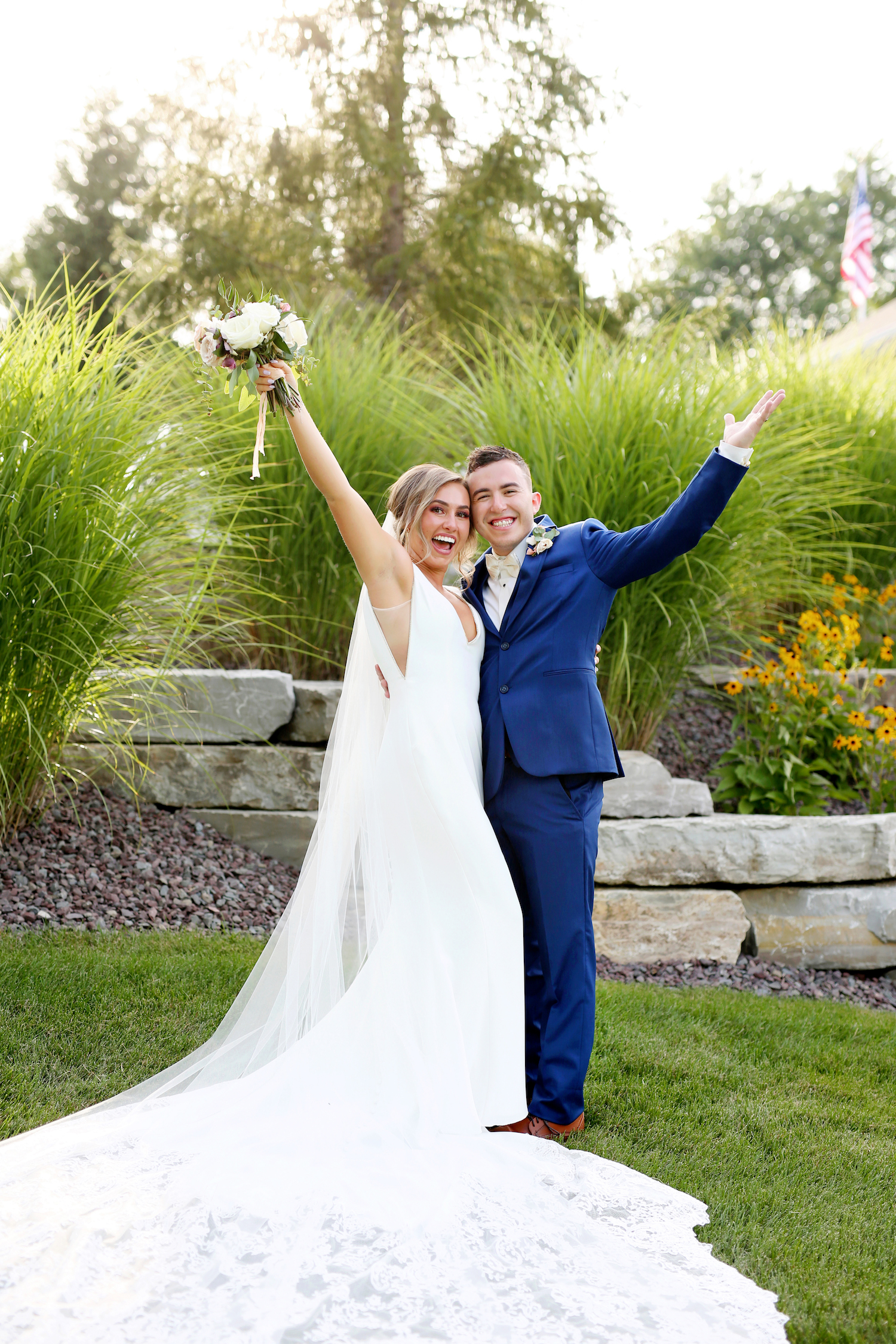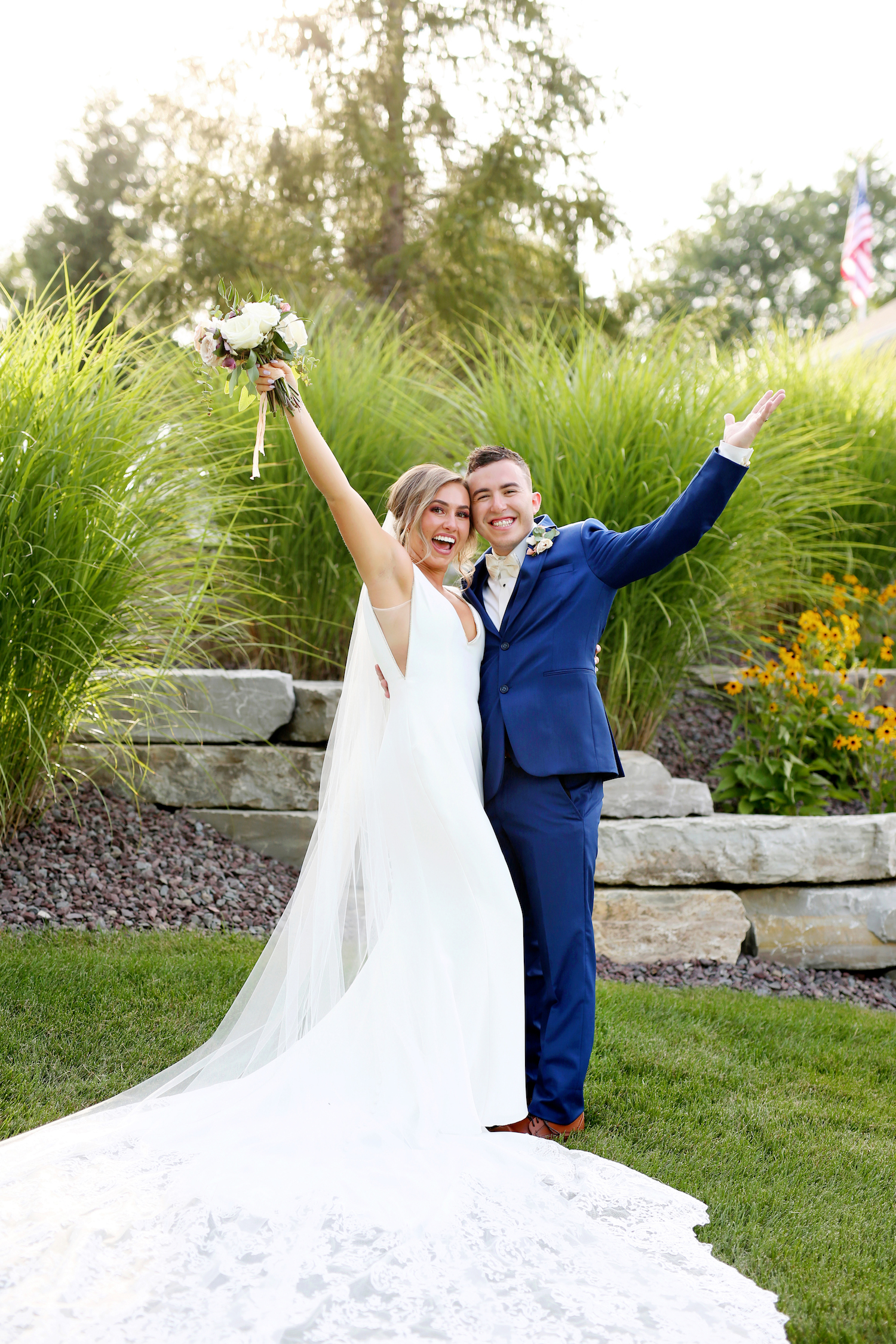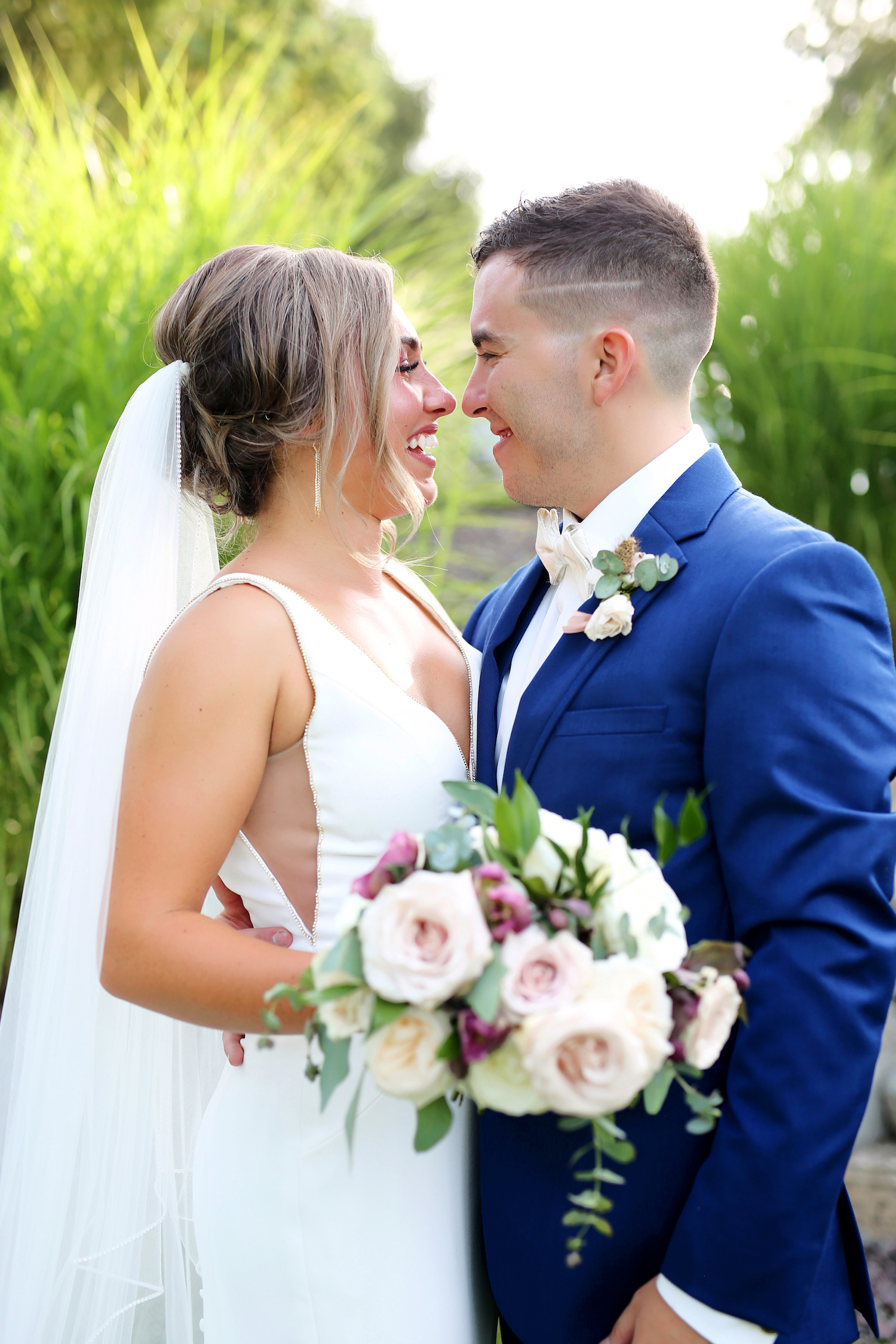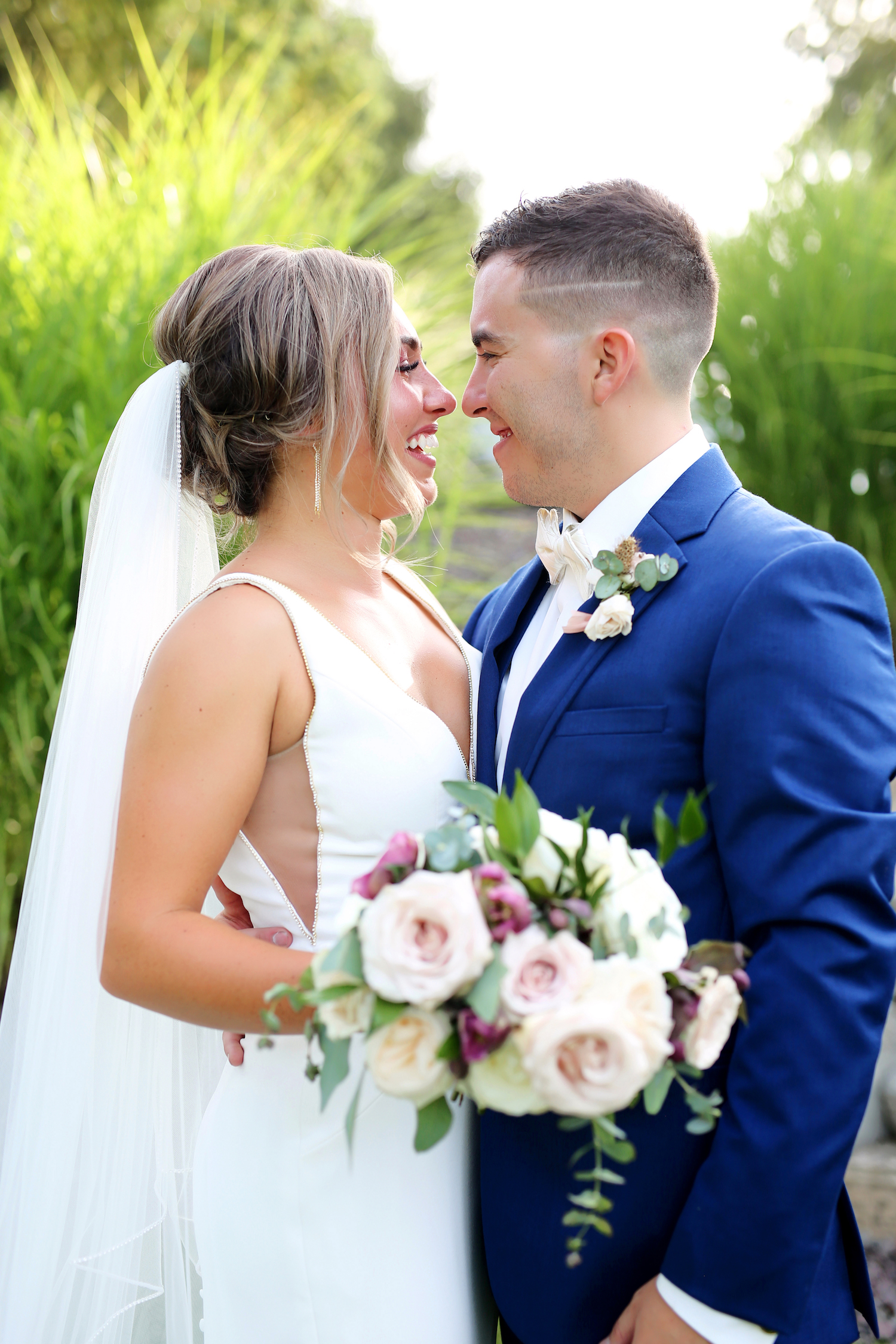 They both had signature cocktails that were tequila based because they LOVE tequila. They also had a little salsa dancing to incorporate Carlos' Colombian roots, we love when our couples add personal touches like this to their wedding day.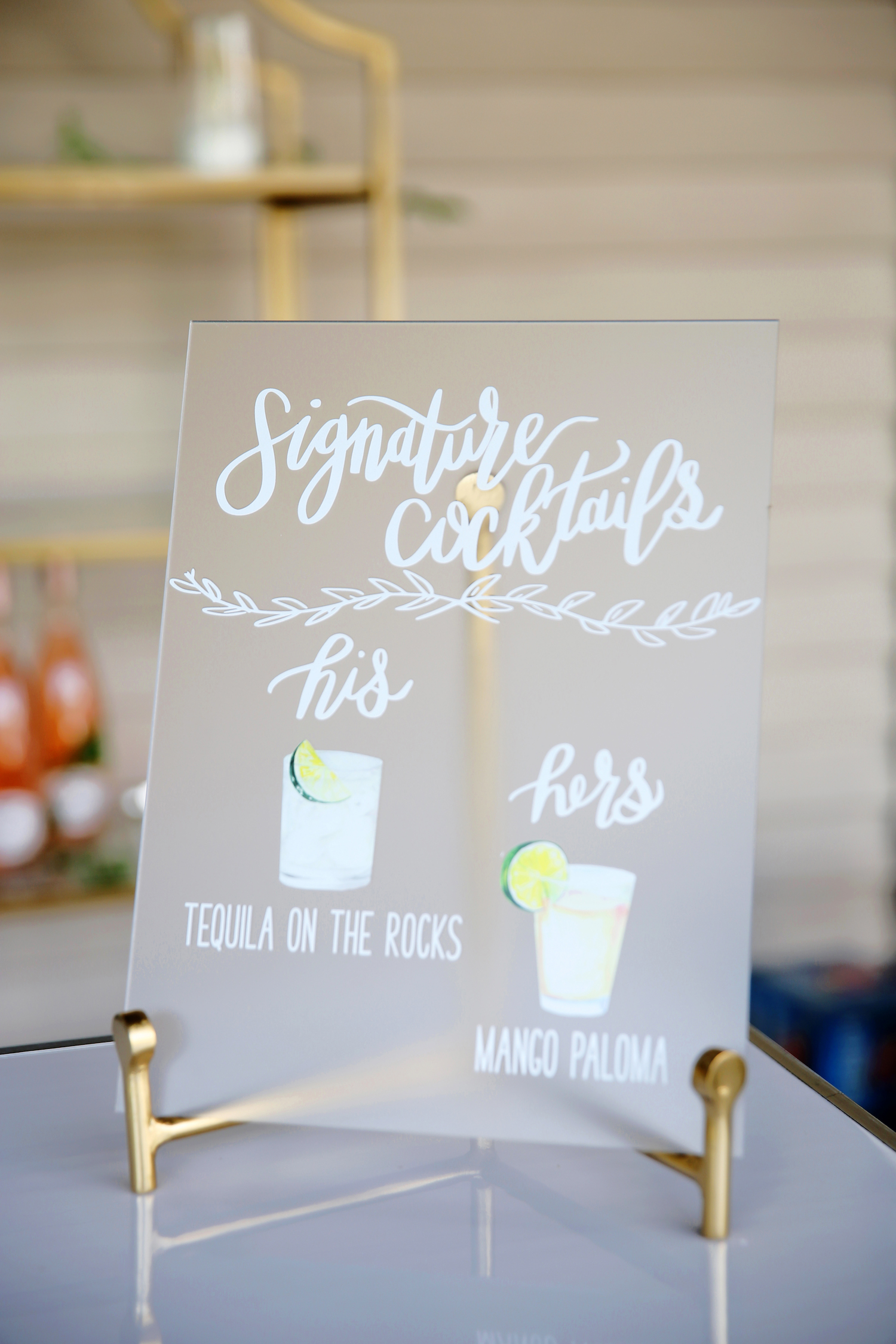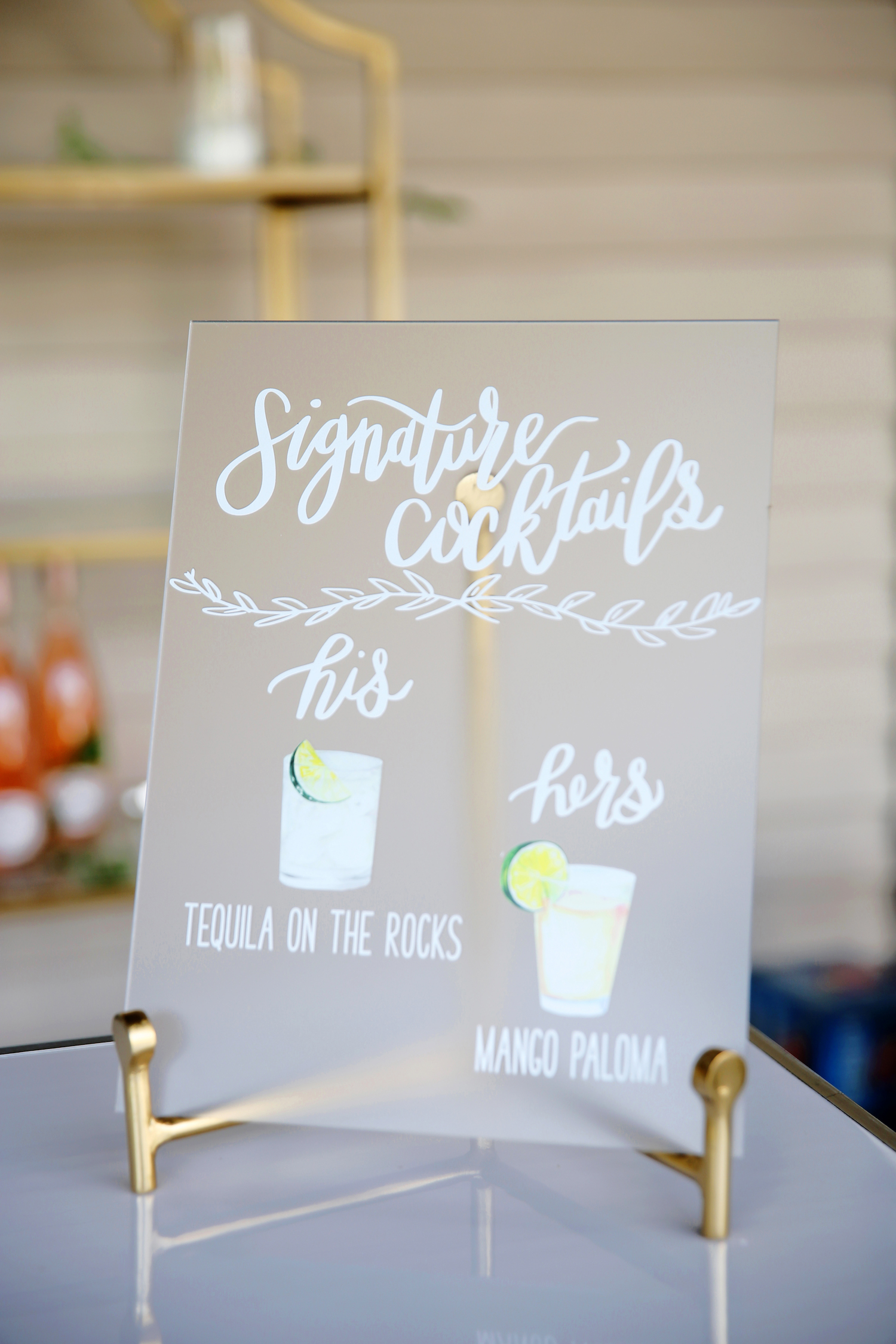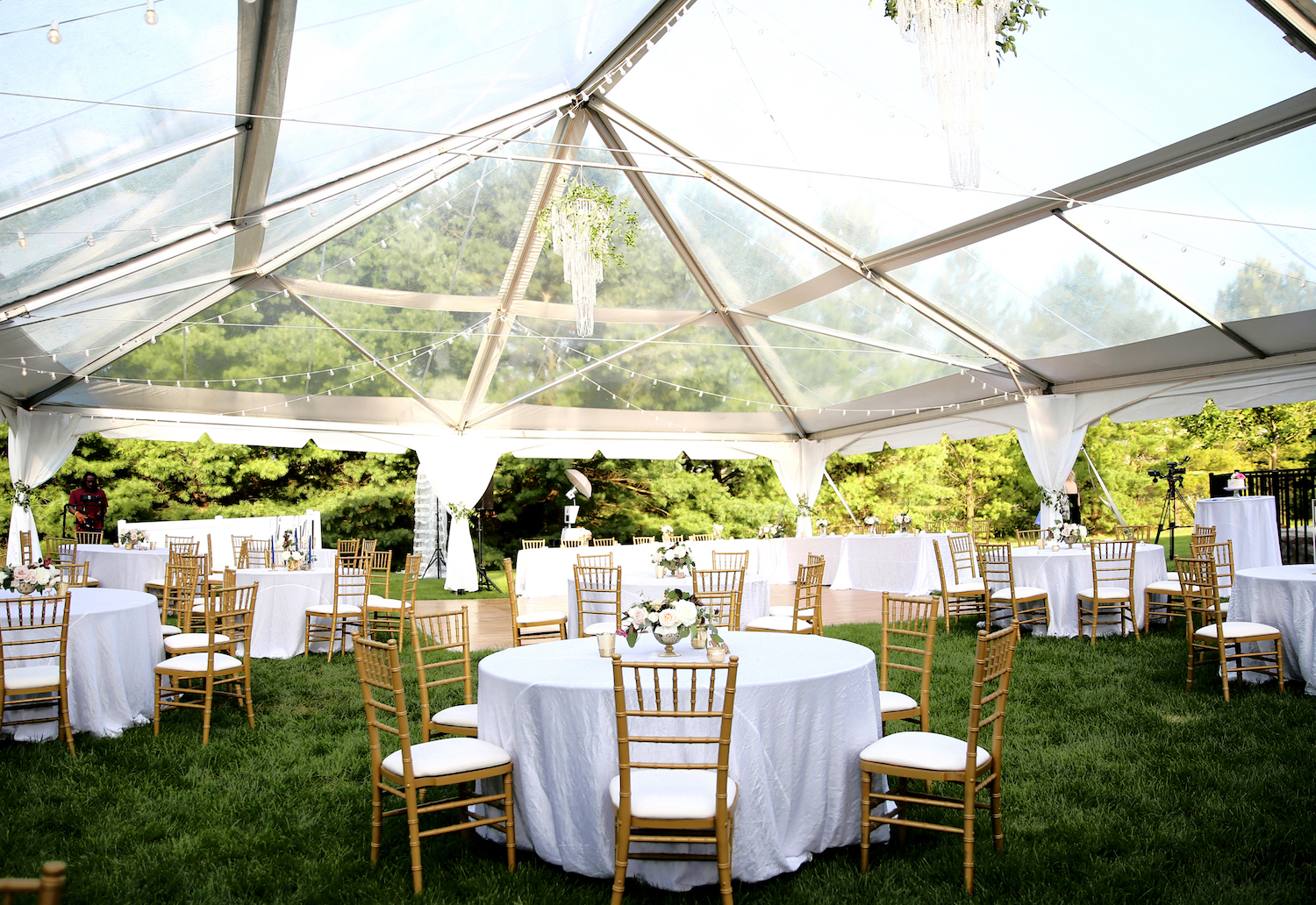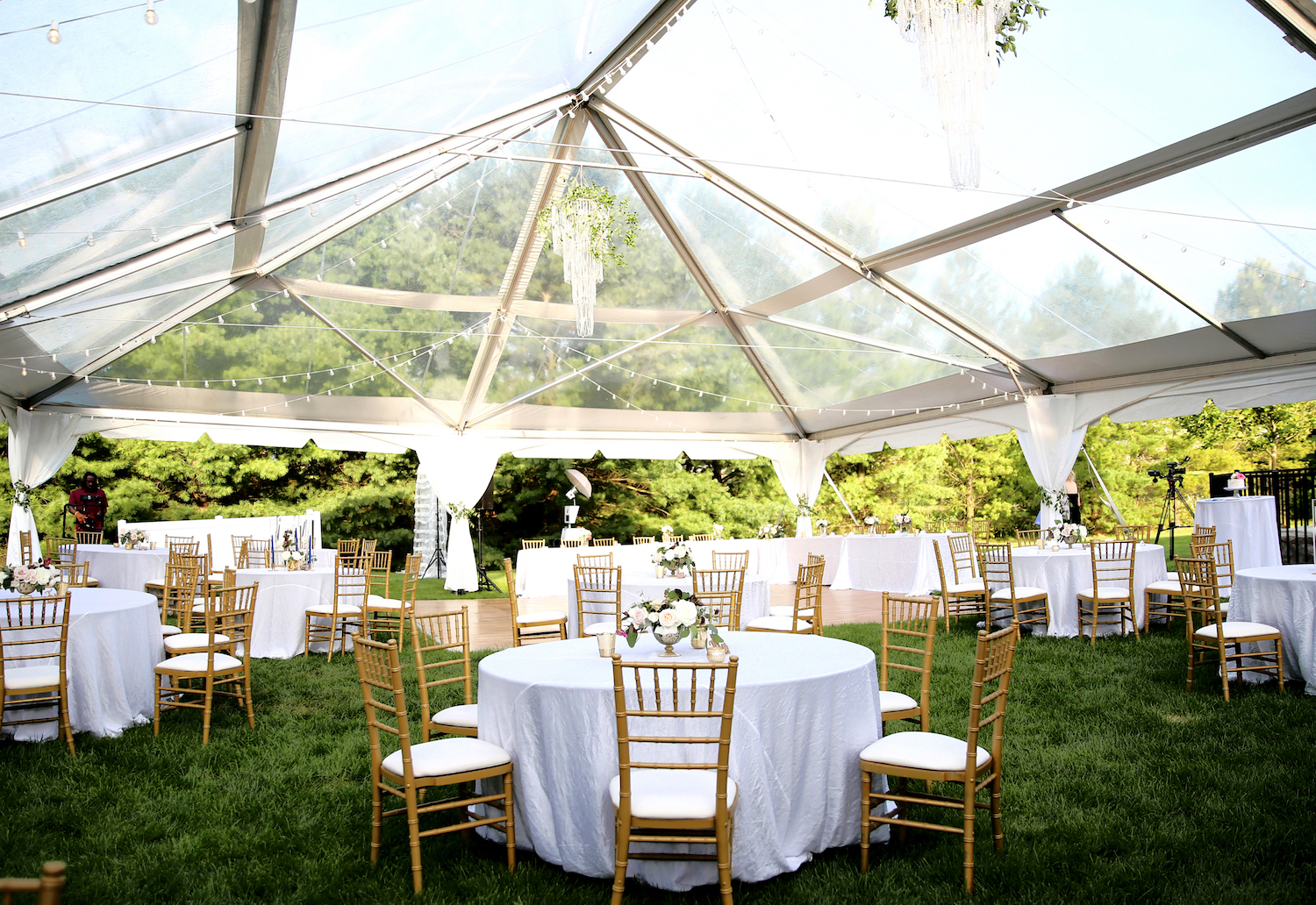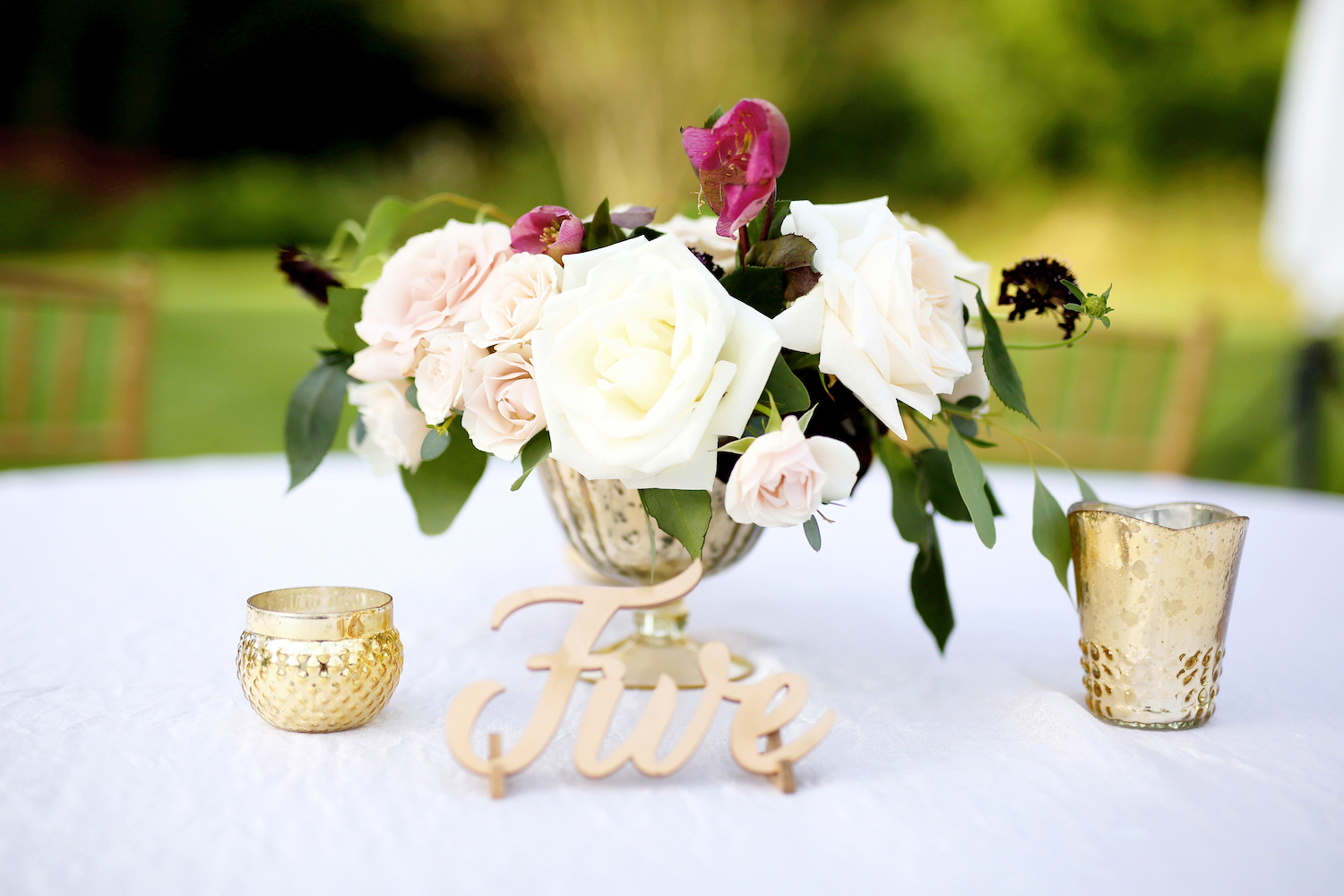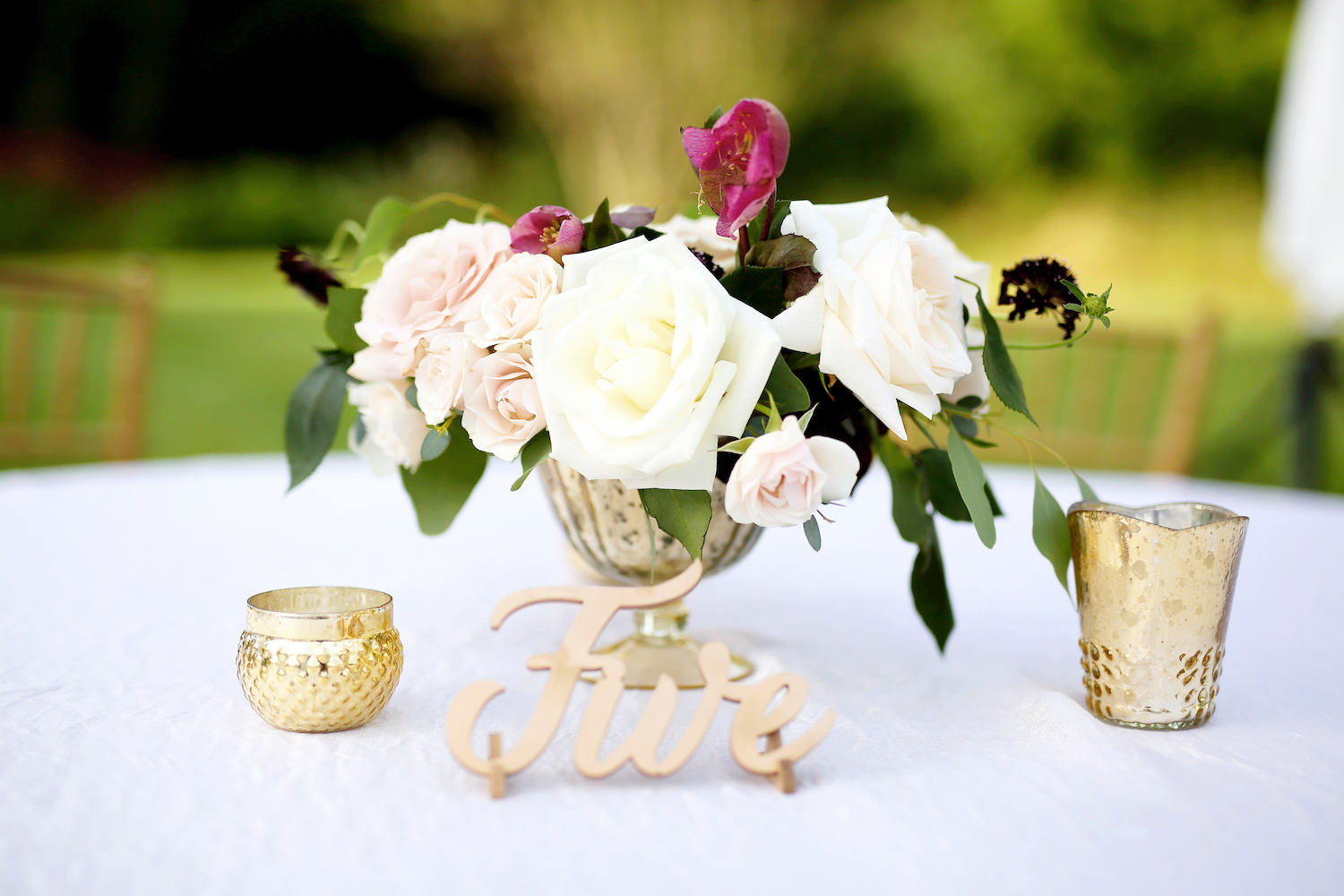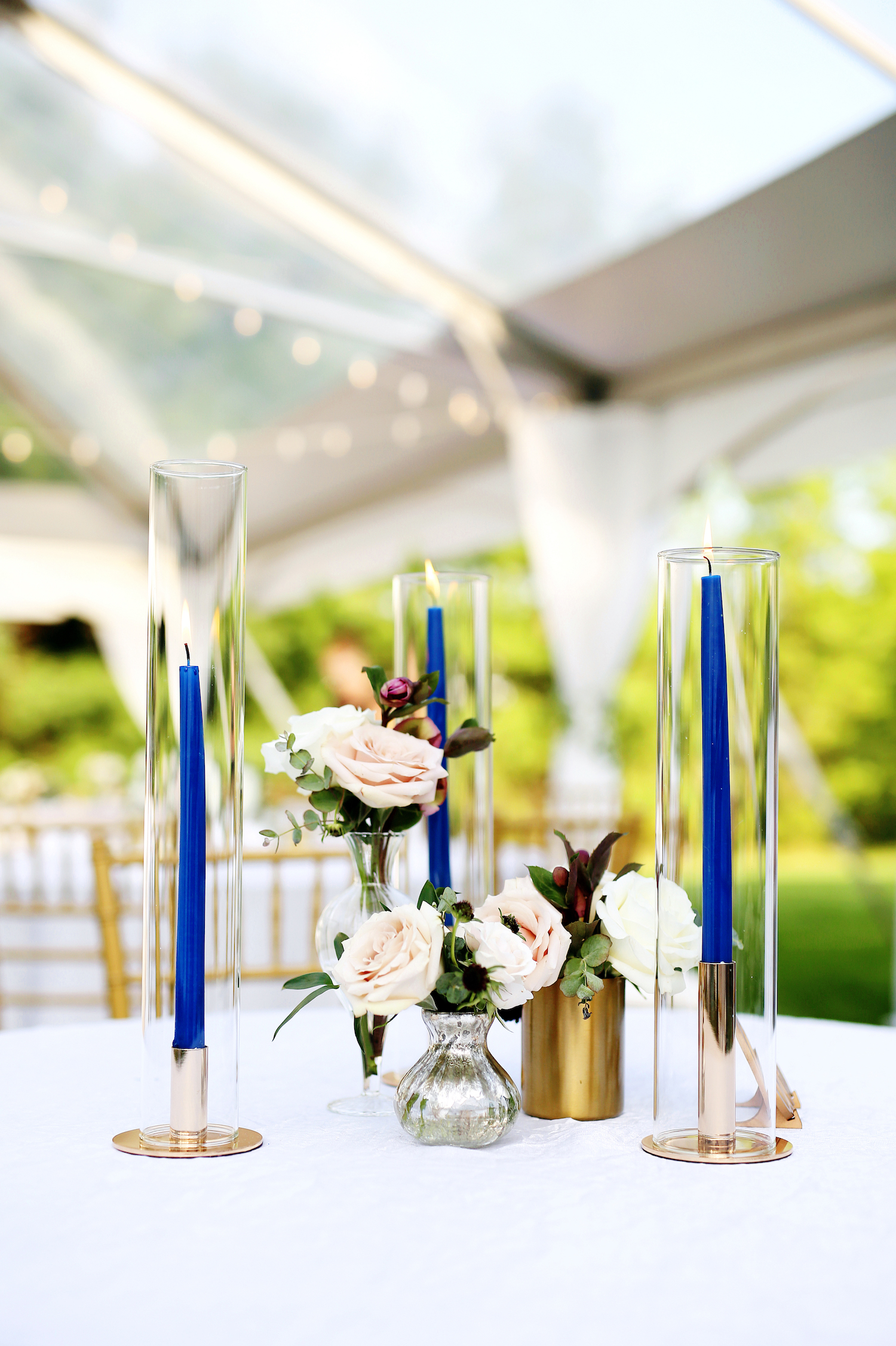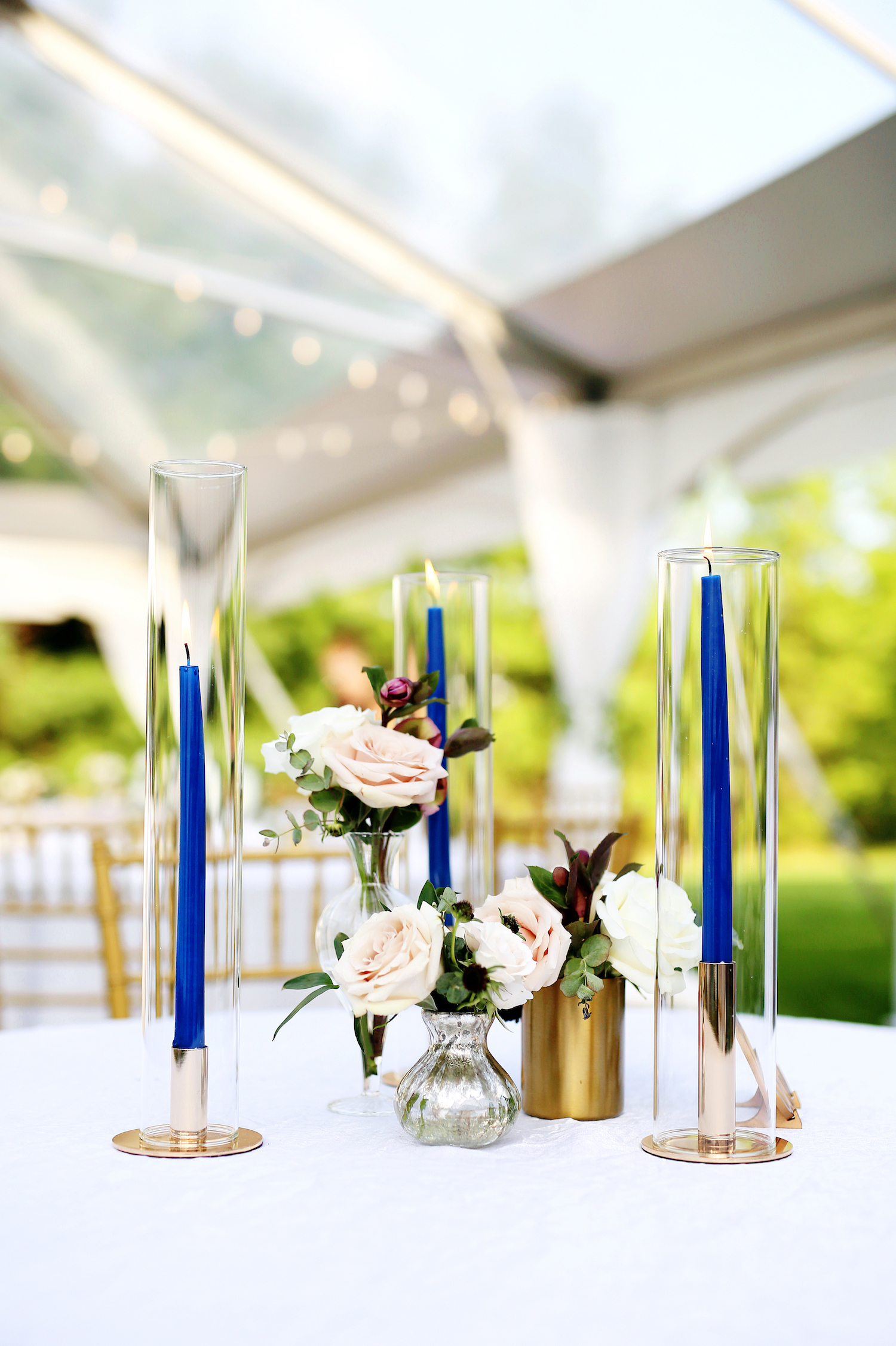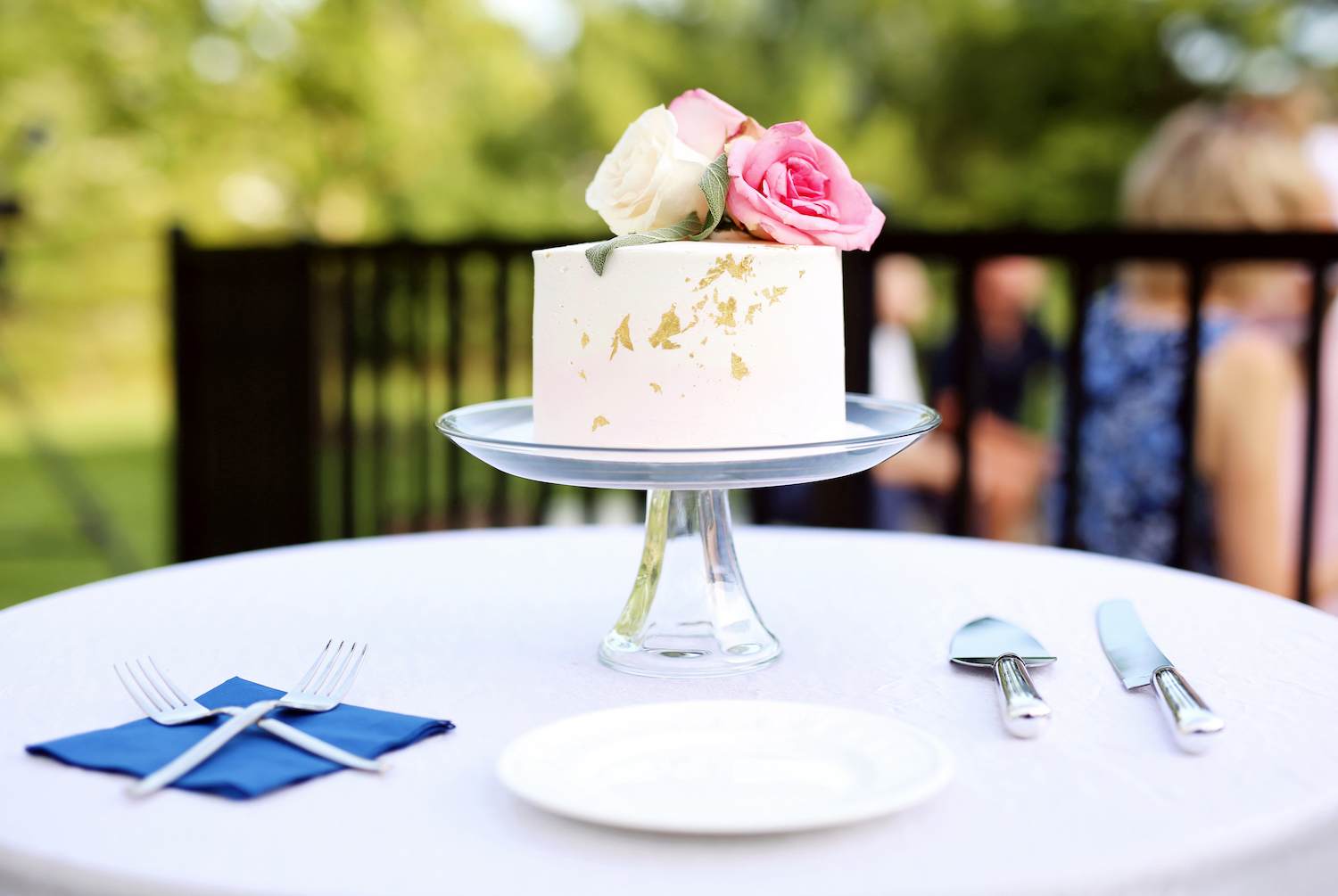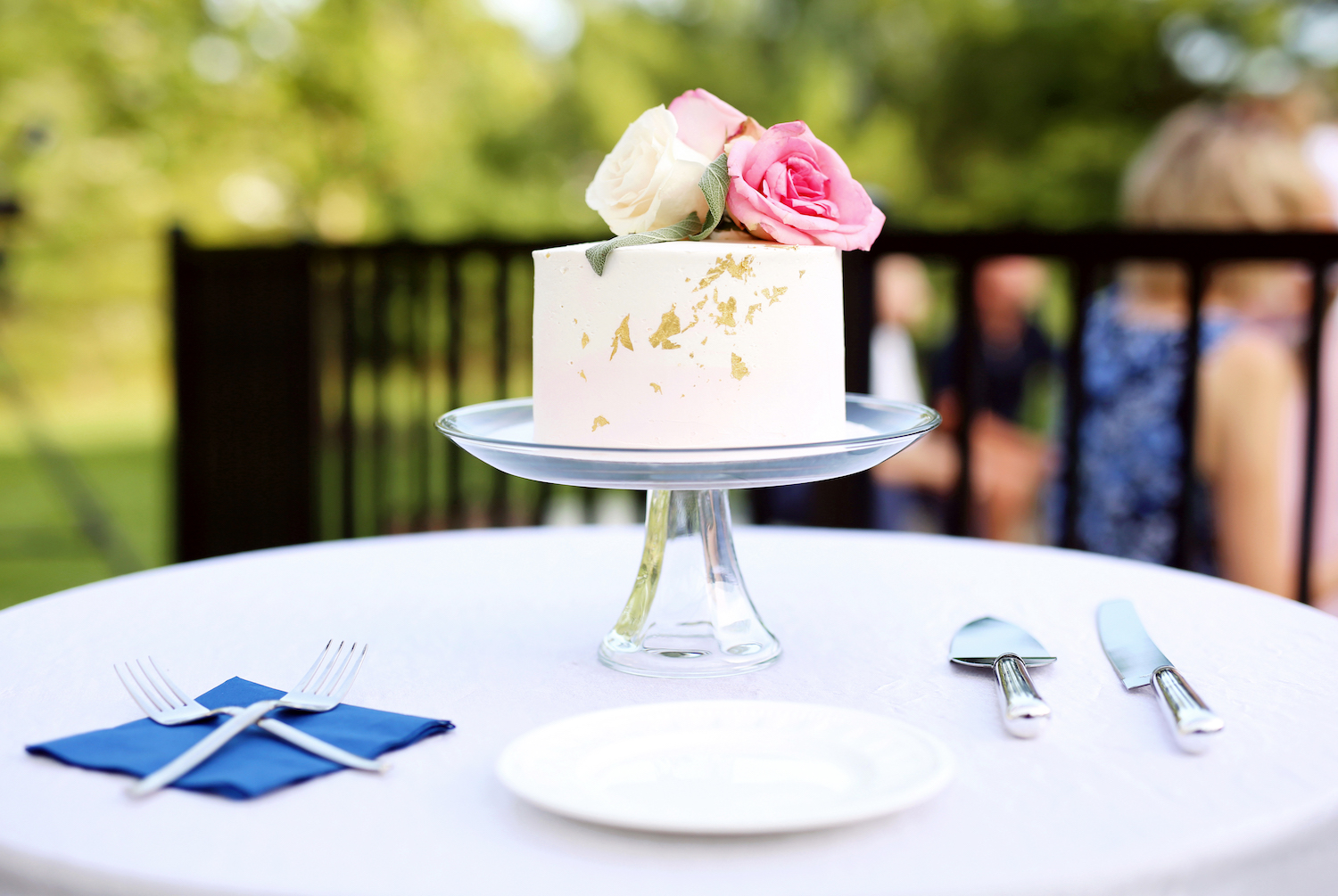 Cassidi's dad, Jeff, gave a very warm and heartfelt speech that had everyone tearing up. It was an extremely touching moment for all of us, just look at Carlos's reaction!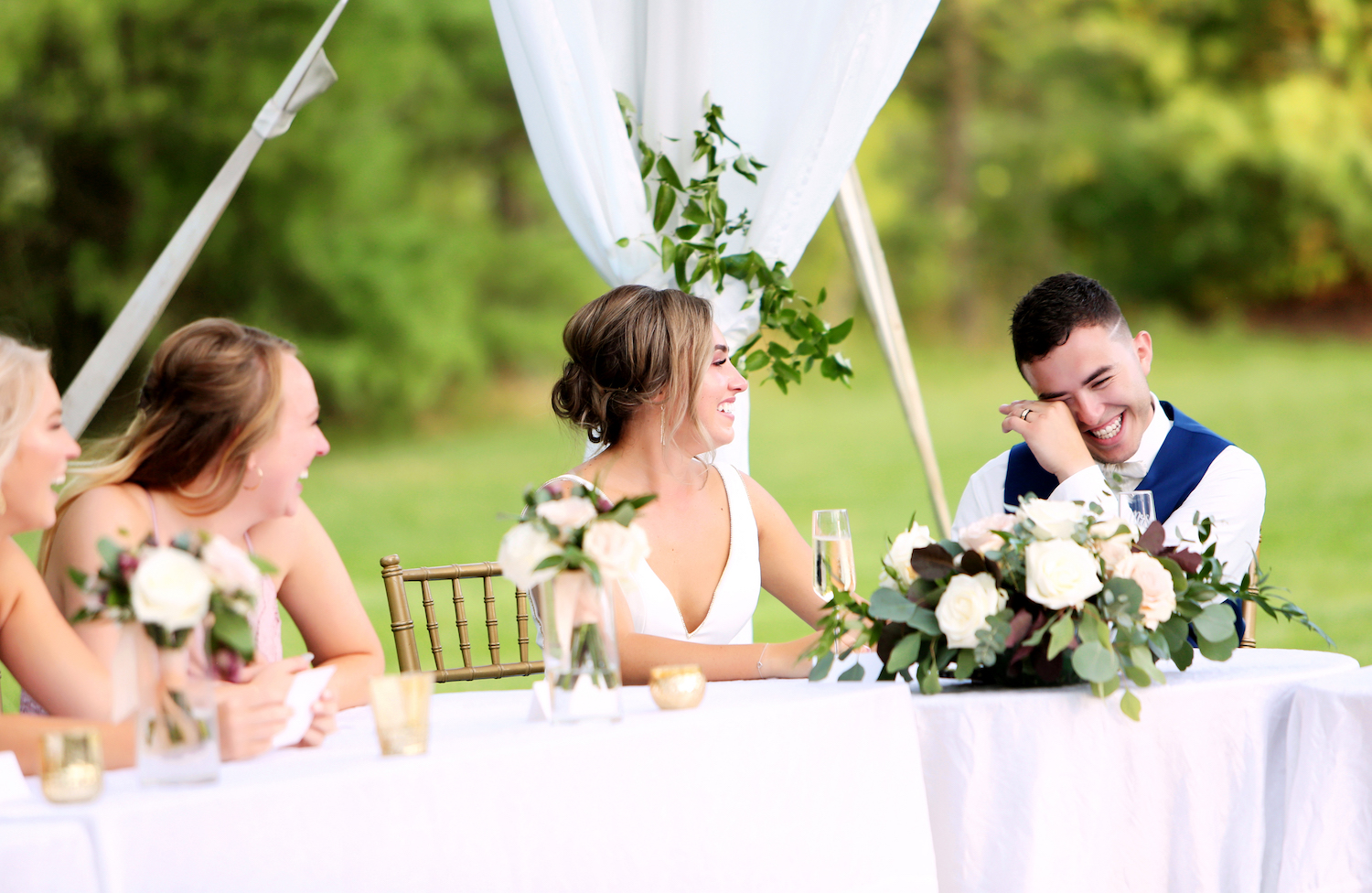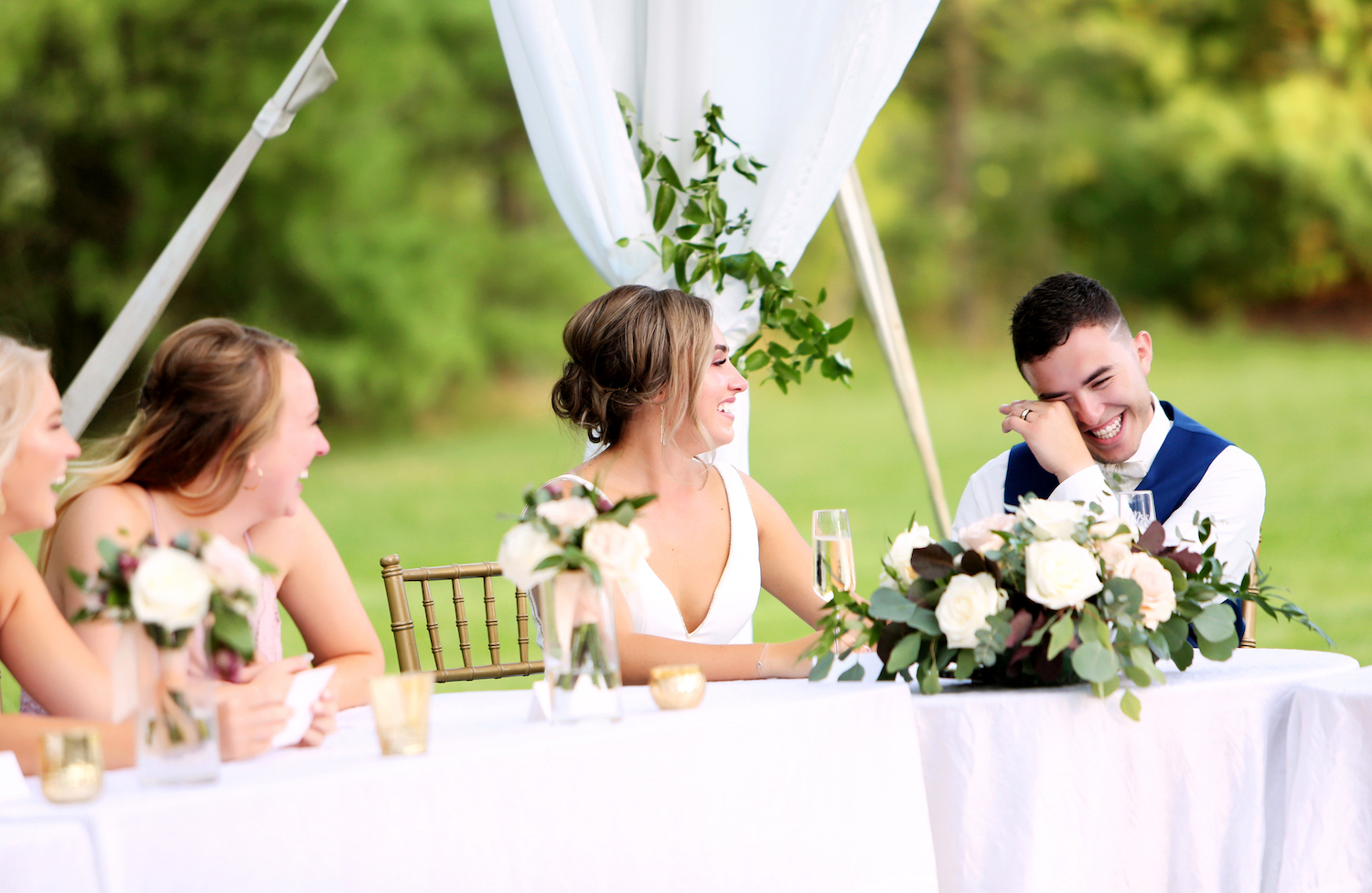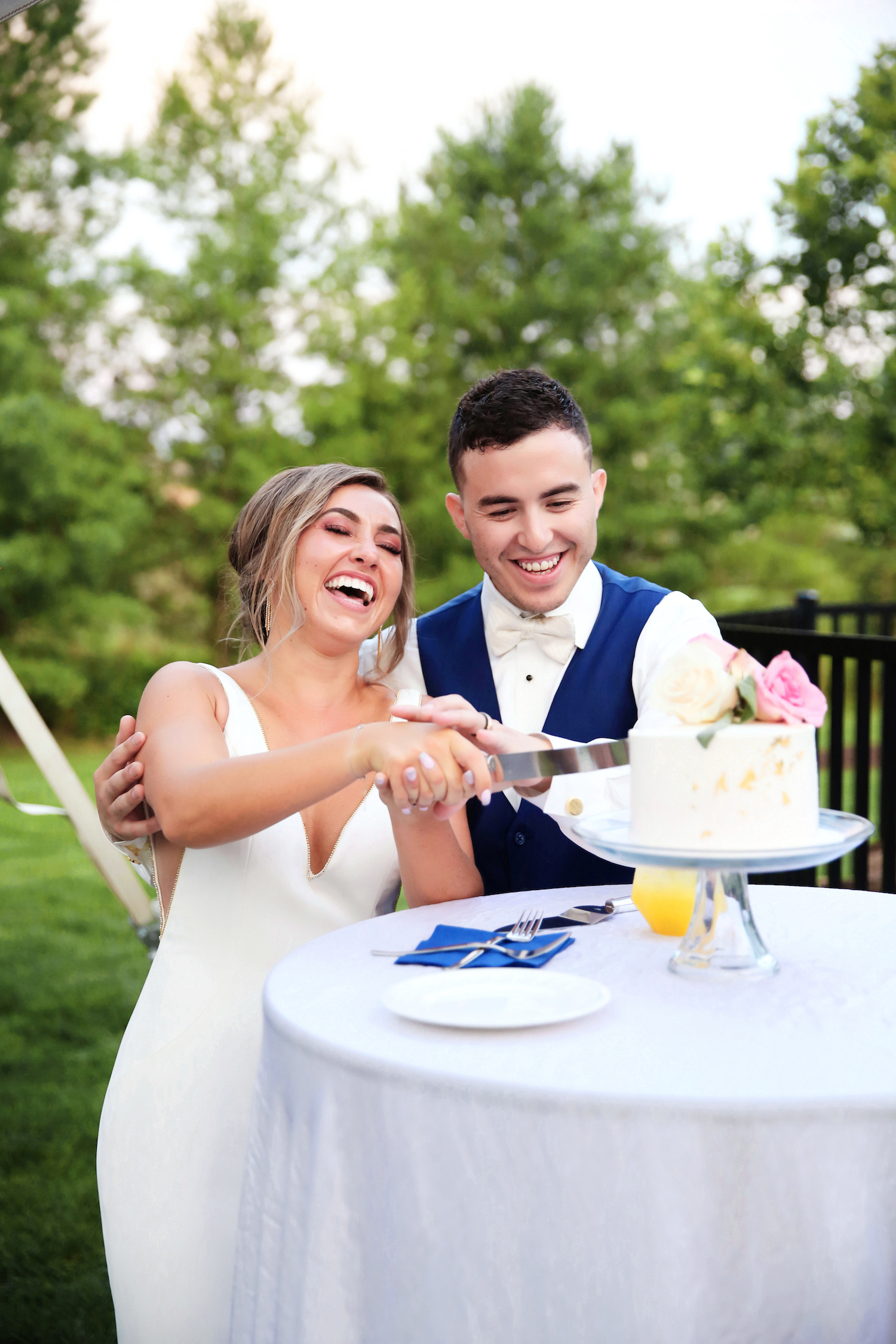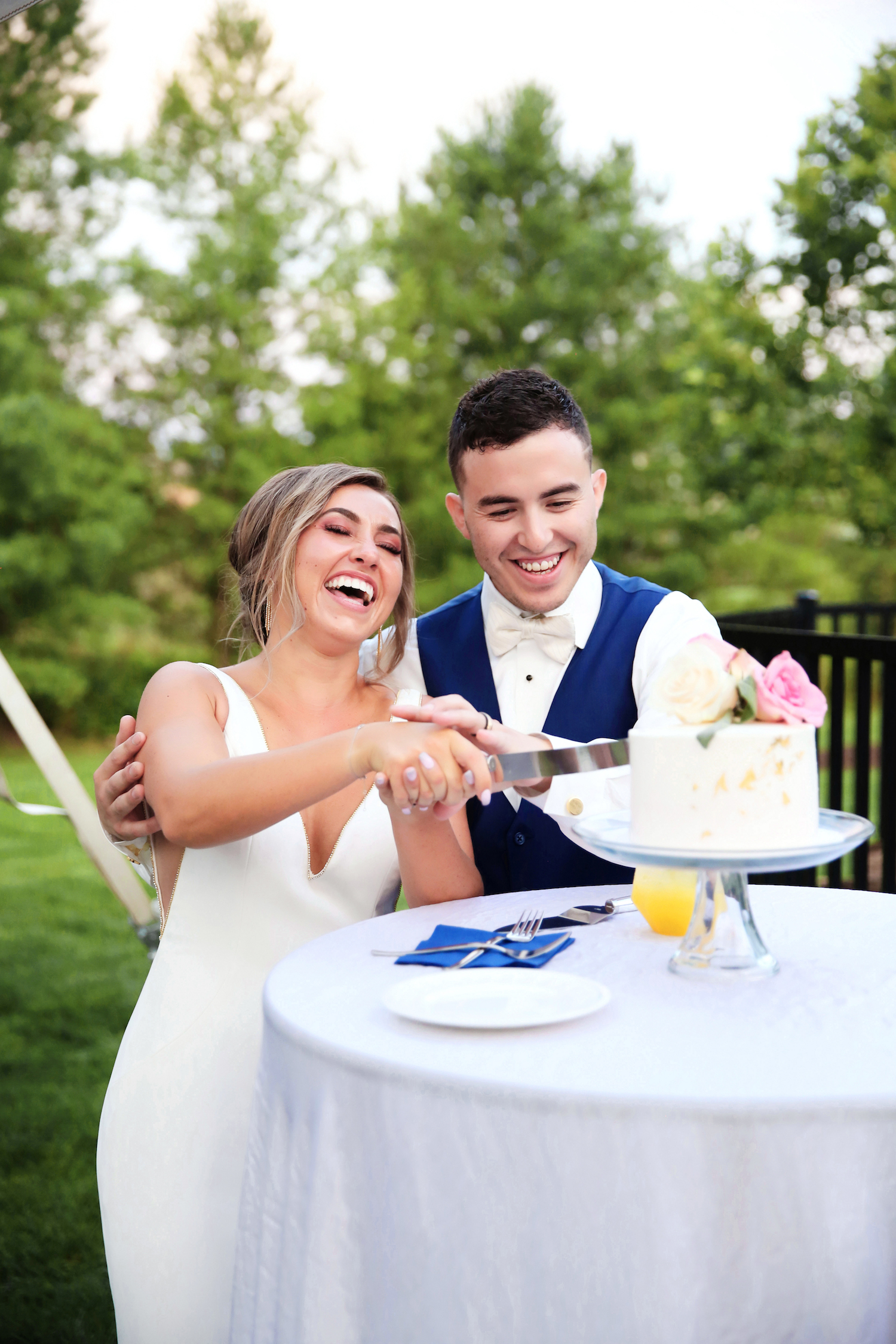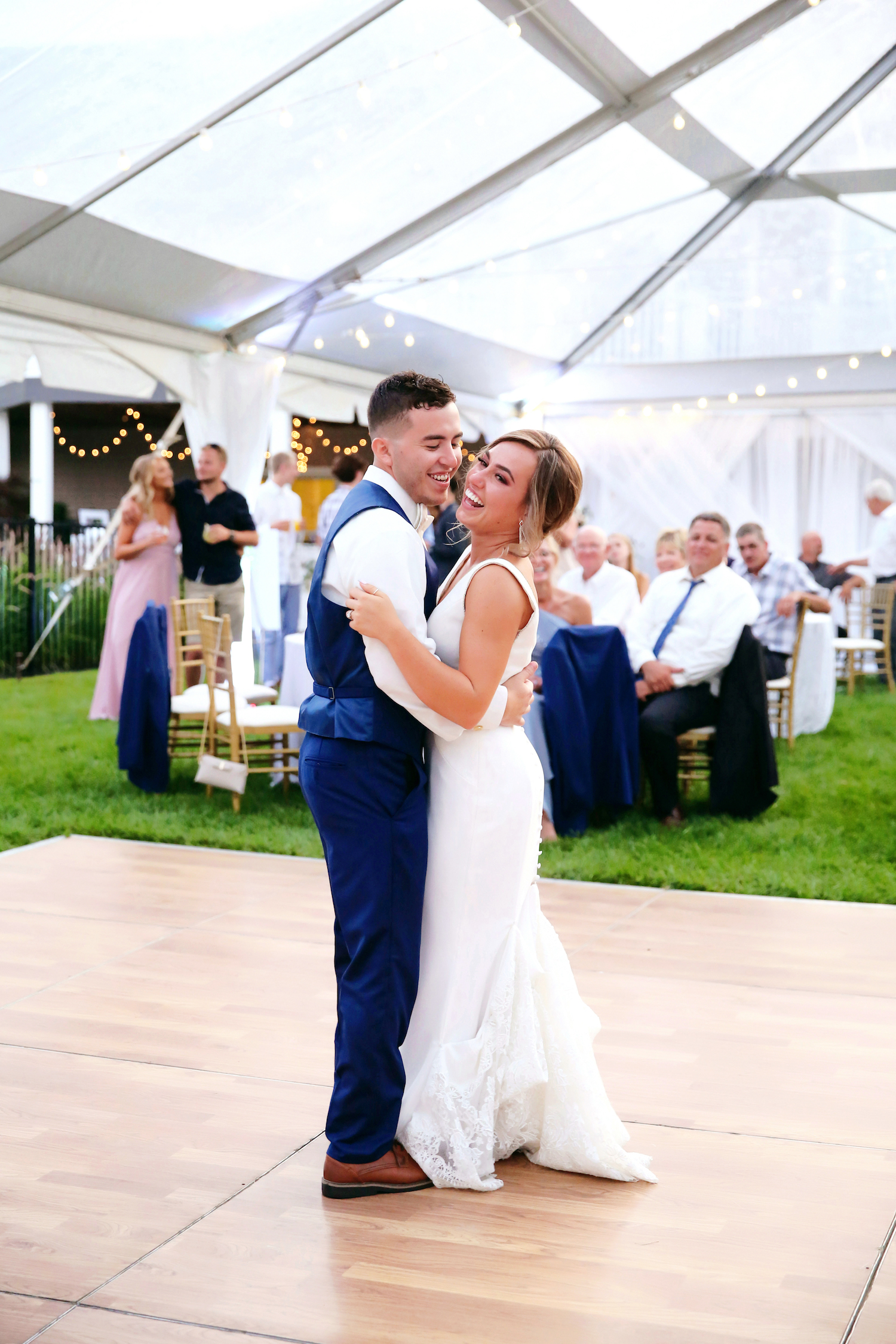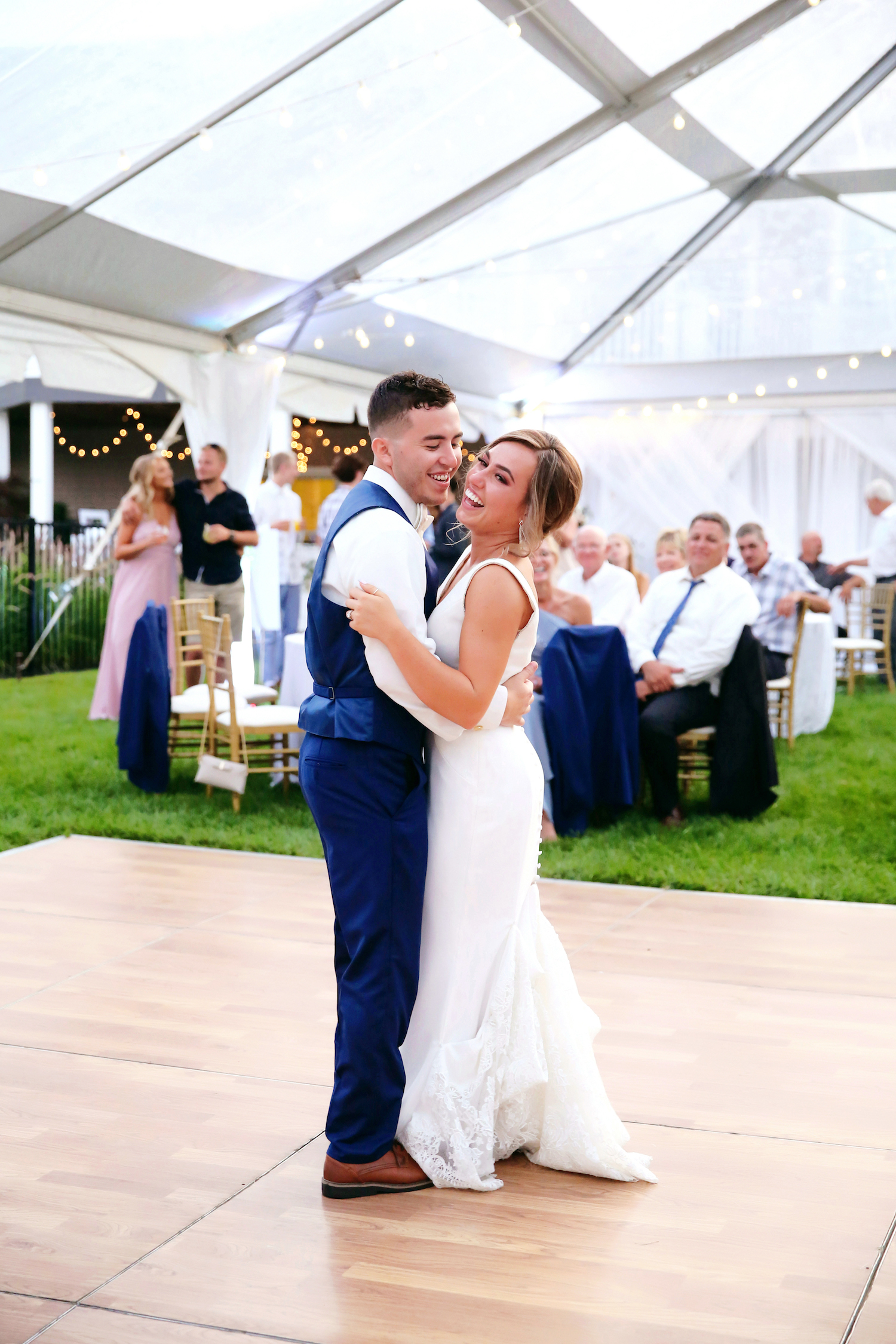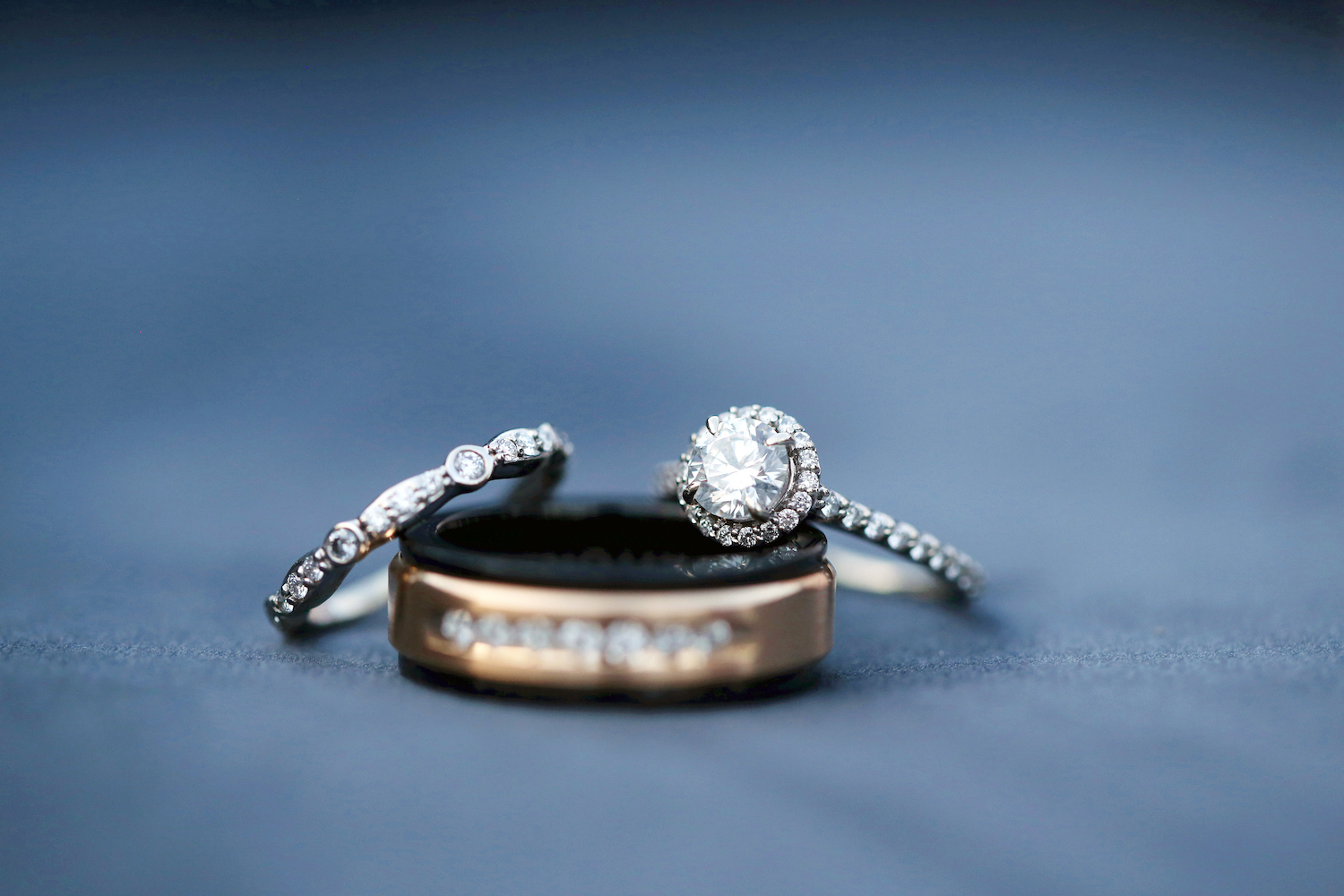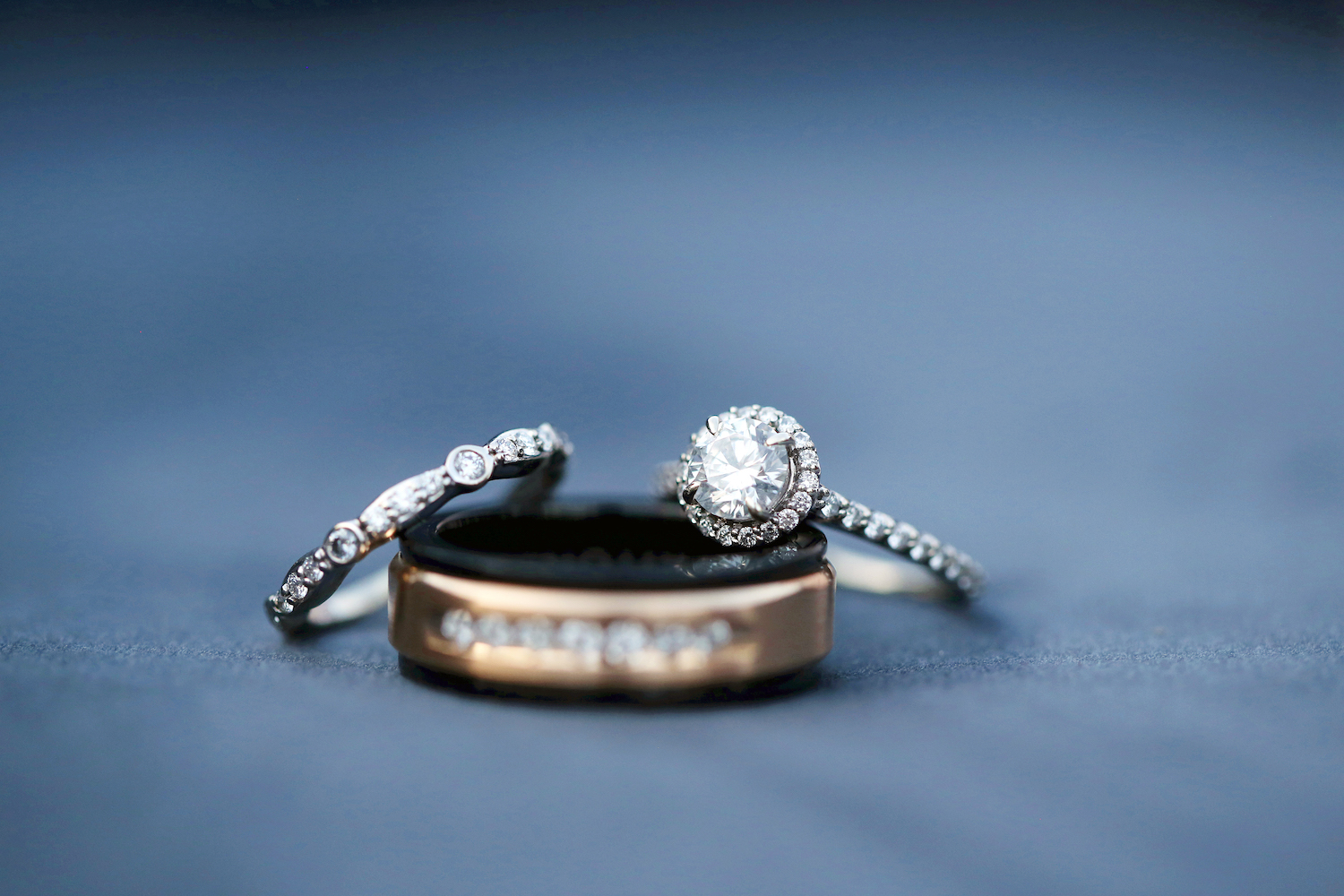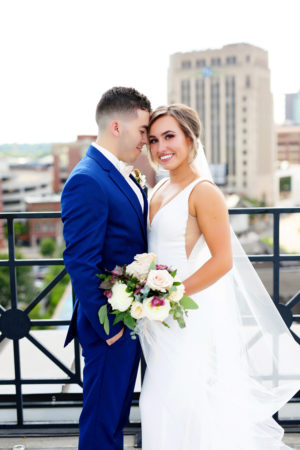 TONIA'S WORDS ABOUT TEAM STELLALUNA:
"Brooke and the Stellaluna staff are incredible! As a mother of the bride, planning a wedding this year has been challenging and at times heart breaking. When Covid hit in March, we struggled with postponing, canceling or waiting it out as our daughter's wedding was not until late July. By the end of June and with the constant changing restrictions, the wedding was planned perfectly but with limited guests. Three weeks prior, that changed. Brooke met us at our home and within a very short time, she had a vision of flipping a downtown urban wedding into the most magnificent backyard wedding! Our daughter mentioned afterwards that she could not have imagined a more perfect day. We owe this all to Brooke and her team. They stepped up to the challenge of creating a wedding in 2 1/2 weeks – finding and communicating with a dj, caterer, bar tender and rental company. She decorated the pool, ceremony, cocktail and reception areas in a way that seemed more like a resort venue than our backyard. I can not thank her enough or imagine a more beautiful and perfect day for one of the most special days of our daughter's life. Brooke made it stress free and magical. Stellaluna is truly one of the best companies I have ever worked with and would 110% recommend Brooke and her team for wedding planning, coordinating and flowers/decor – you will not be disappointed!"
Cassidi & Carlos, we were so fortunate to be a part of this incredible planning process and day, as well as seeing the amazing community you had supporting you. From the Stellaluna Team, we wish you many years of love & happiness. Cheers!
If you loved this Kalamazoo Michigan Wedding be sure to check out Celeste & Toms special day in
Downtown Kalamazoo
.