A Winter Wedding in Michigan: Everything You Need To Know
It's no secret that Michigan's summers are some of the best for weddings, but many underestimate the beauty of a winter wedding in Michigan. Between the abundance of snow, ski resorts, pine trees and more – Michigan is one of the best places to host a winter wedding. We want to walk you through why you should have a winter wedding, the spots to have it and a few tips and tricks to make sure its one for the books!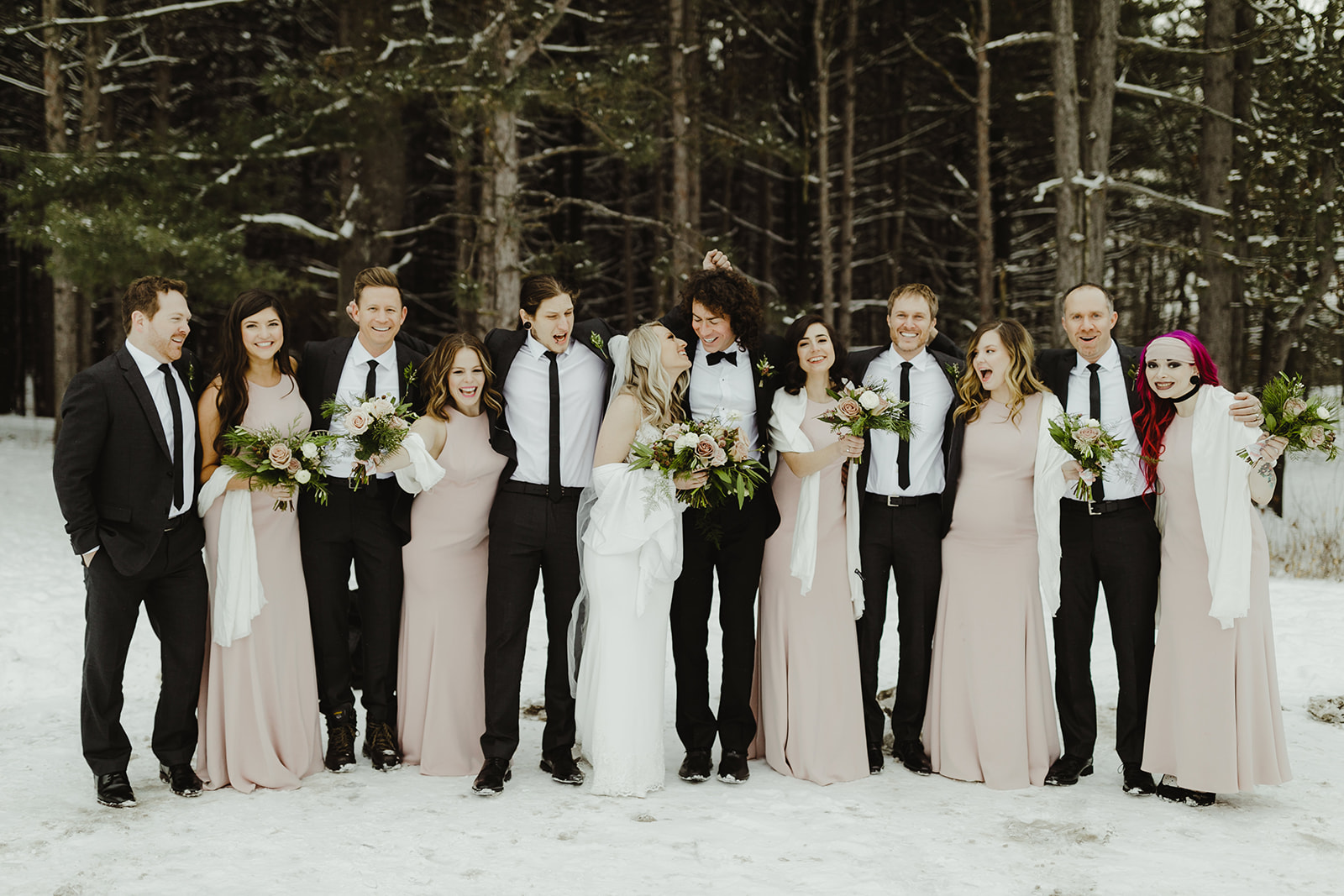 Why A Winter Wedding?
Availability
Due to spring, summer and fall being popular in most areas (summer & fall especially in Michigan) not many weddings happen during the winter months, which means you have more availability with venue, vendors and your guests. You rarely run into the issue that your dream venue or vendors are 100% booked on the month you get married, while the summer couples are having to pick new dates or get married on weekdays to be able to get their dream venue and vendors.
Discounted Rates
With fewer weddings happening during the summer months most venues and vendors are willing to offer discounted rates during the winter months. Here at Stellaluna Events we offer up to 20% off our in-season rates (May-October) for off-season weddings (November-April). And many vendors do the same, so you could save a decent amount of money getting married in the winter.
No Wedding Burn Out
Guests get really burnt out during wedding season if they are attending multiple weddings throughout the summer. But the beauty of getting married during the winter months is guests are rejuvenated and ready to party again. Also since our summers are so short in Michigan, most guests want to spend their weekends going to the lake and not being at a wedding. During the winter months weddings feel like a treat to go to and not an inconvenience.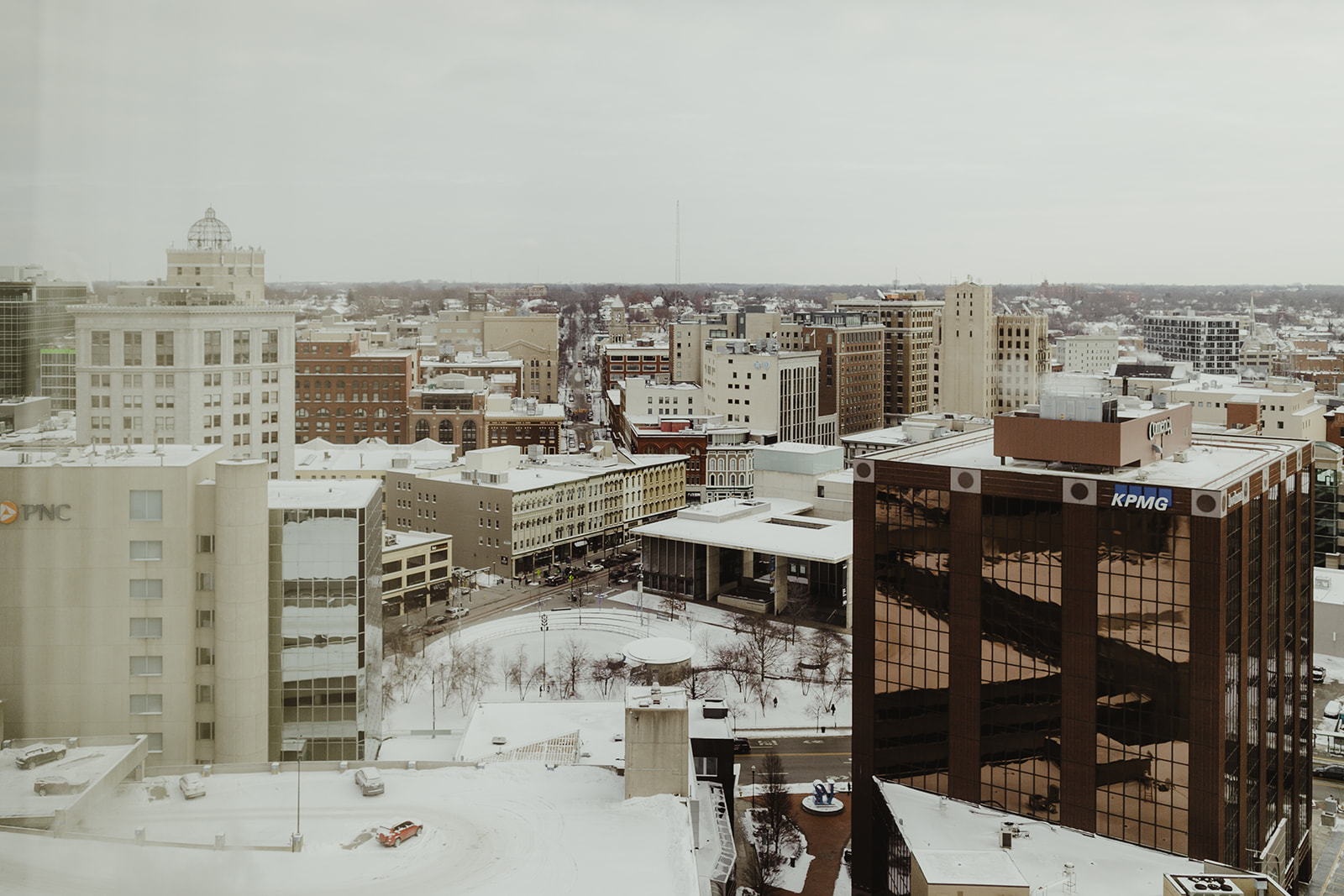 Winter Wedding Venues in Michigan
There are so many beautiful venues to host a winter wedding in Michigan. Below are just a few of our favorites.
Winter Wedding Tips
Now that we know there are so many benefits to hosting a winter wedding in Michigan, let's chat about some tips to make sure your winter wedding is successful.
Attire
Dressing in layers is key to handling winters in Michigan. Temperatures are generally below freezing, but can sometimes dip into the single digits. Make sure another in a dress has a fur, jacket or pashmina to cover up with especially during photo times. If you plan to take photos in outdoor locations consider wearing snow boots under your dress and change into formal footwear later on. It will help to keep your feet warm and shoes from getting destroyed.
Keep Guests Comfortable
Keeping your guests comfortable during any wedding is all important, but especially important during a winter wedding. Below are some helpful items that will help to keep your guests comfortable and well taken care of.
Fleece blankets

Hand warmers

Hot beverage bar like coffee, tea, hot hotties, hot cocoa, etc.

Fire places

Warm & hearty meals

Valet service – so guests don't have to walk from a parking lot and get into a cold car

Shuttles – so guests don't drive on icy roads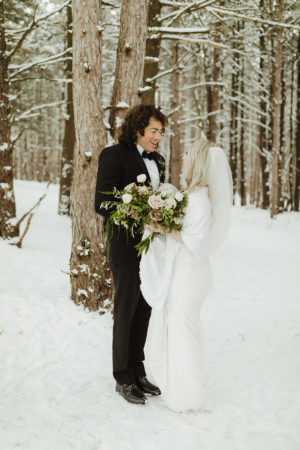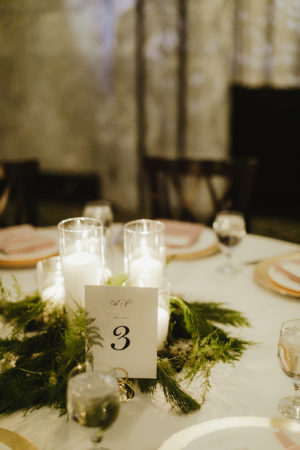 Weather & Delays
With all the charm a Michigan winter has to offer, there are a lot of things to consider when it comes to weather. Winter storms in Michigan can be some of the most brutal/dangerous so keep in mind that if there is inclement weather some of your traveling guests might not be able to make it to your wedding on time or at all. I recommend delaying the start of your ceremony by 5-10 minutes knowing that it may take guests a touch longer to get to your wedding. Also, add lots of extra time to your transportation timeline.
The type of winter weather you will get is also dependent on where you decide to get married in Michigan. If you're looking for pretty snowfall you will typically find more of that in West Michigan, especially Northwest Michigan due to lake effect snowfall. The normal snowfall season in is from November-March, with the prime snowy months being mid December through February.
Our best advice for anyone hosting a winter wedding in Michigan is to be flexible. Know that you could have beautiful snowfall or zero snow at all. It could be 40 degrees or 7 degrees. The most important thing is you focus on having fun, loving on your guests well and making memories.
We hope you found this helpful as you are planning your Michigan winter wedding. We would love for you to put our experience to the test and inquire about our Wedding Coordination and Event Design services for your winter wedding.
All photos by Jill DeVries Photography