5 of the Best Vineyard Wedding Venues in Michigan
There isn't anything much more beautiful than a vineyard wedding in Michigan. Between the rolling hills, lake views and of course the wine, a vineyard wedding is where it is at! With over 112 vineyards in Michigan it can be pretty difficult to decide which one to host your wedding at. So today I wanted to share 5 of my favorite vineyard wedding venues in Michigan.
Vineyard Wedding Venues in Michigan: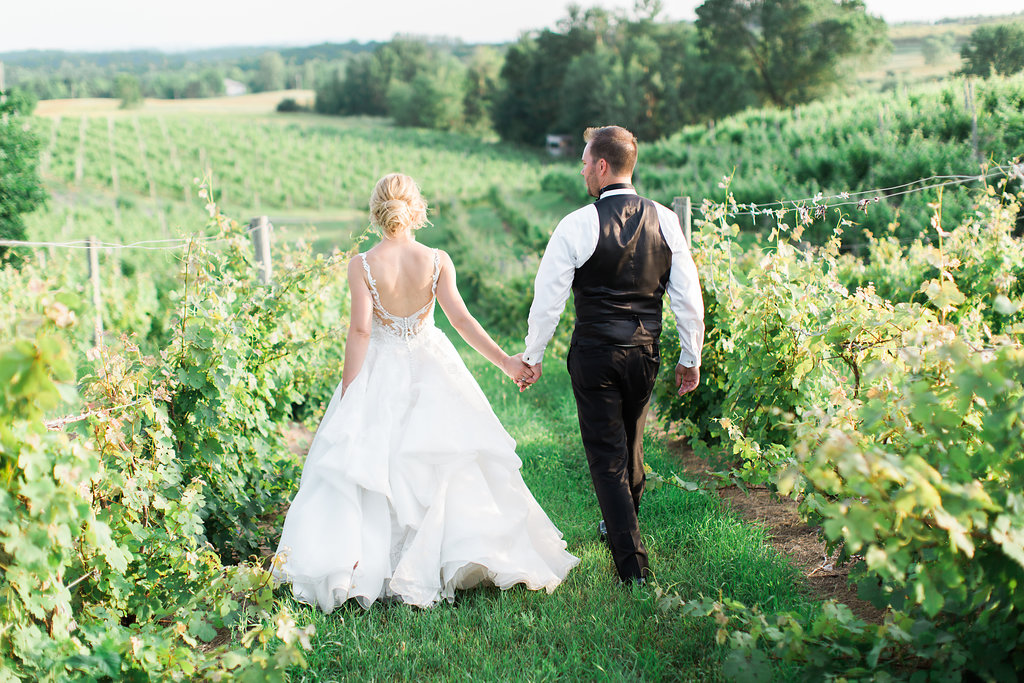 Photo captured by Ashley Slater Photography during a Ciccone Vineyard Wedding.
Tips for Planning a Vineyard Wedding:
Serve wine from that vineyard. Most vineyards will require you to do so, but if they don't require it – do it anyway! Your guests will want to try the wine so instead of making them walk to the tasting room to pay for it themselves, make sure you have a few bottles at the bar.
Weddings around harvest times at the vineyard can be extra pretty, but the fruit flies can be bad so I would shoot for a spring/early summer wedding to avoid those little bugs, unless you will be indoors.
Don't feel like you need to make the decor all wine/vineyard focused. Pull in decor elements that are true to you, but compliment the vineyard.
Encourage people to wear comfortable footwear they don't mind walking through the vineyard or grass in.
Thanks for checking out my 5 favorite vineyard wedding venues in Michigan and if you have any vineyard wedding venues you love, please leave them in the comments below. If you love vineyard weddings in Michigan then you will love Stephanie & Trevor's Ciccone Vineyard Wedding!